The weather was amazing this weekend – perfect for a date night at our favorite outdoor restaurant in downtown Newburyport!  Dressing up for date night is something I always look forward to.  It reminds me of being a little girl and the endless gowns I would go through in order to find the perfect one to wear to the imaginary ball.  Don't we all want to be princesses? I love trying to find that perfect mix of stylish and feminine.  Here's my date night look: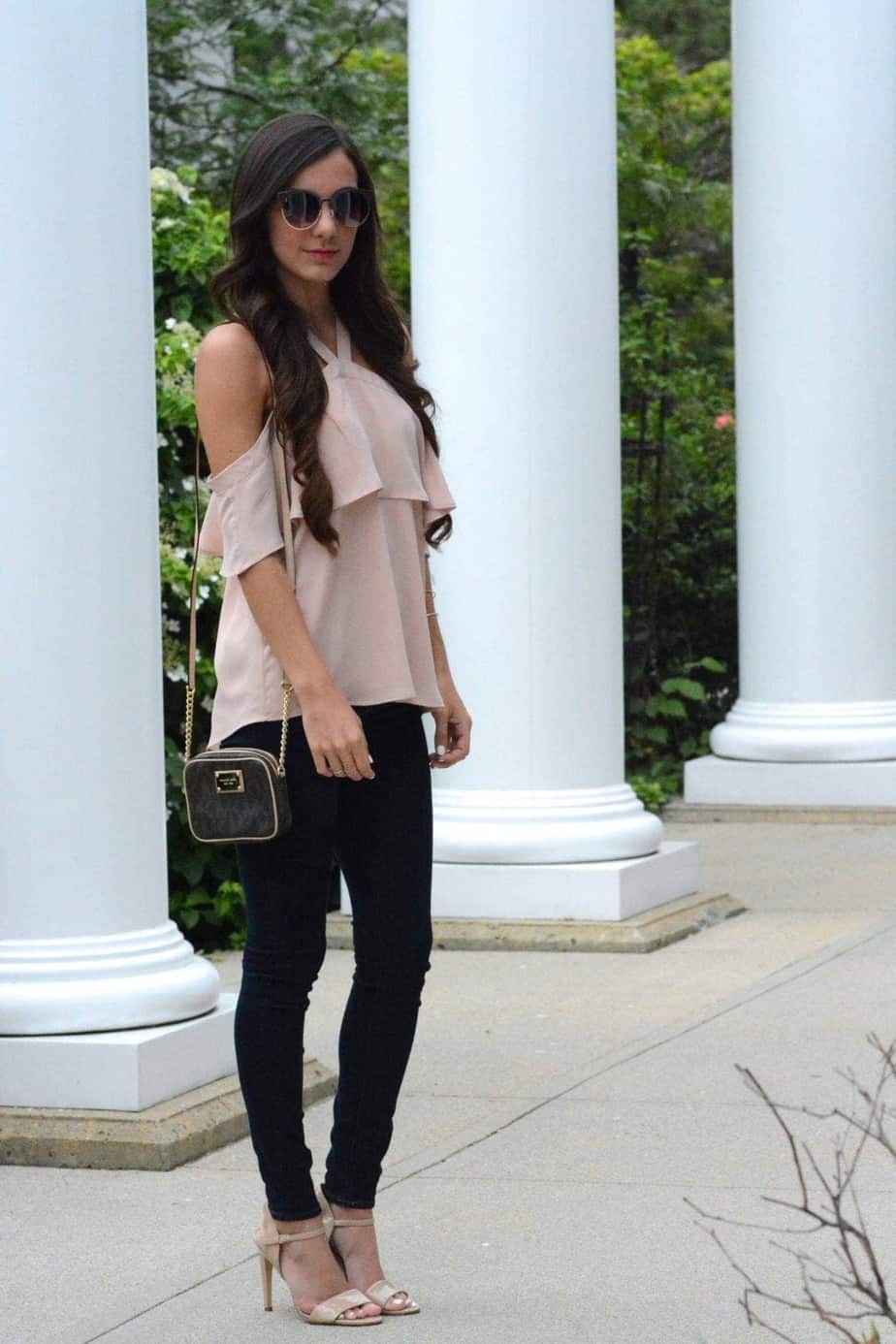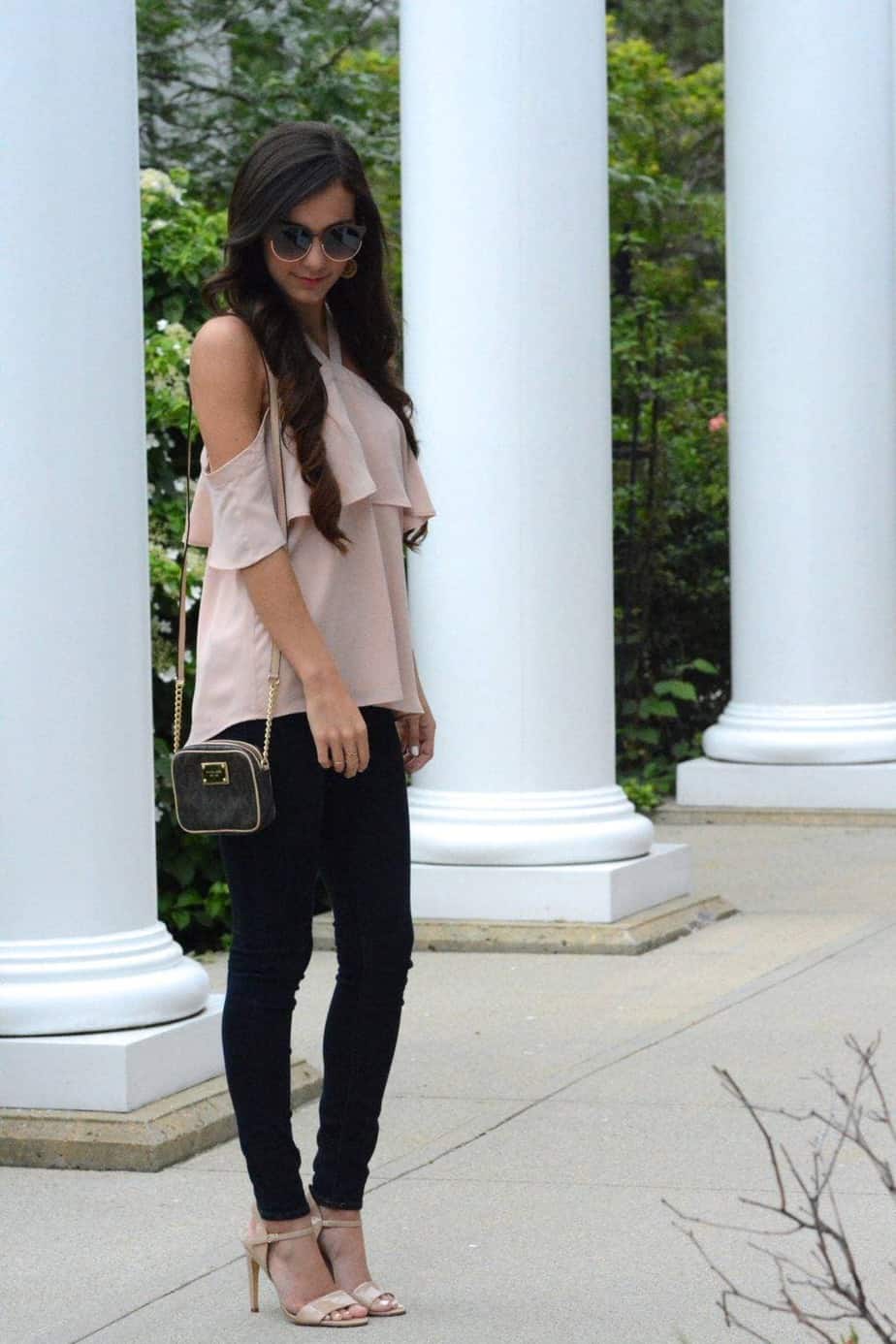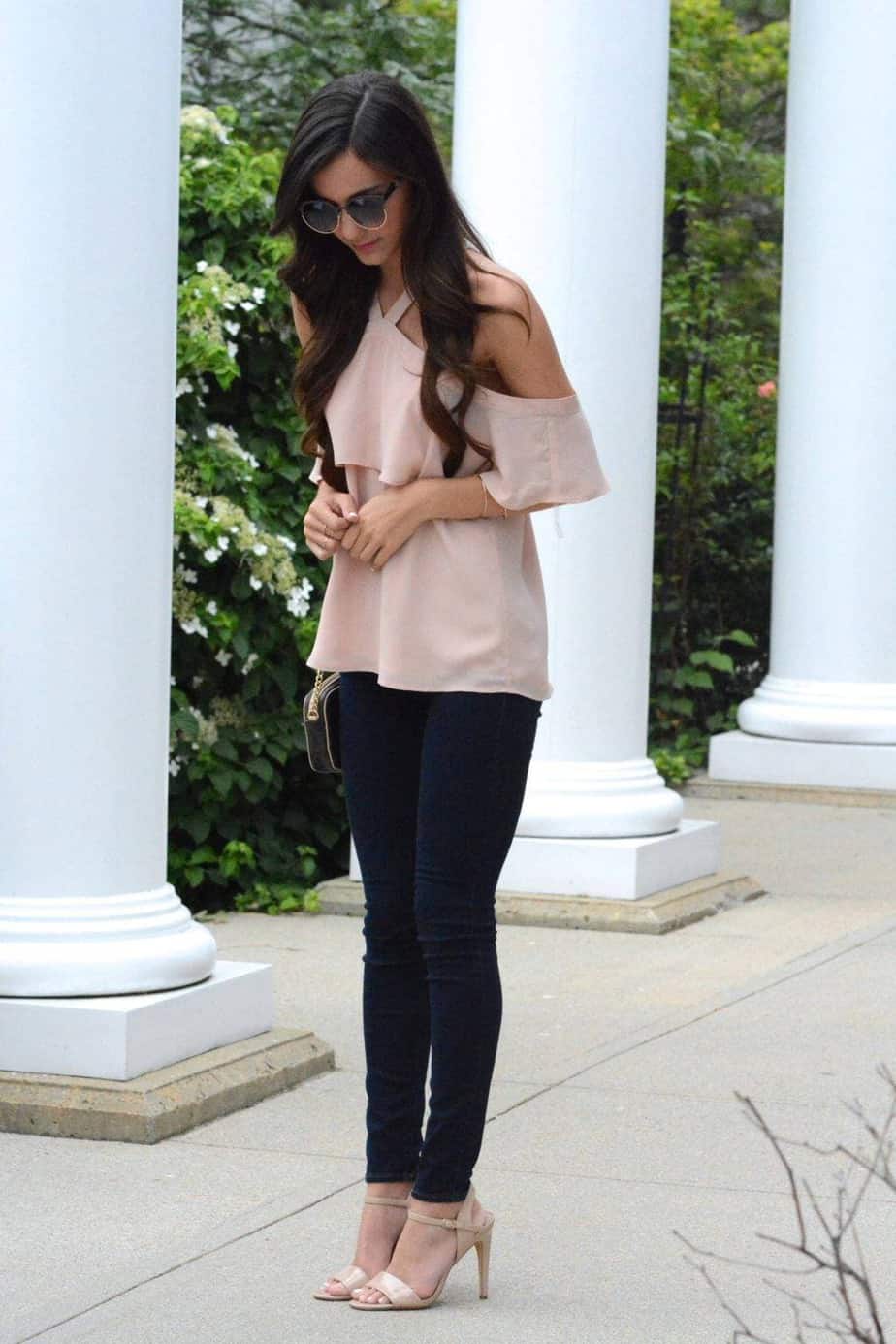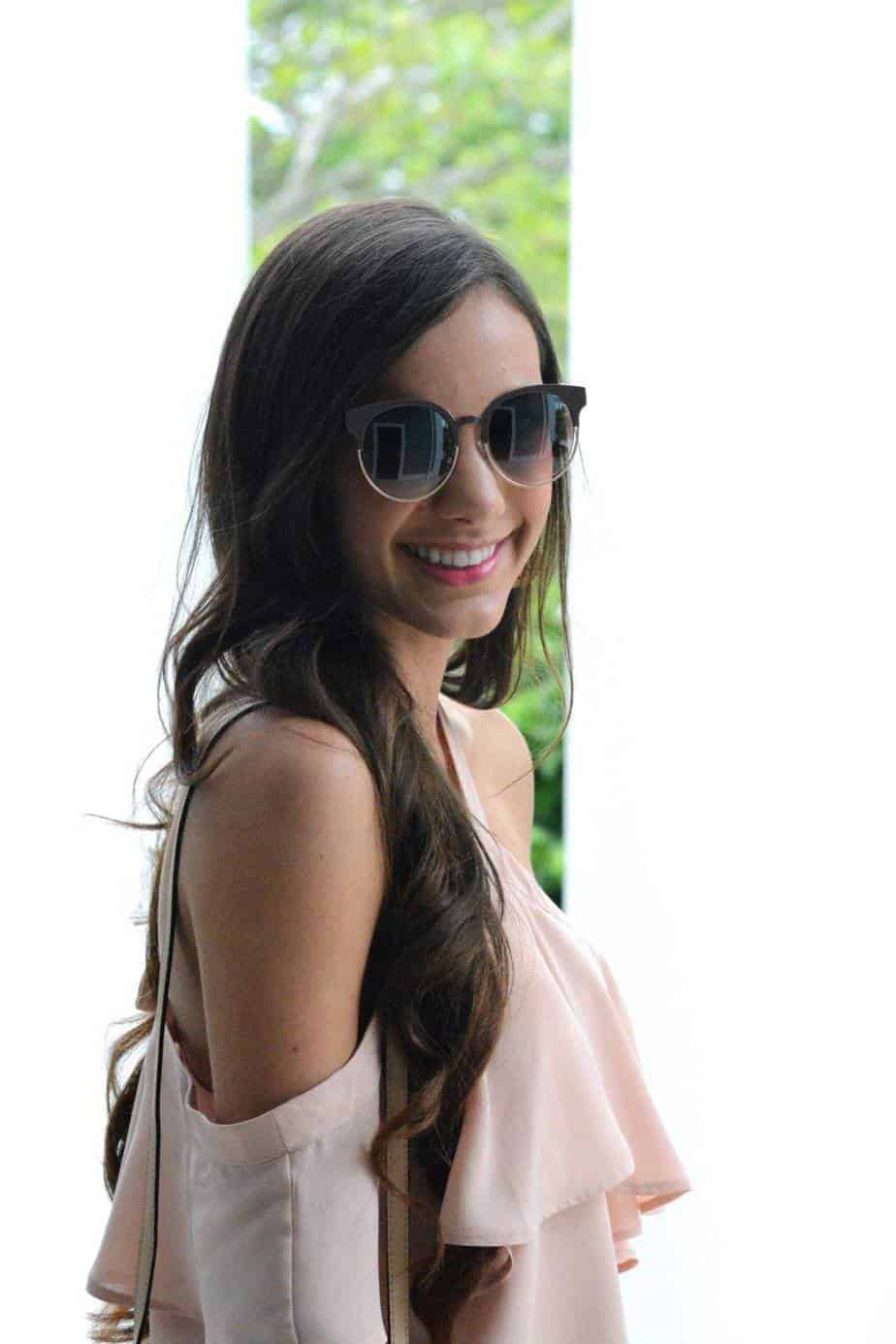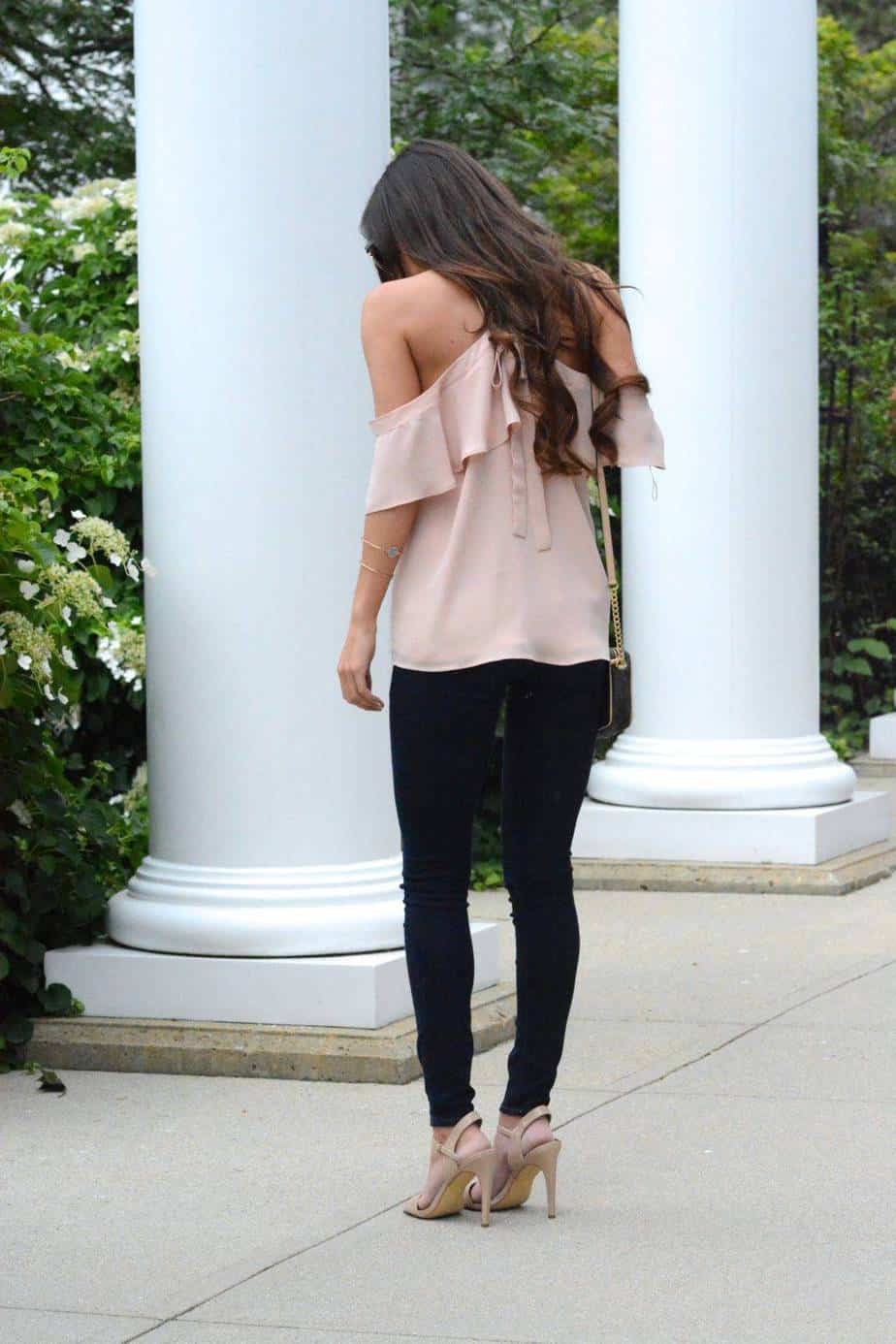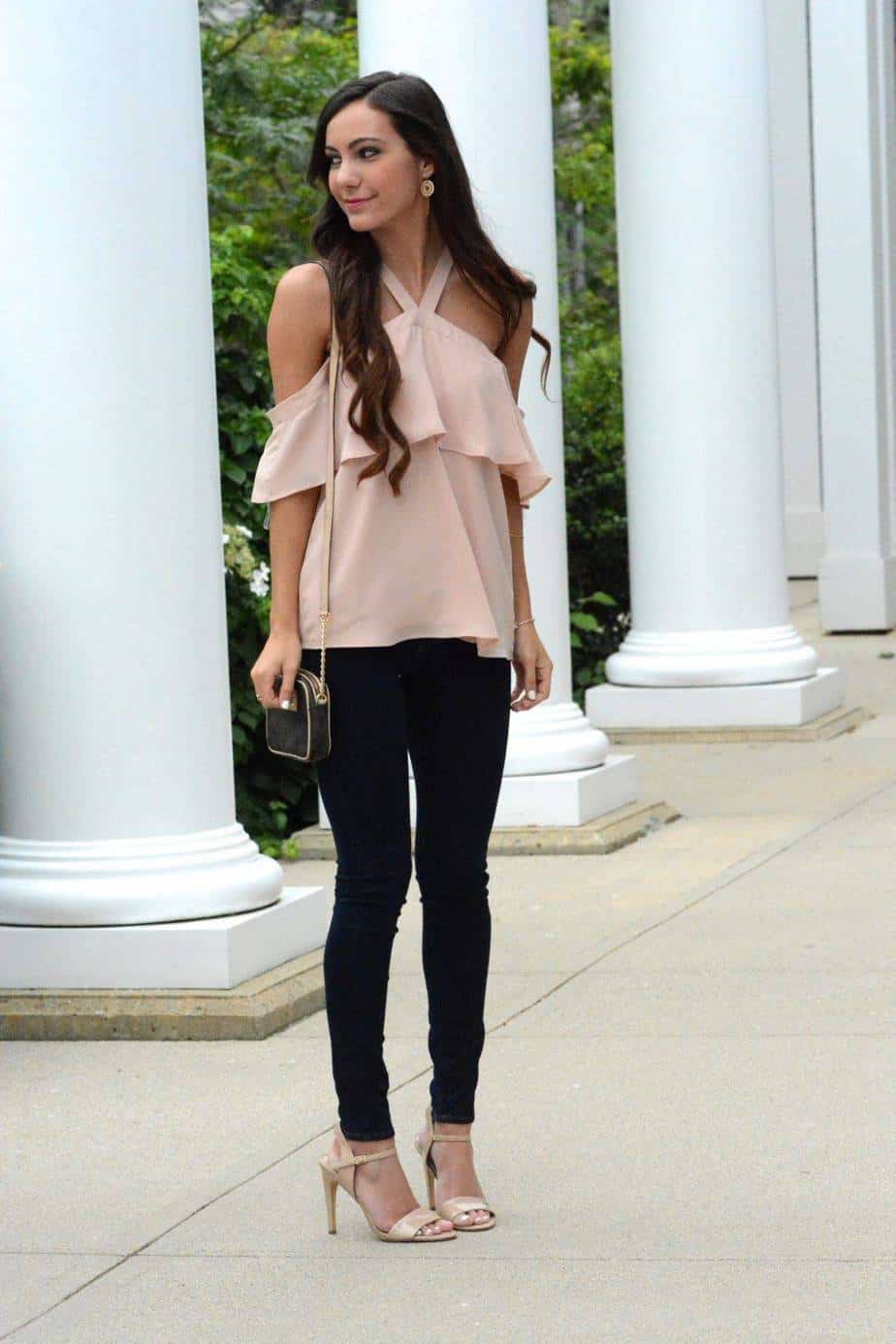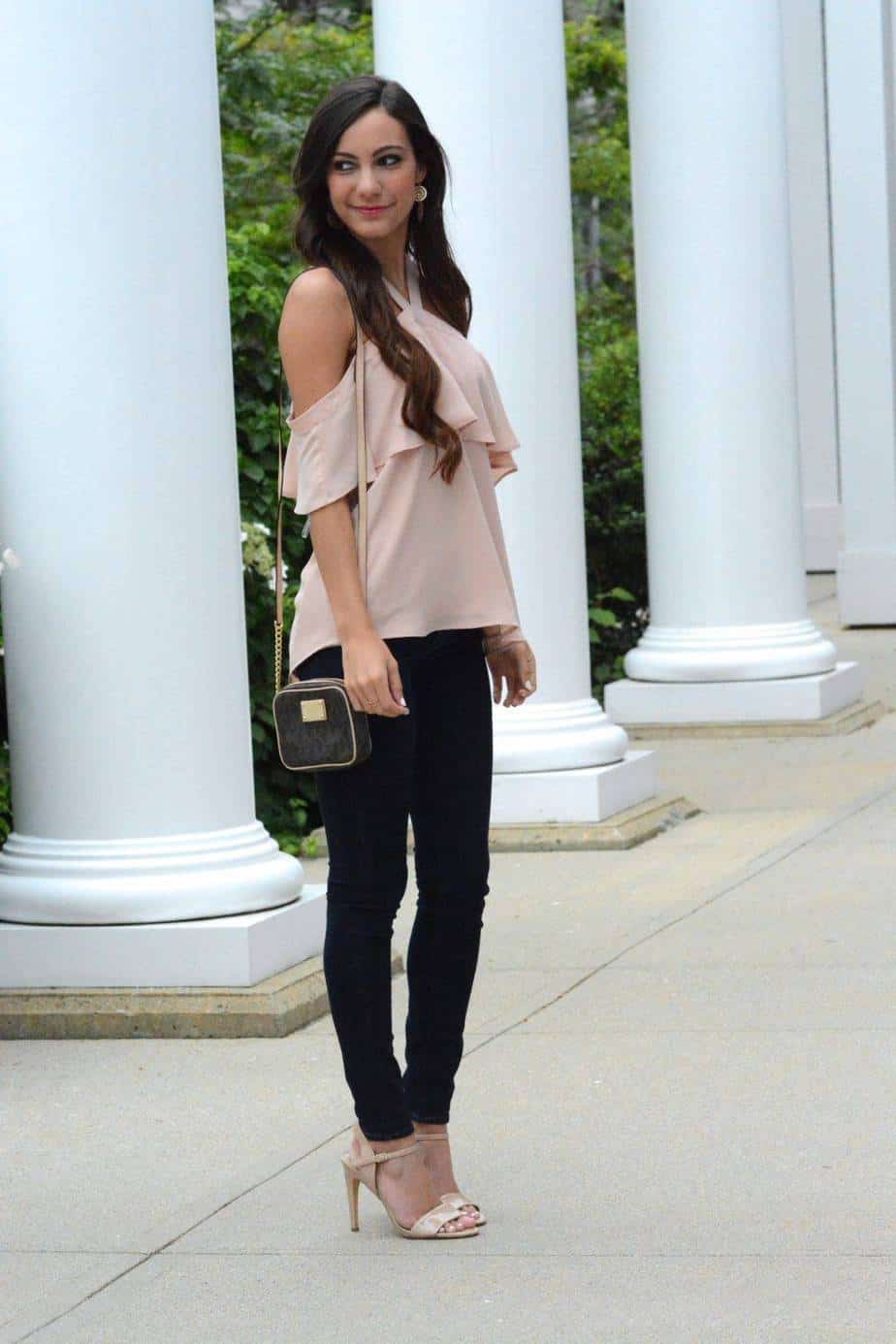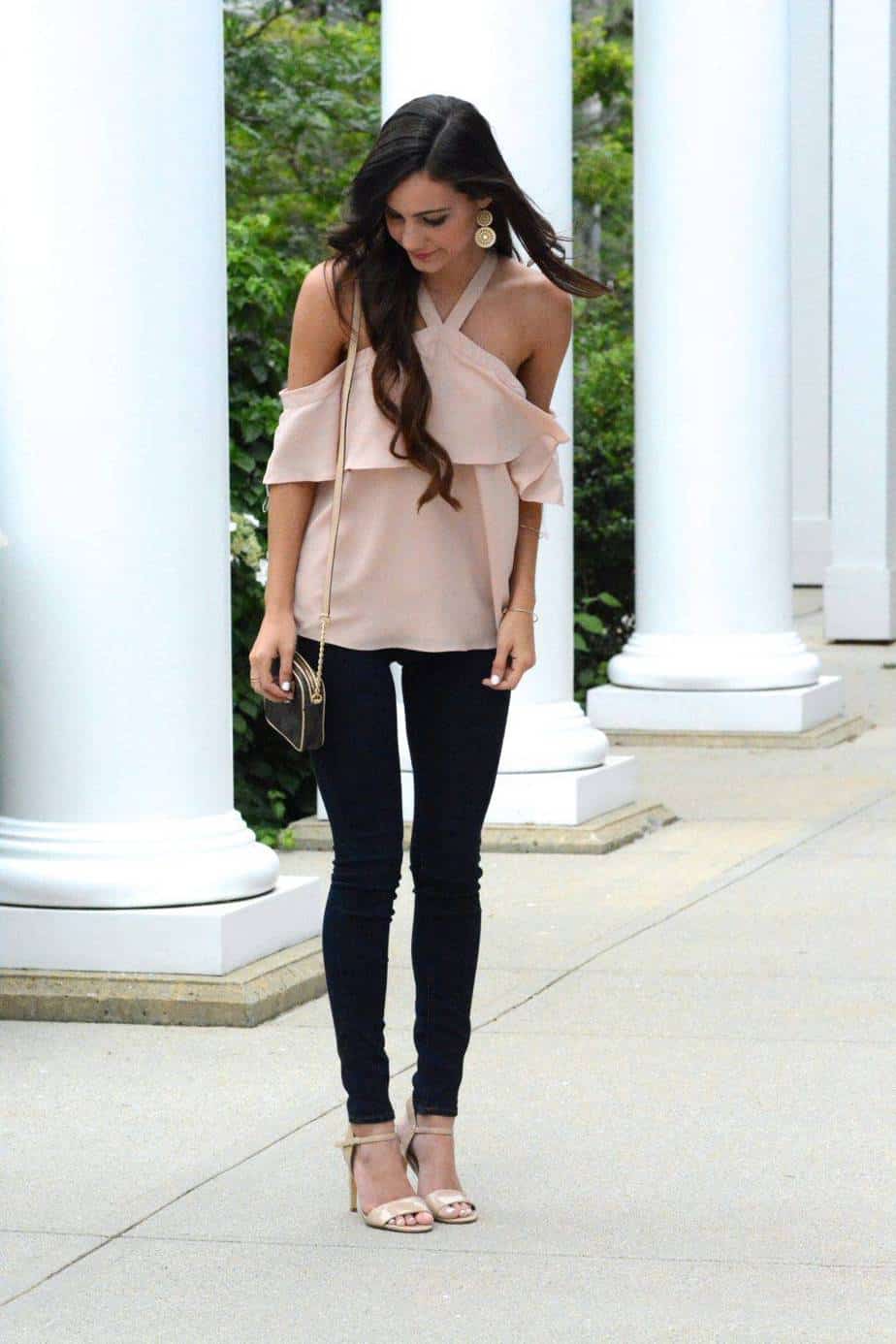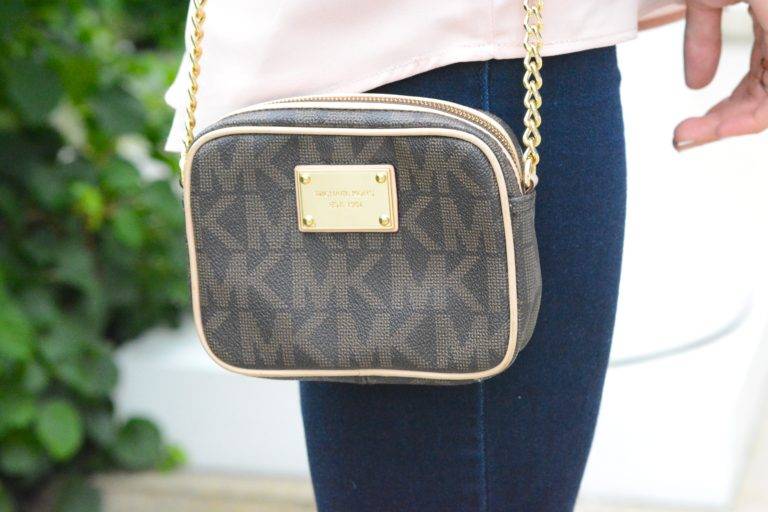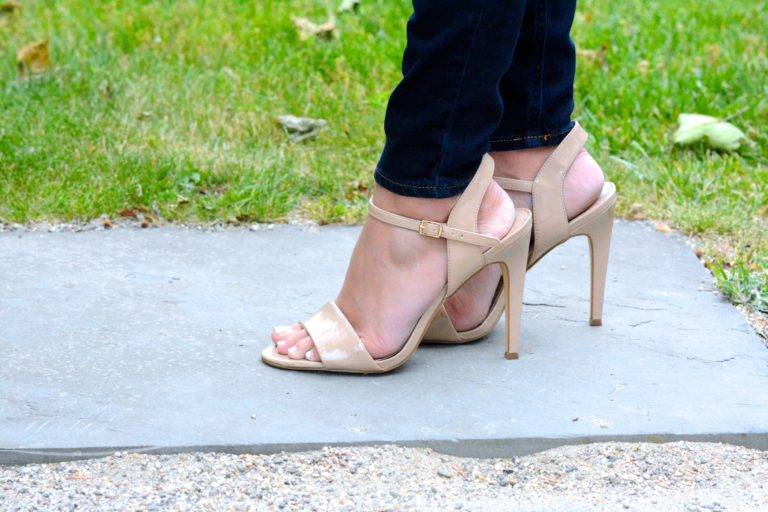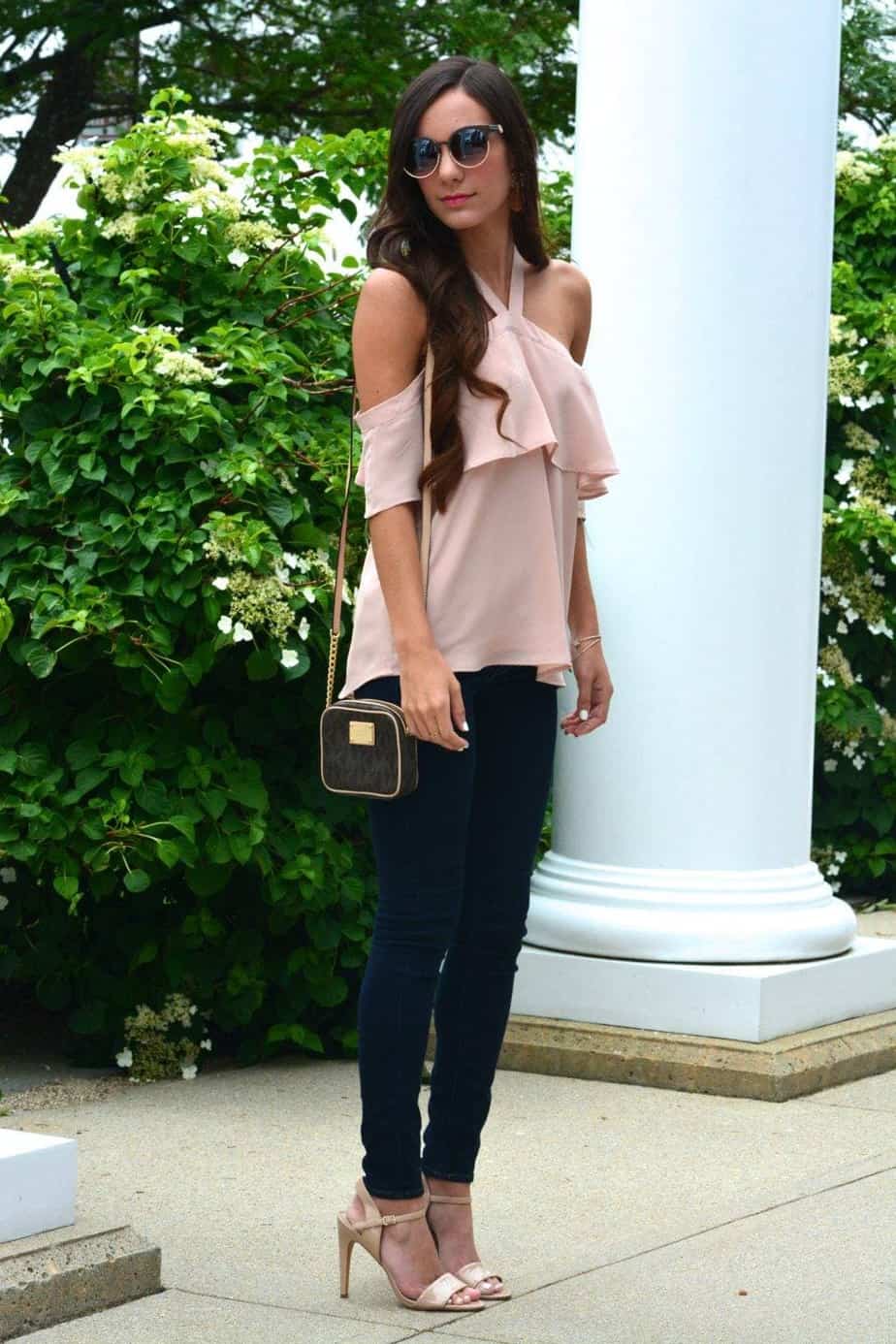 Blouse: Shinestar via TJMaxx (similar styles) | Jeans: Abercrombie Super Skinny | Heels: Steve Madden | Bag: Michael Kors | Glasses: Jessica Simpson (similar style)
I wanted a soft, romantic feel.  I'm obsessed with off the shoulder tops lately (who isn't) so this blush pink piece was a cool variation on that.  The best part about this top is that it wasn't expensive – I literally picked this up at TJMaxx for $12.99.  It's the perfect go-to store for me since it's right around the corner.  They always have the latest trends and I can often find designer names.  White jeans are my usual staple but I decided to switch it up for more of an evening feel with these dark blue skinny jeans.  For my glass slippers, I wanted a sandal but love wearing high heels so this was a great combination.  Nude is always a classy choice.  My purse was the perfect color to balance my neutral palate and easy to bring along.  Looking for inspiration from all of you – tell me about your favorite date night outfit!
xo,
Alex