Green nails are especially trendy this year compared to seasons past. Although neon colors are out, just about every other shade of green is showing up!
I personally love an understated sage green manicure. There are so many cool designs you can do on top of a green color that has neutral undertones.
Green is also great for every season. Spring and summer call for subtle, pastel greens, while autumn and winter are great for deeper emerald shades.
However, there are some specific trends that I'm loving when it comes to green nails right now.
Pretty Trends For Green Nails:
While you could theoretically do anything you wanted when it comes to your manicure, there are specific trends that stand out right now. Some of my favorite green nail trends are:
Deep Marble. If you choose to go for a super deep emerald or forest green, the marble look is so pretty. I included a bunch of example pictures with this design below, in case you can't picture exactly what I'm talking about.
Square Sage Green. I especially love the medium-length square with rounded corners right now. This is a great shade and design for dip nails, if you prefer dip rather than acrylics.
Multi-Colored Nails. If you like to do each nail a slightly different shade then you'll find that green is the perfect color for this trend. It's understated but interesting.
Butterfly nails. This butterfly design is super in right now, but you can also incorporate butterfly nails onto a green color background.
Swirl or Geometric. I love the swirl look, but it's also fun to section off the nail into geometric shapes. I included examples of both below!
Of course, you don't have to stick to the trends. These are just ideas based on what's showing up this year!
Green Nail Inspiration:
Here are my favorite green nail manicures that I use for inspiration!
Feel free to save any of these photos to your phone for later. Just press down then click save to camera roll.
Multi-Colored Manicure: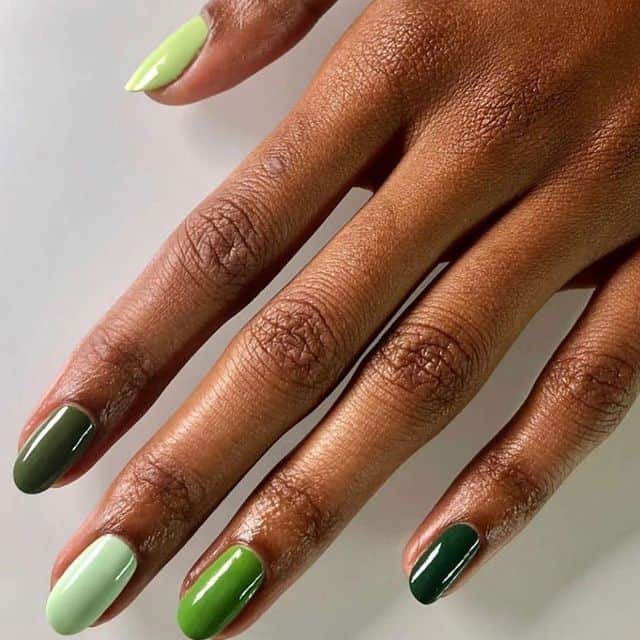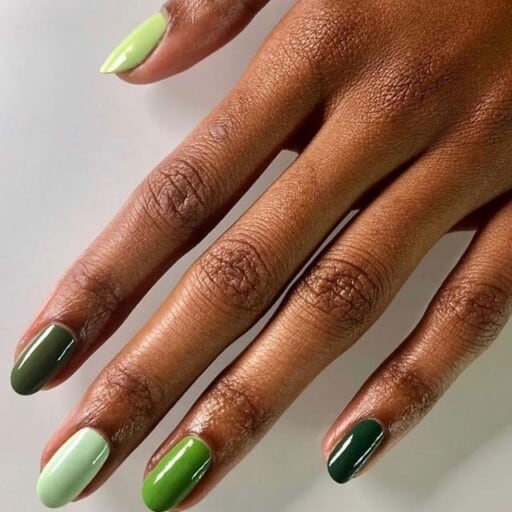 Heart Accents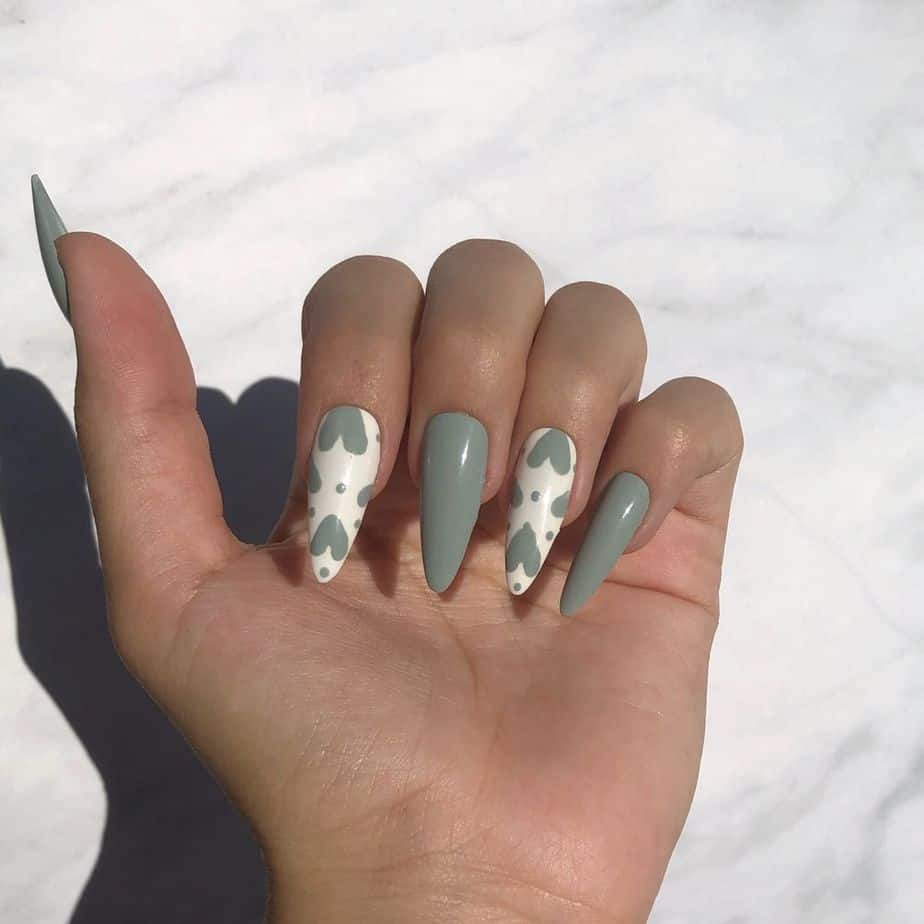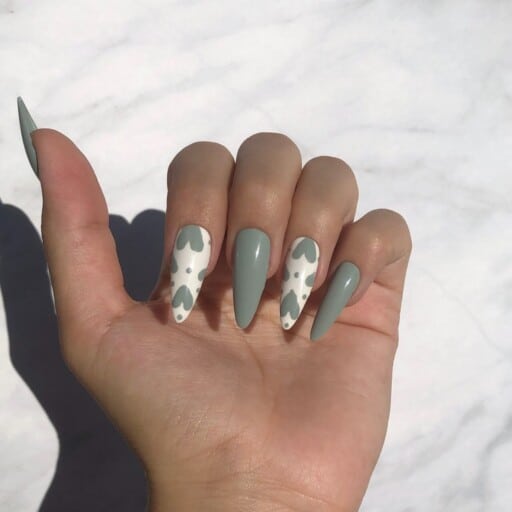 Green Hearts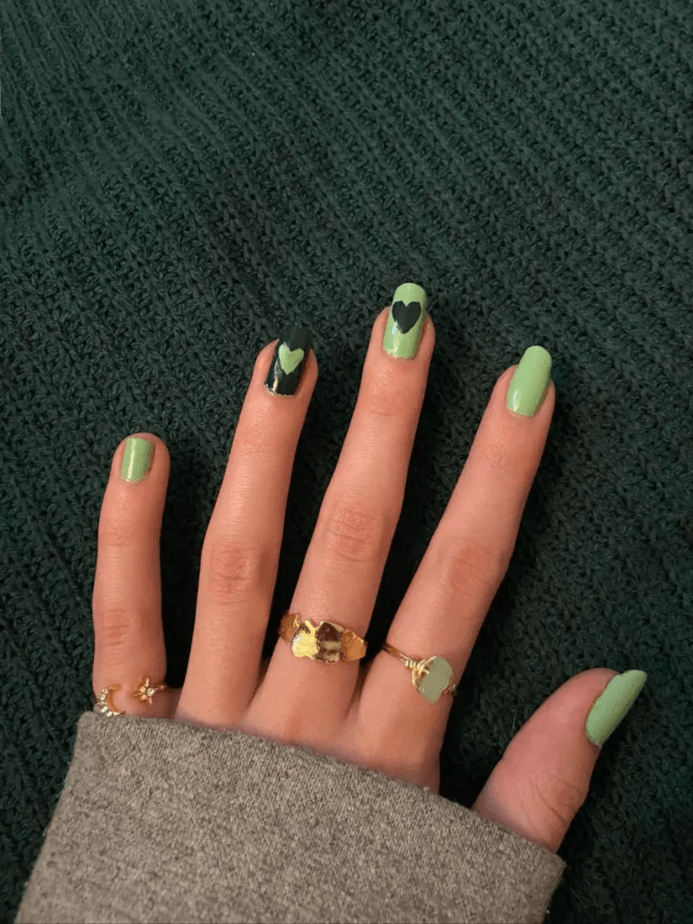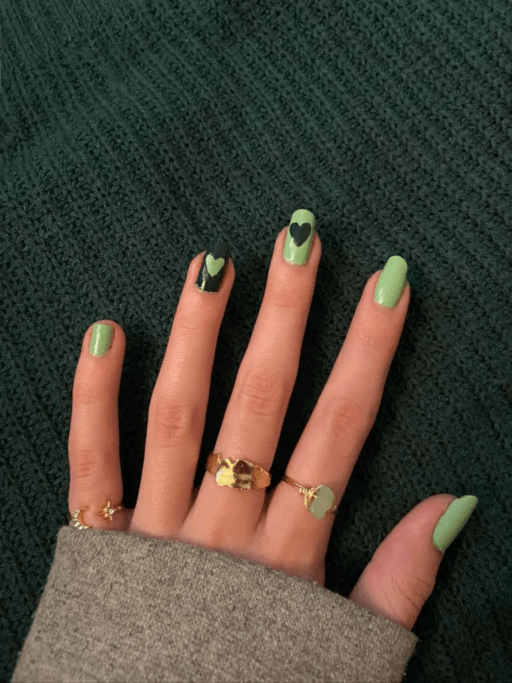 Geometric Green & Nude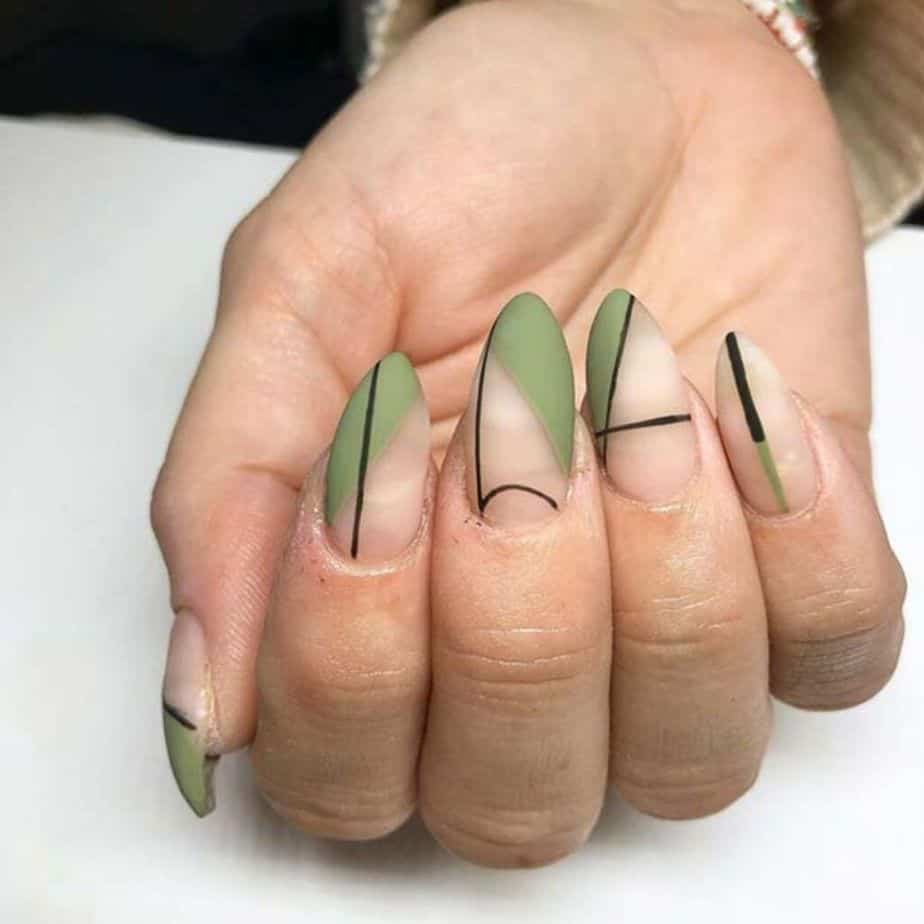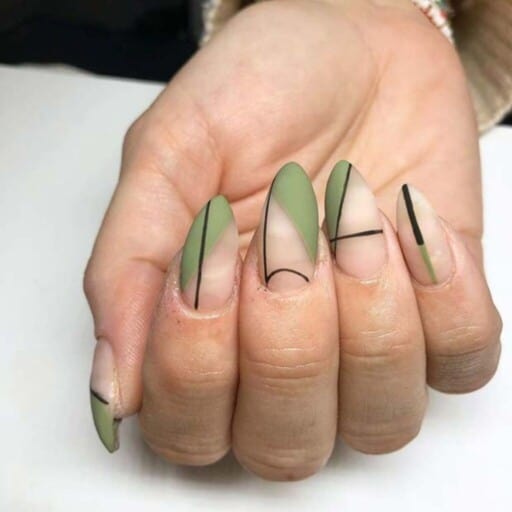 Cow Print Accent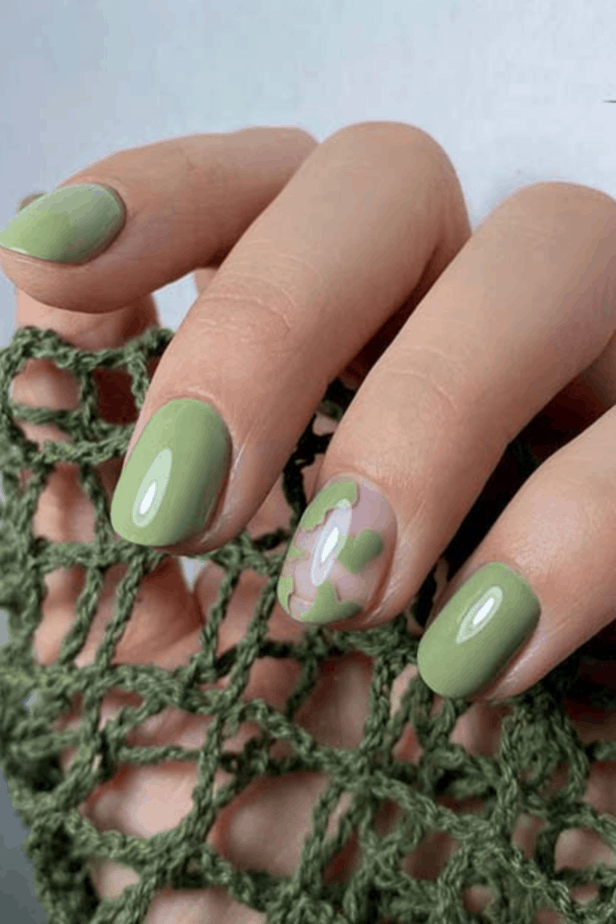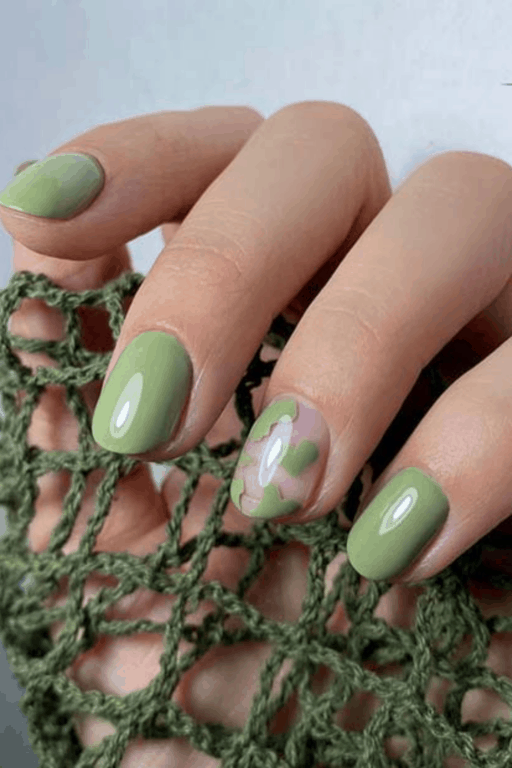 Swirl Design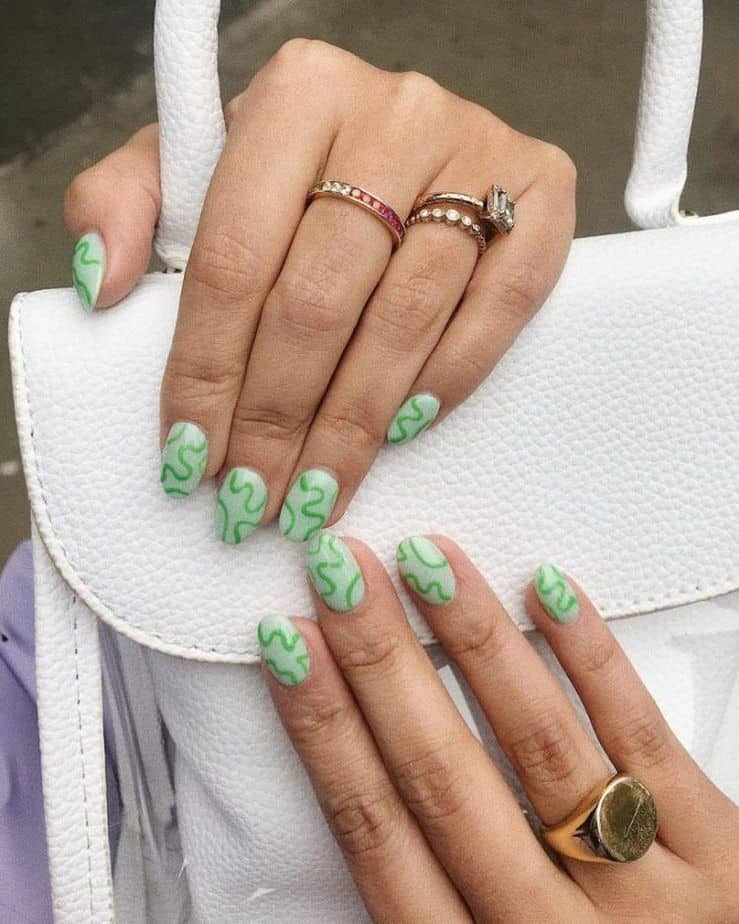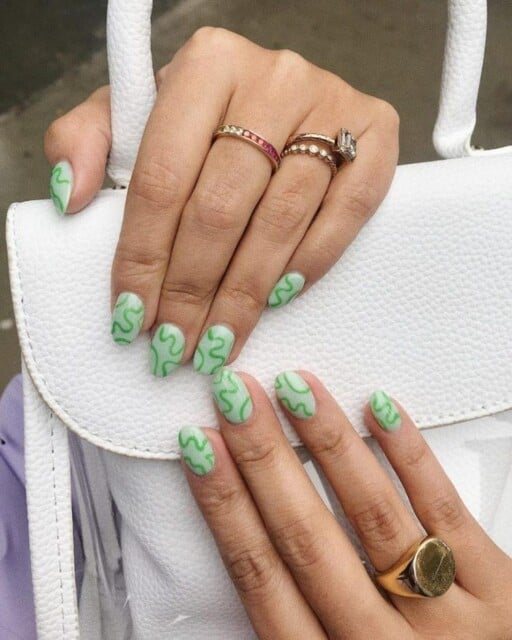 Deep Marble With Gold

Bright Green Marble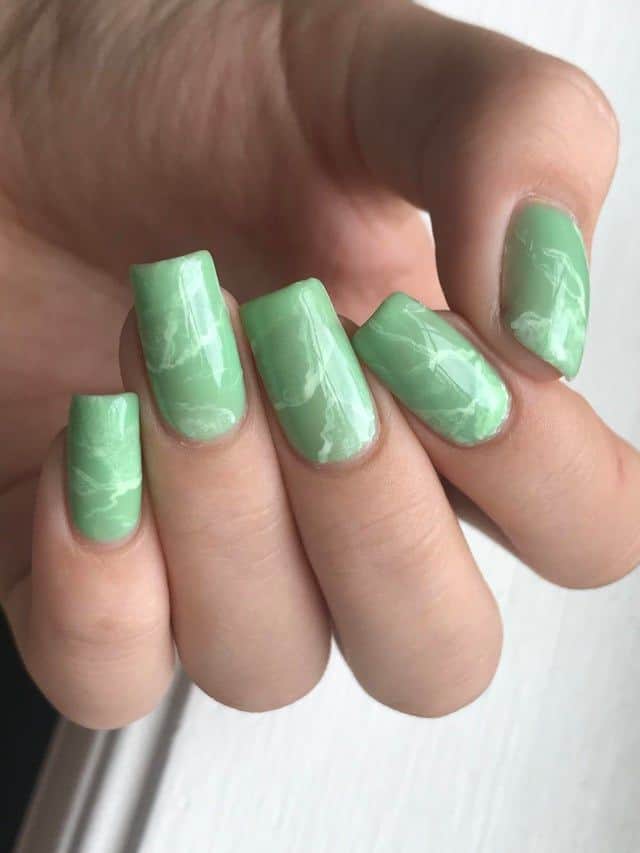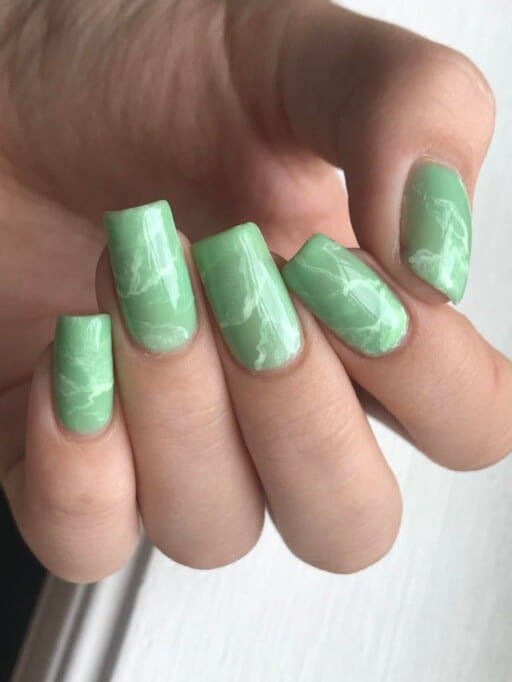 Marble Swirl Tips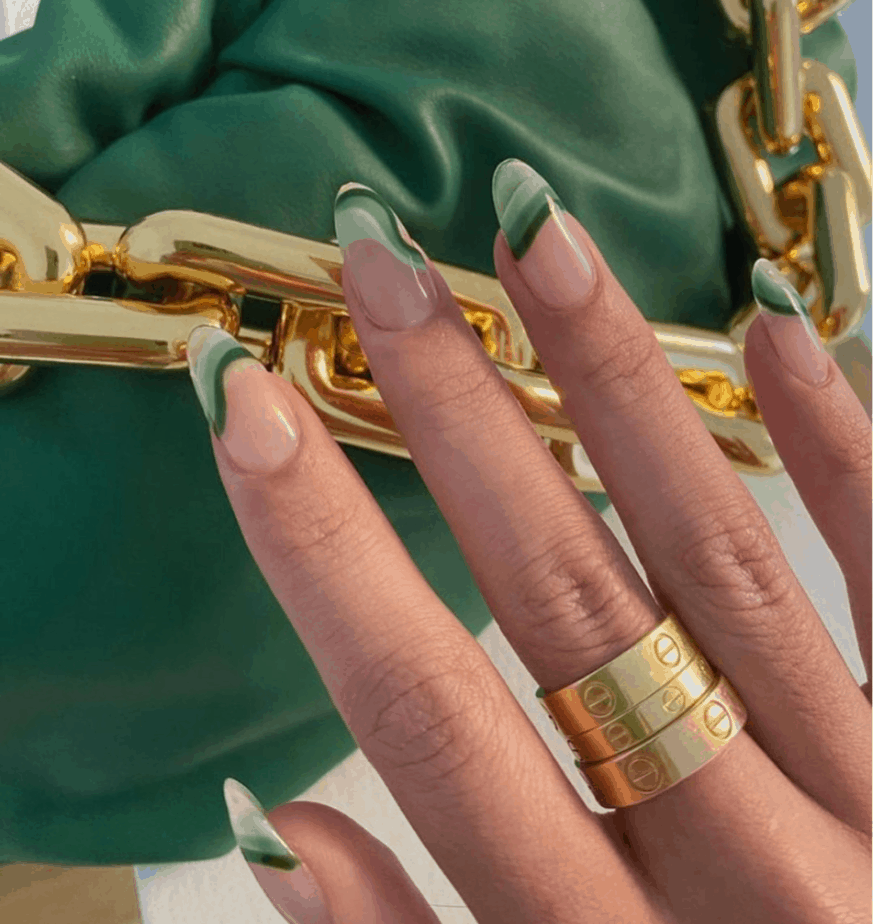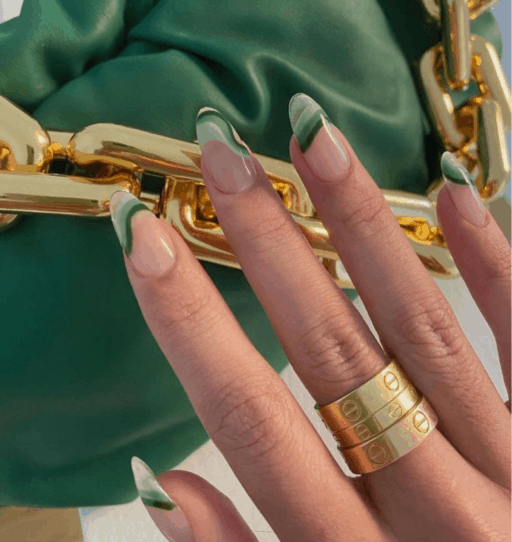 Sage Psychedelic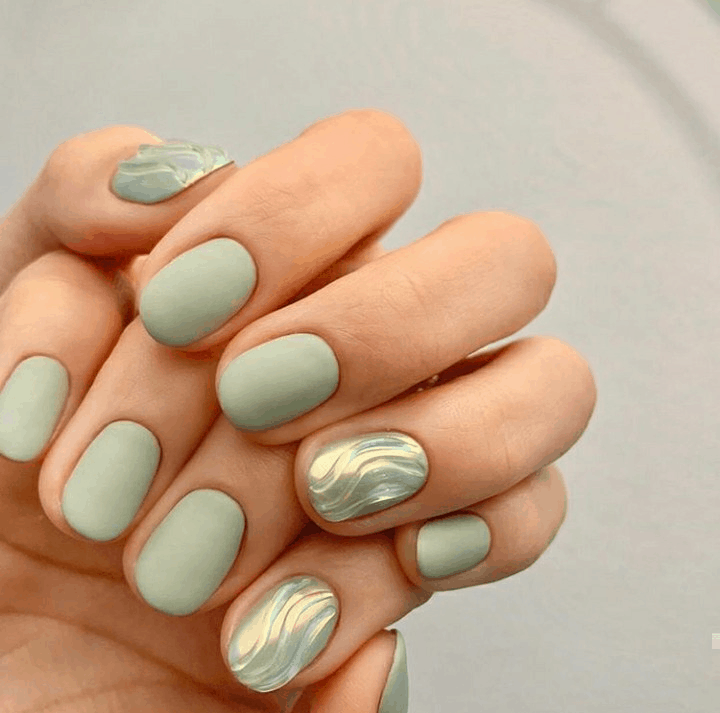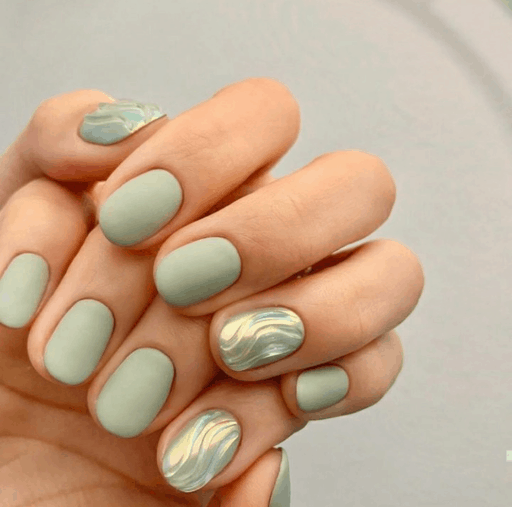 Coffin Sage Nails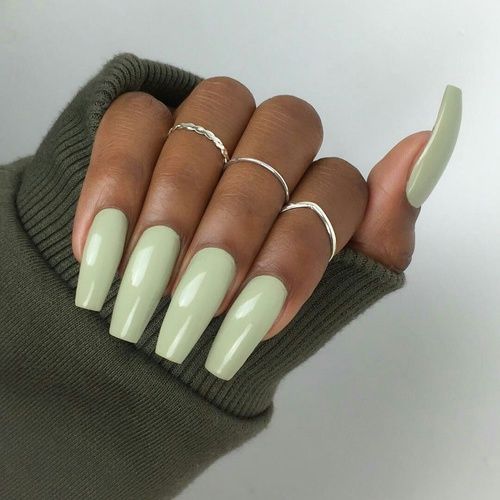 Olive Slanted Tips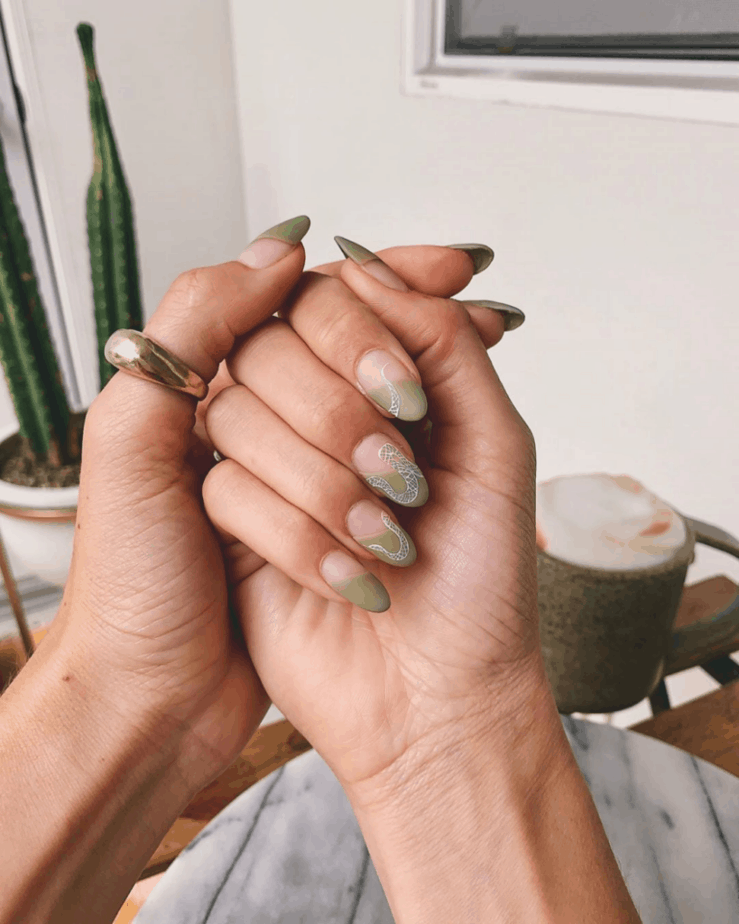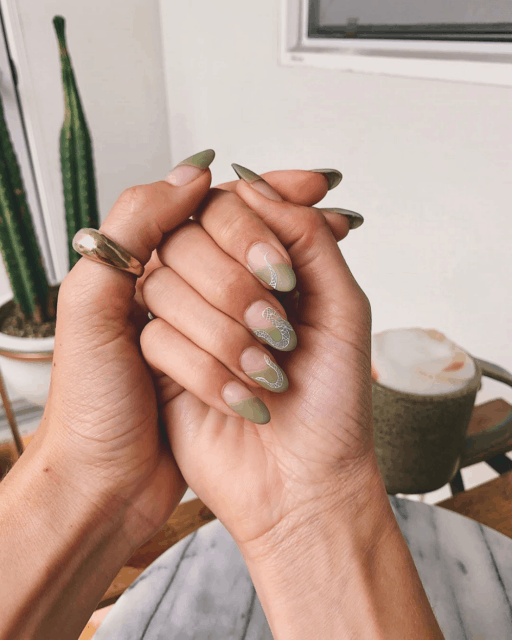 Pointy Sage Press-On Nails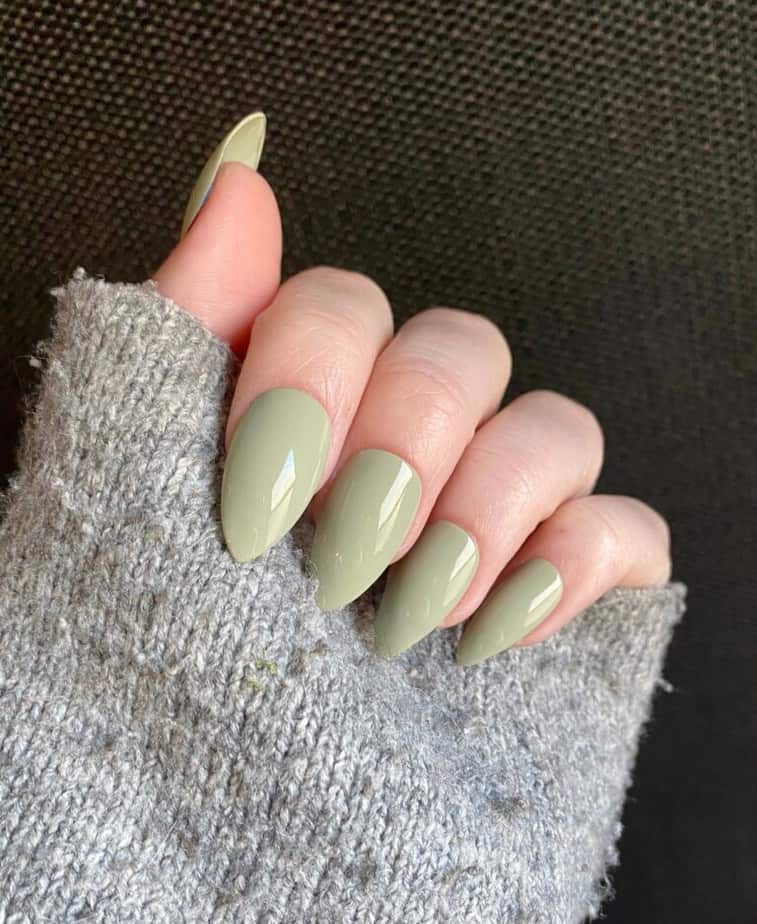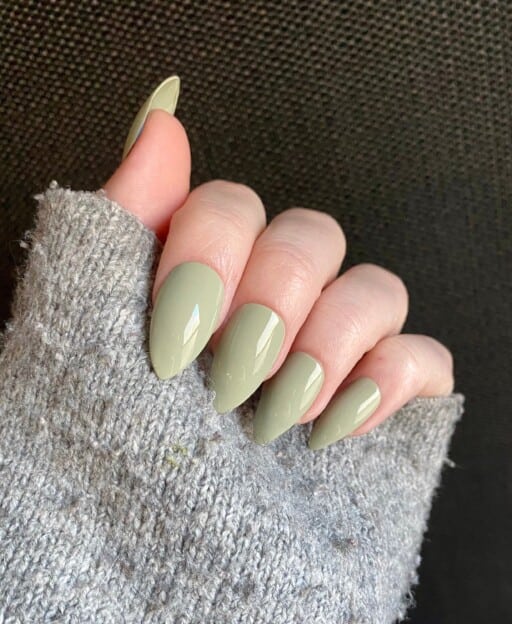 Green & White Swirl Tips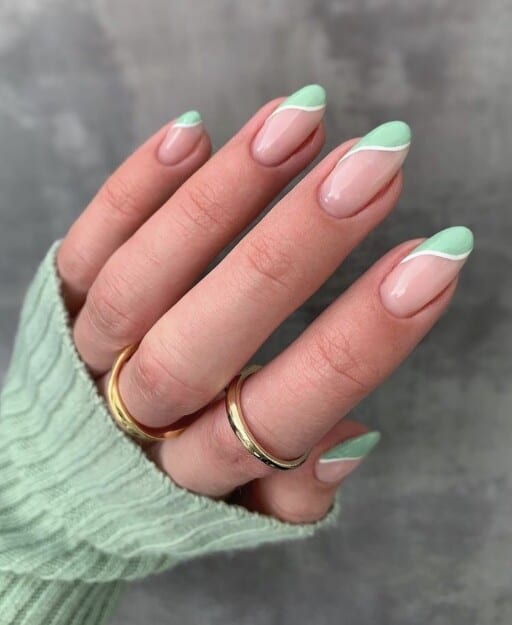 Short Sage Nails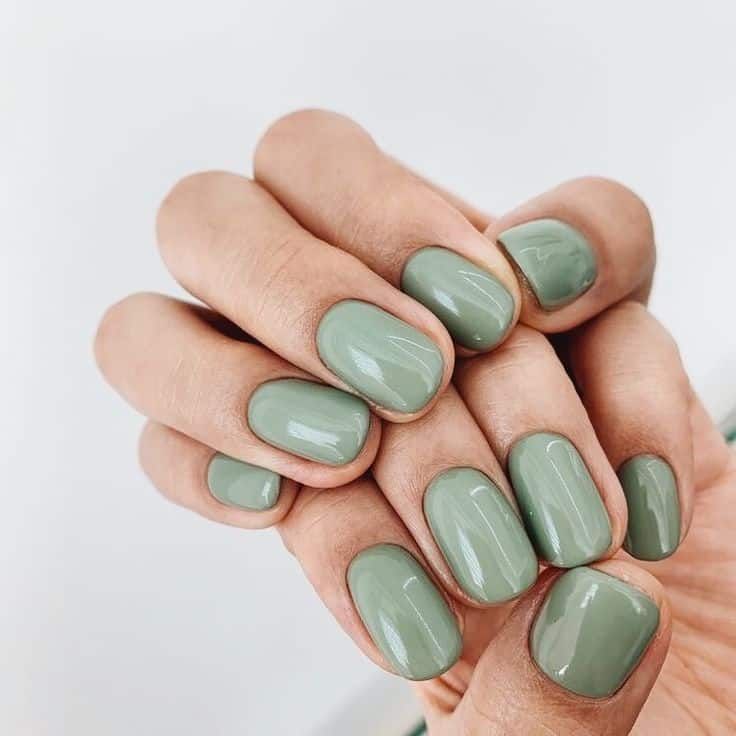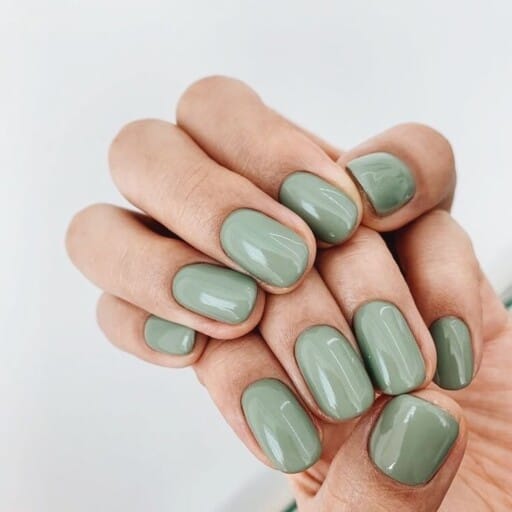 Matte Olive Nails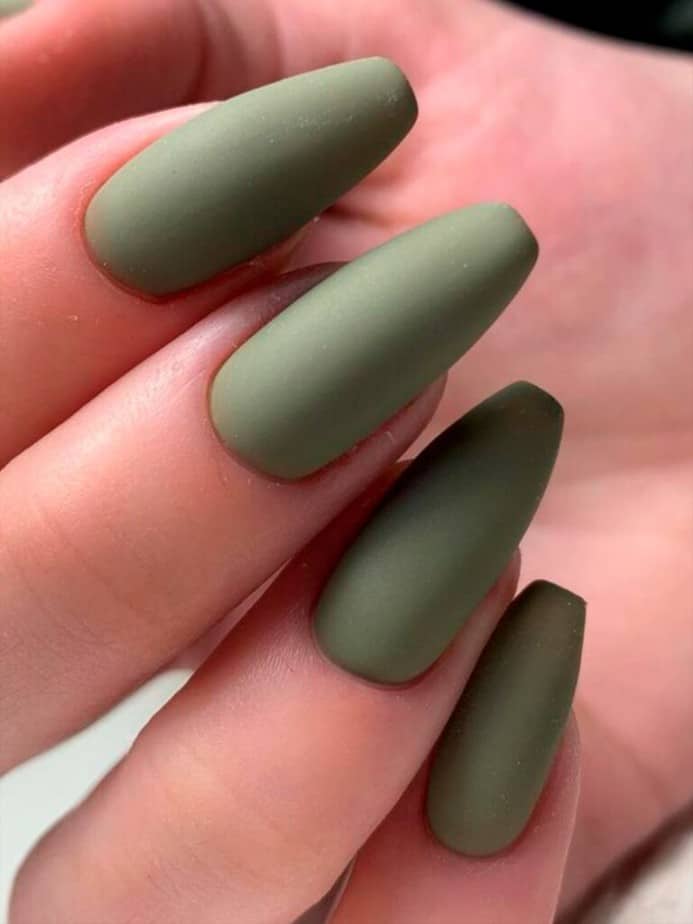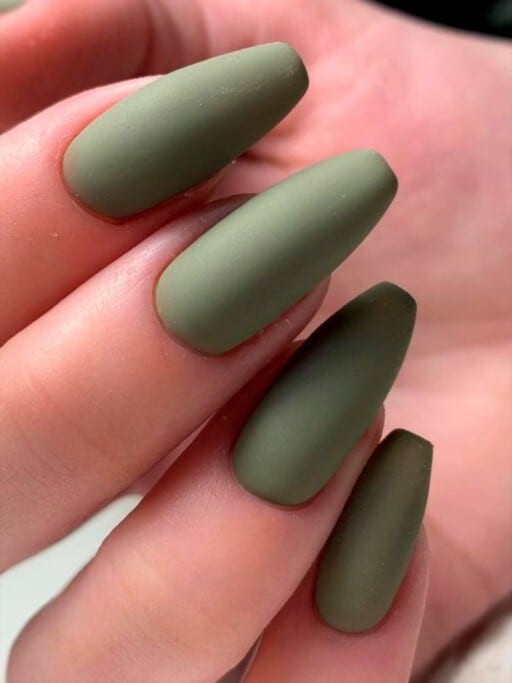 Olive Geometric Design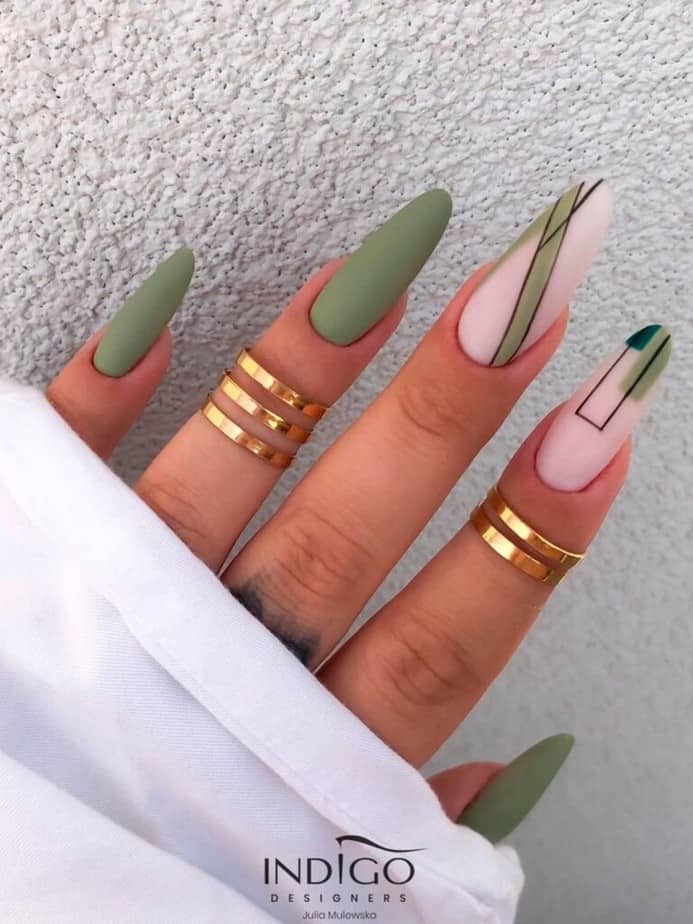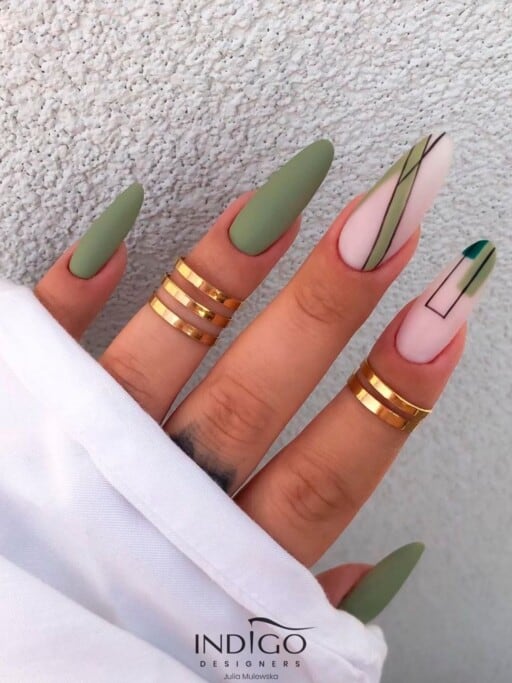 Ultra-Long Colored Tips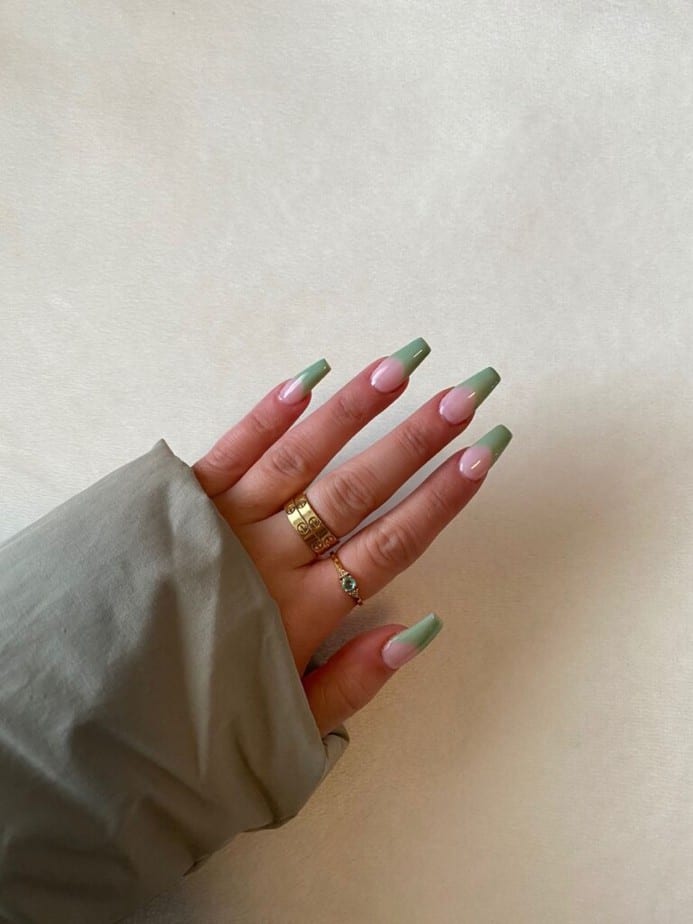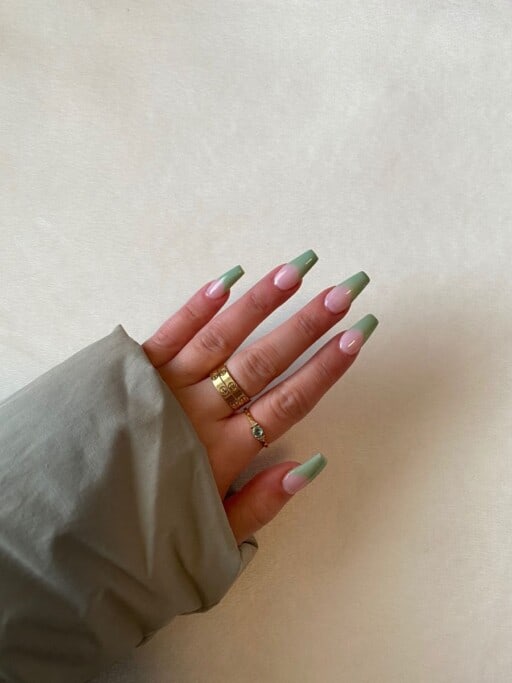 Ocean Swirl Design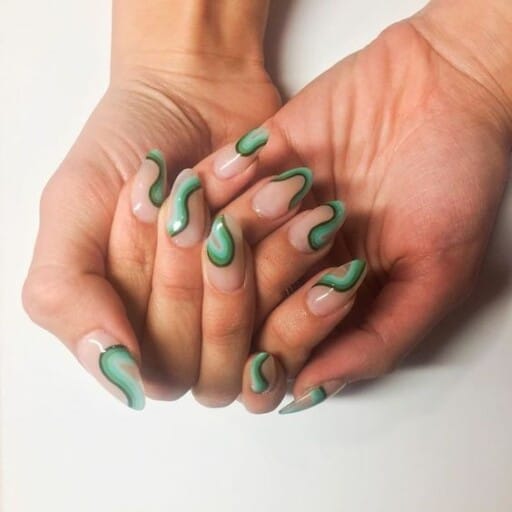 Yin Yang Design

Deep Forest Green Tips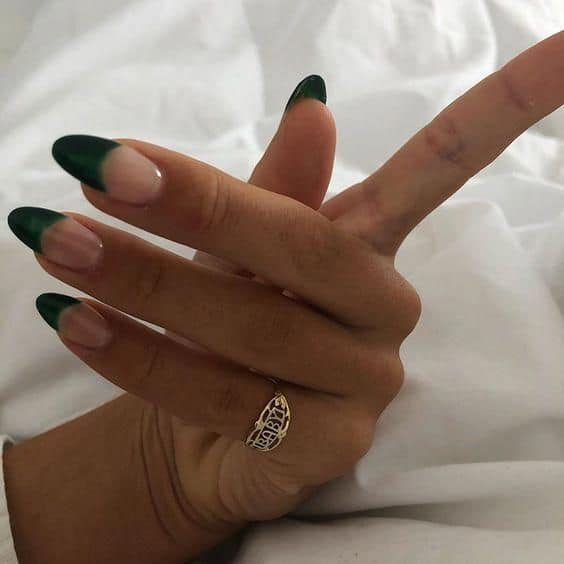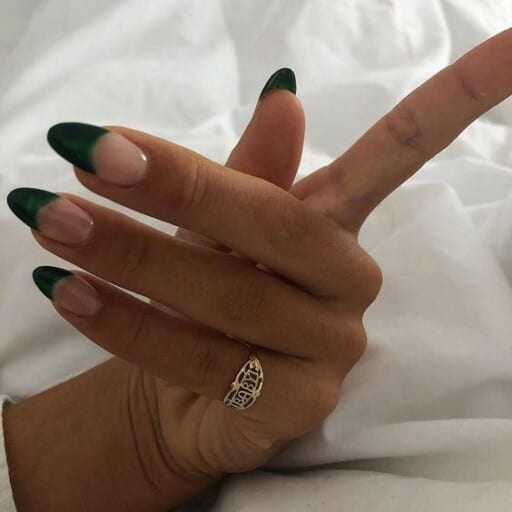 Long Butterfly Design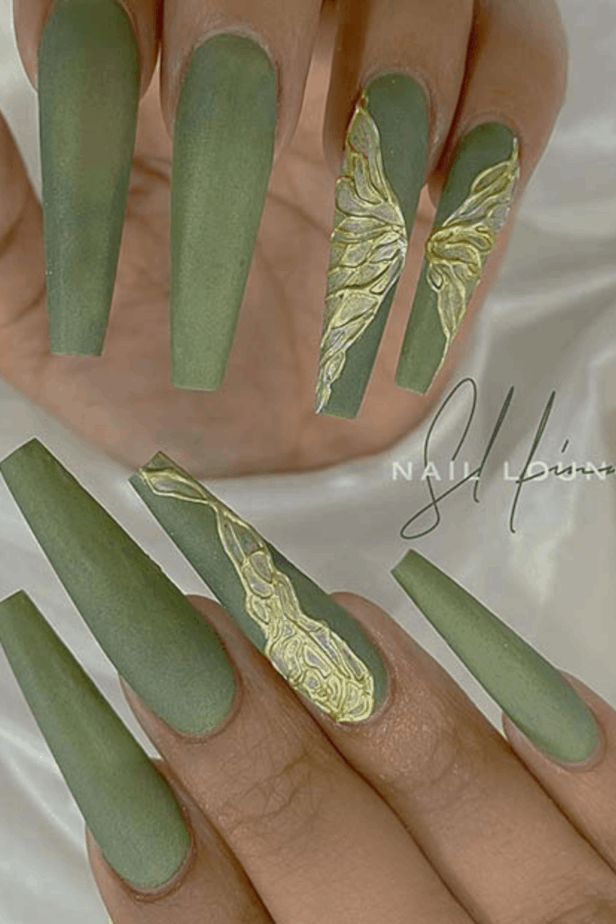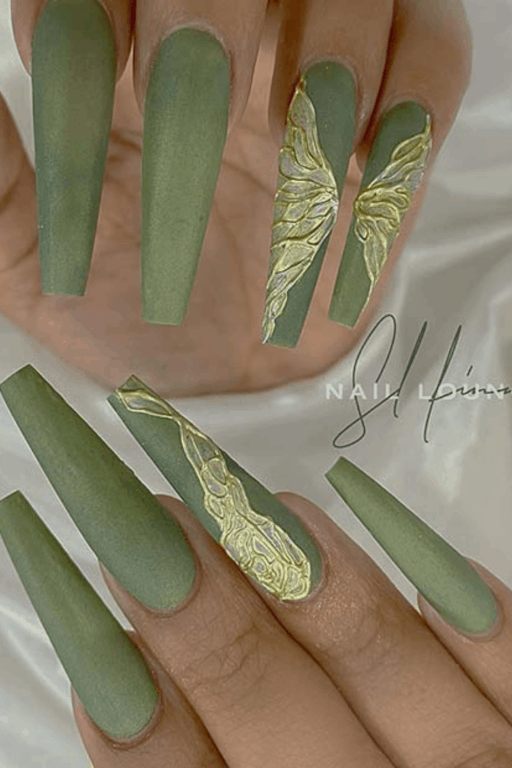 Slanted Oceanic Marble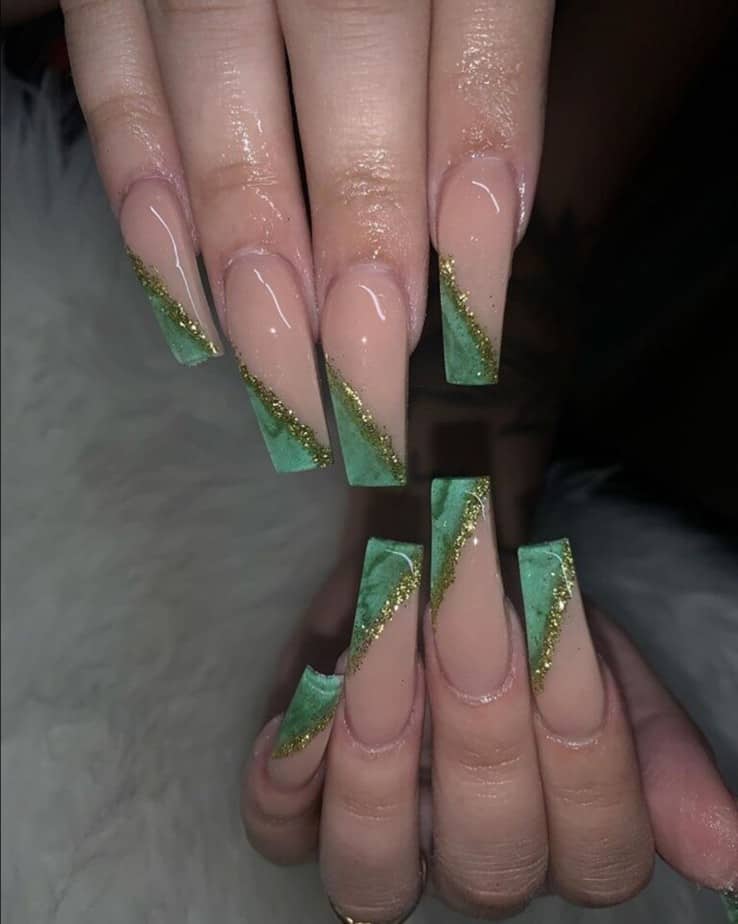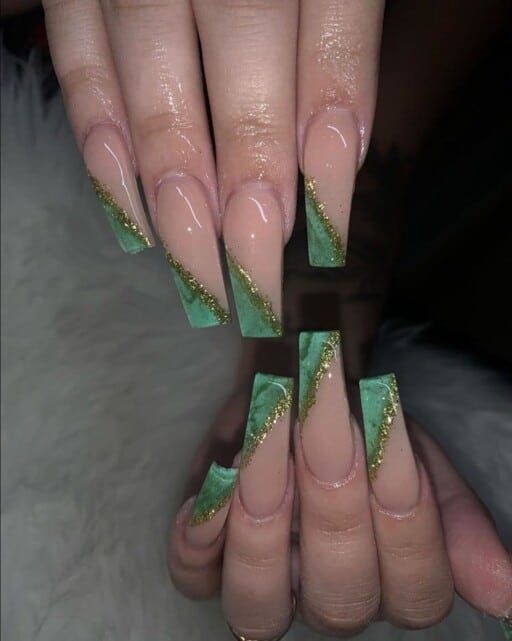 Seafoam Design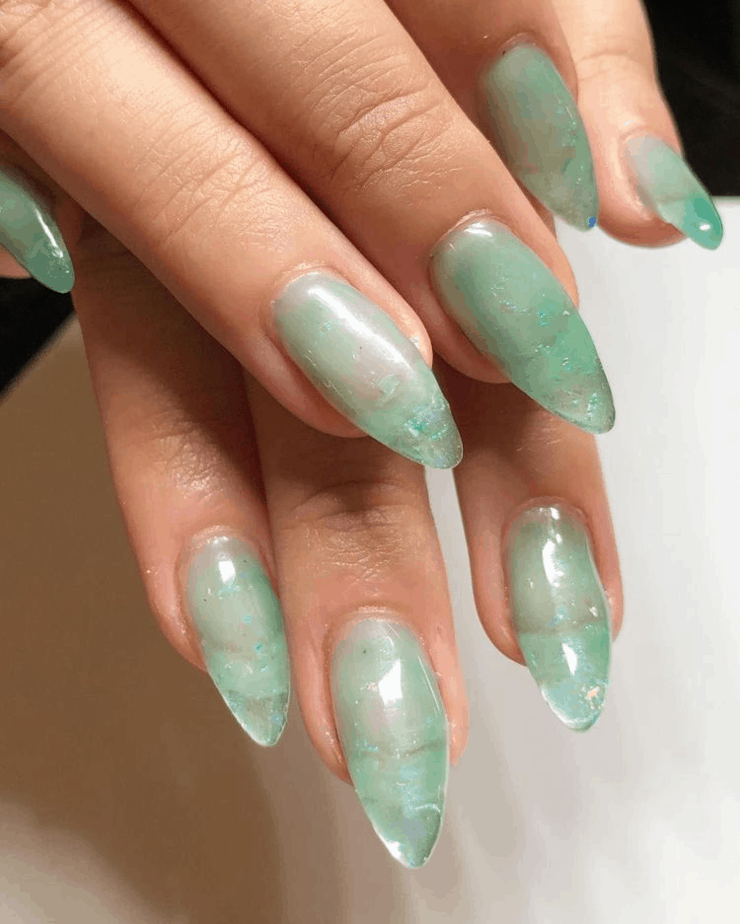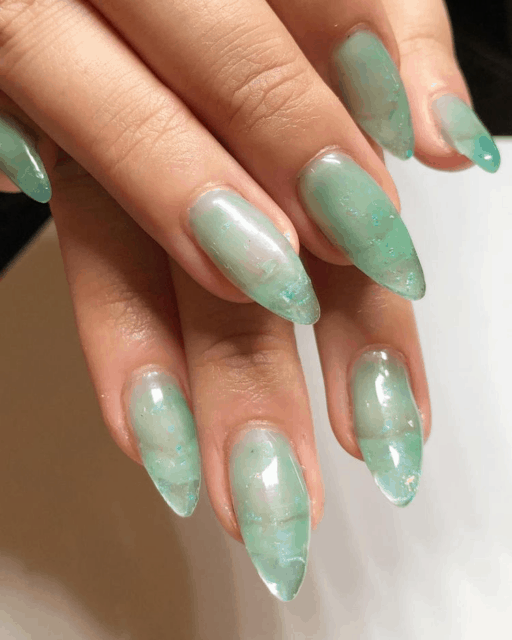 Emerald & White Marble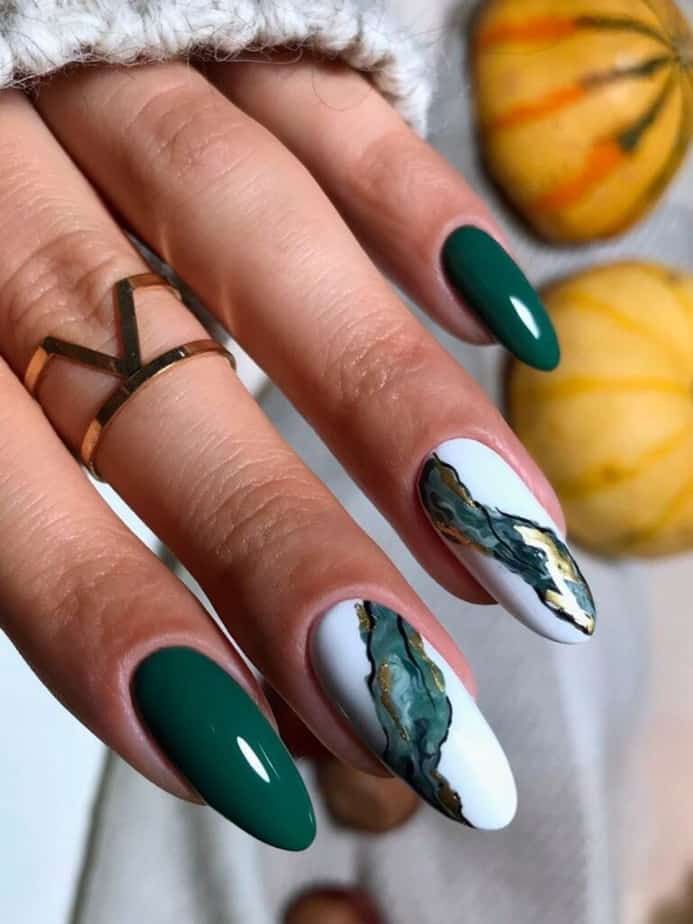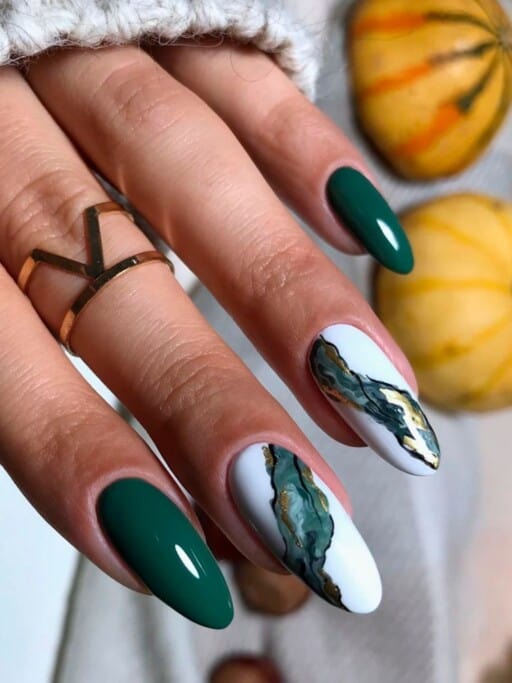 Dark Green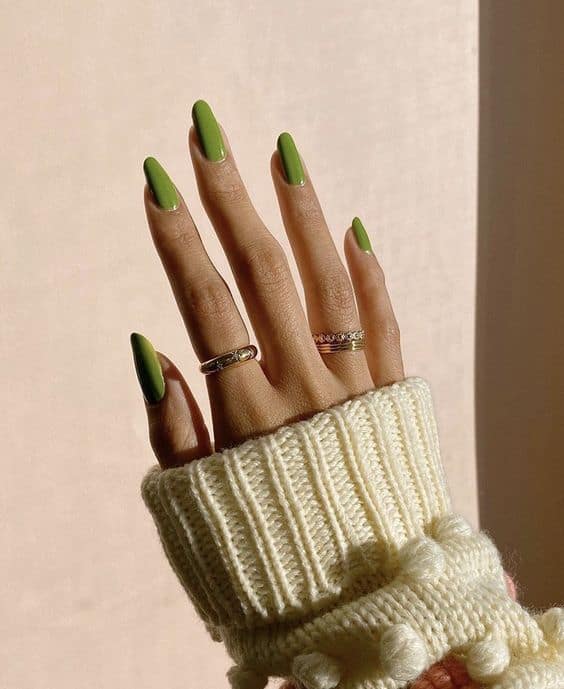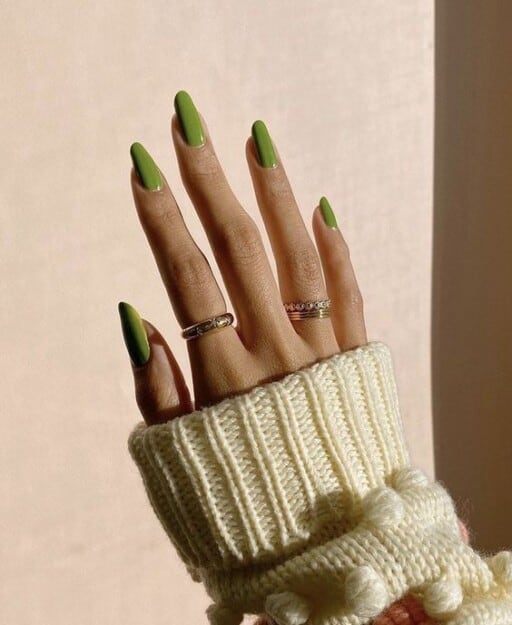 Abstract Faces Design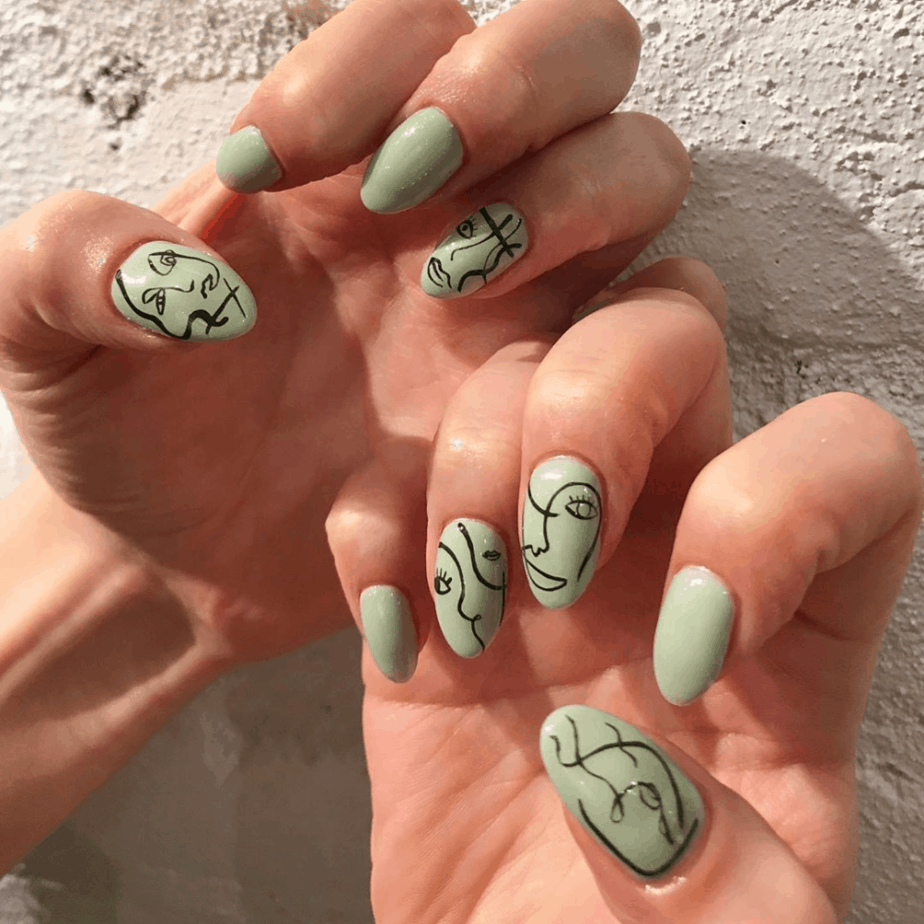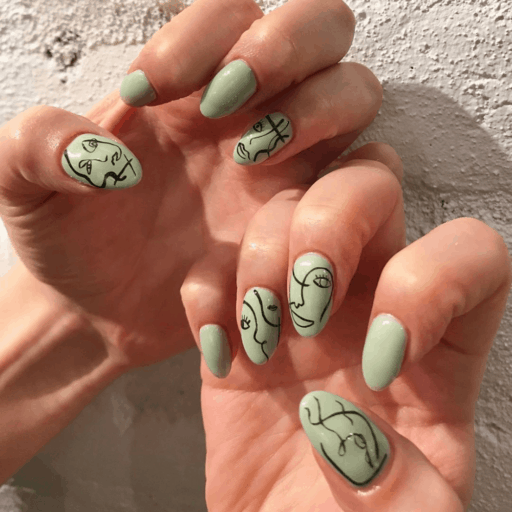 Sea Glass Ombre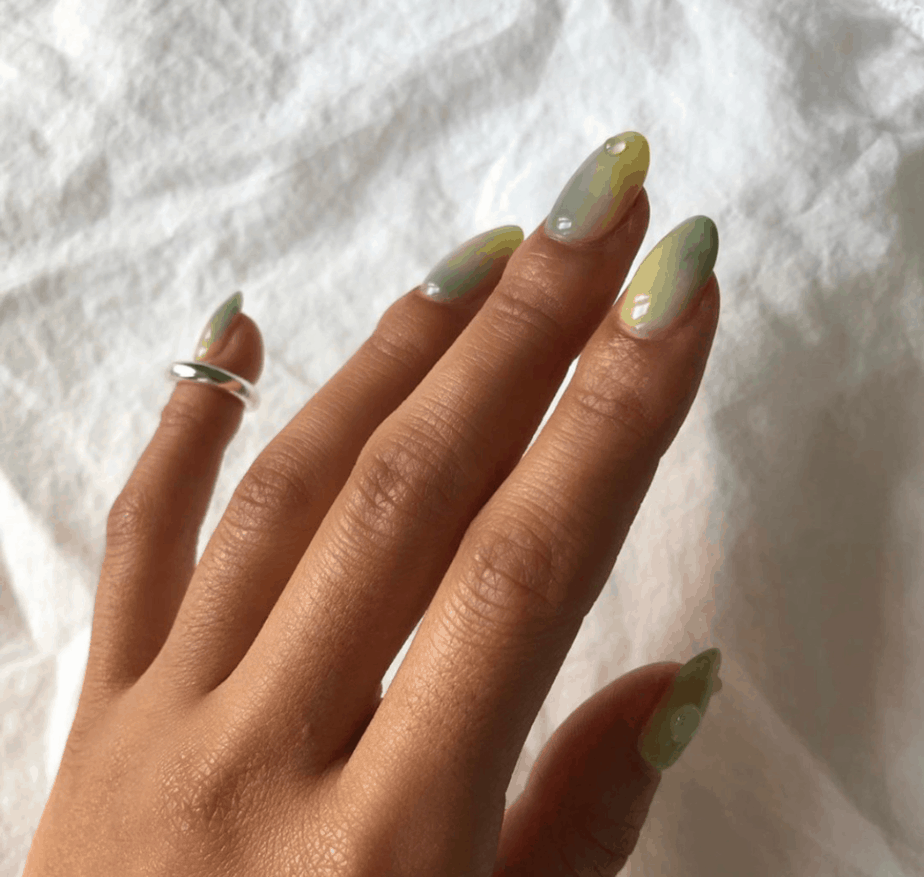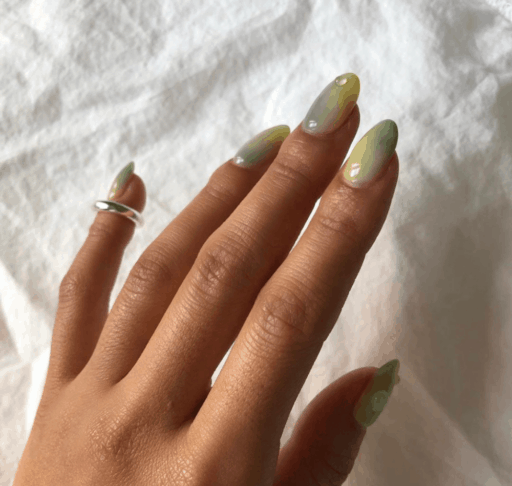 Every Other Marble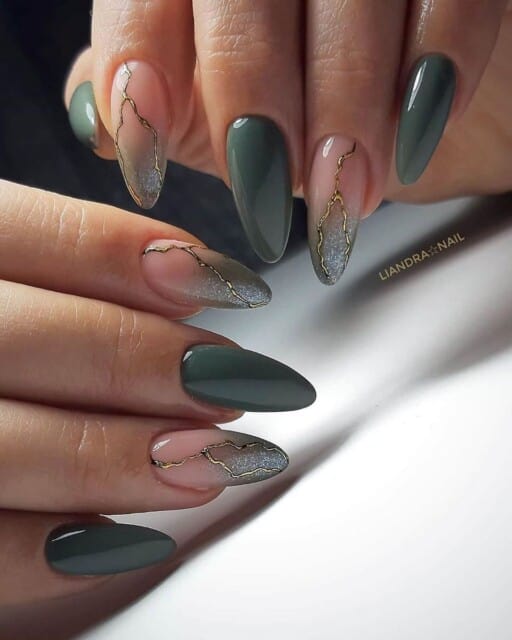 Shimmery Mermaid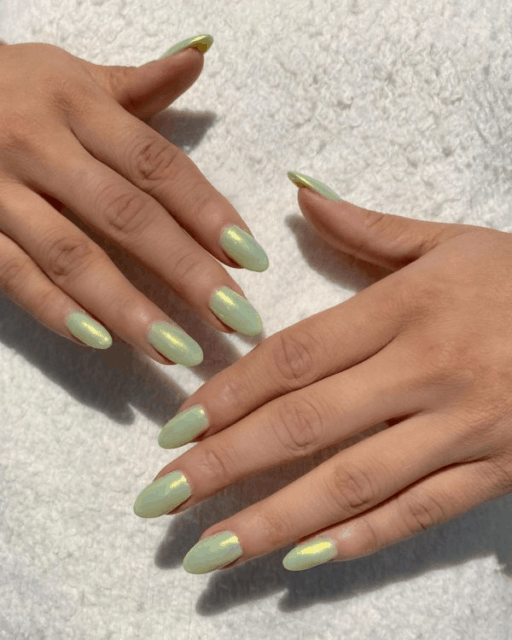 Soft Green Tips & Base