Yellow nails are just so happy. While I generally enjoy darker, muted colors in the winter, once spring and summer hit, I absolutely love a yellow manicure!
However, really intricate designs are popular right now. This means that yellow can be incorporated into a manicure so many different ways.
I love a classic square manicure, but I also love some of the more intricate designs.
Yellow Manicure Trends This Year:
There are a few trends that go really well with yellow nails. You will see all of these trends in the inspiration photos below!
Butterfly Nails. These designs are so cute because who doesn't love butterflies? However, I especially enjoy them on yellow nails. Butterfly nail designs can be super subtle or more aggressive; see below for examples.
Accent Nails. One or two nails that have a different design seem to be really popular with the color yellow. You can do an accent nail in a geometric pattern, flower design, or even a cute fruit.
Pastel Colors. I always love pastel nails, but I'm especially partial to yellow. When you have a yellow pastel manicure, it doesn't really feel like spring for some reason. In fact, pastel yellow works well during every season.
Ombre Nails. These ombre nail designs aren't going out of style anytime soon! I really love yellow to nude ombre nails, but there are so many variations.
Reverse Tips. I'm seeing colored tips with nude nails more and more this year. I especially love pastel yellow tips, but I included a variety of shades below.
Yellow Nails Inspiration:
Here are 30+ of the prettiest yellow nail manicures. These are the photos I'm using for inspiration right now.
Feel free to save any of these photos to your phone for later! Just press down then click save to camera roll.
Shimmer Accent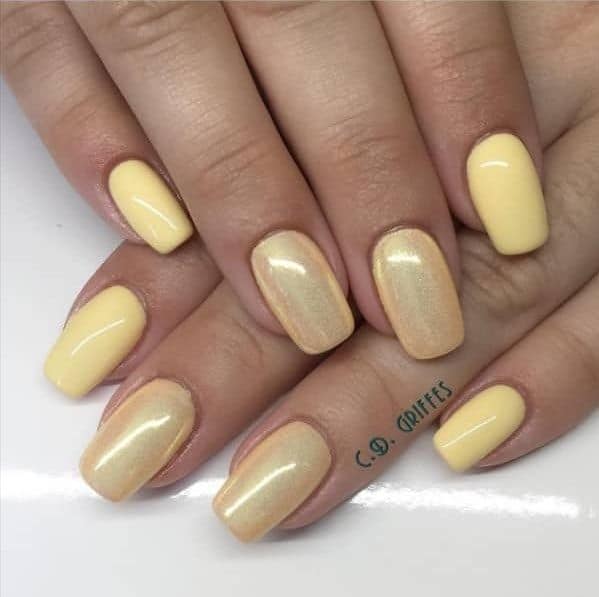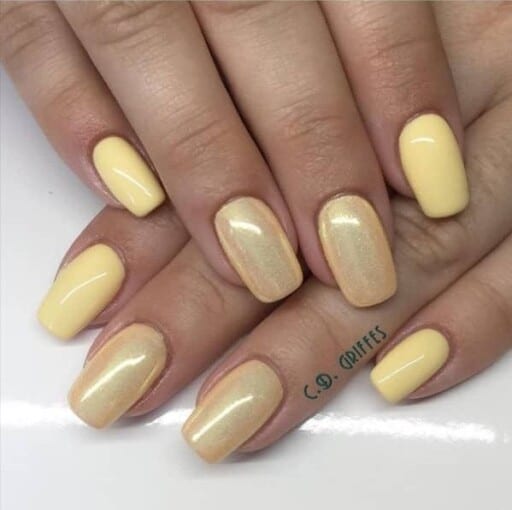 Fruit Accent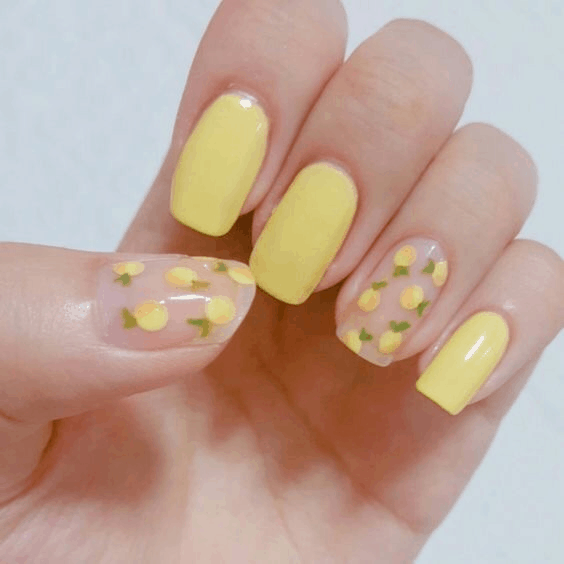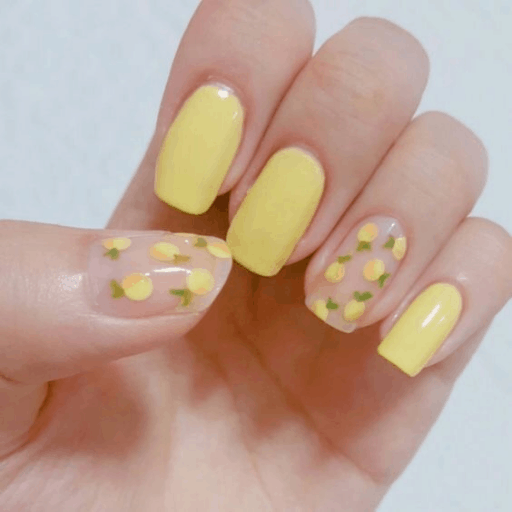 Babe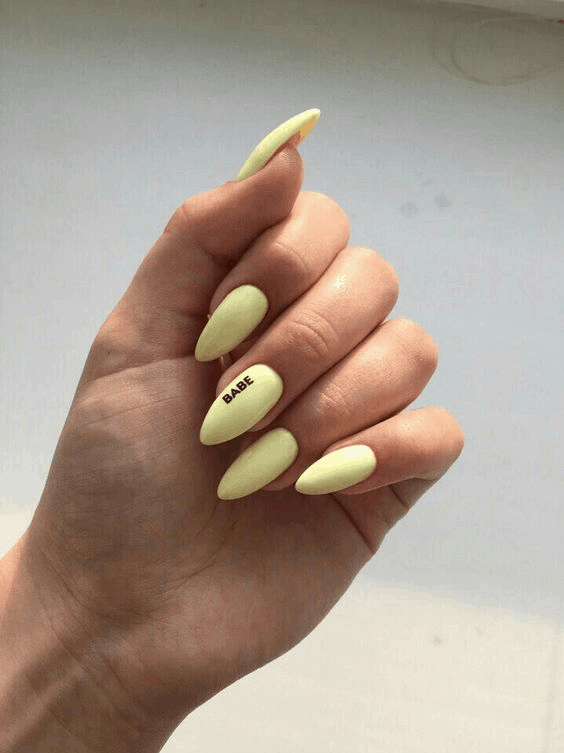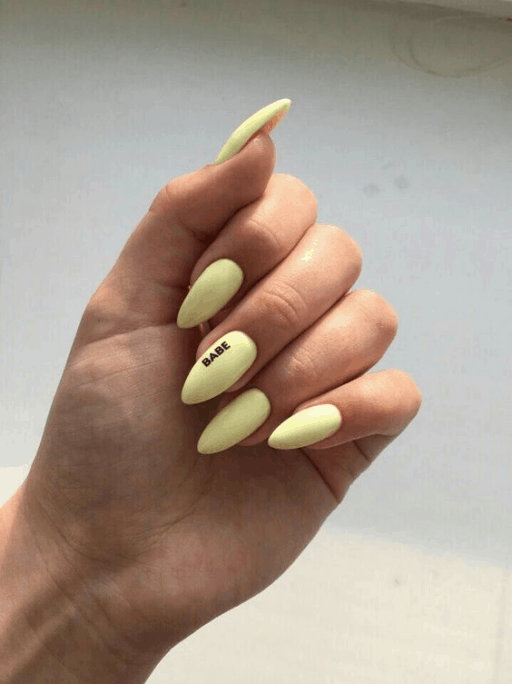 Ombre With Bling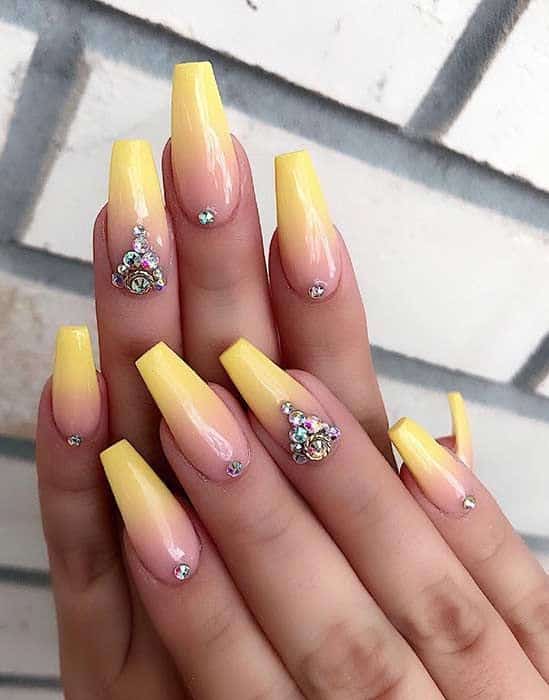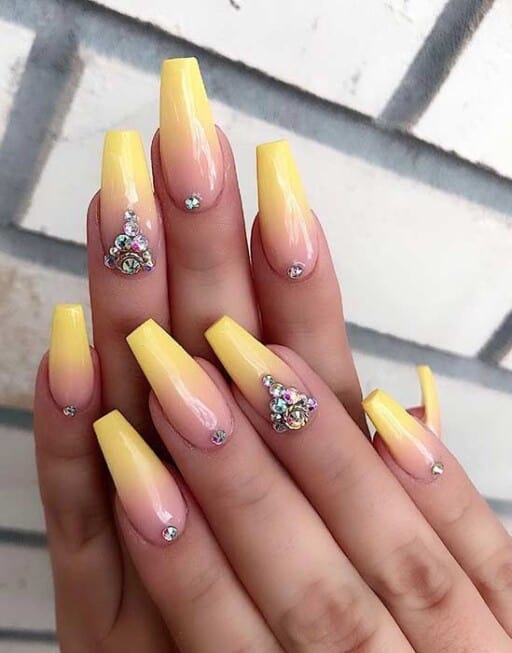 Hawaiian Flower Accent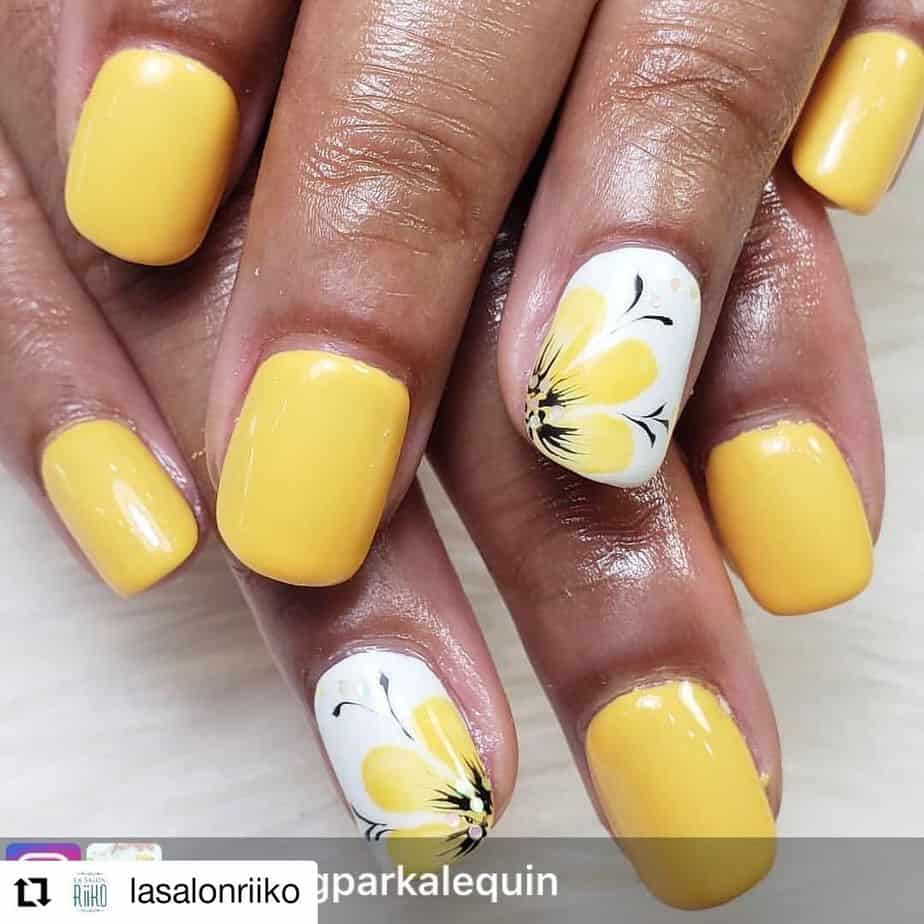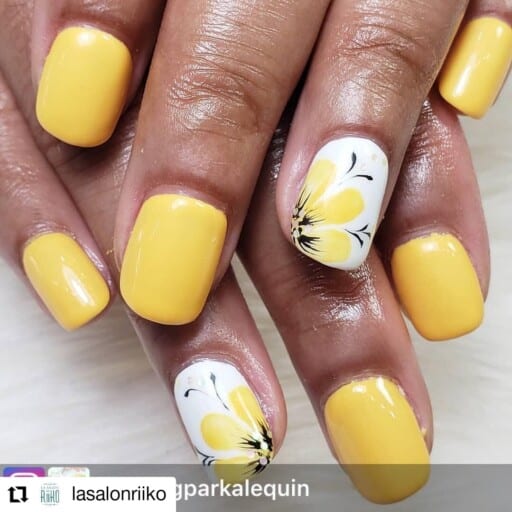 Nude Star Accents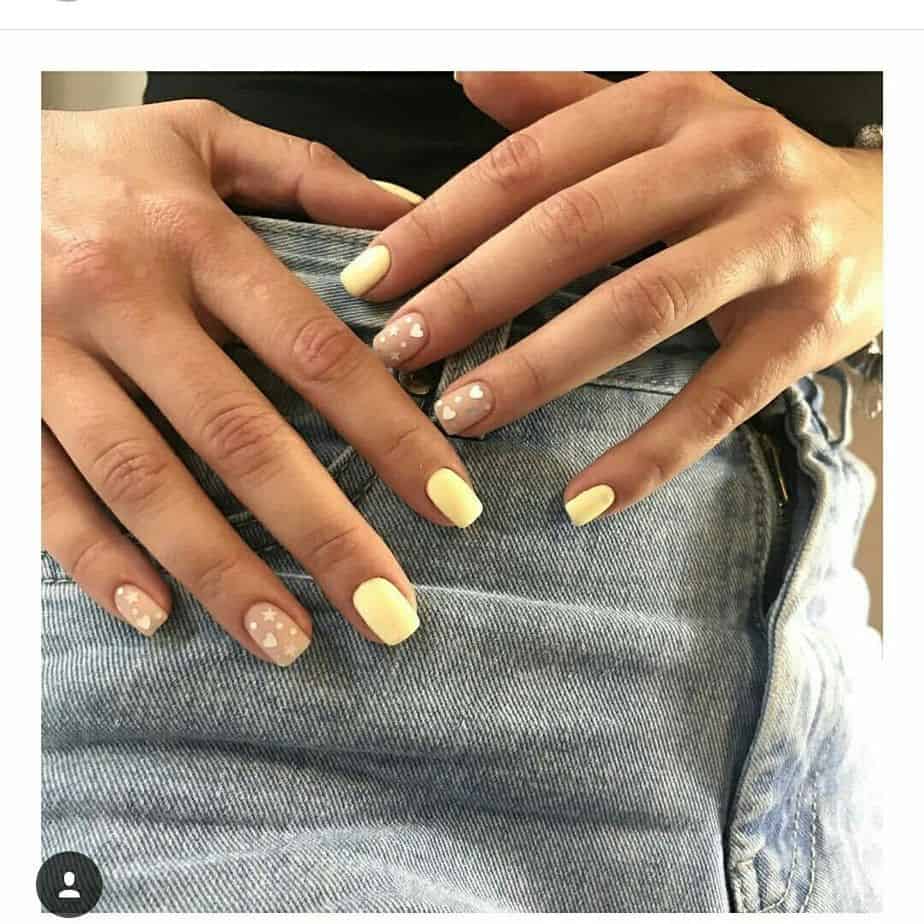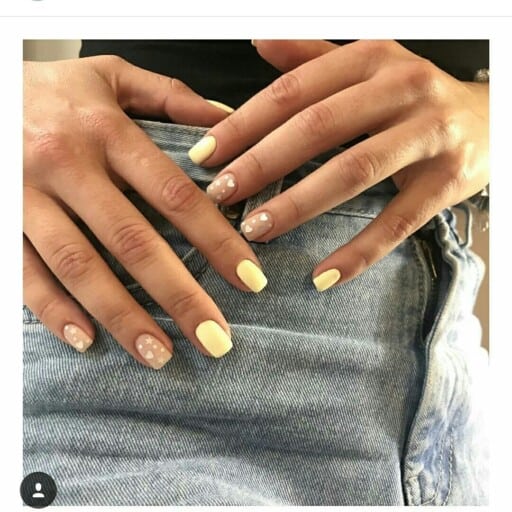 Soft Coffin Yellow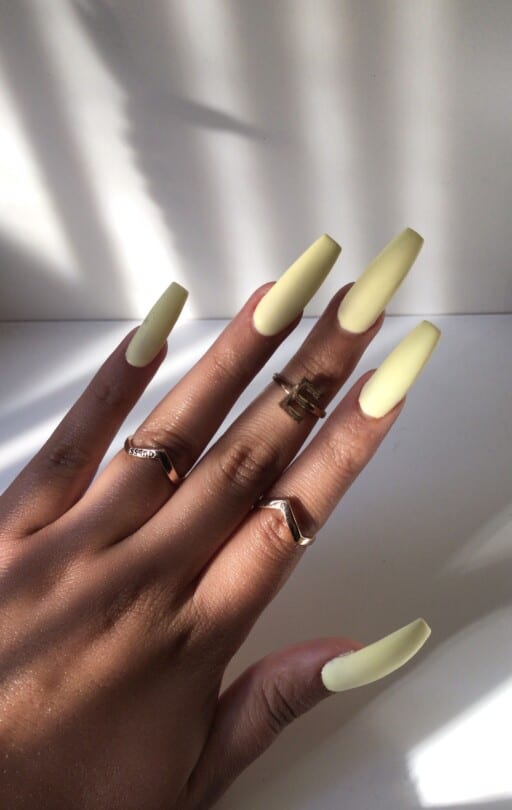 Star & Moon Accents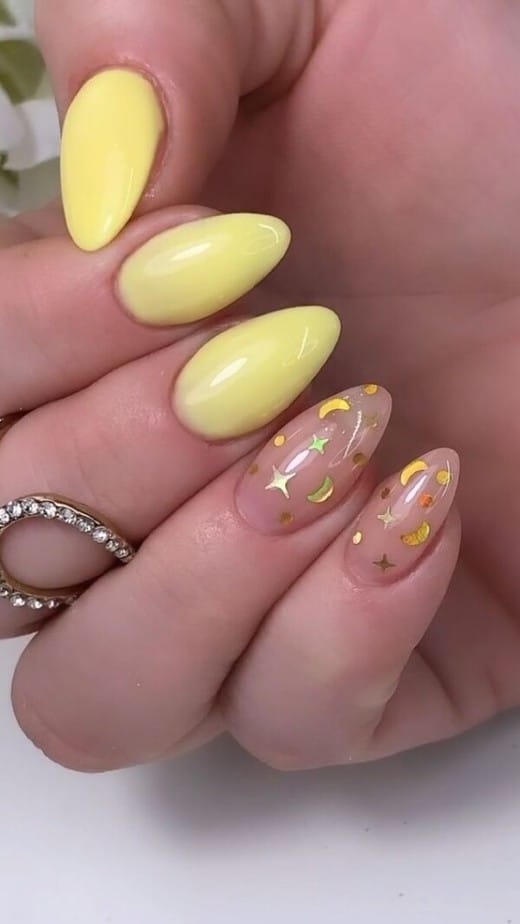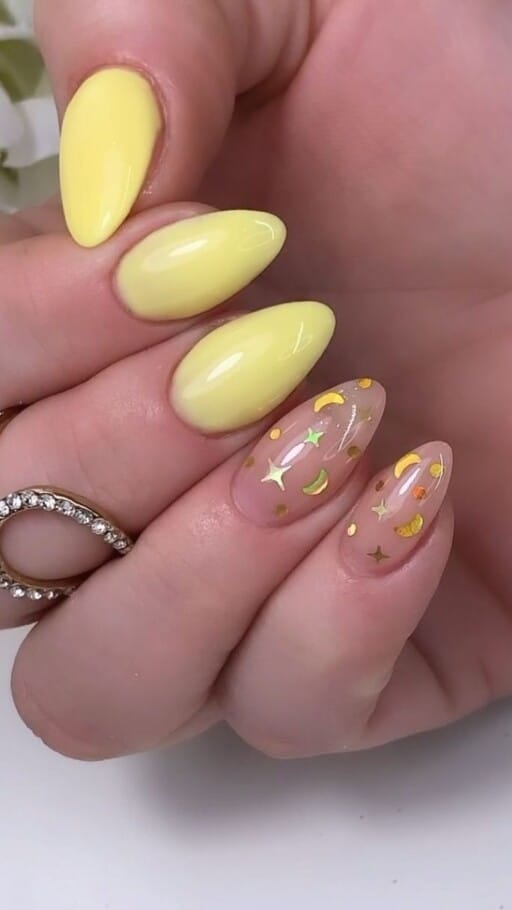 Watercolor Abstract Accent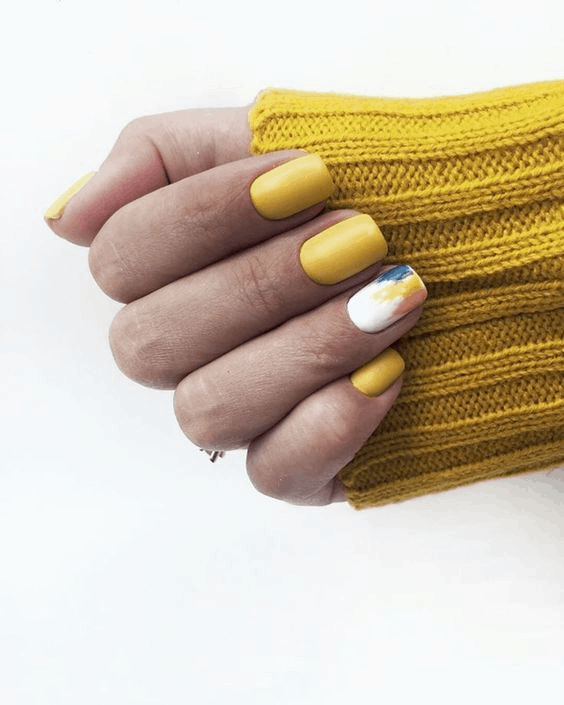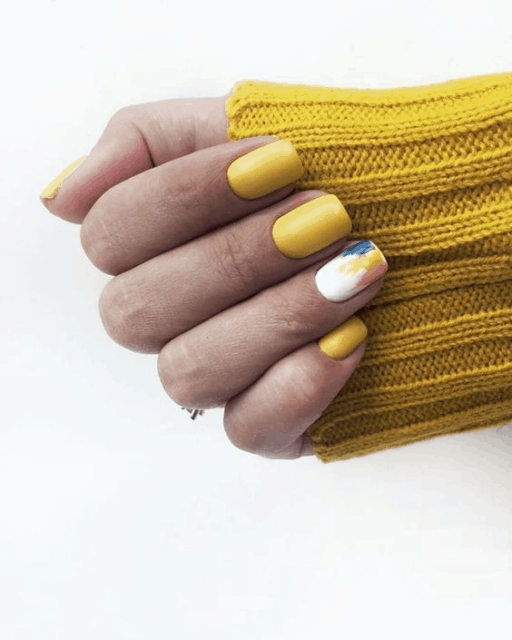 Horizontal Stripe Design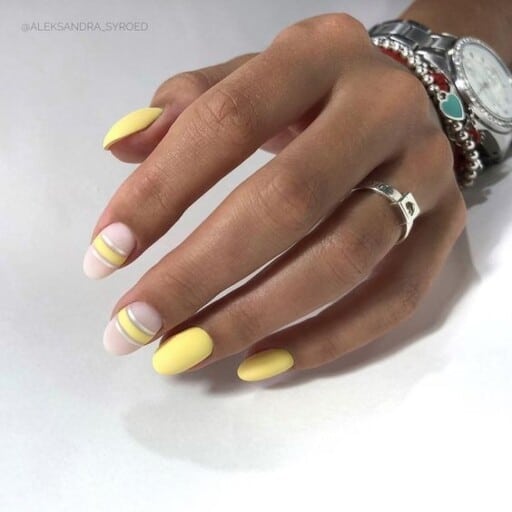 Soft Pastel Yellow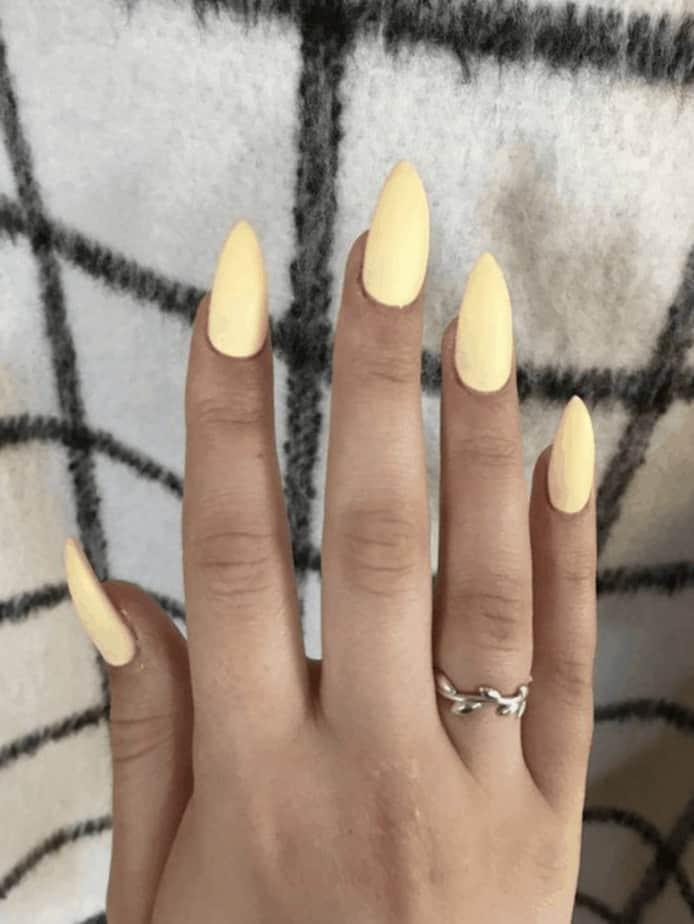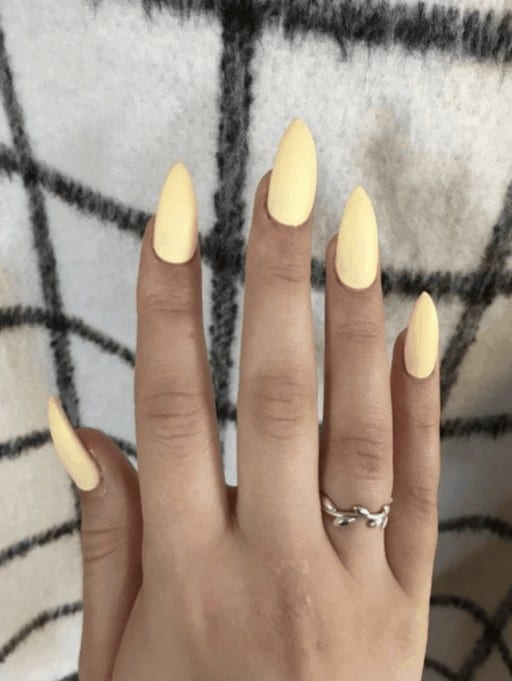 Bright Flower Accent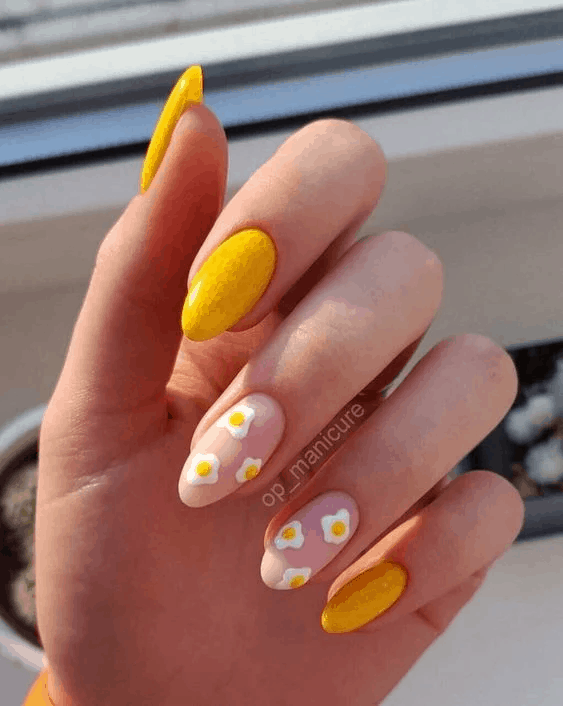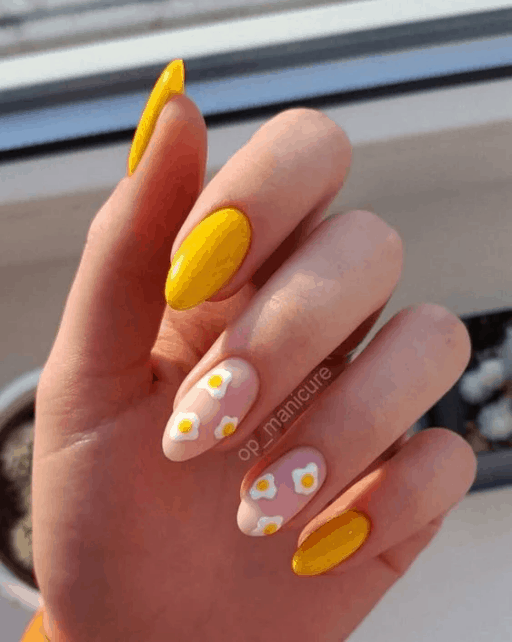 Soft Yellow Tips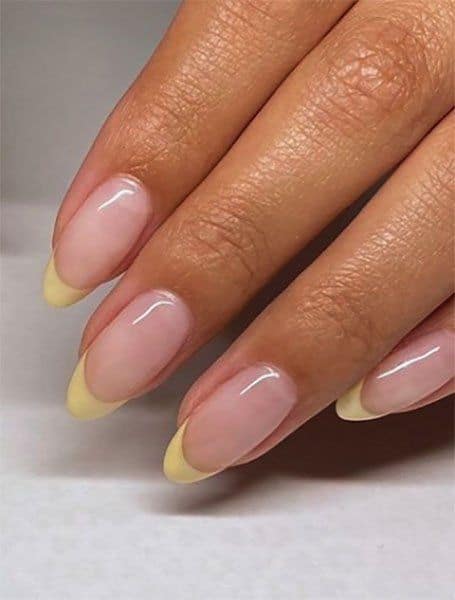 Sunflower Ombre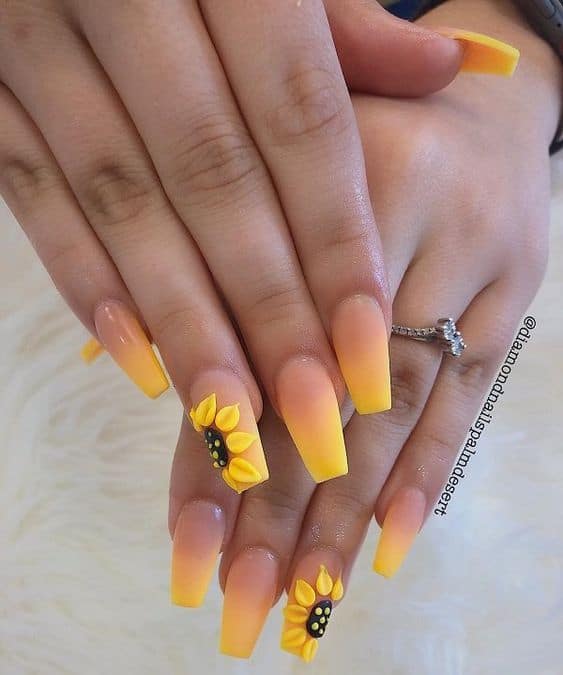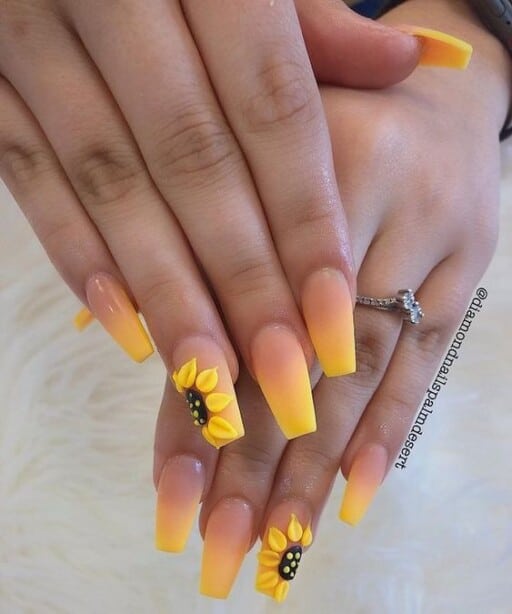 Deep Mustard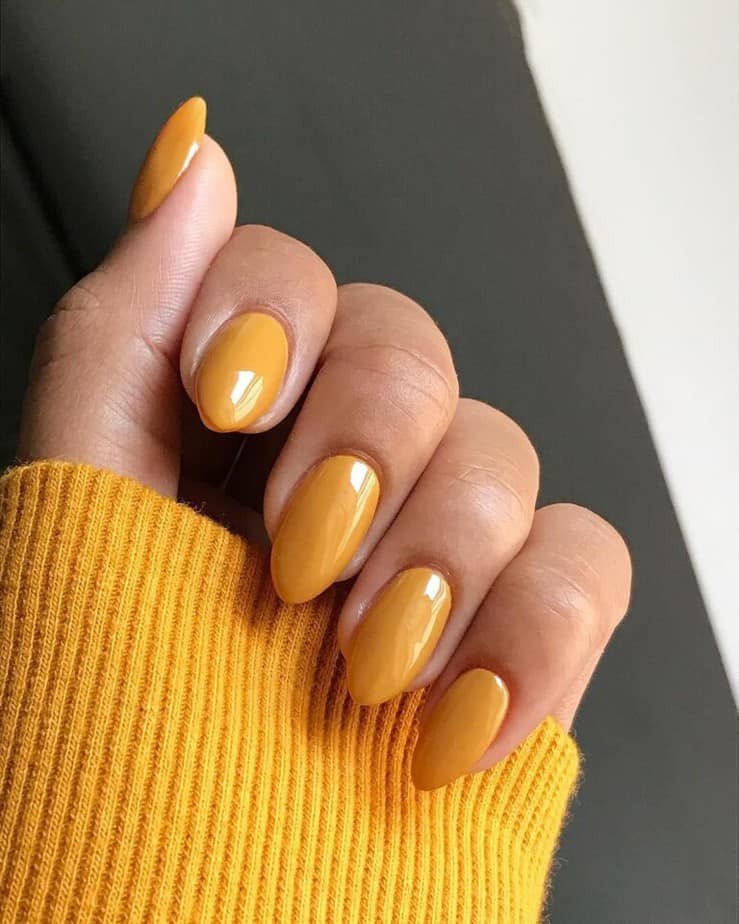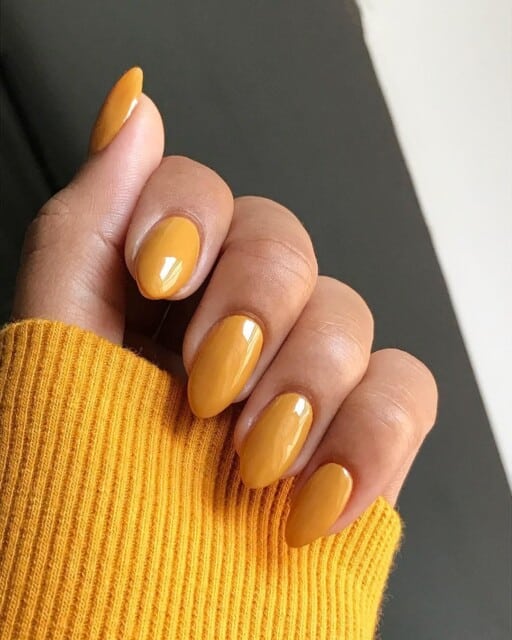 Orange Accent With Yellow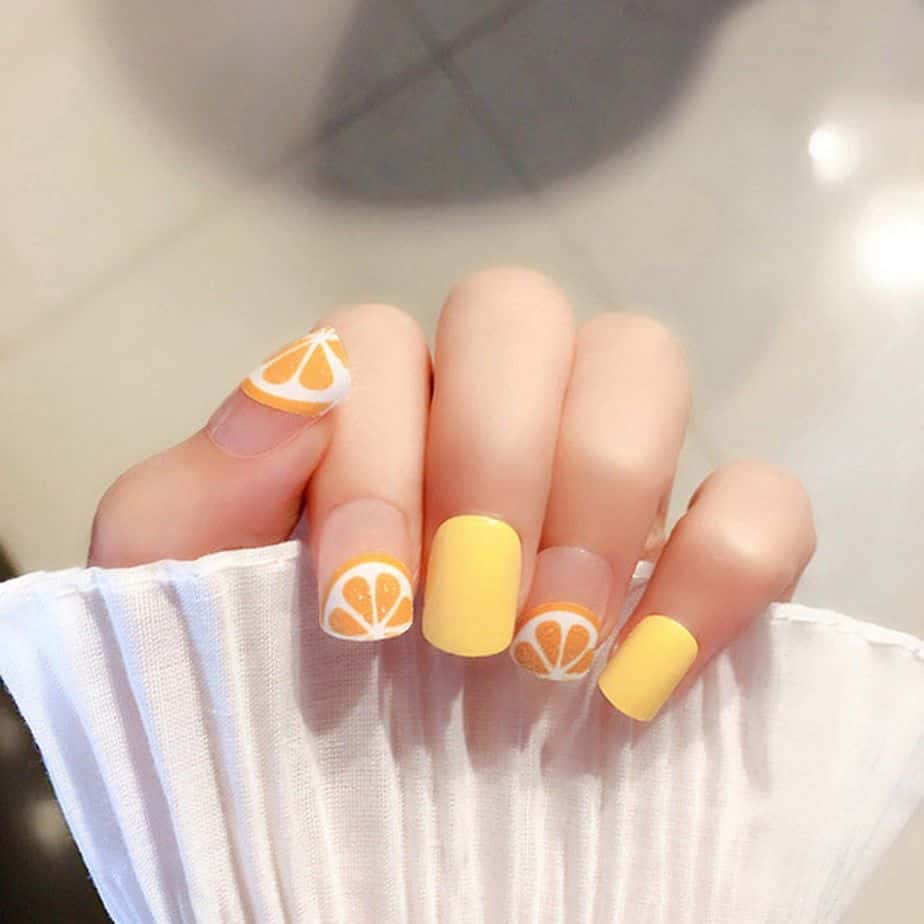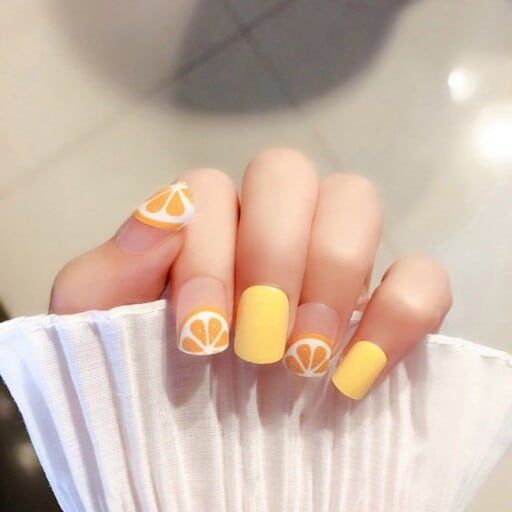 Delicate Leaf Design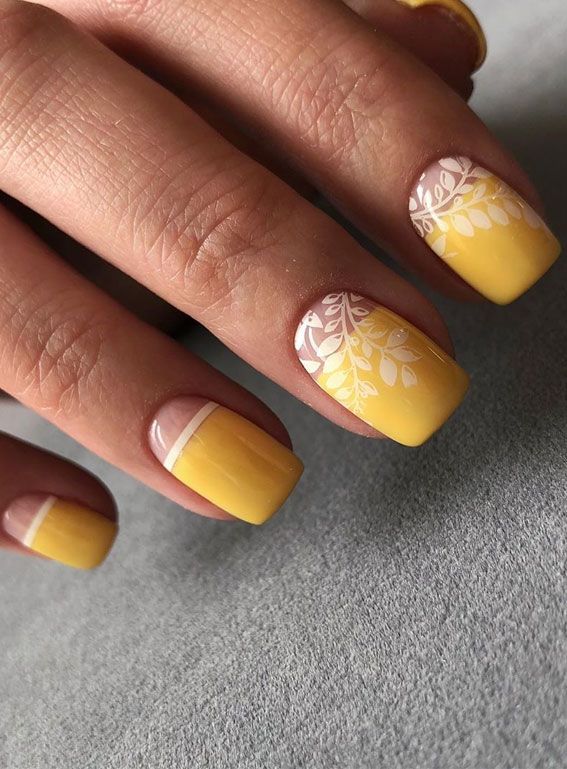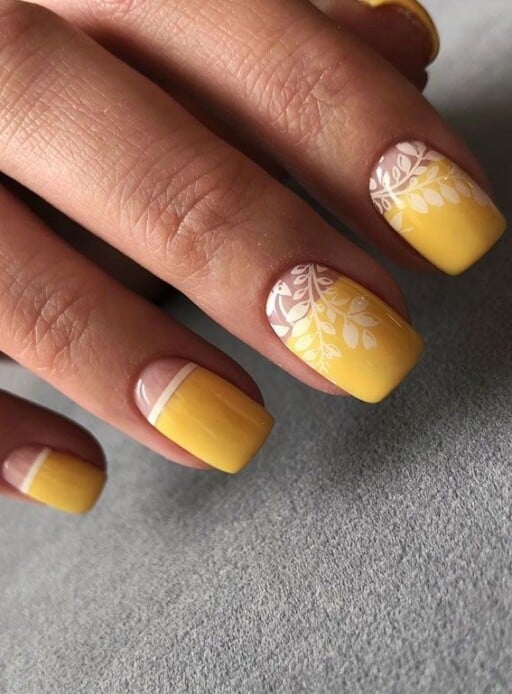 Neon Yellow Ombre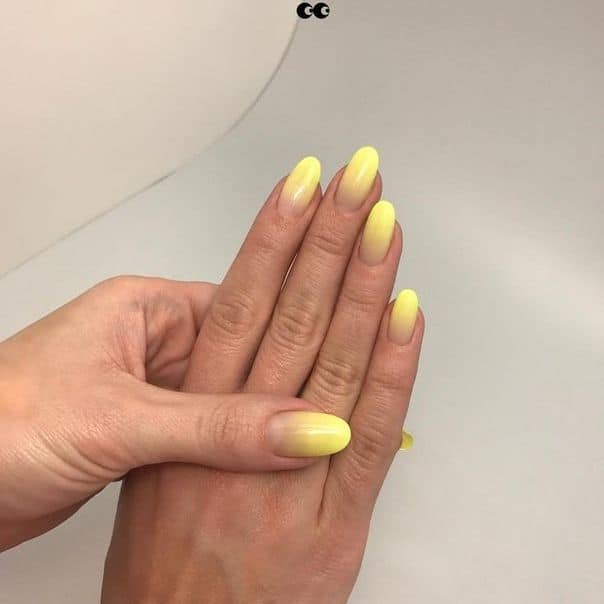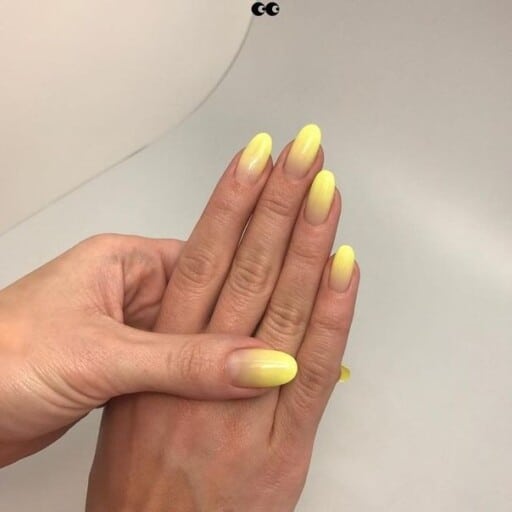 Soft Yellow With Designer Accent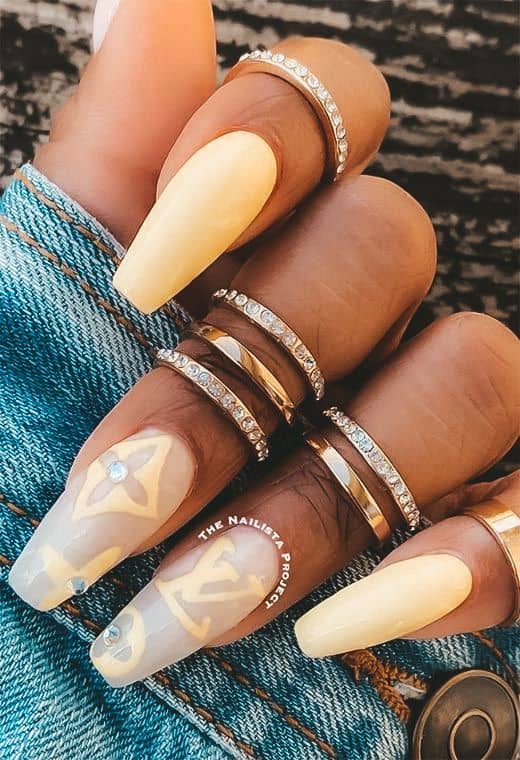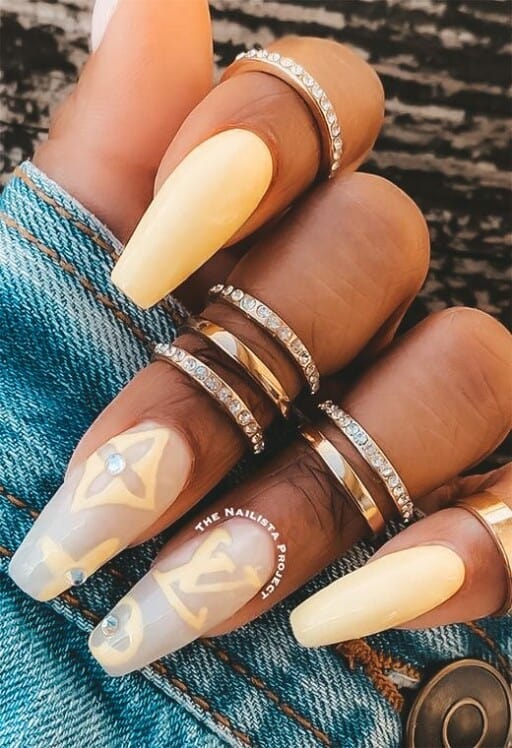 Yellow & White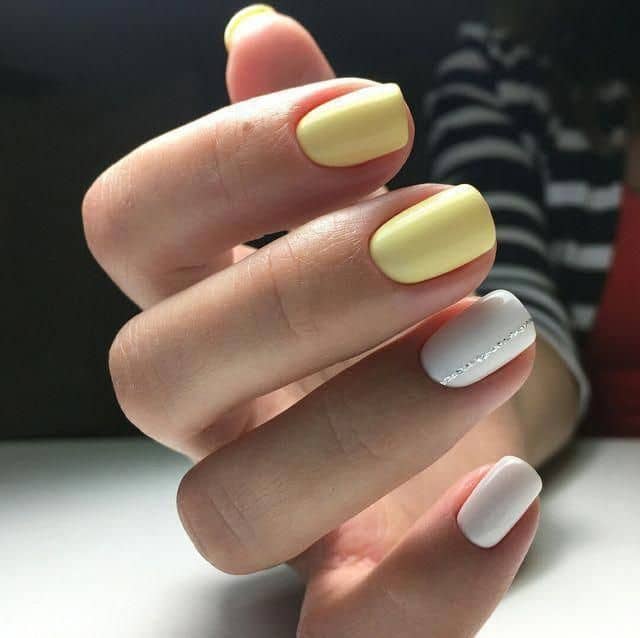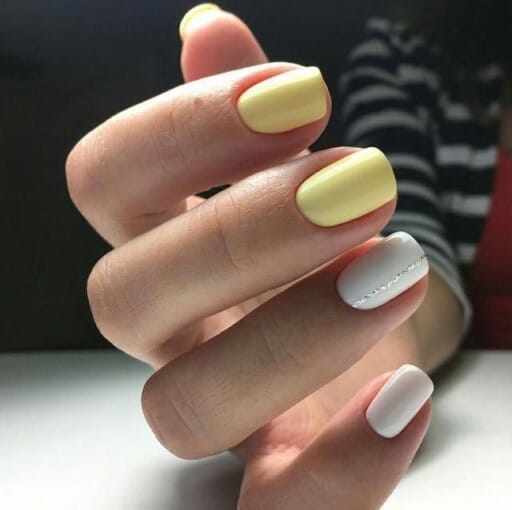 Yellow Ombre Tips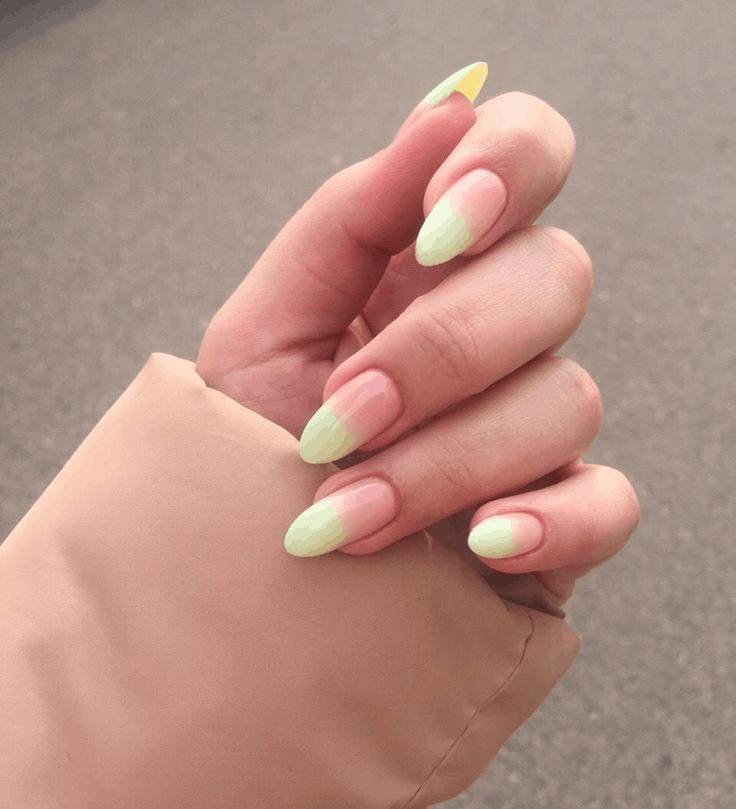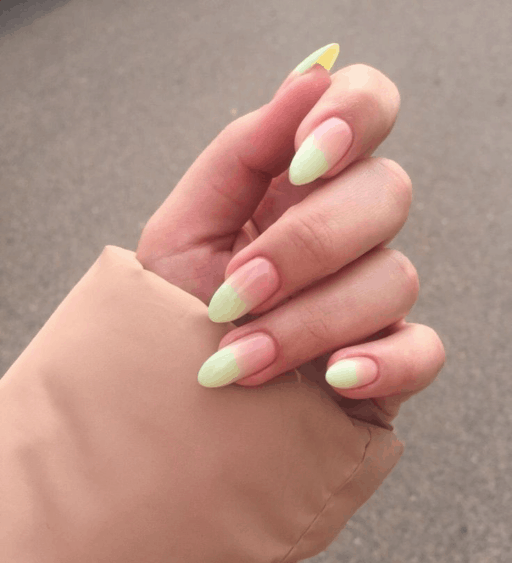 Pastel Yellow Color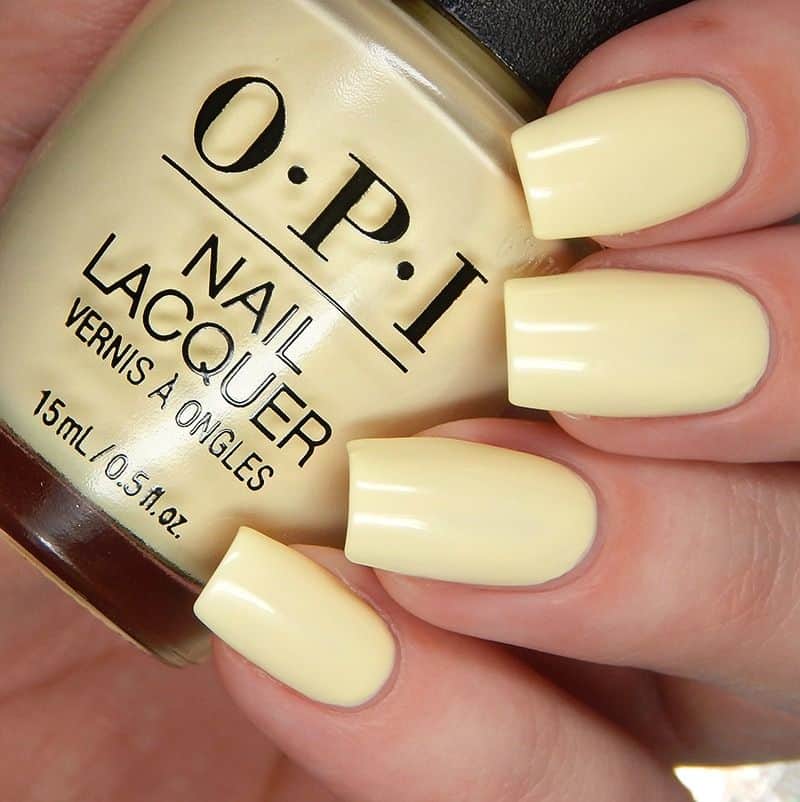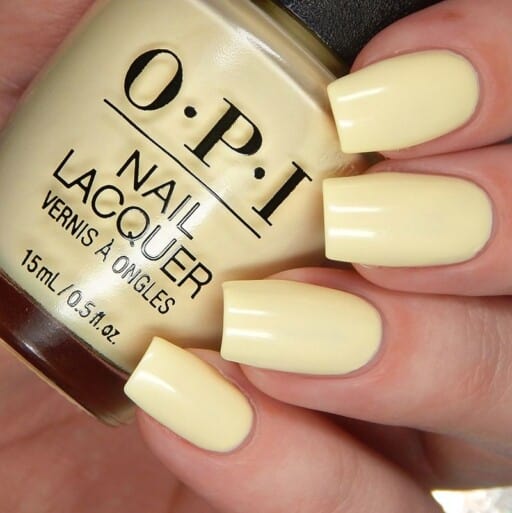 Shades Of Neon Yellow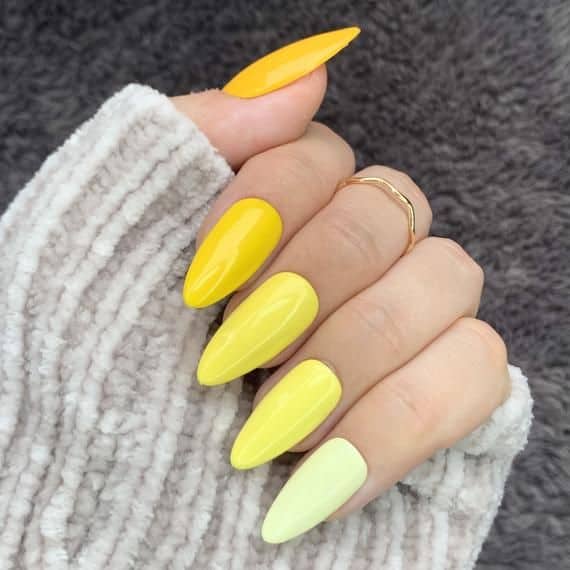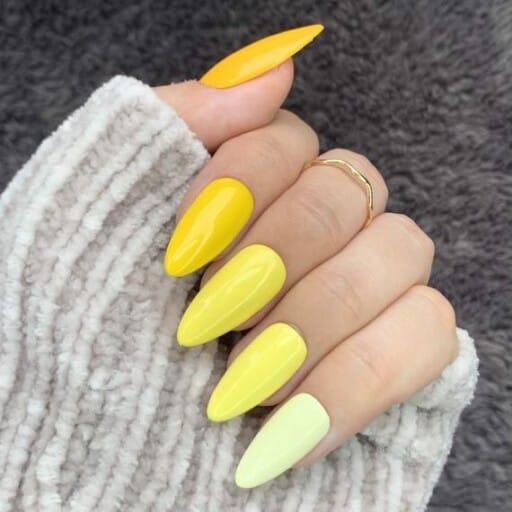 Textured Yellow Tips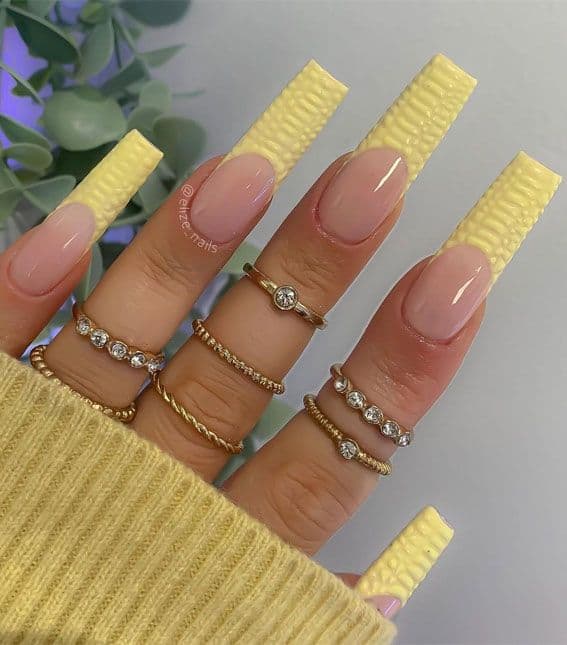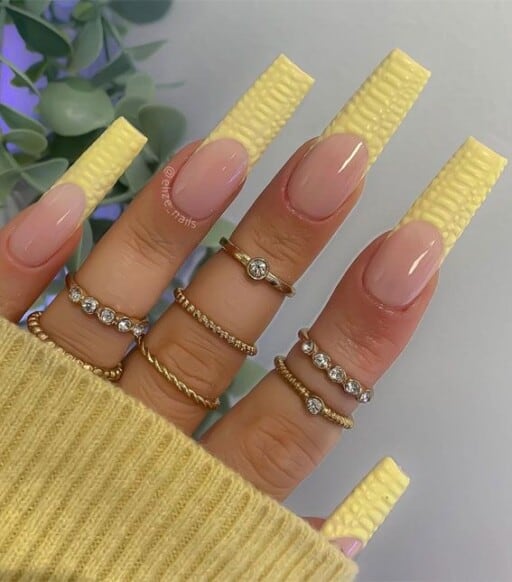 Daisy Accents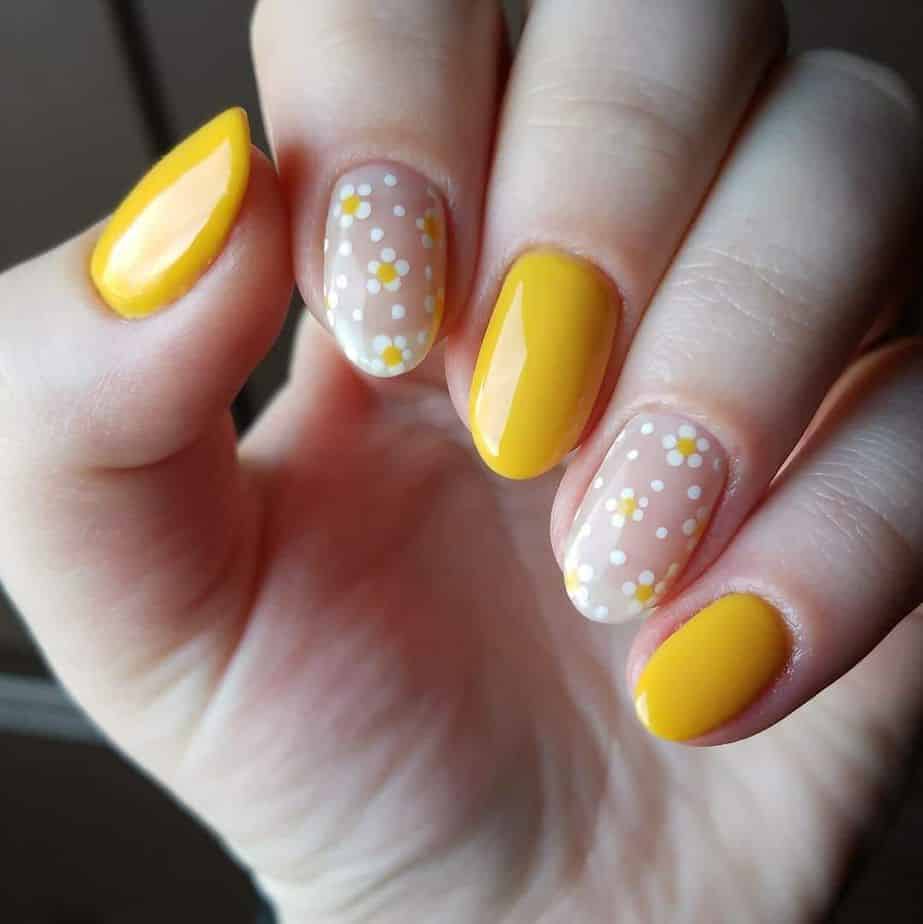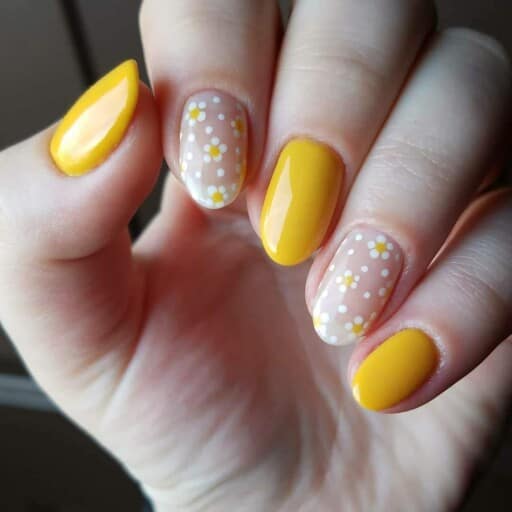 Daisy Design With Yellow Tips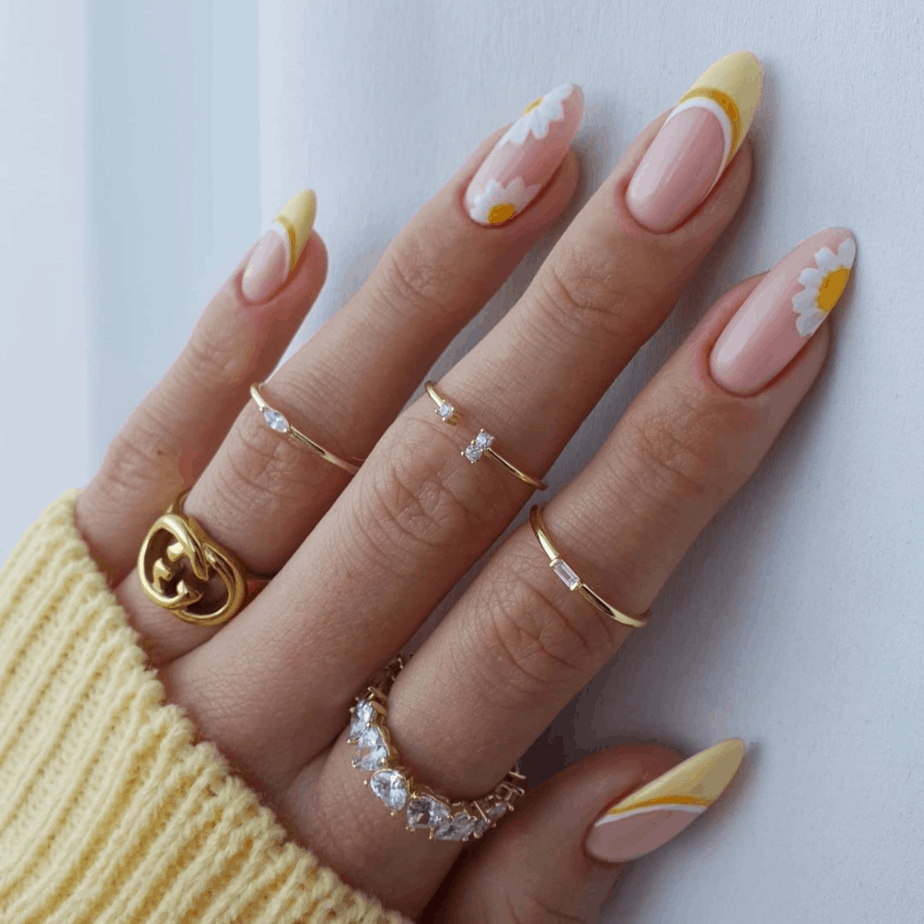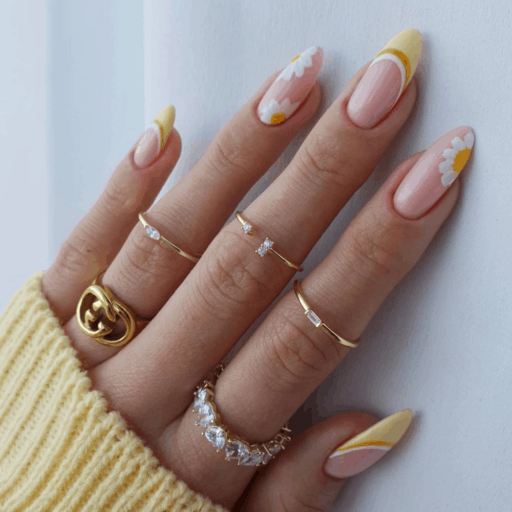 Single Clear Accent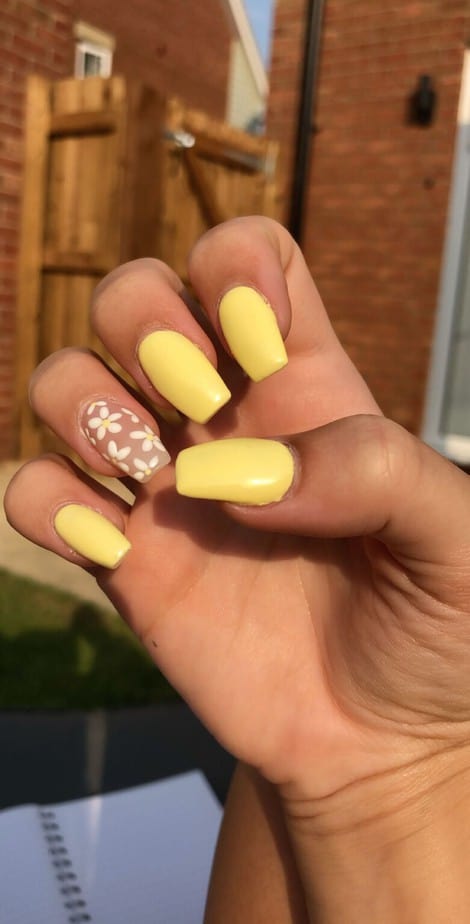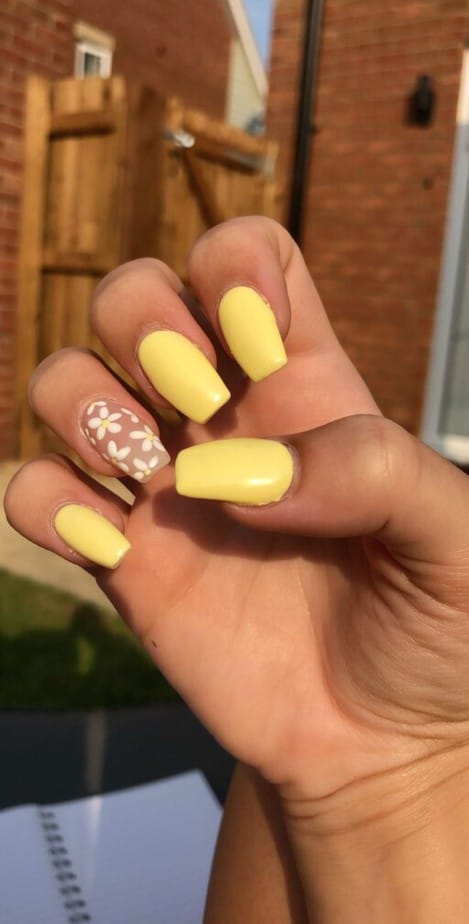 Butterflies With Yellow Tips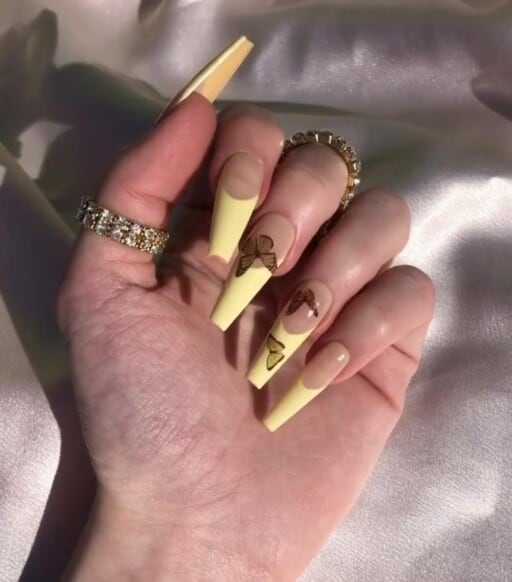 Soft Pink Accent With Design