I absolutely love spring, but I sometimes have a difficult time putting spring outfits together.
For starters, the weather is super variable. Here in New England, we can have a snowstorm during April then 80 degree days the following week.
Spring is a tricky time to dress because you need to incorporate elements of winter and summer clothing while putting together a cohesive outfit that makes sense.
Today I'm sharing my favorite trendy spring outfits for all types of spring weather. These outfits are perfect for 2022.
I like to see inspiration photos in order to plan my outfits in my head, so hopefully this post helps you as much as it helps me!
Simply because of the weather, I'm including lots of different types of spring outfits in this post. Some work well for chillier weather while some are clearly best for those higher degree days.
Many of these looks are great for staying at home but still looking a bit edgy, while others are better for brunch, a dinner, or a night out.
Spring Trends:
There are so many cute trends this spring. Some of my favorites are:
Peasant Tops: These were popular last year and are still very much a trend. The stiff cotton look is especially in. I'm seeing a lot of cropped peasant tops paired with baggy 90s jeans this spring.
Cropped Loungewear: Sweatpants, a crop top, a shacket, and lots of jewelry make for a super trendy outfit this spring. This is one of my favorite looks because it works for most types of weather. Stick with all neutral colors in 2021.
Flare Pants: This spring, flare pants are especially in. This trend is popping up for jeans, yoga pants, dress pants, etc.
Pastel Blouses: You'll notice a lot of light colored and white blouses, especially crop tops. Pair these with a pair of flare jeans, a skirt with a slit, or cotton pants or shorts.
Spring Outfit Ideas:
Check out these 35+ spring outfit ideas! I included the shop links below each outfit in case you don't have something in your closet that will work.
Feel free to save any of these photos to your phone for later. Just press down then click save to camera roll. Happy spring!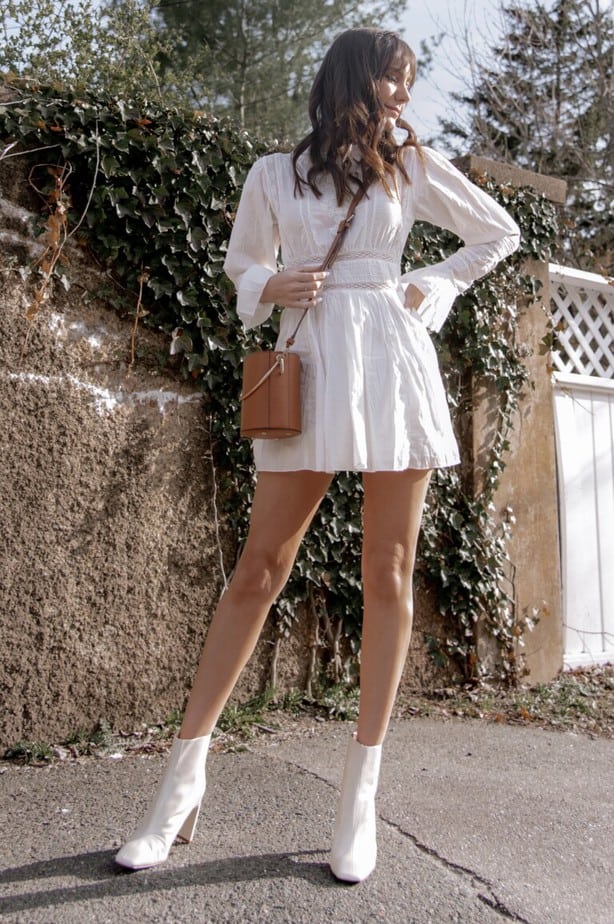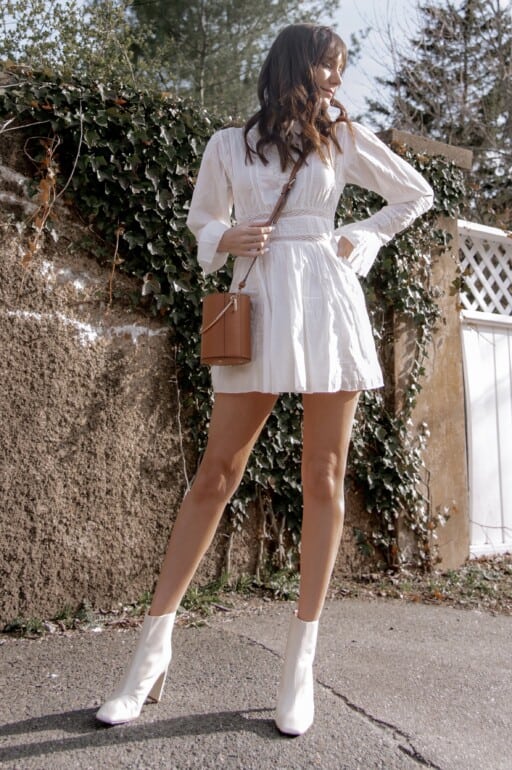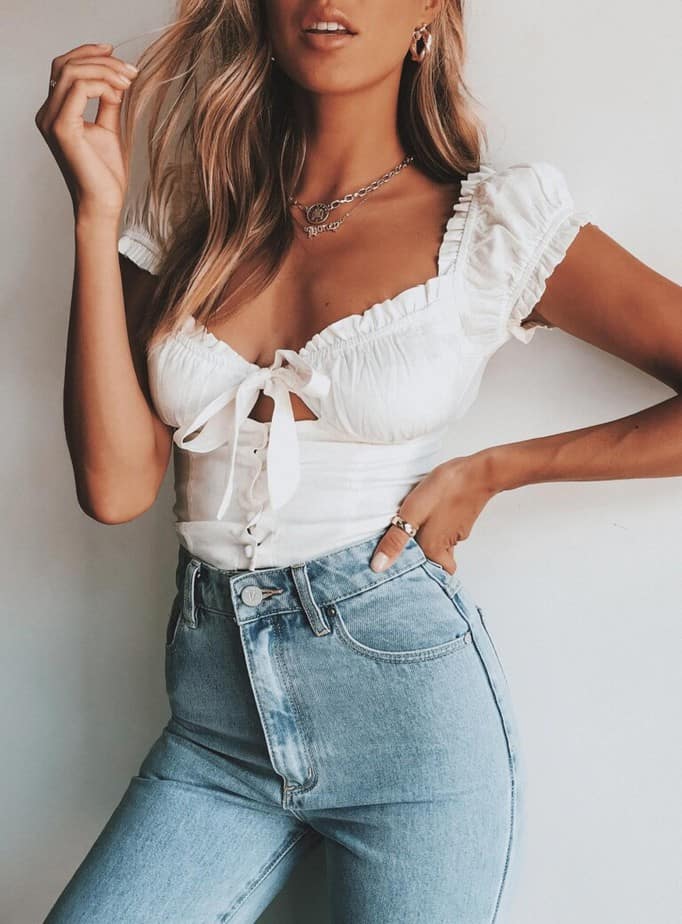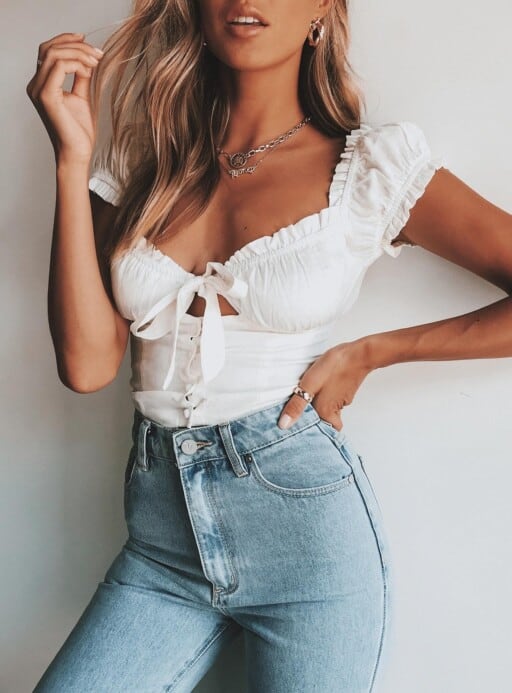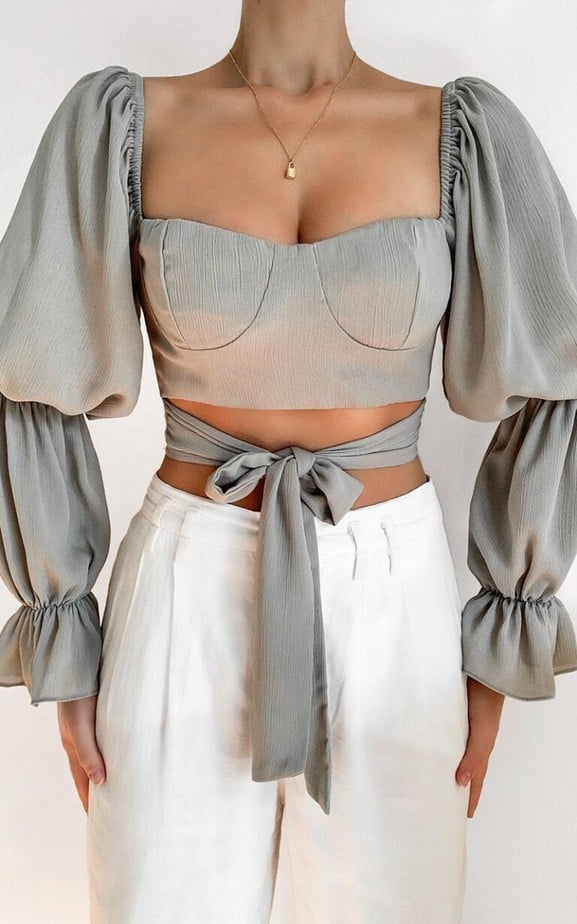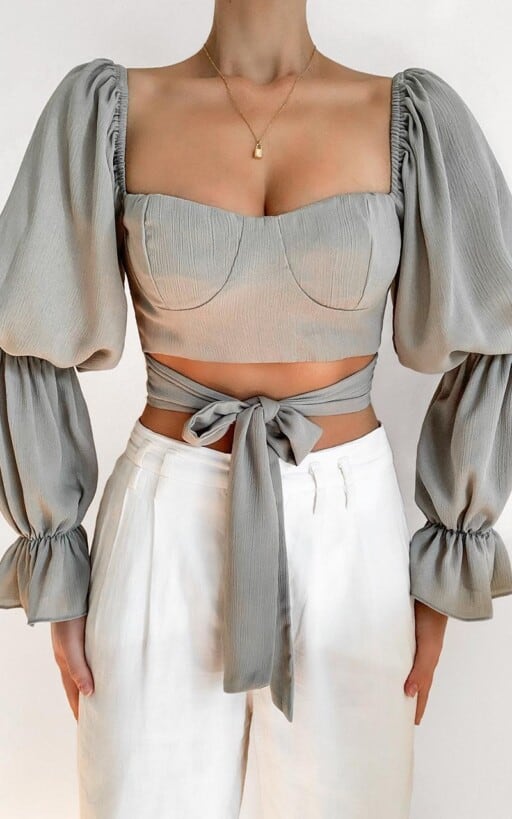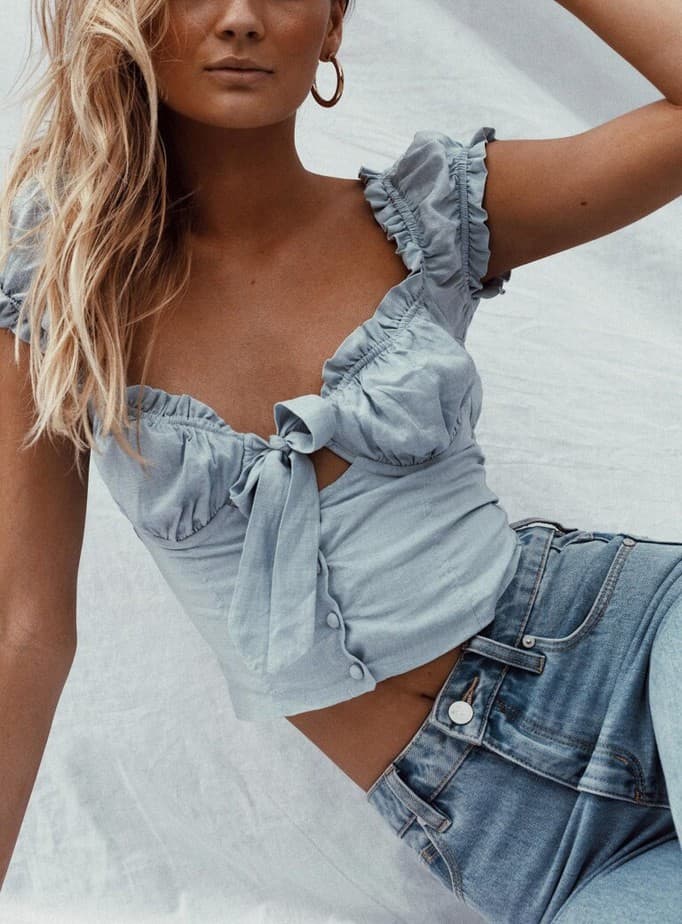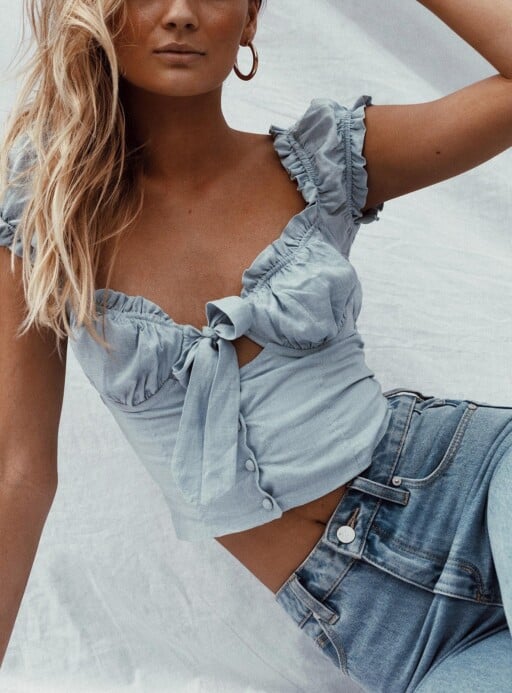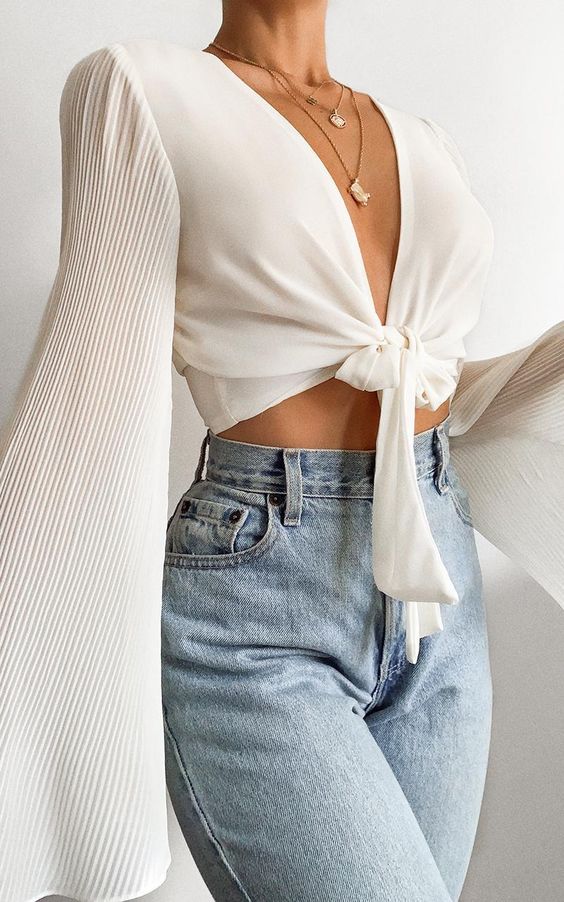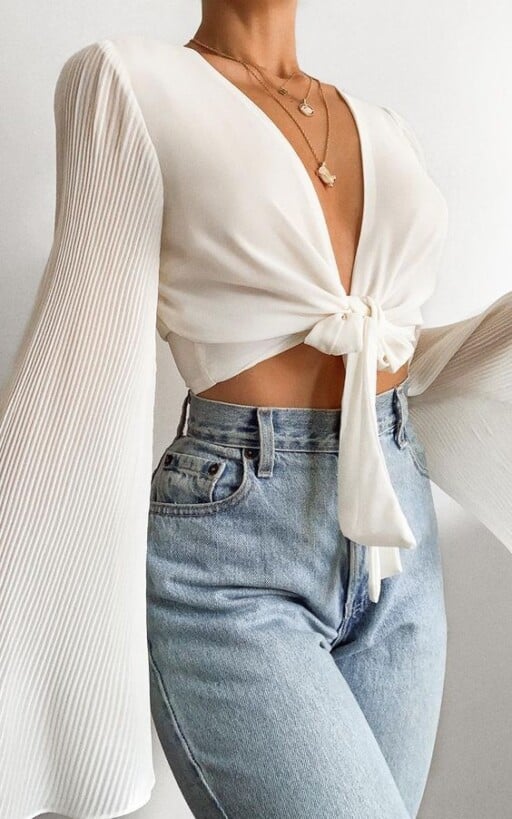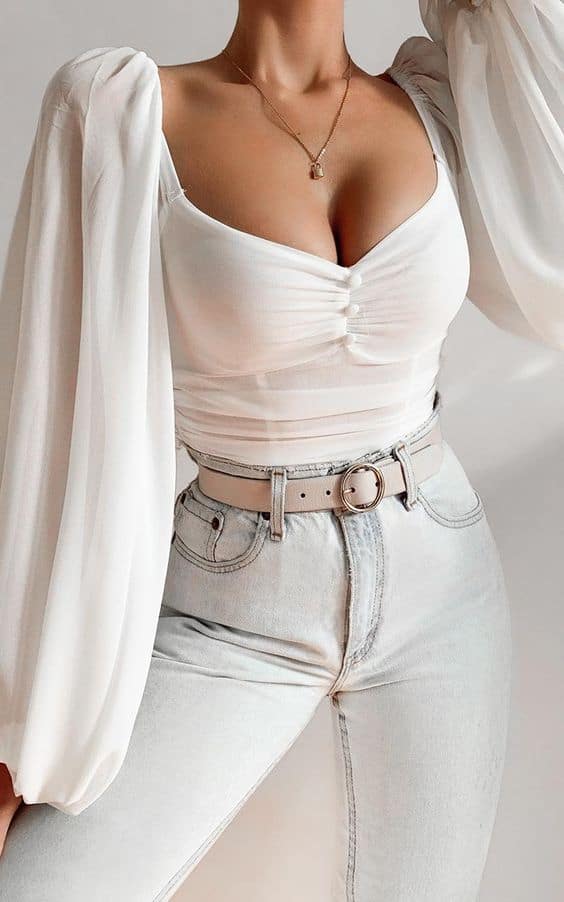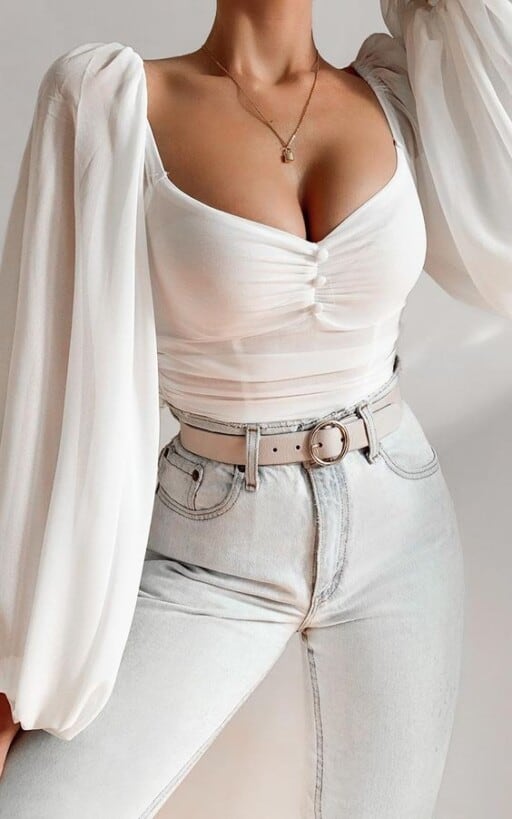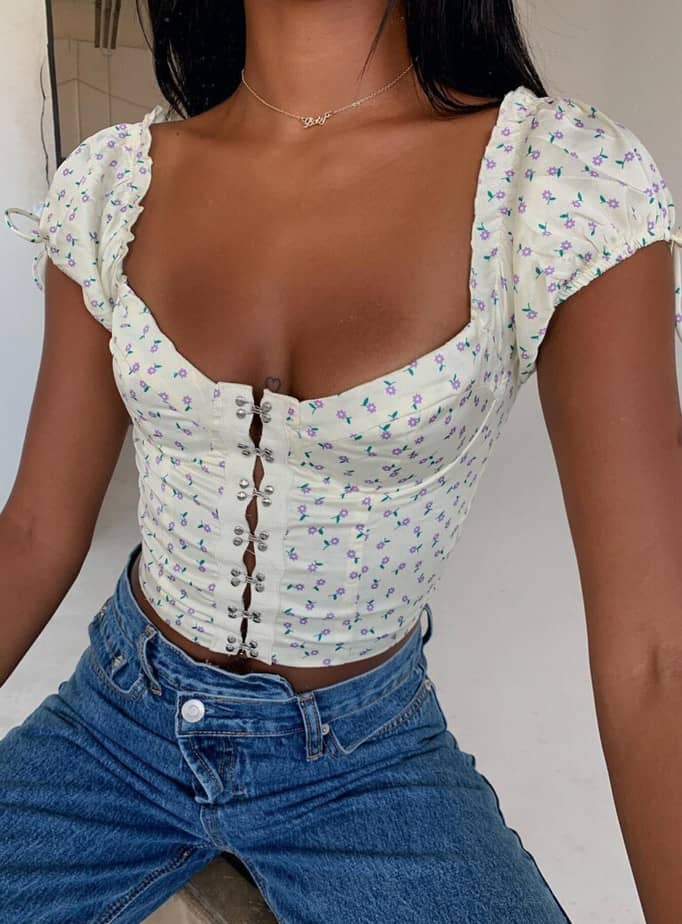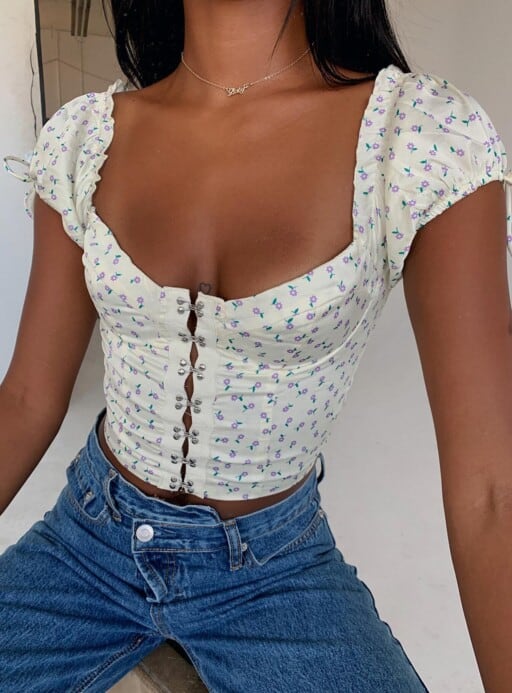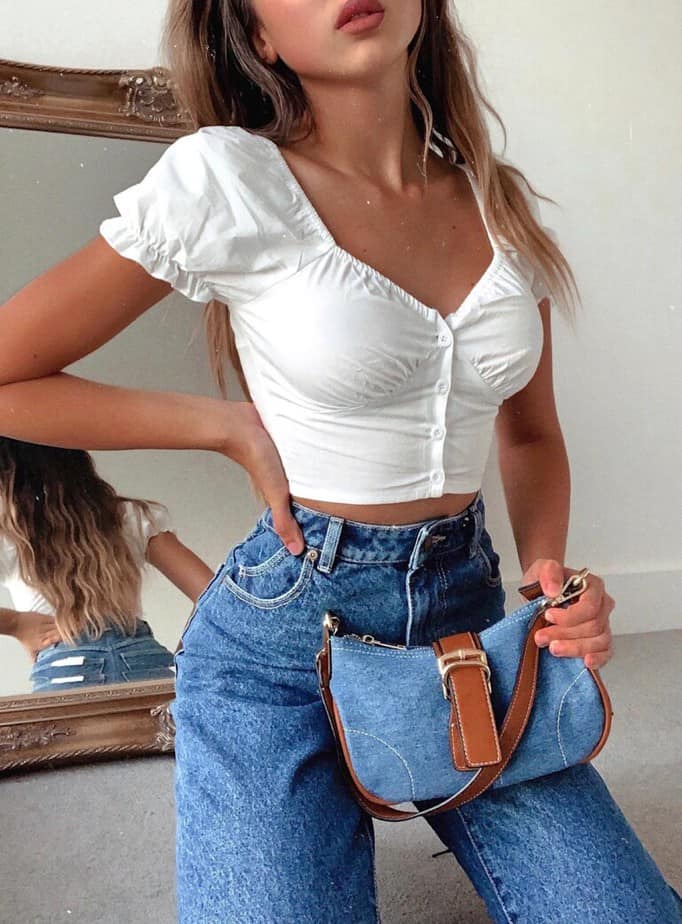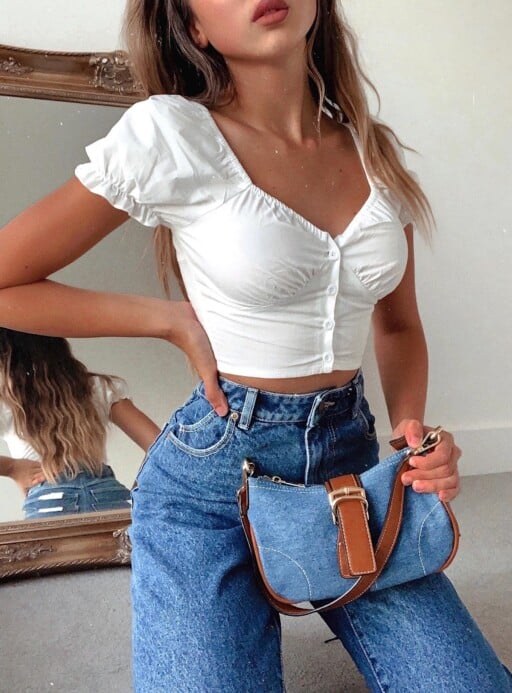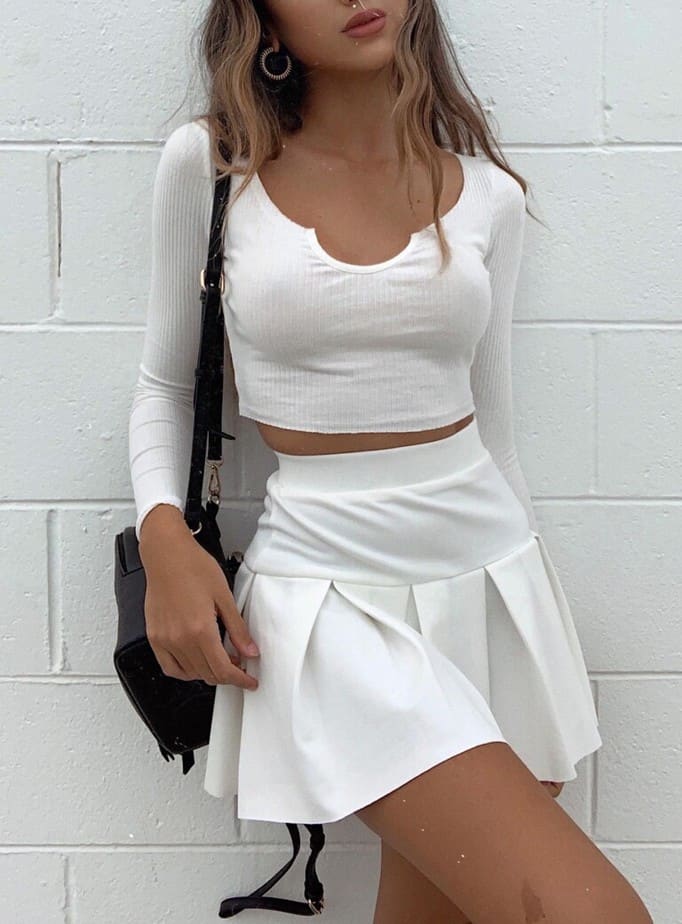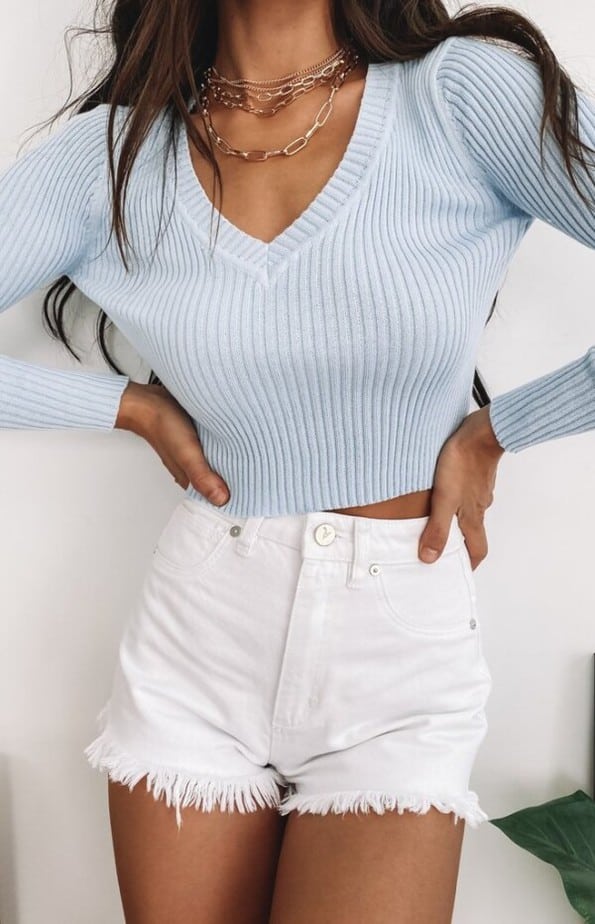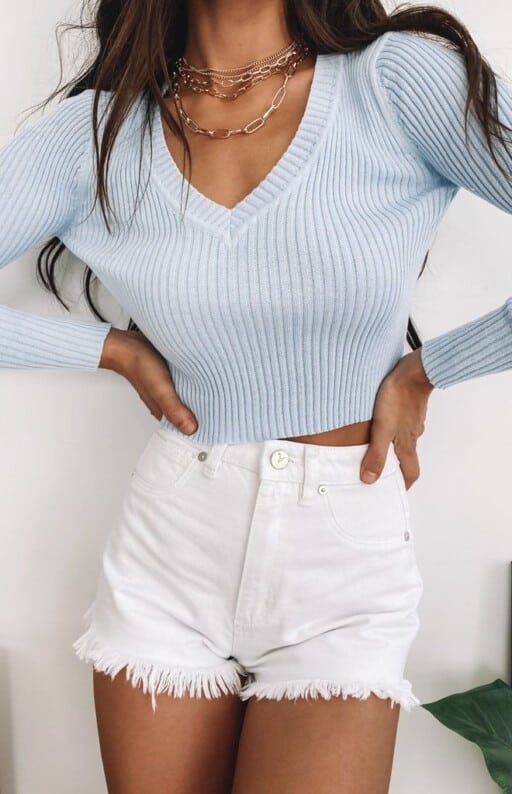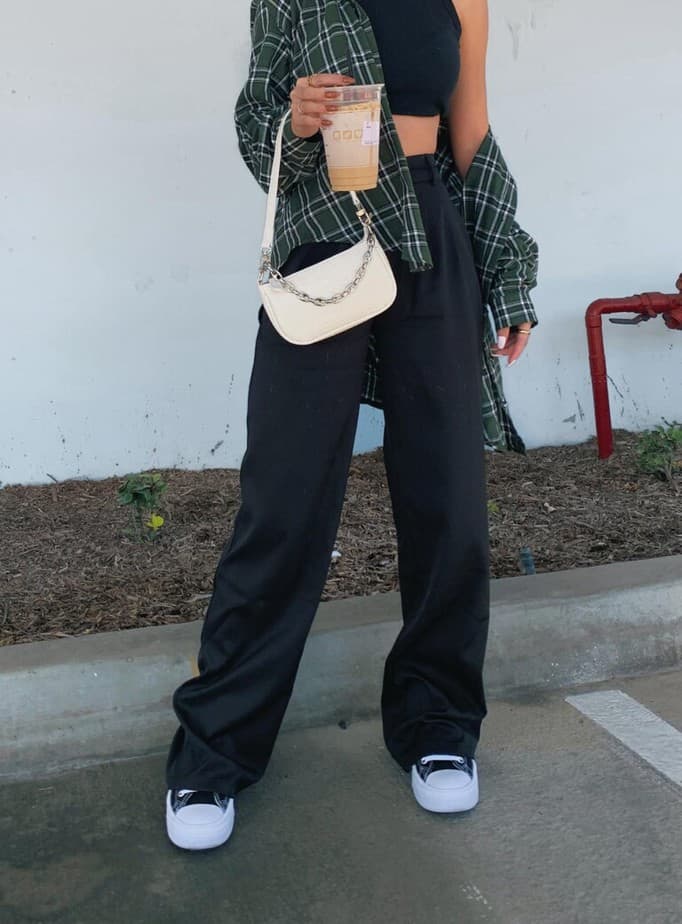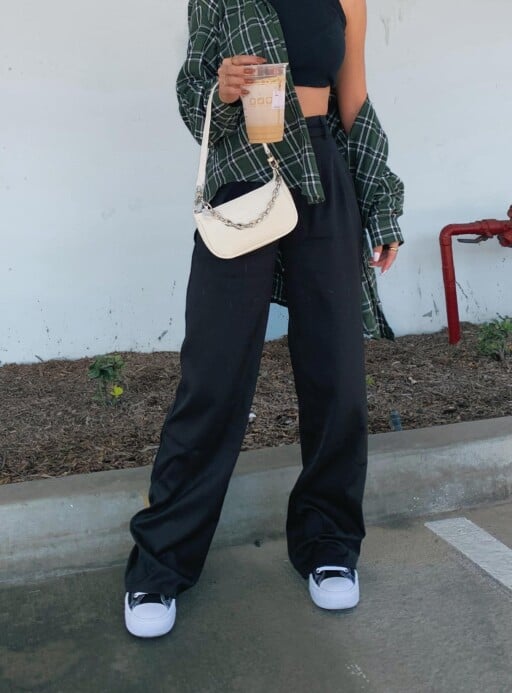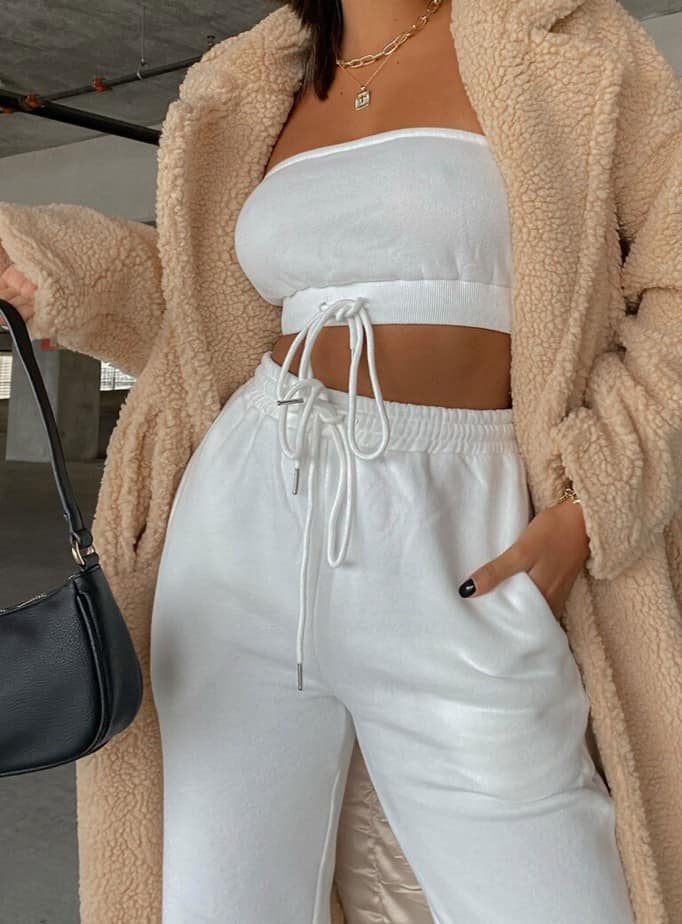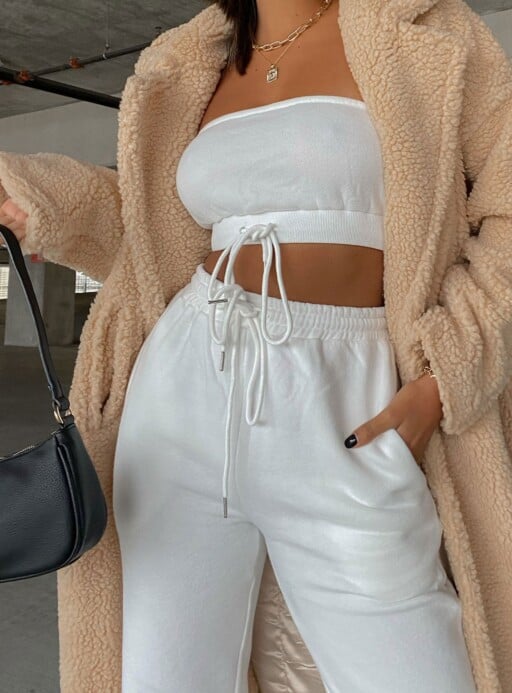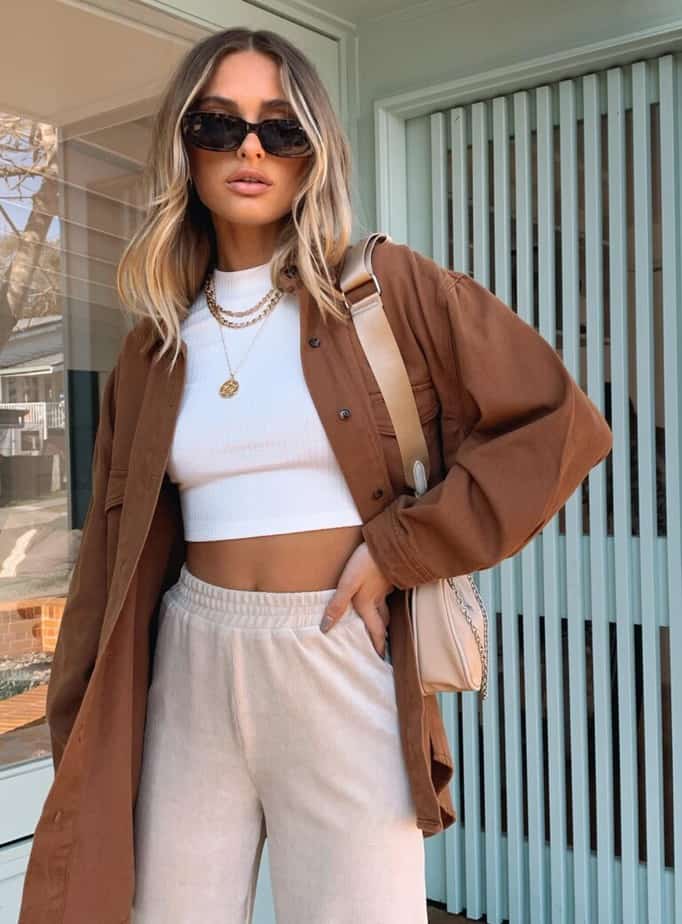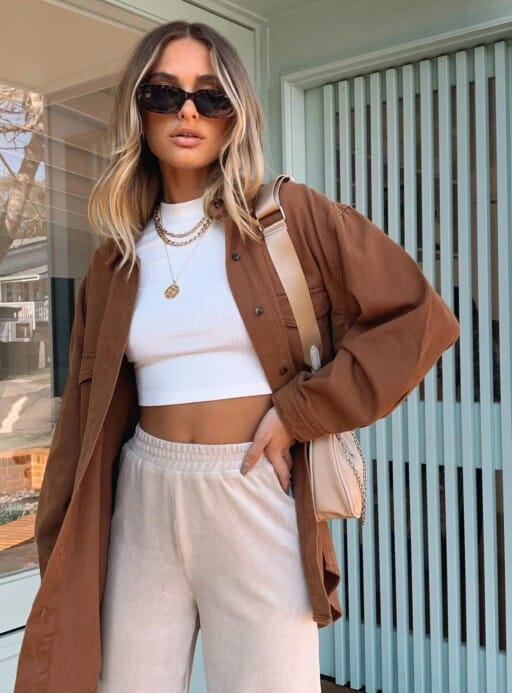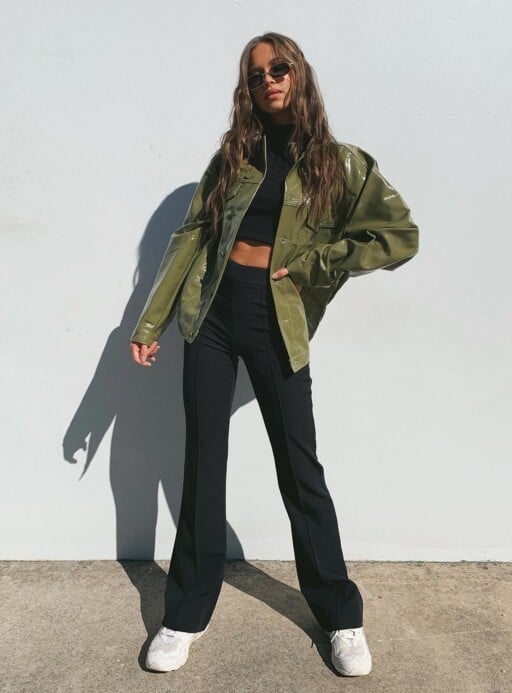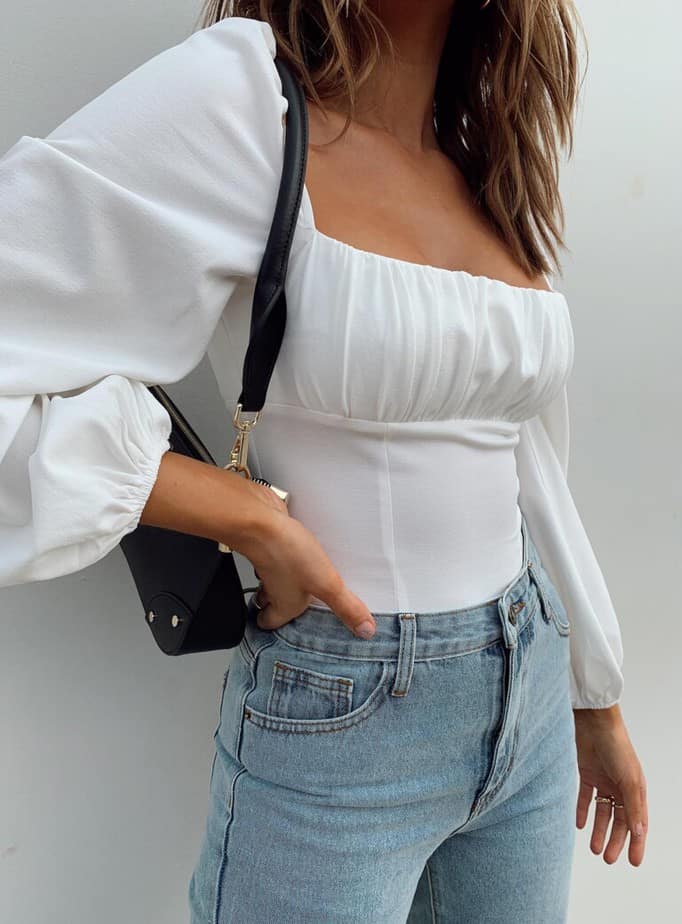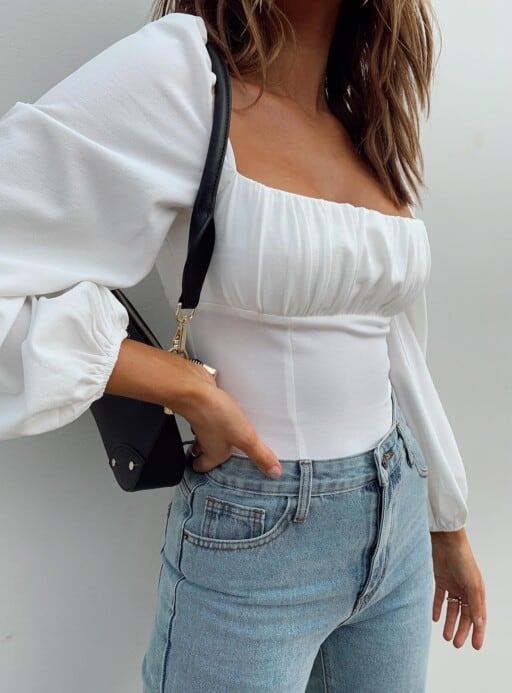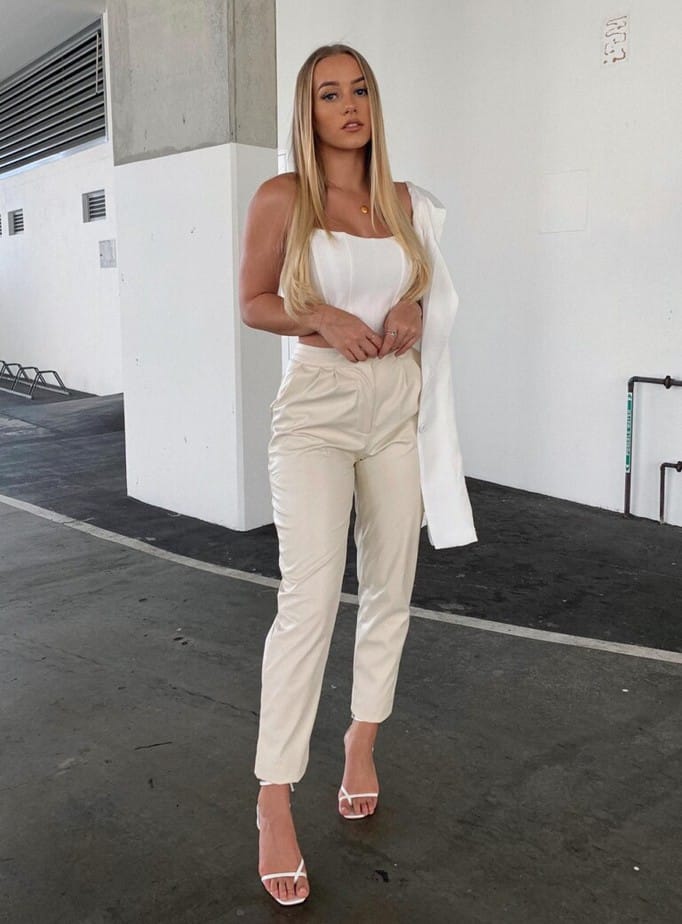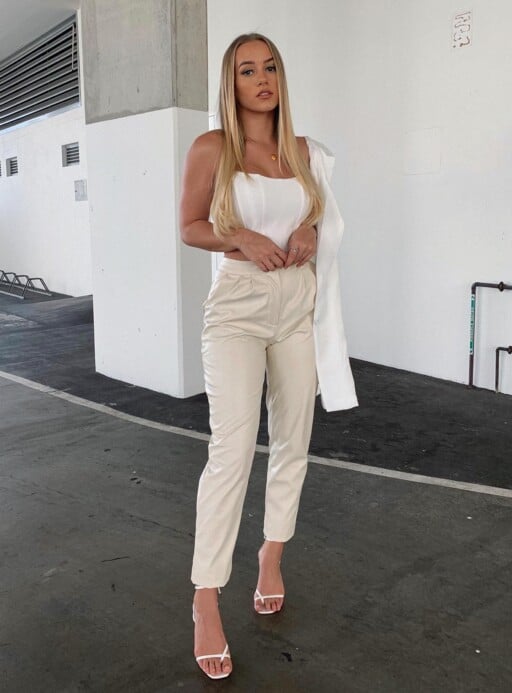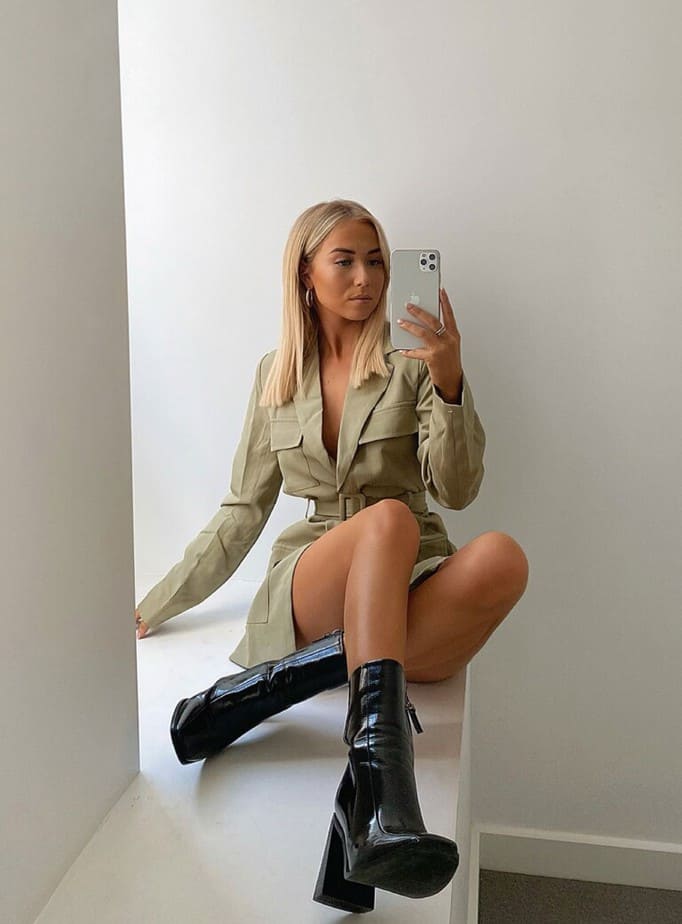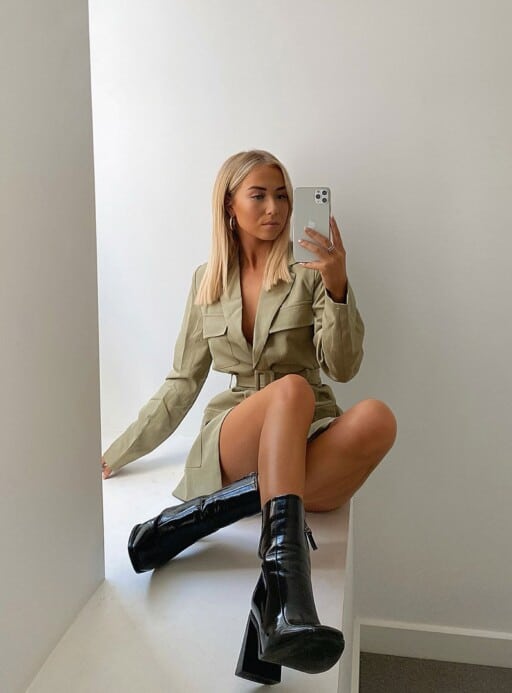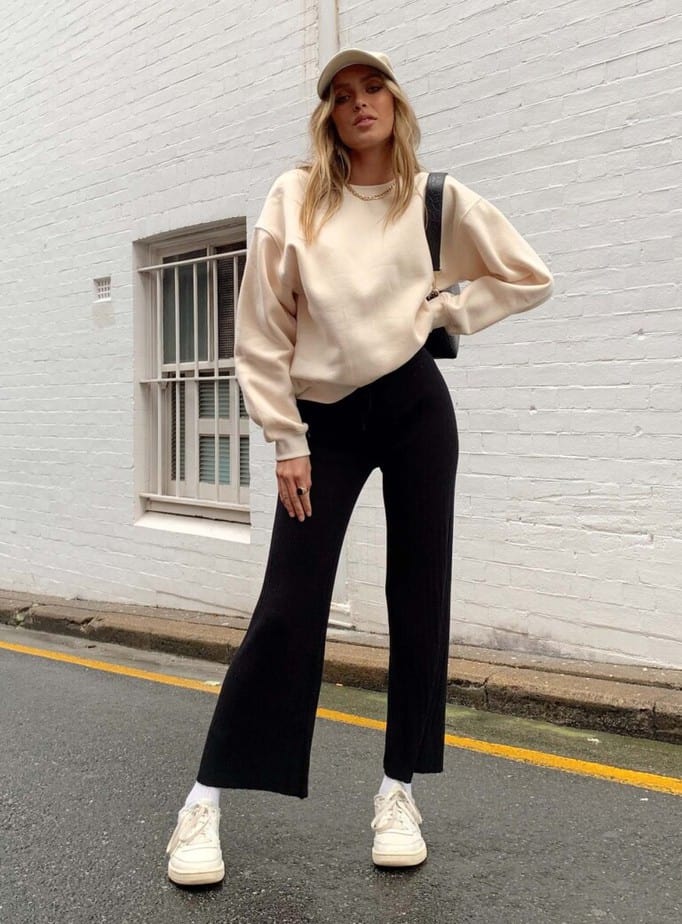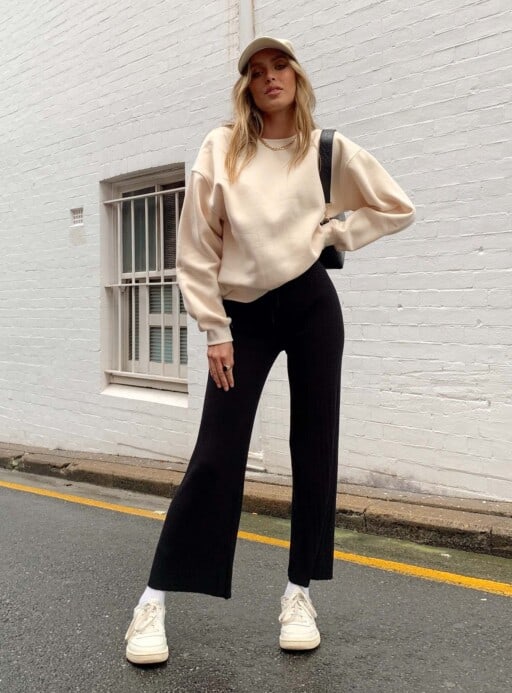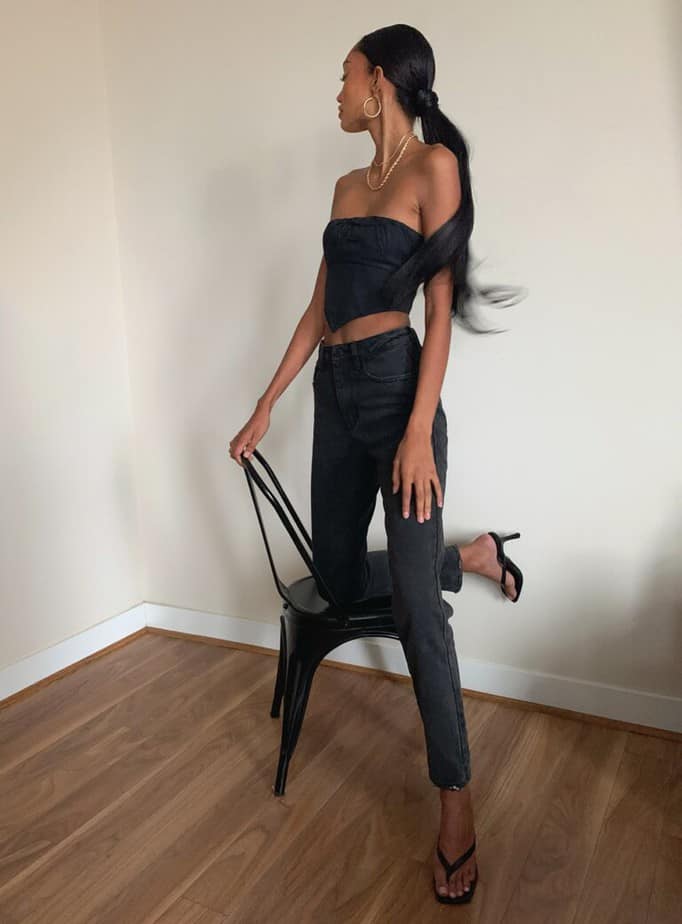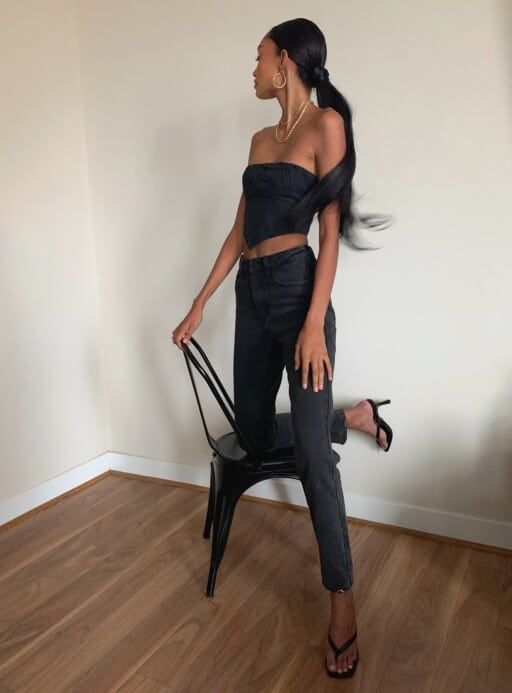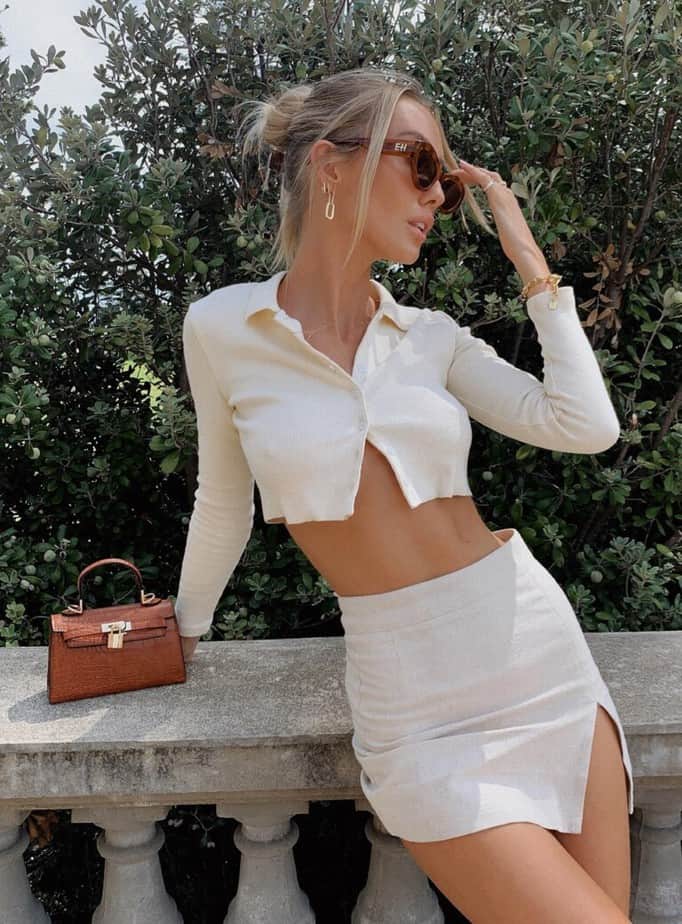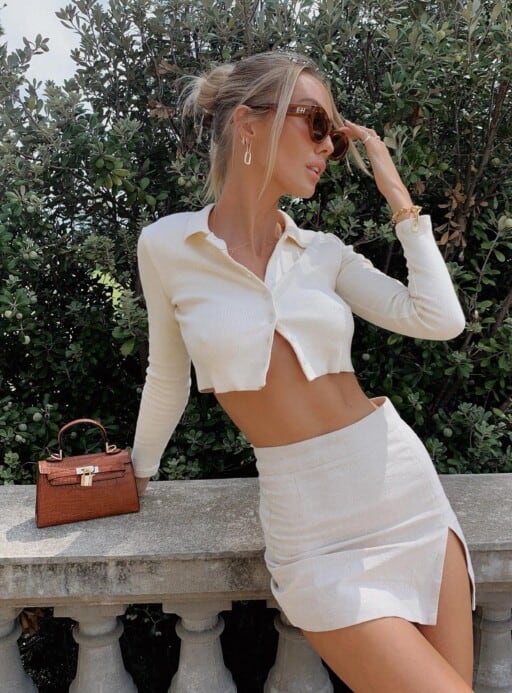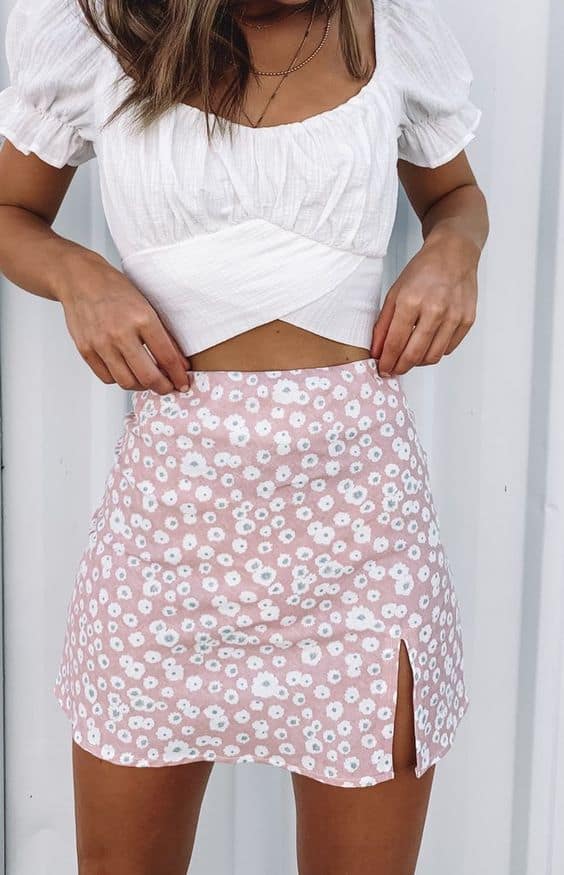 Shop