Acrylic nails are making a huge comeback right now. There's something about getting the perfect design – you just can't accomplish the same look with gel nails.
With acrylic nails, you get to decide the exact nail shape, texture, color, thickness, and design that you want. It makes virtually any nail design possible.
Acrylic nails will be even more popular this spring because intricate nail designs are super trendy right now.
Spring Nail Trends:
There are a few super popular nail trends right now that'll last for this season at the very least. These are:
Floral Nails: If you like nails with flowers on them (you'll see a lot of different floral designs in the inspo photos below) then this is your season! Floral nails are especially popular on top of pastel base colors or clear nails.
Marble Nails: I really love the marble nail look. It's just so classy! Marble nails will be showing up this spring in a range of pastel hues.
Butterfly Designs: You'll see some nails in these inspiration photos with just a few butterflies, while other nails are covered in them. This is a really specific trend that's super cute!
French Tips: This design is back in but with a few twists. French tips are now popular with almond shaped nails, with added bling like rhinestones, and with colored tips. You'll even notice some French tips in these photos that have floral designs on the tips.
Acrylic Spring Nail Inspiration:
Here are my favorite 20+ inspiration photos for acrylic spring nails.
Feel free to save any of these photos to your phone for later. Just press down then click save to camera roll.
Green Floral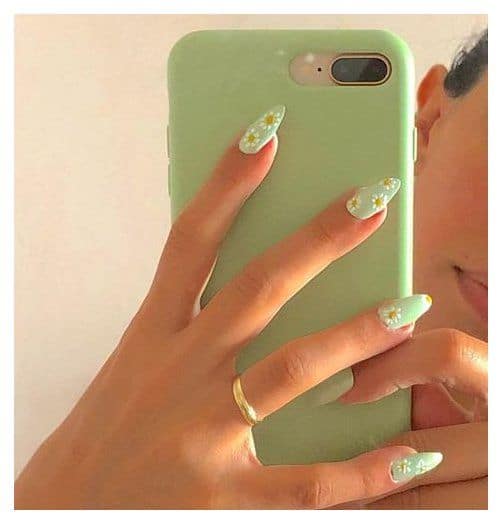 Pink & Purple Marble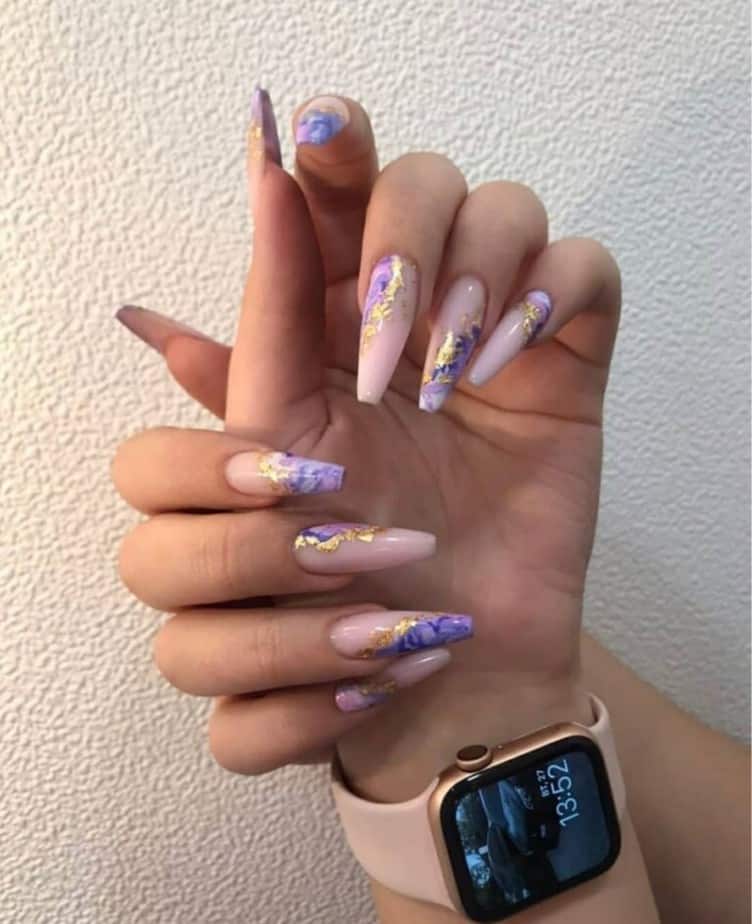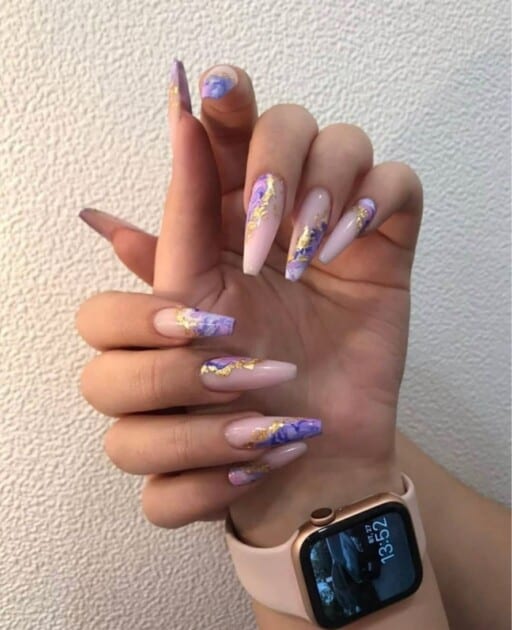 Neutral Marble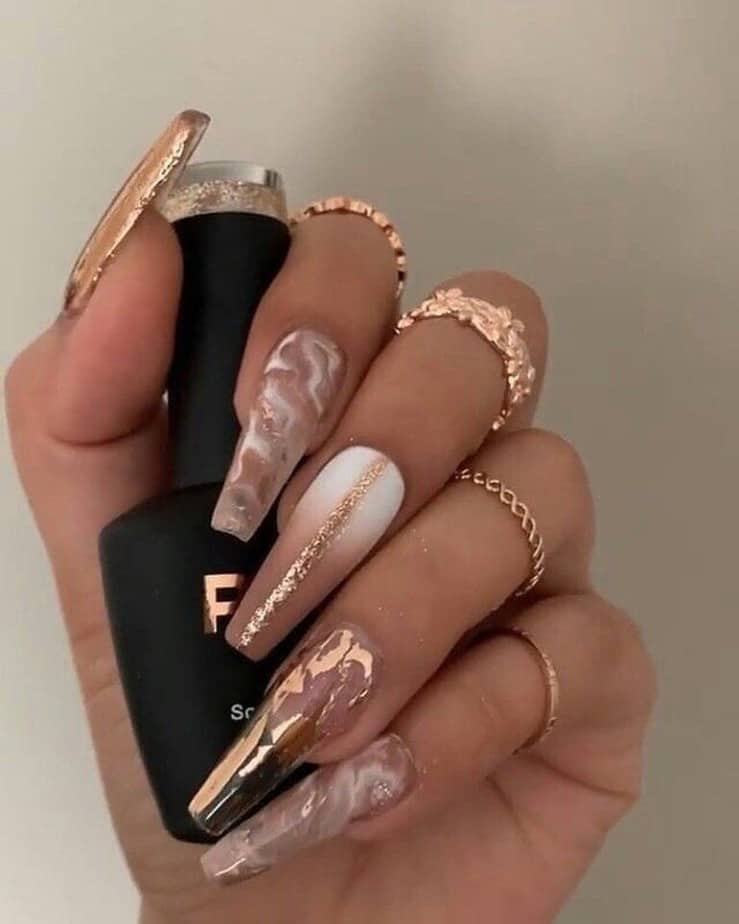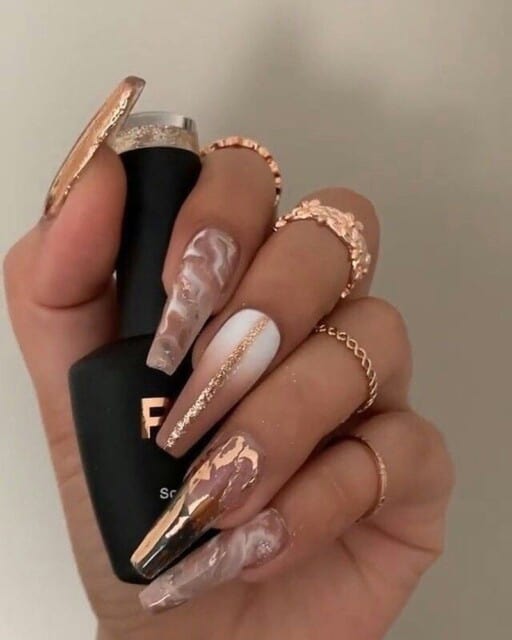 Pink & Blue Marble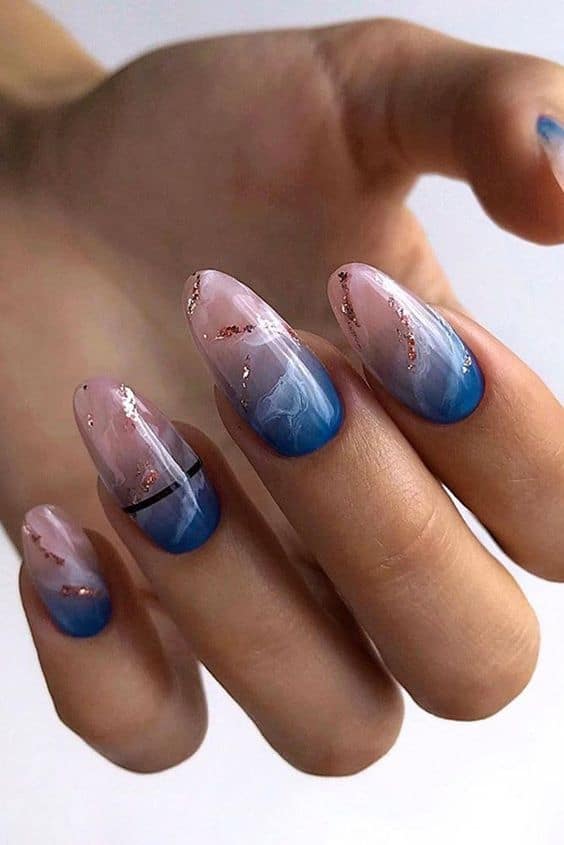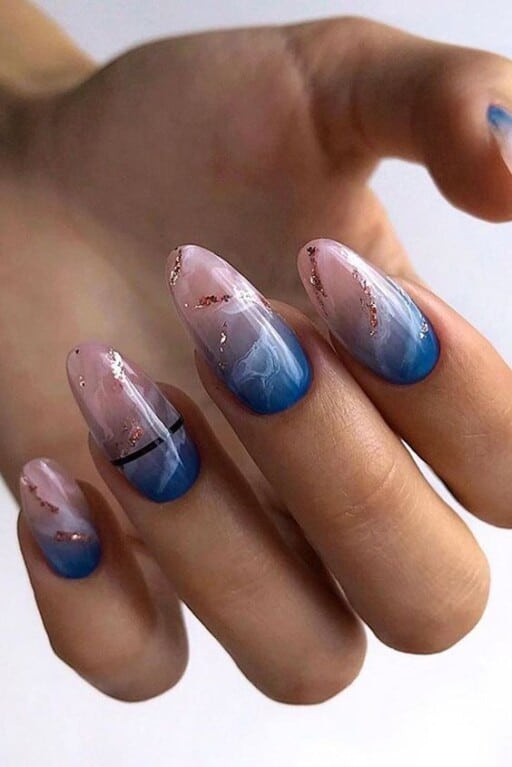 Blue Swirl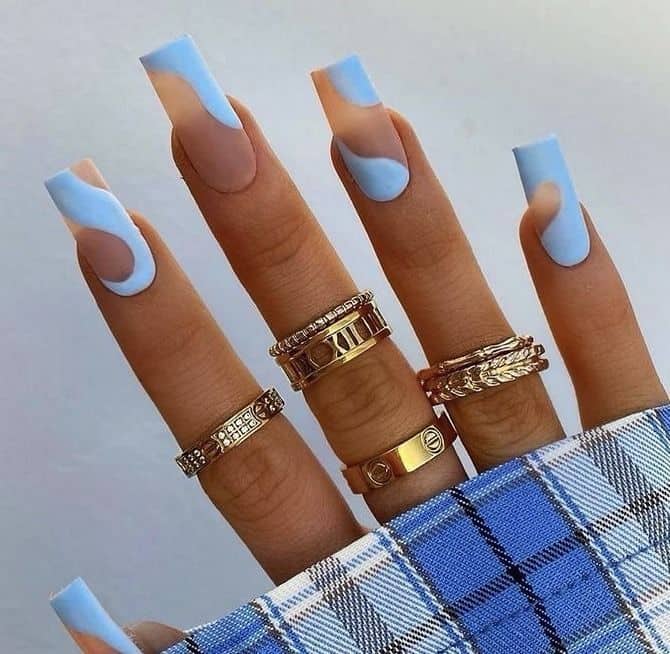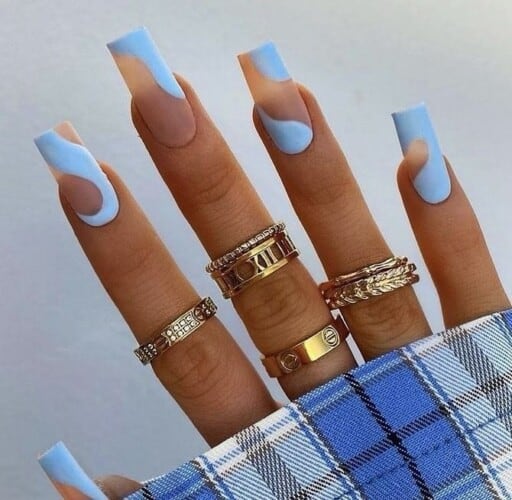 Soft Pink Metallic Marble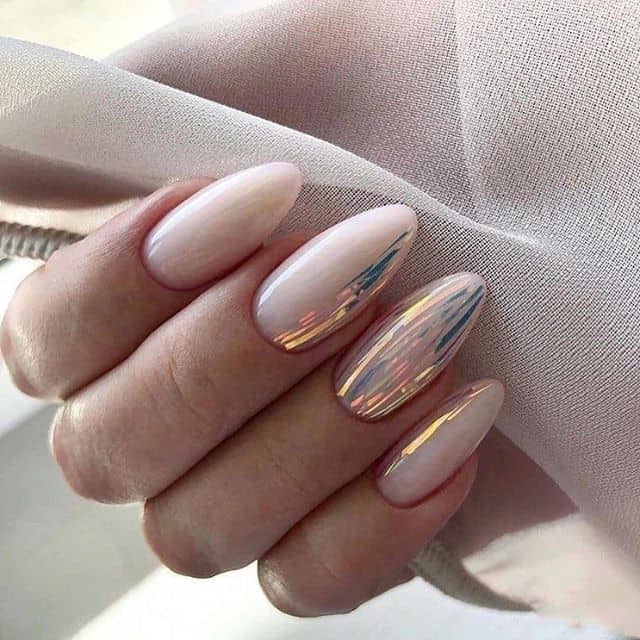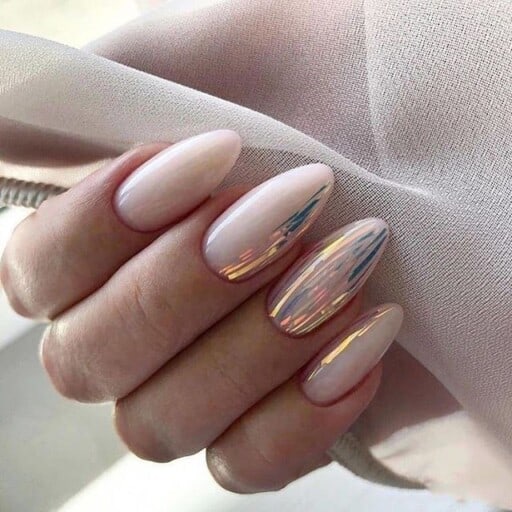 Purple & White Marble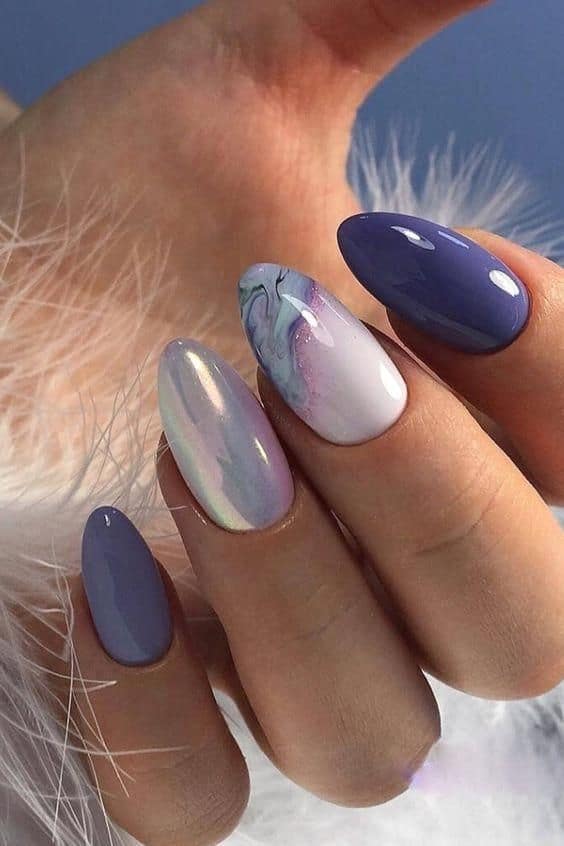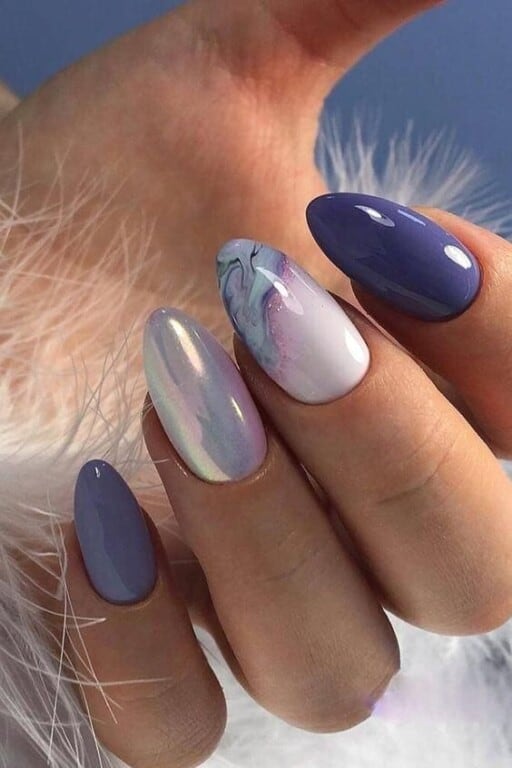 Green & Clear Floral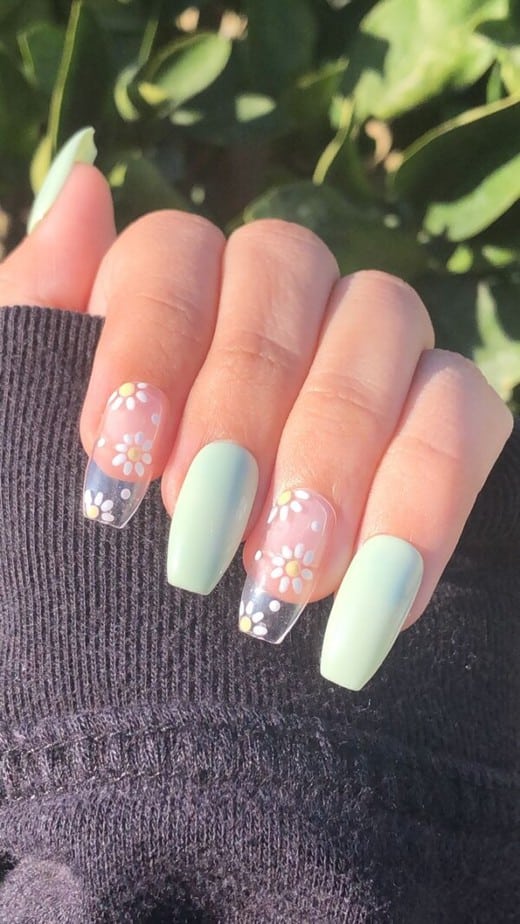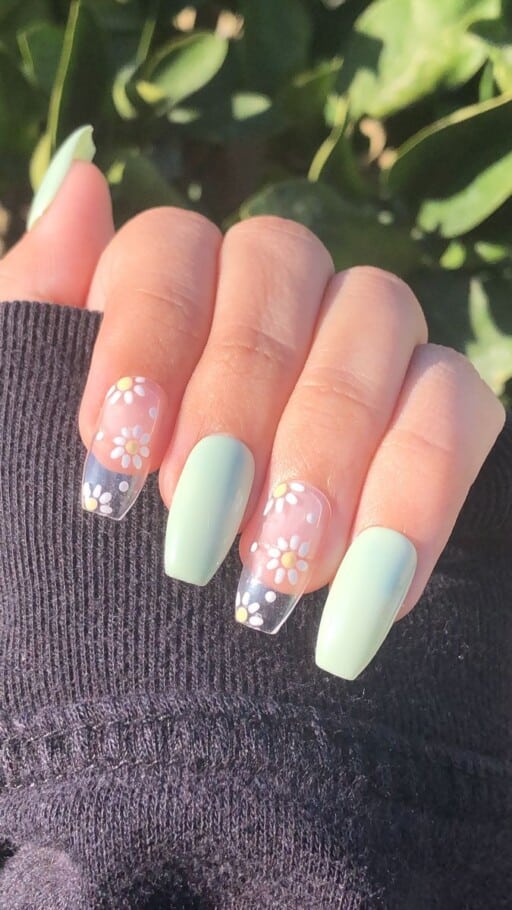 Blue & Clear Butterfly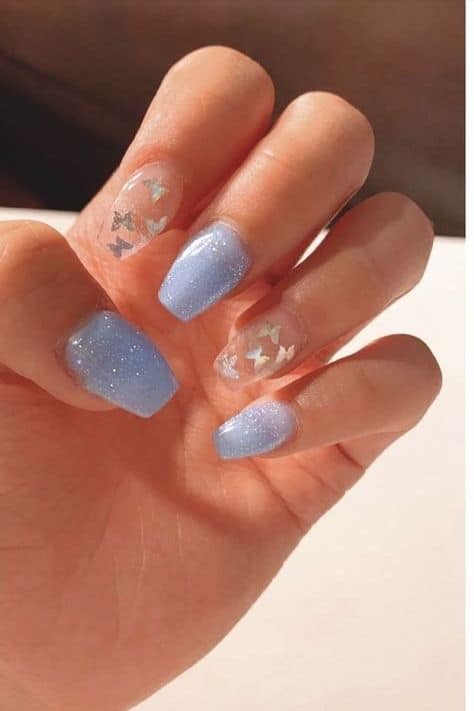 Green, Peach, & Black Marble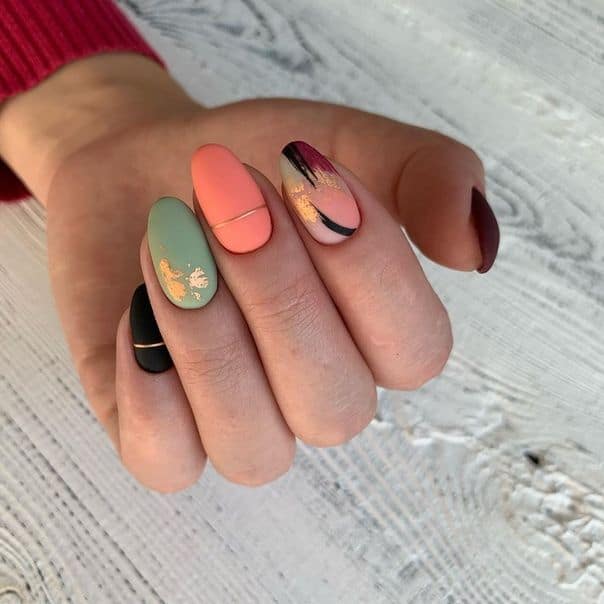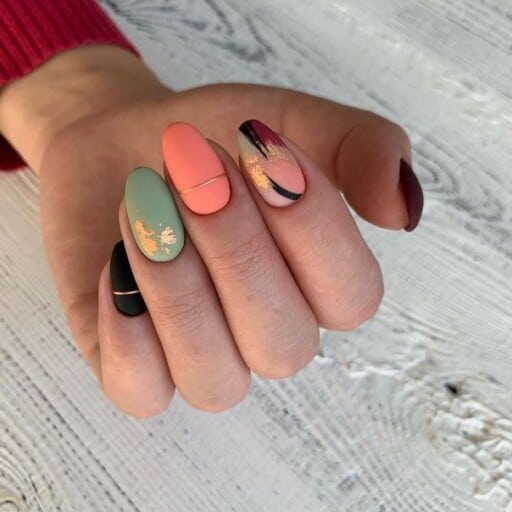 Green & Pink Swirl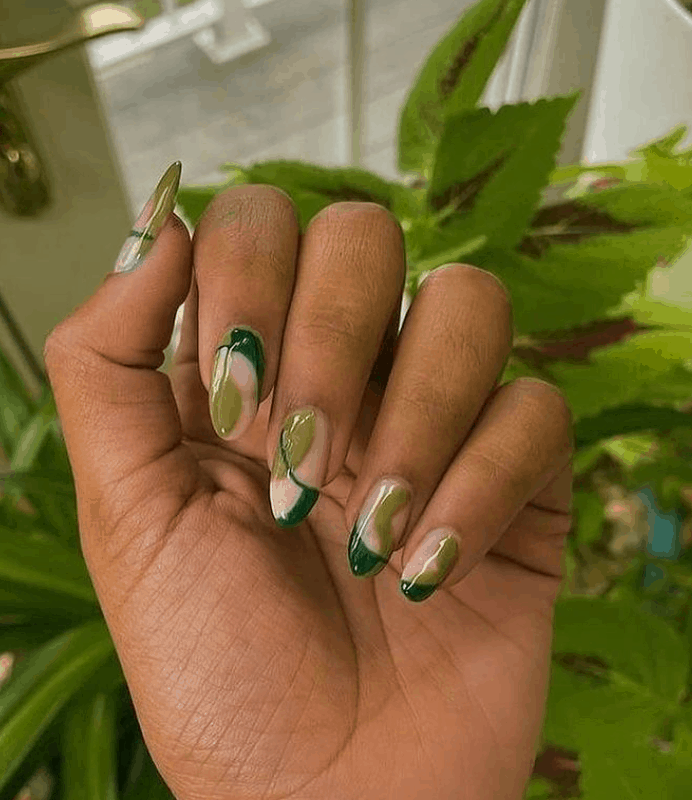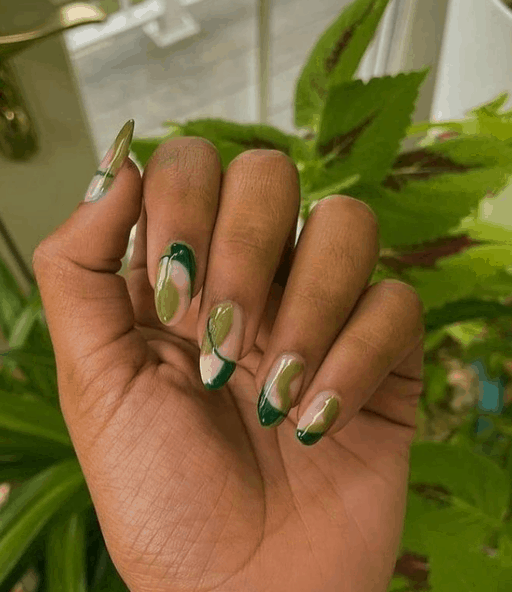 Soft Pink Floral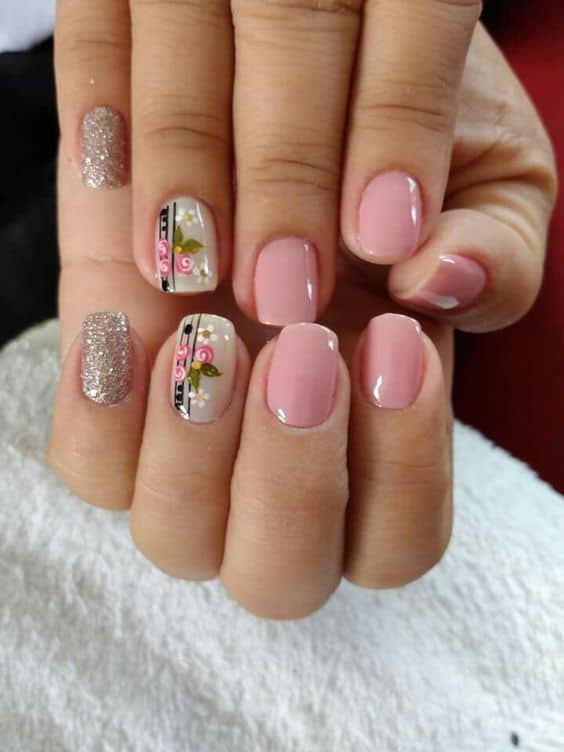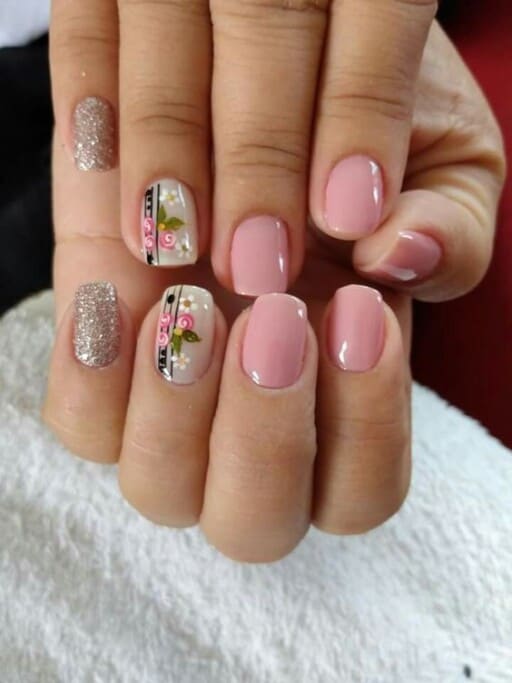 Soft White Floral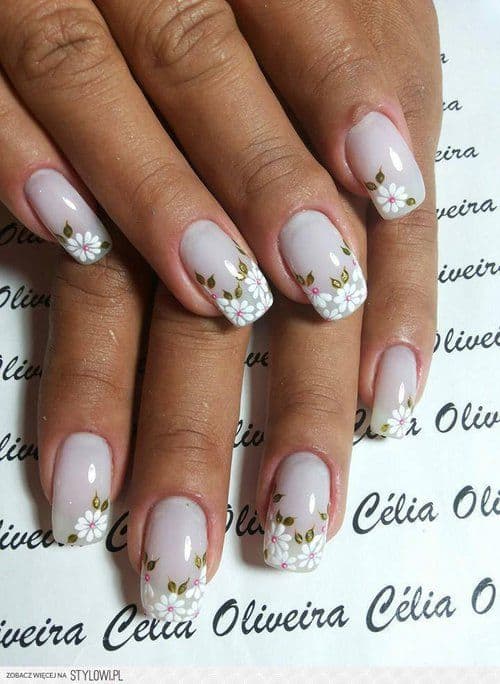 White Pearl Tips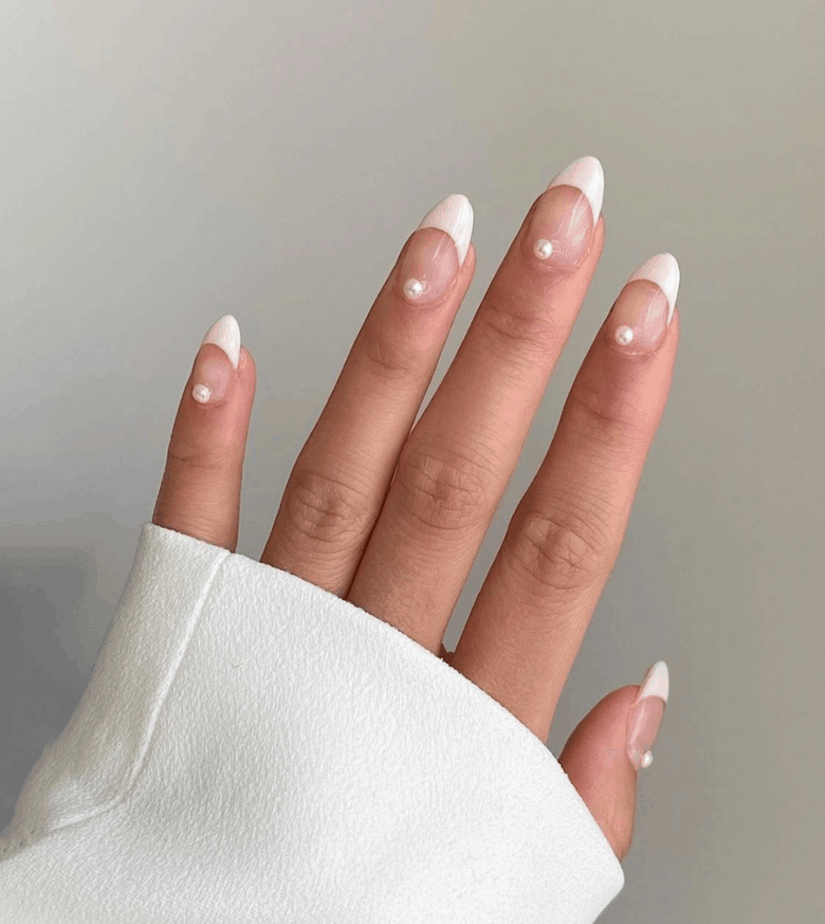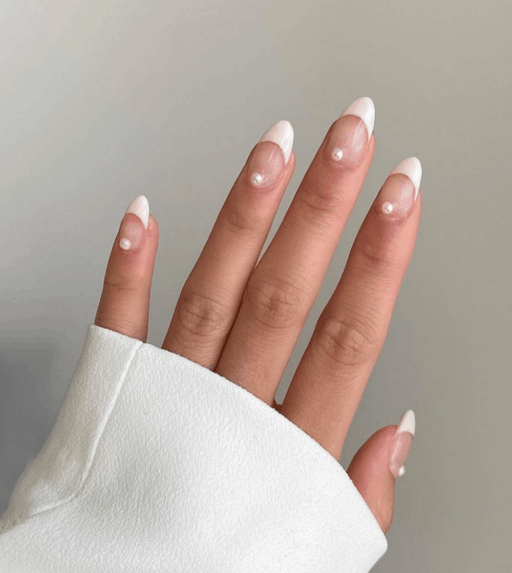 Pink & White Marble With Floral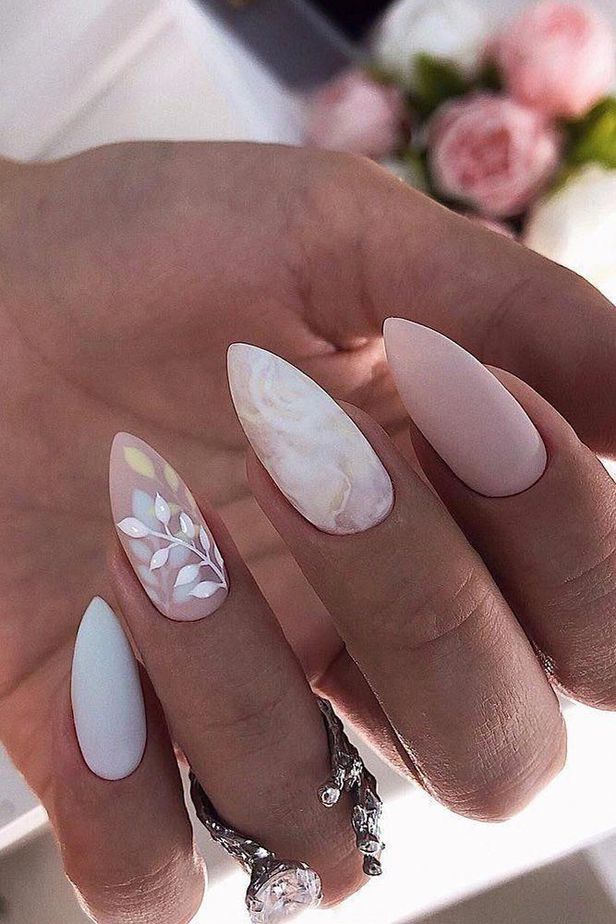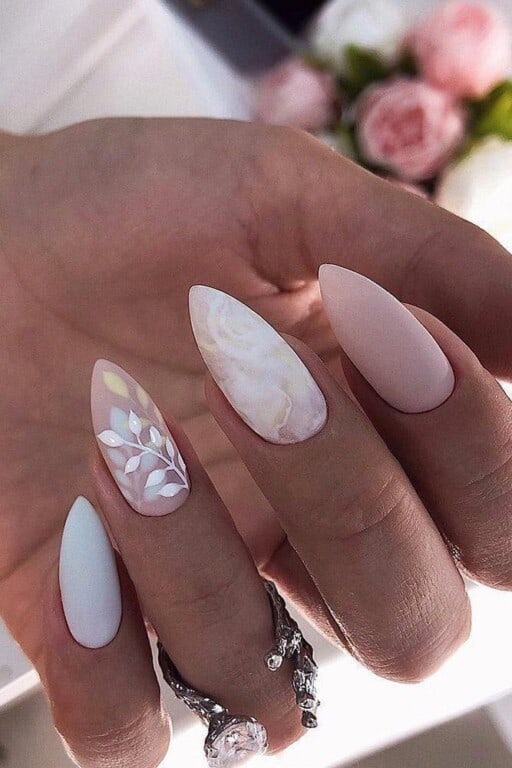 Pure White Floral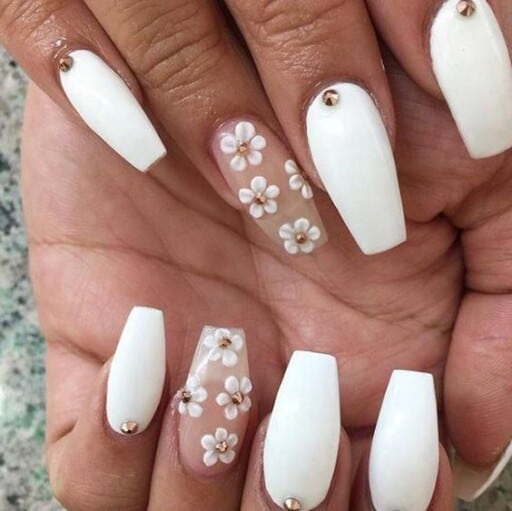 White & Green Floral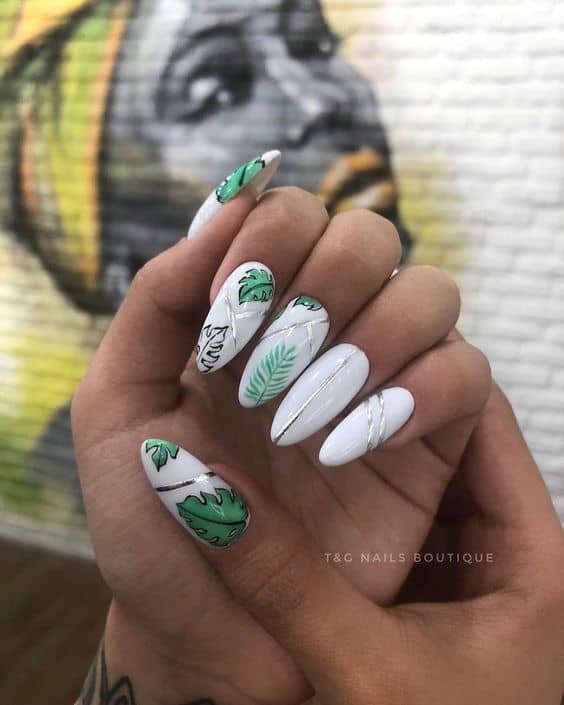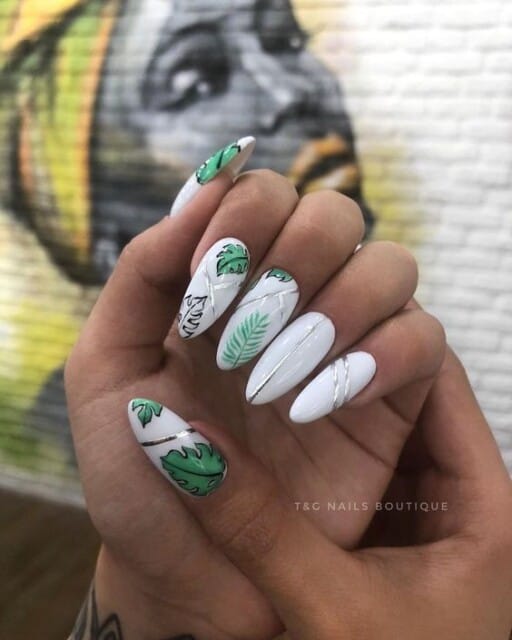 Pink & White Floral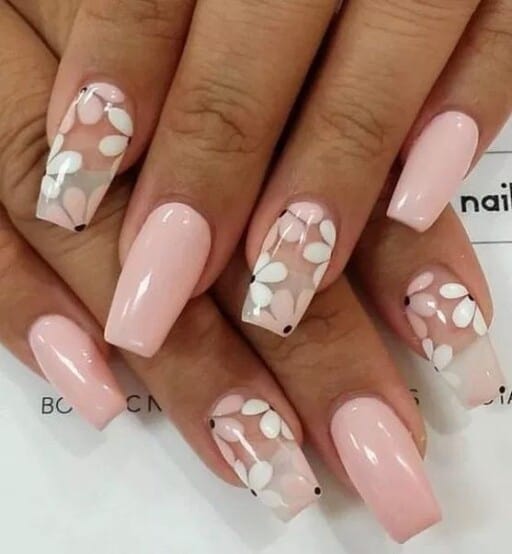 Pastel Floral Tips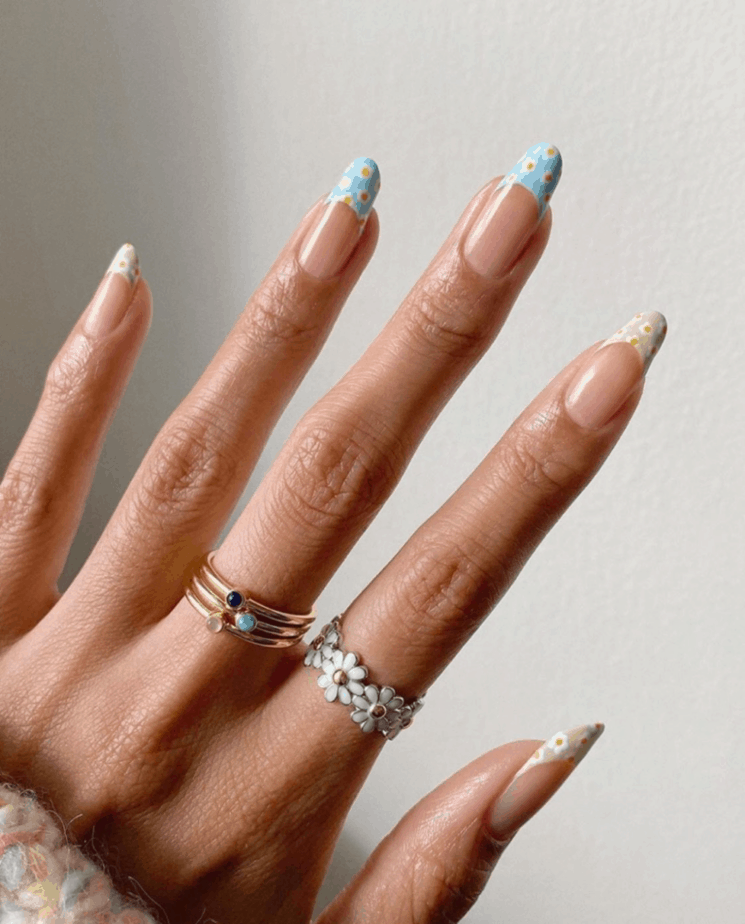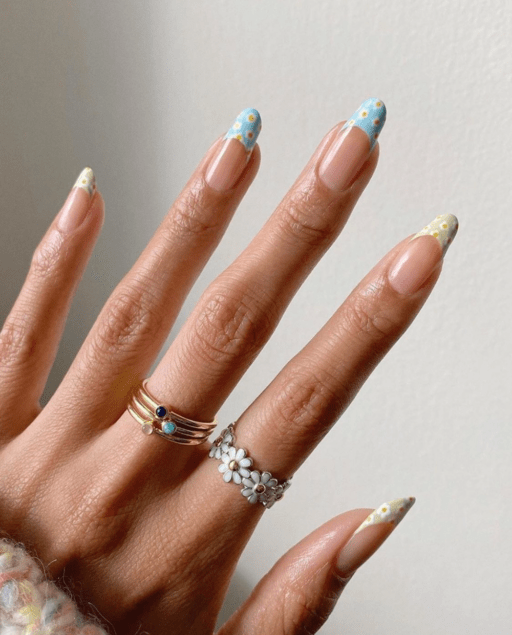 White & Gold Marble