You can literally never go wrong with nude nails. Something about a pretty neutral shade works for any outfit, any season, and any event.
I really love nude nails because they can be fancy, ultra-classy, and sleek, but they can also be casual for a beach day or sporting event. They don't clash!
While plain nude nails were all the rage a few years ago, intricate designs are super in right now. You'll see anything from delicate flowers to marble designs or geometric patterns on nude nails in 2021.
Some of my oxandro 10 favorite neutral nail design ideas are:
Cloud Nails. These patterns are super trendy with bright colored nails like purple or blue, but I also love the look on a nude background! It's peaceful and classy.
Coffin Nails. If you're a coffin nail gal then you're in luck. Nude nails look especially pretty in a coffin shape and there are many intricate tips you can add! See the photos below for inspiration.
Flower Designs. I love some of the more delicate flower designs, especially with white coloring over nude, but I also like the heavier handed flowers with colors or bling.
Matte Mixed With Shiny. It's kind of a trend right now to do a few nails shiny and a few matte. I like the inspiration below where the shiny and matte are all nude but are slightly different shades. It's unique but subtle!
Stars. Star nails are super in, but I really love the look on nude nails. It's classy and fun.
Swirls. The gorgeous swirl design can be done over nude nails and looks especially good with a white or gold swirl.
Nude Tips. If you like the colored tip look then try out nude nails. It's a much more subtle but edgy manicure that will go with literally any outfit.
If you get your nails done at a salon, I recommend checking in with your technician ahead of time to see if they're able to accomplish these designs. You can also do some variation of the design depending on their skill level.
Alternatively, you can find a lot of great press-on nails on Etsy in tons of cool patterns. I love having some of these trendy press-on nails in my nail drawer in case I don't have a chance to get my nails done!
Nude Nail Designs:
Check out these gorgeous nude nails and the designs on each manicure!
Feel free to save any of these photos for later. Just press and click save to camera roll. Enjoy!
Dark Nude Coffin With White Edges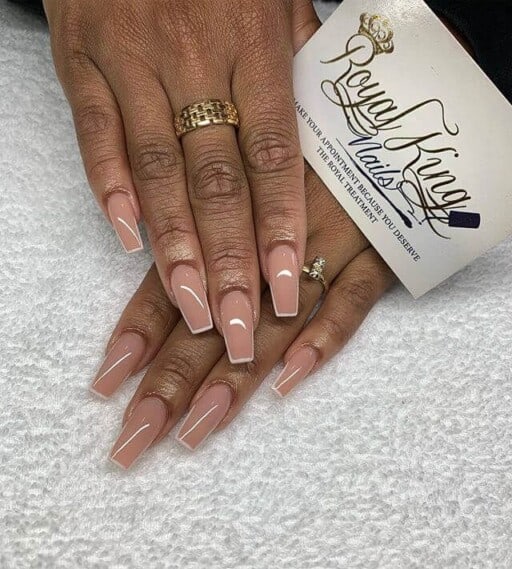 Light Nude Coffin With White Edges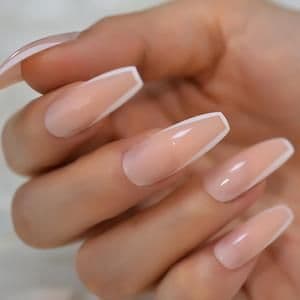 Nude Cloud Nails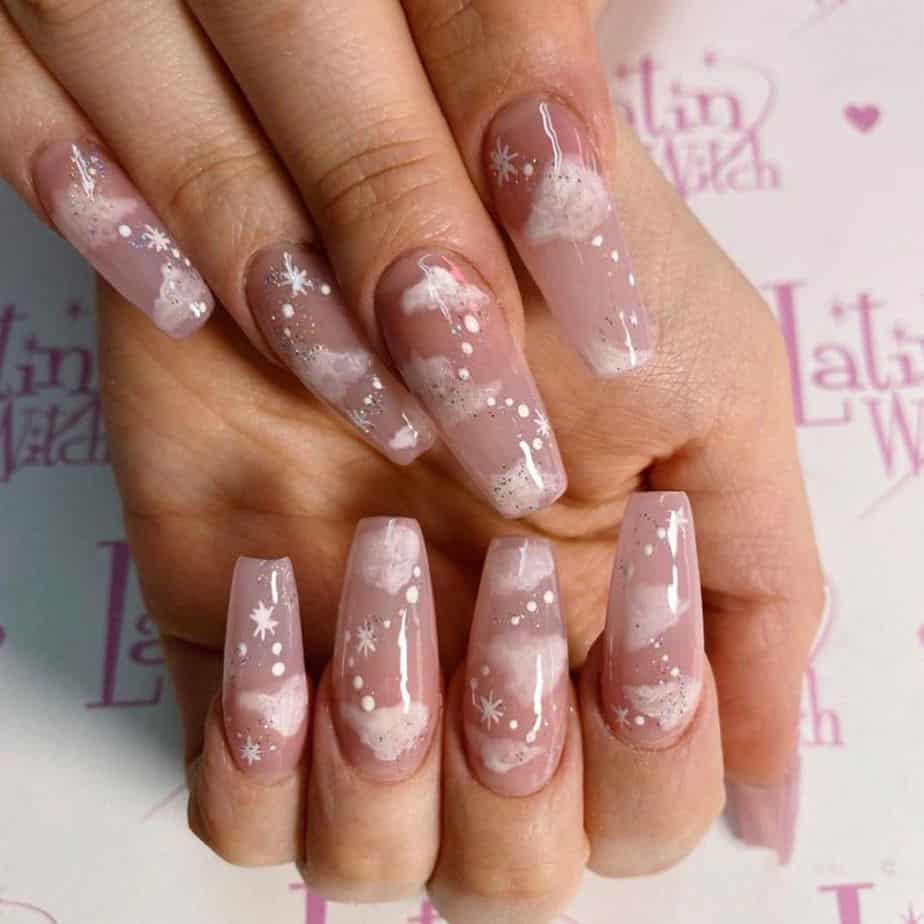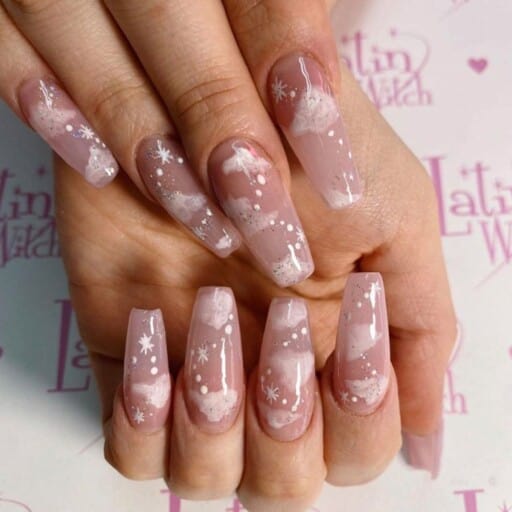 Soft Nude/Pink With Branch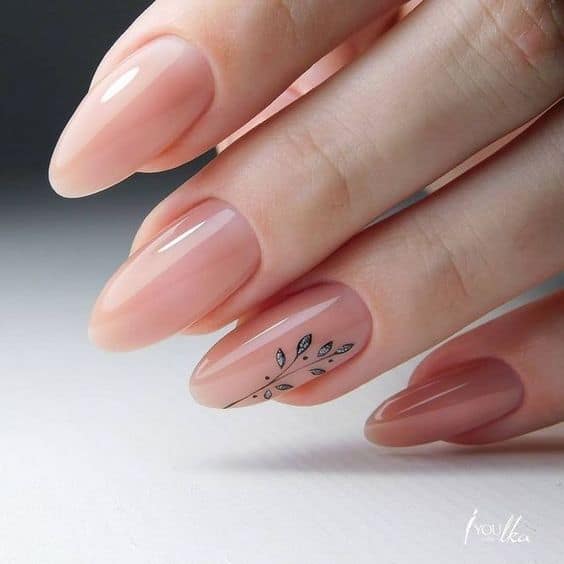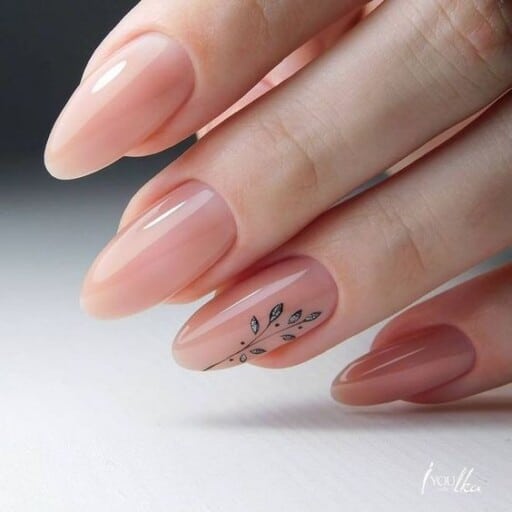 Nude Nails With Sequins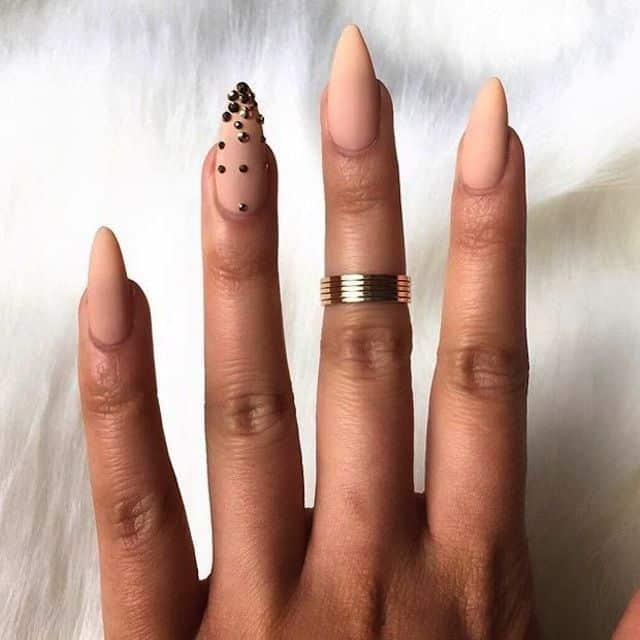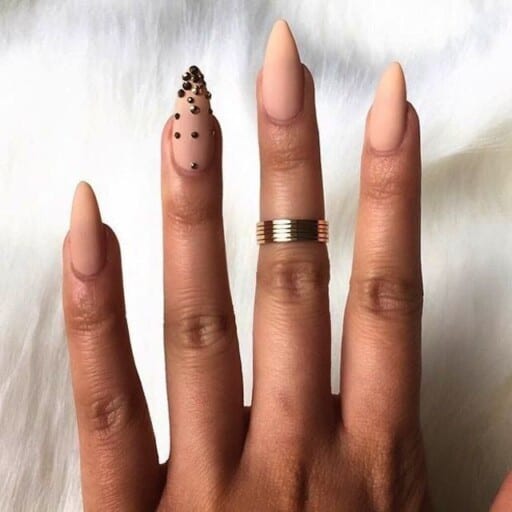 Natural Nails With Pink Flowers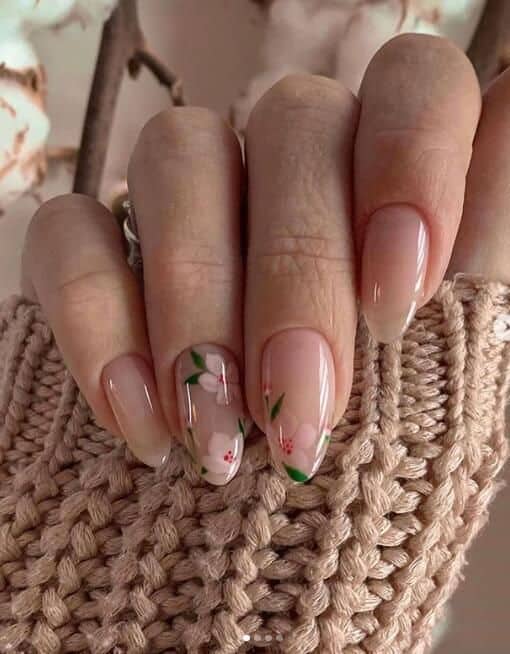 Matte Nude With White Design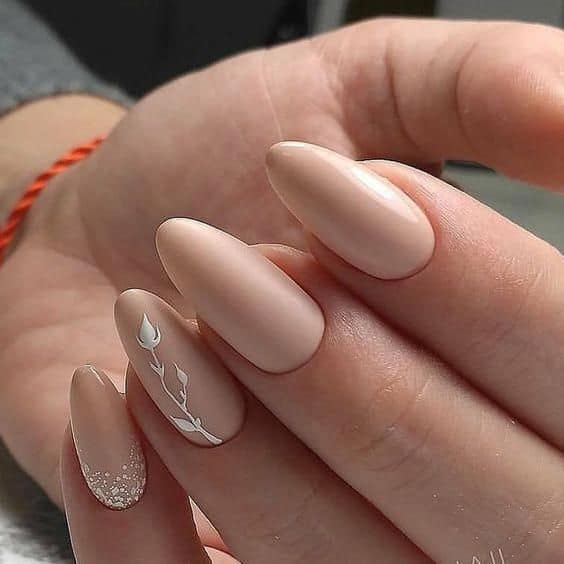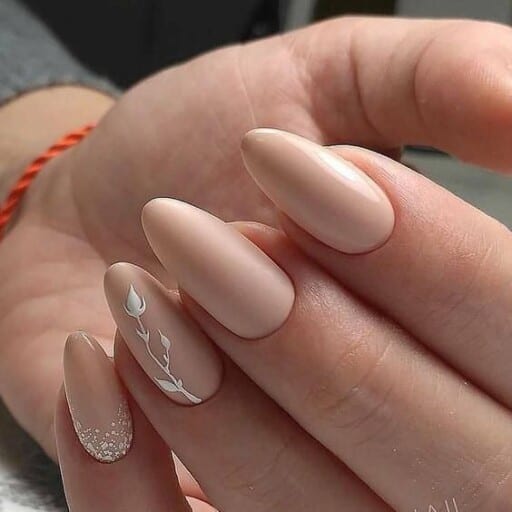 Clear Nude With Gold + White Flowers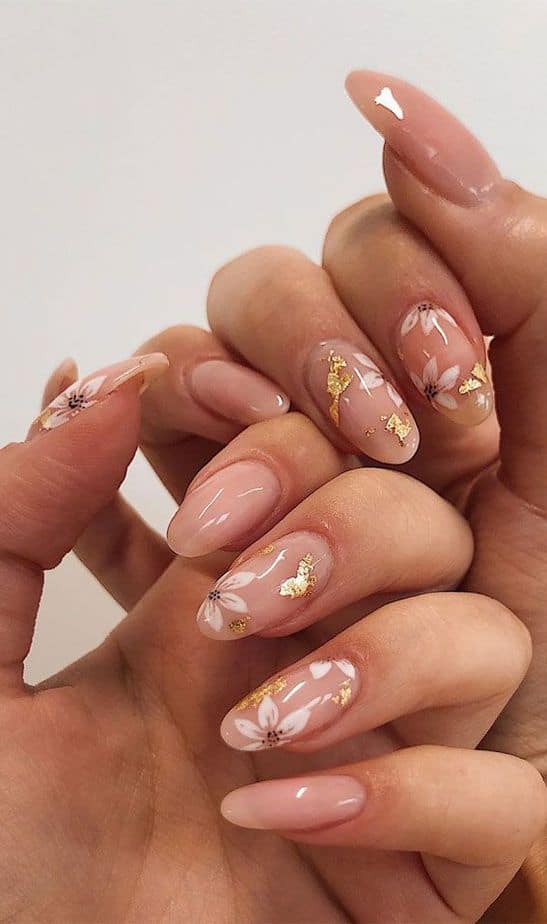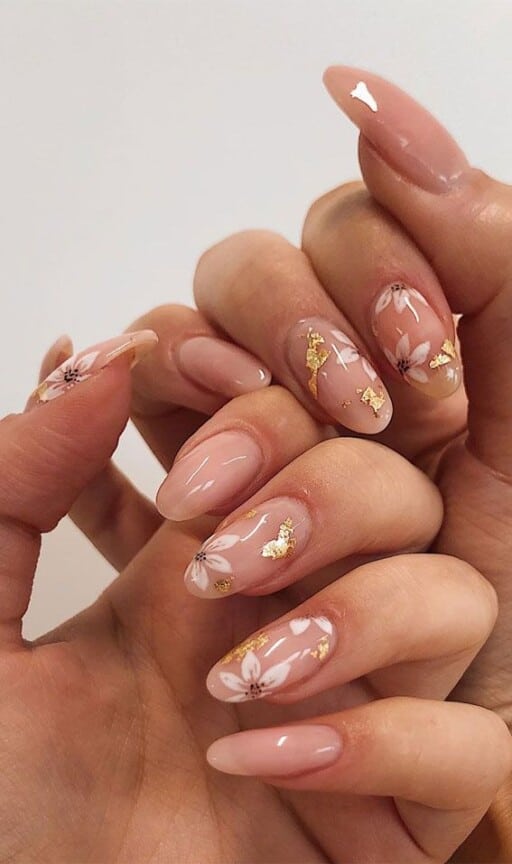 Coffee Matte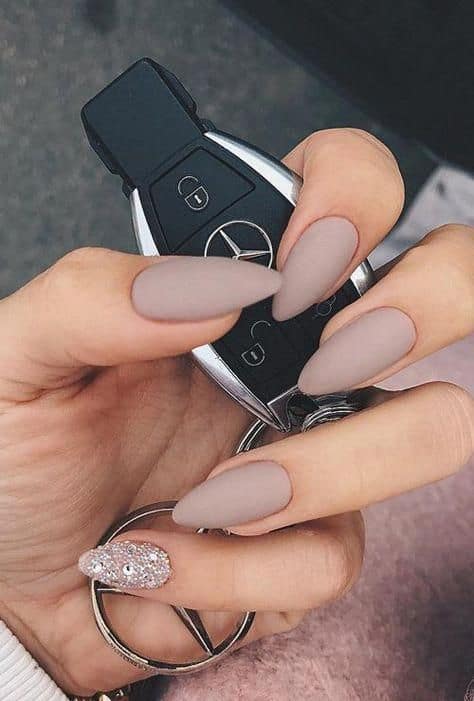 Multi-Colored Heart Design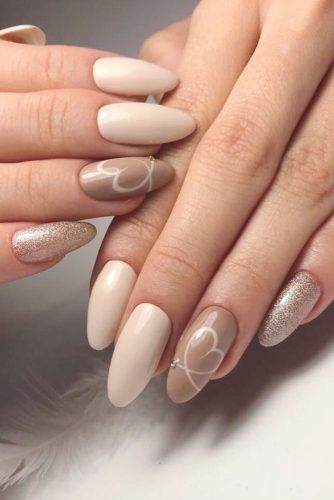 Soft Nude With Rose Design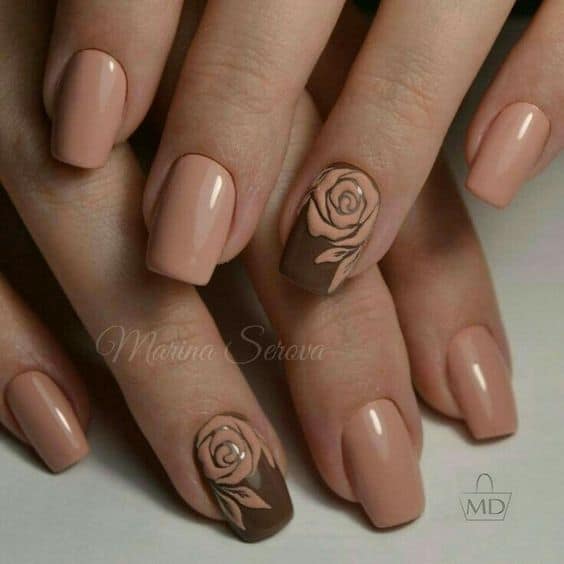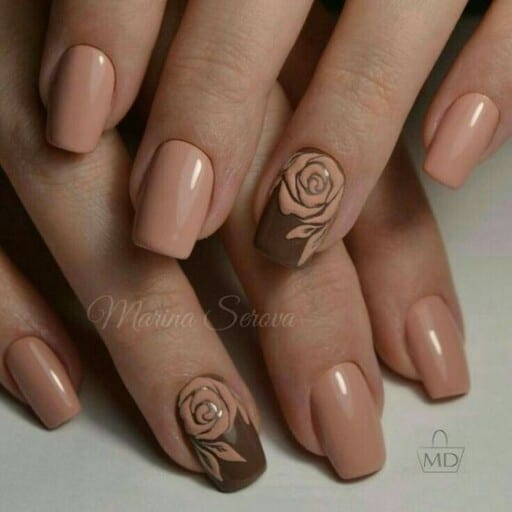 Polka Dot Matte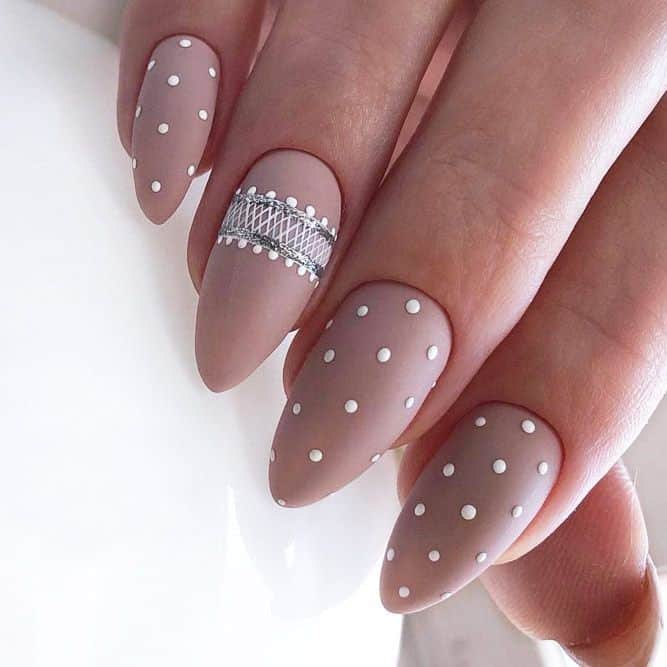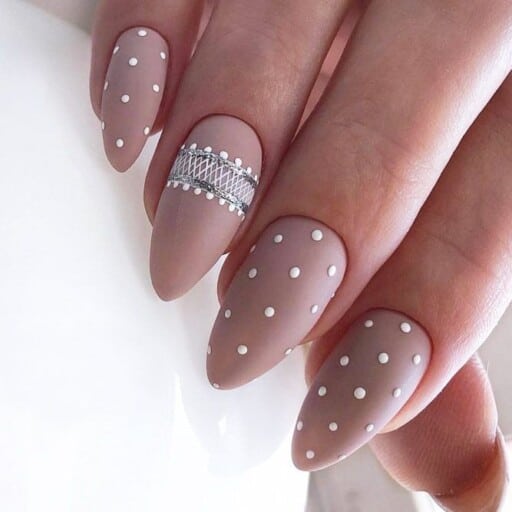 Classic Shiny Nude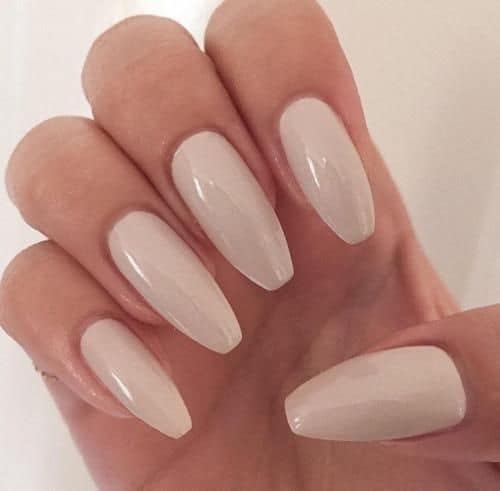 Swirl Design Natural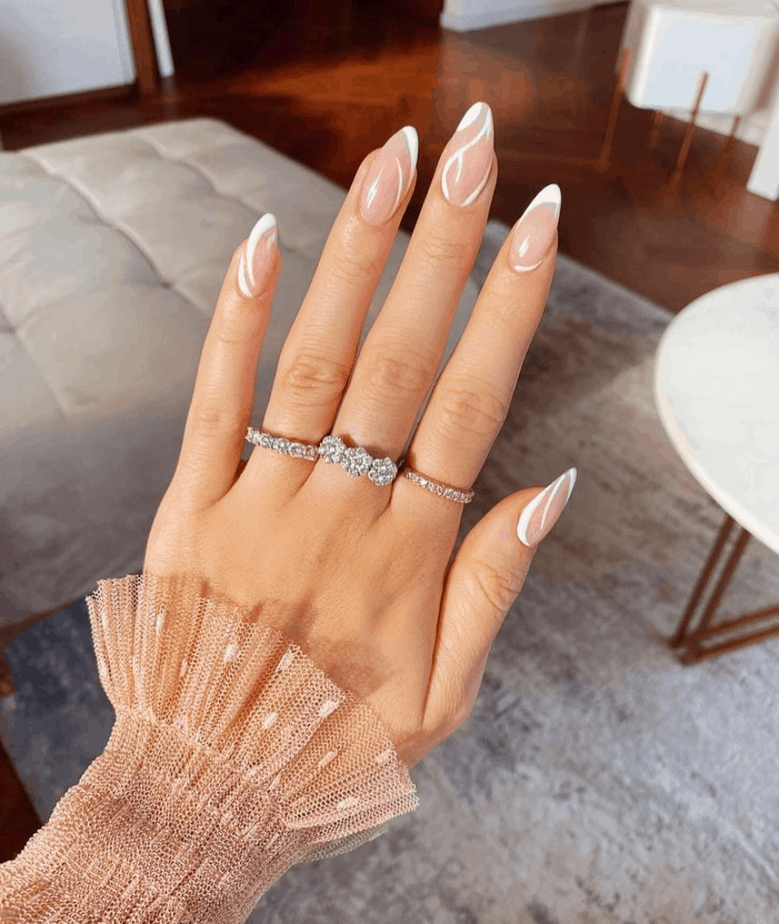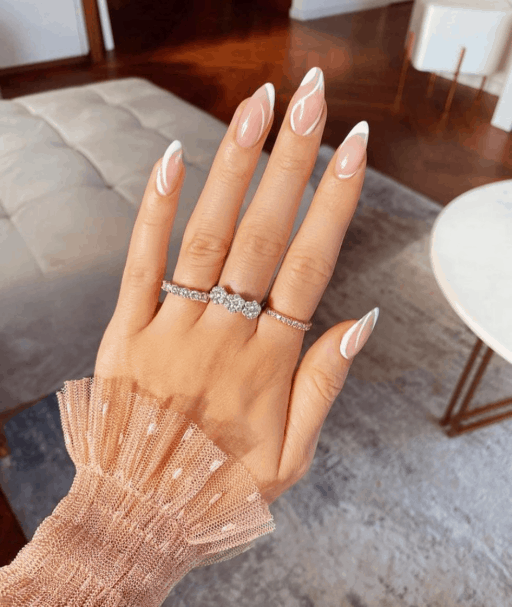 Star Design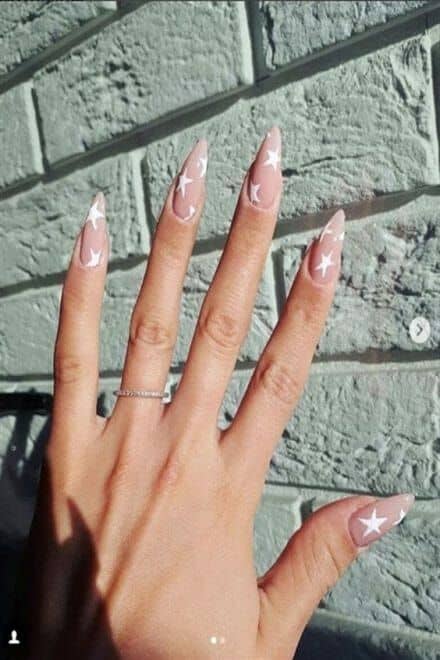 Polka Dot Accents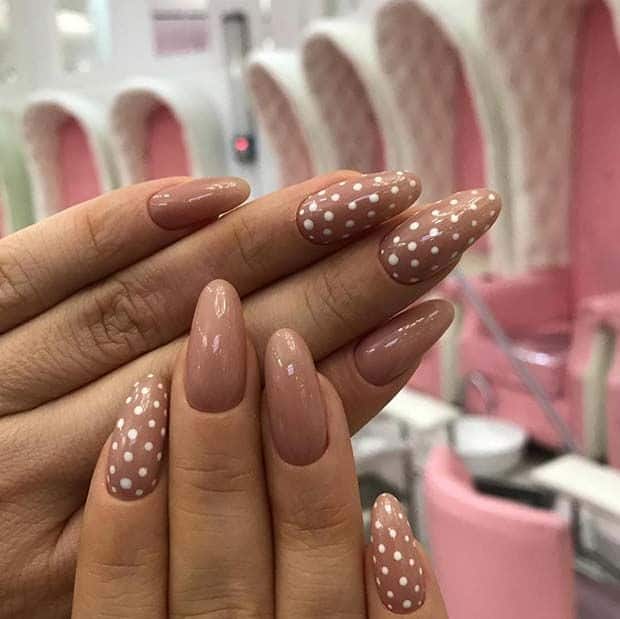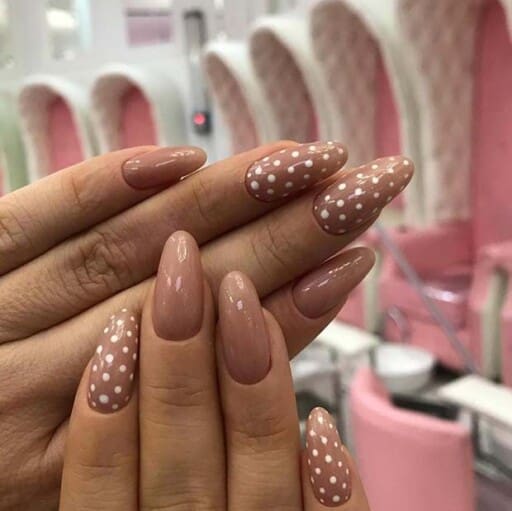 Nude & Gold Marble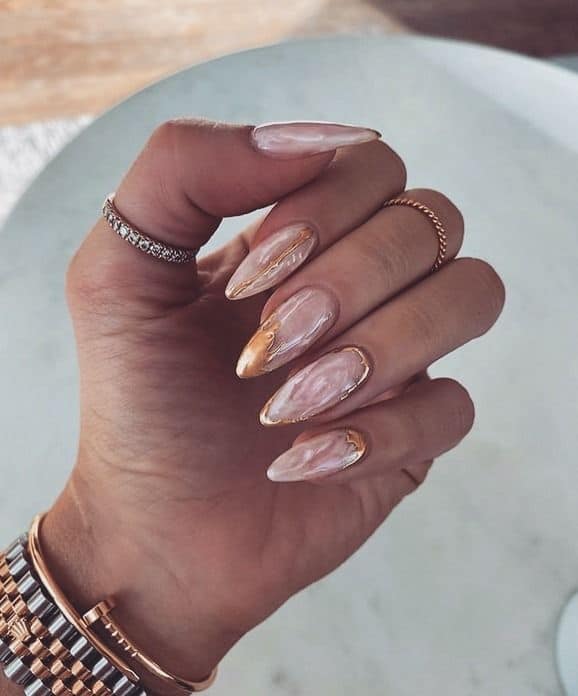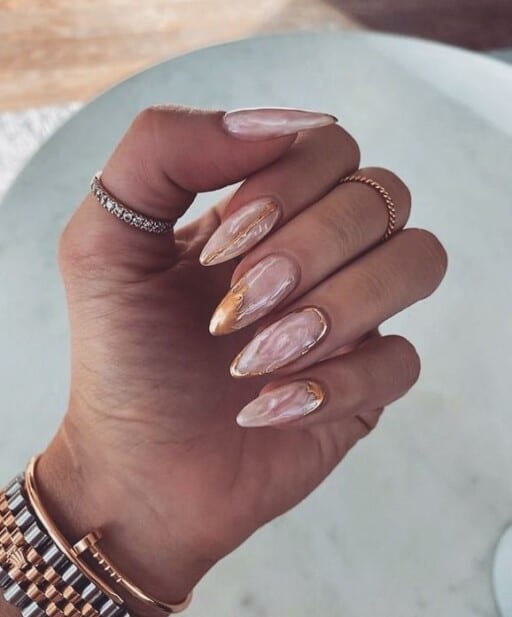 Nude With Black Hearts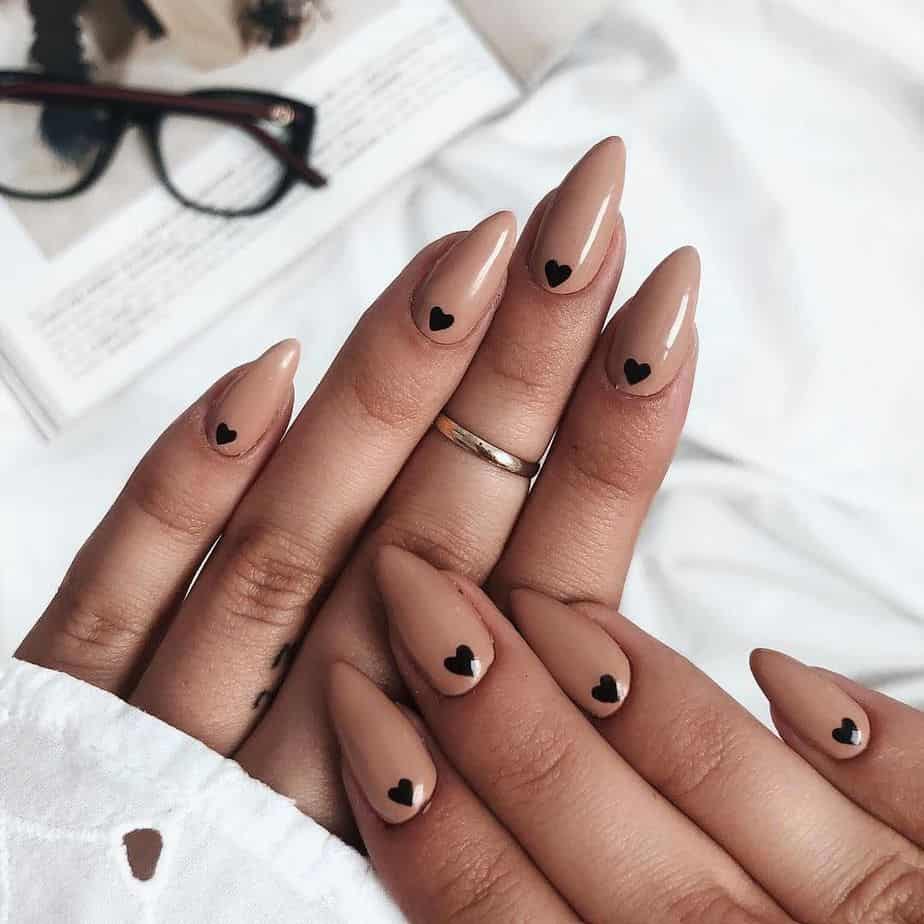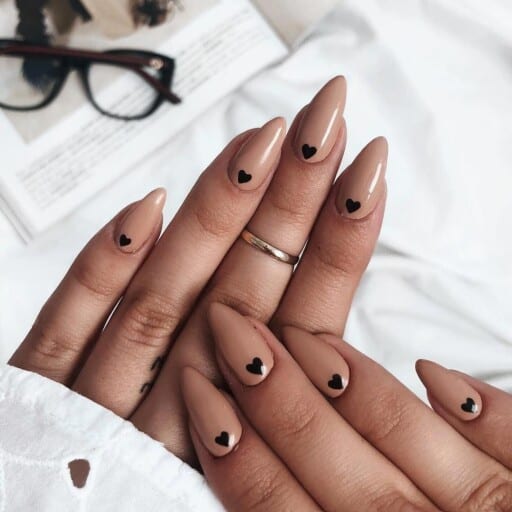 Designer Matte Nude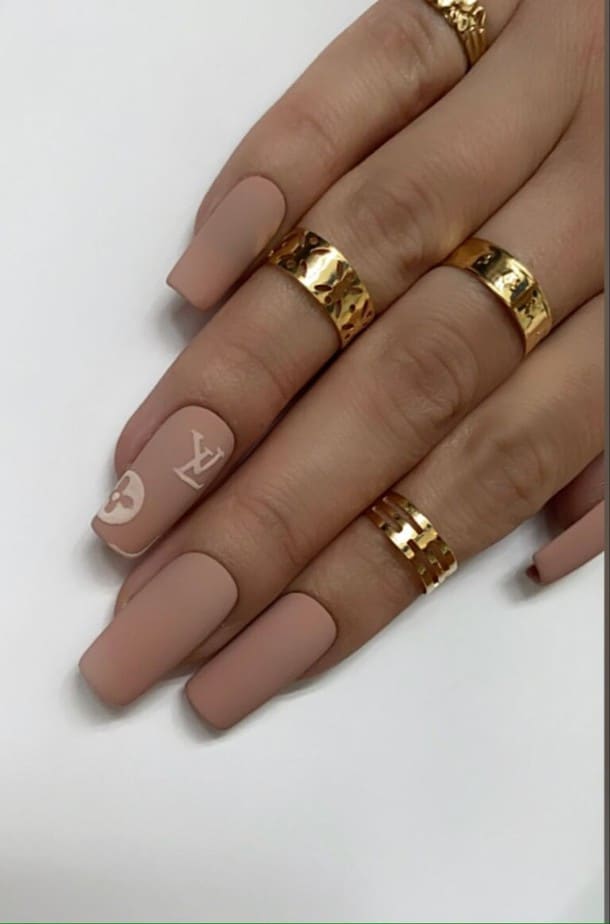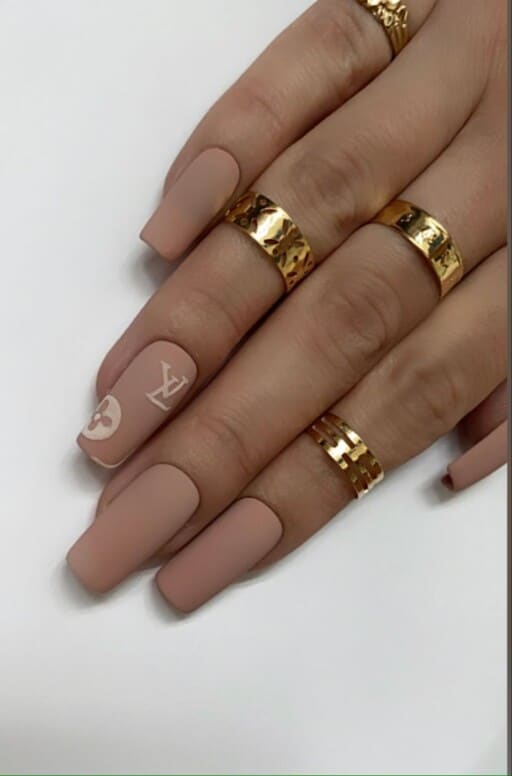 Nude & Brown Swirls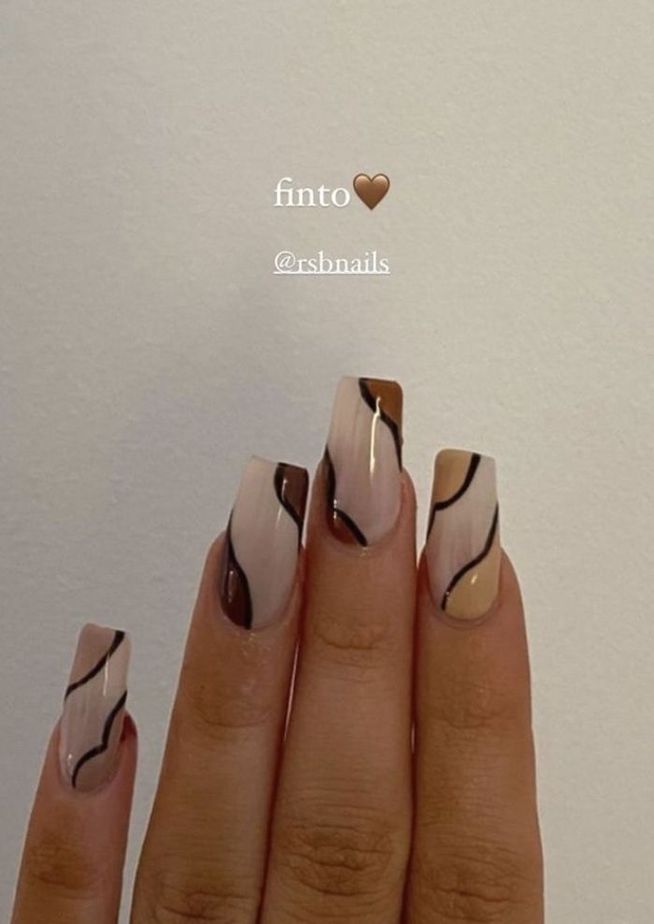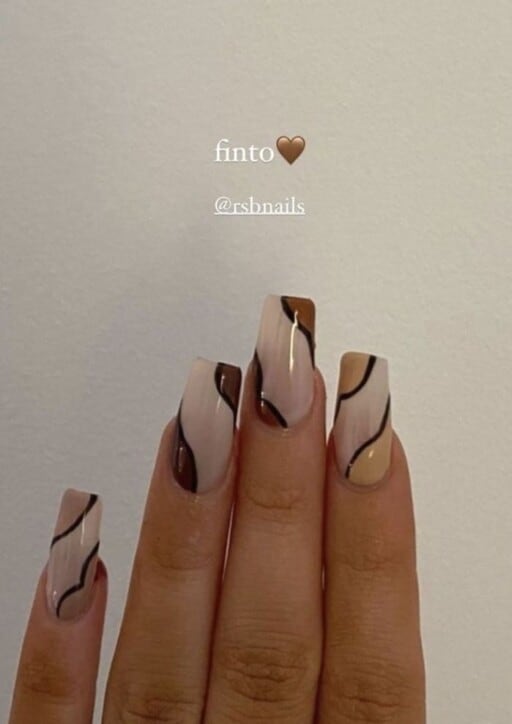 Confetti Nude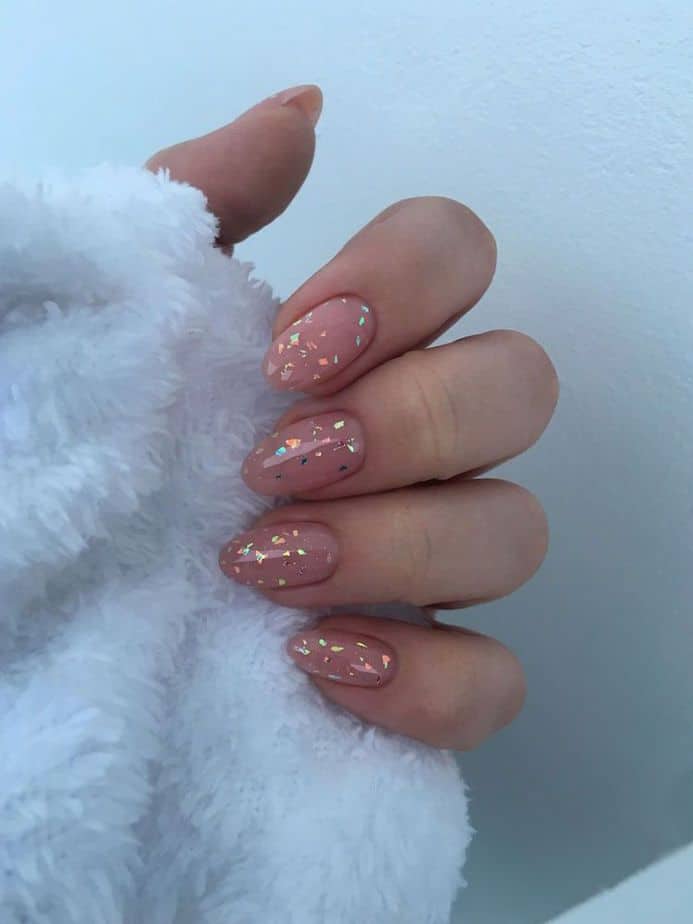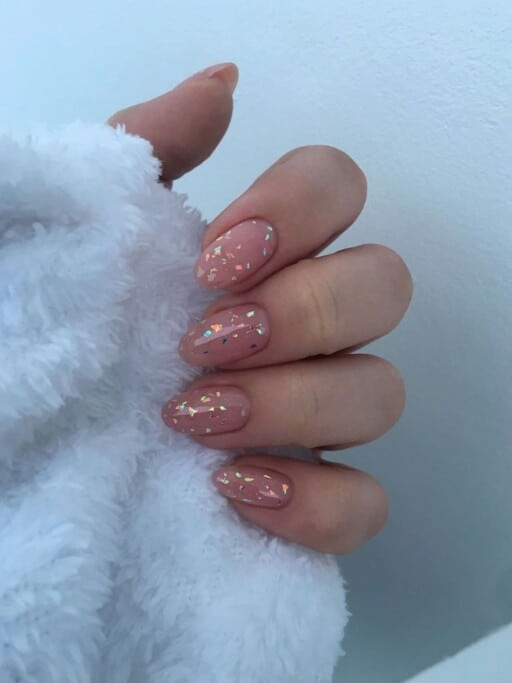 Shades Of Neutral & Sparkle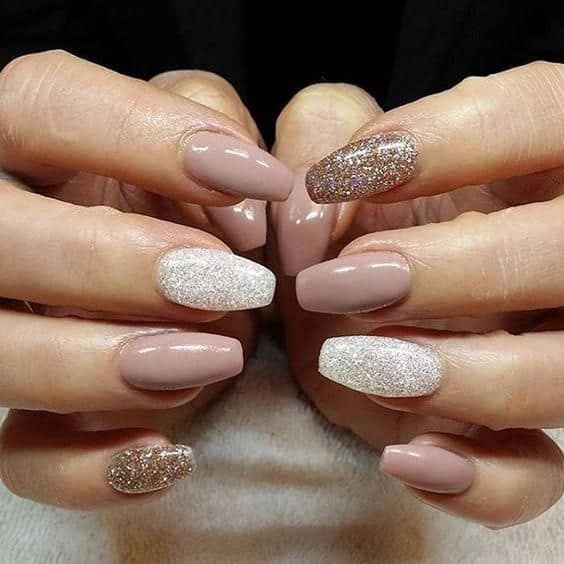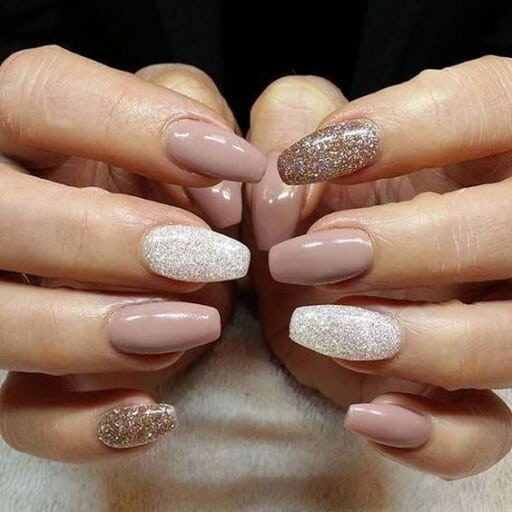 Animal Print Neutral Nails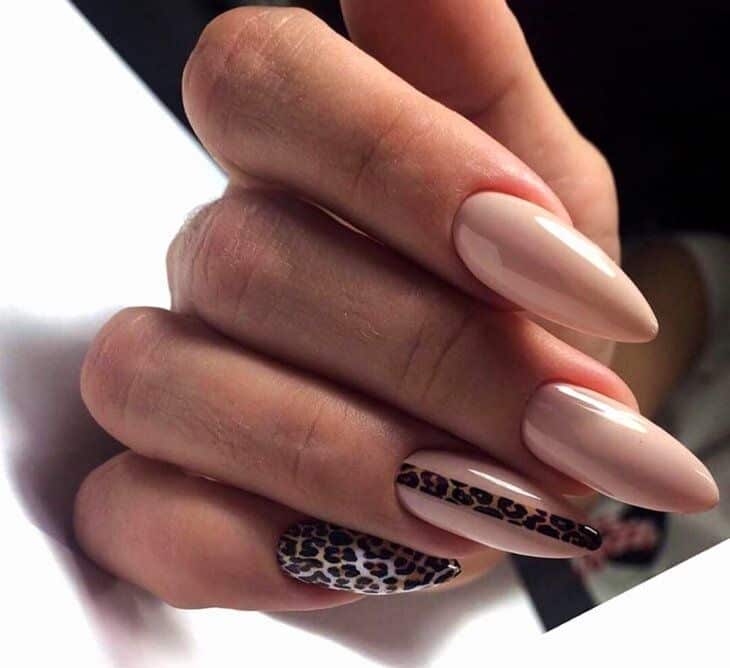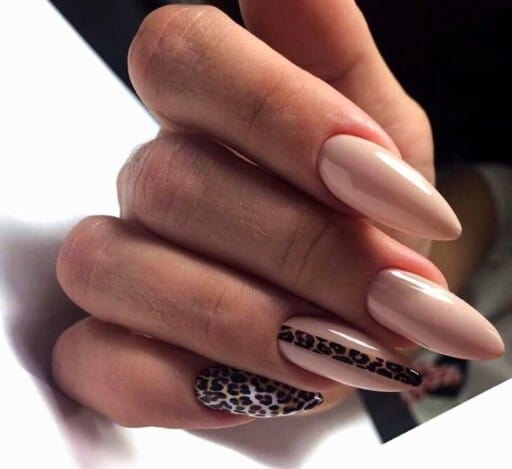 Shiny & Matte Nude Nails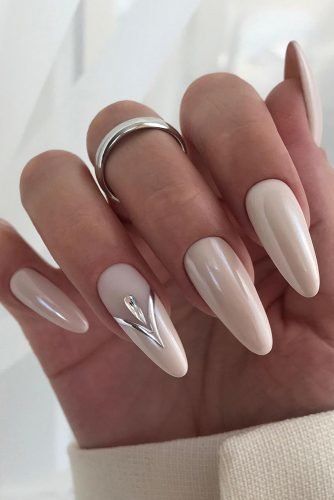 Square With Swirl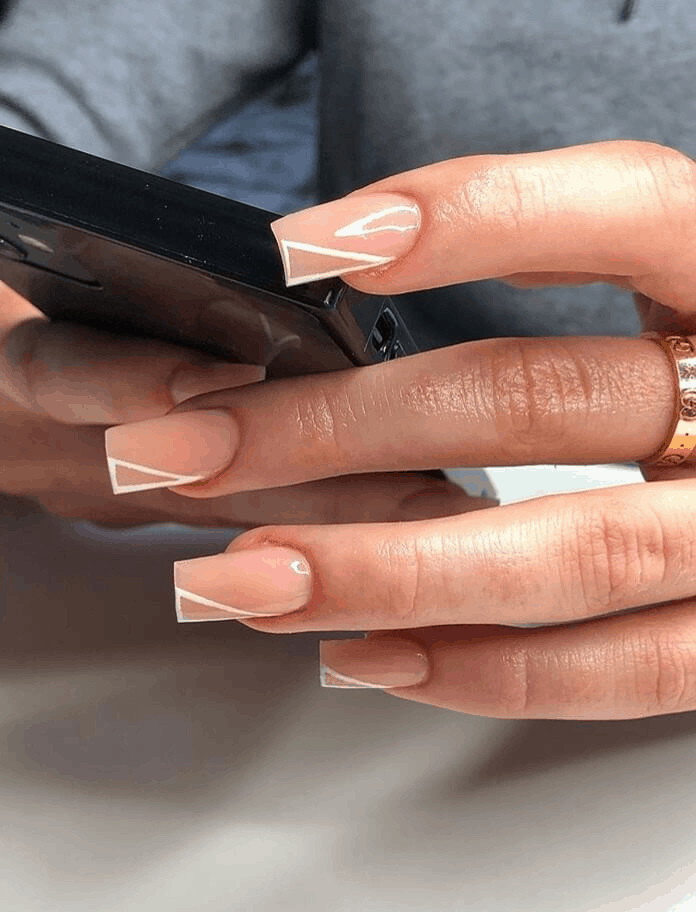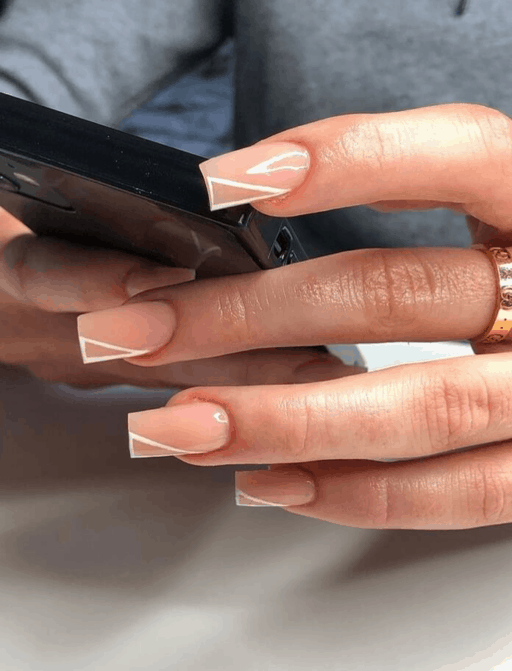 Sparkle Nude Nails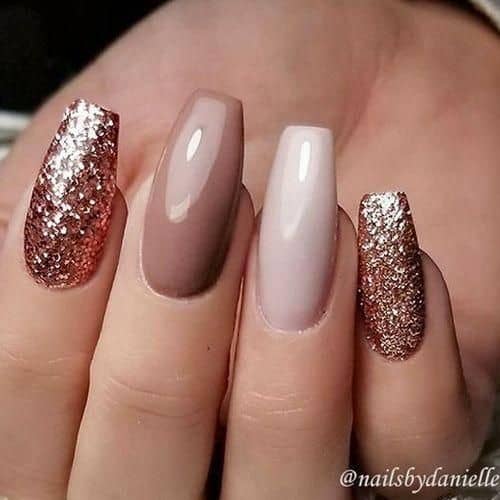 Geometric Design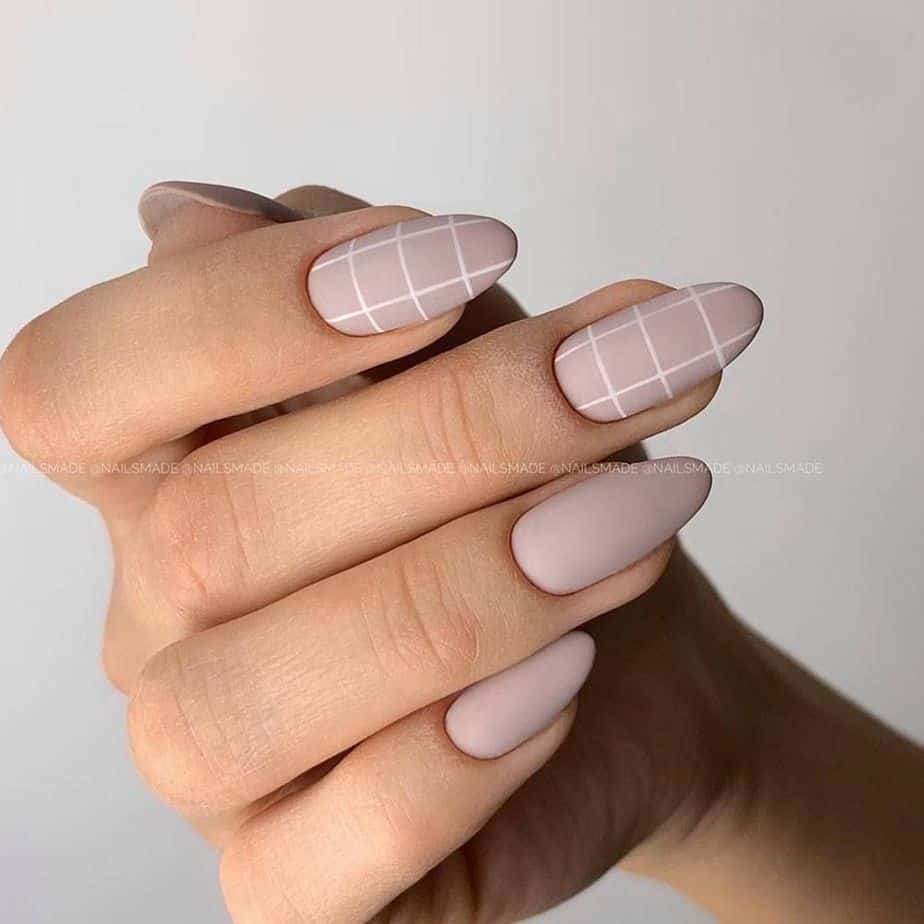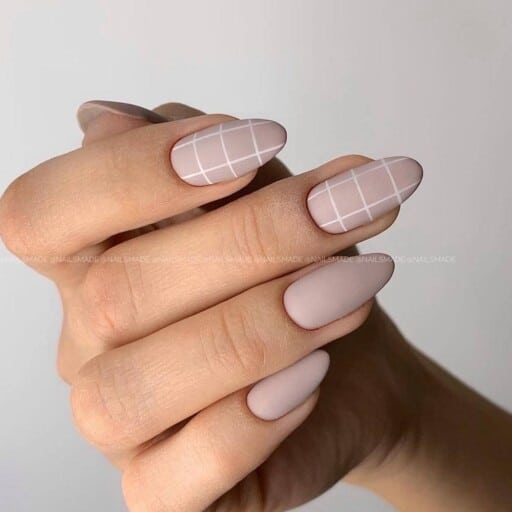 Deep Tan With Flower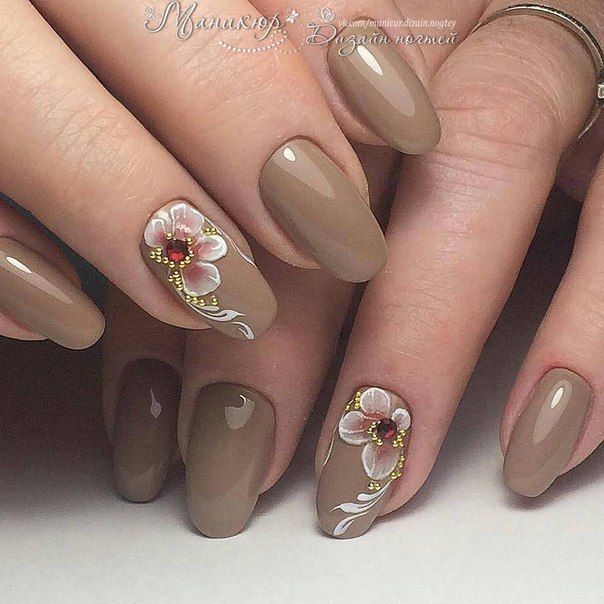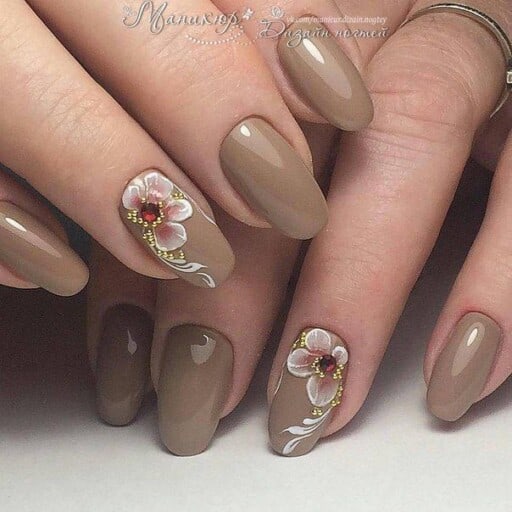 Brown To Pink Shades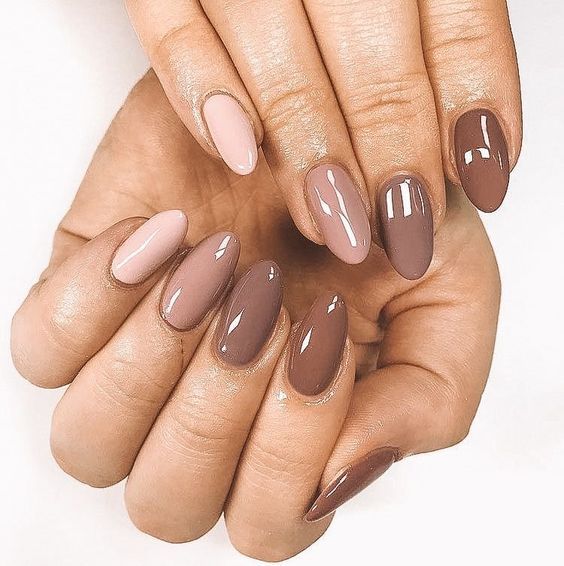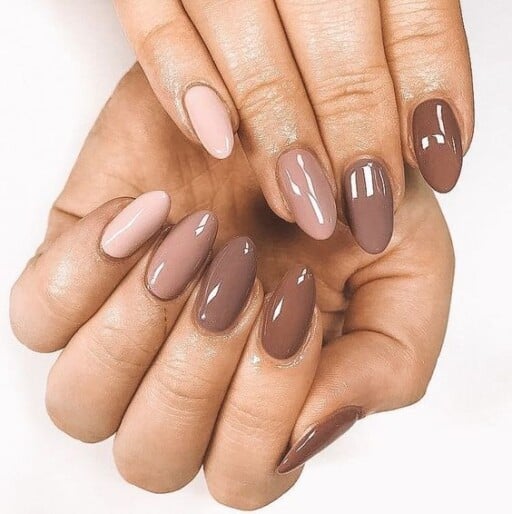 Nude With Minimalist Stars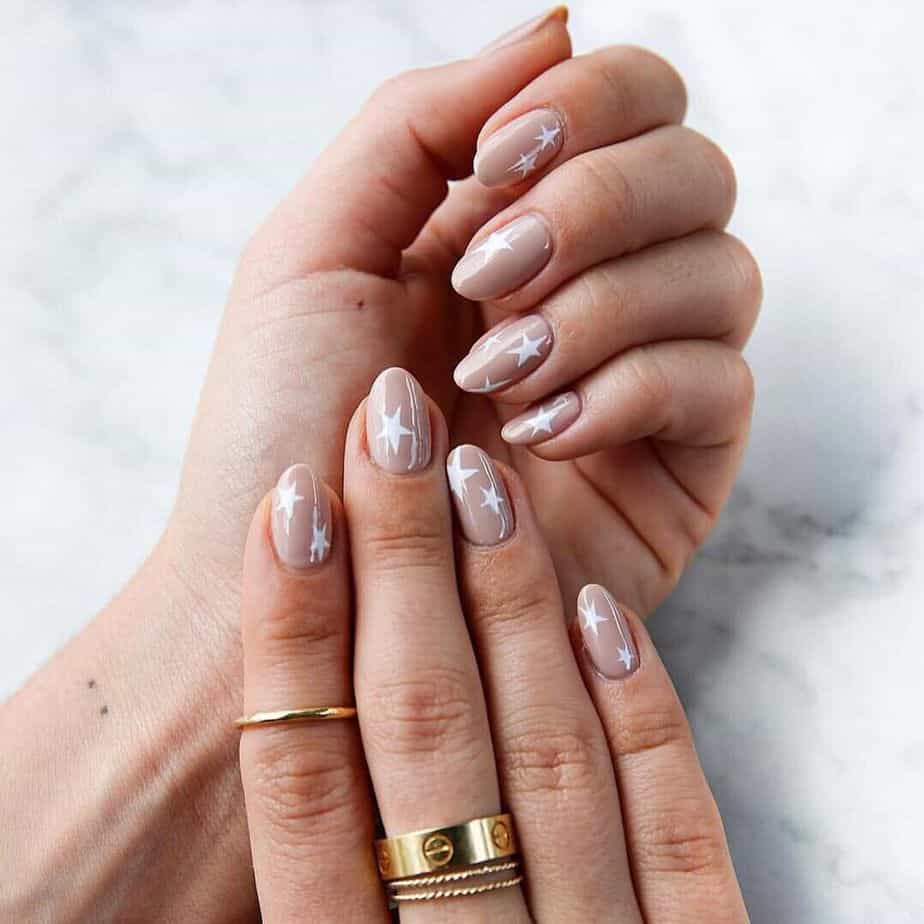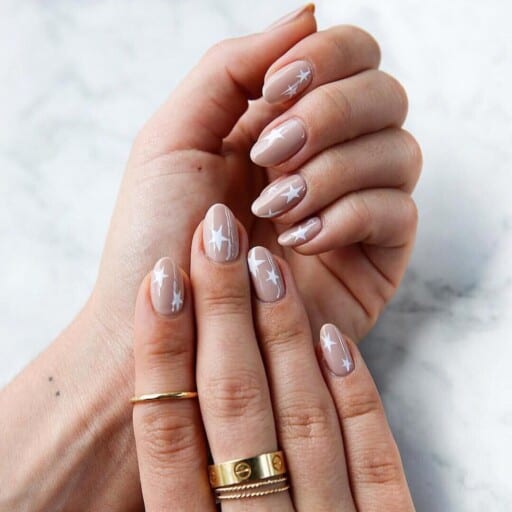 Abstract Art Swirls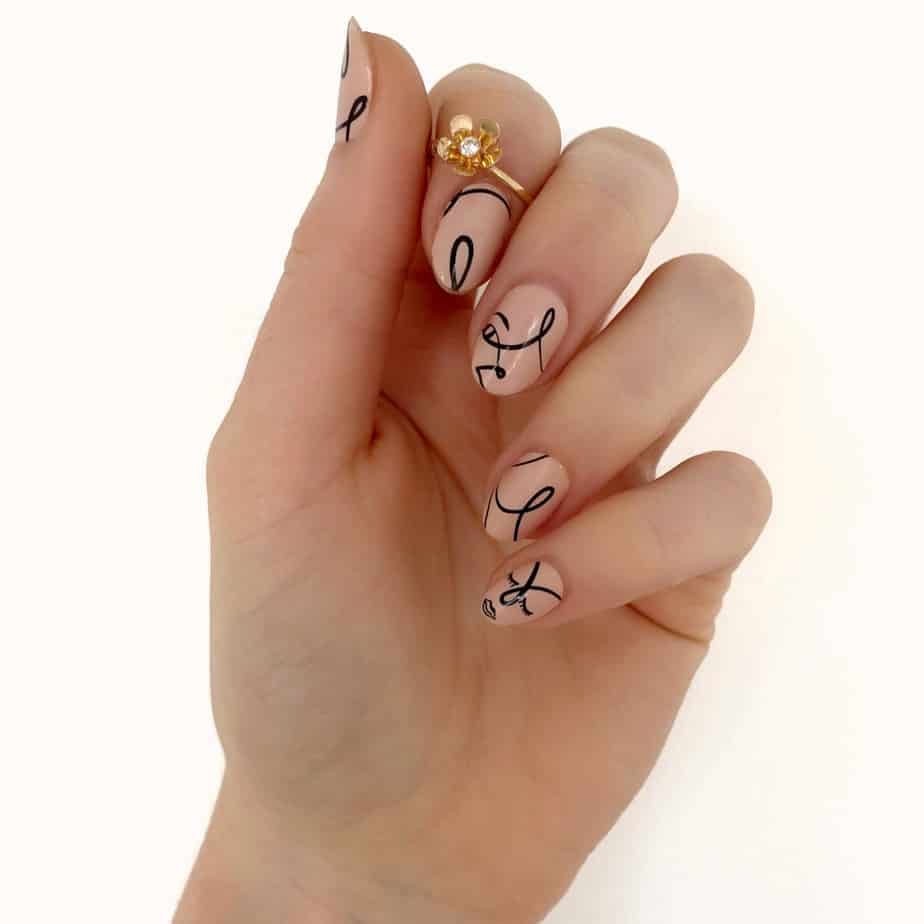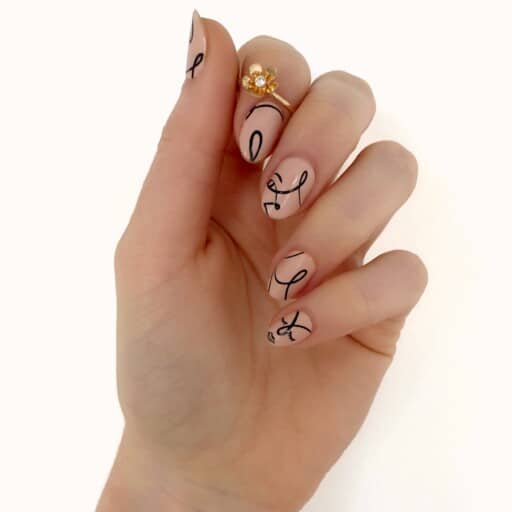 Half Nude Tip Nails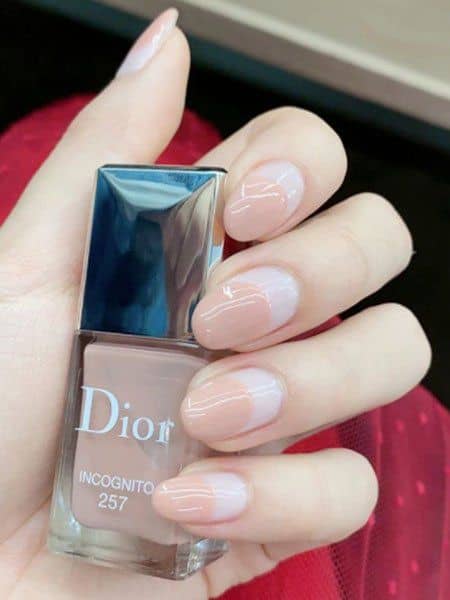 Clouds & Stars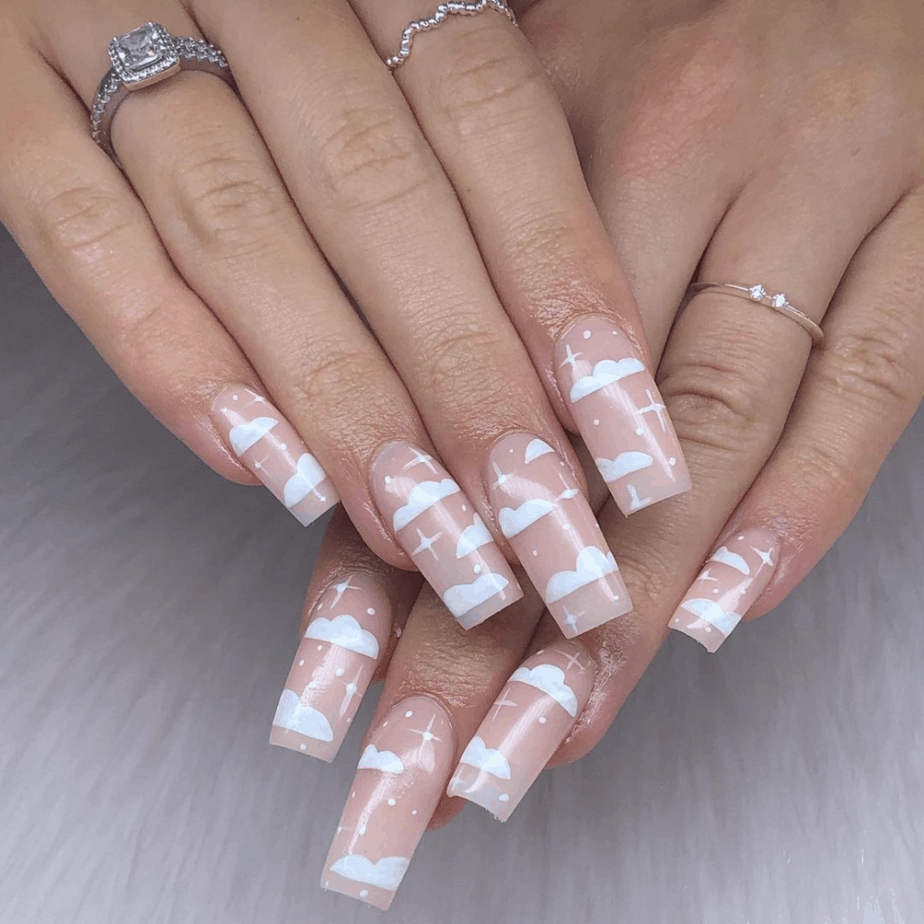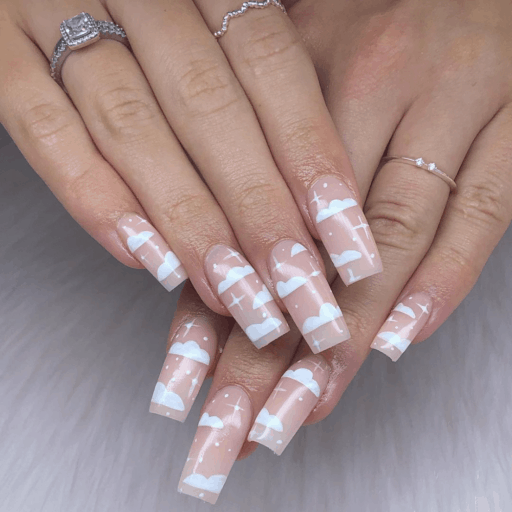 Minimalist Swirls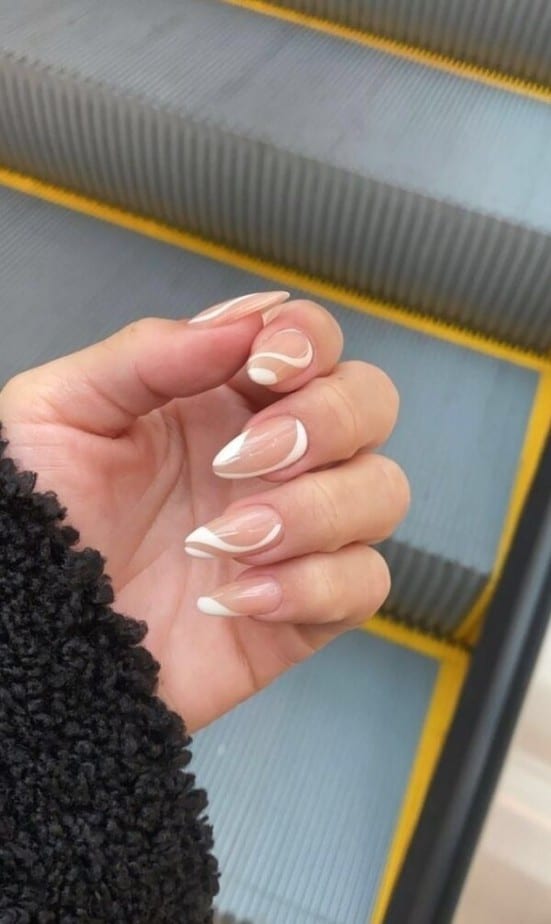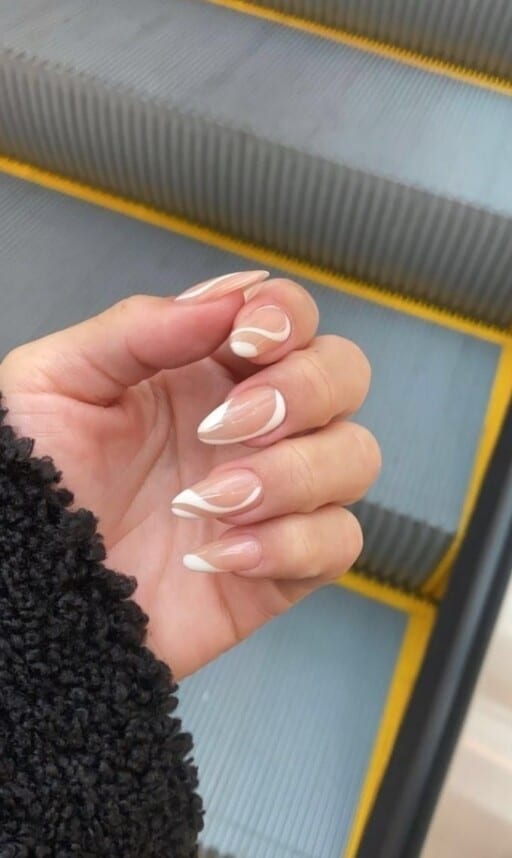 Nude Ombre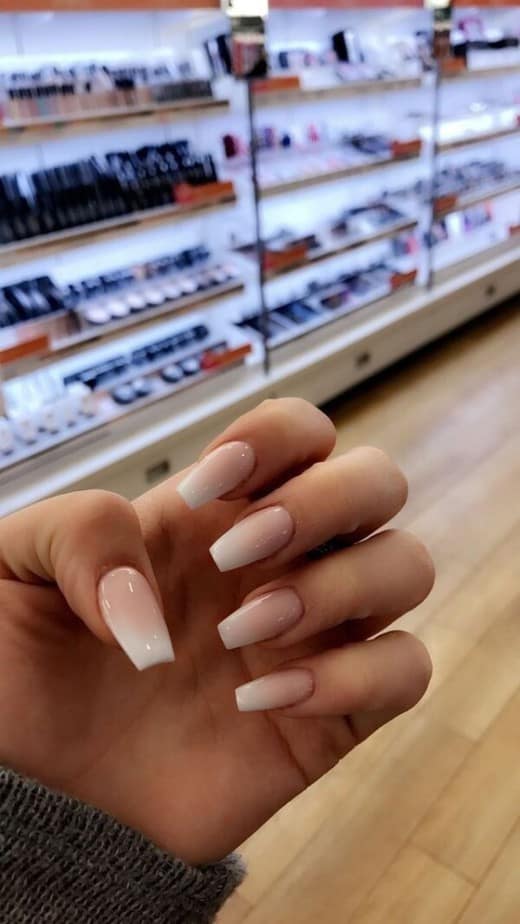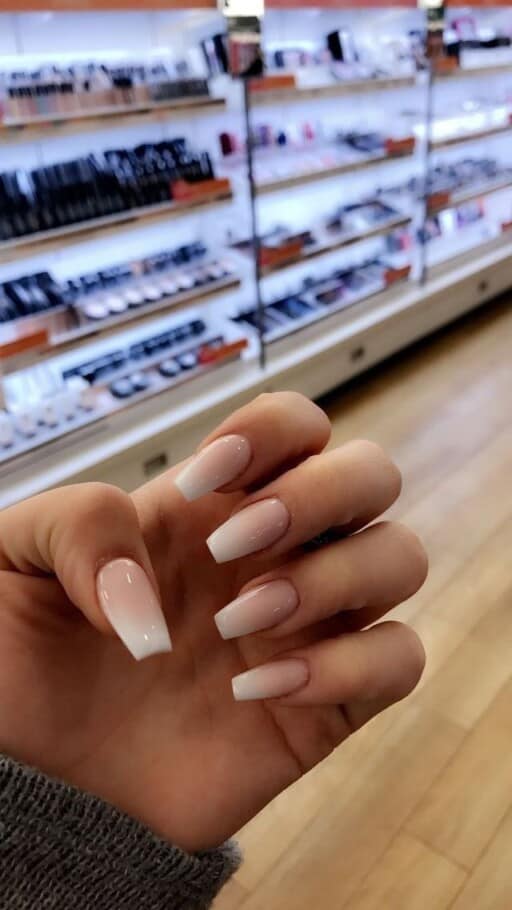 Cloud Accent Nails