Abstract nails are all the rage right now. Although I was definitely caught off guard by abstract nail art at first (I mean, faces on my nails?) I think it's a really cool idea now.
However, there are so many different types of abstract nail art out there. You can find anything from modern faceless designs to swirls and squiggles.
Today I'm sharing my favorite abstract nail art designs of 2021!
How To Do Abstract Nail Art:
If you're super talented, you can do abstract nail art at home. You'll need a variety of tools, so I recommend purchasing a set of nail brushes, plus whatever colors you want to use.
You'll definitely need to plan out your manicure before diving in. Abstract nails are truly art and you want your manicure to look cohesive.
There are also some great stick-on abstract nails available on Etsy. This is where I purchase all of my stick-on nails because they're high quality and tend to last for a while. Plus, they look super professional!
Otherwise, you'll want to check with your nail technician to be sure they can accomplish the design you're looking for. Every abstract nail design is unique and requires different techniques.
Abstract Nail Art:
Here are 40+ of the prettiest abstract nail art manicures. These are the photos I'm using for inspiration right now.
Feel free to save any of these photos to your phone for later! Just press down then click save to camera roll.
Nude With Blue Abstract Faces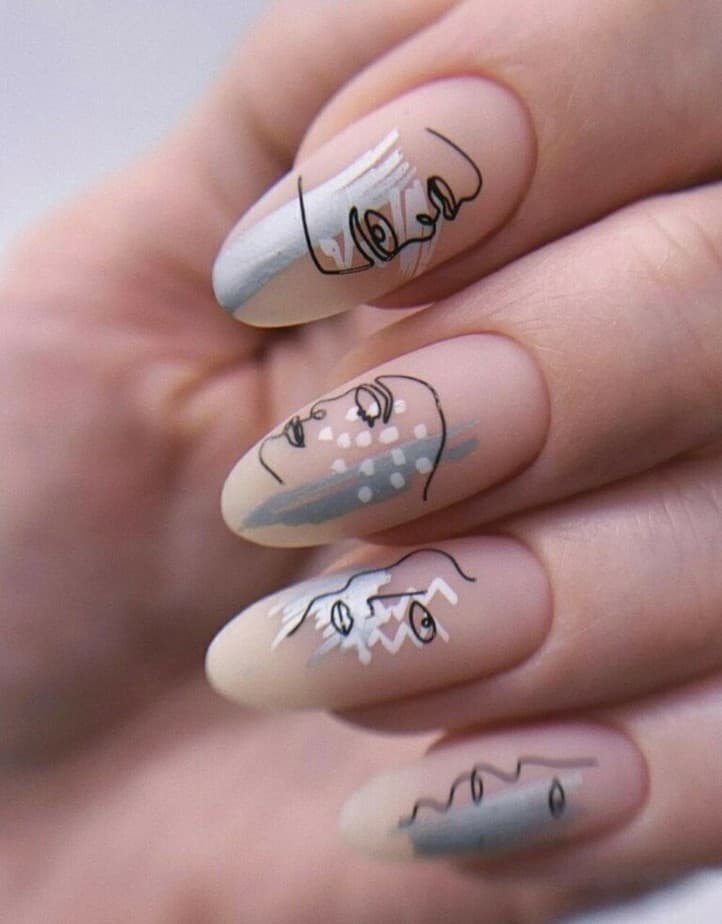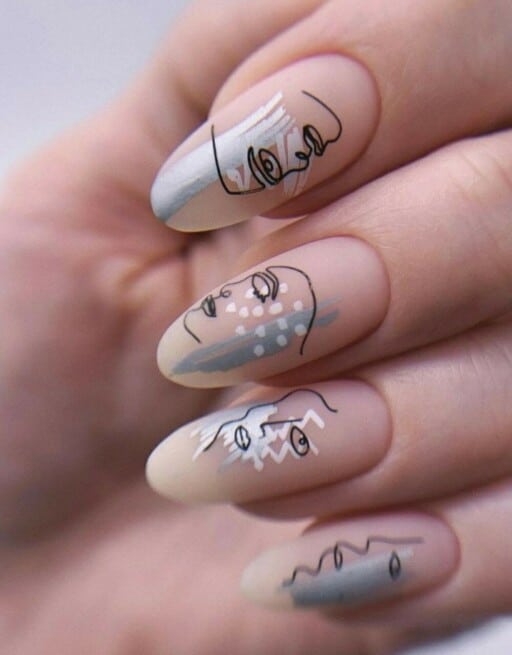 Nude With Scribbles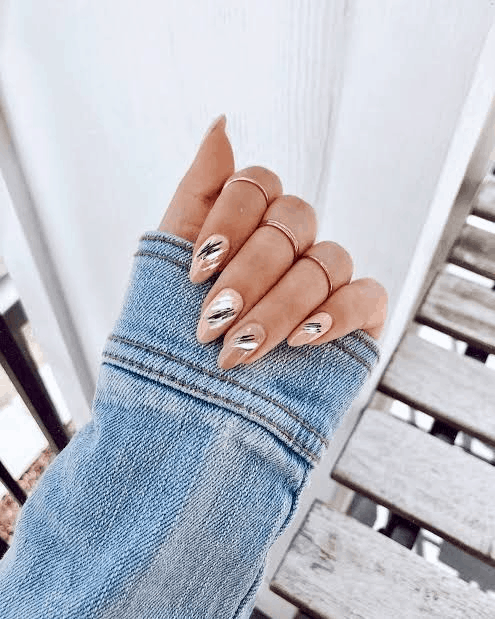 Pastels Abstract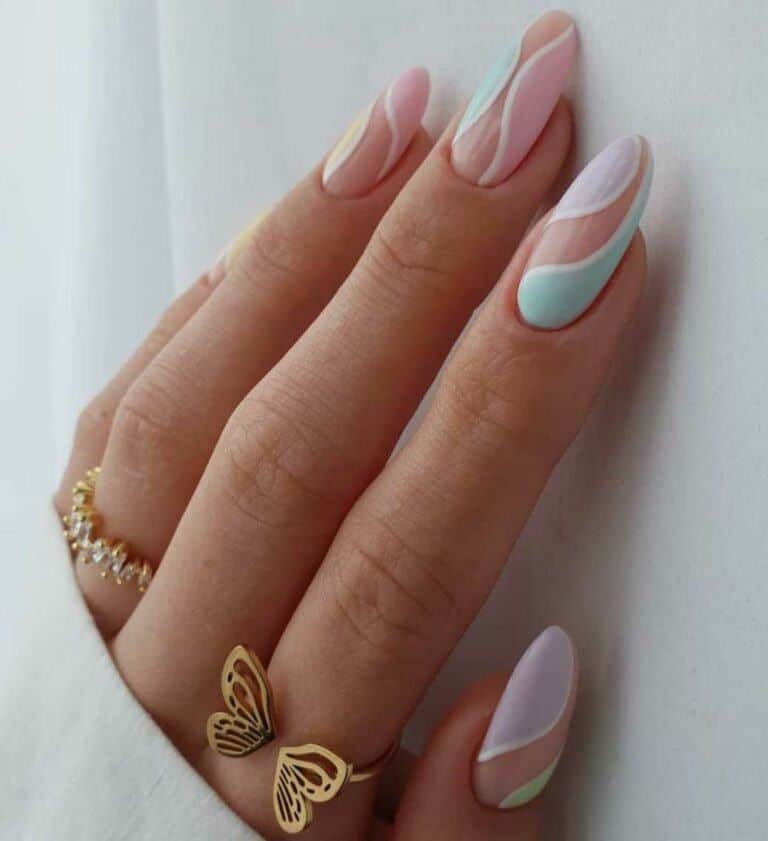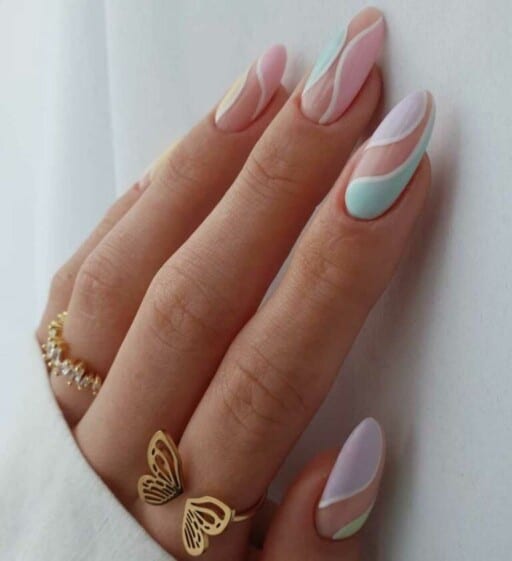 Zebra Print Abstract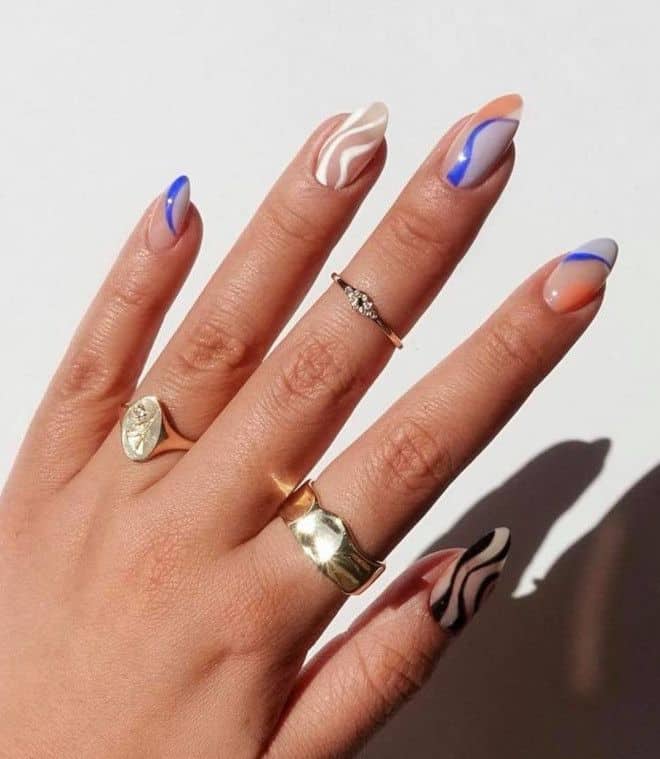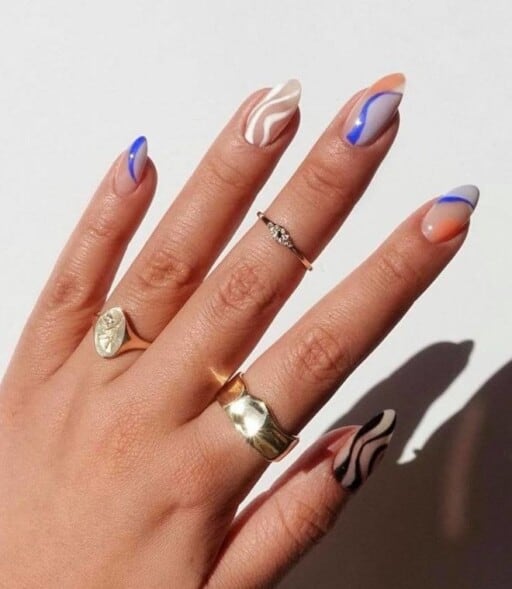 Black, White, & Nude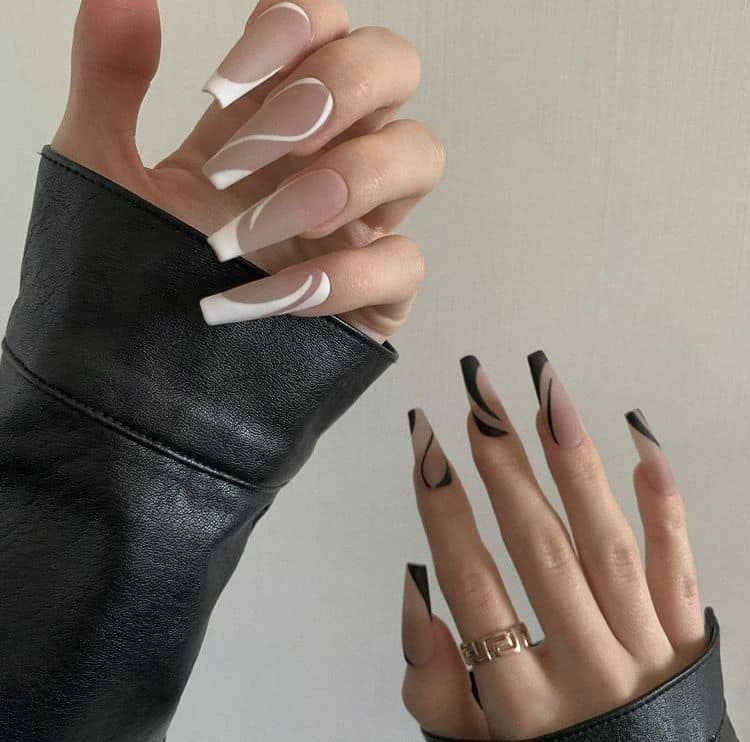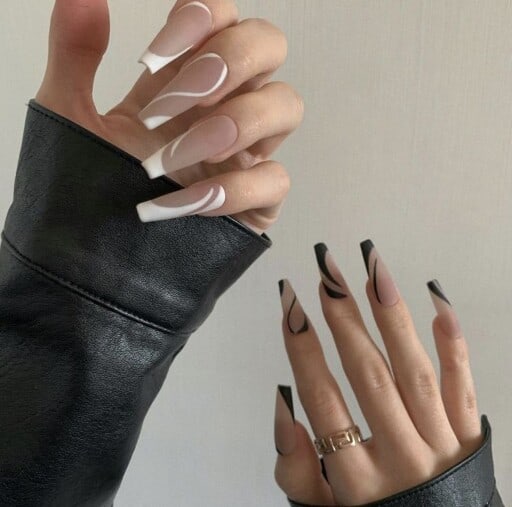 White & Nude Swirls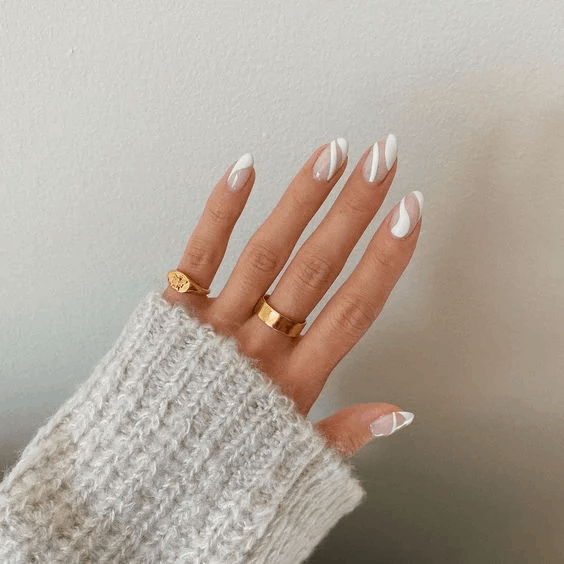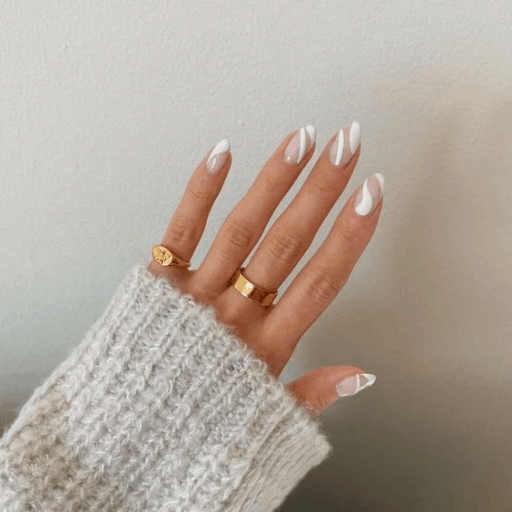 Purple & Nude Swirls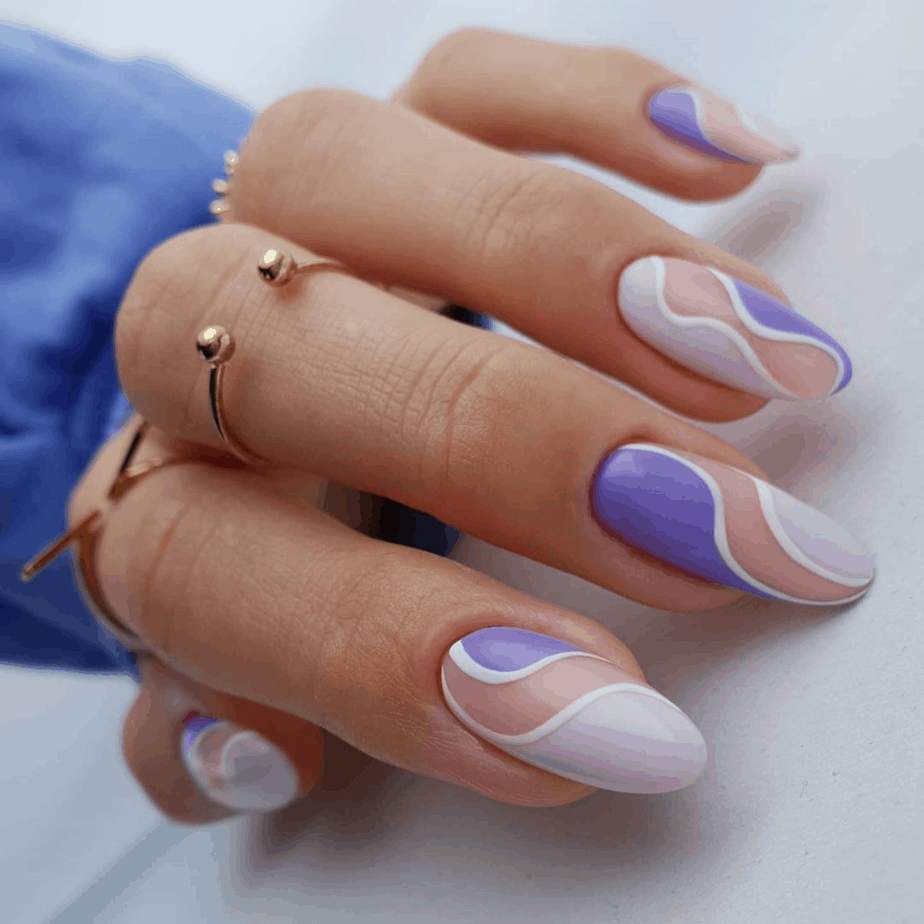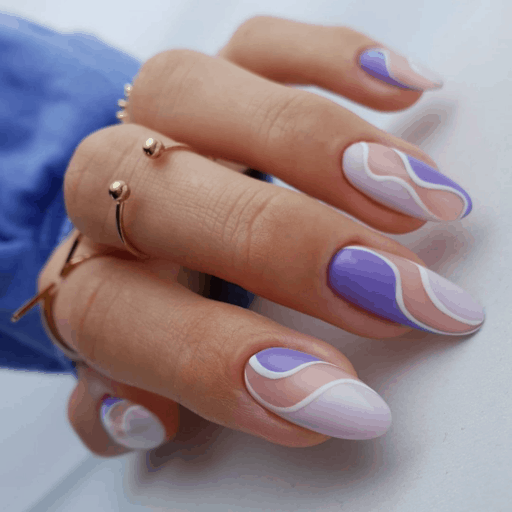 Evil Eye With Swirls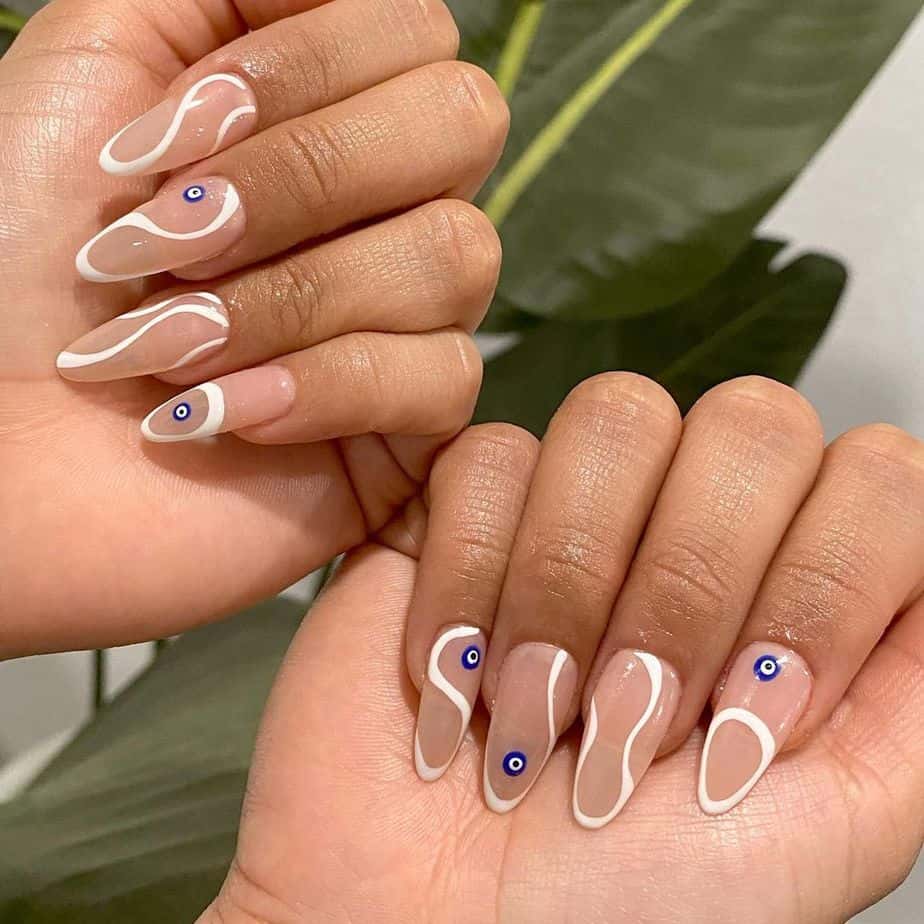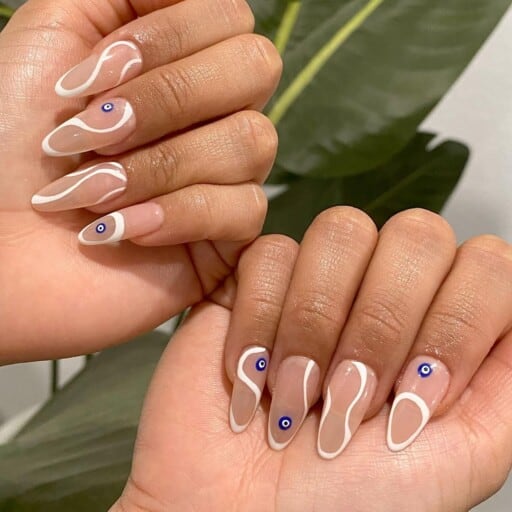 Shades Of Brown Swirls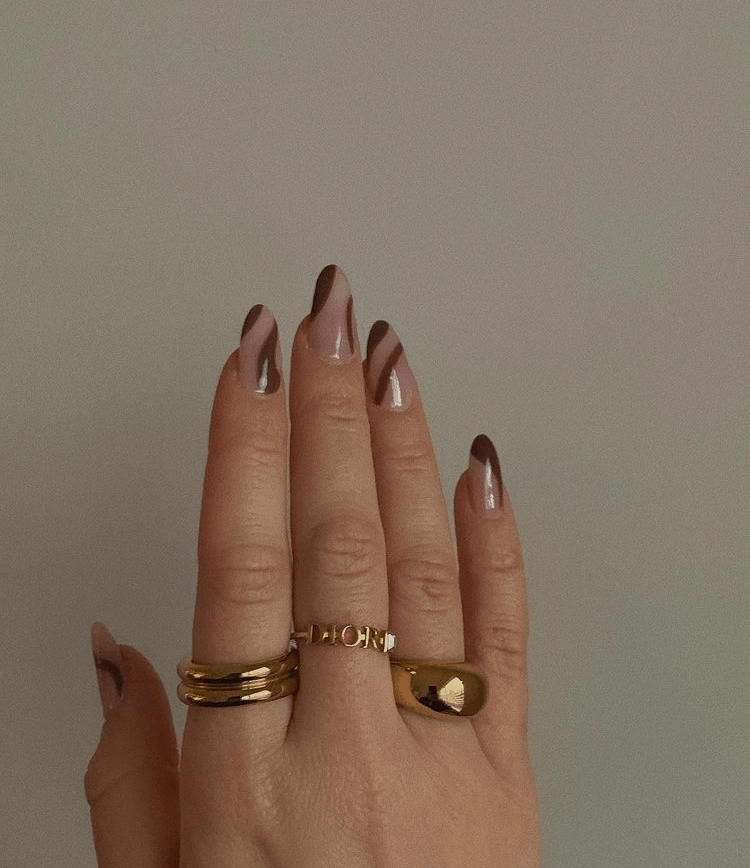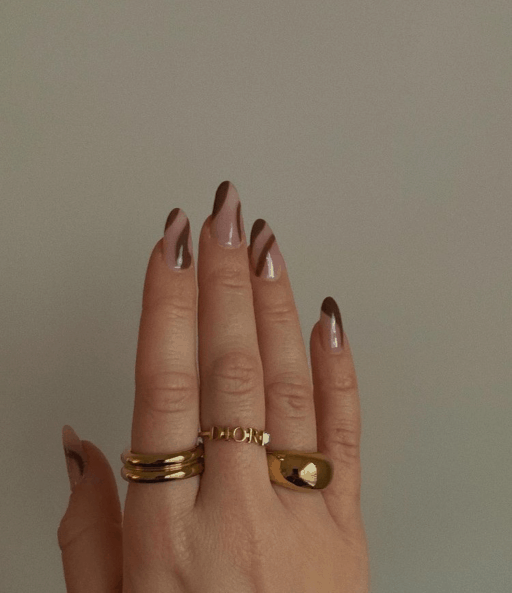 Abstract Faces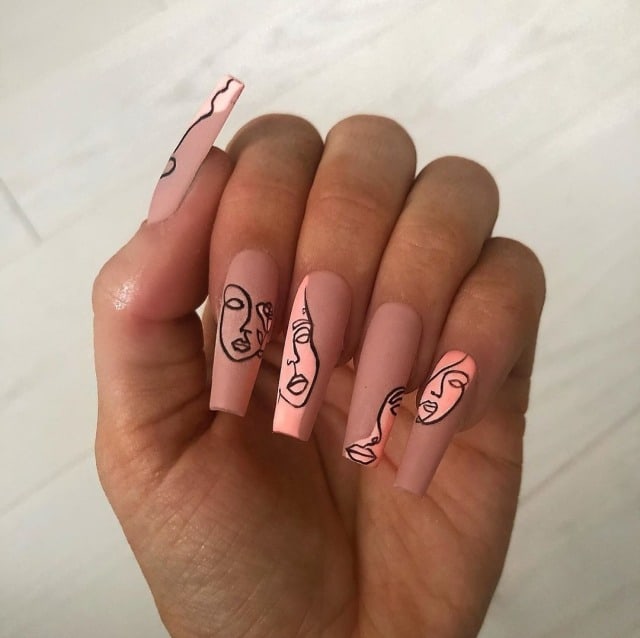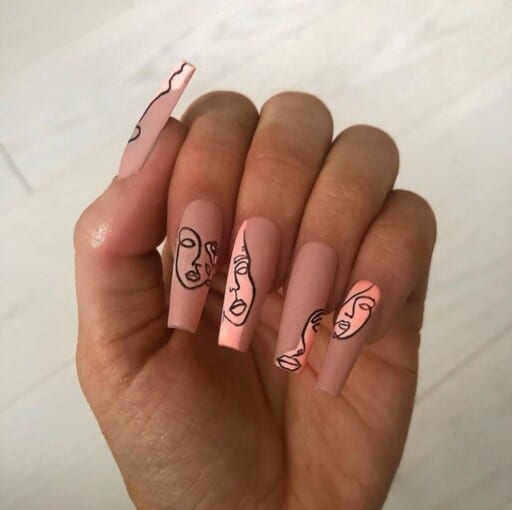 Curly Tips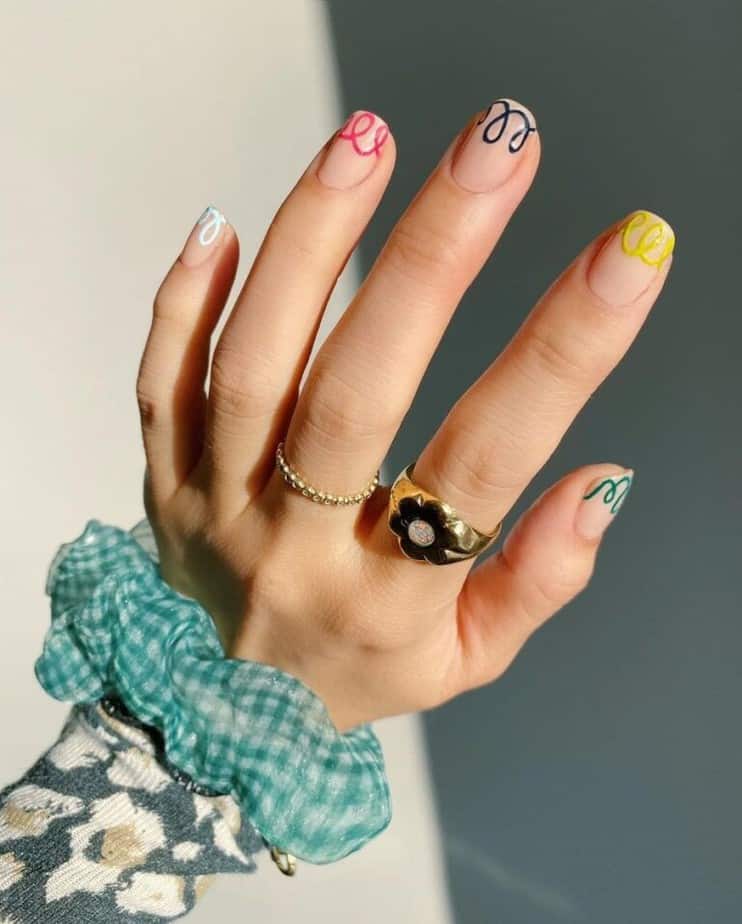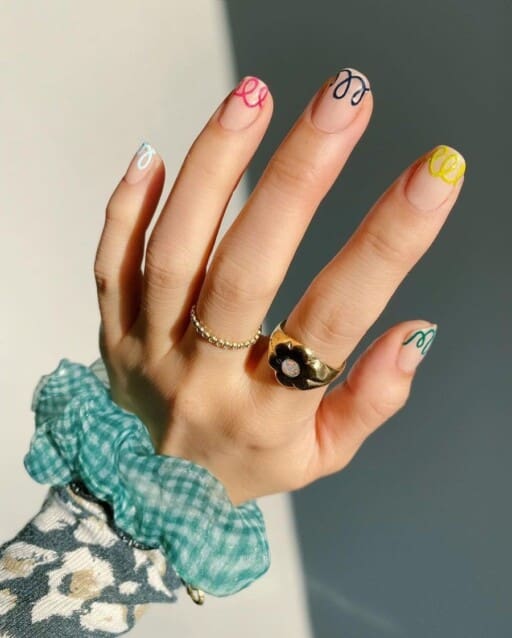 Brown & Nude Sections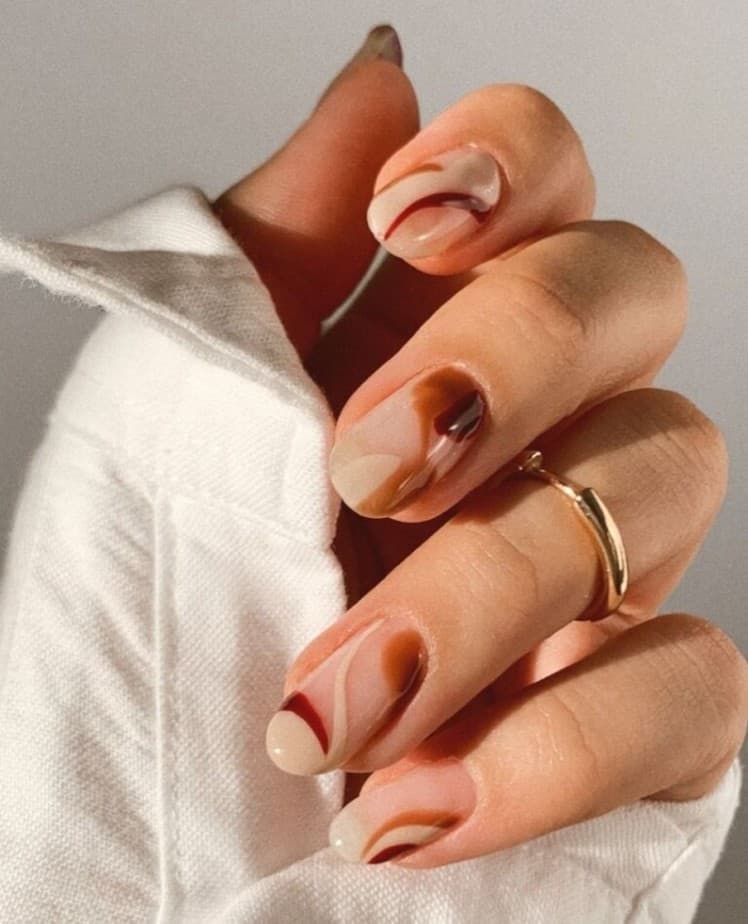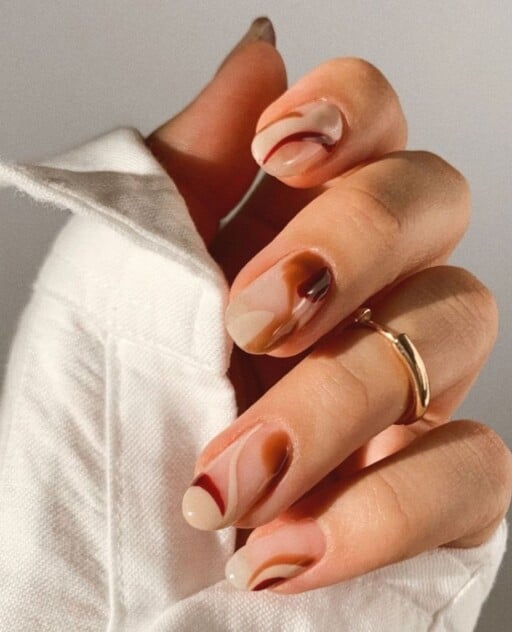 Bright & Colorful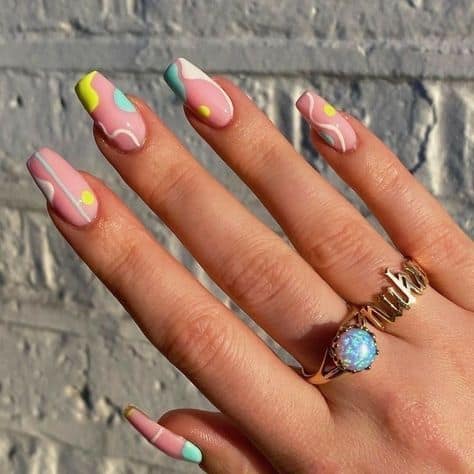 Blue Swirls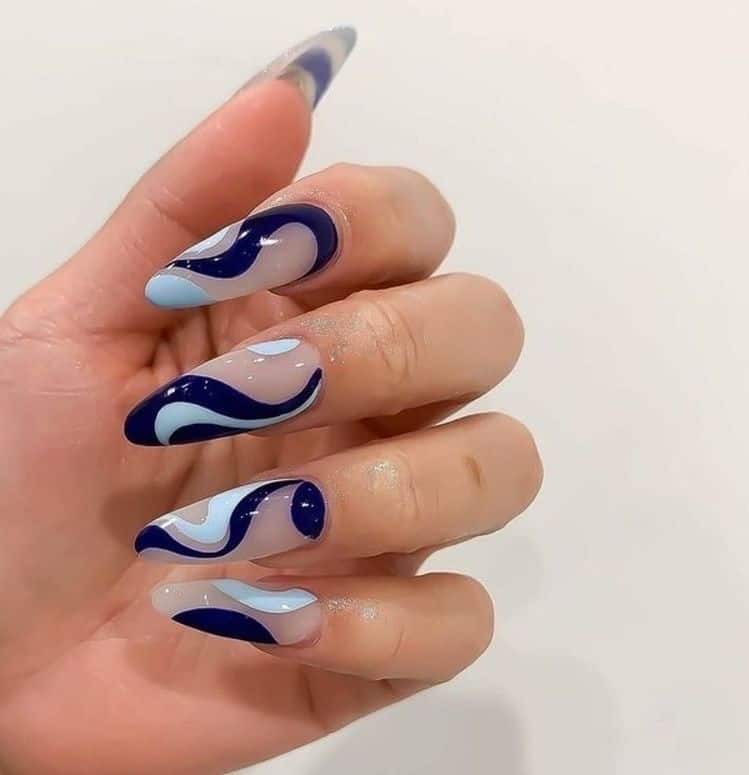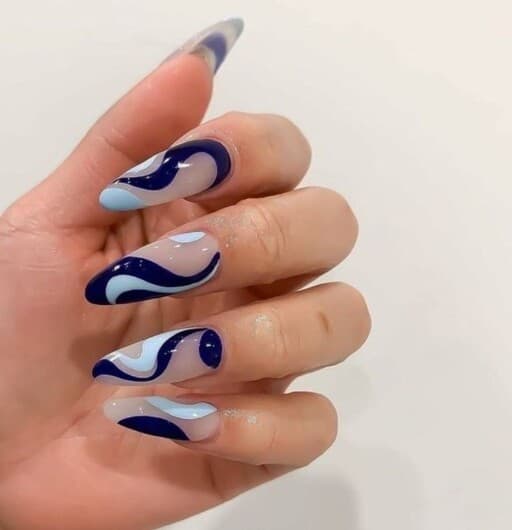 Soft Green Swirls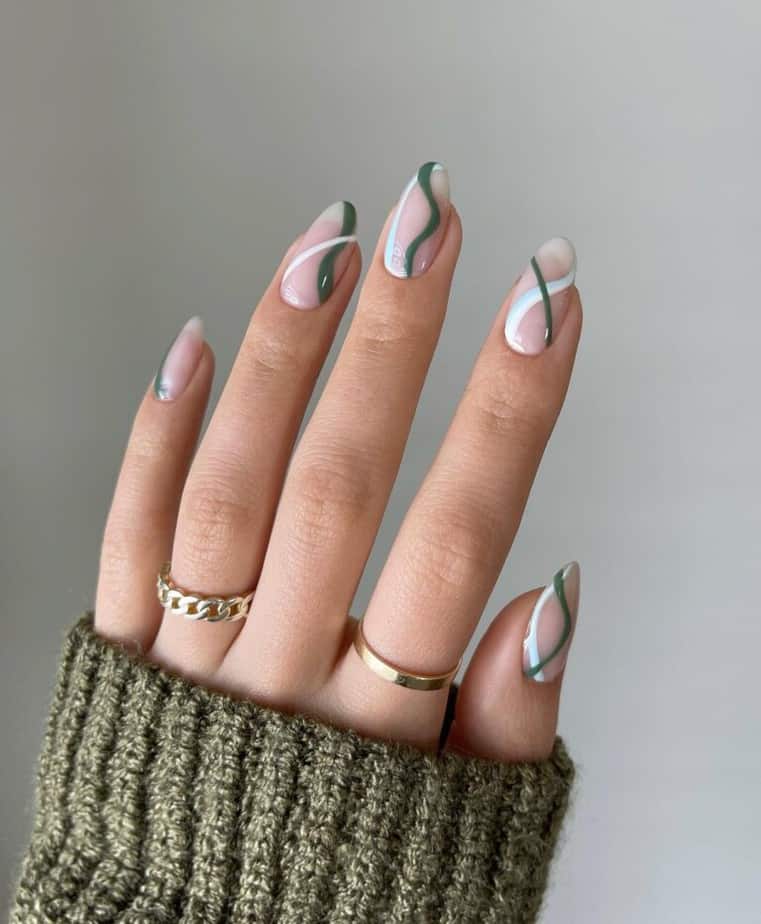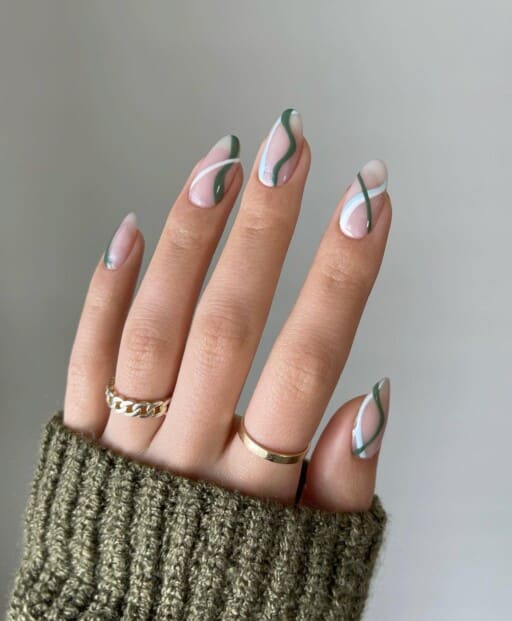 Pink, Blue, & Gold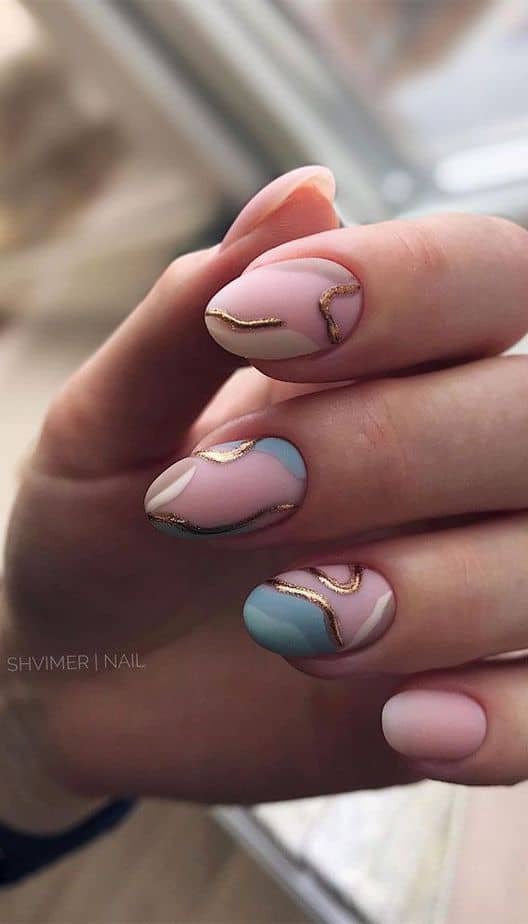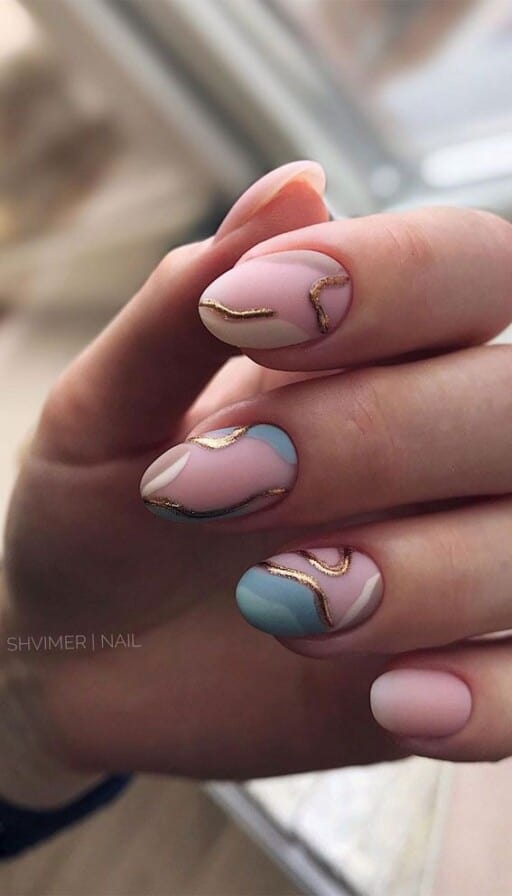 Neon Color Abstract Nails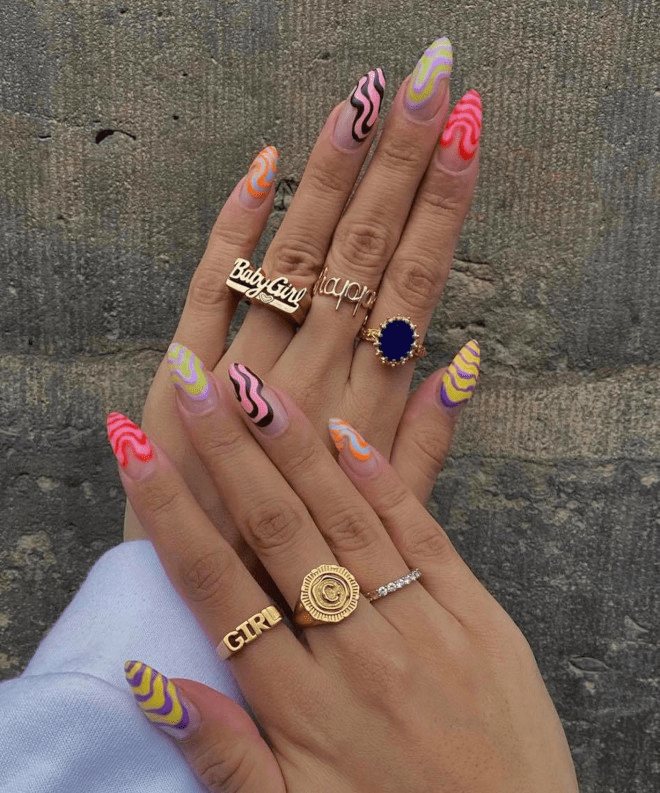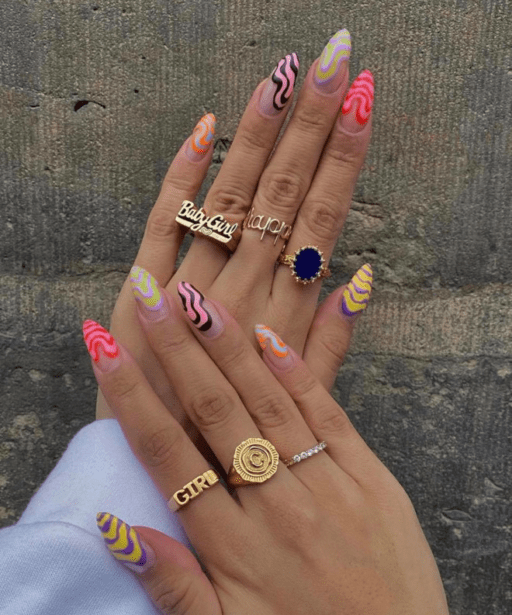 Bright Abstract Nails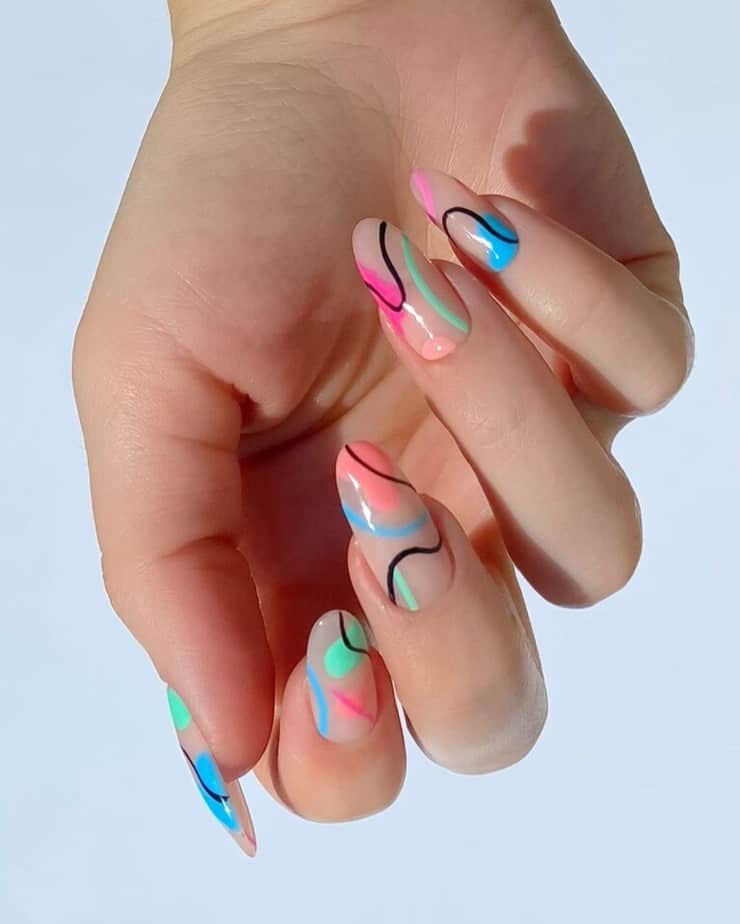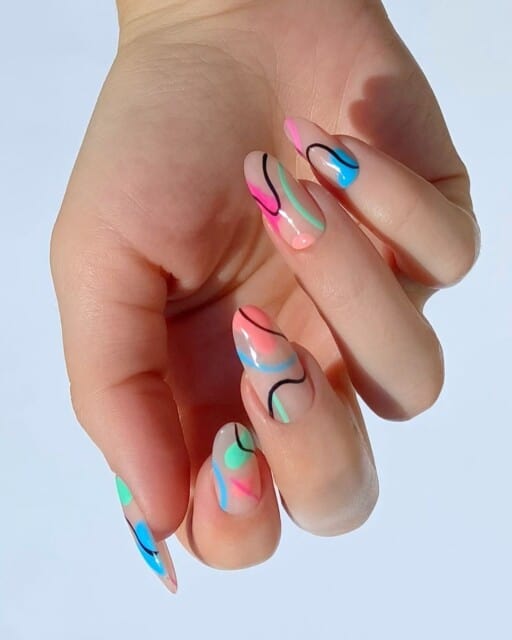 Abstract Art Nails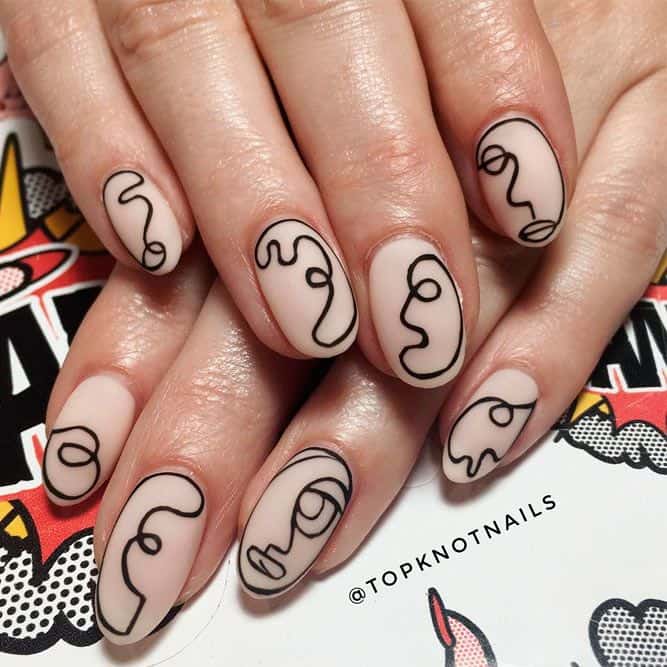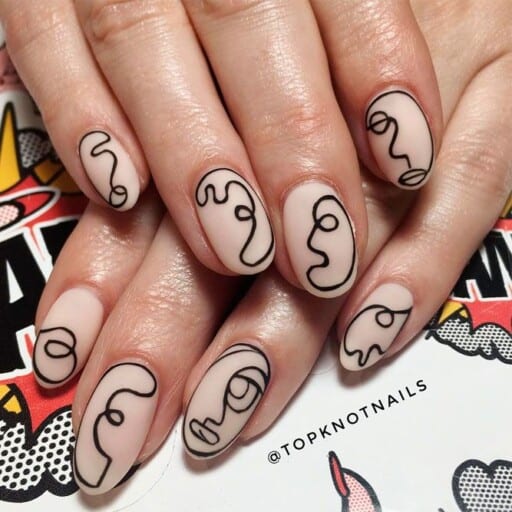 Green Swirls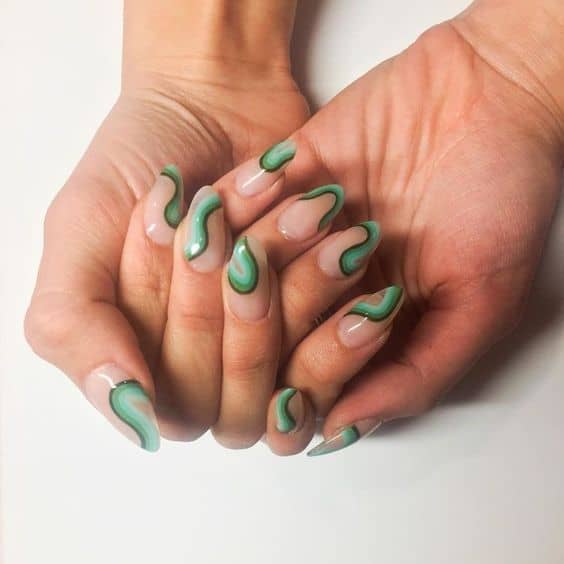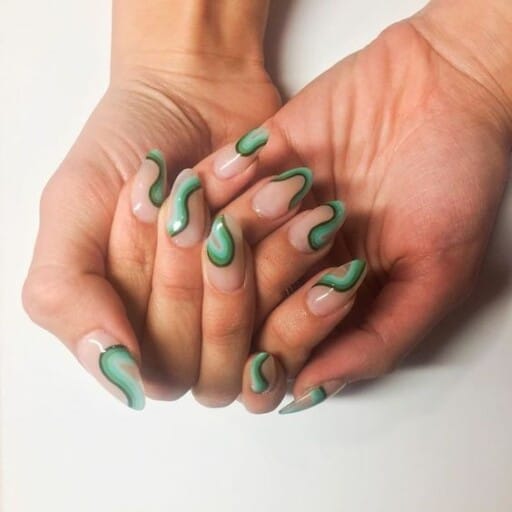 Green Tips With Black Punk Design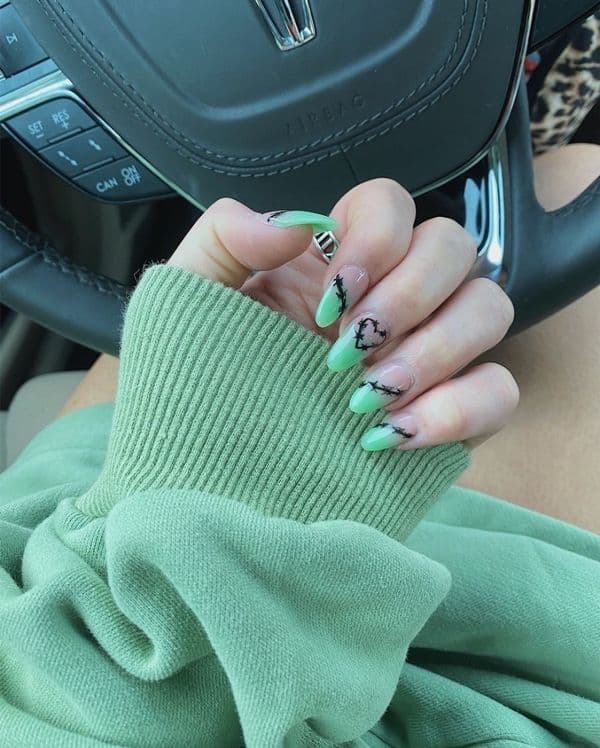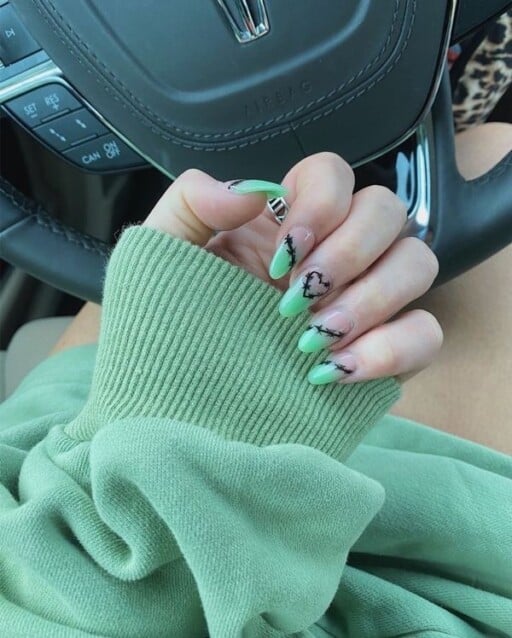 Neutral Swirls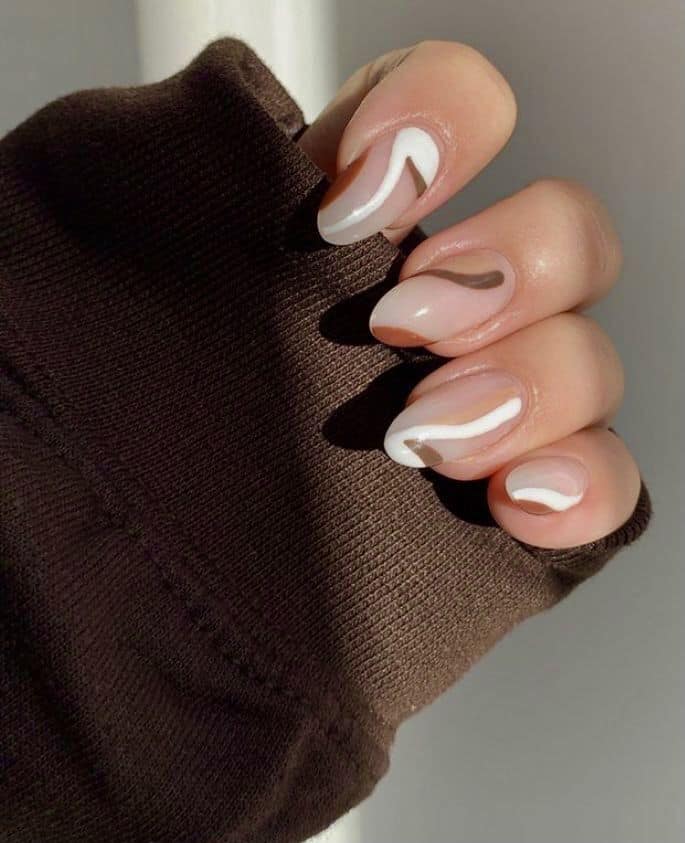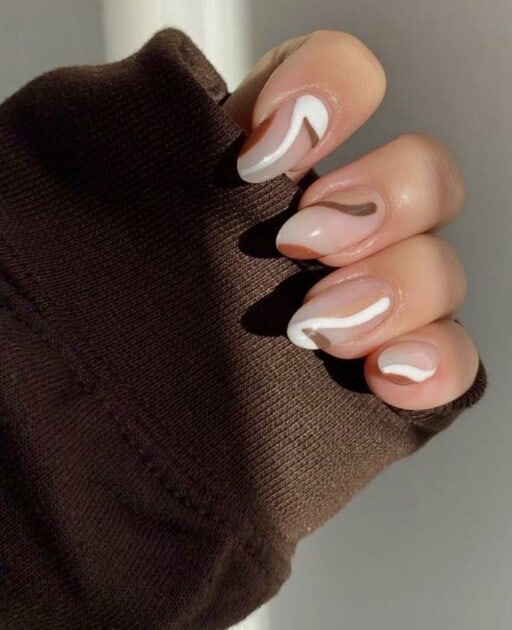 Soft But Colorful Abstract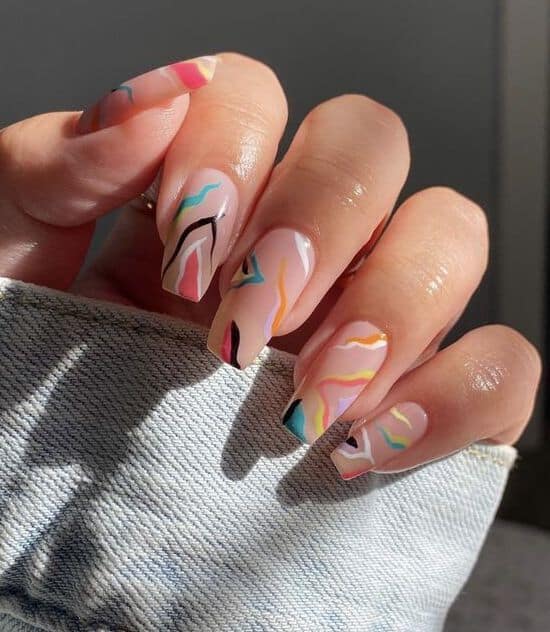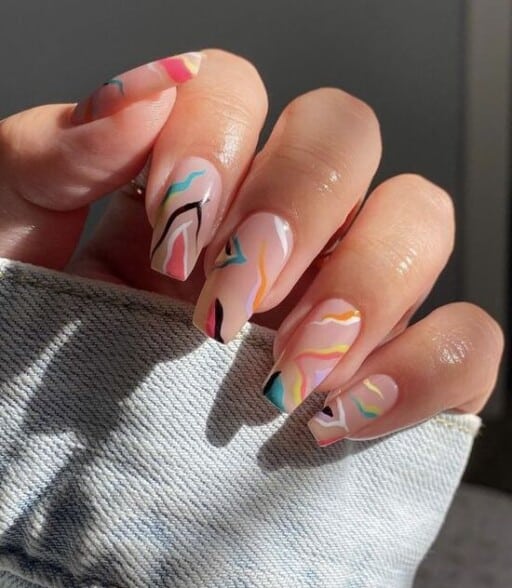 Pink & White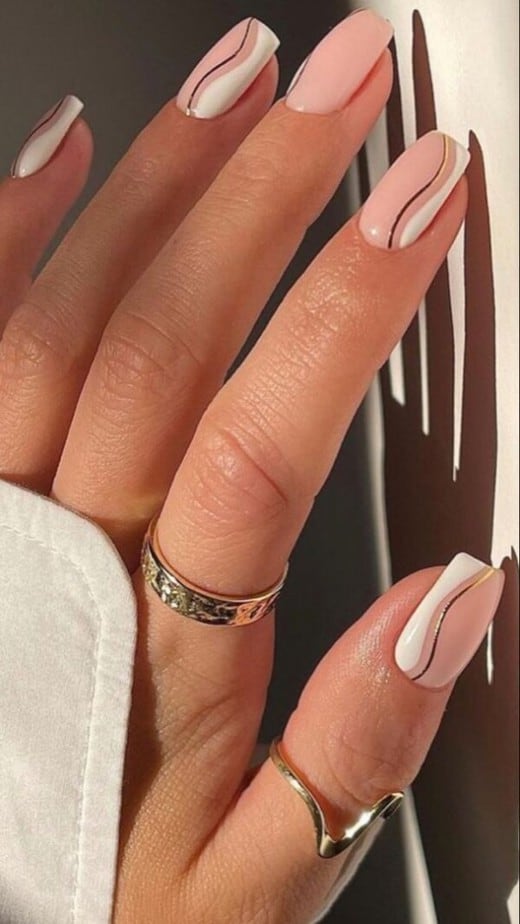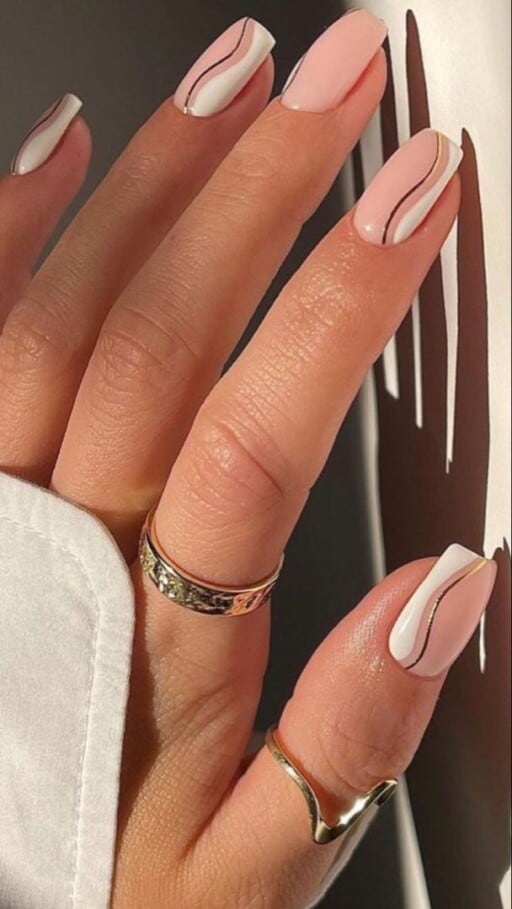 Clear With White Swirls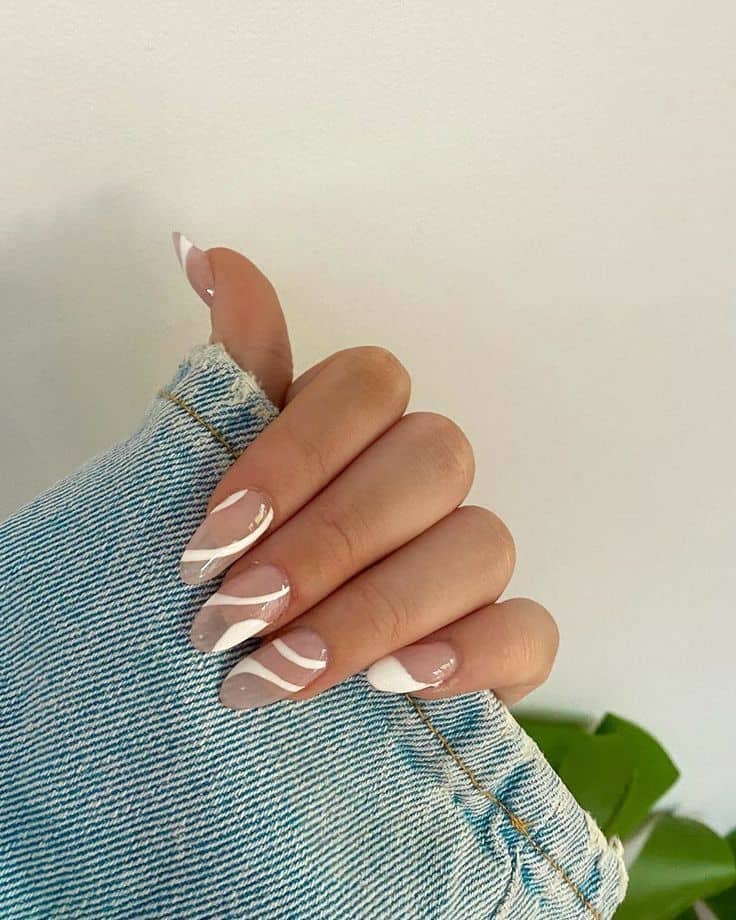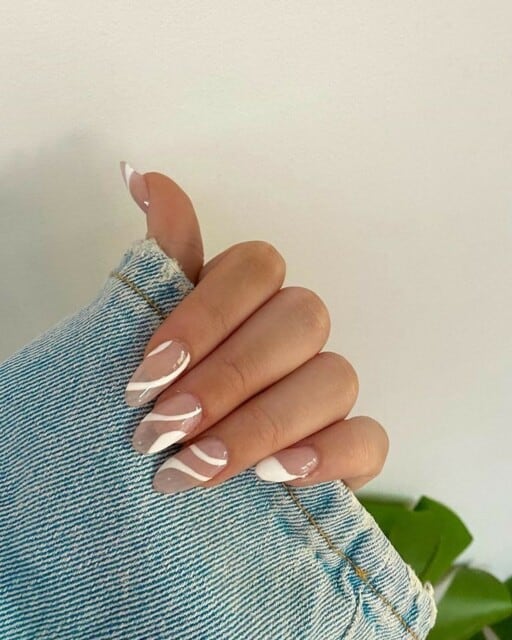 Neutral With White Swirls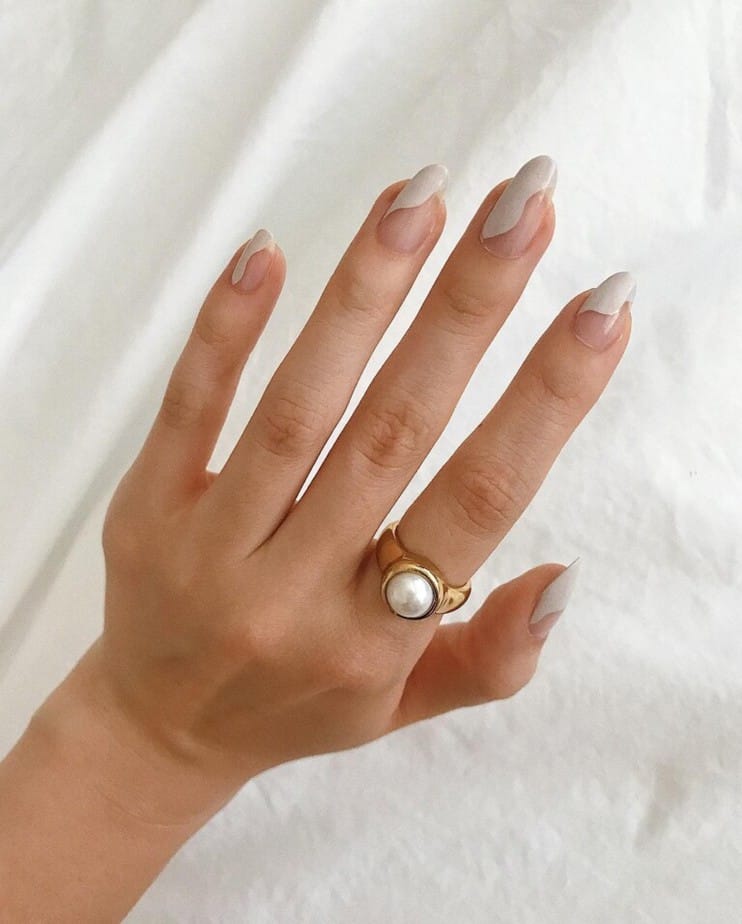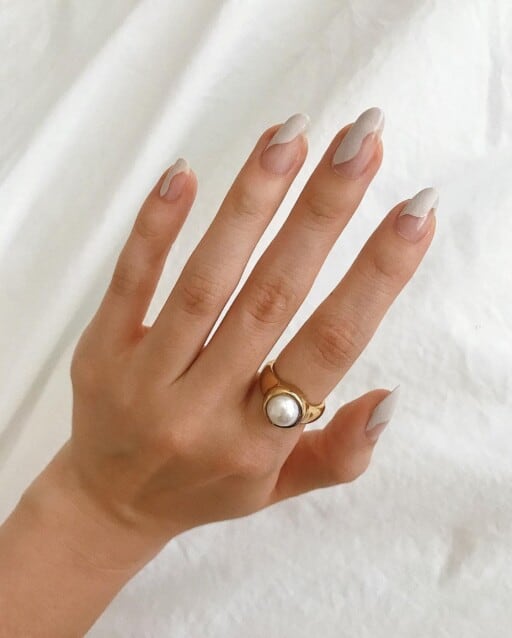 Nude With Colored Tips & Bases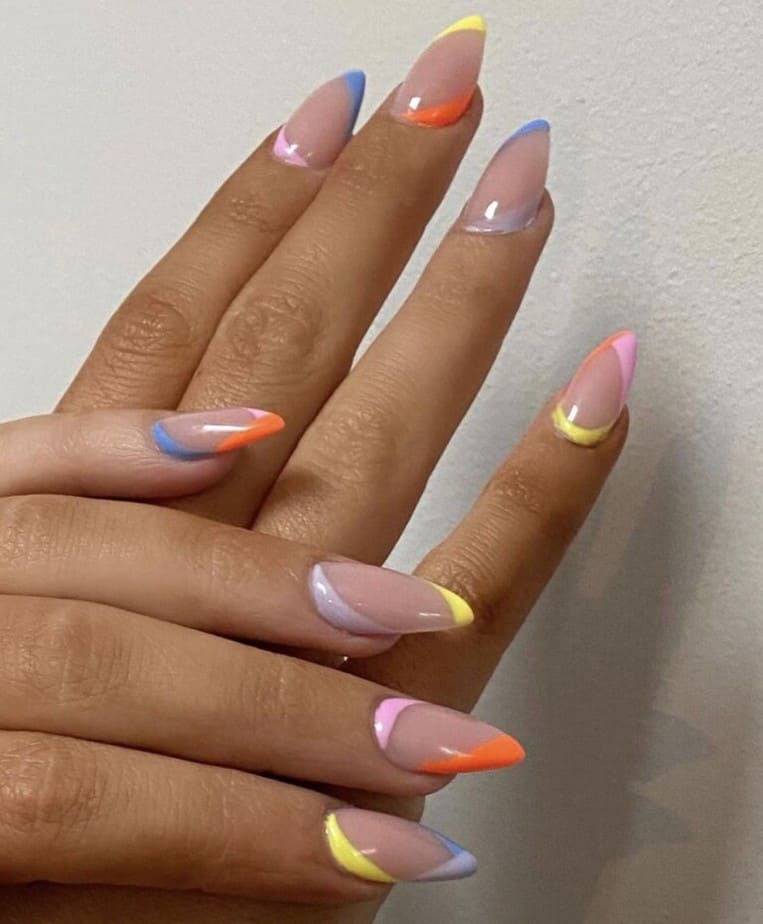 Nude With Abstract Accents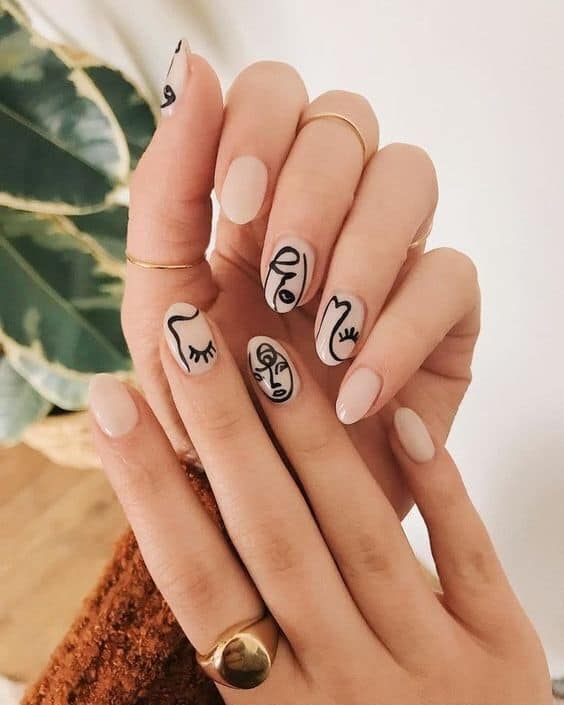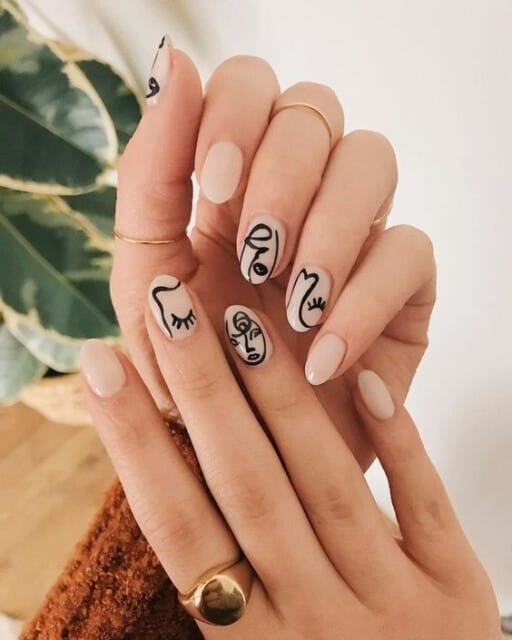 Neutral Swirls & Accent Tips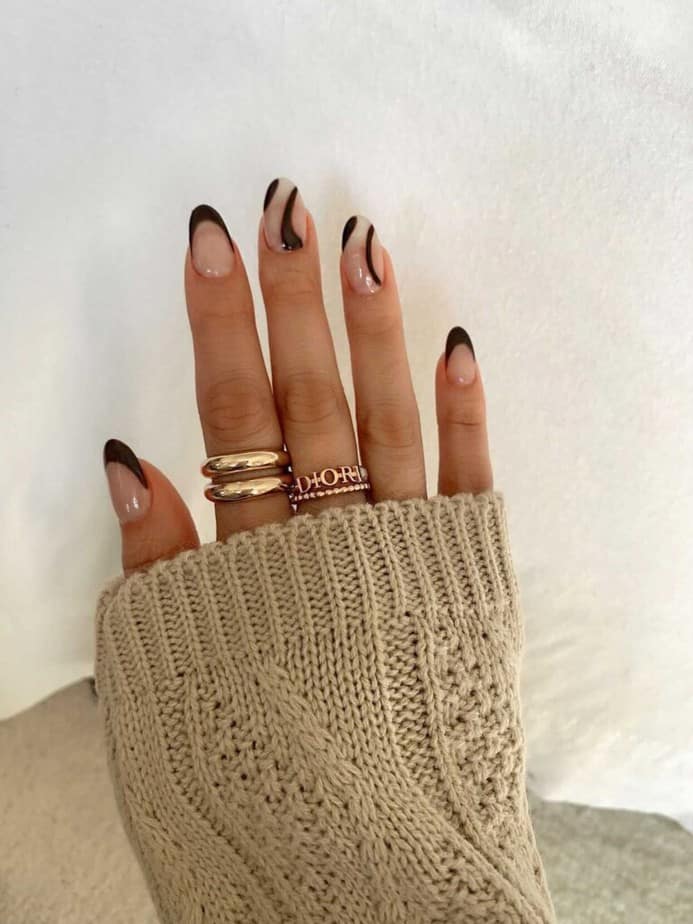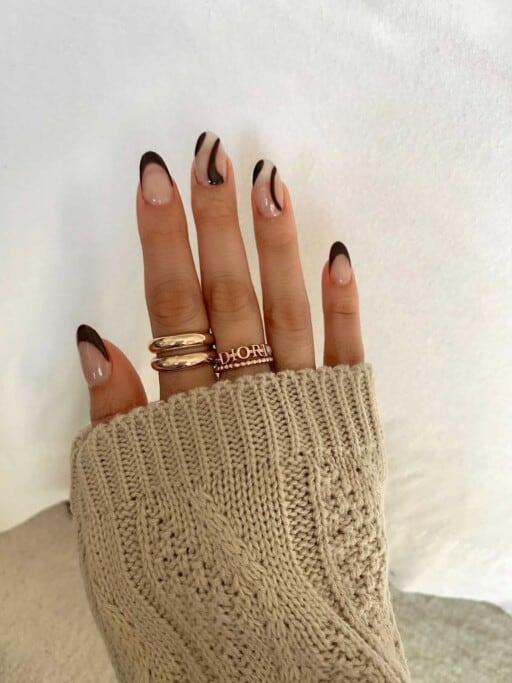 Brown Nail Swirls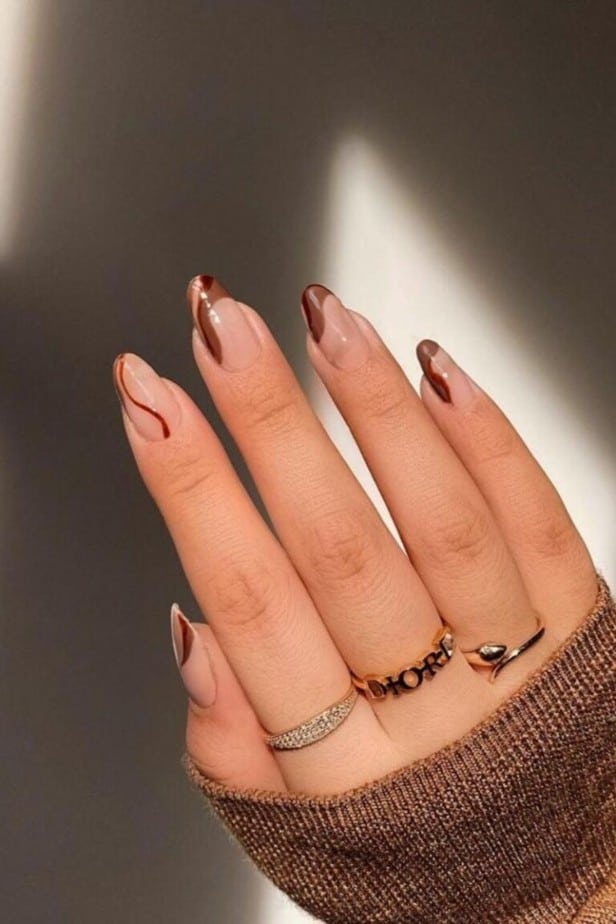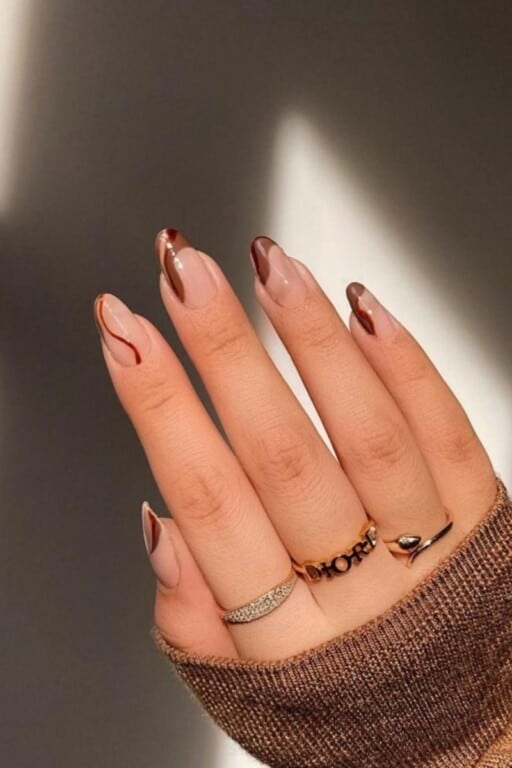 Color Block Swirls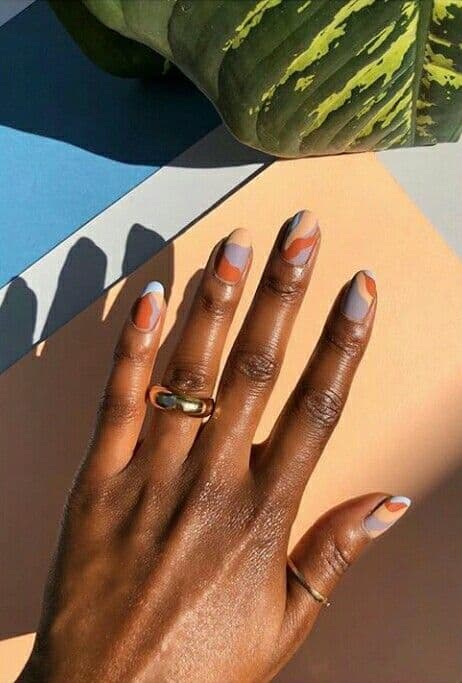 Rainbow Swirls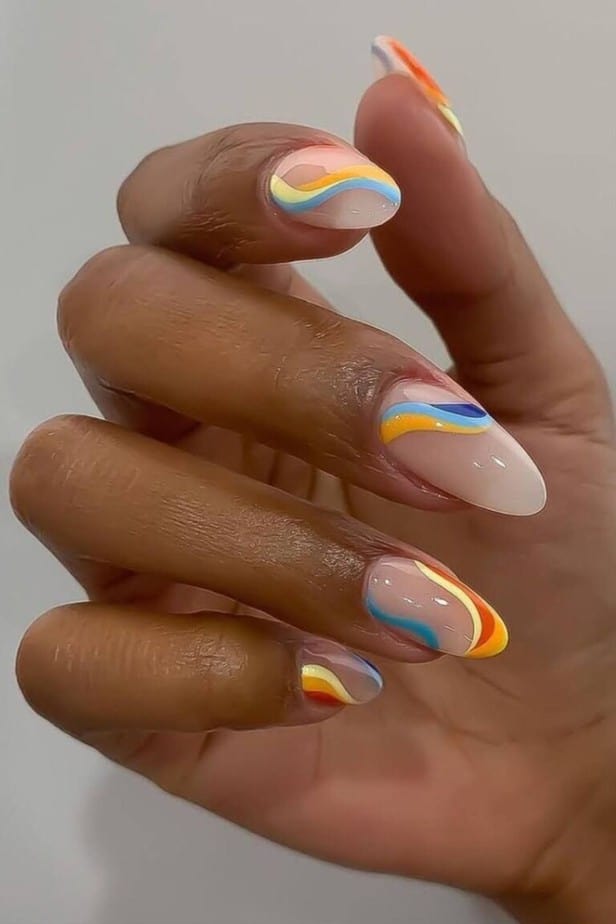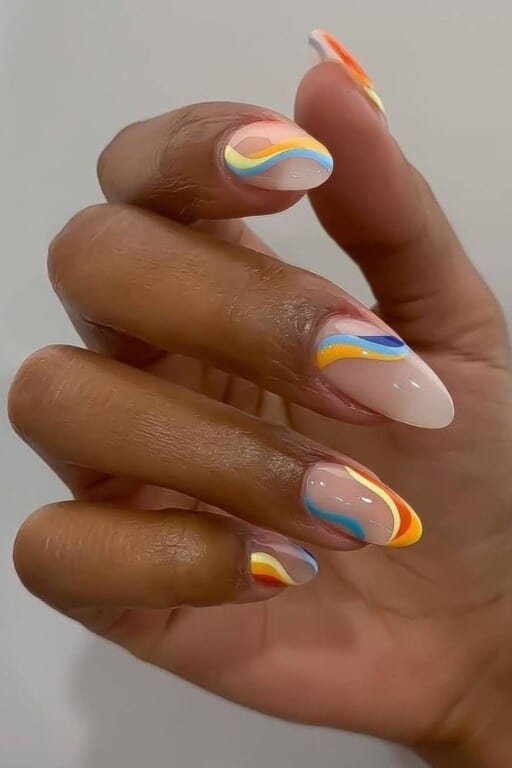 Abstract Pattern Design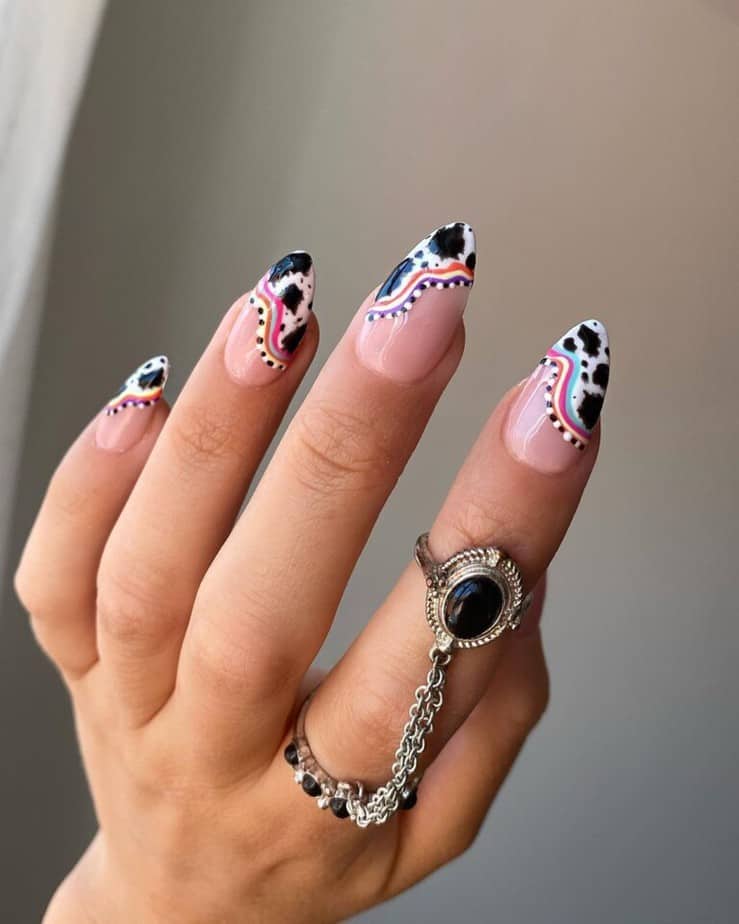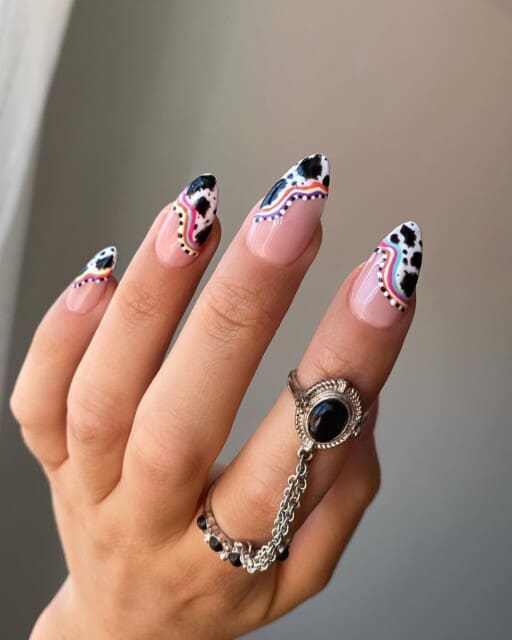 Shades Of Pink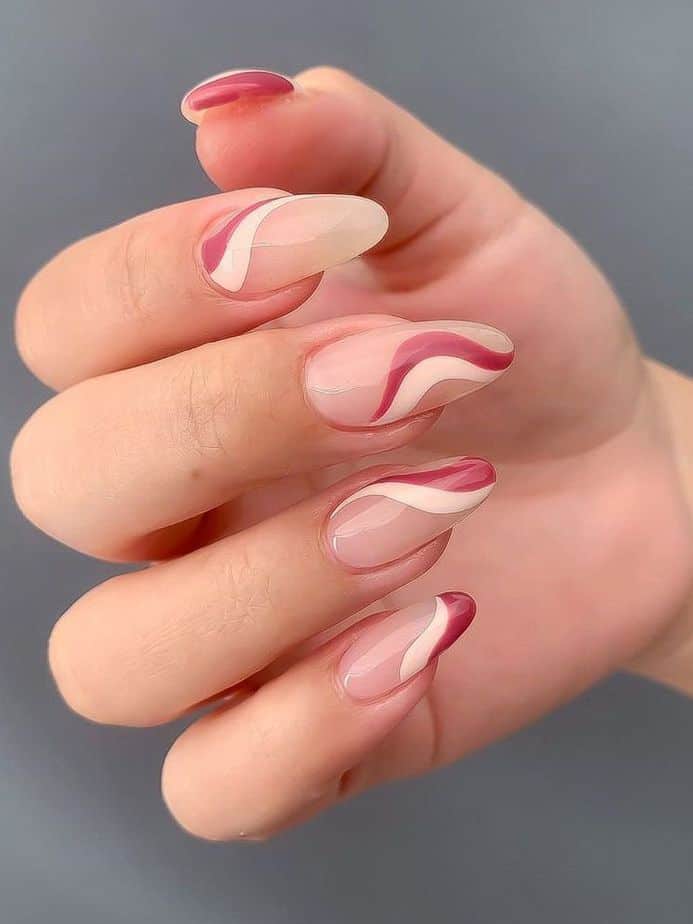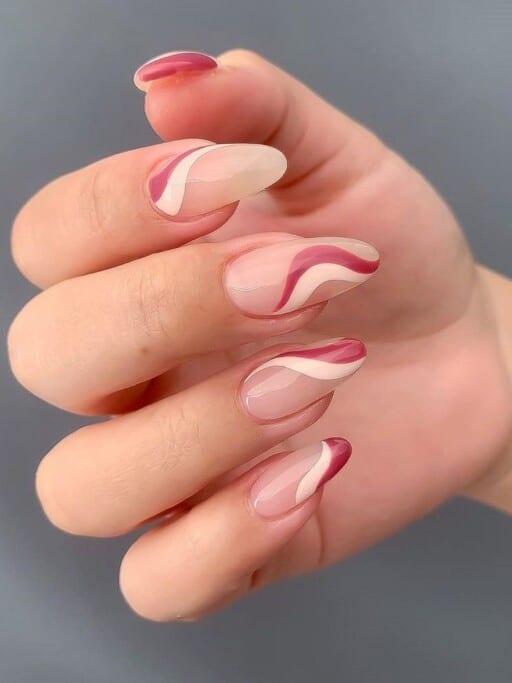 Deep Green Swirls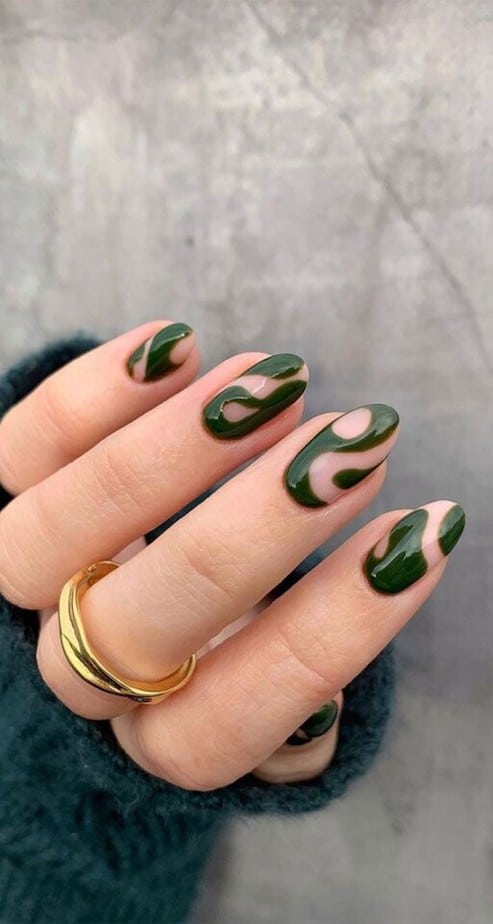 Thin Olive Green Swirls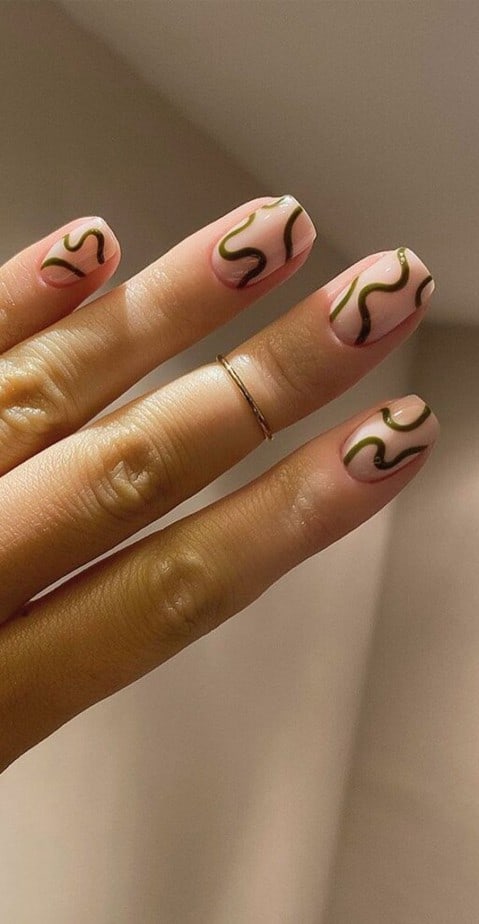 Symmetrical Brown & White Pattern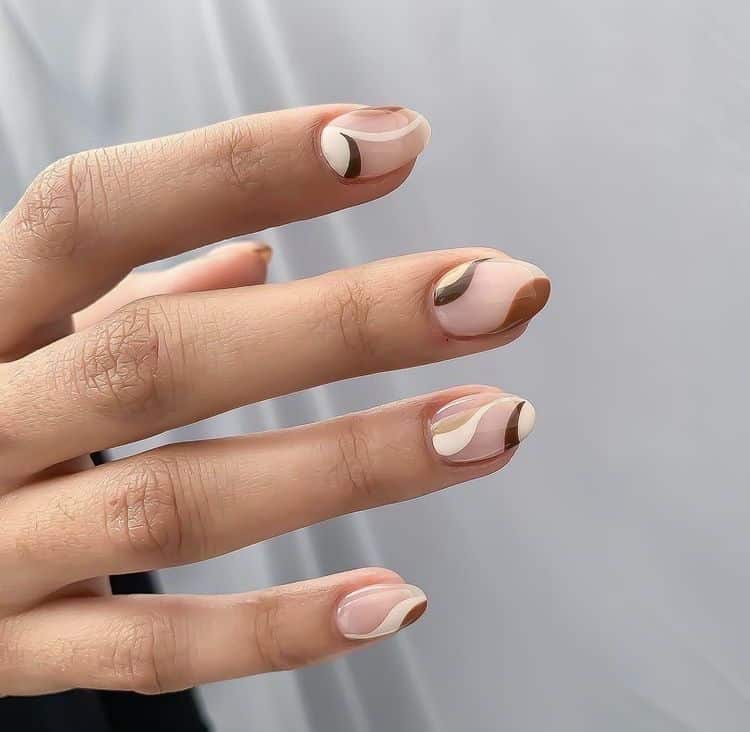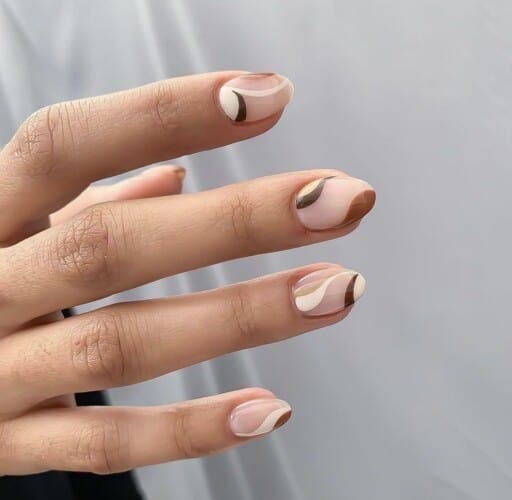 Colors On Matte Nails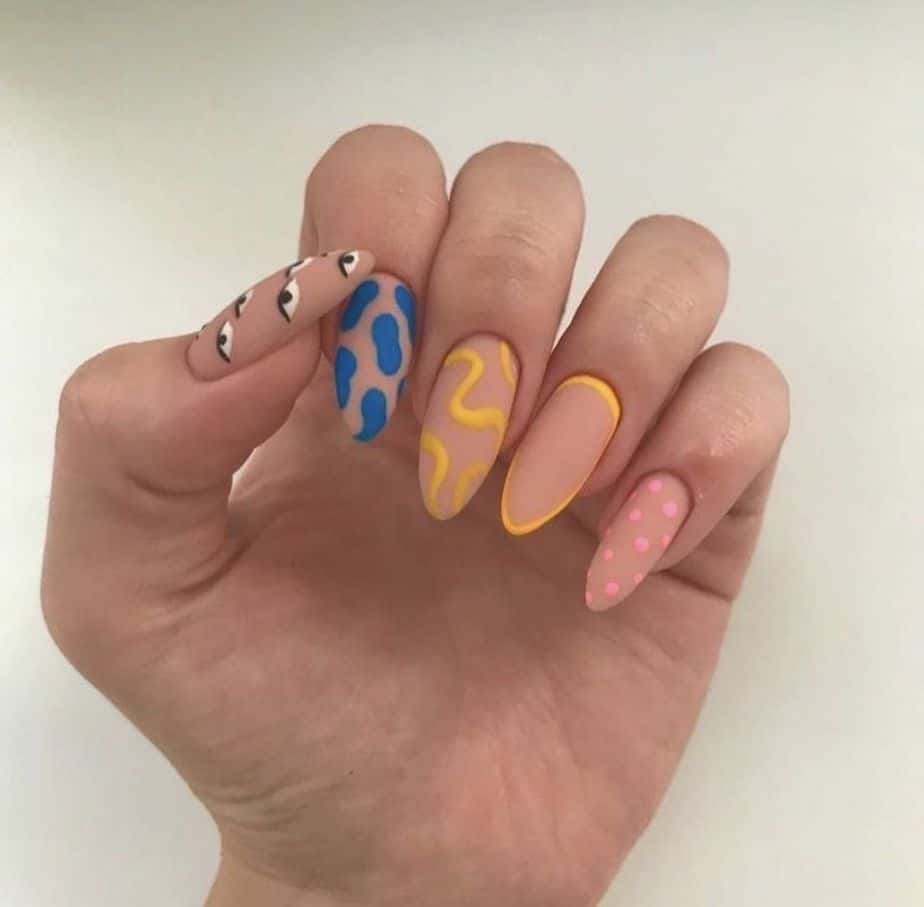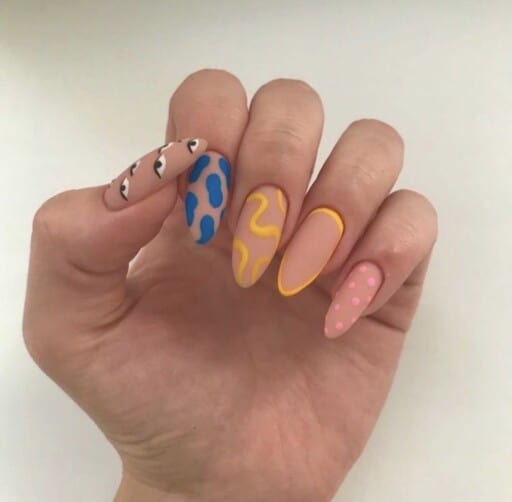 Red Face Design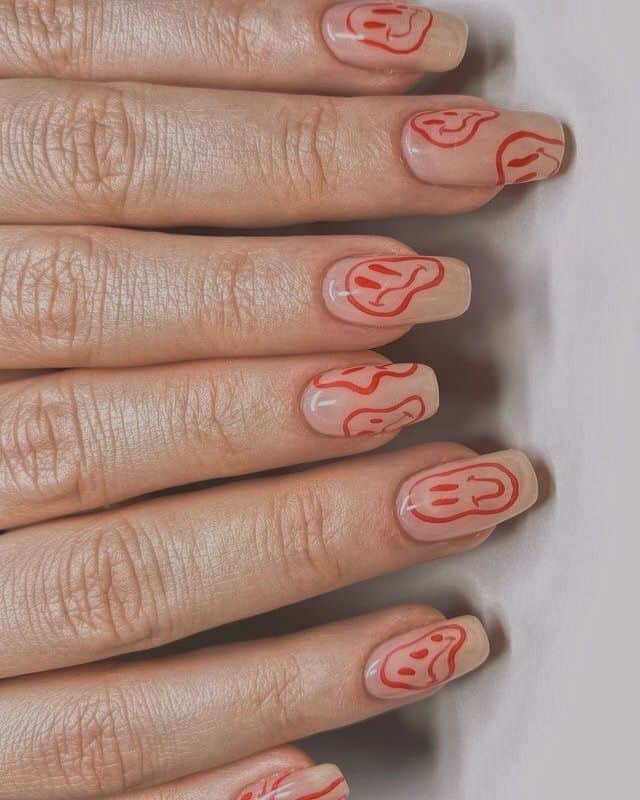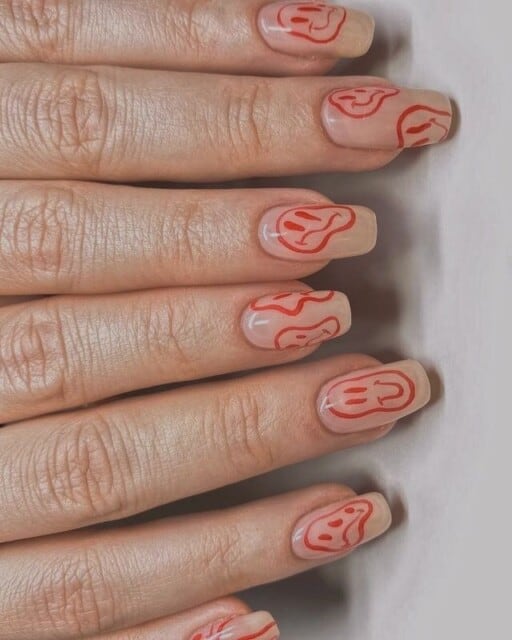 Eyes & Color Design