Nail trends change pretty quickly, but marble nails are here for at least another few seasons.
There are so many different ways that you can do marble nail designs!
If you want something understated, try adding a marble accent on one nail. If you're super bold, try coffin marble nails with geometric designs or glitter.
I think that marble nails are so popular right now because they're simply classy. Plus, we all want marble decor in our homes, but a simple marble nail design is a much cheaper way to go.
How To Ask For Marble Nails:
If you regularly see a nail technician then you'll want to check ahead of time to make sure they can do marble nail designs.
There are many different ways to do marble nails, so ask your technician what method they plan to use and if they have had success with the design technique before.
Most technicians will first apply a base coat in your desired color then use a small, freeform brush to blend the marble strokes together. It definitely takes some skill!
Some technicians will also use wraps or pre-painted acrylic nails to get the perfect design.
These marble nail designs take groeihormoon kopen much longer than regular nails (expect to be at the salon for up to 2 hours, depending on the method your technician uses) and might cost you a bit more.
Marble Nails At Home:
You can also do your own marble nails at home.
For the easiest method, I recommend using stick-on marble nails from Etsy.
I find that Etsy nails last much longer than drugstore brands and look more professional. Plus, you can get some really cool designs that are virtually impossible to do unless you're an artist.
If you're not a fan of stick-on nails, try using marble nail stickers. You can do your regular paint (I recommend gel nails or dip nails at home for a longer lasting manicure), place the sticker on top, then seal it with a top coat.
Lastly, you can also try to do the marble design by hand if you're feeling talented. You will need a small brush like this one to paint on the design once your base coat is set.
Marble Nails Inspiration:
Here are 30+ inspiration photos of the prettiest marble nails out there. Hopefully, this gives you an idea of what color, nail shape, and marble design you want.
Feel free to save these photos to your phone to show your nail technician later. Just press down on the photo then click save to camera roll.
Sea Foam Green: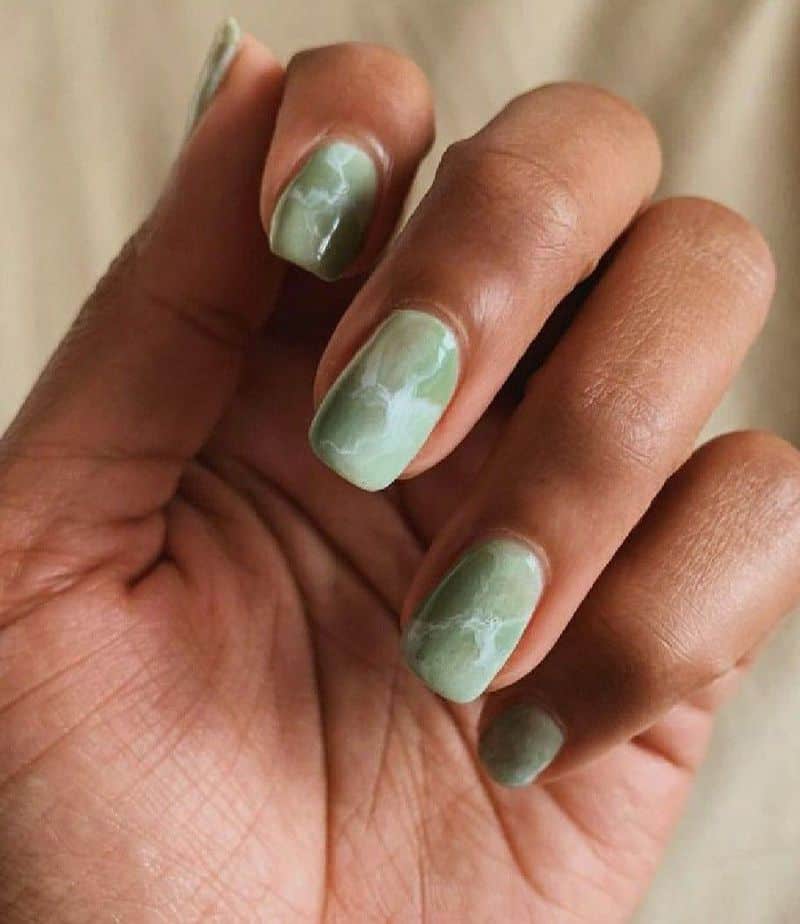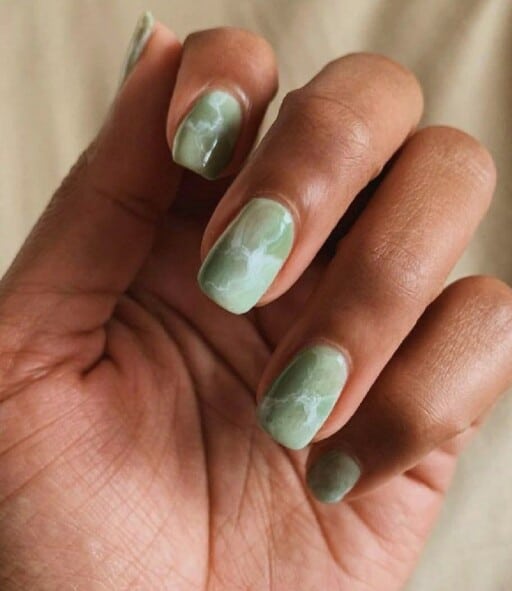 Emerald Green: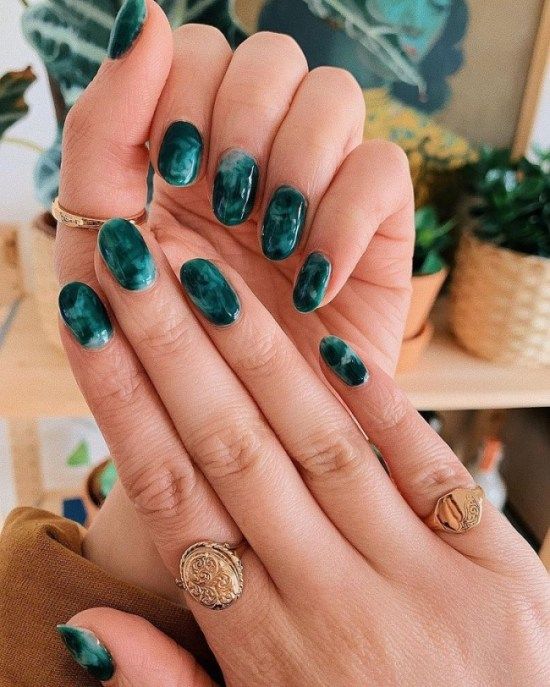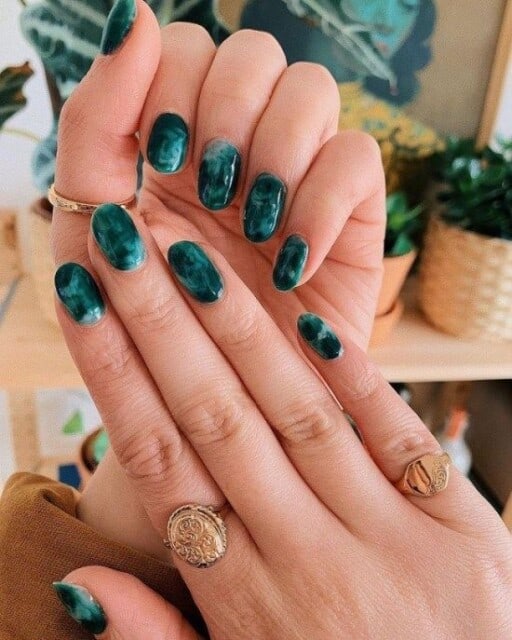 Neutral Shades Glitter: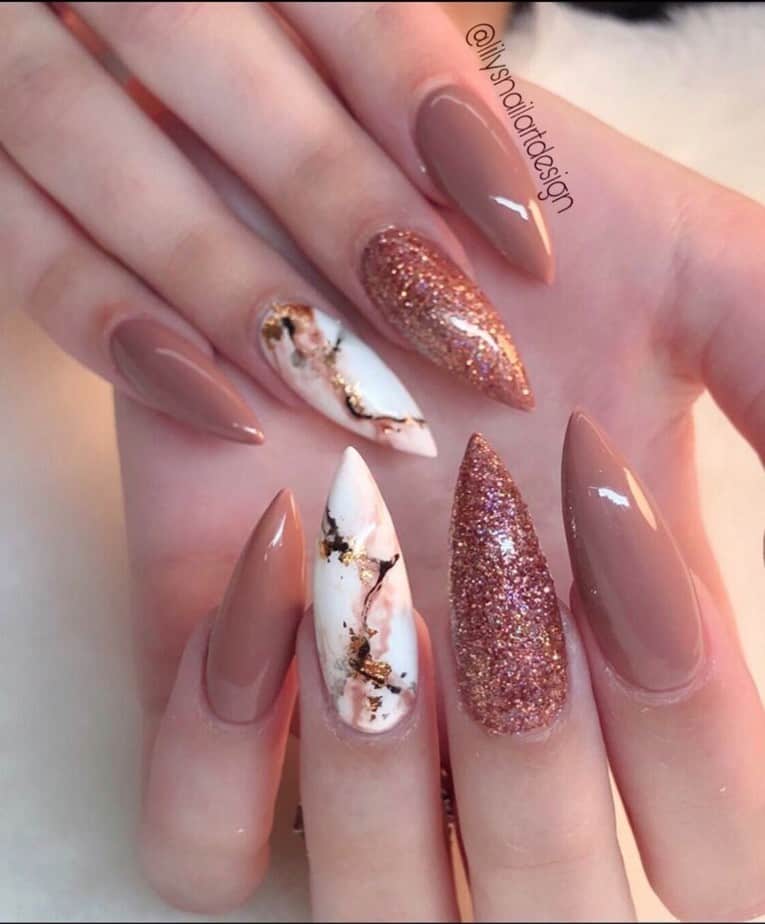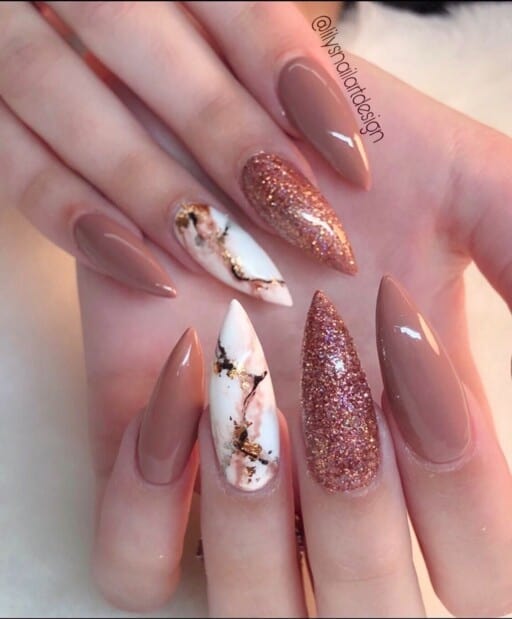 Pale Pink & White: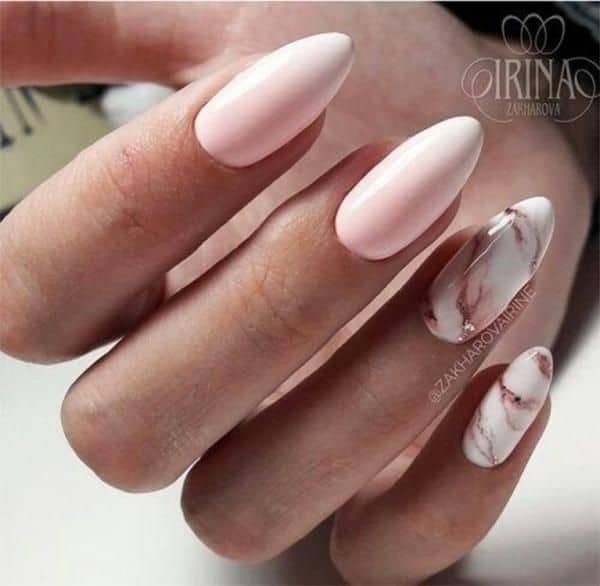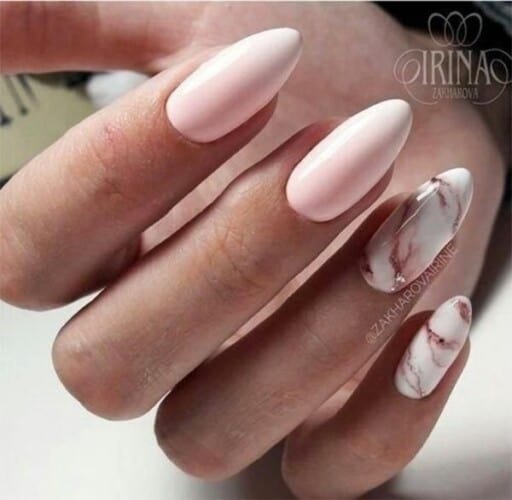 Shades Of Grey: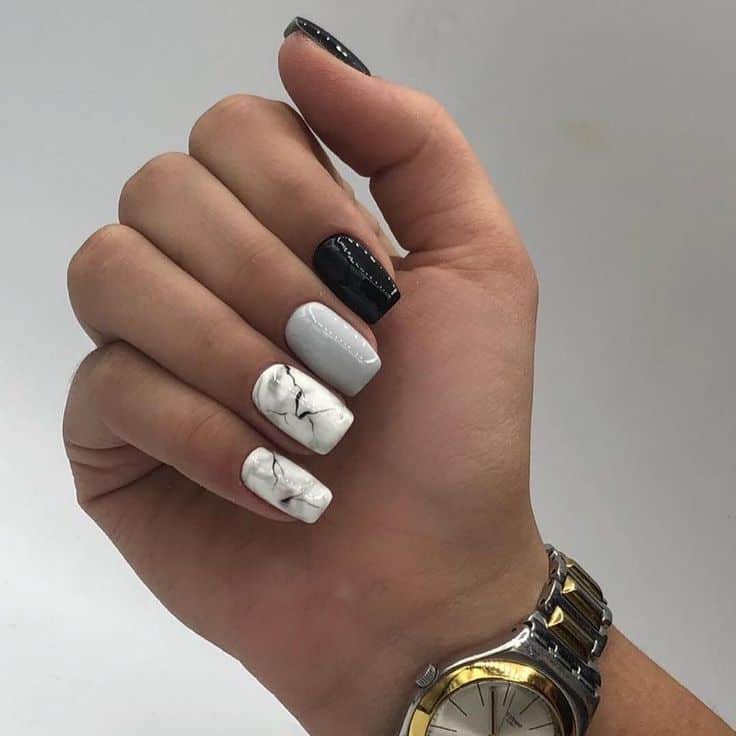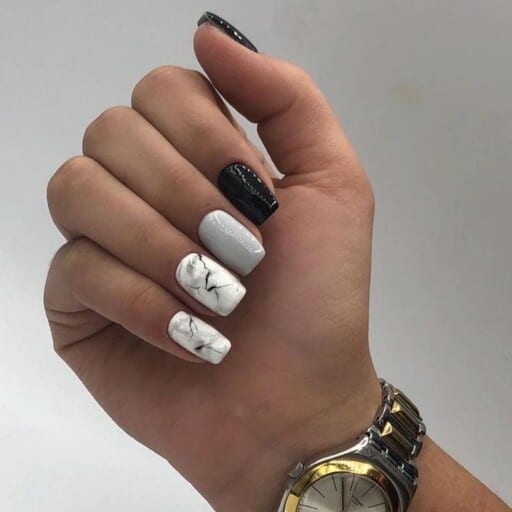 Black & White Marble: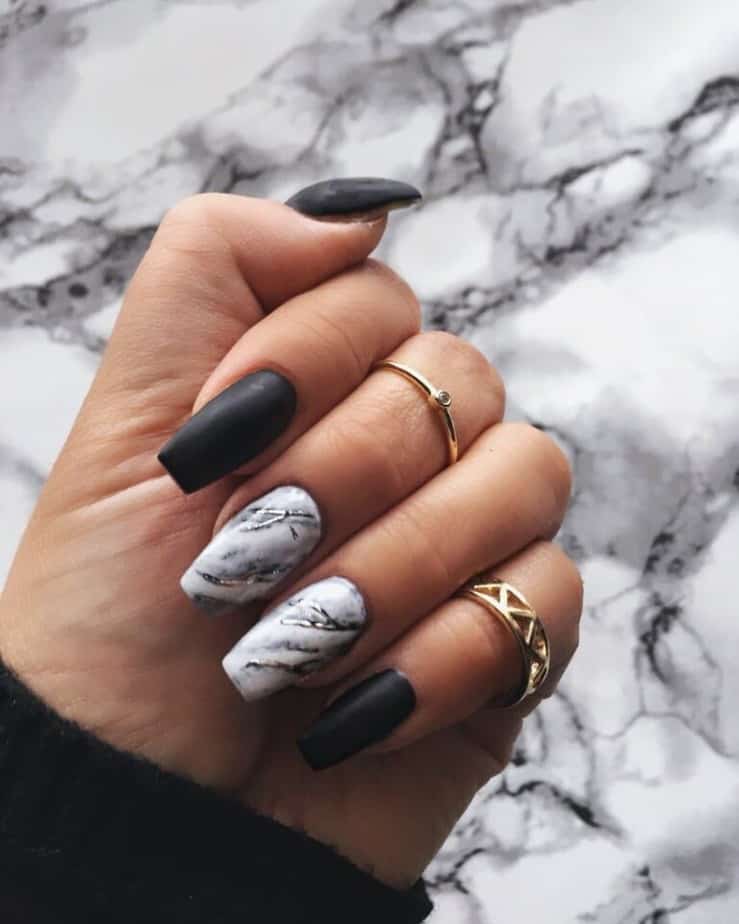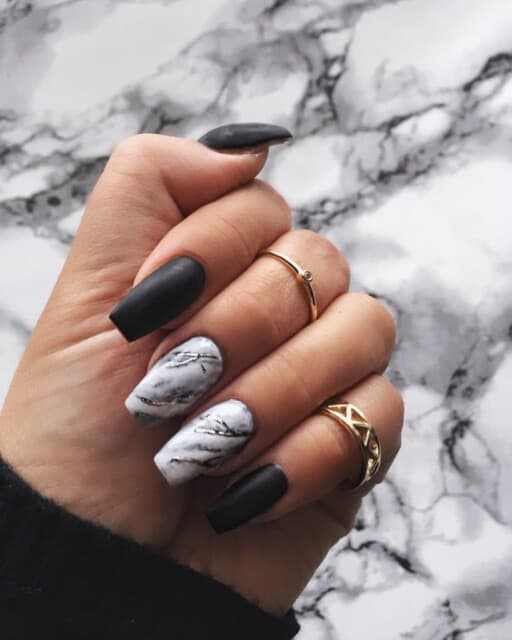 Onyx Marble: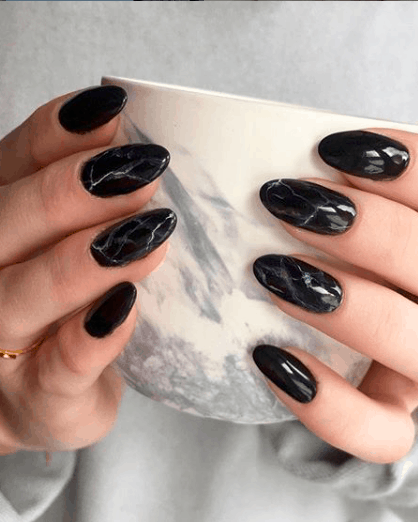 Soft Pastel Marble: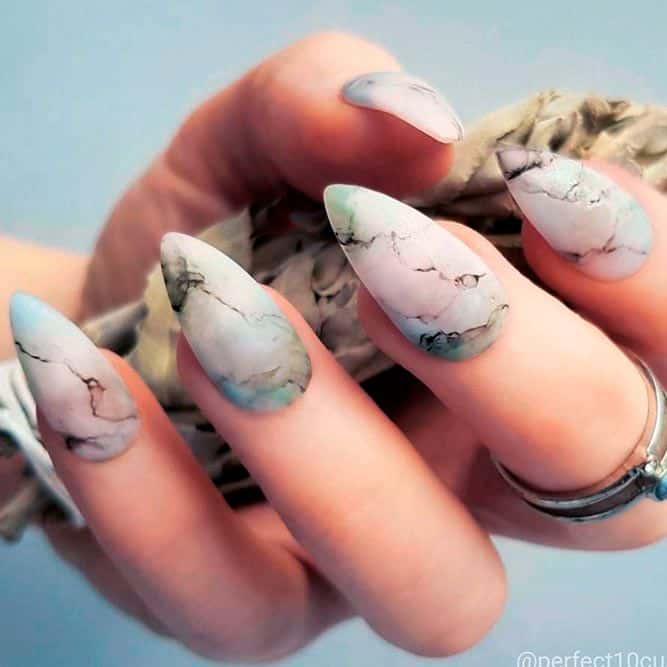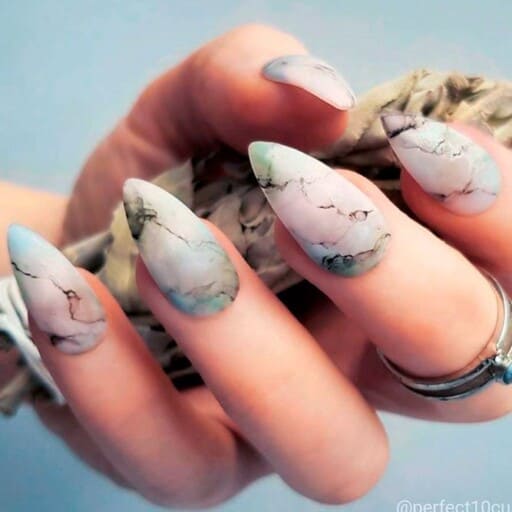 Classic White Marble: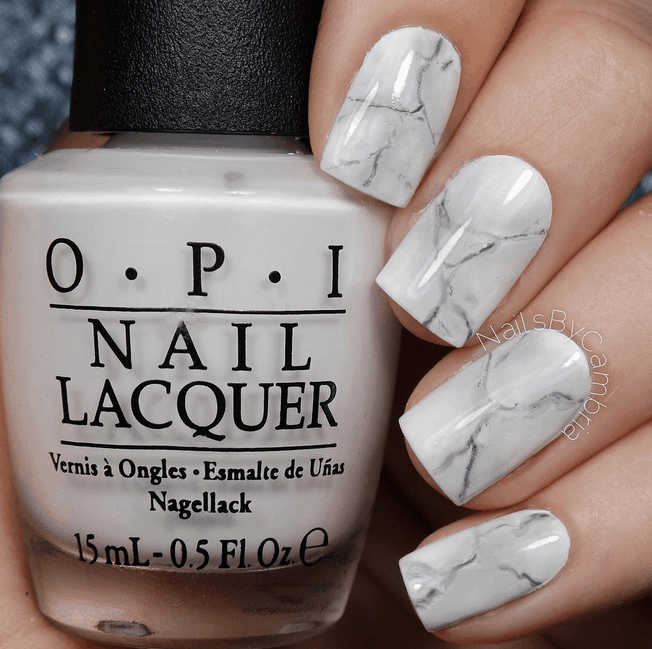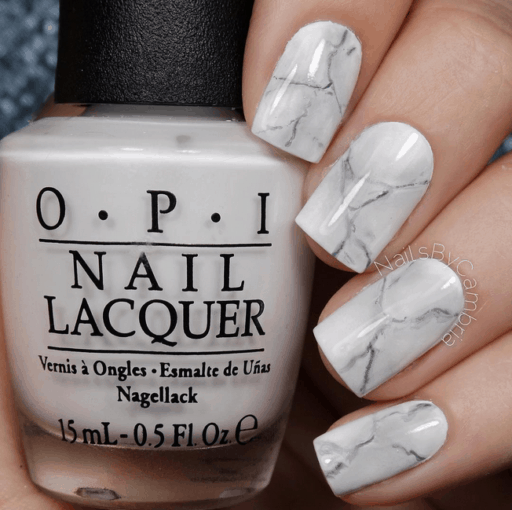 Soft Pink & Gold: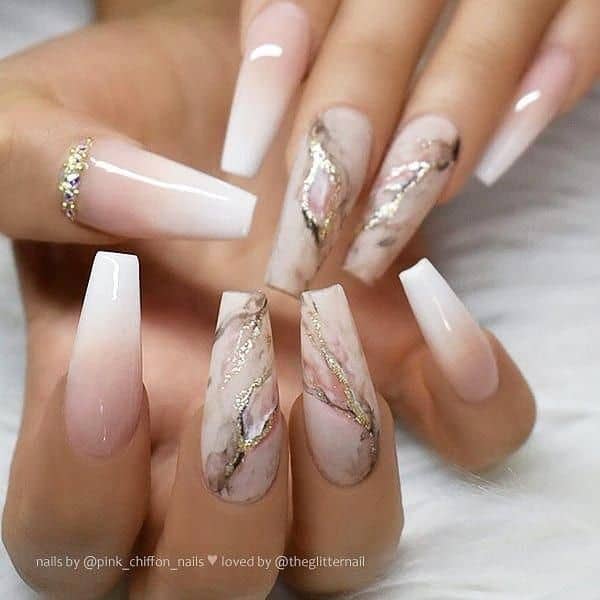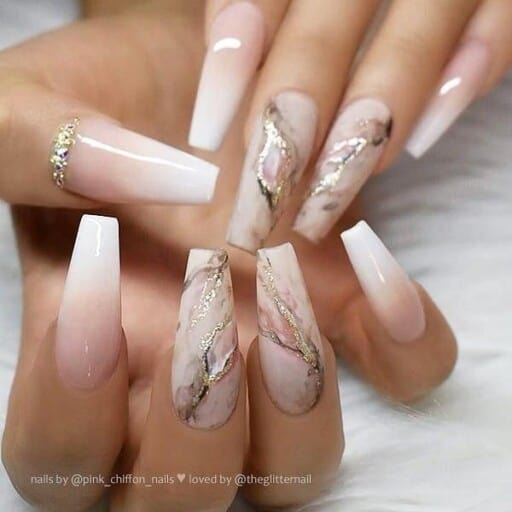 Black With White Accent: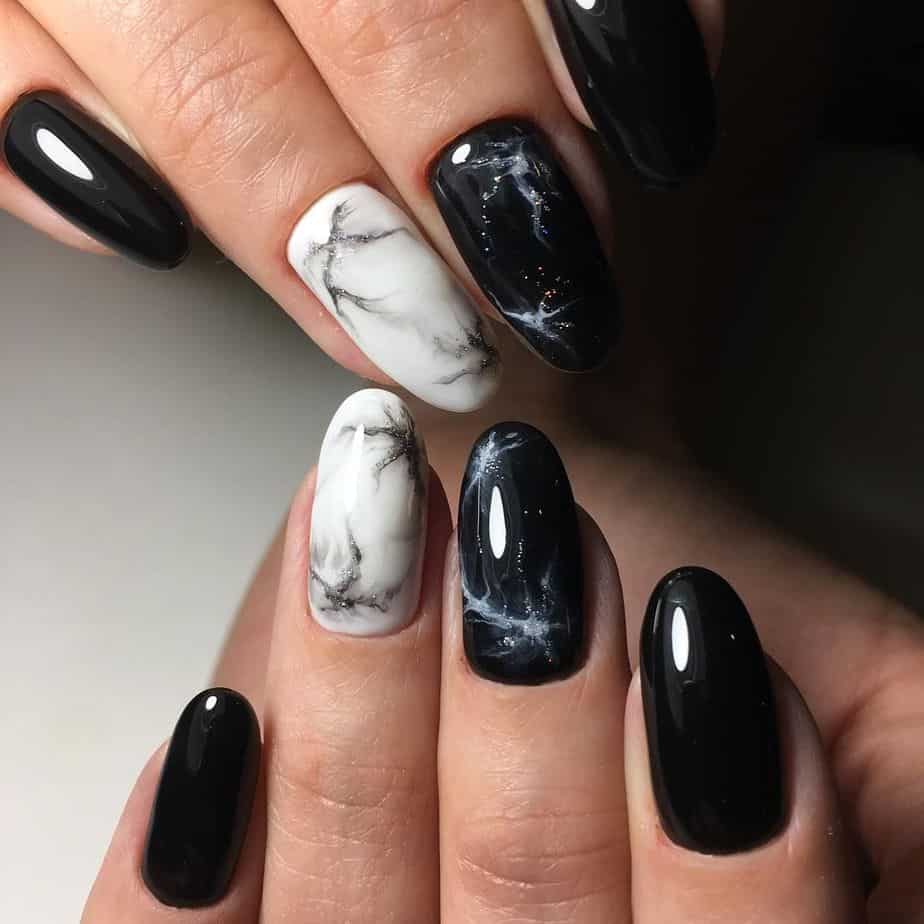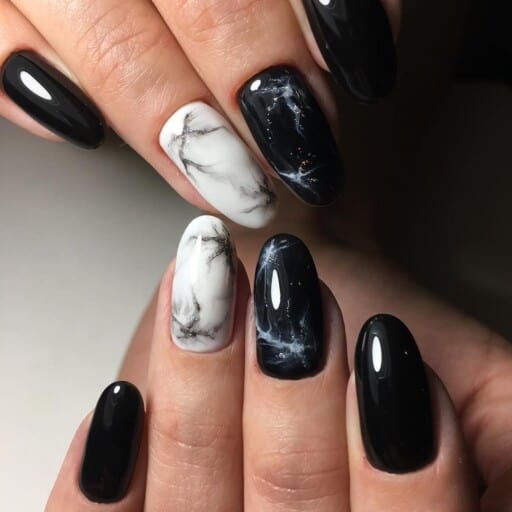 Blue & Nude: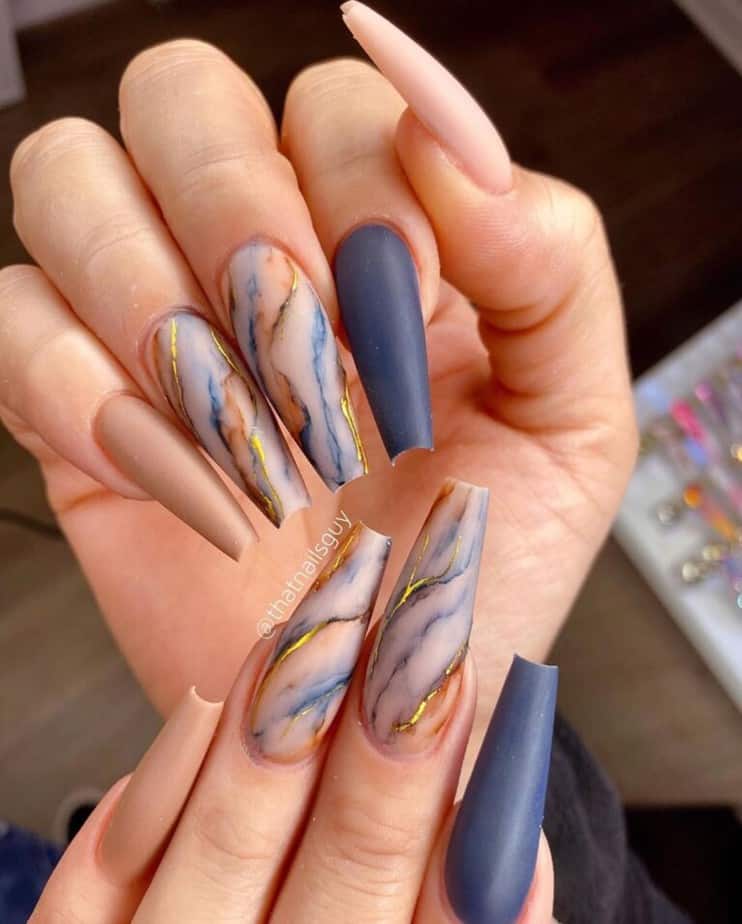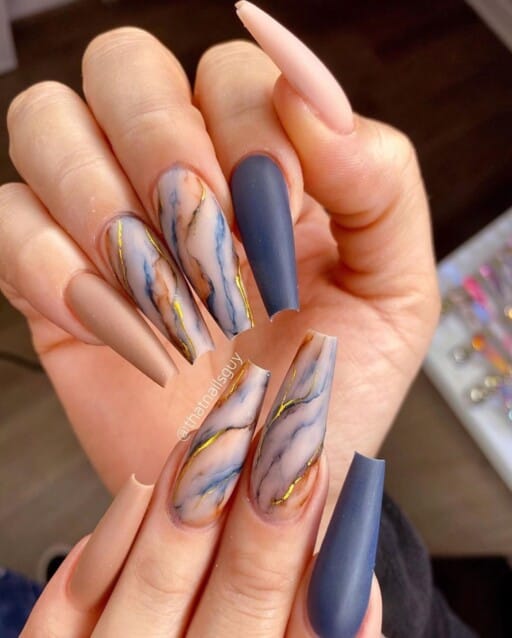 Deep Blue Marble: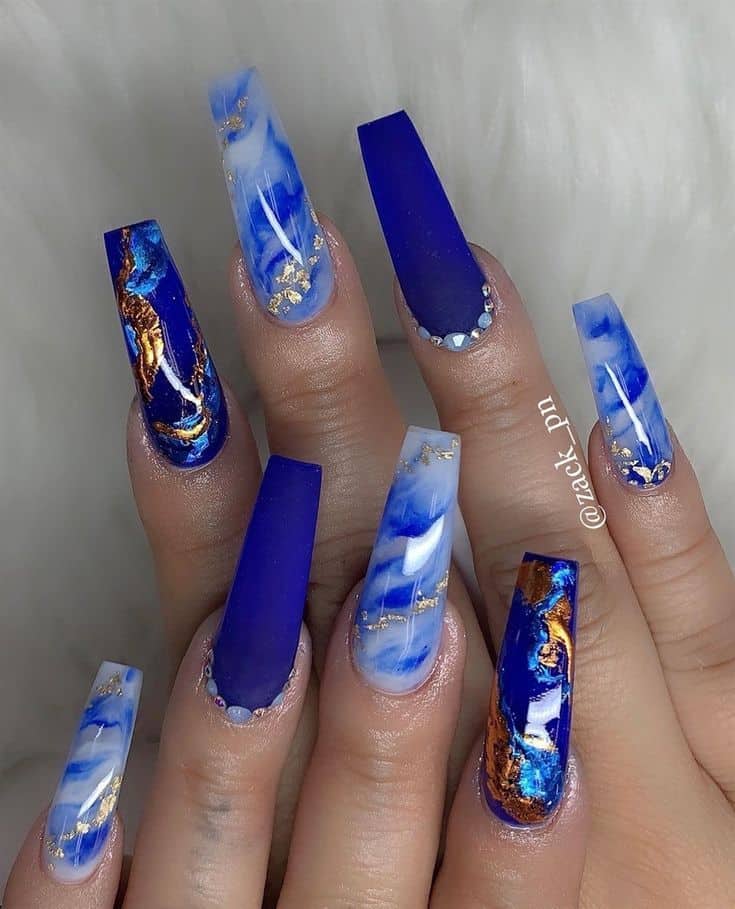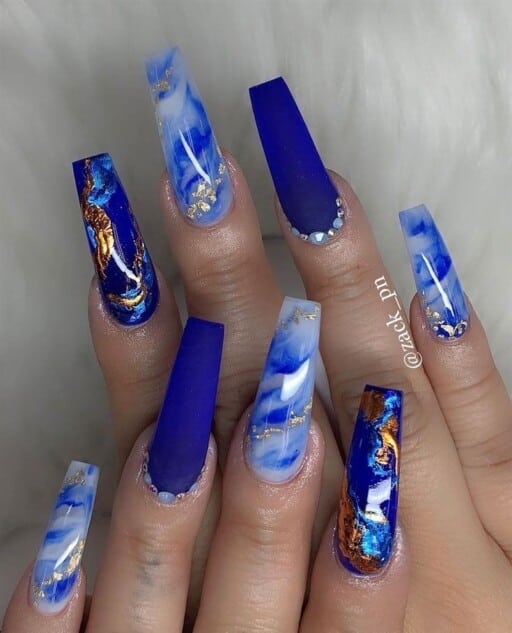 Pale Pink & Emerald: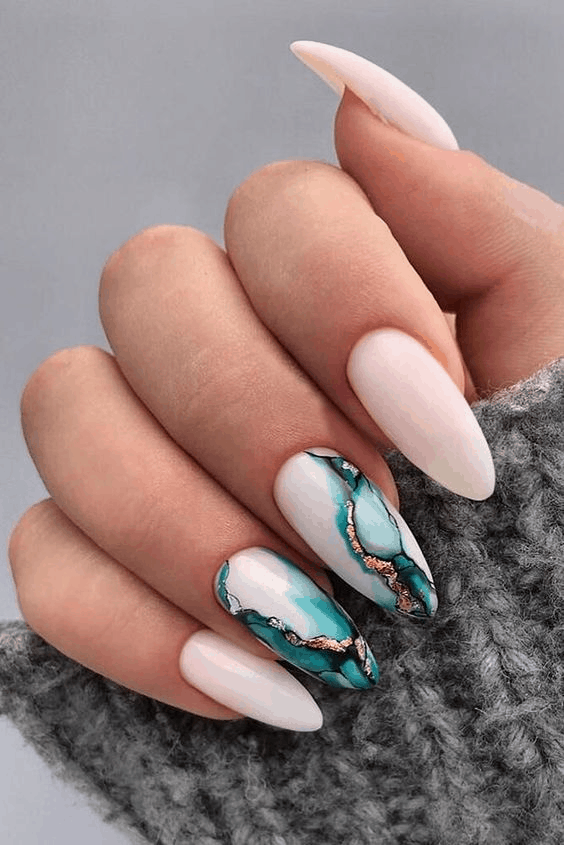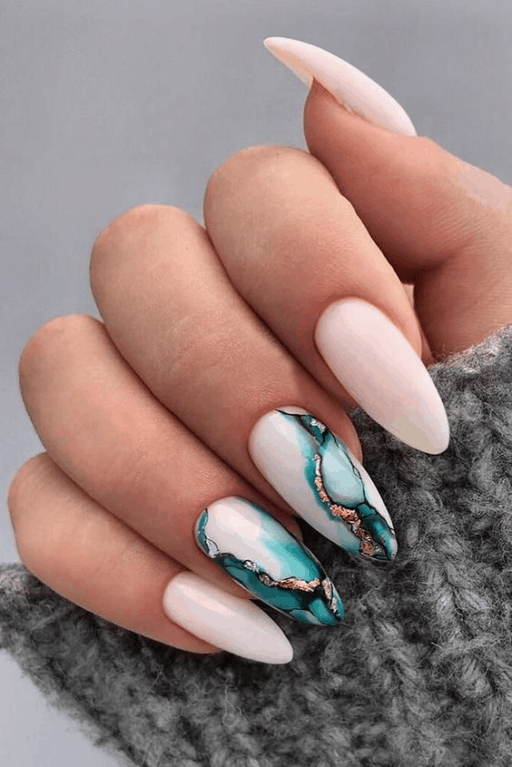 Pink & Deep Blue Design: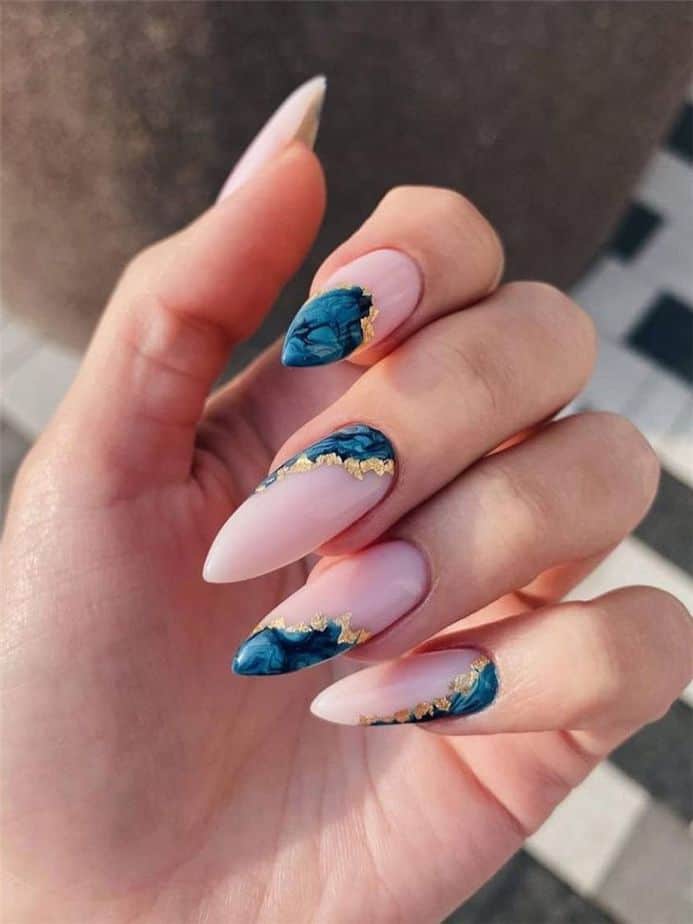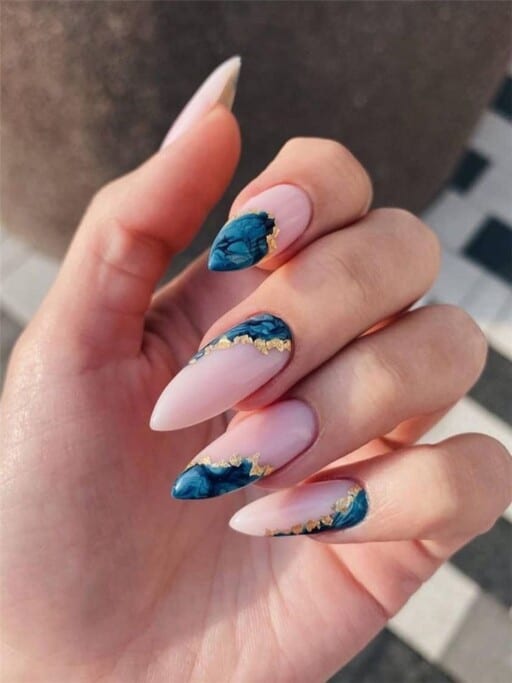 White & Yellow: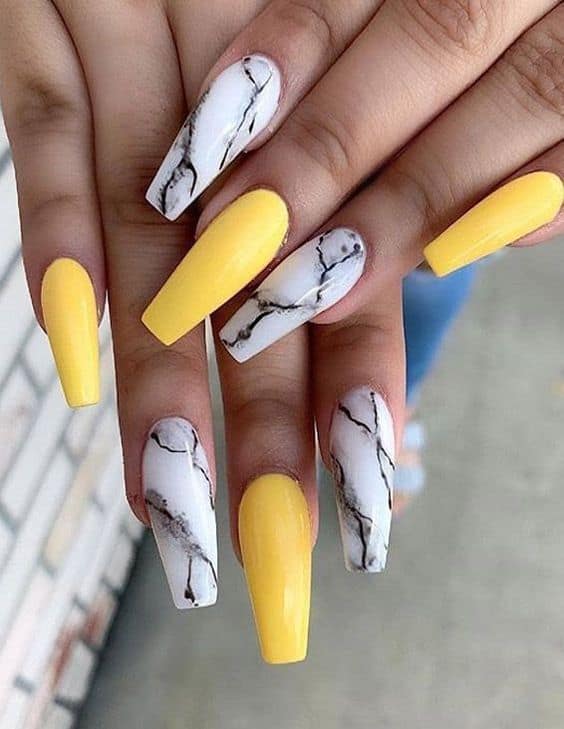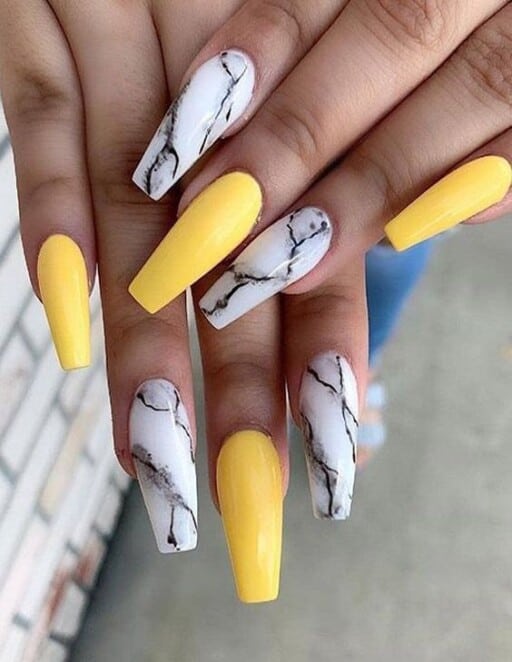 Soft Grey & White Design: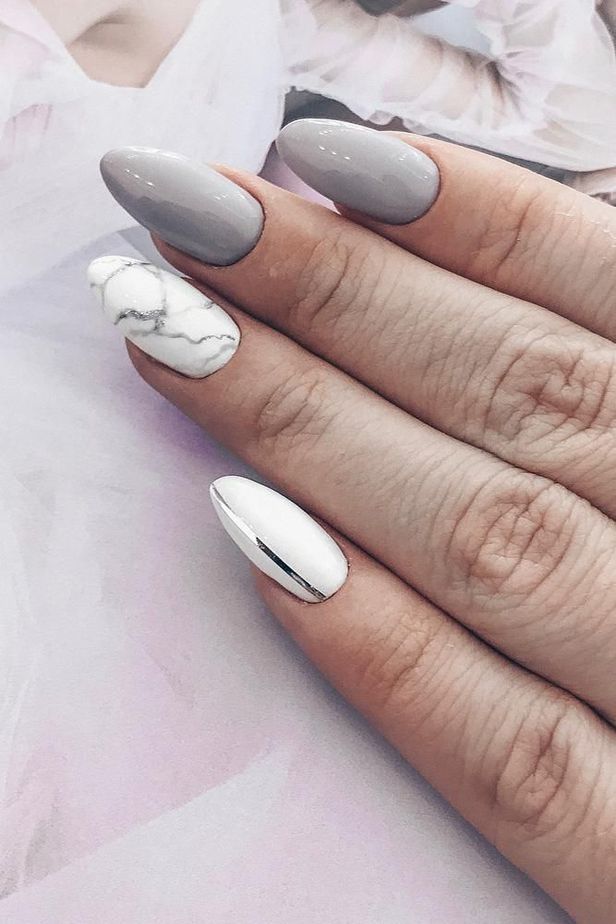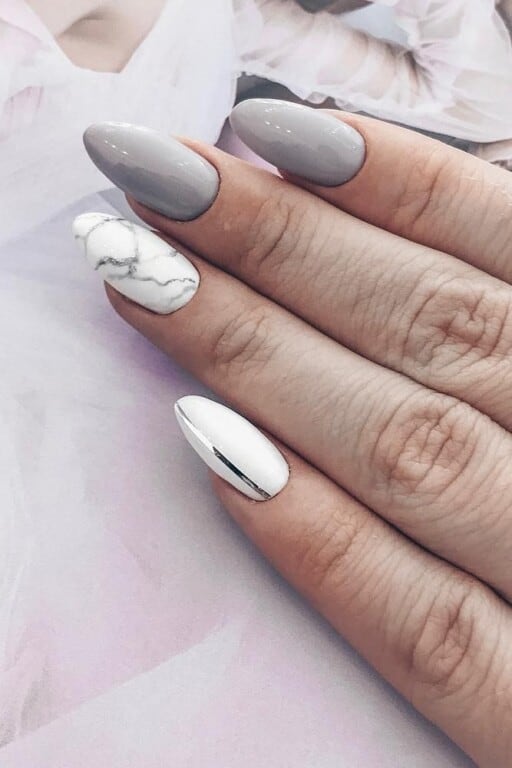 White, Green, & Gold: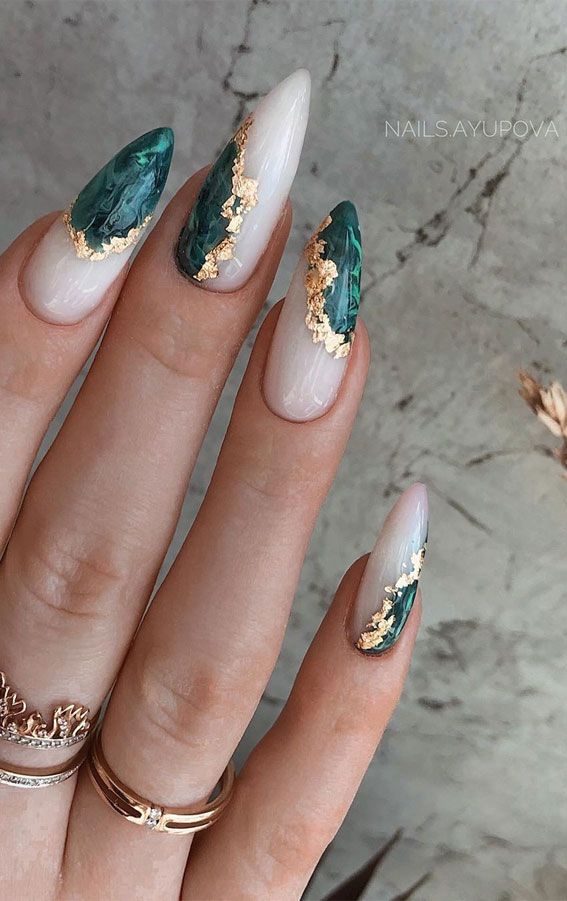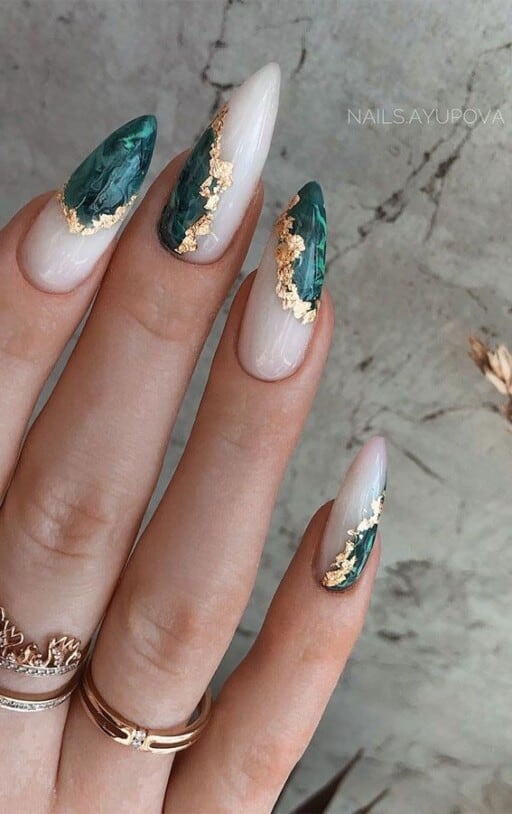 Beige & White Marble: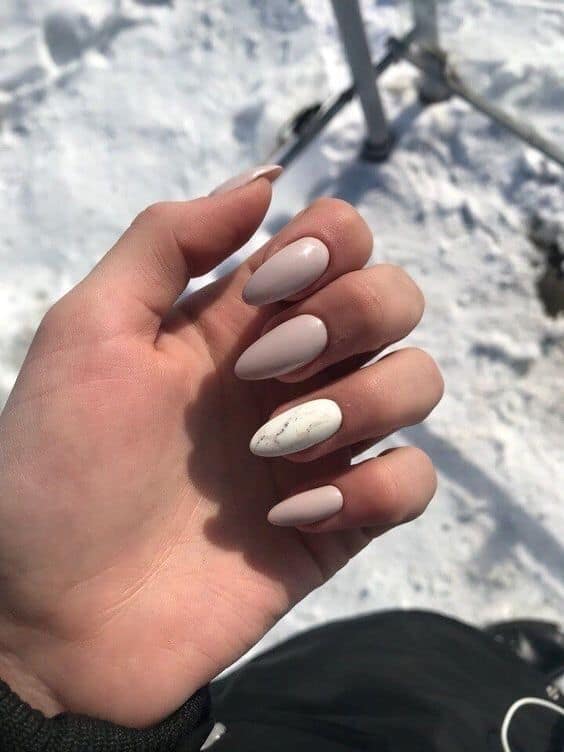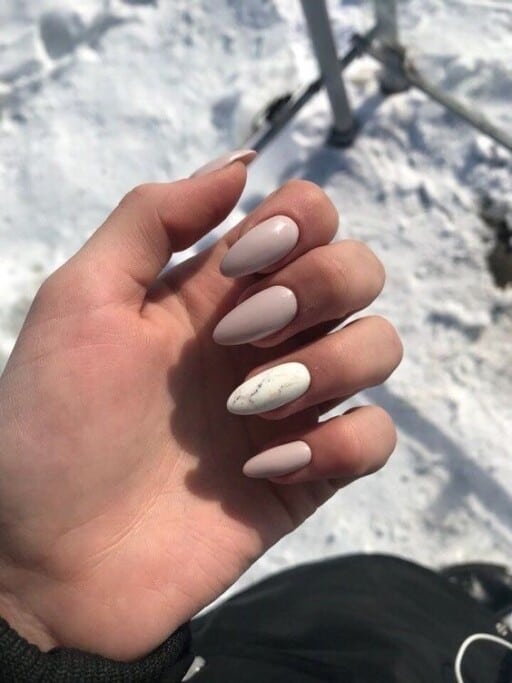 Baby Pink Marble Design: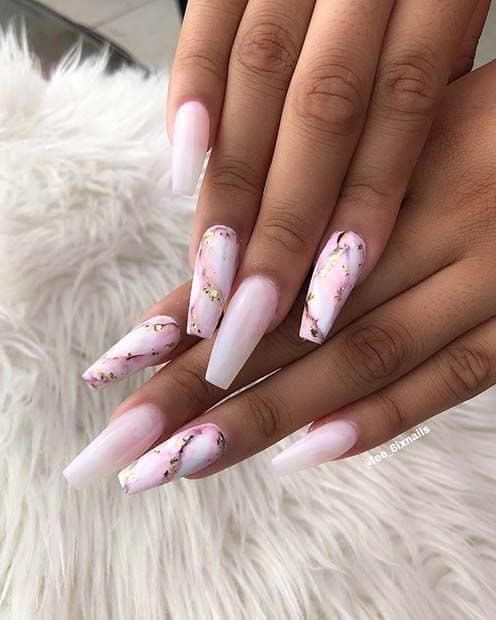 Ocean Rock Marble: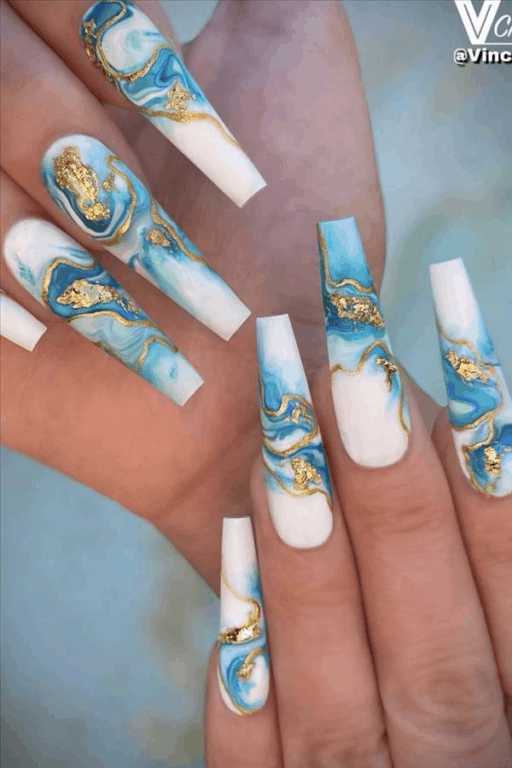 Nude Ombre Swirls: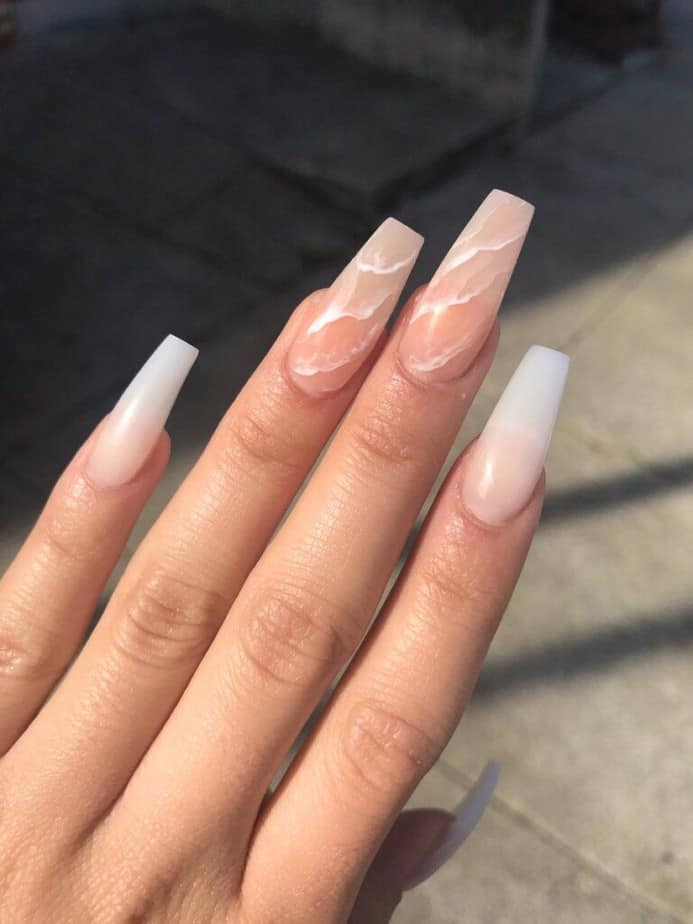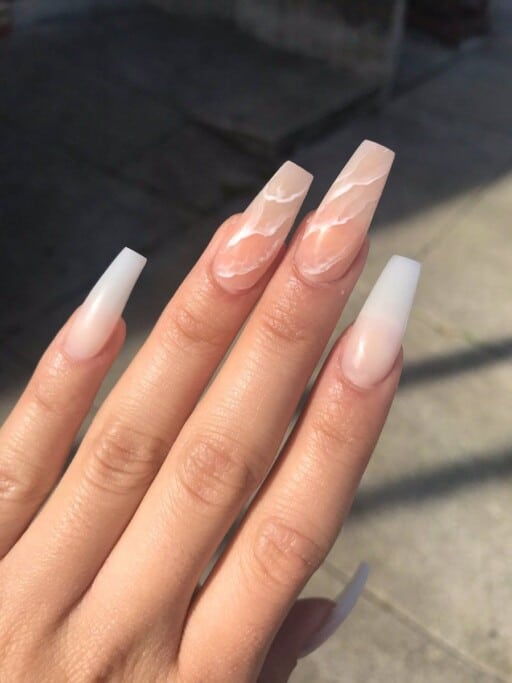 Clear & Gold Marble: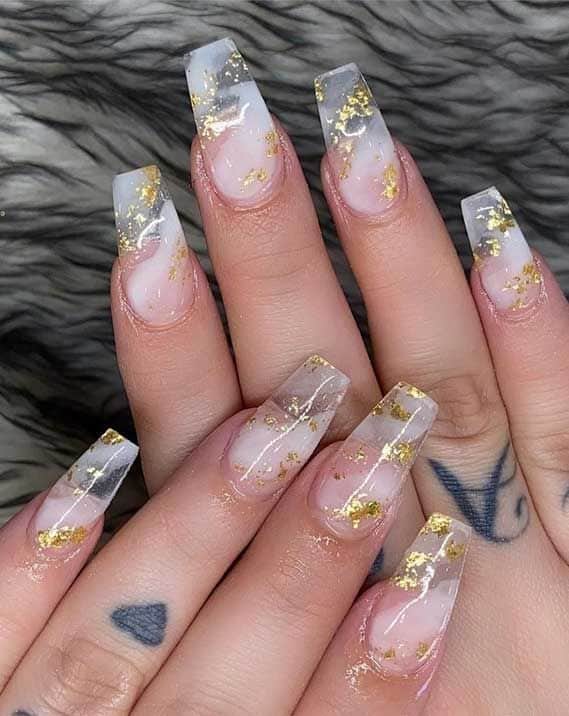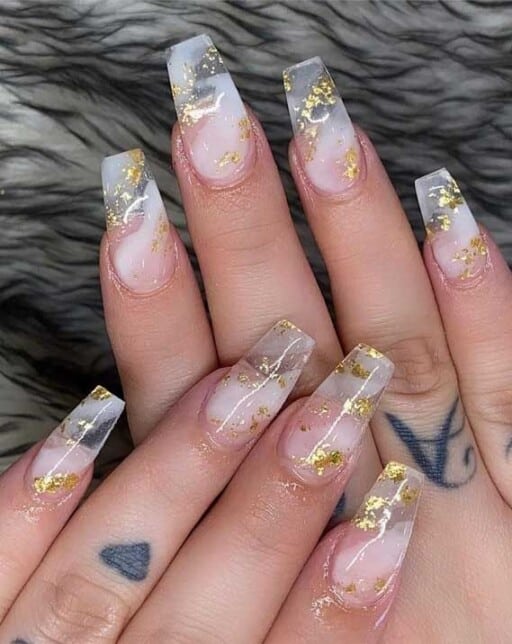 Shades Of Silver Design: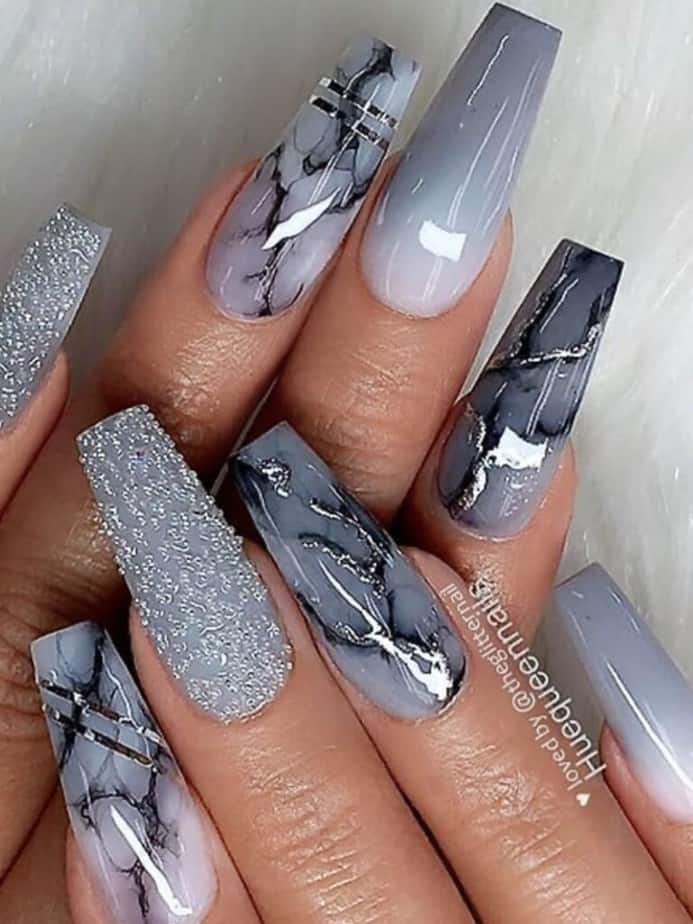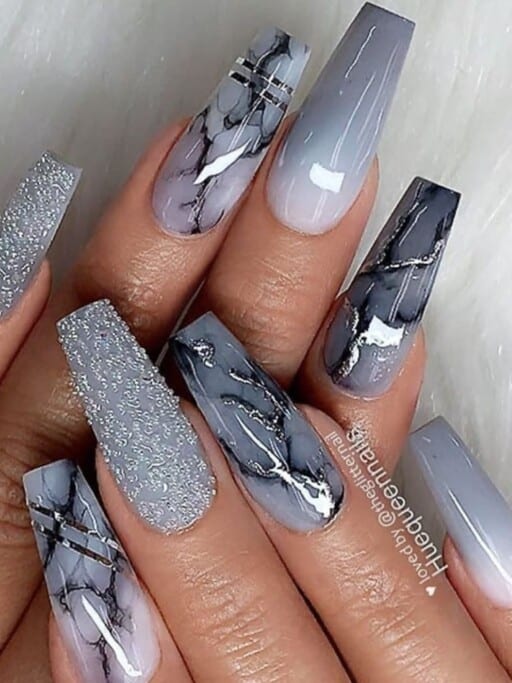 White With Marble Accents: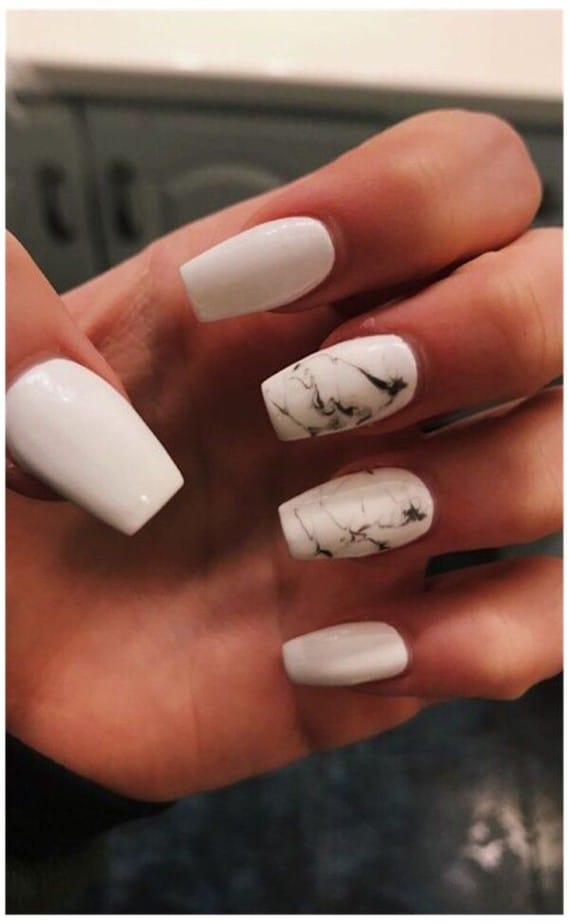 Deep Purple Marble Design: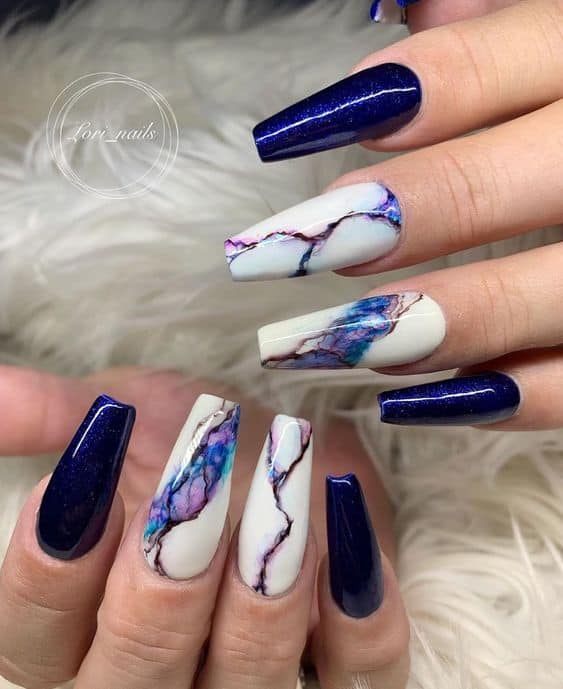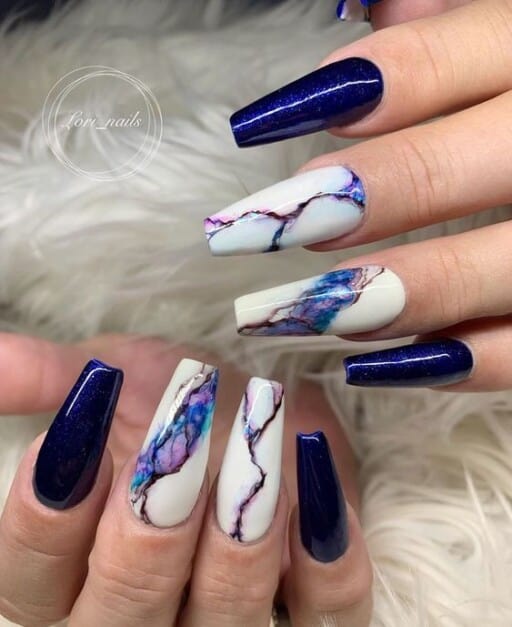 Pastel Blue & Pink: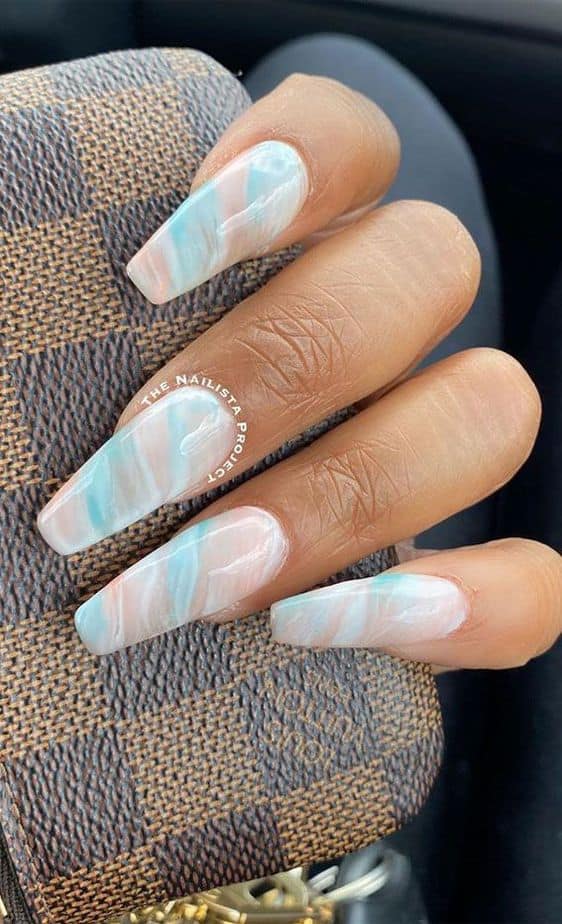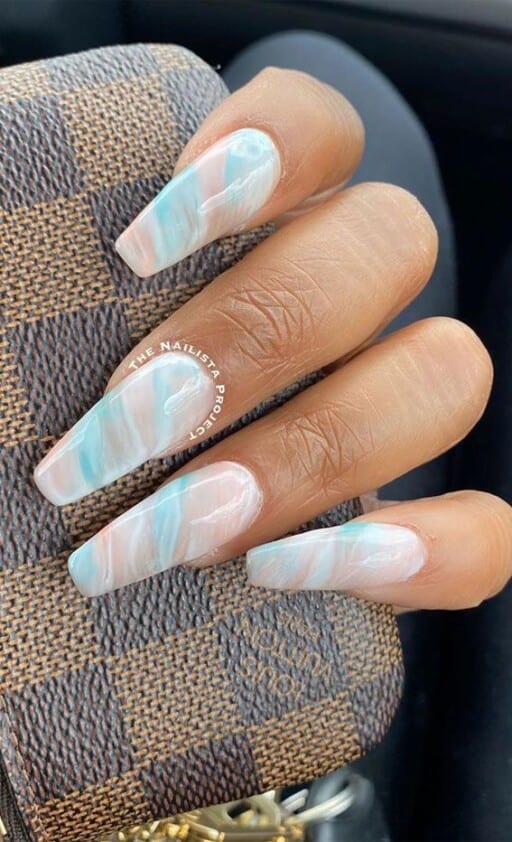 Peachy White Marble: