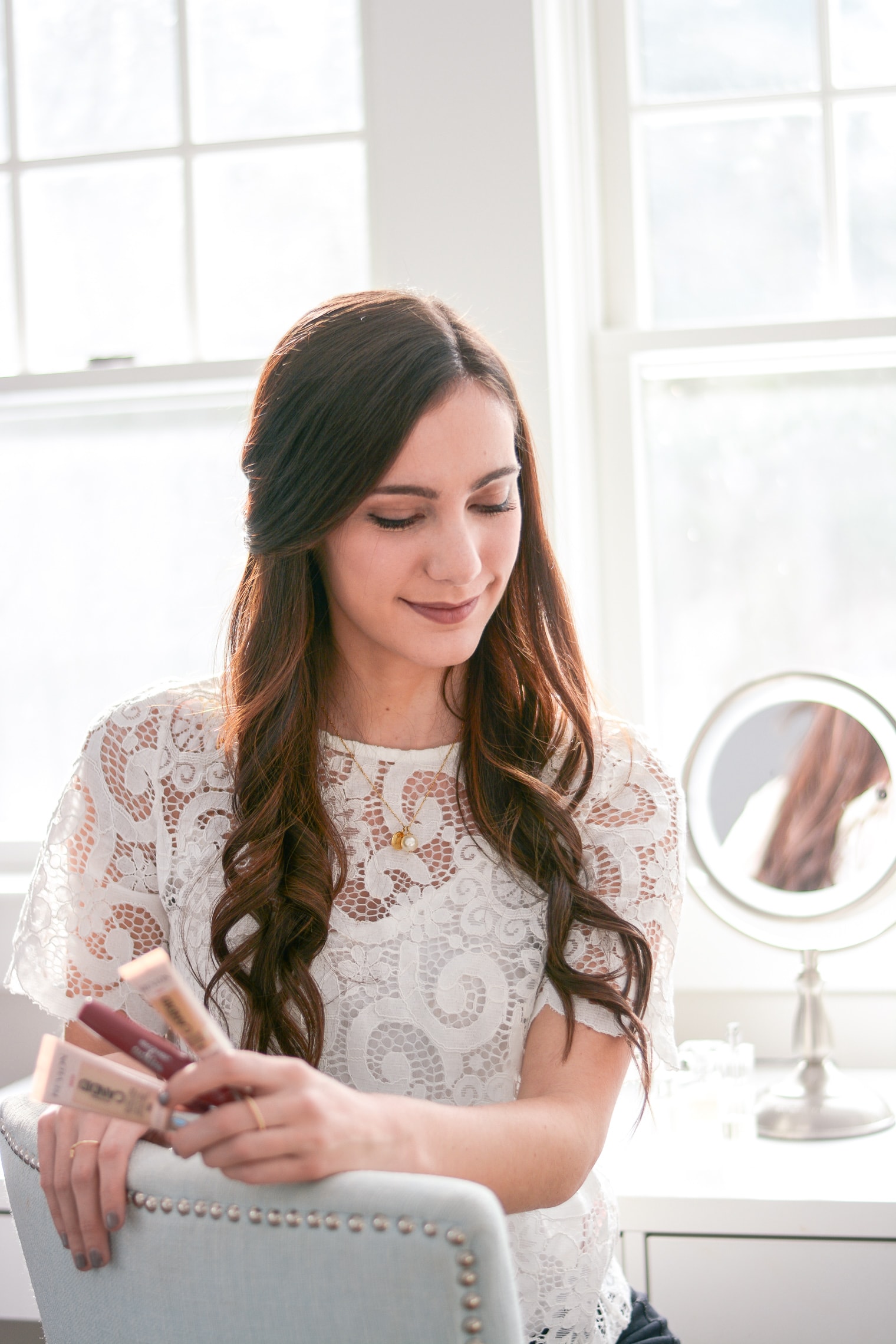 Although I like to look presentable every day, I definitely don't wake up looking ready to go right off the bat. I'm not exactly a morning person, so I have to put a bit of time into my morning routine to actually look awake.
The problem is: mornings are hectic. Whether you have an early meeting, kids to get to school, a dog to feed, snow to shovel, or you just have to get yourself ready, it always feels like an uphill battle.
I've come to realize that it doesn't have to be that way. Some of my New Years Resolutions have included taking a moment in the morning to sit down, pour a cup of tea, and reflect. This has also forced me to get ready a bit quicker in order to have that quiet time.
My makeup routine usually takes a good bit of time or just doesn't happen, but I just recently realized that there should be something in between. I don't have to do out with a full face of perfectly done makeup on during a workday, but I can still look clean, presentable, and even a little bit done up!
Once I got used to doing my makeup quickly, I was able to repeat the process each day until it was almost second nature. I recently got a few questions about my natural look and thought that I'd share it in an actionable format. Here's my super easy 10 minute makeup routine that I now use Monday through Friday!
1. Moisturizer
Although my foundation is moisturizing, I always start with a quick lightweight moisturizer before applying any makeup. My skin gets so dry in the winter, so it's really necessary!
2. Concealer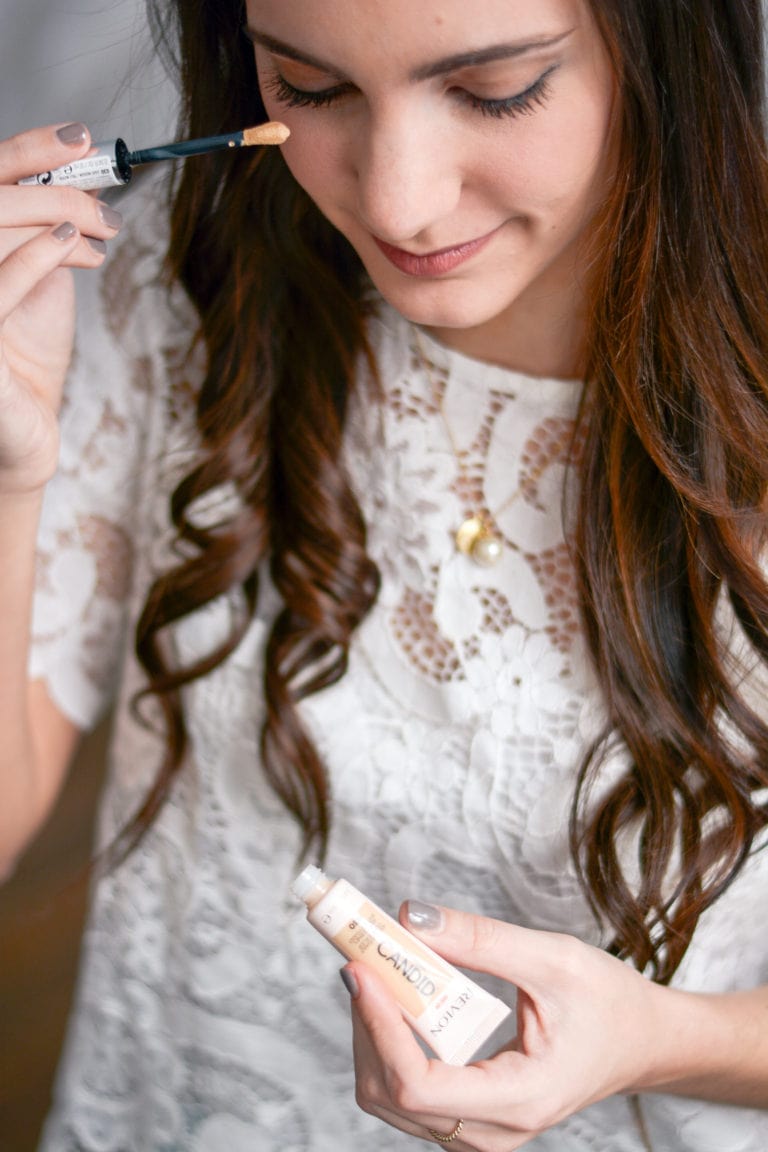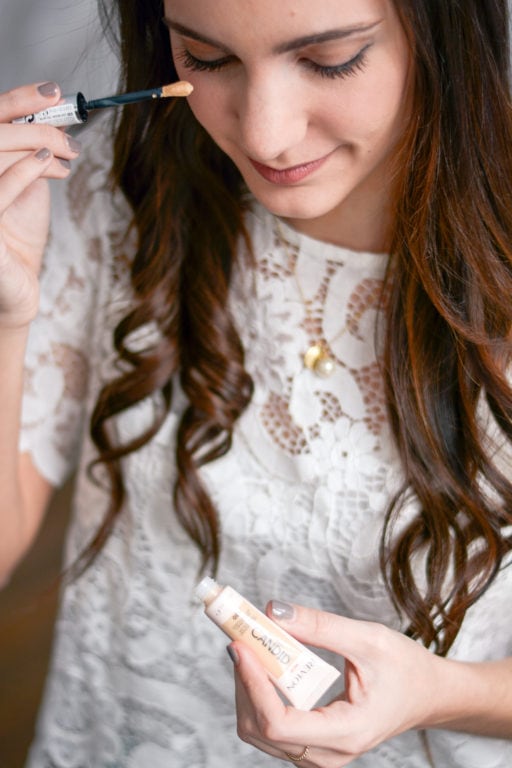 For simple everyday makeup, I put concealer under my eyes (to hide my dark circles), around my nose, and add just a small dab on my chin. I use a blender to gently blend it in. Because I do foundation after, I don't worry about blending my concealer perfectly.
I use Relvon PhotoReady Candid™ Antioxidant Concealer in the shade Light Medium. My absolute favorite thing about this concealer is that it has caffeine in it to help relieve under eye puffiness and bags. This is my biggest problem area (I not only have the dark circle Italian genes but also get extremely puffy when I have even a bite of dairy) and this concealer is seriously amazing, especially on days when I really need some big-time coverup under my eyes.
Relvon PhotoReady Candid™ Antioxidant Concealer is medium buildable coverage with a natural finish. Although my skin isn't super sensitive, I've heard that this concealer is extremely sensitive for those who do. The doe-foot applicator is great for applying to delicate areas, like under my eyes.
3. Foundation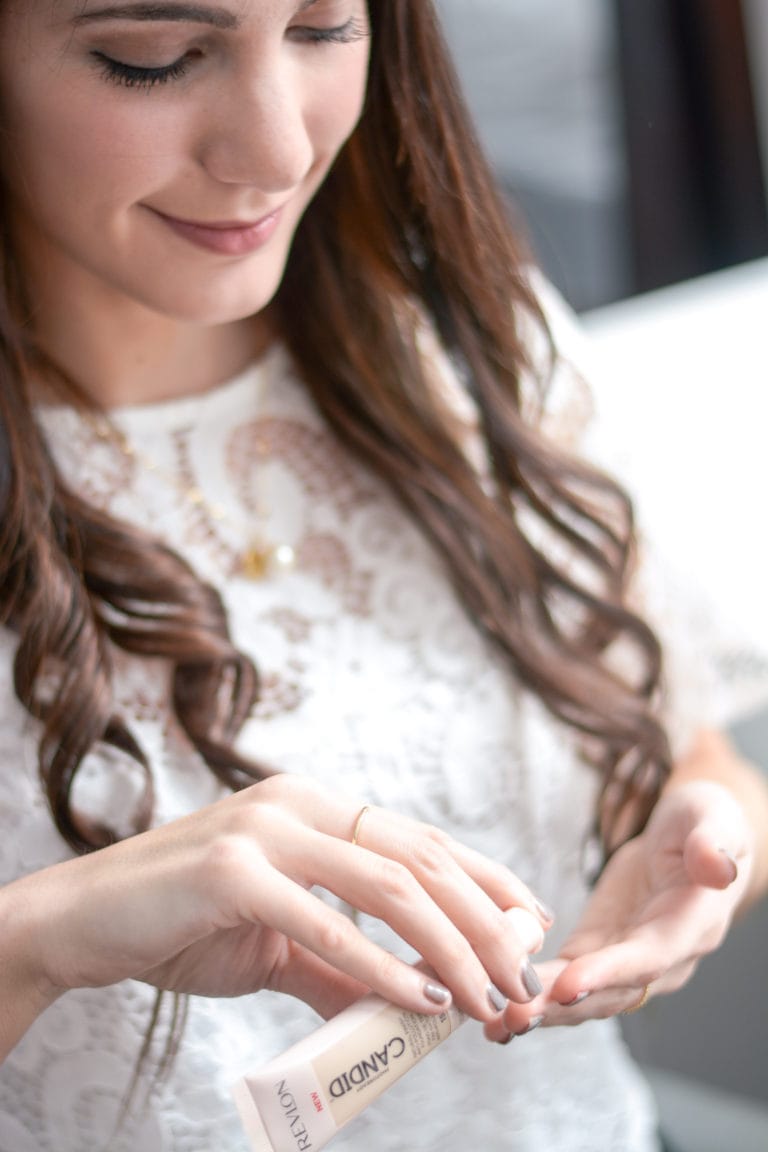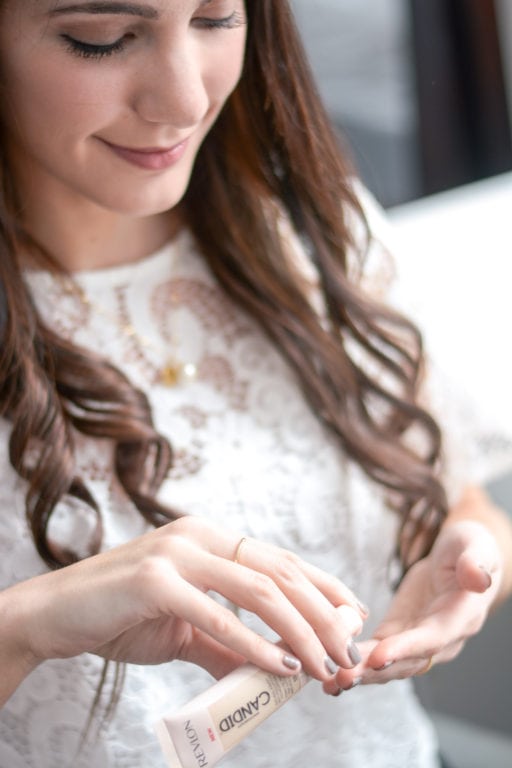 I then apply a thin layer of foundation to the entirety of my face and use a blender to blend it outwards (towards the hairline on each side). I also apply foundation to the top of my neck and blend it in nicely so there's no lines.
For quick everyday makeup, applying foundation shouldn't take more than 1-2 minutes. I use a really thin layer of Revlon PhotoReady Candid™ Foundation, which goes on smoothly but isn't too oily throughout the day. It's medium buildable coverage, so you can use it again later before a night out if needed. I use the Crème Brûlée shade.
For the New Year, I feel that antioxidants, anti-pollutants, and anti-blue light ingredients are in, while parabens, phthalates, artificial fragrances, and artificial dyes and oils are out. I love how Revlon PhotoReady Candid™ Foundation is infused with green tea, vitamin E, and aloe. It feels healthy on my skin and almost reminds me more of a tinted moisturizer weight wise (although it offers a lot more coverage – tinted moisturizers don't often work for me).
It has a natural finish that's great for everyday makeup. It's also suitable for sensitive skin and comes in a tube with a pump that makes it easy to apply quickly.
4. Blush & Bronzer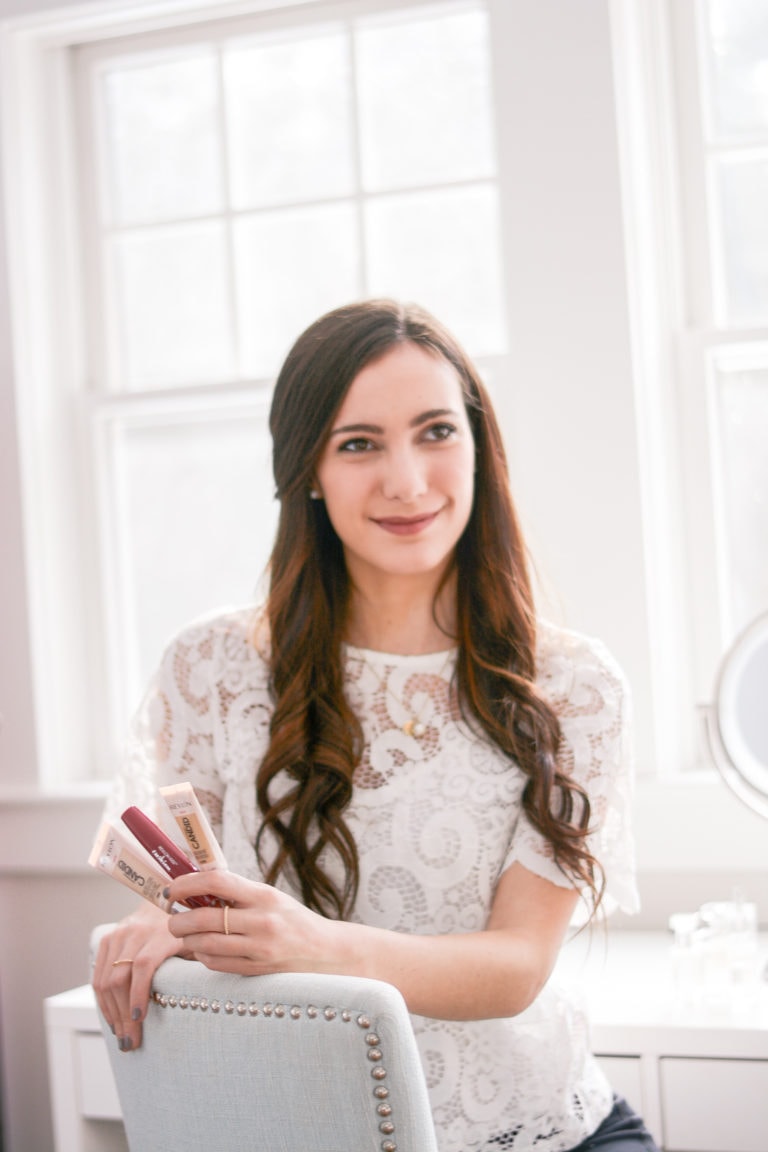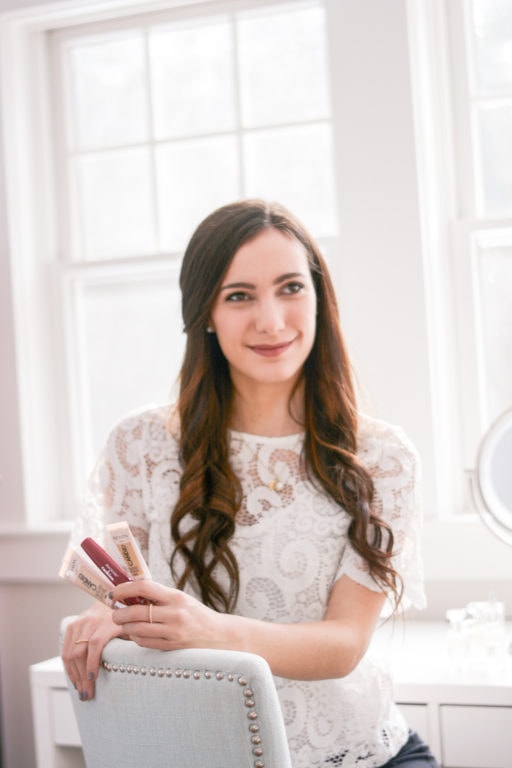 I spend literally 10 seconds applying blush to the apples of my cheeks; you can smile to find them. Because I tend to get really pale in the winter, I use a bit more blush. I personally don't use a ton of bronzer because I think it can be a little much if you don't have some sort of base tan.
I do apply a quick layer of bronzer (once over with a brush).
5. Eye Makeup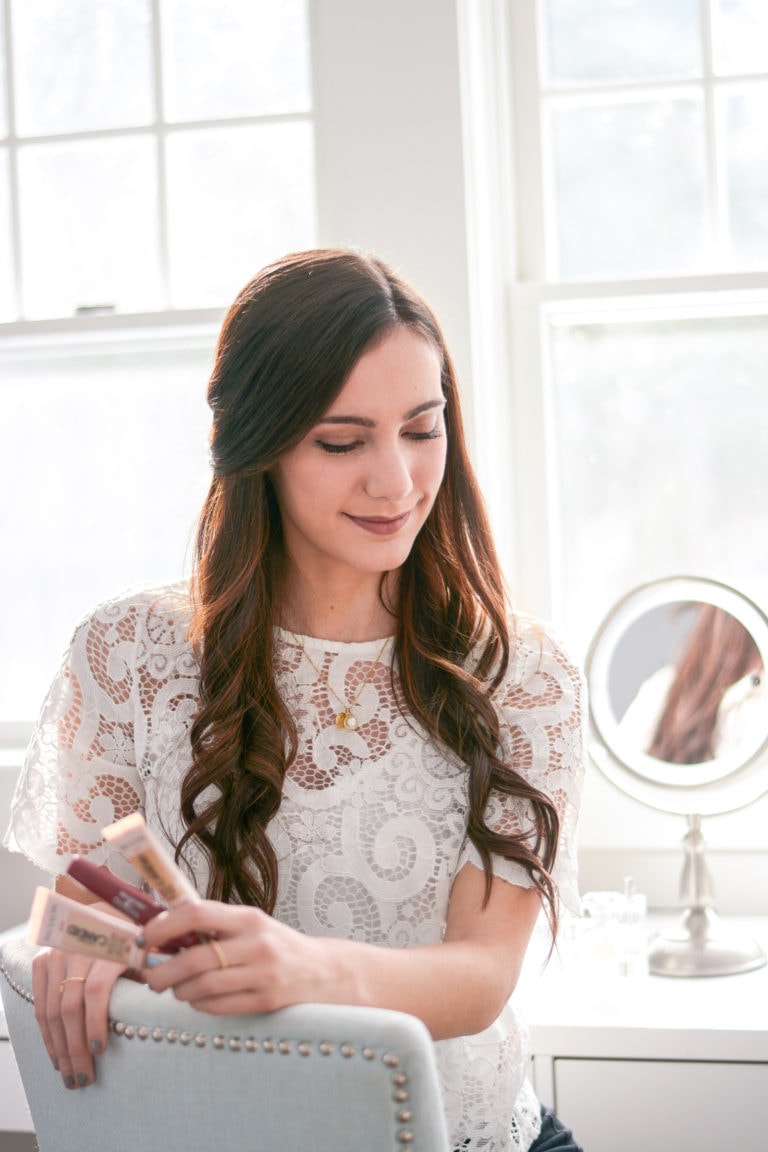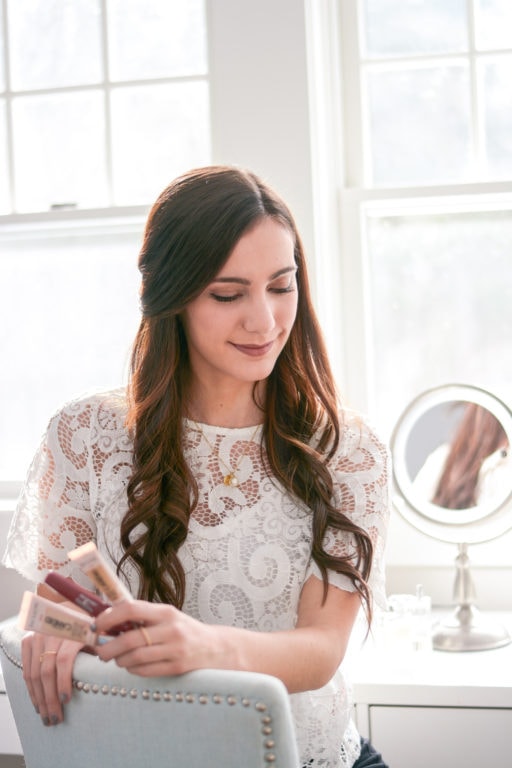 Up to this point, everything should have taken 5 minutes tops. My eye makeup takes about 4 minutes and still looks decent (and will hold up for the full day).
I apply medium brown eye shadow on the creases of my eyelids, light brown on the lid (more towards the outer corner), and white on the inner corner and tops, then blend it.
On some days, I do a tiny bit of eyeliner just between my eyelashes. I then do a light coat of mascara (on the top side of my top lashes, then the bottom side, then the bottom lashes) and my eyes are set.
6. Lips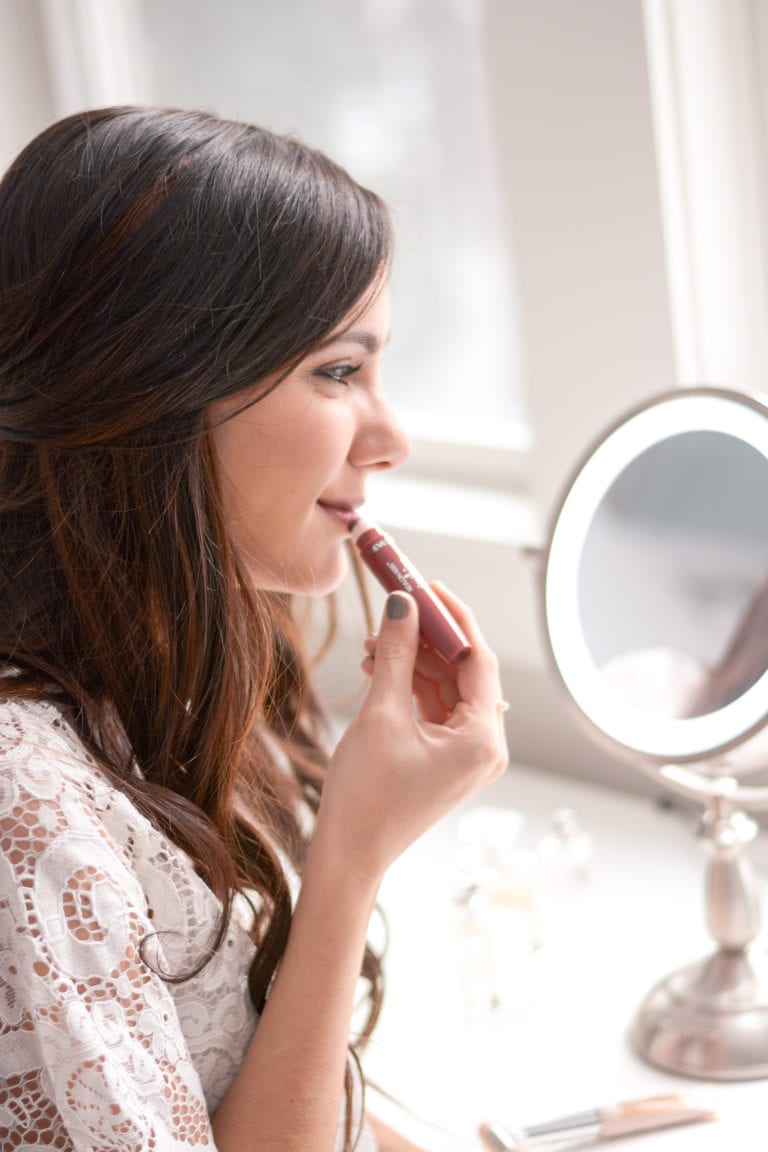 This time of year, I like nice winter colors on my lips. I first use a lip balm to make sure they're nice and hydrated, then I use Revlon Kiss Cushion Lip Tint in the Mauve color (230). I love it because it's not too thick but still offers a good amount of color. It applies like a balm but looks more like a stain. It's also infused with coconut oil to hydrate lip skin during the winter month.
I get all of my products at Rite Aid. Be sure to go in-store to your local Rite Aid for additional savings on Revlon products!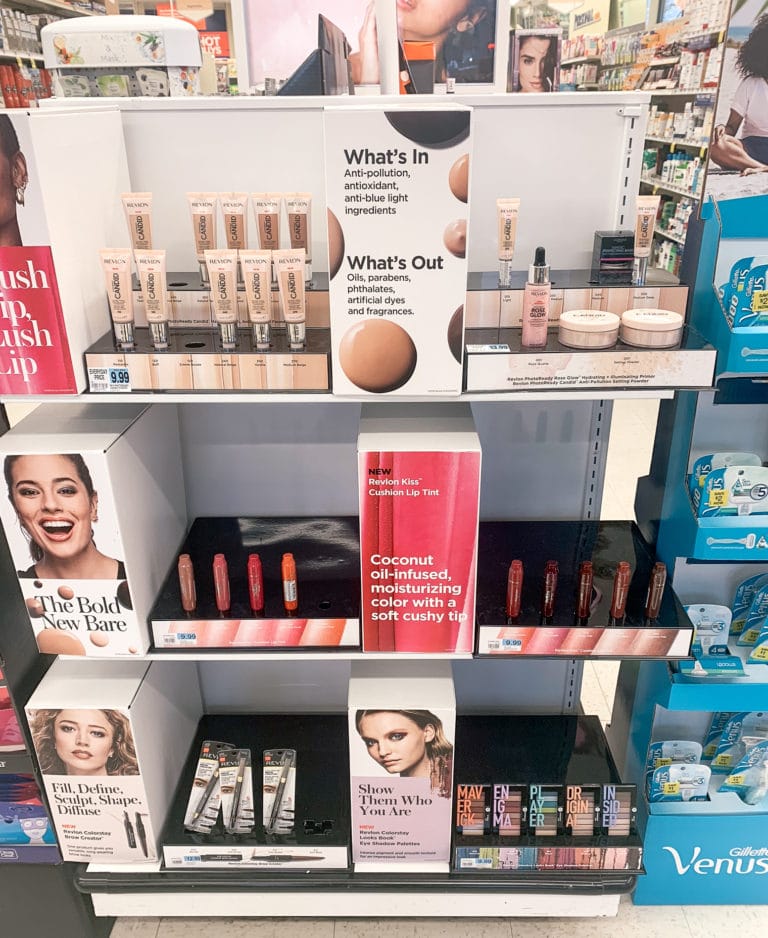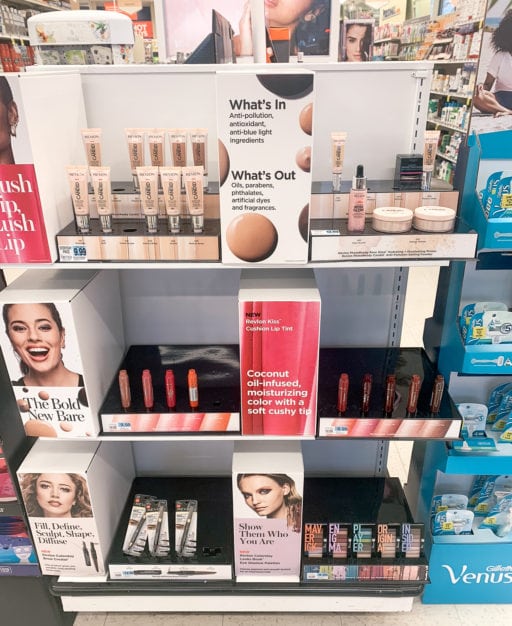 Check out the Revlon PhotoReady Candid Website for more info about the products I use.