Looking for some outfit ideas for the winter season that are feminine but still warm? Check this post for the best winter skirt outfits you can wear on every occasion!
In the winter, skirts are perfect for creating adorable, feminine, and fashionable looks. But during the snowy season, you also must also stay warm and comfortable from the frigid weather.
Although skirts aren't anyone's first choice in the winter for warmth reasons, we have some style ideas on how you can pull this off even during the coldest time of the year!
We get that skirts can be tricky during the chilly months. It's so much easier to just reach for your old pair of coats and leggings to keep your legs from freezing. But this year, you don't need to tuck away your stylish skirts to the back of your closet! With the right kind of style and prep, you might just find yourself wearing skirts all winter long.
Winter Skirt Outfits For Inspiration
Whatever type of skirt you prefer—mini, midi, or maxi—our list of the best skirt winter outfits will have something for you.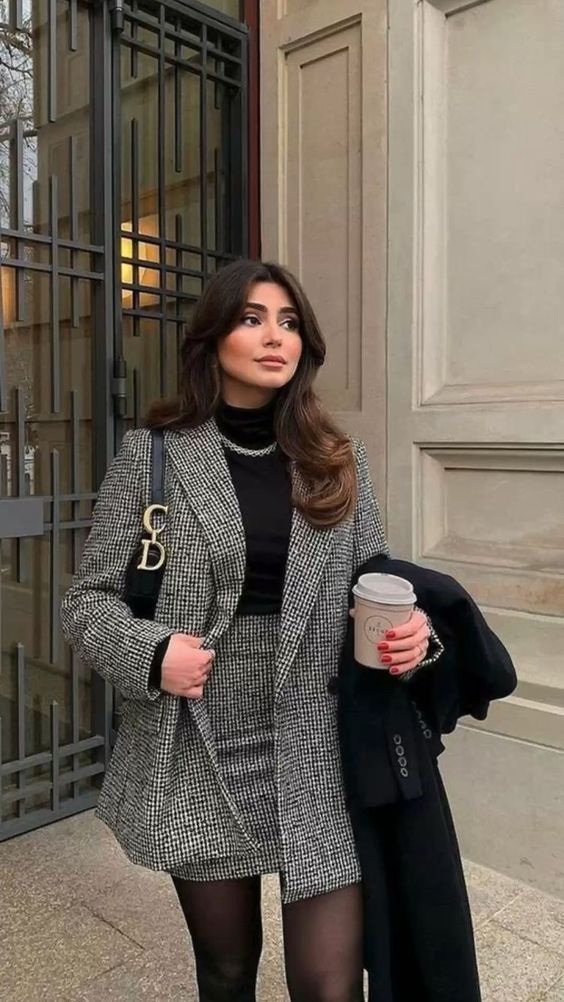 For a chic and sophisticated look that'll be ideal for both a formal and casual day out, this monochrome, coordinated skirt and coat set will do the trick! This is definitely one of the top city winter skirt outfits this year.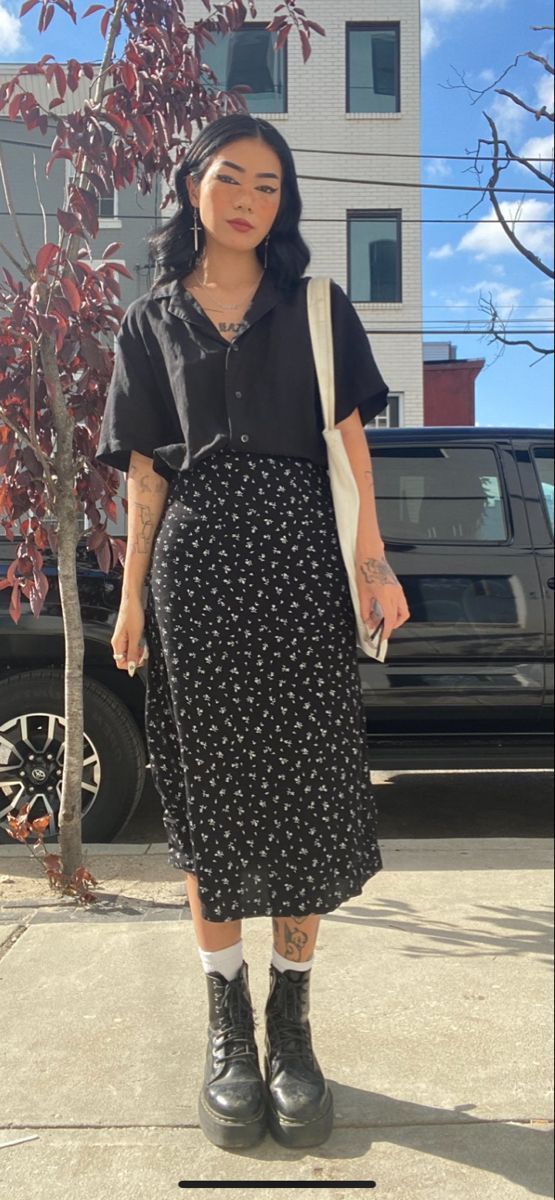 During the winter, more is more when it comes to covering up against the cold. That's why I highly suggest wearing midi skirts like this to keep yourselves warm!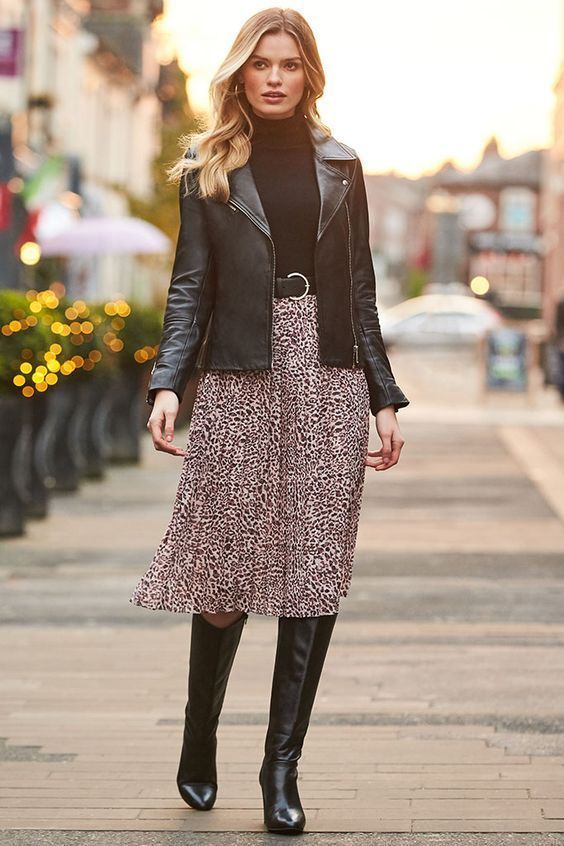 Do you know what goes well with animal print skirts? Leather! Whether it be your jacket or your boots, leather is perfect for your animal print skirt. This is one of my favorite winter skirt outfits if you need a business casual look!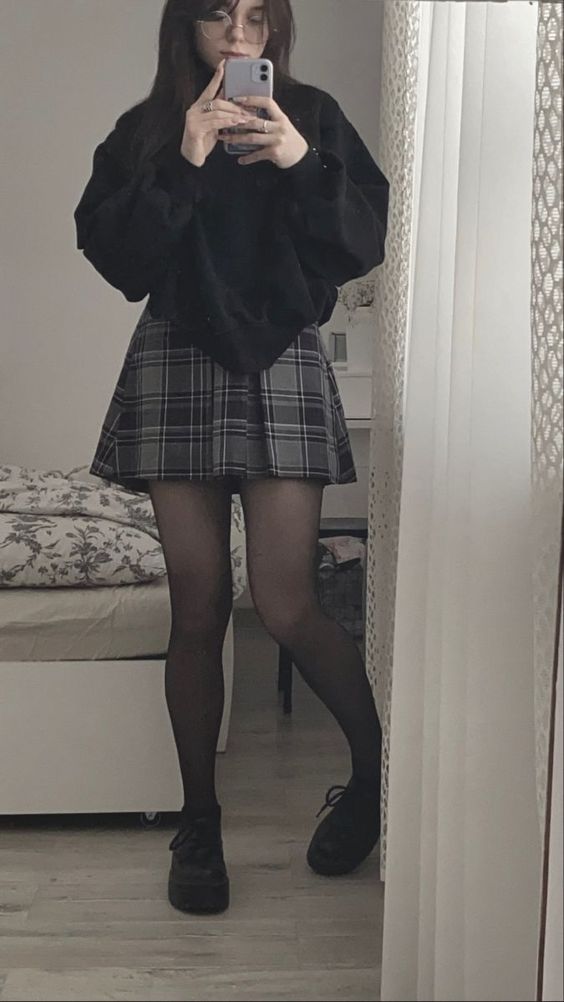 Plaid skirts get popular during the holiday and winter seasons and I can totally understand why! They look so cute and give a youthful, preppy vibe!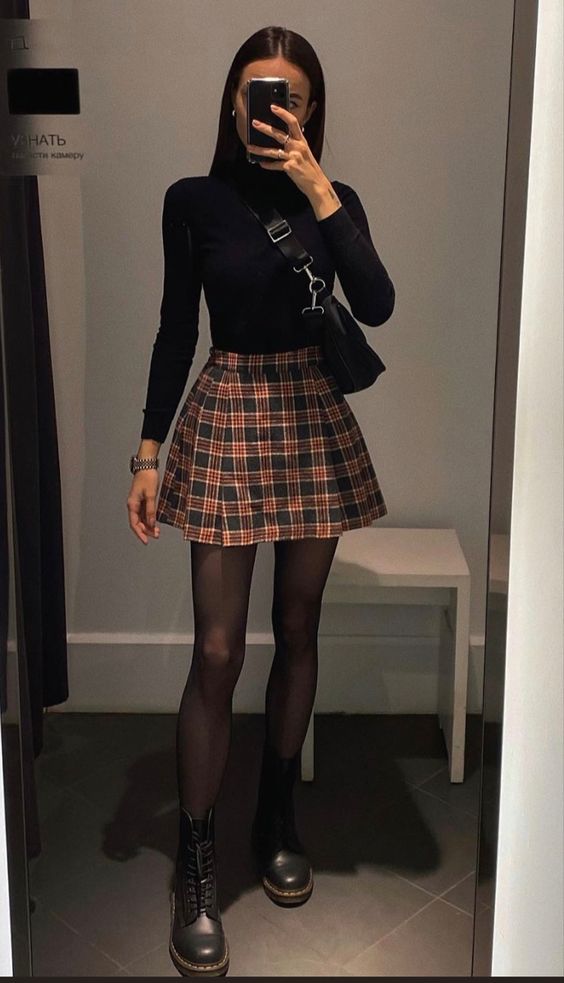 Here's another plaid skirt you might love! Pair it with your favorite boots and black turtleneck for a chic look during the winter season.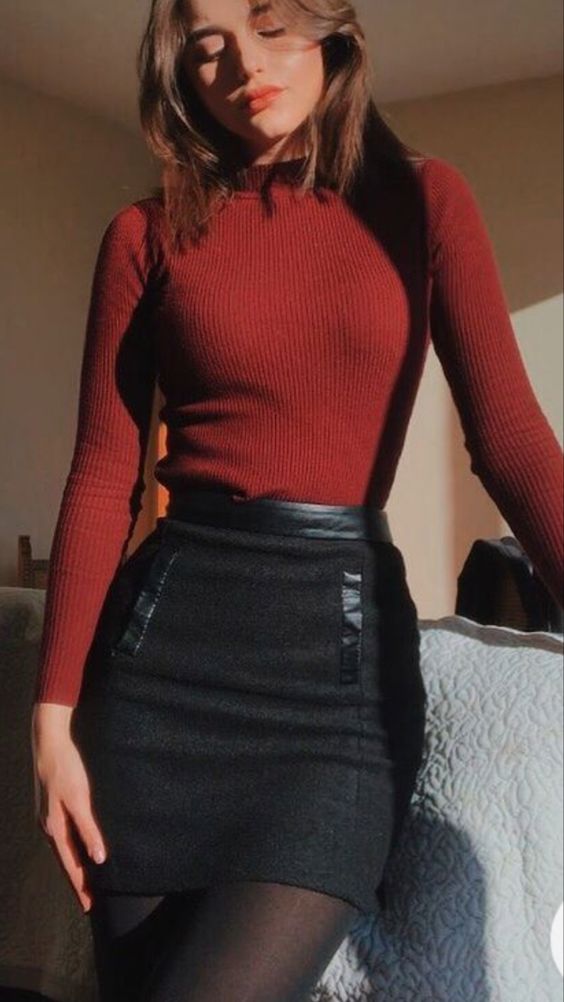 A bright red sweater would be so perfect with a tight mini skirt. Make sure to wear leggings or thick stockings underneath so you don't get chilly!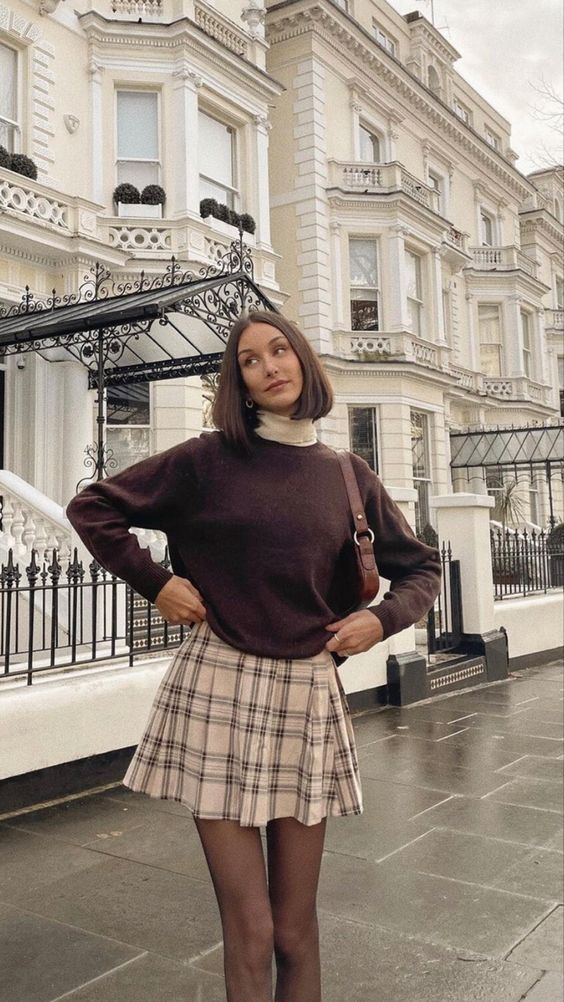 Layering is one of the ideal ways to stay warm during the winter season. If you want to wear your favorite tartan skirt during the cold months, remember to layer up with stockings, sweaters, and blouses. This is definitely one of the cutest dark academia winter skirt outfits, too.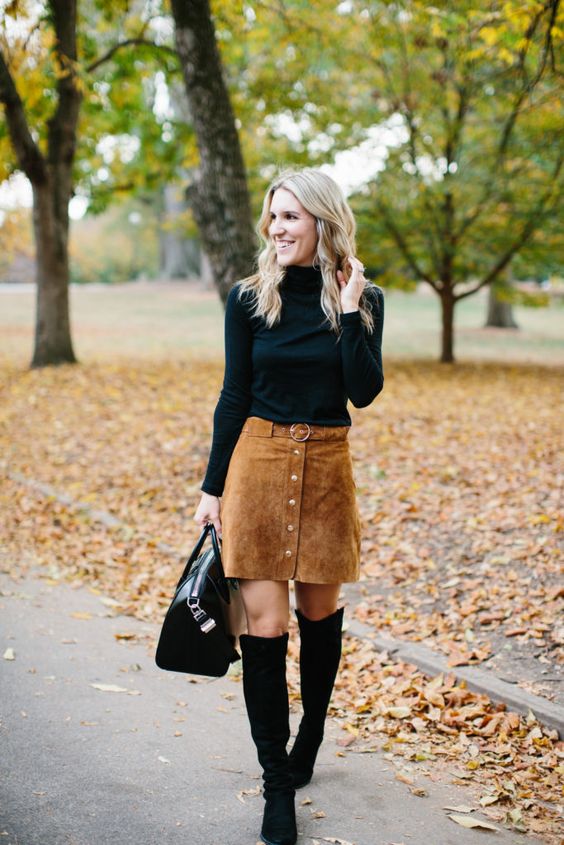 Suede skirts would look just as good in the winter as in the fall season. The soft, velvety texture of the fabric will provide you with some warmth along with some thigh-high boots.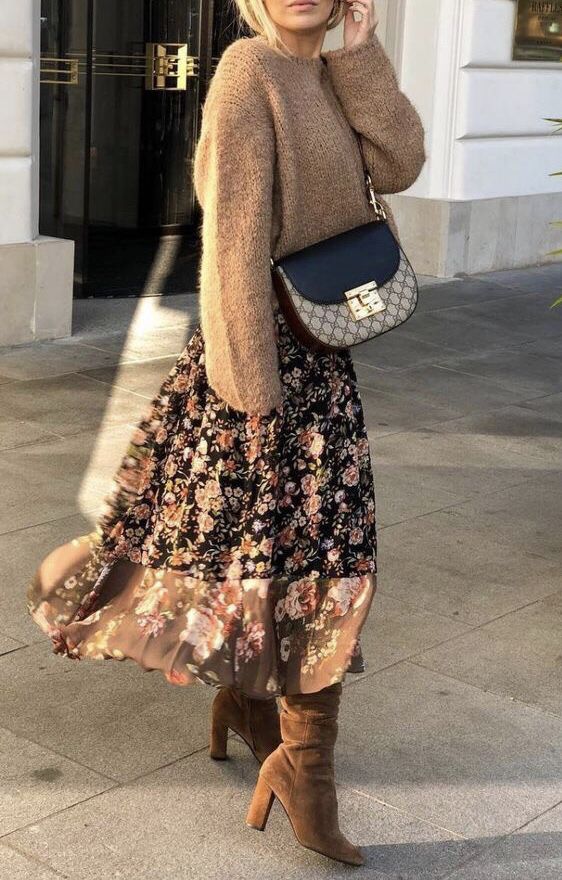 A floral, maxi skirt would give you a lot of movement as you go about your day during the winter season. Match it with your favorite pair of suede boots and a fleece sweater and you'll have a cute outfit!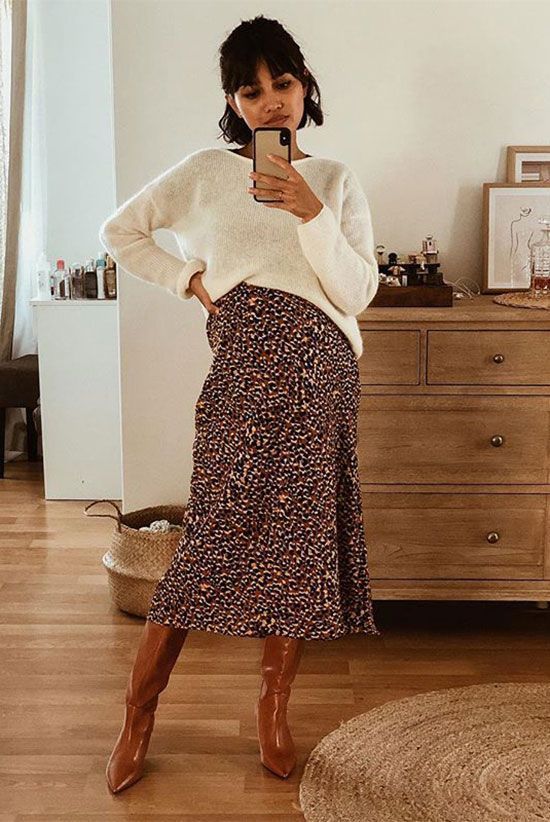 Here's another way to style up your floral skirt! With some patent leather brown boots and an oversized, off-white sweater!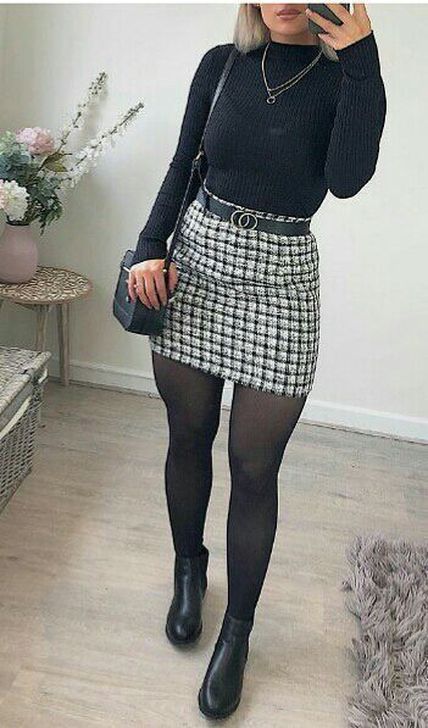 For a chic and sexy look, go for a tight, plaid miniskirt that accentuates your curves! This is one of the best winter skirt outfits for a day-to-night look.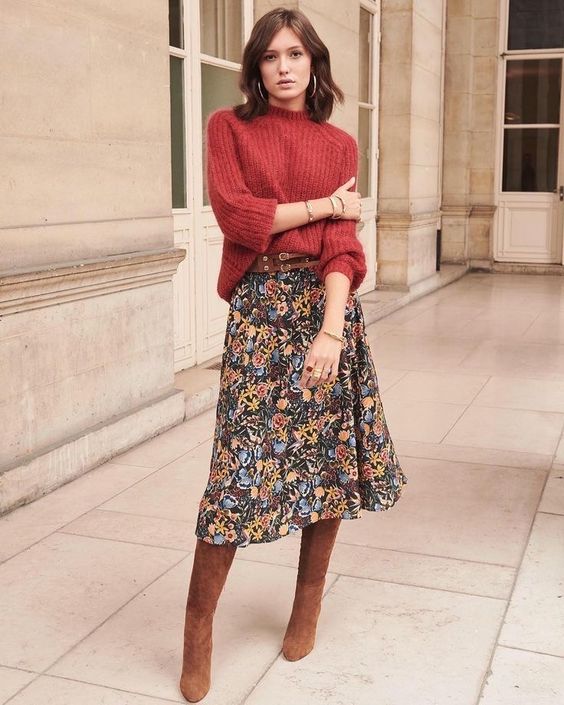 If you have a printed skirt that you've been meaning to wear for the winter season, you should definitely try pairing it with some bright colors like this red, fuzzy sweater!
Play with different unique colors this winter season like an olive green skirt and a deep, earthy brown for your top and your boots for your next outfit.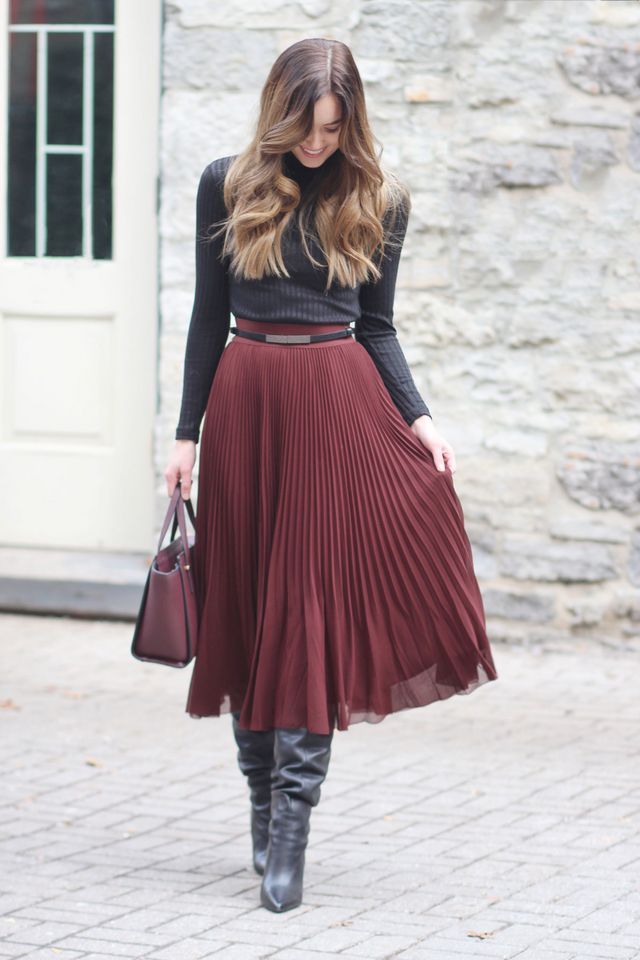 A deep burgundy would be so perfect against the snowy white backdrop of the winter season. The stark contrast would make your outfit stand out even more! This is one of my favorite winter outfits for events.
Tired of wearing neutrals this winter season? Then you should definitely mix and match interesting colors like a muted, mossy green leather skirt with a fuzzy, multicolored sweater.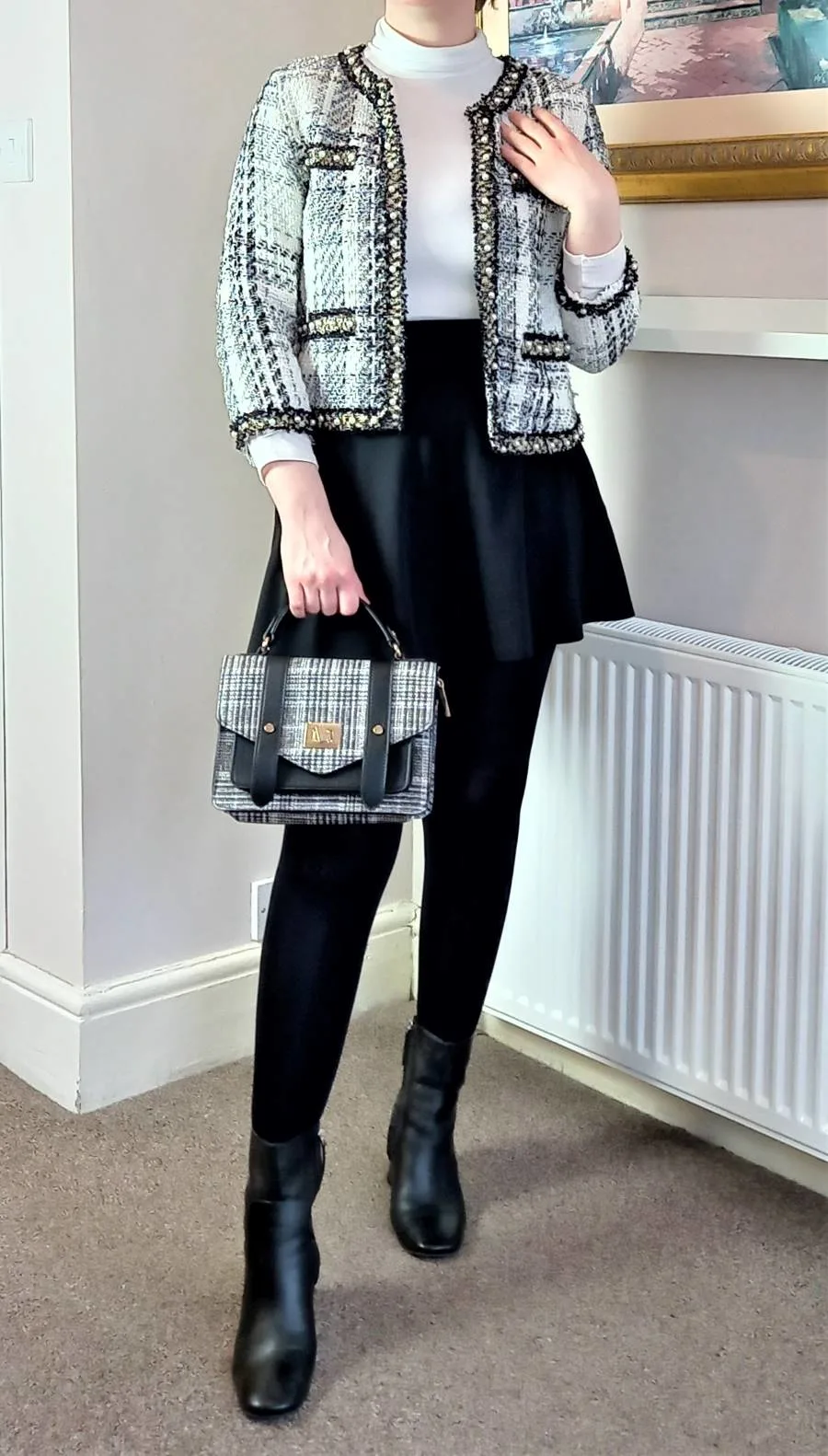 For a classy and preppy look that'll make you look like you just stepped out of the set of Gossip Girl, try pairing a plain black, pleated skirt with a fuzzy wool sweater, a pair of black tights, and ankle boots.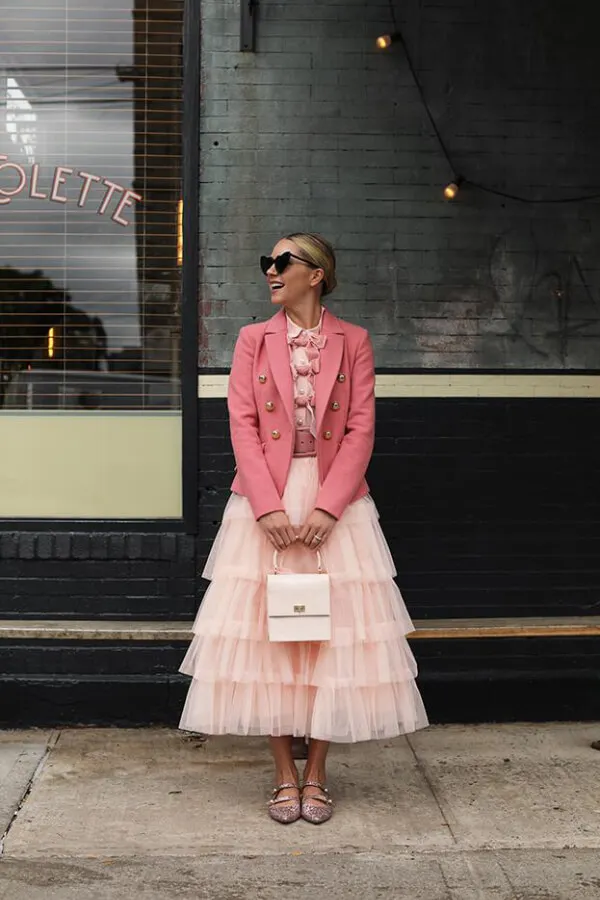 If you haven't found the right time to wear your tulle skirt, then this winter season will be your moment! Show off your fabulous sweater with a color-coordinating jacket, heels, and blouse for a "main character" vibe.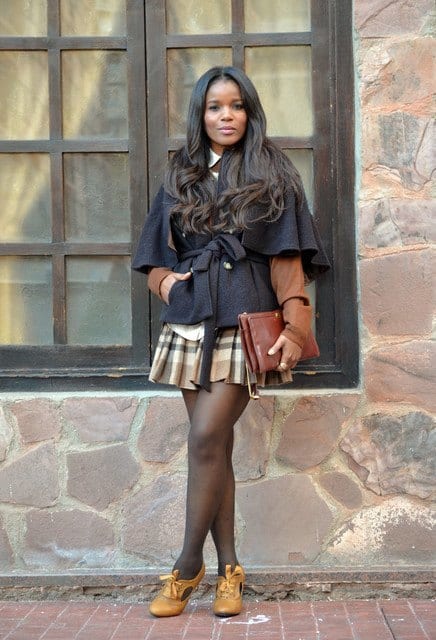 Style up your plaid skirt with some dark academia-themed clothes for a cute, smart casual look.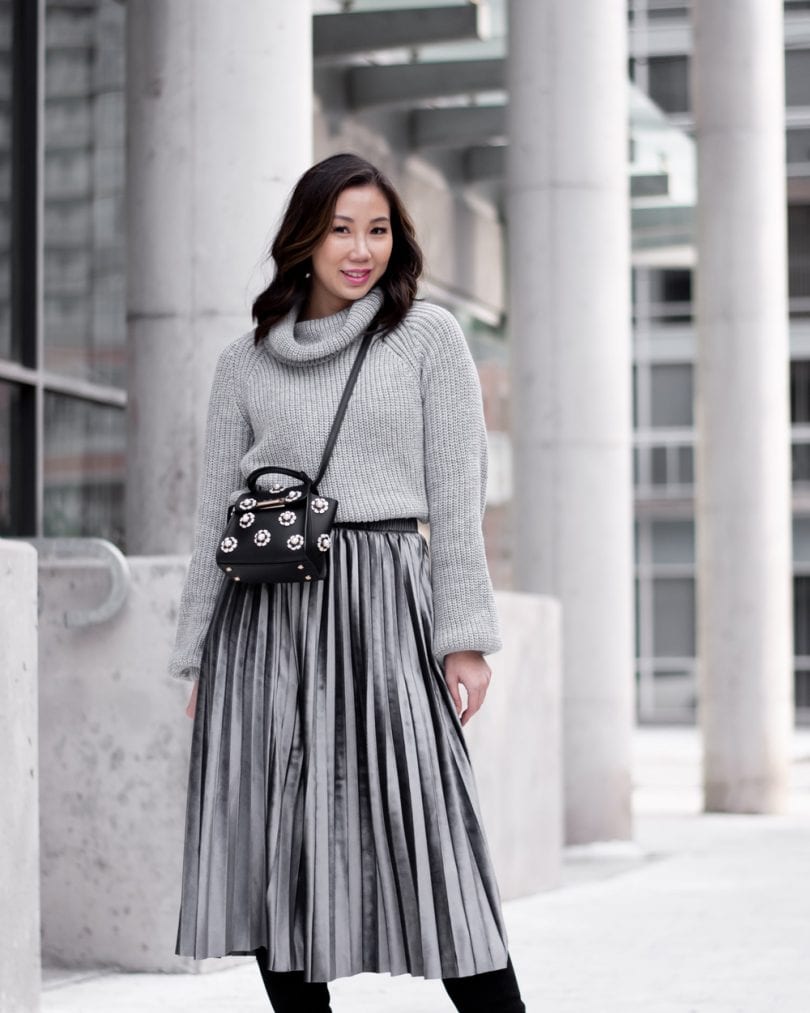 Get in with the theme of the snowy season by wearing cool, wintry colors like this shade of grey! This pleated skirt will give an icy, metallic touch to your fuzzy sweaters.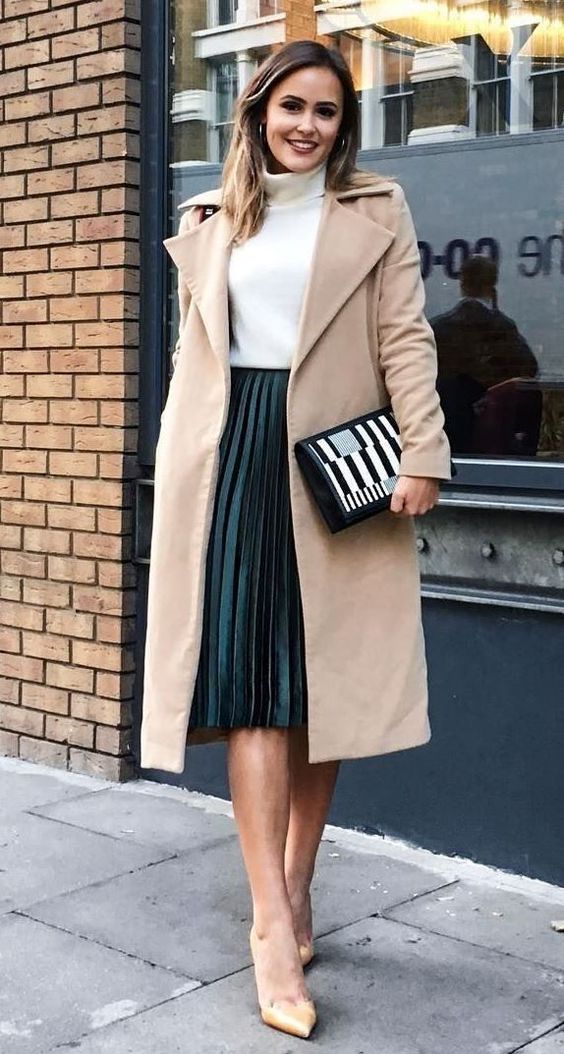 Here's another pleated skirt you might love for the winter season, but this one's in a beautifully festive green!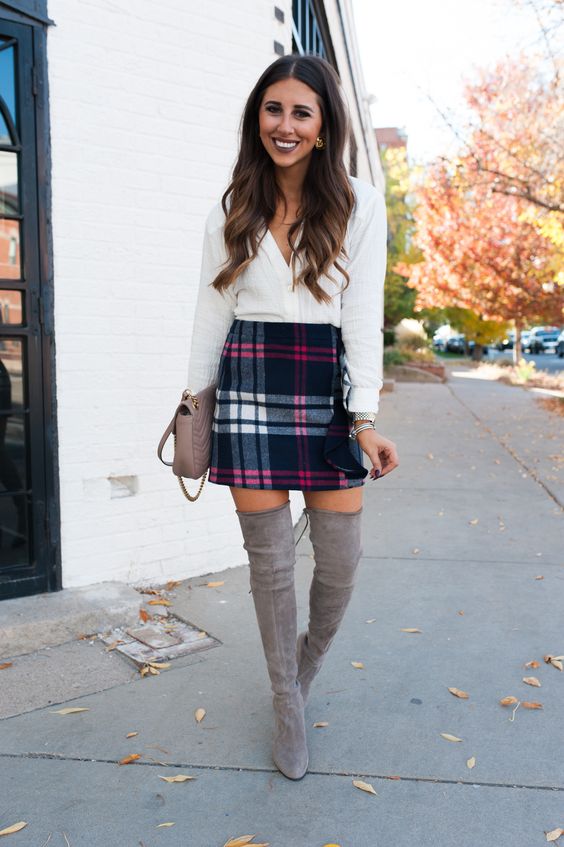 Break up the neutral colors on your outfit by wearing a vibrantly colored plaid skirt!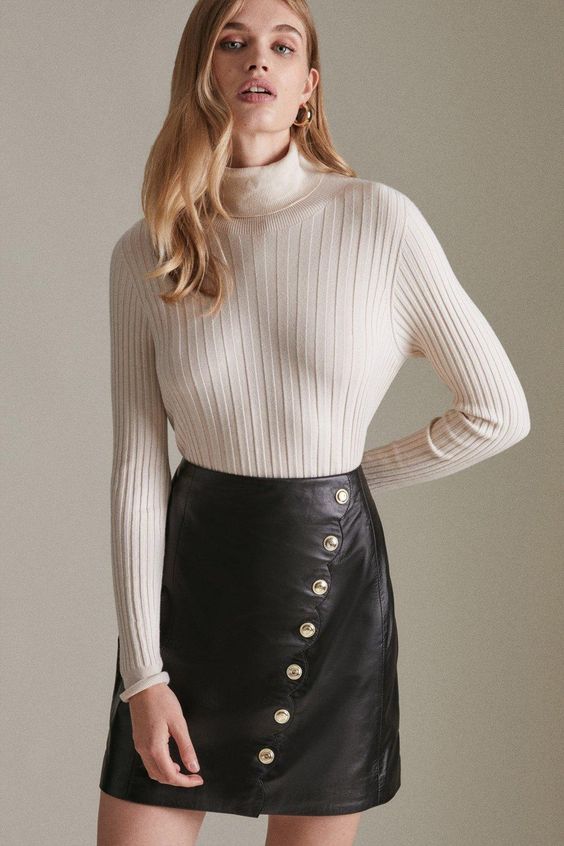 A leather skirt will never go out of style and it's a staple even throughout the winter season. It instantly adds a touch of edginess to any outfit.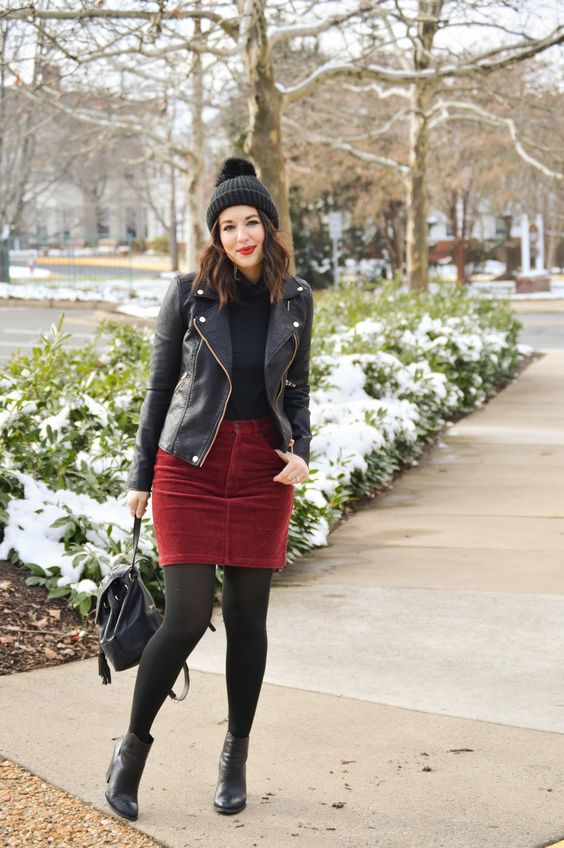 Break up an all-black outfit by wearing a vibrant, deep red skirt. The contrasting colors will make your outfit even more interesting!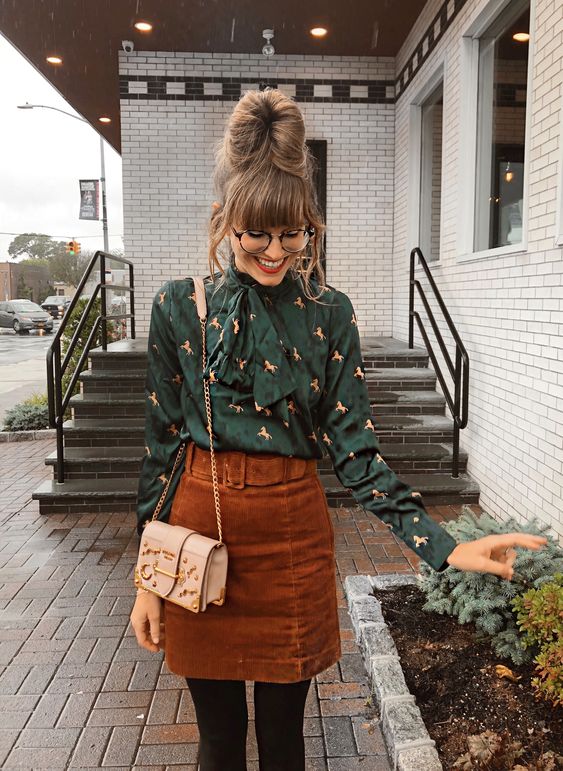 A brown suede skirt can be practically worn with anything, so it's a staple skirt to have in the winter to create chic and interesting outfits.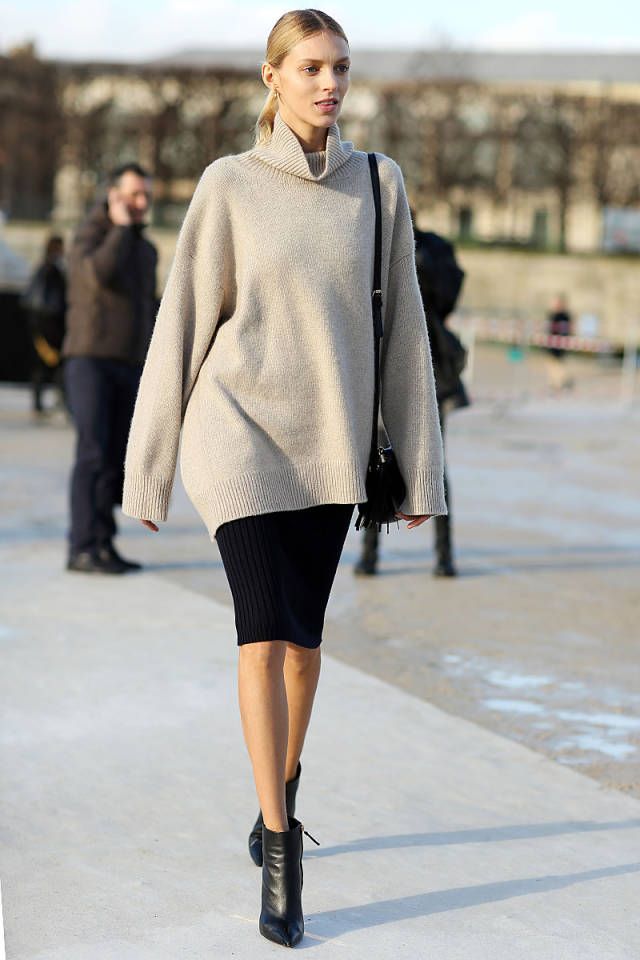 For our career women out there who are back working in the office, a pencil skirt can still be a staple in your winter outfit by pairing it with a chic, oversized sweater that's sure to keep you warm.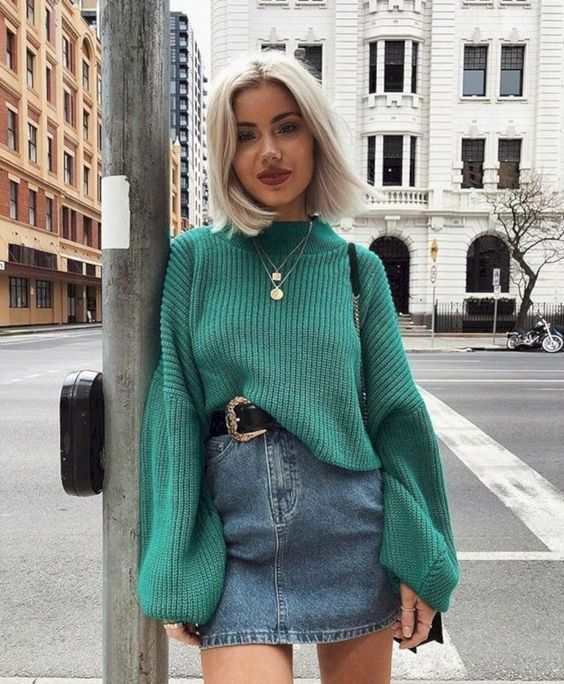 Who says you can't wear a denim skirt during the winter season? With the right kind of styling, you'll be able to pull off a chic, denim look.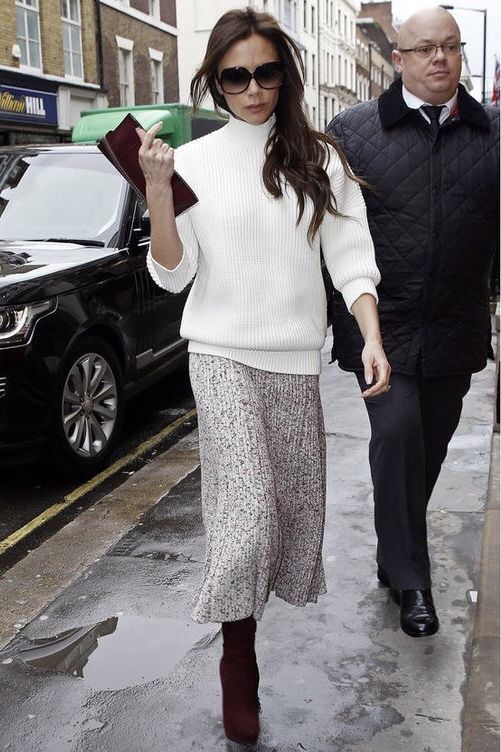 Pair your maxi skirt with an oversized sweater for the ultimate cozy outfit. Matching neutral colors will amp up its chicness too!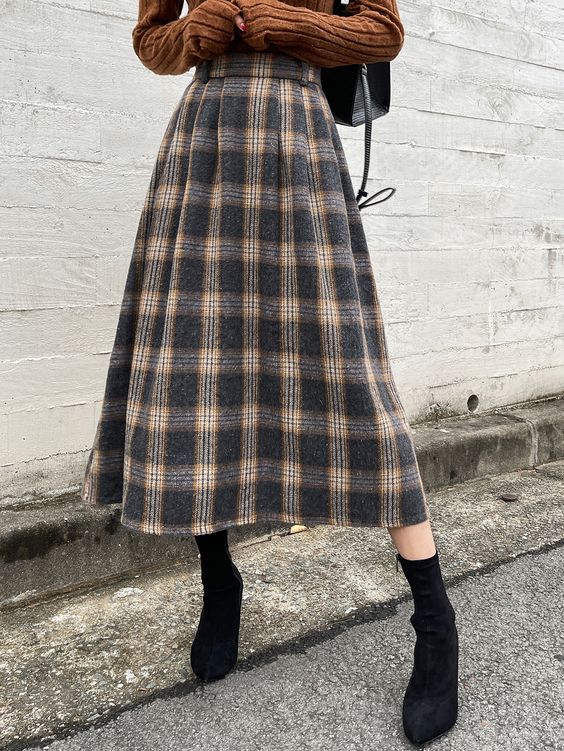 I honestly love this maxi, tartan skirt! It has such a unique color that matches well with warm, earthy-toned clothes.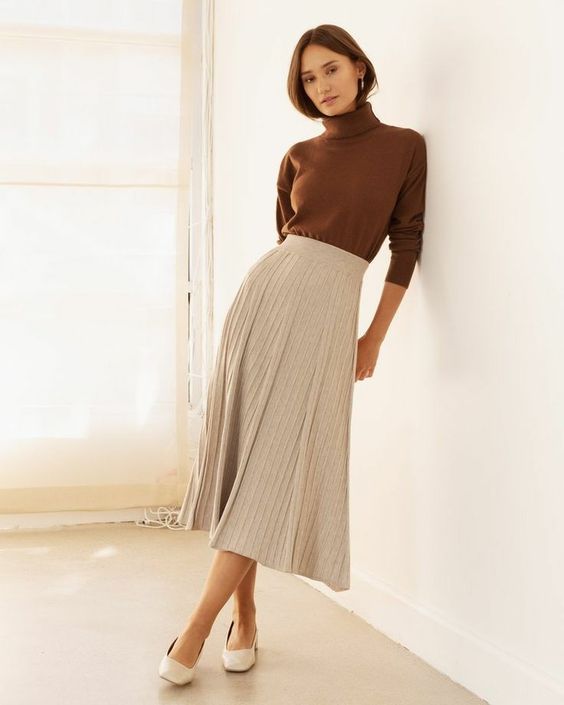 Despite the snowy atmosphere and the wintry colors everyone is wearing, you should definitely make your outfit stand out by wearing some warm-colored clothes!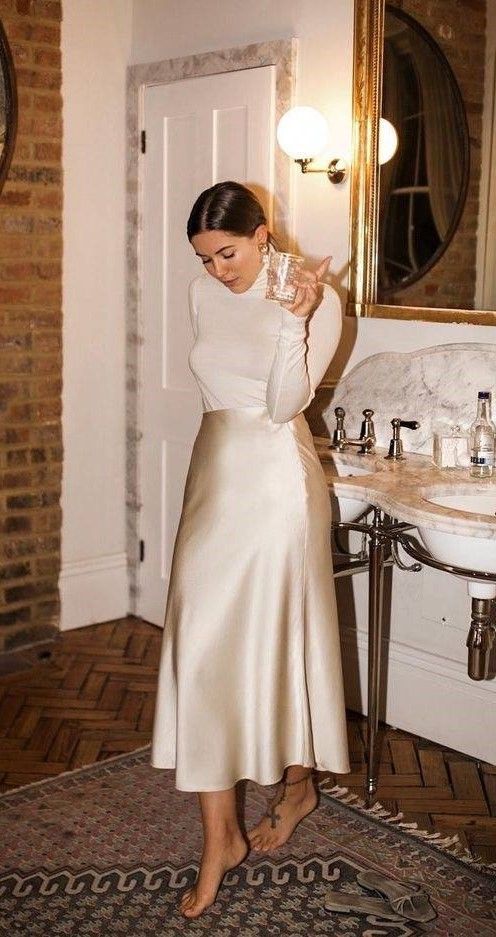 A satin, maxi skirt gives off such an elegant flare to any outfit and this would be so perfect to wear at a holiday house party.
This printed, floral skirt adds a sophisticated vibe to any office outfit for the winter season.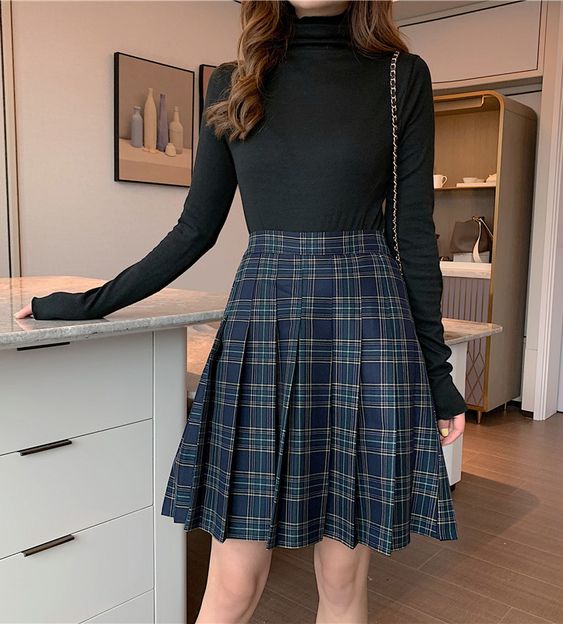 This navy plaid, knee-length skirt is perfect for anyone who isn't too fond of wearing short skirts. The added length can keep your legs warm throughout the cold weather.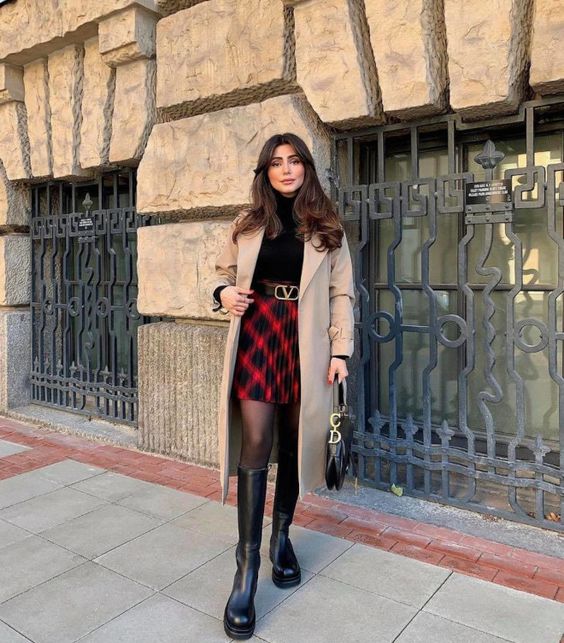 I love the color combinations on this outfit. The red, plaid skirt adds a colorful touch to the neutral colors of the oversized coat and the turtleneck sweater.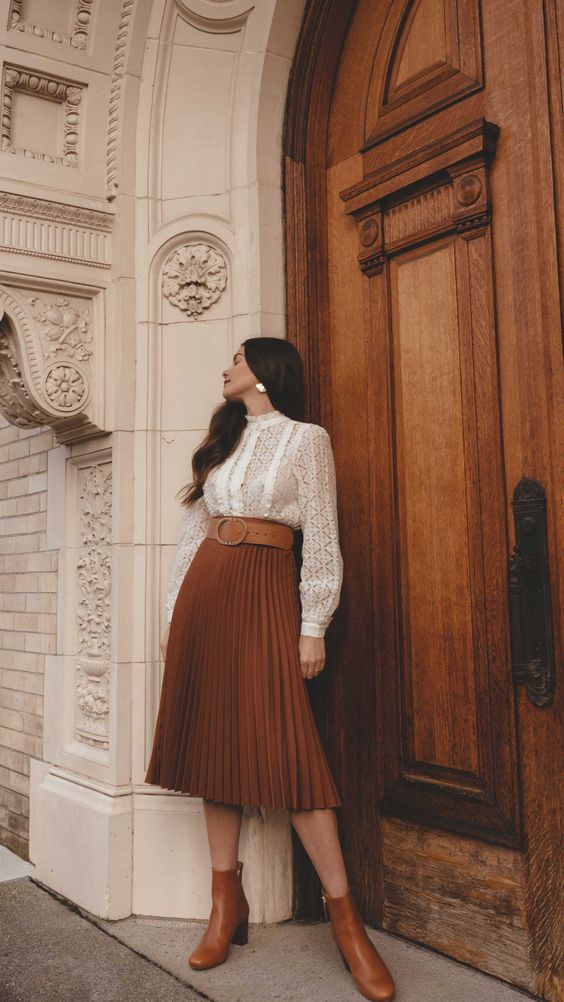 I love the gorgeous warm, earth-toned skirt on this outfit! You can pair it with similarly colored suede boots and a lacy, long-sleeved blouse.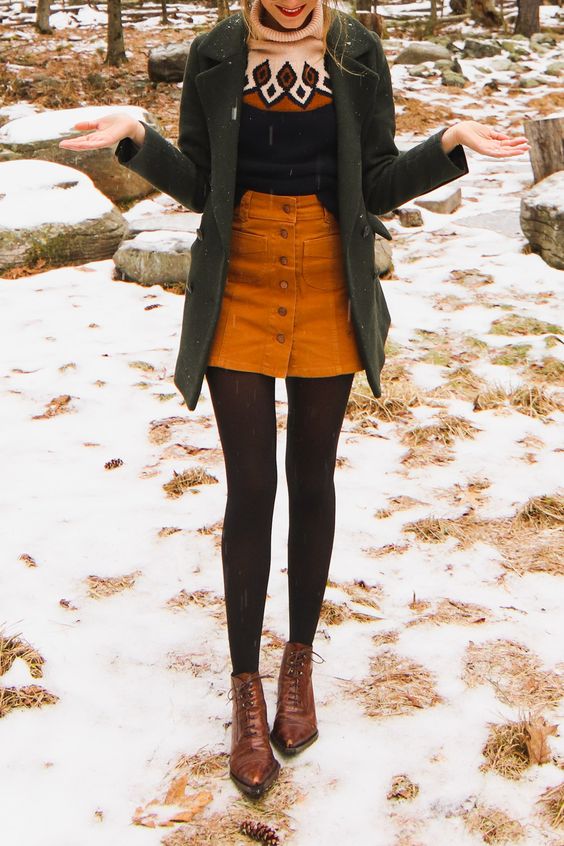 Incorporate fall colors this winter season to create an interesting color palette for your winter outfits. I mean, just look how gorgeous and chic this looks!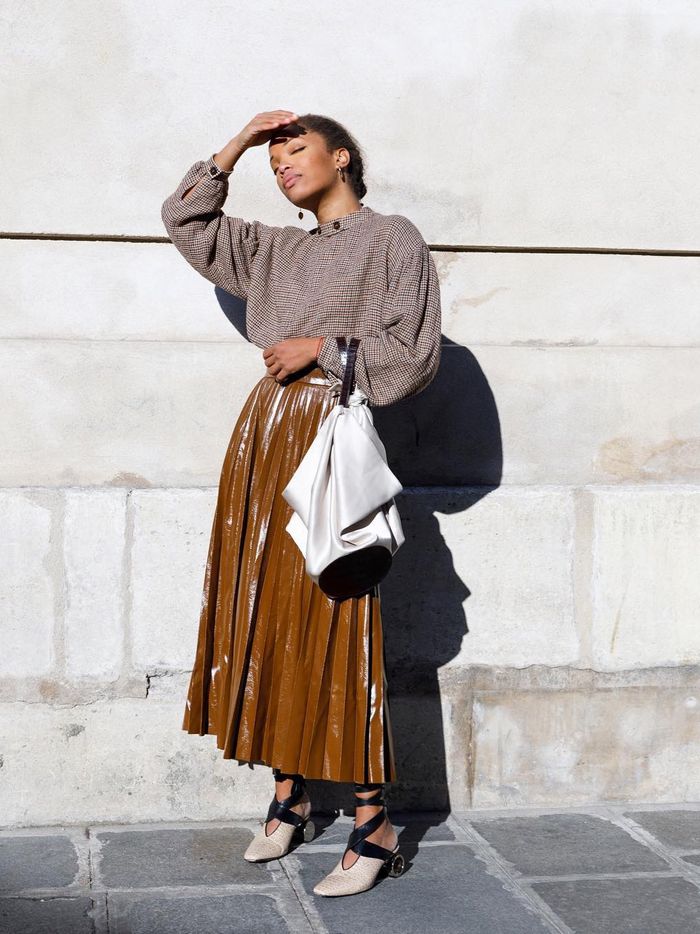 This stunning, metallic skirt will make your outfit a whole lot more festive that's perfect for any upcoming Christmas party.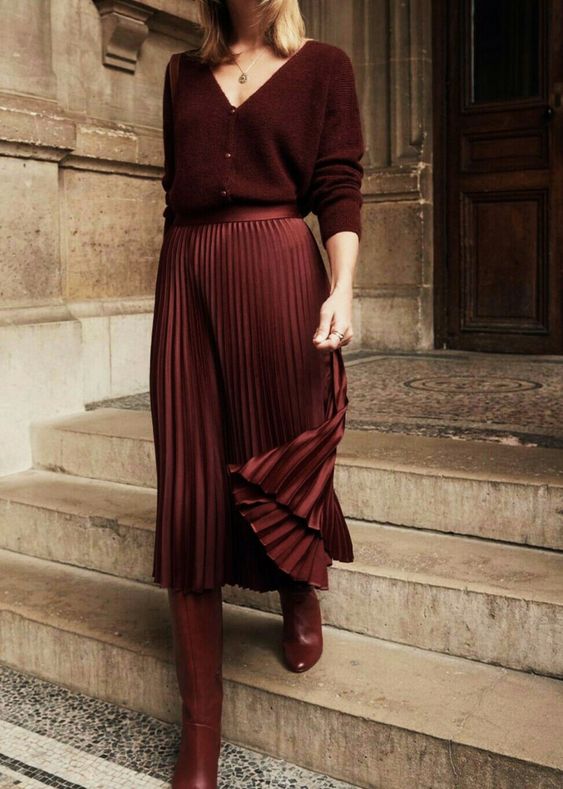 This is probably one of my favorite outfits on this list. I love the all-red color scheme and the varying textures of each fabric make it even better!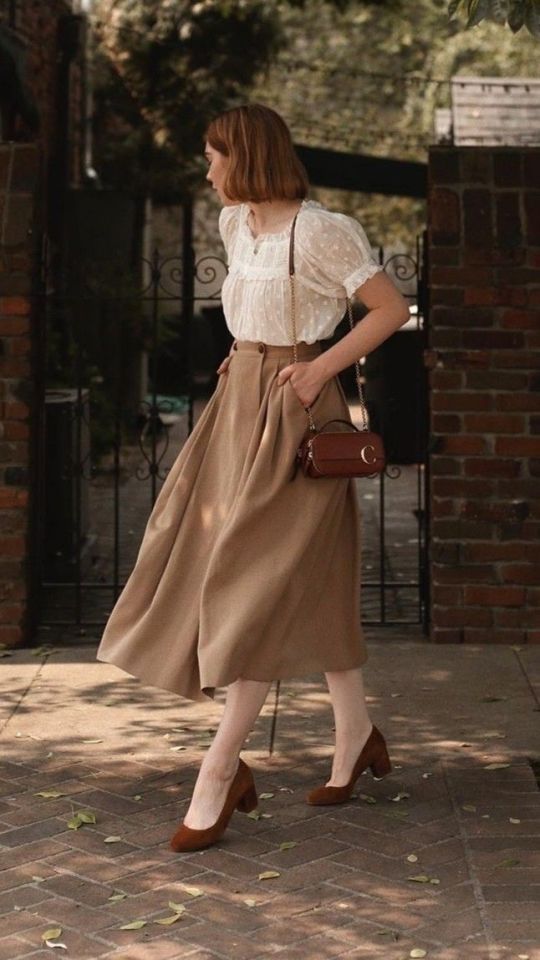 Simple yet utterly chic, this light nude brown skirt pairs so well with a lacy, white blouse that exudes such a feminine and dainty vibe.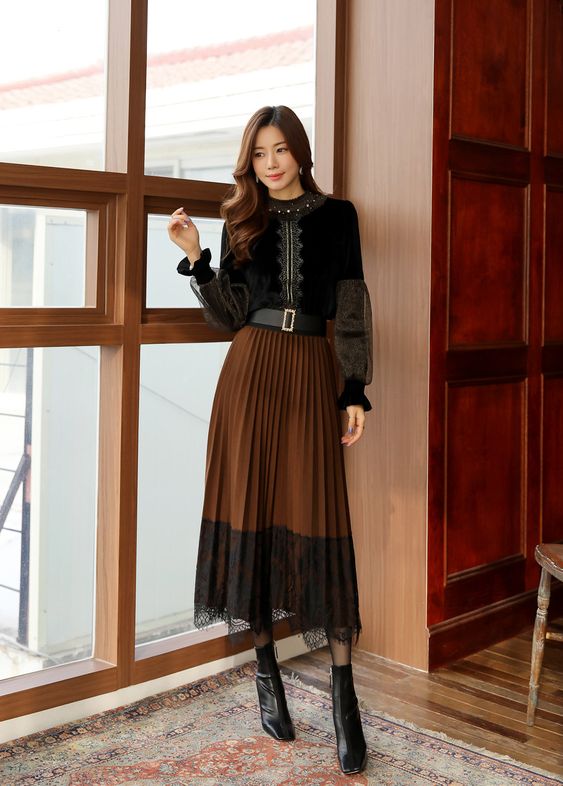 I love the two-layer coloring on this skirt! It's so unique and so chic.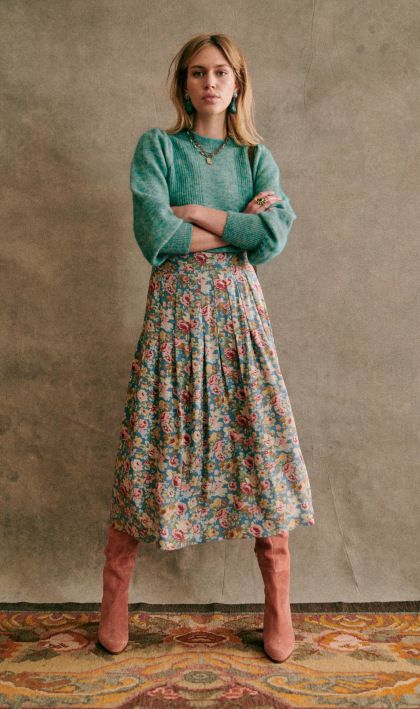 If you're missing the spring during this cold season, then you should definitely try incorporating spring elements and colors into your winter outfit!
I love how colorful this outfit is! It's so festive and perfect for a holiday family gathering.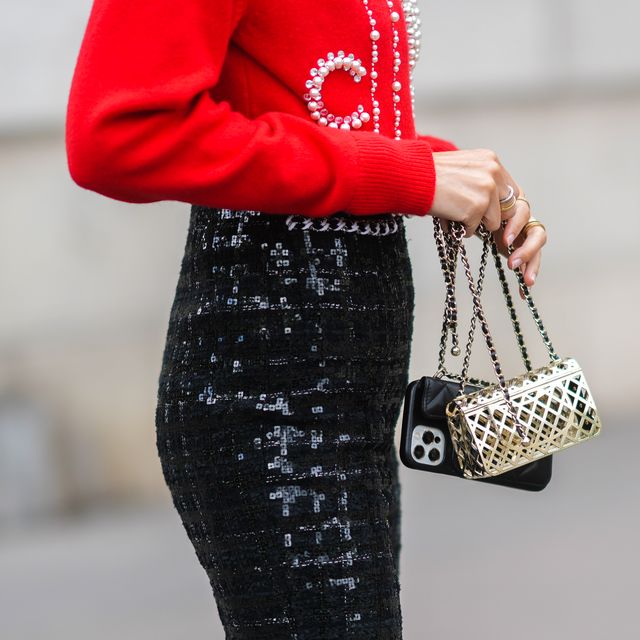 Dazzle everyone at your office Christmas party by wearing this gorgeous sequined skirt!