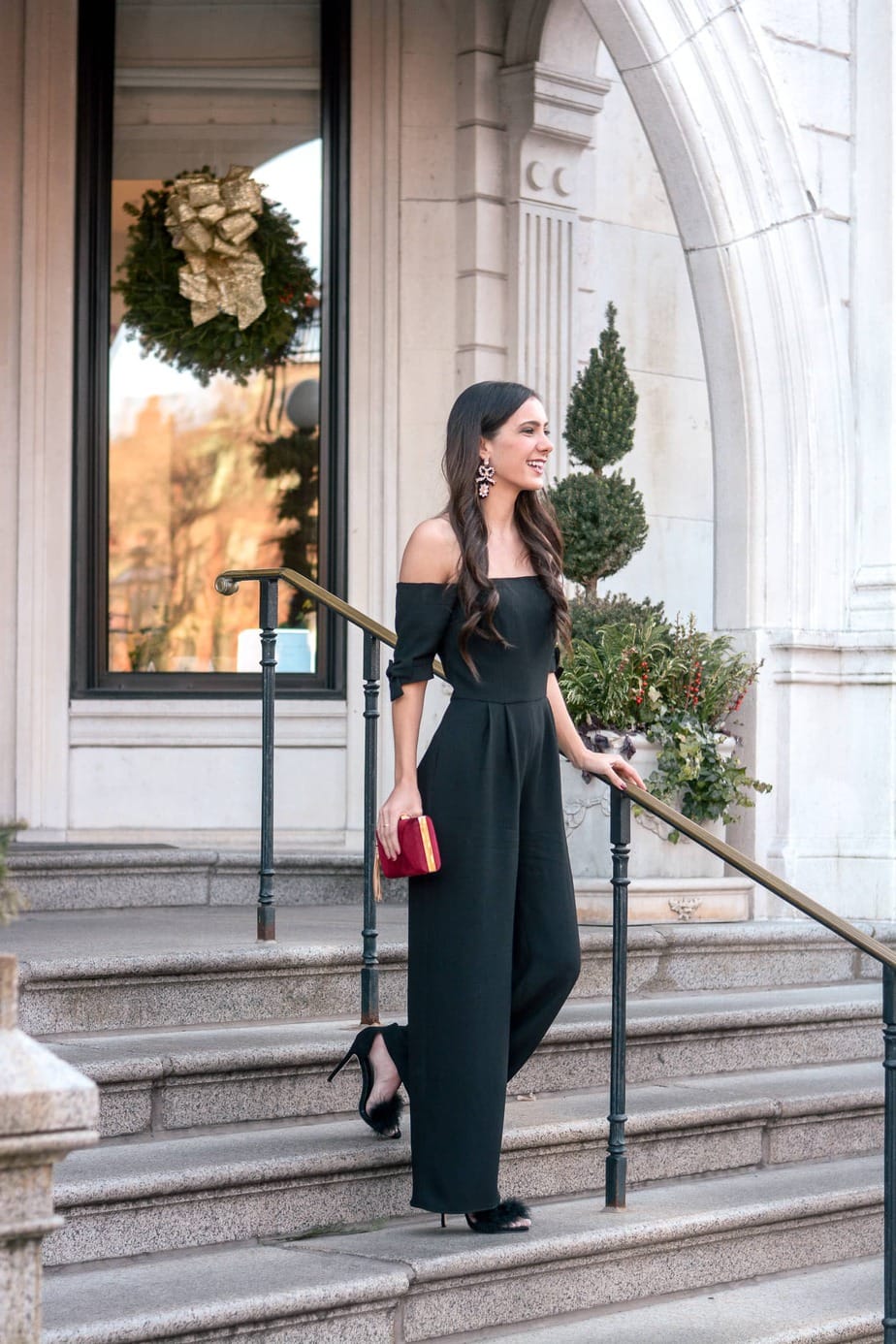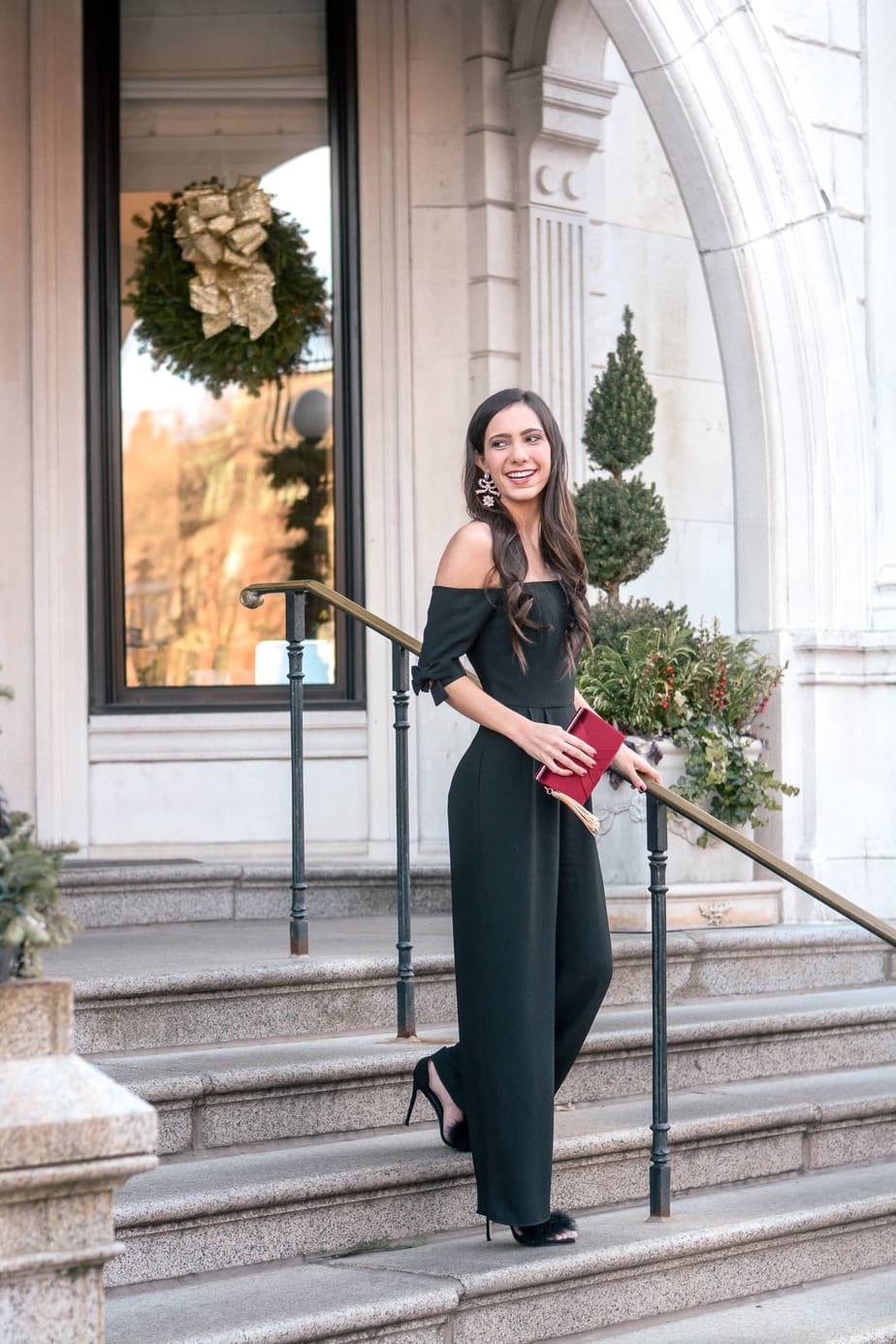 Jumpsuits are, in my opinion, amazing. If you find a great jumpsuit, you can wear it to practically anything and easily dress it up or down. I'm always a little bit afraid of being way overdressed or underdressed, but a jumpsuit completely mitigates this.
New Years Eve is one of the occasions when you're never exactly sure how to dress. We're throwing a party this year which will definitely be more casual since we live in a small duplex, but I've been to parties where the dress code is extremely formal. I've also spent the night at bars where everyone is in jeans and booties and formal halls where nothing less than black tie is acceptable.
A classy jumpsuit works for almost any of these occasions. Dressing right in the middle means that you can jump around if needed and maintain your own comfort throughout the night.
I like my jumpsuits to have a slightly fitted cut that's flattering. At the sa me time, it should be loose enough that it's not constricting. Here are some of my favorite jumpsuits that will work for any type of NYE party or event! Many of these pieces are well under $100 for those of you who will only wear it once and don't want to spend a fortune.

I chose this black Gal Meets Glam jumpsuit for the New Years festivities this year and love the versatility!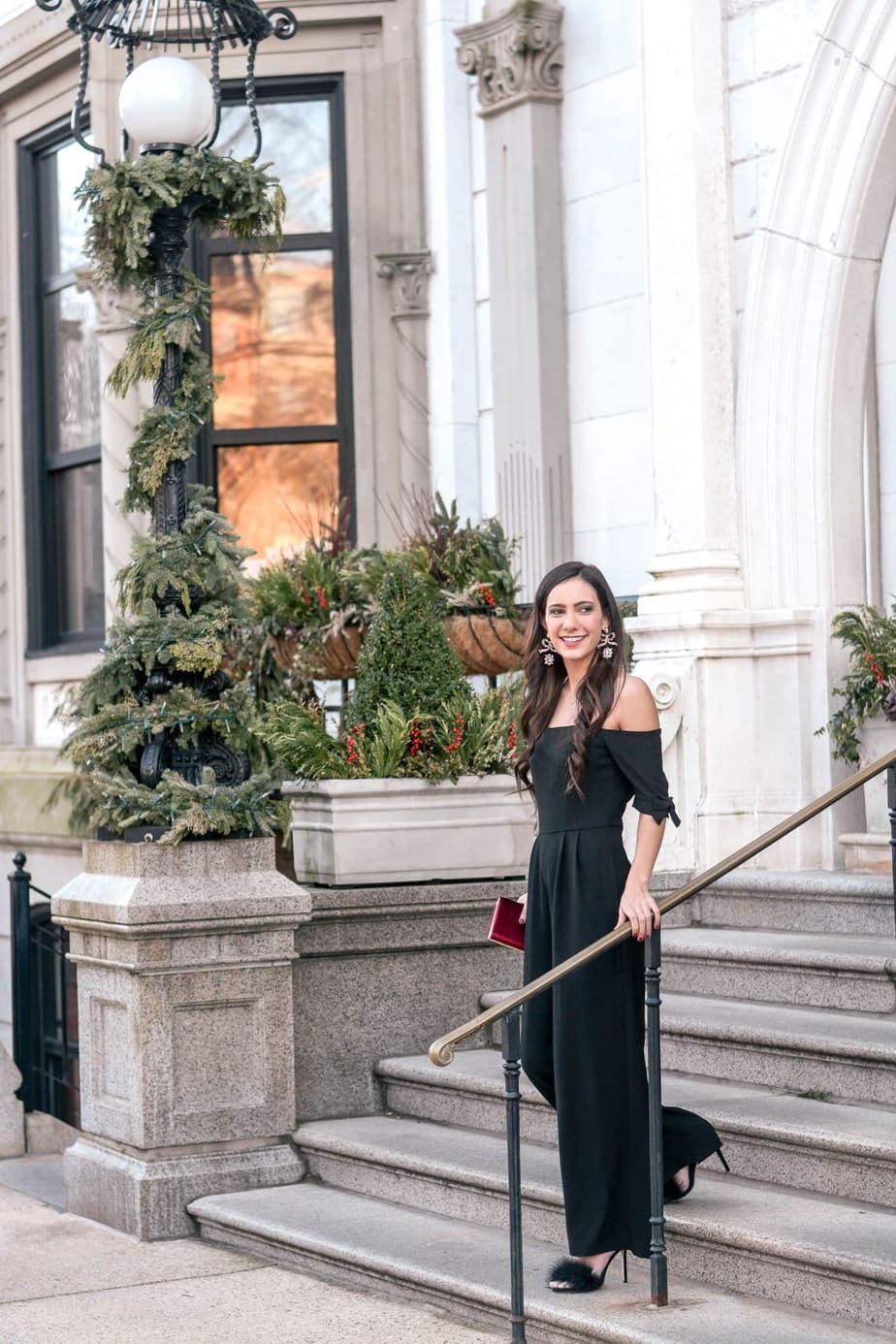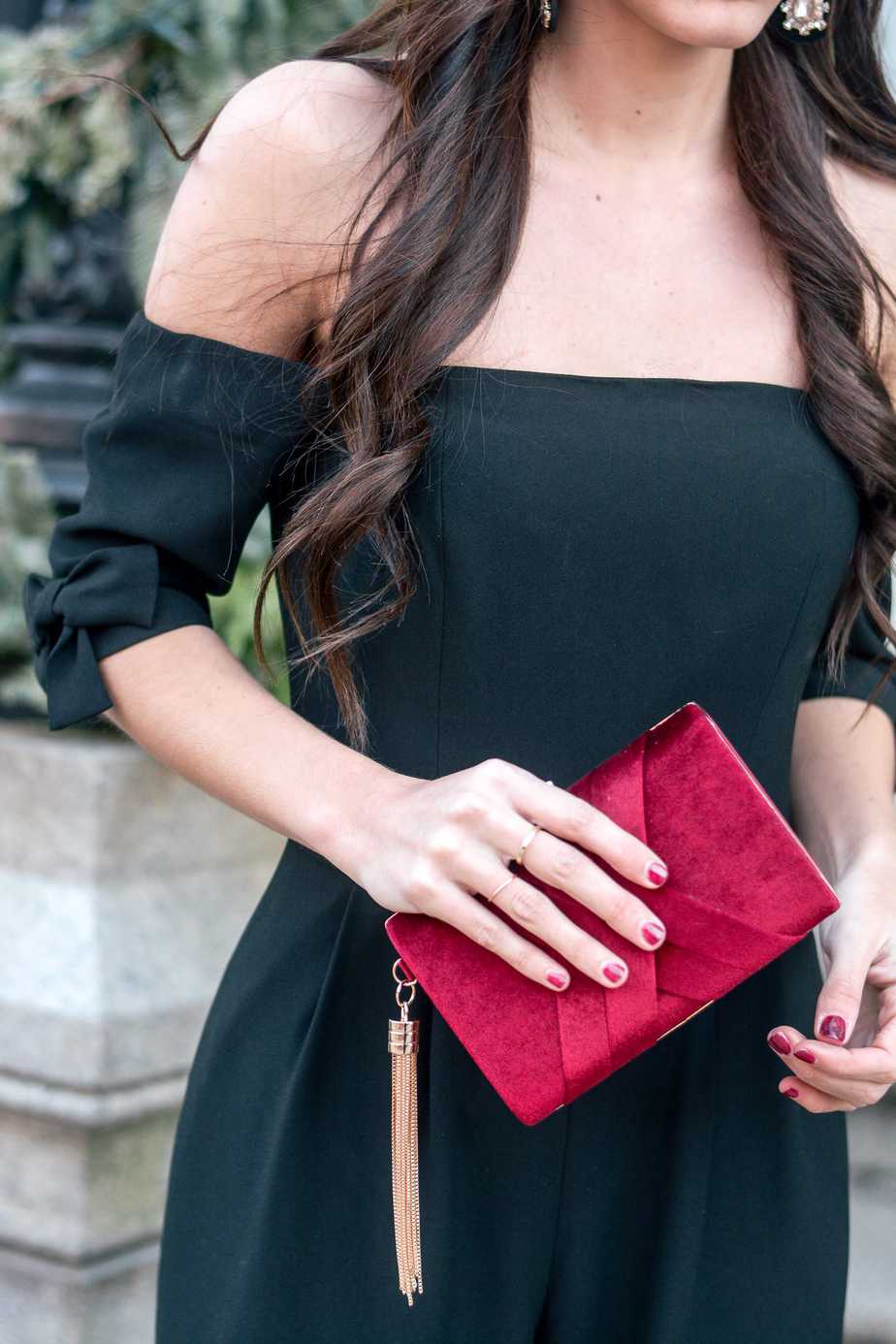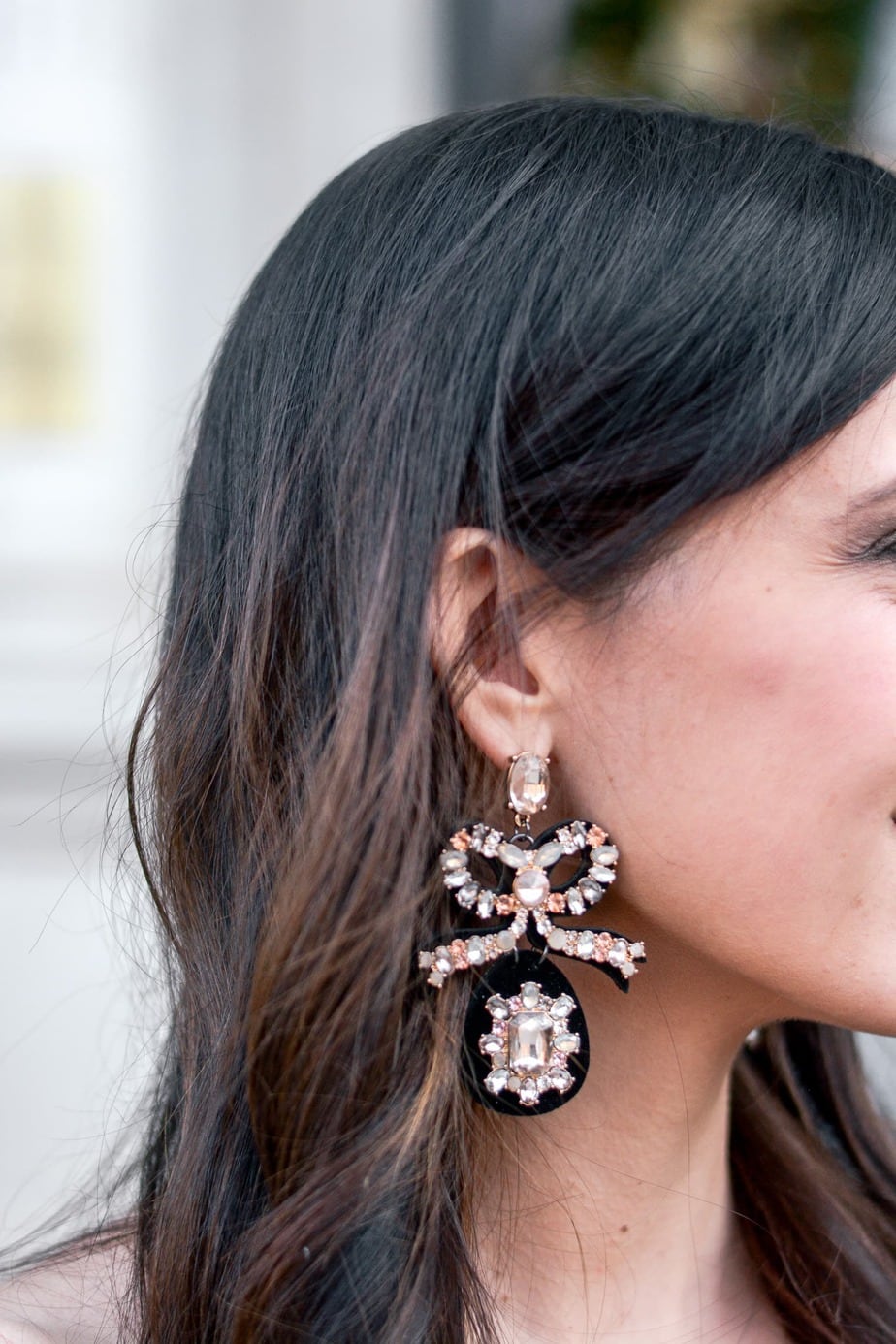 Jumpsuit: Gal Meets Glam | Shoes: Mmjuly | Earrings: | Purse: Minicastle
If all else fails, I always head to Rent the Runway and rent a piece for much cheaper!
Happy New Year!