Don't let the snow stop you from going out and having fun with your special someone! These winter date night outfits will make sure that you stay warm and stylish all throughout the winter season.
For some, date nights aren't entirely ideal during the winter season. When the weather gets too cold and brittle to wear your favorite little black dress, you run the risk of becoming uncomfortable and freezing outside.
Instead, many opt to forego being stylish and put their focus on staying warm by layering tons of thick coats and clothes. But that shouldn't be the case at all!
To help you out, I've curated this list of the most stylish winter date night outfits to wear during the cold season. These winter date night outfits should keep you stylish and warm!
Gorgeous Winter Date Night Outfits:
Take this opportunity to whip out your coziest and chic outerwear for your next date night!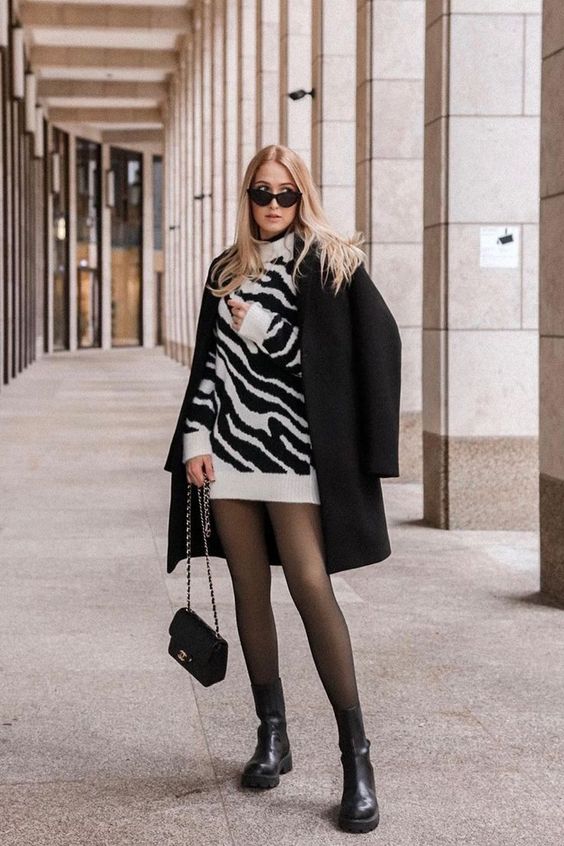 I just love a classic black and white outfit. It instantly gives off a chic vibe to your overall look. The animal print sweater dress looks so gorgeous too!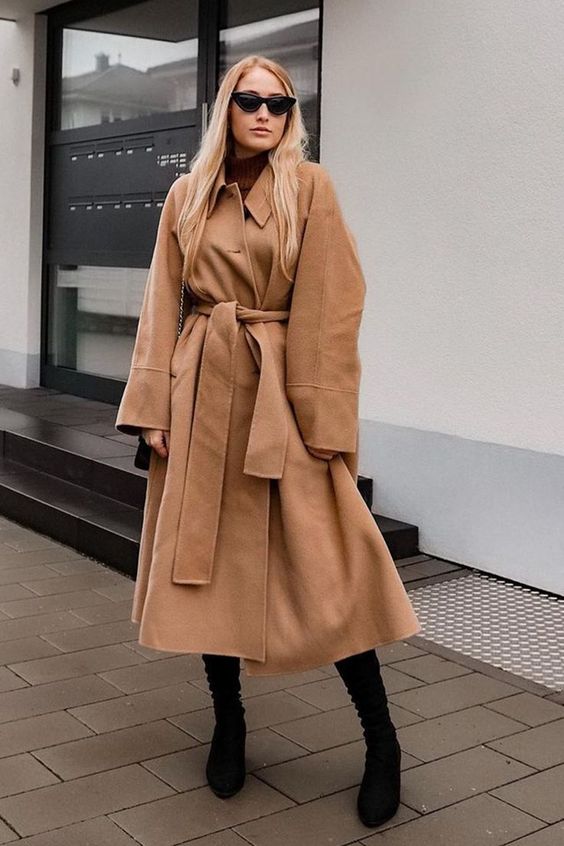 Your oversized coats don't have to be boring! You can pick one with an interesting color like this gorgeous caramel shade!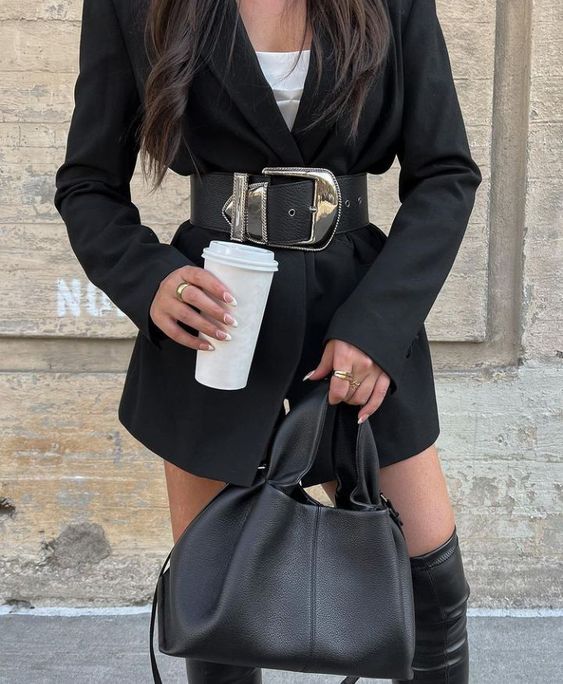 Slay with your favorite blazer dress during the winter season and pair it with a signature belt and sexy thigh-high boots.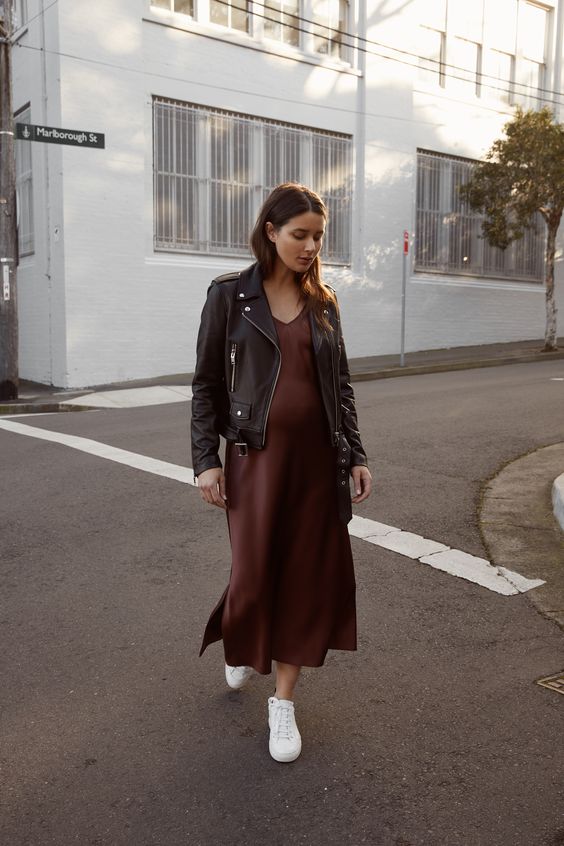 If the cold never bothered you anyway and you're brave enough to withstand the brittleness of the winter season, then you should definitely try wearing a sexy satin number with a leather jacket to keep you warm.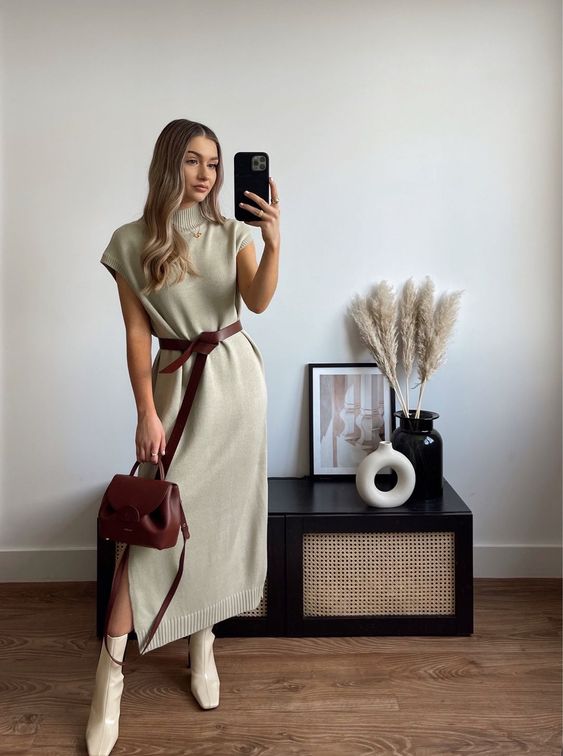 This cozy turtleneck dress is everything I could ask for for a stylish date night outfit in the winter!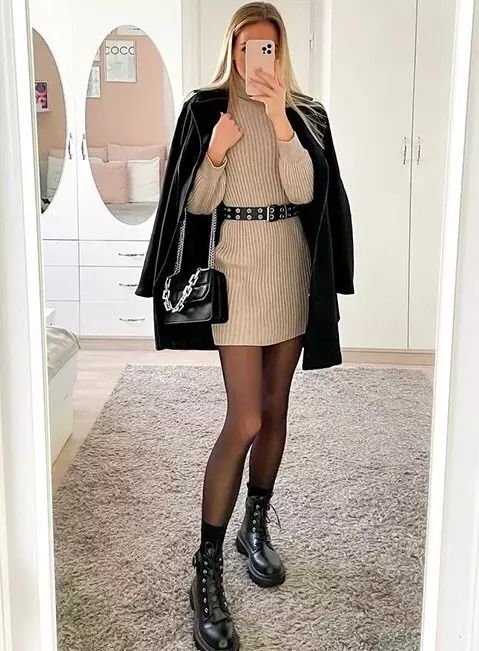 One way to make your winter date night outfit interesting is by playing with different textures and colors to give it dimension and contrast.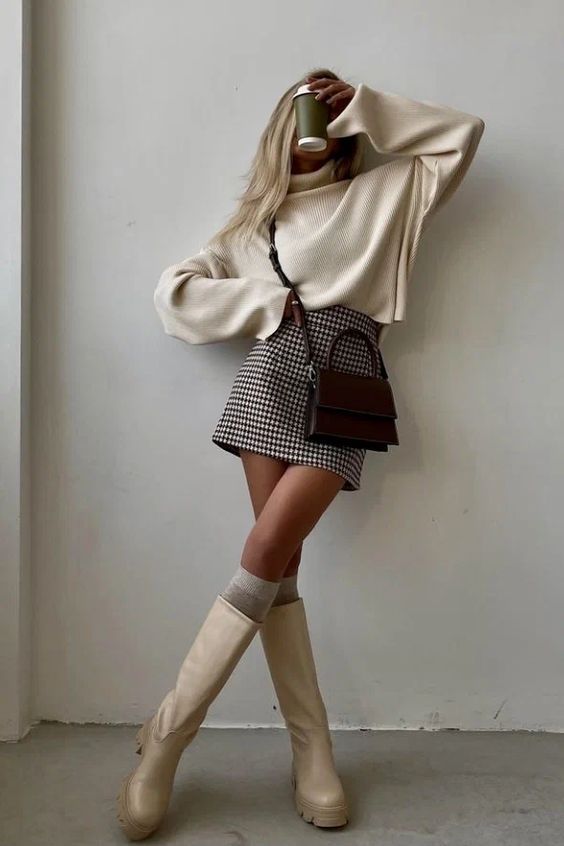 Get cute on your next winter date night with this adorable and chic preppy outfit! It's perfect for a coffee date!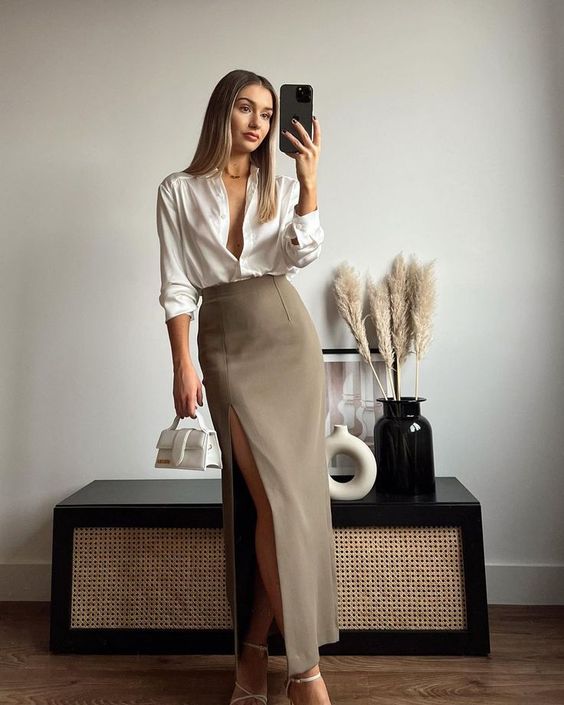 If the freezing temperature doesn't seem to bother you, this smart and sexy outfit will definitely get your date's attention.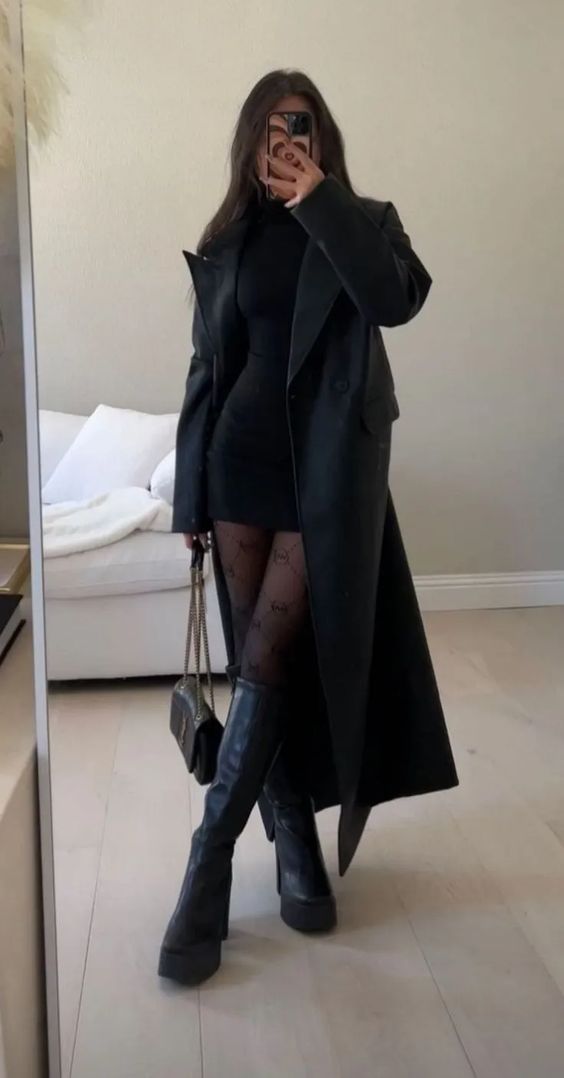 For a moody and chic vibe, this all-black attire will definitely do the trick!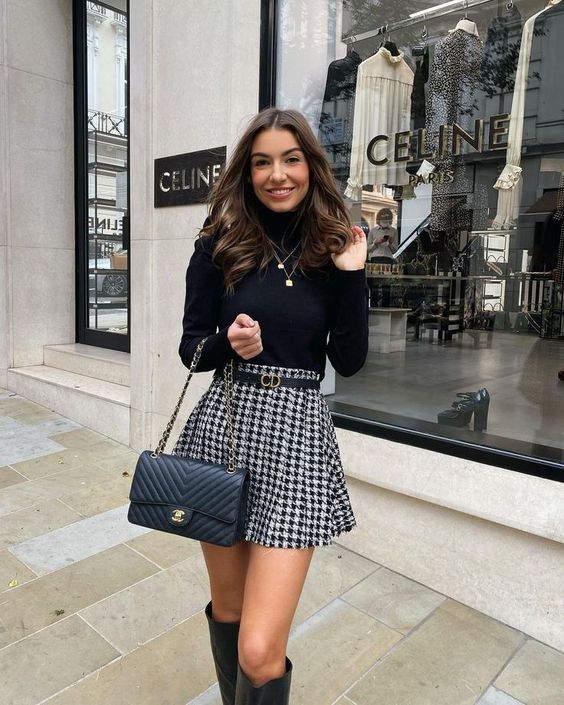 Winter is truly the season of plaids and fun, preppy looks!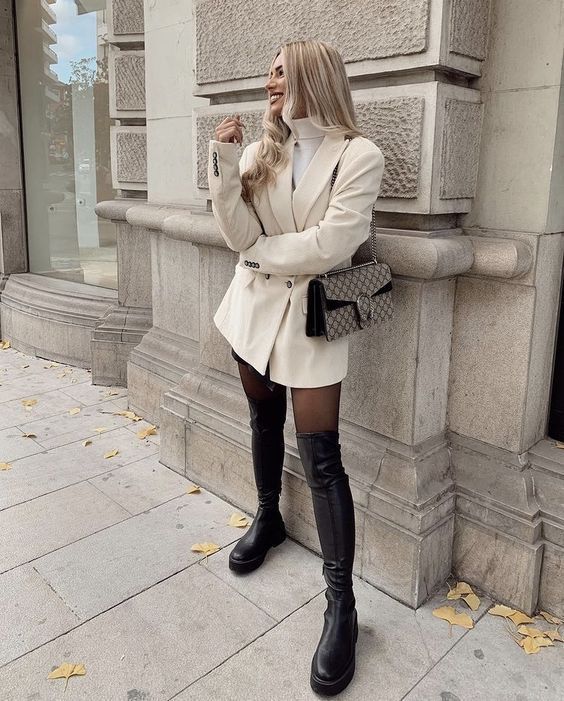 I just love a stylish coat dress and this one is so pretty in white! Such a perfect contrast for black leather boots and stockings.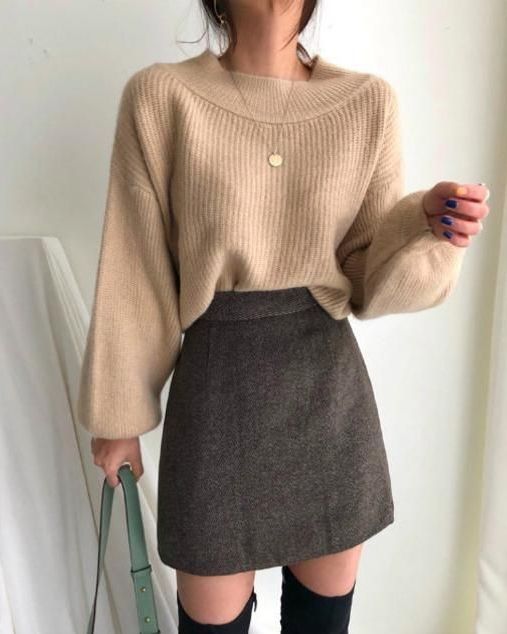 Dark academia is one of my favorite aesthetics to go for during the winter season and this cute and casual outfit falls perfectly into that category.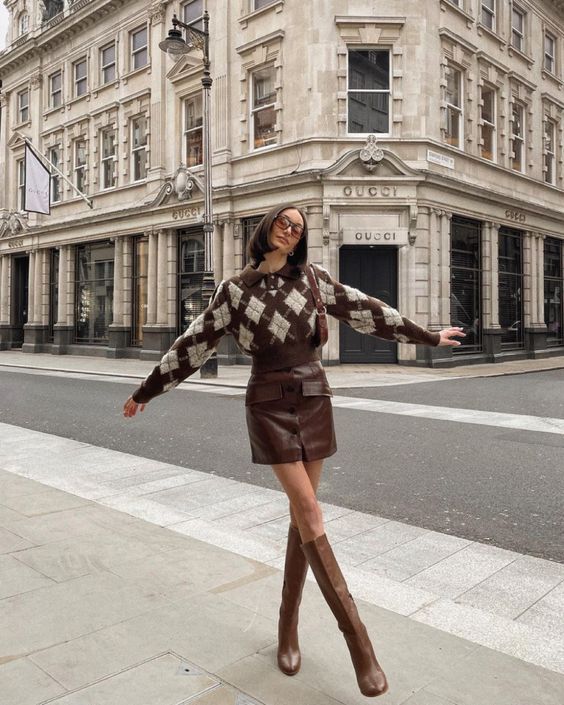 You already know that I'm obsessed with earthy tones, especially during the colder seasons. This outfit is just so pretty and easy to put together if your winter date night plans are a bit more casual.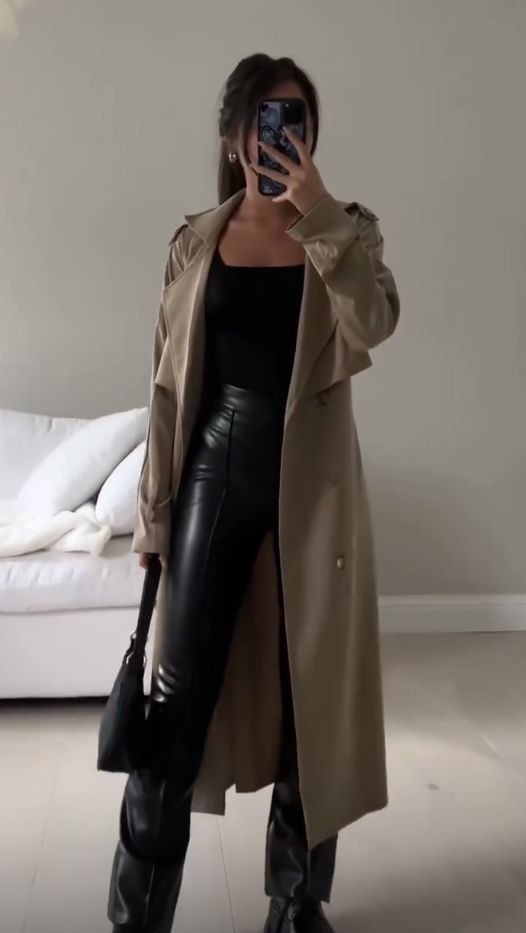 if your upcoming date night is the first date, you should definitely consider going for something that'll give you a mysterious and edgy look like this stylish outfit!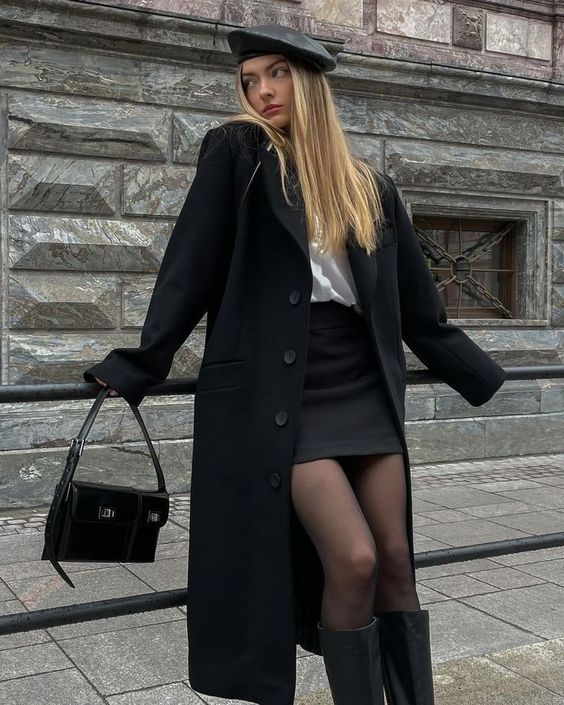 This look is just so effortlessly classy and chic! Perfect for a night out in the city!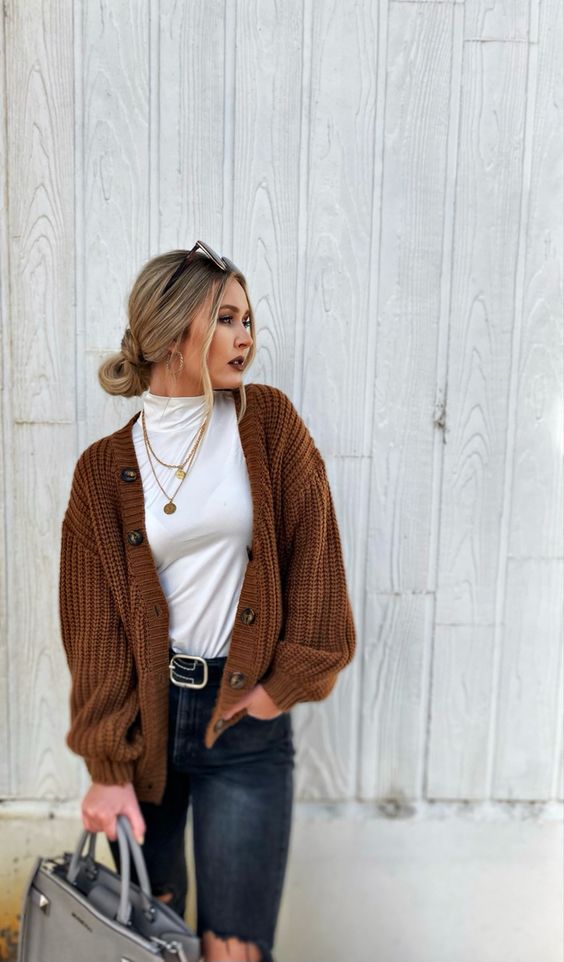 You can never go wrong with a pair of jeans for a casual winter date night outfit! Pair it with a cozy, knit cardigan and a turtleneck to keep yourself warm!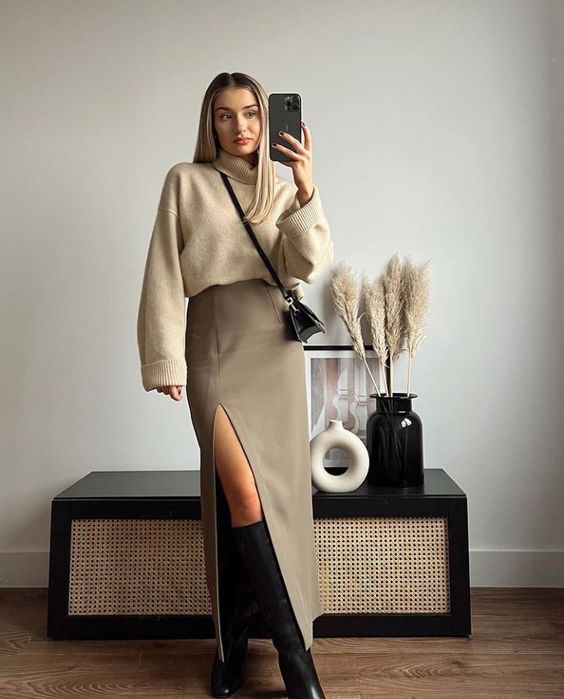 No need to compromise your style while you keep yourself warm on your date nights during the winter season. Fuzzy sweaters, maxi skirts, and knee-high boots will keep you looking chic!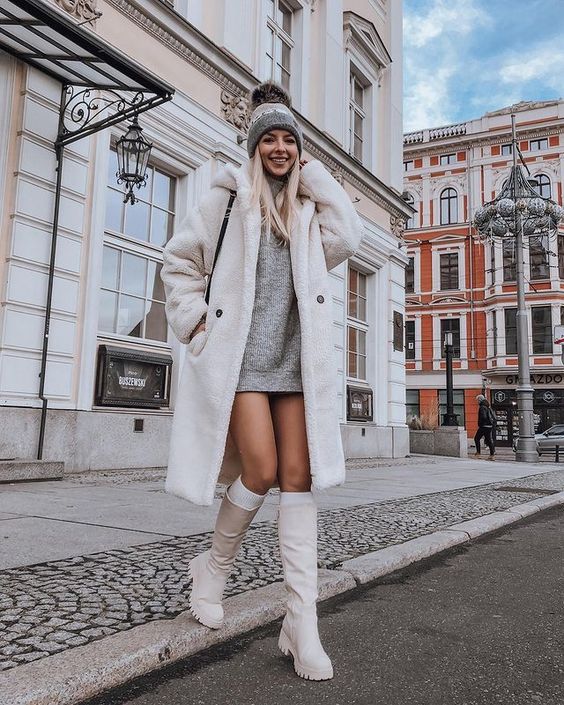 An all-white outfit with neutral accents will make you look so bright and glowing on your date night so this is definitely something to consider!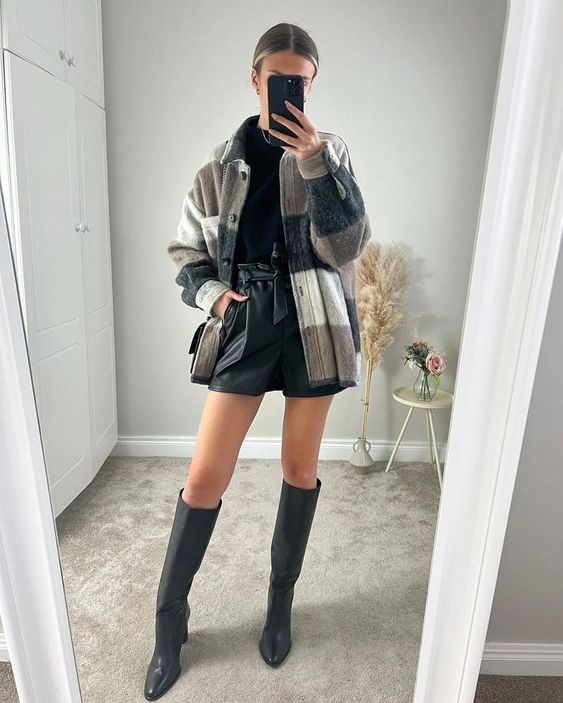 Plaid patterns are one of my favorite things to wear and this outfit just looks so fuzzy and cozy! You can also opt to wear a pair of stockings to keep your legs protected from the brittle cold.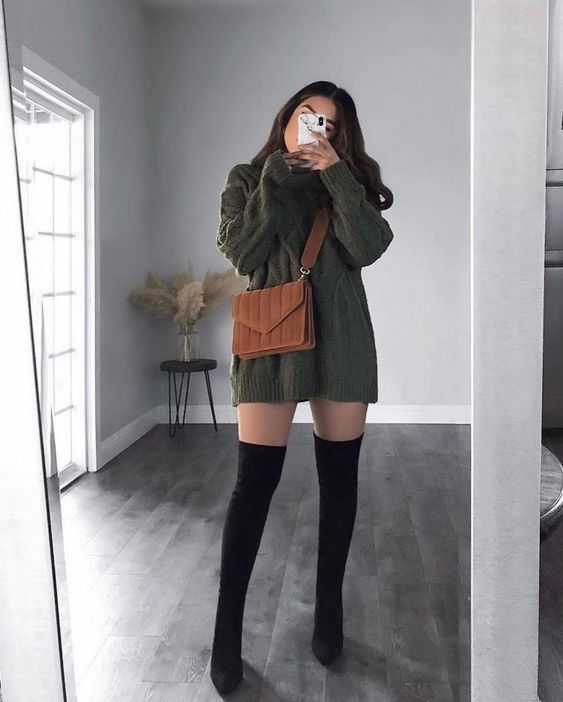 This green, oversized, knit dress is just so gorgeous! And the thigh-high boots complement it so well!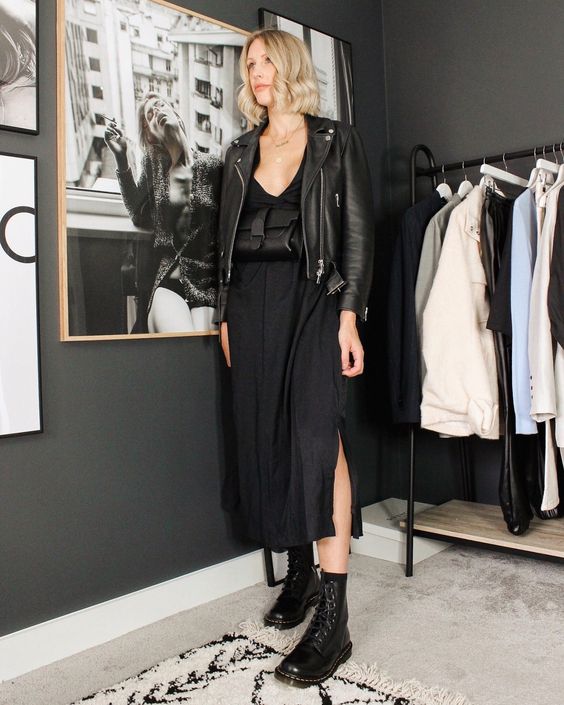 A pair of ankle boots like Doc Martens are just utterly perfect for the winter season. They're so edgy and you can style them up with practically anything, including maxi dresses such as this one!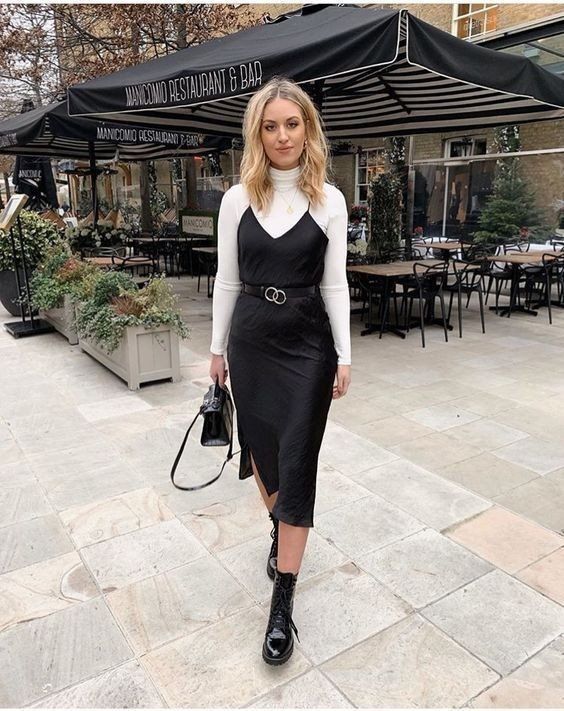 Try layering your clothes if you're planning to wear your classic LBD but you're worried it won't keep you warm on a night out during the winter season.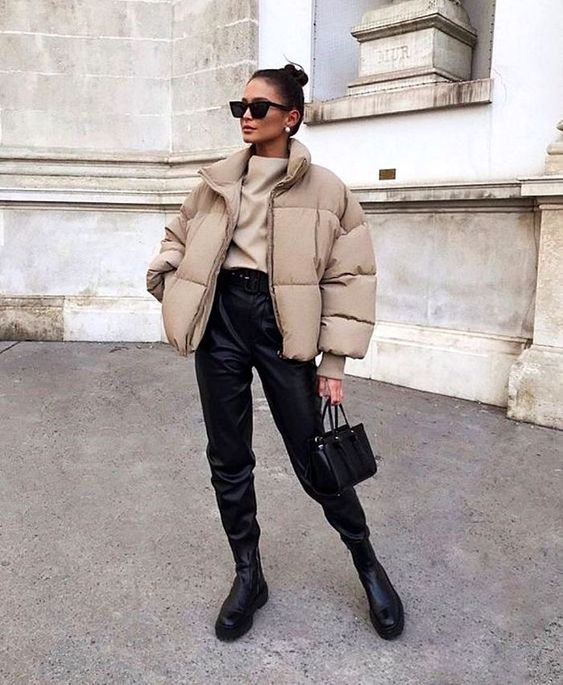 Don't let a puffer jacket get in the way of your style! Instead, incorporate it into your outfit and pair it with complimenting colors so you'll still look chic and fashionable as ever.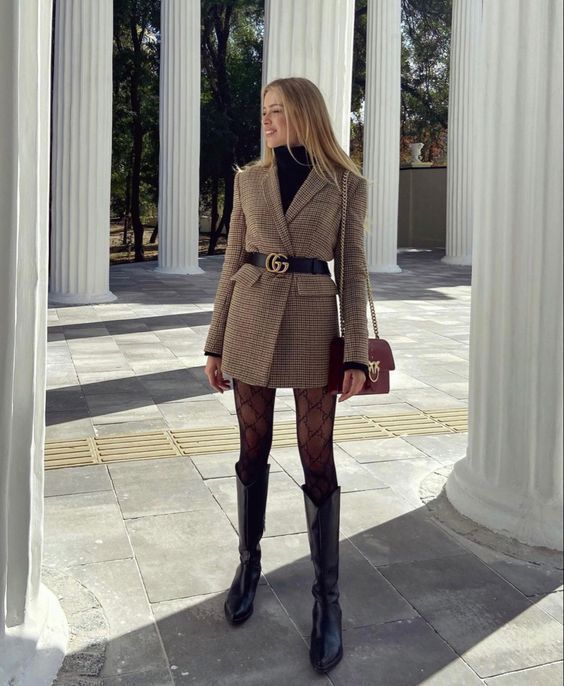 I honestly love the look of stockings with unique lace prints on them! They add a subtle hint of sexiness and class to an already elegant outfit!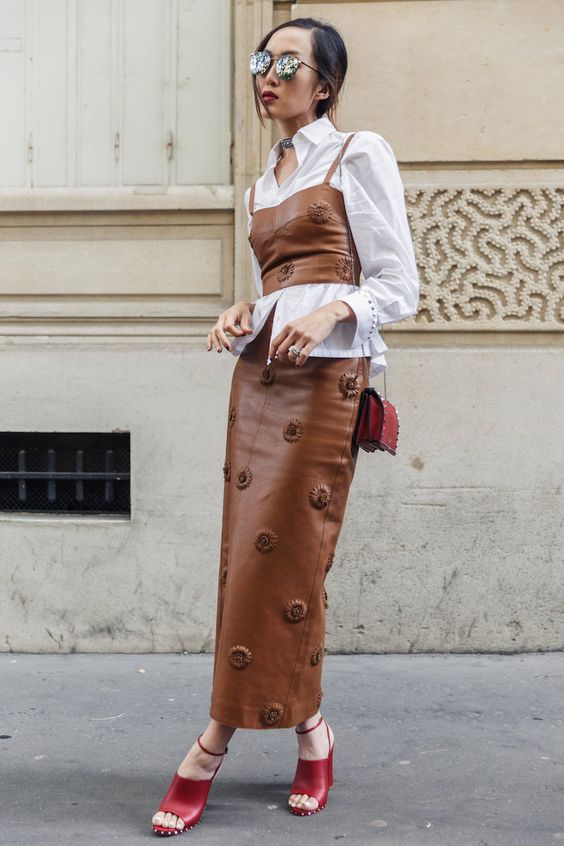 This earthy, leather outfit is absolutely gorgeous and a definite favorite of mine on this list!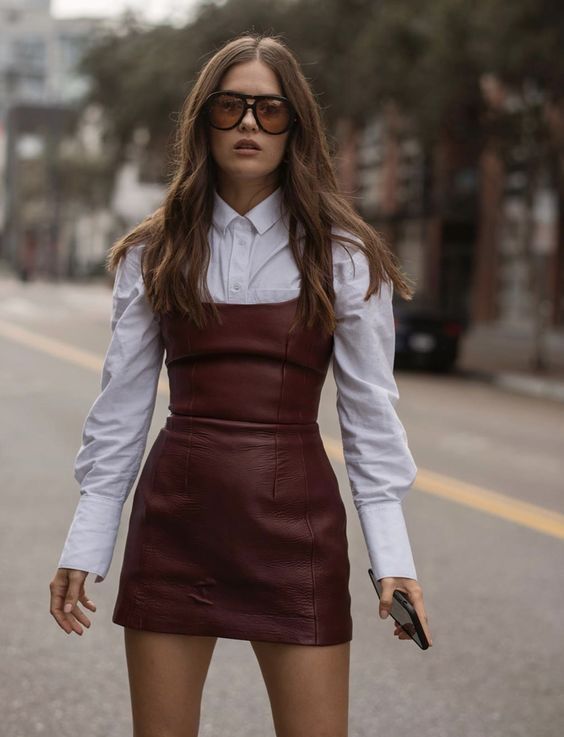 Another stunning leather dress you could wear for your winter date night is this burgundy mini-dress! Layer it with a white long-sleeved blouse and a pair of stockings to keep yourself warm and cozy.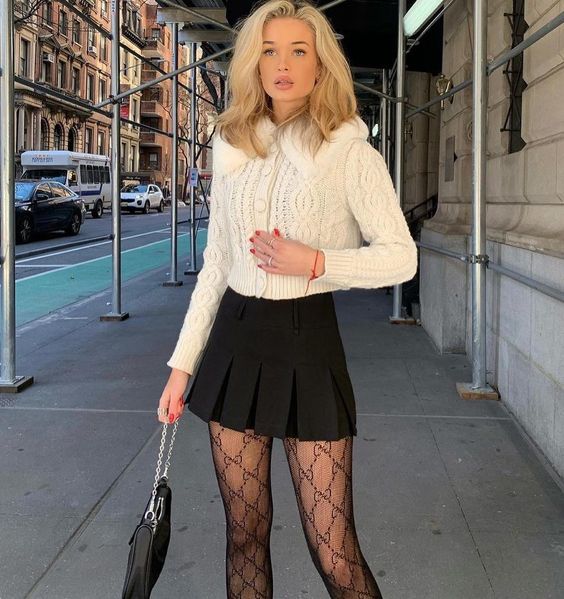 Who says you can't wear mini skirts during the winter season? As long as you pair it with a fuzzy cardigan and some stockings to keep you warm, you'll be good to go!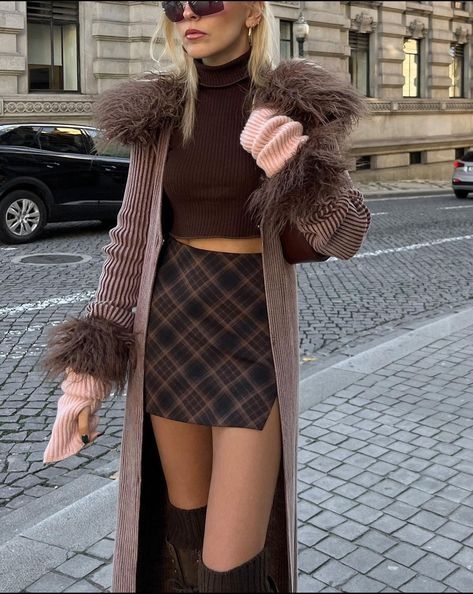 I am in love with this outfit's color scheme! It's so unique and it suits the winter season so well.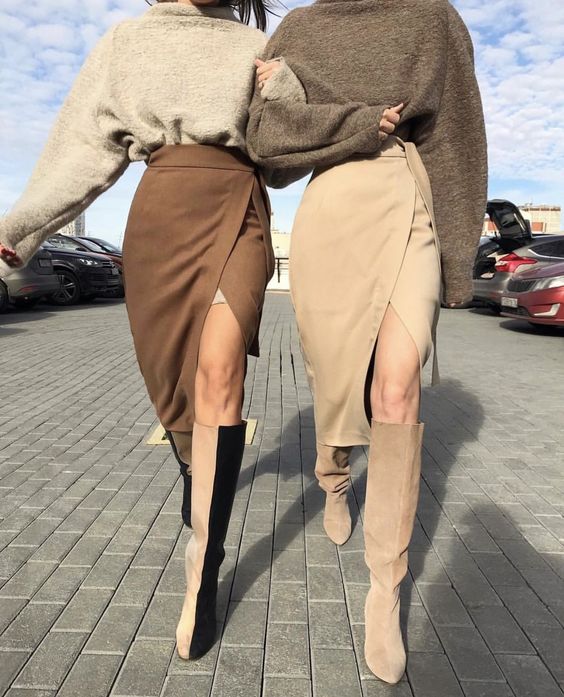 If your next date night is with your best friend, then why not have fun and go for matching outfits like this one?
Add a touch of edginess to your classic all-black outfit on your upcoming date night!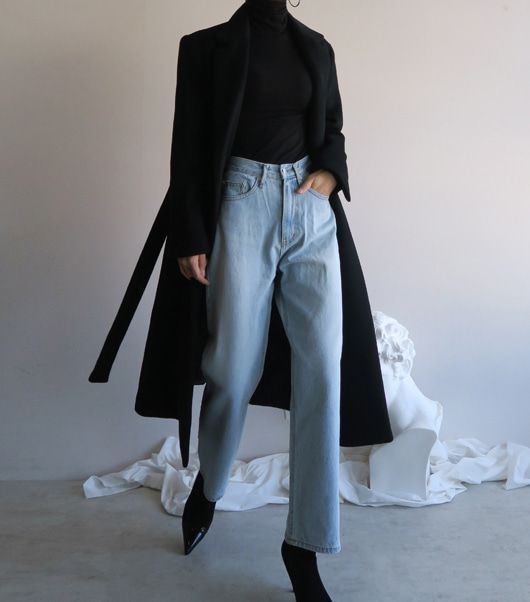 If you're unsure what kind of plans your date has in store for you this winter season, it's always good to stay on the safe side and wear your trusted jeans as they're almost well-suited for any activity!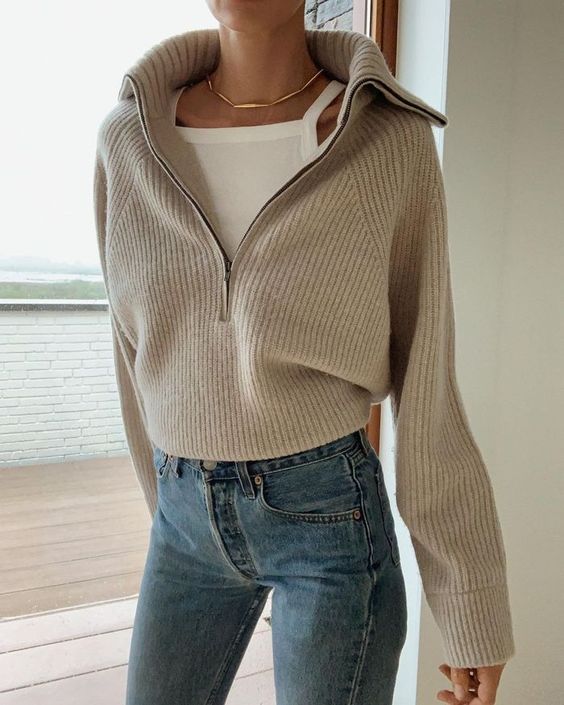 You can also pair your favorite jeans with a stylish knit jacket so you don't end up freezing during your date!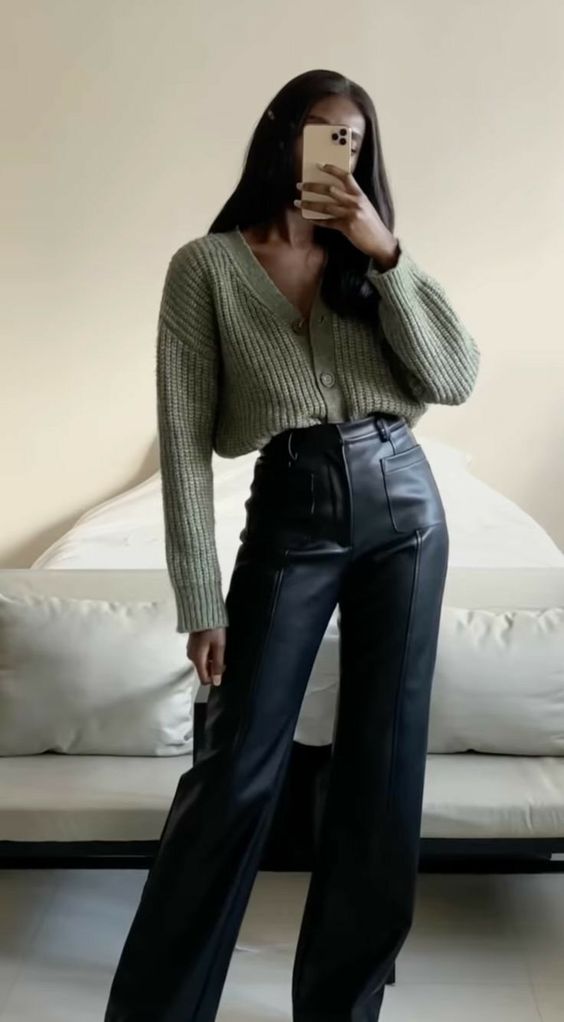 If you're not a fan of jeans, then you can opt to pair your fuzzy knit sweaters with a pair of leather pants instead!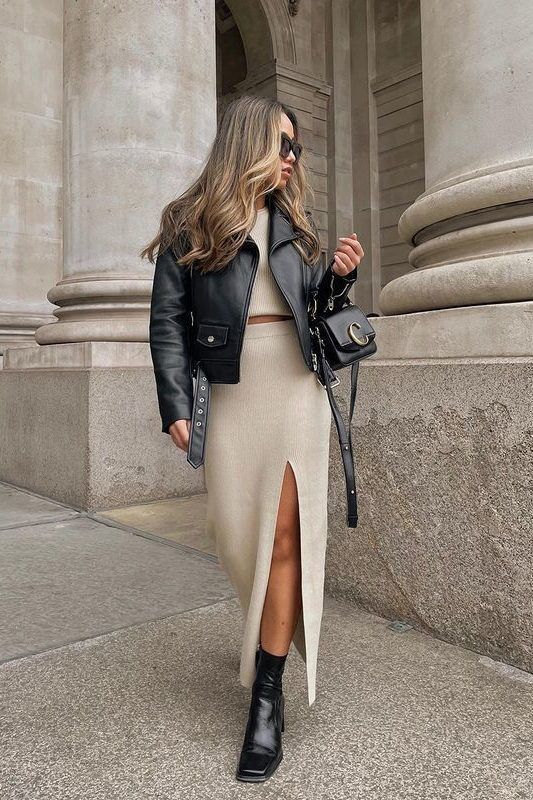 Flaunt your edgy side to your next winter date night by wearing black leather accents to your neutral-colored outfits!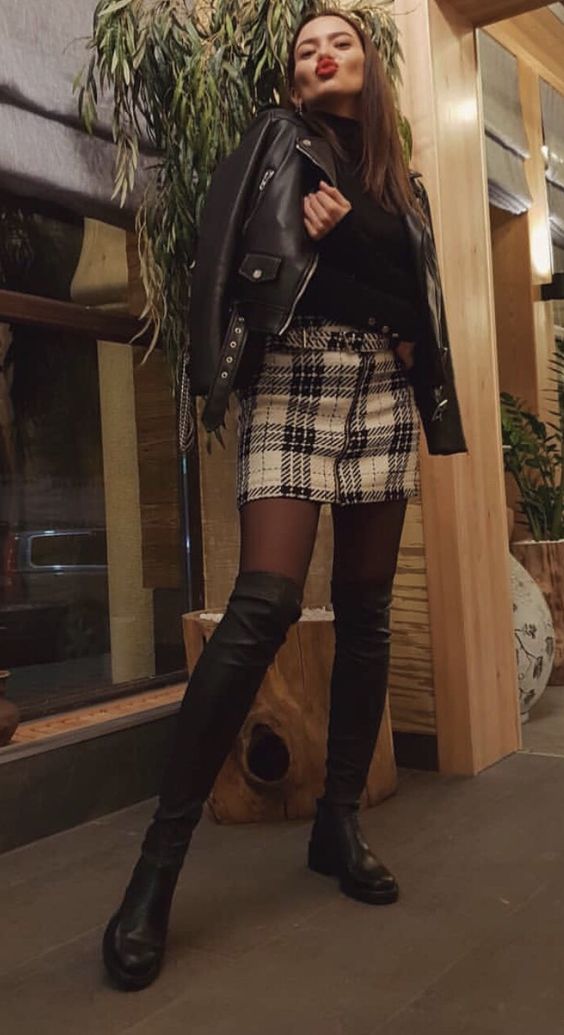 …Or you can opt to wear an all-black outfit instead for your leather outerwear along with a statement skirt.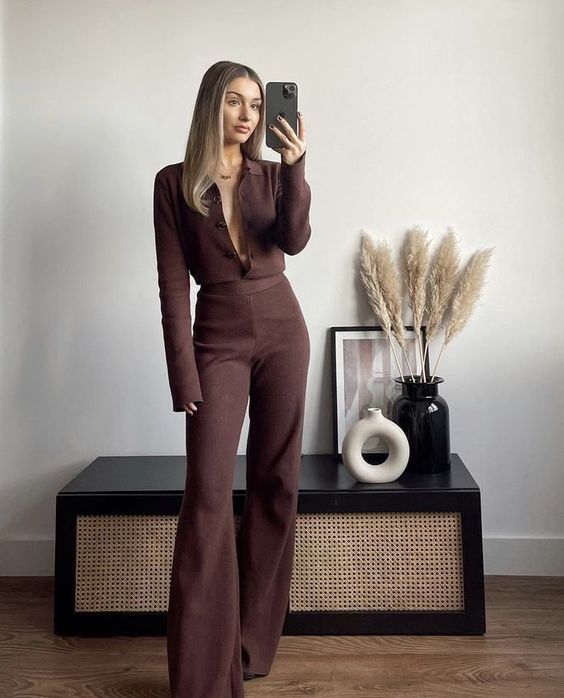 There's just something so chic about wearing one color for your whole outfit. It makes you look so put together, plus this color is just stunning!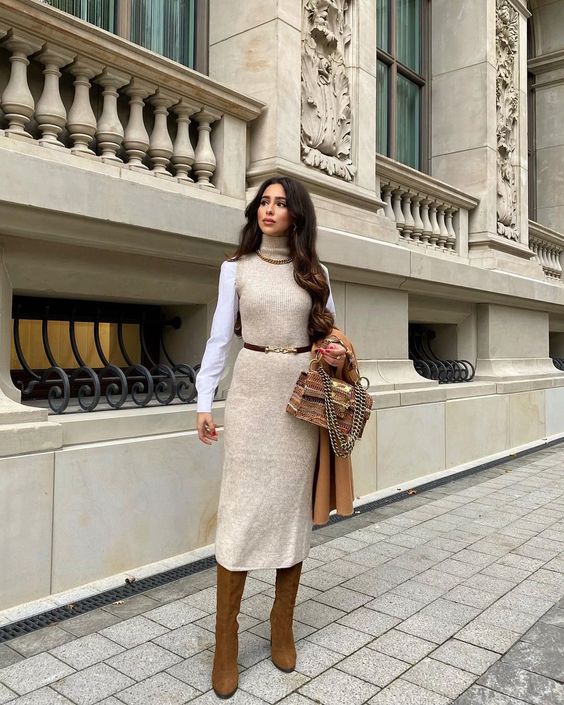 I just love the texture of a knit dress and it looks so good paired with knee-high boots!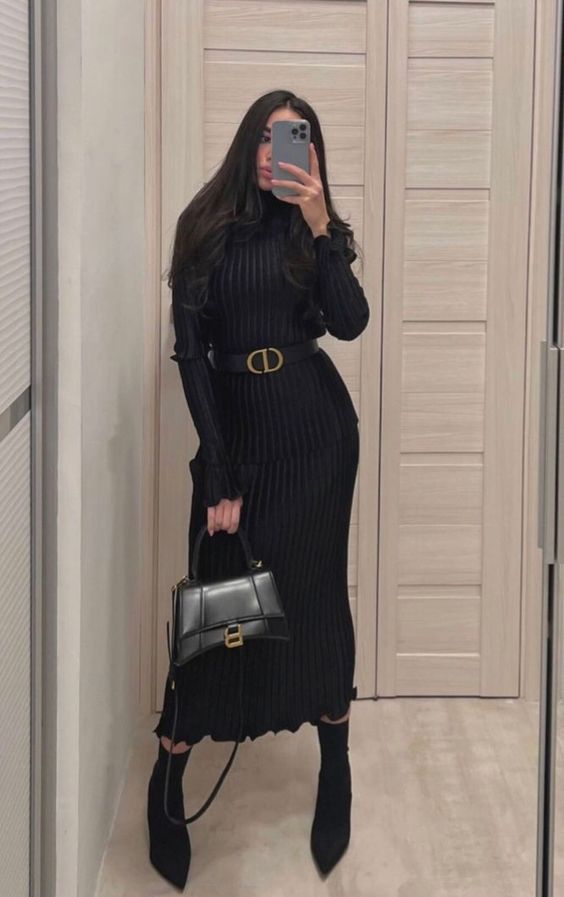 Another gorgeous monochrome look for your next winter date night outfit!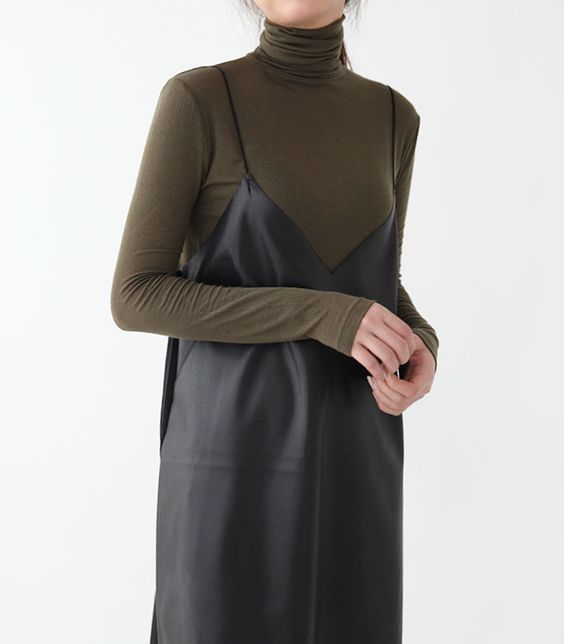 If you're planning for a softer and more feminine look for your winter date night outfit, then this stunning olive turtleneck layered with a loose black dress is a great idea!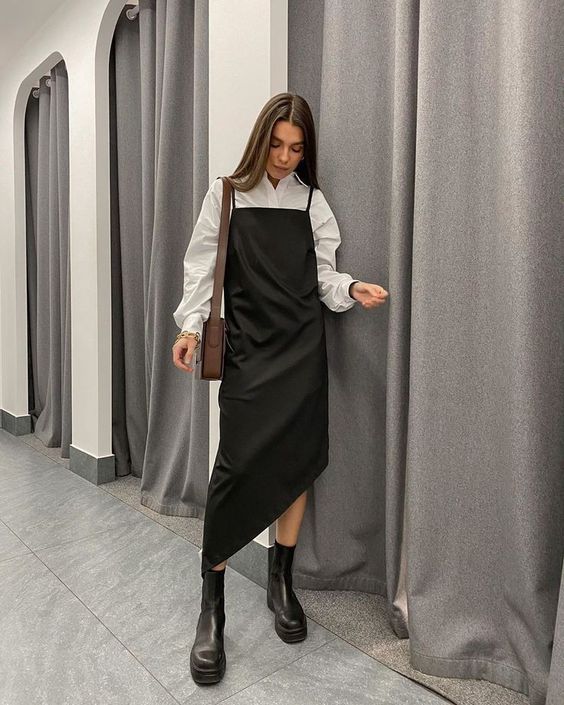 A white shirt is one of the most versatile pieces anyone can have in their wardrobe. For the colder seasons, you can still use this top by layering it with a maxi dress for a classy and chic look.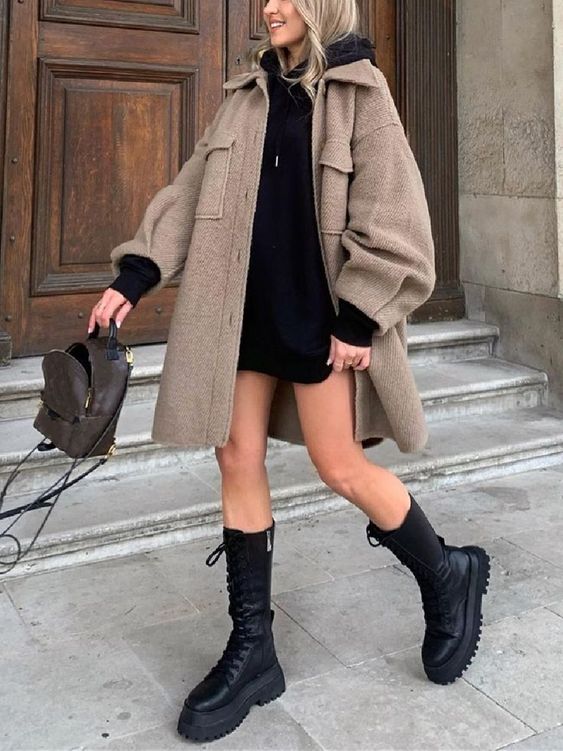 Style up your winter coat to be a part of the overall look of your date night outfit so you don't have to worry about getting the shivers while you're outside!