White sand beaches, breathtaking coral reefs, lush rainforests, and good food: with all these on one island, it is no surprise that the Hawaiian islands are a dream for many travelers. There are gorgeous views and so many activities in Hawaii, from surfing, and snorkeling, to hiking and spiritual activities. But the catch is knowing exactly what to wear for every activity — including spontaneous ones. After all, going to Hawaii is a big deal, so what do you pack?
In this article, we'll dive into the main style, the essential pieces you should pack, and the Hawaii outfits you can wear for every season. We'll talk about how to dress on each island, what to wear in Hawaii for the most common events, and how to match the local style. So let's dive in!
Hawaii Style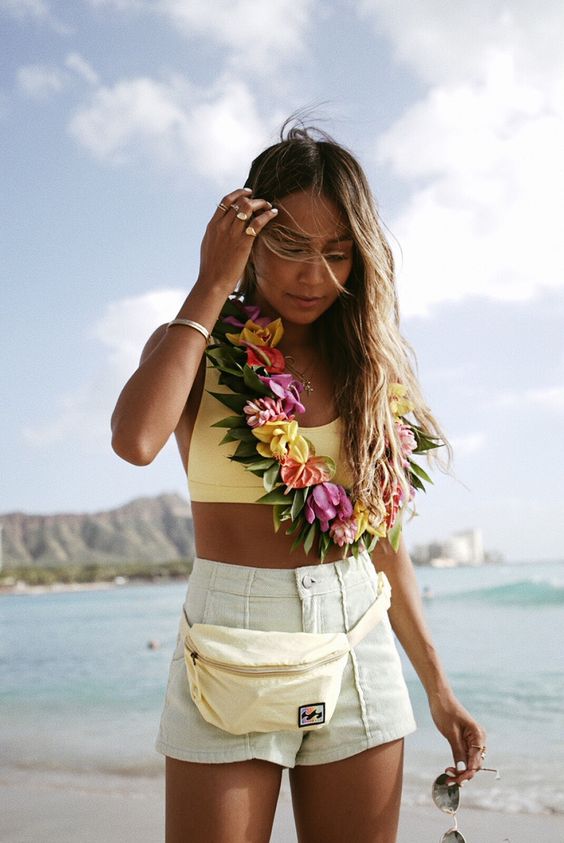 Hawaii is no place for stilettos and blazers. Unless you're in Hawaii for a corporate trip, there's really no reason you should bring formal clothing.
As much as possible, you would want to choose clothing that's casual, stylish, and most importantly, comfortable. At some point, you'll want practical clothing too, like a pair of non-slip hiking footwear.
One of the reasons why I love Hawaii is the fact that the clothes that most tourists wear do not set them apart from locals. Most locals have the same approach in style, almost looking like tourists themselves. Think aloha tops, floral shirts, maxi dresses, and flip flops. The typical Hawaii style is all all about being open, carefree, and charismatic!
While packing, keep your itinerary in mind. After all, it all boils down to what you will do on the island AND what island you'll spend the most time on.
What NOT To Wear In Hawaii
Hawaii is an island full of fun activities, so generally, you would want to avoid clothing that limits movement. Jeans, blazers, silk/satin dresses, stilettos, trousers, and leather boots are just some of the clothing you should pack less of. Instead, focus on comfortable, breathable pieces.
Opt for beachy fits like linen dresses and/or floral maxi dresses for formal wear rather than satin dresses.
Avoid excessive gold and silver jewelry, too. Focus on a few classic pieces and add in some beachy Puka shell jewelry and Macrame anklets, instead.
Essential Pieces To Pack
Here are some of the top Hawaii style pieces that you should definitely consider packing.
Some of my favorite places to get these Hawaii outfits/pieces include:
15. Luau Outfit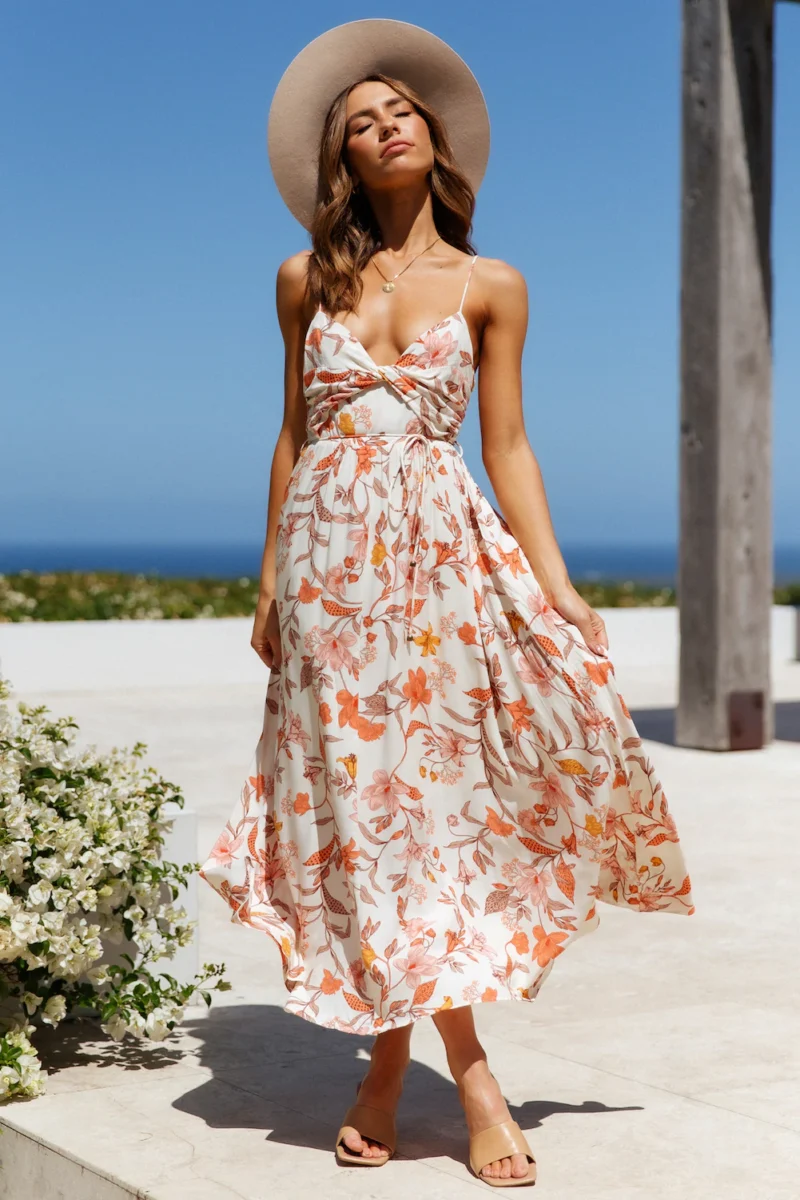 A luau party is one of the most anticipated events on the island. It is a Polynesian and Hawaiian ritual featuring vibrant live performances and music.
The best Hawaii outfit you can wear to a Luau is a floral maxi dress or skirt. You can also play with a dainty off-shoulder top and a maxi skirt if you prefer something more flexible.
14. Aloha Shirt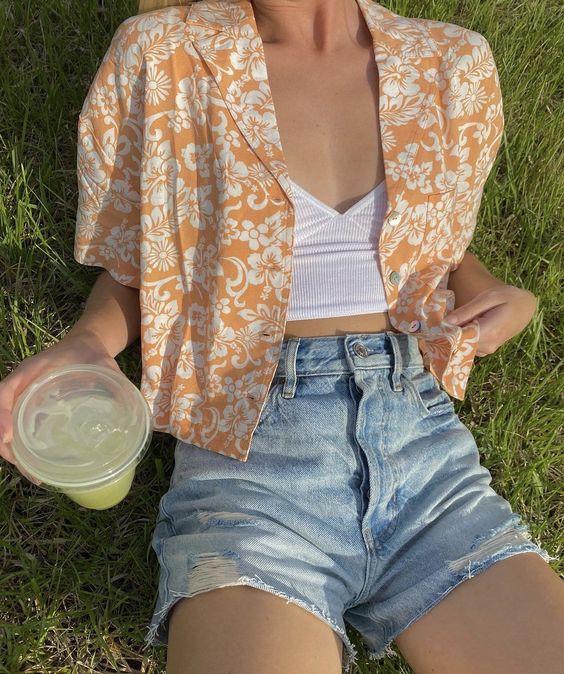 In Hawaii, Aloha shirts are everywhere! Both locals and tourists wear this shirt because of its airy and relaxed feel — perfect for lounging by the beach. Usually made with rayon, this shirt is great for humid and warm days. You can style an Aloha shirt by wearing it with a pair of shorts or by knotting it and wearing it with a maxi skirt.
13. Flip Flops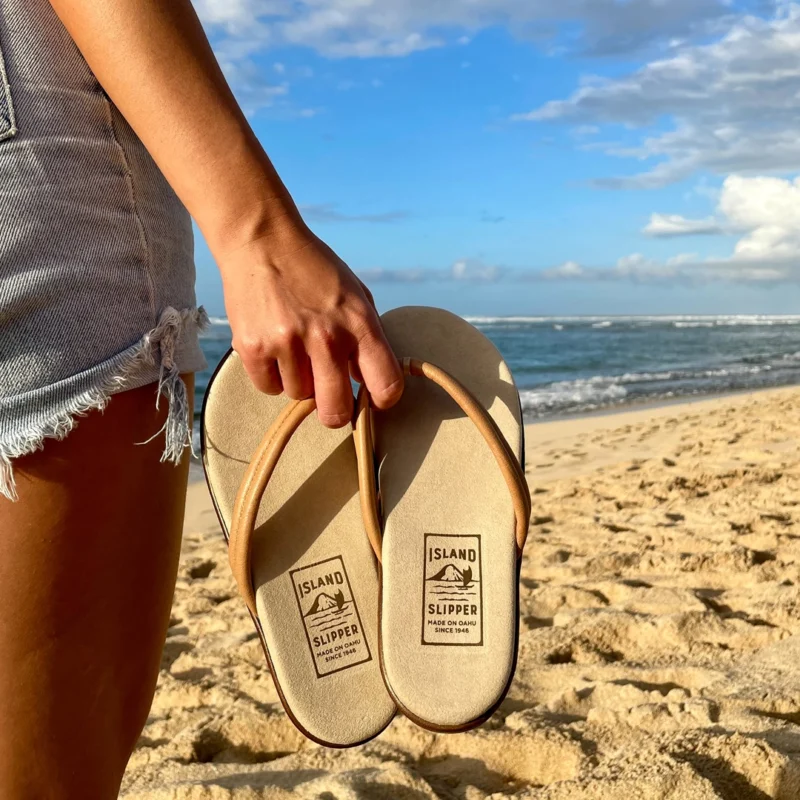 Of all footwear, the shoes that you will most need are flip flops! This may come as common sense, but flip flops are sometimes overlooked during packing. And you'll want a casual pair as well as a more formal pair for dinner!
If you're planning to go on several activities (hiking, biking, etc.), you can go for sandals or Jandals (short term for "Jesus" sandals). Next to flip flops, these sandals are the most popular types of footwear for Hawaii outfits.
12. Flight Fit
Planning your flight fit is a bit tricky. Should you wear loungewear or should you get going with your floral dresses? When you get there, you want to look like you're going there without overdressing.
It really depends on where you're coming from, but what I would wear is an Aloha shirt or a white polo shirt, an inner tank top, shorts, and sandals. If you're expecting a longer flight, you might want to wear knit-ribbed pants instead or light-colored leggings.
11. Kimono
A Kimono has a lot of purposes. One can be used as a bikini cover-up, a light jacket, or a knotted blouse top. These styles are possible with a long-sleeved button-up, but it's great for a change. I just think wide sleeves are chic and timeless!
10. White T-Shirt
No matter where you go, bringing a good-quality t-shirt is a must and a convenience. White shirts are versatile — they can be knotted, cropped, tucked, or worn as is. If you're staying for a long while, white shirts can be really handy!
9. Bright-Colored Swimwear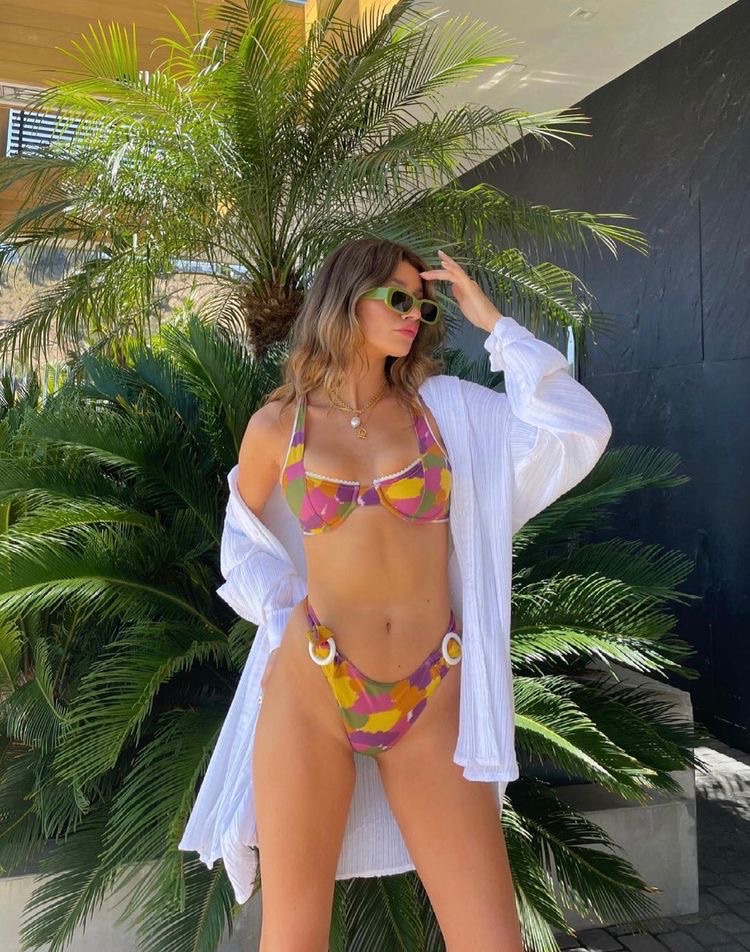 Since water activities are the main event on this stunning island, swimwear is a must. Pack a couple of bikinis (if that's your thing), a rashguard, and a one-piece. It may seem a bit extra, but bringing a variety of swimwear gives you more flexibility, even if you reuse the same coverups.
Bright colors like orange, pink, and yellow are great swimwear colors because they reflect the vibe of the island. But if you want to keep it minimal, you can choose black sets instead and add fun, beachy accessories like jewelry or hats.
8. Hiking Footwear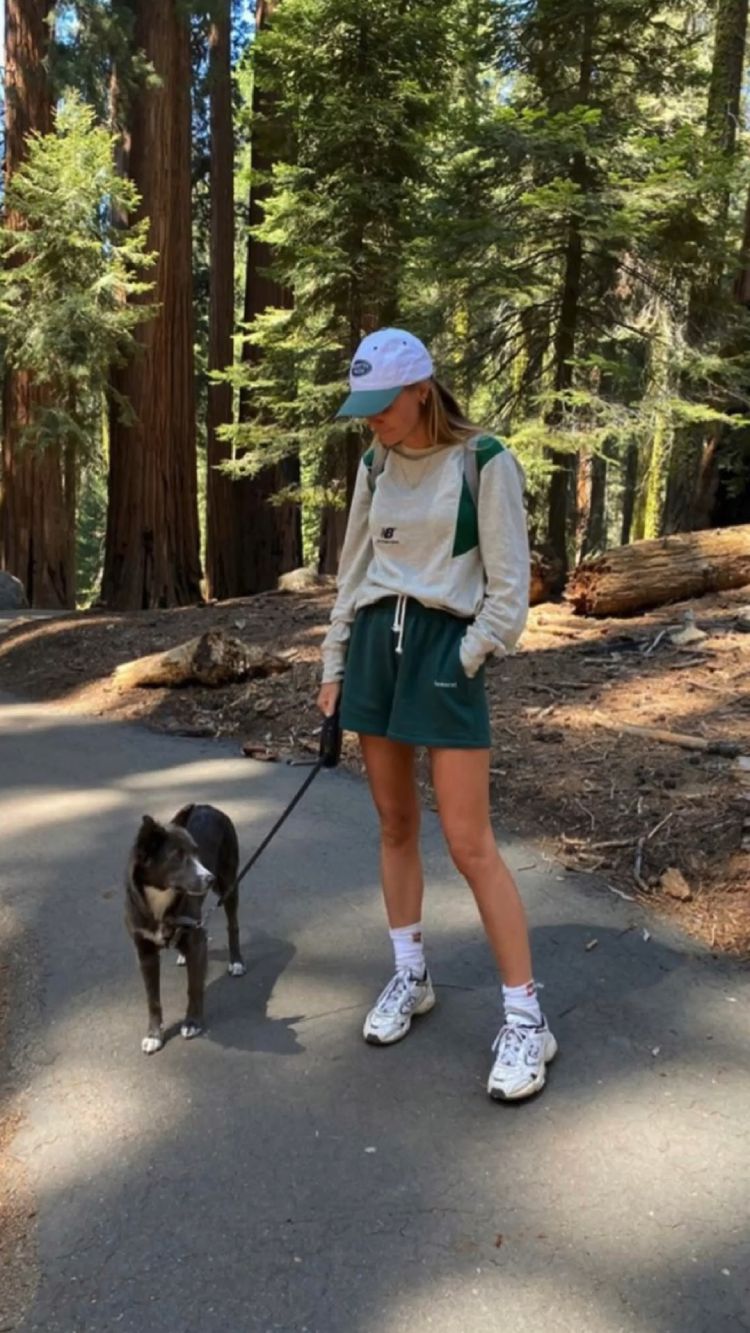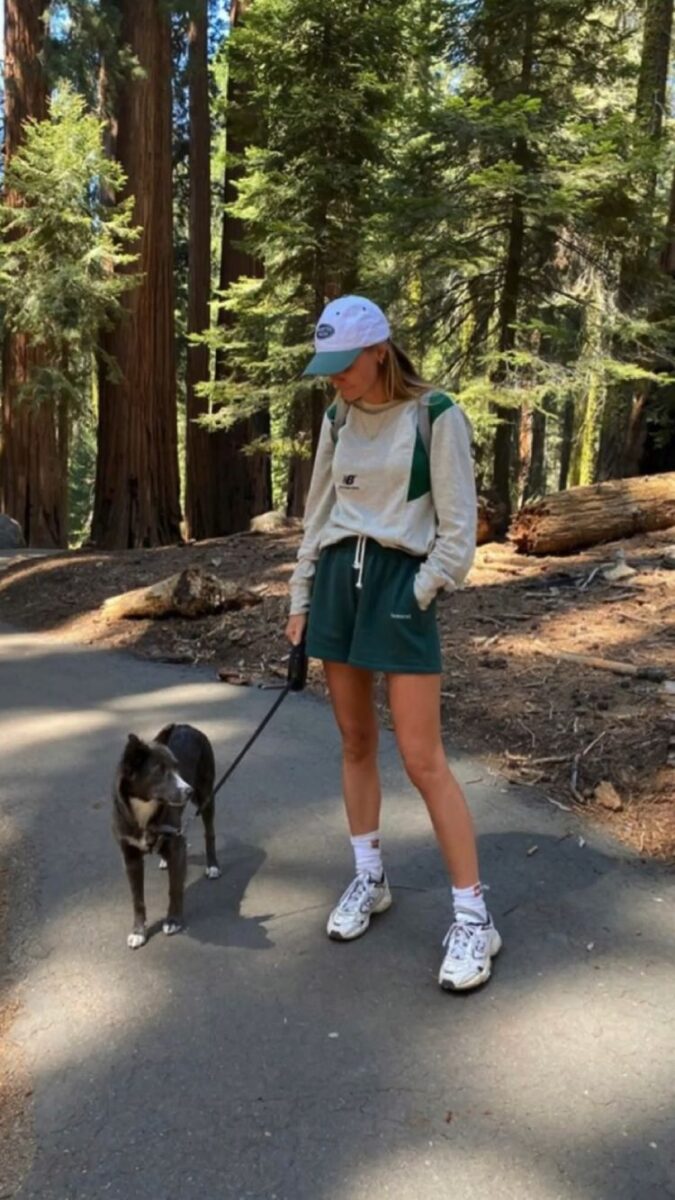 If you're planning a hiking trip in Hawaii, definitely choose Oahu! Oahu is abundant with diverse trails, including amateur and advanced level summit and waterfall hikes. A couple of them include the Koko Crater, Diamond Head Summit Trail, and Manoa Falls Trail.
Generally, the hiking shoes you would want to bring depends on what type of trail you're going for. Waterfall summit trails usually require sandals, while steep, long, and strenuous hikes may require appropriate hiking shoes when you're figuring out what to pack for Hawaii.
You'll definitely want some good footwear that you can work into your Hawaii outfits. Even if you don't think you'll hike a lot or aren't athletic, trust me: you'll end up needing sneakers!
7. Quick-Dry Clothing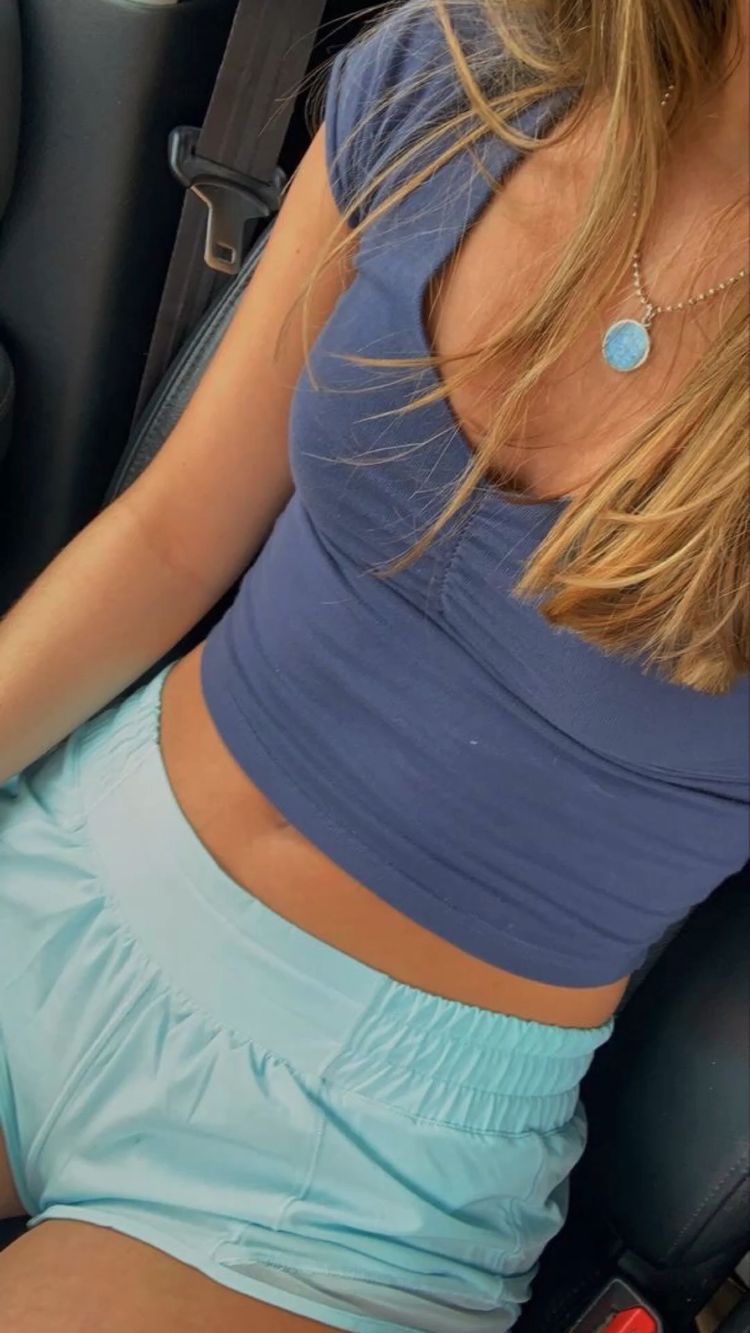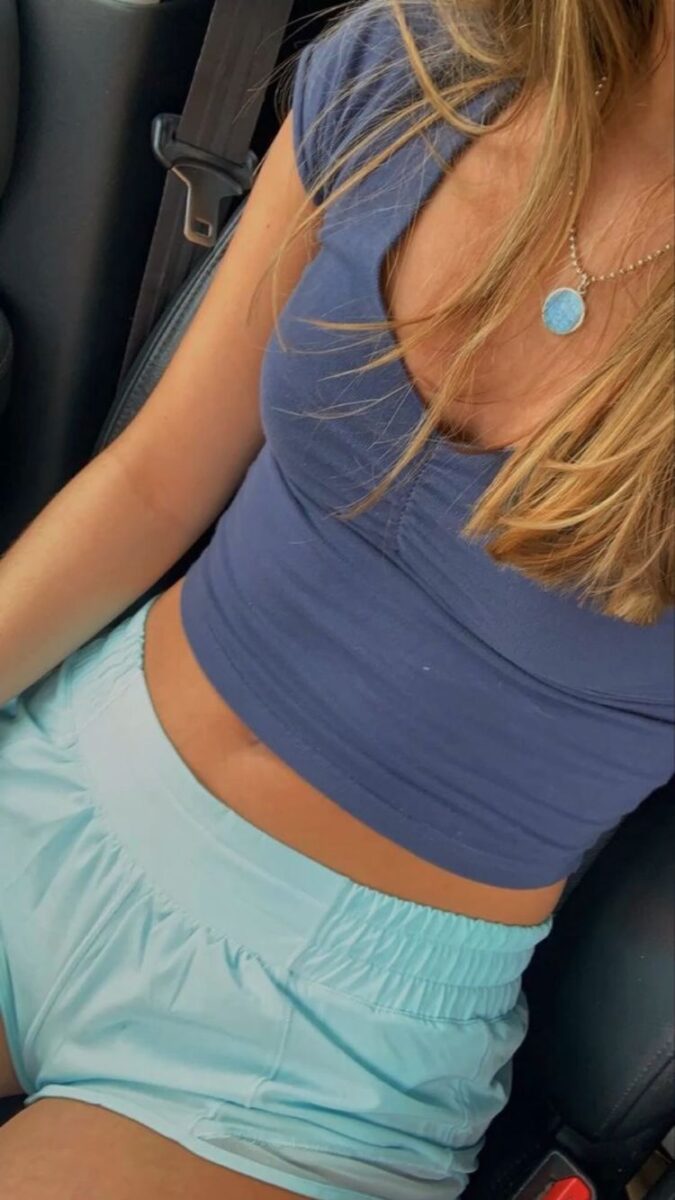 Along with appropriate shoes, keep a set of quick-dry clothing for adventures and hiking trips. If you're going on a waterfall trail, quick-dry shorts and light Dri-fit tops are ideal. Cotton can absorb sweat and water easily (which can weigh you down), so that type of fabric should be avoided in physical activities.
For rainy months, a light rain jacket or a windbreaker is also recommended.
6. Boho-Style Formal Dress (Optional)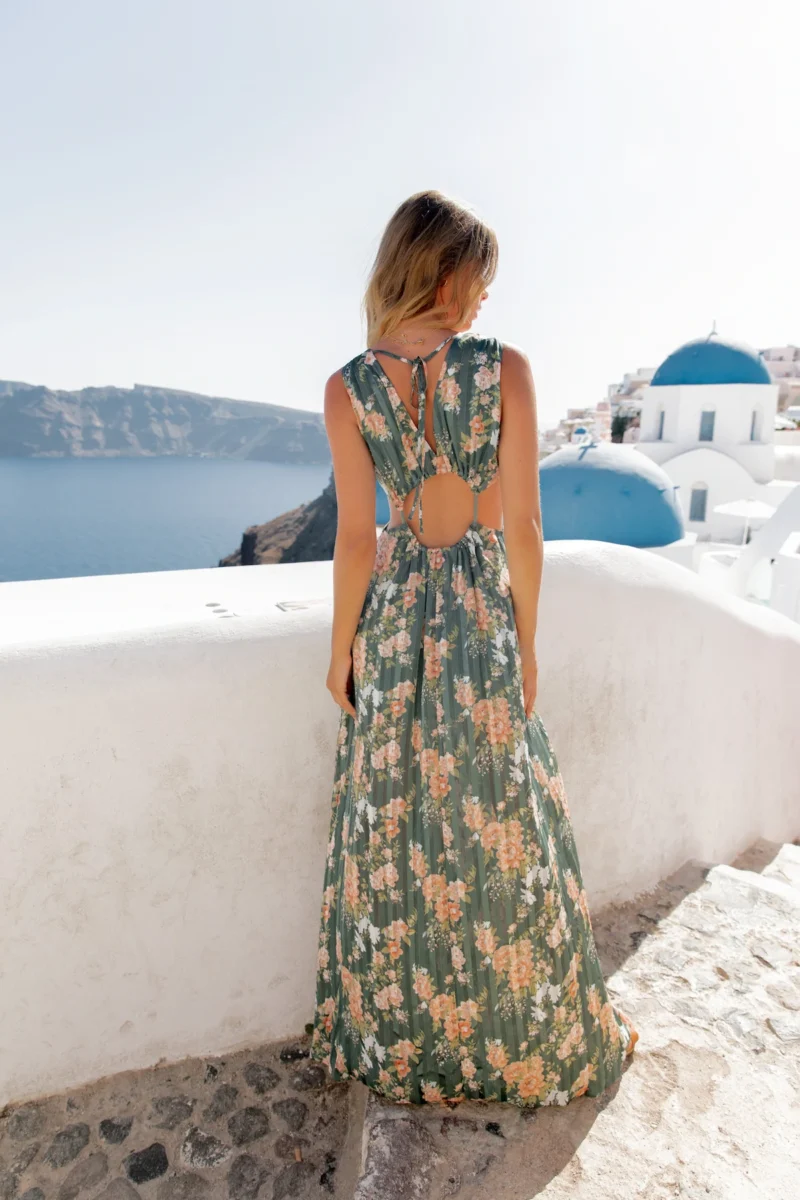 A formal dress is optional, but having one comes in handy during spontaneous cocktail events or birthday parties. If you're attending a wedding or other formal event, a boho-style dress is recommended – especially if it is to be held on a beachfront. Think linen, fringe, and muted colors. When in doubt, ask the hosts!
5. Night Out Outfit
Hawaii nightlife is one of the anticipated events in a trip next to the water and in-land adventures. Some people prefer wearing a bikini bra top and a shawl cover-up while others like wearing more coverage. If you like a bit of coverage, you can wear a halter top/dress with a pair of shorts.
And don't be afraid of bright colors! Unlike other places, going-out Hawaii outfits can be as vibrant as you'd like.
4. Linen Romper/Set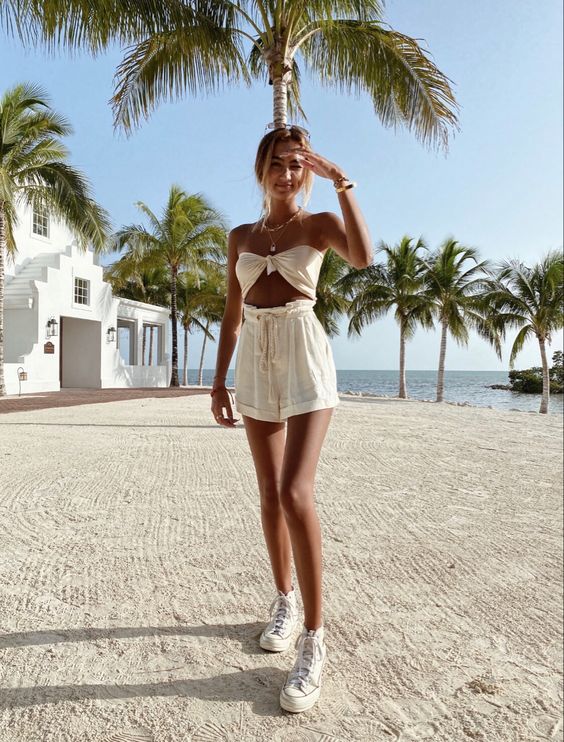 If bright colors are not your thing, having an unbleached linen set can be a lifesaver and is a piece you'll wear over and over. Linen is elegant, timeless, and feels close to nature, so it's the perfect material for Hawaii outfits. It's the island's "little black dress" and is definitely a must-have!
3. Crochet Tops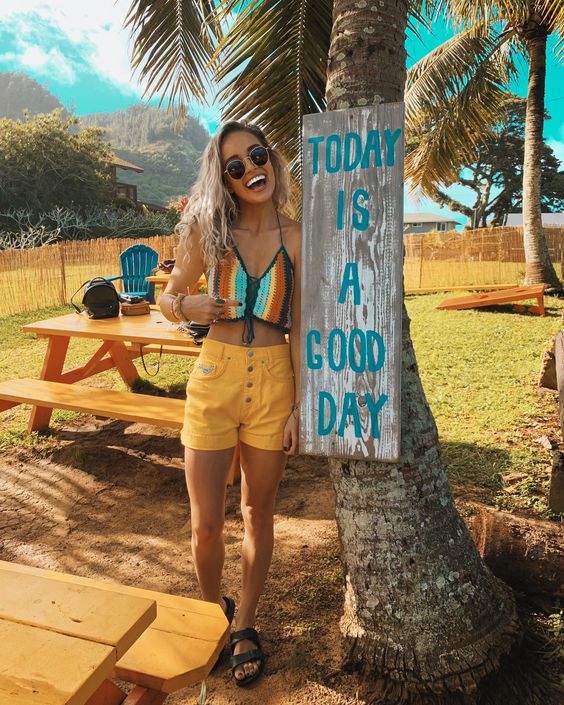 Crochet is not just built for winter seasons! Crochet is a fun element to incorporate into your summer fits, especially if you're on vacation.
Personally, I think the best crochet pieces to have are a bandeau top, a lace cover-up, and a cotton mesh bag for beach essentials. Anything with fringe and/or grandma squares also looks vibrant with any island fit.
I buy a lot of my crochet pieces at Beginning Boutique and (weirdly enough) on Amazon. Plus, Shein has great crochet bags!
2. Sun Hat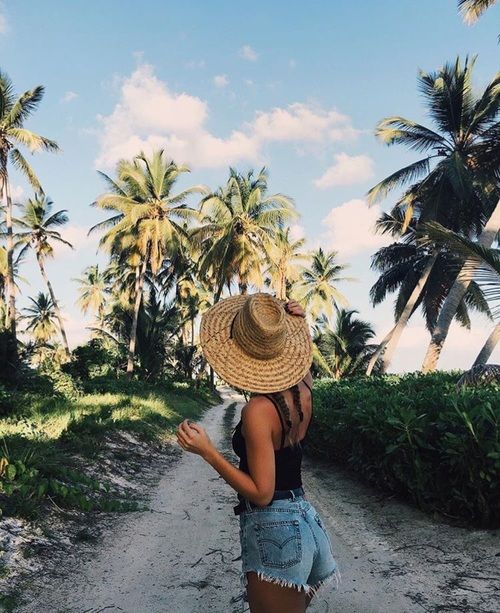 Aside from sunscreen, a stylish way to keep the sun out of your face is a woven sun hat. Choose sun hats made of straw and avoid sweat-absorbing materials like cotton. A little air circulation around the head on warm days is important.
1. Culottes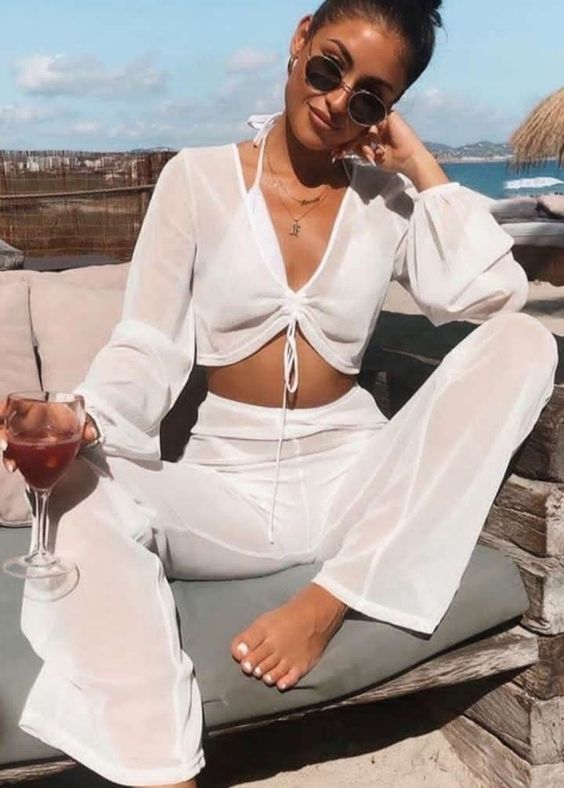 A great piece to wear while strolling around the island is a pair of culottes. They're neither shorts nor pants but rather in between. Culottes with stretchy lounge fabric are usually the best ones to wear.
During the Hawaiian winter, you can opt for ribbed knit culottes to keep your legs from the cold wind. This is one of the best pieces if you're wondering what to wear in Hawaii in the winter!
Other Pieces To Consider Packing:
While these are the essential pieces for any island in Hawaii, here are some of the other pieces I personally used quite a bit when I visited. I linked some of my favorite places to buy each place here!
If you're shopping to match Hawaii style, focus on casual, breathable pieces and ground your outfits with brown pieces like a brown beachy crossbody bag or brown leather sandals.
What To Wear On Each Hawaiian Island:
If you're heading to one of the more rural islands, you'll want to dress casually and practically. Focus on hiking outfits, especially if you'll be doing activities, beach outfits, and linen dresses. There isn't much nightlife on the quieter islands so it's really the daytime outfits that matter!
If you're visiting Oahu then you might experience a bit more nightlife. It's a little trendier here, so you can definitely up your game a bit (think wedges instead of flats) but the island is still relatively casual compared to other vacation places. While you can pack going-out outfits, you can still stay relatively casual because most bars are outdoors, allowing for a bright and beachy Hawaii style.
What To Wear In Hawaii For Every Season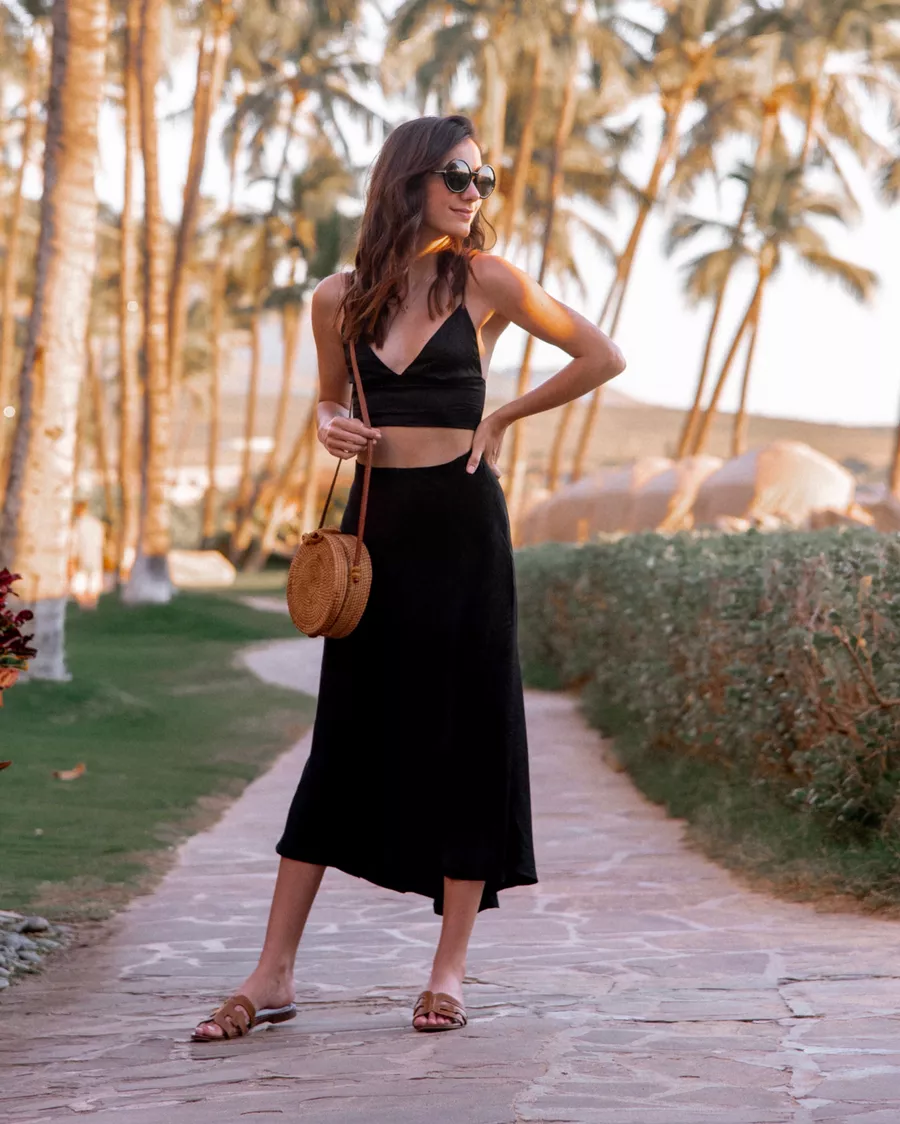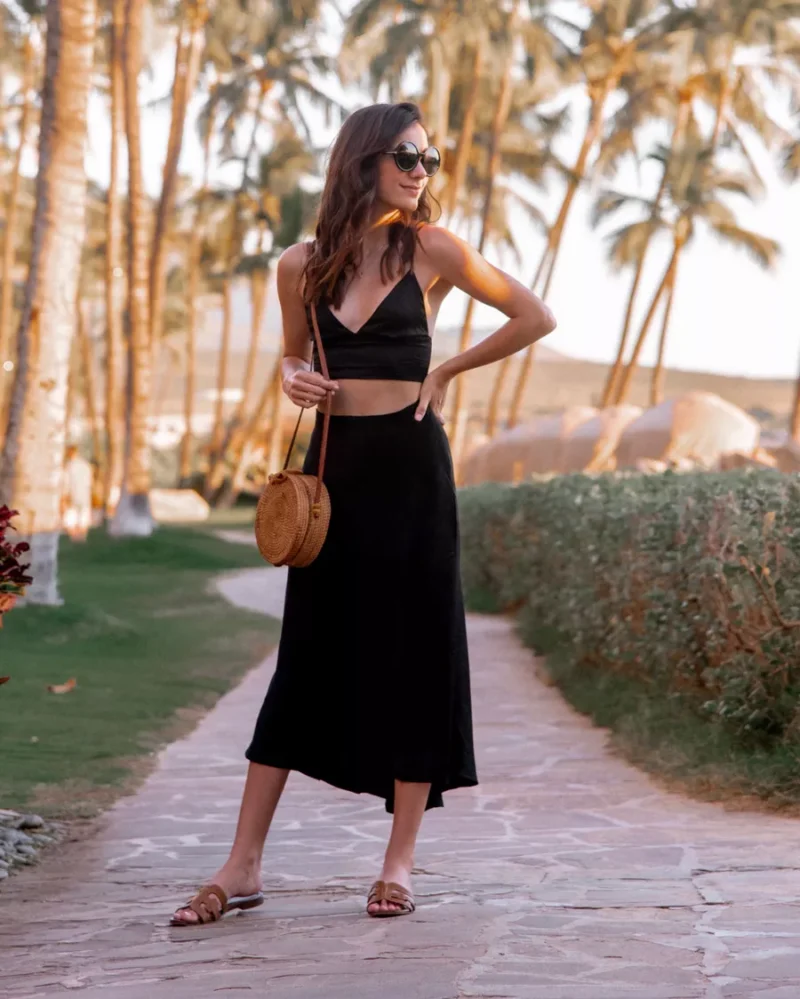 Wondering what to wear in Hawaii during a particular season? While Hawaii is super warm most of the year, the styles do change a bit during the various seasons.
Read on to learn what to wear in Hawaii for the specific months you're visiting!
What To Wear In Hawaii During Winter:
Winter in Hawaii is unlike any other winter that you experience in four-season countries. Instead of temperatures that lie below 3 degrees Fahrenheit, Hawaii can only get cold as 63 degrees to 80 degrees Fahrenheit during the winter.
For people living in the US, this temperature feels like summer approaching autumn. In Hawaii, snow can only be seen and experienced on mountain peaks with high elevations.
When you put together Hawaii outfits for winter, know that knits, sweaters, and winter coats are not necessary. People still walk in their flip-flops, their sandals, and their shorts.
It is only during the night when the air becomes a little chilly. When they get cold, locals/tourists usually put on a cardigan, a flannel, or a windbreaker.
Rains are also expected during winter, so rain jackets come in handy – especially on hiking trips and tours when you ought to stay dry.
Cardigan + Sleeveless Top + Shorts
What I love about this ensemble is the fact that I can still pose with my 'Hawaiian approved' outfit in photos just by taking off my cardigan! Hawaiian winters are not particularly cold but they can be a bit chilly, especially if you're not doing anything streneous, like strolling or lounging by the beach. When it's time to take photos, just take the cardigan off.
Another stylish alternative for a cardigan is a woven shawl.
Flannel + Sports Bra + Cycling Shorts + Hiking Shoes
Dressing up for a hike during Hawaiian winter can be a bit tricky. First of all, you have to know the elevation and the terrain of your destination. Will it be a mountain hike or a waterfall hike? There are so many factors that you should consider, which is why I don't claim to generalize this part of the article.
For lower elevations and waterfall trails, I would suggest wearing a flannel or a windbreaker over a sports bra and bicycle shorts ensemble. For mountains higher than 1,000masl, I suggest wearing leggings, a light quick-dry shirt, and a windbreaker. Bringing a hard shell or rain jacket is also ideal for days with expected rainfall.
Rayon Long-Sleeved Top + Shorts + Sandals
For some people, layering is the last thing they would do when they're in Hawaii. If you don't have light cardigans on hand, you can opt for a long-sleeved rayon top instead. This can give enough coverage to keep you from chilly afternoon strolls. Great for people who love minimalist styles.
Bright Colored Maxi Dress + Rattan Beaded Bag
In Hawaii style, winter is no time for blues! Keep it bright and vibrant with an orange (or light green) maxi dress. For formal events, I like pairing this simple ensemble with a statement purse/bag. I recommend wearing this for Luau too. Add a Plumeria flower to your hair and you're ready to go!
Printed Bikini + Bright-Colored Linen Pants
On warmer winter days by the beach, this ensemble can work wonders. Just add bright-colored linen pants to complete your outfit. Keeping it loose is ideal. You would want to stay flexible for any activities. If you're planning to do yoga on the beach, this outfit works too!
Just bring a shawl or light cardigan to cover up when the temperature goes down.
What To Wear In Hawaii During Summer:
In this next section, I'll talk about what to wear in Hawaii in the summer, but most of this info applies to Hawaii outfits in spring and fall, too. The temperatures are super warm year-round so there really isn't too much of a difference!
Printed Maxi Skirt + Tank Top/Sports Bra + Layered Necklaces
One of my favorite Hawaii outfits to wear during summer is a cropped tank top and a boho-printed maxi skirt. I love how a flowy maxi skirt transforms my body ratio, making me look taller in pictures.
Add layered necklaces for a dainty accent and you're good to go, all decked out in Hawaii style!
Tube Top + Flow Beige Ribbed Pants + Platform Sandals + Statement Hair Clam
Looking for a loungey outfit to wear during your stay in Hawaii? Drop the sweats for a pair of flowy ribbed pants with a multi-purpose tube top. Style this ensemble with platform sandals and an eye-catching hair accessory to complete the look.
Linen Romper Set + Bandeau + Walking/Hiking Shoes or Sandals
Going on a day tour? A matching linen romper set is a no-brainer when it comes to Hawaii style. Add a couple of accessories like a hair bandeau and layered puka shell chokers/anklets for a relaxed beach-chic fit.
A pair of sunglasses can be handy too, though that's a given for all of your Hawaii outfits!
Bikini Top + Cardigan + Culottes
A bikini top paired with linen culottes and a light cover-up is one of the most versatile Hawaii outfits. You can wear this for strolling in the market, walking by the beach, or partying at beachside clubs. If you're too busy to change outfits in between itineraries, this Hawaii style ensemble is for you!
Long Kimono + Bikini + Sandals (Left)
A simple but head-turning addition to a bikini ensemble is a long kimono. I would wear this outfit for brunch-outs and surf time-outs. I just like how the wind blows it like a cape! You'll see how this looks good in pictures.
Crochet Dress Cover-Up + Bikini + Rattan Bag + Sunglasses/Statement Earrings (Right)
There are no words for this crochet dress/cover-up! I think it's a way to stay chic, classy, and elegant during your stay on the island. I would definitely wear this with a black bikini! For my accessories, I would keep it simple with gold-plated statement earrings or animal-printed sunglasses.
This Hawaii outfit is perfect for afternoon cocktails and nighttime socials.
Bodysuit/Swimsuit + Denim Shorts + Long Kimono
Let me tell you this: this beach is the only place where you can wear a swimwear suit while strolling on market grounds. So if you can, take that chance to finally wear your one-piece with denim shorts. A long kimono balances the volume of your outfit by bringing some of the visual weight down to the floor. Add a sunhat and sunglasses to your Hawaii style and you're ready to go!
Sports Bra + Tied Tank Top + Bicycle Shorts + Sandals
During summer, you have more freedom to wear shorts to a mountain/waterfall trail with your Hawaii outfits. Some people like wearing bikinis, but I would take caution in that as the sun can get dangerously hot. Sunburn is not really what you want to get in Hawaii. If you're planning to wear a bikini bra for your top, just make sure you apply sufficient protective sunscreen.
Bikinis To Bring In Hawaii
Check some of our favorite bikini looks that you can take inspiration from for your Hawaii style.
Bright Colored Bikini
A vibrant and shocking color speaks of the energy of this island! A set of pinks, oranges, and greens are some of the best options you can choose from. These colors are perfect for all Hawaii outfits!
I recommend shopping for these tops at Vix Swimwear (SUCH cute stuff), Shein, Cupshe, or Peony Swimwear (for ultra-trendy Hawaii outfit pieces).
Inverted Bikini Top
By inverting your triangle bikini top, you can make a whole different look! If you choose neutral or monochrome colors, no one will ever know that you used the same bikini twice. Plus, this look is so popular right now with Hawaii style.
I recommend shopping for these tops at Vix Swimwear (SUCH cute stuff), Shein, Cupshe, or Peony Swimwear (for ultra-trendy Hawaii outfit pieces).
Groovy Bikini
The more color and print, the better! I love how she styled this green groove bikini. Reminds me of Y2K styles!
I recommend shopping for these tops at Vix Swimwear (SUCH cute stuff), Shein, Cupshe, or Peony Swimwear (for ultra-trendy Hawaii outfit pieces).
Patchwork Bikini
I just love how dressy this bikini looks! Imagine wearing this with a white maxi skirt. Divine!
I recommend shopping for these tops at Vix Swimwear (SUCH cute stuff), Shein, Cupshe, or Peony Swimwear (for ultra-trendy Hawaii outfit pieces).
Colorful Floral Bikini Set
I just love how vivid the colors are in this bikini set. So lively! If you're wondering what to wear in Hawaii, you really can't go wrong with florals.
I recommend shopping for these tops at Vix Swimwear (SUCH cute stuff), Shein, Cupshe, or Peony Swimwear (for ultra-trendy Hawaii outfit pieces).
Black Bikini
When in doubt, wear black!
I recommend shopping for these tops for your Hawaii outfits at Vix Swimwear (SUCH cute stuff), Shein, Cupshe, or Peony Swimwear (for ultra-trendy Hawaii outfit pieces).
Belly Waist Jewelry
Whoever made this is a genius! For a versatile alternative, you can opt for pieces made with white/beige shells and cotton ropes. This is one of the cutest Hawaii outfits for the beach!
I recommend shopping for these tops at Vix Swimwear (SUCH cute stuff), Shein, Cupshe, or Peony Swimwear (for ultra-trendy Hawaii outfit pieces).
More Hawaii Outfits For Inspiration:
If you want to get the feel of Hawaii style, browse through these photos for inspiration.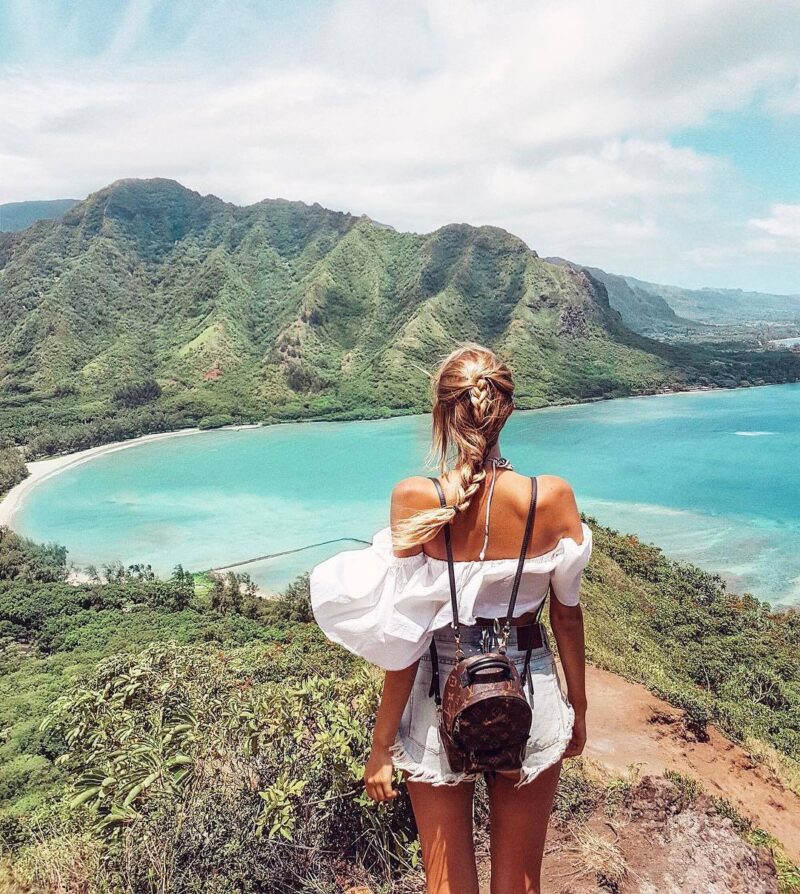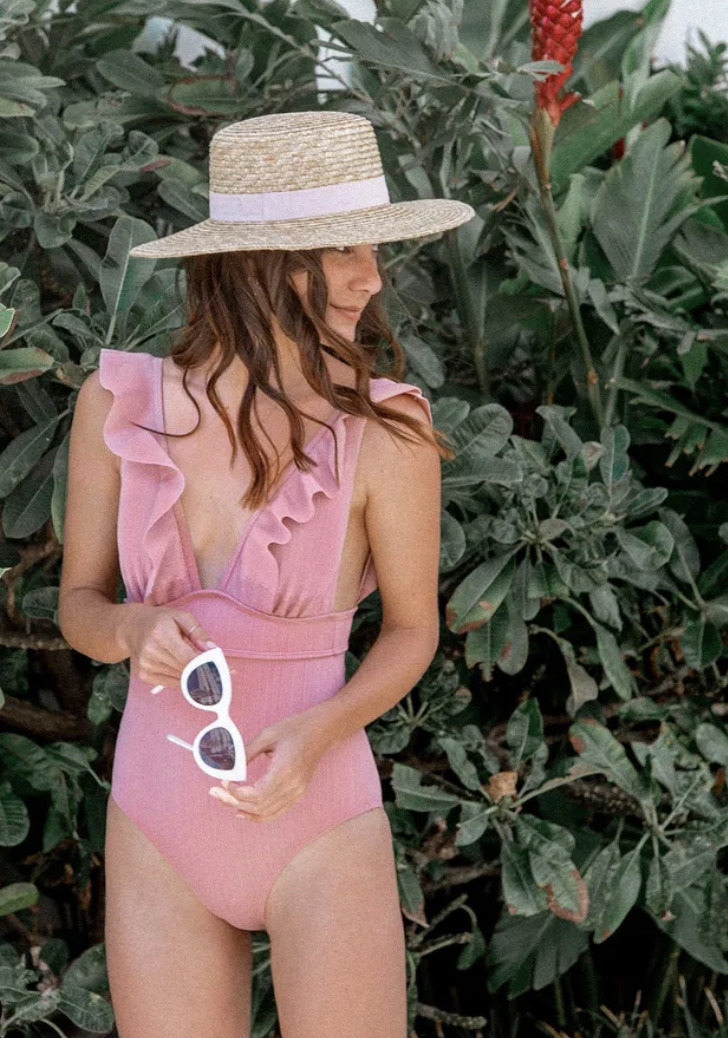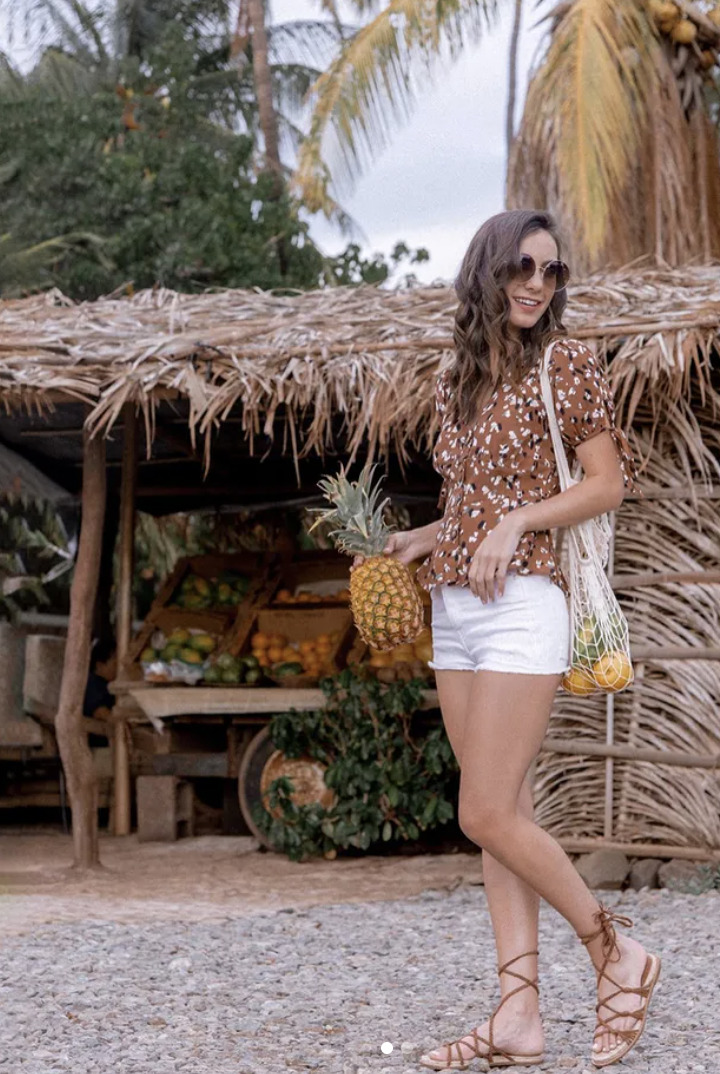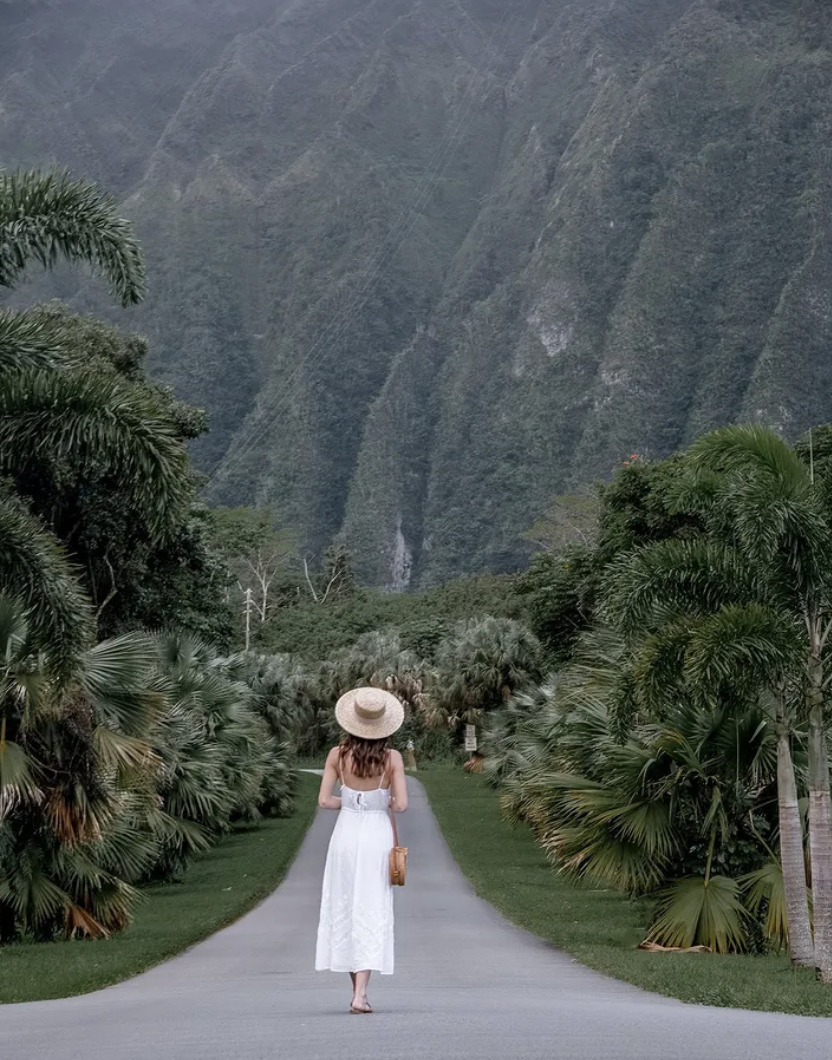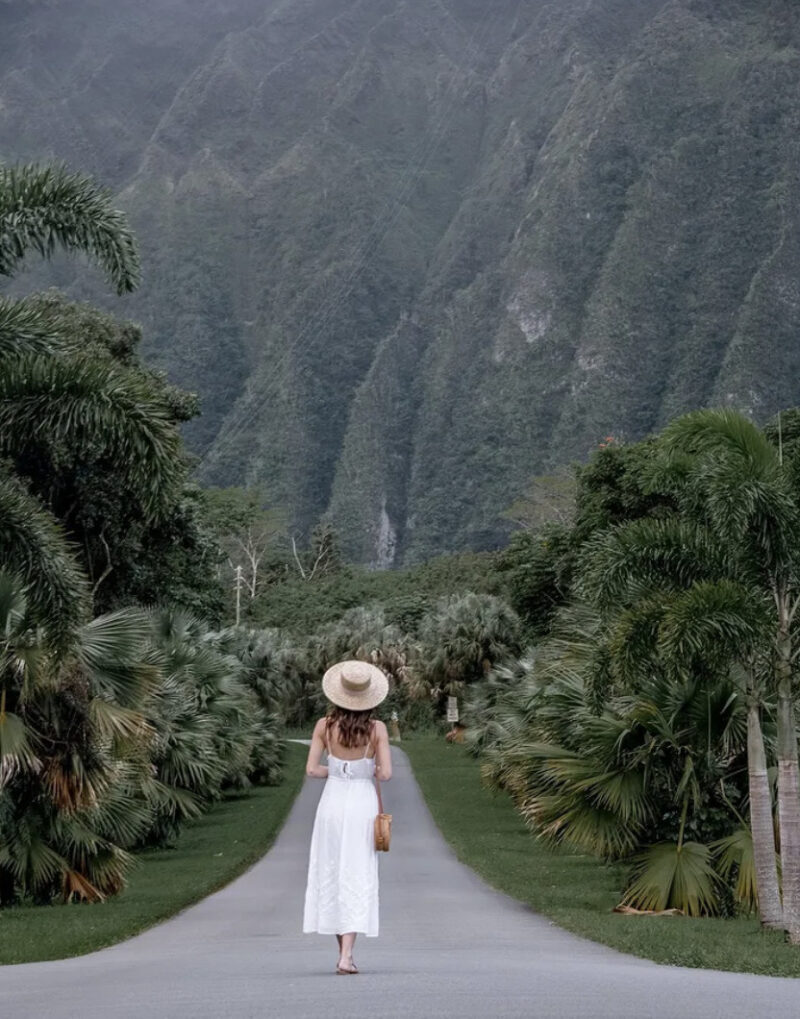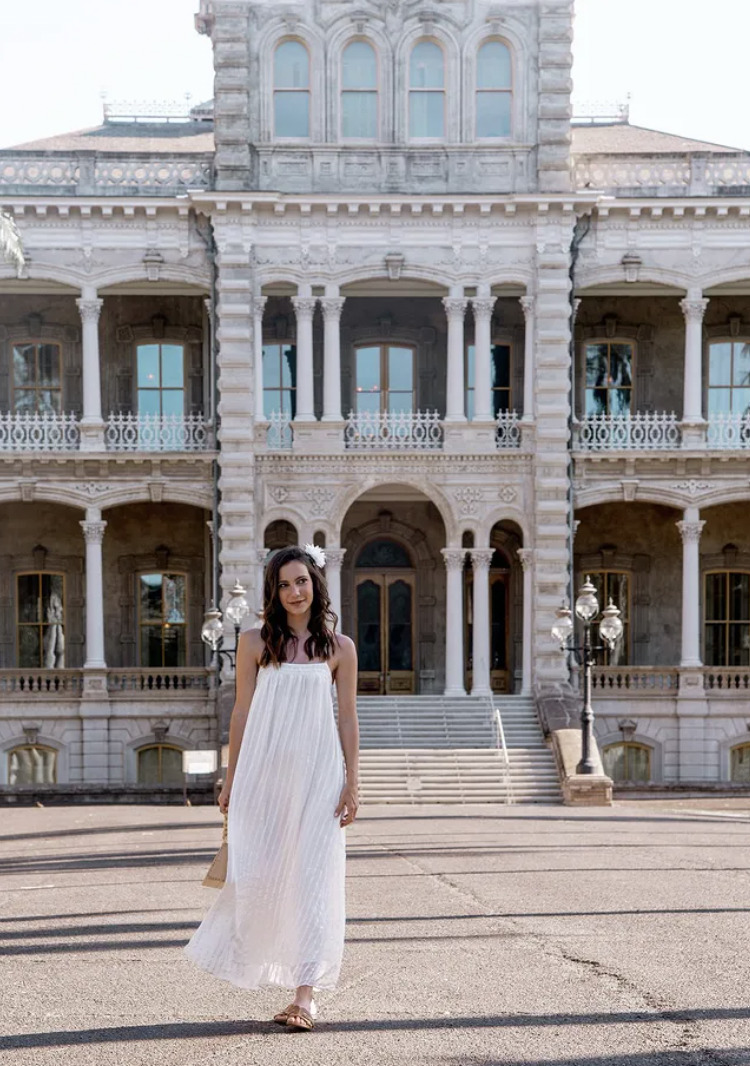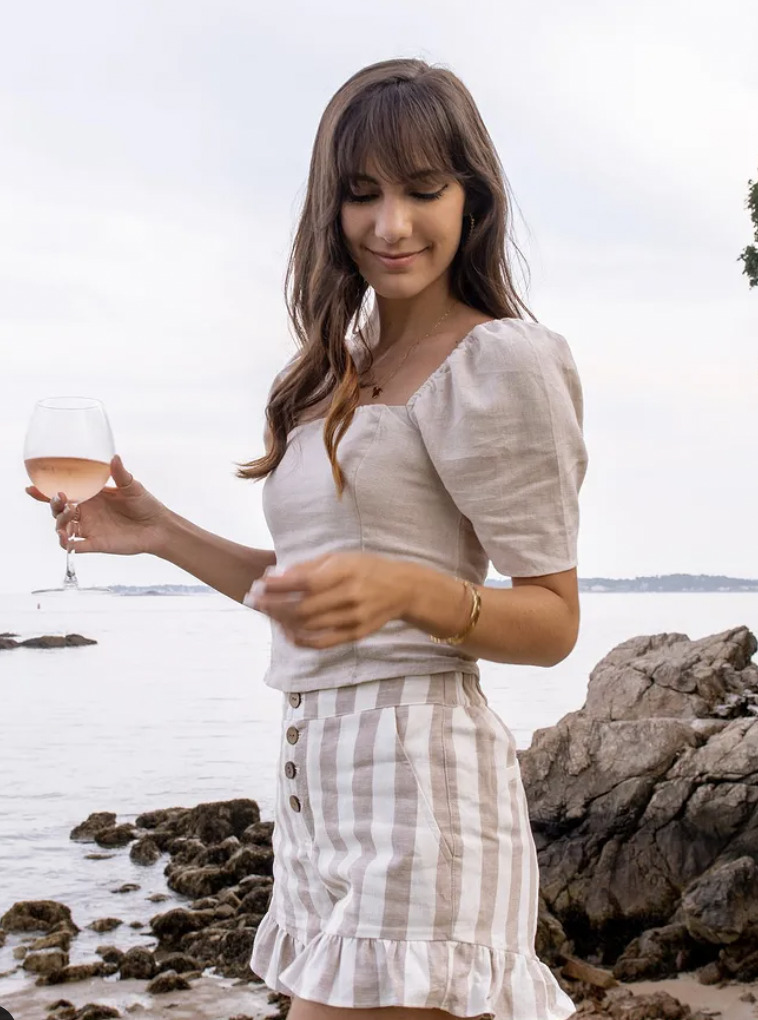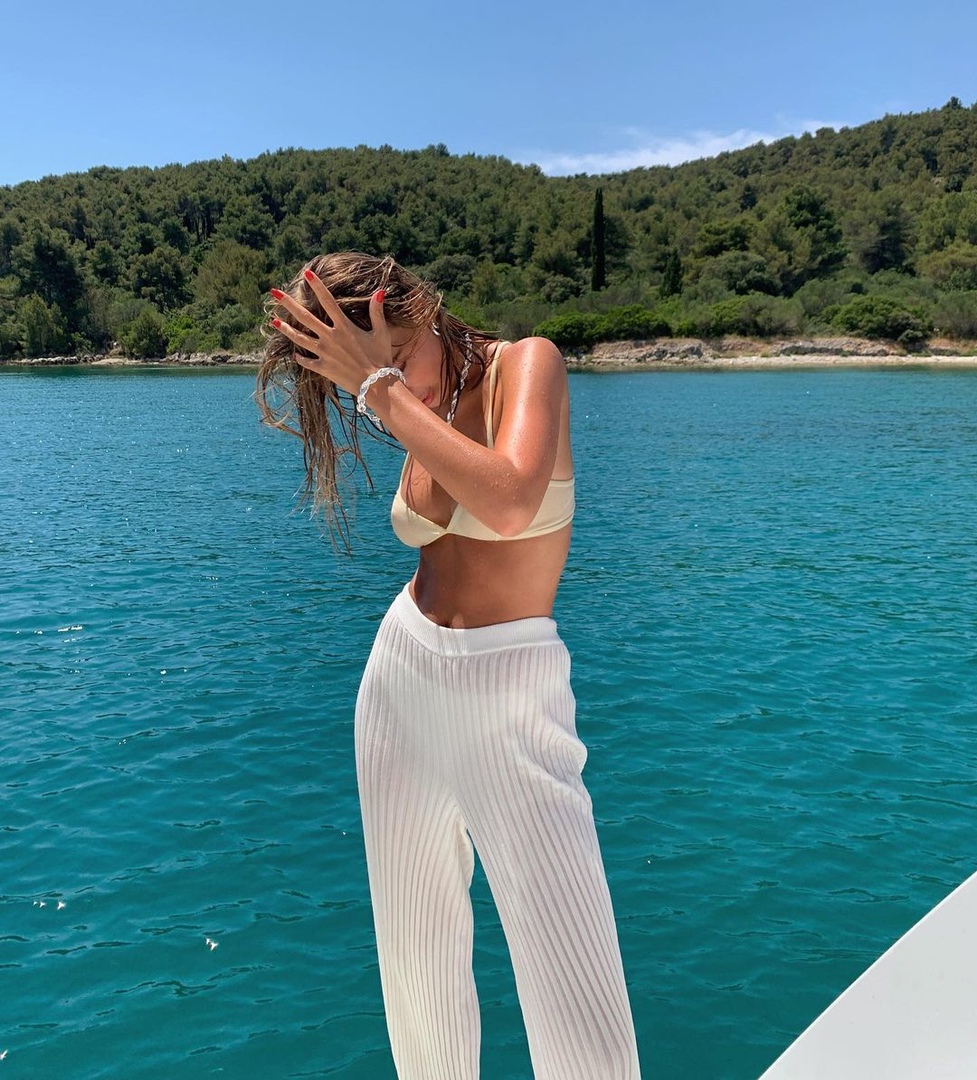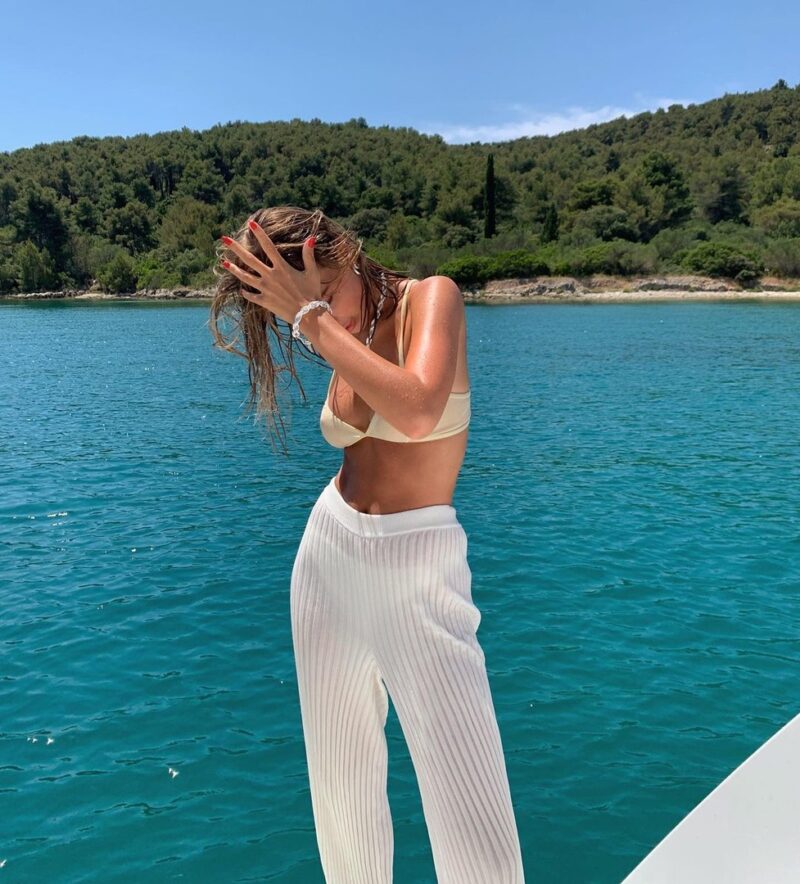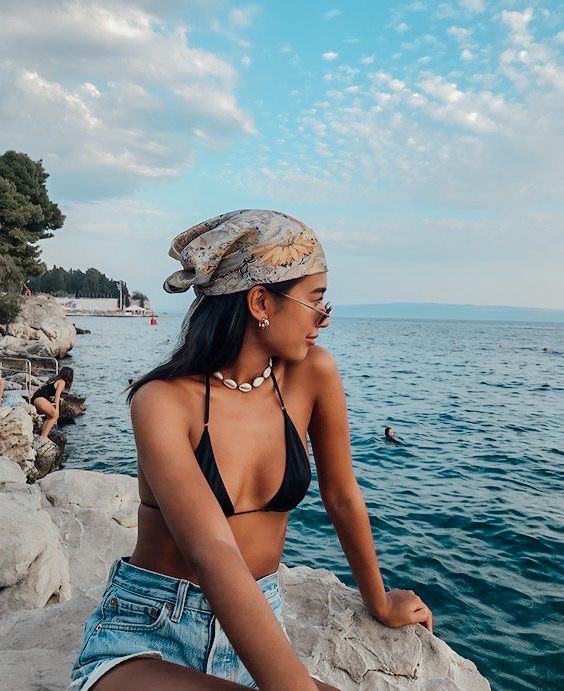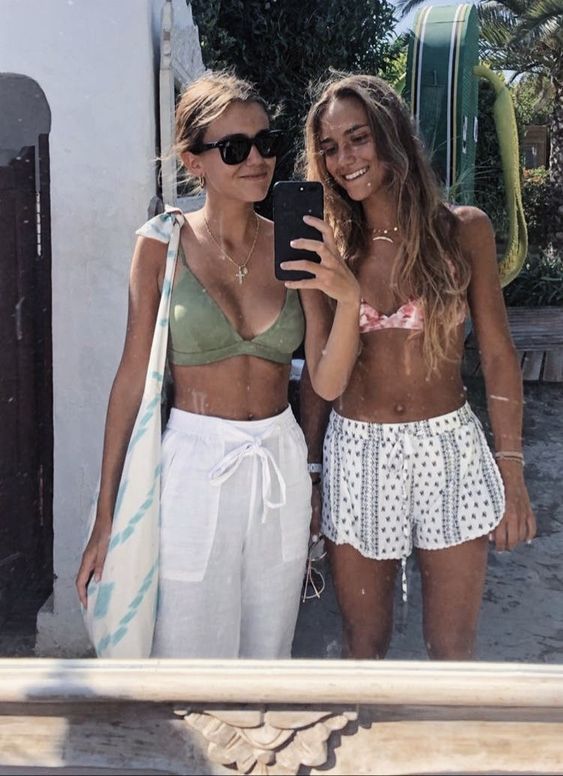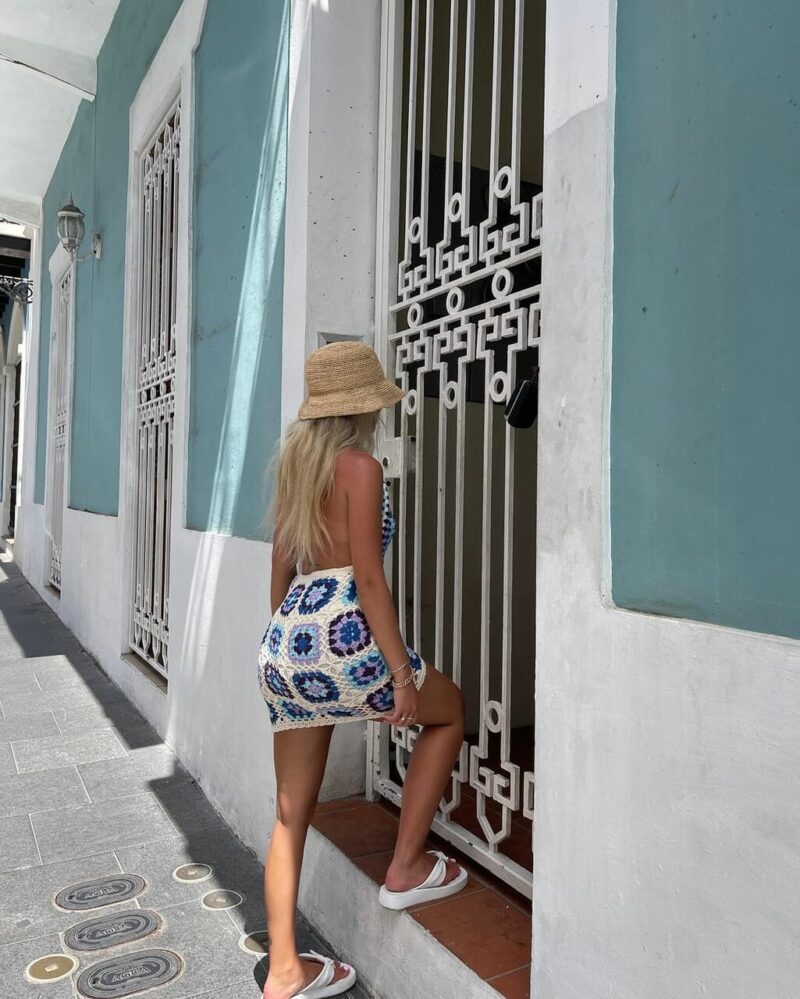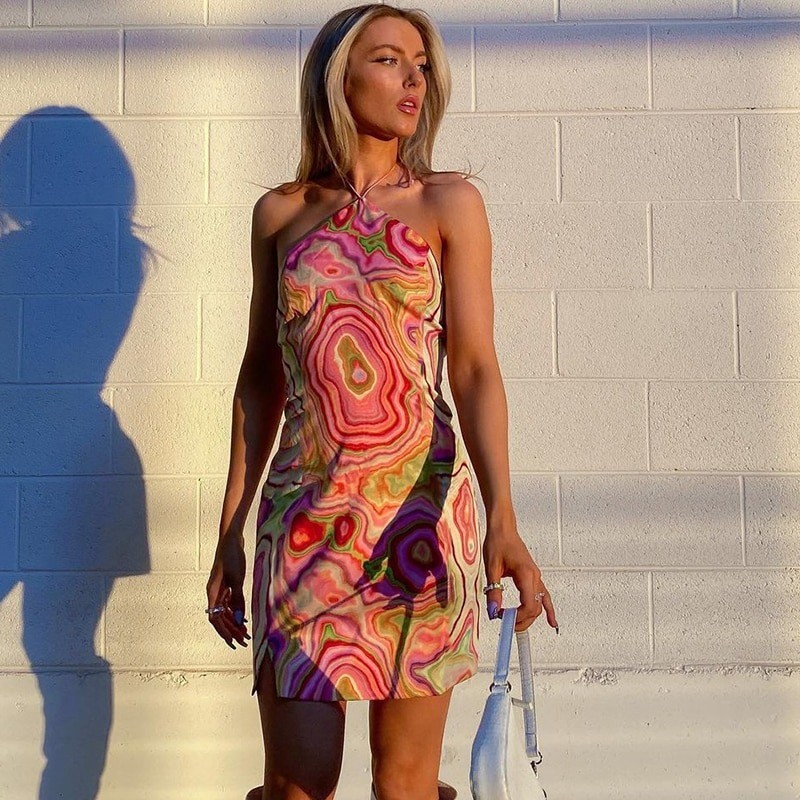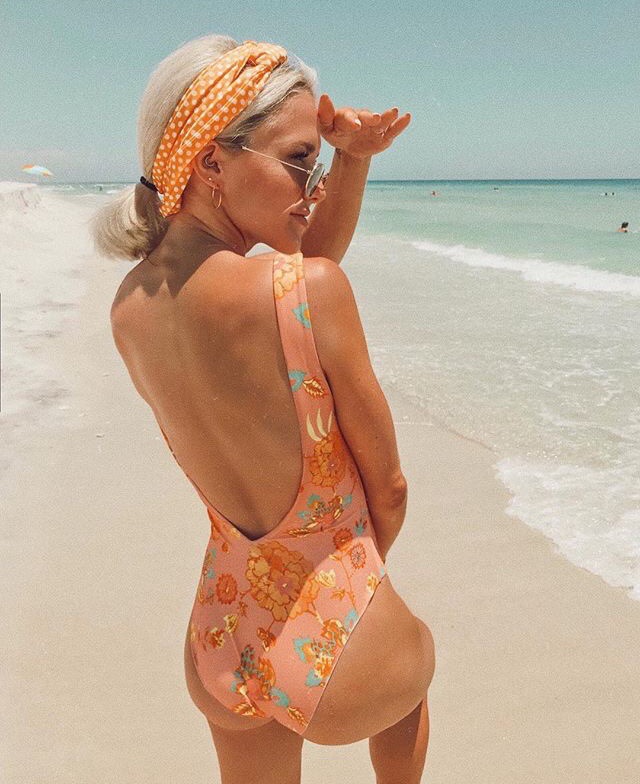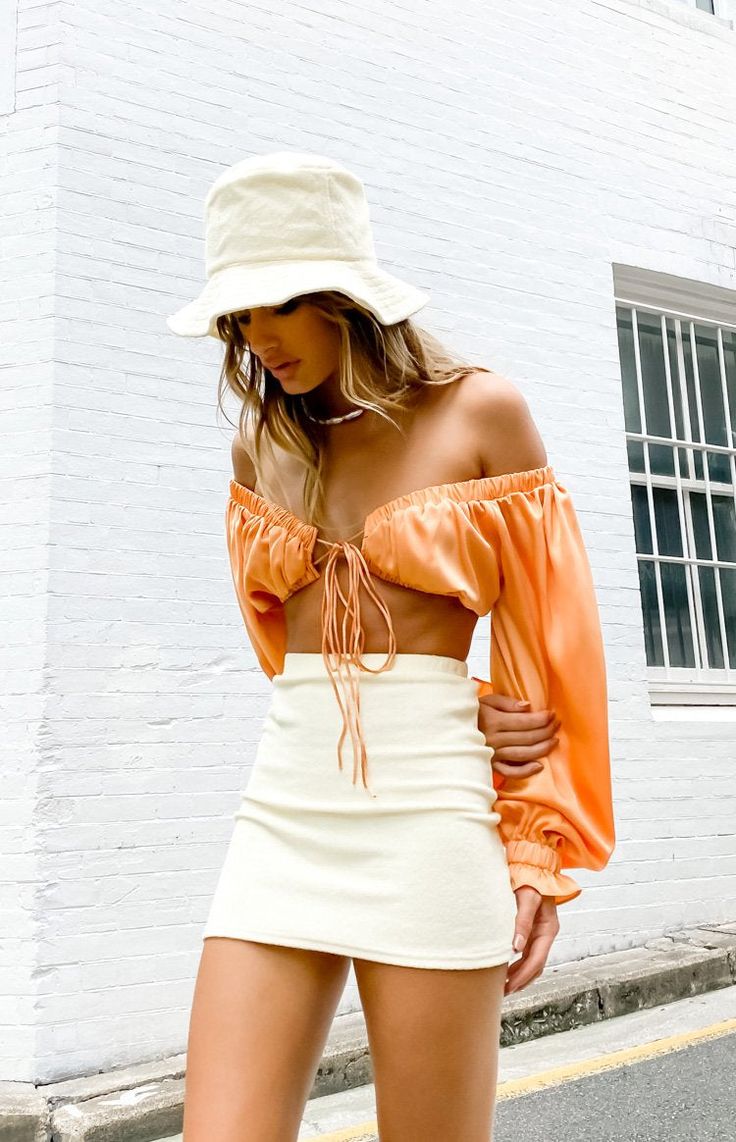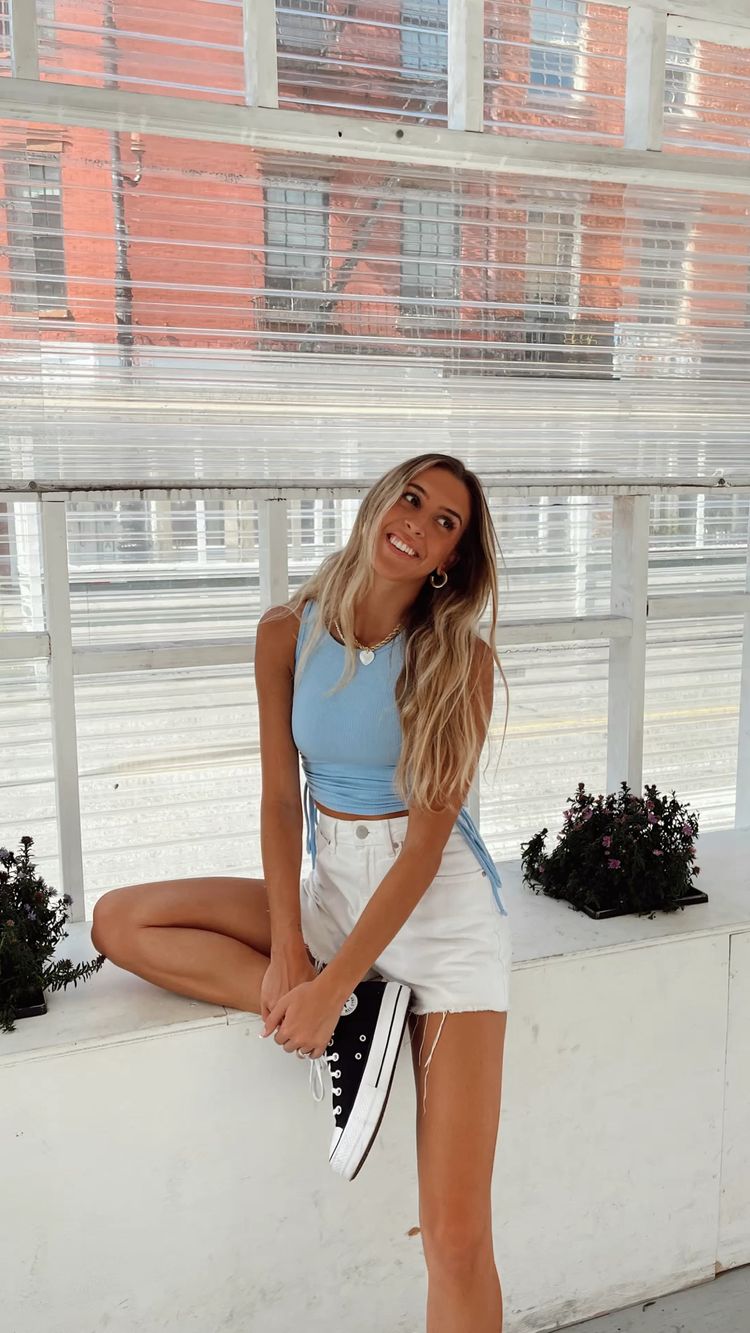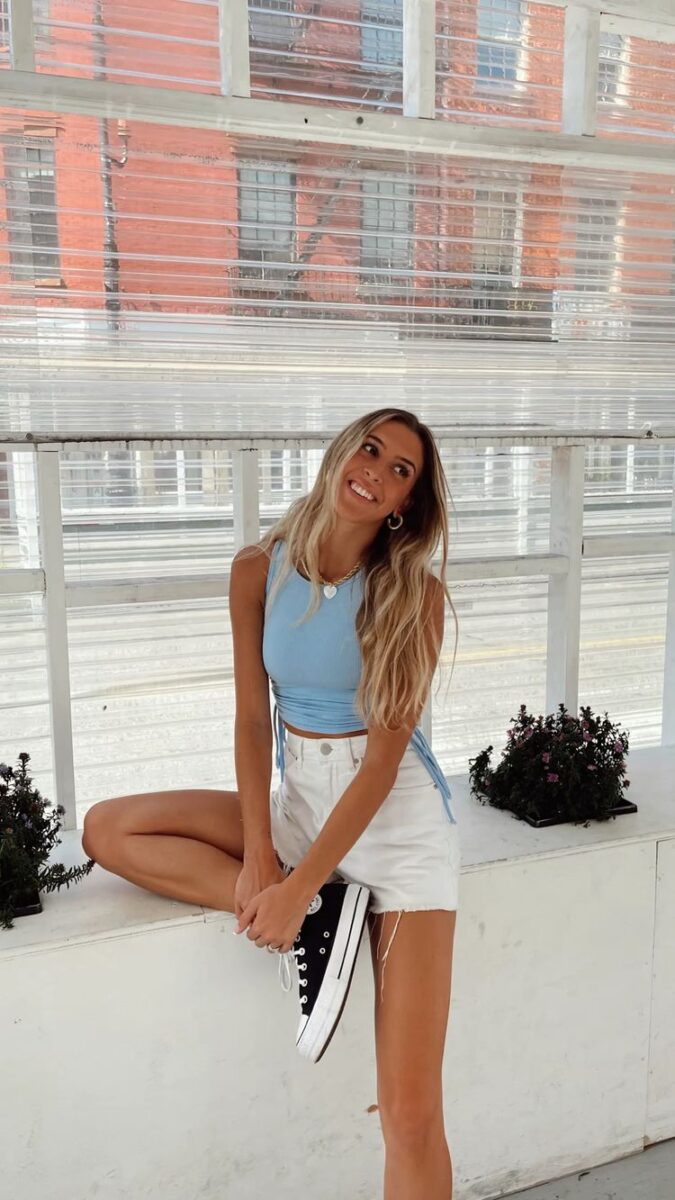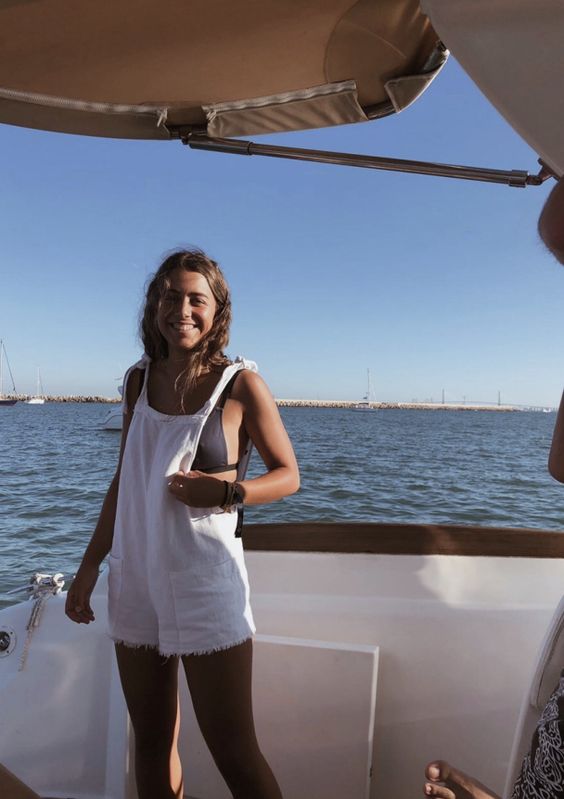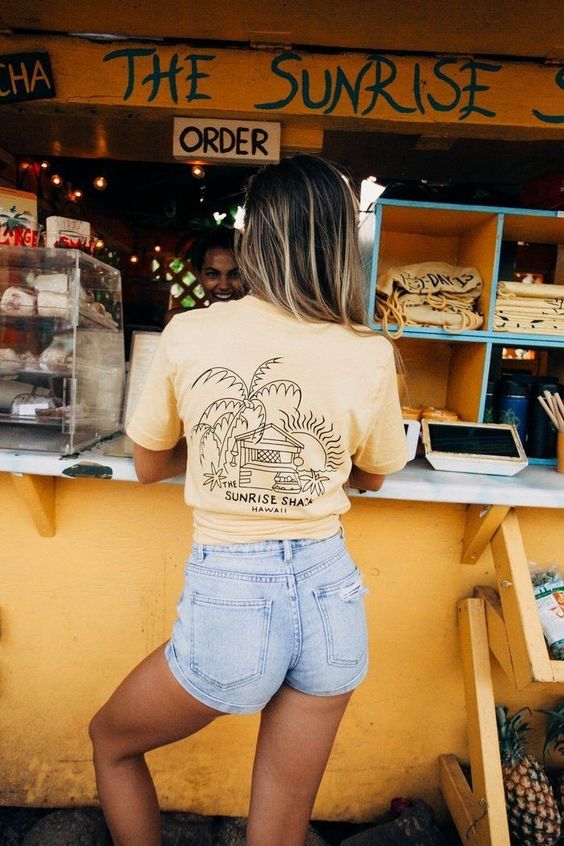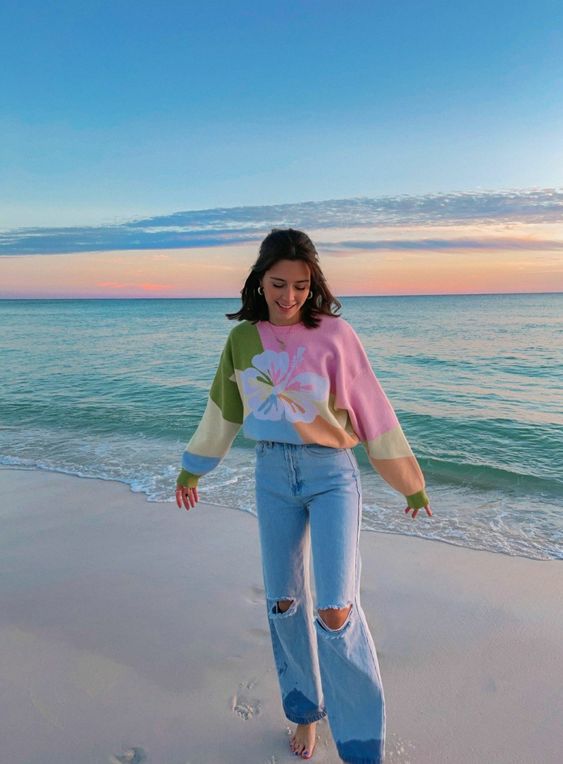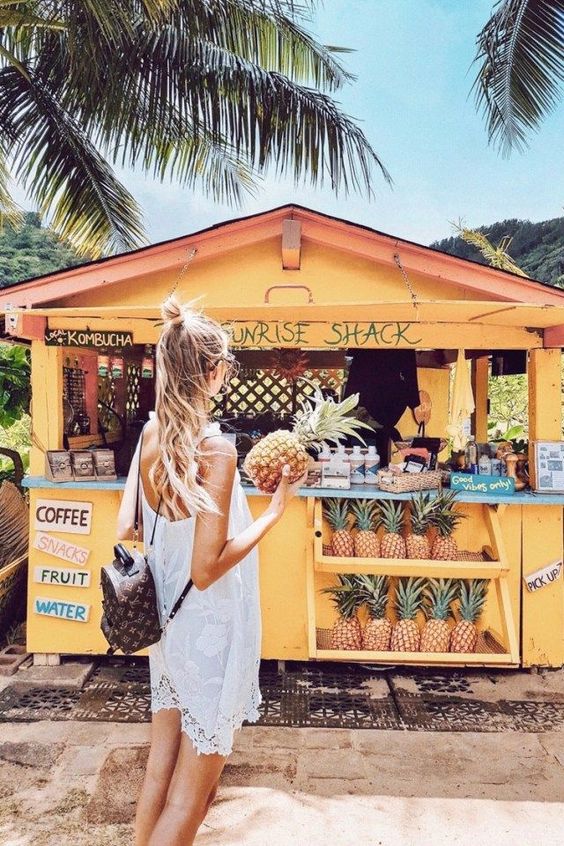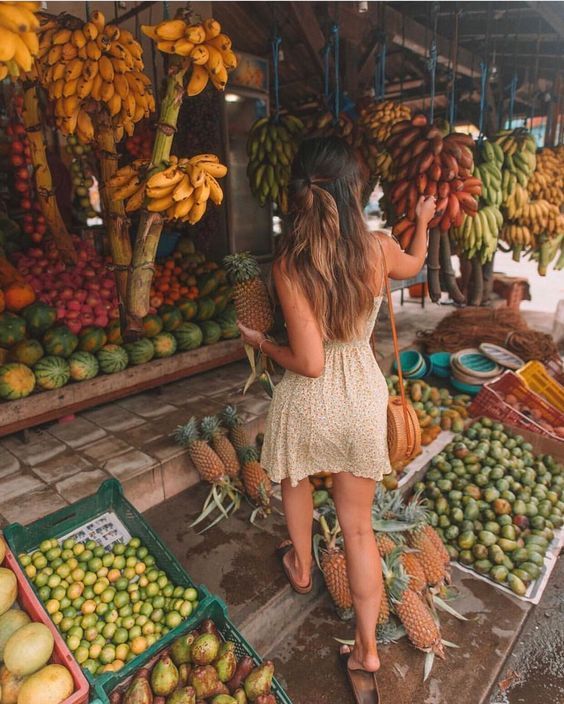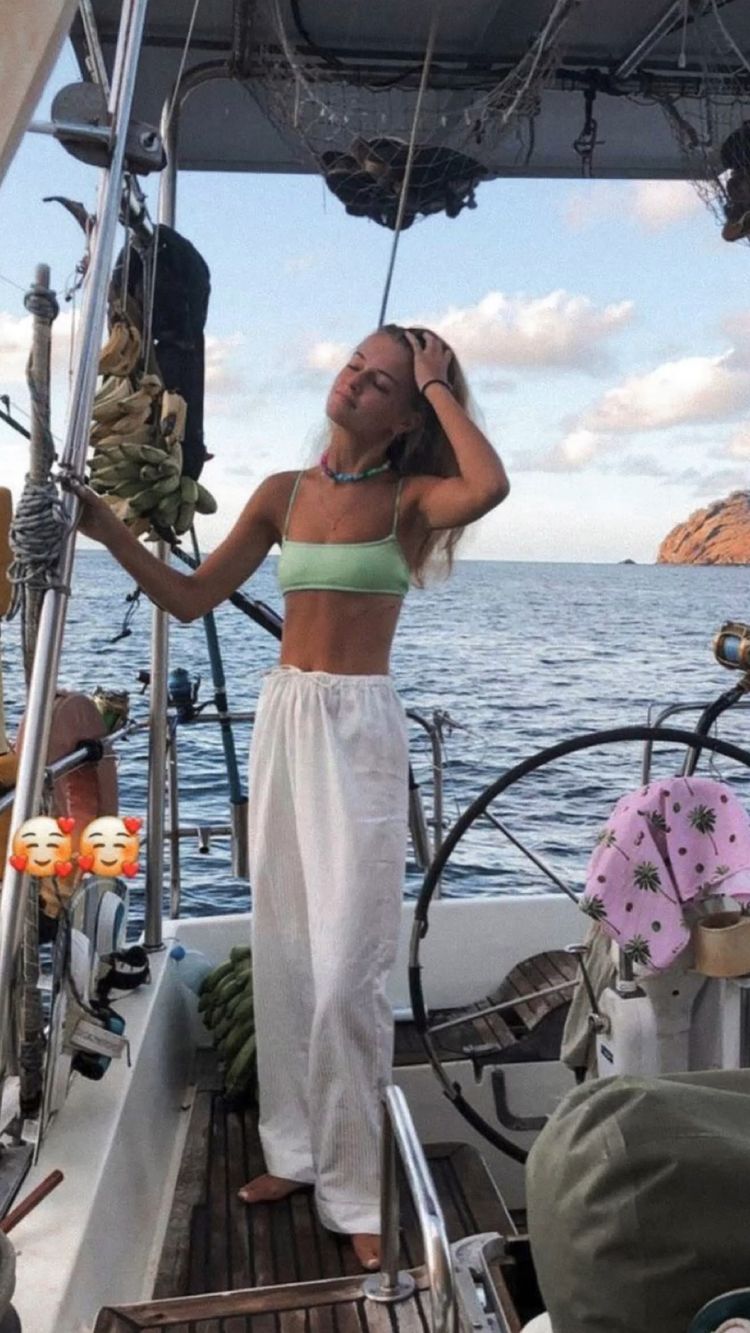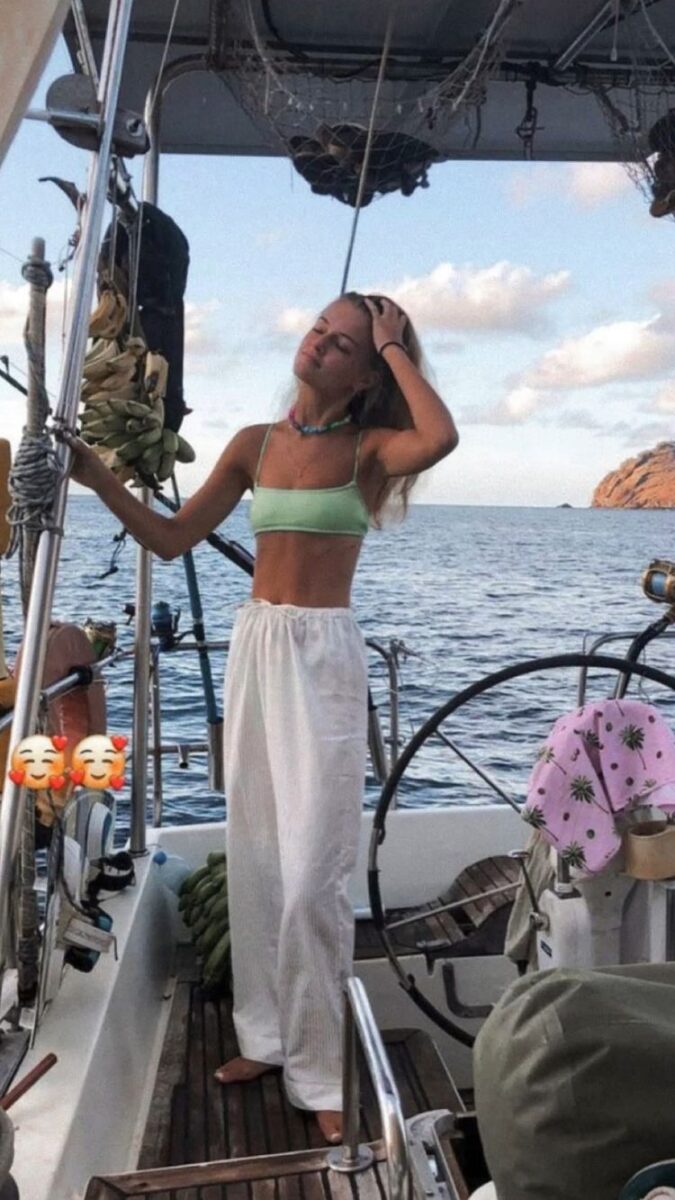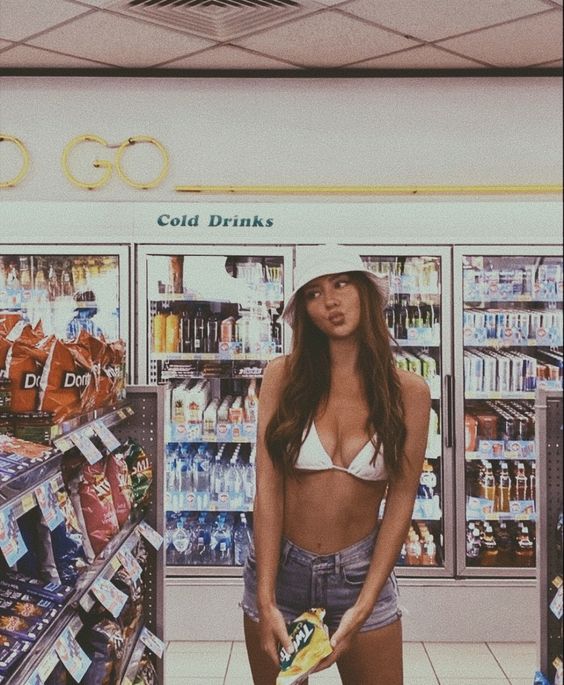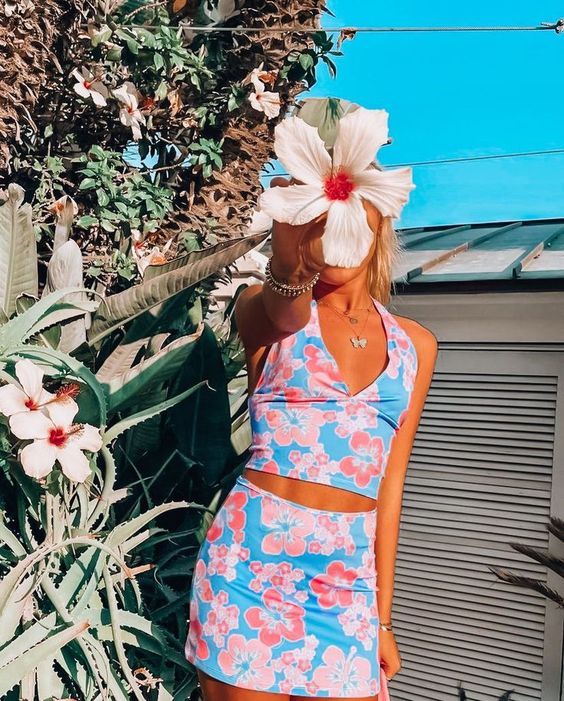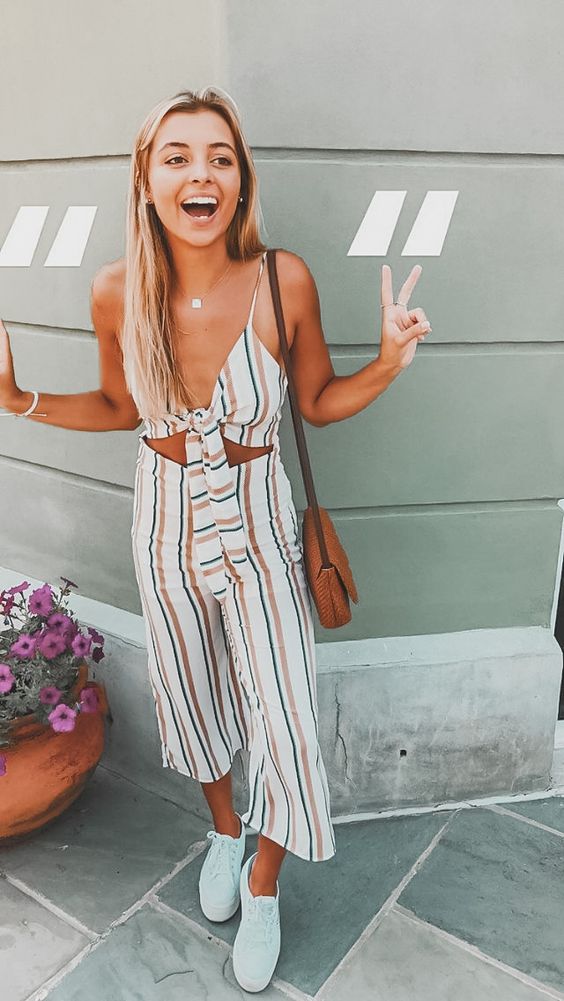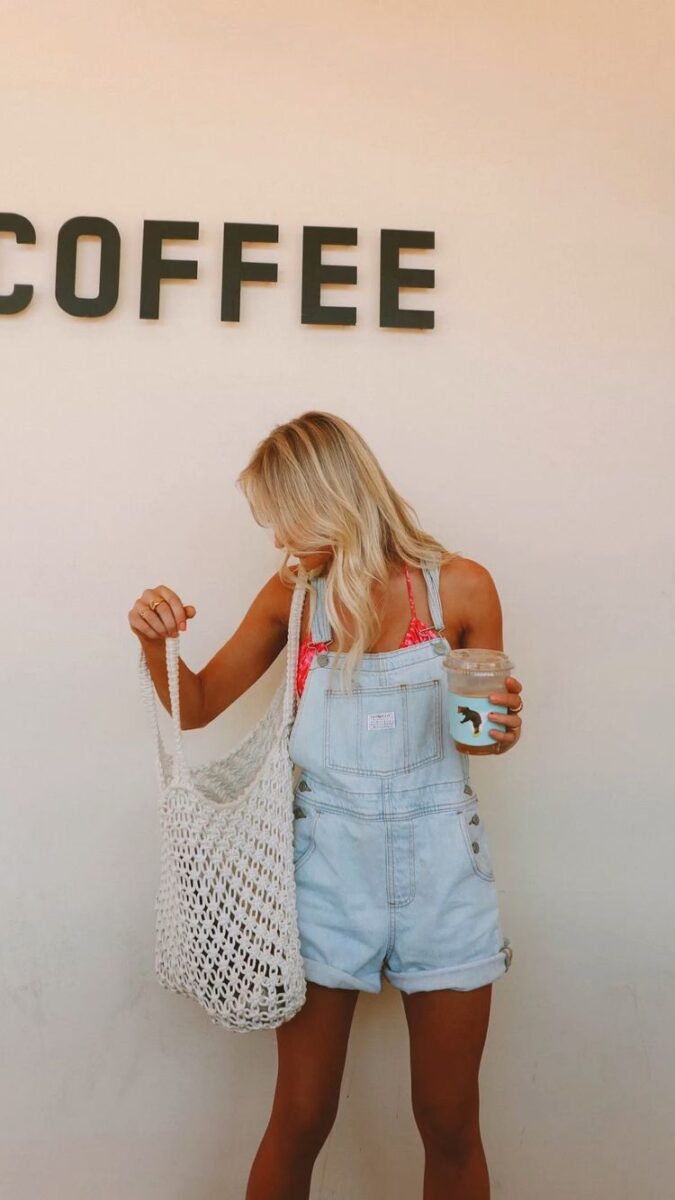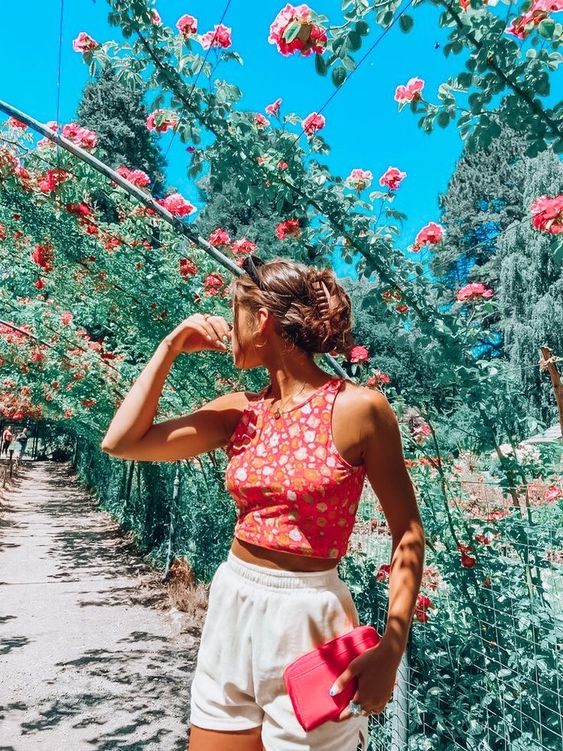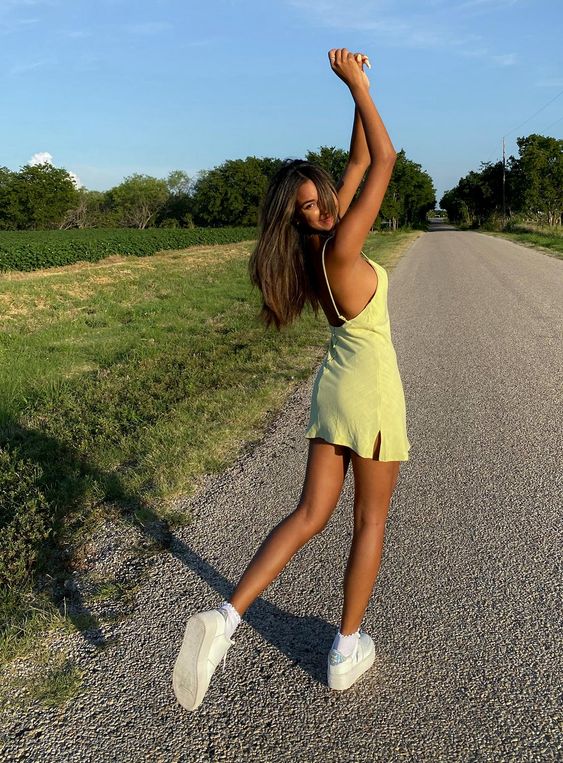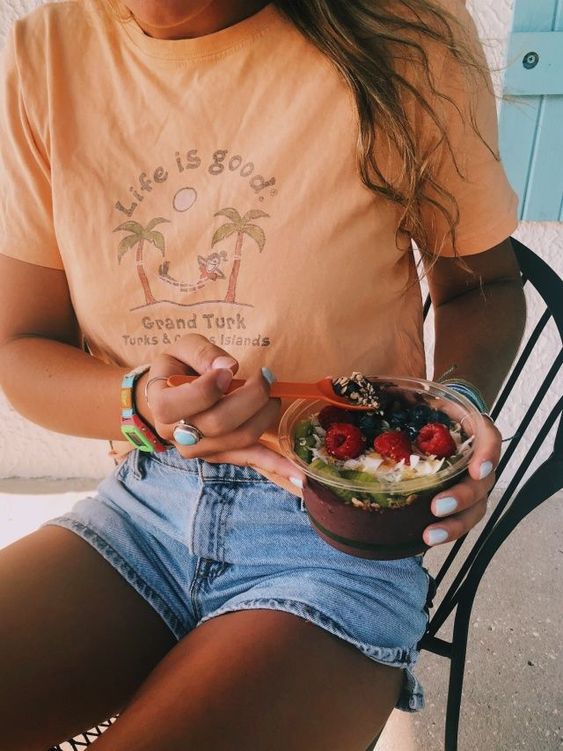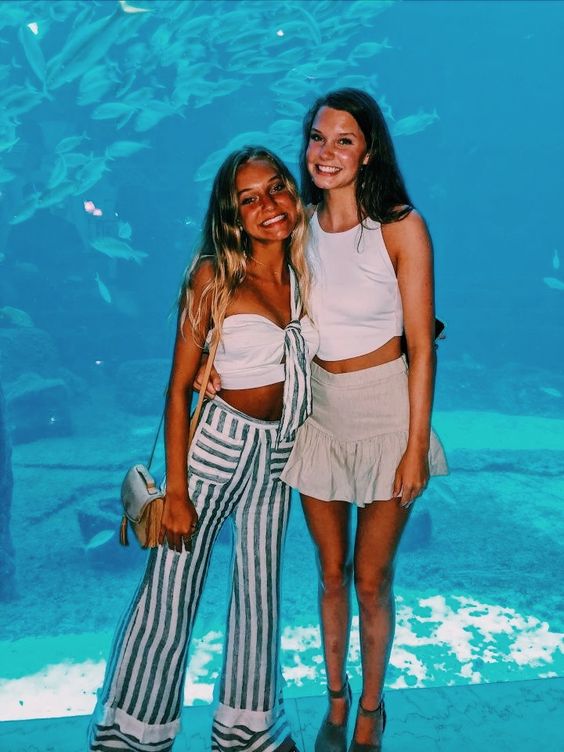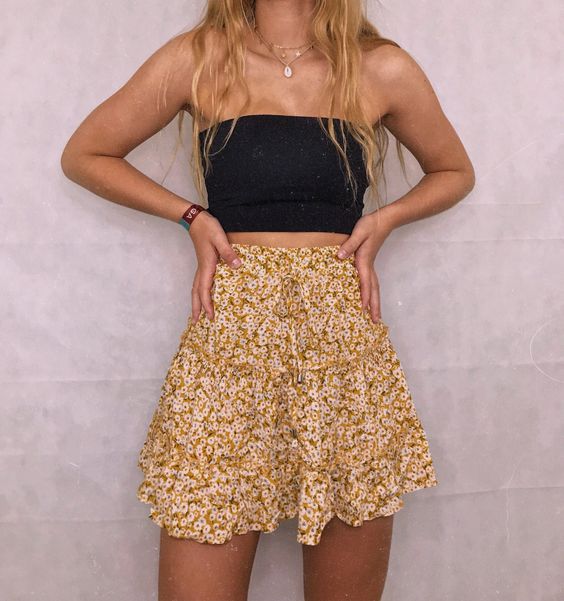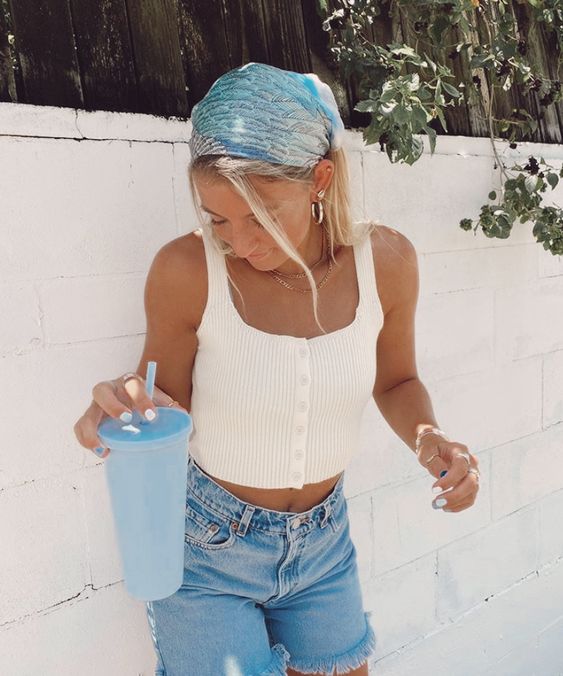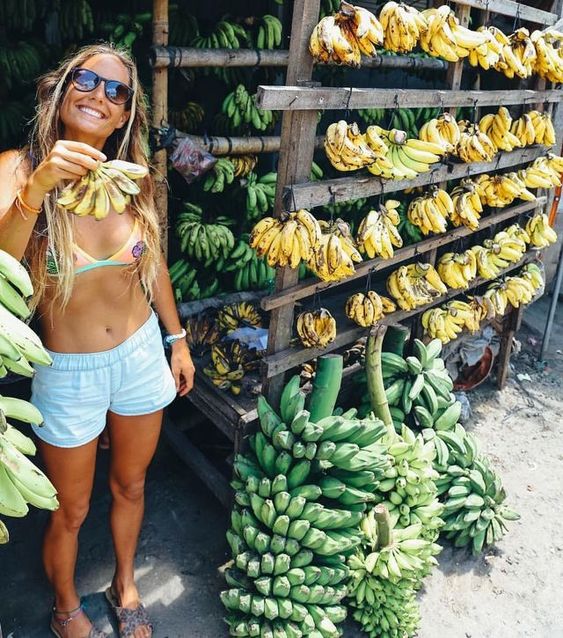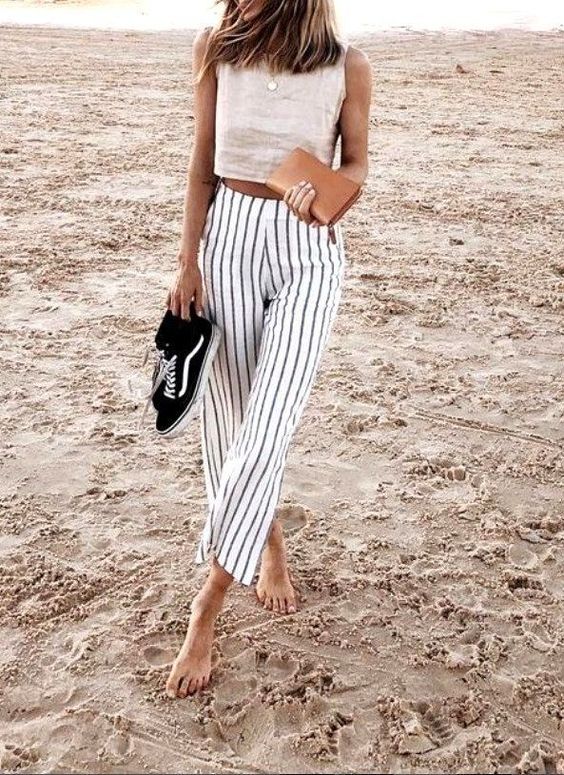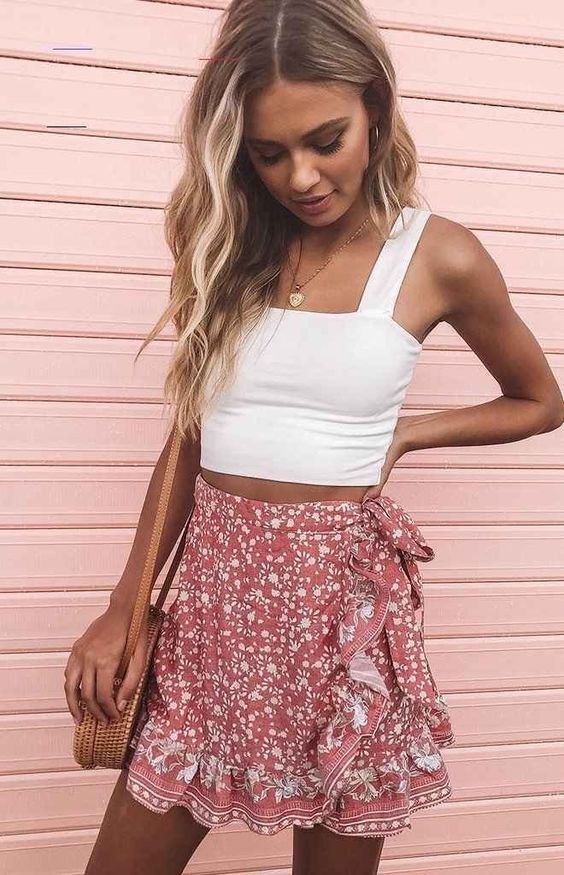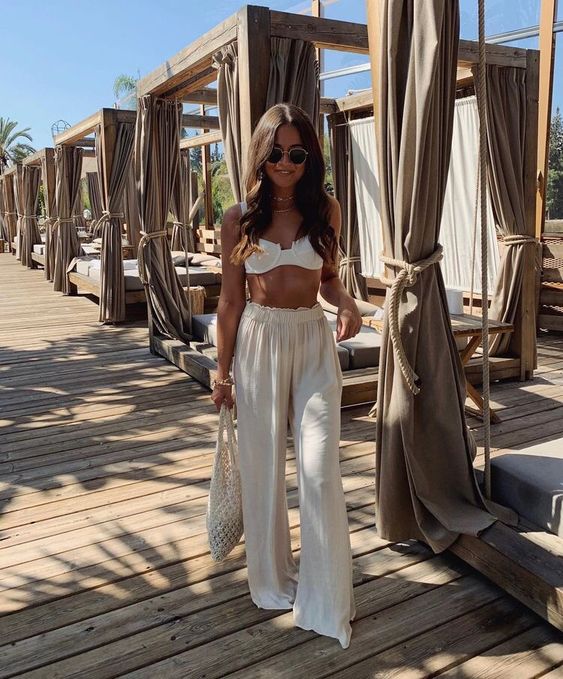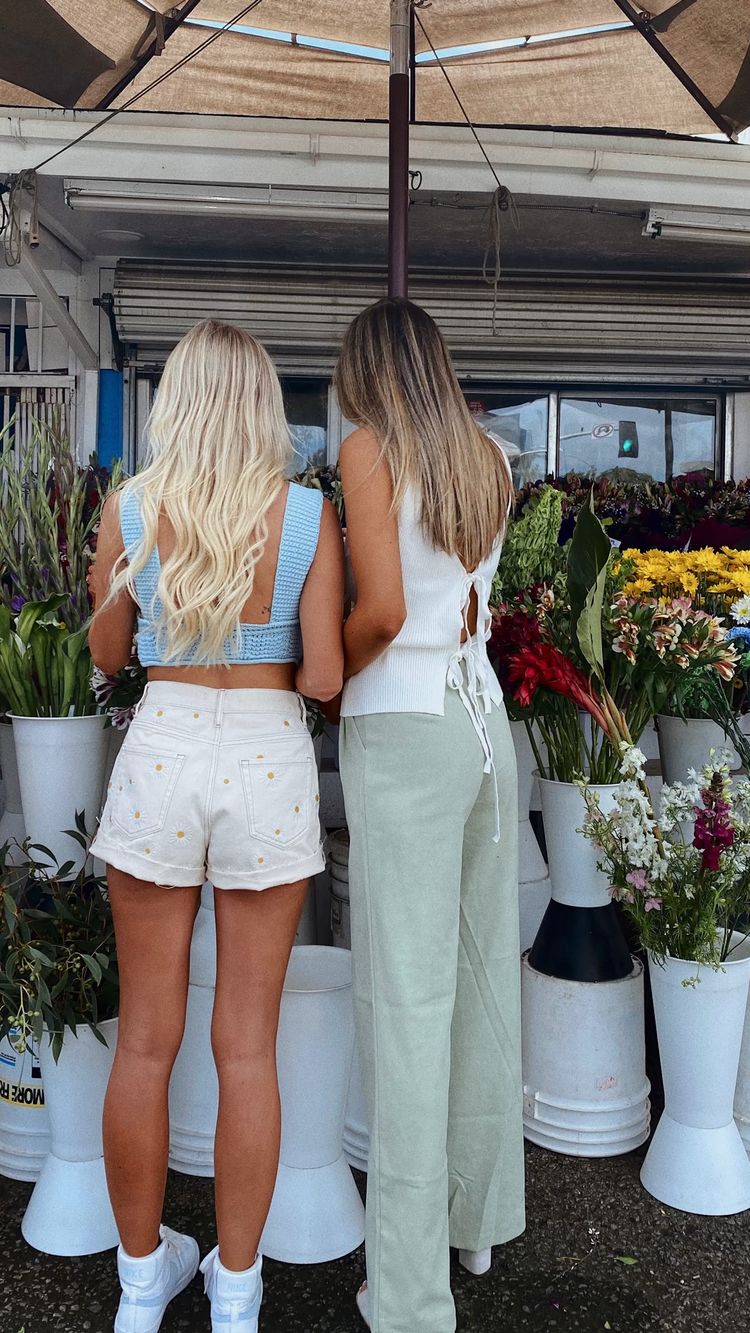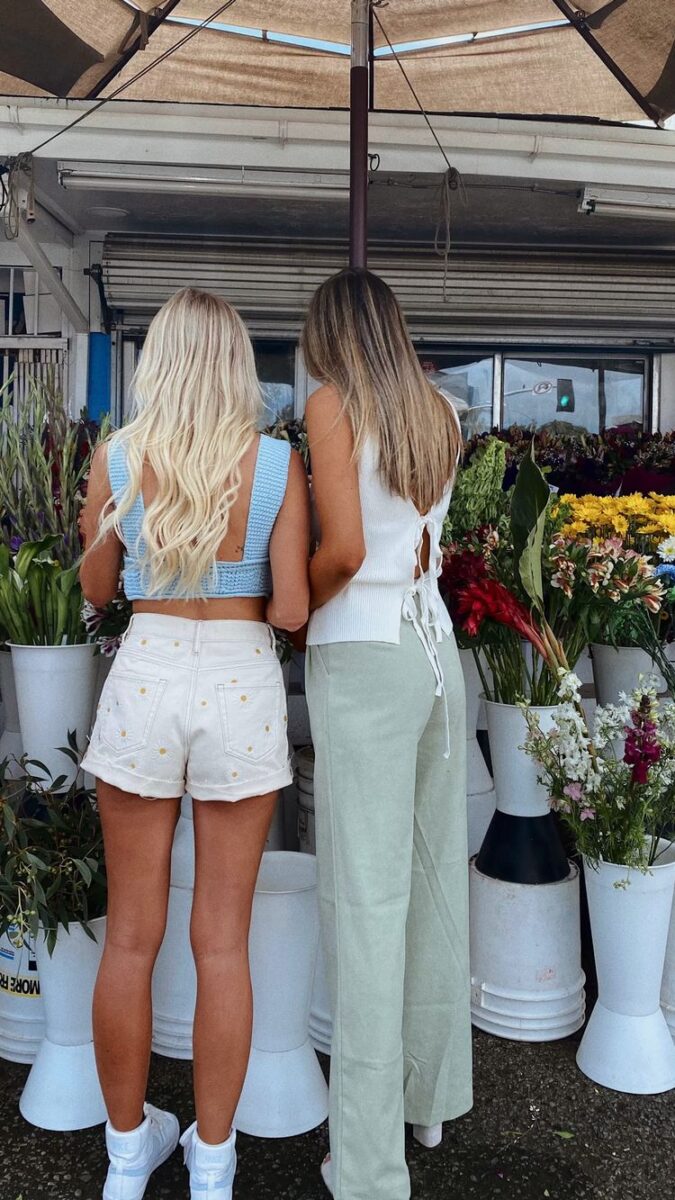 Hopefully, this post helps you figure out what to wear in Hawaii regardless of what you'll be doing while you're there. Remember that Hawaii style is always bright, happy, and relaxed!