Whether you're coupled up or living your best single life this coming month of love, you're sure to enjoy these Valentine's Day party ideas!
I swear it feels like the New Year was just yesterday and now we're almost done with January. But that's not all! As February closes in on us, that only means one thing: Valentine's Day. Love it or hate it, this popular holiday is here to stay.
It's kind of unfortunate, though, that a lot of folks no longer look forward to February 14. Some people don't feel the magic of it anymore despite the mouthwatering Valentine's Day delicacies, romantic pink and red décor, and the general atmosphere of love in the air.
But it shouldn't matter if you're going to spend the day with someone special. Valentine's Day is all about love! Love for your significant other, friends, family, and even for yourself. That's why this year, I urge you to celebrate it! Surround yourself with people you love.
Forget about a fancy restaurant and a romantic meal for two! Instead, why not treat yourself and your friends to a fun soiree of drinking and partying or a pleasant little brunch? Take this time to make DIY and elaborately themed decorations and handcrafted Valentine's Day gifts for one another! Add a few themed cocktails and snacks to the mix, and you have a party unlike any other.
For this article, I've compiled a list of the best party ideas for your Valentine's Day activities to aid you in party planning. Here, you'll find lots of inspiration for your decorations and some themed foods to serve. These Valentine's Day party ideas will undoubtedly make yours a special occasion you want to celebrate yearly!
AMAZING Valentine's Day Party Ideas
Hoping that you enjoy and like these ideas I've curated online. Just know that no matter how you wish to spend Valentine's Day, don't forget to set aside some time to shower yourself with love!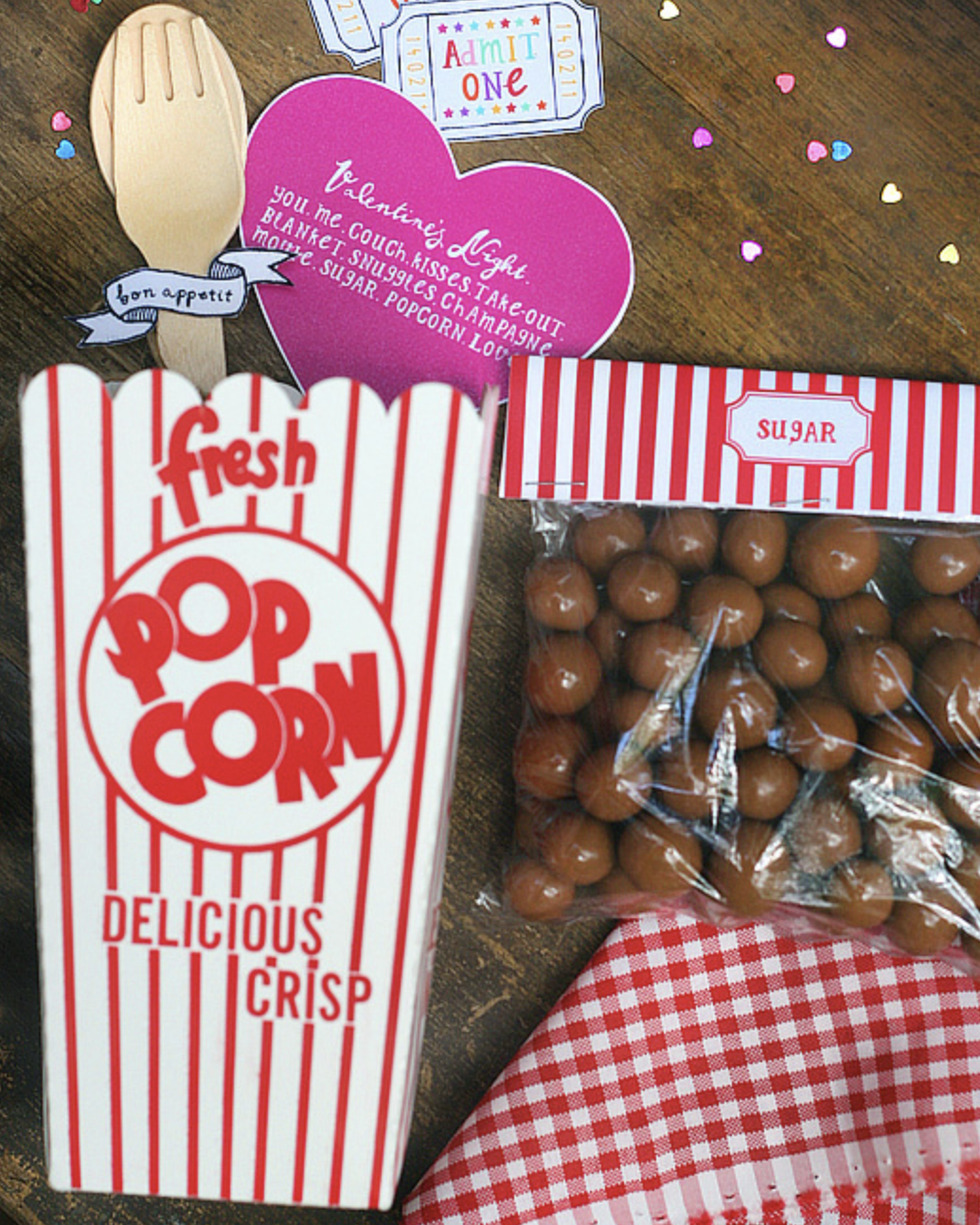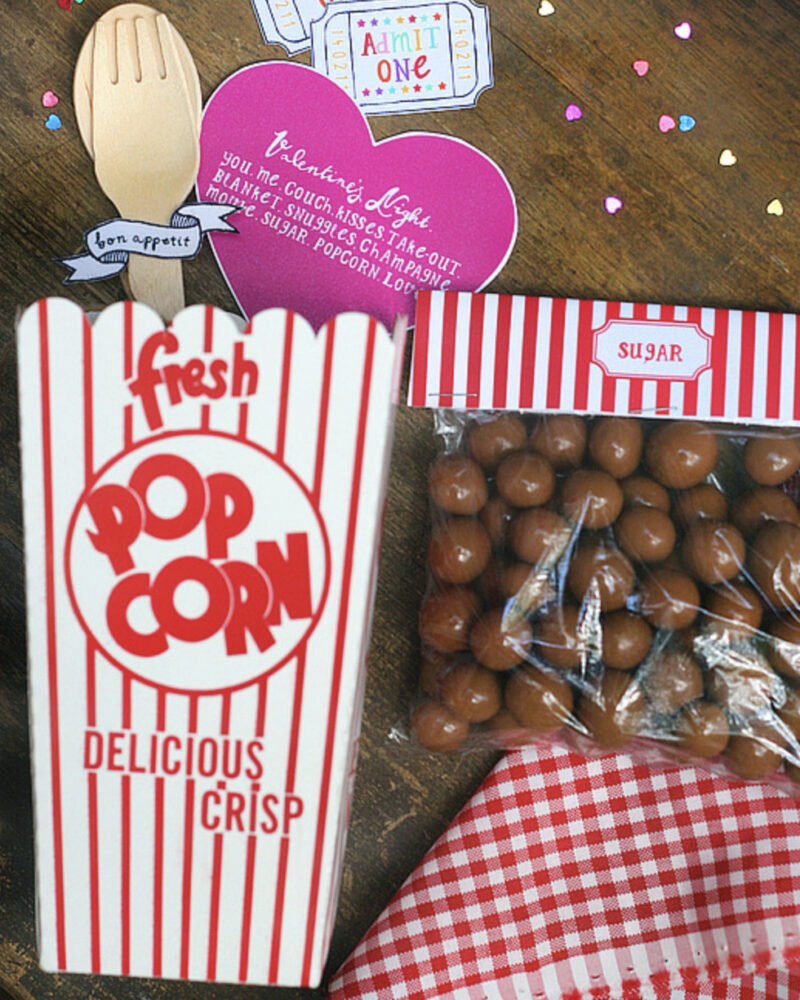 Who doesn't love watching movies, right? Doing movie marathons with my loved ones is one of my favorite things whenever I have free time. If you and your friends are the same, why not hold a little movie party with them on Valentine's Day? This is one of the top low-key Valentine's Day party ideas that any group will enjoy.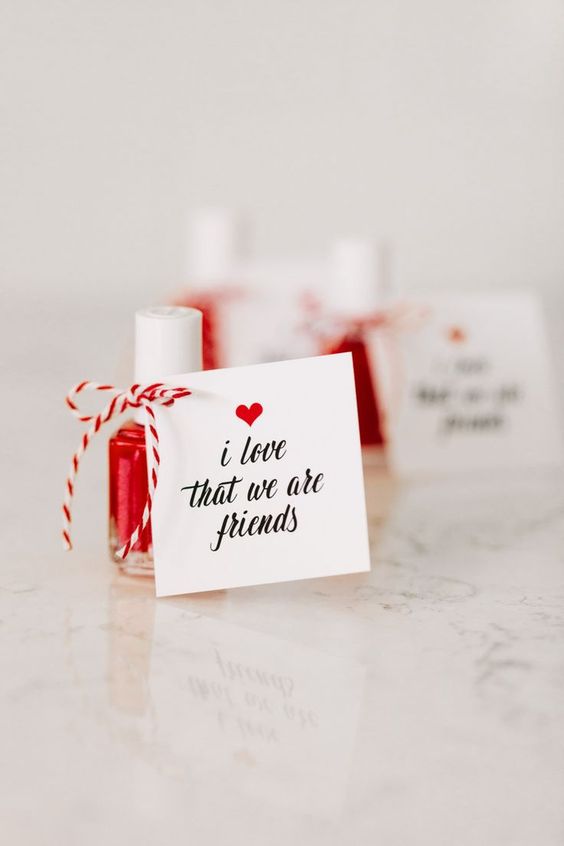 Pamper yourself and your friends by doing each other's nails on Valentine's Day. Pick your favorite nail polishes and pair them with little dedication cards with sweet messages on them!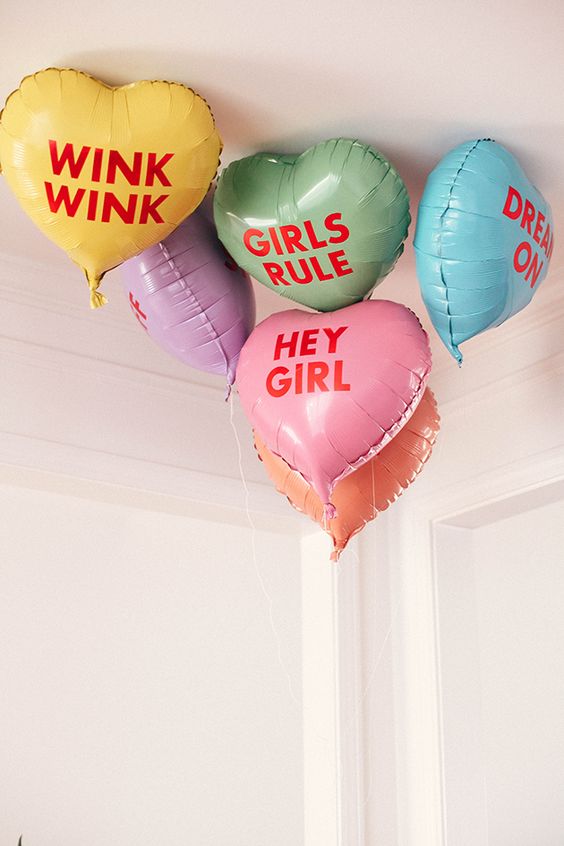 A party is never complete without balloons. To fit the theme of love on Valentine's Day, pick heart-shaped balloons in all colors that have these fun and cute messages and phrases!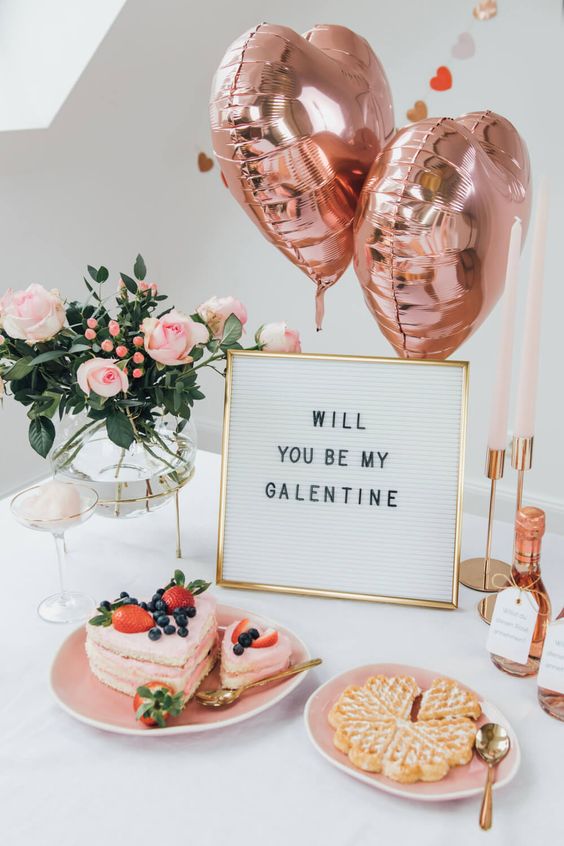 Fill your party's atmosphere with love and friendship by placing frames with sweet dedications like these! This is especially perfect for those who are planning to celebrate their Valentine's Day with their closest friends.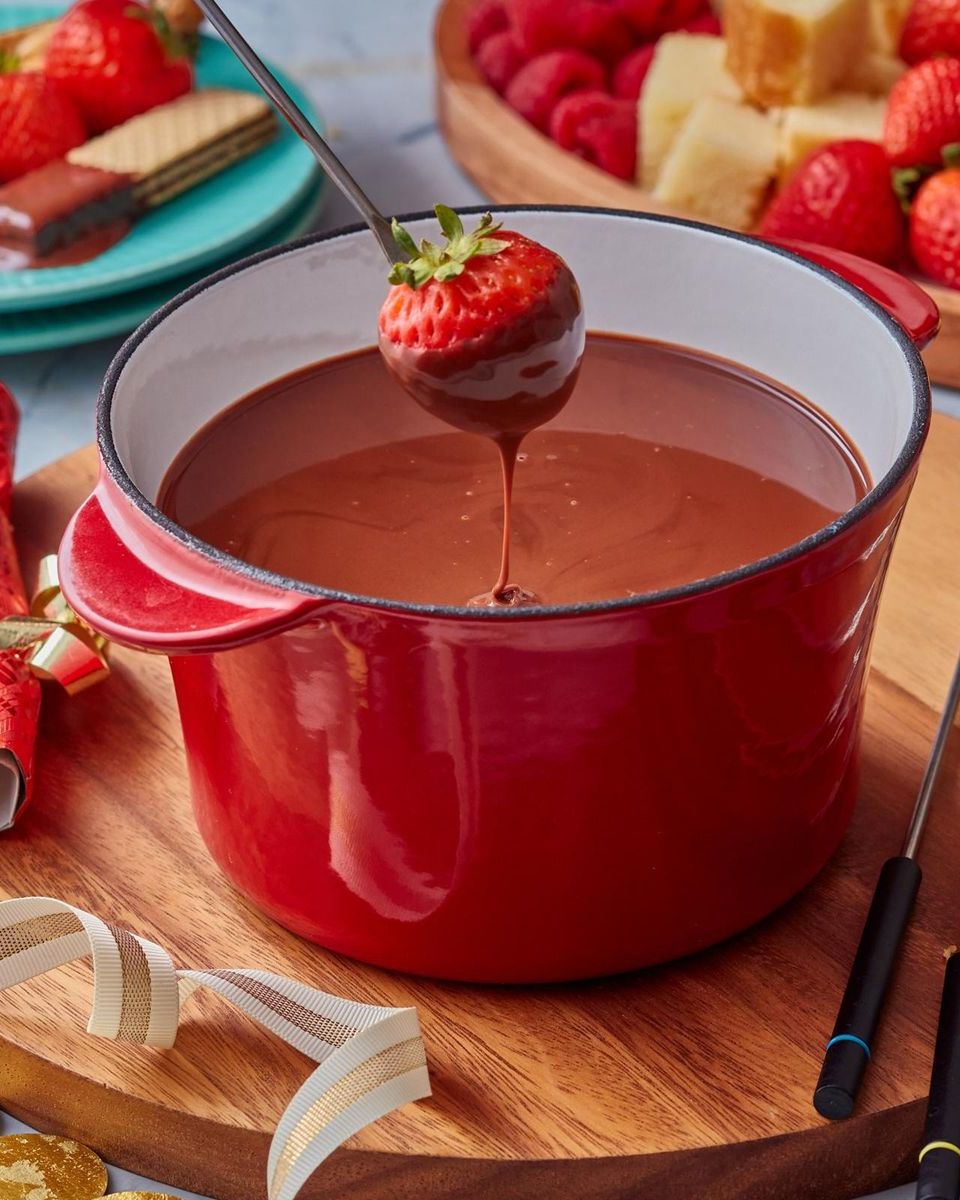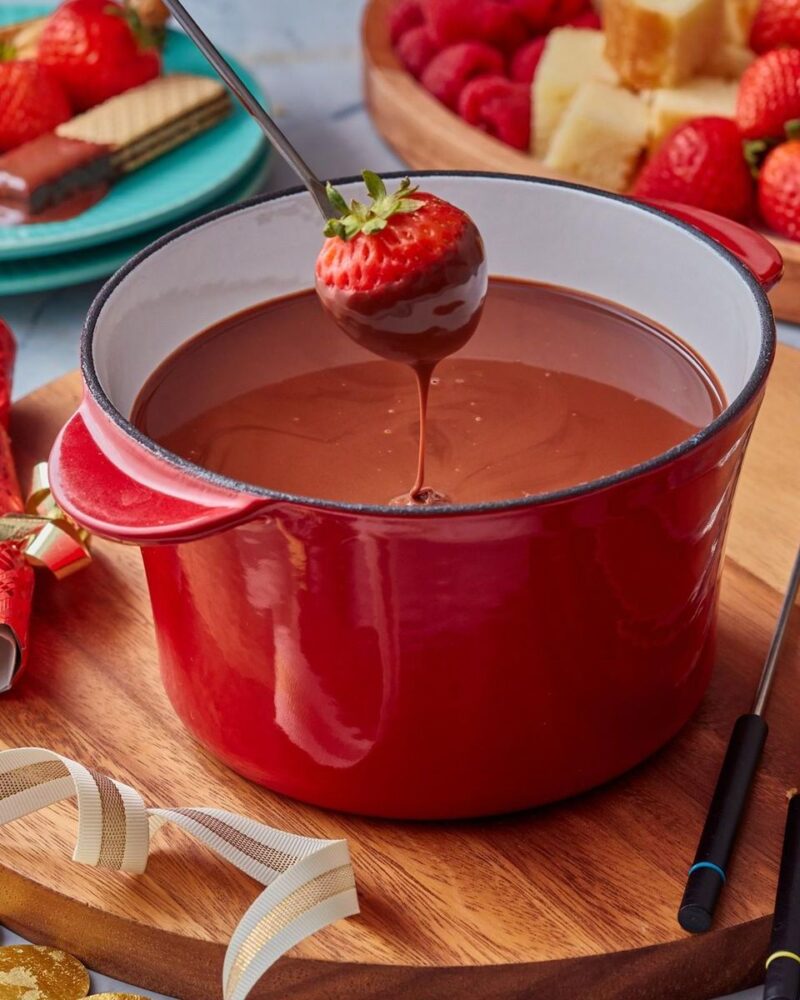 Who doesn't love a chocolate fondue? Make your party a lot more delectable by serving chocolate fondue as part of your snacks or dessert. You can pair it with a plethora of fruits and berries for the ultimate indulgent treat.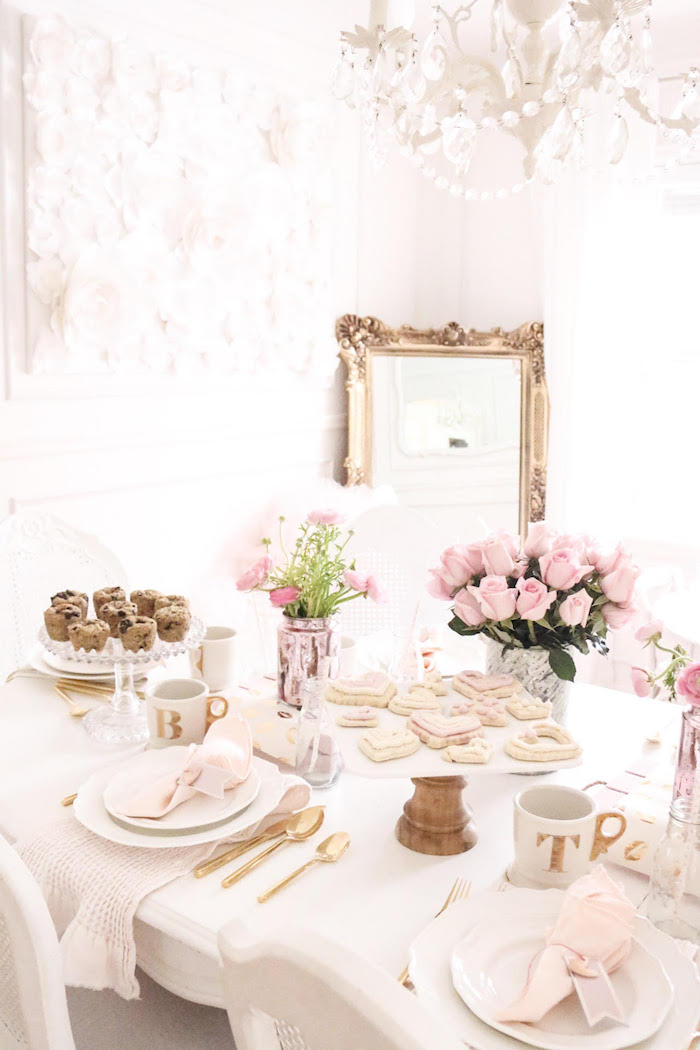 If you're thinking of doing something fancy and sophisticated for your Valentine's Day party, you should definitely take inspiration from this setup! Elevate your brunch or afternoon tea party by filling the air with some love! This is certainly one of the more chic Valentine's Day party ideas this year.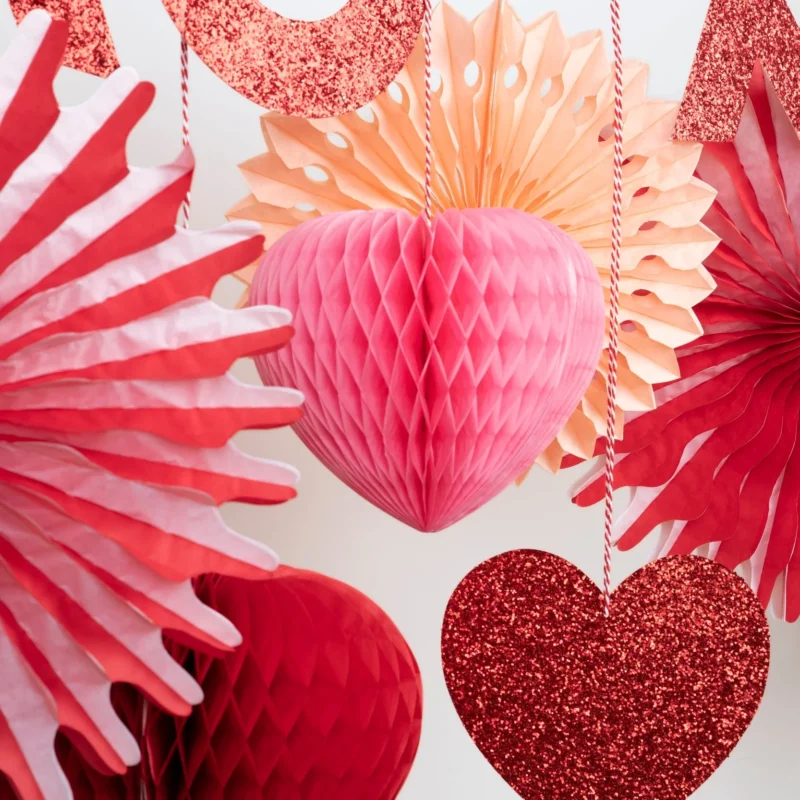 Decorate your Valentine's Day party with these romantic balloons, garlands, and honeycomb decor. Placing these around the venue or your living room will instantly make your guests feel giddy and soft inside.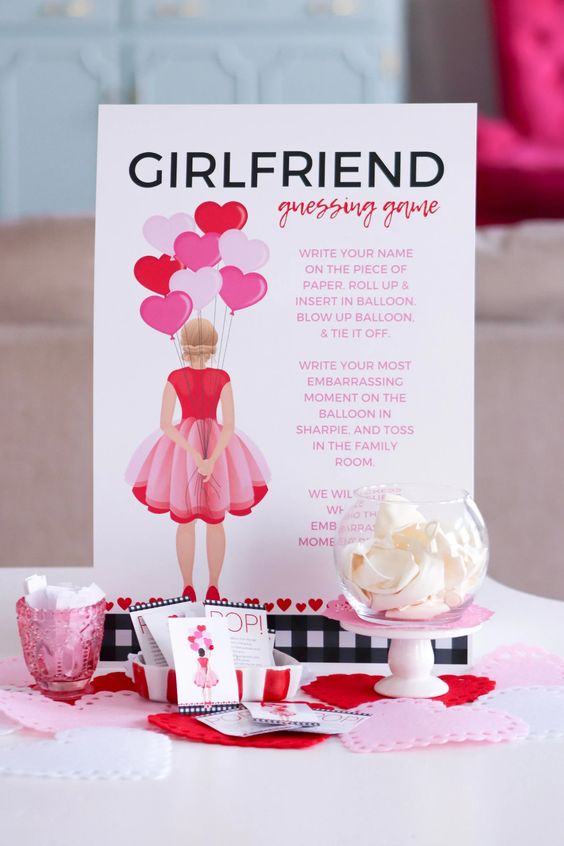 What party will be complete without some fun games, right? This Girlfriend Guessing Game is going to be the source of many cherished memories and laughter as you share your most embarrassing moments with each other!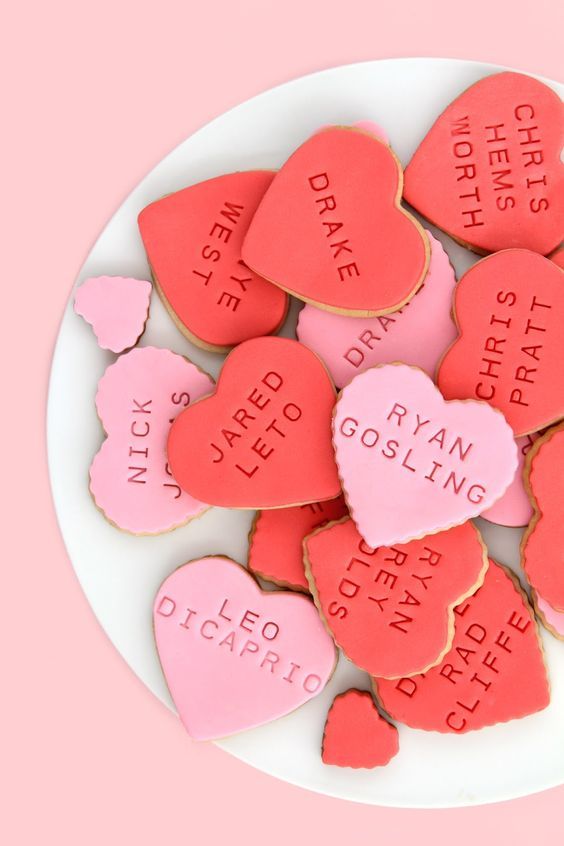 Whether you're hosting the Valentine's Day party or invited to one, don't forget to serve or bring some heart-shaped cookies. You can decorate them with the dreamiest celebrity crushes you and your friends have! Feel the butterflies in your stomach spread with every bite!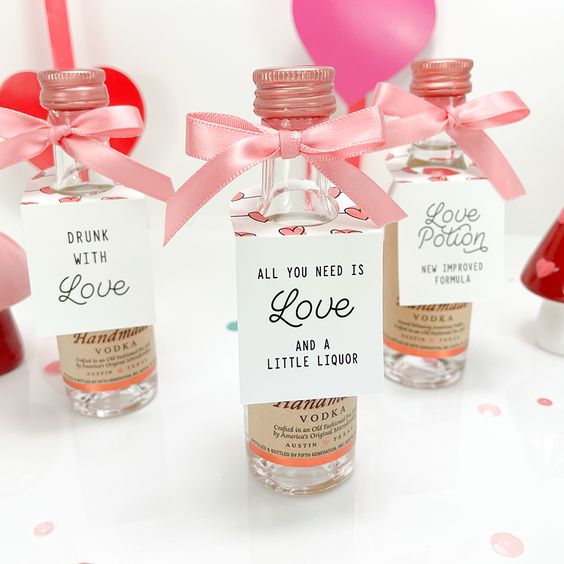 Turn the party up by treating your friends to these tiny liquor bottles at your Valentine's Day celebrations! These are sure to make you let loose and have fun with your friends and loved ones!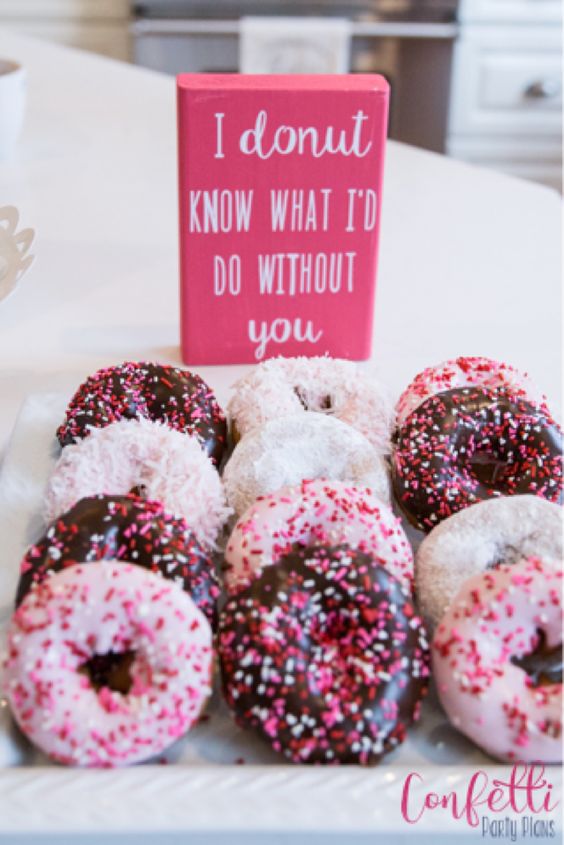 Apart from cookies, you can also opt to get donuts for the party. You can even add a sweet yet clever message for anyone who dips their hand into these treats. Storebought or baked from scratch is totally fine!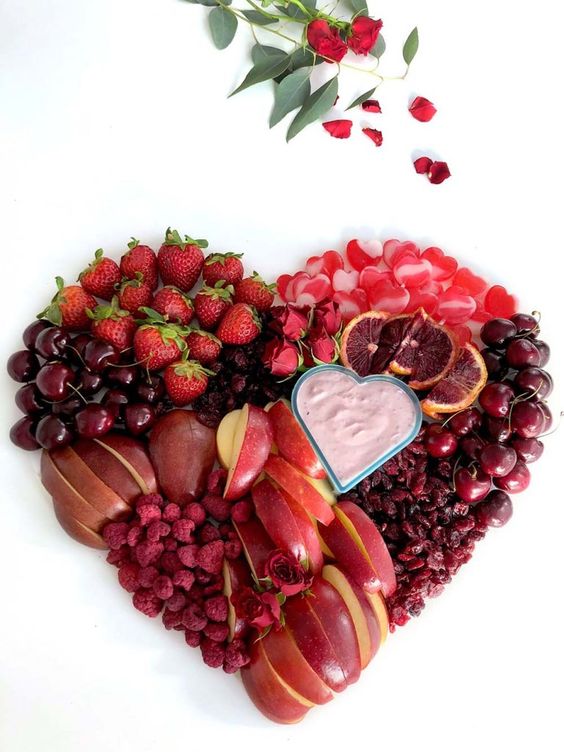 This Valentine's Day-themed charcuterie board is utterly beautiful! For a deliciously nutritious Valentine's Day dessert without feeling the guilt, try this heart-shaped fruit tray!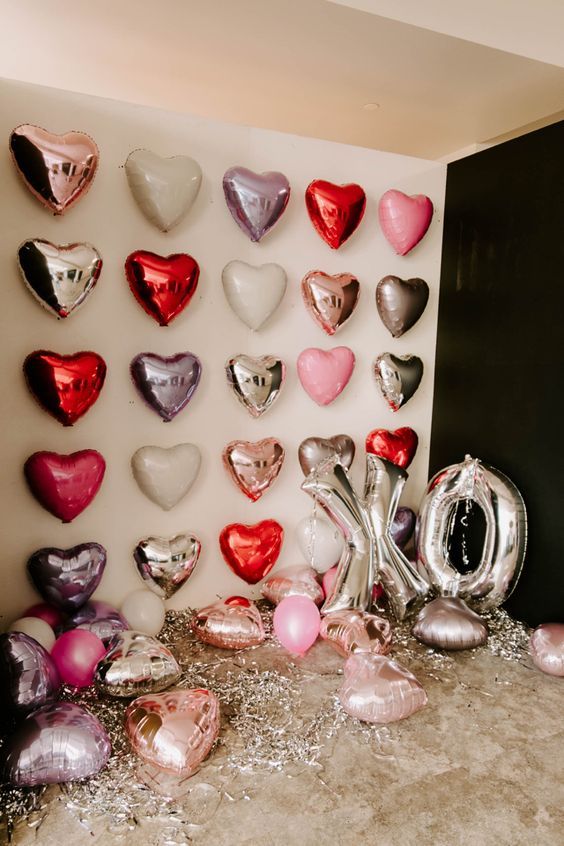 Here are more heart-shaped balloons that you can add to your Valentine's Day party! Instead of letting them hang on the ceiling or floating randomly in every space of the room, you can opt to stick them to the wall instead and create this cute, little wallpaper.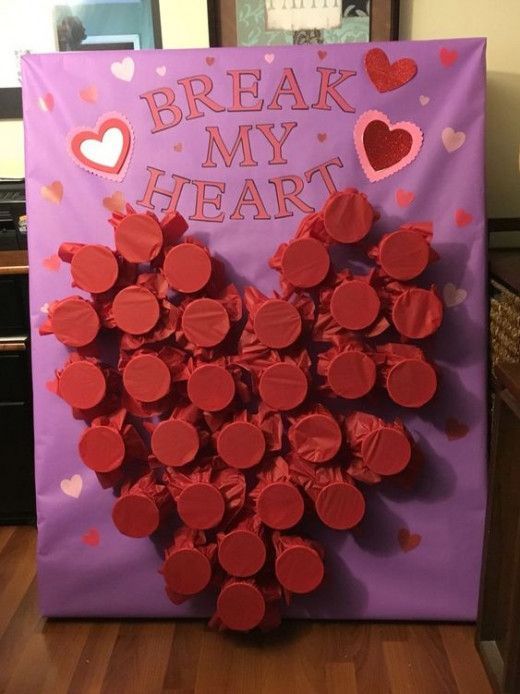 This game would be a lot of fun at a Valentine's Day party. Place red cups covered in red paper in a heart-shaped arrangement, and then fill each cup with gifts from your and your friends' favorite stores. When the game begins, you "punch out" pieces of a heart to receive prizes!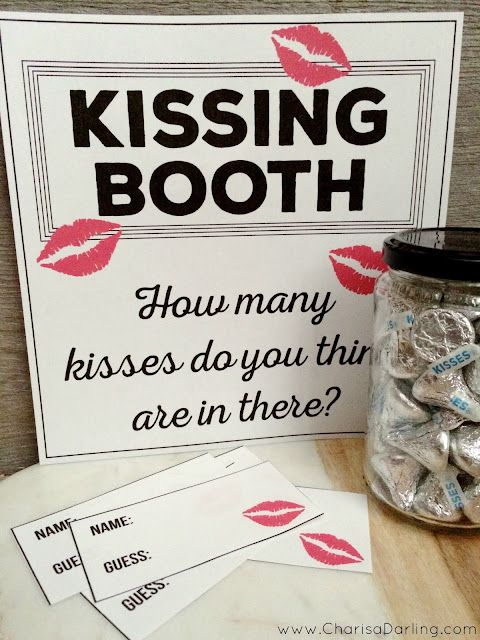 Kissing booths are not really my thing but if we're talking about giving away the chocolate kind of kisses then count me in!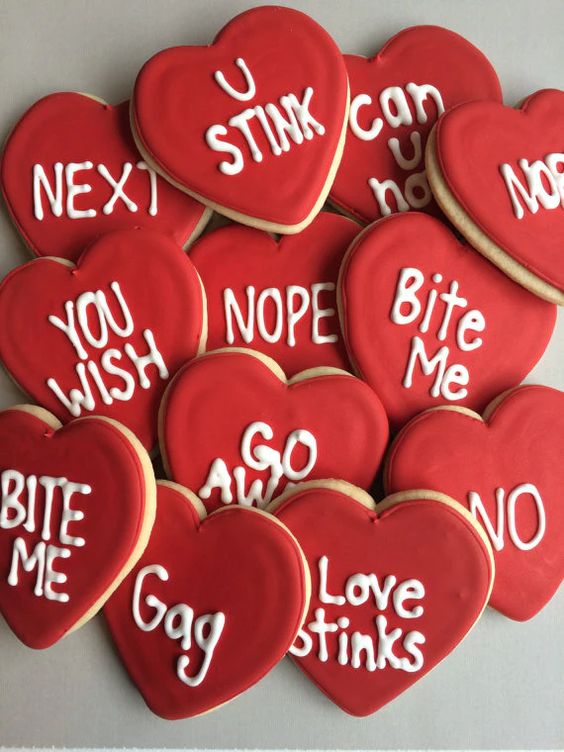 I just know that some of you are very anti-Valentine's Day and that's completely fine! That shouldn't stop you from still celebrating this day by baking and creating cookies that have these phrases! So cute!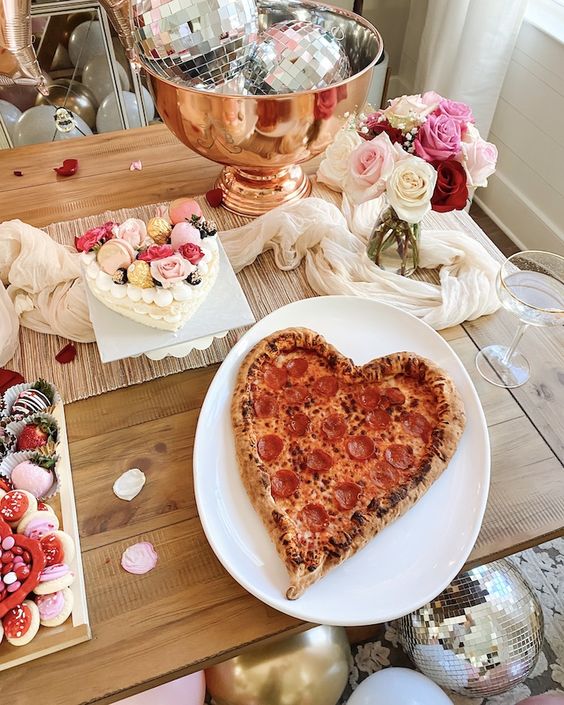 Do you know what's better than pizza? A heart-shaped pizza! It's the perfect meal whether you're with friends or your significant other.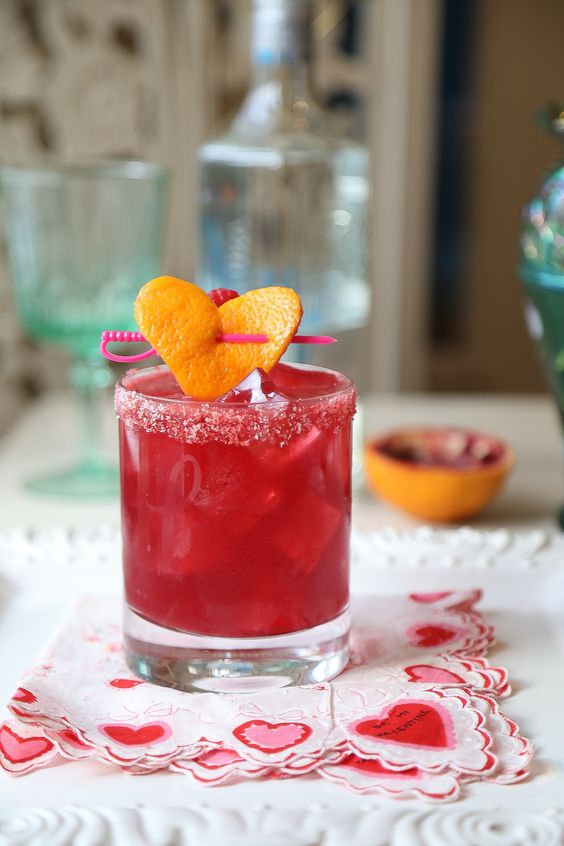 Your Valentine's Party cannot be complete without some cocktails for you and your friends to enjoy while you celebrate. This particular blood orange and raspberry concoction is called Heartthrob Margarita!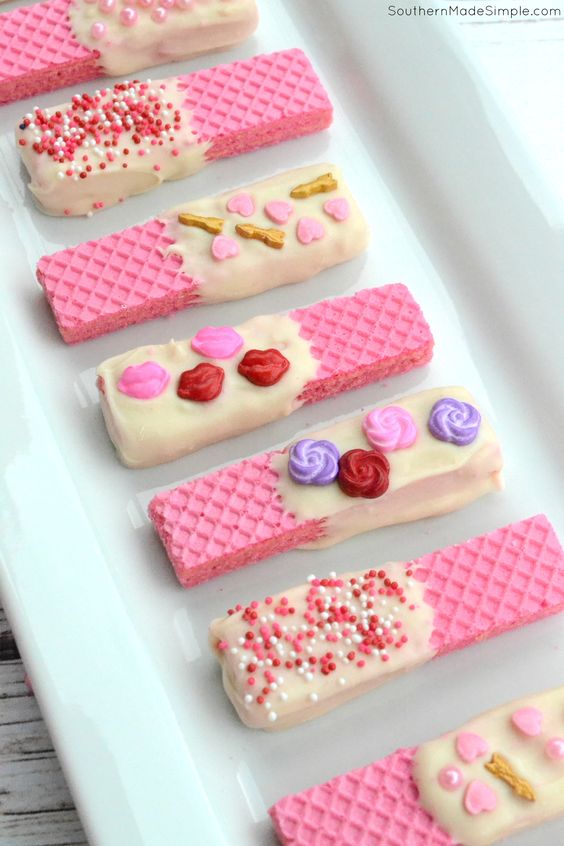 These strawberry-flavored sugar wafers are the perfect treats for your Valentine's Day party. As the recipe says, they are the equivalent of miniature sugar-coated happiness!
Fill your Valentine's Day party with some games you can play with your friends like this DIY skeeball!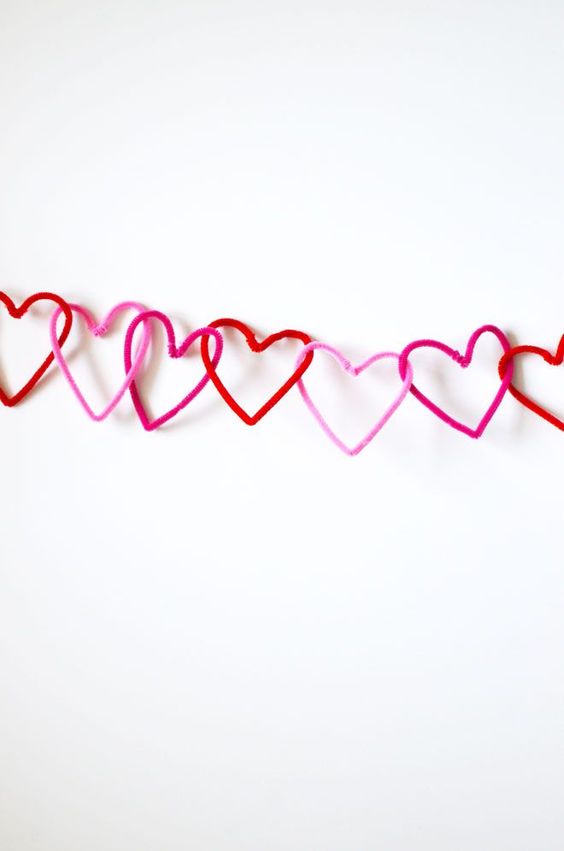 These cute heart-chain garlands are utterly adorable! They give such a dainty and delicate touch to your walls and you can easily DIY them in the comfort of your home!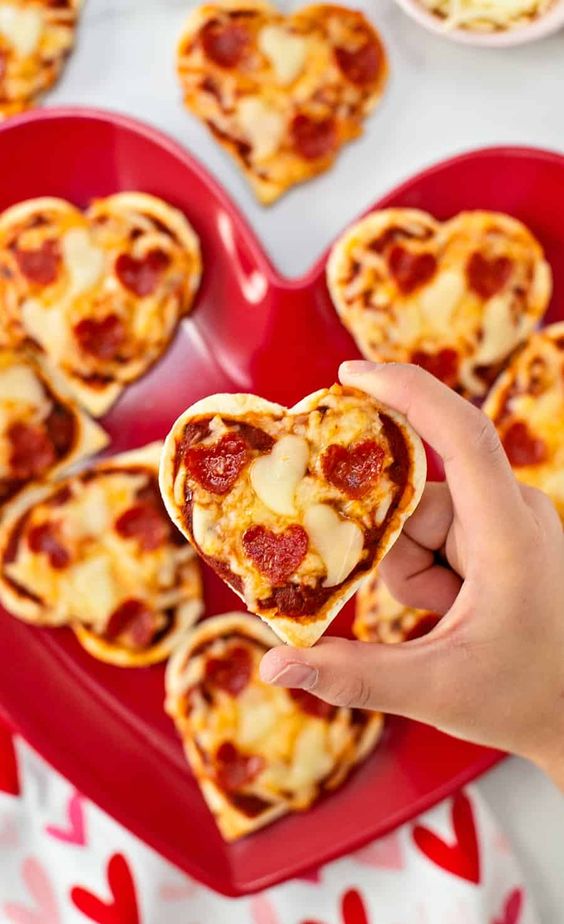 I know I have already included pizza hearts on this list but just look at these bite-sized heart-shaped pizzas! These are totally going to be the ultimate finger food on your V-day party!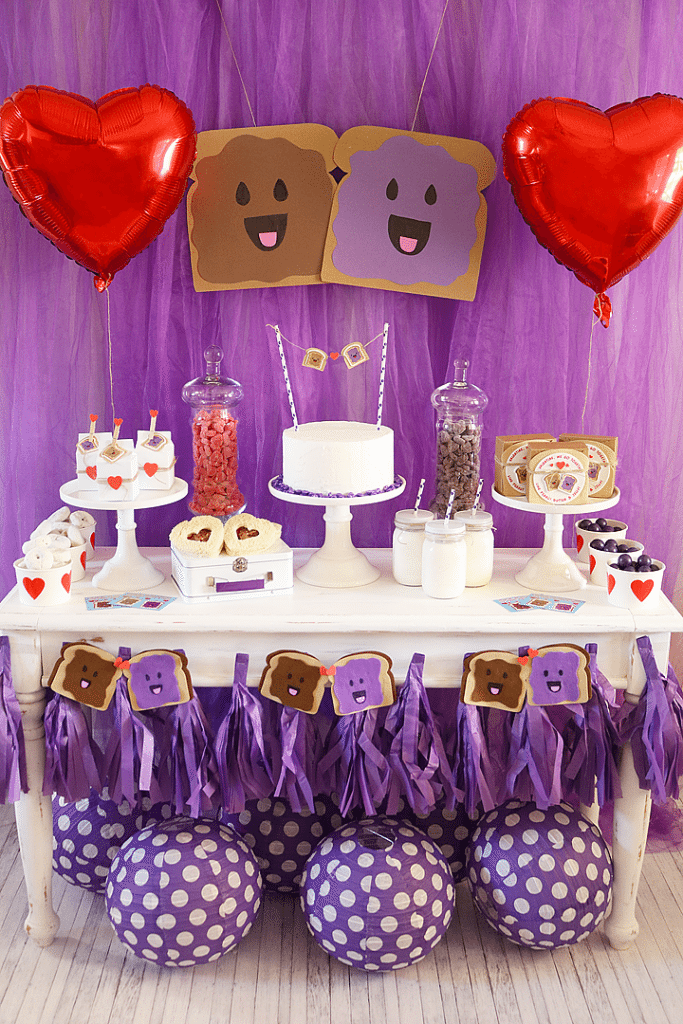 If you're tired of the usual pink and red color scheme this Valentine's Day, why not try this cute and adorable purple peanut butter and jam theme instead?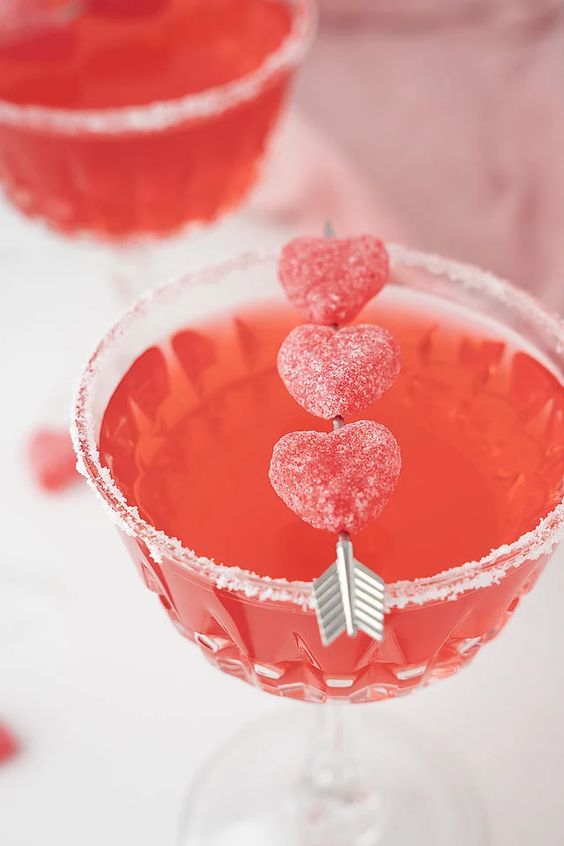 Here's another cocktail mix you should definitely add to your menu! This is a Strawberry Sour Candy Cocktail that everyone will be dying to have a sip!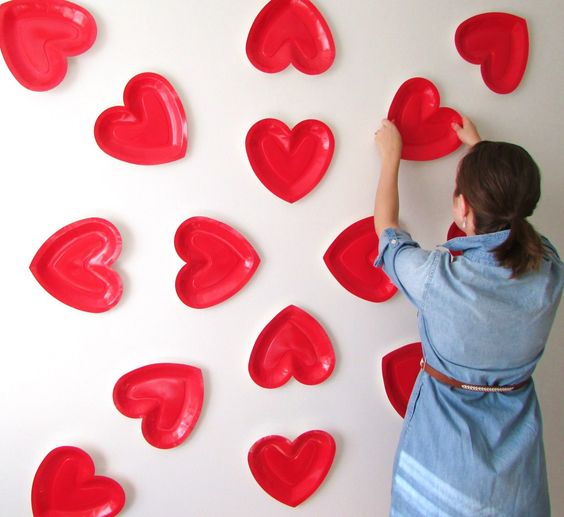 Photo backdrops should be a staple at every party. Your friends and family can take lots of cute photos in front of these and capture those memories! For a minimalist design, you can just use heart-shaped paper plates and stick them to your wall.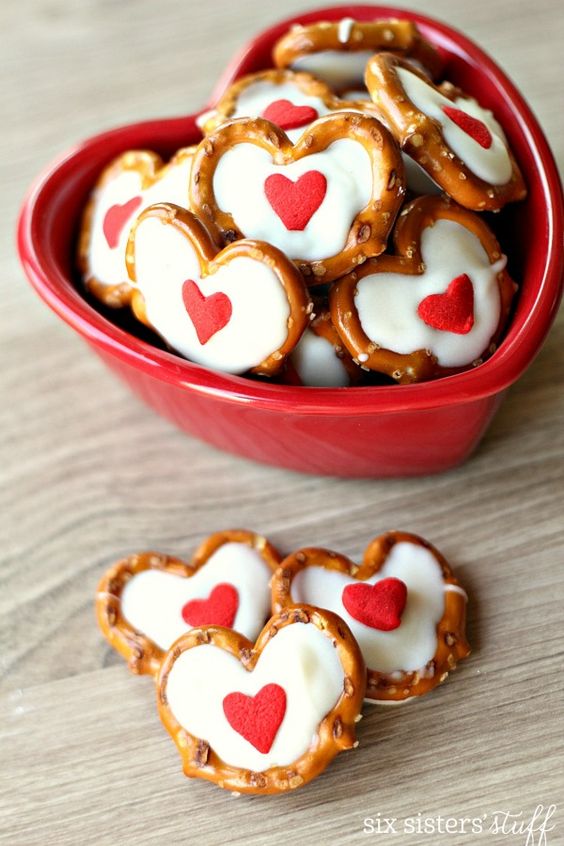 These pretzel hearts are the perfect treats to steal the hearts of your friends and family when you serve them food at your party!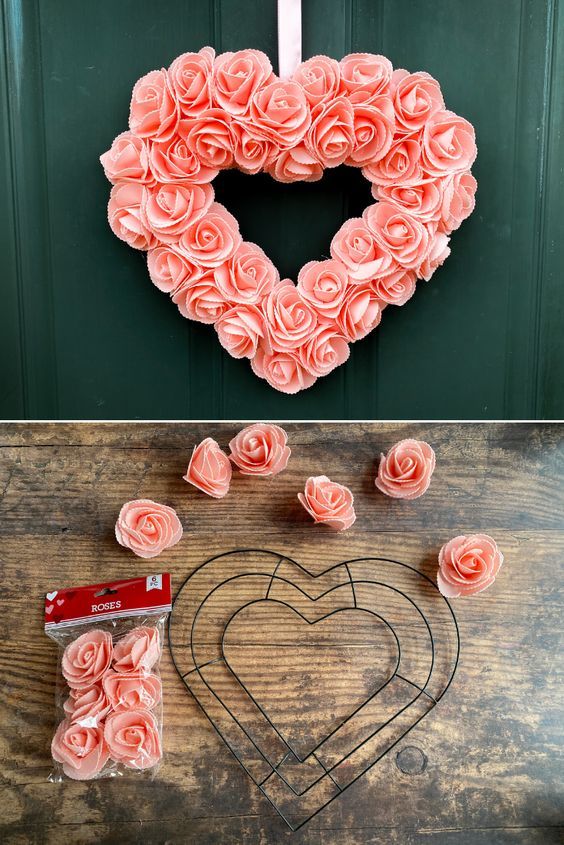 This heart-shaped rose wreath is utterly romantic! It also adds a touch of elegance and sophistication to your decorations when you put this up. What's even better is that you can easily use this every year for your V-day parties!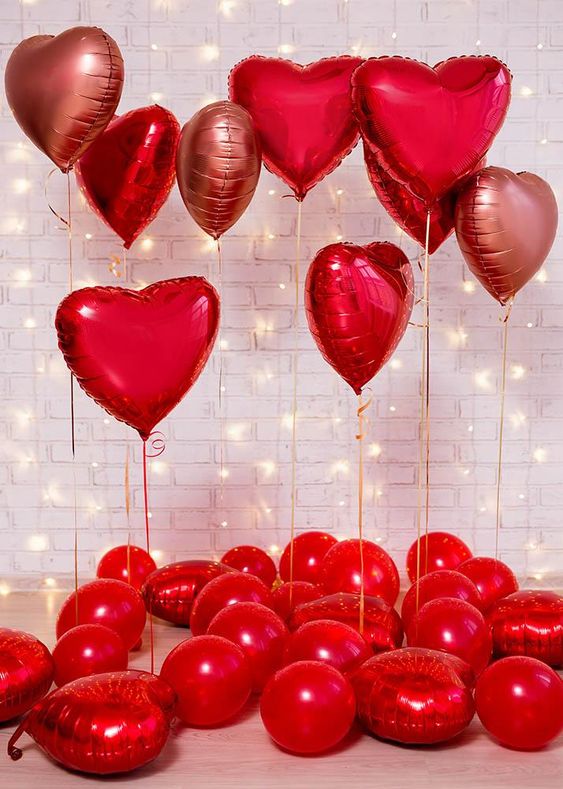 Here's another inspiration for a photoshoot backdrop! All you need are some red and rose gold balloons along with some fairy lights to create a dreamy and romantic aesthetic.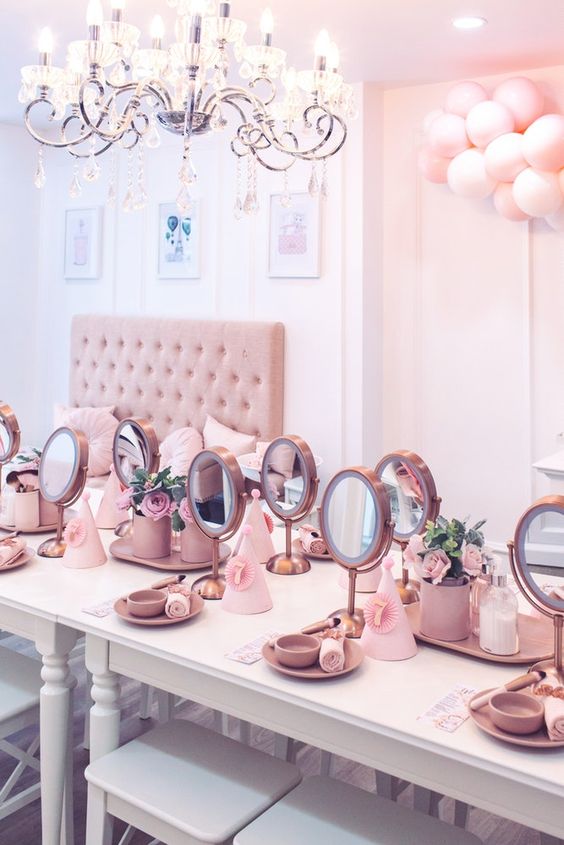 If you haven't decided what kind of party to throw for your friends at your Valentine's Day party, why not treat them to a spa treatment? You can get spa deals from your favorite spa places or just simply pamper yourselves in the comfort of your home.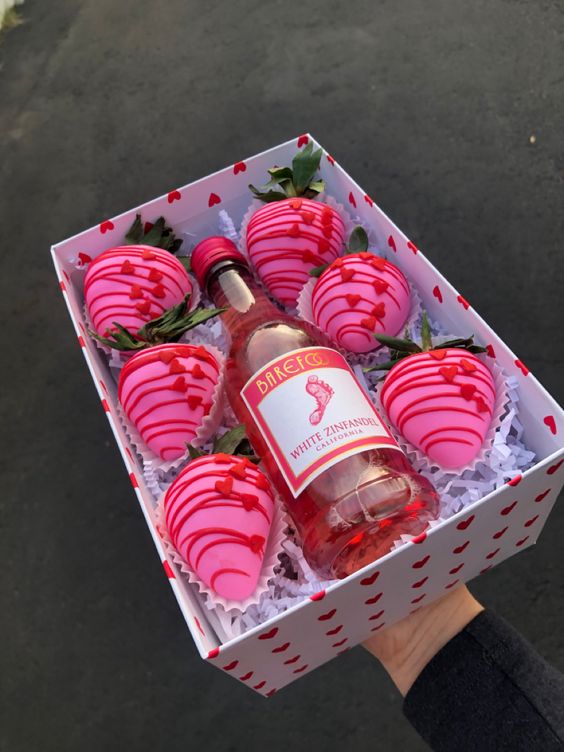 Surprise your friends with a box of goodies just like this box of Valentine's Day Chocolate Covered Strawberries & Wine! Not only will they have a good time at your party, but they have something they can bring home to further cherish those moments!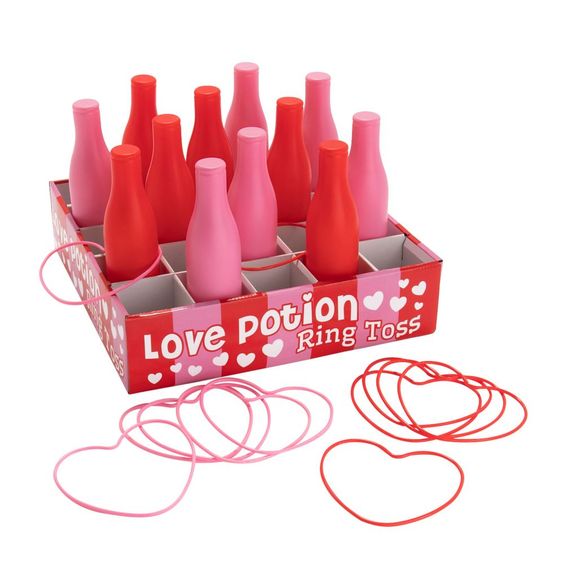 Here's another game that'll be so much fun to play at your Valentine's Day party. This love potion-themed ring toss game is gonna be the start of so much laughter and joy as you and your friends try to shoot those heart rings!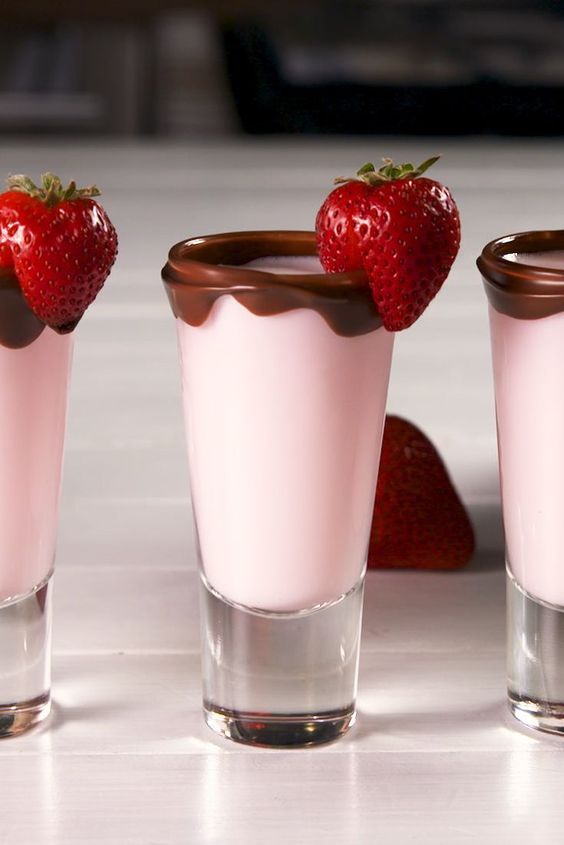 If you're looking to do shots with your friends this Valentine's Day then you should definitely check out the recipe for this Chocolate-Covered Strawberry Shooters!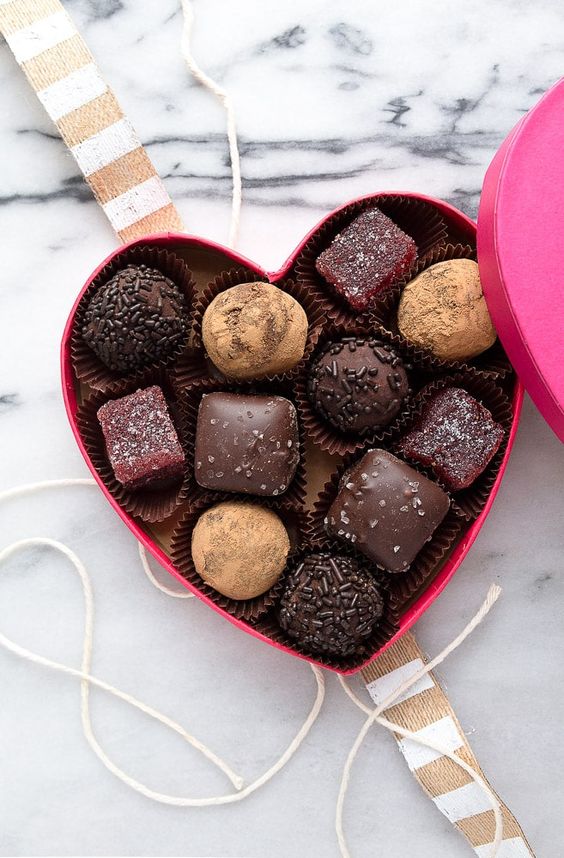 Chocolates are a staple for Valentine's Day and it's something that you can't possibly leave out if you're going to be celebrating with your friends. So I definitely recommend getting boxes of chocolate to treat your friends to or you can just create them yourself from scratch!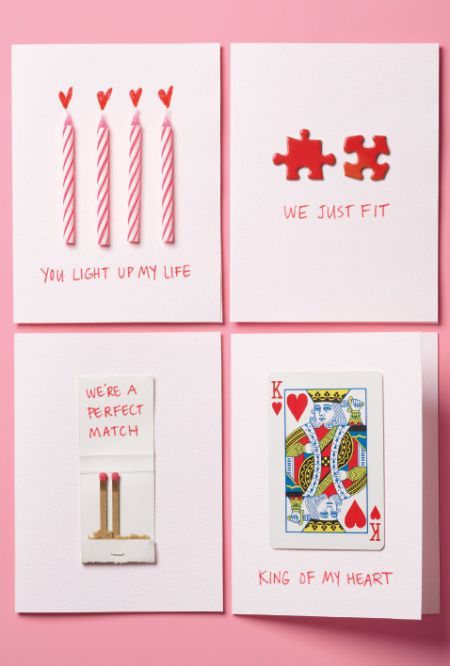 Do a little bit of crafting with your friends at your V-Day party. Get those creative juices flowing to make funny, witty, and sweet dedication cards for each other!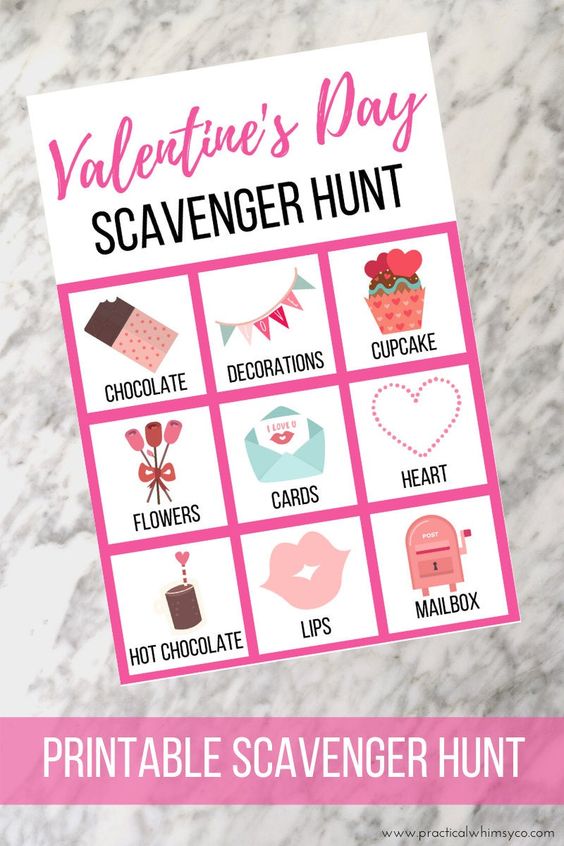 This printable scavenger hunt from Etsy is sure to make things a lot more fun at your Valentine's Day party!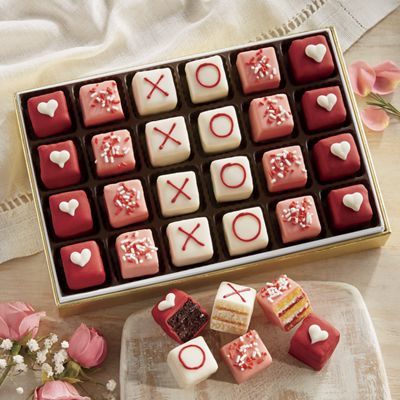 These bite-sized cakes are utterly delectable! You and your friends are sure to love munching on these over some tea or champagne!
Hopefully, these Valentine's Day party ideas gave you lots of inspo. Whether you're with a small group or throwing a huge bash, we hope you have a lovely day!