Galactic greetings, fellow Star Wars fans! Are you ready to embark on a cosmic journey through the iconic hairstyles of a galaxy far, far away? Check out these cool Star Wars hairstyles you can copy from every movie!
From the moment George Lucas introduced us to the captivating universe of Star Wars, the franchise has become synonymous with groundbreaking visuals, epic battles, and unforgettable characters.
However, it's not just the lightsabers and space-faring adventures that have left an indelible mark on our hearts. The Star Wars hairstyles have also managed to capture our imaginations and inspire countless fans to embrace their inner Jedi or Sith.
That's why for this article, I invite you to join me on an interstellar exploration of over 20 mind-blowing Star Wars hairstyles, spanning every movie in the saga. From Leia's signature cinnamon buns to Padmé's elaborate braids, we will delve into the vast galaxy of hairstyling that evolved alongside the epic narratives of the Star Wars franchise.
Whether you're a dedicated cosplayer, a fan in search of a fresh new look, or simply someone with a penchant for intergalactic fashion, this comprehensive collection of Star Wars hairstyles is sure to ignite your imagination and inspire your next hairstyling adventure!
Below, we'll dive into the iconic hairstyles of the original trilogy, reliving the rebellious spirit of Princess Leia's double-bunned elegance and her other iconic hair looks. Moreover, we'll unravel the prequel era, where Padmé Amidala's extravagant and intricate hairstyles stole the spotlight, reflecting her regal status and vibrant personality.
But our exploration doesn't stop there! We'll venture into the sequel trilogy as well as the series, spin-offs, and standalone films. This is where the characters' hairstyles underwent fascinating transformations, blending nostalgic elements with fresh and contemporary twists! From Rey's desert-inspired scavenger braids to the inspiring female characters in The Mandalorian, we'll uncover the evolution of the Star Wars universe's style!
Star Wars Hairstyles
So, fellow Star Wars aficionados, grab your hair accessories, prepare your styling tools, and brace yourselves for an unforgettable expedition into the realm of Star Wars hairstyles.
Don't forget to infuse your own personal style with the essence of the galaxy's most iconic characters. May the Force be with you as we embark on this cosmic hair adventure together!
Princess Leia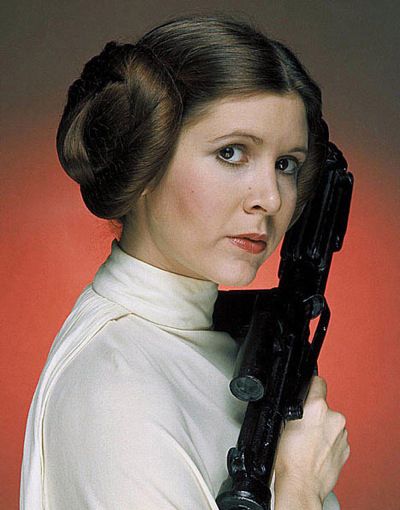 Princess Leia's most iconic and timeless hairstyle is none other than the classic Cinnamon Bun look. With its distinctive double-bun arrangement, Leia's Star Wars hair exudes a sense of regal poise and unwavering determination. This bold and brazen style perfectly encapsulates Leia's role as a rebel leader. Showcasing her strength and defiance against the oppressive Empire.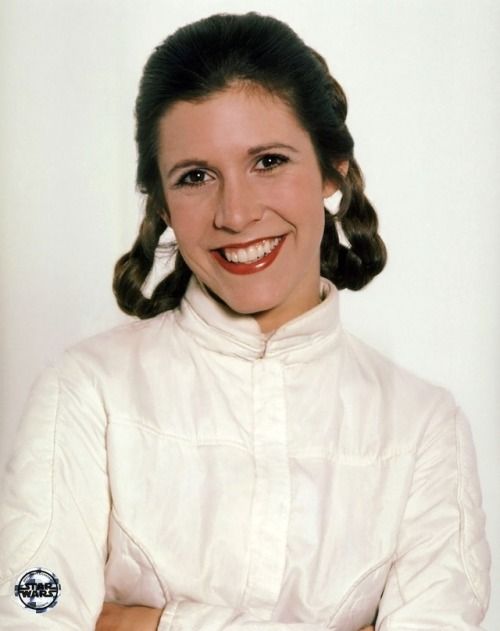 When we first encounter Leia in "The Empire Strikes Back," her hairstyle takes on a softer and more romantic tone. This particular hairstyle showcases Leia's versatility. With her hair is swept up in an elegant and intricate twist, framing her face with delicate tendrils.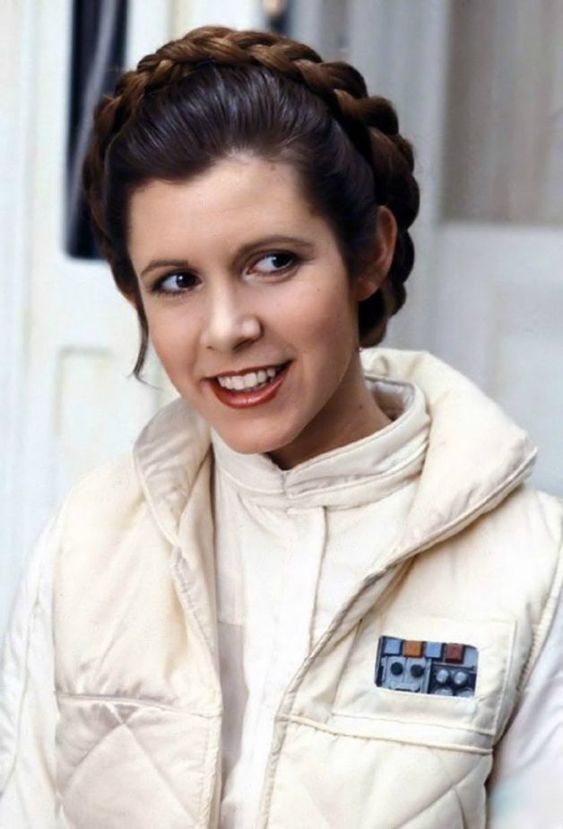 As Leia braves the icy landscapes of Hoth, her hairstyle reflects the practicality and resilience of a leader in the face of adversity. This look features Leia's classic Star Wars hair pulled back into a sleek, no-nonsense bun, ensuring that her locks remain neatly tucked away. All of this while she takes charge of the Rebel Alliance's operations.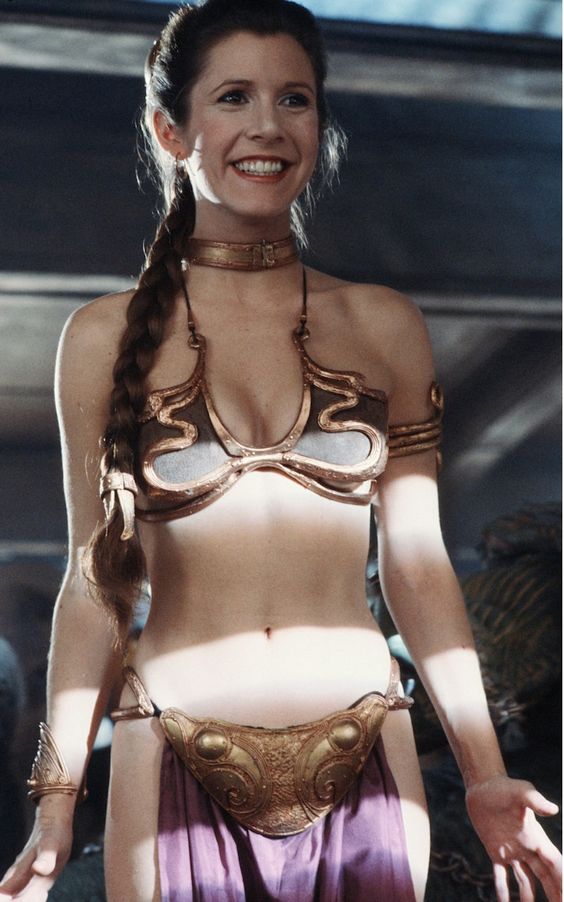 Leia's hairstyle in her slave bikini outfit in "Return of the Jedi" is a controversial and widely recognized part of her character's appearance. While the focus is often on her attire, her hairstyle should not be overlooked as it adds a touch of fierce elegance to her enslaved persona. Her hairstyle mirrors the tangled and complex nature of her predicament. With her new Star Wars hair flowing freely, partially veiling her face, it embodies a sense of vulnerability intertwined with her innate strength.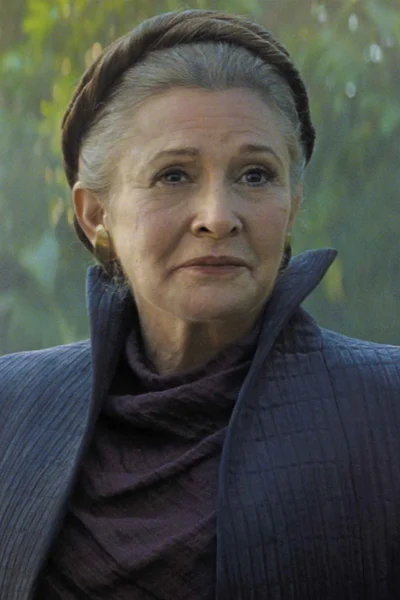 In the sequel trilogy, Leia's hairstyle evolves alongside her role as a seasoned leader and General of the Resistance. This look captures Leia's authority and wisdom, featuring a sleek and sophisticated braided updo that exudes professionalism and determination.
Padmé Amidala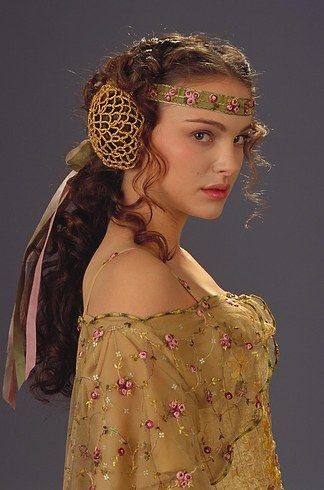 Padmé Amidala's hairstyle during her tender picnic scene with Anakin Skywalker in "Attack of the Clones" captures the essence of youthful romance and carefree joy. With loose waves cascading down her shoulders, Padmé's classic Star Wars hair exudes a relaxed and playful elegance. The gentle curls add a touch of softness to her appearance, mirroring the tender affection shared between her and Anakin during this idyllic moment.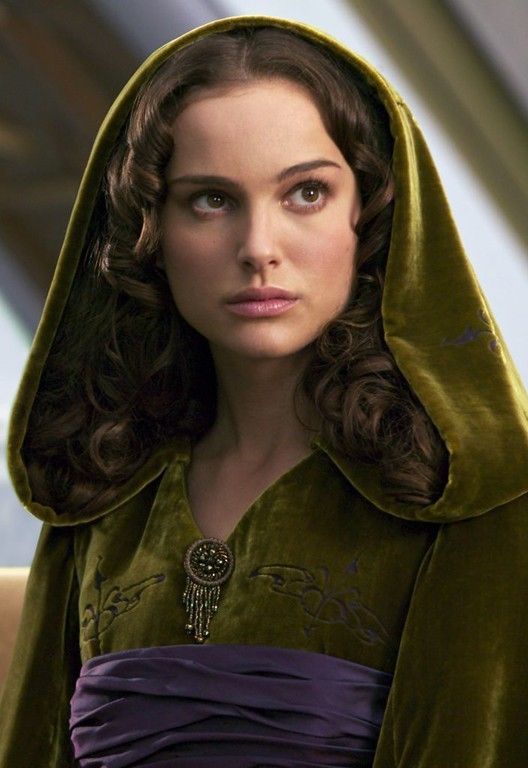 Complementing the gorgeous green velvet hood is Padmé's hairstyle in this scene. Both intricate and elegant, this is my favorite look of hers. Her Star Wars hair is styled in a series of interwoven braids and twists, adorned with delicate beading and jewels. This hairstyle showcases Padmé's meticulous attention to detail and her dedication to presenting herself with grace and sophistication.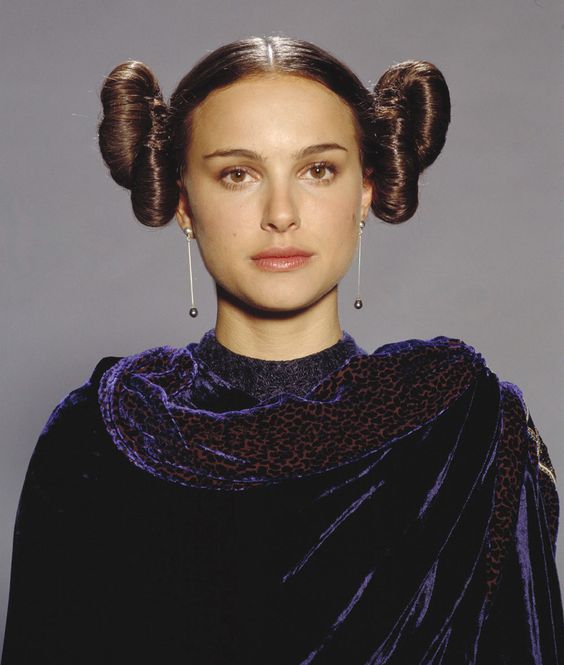 In her role as a senator in the Galactic Senate, Padmé's Star Wars hairstyles in the prequel trilogy often adopt a more refined and polished appearance. These sleek buns reflect her dedication to politics and her role as a voice for justice and democracy.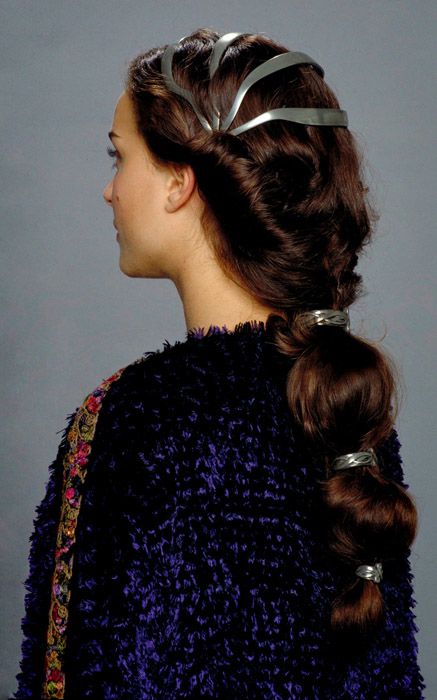 Throughout the prequel trilogy, Padmé's hairstyles showcase her versatility and creativity. From elaborate headdresses to braided crown styles, Padmé's looks become iconic and timeless. Her classic Star Wars hairstyles not only reflect her character's evolution but also serve as inspiration for fans and cosplayers, symbolizing Padmé's enduring impact on the Star Wars universe.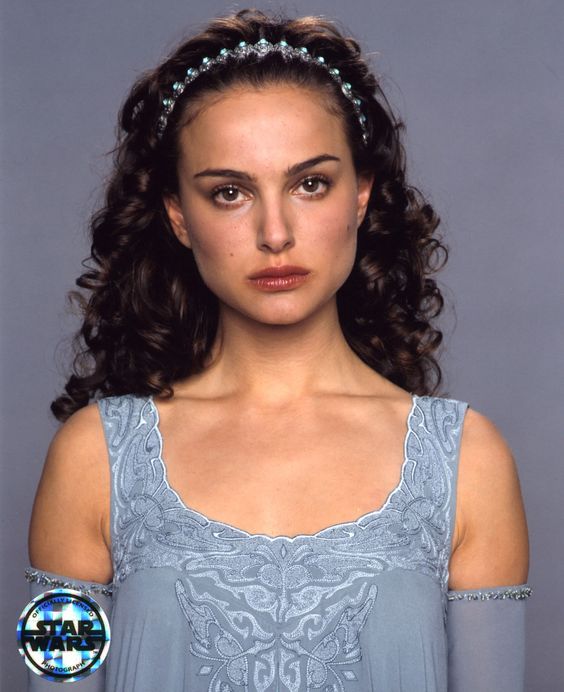 As Padmé's forbidden love with Anakin Skywalker intensifies in "Revenge of the Sith," her Star Wars hairstyles become more romantically intricate. From cascading curls interwoven with delicate braids to ethereal half-up hairstyles adorned with jewels, Padmé's looks exude a sense of passionate femininity.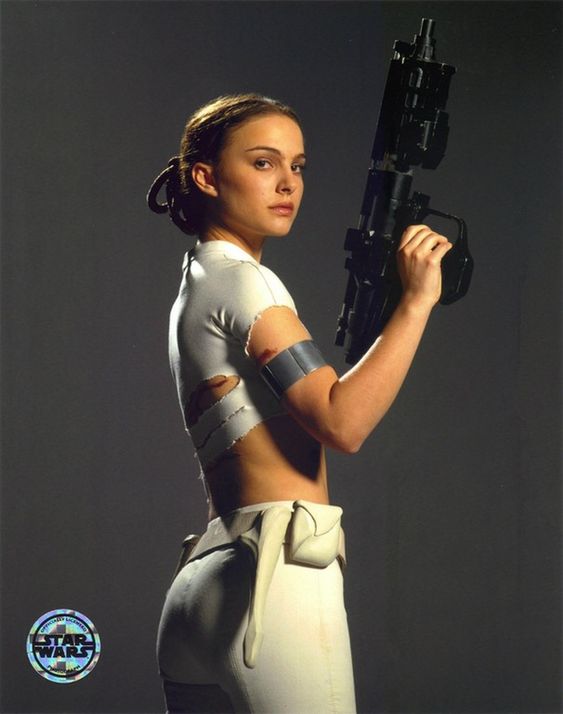 In this hairstyle, Padmé's hair is gathered tightly and secured in a practical bun at the back of her head. The clean lines and precision of the bun allow her to move freely without the distraction of loose strands. This hairstyle showcases her ability to balance style and practicality, ensuring her classic Star Wars hair remains secure and out of her face during combat. The simplicity of the hairstyle also enhances the impact of her overall look.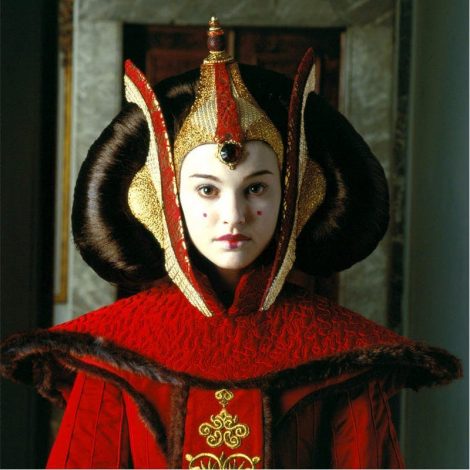 Padmé Amidala makes a grand entrance with her regal Star Wars hairstyles. From the elaborate braided updos adorned with intricate headpieces to the majestic spiral curls cascading down her back. Padmé's hairstyles truly reflect her status as the Queen of Naboo. Each hairstyle exudes an air of elegance and sophistication, perfectly complementing her role as a diplomatic leader.
Rey Skywalker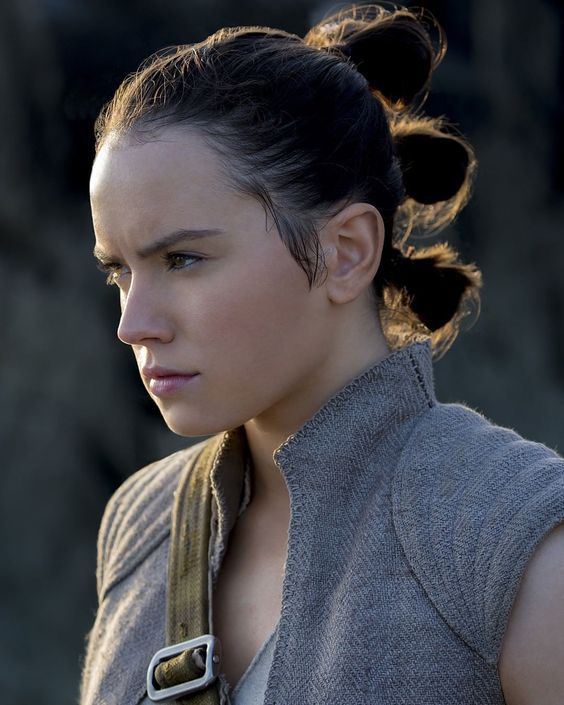 In "The Last Jedi," Rey adopts a distinctive and iconic hairstyle with triple buns. This particular look pays homage to Leia Organa's style. The symmetrical buns, perched atop her head, symbolize her connection to the Resistance. Not to mention, her growing understanding of her own strength and potential as a Jedi.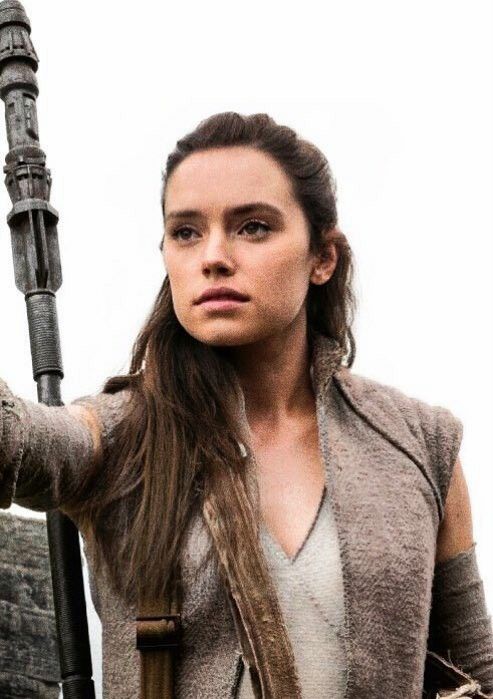 Rey's initial hairstyle in "The Force Awakens" reflects her life as a scavenger on the desert planet of Jakku. Her hair is loosely tied back in a practical and messy fashion, allowing her to navigate the harsh environment. All the while, maintaining a sense of determination and resilience.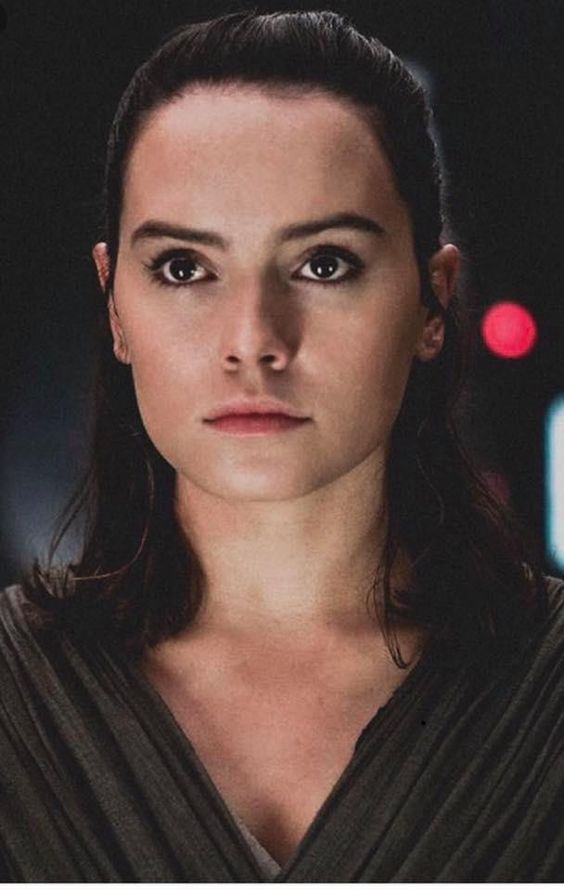 Throughout the sequels, Rey often wears her hair down, allowing her locks to cascade freely around her shoulders. This natural and untamed style mirrors her connection to the Force.
Koska Reeves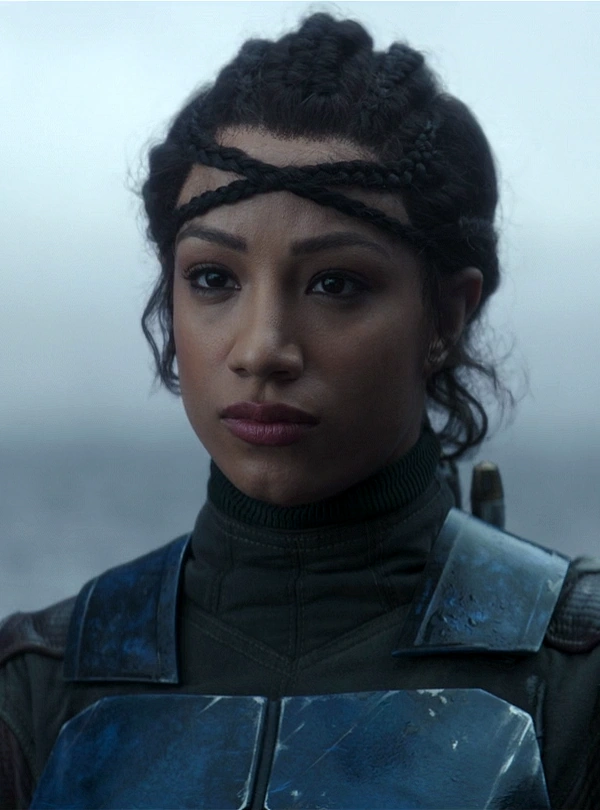 One of the more unique braids from The Mandalorian was worn by none other than Koska Reeves. I love how her braids reflect her warrior spirit and perfectly frame her beautiful face! Overall, her appearance and warrior persona conveys a sense of strength, resilience, and dedication to the Mandalorian cause.
Reva Sevander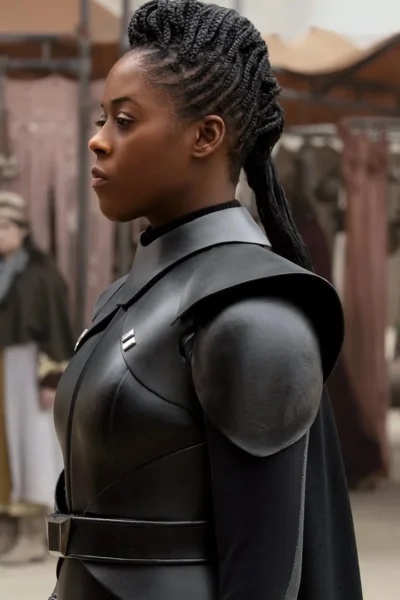 Given her occupation as a pilot, Reva Sevander's hairstyle is often kept tied back in beautiful, intricate braids that allow for the easy fitting and removal of a flight helmet. It's styled in a way that minimizes interference during flight operations and her other duties.
Fennec Shand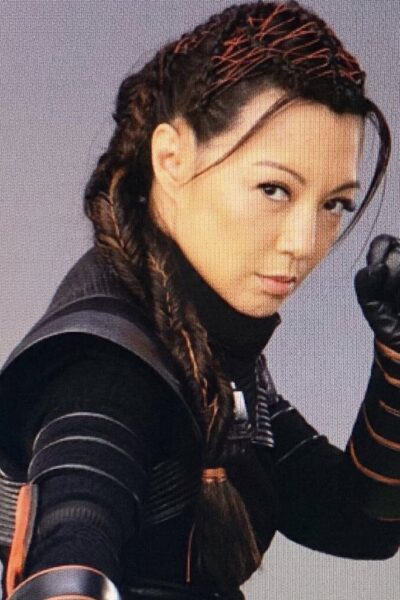 Fennec Shand's hairstyle features a sleek and tightly pulled-back look. Her hair is worn in a low bun or chignon at the nape of her neck, creating a clean and professional appearance. The tightly secured bun emphasizes her practicality and no-nonsense attitude, allowing her to maintain focus during intense situations.
Vice-Admiral Holdo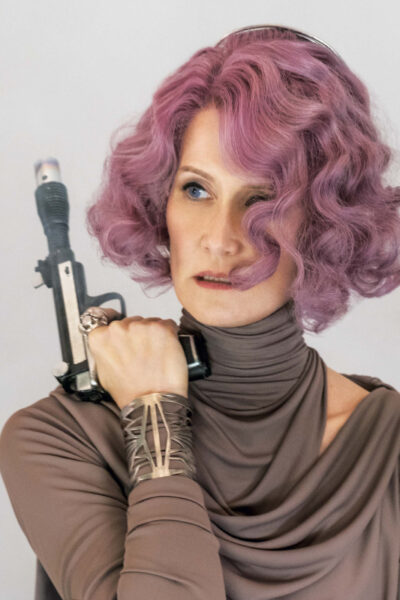 Vice-Admiral Holdo's hairstyle in "Star Wars: The Last Jedi" is characterized by a striking and distinct look. Holdo's hairstyle consists of a voluminous updo with a smooth, sleek finish. Her hair is twisted and pinned up, creating a sophisticated and polished look. The updo is often seen in a rich and vibrant shade of purple. This adds a touch of uniqueness and further emphasizes her commanding presence.
Ahsoka Tano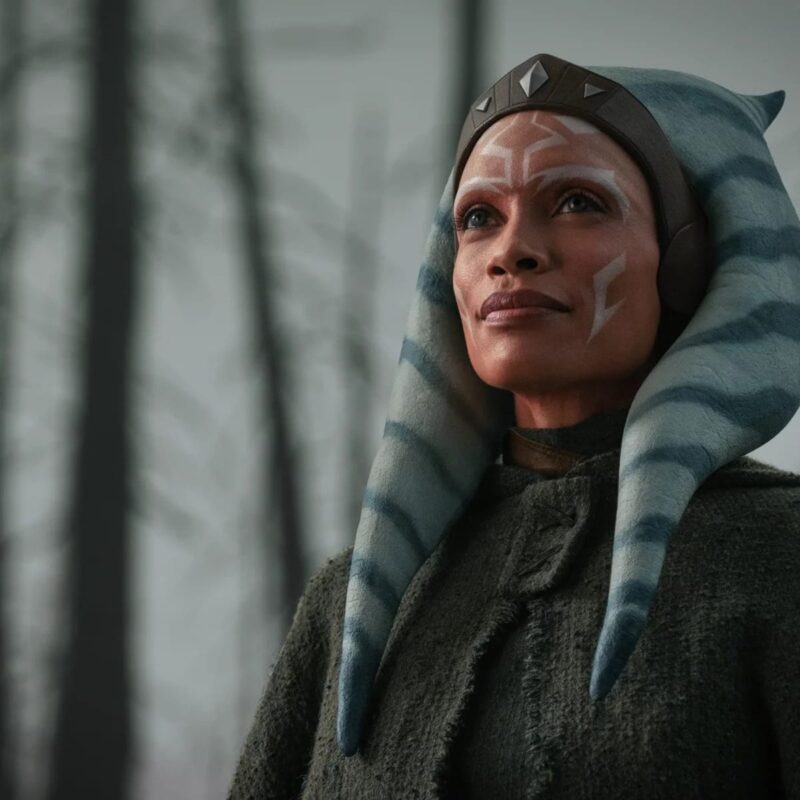 Ahsoka's signature hairstyle consists of two long, lekku-like montrals that frame the sides of her face and extend backward. These head-tails are an iconic feature of her species, the Togruta, and they play a significant role in her culture and communication. Her lekku are typically adorned with decorative beads, wraps, or bands, adding a touch of individuality to her appearance.
Jyn Erso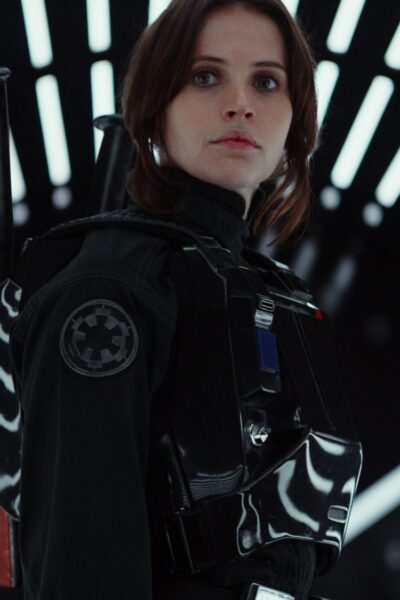 Jyn's hairstyle is characterized by a shoulder-length, tousled bob. Her hair is typically parted in the middle and left loose, falling naturally around her face and shoulders. The slightly textured and unkempt nature of Jyn's hair reflects her life as a scrappy survivor and her willingness to adapt to challenging circumstances. Her hairstyle appears effortlessly stylish, yet it also serves a functional purpose, allowing her to move freely during her daring missions and combat situations.