If you're looking for a subtle makeup trend that is sure to get everyone asking what your beauty secrets are, read on for the best natural glam makeup looks you'll absolutely want to try!
There is a makeup trend or style for every occasion. If you're going to a club for a fun night out with your best girlfriends, then full glam makeup is just the thing to make sure your face doesn't get washed out under those strobe lights.
However, if you're going for a look that's softer but will still enhance your stunning features, then natural and soft glam makeup is your best bet. This kind of makeup look is just perfect for any party, or event, and can even be worn daily if you're feeling bold.
Today we're sharing the best natural glam makeup and soft glam makeup looks that are perfect for any event!
Best Natural Glam Makeup Ideas
For the girls who don't want to wear bold makeup but still want to look fabulous and glam, these soft and natural glam makeup looks are just for you.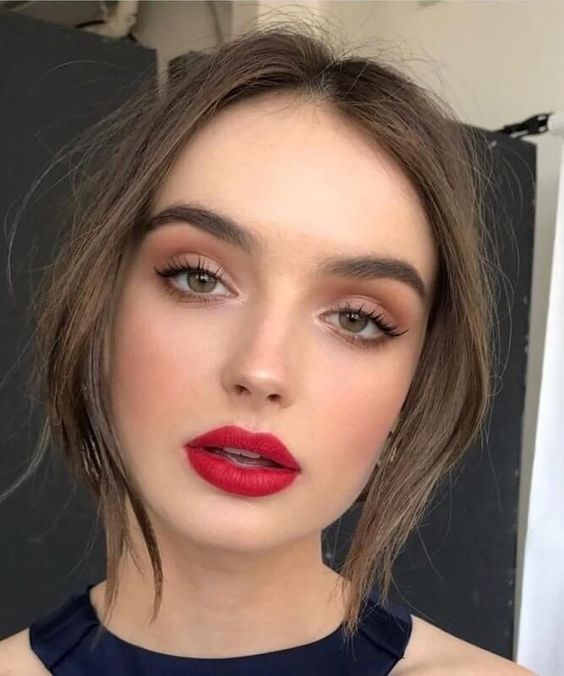 Subtle eye makeup with a bold red lip is the ultimate soft glam for me! There's just something so classy and sexy about this look.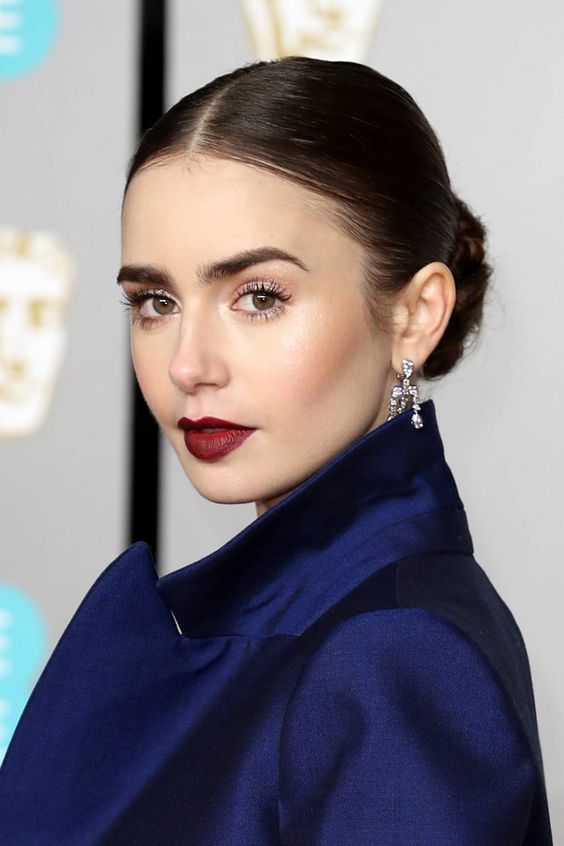 Lily Collins' signature bold lip and soft glam makeup are just absolutely to die for! It's especially so pretty and fitting for the colder seasons!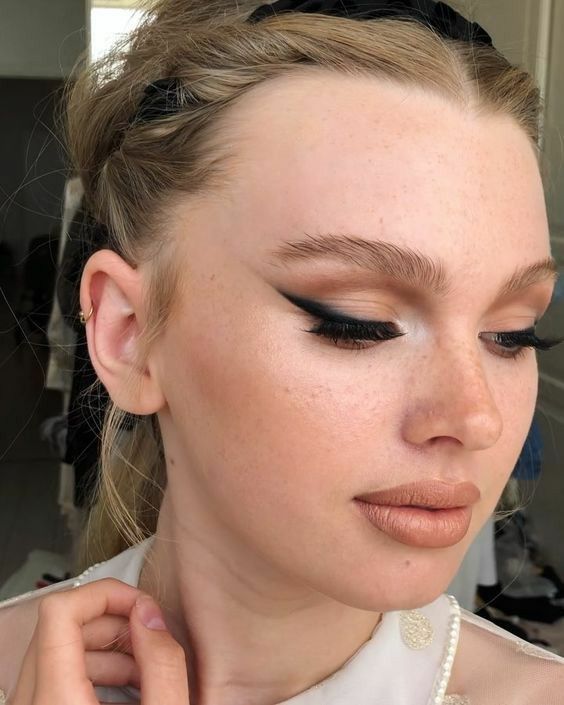 Sometimes, all you need to put together a soft glam look is the perfect winged liner!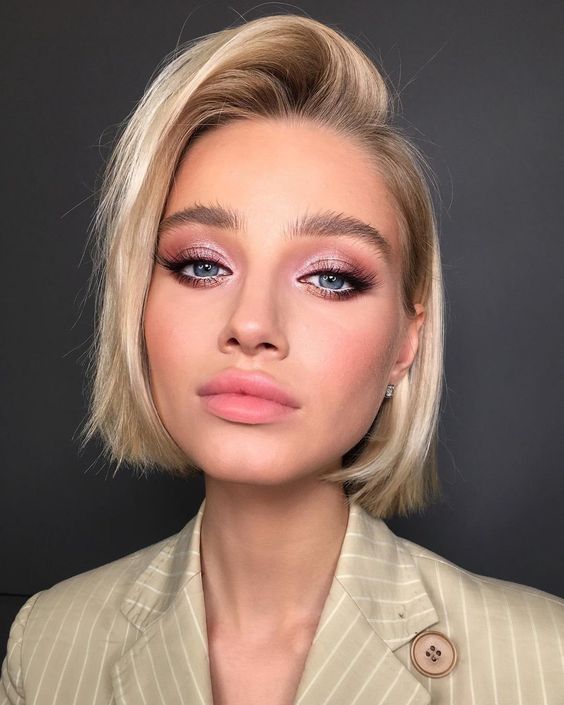 Soft and natural makeup doesn't always have to be about neutral colors. You can also spice it up with some soft, shimmery pinks for a more feminine look.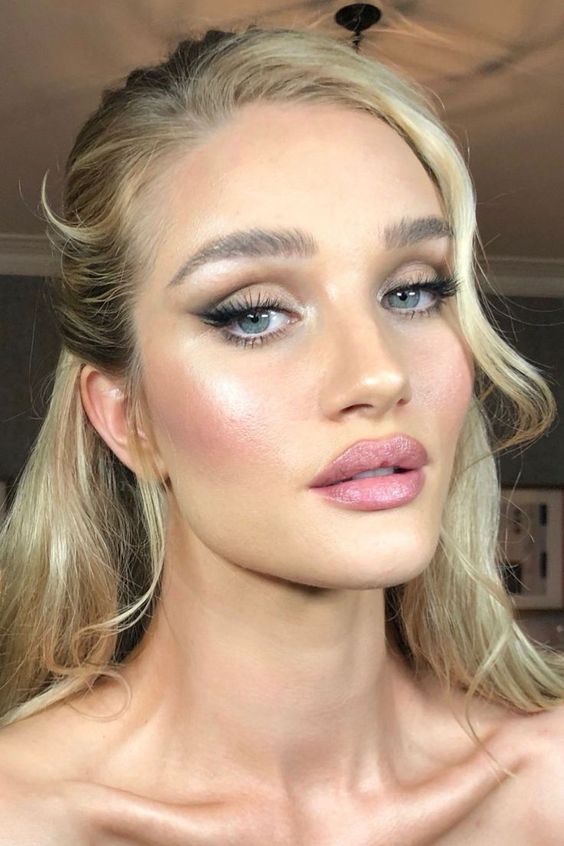 If there is anyone that perfectly captures the soft glam effect, it's definitely Rosie Huntington-Whitely.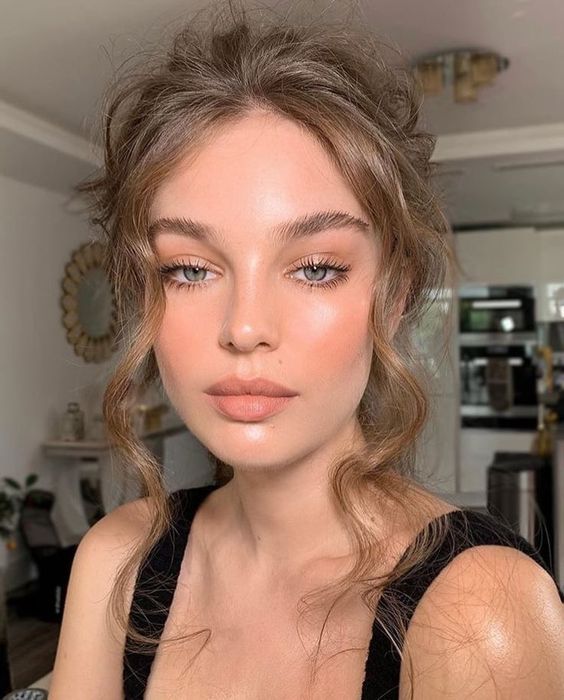 Soft and natural glam makeup looks like these are the perfect way to enhance your features without feeling like you're wearing a ton of makeup.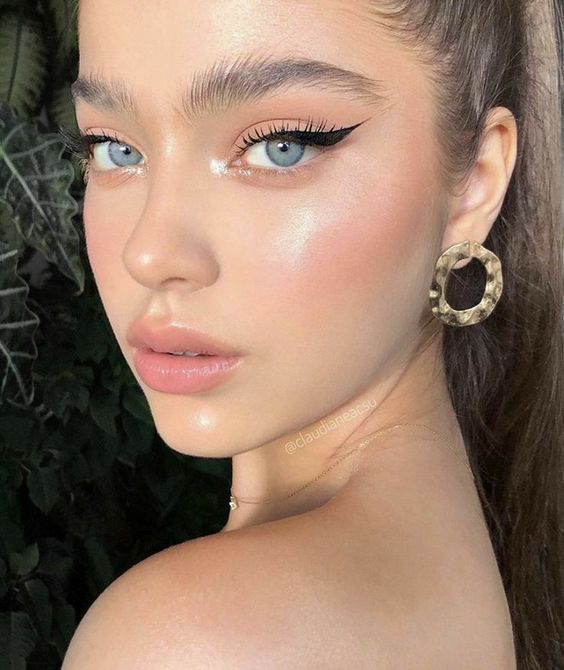 The best natural glam makeup idea sometimes just requires bold eyeliner, dewy skin, and a lip color that's close to your natural lips.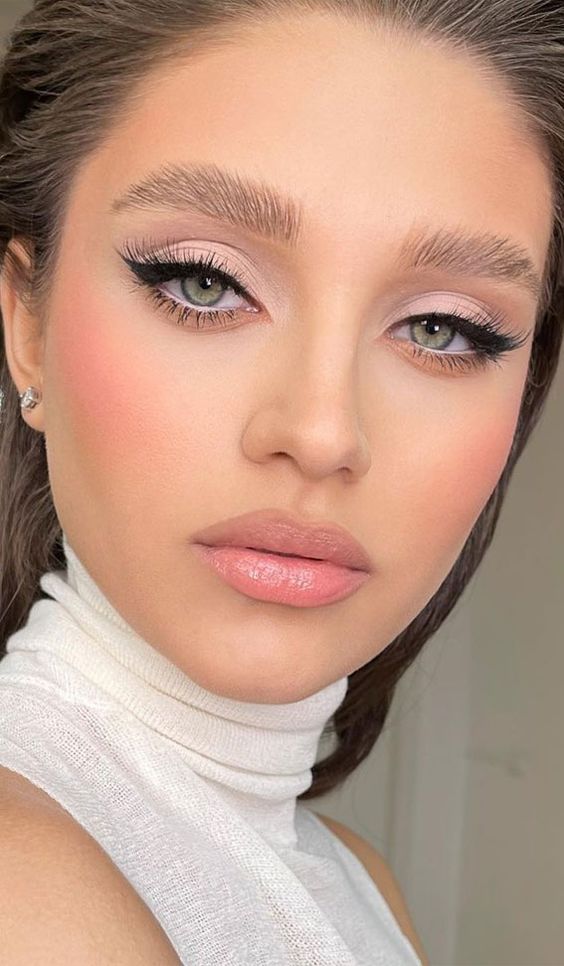 The soft glam makeup look is all about blending to make sure there are no harsh lines and everything looks seamless and natural. So wearing lighter shades or something closer to your skin tone is a great way to achieve this.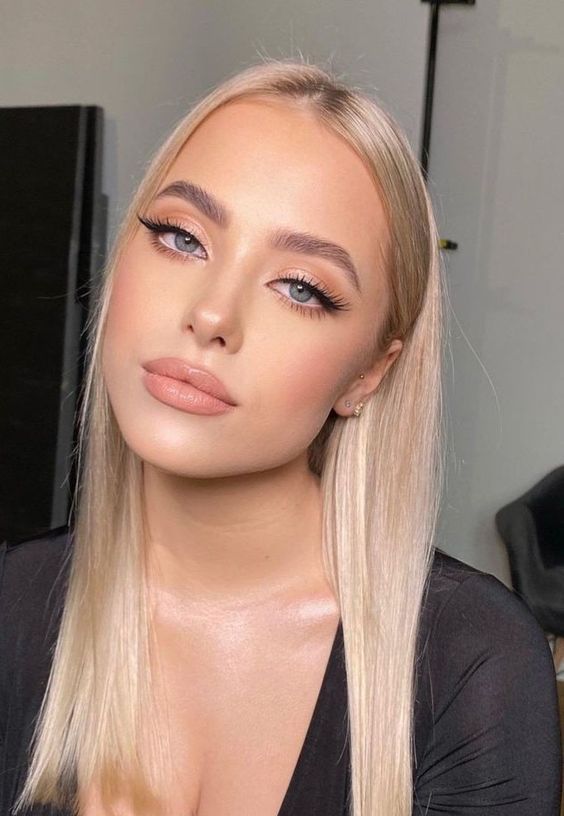 Subtle golden sheens and colors are also a great way to achieve that soft glam look!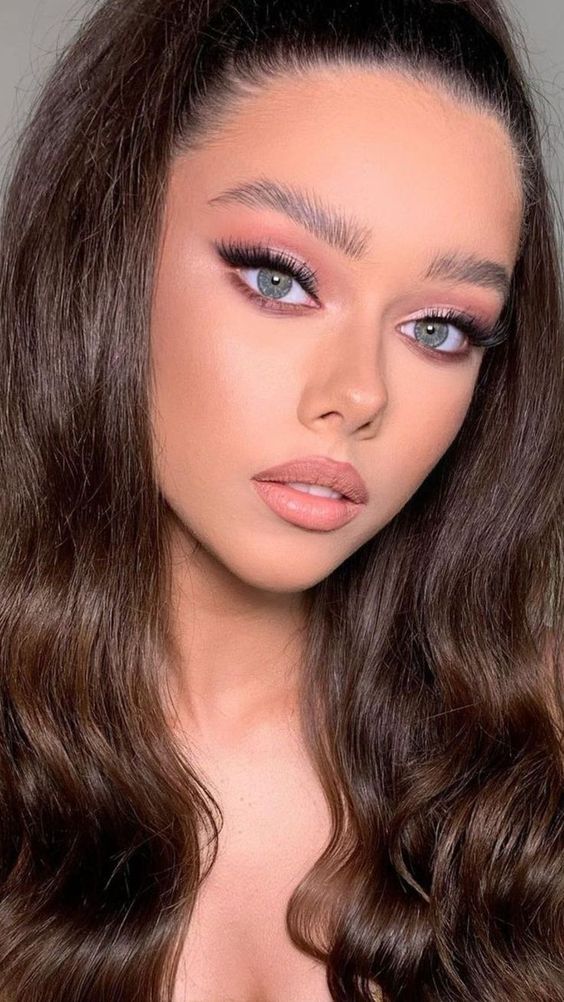 Don't be afraid to use some color when doing a soft glam look! You don't need to always stick to the usual browns and whites.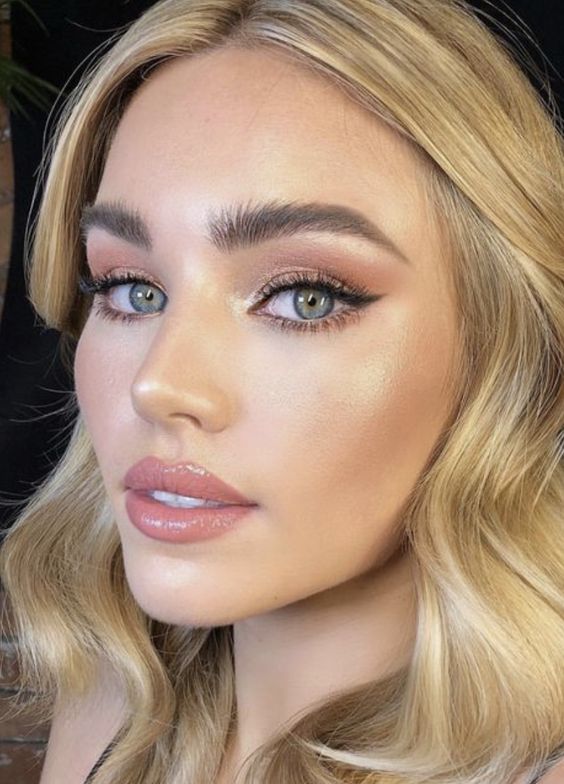 This bronzed makeup look makes for a nice soft and natural makeup look that's just perfect for any occasion!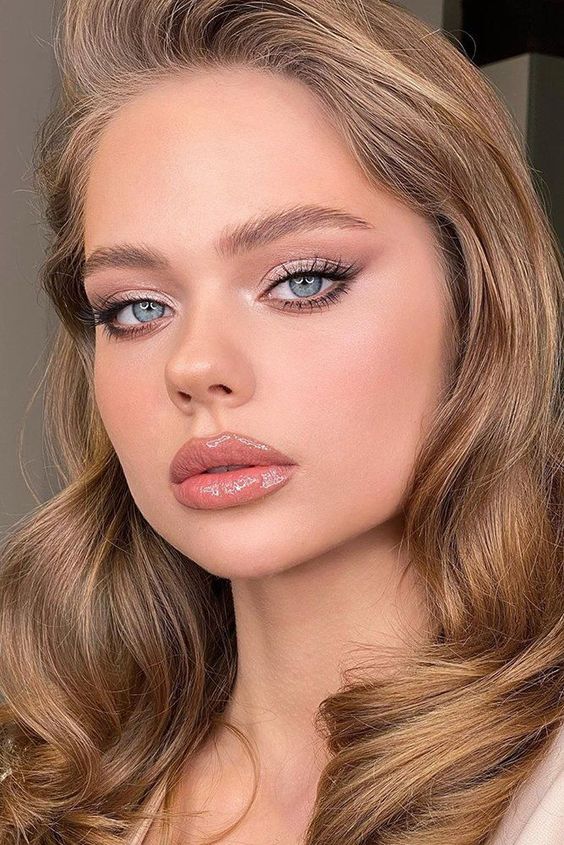 Shimmery eyes and glossy nude lips make the perfect soft glam look and you can easily wear this look daily!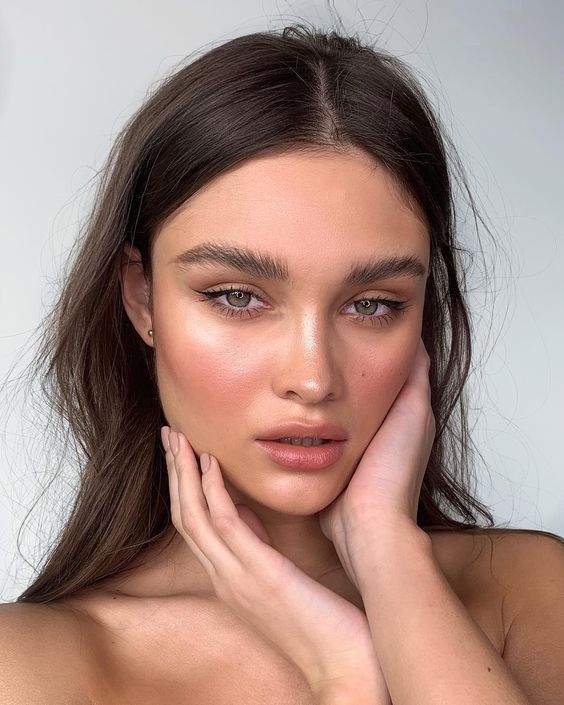 Feathery brows, a subtle wing liner, and dewy, flushed skin make a stunning makeup look without looking over the top!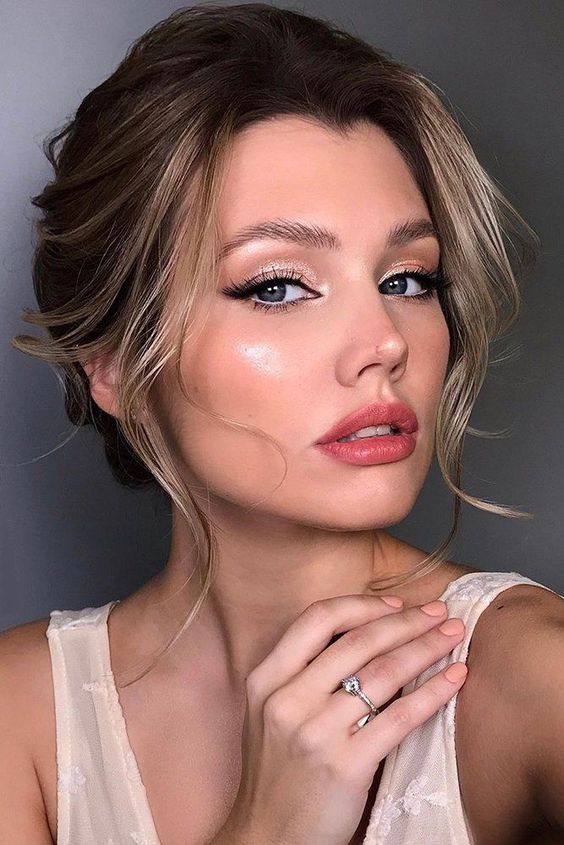 Bridal makeup is where a lot of soft and natural glam makeup looks are created. Those shimmery eyes paired with plump, rosy lips just makes you instantly look glowing and fresh!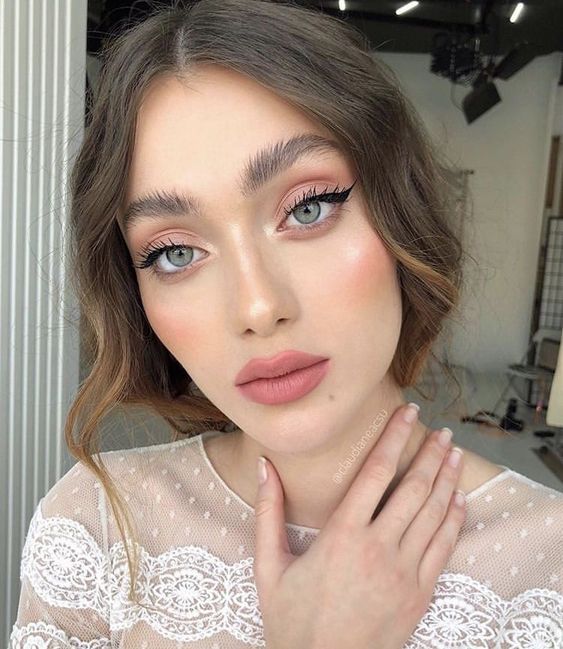 Coral, pink, and rosy colors can also be used in soft glam makeup looks. They give your face a naturally flushed look that just gives an effortlessly ethereal vibe.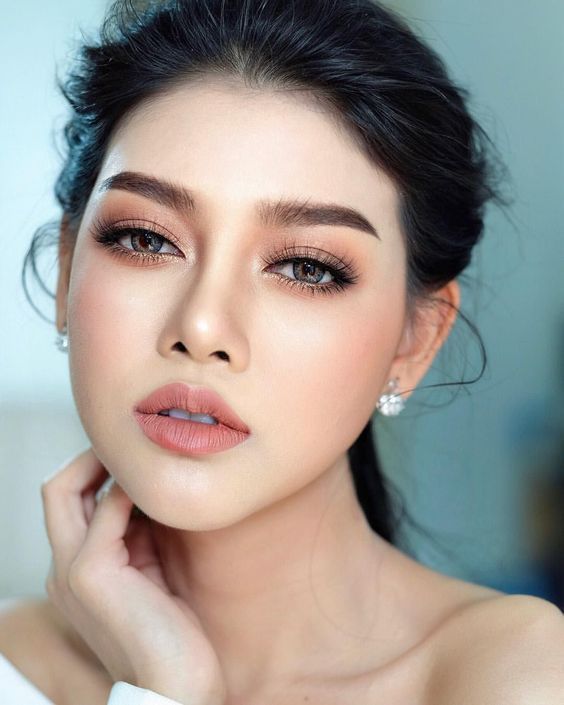 Long, voluminous lashes are a staple in soft glam makeup looks as well. They instantly make your eyes more lively and sultry.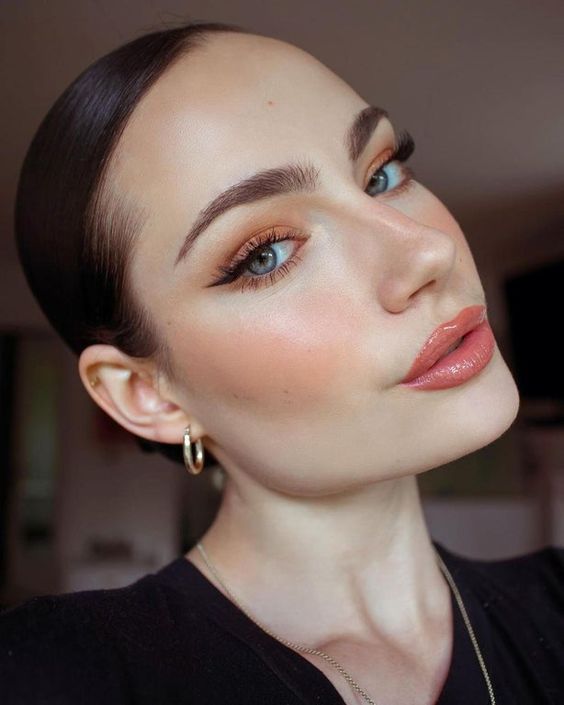 These corally and peachy soft glam looks just really give that perfect flush as if you've just stepped out of the sun!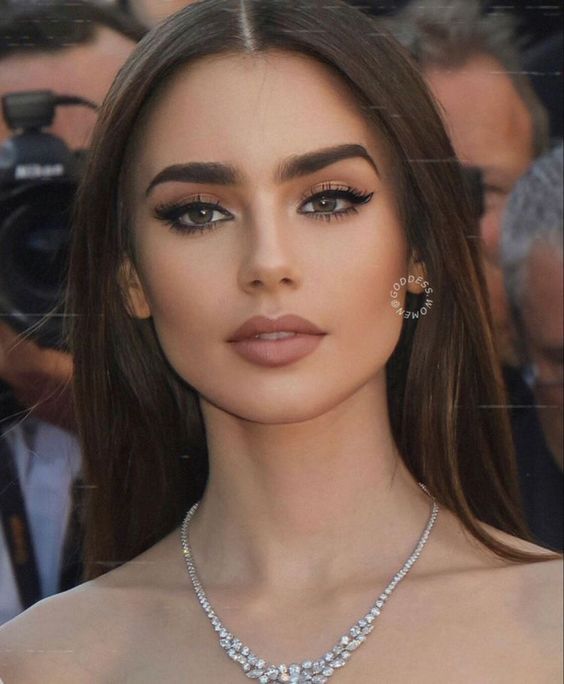 I am honestly obsessed with Lily Collins' makeup looks as they give the perfect soft glam vibes, and this all-matte and all-neutral just looks so chic.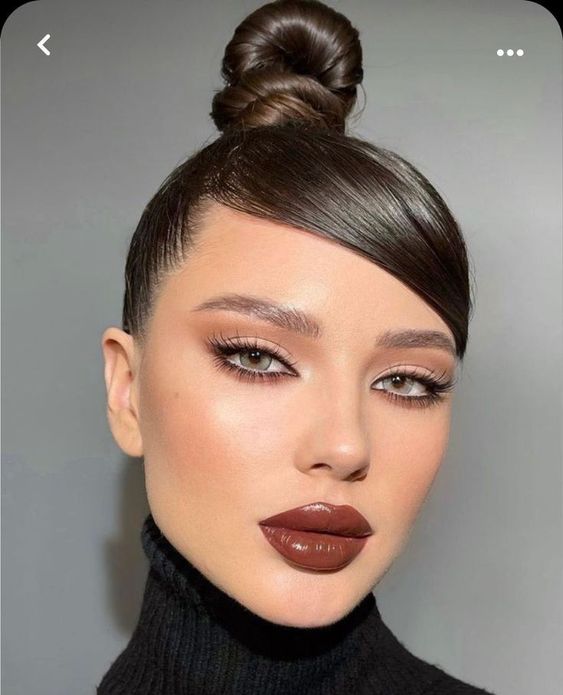 Soft glam looks aren't always about using light washes of colors. Sometimes you can also incorporate deeper and richer colors like darker shades of browns or even burgundies like this one! Isn't it just perfect for the fall season?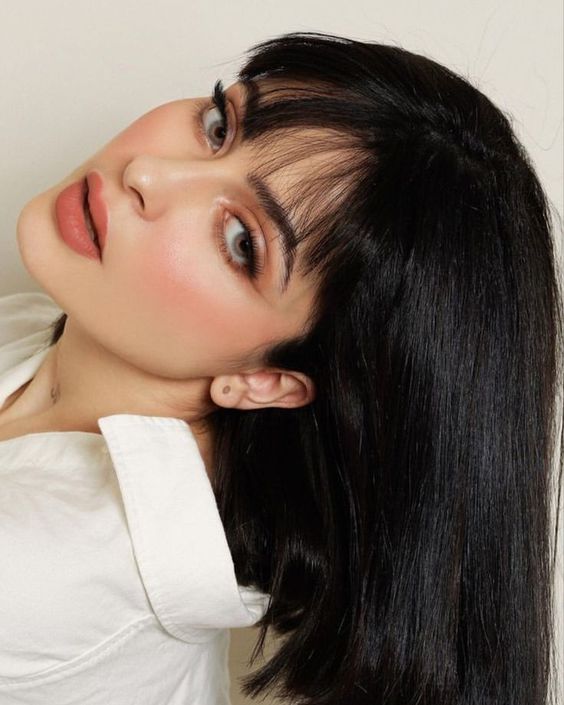 If you're not into wearing bold eyeliners, why not try wearing a softer eyeliner look? You can easily achieve this by using black or brown eyeshadow and blending it out to create a soft and subtle wing.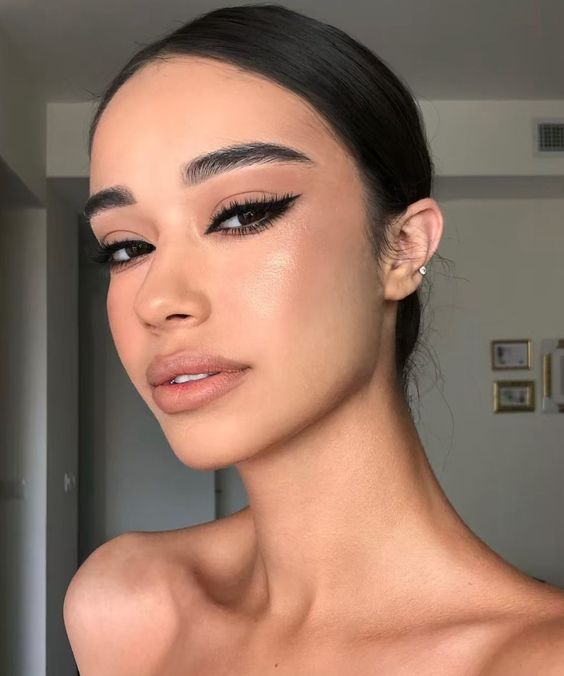 Pull the focus around your eyes and mesmerize everyone with this soft glam look!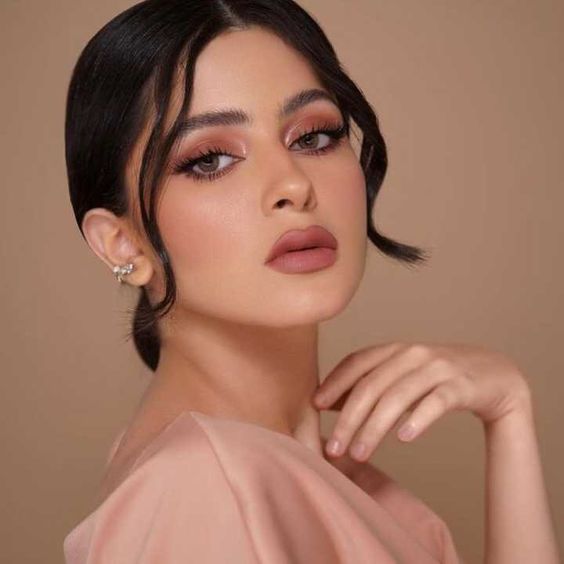 Smoke out your eyes with medium tones of brown and pink to create that sultry yet feminine look!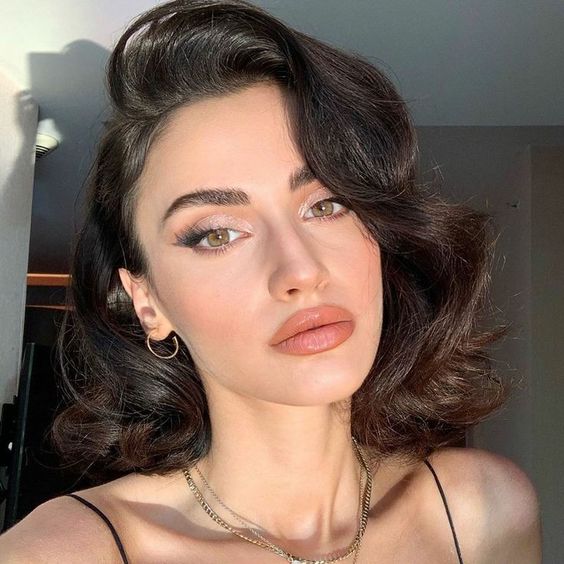 With eyes that shine like a diamond and a soft liner look, you'll instantly look glamorous without having to wear pounds of makeup!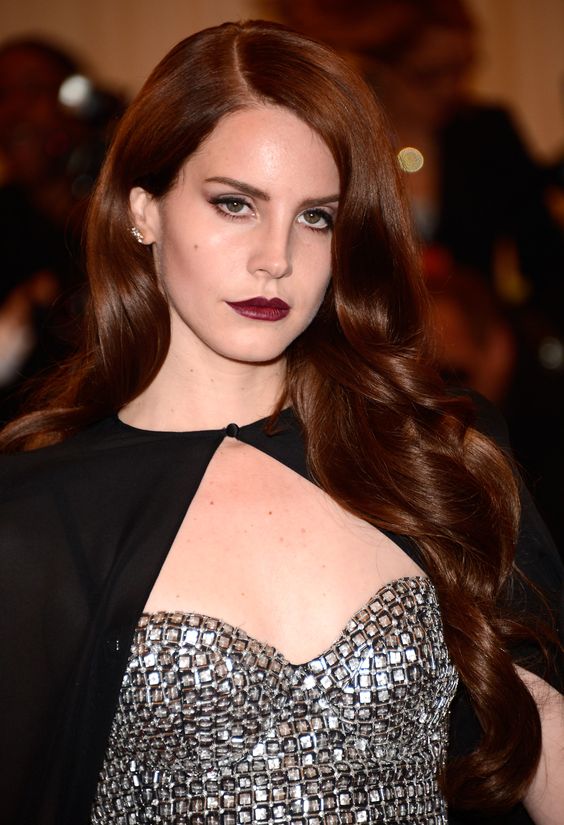 Lana Del Rey is the epitome of soft glam and it shows in her fabulous red carpet looks!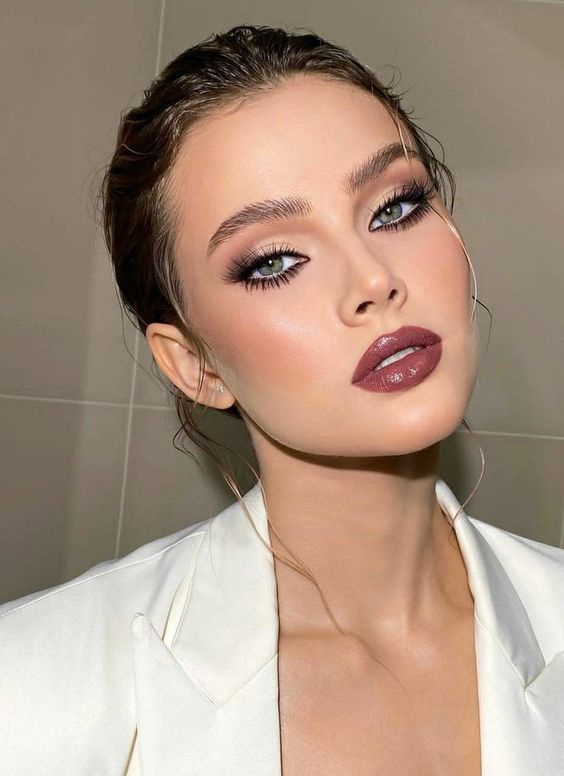 Cut creases don't only belong in full glam makeup looks. They also look good in softer eye looks like this one!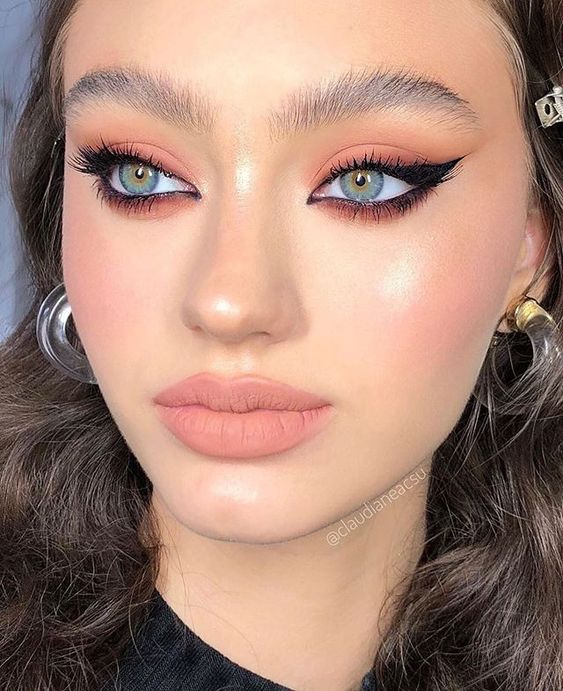 Peachy makeup looks make for a pretty soft glam look, especially during the spring season!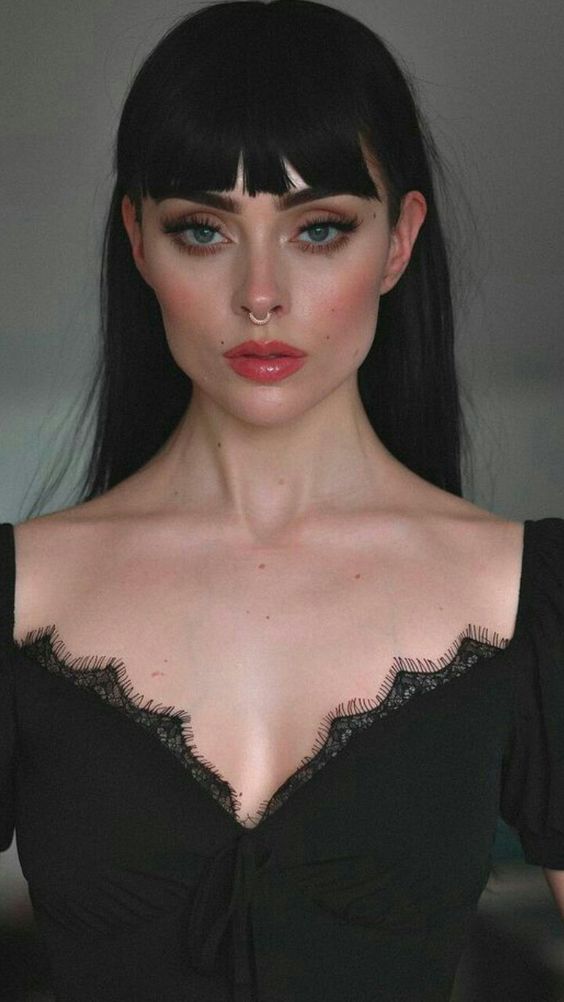 If you're looking for soft glam looks, Johanna Herrstedt is one of the best makeup artists I've seen and she is just so talented and full of artistry!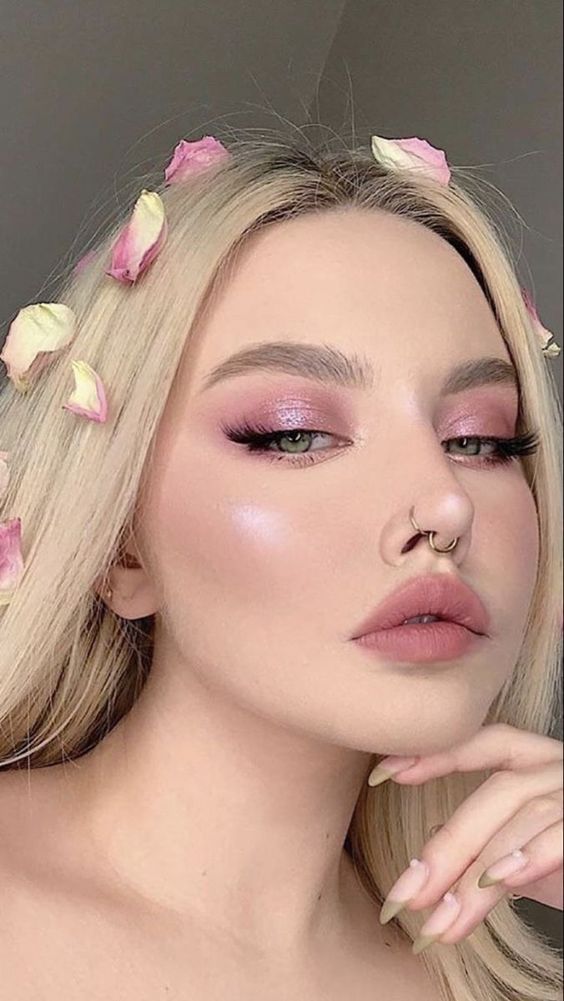 This pink, glowy makeup will instantly make you look out of this world!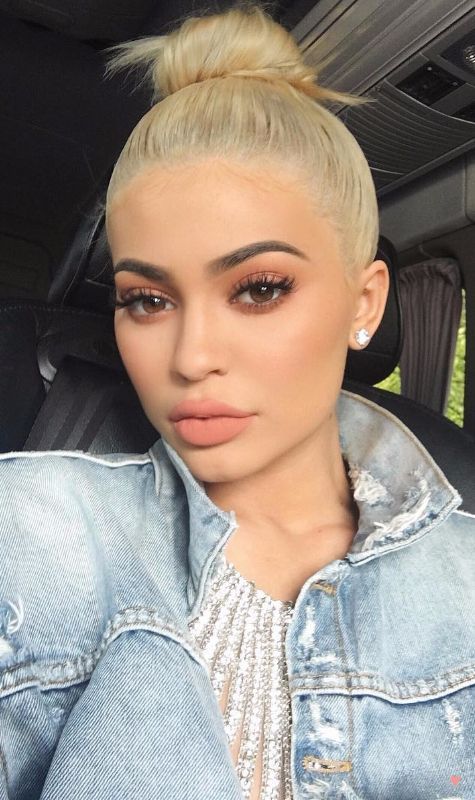 While Kendall Jenner is definitely known for her bolder makeup looks, she's also made quite an impact with her softer, more natural glam looks. That sultry eye looks, feathery lashes, and full, nude lips are just so pretty!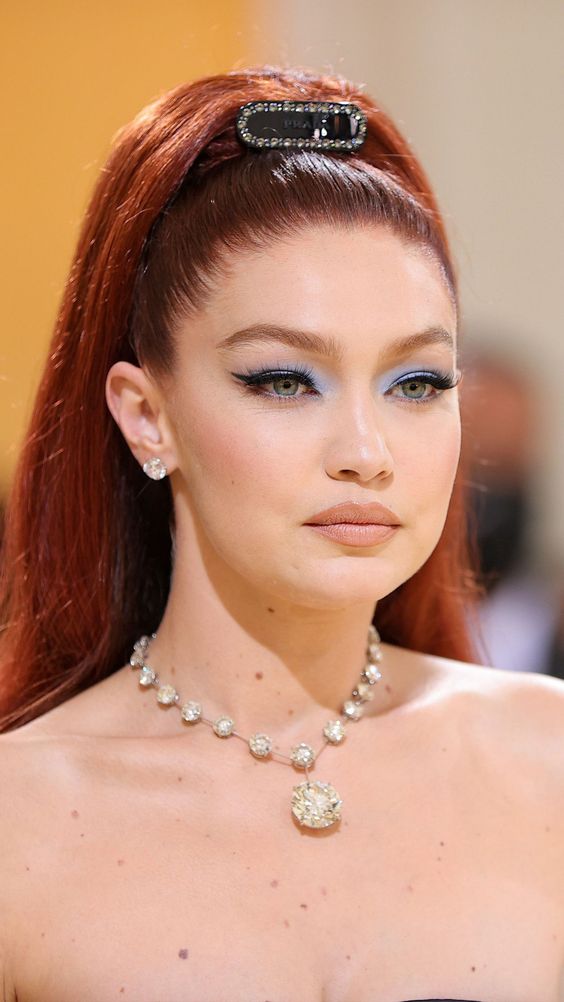 Gigi Hadid is definitely one of the most famous faces of this generation and her glamorous makeup looks are quite hard to ignore. Don't be afraid to use playful colors like blue eyeshadow to put your own unique twist to your soft glam look!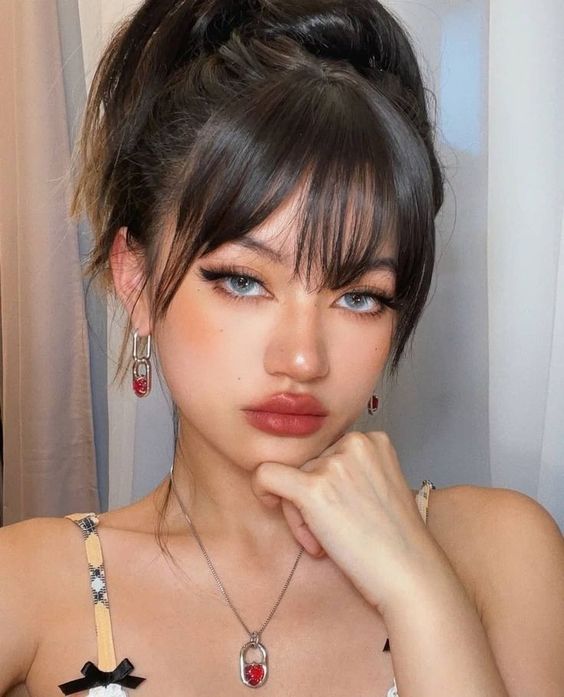 Korean makeup looks are also great sources of inspiration when it comes to soft and natural glam makeup as their techniques usually rely on enhancing their facial features and using colors closer to their natural skin tone.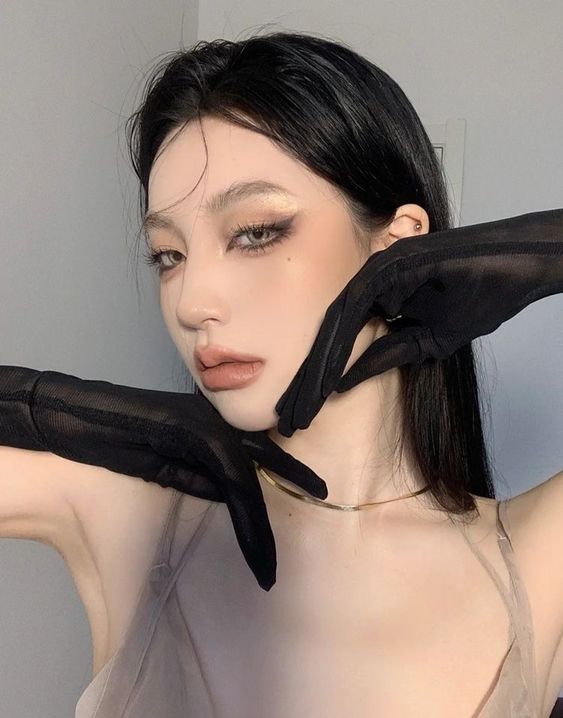 Wet, glistening looks are quite trendy these days and they're just perfect on soft glam makeup looks as well!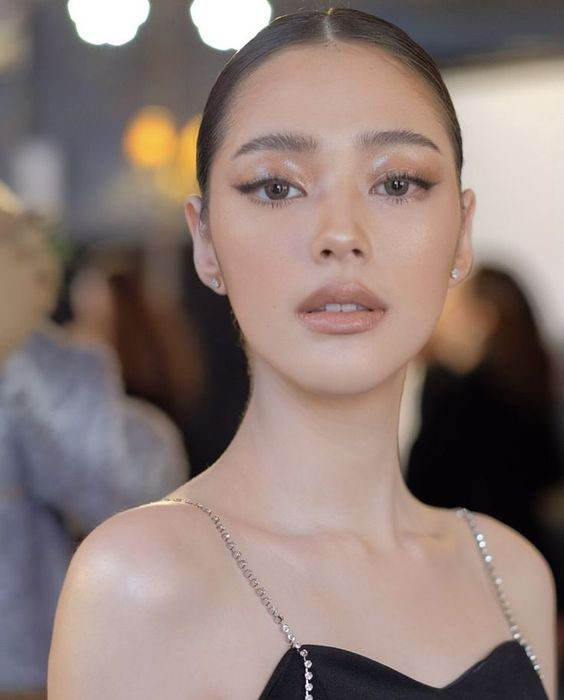 Here's another "wet" soft glam makeup look to give you inspiration on your next night out or event! This natural soft glam makeup is so well-done.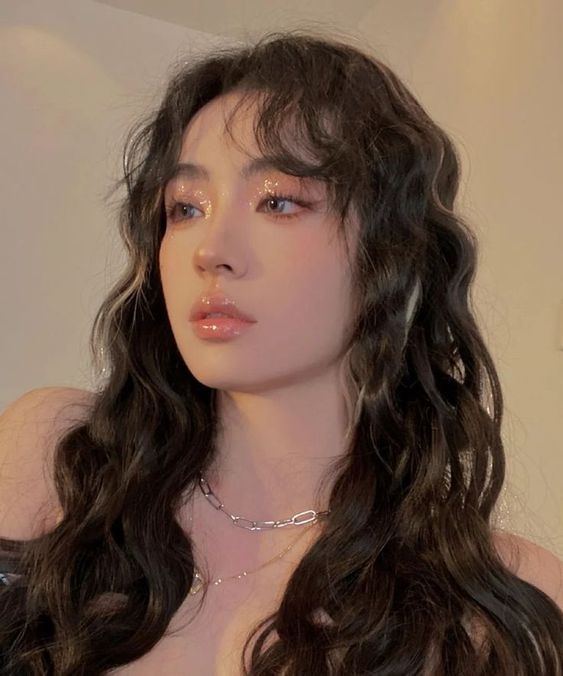 Don't be afraid to wear chunky glitters for your soft glam look and make your eyes sparkle like the stars!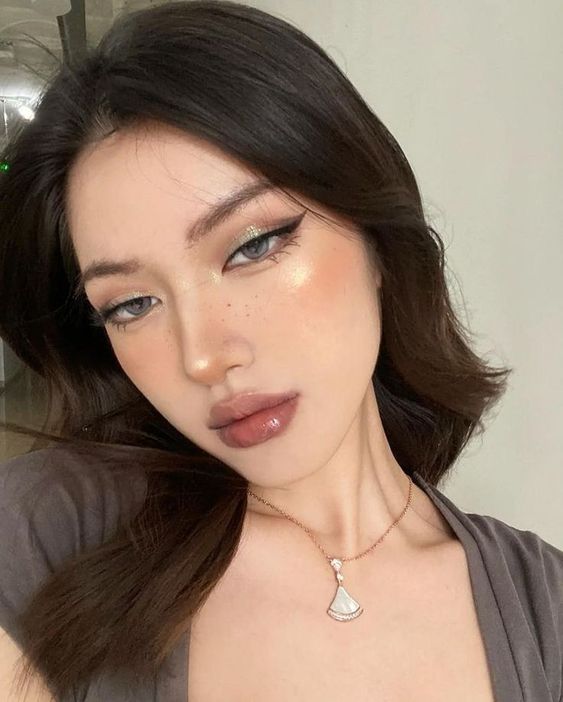 Looking for natural soft glam makeup that still makes your eyes pop? This is definitely your look. Soft glam makeup looks are all about that glow and shine, and this shimmery eye look really captures that essence!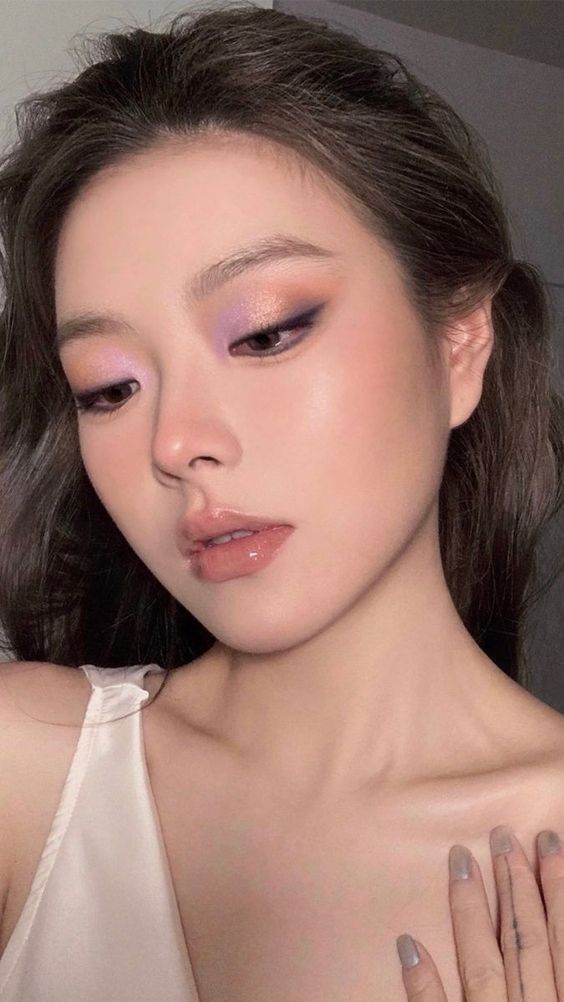 I'm just totally head over heels for this iridescent eye makeup! It's so unique and pretty! This is one of my favorite natural glam makeup looks that's still so flattering.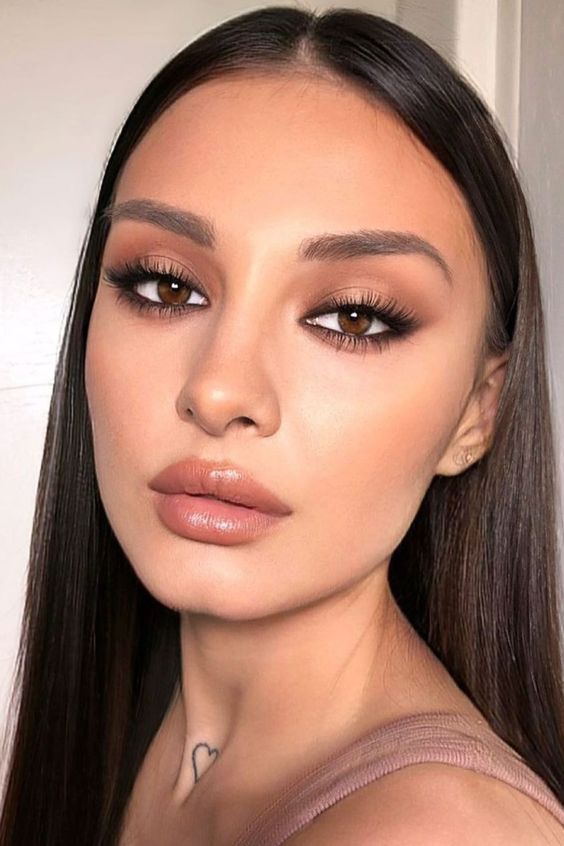 Create the perfect smoky eye that still looks quite natural to give yourself a sultry makeover!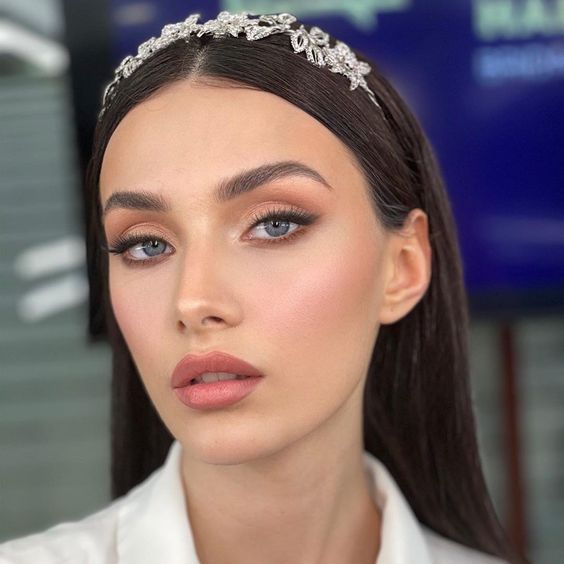 If you really want your soft glam makeup to look as natural as possible, use a neutral palette that's close to your skin tone and mimics the contours of your face!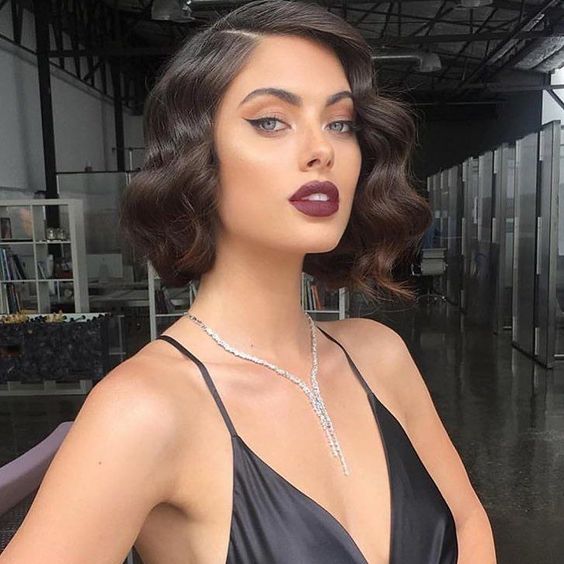 A bold lip color + the perfect cat wing? Perfection!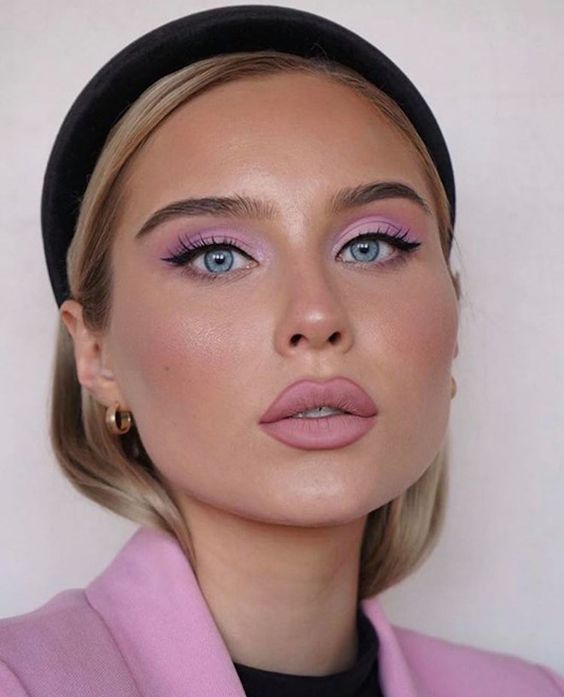 Pastel hues look absolutely beautiful when using them for soft glam makeup looks. They add a touch of youthfulness and femininity to the entire look! This is one of my favorite natural glam makeup looks with a pop of color.