Winter isn't going anywhere, but this only means that it's time to break out the winter nail designs! From dark colors to snowflake nail designs (my new favorite and the purpose of this whole post), there are tons of cute nail options to try out right now.
Although winter may be dragging on for a few months, you can still get in on the fun with these adorable snowflake nail designs. If I were you, I'd screenshot these ideas immediately and embrace the cold.
Snowflake nails are ultra-trendy right now, so this is definitely something you want to get in on!
How To Do Snowflake Nails:
If you see a technician regularly, you should have no trouble asking for snowflake nails. Simply show them one of the example photos below or describe what you want.
Most technicians can do simple snowflakes, but if you're looking for something more complicated, you may want to check in with your nail technician ahead of time.
You can also try out these snowflake nails at home if you have nail tools and super steady hands. Again, you may want to choose the more simple snowflake nail designs rather than the really complicated brushstrokes.
If you want to opt for an easier route, consider buying snowflake
stickers to put over your nail polish
. You can seal these stickers with a top coat and cure it with a UV lamp to make sure they stay. I think stickers are a great option to put snowflakes on nails, especially when you're looking for a complicated design!
Where To Buy Press On Snowflake Nails:
I love press-on nails, however I don't recommend that you head out to your local CVS or Walgreens and purchase a set. To be honest, those kinds of press on nails aren't very good.
Instead, try buying press on nails or eye stickers from Etsy. They have some really amazing options from various sellers and the nails are high quality.
If you opt for press on nails, you can always cut and file them yourself to fit the current nail shape trend. I like to buy press-on nails on Etsy, but I use this glue to get them to stick for a good long while.
Etsy has both press-on nails and snowflake nail stickers, so you can choose what works for you.
Types Of Snowflake Nail Designs:
There are lots of different super cute designs when you're putting snowflakes on nails. Some of my favorites are:
Sweater Nails: Try adding snowflakes to your sweater nails manicure. This gives your nails an extra-cozy, wintery vibe, and is still classy.
Ombre Nails: I love snowflakes on ombre nails. I especially enjoy a soft nude palette, because the look is classic yet trendy.
Accent Nail: Try putting snowflakes on just one or two nails for an accent. I love the subtlety of this look.
Snowflake Nails:
Note: I tried my best to link the source of these photos, but some are from really obscure places/I couldn't find the original photographer. Please contact me to add more specific credit or for immediate photo removal.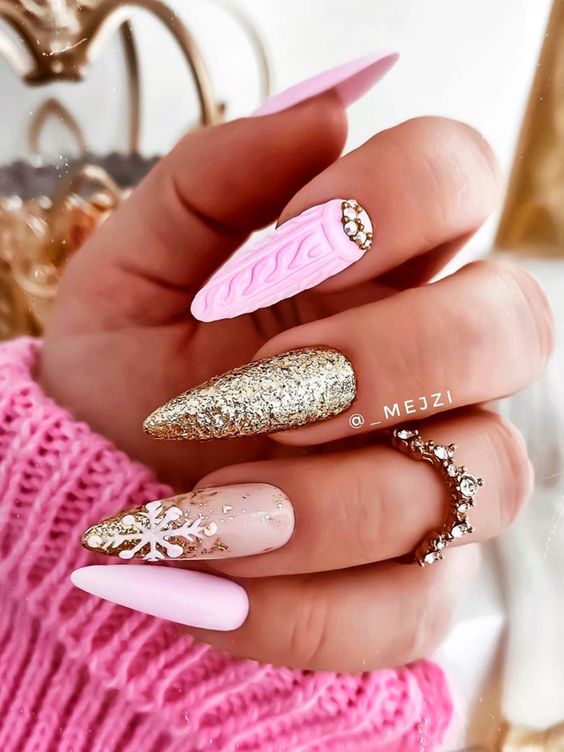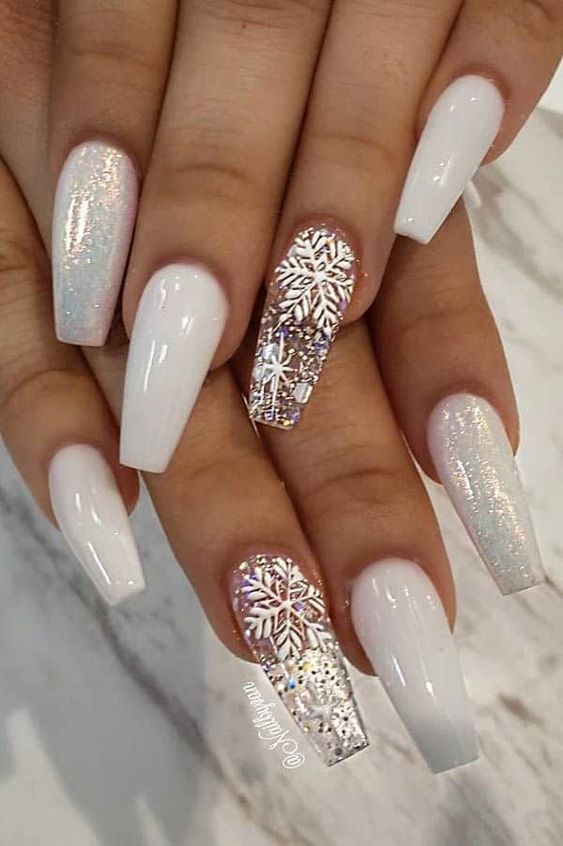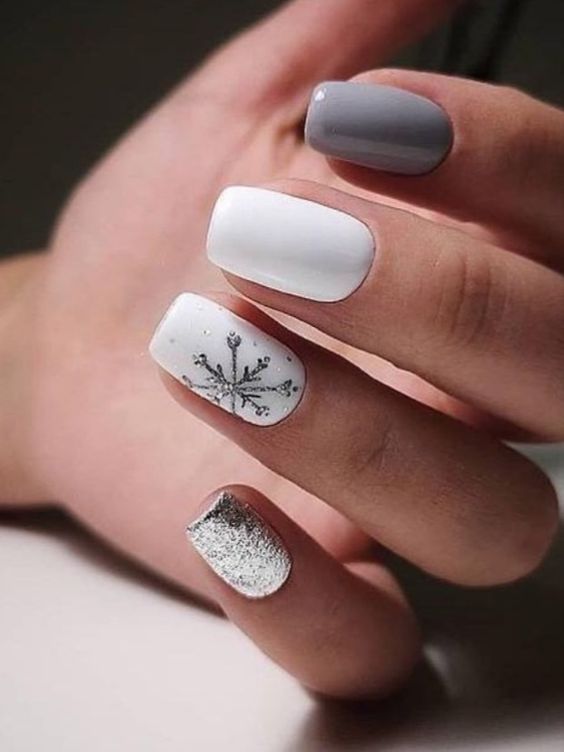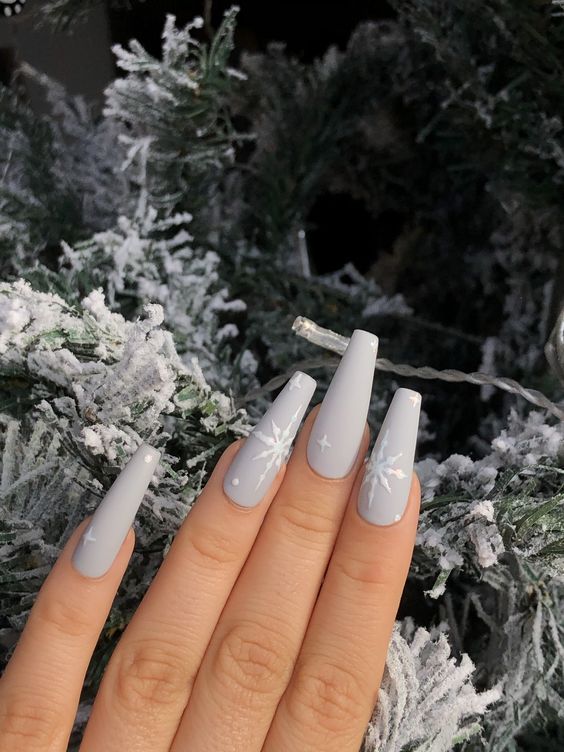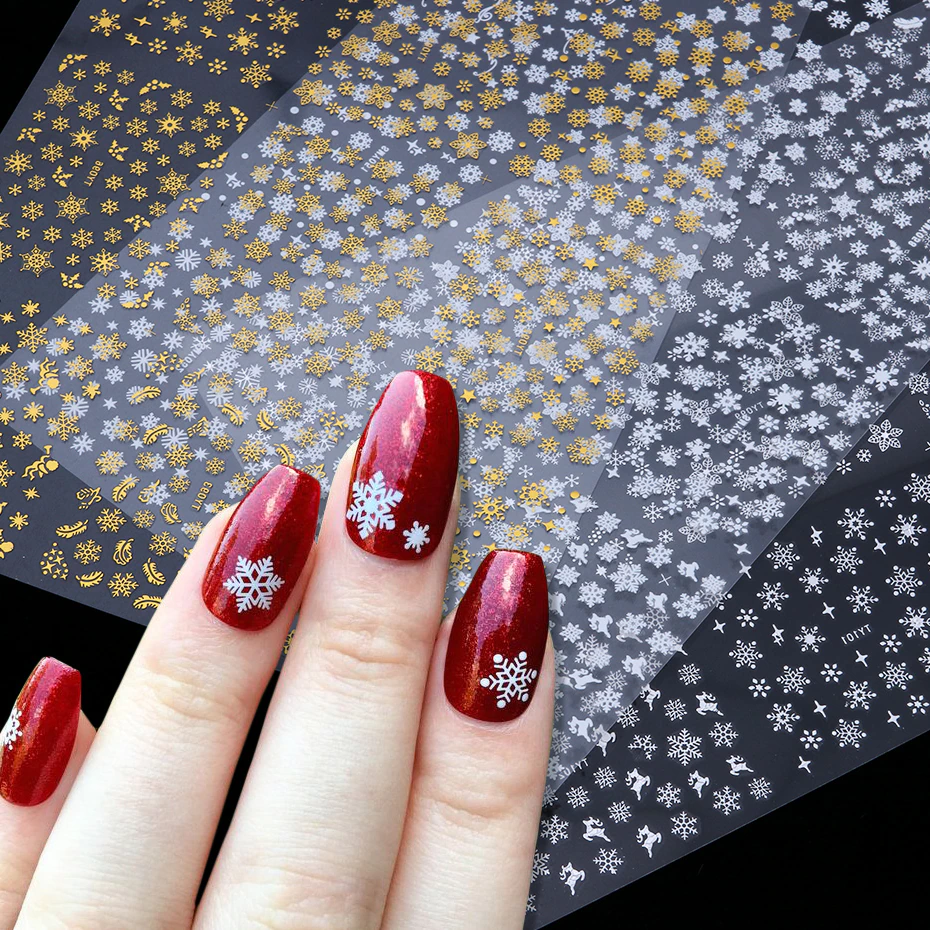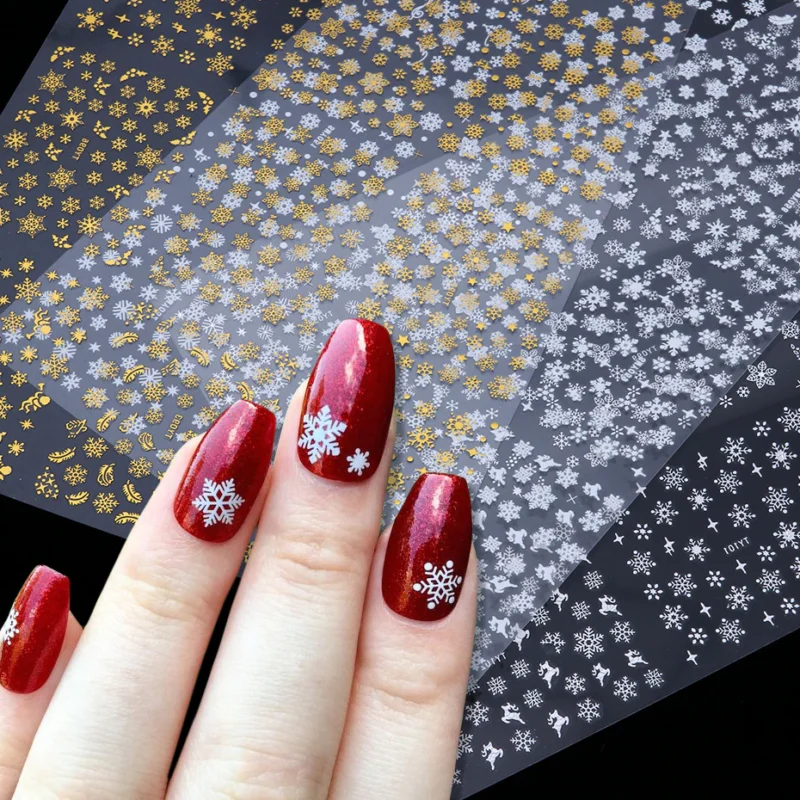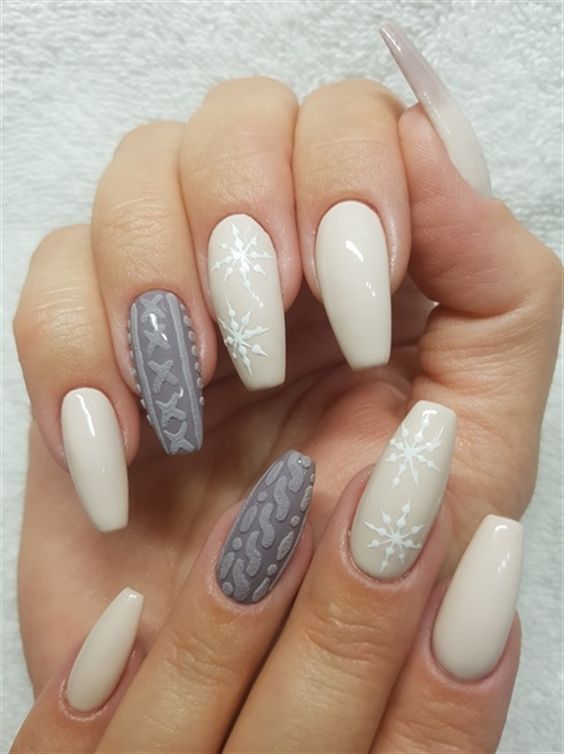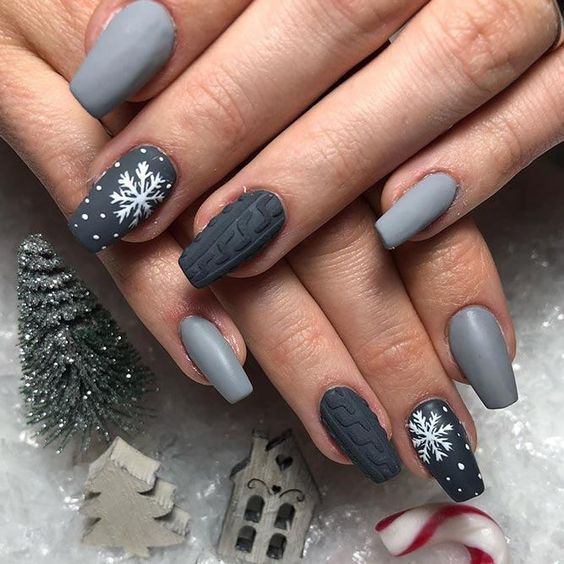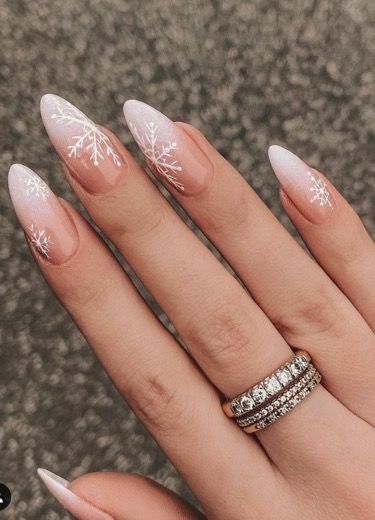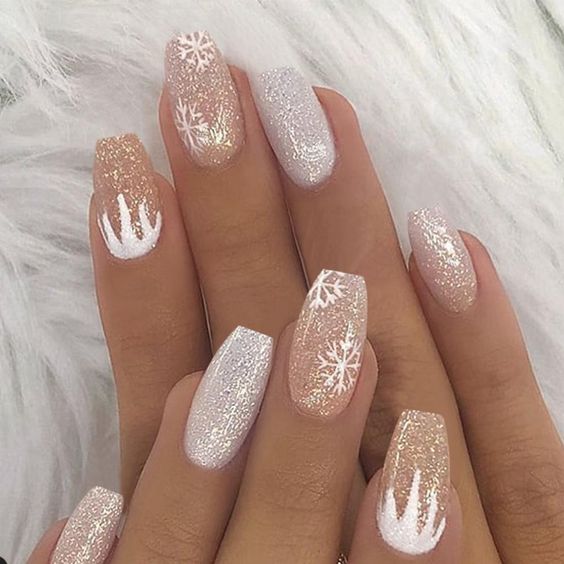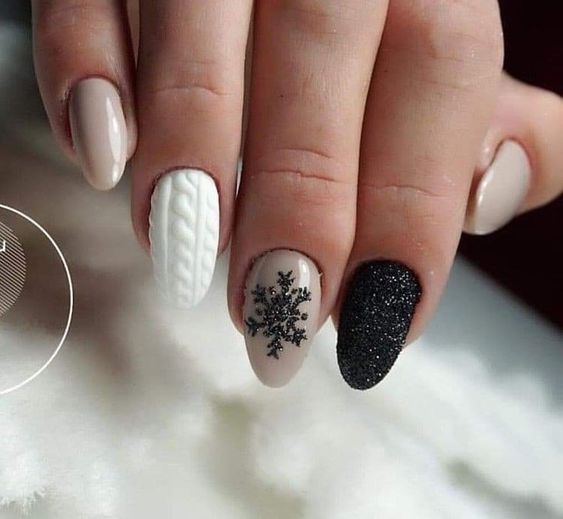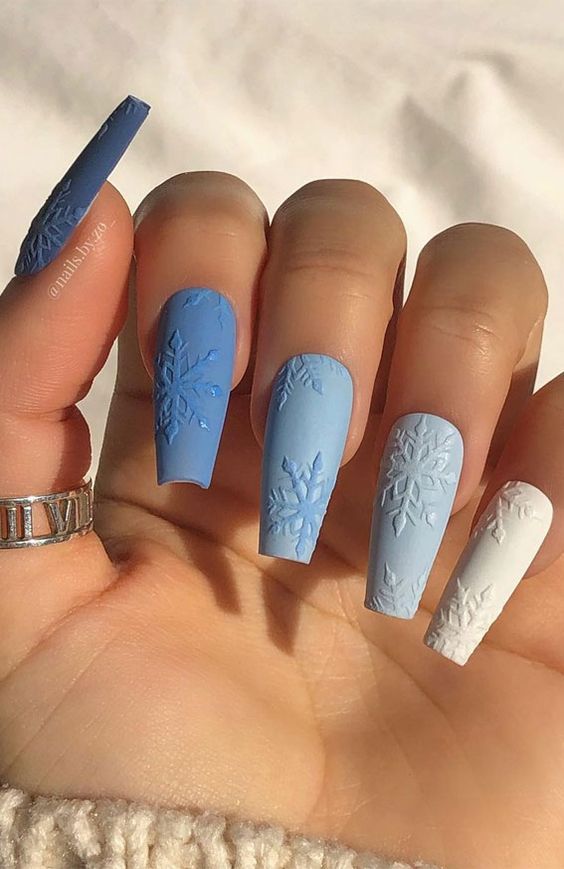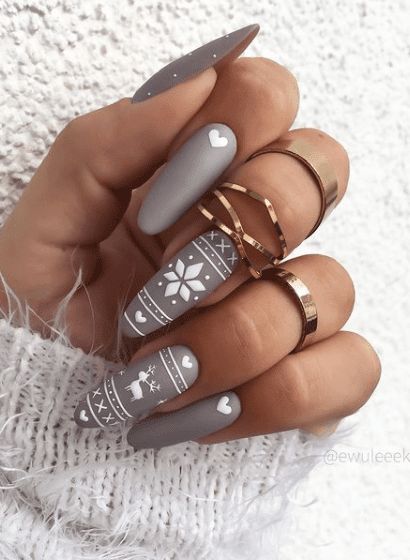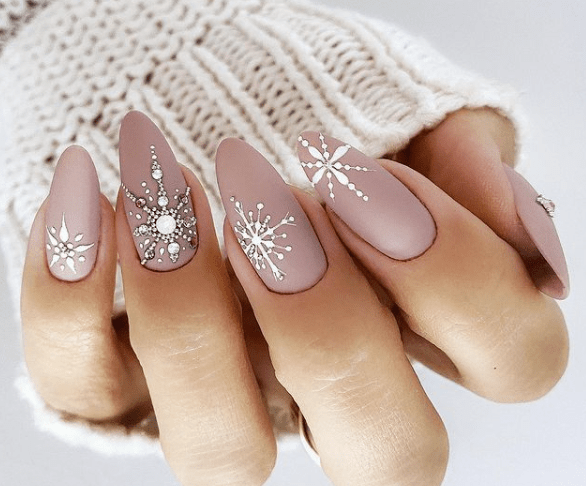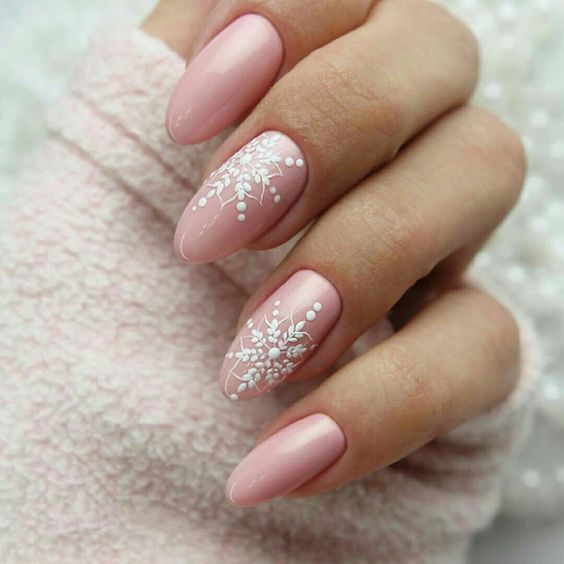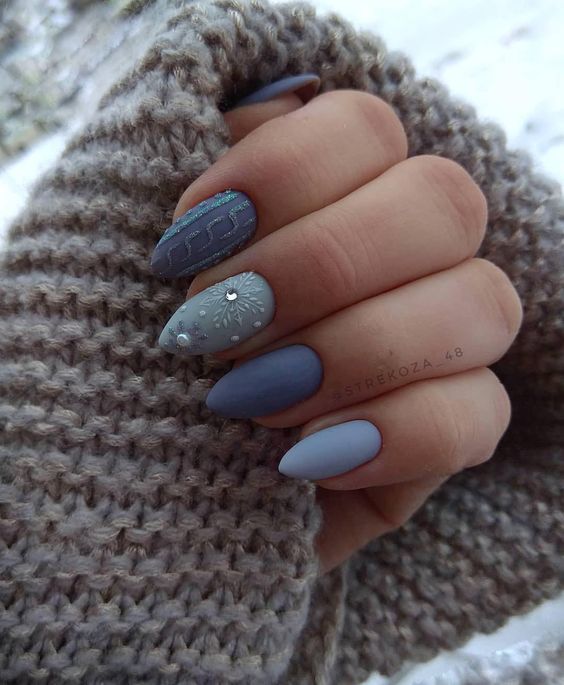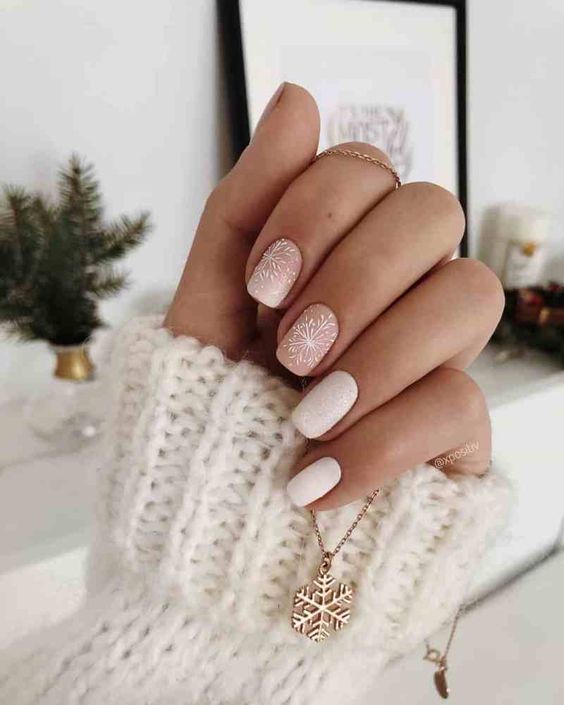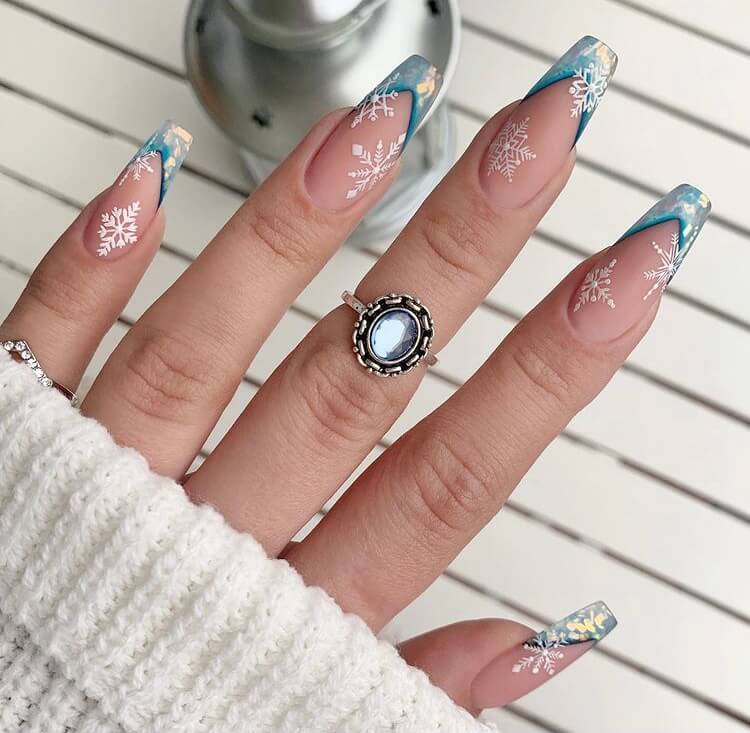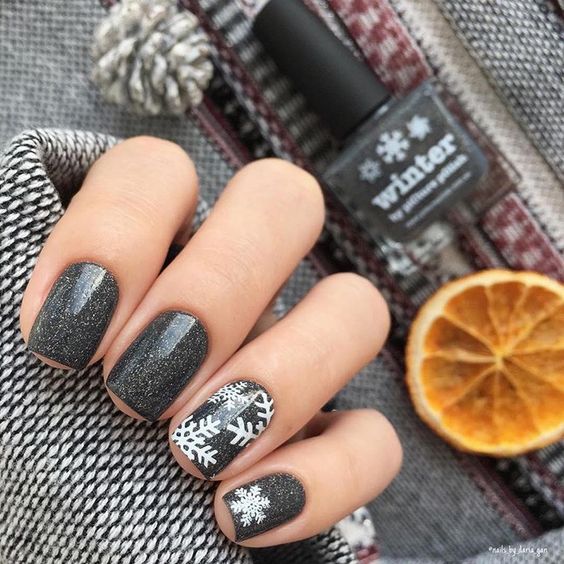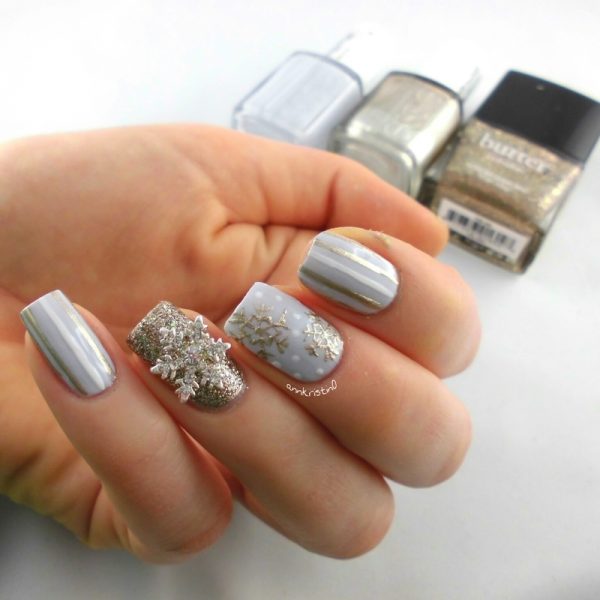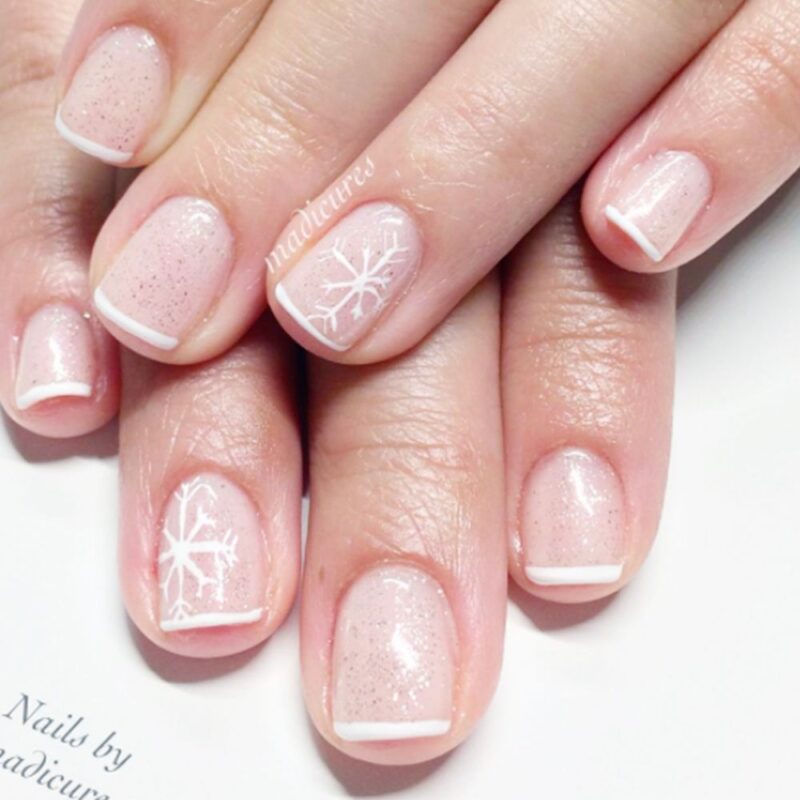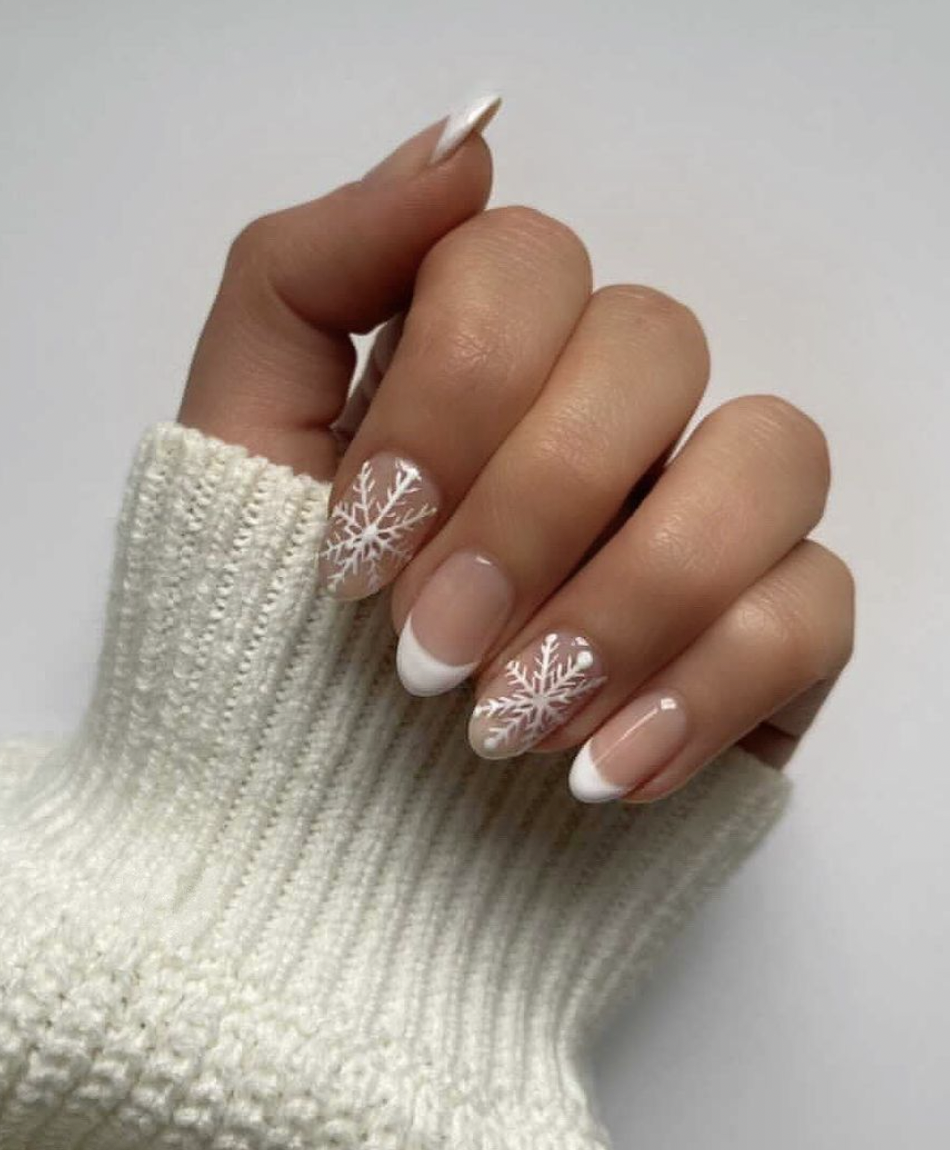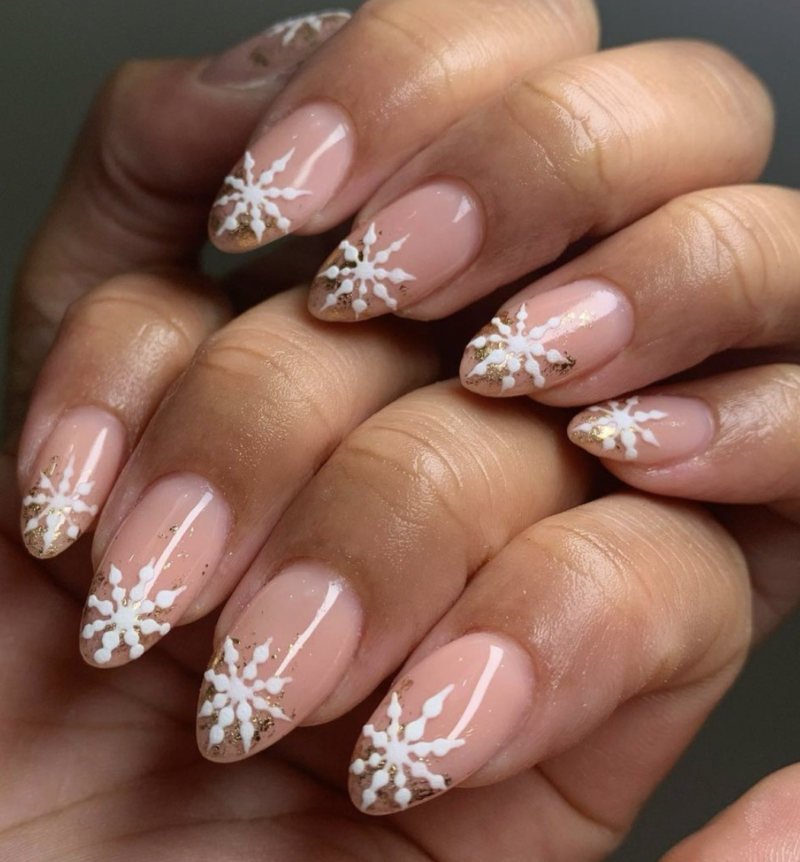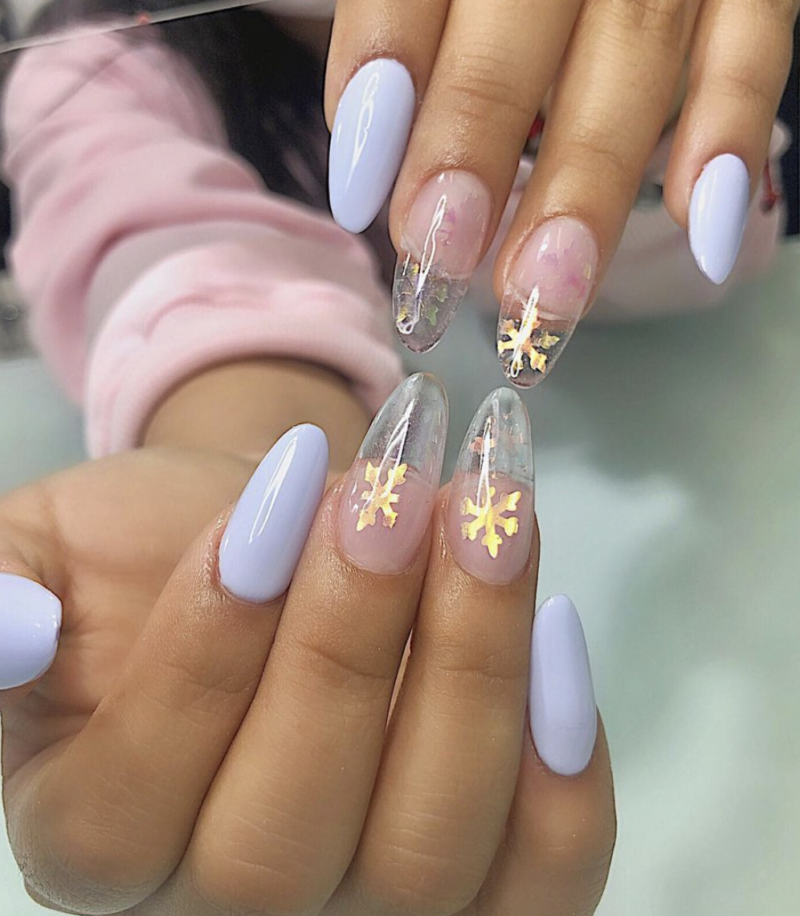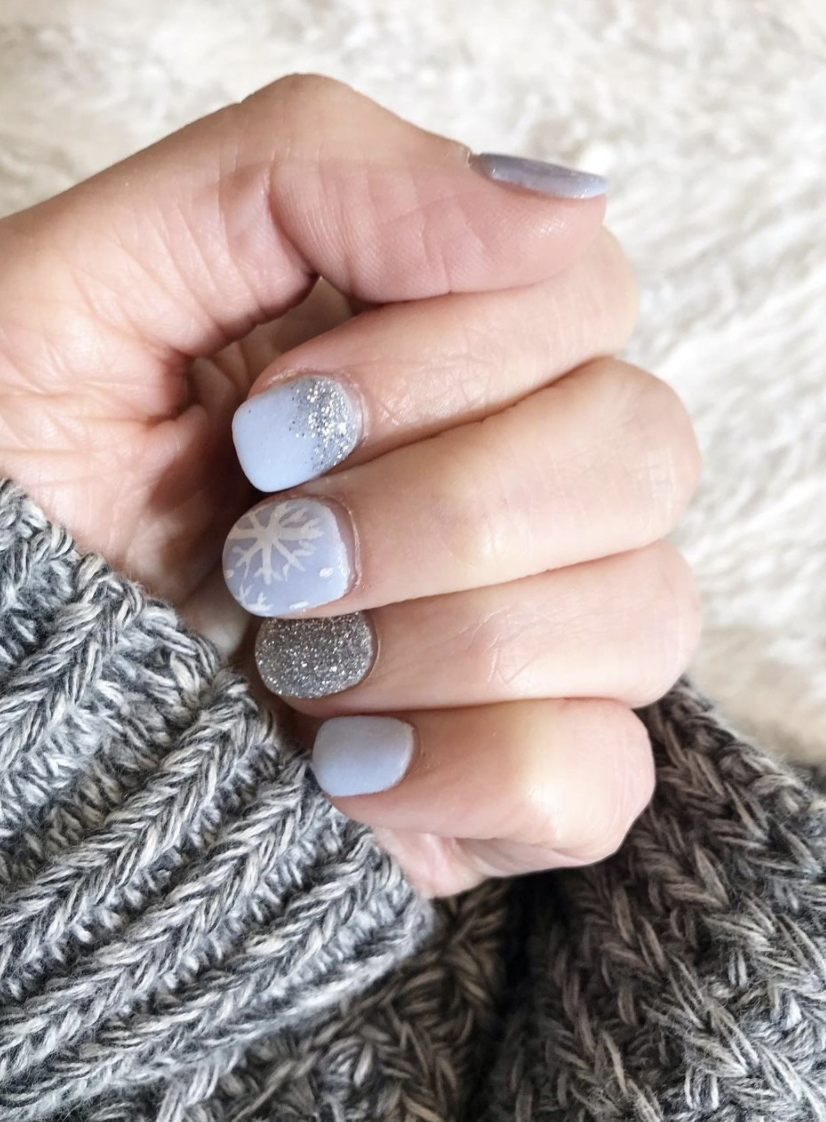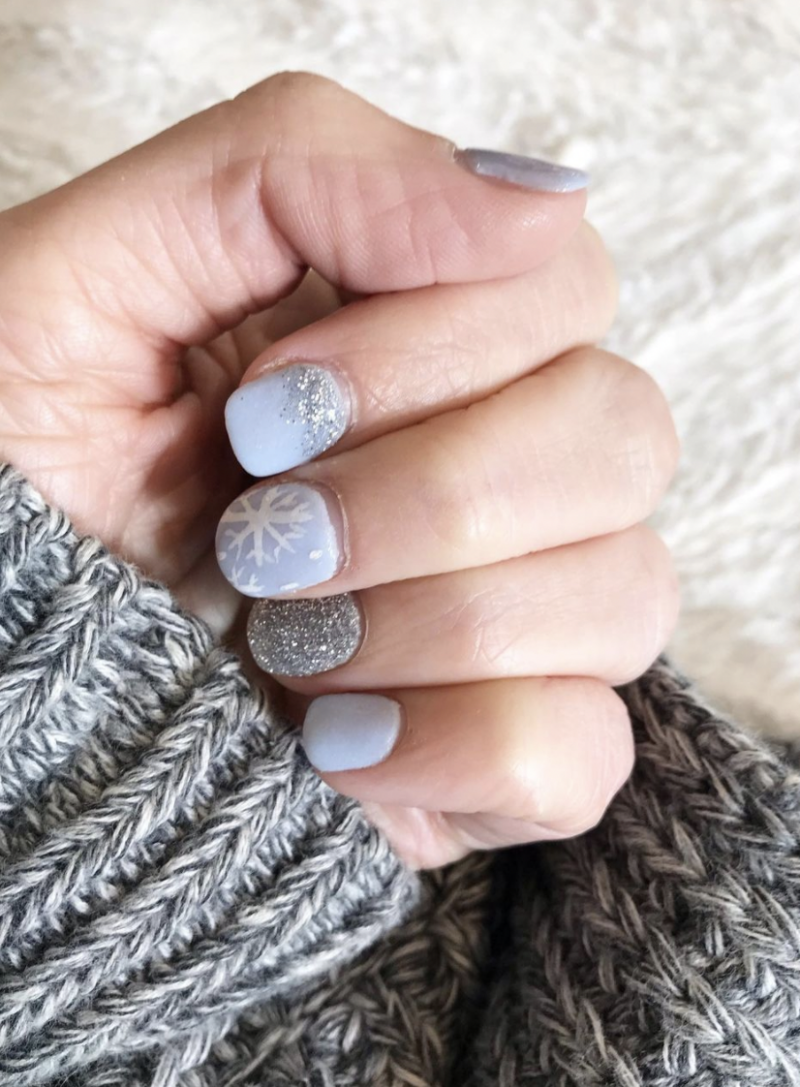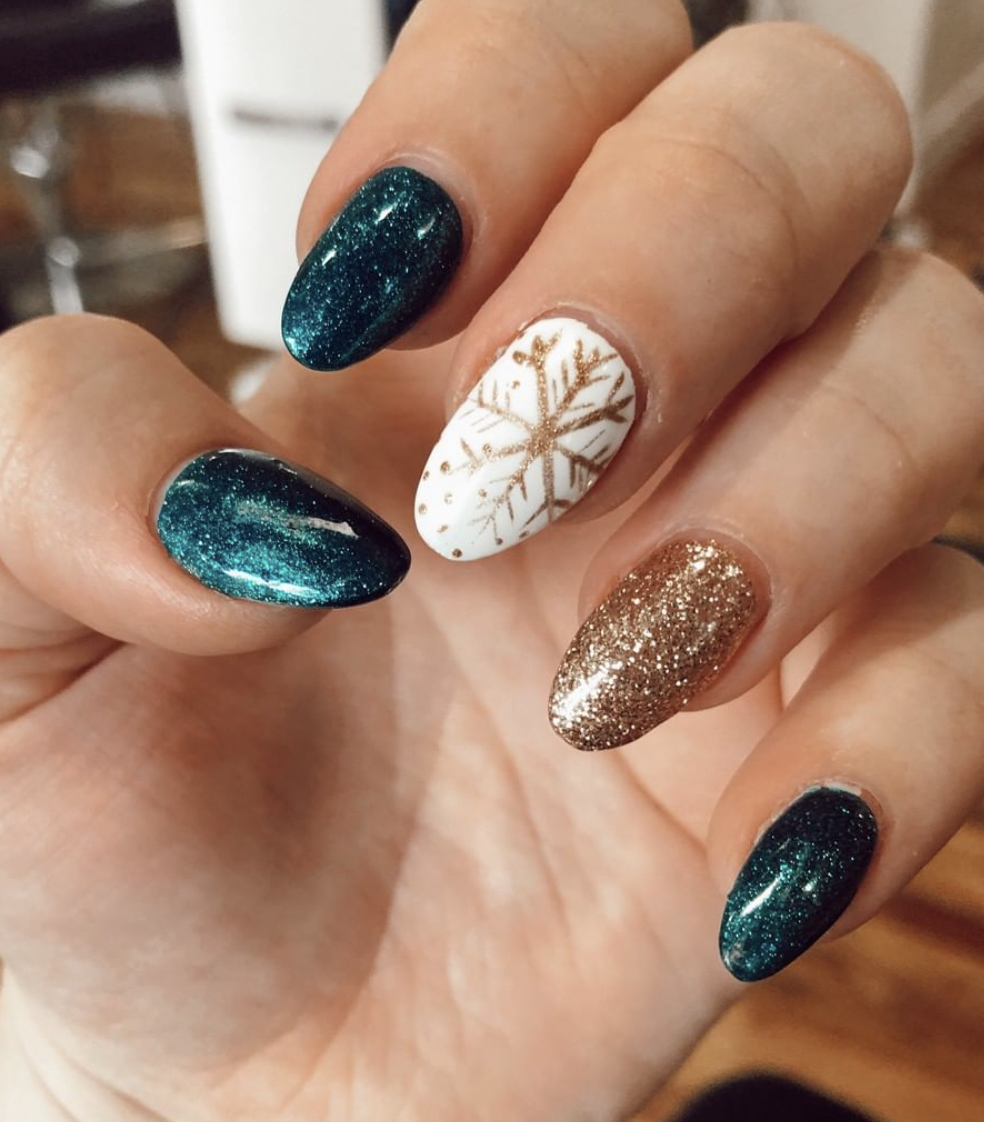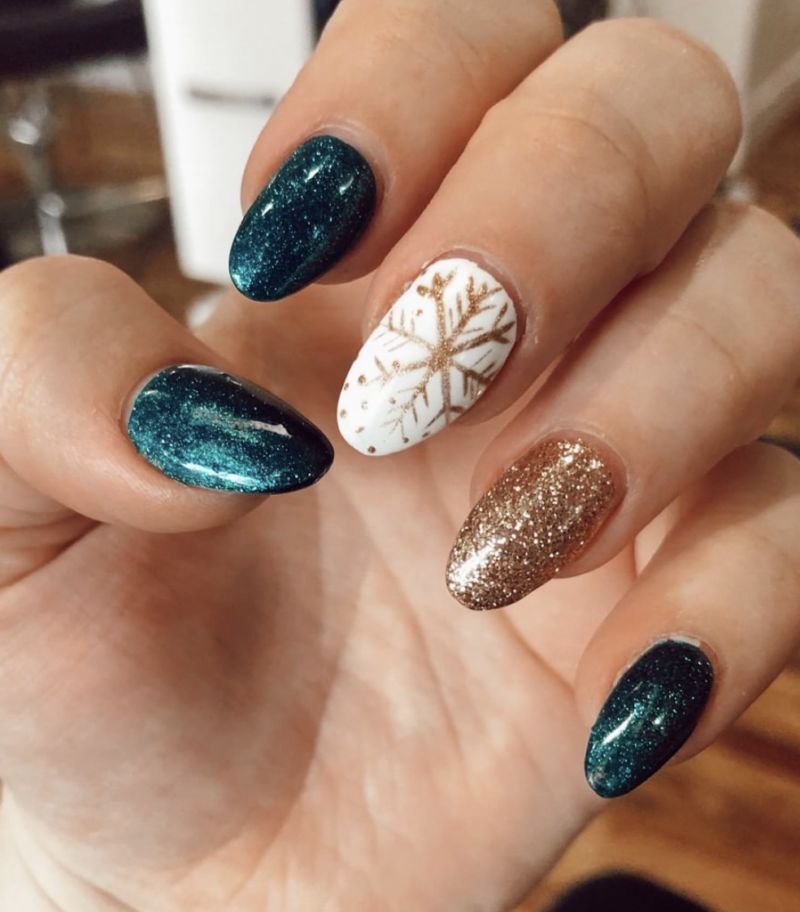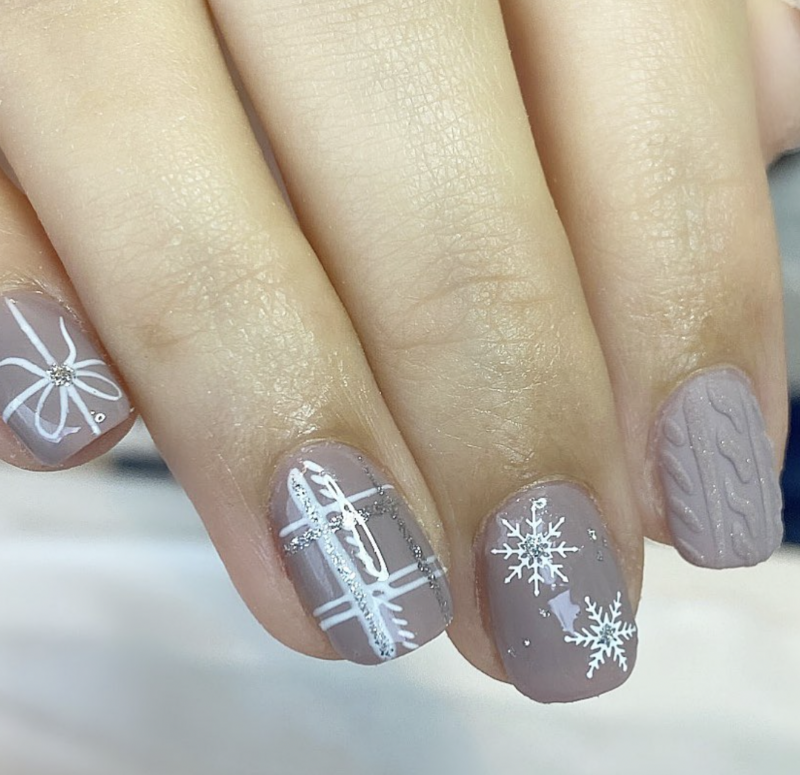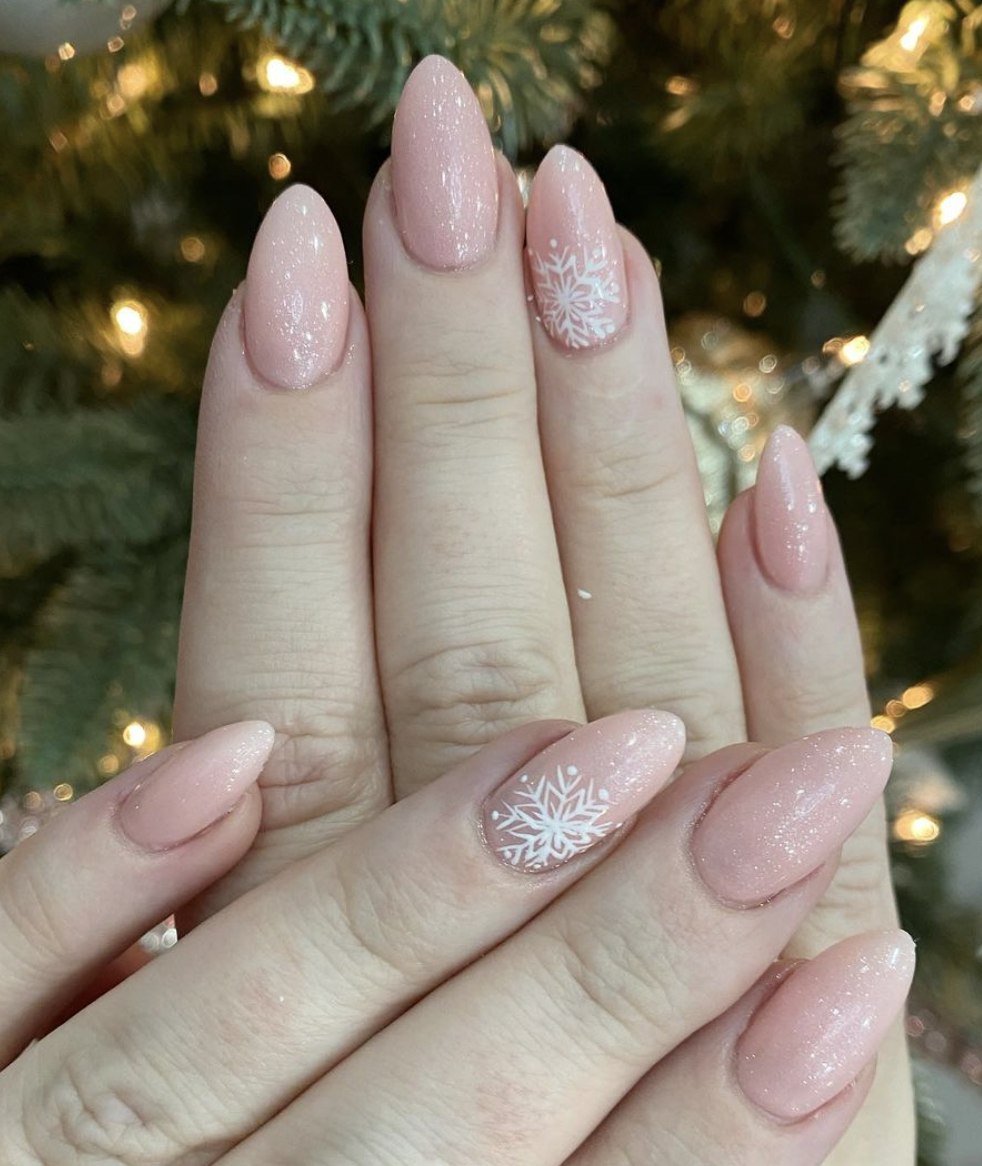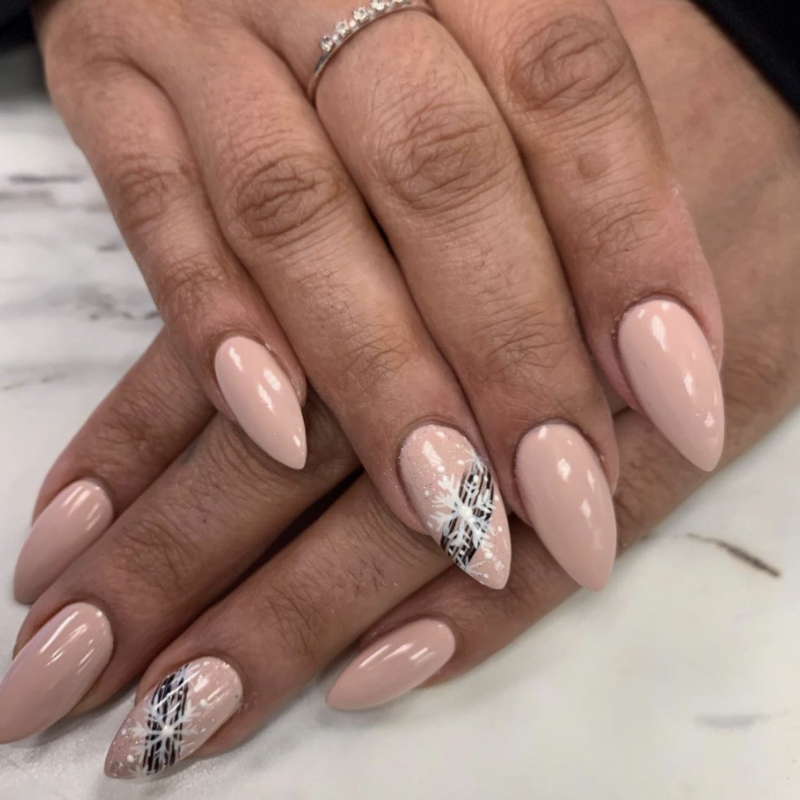 Source