Are you involved in holiday party games that have a super low budget? Not to worry – we've got you covered with our favorite Secret Santa gifts under $10 that everyone will definitely love!
Secret Santa is one of our favorite holiday-time games. It's a bit of a mystery and is typically affordable enough for everyone to participate. While most Secret Santa games have presents under $20, $25, or $30, you can also have a Secret Santa with gifts under $10.
And yeah: it's tough to find good Secret Santa gifts under $10. Nowadays, it might feel almost impossible! But we've managed to come up with 43+ really awesome Secret Santa gifts under $10 that your recipients will actually enjoy. Here are our favorite picks!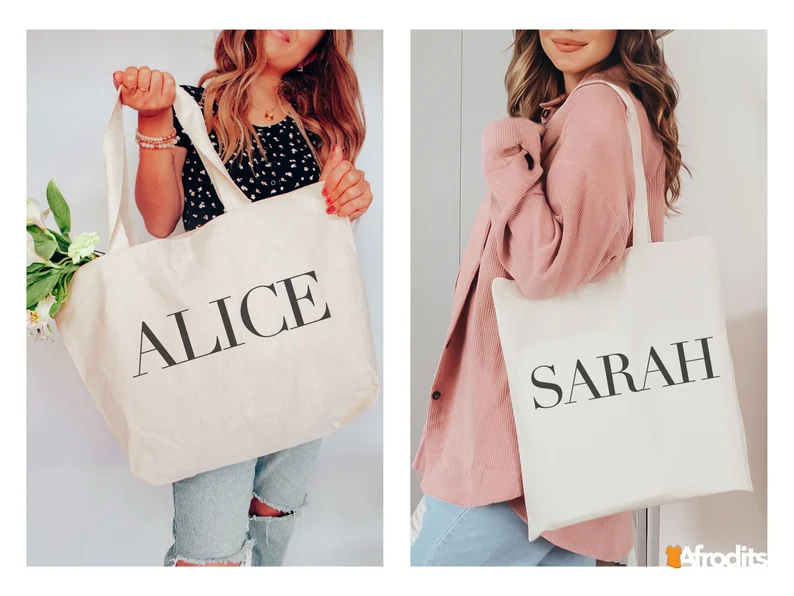 Any customized item is always such a lovely gift to have. It shows that you have put a lot of thought into your skills and it's not just something you simply picked and bought off from a random rack at the store. It's even a lot better if the customized item you chose is something they'll be able to use regularly like this cute tote bag! You can easily get one for all your friends so everyone can have matching tote bags!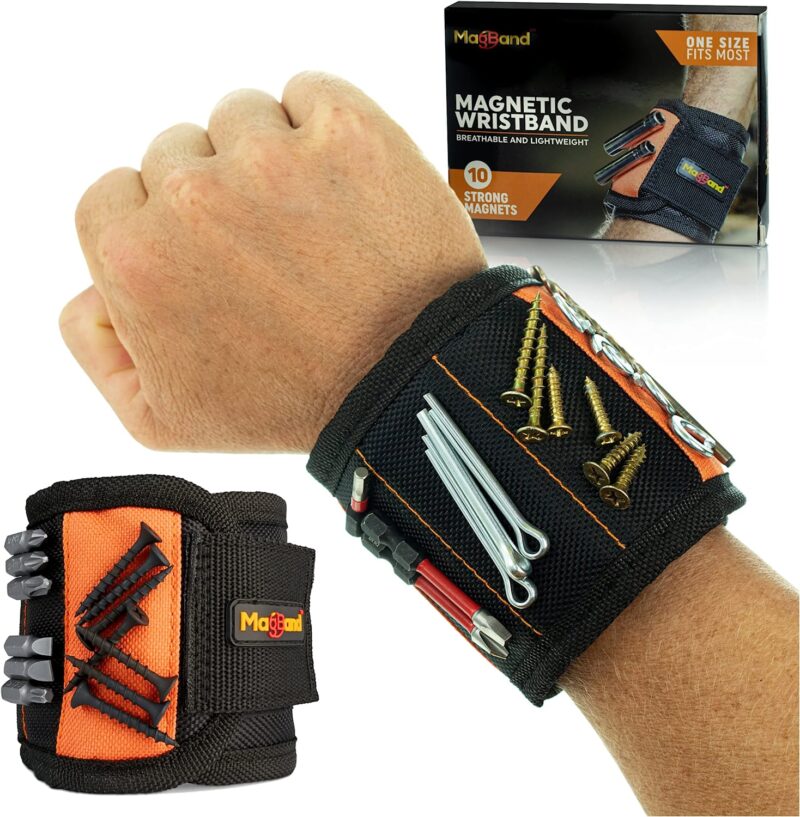 If your friend is a handyman or handywoman who spends a lot of their time helping people out, it's time to show your appreciation this way by giving them a magnetic wristband! This powerful magnetic tool features 10 magnets that can hold screws, nails, and drill bits without a fuss! Now they won't ever have to worry about missing bits and pieces whenever they're working on something. This is one of our favorite Secret Santa gift ideas for guys who are into projects.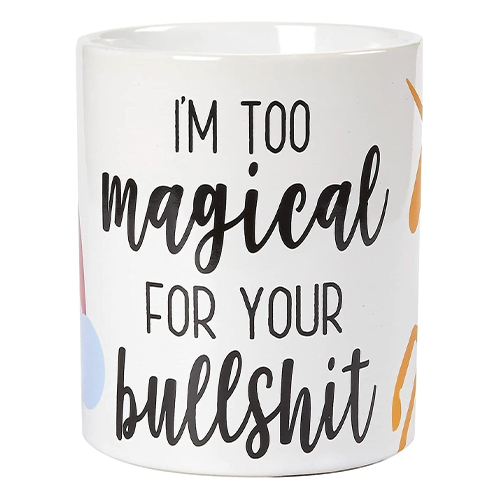 Humorous gifts are one of my favorite types of items to receive during the holidays and if your friends share your humor, then this is one of the best things you can give to them! This coffee mug contains a hilarious phrase and a unicorn design that is just oh-so-cute! Our friends are definitely too magical for any kind of crap!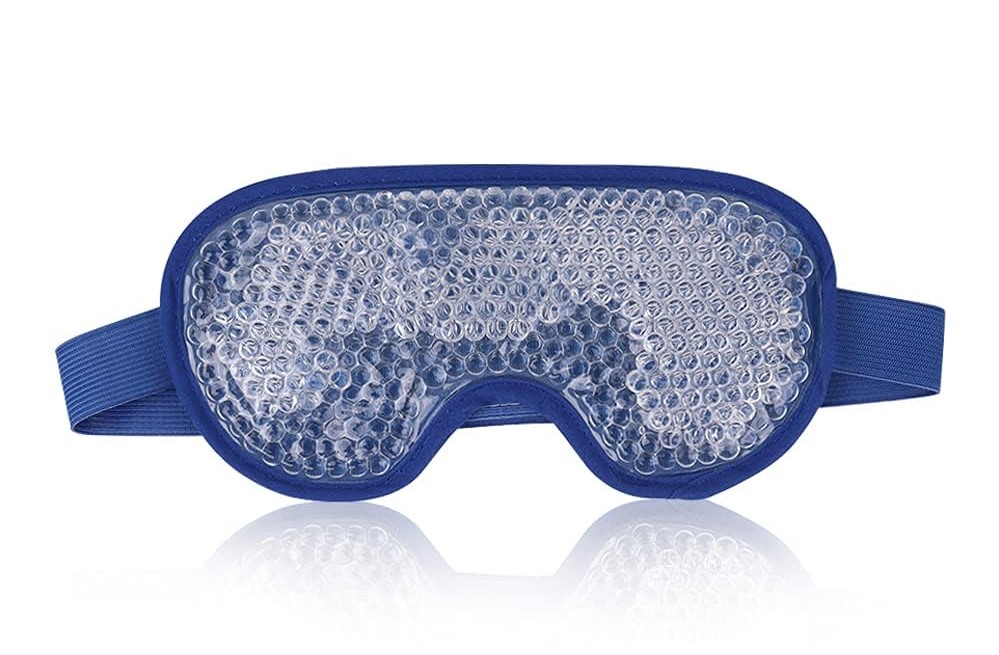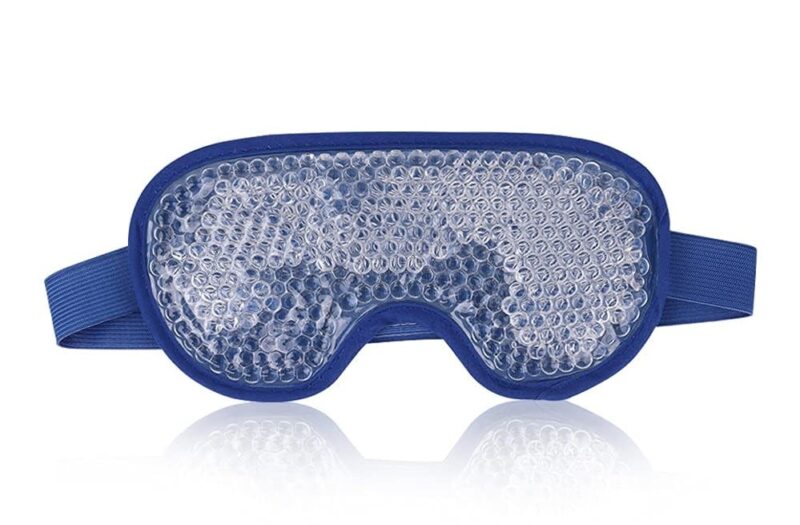 Everyone needs some time to relax and cool down every once in a while. So if you have a friend you know that's been working very hard this year, then this cooling gel eye mask could be the ideal gift for them! This eye mask provides cooling and soothing relief that can help with puffy eyes and it's suitable for multiple uses!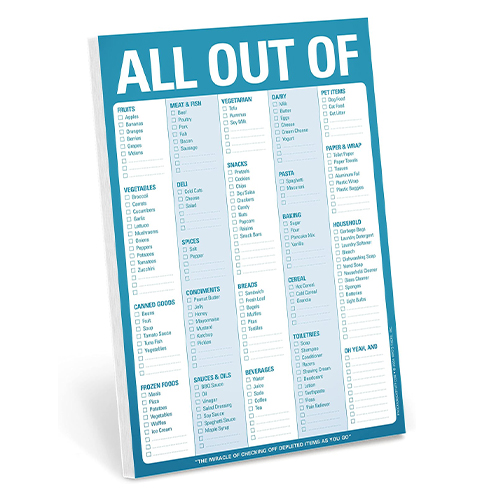 Looking for Secret Santa gifts under $10 for the busy person in your life? Your friend will surely never forget anything again with this magnetic All Out Of Pad grocery list notepad! They will be able to keep track of their pantry with more ease and be more organized with their next grocery trip!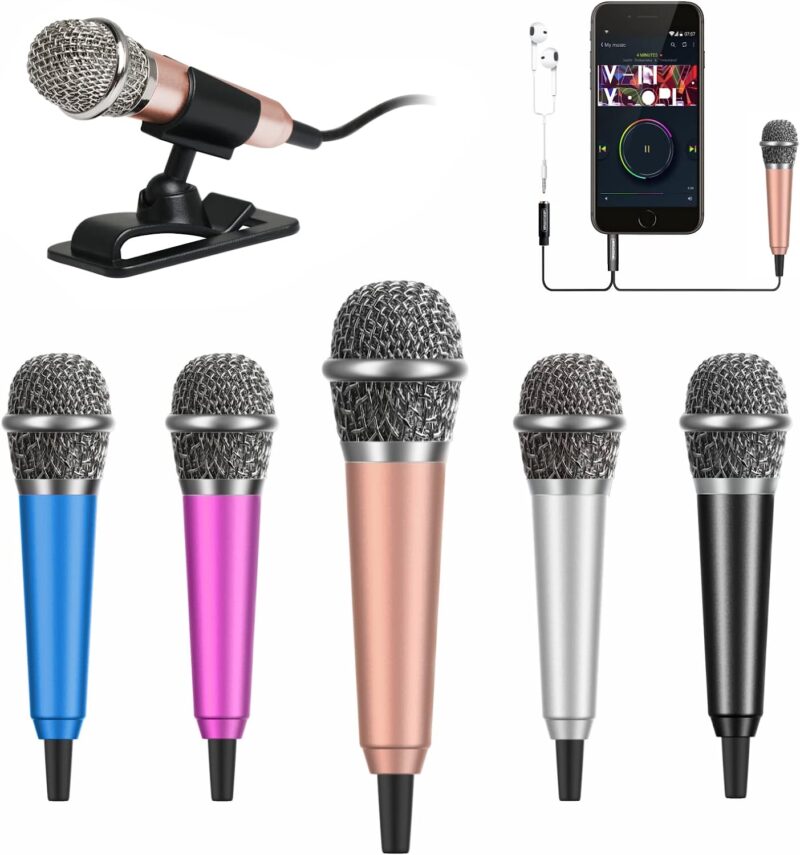 Does your friend love to sing their heart out at every karaoke session? Then this mini microphone could be the perfect Secret Santa gift for them! This mini microphone is travel-friendly and can fit easily into any pocket or bag. Now they can live out their fantasies of being a singer in the comfort of their own home or anywhere they go!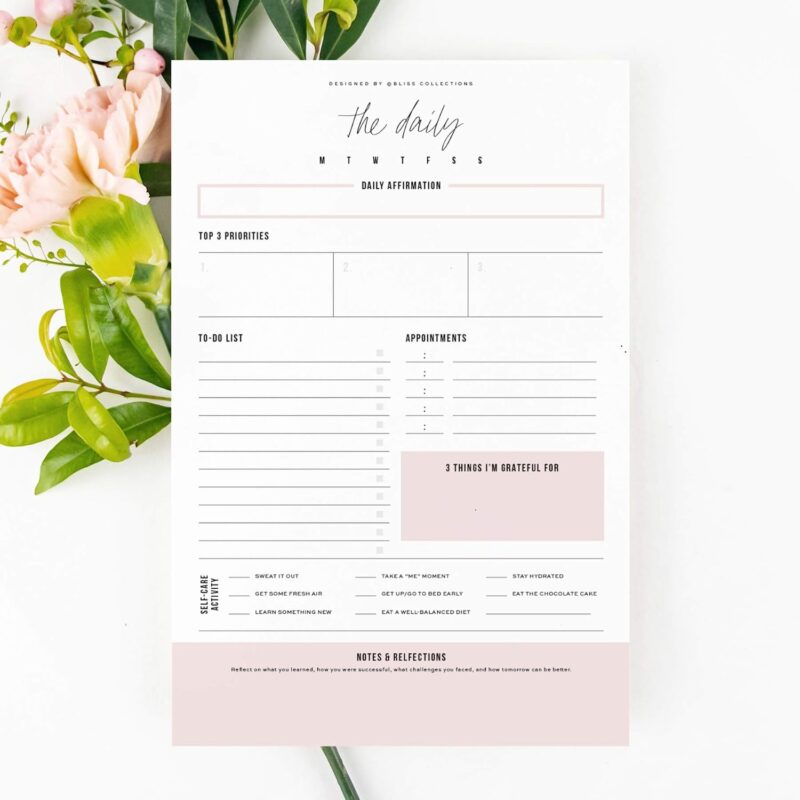 Organizers can be the ideal Secret Santa gifts for any friend who loves keeping things organized or someone who just needs help in organization. This daily planner will surely keep them on top of their to-do list, their errands, chores, and other activities!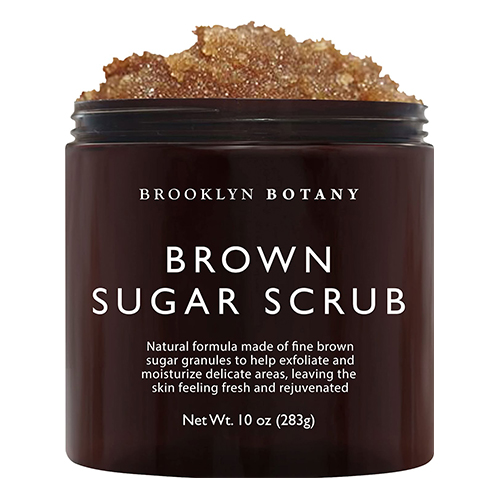 Looking for Secret Santa gift ideas for someone who needs a little relaxation? This brown sugar body scrub is perfect for any friend's skin care needs! And who doesn't love to pamper themselves, right? This brown sugar scrub gently exfoliates the skin from any dead skin cells to make way for a glowing and healthier look!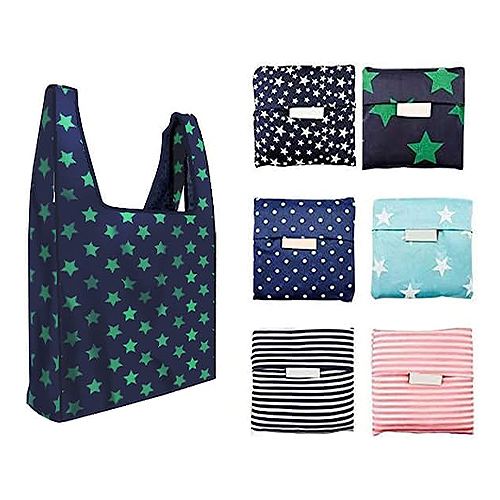 If you want to give your friend something eco-friendly that they can use daily, then these reusable shopping grocery bags are the perfect Secret Santa gifts! Not only do they have these adorable designs, but they're foldable so they can fit into any bag before use. This is one of our favorite Secret Santa gifts under $10 that's gender neutral.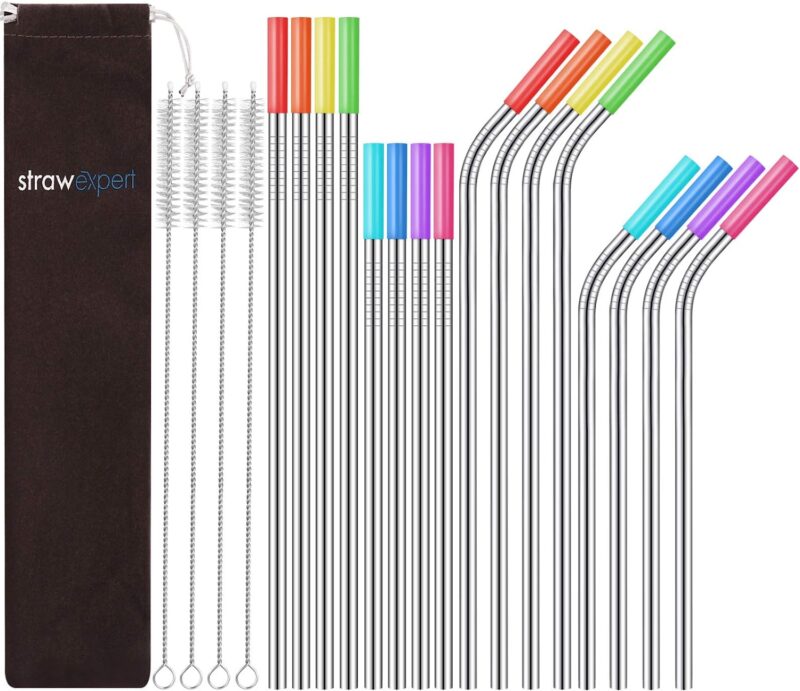 Another perfect eco-friendly gift for the environmentally conscious is these stainless steel straws! This set comes with 16 reusable stainless steel straws and a travel case to keep things altogether! These are also BPA-free and lead-free with no metallic aftertaste.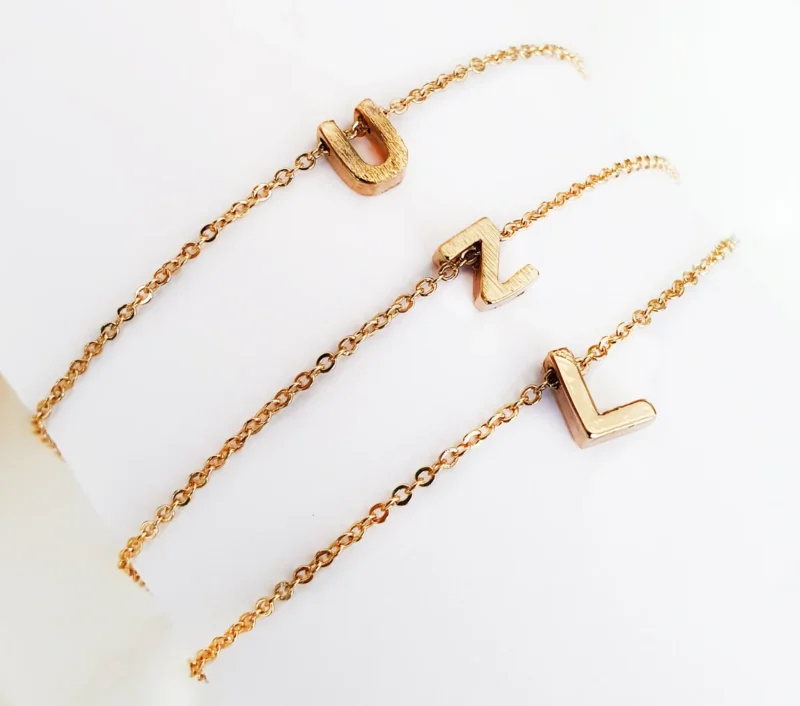 Who doesn't love getting a piece of jewelry for their Secret Santa gift, right? These personalized gold-plated tiny letter bracelets would make for the perfect thoughtful gift to any dear friend! These bracelets are just so pretty and minimalist, they can be worn by themselves or stacked with other bracelets. This is one of our favorite serious Secret Santa gifts under $10.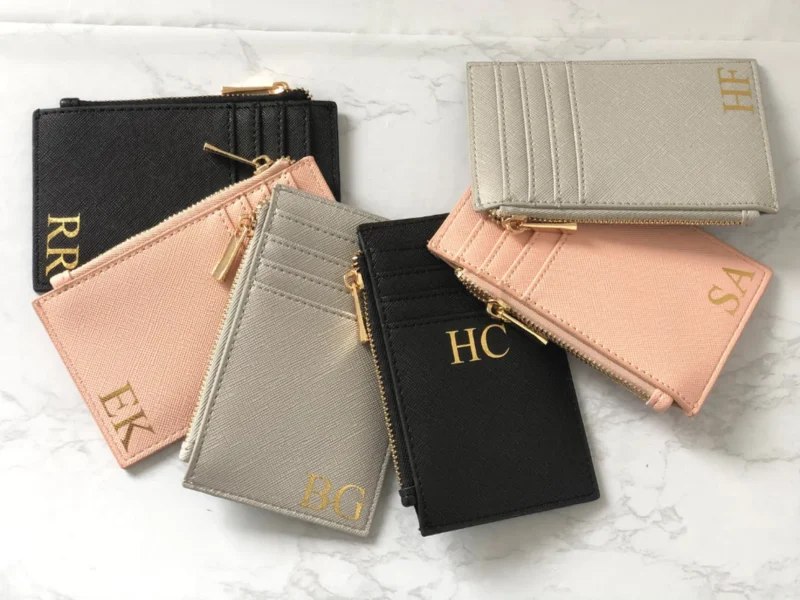 In case your friend isn't too into jewelry but you still want to give them something that's personalized for their Secret Santa gift, then why not give them this personalized cardholder? This cardholder has space for four cards as well as a zipper compartment for some bills and coins.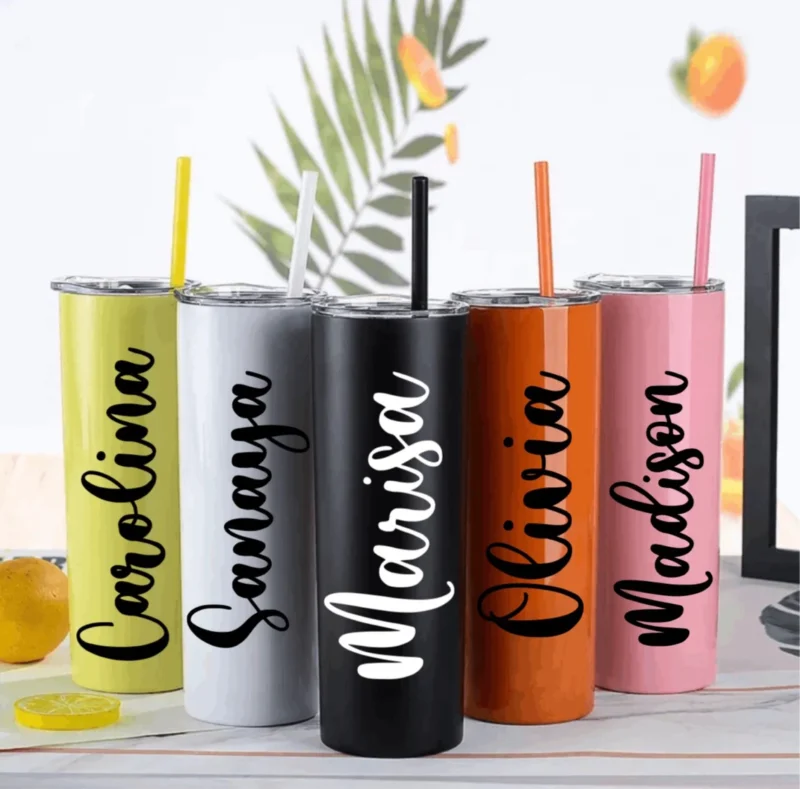 Another personalized item to consider as a Secret Santa gift are these tumblers! You can get one for each of your friends in different fun colors! Now they can enjoy every sip of their favorite drinks from a tumbler that was made especially for them!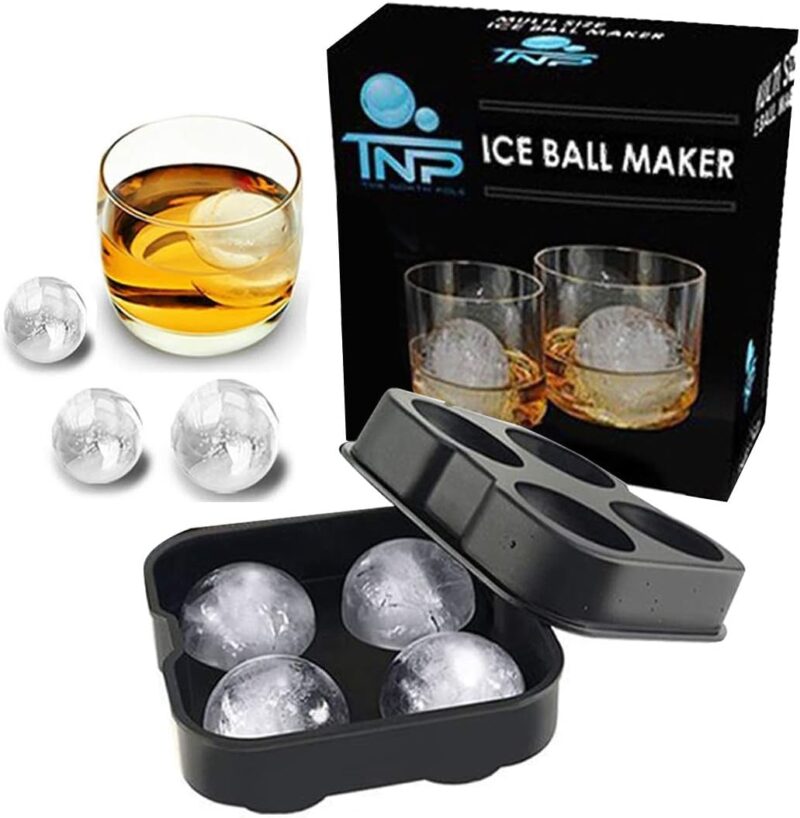 If you're looking for something inexpensive but great for any drinking session or party at home, then these ice ball maker molds are the perfect Secret Santa gift! This ice tray mold can easily make four large ice cube spheres that are slower to melt so you can enjoy your drink a lot longer!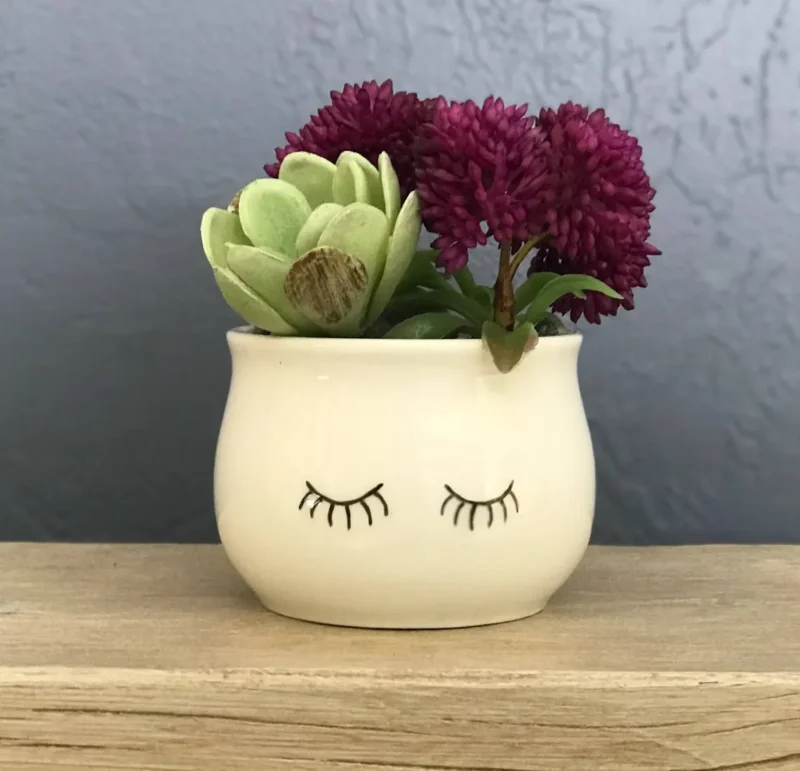 Looking for something unique for your Secret Santa gift? Then this hand-painted planter might just be exactly what you're looking for! If your friend is someone who loves plants or if you want them to start appreciating plants just as much as you do, then these succulents will be perfect for them.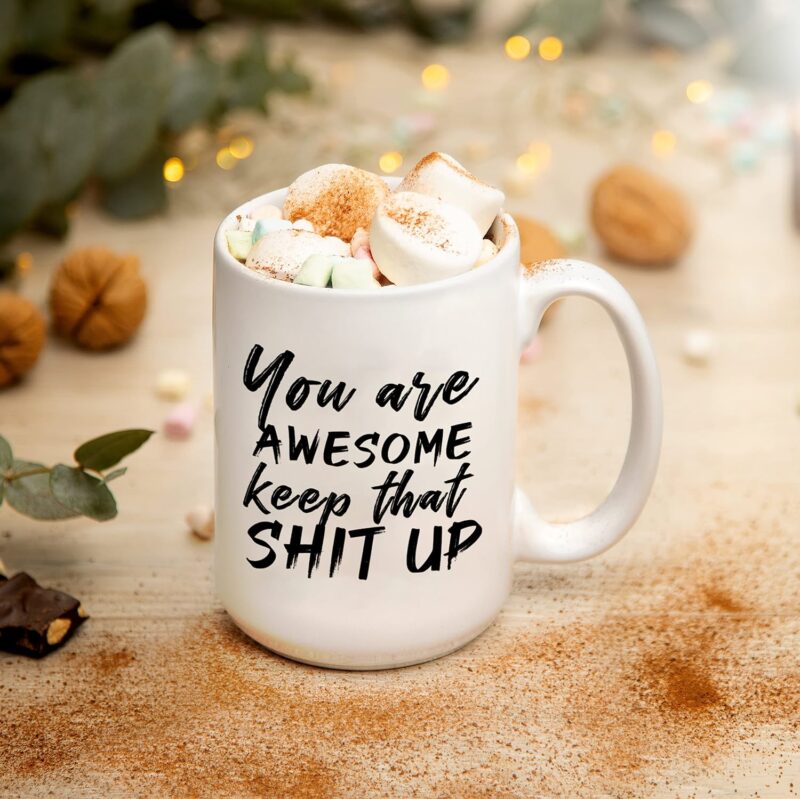 One way to encourage and support your besties through your Secret Santa gifts is with these funny yet uplifting novelty coffee mugs! These are made of ceramic that's strong and durable and can hold drinks up to 15 ounces. This also fits well if your Secret Santa receiver is your boss or colleague!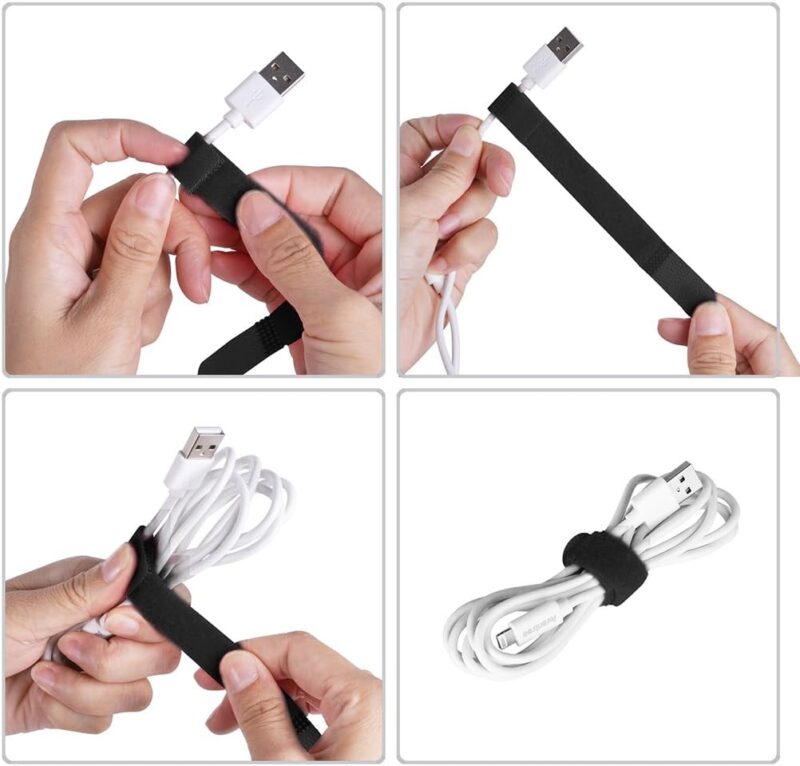 Keeping your wires and cords untangled can be such a fuss sometimes and I'm sure your friend shares these issues with you as well. So these mini-cord organizers can be such helpful and thoughtful Secret Santa gifts! These cord organizers are reusable and will keep your friend's cables neat, organized, and out of your way!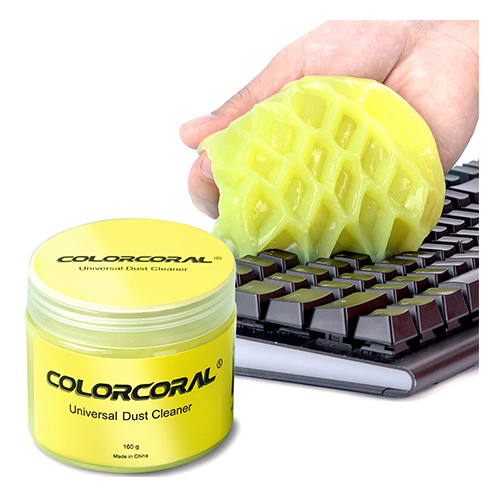 Whether your friend is working from home or in the office, this universal dust cleaner will surely come in handy when it comes to cleaning their office equipment like their laptop or PC keyboards, printers, telephone, and other items.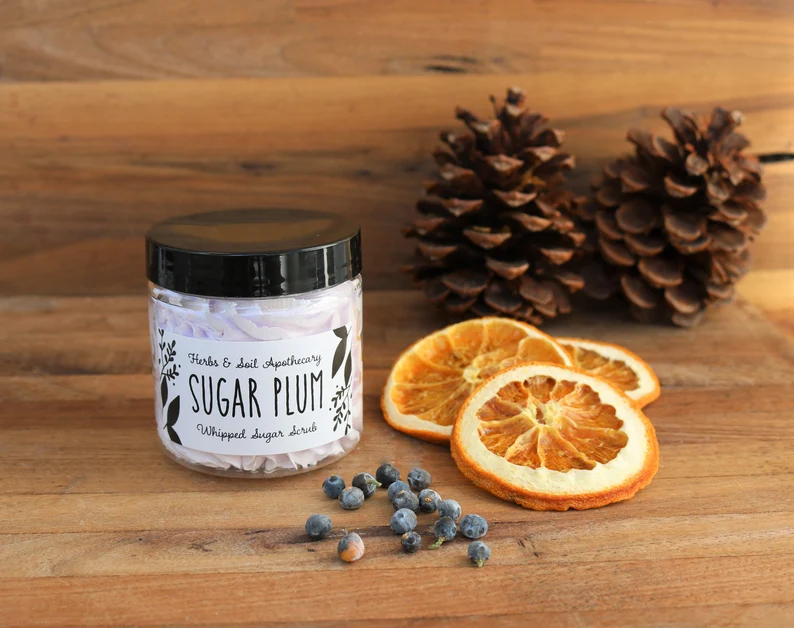 Treat your friend to this magical Sugar Plum Whipped Scrub! This whipped foaming body scrub is infused with a satisfying blend of Christmas candies, adding a nice and relaxing aroma that's perfect for any self-care day this holiday season. Your friend will be able to cleanse, moisturize, and exfoliate themselves in one easy step!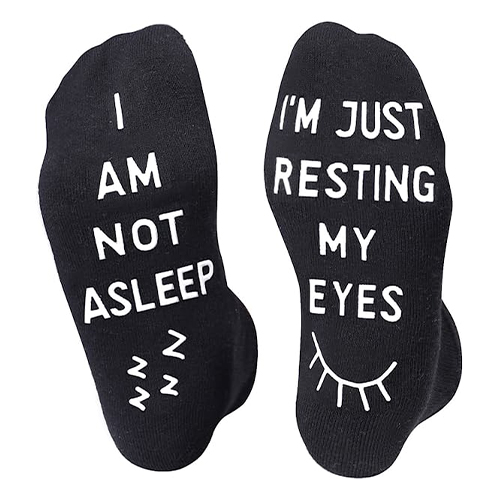 If you can't get enough of these funny and humorous gifts to get your Secret Santa receiver, then here's another one you might love! These "I am not asleep, I'm just resting my eyes" socks are not only witty but a lot of fun! Your friend can play little pranks or jokes on their other friends as they wear these during nap time!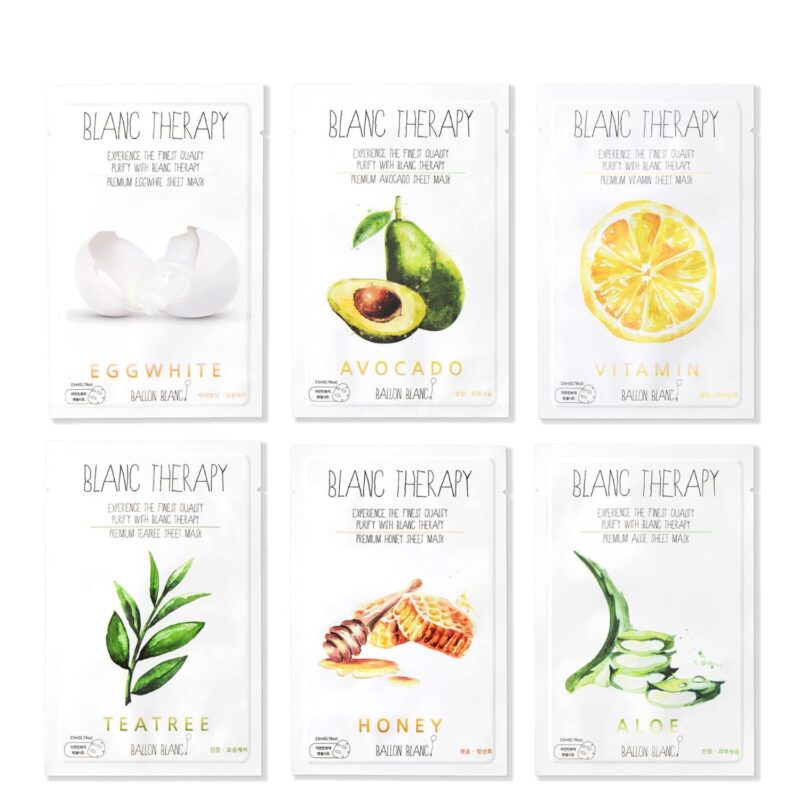 Everyone needs a self-care day from time to time. With how stressful the holidays can get, having days you can just completely relax and pamper yourself is even more important to keep yourself cool and refreshed. That's why for Secret Santa, a self-care facial mask can be such a nice treat to give! They're inexpensive and you can pick a set with different variations so your friend can be spoilt for choice!
You can never go wrong with giving someone a moisturizing hand cream for Secret Santa. This hand cream is packed with nutrients and moisturizing ingredients that will surely take care of your friend's skin. Not to mention, this one has SPF 20 for an extra layer of protection from the sun!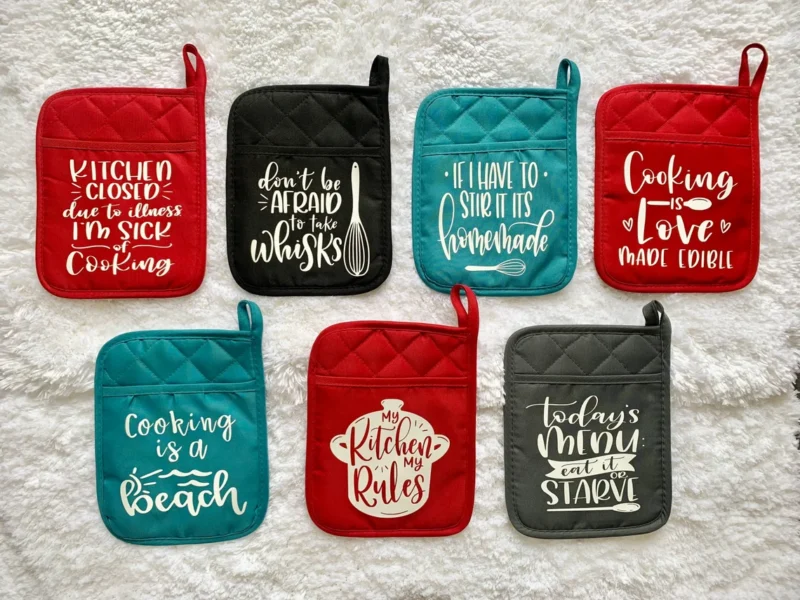 If the person you'll be gifting for Secret Santa is someone who loves to cook or spends a lot of their time in the kitchen, then these personalized pot holders might just be the perfect gift for them! They're inexpensive and you can pick ones that have clever and funny phrases that will surely bring a smile to their faces!
Never ever let your friend or your colleague forget how awesome they are with this cute cup set! This set comes with one tumbler, one spill-proof sliding lid, two stainless straws, one keychain, as well as a cleaning brush.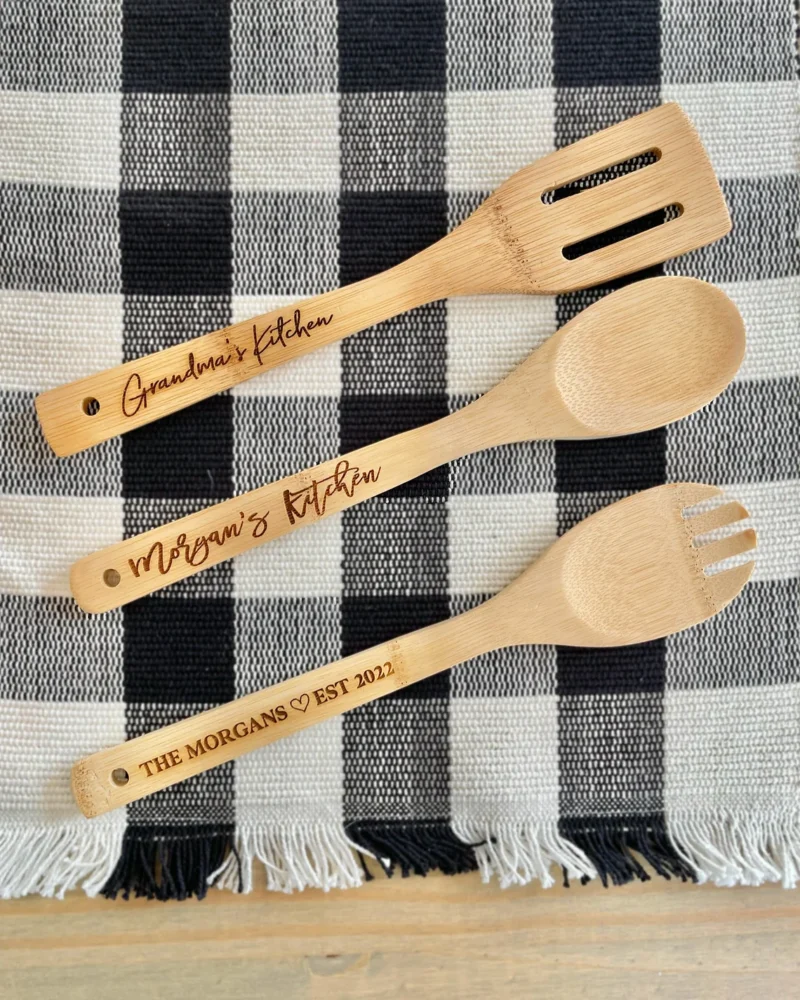 This custom wooden spoon set is perfect as a Secret Santa gift, especially if the one you'll be giving this to is any home chef or someone who just has a huge passion for cooking. You can either write their names on the utensils or use a sweet and thoughtful phrase that will surely delight them.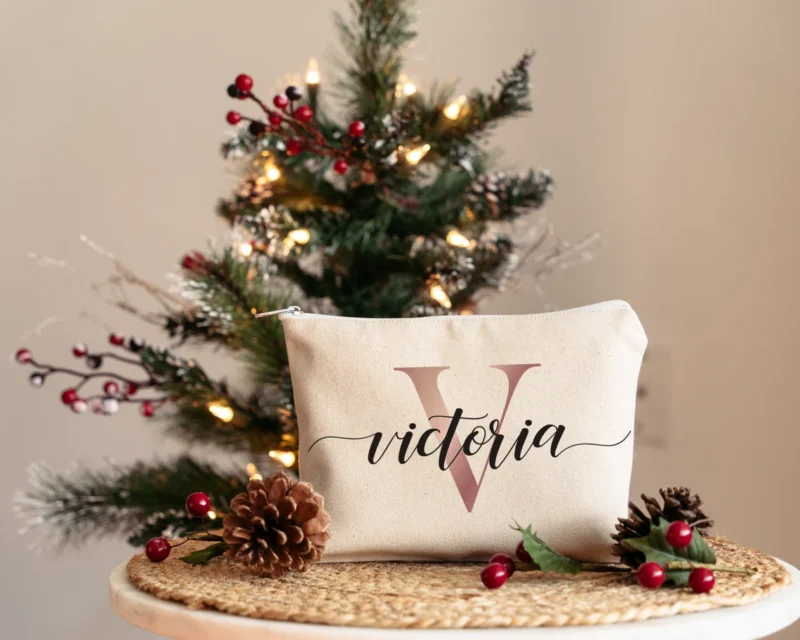 Makeup pouches are such versatile containers. Even if your giftee for Secret Santa isn't too interested in makeup, they can still find plenty of use for this pouch. They can easily use this to pack their toiletries and other items with for their future travel plans.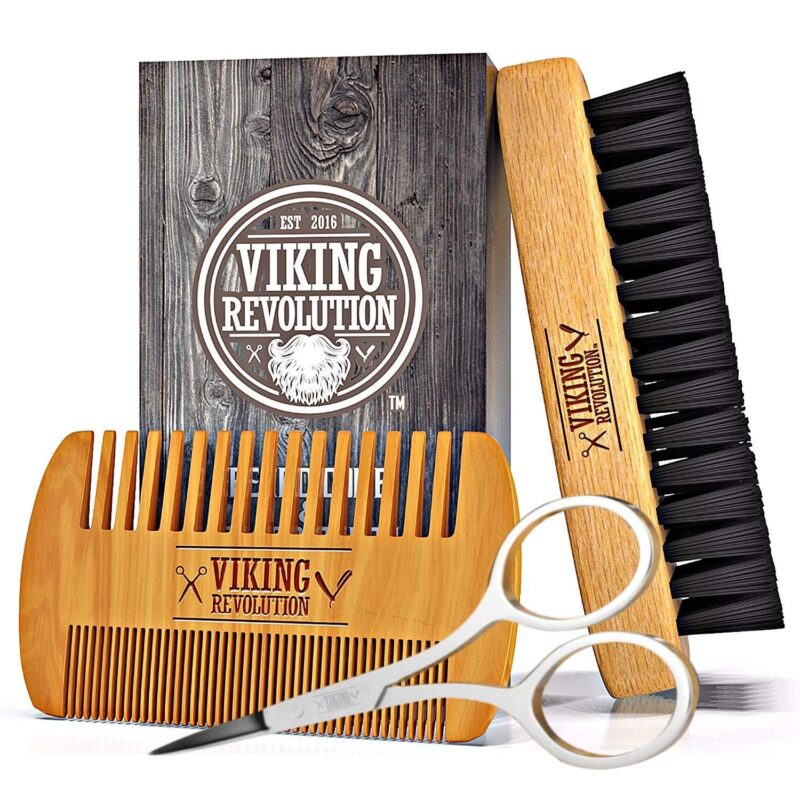 If your giftee is someone who sports a beard, a goatee, or a mustache, then this Viking Revolution Beard Comb & Brush might just be the ideal present for them for Secret Santa. This kit comes with a high-quality brush, a double-sided comb, and a pair of trimming scissors to keep their manes tangle-free and well-manicured!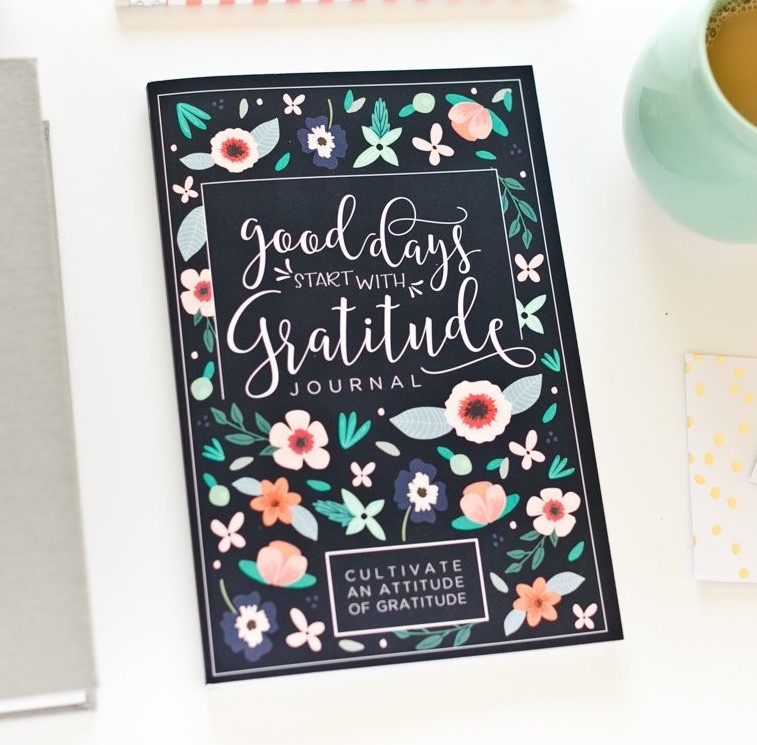 Containing pages to write down things you're thankful for as well as some motivational and inspiring quotes to encourage you every day, this gratitude journal is such an ideal gift for anyone who's looking for some self-exploration or who wants to start their own journey with journaling.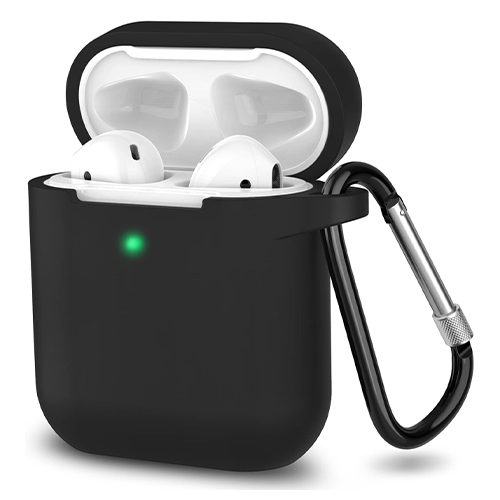 Your giftee will never have to worry about losing or accidentally breaking their AirPods with this AirPods case cover and secure lock keychain. The material is made with micro-matte technology to keep away from fingerprint stains and to add a protective layer in case of an accidental drop.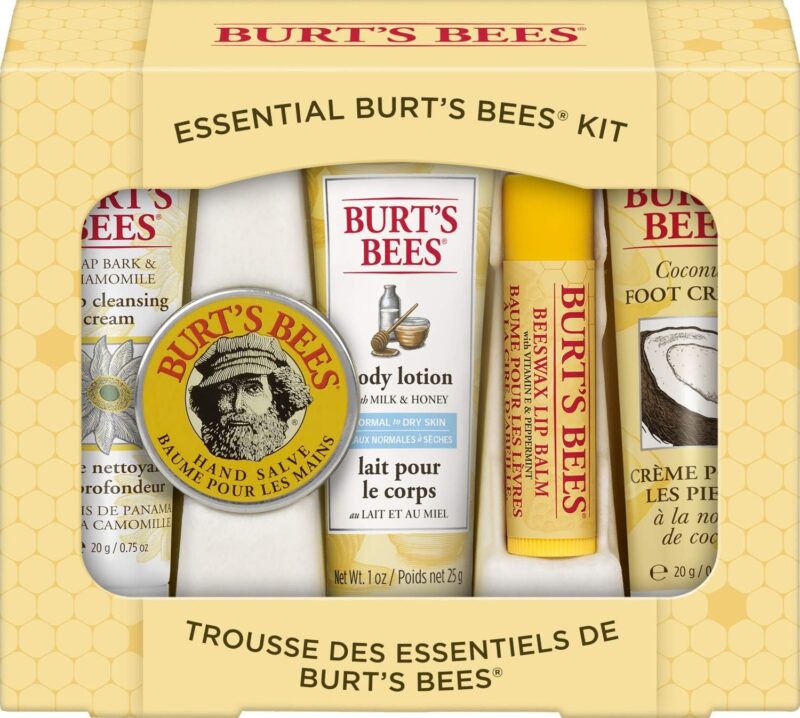 Holiday gift sets are such a non-fussy way to gift someone if you are a bit unsure of the person receiving your Secret Santa present. This gift set from Burt's Bees can work for anyone and they're travel friendly, so all the products here can easily be taken anywhere!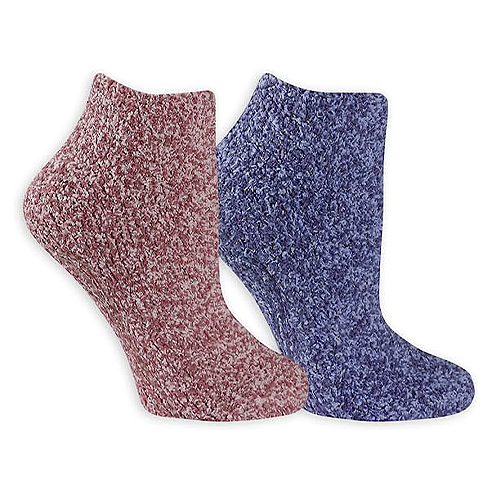 Socks may not be the first thing on your list of ideas when it comes to Secret Santa gifts but these ones are soothing spa socks that are made of soft, premium yarn to give the utmost comfort to those with sensitive feet.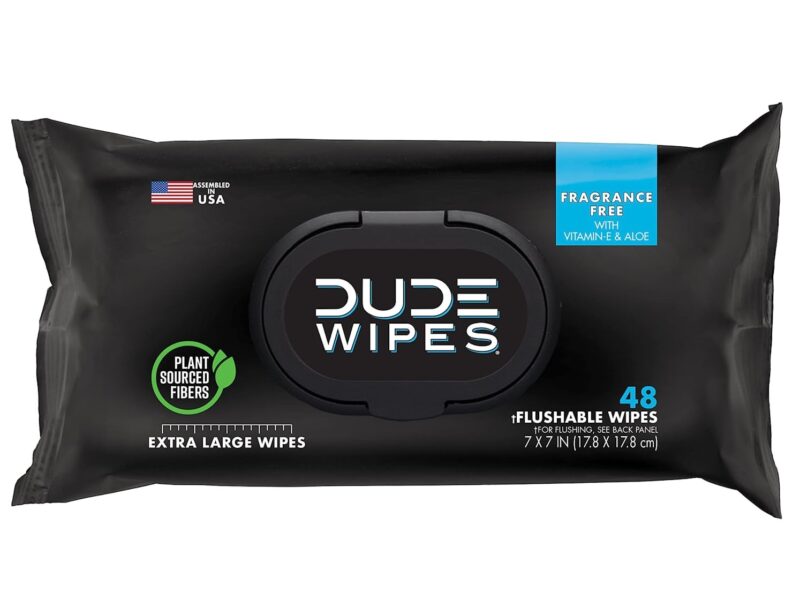 Flushable wipes can be such a great thing to have in case of emergencies. You never know when the call of nature will ring your friend up and when it does, they will surely be thankful that you gave them these for their Secret Santa gift!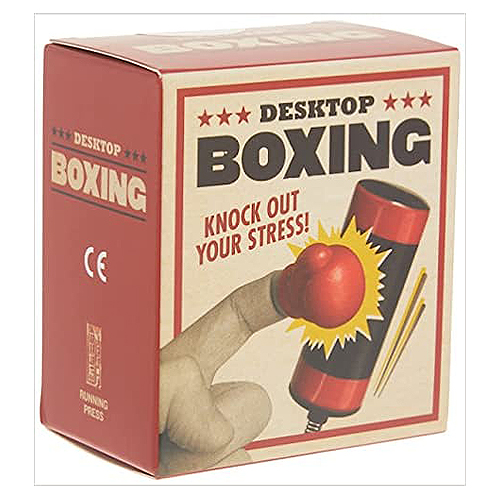 If your friend is someone who seems to get stressed a lot and needs to relieve some of that tension, this mini desktop punching bag might just do the trick!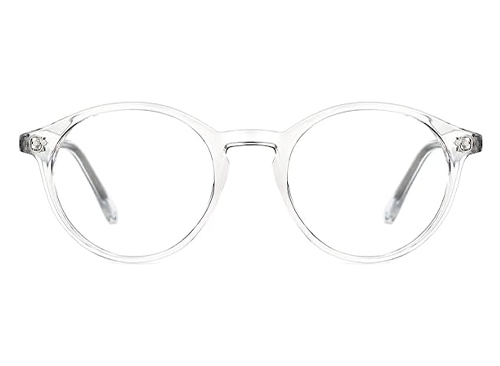 In this digital age, where we spend a lot of our time in front of a screen, it's important that we keep our eyes well taken care of. With these blue light-blocking glasses, your friend won't have to worry about fatigue or eye strain!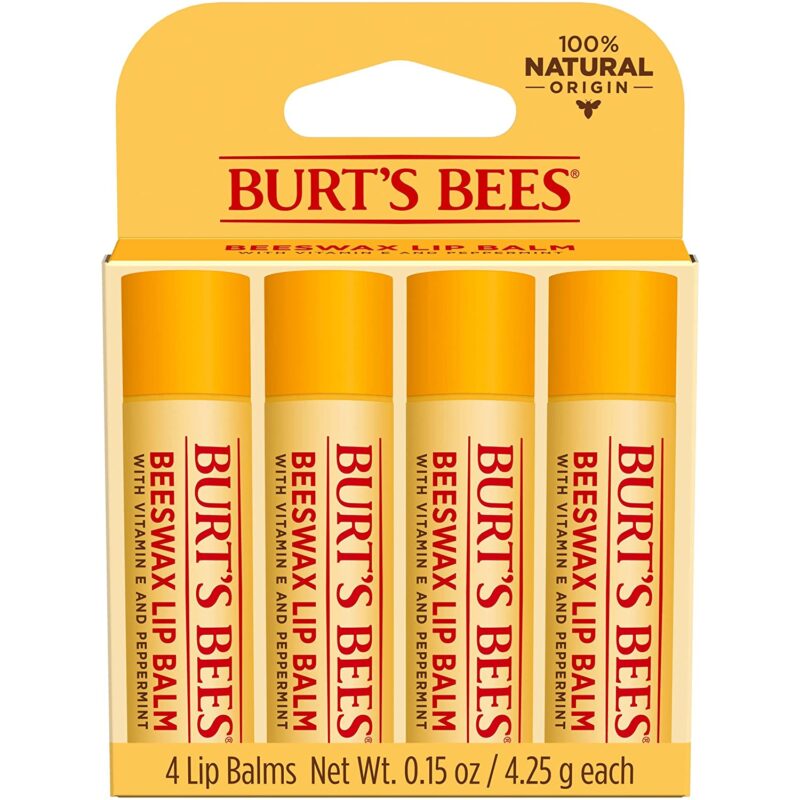 You can never have too many lip balms! Save your friend's lips from dryness and cracking this upcoming winter season by giving them a lip balm stocking stuffer set from Burt's Bees! This is one of the best Secret Santa gift ideas for cold, dry winters.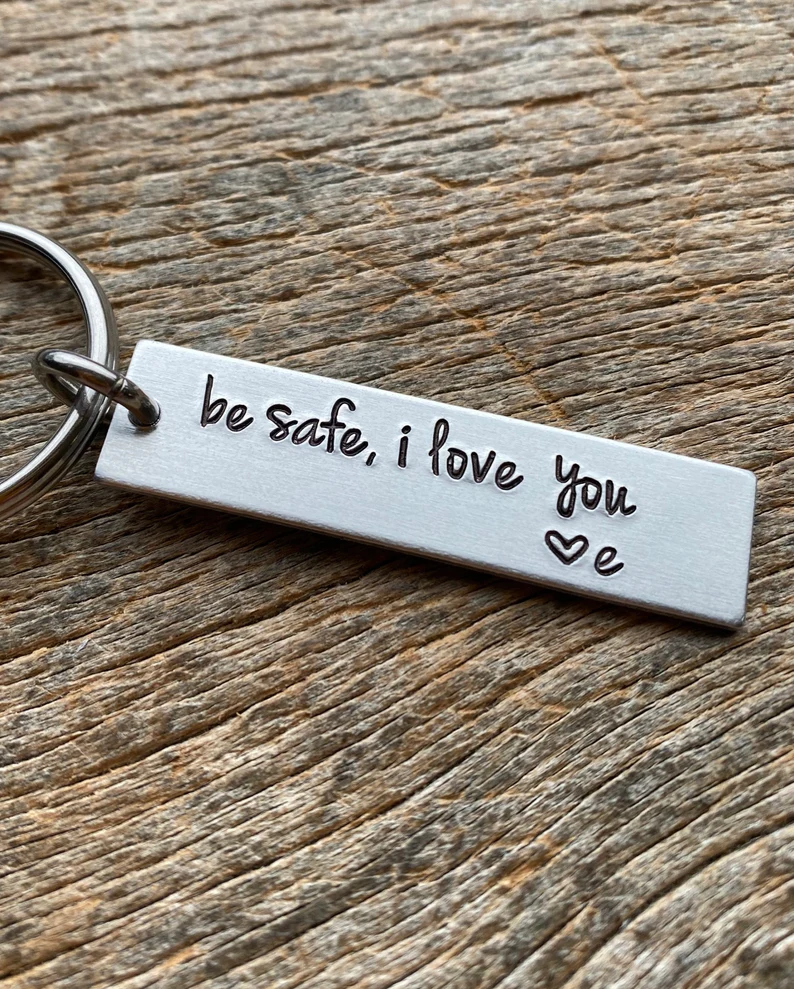 Show your giftee how much you care for them and their well-being with this "Be Safe, I Love You" keychain. This is the perfect way to tell them to always be careful on their road trips or just their daily drives to the office and other places. This is one of our favorite Secret Santa gift ideas for someone very close to you.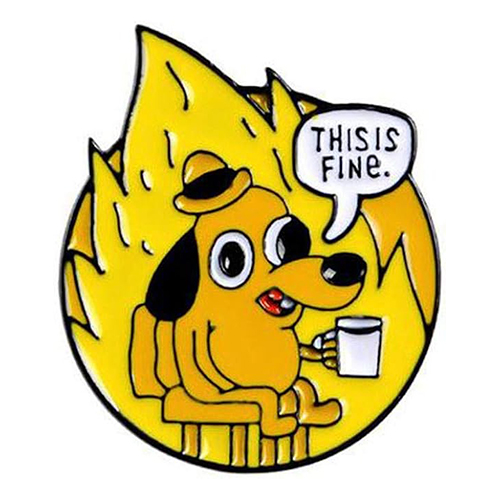 Enamel pins can make such adorable gifts for anyone. Your friend or your giftee can use this to decorate their bags, hats, or even their clothes!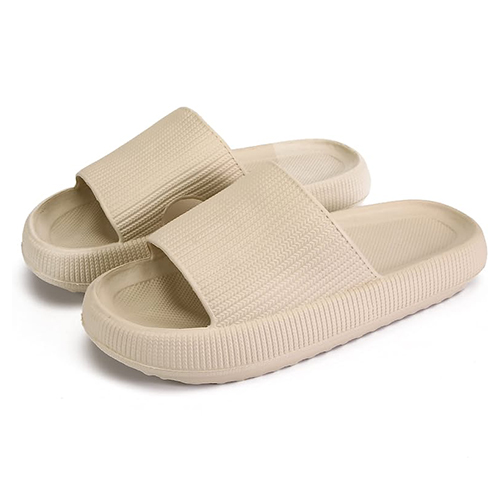 These pillow slippers will make sure that your friend never slips on a wet bathroom floor. Not only do they prevent such unfortunate incidents, but they're also made of high-quality materials to ensure their feet's comfort.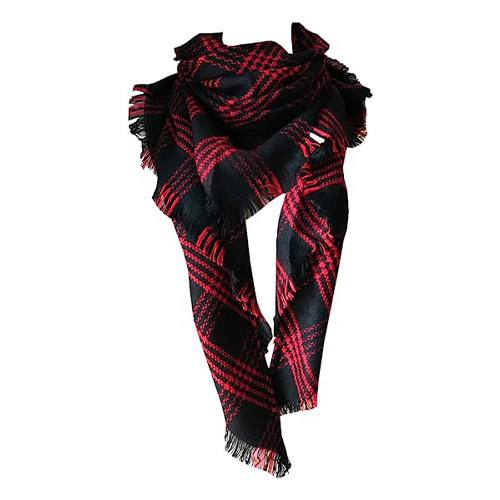 Protect your giftee from the cold with these pretty shawl winter wraps! Now they can stay warm during the upcoming winter season.
A piece of jewelry is already a great gift for Secret Santa but it can even be more meaningful if you attach a sweet and thoughtful message to it like this one!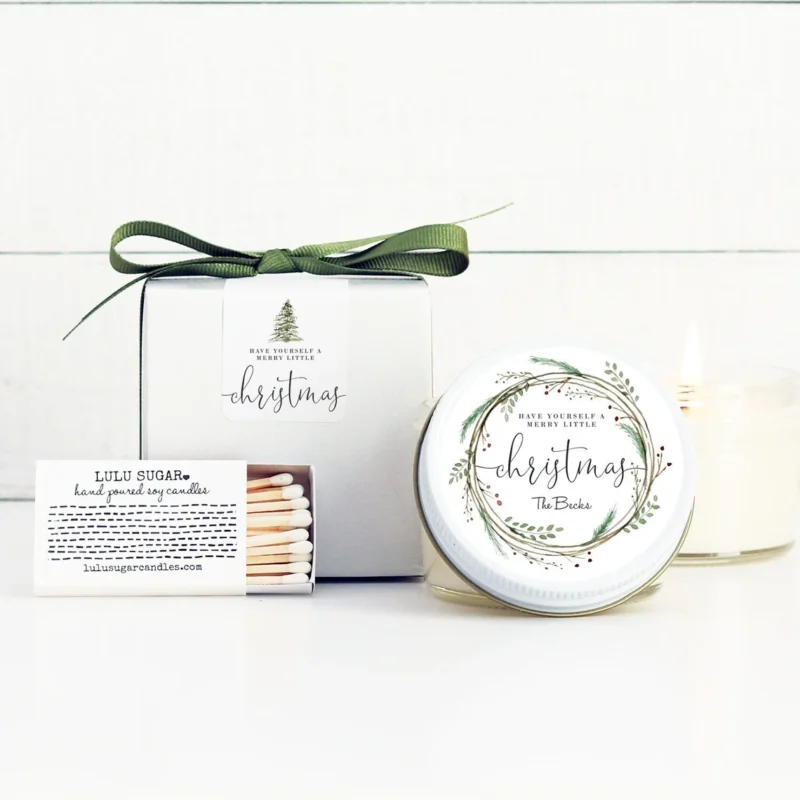 Your friend will surely feel jollier once they receive these Christmas Candles for Secret Santa. These candles are made of soy wax and are 100% eco-friendly!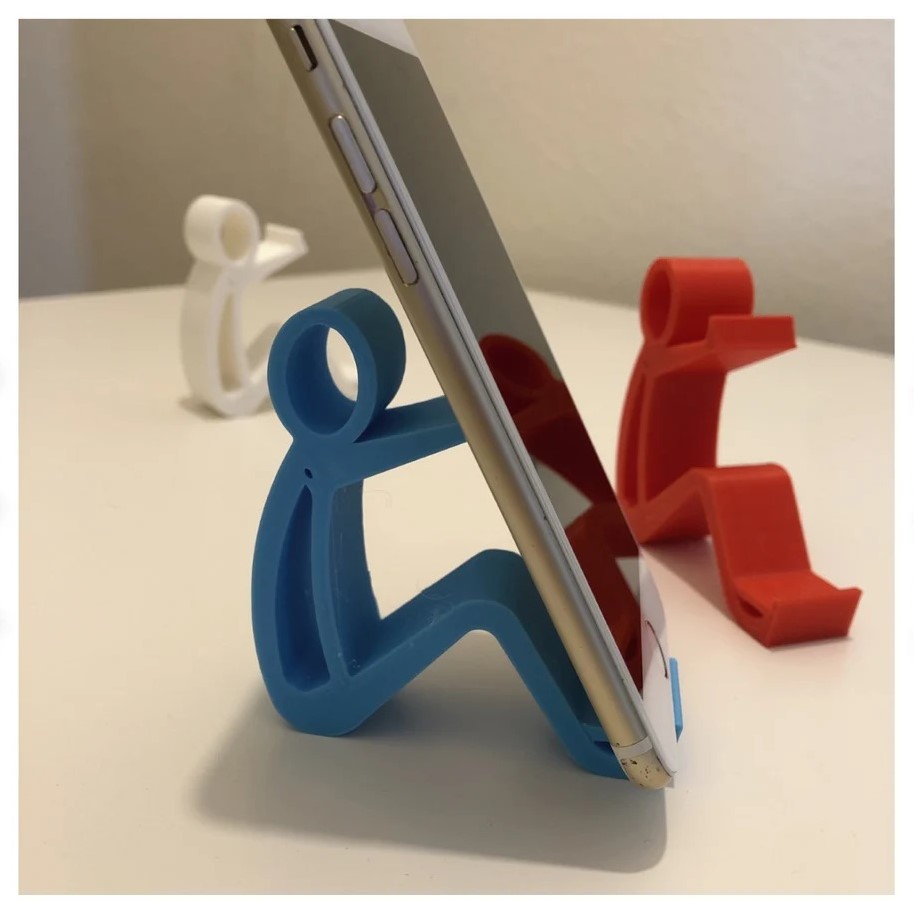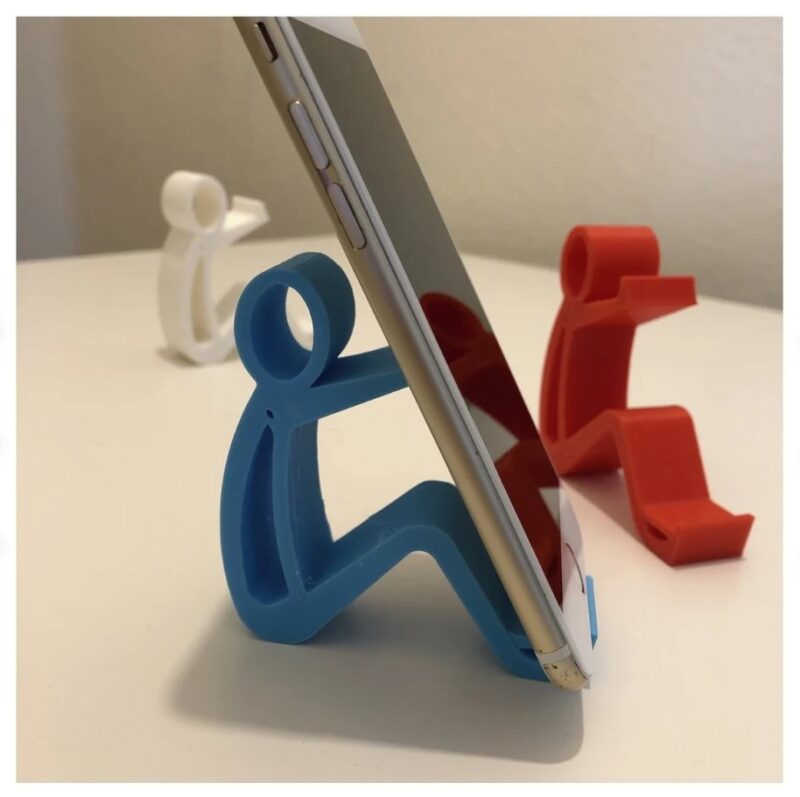 Looking for Secret Santa gift ideas that will be used on a daily basis? Holding your phone and keeping track of the screen while you're doing something else can be quite the struggle sometimes and surely, your friend has experienced the same issues as well. So if that's something you're looking to remedy for them, this stocking filler or mobile holder is just the perfect gift!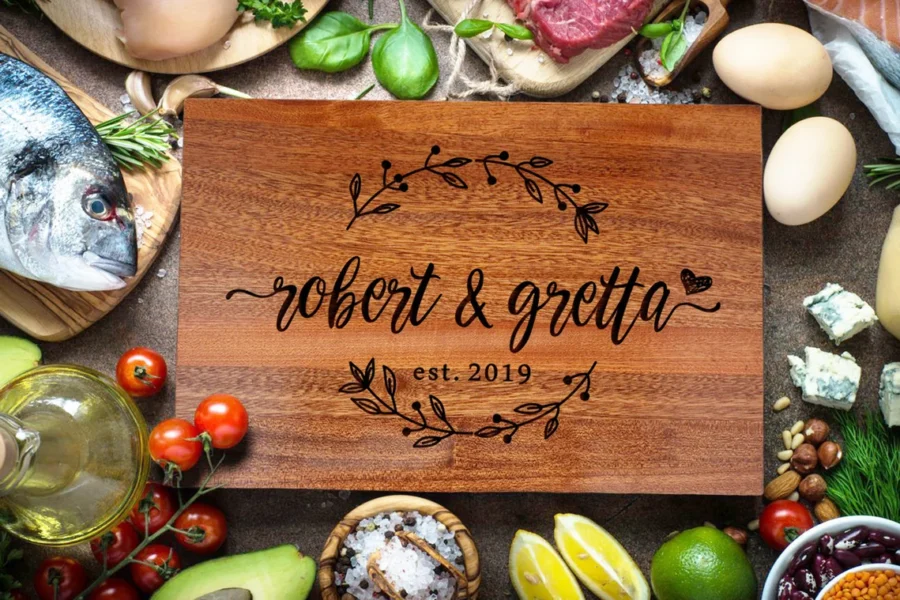 Another amazing gift to give to your friend who loves to cook is a personalized cutting board. You can either have their names engraved on the board or put a meaningful message or phrase for your friend to read! It's crazy to us that you can get a whole cutting board as one of your Secret Santa gifts under $10, but here it is!
Hopefully, these Secret Santa gift ideas helped you come up with useful, funny, or sweet gifts under $10. Happy holidays!