Are you in the midst of putting up Christmas decorations and you're looking for some inspiration? Check out our 45+ Christmas Stocking Ideas for 2022 below!
The upcoming Christmas season is the best occasion to show your appreciation to your family members and friends. So what better way to surprise them with little things that they'll surely love than putting them in cute Christmas stockings, right?
So if you're searching for ideas on how to decorate or style your Christmas stockings then look no further! Here you'll find all kinds of designs that will surely put your loved ones into a merrier mood!
45+ Christmas Stocking Ideas For 2022
Gifts, no matter how big or small is something that is universally loved by everyone. So keep scrolling to take a look at our list of Christmas stocking ideas for 2022!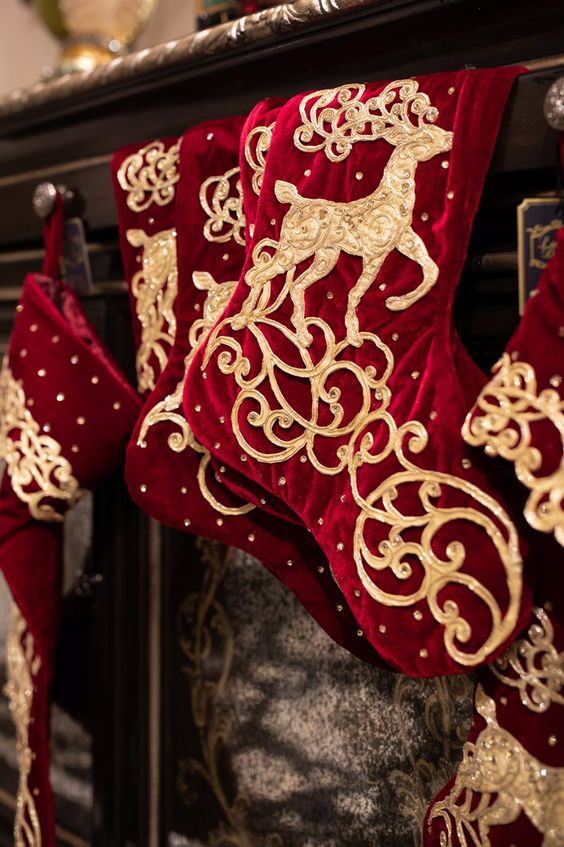 These red and gold reindeer stockings are just so quintessential for any Christmas decoration!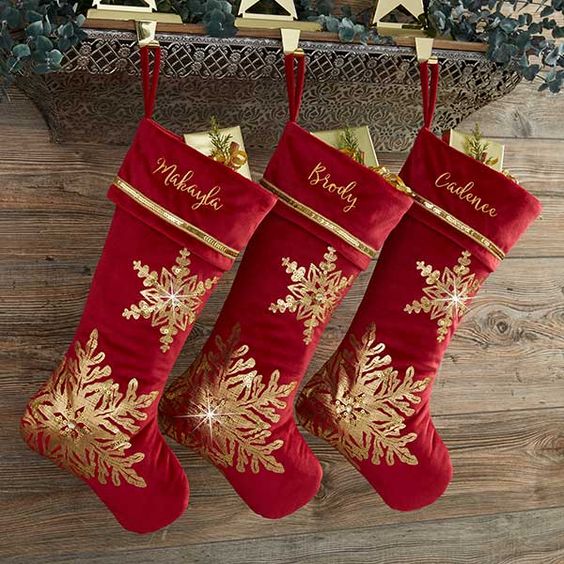 Make your loved ones feel special by giving them personalized Christmas stockings!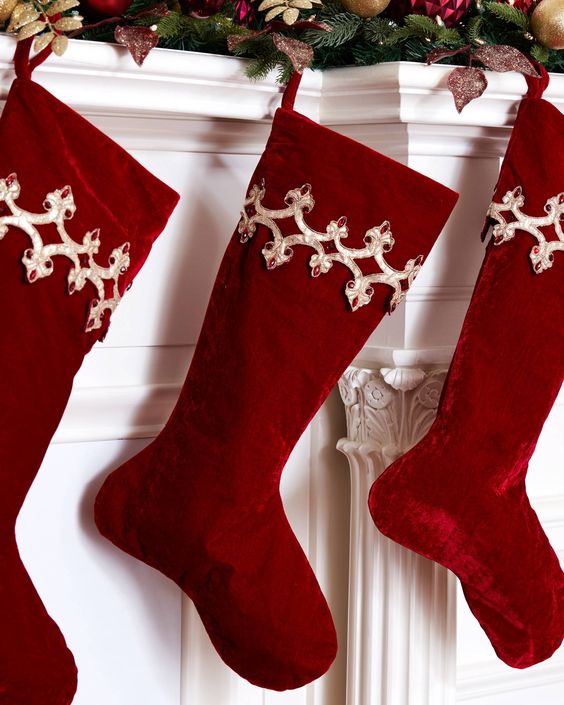 If you're looking for something that's simple but has enough flair, these red stockings might be for you!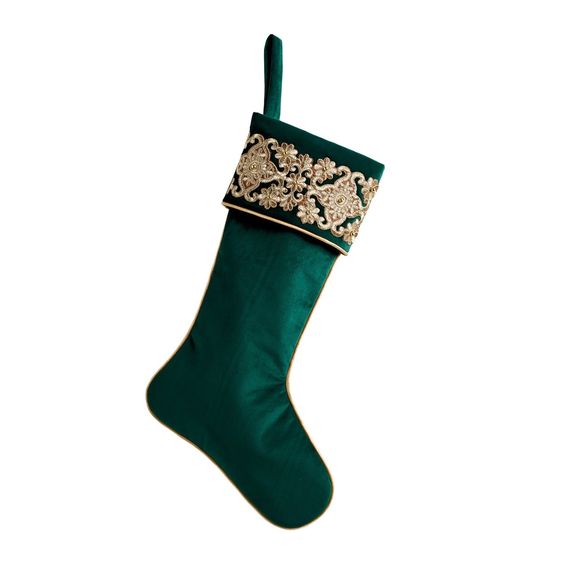 I just love the green and gold colors on this one!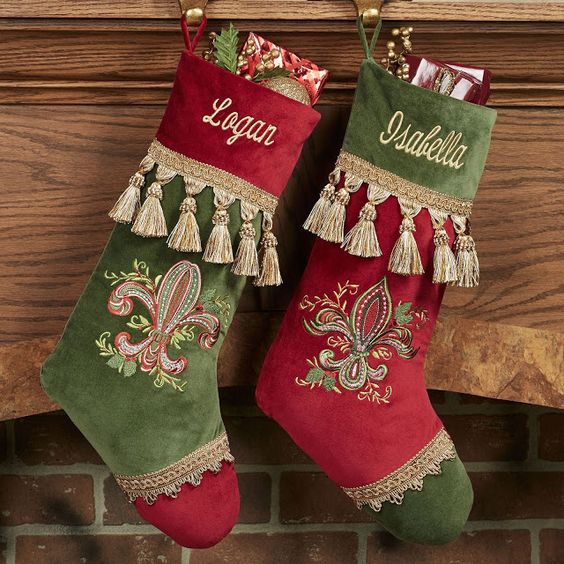 If you want something that has a little bit of everything, these green, gold, and red Christmas stockings have it for you!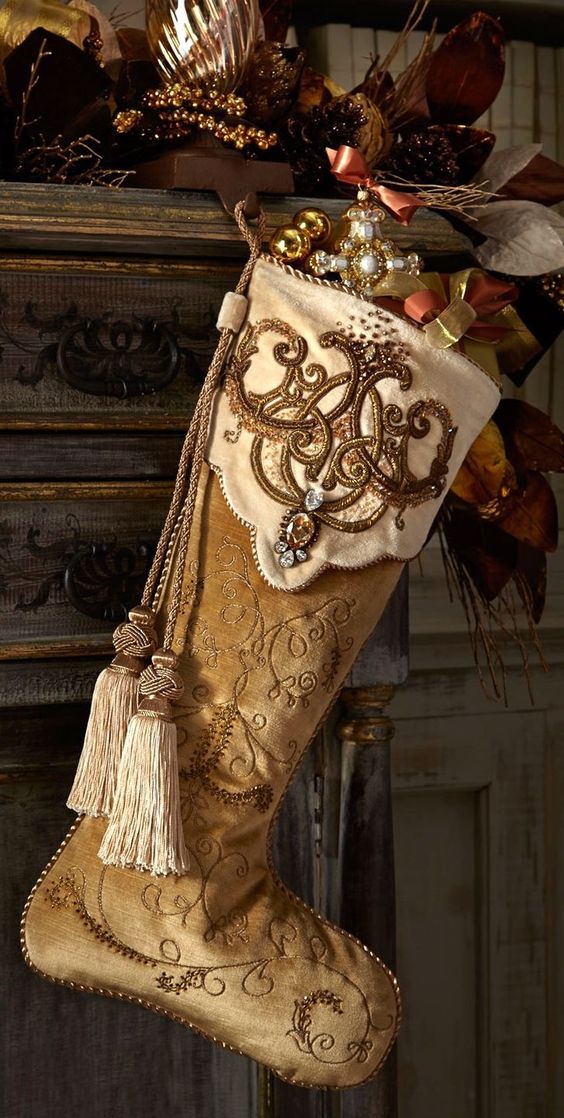 This golden Christmas stocking just makes me feel like royalty!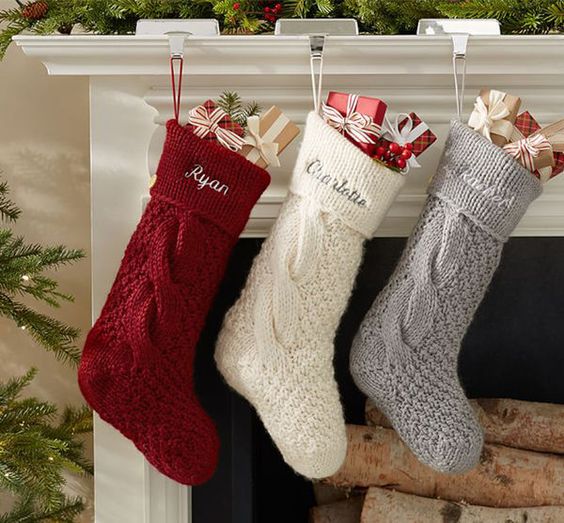 You can easily turn your gifts into something heartwarming and personal with these chunky knitted Christmas stockings!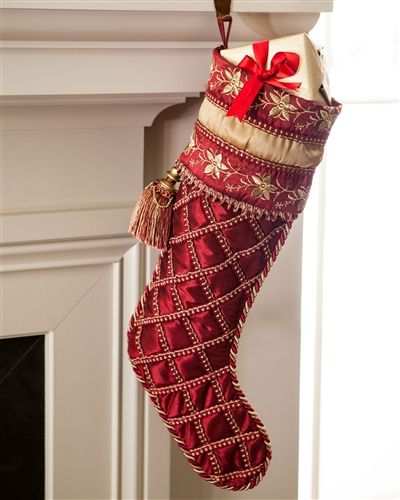 Just look how good the intricate patterns are on this Christmas stocking!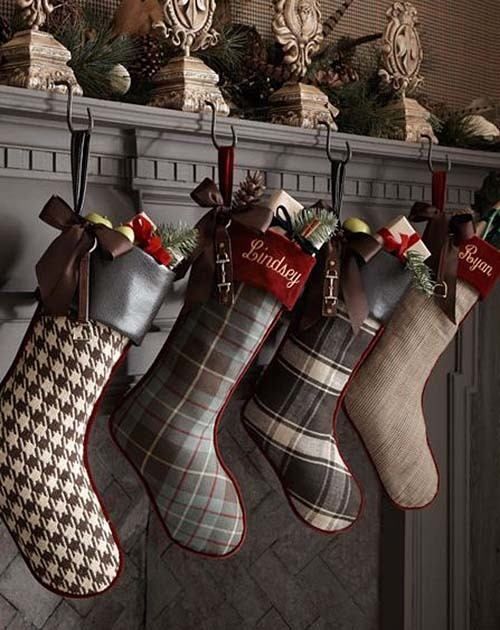 If you're going for neutral colors this holiday season, you might want to try out these plaid Christmas stockings!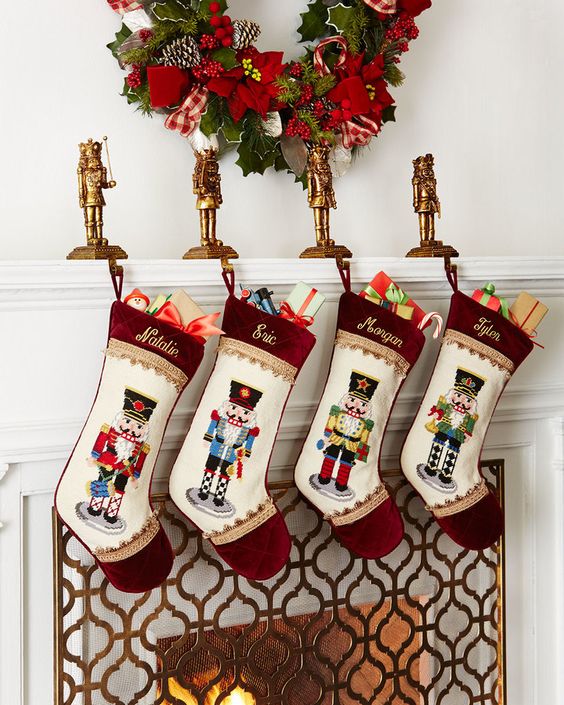 If you loved the tale of the Nutcracker, then you might love these Christmas stocking designs as well!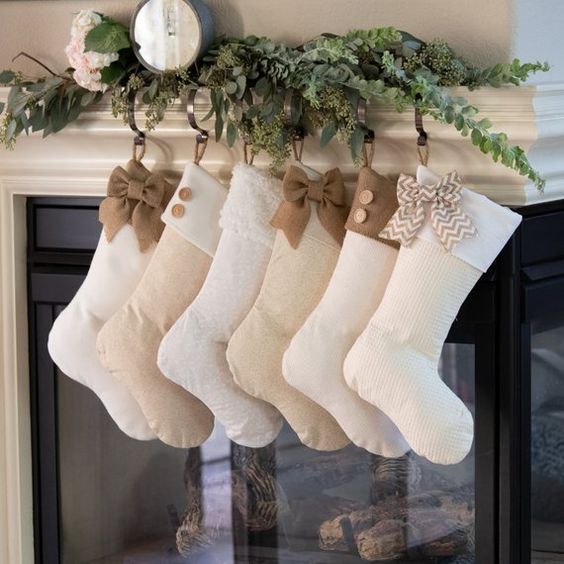 These Christmas stockings are just perfect for those who want something simple and minimalistic.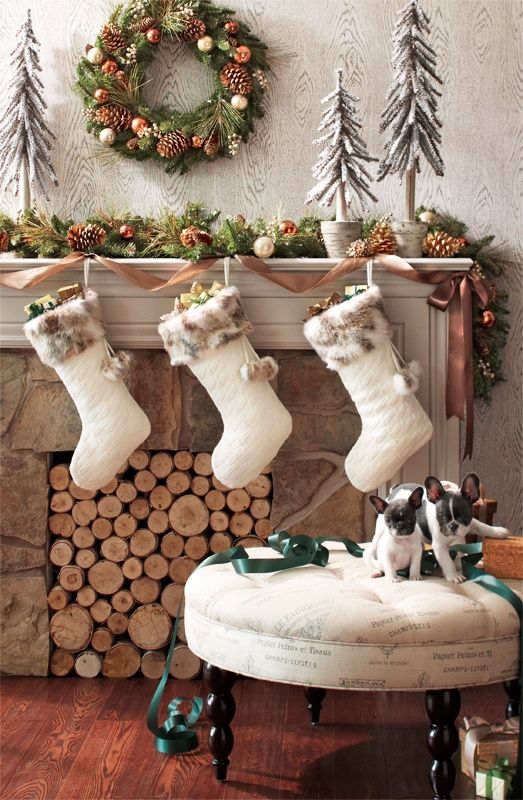 Get those warm and cozy feels this Yuletide season with these Christmas stockings!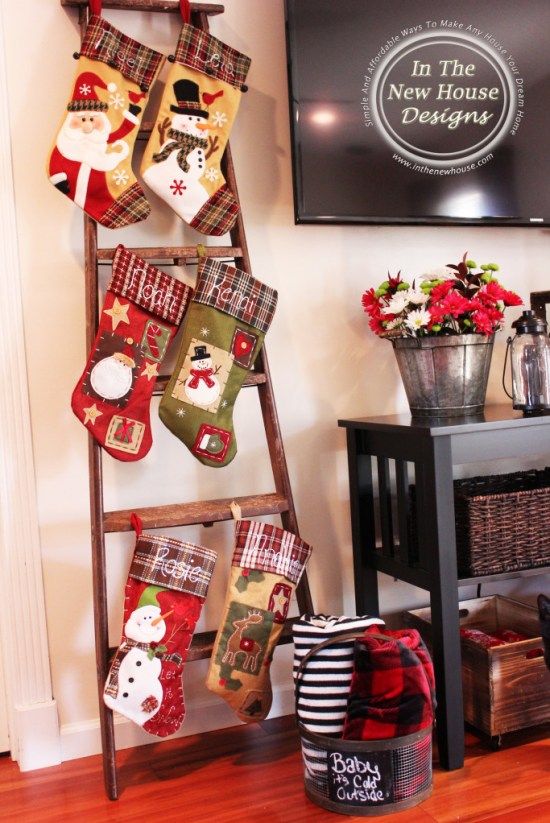 Take a look at these cute designs that are just perfect for the upcoming holiday season!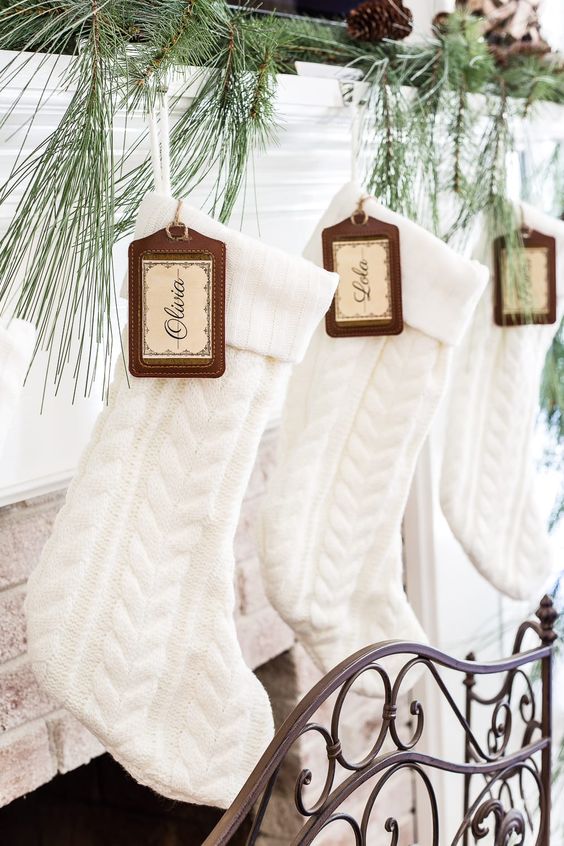 If you're going to be celebrating a white Christmas, then you might love these white knitted Christmas stockings to display in your home!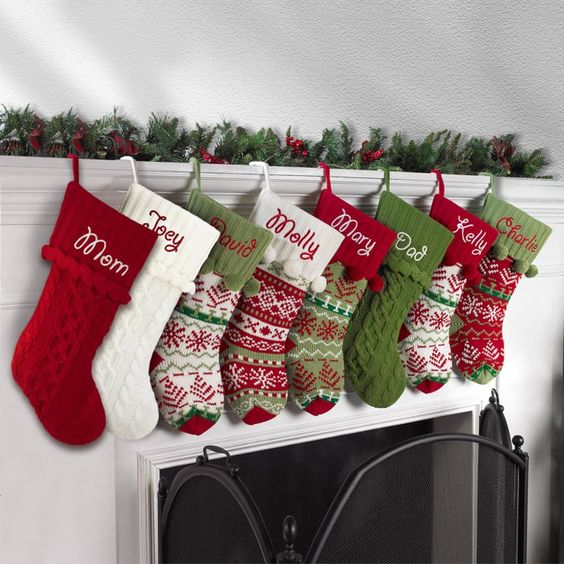 These Christmas stockings are perfect for anyone who'll be spending their holidays with their family!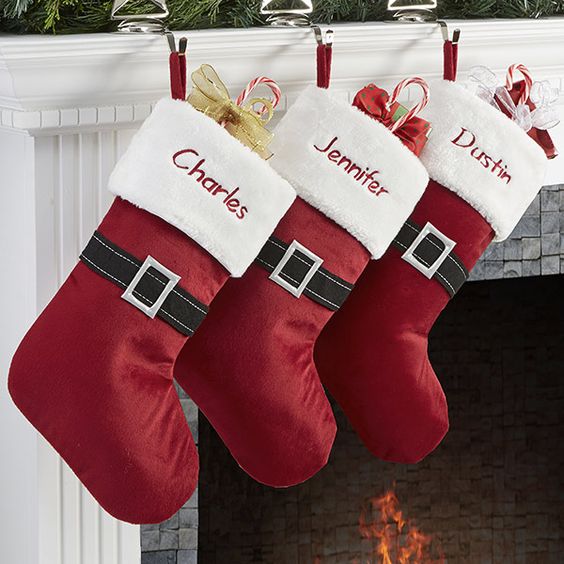 Check out this Santa-themed Christmas stocking! Ho ho ho!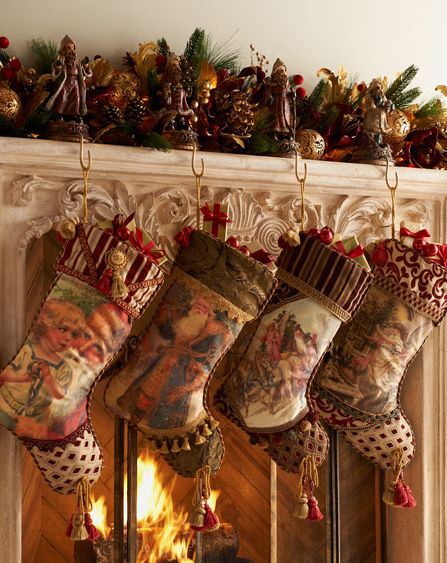 I'm such a huge fan of this artsy Christmas stocking! It definitely brings something unique to your holidays!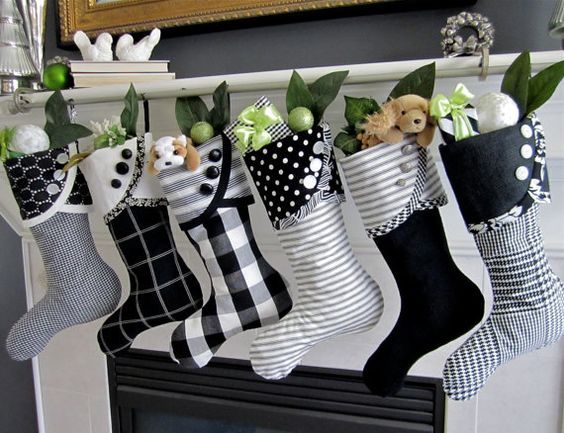 Christmas stockings don't always have to be red and green and gold. Sometimes you can experiment with other colors like these black and white Christmas stockings.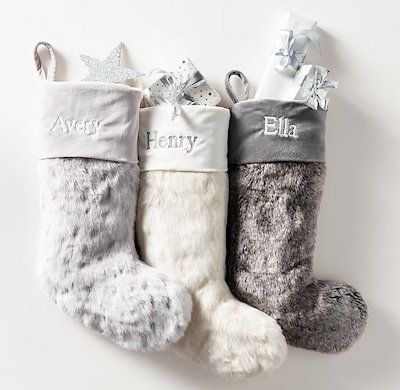 I just love anything that gives me warm and fuzzy feelings. So these Christmas stockings are definitely a fave!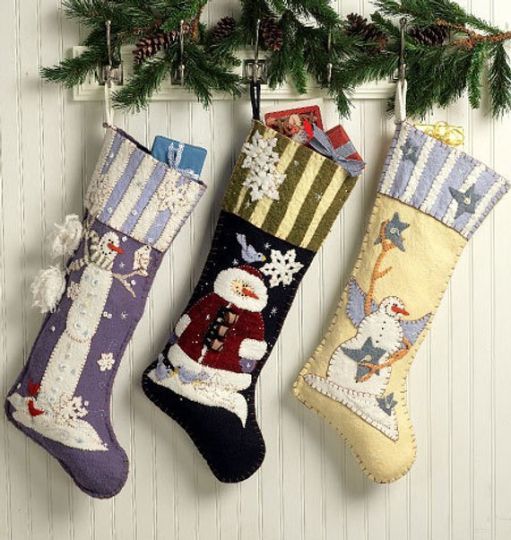 The patterns on these Christmas stockings are utterly cute!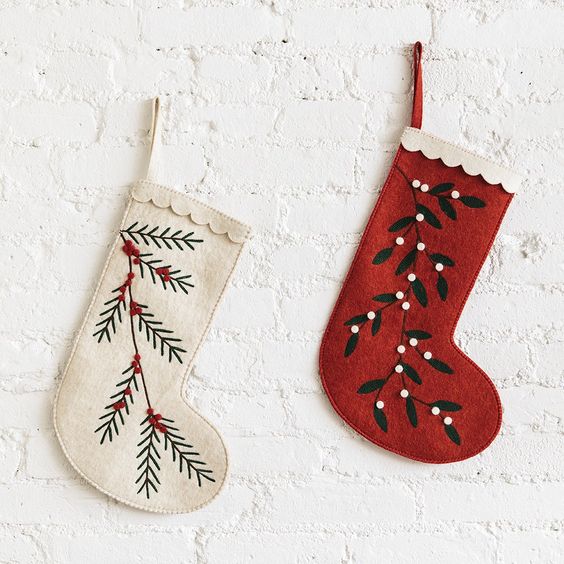 These berry-themed Christmas stockings are sure to fill up your home with some Yuletide spirit!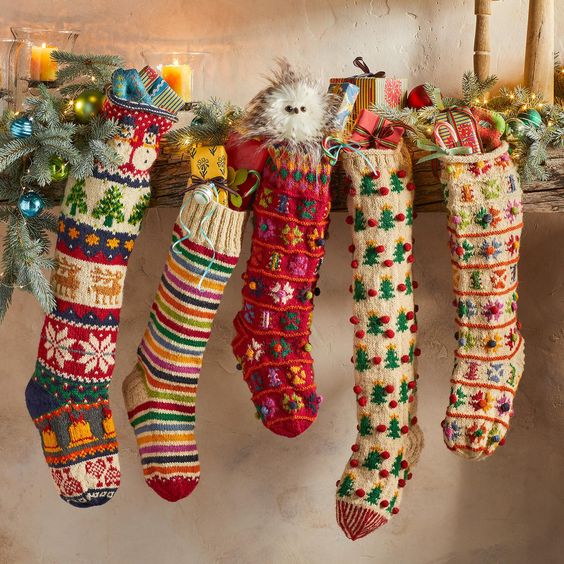 These Christmas stockings made of colorful, textured pompoms are just so fun and quirky!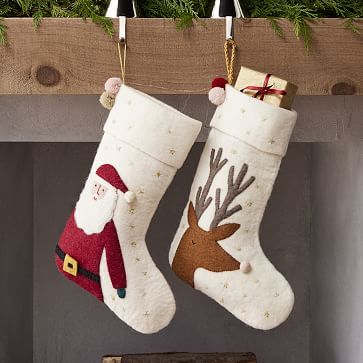 These handmade felt stockings aren't just cute, but they'll surely make a jolly addition to any mantel.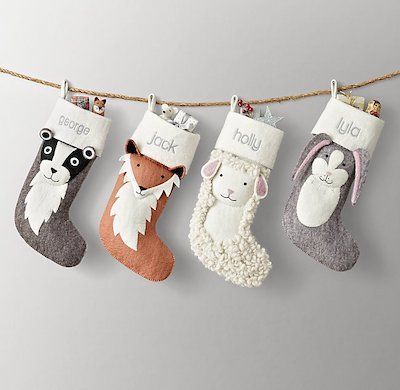 If you're looking for something different, why not try using cute woodland creatures as your Christmas stocking design?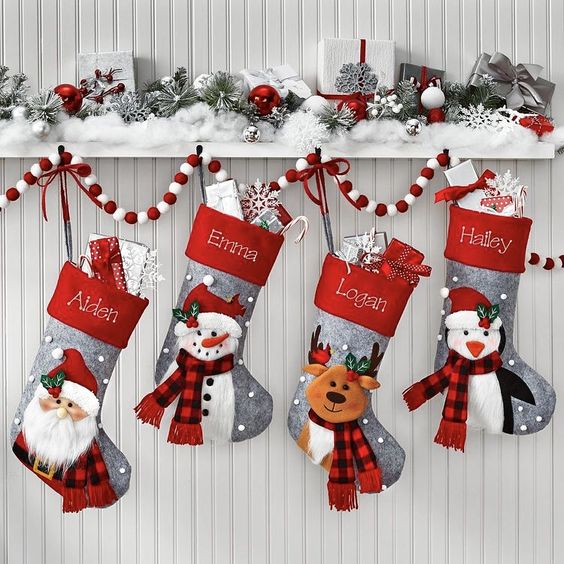 These Christmas stockings sure do give us that winter wonderland feels!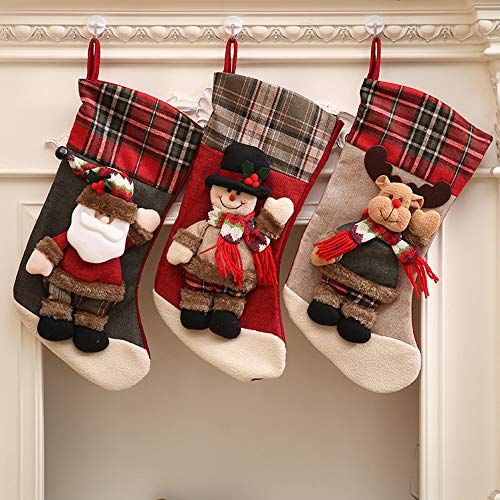 These adorable Christmas stockings will surely stand out over any mantel!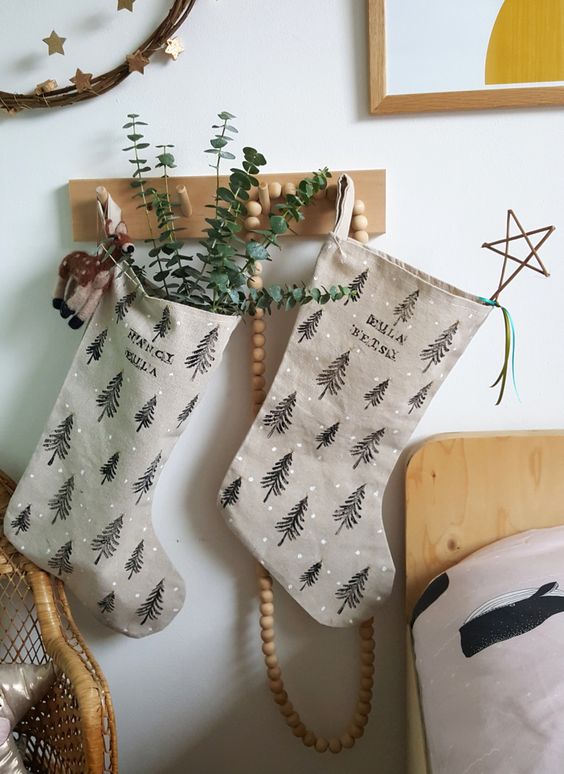 Try something new with these neutral-colored Christmas stockings! I just love the simple design of the pine trees all over the material.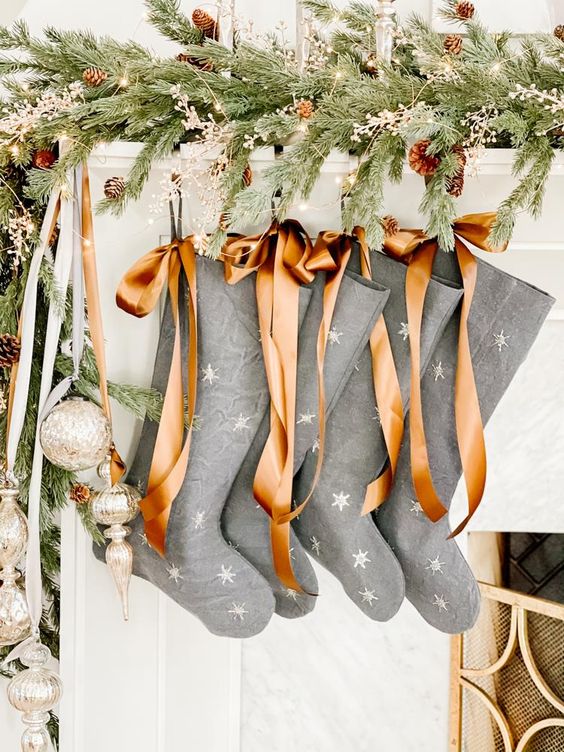 If you feel that neutral colors are a little too plain, try decorating them with some gold accents to make them pop out!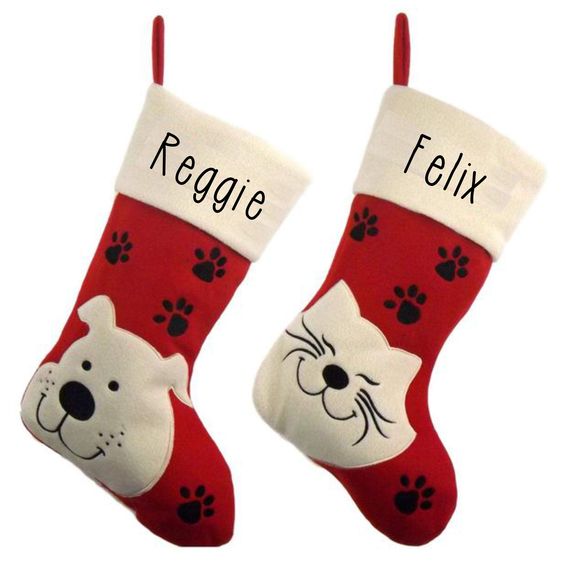 These personalized cat and dog Christmas stockings would be perfect for any animal lover!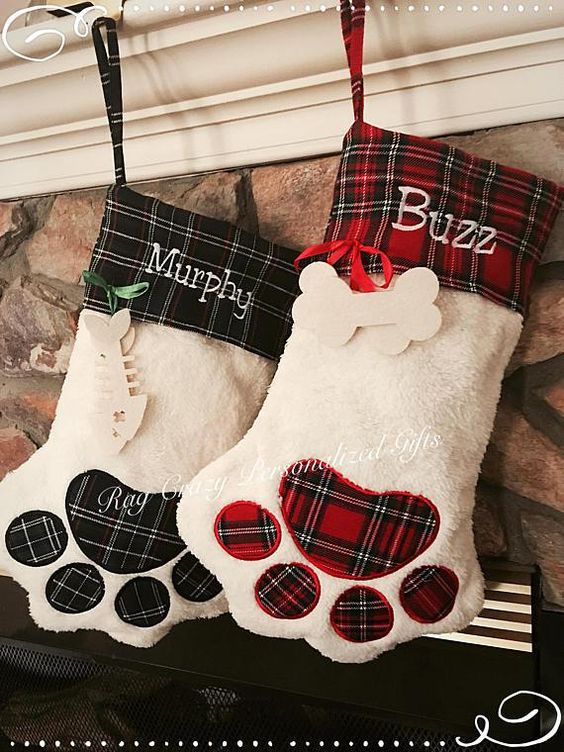 Here's another design that any animal lover will surely adore! These paw-shaped Christmas stockings are just too cute to resist!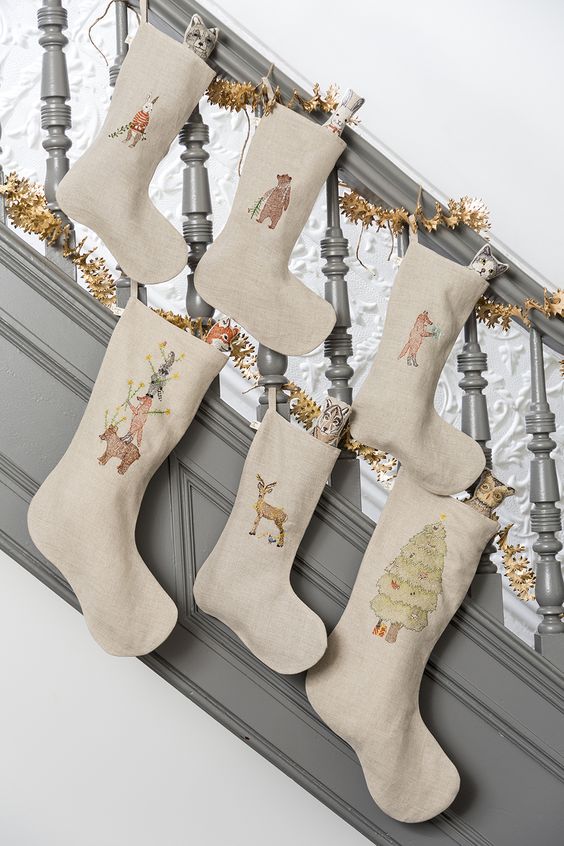 These burlap Christmas stockings can be such a unique addition to your holiday decorations!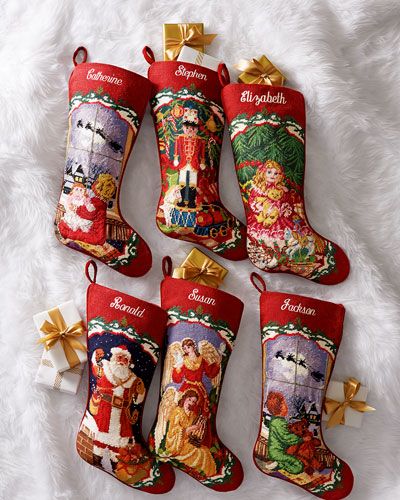 Let your Christmas decorations tell a story with these beautifully designed stockings!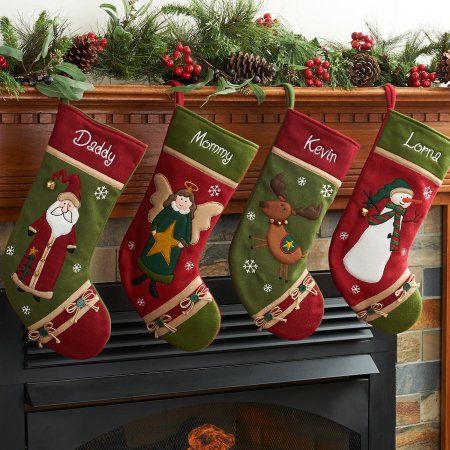 Put your household into a festive mood with these adorable Christmas stocking designs!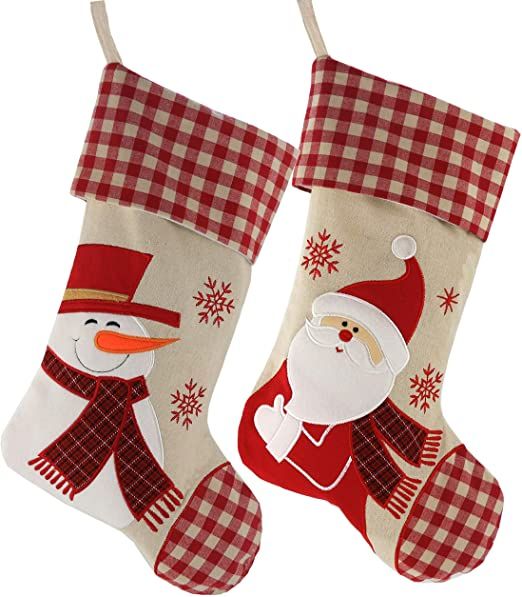 If you don't want anything fussy for your Christmas stockings, this classic design could be perfect for you!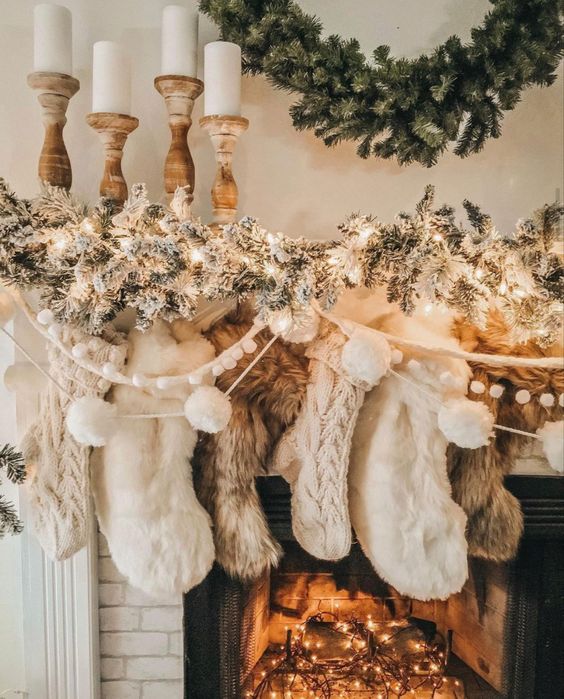 Source
These fuzzy Christmas stockings will surely keep you warm throughout the cold Christmas season!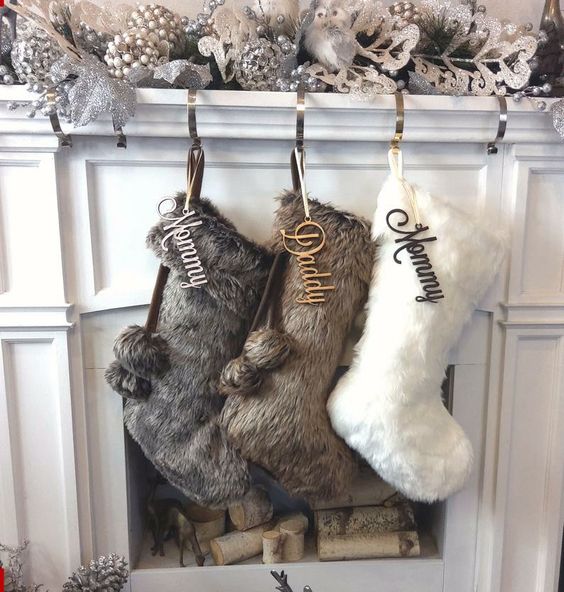 Here are some more fuzzy designs for your Christmas stocking inspiration!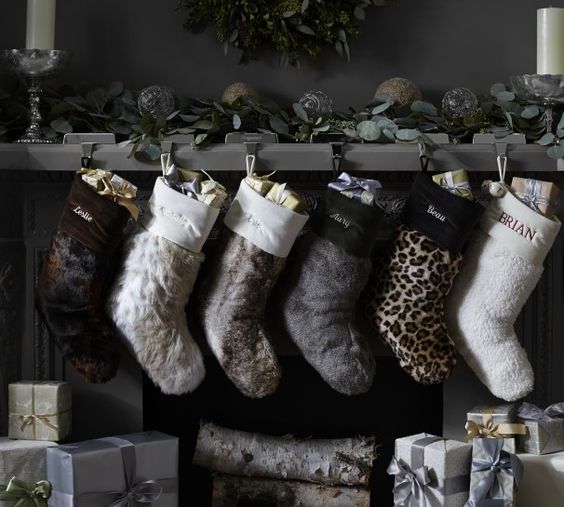 I just can't get enough of these fuzzy Christmas stockings! They just look so cozy and classy!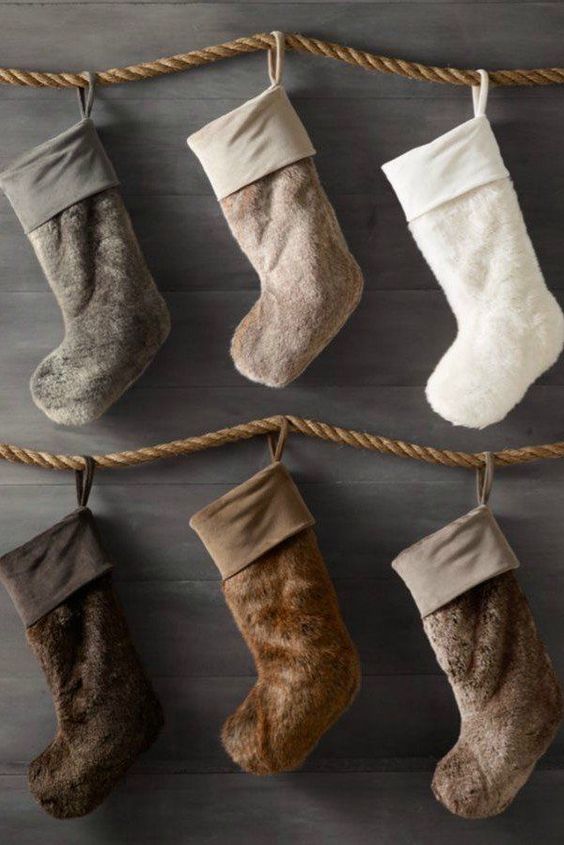 These fuzzy neutral colors are perfect for those planning to have Christmas decorations that aren't just about green and red!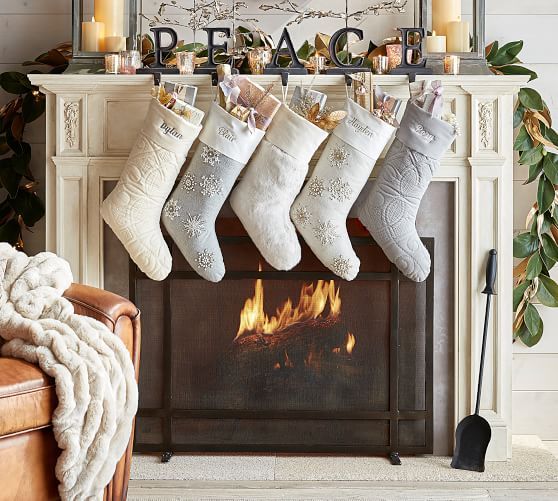 If you want your decorations to sparkle, these beaded Christmas stockings are just the perfect addition to that!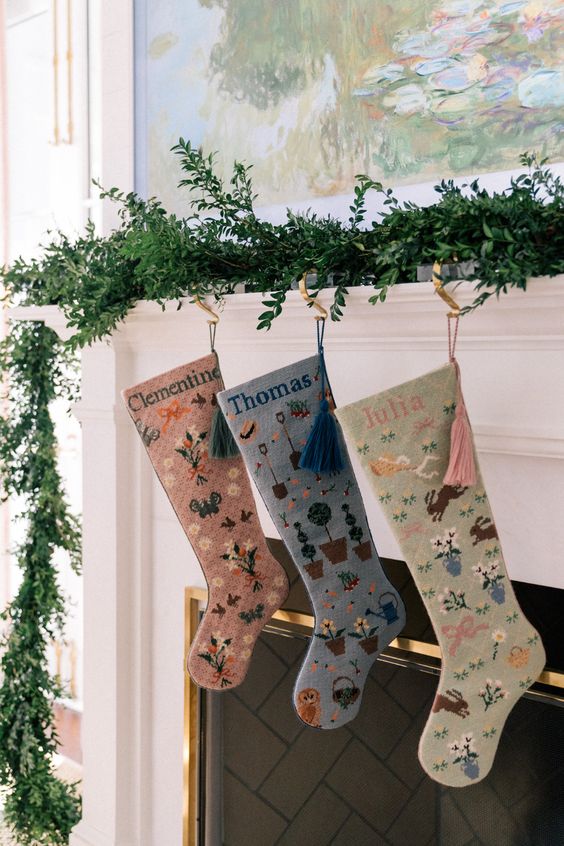 These unique Christmas stocking designs are perfect for those looking for something different this Christmas season!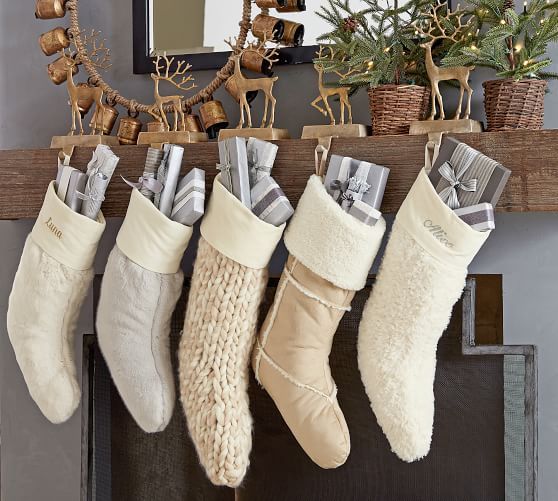 If you can't decide what kind of material you want for your Christmas stockings, combining different materials and patterns is a great way to have the best of both worlds!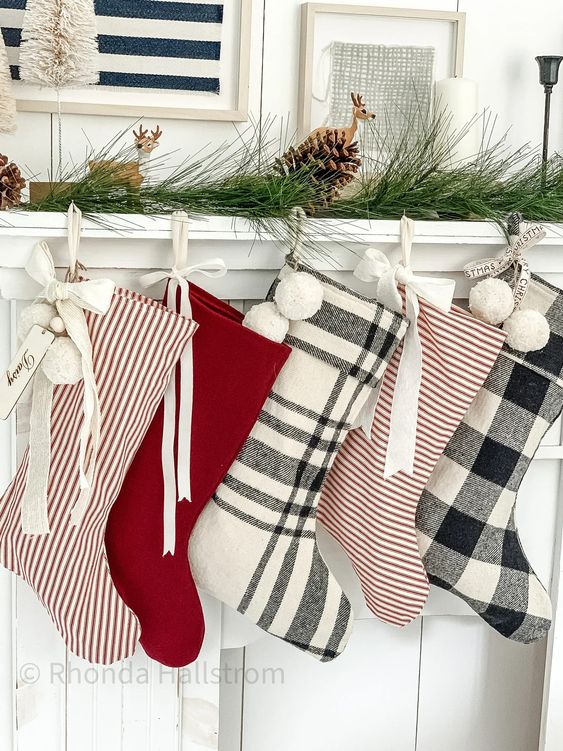 Mixing and matching different Christmas stocking patterns are such a fun way to decorate your home!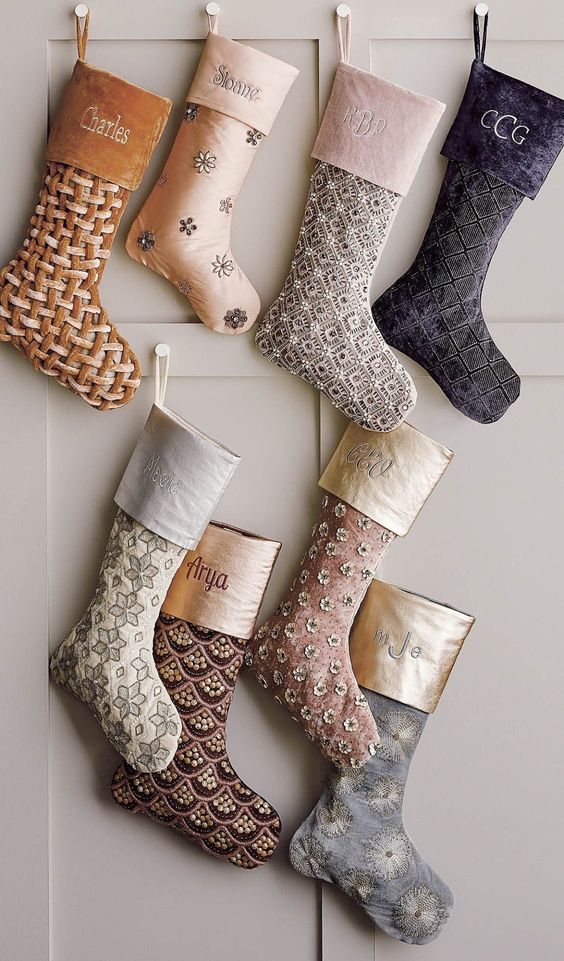 Here are some more patterns to choose from for your Christmas stocking inspiration!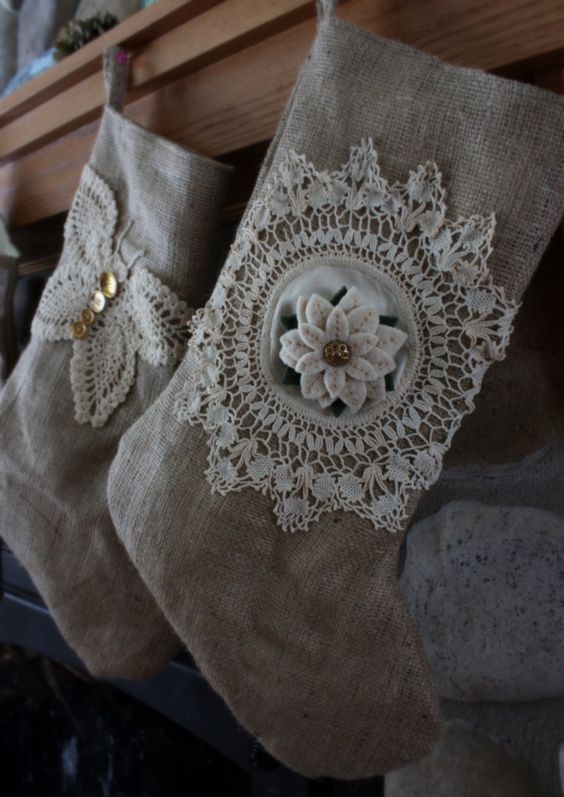 I just love how dainty this floral Christmas stocking is!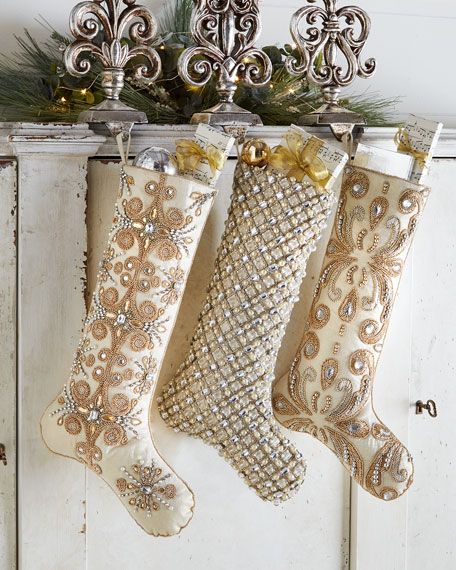 Make your decorations sparkle and shine with these intricately beaded Christmas stockings!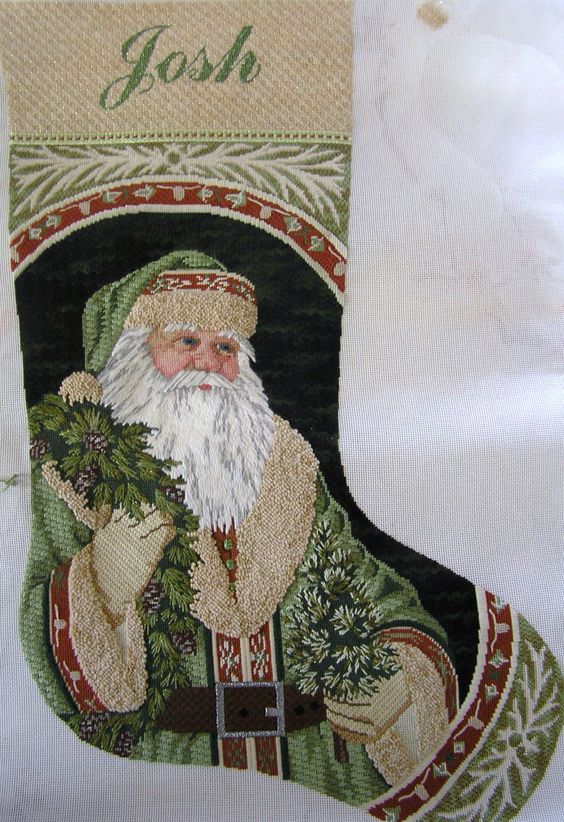 Can we take a moment to appreciate the amount of detail in this Christmas stocking? It's just amazing!