Looking for American-made clothing brands with reasonable prices and high-quality clothing? Here you'll find our favorite 32+ stores!
When shopping for clothes, it's easy to get caught up in the idea of "fast fashion"—buying trendy, cheap, and disposable items. But what if we told you there's a better way? What if we told you that you could have all the styles of fast fashion with none of the sacrifices?
That's right: Many brands make clothes in America which are just as gorgeous as their mass-produced counterparts. Plus, they're made with high-quality materials and craftsmanship. So they'll last longer than your average pair of jeans. That's why we've put together this list of 32+ American-made clothing brands to help you find the ones you'll love.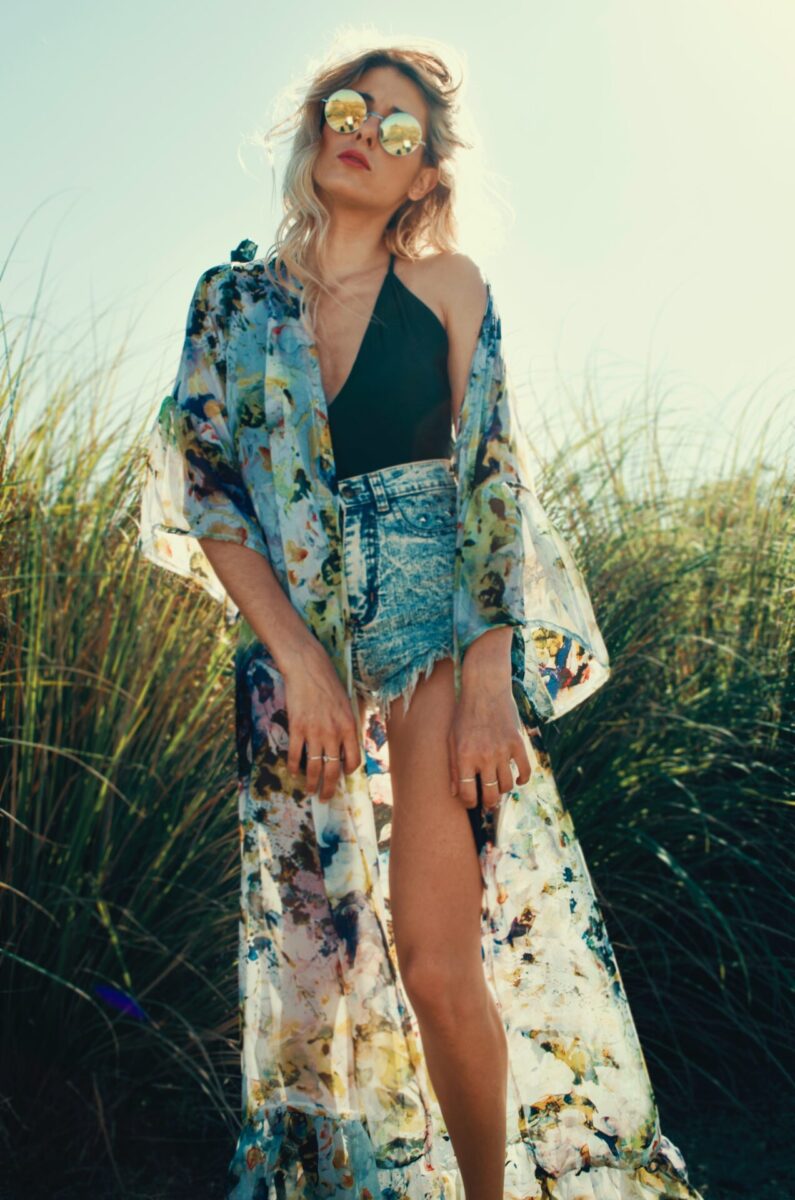 Why American-Made Clothing Brands Are the Best?
You may have heard the phrase "made in America" tossed around by politicians, but what does that really mean? It's a phrase that's become increasingly popular over the last few years as more and more Americans realize the benefits of buying American-made products.
But what is it about American-made clothing brands that make them so unique? Why are they better than their foreign counterparts? The answer is simple: American-made clothing brands are created with care and quality. This means you can trust that your clothes will last longer and look better than their cheaper counterparts.
The United States has a long history of manufacturing high-quality products—from cars to electronics to food products—and this trend continues today in the clothing industry.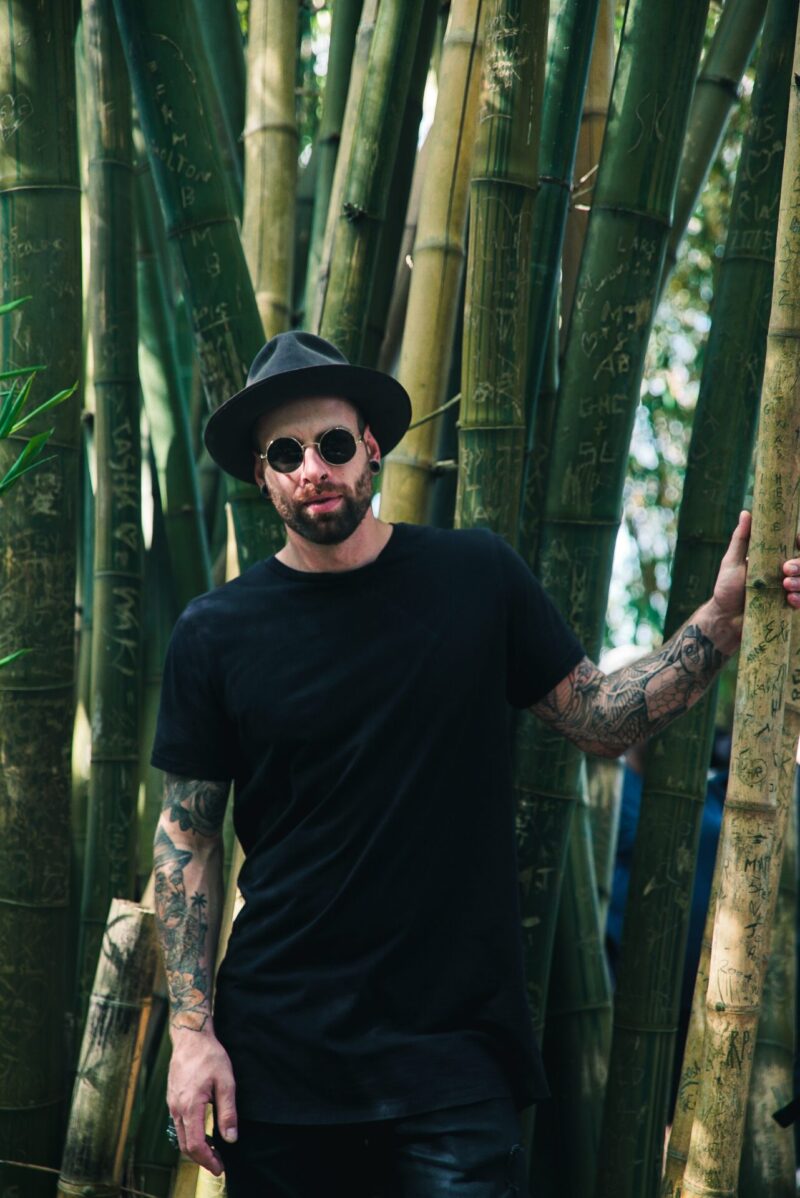 The Benefits of Buying American-Made Clothing
When it comes to clothes shopping, there are a lot of factors to consider. You have to think about style, comfort, price, and more. But have you ever stopped to think about where your clothes are made?
It's probably not something that crosses your mind very often, but the truth is that where your clothes are made can significantly impact you and the world around you. Here are a few reasons you should consider buying American-made clothing the next time you go shopping.
First and foremost, it's better for the environment. When you buy clothing made in the United States, you support local businesses and keep jobs within the country. This means that fewer resources must be used to produce those products, which means less energy wasted in getting those products from the factory to your home.
You'll also be helping to support American manufacturing workers and their families, who will be able to spend more on their own needs with higher wages. Just think about how much money you'll save by not having to pay for shipping costs or customs fees!'
Finally, buying American-made clothing is just plain patriotic! You'll feel like an all-around good person by supporting American companies—and wearing clothes that people made just like you.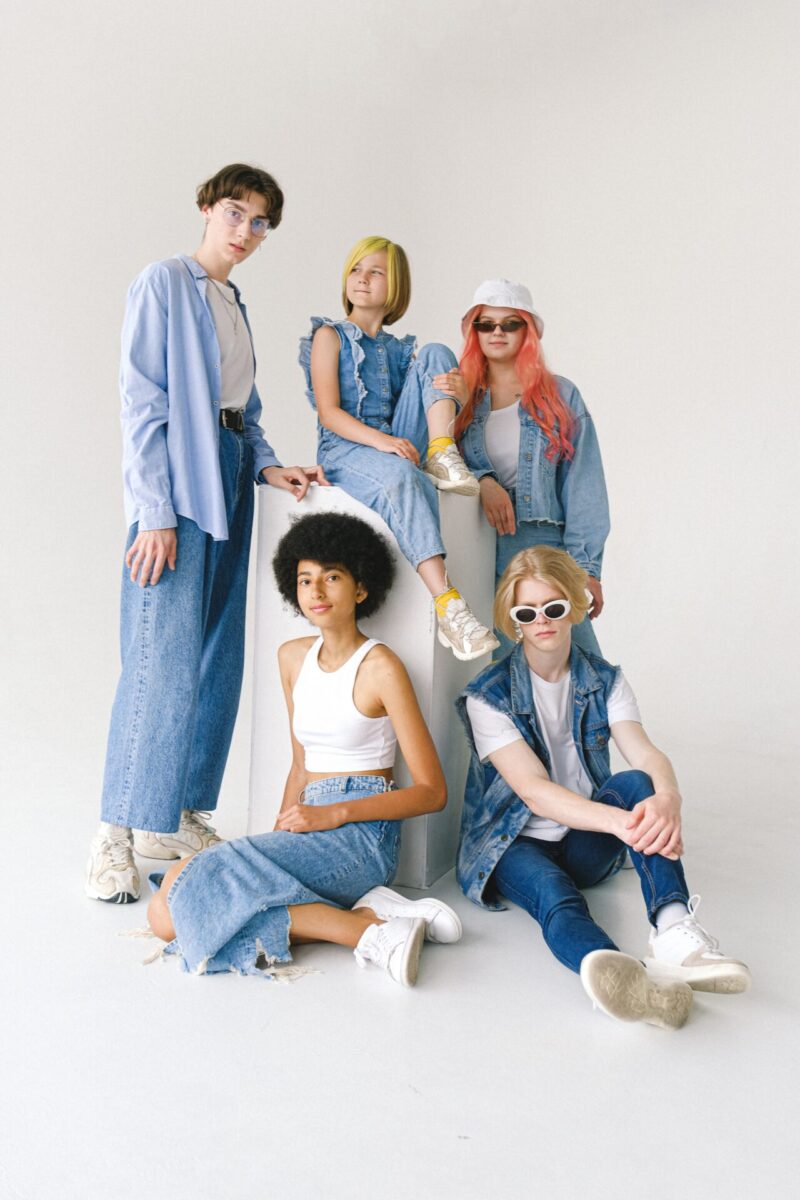 How To Choose An American-Made Clothing Brand
With so many choices on the market, it can be hard to know how to choose an American-made clothing brand. You can keep a few things in mind that will help you make the best decision. Here are a few tips:
1. Check the label: The first thing you should do when determining if a clothing brand is American-made is to check the label. If the garment is made in the U.S.A., it will say so on the tag.
2. Do your research: Take some time to research the American clothing company and its manufacturing process. Many brands advertise themselves as American-made but outsource some or all of their production overseas.
3. Consider your needs: Consider what you need from a clothing brand. If you're looking for quality garments that will last for years, you might be willing to pay more for an American-made option.
4. Compare prices: Once you've determined your needs, take some time to compare prices between different brands. Remember that American-made brands often cost more than their overseas counterparts, but they also tend to offer higher-quality products.
32+ American Made Clothing Brands
Here are our absolute favorite American made clothing brands for women.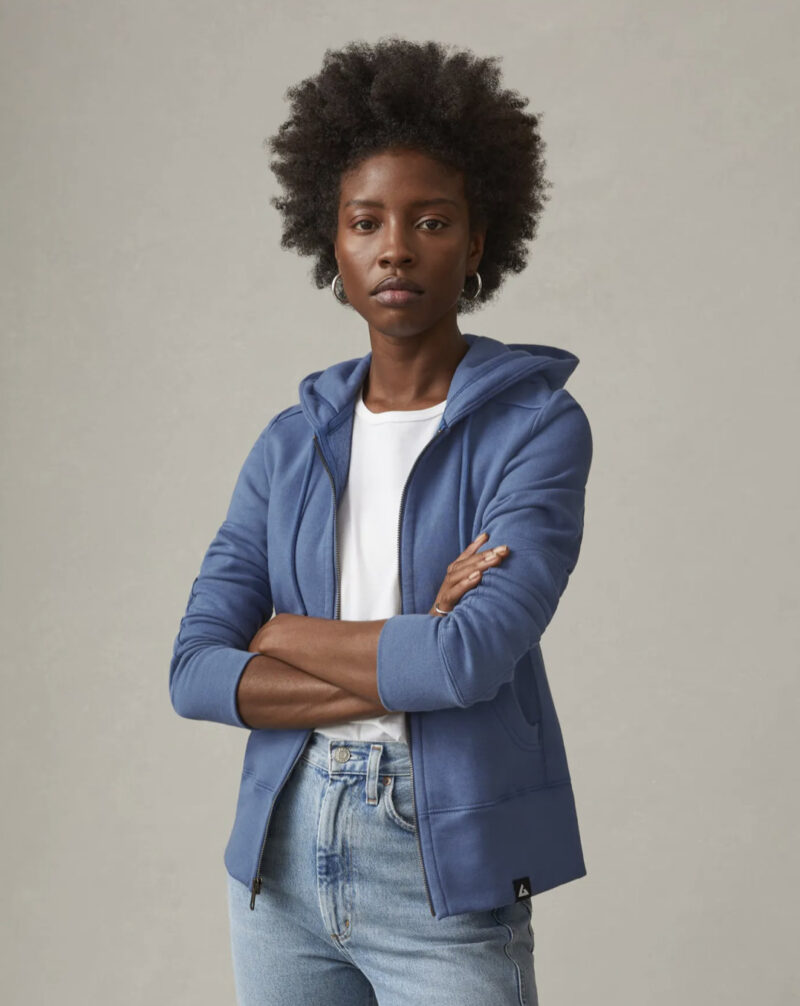 If you're looking for American-made clothing, look no further than American Giant. This brand is committed to providing its customers with products of the highest quality, and it shuns conventional advertising strategies like billboards and the allure of physical storefronts. Instead, it invests in selling directly to American customers and giving them excellent service.
Their famous hoodies and sweatshirts are made from 100% cotton grown and sewn in the Carolinas. Their clothing also features custom hardware and meticulous attention to detail. This line will surely make you feel comfortable and stylish when you wear one of their clothing.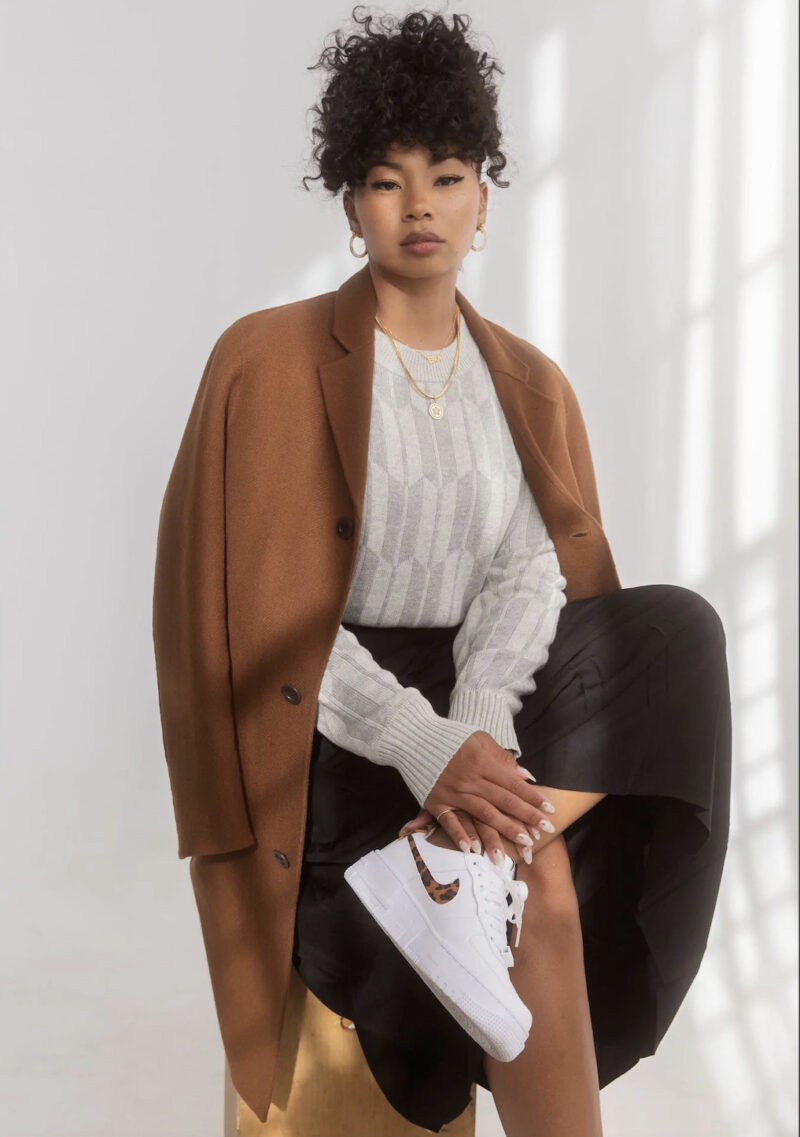 Akashi-Kama's mission is to make clothing that is both modern and inspired by tradition. The brand was founded by an Asian American woman who wanted to create a clothing line accessible to everyone without sacrificing style or quality.
This American clothing company's first offering was the Noragi jacket, which has become one of its most popular items. This Japanese workwear silhouette is equal parts hoodie and bomber jacket, and it's been around for decades. Its simple design makes it easy to wear, yet the garment retains all the coolness of its predecessors. Akashi-Kama's collection features other workwear staples like hoodies and tees and casual pieces like caps and beanies.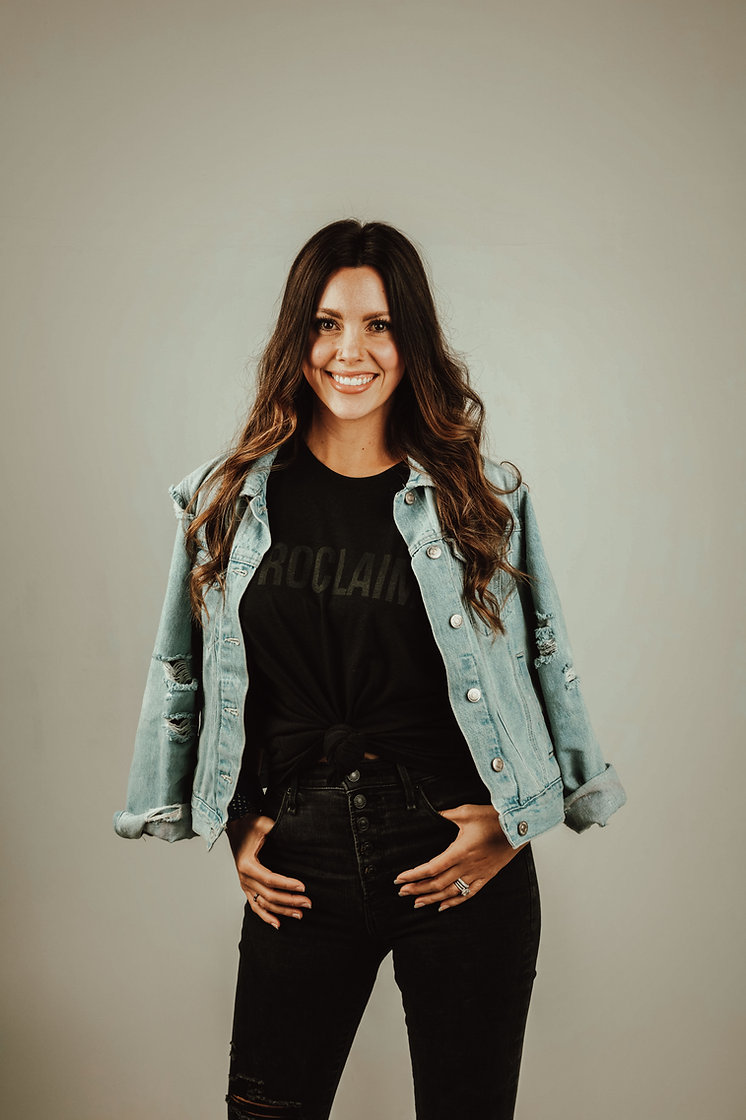 Proclaim has built a brand that is as beautiful as it is sustainable. Proclaim's products are made from eco-friendly materials like recycled plastic bottles and Tencel, from bras to underwear to basics. They come in three shades of "nude," ensuring that the brand is inclusive in more ways than one.
Not only do they make sure their products are made ethically, but they also provide that people working in their California factory earn a living wage and visit suppliers regularly. You can find their clothing in sizes ranging from S-3XL.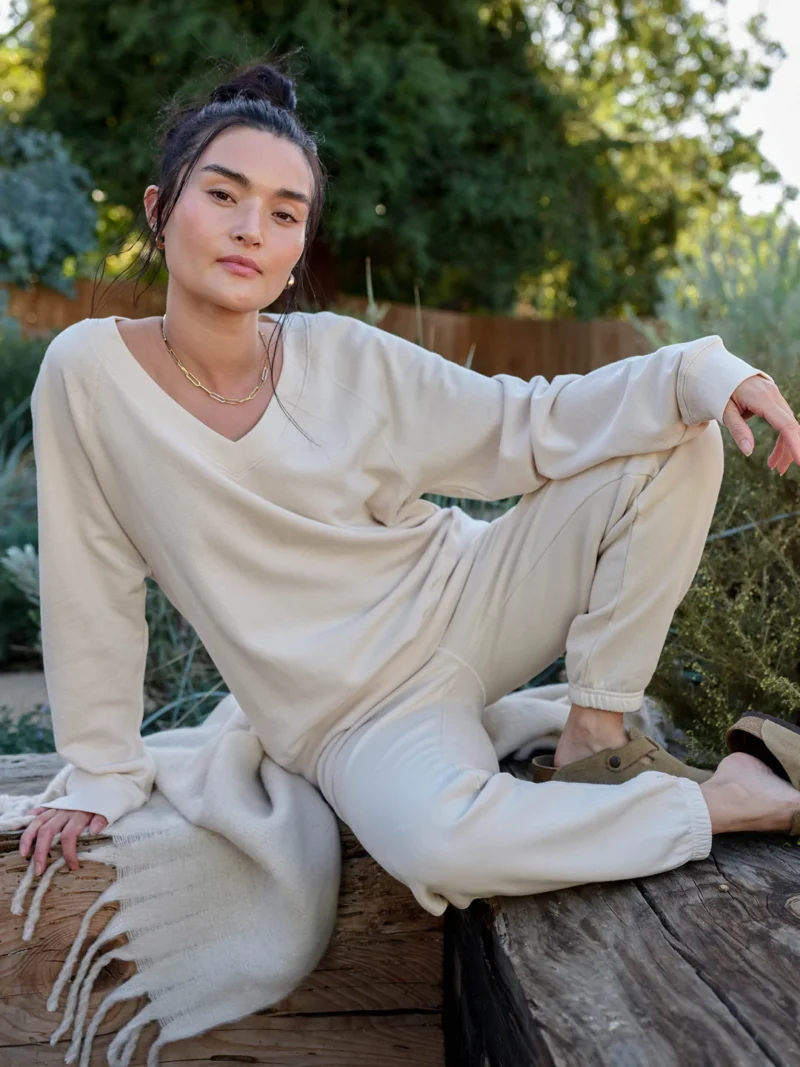 Every time you wear MATE the Label, you wear something clean from seed to skin. MATE only uses nontoxic, natural, and organic materials like organic cotton and linen, which are produced responsibly in Los Angeles.
There is something for everyone with comfy necessities, seasonal hues, kids' sizing, extended sizes—and build-your-own sets! All are locally created within 15 miles of MATE's Los Angeles office. Lastly, they have a take-back program when you feel you're done with your purchase.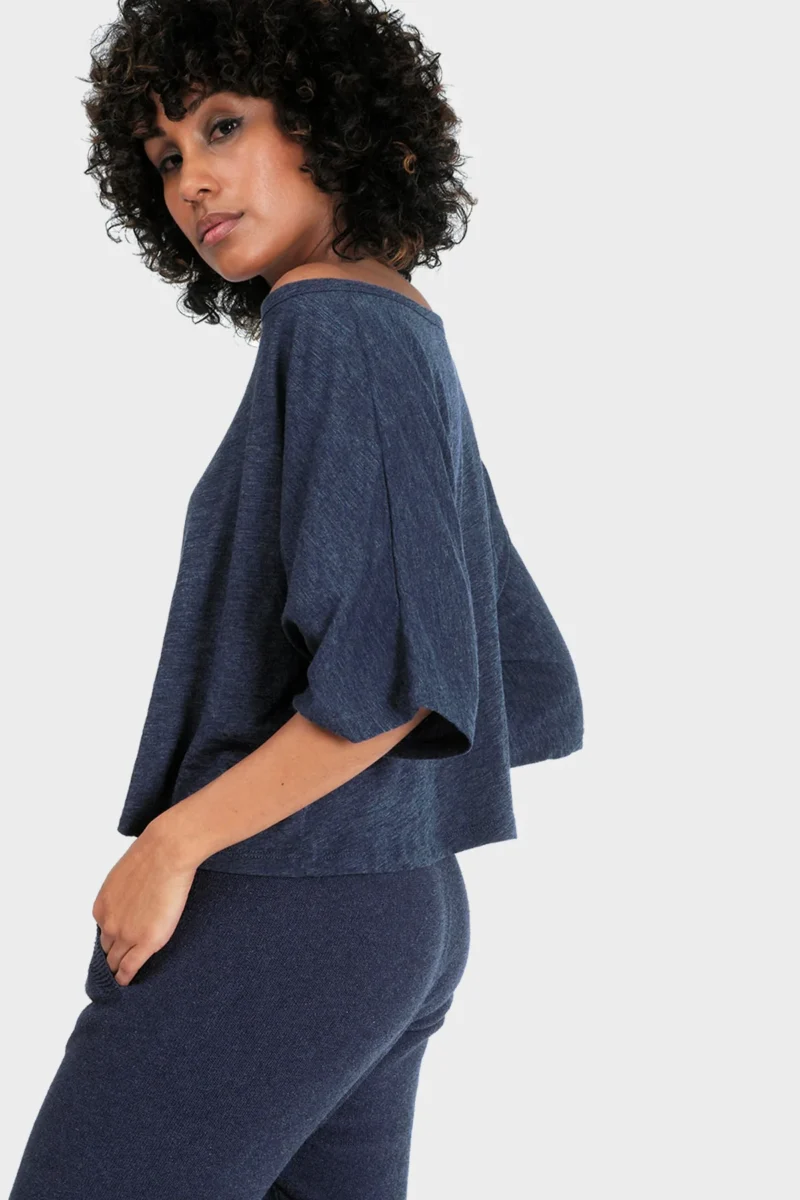 337 BRAND is a brand that makes clothing for any modern man. The brand creates unfussy style apparel made from eco-friendly materials inspired by nature, comfort, and friendliness.
The American clothing company's mission is to create clothes men can wear all the time—whether going to work or hanging out with friends. And their leisurewear is designed with that in mind: it's made to put the wearer at ease, so they can relax and enjoy themselves whenever they need it most. You can find 337 BRAND's sizing from X.S. to L size range.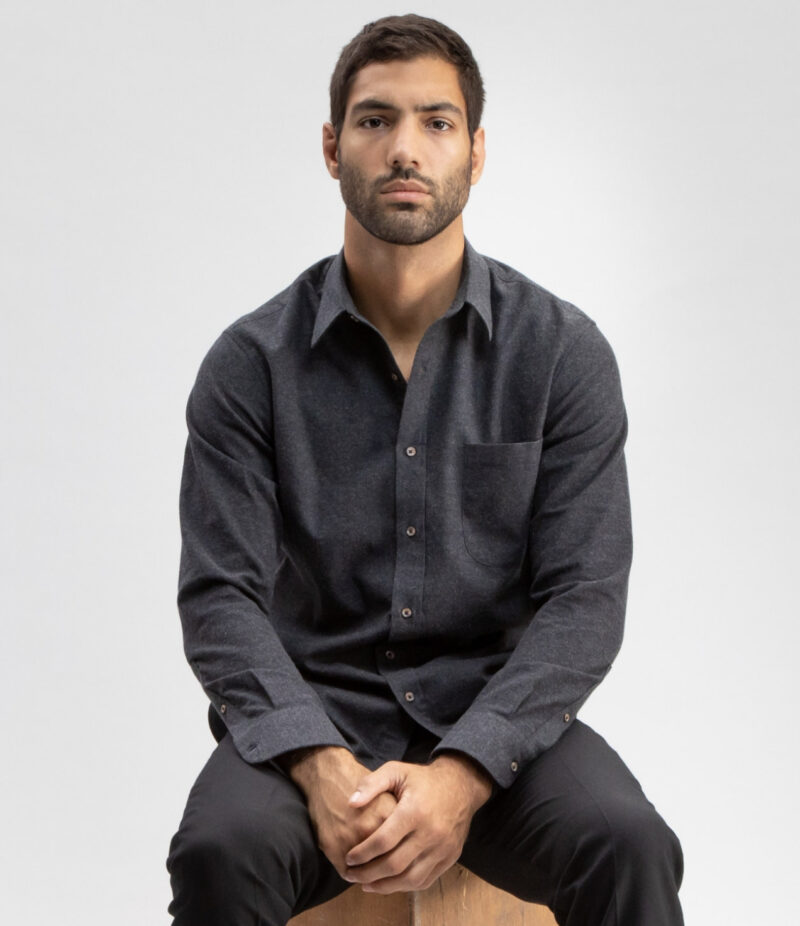 The Todd Shelton brand is a direct-to-consumer fashion label that makes its clothing in a factory in New Jersey. This American clothing company operates on a made-to-order basis, manufacturing only what is required and with minimal waste. Then, rather than being sold in storefronts, the casual items are sold directly to buyers online.
Todd Shelton gives customers individualized attention and forges lasting bonds with devoted repeat clients by avoiding the wholesale procedure. The clothing is made of natural, biodegradable materials and is made to last for a long time.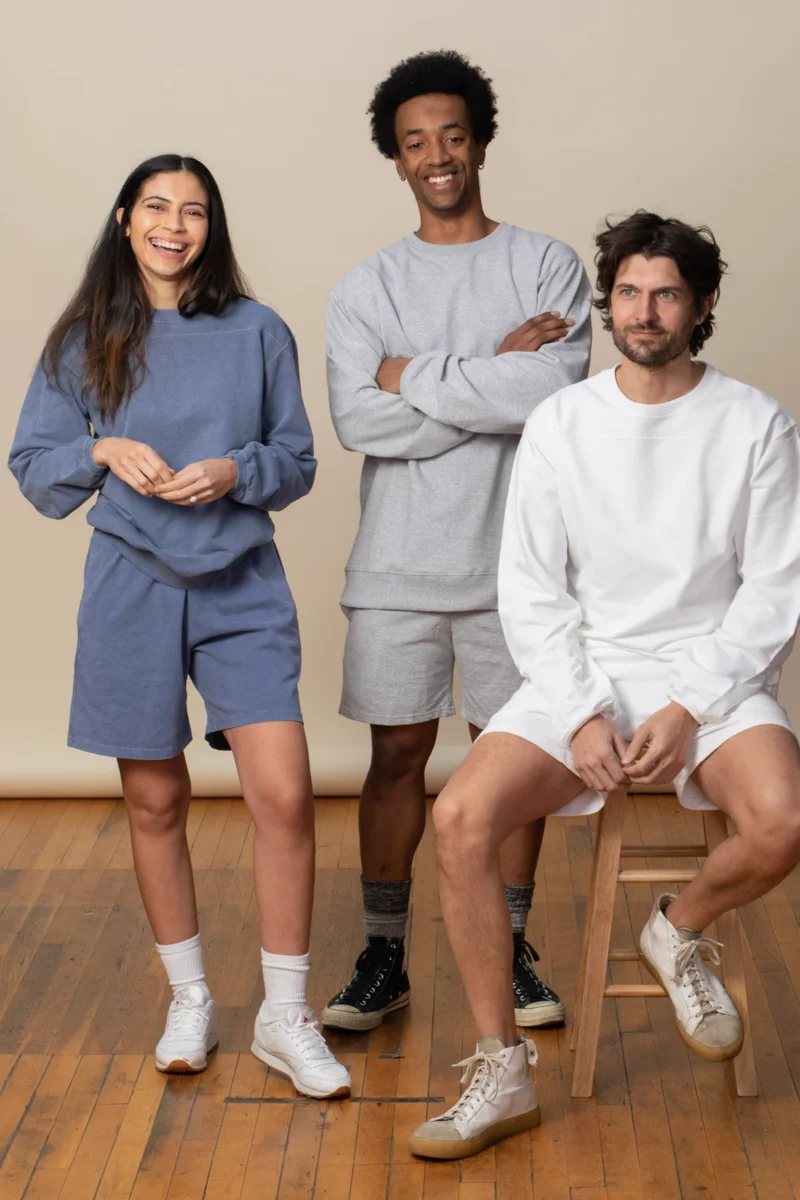 Goodwear U.S.A. is a local apparel business known for high-quality, lightweight shirts and sweatshirts for men and women. Every step of the manufacturing and supply process is done in the United States. The brand only uses cotton that is farmed in America.
This American clothing company knows that its customers want to support American businesses and workers, so it strives to source materials from within our borders. As a result, you can feel good about wearing these products knowing they were made with American-grown cotton!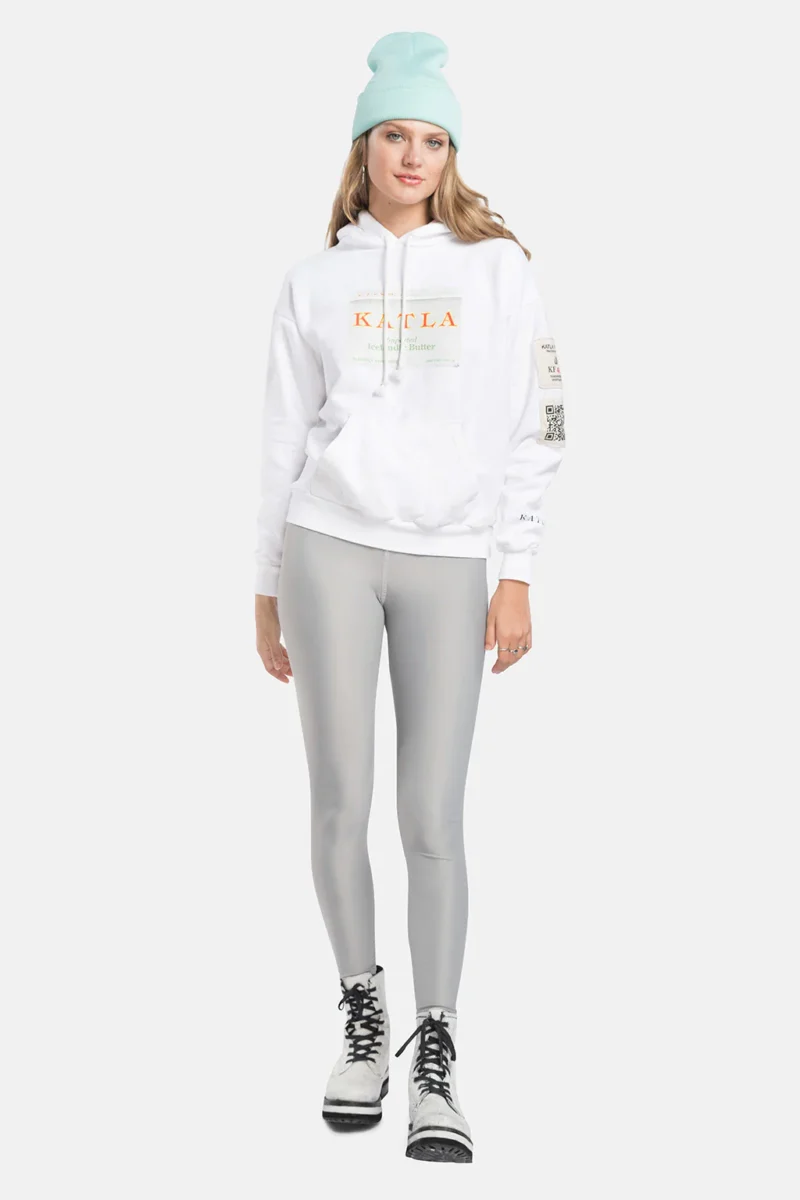 Katla is a loungewear American clothing company that creates timeless basics for men, women, and kids. Their contemporary aesthetic fuses style and sustainability with an emphasis on reducing the environmental impact of fashion.
The brand adheres to zero-waste manufacturing practices in its small production runs. Their Nordic heritage influences their drawing design. They offer luxury comfort using cutting-edge, sustainably sourced materials that are eco-friendly. Their size range includes 2XS through XL.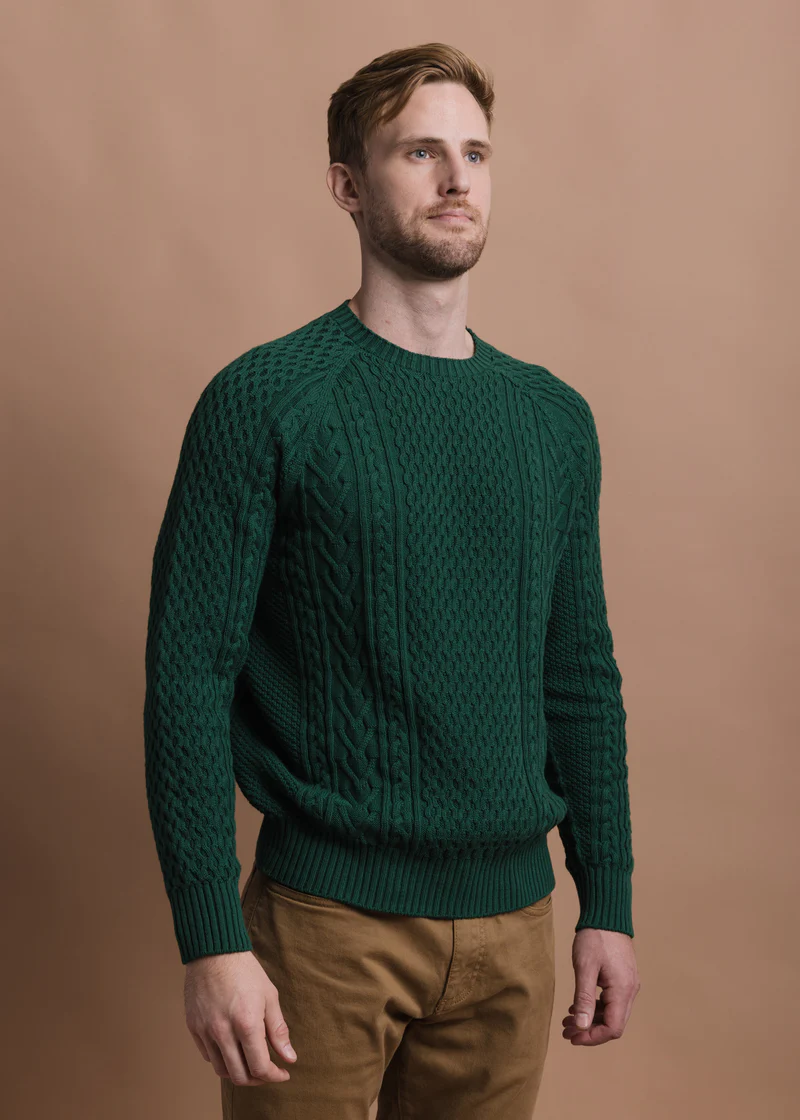 If you're looking for American-made clothing, look no further than American Trench. This Philadelphia-based American clothing company manufactures all of its clothing in the United States, from socks and beanies to parkas and, yes, its first collection of trench coats.
The company discloses which products are created with imported materials to allow customers to be as "made in the U.S." purist as they choose. Along with a small range of home products, the store also sells clothing for men and women. Additionally, there is a clearance section with some quite marked-down discounts.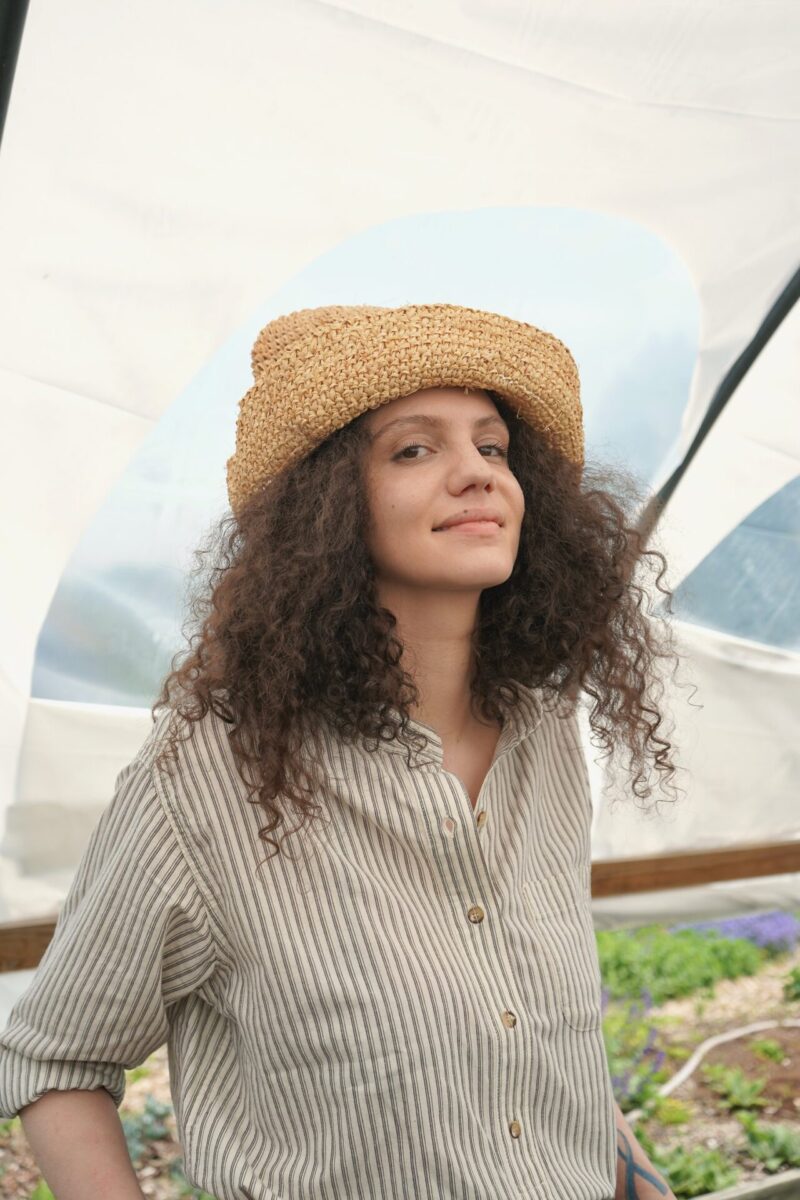 Taylor Johnston founded Gamine Workwear in 2014, and it's made with a focus on female workers who handcrafts their collection. They also draw inspiration from outdoor thrills. The garments are produced in small batches by sewists in Illinois, Texas, Tennessee, New Hampshire, and Massachusetts using only natural fibers, allowing the business to reduce waste.
The materials and patterns are field-tested in the garden, just like company founder Taylor Johnston did when the business debuted in 2014. Gamine Workwear's denim was made with shape and function in mind, and it gets better with each use.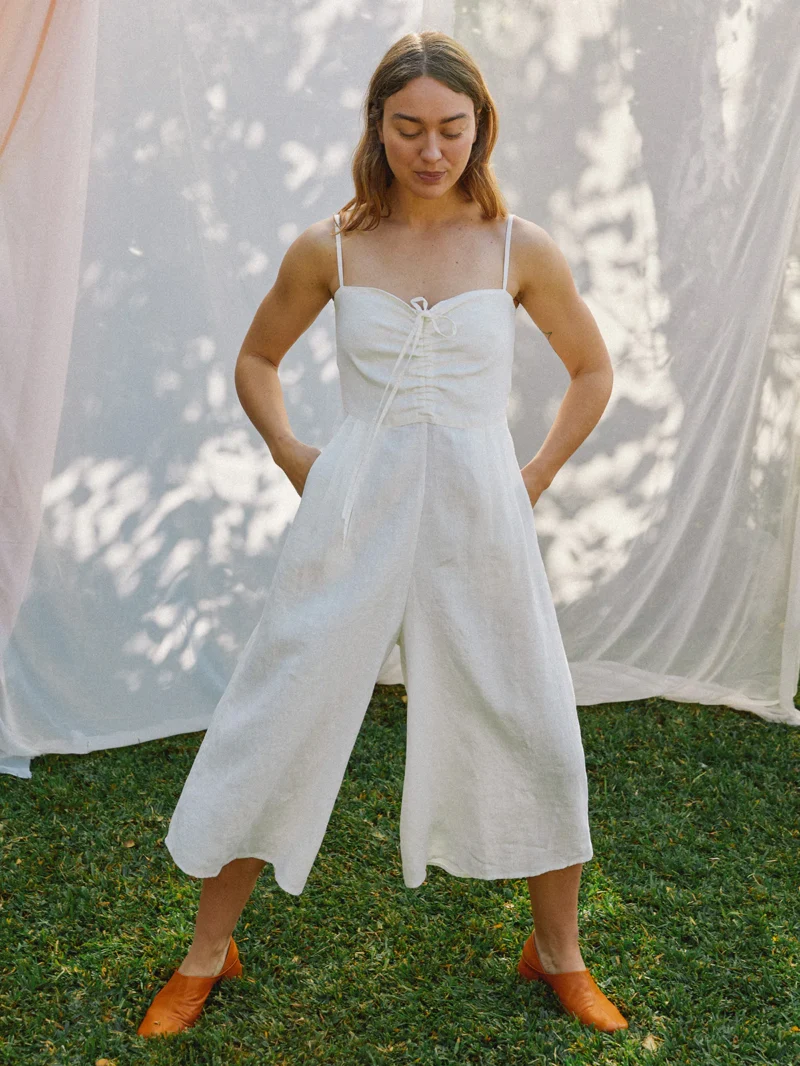 Sugar Candy Mountain is about the comfort, beauty, and ethical fashion community. They're passionate about producing classic one-of-a-kind products and reducing their environmental impact.
Sugar Candy Mountain has a storefront in Los Angeles, where you can find casual couture staples for your wardrobe that are made using natural materials, French seams (to prolong the garment's life), and recyclable packaging materials.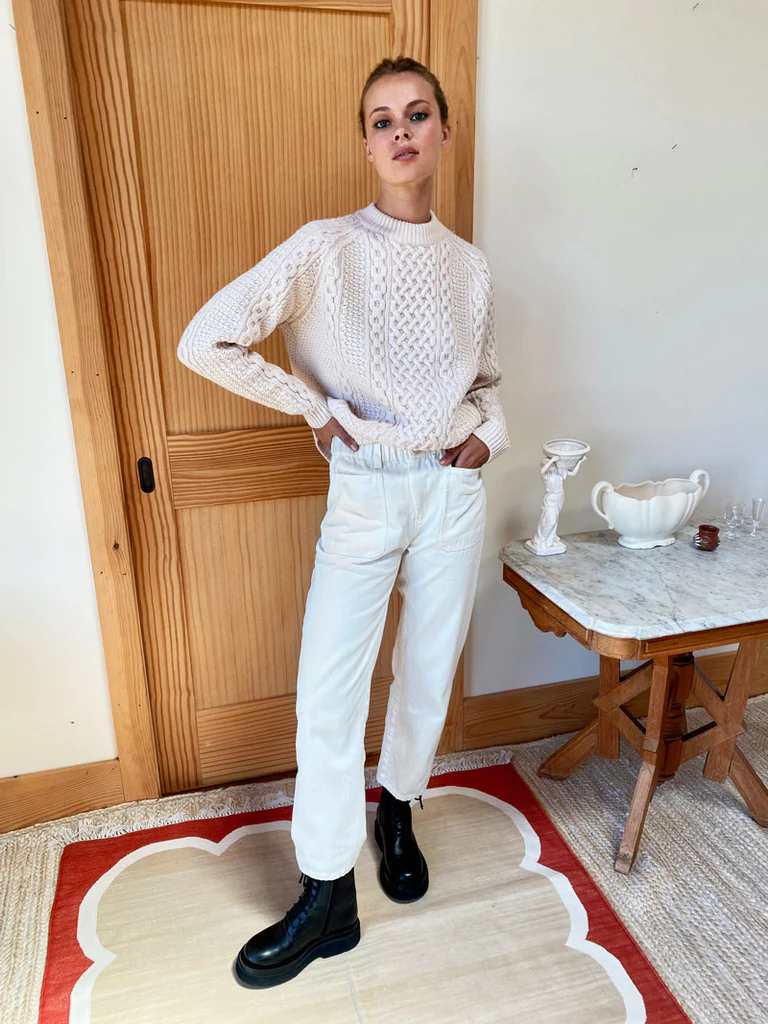 Emerson Fry is a stand-alone business specializing in domestically produced and limited-run clothing. Additionally, it uses conventional methods to curate smaller collections of clothing from other parts of the world, currently India.
Most of the items in its core range are stylish women's shirts and dresses, with tees priced as low as $48. Emerson Fry's commitment to quality and style has made it a favorite among fashion-savvy shoppers, and its unique business model has allowed it to thrive in today's competitive marketplace. Thanks to Emerson Fry, shopping for stylish, high-quality clothing doesn't have to break the bank.
There's something about artisanal leather goods that just oozes Americana. Maybe it's the rustic appeal of handcrafted items or the ruggedness of products made to last. Whatever the reason, Billykirk has capitalized on this appeal, producing a range of leather accessories that are both stylish and durable.
Best known for its belts, cuffs, wallets, and bags, Billykirk offers a range of goods for both men and women. And for those looking for a bargain, the brand frequently marks down items in its clearance section. Additionally, Billykirk offers a small but mighty collection of Grateful Dead-themed goods, perfect for fans of American-made products. So whether you're in the market for a new belt or want to support a brand with roots in American history, Billykirk is worth checking out.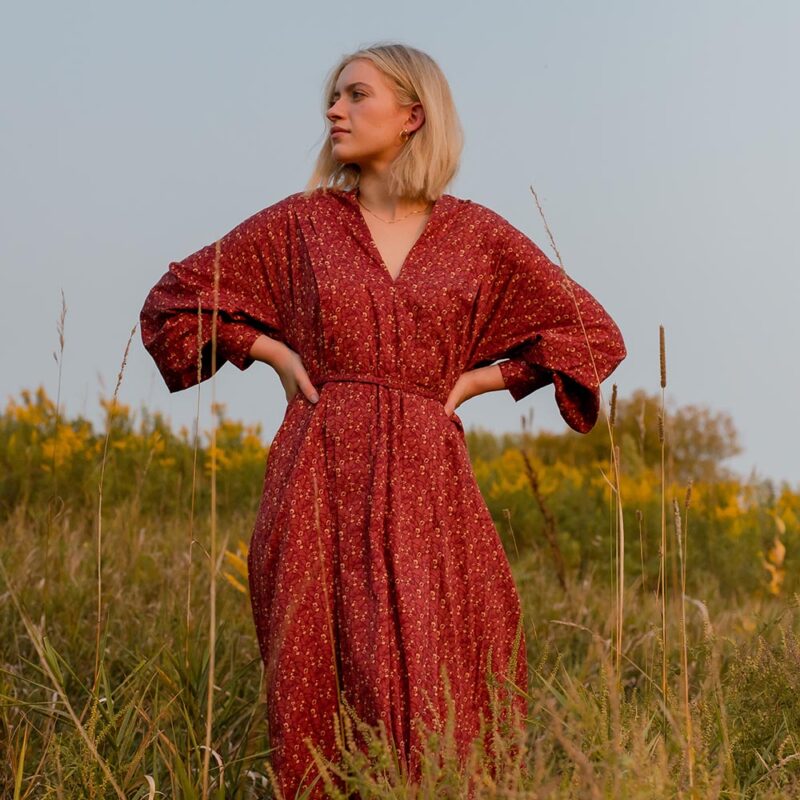 Finding clothes that both look good and feel good can be challenging, but with Hackwith Design House, you can rest assured that you'll have access to the best of both worlds. Basic clothing and swimwear are just the beginning of what this company offers. You'll also find inclusive-size items for all body types, which is excellent for those who may have struggled in the past with finding clothing that fits them properly.
And if you're looking for something truly unique to add to your wardrobe? Hackwith Design House features a used store with sample sizes and returns and limited edition pieces available for limited periods. So whether you're looking for a T-shirt or a swimsuit, Hackwith Design House has everything—and more—you need!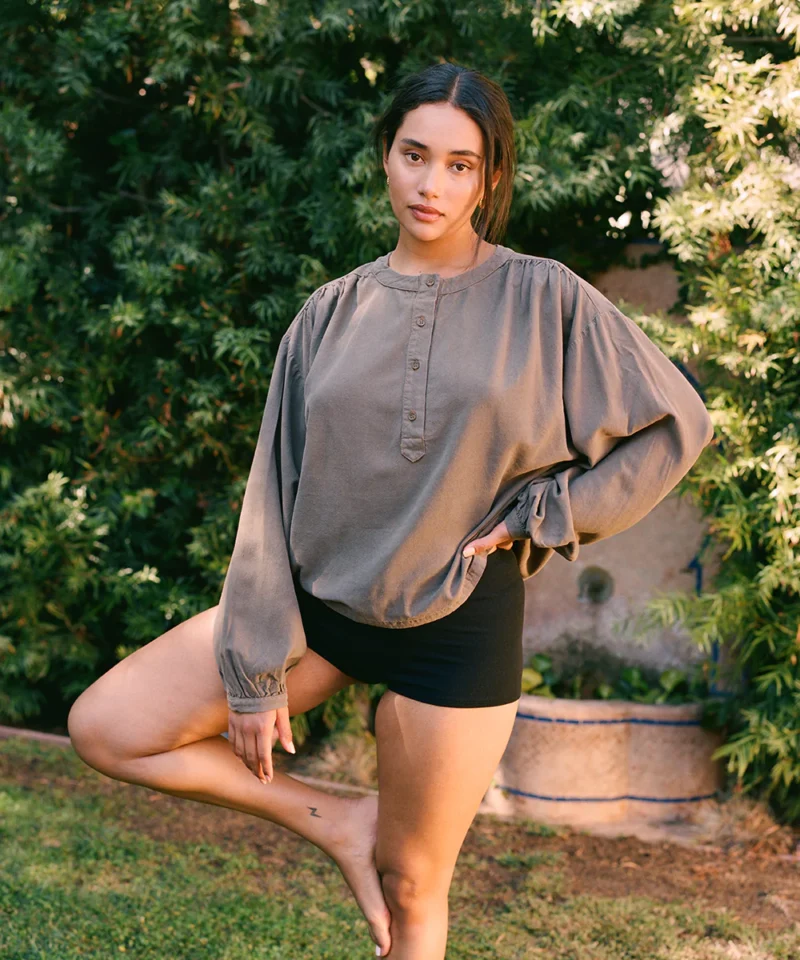 Want to feel good about what you buy? Check out La Causa, a clothing line that makes it easy to do just that. The brand's name, which translates to "the cause" in Spanish, isn't just an appropriate name for the clothing line—it's also the philosophy behind it. The brand is committed to a low-waste design process and activities that support groups that support human and environmental rights.
Although only a small portion of La Causa products are made in Mexico, a staggering 95% of its materials are produced in Los Angeles. It creates California-inspired clothing, such as jumpsuits and jackets, and even has a secondhand store where you can purchase your favorite eco-friendly items at a lower cost.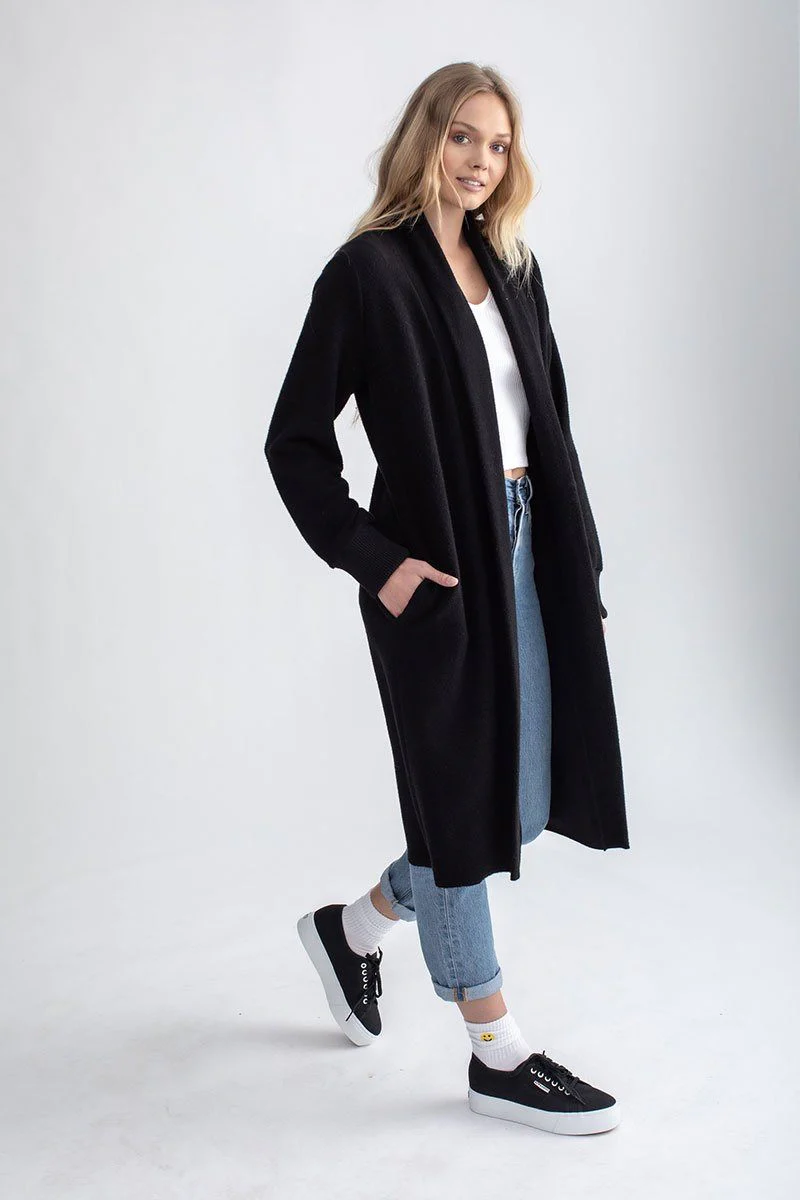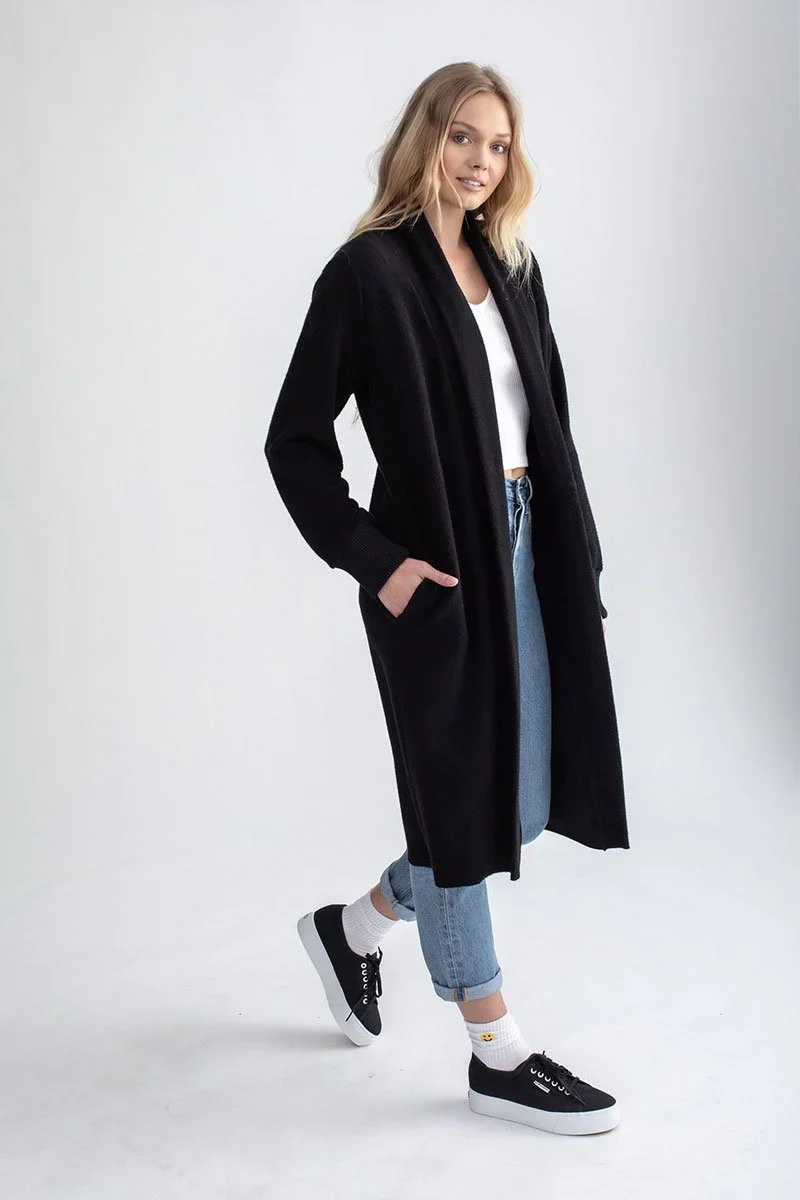 When it comes to creating vintage-inspired clothing for women, it's all about the details. And AMVi's got them in spades. The brand's basics start at roughly $50 and are made from American materials, so you can be sure that your new favorite tee or tank top is sturdy and adaptable enough to wear for any occasion. You'll find that AMVi's pieces have an eye for detail, making them stand out from other brands. They're made with sturdy stitching and solid construction, but they still give off a vintage vibe.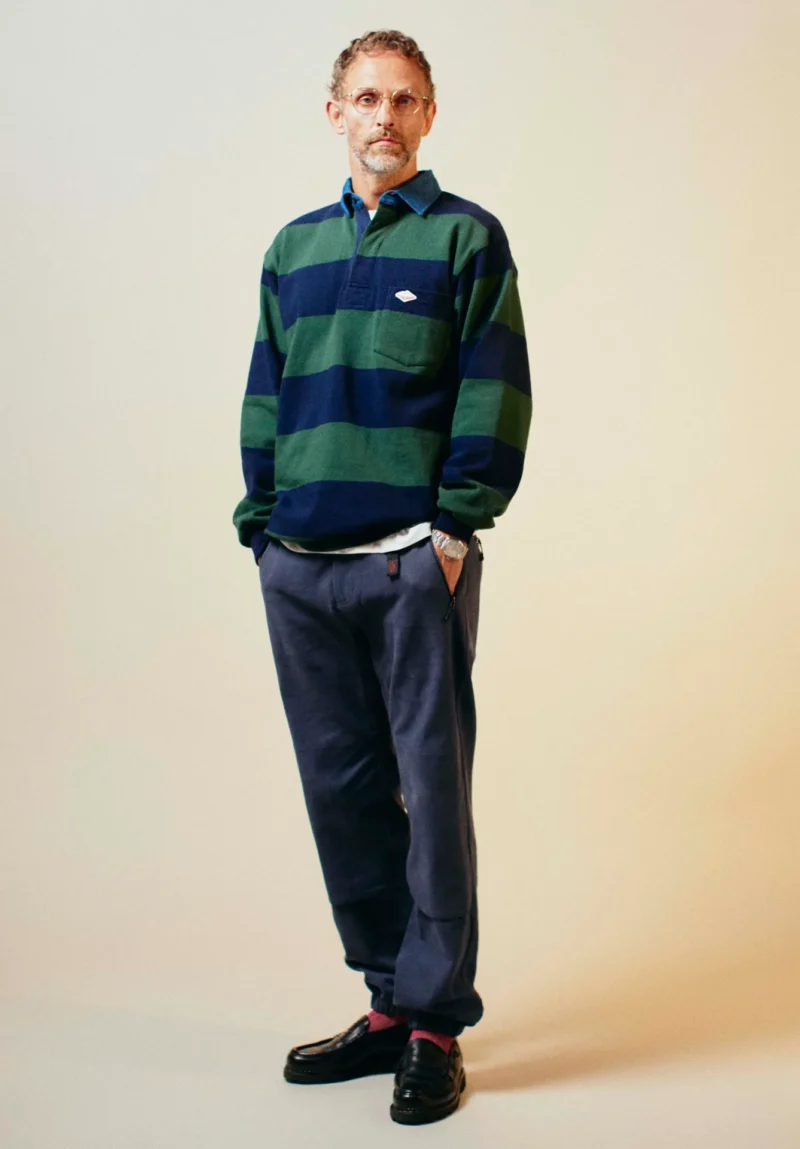 Looking for American-made outdoor gear that readily translates to streetwear? Battenwear, a company launched in 2011, specializes in this. The business has a location in New York City's garment area and a design studio in Topanga Canyon, California. Although founded as a male company, Battenwear claims many designs are gender-neutral. Battenwear's clothing line has been featured in publications such as G.Q., Men's Health, and Vogue. The company also has an active social media presence on Facebook, Twitter, and Instagram.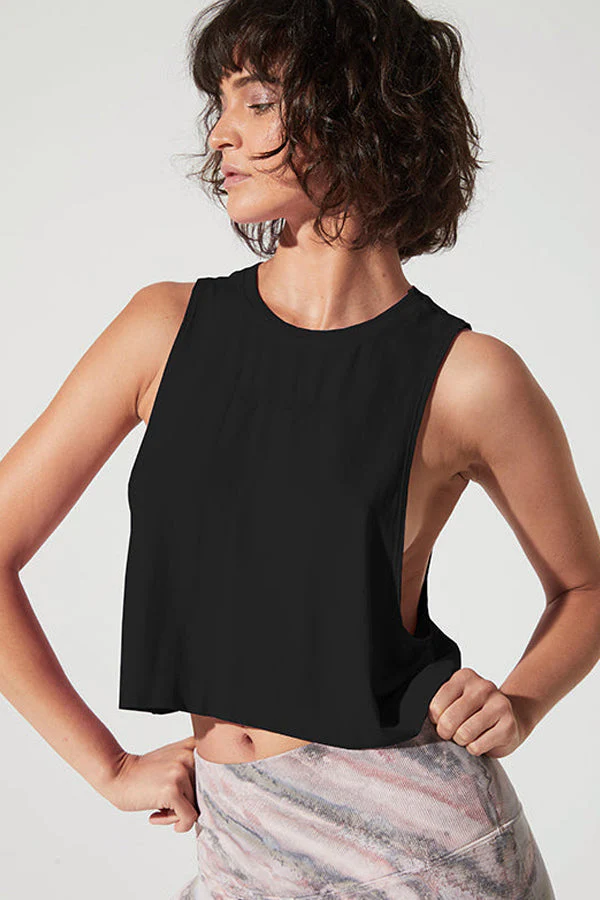 Avocado is one of those brands that makes you feel good about your purchase. The company creates cozy, casual clothing—including pajamas and sweaters, t-shirts and tanks, cardigans, and joggers. They're all made from natural, biodegradable, and renewable fibers dyed without harmful chemicals.
The super-soft alpaca fiber used in Avocado's clothing is derived from a Peruvian farm that practices sustainable farming. The team also gives back to locals in L.A. and New York through its collaborations with the charities Food Forward and City Harvest.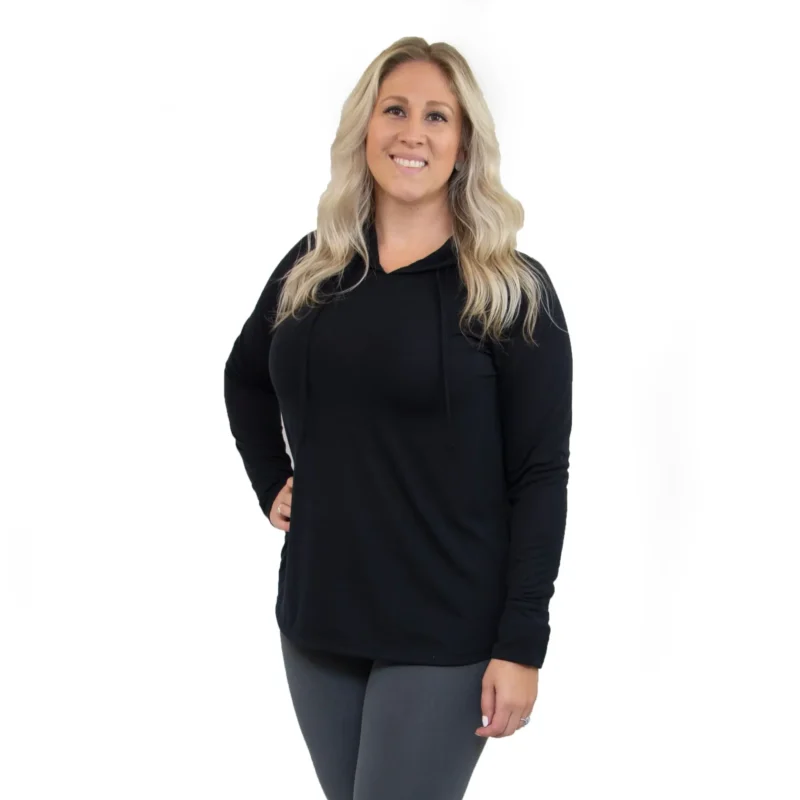 The All American Clothing Co. is a clothing company founded in response to a former employer outsourcing its jobs. Their commitment to keeping jobs in the U.S.A. has been a huge part of their success, and they aim to provide quality products at affordable prices. The company operates an extensive online store for men's and women's wear, with additional sections for denim, graphic tees, and footwear.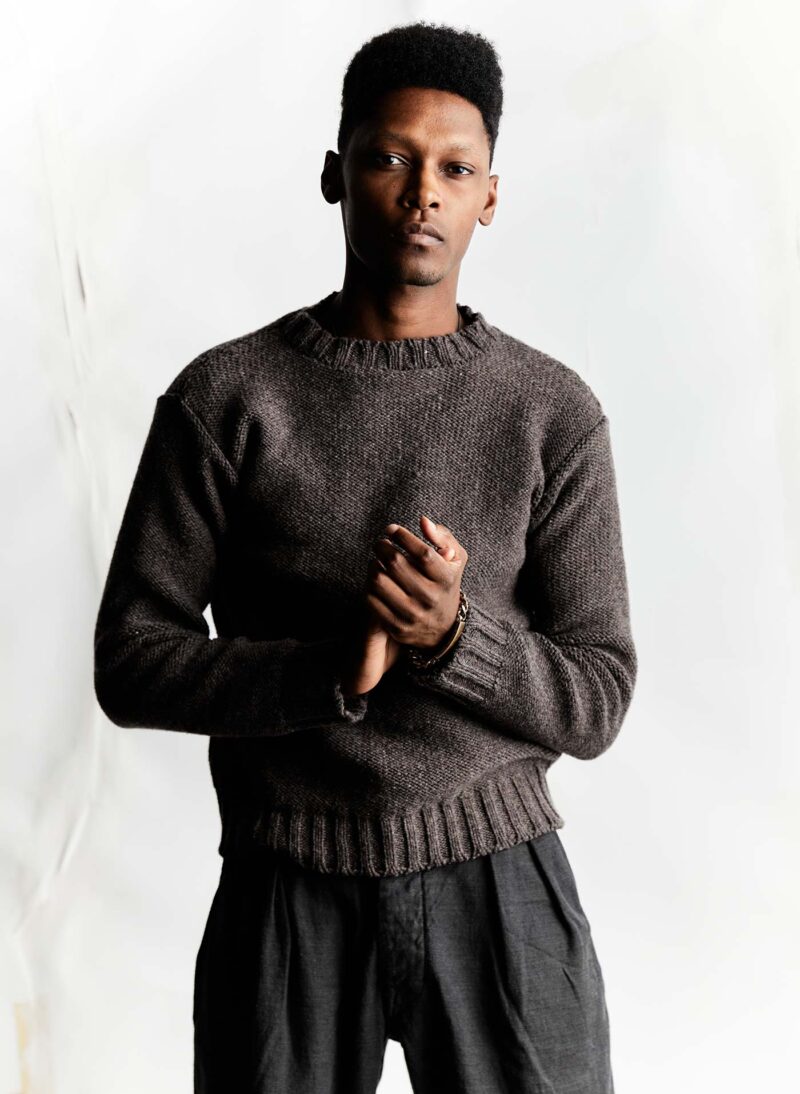 When Imogene + Willie denim first launched in 2009, it was only sold in the form of jeans for women ("Imogene" style) and men ("Willie"). But over the years, the company has expanded into a Nashville gas station and online shop that sells vintage and American-made denim and additional clothing and accessories. They also have a home goods section on their website.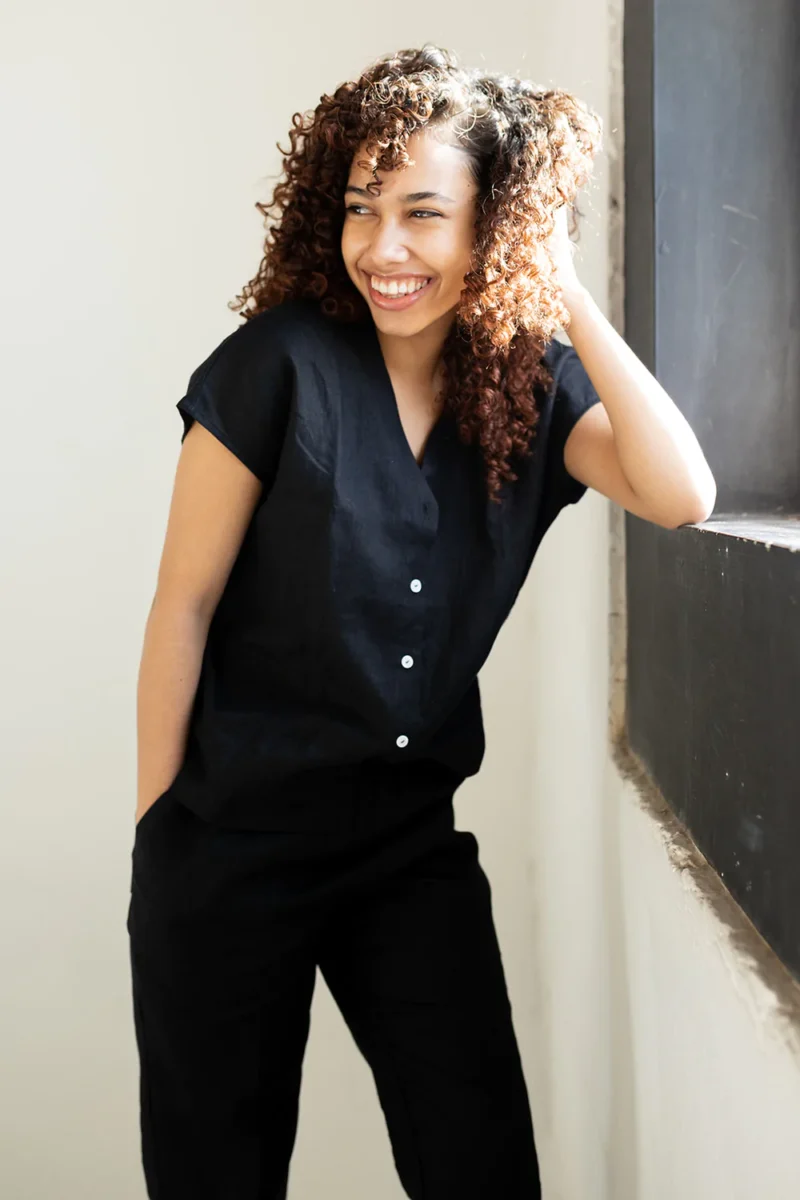 If you're looking for a sustainable clothing brand, look no further than Two Days Off. This business is based in Los Angeles and produces lovely items like cotton gingham dresses and linen skirts in modest quantities. Since its start, this certified climate-neutral brand has completely offset all of its carbon emissions, a remarkable accomplishment. If creating a capsule wardrobe, you should look into this brand's sleek and elegant designs, available in sizes X.S. to 4X.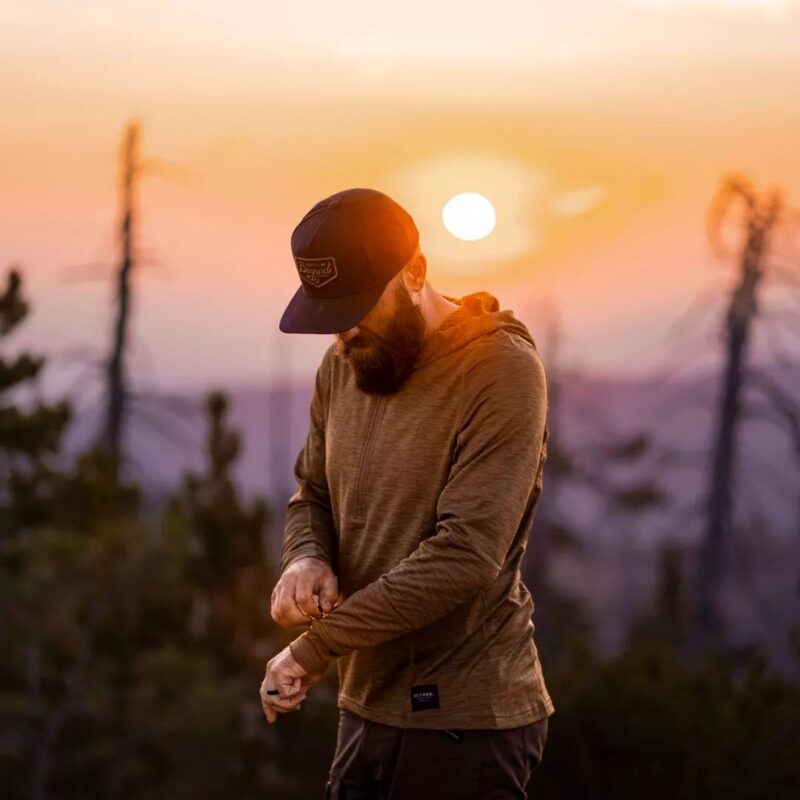 Beyond Clothing creates durable clothing and accessories for men and women with a layering system that is comfortable in various temperatures and breathes well. These items are made to withstand the elements for outdoor enthusiasts. It claims that technological constraints led it to convert to international sourcing for its Kyros line, yet it still only uses equipment made in the United States. If you're looking for deals, check out its outlet area.
Beyond Clothing strives to give you quality products at affordable prices. They have a lifetime guarantee on all their products so long as they are used under normal conditions and follow proper care instructions.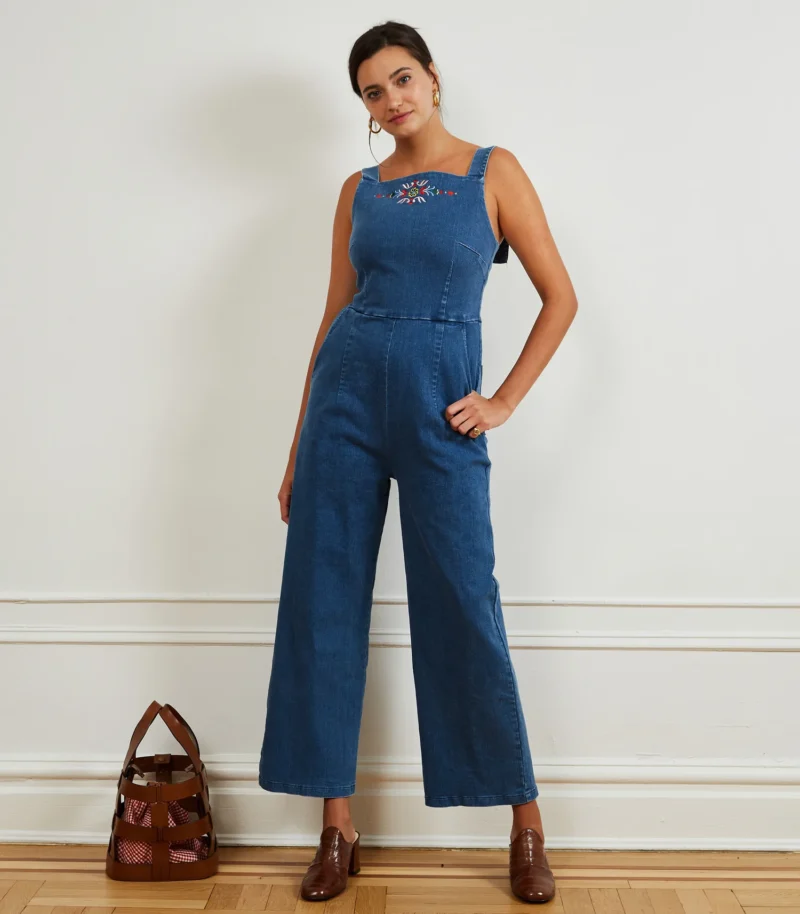 Loup is a womenswear brand that combines Parisian inspiration and the work ethic of New York City. The company's retro-inspired fits are entirely produced in New York State, utilizing sustainable materials whenever feasible. Loup concentrates on clothing that fits various body types, especially curvy, like hourglass and pear shapes.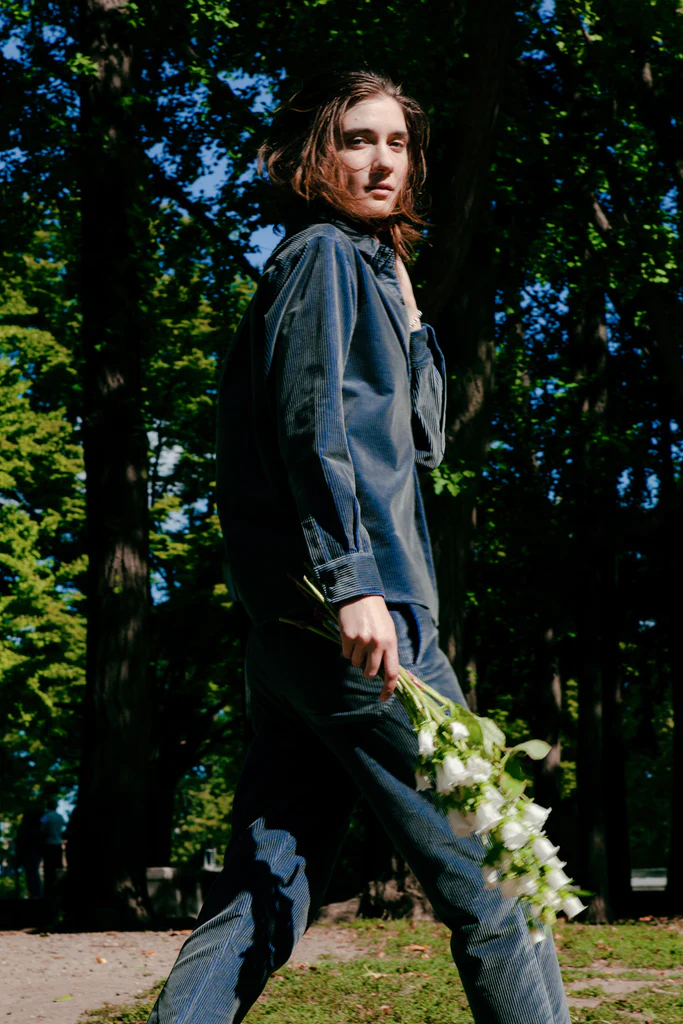 Blluemade is a company that specializes in vintage and handmade American-made clothing. The business was founded by husband and wife pair Alex Robins and Lilly Lampe in 2016. Blluemade collaborates with historical linen mills, family-run enterprises, and factories in New York City's Historic Garment District.
While most of Blluemade's materials come from the United States, it imports textiles from Belgium and Japan. However, the company emphasizes that its name is not a typo – it was chosen for its connection to linen, which is "essential to Blluemade's roots." You can expect to find a small variety of vintage products on the website, including jumpsuits, caps, button-down shirts, work coats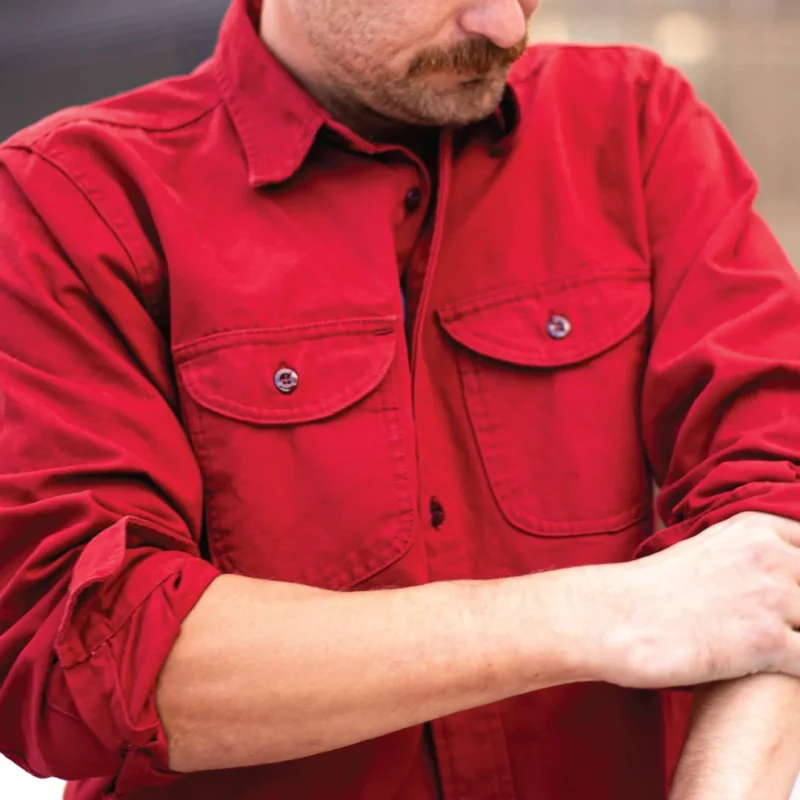 Grown & Sewn is an American heritage-inspired men's clothing brand that began with one man's dream. Robert Wesley Magness started Grown & Sewn in 2011 when he was looking for a way to merge his love of American heritage with his passion for men's casual pants. He had already worked for Ralph Lauren for 10 years and knew what it was like to work with a brand deeply rooted in tradition and history.
The brand's collection is rooted in Magness' experience growing up in Texas and spending time at his grandfather's farm; he wanted to bring that same Americana to feel to his line of pants and shirts. Celebrities have worn the collection like Justin Bieber and Kendall Jenner; it's always been popular with guys who want clothing that looks good but isn't flashy or over-the-top.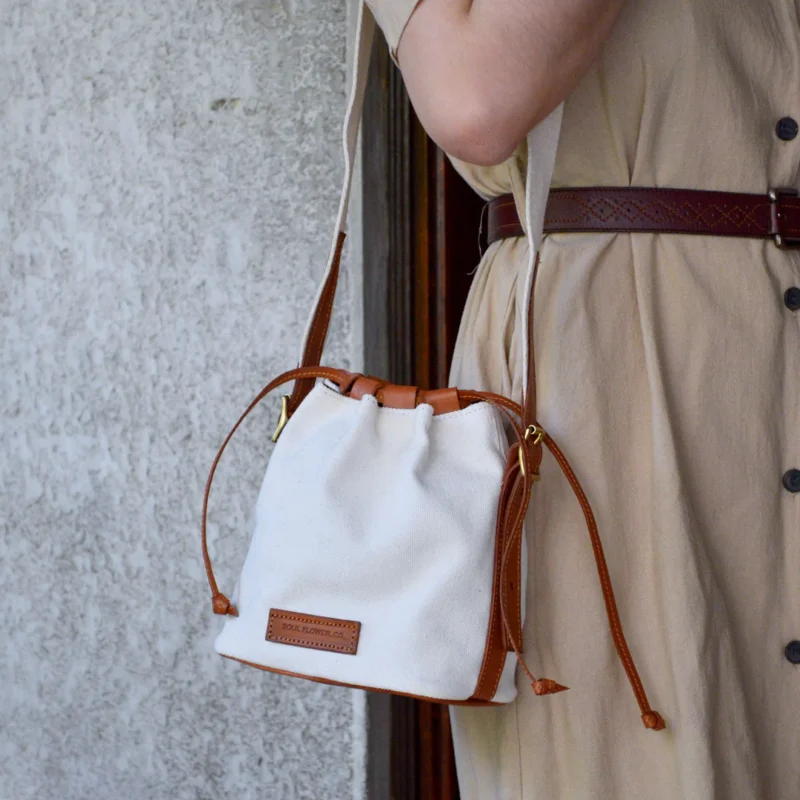 The hippie-style company Soul-Flower has been around since 2008, and they adhere to their sustainability, community, and social justice principles.
Each product is designed, screen-printed, and manufactured in Minnesota using organic cotton and environmentally responsible methods. They have a wide selection of useful clothing in a bohemian style—including hemp yoga pants, headbands, necklaces, tunics, and tie-dye dresses—and if you're looking for something unique to add to your wardrobe (or give as a gift!), visit their closeout section.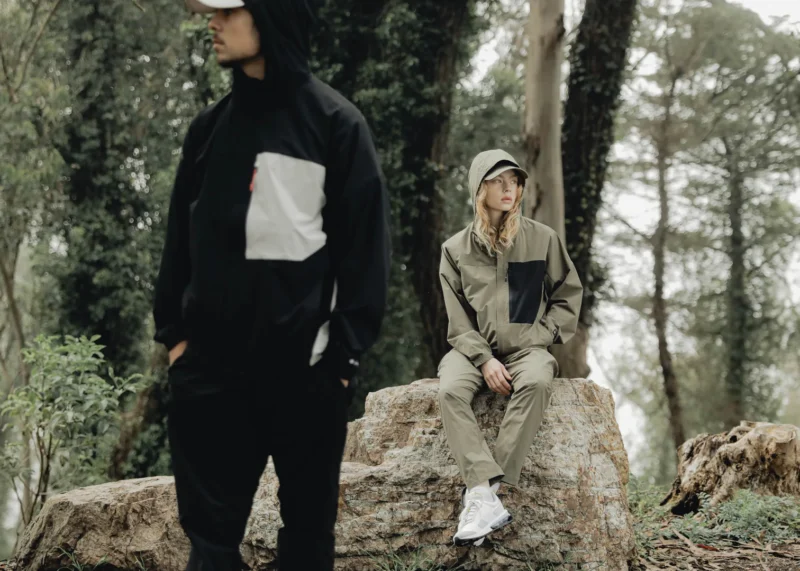 DSPTCH is a San Francisco-based company that offers a wide range of products, from clothing to accessories. The brand focuses on utility and durability, so you can trust that your purchase will last for years.
DSPTCH's products are produced in limited runs and are available exclusively through its website. The Gear section of the site features clothing items such as coats, t-shirts, caps, sweatshirts/hoodies, travel accessories, home products, and other things.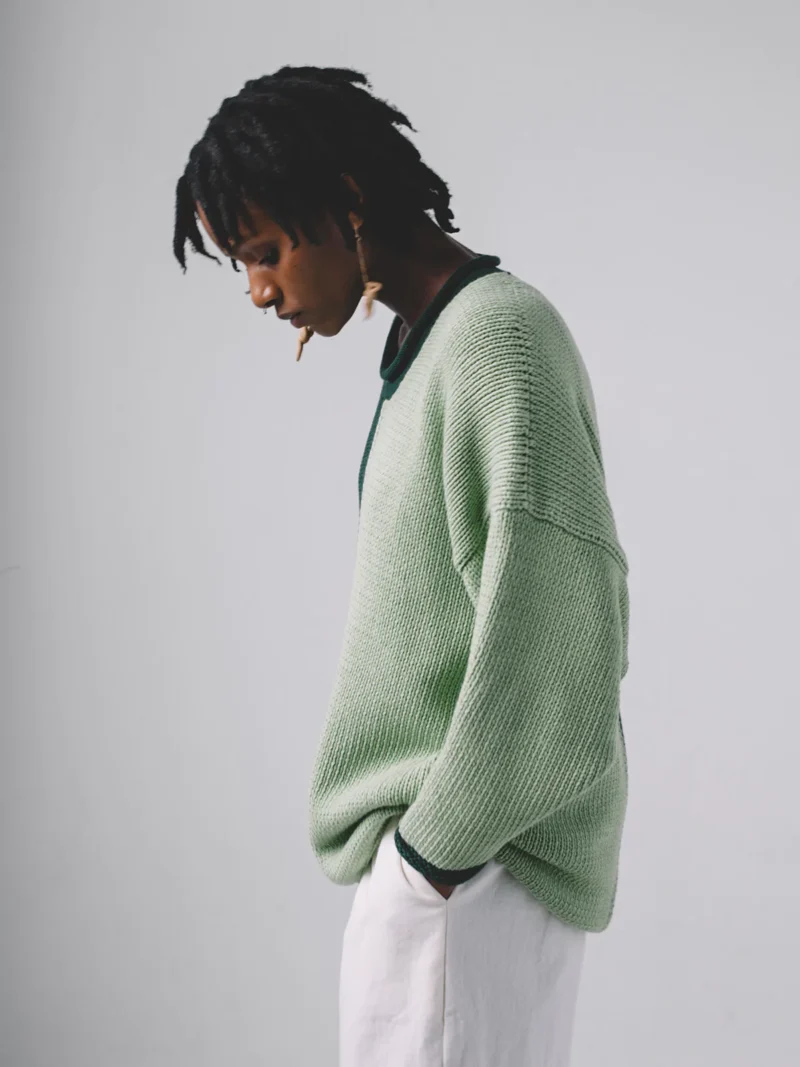 Aliya Wanek started the business in 2016. She continues to sew many clothes herself or collaborates with two adjacent local manufacturers to produce and dye her collection of cozy, vibrant essentials for sizes up to 3X. Many items are particularly sustainable because they are manufactured with a hemp and organic cotton blend.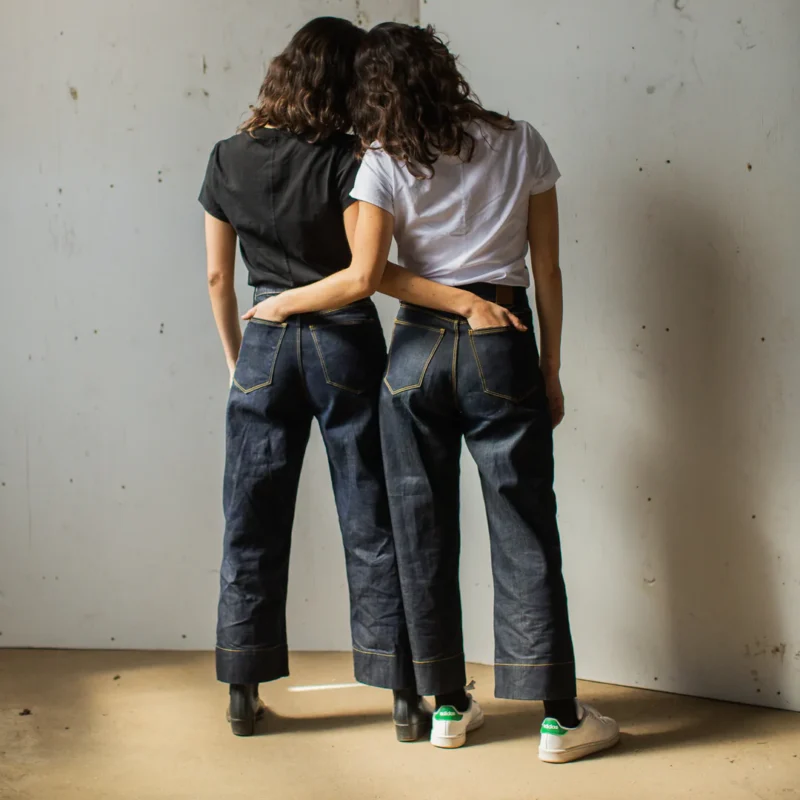 Raleigh Denim Workshop was initially founded to manufacture the perfect pair of jeans. It's named after the place where its goods are produced in Raleigh, North Carolina, and it has expanded its product line to include other clothing and accessories.
The American clothing company offers male and female clothing, hats, bags, belts, and other accessories. They have a store called The Curatory that is open five days a week from noon to six o'clock in addition to their online presence.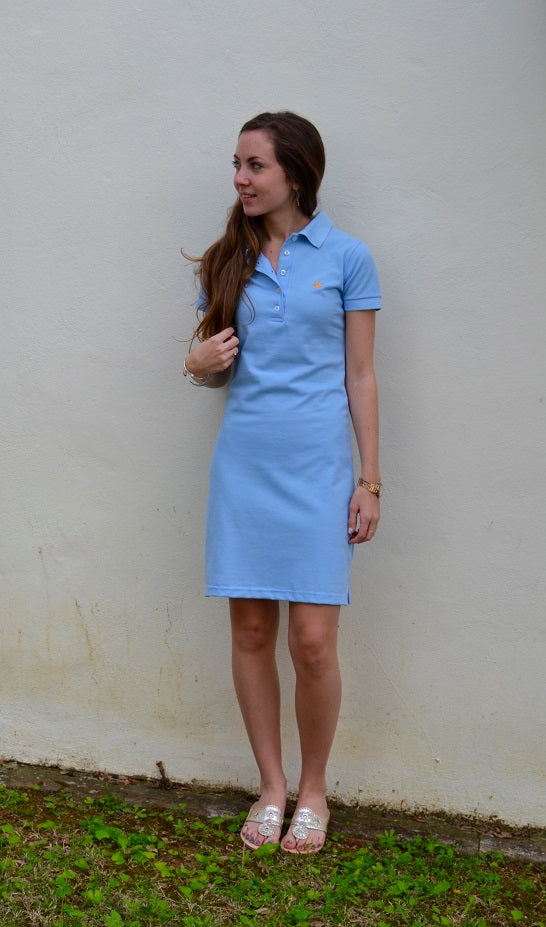 The Loggerhead brand supports two causes: protecting the sea turtle for which it is named and preserving the American textile industry. With its nautical concept, Loggerhead creates t-shirts, tank tops, caps, and skirts (for adults, children, and infants) in cool hues to go with its nautical theme.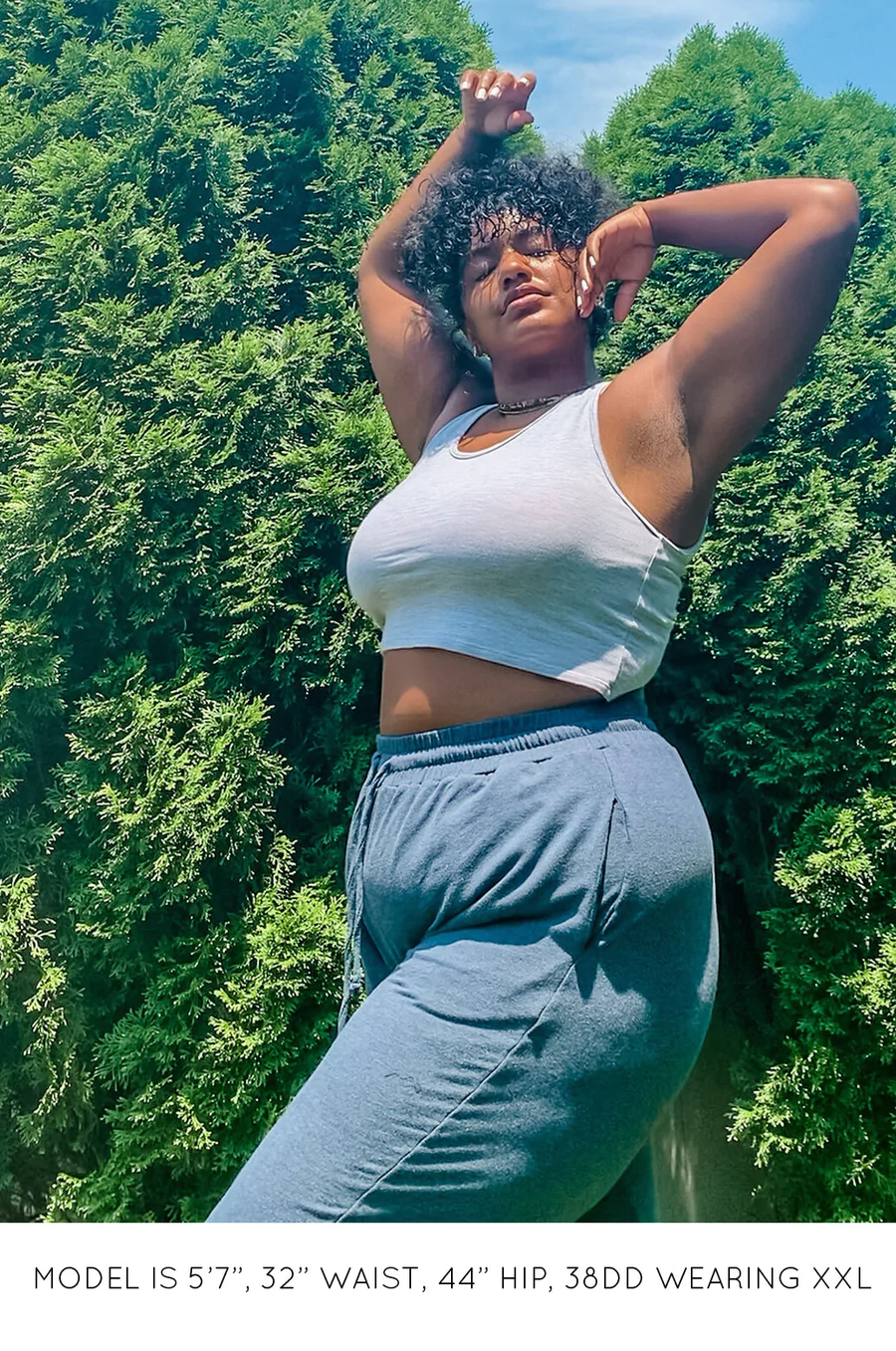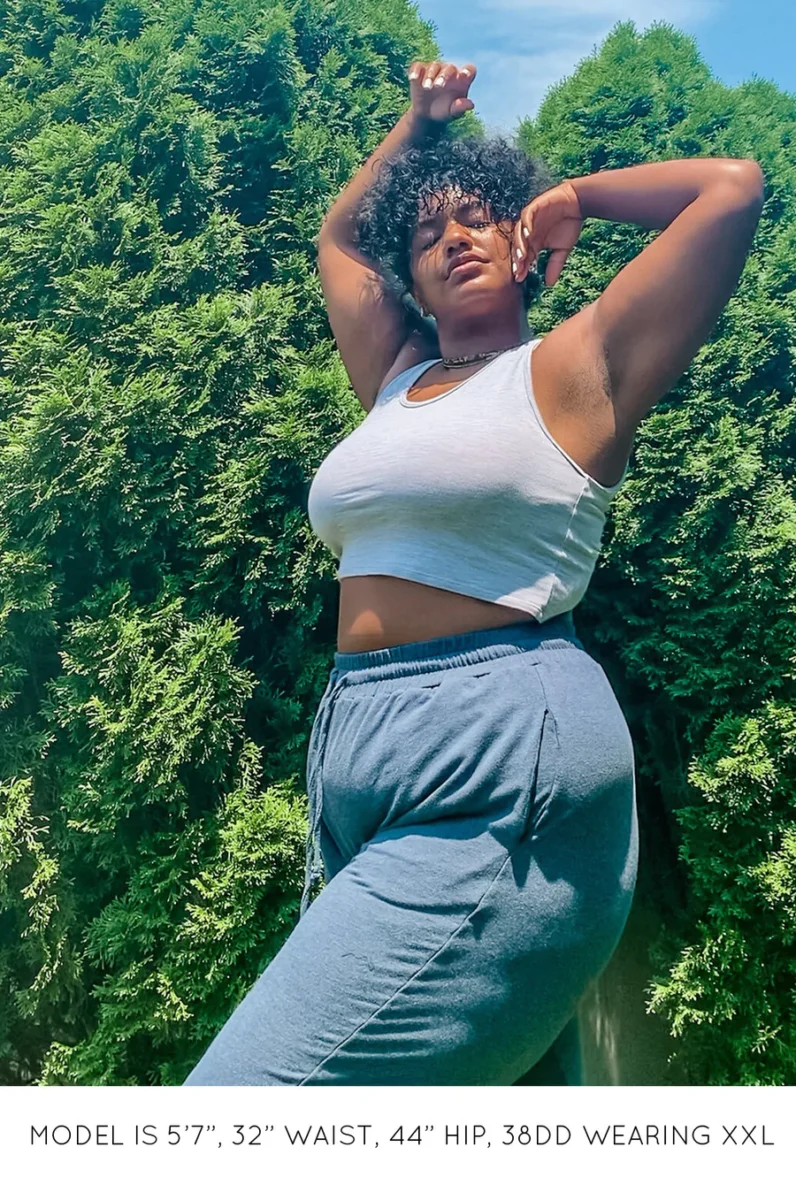 If you're looking for a relaxed, comfortable way to relax after a long day of work, Miakoda's super-cozy activity and loungewear will be just the thing. Miakoda's items come in simple colors and designs primarily on comfort. They support a range of sizes and shapes from X.S. to XXL. All products are made in an ethical factory in New York City, and all packaging is environmentally friendly.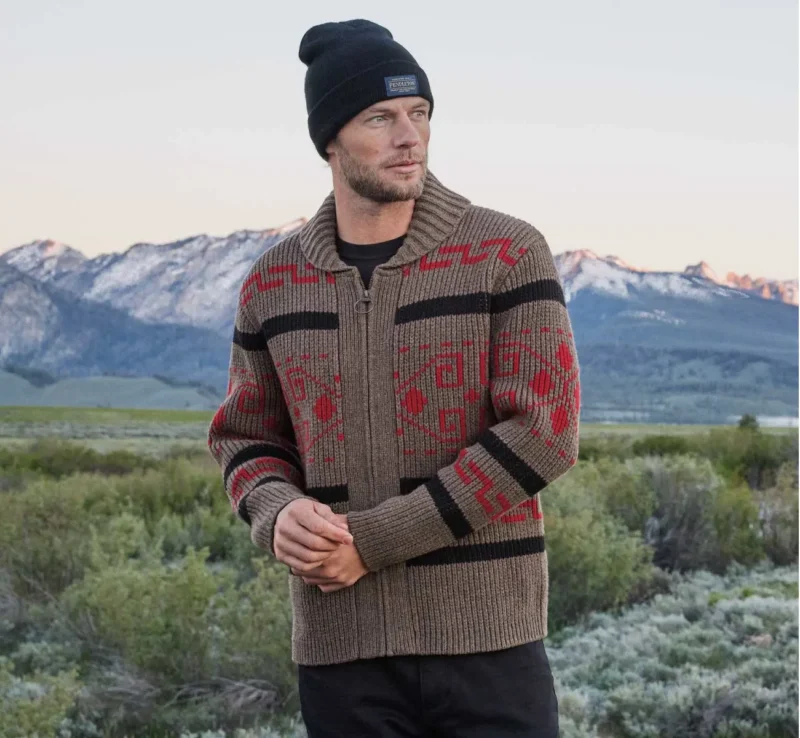 If you're looking for a blanket that will last, look no further than a Pendleton. Since more than 150 years ago, the company has been weaving woolen blankets in the United States. Today, they offer a wide range of clothing items and new possibilities with minimalism and Native American-inspired designs. You can find blankets and other accessories on their website, which features hues inspired by specific American national parks like the Grand Canyon.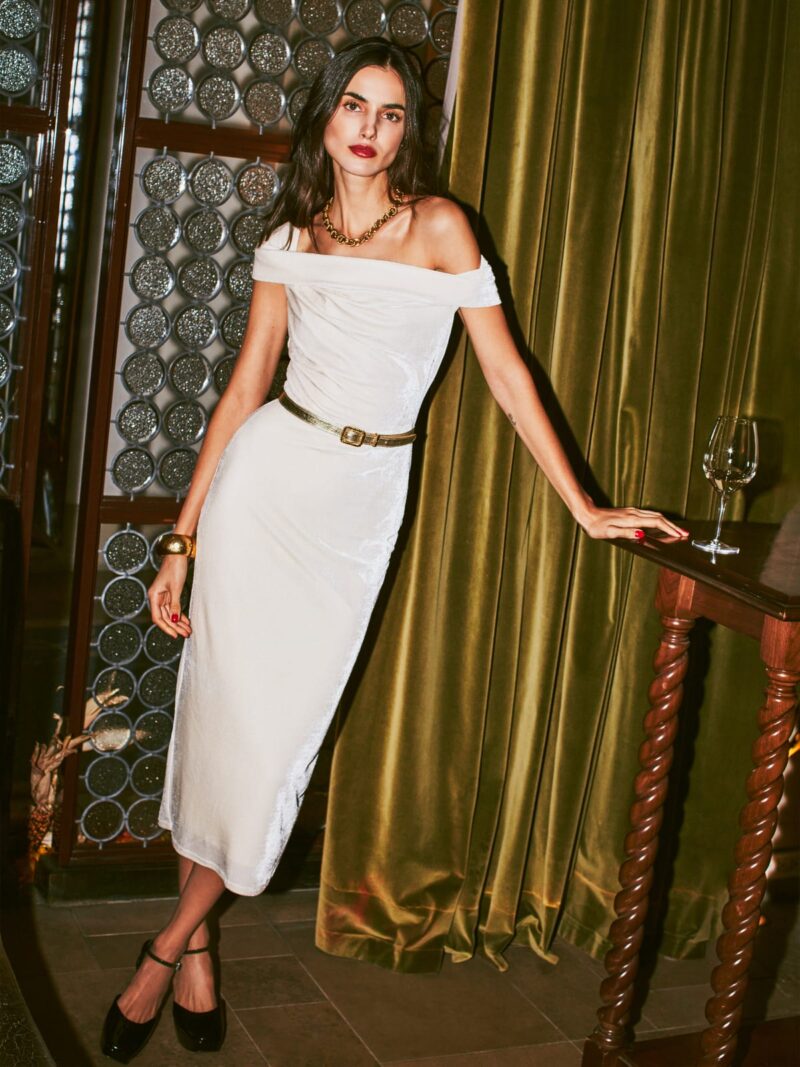 Women's clothing from Reformation is meant to accentuate a woman's shape, and they range in price from $28 to $488 for specially created dresses, blouses, and shirts. Most of the clothing that lines the racks of the Melrose Avenue store is produced at Reformation's factory headquarters in downtown Los Angeles, with the balance still being produced in-country and occasionally abroad. This is one of our favorite made in the USA brands for chic dresses!