If you find yourself asking what to wear on Christmas day, don't worry! We've got you covered with over 45 gorgeous outfits for Christmas day.
There's nothing more exciting than dressing up and going out for parties over the holiday season. But if you're thinking that your wardrobe is feeling a little outdated, then you've come to the right place!
We've done all the research for you so that you can get some inspiration on the best party attires and the hottest fashion trends this Christmas season.
Just keep scrolling to check out our 45+ outfit ideas for you to try this Christmas day.
Outfits For Christmas Day
Whether you want to keep things simple with a classic LBD or want to get all fancy with some velvet and sequins, we've got everything here for you!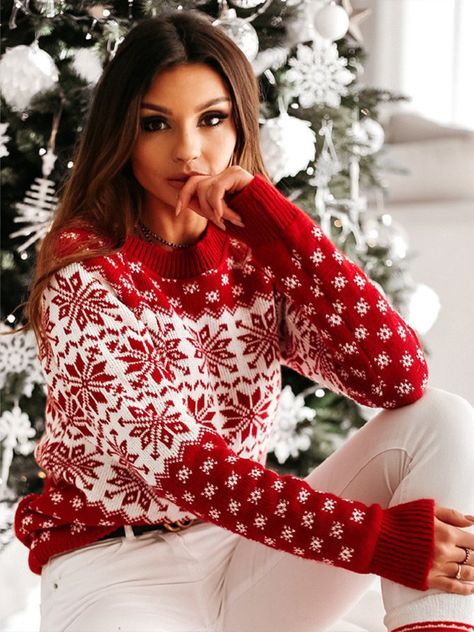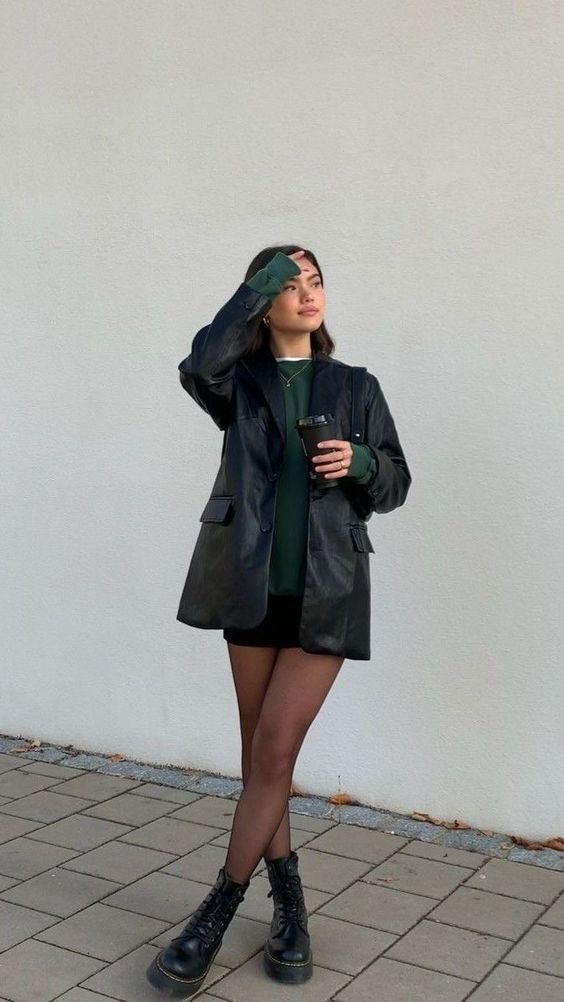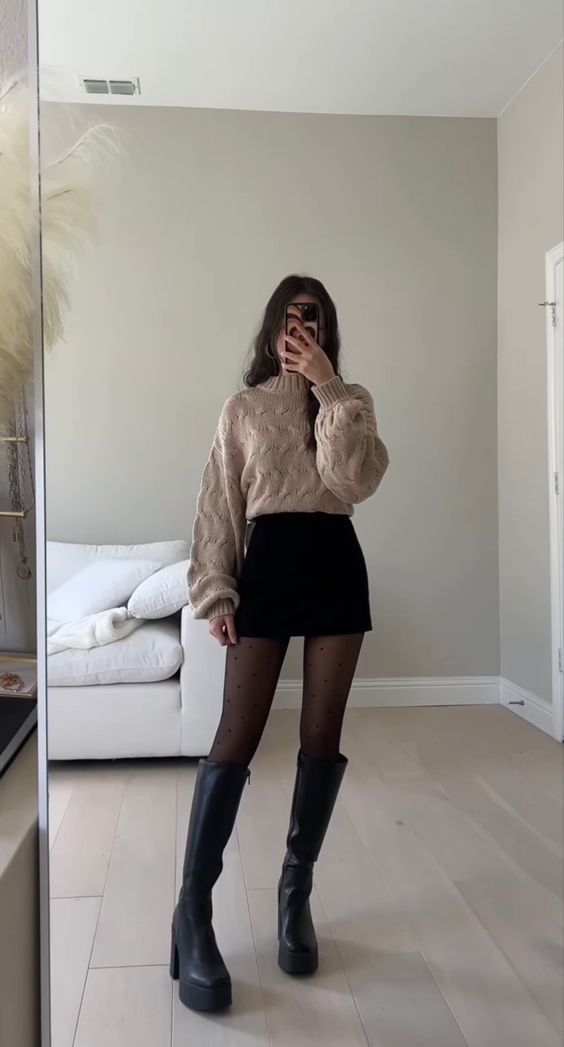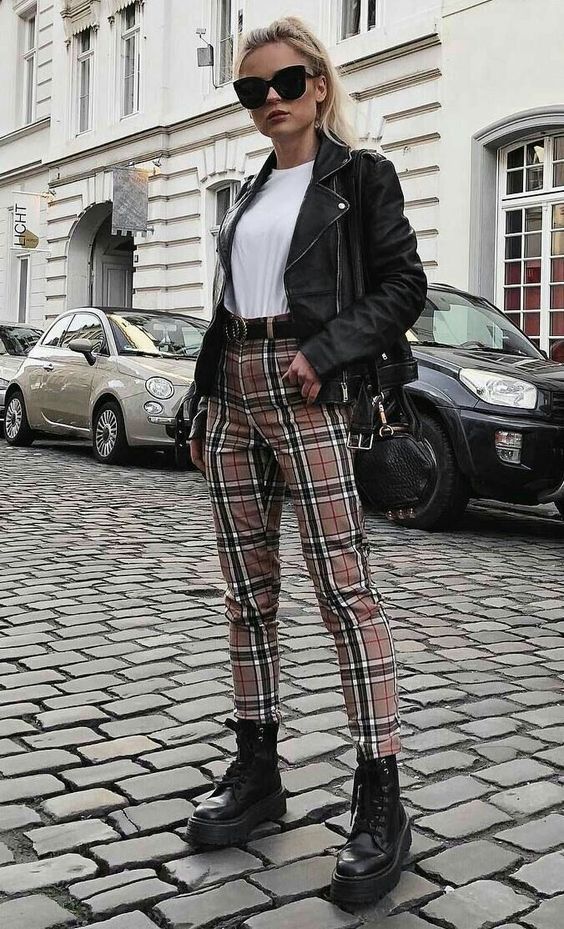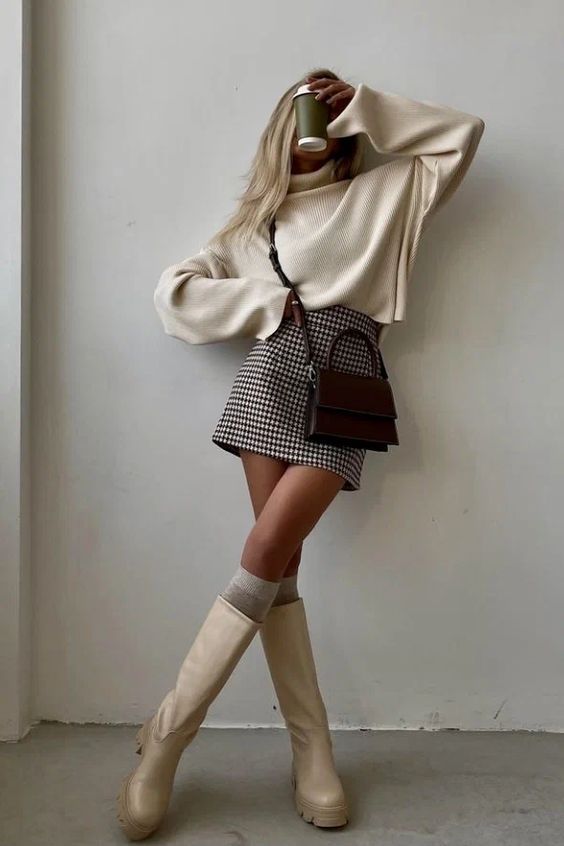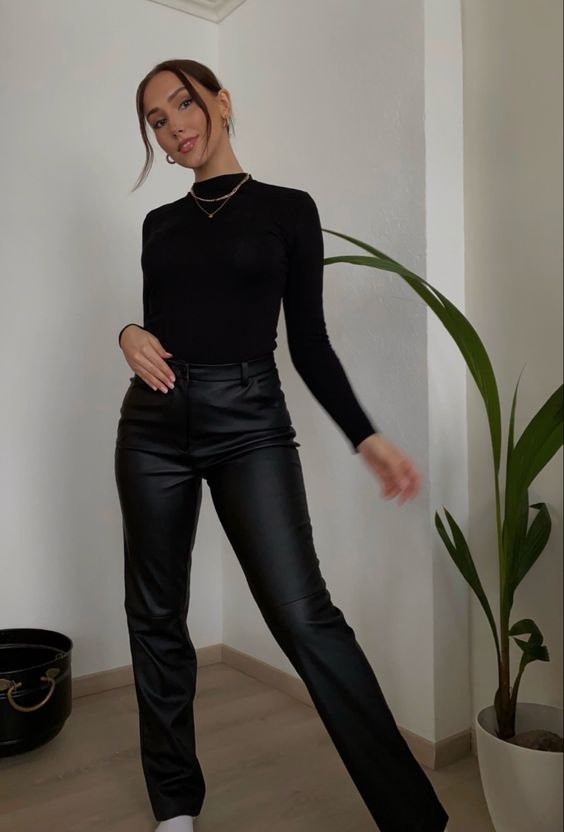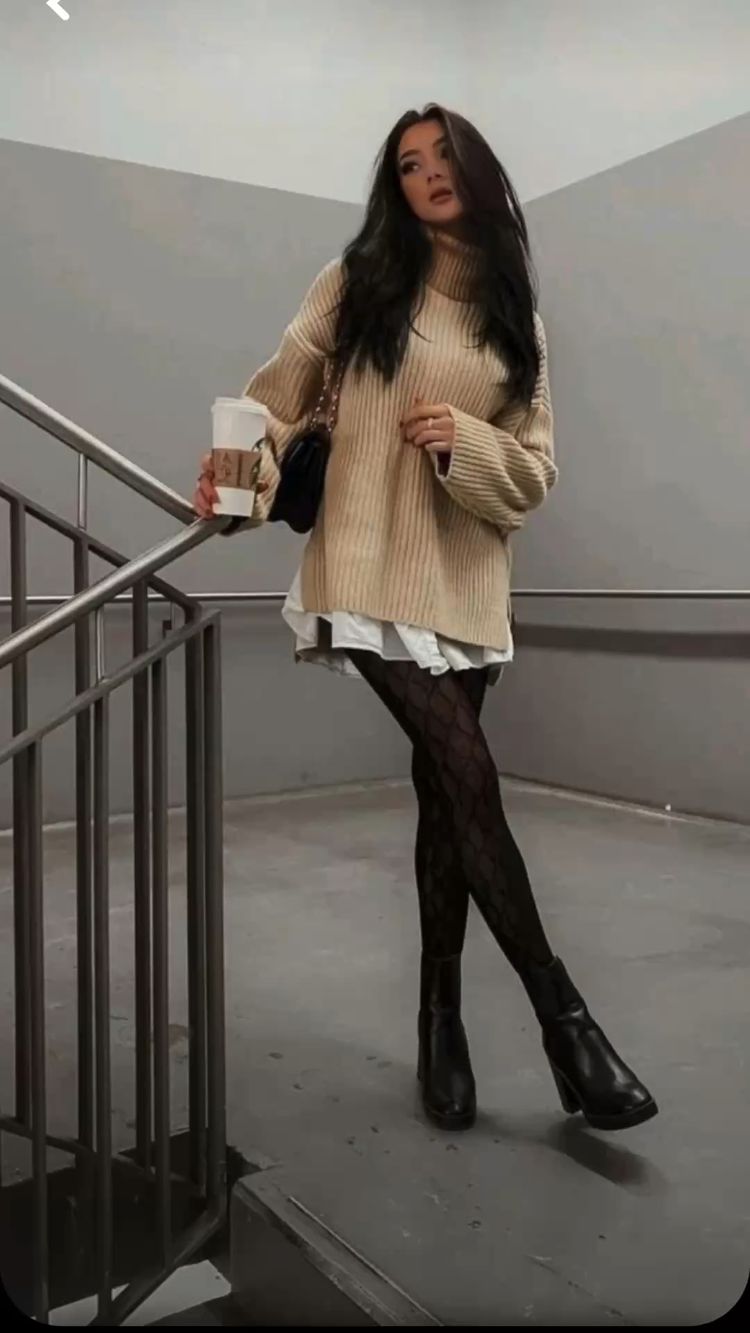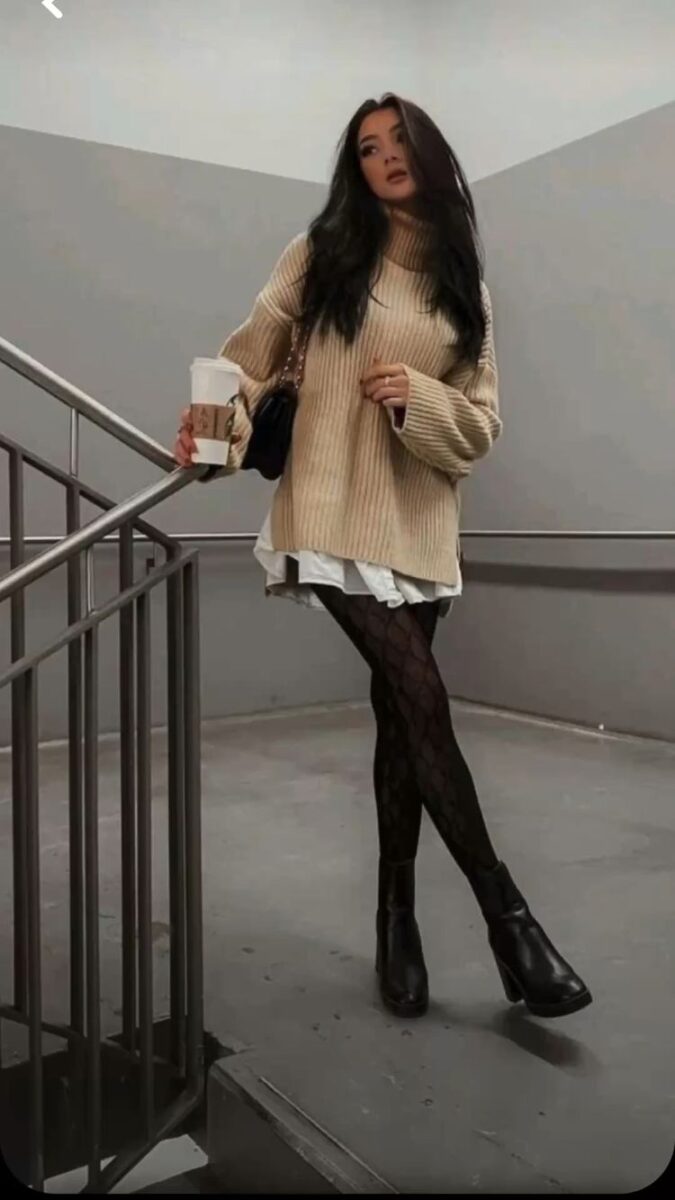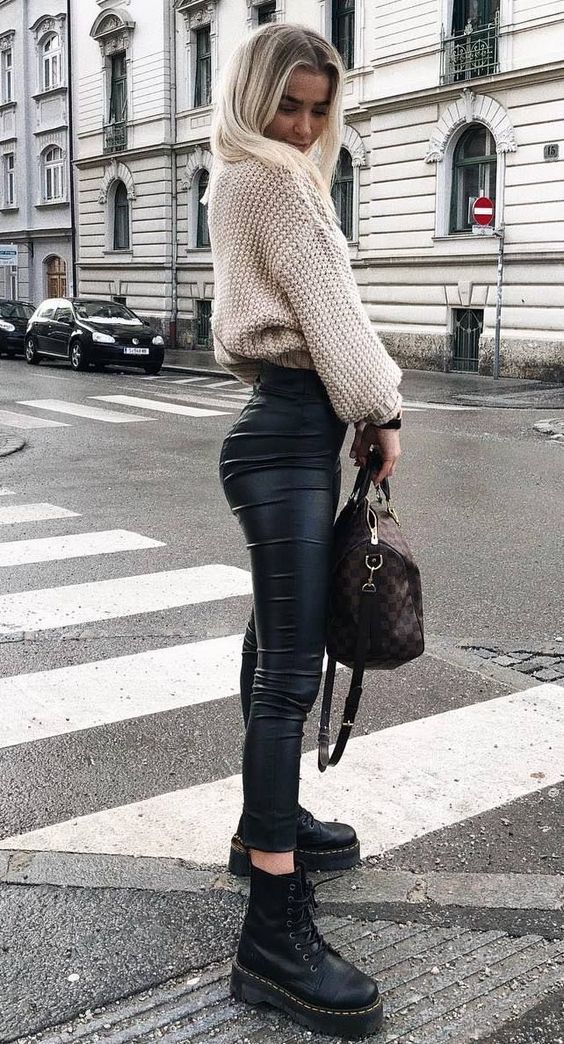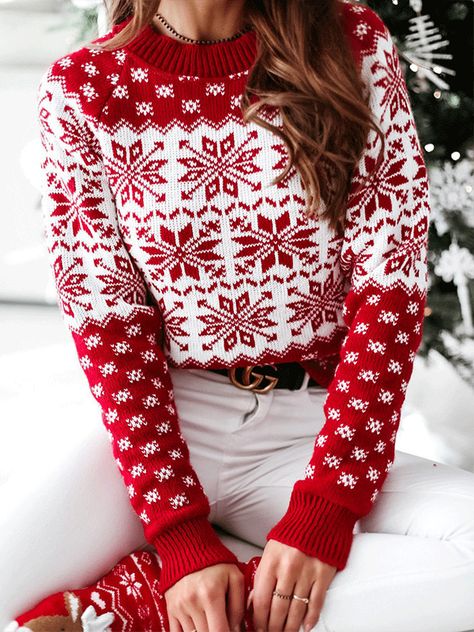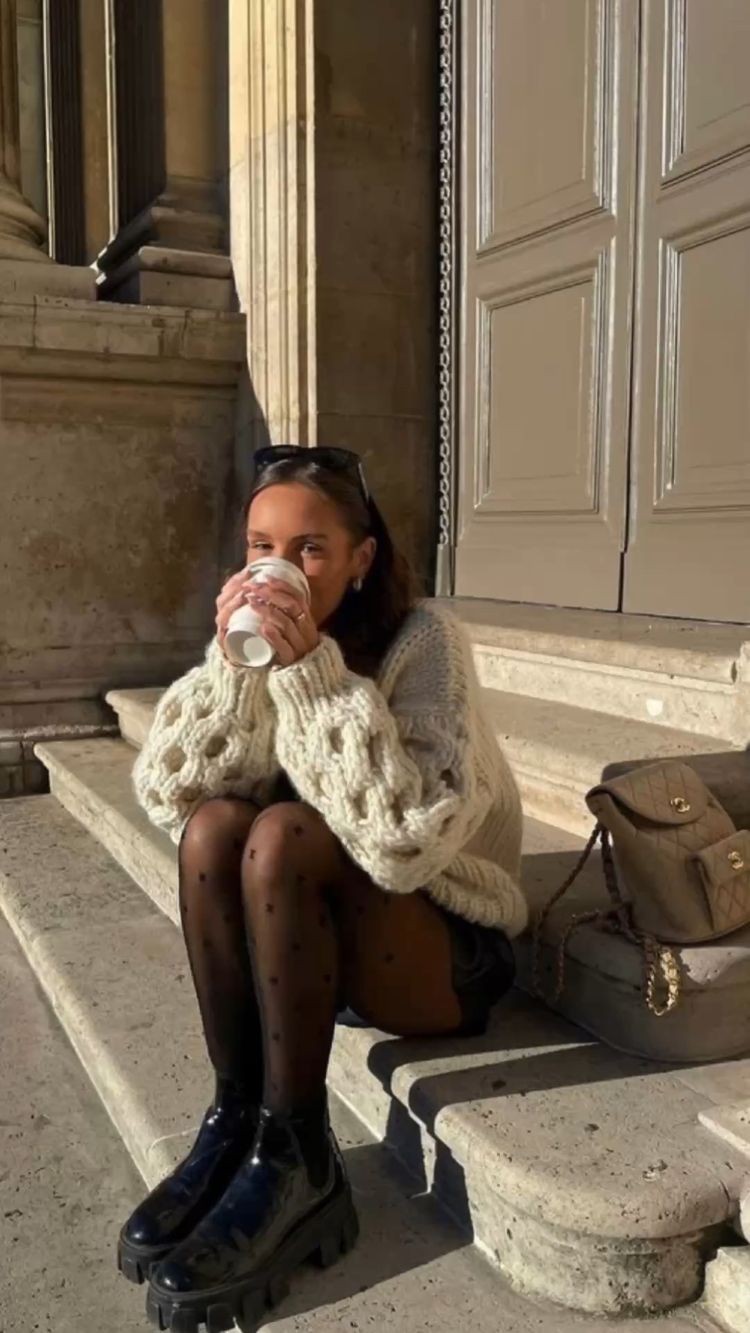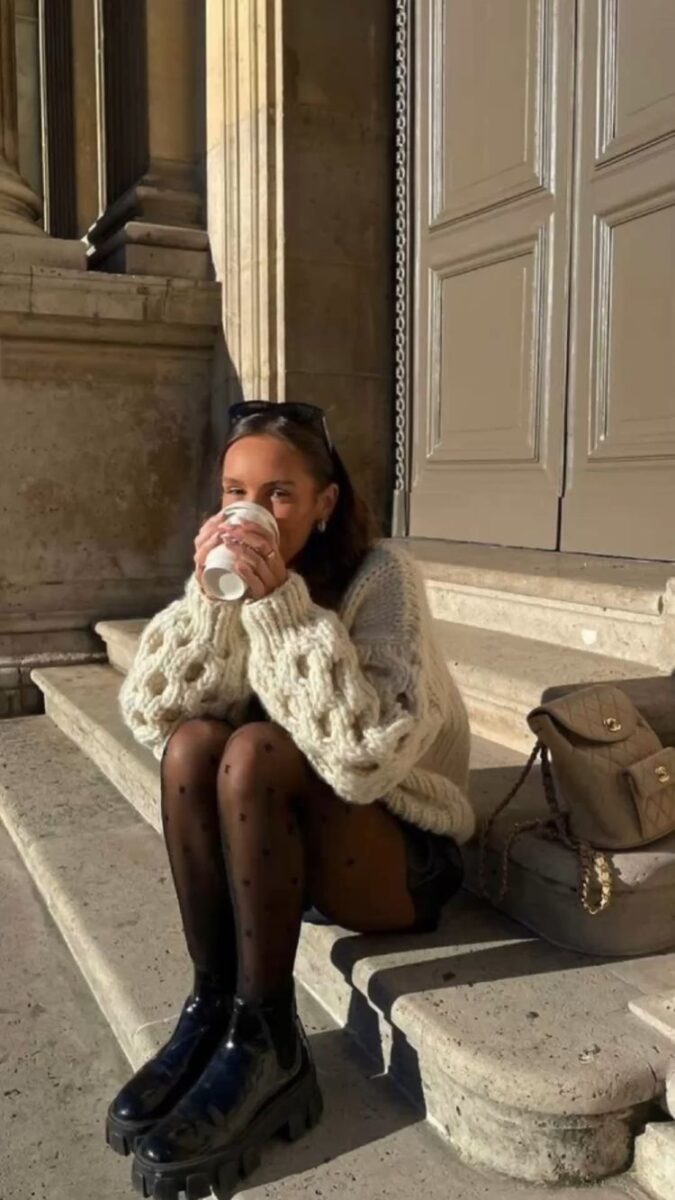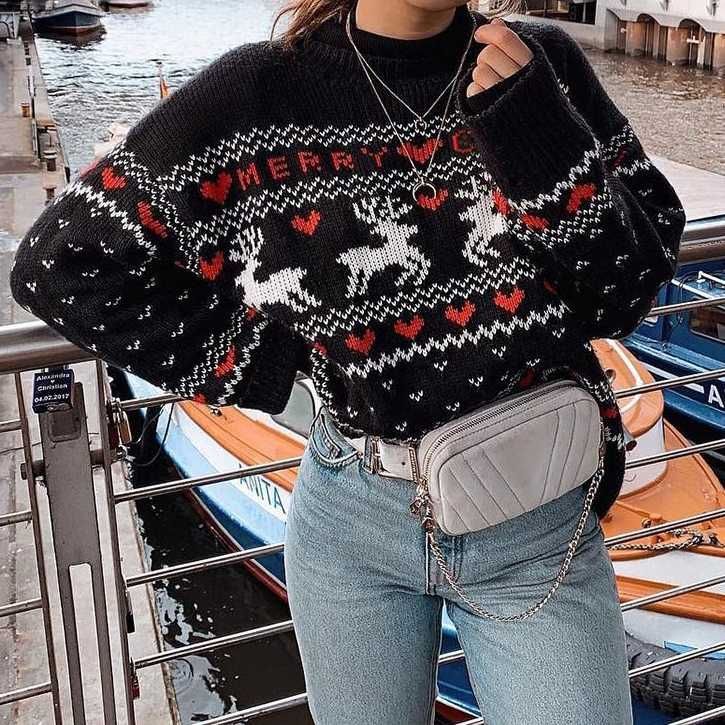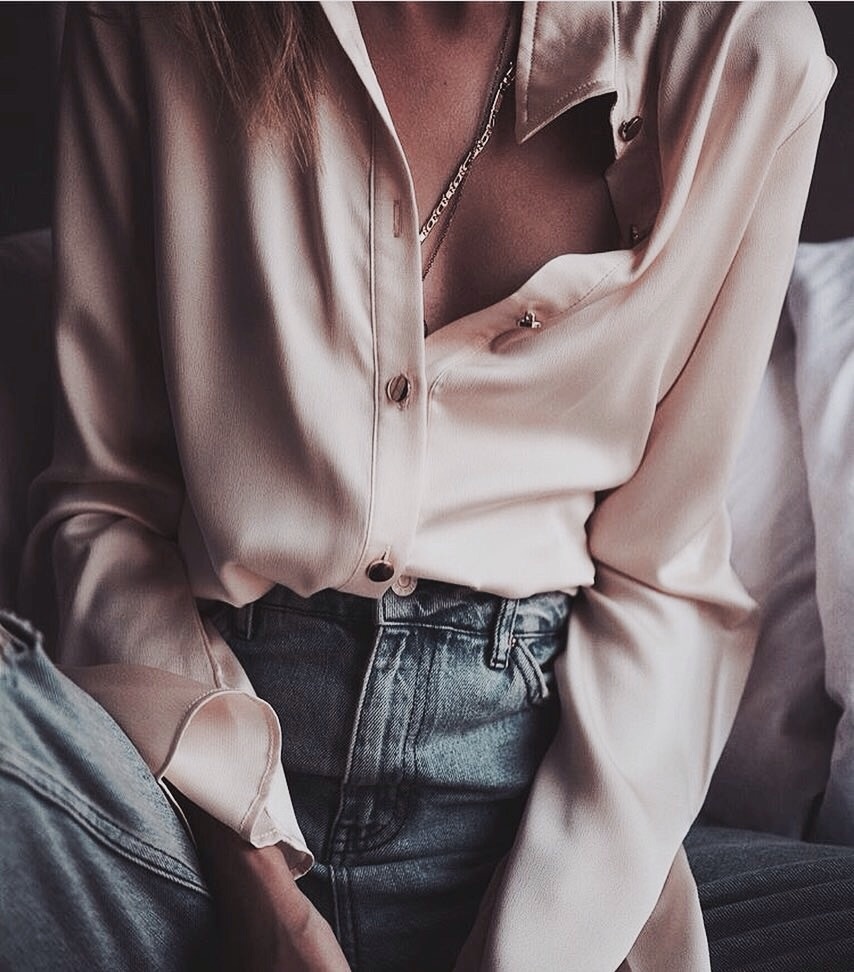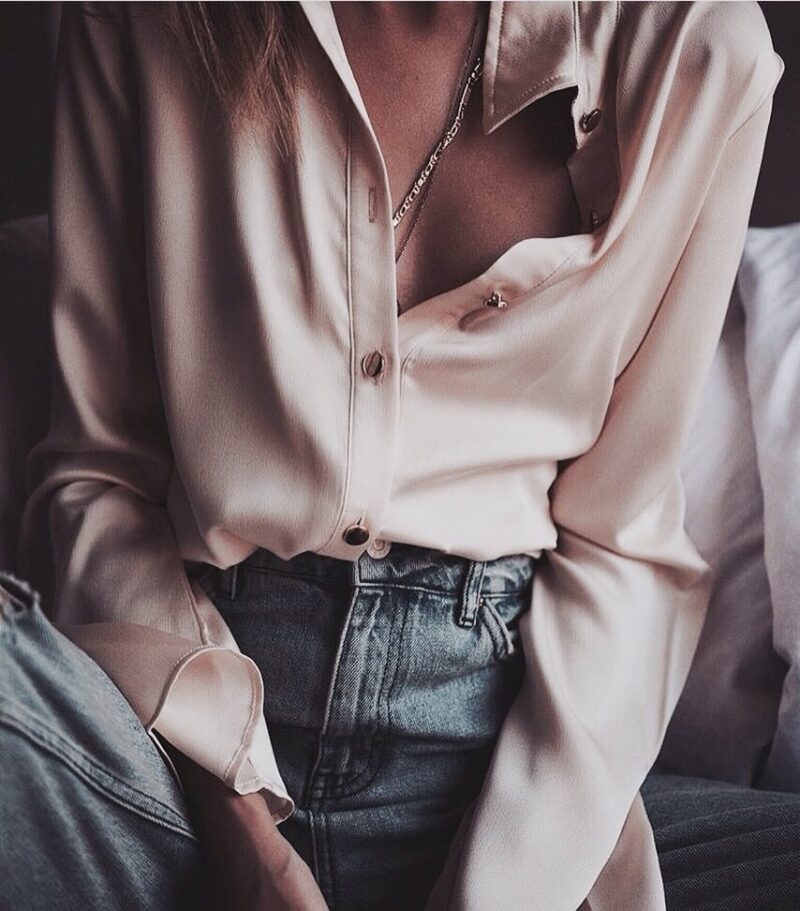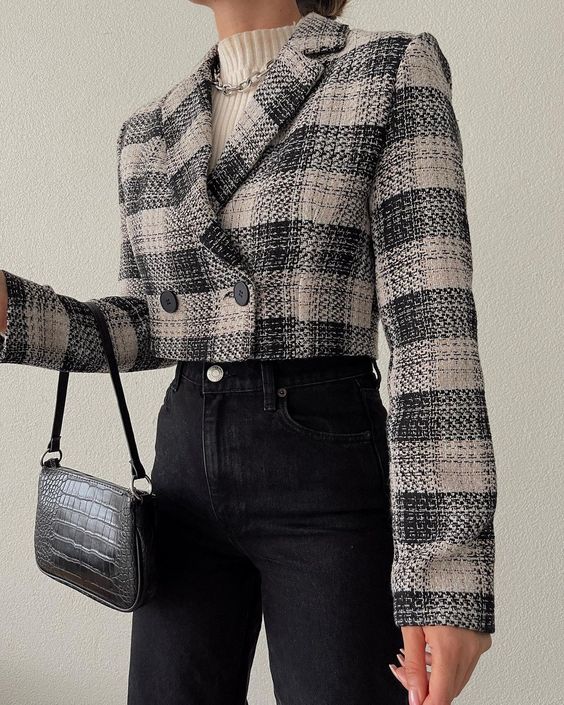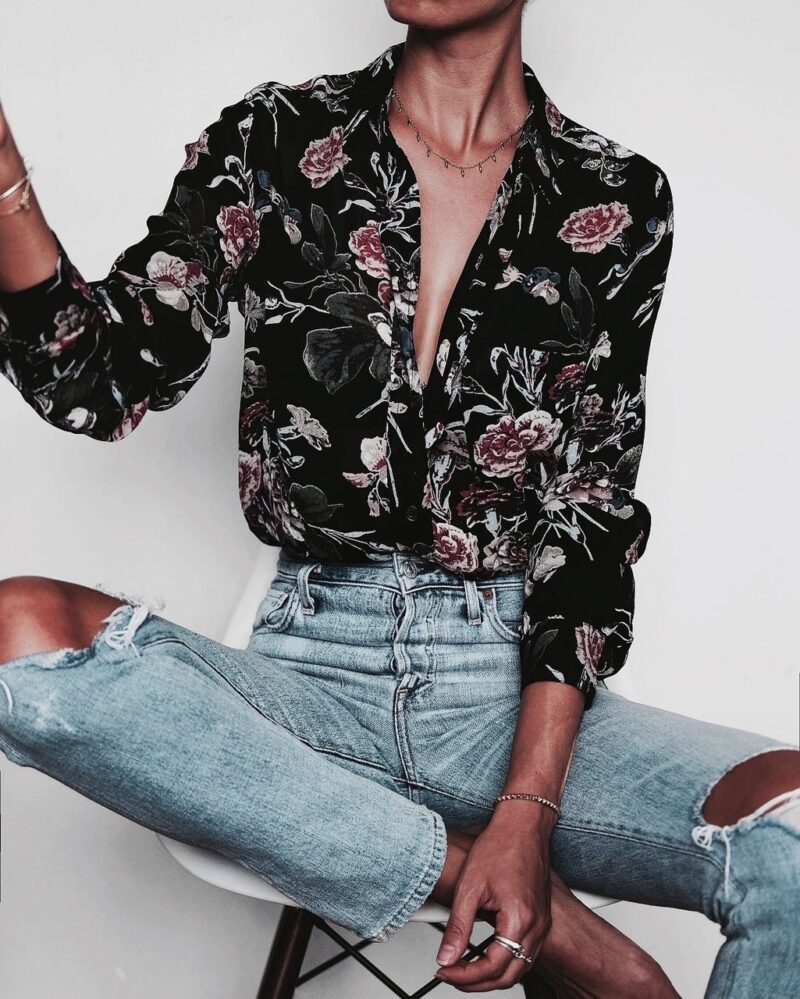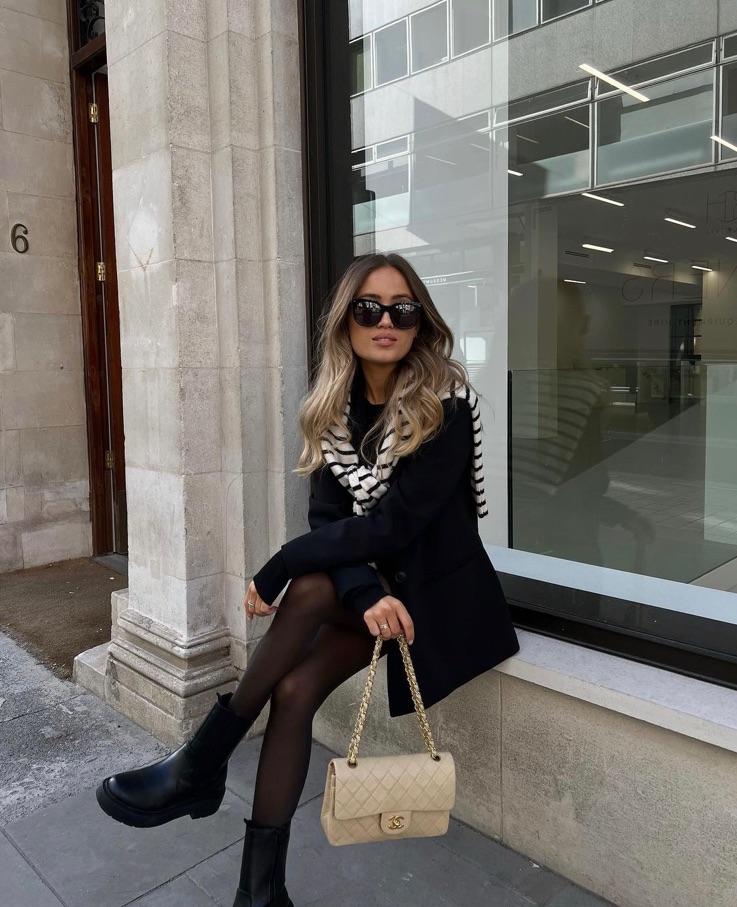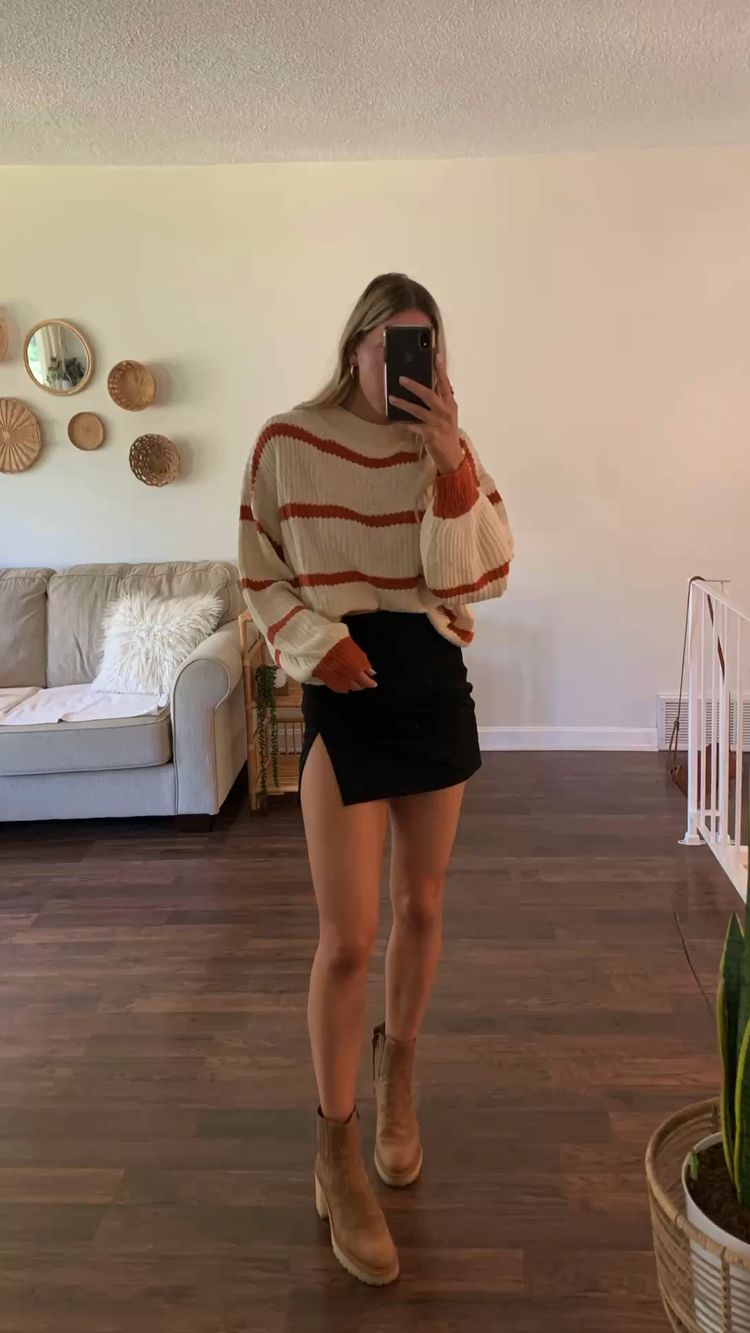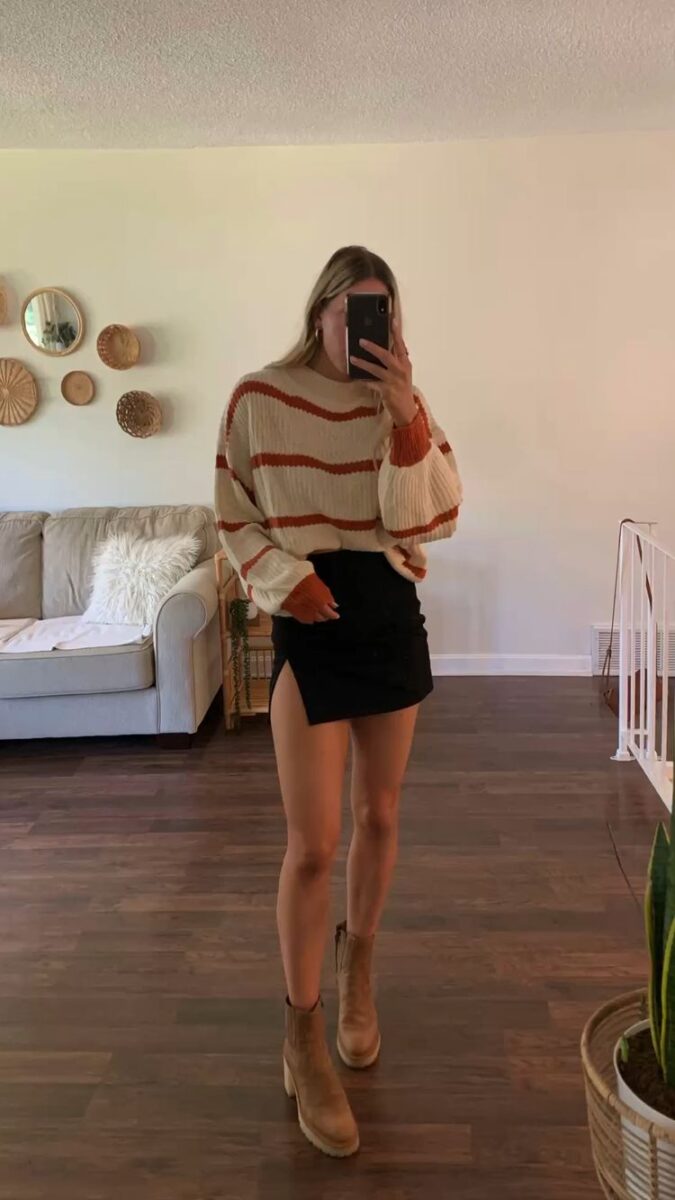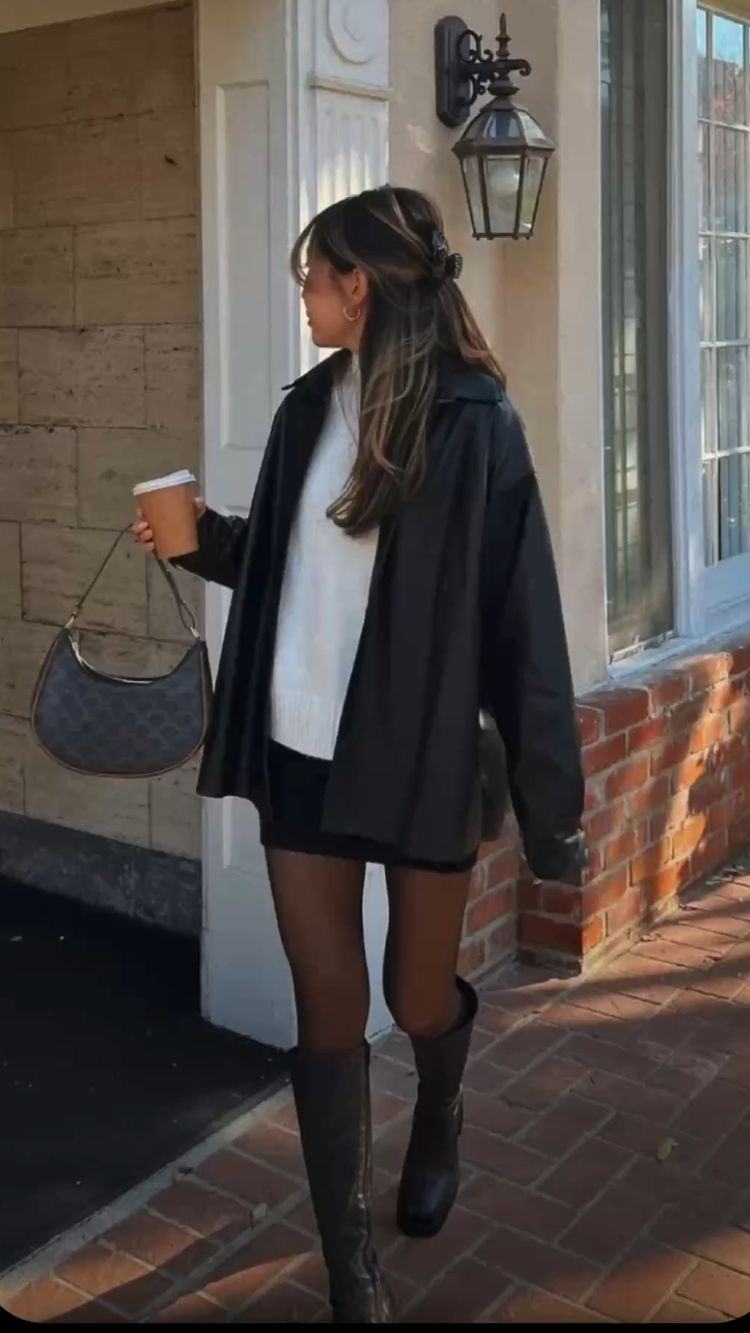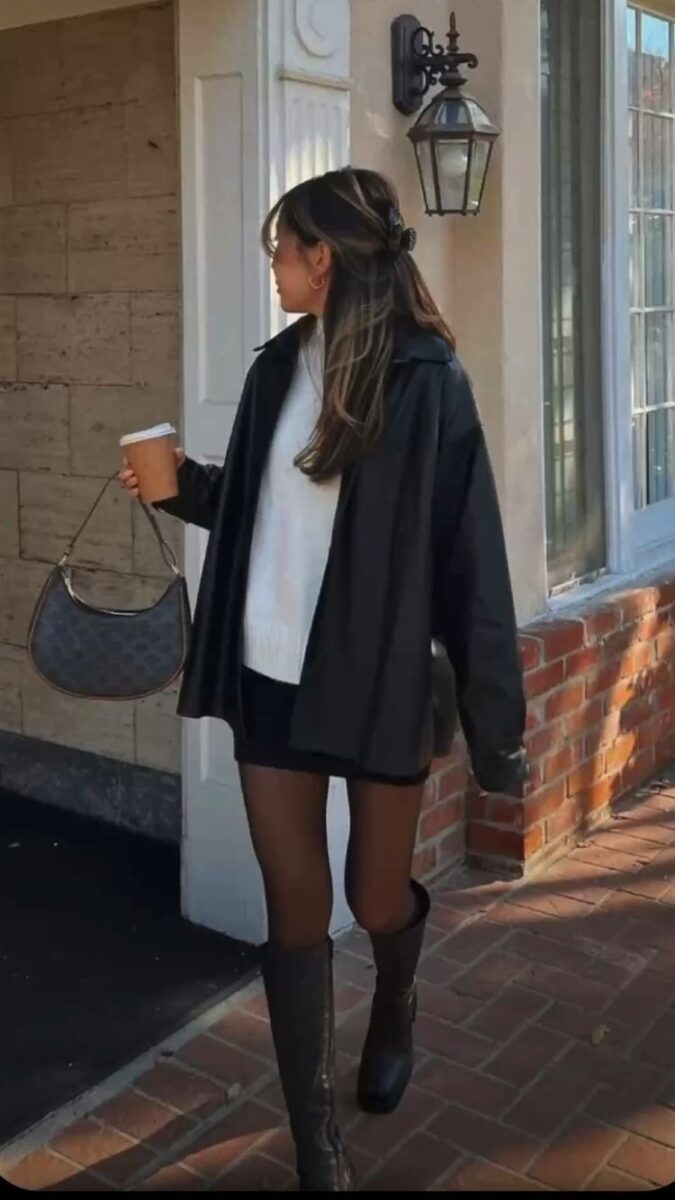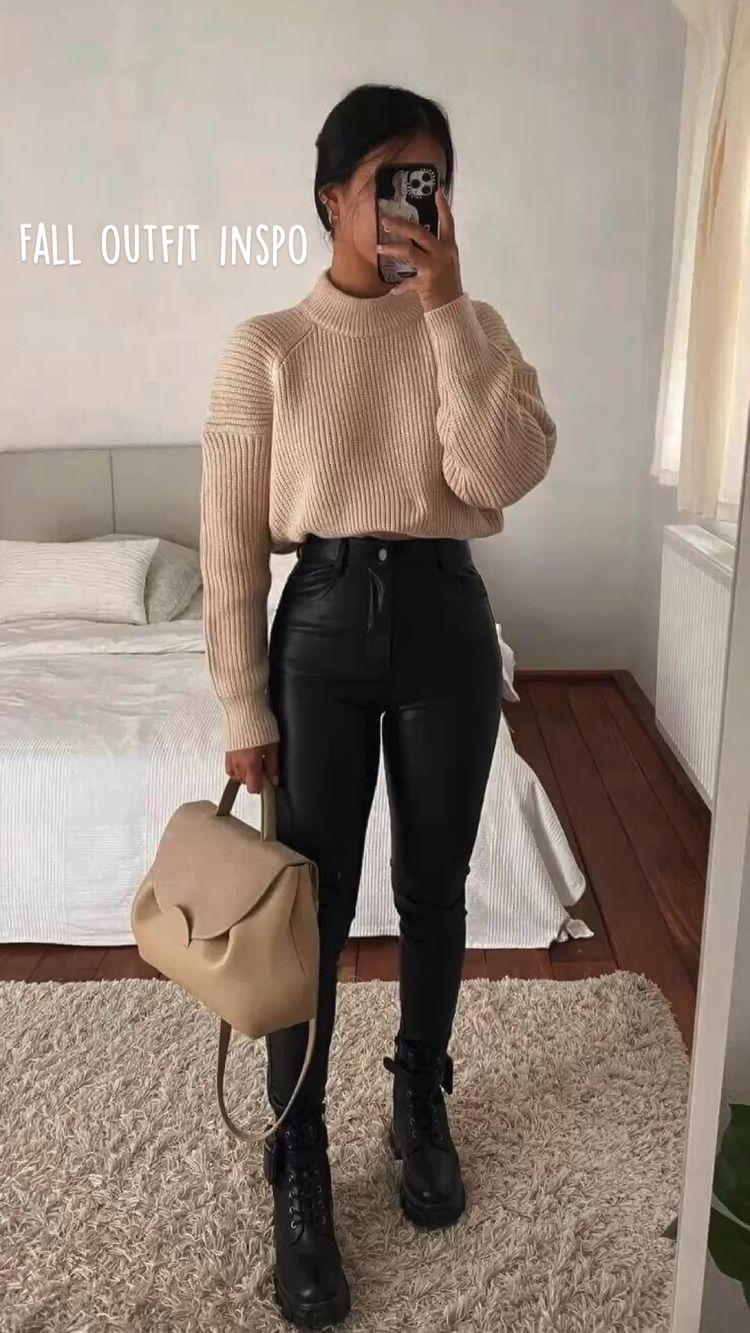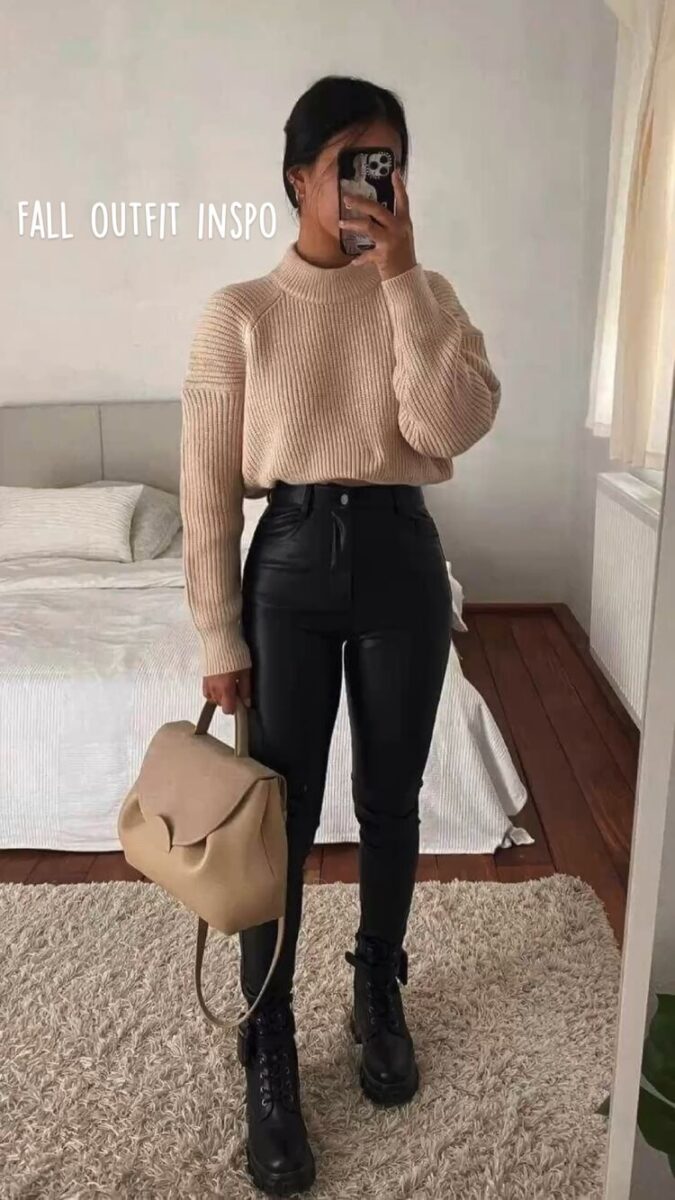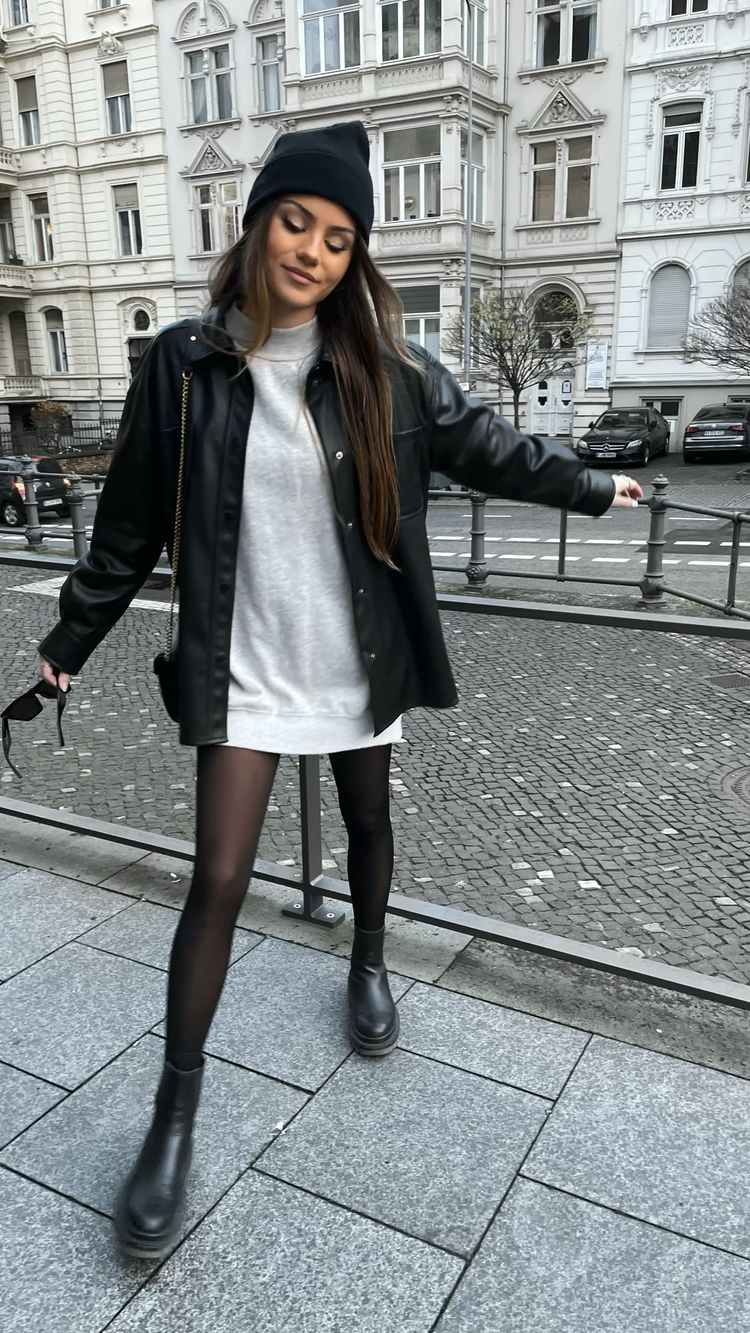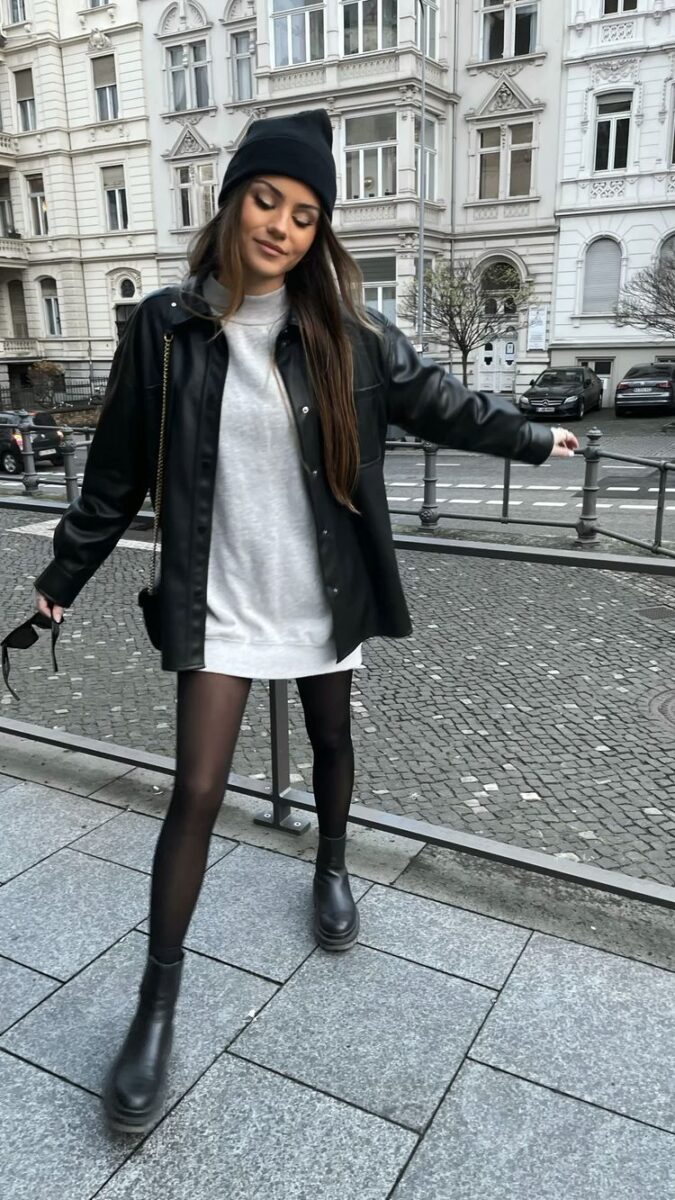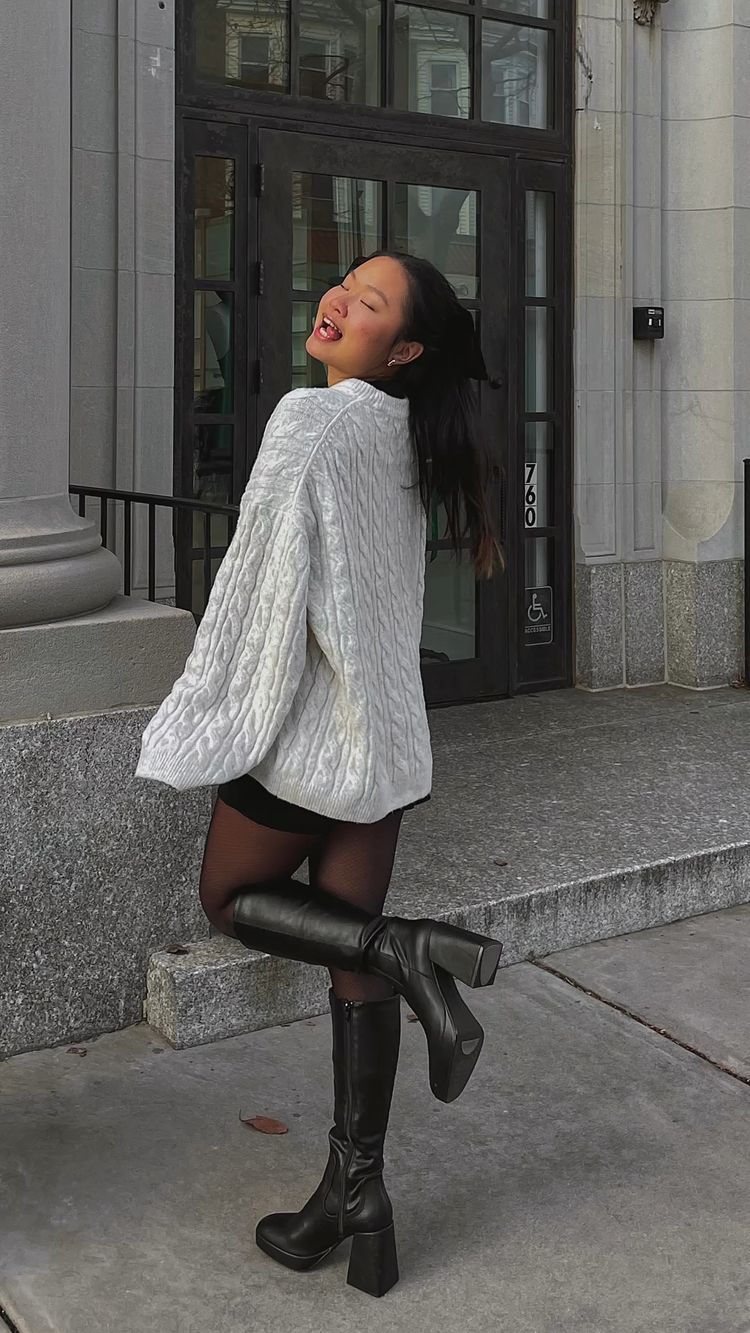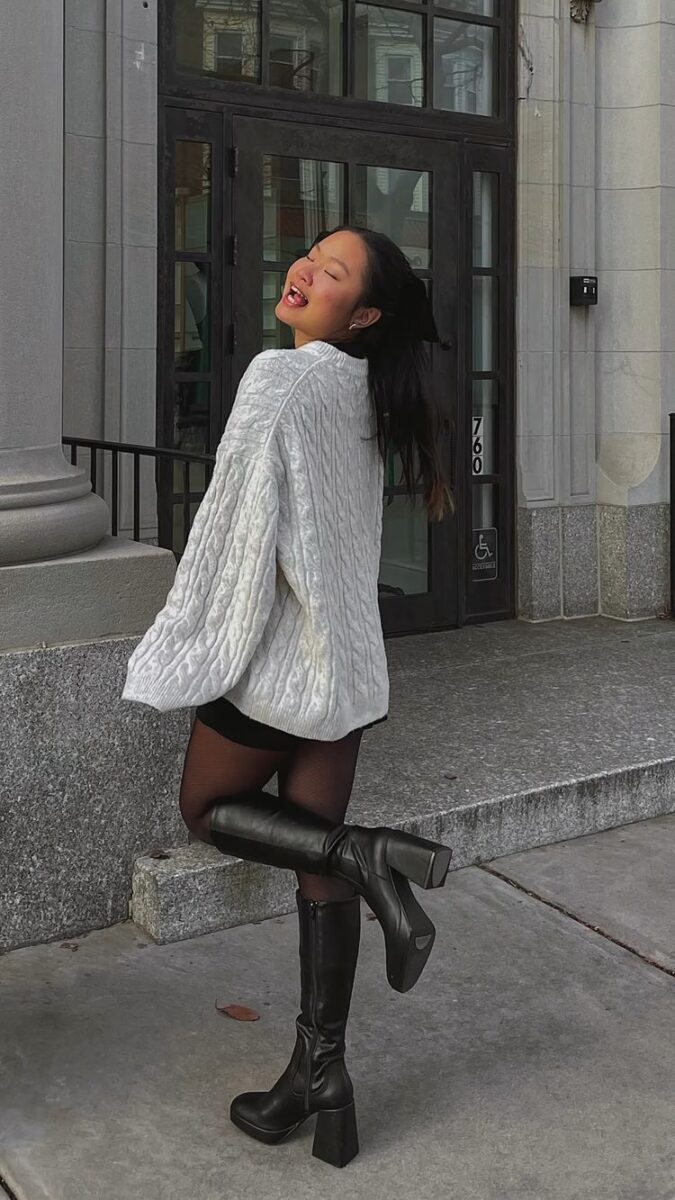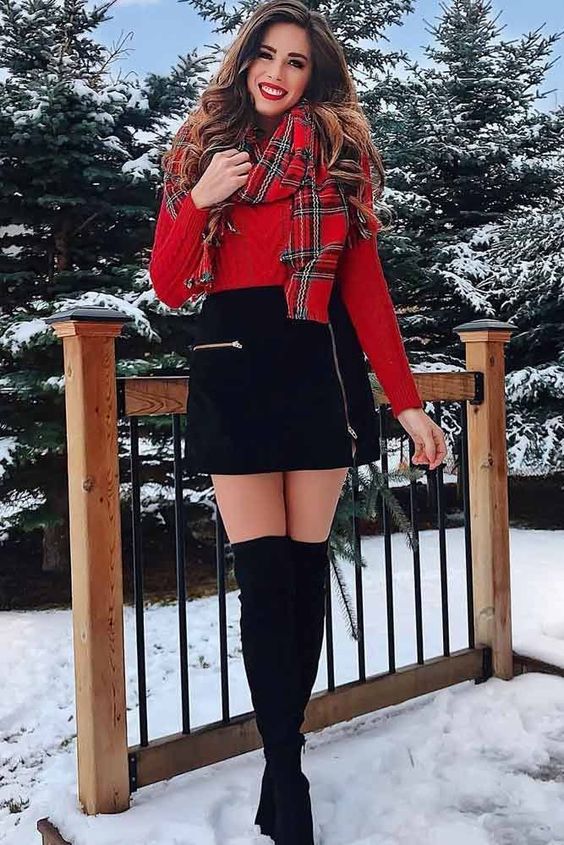 If you're planning to stay somewhere cold this Christmas, it's best to bring something warm like a cozy, red sweater and pair it up with a tartan scarf and suede thigh-high boots!
Not a fan of thigh-high boots? Switch it out with some classy, black stockings!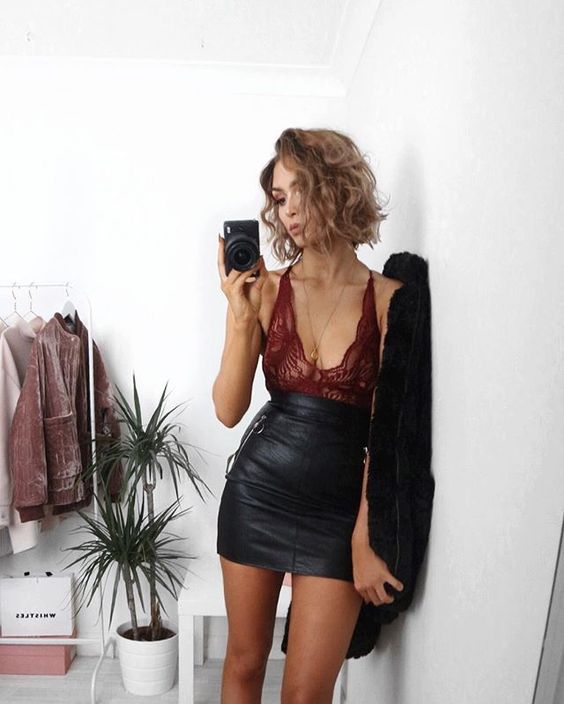 Show off a little bit of skin with this sexy, sheer lacy top coupled with a chic leather skirt this Christmas day!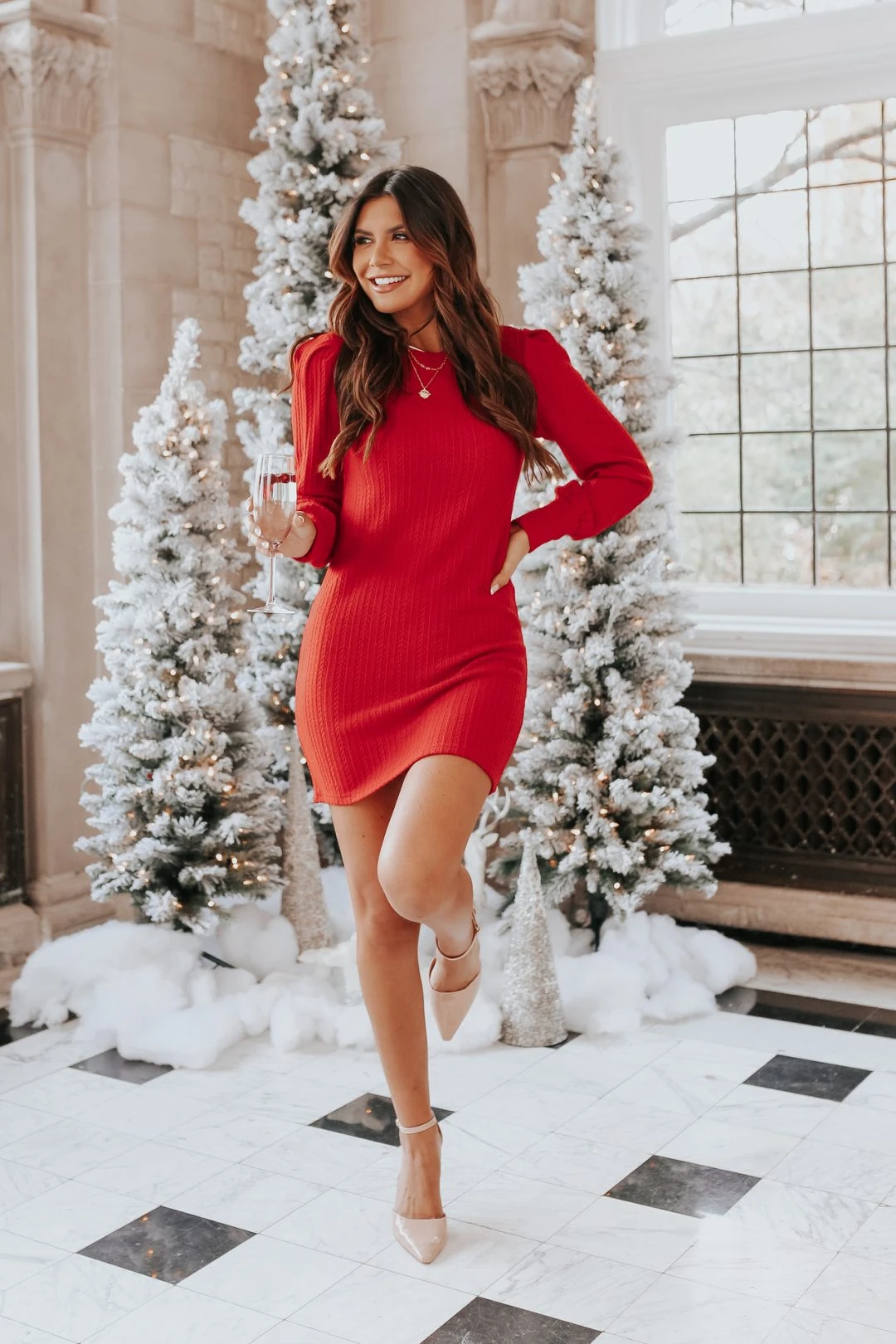 Looking for something a bit more laid-back? Try out this cozy sweater dress!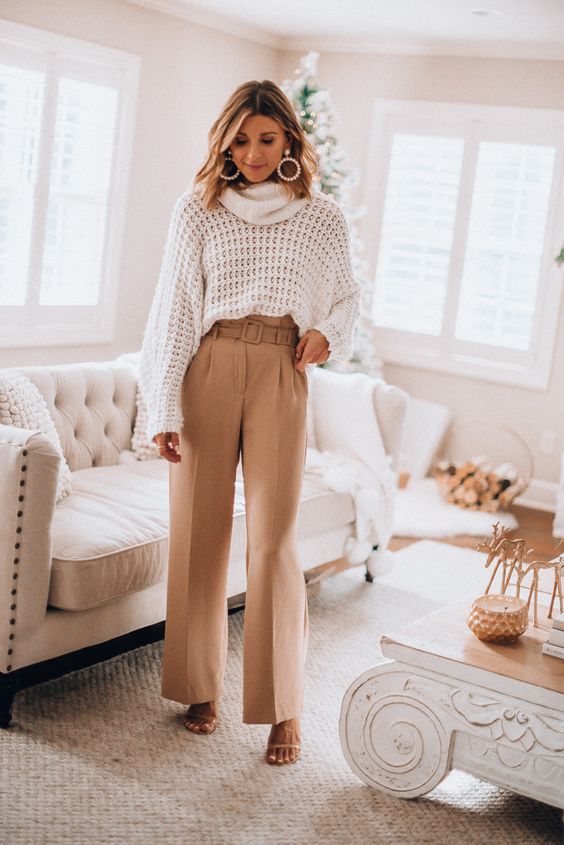 This crochet sweater paired with these light nude brown pants will make you look so chic at every family gathering this Christmas day!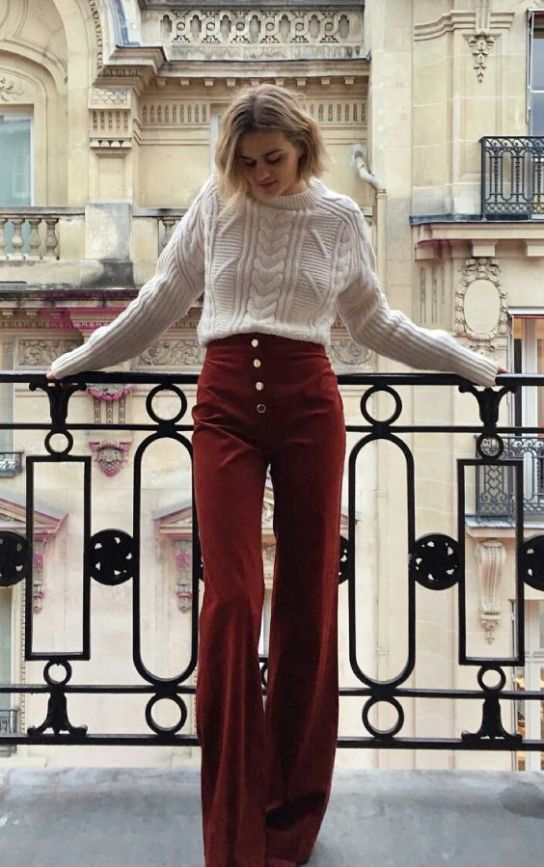 I am totally obsessed with these gorgeous, red, high-waisted flare pants! If you're wanting to look taller at that upcoming Christmas day event, you must absolutely wear these!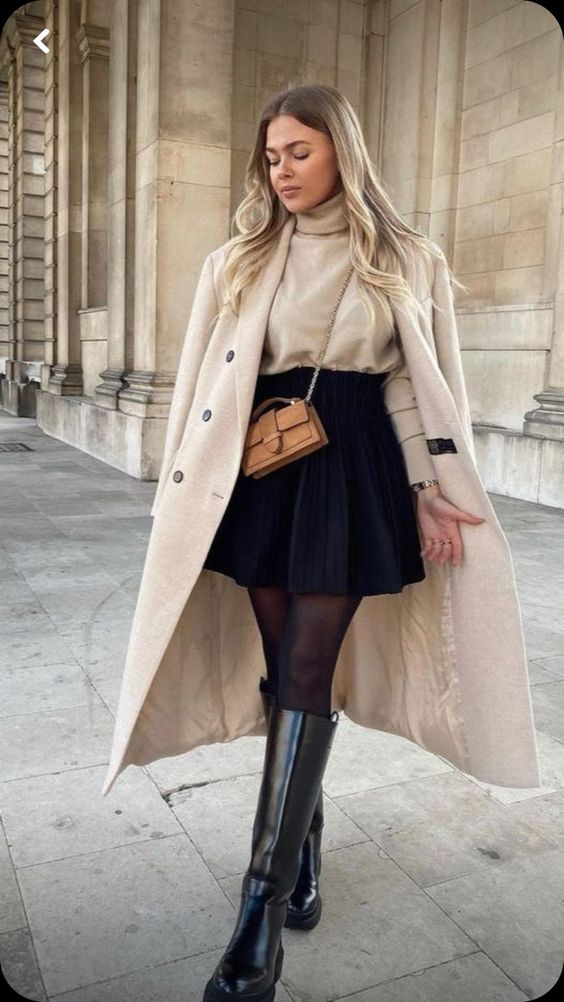 Long, oversized coats are a sure way to keep your outfit looking classy!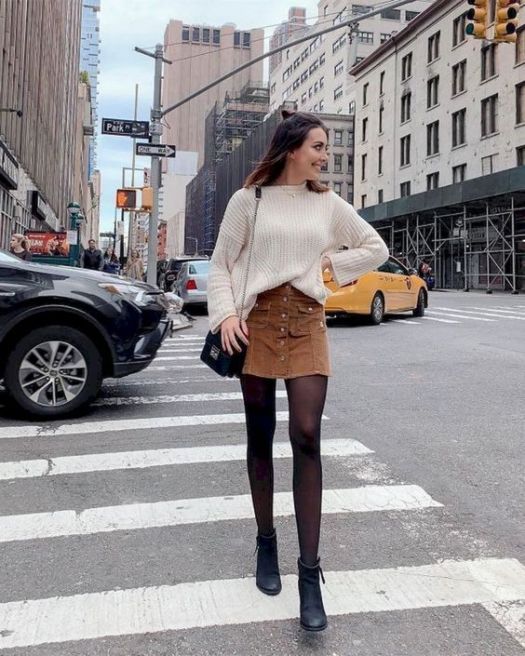 Keep things casual yet stylish by matching a knit sweater with a cute suede skirt and some black stockings!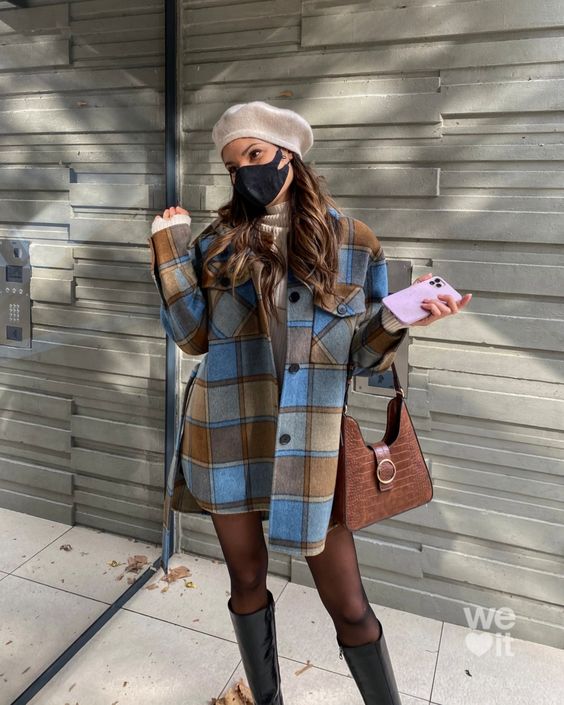 You can never go wrong with some plaid and some stockings this Christmas day!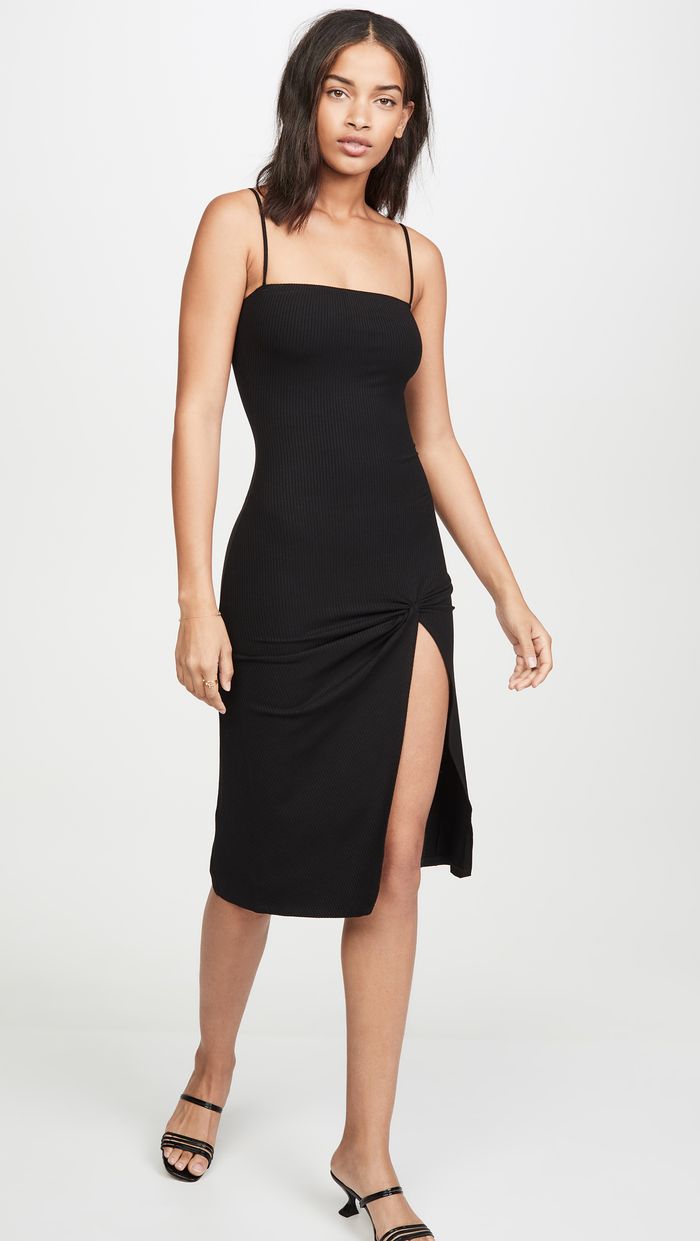 Sometimes your classic little black dress is more than enough to look chic!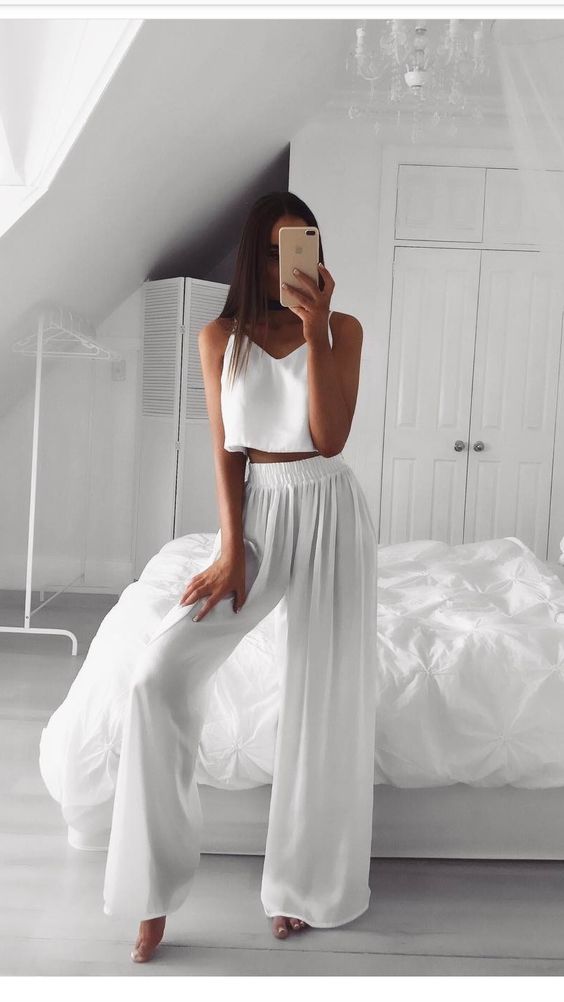 If you're just planning to stay indoors during Christmas day, perhaps staying in your most comfortable yet stylish loungewear is the best way to go.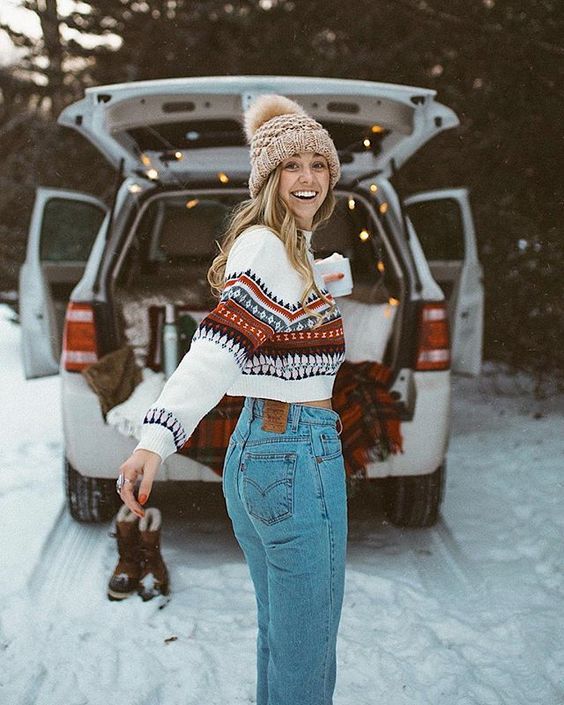 You can never go wrong with a fun, printed sweater and a pair of jeans on Christmas day!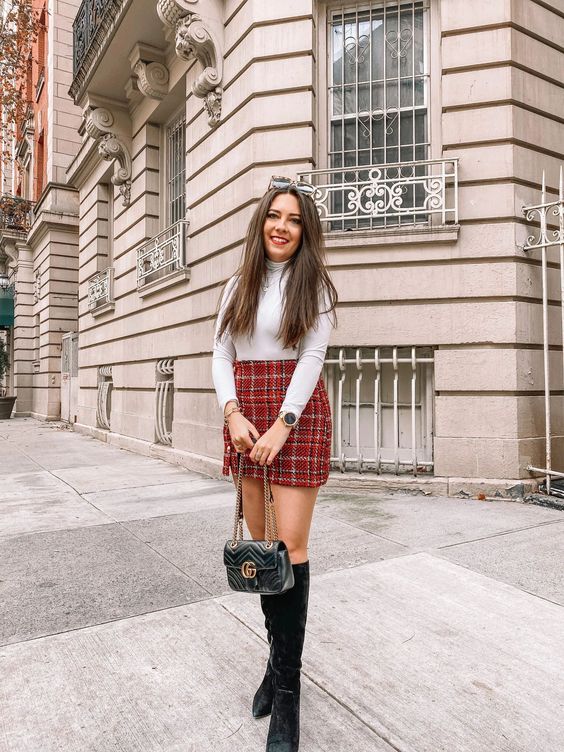 Red, plaid skirts just really makes me think of Christmas.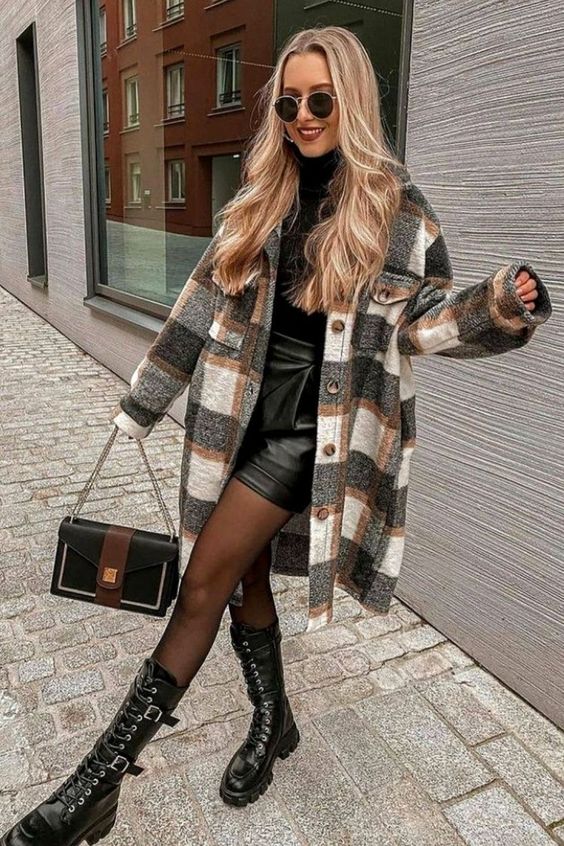 This is the perfect outfit if you're aiming to look edgy this holiday season!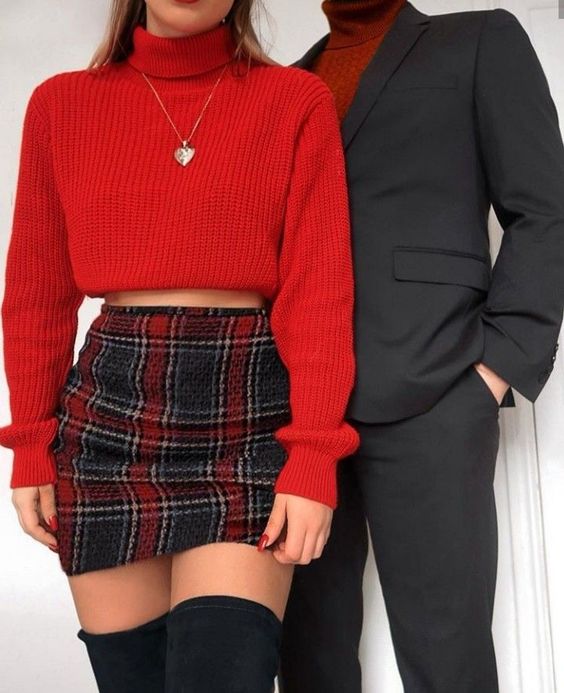 This matching color scheme will just look so perfect with your beau this Christmas season!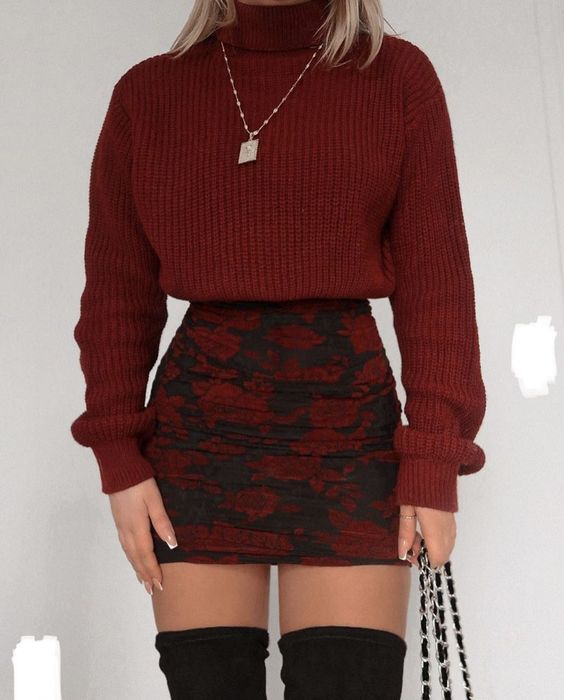 I just love how deep this shade of red is! Go bold this upcoming Christmas season by wearing all red for your holiday outfit!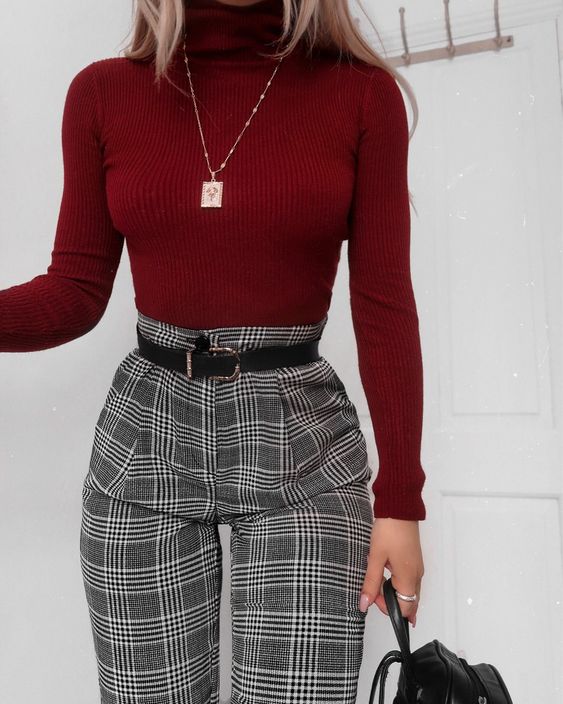 Looking for cozy but cute outfits for Christmas day? If wearing all red might be a bit too much for you, you can always tone it down with some neutral-colored pants!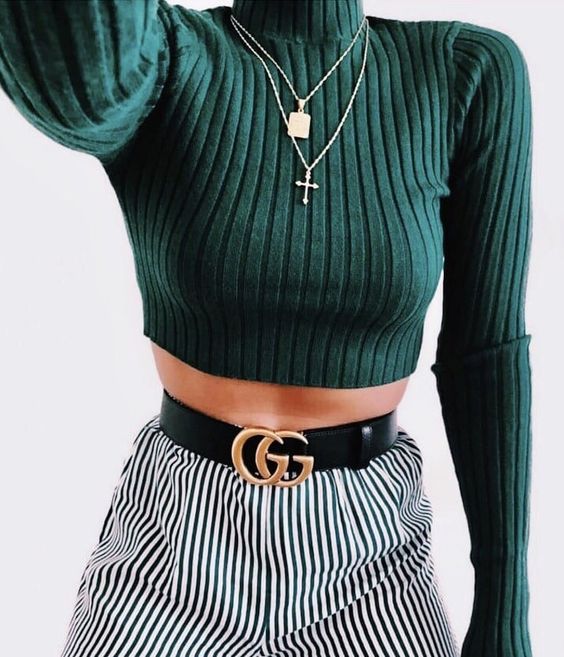 This cropped green, knit sweat is the perfect balance of cozy and sexy!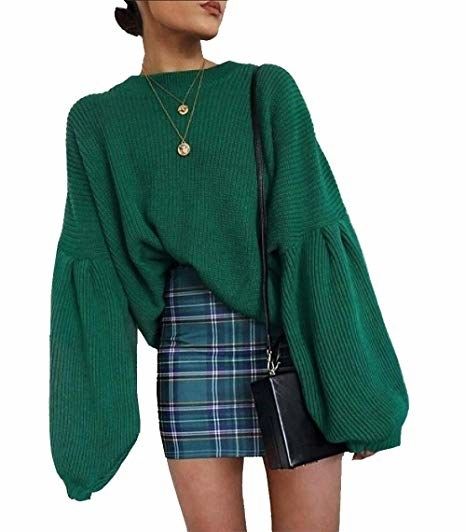 Nothing feels comfier than an oversized sweater to keep you warm during the holidays!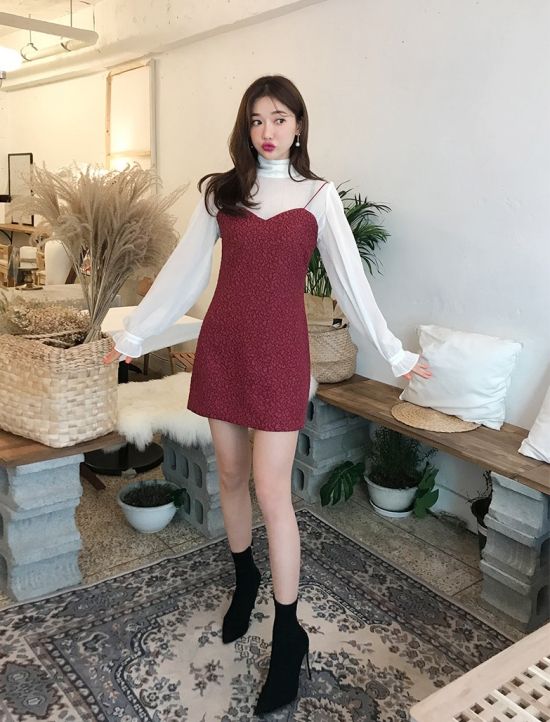 Layer up with a white blouse and a red dress for a chic Christmas outfit look!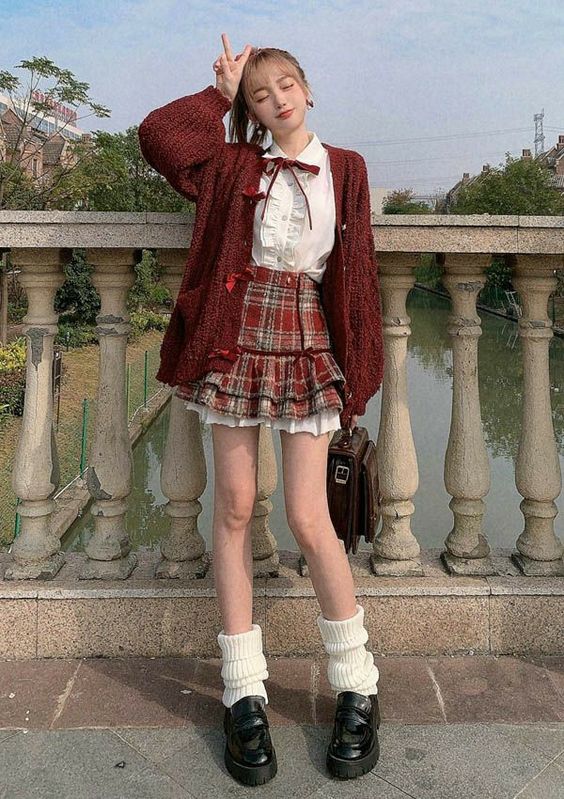 This has got to be one of the cutest Christmas outfits I have seen!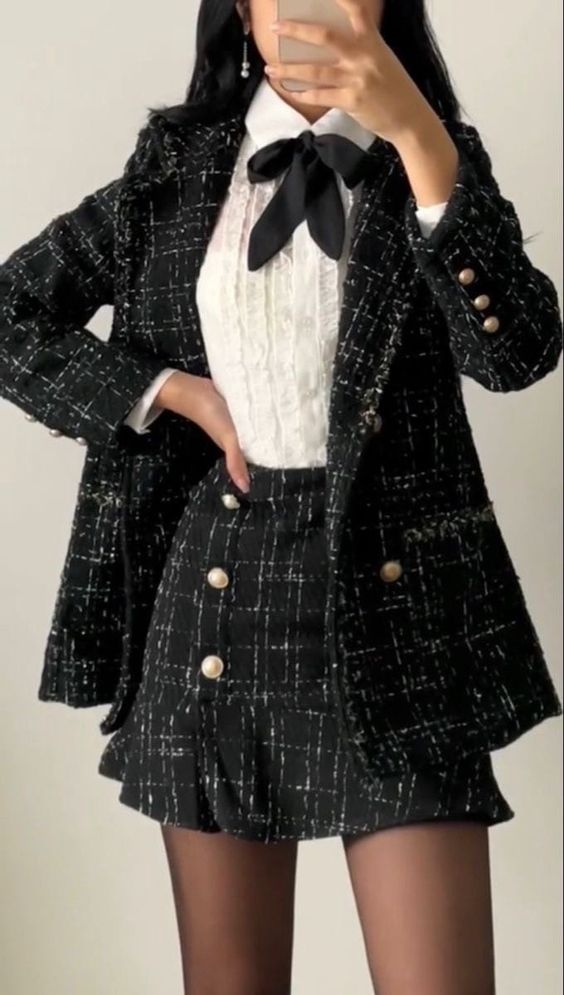 Enjoy the holidays with this cute, matching tweed outfit! This is one of my favorite Blair Waldorf-inspired outfits for Christmas day.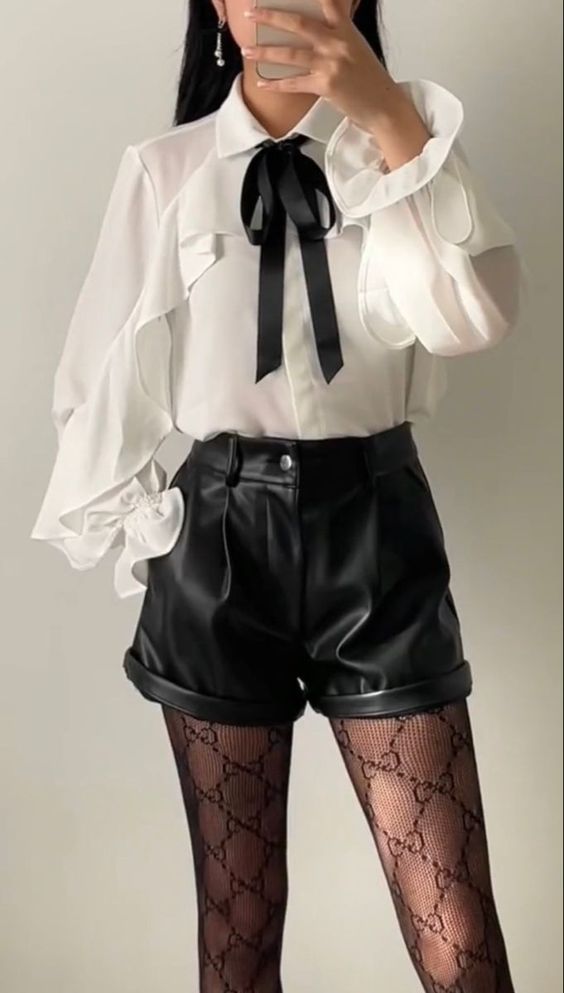 Look chic and sophisticated by pairing up your white blouse with some faux-leather shorts and black stockings.
You'll absolutely look so chic and adorable with this mini puffy dress on Christmas day!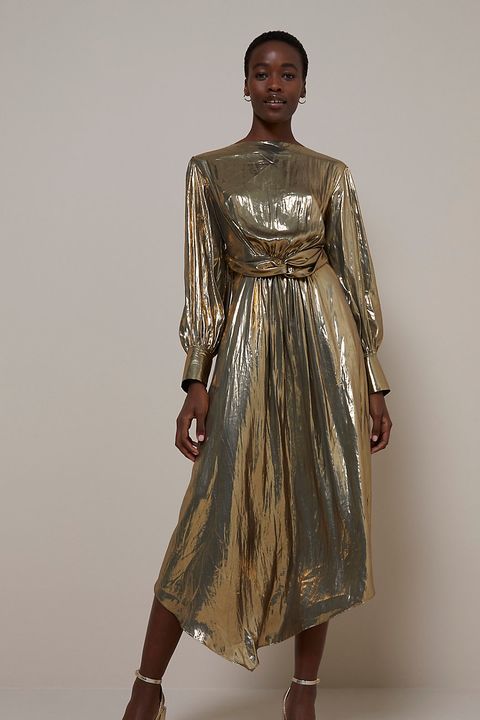 This golden lamé dress is sure to make things festive once you put it on!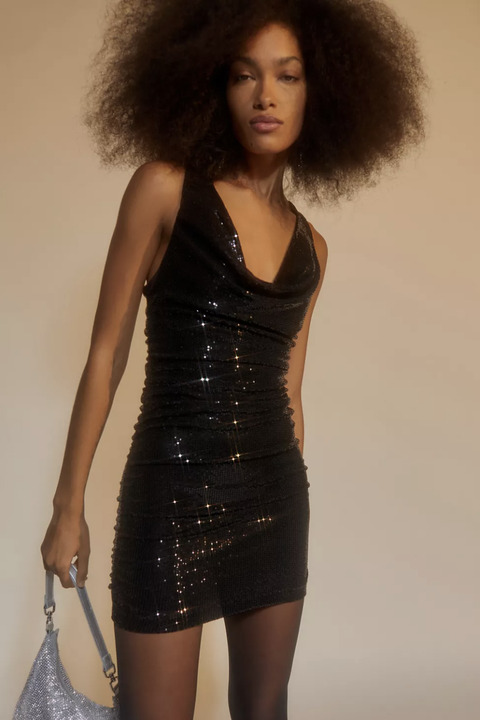 This sparkling LBD is sure to dazzle everyone that sees you on Christmas day! This is definitely one of the fanciest outfits for Christmas day if you're going to a Christmas party.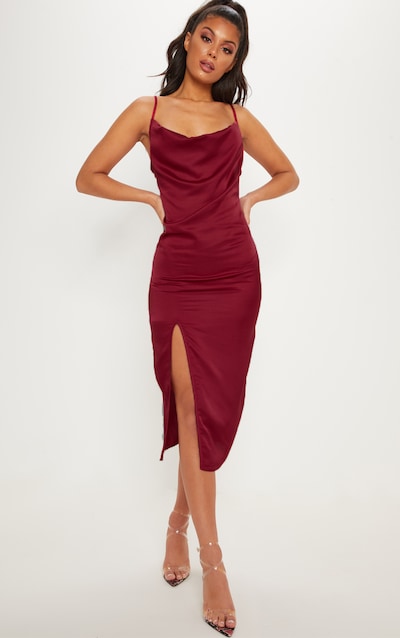 Going to a formal party on Christmas Day? This sleek, sexy, red dress will be perfect for the occasion!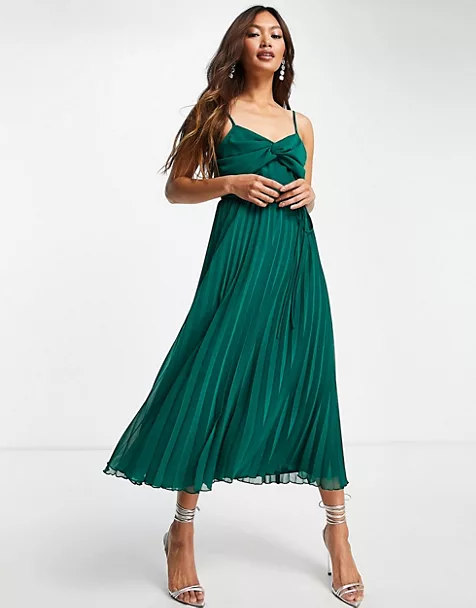 I'm honestly living for this green, pleated, maxi dress! So perfect for the upcoming Christmas season!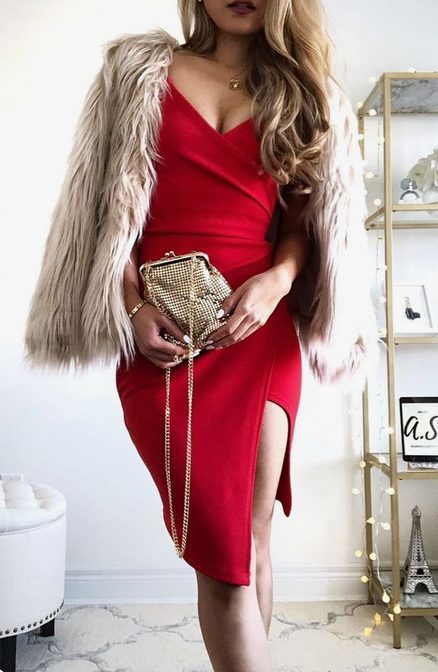 Be extra bougie this holiday season by pairing your dress with a faux fur coat!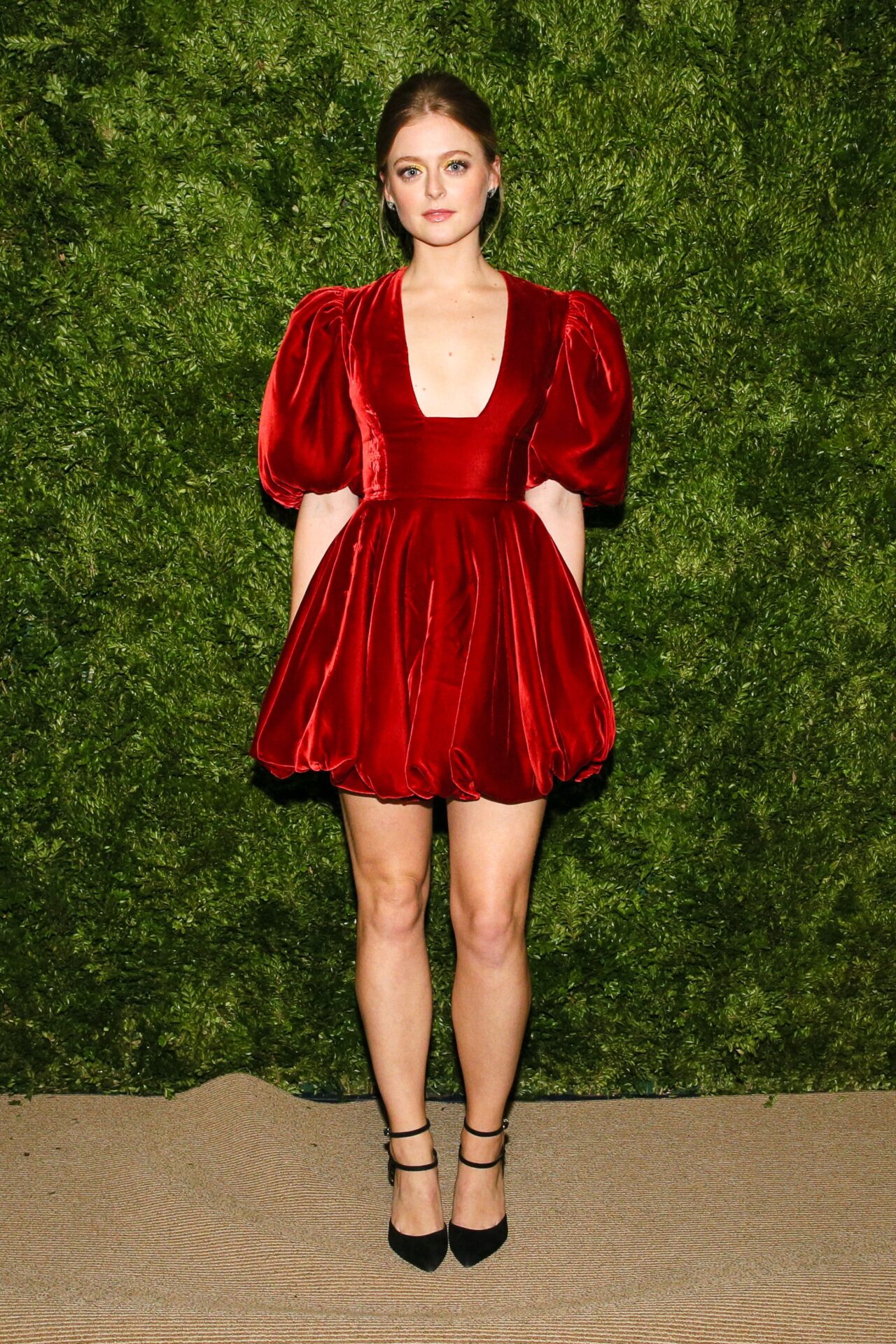 This red velvet mini dress would just look so fabulous on anyone!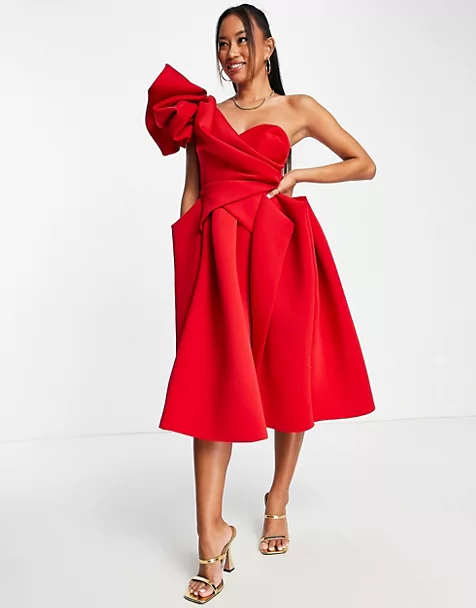 Gift everyone with your amazing presence as you wear this bold and chic attire!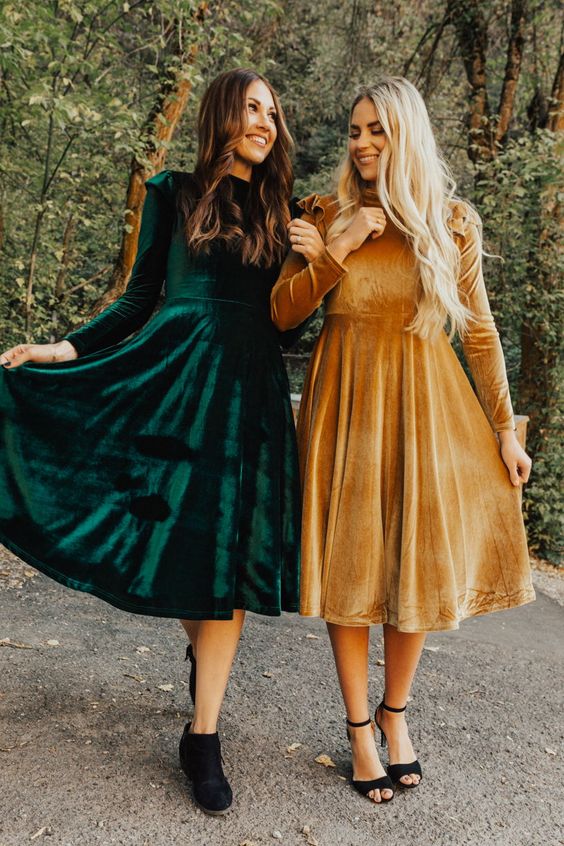 What's cuter than having matching dresses with your best friend on Christmas day?
Can't pick what color to wear on Christmas day? Why not try a gradient sequin dress like this one?
Bring out your feminine side with this pretty, pink velvet dress!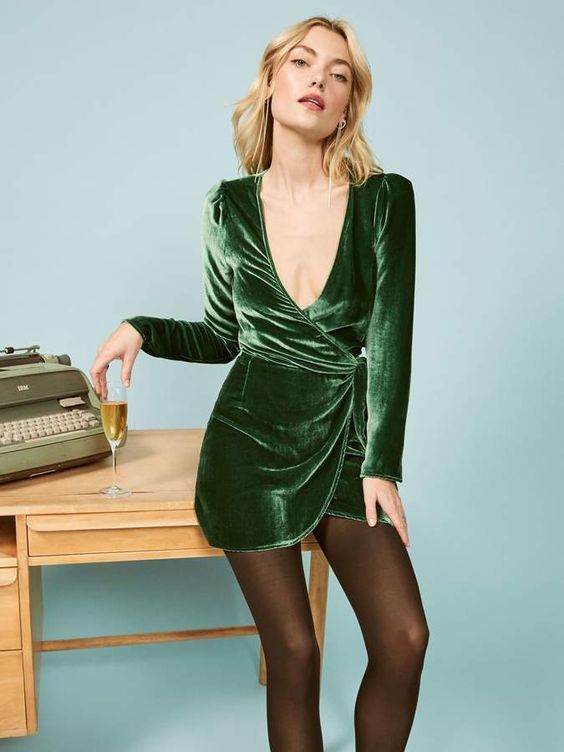 As you might have already noticed, velvet is one of my fave fabrics to wear and this green velvet wrap dress is sure to make you look sexy this Christmas season! I personally love incorporating velvet dresses into my outfits for Christmas day.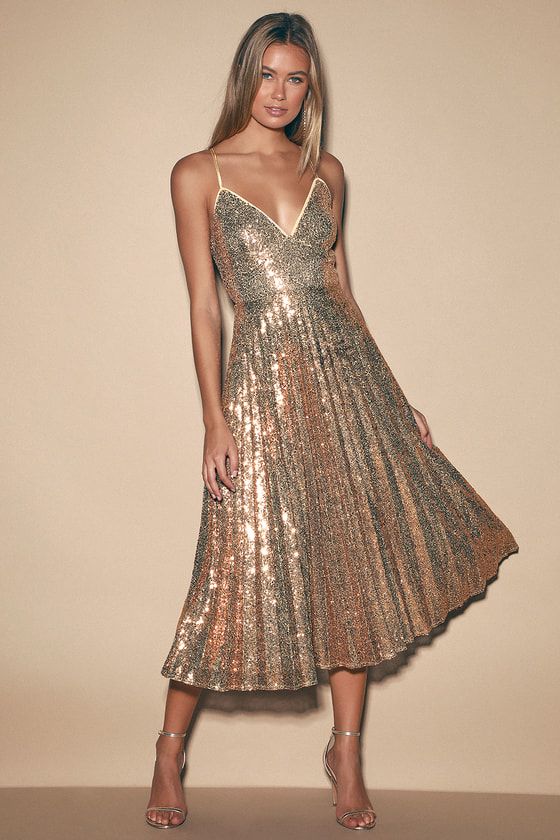 You're sure to dazzle everyone with this glittery, golden dress on Christmas day!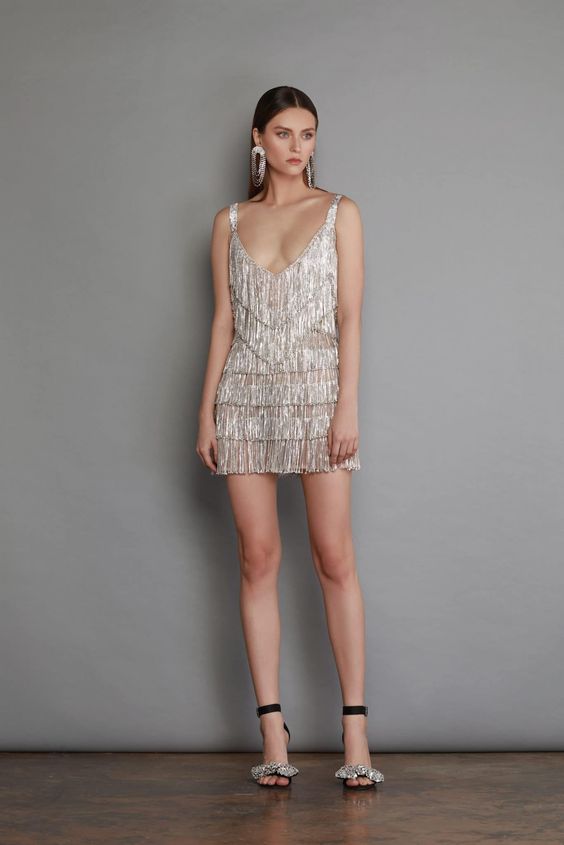 Shine bright like a diamond on Christmas day with this glittery number!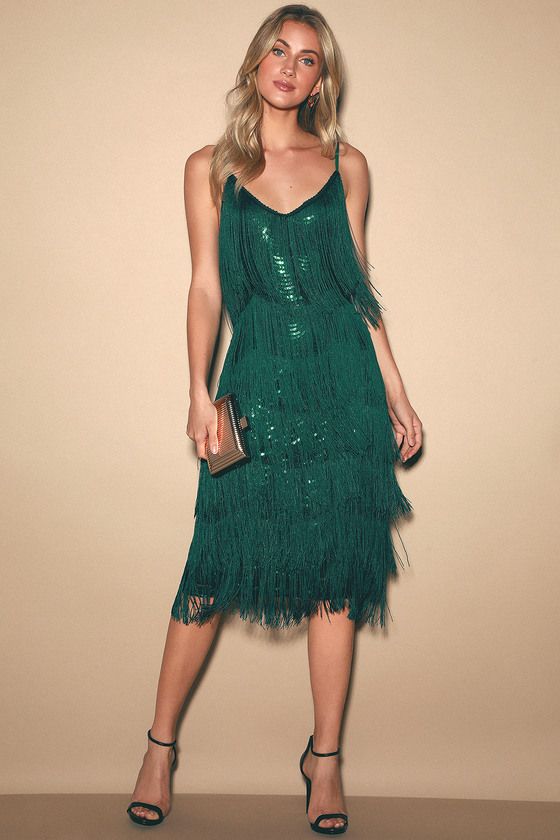 Live your dreams of being a flapper girl this Christmas season with this 1920s-inspired outfit!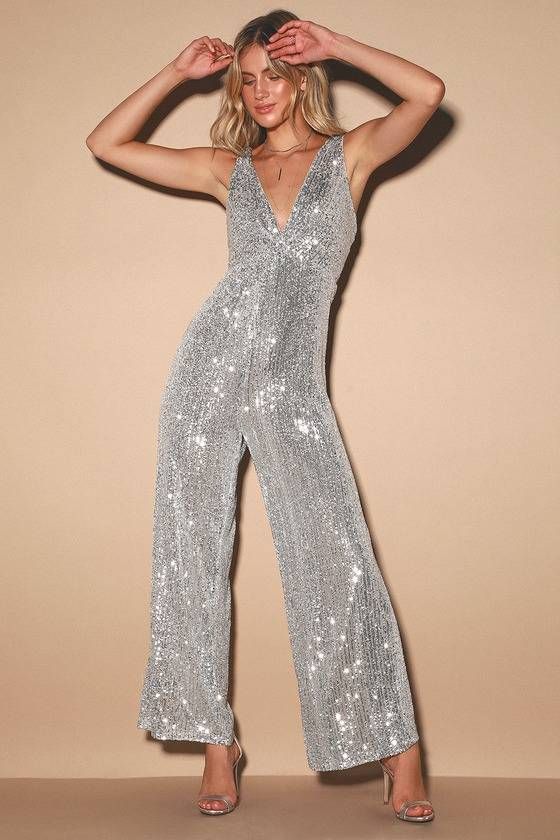 If you want to keep sparkling but dresses aren't your thing, this silver sequin jumpsuit could be perfect for you!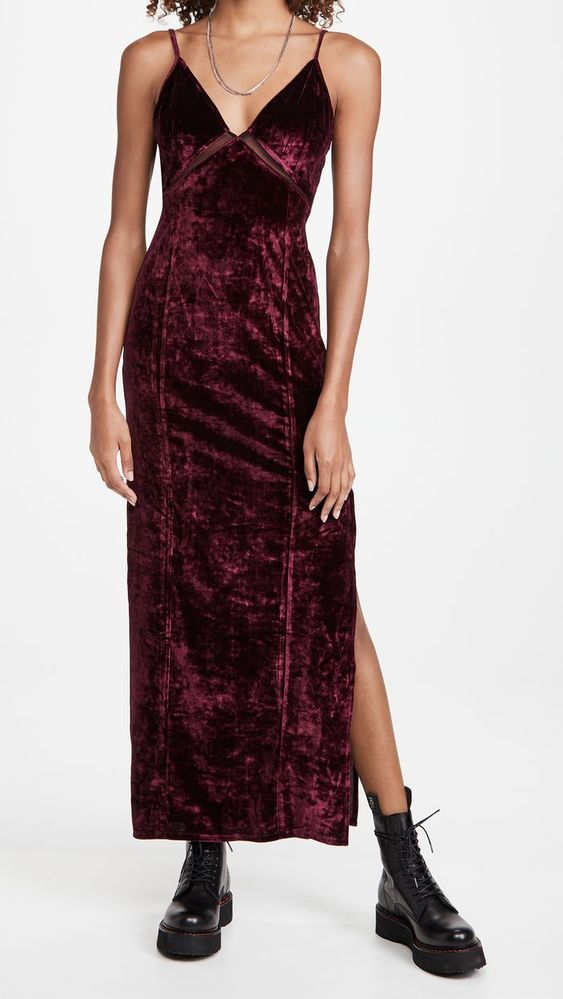 I am so obsessed with this chic, velvet maxi dress' color! And I love how a pair of Doc Marten boots fit so perfectly with this outfit!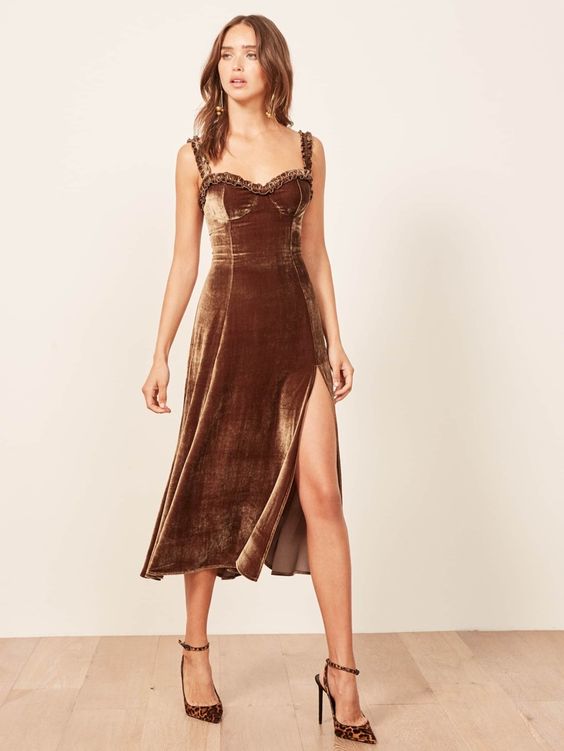 Tired of the usual greens and reds this Christmas? Try out something in the range of neutral colors and stand out like this sexy slit velvet dress!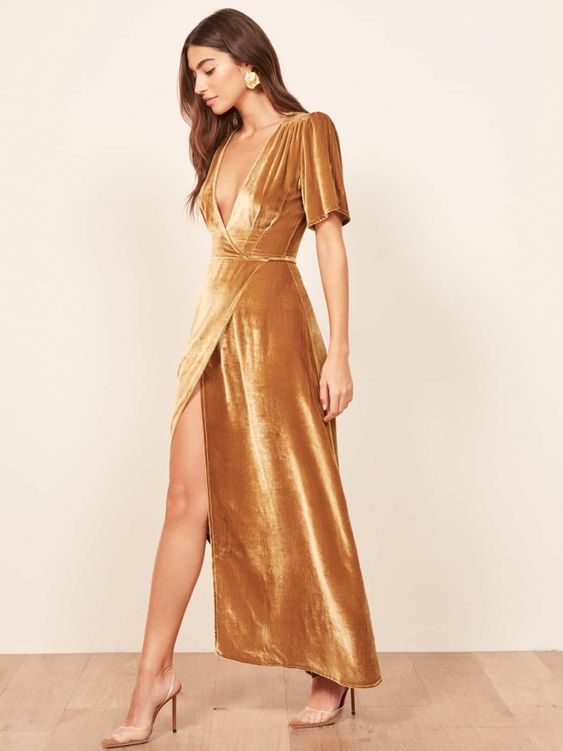 Mix sophistication and sexiness this upcoming Christmas season with this chic, golden, wrap dress!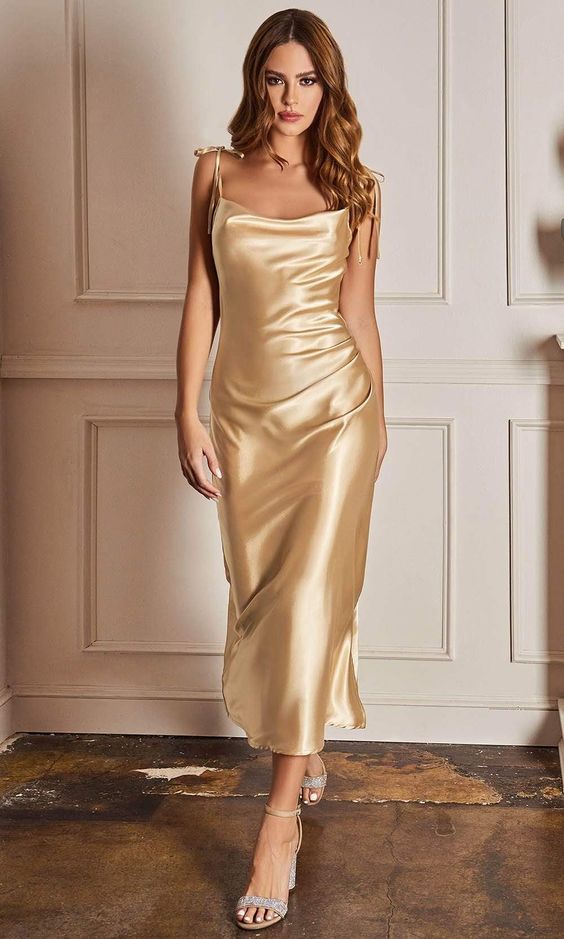 Not a fan of velvet dresses? Then you might love this golden, satin dress for the upcoming holidays!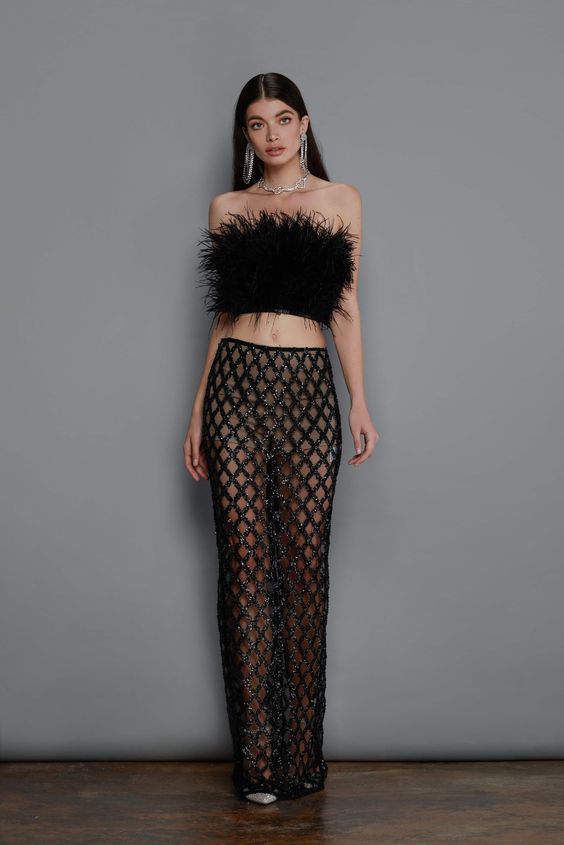 Unleash your bold and daring side on Christmas day by wearing this glamorous see-through skirt and fuzzy tube top!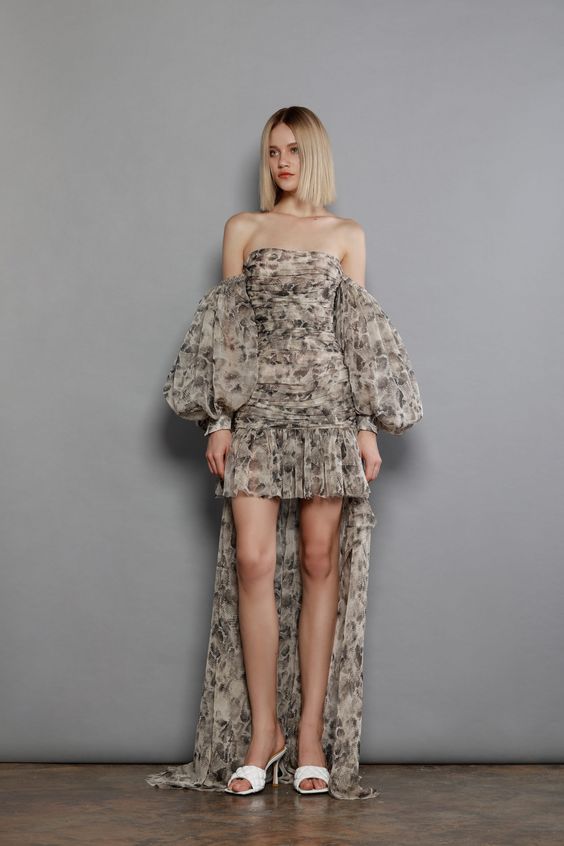 This maxi dress is the perfect mixture of elegance and fun!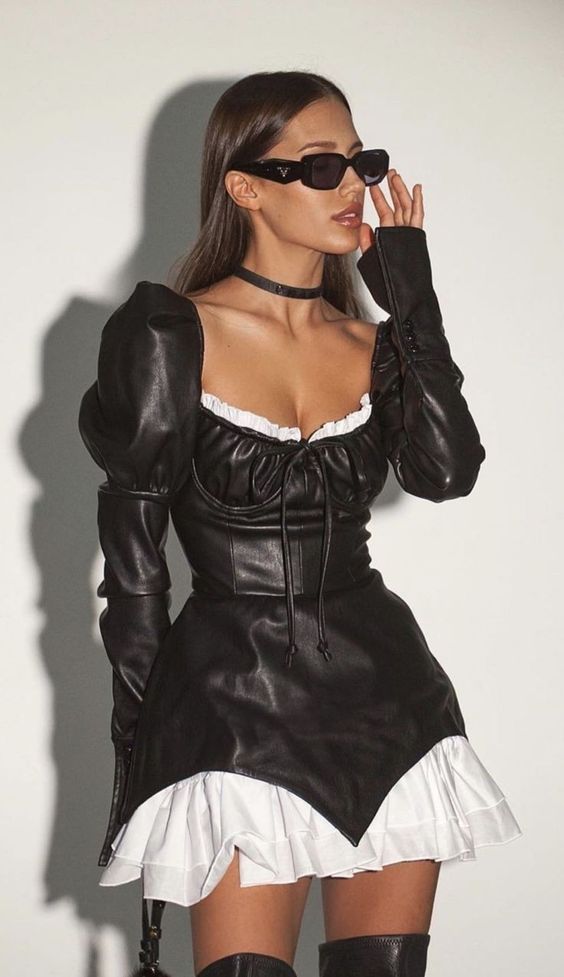 Want to try something completely unique for this Christmas season? Why not wear a faux leather dress and show off your edgy side!