This Mother's Day, treat your mom to a scrumptious home-baked good that is sure to make her feel appreciated and loved! Keep scrolling to check out my collection of the best Mother's Day Cake Ideas below!
When it comes to showing someone how much you love mom, nothing gets better than a home-baked cake. At least for me, personally! I just can't say no to a yummy dessert. That's why this year, I'll be helping you honor your mom on this special holiday by giving you this list of the most delicious, creative, and easy-to-bake Mother's Day cakes.
Some of you might perhaps already be familiar with baking from childhood. In fact, some of you might have even gotten the best baking tips from your own moms. With Mother's Day just around the corner, you can pay it forward by impressing her with a Mother's Day cake that demonstrates how much you've learned from her.
Not too confident with your baking skills? Don't worry! Even as a rookie baker, I made sure that the cakes on this list wouldn't be too complicated to recreate.
Meanwhile, mom can unwind or even watch while you bake. Or to make things interesting, you two can bake a cake together as a fun Mother's Day activity. Afterward, serve it during your brunch or as the perfect dessert treat after a savory dinner.
Regardless of how you choose to spend this wonderful day, these cakes are definitely a good way to put a smile on her face.
Mother's Day Cakes
You can find a variety of cakes here that your mother is sure to adore. From cheesecakes, sheet cakes, traditional chocolate cakes, layer cakes, and more!
So whether your mum enjoys chocolate, cookie cakes, rich and creamy cheesecakes, or flavorful fruit cakes, we have lots of that here that will make her day so much sweeter.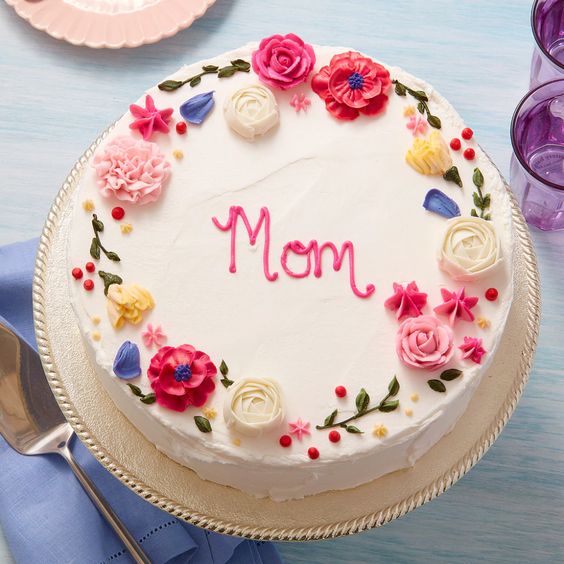 What's prettier and more perfect for the spring season than a gorgeous flower ring around your Mother's Day cake? Decorated with poppies, roses, carnations, and ranunculus, I can already imagine the smile on your mom's face when you present her with this cake.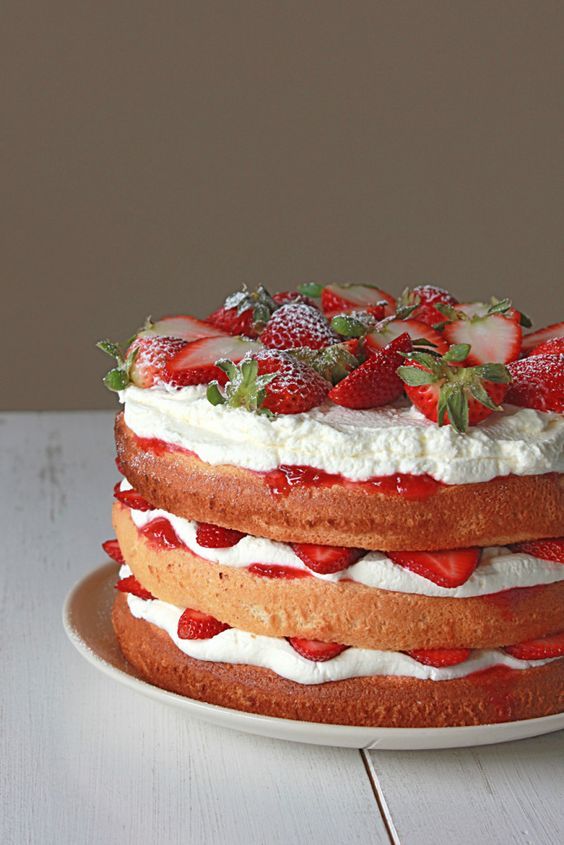 Looking for Mother's Day cakes that just scream spring? Light, fluffy, and delicious, this layered strawberry sponge cake is filled with irresistible whipped cream and refreshing strawberries!
But you can also substitute those strawberries for any kind of berries you prefer. Regardless of which berry you choose, this cake will be your mom's delight on her special day!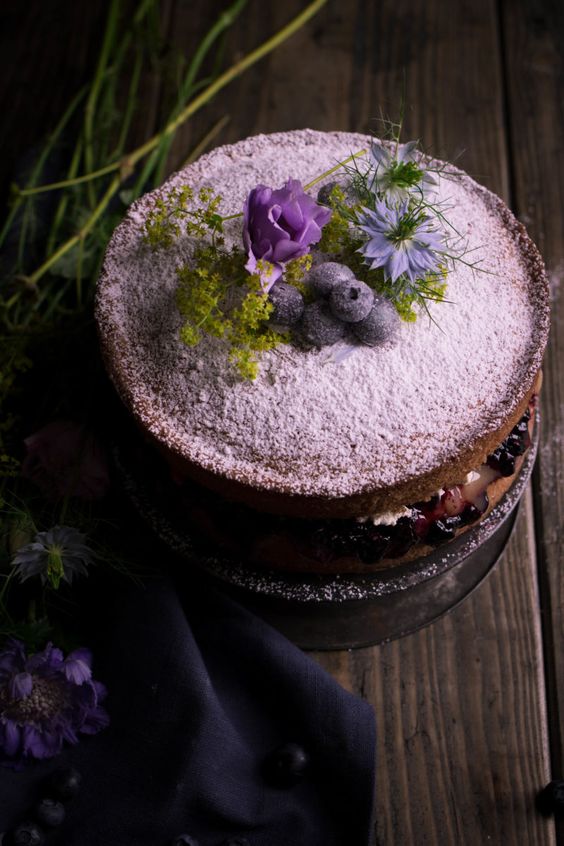 Put a twist on the classic Victoria sponge cake by adding a generous amount of homemade jam and lemon curd. Not only is this cake utterly fluffy and delicious, but it has a charming and cozy appeal that you and your mom will surely appreciate. This is one of my favorite delicate Mother's Day cakes.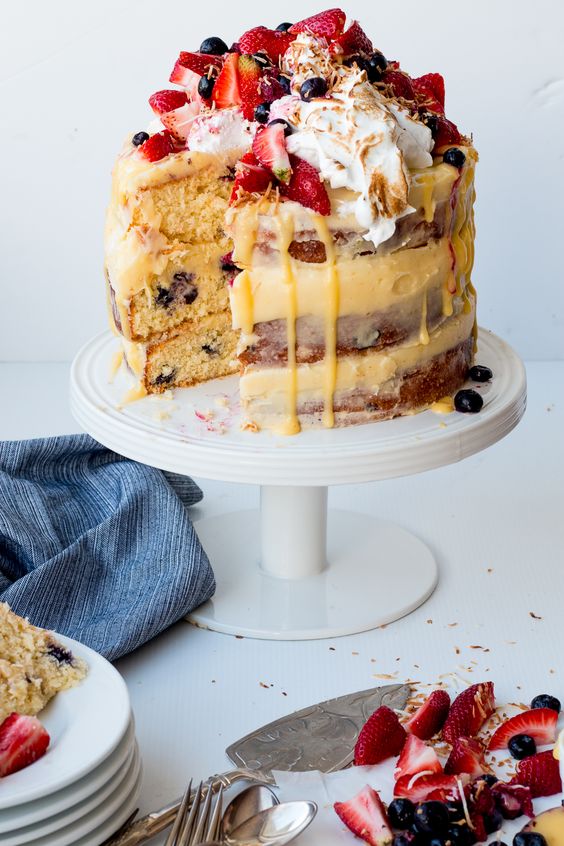 Three layers of cake with a lemon base, desiccated coconut for structure and richness, and berries folded in between the layers make up this decadent dessert. A luscious lemon curd filling and acidic cream cheese buttercream is sandwiched between each layer, and a torched Italian meringue topping adds an extra dimension. For the last touches, add some lemon curd drips and fresh berries.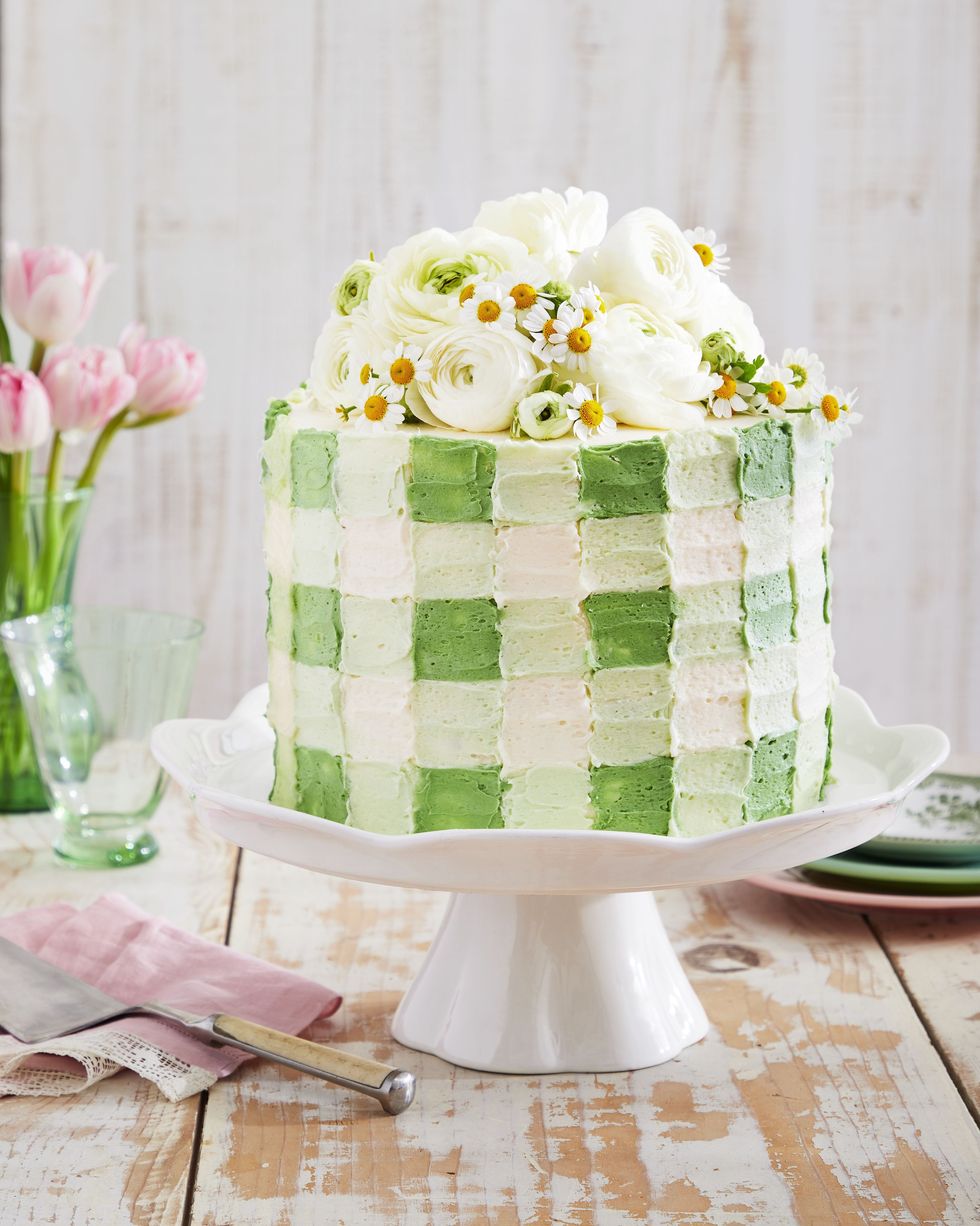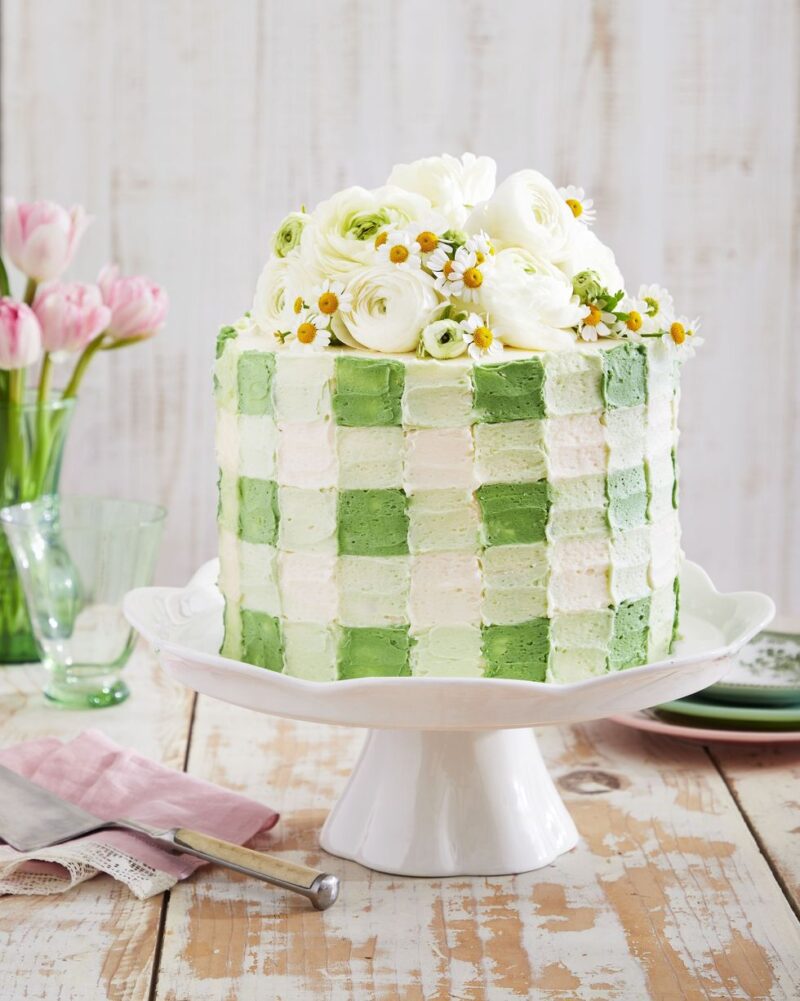 If you and your mom love anything gingham, then you need to give this gorgeous checkered coconut cake a try! This stunning spring treat is dressed up and ready to go to any Mother's Day brunch, dinner, or party.
This is definitely one of the most unique Mother's Day cake ideas that will make her smile!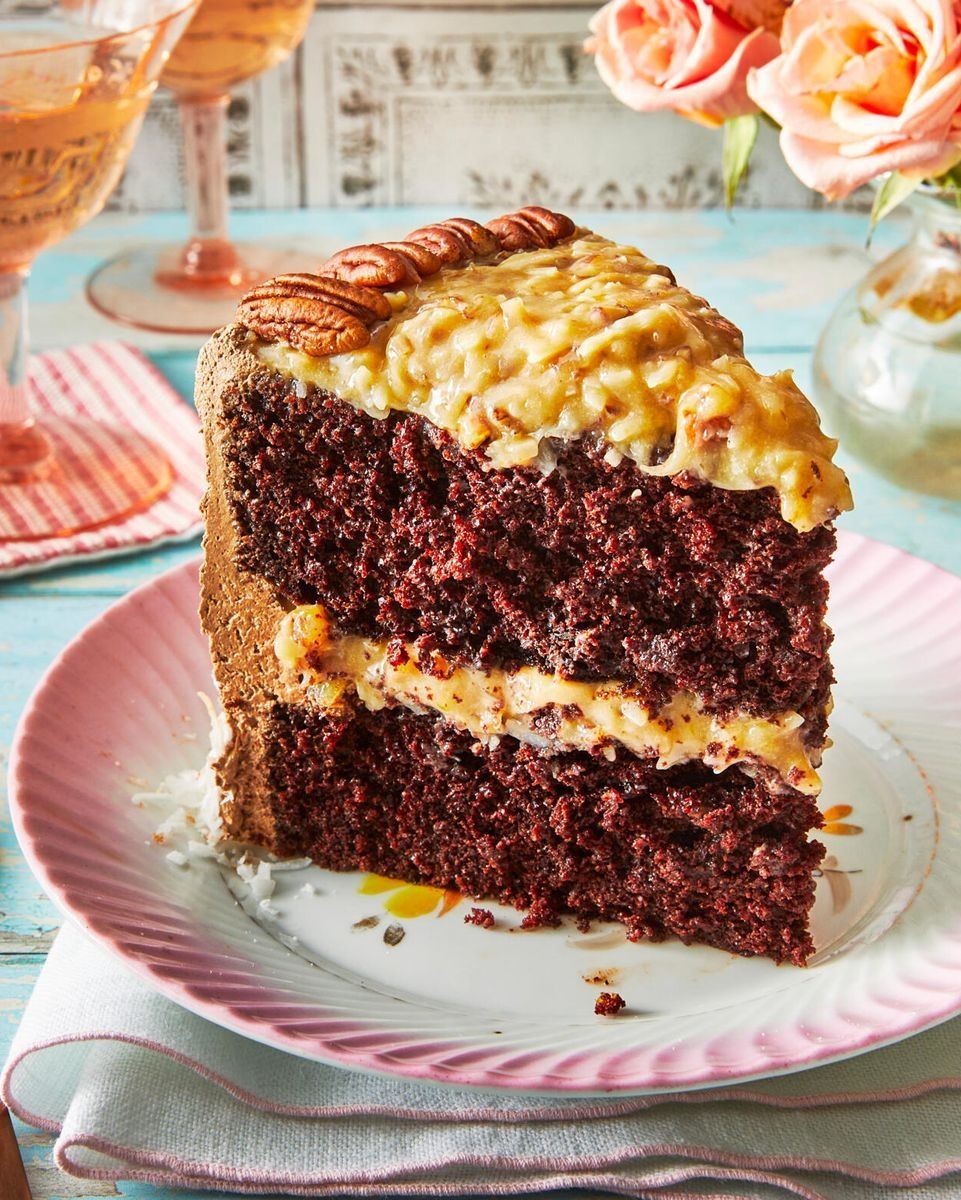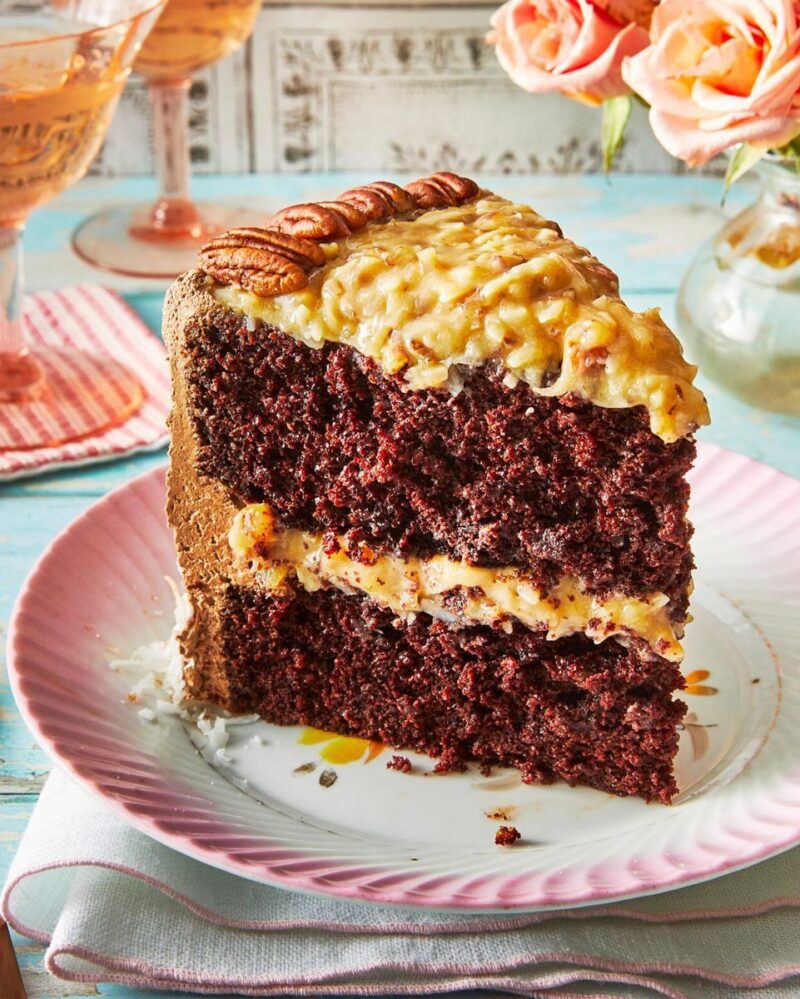 Looking for Mother's Day cake ideas that include some serious chocolate? If you're ready to enjoy one of the most indulgent chocolate desserts with your mom, then this recipe was made for you!
Decadent and utterly delicious, this rich chocolate cake acts as the foundation to hold a creamy and dreamy coconut pecan filling. Top it all off with Swiss buttercream and decorate with extra coconut and pecans for some finishing touches.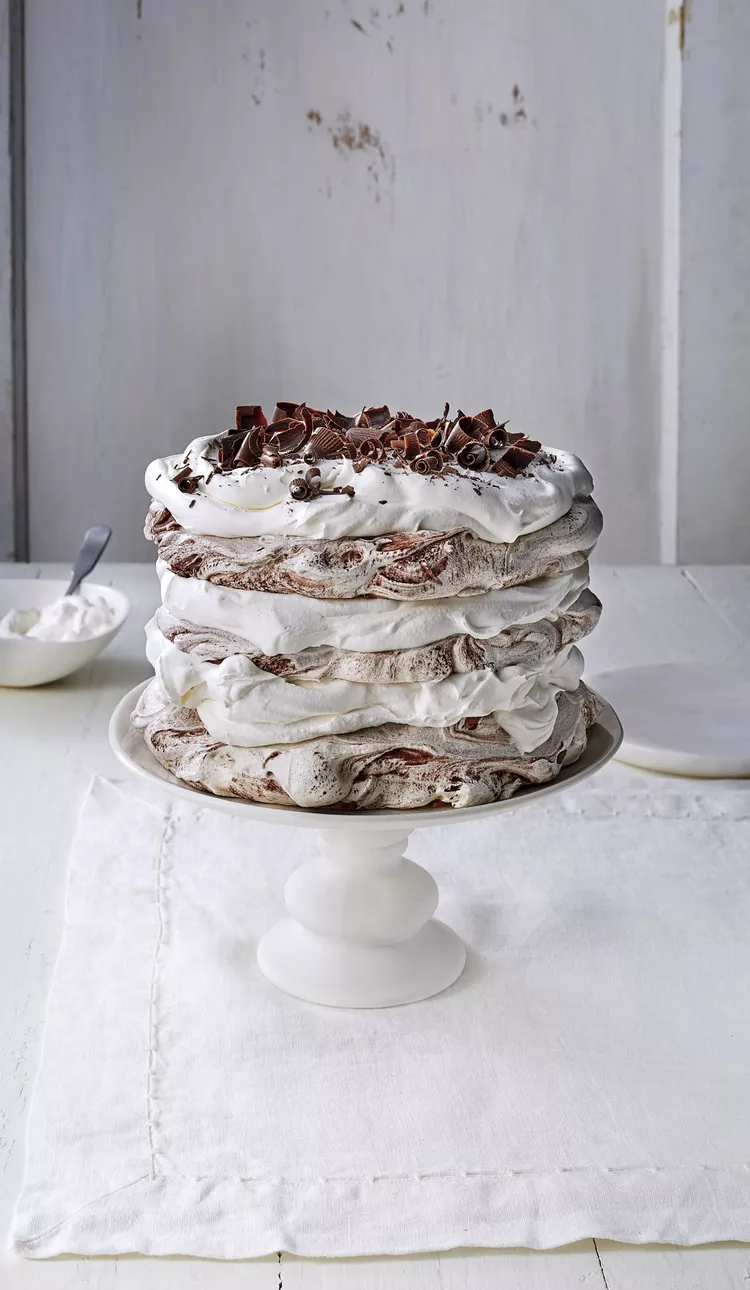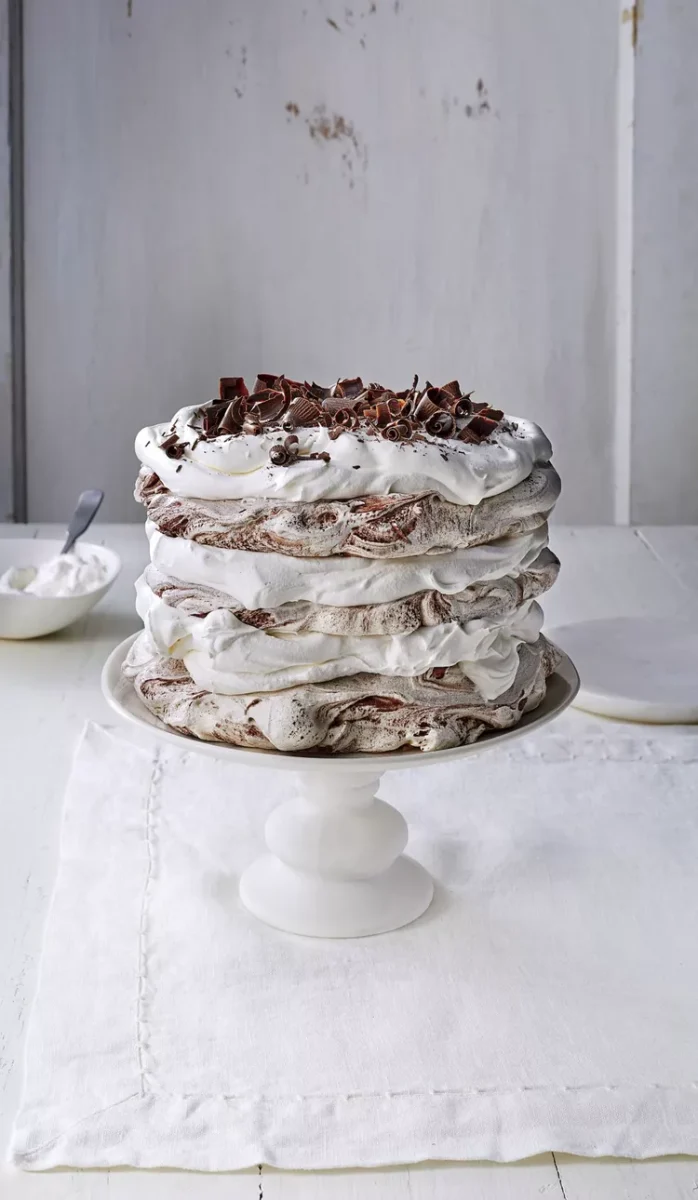 For a wonderful and flourless dessert that works for Mother's Day and any type of occasion whenever you need a dairy- and gluten-free dessert that satisfies, layer crisp meringues and coconut cream. You'll be happy to know that coconut cream is dairy-free and has a thick texture with a mild sweetness.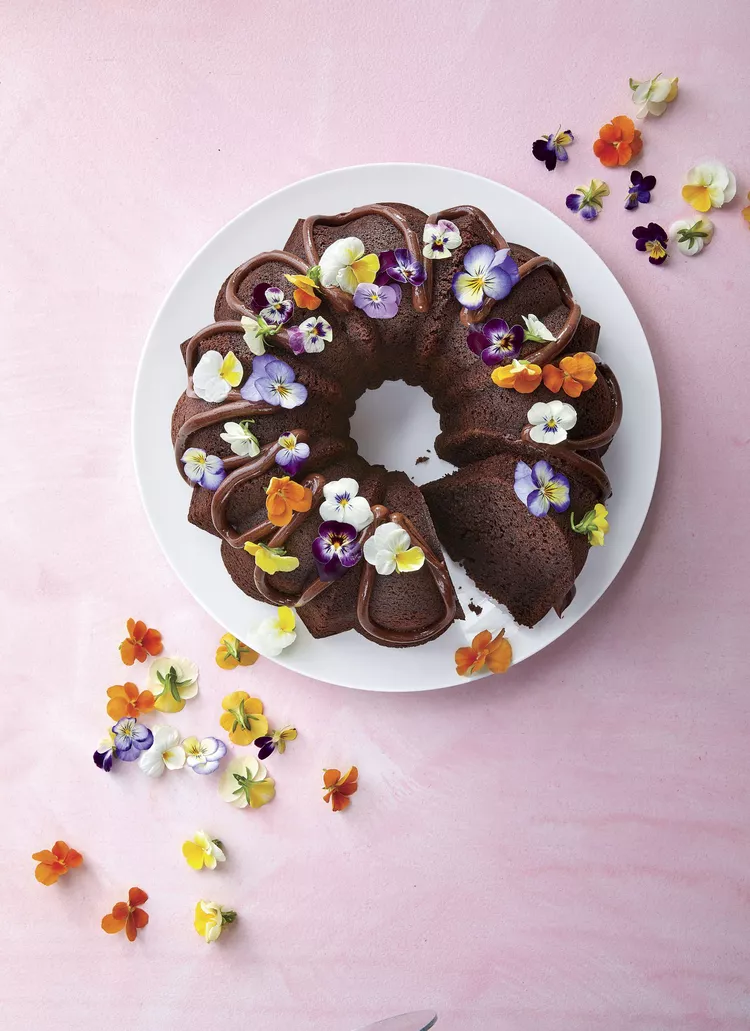 If you're looking for something super easy to make for your Mother's Day cake, this luscious yet simple Bundt is made with boxed cake and brownie ingredients. With chocolate icing drizzle and edible pansies on top, this bundt cake is not only simple to prepare but also elegant for any celebration. Personally, I adore the stunning contrast between the chocolate cake and the vibrant pansies.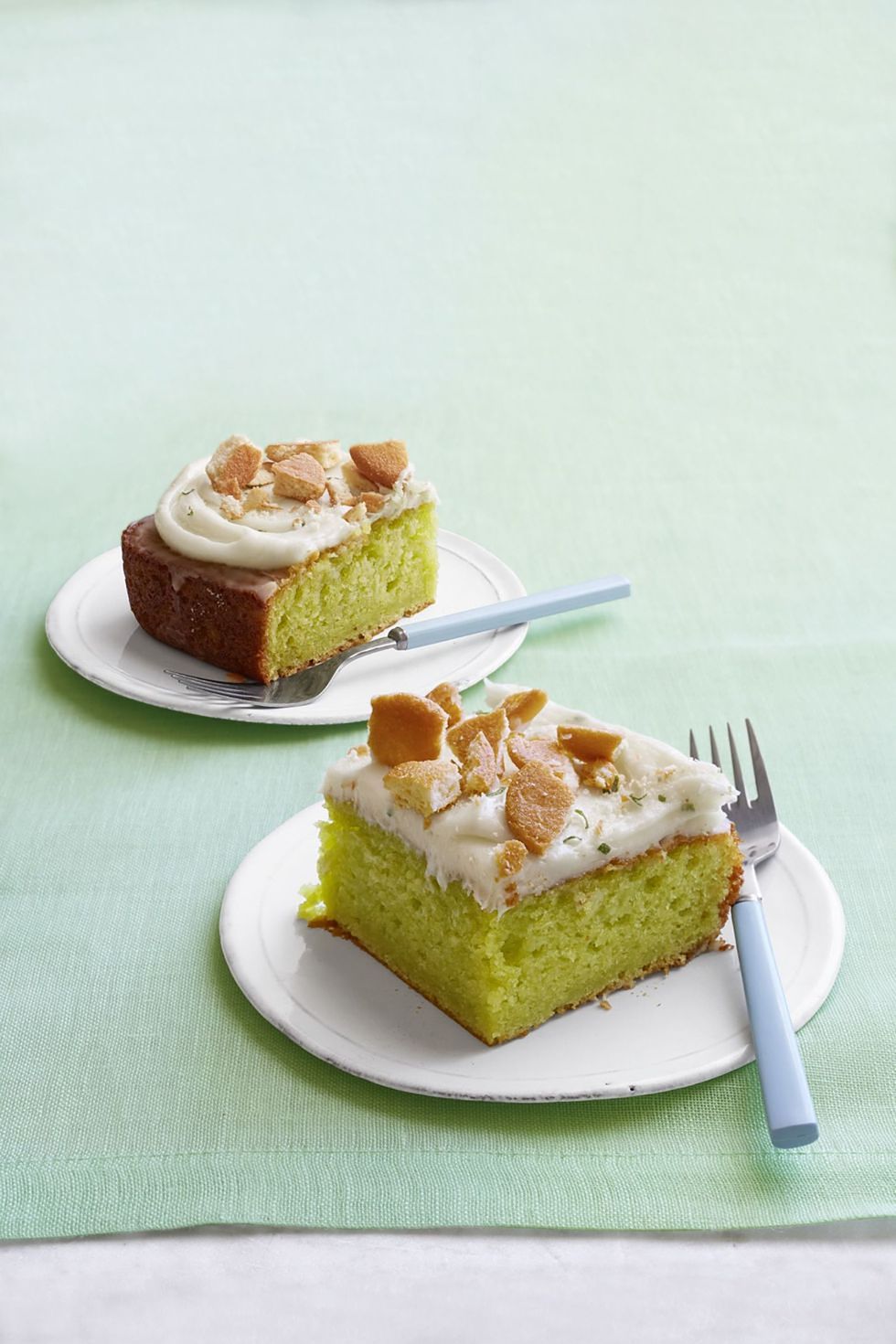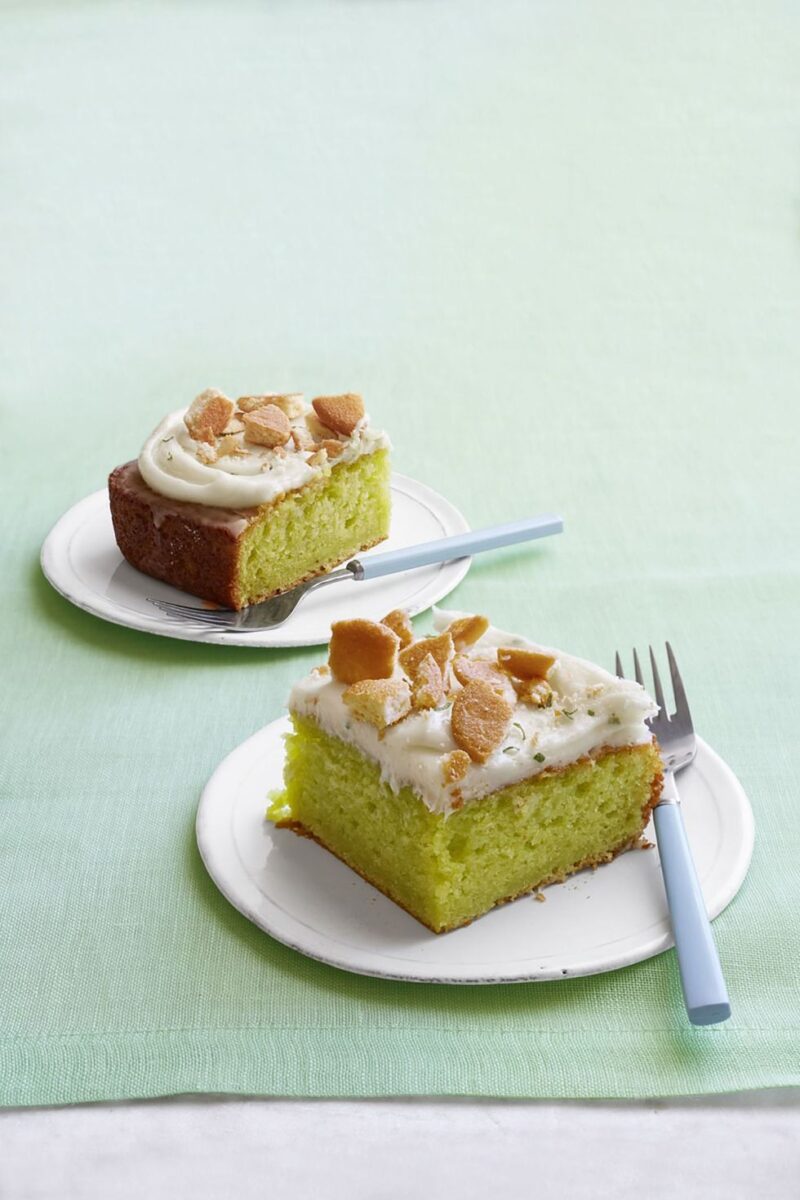 Never heard of a poke cake before? Well, a poke cake is any type of baked cake that has been poked with holes and then drenched with sauce, syrup, or pudding to add more flavor. Try this yummy cake out or add this to your to-bake list for Mother's Day. This is definitely one of the coolest Mother's Day cakes on this list that is sure to impress your mom!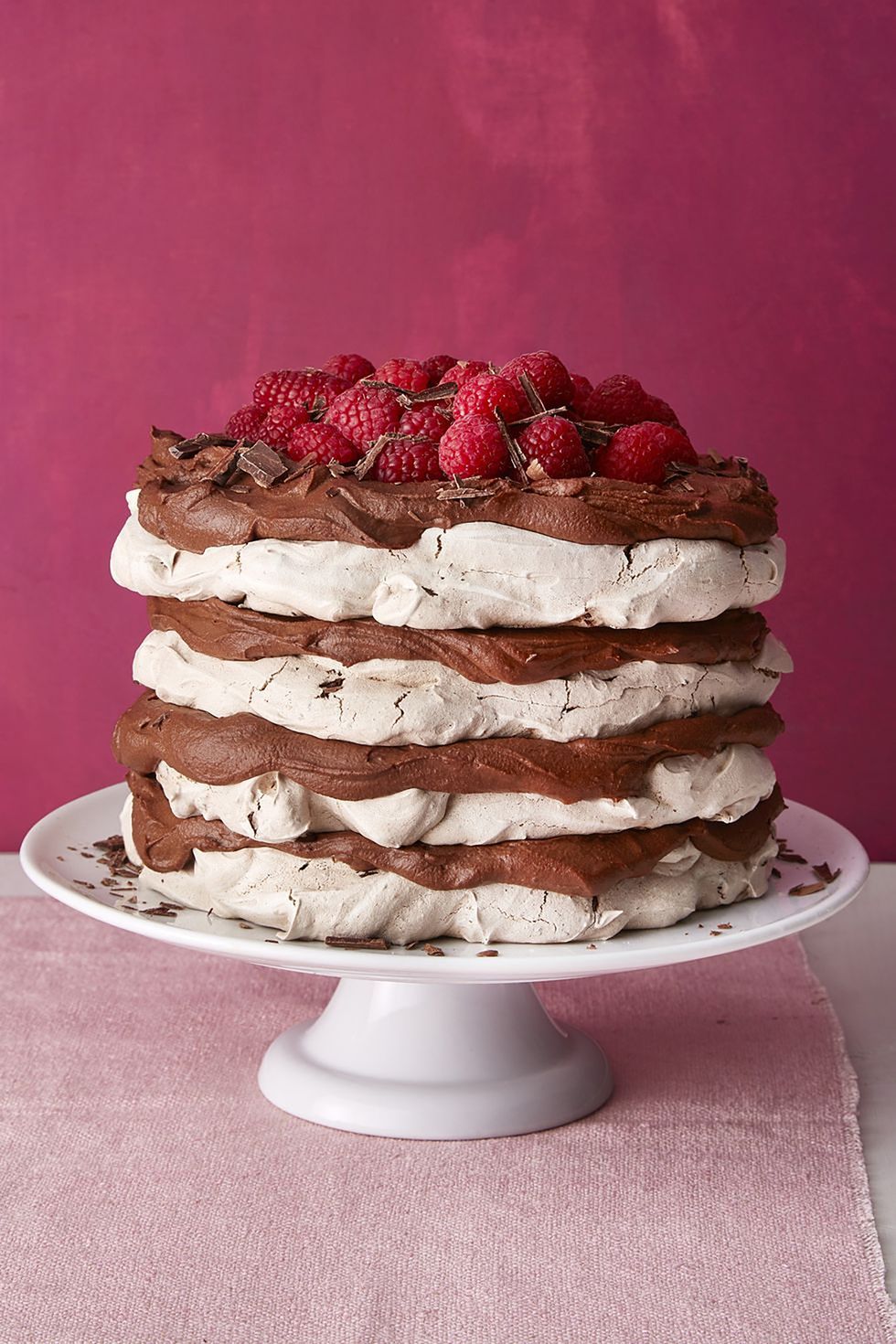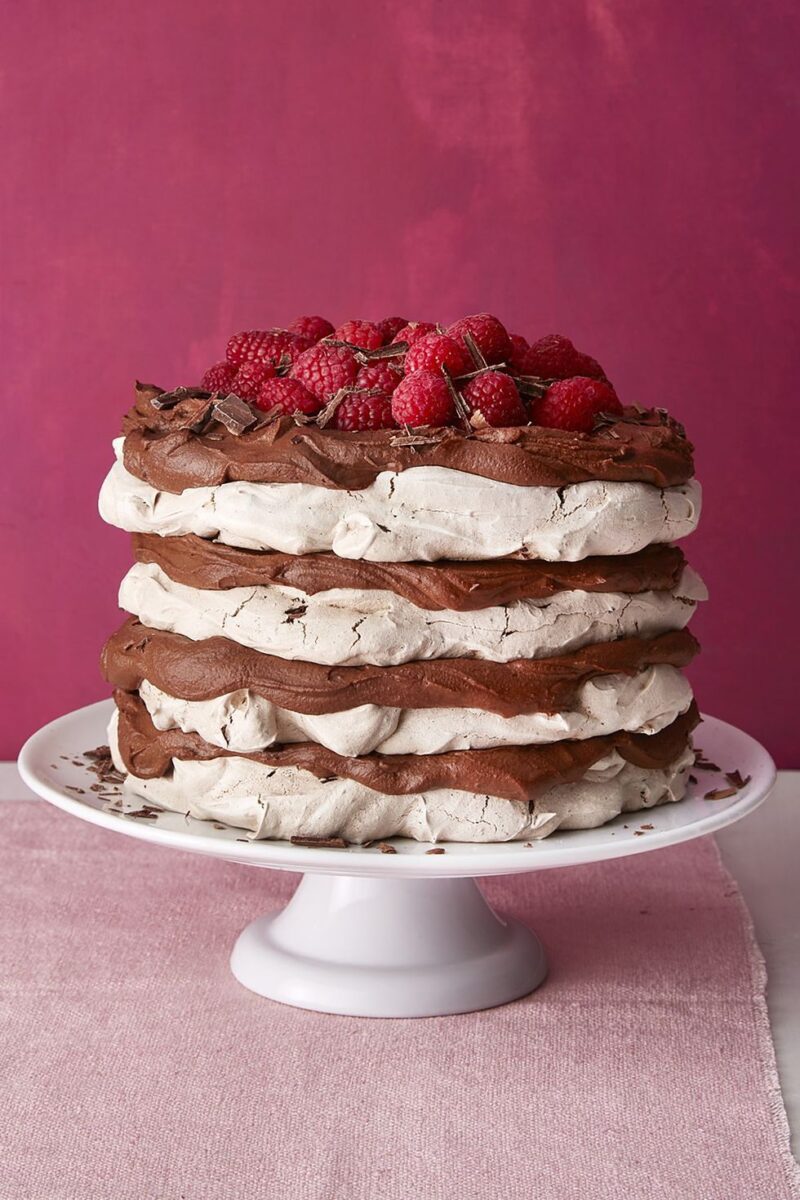 For a nice contrast, this dessert's strong chocolate flavor is lightened by fresh raspberries. Even though you might be tempted to start eating the cake right away with your mom, I suggest waiting 30 minutes and then cutting with a serrated knife for an easy slice.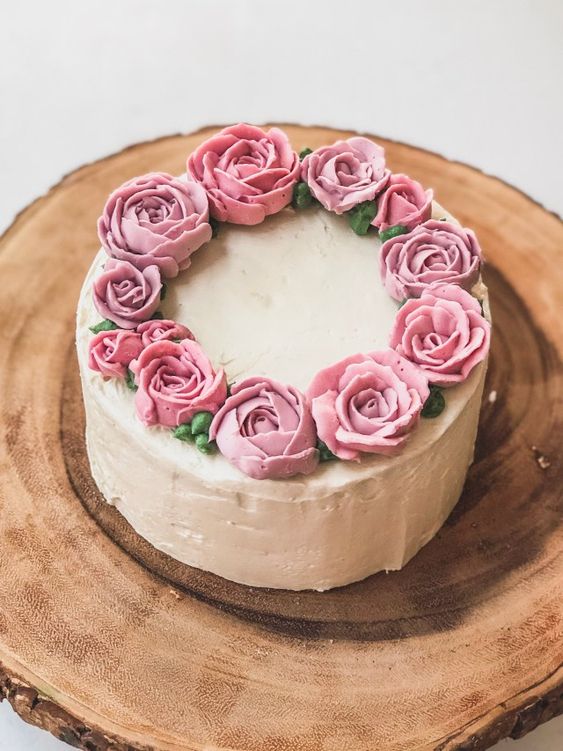 Keep it simple and fresh with this gorgeous Lychee Rose Cake. If you're someone who doesn't like anything too intricate or difficult when it comes to decorating your cakes, then you should definitely give one of these Mother's Day cake ideas a shot. As the recipe suggests, you can also add a bit of raspberry or passionfruit to add some acidity and dimension to the already sweet flavor.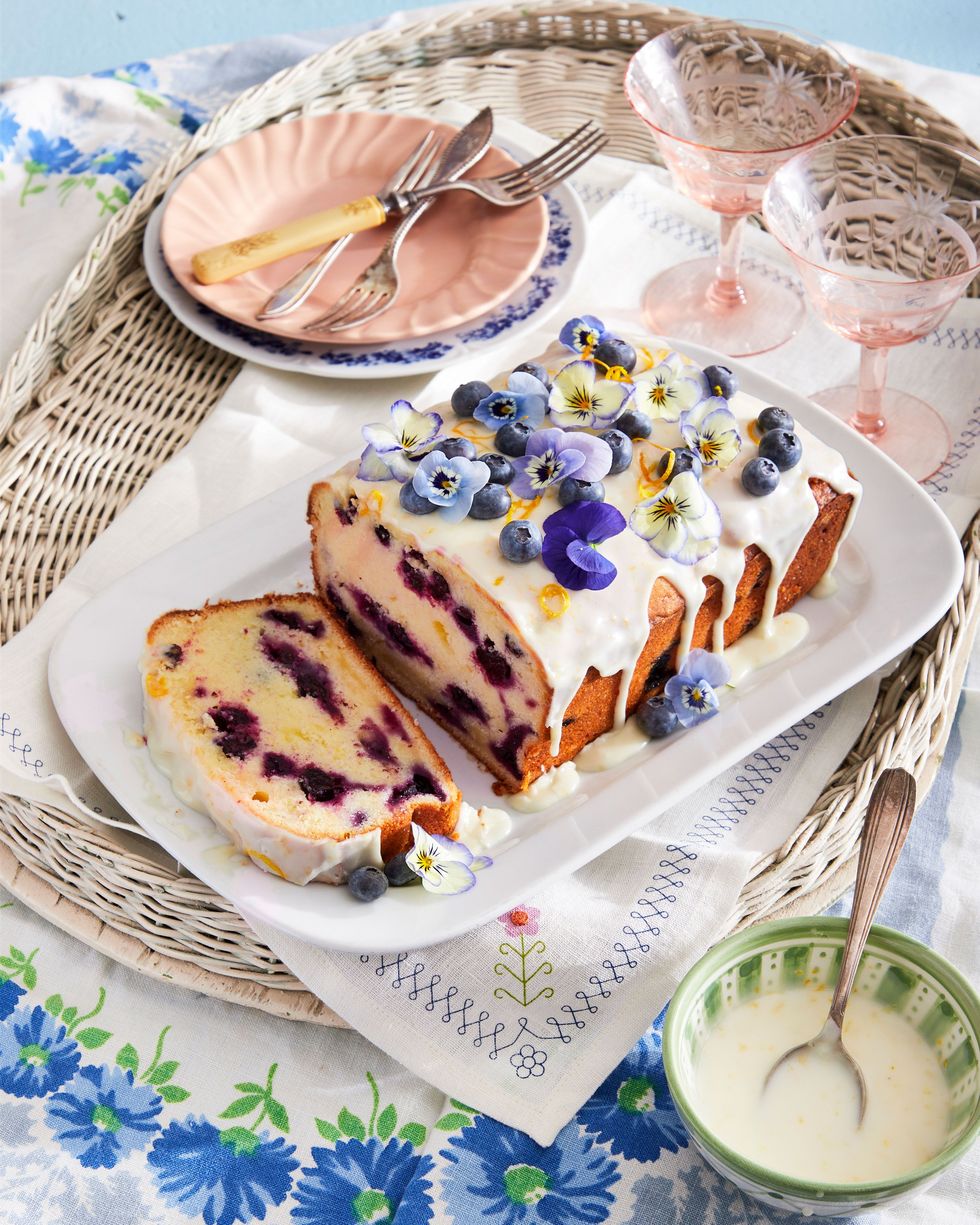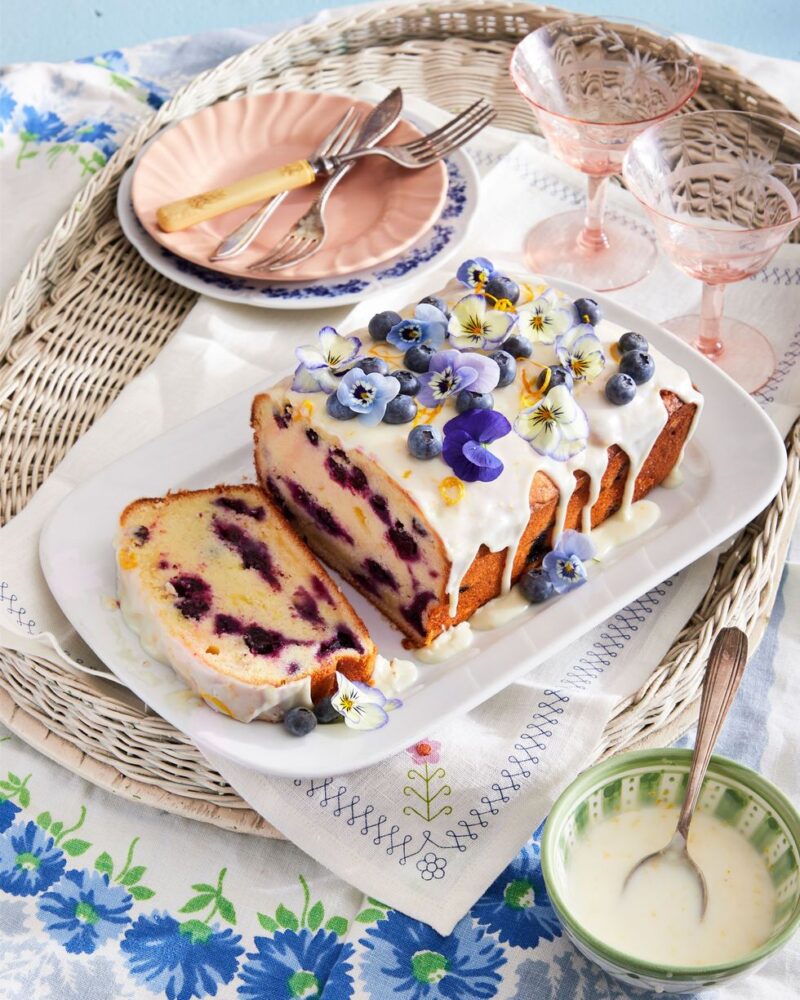 Easy to put together, this lovely loaf cake cook (and cools) entirely on its own. The floral topping, however, is the true star of the show. It elevates the whole cake from a simple nibble to a springtime treat fit for a Mother's Day celebration. Make sure to use edible flowers, or in this case, violas to finish the whole thing off!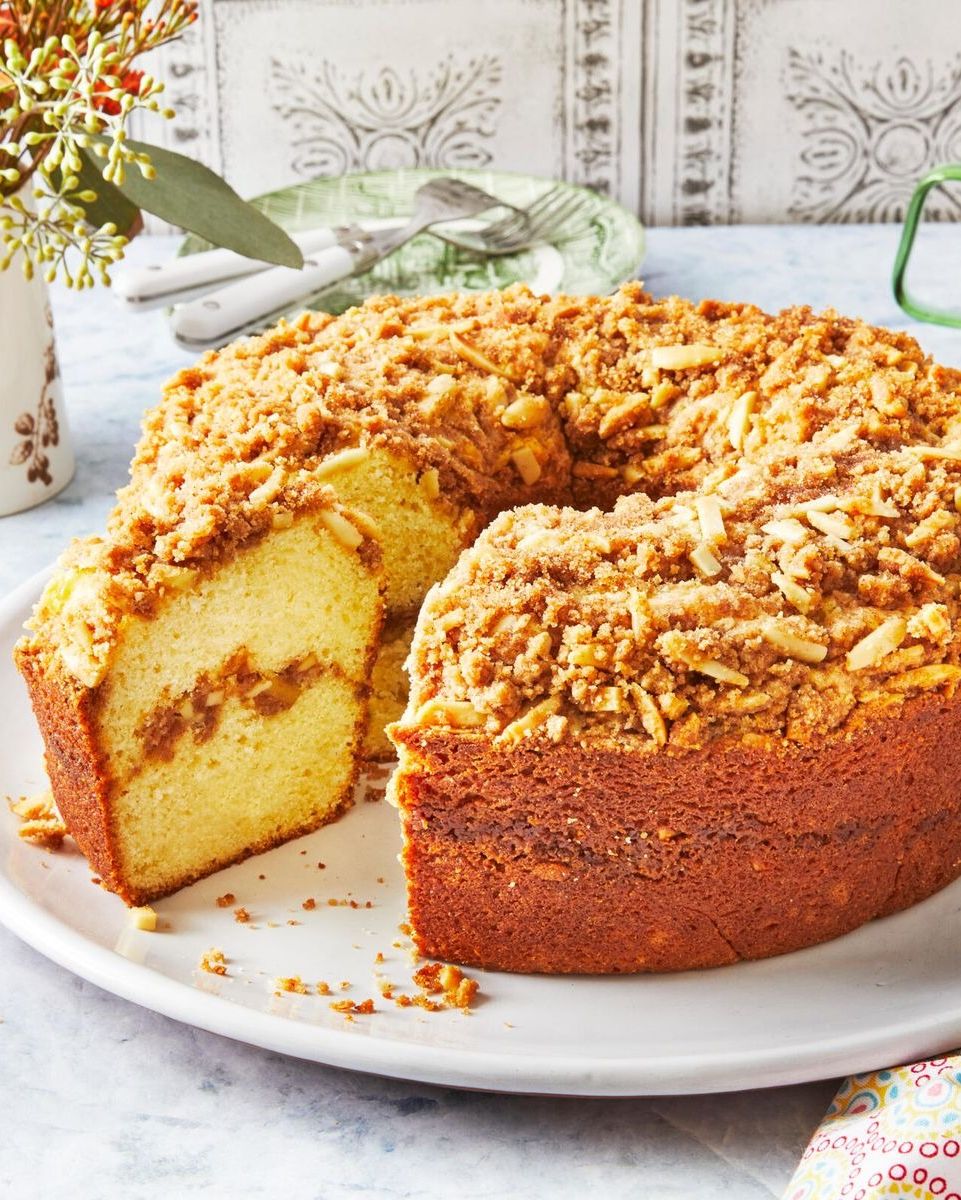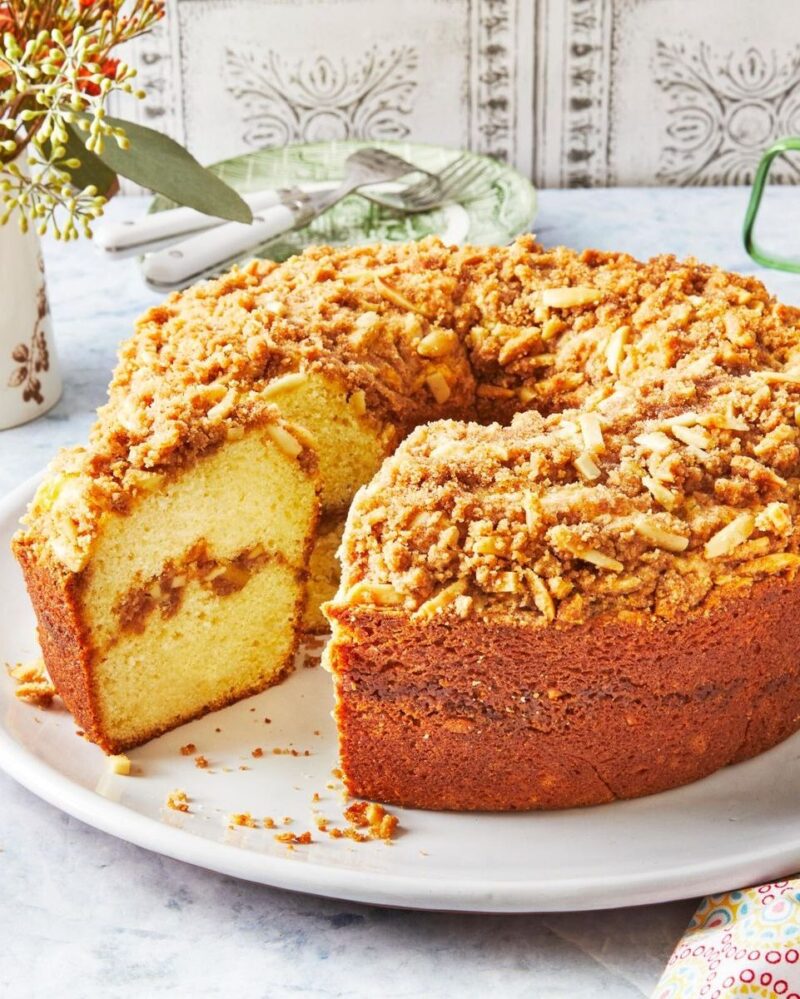 I can confidently say that everyone will enjoy this homemade dessert very much. With every bite, you'll get streusel, a crumbly mixture of cinnamon, almonds, butter, flour, and brown sugar, which is sandwiched between the layers and sprinkled on top. Even if you make the cake a day in advance, the sour cream imparts a subtle tanginess and keeps it incredibly moist and tender.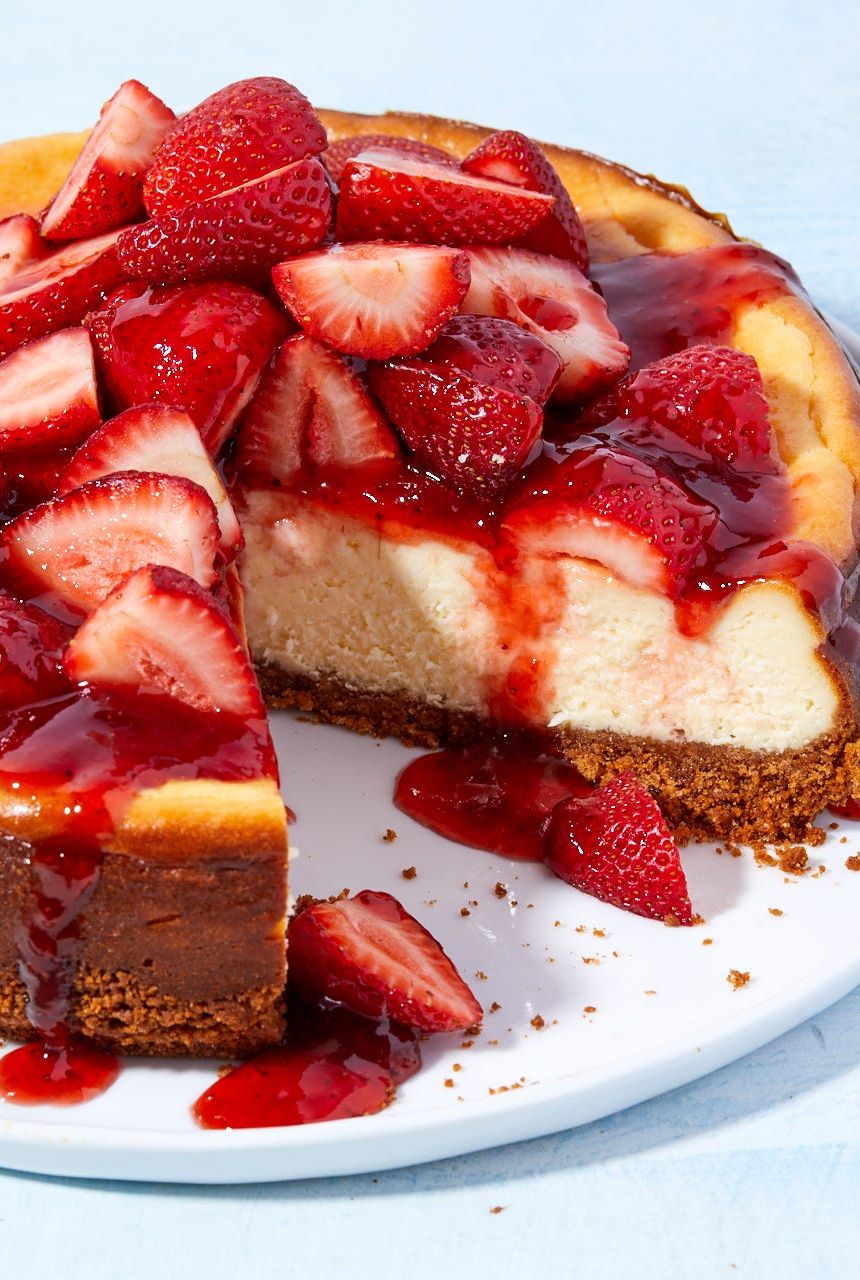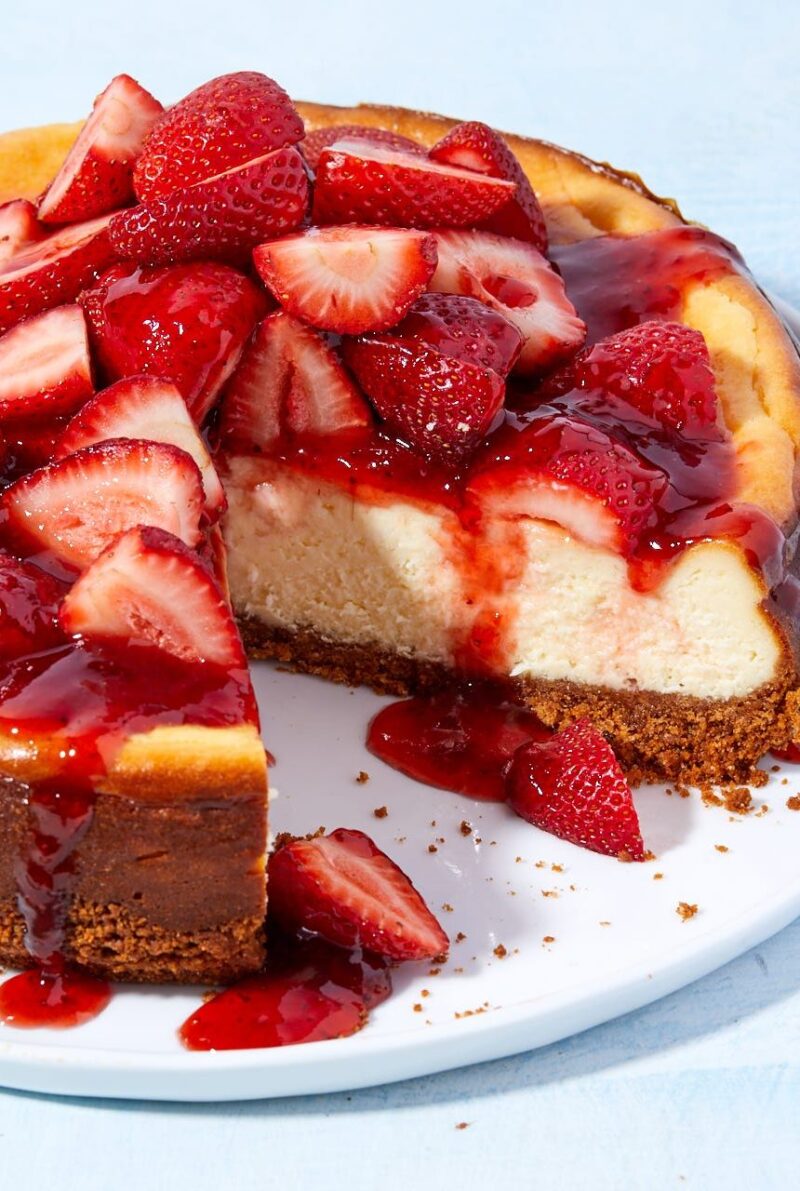 A sweet strawberry topping is one of the best additions to a traditional cheesecake if you're seeking the simplest upgrade this Mother's Day. This recipe transforms a cheesecake into something with a fresh strawberry topping and a syrupy strawberry glaze.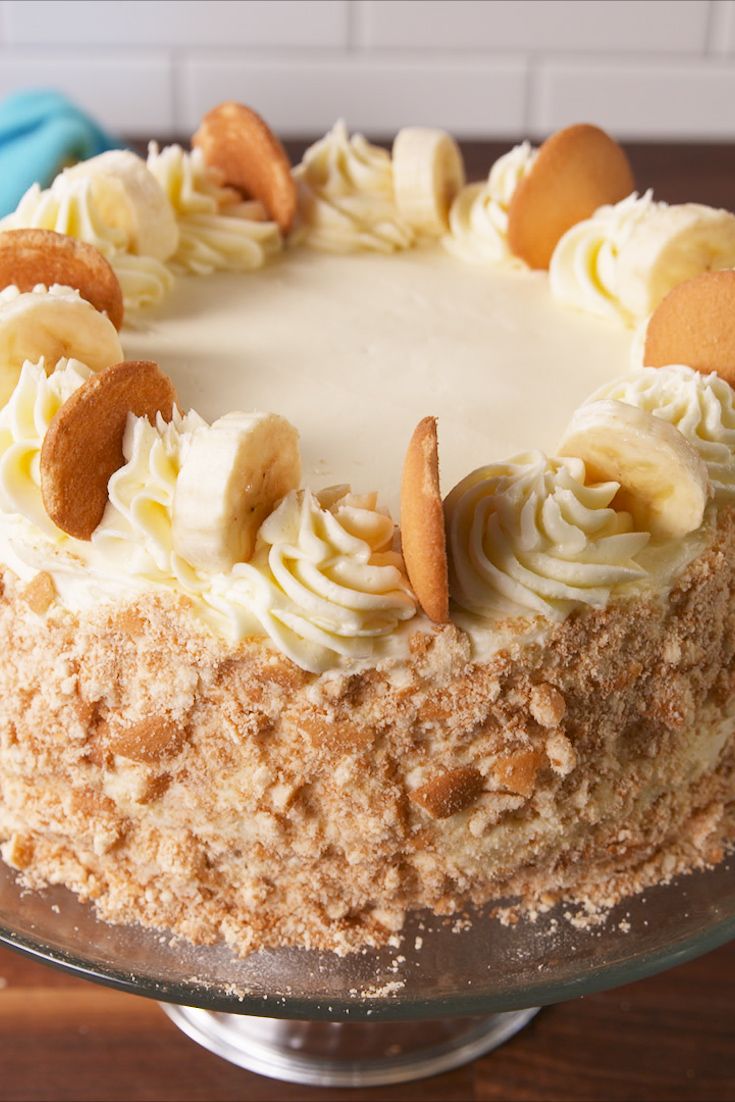 It's hard to resist not putting a lot of pudding in between the layers of this cake but you have to practice self-restraint from time to time. Unless you're planning to make a mess in your kitchen, it's best to follow this particular recipe. If you get a lot of pudding left over, that's okay! You can always store it for later use.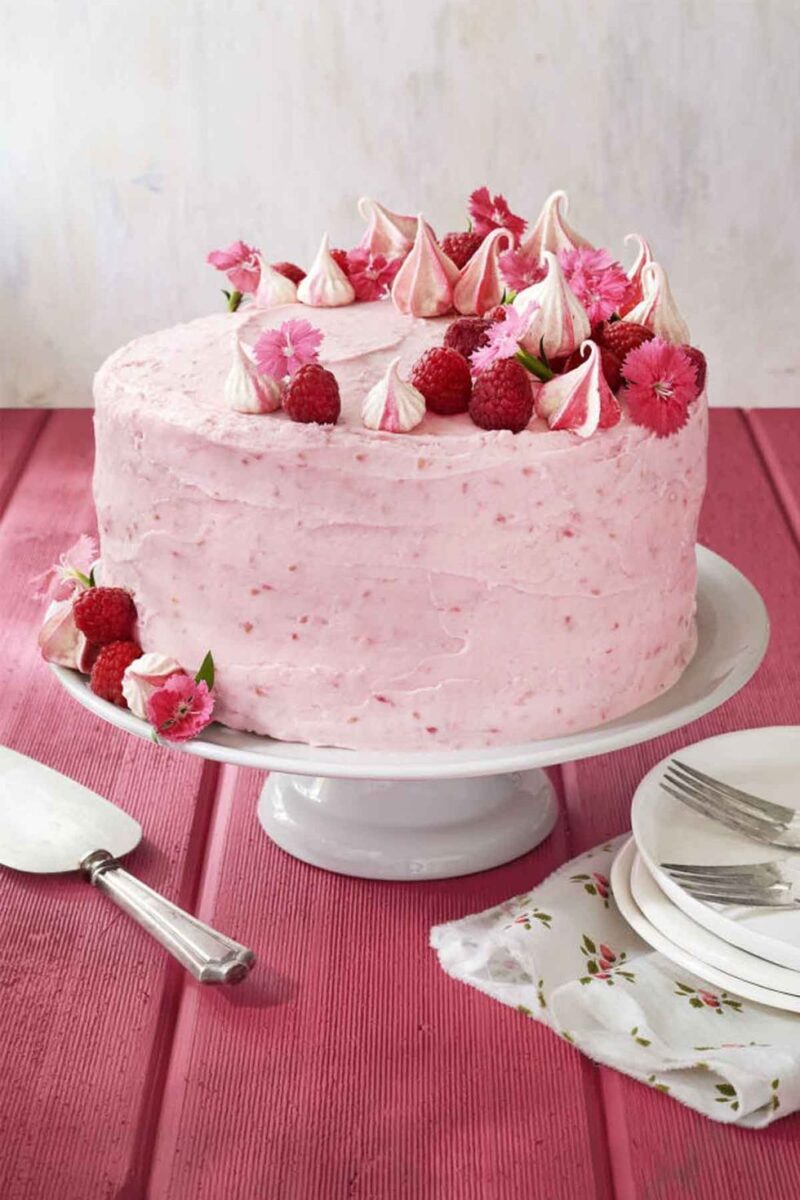 Trust me when I say that this pretty-in-pink raspberry velvet cake, topped with fluffy meringues and edible flowers, is the ideal springtime cake for your mom!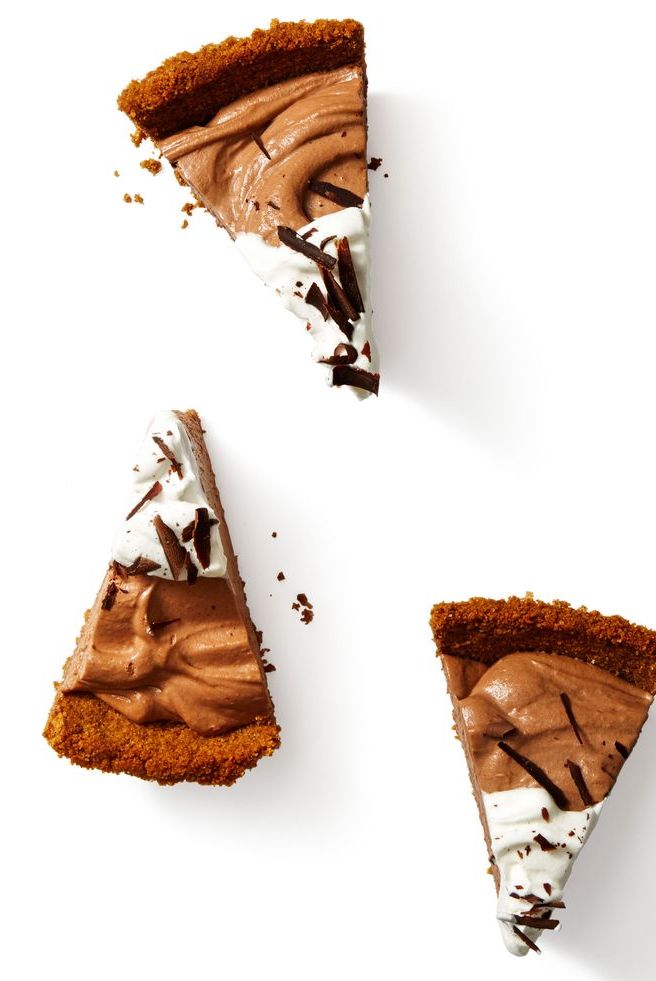 While using this recipe, you won't have to worry about your cheesecake crumbling in the oven or handling a complicated water bath. Cream cheese, chocolate hazelnut spread, confectioners' sugar, and whipped cream are the only ingredients in this no-bake chocolate hazelnut cheesecake.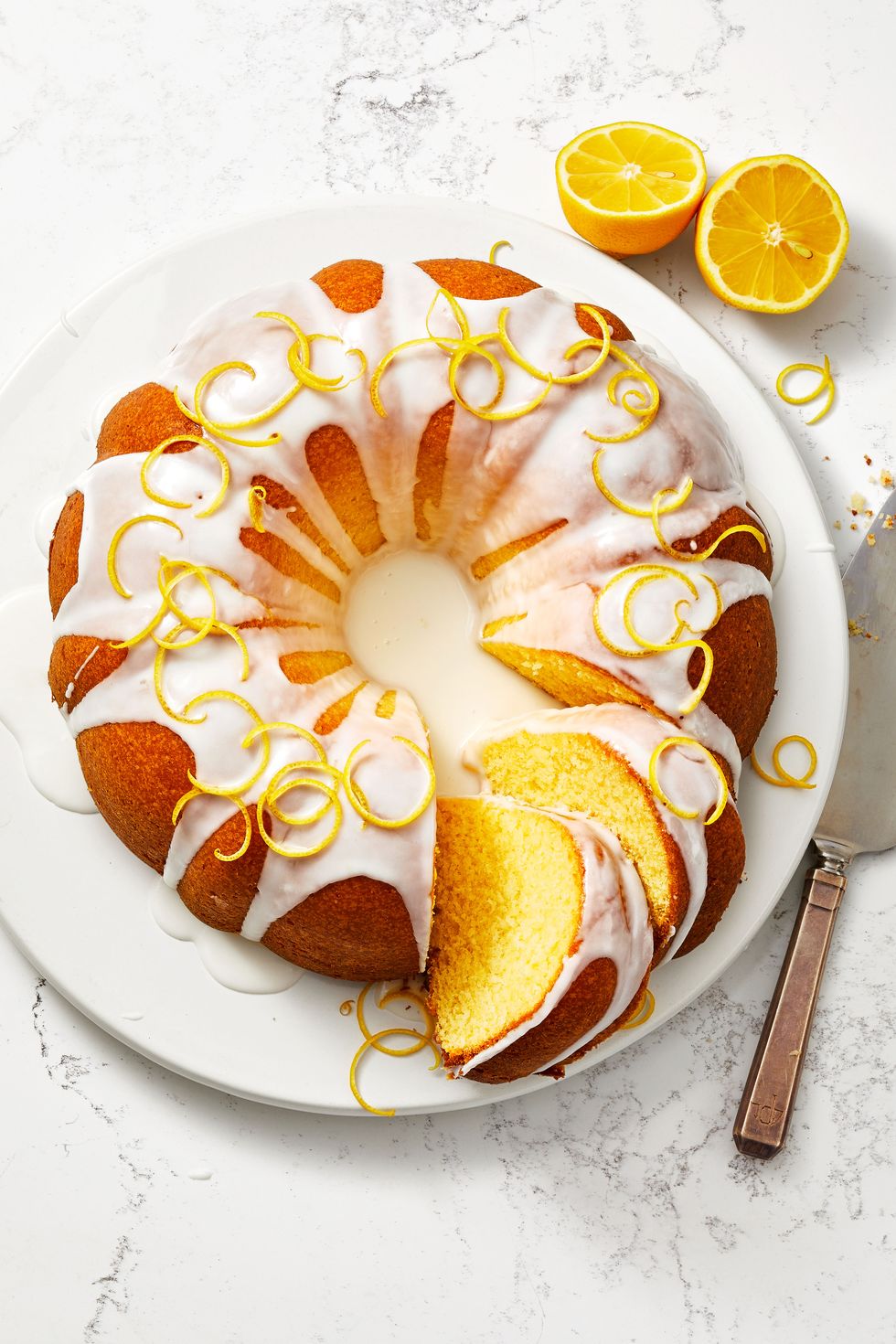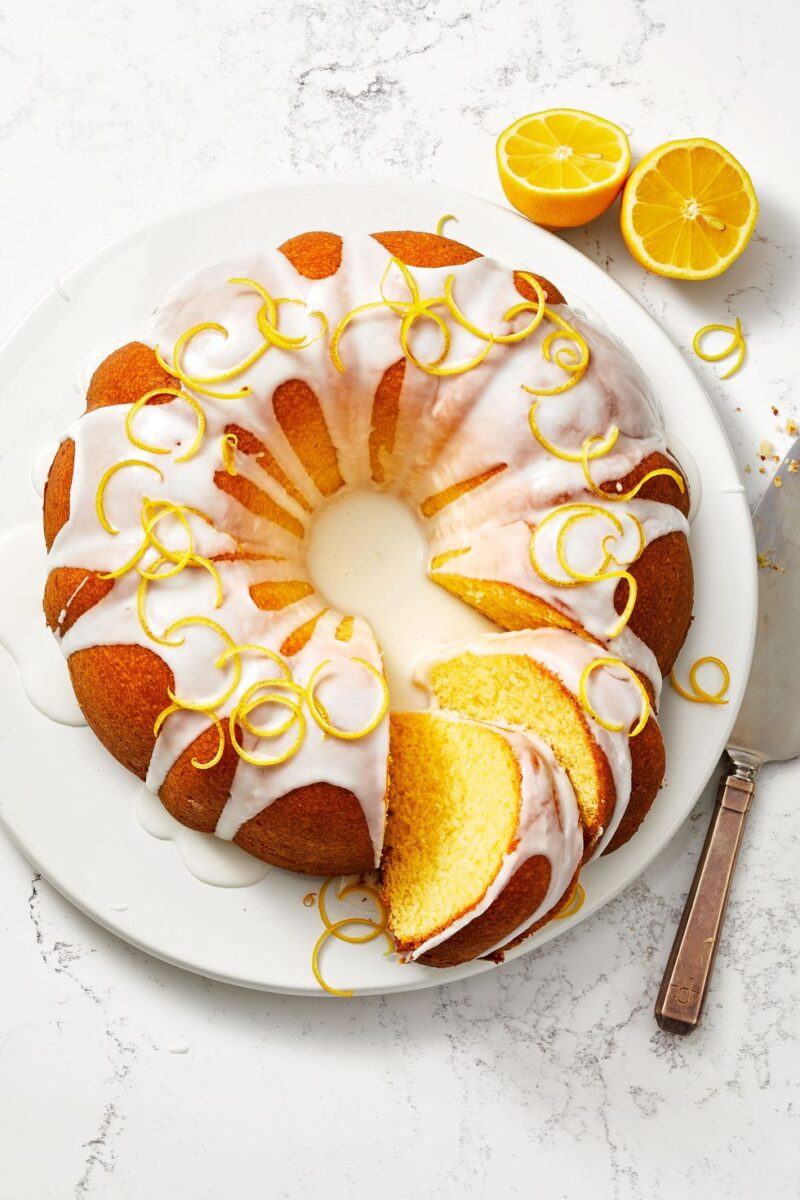 This luscious lemon pound cake is for true lemon dessert enthusiasts or anyone searching for a bright, sunny treat this Mother's Day. It is bursting with fragrant lemon zest and fresh lemon juice. The cake is fantastic on its own, but it tastes much better with a generous drizzle of sweet-tart lemon glaze, so make sure to buy an extra lemon for the topping.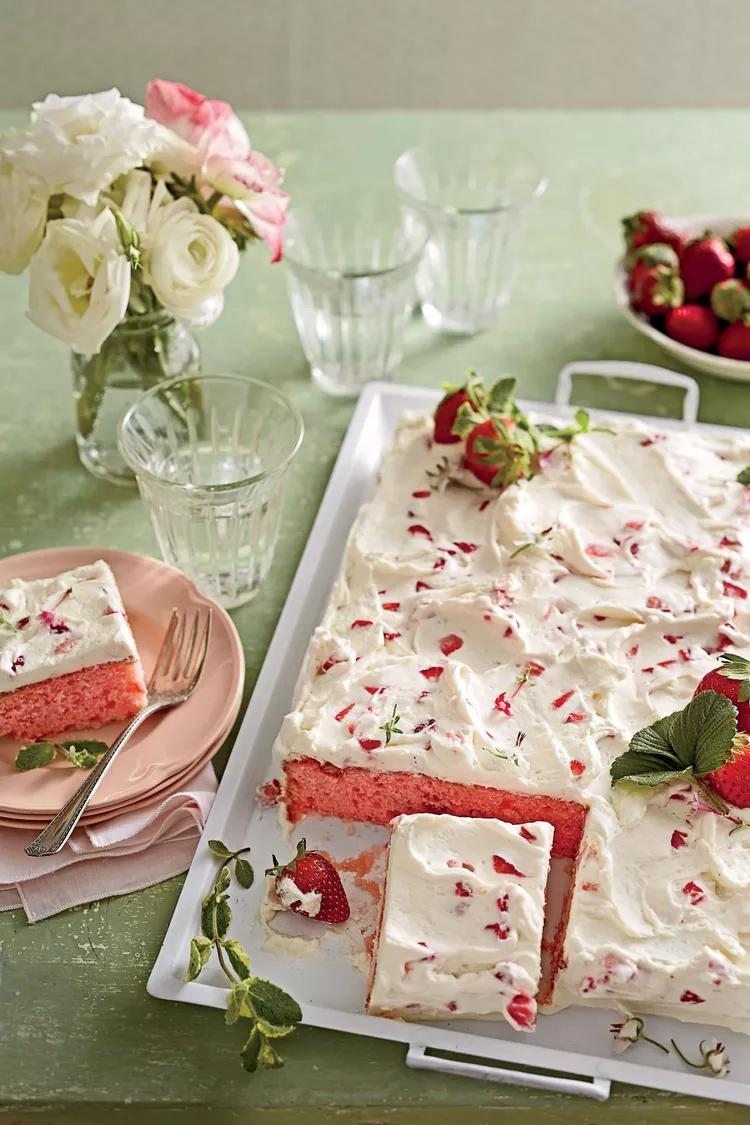 If you're looking for a real crowd-pleaser for your mom this Mother's Day, you definitely should consider trying out this delicious Strawberries-and-Cream Sheet Cake. It'll be the perfect springtime dessert!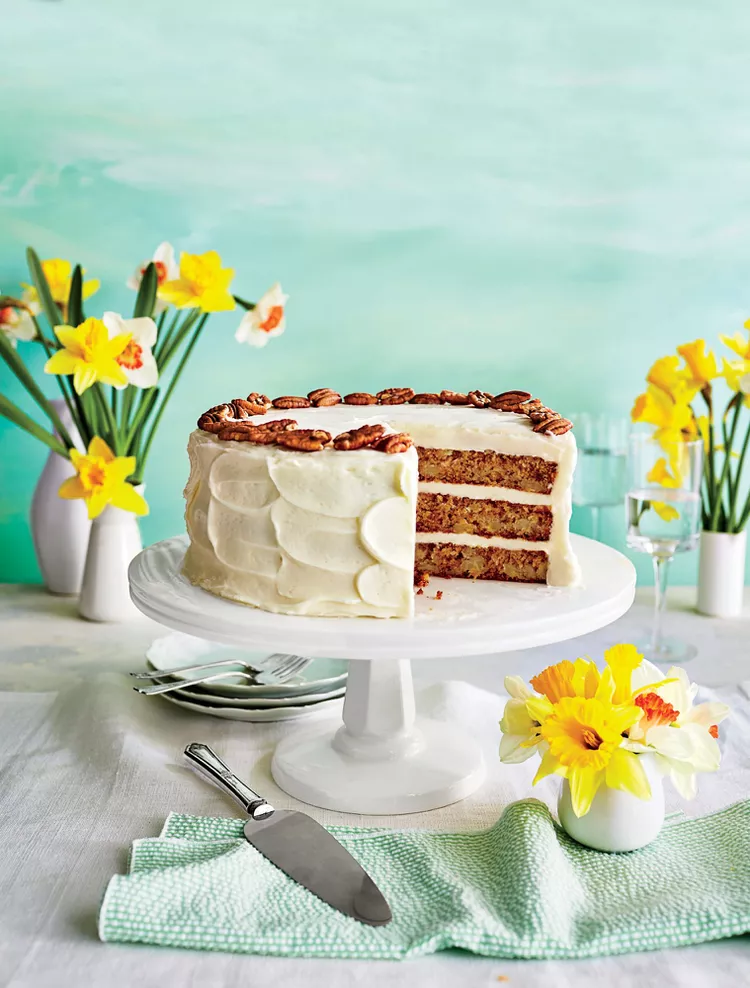 Three extremely delicious layers, laced with canned pineapple and bananas, make up this Southern dessert that's sure to put a smile on your mom's face this special holiday. When in doubt, go with this classic Hummingbird Cake!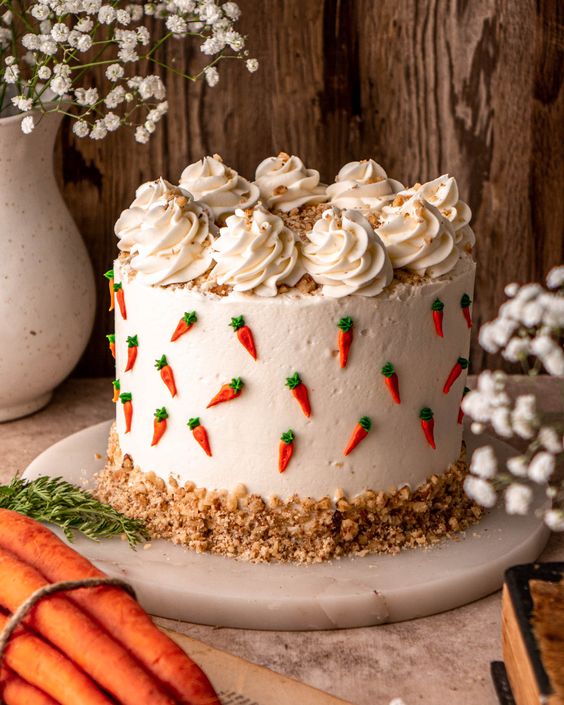 Aside from being extremely moist, flavored with warm spices, and frosted with the best cream cheese frosting, this carrot cake is quite easy to make! For a springtime touch, you can decorate the cake with mini carrots all over. As the recipe says, this is truly the BEST carrot cake recipe ever.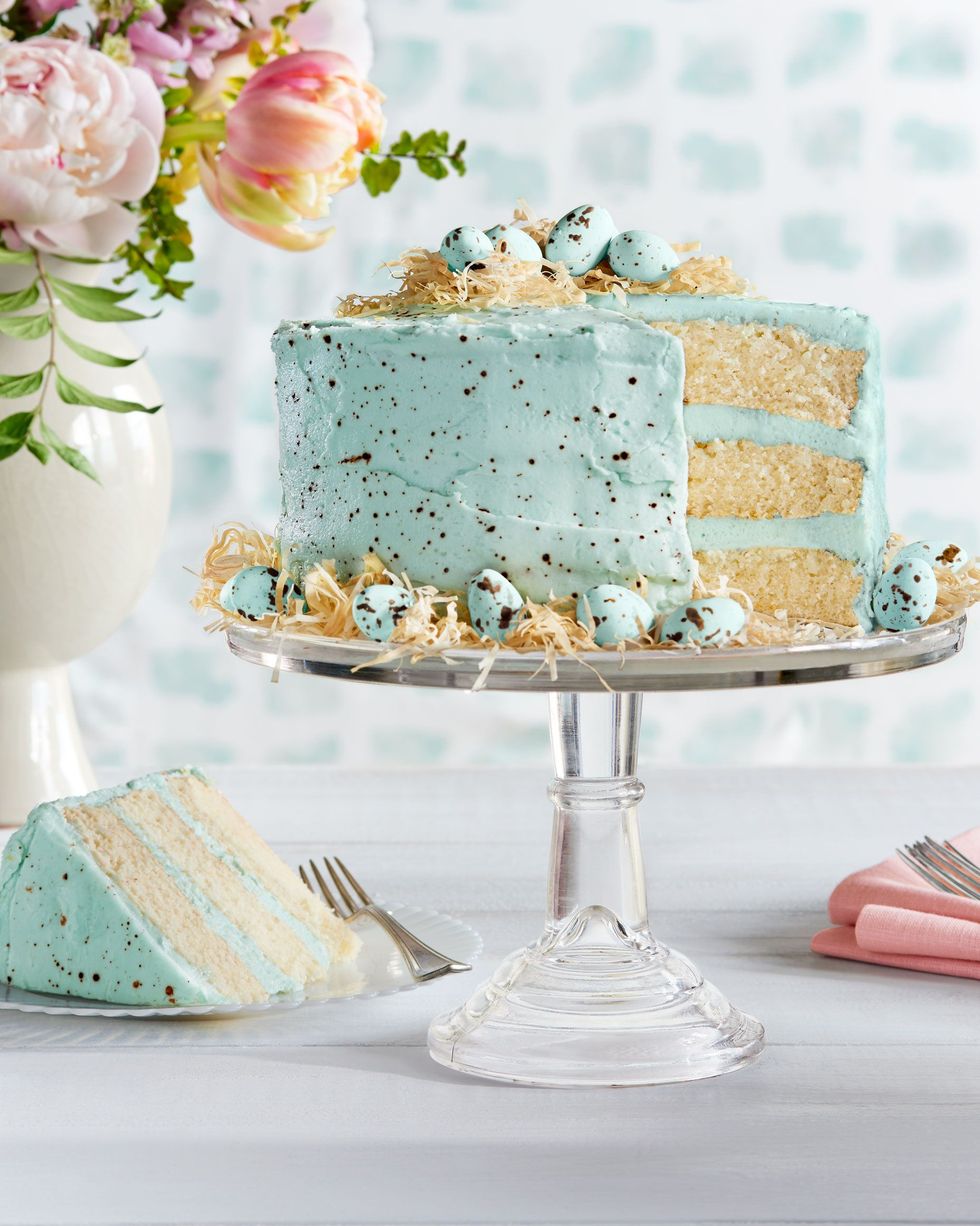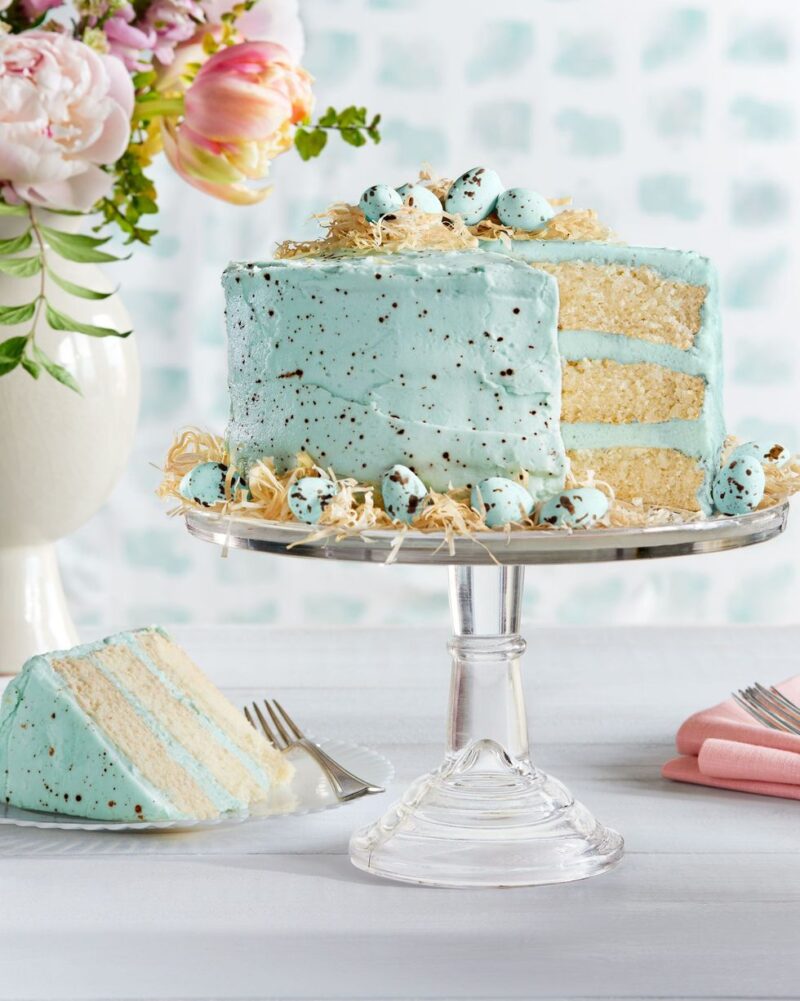 This dessert will not only impress your mom but will also sate any sweet tooth, whether you serve it as the final course of your Mother's Day dinner menu or as part of your brunch feast. Don't be imitated by the look of this cake though. It's actually easier than it looks!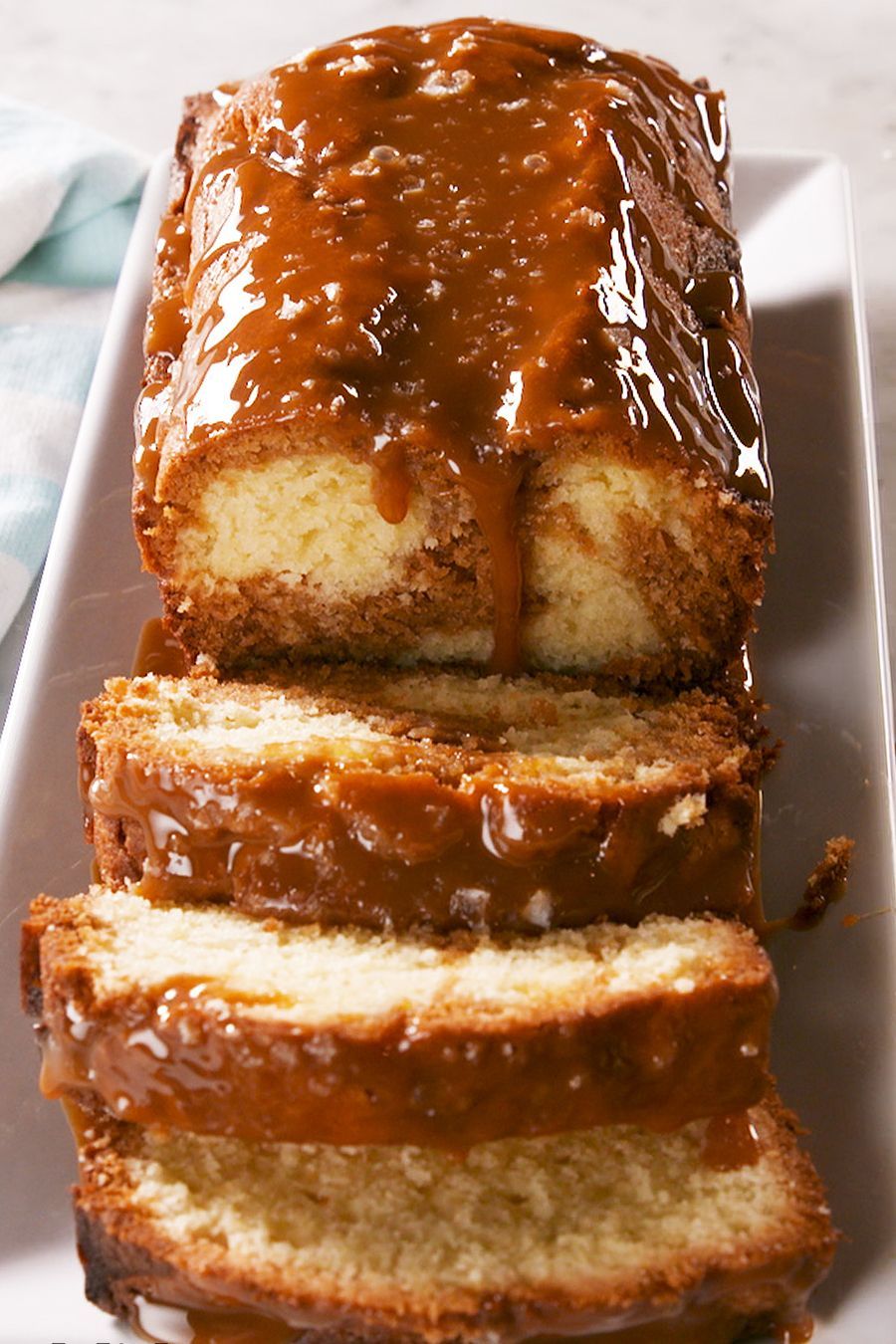 Not your typical pound cake, this recipe calls for a generous drizzle of salted caramel on top and is swirled with a sweet and luscious caramel batter. Without a doubt, an instant favorite of mine!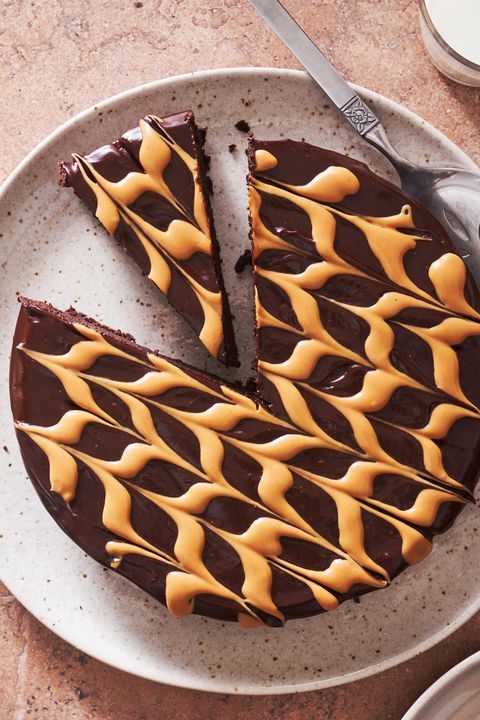 If your mom is someone who loves her peanut butter or nibbling on Reese's buttercups, then this is definitely the cake for her. This recipe upgraded the traditional flourless chocolate cake by adding a generous amount of peanut butter. It's equally simple to make and even richer than traditional chocolate cake.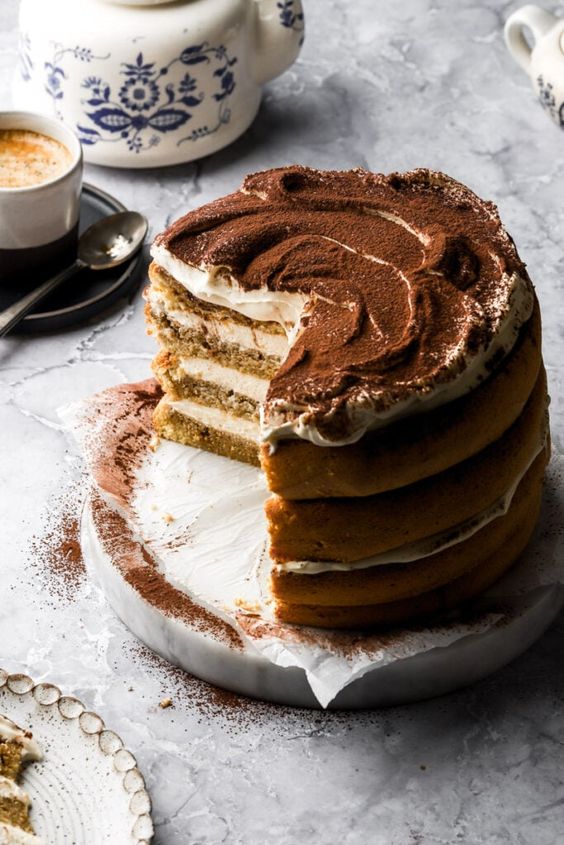 This tiramisu cake recipe is unmatched! It's consisting of four layers of vanilla sponge cakes soaked in coffee, covered with light and airy mascarpone cream, and dusted generously with cocoa powder. Utterly light and fluffy, I don't think you'll find a better tiramisu cake for your mom than this one!
Each layer of cake in this recipe has a thick layer of vanilla-white chocolate icing on top. Fresh berries, sweet vanilla, and sweet icing are all stacked between each bite. With three layers of fluffy, light vanilla cake that have been filled with raspberry jam and fresh raspberries, this berry cake is sure to delight your mom!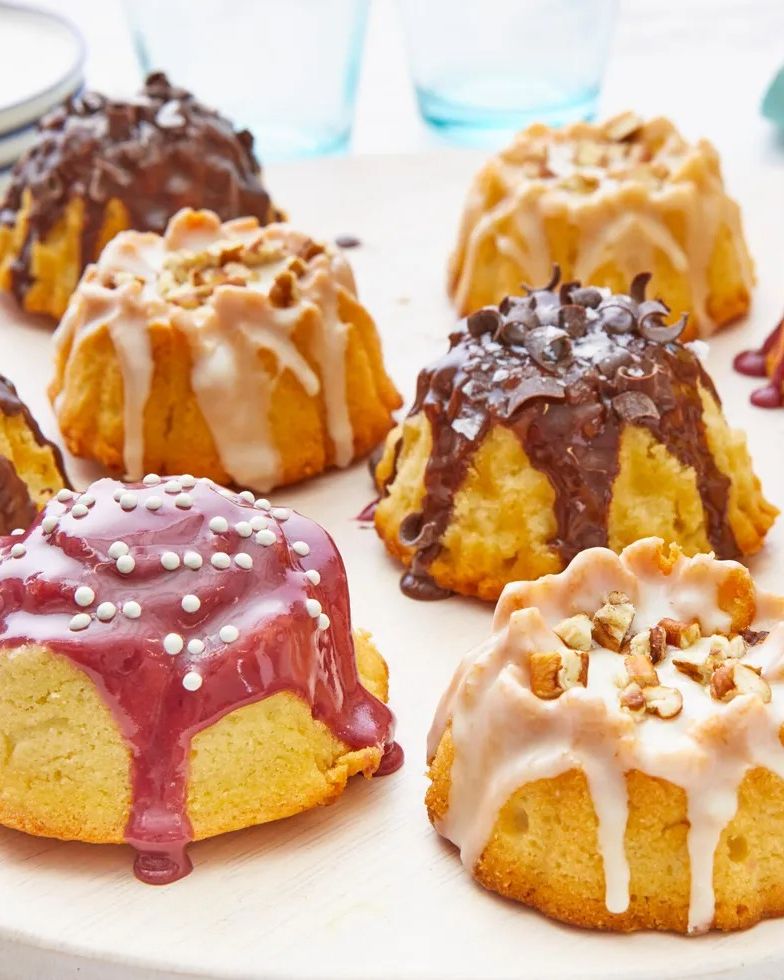 Do you know what's better than bundt cakes? Mini bundt cakes! Not only are these mini bundt cakes adorable but this recipe comes with different glaze flavors for you to choose from. These are such bite-sized pieces of heaven! Totally perfect for your Mother's Day brunch!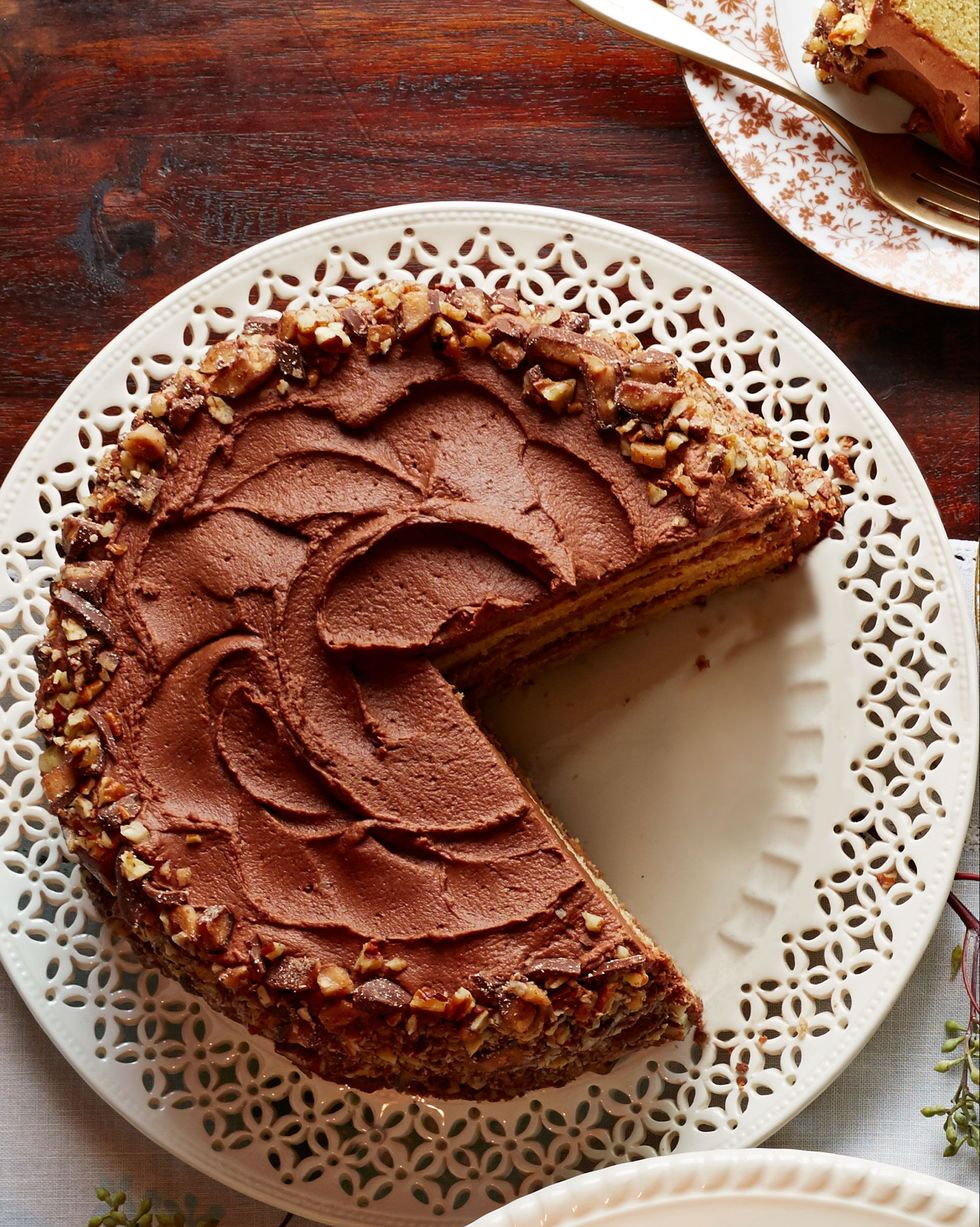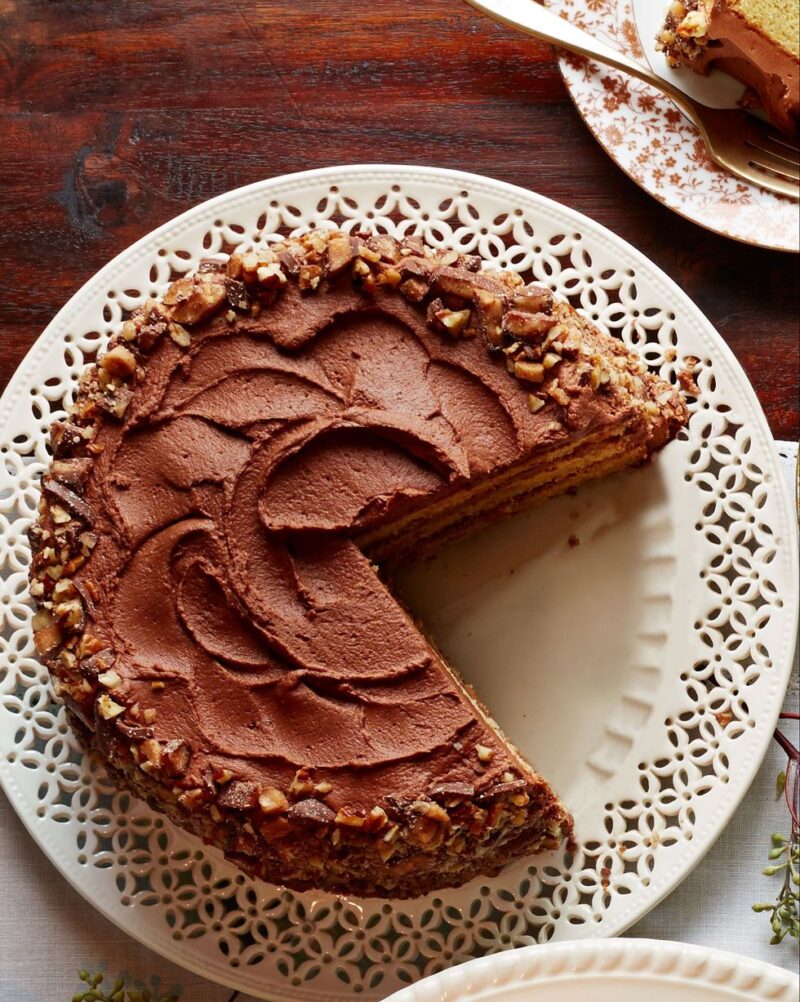 This gorgeous brown butter cake laced with a crunchy pecan and vanilla wafer mixture and topped with toffee bars is every chocolate lover's dream. So if your mom is every bit of a chocolate lover as I am, then you should definitely keep this on your to-bake list!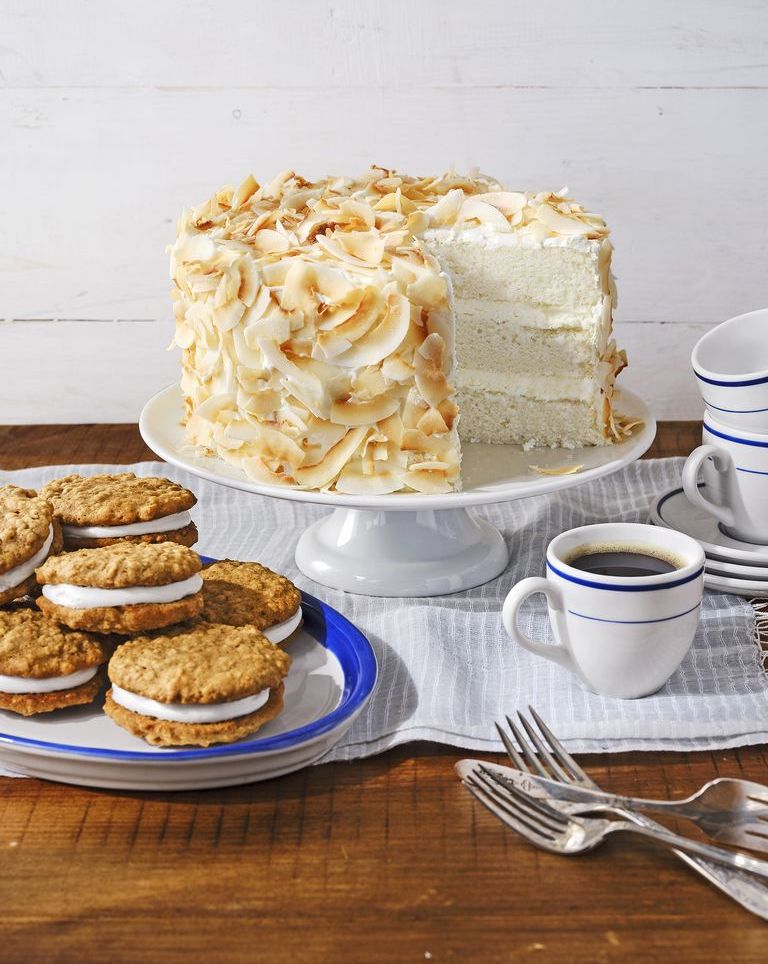 Thanks to its airy triple layers, this towering cake is rich in flavor yet low in fat and sugar. If you're watching your mom's health or diet, she'll definitely appreciate this delicious treat!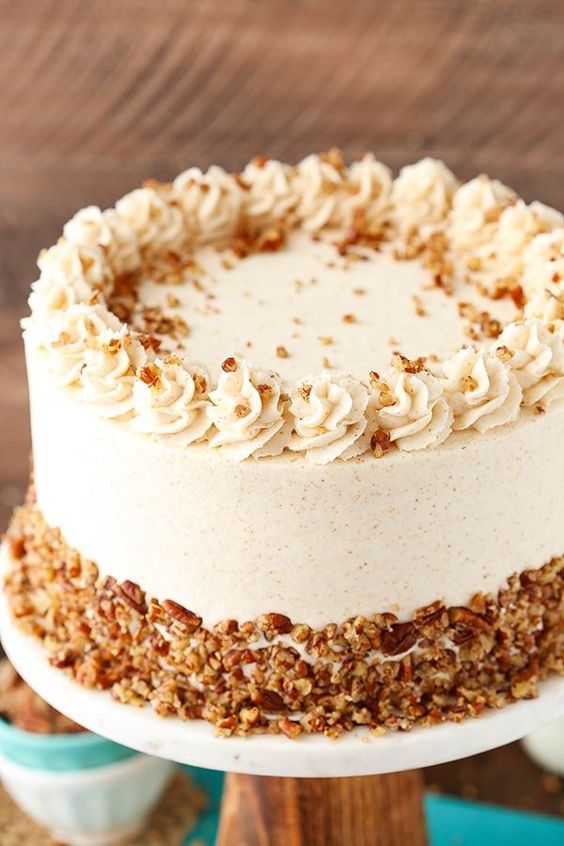 Three layers of buttery vanilla cake with toasted pecan filling make up this cake, which is topped with a decadent browned butter frosting. If you want to put a smile on your mom's face this Mother's Day, this is a cake to consider!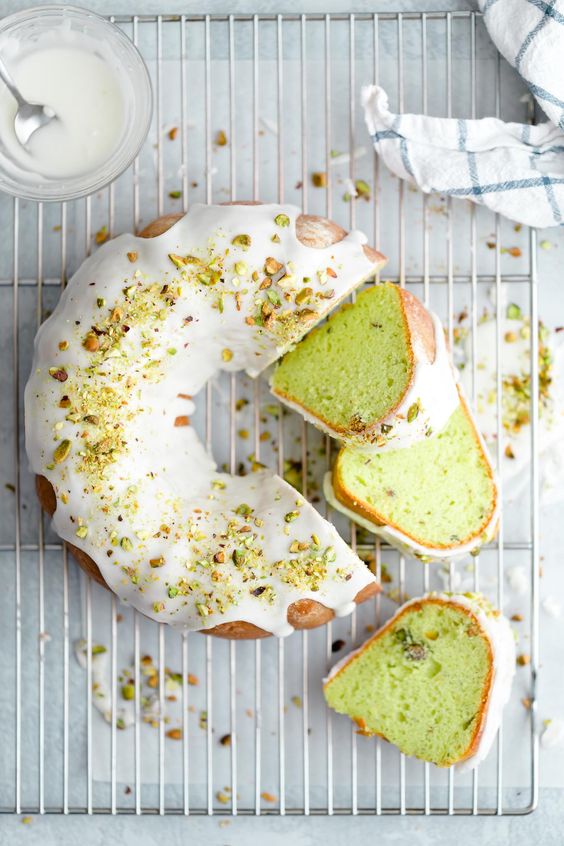 This lovely green pistachio pudding cake is utterly moist and tender, studded with chopped pistachios, and dripping with a glossy, sweet glaze. Using a box of yellow cake mix and a packet of instant pistachio pudding, this cake recipe is shockingly simple to make and makes the ideal Mother's Day treat.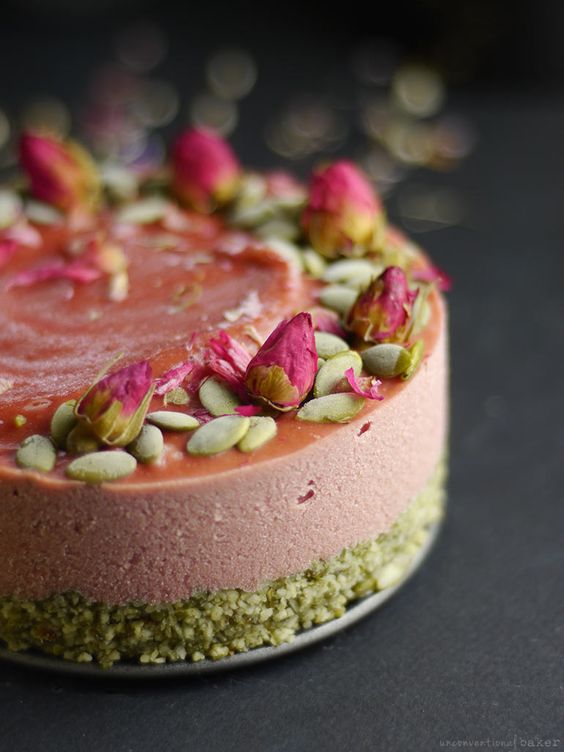 If you're looking for something entirely unique with an interesting combination of ingredients, then this strawberry lime and parsnip cheesecake might just catch your eye. What's more, this cake recipe is 100% nut-free and dairy-free.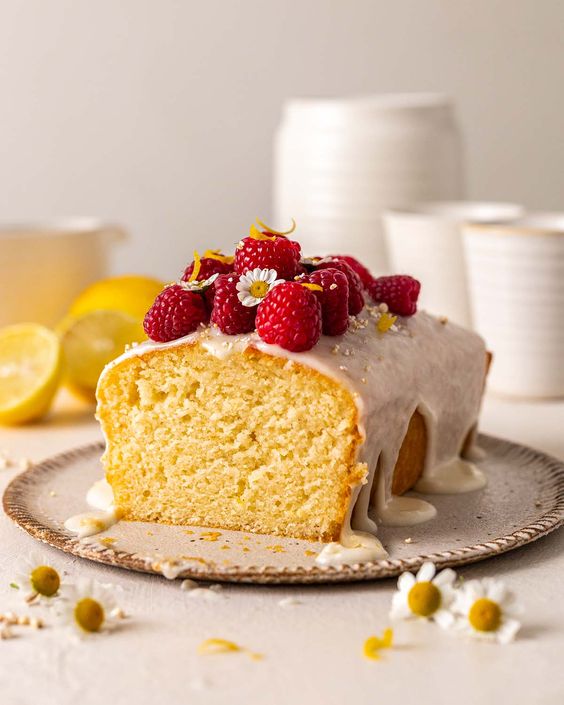 This zesty, fluffy vegan lemon drizzle cake is vegan. It only requires 8 simple ingredients and is quite easy to prepare. The cake is moistened with a basic lemon syrup or drizzle.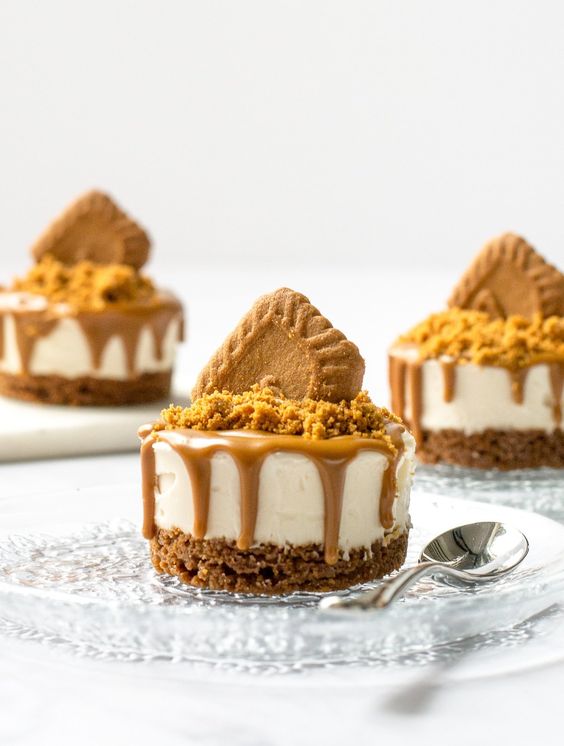 These days, I'm quite obsessed with anything Biscoff. With a biscuit crumb base and topping, this decadent vegan Biscoff cheesecake recipe works wonders as tiny individual cheesecakes.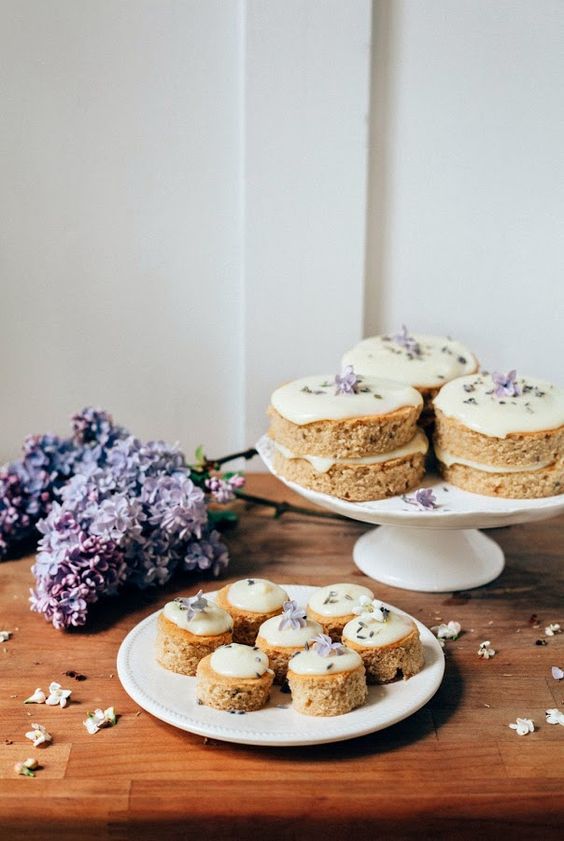 These Lemon, Lavender, and Earl Grey Mini Cakes are so perfect for a Mother's Day brunch! I can totally see this being a classic crowd-pleaser along with some warm cups of tea.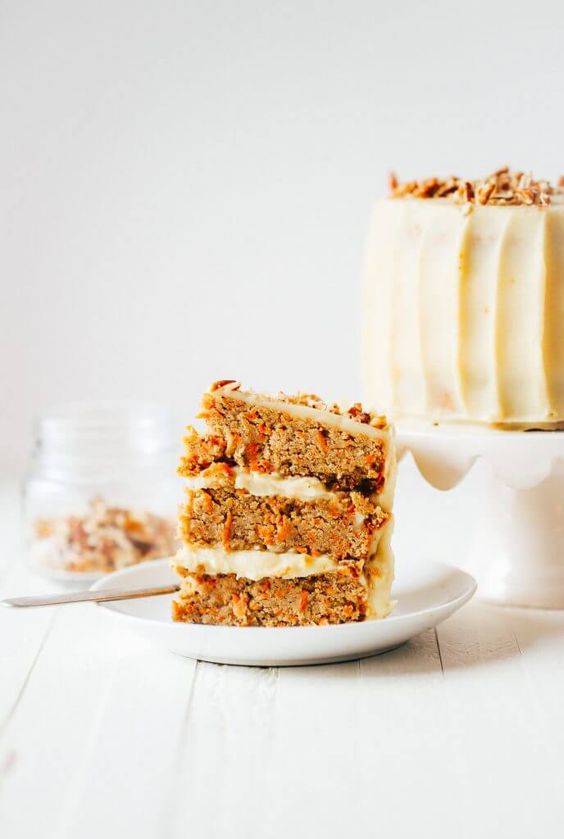 This sweet potato-based paleo carrot cake is made with creamy lemon frosting made from white sweet potatoes. Bursting with scrumptious flavor, this recipe is also a nutritious dairy- and gluten-free dessert. The ideal carrot cake for your Mother's Day celebration!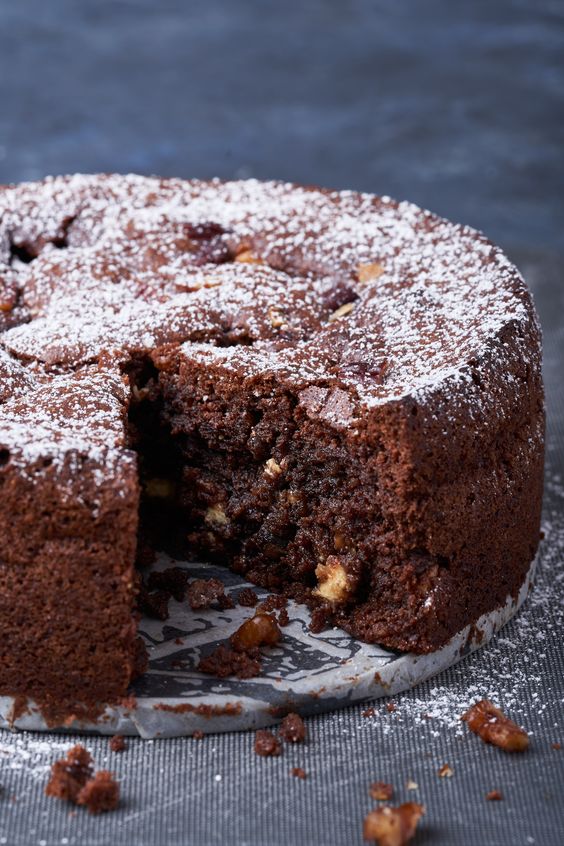 One of my favorite things about this brownie cake is the smell it produces while it bakes. I'm sure you know what I'm talking about and that scent alone is enough to make my mouth water. Aside from that, I love that this cake recipe doesn't bake the cake all the way through, giving you that fudgy gooey goodness in the middle.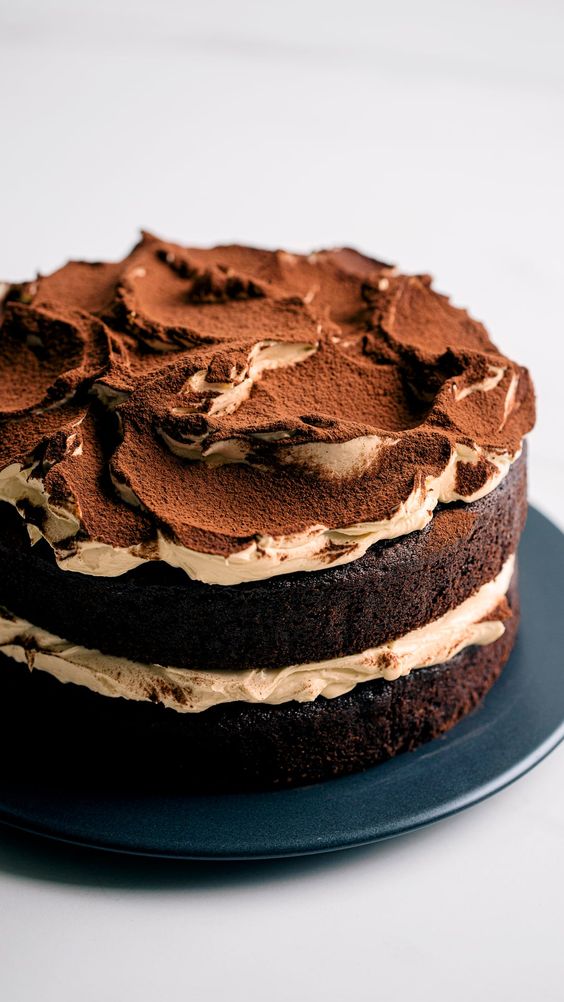 Spice up your Mother's Day chocolate cake with a splash of Bailey's Irish Cream! Now you have the perfect rich, moist, and utterly decadent chocolate loaf cake.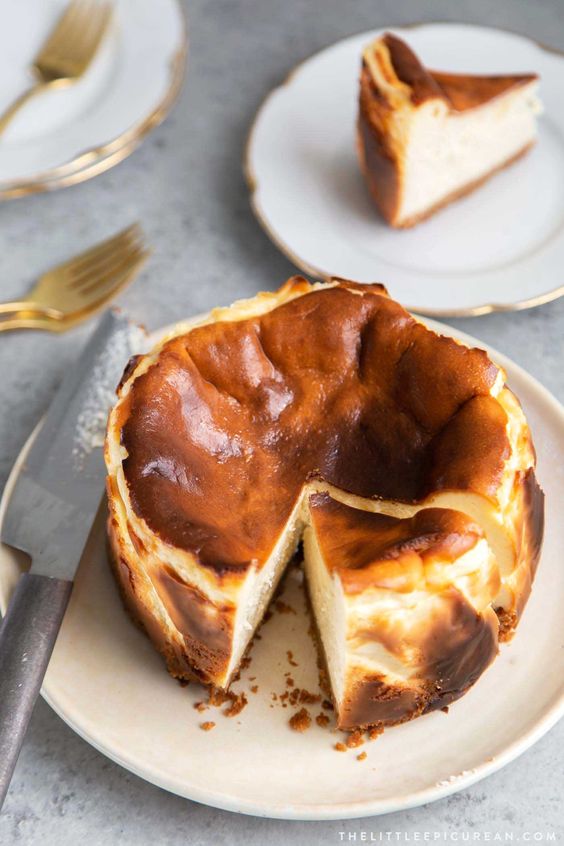 If you haven't heard of a basque cheesecake before, it's actually your usual cheesecake but has been baked to high degrees in a short amount of time to get this slightly burnt effect on the outer layer. Depending on your preference, you can get a rather gooey texture inside or a more firm base. But this recipe adds a slight twist to the classic basque cheesecake.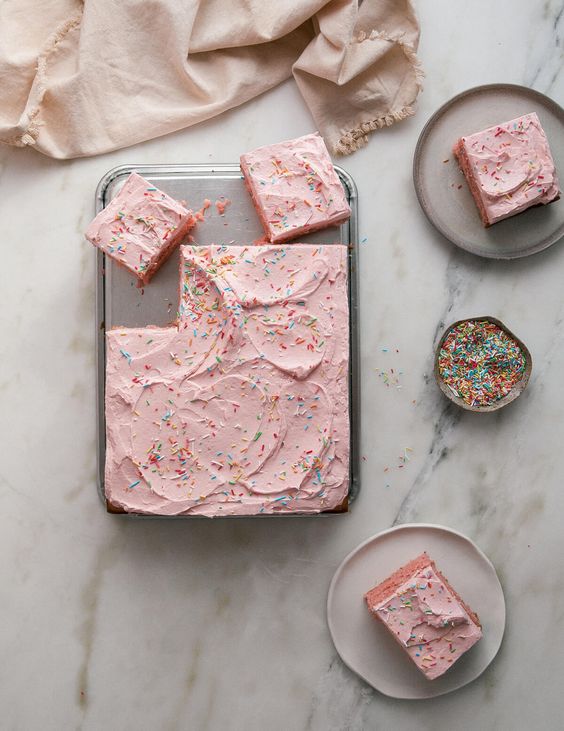 The best roast swiss meringue that tastes exactly like rhubarb is placed on top of this delicious strawberry-flavored cake for a crowd. Undeniably, this is such a great cake to accompany your Mother's Day brunch meal.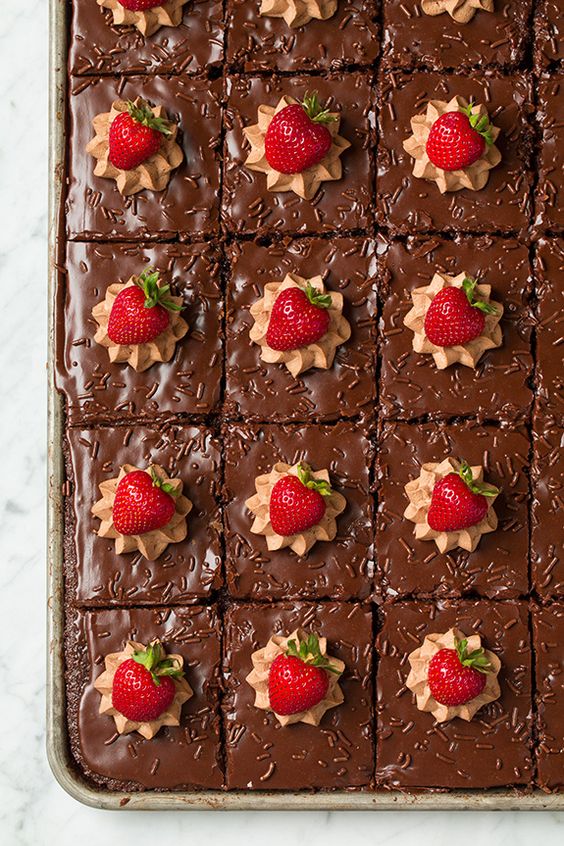 If you're not too fond of strawberry flavors, then this chocolate sheet cake is another good option. I mean, who doesn't love chocolate right? Whether you're baking this for your brunch or the finale for your Mother's Day dinner, everyone especially your mom is going to be certainly pleased!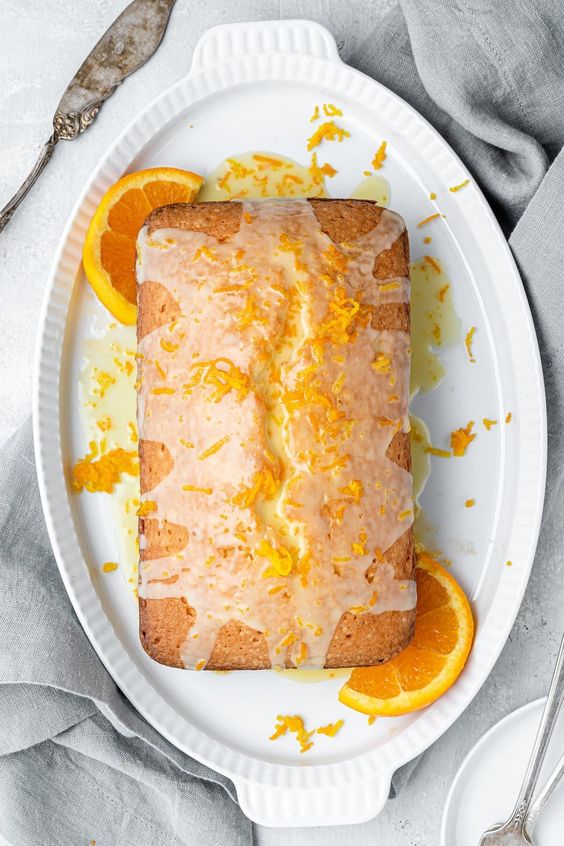 Without a doubt, Orange Pound Cake is extremely fluffy and soft. You won't believe how delicious this vibrant citrus treat is, which has been flavored with fresh orange juice and zest. Whether you're looking for a springtime treat or a Mother's Day cake idea, this is for you.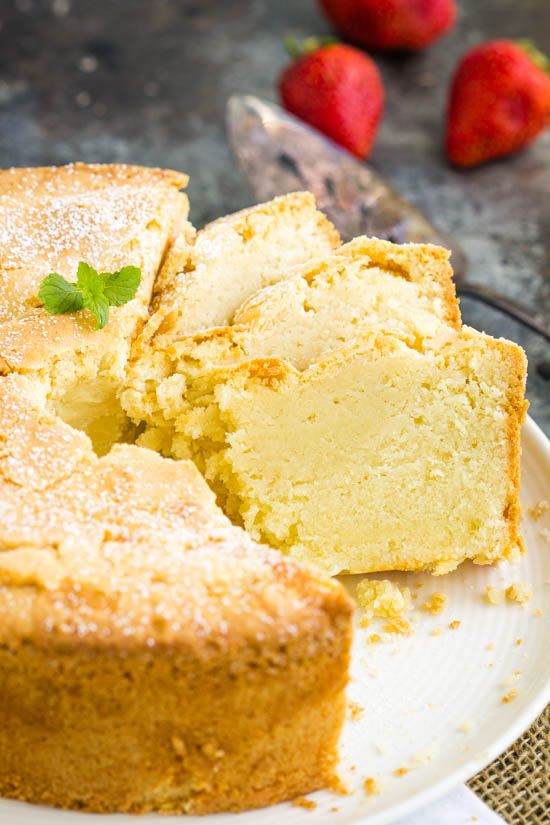 With only a few simple instructions, pound cakes can be made in a jiffy! According to this recipe, the traditional cheesecake pound cake has been substituted for creamy substituted rich, creamy mascarpone cheese to achieve this yummy and delectable dessert!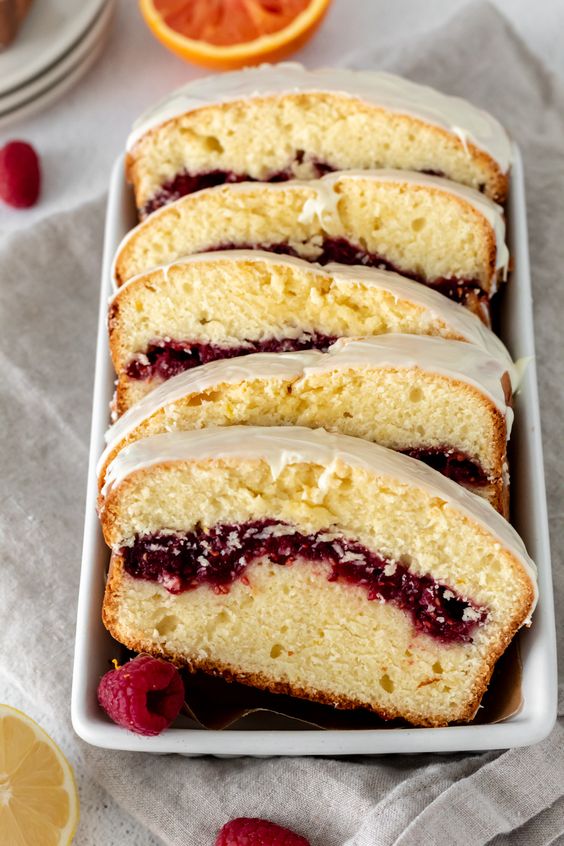 Utterly delectable, this recipe combines the tangy raspberry with decadent white chocolate to achieve this delicious White Chocolate and Raspberry Loaf Cake. It's perfectly sweet, and moist, and I can't wait to try this out for myself!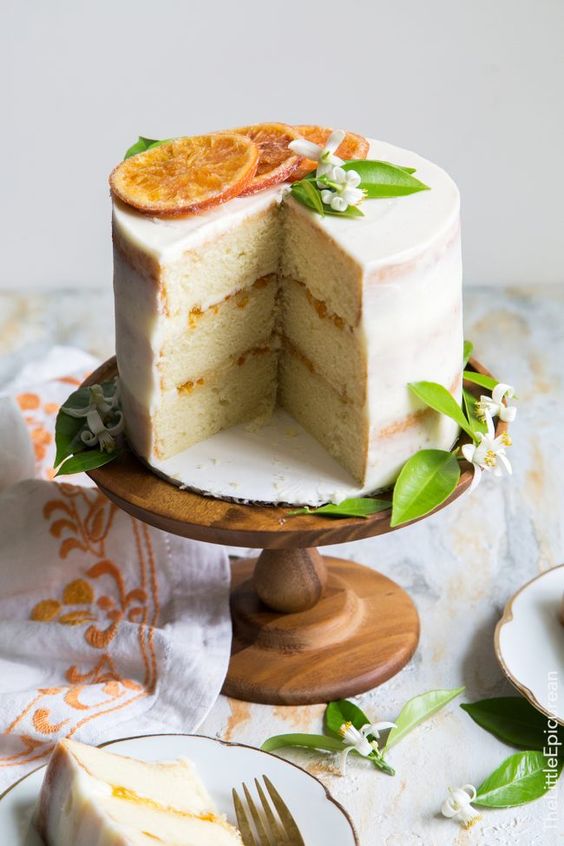 Three layers of vanilla cake, soaked in ginger liqueur, filled with Seville orange marmalade, and gently topped with orange blossom buttercream make up this delicious orange marmalade cake. Vanilla fans will love these Mother's Day cake ideas.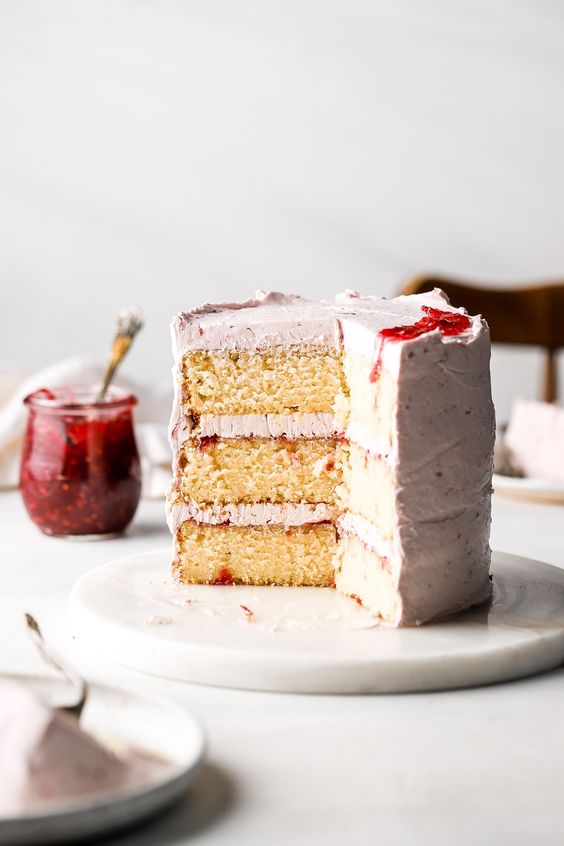 Looking for more vanilla Mother's Day cake ideas? If you don't mind spending hours in the kitchen, then this Vanilla Rhubarb Cake is definitely worth a try! Stacked with layers of homemade raspberry jam, rhubarb, and buttercream frosting, you can't find better Mother's Day cakes than this!
Hopefully, this post gave you lots of Mother's Day cake ideas! Whether you opt for chocolate, vanilla, or floral Mother's Day cakes, your mom is sure to love the effort. Enjoy!