The 3rd season of The Mandalorian has just finished. And while we're waiting for the next installment of our favorite sci-fi series, here are some Star Wars wallpaper backgrounds for your iPhone to keep the hype going!
We all know that season 4 of The Mandalorian has already been confirmed. And a few new Star Wars movie has also been confirmed to be in the works. So while we're doing the waiting game, how else can we satisfy our fix for this beloved franchise?
Me, I usually keep myself excited by looking for new wallpaper backgrounds for my phone. Because I spend a lot of time with my phone for daily productivity, I tend to look at my wallpaper a lot as well. So seeing my favorite things as my background really keeps me interested in them.
With that said, if you've been wanting to give your phone a Star Wars makeover because you've just finished binging the new The Mandalorian season, you're in luck! Here are some Star Wars wallpaper iPhone downloads you can use for your fun, galactic-style backgrounds!
Star Wars Wallpaper Backgrounds
Keep scrolling to find the perfect Star Wars wallpaper for your phone. Below you'll find some iconic characters in different art styles all throughout the franchise! As Obi-Wan Kenobi says, may the wallpapers be with you.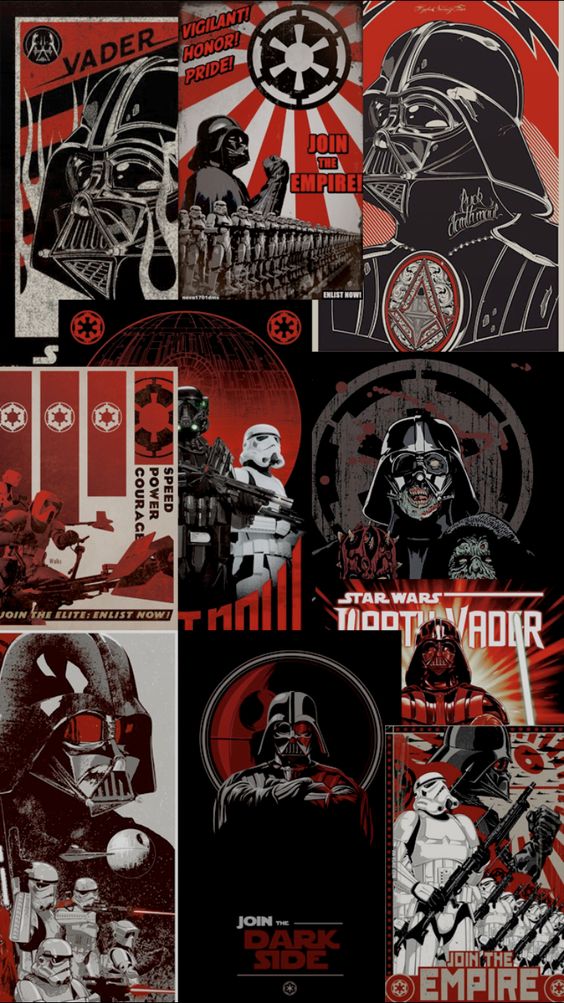 If Darth Vader is your favorite character in Star Wars, you might love this collage of him as your phone wallpaper.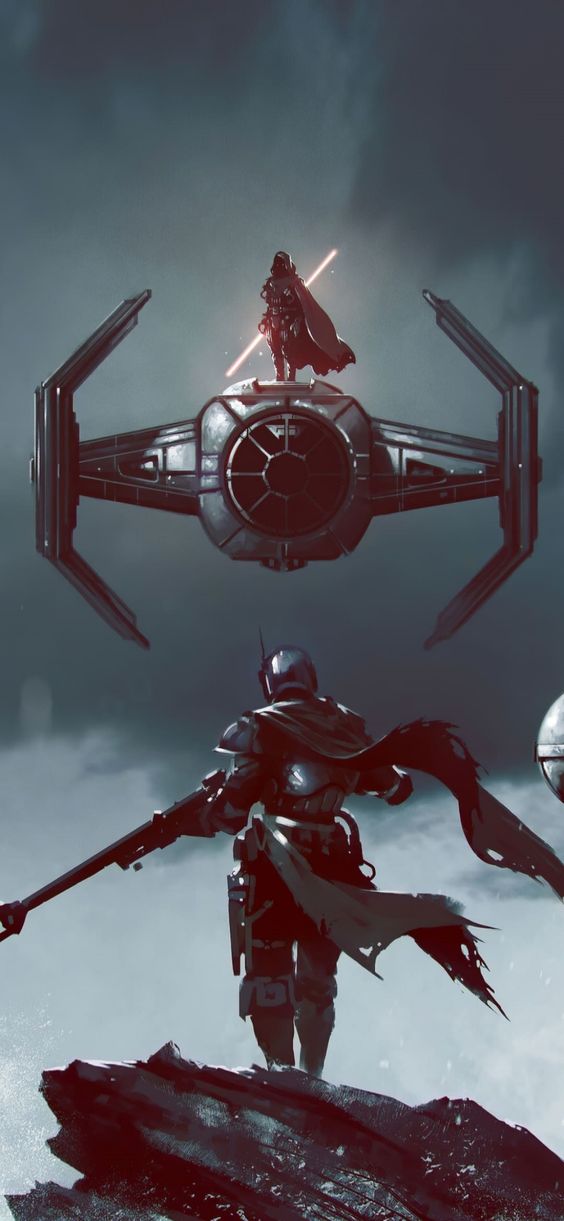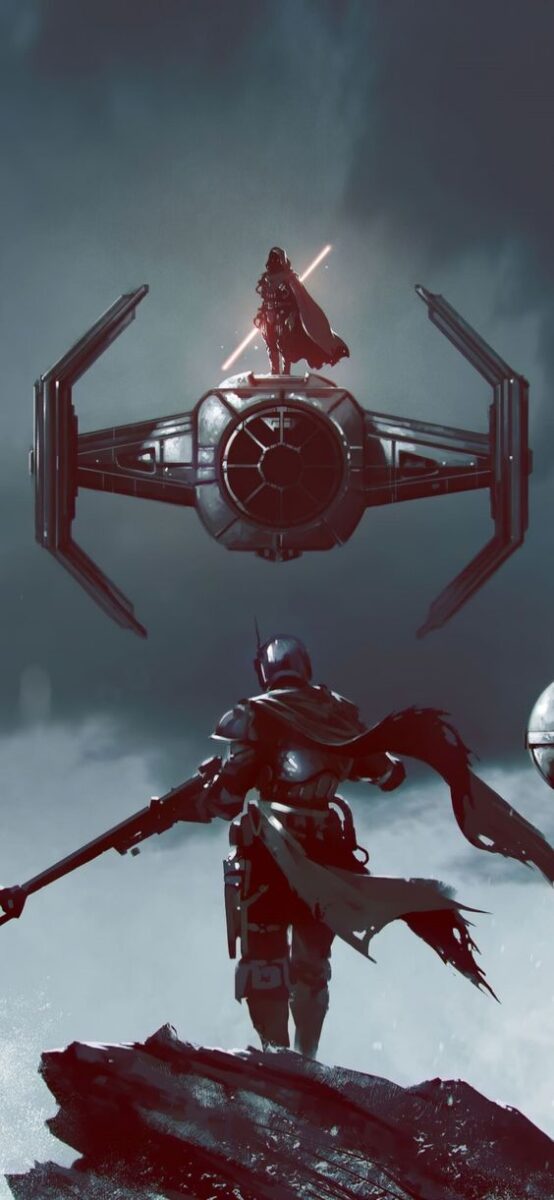 Here's a cool fanart inspired by the movies that you might want to use for your phone.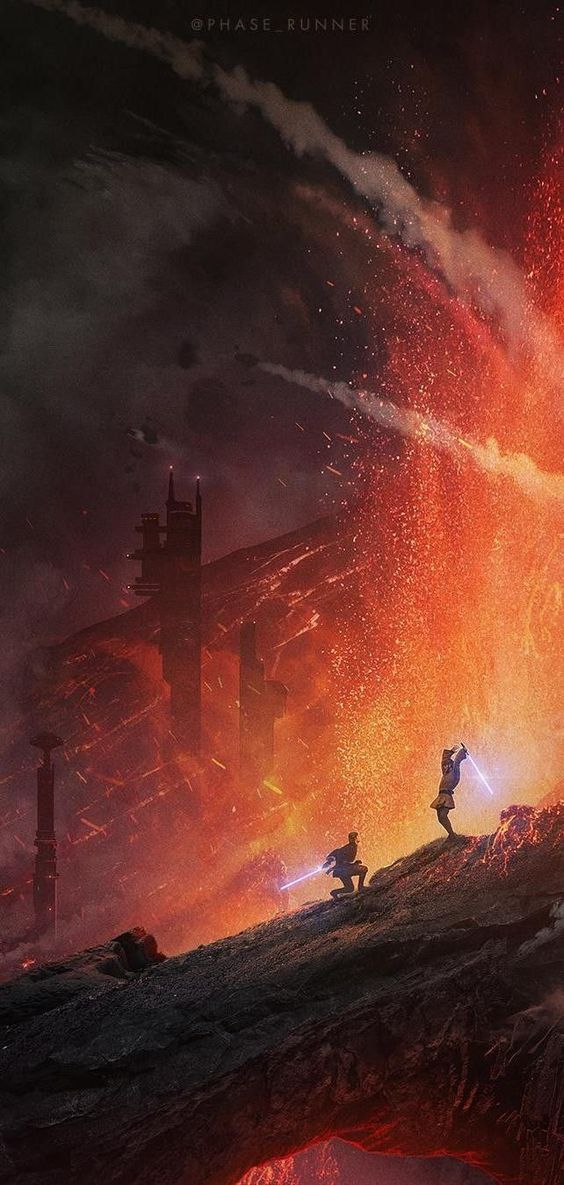 Who could ever forget about this iconic scene from Revenge of The Sith? The fight scene in Mustafar has always been one of my favorites so I really like this wallpaper!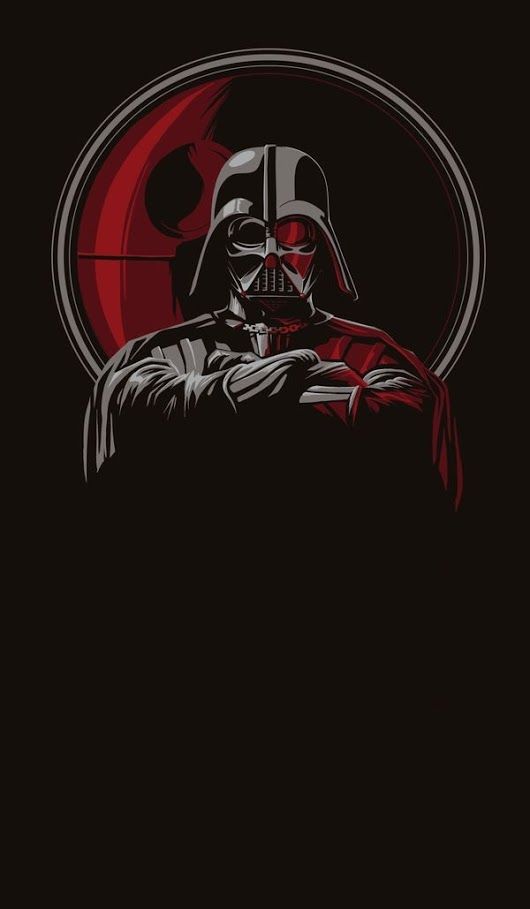 Here's another Darth Vader-inspired wallpaper you can choose for your phone! This would look so perfect as a home screen and you can place your apps on the bottom part of the screen.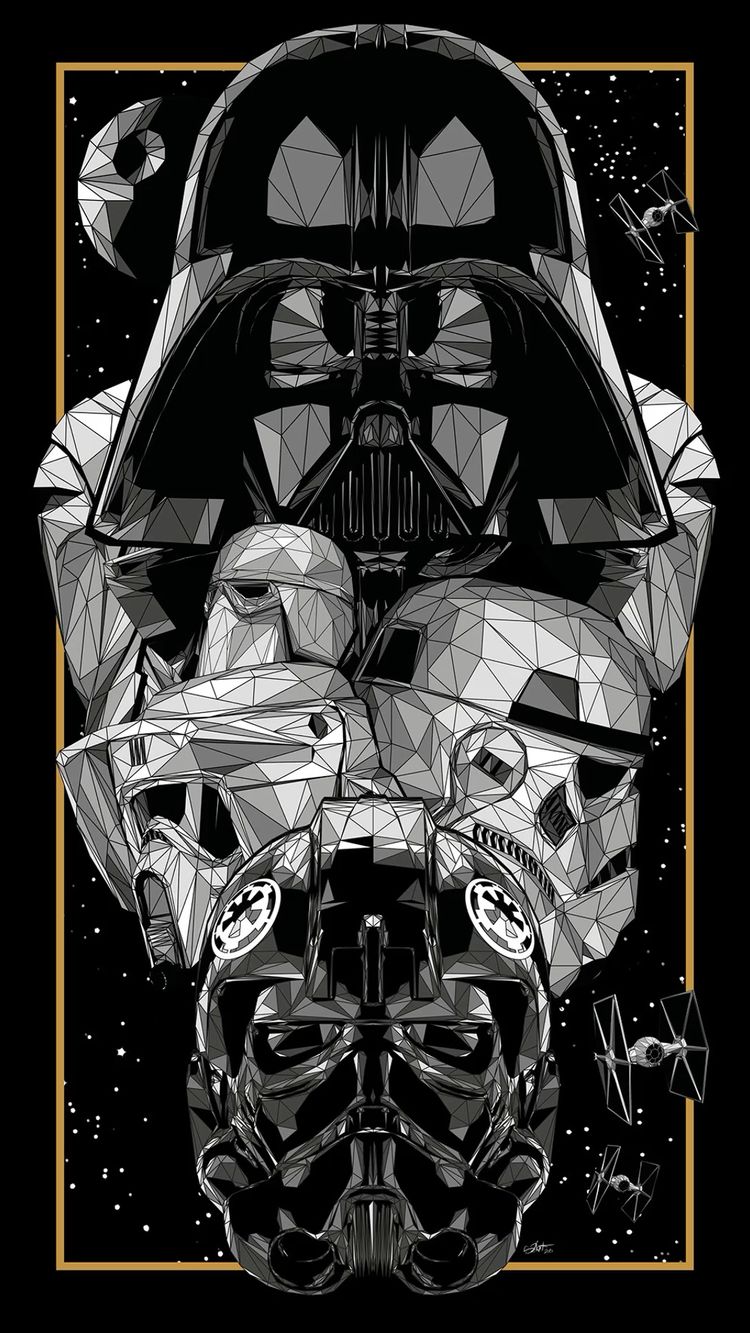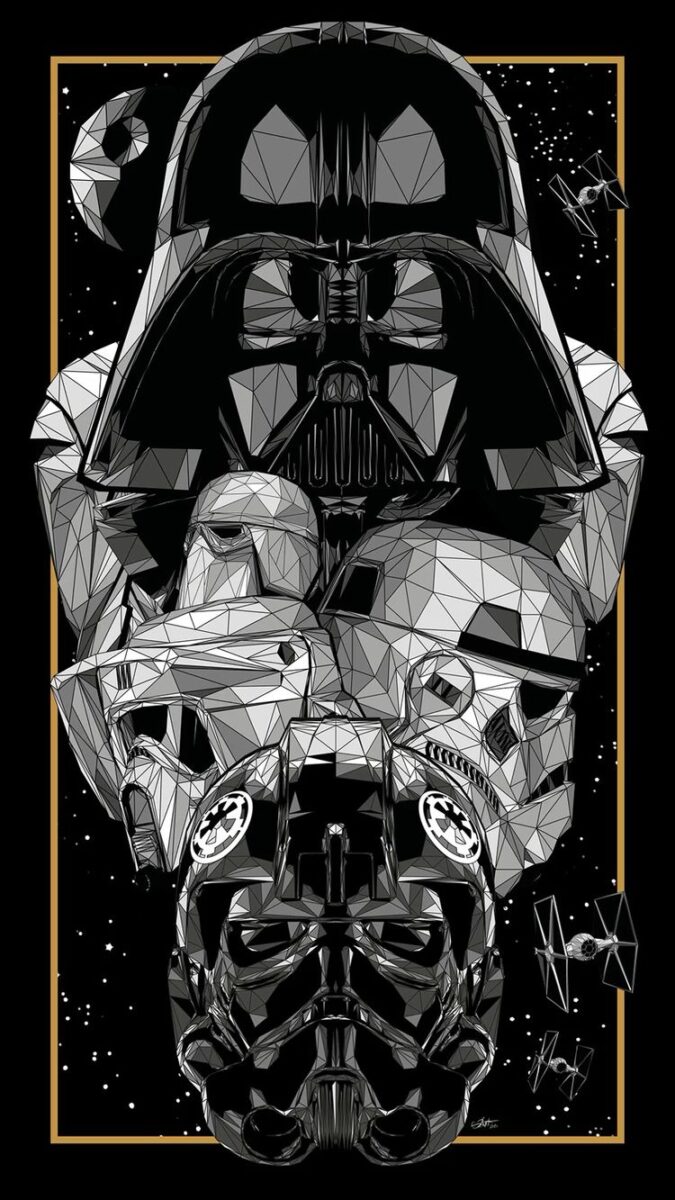 I love the geometric art style of this Star Wars wallpaper! It's so cool and I can see this being a lockscreen Star Wars background.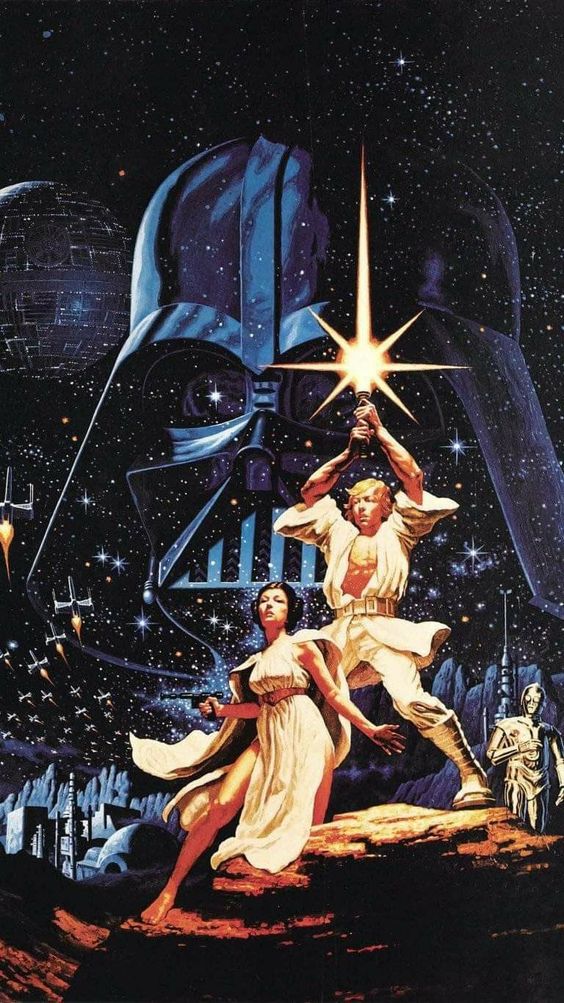 Luke and Leia's romance might have been controversial but that doesn't diminish all the heroic things they've done in the movies. And this wallpaper really captures their awesomeness!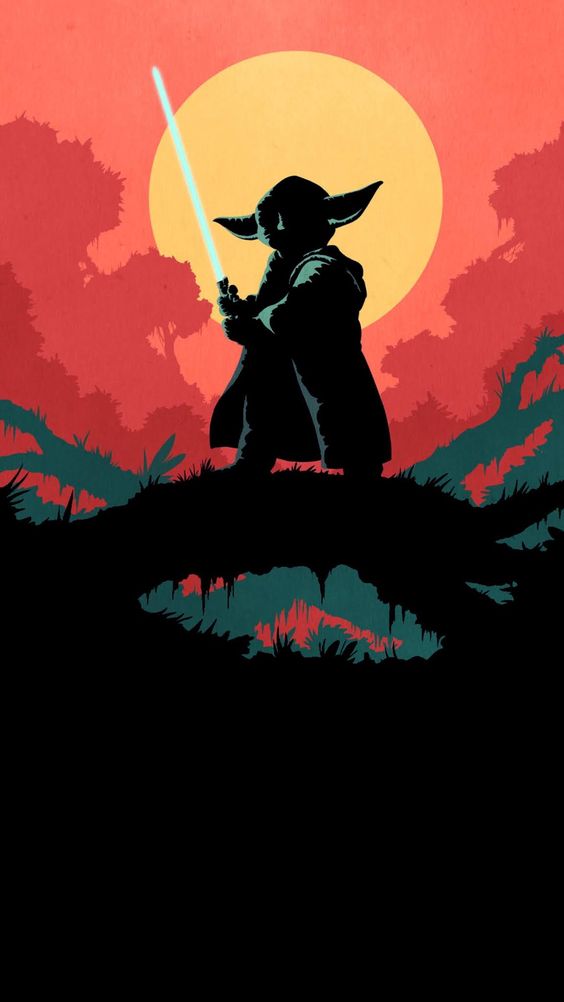 Grogu might be our favorite character in the series but Yoda still remains to be one of the most iconic characters in the whole franchise. With that said, here's a cool wallpaper showcasing this character's silhouette.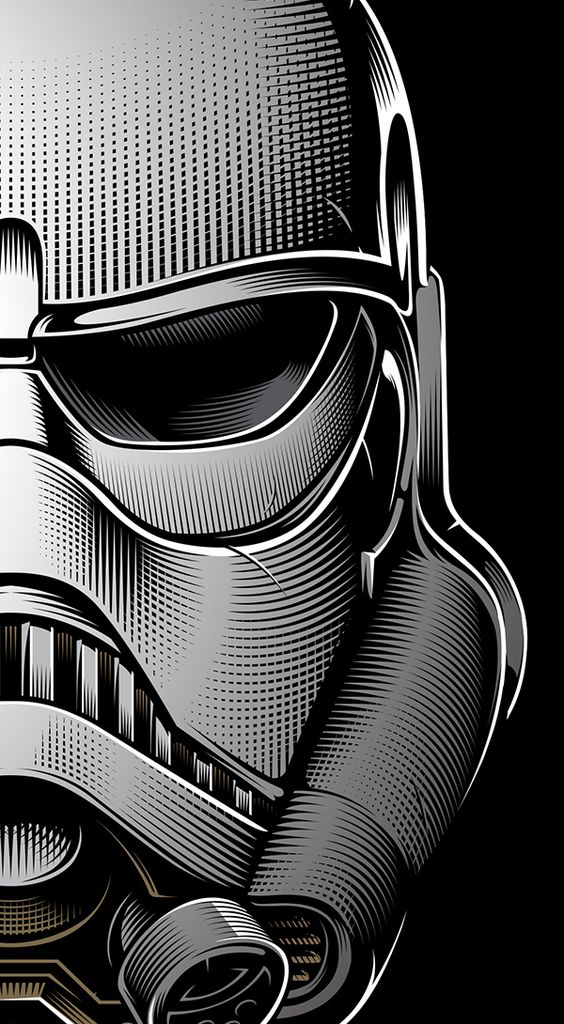 Stormtroopers are not just iconic but we see them everywhere across the whole Star Wars universe. So why not use them as your next phone's wallpaper?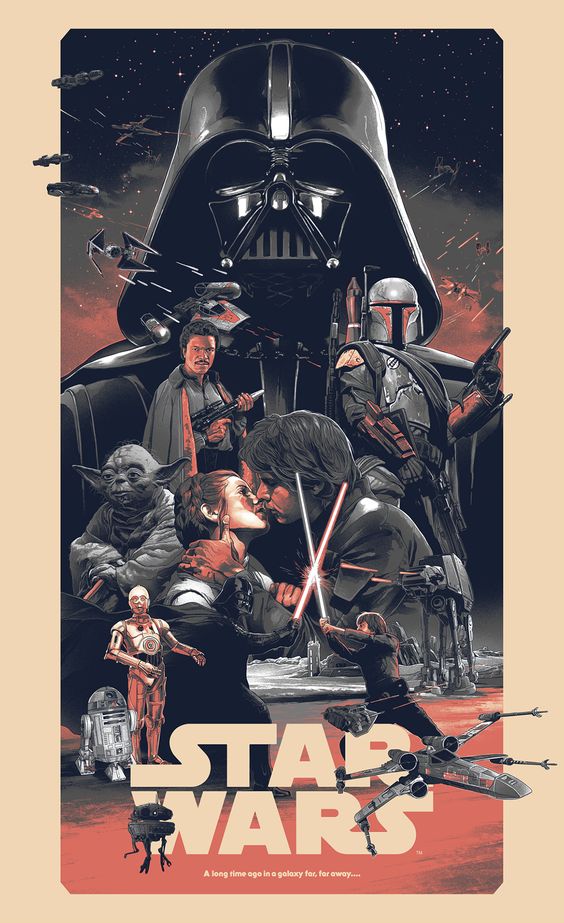 This particular Star Wars wallpaper background would look just as good as a movie poster!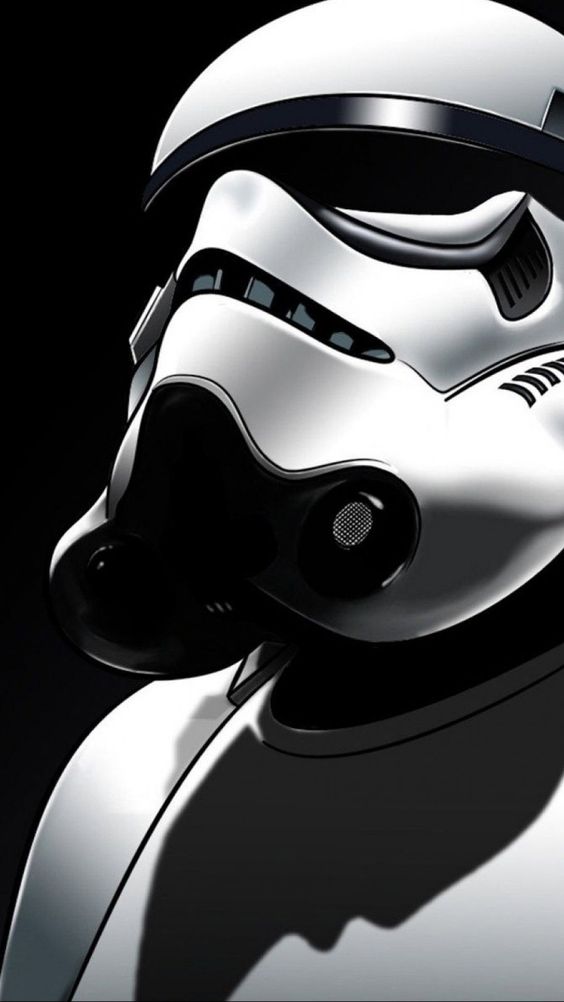 Here's another great stormtrooper wallpaper you can use! I love the stunning contrast of their white armor against the black Star Wars background and the shadows.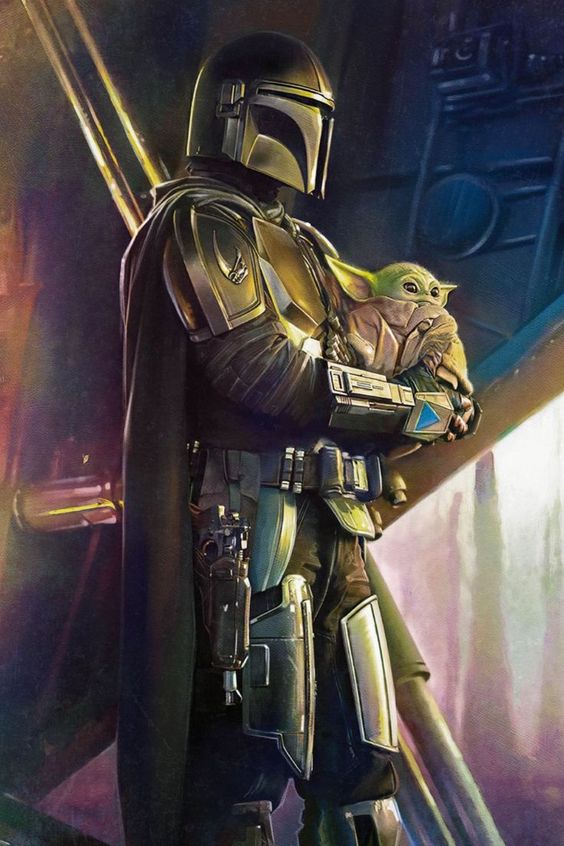 The father and child dynamic of Grogu and The Mandalorian are quite adorable and this wallpaper is just as cute!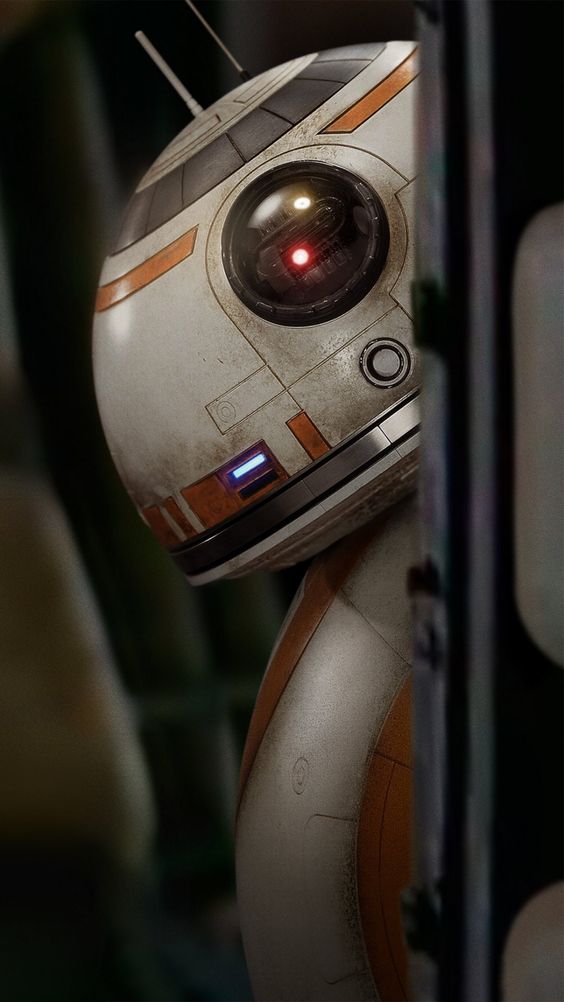 R2-F1P is an adorable little robot and this wallpaper of him peeking out from somewhere makes it look like he's taking a peek at you from your phone screen.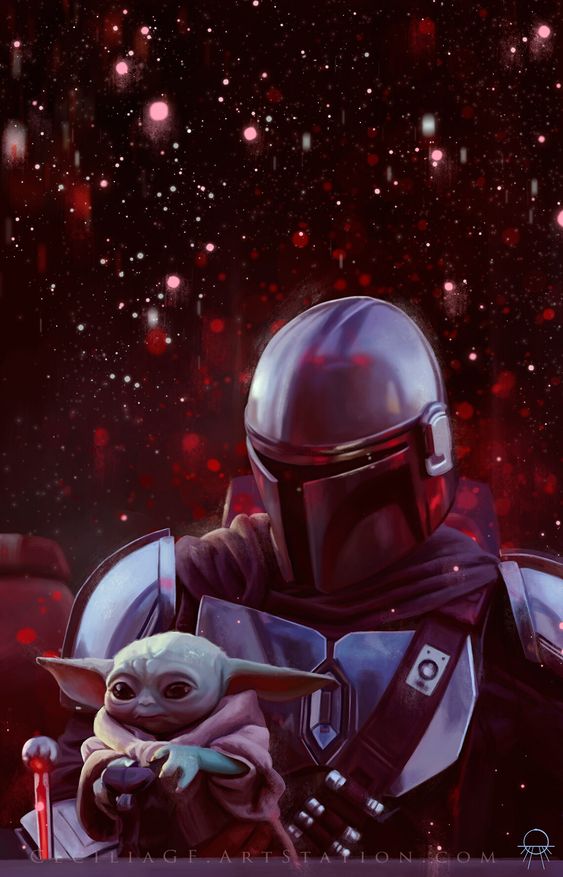 I honestly can't get enough of seeing cute photos of The Mandalorian and Grogu together! They're just so adorable!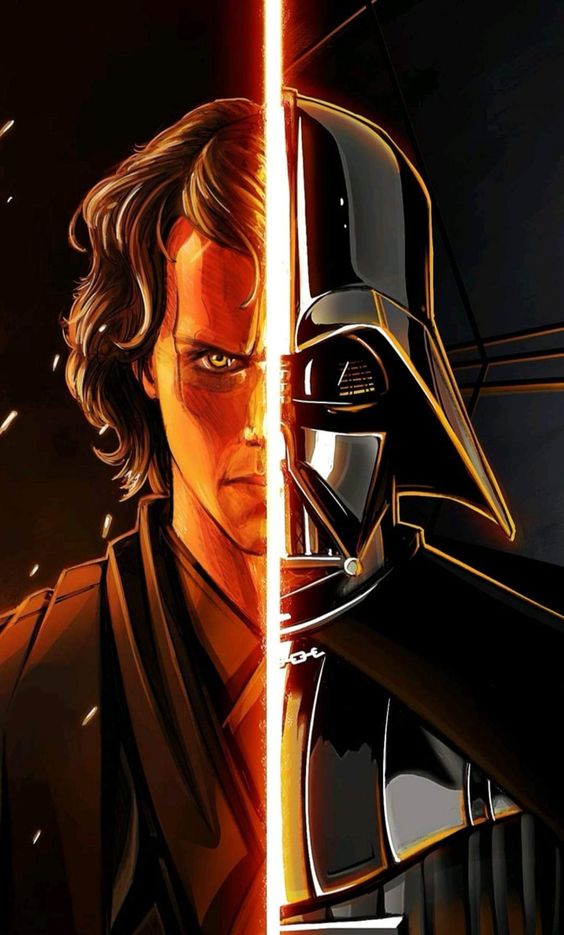 This wallpaper combination of Darth Vader and Anakin is utterly beautiful! I love the foreshadowing of what Anakin had become.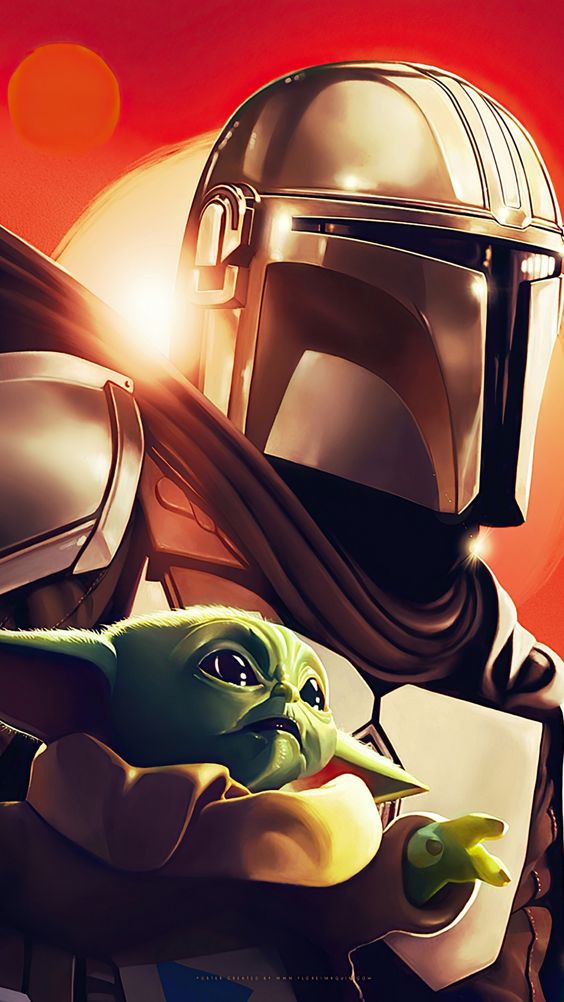 I love this particular fan art of Grogu and The Mandalorian. I imagine this would look amazing as a wall poster as well as a Star Wars background for your phone.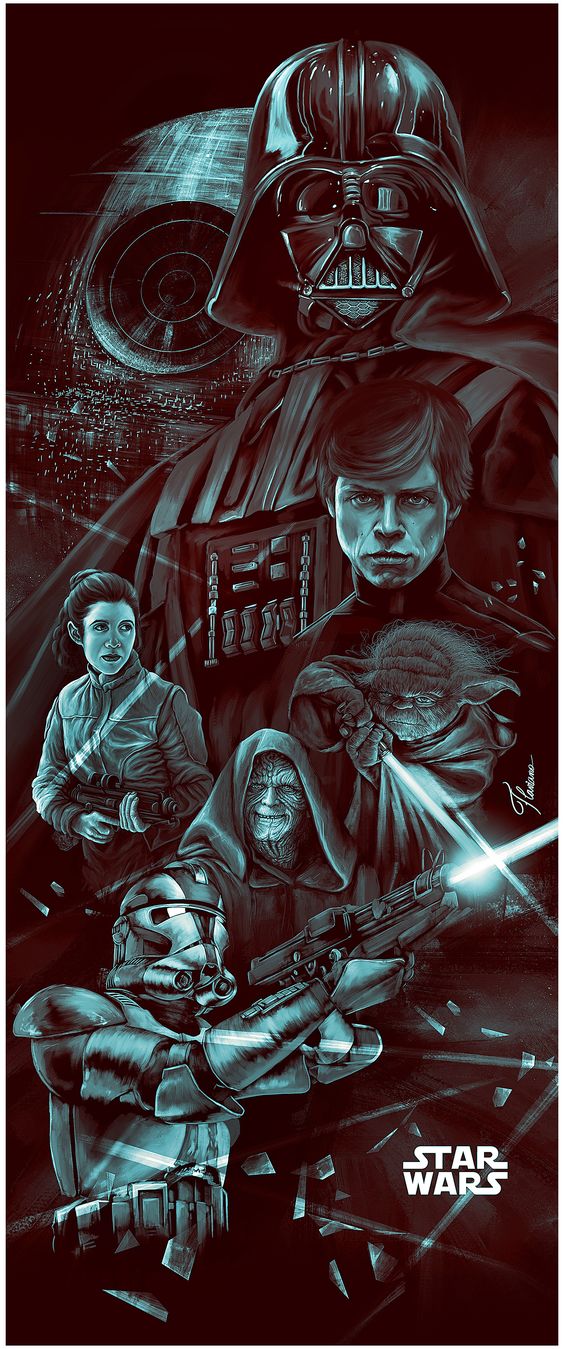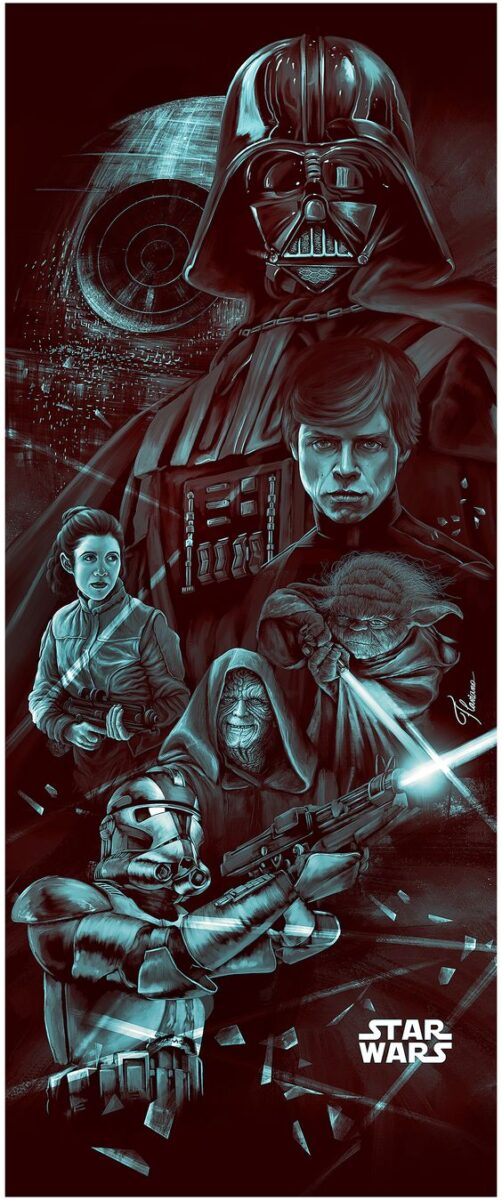 If you can't get enough of these film poster-esque phone wallpapers, then you'll certainly love this one too! The understated colors won't also be distracting from your phone apps.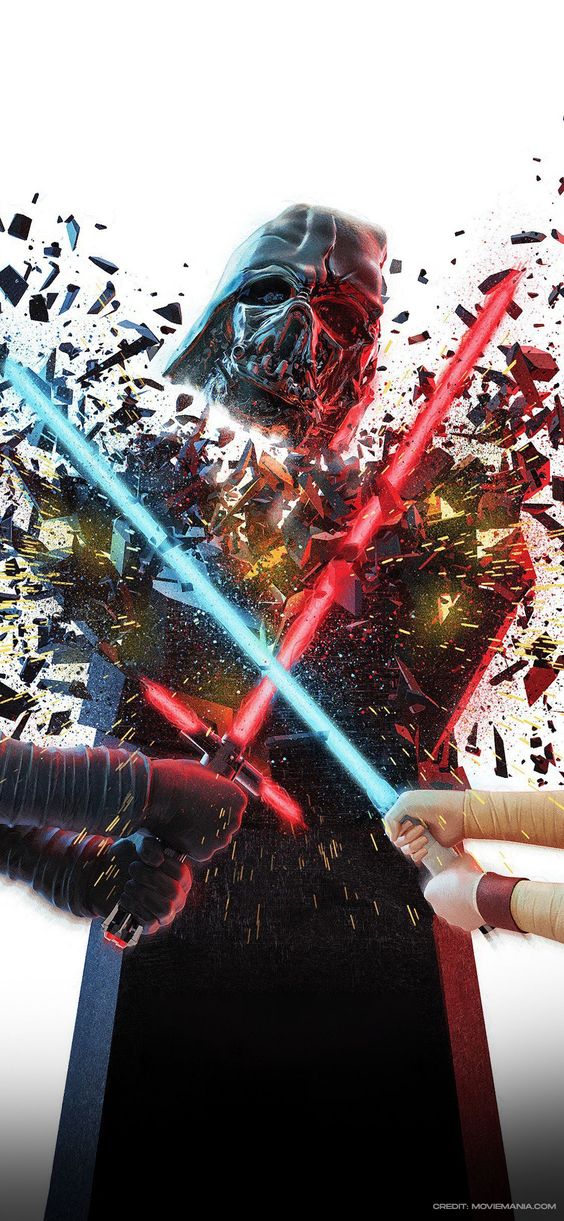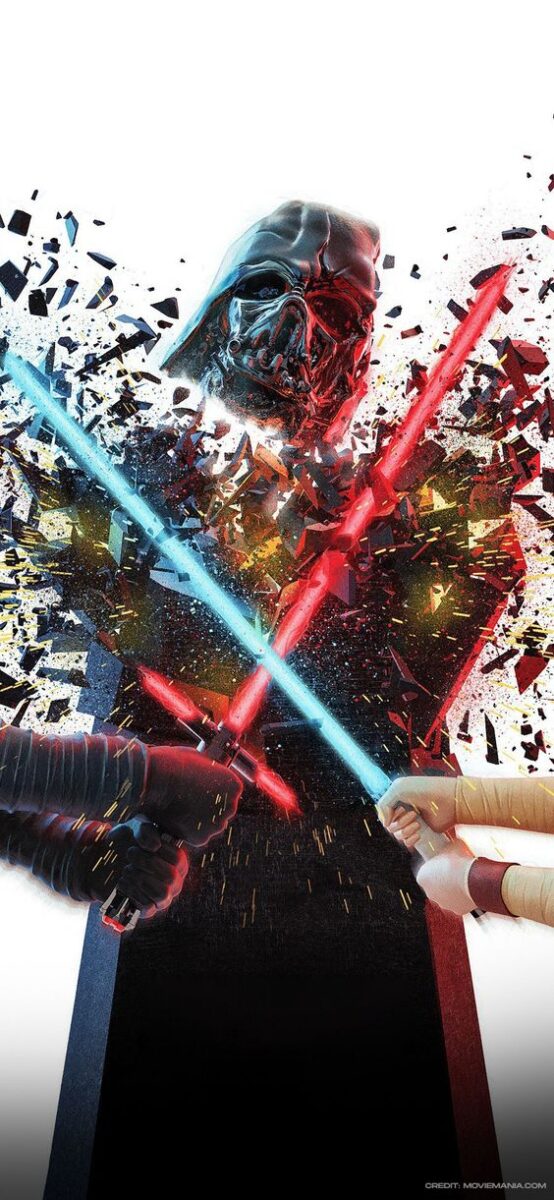 This is probably one of the coolest phone wallpapers on this list. I love the art style and the shattering design of Darth Vader against clashing lightsabers.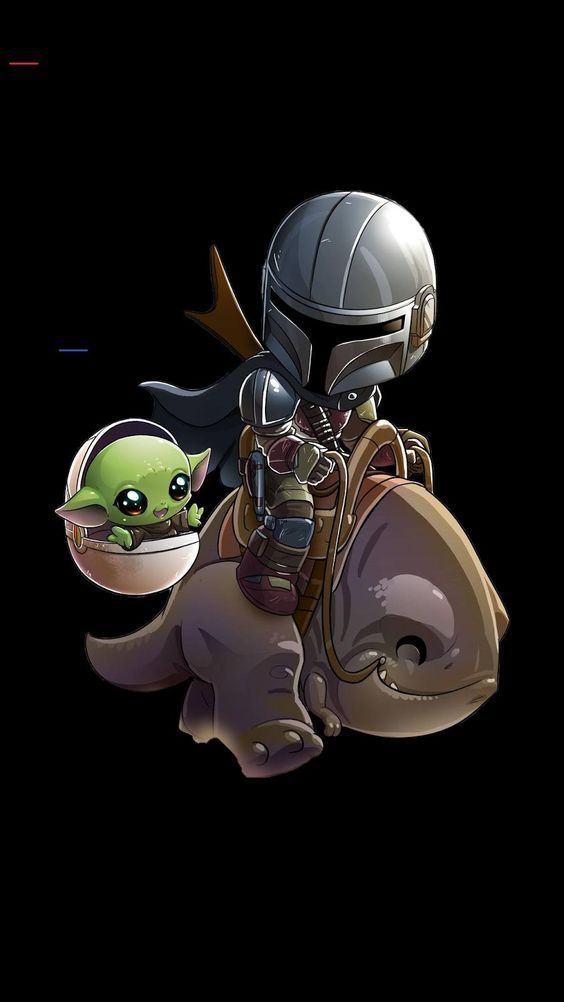 As if our favorite duo can't get any cuter, you get this even more adorable The Mandalorian wallpaper for your phone!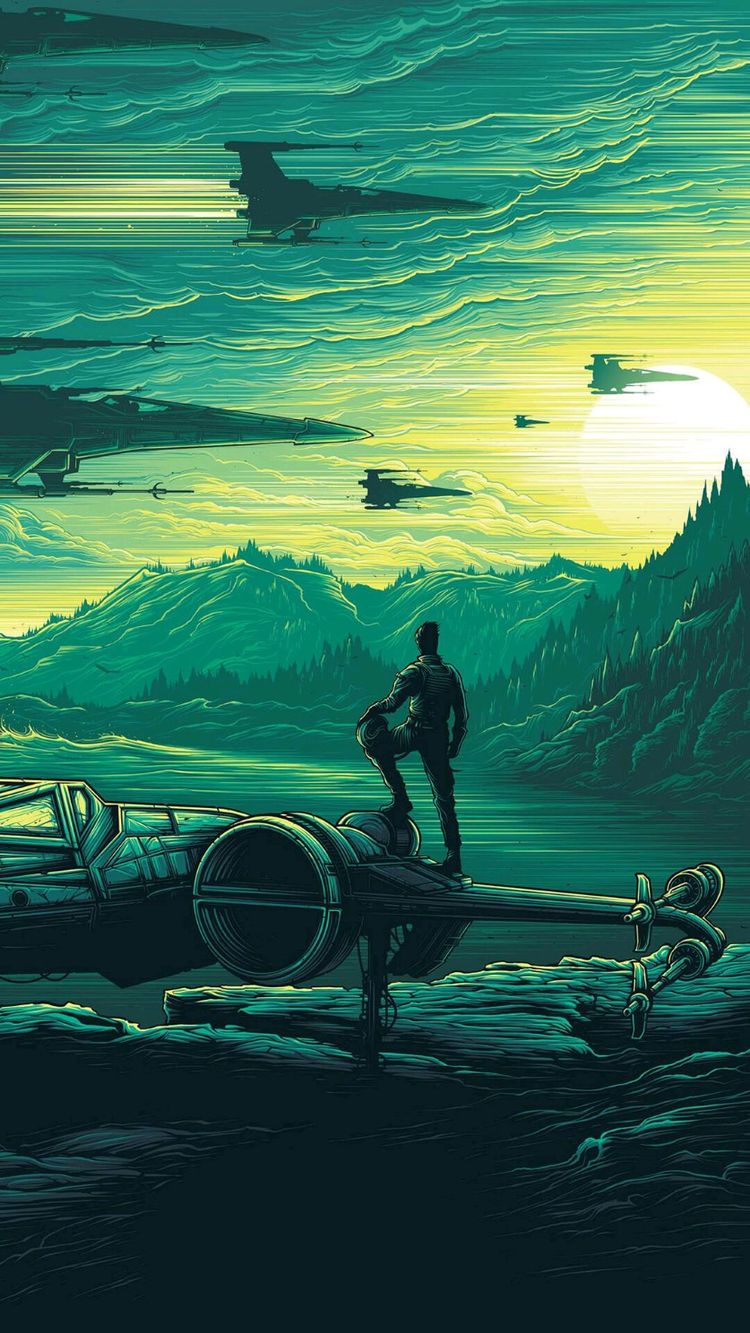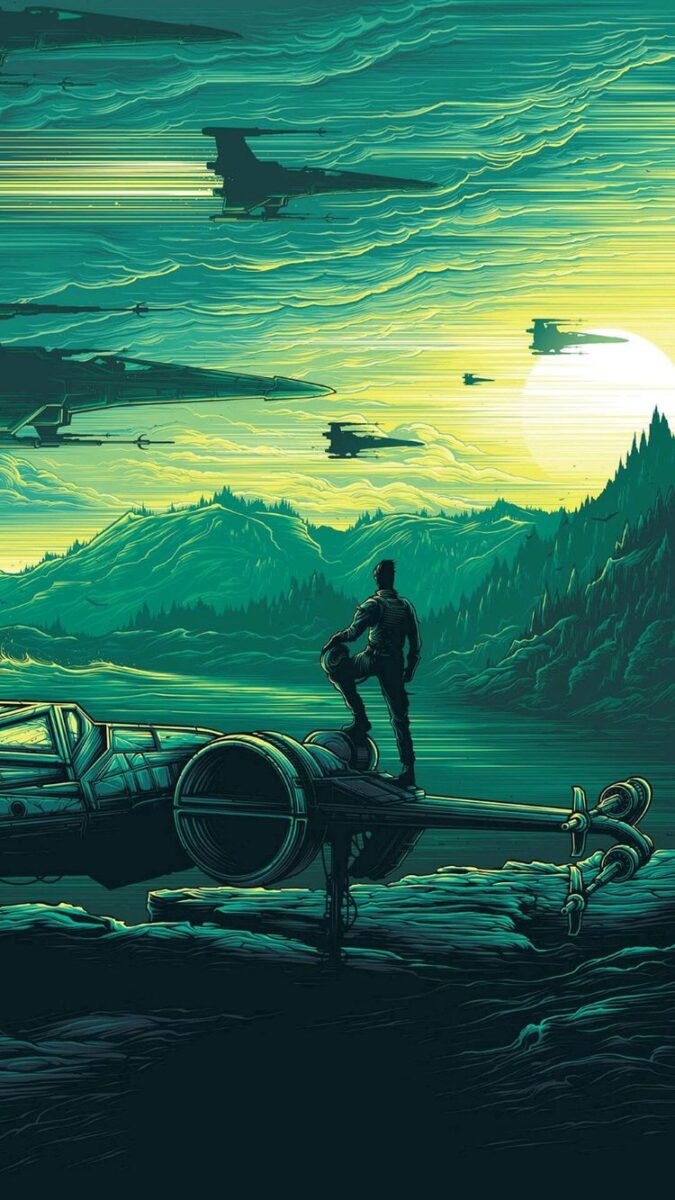 I'm such a sucker for art styles like this and I would totally use this as a lockscreen! They remind me of the cartoons I would watch as a kid. I wish there were more Star Wars animations too!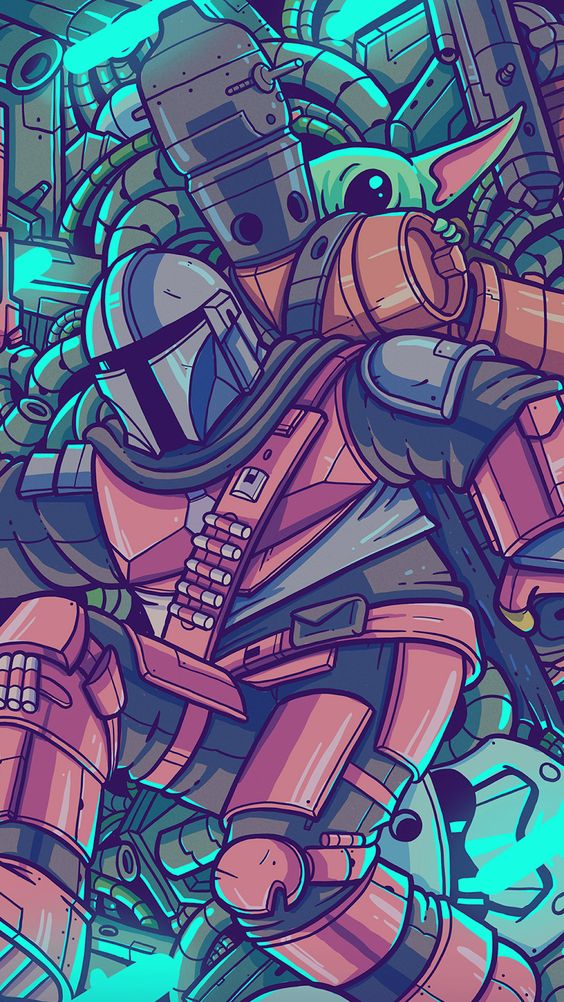 I love how adorable this fan art is! If you've been looking for cute Mandalorian-themed phone wallpapers, this one is for you.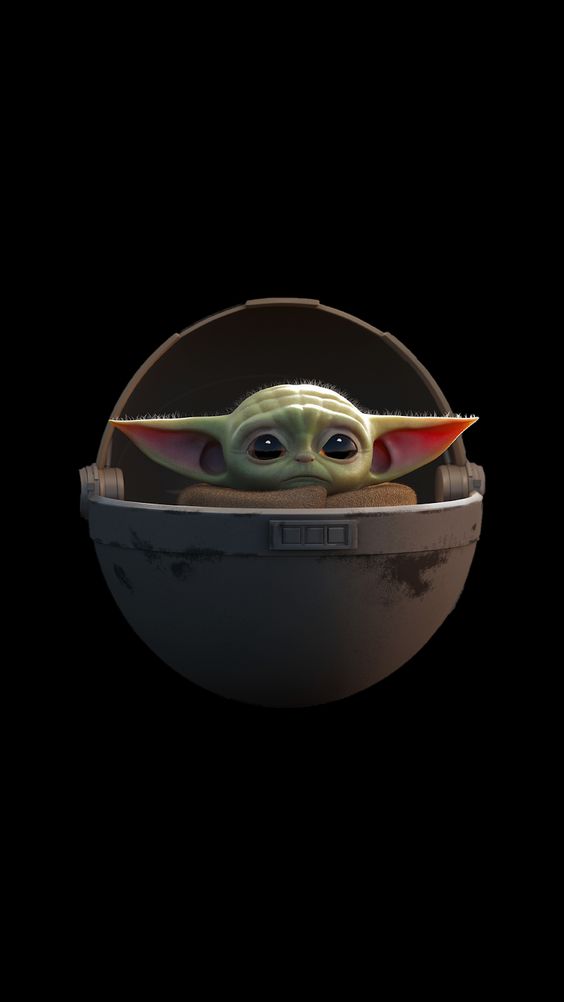 If you want something a little more minimalistic without so many details with your phone wallpaper, this Grogu Star Wars background might be something you like. Just look how cute Grogu here is!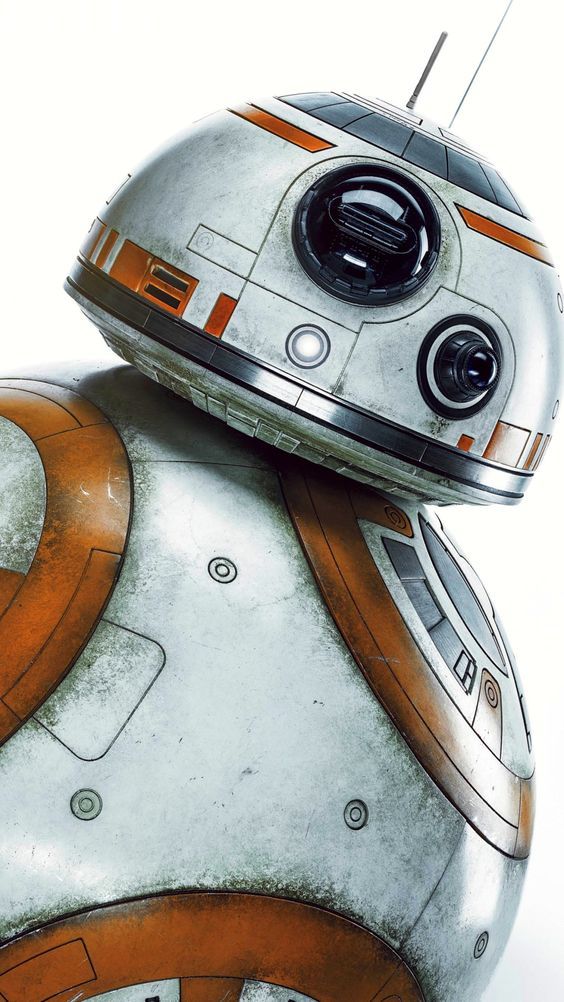 R2-D2 is one of the cutest characters in the Star Wars franchise. But I'm sure we all love R2-F1P as well. If you've been looking for wallpaper with R2-F1P, here's one you might like!
I love this wallpaper Star Wars background of fight sequences throughout the Star Wars universe. It looks so cool and would make a perfect lockscreen!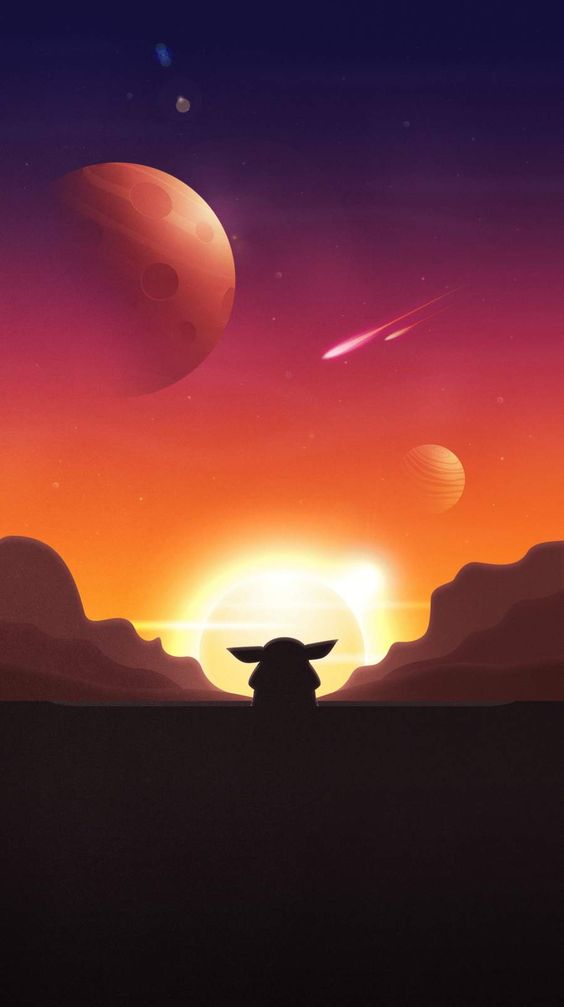 Even with just a silhouette, you can totally recognize Grogu looking into the sunset. How adorable!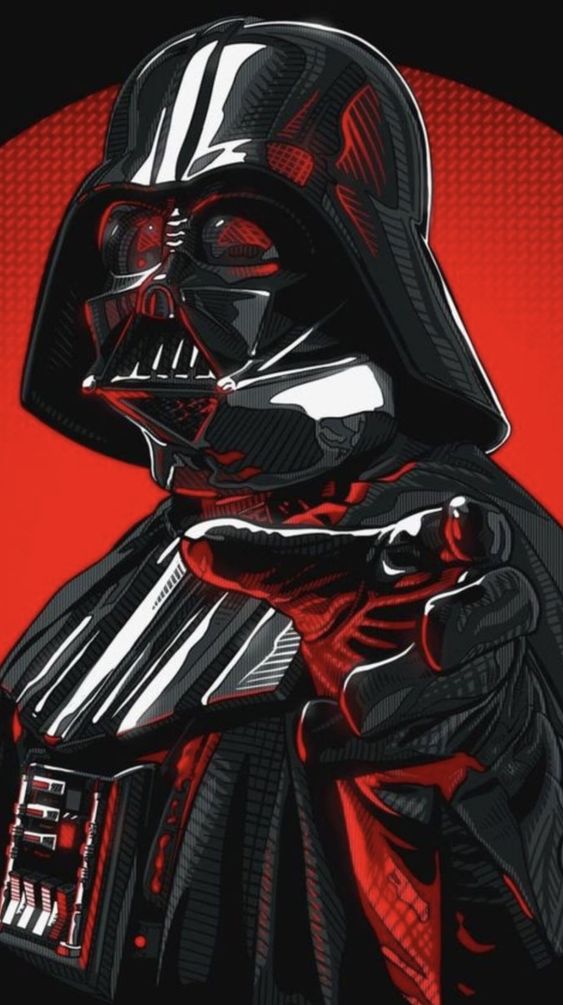 Truly, Darth Vader is one of the most intimidating and terrifying villains of the Star Wars franchise. And this wallpaper really captures that vibe.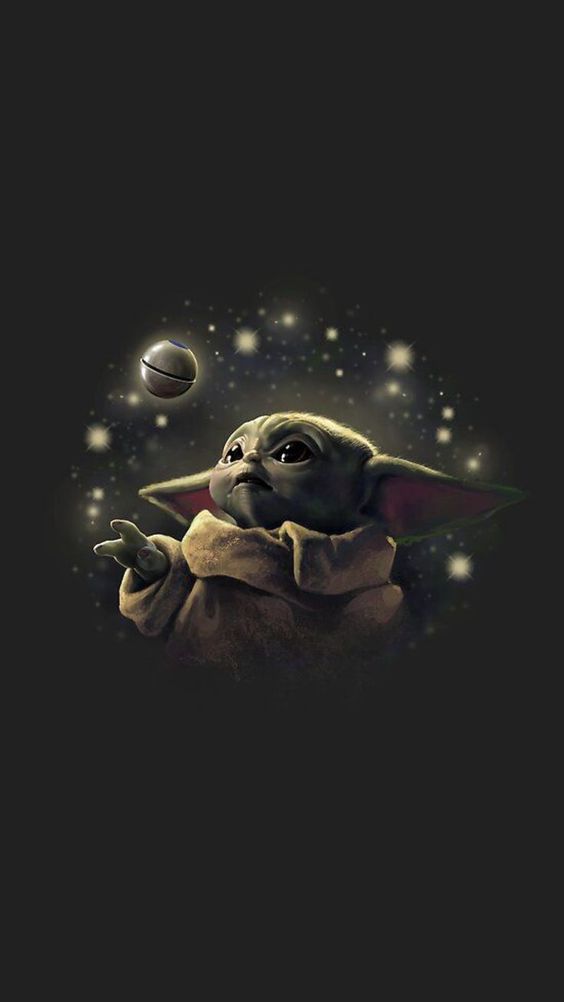 I'm so soft for Grogu and whenever I see him doing absolutely anything, I just get the urge to squish him. This image of him looking up at the stars is no exception!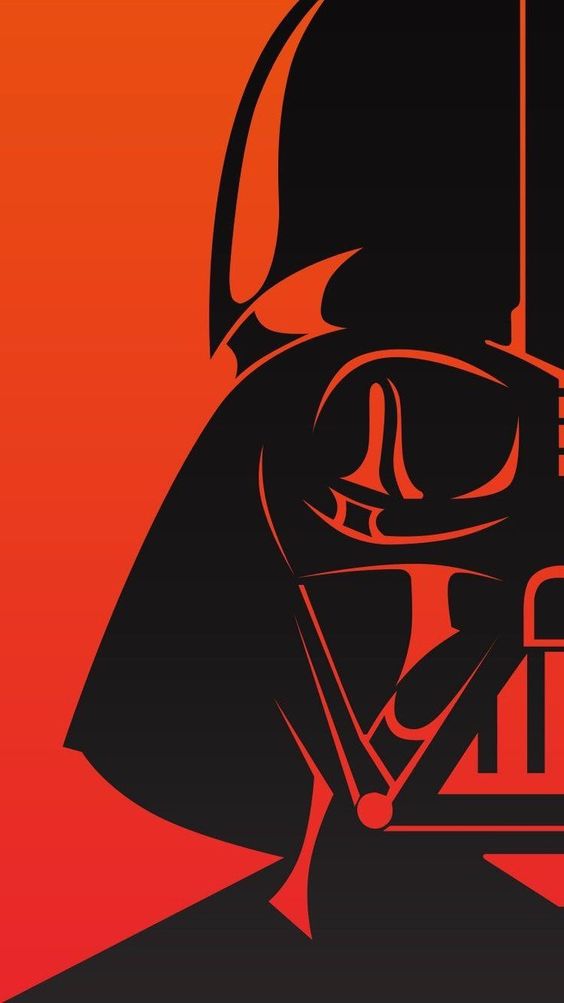 Sometimes less is definitely better. And this two-toned wallpaper of Darth Vader is perfect for anyone who doesn't like a lot of details on their phone backgrounds.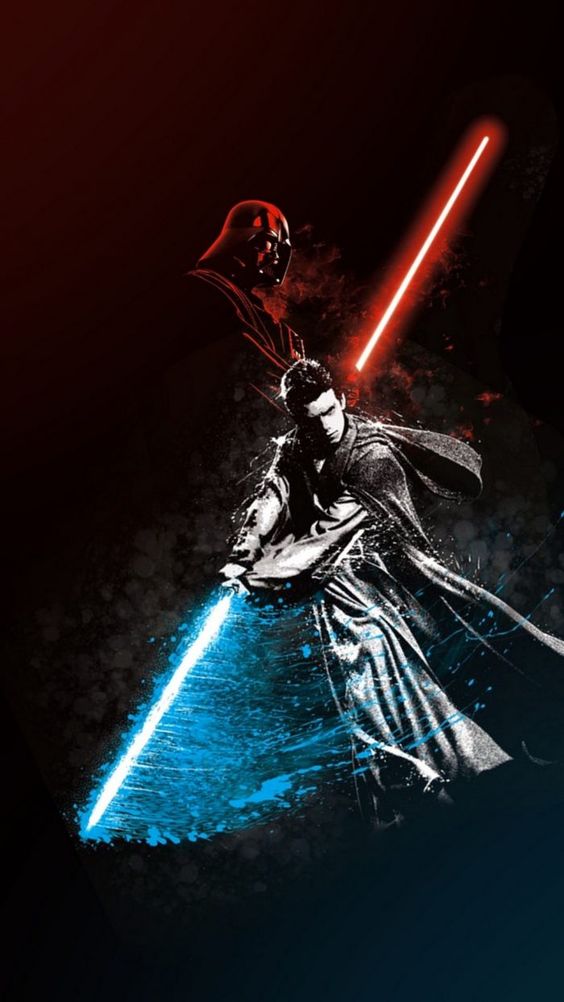 I'm loving this crossover wallpaper of Anakin and Darth Vader! Such a good parallel of the same character.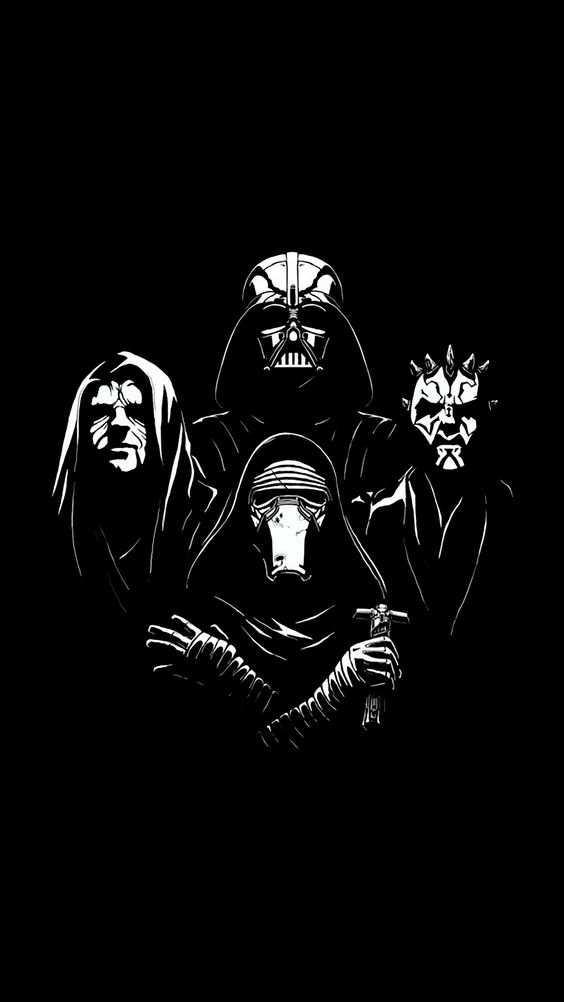 I love good villains and with Star Wars, you know you won't be disappointed. If you love these baddies as much as I do, then you might want to consider using this image as your next phone wallpaper!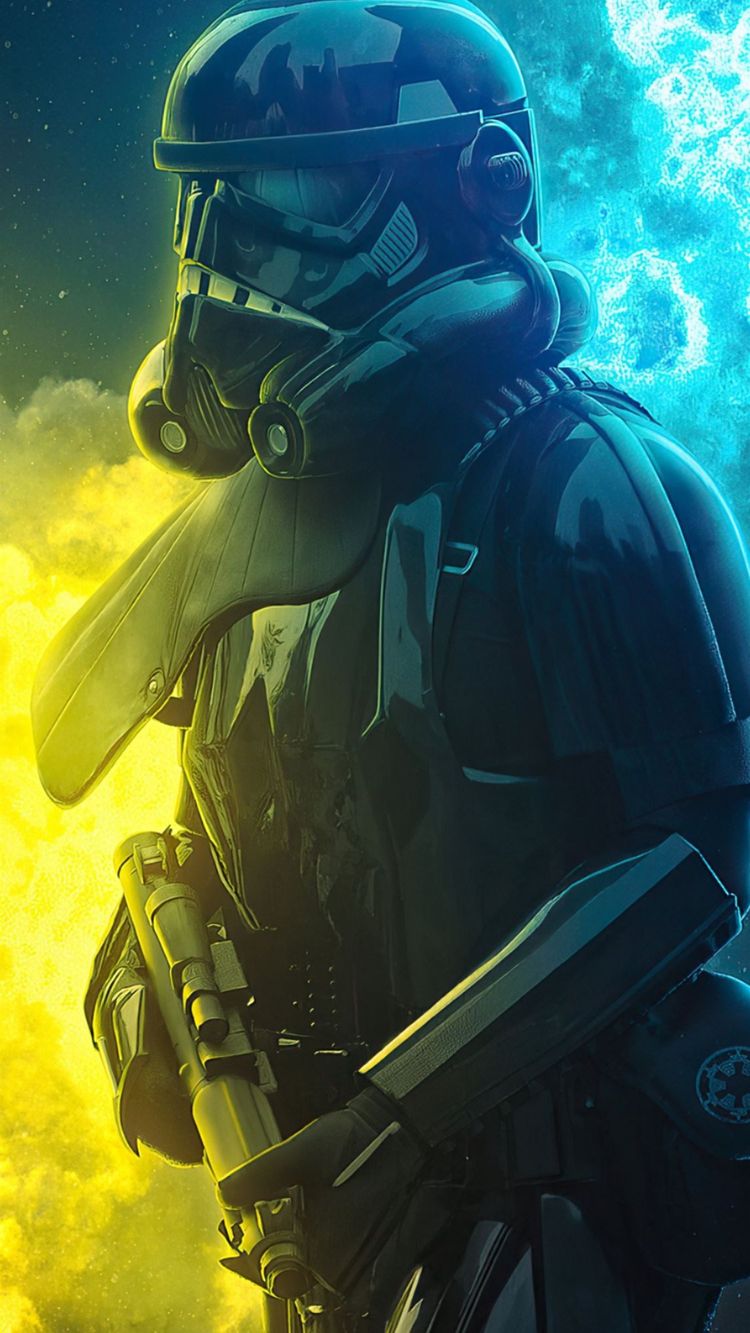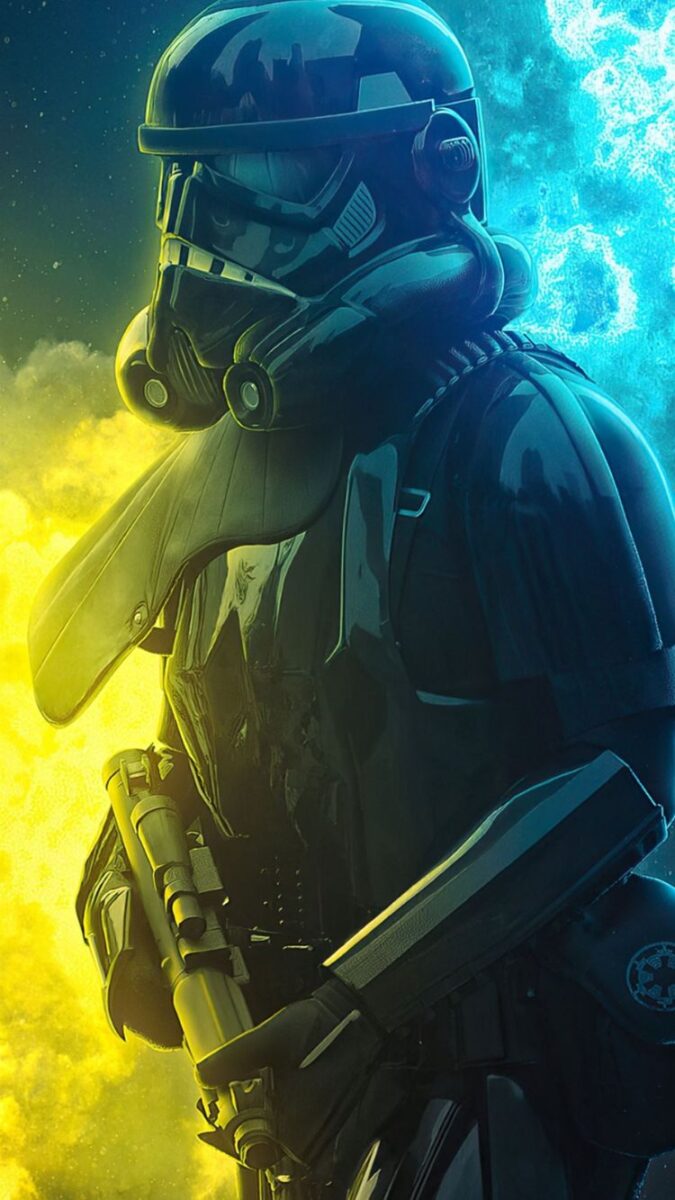 I love this smoky design of a stormtrooper! The different colors of the smoke would really make your phone background pop!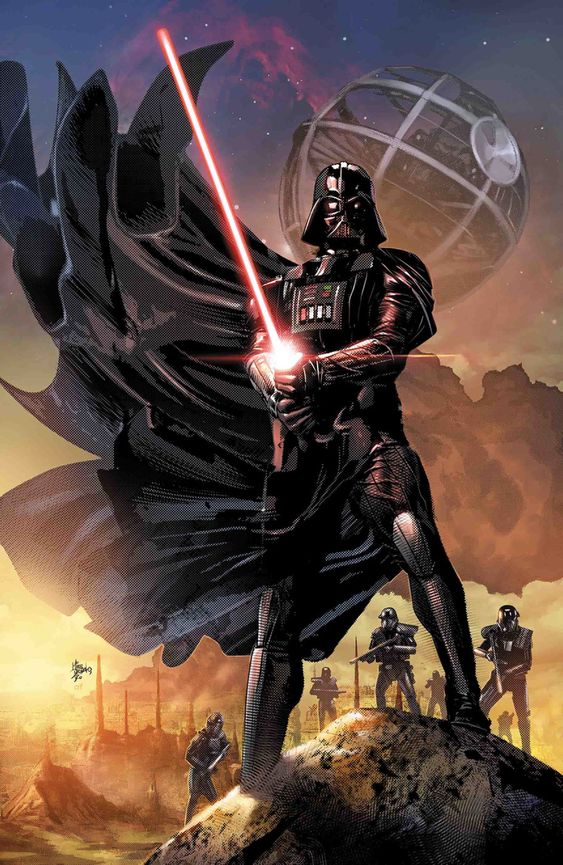 We all know that Darth Vader is the big bad guy in the original Star Wars trilogy, but there's something kind of heroic in this particular art of our favorite villain.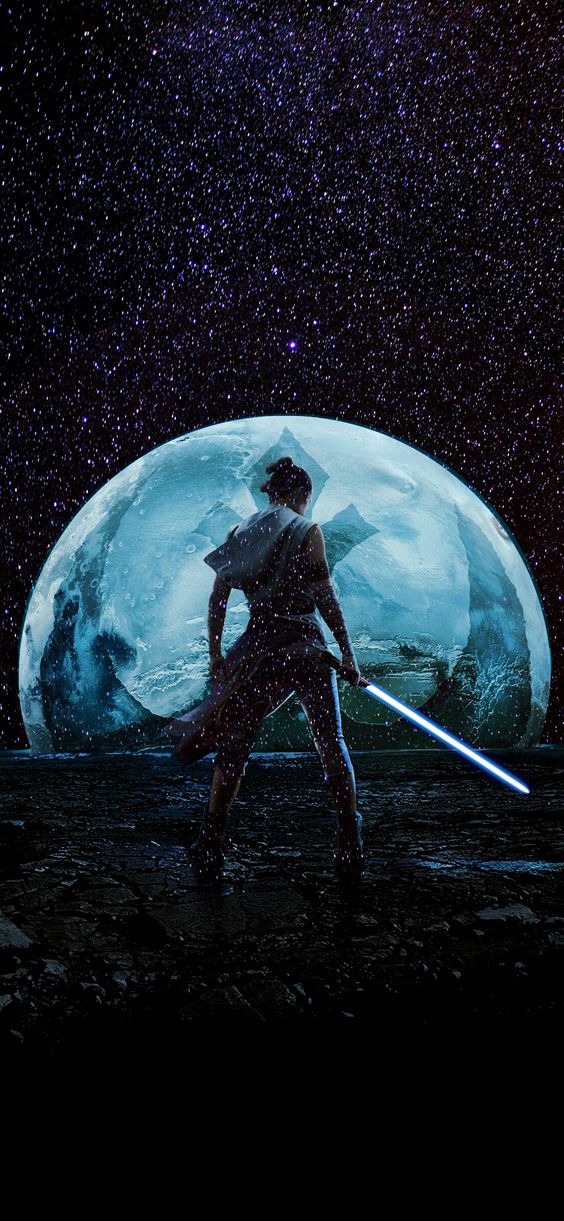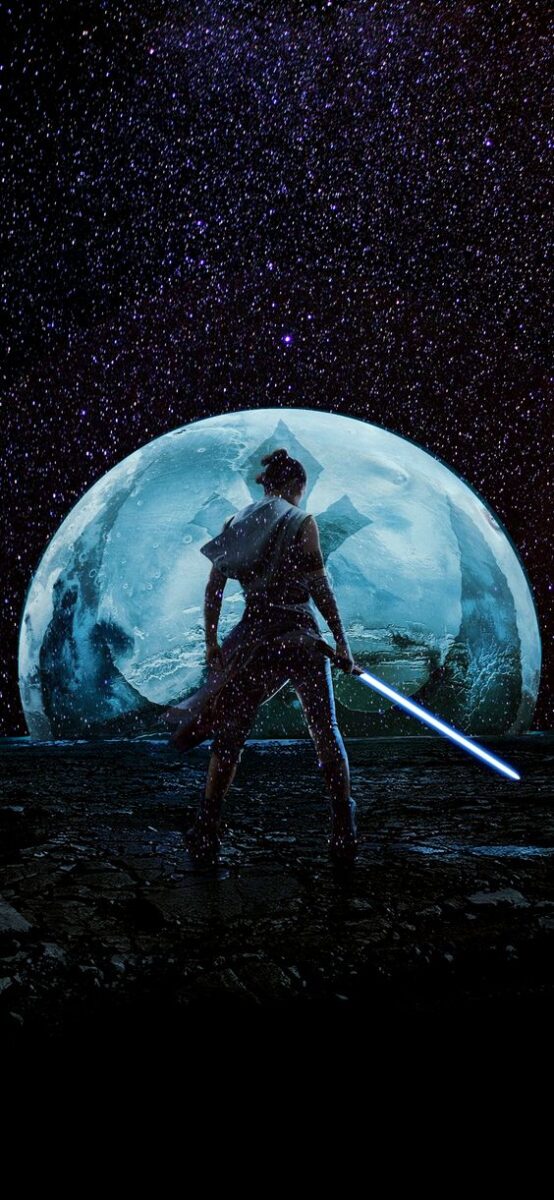 Rey has easily become one of my favorite leads in the Star Wars franchise. I just love a strong, female lead! And this wallpaper of Rey looks so badass!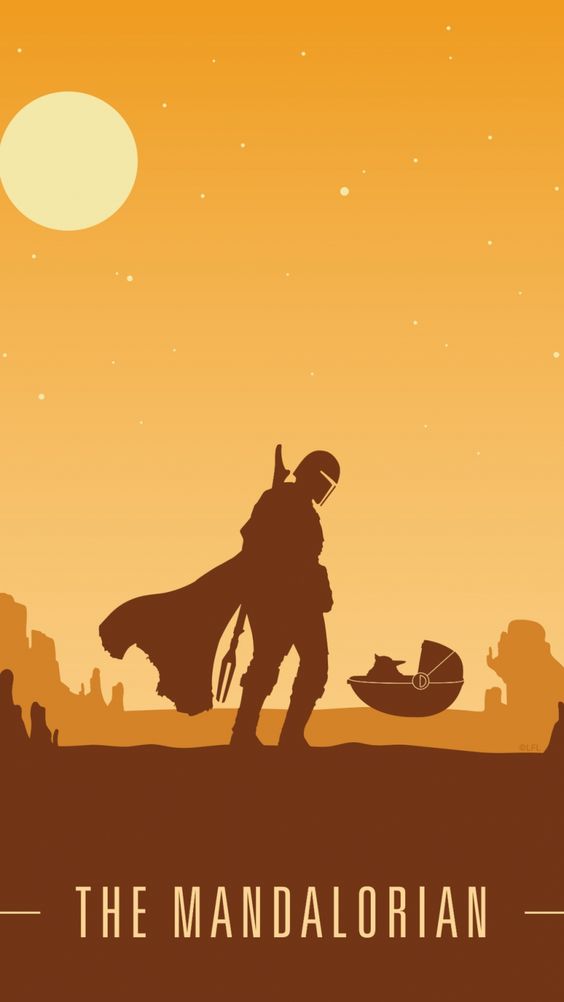 This silhouette art style of The Mandalorian gives me gorgeous sunset vibes with its warm yellow tones.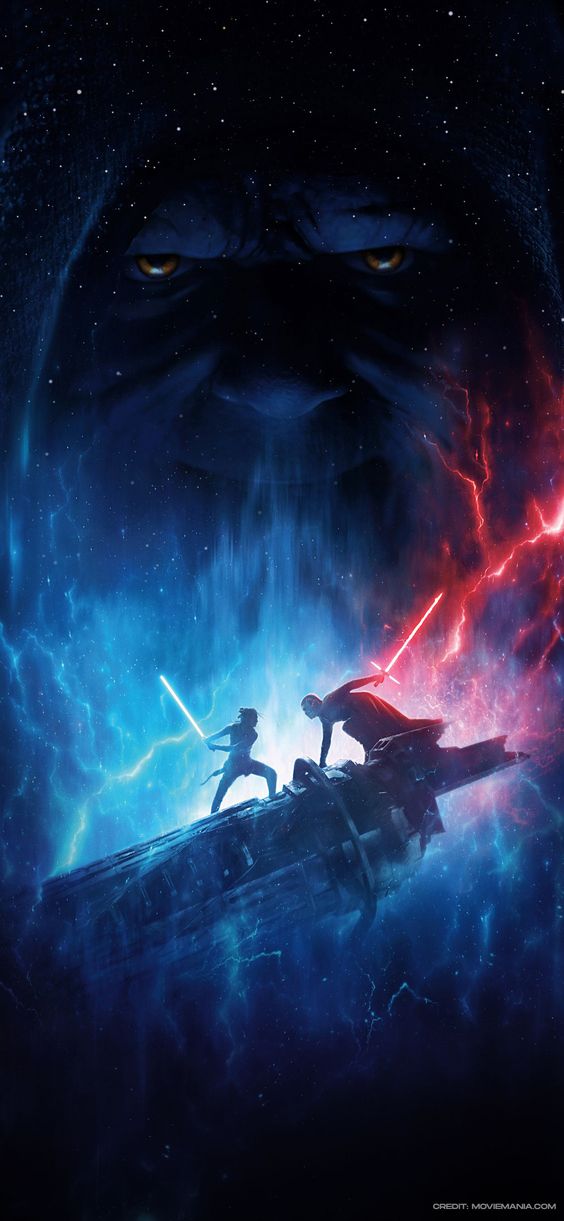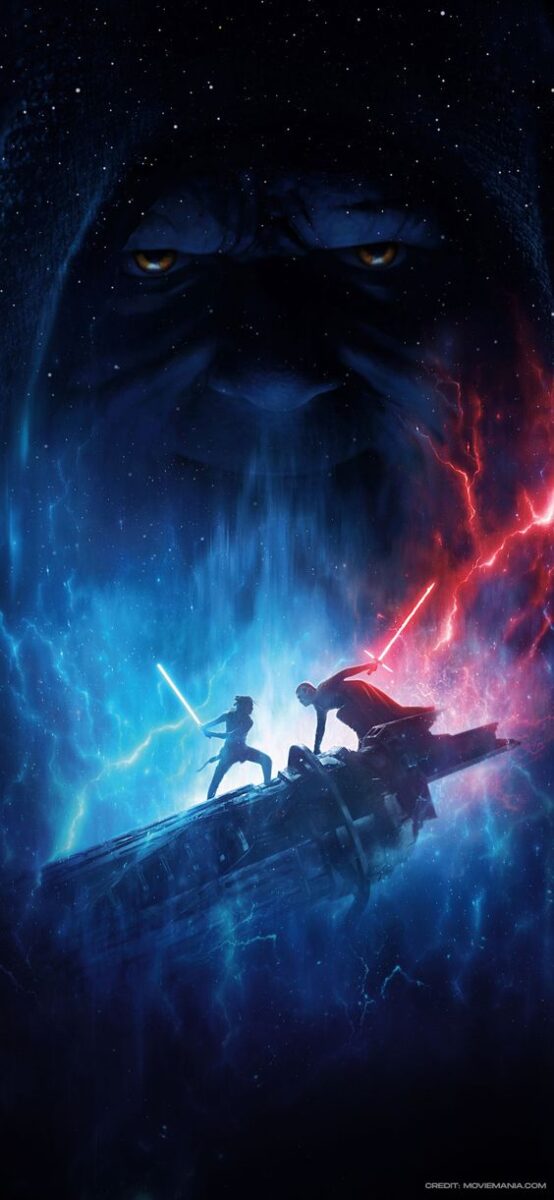 I love the dynamic look of this Star Wars wallpaper! From the fight scene to the overlooking villain, it just all looks so exciting!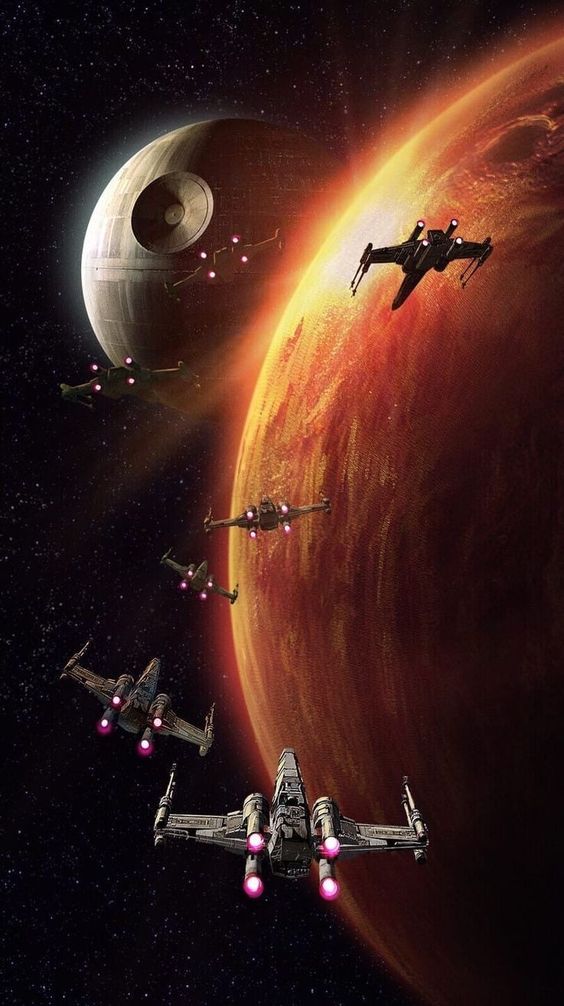 If you want to take a break from the usual wallpapers focusing on Star Wars characters, then you might want to consider this kind of phone background instead! It has spaceships and the look of a beautiful galaxy.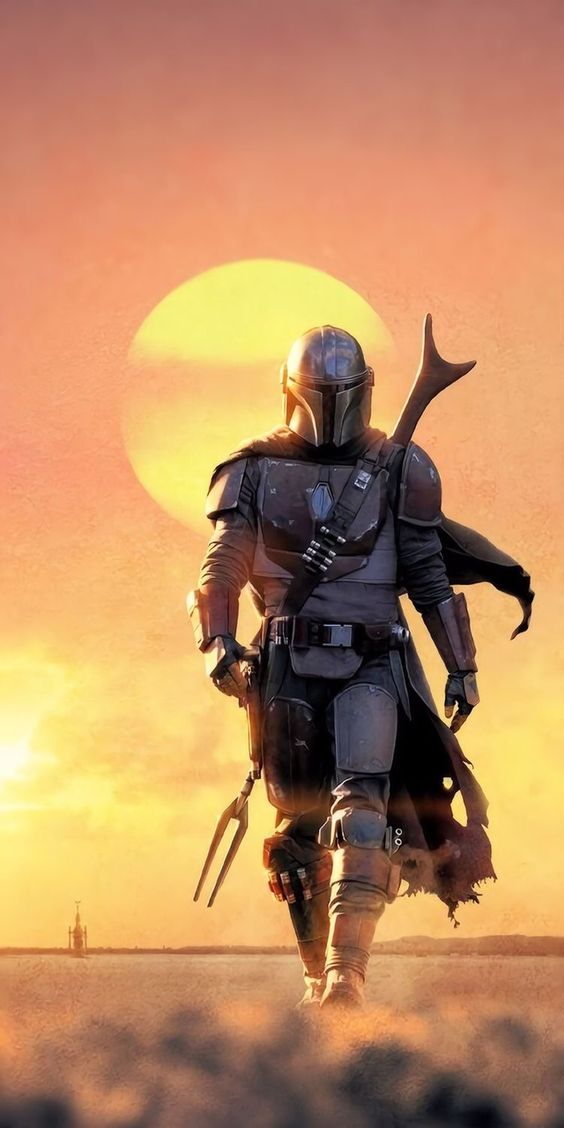 The Mandalorian looks so badass in this photo! This would make such an awesome lockscreen for your phone!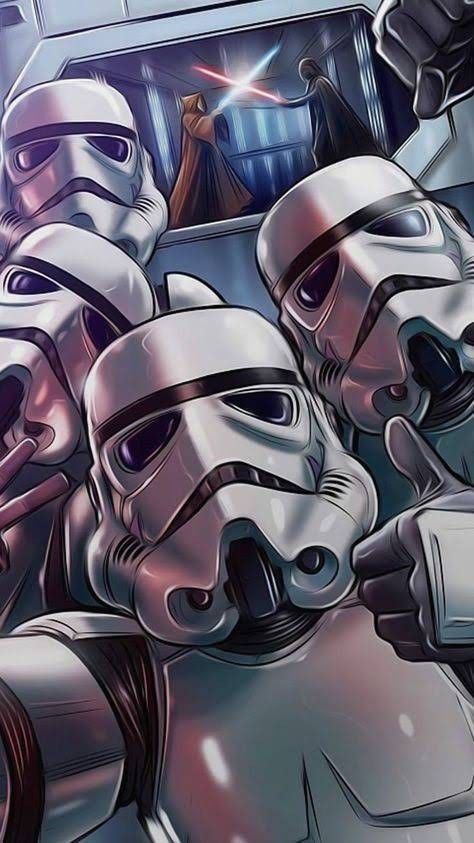 Fun and quirky, I can totally imagine the stormtroopers hanging out like this whenever they're not on the field.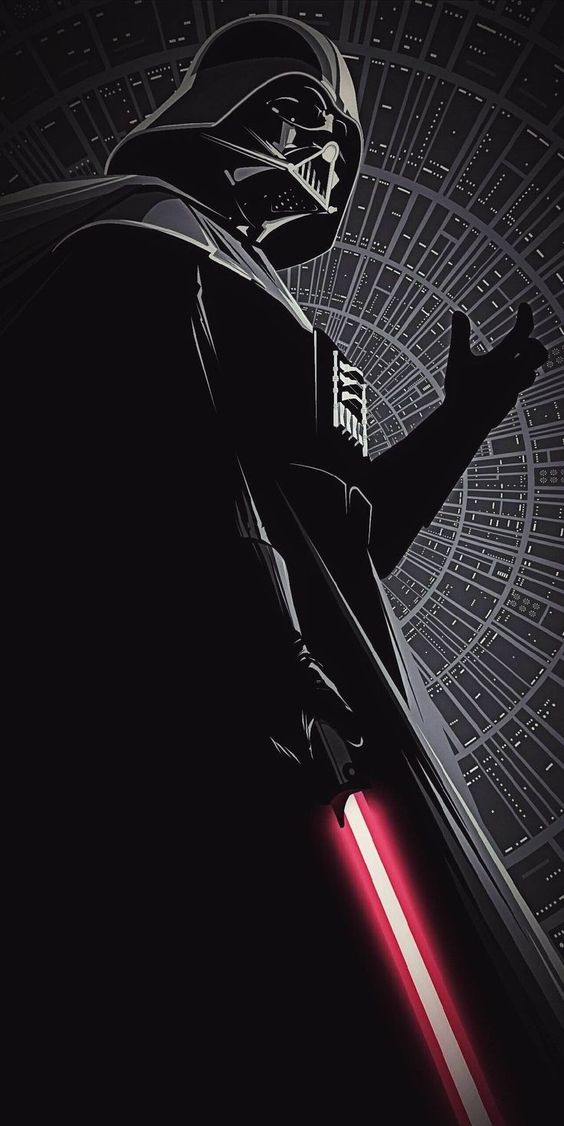 This darker and muted wallpaper of Darth Vader would make such a good moody Star Wars background for your phone. What's more, you won't have to worry about it clashing with your apps.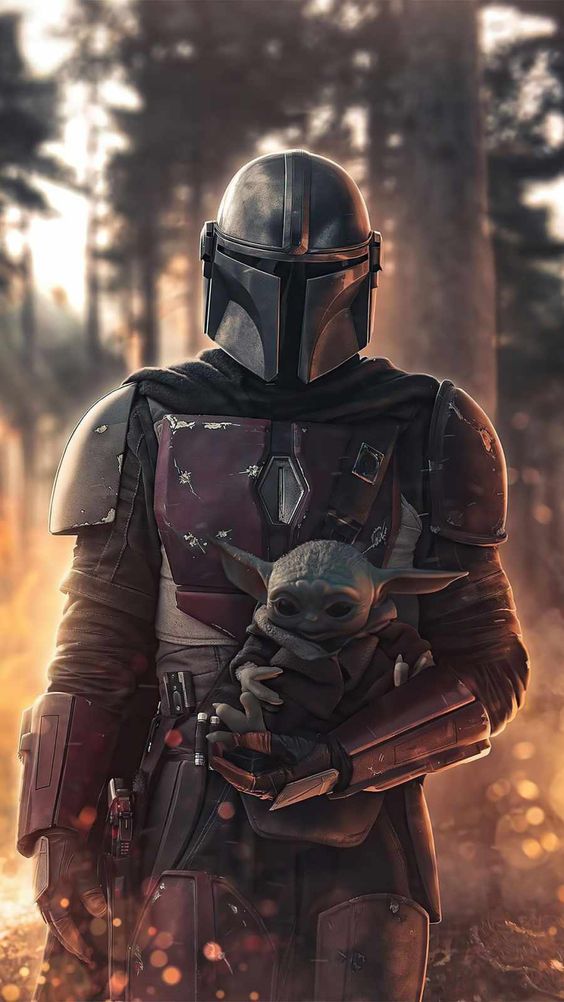 Everything about Grogu and The Mandalorian is just so wholesome and cute!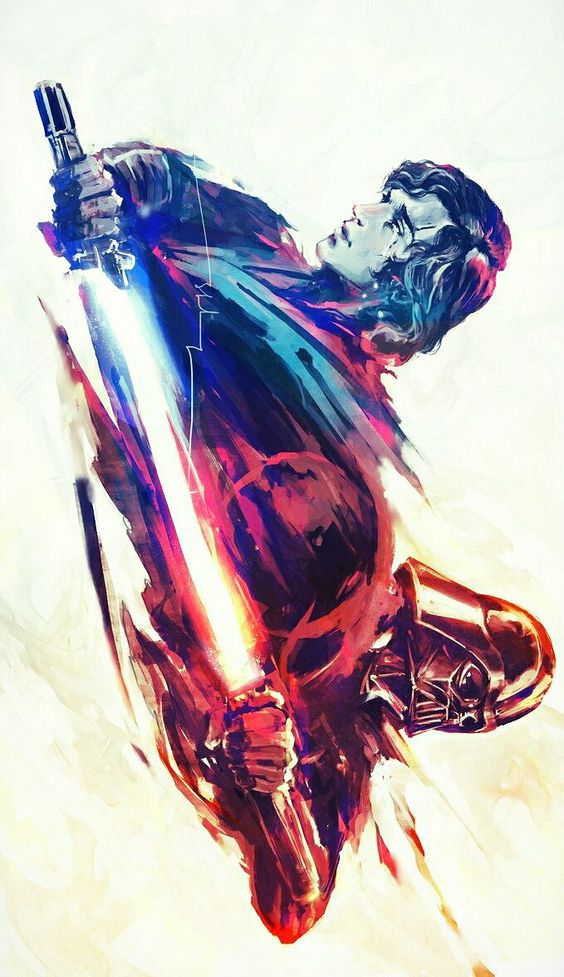 If you don't mind turning your head to fully appreciate this stunning piece of art of Anakin and Darth Vader, then you'll certainly love this as your phone background!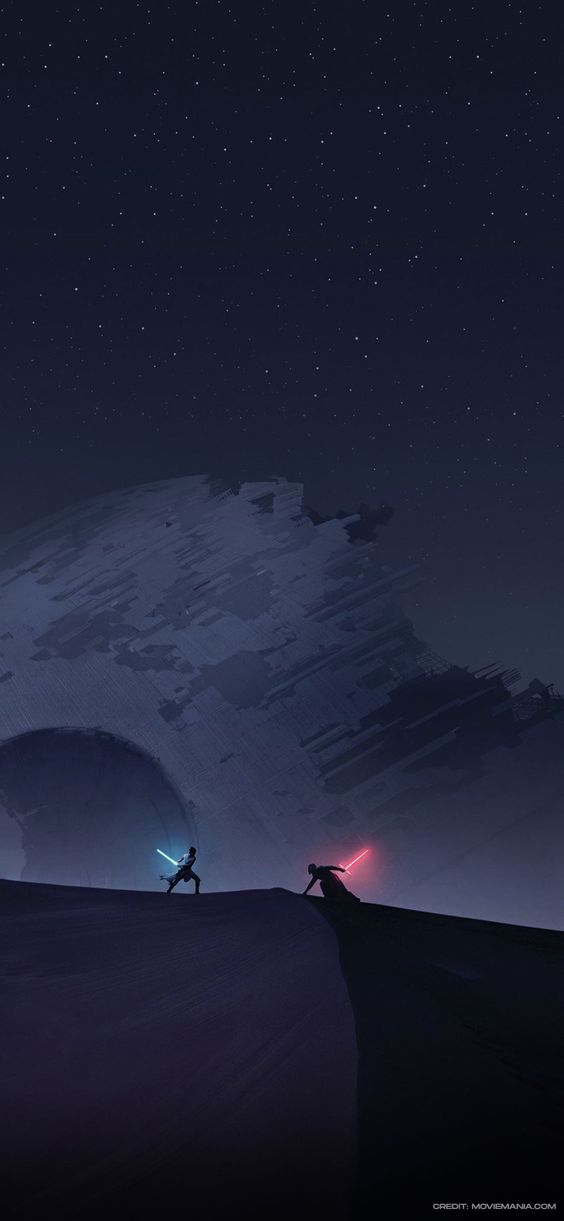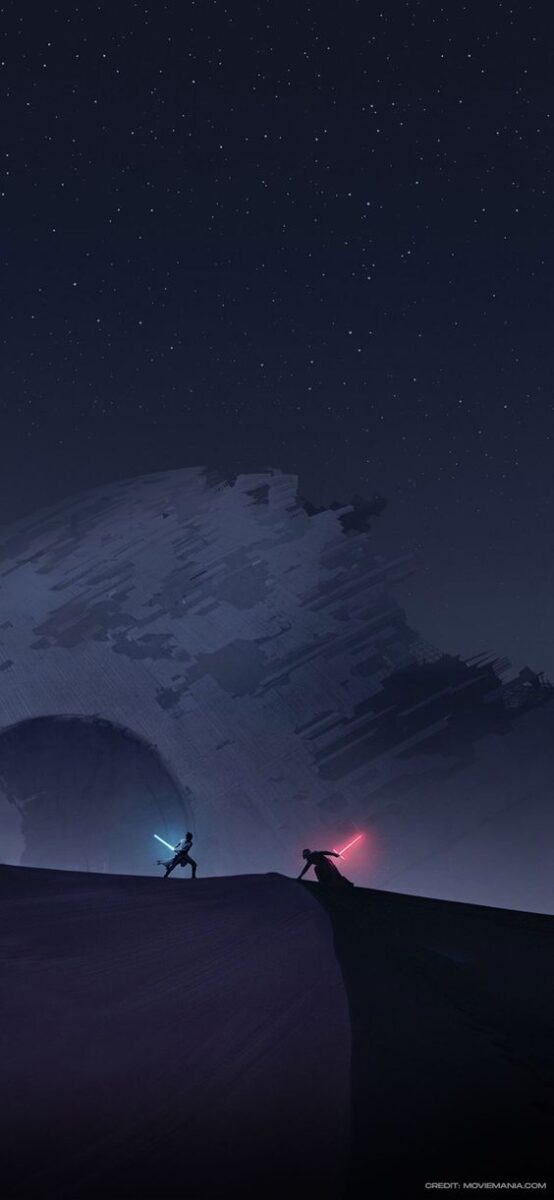 If you want a dynamic Star Wars wallpaper without being too distracted by so many details, you should check this one out! The minimalistic landscape will surely let you locate your apps without a fuss!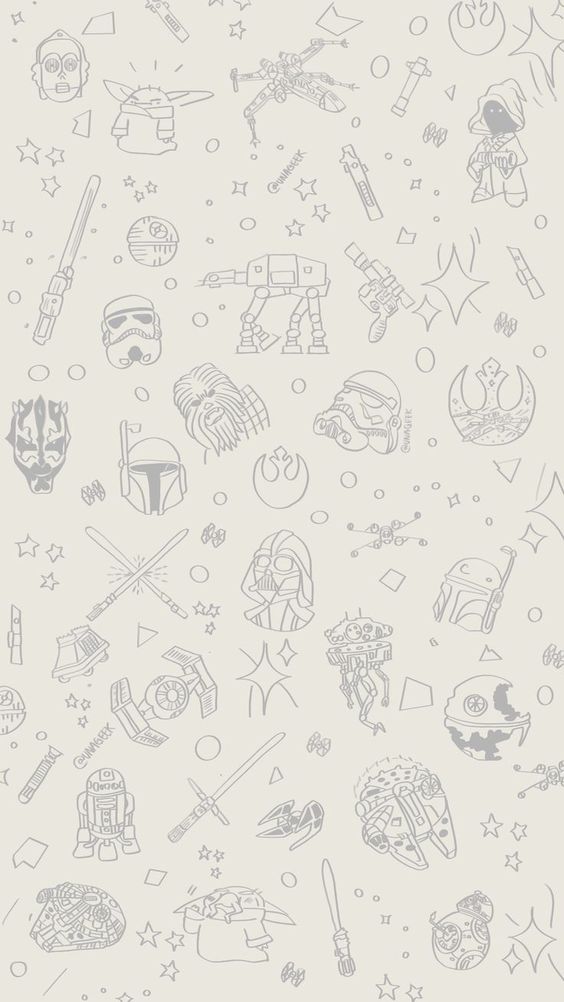 If you want a cutesy and artsy Star Wars wallpaper collage and stray from hyperrealistic art, this is for you.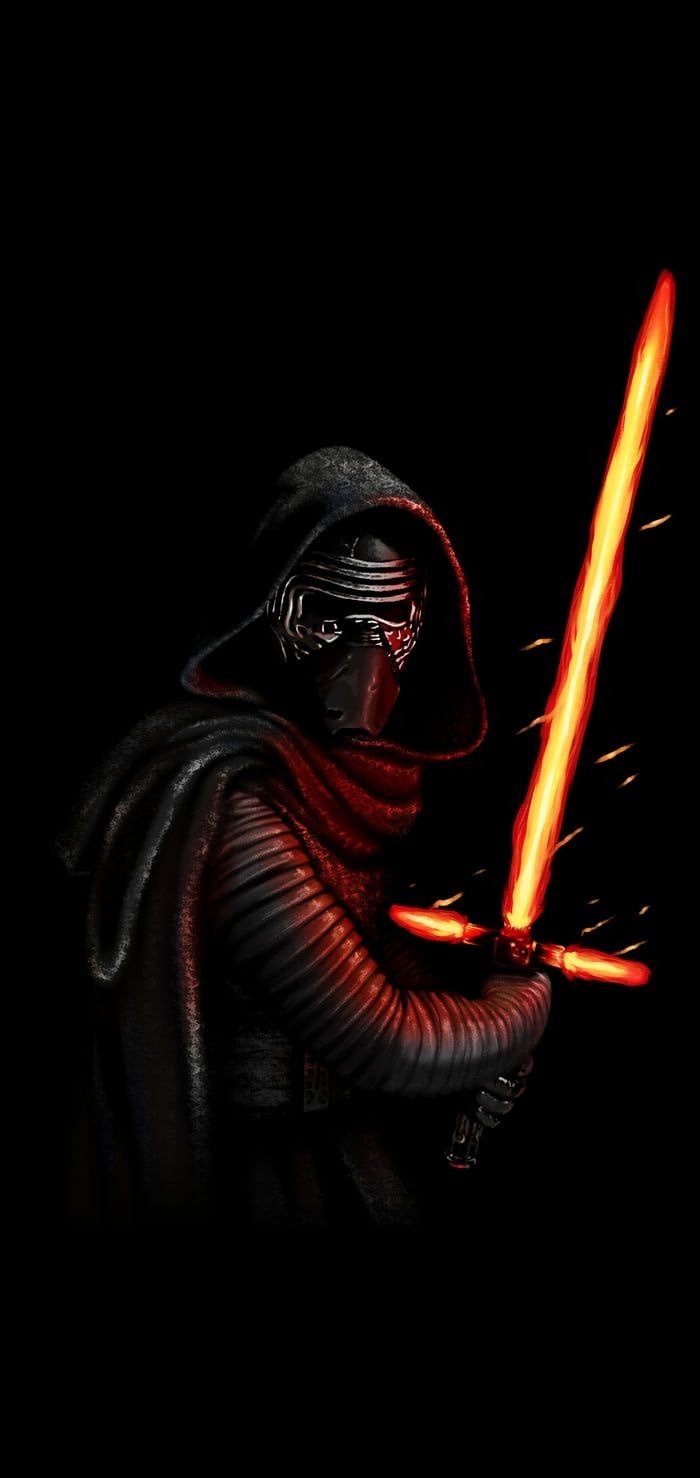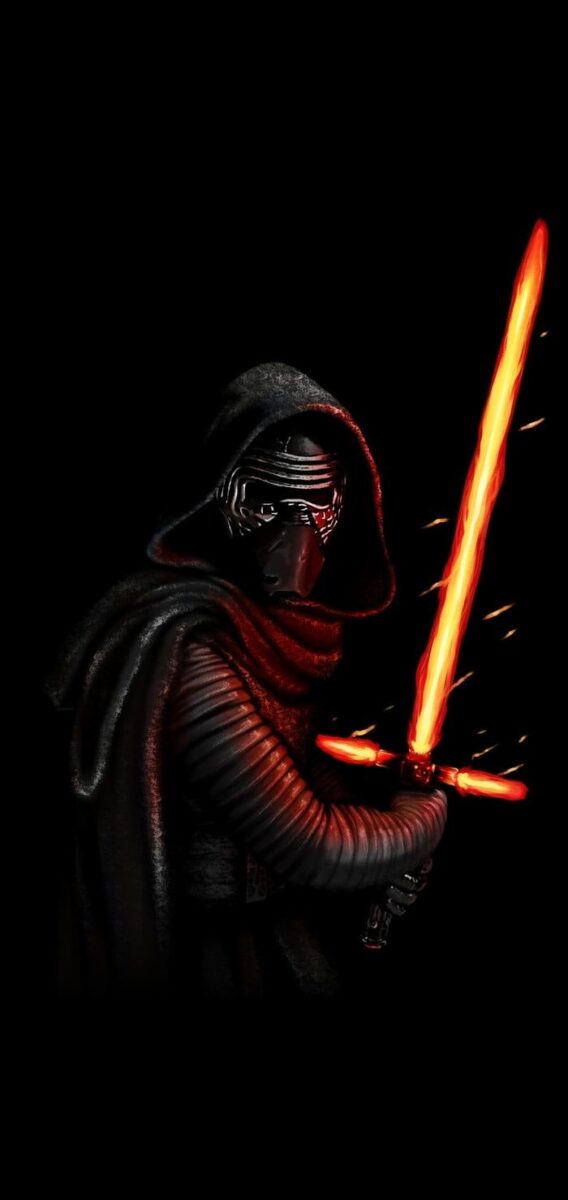 I love the fiery glow of the Lightsaber in this grim wallpaper. So eyecatching!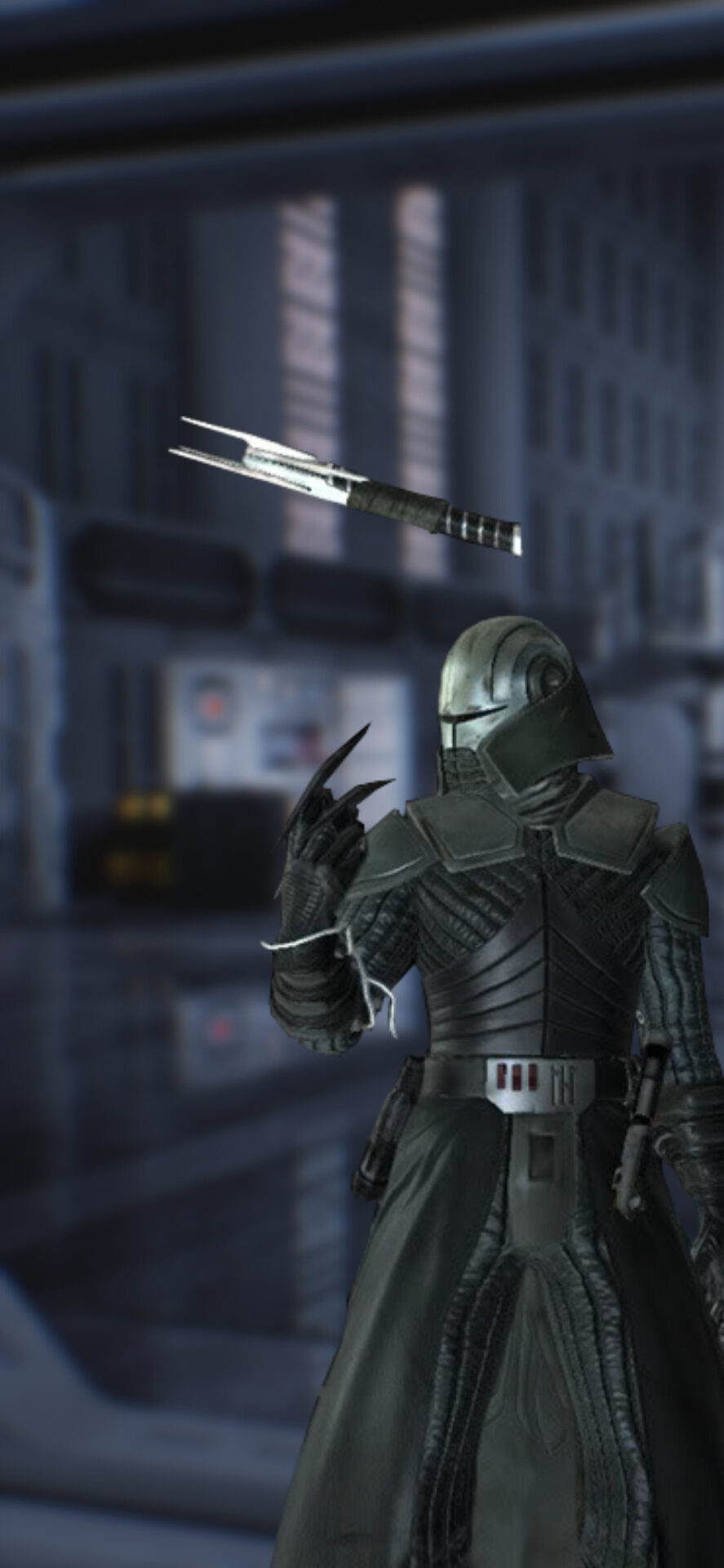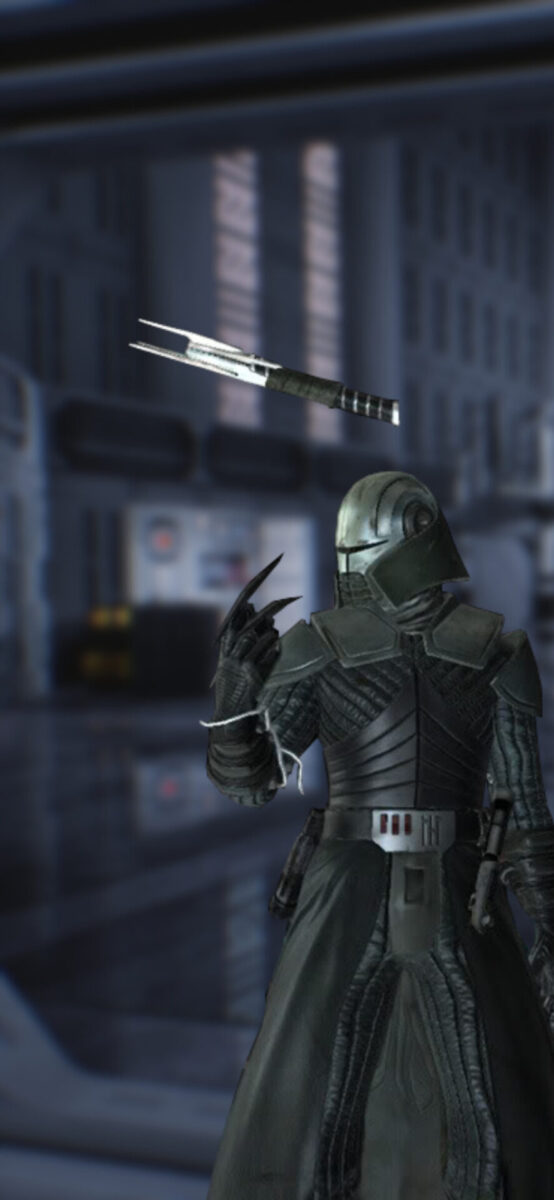 There's something about this photo that almost makes it look like a meme. If you want a phone wallpaper that's going to get a few chuckles from anyone who looks, you should consider downloading this one!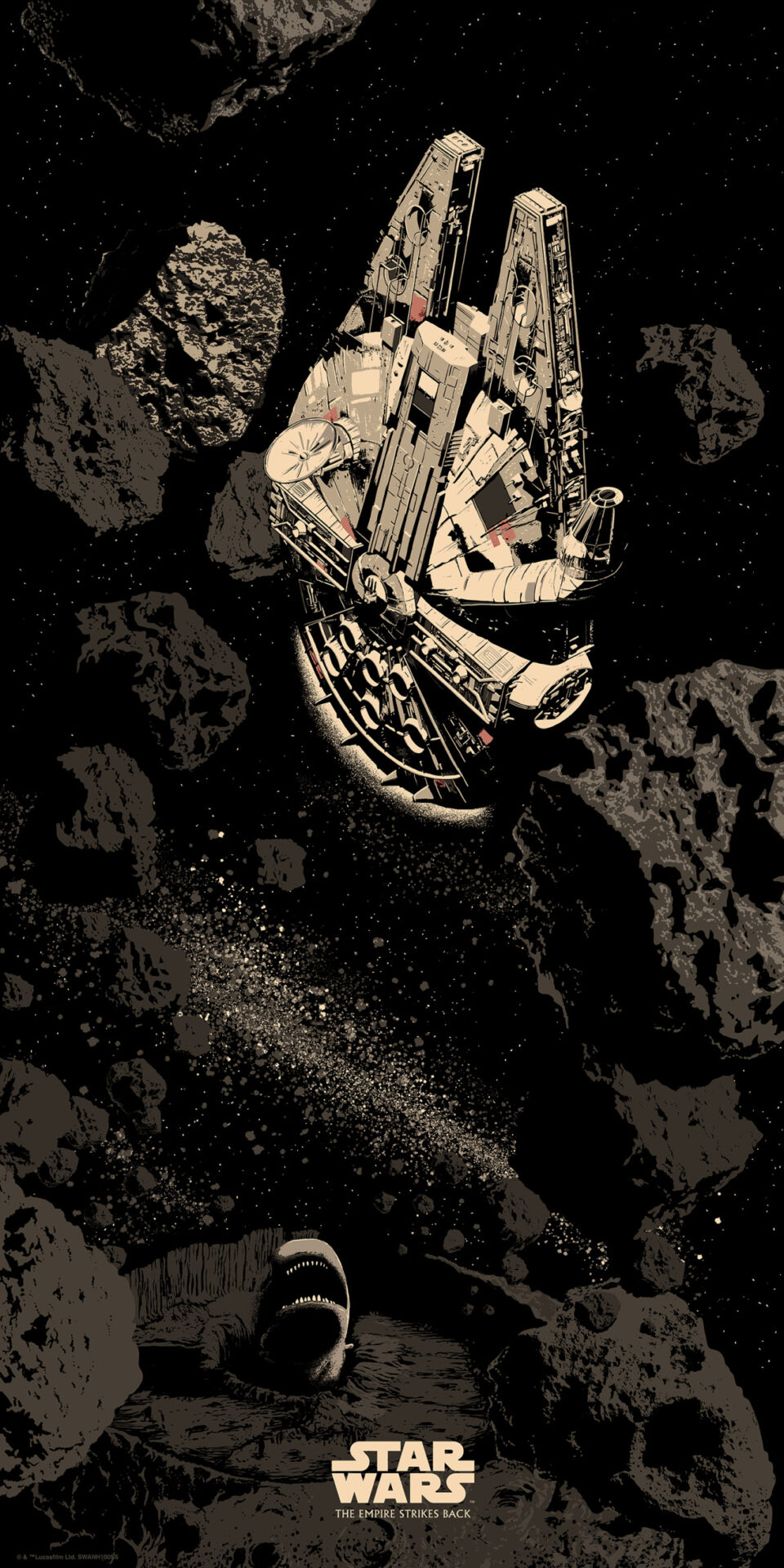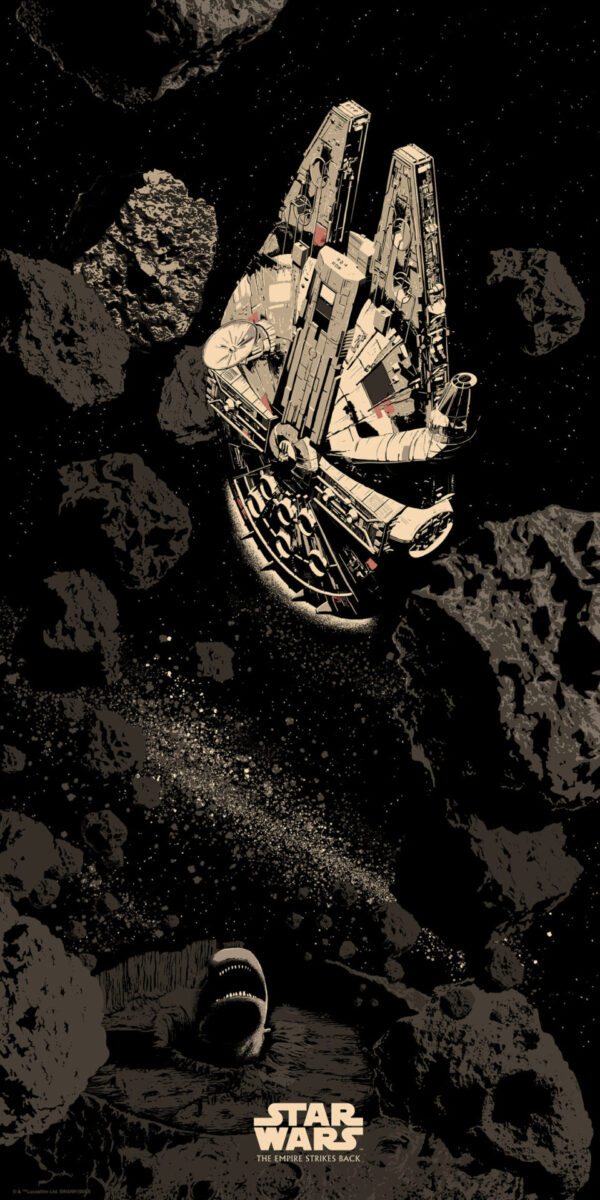 I love the amount of detail this wallpaper has! Even better, the neutral colors will work so perfectly as a background and won't clash with your phone's applications.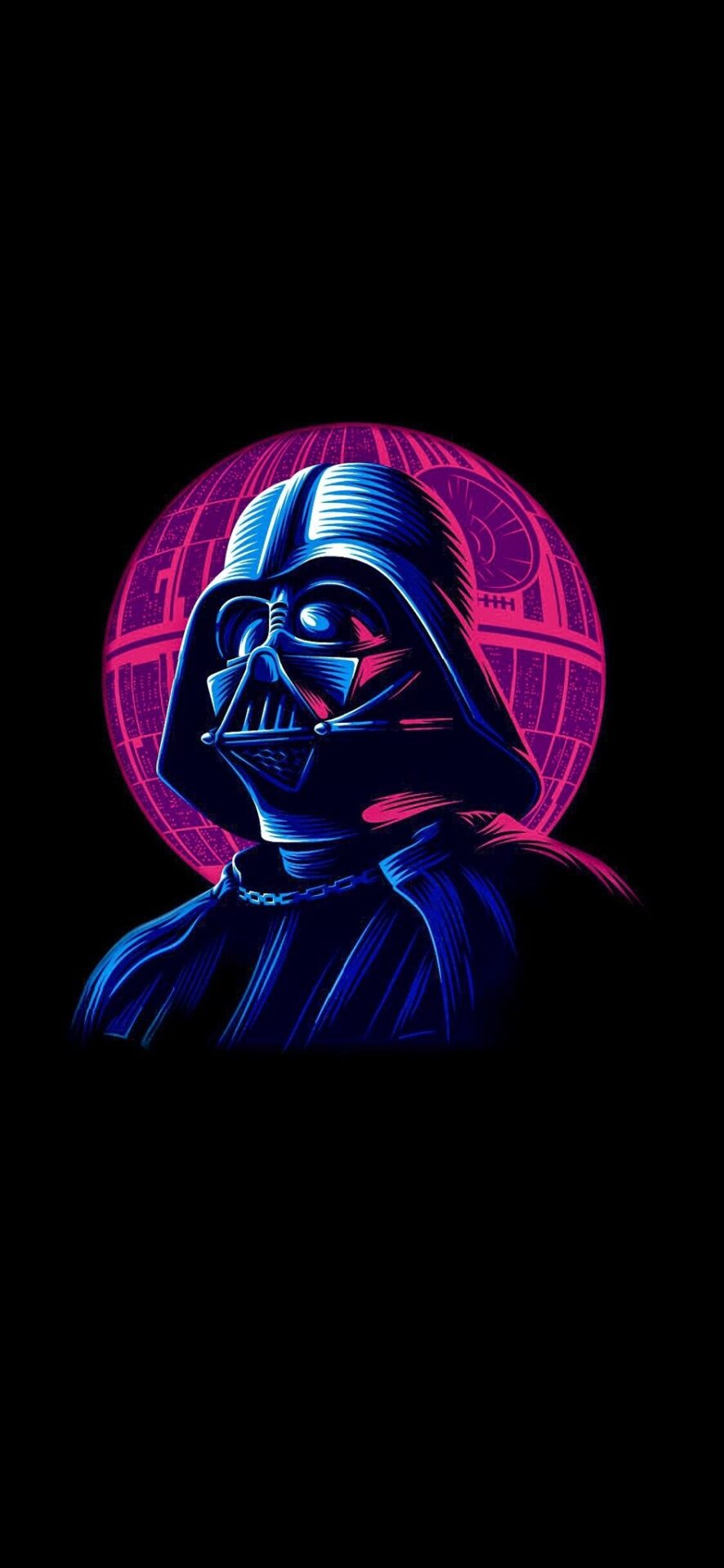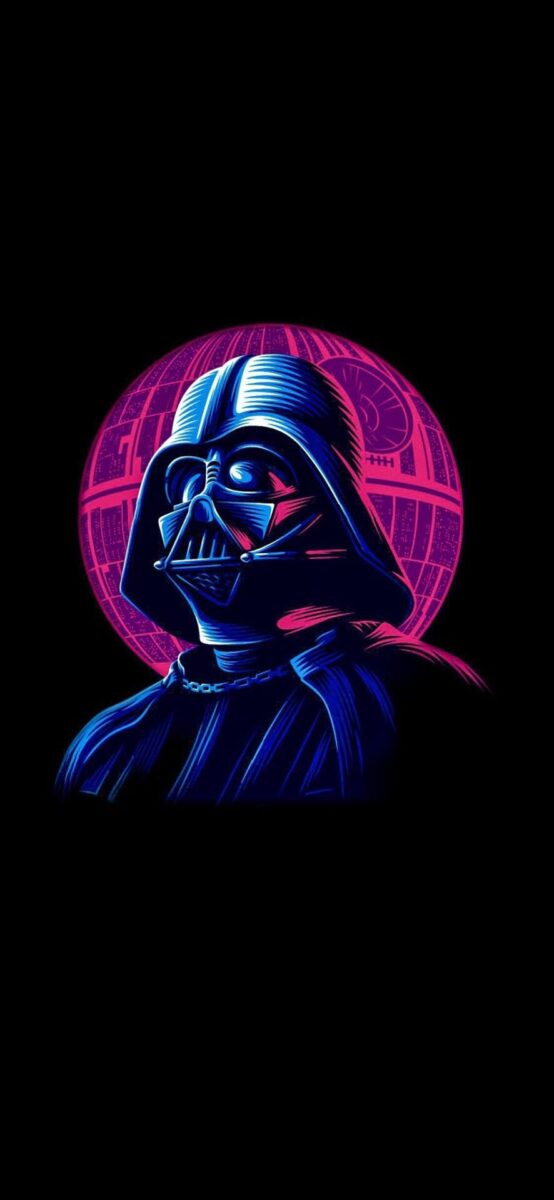 If you just want a simple Darth Vader wallpaper and keep the rest of the image in a plain, black color, this is for you.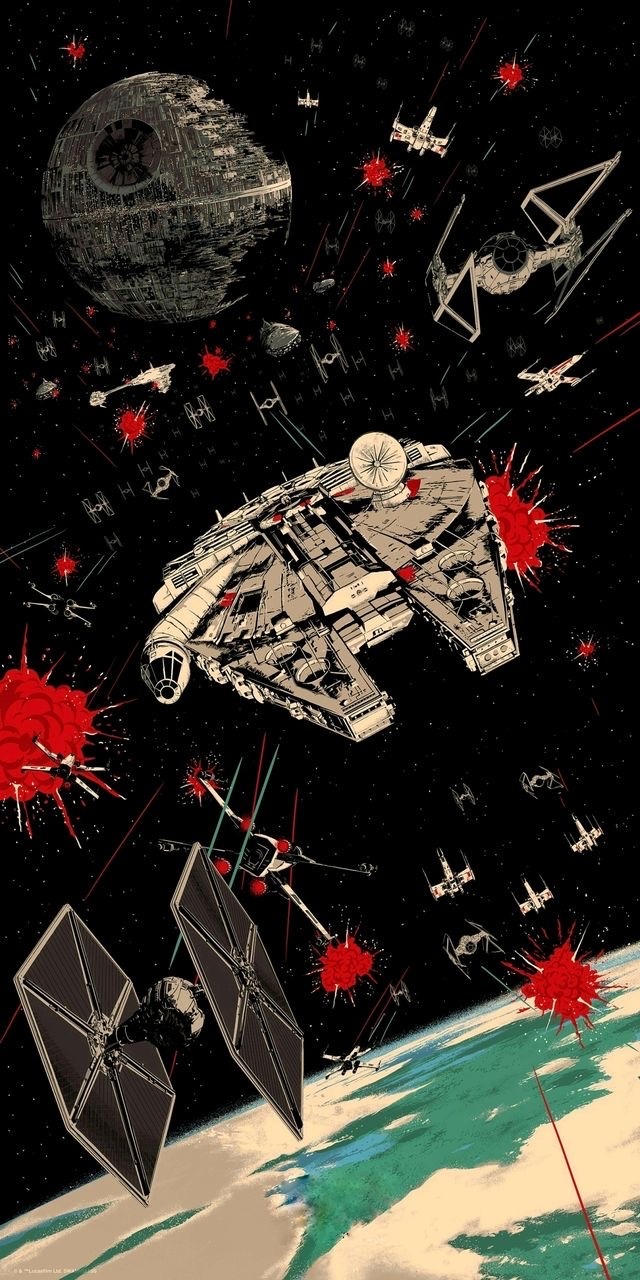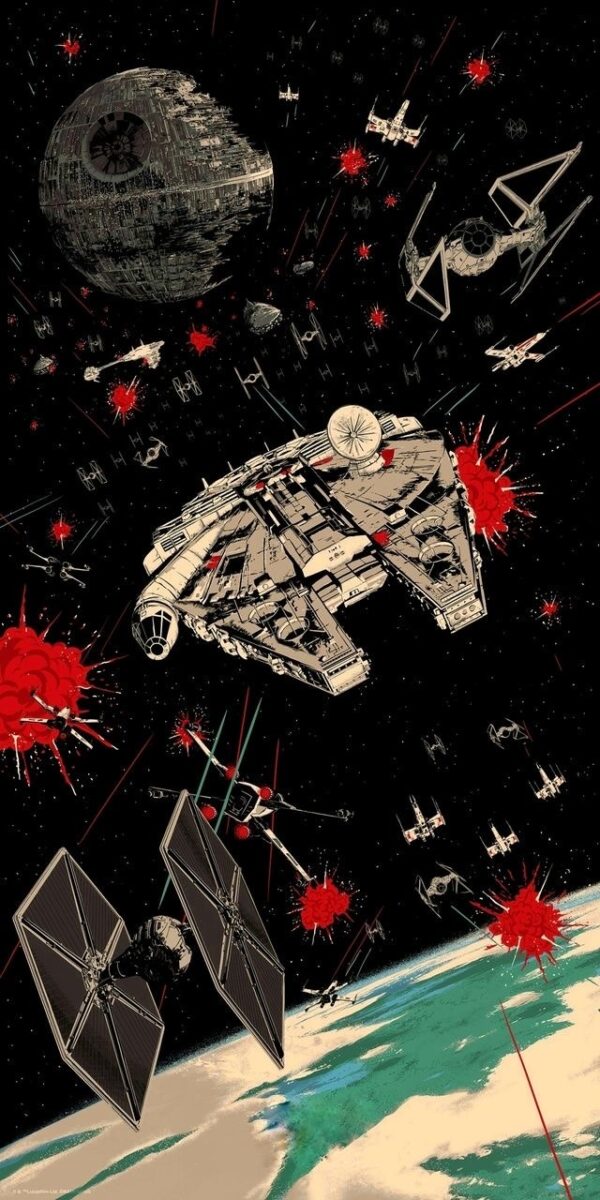 The fight scenes with the spaceships in the Star Wars movies have always been so epic. If you'd like that as your phone's background, here's an image you might want to consider.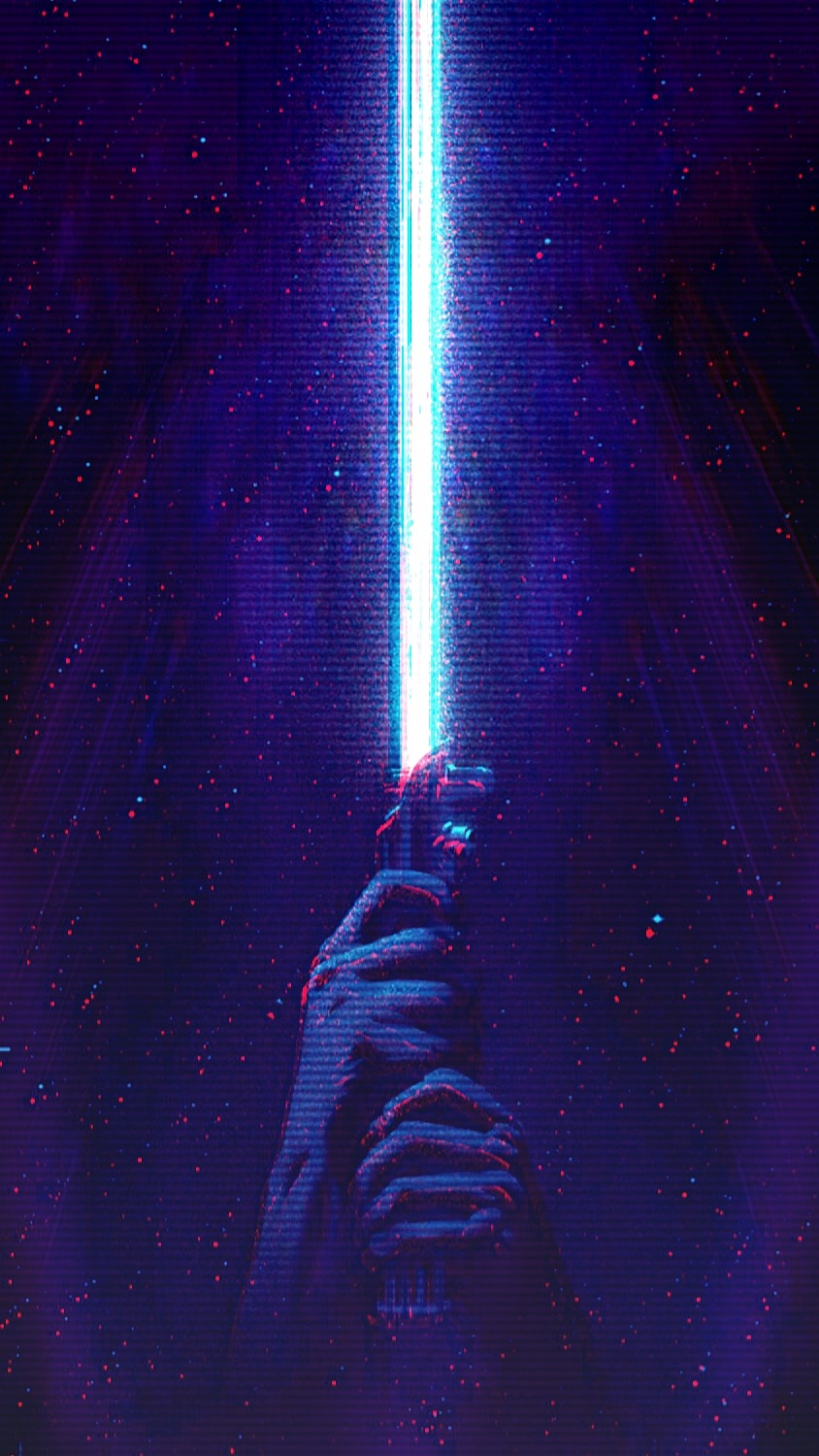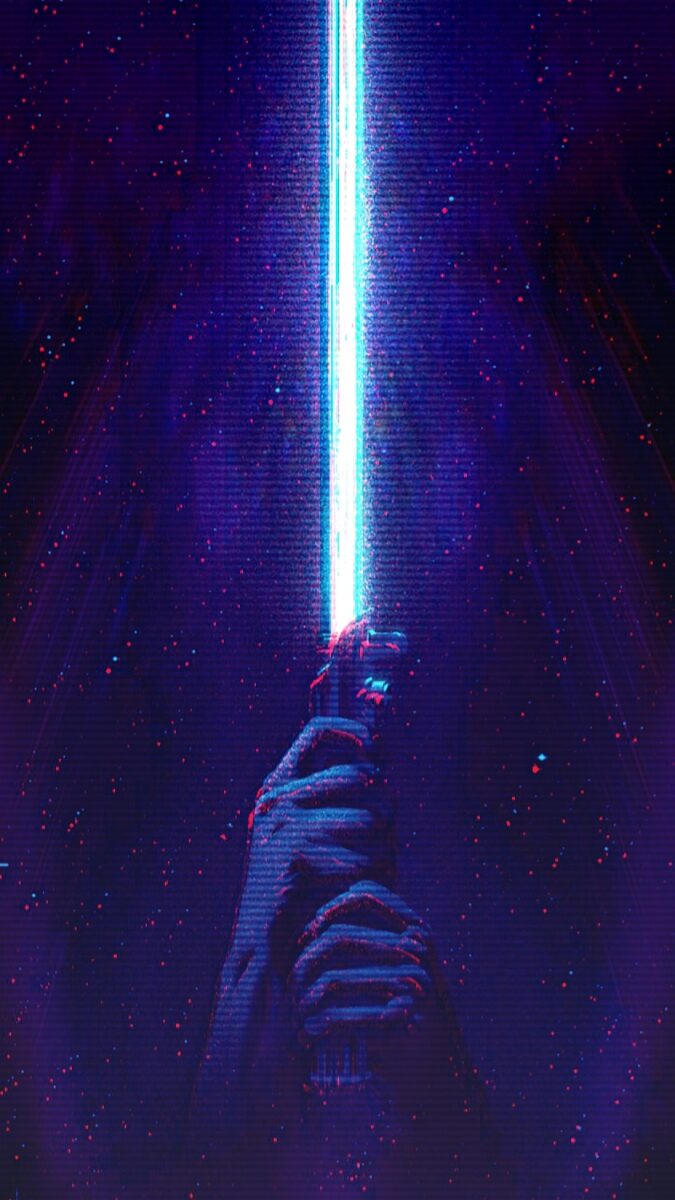 Here's another one of my favorites on this list. I just love the deep, purple tones and the hands clutching the iconic lightsaber. Because at some point, we all wanted to know what it's like to be a Jedi, right?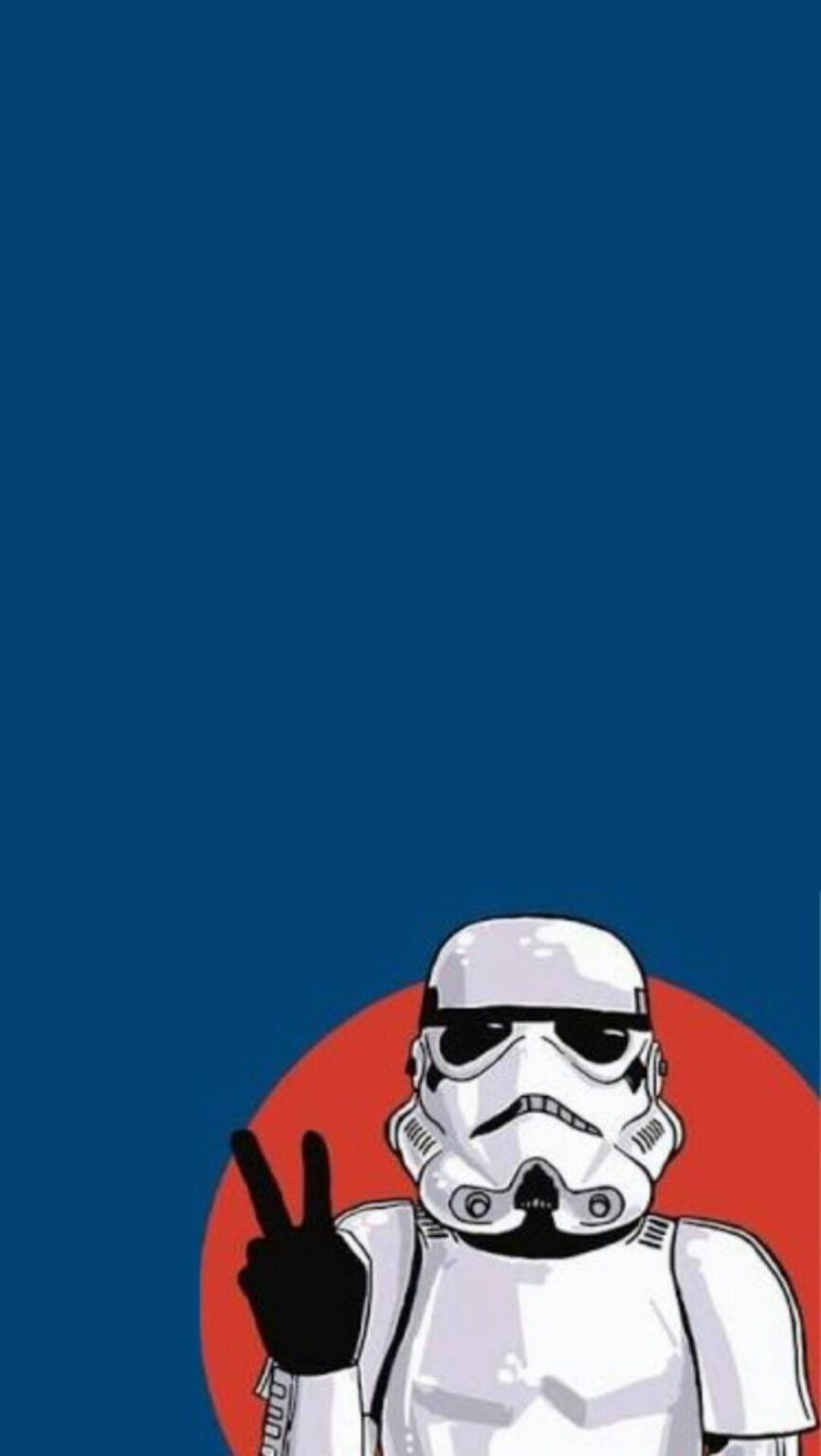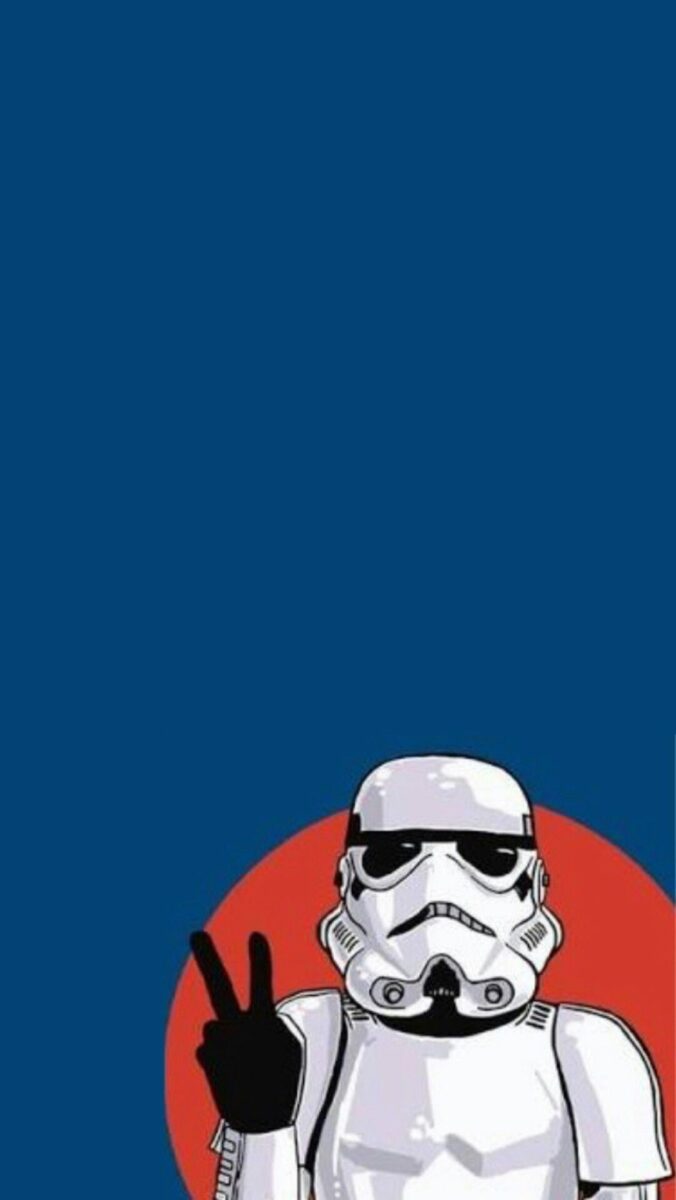 So cute yet so simple, this stormtrooper wallpaper would make such a good background. The minimalistic blue background will make this an ideal lockscreen.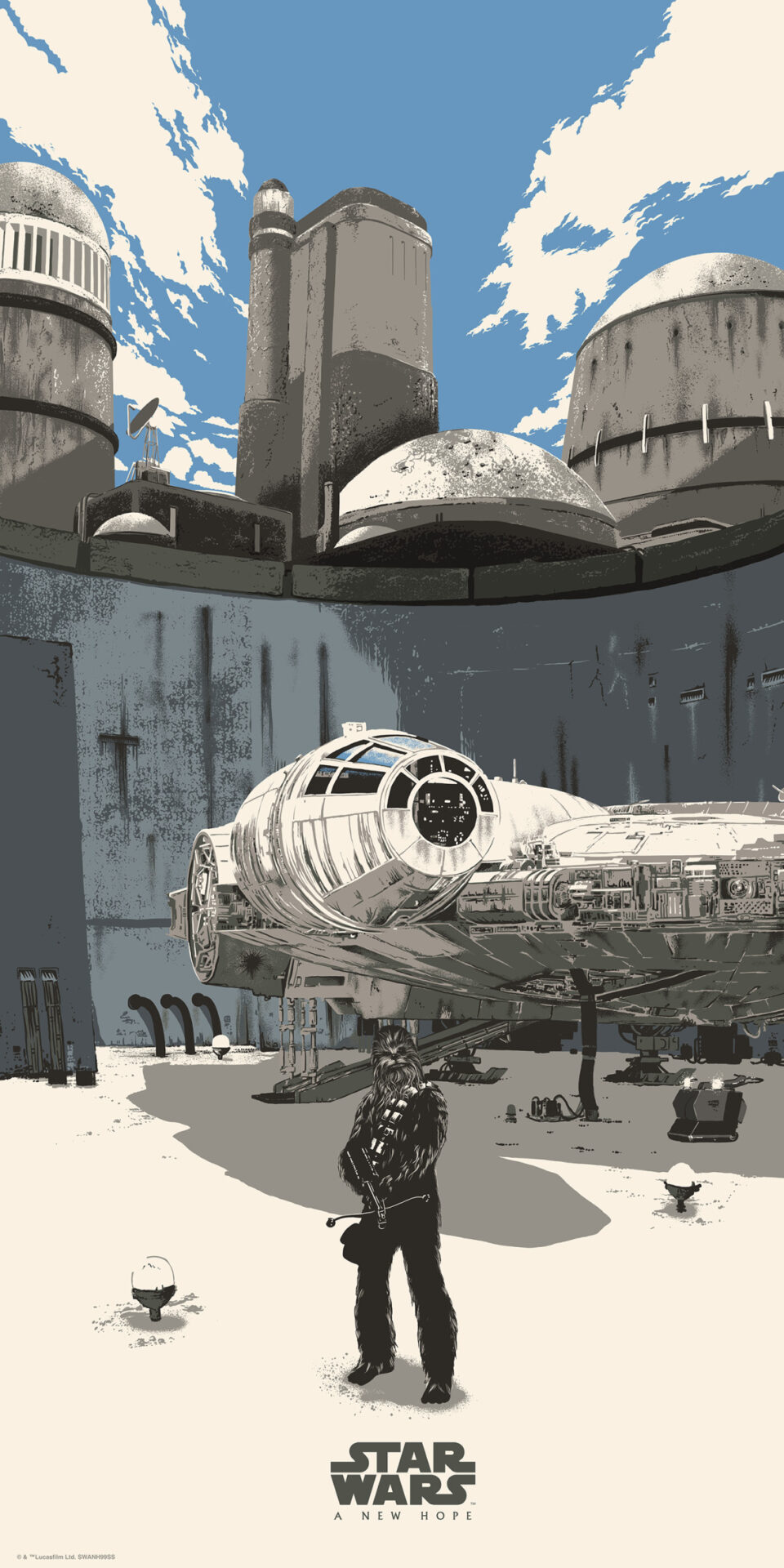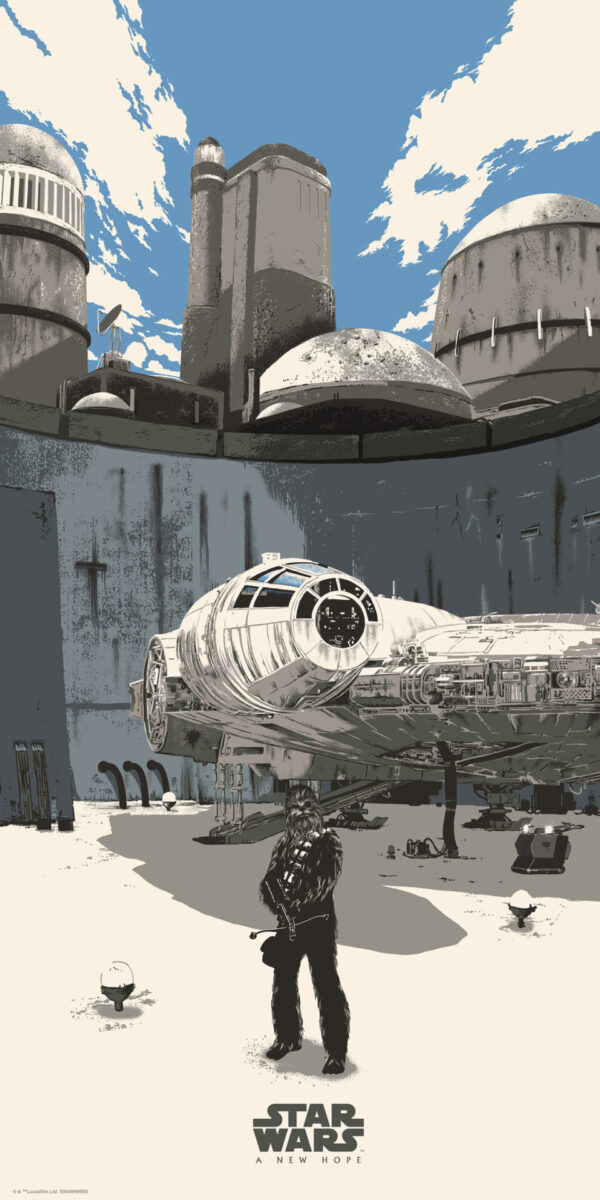 This Chewbacca is so badass and ready to fight! Definitely another one of my favorite wallpapers here!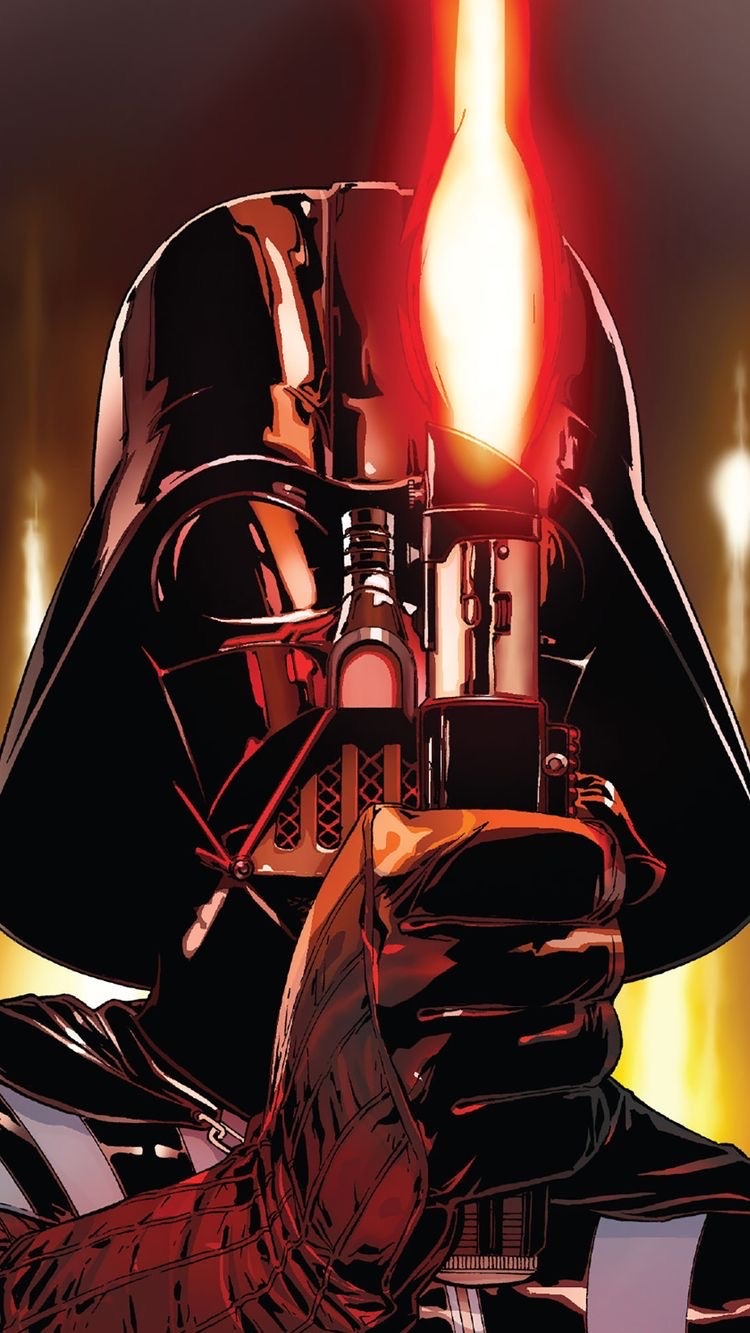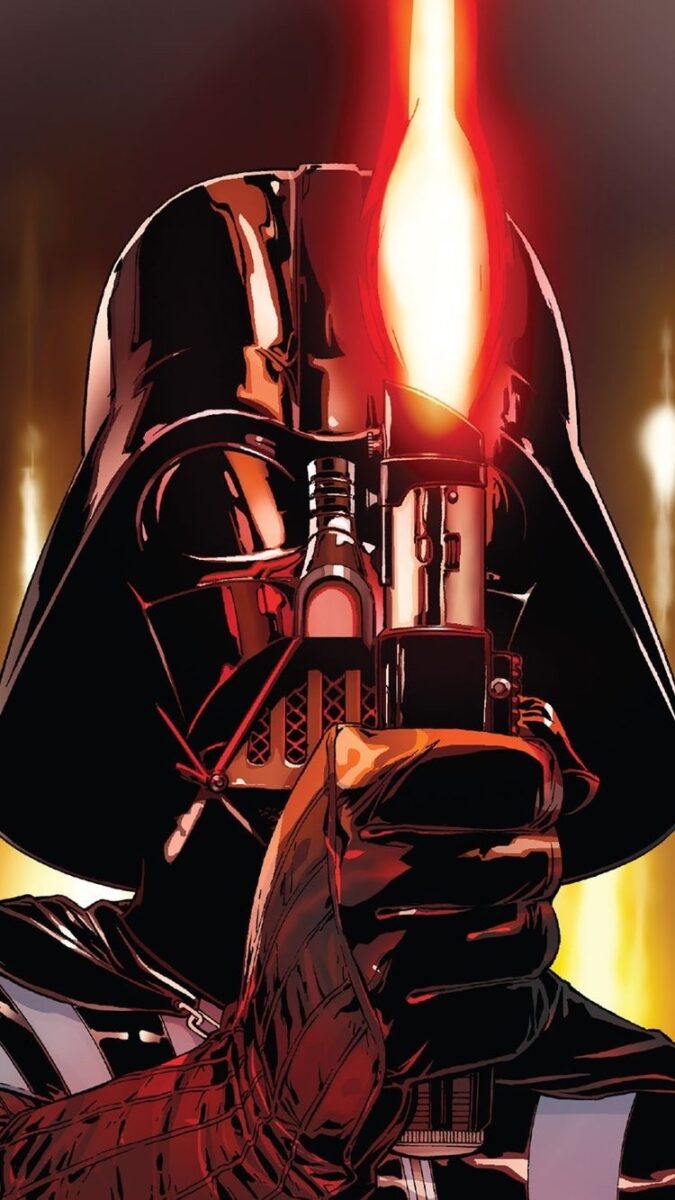 This particular art style of Darth Vader is quite cool! I love how the glow of his lightsaber is reflecting his suit of armor.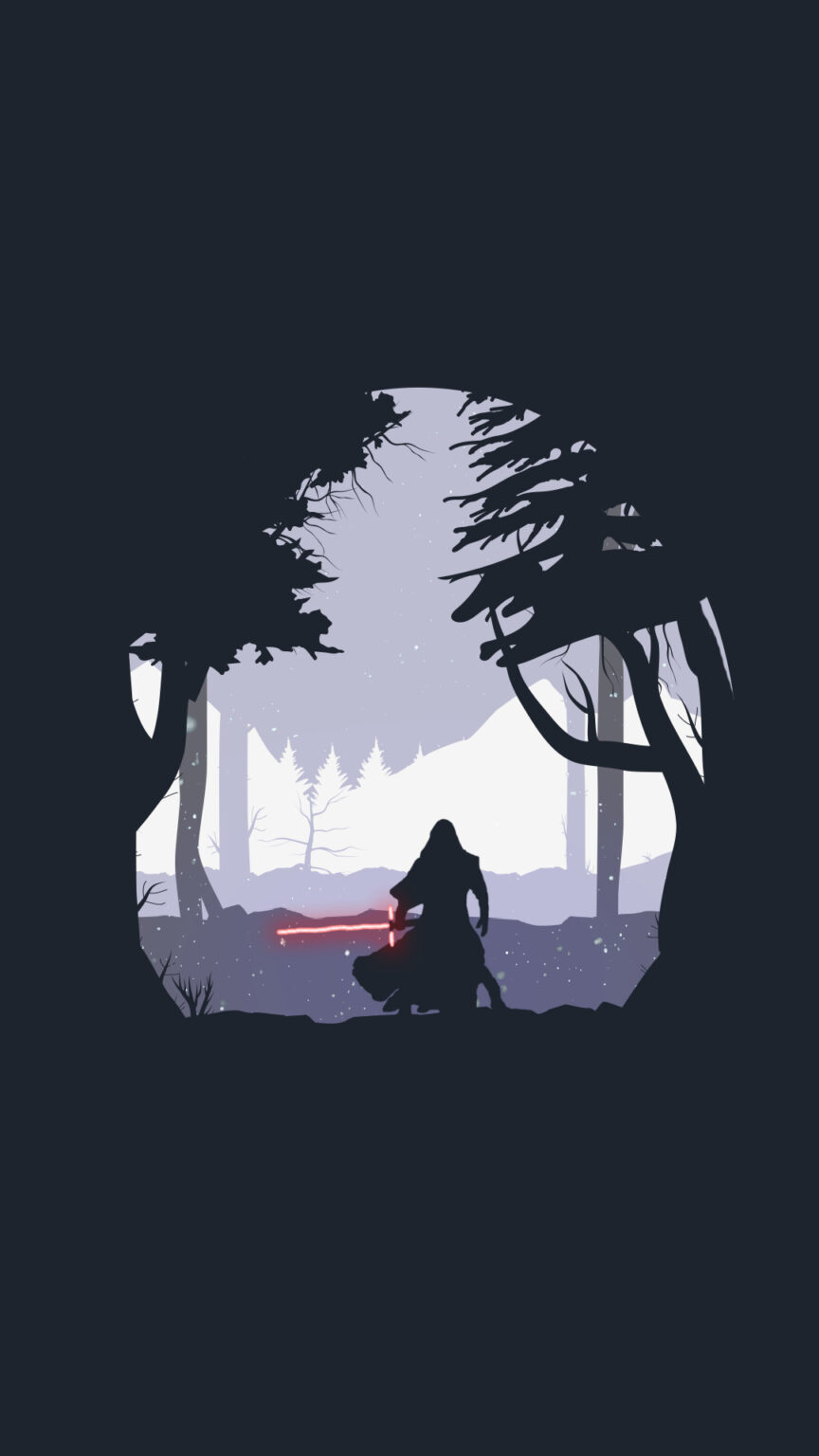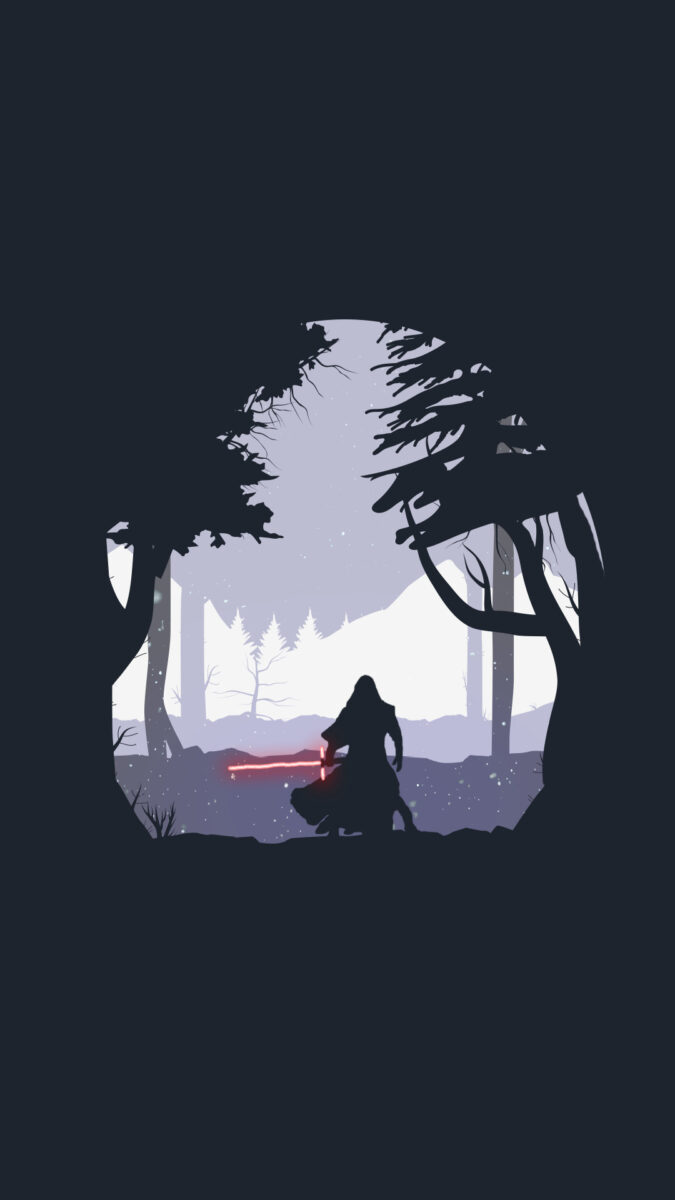 If you prefer this silhouette style of wallpaper for your phone, then here's another one for you!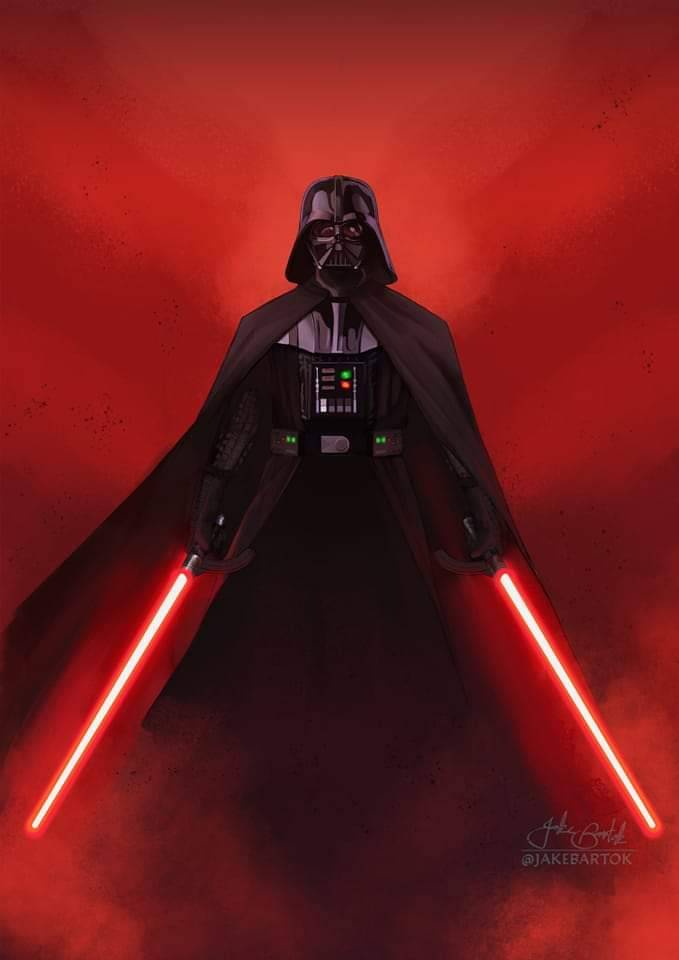 I love how intimidating Darth Vader looks against the red smoke! Perfect for those looking for red-themed wallpaper.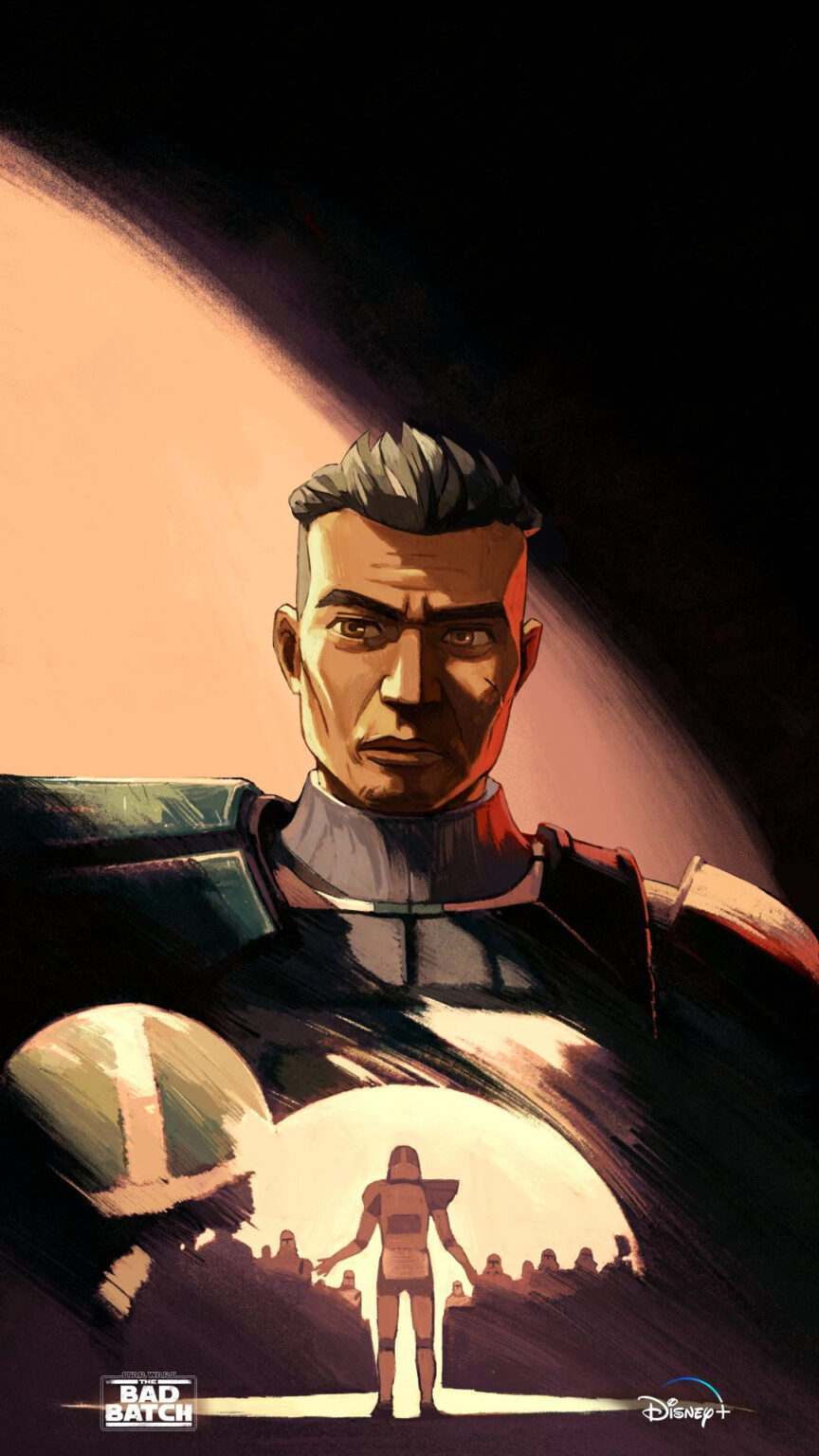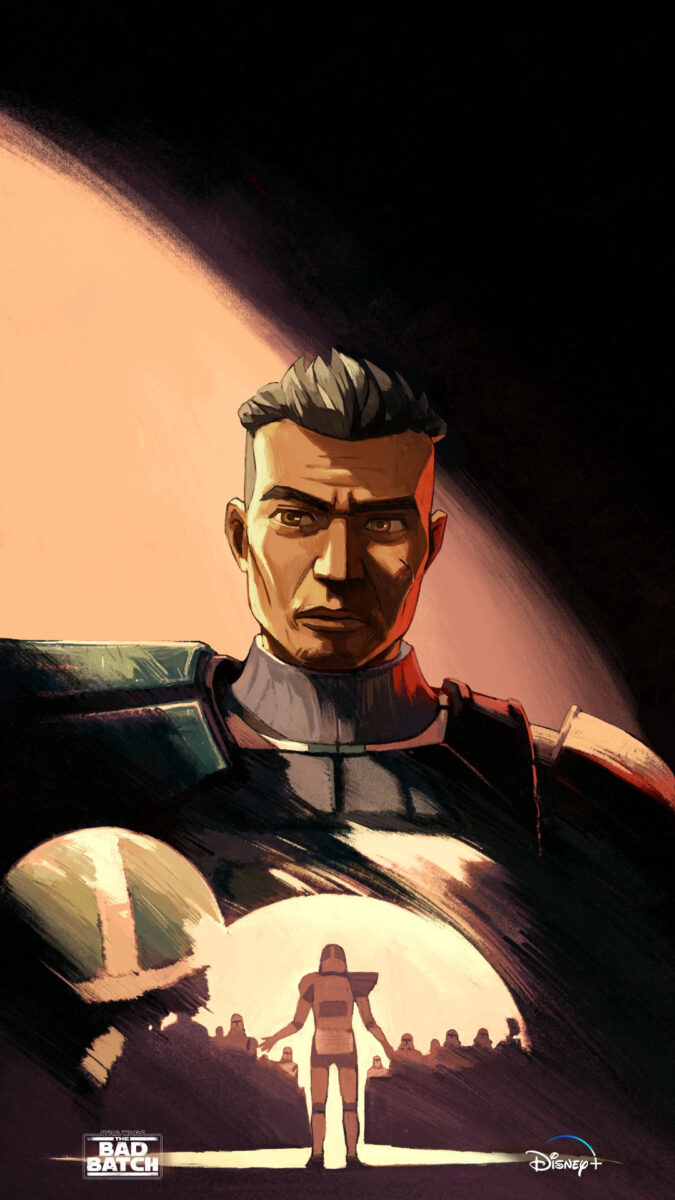 It's quite rare for us to see The Mandalorian without his helmet on but this art really makes it all more iconic!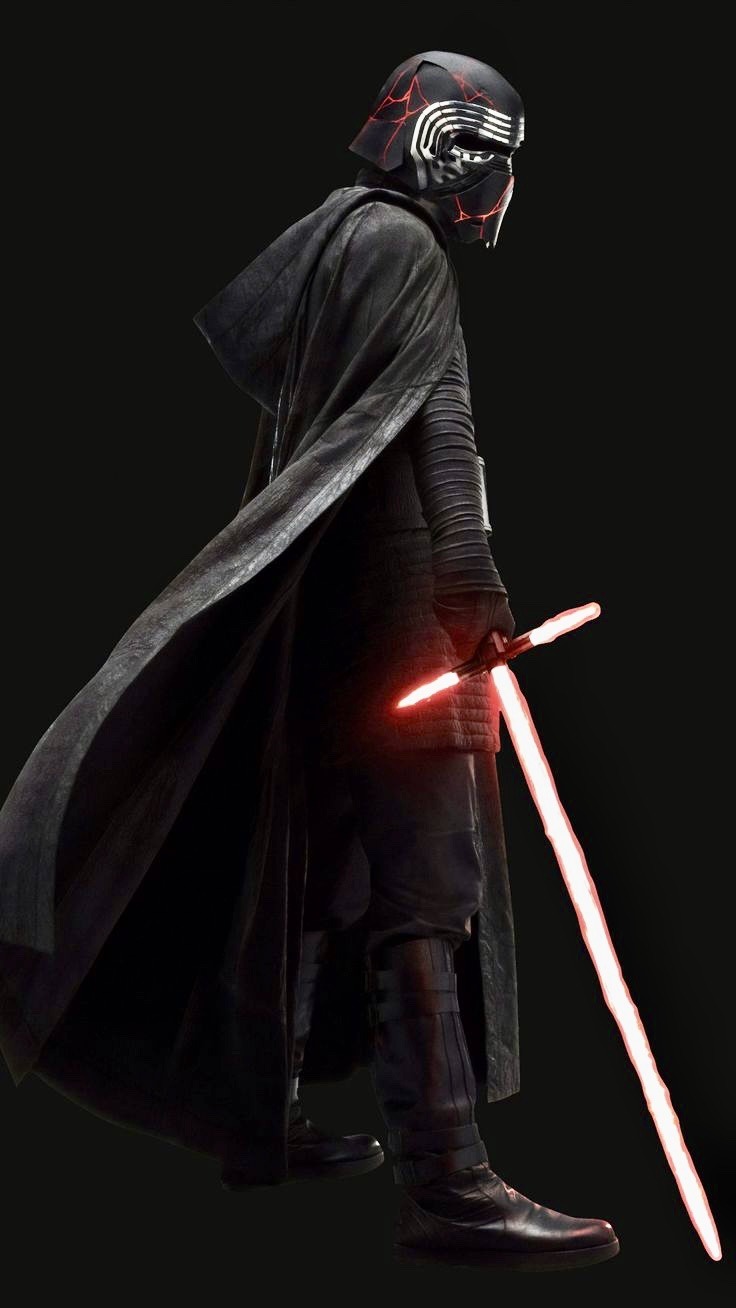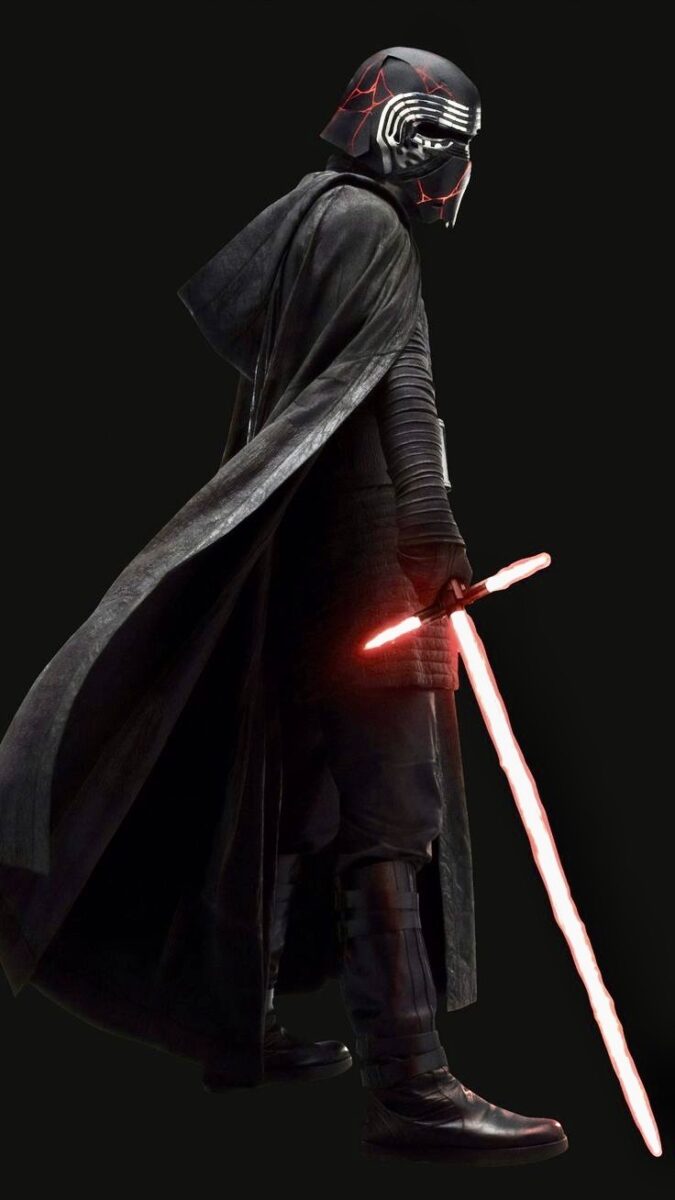 I love this rugged look of Darth Vader. It's a little different from the usual glossy armor we see him in!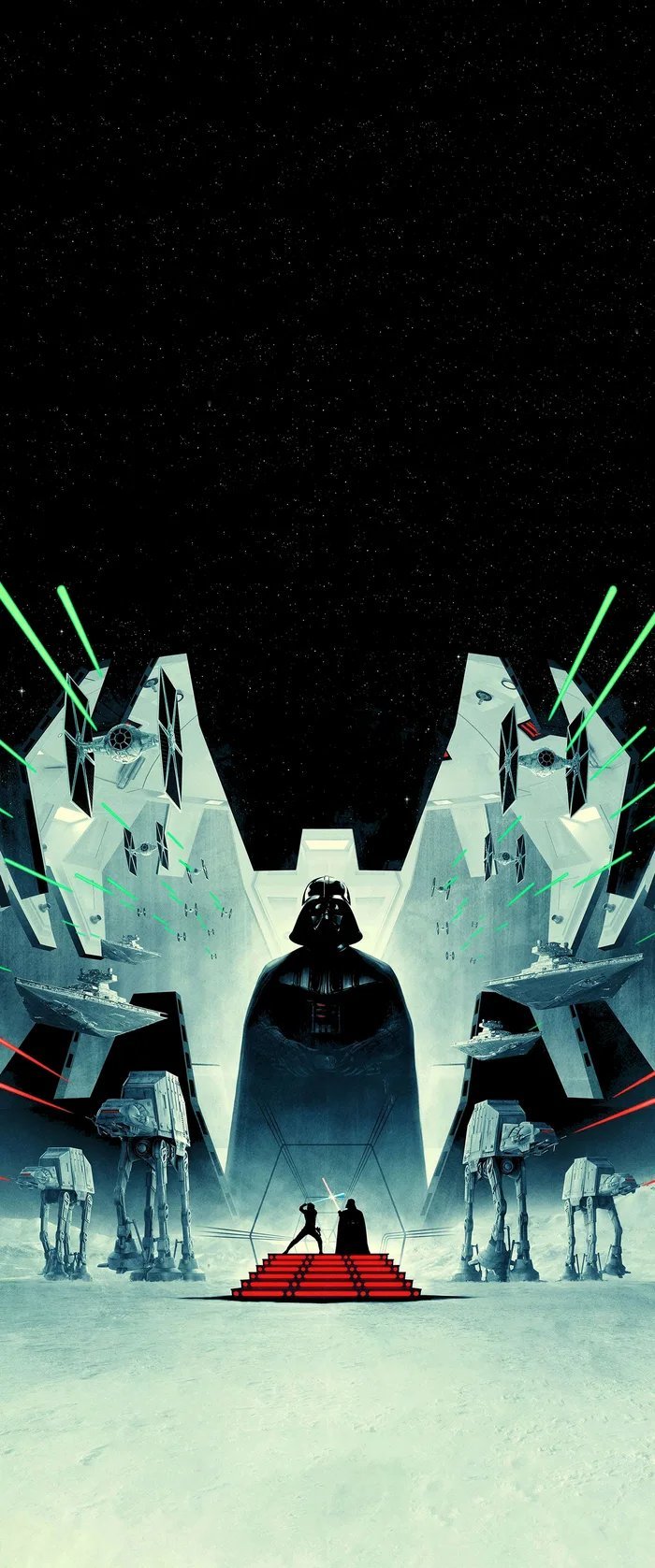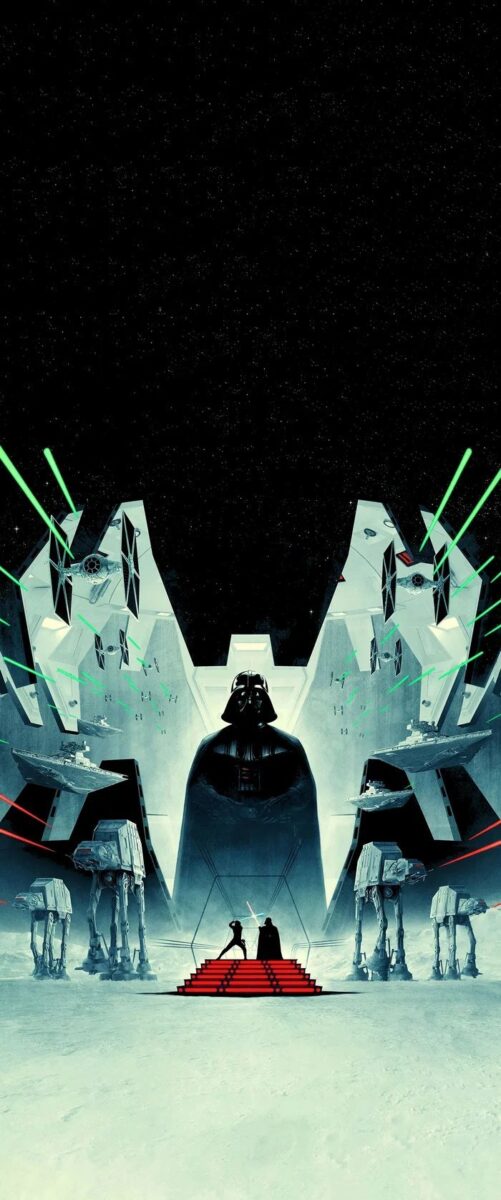 This icy wallpaper of Darth Vader against Luke is truly one of the best things in cinema. Especially that twist in the end!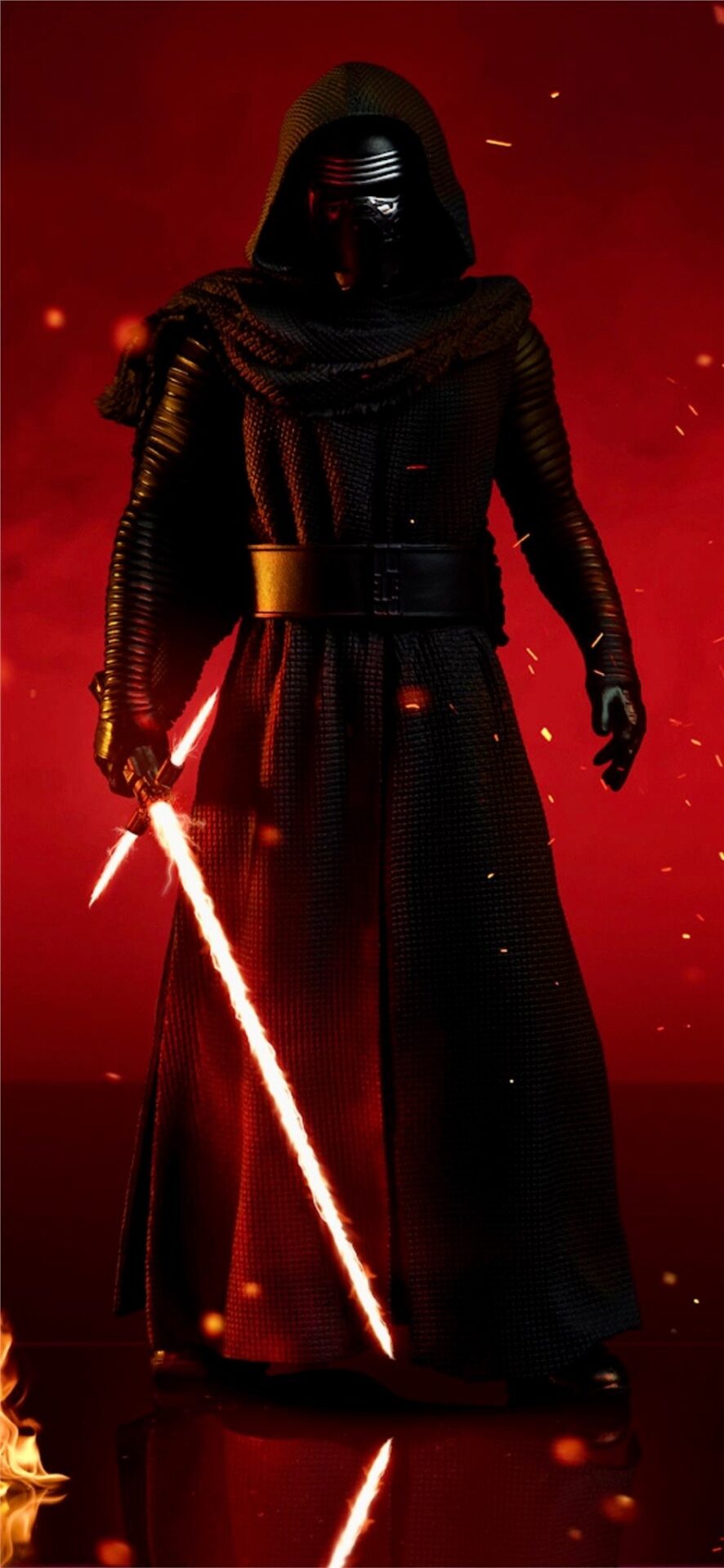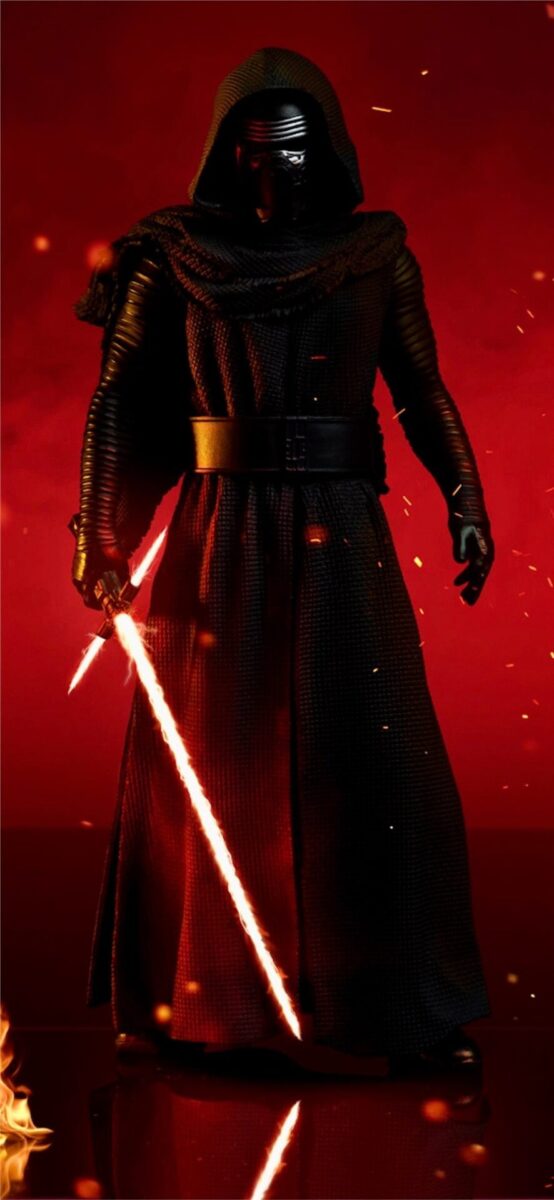 Here's another red-themed Star Wars wallpaper you might like. I love the fiery fierceness behind this image!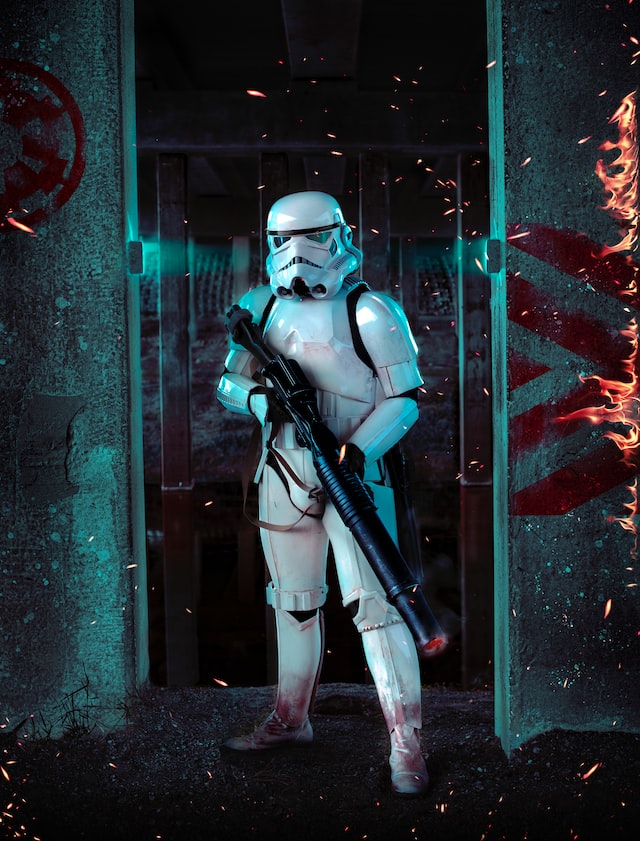 Stormtroopers are often made fun of because they always miss their shots but that doesn't make their appearance any less cool!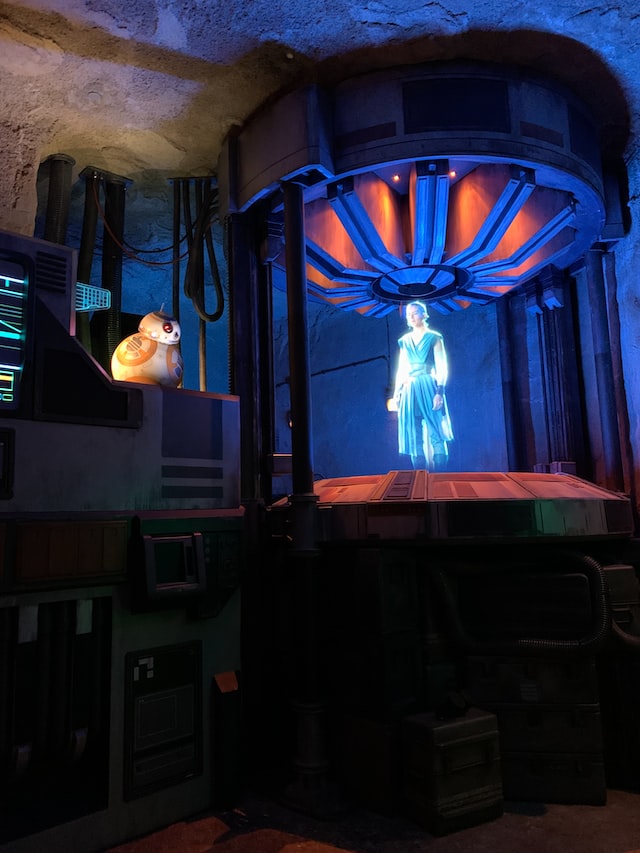 This image of Rey makes me want to binge the whole franchise again! I can't wait to watch the new movies. But for now, putting this as my wallpaper will suffice.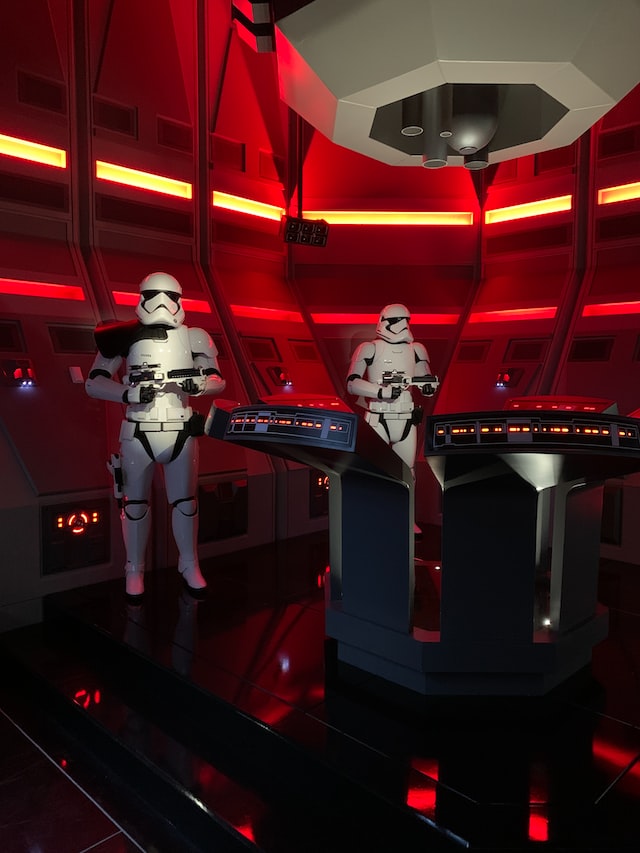 This photo of the stormtroopers is so cool! It looks so realistic and feels like you're looking into an actual spaceship.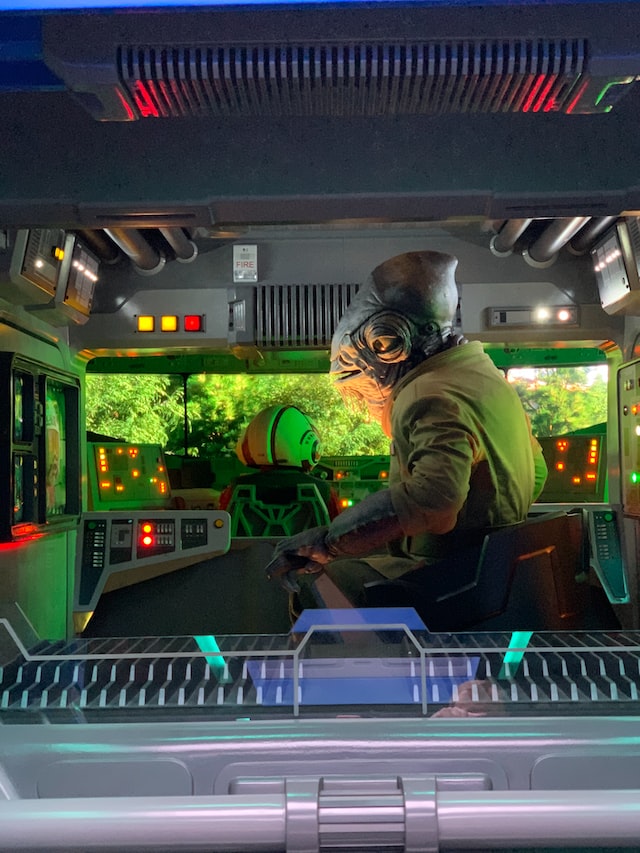 If you want more realistic photos of Star Wars characters, here's another one for you! Though I do suggest dimming the brightness a little so that you can still easily see your apps.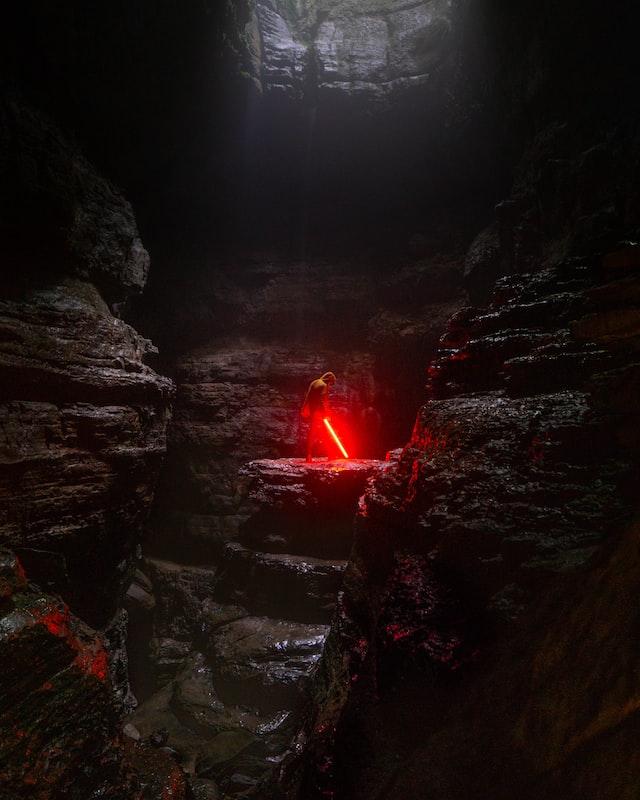 I love the look of this wallpaper! The dim and gloomy atmosphere inside the cave really makes the glow of the lightsaber even more intense! It will also let your apps shine in the foreground when you use this as your homescreen.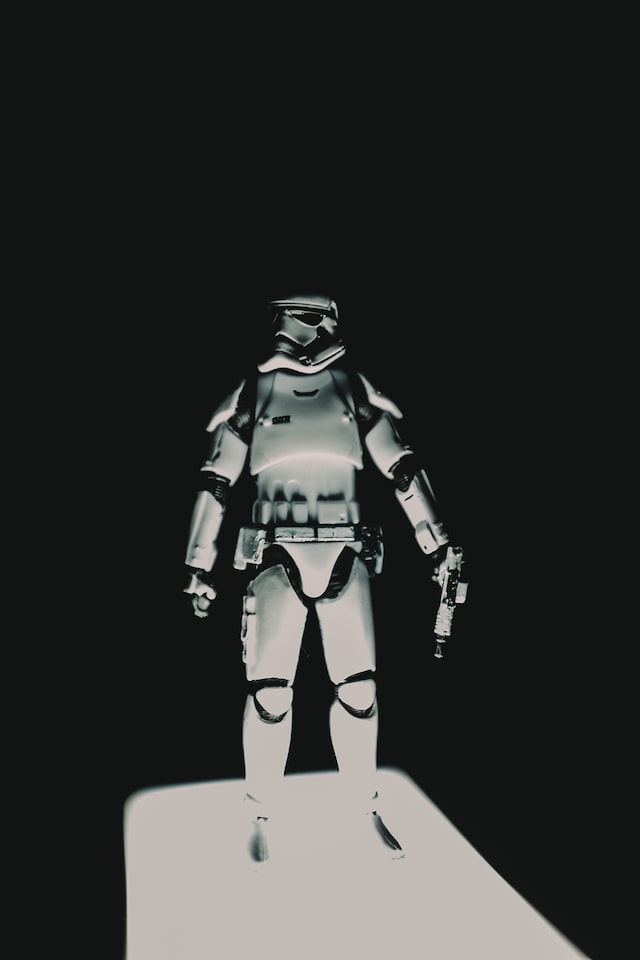 When it comes to the amount of stormtrooper wallpapers you can get from this list, this is my favorite!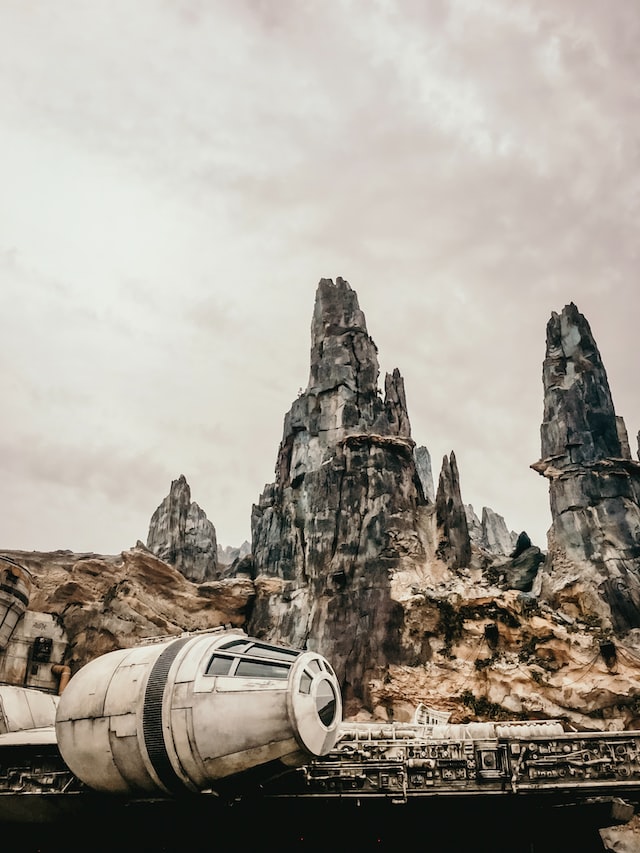 This Star Wars spaceship would look really awesome as a lockscreen. The plain sky on the upper area won't clash with your clock.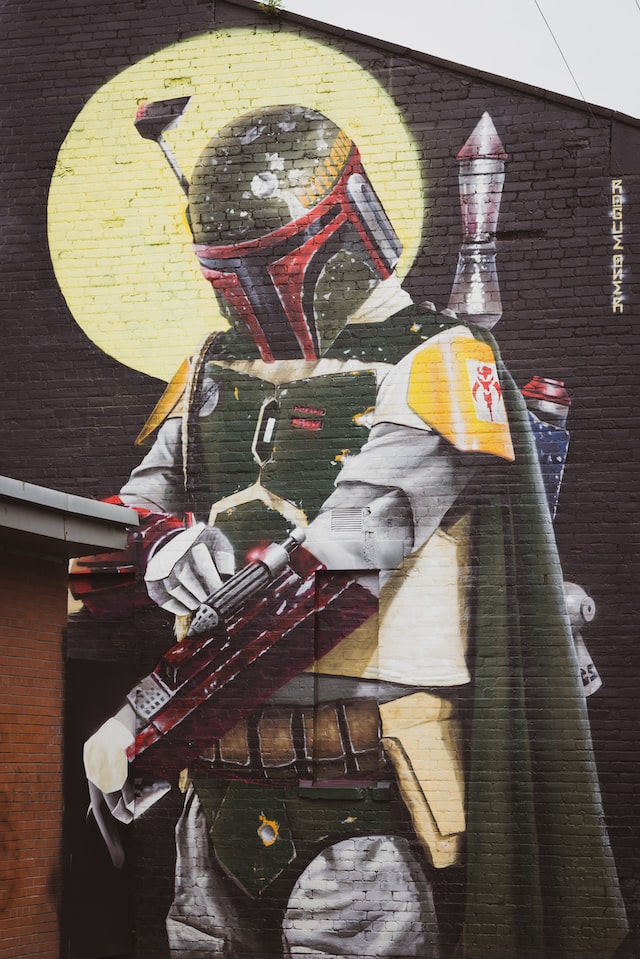 This mural of The Mandalorian is truly breathtaking! The amount of effort and passion put into this is honestly amazing.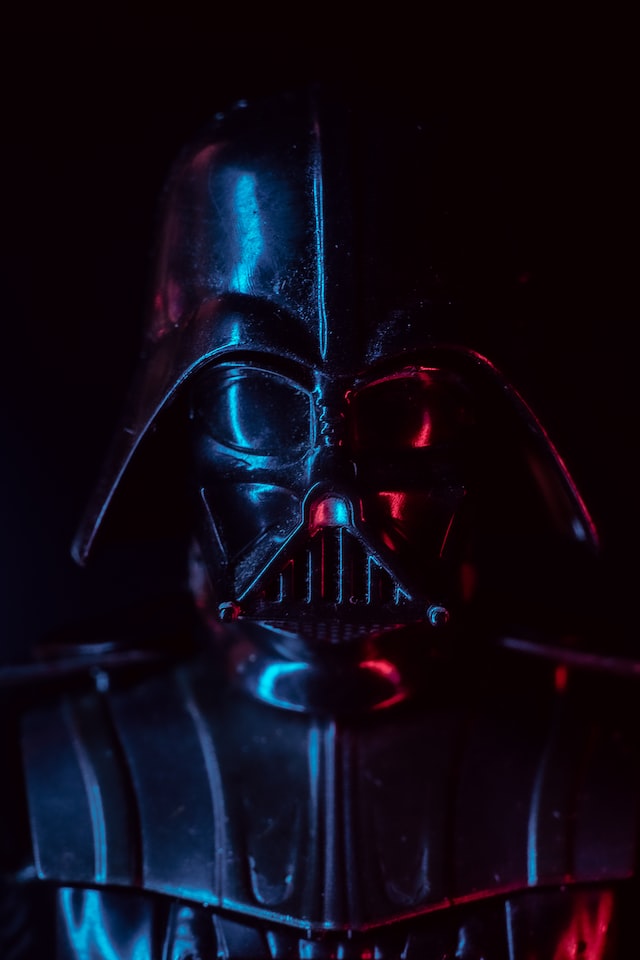 I love the contrast of colors in this particular Darth Vader wallpaper. The black, red, and blue just looks so stunning and ominous!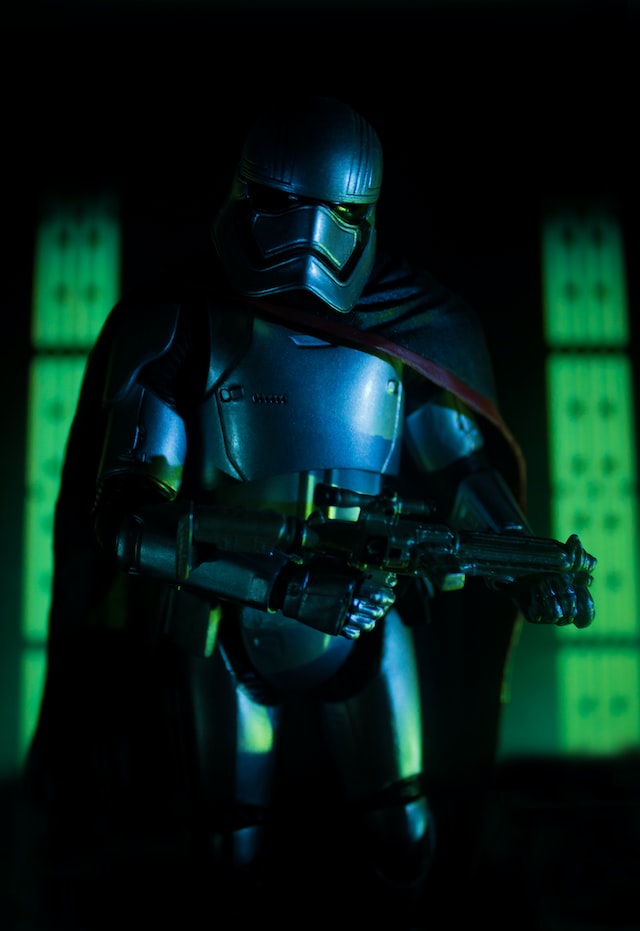 If you want a Star Wars wallpaper with a greenish hue to match your phone's theme, then you'll surely love this one!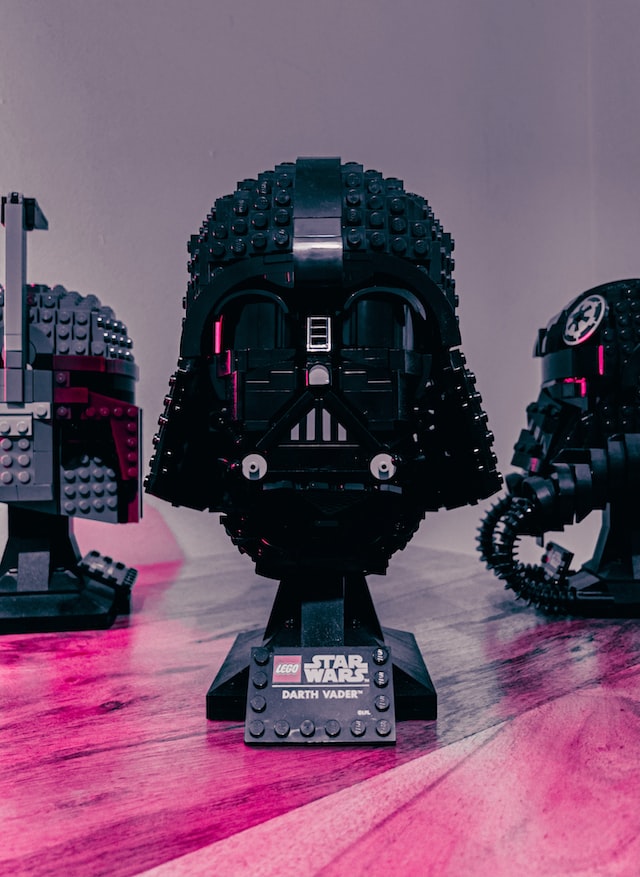 You know I love anything purple. But pair it with an awesome Star Wars theme, it's going to be an instant favorite of mine!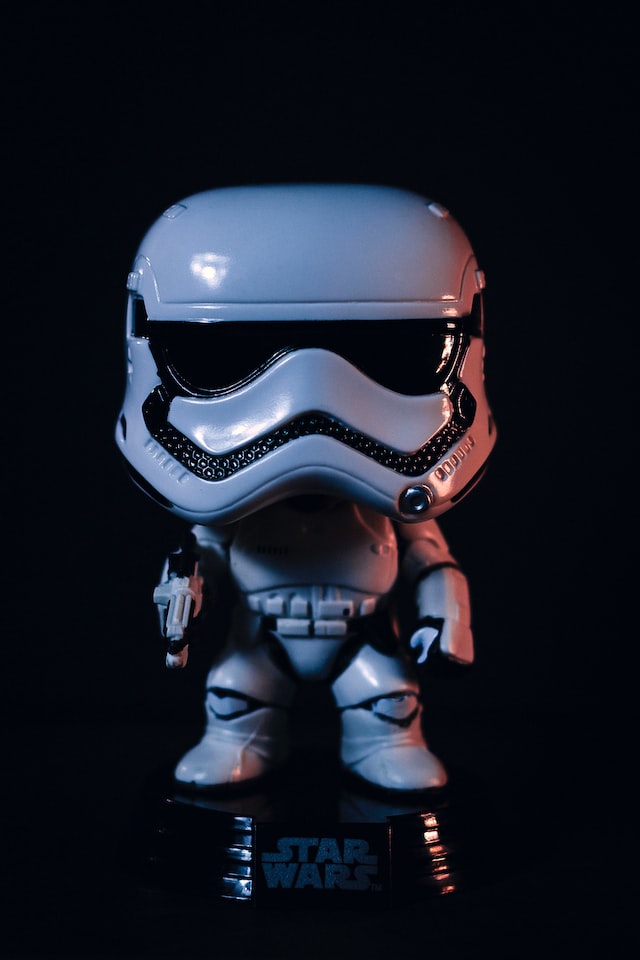 Funko pops and mini toys like this one are so utterly adorable! Not only are they the perfect collectible but they also make great wallpapers for your phone!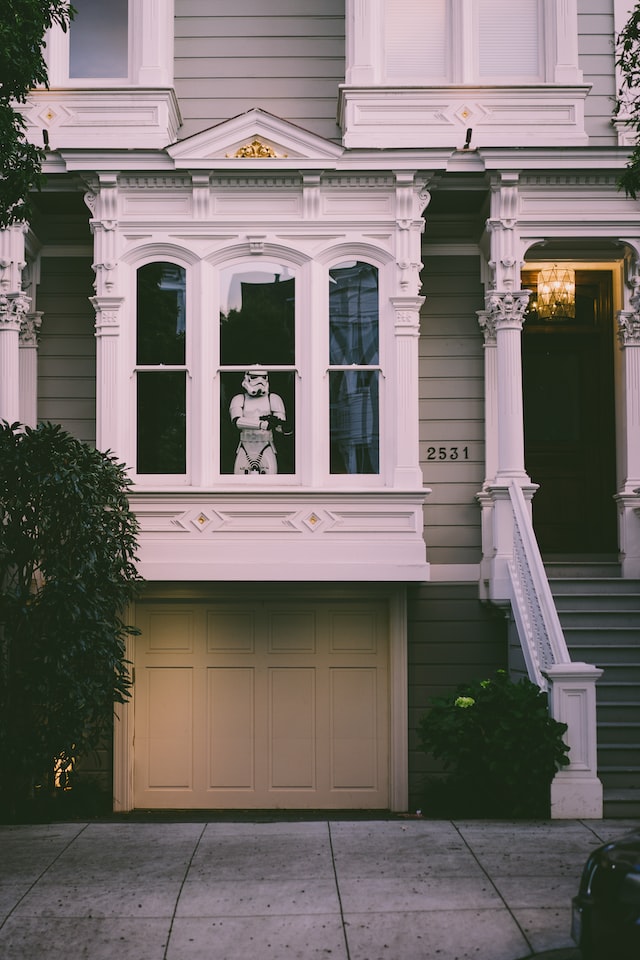 This stormtrooper in a modern setting is quite a funny sight! If you want your phone wallpaper with a bit of humor, this is for you.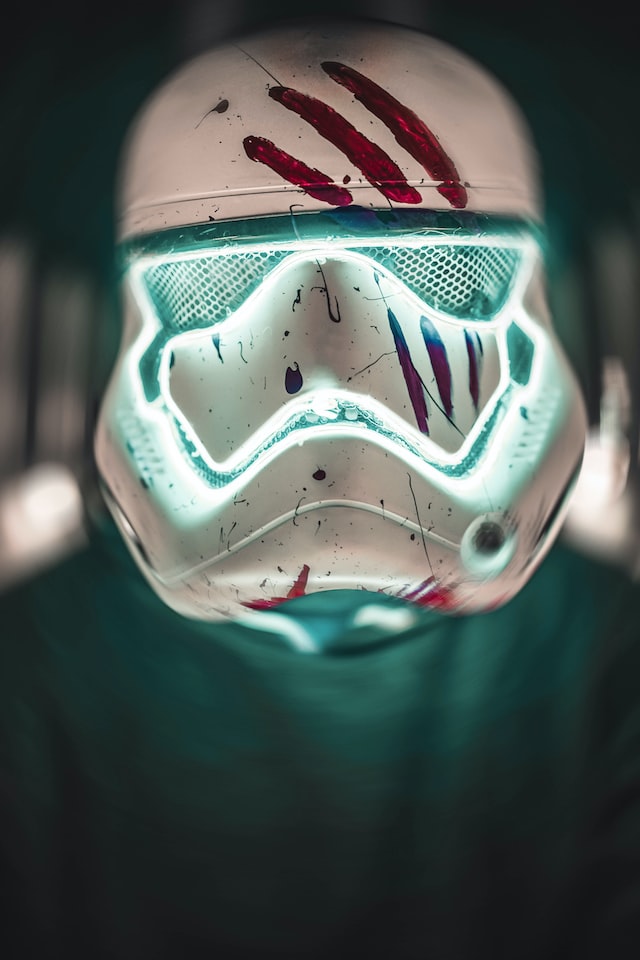 This close-up shot of bloodied stormtrooper looks a bit scary at first but it really adds a certain rugged feel to your phone lockscreen.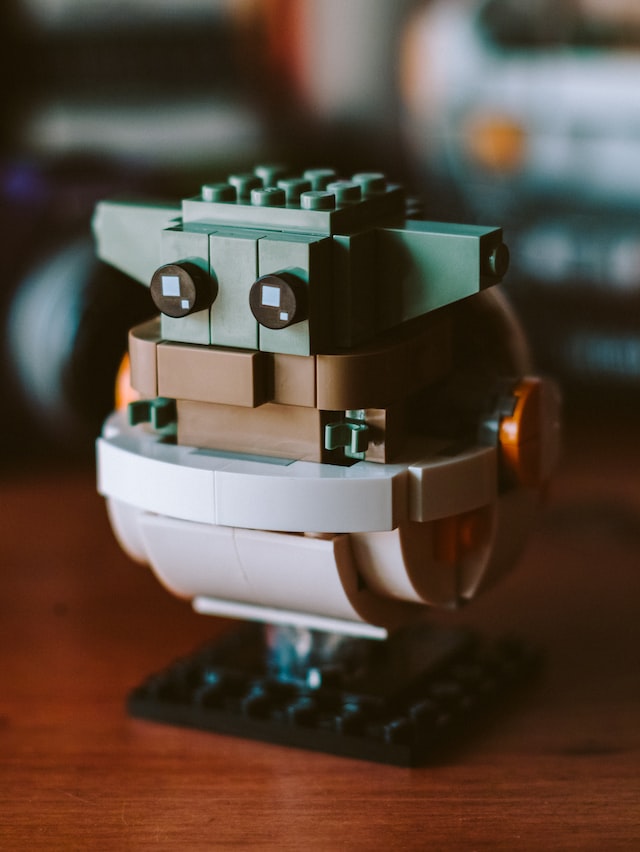 With Star Wars being one of the most popular franchises ever, it's no surprise it has released so many toy collectibles. Whether you have them or not, you can also opt to get them as your phone wallpaper like this one!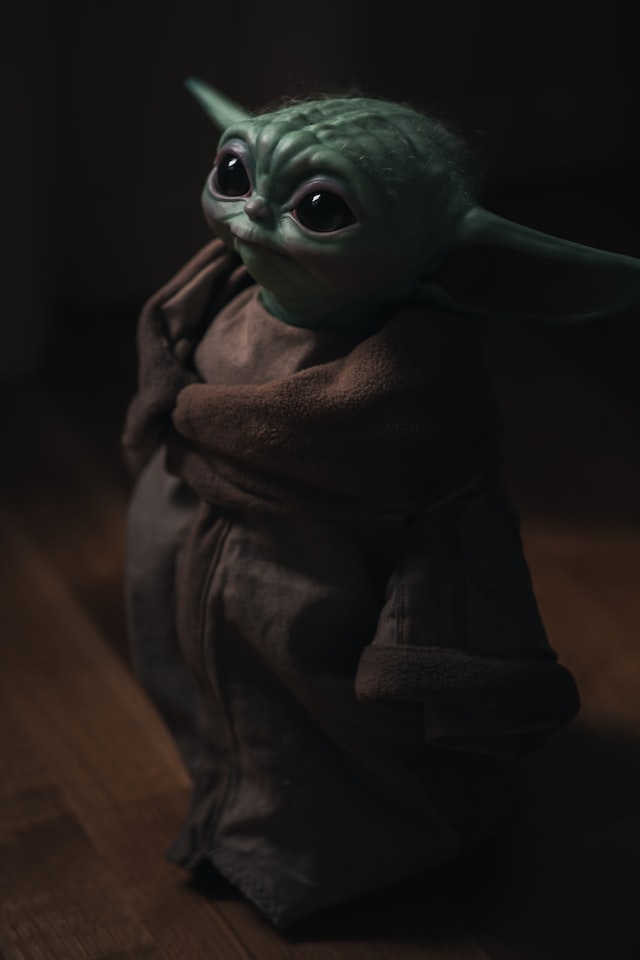 I honestly can't get enough of Grogu! He's so cute and he makes the perfect phone wallpaper.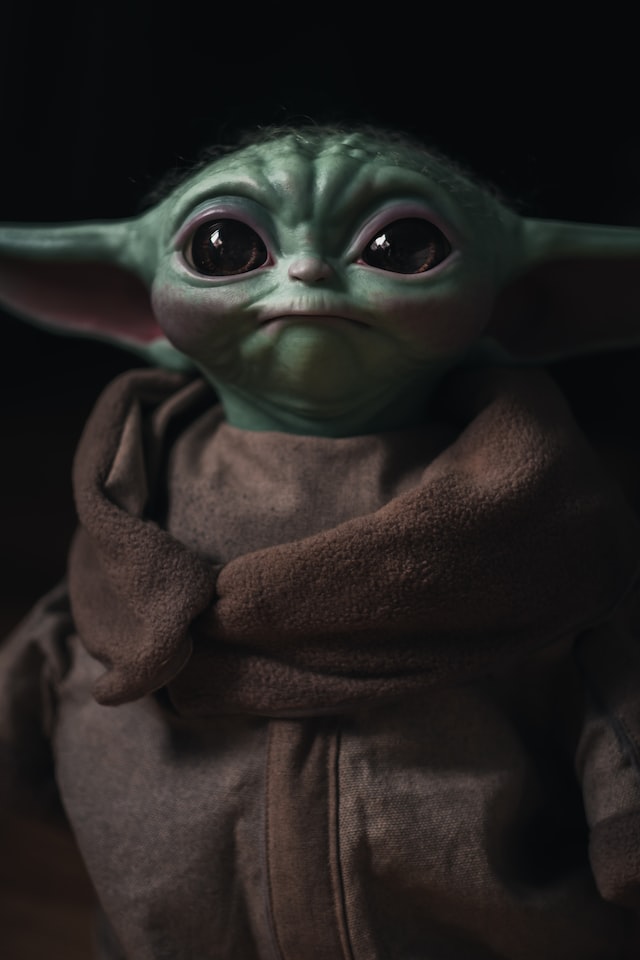 Here's another closeup shot of our favorite alien, Grogu for your next phone wallpaper!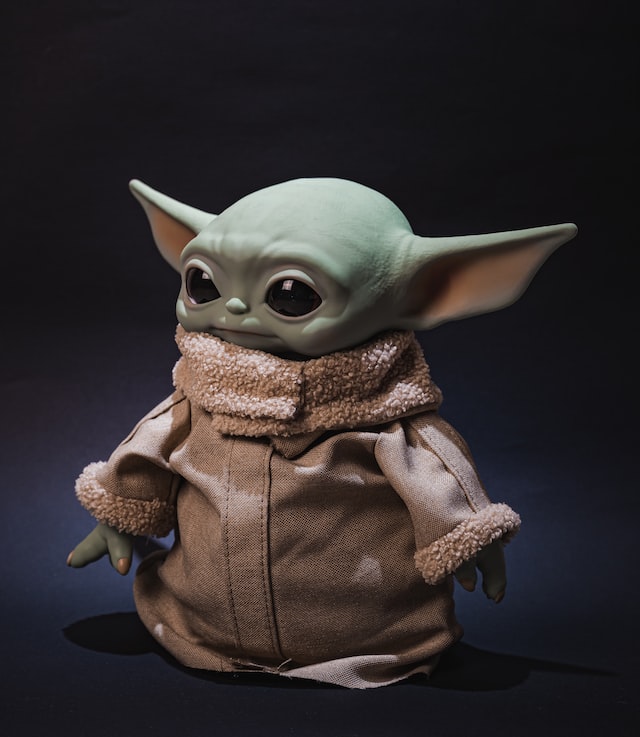 If you prefer a Grogu toy as your wallpaper then you'll certainly appreciate this one!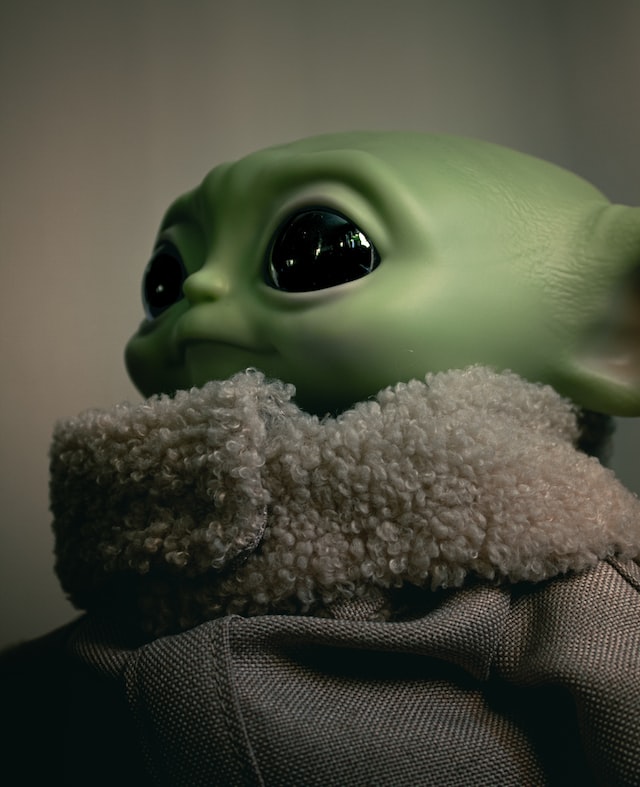 Here's a closeup and zoomed-in shot of a Grogu toy! It's not any less cuter than the actual character!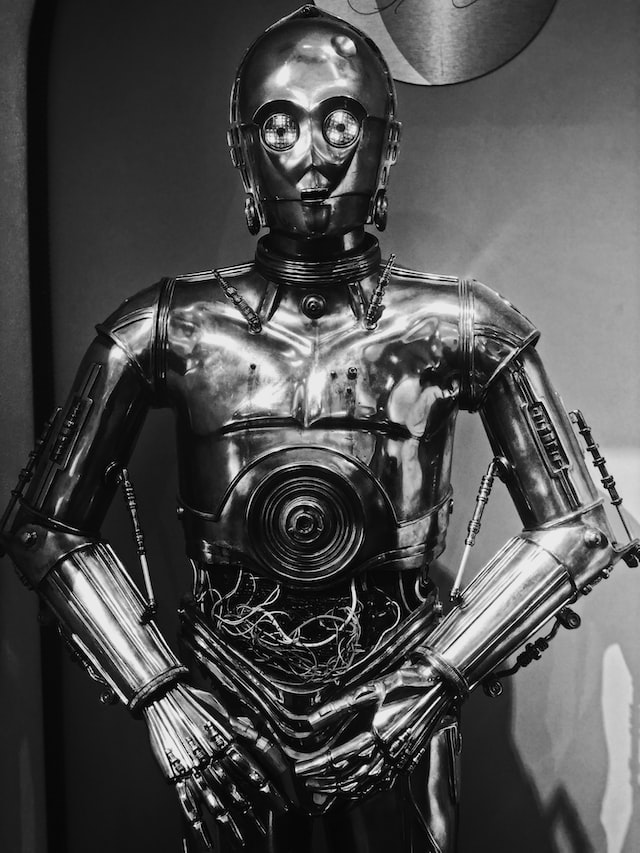 If you want something vintage and classic, this C-3PO wallpaper would work so well for a monochrome wallpaper!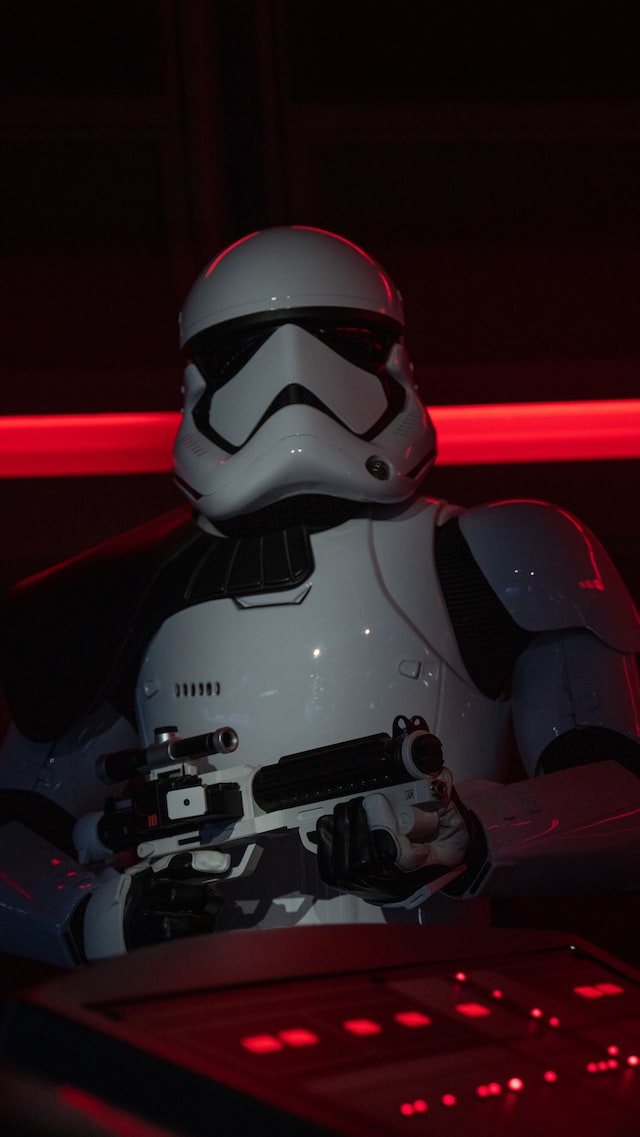 This red-themed stormtrooper photo looks so badass! The red lights against their stark white armor makes such a cool color scheme!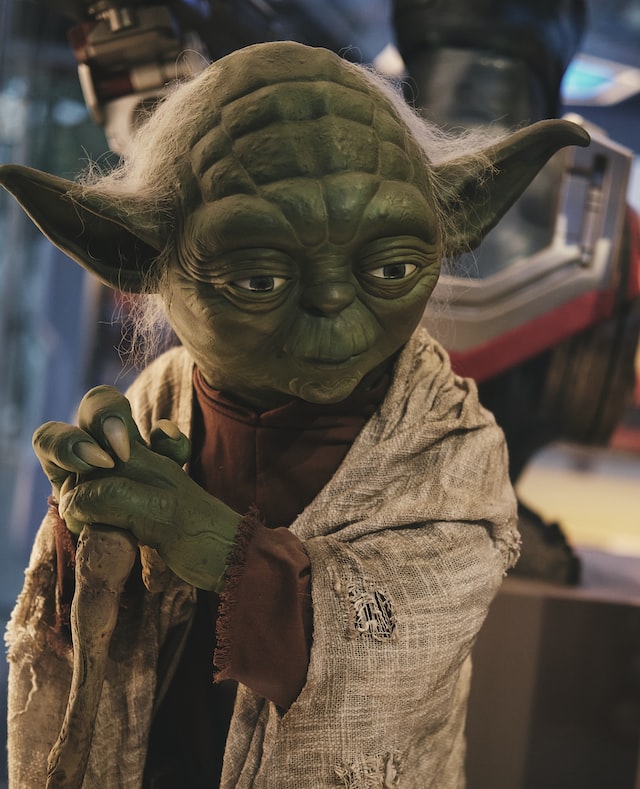 While we continue to fangirl over Grogu, we can't possibly forget Yoda himself! He's a fan favorite for so many years now and if you're looking for a wallpaper with him on it, here's one for you!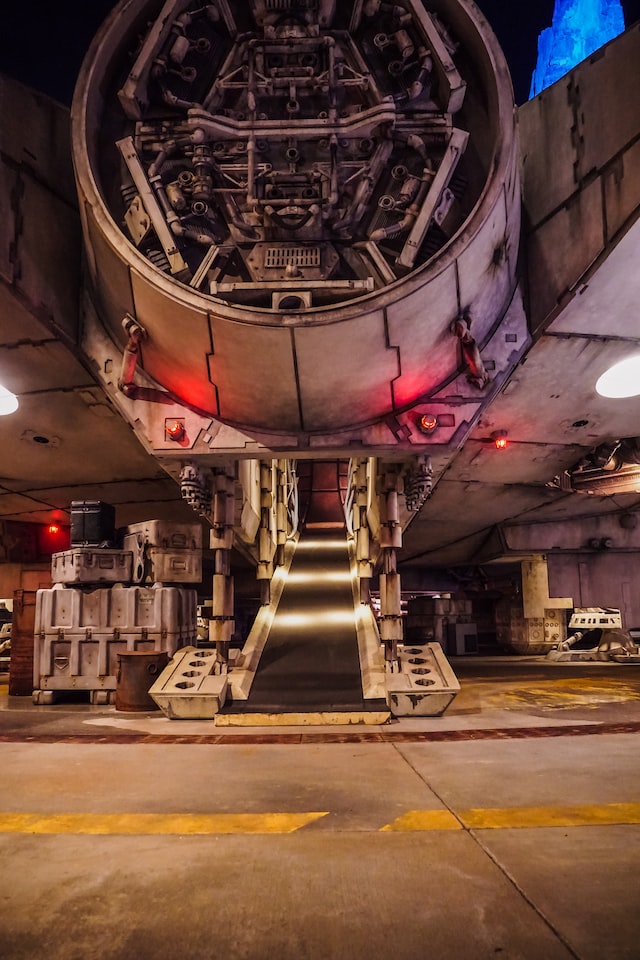 This spaceship photo looks so awesome to look at! My only wish is that I hope to board one of these someday! But for now, I'll settle for a wallpaper on my phone.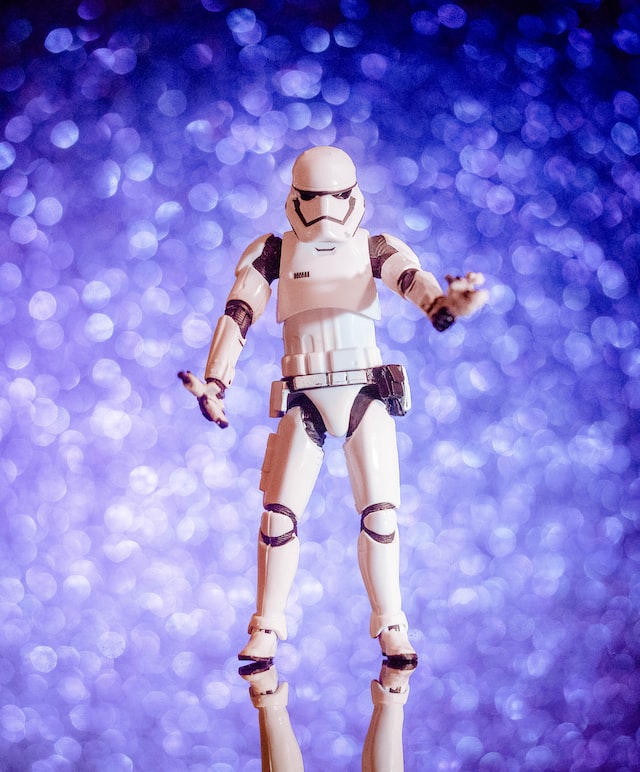 Here's another stormtrooper figurine that you might want to use as your wallpaper. It's cute and definitely something different!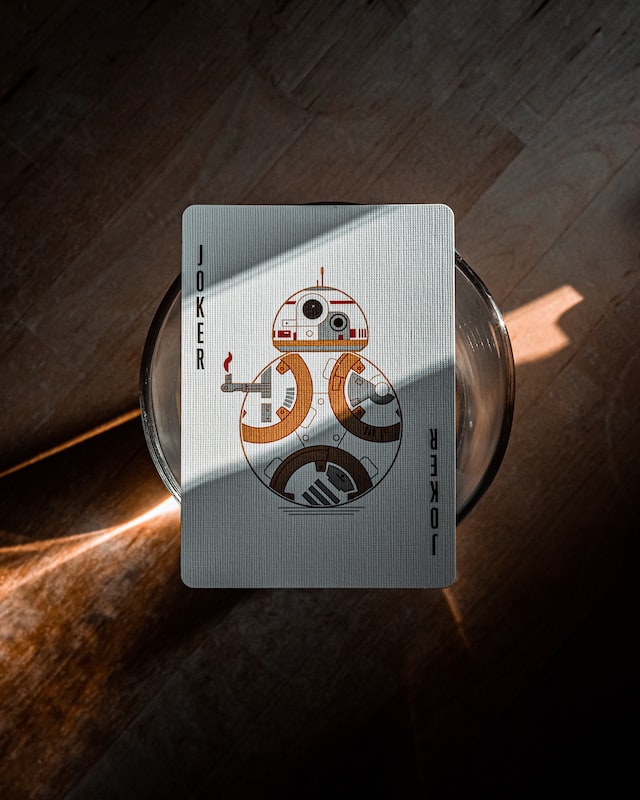 Such a witty and clever design for a playing card! This adorable R2-F1P wallpaper is perfect for those who want their Star Wars wallpaper to be a bit more subtle.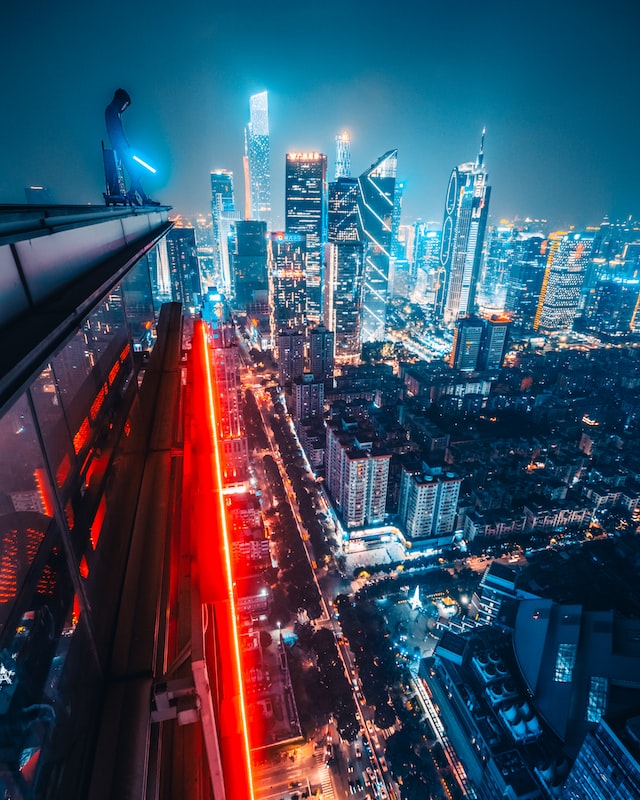 There's something so cool about seeing Star Wars in a modern and more futuristic setting. And this one is no exception!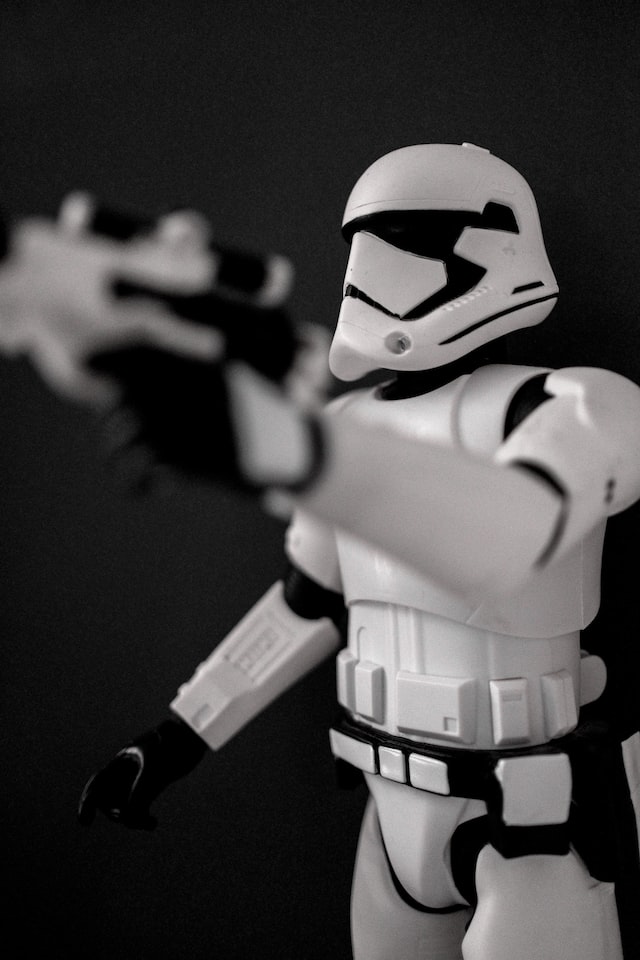 Figurines can also make great wallpapers for your phone. If you don't like the realistic images as a background, then maybe you can consider these cute toys instead!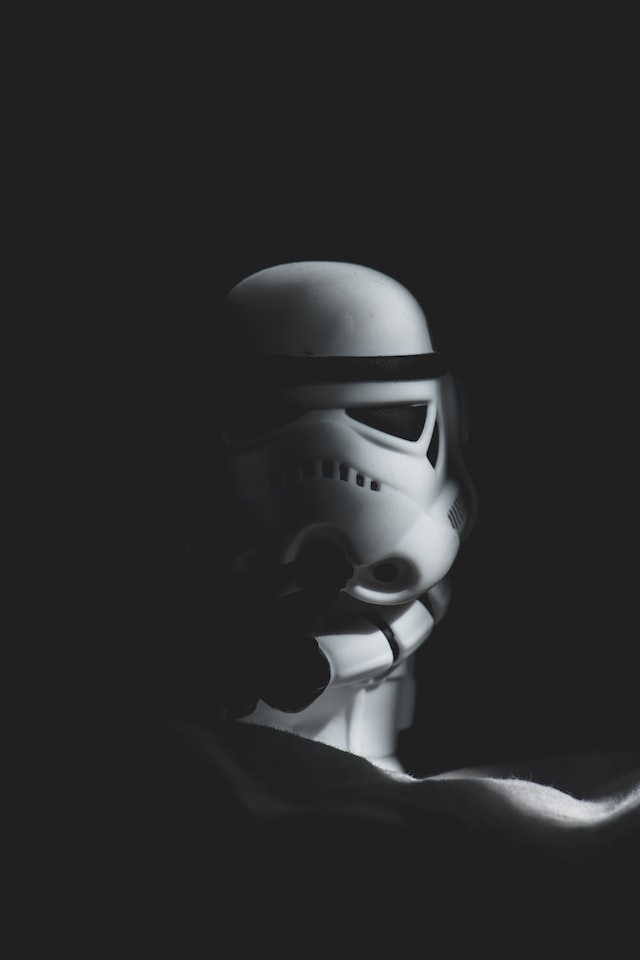 This simple black and white photo of a stormtrooper feels like they're just hiding and waiting for the right moment to strike from your screen.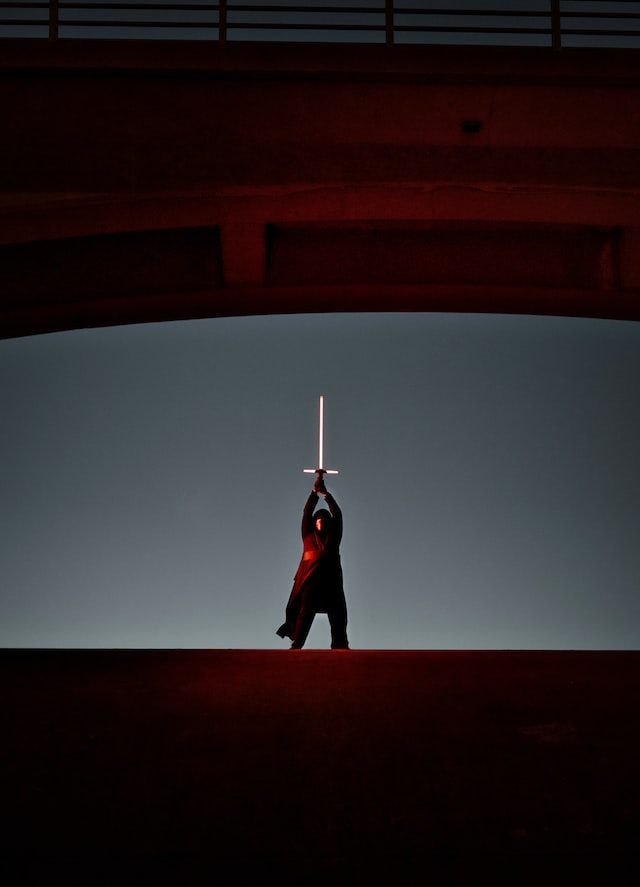 This simple and pretty minimalistic Star Wars image would make both good homescreens and lockscreens.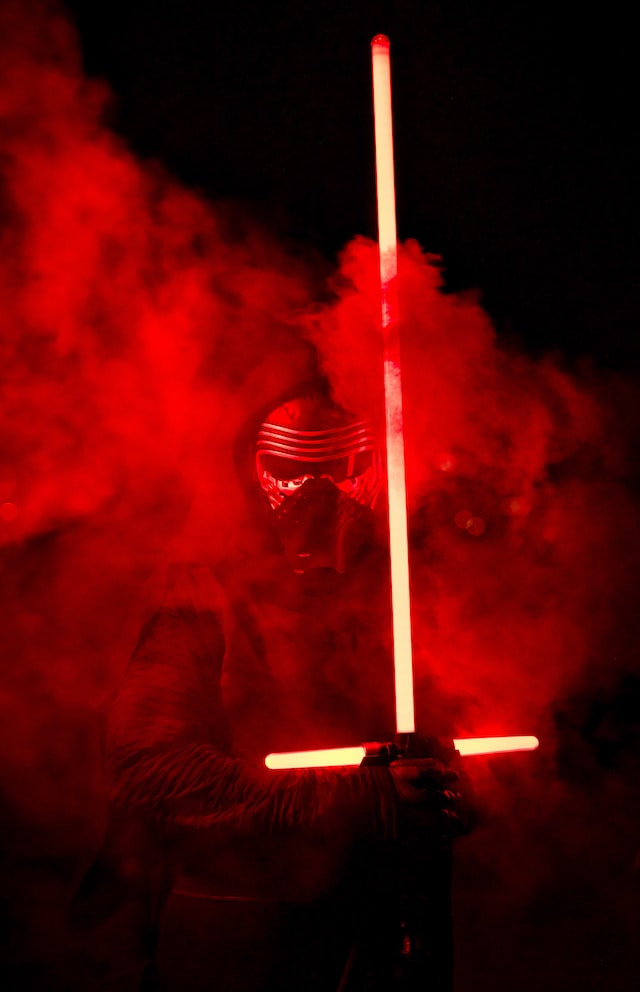 I love the red smoky effect against a dark background on this wallpaper! The lightsaber looks even cooler in this photo!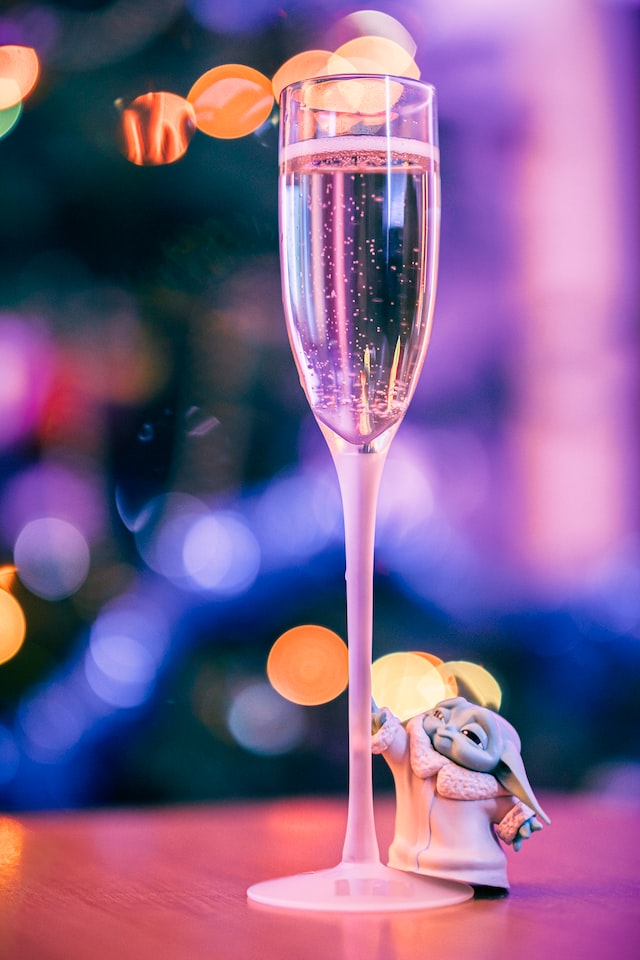 This mini Grogu toy against a tall glass of champagne is utterly adorable! This would make such a good homescreen.