The year has ended and it's time for the "new you," so why not change up your manicures as we celebrate the new year with the top January nails this year?
We all frequently feel like starting over at the beginning of a new year. We commonly do this by adopting healthier habits, getting rid of bad ones, and sprucing or changing our appearance.
But this year, why not start out slowly and steadily with a nice winter manicure in a color and nail art design that seems entirely unique to you?
While others are hitting the gym and visiting the salon for new hairstyles, start your year off with something a little more understated and fresh! All you need is a little boldness to go from your typical manicures to trying out something completely new with your January nails!
These are the most fabulous manicure colors to try in January, ranging from fresh wintery variations of both traditional light and dark nail colors to unusual flashes of color that'll leave you feeling anything but dull during this winter season!
Trending January Nails
The cold season might put a damper on everyone's moods but treat yourself to a nail appointment with your favorite nail tech or a DIY manicure at home to get some spark back in your life and achieve the prettiest January nails this winter!
Note: I tried my best to link the source of these photos, but some are from really obscure places/I couldn't find the original photographer. Please contact me to add more specific credit or for immediate photo removal.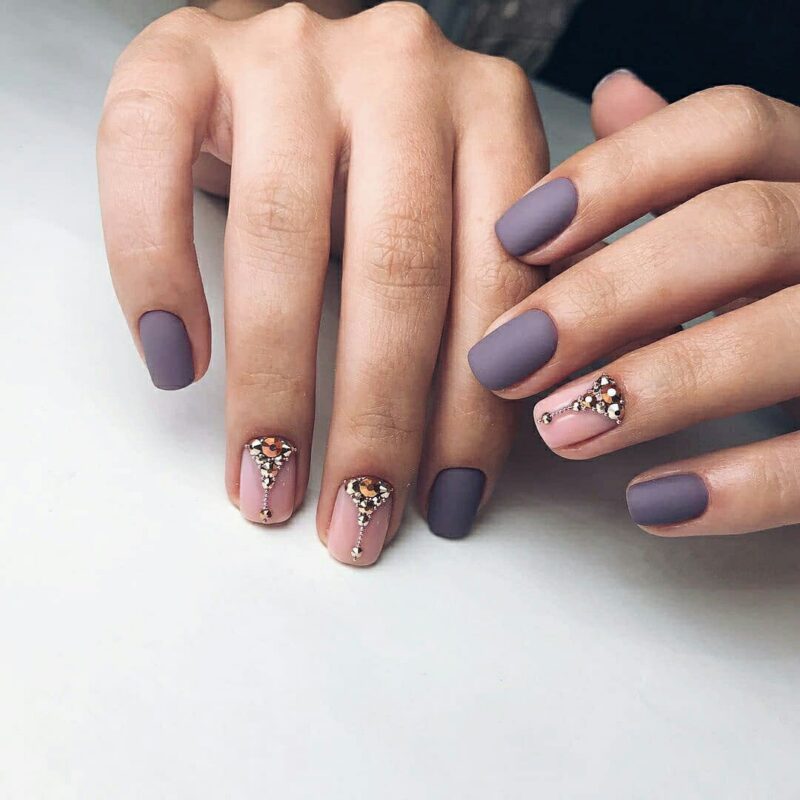 Start the new year by adding some sparkle to your nails by topping off your manicure with some beautiful rhinestones! Opt for muted shades of pink and purple to make sure that your stones stand out even more!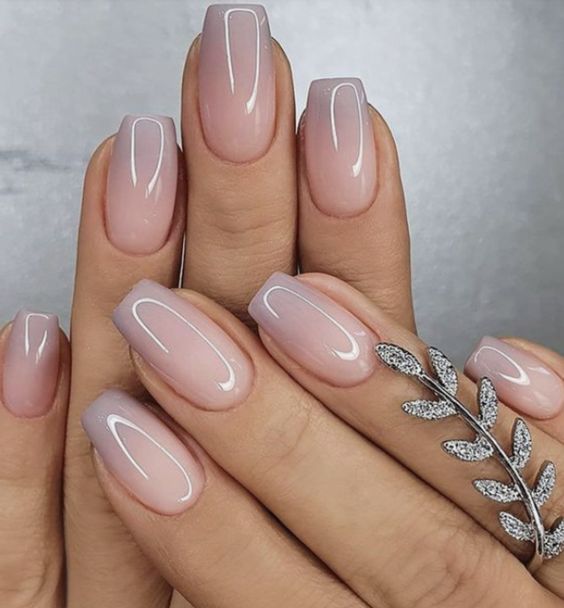 These subtle gradient pink nails are absolutely gorgeous! I love how the subtle blue tips give this manicure a slightly frosted look.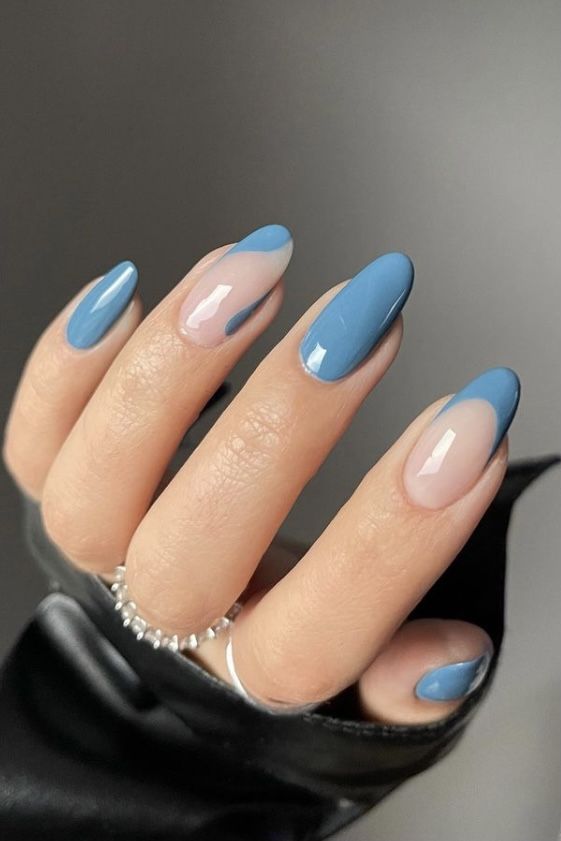 If you want to go all blue but want to make it look chic, then you'll definitely want to try out this particular manicure for your January nails! I love the abstract accent nails!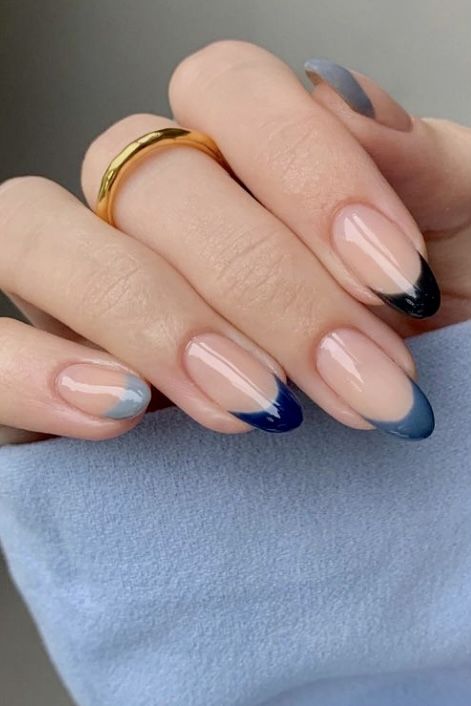 Here is another set of blue January nails you might want to try! This one takes a spin on the classic French tips using different shades of blue.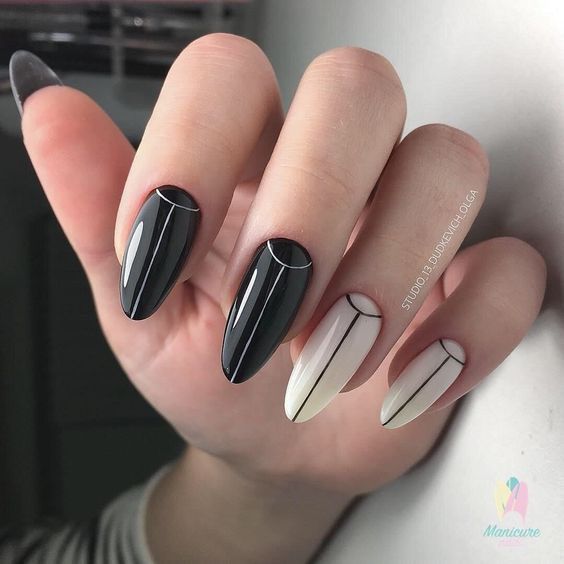 For something classy and utterly chic, these geometric white and black nails are going to make your January a whole lot sleeker. Opt for a sharper nail cut to create a femme fatale aesthetic!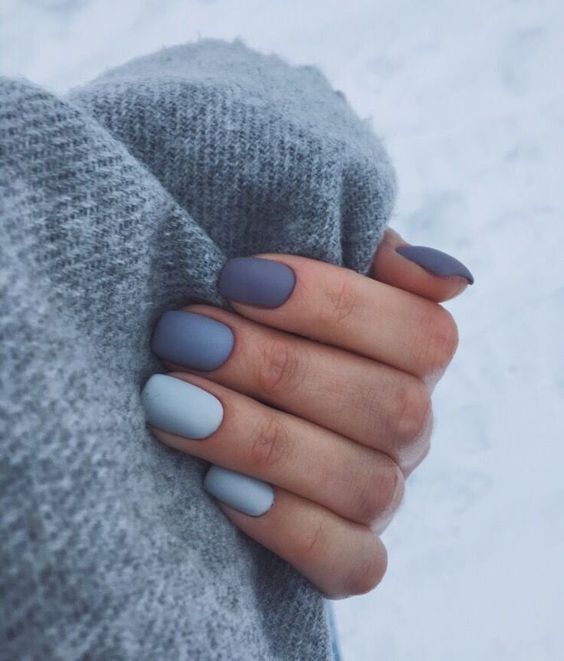 These winter blue nails won't leave you feeling so blue this January! If you can't decide which shade of blue to go for, you can always opt for a different blue for each nail, creating a seamless gradient effect.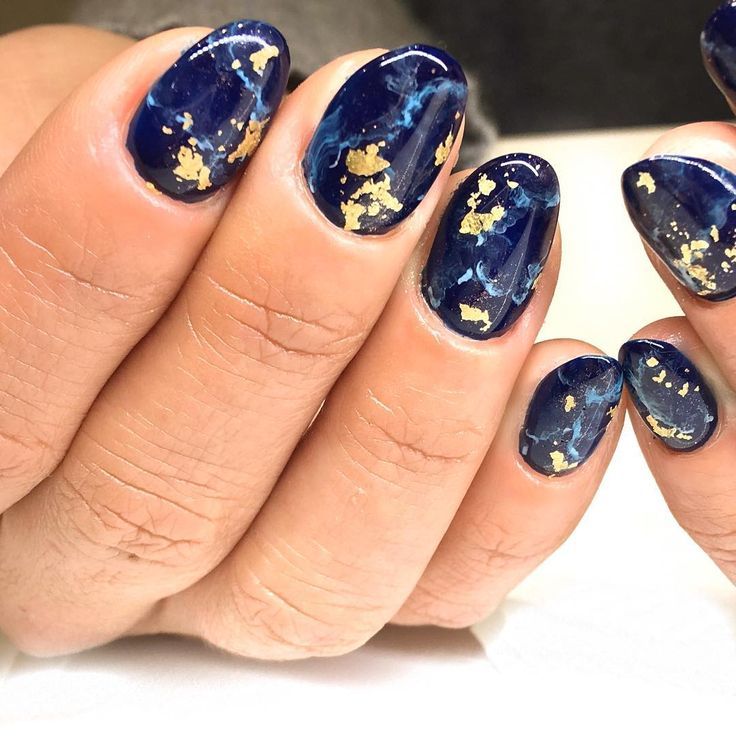 These gold-speckled blue nails remind me of the ocean! While going to the beach during the winter isn't the most ideal, who says you can't paint the ocean on your nails?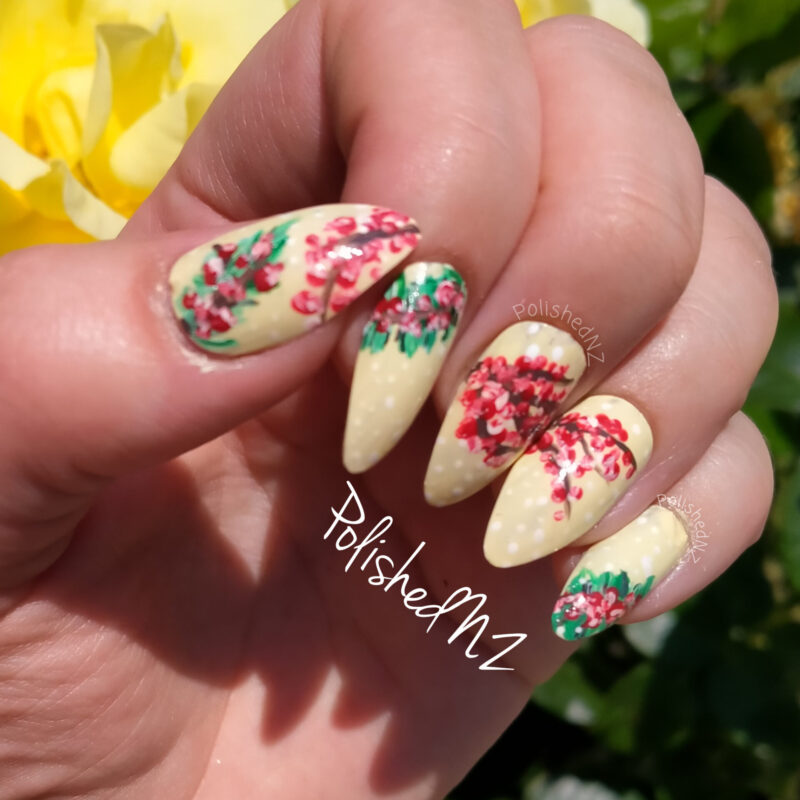 These berry-themed nails are not only perfect for the holiday season but also for the winter across January! It gives off such a cozy vibe that'll make your nails feel warm throughout!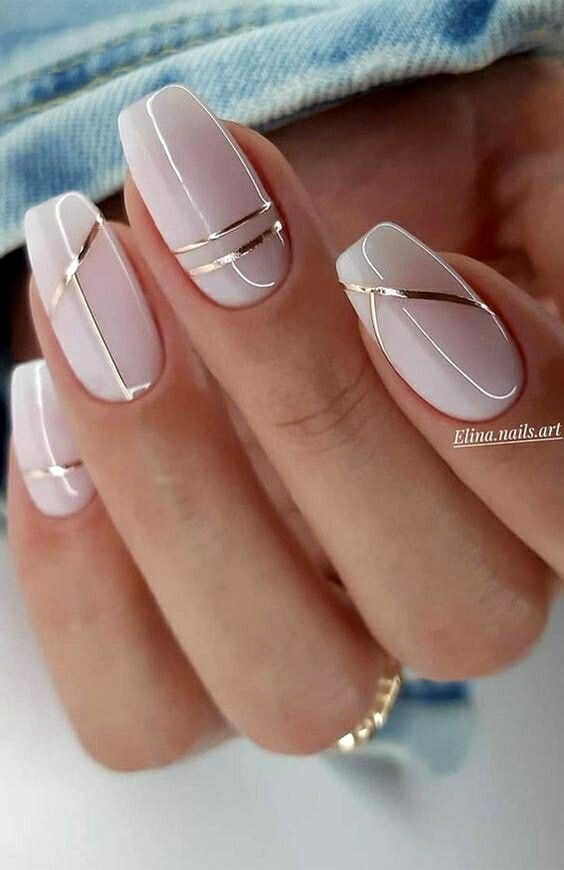 Dainty nail art is so perfect for the winter season! I mean, just look how gorgeous these pink nails are with those thin gold accents!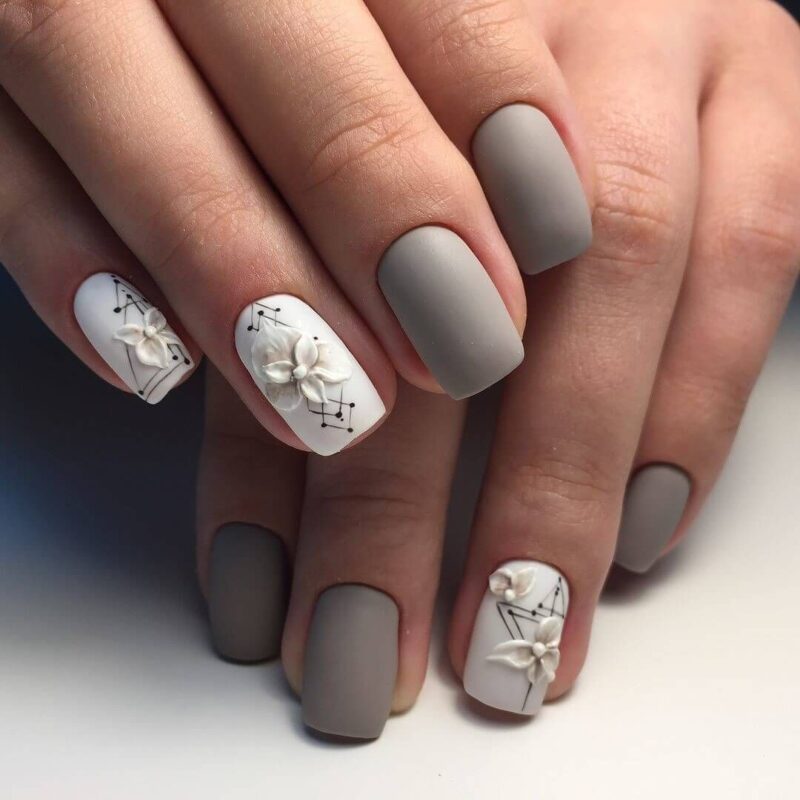 Aside from vibrant pops of color and moody dark shades, neutral colors like grey and off-white are also just as perfect for the winter season. Create something magical with these shades by doing embedded floral nail art with your manicure!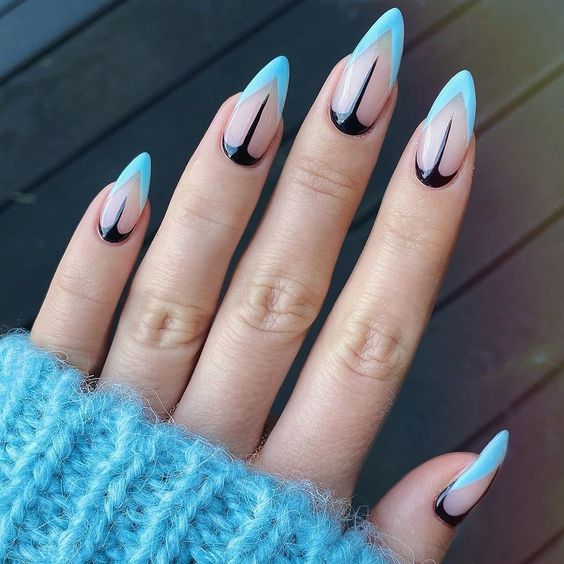 I love the contrast between the vibrant blue and the black shades on these nails! The abstract patterns make the nails look even chicer!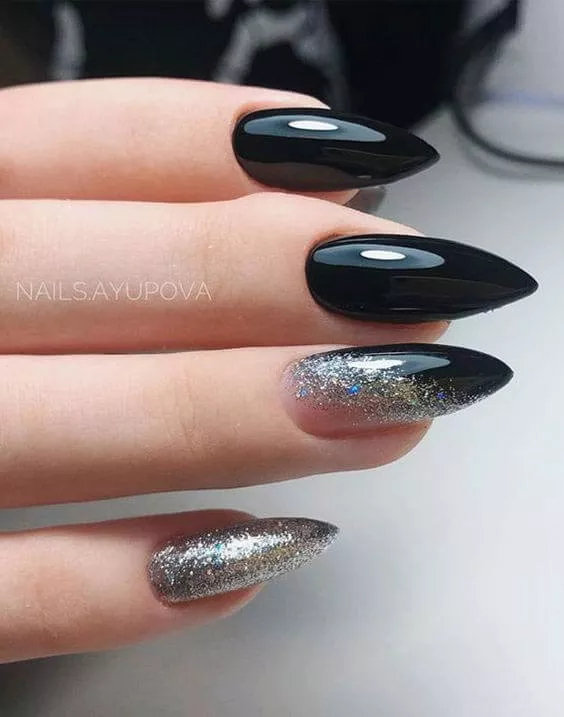 These nails would be so perfect to celebrate the new year! I love the shimmery silver accents and the gorgeous contrast it has with the edgy black nails. The sharp nail cut makes it even more beautiful.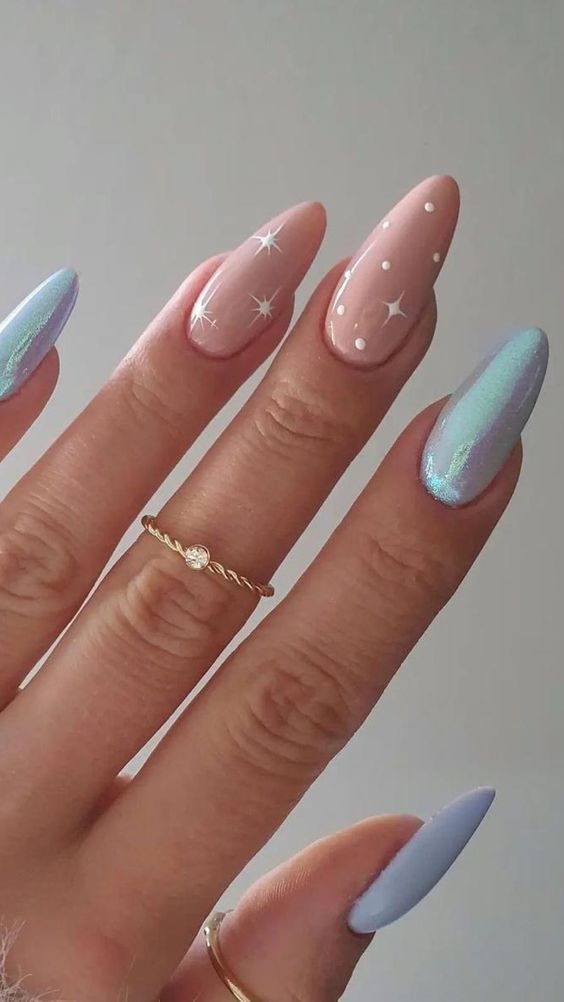 For a softer and more feminine aesthetic, pink and blue would be the perfect color combination for you! You can create gorgeous sparkly pink nail accents by yourself at home with just the use of a nail dotter.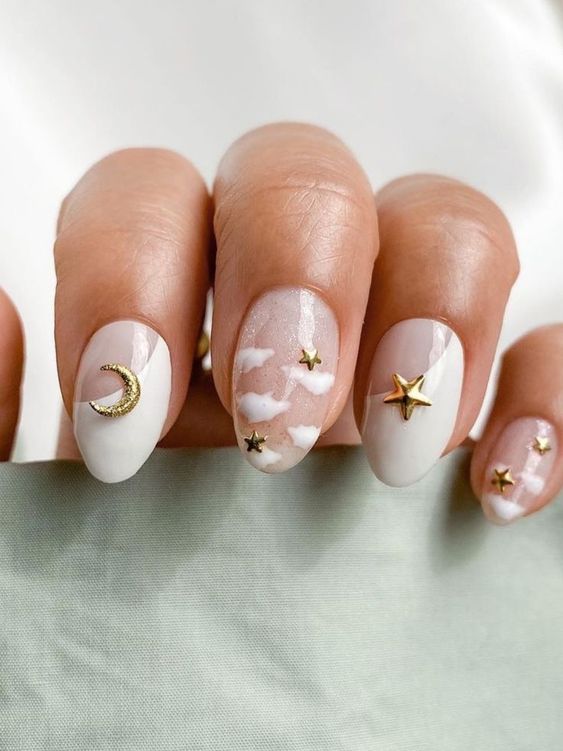 This is probably one of my favorite January nails on this list. I love the cloudy accent nails and the gold celestial stickers around them! Such an utterly ethereal manicure!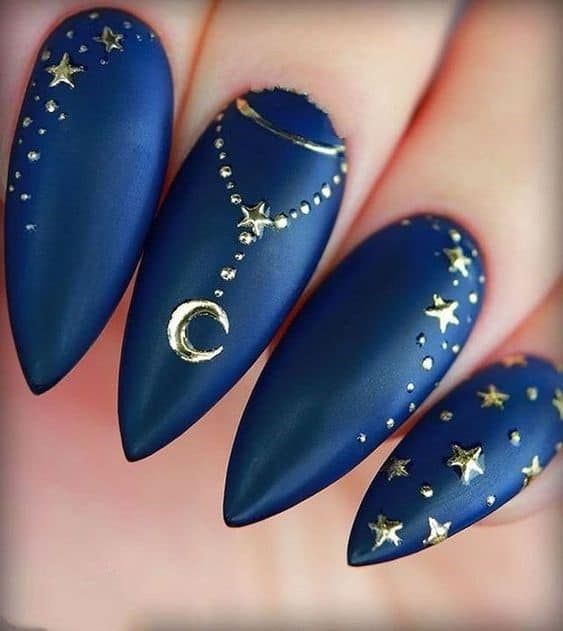 If you want a similar manicure to the previous photo but want to use a deeper color than the usual white, then maybe this gorgeous navy blue would be for you. The gold starry accents on each nail create a stunning contrast!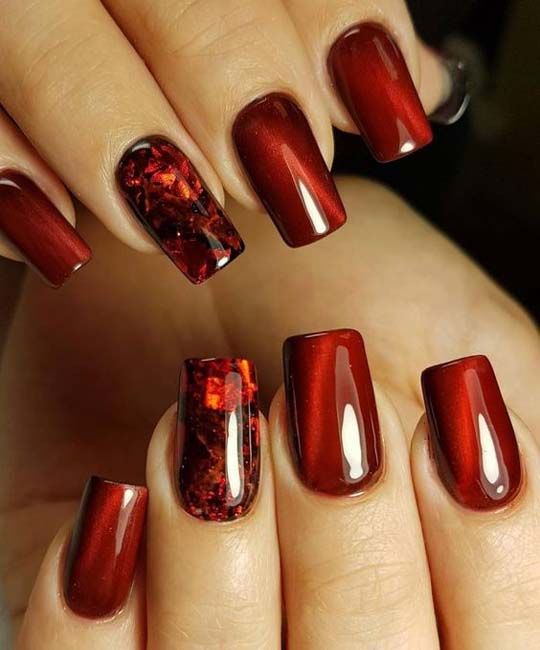 Did you know that the birthstone for January is Garnet? Whether you knew that or not, I'm sure you will love this deep, fiery garnet-themed manicure for the winter season!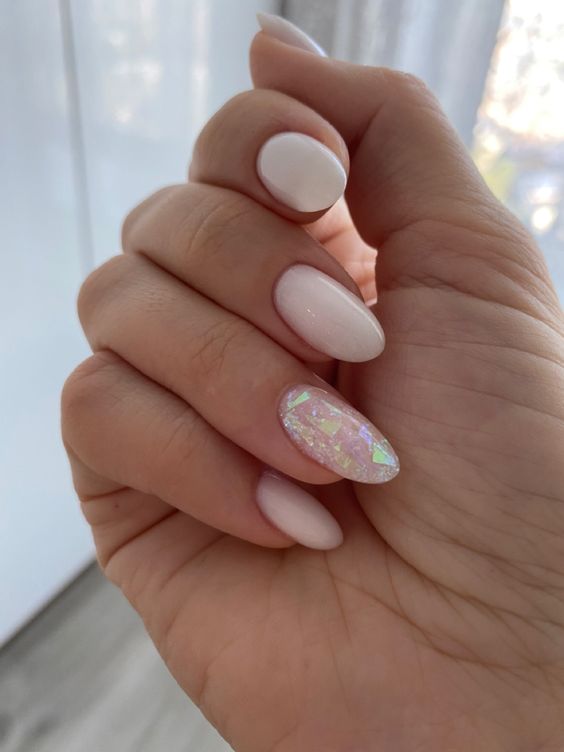 Take your frosted January nails to the next level by doing an iridescent sparkly nail on one of your fingers! This will give your gorgeous white manicure a unique glow!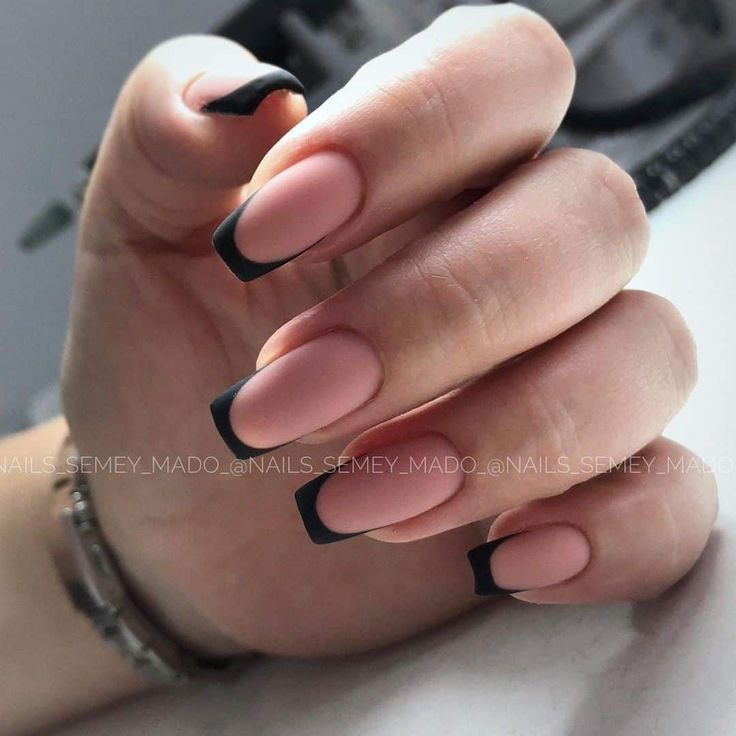 Sometimes, going for the classic is the best route! But try something a little bit different by using a deep black polish instead of the usual white tips. This will suit the moody atmosphere of the winter season even more!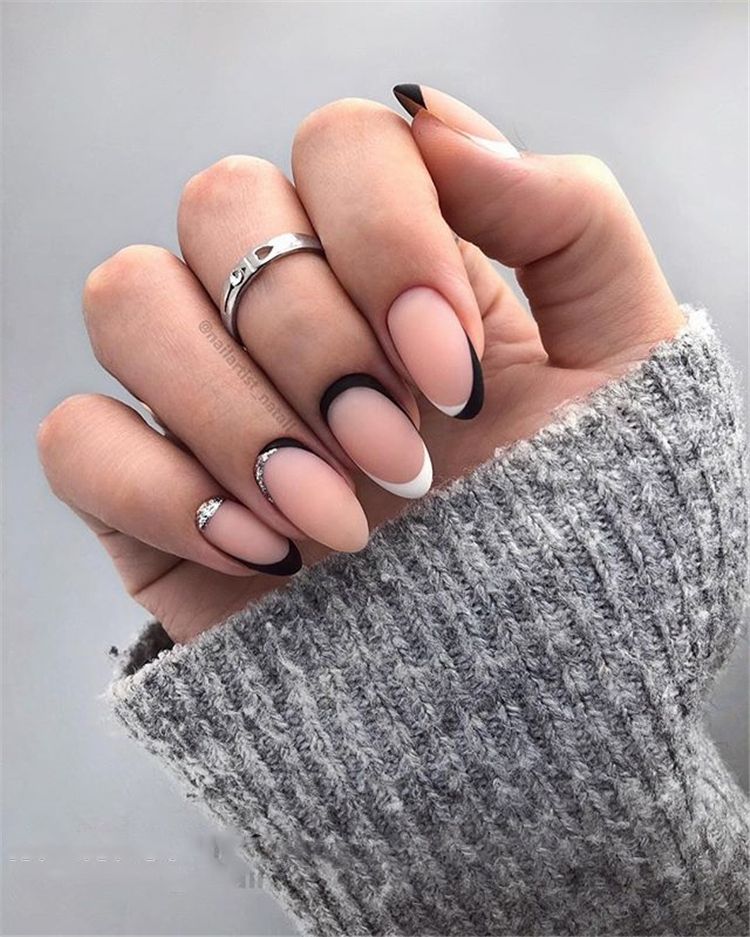 Here's another unique iteration of the classic French tips. Use both black and white accents and even some shimmery silvery ones for an added sparkle!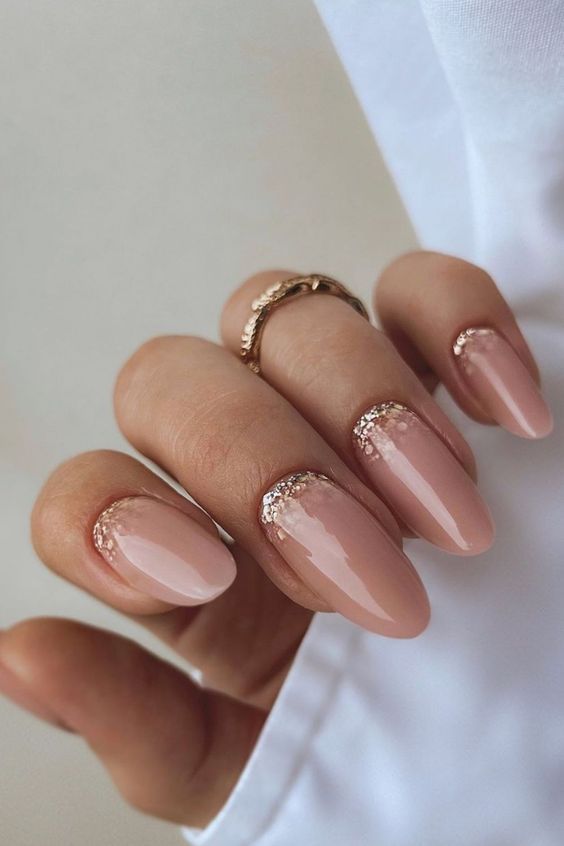 instead of the classic French tip, why not accentuate the base of your nails instead with some gold sparkles? This will give your manicure a glamorous, frosted look for the month of January!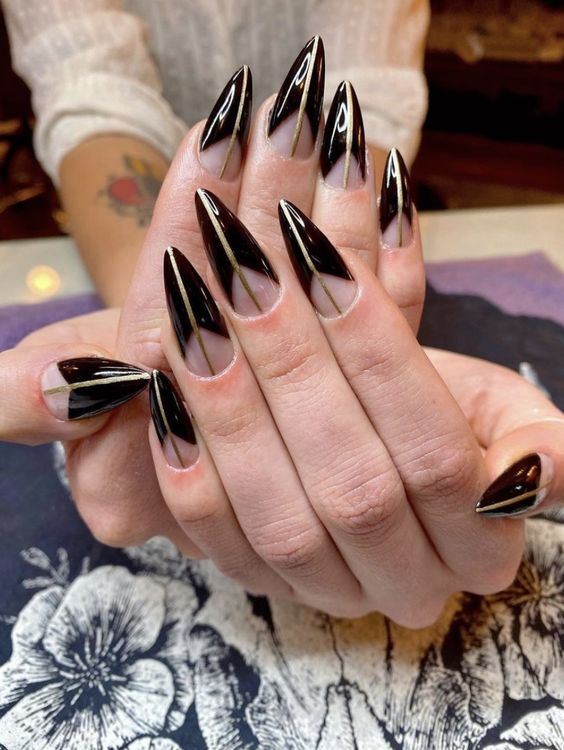 These geometric patterns truly make any manicure instantly look chic and classy! And the darker colors in contrast with the gold linework and negative space make it even better!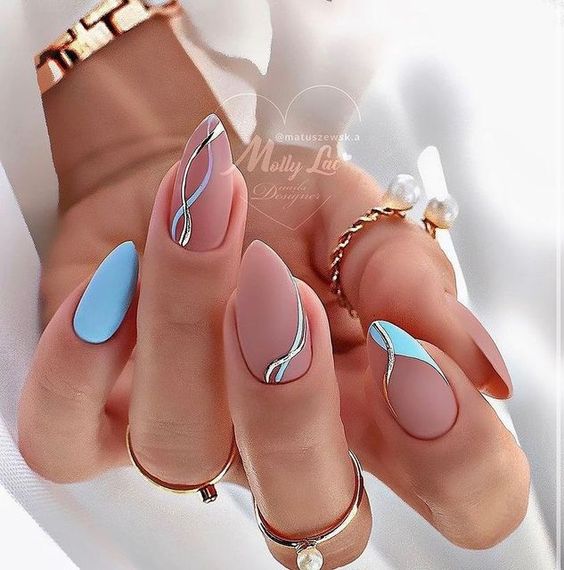 If you're looking for a dainty abstract pattern that you can put on your nails throughout this winter season, you're certainly going to love this sky-blue manicure!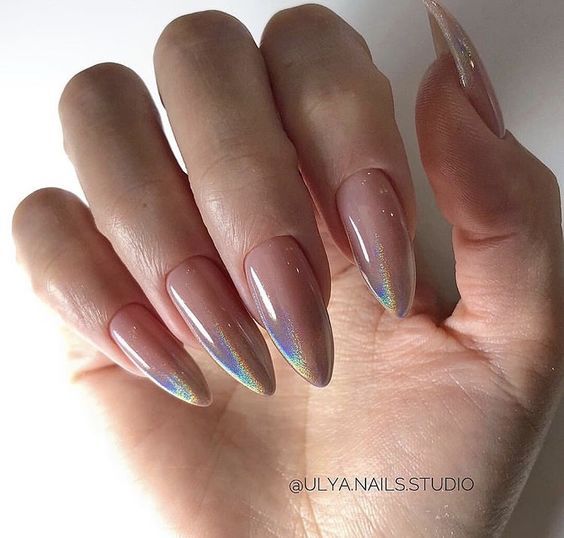 This should be your January nails for a subtle and minimalistic manicure reminiscent of the gorgeous northern lights.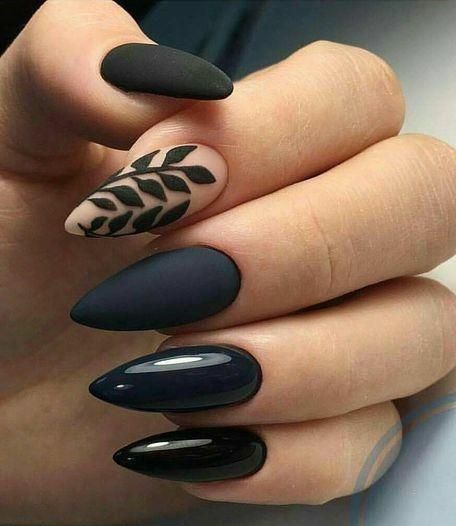 Missing the tropics and the summer season already? Well, why not incorporate some tropical leaves into your manicure for now? Opt for darker colors to get that moody effect that's perfect during the winter season.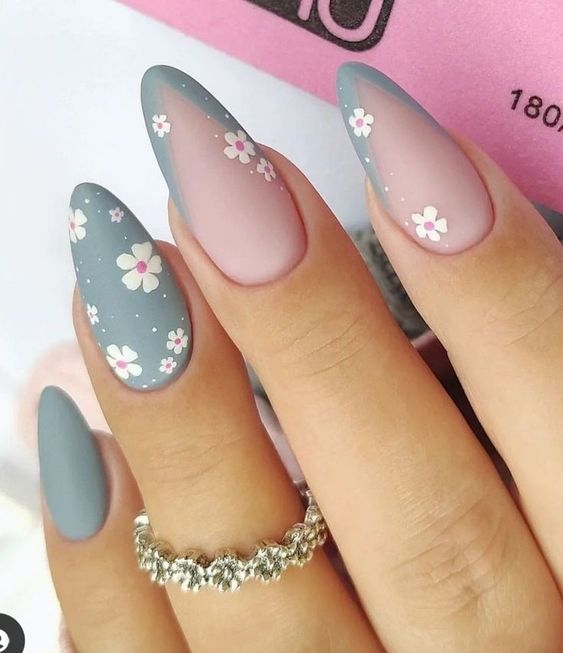 Who says you have to wait for spring to start painting your nails with some florals? This particular manicure is sure to be both winter and spring-proof! This is one of our favorite January nail designs this year because it's subtle yet happy.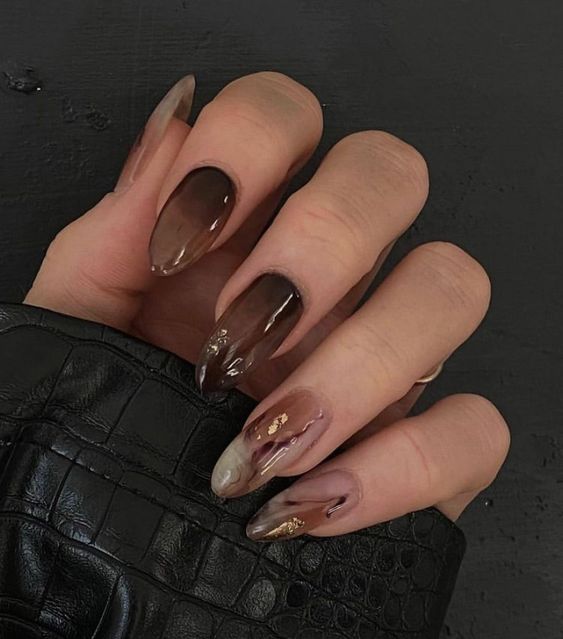 For a gorgeous set of brown nails that reminds you of coffee, these are utterly perfect! It's another definite fave of mine and it's perfect for coffee lovers!
White is truly one of the most suitable colors for the winter season. It gives your manicure an effortlessly frosted look and you can even opt to accentuate it with some gold flecks.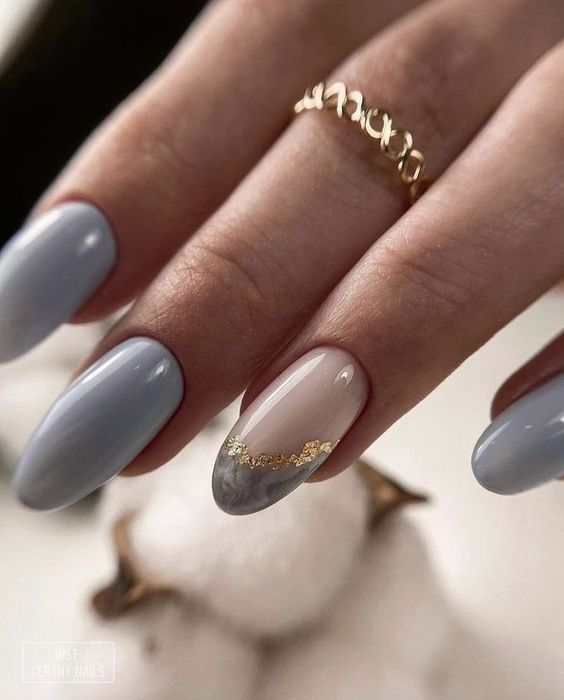 If white isn't your color, why not try another neutral color like a cool grey? This shade of grey still gives a rather icy effect that you can wear through the cold month of January. This is one of our favorite January nail designs that's trending right now.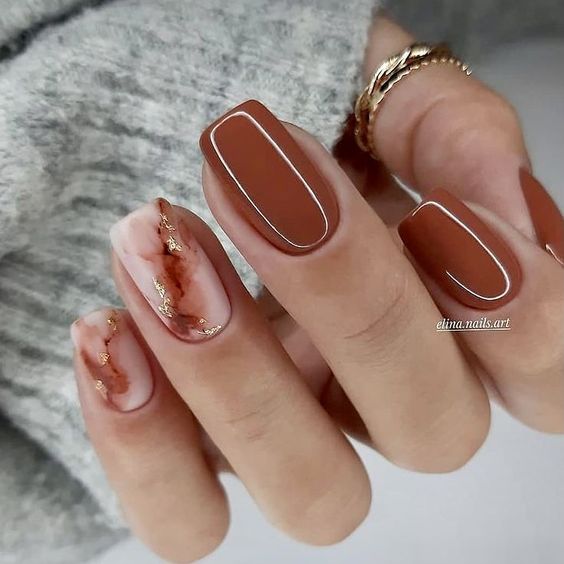 I love the rusted color in this manicure. While some may say that this is more suited for fall but the moody tone this burnt orange gives can still be pulled off during the winter!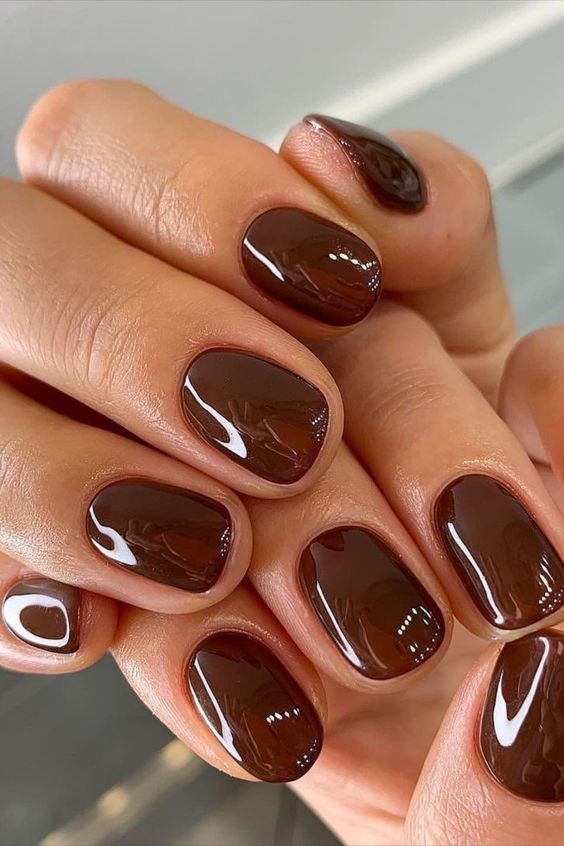 These nails just remind me of a good cup of coffee that you can enjoy on a cold, winter day. Just like your favorite espresso drink, these nails are sure to perk you right up!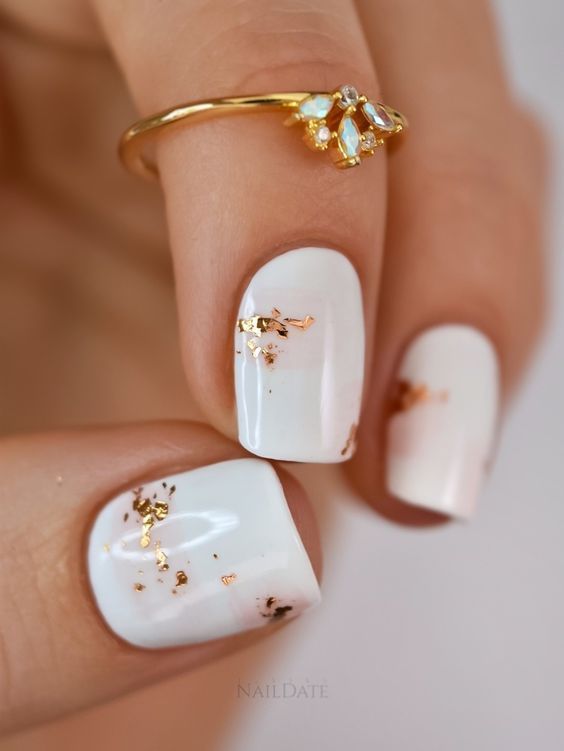 Here's another white, frosted look you can copy with gold flecks littered around each nail. This manicure gives off such a cool and elegant vibe.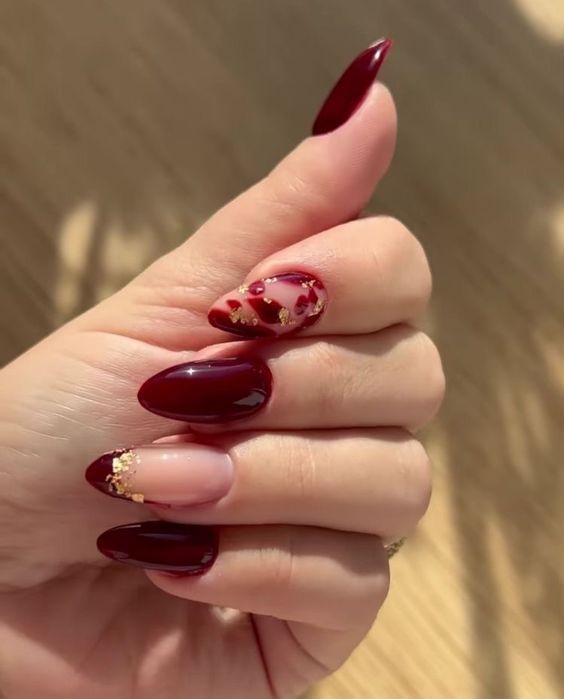 Looking for January nail ideas that feel like winter? You can never go wrong with a gorgeous burgundy shade for your nail color this January. Spice it up with some gold accents for a rather classy look.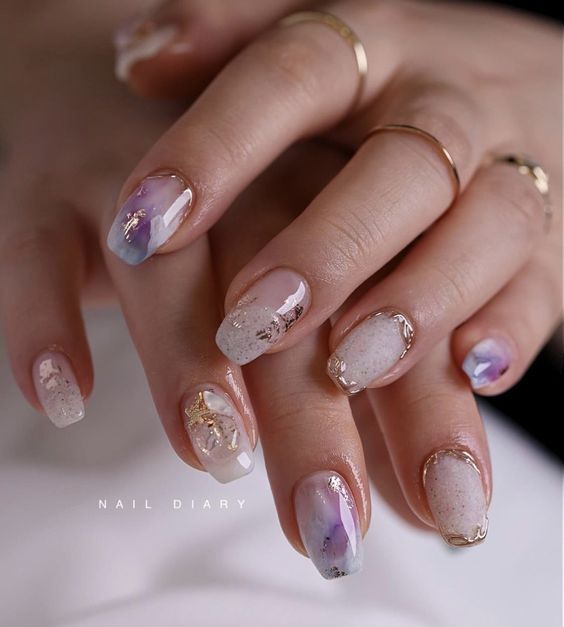 For a dainty wintry manicure this January, you might want to take some inspiration from this particular set of nails! I love the combination of jelly, glossy look, and matte textures as well as the purple and sheer white color palette added with a touch of gold accents.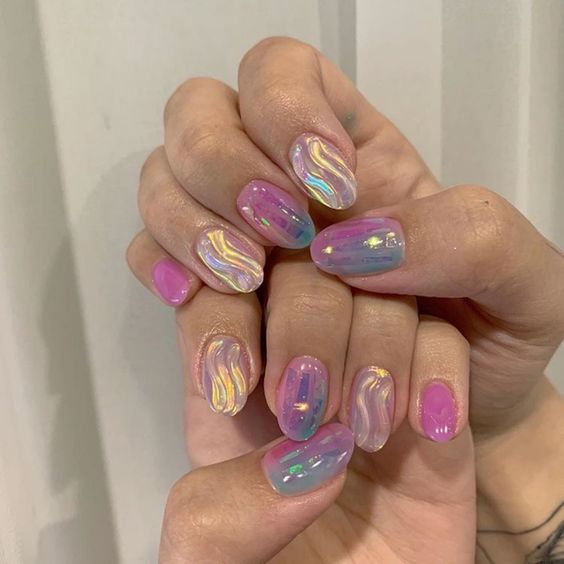 If you're looking for a quirky nail art design this January, you might love this one! I love the gradient and holographic effects on these nails!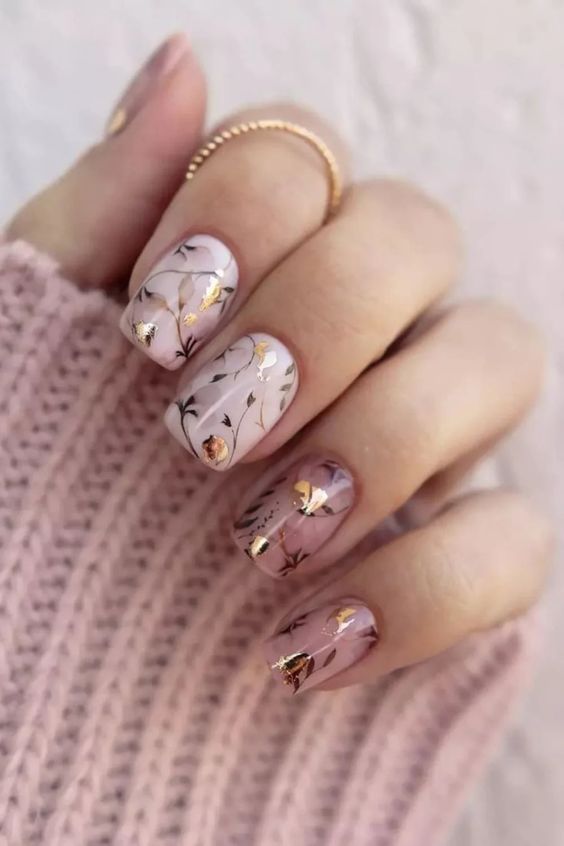 For a floral-themed manicure this January that has a feminine touch, this is the perfect set of nails for you!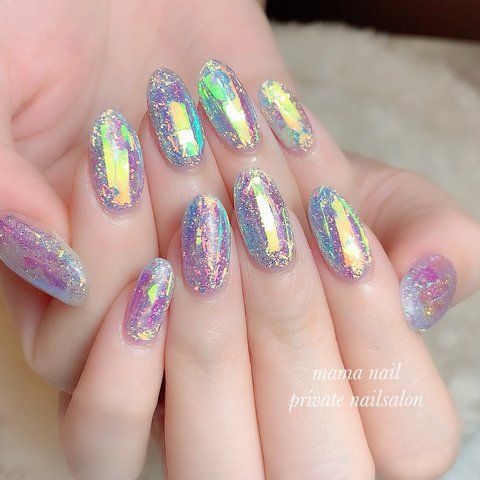 Looking for something iridescent with a lot of shine? Then this is the manicure you need to have this coming new year!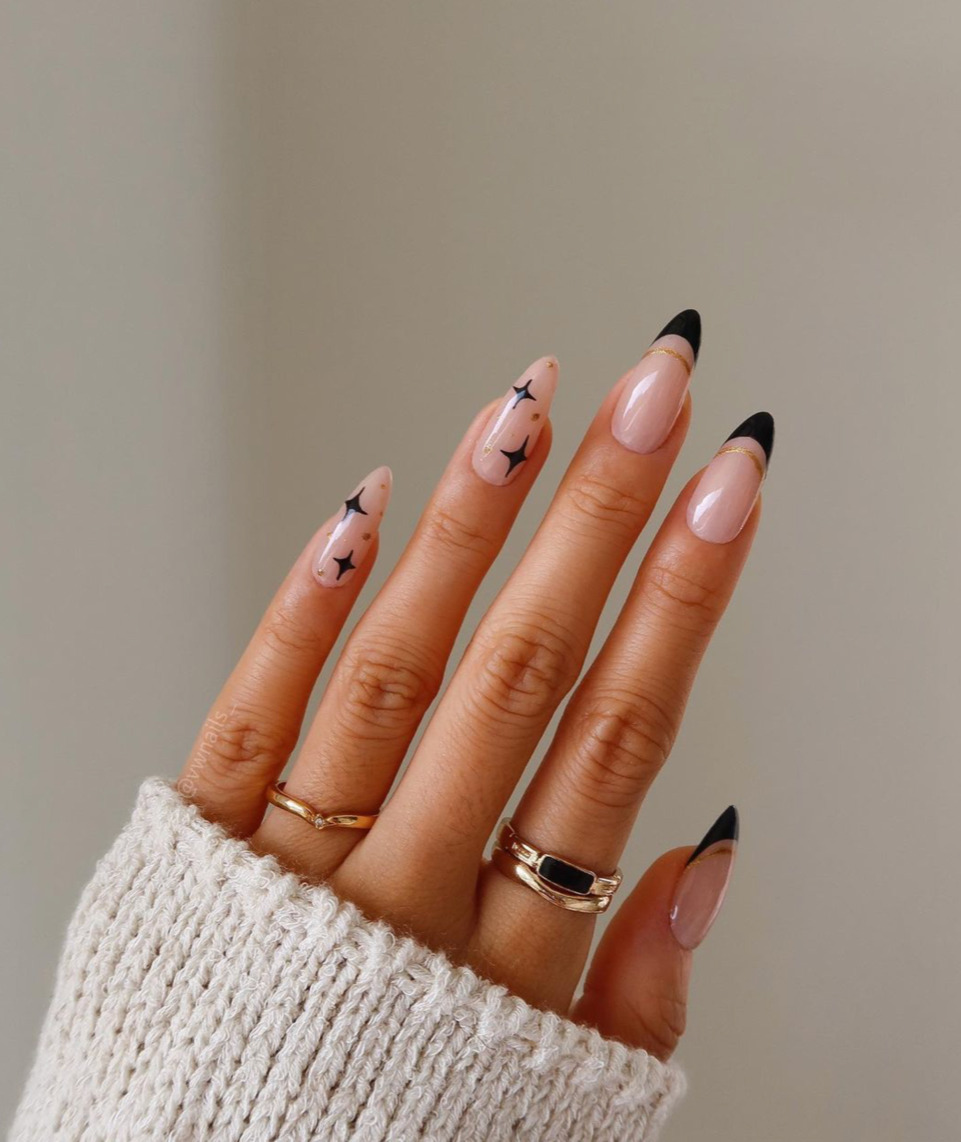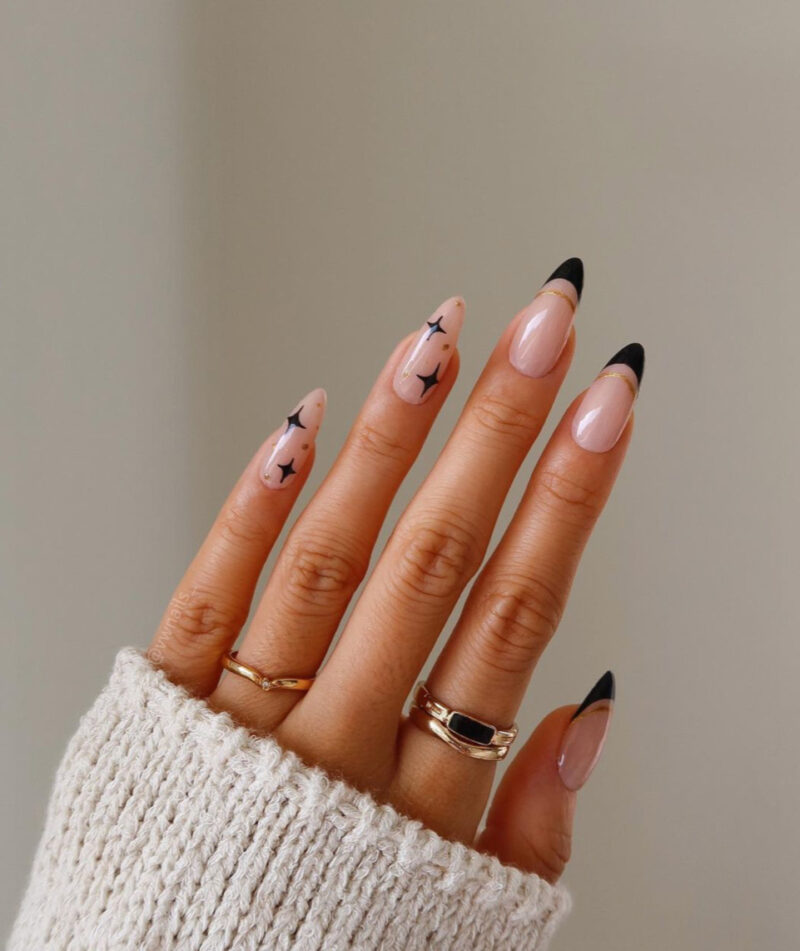 For a classier and chicer look, you cannot go wrong with an edgy black French tip!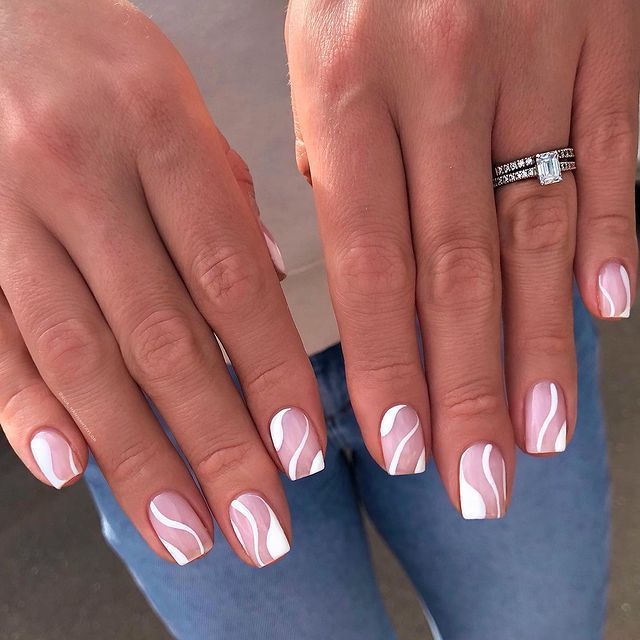 These white nails make use of the negative space to create a modern touch on your January manicure.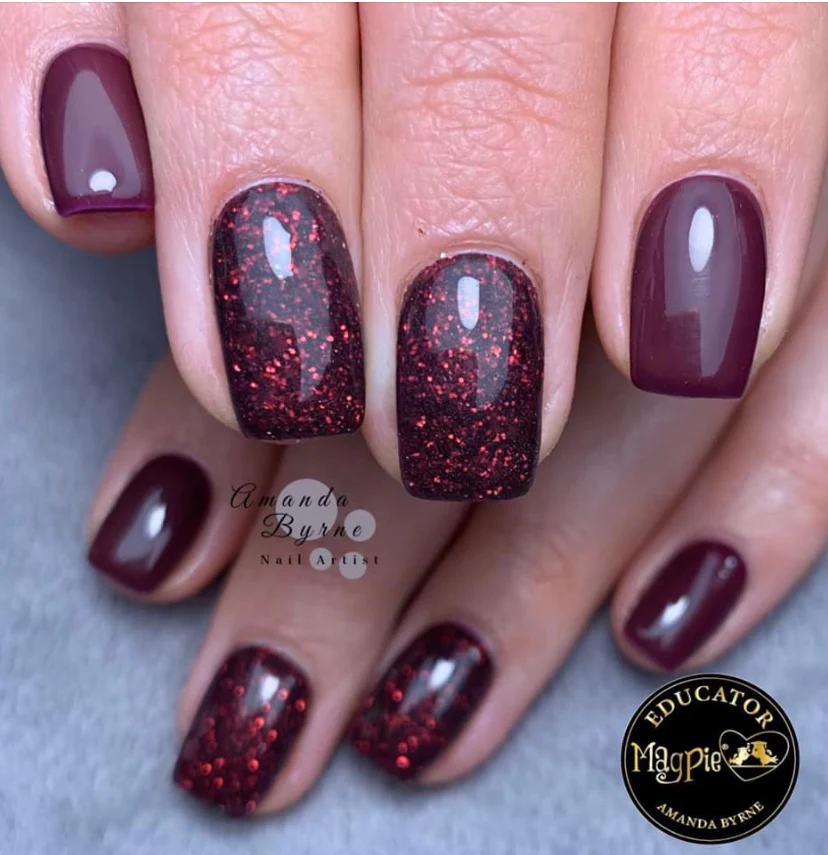 If you can't get enough of red tones this coming new year, then you should definitely do a jewel-toned manicure like Garnet this January to match its birthstone.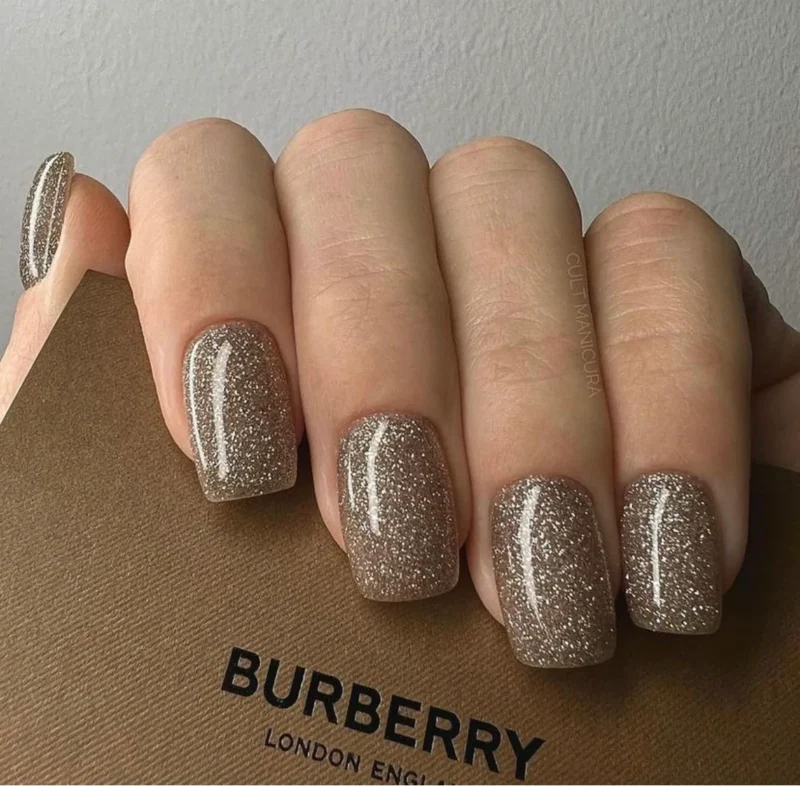 This champagne-colored manicure is perfect for those who want to do their nails by themselves at home. All you need is some polish with a lot of shine to achieve this shimmery, glam look.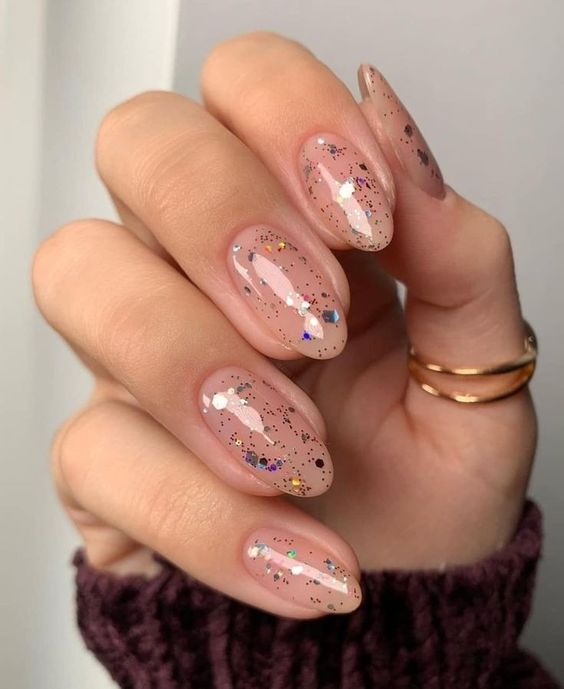 Looking for January nail ideas that are just plain happy? For something more subtle and dainty, use a sheer glittery polish to achieve a simple, shimmery nail.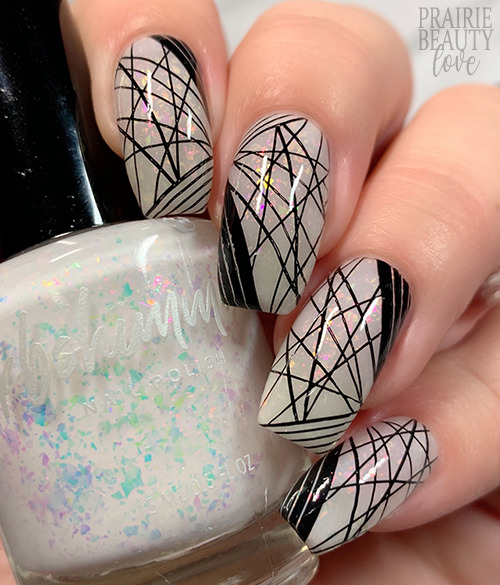 Add some sparkle to your abstract and modern manicure by using an off-white base coat that creates a subtle iridescent shine when applied.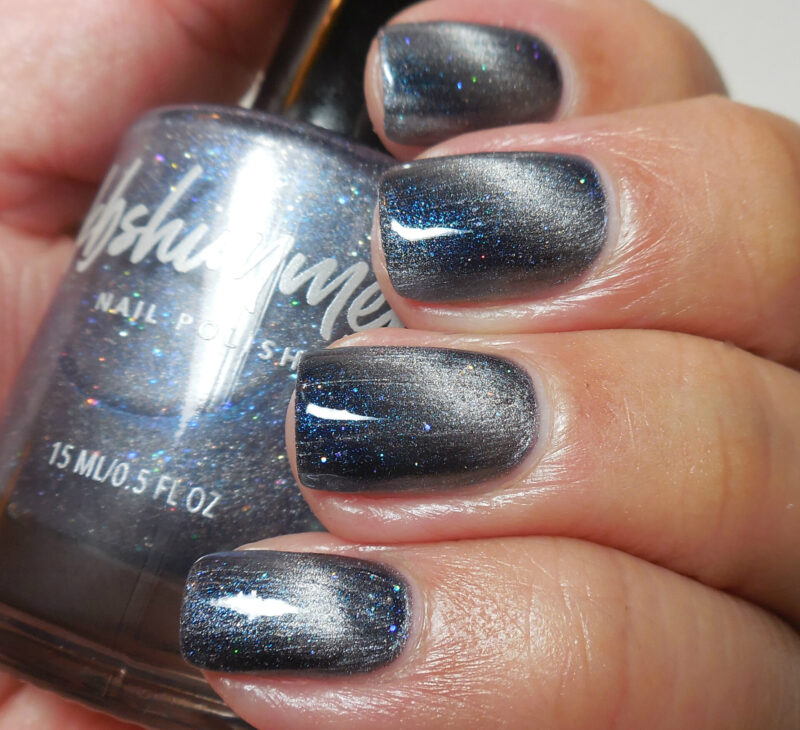 Here's a January manicure that's going to get you a lot of sparkles and shine! I love the silvery metallic undertone to it, adding an effortless glazed effect.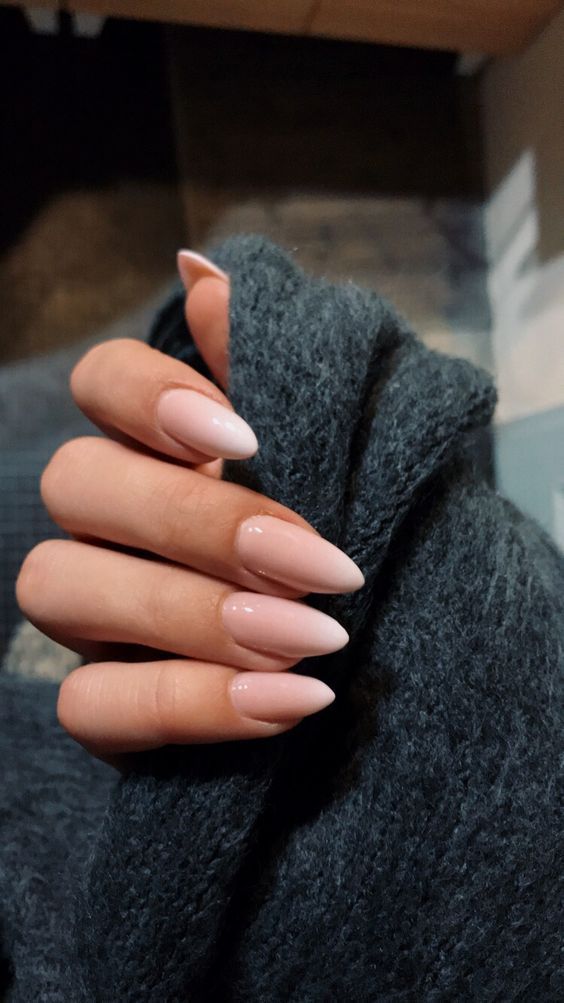 For a manicure that isn't too much and will give you a natural finish, this gradient iteration of a French tip could be perfect for you!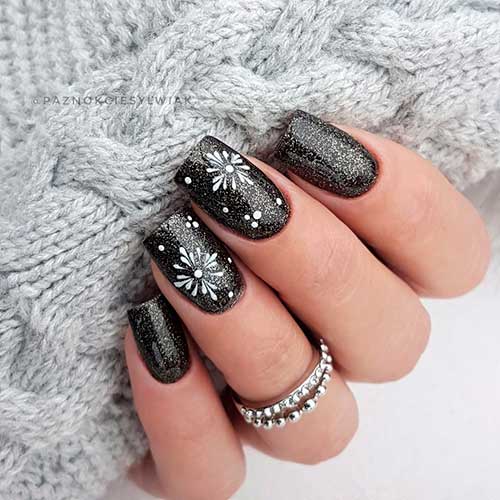 Glittery black nails are so popular during the winter season and if you don't want to miss out, you should definitely consider getting these!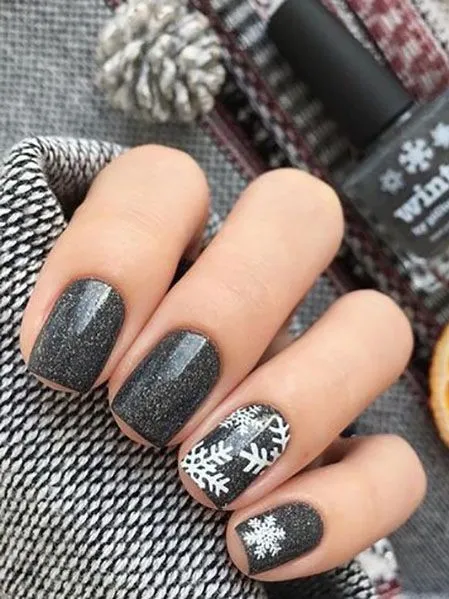 If black is a bit intimidating for you, you can opt for a more subtle color like a cool grey. Top it off with some snowflake nail art to create a stunning contrast of colors.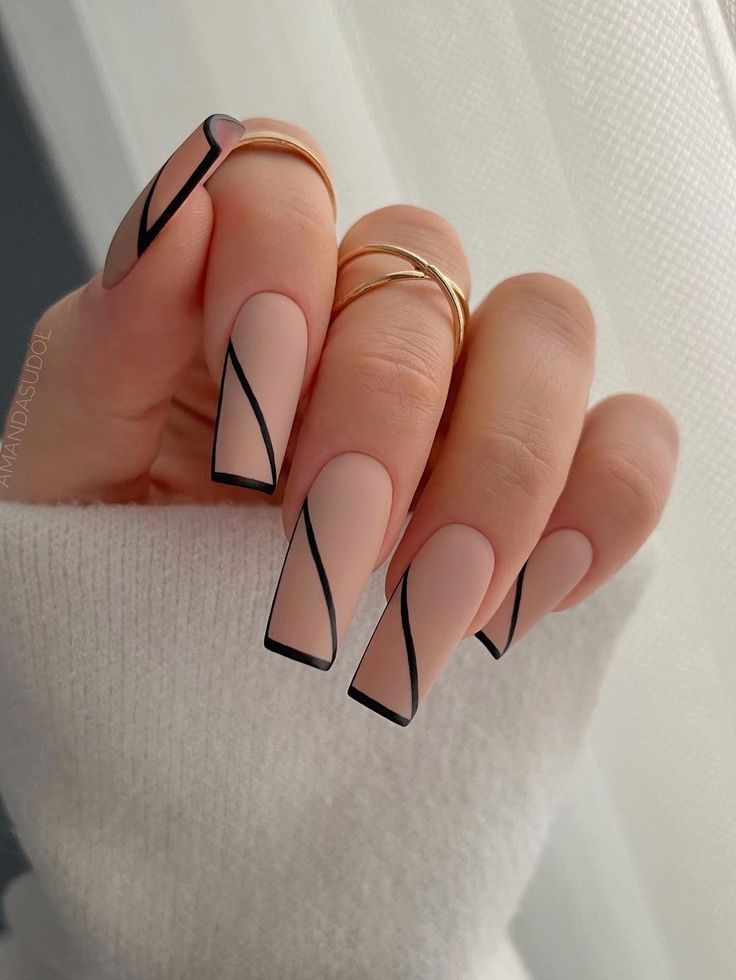 You can never go wrong with a classic like a French tip but add more linework to your manicure to give it a more modern feel.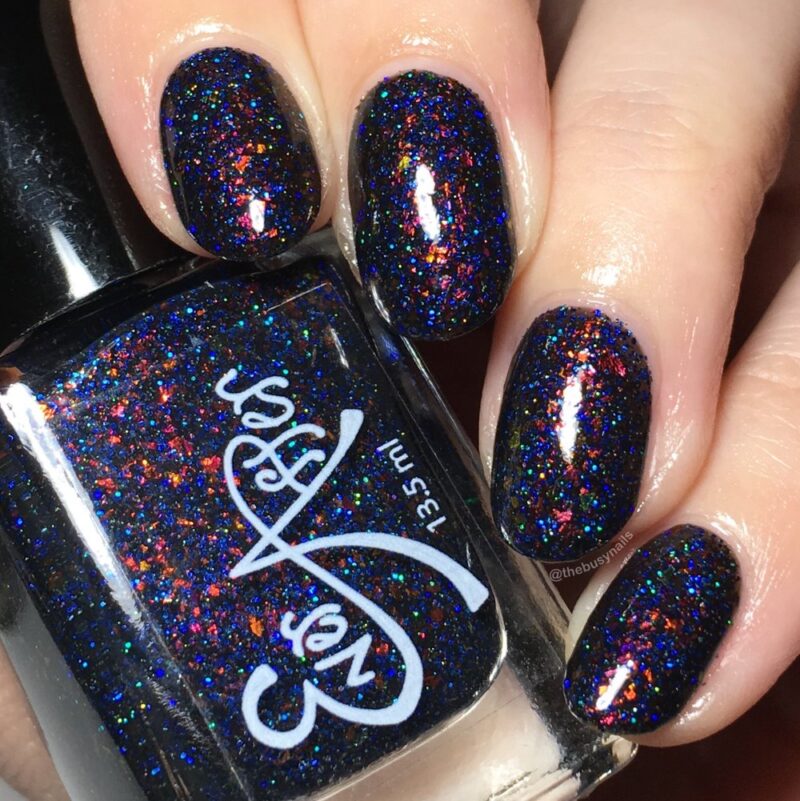 This glitterfest of a manicure is utterly amazing to look at! I am obsessed with the deep blue shine of these nails and the multicolor glitters.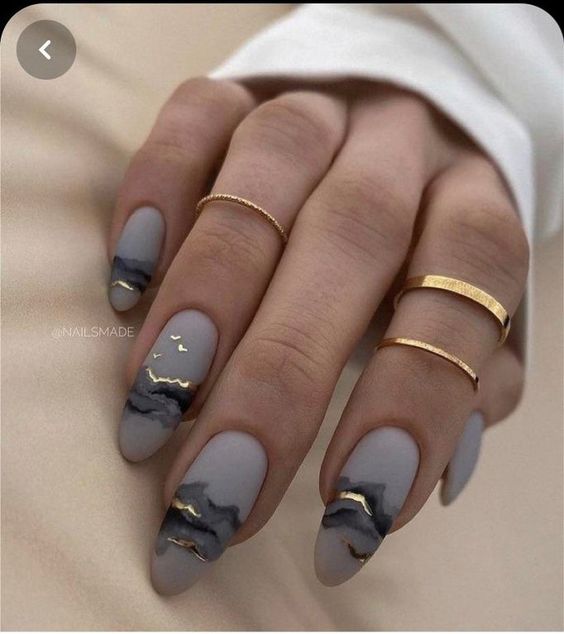 This cool grey manicure is giving such an icy vibe that's so perfect for the winter season this month of January. The tiny gold flecks also add a touch of warmth to the nails.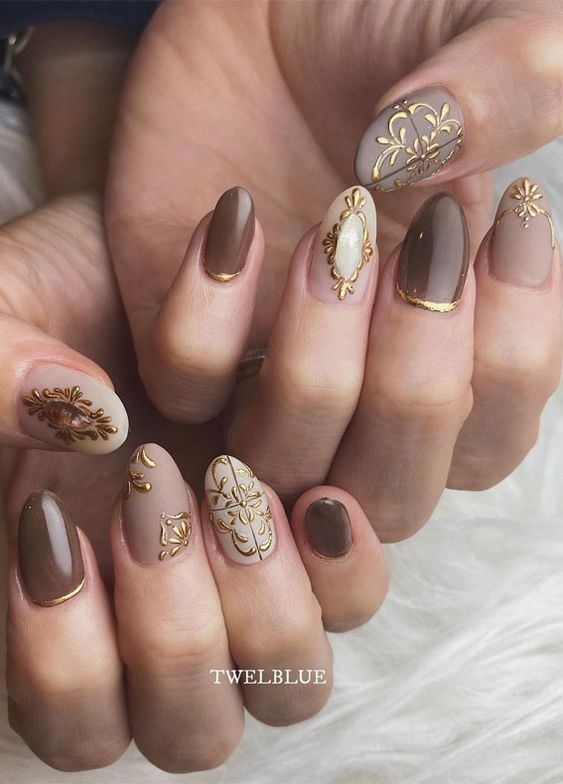 For a luxurious and gilded aesthetic, these nails will make you feel like royalty throughout the cold season!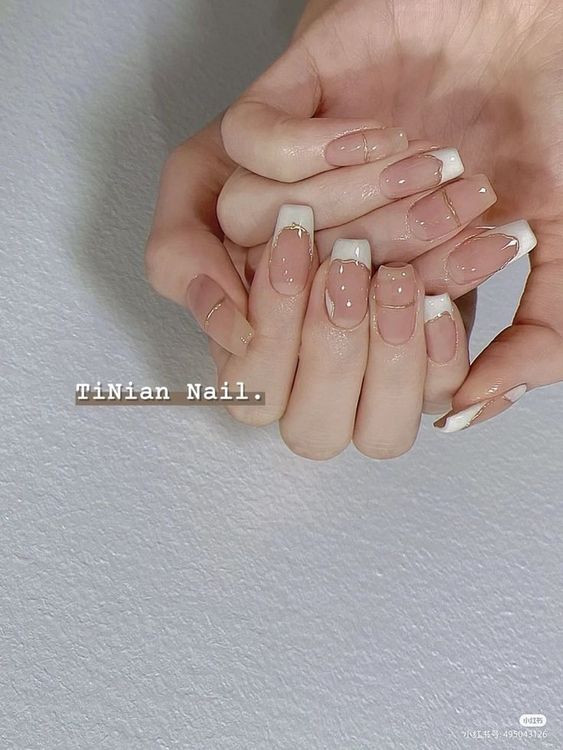 Add some gold linework and foils to your classic French tips for a unique yet subtle look.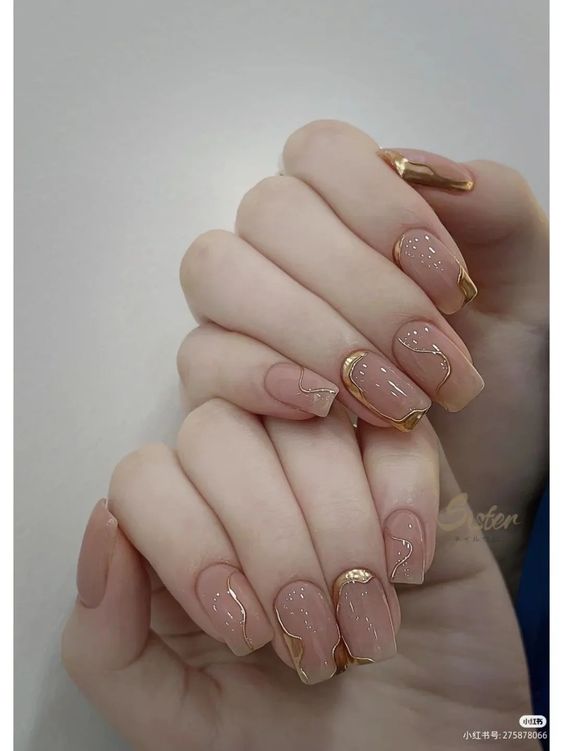 Another favorite of mine on this list is these gold nails with a natural jelly-like base coat. It looks so classy with its minimalistic details.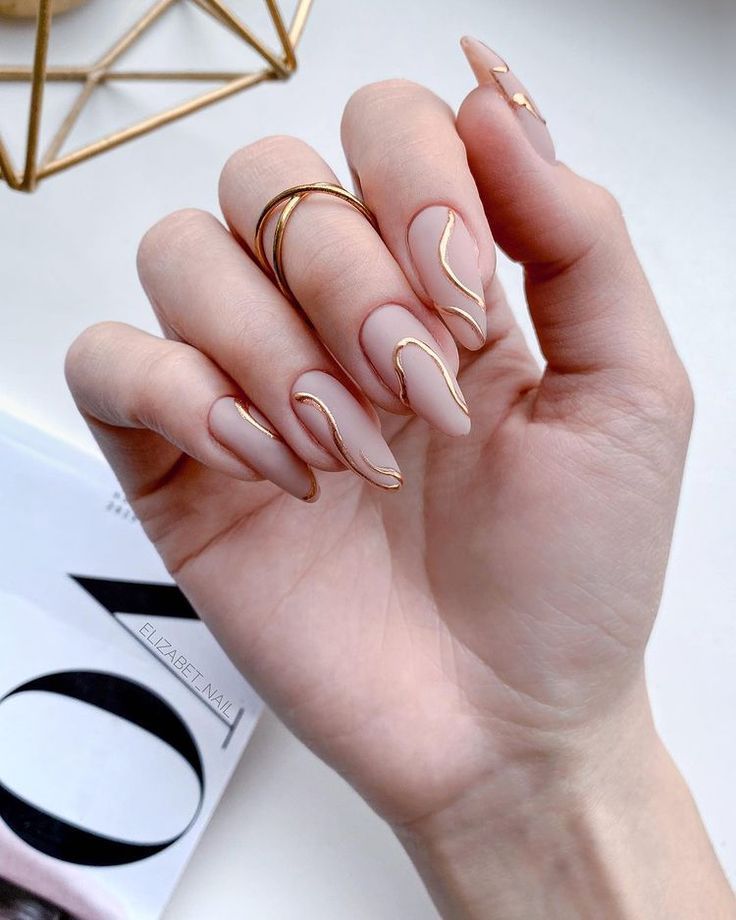 Here's another iteration of the previous manicure but this one has a matte texture if you want to stray from the usual glossy finish.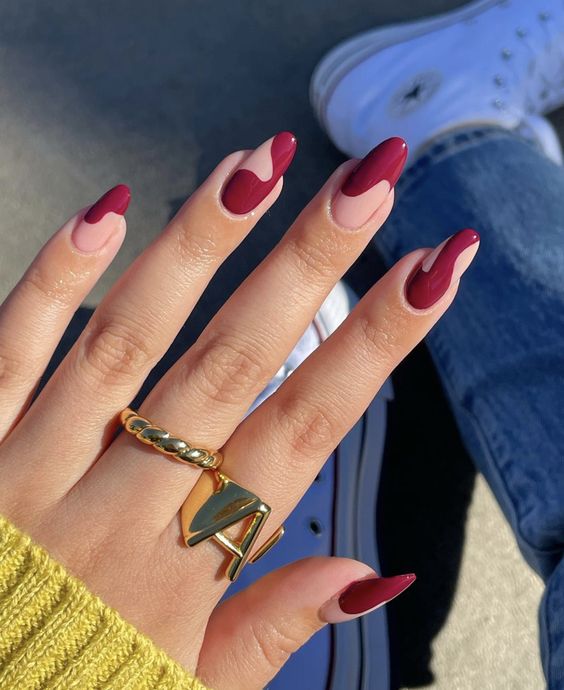 These deep berry-toned nails are so ideal for the winter season! It's a little bit different from the usual oxblood and burgundy shades a lot of people go for during the colder months.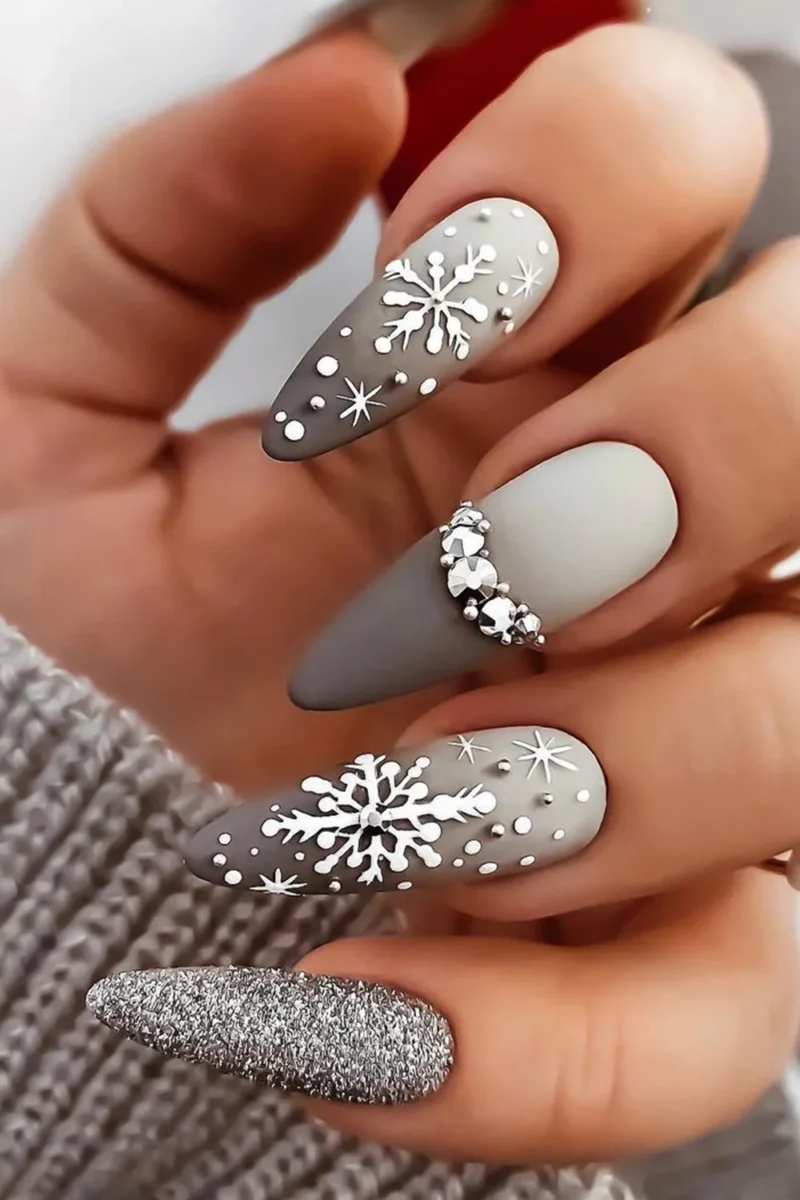 For a frosty and icy manicure, this is what you might be looking for! It has a ton of sparkle and shimmer thanks to the glittery accent nails and rhinestones.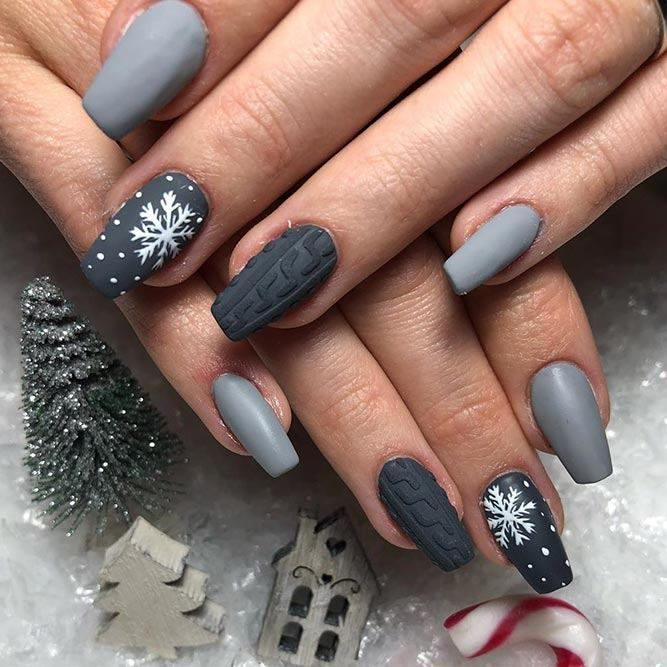 For a cozy, winter manicure this January, try doing a sweater texture on your accent nails along with some snowflake nail art.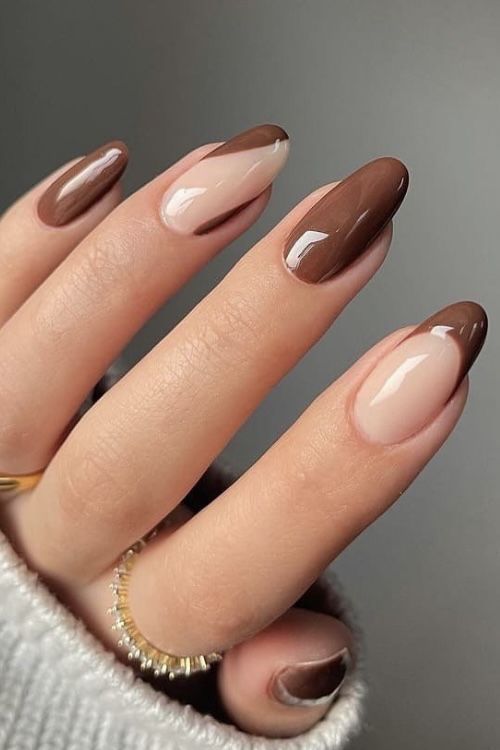 These chocolate-inspired nails make me want to have a nice cup of hot cocoa right now! These nails would look so gorgeous holding a steaming mug of your favorite drink.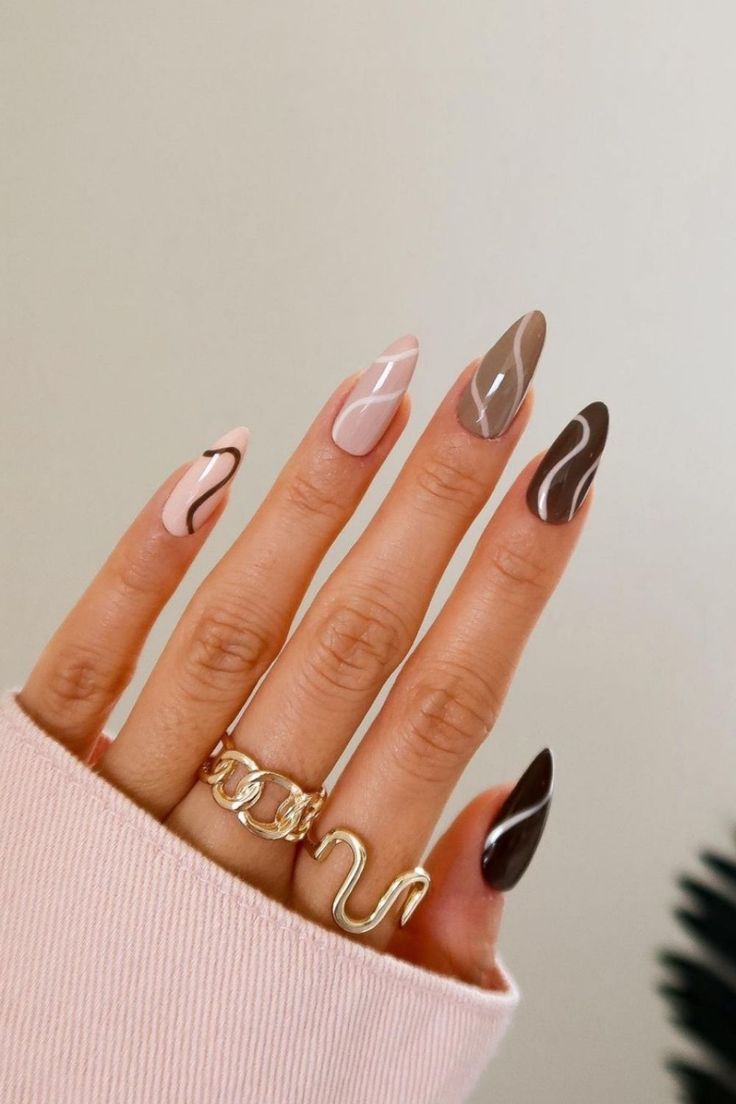 I just love brown tones on nails. They look so classy and chic, and the deep, moody colors make the perfect contrast against the winter atmosphere.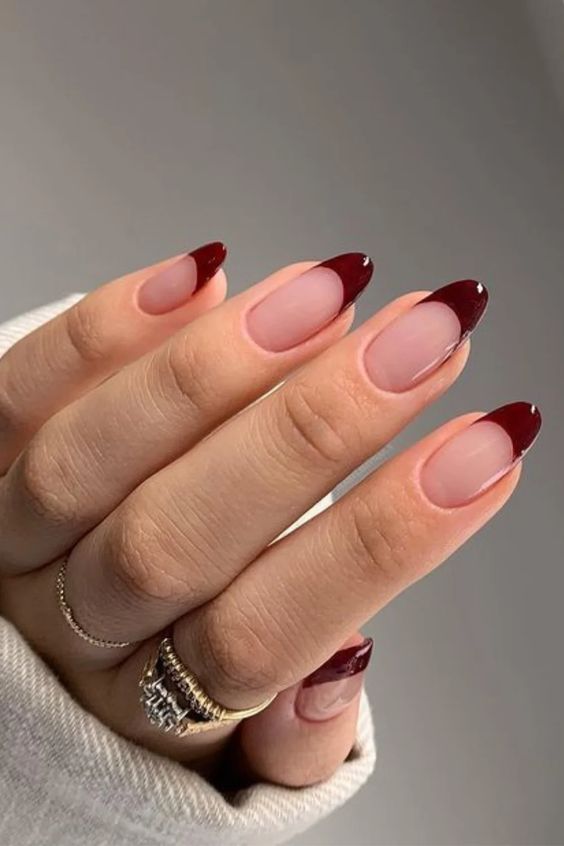 For a romantic twist on your French tips, try using a deep, oxblood polish instead of the usual white to accentuate your manicure.