Today we're sharing 40+ incredible gifts for tea lovers for all budgets! These tea gifts will work for every kind of tea drinker and range from simple, DIY gifts for floral tea subscription boxes.
Are you on the hunt for the perfect gift for the tea lover in your life? Look no further than our comprehensive list of 35+ gifts for tea lovers and tea drinkers. Whether they are a connoisseur of fine teas or simply enjoy a cup of tea to relax, we have compiled a list of unique and thoughtful gifts that are sure to please.
From elegant tea sets to quirky tea infusers, our selection has something for every tea enthusiast. So, grab a cup of your favorite brew and browse our list to find the perfect gift for the tea lover in your life.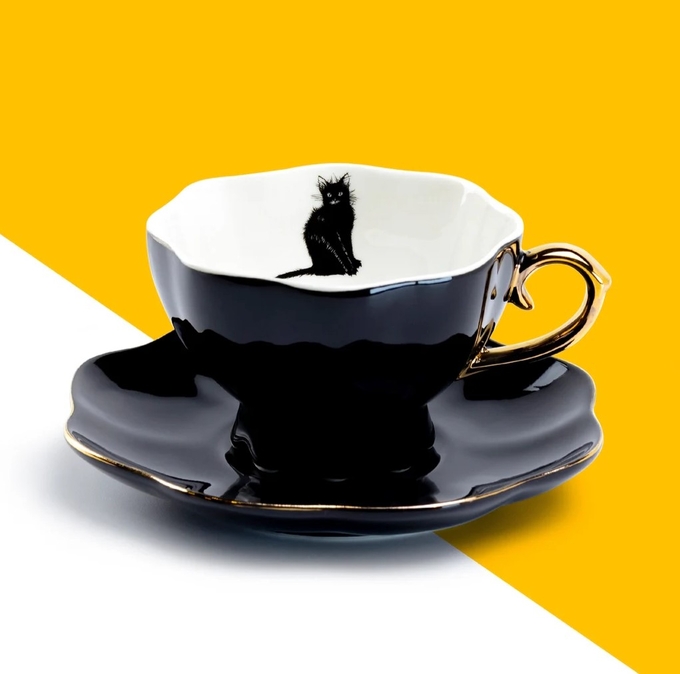 Perfect for cat lovers and tea enthusiasts alike, this Black Cat Fine Porcelain Tea Cup and Saucer Set adds a touch of whimsy to any tea time. Crafted from high-quality porcelain, the set features adorable black cat designs that are both elegant and playful. It's not just about looks, though—the cup's design also ensures a comfortable grip and the saucer is the perfect size for catching any drips. This set is a classy and fun way to enjoy your favorite brew.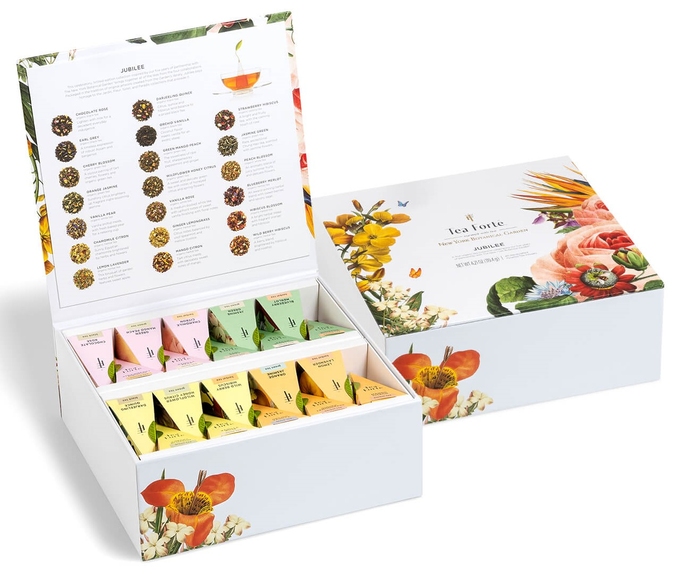 Tea Chest Jubilee is the ultimate assortment for tea lovers. It offers a wide range of flavors, from classic Earl Grey to exotic blends. Each compartment holds individually wrapped tea bags, making it easy to choose your brew for the day. It's a great gift that brings the world of tea into one stylish box.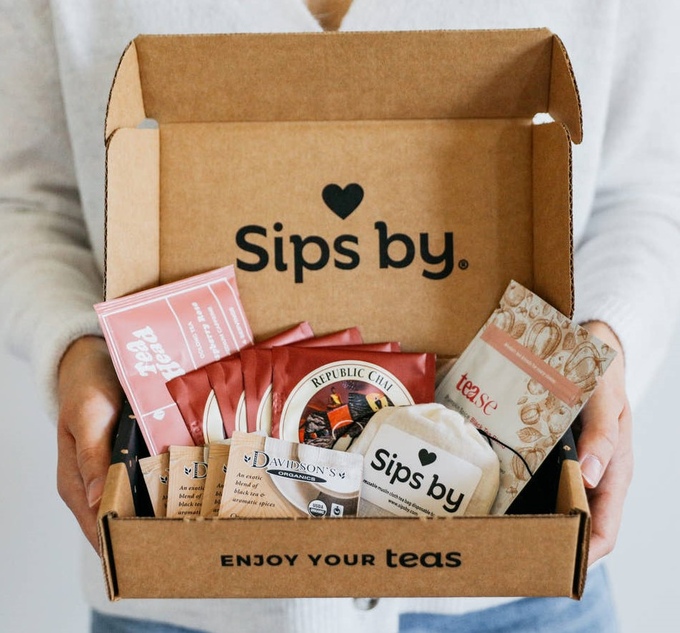 Give the gift of flavor discovery with the Personalized Tea Discovery Box. This customizable set lets you pick a variety of teas tailored to your taste preferences or dietary needs. Packed in an elegant box, it's an excellent introduction to unique blends and timeless classics. It's like a journey through the world of tea, right from the comfort of home.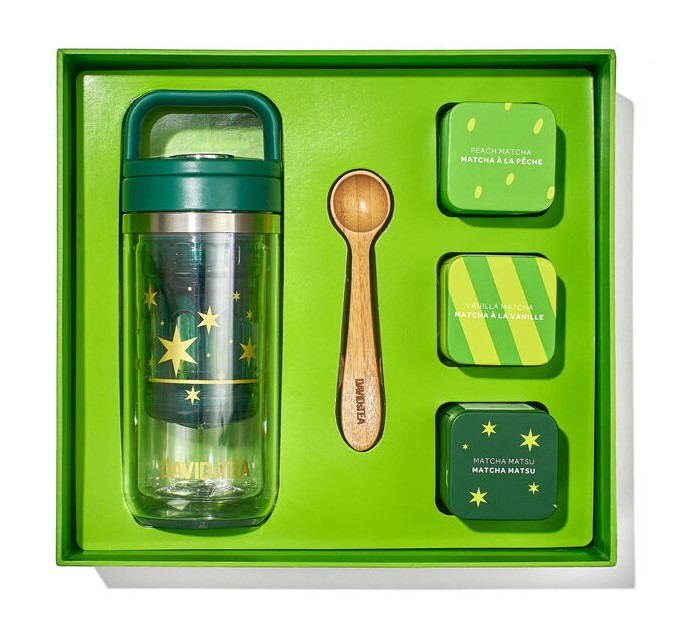 For those who love their matcha but are always on the move, the Matcha On-The-Go Kit is a lifesaver. This compact kit includes a travel-friendly matcha bowl, bamboo whisk, and a small container of premium-grade matcha powder. Now you can prepare your favorite green tea treat wherever you are, no compromise on quality.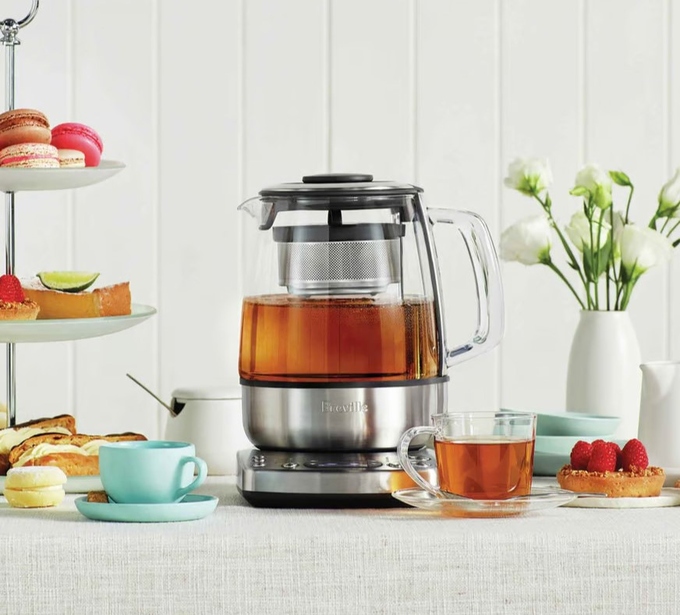 The Tea Maker is the gadget every tea aficionado needs. It takes the guesswork out of brewing, allowing you to steep your tea at the perfect temperature and time. Just add your tea leaves and water, and let the machine do the rest. Plus, it's easy to clean and comes with pre-set options for different types of tea. Never suffer through a bitter cup again!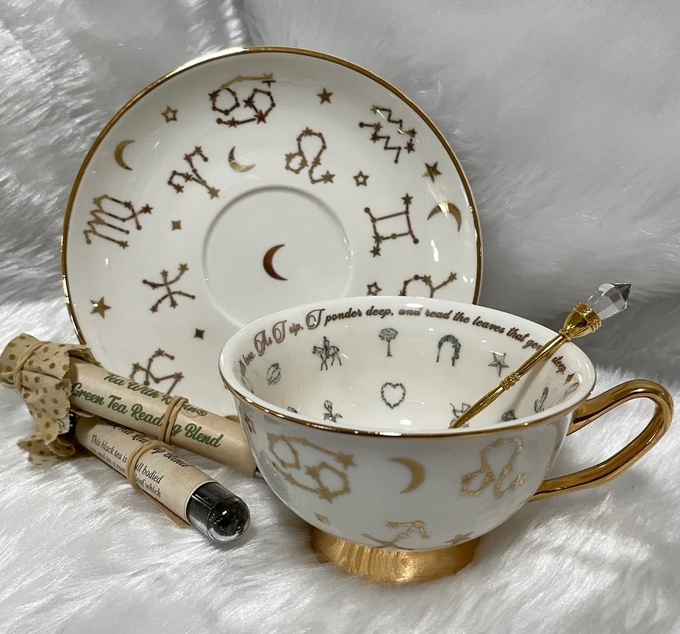 Marrying the mystic and the mundane, the Fortune Telling Teacup Tarot Tea Party set is more than just a teacup. Complete with tarot-inspired designs at the bottom of the cup, this set offers a unique twist to your tea time. Brew your tea, sip it slowly, and reveal the symbols for a fun fortune-telling experience. It's the perfect gift for those who love a dash of magic with their tea.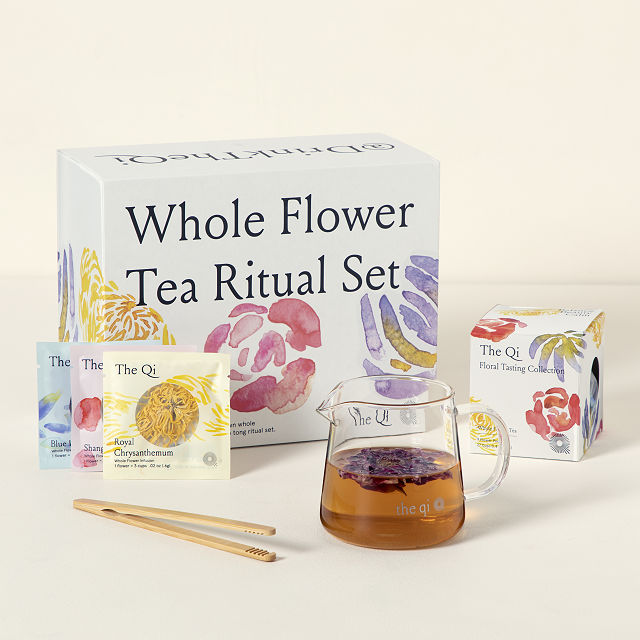 The Flower Tea Ritual Gift Set makes tea time a visually stunning affair. Inside the elegant box, you'll find an assortment of blooming teas that unfurl into gorgeous floral designs as they steep. Accompanied by a glass teacup, it's a mesmerizing experience from start to finish. It's not just a drink; it's an experience.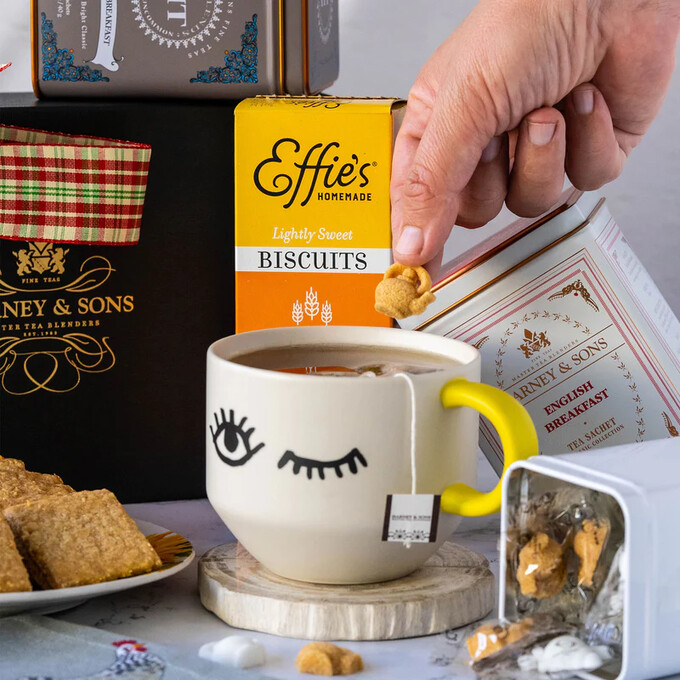 Craving a quintessentially British tea experience? The English Delight Gift set has you covered. Packed with classic English teas like Breakfast and Earl Grey, this gift also includes scones, jam, and clotted cream. All you need to do is put the kettle on and enjoy a cozy, authentic English tea time.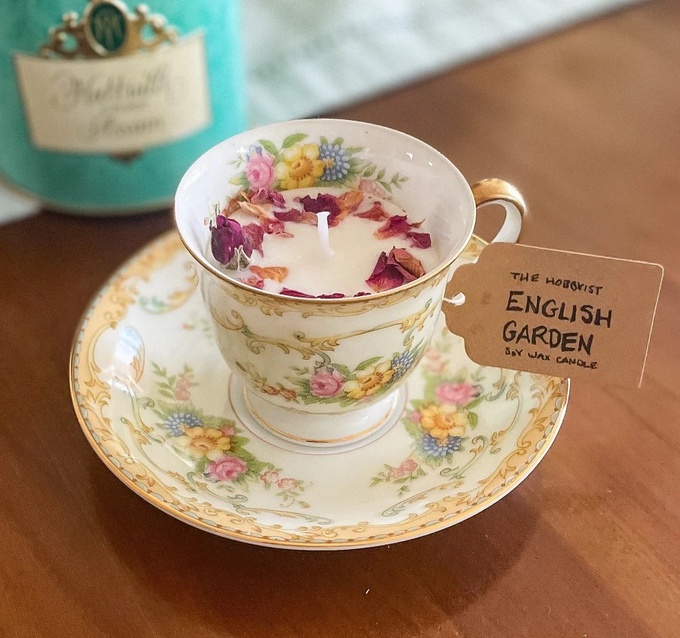 One of the best gifts for tea lovers who also have a penchant for cozy vibes. This Tea Cup Candle and Saucer set is not just for sipping—it's a lovely scented candle! It adds a warm atmosphere to any room, and when it burns down, you've still got a charming teacup to enjoy.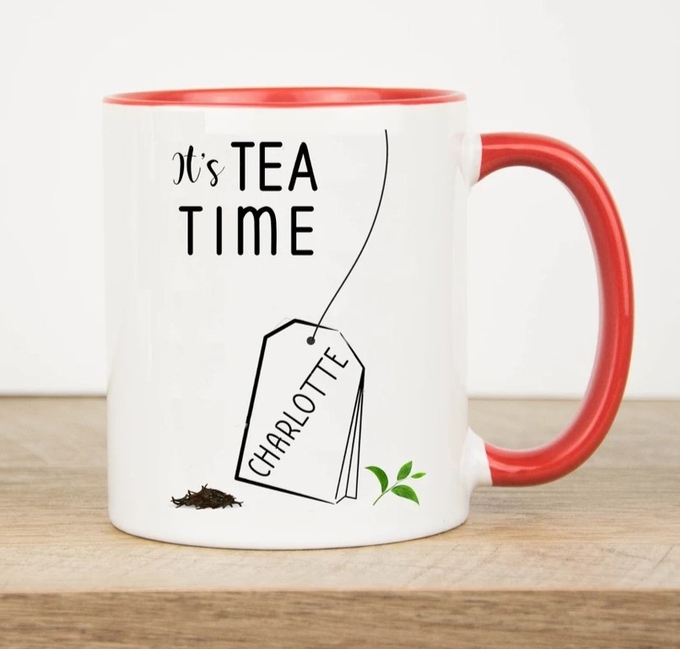 Make tea time extra special with a Personalized Tea Mug. You can have it engraved with the recipient's name or a cute message. It's an intimate and useful addition to the collection of gifts for tea lovers.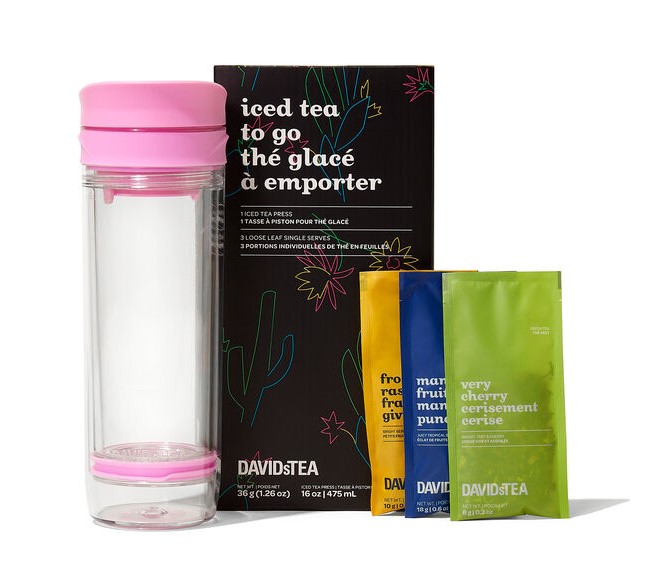 For the chilled beverage fans, the Iced Tea Travel Kit is the go-to among gifts for tea lovers. The kit includes everything needed to make delicious iced tea on the go. From a sturdy travel cup to a variety of refreshing teas, it's a one-stop solution for iced tea enthusiasts.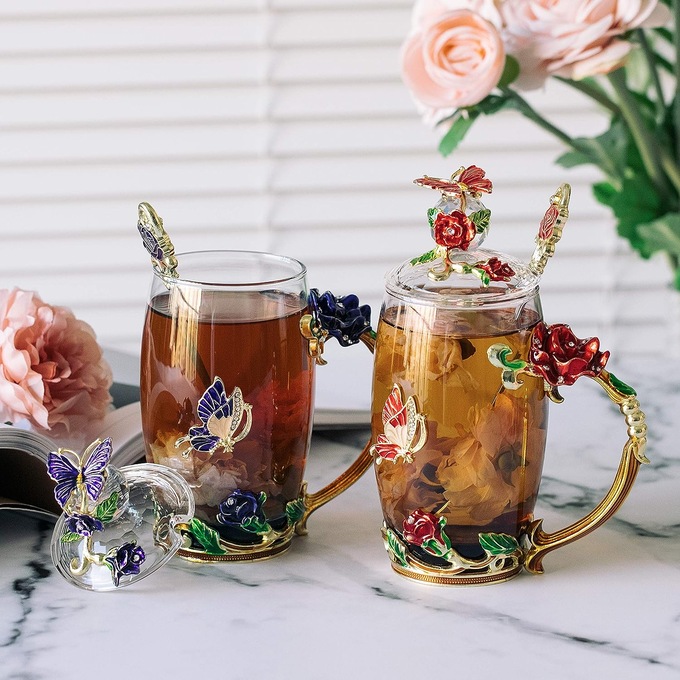 These aren't your grandma's teacups! Fancy Tea Cups with Lids combine classic style with modern utility. The lid keeps the tea warm while it steeps, making them practical yet elegant gifts for tea lovers.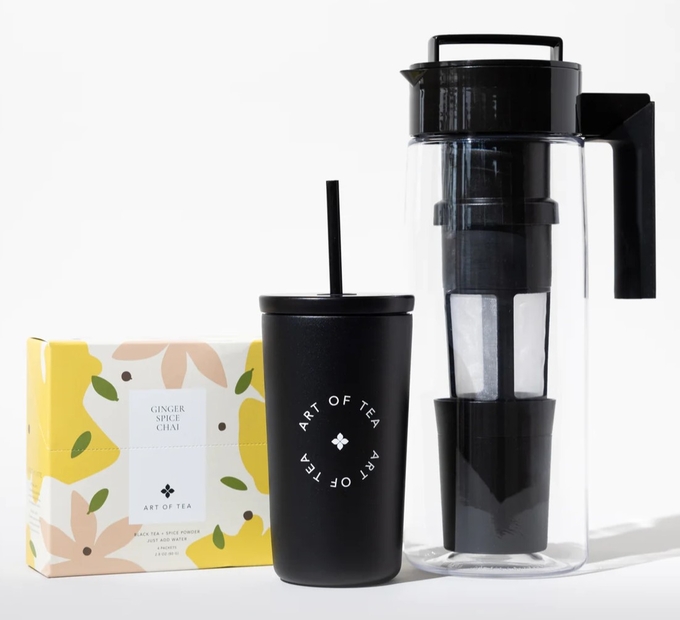 The Ultimate Iced Tea Kit is the treasure trove of gifts for tea lovers who prefer their brew cold. This set has a variety of exotic teas specifically blended for iced drinks, along with a top-notch infuser and pitcher. It's the whole package for iced tea aficionados.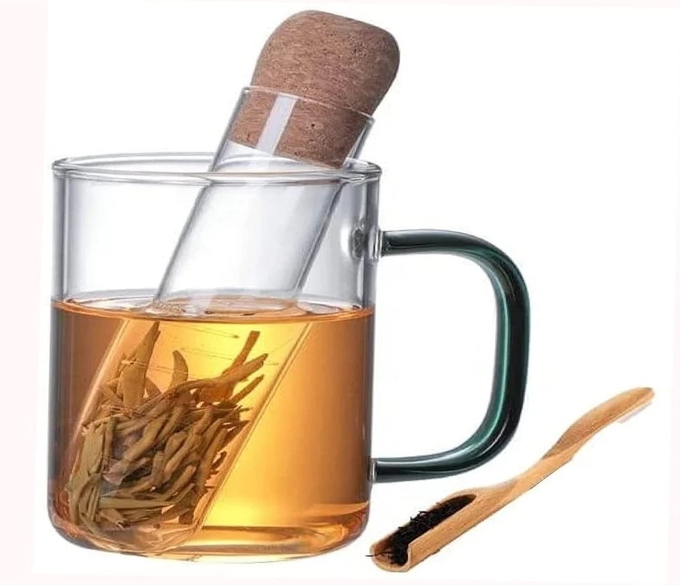 Let's face it, teabags can be messy. The Glass Tea Infuser simplifies the brewing process with its built-in, easy-to-clean infuser. It's an elegant, no-fuss option and makes great gifts for tea lovers who appreciate both form and function.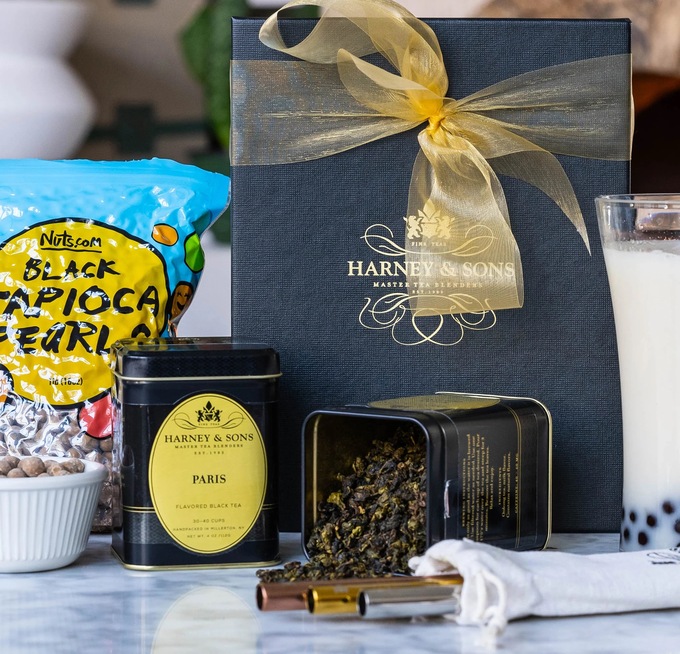 Know someone who's obsessed with bubble tea? The Harney & Sons Bubble Tea Set is a dream come true among gifts for tea lovers. Complete with teas, tapioca pearls, and straws, this kit turns anyone into a bubble tea barista.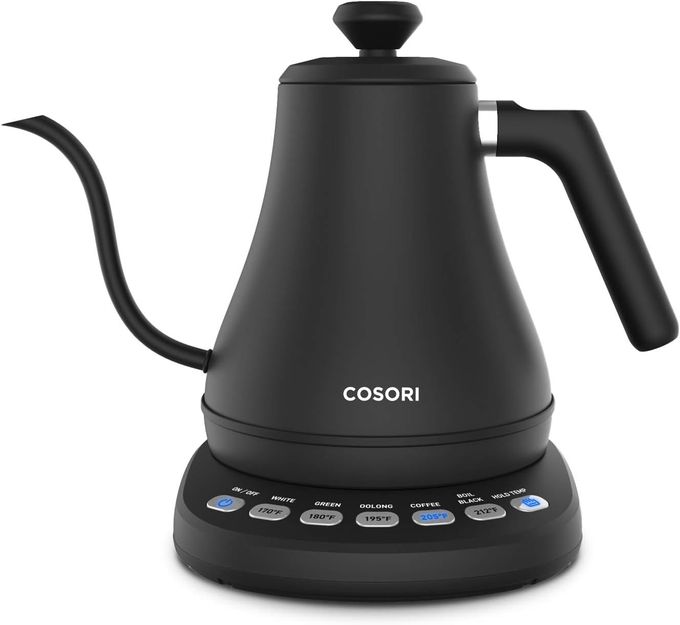 Temperature matters in tea brewing, and that's why the Electric Gooseneck Kettle with 5 Variable Presets is high on the list of gifts for tea lovers. Its precise temperature settings guarantee the perfect brew every time.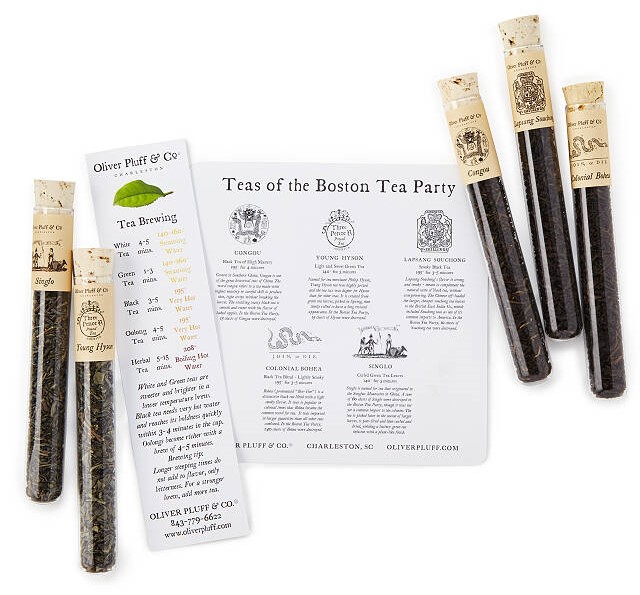 Add a touch of history to tea time with the Teas of the Boston Tea Party collection. Featuring the same types of teas that sparked a revolution, this set is educational and delicious—making it stand out among gifts for tea lovers.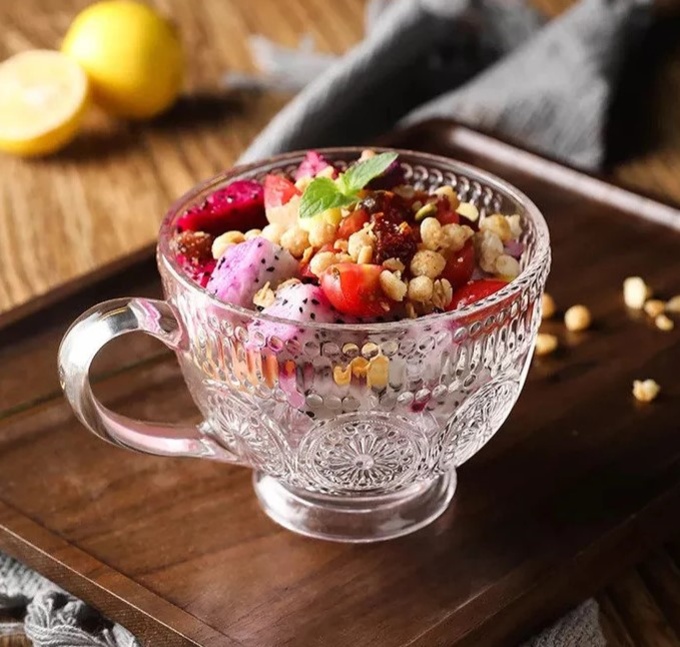 Turn tea time into a chic affair with Vintage Glass Tea Cups. These cups feature intricate designs and old-world charm, making them both beautiful and functional gifts for tea lovers.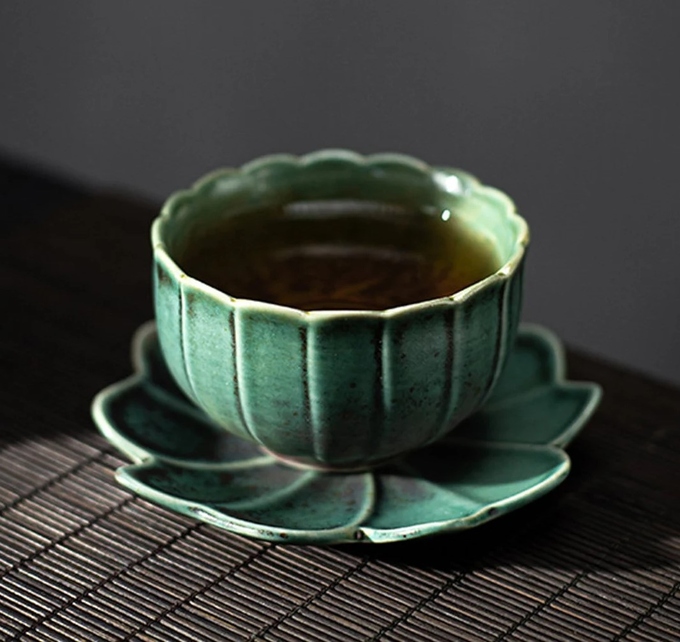 A pop of color and practicality defines the Green Ceramic Tea Cup with Coaster. The vibrant green ceramic cup comes with its own coaster to catch drips, combining utility and style—perfect gifts for tea lovers.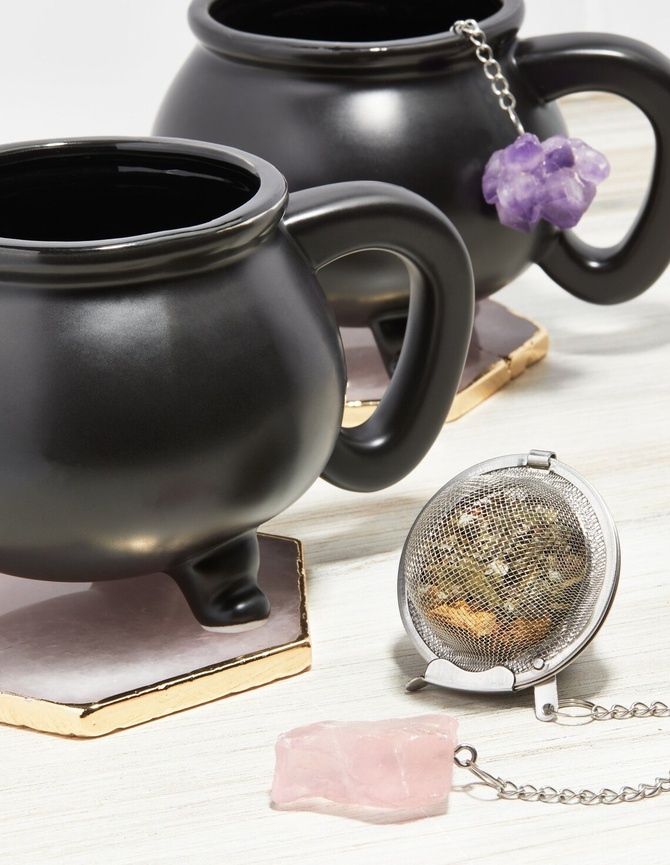 For those who love tea and believe in the power of crystals, the Raw Crystal Tea Infuser is a unique choice. Each infuser is adorned with a raw crystal, adding a touch of spirituality to the list of gifts for tea lovers.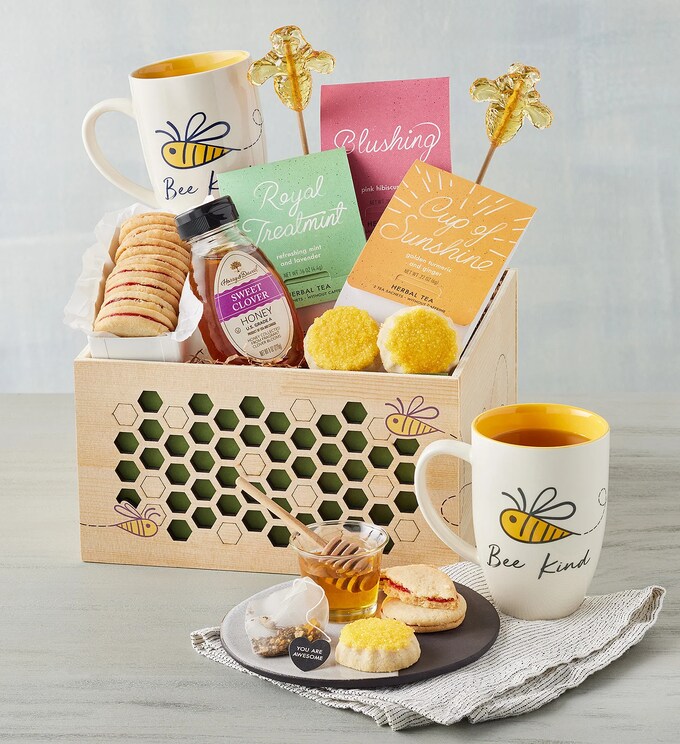 Can't decide on one thing? The Time for Tea Gift Box has a little bit of everything. Teas, honey, an infuser, and even some cookies make this box one of the most versatile gifts for tea lovers.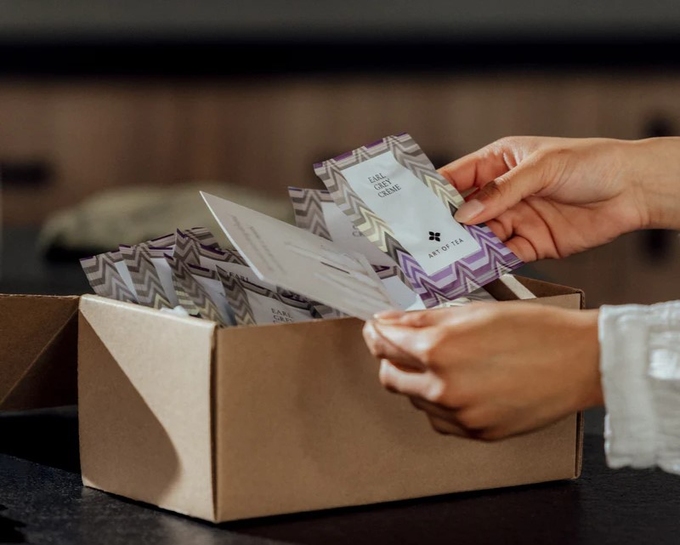 What could be better than receiving a fresh batch of high-quality teas every month? The 6-Month Tea Subscription is one of the top-tier gifts for tea drinkers who love variety. Each month brings new flavors right to their doorstep, making it the gift that keeps on giving.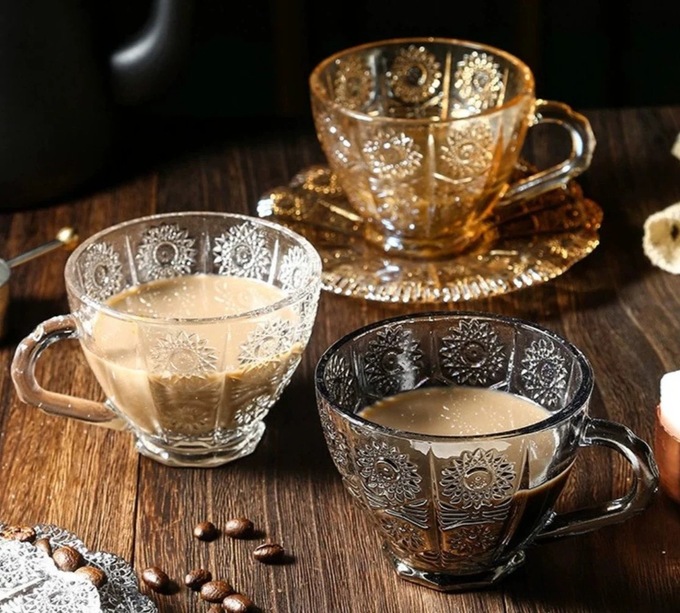 Not just for coffee lovers, the Vintage Sunflowers Glass Coffee Cup with Saucer is a beautifully designed set that also makes fantastic gifts for tea drinkers. The sunflower design adds a vintage charm, making it a visually appealing choice for anyone who loves both tea and aesthetics.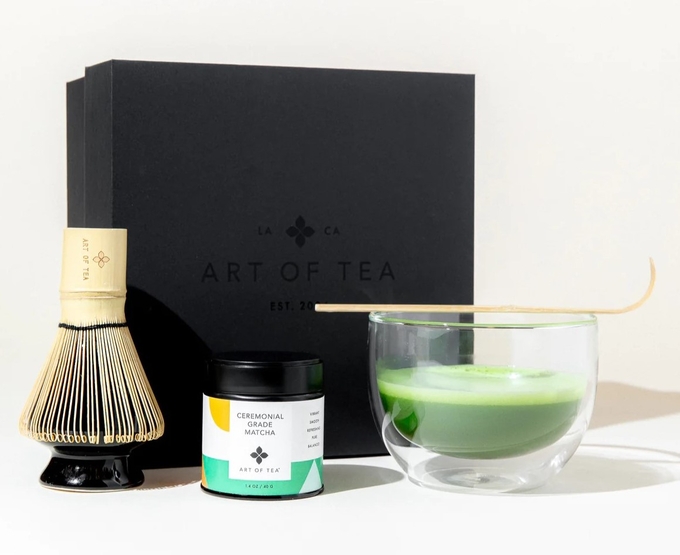 For those who take their matcha seriously, the Ceremonial Matcha Gift Set is a must-have. Complete with ceremonial-grade matcha and traditional accessories, it's one of the more authentic gifts for tea lovers who appreciate the ritual behind the brew.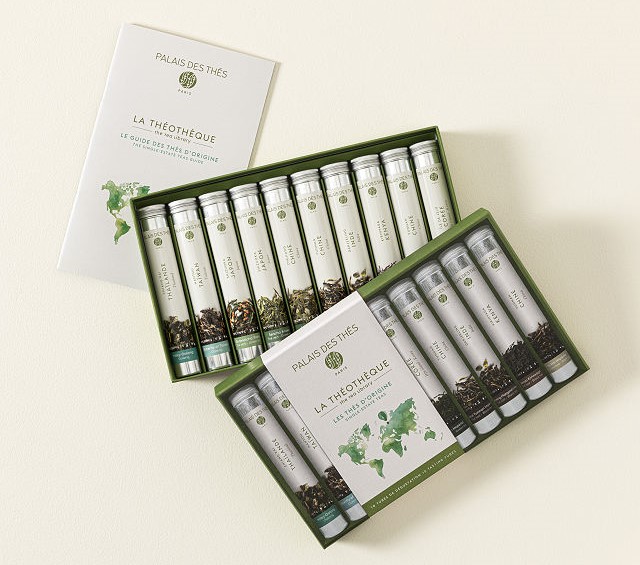 Let your tea-loving friend take a global sipping tour without leaving the comfort of their home. The Tea from Around the World Set includes teas from multiple countries and cultures, making it one of the most adventurous gifts for tea drinkers.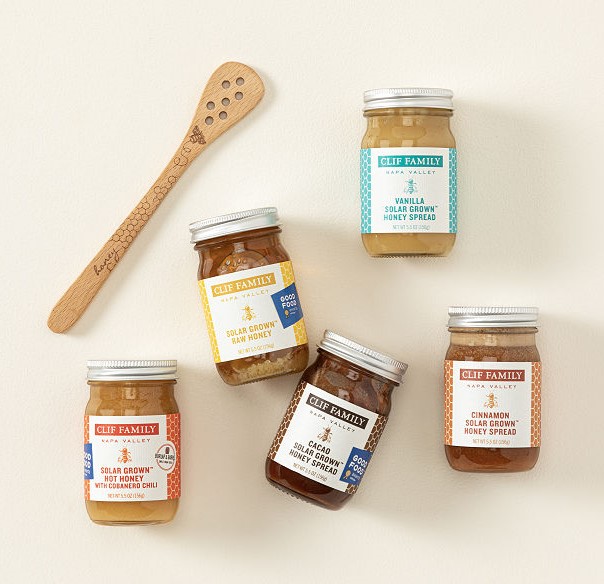 Honey and tea go hand-in-hand, and The Ultimate Solar Honey Gift Set is an eco-friendly twist on this classic pairing. Made from bees that feed on solar flower farms, this set complements any tea and ranks high on the list of gifts for tea lovers who are also eco-conscious.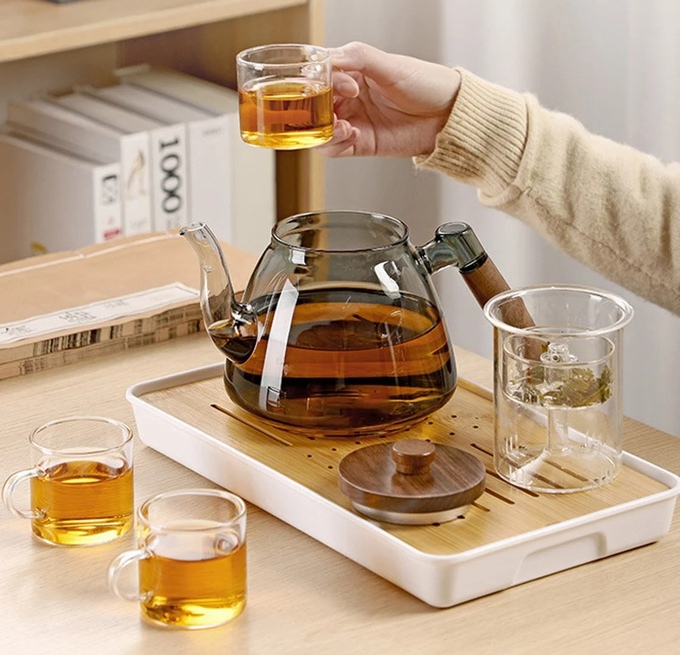 Tea parties get a contemporary upgrade with the Handmade Glass Tea Party Set. Featuring sleek, modern glassware, this set is among the gifts for tea drinkers who love to host and make an impression.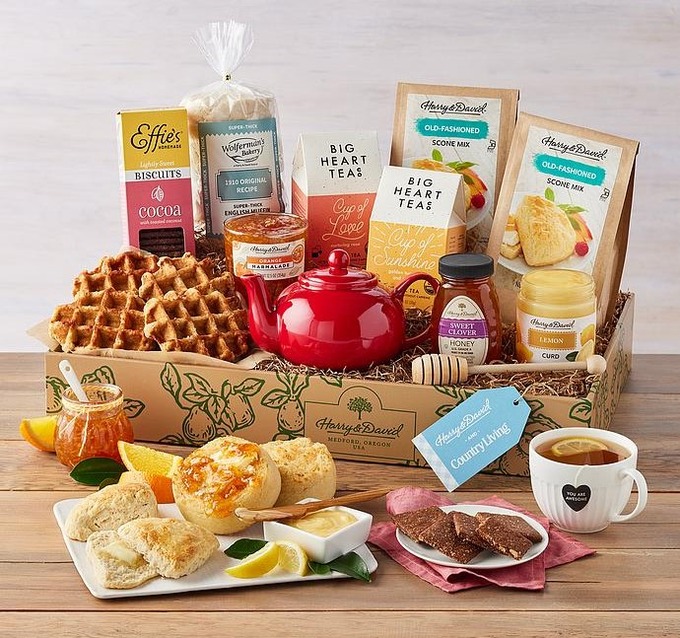 Indulge the taste buds with the Tea and Sweets Gift set. With a selection of fine teas and a variety of sweets to go with them, it's a dual delight that makes it one of the must-have gifts for tea lovers and sweet tooths alike.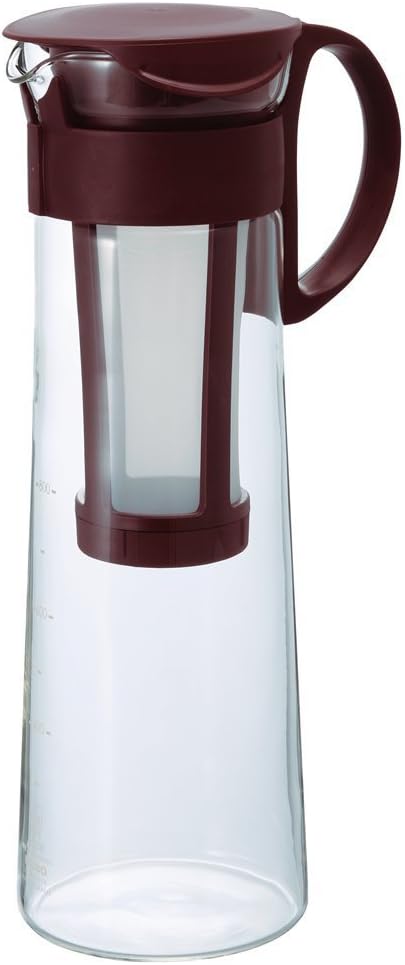 Think cold brew is just for coffee? Think again! The Hario Cold Brew Coffee Pot also works wonders for making iced tea. For the person who loves both coffee and tea, this is a versatile addition to the range of gifts for tea drinkers.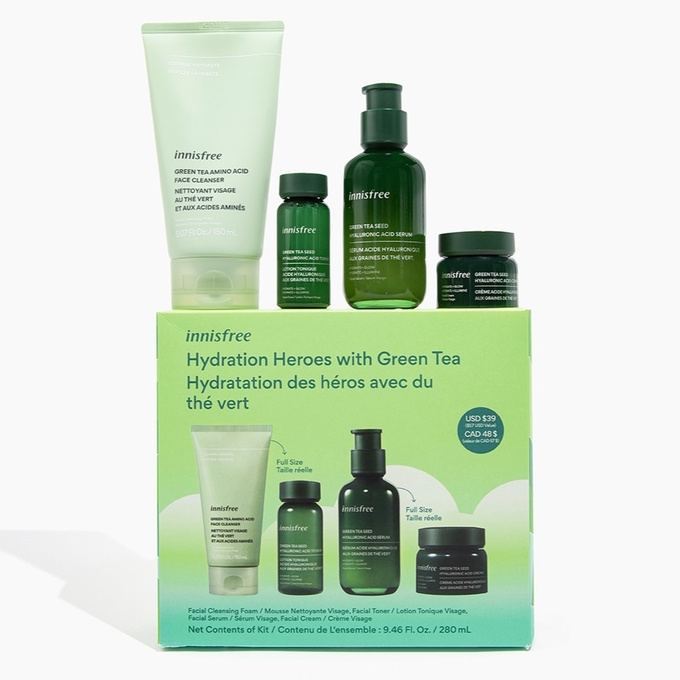 Beauty meets brew with the Green Tea Skincare Routine Set. Packed with the antioxidant power of green tea, this skincare set is unique among gifts for tea lovers who like to glow both inside and out.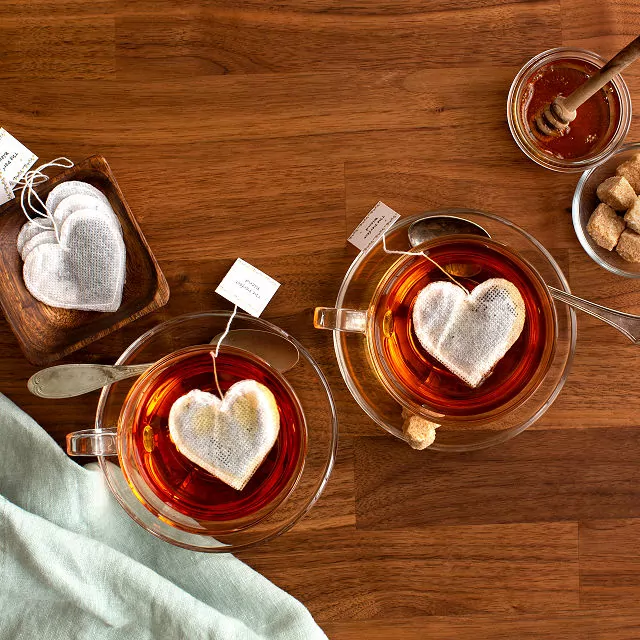 Add a little love to tea time with Heart-Shaped Tea Bags. Perfect for special occasions or just to show some love, these make for cute and heartfelt gifts for tea drinkers.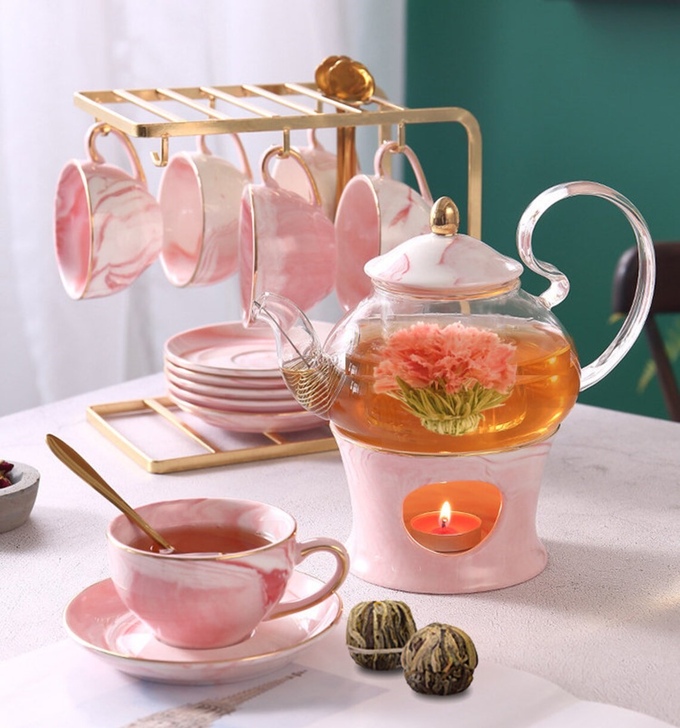 Combining elegance with function, this Glass Teapot Set comes with a warmer and a removable infuser and strainer. Ideal for hosting or solo sipping, it's one of the more versatile gifts for tea lovers who appreciate both design and practicality.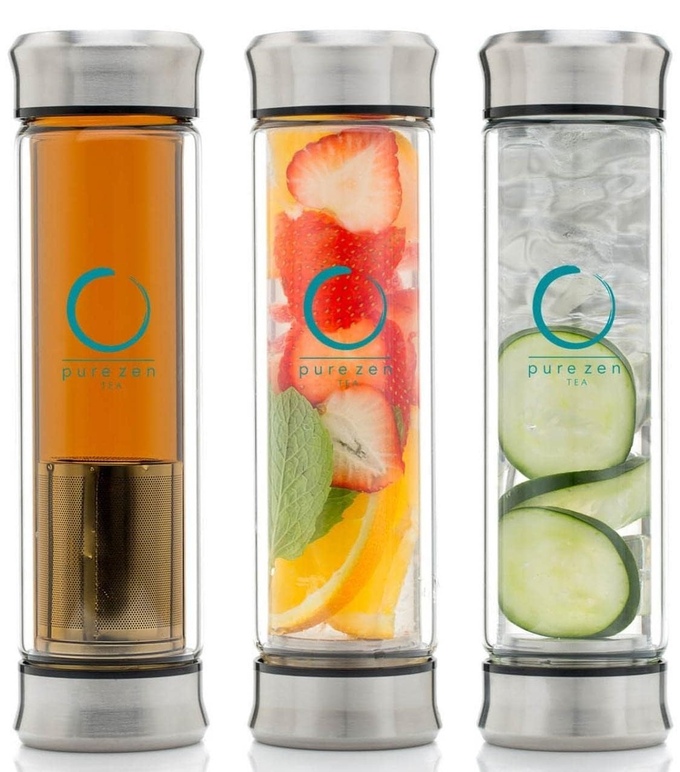 Tea on the go has never looked so good. The Pure Zen Tea Tumbler with Infuser lets you brew and sip your favorite teas anywhere. It's a must-have among gifts for tea drinkers who are always on the move.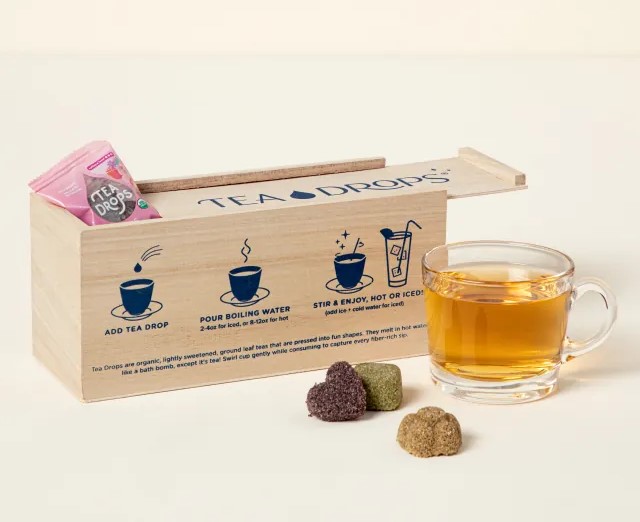 Get a burst of flavor without the mess of loose leaves or bags. The Tea Drop Sampler offers a variety of compressed teas that dissolve in hot water, making it one of the most convenient gifts for tea lovers.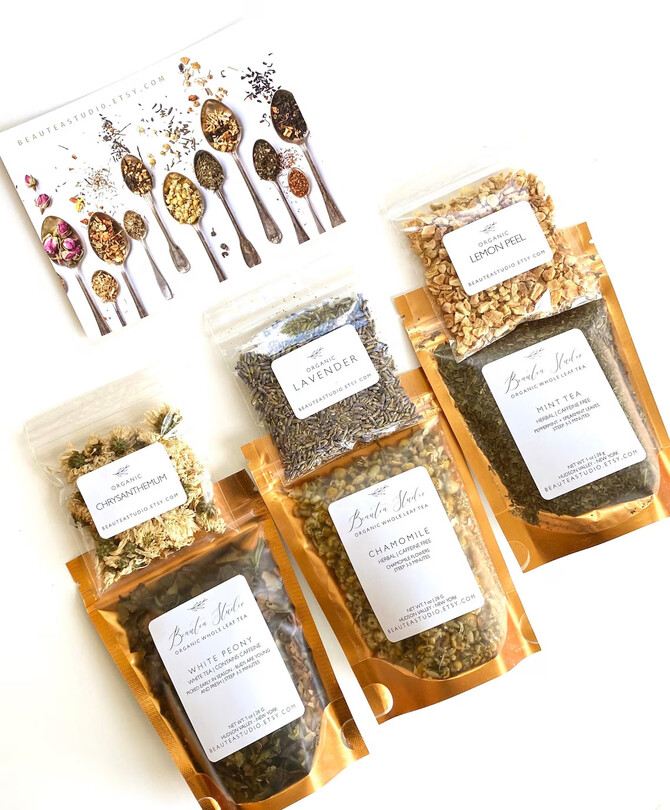 Unleash the inner mixologist with this Custom Tea Blending Kit. Offering a variety of leaves, herbs, and spices, it's one of the most personalized gifts for tea drinkers who love to experiment.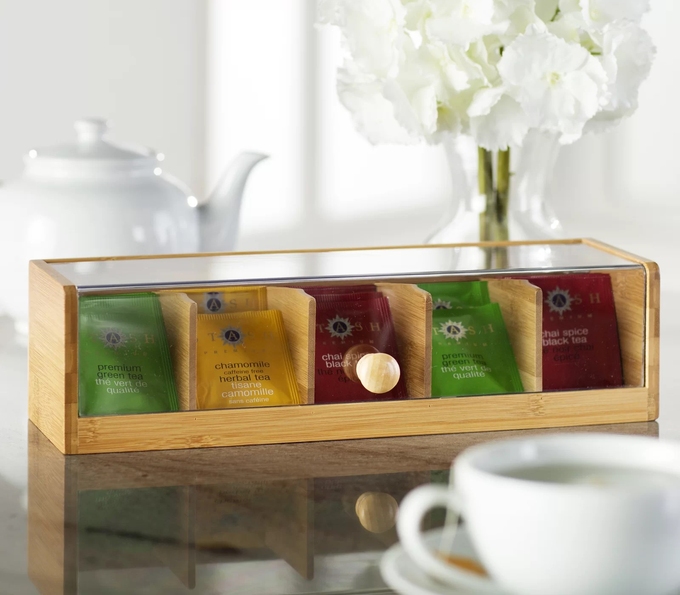 Keep all your teas organized in style with the Bamboo Tea Box. It's an aesthetically pleasing and eco-friendly option, easily ranking it among the top gifts for tea lovers who appreciate order and sustainability.
For those who love the convenience of tea bags but hate the mess, the Tea Bag Buddy & Easy to use Multipurpose Silicone is a game-changer. It's one of those simple yet effective gifts for tea drinkers who value utility.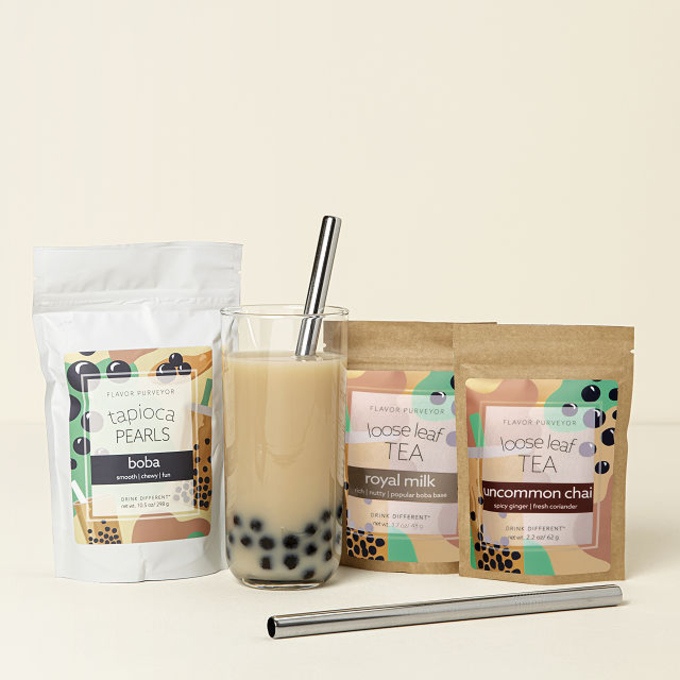 Turn your kitchen into a bubble tea shop with this Bubble Tea Kit. Complete with everything you need to make this trendy drink, it's one of the more playful gifts for tea lovers who like to shake things up.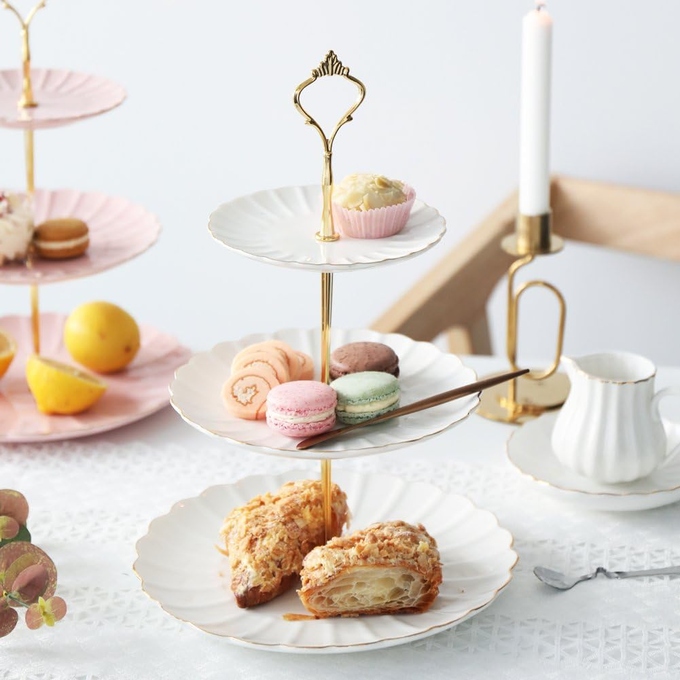 Add a sweet touch to any tea party with the Dessert Cupcake Stand. Perfect for displaying cupcakes, cookies, and other goodies, it's one of the delightful gifts for tea drinkers who love to host.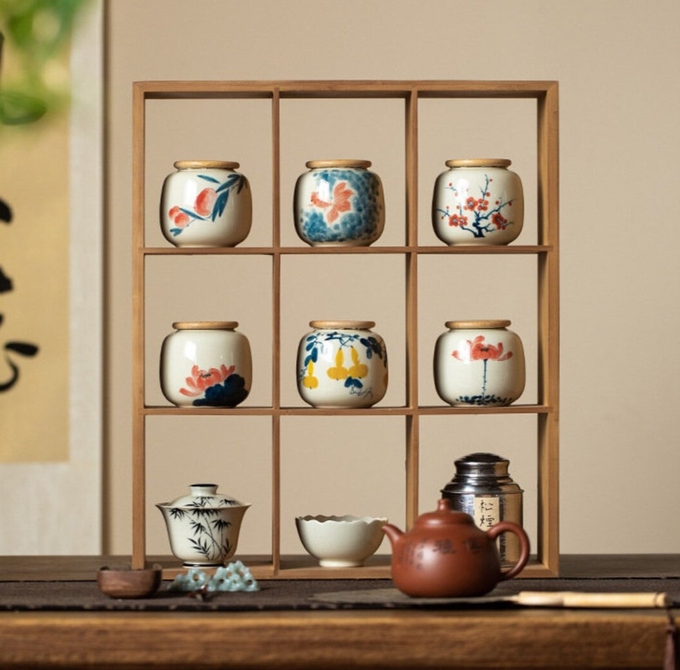 Add a dash of art to your tea collection with this Hand-painted Ceramic Jar for Loose-leaf Teas. Both functional and beautiful, it's one of those gifts for tea lovers who have an eye for design.
DIY Tea Gift Ideas:
Looking to add a personal touch to your tea gifts this year? DIY tea gifts not only show thoughtfulness but also offer a unique, homemade spin that commercial items sometimes lack. Let's dive into some creative DIY tea gifts you can easily make at home.
1. Chai Spice Mix
Everyone loves a warm cup of chai, and a homemade chai spice mix could be one of the most aromatic tea gifts you can offer. Simply mix together cinnamon, cardamom, cloves, and ginger powder. Package the mix in cute little jars and add a recipe card for making chai tea from scratch.
2. Tea-Infused Cookies
Baking cookies with a bit of tea leaves mixed into the dough could be a charming twist to traditional cookies. Earl Grey or Matcha-infused cookies make delicious and memorable tea gifts. Make sure to package them in a tea-themed container for that extra special touch.
3. Tea Bag Bookmarks
If you're crafting tea gifts for a book lover, DIY tea bag bookmarks are a charming and functional option. Simply use some cardstock, string, and staple together a paper "tea bag" to serve as a novel bookmark. It's the kind of tea gift that blends two passions: reading and tea.
4. Hand-Stitched Tea Cozies
For those who love the traditional route of using teapots, hand-stitched tea cozies make heartfelt tea gifts. Choose fabric that matches the recipient's style and get stitching. Not only do these cozies keep the tea warm, but they also add a cozy aesthetic to any tea time setting.
5. Homemade Tea Blends
Blend your own teas using dried herbs, flowers, and spices for a truly personalized touch. These homemade tea blends are unique tea gifts that show you know the recipient's taste well. Package them in small tins or transparent bags so the colors and textures can shine through.
6. Custom Tea Labels
To make your DIY tea gifts even more personalized, consider making custom labels. You can add the name of the tea blend, brewing instructions, or even a heartfelt message. Attach these labels to your jars or tea bags to complete your thoughtful tea gifts.
7. Tea-Scented Candles
Imagine fusing the aroma of your favorite tea with the ambient glow of a candle. Making your own tea-scented candles is easier than you might think and makes for wonderfully aromatic tea gifts. Use essential oils like bergamot for Earl Grey or peppermint for a mint tea vibe.
8. Wooden Tea Chest
For a crafty carpentry project, consider making a wooden tea chest. You can use different compartments for various tea types, making it one of the most organized DIY tea gifts you can offer. Add some polish or paint for a personal touch.
9. Reusable Tea Bags
Sustainability is key, and making reusable tea bags out of organic cotton is both eco-friendly and thoughtful. These reusable bags make excellent tea gifts for those looking to reduce waste. Don't forget to include washing instructions!
10. Tea Art
Turn an ordinary frame into a piece of art by arranging different types of tea bags, loose leaf teas, or even dried tea leaves. This unique piece of art would be an eye-catching addition to any tea lover's home and counts as one of the more creative tea gifts you can make.
11. Personalized Tea Spoons
With some metal stamps and plain stainless steel spoons, you can create personalized tea spoons. Stamp on a cute tea-related phrase like "Sip Me" or the name of the recipient. It's a small but personalized touch for your tea gifts.
12. Tea-Infused Skincare
Create a simple sugar scrub or face mask using finely ground tea leaves. Opt for teas with skin benefits, like green tea, for a skincare boost. Package it in a small jar with a label and you've got yourself some rejuvenating tea gifts.
13. Decorative Tea Tins
Got some empty tea tins lying around? Upcycle them by painting or decorating with fabric, turning them into stylish storage solutions. These revamped tins make practical and aesthetic tea gifts, perfect for storing more of that beloved leaf.
14. Tea Flavored Lip Balm
Mix some beeswax, coconut oil, and a bit of your favorite tea flavor to create a homemade lip balm. It's a unique item in the realm of tea gifts, giving the term "tea-kissed lips" a whole new meaning.
15. Tea Recipe Book
Compile some of your favorite tea recipes into a homemade booklet. From unique brews to tea-infused meals, this could be one of the most heartfelt and useful tea gifts for someone who loves to experiment with flavors.
FAQs About Tea Gifts:
What's the best tea gift for someone new to tea drinking?
For someone new to the world of tea, a tea sampler set or a basic tea starter kit would be ideal. These usually include a variety of teas and maybe even a teapot or infuser, making it easy for them to explore different flavors and brewing methods.
Are there any tea gifts suitable for kids?
Absolutely! A bubble tea kit could be a fun and interactive gift for kids. Additionally, caffeine-free herbal teas like chamomile or fruit blends can also be great for younger tea enthusiasts.
What's the best way to determine the quality of tea if I'm gifting it?
Look for teas that specify where they are sourced from and opt for whole leaf over broken or fannings if possible. Organic options are often a safer bet when considering quality.
Can I make DIY tea gifts without being a tea expert?
Absolutely, many DIY tea gifts like tea-infused cookies or homemade tea blends are simple to make. You don't need to be a tea expert, just willing to experiment and have fun!
What are some unique tea gifts for someone who already has everything?
For the tea aficionado who seems to have it all, consider more unconventional gifts like a tea journal for documenting tasting notes, or a rare, aged tea that they wouldn't splurge on for themselves.
How can I personalize my tea gifts?
Personalization can range from custom labels on tea tins to engraved teaspoons. Even a handwritten note about why you chose that specific tea or accessory can add a personal touch to your gift.
How long do tea leaves stay fresh?
This can vary depending on the type of tea and how it's stored, but generally, loose-leaf teas will stay fresh for about 6-12 months if stored in an airtight container away from light and moisture.
Are there tea gifts suitable for different seasons or holidays?
Definitely! Seasonal teas like spiced chai for fall or floral blends for spring make timely gifts. Around Christmas, holiday-themed tea samplers can be a hit.
Is it possible to find eco-friendly tea gifts?
Yes, there are several options for the eco-conscious tea lover. Look for reusable tea infusers, organic teas, or even make your own reusable tea bags as a DIY project.
Any tea gifts for coffee lovers looking to make the switch?
For a coffee aficionado, consider gifting a robust tea like Pu-erh or a tea and coffee hybrid like a dirty chai kit to ease them into the world of tea.
Finding the perfect gift for tea lovers and tea drinkers doesn't have to be a daunting task. With our list of 40+ unique and thoughtful gifts, you can surprise your loved ones with a present that is both practical and meaningful. From classic tea sets to modern infusers, there is something for everyone on our list.
Remember, a gift for a tea lover is not just about the item itself, but also about the experience it brings. A beautifully crafted teapot or a set of hand-picked teas can create a moment of relaxation and indulgence for the recipient.
So, whether you're shopping for a birthday, holiday, or just because, our list of gifts for tea lovers and tea drinkers is sure to inspire you. Show your appreciation for the tea lover in your life by giving them a gift that they will cherish and enjoy for years to come. After all, there's nothing quite like a warm cup of tea to bring comfort and joy to someone's day.