Double, double, toil and trouble! Check out these super cute witch costume ideas for the Halloween season!
Ah, Halloween, that magical time of the year when we can transform ourselves into anything we desire. And where the line between the living and the supernatural blurs just a bit. It's the season when pumpkins light up our doorsteps, spooky tales fill the air, and we can dress up as witches waiting to cast a spell on everyone!
If you've always been drawn to the world of witches (or perhaps you've been binging witchy shows like I have), or if you simply want to brew up some extra charm for this year's Halloween festivities, you're in for a treat! For today, I'm going to showcase some witch costume ideas that you can easily copy to make your Halloween extra special.
Witches have been a timeless symbol of mystique, power, and femininity. They have captivated our imaginations for centuries. From the iconic witchy witches of folklore and literature to the more modern, whimsical interpretations, there's a witch costume to suit every style and personality!
Whether you're planning to channel the classic wicked witch from 'The Wizard of Oz', aim to embody the modern and chic witch from 'The Chilling Adventures of Sabrina,' or go for a supervillain route like Wanda from the MCU, I've got you covered! We'll explore a range of ideas, from the traditional to the contemporary, from the enchanting to the downright adorable!
Witch Costume Ideas To Copy
Dust off your broomstick, grab your cauldron, and get ready to scroll through these cute Halloween witch costumes for women that will make your Halloween unforgettable!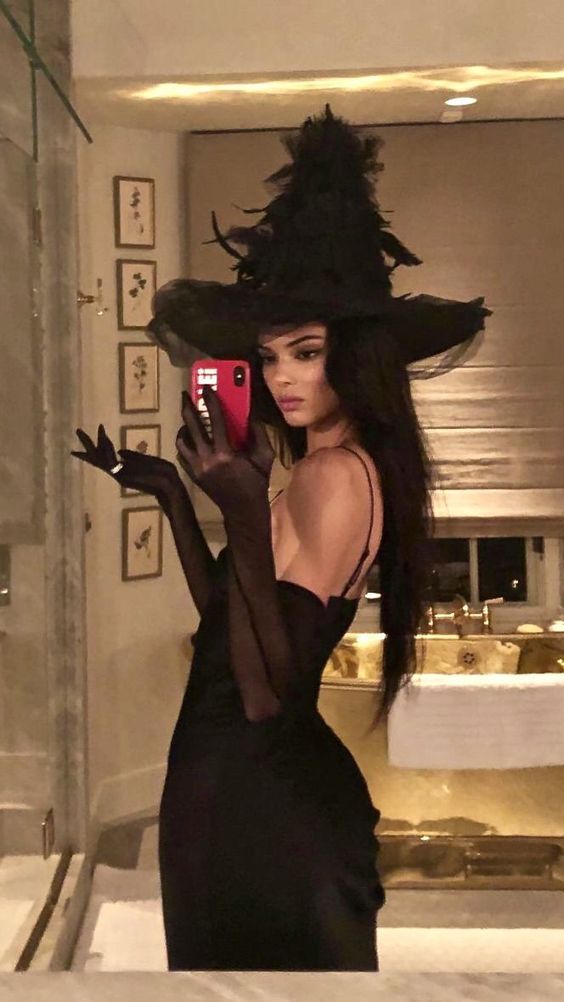 For a classic witch costume that's both modern and chic, perhaps Kendall Jenner's version of the look would be something you'll want to try out?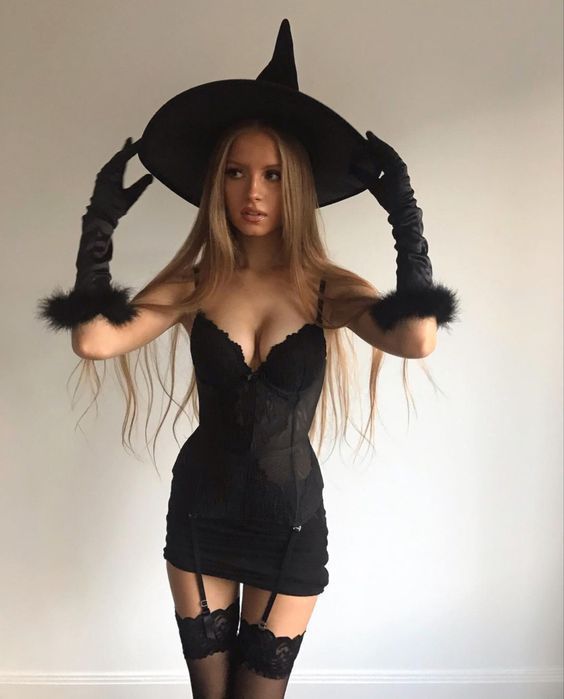 If you're looking for something a little on the sexier side, whip out your favorite lingerie set (in black, of course) and tweak it to fit your witchy aesthetic this Halloween season!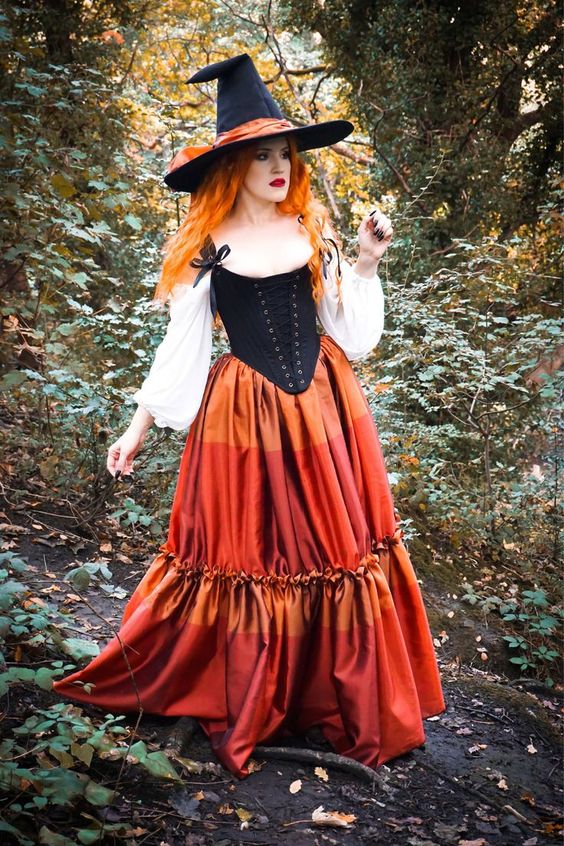 Whether you're prepping for Halloween or a Renaissance Fair festival, this stunning, witchy costume idea might be perfect for you! I love the bright, warm colors used here and how they would be so ideal for the fall season.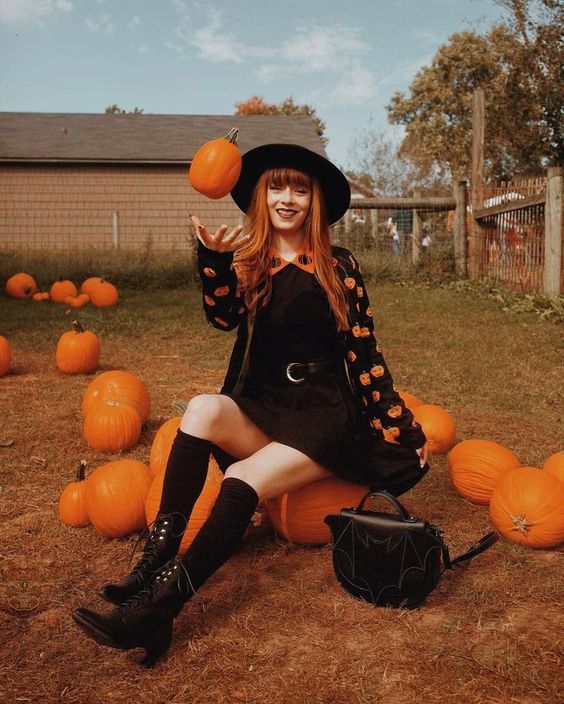 Looking for a witchy costume idea that's perfect for your pumpkin-picking trips? Then you will surely love this one! It's comfortable enough for long days and it's sure to make you feel warm throughout the chilly weather.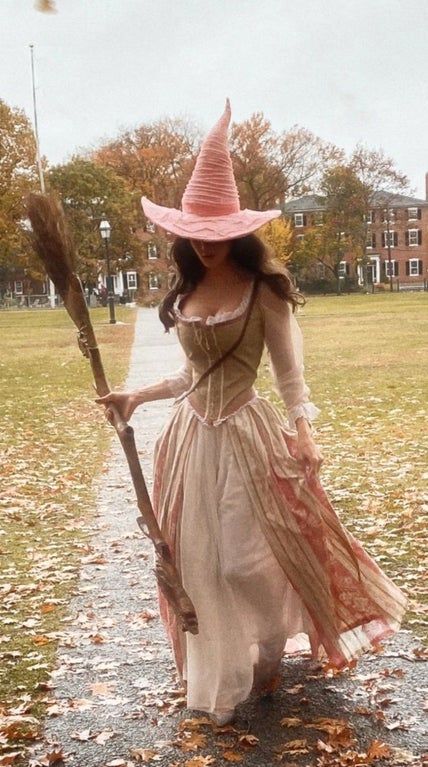 If you're bored of the usual dark and black colors for your witchy outfits this fall season, then you might want to consider this gorgeous pastel witch costume! I love the soft, feminine palette this one has!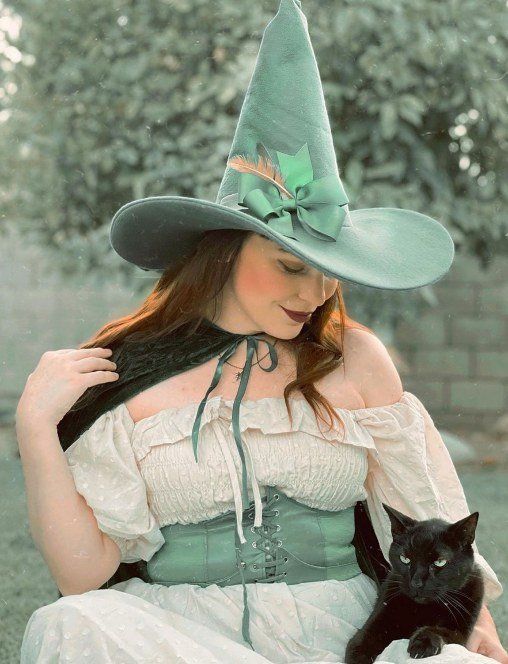 Here's another witchy costume idea that doesn't need you to go all spooky with your look. I am utterly in love with the combination of green and ivory tones on this costume!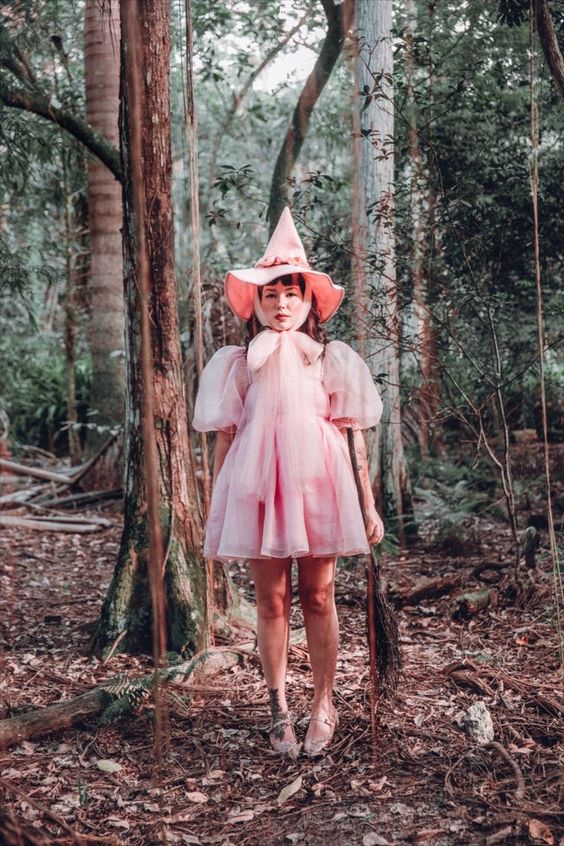 Here's another one of the pastel witch costume ideas you might love! Honestly, it actually reminds me of a modern Glinda from Wizard of Oz.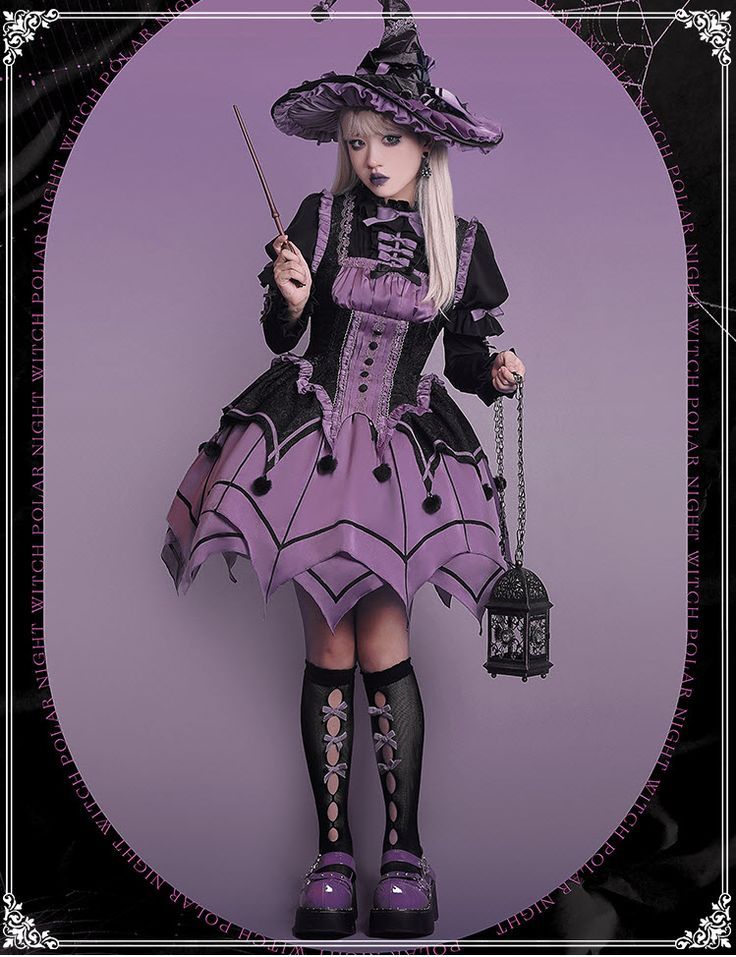 If you're a fan of the Gothic Lolita look, this witchy costume would be ideal for you! I love the gothic accents that make this costume both cute and edgy!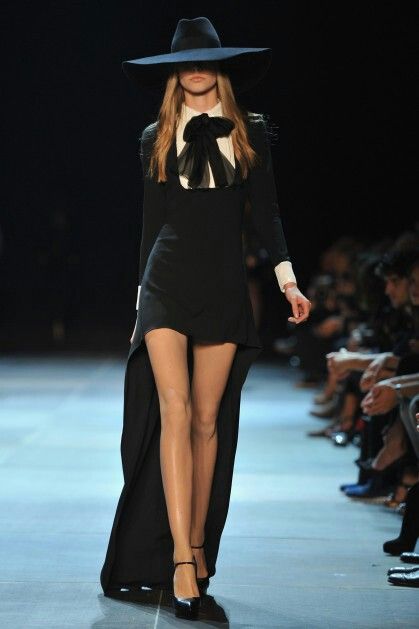 Here's another classic witchy look that will never go out of style. I love how chic this one looks with that gorgeous train trailing behind! If you're going to an office Halloween party, this would be so perfect! This is one of my favorite modern witch costume ideas right now.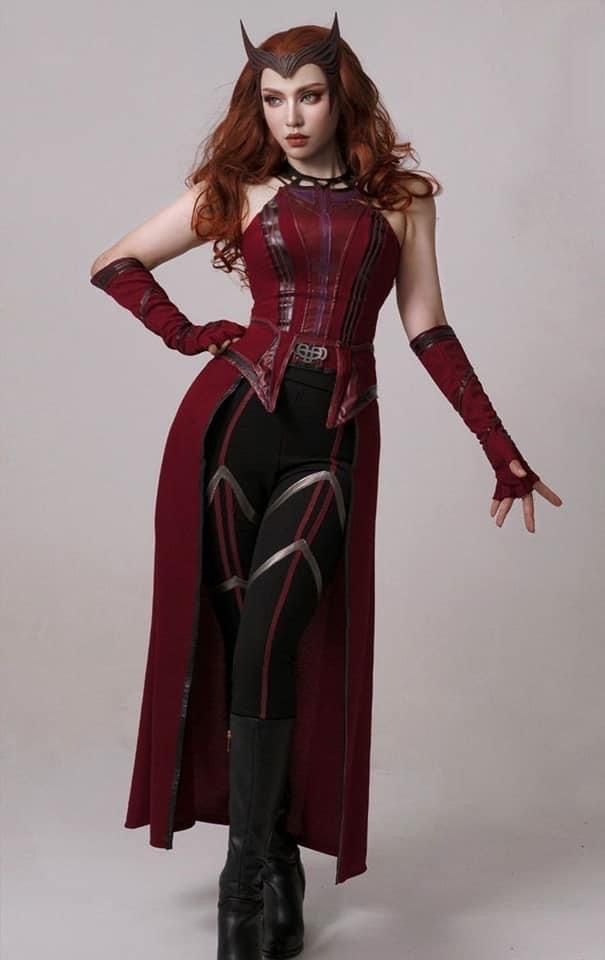 Where else to get your spooky witchy costume idea from than the Scarlet Witch herself? After watching Multiverse of Madness, Scarlet Witch is definitely one badass witch!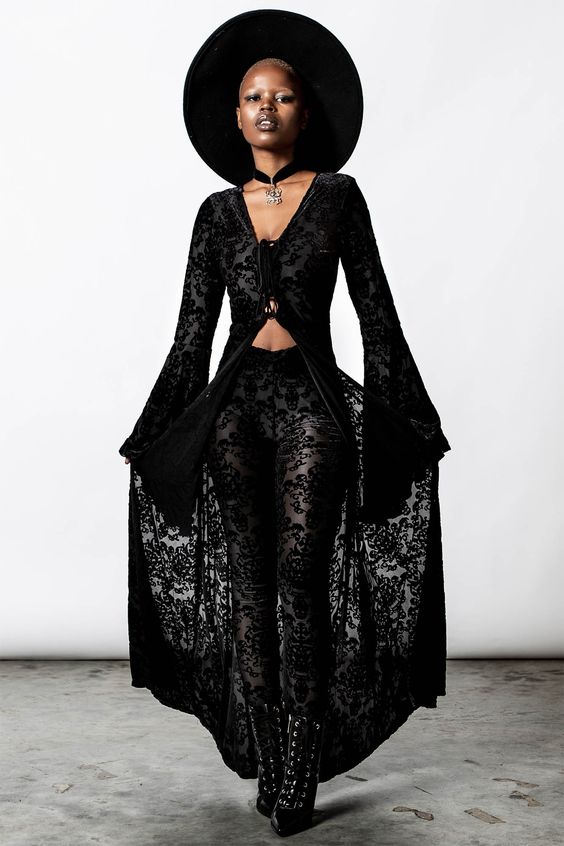 When it comes to Halloween costumes, I love anything with lace. And witchy costumes are no exception! This particular one is utterly stunning!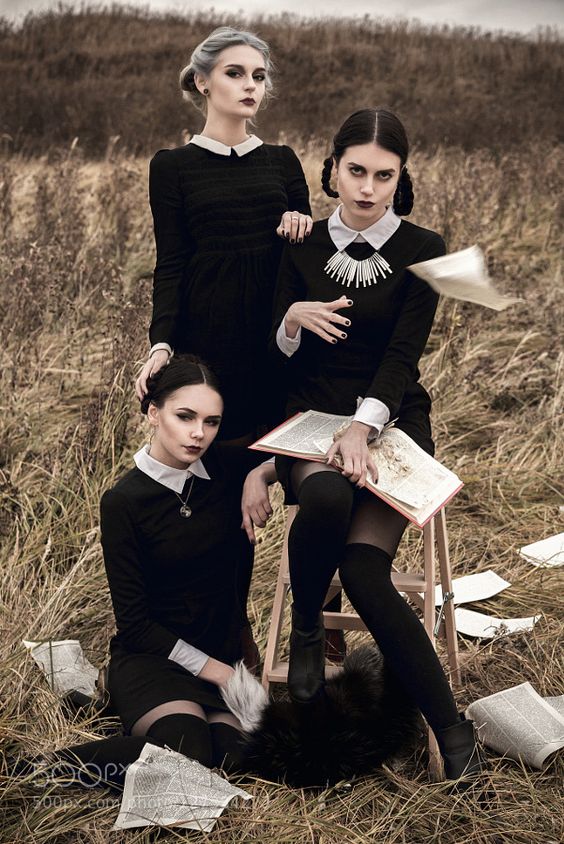 Going to your Halloween parties with your best girlfriends? Then why not show up as a coven of witches this Halloween season?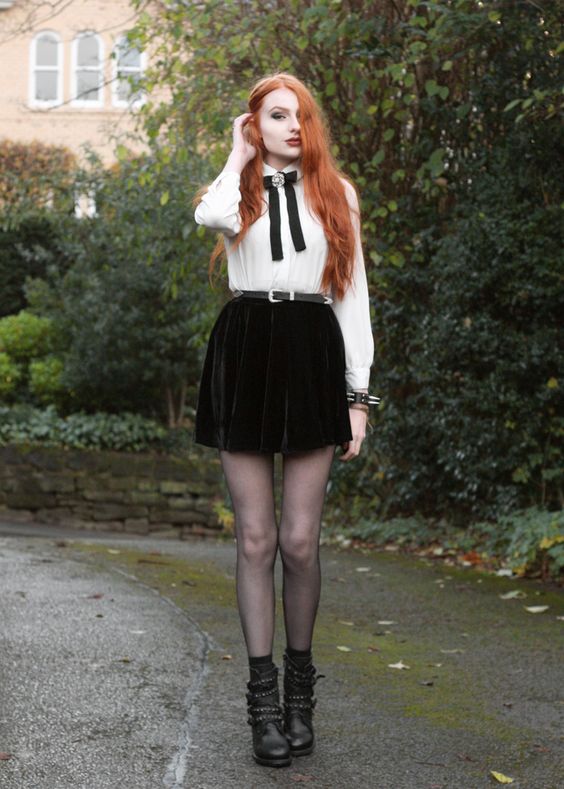 Source
Infuse your usual dark academia looks with a witchy twist this Halloween season! I love how classy and sophisticated this outfit is! Whether you're off to academe or your office, this look is suitable for any occasion!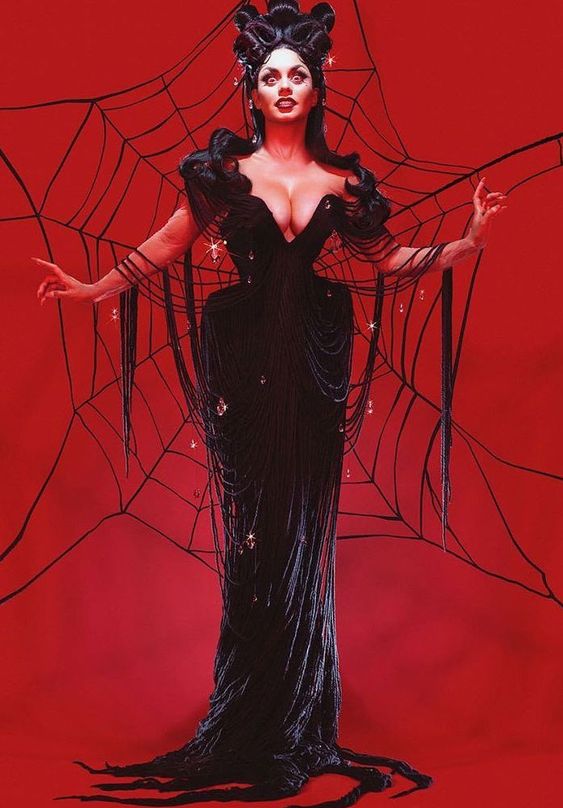 When it comes to witchy costume ideas, Vanessa Hudgens has the right idea going as Elvira, Mistress of Darkness!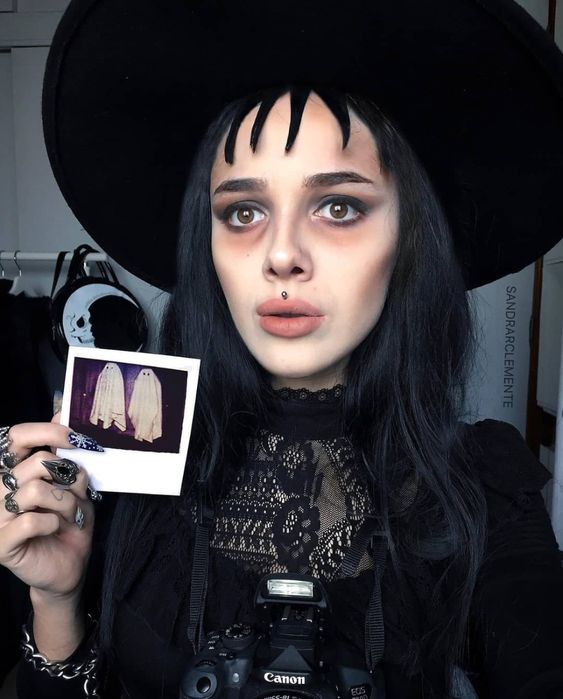 Lydia Deetz is an iconic character from Beetlejuice and her witchy looks are a great inspo for the next Halloween season!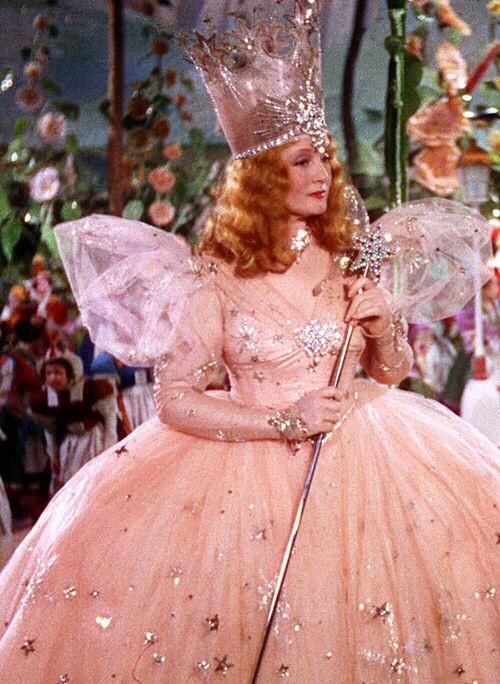 Wizard of Oz and Wicked fans will surely love the idea of dressing up as Glinda for the Halloween season! This poofy, princess gown is a real dream come true!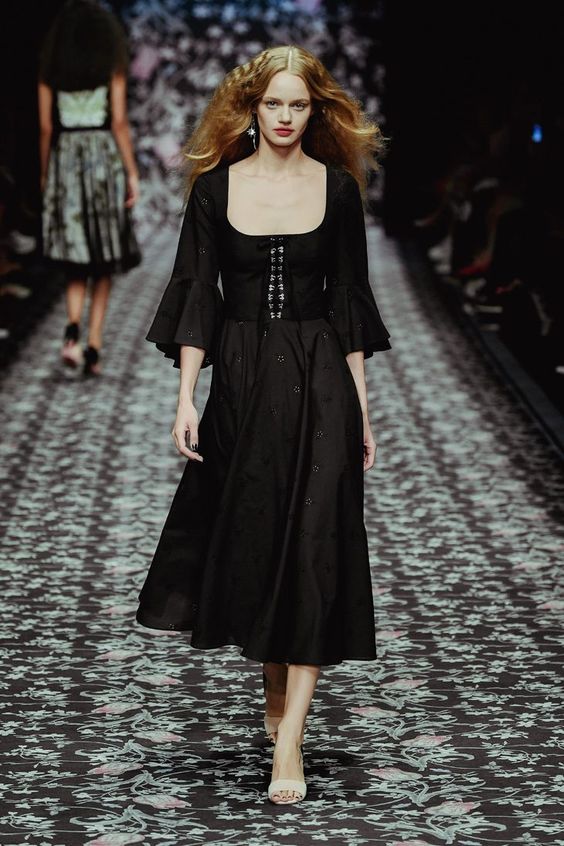 For a witch with a modern flair, this dress is just everything! If you want a witchy look that you can wear on a daily basis, you might want to check this out!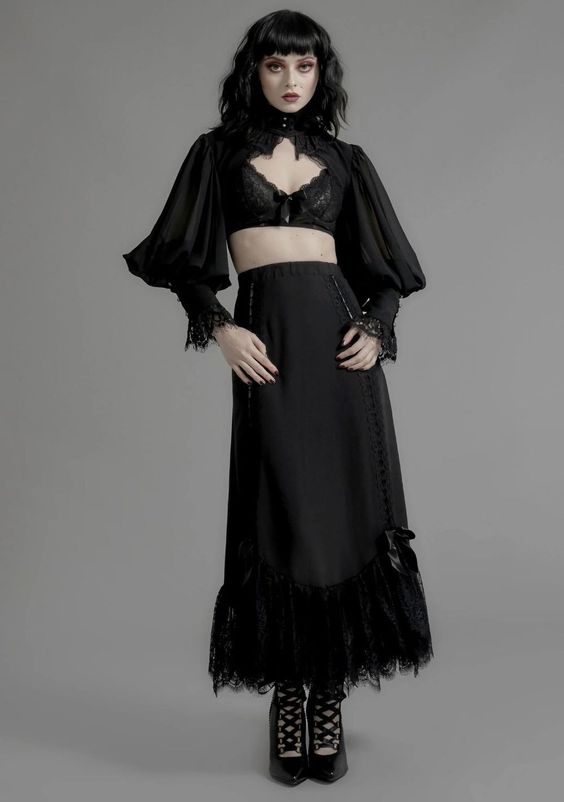 Looking to show off a little bit more skin this Halloween season? Then this stunning witchy dress is perfect for you! I love the two-piece outfit and how it mixes vintage and modern styles.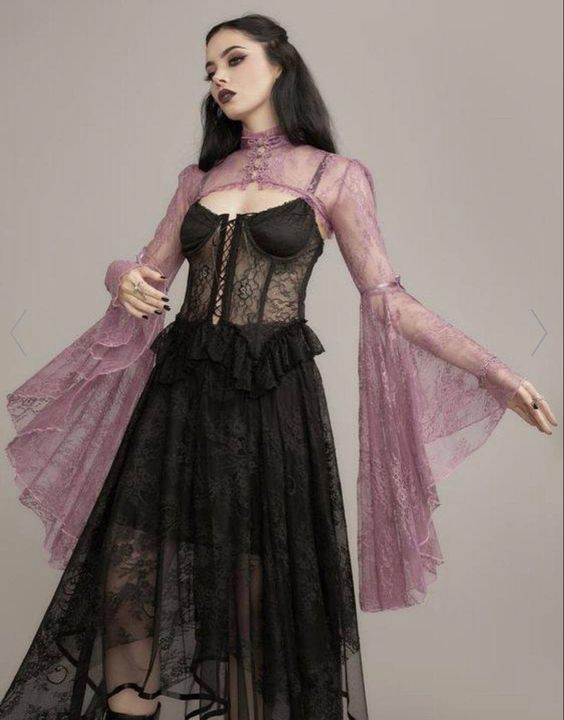 Looking for DIY witch costume for Halloween inspiration? Add some color to your dark witchy outfits this year with this beautiful lavender shade of lace! It's soft and feminine, making it the perfect addition to your spooky and enchanting Halloween look.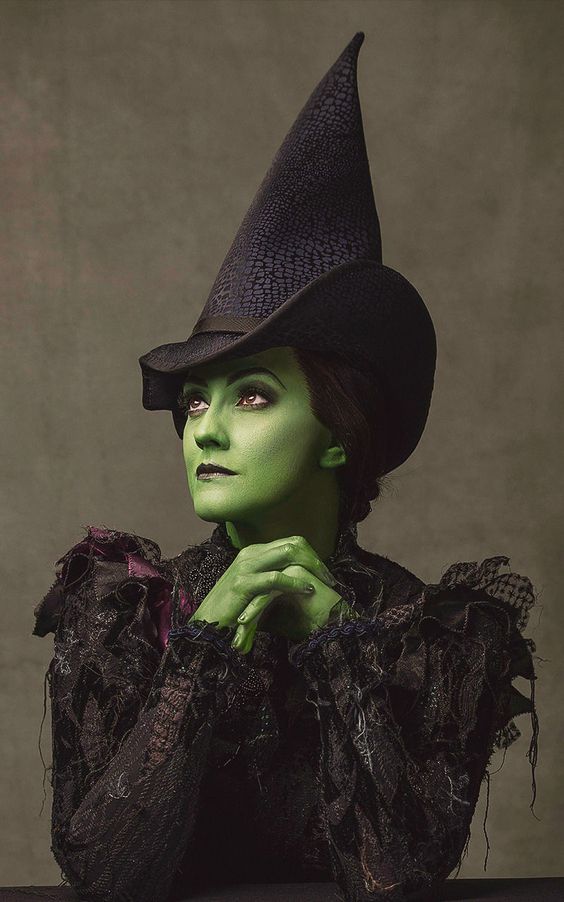 This Elphaba costume is as iconic as it gets! If you feel like you're more of the wicked witch than Glinda, then this costume is perfect for you!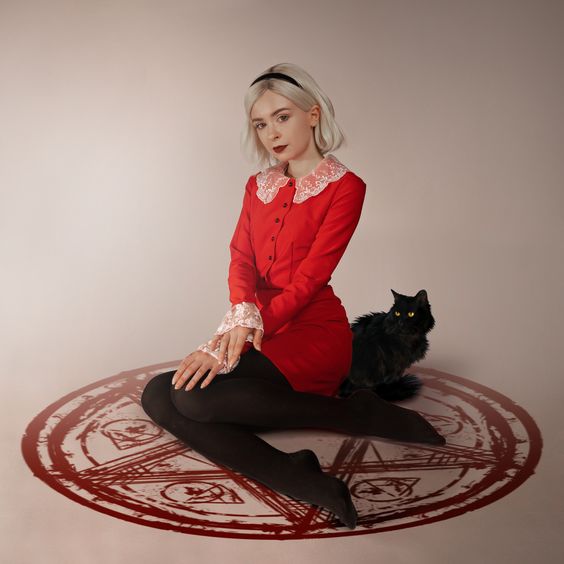 As someone who binged The Chilling Adventures of Sabrina, this costume is one of my favorites! It really brings back so much childhood nostalgia!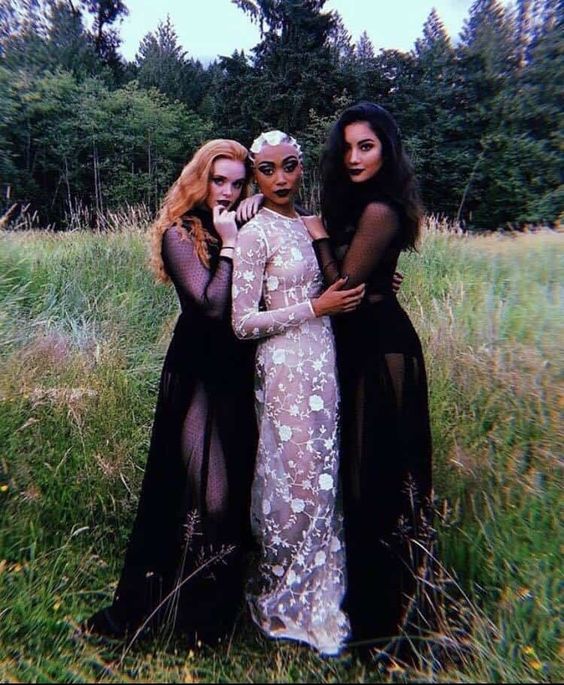 Here's another idea for a Sabrina-inspired witch costumes. But instead of the titular character, you get the outfits from the Weird Sisters.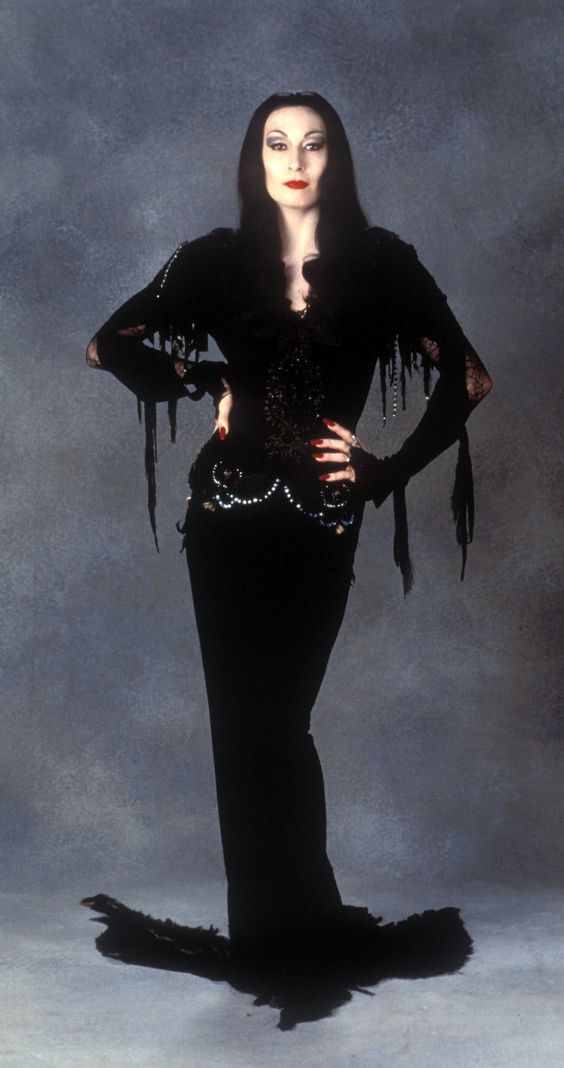 If you're looking for another iconic character to take inspiration from, look no further than Addam's Family's Morticia Addams! Her figure-hugging dresses will always have a special place in my heart.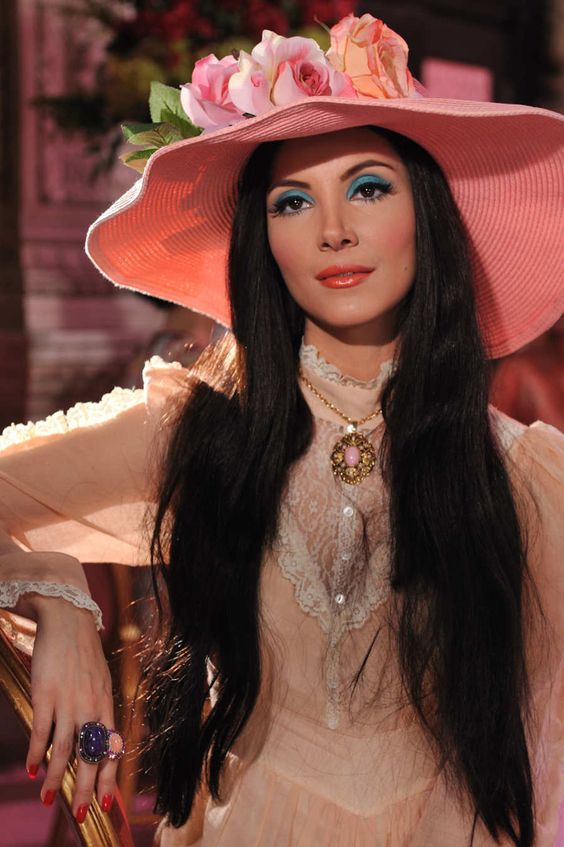 If you haven't watched the Love Witch, then you totally should! The whole film is such a feast for the eyes and her outfits are to die for! If you're looking for witchy costume ideas that aren't all black, you should check this out!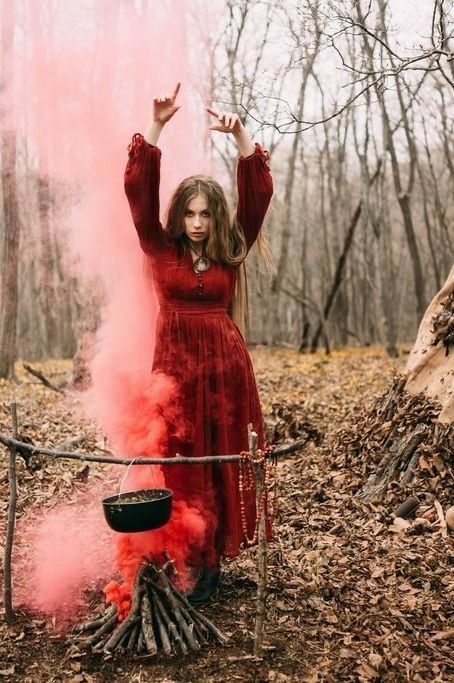 Anything red will always have my vote, and this witchy dress is no exception! It's simply yet so chic at the same time!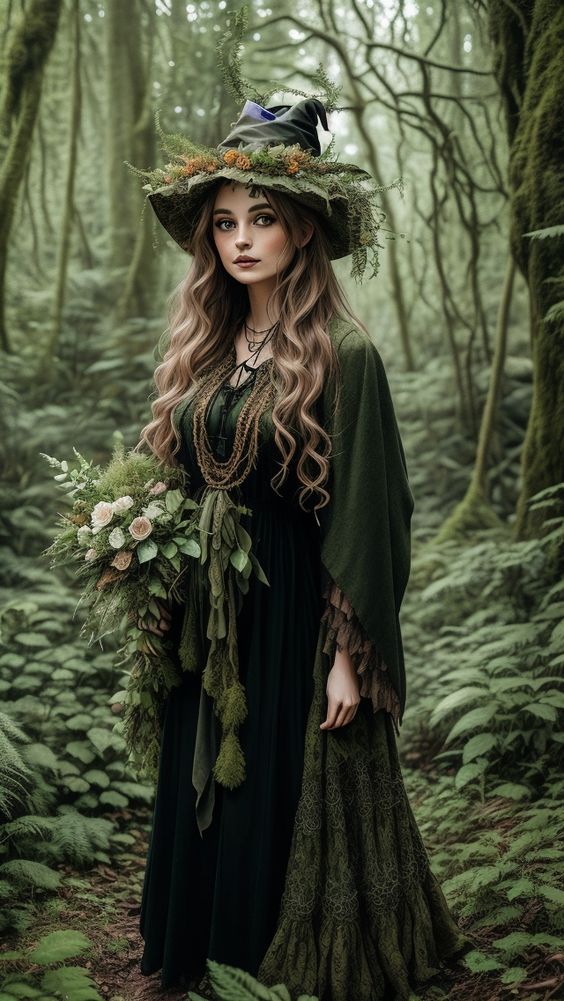 Are you looking for DIY witch costume for Halloween to channel your inner forest witch? Then take some inspiration from this gorgeous witchy costume! The shades of green perfectly blend with the foliage, making it an excellent choice for a spooky and enchanting Halloween look.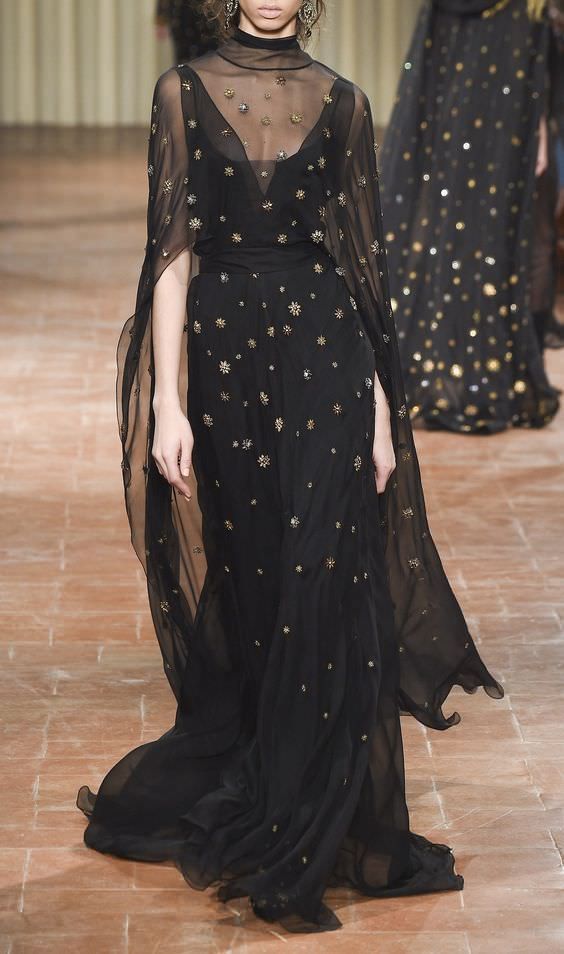 Ditch the monochrome black witch costume ideas this Halloween season and add some sparkle to your dresses! This will really make you look like a star!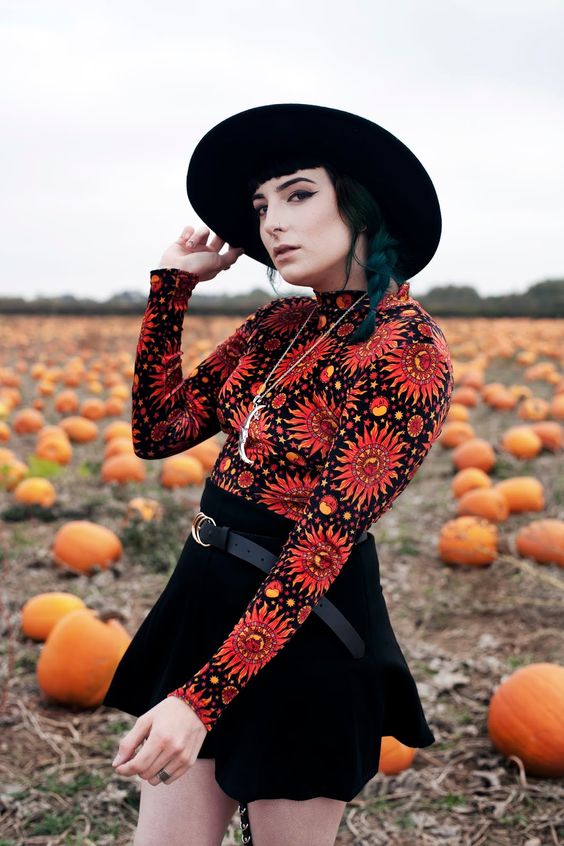 Are you seeking for some witch costume ideas that you can wear during the entire spooky season? If so, then this graphic long-sleeve top plus skirt combo is an excellent option for a casual witchy outfit!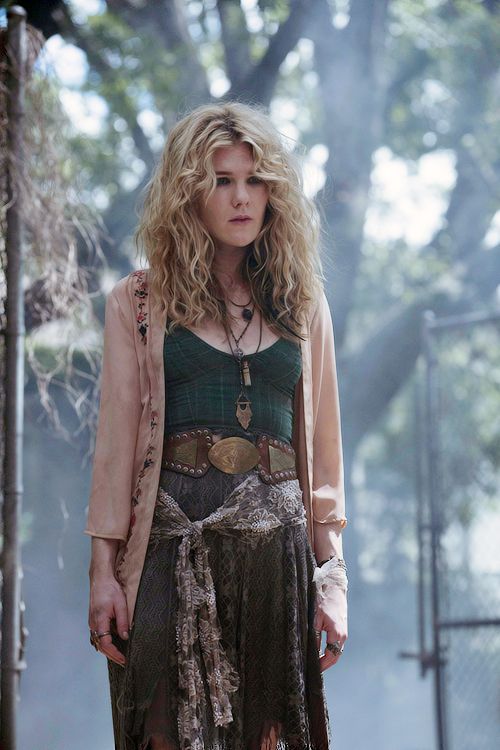 If you've watched American Horror Story Coven, then you'll find a lot of witchy outfit ideas there you can take inspiration from! But one of my personal faves is this Misty Day outfit!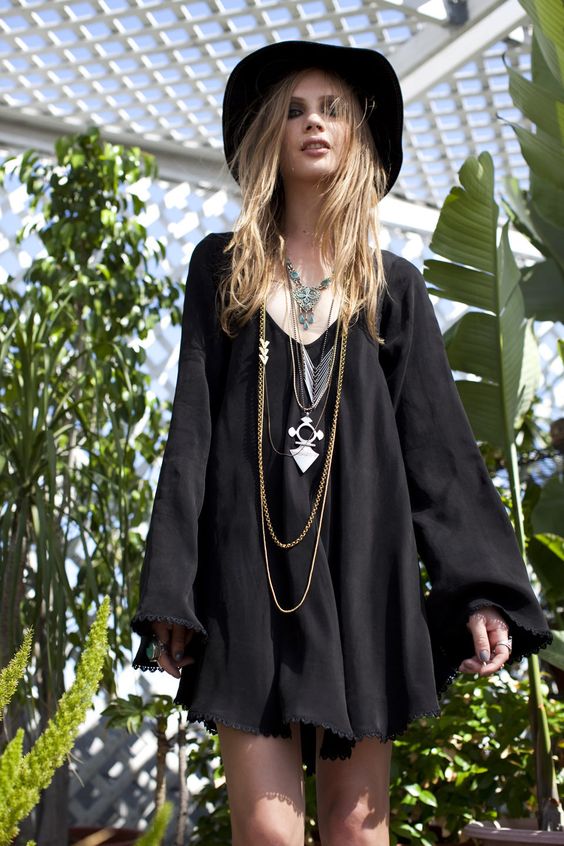 Here's another casual witchy costume you can try out this spooky season. Don't forget to accessorize so your outfit won't look too plain!