Looking for the best gifts for single moms to treat that special woman in your life? We've got you covered with 40+ gifts that any single mom is sure to love!
Finding the right gifts for single moms can be tricky. You want to get her something that treats her, but also know that she probably appreciates useful gifts.
This list of gifts for single moms perfectly toes the line between useful and special! There are gifts for every kind of single mom on this list that she's sure to love. Happy shopping!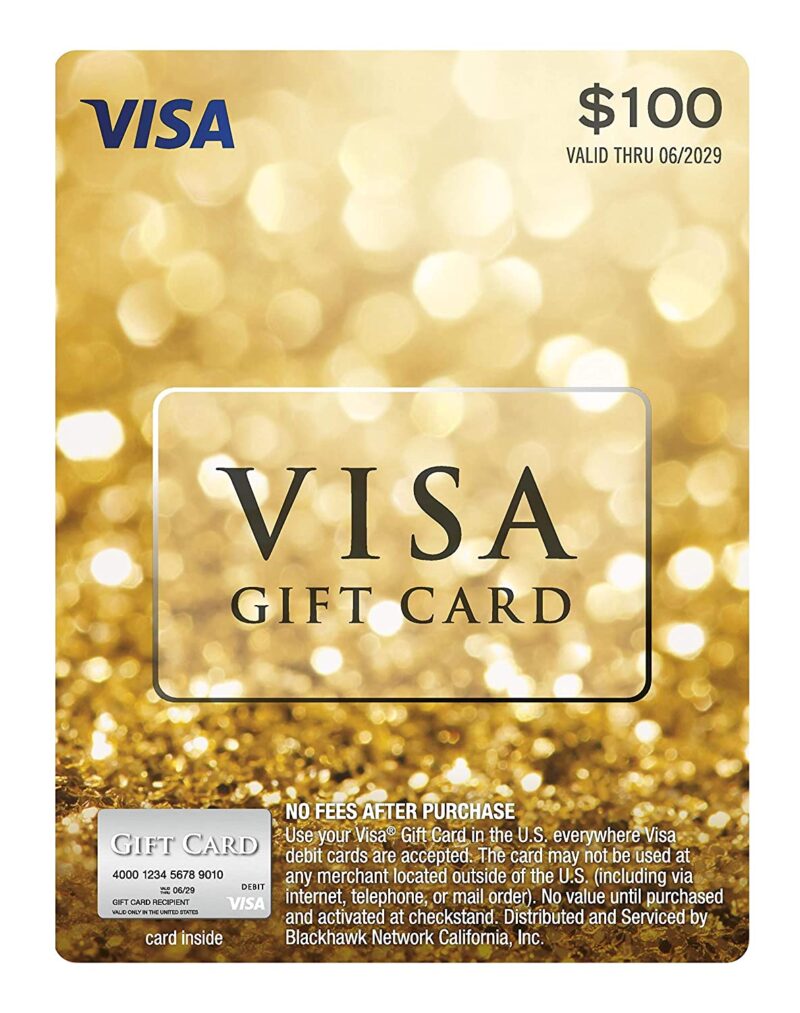 Single moms usually have to shoulder and pay for everything when raising their kids. This is why a cash gift card could be the perfect present for them. This simple gesture can really help them a lot financially. When in doubt, this is definitely one of the go-to gifts for single moms, especially if you know she needs the help.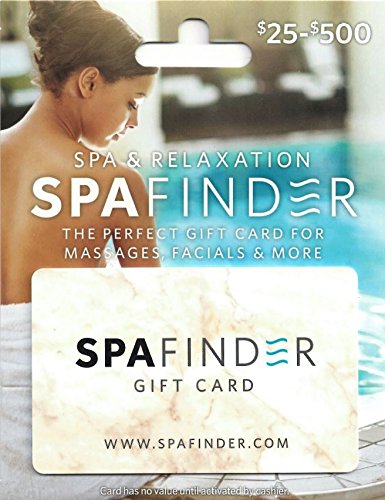 Being a mother, especially a single mom, can be tough work. It's a 24/7 job and it's very rare for them to have time to pamper themselves. So why not treat them with a Spafinder Wellness 365 Gift Card?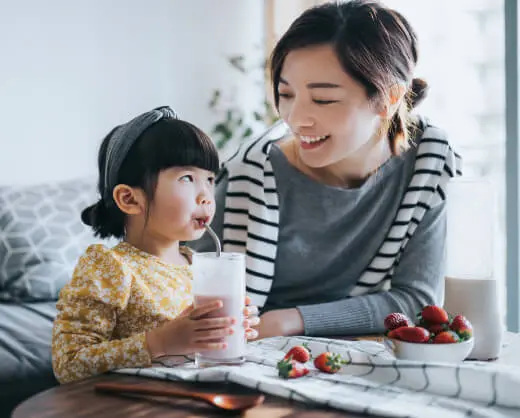 Every single mom out there would surely love an afternoon to herself every once in a while to enjoy some leisure activities. That's why I highly recommend the gift of Childcare. You can easily find one for them in their nearest area!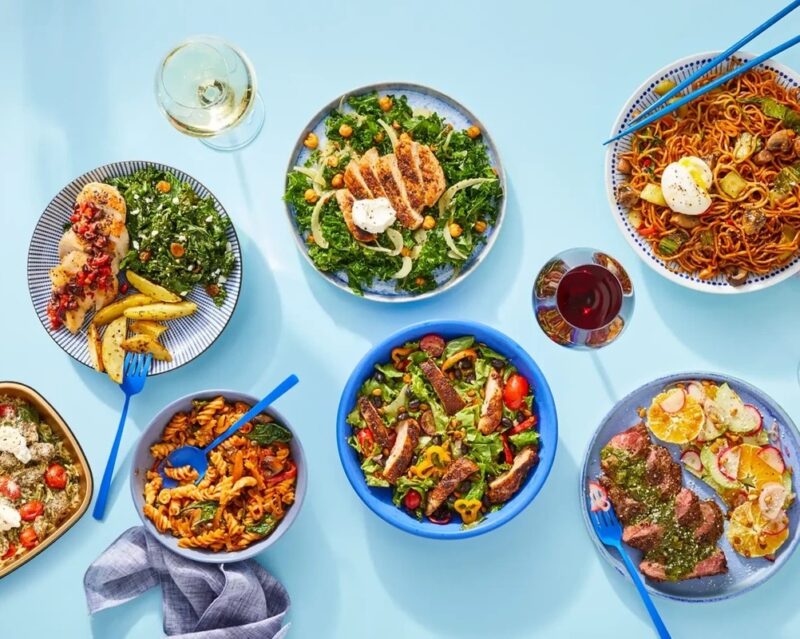 Being single moms, sometimes they lose track of time or miss out on preparing food for the family. By treating them to meal delivery services they won't have to stress about prepping a meal in hectic situations. This is one of my favorite gifts for single moms who have to work and cook – they always appreciate a break!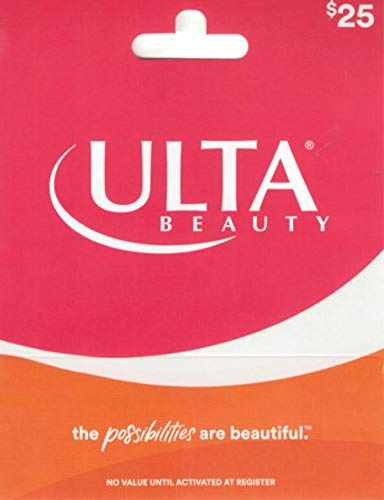 What mom wouldn't love to be treated to some makeup and skincare? If you're unsure of which products they will love, you can opt to give them an Ulta Beauty Gift Card so they can shop and choose from themselves!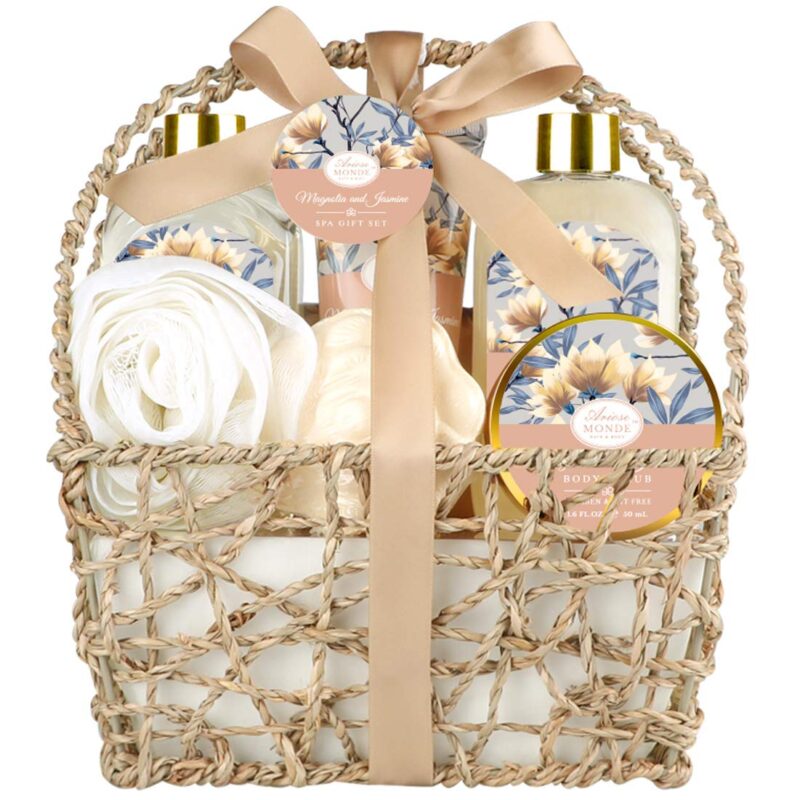 If your single mom friend has no time to come to the spa, why not bring the spa to them? This home spa gift basket is just perfect for all their pampering needs!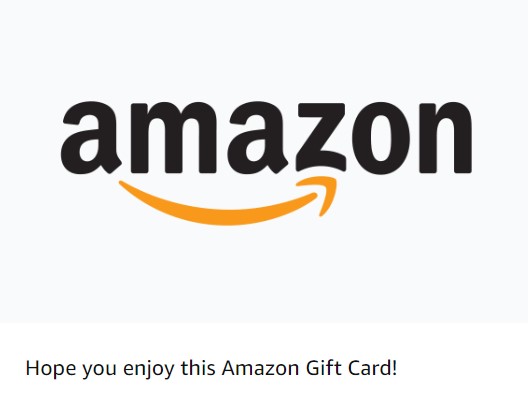 Imagine all the things a single mom can buy with an Amazon Gift Card? They won't have to leave the comforts of their home and the stuff they purchased will be delivered right to their doorstep!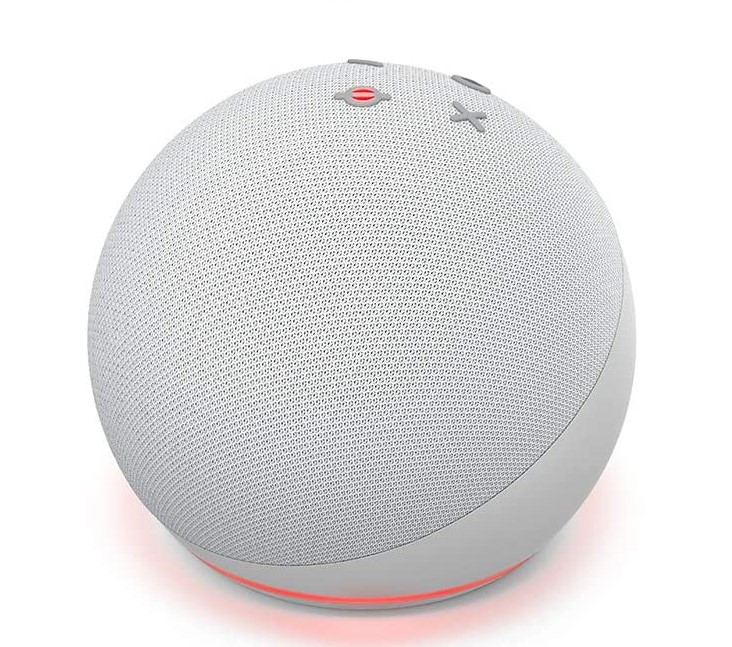 A smart speaker with Alexa is a great gift for a single mom. They can listen to their favorite music, audiobooks, or podcasts as they do household chores. Having Alexa also helps them not have to go back and forth changing tracks and they can just give the smart speaker a voice command instead. If you're looking for single mom gifts that both mom and kids will love, the Alexa speaker is a great choice!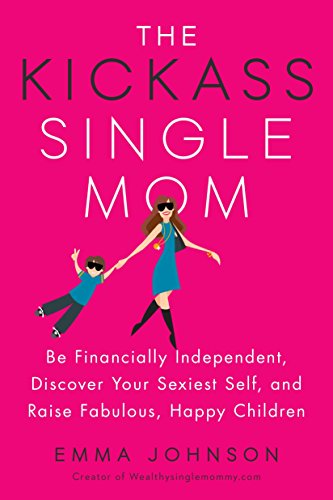 Looking for single mom gifts that are motivational? Every single mom needs encouragement every now and then. The Kickass Single Mom by Emma Johnson is a great way to get into that mindset and your single mom friend will surely love reading this!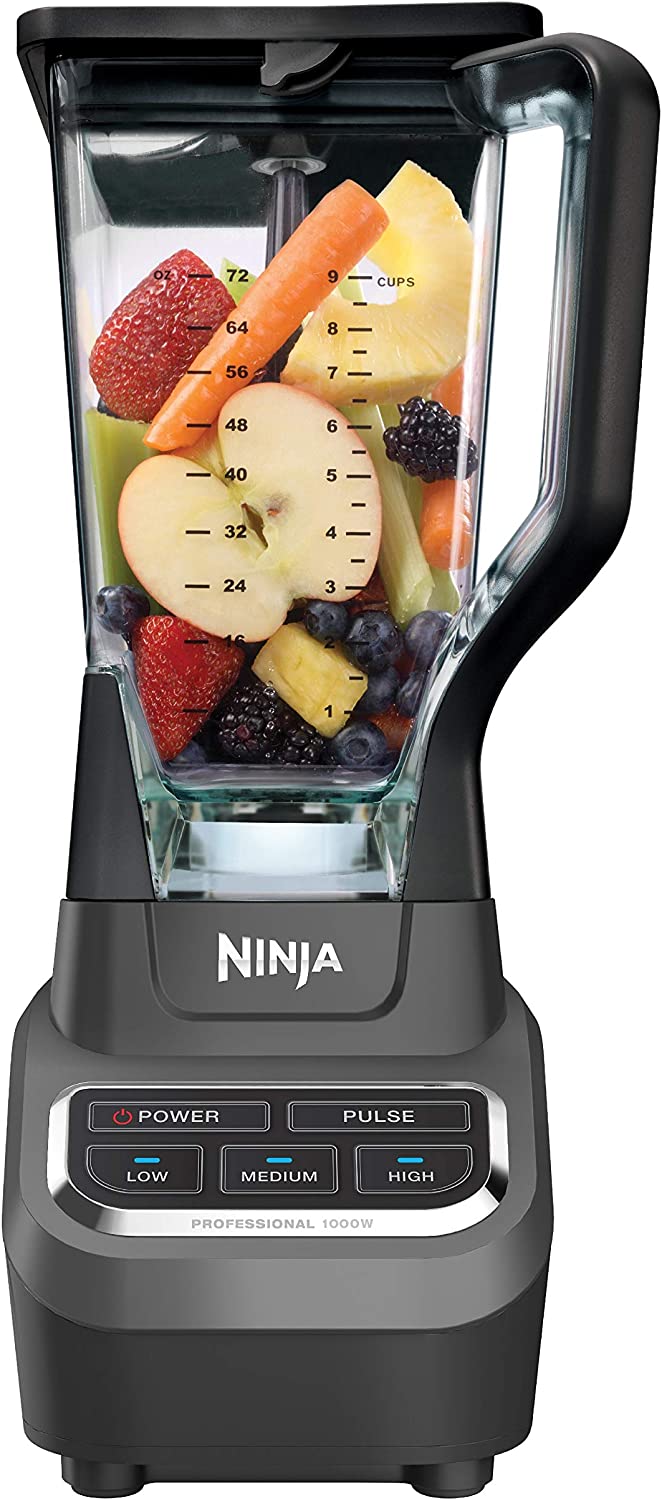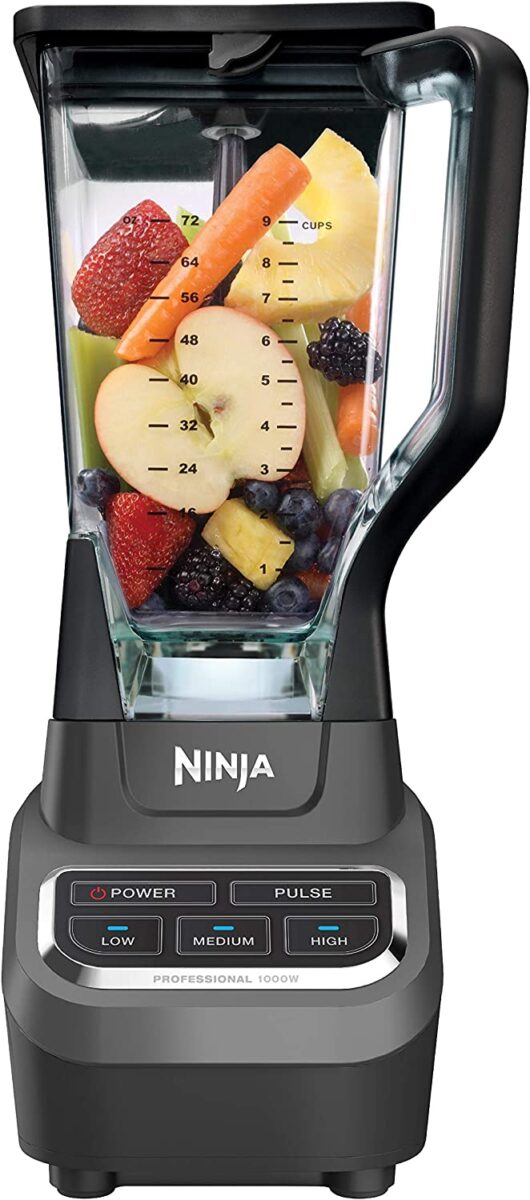 A blender or food processor is one of the best gifts you can give to a single mom. This is perfect if your single mom friend is always on the go. She can make smoothies in a matter of minutes and have a full meal without taking too much time.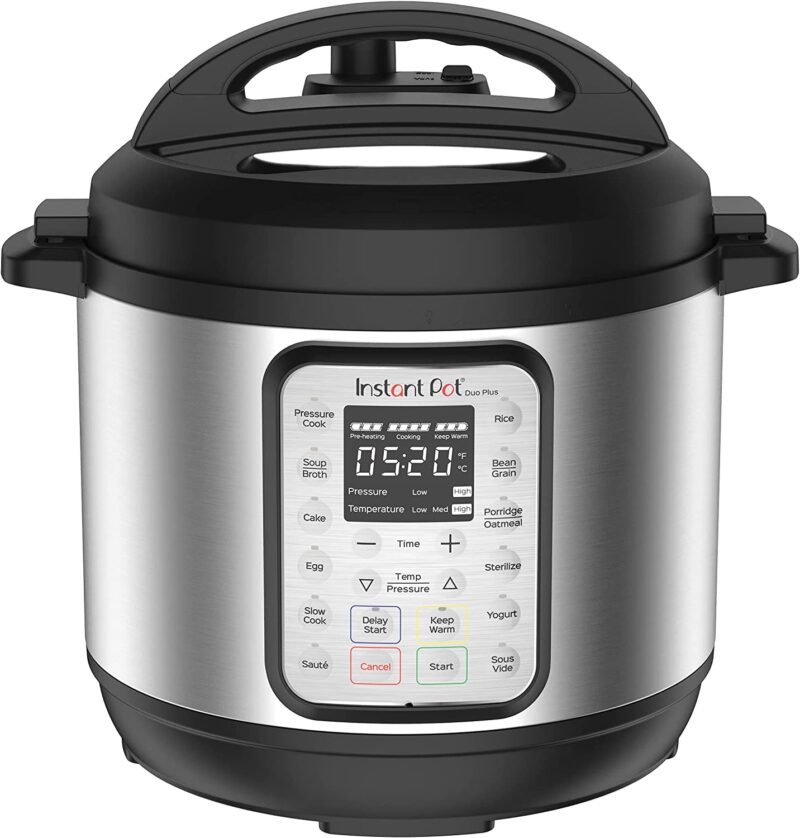 Looking for single mom gifts that are super useful and trendy? Just like with a food processor, single moms always have to be whipping out a meal for their kids at least three times a day so this 9-in-1 Instant Pot is sure to help make things less stressful for them!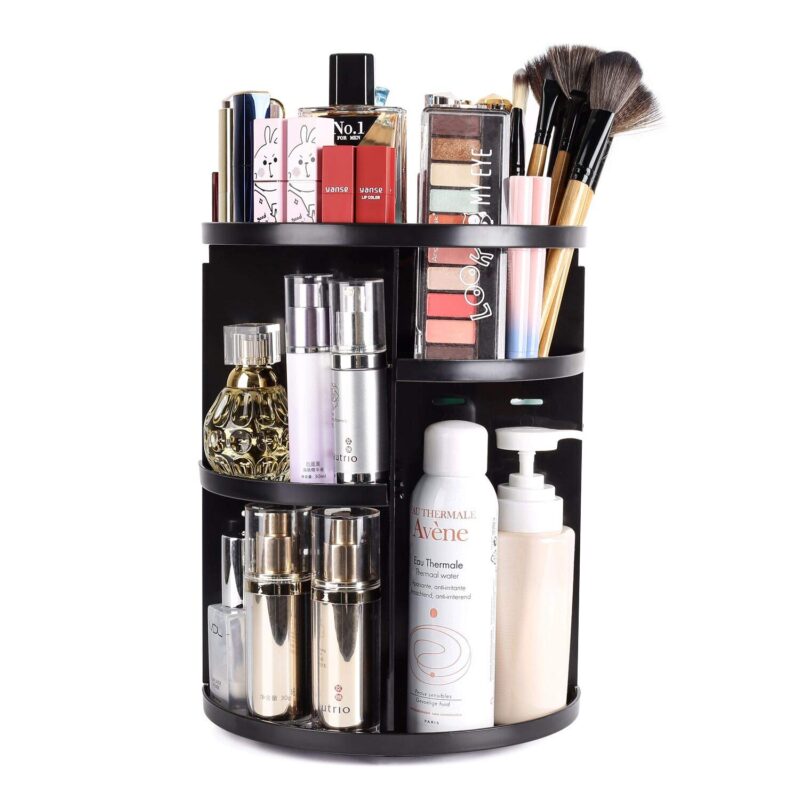 Help your single mom friend keep things organized by gifting them a 360-rotating makeup organizer! This ought to make things more convenient for them!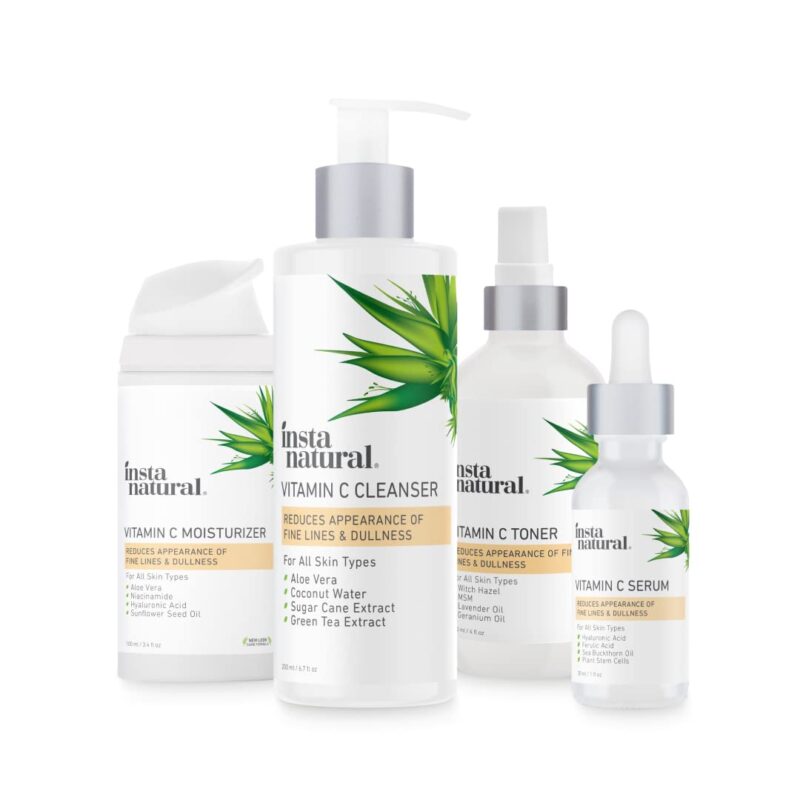 With such a busy schedule, single moms can sometimes forget that their skin needs to be taken care of too. Remind them of that by giving them a skincare set they'll surely love!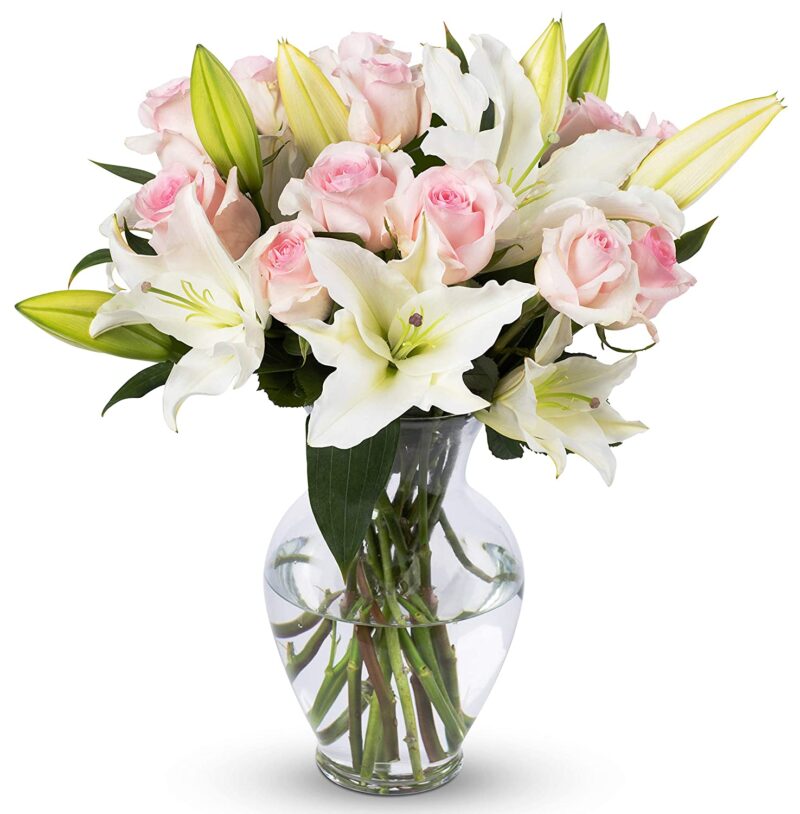 Sometimes something as simple as fresh-cut flowers can hugely impact your single mom's life. This sweet gesture can easily put a smile on their faces and feel appreciated for their hard work and efforts.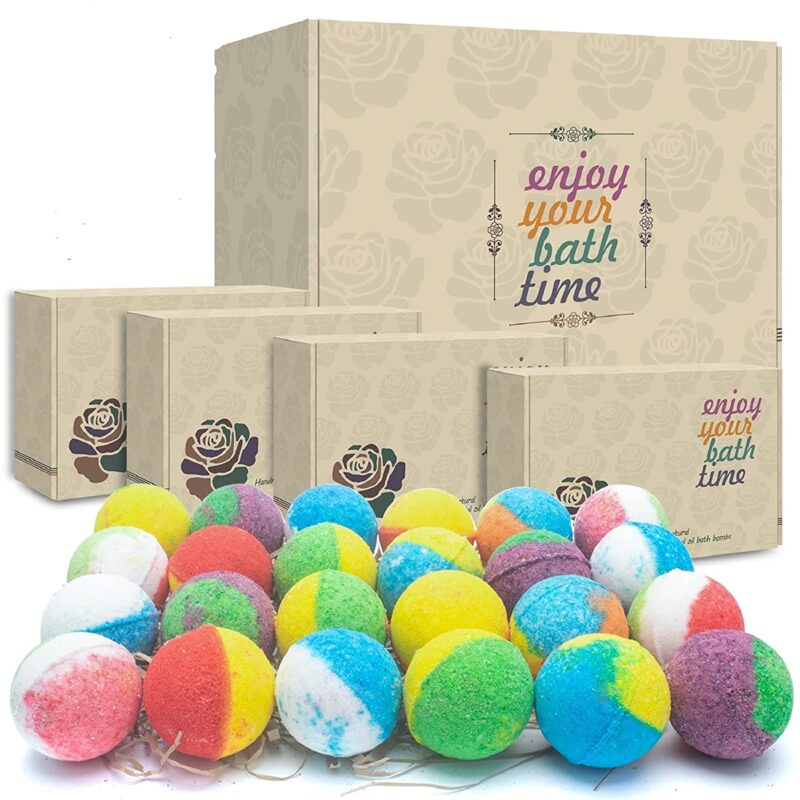 Self-care is something single moms tend to forget about because they get busy with taking care of their kids, so why not treat them with a bath bomb gift set they can enjoy each time they find extra time to soak into a tub?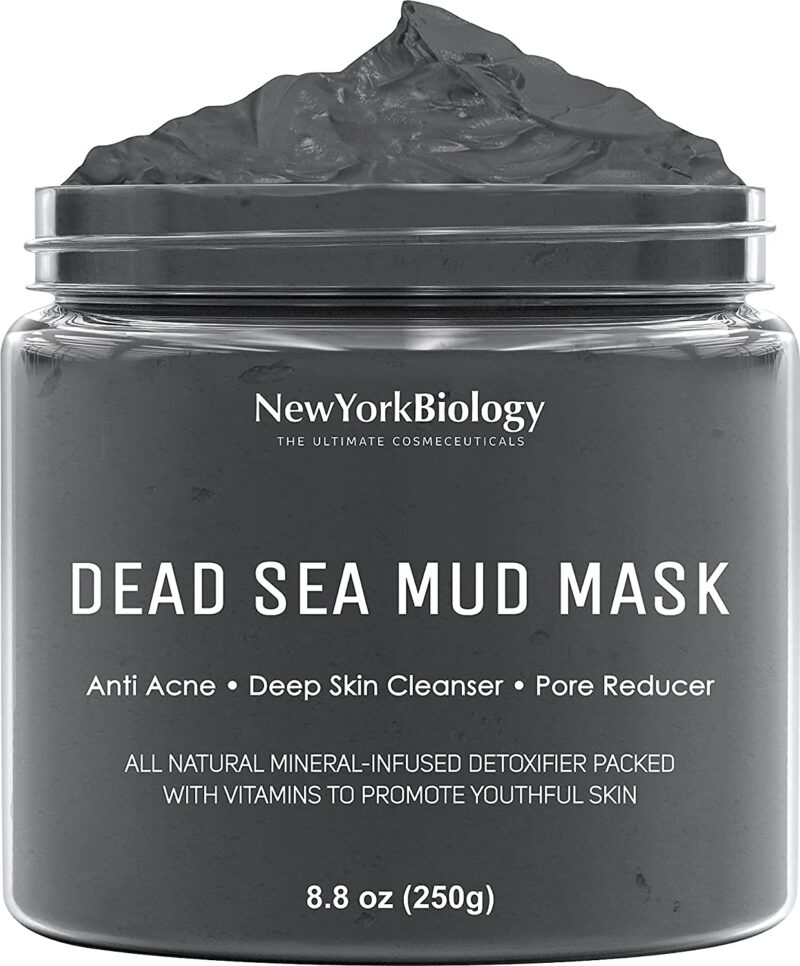 Pair this Dead Sea Mud Mask with the other self-care gift sets you have in store for your single mom friend and they'll indeed feel like the queen they are with so many pampering products! This is one of our favorite gifts for single moms for the spa-like feel.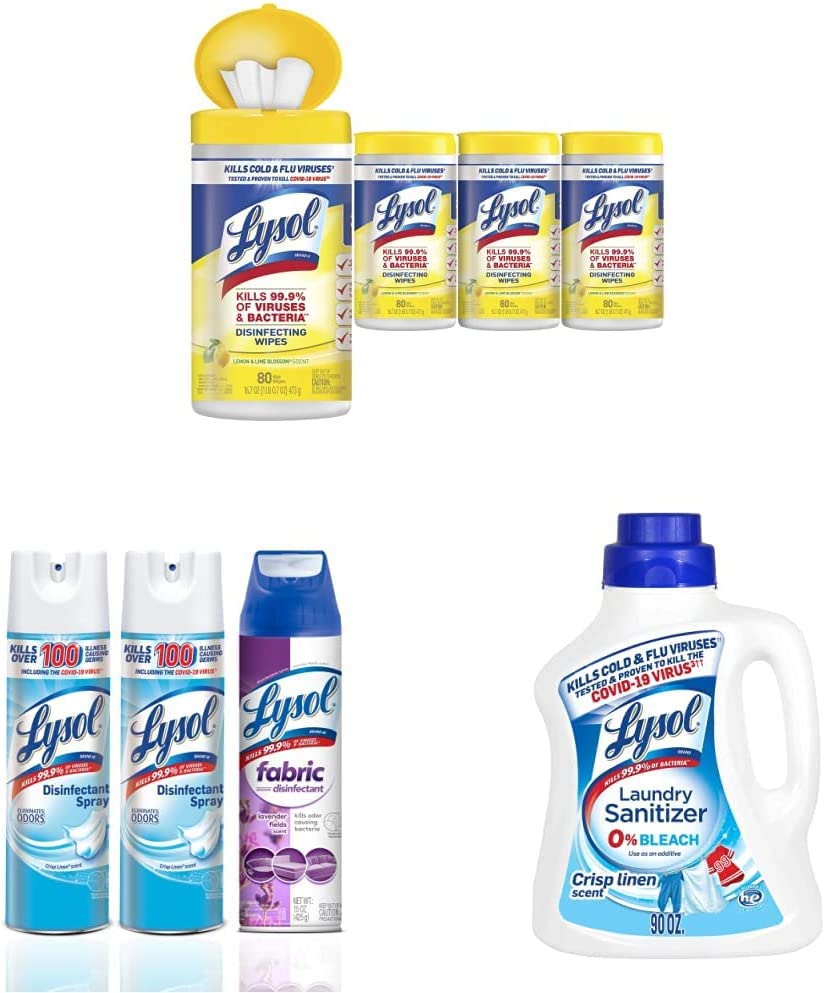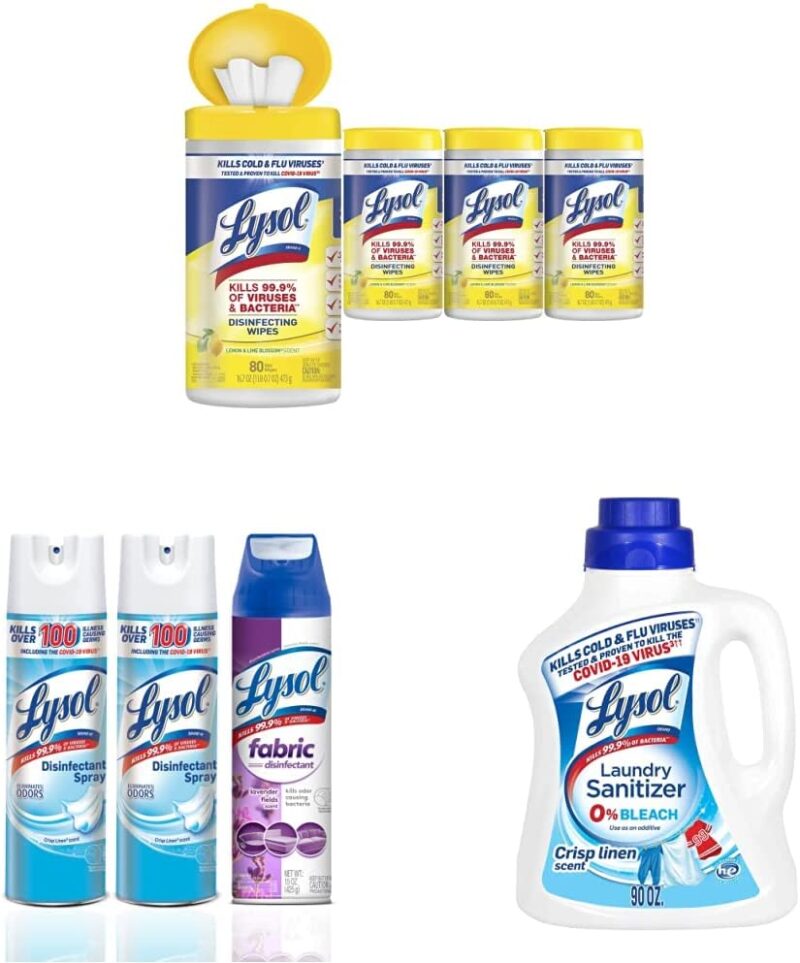 Keeping a household clean and spotless takes a lot of cleaning supplies, especially with children who might make a lot of mess regularly. So giving your single mom some cleaning supplies will surely be appreciated by them and can even help them save more from their budget.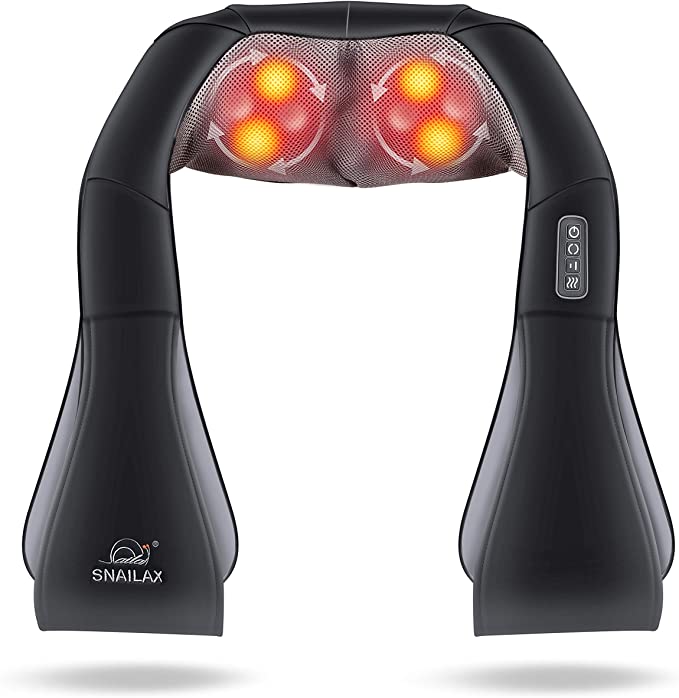 Everyone needs some relaxation after working for a full day and single moms aren't any different. A portable neck and back massage pillow is sure to help them cool down after a long day's work.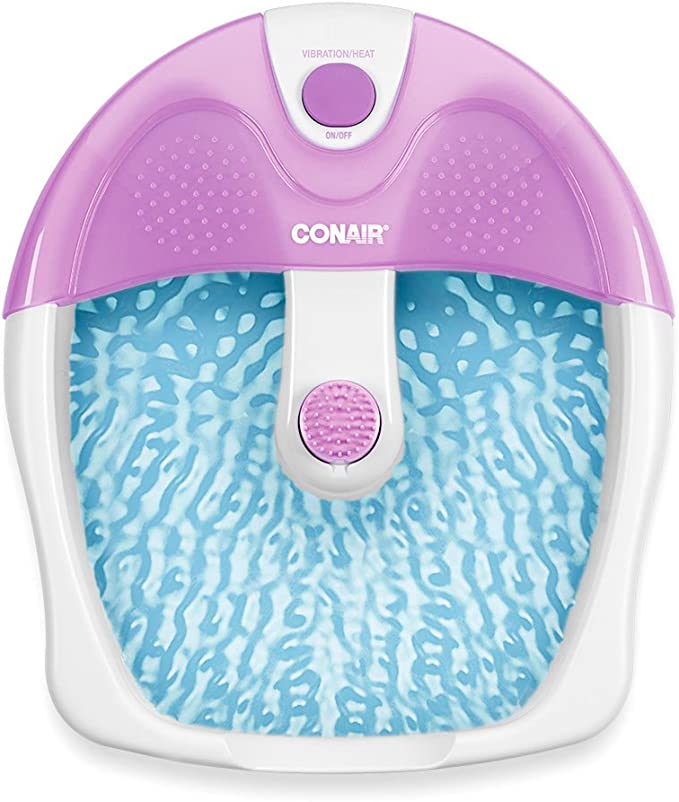 Single moms rarely find the time to sit down and relax throughout the day as their days are usually busy with errands and other chores. But when they do get some alone time, their feet will surely love this Foot Spa with soothing vibration massage from Conair.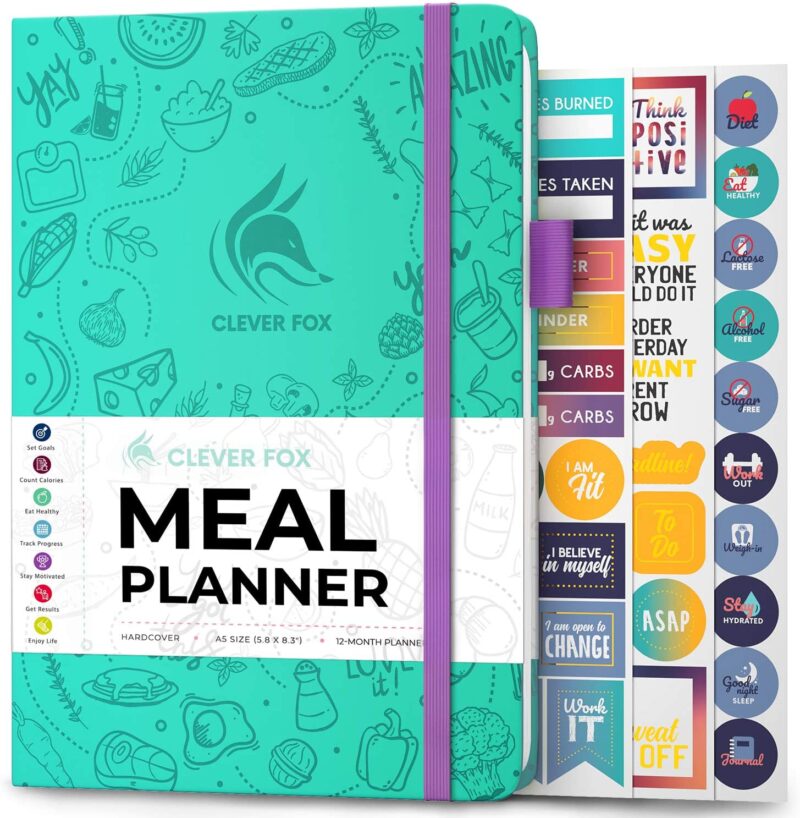 Click here to shop.
Looking for single mom gifts that she'll use every single day? Help your single mom friend never lose ideas of what to cook for dinner with this weekly meal planner!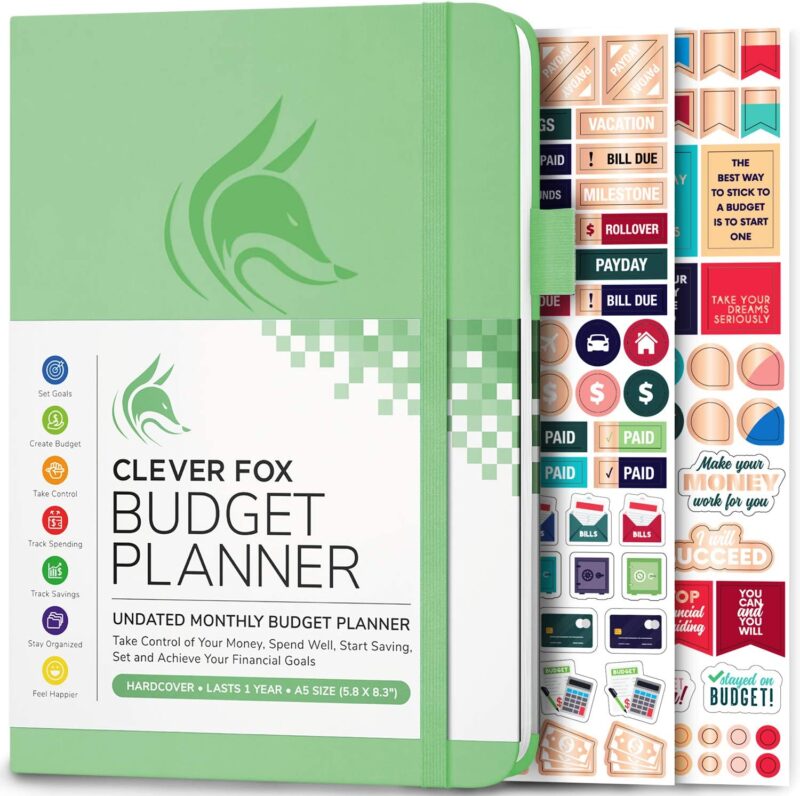 Making ends meet is a common problem for single moms since a lot of the time they're the sole provider for their children. This budget planner may help them keep track of their expenses and hopefully, save more.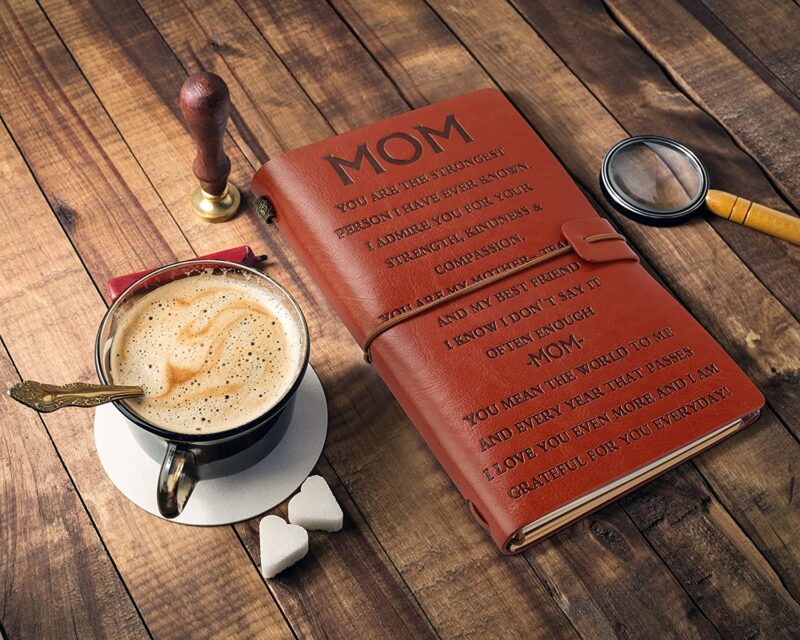 Being a single mom can have its stressful moments and sometimes all they need is somewhere to vent their feelings or everyday life. A leather journal can be a great gift for them in this case. This is one of my favorite gifts for single moms because it's really gorgeous and high end but is also useful!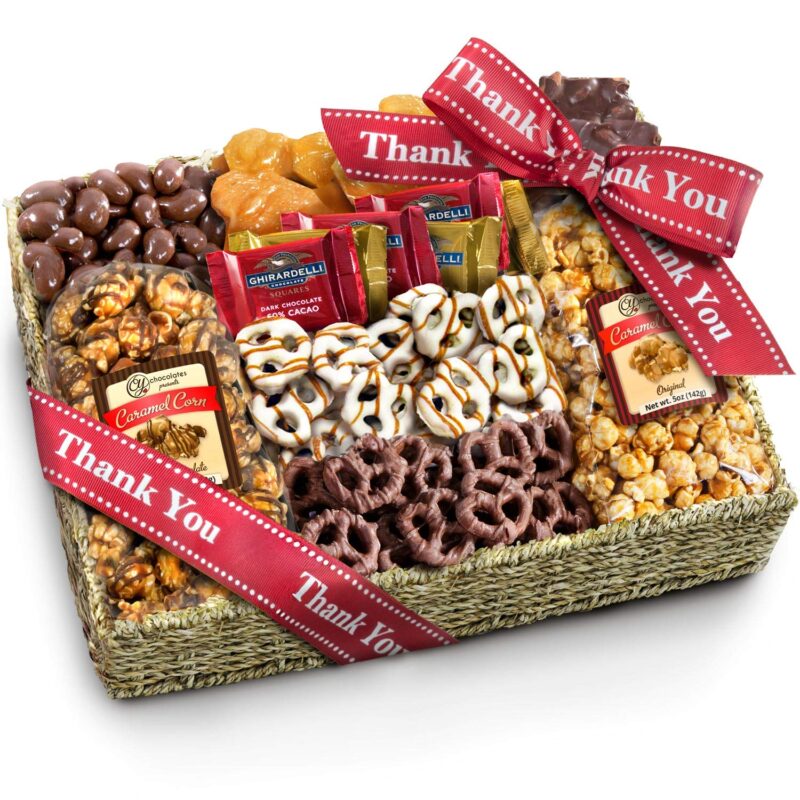 Sometimes all you need to show your appreciation to your single mom friend is a box of chocolates. They will surely love this sweet treat!
If your single mom friend isn't too fond of chocolate, you can always go for a fruit basket with crackers instead. This way, they can still indulge in something healthy!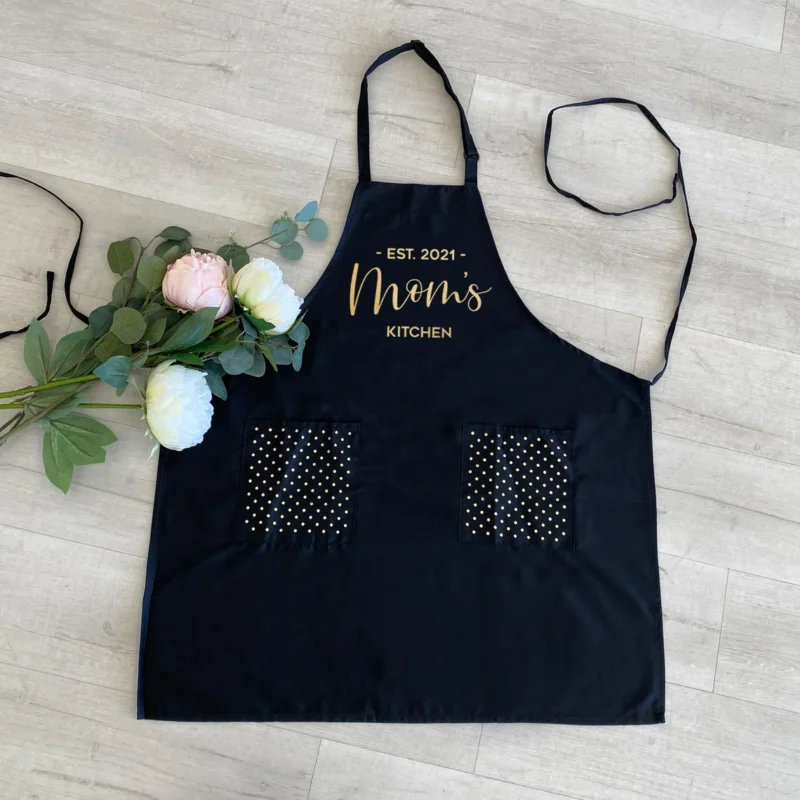 Looking for gifts for single moms that are useful and will make her feel special? A lot of single moms spend their time in the kitchen preparing meals for their kids so a personalized apron could be the perfect gift for them!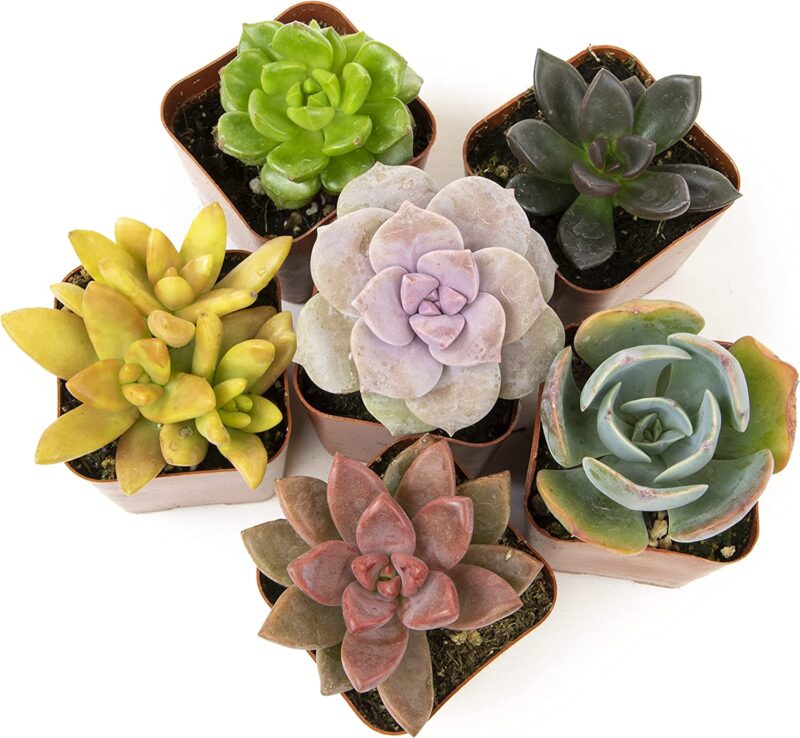 Looking for gifts for single moms that will brighten her day? Plants are a great way to brighten up anyone's home. So why not give your single mom friend some succulents? These plants are very low effort and don't require a lot of maintenance so it's perfect for them!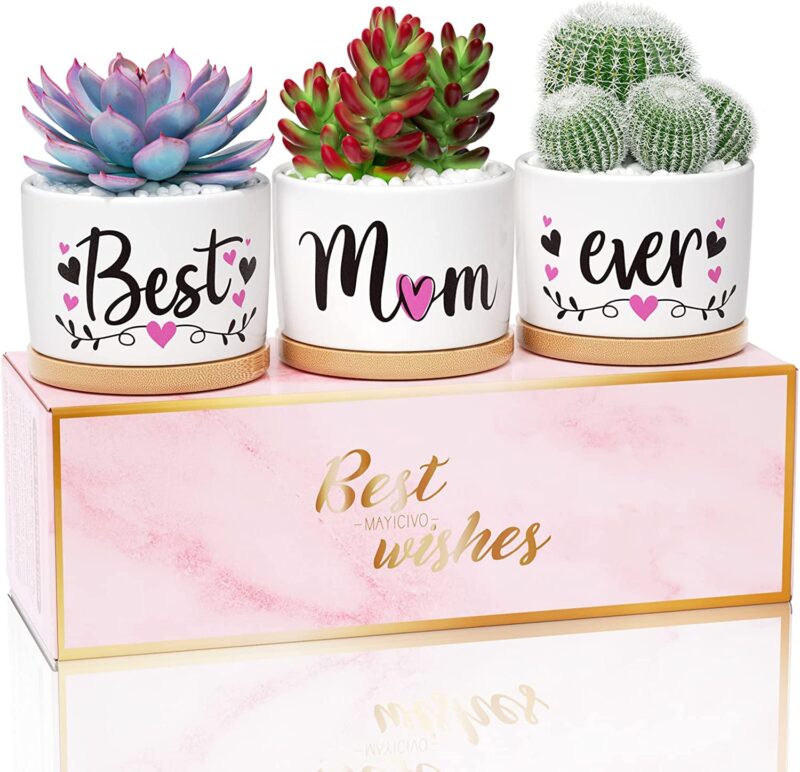 Spice up the succulent plants you want to give to your single mom friend by putting them in unique pots like these! Reading those texts will surely put a smile on their faces! This is one of our favorite single mom gifts because it's just so sweet.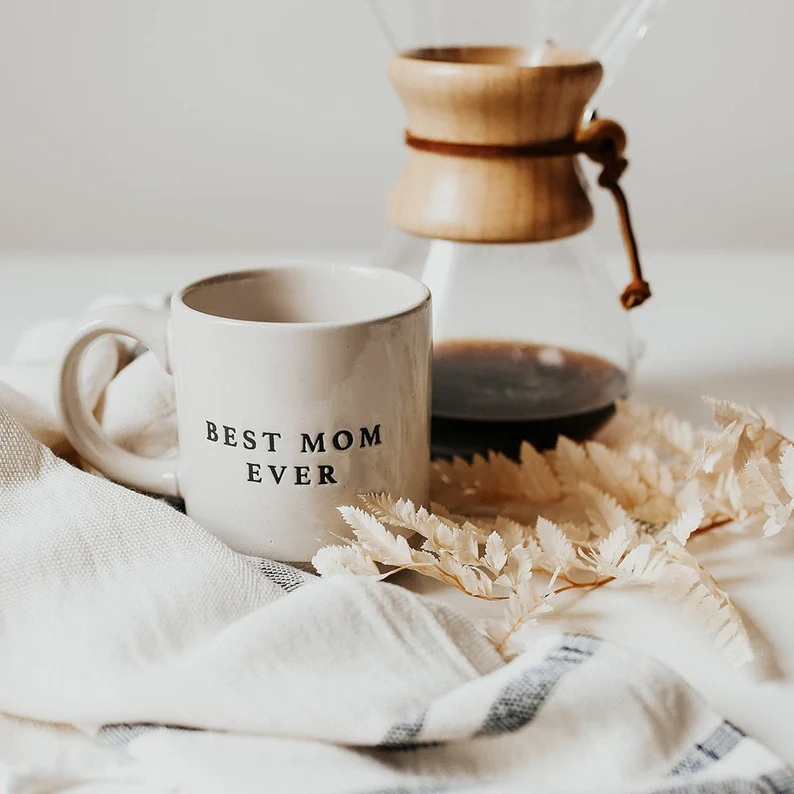 Looking for single mom gifts for the coffee lover mom? It might be a little cliche but a "Best Mom Ever" coffee mug is still one of the best gifts you can give. It's something they can use daily and be reminded that there are people out there who think they're fantastic.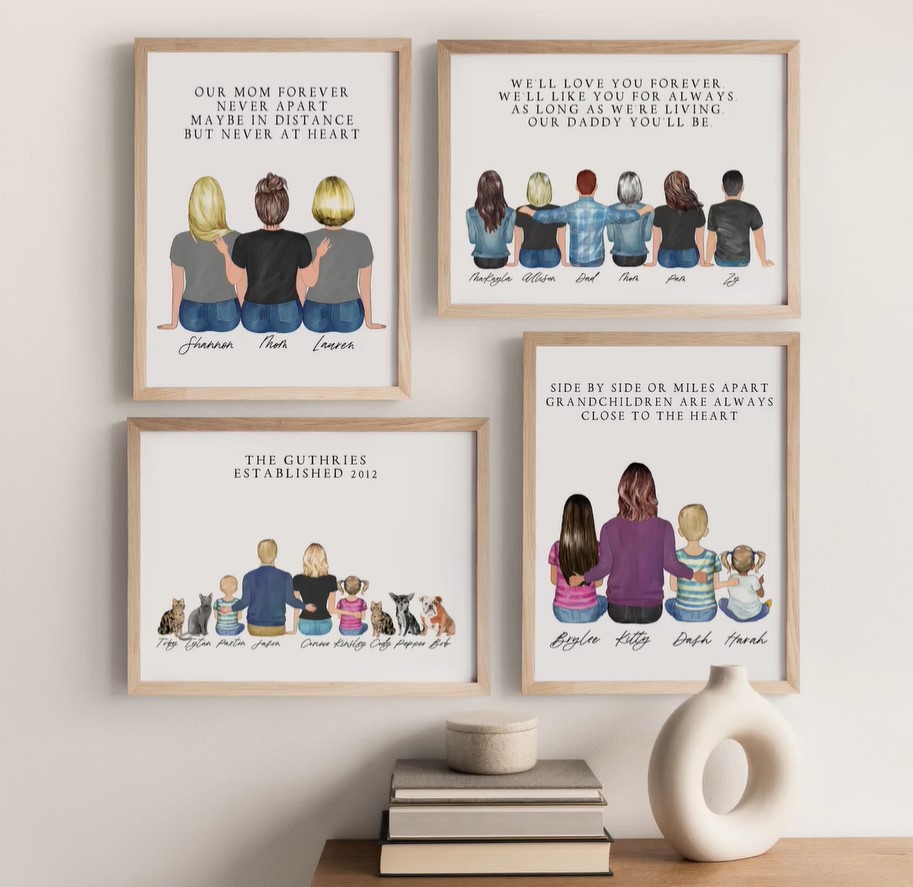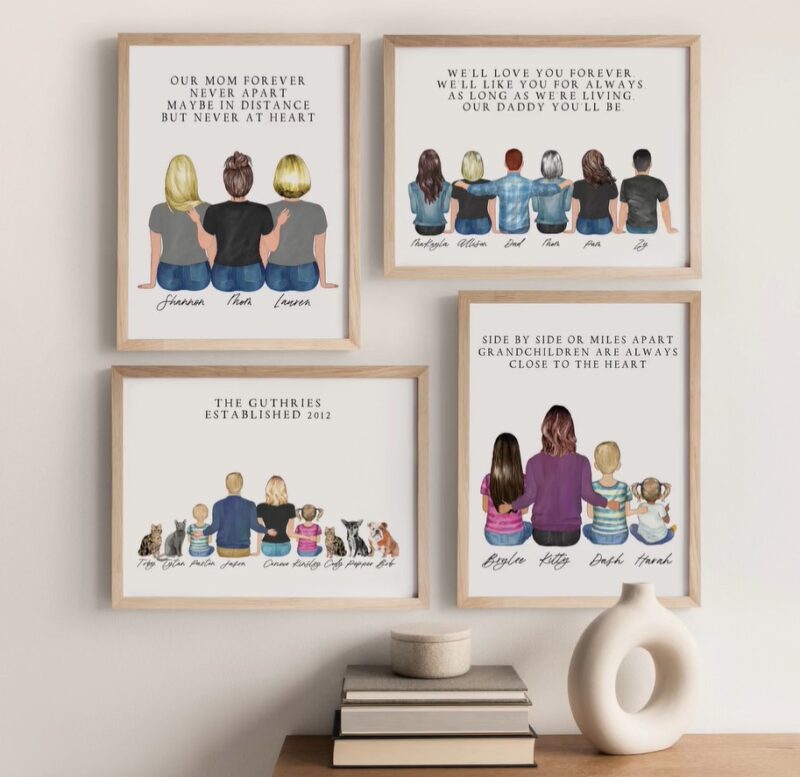 Maybe you want to get single mom gifts that are super unique and darling, something to make her feel special. Giving your single mom friends personalized wall art can be a great way to tell them how fondly you think of them. They'll never forget how appreciated they are and feel grateful for having a friend like you.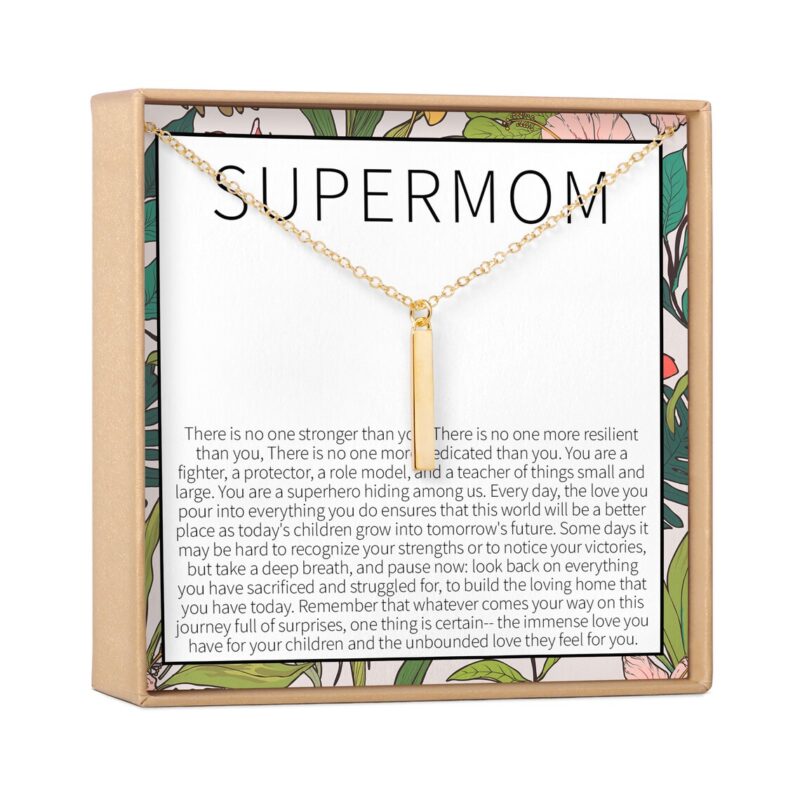 You can never go wrong with giving a piece of keepsake jewelry as a present to your single mom friend. You can even pick one that has a meaningful message behind it to make them feel extra special.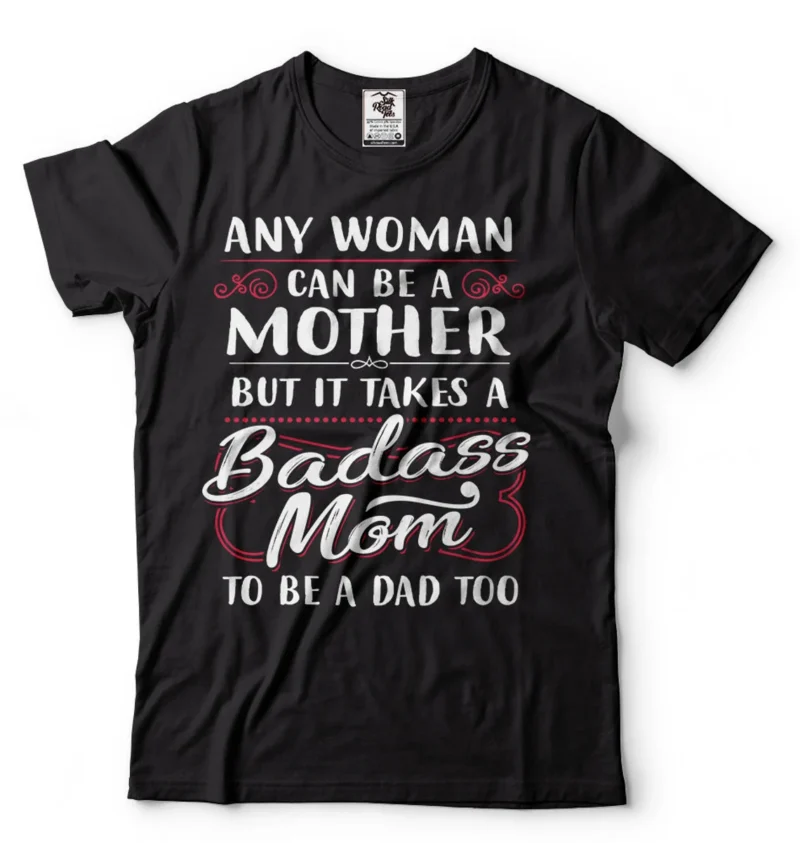 Celebrate your single mom with this witty t-shirt on Father's day! Just like what the shirt says, our single moms are also our dads too as they shoulder everything to keep their families happy and well.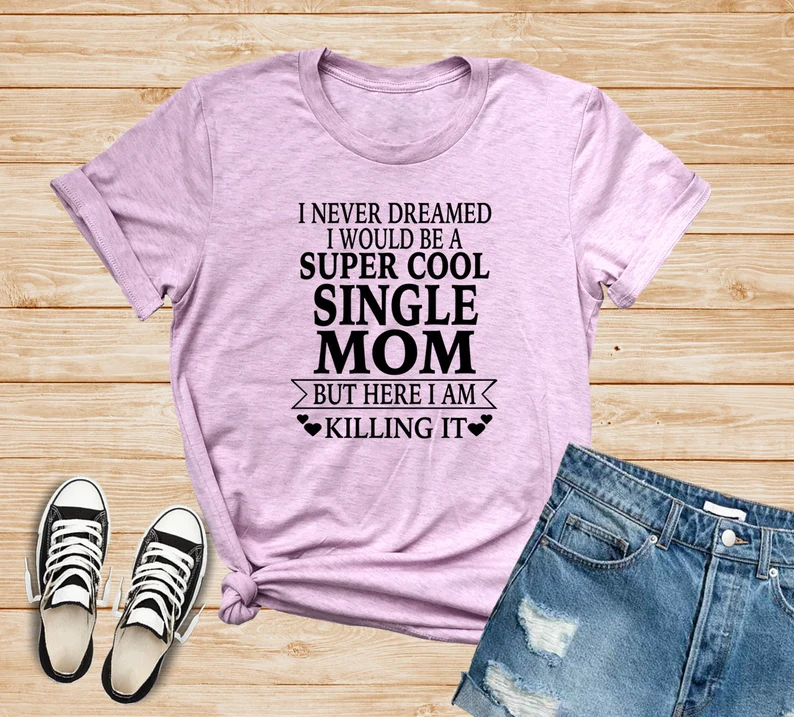 If Father's Day is still months away, that's completely okay! You can opt to give them this clever shirt instead.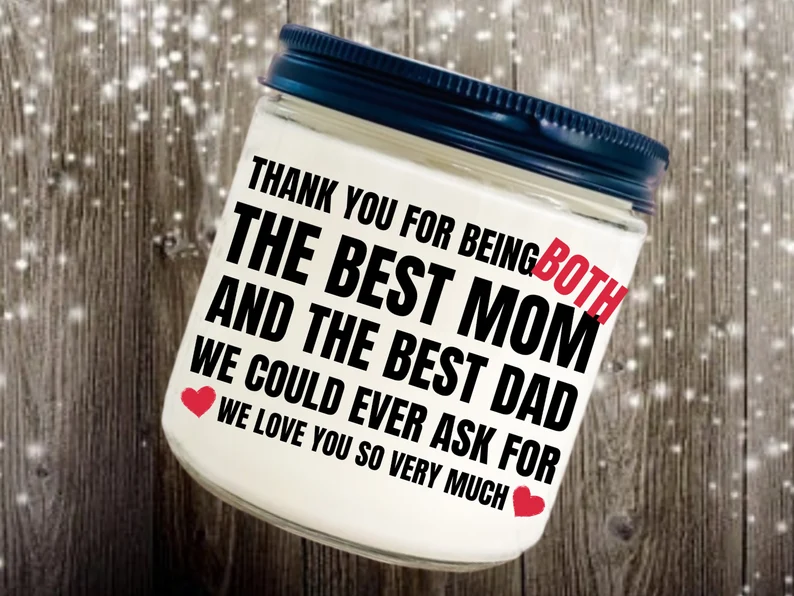 Simple and sweet, this thoughtful Single Mom Father's Day candle is sure to bring a smile to your single mom's face for the whole day. This is one of the cheaper gifts for single moms on this list that she'll love!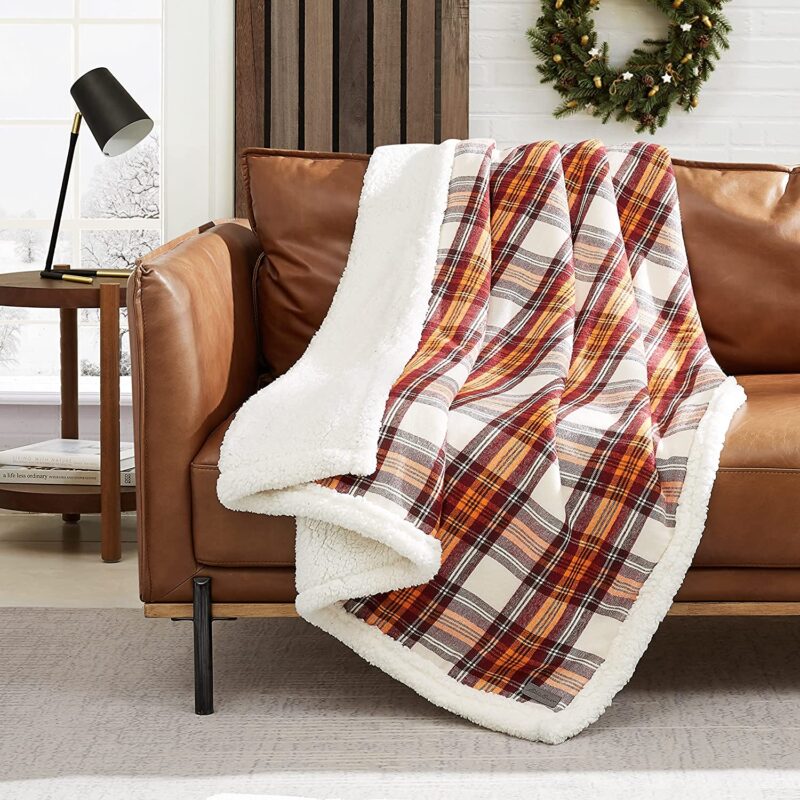 Cozy blankets make for great gifts. It's something single moms can use all the time to keep them warm or even cuddle with their kids. This is one of the gifts for single moms that literally everyone enjoys.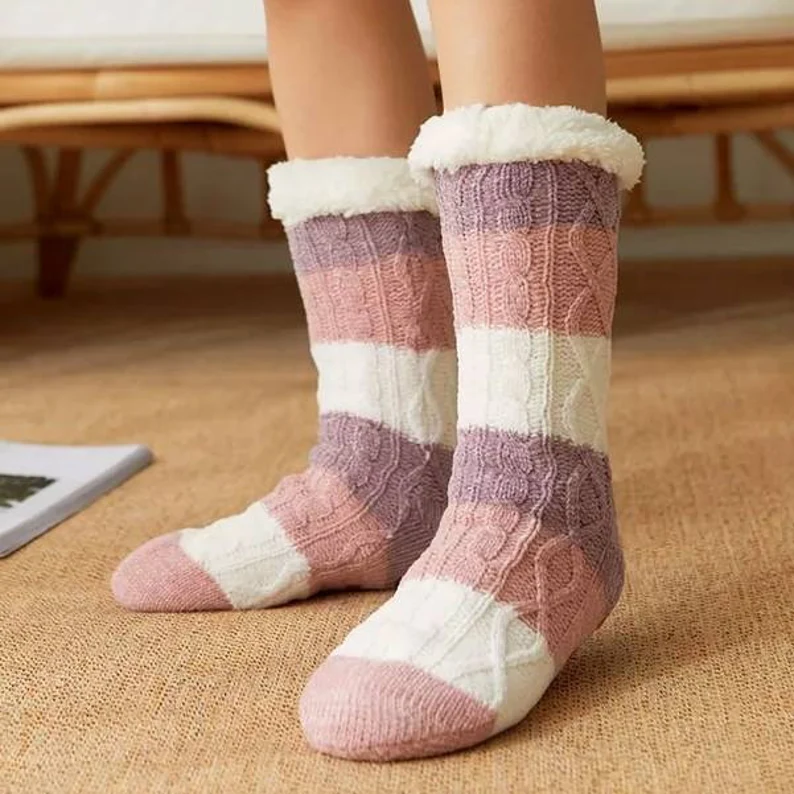 For single moms, these fuzzy socks will surely be a lifesaver once winter comes, especially since they would still have to continue running errands out in the cold.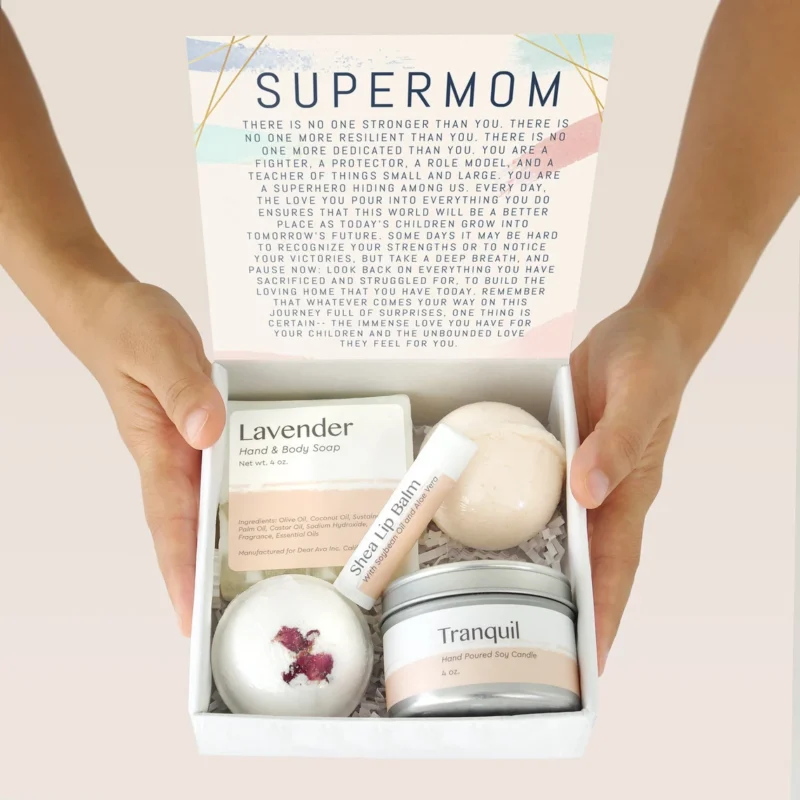 Show your single mom how much you appreciate them with this beautiful gift box set. They will surely love using this! This is one of our favorite single mom gifts that comes in a set, making it all you need for the holiday season.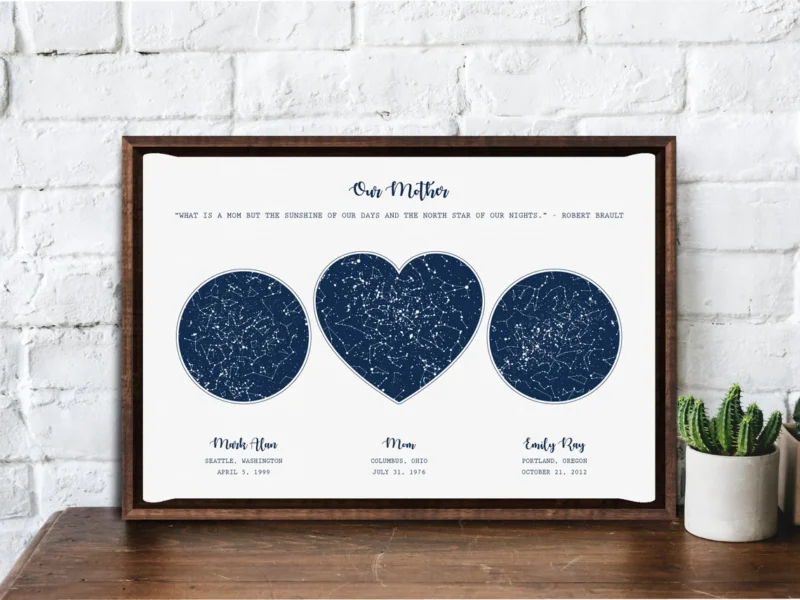 If your single mom is into astronomy or astrology, this Three Night Sky Star Maps is something they'll absolutely love! The shop designs this specifically for you and uses professional astronomy charting software.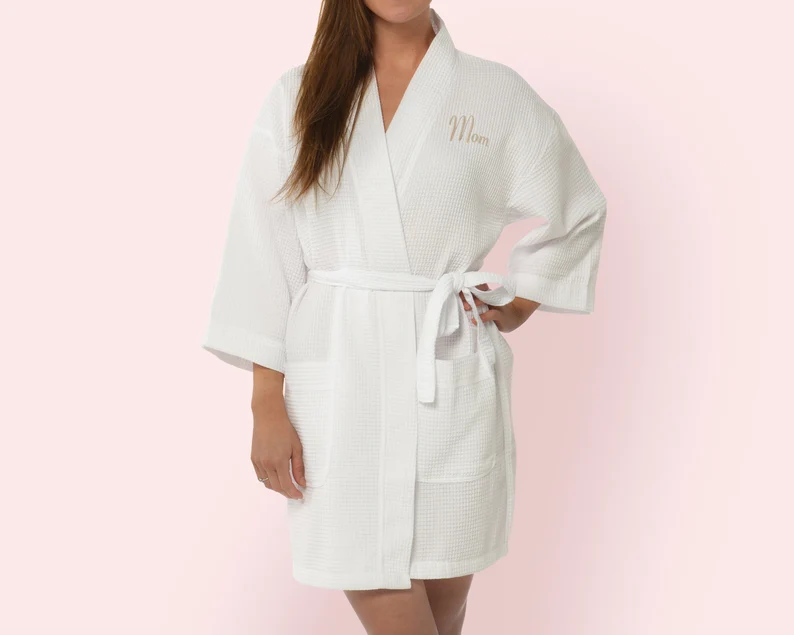 A lot of the time, single moms forego spending money on themselves because they prioritize their children's needs first. That's why personalized items like a custom robe will surely be a nice treat for them!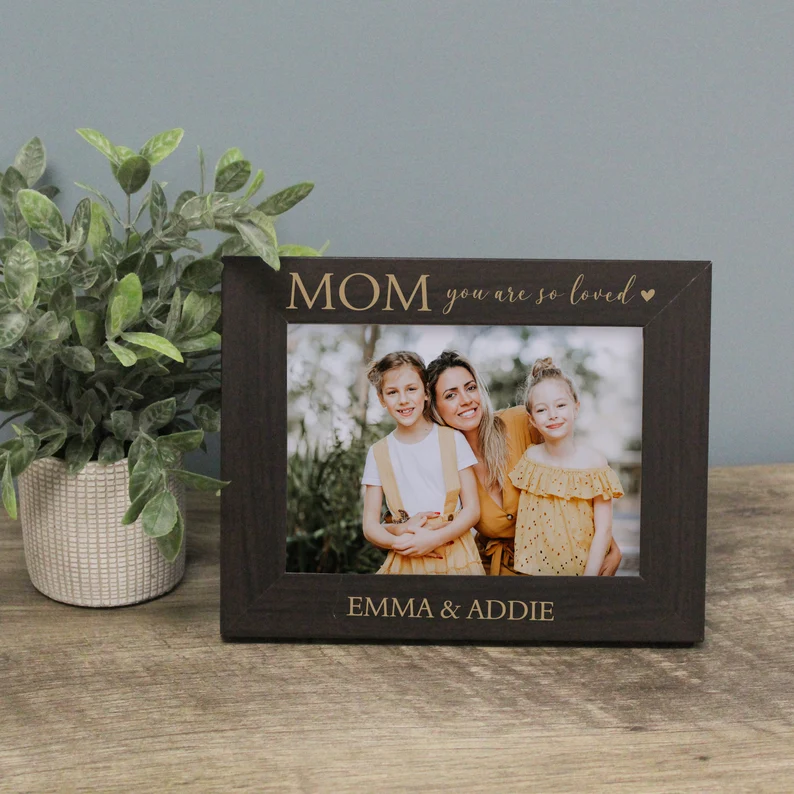 Make your single mom feel loved and appreciated with this customized picture frame and put in your sweetest messages for your mom to read!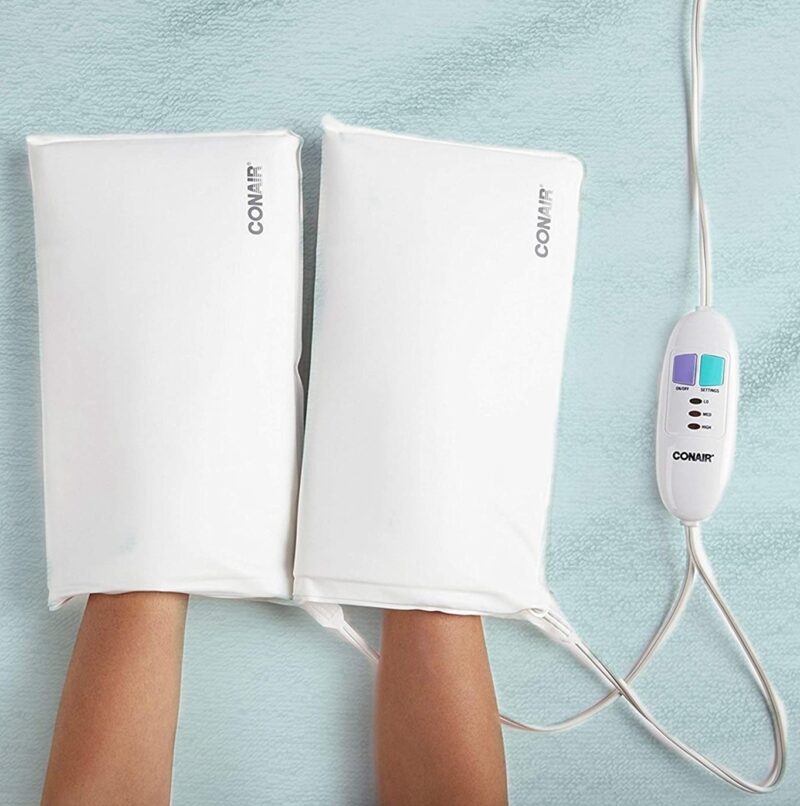 Single moms make use of their hands a lot and sometimes, they forget that their hands need to be taken care of too. So treat them to these Thermal Spa Heated Beauty Hand Mitts so they won't have to worry about their hands getting dry and cracked. This is one of the most unique gifts for single moms on this list that she probably doesn't have!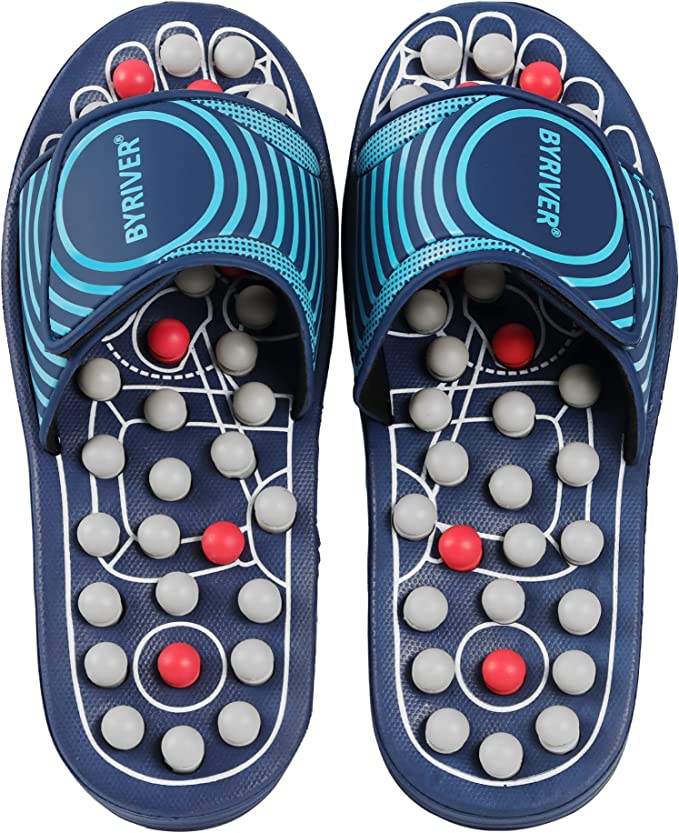 Single moms tend to be on their feet a lot throughout the day and it can have a negative impact on their bodies. These acupuncture massage slippers are sure to help them out in that aspect as they can improve circulation, migraines, body pains, and more. This is one of our favorite single mom gifts that's affordable but still special!
Hopefully, this post gave you lots of ideas for single mom gifts that every kind of mom is sure to love! Happy holidays!