These winter outfit ideas will definitely keep you warm and looking your best throughout this season! Whether you're looking for casual winter outfits or edgier street-style fits, we've got you covered.
Winter is creeping up fast and we can definitely feel the temperature slowly drop as we go through our days. But personally, I'm excited about how I'm going to be styling myself throughout these cold months!
While the brittle cold is a valid concern, we can also use this as an opportunity to be creative and stay chic while we continue to keep ourselves warm with super chic winter outfits. So why not go through your winter wardrobe and give yourself the chance to style those oversized coats, puffer jackets, thigh-high boots, stockings, and other winter clothing staples?
If you find yourself running out of ideas on how you can stylishly layer your clothes, keep scrolling for our favorite winter outfit ideas to copy this year!
Winter Outfit Ideas To Copy This Year
Whatever you're planning for your winter ensemble, our list of winter outfits to copy this year has got your back!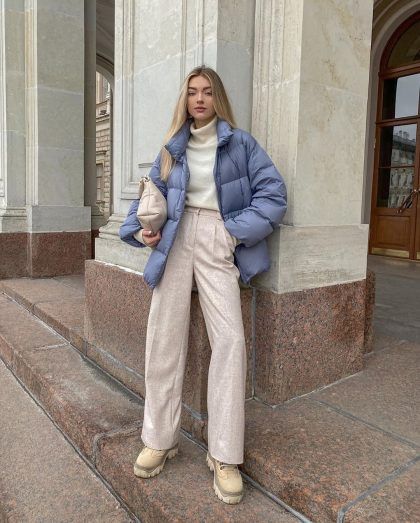 I know it can be tempting to wear neutrals or the same colors over and over again in your casual winter outfits, but it's also good to wear a unique pop of color every now and then like this cute light blue puffer jacket!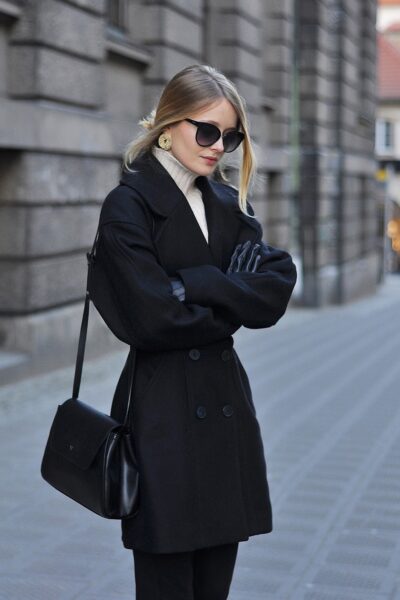 Sometimes all you need to elevate your look is the perfect wool coat for winter!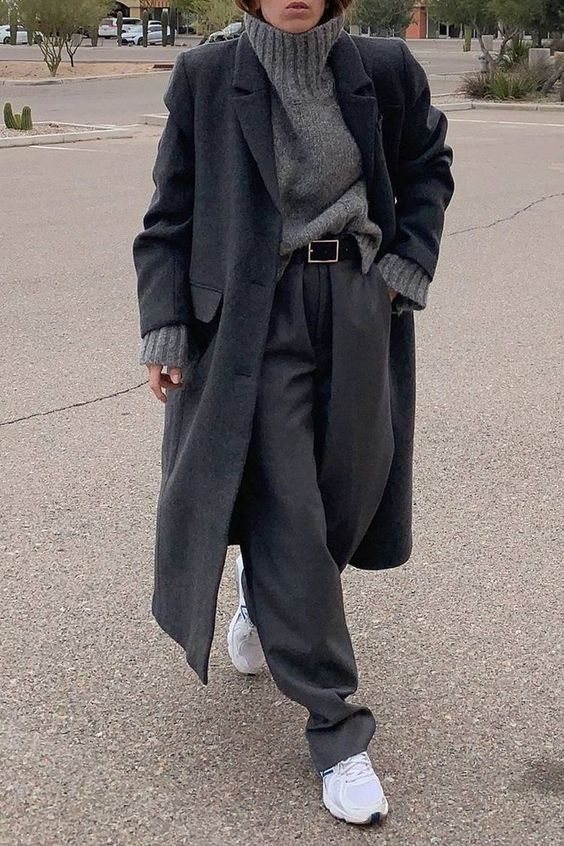 Winter is the perfect time to wear oversized everything! From oversized coats to oversized turtlenecks, pants, and everything else!
Skirts may not be the most practical when you're facing the brittle cold but you can easily layer it with some thick stockings so your legs stay just as warm as the rest of your body!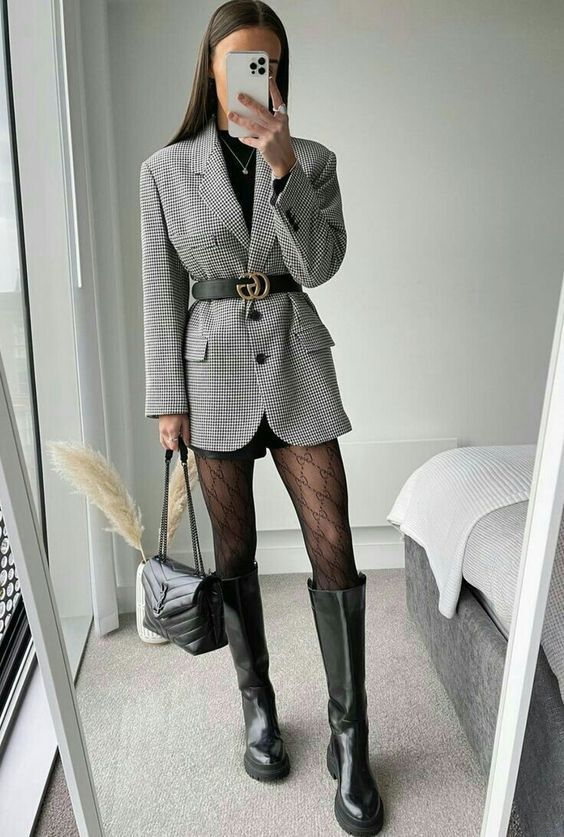 Winter shouldn't stop you from wearing shorts! If the cold is your concern, you can pair it with your knee-high snow boots, stockings, an oversized coat, and a statement belt!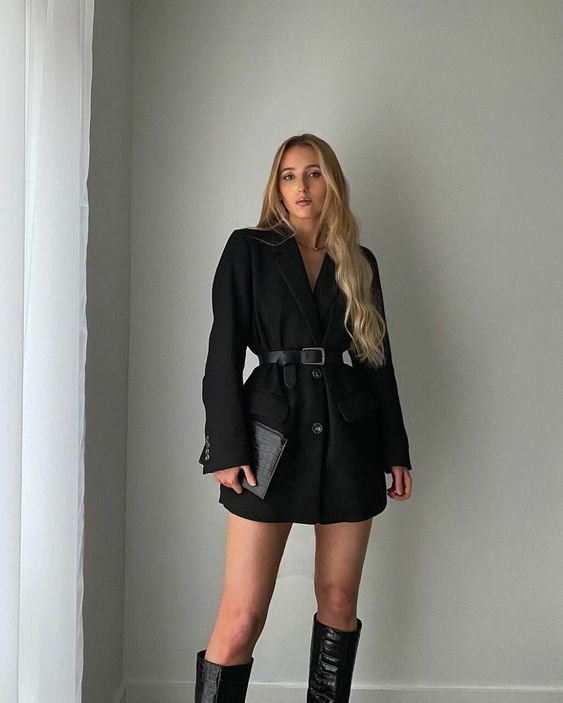 Put some structure and show off your figure even while you wear oversized coats during this winter season by wrapping a statement belt over your waist! This way you can wear your coat as a dress too!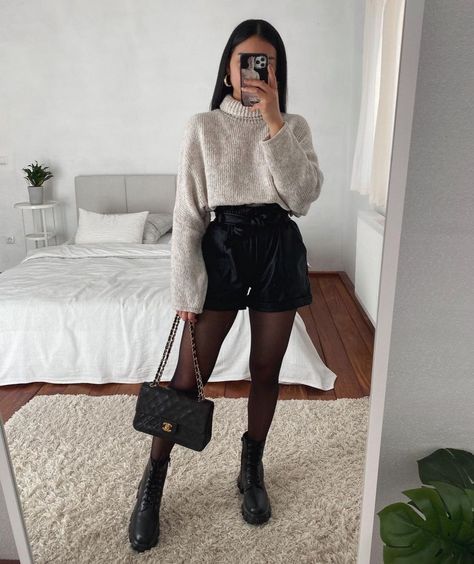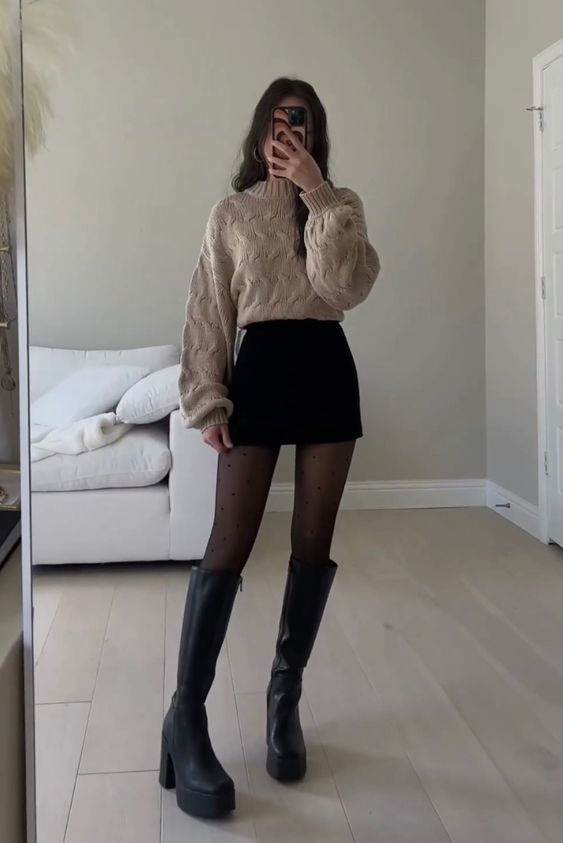 No need to hide your mini skirt during the winter season! Like this outfit, you can easily layer it with the proper clothes like a thick sweater and a pair of stockings so you'll still keep warm.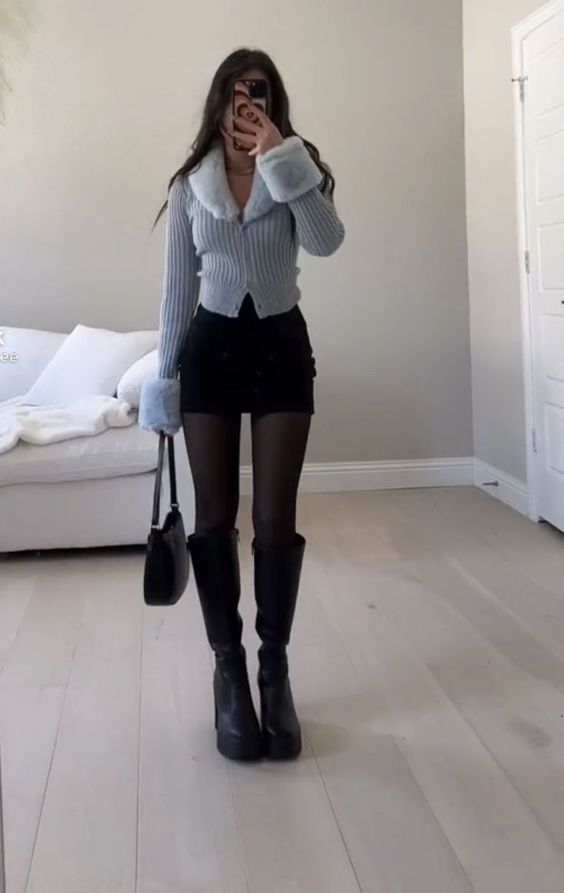 Another winter outfit idea to copy this year is this light blue fuzzy sweater! You can either match it with a skirt or a pair of tight pants!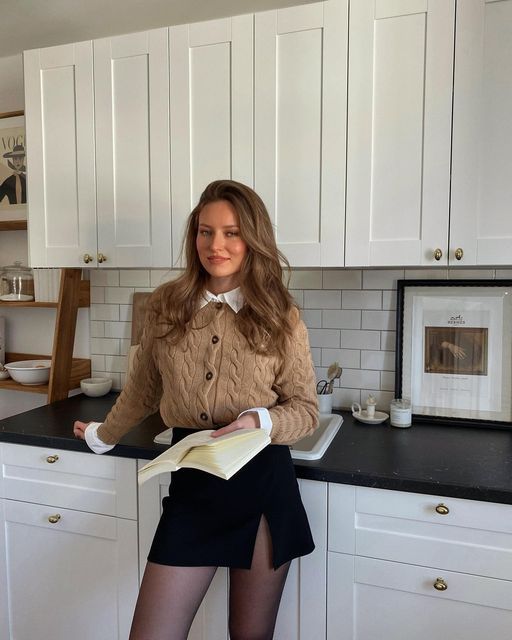 Winter is truly the season of chunky sweaters! They're such versatile pieces that can easily be layered and worn with any outfit!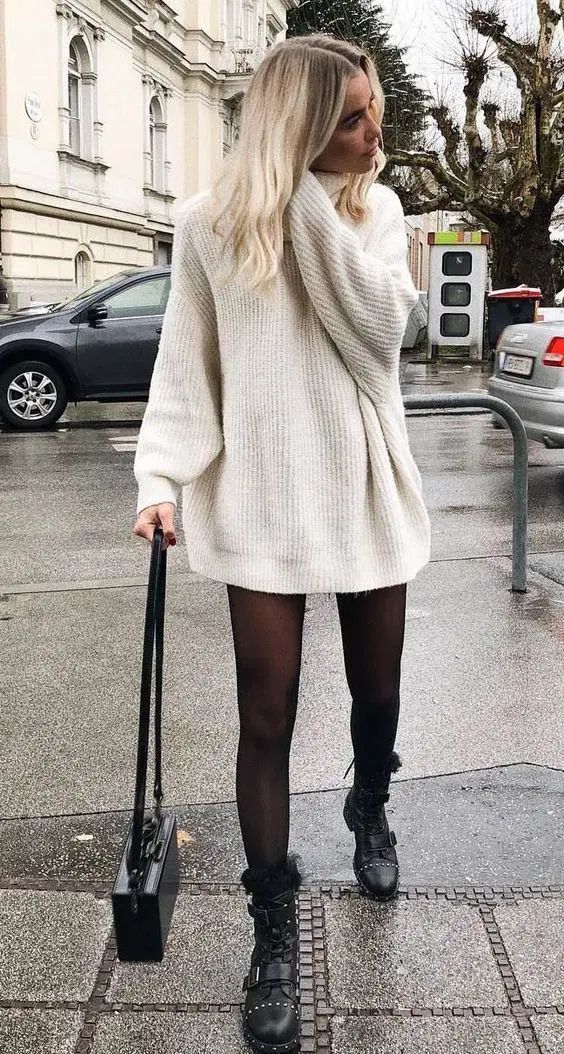 This beige sweater dress is really just the perfect outfit to pair with ankle boots!
Another way to style your sweater dress is with a leather jacket if you're wanting to look just a bit edgier!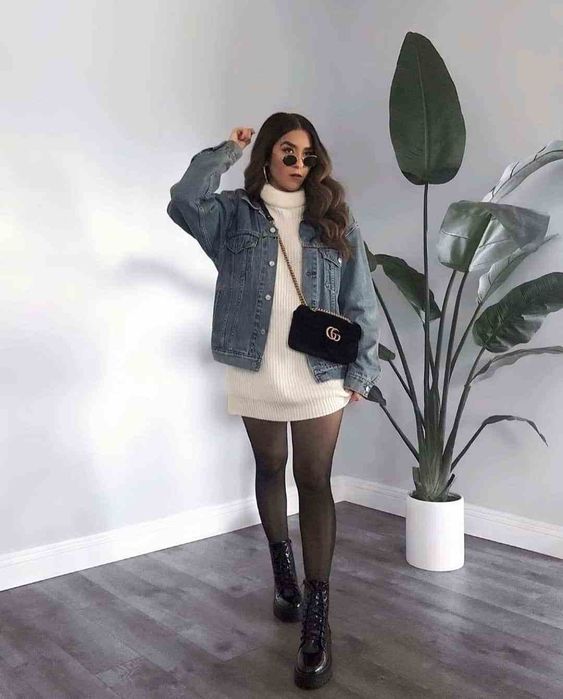 Make the most out of that sweater dress in your wardrobe by styling it with a jean jacket this time!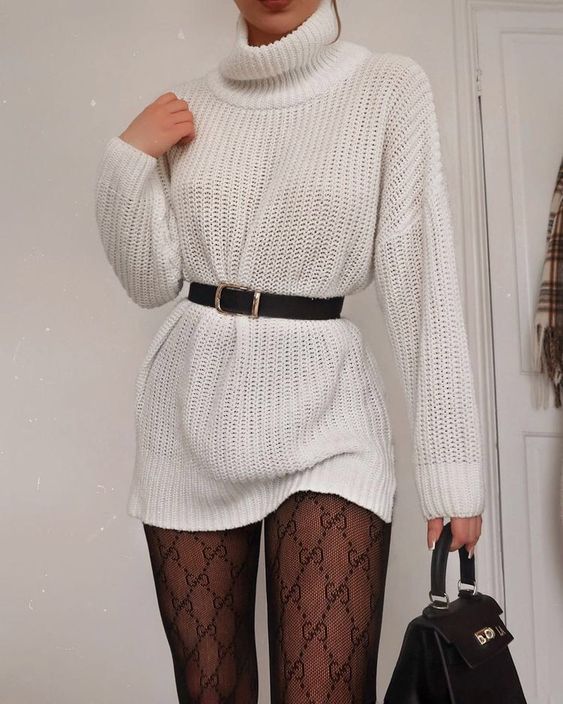 …Or you can just simply pair it with a statement belt of your choice and look classy as ever!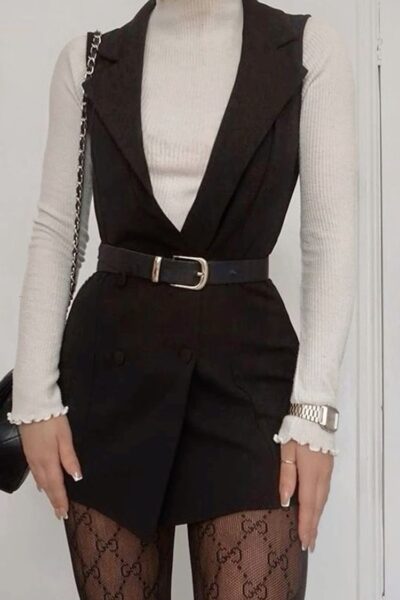 This mini vest dress can make any outfit of yours look classy and timeless!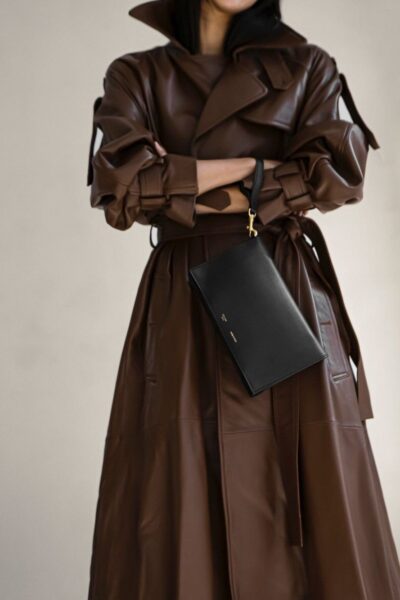 Look mysterious and enigmatic as ever by wearing this leather coat as you take a winter stroll around the park.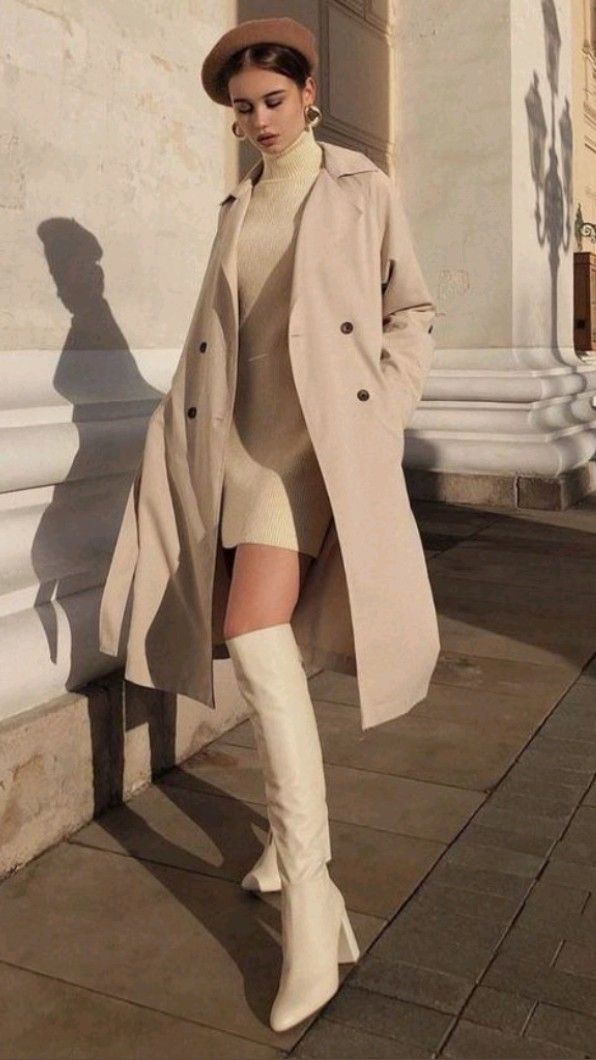 In case you're tired of seeing all the dark colors for this list of casual winter outfits, perhaps this all-beige attire could be your next outfit inspo!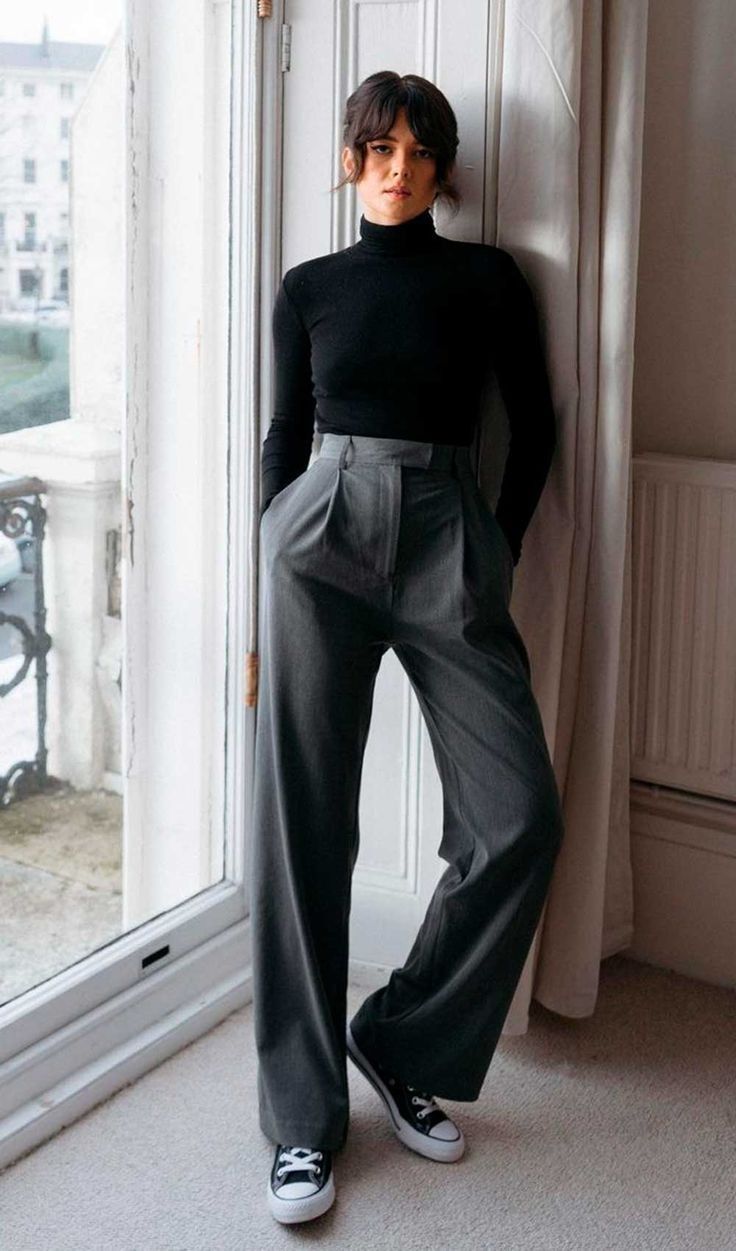 Sometimes all you need to make a good outfit is a pair of wide-leg pants and a tight-fitting turtleneck!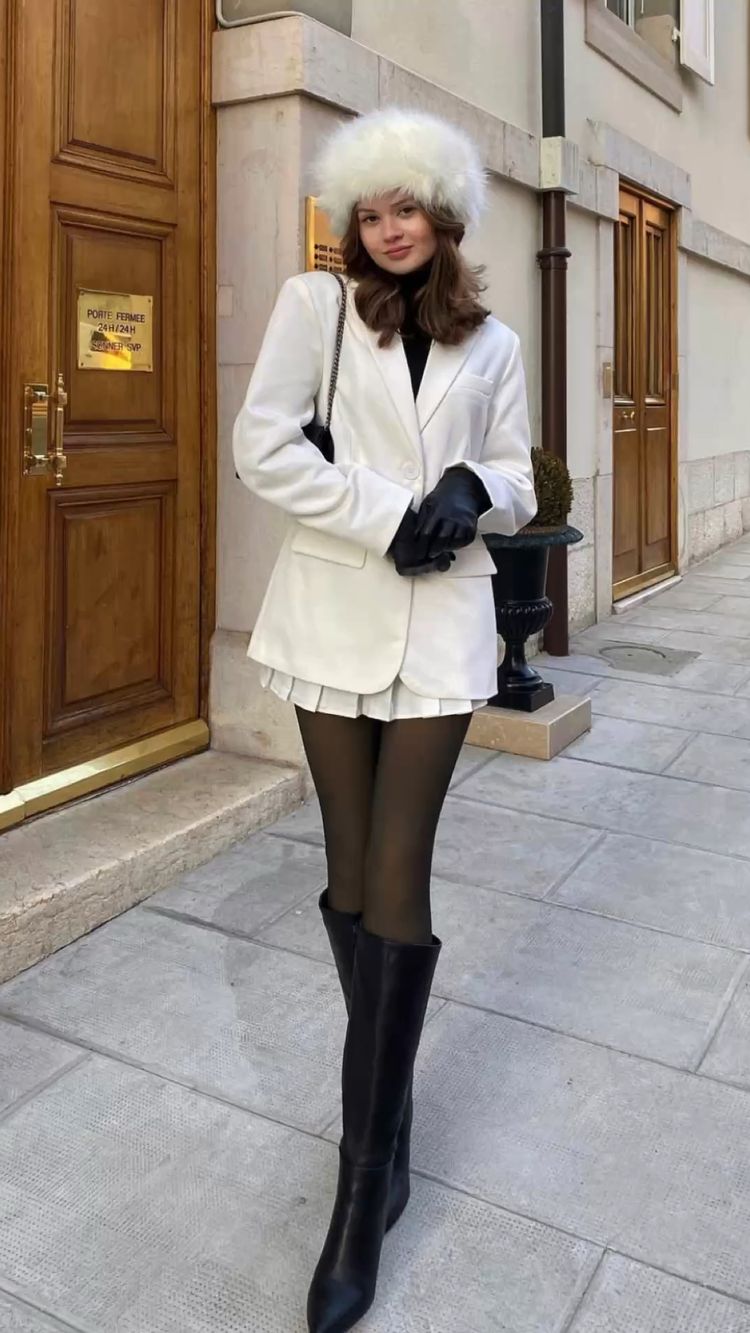 Accessorize your all-white outfit with black accents for that perfect contrast!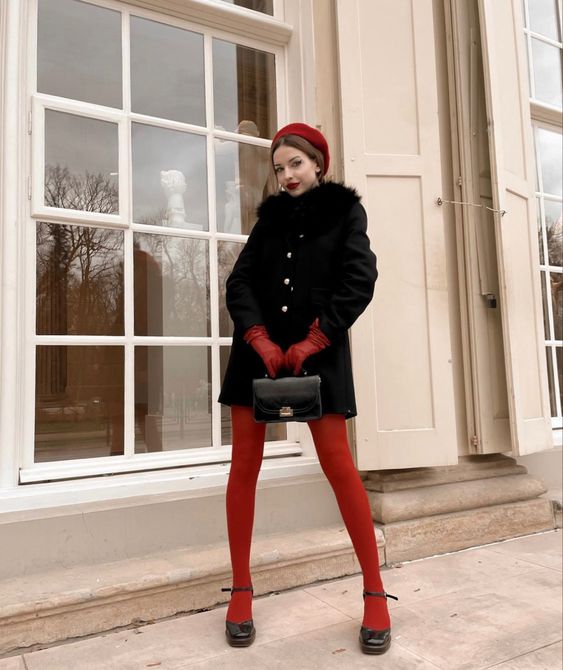 Make a statement with your outfit by wearing bold pops of color like red to make you really stand out against all that white snow!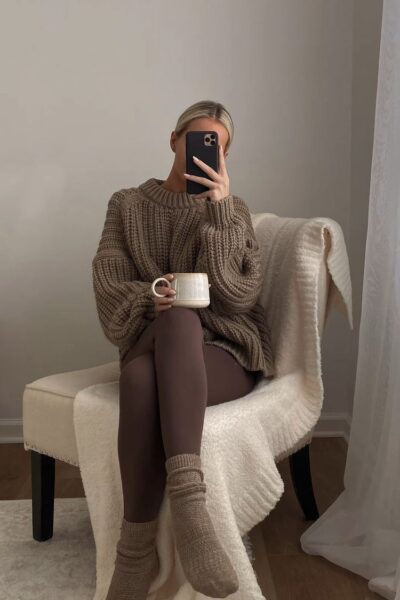 I am honestly in love with this color scheme for an outfit! I just love the warm grey tones against the lighter colors.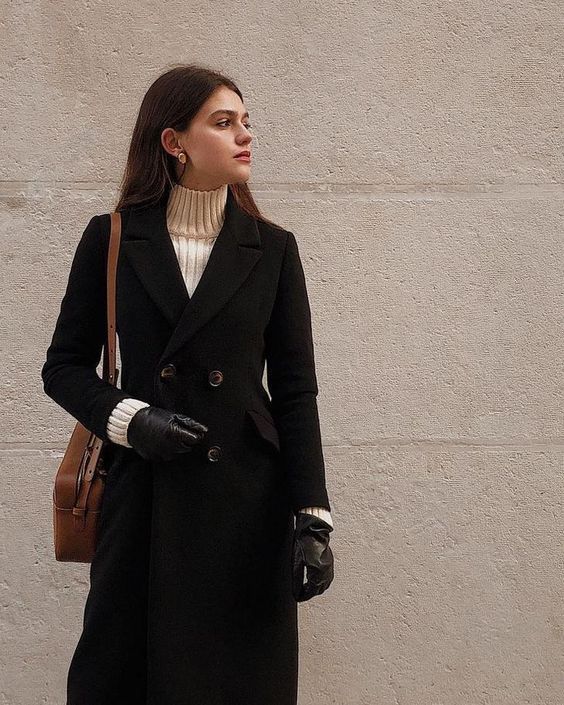 A long coat with a turtleneck underneath paired with leather gloves will forever look effortlessly elegant in my book.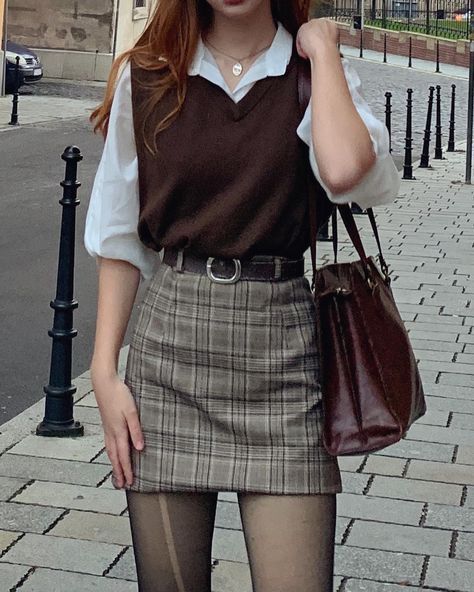 Going to school during the winter can sometimes be a dull affair but you can always use this time to spice up your school clothes by wearing a plaid skirt, stockings, and a vest on top of a white blouse!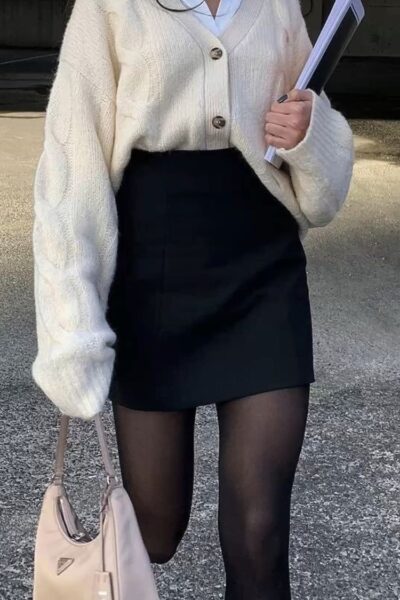 Another fun winter outfit idea for school is by wearing an oversized knit sweater along with your skirt and tights!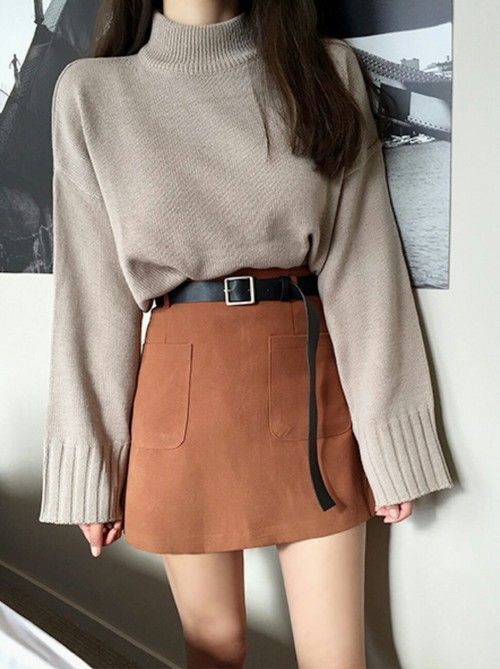 Earthy tones aren't exclusive to the fall season. They can also be worn during the winter and they definitely make for an interesting outfit combination like this beige sweater and burnt orange skirt! This is one of my favorite cute winter outfits for warmer days.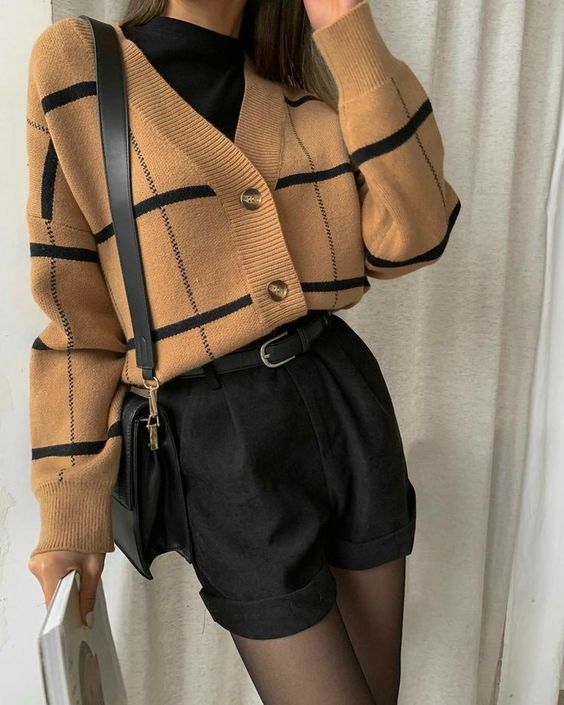 I am utterly obsessed with this plaid cardigan! It really just makes this whole look complete.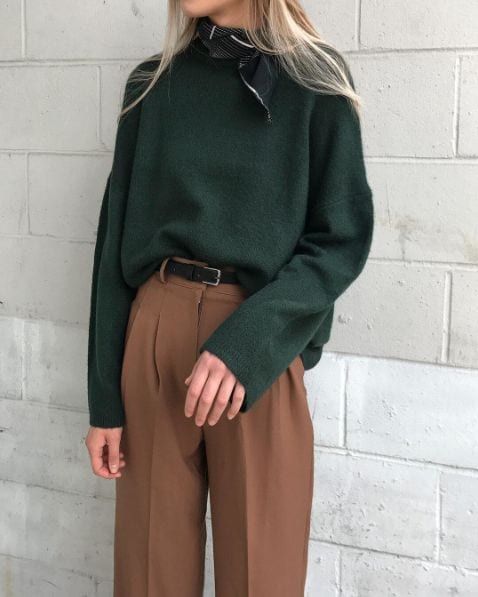 Baggy clothes just truly make for a comfortable and cozy look for the winter this year.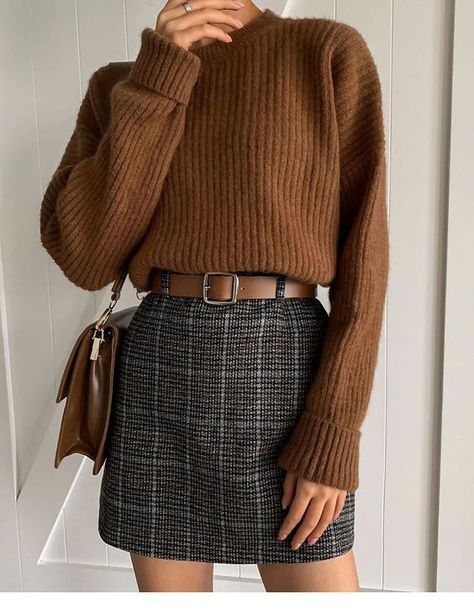 Looking for cute winter outfits that feel somewhat dark academia? Spice up your office clothes this winter by wearing a casual brown sweater and a grey plaid skirt.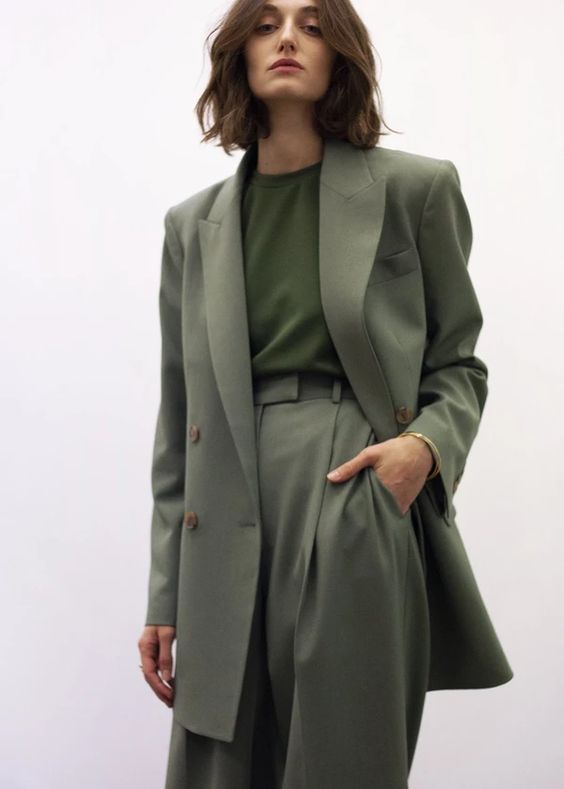 Rock this all-green attire for your next winter outfit idea!
Can't get enough earthy tones for winter? Me either! I just love how they provide such a warm and cozy vibe! This is one of my favorite cute winter outfits for work.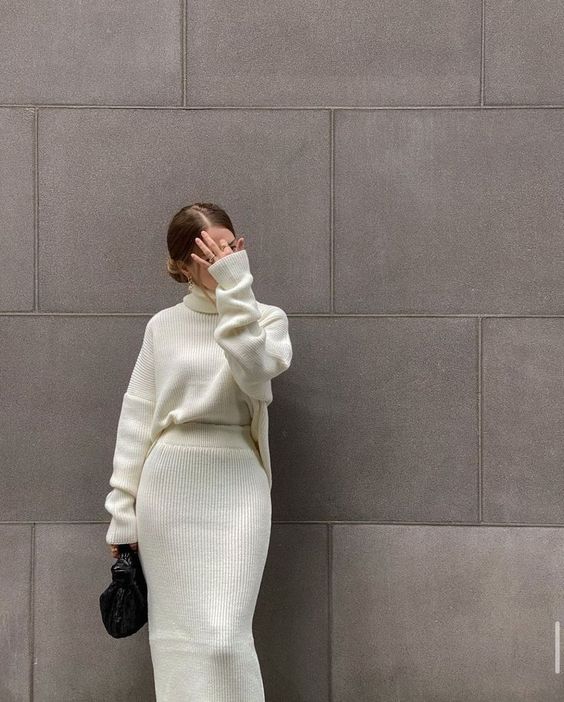 This chunky knit outfit combines the perfect balance of chic and cozy!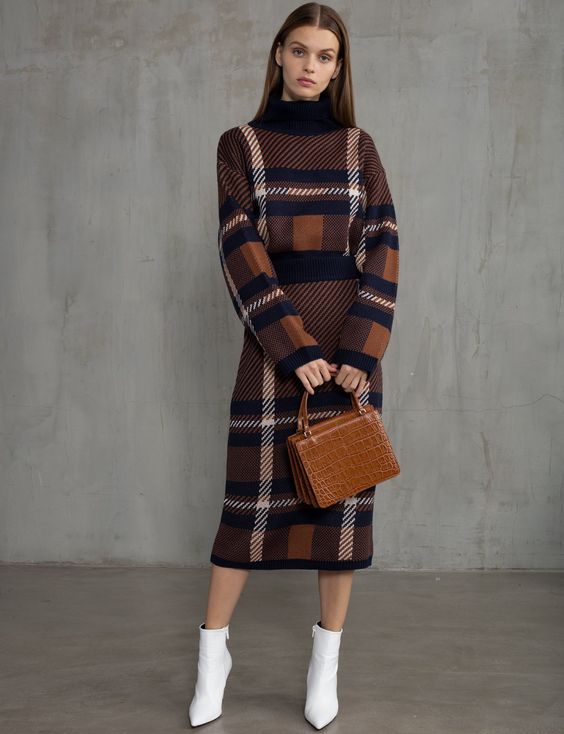 This matching plaid outfit is just utterly chic and perfect for any occasion during the winter!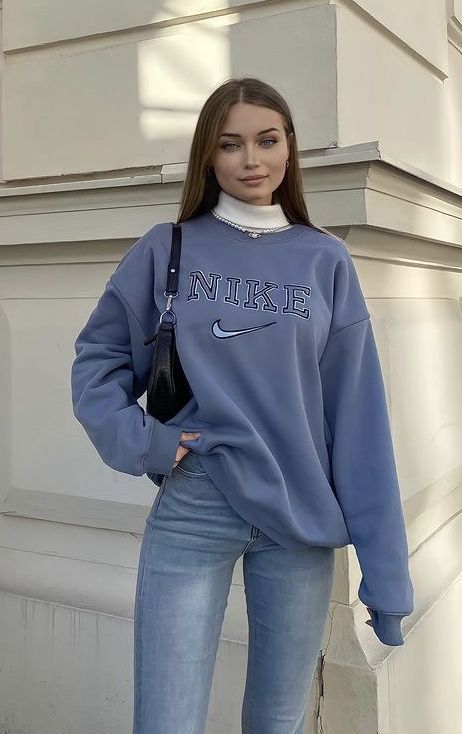 If you don't want to get too fussy with your casual winter outfits, you can never go wrong sweater and jeans combo!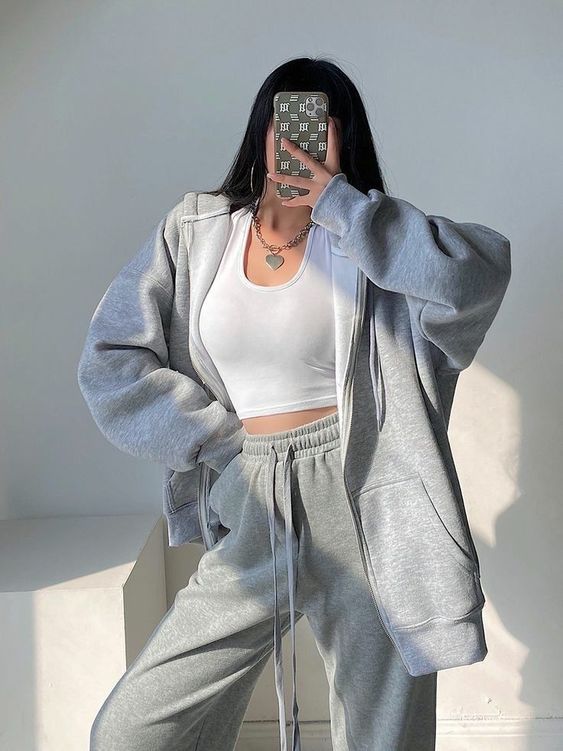 Looking for super cozy and casual winter outfits? If you're planning to just stay indoors for the day, that doesn't mean you can't still look cute! A hoodie and a pair of sweatpants are sure to provide an extra layer of warmth for you!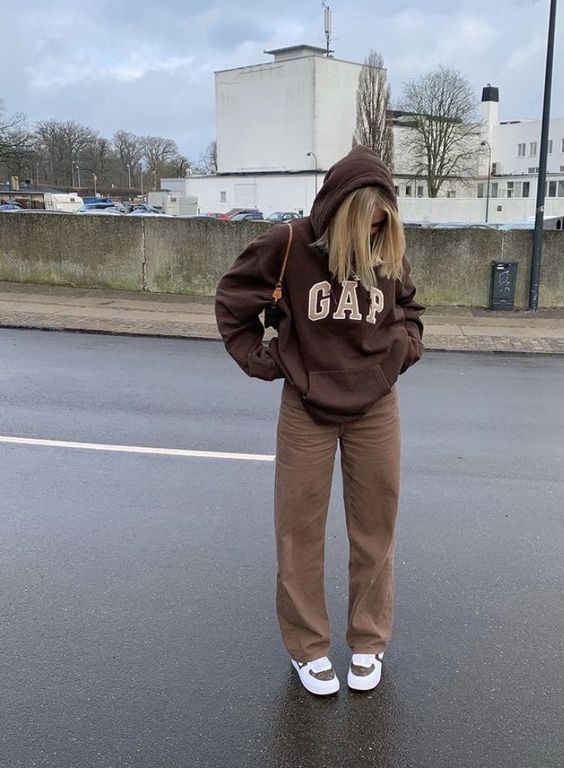 On lazy days when you don't feel like dressing up, an oversized hoodie is enough to create a cute look this winter!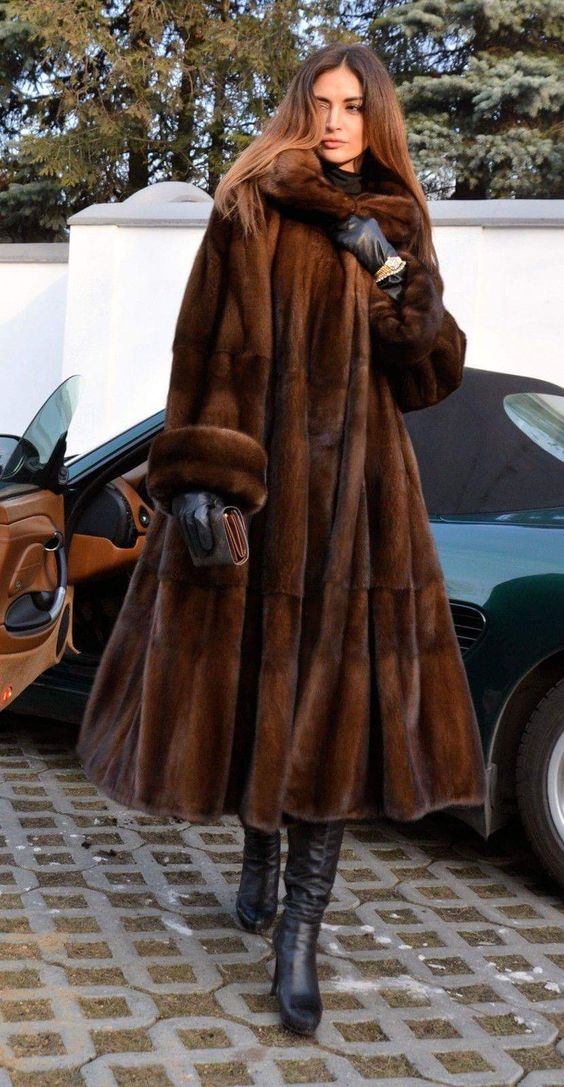 Feel like your most bougie self with this large and long fur coat!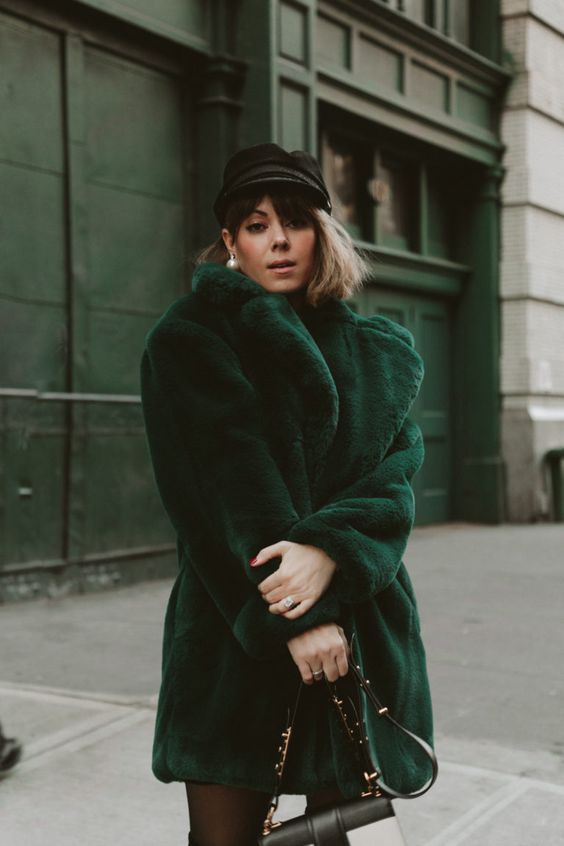 This alluring look can easily be achieved by styling up your usual outfit with an oversized fur coat such as this one! This is one of my favorite cute winter outfits with faux fur.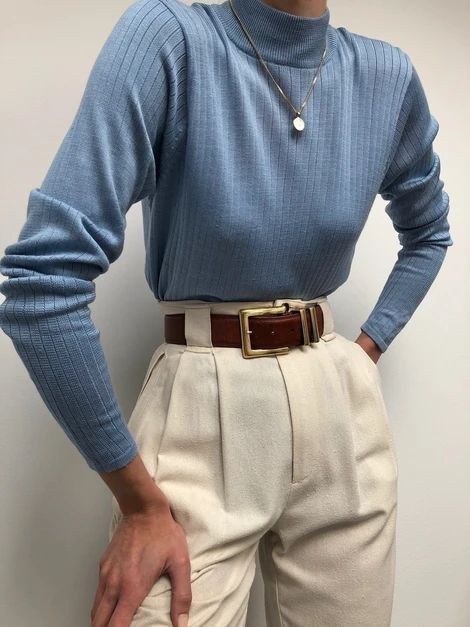 This blue sweater might be a little basic but with the right accessories and pairings, they can definitely create a cute look!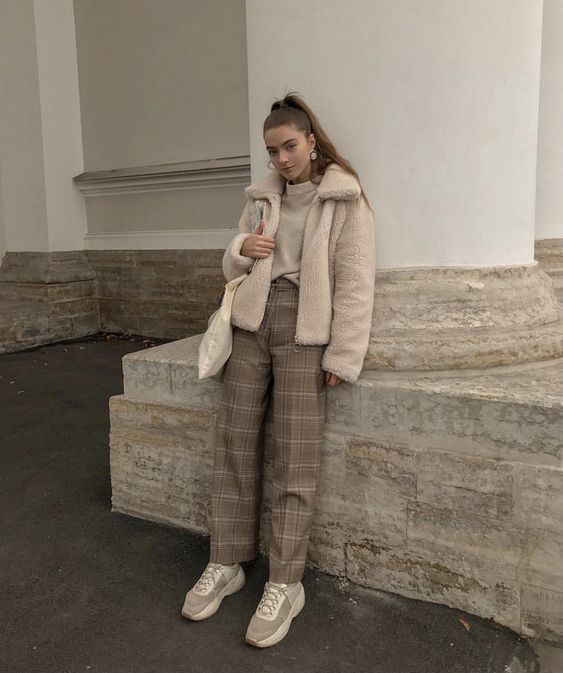 This wool jacket looks so soft and comfortable to wear and should definitely be on your list of outfits to wear this winter!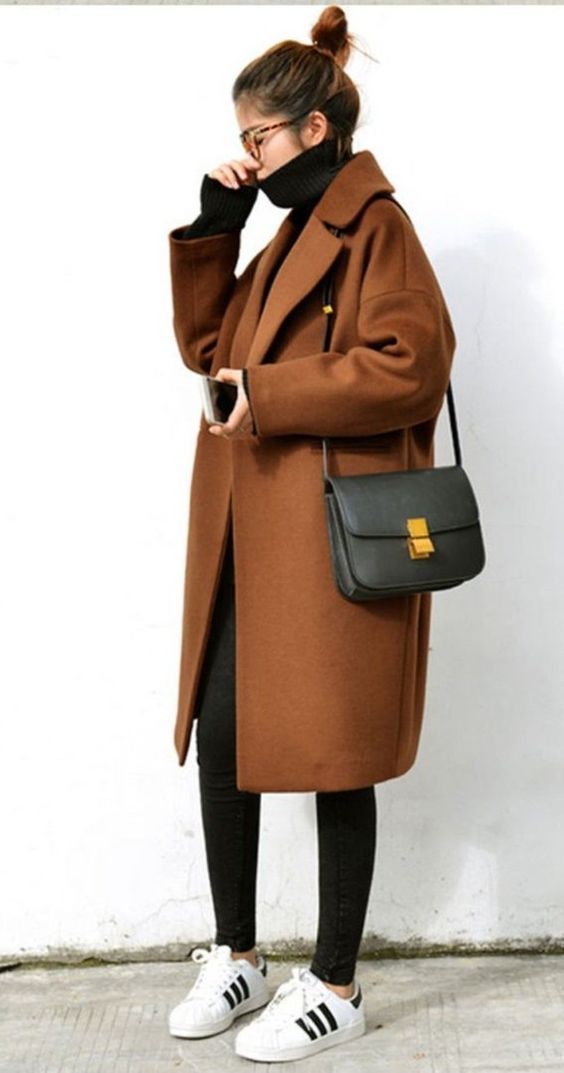 Looking for casual winter outfits that will keep you warm while out and about? This brown long coat made of alpaca fabric is just exactly what you'll need to keep yourself warm and cozy this winter!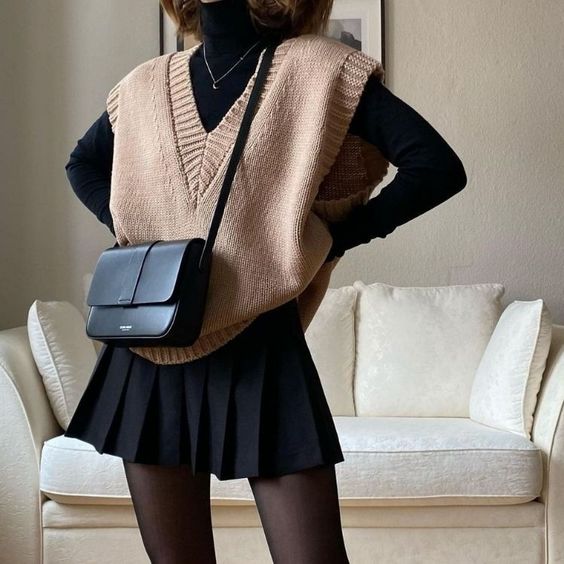 This oversized vest can be the perfect outerwear for your pleated skirts and turtlenecks this season! This is one of my favorite cute winter outfits with a skirt.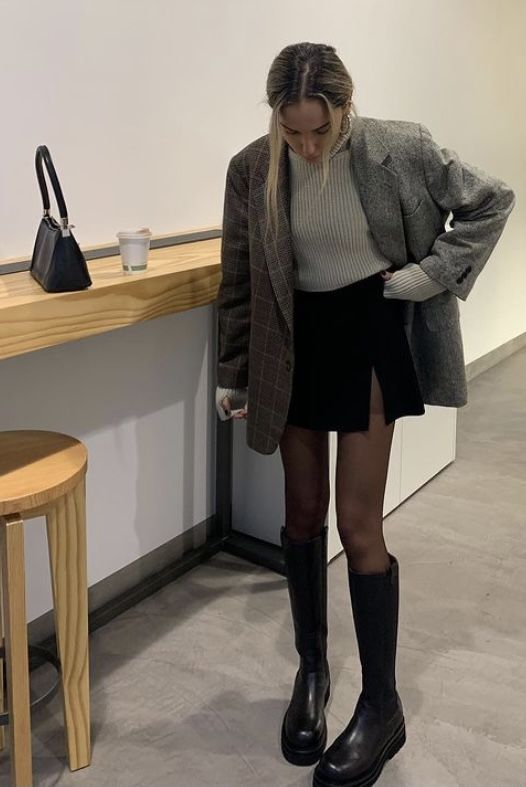 The perfect coat can really make a huge difference in your outfit this winter season so why not try something unique like this one with a dual design? This is one of my favorite winter outfit ideas for the classic dark academia look.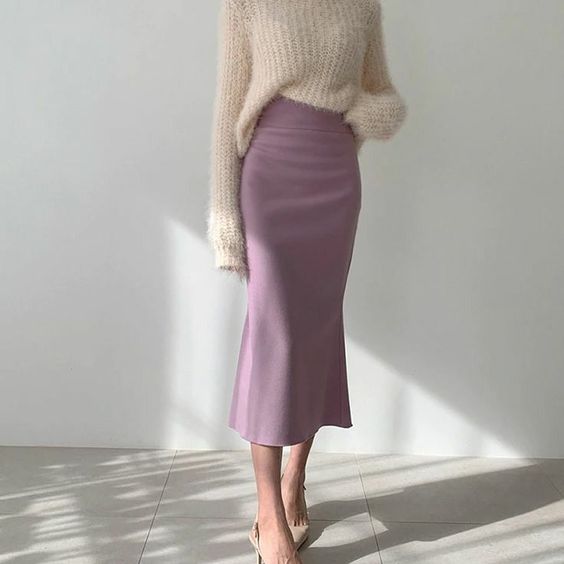 Maxi skirts are definitely in this season. They're elegant and you can pick one with a unique color like this pink-purple skirt! This is one of my favorite winter outfit ideas for warmer days. It's chic but also comfy!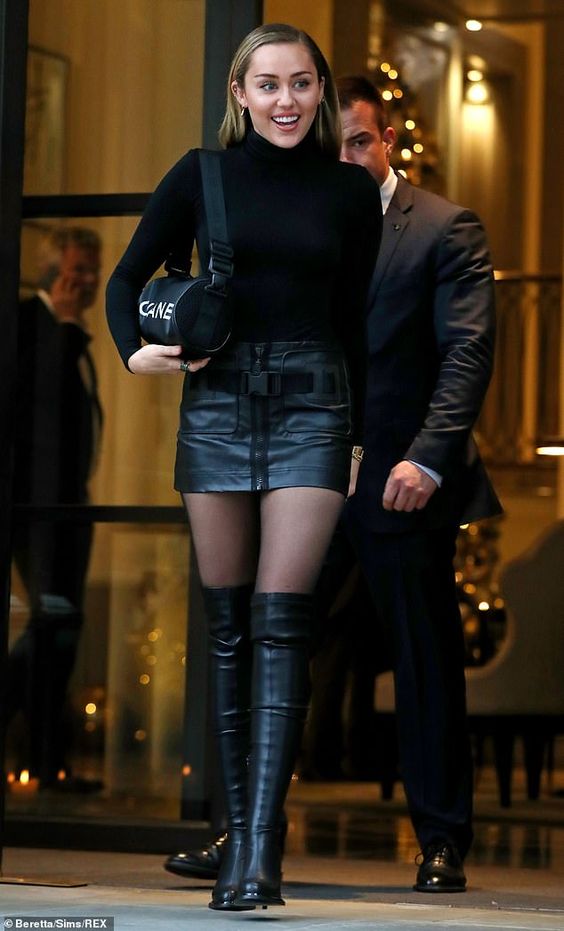 Miley Cyrus definitely knows how to give us fashion tips for the winter season with this edgy ensemble!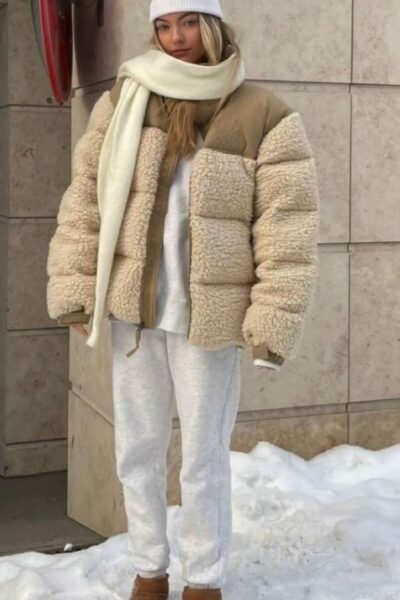 Looking for super warm and casual winter outfits? This puffer coat is just a must-have for this winter season. It's so cute, fuzzy, and looks absolutely cozy.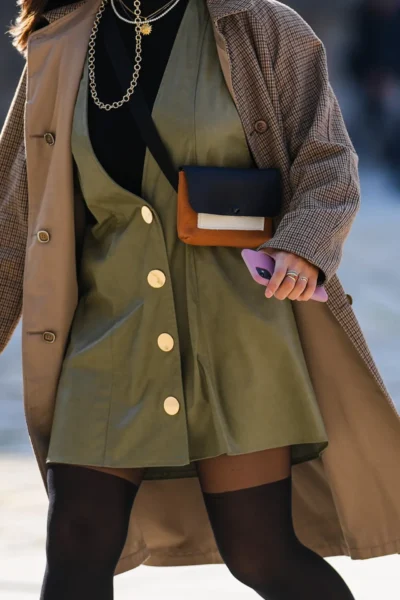 Layer your most stylish pieces with a coat to make the perfect outfit that's cozy and chic this winter season!