Looking for homemade Christmas ornament ideas to try this holiday season? Take a peek at our bountiful list of crafty, DIY Christmas ornaments here!
This year, let's all do something different with our Christmas decorations. With a huge focus on sustainable and homemade home decor right now, if you have time to sit down and DIY some of your holiday decorations for your Christmas tree, then this is your perfect moment!
While it can be tempting to just whip out your decorations from last year's festivities, making your own ornaments can be a fun way to also spend time with your family and just let your creativity take over. It's also an excellent opportunity to make your holiday decorations more personal while bringing that holiday cheer to your home.
So whether you're a beginner or a pro with getting crafty, our list of homemade DIY Christmas ornament ideas to try will definitely have you feeling creative!
Homemade DIY Christmas Ornaments To Try
To help you find inspiration for your DIY holiday decorations, we've put together a list of some easy-to-make, homemade Christmas ornament ideas to try out!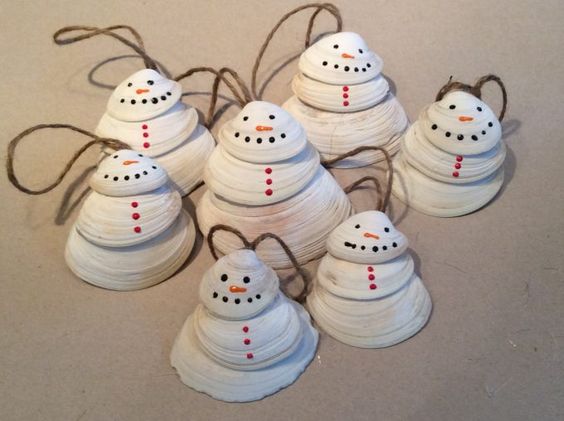 Christmas is never complete without seeing snowmen. So even if you're not in a place that has snow, you can easily make one of your own with these ornaments!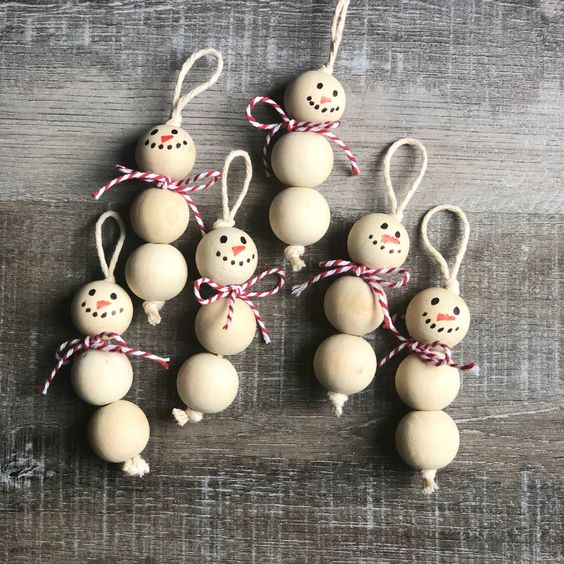 Another way to create tiny snowmen ornaments is through the use of wood beads!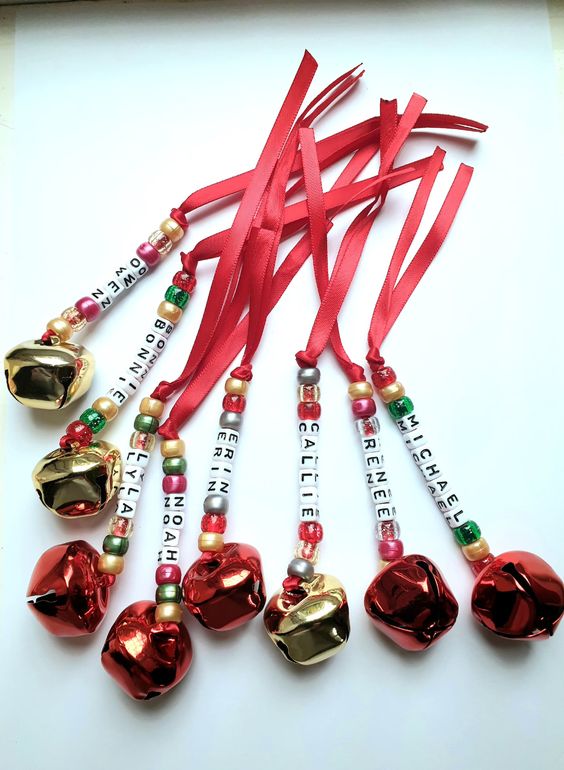 These personalized jingle bells are sure to leave a lasting impression on your family members! You can make one for each of them and let them know you appreciate them this holiday season!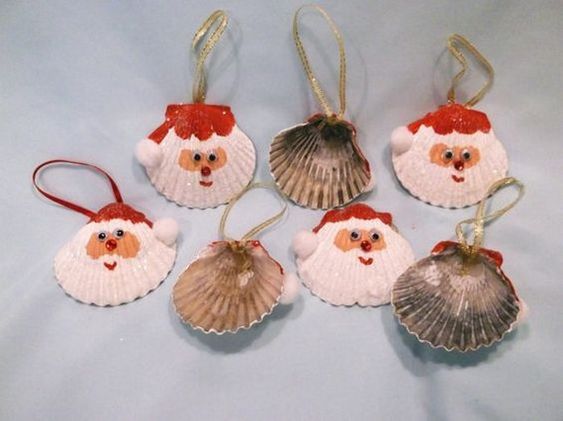 If you live nearby the beach, why not pick up some seashells and make your very own Santa Claus ornaments?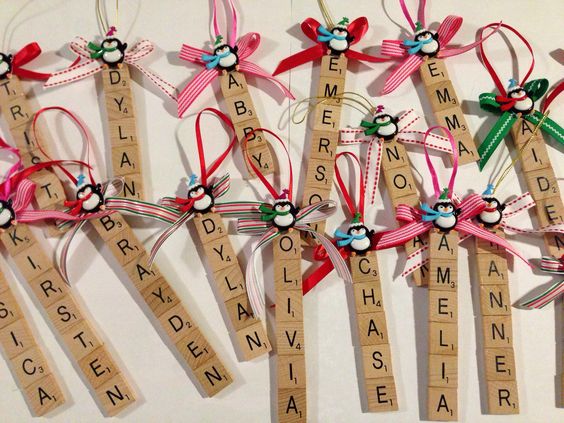 This is definitely one of my fave homemade Christmas ornament ideas. It's so creative and anyone who loves to play Scrabble will absolutely find this clever!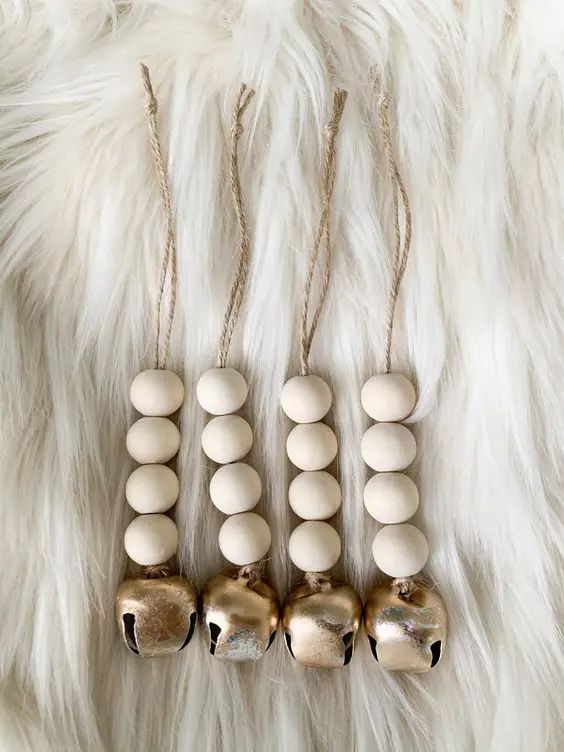 If you want a more minimalistic touch to your jingle bells, these wood beads with a white finish and golden bells might be perfect for you!
Another way to get creative with wooden beads is by making tiny wreaths to hang around your Christmas tree!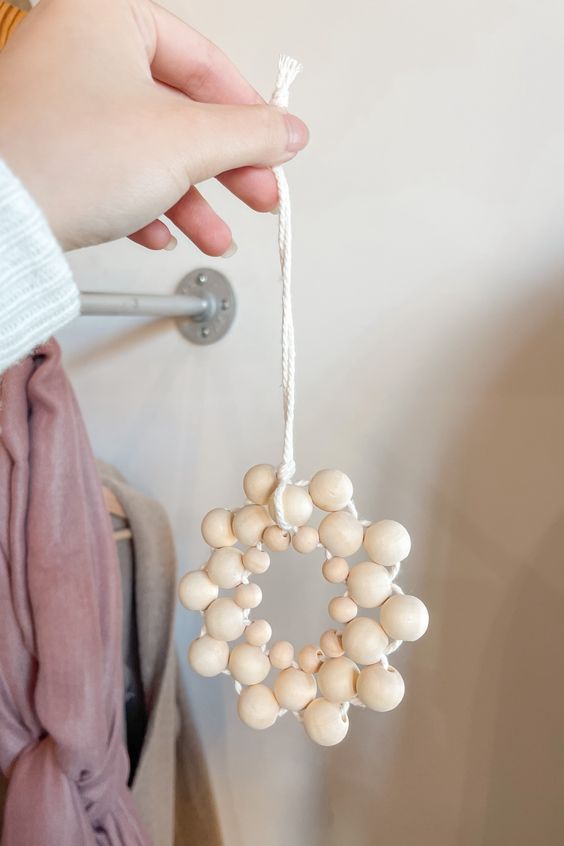 Wooden beads are truly versatile pieces that allow you to create a plethora of designs, like this star-shaped ornament!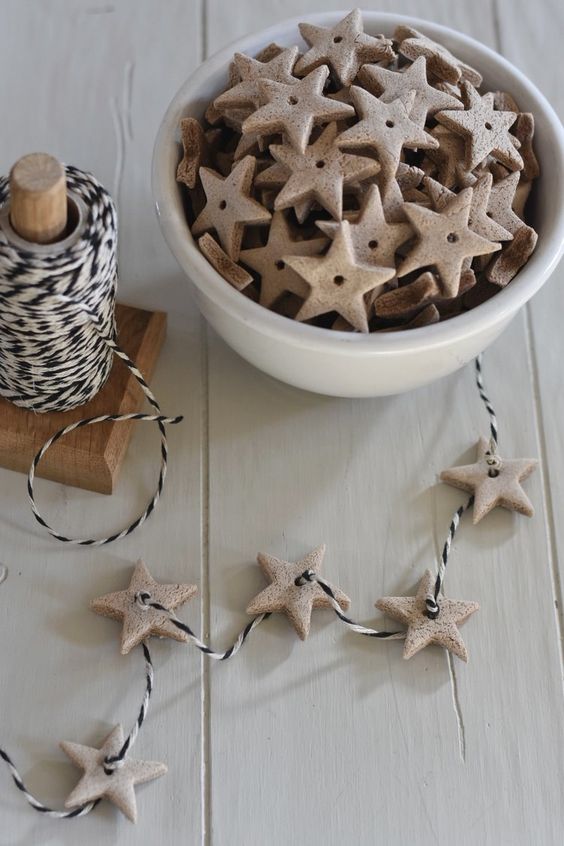 Salt dough has been a staple in homemade holiday decorations and these star-shaped ornaments are just one of the things you can do with them!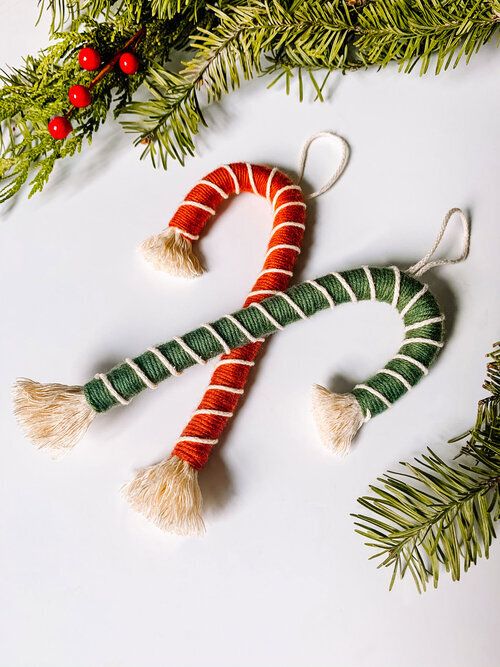 Candy canes are Christmas classics and you can't possibly leave them out of your decorations. Though if you're not a fan of anything too sweet, you'll be happy to know that these ones are made of yarn!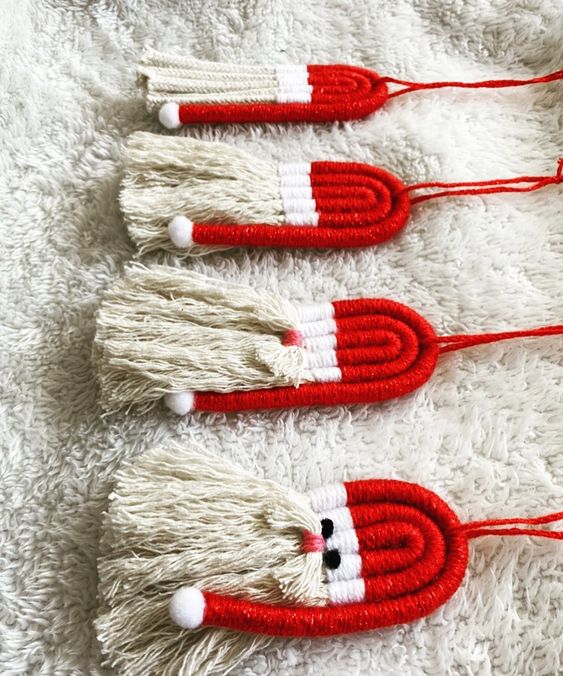 If you're in a knitting mood, these Santa Claus ornaments made out of yarn are definitely worth a try!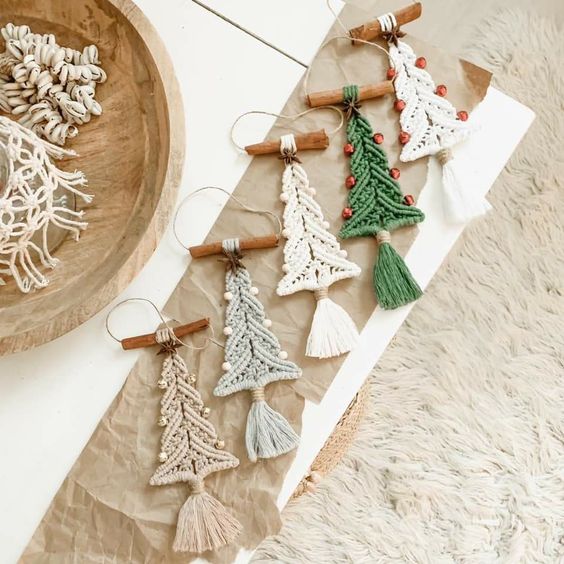 Here's another way you can get creative with your yarn. Make little versions of your Christmas tree to decorate your home!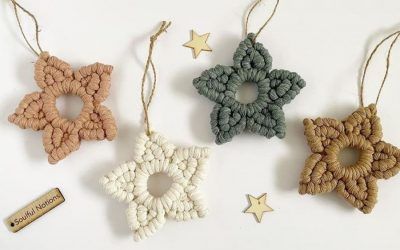 These macrame stars are absolutely cute and are just the perfect ornaments for any Christmas tree!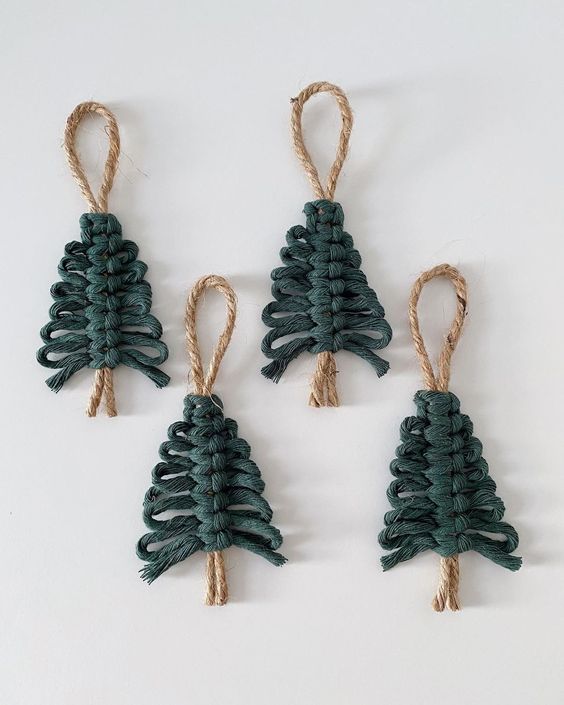 Just like with yarn, you can also use macrame to DIY your miniature Christmas trees!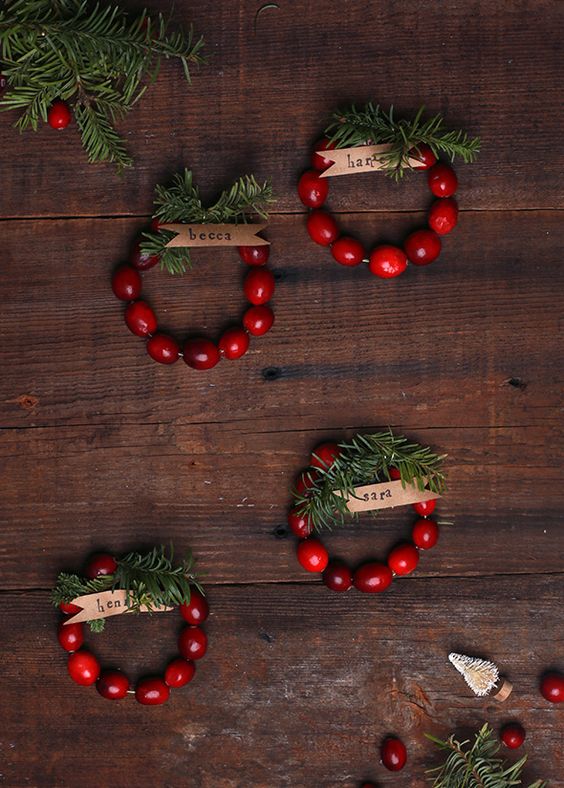 Mini cranberry wreaths are just so pretty and I'm in love with the vibrant reds they offer!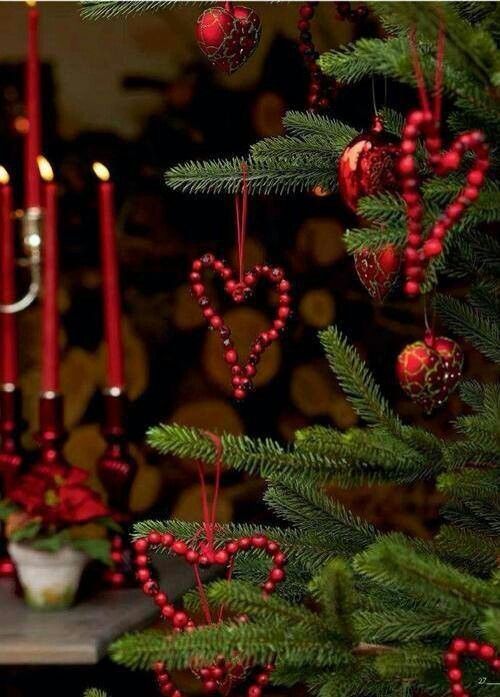 Another design you can create with your cranberries is by making heart-shaped ornaments. Just look how gorgeous they look against the greens of a Christmas tree!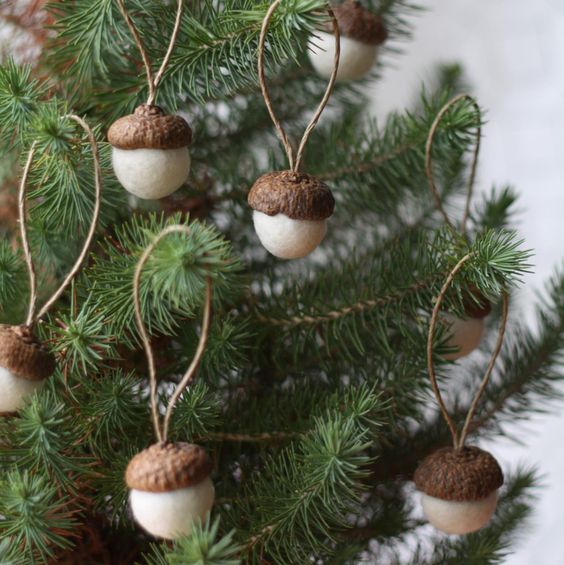 These acorn ornaments are easy to achieve using merino wool and gluing them to actual acorn caps!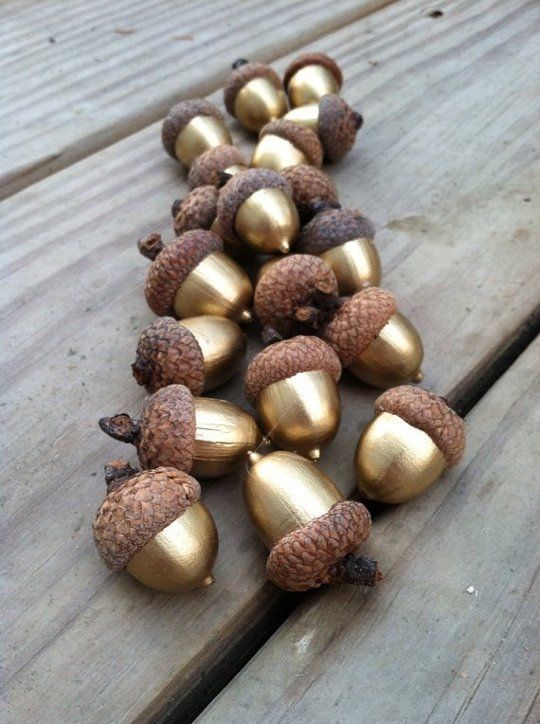 Another way to decorate your acorns this holiday season is by painting them in colors that you like. Though these golden acorns are utterly stunning!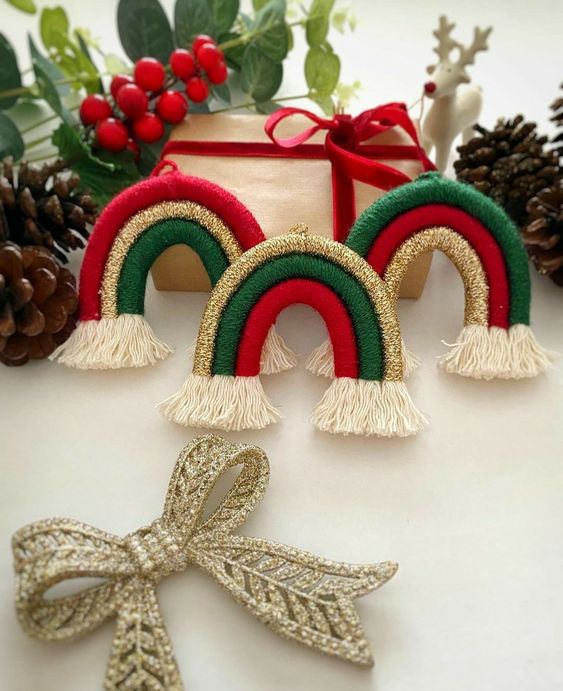 With a bit of rope and yarn, you can create your own Christmas rainbows to put around your Christmas tree!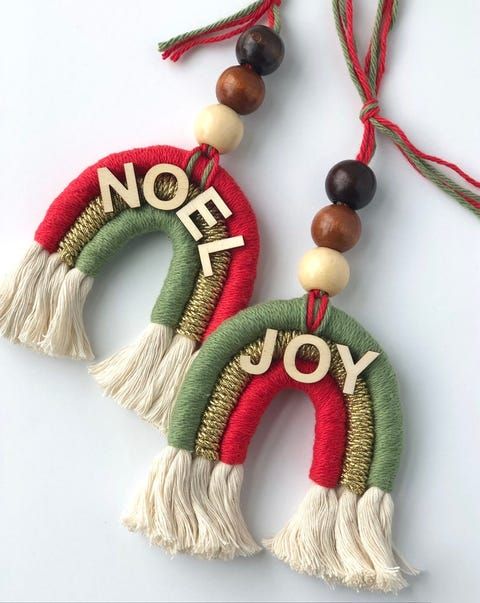 You can also opt to make your Christmas rainbows more personalized by putting your name and your family members' names on them!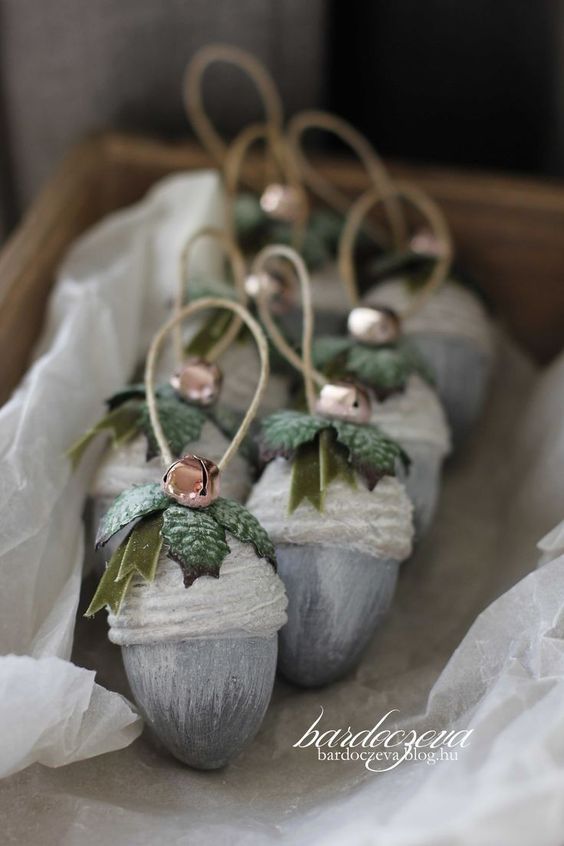 Get creative with your acorns and paint them in colors reminiscent of a winter wonderland like these ones!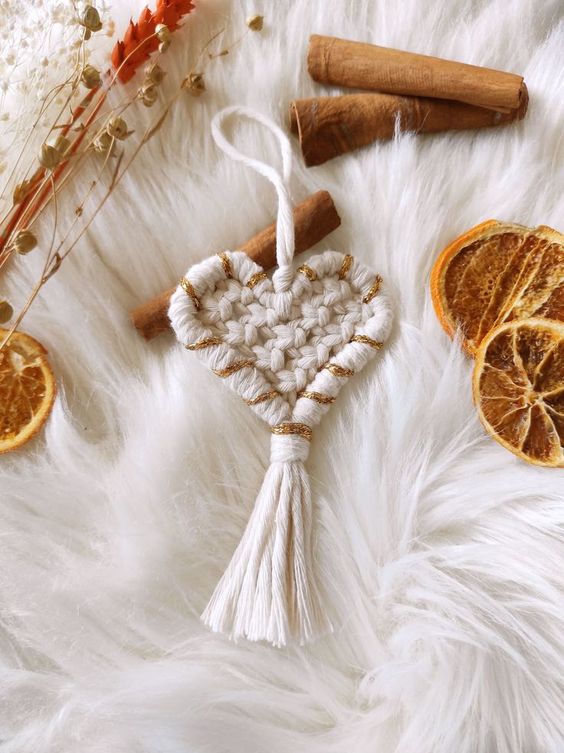 Spread the love this holiday season by making hearts with your yarn for your homemade Christmas ornament!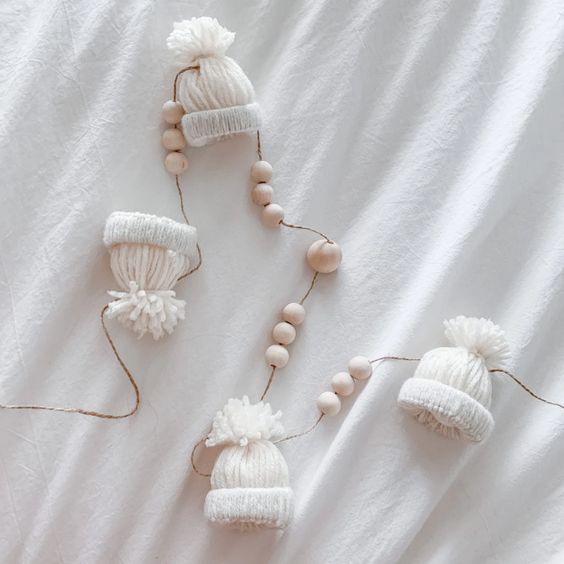 These cute, little handmade hats not only make for a good garland but also as ornaments!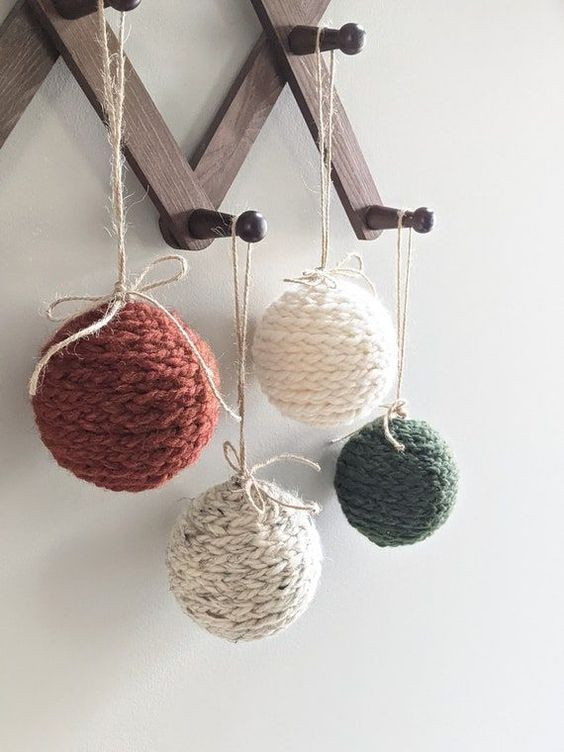 Usually, when you think of DIY Christmas ornaments most will think of the little balls you see hanging on Christmas trees. But you can also create some of your own using yarn or macrame rather than using the regular store-bought designs.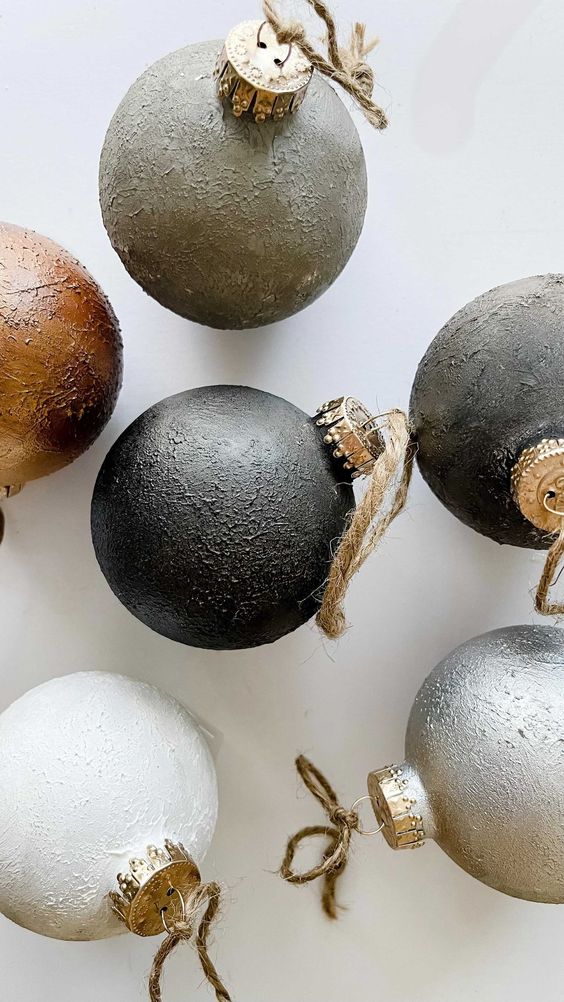 If you're not in the mood to be playing with yarn or any other kind of textile, then maybe you can give painting a try? You can easily get creative with different colors for your Christmas theme this year!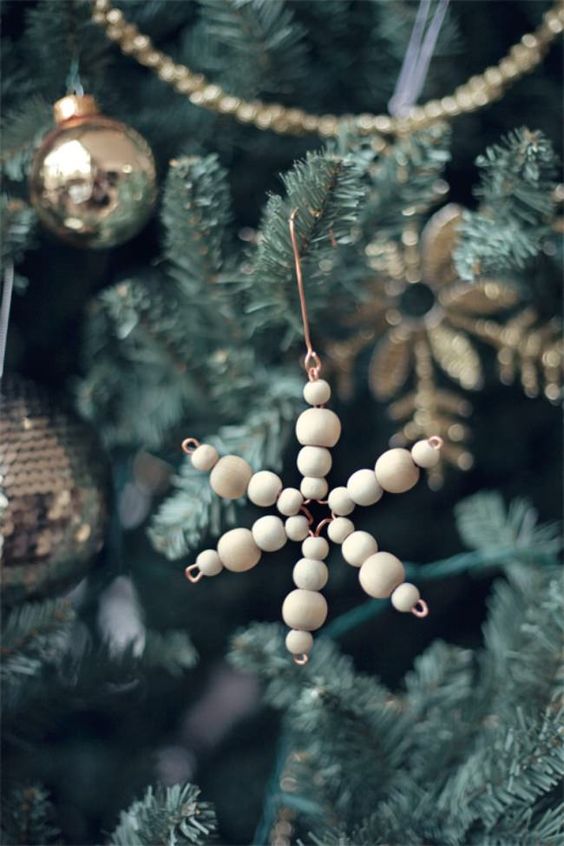 With some wooden beads and wires, you can create your very own stars to spruce up your Christmas tree!
There's no reason for you to stick to one color when crafting your decorations. Here's another way you can paint and design your DIY Christmas ornaments!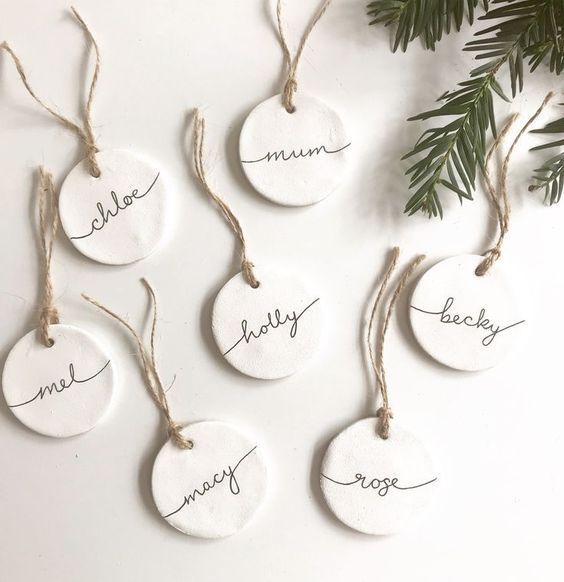 Sometimes all you need are blank paper clay charms where you can write the names of your loved ones and place them around your Christmas tree!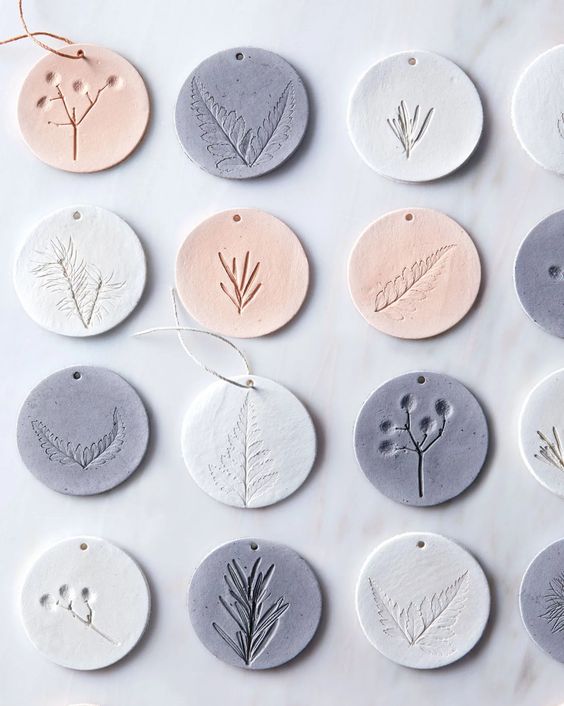 Or if you don't want to put names, you can also opt to draw different elements that make you think of Christmas!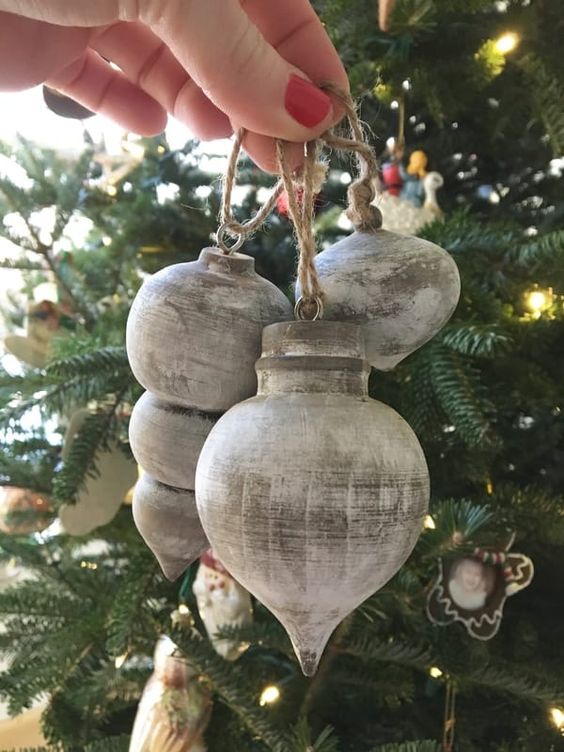 If you're going for a rustic Christmas this year, then these wooden ornaments are the perfect decorations for your home. You can get creative and paint them to suit the holiday vibe you're going for!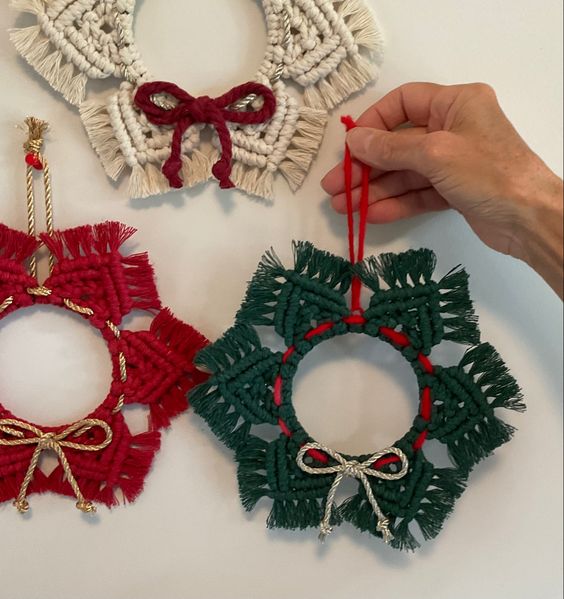 These macrame Christmas wreaths are just utterly perfect for the holiday season and with a bit of effort, you can easily craft these designs!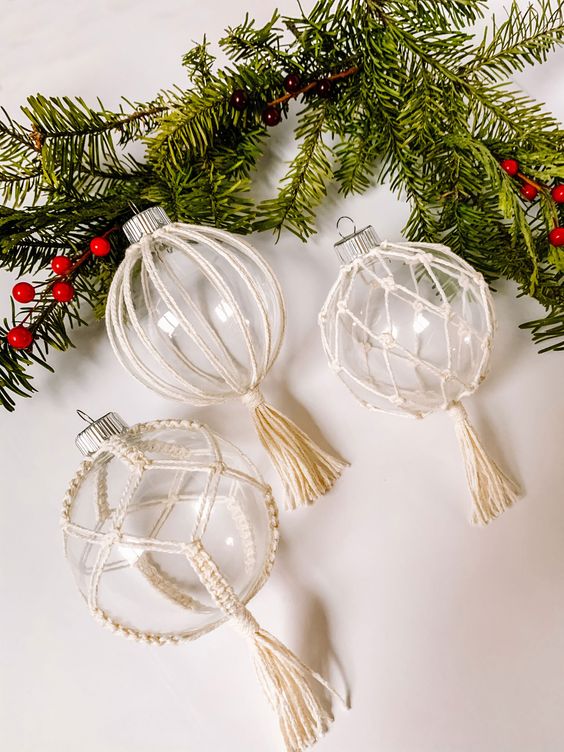 This particular ornament just honestly looks so classy to me and it's so easily achieved by just using macrame and some ball ornaments!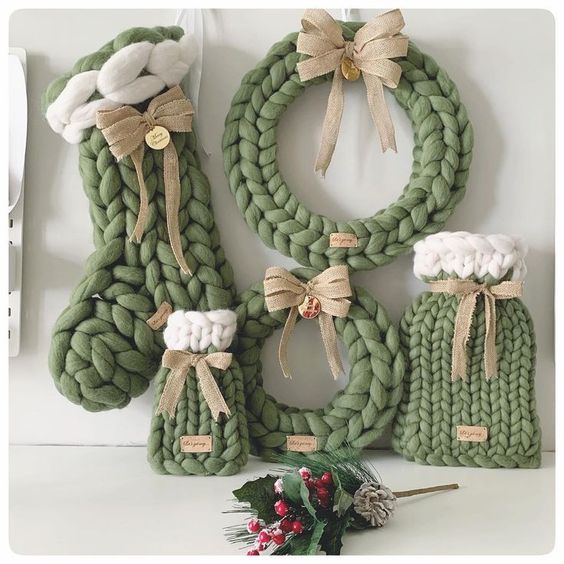 Get your knitting gear ready to make these beautiful and cohesive DIY Christmas ornaments!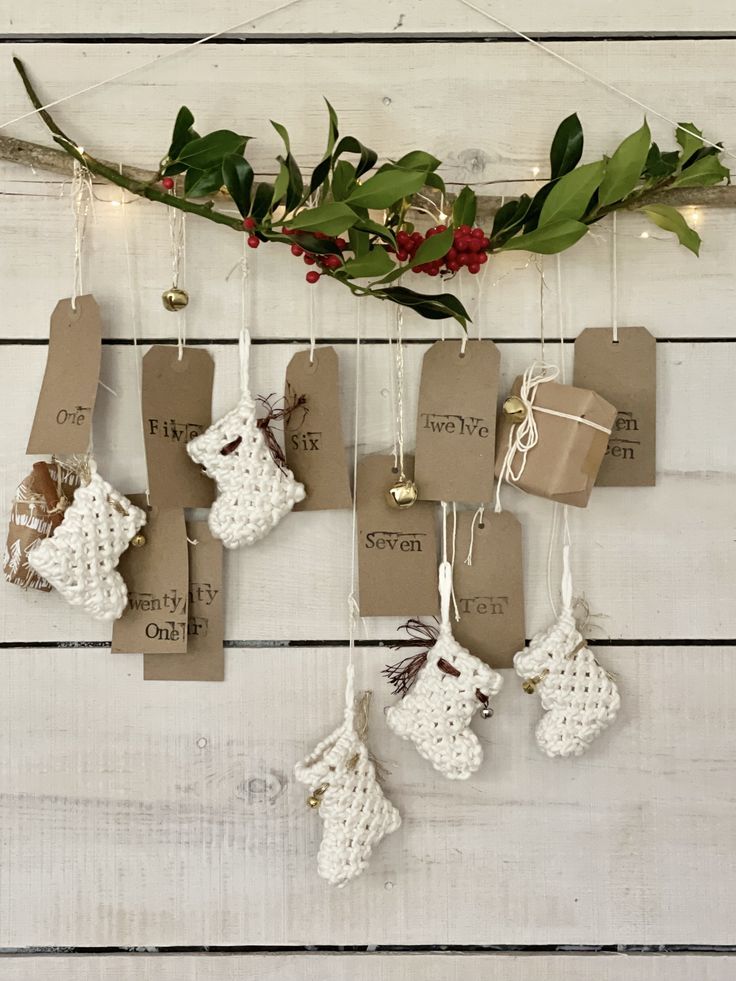 Look how adorable these mini stocking ornaments are! You can create them by using some macrame for the patterns!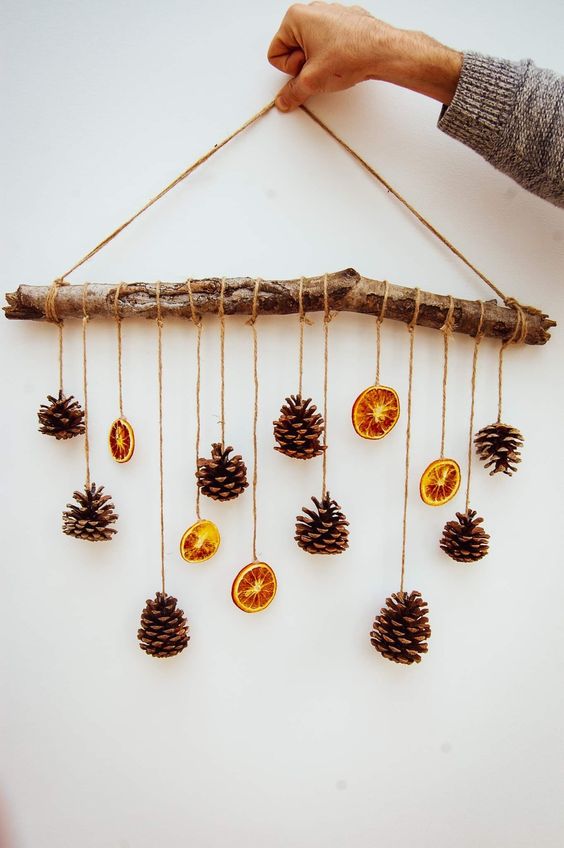 If you want something unique and requires a little less effort, you can use dried acorns and oranges to create these rustic DIY Christmas ornaments for your house!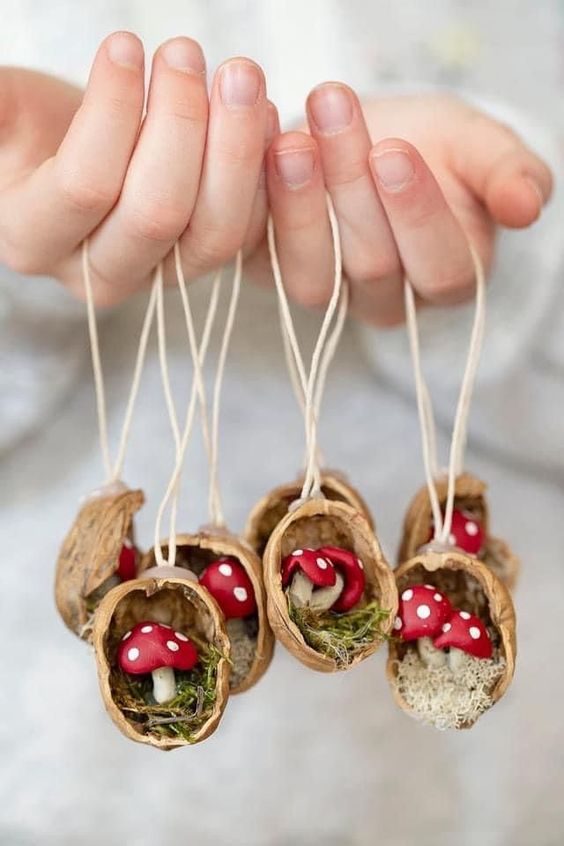 If you want to try your hand with polymer clay, these adorable mushroom ornaments could be something you can make for this holiday season!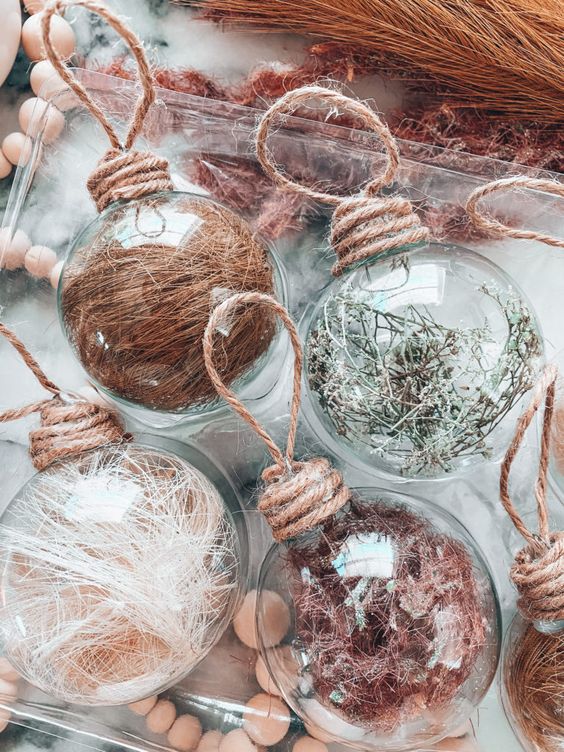 If you have a garden, then this is the perfect opportunity to make homemade DIY Christmas ornaments with some dried flowers! Just look how gorgeous these are!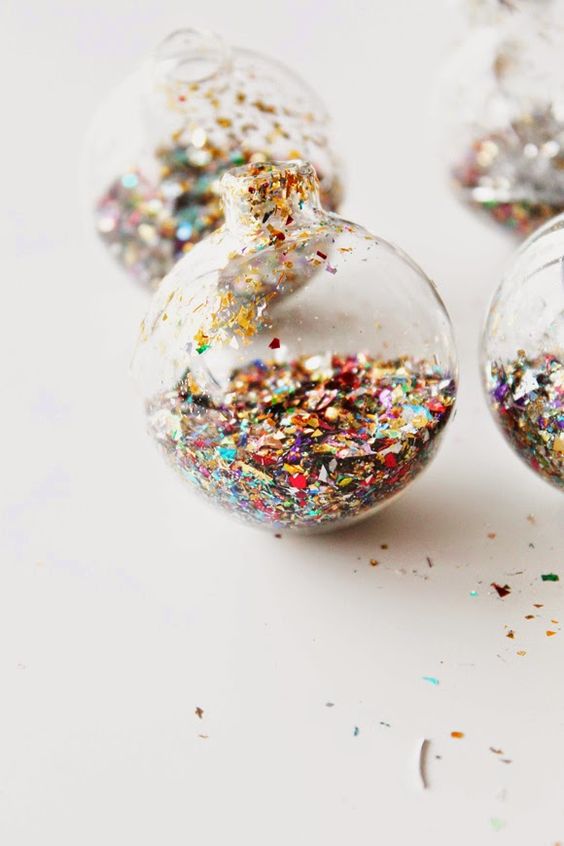 If you don't have any flowers at your disposal, you can also opt to use confetti or even some glitter!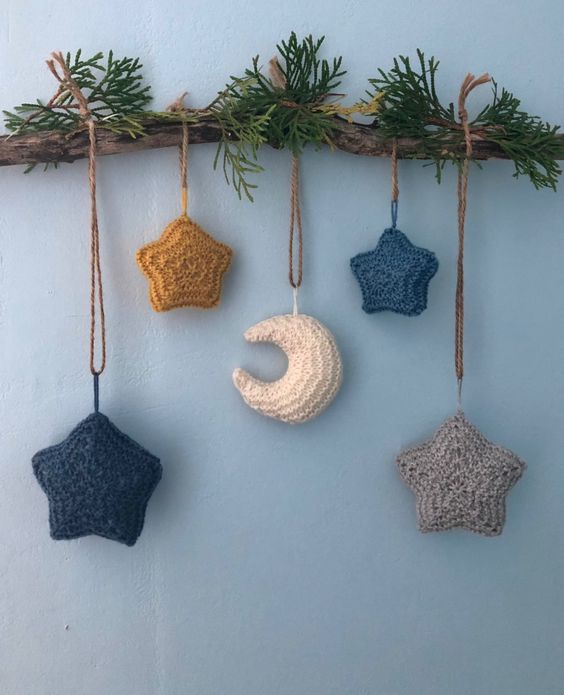 Create your own version of a starry sky this upcoming Christmas with these celestial bodies made of yarn!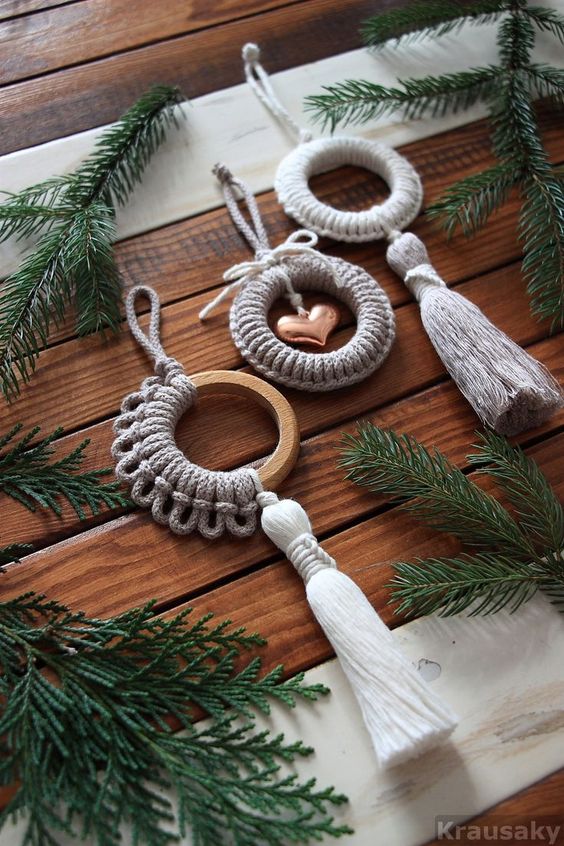 Take inspiration from these unique macrame patterns for your DIY Christmas ornaments this year!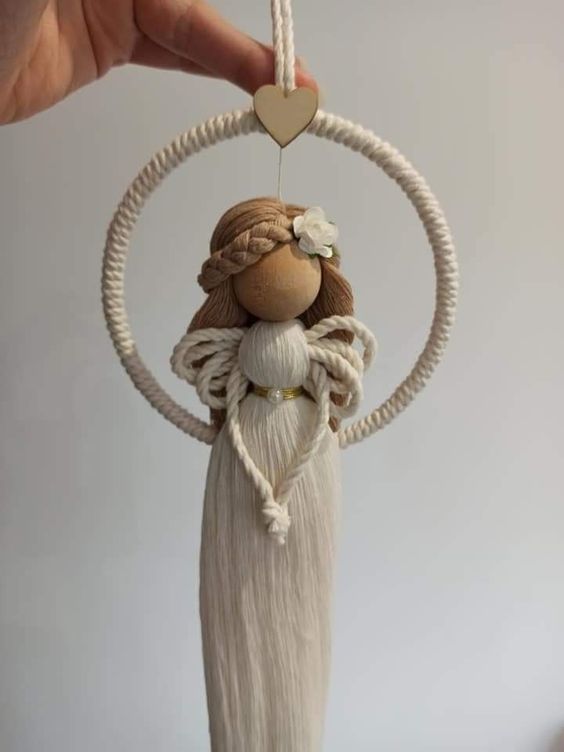 Make your own Christmas angel this holiday season using DIY staples like macrame or yarn!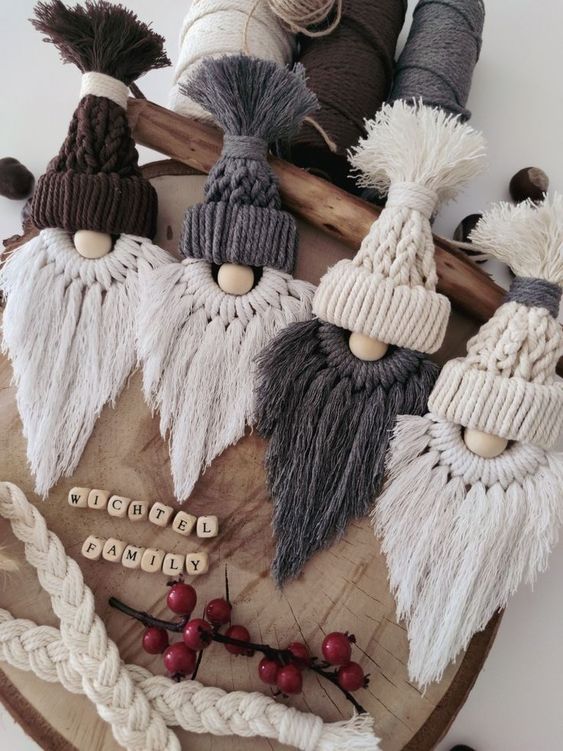 Another way to make use of your macrame is by creating your own version of Christmas gnomes!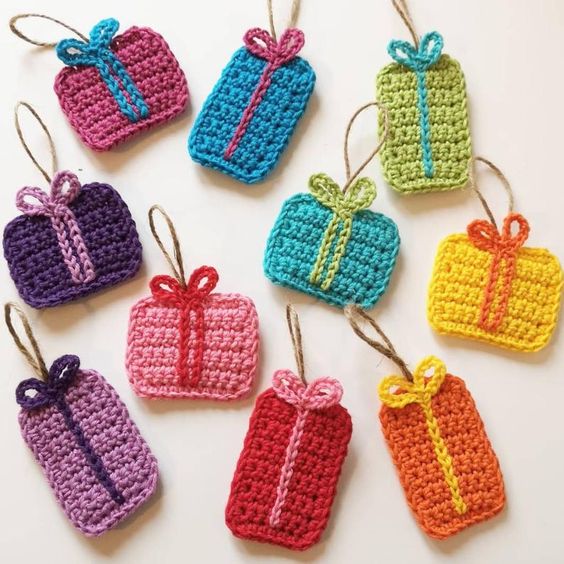 If you have time on your hands, this holiday season can also be the perfect opportunity to learn crochet and create these cute gift patterns as DIY Christmas ornaments!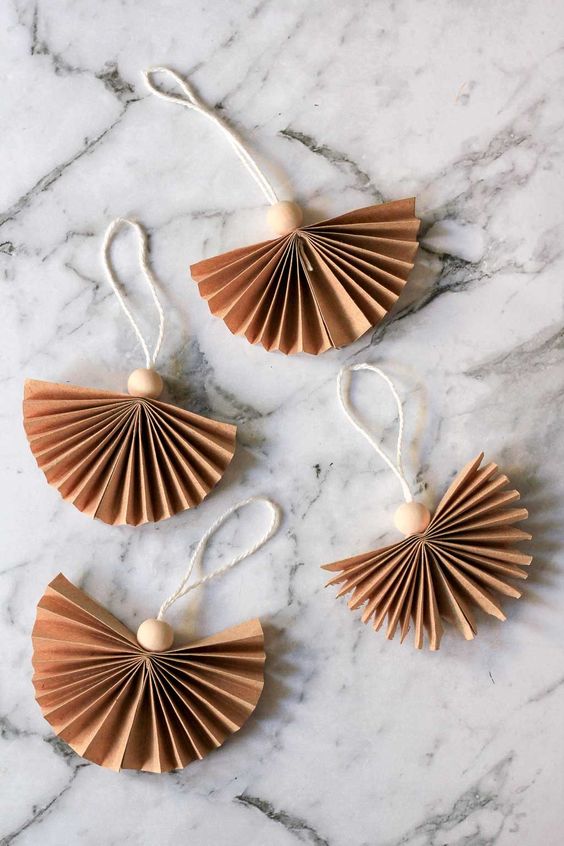 If you're looking to create your homemade DIY Christmas ornaments out of recyclable and sustainable materials, then these paper fan ornaments could be perfect for what you have in mind!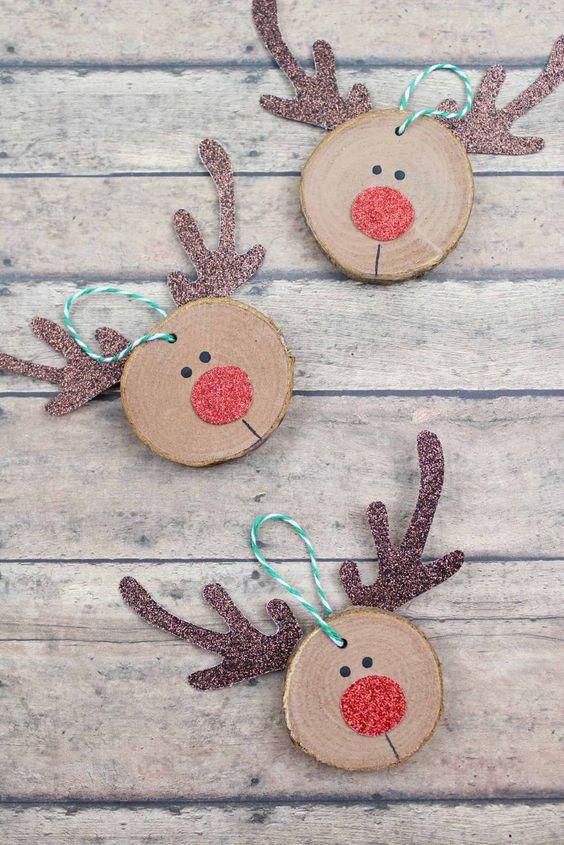 With just some cardboard pieces, you can easily make these cute reindeer ornaments to decorate your Christmas tree!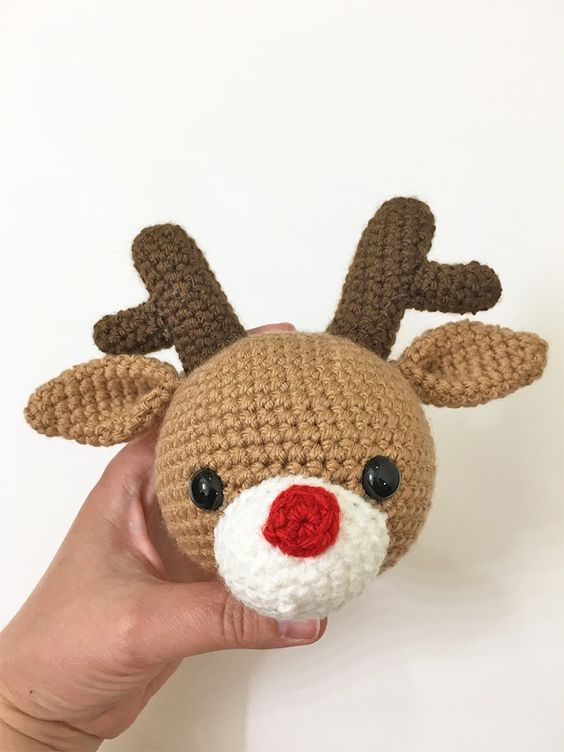 Use your crocheting skills to make adorable reindeer for your DIY Christmas ornaments this year!