In a world driven by numbers, precision, and financial acumen, accountants are the unsung heroes who keep the wheels of commerce turning smoothly. So if you're looking for the perfect gifts for accountants, just keep scrolling!
We all have that one friend who's a total whiz with numbers, right? They're the go-to person for financial advice, tax tips, and making sure our budgets are on point! So why don't we show how awesome they are and give them a little extra love? But not to worry if you're unsure what kind of gift they might like. To help you out, I've put together this fantastic list of gifts that are just perfect for the accountant in your life!
For today, we're not only going to help you find the ideal gift for your number-savvy friend. But also celebrate their unique talents and the important role they play in our lives. Whether it's their birthday, a special occasion, or you simply want to surprise them with a token of your appreciation, I've got you covered!
We're talking about gifts that are not just practical but also fun and creative. We know accountants are all about precision and accuracy, but that doesn't mean they can't enjoy a little humor and personality in their gifts too!
Best Gifts For The Accountant In Your Life
Whether they're busy balancing spreadsheets, tackling tax season, or helping you make smarter financial decisions, these gifts are designed to show them just how much you care. Let's dive right in and find that perfect gift that says, "Thanks for being an amazing accountant and an even better friend!"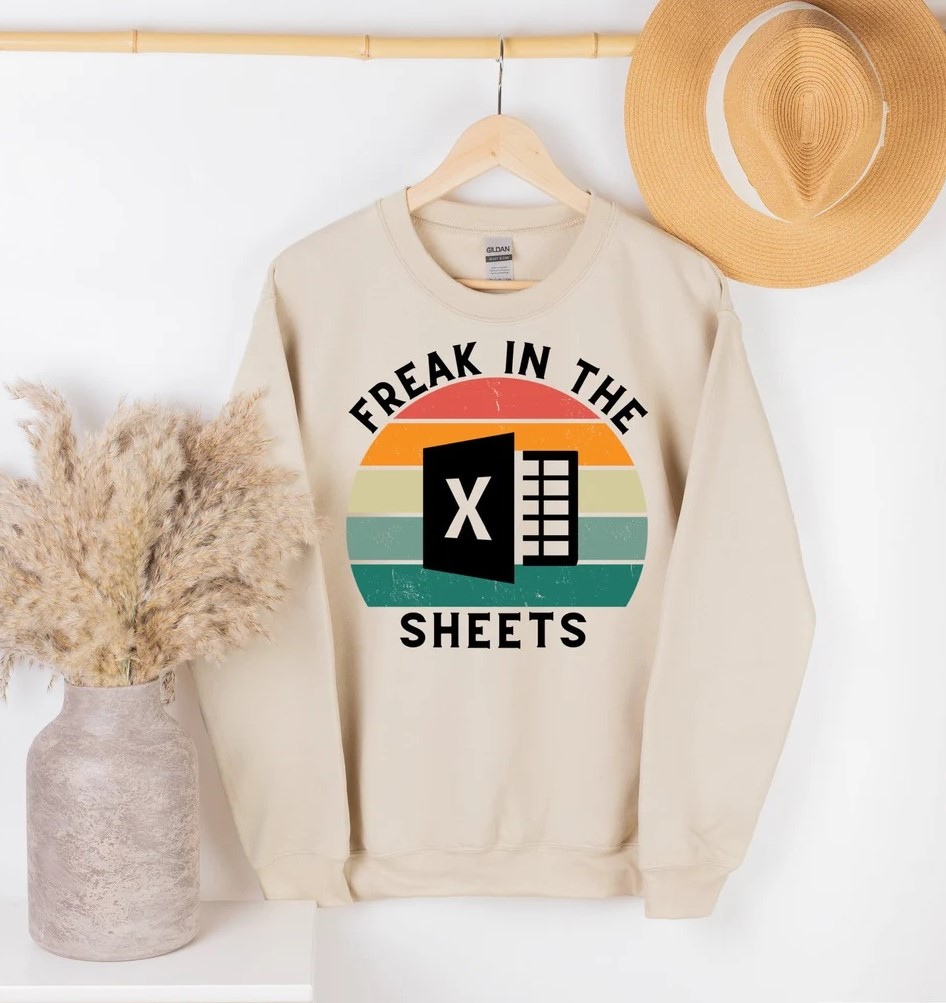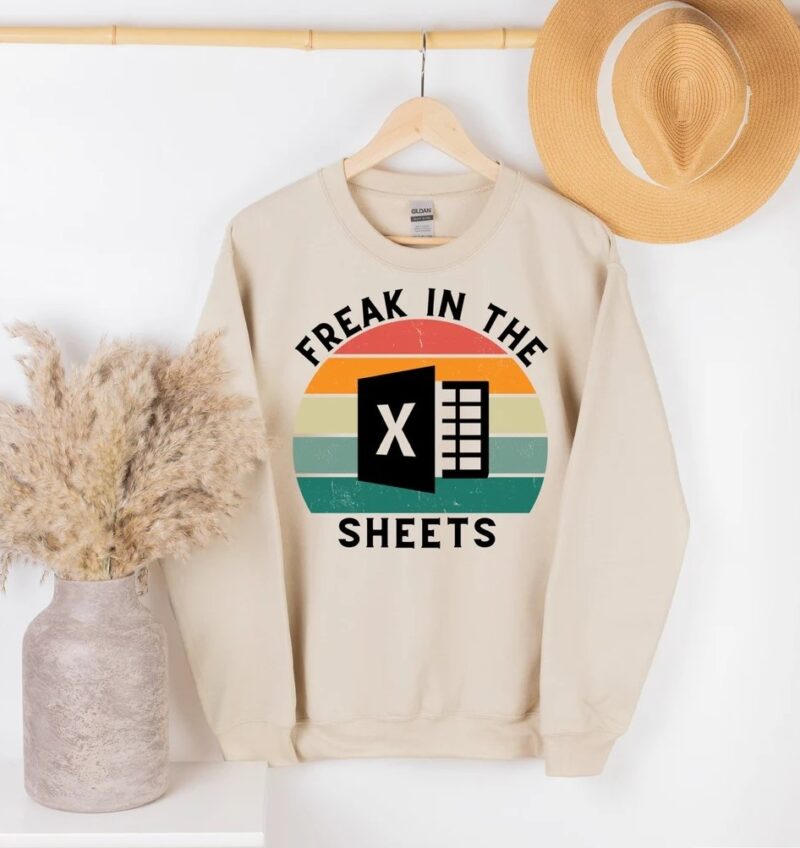 A "Freak In The Sheets Unisex Crewneck Sweatshirt" might not be the first thing that comes to mind when you think of accountant gifts, but it's actually a fantastic choice! As we head onto colder months, a sweatshirt is more than an ideal present to receive!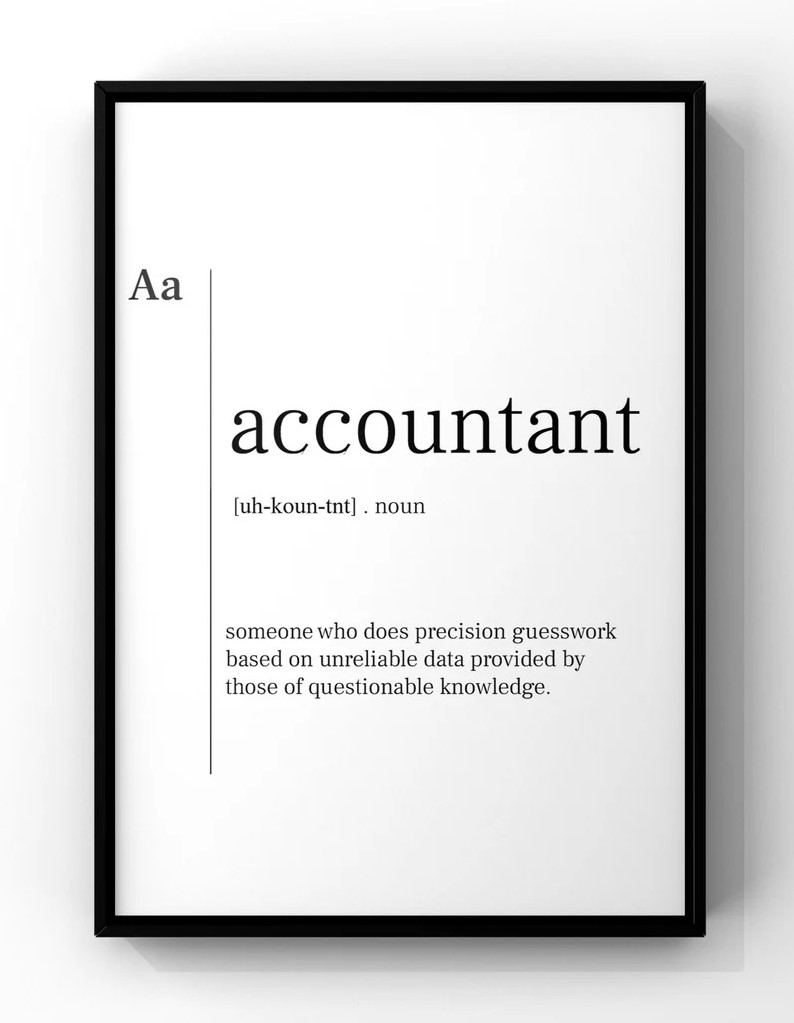 The "Accountant Definition Print" is the perfect gift for the number-savvy individual in your life. Accountants are often immersed in the intricacies of finance, balancing budgets, and making sense of financial jargon. This print takes that specialized knowledge and turns it into a piece of art but with some humor injected into the design!
Not only does it capture the essence of what accountants do, but it also serves as a reminder of their dedication to their expertise. It's a meaningful yet humorous addition to their workspace, providing a touch of inspiration and motivation every time they glance at it.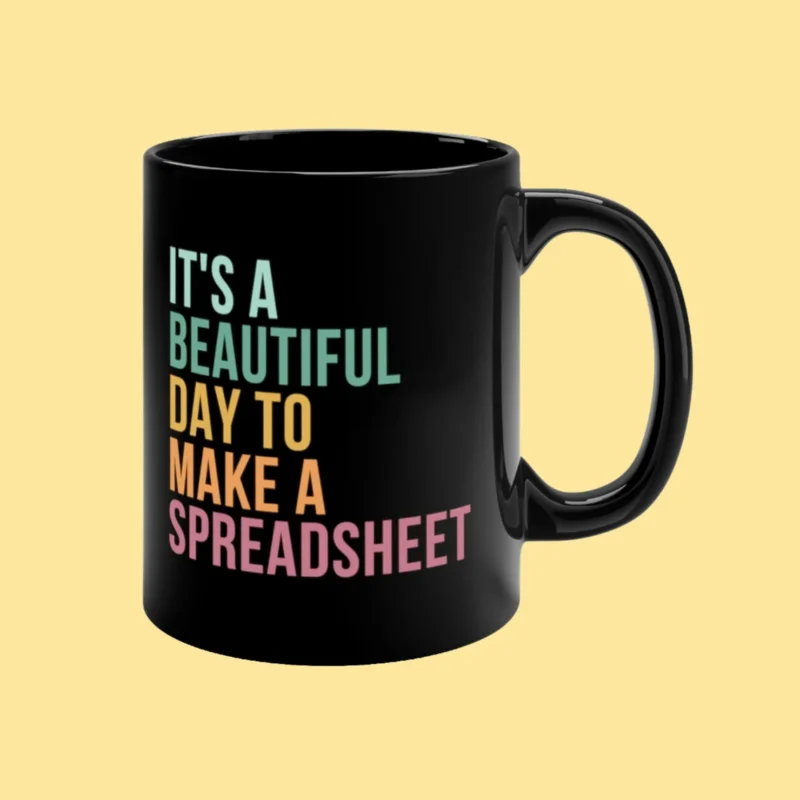 When it comes to looking for classic gifts to offer to your accountant, you can never go wrong with a coffee mug. Accountants often start their day with a cup of coffee or tea. So what better way to brighten their mornings than with a mug that combines humor and their passion for spreadsheets?
Moreover, not only does this mug bring a smile to their face, but it also serves as a practical and essential part of their workday. Plus, every sip will be a reminder that they're appreciated for their dedication to financial orderliness!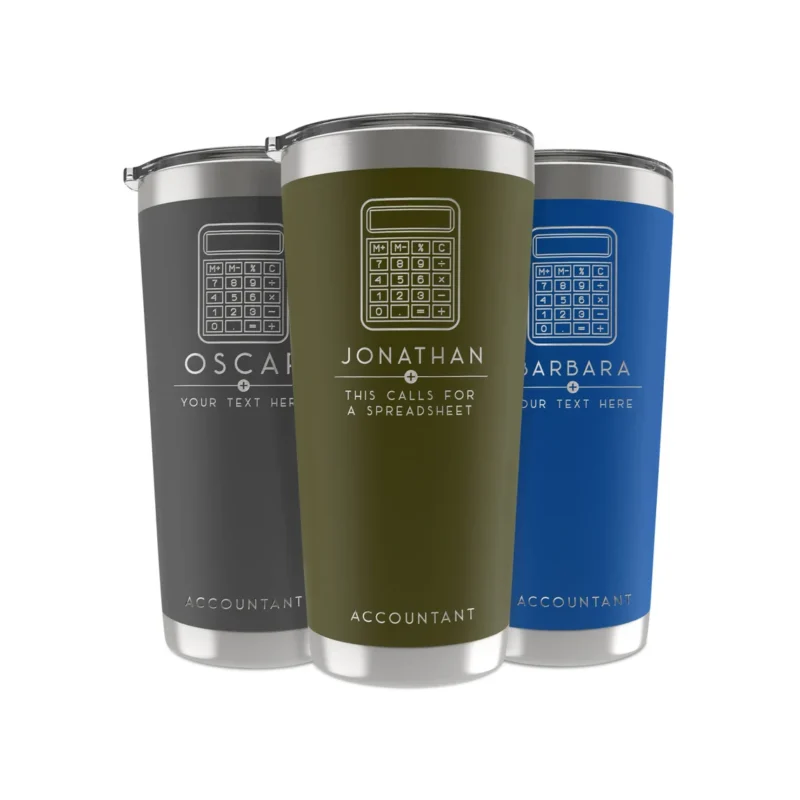 If you're searching for a durable and thoughtful gift for accountants, something more robust than the usual coffee mug, consider a personalized tumbler. Customizing it with their name, initials, or a humorous yet professional message turns it into one of those funny gifts for accountants that also demonstrate your attention to detail and appreciation for their expertise. This makes the tumbler a unique and personal item, reflecting their individuality and acknowledging your gratitude for their meticulous work.
This tumbler is not only practical but also versatile, ideal for keeping drinks hot or cold. It's perfect for an accountant's coffee during those hectic mornings or for staying hydrated during a busy day. More than just an accessory, it's a functional and constant companion in their daily grind. In essence, it's not just a gift for accountants; it's a thoughtful and amusing token that brings warmth to their heart and refreshment to their day.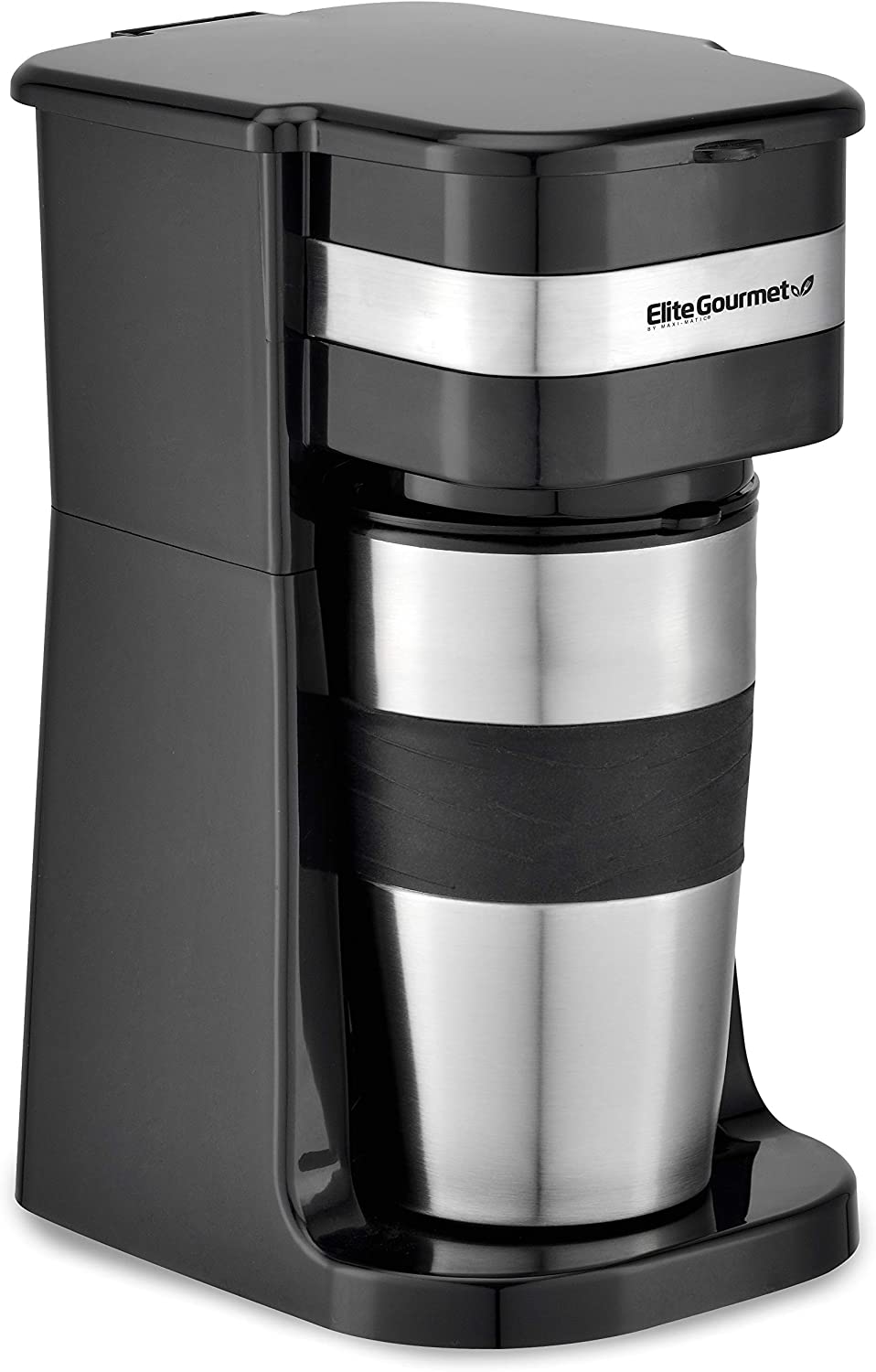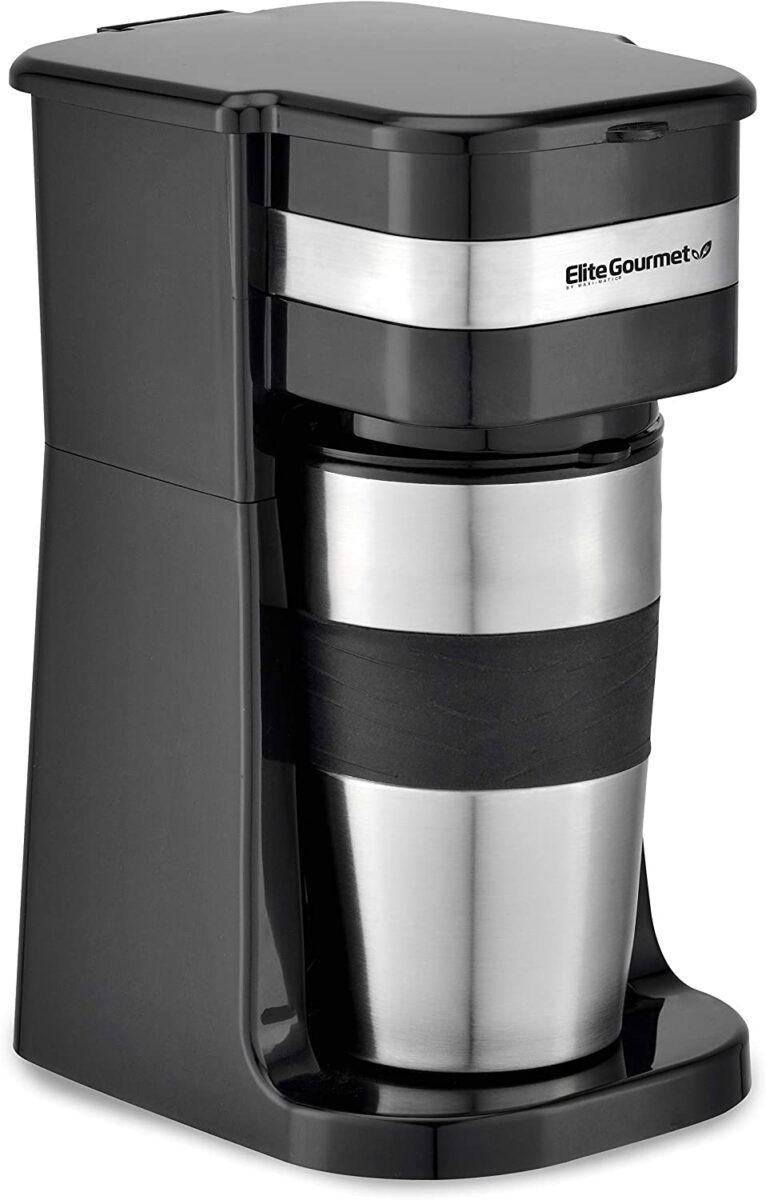 A Personal Single-Serve Compact Coffee Maker Brewer is an awesome gift for your accountant friend. It's like having a little coffee shop right in their kitchen!
Moreover, this coffee maker is super easy to use. Just add water, pop in a coffee pod, and press a button. Voilà! Fresh, hot coffee in minutes. No need to worry about complicated setups or fancy equipment.
As you may already know, accountants often have busy mornings. This coffee maker brews their favorite coffee quickly and efficiently. It's a fantastic way to start their day on the right foot, ensuring they're energized and ready to tackle those numbers and spreadsheets. All in all, it's a thoughtful and practical gift that adds convenience to their daily routine.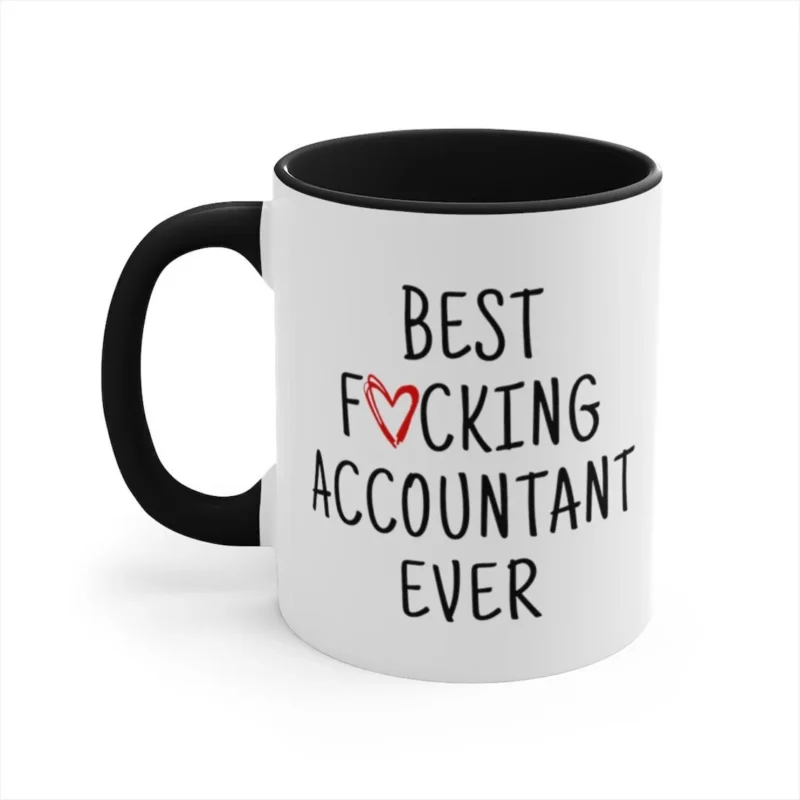 A little too on the nose, but this Best F*cking Accountant Ever coffee mug might just be the perfect gift for your accountant! Because who doesn't want to be called the best of the best, right? These words of encouragement may not be your typical accountant gift, but it sure packs a punch of appreciation! This mug says it all in a bold and unapologetic way. Making it a unique and memorable token of recognition.
As accountants work tirelessly behind the scenes, ensuring financial order and balance, this gift is a way to acknowledge their exceptional skills with a dash of humor!
So, if you want to surprise your accountant friend or colleague with a gift that's as bold and remarkable as they are, the "Best F***ing Accountant Ever Mug" is an excellent choice. It's a fun and irreverent way to say, "You're simply the best at what you do!"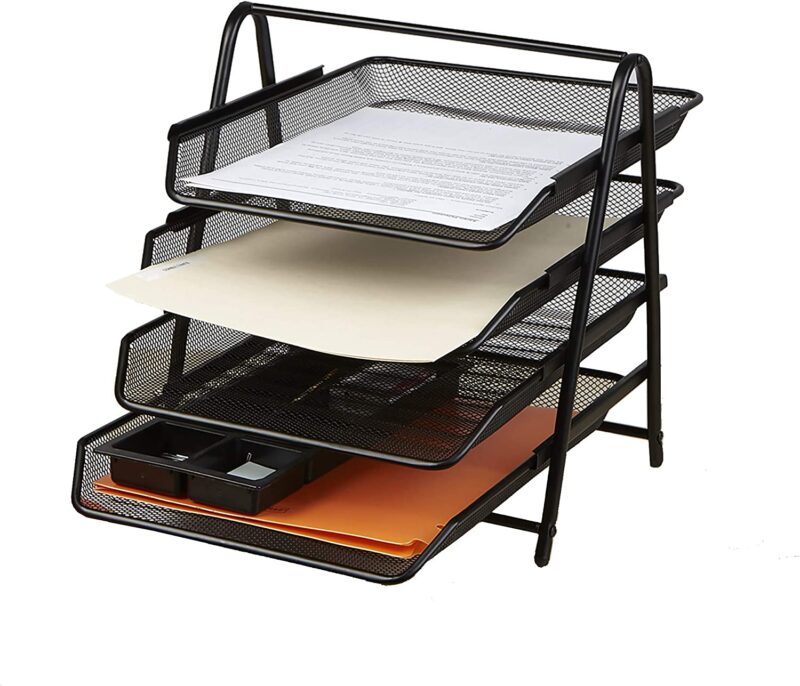 The Mind Reader Desk Organizer is a fantastic addition to any workspace, especially for accountants. Picture this: all your pens, notepads, and essential office supplies, perfectly arranged and easily accessible. This is precisely the convenience this desk organizer offers – it's like a mini revolution right on your desk.
For accountants, who often juggle heaps of paperwork, complex spreadsheets, and detailed financial reports, organization is key. This desk organizer isn't just a practical gift for accountants; it's a game-changer. It aids in keeping their workspace tidy, which in turn, enhances their efficiency and reduces stress. It's not just an organizer; it's a little piece of peace of mind for accountants, making it one of those funny gifts for accountants that are also incredibly useful.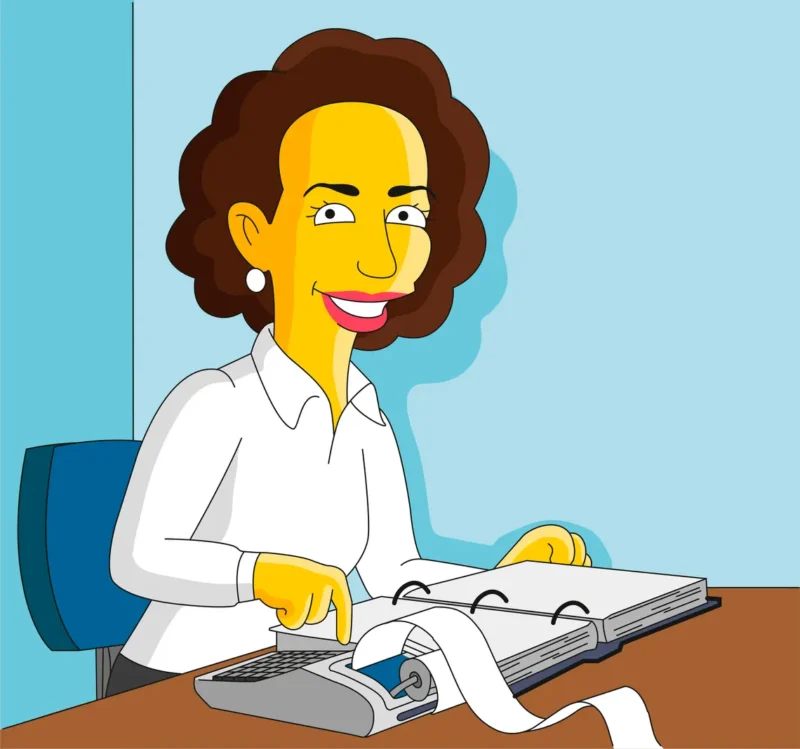 Imagine having your Accountant transformed into a resident of Springfield! These personalized portraits capture not only the likeness but also the quirky and beloved Simpsons style. It's complete with trademark yellow skin and exaggerated features. These custom portraits are a fantastic way to celebrate your Accountant's love for The Simpsons or to commemorate a special occasion with a playful twist.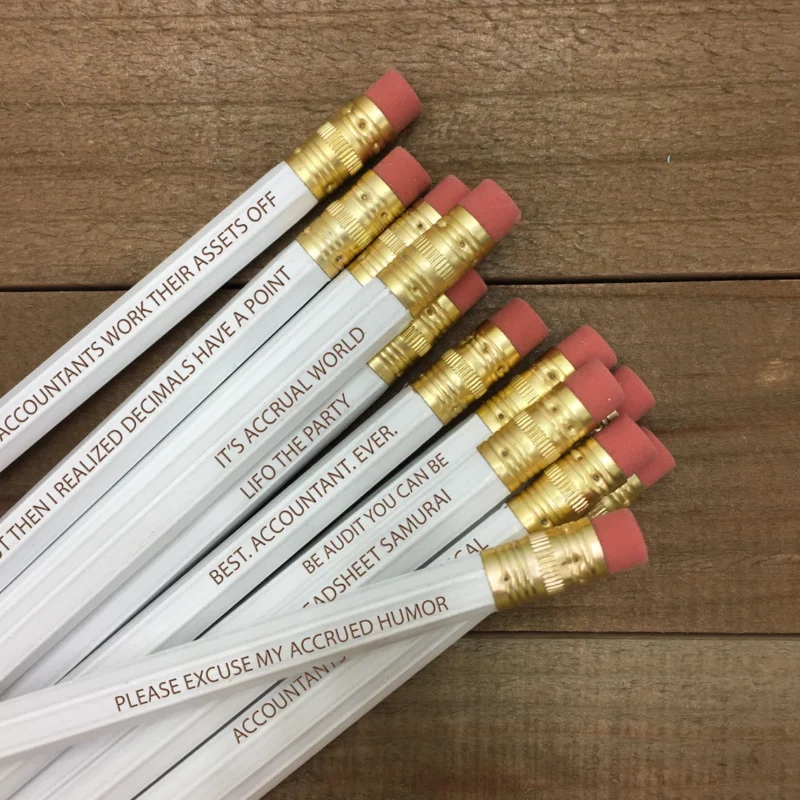 Accounting Pencils are a fantastic gift idea for accountants, and here's why they're a hit: You can personalize these pencils to your accountant's liking! Forego the usual name and initials. Instead, opt for some humorous references and jokes relating to your accountant's lifestyle that will get a laugh out of them!
Practically speaking, pencils are a must-have for jotting down calculations, making notes, and marking up financial documents. But beyond their practical appeal, these engraved pencils can also be keepsakes. It can be a reminder for them of your appreciation and the pride they should feel for their profession.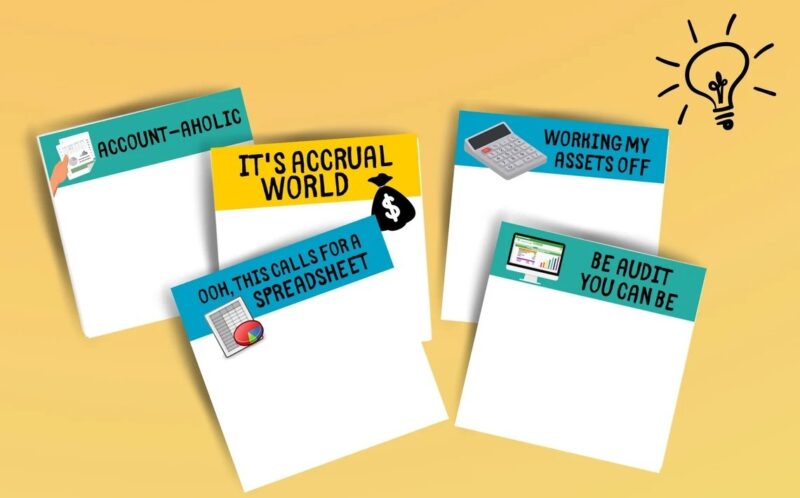 Sticky notes may appear small, but they play a big role in making an accountant's life simpler and more organized. Think of them as trusty sidekicks always ready to assist accountants in their daily tasks.
Accountants often grapple with a mountain of documents and numbers. Sticky notes come to the rescue by helping them sort, prioritize, and keep track of crucial tasks and figures. They act like little labels that transform chaos into order, making work more manageable.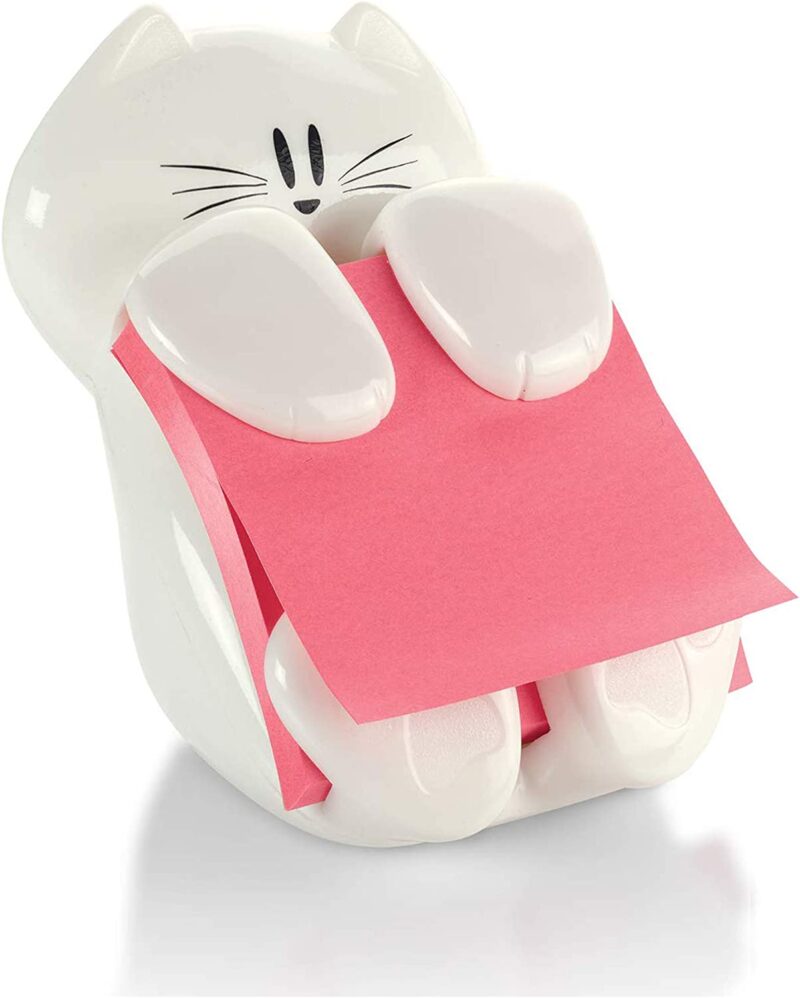 The Post-it Pop-up Note Dispenser is a handy addition to any accountant's workspace. It's like having a trusty assistant right at your desk! With this dispenser, Post-it notes are always within arm's reach for your accountant. No more hunting for sticky notes in drawers or digging through cluttered desks. It's all about quick and easy access to jot down important notes or calculations!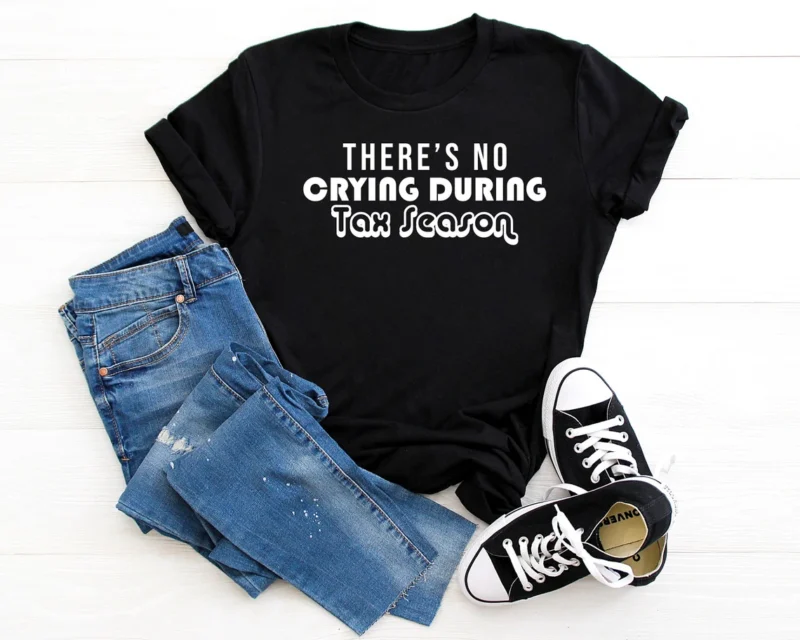 The "There's No Crying, During Tax Season Shirt" is a light-hearted and relatable gift! It's sure to bring a smile to the face of any accountant who might be drowning in the stress of tax season. With that said, tax season can be an intense time for accountants, with long hours, tight deadlines, and complex regulations. This shirt playfully acknowledges their resilience and dedication during this challenging period.
Moreover, it adds a fun and humorous element to a serious job. Accountants can wear it proudly, knowing that a good laugh can be the best stress reliever.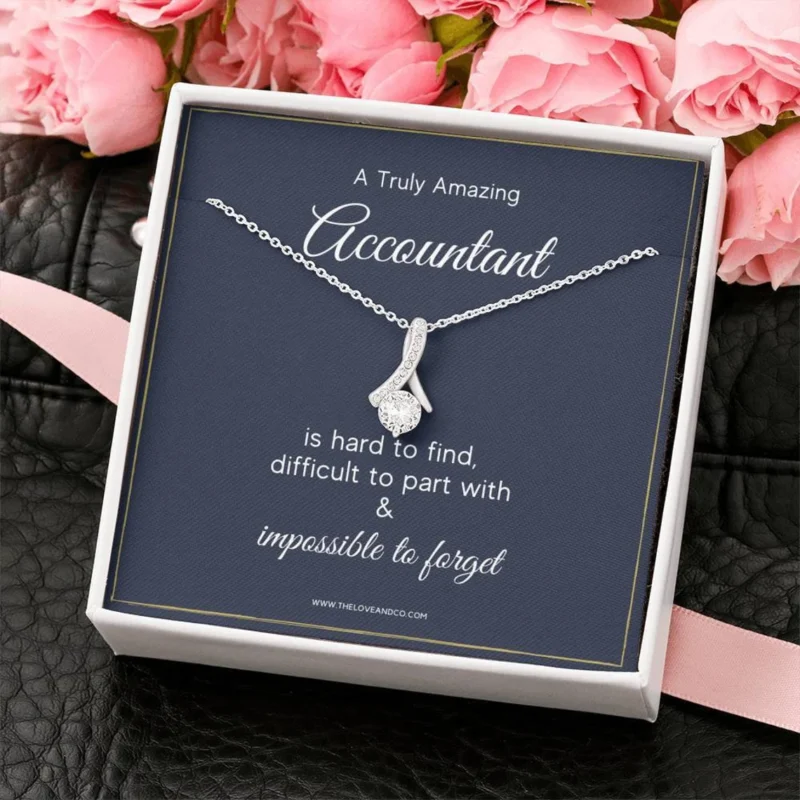 If your accountant has a penchant for dainty accessories that sparkle, then a personalized necklace could be a wonderful gift for them! Additionally, when they wear this necklace, it serves as a daily reminder of your appreciation and their remarkable abilities. It can inspire and uplift them during both challenging and successful moments in their career.
Make sure to pick a necklace that is versatile. That way, it'll be suitable for both professional and casual occasions. An elegant design will complement any outfit, allowing your favorite accountant to carry your appreciation wherever they go.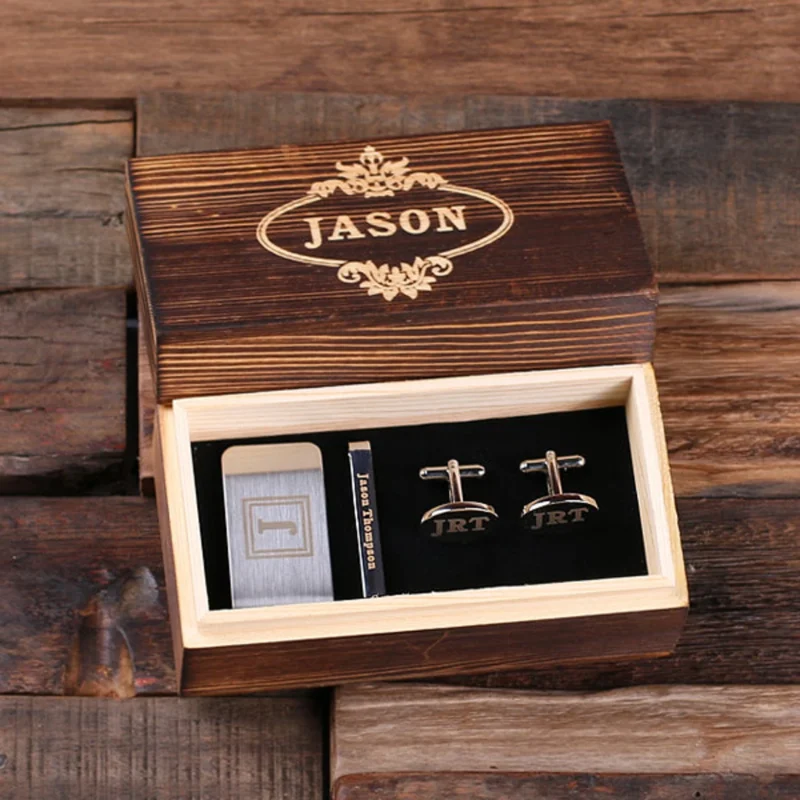 The 'Personalized Gentleman's Gift Set' is a thoughtful tribute to the dedicated accountant in your life. What makes it exceptional? Well, you can customize it with their name or initials, adding a heartfelt touch to your gift. Inside, you'll find high-quality essentials like cufflinks, money clips, as well as tie clips. Overall, this gift is a blend of style and practicality that complements their professional image.
Whether it's to celebrate their achievements, a work anniversary, or simply to say 'thank you,' this gift set offers timeless elegance that suits any accounting occasion.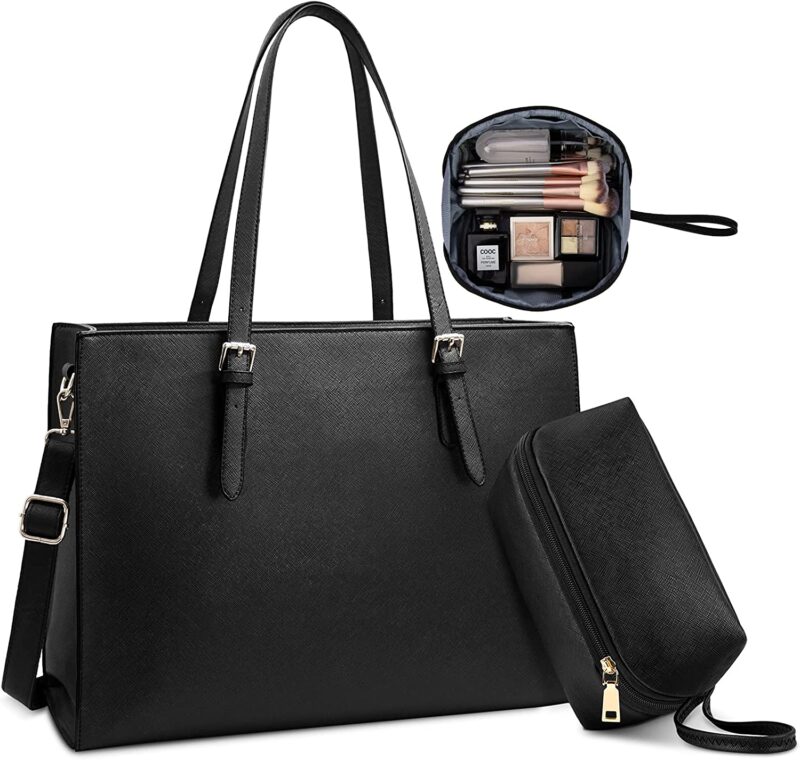 Combining style and functionality, there's ample space for this Laptop Bag for a laptop, documents, and essentials, making it perfect for work or travel. You can even customize it with your accountant's name or initials, adding a thoughtful touch to your gift. Not to mention, just look at how sophisticated and chic this laptop bag is? Utterly perfect for the modern woman!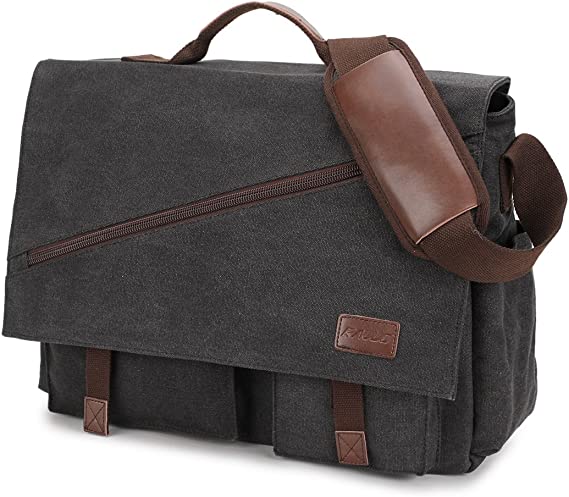 Exuding a professional vibe, this messenger bag is ideal for accountants who often attend meetings or work in corporate settings. It can also easily complement their sharp, business-ready attire! Moreover, accountants deal with piles of documents, reports, and laptops. This messenger bag boasts multiple compartments and pockets, helping them stay organized and efficient.
Not to mention, this bag is made with high-quality materials. This particular bag is built to withstand daily wear and tear, ensuring it remains a reliable companion for years to come. Beyond its functionality, the messenger bag carries a stylish look that suits both office and casual outings.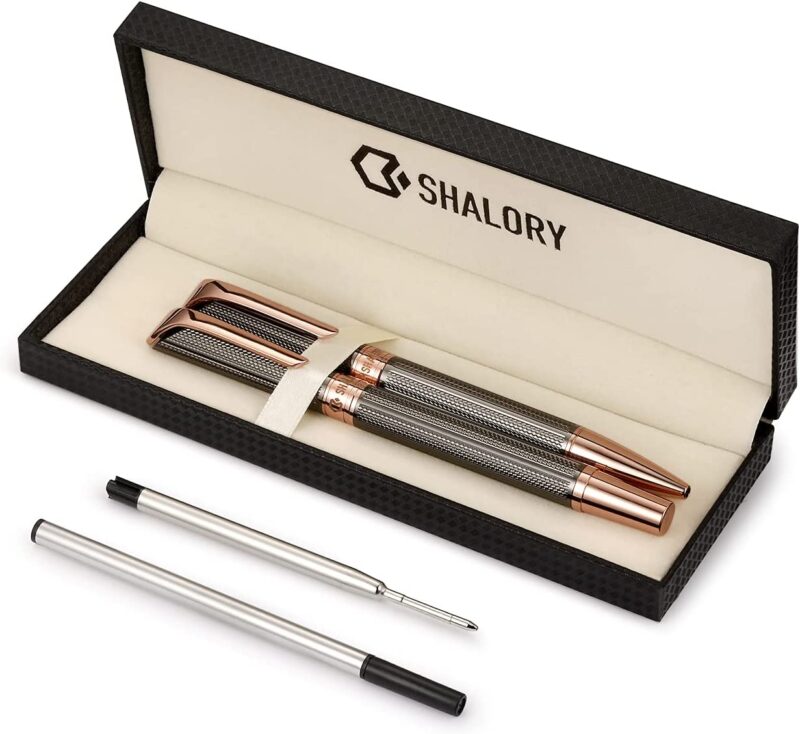 The 'SHALORY Ballpoint and Rollerball Pen Set' is a delightful gift choice that anyone, including accountants, will surely appreciate! Accountants often require precision and professionalism in their work. These pens exude a professional aura, making them a perfect fit for the meticulous tasks accountants handle.
Moreover, SHALORY pens are known for their quality and durability, ensuring they remain reliable companions throughout an accountant's busy days. Packaged in an elegant box, these pens also make for a stylish and thoughtful gift!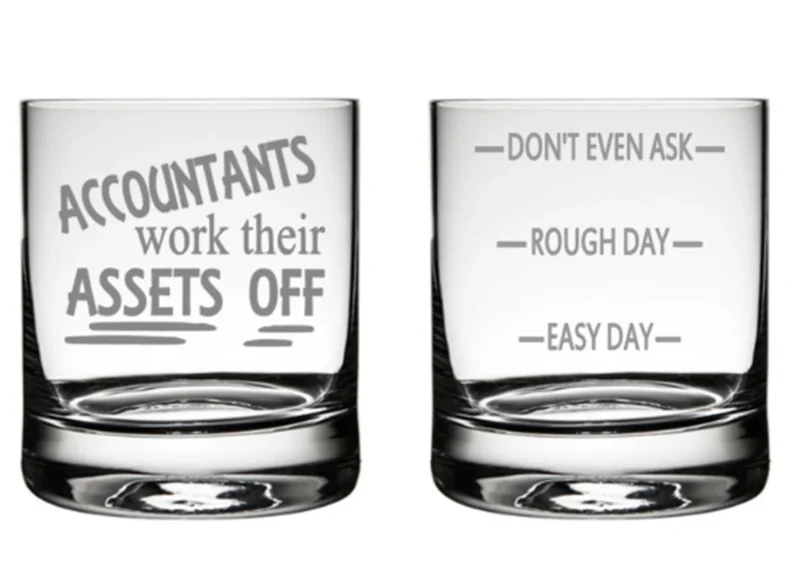 As someone who loves to wind down with some liquor after a hard day's work, these whiskey glasses could be something your accountant would love to have! Furthermore, these glasses can be personalized with the CPA's name, initials, or a special message. It certainly adds a personal touch and makes it a unique keepsake!
While it's ideal for savoring a fine whiskey, it's also suitable for other beverages, making it a versatile addition to their drinkware collection.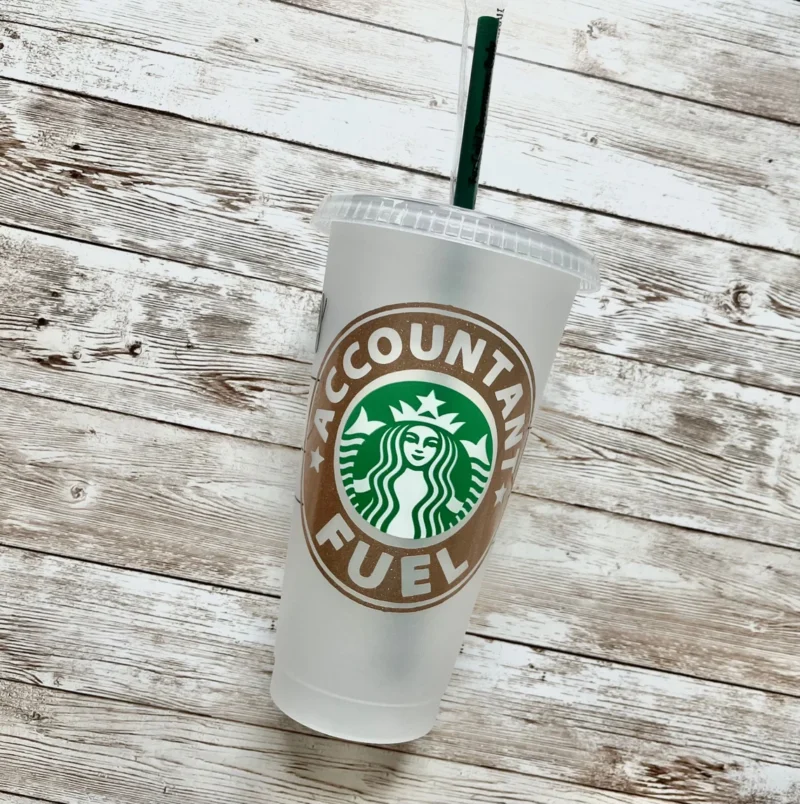 For a fun and thoughtful gift idea tailored for accountants who run on caffeine, this is the perfect gift! Accountants often rely on coffee to power through busy days and late nights. This cold cup is the perfect companion for their favorite Starbucks drinks or cold brews, keeping them refreshed and motivated.
Moreover, it's a lighthearted way to celebrate accountants and their hard work. It's a gift that combines functionality with a sense of humor!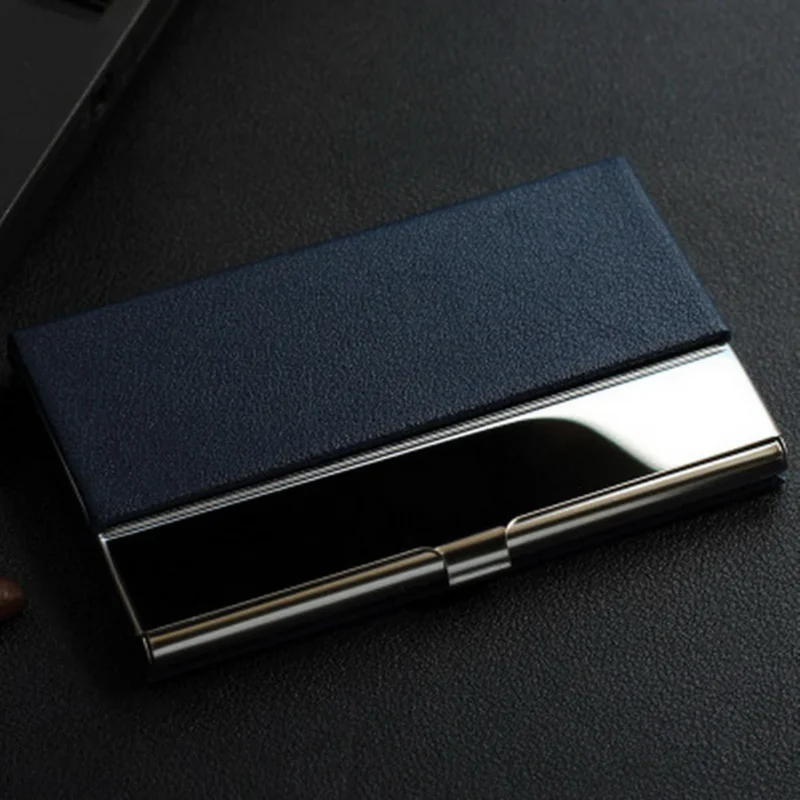 Looking for more personalized gift options? Check out this chic and gorgeous personalized business card holder! Because accountants often meet with clients and colleagues, a well-designed business card holder ensures they make a strong first impression.
Not to mention, keeping business cards organized and easily accessible is crucial for networking. This holder ensures that important contacts are just a pocket's reach away. Additionally, while it's perfect for business cards, it can also hold credit cards or other essentials. It's such a versatile accessory for work and beyond!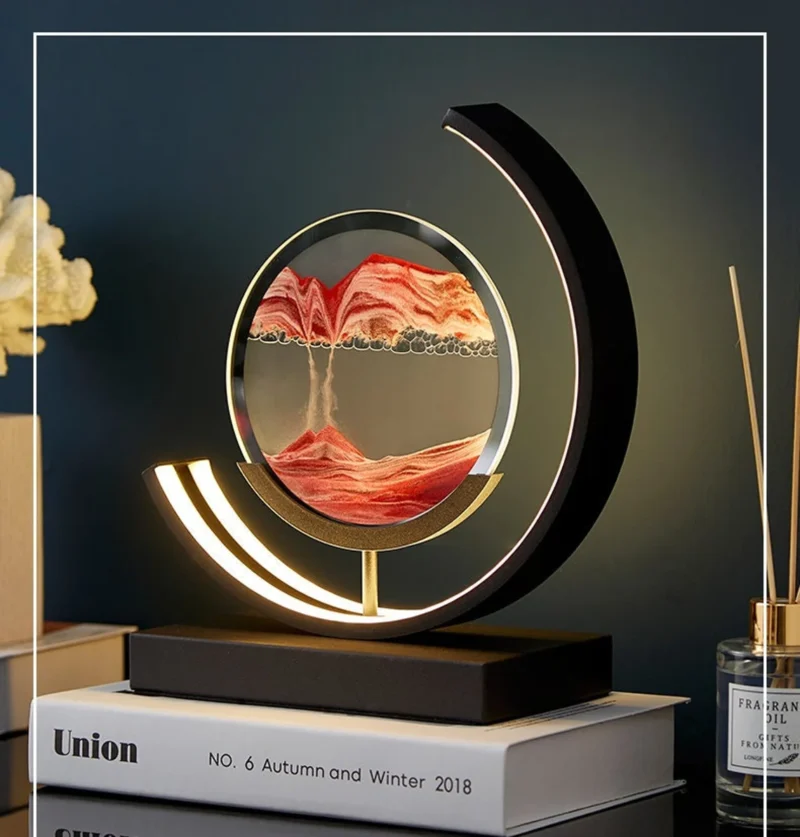 If you're looking for something utterly unique to show appreciation to your accountant, this is it! Not your typical timekeeping device, the Sahara Desert Moving Sand Art Sculpture is a work of art in constant motion. As the sand shifts and falls, it creates ever-changing landscapes reminiscent of the Sahara Desert's shifting dunes.
What sets this hourglass apart is the LED-equipped base that bathes the sculpture in soft, ambient light. It transforms the art piece into a stunning visual display, making it a mesmerizing centerpiece in any room. Moreover, watching the sands flow and create intricate patterns can have a calming and meditative effect for your accountant too!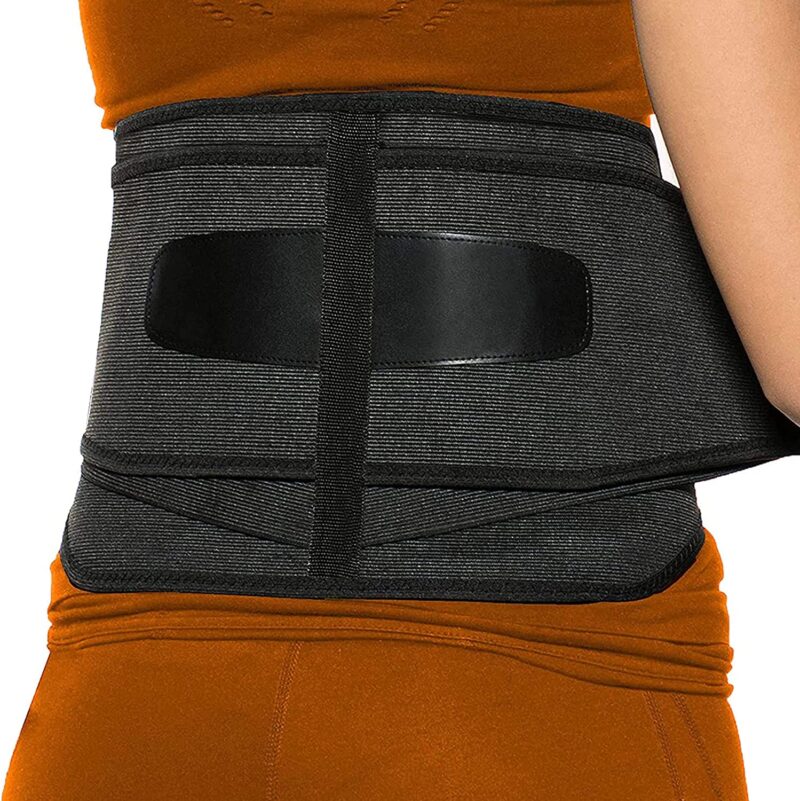 The 'MODVEL Back Brace' is a game-changer for the accountants seeking relief from back pain and discomfort. Designed with the utmost care, this back brace provides exceptional support to the lower back, helping to alleviate pain and reduce strain. Furthermore, it features adjustable straps, ensuring a comfy fit for accountants of various sizes.
Whether your accountant is sitting at a desk, lifting heavy objects, or engaging in physical activities, this brace offers reliable relief, making it a must-have for daily use!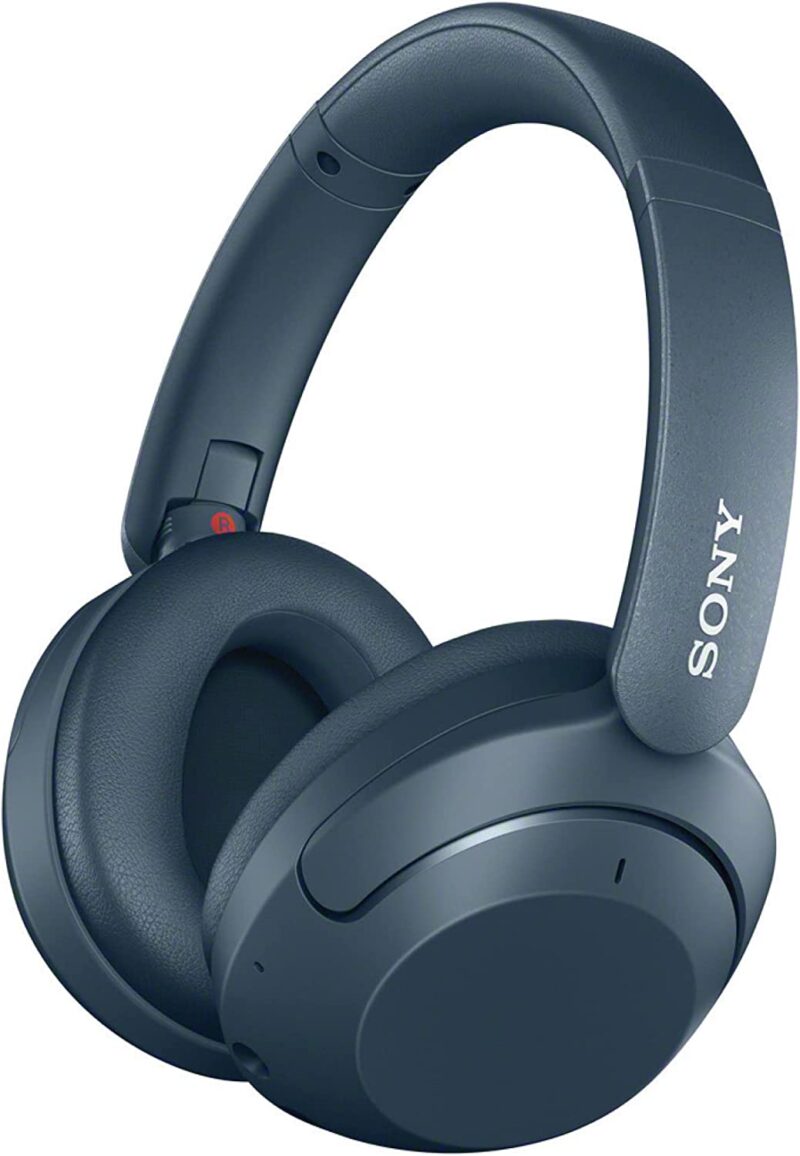 As someone who likes to work in the peace and quiet, a noise-cancelling headphone like this Sony pair is a life-changer for me. So if you're accountant likes to listen to music or podcasts while they work, or simply like their environment to be quiet, this is the ideal gift for them!
Sony's cutting-edge noise-cancelling technology can easily create a serene auditory surrounding for them. It's perfect for accountants who need to sift through numbers and data without distractions. Moreover, these headphones prioritizes comfort. It allows extended use without discomfort. Whether they're crunching numbers for hours or on long flights for business trips, these headphones are designed for comfort!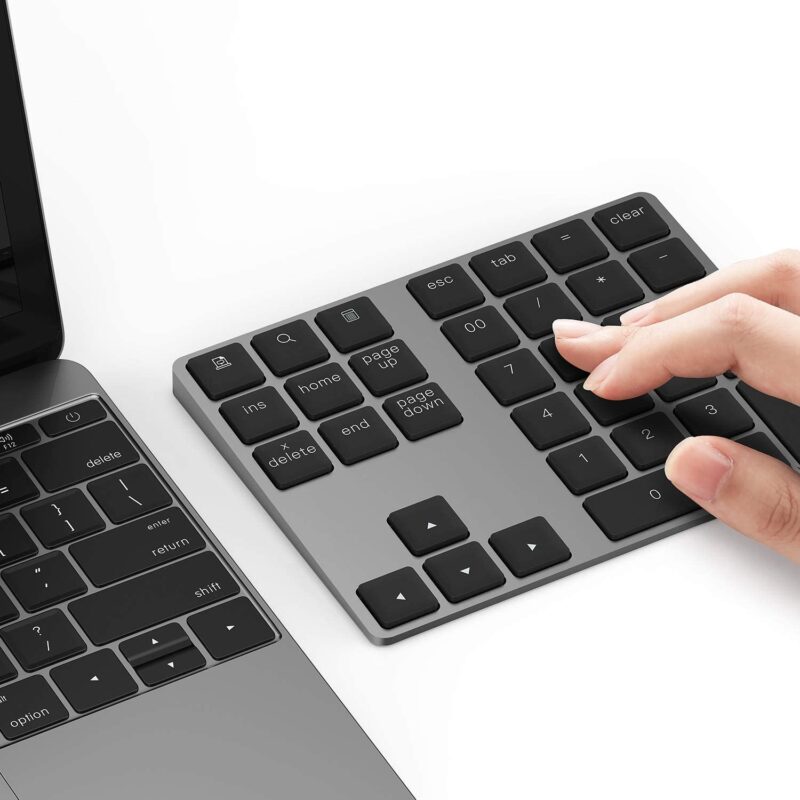 Accountants deal with numbers daily, and this keypad is designed to streamline their work. It provides quick and easy access to numeric data, making calculations and data entry a breeze.
Additionally, the slim and lightweight design makes it easy to carry and use anywhere. Accountants can take it to client meetings or work from different locations with ease. It's also compatible with various operating systems, including Windows, macOS, iOS, and Android! So, if you're looking for a practical gift that boosts your accountant's efficiency, reduces hassle, and simplifies numeric tasks, this is something they'll surely appreciate!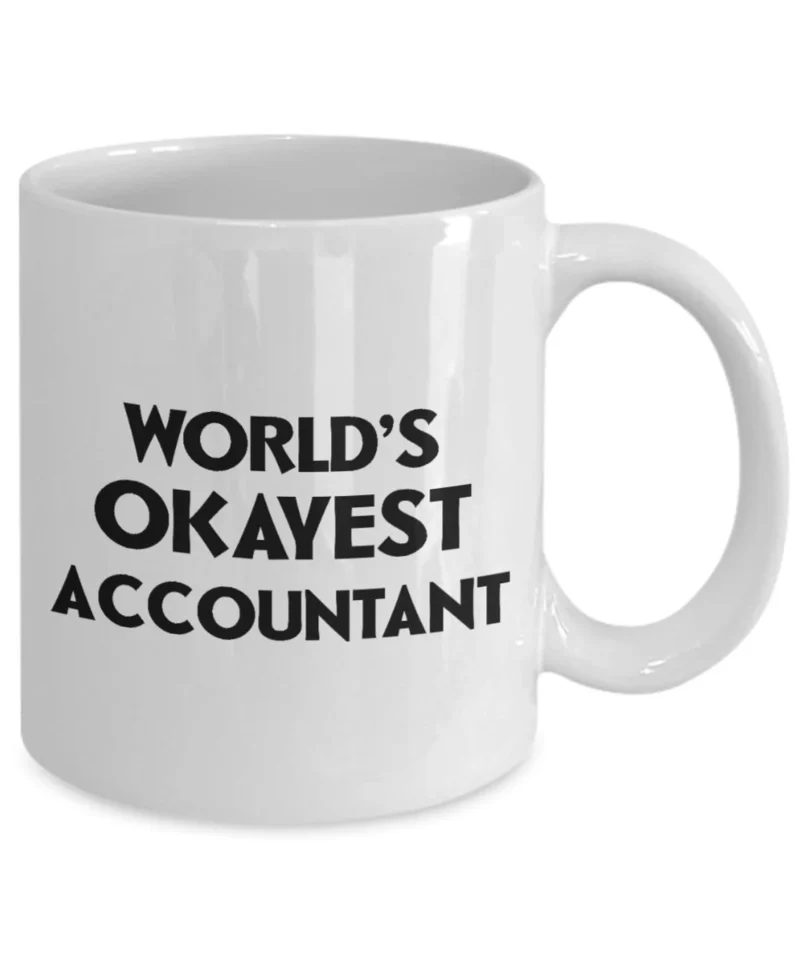 One of my favorite gift ideas on this list is this "World's Okayest Accountant". Because everyone is already the best, right? Filled with humor, this novelty coffee mug is sure to bring a smile to your accountant's face! What's more, this mug is completely microwaveable so if they want their beverages hot, they can just stick this into the microwave to enjoy their steaming brew of coffee or tea.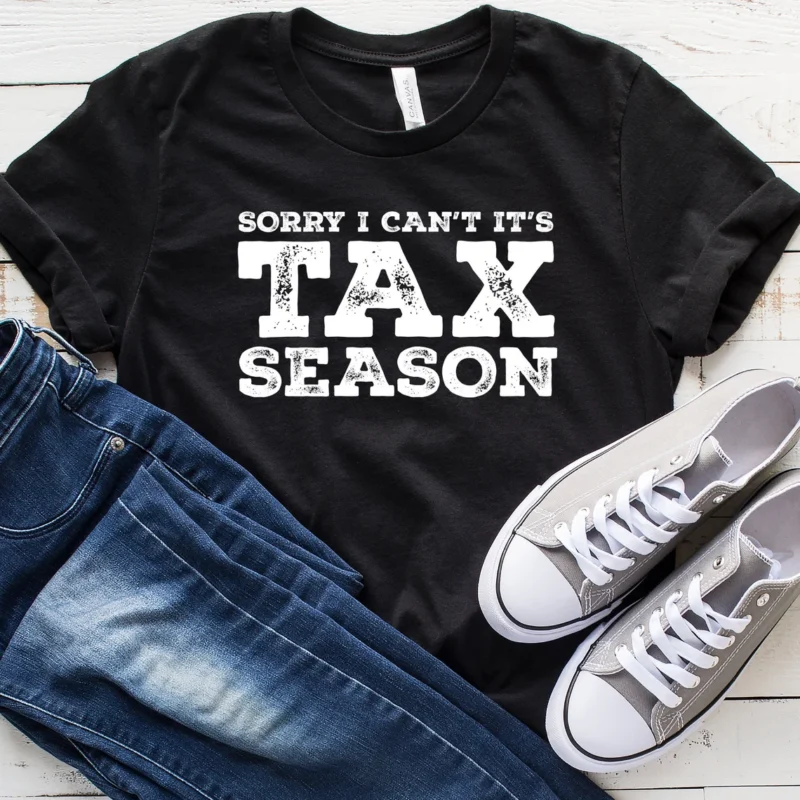 Tax season is undeniably the most stressful days of the year for any accountant and this shirt is funnily well-suited for such an occasion! On more casual days, they can wear this for errands or just lounging around the house and let everyone know that it's tax season so any plans of going out might be delayed.
What's more, this shirt comes in various sizing options so whether your accountant wants a more snug fit or an oversized fit, they can easily get that here!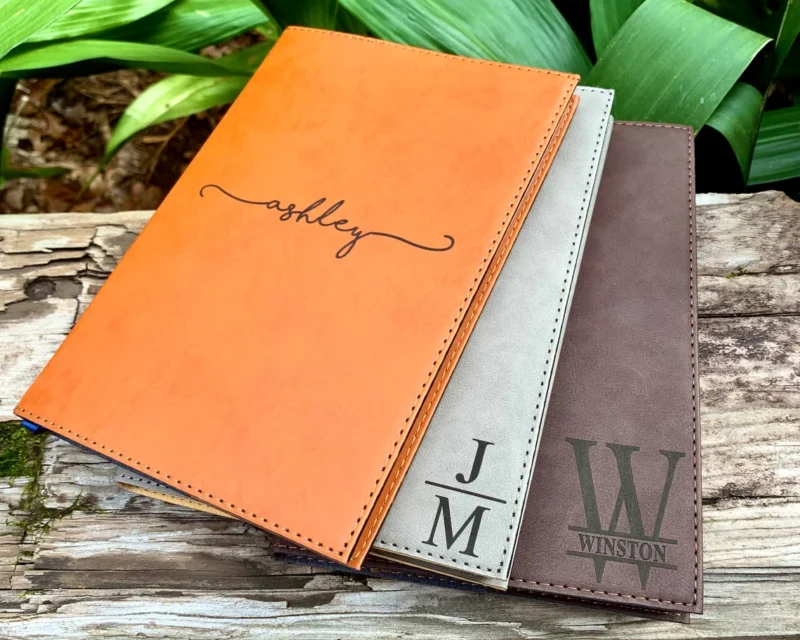 For a timeless and meaningful gift, this gift is perfect for accountants who appreciate both the art of numbers and the beauty of words. Moreover, this journal can be customized with the accountant's name, initials, or a special message, turning it into a truly unique and cherished keepsake!
Accountants can use this journal to jot down important notes, calculations, or ideas during meetings and brainstorming sessions. But apart from numbers and ideas, they can also use this journal to record milestones, achievements, or personal and professional growth.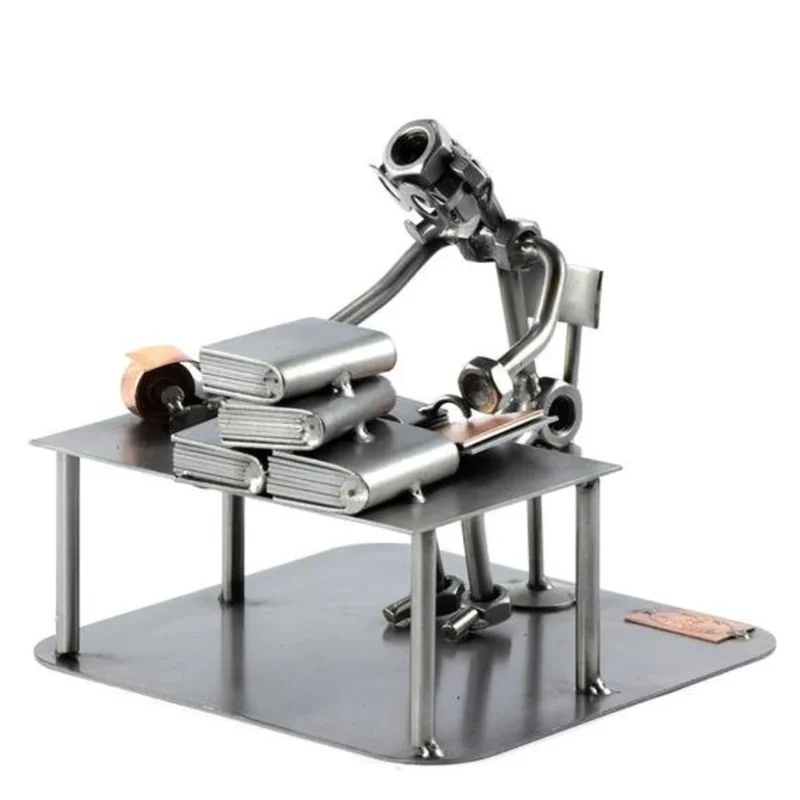 There's something so special about receiving a handmade gift. For an utterly unique keepsake, these industrial nuts and bolts have been turned into an art form. It displays your accountant's profession with a creative and eye-catching twist. Your accountant can either put this on their office desk for decoration or somewhere in their house. It's the perfect addition to any space!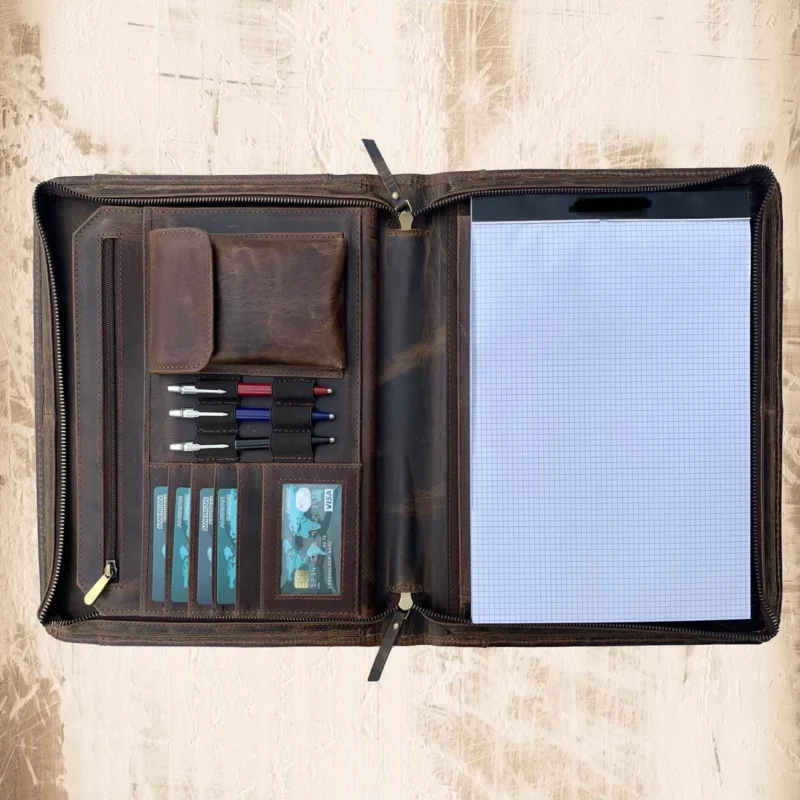 An essential gift that perfectly suits the needs of accountants, this Leather Padfolio is an ideal present to receive! With multiple pockets, slots, and compartments, this padfolio is designed to keep documents, business cards, and pens organized. It's a handy tool that ensures nothing gets misplaced!
Moreover, crafted from high-quality leather, it combines style and durability. It's a sophisticated accessory that can withstand daily use and the rigors of a professional environment.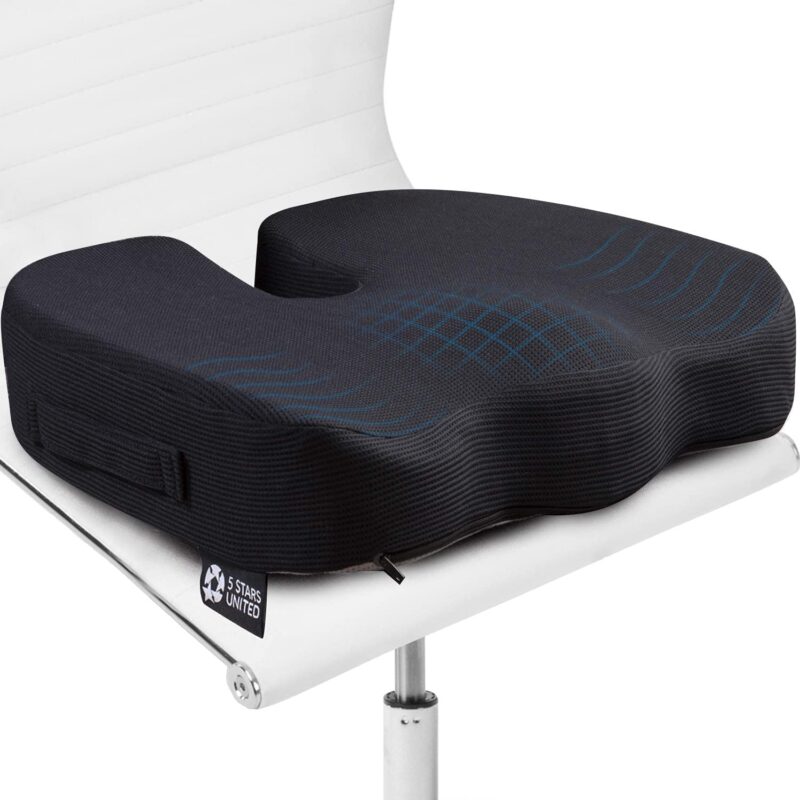 As someone who tends to sit for long hours while doing work, a seat cushion is a total game-changer and I'm sure many accountants will appreciate it too! Accountants often spend extended hours at their desks, which can lead to discomfort and back pain. A seat cushion provides added comfort, reducing the strain on their lower back and promoting better posture.
Additionally, many seat cushions are designed with ergonomic features, such as memory foam or gel inserts, to provide optimal support. So make sure that you get one that has really good quality!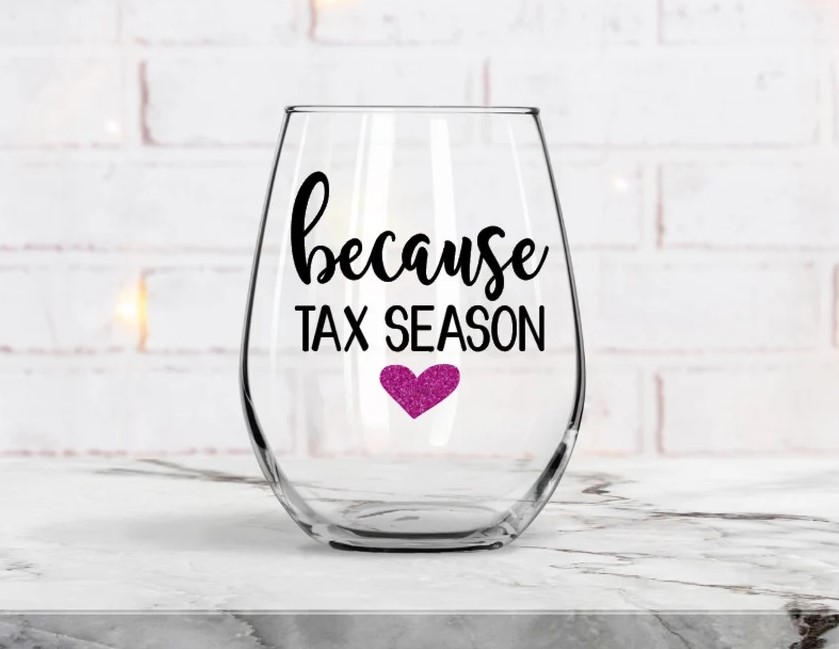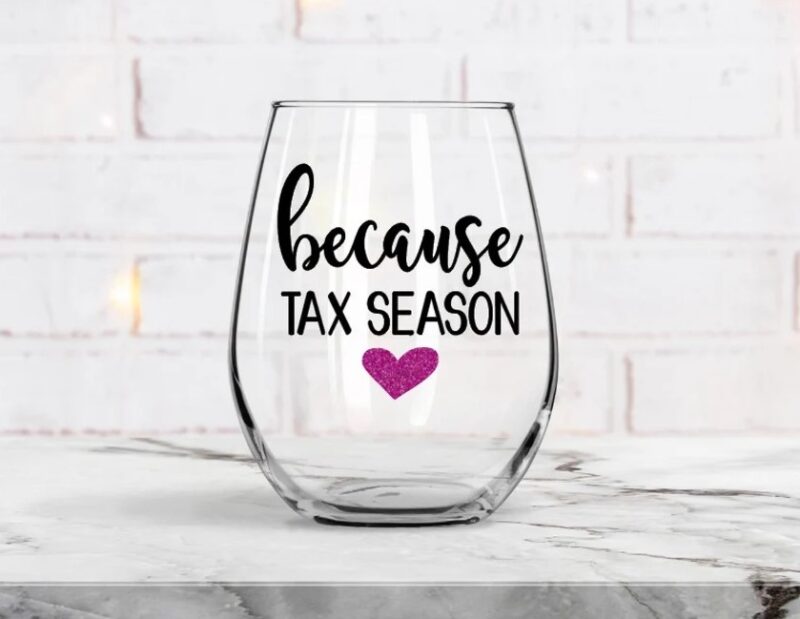 Whether your accountant loves to wind down with a cool glass of their favorite drink or simply likes to collect novelty mugs and glasses, they would love this one! It has a pretty cheeky quote that can make your accountant smile. Now, whenever the stressful days of tax season have come upon them, they will remember your gift and pour themselves a drink.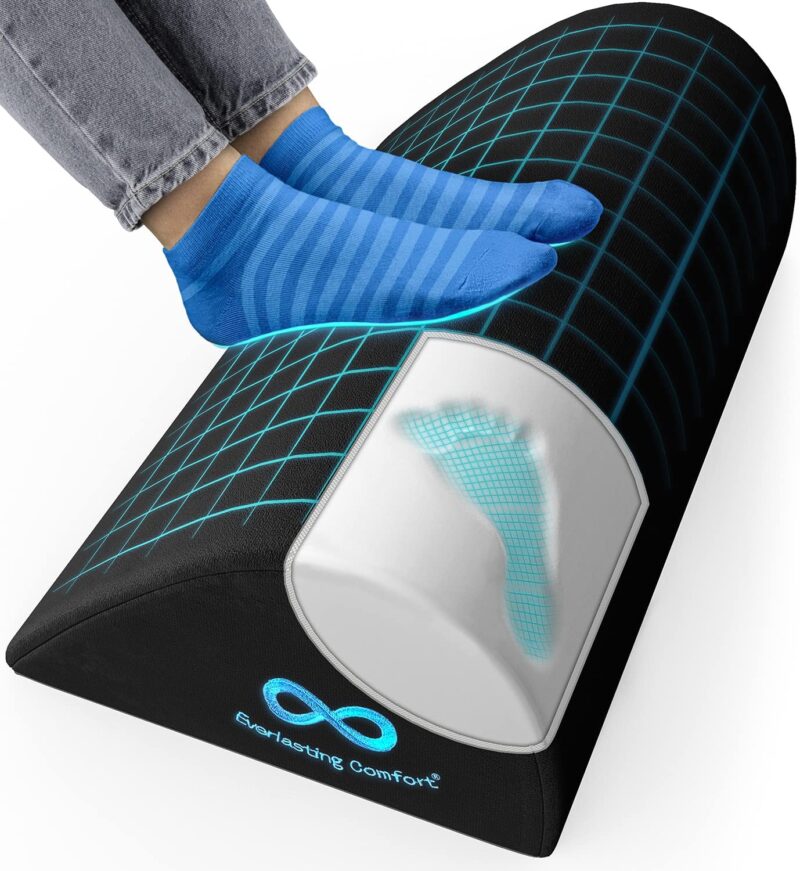 Besides a seat cushion, another excellent gift for accountants is this cozy foot rest. Given the long hours accountants spend seated at their desks, comfort can become a significant concern. A foot rest offers a comfortable, ergonomic solution, easing pressure on the legs and feet, and making those long periods of sitting much more bearable.
Moreover, a foot rest isn't just about physical comfort; it also plays a role in reducing stress and tension. For accountants, who often need to concentrate for extended periods, a foot rest can be a game-changer, helping them stay focused on their work without the distraction of discomfort. And the versatility of footrests is a bonus – they're not confined to office use. Whether at home, in the car, or during travels, they provide consistent comfort in various settings, making them a thoughtful and funny gift for accountants who appreciate both humor and practicality in their daily lives.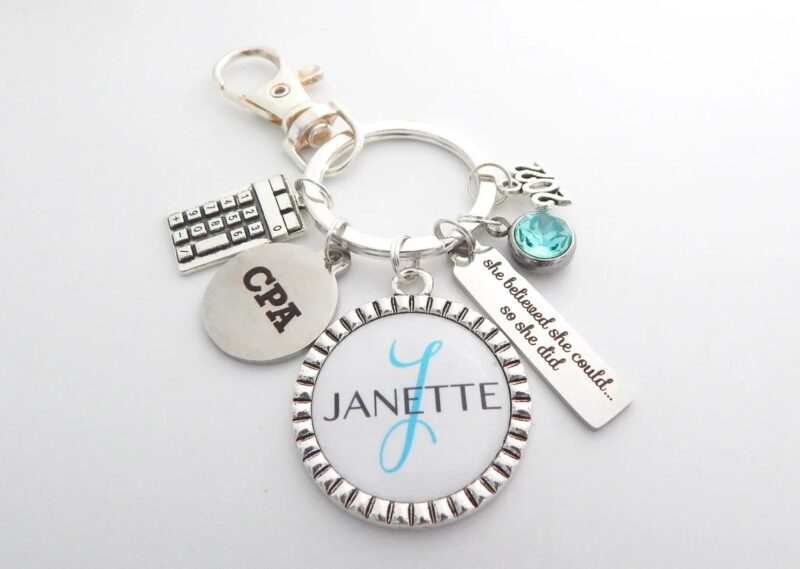 Being a CPA is a significant achievement and it's no easy feat. This keychain allows them to proudly display their professional title and expertise, as well as a constant reminder of such an important milestone in their life. Customized with your accountant's name, their initials, or a thoughtful message, this keychain can easily be a keepsake for them that they carry everyday!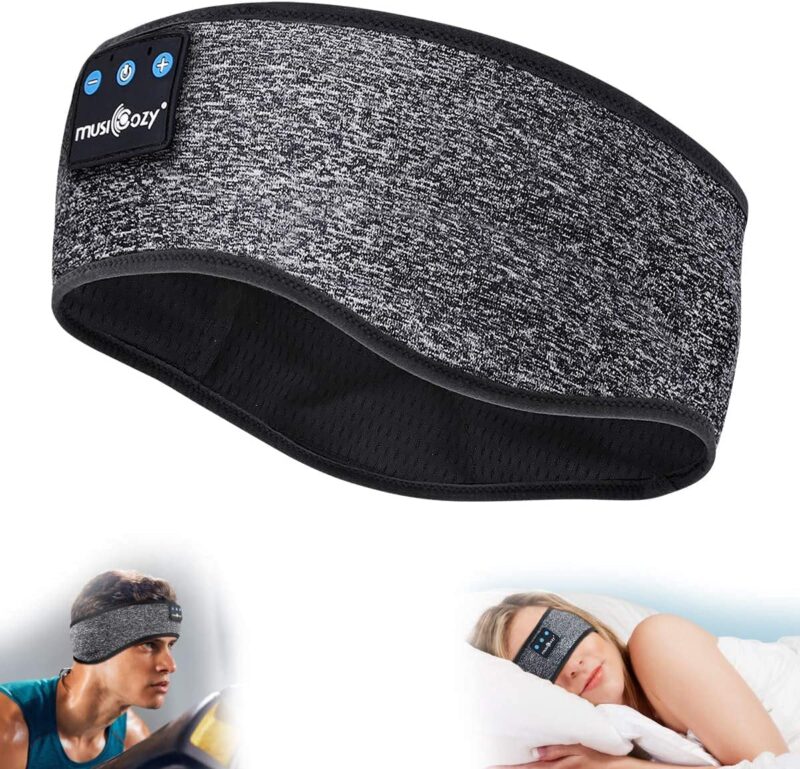 Accountants often work in high-pressure environments, and stress management is crucial. These sleep headphones allow them to unwind by listening to calming music, nature sounds, or guided meditations, promoting relaxation and better sleep.
Moreover, quality sleep is essential for mental clarity and productivity. These headphones offer a comfortable and non-intrusive way for accountants to block out noise and disturbances, ensuring a restful night's sleep.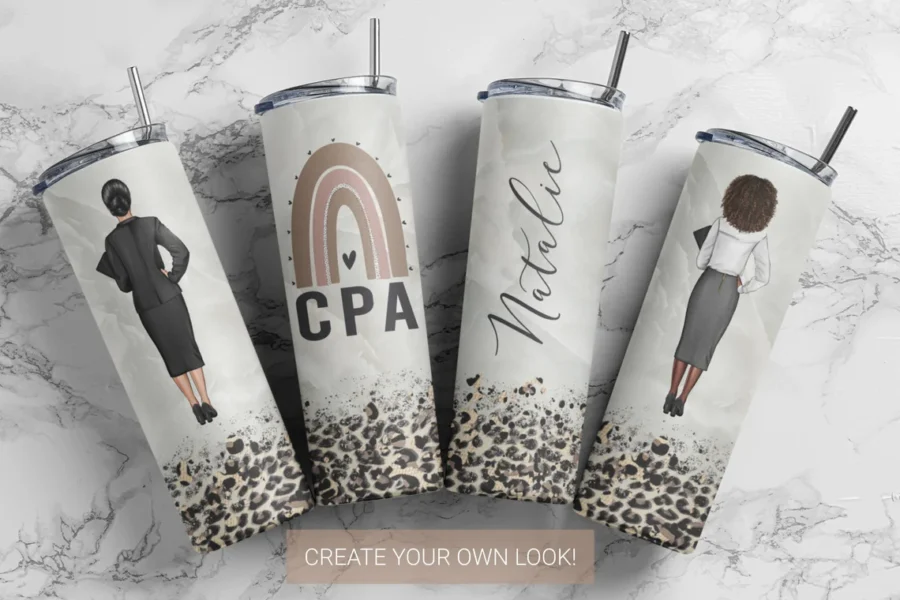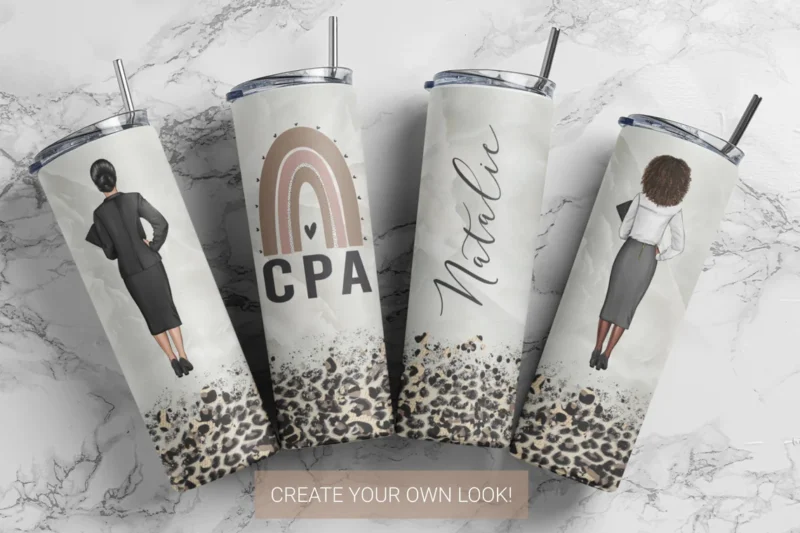 I love how cute the design of these tumblers are! Perfect for the girl boss accountant in your life, they are surely to appreciate this customized tumbler as part of their daily necessities. No longer will they have to worry about their drinks going cold or warm. They can easily enjoy their favorite beverages at the temperature they like.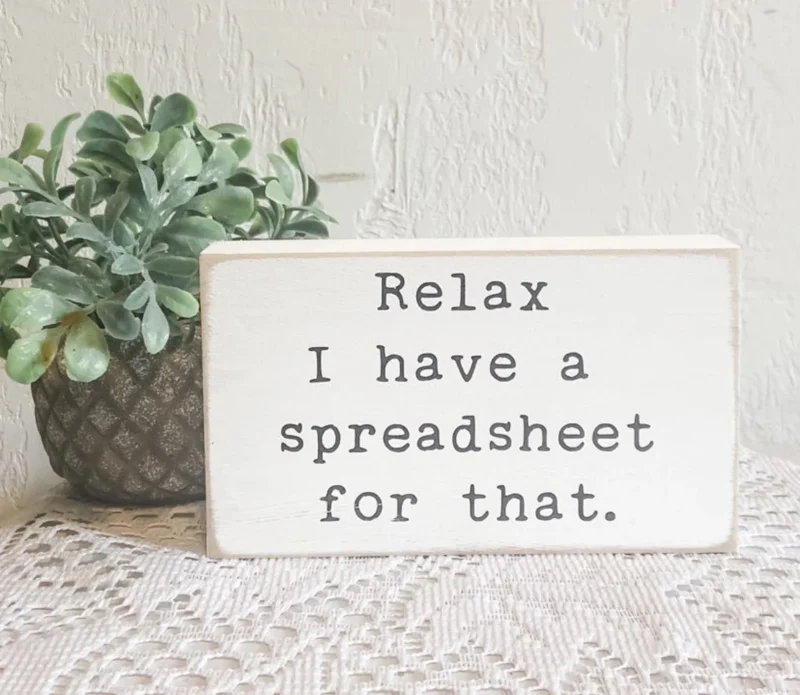 This desk sign is utterly adorable and I can totally see this displayed in your accountant's home office or bedside table. As they often deal with complex data and calculations, this desk sign adds a touch of humor to their workspace. It lightens the mood and provides a chuckle during the busiest of days.
Apart from its humor, it's a stylish and eye-catching piece of desk decor. It adds a pop of personality to their workspace while conveying a message of confidence and competence!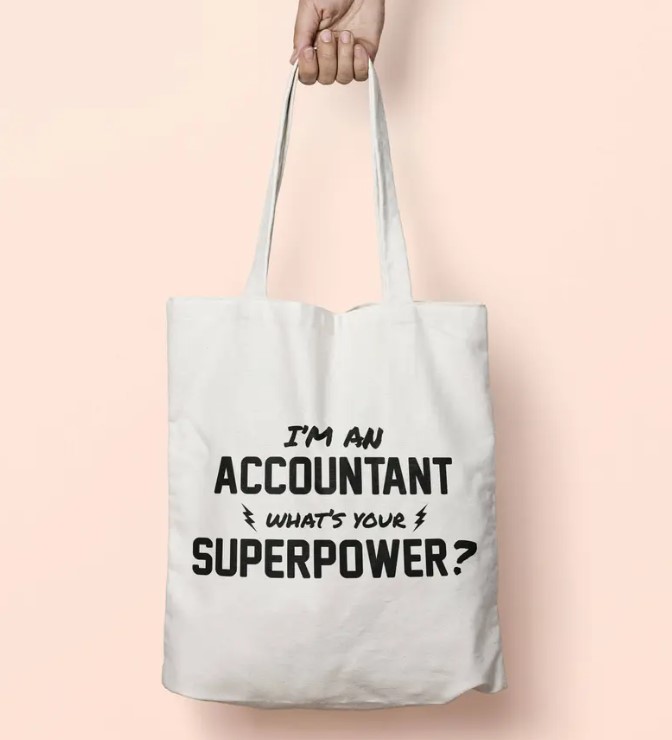 Accountants are indeed unsung heroes of the modern world, and this charming tote bag celebrates just that! It's a humorous and heartfelt nod to their extraordinary skill in handling finances and crunching numbers with ease. This tote bag stands out as a funny gift for accountants, highlighting their superpowers in the financial realm.
The design of this tote bag strikes a perfect balance between wit and functionality. Tote bags, known for their versatility, are ideal for accountants. Whether they're using it to carry work essentials, documents, for grocery shopping, or simply as a daily accessory, it suits all their needs. It's more than just a gift for accountants; it's a practical, funny, and appreciative gesture that acknowledges their crucial role with a touch of humor.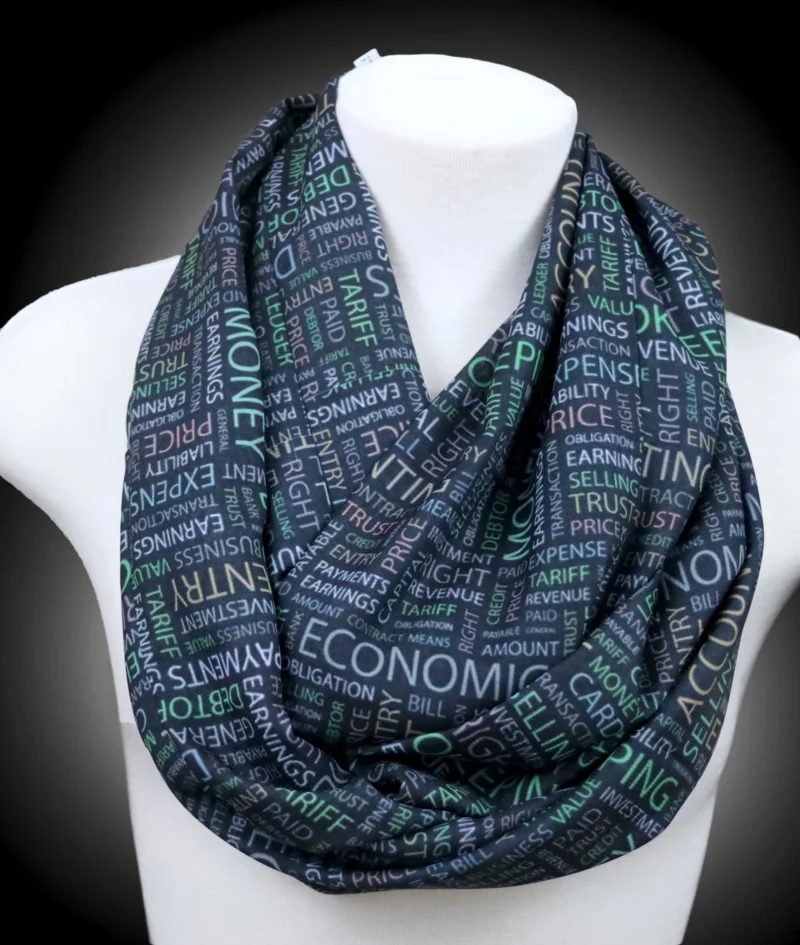 A stylish and thoughtful gift for CPAs, you can't go wrong with this cute scarf! Not only does this subtly show off an accountant's expertise but scarves are versatile accessories that can be worn year-round. In cooler weather, they provide warmth, while in milder seasons, they add a stylish flair to outfits.
In conclusion, when it comes to finding the perfect gifts for accountants, it's clear that both humor and practicality play a key role. Whether it's a cozy footrest to ease those long hours at the desk, a versatile tote bag that combines functionality with a nod to their financial prowess, or a desk organizer to keep their workspace clutter-free, each of these options serves as an excellent and thoughtful gift for accountants.
Funny gifts for accountants, like a personalized tumbler or a quirky sweatshirt, not only bring a smile to their faces but also add a touch of personality and fun to their daily routine. These gifts for accountants are more than just items; they're a way of acknowledging their hard work and dedication with a light-hearted twist.
Moreover, practical gifts for accountants, such as the footrest or the desk organizer, show an understanding of their professional needs, making their work life more comfortable and efficient. These are not just funny gifts for accountants but also symbols of appreciation for the meticulous and often challenging work they do.
In the end, whether you choose funny gifts for accountants to brighten their day or practical items to enhance their work experience, each gift for accountants you select is a way to express gratitude and recognition for their invaluable contribution in the field of accounting.