What better way to celebrate the coming of spring than with these delicious and easy Easter dinner ideas? From mouthwatering appetizers to savory main courses and desserts that will satisfy your sweet tooth, you'll find the best Easter dinner recipes here for the perfect holiday meal.
This year's Easter is all about abundance. After spending the last few years holed up in our houses while trying to survive the pandemic, I cannot wait to throw a small get-together with my family and loved ones this Easter holiday.
Stick around and look at my list of all the potential Easter dinner ideas you can choose from. What's so good about an Easter-inspired dinner menu is the many excellent spring dishes to pick from!
Think of seasonal veggies like asparagus and carrots as well as your staple glazed ham dishes, homemade rolls, and so much more. For your family's Easter dinner, I've compiled the best menu suggestions I have found online. Whether you want to serve a small group of people or the entire family at your home for a potluck, there is something on this savory list for you!
Easter Dinner Ideas
Easter cocktails, crowd-pleasing entrees, and sides are all included here, along with everything you need for a satisfying Sunday supper. All the Easter dinner recipes will be linked below each photo, so feel free to check them for your reference.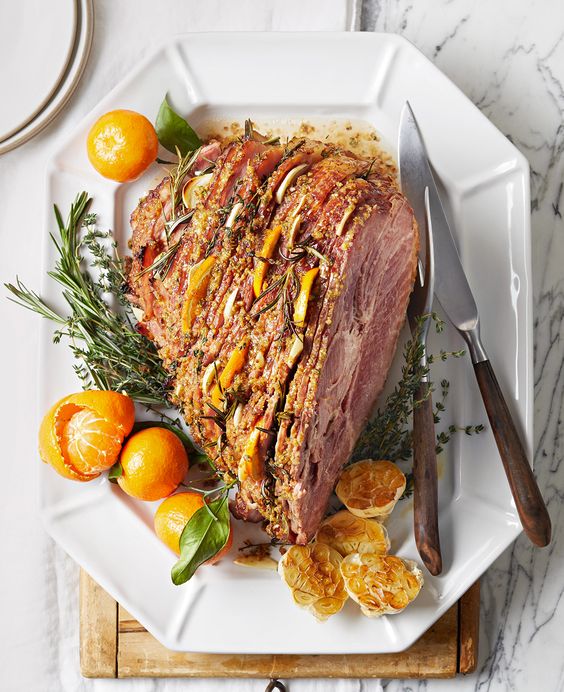 Without a doubt, stuffed chicken and turkeys are amazing. But have you ever done it with a whole ham? Spiral-sliced ham bakes, sliced citrus, minced garlic, and fresh herbs steam in flavor with this Easter dinner recipe.

These sweet and buttery dinner rolls are ideal for soaking up all that delicious sauce and gravy on your Easter dinners. Garnish these with rosemary and flaky sea salt.

These mashed potatoes are creamy, buttery, and enhanced with a subtle roasted garlic flavor. Prepare these simple mashed potatoes with your favorite red meat on your Easter supper.

If you're a fan of avocado and bacon, this Smoky Bacon Avocado Deviled Eggs is perfect for you. Not only are these deviled eggs delicious, but they'll also add a pop of color to your Easter dinner menu.

Savory and mouthwatering, these grilled lamb kebabs are a must-try for your next Easter dinner ideas. As the Easter dinner recipe suggests, drizzle a bit of lemon juice around the meat for an extra tang of flavor.

In terms of flavor, this Easter Dinner recipe leans back and lets the halibut do the bulk of the job. Snap peas, minced garlic, lemon zest, and toast sesame are combined in a light topping to give the fish the right amount of flavor.
The recipe strongly suggests serving with the remaining wine you opened for the dish and some lightly grilled Broccolini. This is one of my favorite Easter dinner ideas for spring flavor!

Whether you're looking for a quick midweek dinner recipe or something to add to your Easter dinner recipes list, you should definitely give this Chicken and Snap Pea Pasta with Creamy Garlic-Basil Sauce recipe a try. This easy pasta recipe emphasizes the flavor of the vegetables. It features a simple white sauce flavored with snap peas and fresh basil.

Looking for go-to Easter dinner recipes that everyone will love? Potatoes are one of my favorite types of food thanks to their versatility. That's why I just had to include this Greek lemon potatoes recipe! A staple and decadent comfort food is brightened by zippy lemon and fresh herbs, creating a delicious side dish for spring and Easter.

Garlic, olive oil, lemon, and herbs are used in this Easter dinner recipe to give the lamb a strong flavor. Even though an hour is enough for it to marinate well, soaking it overnight improves it even more.

Looking for one-pot Easter dinner ideas? This simple, lovely spinach casserole is created by combining the best elements of creamed spinach and a traditional green bean casserole. But the true star of this comfort dish is the creamy, cheesy, and garlicky sauce. It will be tough not to lick the spoon clean after eating.

For something totally unique this Easter, try using salt-cured egg yolks as toppings for your asparagus. What's more, is that cured eggs can last in your fridge for up to 3-4 weeks. That means you can also try it out on your other dishes.

Find a new way to showcase farm-fresh eggs by incorporating them into this delectable spring cocktail. This spring gin flip recipe will go so well with any Easter dish you bring onto the table!

With rosemary, thyme, and parsley added for flavor, these roasted rainbow carrots are crisp-tender in the center and delicately caramelized around the edges. A classic side dish you'll surely prepare for Easter and other holidays time and time again. They're also easy enough to be made for a staple midweek side dish.

Your Easter Sunday dinner will be quite a hit with this mouthwatering roast pig belly recipe. A colorful serving of gremolata and crunchy Hasselback roasties accompany this savory slow-roasted pork.

The anchovies in this dish give sweet and earthy asparagus a salty, savory depth of flavor. Try it out on your Easter Sunday dinner and impress your family and guests!

Looking for more traditional Easter dinner ideas? Use this recipe for Garlic and Pineapple Glazed Ham to elevate your next baked ham dinner. The distinct aromas of fresh pineapple, honey, and garlic are expertly incorporated into this savory dish to produce a meal that is guaranteed to please all of your Easter dinner guests.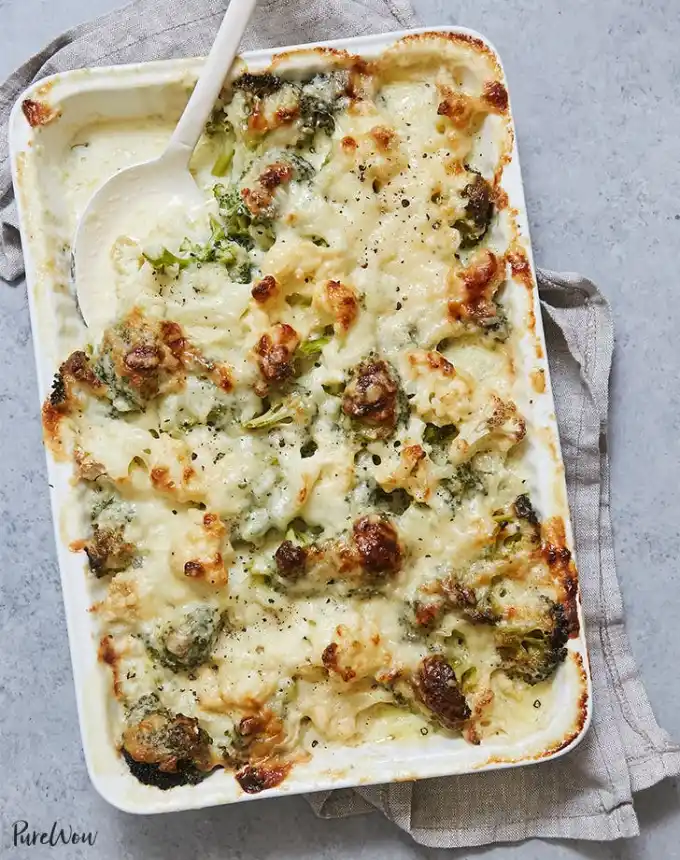 If you have never been a fan of veggies before, this recipe is sure to change your mind. Because what could be tastier than bringing two veggies together in cheesy harmony?

I love a good creamy soup. Whenever I feel down, it's my go-to comfort food. That said, I am a huge fan of this Carrot, Fennel, and Miso Soup recipe. The caramelized vegetables and miso in this soup give this dish a lot of depth in flavor, crunch, and texture.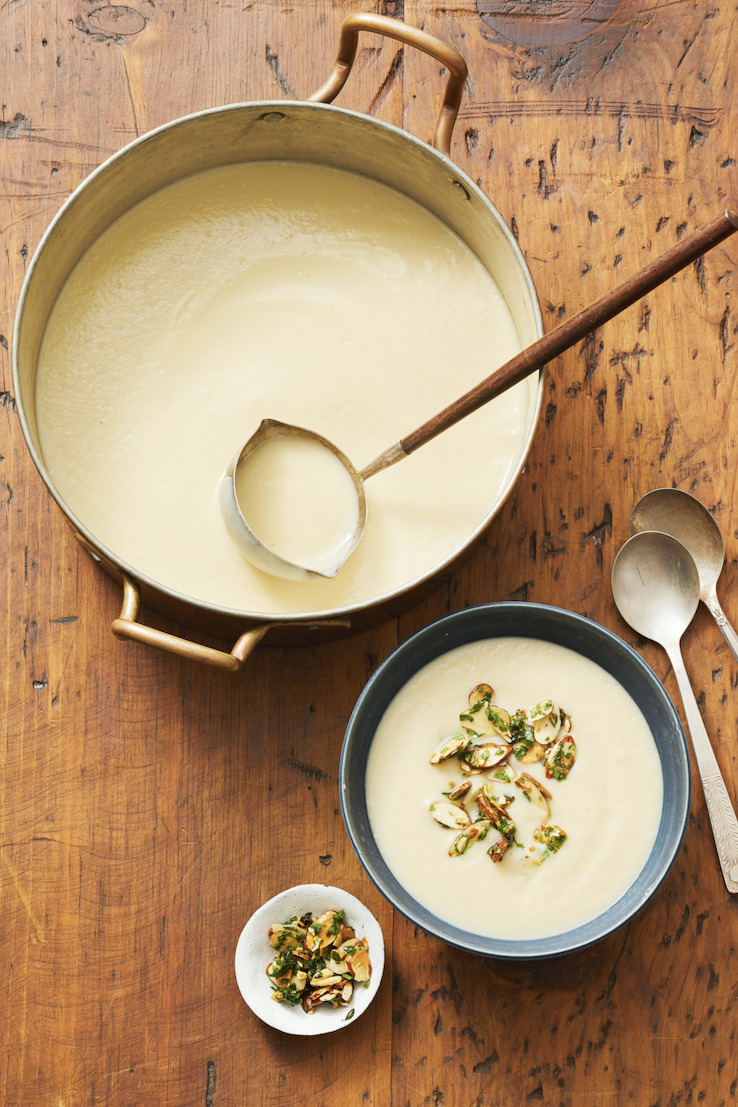 Here's another soup recipe that you might love: Creamy Cauliflower Soup with Almond-Thyme Gremolata. If you're like me who loves a bit of crunch in your soup, this is definitely the ideal Easter recipe for you. The deep and earthy base is perfectly complemented by the herb-packed almond-thyme gremolata, which is the ideal topping to incorporate.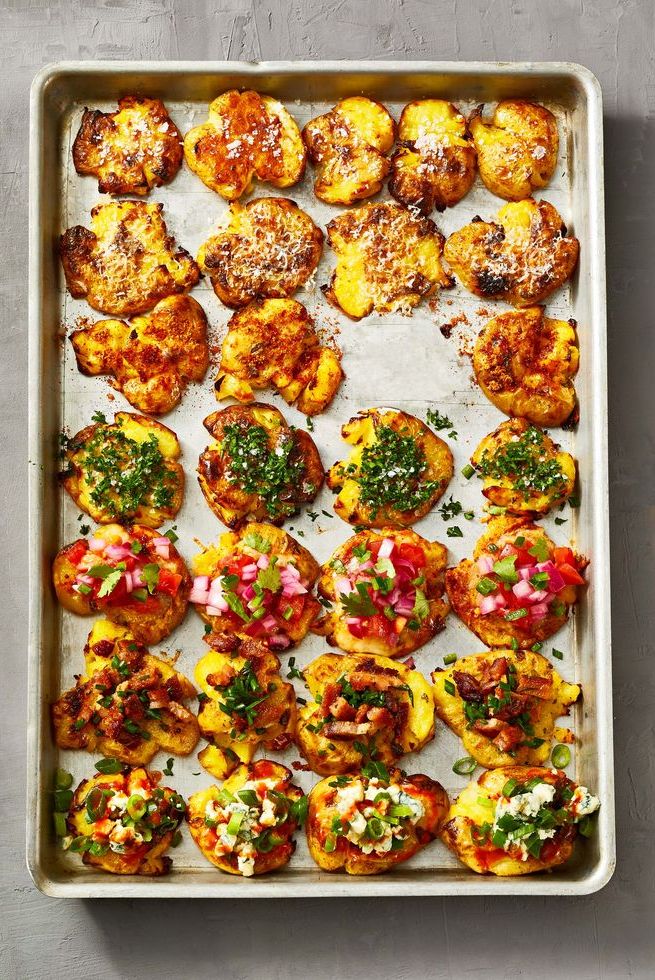 Regardless of the kind of party you're holding for Easter Sunday, these crispy roasted potatoes are a must-try! The formula for these savory delicacies? Before roasting, boil and flatten the potatoes. The potatoes are made supple and soft on the inside by first being boiled, and the dish is given an addictive crunch when flattened and then roasted.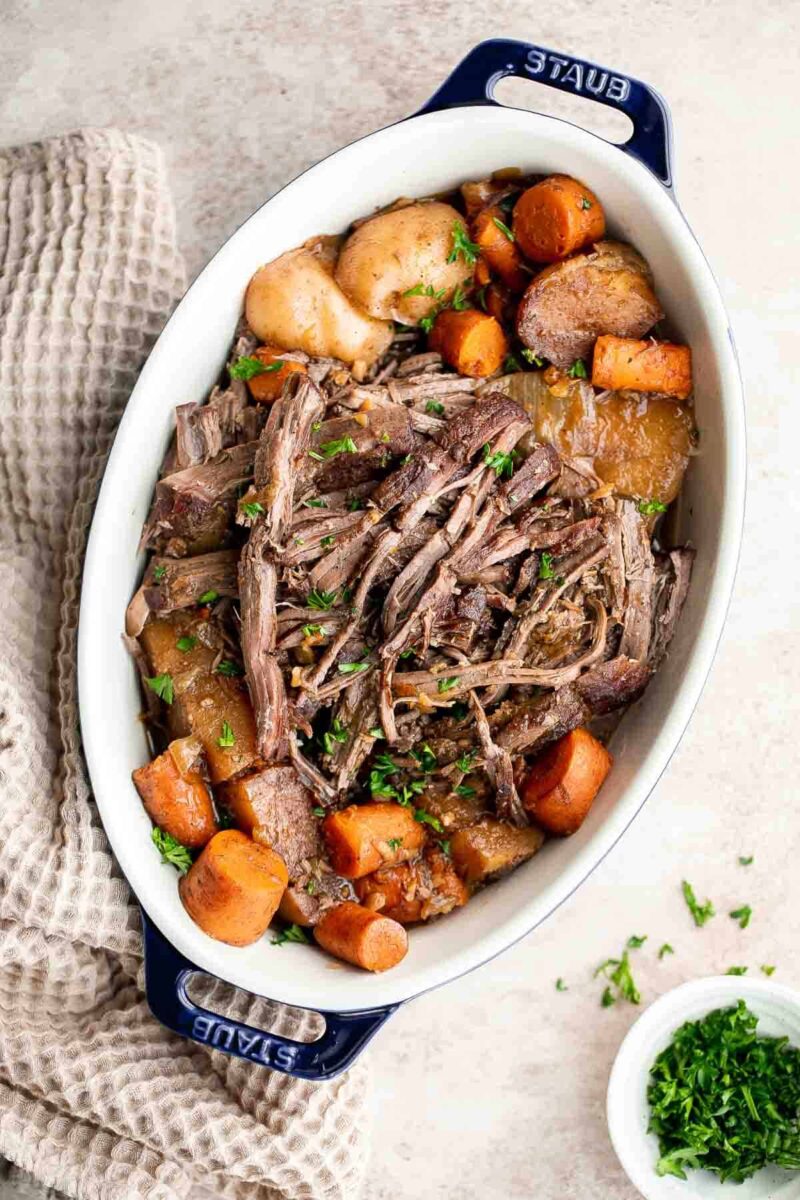 Looking for classic one-pot Easter dinner ideas? You can never go wrong with a classic dish like the pot roast. With that said, nothing compares to a traditional pot roast for Sunday dinner. It is rich, hearty comfort food that will serve the entire family and then some! This simple recipe just requires 15 minutes of prep time before it is prepared to cook for several hours in a conventional oven braise.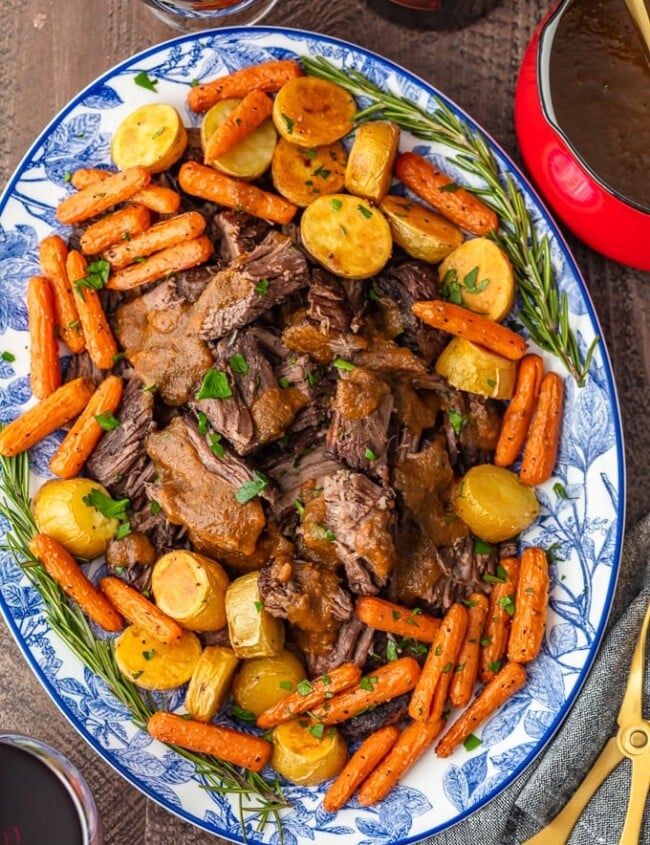 What could be better than a supper that combines juicy meat, delicate vegetables, and the tastiest gravy? You'd be happy to know that the perfect pot roast recipe only requires the addition of red wine! Red wine pot roast is a comforting, filling, and delightful dish that is always a hit among any kind of crowd.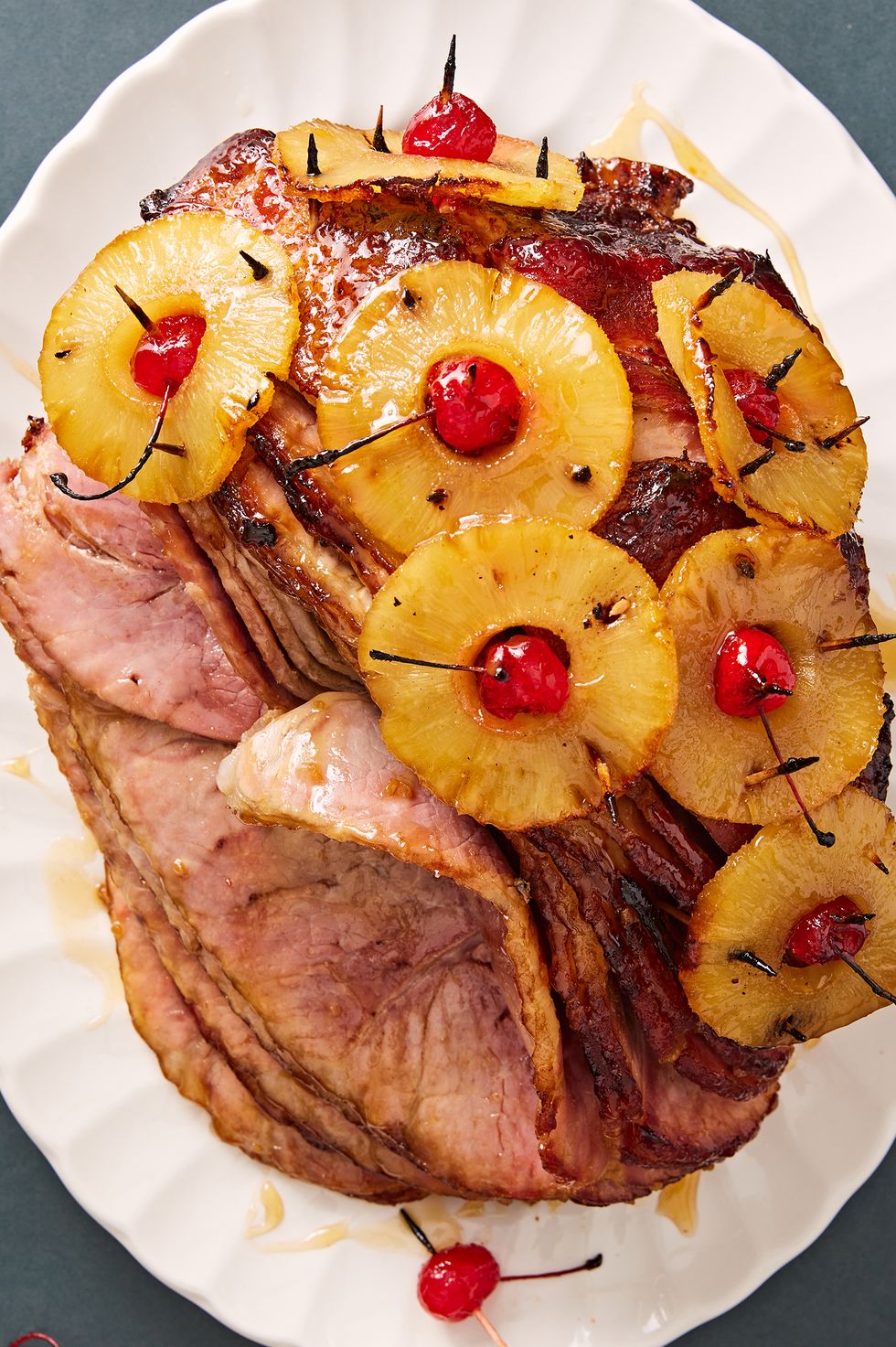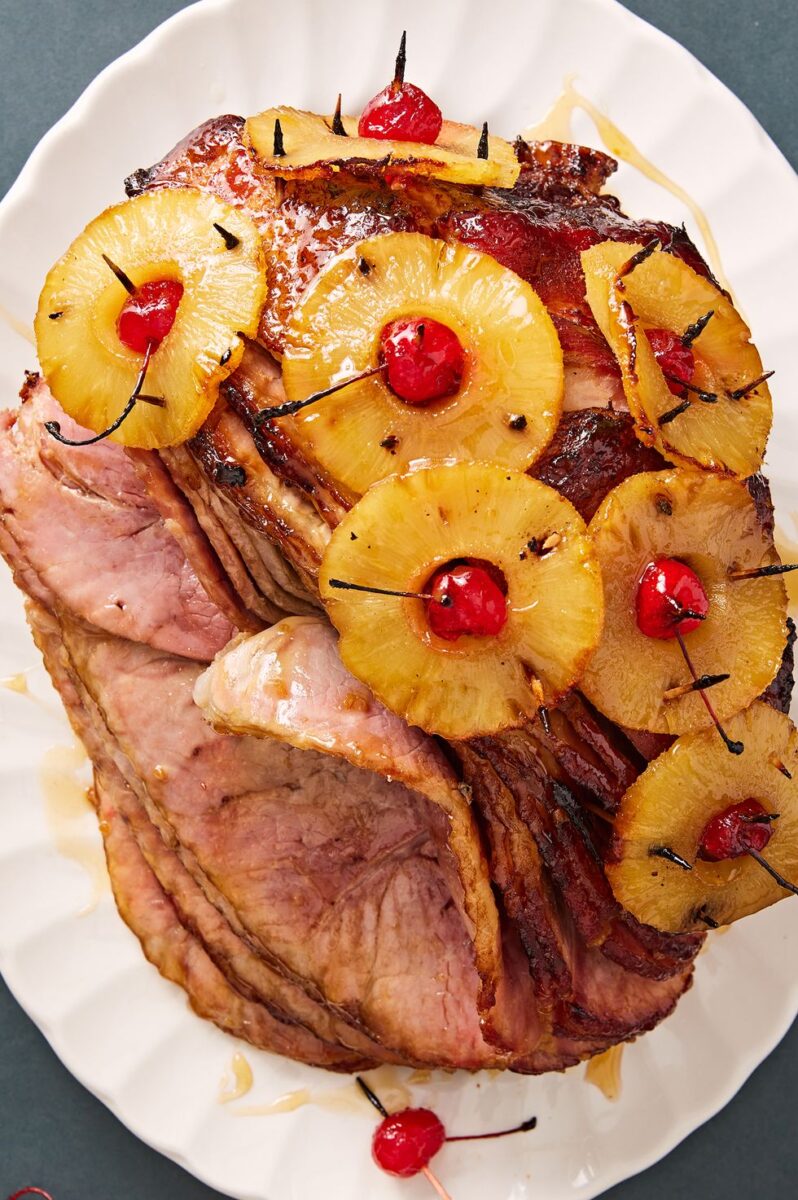 This zesty retro-classic glazed ham is a show-stopper when placed in the middle of a table. Plus, a few simple sides would complete a wonderful feast for your Easter Sunday dinner. Beyond the eye-catching pineapple rings and vibrant maraschino cherries, the glaze gives the ham's caramelized crust a mouthwatering gloss and texture.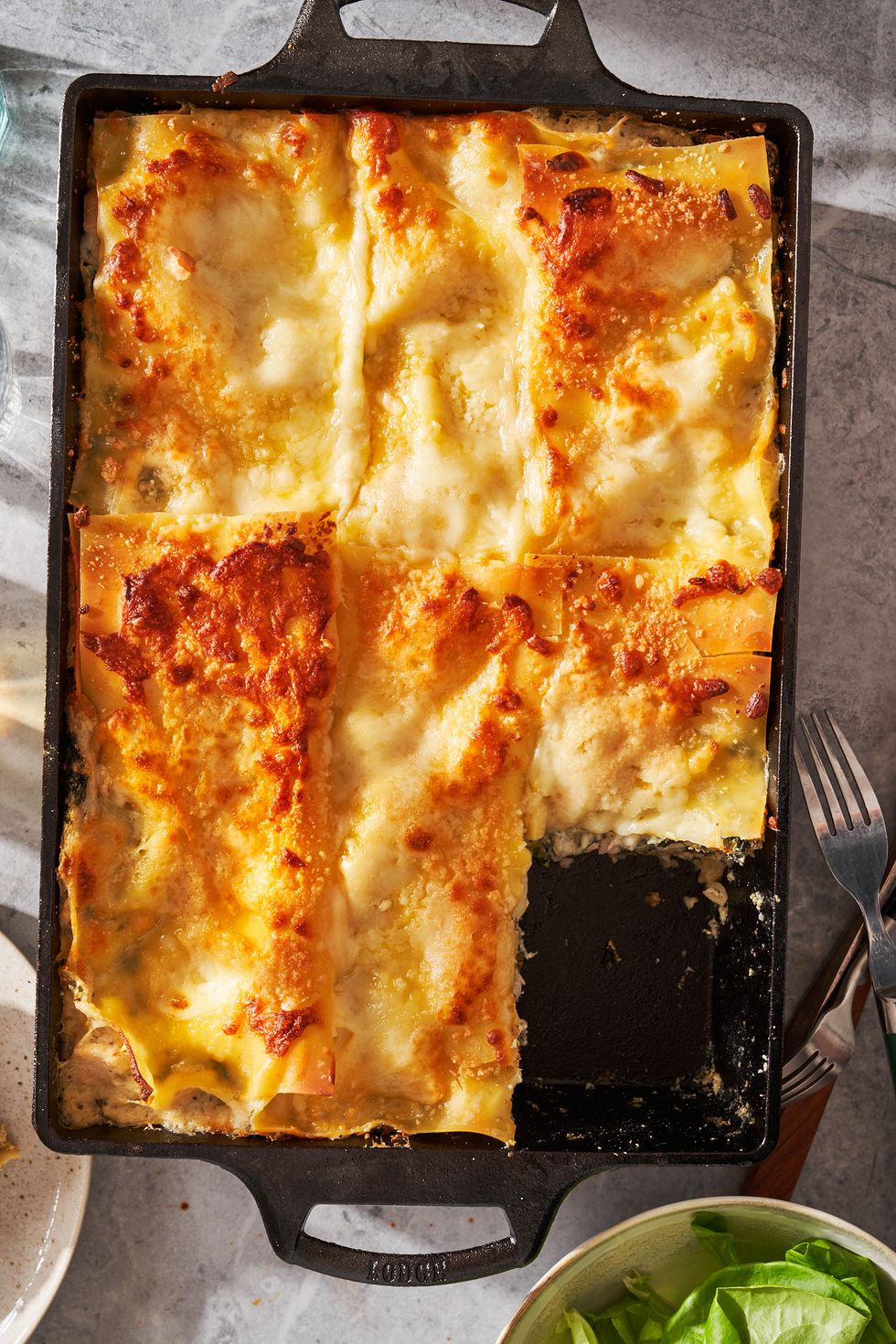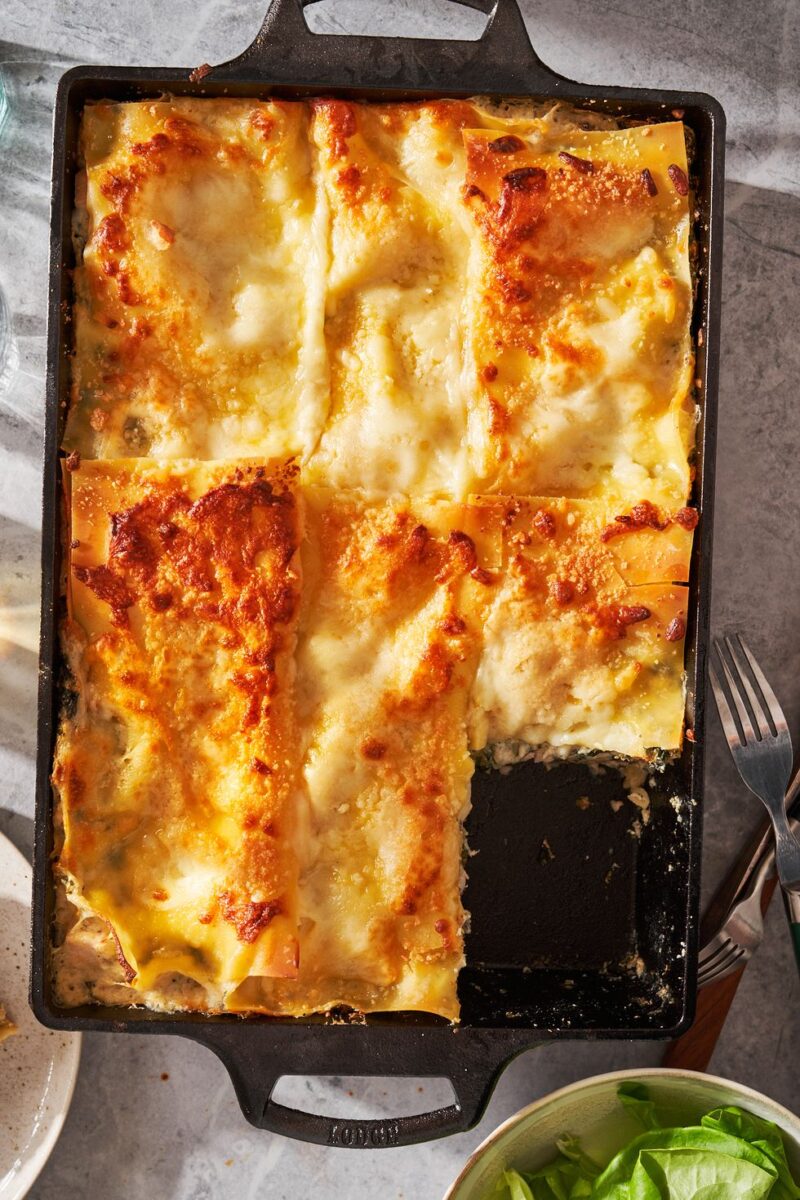 Few things are more gratifying than a square of melty, cheesy lasagna. Using chopped chicken, spinach, mushrooms, and fresh herbs, this creamy white lasagna is made extra opulent with a cheese-based sauce called Mornay.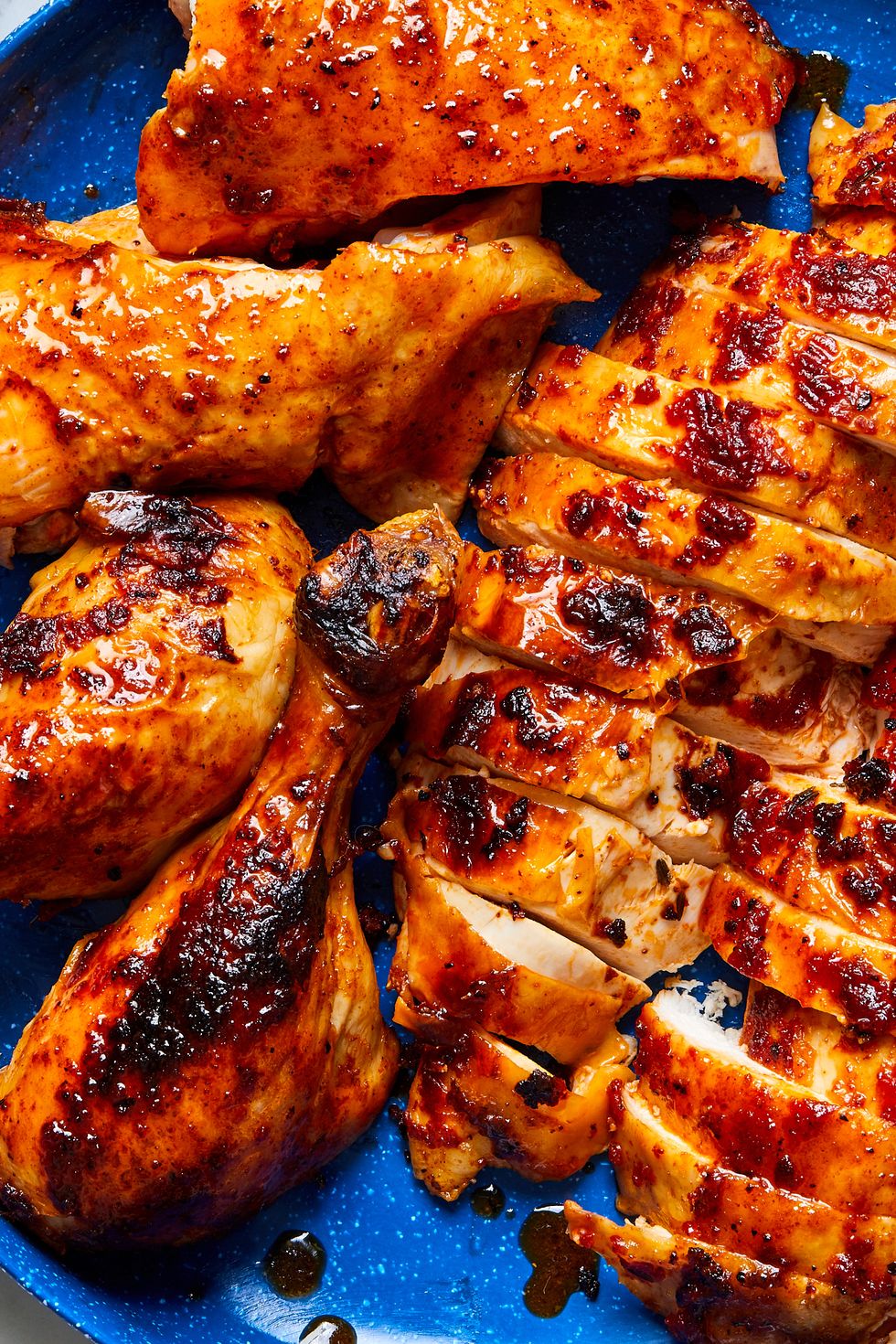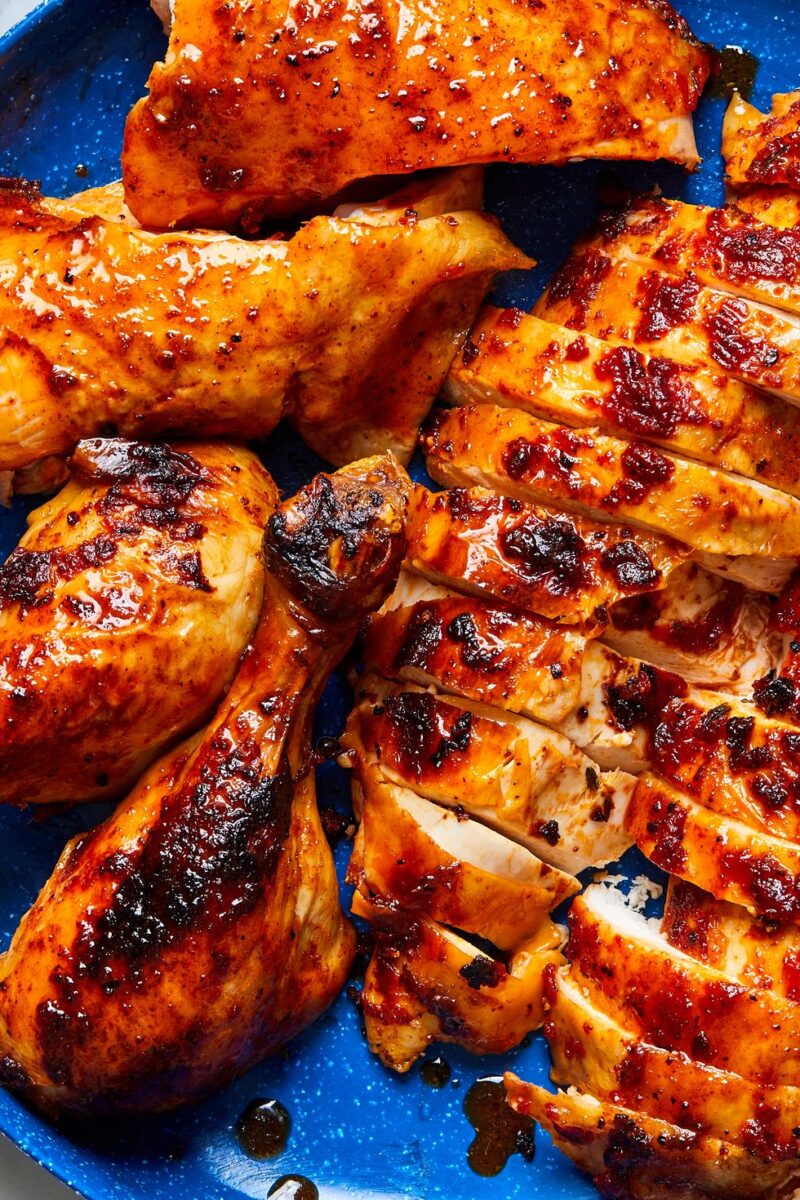 On chicken, tomato butter is wonderful. The healthy dose of tomato paste not only keeps the chicken moist but also adds a little sweet, umami acidity that chicken frequently needs. Without a doubt, this is a fantastic way to spice up a traditional roast chicken.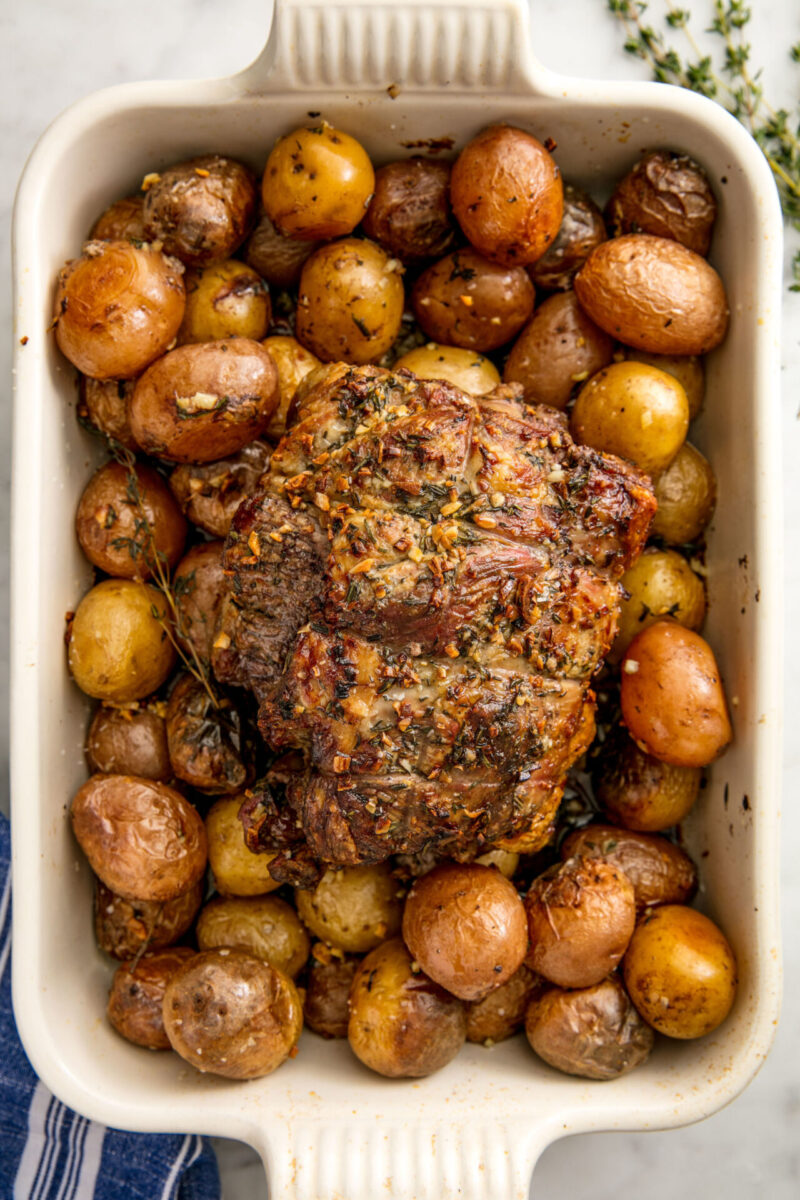 The process of roasting a lamb shoulder is comparable to that of roasting a chicken, if not simpler. Honestly, all you have to do is rub some fresh herbs, garlic, and olive oil over your roast before putting it in the oven for about an hour. If you roast the meat on top of a bed of potatoes, even better!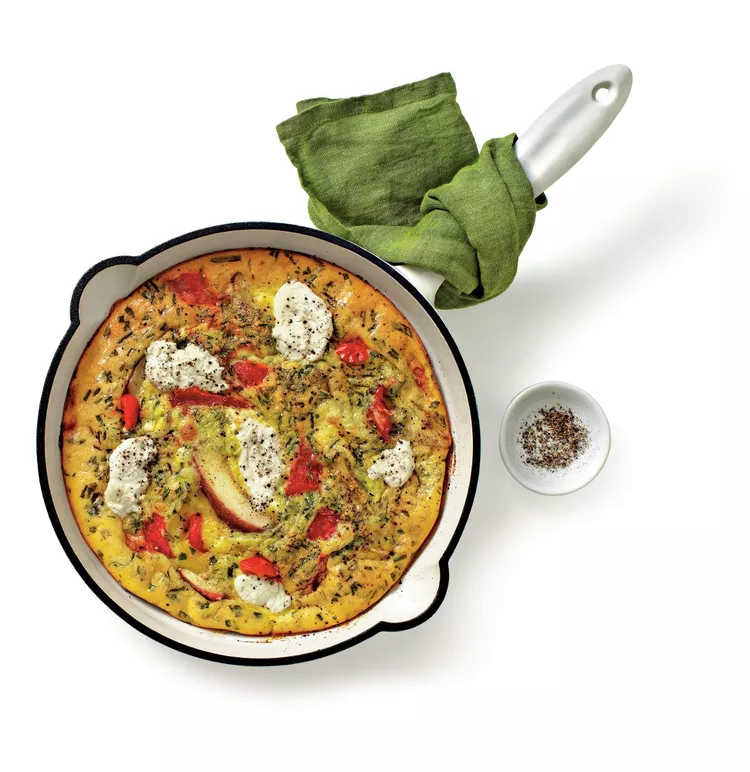 This filling Italian egg dish is sure to delight your family on Easter Sunday. What's more, this recipe is simpler to make than your average omelet. It just requires one skillet and you can use any mixture of fillings that you would put in a regular omelet.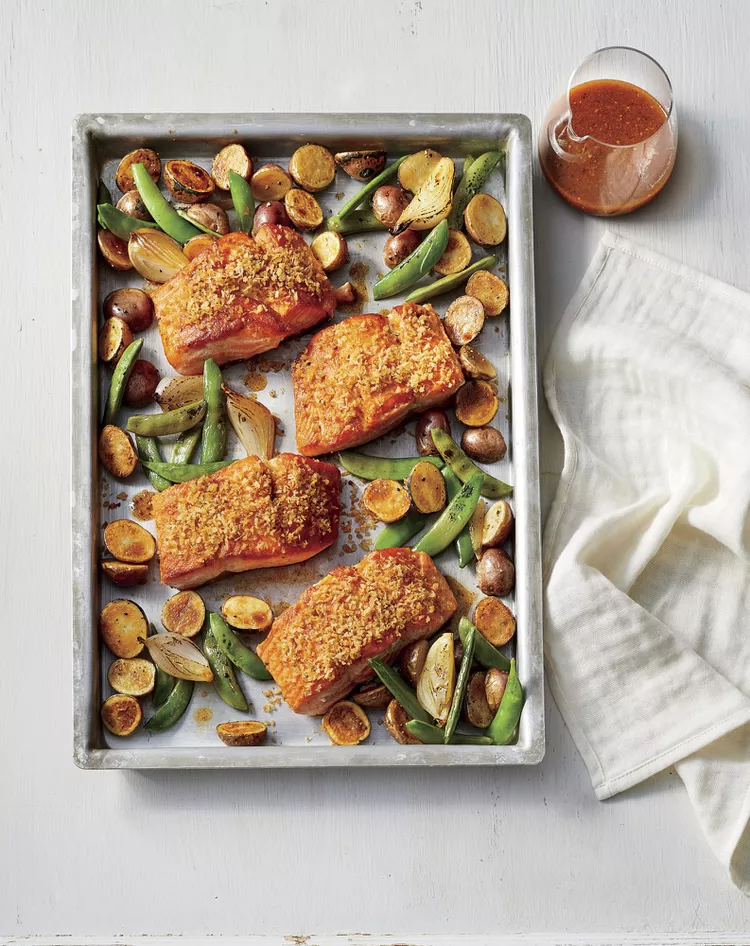 Salmon is given a savory boost by a zesty honey-mustard sauce, and a panko breadcrumb crust provides a satisfying crunch. This mouthwatering sheet pan dinner will appeal to even non-fish fans.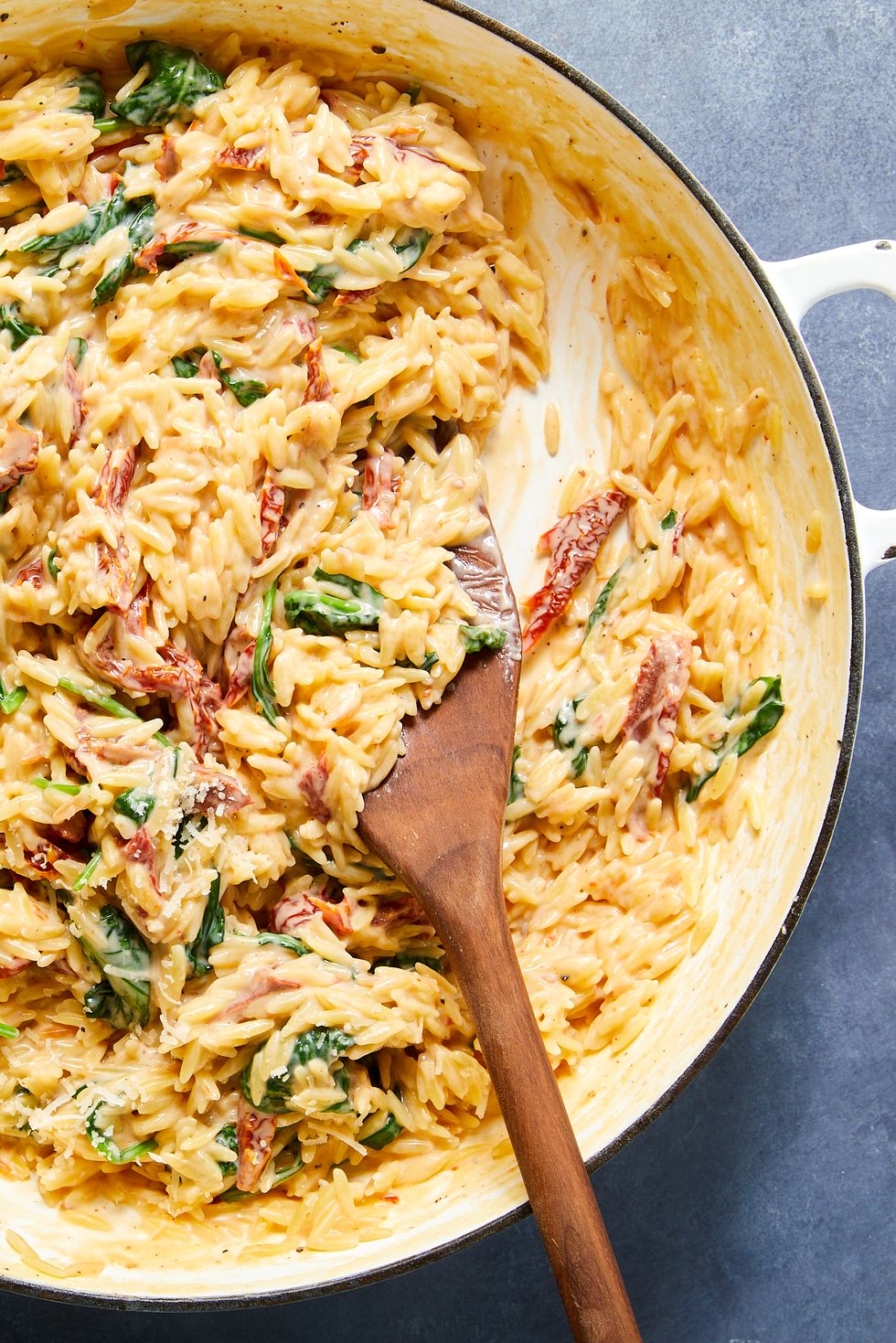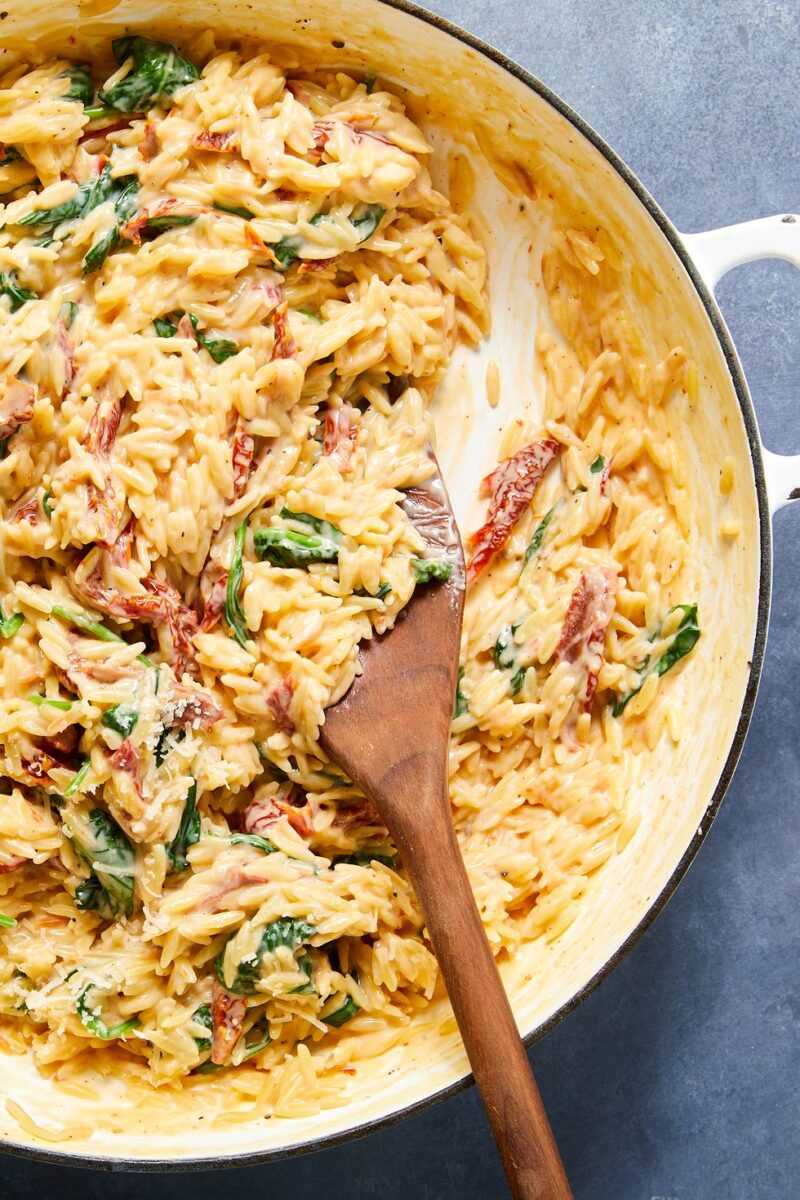 This Italian-inspired orzo dish is for you if you want creamy risotto but don't have the time to prepare it. Everything is prepared in a single pot, and the starch from the little pasta effectively thickens the sauce. This meal requires little preparation and requires even less cleaning, but the result makes it perfect for year-round dinner parties.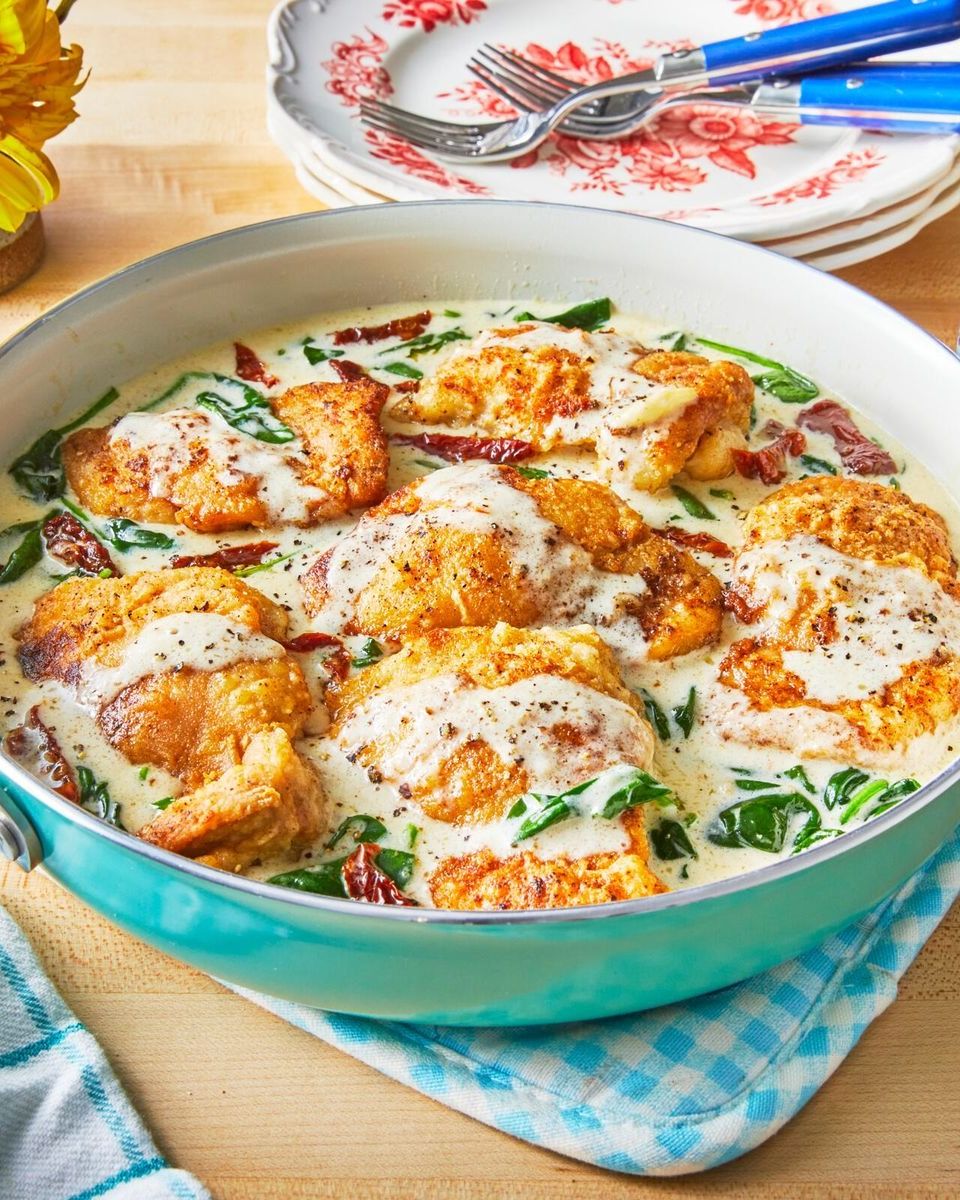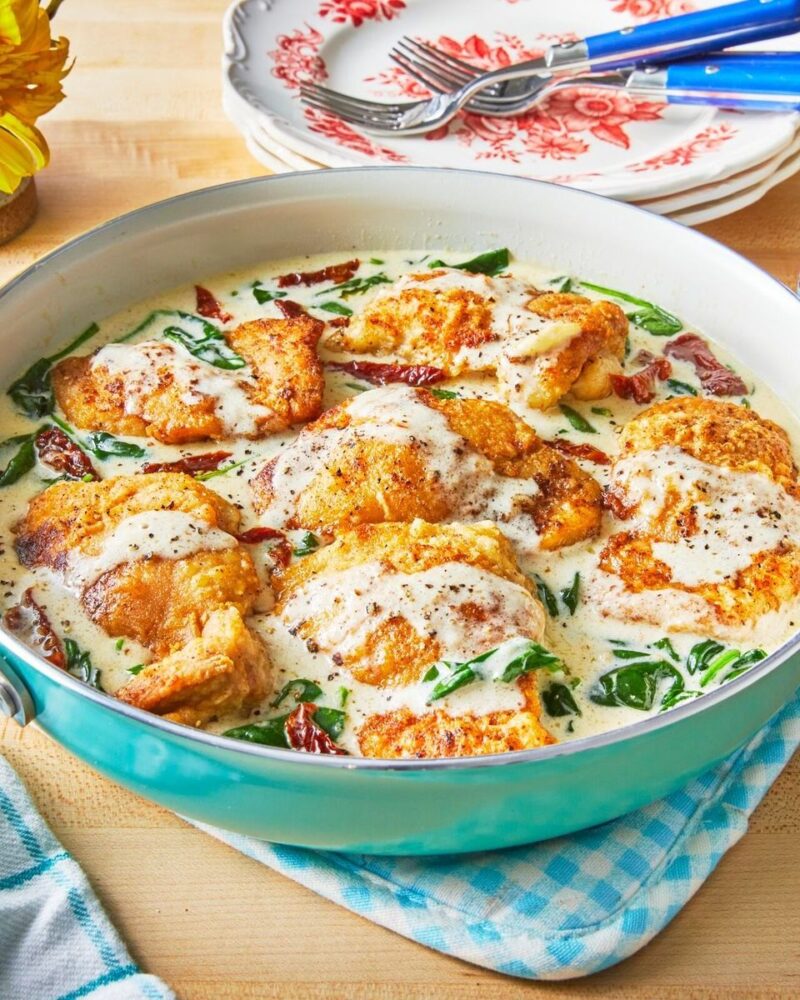 Even though it seems and sounds fancy, this one-skillet entrée is actually quite simple to make! Here's a clever tip for breading the chicken: Let it soak in the flour mixture for a few minutes to remove the fridge's chill and make the coating adhere better. Try serving this recipe over mashed potatoes, rice, crusty bread, or noodles to sop up the sauce.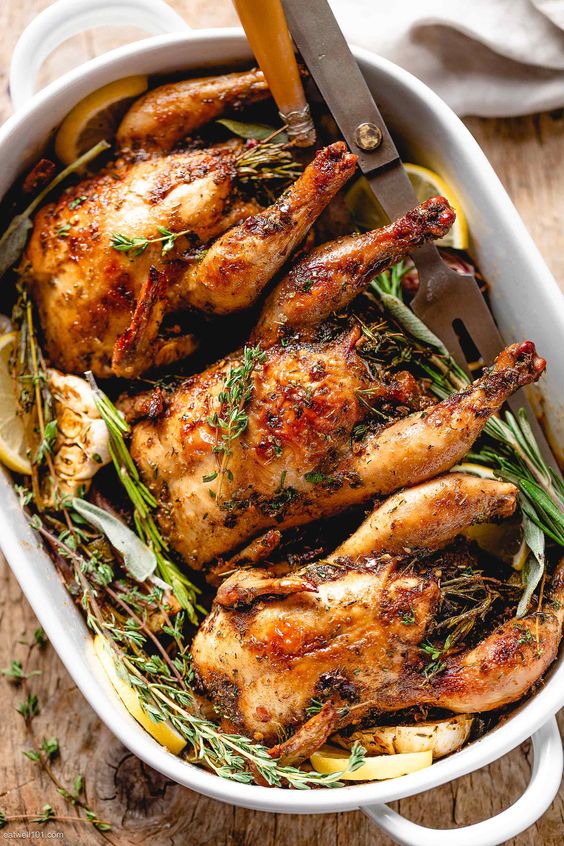 This Tuscan roasted chicken recipe is a wonderful main dish that will wow guests at your Easter Sunday table. Undeniably crisp and juicy, the seasoning of herbs and spices gives the meat an incredible amount of taste. Serve this mouthwatering dish with potato salad or roasted root vegetables.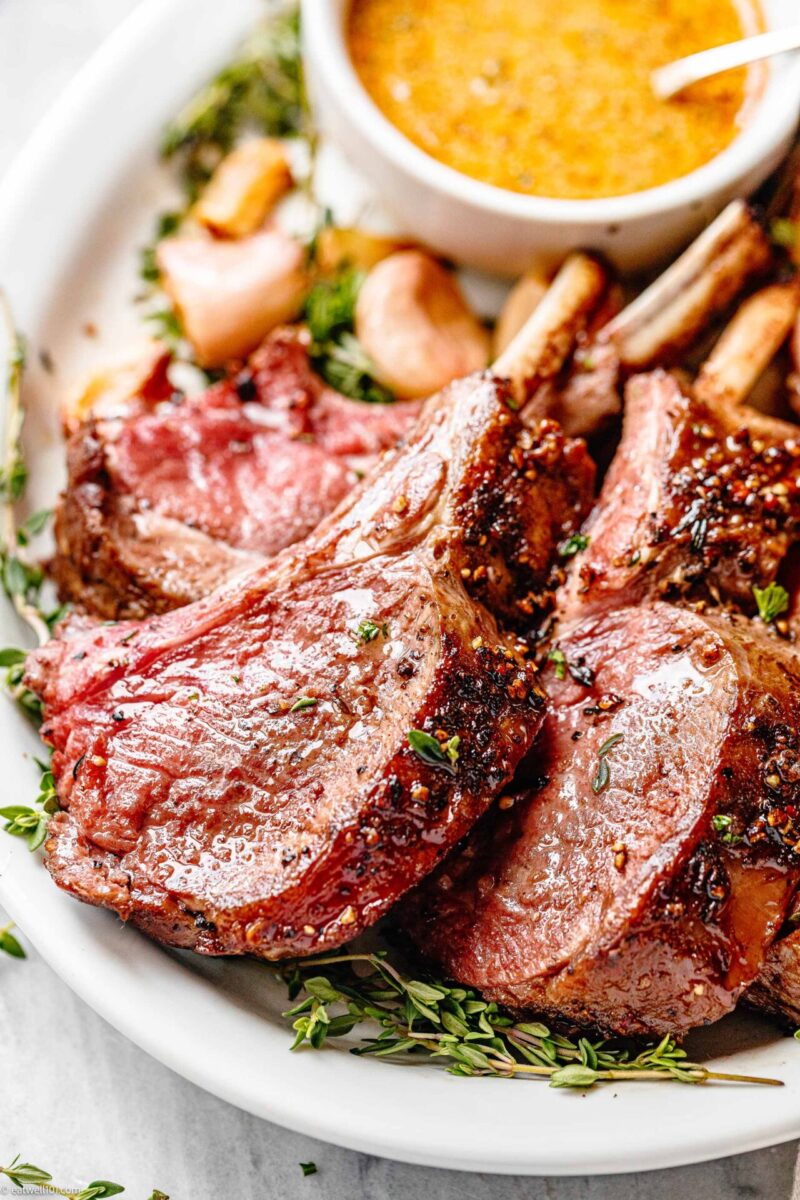 This Garlic Roasted Rack of Lamb is the most exquisite family holiday supper. Tender, tasty, and incredibly simple to prepare, your guests are going to be delighted with every bite. Along with crispy fat, juicy meat, and a delectable butter sauce, serve it with a side of roasted asparagus or baby potatoes.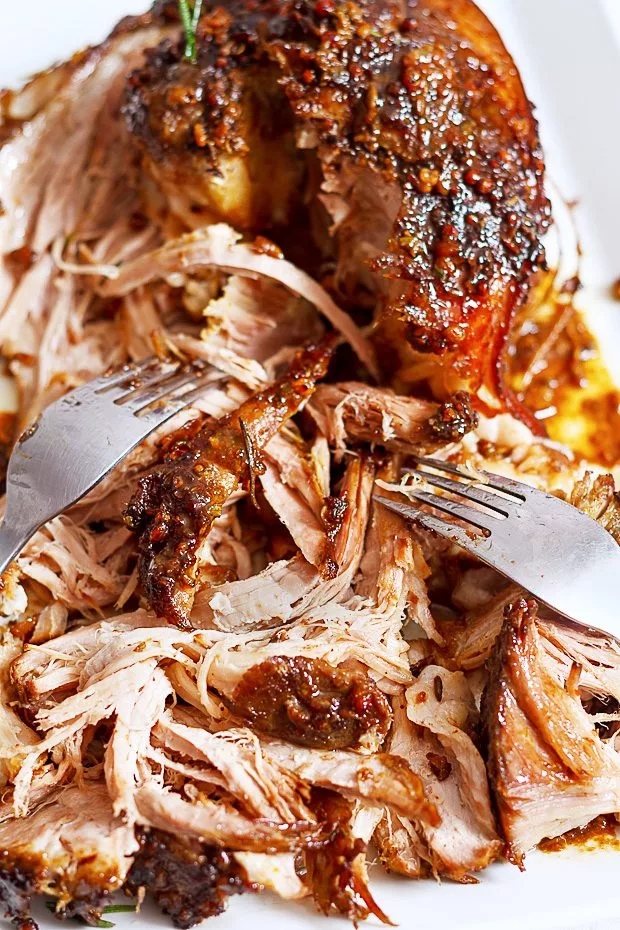 With this tender and juicy Slow Cooker Pork Shoulder with Garlic and Rosemary Balsamic, what else could you ask for? This dinner is incredibly easy to prepare, will please the whole family, and will leave you with enough leftovers for the rest of the week.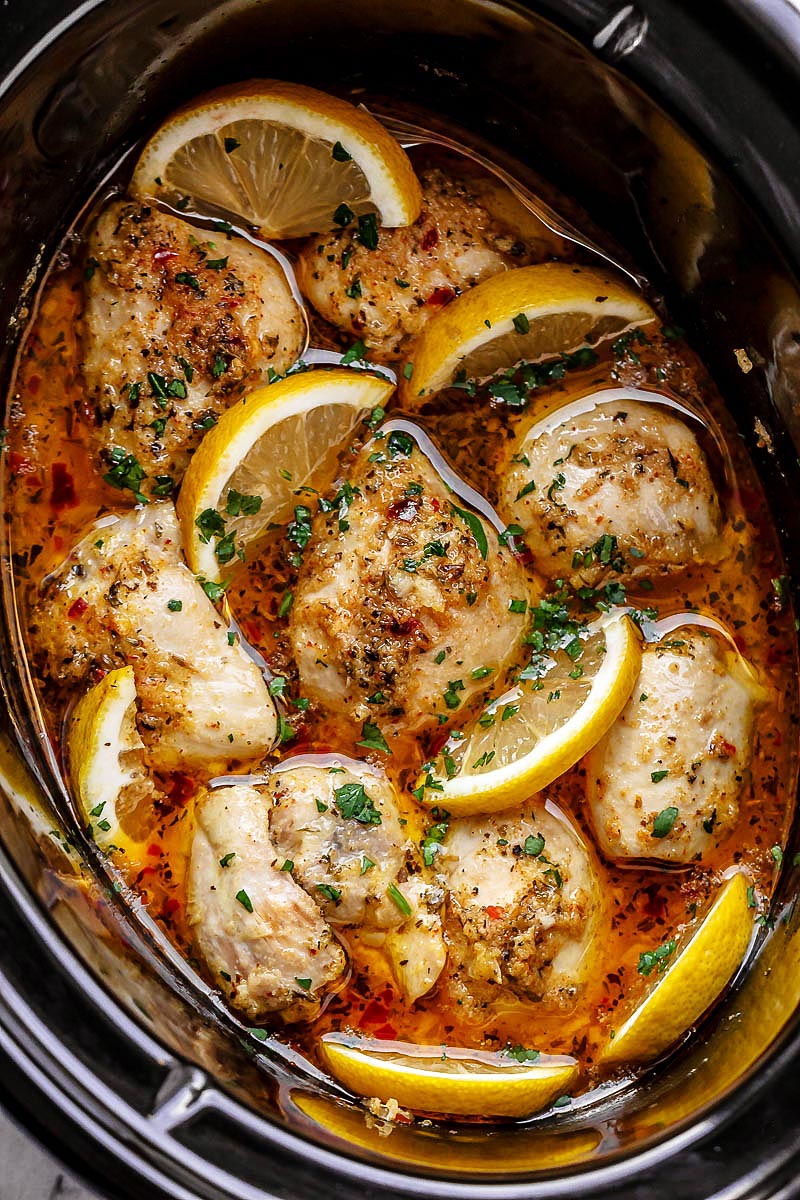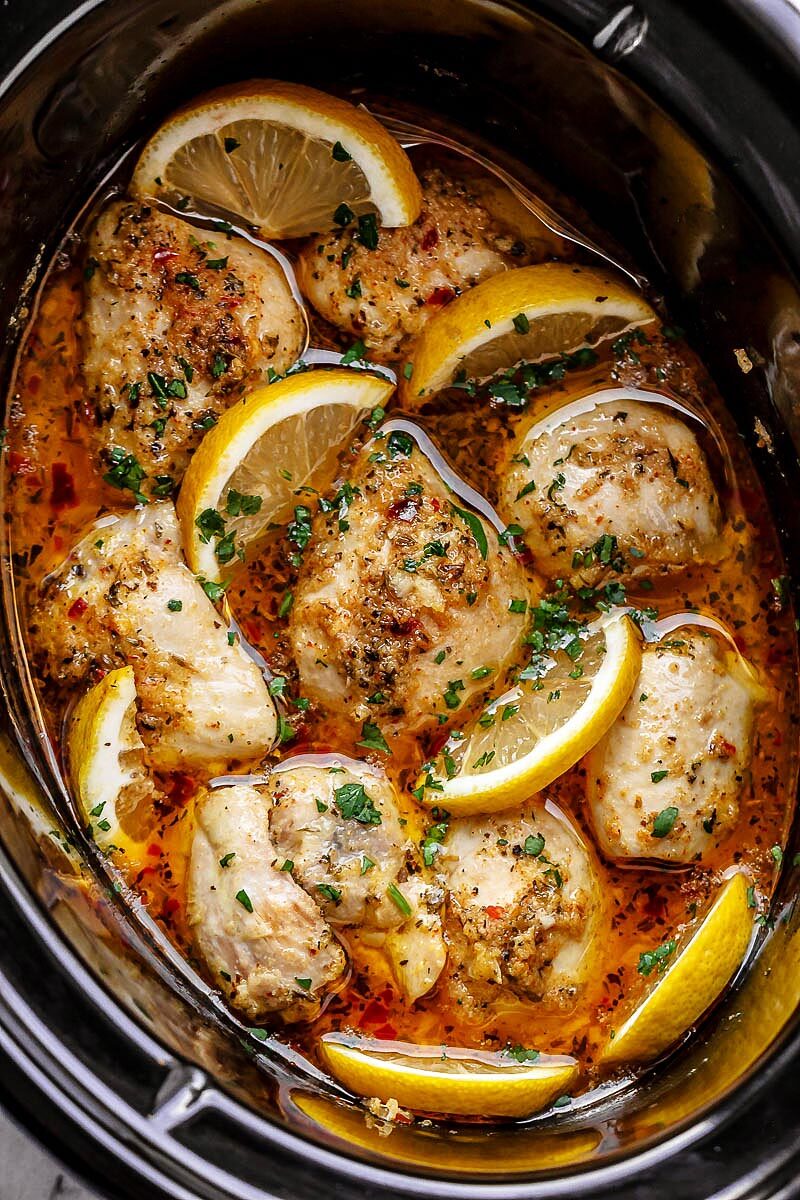 This recipe for slow-cooked chicken thighs is perfect if you're searching for a quick but delicious crock pot meal idea for your Easter Sunday dinner. In a buttery lemon garlic sauce, the chicken thighs become moist and tender. The flavor of this chicken meal is utterly fantastic. The best part? It is incredibly simple to prepare.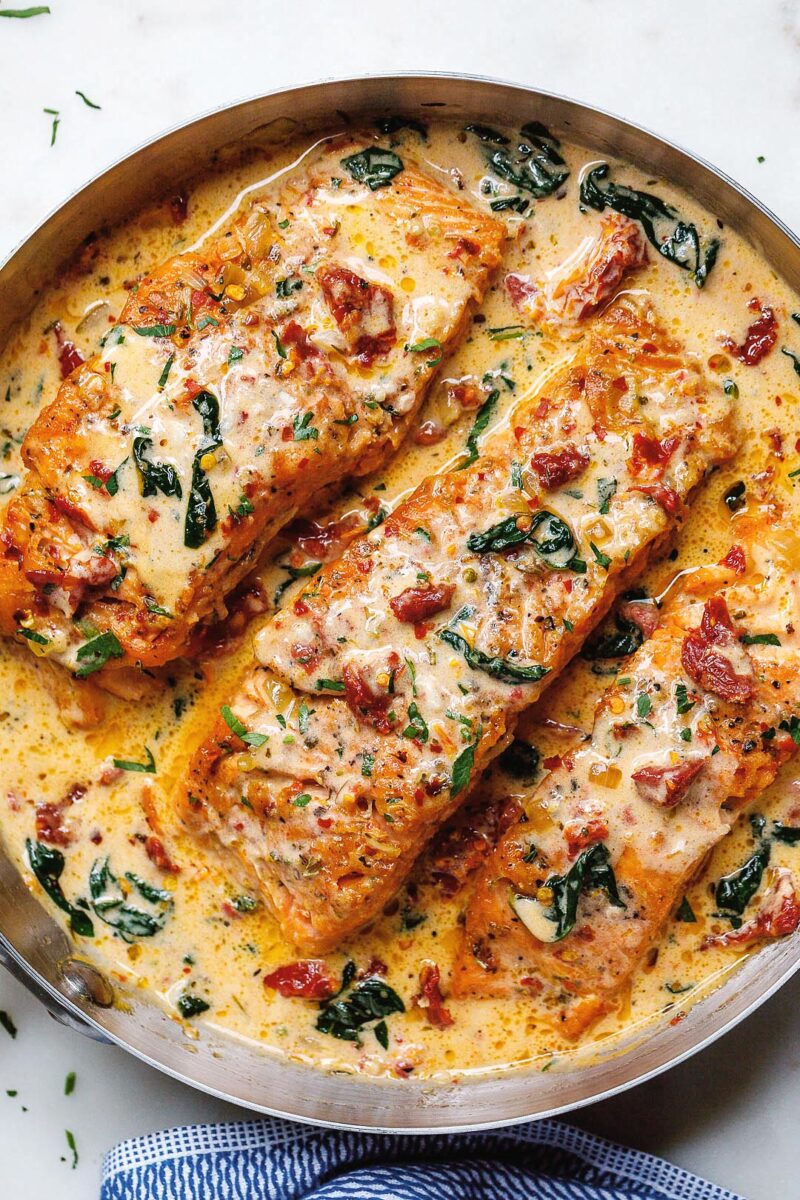 You won't believe how simple, quick, and easy it is to prepare fish this way—pan-fried Tuscan salmon coated in savory garlic butter, spinach, and sun-dried tomato cream sauce! These salmon filets are delightfully crisp on the outside and juicy and soft on the inside after being pan-seared.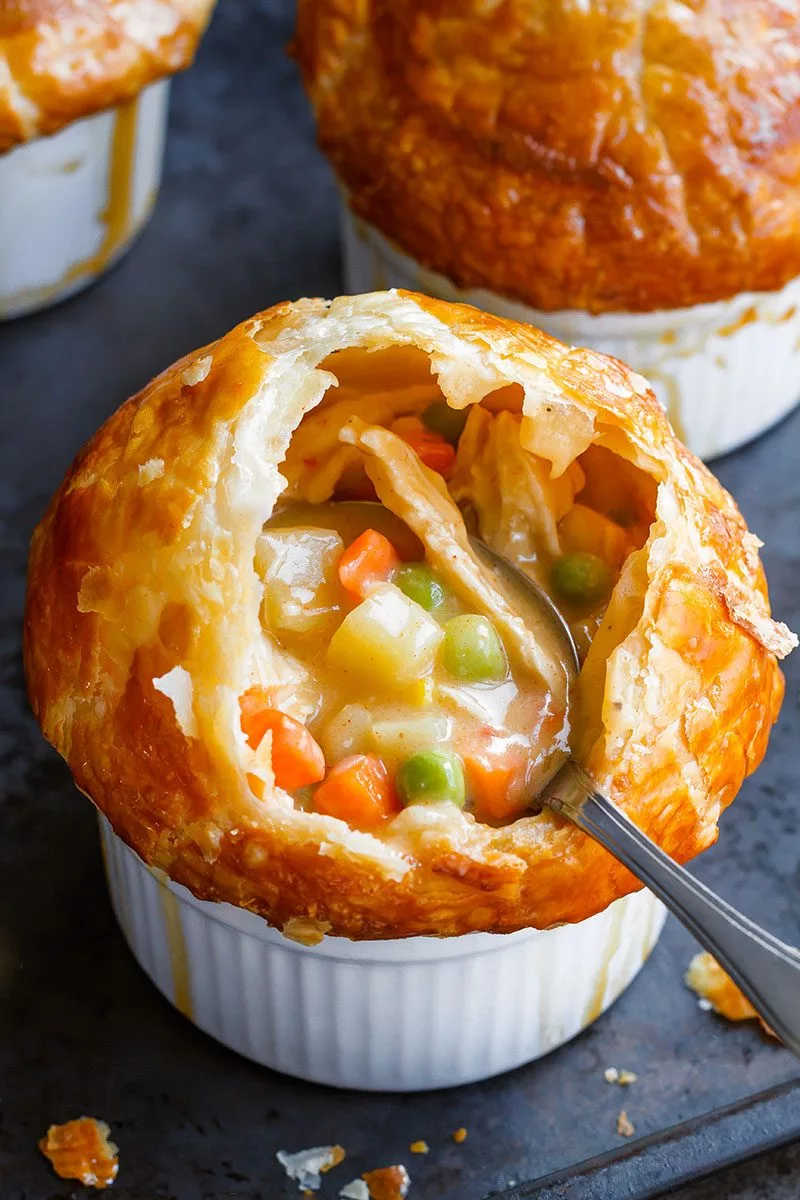 When you want a hearty lunch, these individual chicken pot pies are ideal. They are rich, and savory, and have a golden brown crispy crust that will delight your Easter Sunday guests. It's utterly scrumptious!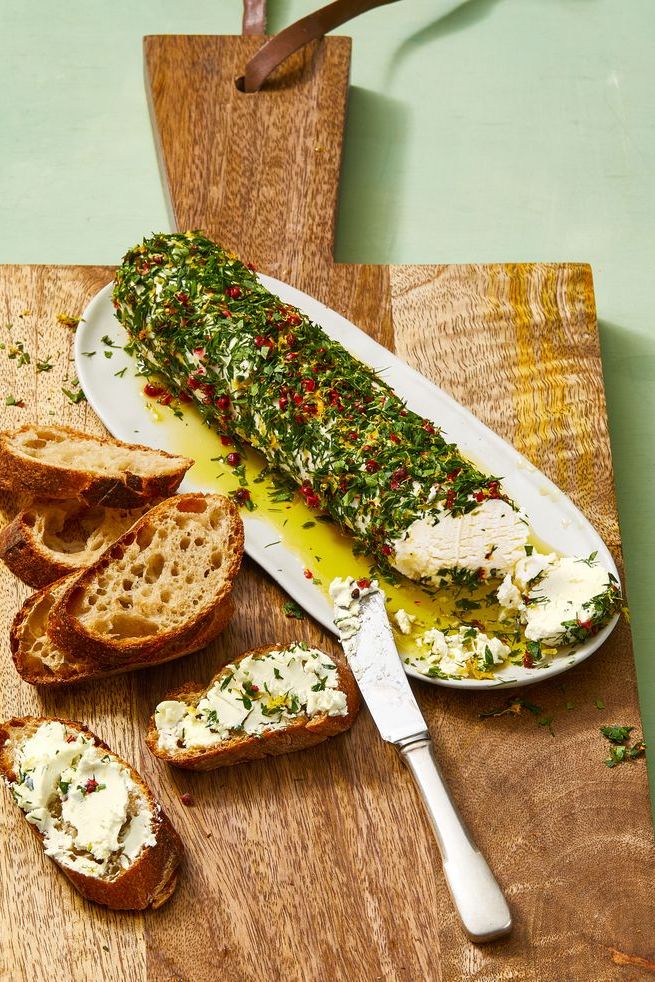 This lovely, spring-inspired goat cheese appetizer is perfect as an appealing starter at a dinner party. It requires no cooking and comes together quickly if you're looking to make something last minute.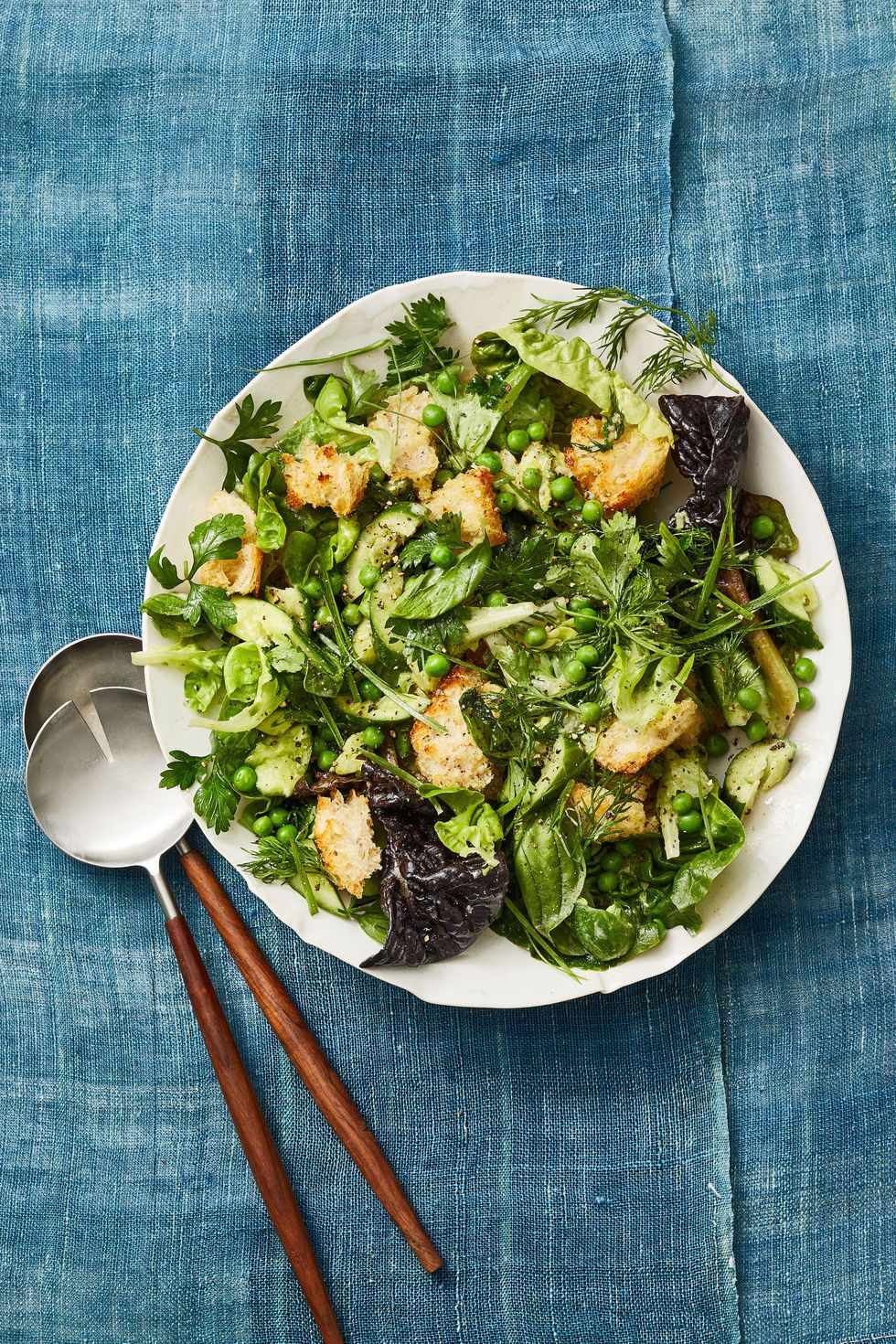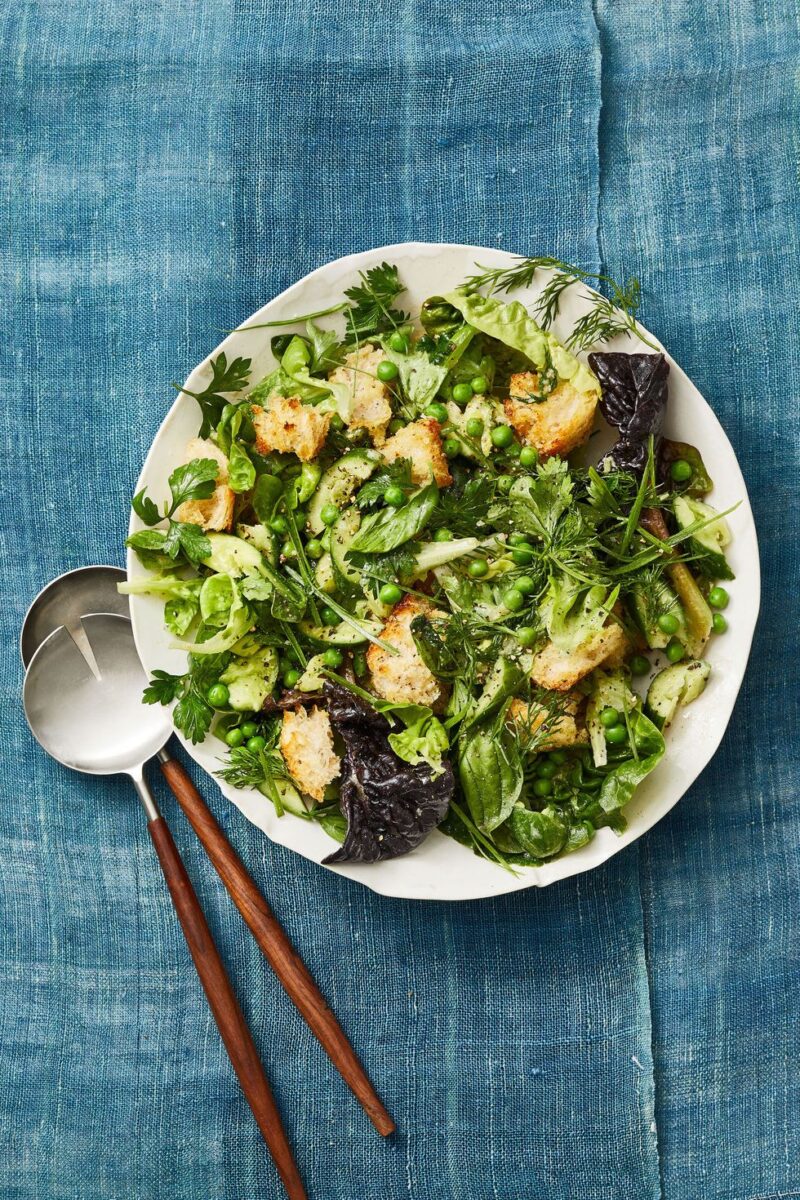 Although this recipe calls for sourdough, the addition of greens, peas, fresh herbs, and scallions to a zesty vinaigrette makes it a wonderful salad.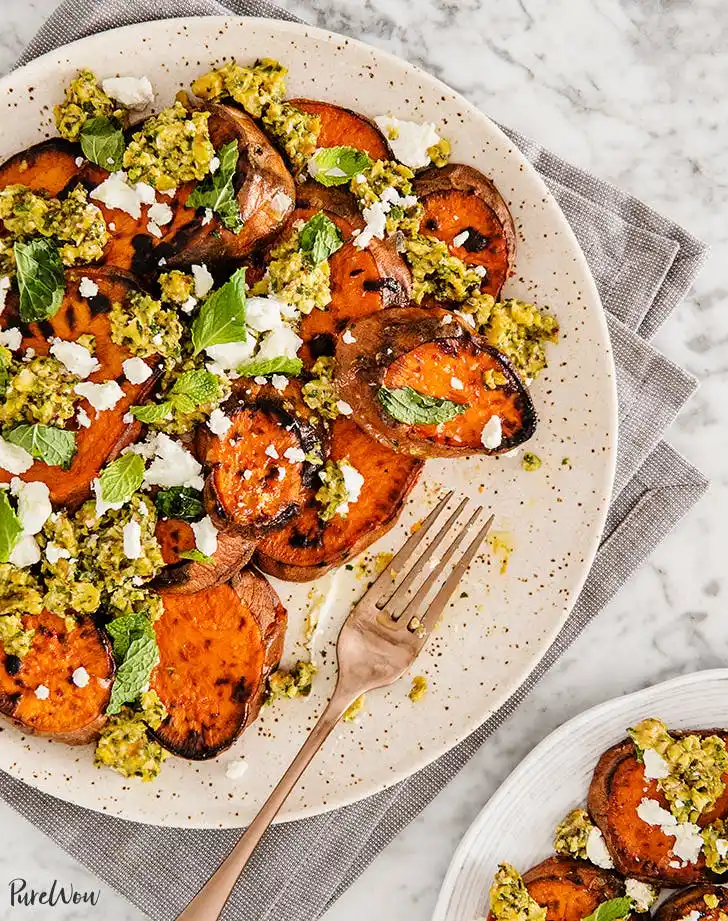 This side dish really shines thanks to the pesto. An herb pesto with three different types of citrus juice and zest is prepared with chilies and pistachios that have been roasted in olive oil. Overall, it provides some texture to roasted sweet potatoes, making them spicy, acidic, and salty.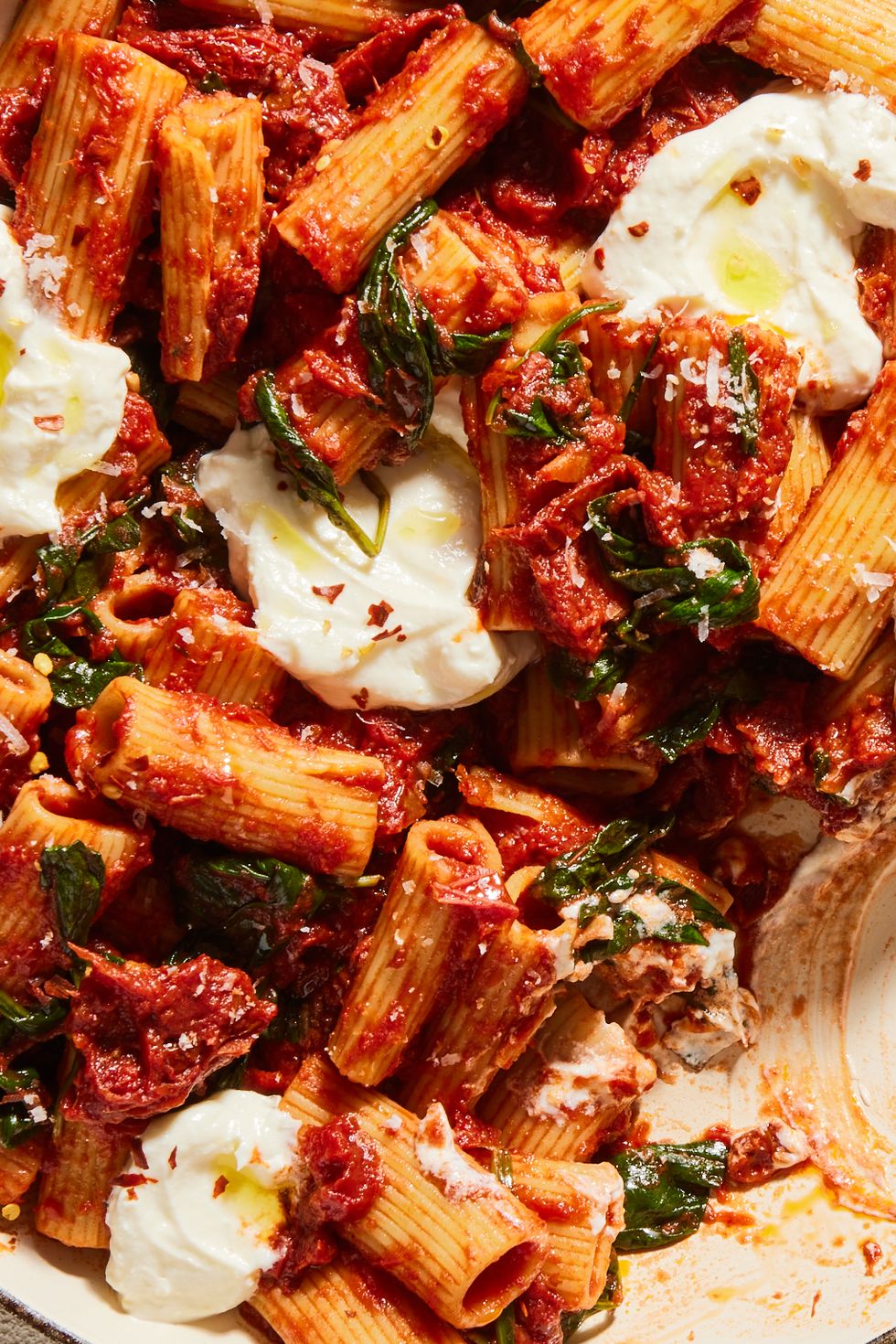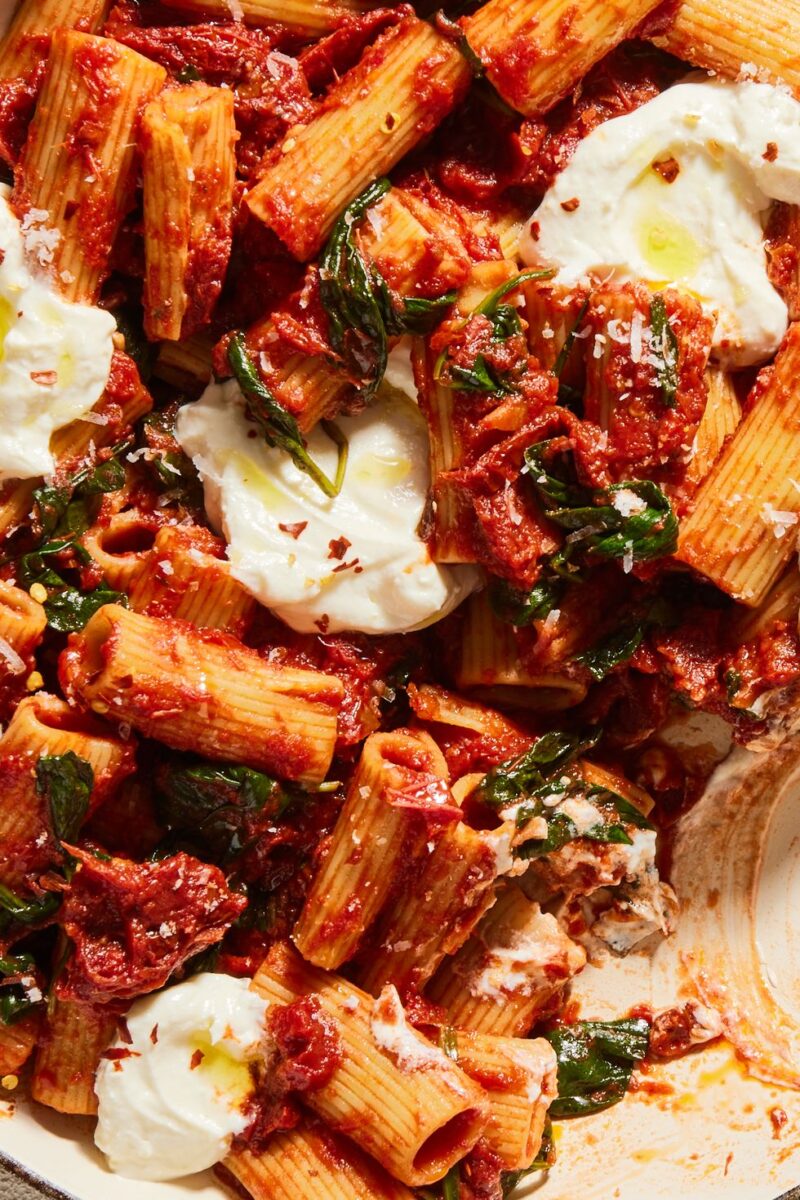 I love all kinds of cheese. That's why I just couldn't simply resist adding this delectable whipped ricotta pasta recipe here. Combined with spinach and a sun-dried tomato sauce, you get all the flavor of a marinara and the richness of something like an Alfredo sauce in one dish.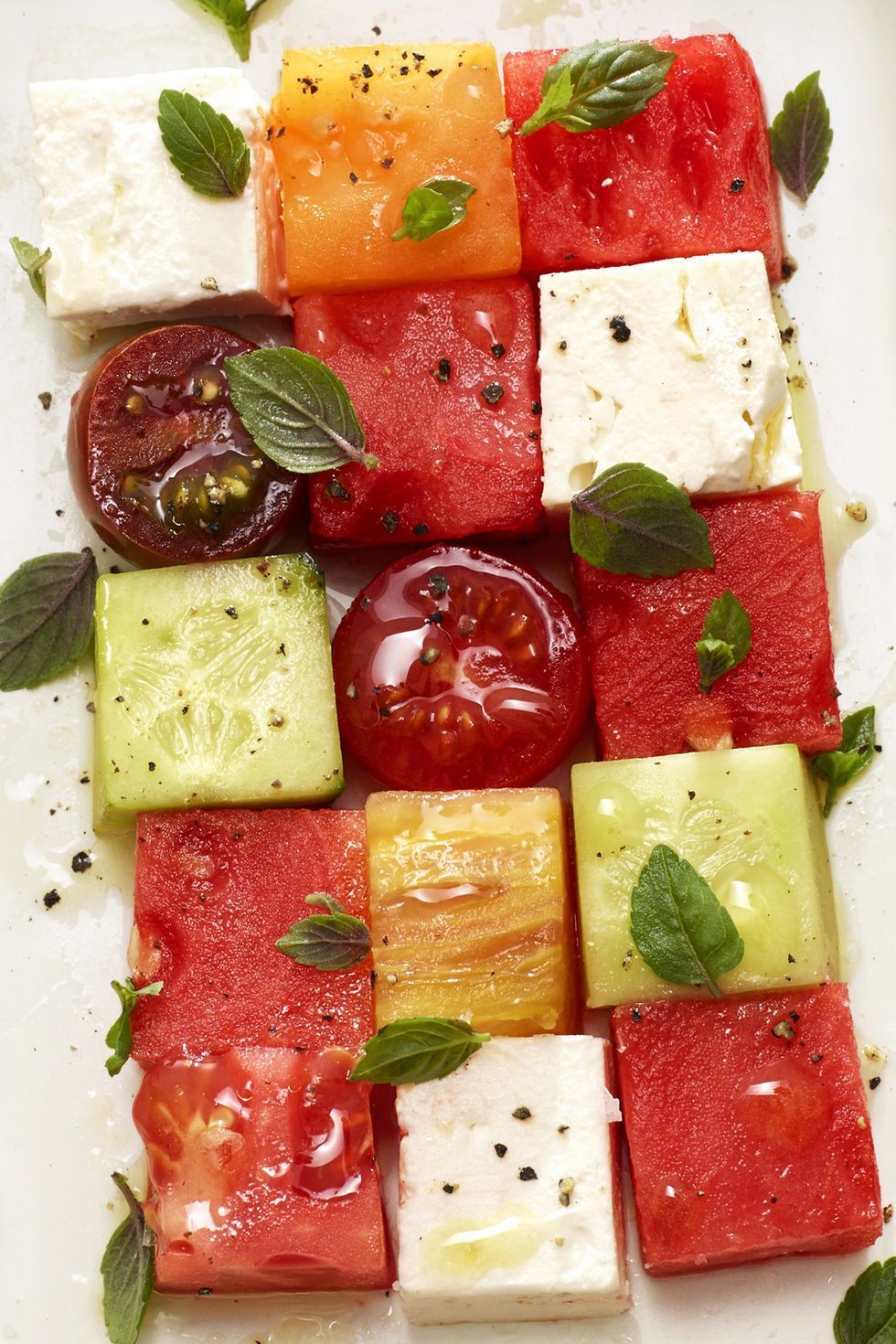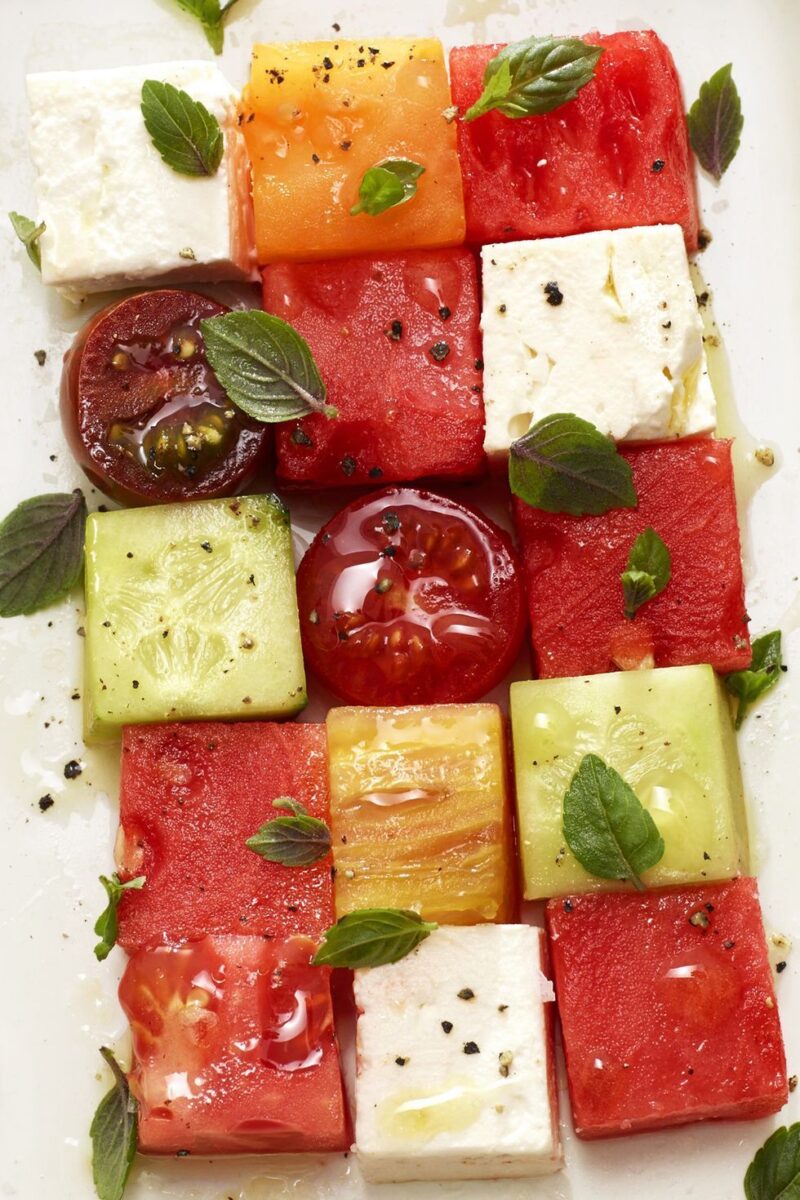 If you're looking for a refreshing dessert to add to your Easter Sunday menu, look no further! Who knew that a combination of feta cheese, watermelon, and tomatoes could make such a tasty dessert? Truly a perfect finish for a hearty supper.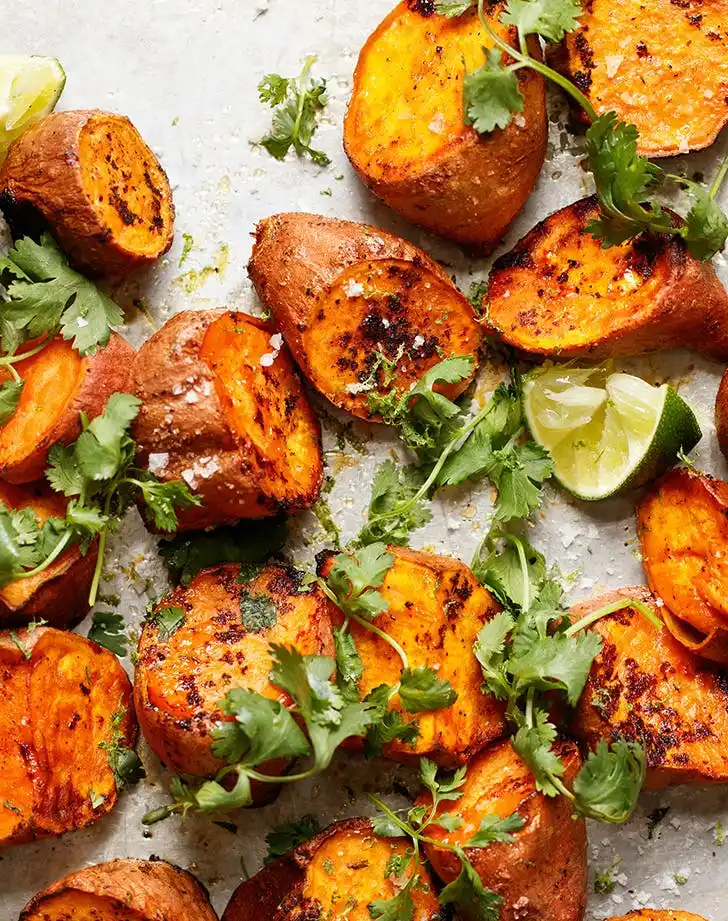 This recipe for sriracha and lime-roasted sweet potatoes can be used as a side dish, a base for meal prep, or a light entrée. If you like this dish to be on the spicier side, you can always add more sriracha according to your preference!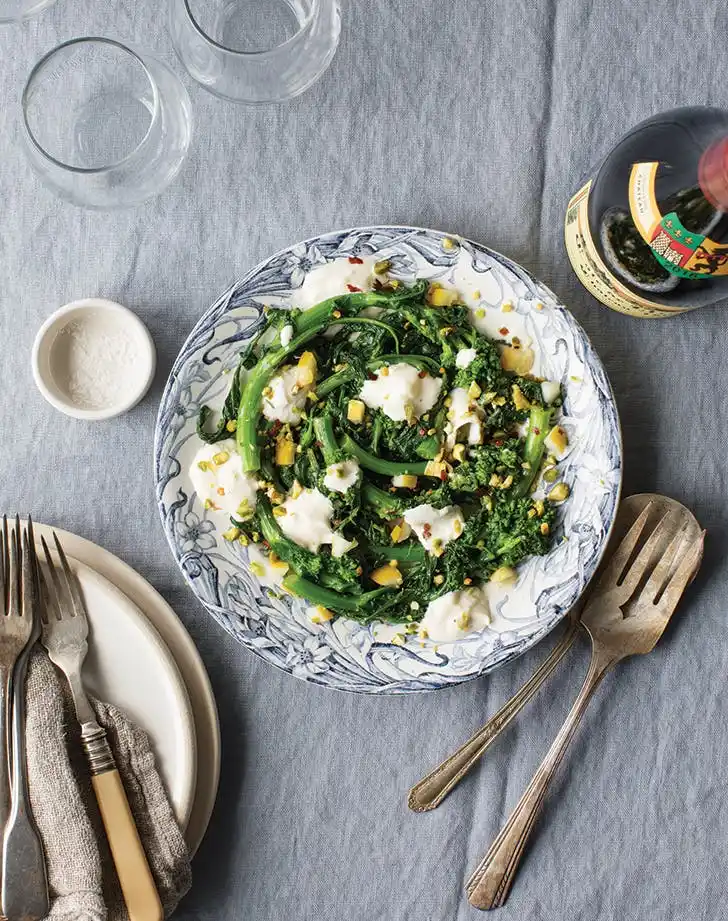 Broccoli rabe gets less bitter the longer it cooks. The recipe instructs you to blanch it before sautéing it in olive oil, garlic, and red pepper flakes. This straightforward dish has a lot of contrasting flavors and textures thanks to the creamy burrata, tart lemons, and roasted pistachios.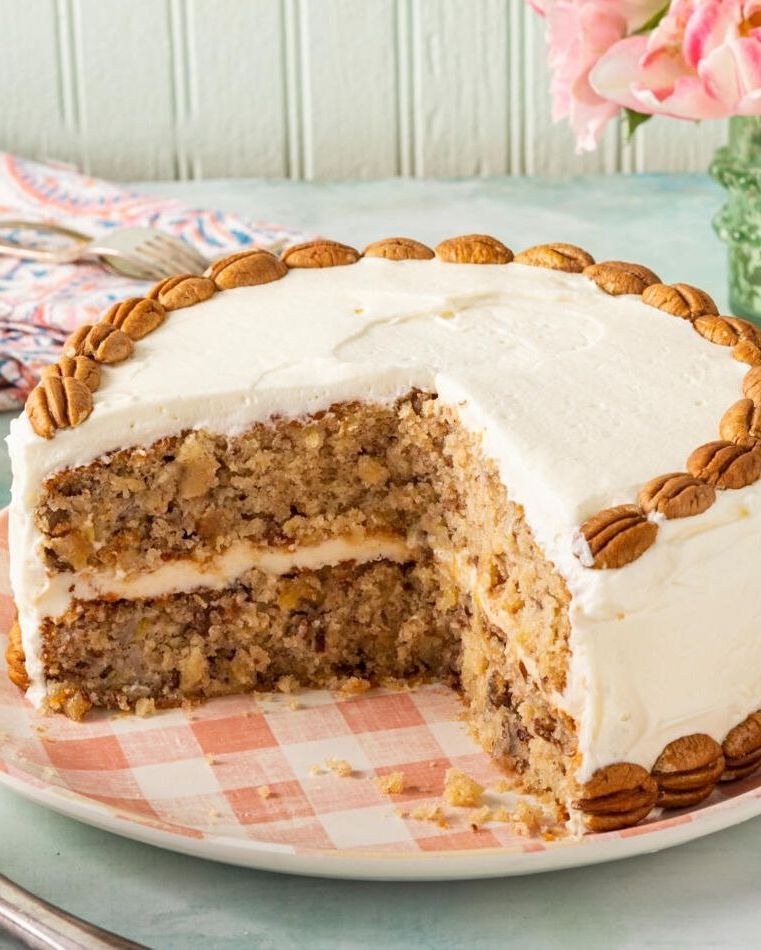 Nothing gets better than this hummingbird cake. It's sweet, soft, and comforting. Two cake layers, softly spiced with cinnamon and kept soft with large quantities of ripe banana and crushed pineapple, are hidden behind the thick swoops of cream cheese frosting.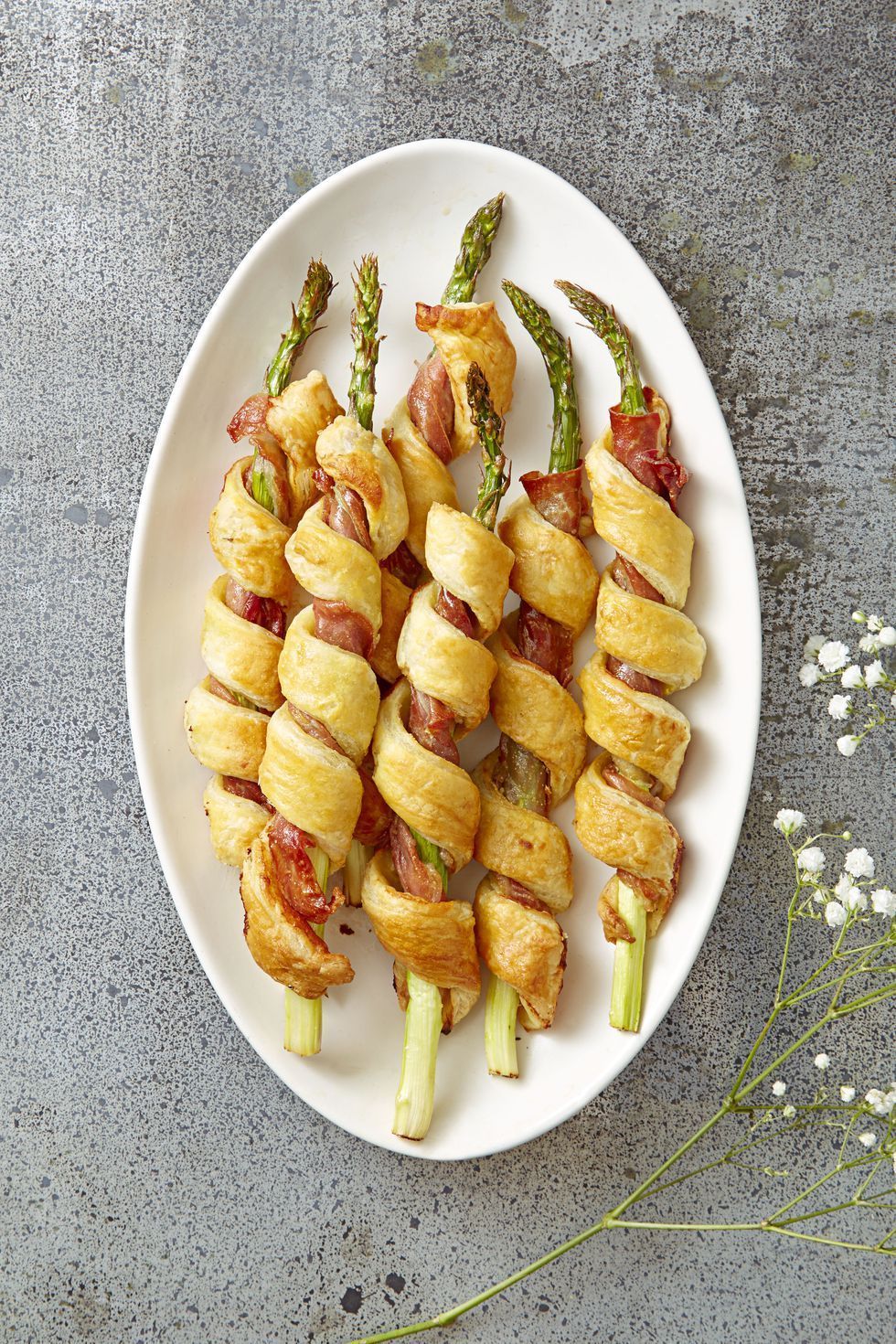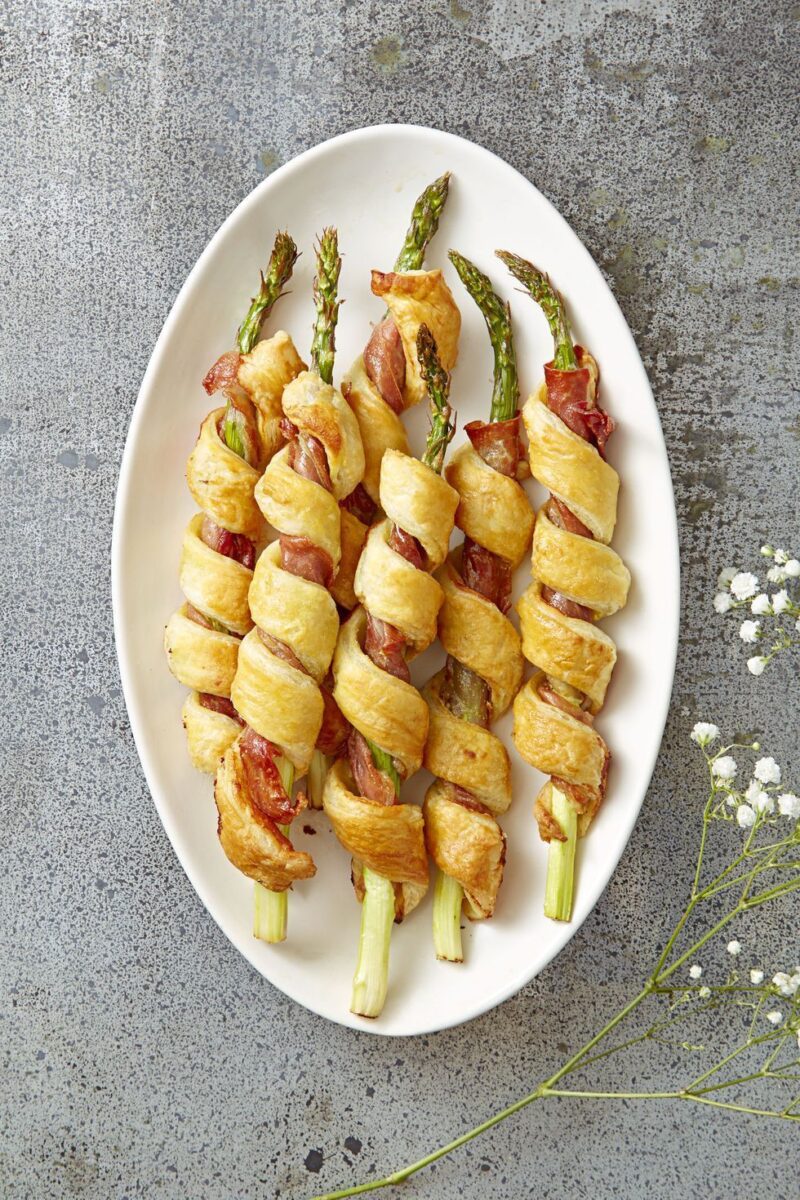 You've seen and tried pigs in a blanket before but why not try out this recipe for springs in a blanket for your Easter Sunday dinner? It's definitely a healthier alternative to the former!
Hopefully these Easter dinner ideas gave you lots of inspiration for your Sunday feast! Happy cooking!