A bag or a purse is more than just a practical carrier for everyday things – much more than a disposable item. It is an investment opportunity, a piece of art, and a luxury item to cherish for years. And surprisingly, you don't have to break the bank to get this: you can find lots of gorgeous designer bags for well under $500!
What makes a designer bag different from framed artwork is the fact that you can flaunt and use it. In a way, your bag has a much closer connection with you than something framed because it's actually on you all the time.
When you choose a bag, you check everything from the style to the zipper, opening, size, and material. If you have an eye, you know that nothing else competes with an actual luxury bag.
You may even be doing Mother Earth a favor by picking out something that you are not likely to throw out or replace very soon. But hey, let's admit it – not everyone can choose a bag that's over $2000.
And that doesn't always have to be the case! There are actually quite a lot of stylish and durable designer bags at a much more accessible price. There's no harm in looking for designer bags for cheap.
There is nothing better than a good bargain with a great cause. To get you started in your hunt, we gathered the hottest, best designer bags under $500 right now that we personally love.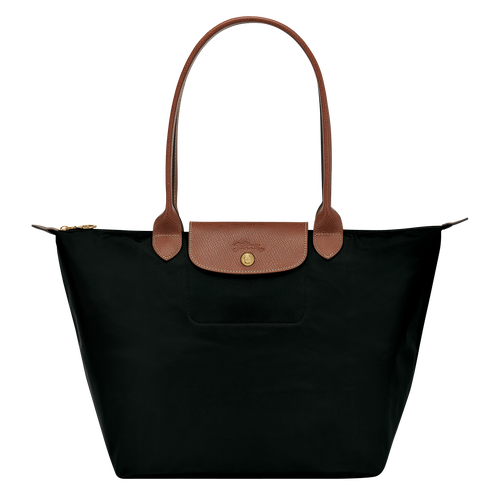 If you're looking for a tote designer bags under $500 then you should definitely start with Longchamp. These totes are super durable (I've had my Longchamp for 4+ years!) and work well for any season. You can bring this bag away on a winter trip or to the beach!
Plus, there are so many colors and varieties to choose from. I'm linking my favorite here but you should definitely check out the Longchamp site because there's tons of great options that are quite affordable.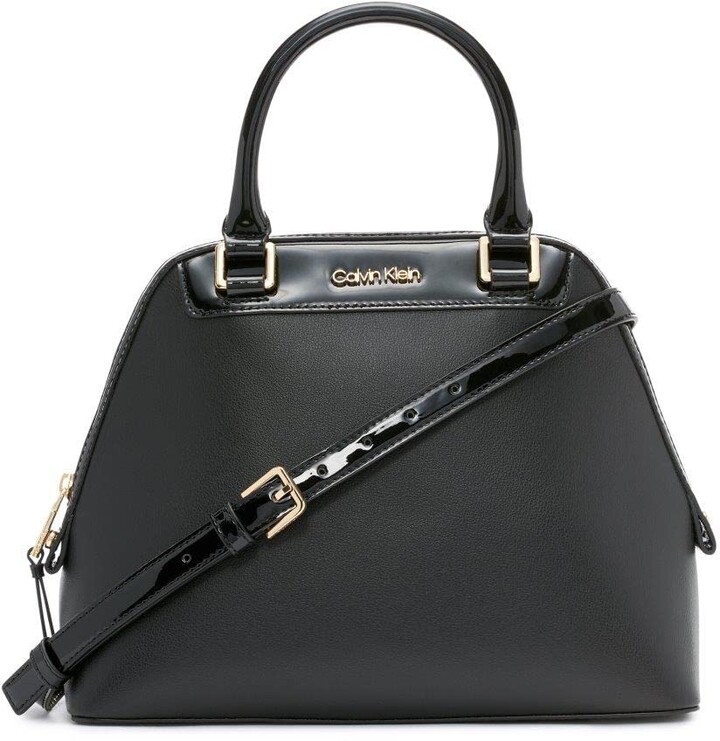 There's just something about this Satchel that is eye-catching but elegant, flashy but classy.
The Clara Satchel from Calvin Klein has a structured bottom, a structured body, and shiny leather details that pair well with the pebbled leather base. It works best for feminine and masculine fits and can easily be dressed up or down.
I would wear this in the summer when I'm likely to wear vibrant dresses or one-layer blouses. It would also pair nicely with something punk rock, like a vintage band tee and black faux leather pants, if that is your style.
The bag can fit quite a decent amount of essentials, like a full-sized wallet, a mini umbrella, phone, sunglasses, keys, chargers, and a couple of basic make-up products.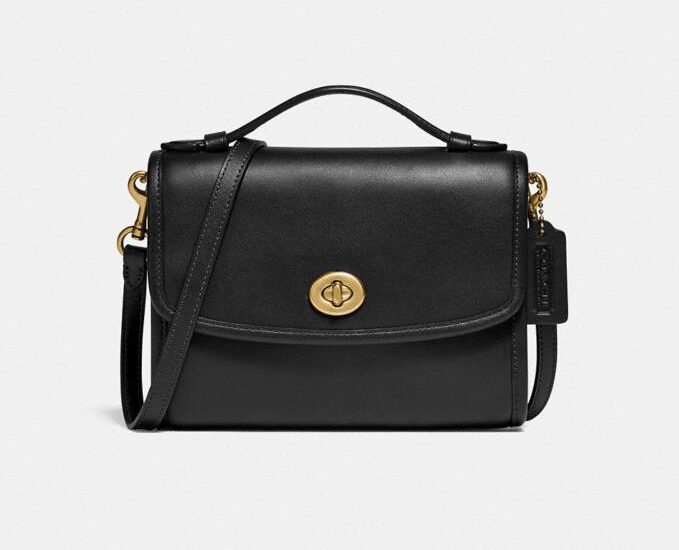 Who doesn't love a classic crossbody bag? This Coach Kip Leather Crossbody Bag has a vintage charm that is so easy to love. In fact, the bag's design borrows notable design elements from classic Coach archives, starting with the iconic turn-lock closure.
It is made with smooth, buttery-soft leather, making out a matte-like texture. Overall, this bag blends in seamlessly with any outfit. Personally, I would love to see this paired with black ankle boots!
The sling is very comfy and has a very nice grip on it. It is also detachable, so you can instantly transform the bag into a dainty pouch for the evening. Versatile, durable, and classic – definitely worth the investment. This is one of the best designer bags for cheap that you'll find yourself using over and over.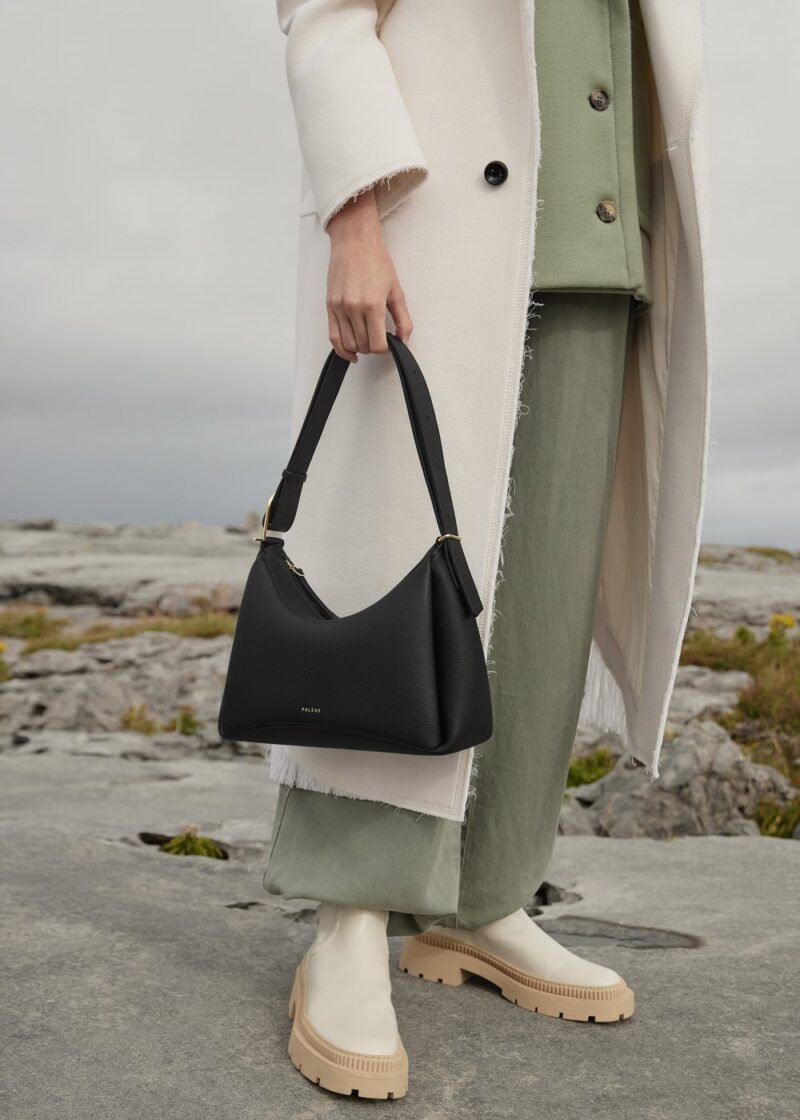 Polene's Umi Bag is the successor of the earlier versions of the baguette-style bag. It has a wider base, an improved structure, and a better size. The elegant and steady arch is definitely what makes this bag stand out.
To add to this, what can fit a phone and a few cards before can now decently fit a full-sized wallet and some essentials. This bag is a game-changer!
The Umi Bag has a nice adjustable strap which you can wear in three ways: crossbody, shoulder, or "baguette" style.
Overall, the shape and appearance of the bag both remind me of the sophisticated and feminine-forward style that Parisians are very proud of. This bag is something that can stay with you for a very long time.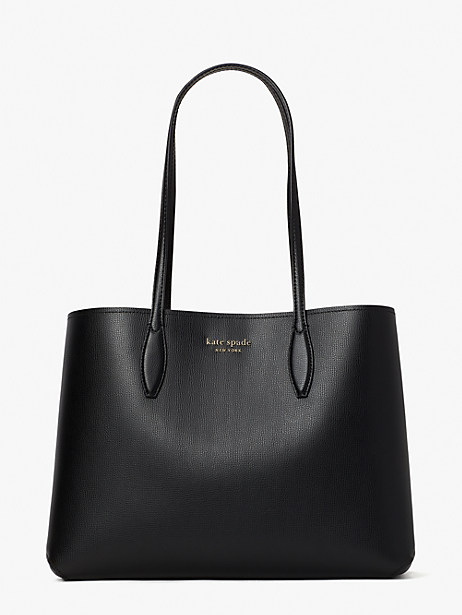 A leather tote is something that every woman should have in their closet. It's elegant and practical and can fit just about anything you need on a daily basis. Some say that what you can put in a women's tote is magical because you can literally pack up everything you need (or don't need) in a tote like this.
Kate Spade's All Day Tote is a great alternative to big brand totes because the quality matches other designer brands, but it's still a great designer bag under $500.
It is made from cross-grain leather which also makes it less susceptible to unwanted scratches. The bag also comes with a detachable pouch, which is another plus for what you pay for it! The bag is sealed with the brand's iconic enamel spade logo which is small, subtle, and classy.
This is definitely one of the best designer bags for cheap that you'll use over and over. I used this tote daily for a year straight because it literally goes with everything!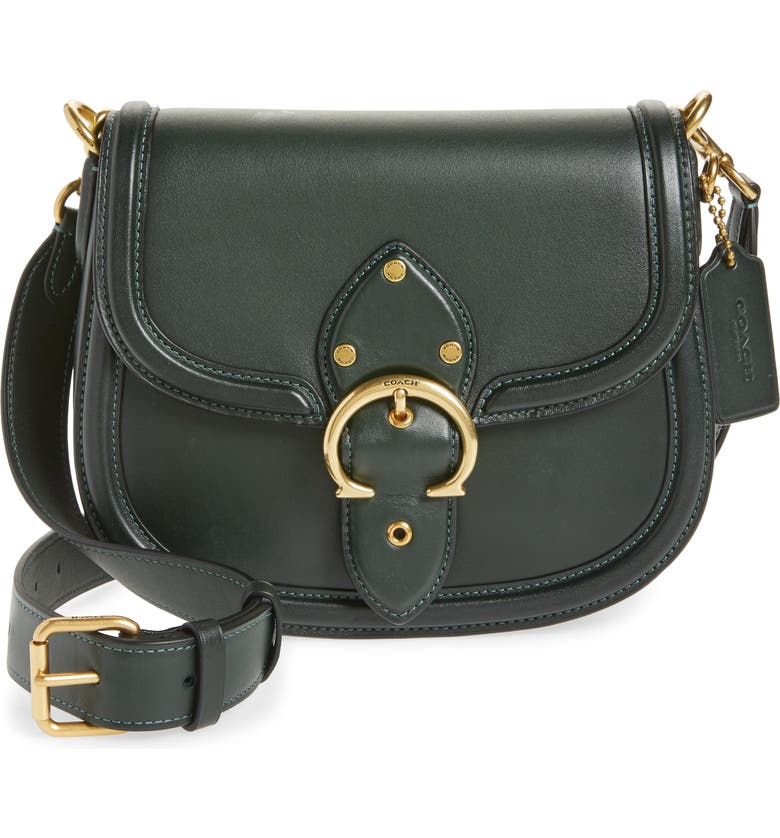 Coach's Beat Saddle Bag is said to be inspired by the structure and culture of New York City.
It has a curved bottom and a rotated C-logo that quite resembles a horseshoe. The leather is also nice, smooth, and clean – making it a great complement to crazy layered outfits or a nice addition to an already minimalistic look.
Personally, I think this bag can go with any style that New Yorkers have to offer. And the fact that New Yorkers basically do not have style boundaries makes it quite a versatile bag.
I would wear this with a knit sweater, a flowy a-skirt, and a pair of boots. It would be nice to bring on an indie bookstore hopping or a casual walk to the city.
This is definitely one of my favorite designer bags under $500 for nights out, too. It's a classic black bag in a variation that everyone should have buried in their closet.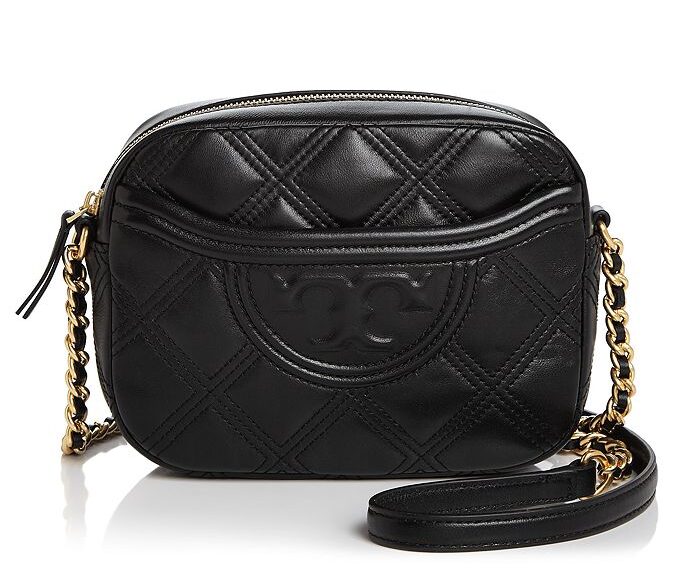 Tory Burch is among the most reliable designers in the mid-level range. One of our favorite designer bags under $500 is their Fleming Soft Camera Bag.
The bag is made with premium and soft lambskin leather with a diamond quilting pattern, and the iconic 'T' logo embossed seamlessly on its front. It comes with an adjustable gold-braided chain that instantly adds a sophisticated touch to any outfit.
It does look a little petite at first, but it can fit various sizes of phones up to the size of an iPhone 11 Pro. Apart from that, there is more space to fit in your other essentials such as keys, lip products, and a small wallet/cardholder.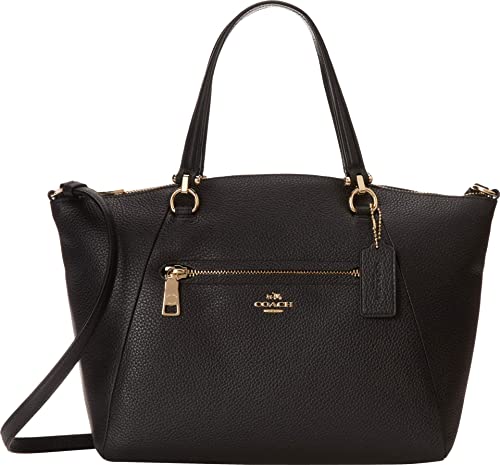 Coach's Prairie Satchel is one of our vacation trip favorites! Its lighter weight and solid pebbled leather make it great for travel. The size of this bag is also not too big nor too small, which gives you just enough space to store what you need during the trip.
I also like how it comes with a detachable shoulder strap because you'll never know when you need it or when you'll have two hands full. This also ensures you don't forget your purse when you're posing for a photo.
They do have a larger version for this variation (with a much higher price point), but I would personally pick this for its size. The larger one can get pretty heavy, though it's better for work.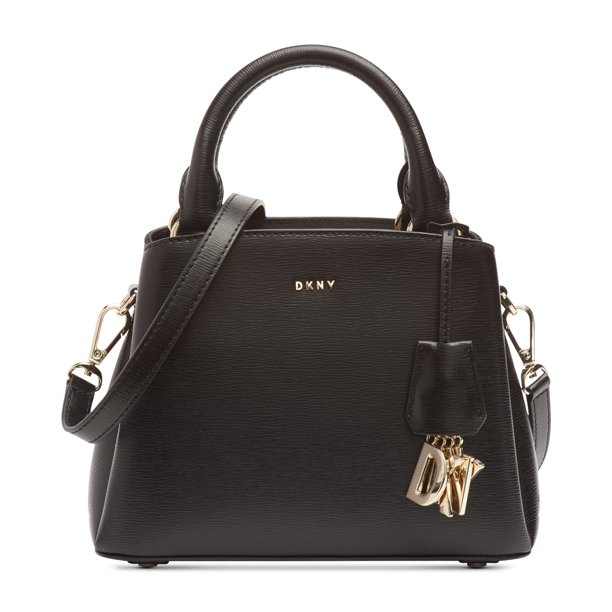 DKNY's Paige Leather Medium Satchel is what you need if you are prone to scratching or bruising your bag. It is literally built for hard wear. This bag is also the type you'll want to carry around on a daily basis, with its roomy interior and versatile leather finish.
The design is finished off with a sleek logo and a charm that hangs nicely. I personally like the matte-like effect that the leather has for everyday wear.
Chic and sleek is how we'd label this bag from DKNY. It has a perfect size and it makes a great accessory for people who lean into a more toned-down kind of style. The tassel isn't detachable, but I don't see how is that a problem! I'd say the charm adds to the bag's personality.
It's one of my favorite designer bags under $500 that really holds up over time!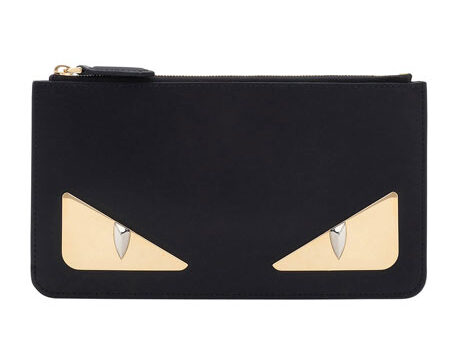 This Shiny Monster Calf Liberty Zip Pouch Bag is all you need to step up your evening look and relive your childlike creativity. It instantly adds personality to a clean, minimalist look.
For a night out, this can easily turn into a fun conversation starter as well. It's a fun piece! Sleek, unique, and entertaining are all I think about when looking at this bag.
I personally think that adding eyes was so cool for Fendi to think of. It reminds me of Greece's evil eye – the one that protects you from catching bad energy from others. I like to think of this bag that protects me from negativity, only bringing in the positive vibes.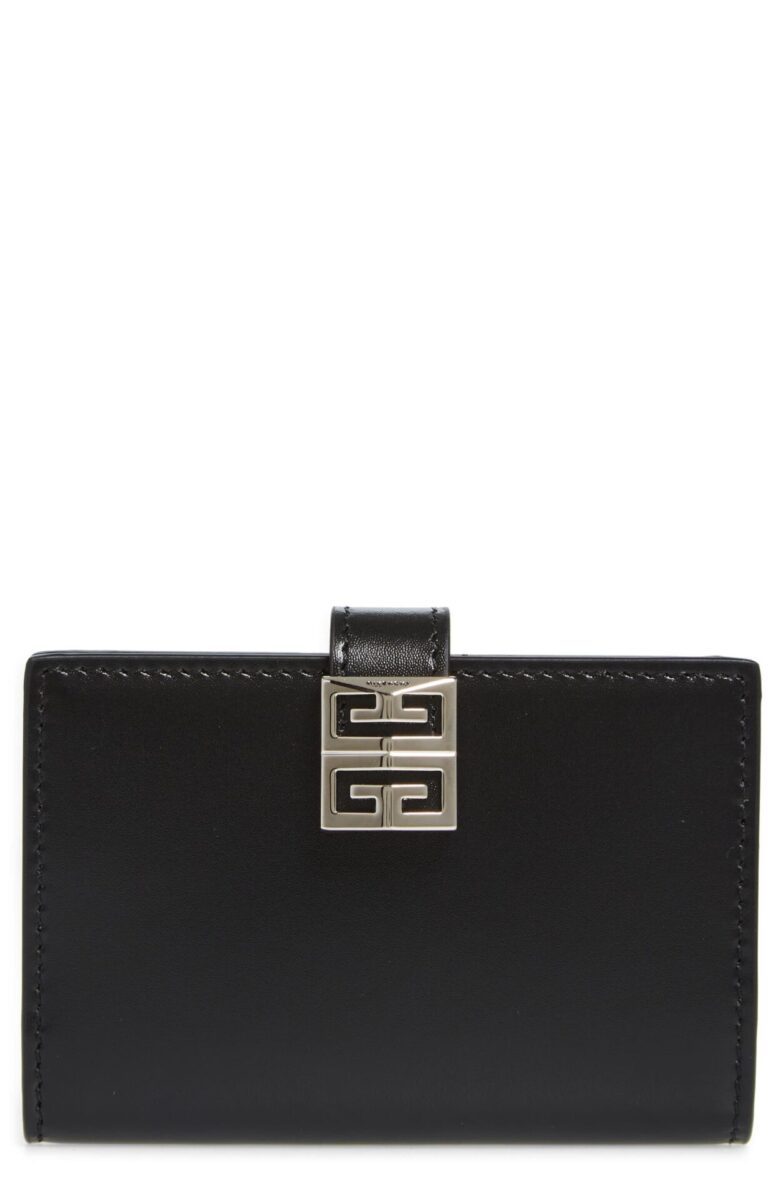 This Givenchy Card Holder is the only vibe that you need to inject the feminine power of this brand into your fit.
I like how this pouch blends in with a sweater top and a flowery couture dress. It just looks seamless, dainty, and flashy at the same time.
I would personally turn my head twice if I saw this pouch in public. The design also gives off an "exclusive version look," which is pretty good for a price under $500.
This bag can fit almost all your important essentials including a phone, a small wallet, a few lip products, and a case of AirPods.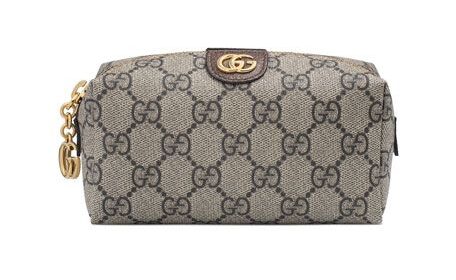 Gucci's GG Supreme Cosmetics Clutch Bag isn't exactly a purse or a bag, but hear me out. This clutch bag has a nice smooth zipper, a spacious interior, and a classy logo-patterned canvas.
I think this clutch bag is a great investment to make if you want something special to carry your expensive eye creams, palettes, and lipsticks (do them a little justice!). I'd say this bag is the ultimate luxury and it's definitely a good buy for me.
This clutch bag also makes it easy to transfer a few items in one piece from one bag to another. It's such a big help especially if you occasionally tend to switch from one bag to another!
If you're looking for designer bags under $500 that are super high-end and great for travel then definitely check out this Gucci piece.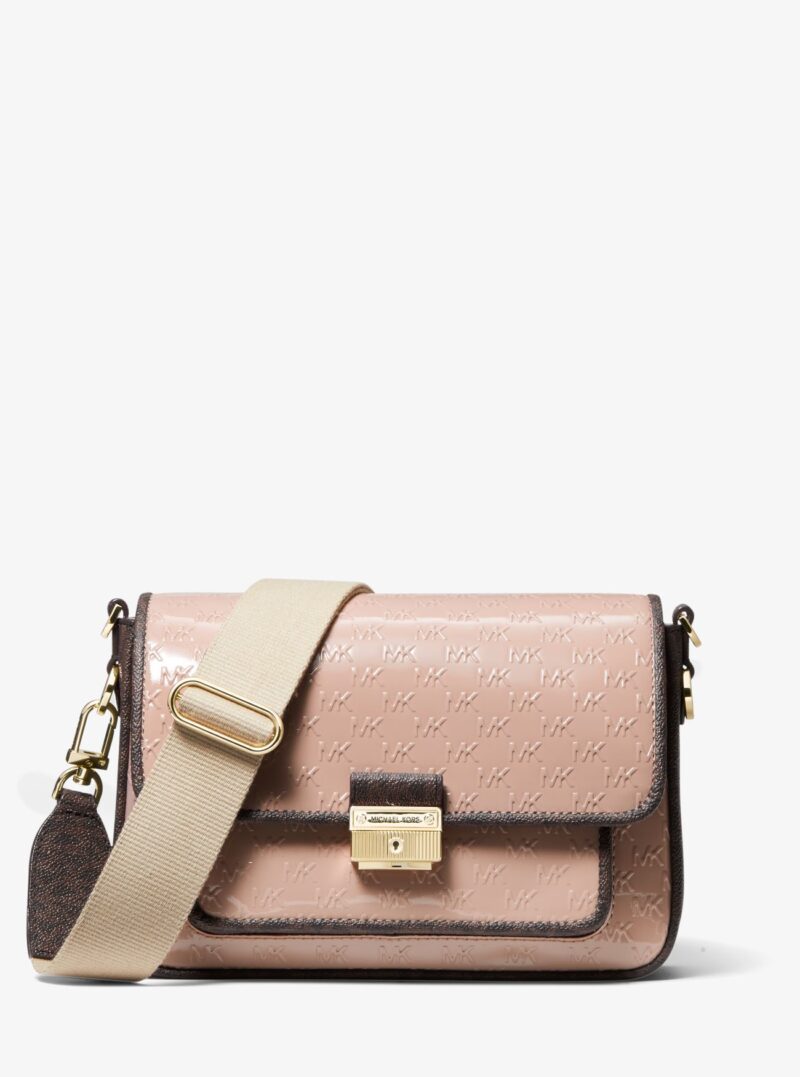 Michael Kors Patent Leather Messenger Bag has what you need in an everyday bag. Its shape lies in the middle of structured and flexible, making it very much versatile.
This bag also isn't that large, so it maintains its laid-back and calm look and can be used day-night. Because of its size, it doesn't also weigh very much, keeping you relaxed when holding it.
It can fit most of your every day "cafe" essentials: a book or a journal, some keys, and a regular-sized wallet. I would probably wear this with a business casual fit.
This is one of my favorite designer bags under $500 because the price is so reasonable but the color is gorgeous! It's a great option to keep in your closet.