Looking for chic but cozy Thanksgiving outfits? These 40+ Thanksgiving outfit ideas are perfect for every occasion and type of weather!
Fall is finally here! From apple picking to pumpkin carving and apple cider, there's so much to be excited for.
While I love every part of fall (the tailgates and Halloween especially!), I'm always really excited for Thanksgiving. This is a holiday when we don't have to worry about gift giving; instead, we can dress cozy but cute and hang out with our loved ones while eating a ton of food. What could be better?
I also love dressing up for Thanksgiving! Whether I'm rocking a cozy sweater with plaid pants or a comfy corduroy dress, I try to keep my outfits cute, a little upscale, and ultra comfy.
Today I'm sharing my favorite Thanksgiving outfits for this year. Hopefully, you'll find Thanksgiving outfits that you love just as much as me in these photos!
Feel free to skip my Thanksgiving outfit tips and scroll down if you'd rather just see the inspiration photos.
Thanksgiving Outfit Combinations:
There are so many different outfit combinations for Thanksgiving. Some of my favorites include:
3. The classic sweater, jeans, and booties.
Whether you have a wild sweater that you want to feature with combat boots or a soft top with trendy booties, this outfit choice is always safe and cute.
2. A dress over a long sleeve with boots.
I love the casual dress look this season! You can get a dress (see the examples below) in corduroy, wool, or any other hearty material. Alternatively, you can wear a sweater dress with knee-high boots.
1. Plaid pants with a crop top.
You can do so much with plaid pants! Not only are they comfy but they're also stretchy in case you go overboard during dinner. There are so many ways to style plaid pants – check out the example outfits below!
Top your Thanksgiving outfit off with some comfy shoes or boots that are weather appropriate. You could definitely go with sneakers, but I'd suggest booties instead because they add a little more warmth in case it gets chilly out and bring your outfit up one level.
Thanksgiving Outfits:
Here are my favorite Thanksgiving outfits and outfit ideas. Browse through and see if anything catches your eye.
Note: I tried my best to link the source of these photos, but some are from really obscure places/I couldn't find the original photographer. Please contact me to add more specific credit or for immediate photo removal.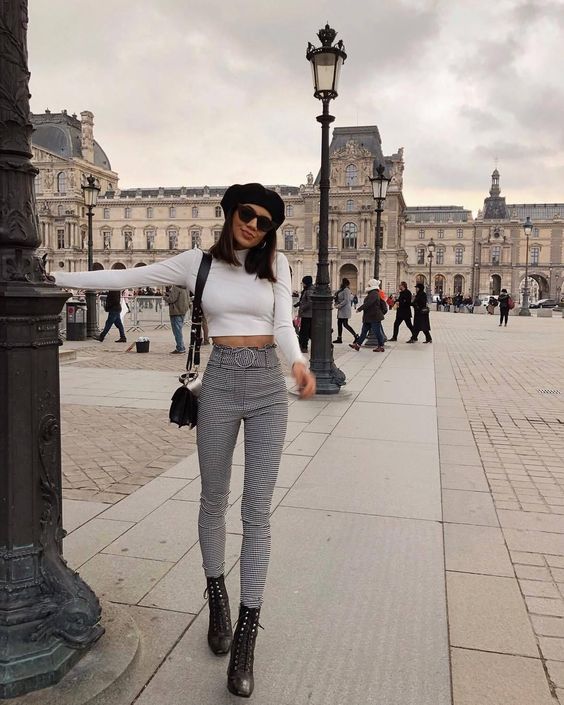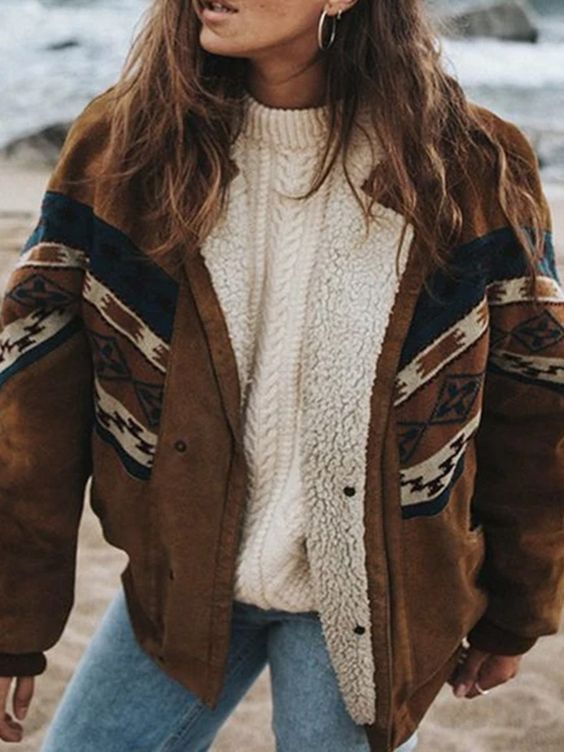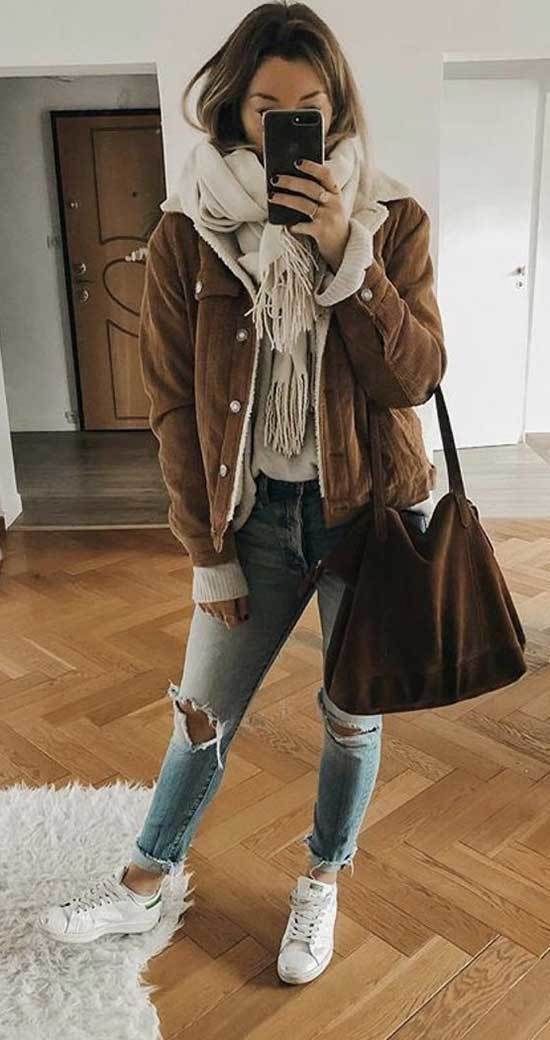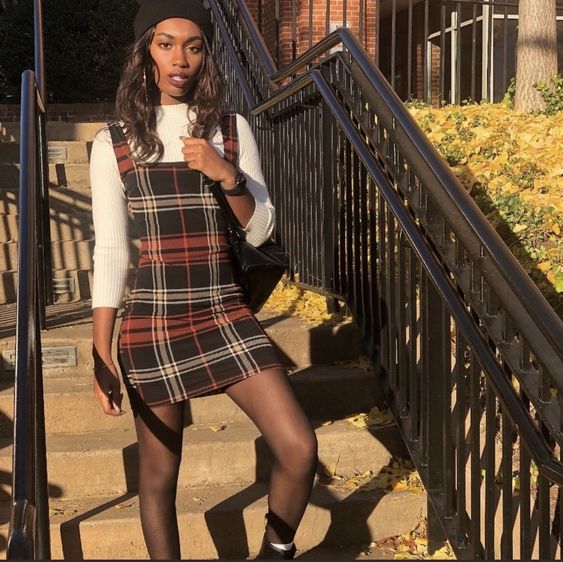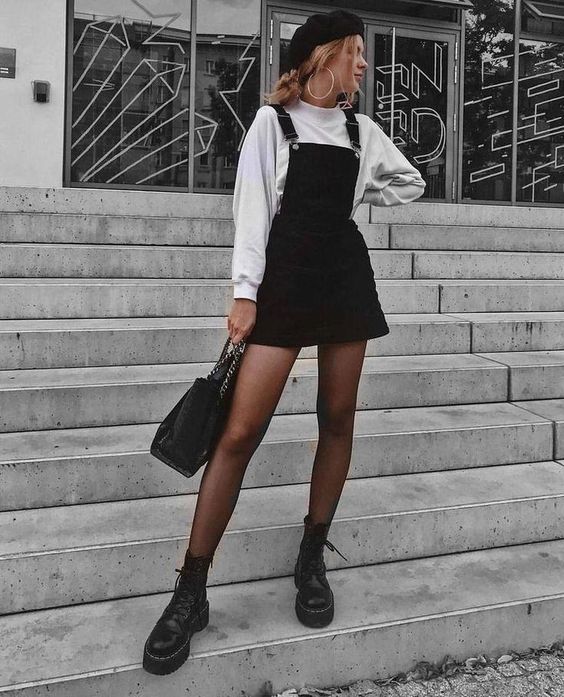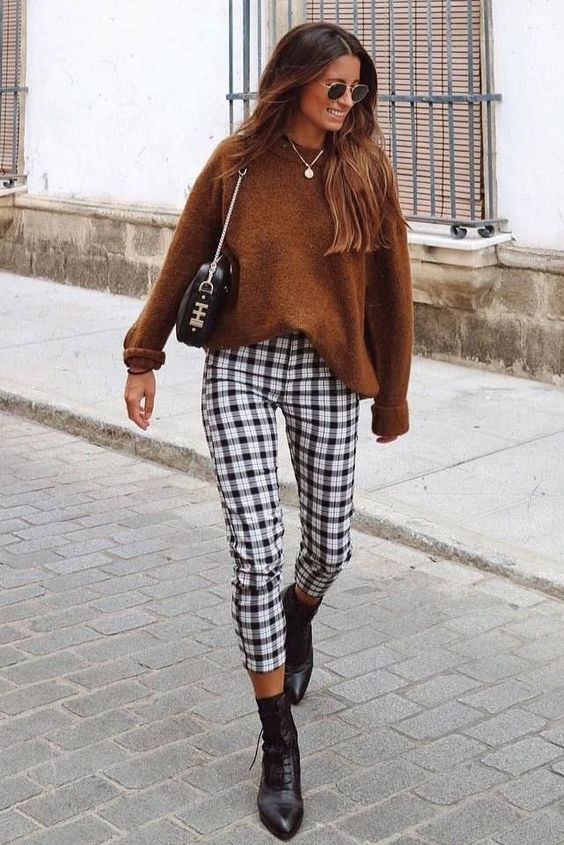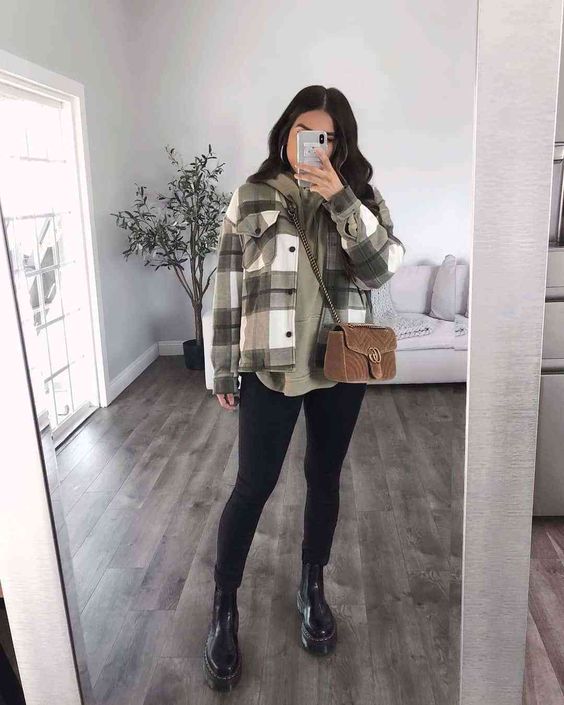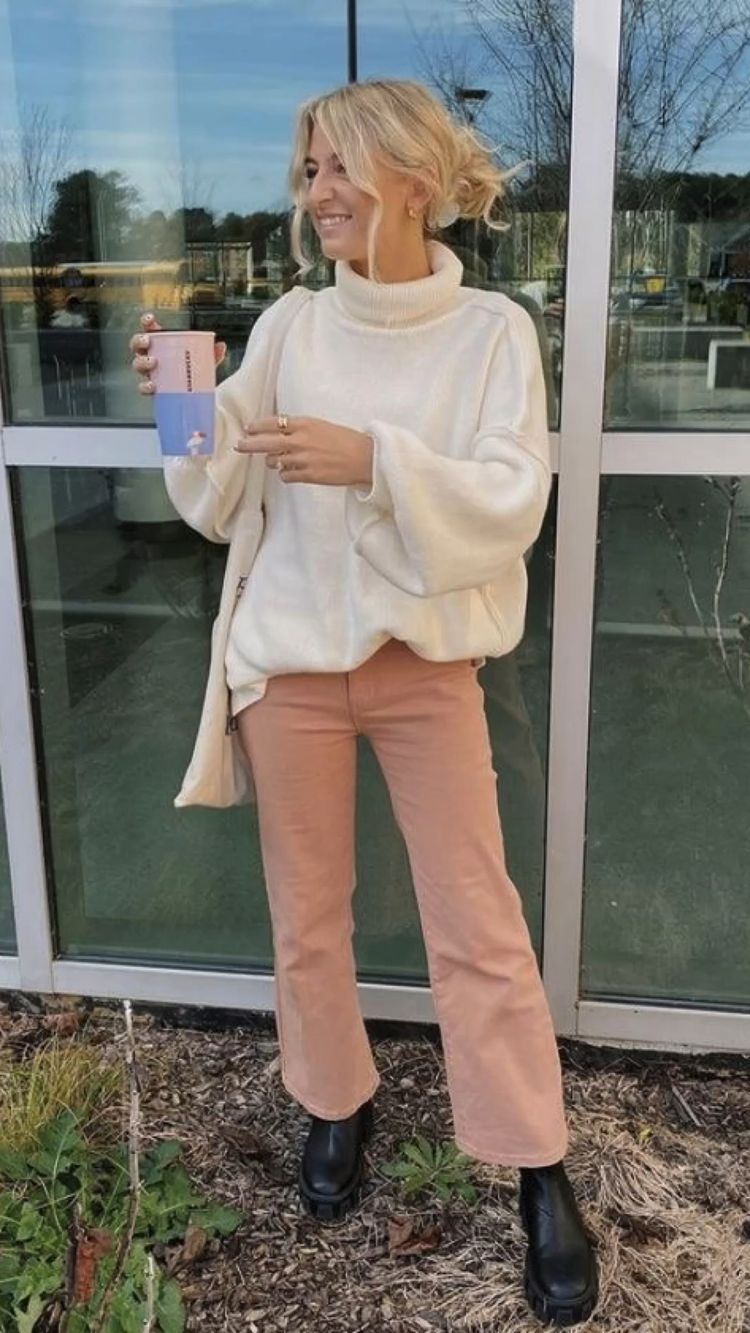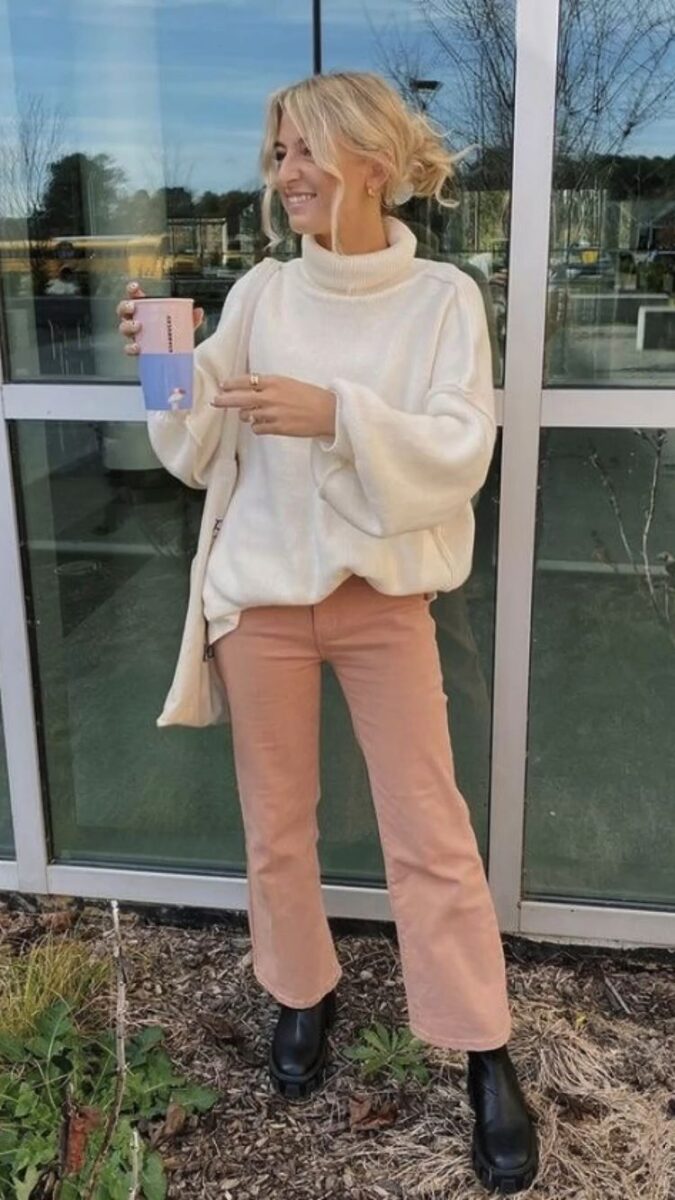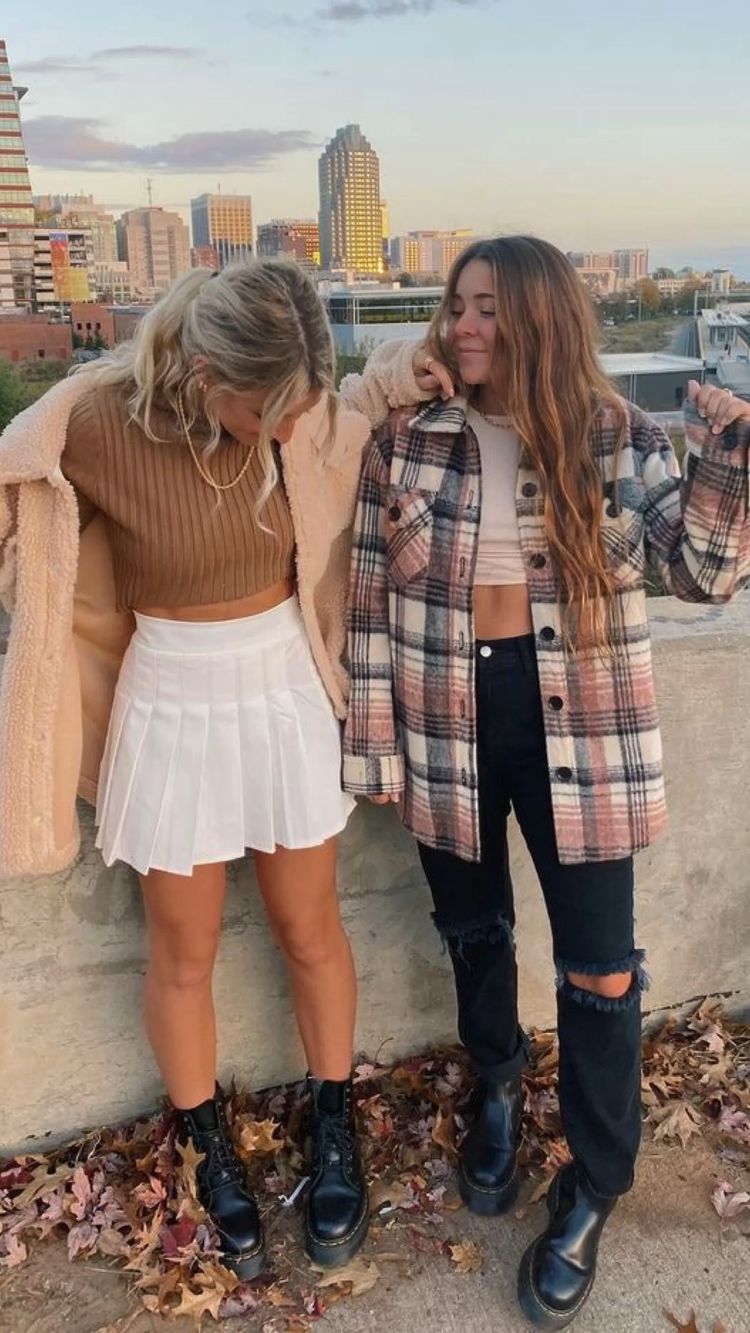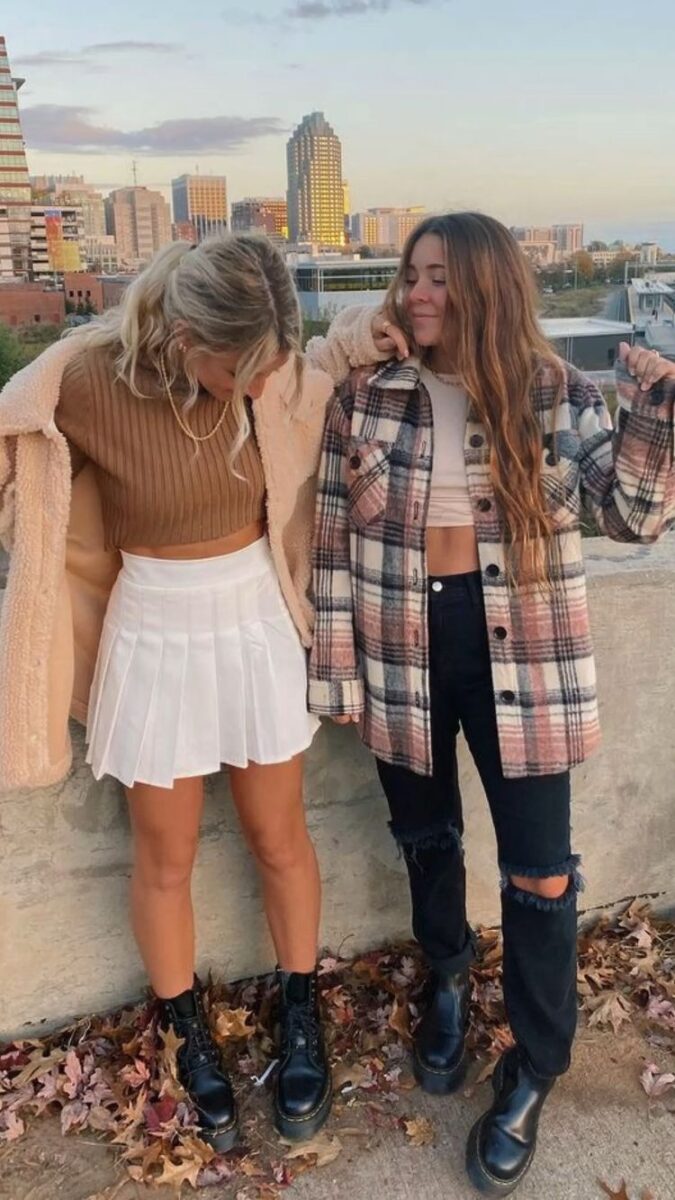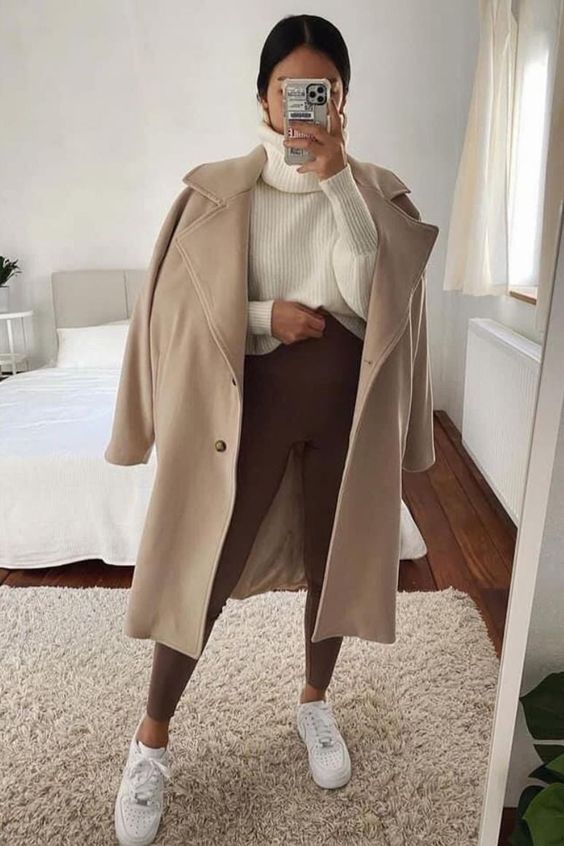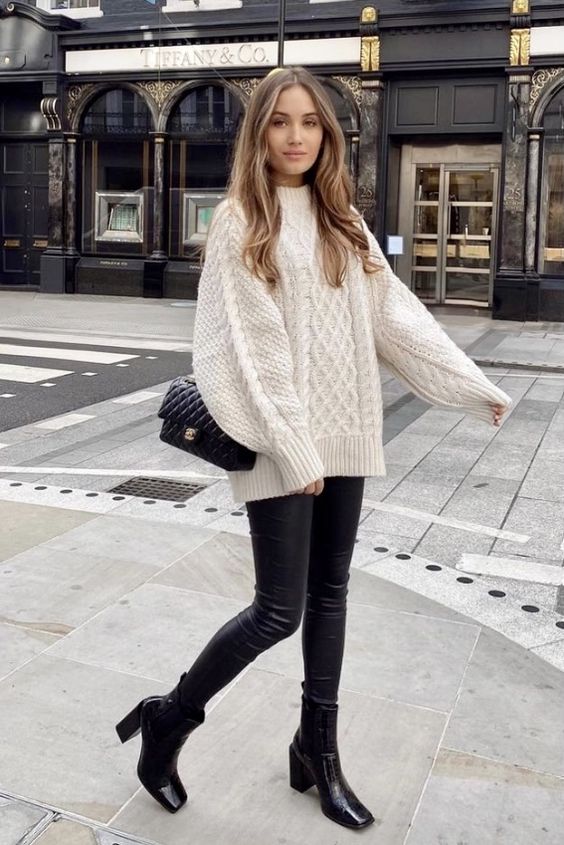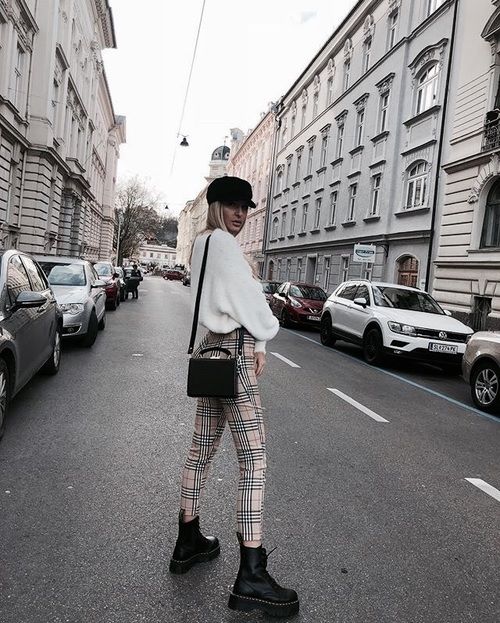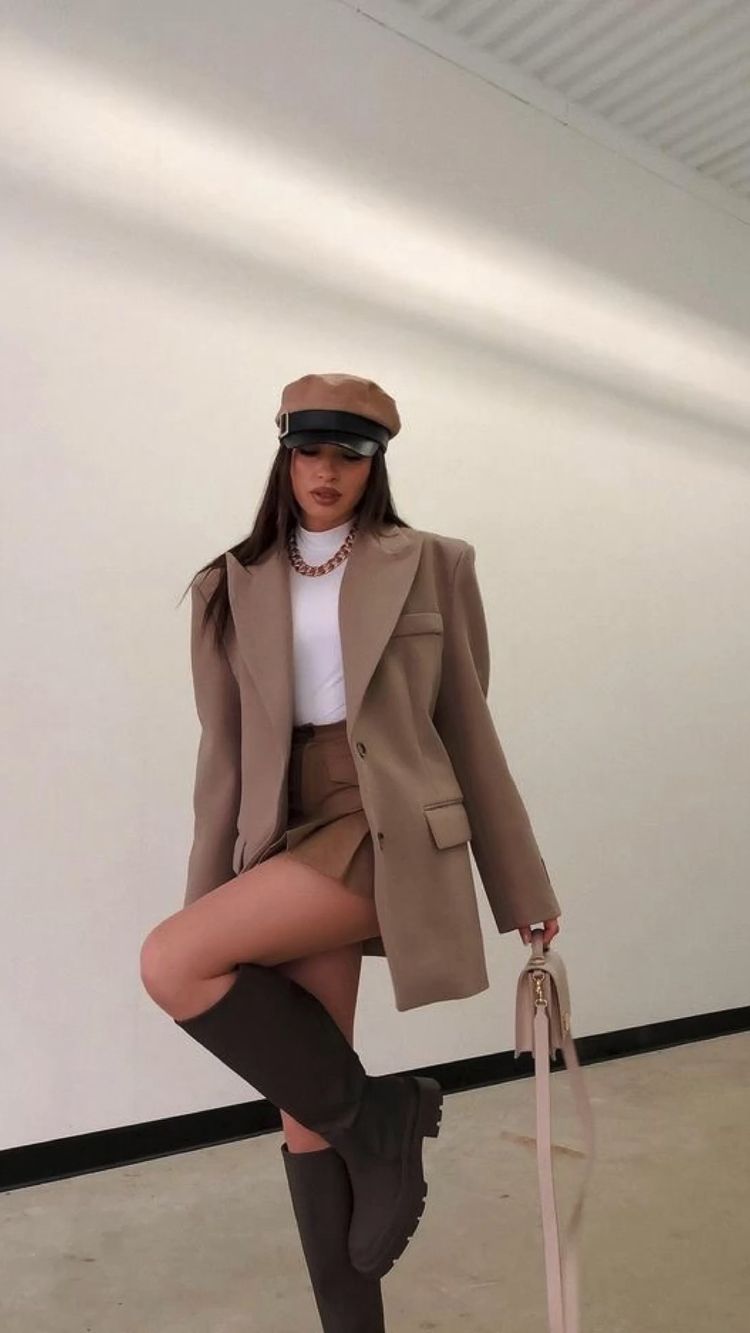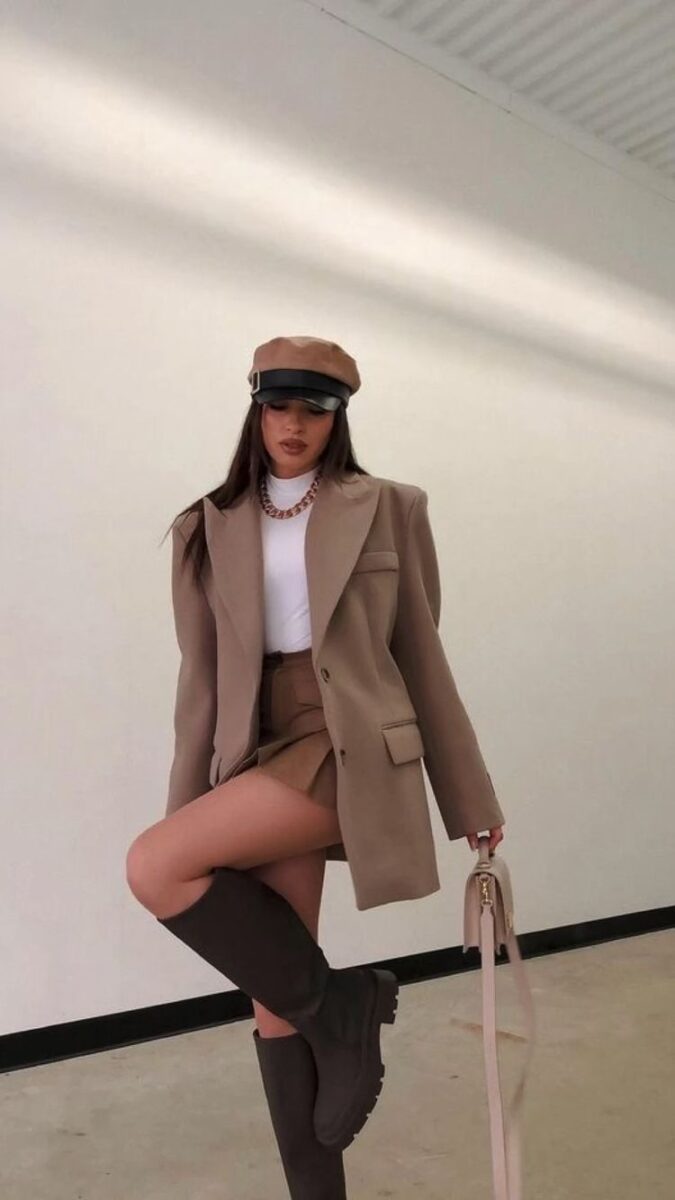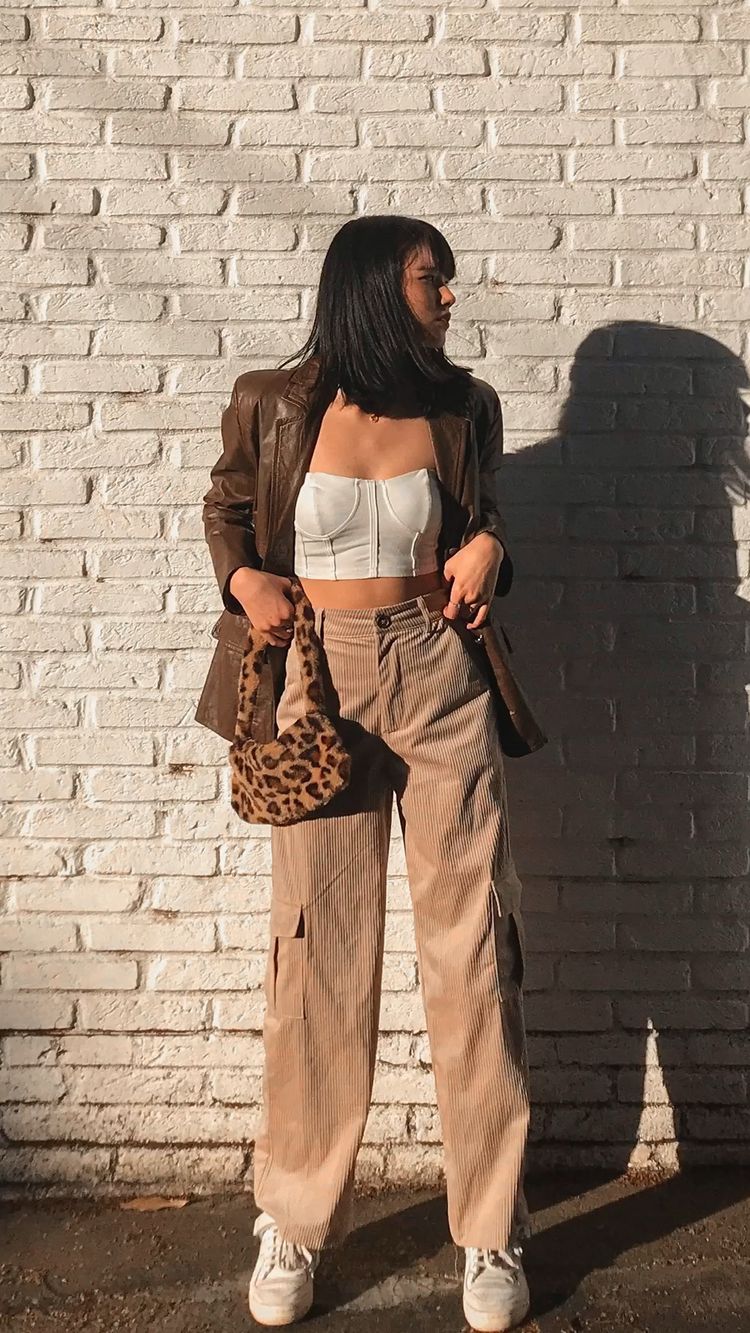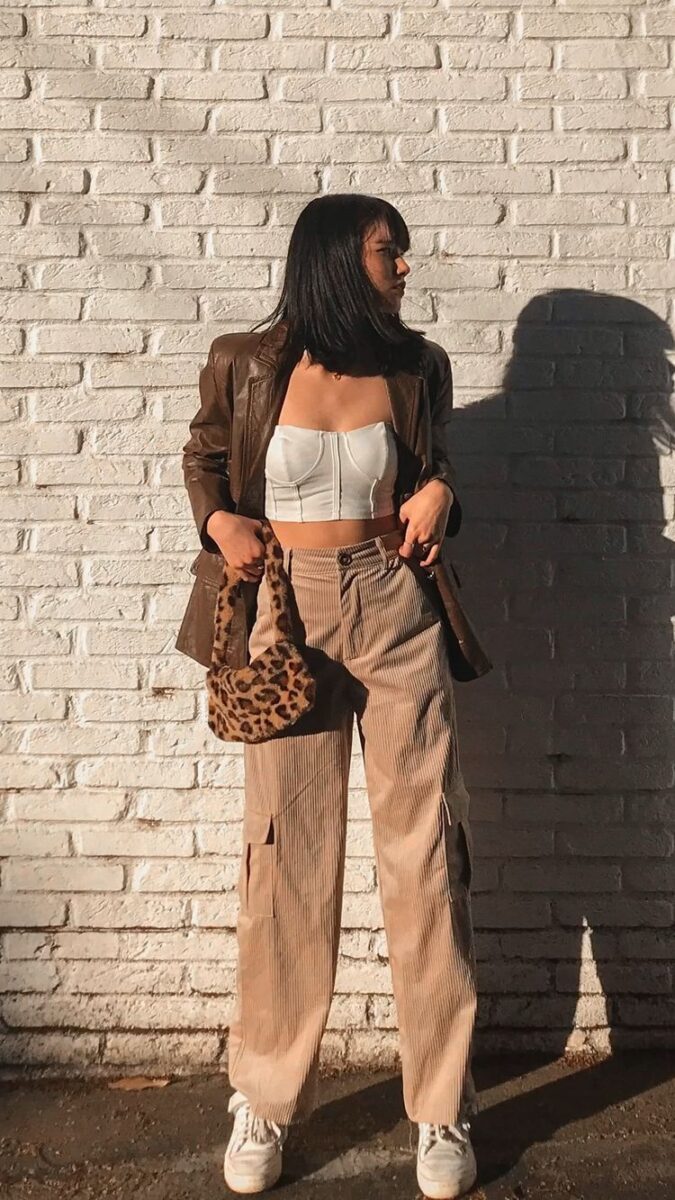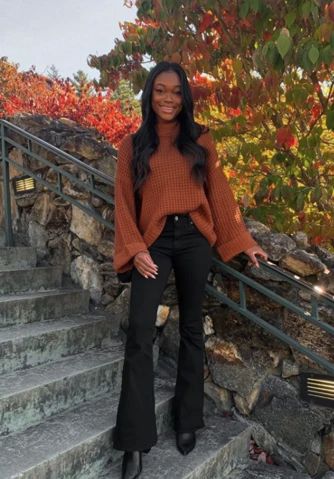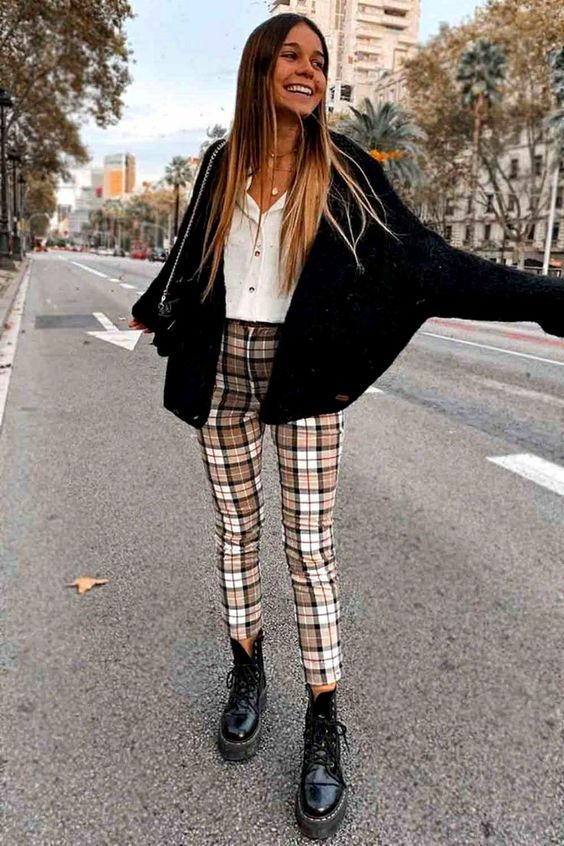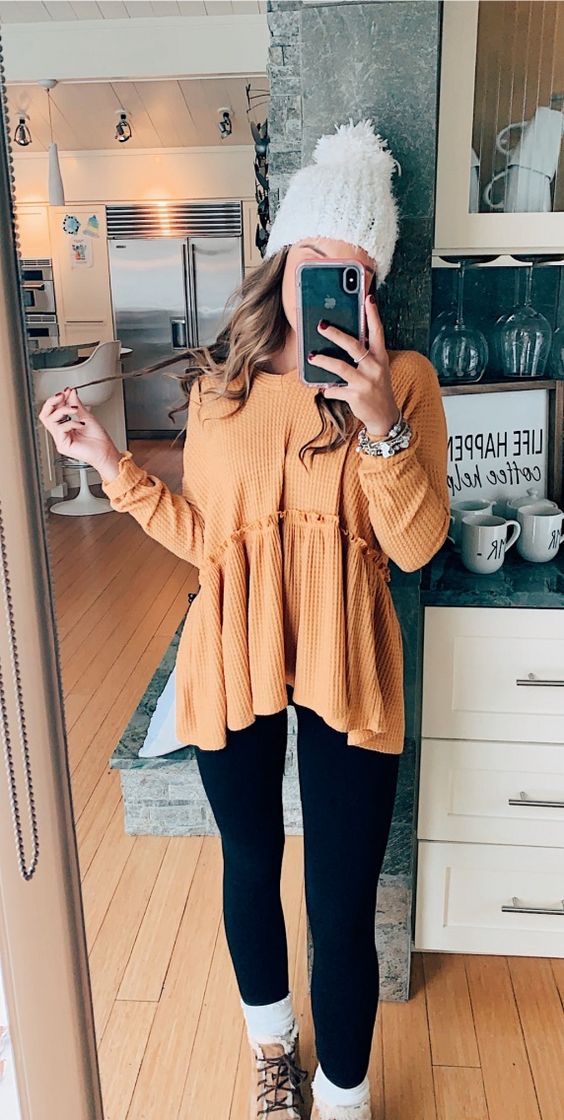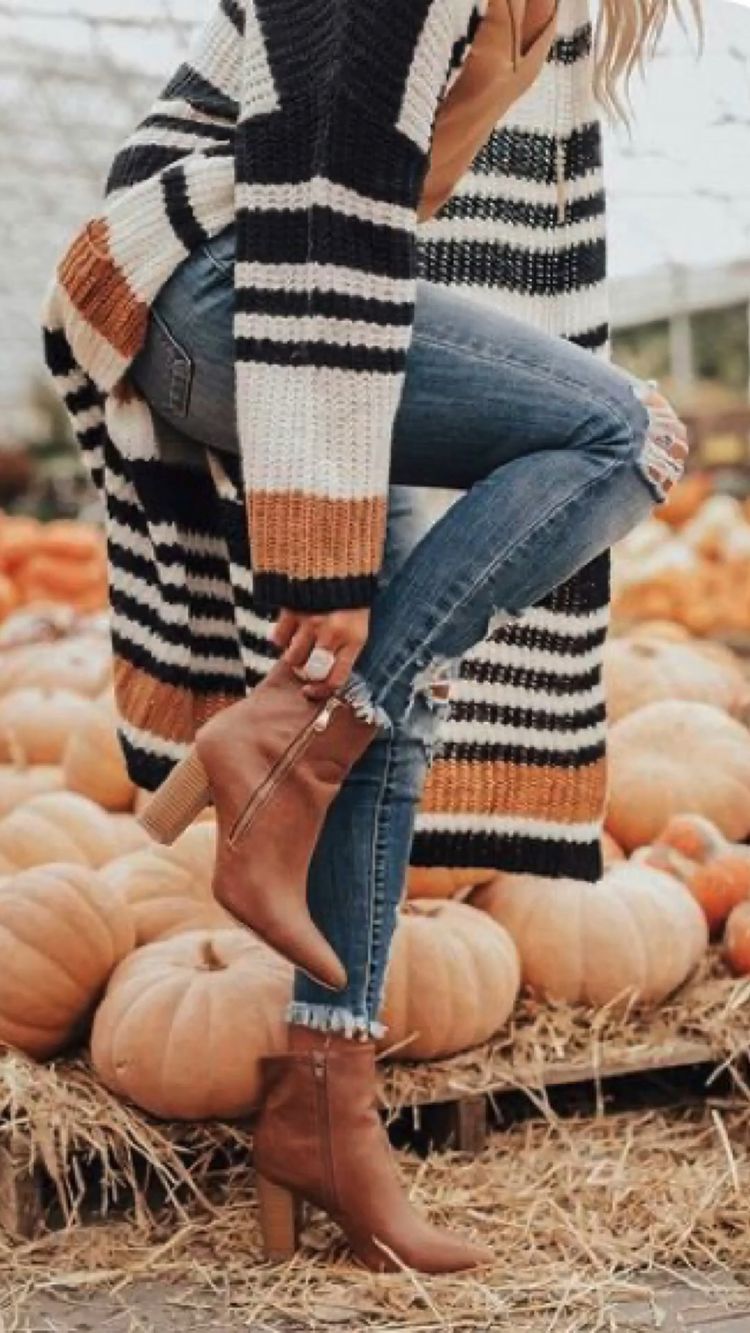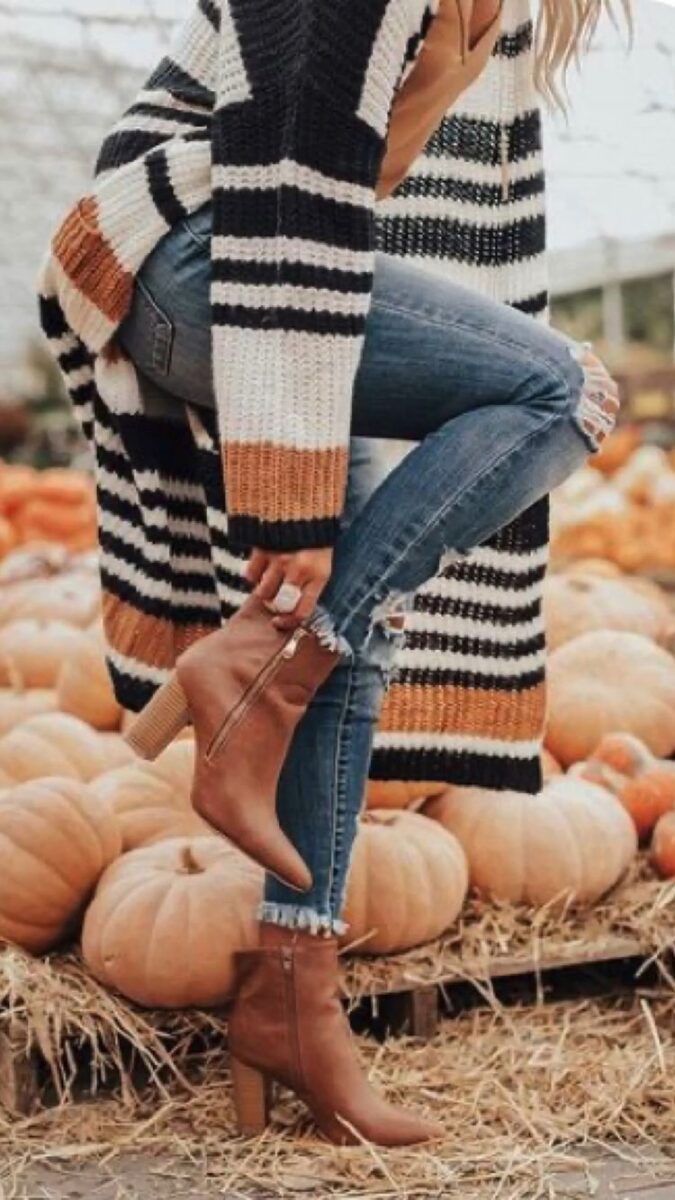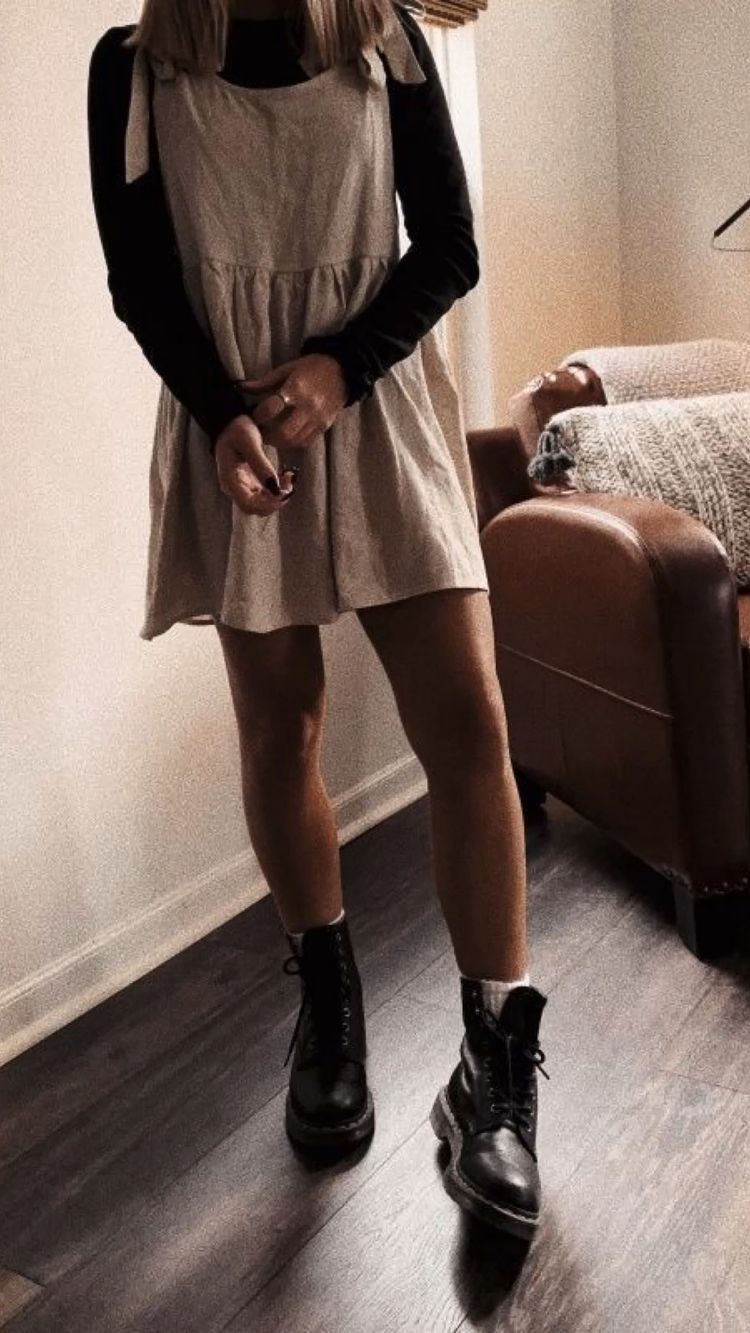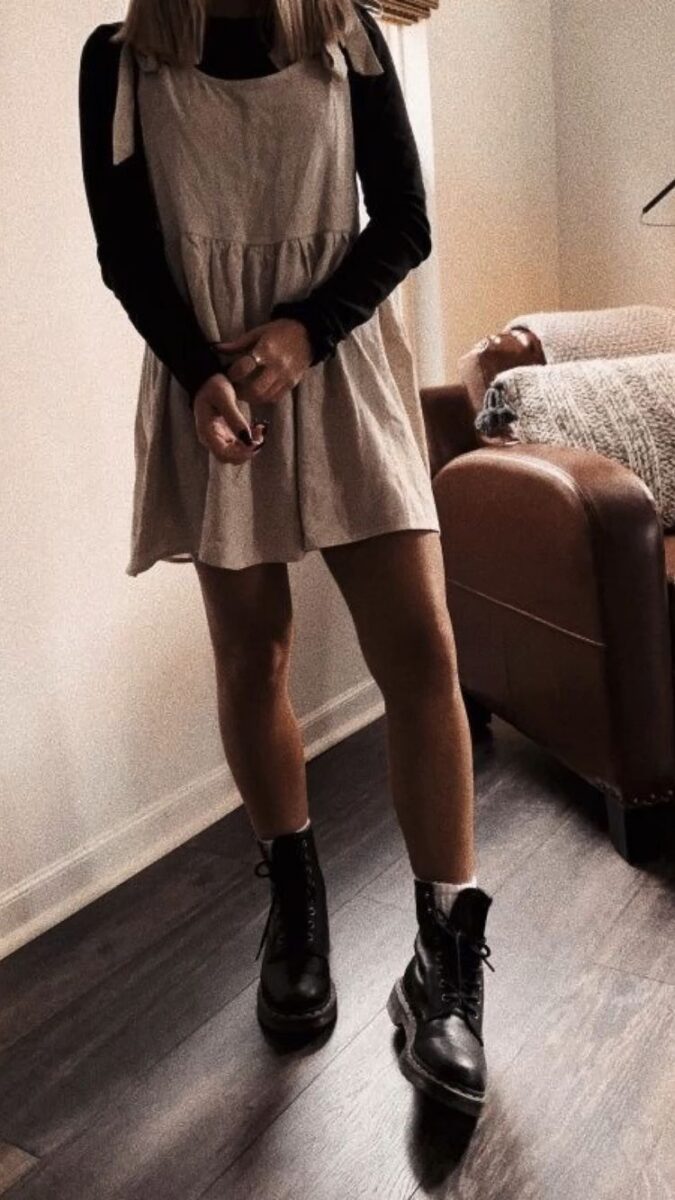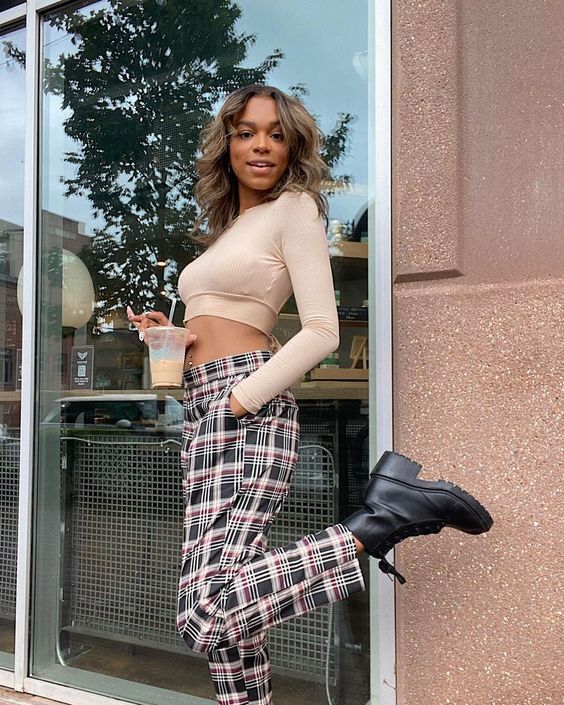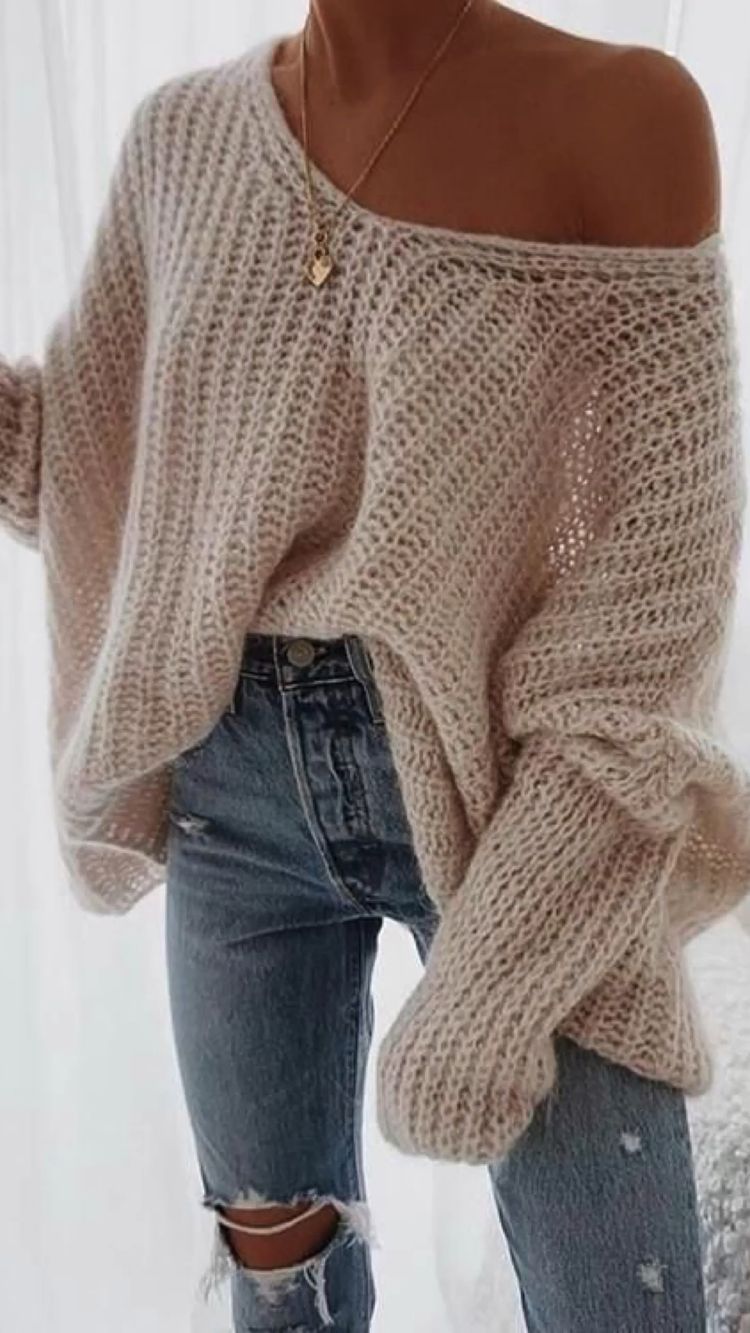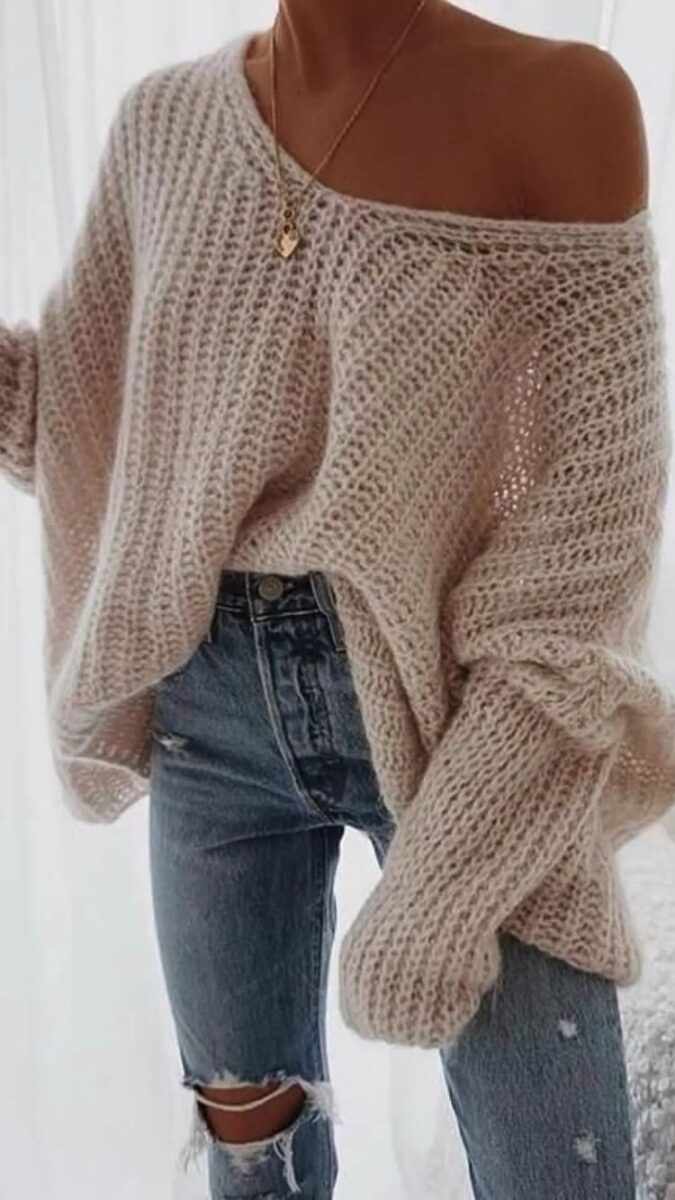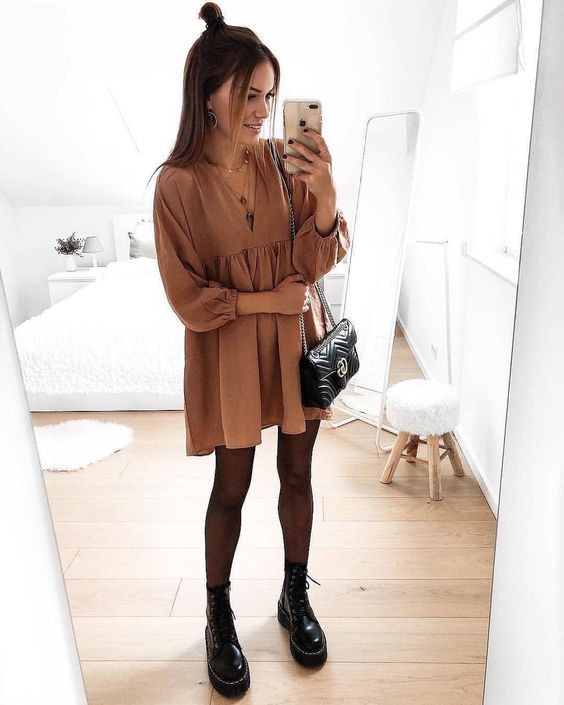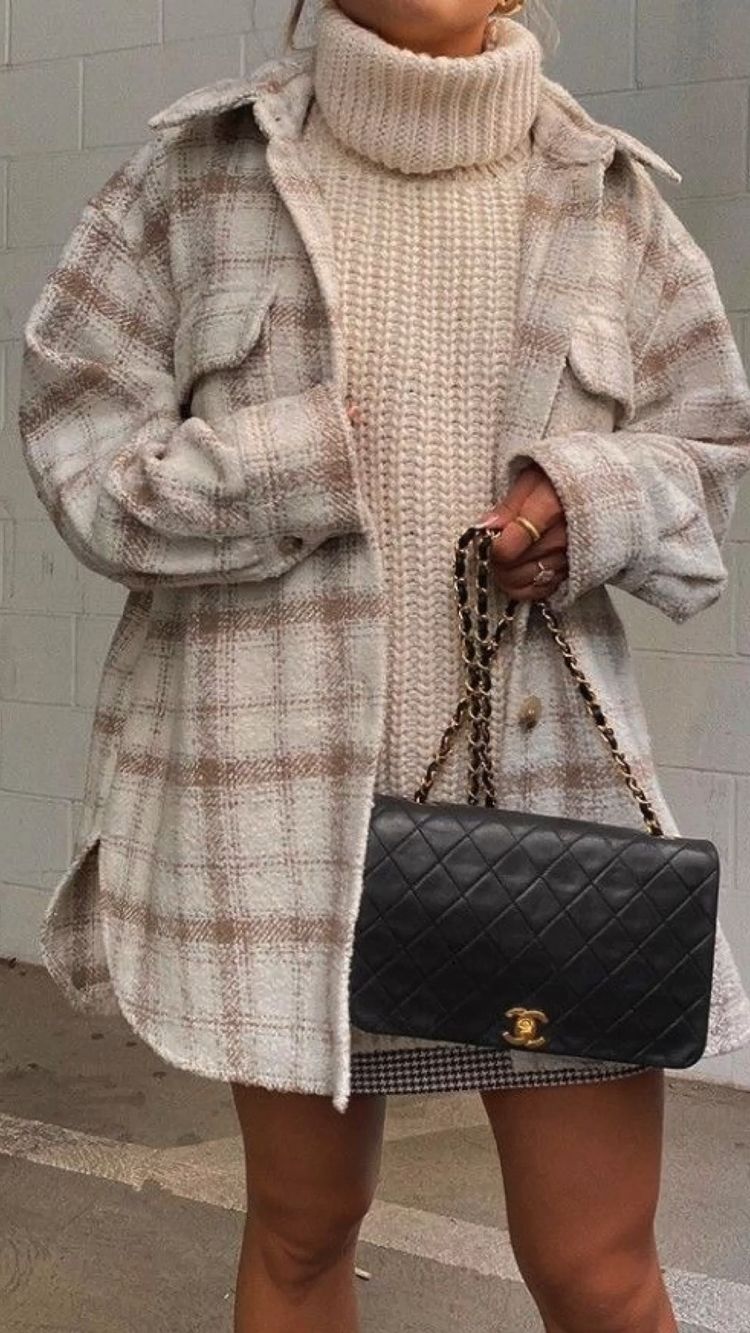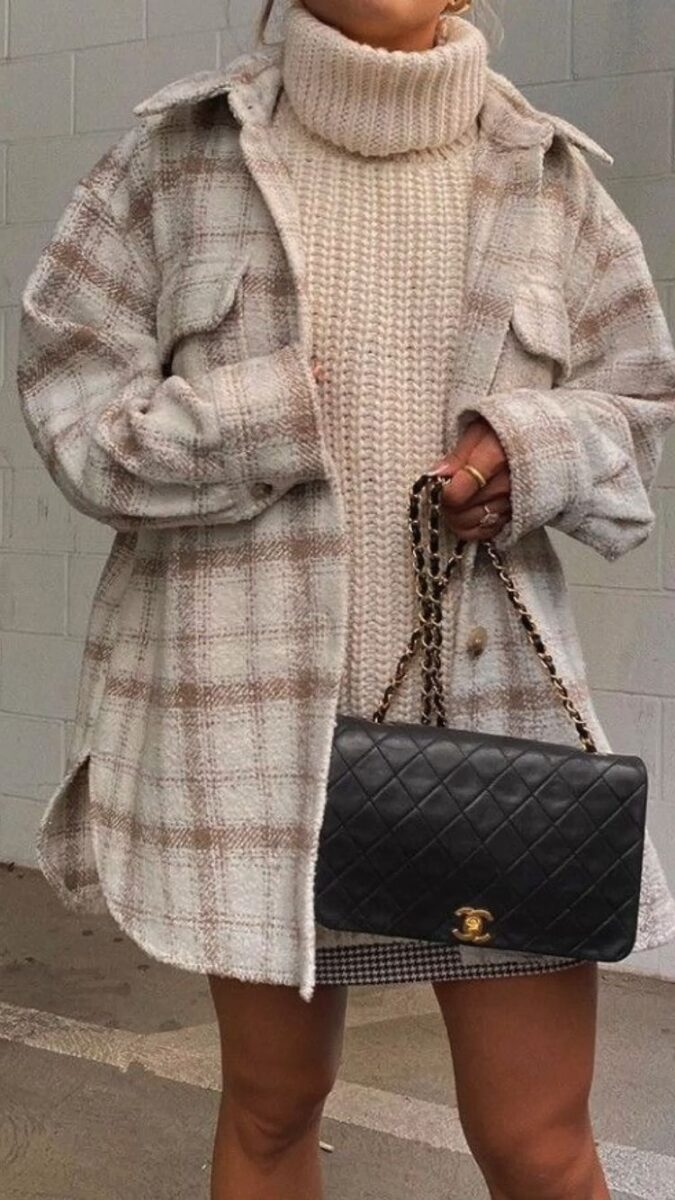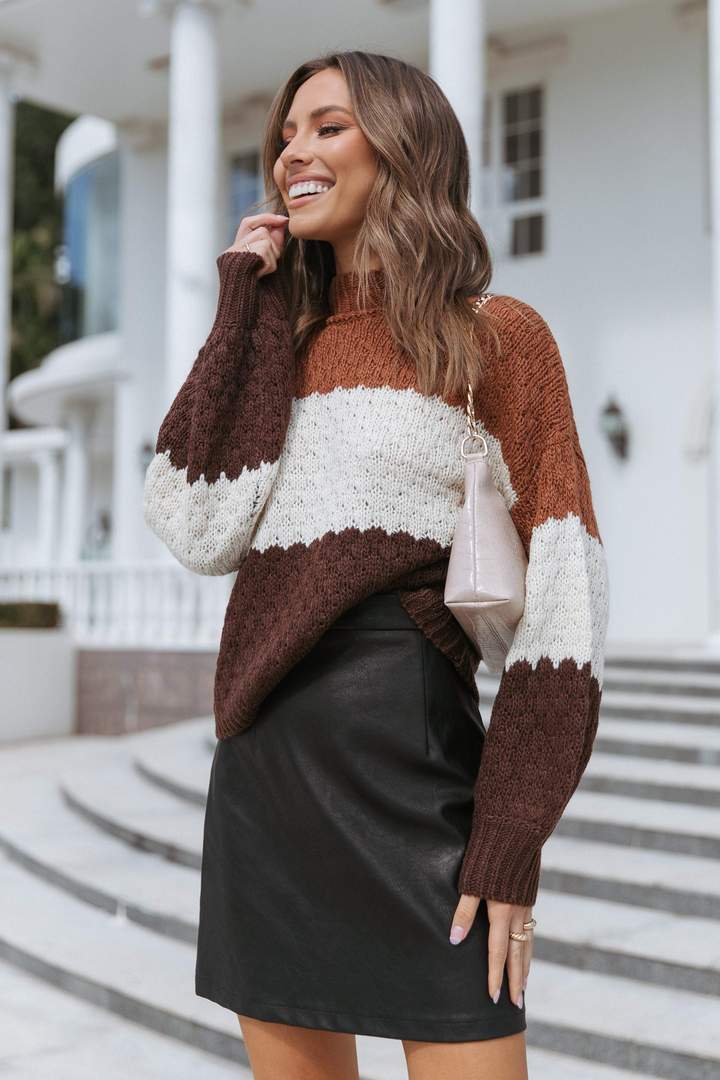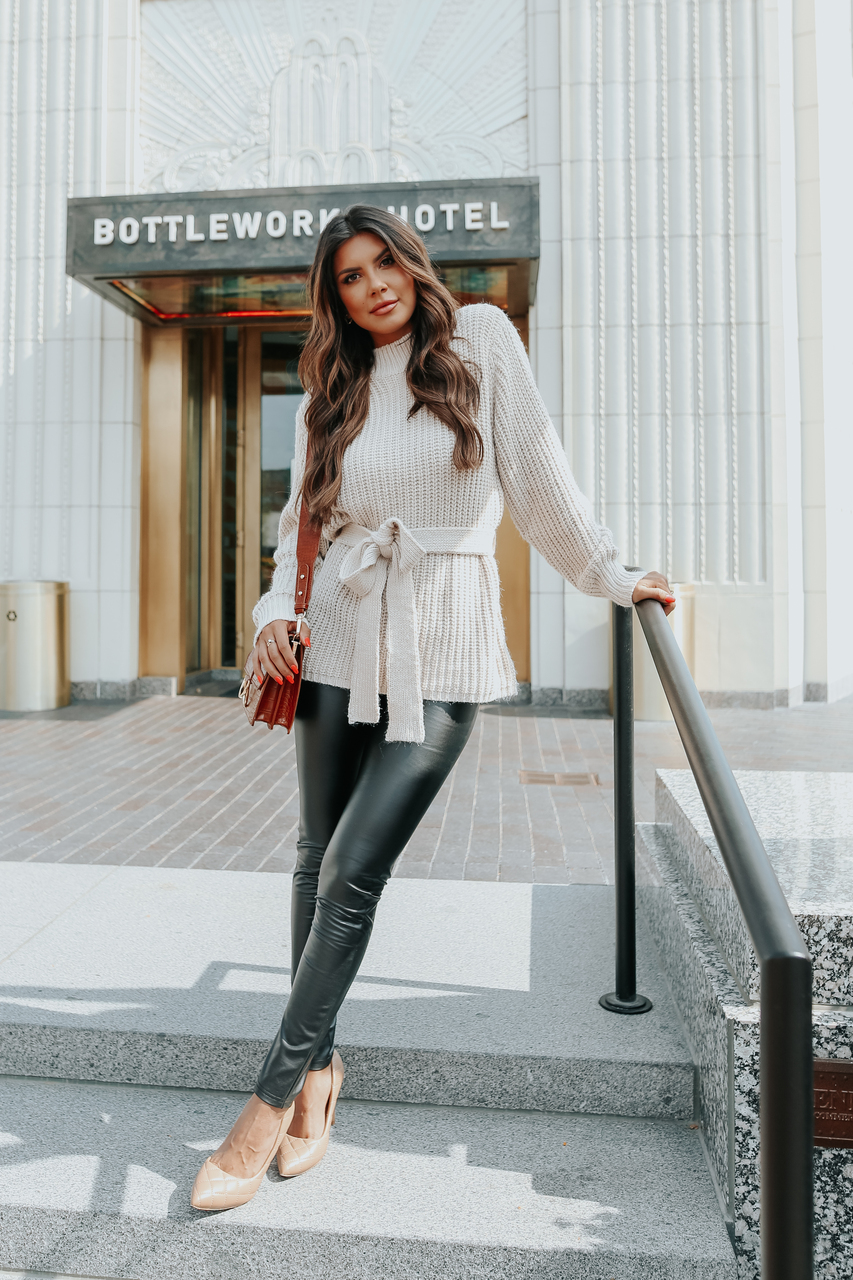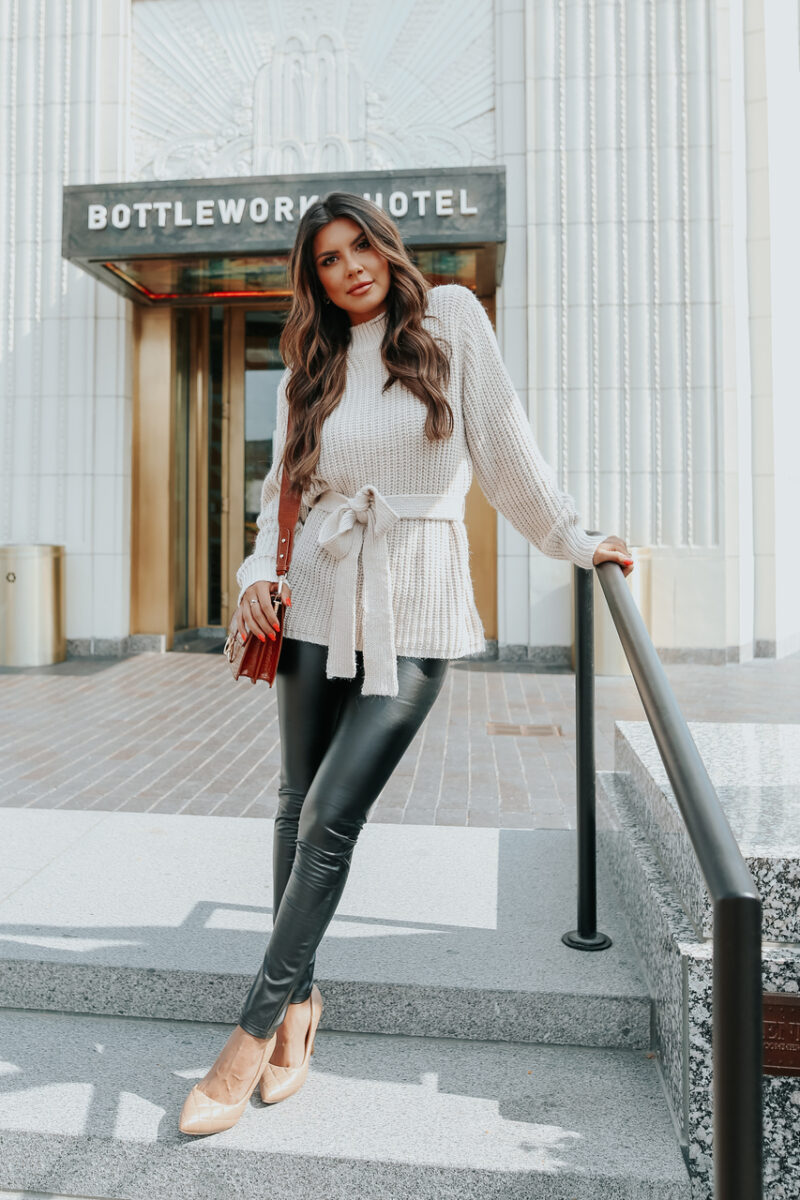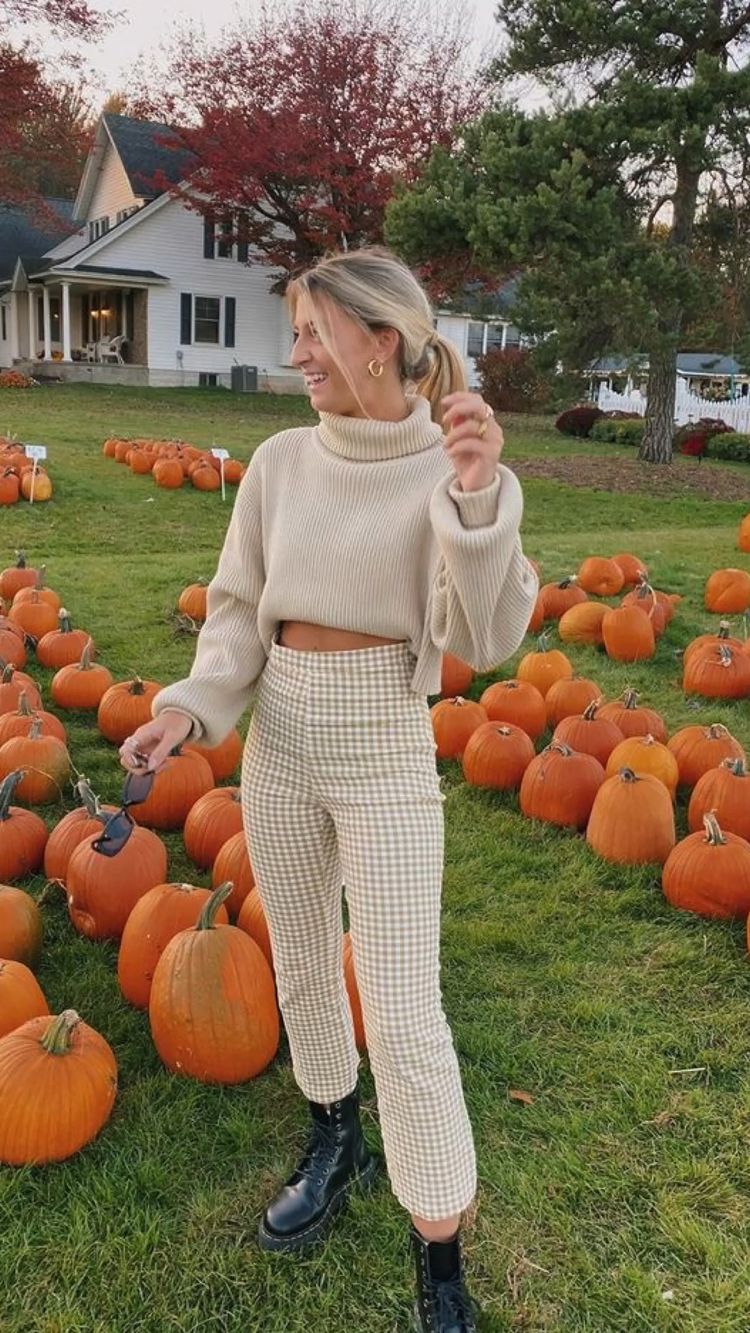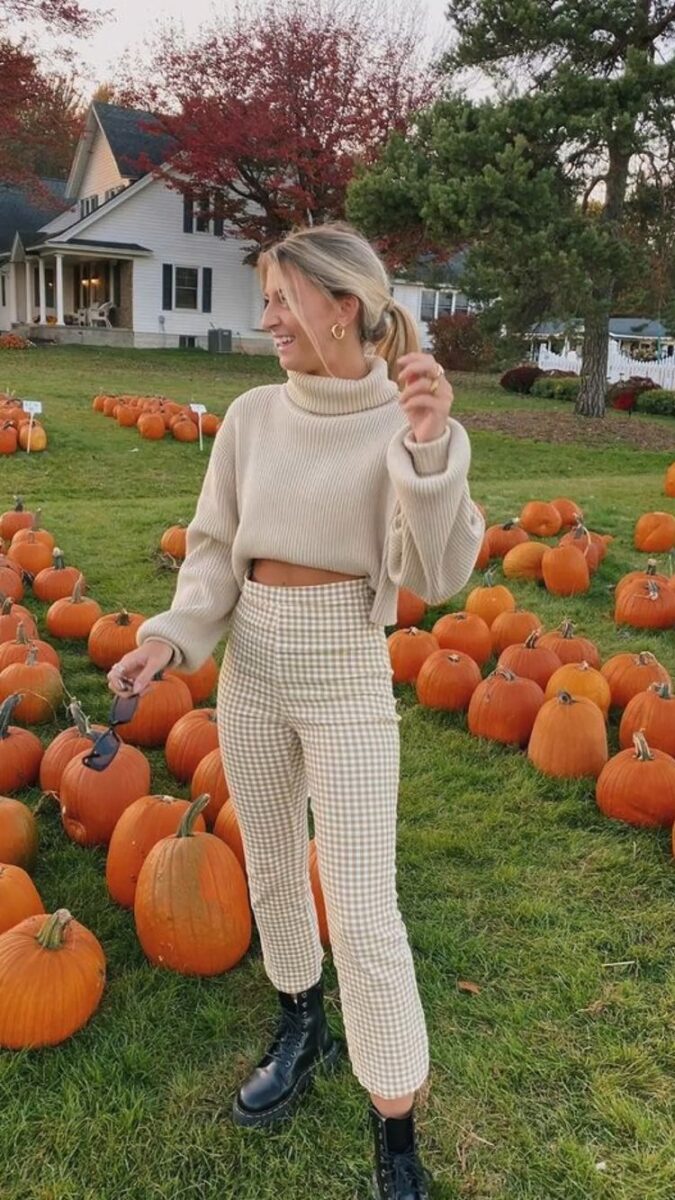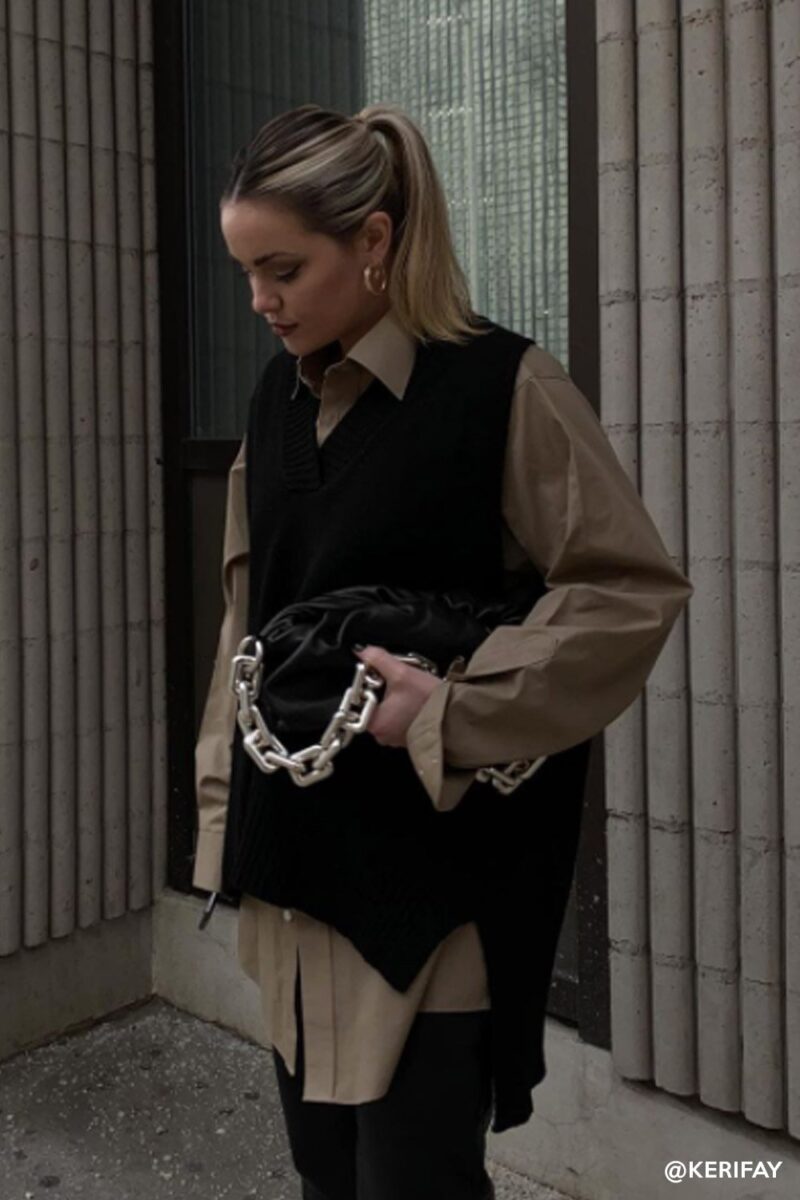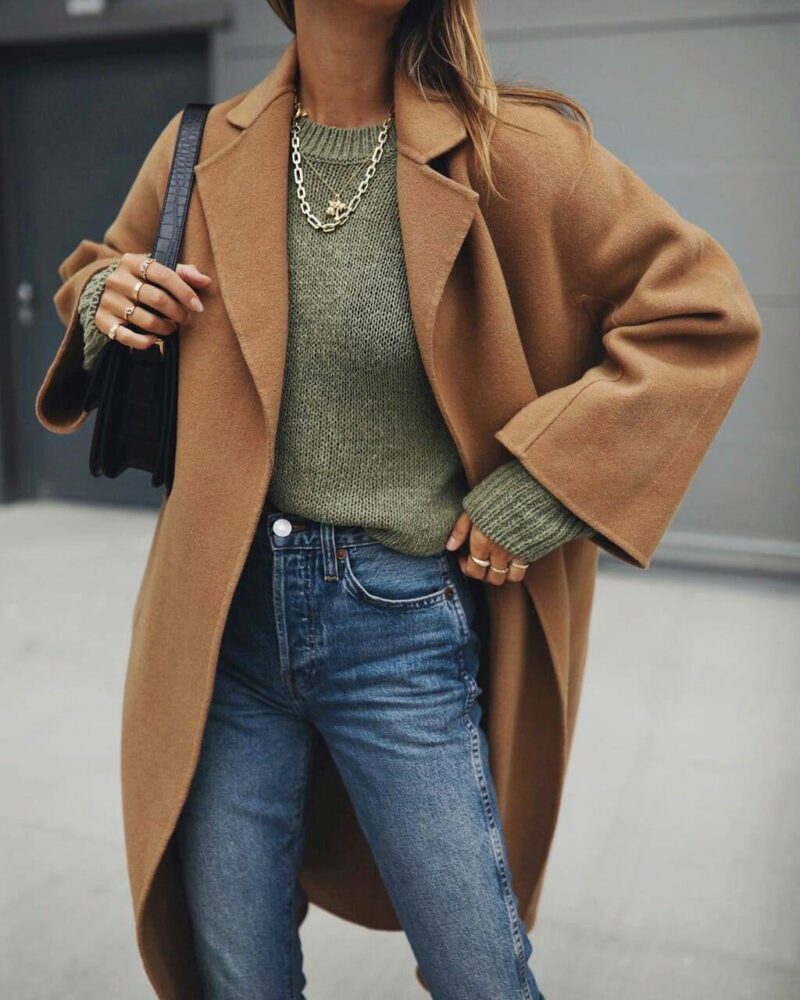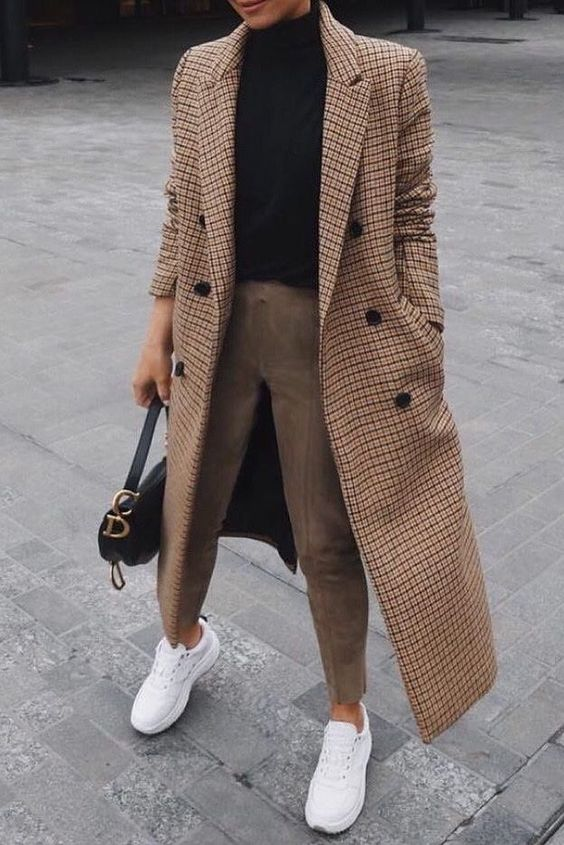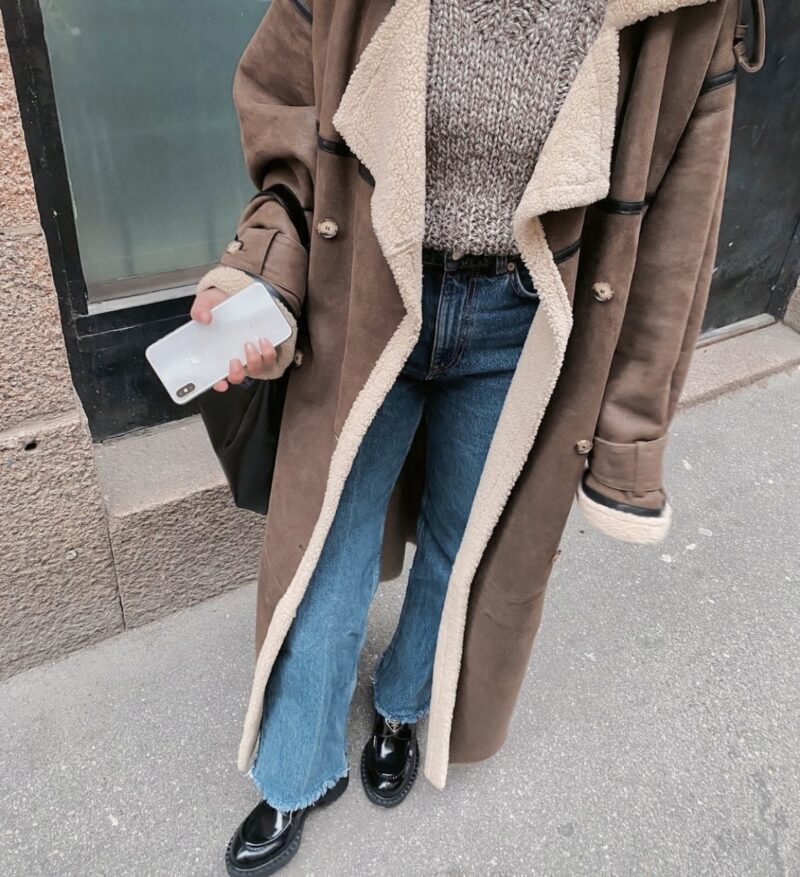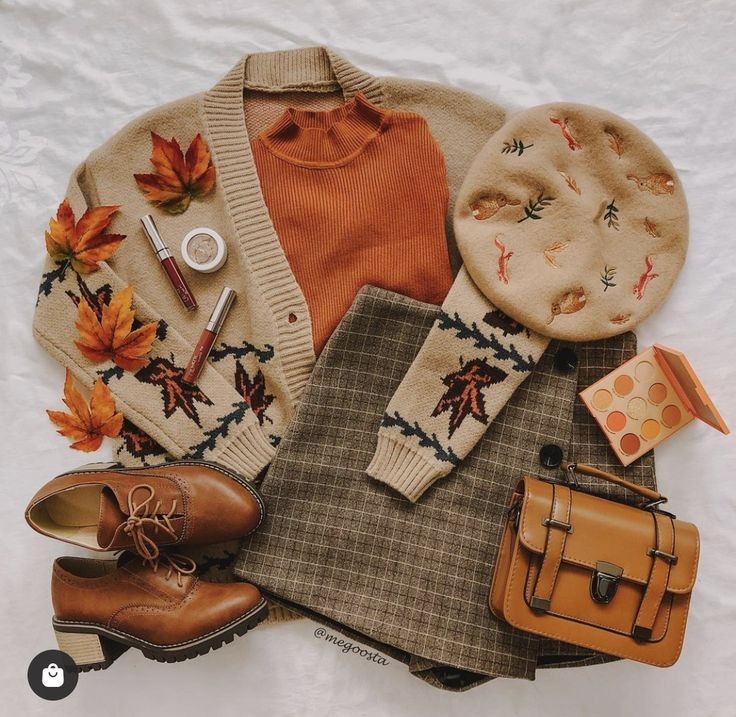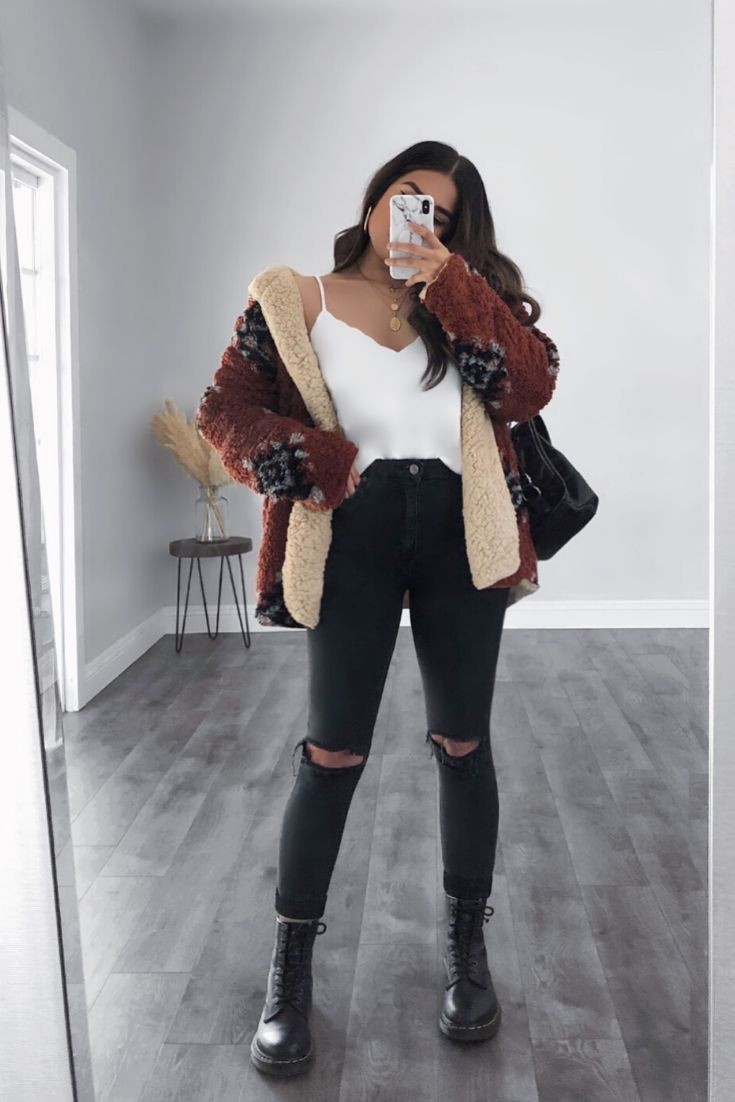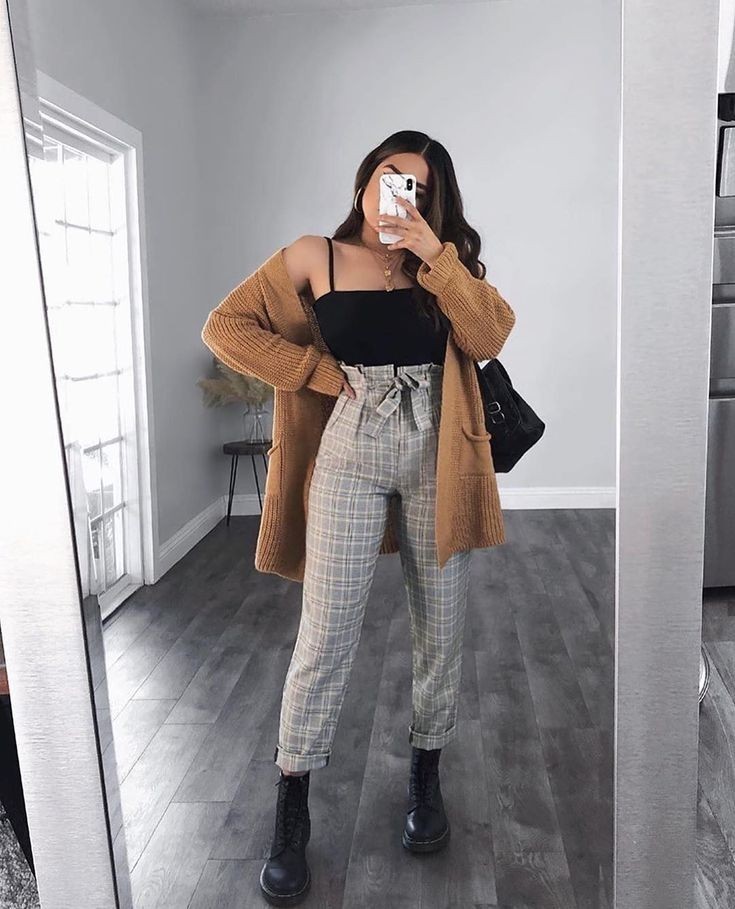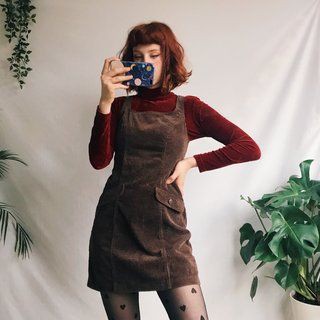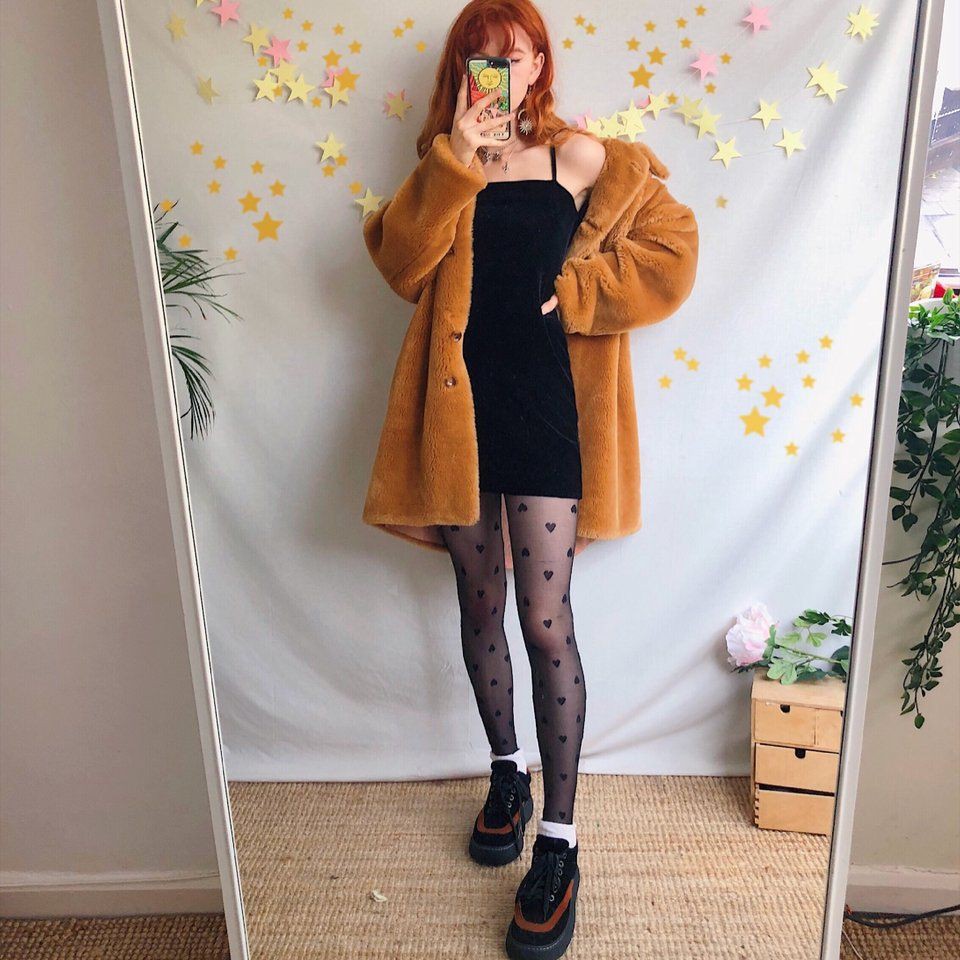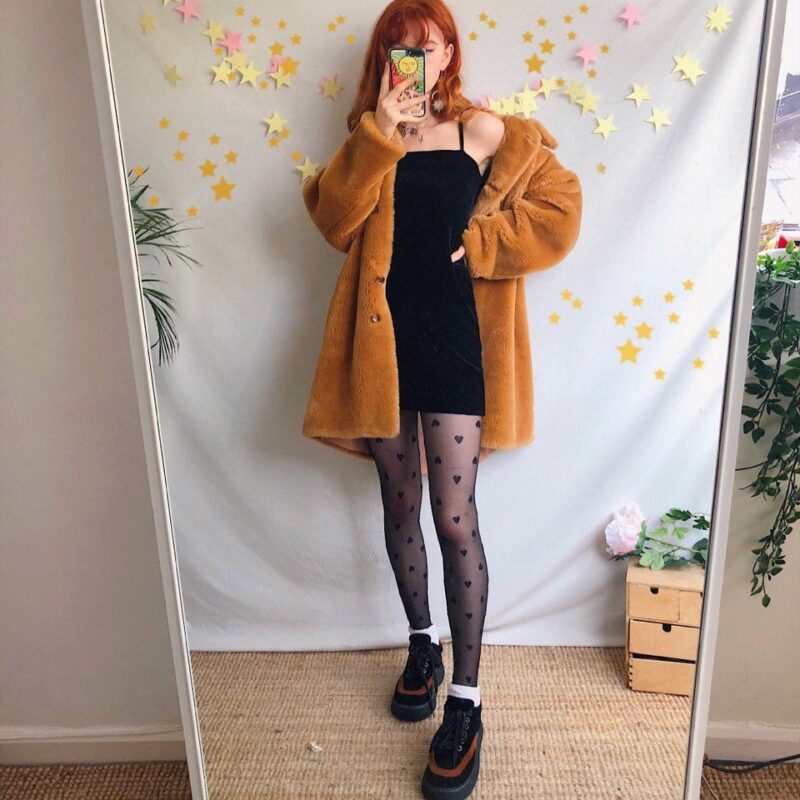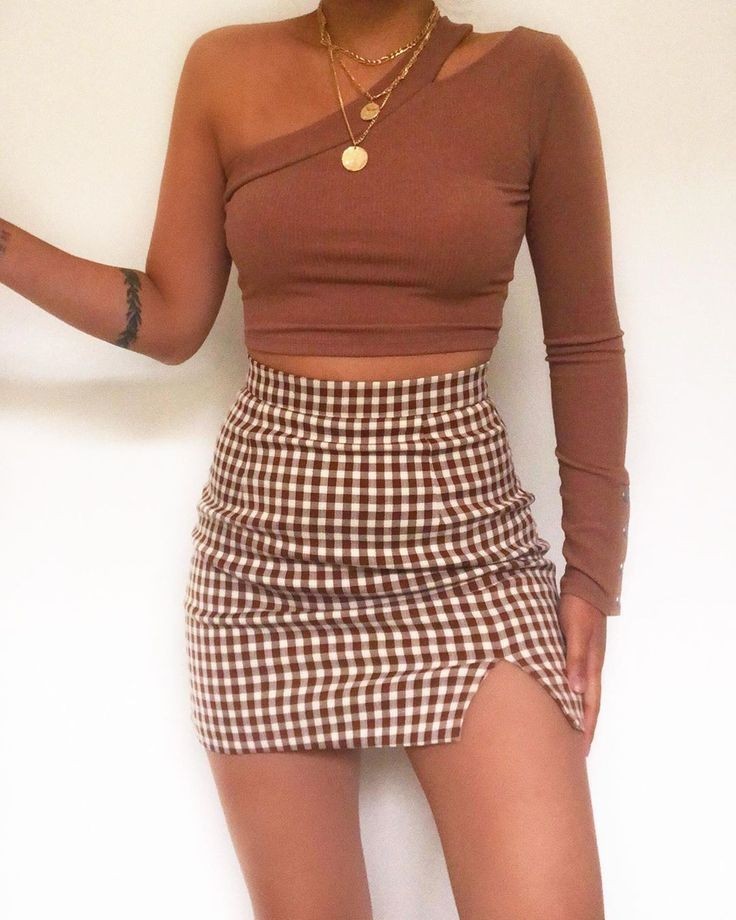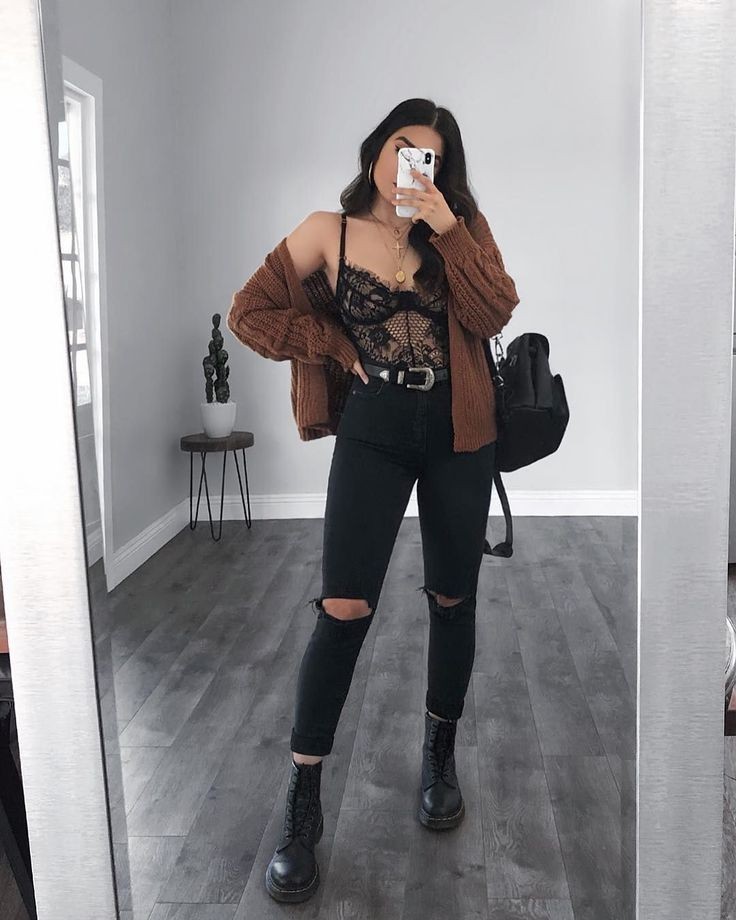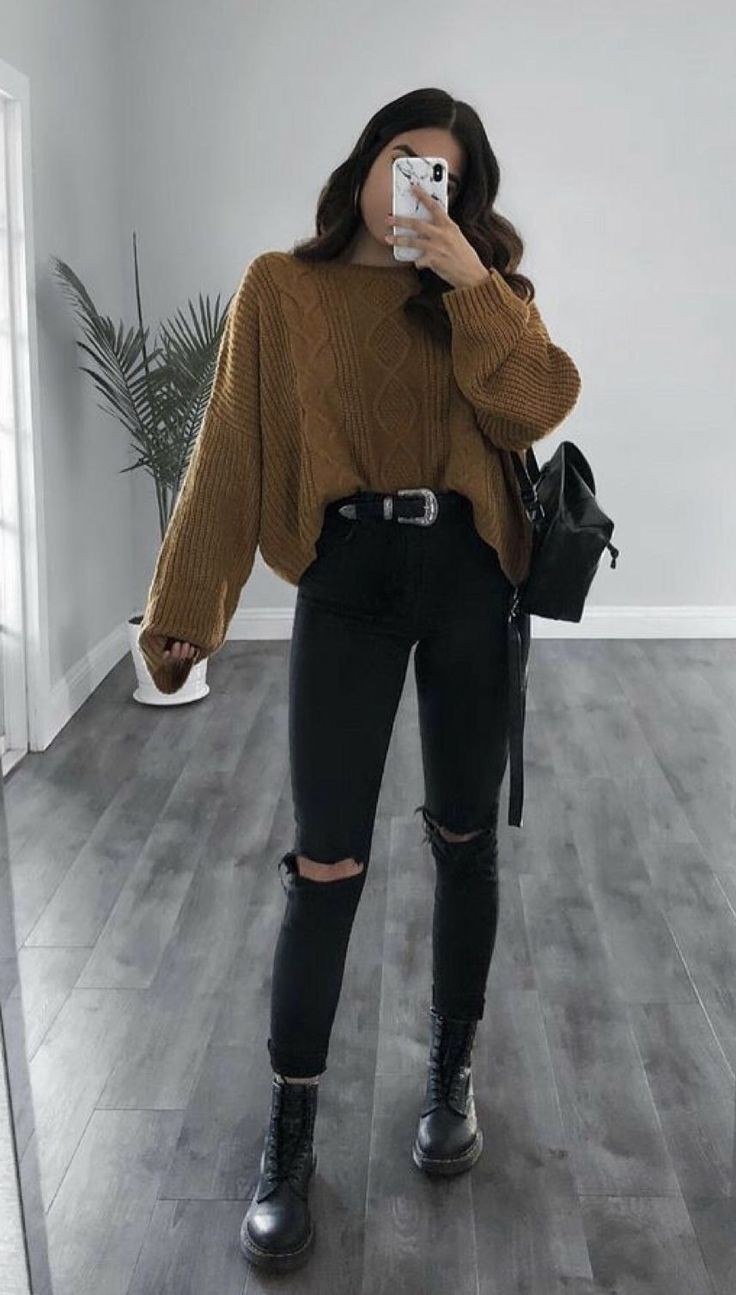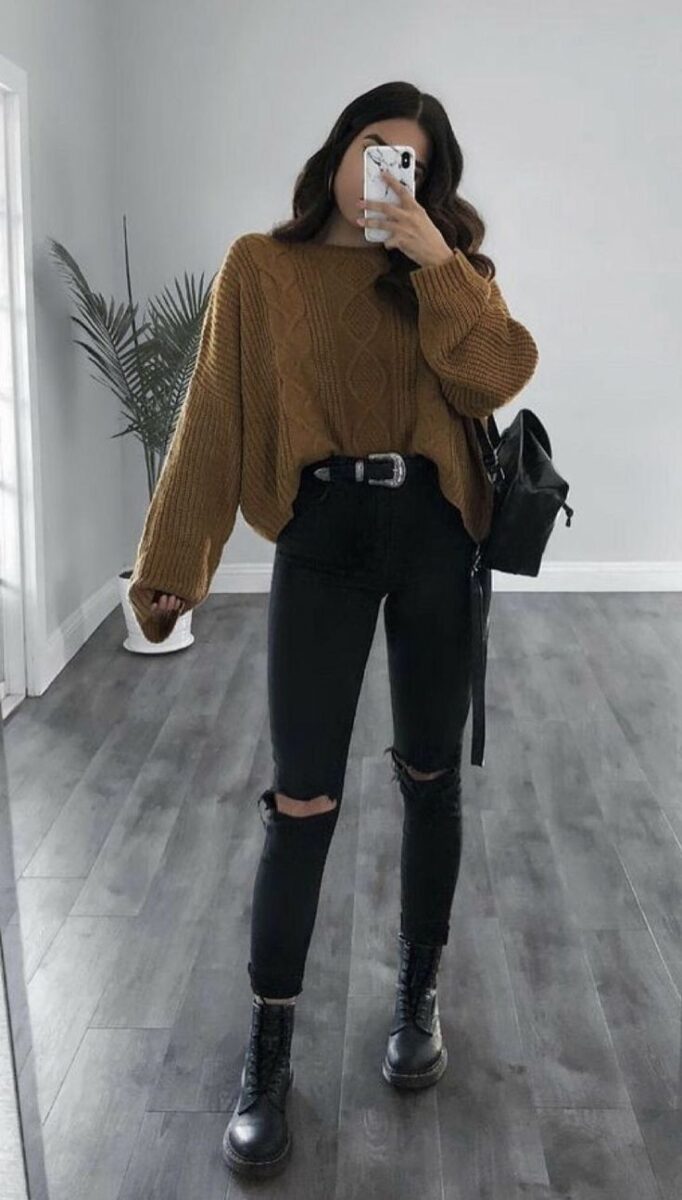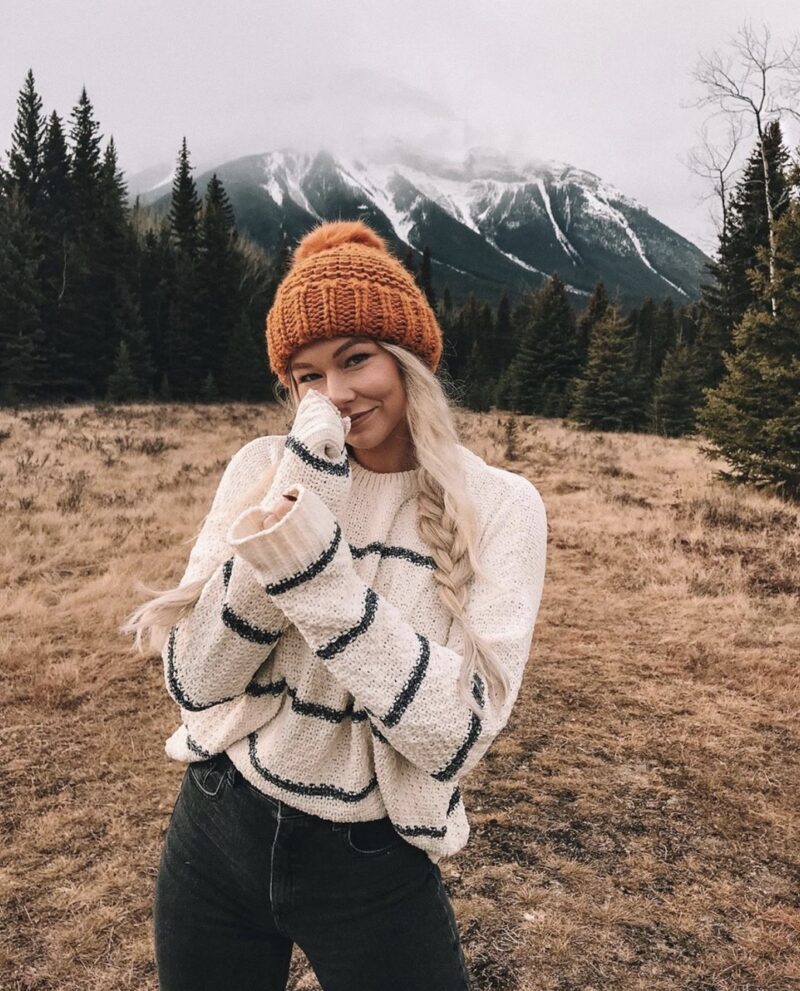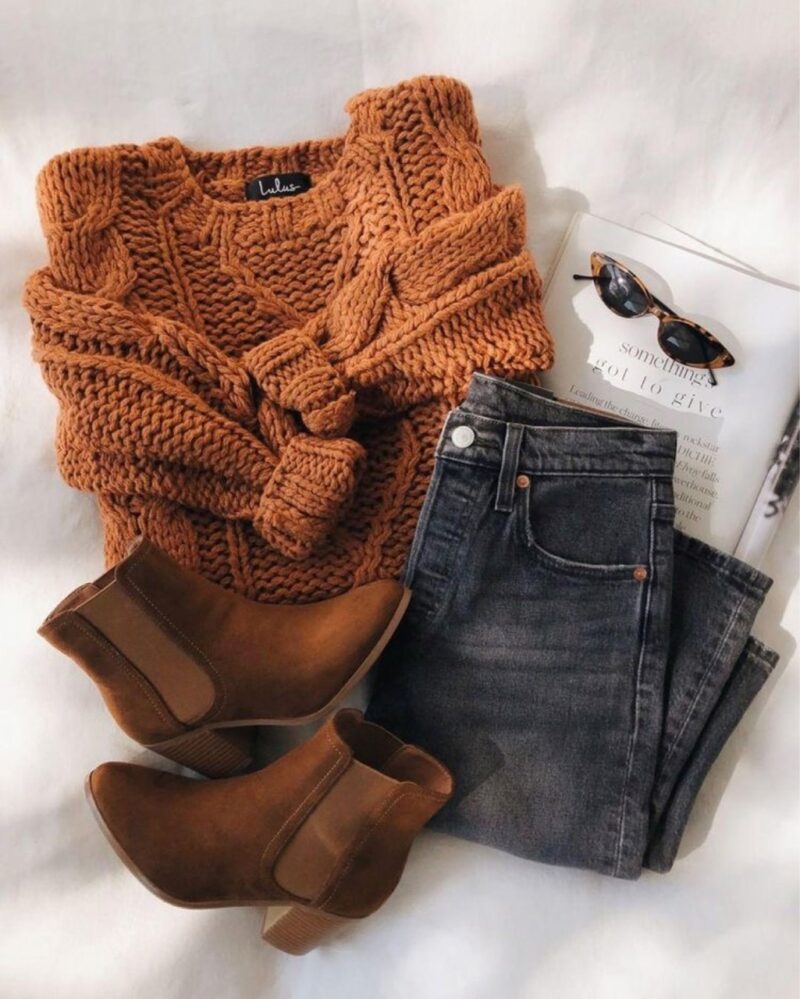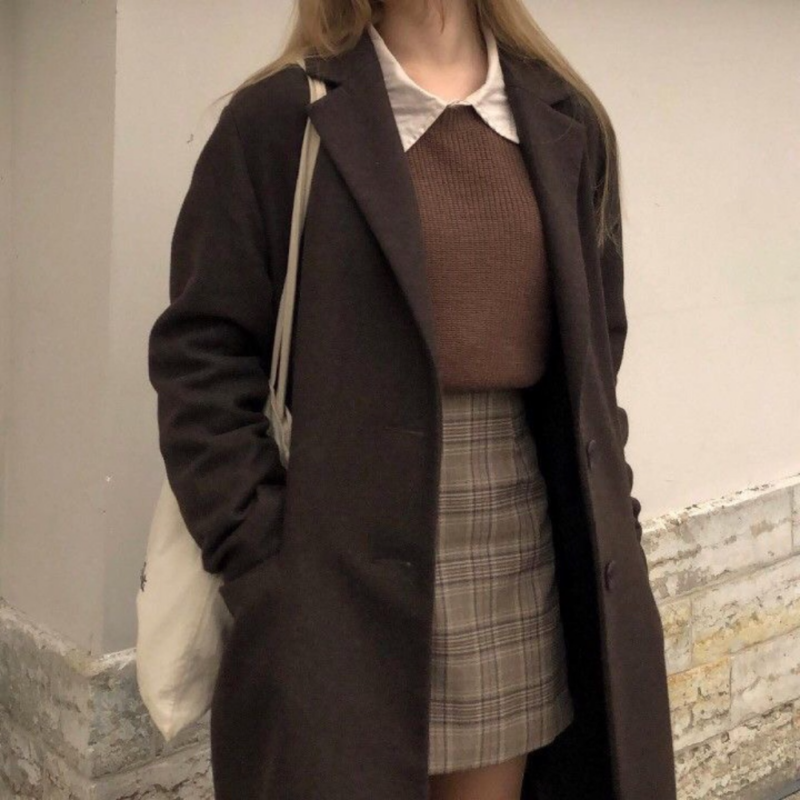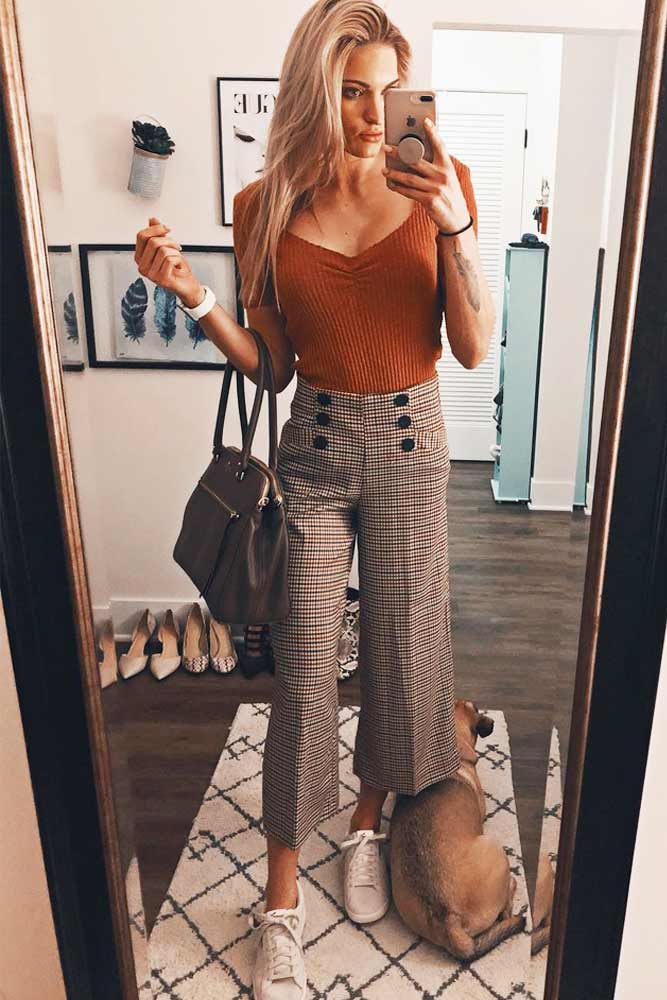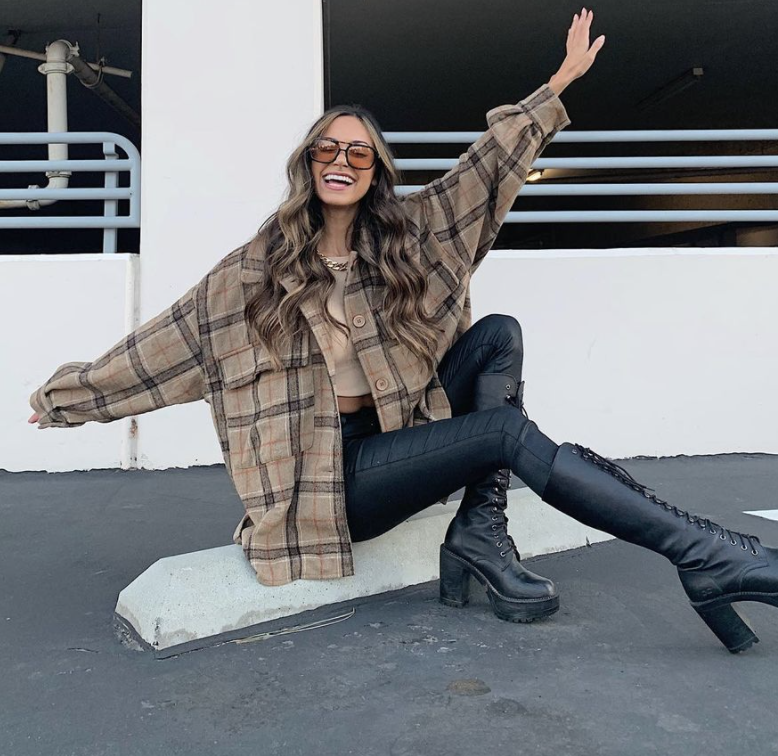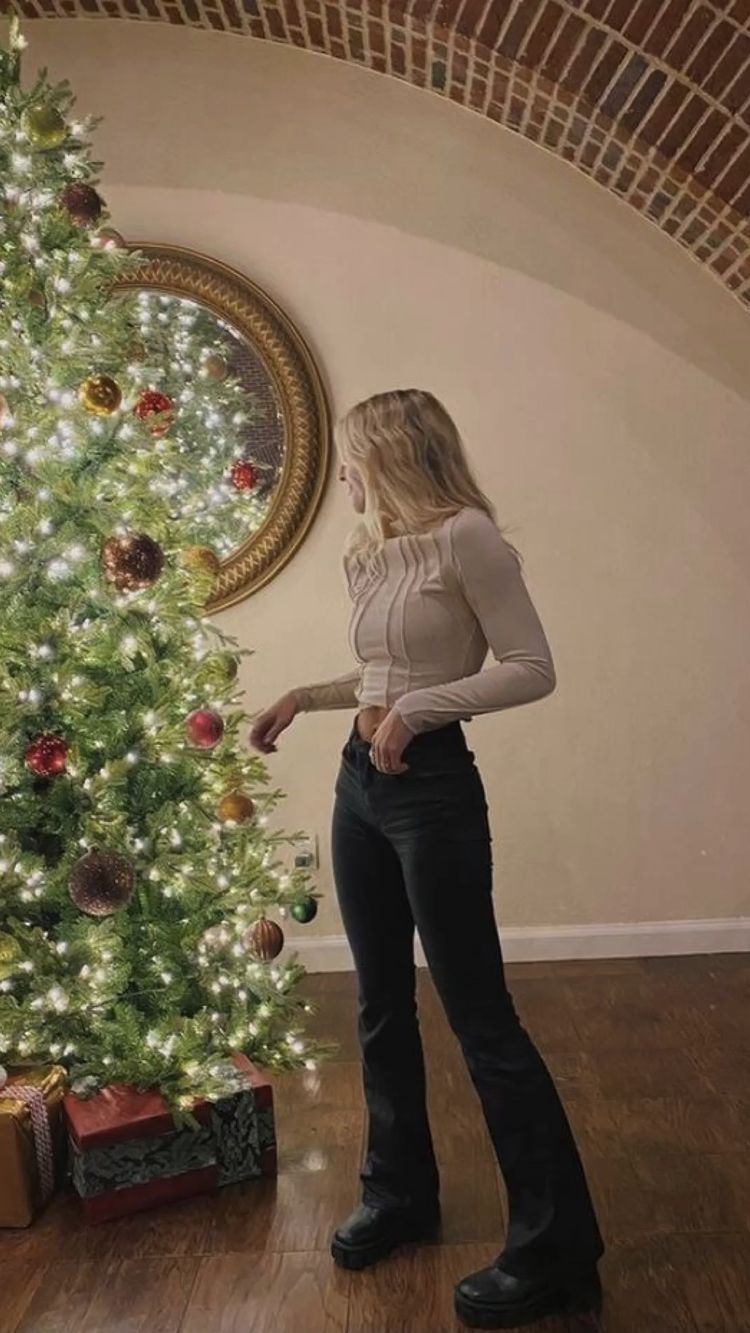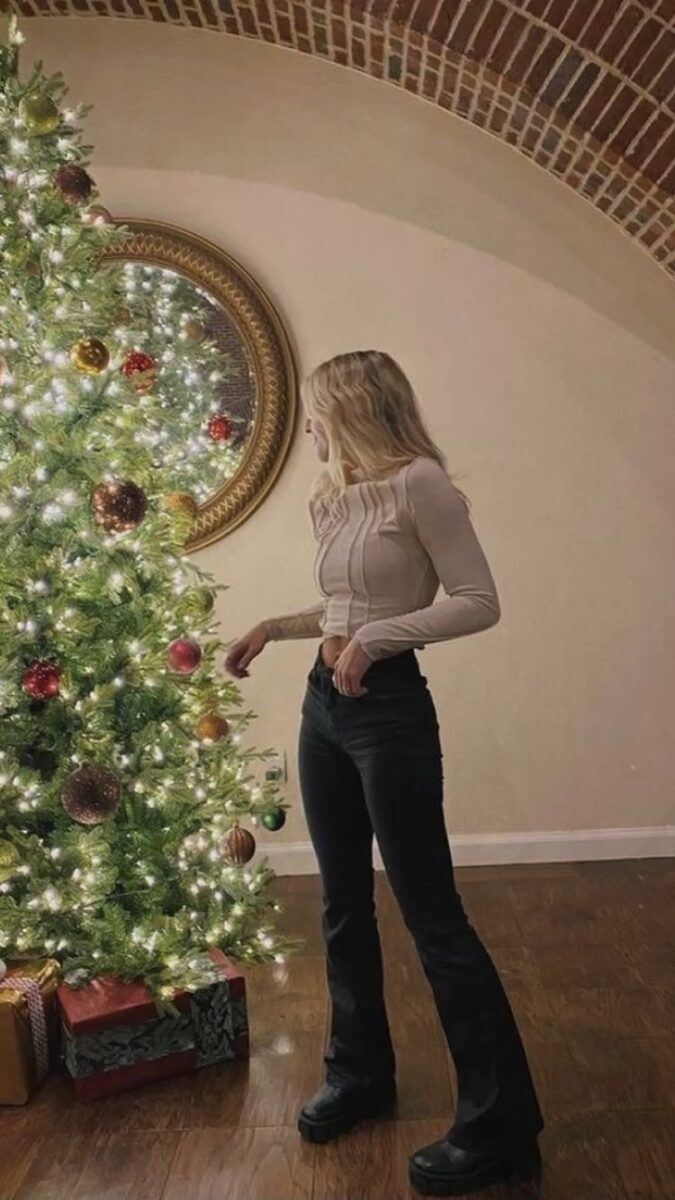 Tips For Choosing A Thanksgiving Outfit:
-Think about your family/friends you're visiting and consider what the vibe will be. My family tends to be more causal (sweaters and booties are always appropriate) but I know some families have a more formal Thanksgiving dinner, so you may want to wear a dress with booties or even close-toed heels to those types of events.
-If you're cooking with friends , consider how much time you'll be spending together. If it's a lot and it'll be hot in the kitchen, wear something comfy! However, if will mostly be outside, dress up a bit more and make sure that you'll be warm.
-Dress for the weather. I live in New England and can usually assume that I'll need many layers (which isn't a bad thing – I love my neutral coats!). However, in warmer climates, look to dresses or lighter sweaters.
-Try to stay away from black . It can feel like too much at Thanksgiving (even though I think this dress is pretty amazing.) Stick to reds, oranges (like burnt orange), browns , and pastel colors for that holiday cheer.
-If you want to add just a little bit more color into an otherwise neutral Thanksgiving outfit, throw on one or more scarves. You can find them in almost any color and pattern, but I think that this one would go great with some black pants and a sweater.
-Don't forget to accessorize! I really love layering my accessories (think multiple gold necklaces, ear cuffs, etc.), especially when I'm wearing a lot of dark, neutral colors. Plus, accessories like jewelry are really trendy right now.
-Use a cute crossbody bag to bring your outfit up a level. This always makes me feel more put together (rather than my everyday tote) and definitely enhances any outfit.
If you're looking for some casual thanksgiving outfit ideas for this Thanksgiving, you've come to the right place! The best part about Thanksgiving is spending time with family and friends. So try to keep things easy and comfy so everyone can enjoy themselves.