Cow print nails are all the rage right now! Although they were made famous with the classic black and white look, cow print nails are now famous in a wide variety of colors.
However, cow print nails are pretty tough to do! Many nail technicians don't know how to do them yet, so you need to be prepared if you want a cow print manicure.
If you want your cow print nails to look absolutely perfect, I recommend looking for stick-on nails on Etsy. They're super high quality and last much longer than drugstore brands.
The cow print nails are especially cute and affordable!
Alternatively, you can call ahead and ask your nail technician if they're able to accomplish a cow print manicure. You should definitely let your salon know ahead of time, because some of these manicures can take twice as long.
If you really want to give cow print nails a try at home, I recommend getting a nail design kit and giving yourself some time to experiment.
Cow Print Nail Inspiration:
Here are some of the prettiest cow print manicures right now!
Styles change very quickly, so I'll update this post every few months to add in some of my newest favorite manicures.
Brown & White Cow Nail Accents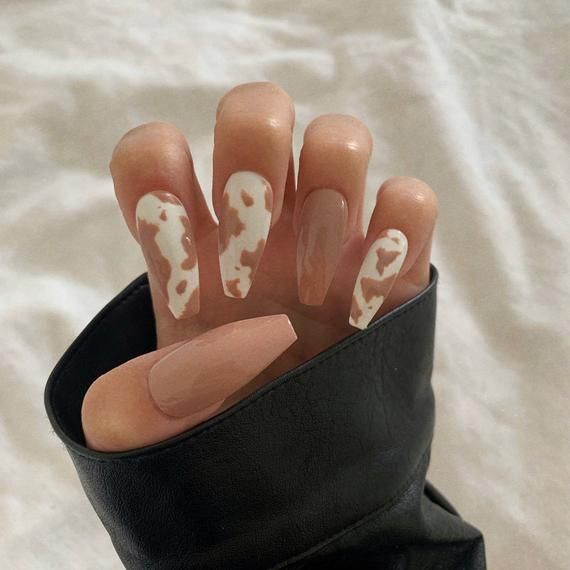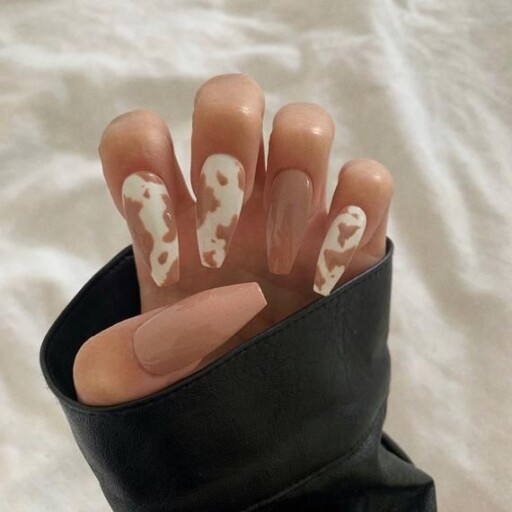 Clear Cow Nail Design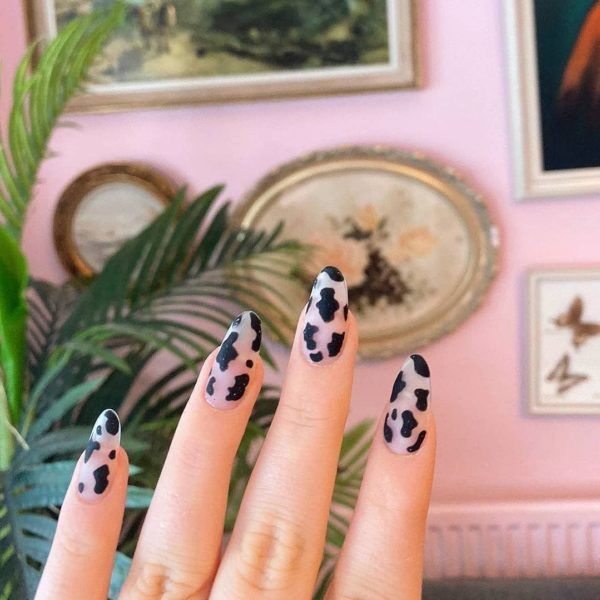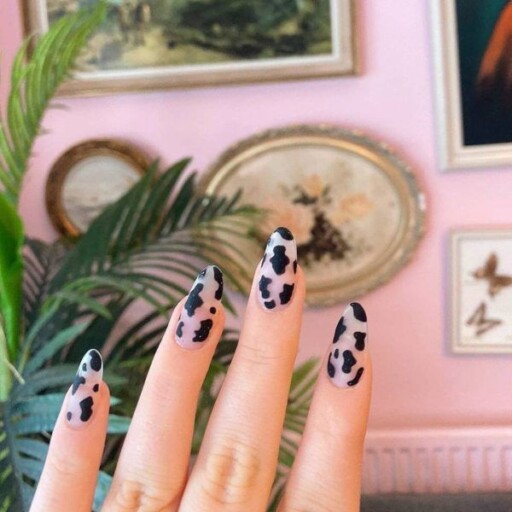 Pink With Cow Nail Tips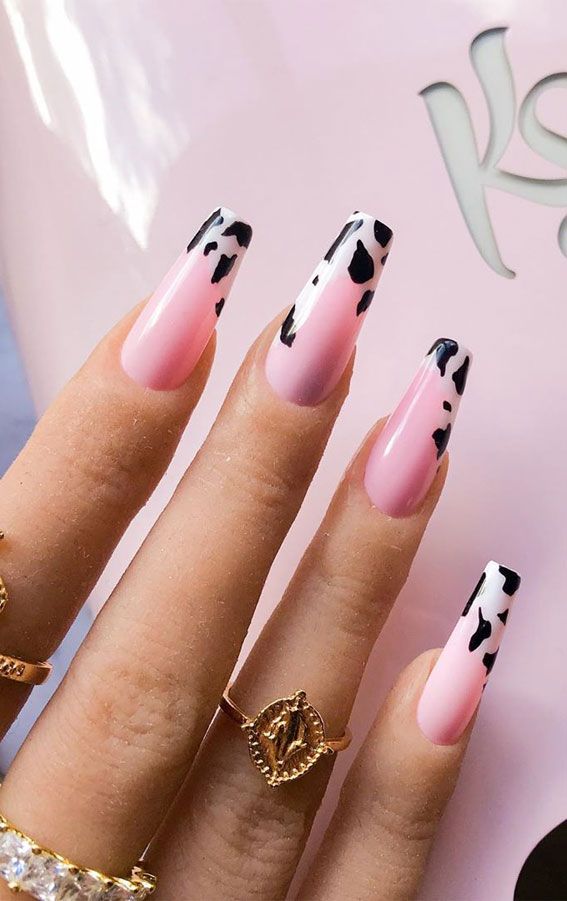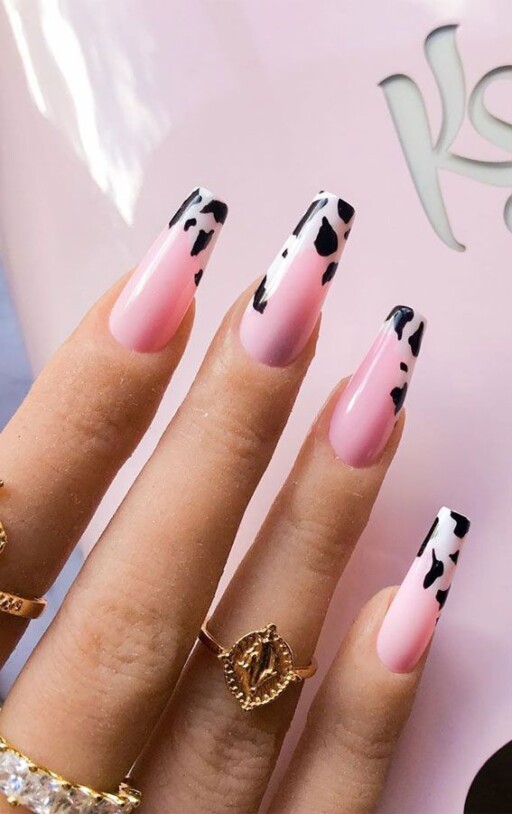 Nude & Black Design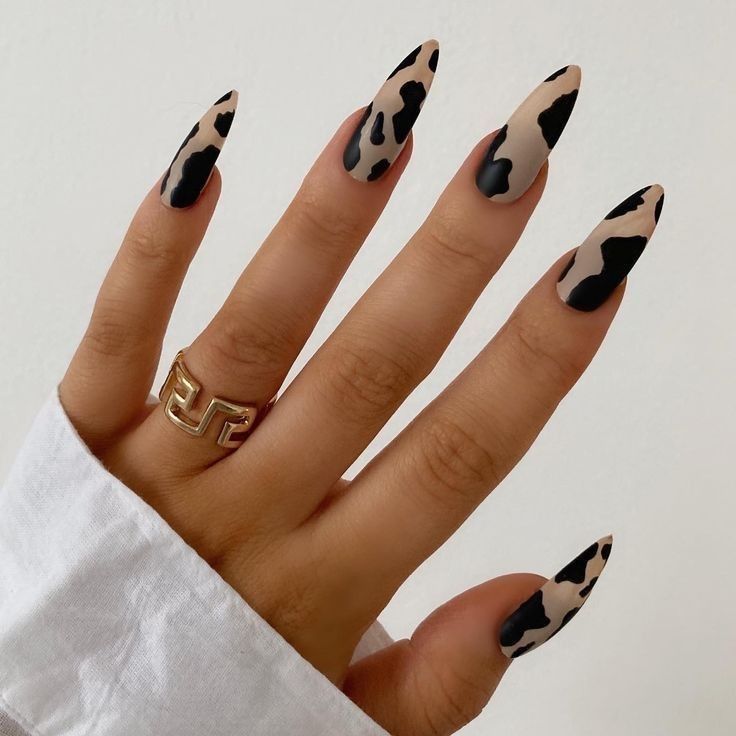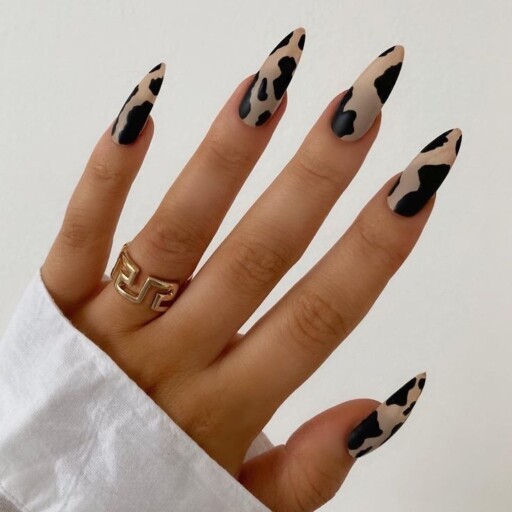 White With Brown Accents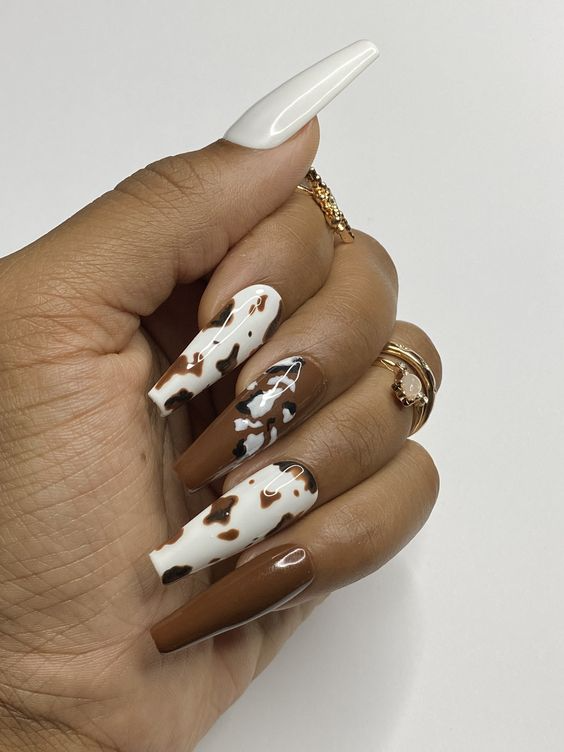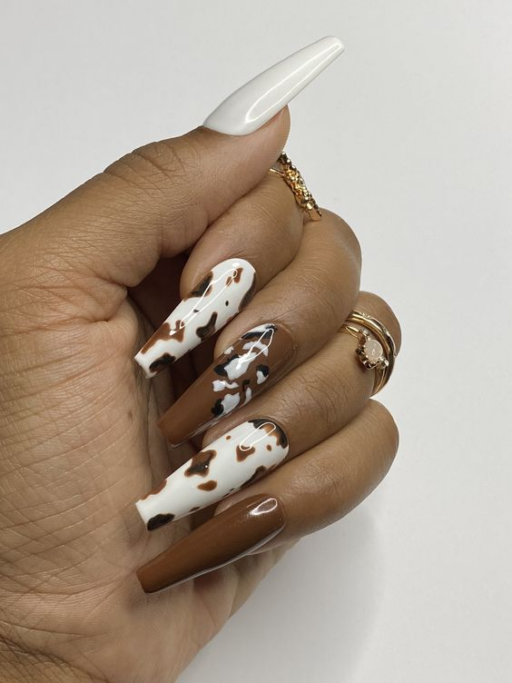 Cow Accent Nail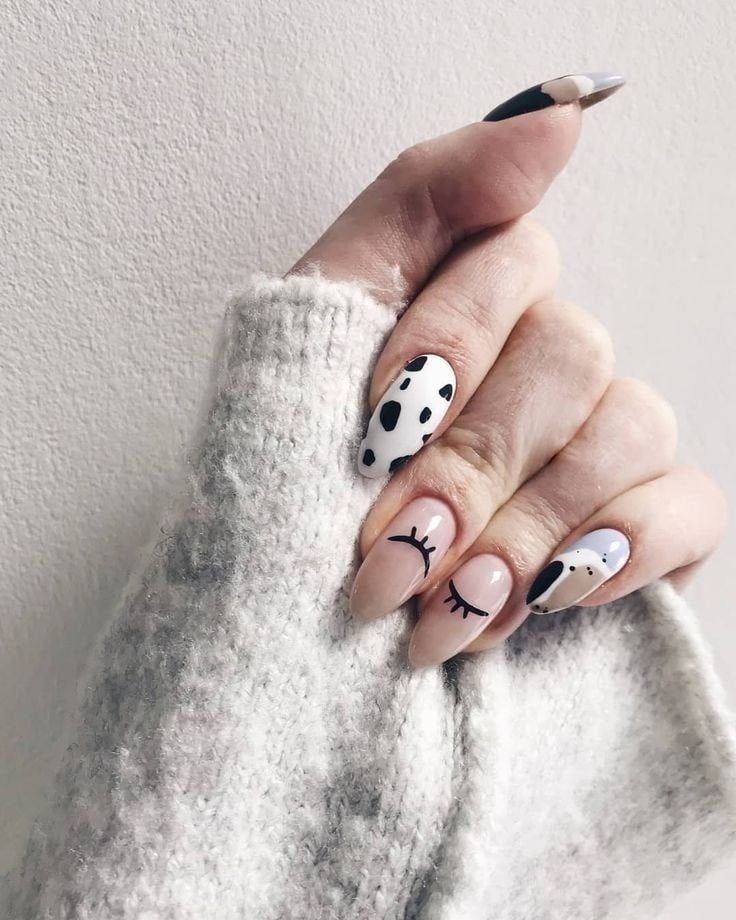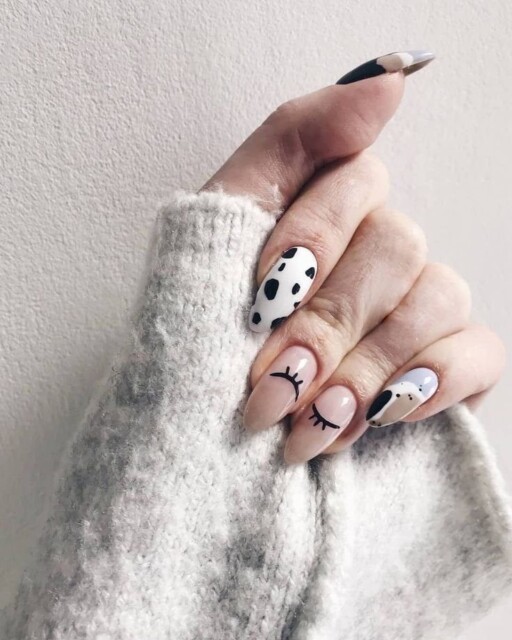 Rounded Cow Nail Tips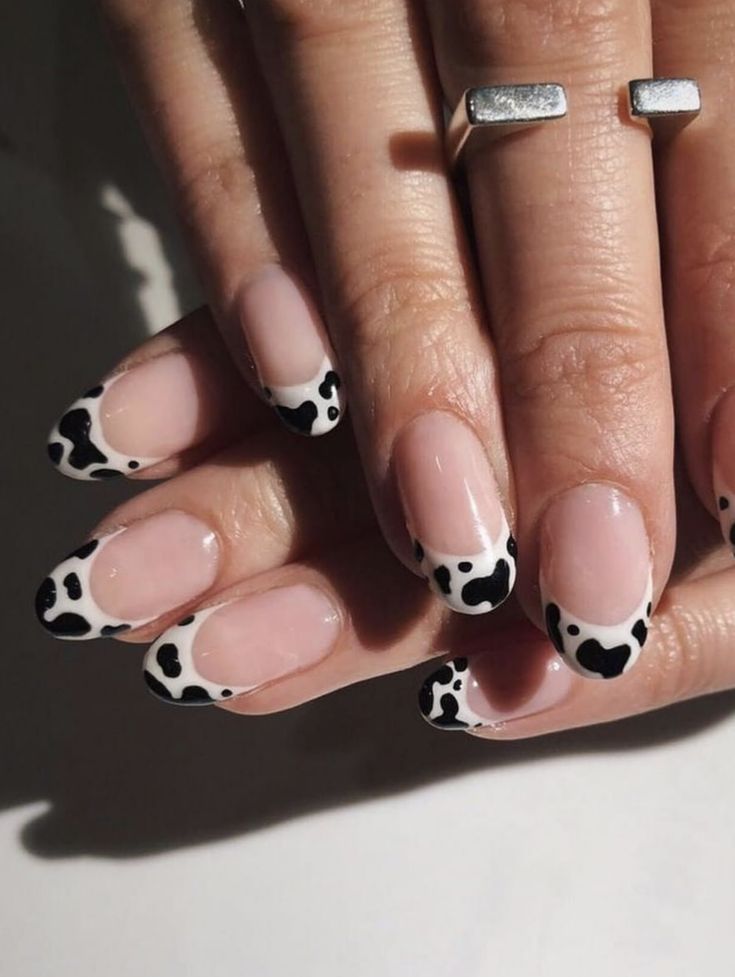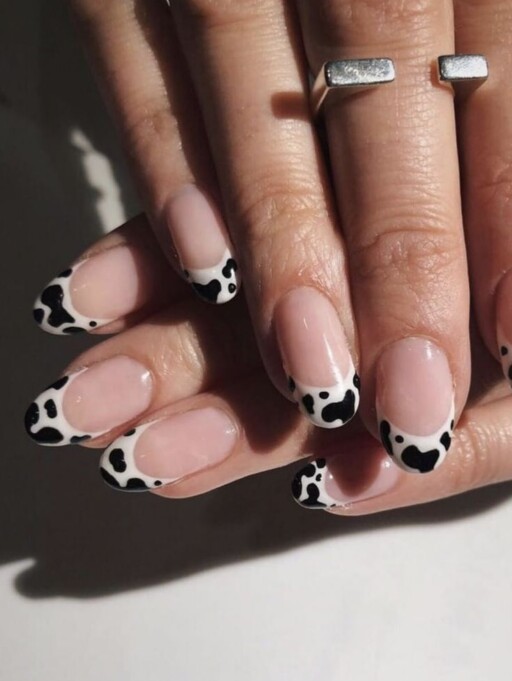 Classic White & Black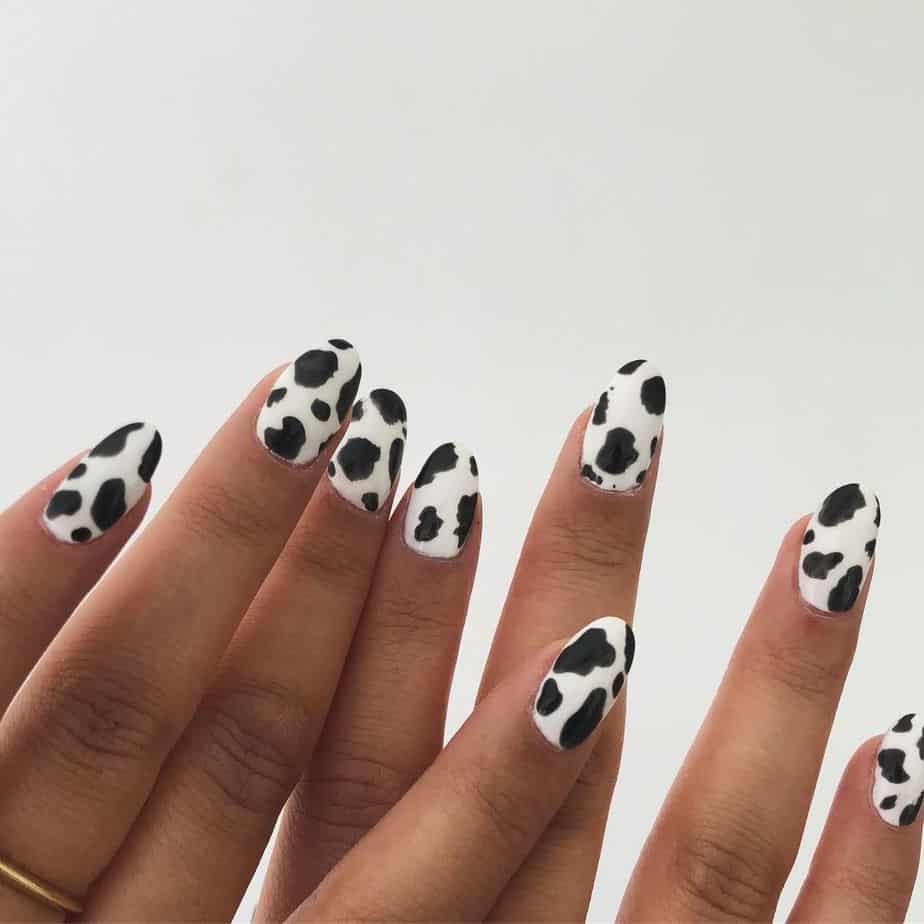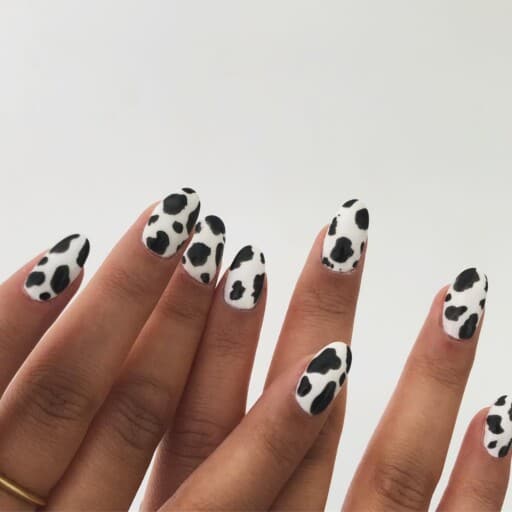 French Manicure With Cow Print Accent Nail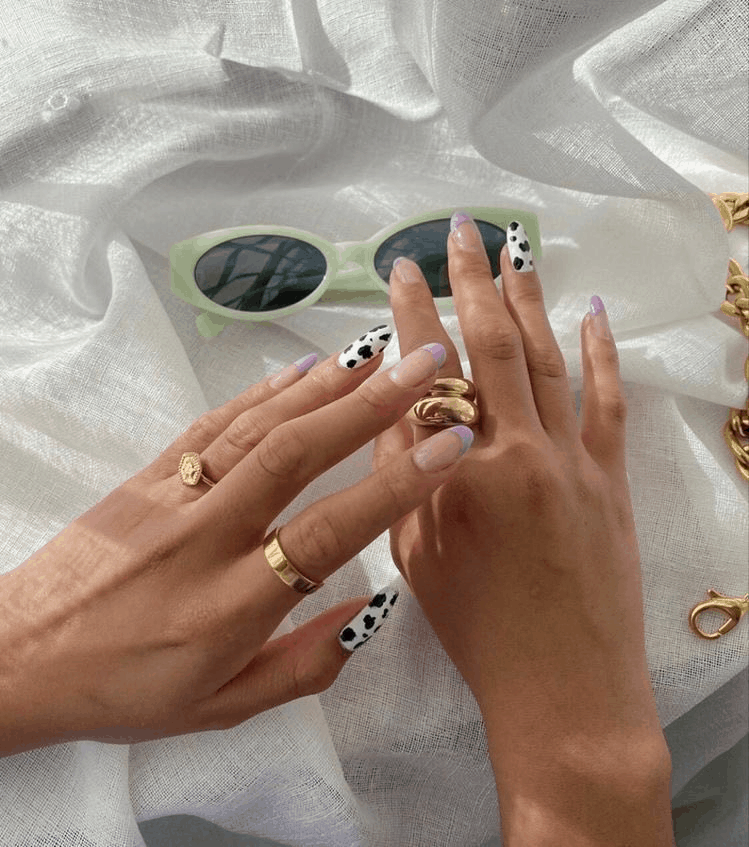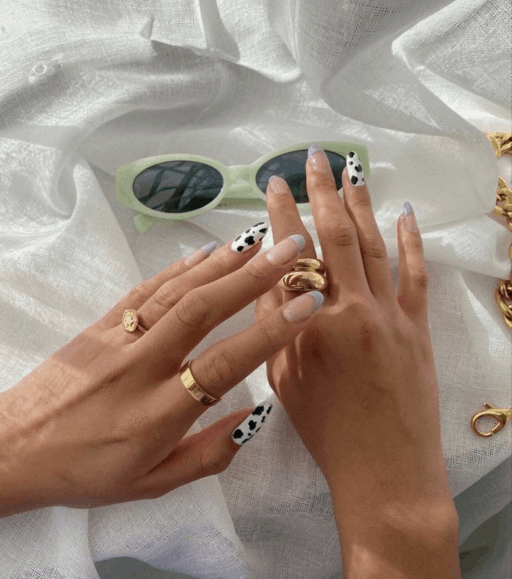 Clear Cow Nail Accents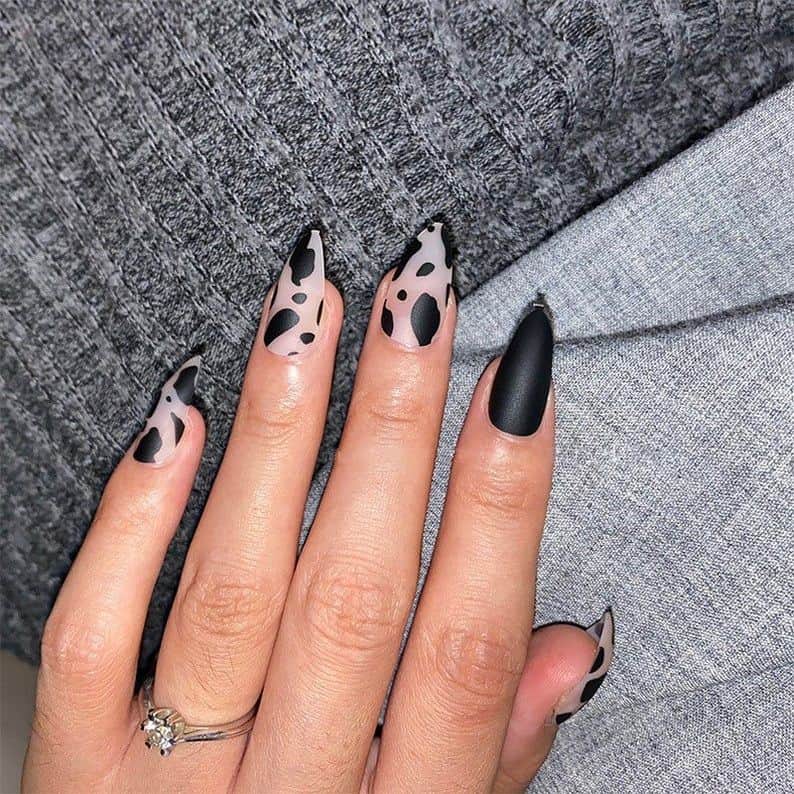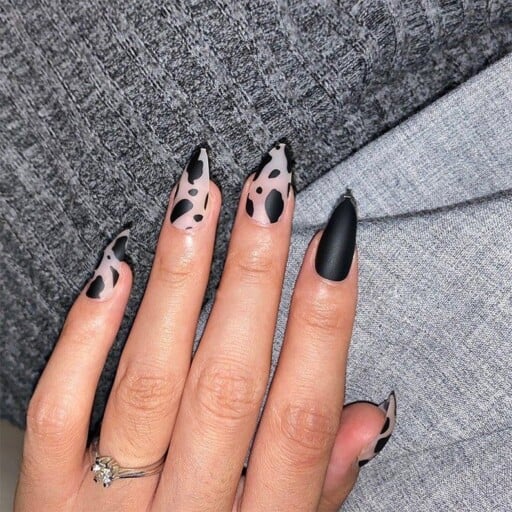 Brown & White Tips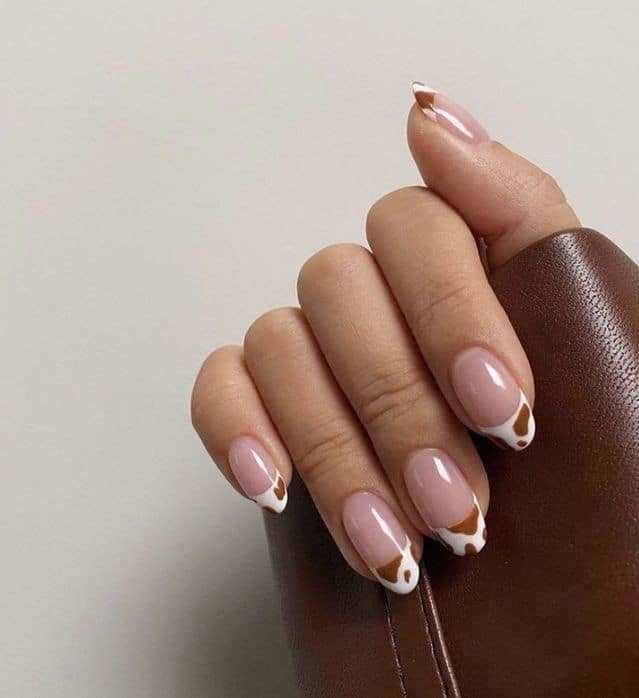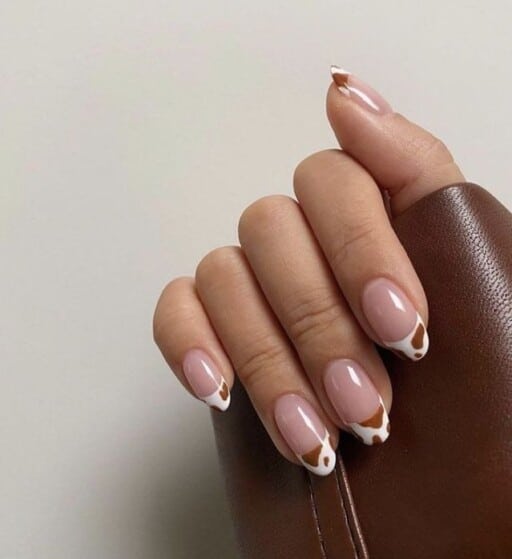 Colorful Cow Print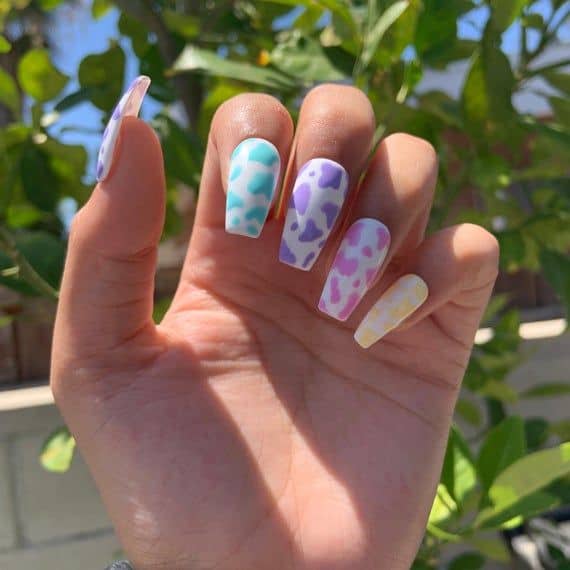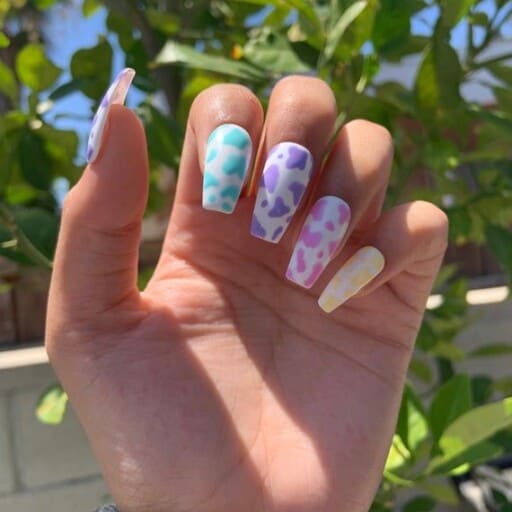 Angled Cow Print Tips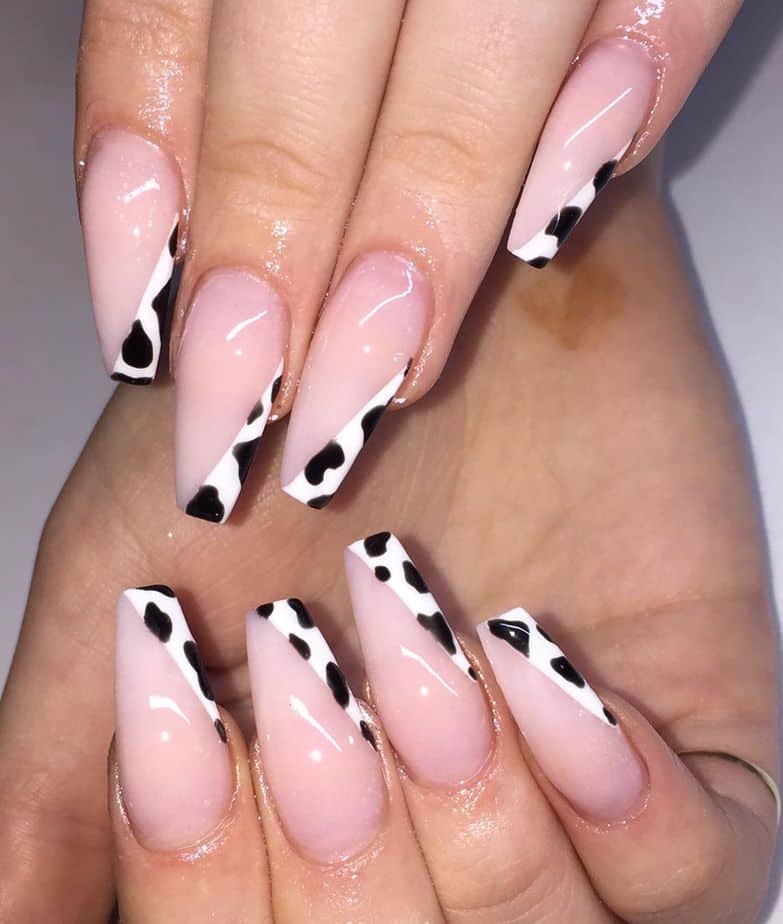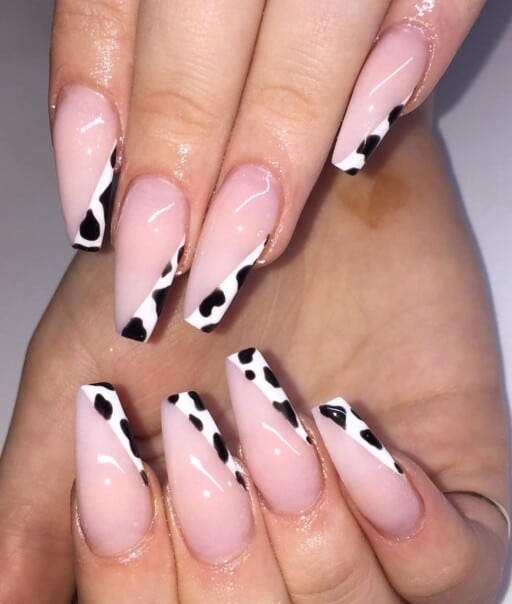 Grounded Cow Print Nails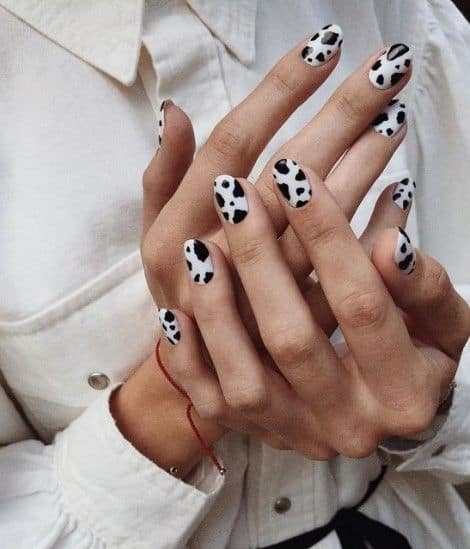 Rounded Clear Cow Nails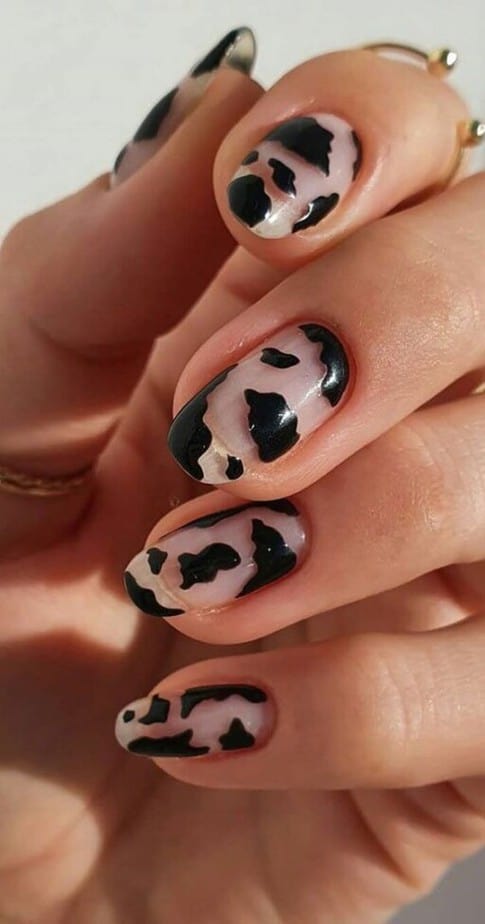 Purple Tips With Cow Print Accents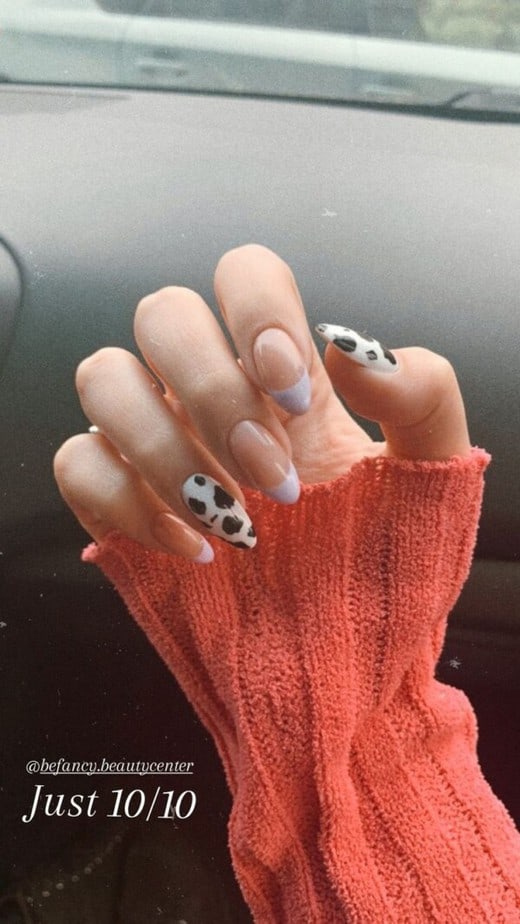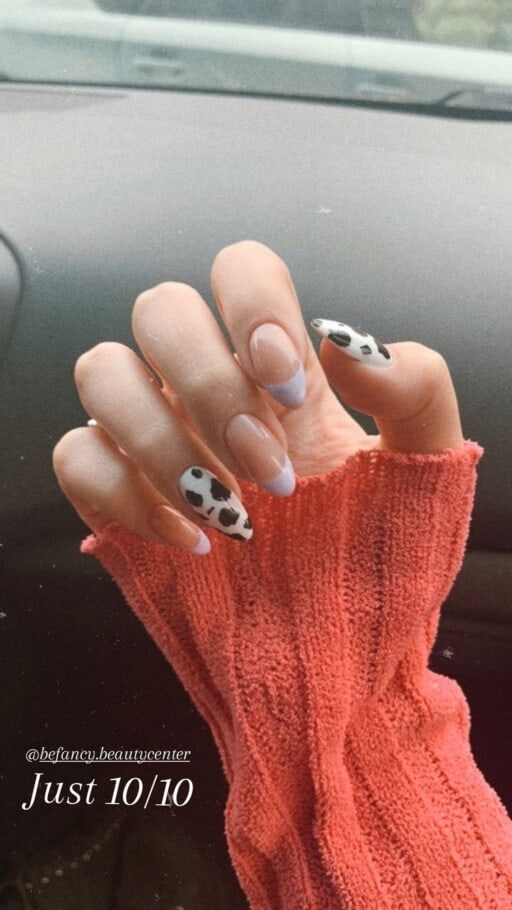 Coffin Cow Print Nails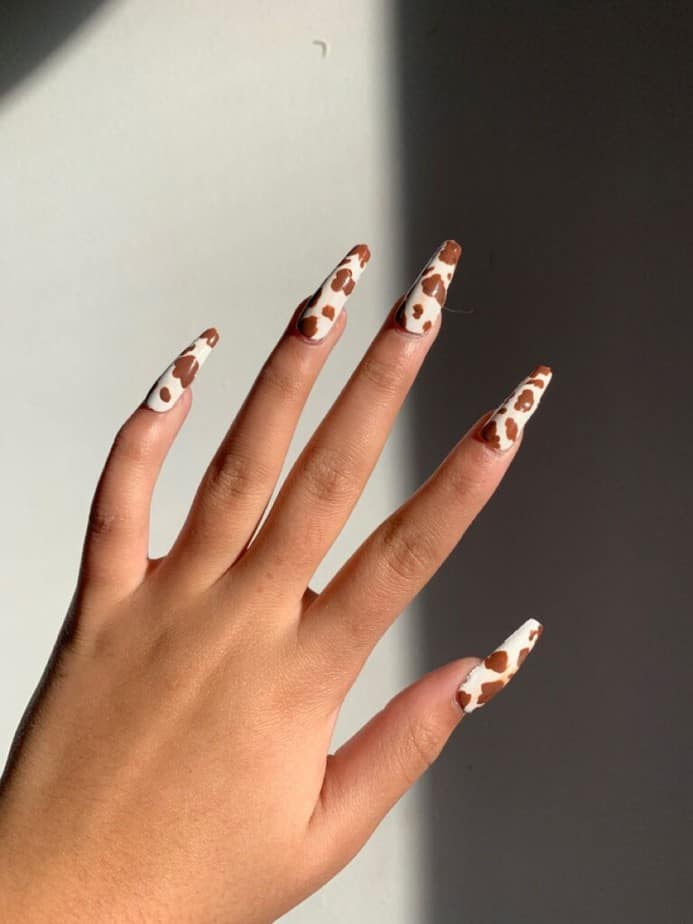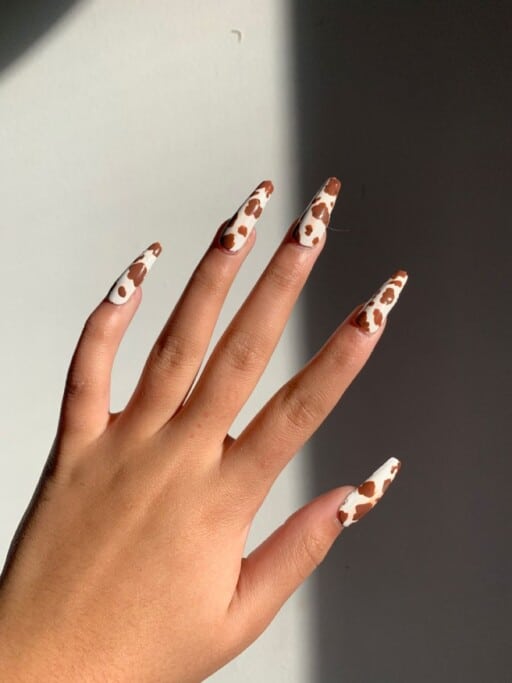 Clear Cow Print Nails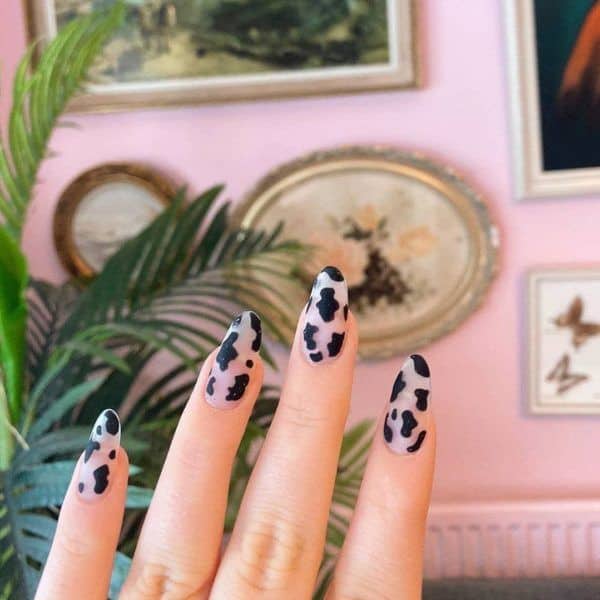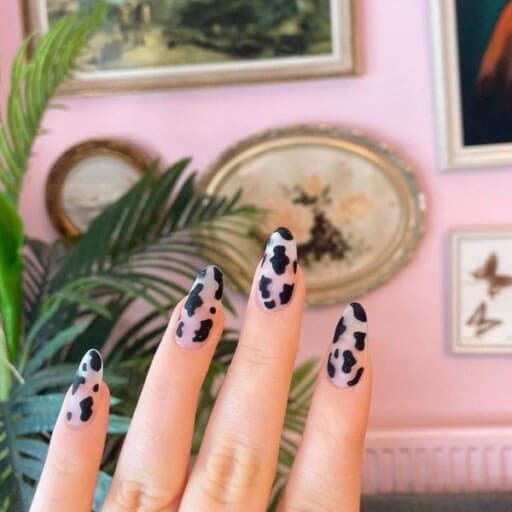 Clear Nails With Green Accents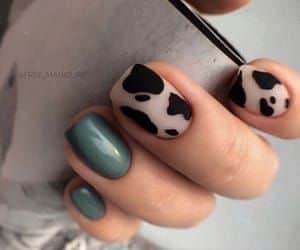 Nude Coffin Nails With Cow Print Tips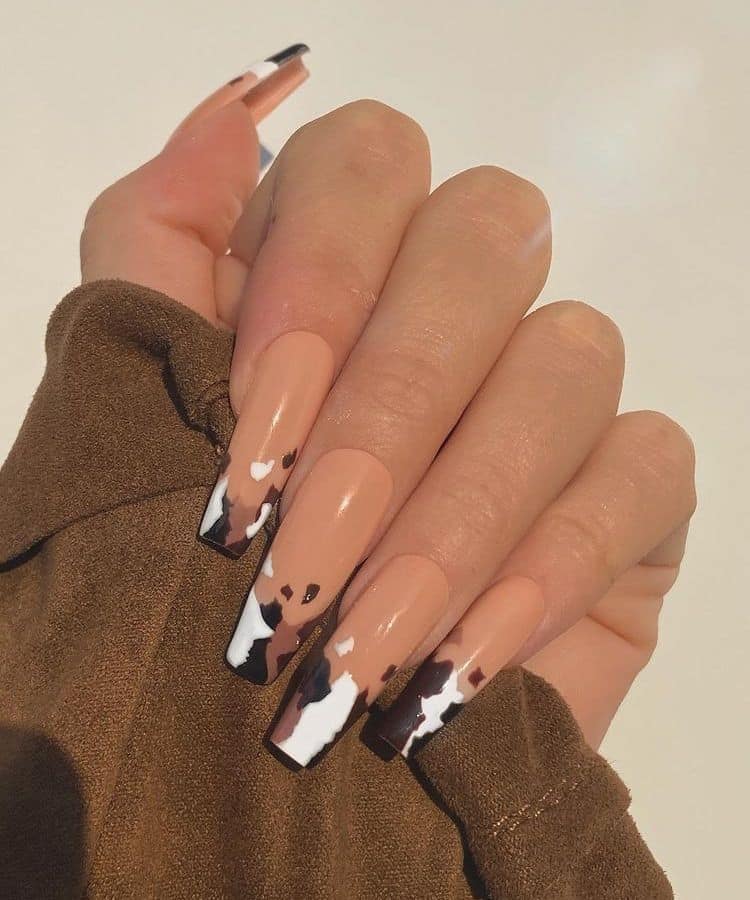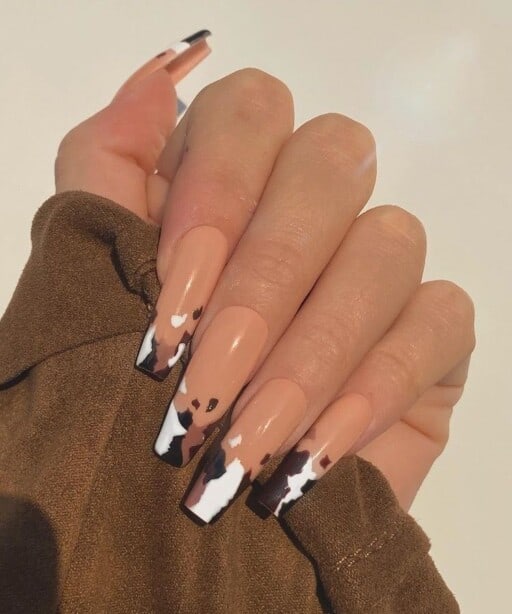 Soft Pastel Cow Print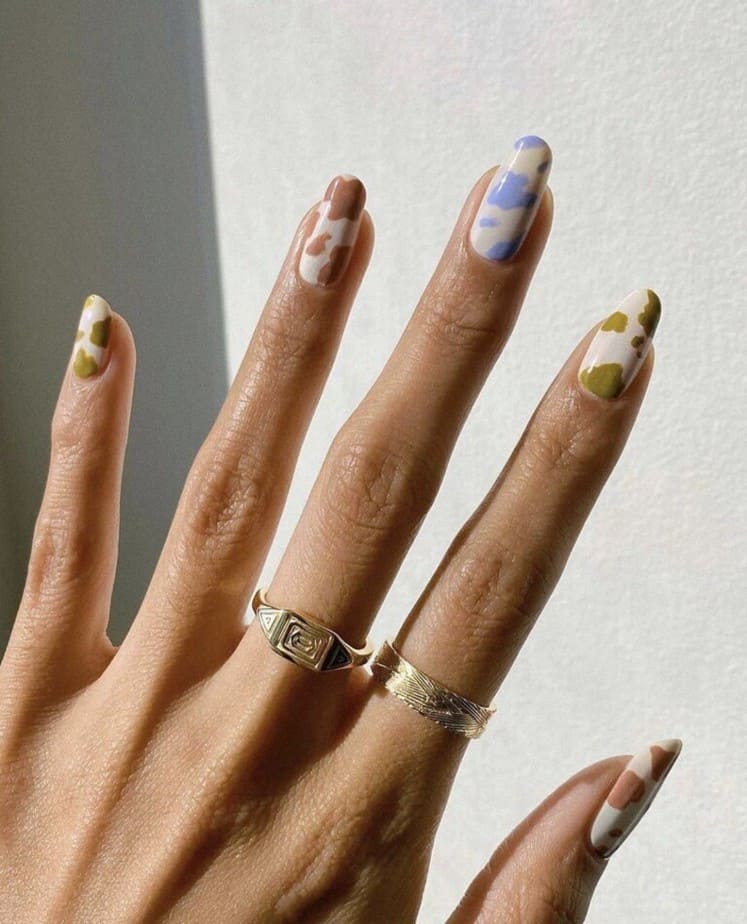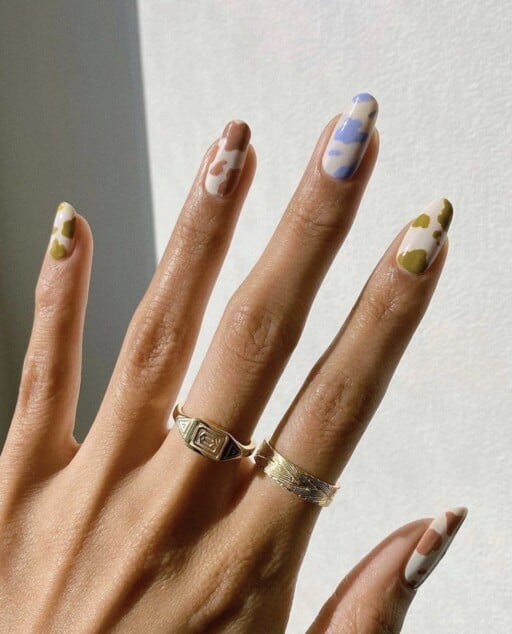 Abstract Cow Print Nails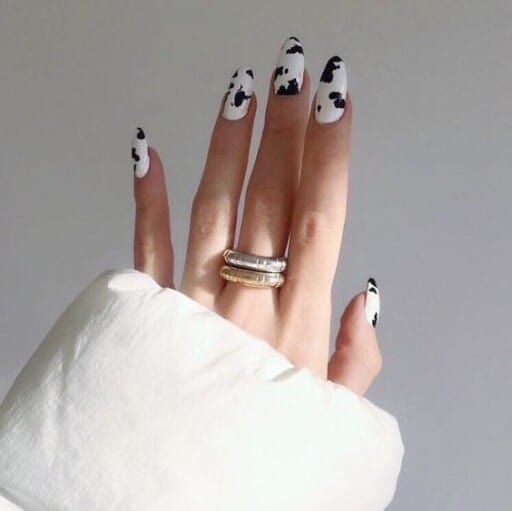 Cow Nail Accents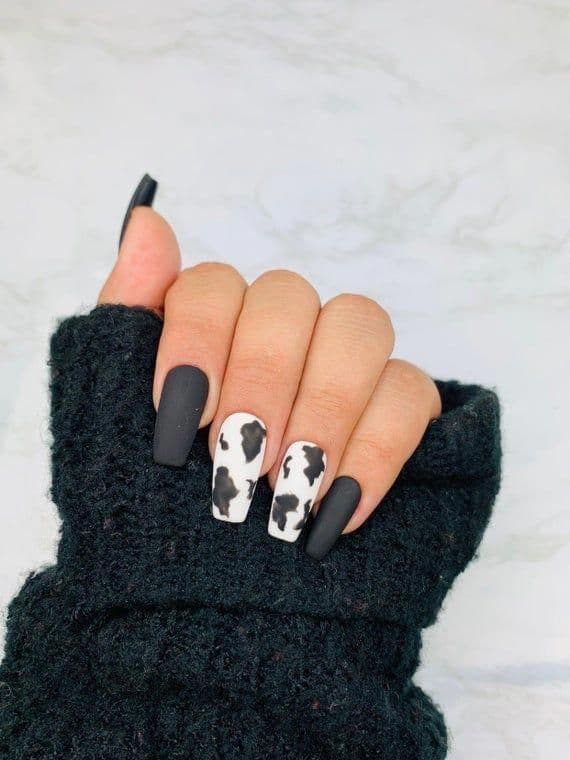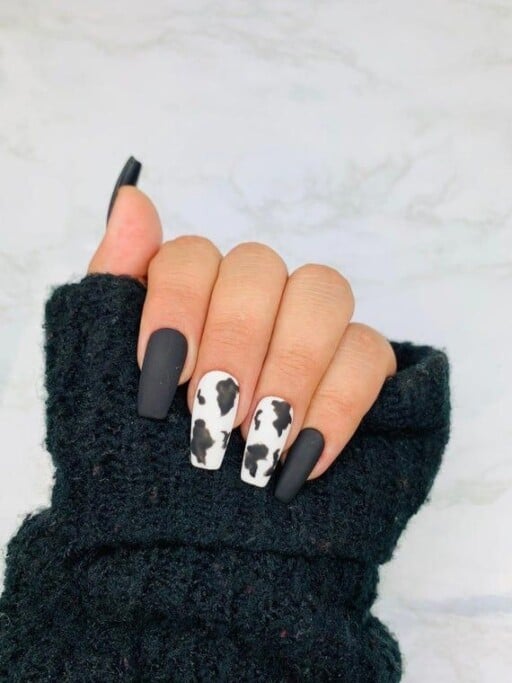 Soft Cow Nails Rounded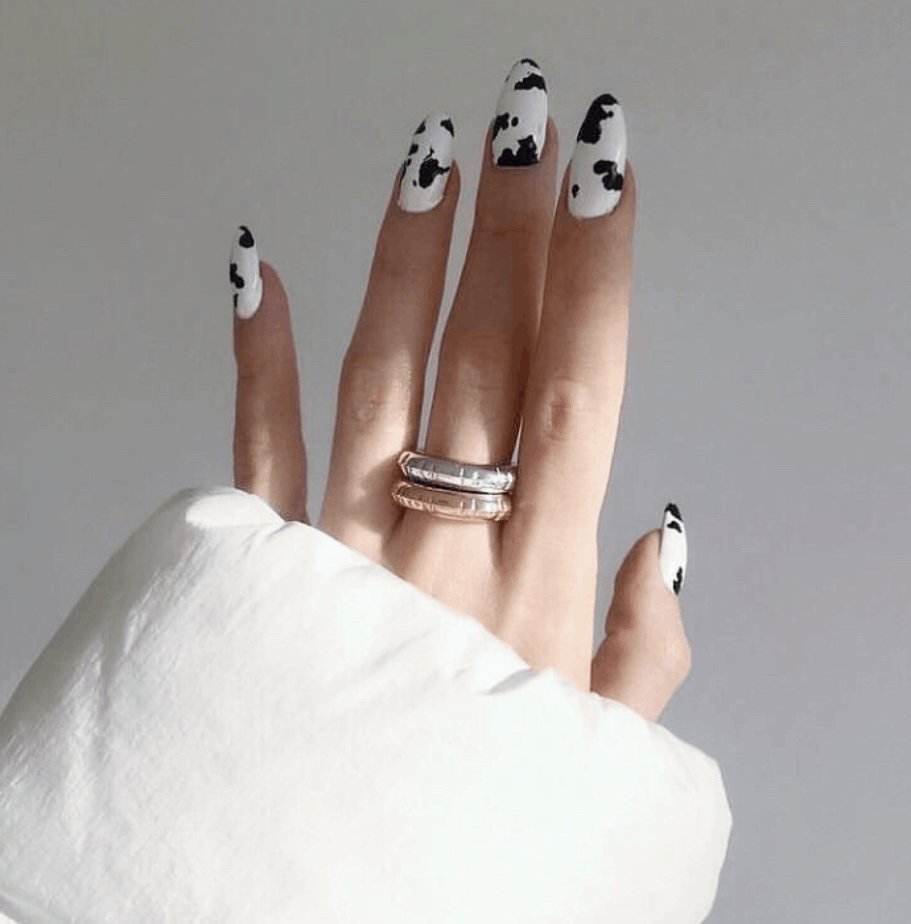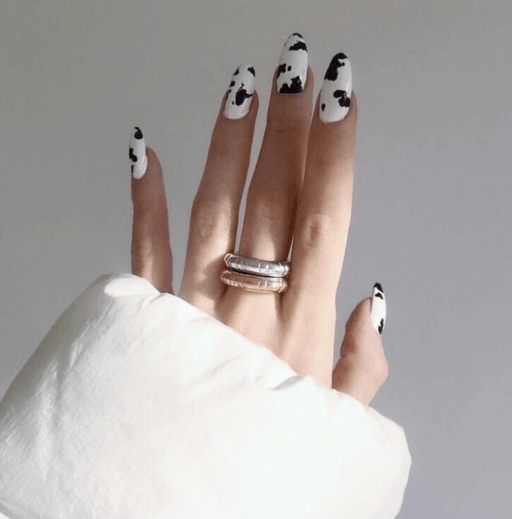 Clear & Black Cow Nails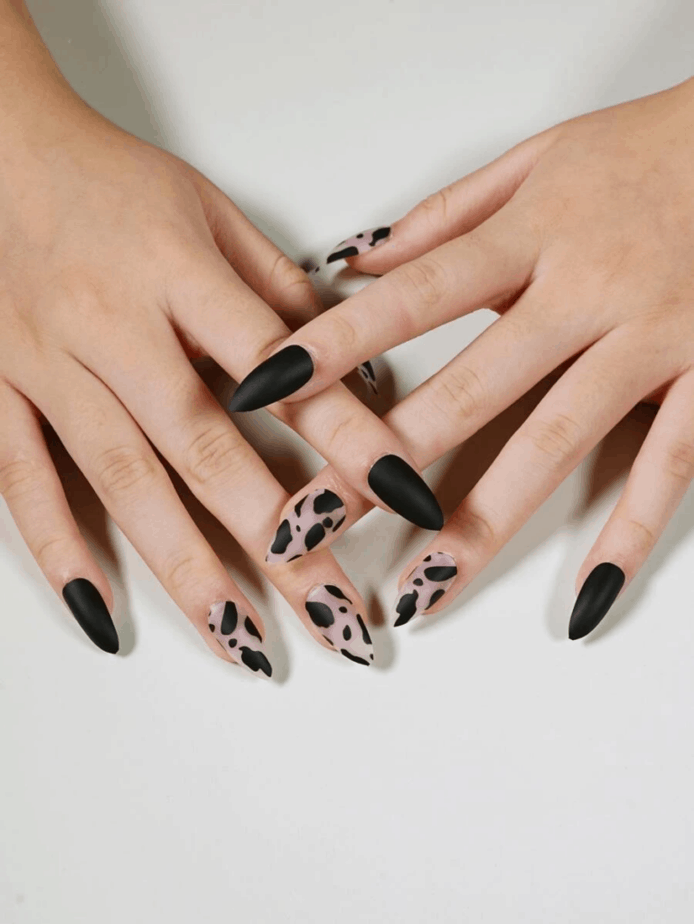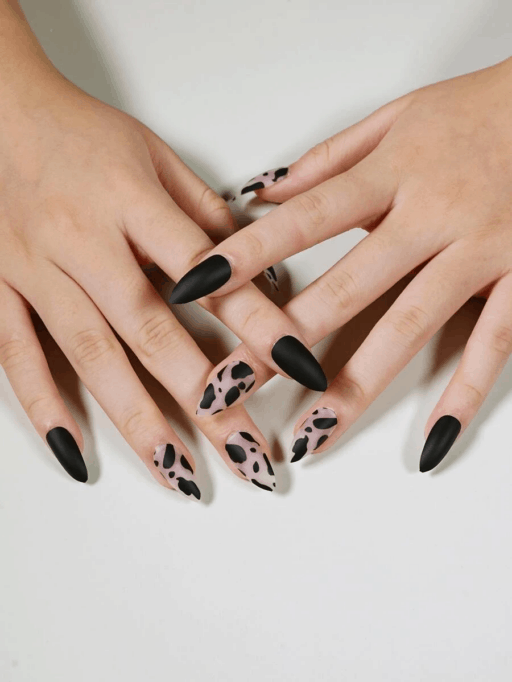 Brown & White Design Tips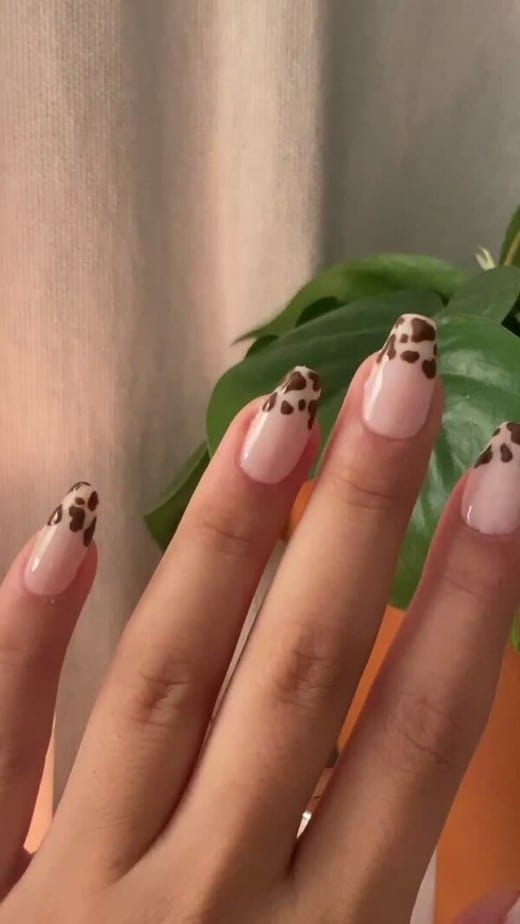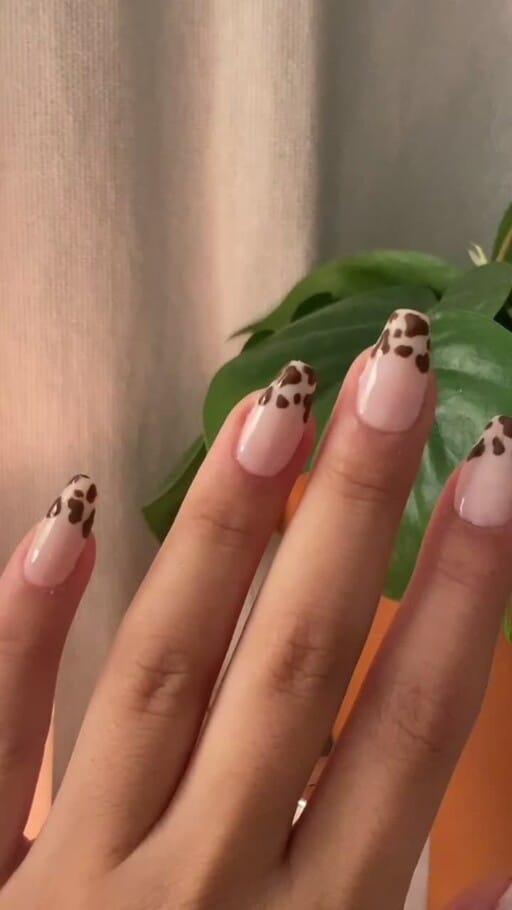 Nude & Black Square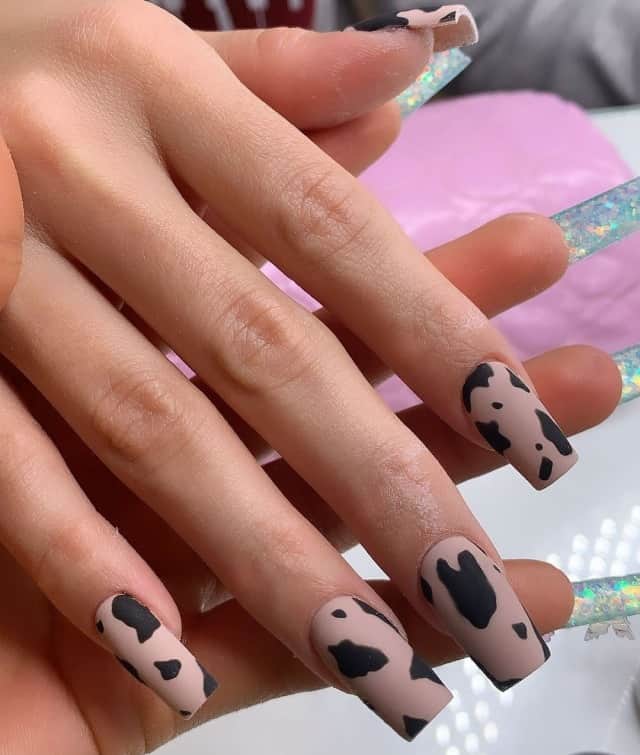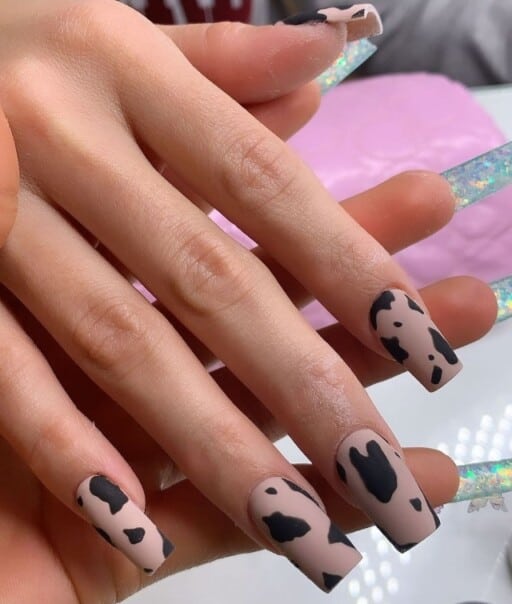 Nude With Coffin Tips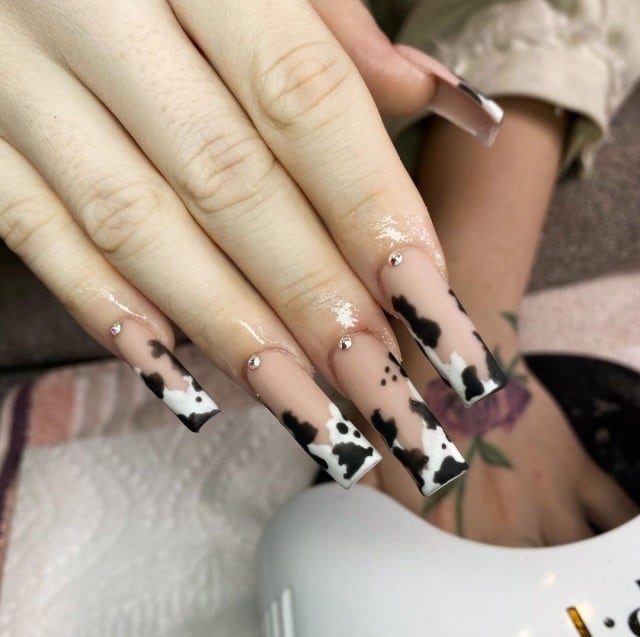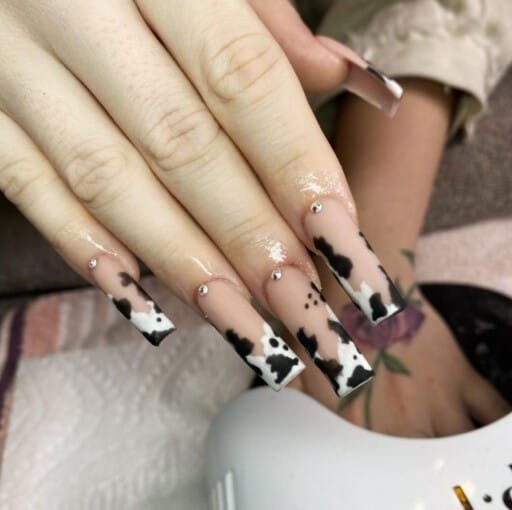 Cow Print With Sparkle Tips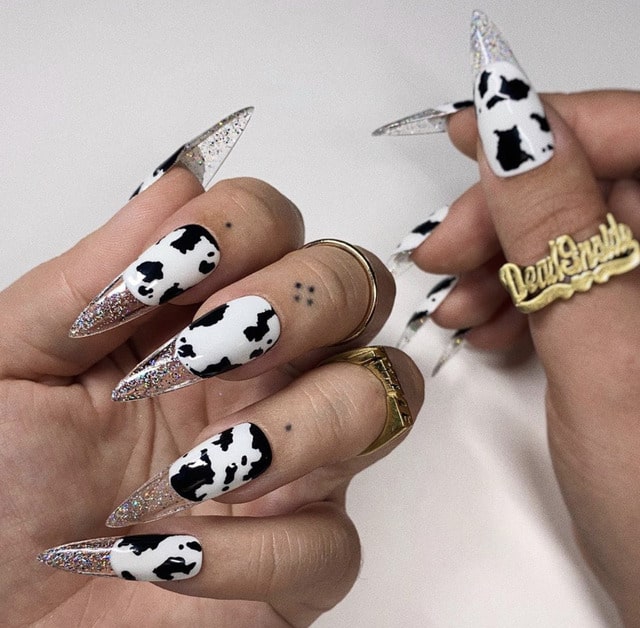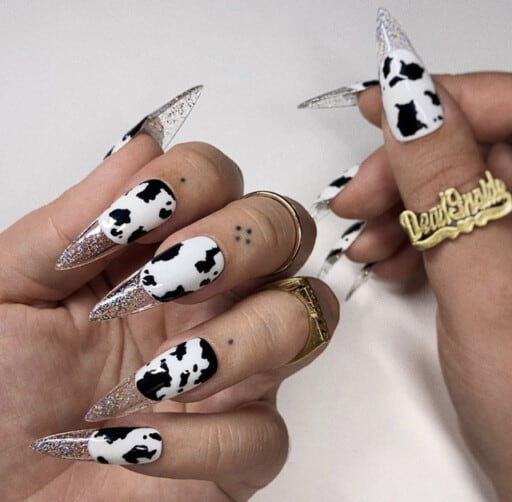 Cow Print Coffin Nails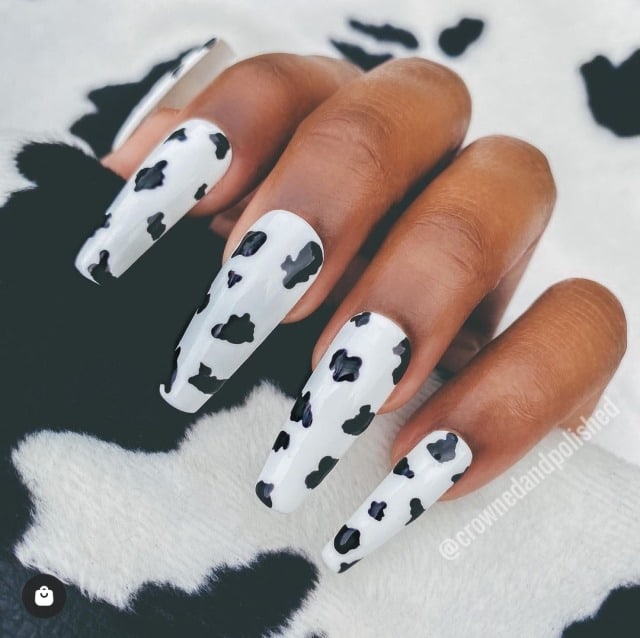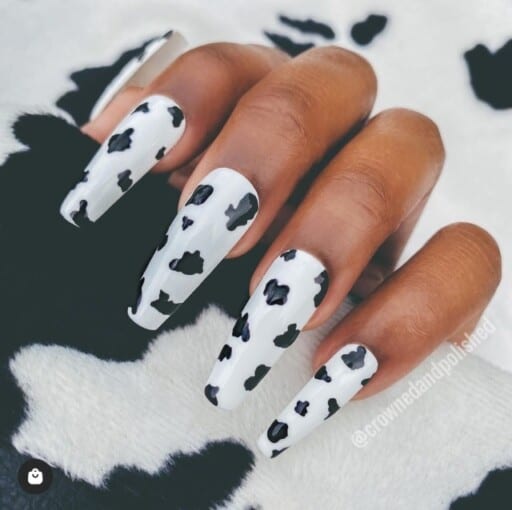 Rounded Square Cow Print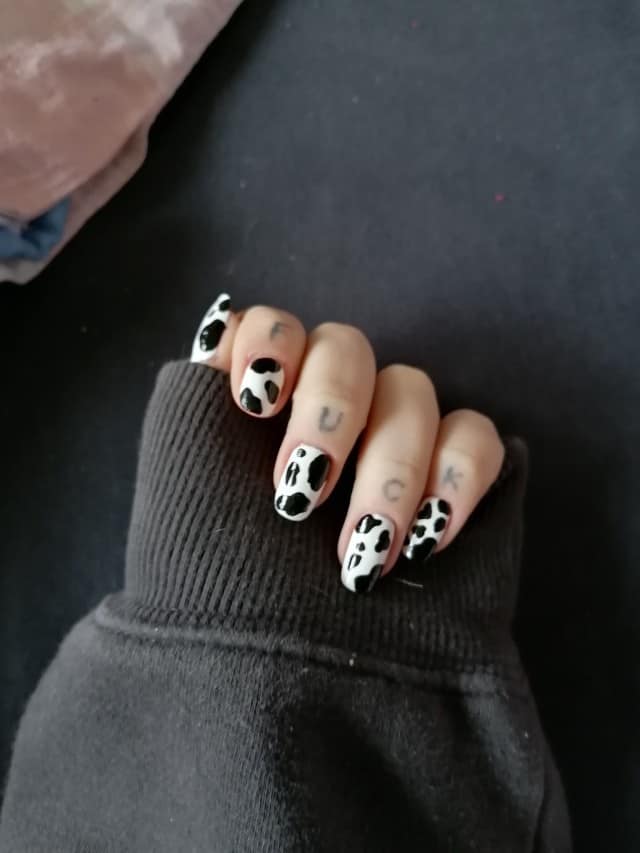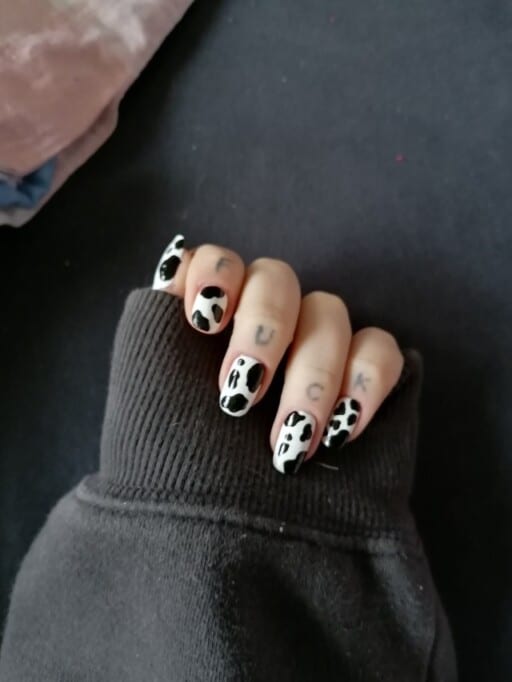 Large Cow Print Design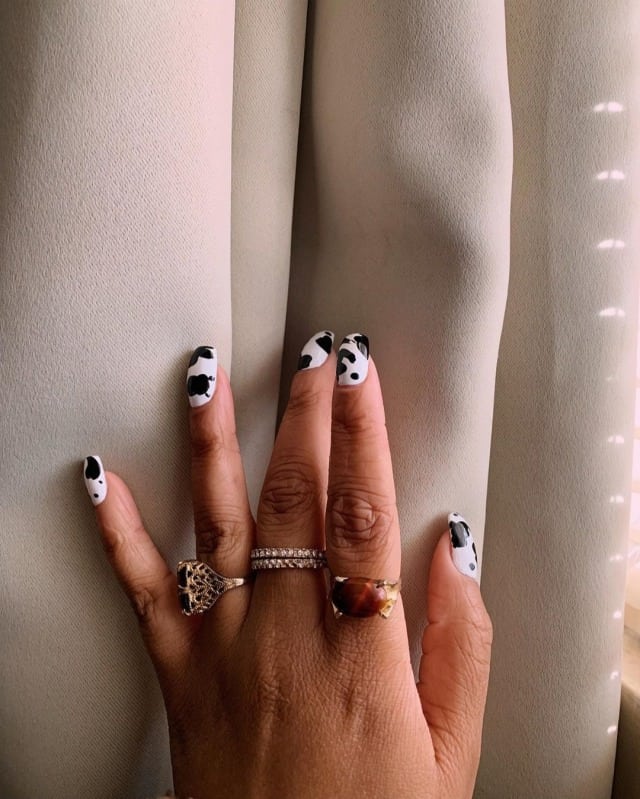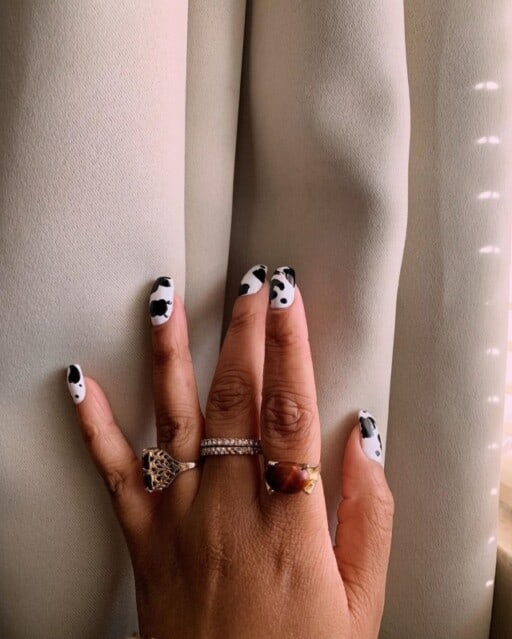 Classic Brown & White Design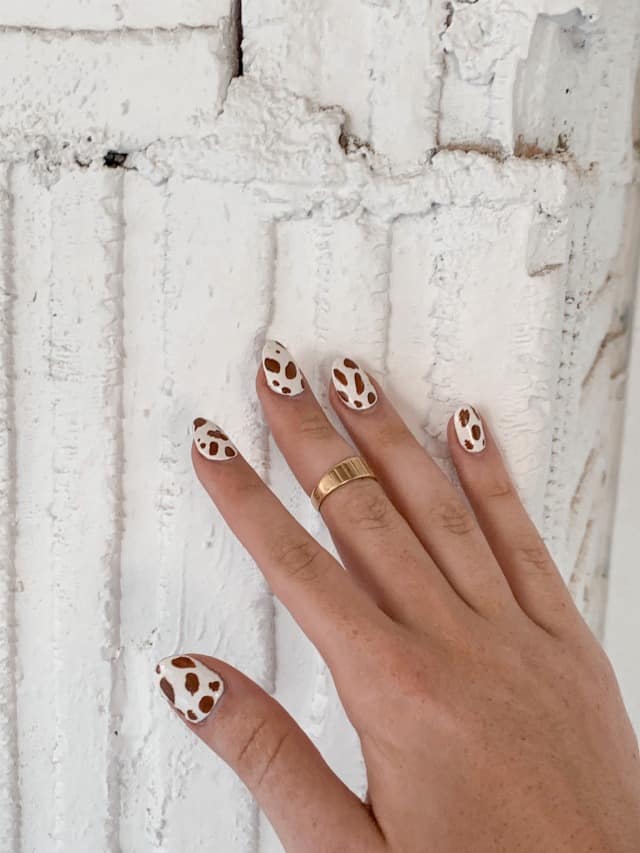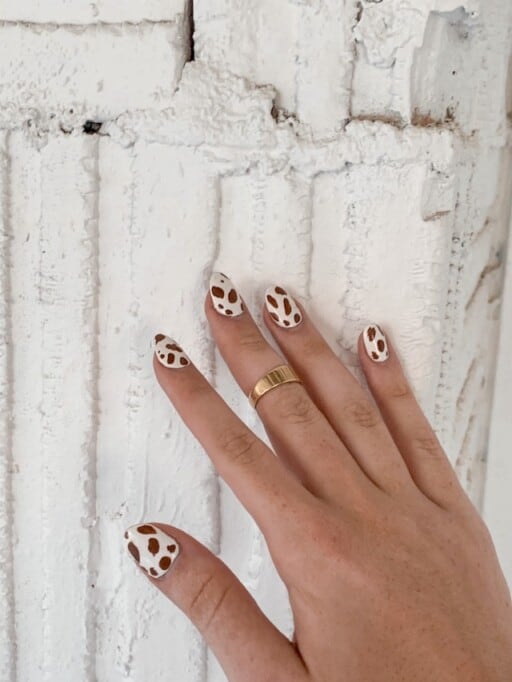 Brown & White Coffin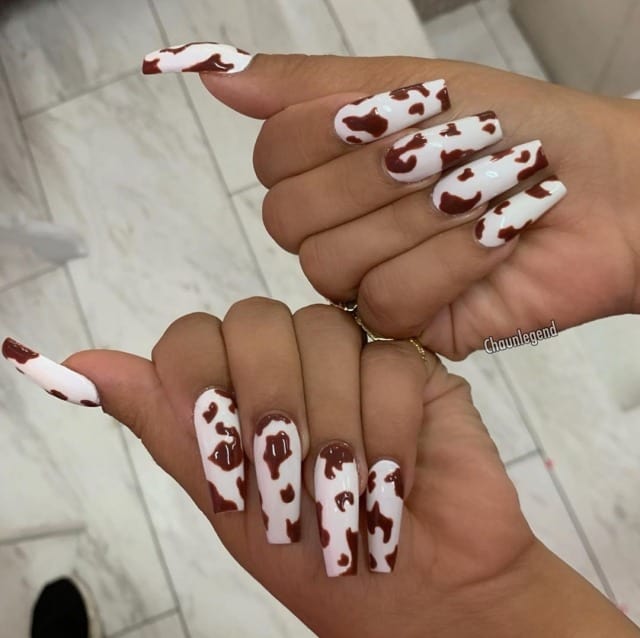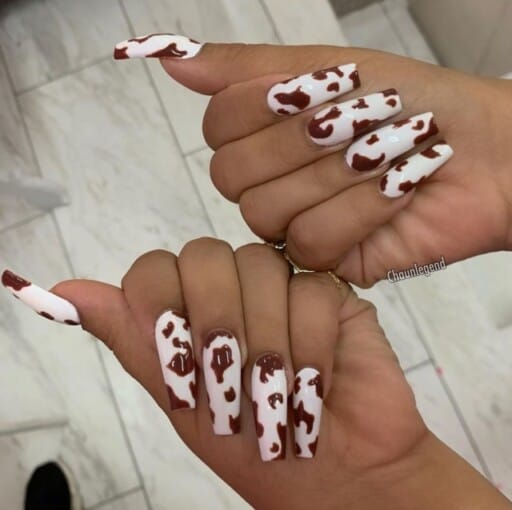 Ultra-Pointy Cow Nail Design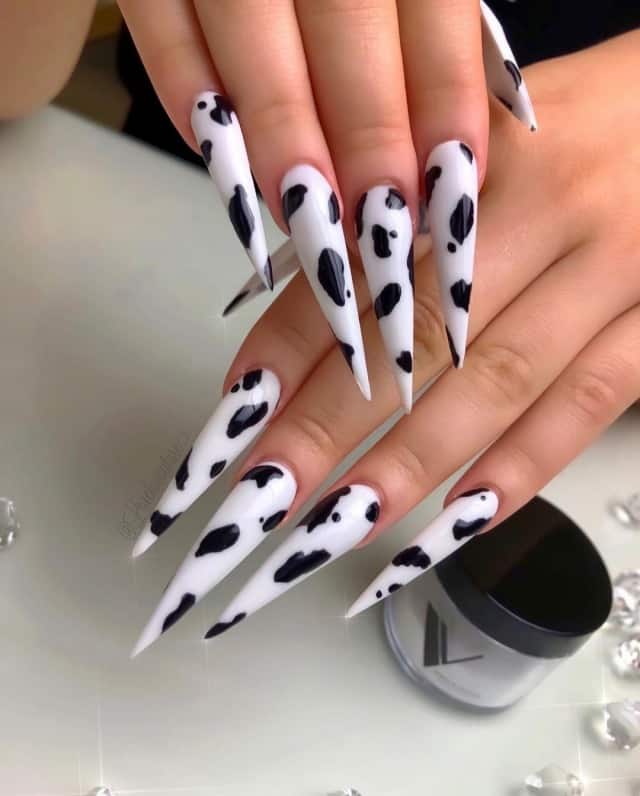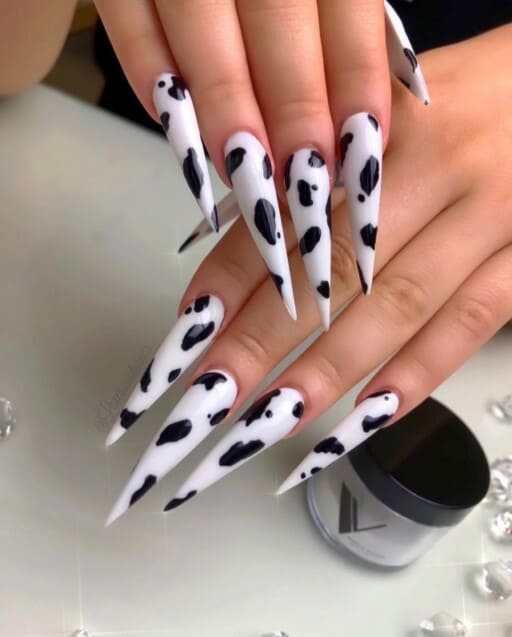 Neon Green With Cow Print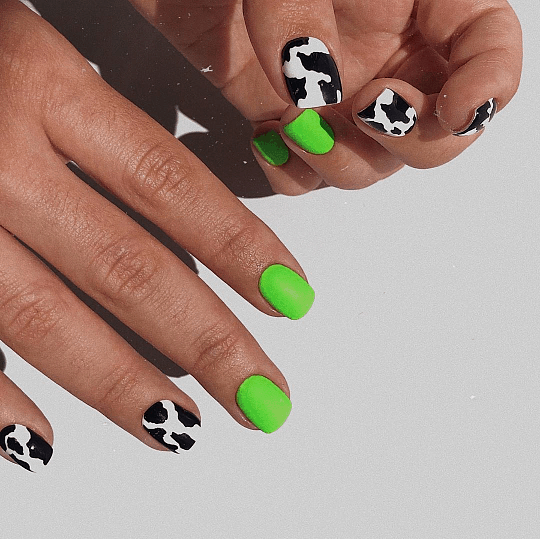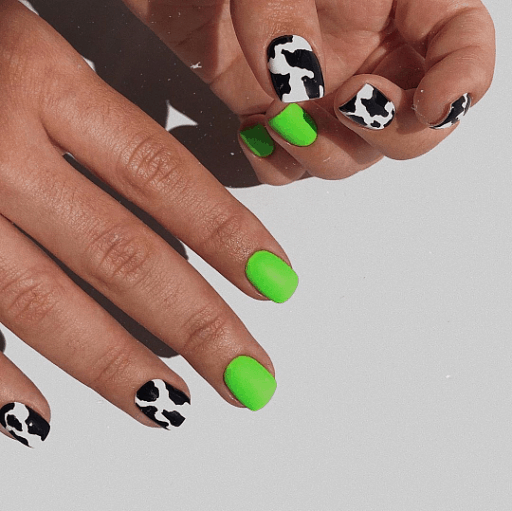 Neon Colored Cow Print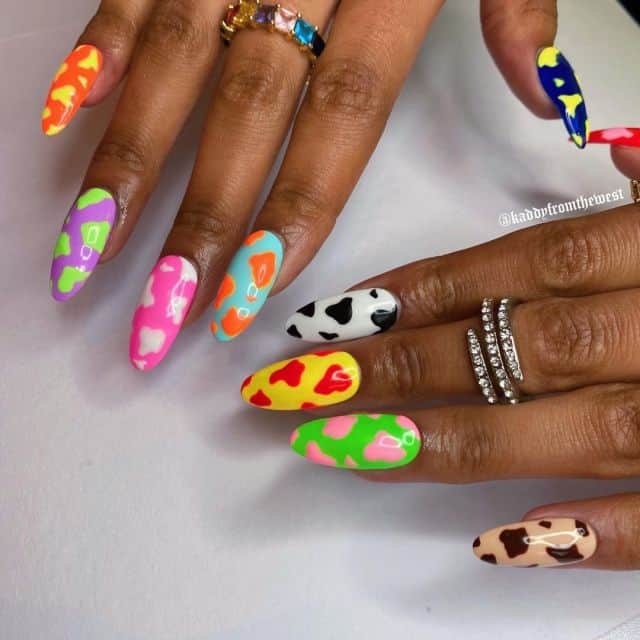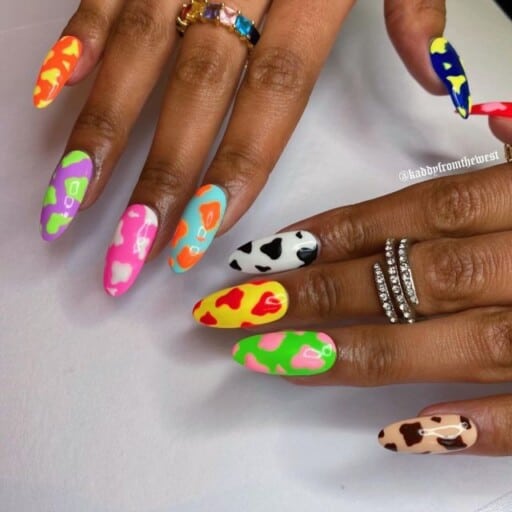 Shimmer Accents