Looking for interesting Christmas recipes that are fun to make? Try out Christmas wreath cookies this year!
The delicious treats and desserts we'll be able to enjoy over the holidays are one of the things I'm totally looking forward to this Yuletide season, and Christmas cookies are among the most classic treats. I can even already smell the delightful scent of cookies getting baked in the kitchen! Yum!
Every year, we look forward to combining our tried-and-true recipes with new and inventive ones to serve guests and our loved ones. But this year, why don't we try something a little different (if you haven't already) and make Christmas wreath cookies?
Your loved ones are sure to appreciate eating these sweet treats that you have decorated yourself, whether you made them for a dinner party or just to simply enjoy them at home on a snowy night! We always have so much fun trying out different Christmas wreath cookie recipes – the options are endless.
Today I'm sharing some of my favorite Christmas wreath cookies that we've made as well as some really gorgeous options we want to try!
Best Christmas Wreath Cookies To Make And Decorate
Treat yourself to the best Christmas wreath cookies to make and decorate this holiday season!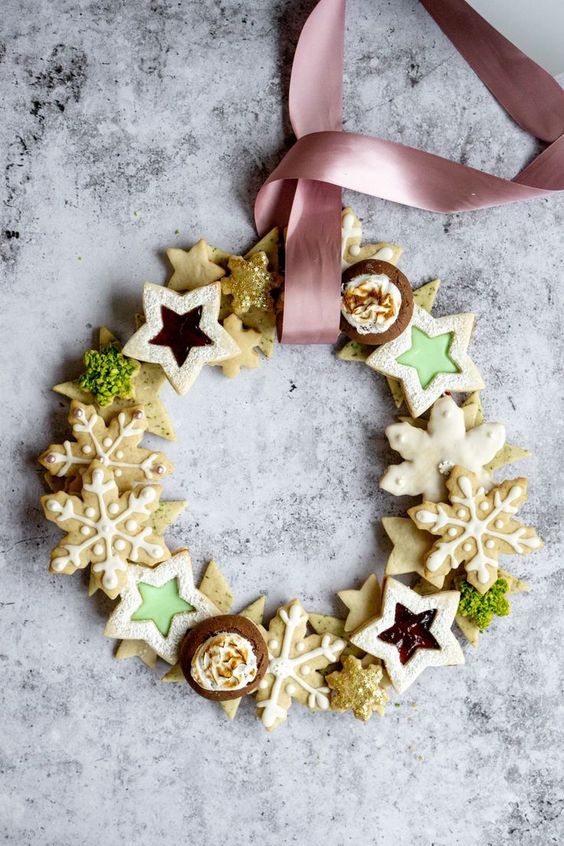 Not only are these Christmas wreath cookies gorgeous, but the recipe also lets you experience different flavors with every bite!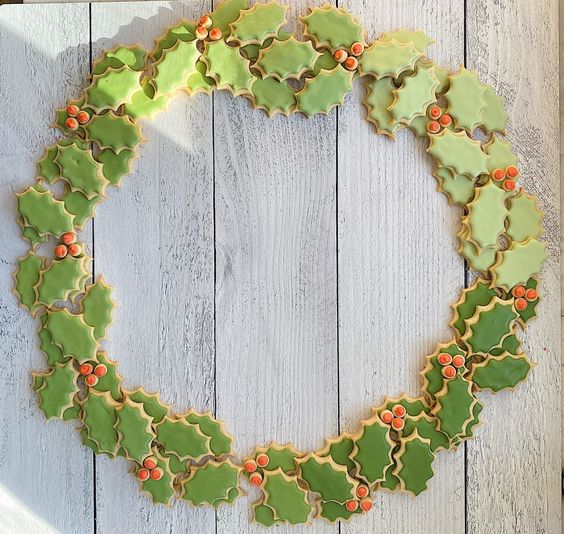 I love how this Christmas wreath cookie used different shades of green for the icing, giving this sweet treat more dimension!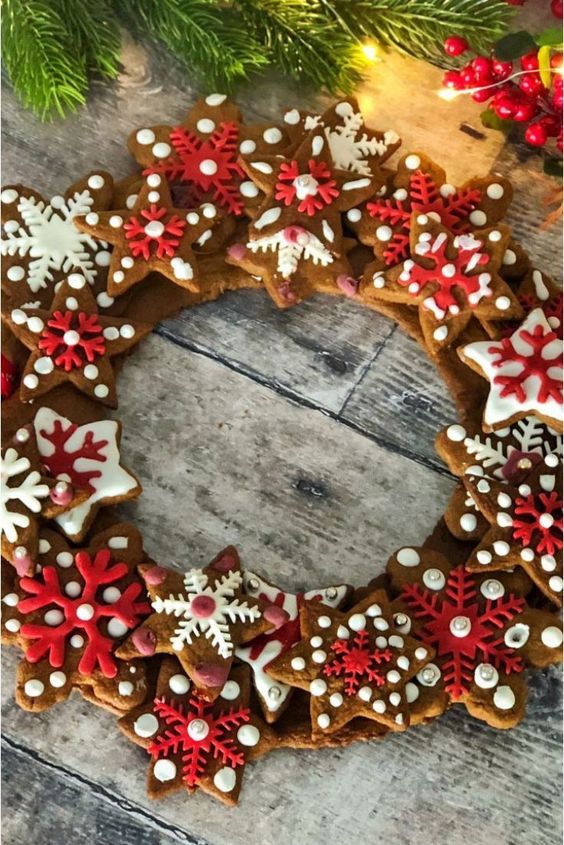 Who doesn't love a good gingerbread for Christmas?! And this gingerbread Christmas wreath cookie just looks so yummy!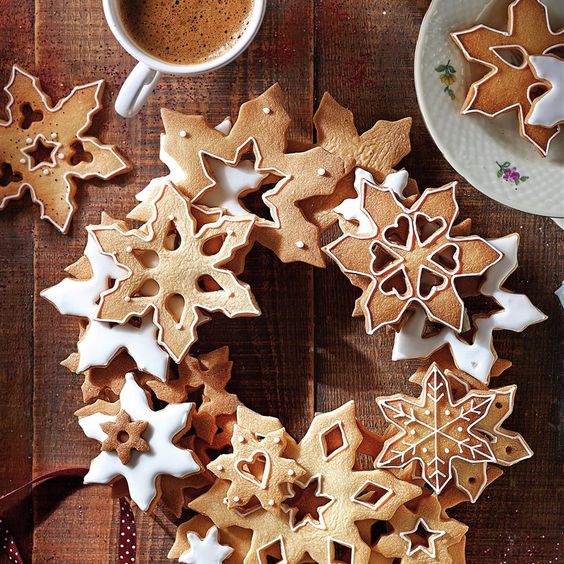 This has to be one of my favorite Christmas wreath cookies on this list. I just love how easy and effortlessly gorgeous this looks! And all you need to decorate the cookies is some white icing!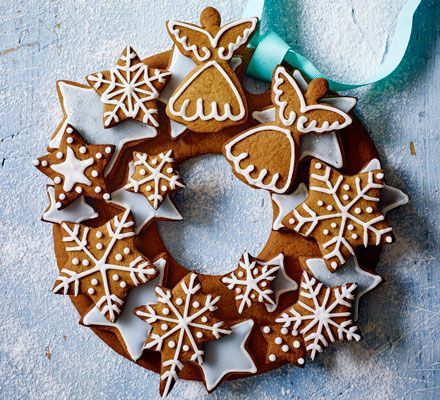 Another Christmas wreath cookie design that will not take up a lot of your time and effort is this angel and snowflake-inspired gingerbread!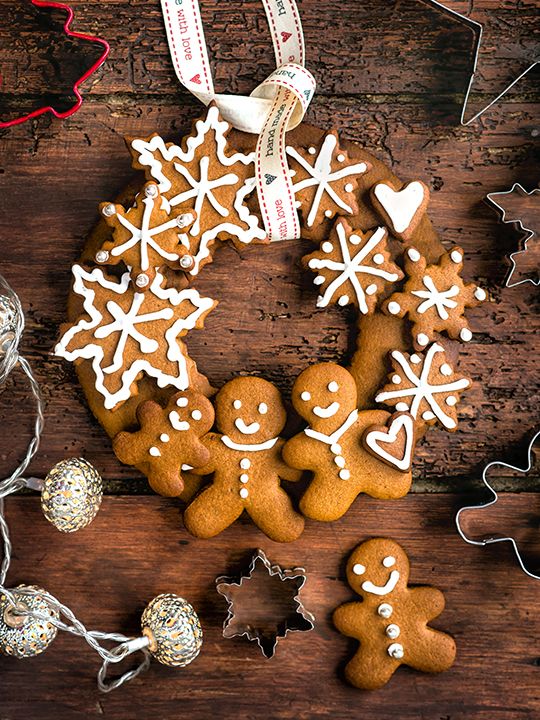 Can't get enough of these cute little gingerbread men? Me either! So why not incorporate them into your Christmas wreath cookie to make things merrier?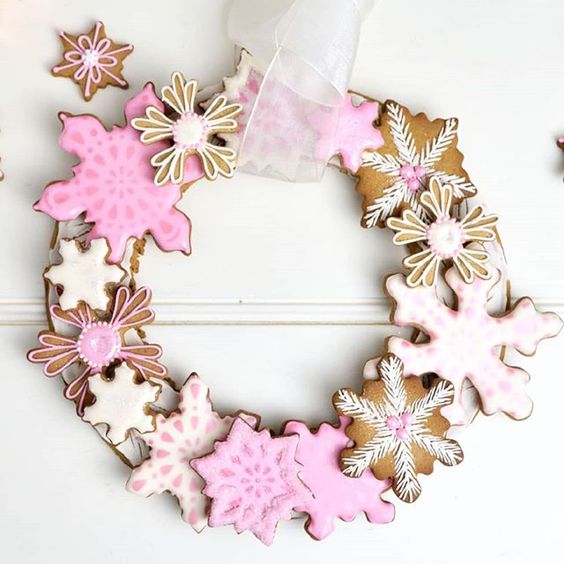 I love how pink icing is used to decorate and design this cute Christmas wreath cookie! It's perfect if you're going to be having your girlfriends for dinner or lunch!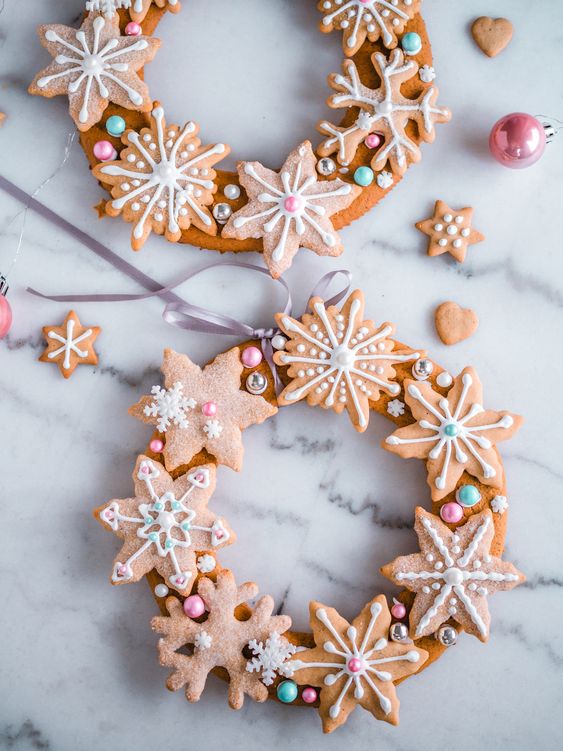 Dazzle everyone with your Christmas wreath cookies by putting small shiny edible ornaments on your sweet treats!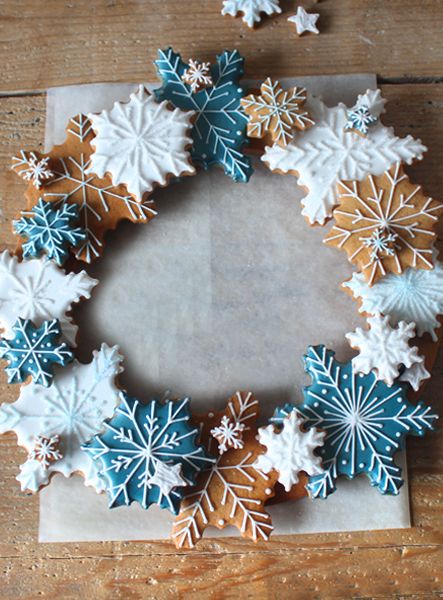 These cute Christmas wreath cookies just honestly remind me of a beautiful winter wonderland! It'll sure be fun decorating these!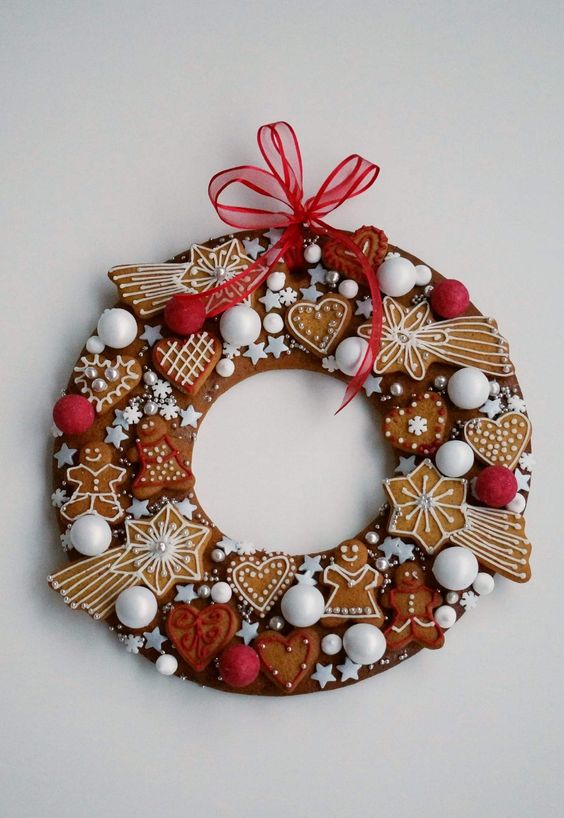 Sometimes more is more when it comes to decorating your Christmas wreath cookie. There is no such thing as going overboard, especially during the holidays so go all out and incorporate different elements of the Christmas season into your best dessert!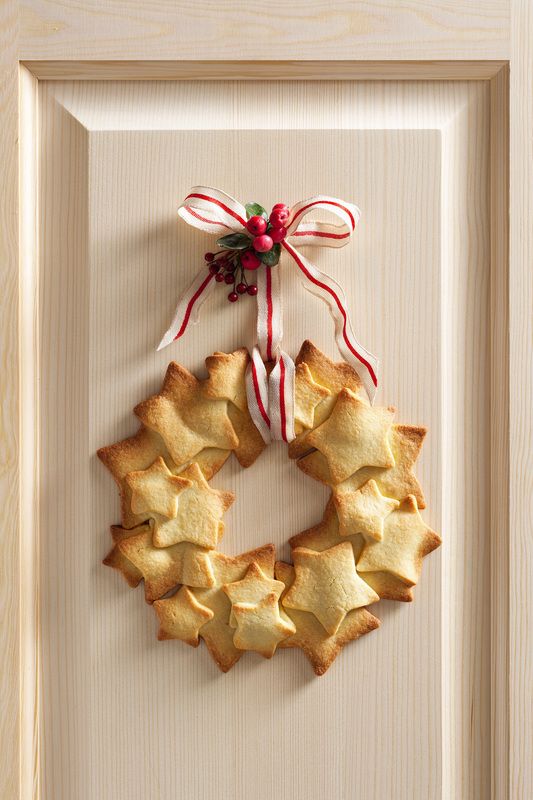 If you don't have too much time on your hands but still want to try your hand at making Christmas wreath cookies, these ones are very low-effort and minimalistic but if you get the flavors right, they would still be so scrumptious!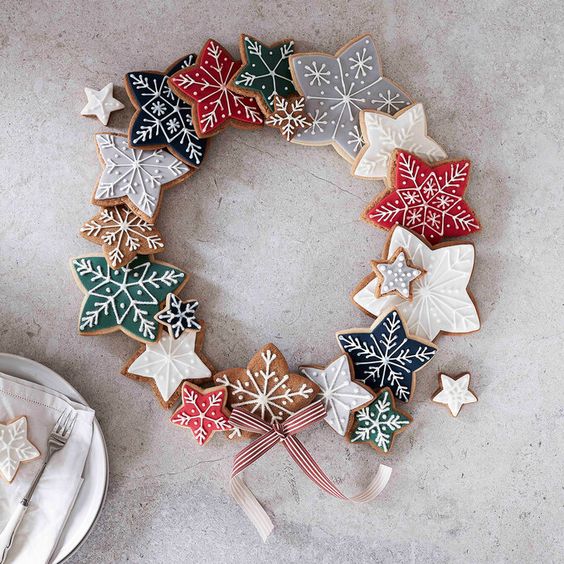 Make your dinners this holiday season a lot more festive with these gorgeous and delicious Christmas wreath cookies!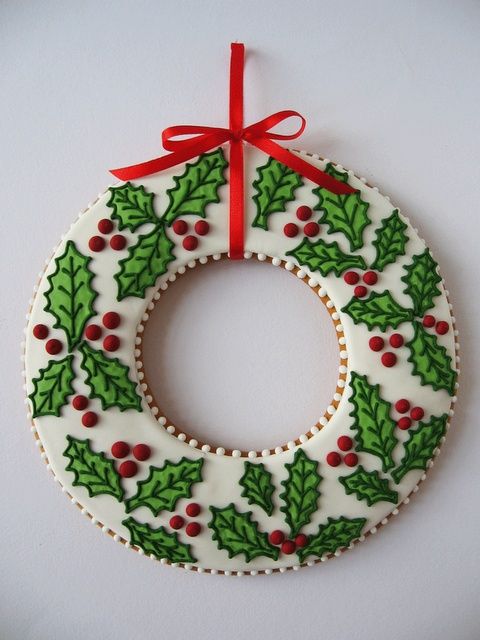 If you want to get artsy with your decorations then you can easily use icing to create the overall design on your Christmas wreath cookie like this one with holly berries!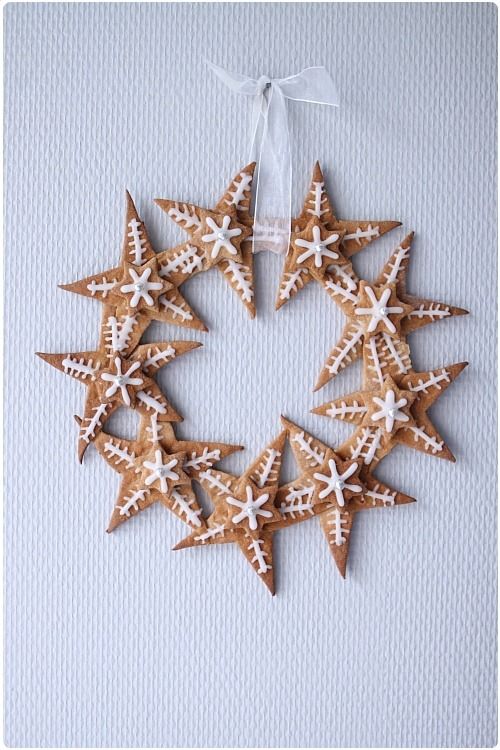 Make your Christmas wreath cookie the star of every holiday party by making star-shaped cuts out of your cookies!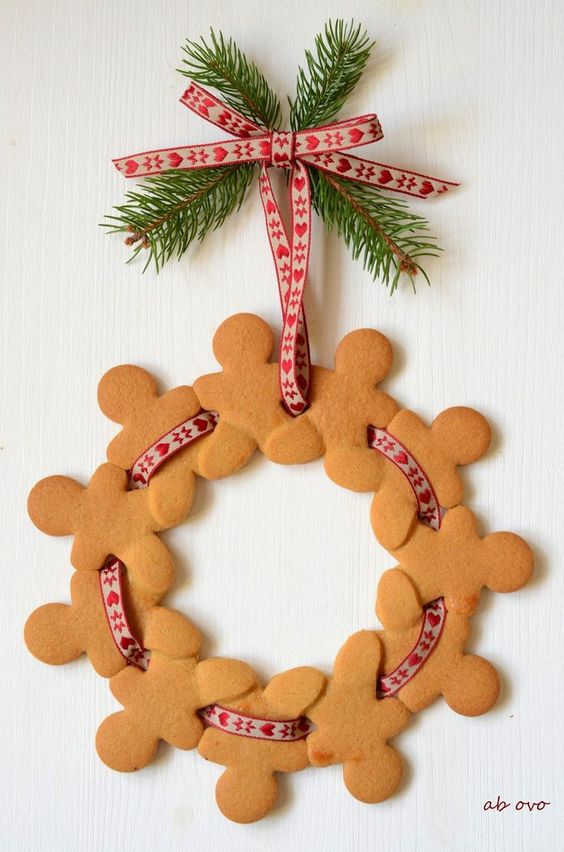 Another one for those who want to take the minimalistic route on their Christmas wreath cookies are these cute gingerbread men holding hands with one another! You can use a more intricately designed ribbon to string them all together so they don't look too plain!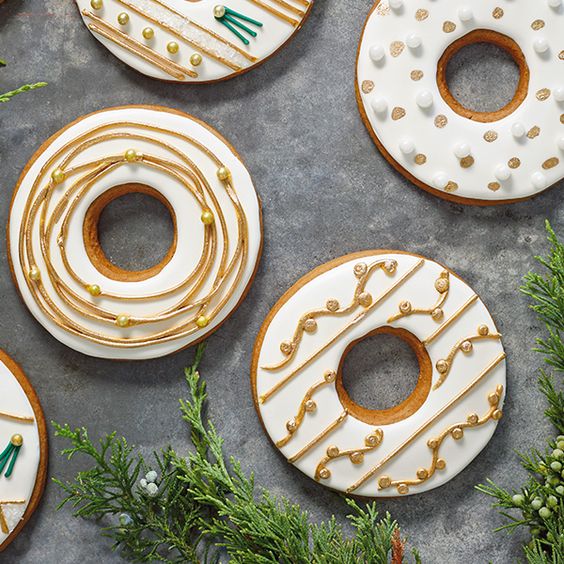 You don't need fancy skills at decorating your Christmas wreath cookies, sometimes all you need is some gorgeous metallic piping!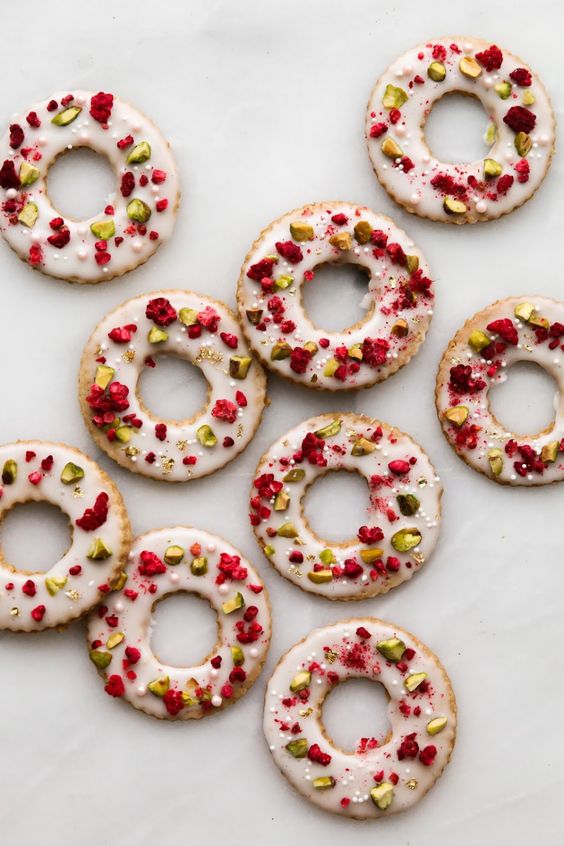 You don't always need to be intricate when decorating your Christmas wreath cookies, you can also opt to just top them with your favorite flavors!
Simple yet scrumptious, these vanilla-flavored Christmas wreath cookies are sure to be everyone's favorite this holiday season!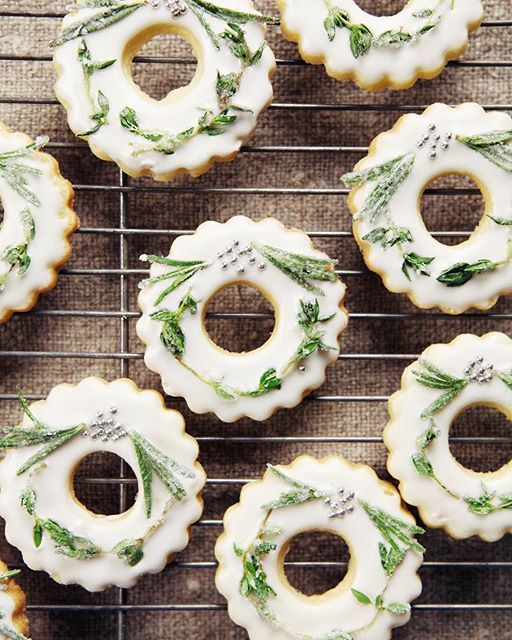 I already know that these frosted Christmas wreath cookies with lemon glaze are going to be sooo yummy!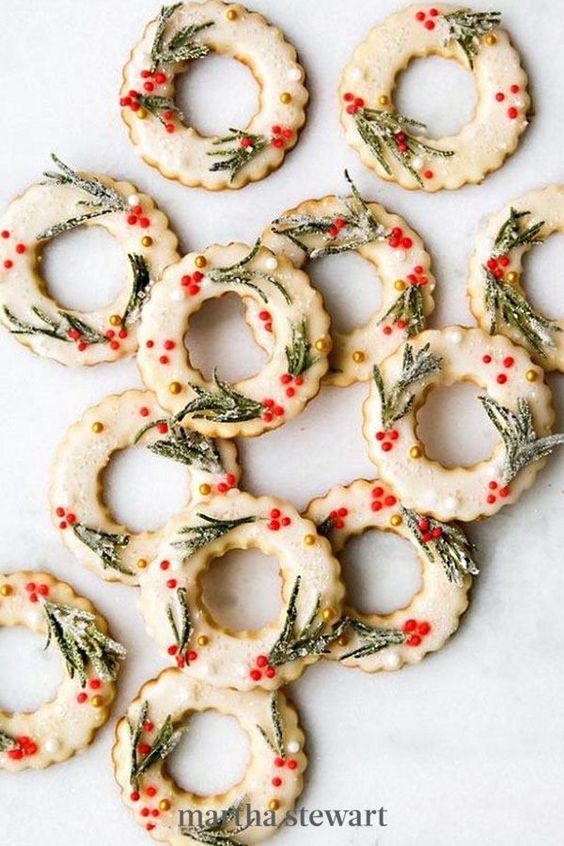 If you can't get enough lemon flavors this holiday season, then this is another batch of Christmas wreath cookies to get inspiration from! These ones are made with Meyer lemon and some sugared rosemary and thyme!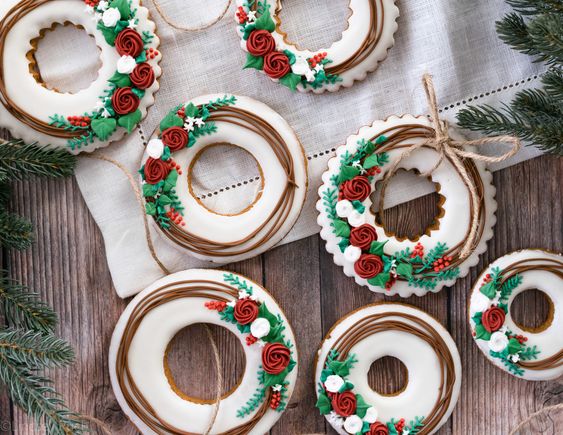 These rustic-themed Christmas wreath cookies are utterly gorgeous! I can only imagine how good these would taste!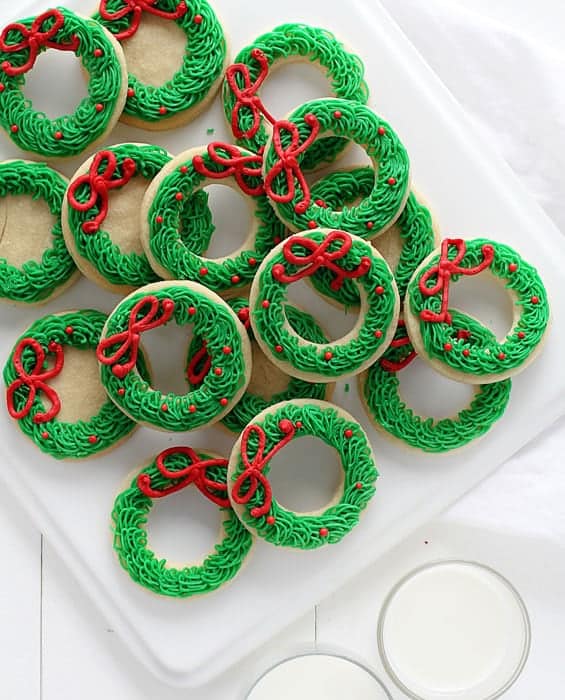 Have fun making your Christmas wreath cookies by letting your creativity shine with some buttercream piping!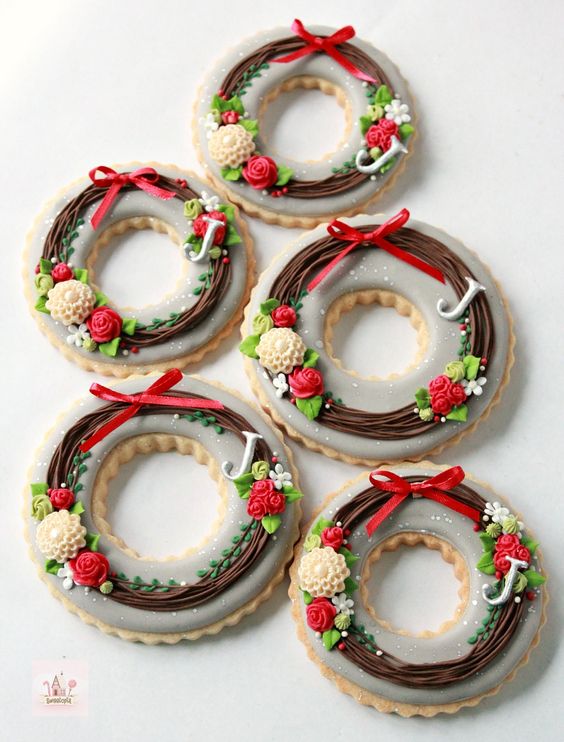 Who doesn't love chocolate, right? So if you're a chocolate lover like me, then why not incorporate some chocolate icing on your Christmas wreath cookies?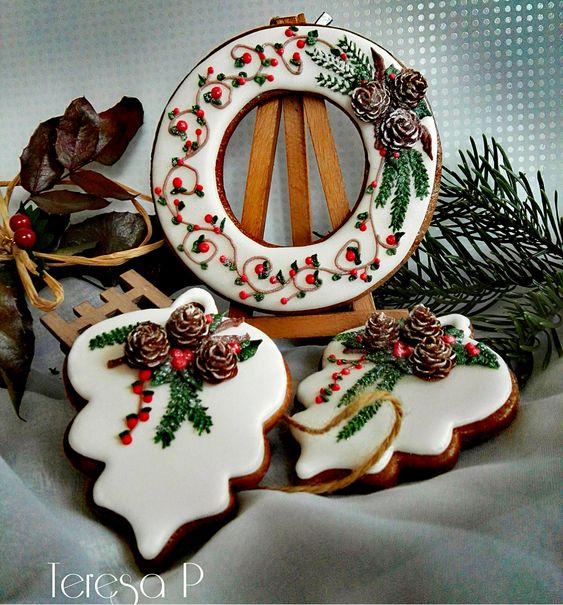 The amount of effort and intricacy in this Christmas wreath cookie is amazing!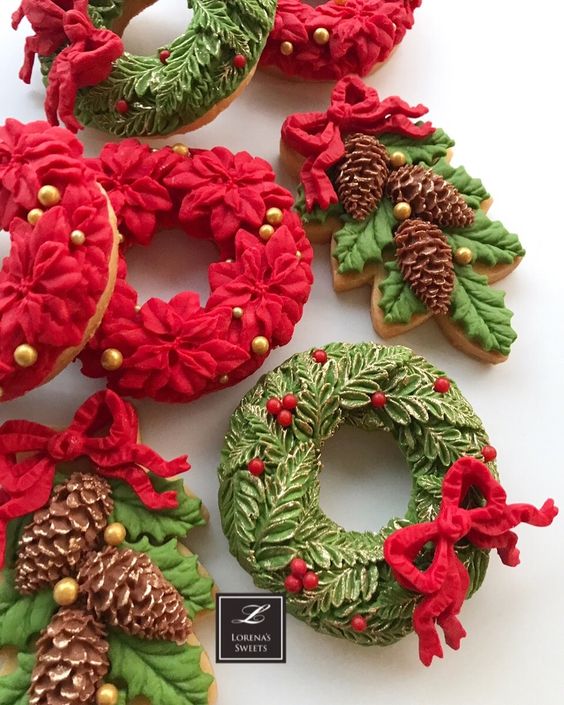 Make your Christmas wreath cookies not just good enough to eat but also good enough to be part of your holiday decorations this year!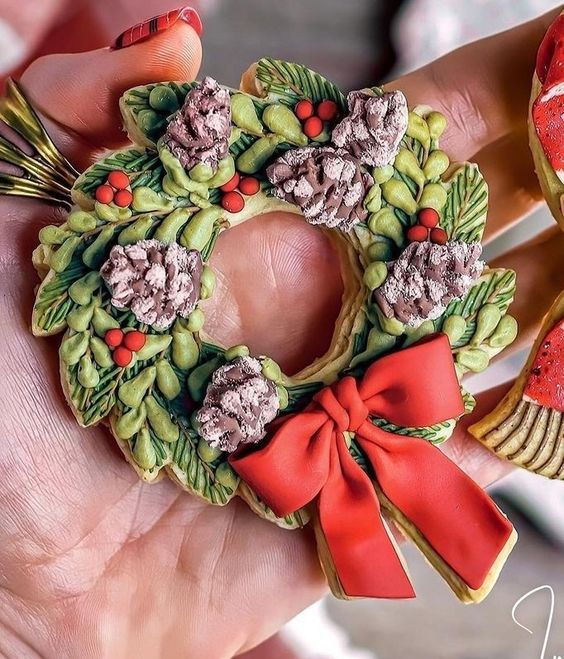 Don't be afraid to take chances and create something totally unique with your Christmas wreath cookies like this one!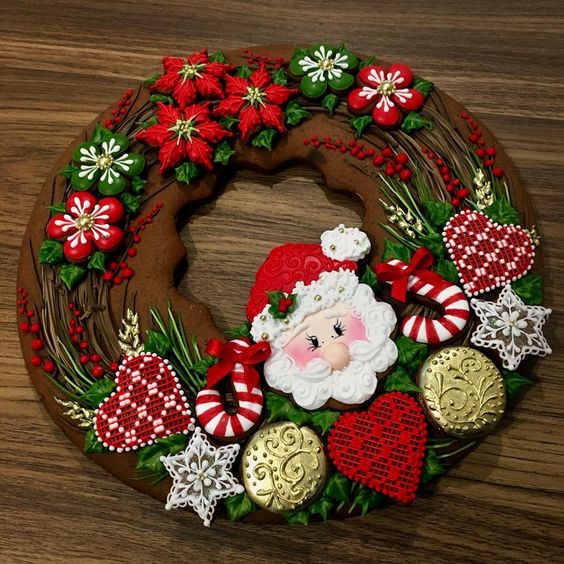 This Christmas wreath cookie looks so good it almost makes me feel bad for wanting to take a bite out of it!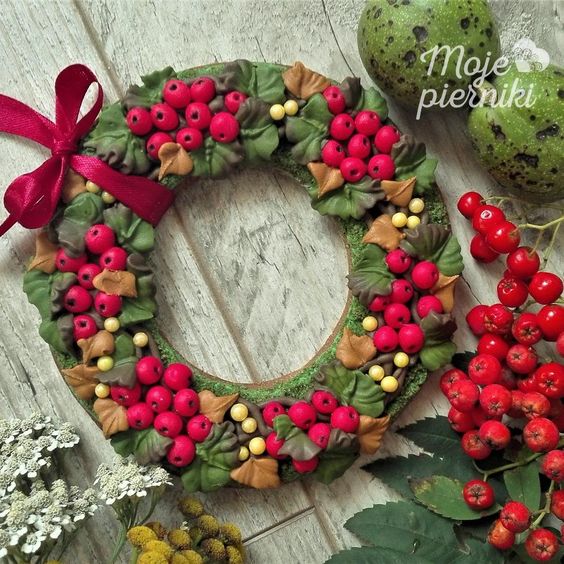 Sometimes going for the classic route when decorating your Christmas wreath cookies is enough to give your holiday parties a more festive atmosphere!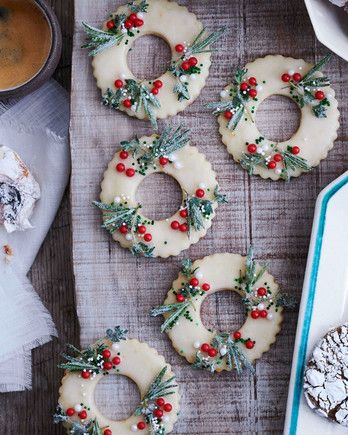 These Christmas wreath cookies sure do give that frosty vibe that's perfect for the winter season!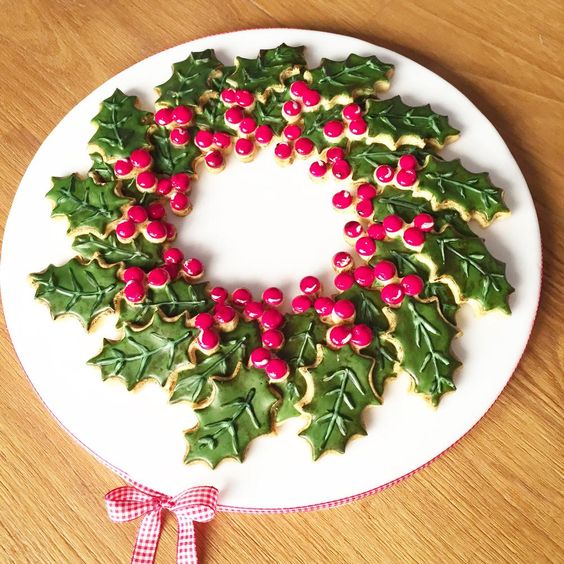 I've seen plenty of Christmas wreath cookies with holly berry designs on them but this one is probably one of the best!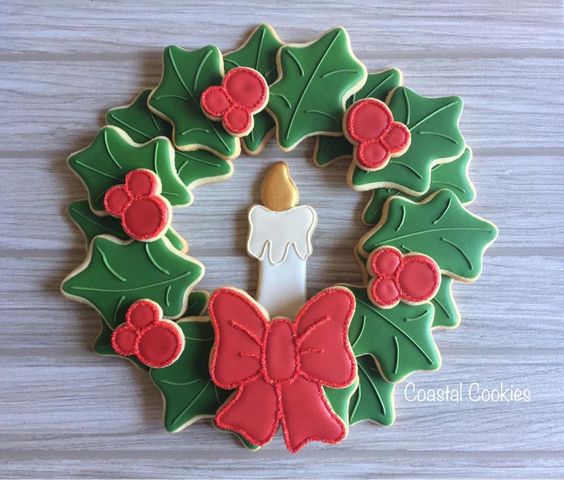 The way this Christmas wreath cookie design is so good I had to do a double take whether this was an actual wreath or a dessert!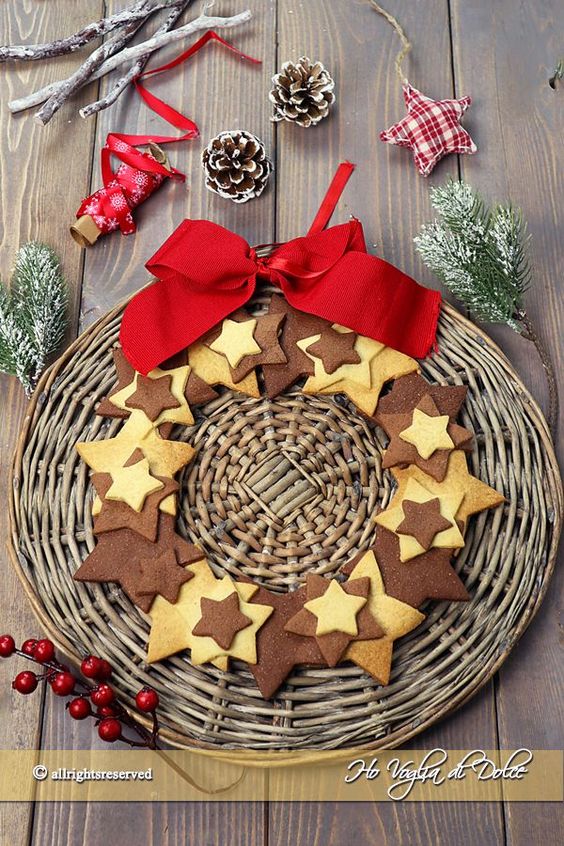 Sometimes, less is more when it comes to making sweet, little treats like these cute star-shaped Christmas wreath cookies! You can also opt to use different colors and flavors to add more dimension to your dessert!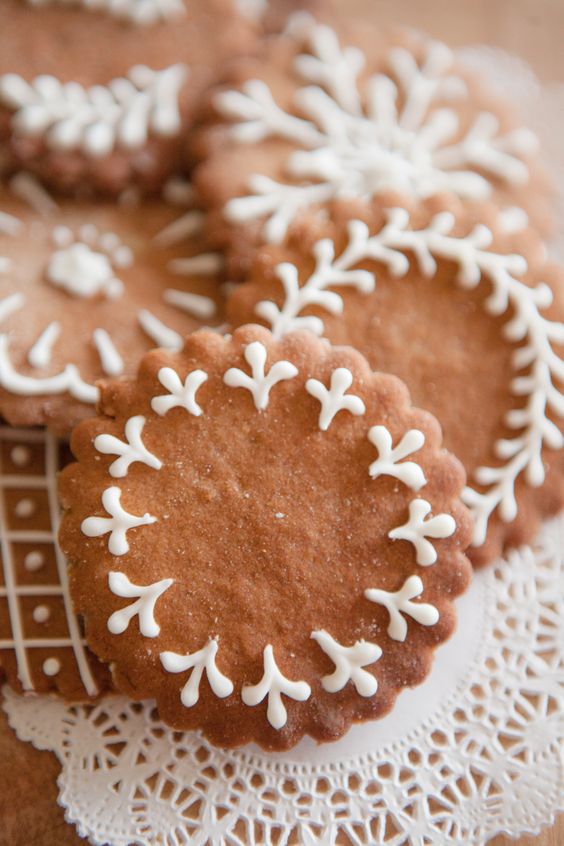 Simple yet festive, sometimes all you need to make a delicious treat is some yummy, white icing to decorate your Christmas wreath cookies!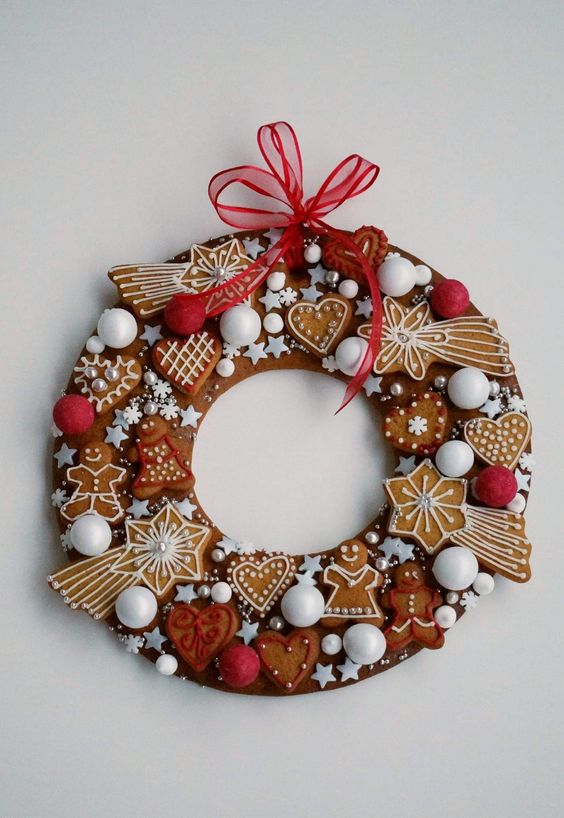 Make your Christmas wreath cookies a lot more jolly by putting gingerbread men, stars, hearts, and other festive elements into them!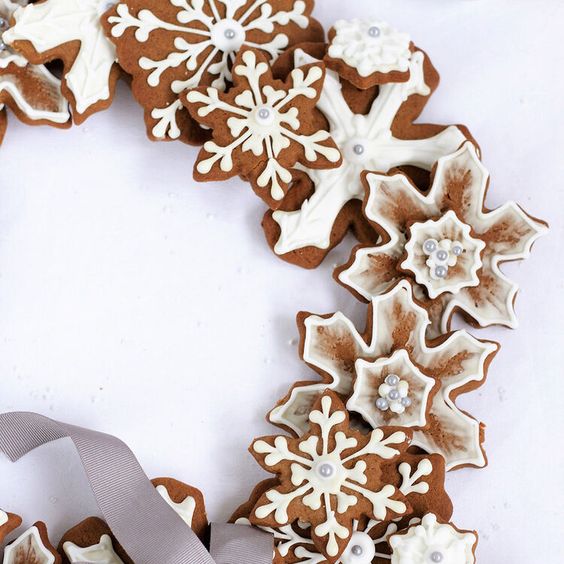 This Christmas wreath cookie inspired by snowflakes is just utterly stunning! It would make for a great centerpiece during your holiday dinner parties!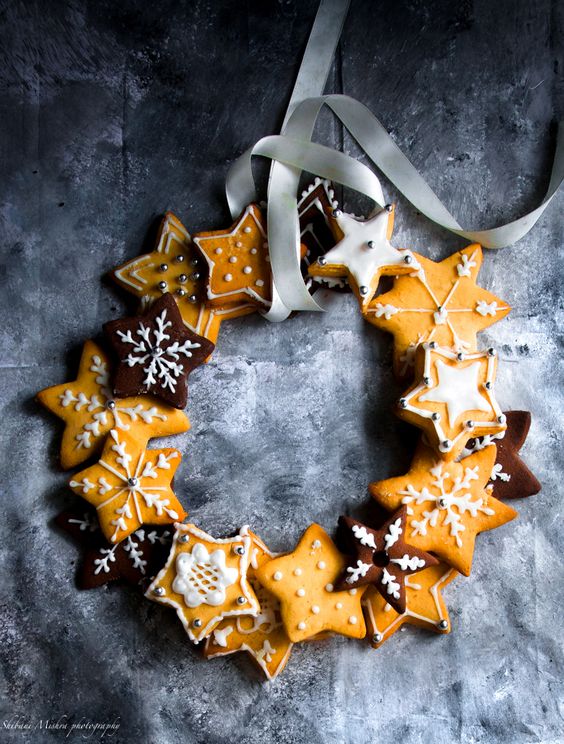 These Christmas wreath cookies will surely be the star of every holiday dinner party you hold! Just look how gorgeous they are!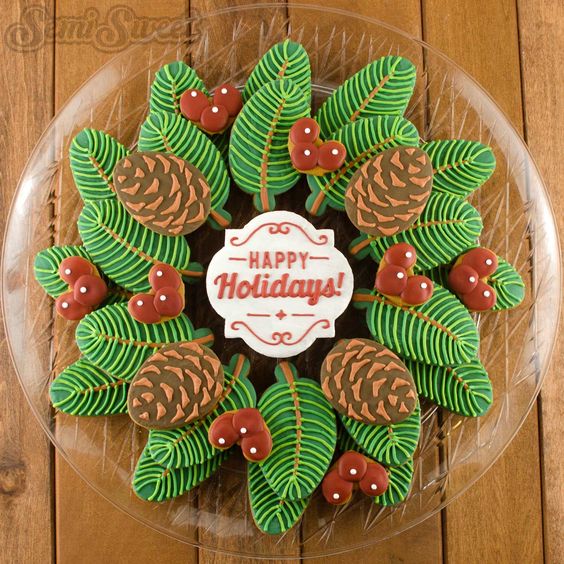 This pinecone-inspired Christmas wreath cookie just looks so cute! And all you need is the appropriate cookie cutters to create the shapes and some green and brown icing!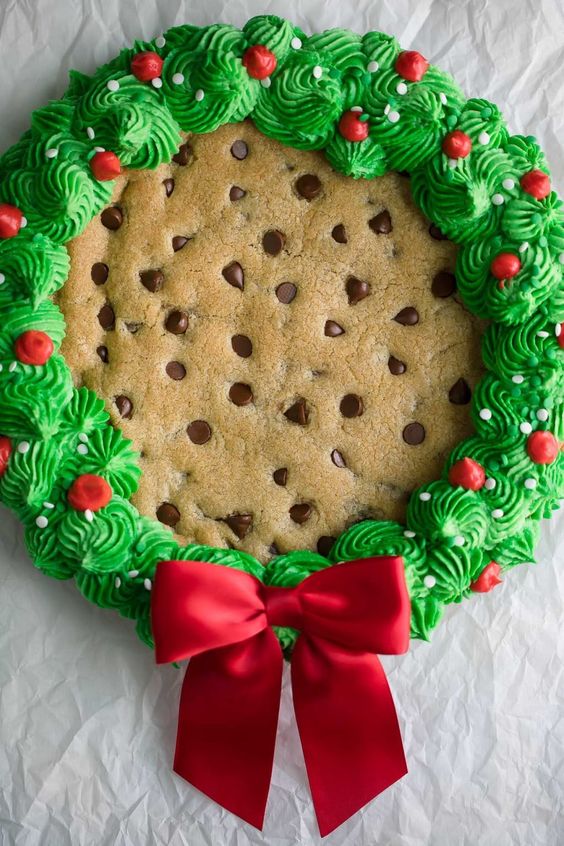 If you're tired of baking the usual cookies, then you should definitely consider making a cookie cake instead! They make for beautiful Christmas wreath-inspired desserts as well!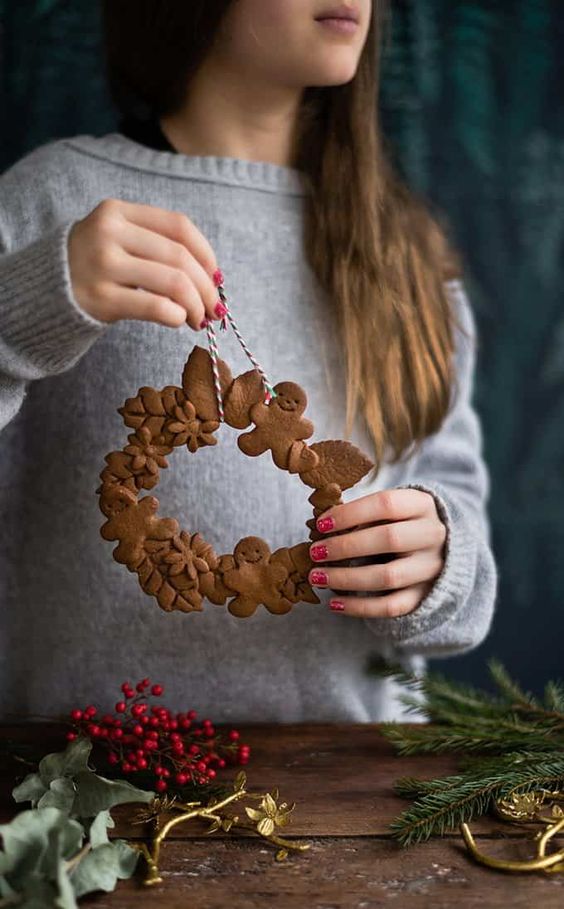 If you're looking for vegan options for your dessert, then these vegan gingerbread cookies are not just so cute, but they'll make adorable Christmas wreath cookies as well!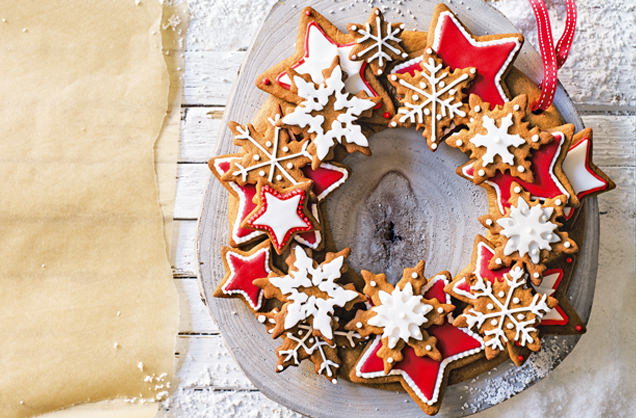 Make the perfect centerpiece for your holiday dinner parties with this Christmas wreath cookie that is sure to delight everyone!