Looking for the best gifts for nail techs that your favorite nail artist is sure to love? We've got you covered!
If you're running through your holiday list and thinking about gifts for everyone, don't forget to purchase a few thoughtful gifts for your nail tech! This is especially true if you're someone who uses the same nail technician all year. Your nail tech will definitely appreciate the thought!
Whether you're looking for the best holiday gifts for your nail tech or simply want to say thank you during a regular visit, any nail tech will definitely love these choices.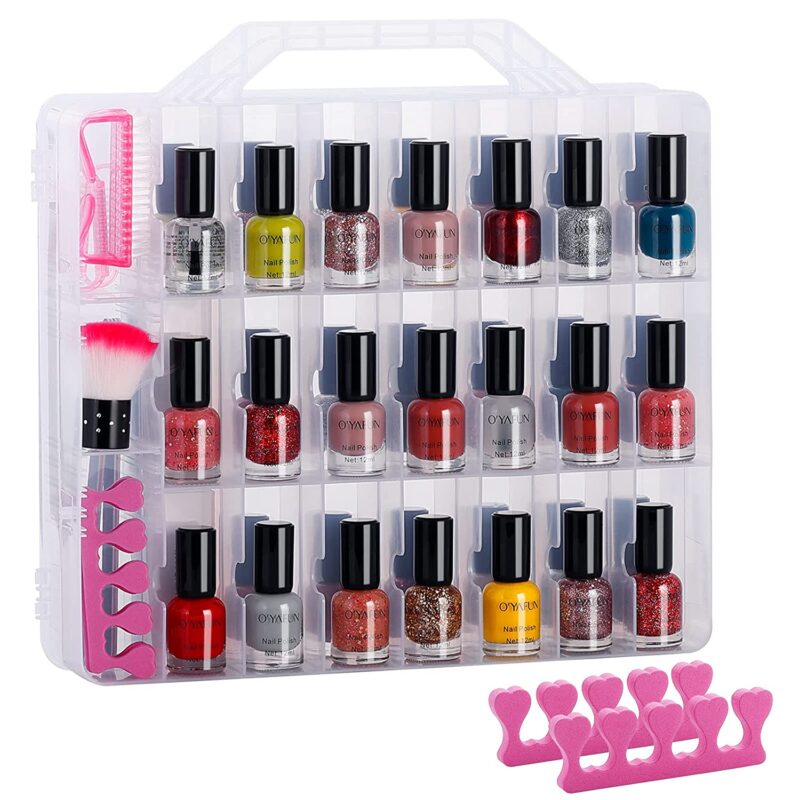 A clear nail polish organizer could exactly be what your nail technician needs. This will not only help them stay organized, but this provides a lot of convenience for them when their nail polishes are stored in one place. They'll have quick access to it during appointments and the transparent designs help them know what color they're reaching for.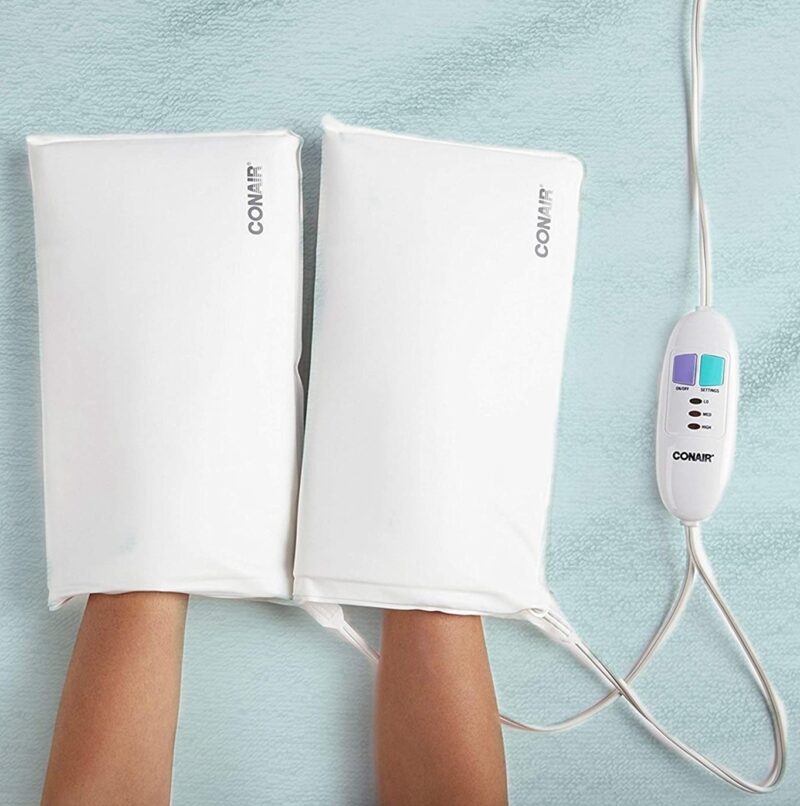 Your nail tech's hands are their money makers. Without their talented hands, they won't be able to give you those beautifully manicured nails. That's why I would suggest showing your appreciation to them by giving them these heated beauty hand mitts! Even they would want to keep their hands supple and soft. This is one of our favorite gifts for nail techs because it's giving them a bit of personal pampering!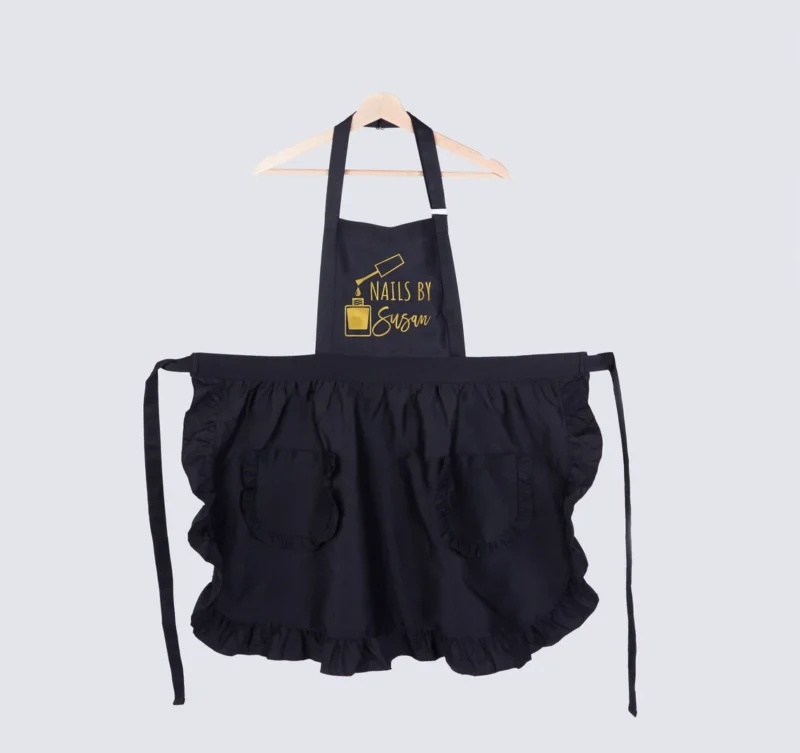 If your nail tech is someone who loves to cook, then they will surely love this personalized nail tech apron! However, these aprons are not just for cooking, they can also use these during appointments with you and their other clients. Not only will these protect their clothes from nail polish stains but these can also hold some of their most essential tools inside their pockets.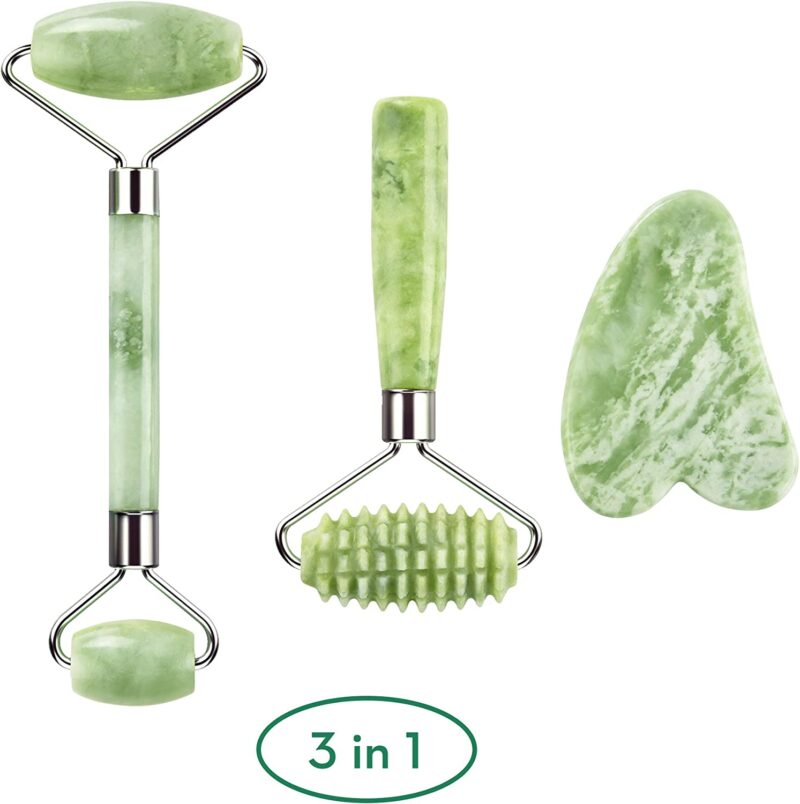 Even our favorite nail technicians love to pamper themselves every now and then. So why not give them a facial massage skin care tool set so their self-care days get even better? Jade rollers and Gua Shas are facial tools that are quite trendy right now and I'm sure they'd love to try these out!
This is one of the overall best gifts for nail techs because most nail artists are really into beauty, so you can't go wrong.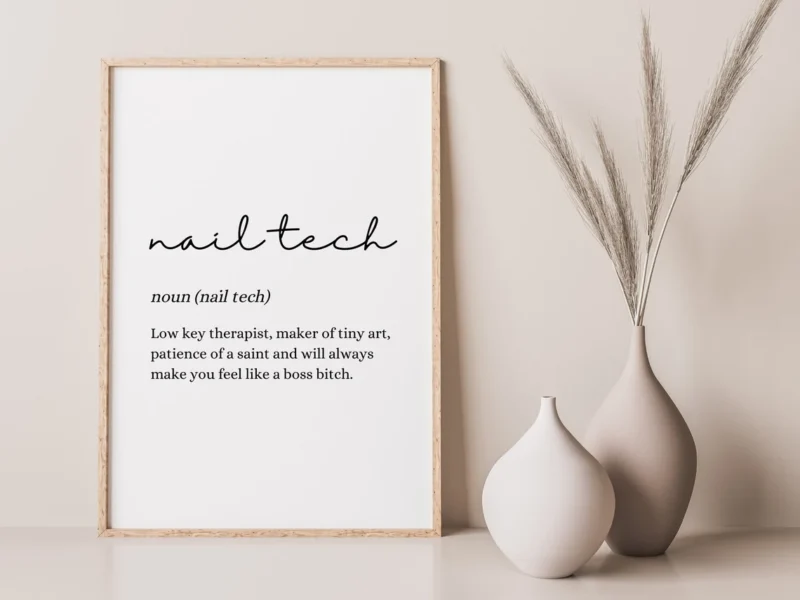 Apart from giving personal items to your nail tech, you can also opt to give them a few decorative pieces to display around their salon. Decorative items and wall art are fantastic gifts if you're unsure of what your nail tech might like or if you just want to help in sprucing up their working space. Not to mention, this particular wall poster print gives a whole new sassy and clever meaning to their occupation!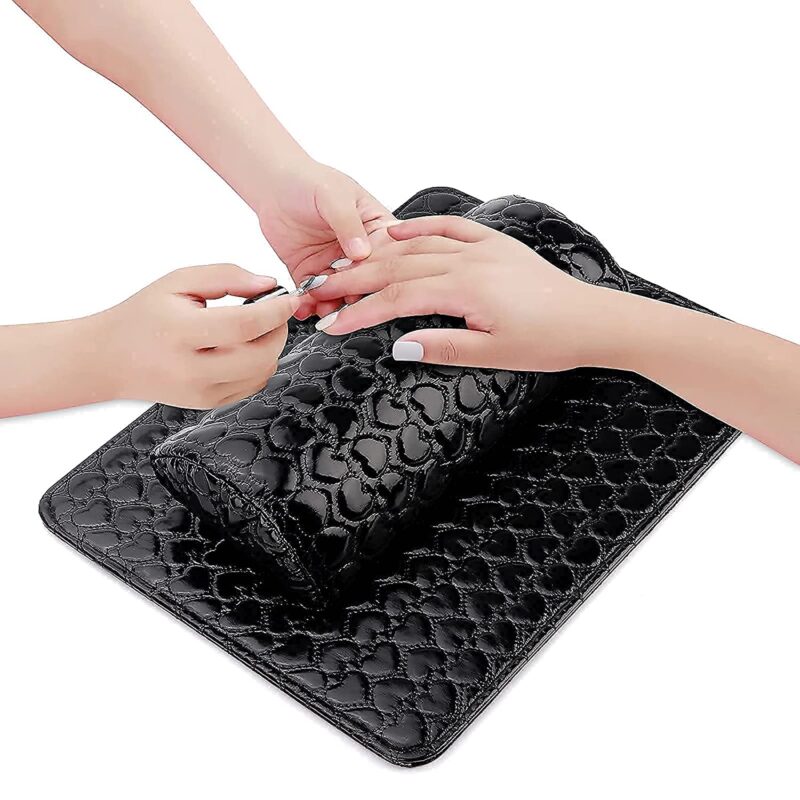 Another gift idea you can give to your nail technician is this Soft Manicure Hand Pillow and Cushion Mat. They'll surely appreciate adding this to their tools as a nail technician and be able to provide a better service to you and their other clients. Your appointments with them will instantly become more comfortable and enjoyable.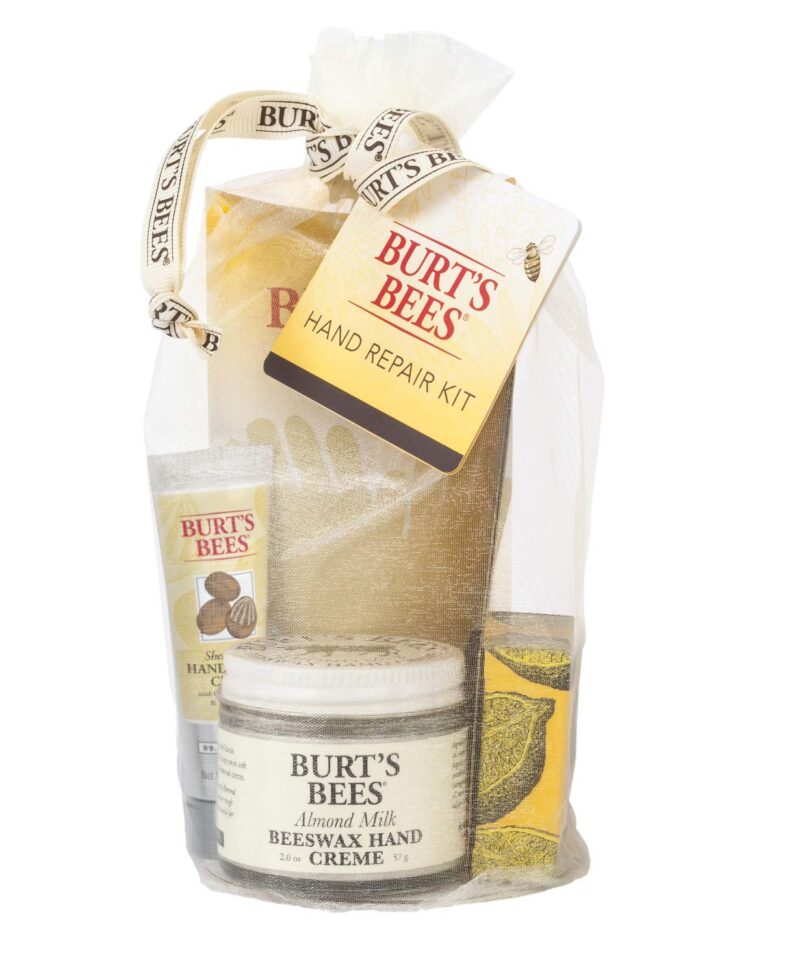 Your nail tech deserves the same treatment when it comes to pampering themselves too. So why not give them a gift set from Burt's Bees with hand-repair moisturizing products? This spa kit includes an almond milk hand cream, a shea butter hand repair cream, a lemon butter cuticle cream, and one pair of cotton gloves. Their hands are sure to feel revitalized and soft to the touch!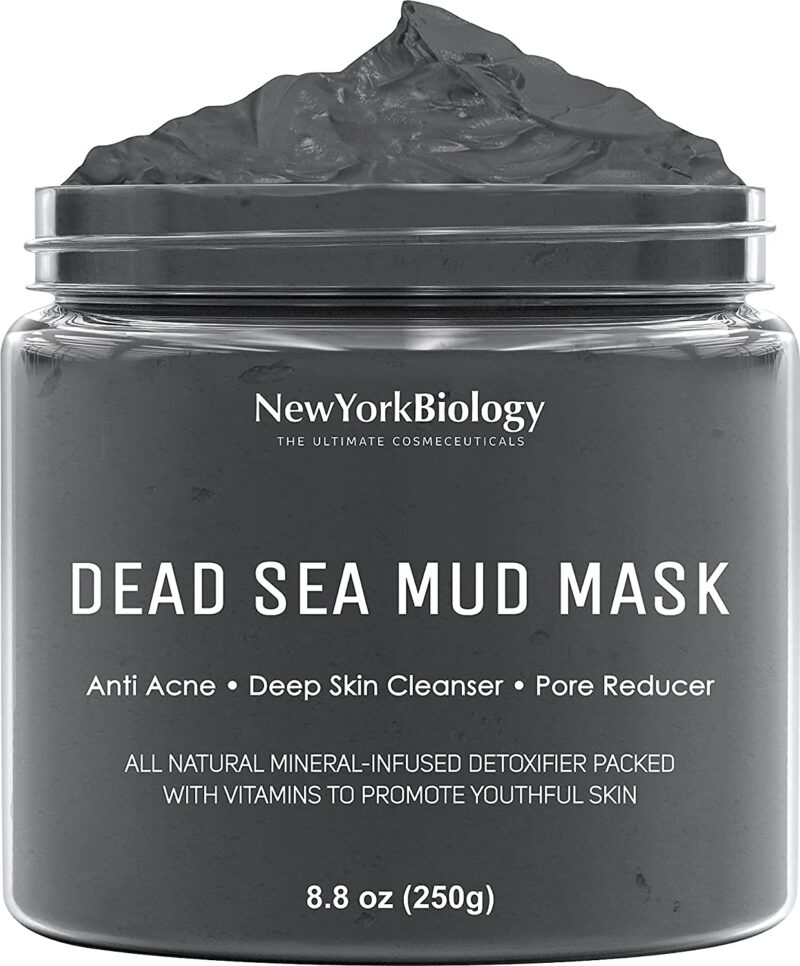 The life of a nail tech can sometimes get busy and they often don't have the time (or even the budget) to treat themselves to a spa. But that doesn't mean you can't help them out in your own little ways. This Dead Sea Mud Mask for the face and body can instantly make them feel like they're on a weekend getaway without leaving the comfort of their home. There's no need to drop a hundred dollars just to get a luxurious treatment as this mud mask is rich in minerals that aid in skin renewal, creating a gentle exfoliation effect that removes excess oil, toxins, and dead skin cells for a softer feel and radiant glow.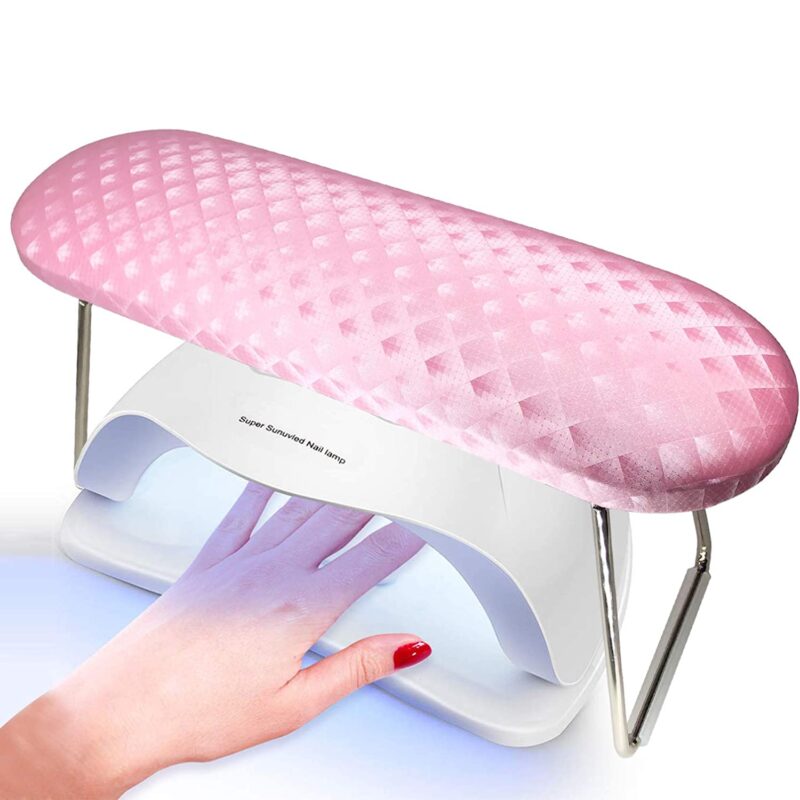 Not only will your nail tech love this nail rest cushion but so will their clients including you. With the soft and premium microfiber leather material this cushion has, your nail appointments will become a lot more comfortable and instantly improve your overall experience.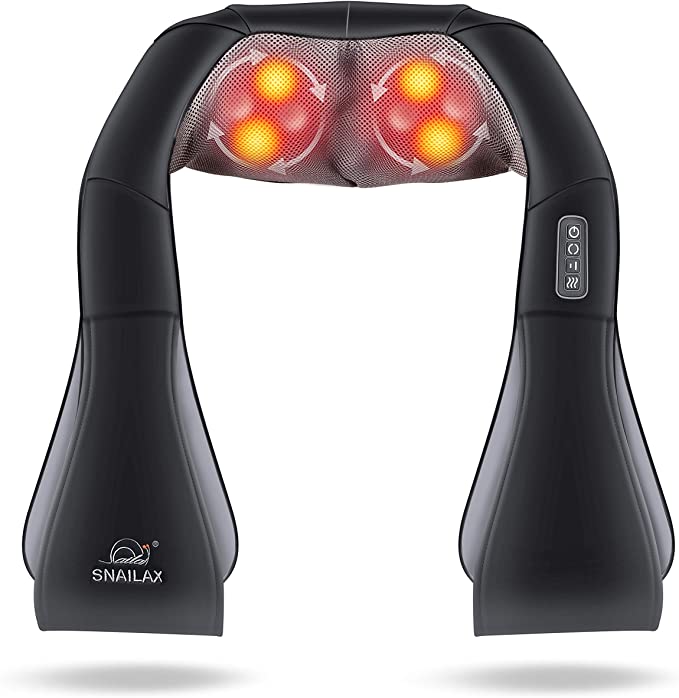 Nail techs tend to go through long hours of sitting down and tending to their client's nails almost about every day. Show them how much you appreciate their hard work and efforts in making your hands look the best they can with this portable neck and back massage pillow! This particular product has 8 deep-kneading rotating nodes that effectively massage and soothe body pain. Its ergonomic U-shaped design also makes it perfect to use for the neck, back, shoulder, legs, calf, and feet. Plus, this one's portable and can easily be used between appointments and on the go!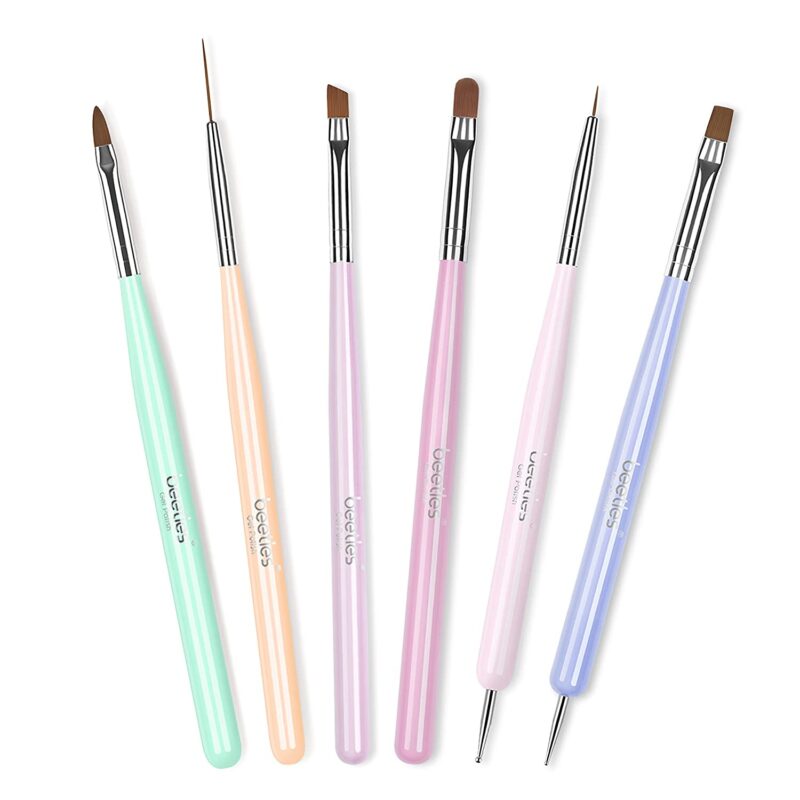 Every nail technician needs their own nail art brush set. While I'm pretty sure your nail tech already has a set of their own, giving them an extra set will still go a long way for them, and it's something they would still be appreciative of. Having an extra set of nail art brushes is great for emergencies if they need to replace their old ones or they can simply opt to use the ones you gave for their own personal use. Regardless of the purpose, it never hurts to give your nail tech tools they can use to improve their services.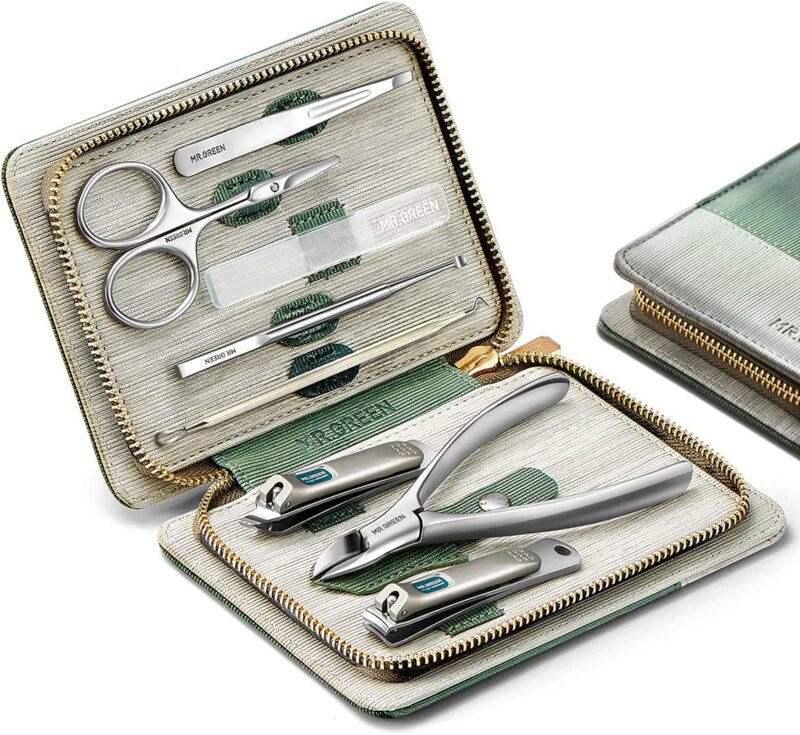 A lot of nail technicians tend to forget that they also need to take care of their nails from time to time. After all, it is with their hands that they're able to create some magic whenever we book a nail appointment with them. By gifting them a personal manicure set, not only will you be able to put a smile on their faces but this small and sweet gesture can help remind them that you're not just a client, but also a friend who cares about their well-being.

Let your nail tech know that their health is wealth with this fruit-infuser water bottle! Having such busy schedules every day, it's quite often that your nail tech might forget to drink their water or even skip out on a few meals. But with this particular water bottle, your nail tech is sure to stay healthy and hydrated as this infuses their drinks with tasty fruits like mint, lemon, lime, kiwi, berries, and many more!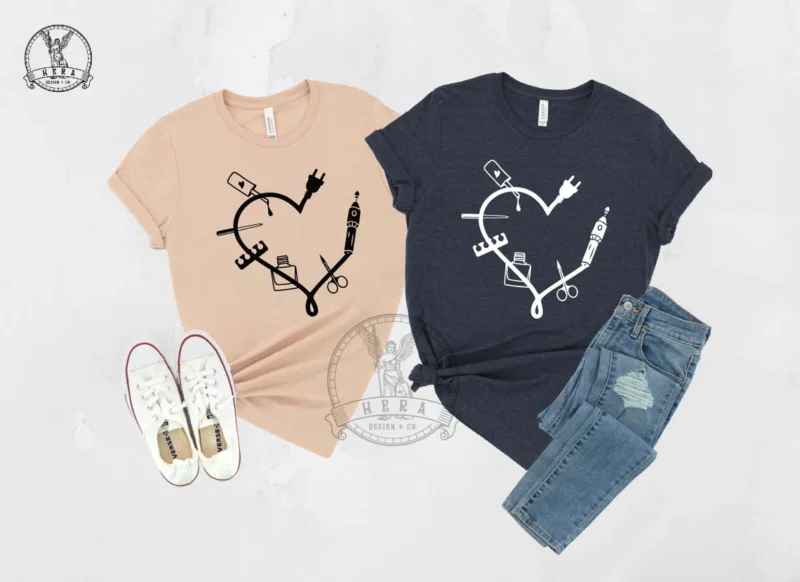 Personalized shirts may be a little cliche but it's still something your nail tech would absolutely love. If you're on a budget but still want to show your nail tech that you appreciate them, there's no better way to show them than by giving them a personalized "nail technician" shirt. You can easily pick one that has a cute and fun design that they can wear at every appointment!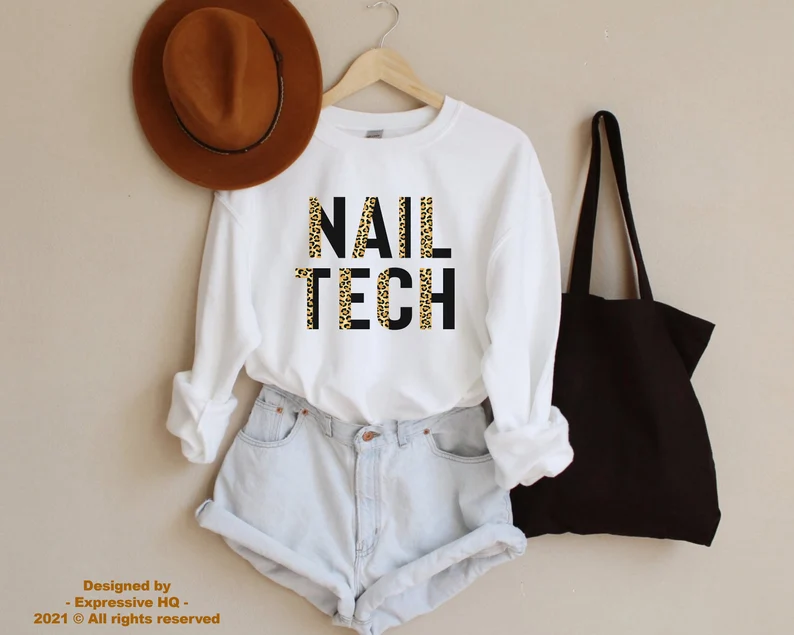 If you want to go a step above personalized t-shirts, then why not go for a sweater instead? They're comfy and much cozier to wear especially during the colder seasons. You won't have to worry about your nail tech having to deal with the brittle cold as they make home services and travel from appointment to appointment.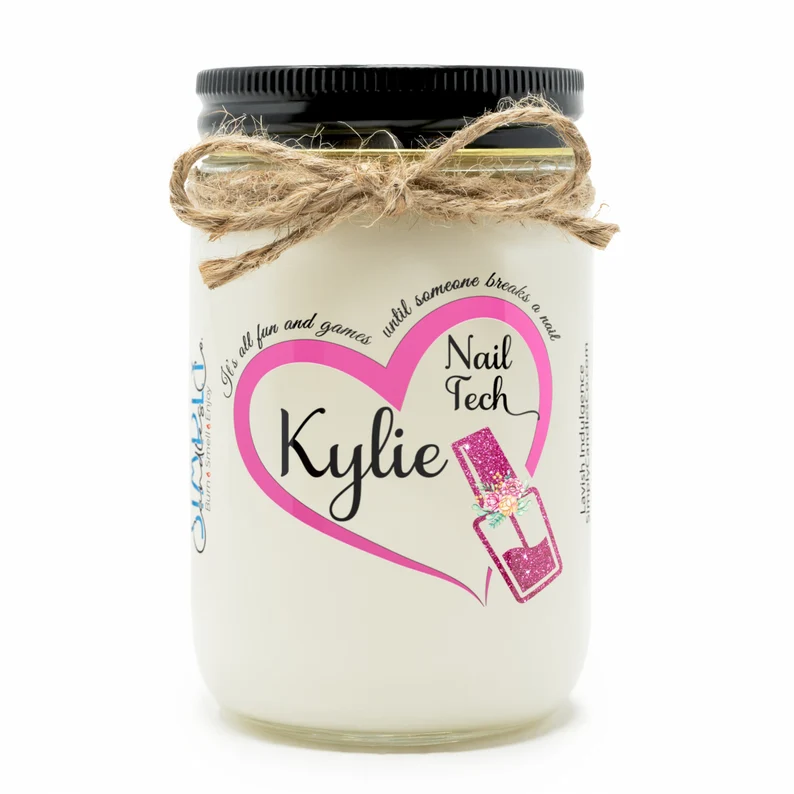 Aside from clothes, you can also opt to give your favorite nail technician a personalized hand-poured soy candle! They can choose to use this inside their homes to help them relax after a long day or place it in their salons. You'll be treated with a scent you're familiar with if they do choose the latter!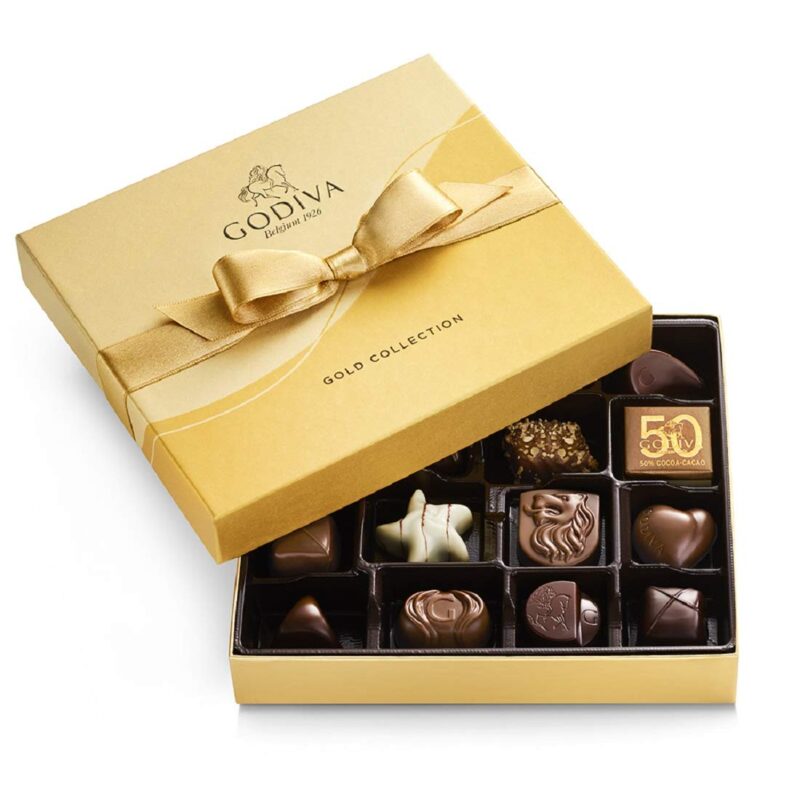 Sometimes all you need to show your nail tech some love is a box of assorted chocolate. Plus points if your nail tech has a sweet tooth. They will surely be thankful for such a sweet gesture! This is one of the best gifts for nail techs for any nail artist who has a sweet tooth.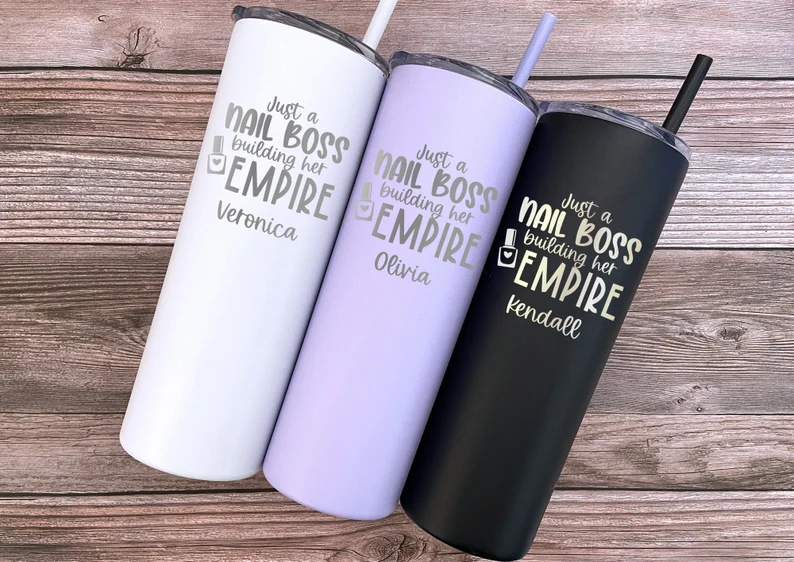 A personalized tumbler that has themes relating to their occupation can also be a fun and thoughtful way to tell your nail tech that you appreciate them a lot. They'll be able to use this on a daily basis for their drinks and they won't ever have to settle for boring old cups to keep them hydrated!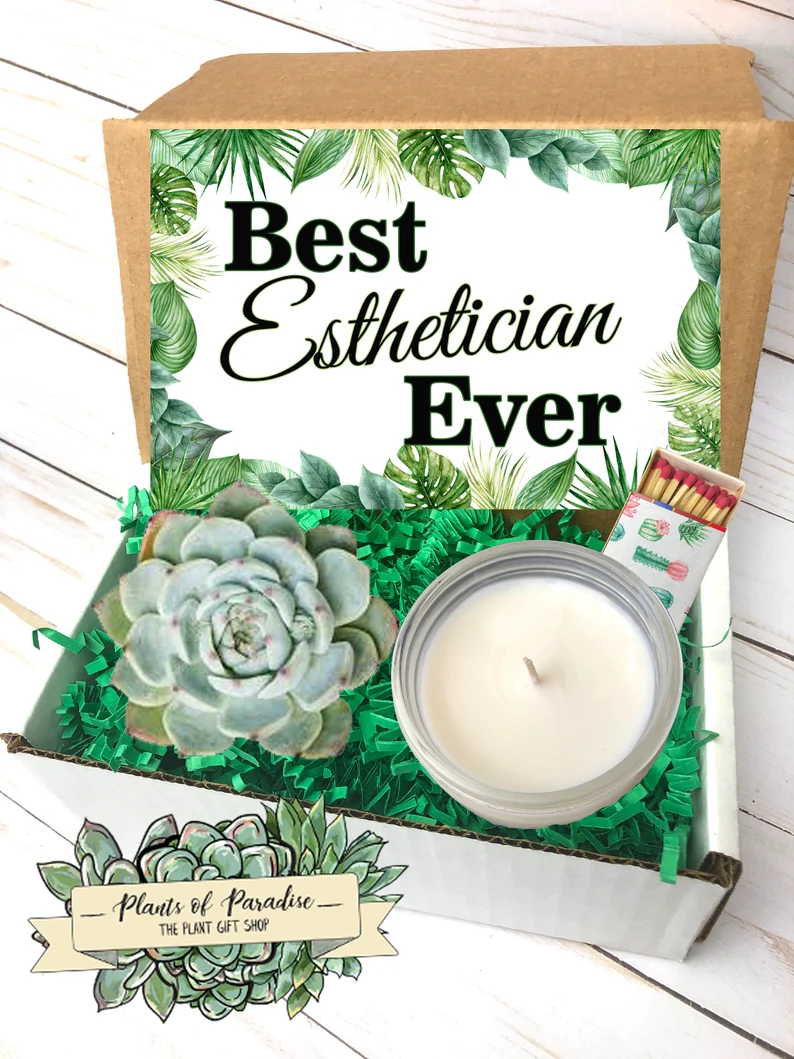 This simple yet sweet "Thank You" gift is all you need to show your nail tech the love and appreciation they deserve. This particular package offers a lot of unique options you can choose from to make sure you get items that your nail tech will absolutely adore.
This is one of our favorite year-round gifts for nail techs because it's unique and is totally unrelated to the job! Any nail technician will appreciate this box.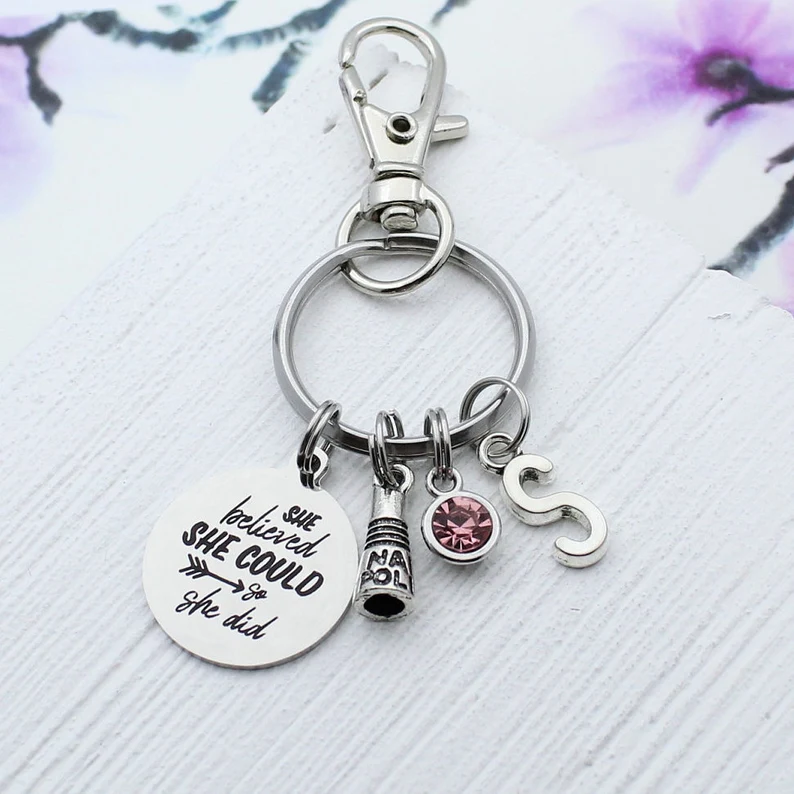 If you're looking for something sweet and small to give to your nail technician, this personalized keychain with charms can do just the trick! You can pick certain designs from the shop that are on theme with being a nail tech and things that could also be unique to your nail tech friend like the initials to their name.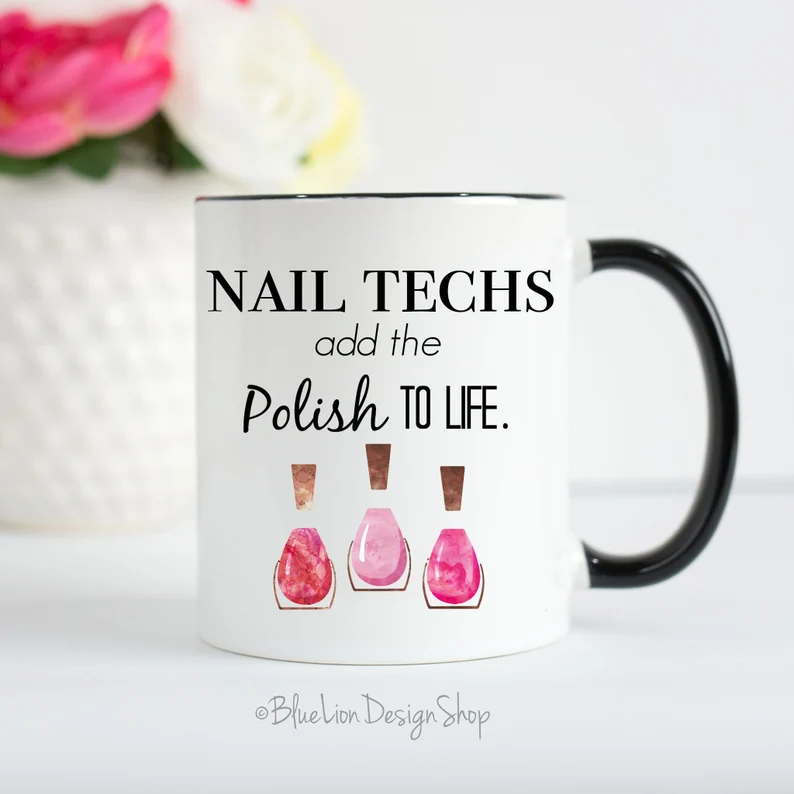 Looking for gifts for nail techs that can be used on the daily? If your nail technician is a coffee lover, then I'm sure they would enjoy getting this nail tech-themed coffee mug. Every cup of coffee will surely be a special one as they will always be reminded of thoughtful clients like you.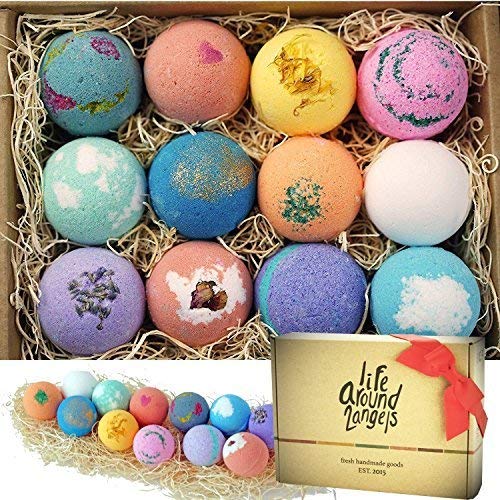 Looking for gifts for nail techs that your nail artist can use at home during off-time? Your nail technician will surely have a treat with this bath bombs gift set! Don't be surprised if every appointment looks like they just got out of a spa weekend!
If you're planning on going Christmas shopping soon, this cute "Best Nail Tech Ever" ornament will be such a nice gift for your nail tech. Not only will they have something to add to their decorations for the holidays but they would also know that they have gained a sweet and thoughtful client!
Hopefully, this list gave you lots of ideas for gifts for nail techs that your nail artist will love! Happy shopping!