Are you ready to put your home into a festive mood? Check these Christmas window decorations you can try out for your house this upcoming holiday season!
Everyone likes decorating for Christmas and there is no better way to get into the holiday spirit than giving your home a festive touch.
Whether it be through shiny, glittering ornaments, handpicked pinecones, or unleashing your creativity with your holiday wreaths, we're decking the halls both inside and out!
If you're looking for some inspiration this coming Christmas season, keep scrolling and check out our recommendations that will surely make your household merrier!
Christmas Window Decorations
You'll definitely feel festive after using these decoration suggestions for your windows. Have fun!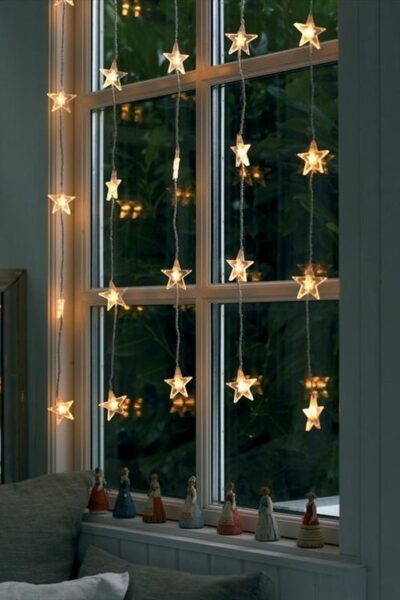 Starting off with something simple, you can try putting some Christmas lights by your windows to give it that holiday glow.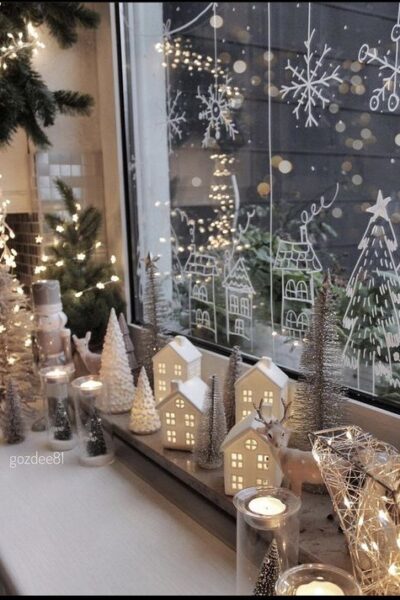 Adding more to your Christmas lights, you can also put little houses and other miniature figurines to create a cute, little Christmas village of your own!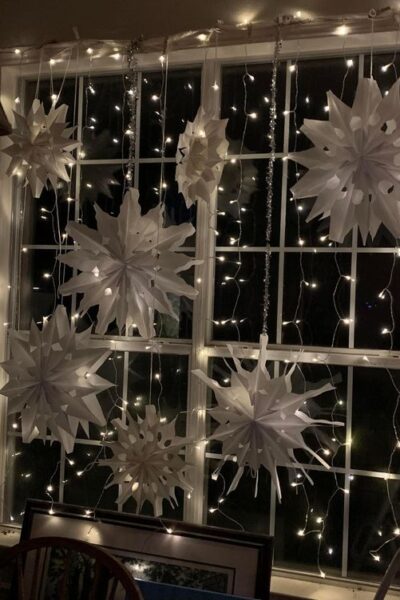 Add in some Christmas Parols to represent the star that you are!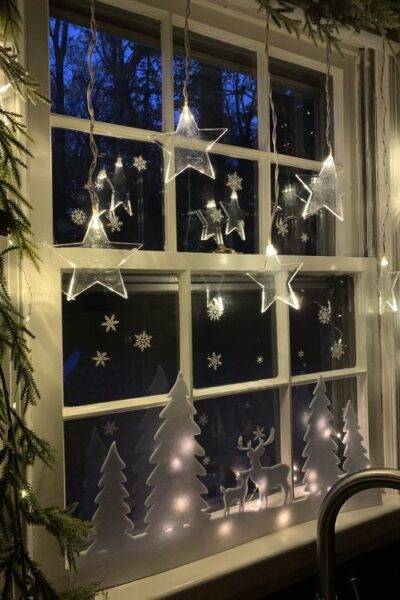 We just can't get enough of the stars this holiday season!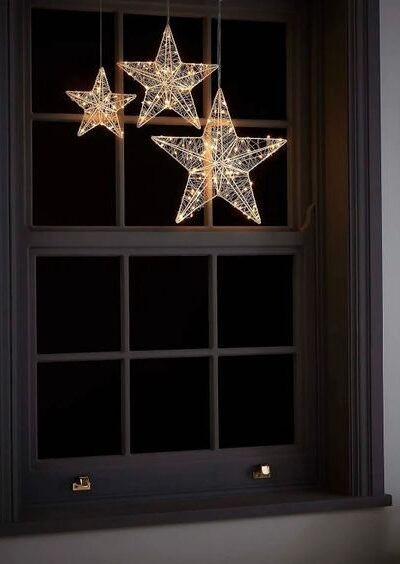 For those looking for a more minimalistic design, this one might be for you!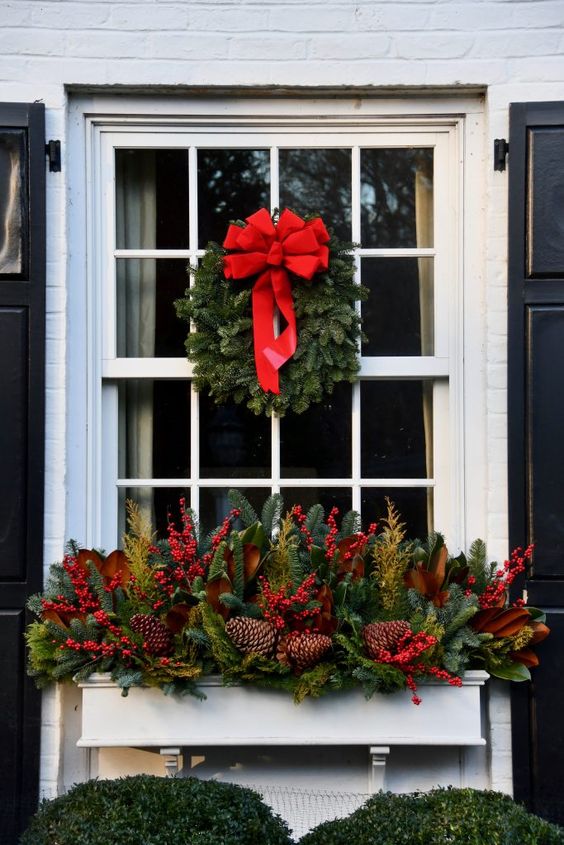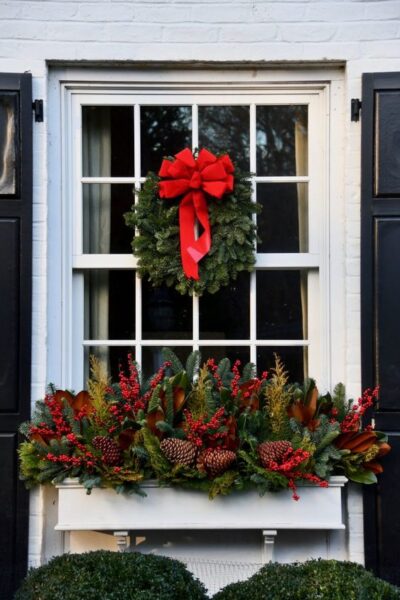 You can never go wrong with adding some greens and reds to your holiday decor!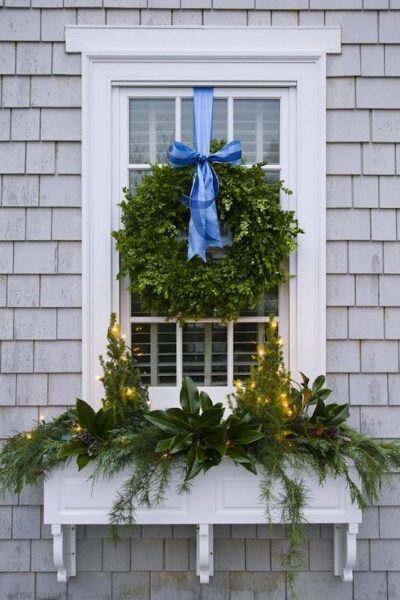 I personally wouldn't mind adding more greens to my window decorations. I just love how they bring a pop of life to every home!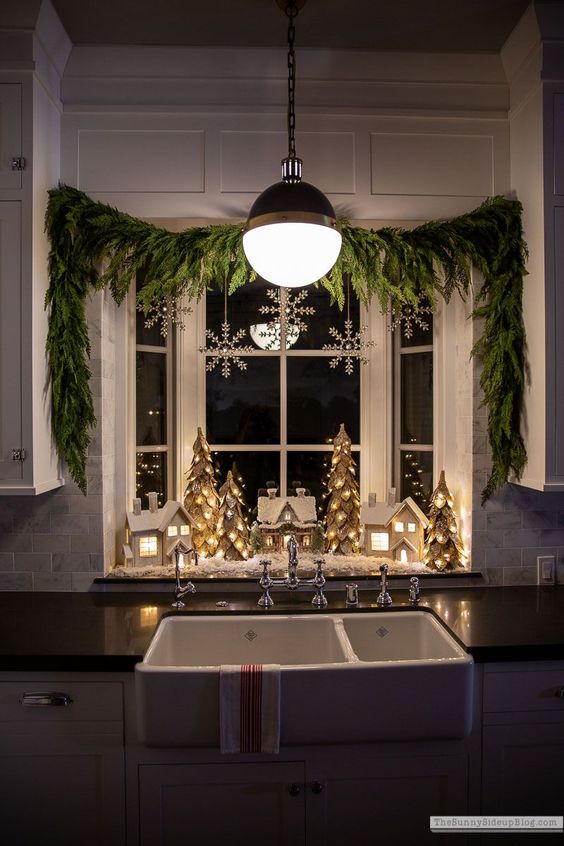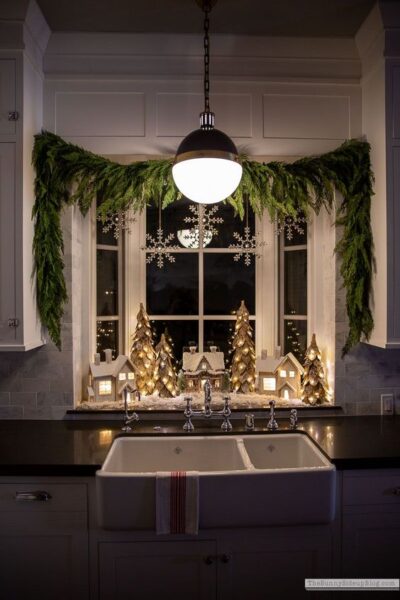 Create your own winter wonderland by the kitchen window!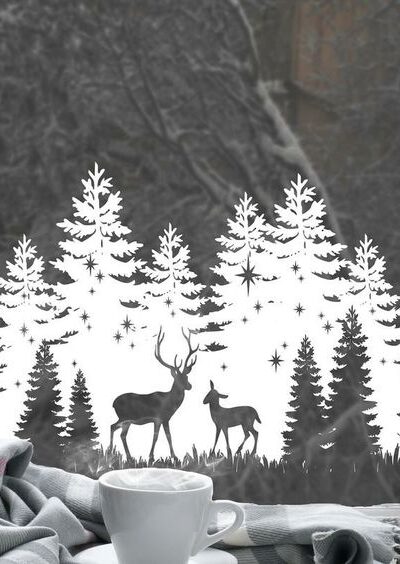 Nothing feels cozier than a cup of coffee by a cutely-decorated window! You can easily get Christmas-themed silhouette patterns in your local crafts store.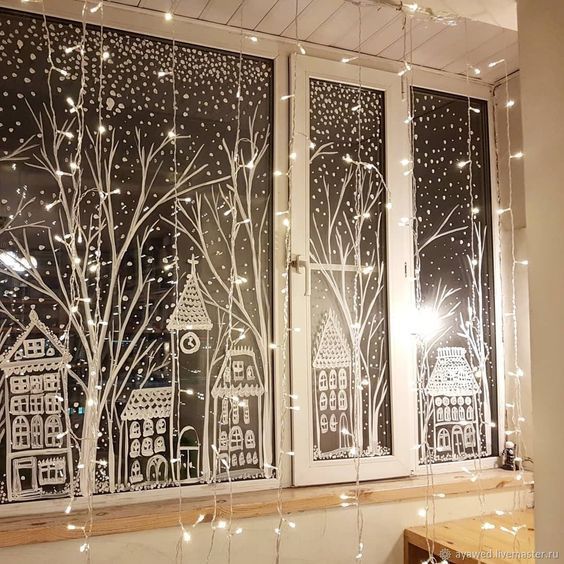 If you're feeling a bit artsy, you can also try your hand at drawing on your windows with some erasable white markers!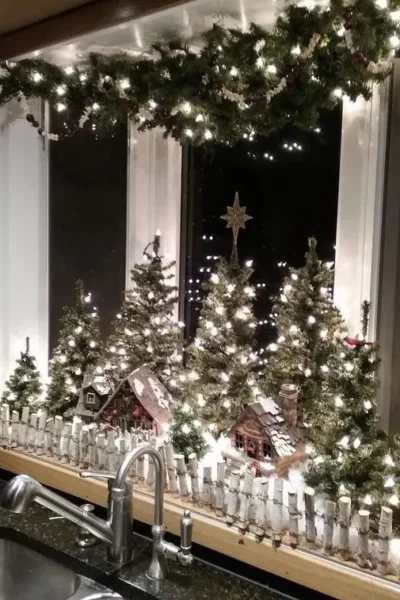 How fun would it be to have your own little Christmas village inside your house?!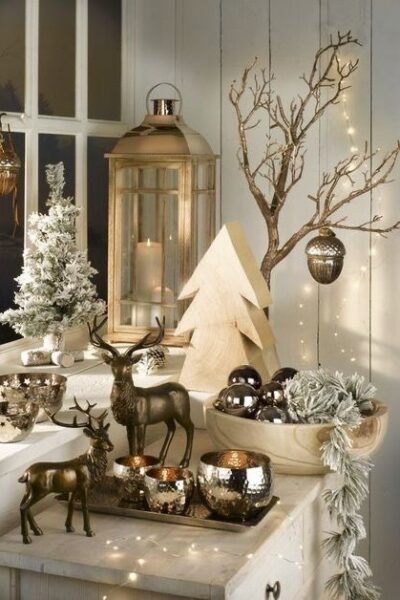 Give your home a luxurious feel by putting in some shiny accents and glowing lights for your Christmas decorations.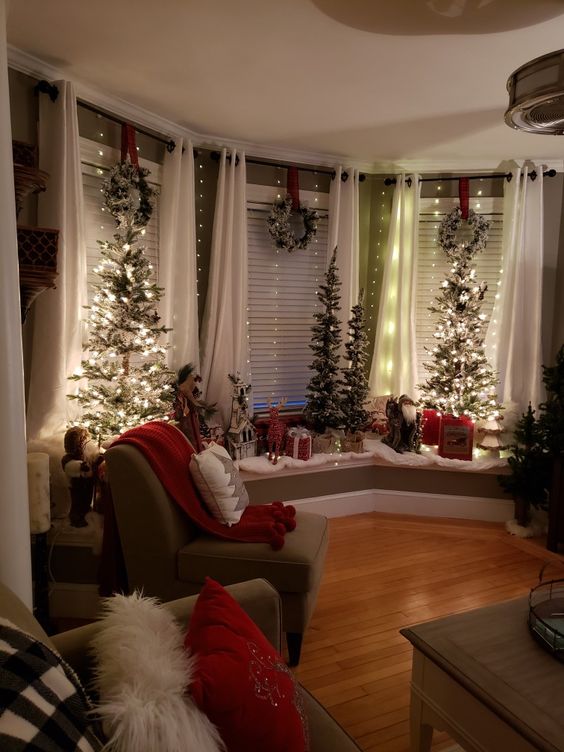 Nothing says "Christmas" more than having Christmas trees around your window!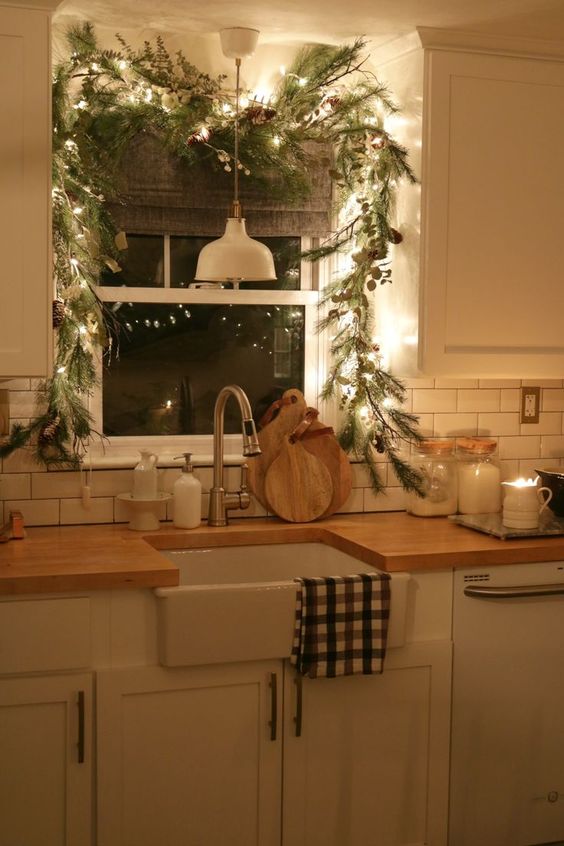 Adding some garlands to a window are easy yet effective ways to really give your household that Christmas spirit!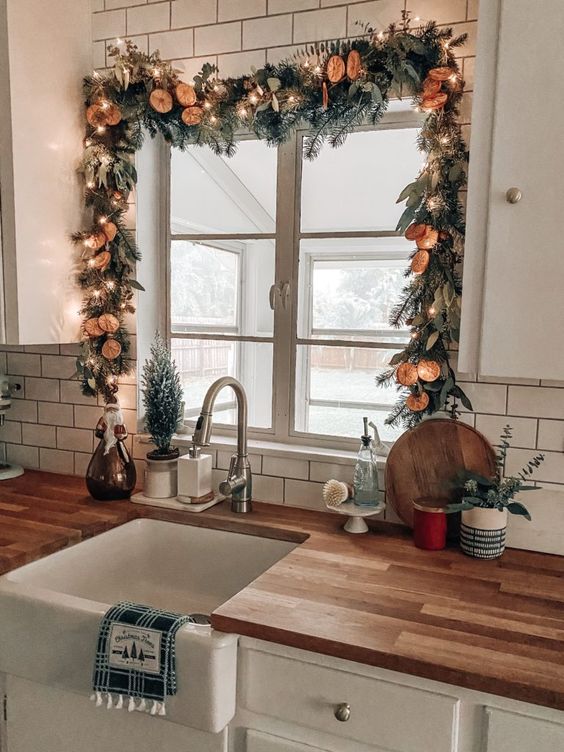 Perhaps this simple yet stylish Christmas decor might catch your eye?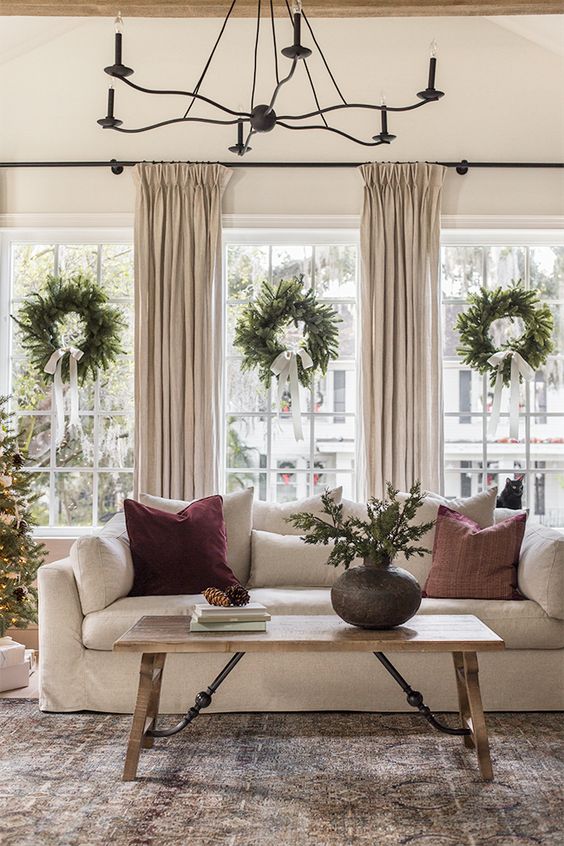 Check out these elegant wreaths you can add to your home!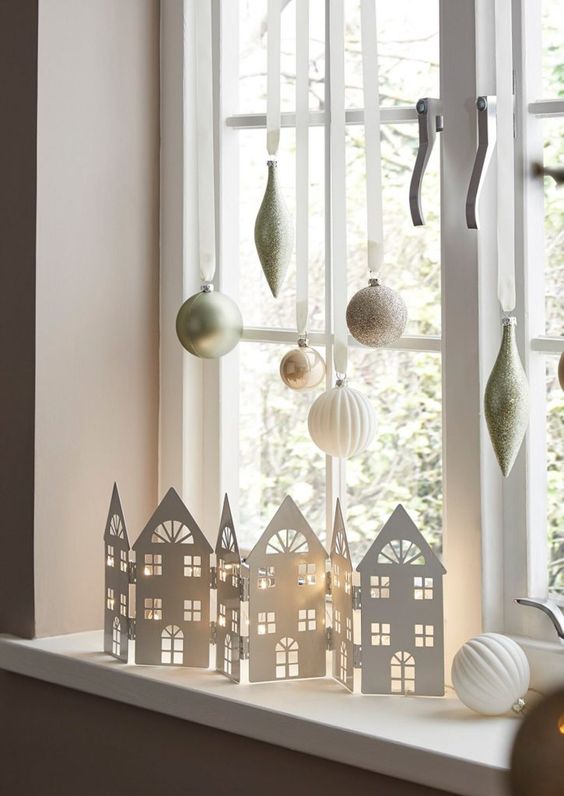 Simple yet stylish, you can easily get creative with your Christmas ornaments!
If you're looking for something more rustic, why not whip out some Christmas lanterns and candles to brighten up your house?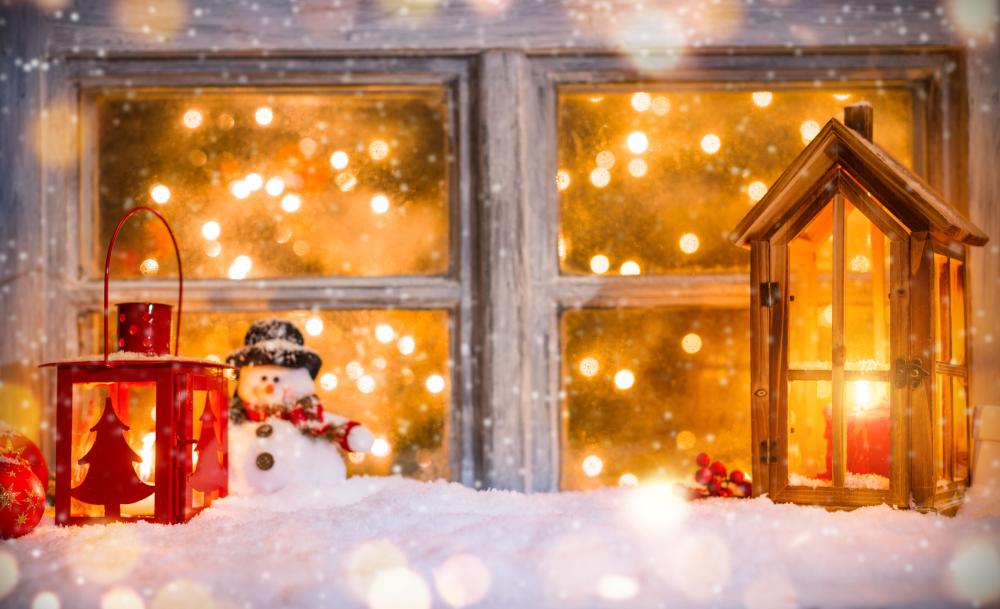 Snow is one of the things I'm most excited about during Christmas, what better way to warm up your household than with some Christmas lanterns by your windows?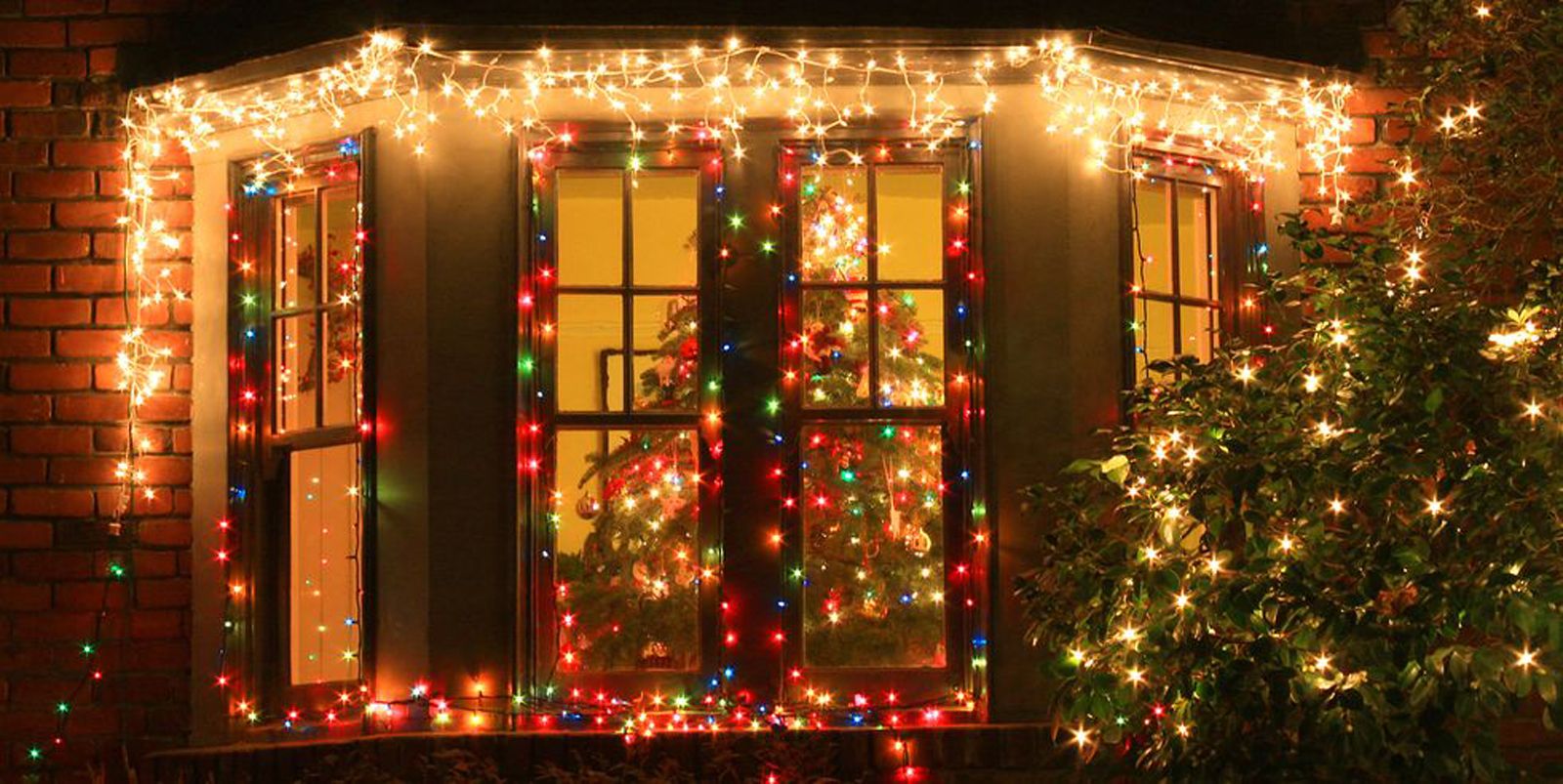 Really make your windows twinkle by using different colored Christmas lights!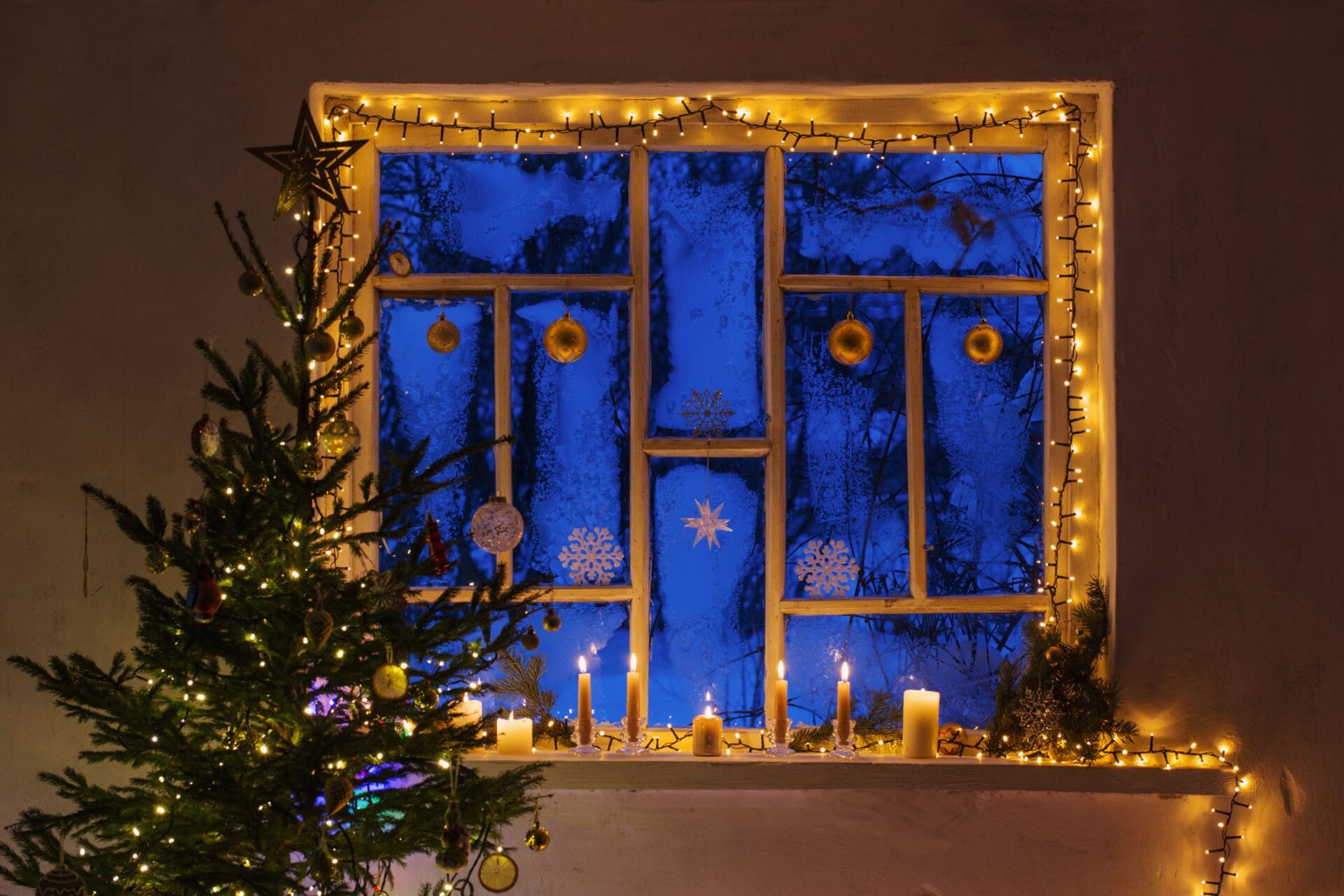 I just really love how the colors pop in this window decoration!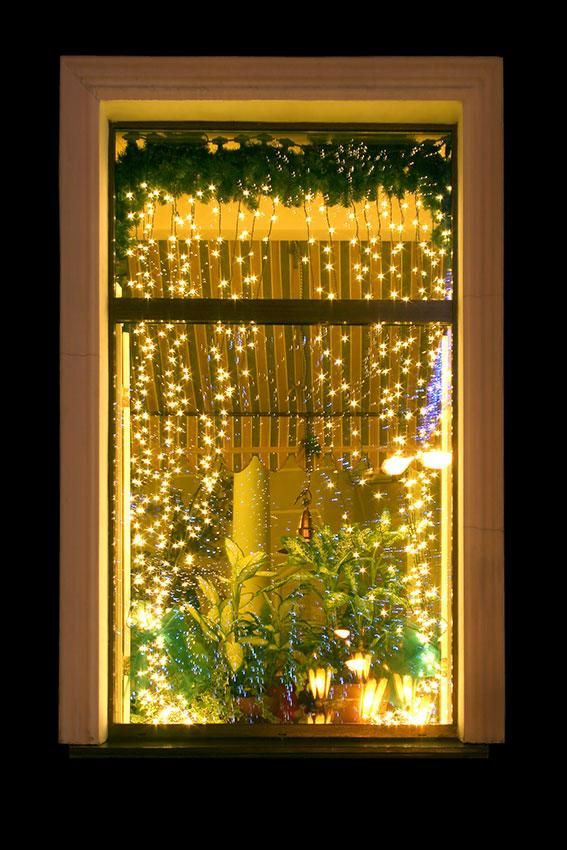 Take a look at how the lights sparkle in these Christmas window decorations!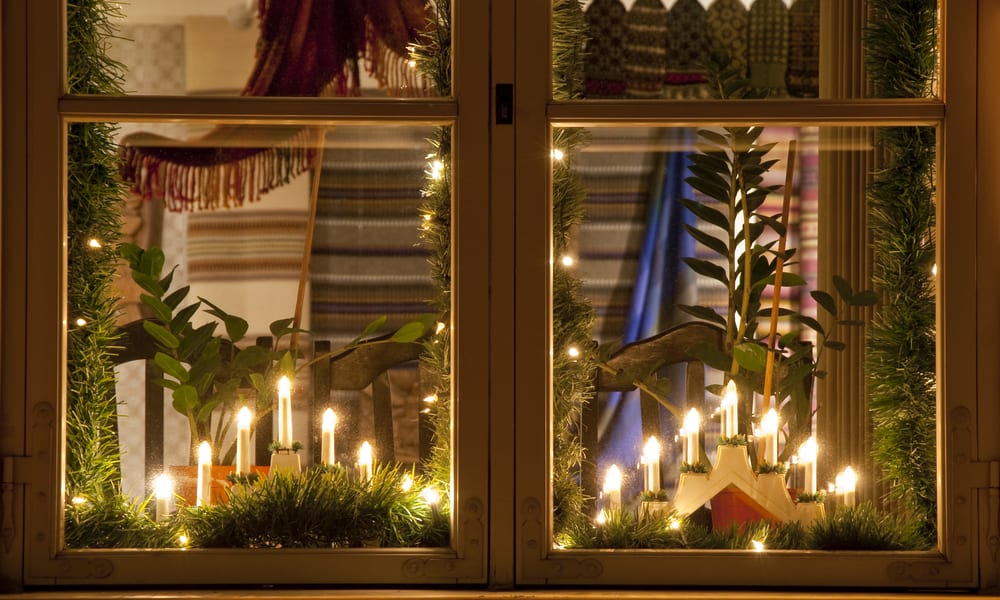 If you don't want to overdo it with the Christmas lights, putting some electric candles to give your windows a nice glow this holiday season will surely do the trick!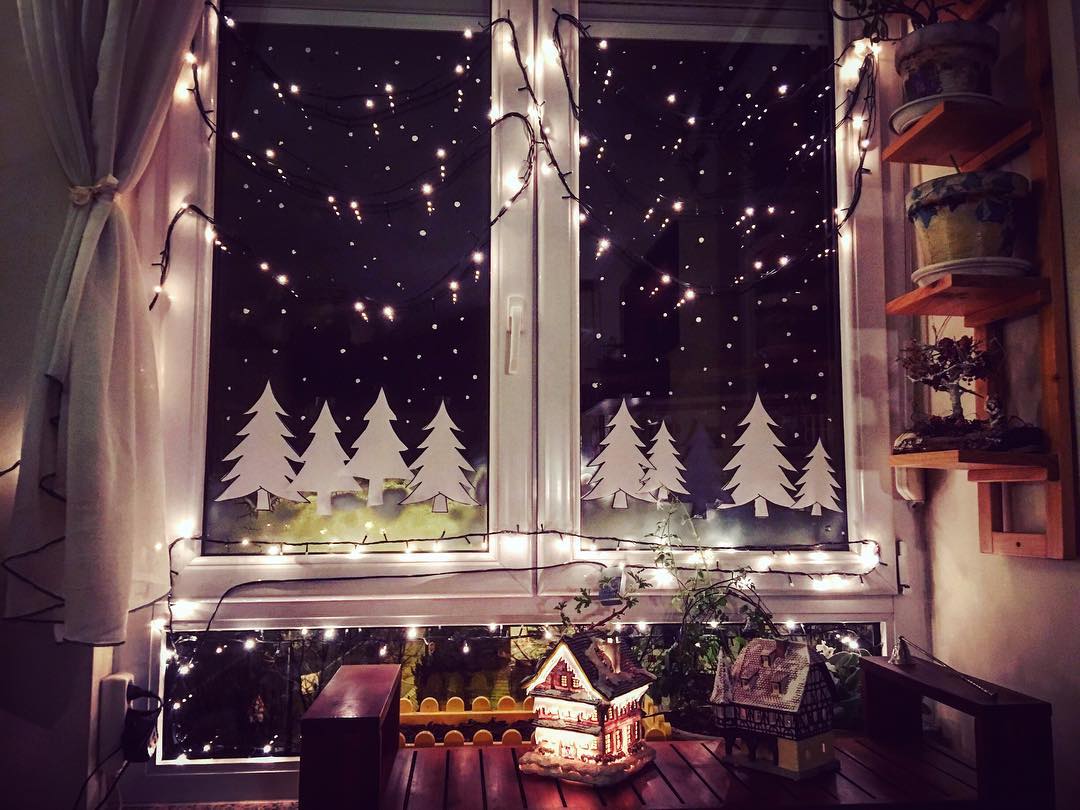 These DIY decorations will surely give your windows that winter wonderland feel!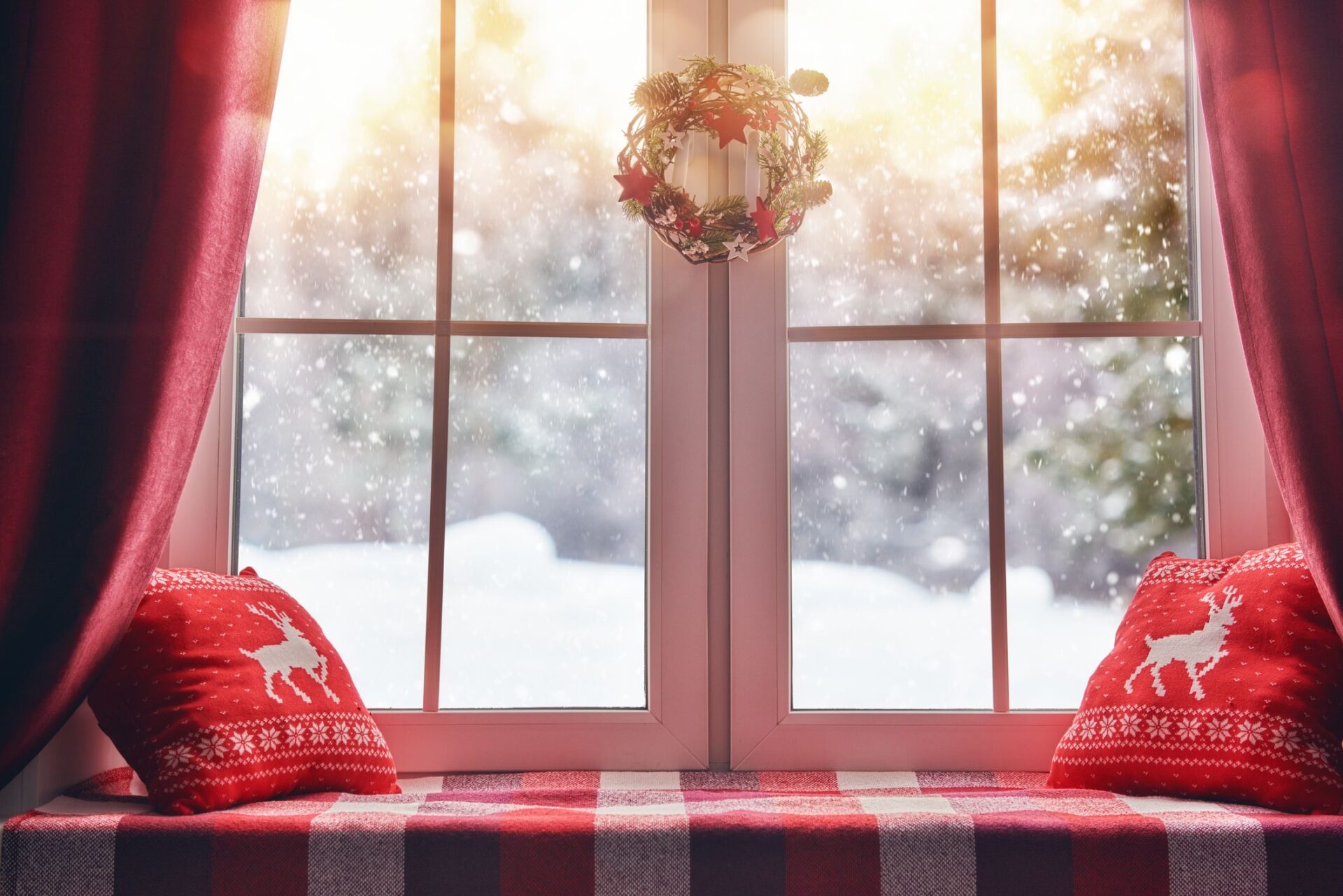 If you want to do something fuss-free for your Christmas window decorations, then this simple yet cozy Christmas decor might be something you want to try out.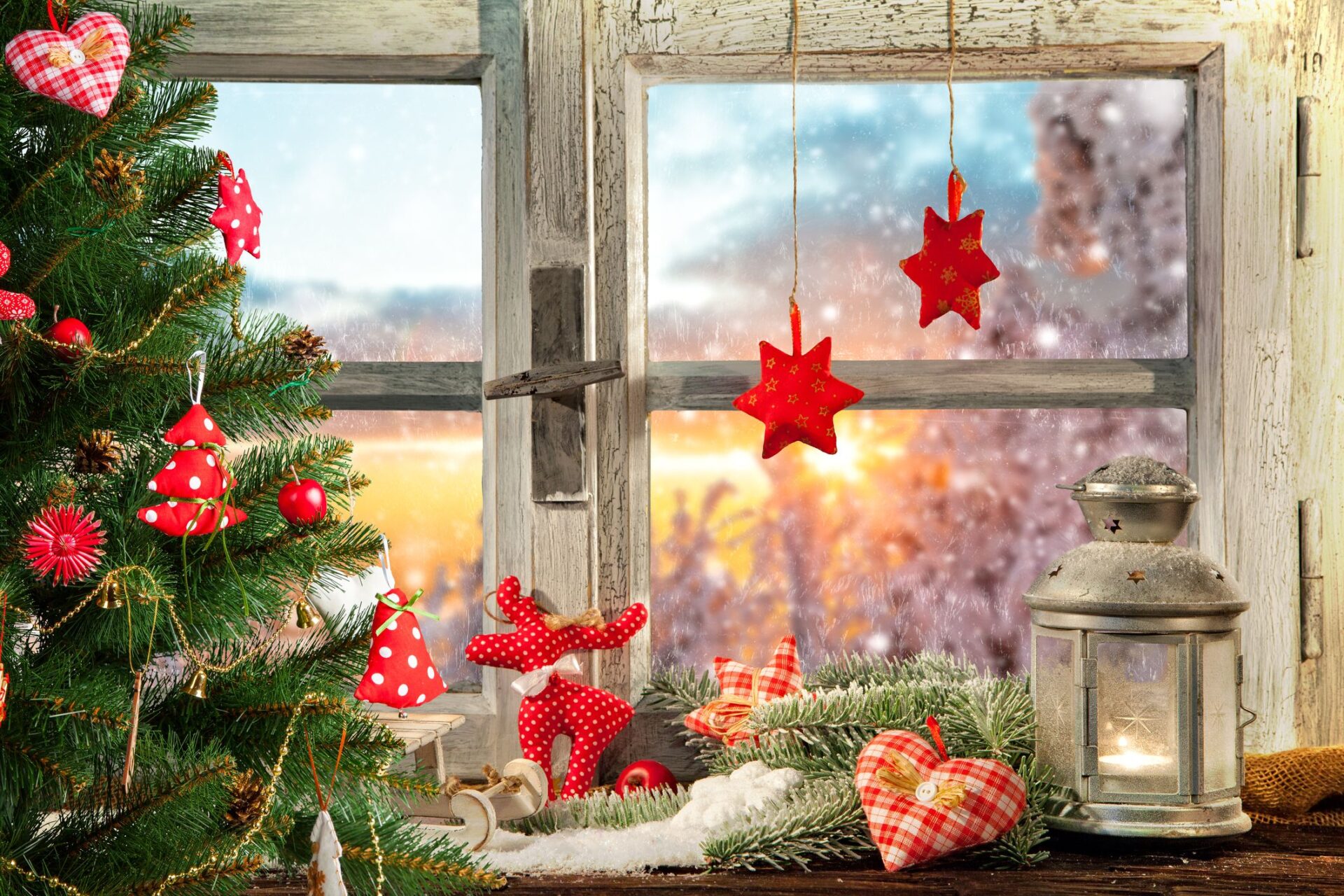 If you want something vibrant for your Christmas window decorations, you can always add splashes of red and green ornaments and details to your decor!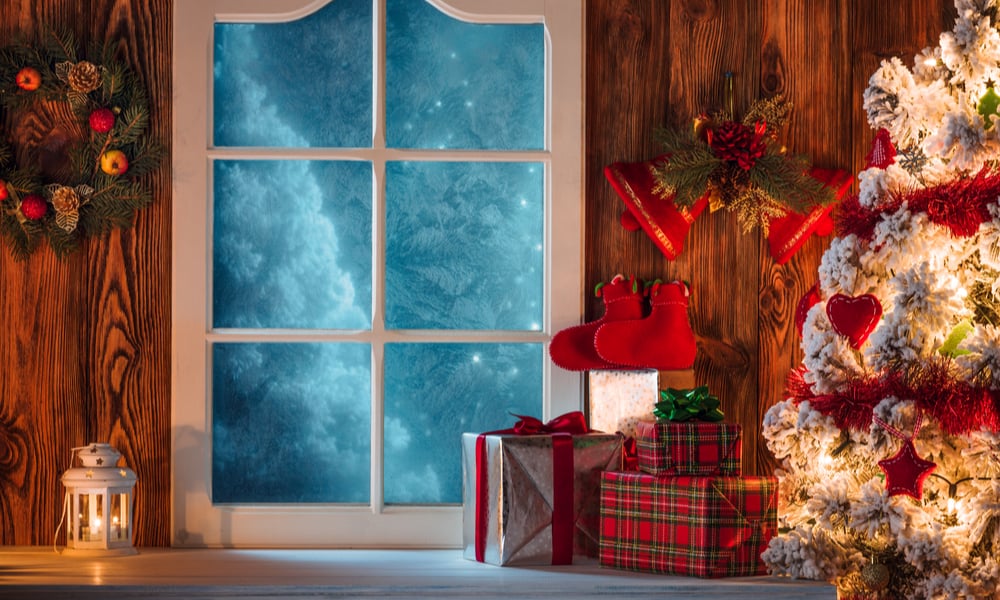 Nothing makes me more excited than the sight of gift boxes during Christmas. They're also a great way to add more splashes of color to your Christmas window decorations!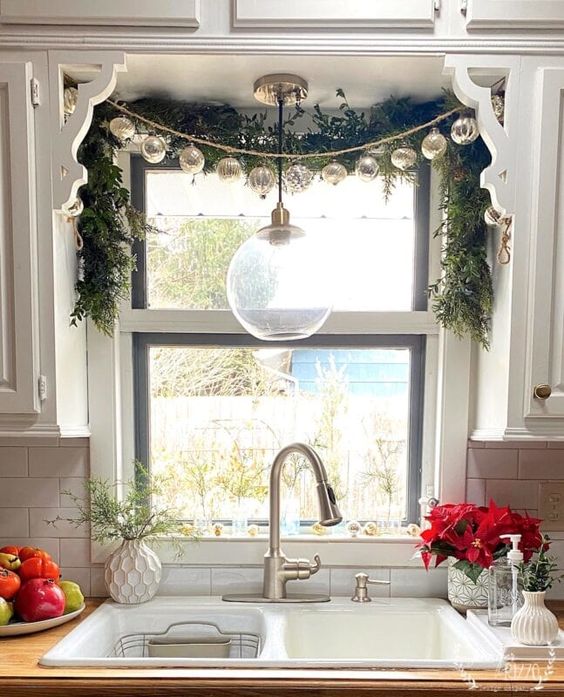 Sometimes less is better. Just like these simple and fuss-free Christmas window decorations!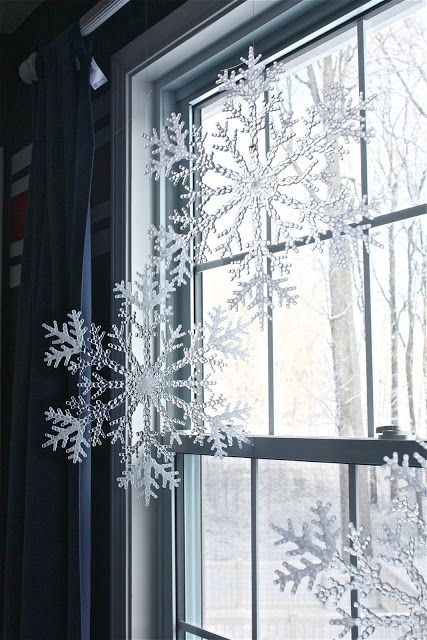 Along with Christmas is the season of snow! Turn your household into a winter wonderland with these snowflake ornaments!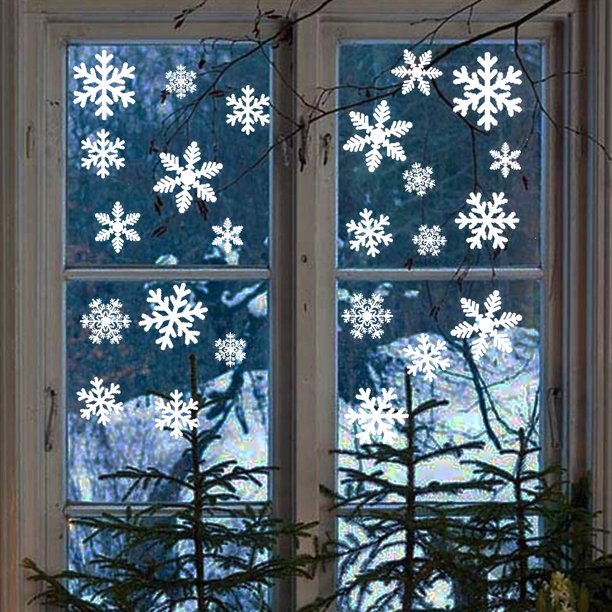 If you're on a budget but still want that winter wonderland theme, you can easily get some affordable snowflake stickers to plaster onto your windows!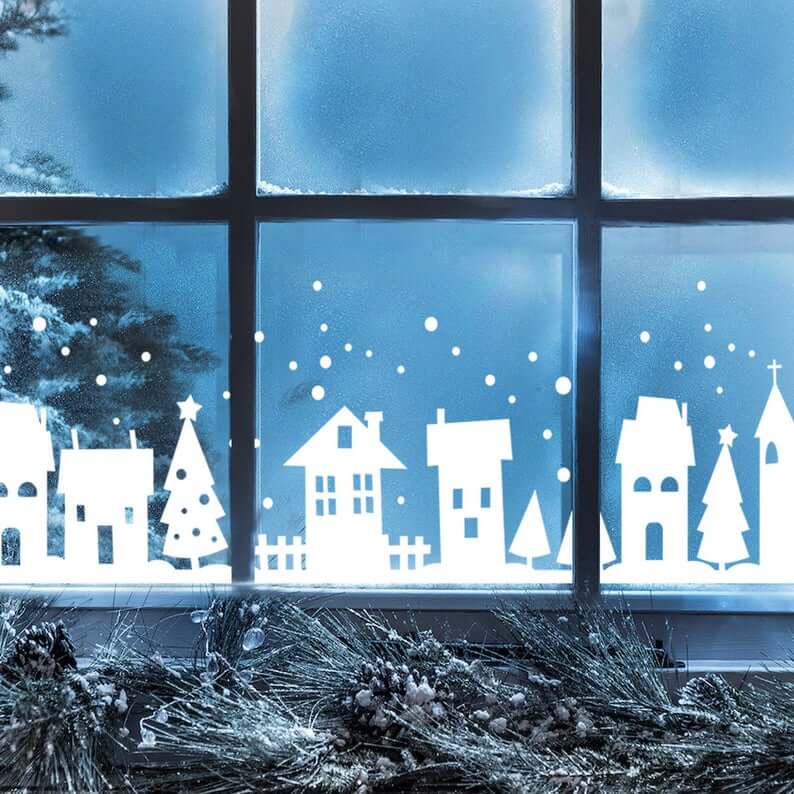 Enjoy a festive atmosphere with these cute and simple cutouts of a snowy Christmas village!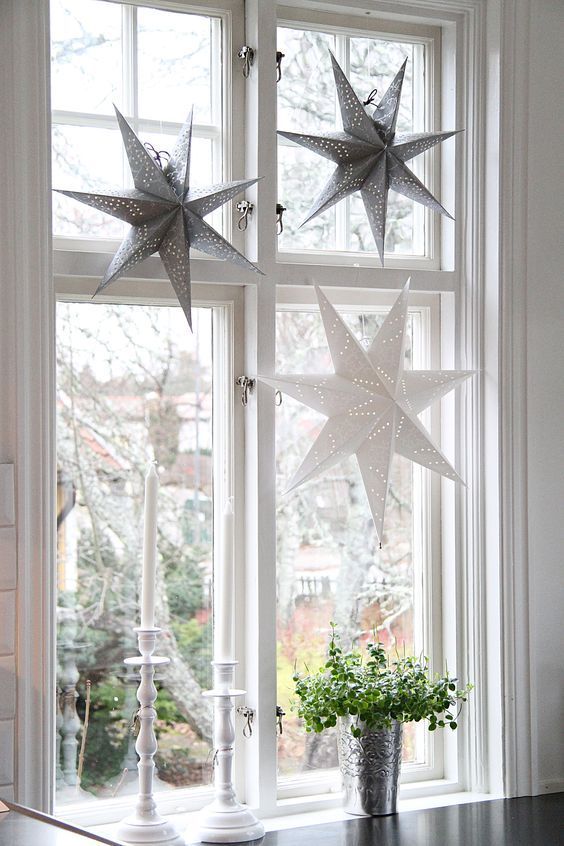 Who doesn't love a white Christmas? Make your windows sparkle with these star-shaped ornaments!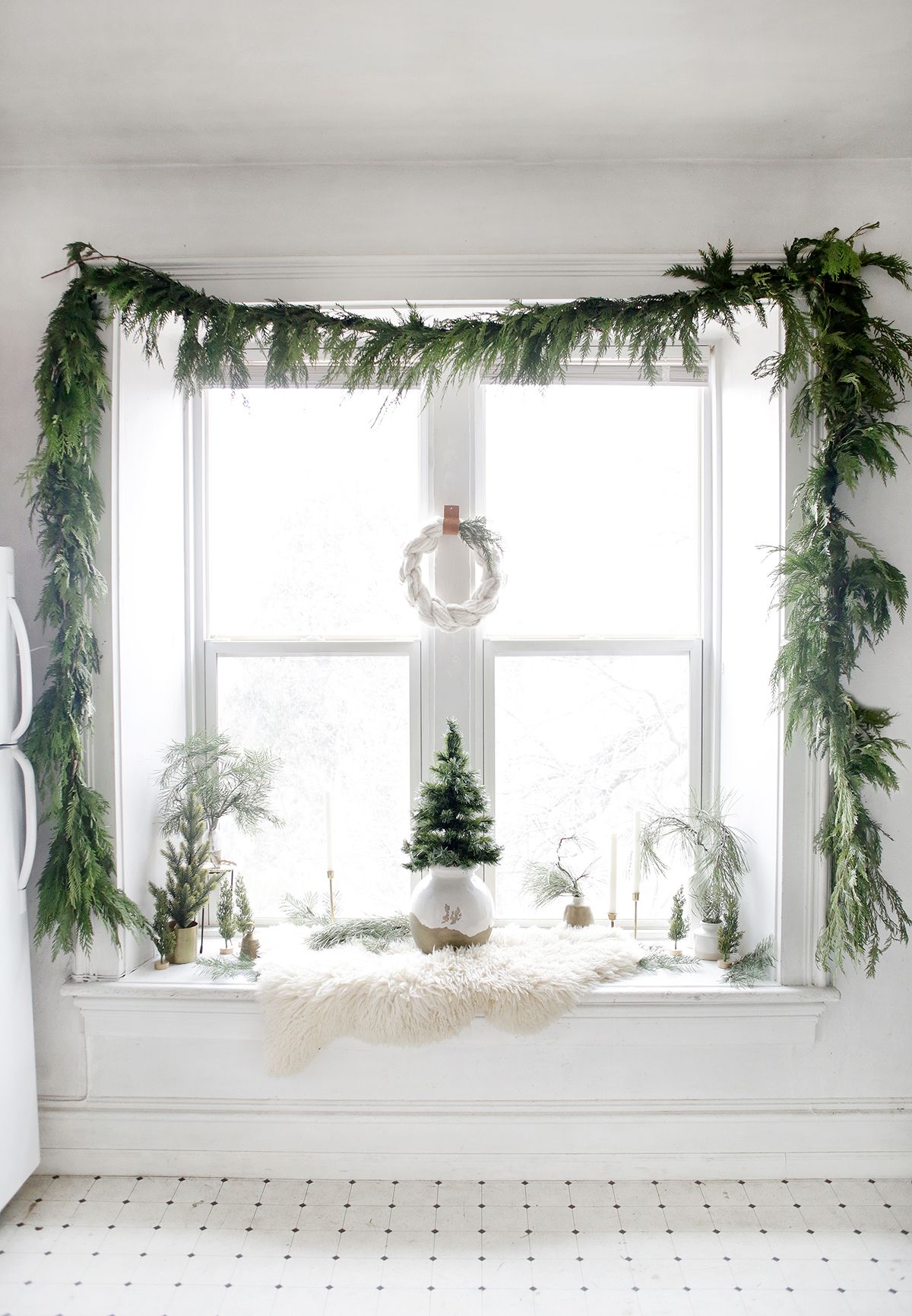 These green garlands and faux plants can easily give any white interior a crisp and clean aesthetic for your Christmas window decorations!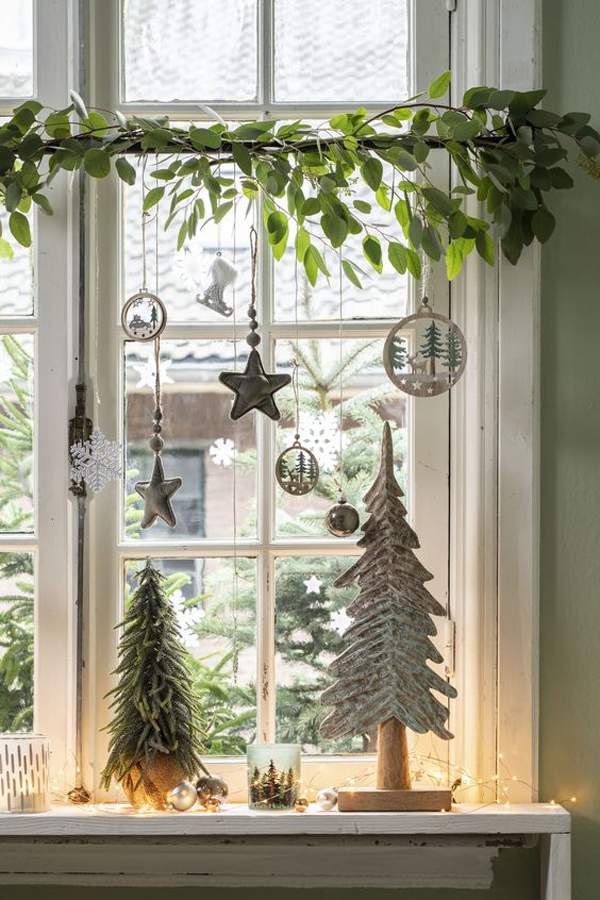 Make your Christmas window decorations shine with these unique silver ornaments!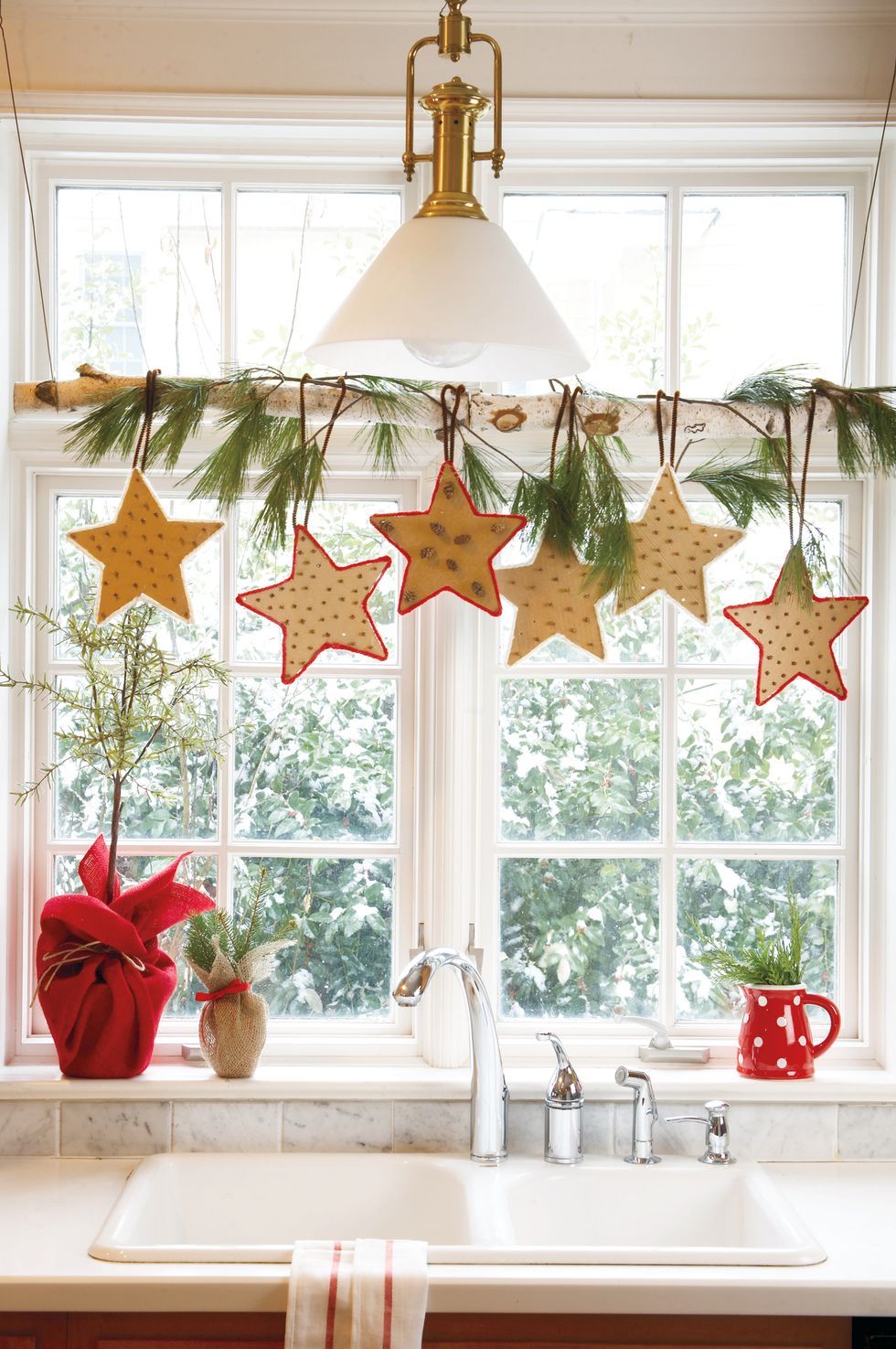 Your windows will surely be the star of the show with these fun and crafty Christmas decorations!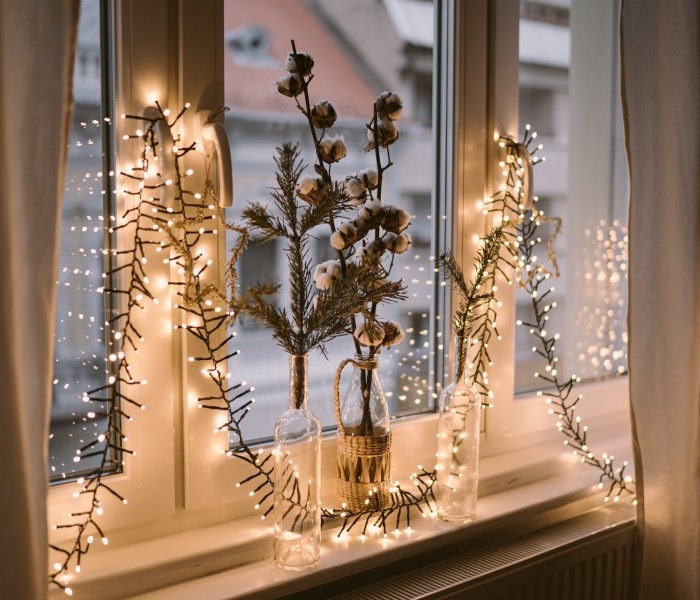 Illuminate your windows with some Christmas lights and intricate pieces to give your house that holiday spirit!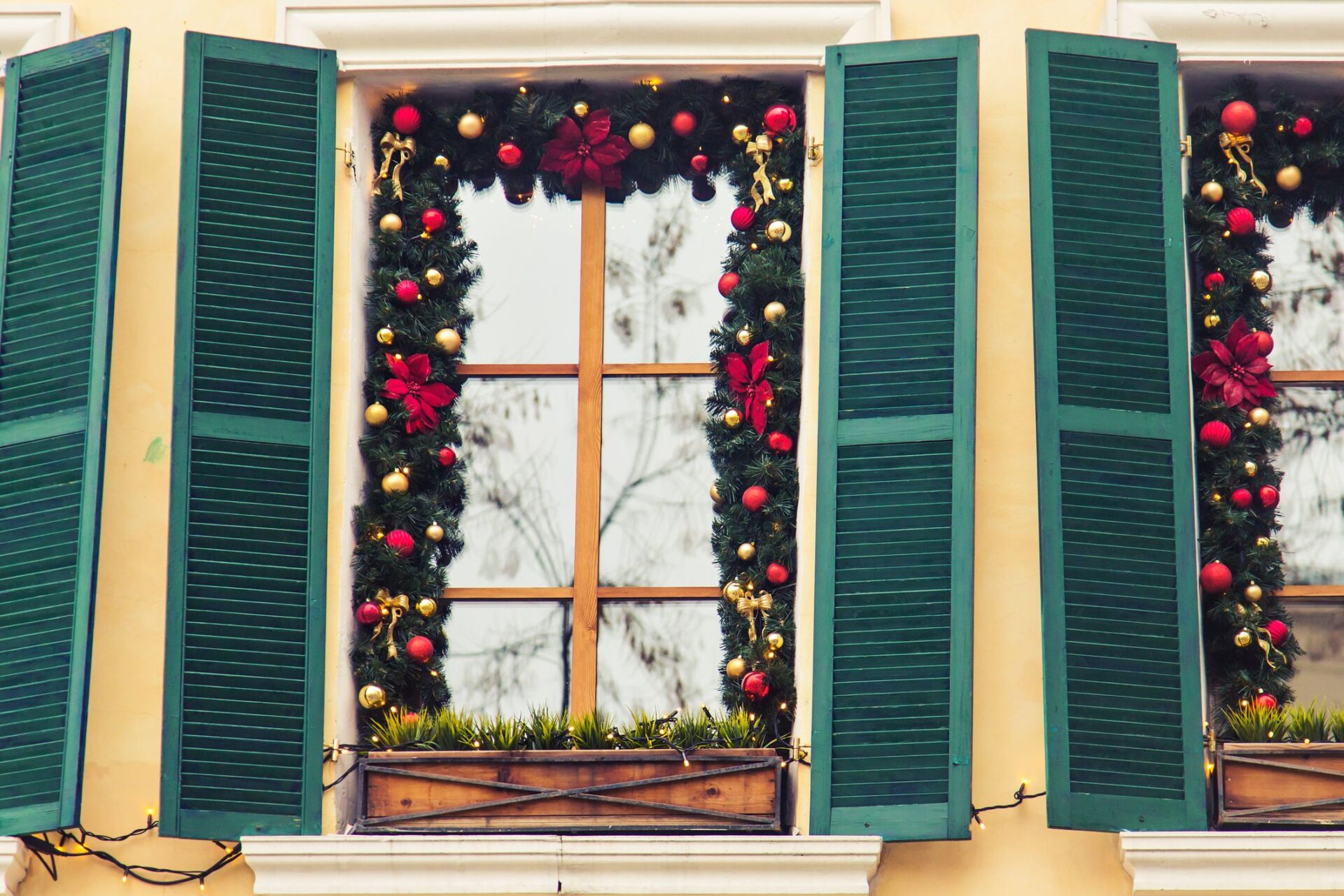 Garlands filled with colorful ornaments surrounding your windows are certainly one of the best ways to put your household into a Christmas mood!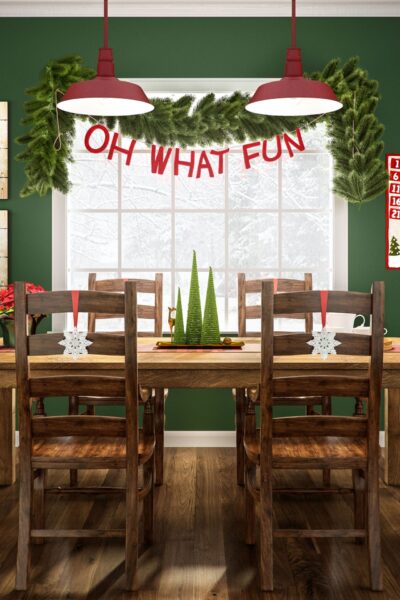 If you want to go with something traditional or simple, you can also opt to put some words that have Christmas references with your window decorations!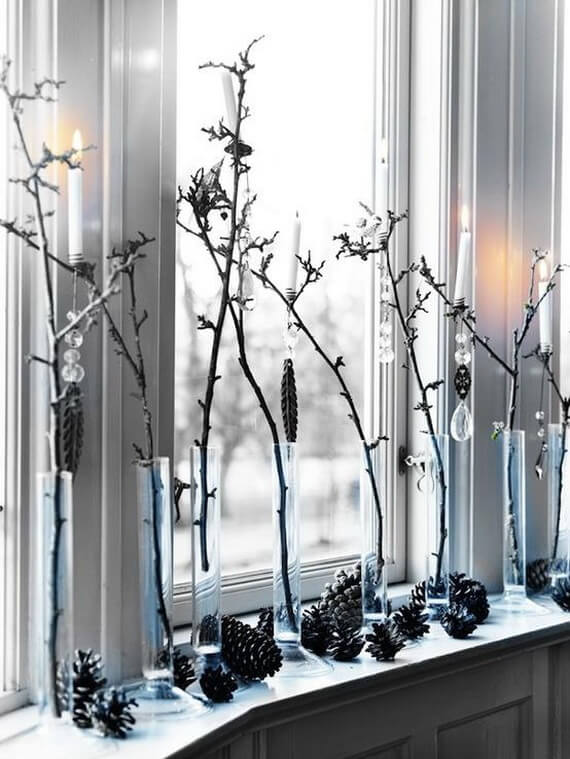 I just love a good contrast when it comes to decorations! If you're the same, this particular Christmas window decoration might just be perfect for you!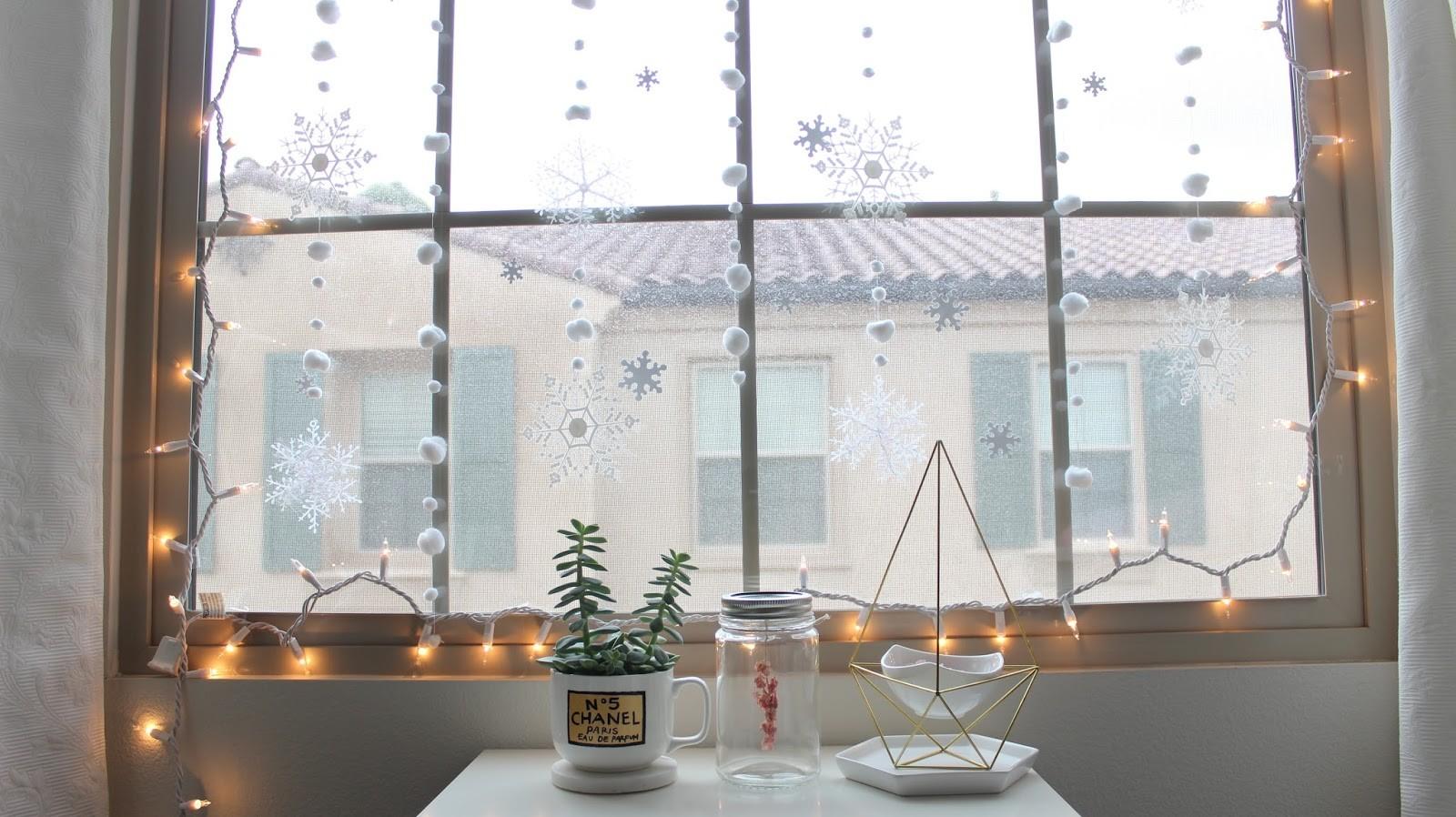 Having pretty Christmas window decorations doesn't always have to break the bank! So if you're looking for something minimalistic yet inexpensive, this one might be for you!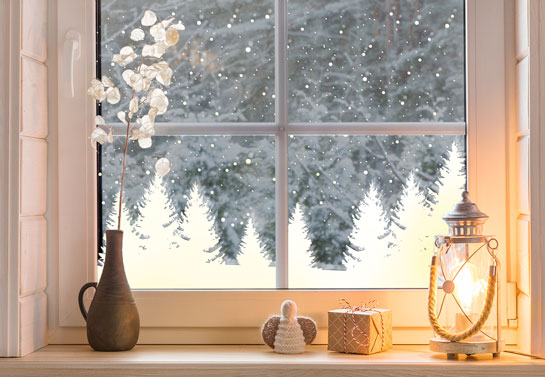 If you're someone who doesn't really have the time to make some intricate designs for your Christmas window decorations then you might want to try out this one! It's simple yet so pleasing to the eye!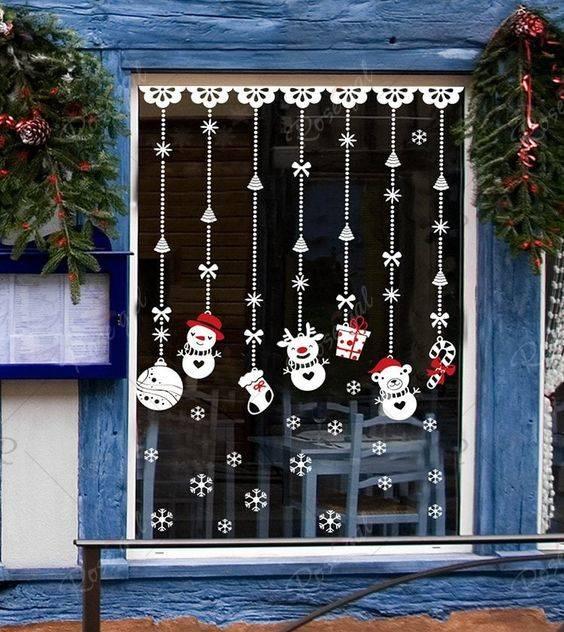 Looking for something on the cuter side? Then these fun cutouts of Christmas characters might just be what you're looking for!
Get cozy with this kind of Christmas window decoration! It's so rustic yet so pretty!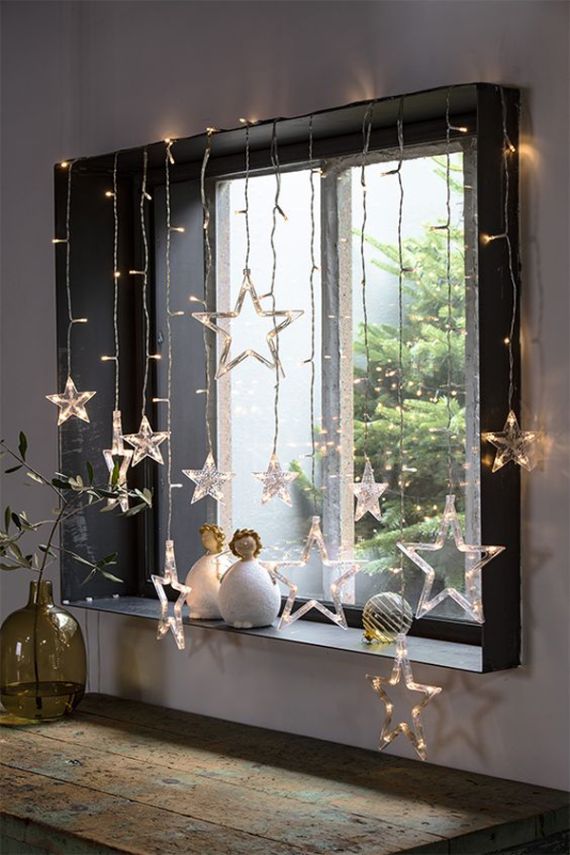 Take a look at these stunning star-studded Christmas window decorations! Your windows will surely be glowing with this kind of design!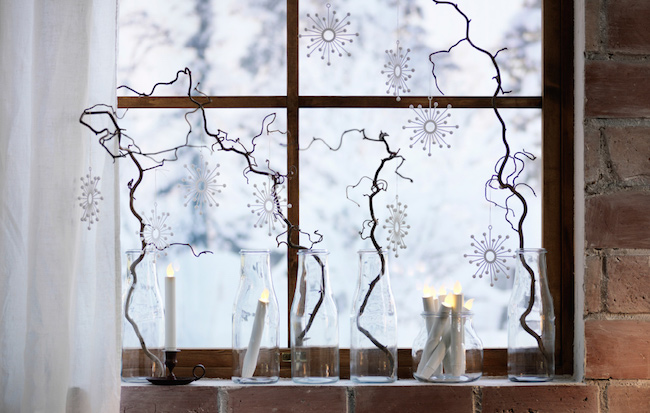 Even the tiniest details can make a huge difference with your Christmas window decorations. So if you want something subtle, these quaint holiday pieces will surely do the trick!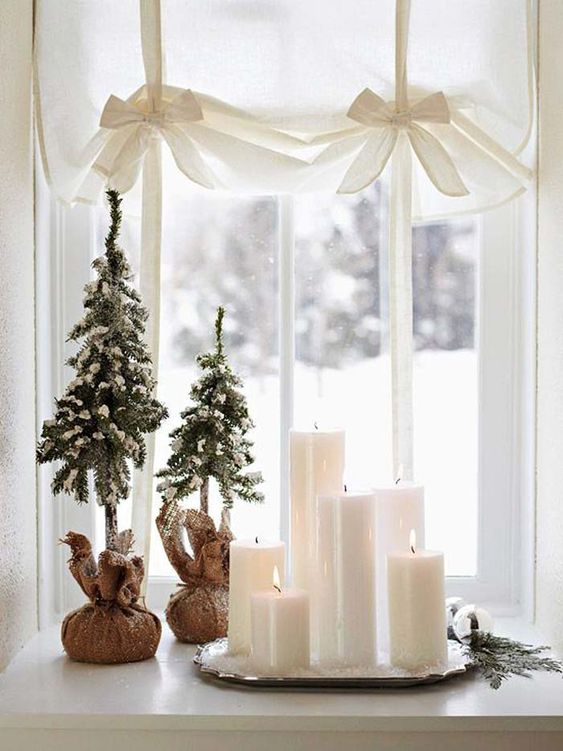 If you want something relatively simple to put together for your Christmas window decorations, then this one might give you some inspiration!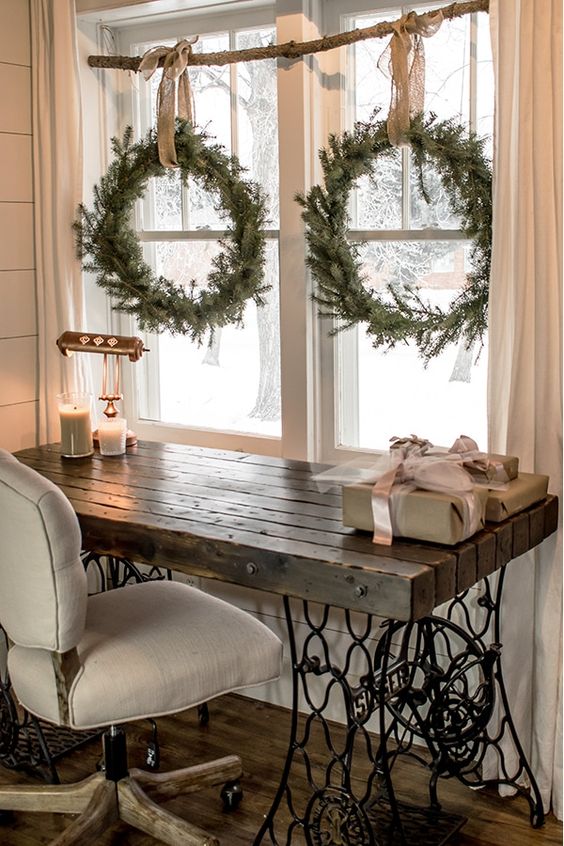 A good way to get excited about the upcoming holiday season is to decorate the window by your workstation as well! You can opt to put something simple like Christmas wreaths to hang above you.