Looking for a fun and refreshing nail color? Today we're sharing our favorite blue nails that will fit any aesthetic.
In nail art, too, color plays a crucial role. Each color signifies something different. Using different colors creates different moods and shows off your personality, style and creativity, and reflect your feelings. Choosing the right nail polish for your nails out of a variety of colors for nails can sometimes be challenging. Even if you've decided to do blue nails, there are so many blue nail designs that it's hard to choose.
In today's article, we will share some blue nail ideas and designs for your inspiration.
Trendy Blue Nail Designs:
Right now, there are specific blue nails that are more trendy than others.
Flower Nails: These flower nails have been in for a while and they're not going anywhere. In the photos below, you'll see lots of different flower blue nail ideas, including small flowers, an accent nail, and more.
Swirl Nails: The abstract nail art look is huge this year and looks gorgeous with blue nails! You can make this as complicated or as simple as you'd like. Plus, swirls are pretty simple to do making this an easy look for any nail technician.
Blue French Tips: The reverse French-tip look is chic right now. Basically means that you paint the tips of your nails blue instead of the classic white. You can do all the same color of blue or do various blue colors for an interesting look.
Marble Nails: We really love the monochrome marble nail look, especially with darker blue nails!
But to be honest, the most in look right now is a mix of designs. Do a different design/color on each nail and mix-and-match these different ideas for a super current blue nail manicure!
Blue Nail Designs For Inspo:
Here are 60+ of our favorite blue nails for a refreshing manicure.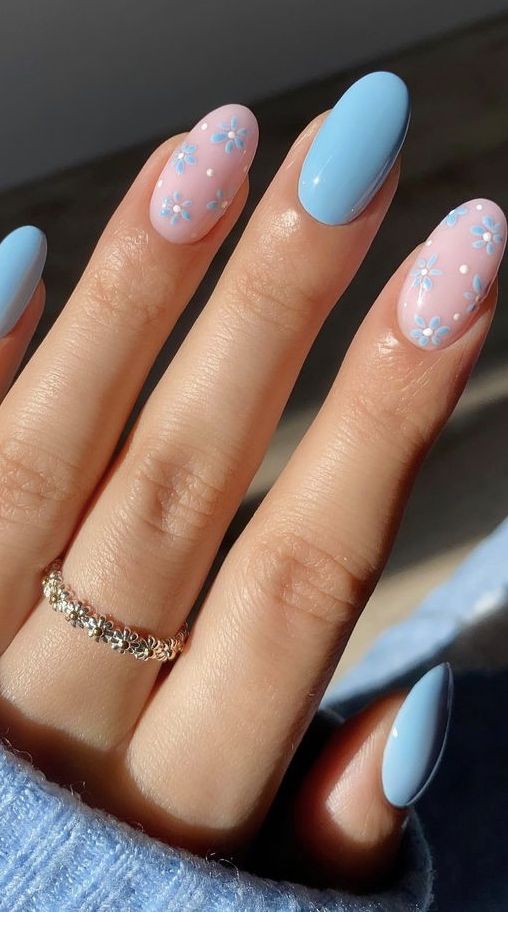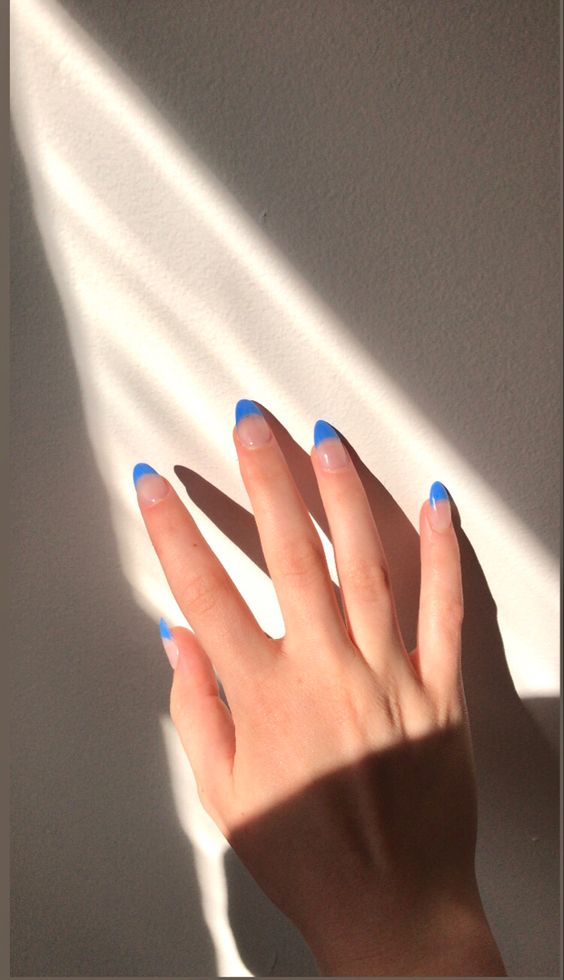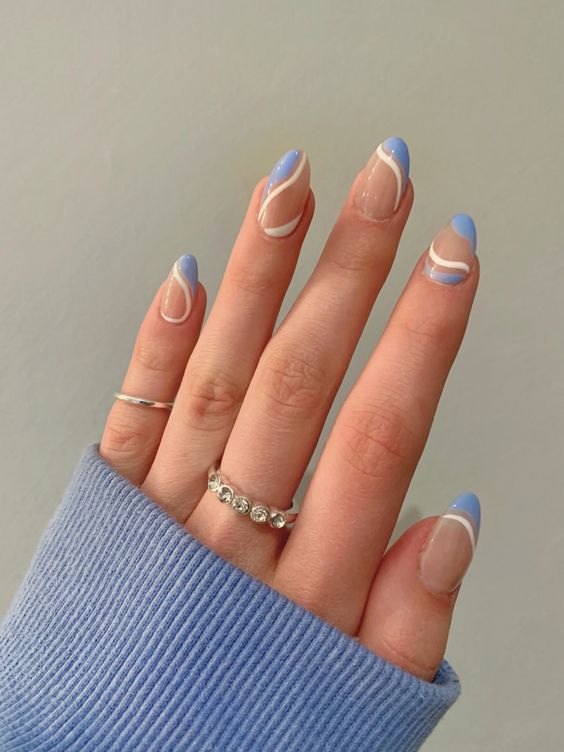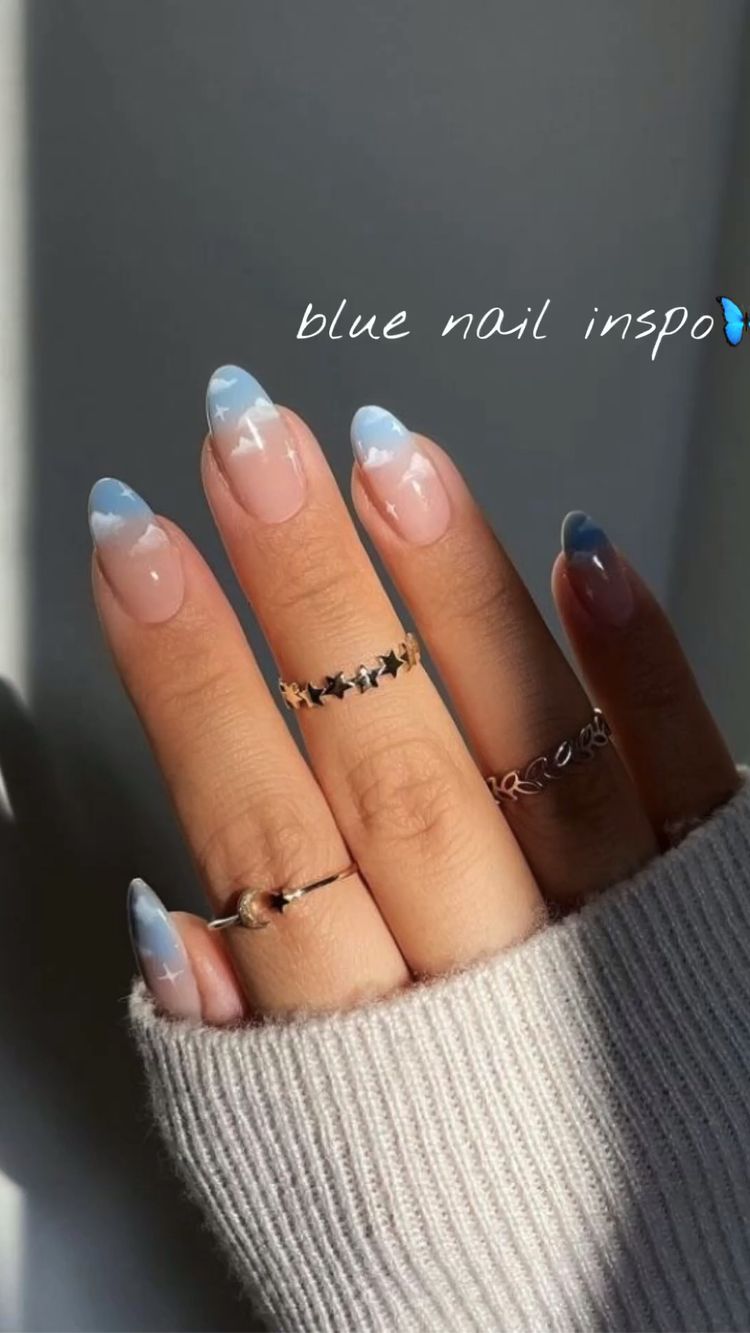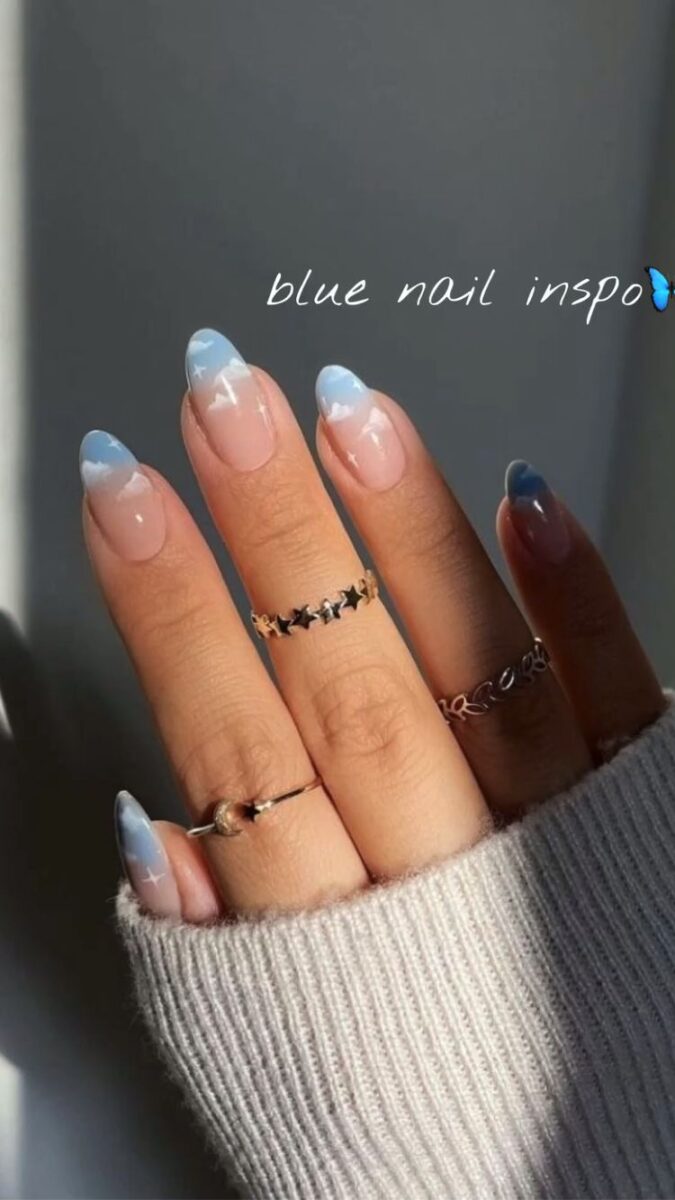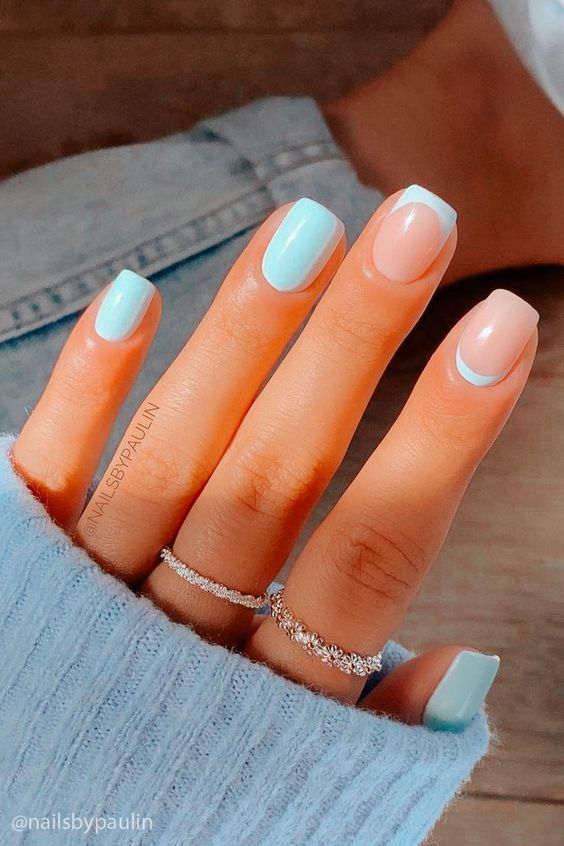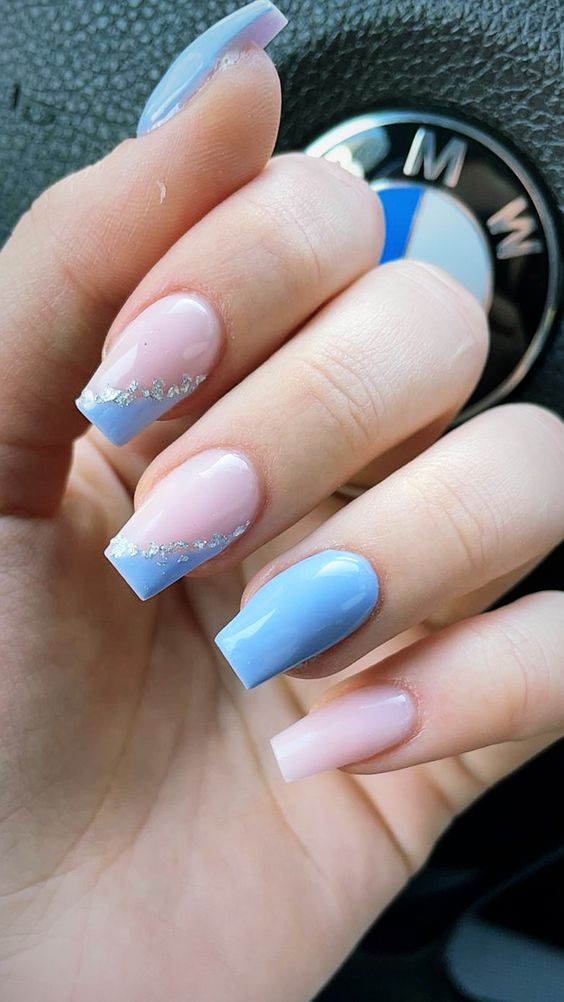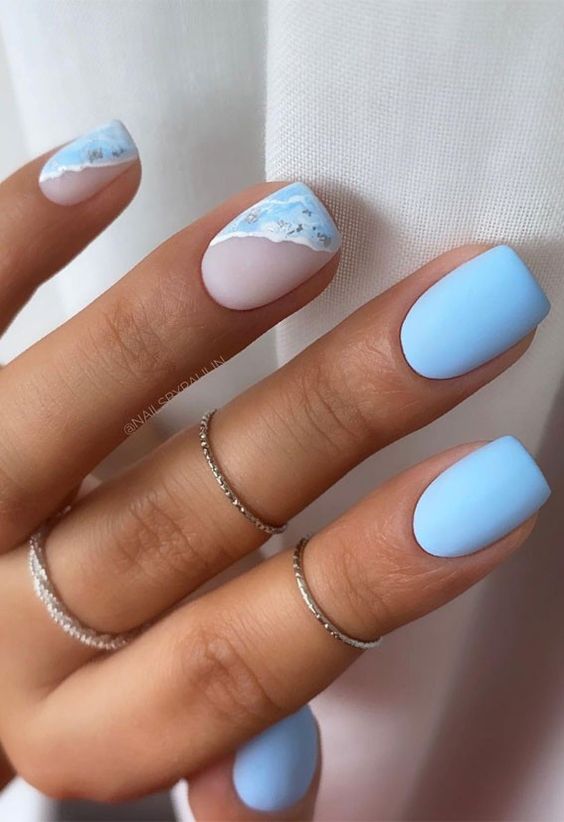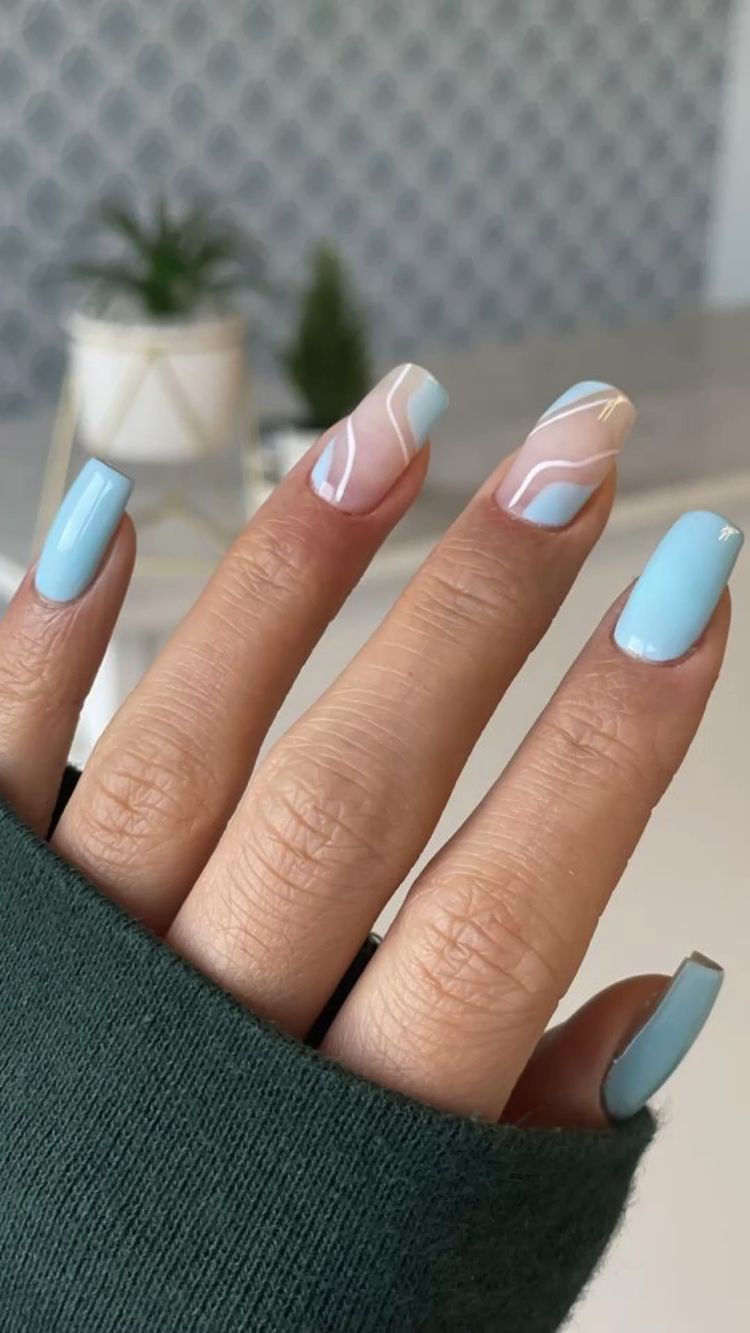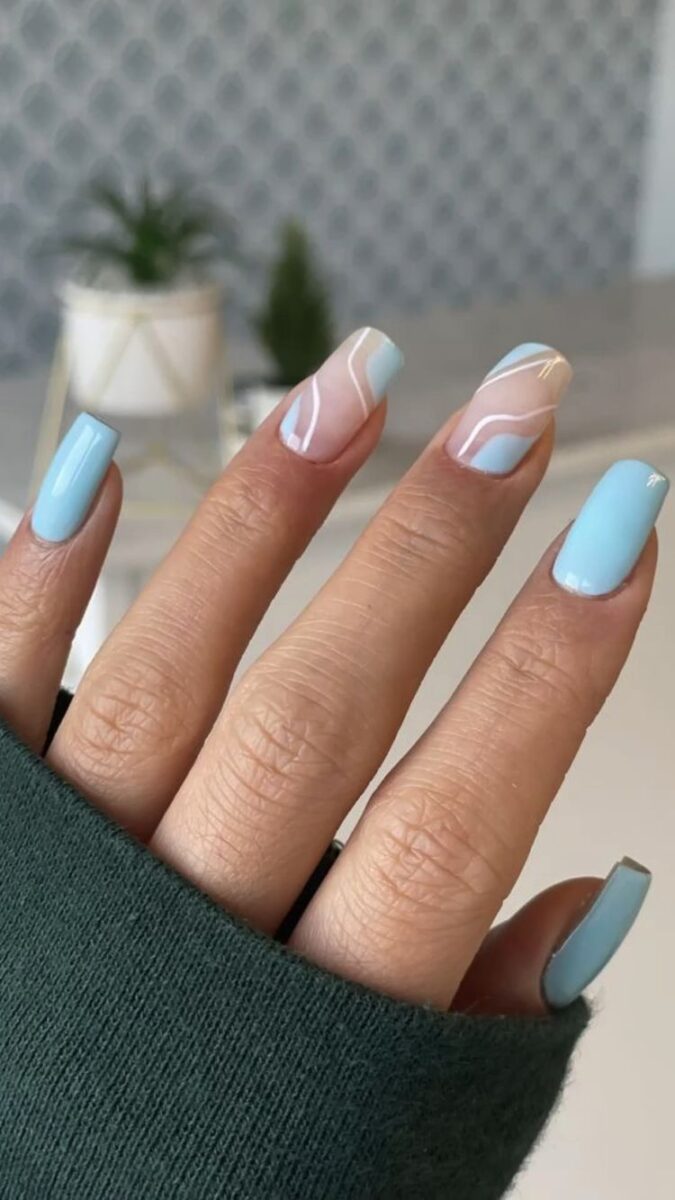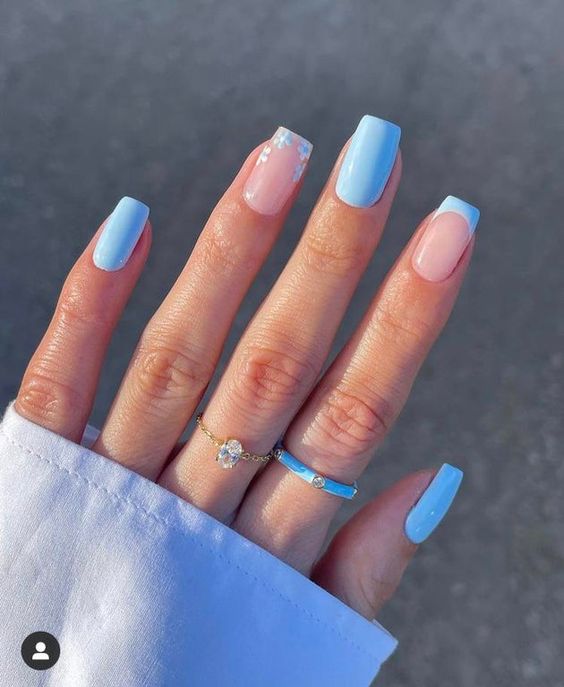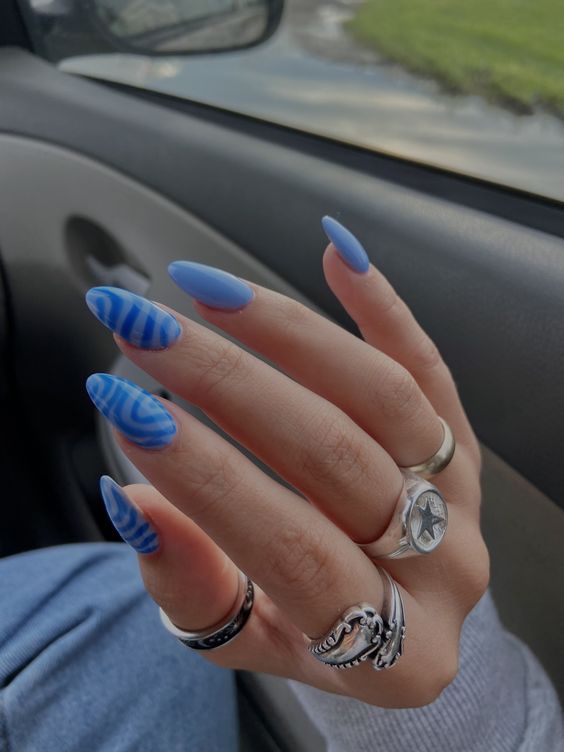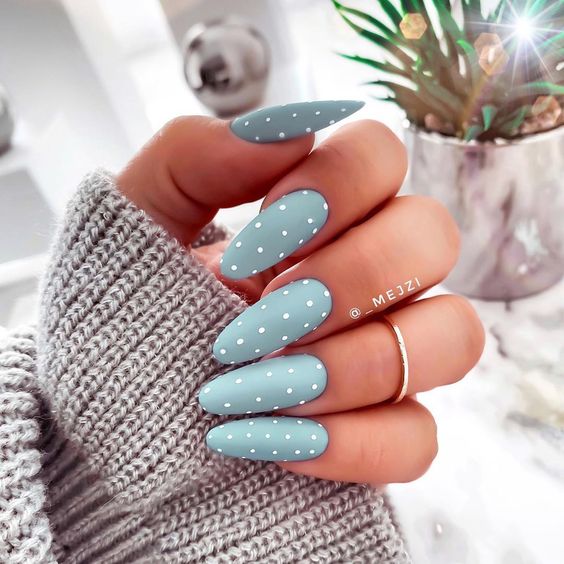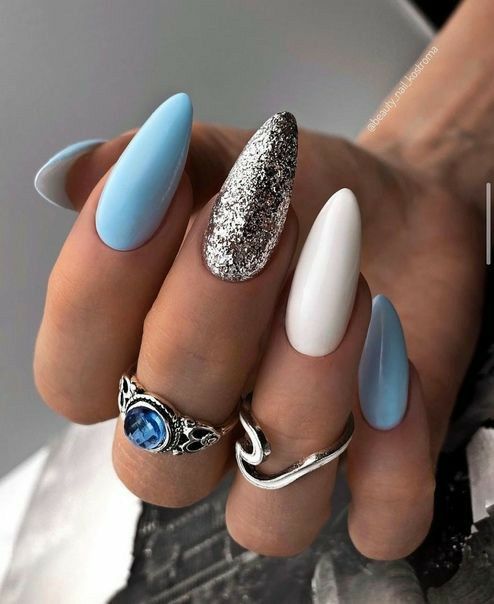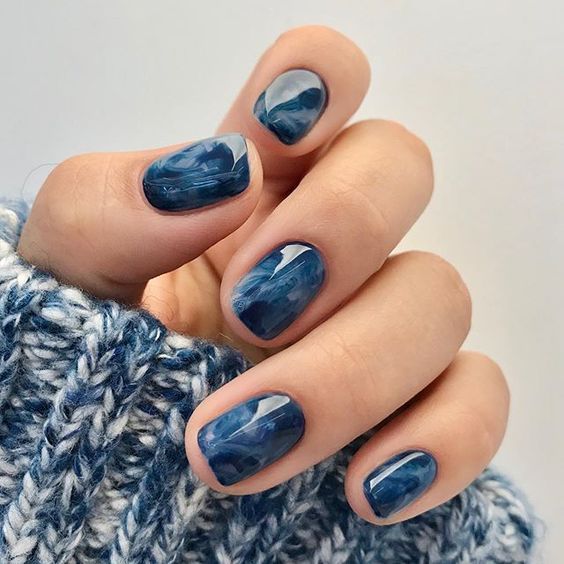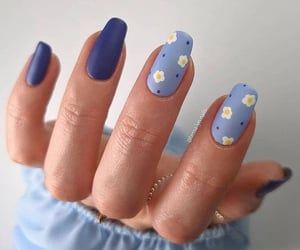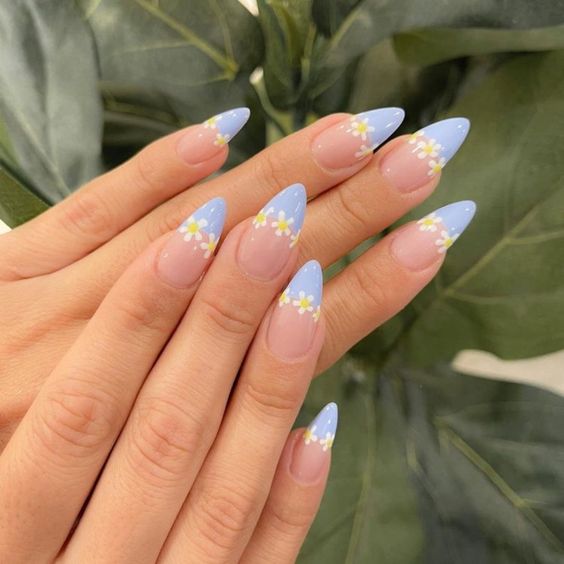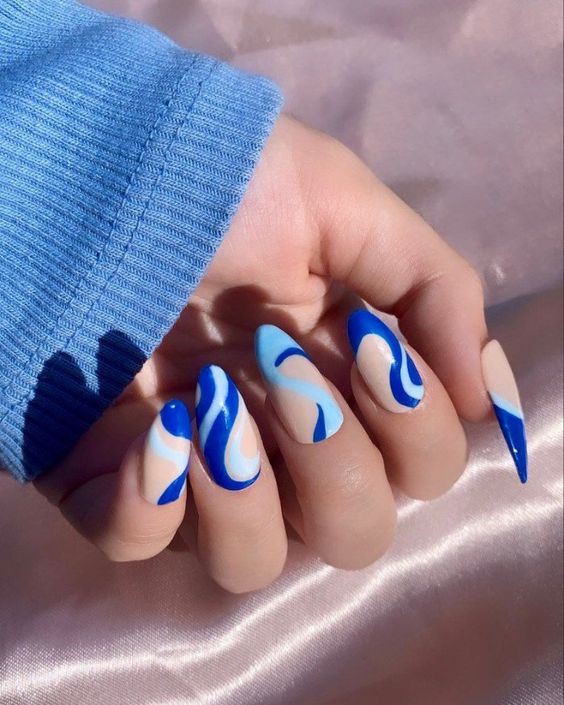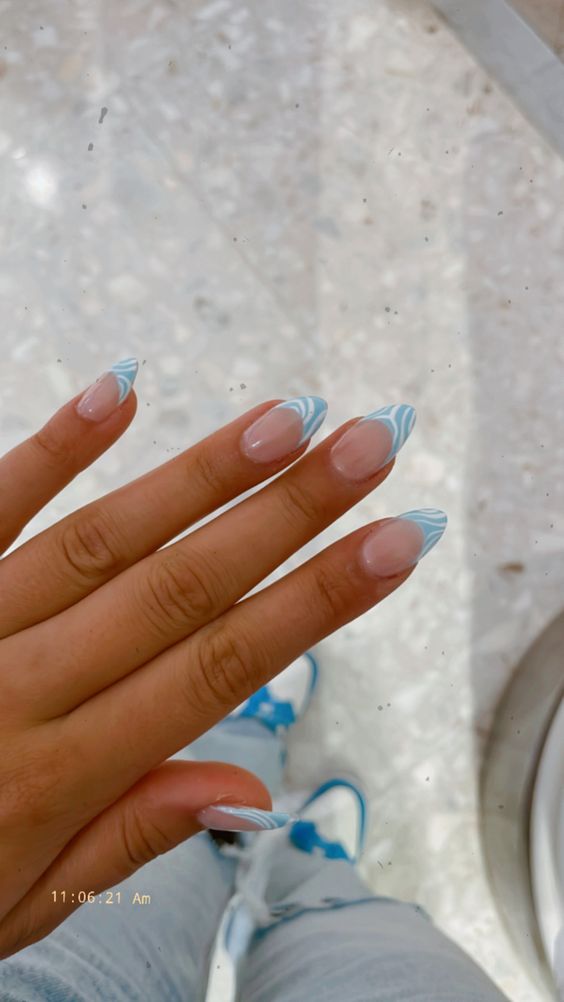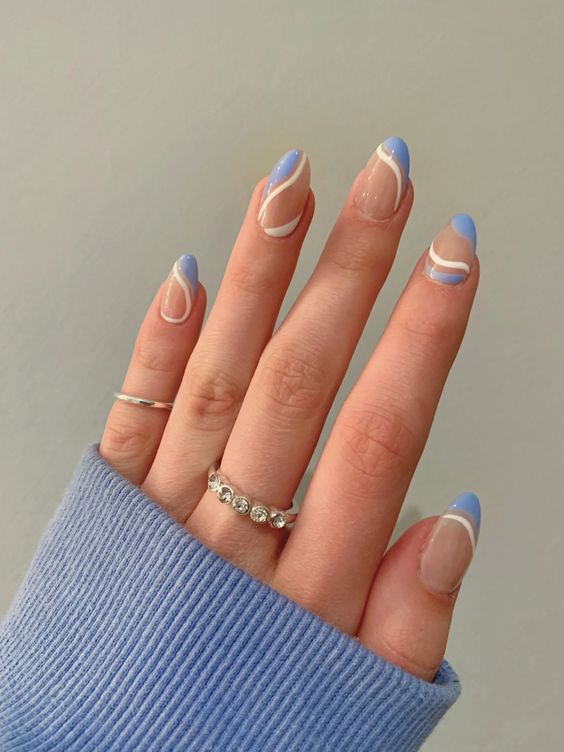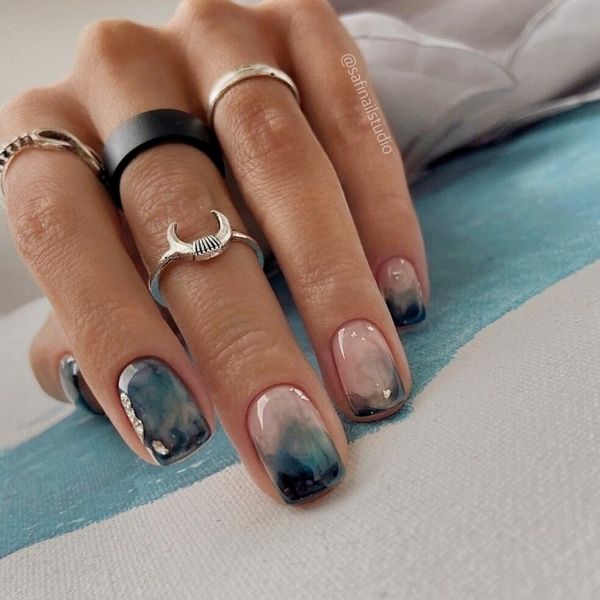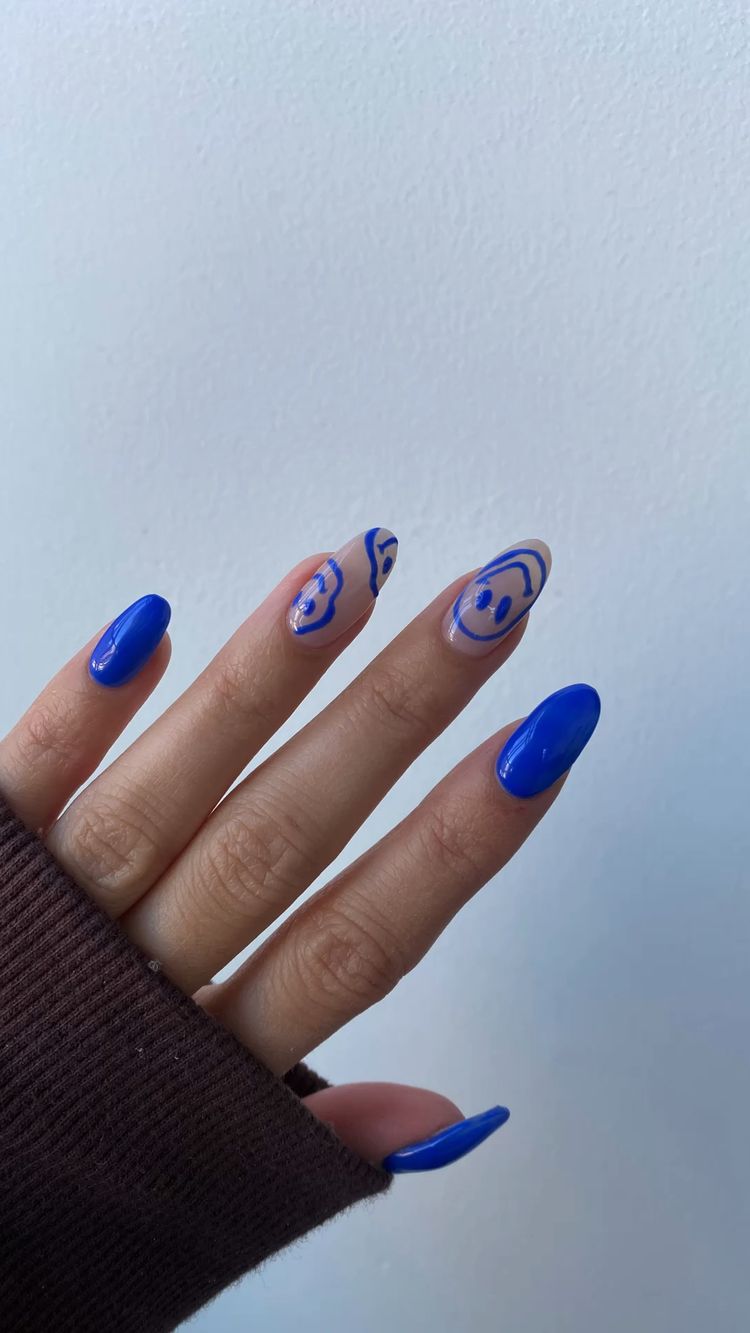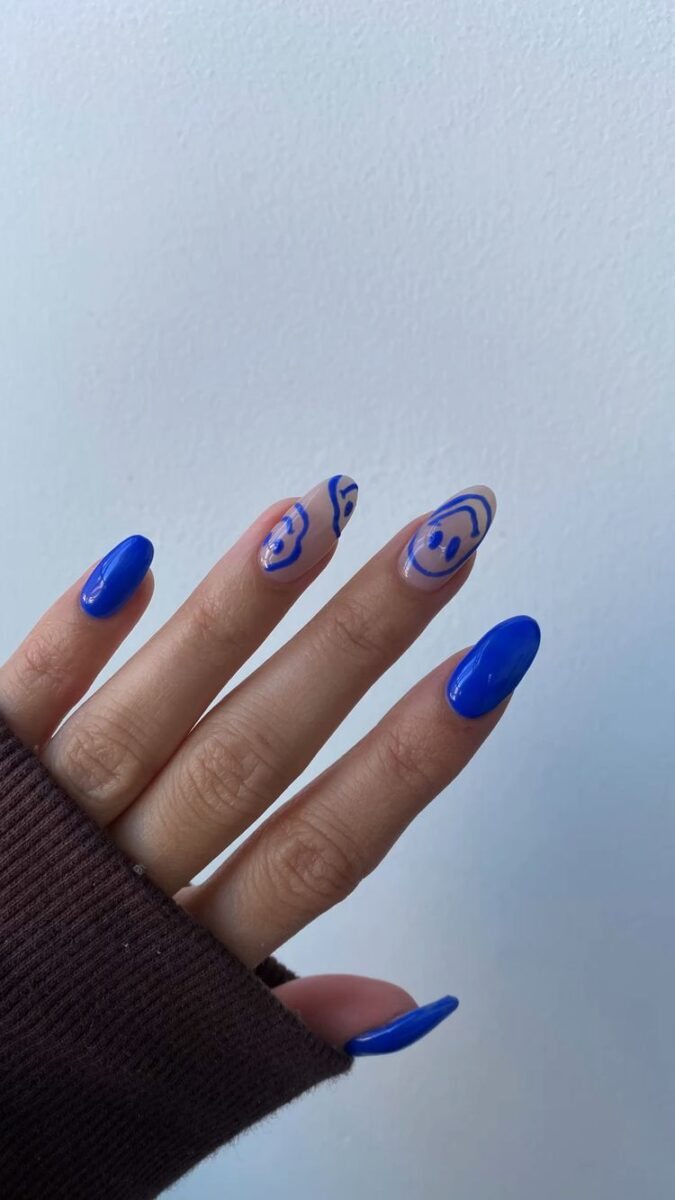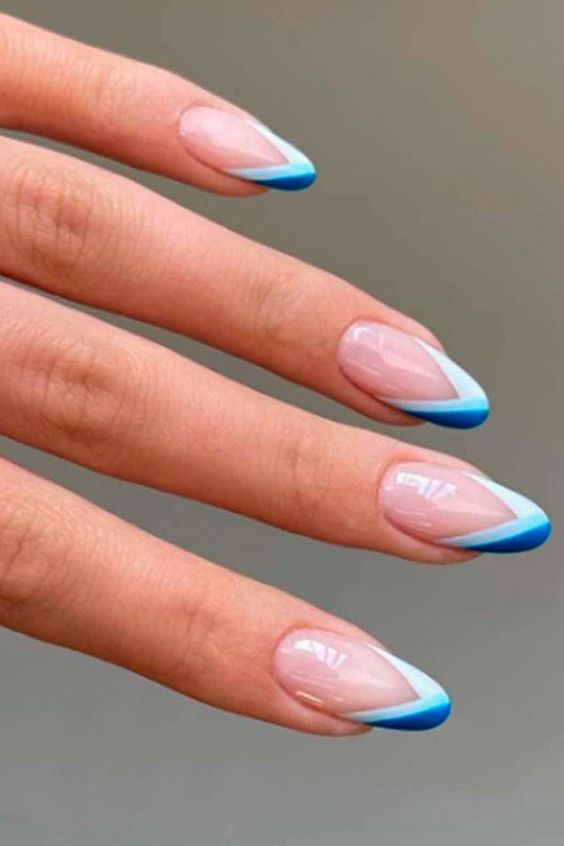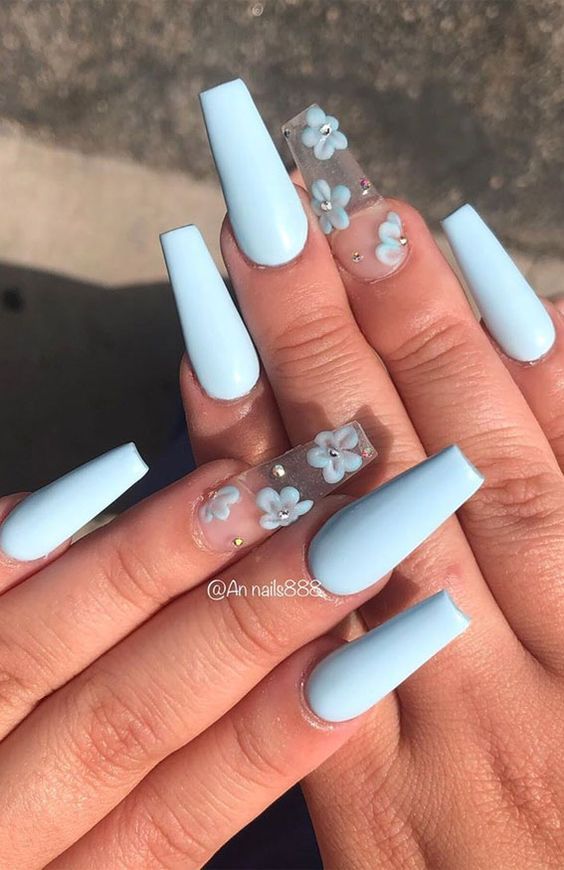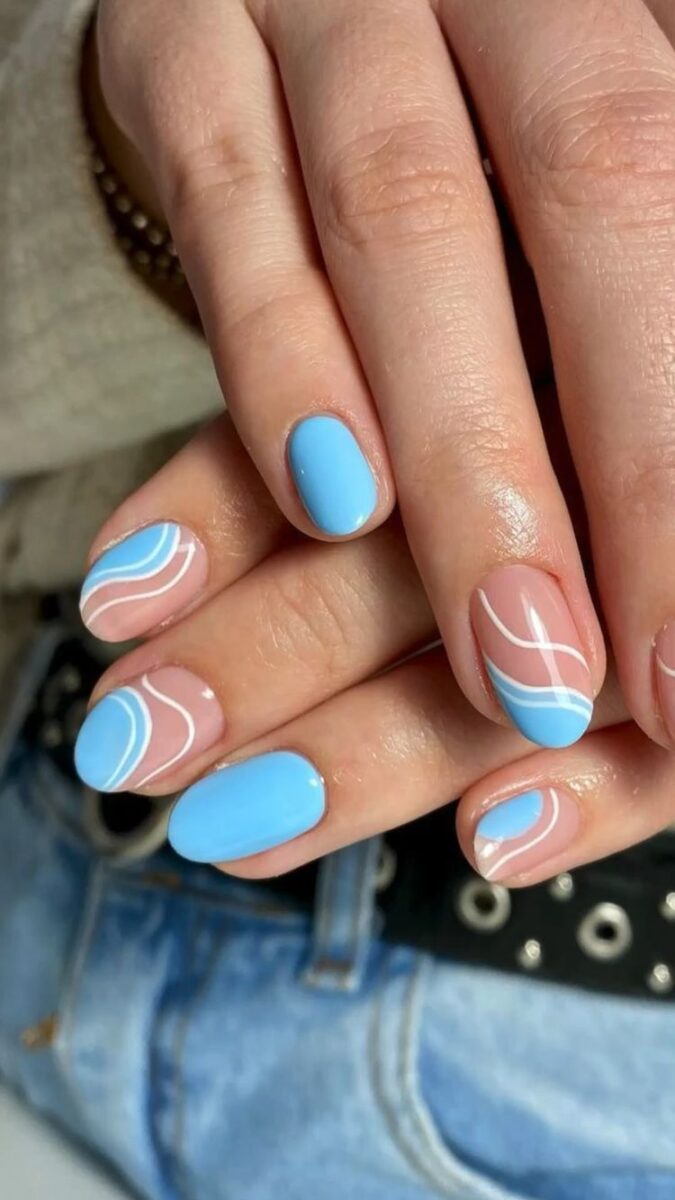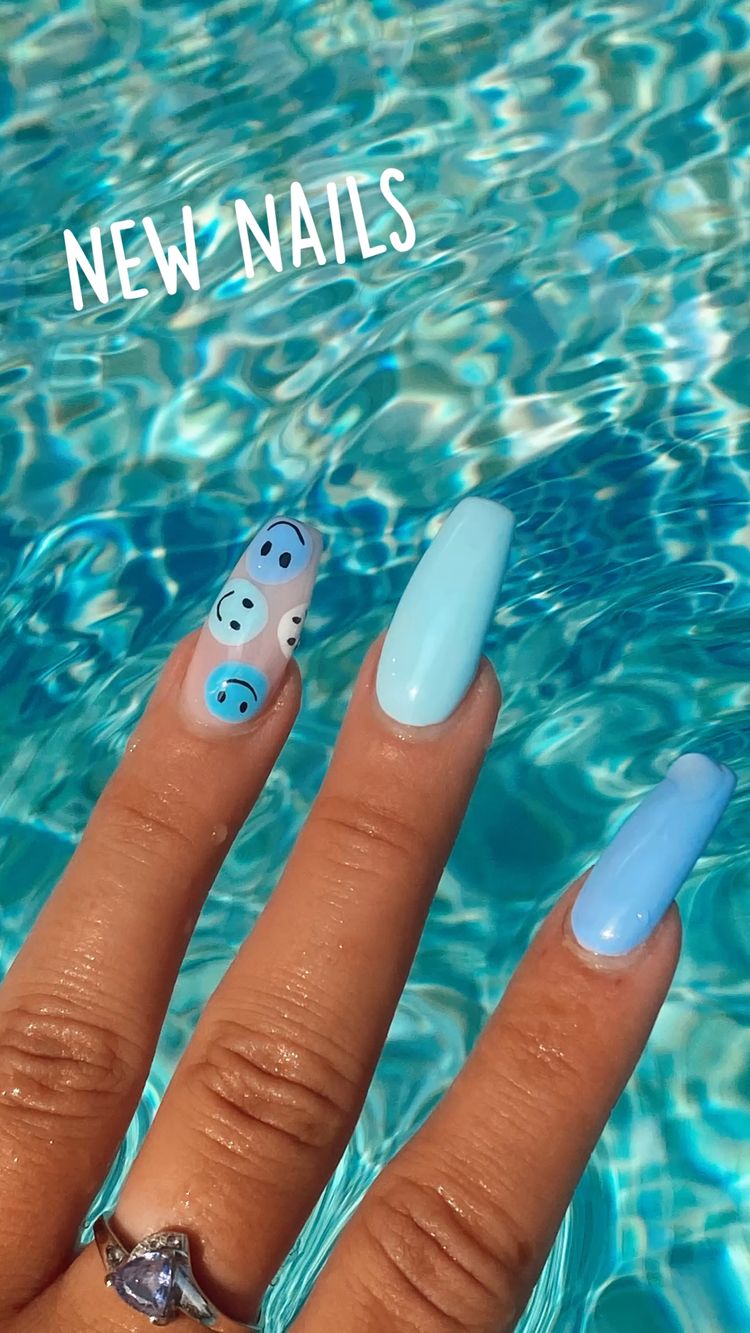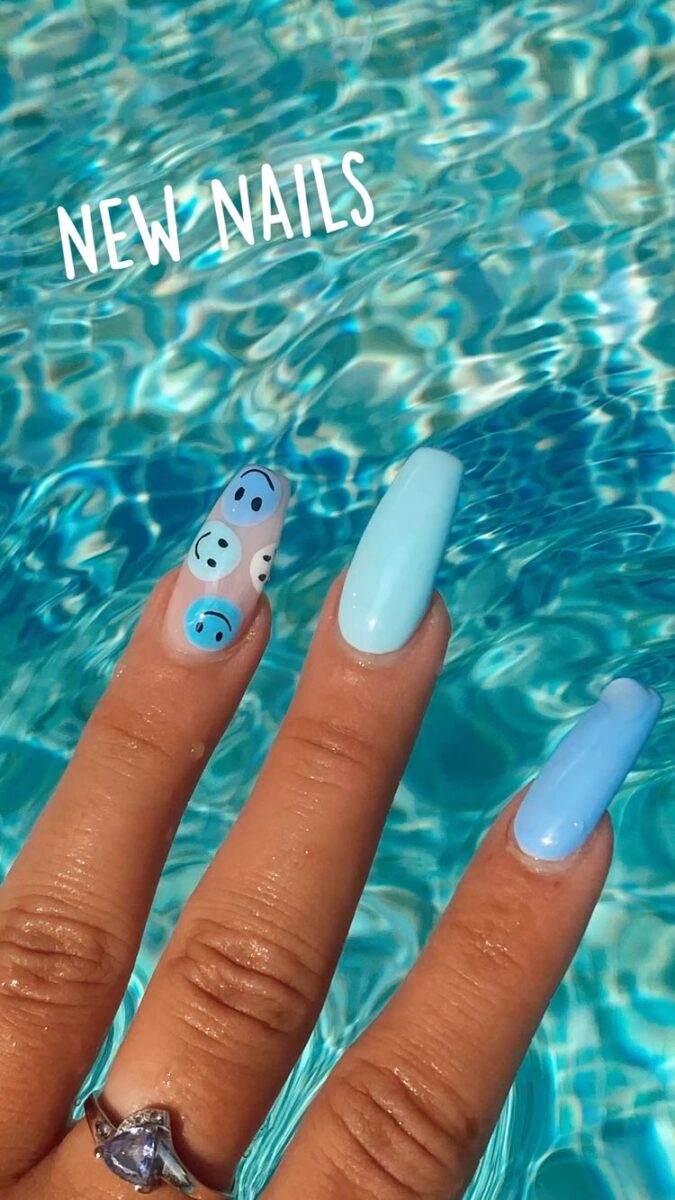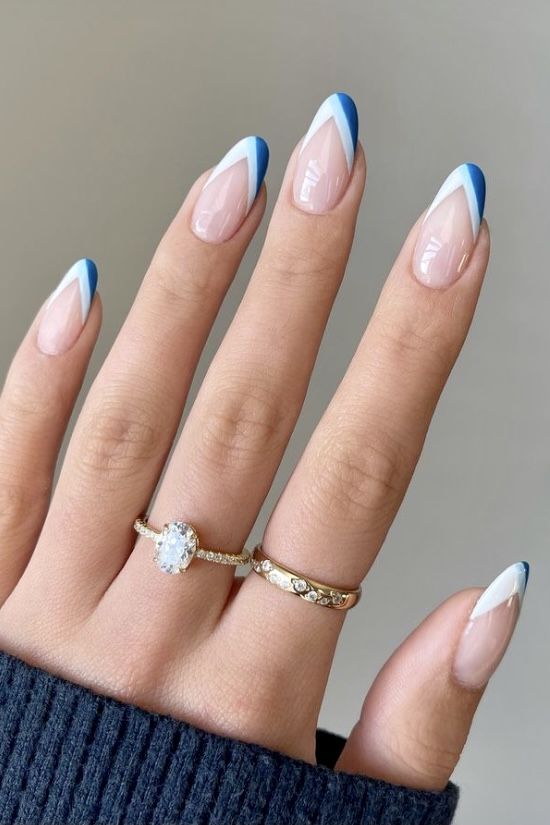 Source