If you're looking for your next wardrobe inspiration, check out these Billie Eilish outfits to copy!
If you're a huge Billie Eilish fan like me, then you probably love some of her most classic outfits. When it comes to her unique style, Billie Eilish doesn't appear to be hesitant to show off big and extraordinary fashion moments, from highlighter-inspired hair color to a stage look straight out of the Y2K era.
Honestly, I can't get enough of the star's wardrobe, and just like with her muse, she has made a truly unforgettable statement. Billie has everything, from chic and baggy street clothes to her comfortable stage outfits to elegant red-carpet gowns.
So play your favorite Billie song and scroll down to see some of my fave looks of hers that you can also get inspiration from!
Billie Eilish Outfits To Copy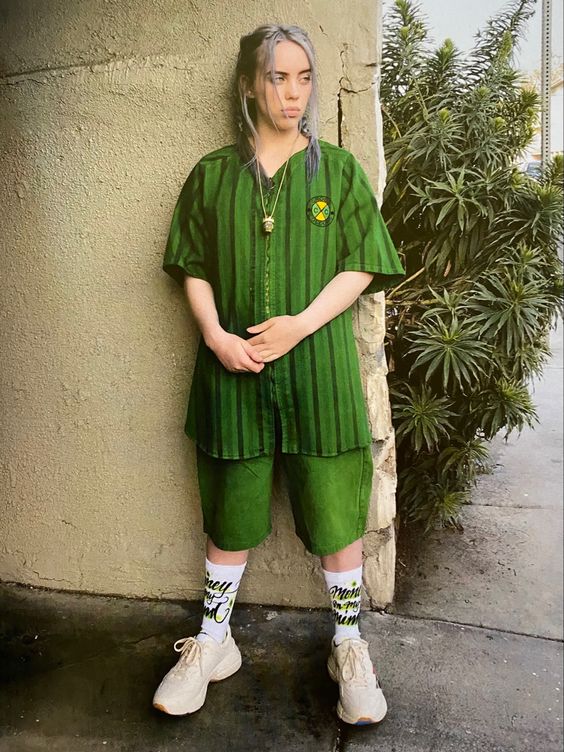 Make everyone green with envy with this oversized matching top and shorts!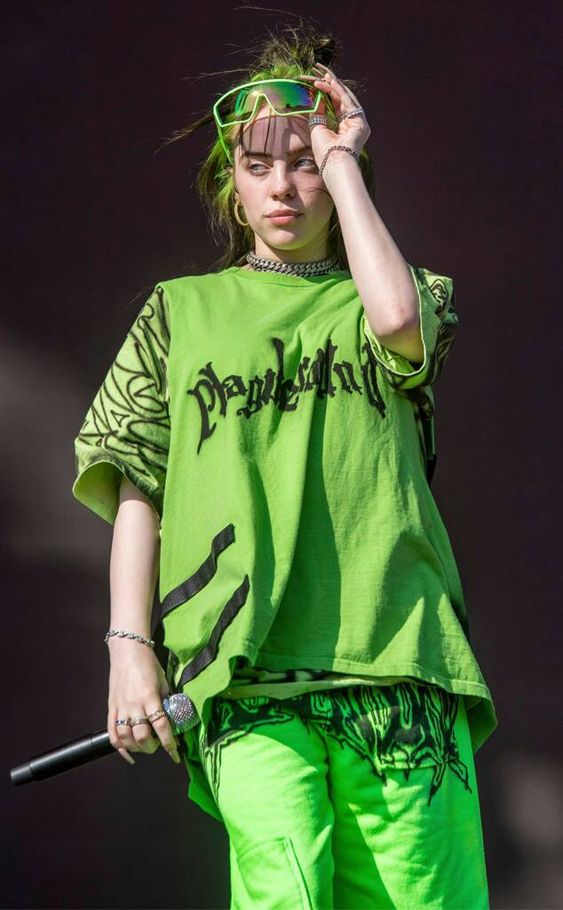 Green is totally Billie's color and her moments with this hair and style were just everything!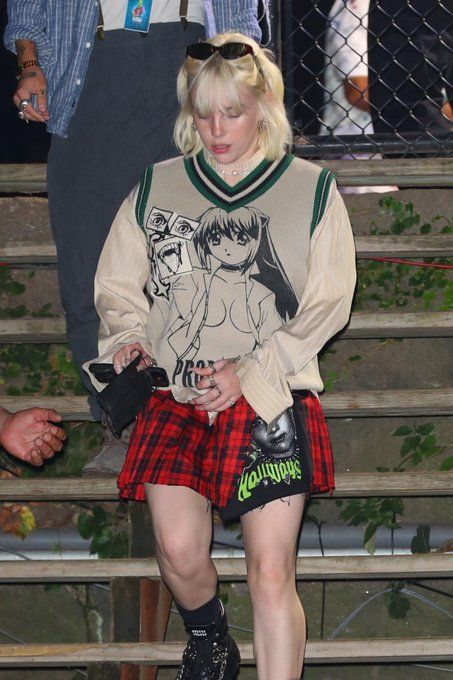 Channel your preppy side with this anime-printed beige sweater and this red, plaid skirt!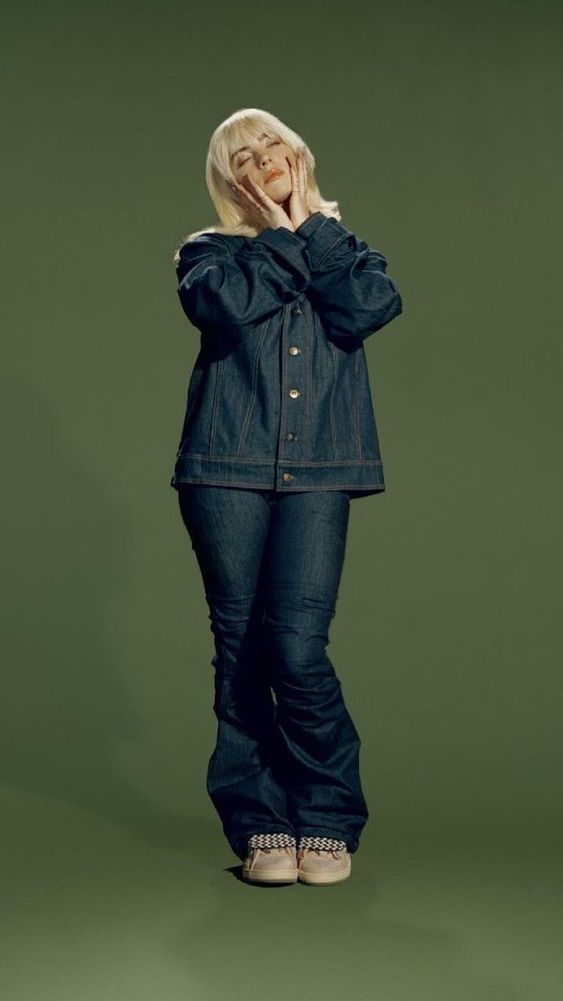 This matching jean outfit had its moment in one of her album photoshoots and you can easily take inspiration from this one too!
It's always a delight whenever I see Billie wear outfits like these. They're just so cute and they fit her so well!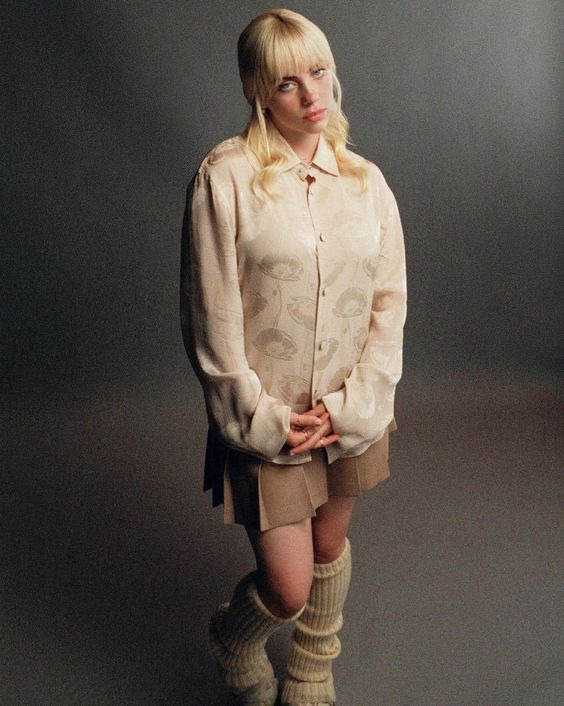 Billie has never looked so sweet and adorable with this unique take on a schoolgirl outfit!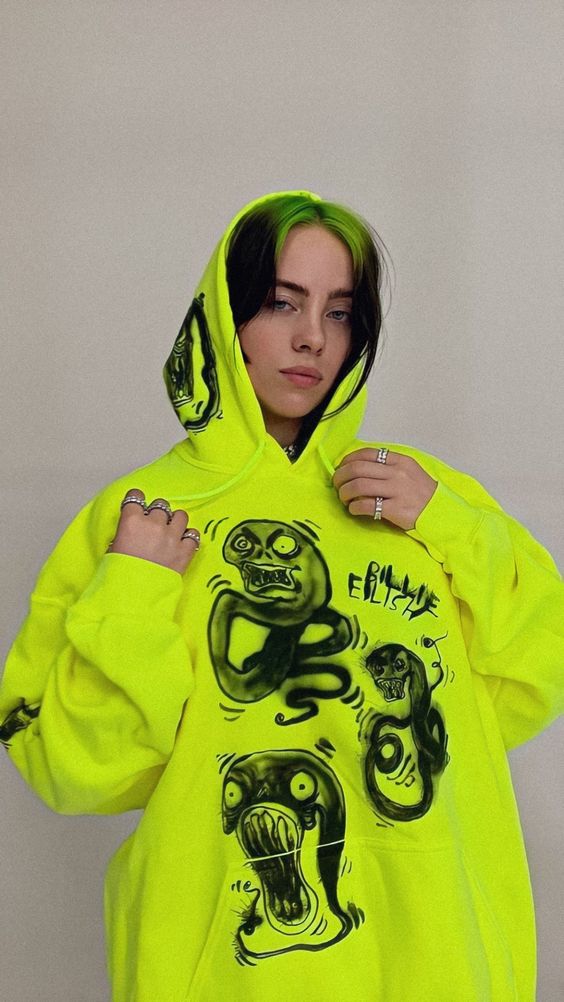 This graphic, neon green hoodie just looks so cool to me. If you want to copy this Billie Eilish outfit, you can let out your creative side and go wild with spray paint!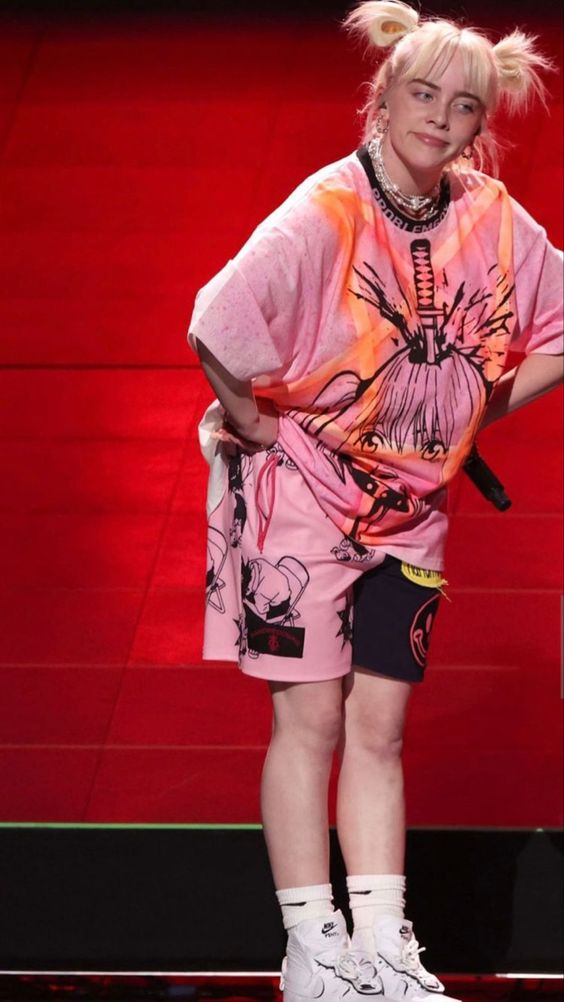 If there's something that Billie seems to love wearing, it's her graphic and printed trademark Billie Eilish outfits, and who could blame her? They're so cool and quirky and add a layer of uniqueness to her personal style!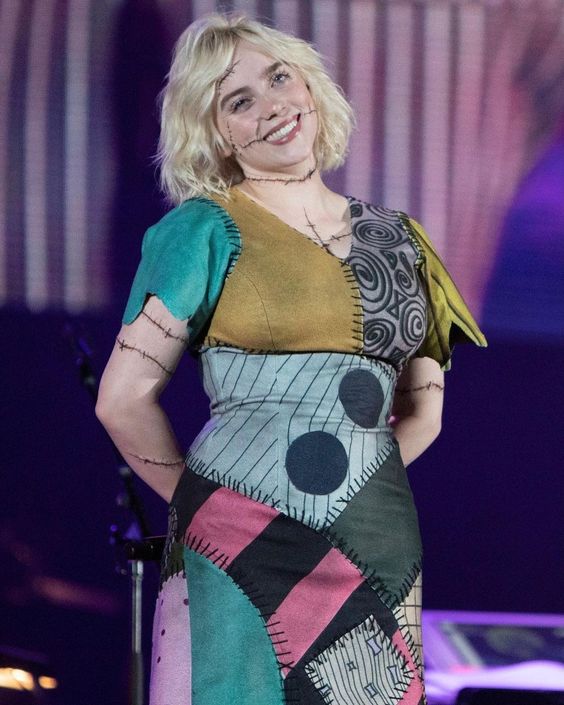 If you're looking for some inspiration for your next Halloween costume, Billie's take on Sally from Nightmare Before Christmas is definitely one to consider!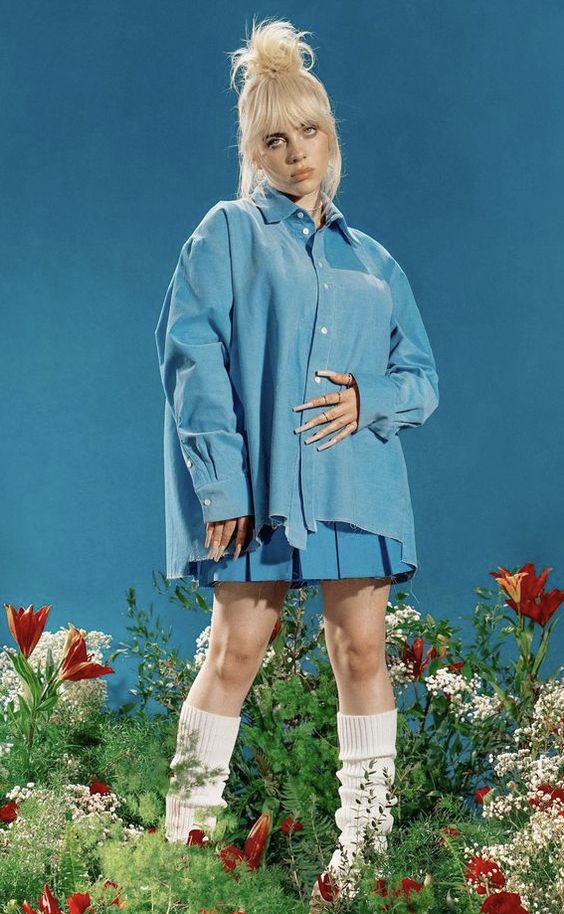 Take a stroll on a field of flowers with this jean shirt paired with a similarly colored skirt and a pair of kneesocks!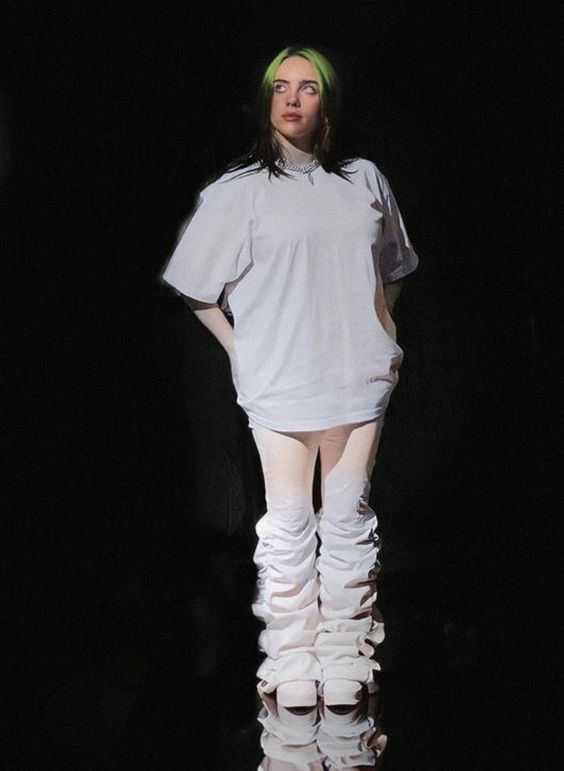 Sometimes all you need is a plain, oversized t-shirt to create a stylish look!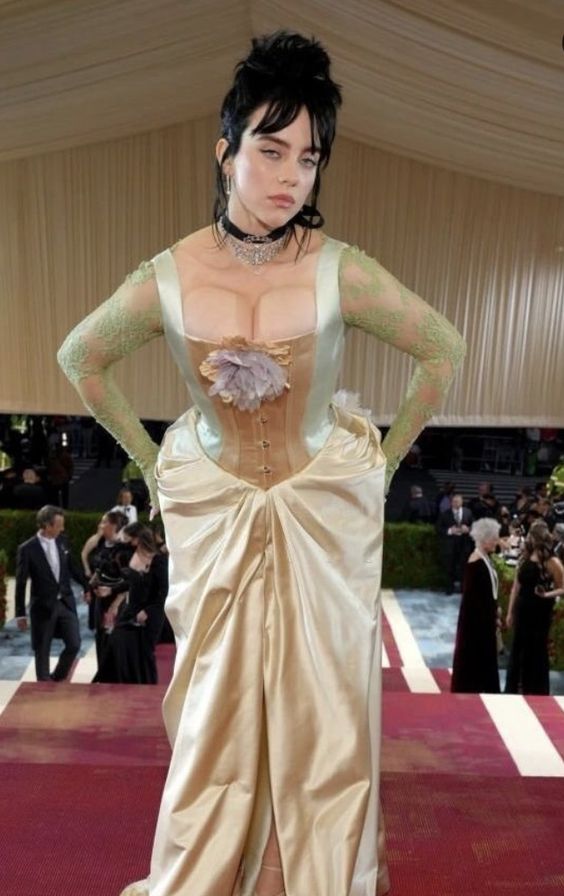 It's quite a rare sight to see the start not wearing her usual baggy and oversized trademark Billie Eilish outfits, but she certainly rocks this corset gown! If you have any upcoming themed parties, this glamorous dress from the previous Met Gala is just too stunning to pass up!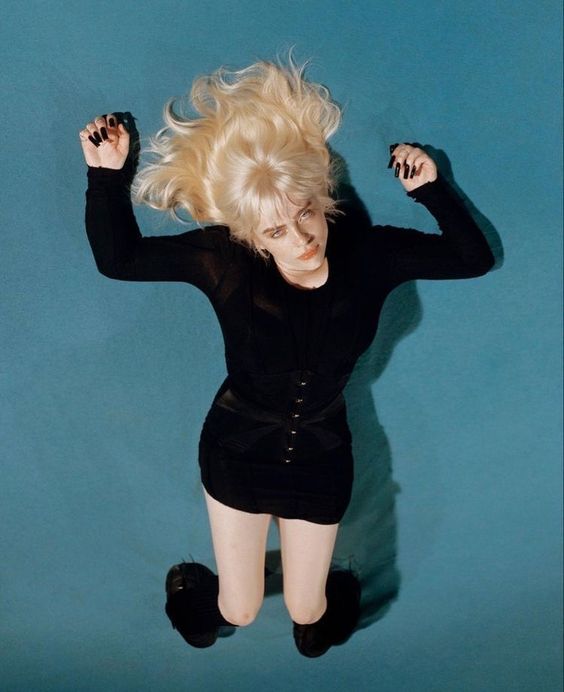 I love a good understated and classy black outfit so this particular outfit of Billie's is going to be one of my top faves.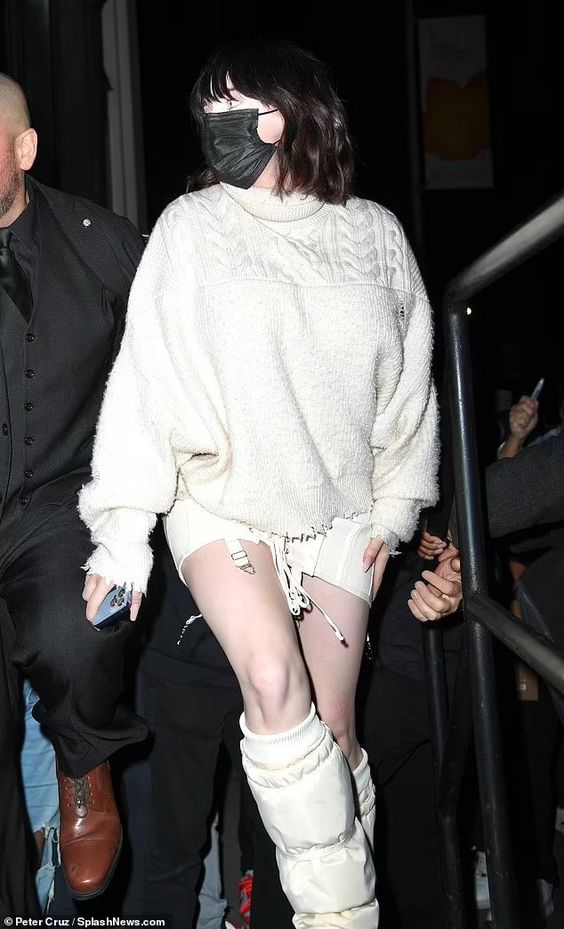 While this may not be the most comfortable thing to wear this winter, it definitely ticks the stylish part of our list! It's giving Y2K popstar vibes!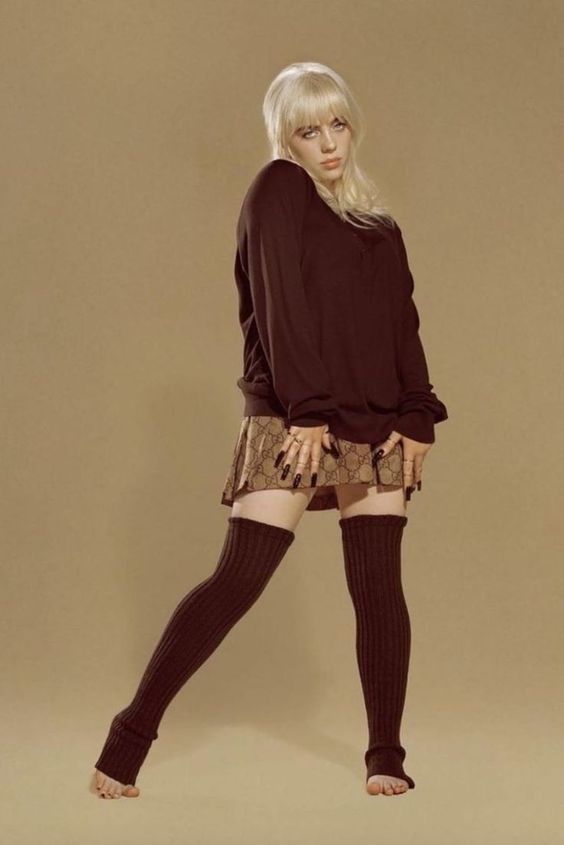 Sweaters are one of my favorite things to wear especially during the colder months and I'm definitely going to copy this cozy color scheme and style from Billie when I get the chance!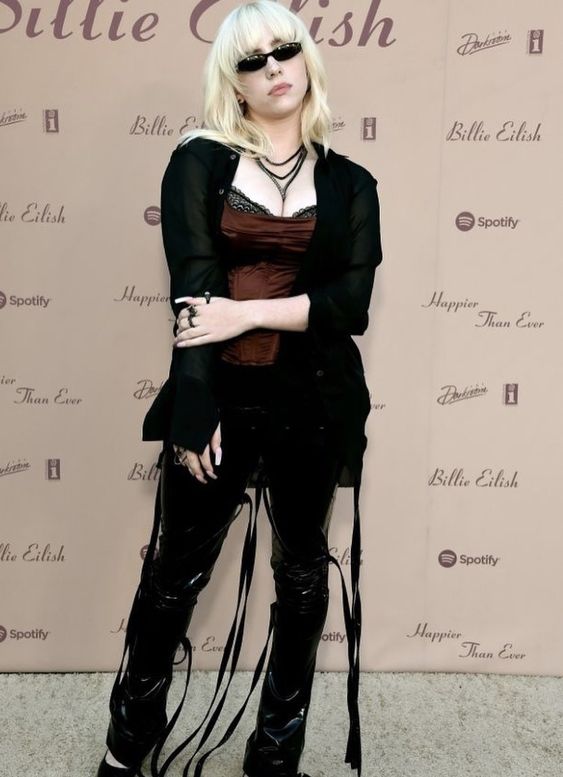 If you're looking for something edgy to wear, this is the perfect Billie Eilish outfit to copy. It's sexy without being too revealing!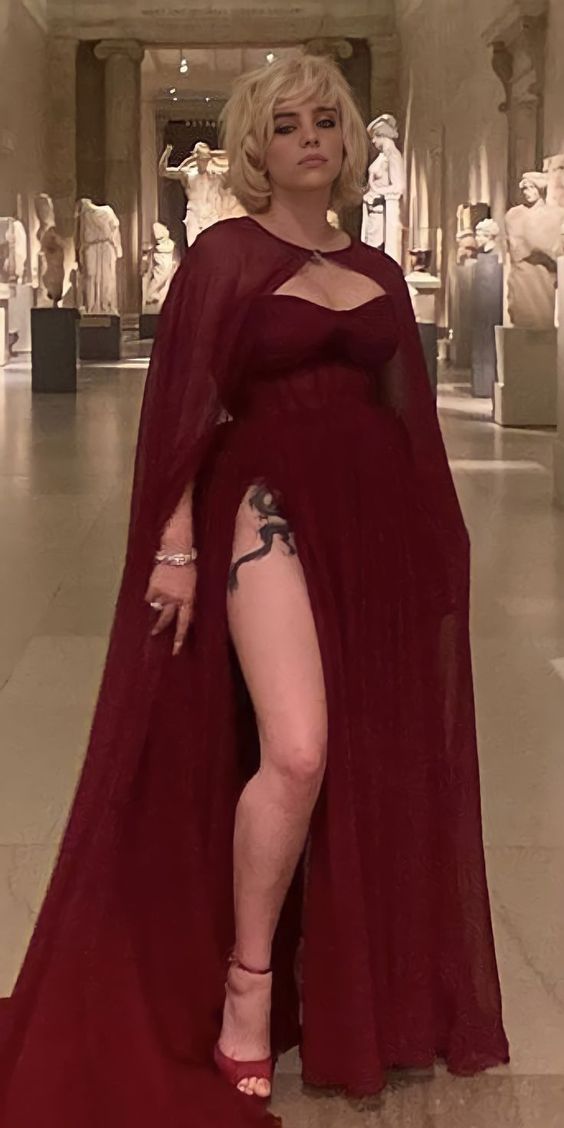 With the holidays coming up, Christmas parties are going to be thrown left and right. And if some of the parties you're attending require formal attire, why not stun everyone with this beautiful red slit dress?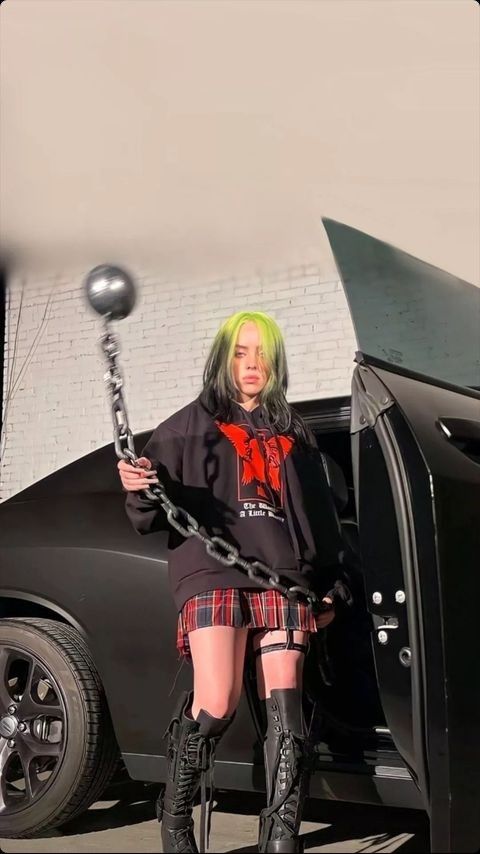 Show off your edgy side with this grungy attire! Plus points if you also get your hands on a spiky ball and chain!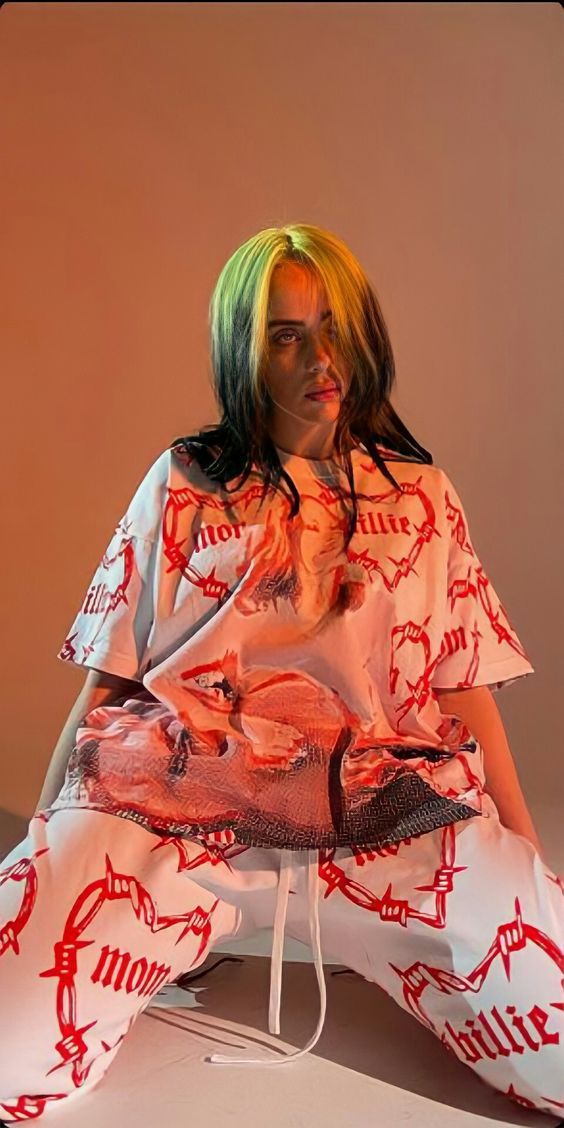 Now, this is an outfit you can easily copy from Billie as this is one of her merch!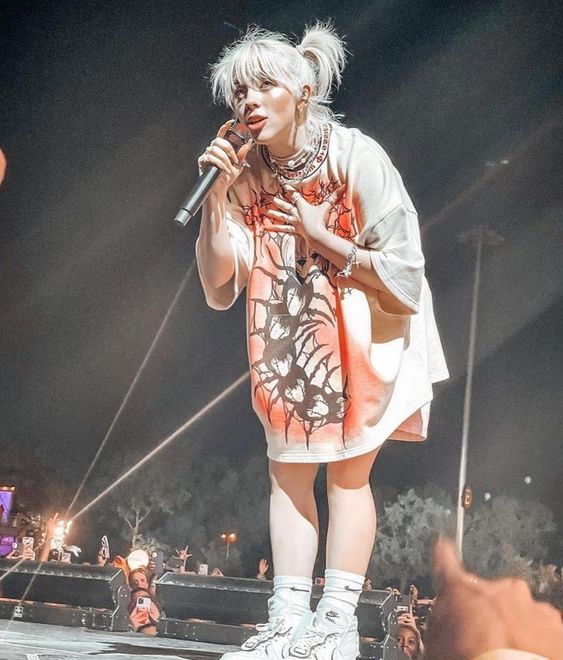 I just can't get enough of Billie's baggy shirts. They just look so comfortable and easy to wear. All you need is an oversized graphic tee and pair it with sneakers of your choice!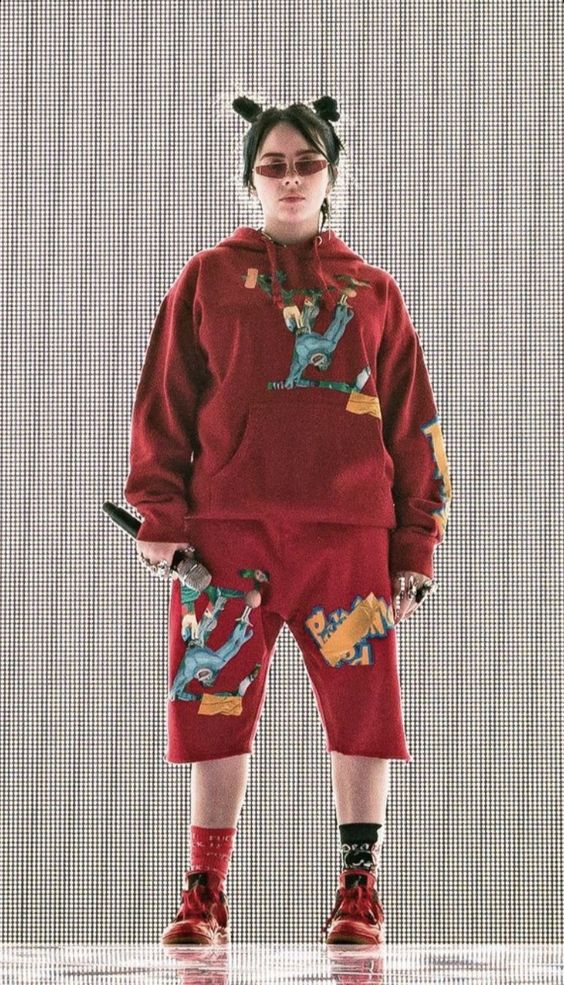 Hoodies are a staple piece for Billie's outfits and they look even better when they match her baggy shorts. This one is definitely a favorite of mine!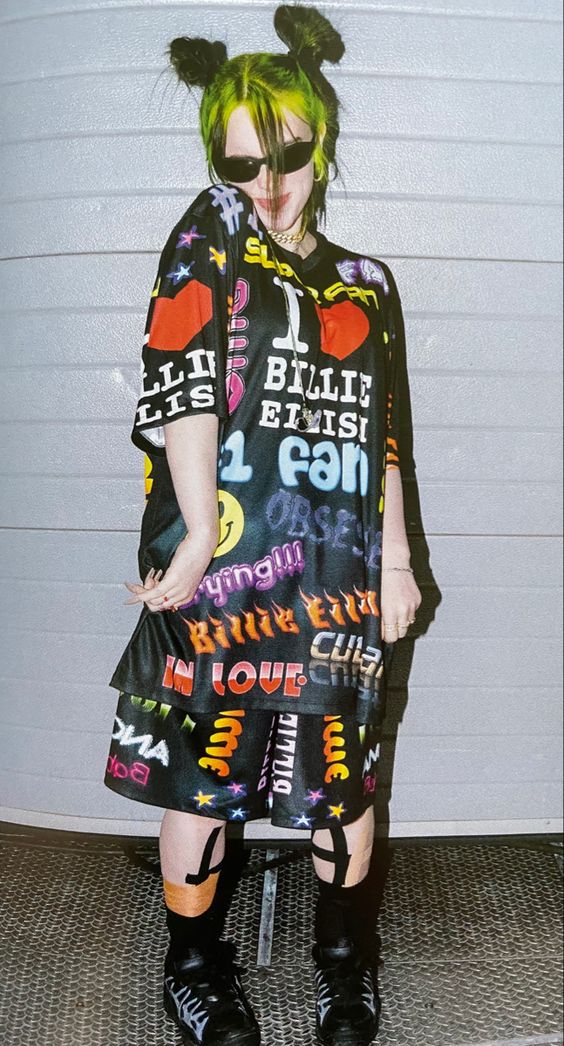 Show everyone how much you love Billie Eilish by wearing printed, baggy outfits that just scream how big of a fan you are!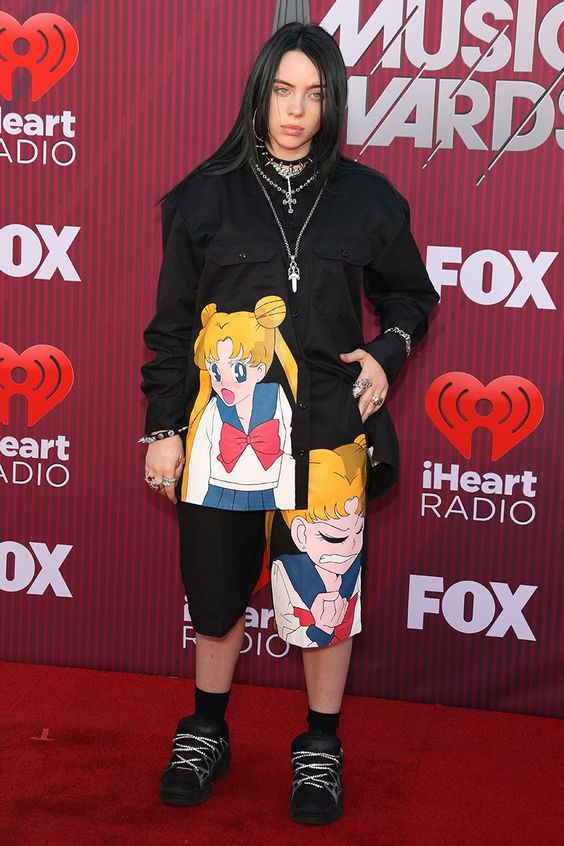 Billie truly does love her anime and so do I! So I always appreciate it whenever she incorporates these references to her outfits and this Sailor Moon is something I'd love to have as well.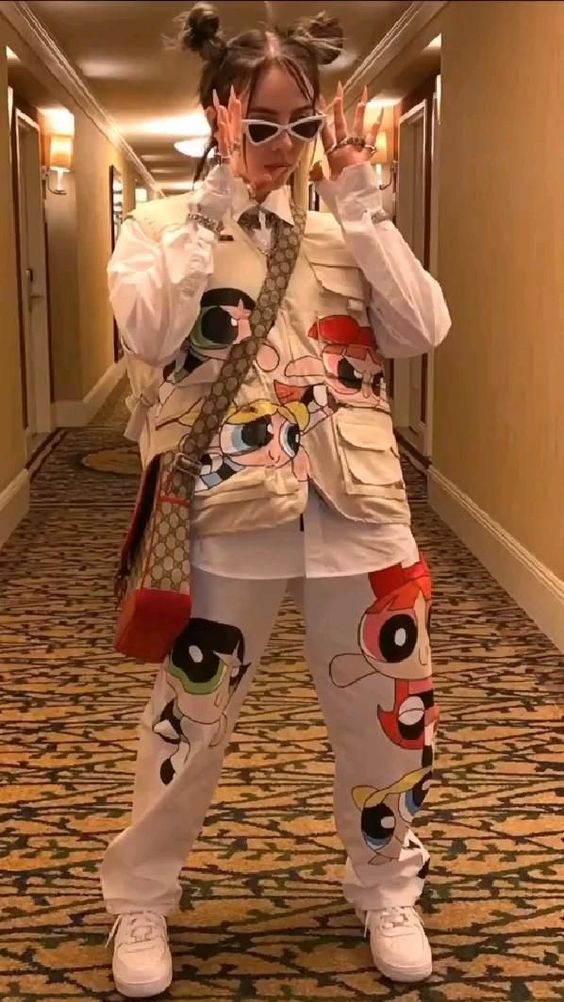 Just like Billie Eilish, the Powerpuff Girls were a great source of inspiration during my younger years and it's so cute to see them being worn by someone I look up to now!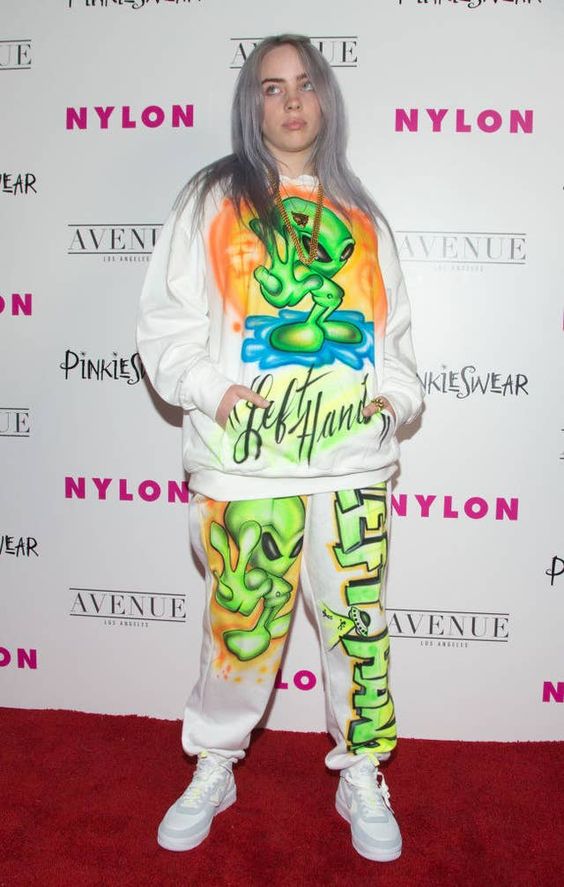 This wacky alien matching set looks absolutely cool to me. If you're into sci-fi and aliens, why not try getting a similar printed attire?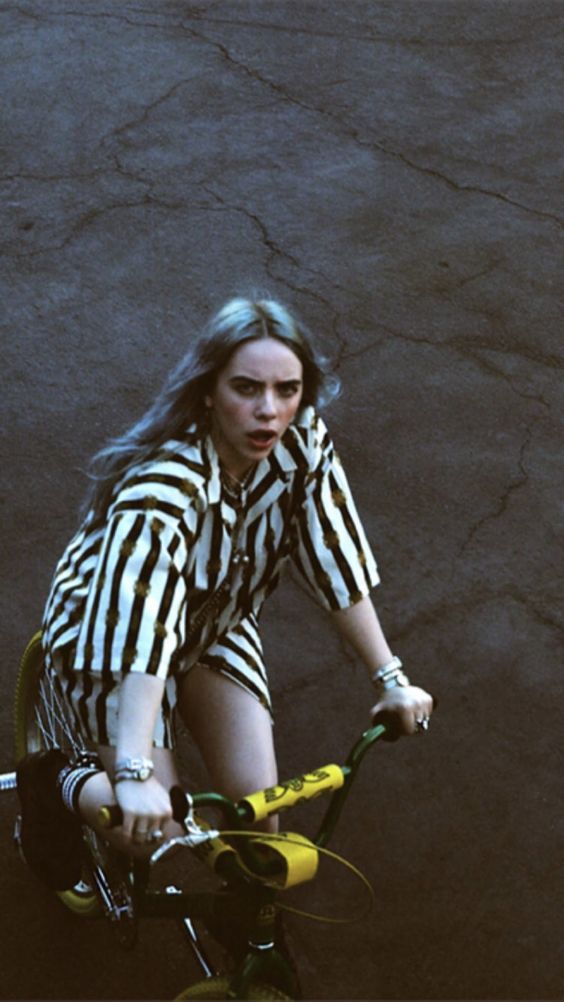 This particular photo always manages to give me such nostalgia. It's very reminiscent of shows like Euphoria on HBO, and I love that the outfit is something so plain yet so stylish that anyone can easily copy it! Just pair it with your trusty boots and you'll have a nice look!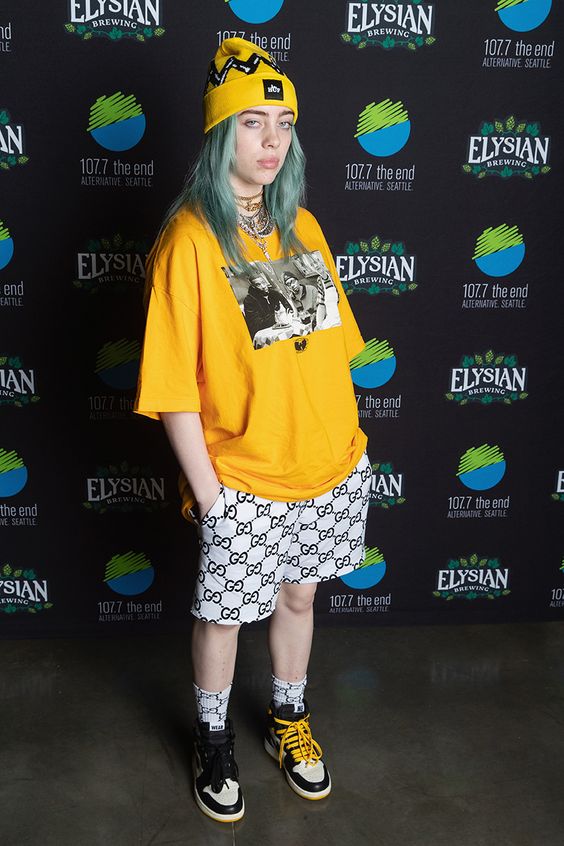 I am totally obsessed with this fun, yellow combo! While those Gucci shorts are not going to be the most affordable for everyone, you can always switch them with another pair of printed pants!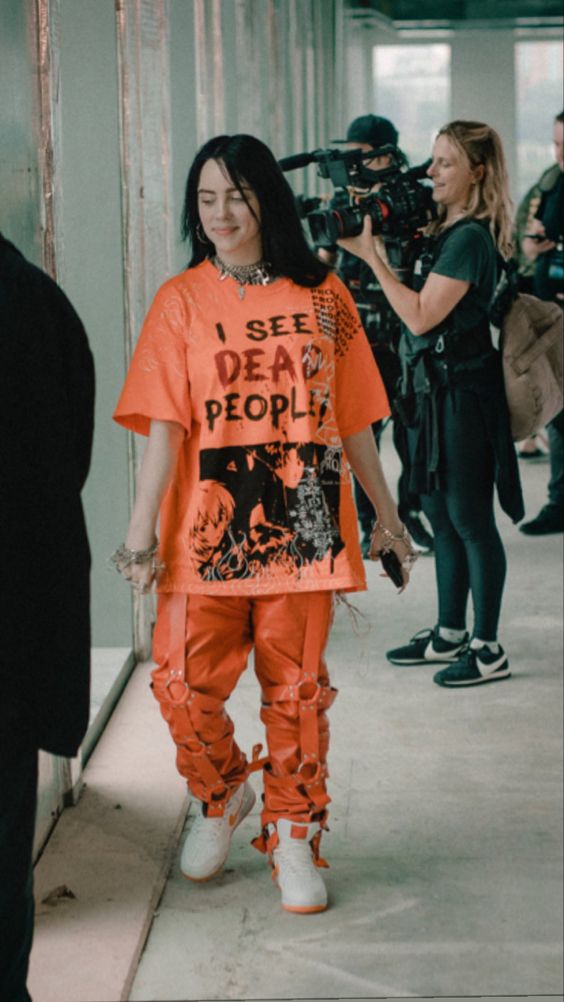 Mix and match your favorite movie and anime references just like Billie did with this outfit!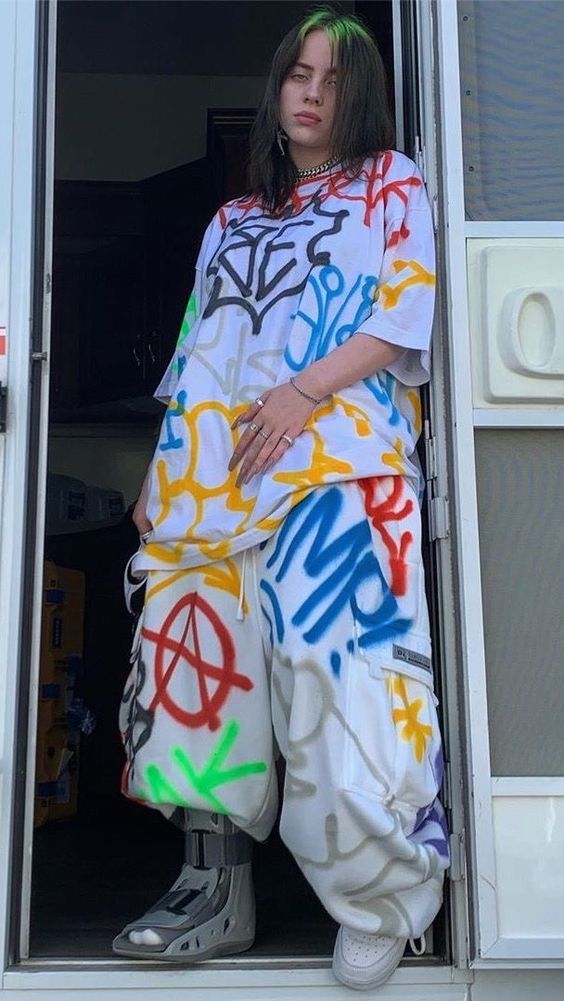 Sometimes, copying another artist's outfit is no easy feat, especially since most of their clothes come from luxury brands. But you can also make your own creative spin on this particular outfit that Billie wore. Whip out some cans of paint spray and graffiti away!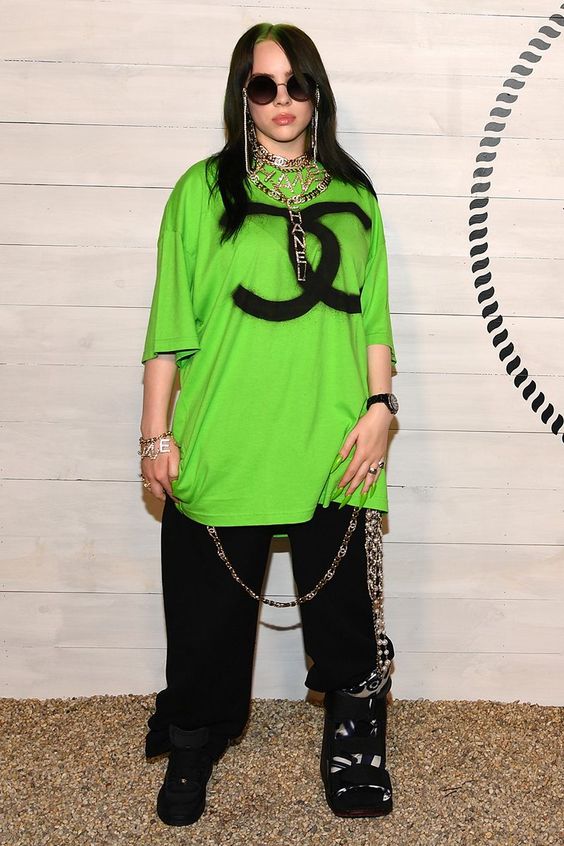 Can't afford Chanel? That's completely fine! Again, you can put your unique twist to your inspired outfits and get creative with paint sprays and other crafting materials! This is definitely one of the most iconic Billie Eilish outfits to copy for Halloween.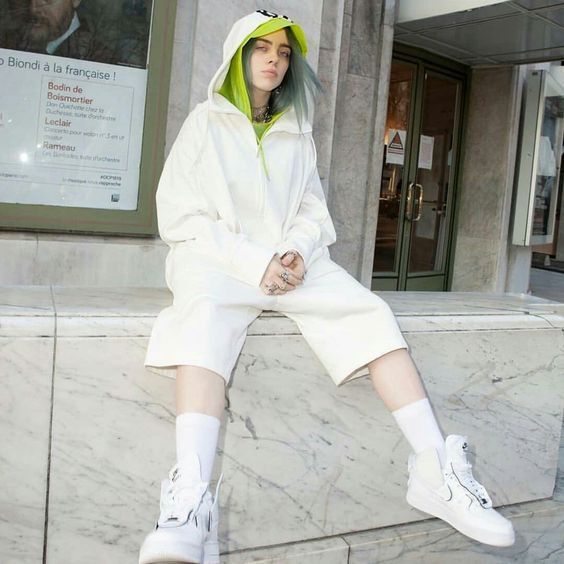 An all-white attire just instantly looks so chic to me. There's something about it that just looks so pure and clean!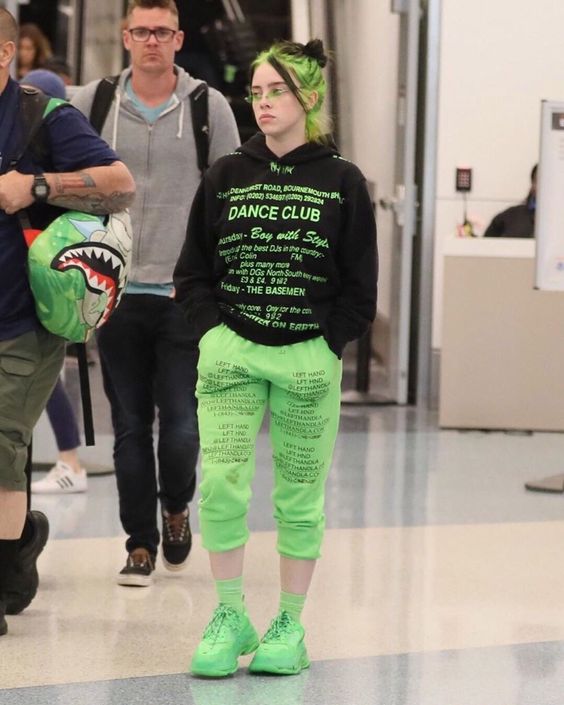 If there is one sentence to describe Billie's style it's that they're always comfortable without compromising style. She's just utterly unique and this outfit is no different!
Keep yourself warm from the incoming cold season with oversized sweaters like what Billie is wearing in the picture! You can match it with a pair of pants underneath for extra warmth!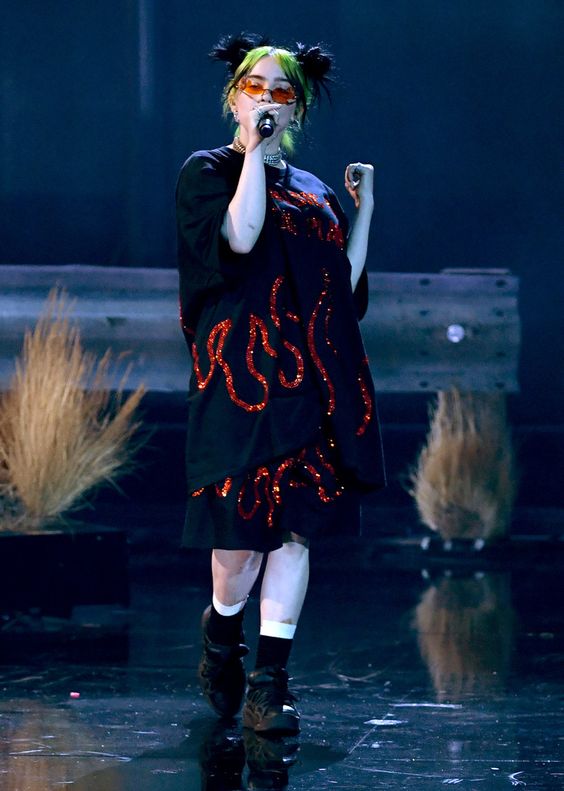 Make things hot with this glittery flamed outfit from Billie! If you're not a fan of clothes with too many prints, this one has a more subtle design compared to her other wardrobe!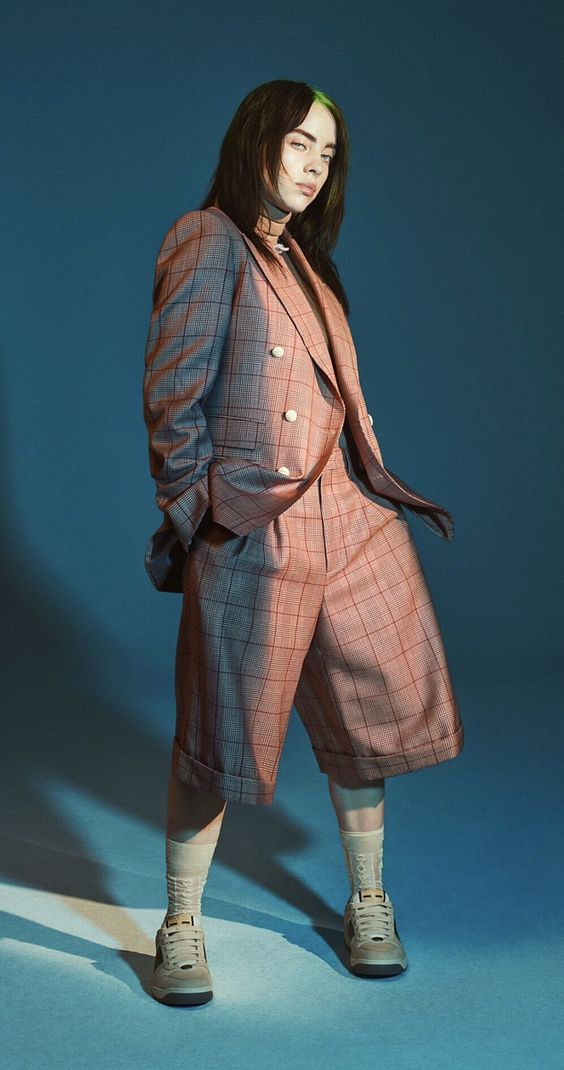 If you're into more formal wear but still want to channel Billie's signature style, this is the perfect outfit for you!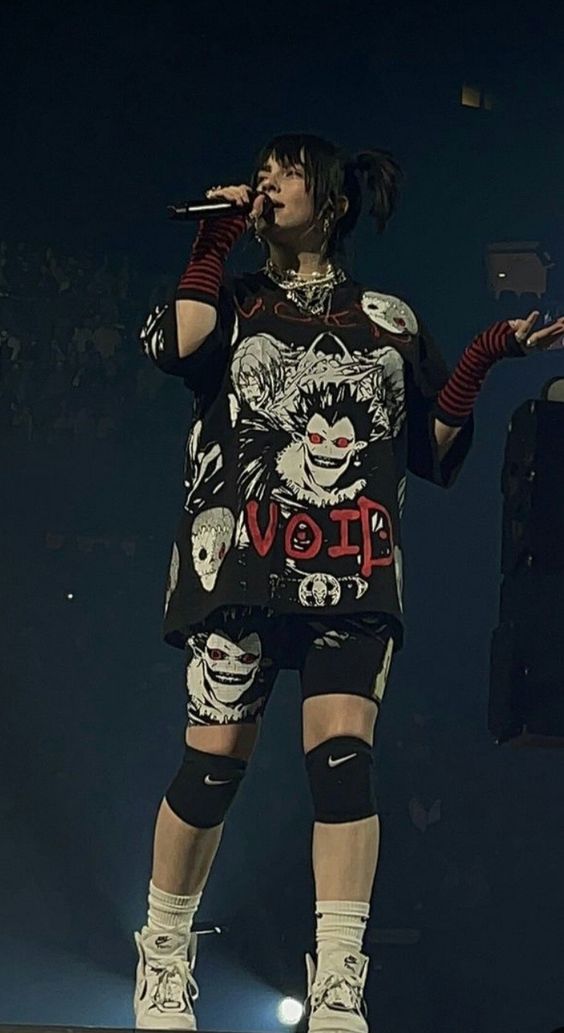 I am honestly in love with this Deathnote-inspired outfit. Fans of this popular anime series might want to give this a try!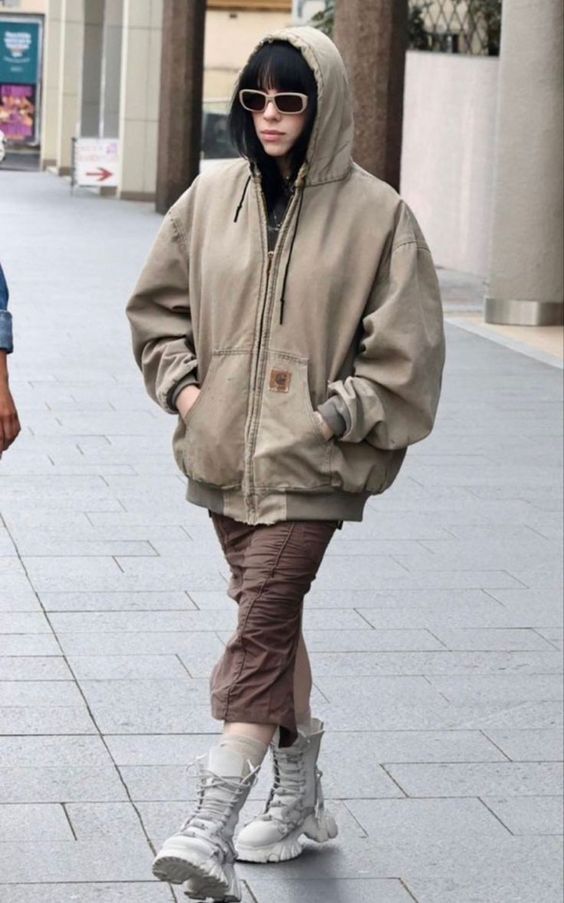 Billie is known for wearing bright, neon colors so seeing her in neutral colors like this one is such a fresh sight! This is definitely one of the more unique Billie Eilish outfits to copy.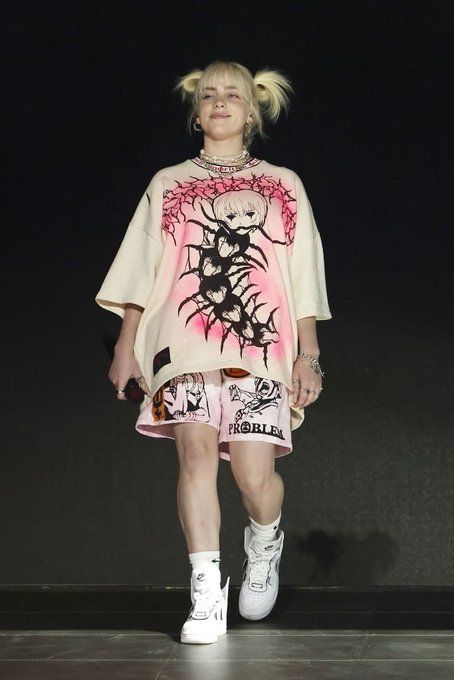 Can't get enough of anime-themed Billie Eilish outfits? Me either!
Billie rarely shows off her figure with more tight-fitting clothes, but when she does, it's truly a blessing as I'm obsessed with this outfit!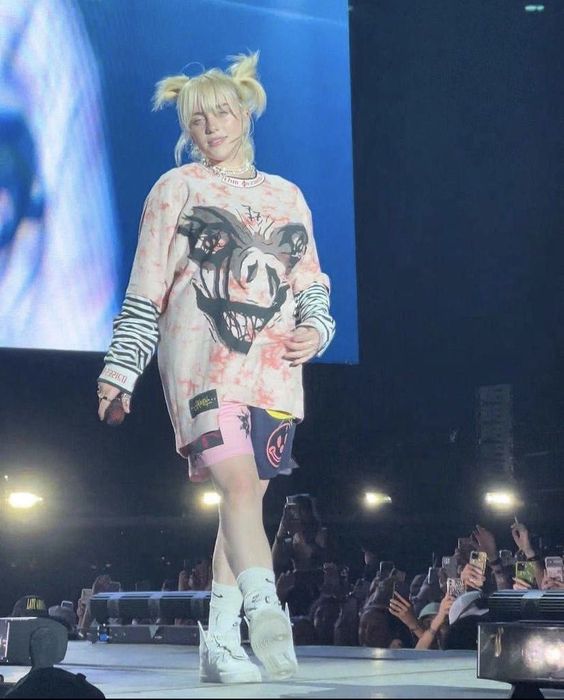 One of the best things about Billie's style is that even her stage outfits can easily be worn for casual wear every day and this one is just my kind of streetwear!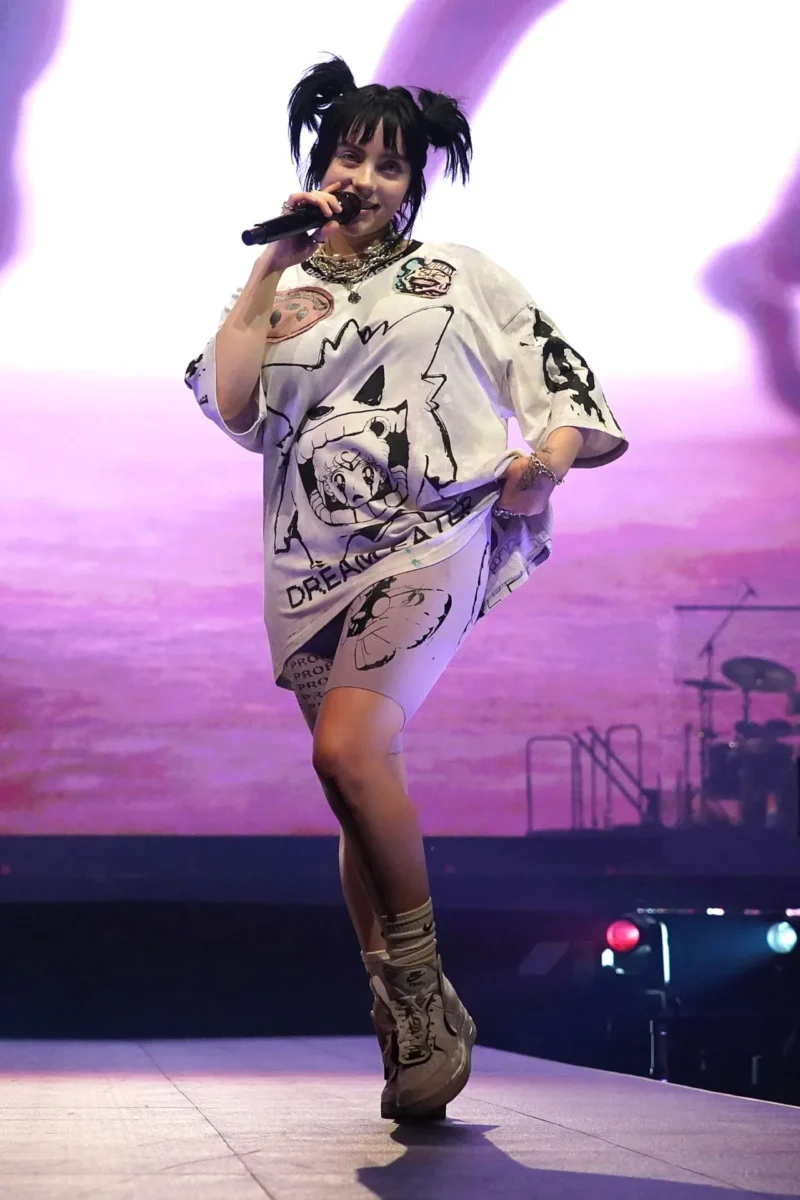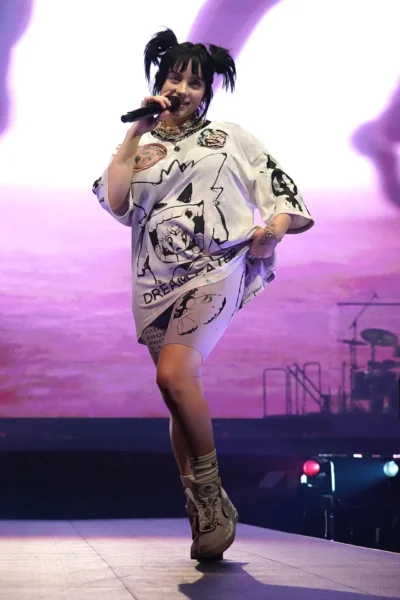 If you're into Pokemon then you'll absolutely love the print on Billie's shirt here!