Here are 30+ Betty Cooper outfits that we're obsessed with! Whether you want to copy these Betty Cooper outfits or just get some inspiration from her iconic style, these are her absolute best fits to check out.
While the iconic Riverdale series is gearing up for its final season, that doesn't mean that we have to say goodbye to the amazing fashion looks we have gotten from their cast throughout the show. That's why for today's article, we will be giving the spotlight to our favorite ponytailed heroine: Betty Cooper!
Despite how she appears on the show, Betty Cooper is nowhere near being your typical girl next door. Betty Cooper's style is purposefully understated, preppy, elegant, and a blank slate for any aspect of her personality she decides to reveal.
Betty Cooper is unapologetically confident and brave, and her wit knows no bounds, which is shown in her fitted cuts and attire that keep your eyes fixed on the emotion on her face. While her outfits might seem simple, they're also immaculate, displaying a part of her personality.
So if you're a Betty Cooper fan just like me, then I'm sure you will love the outfits below: the most iconic Betty Cooper fits.
Betty Cooper Outfits That We're Obsessed With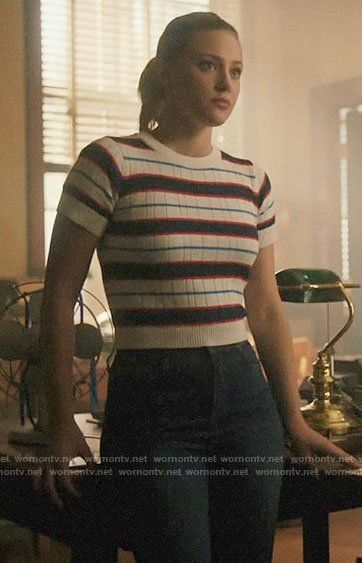 One of the things I love the most about Betty's outfits during the show was that they were all perfect for daily wear, just like this striped, white, ribbed top!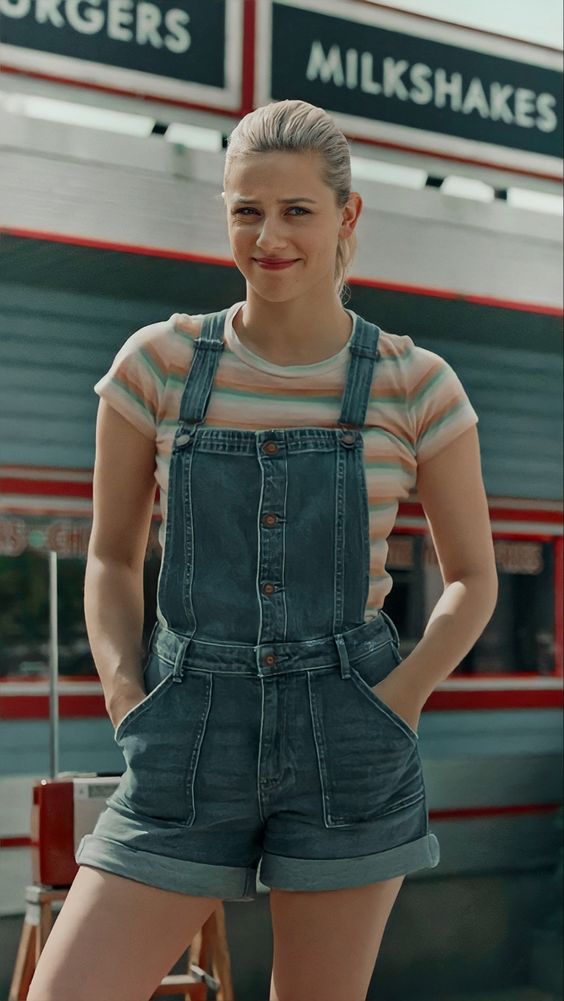 This cute little jumper would be so nice to wear during the summer season!
This black and pink top is just utterly adorable on Betty!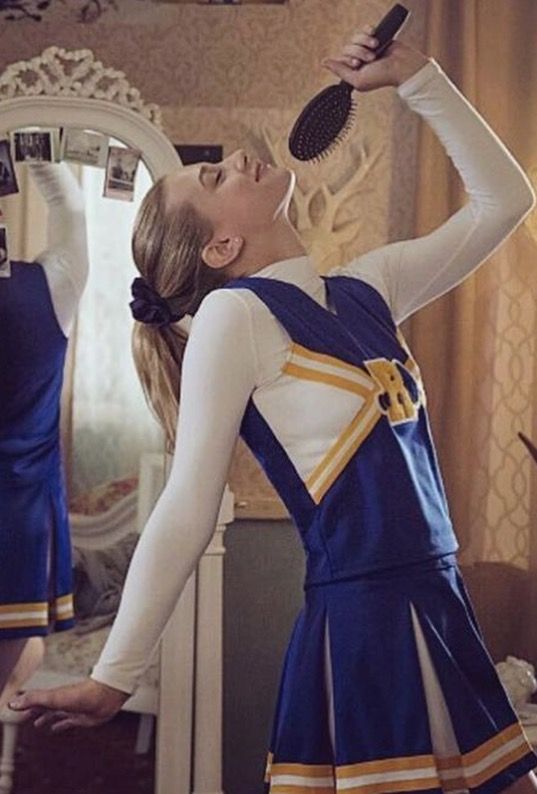 Who could ever forget Betty's cheerleading outfit for when she was still a part of the River Vixens?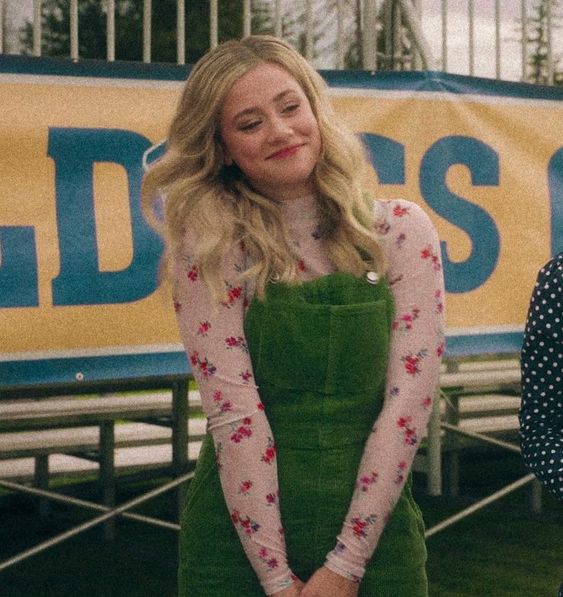 I can't get over how cute Betty looked in this floral top paired with a green jumpsuit!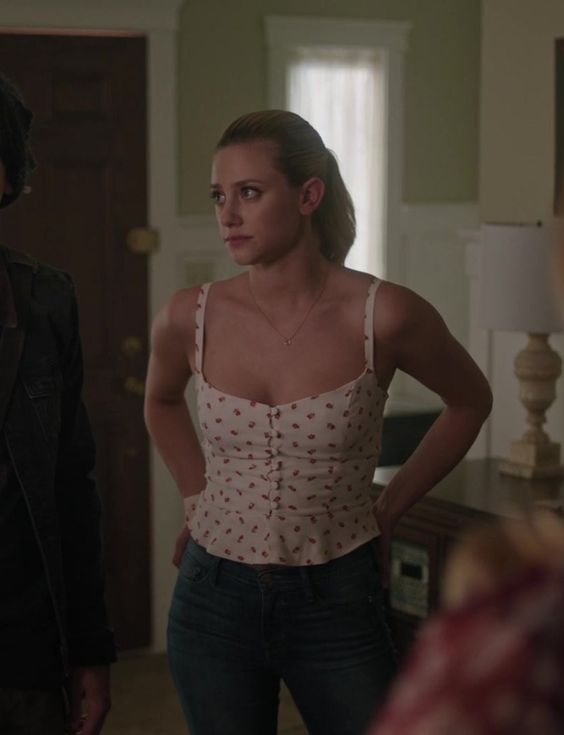 I am totally obsessed with this cute cami blouse! Definitely one of my favorites here!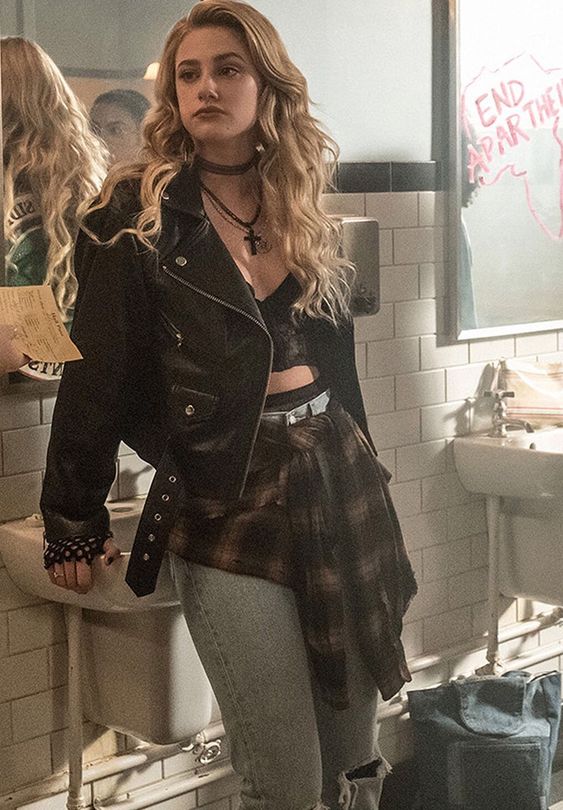 While Lili Reinhart was supposedly playing Betty's mom here, I just cannot help but include this in because she just looks so good being this edgy!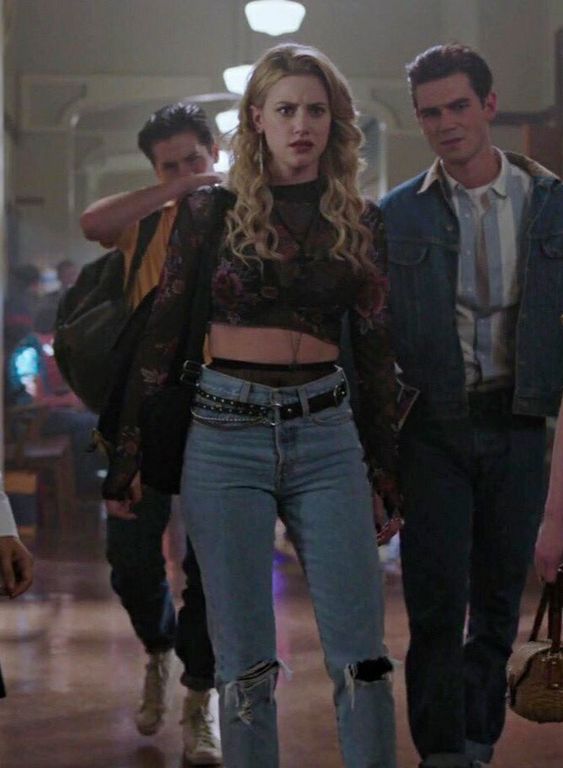 Here's another one of Betty as her mom, Alice Cooper. I just love how grunge she looks here!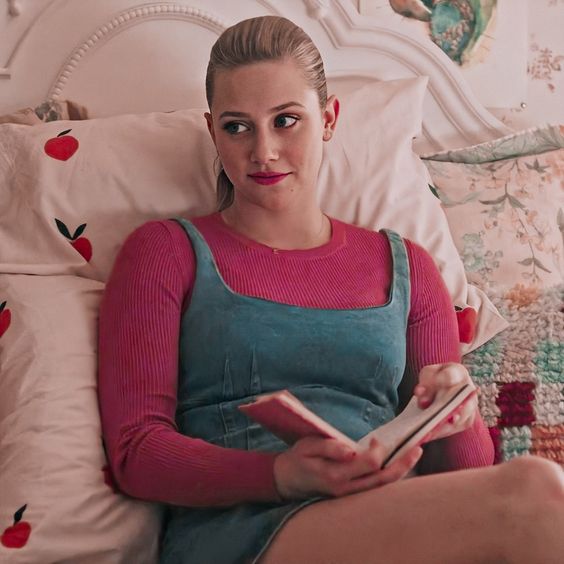 Betty really loves layering her dresses with tight, ribbed tops underneath and we are obsessed!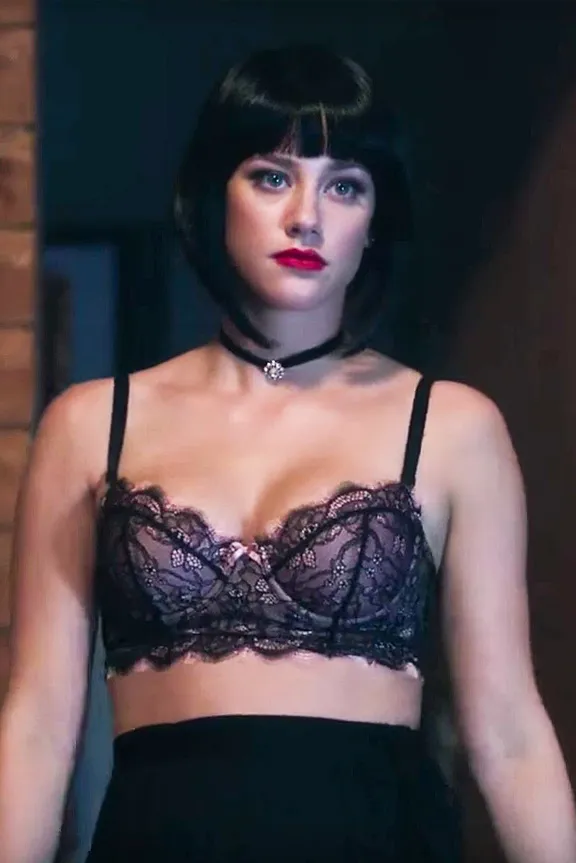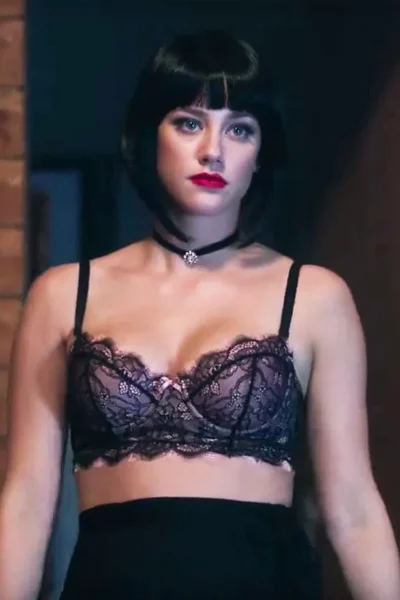 This article can't possibly be complete without including Betty Cooper's iconic "dark side". While not for the faint of heart, Betty totally slays this sexy attire!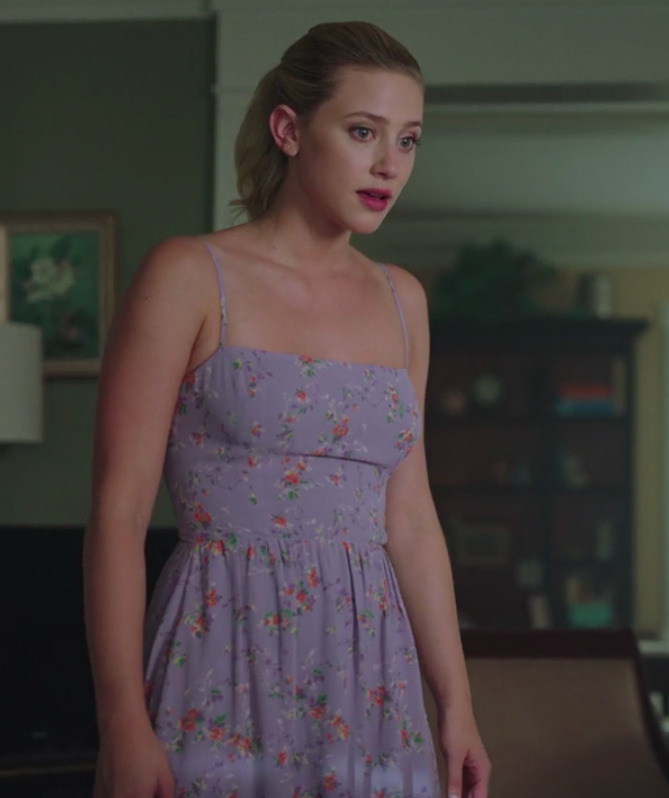 Betty wears a lot of floral dresses in the show and this pretty, lavender one is just one of them!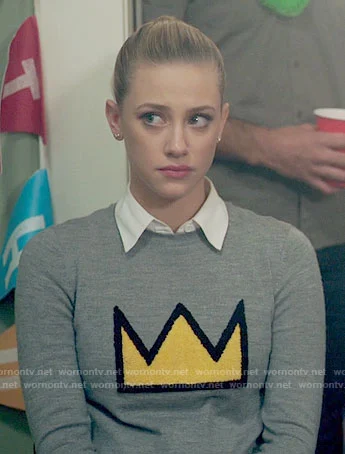 Betty's crown sweater may have looked a little silly for some, but I found it adorable and memorable!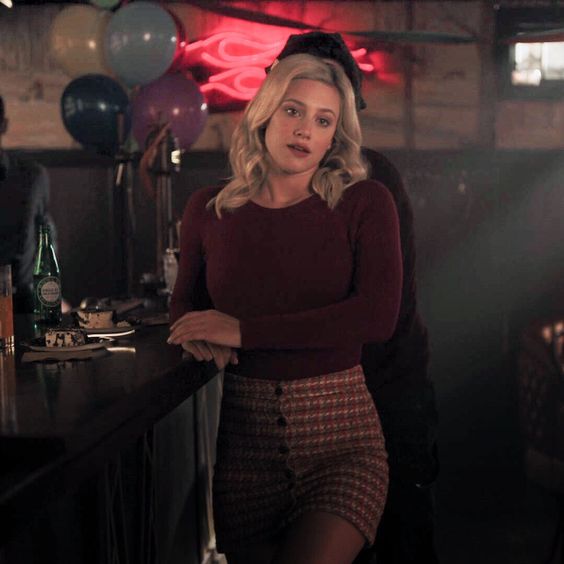 This burgundy sweater paired with a checkered mini-skirt looks perfect for the upcoming holiday season, don't you think?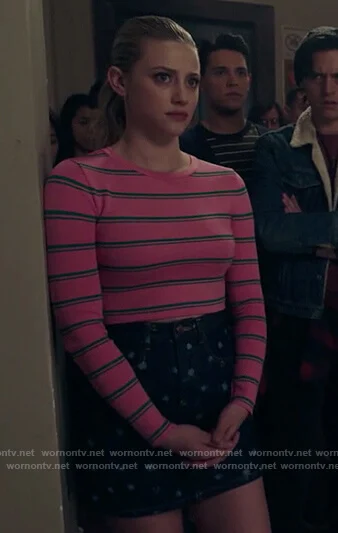 Even though this scene feels like Betty wasn't looking happy, the pink, striped top with the floral denim skirt just looks so good on her!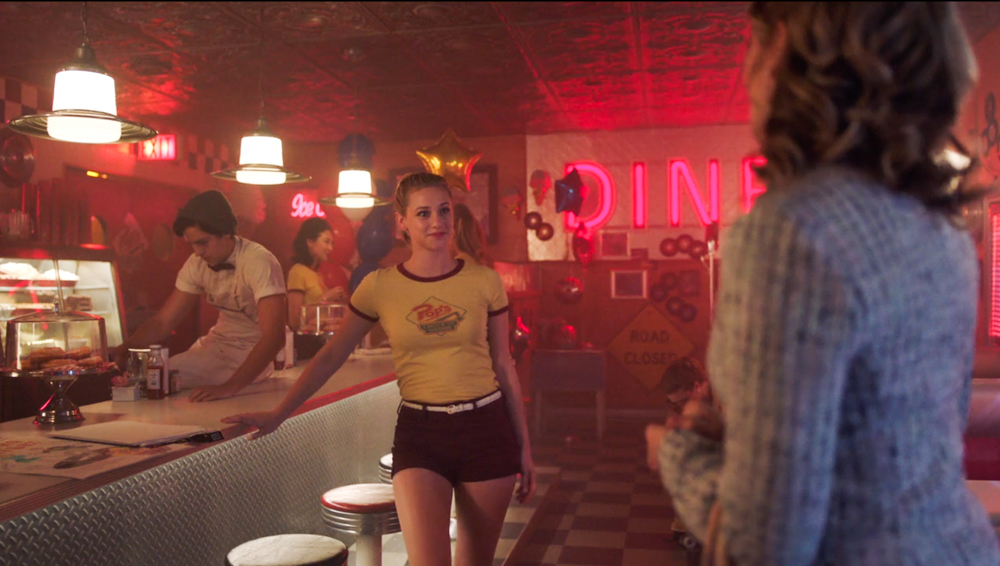 Betty just looked absolutely adorable whenever she wore her Pop's diner uniform!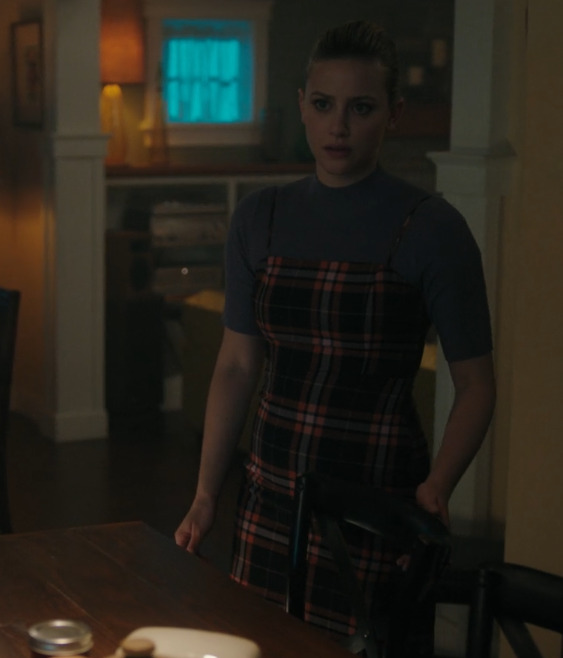 This fitted plaid dress with the blue top underneath just looked so good during this episode! I absolutely love this one of Betty Cooper outfits for fall or the colder months.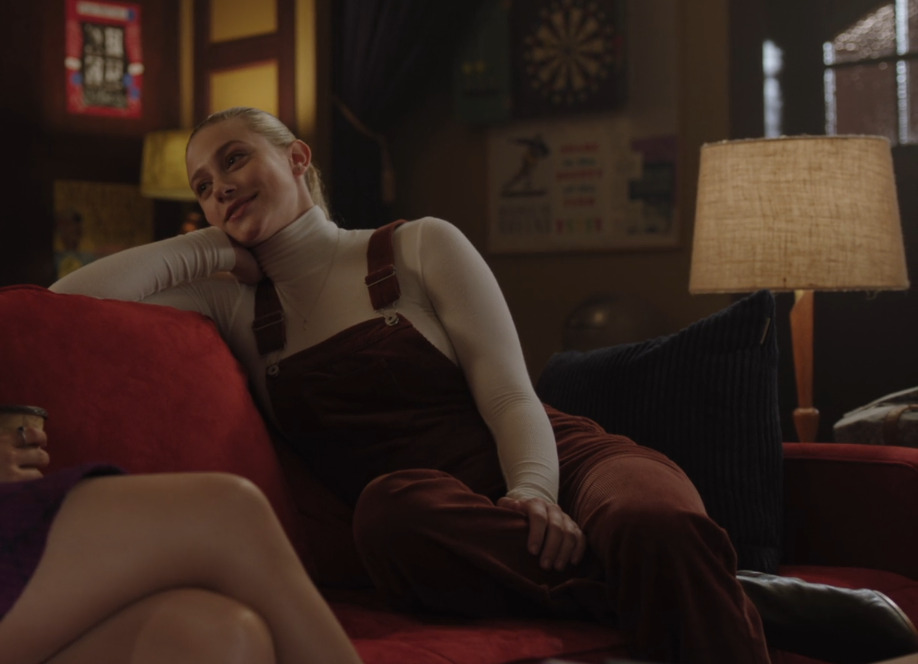 This velvet jumpsuit on Betty just looks so comfortable and cozy!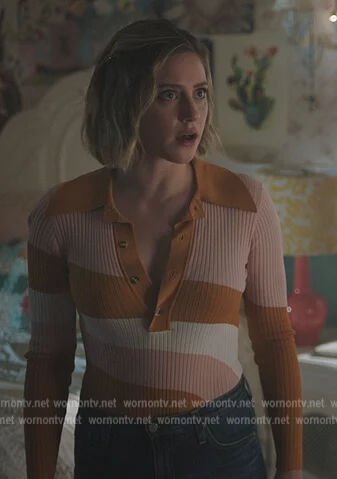 One of Betty's signature styles is wearing ribbed tops just like this one! Her fashion sense is definitely on point!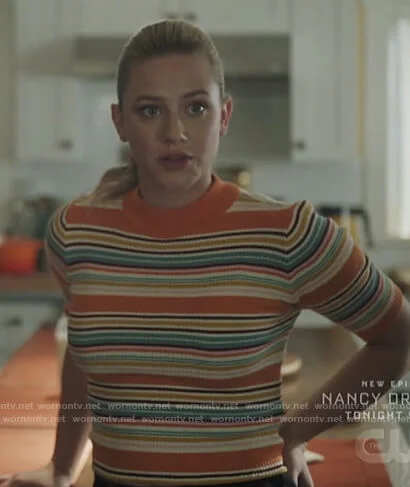 Here's another one of Betty's quintessential ribbed tops! I just also realized that she wore a lot of stripes on the show.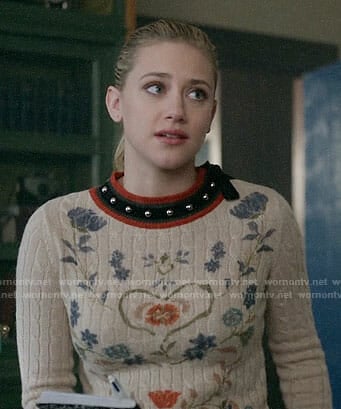 Betty is never scared to embrace her feminine side by wearing florals and this sweater is just one of them!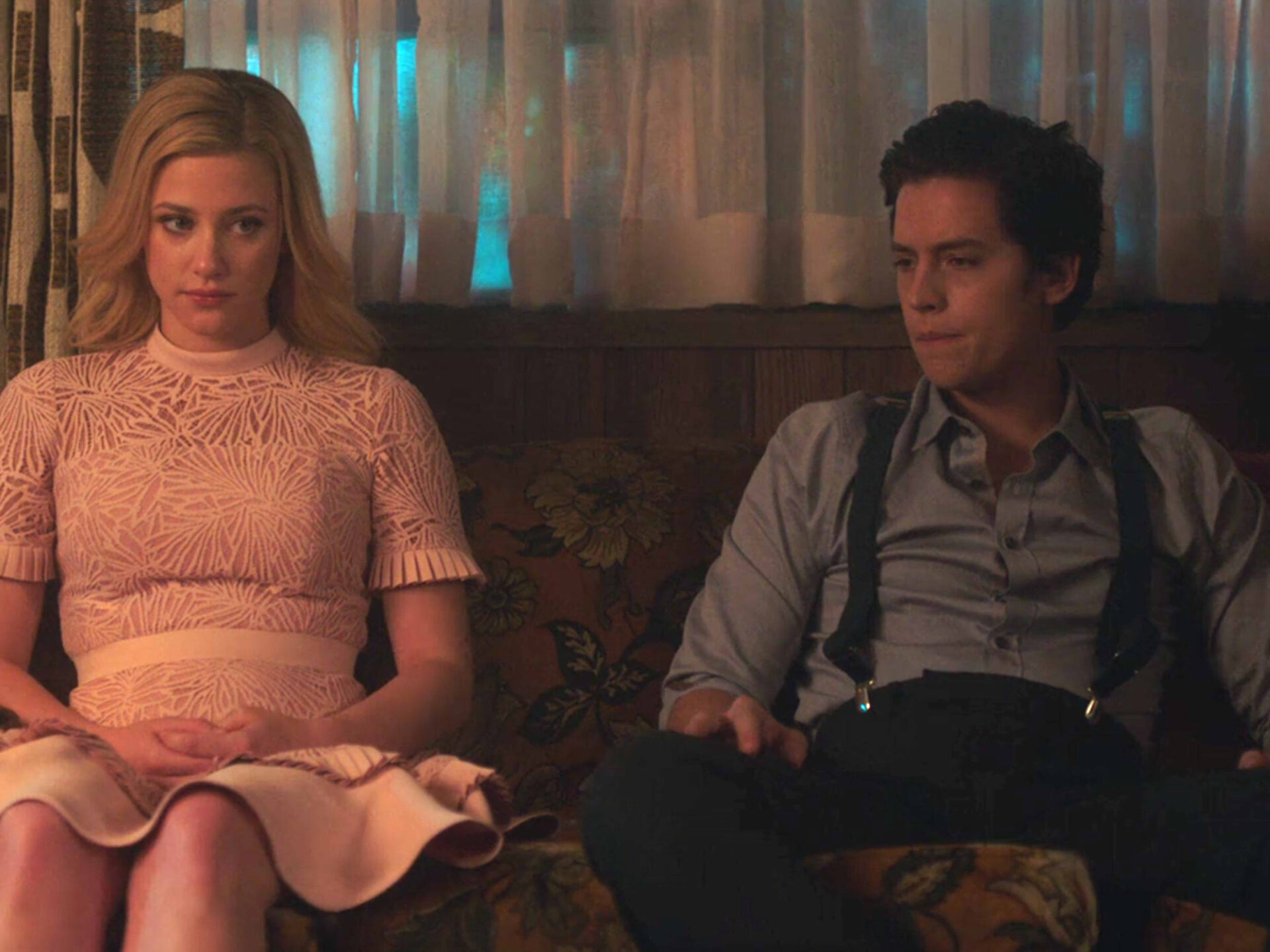 It's impossible to forget this pink dress on Betty Cooper when it was in such an unforgettable episode!
This grey scalloped sweater with an embellished collar will surely make you look smart and confident if you decide to get inspo from this outfit! This is definitely one of my favorite preppy Betty Cooper outfits.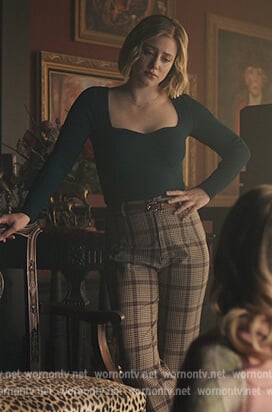 This is one of Betty's best looks to me! She just looks so chic and mature and smart with the plaid pants and teal, sweetheart top!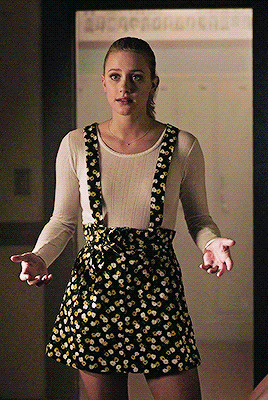 Betty's preppy, floral jumper paired with a white long-sleeve shirt is just so perfect for everyday wear!
It's hard to not include Betty's silver, off-shoulder homecoming dress when it just looks so gorgeous! Too bad the party at the show had to get interrupted!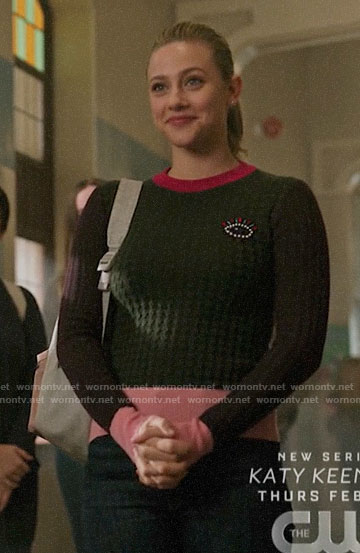 This green sweater accentuated by pink cuffs and a collar just looks so cute and comfy to wear especially now that we're heading into the colder months of the year!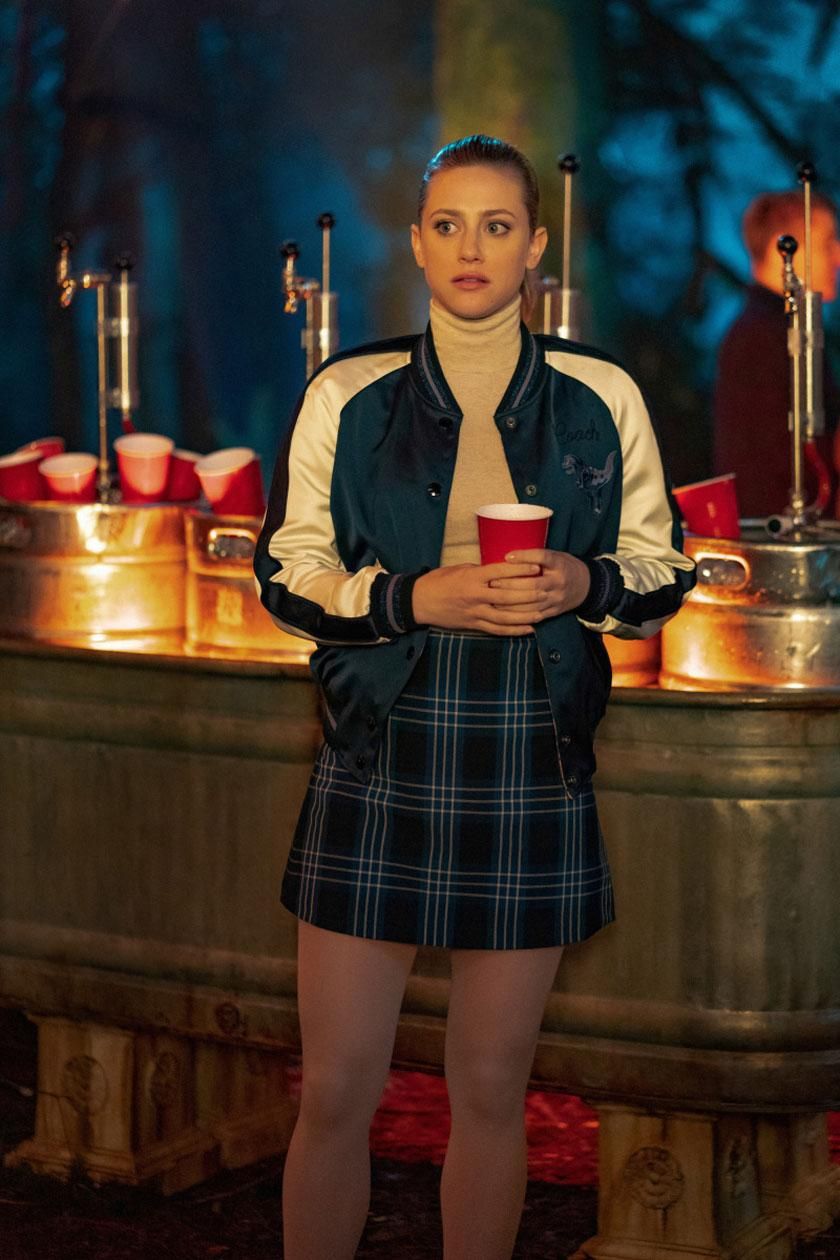 I'm so in love with this varsity jacket plus the mini skirt combo! It looks so preppy and sweet! This is definitely one of my favorite school-related Betty Cooper outfits.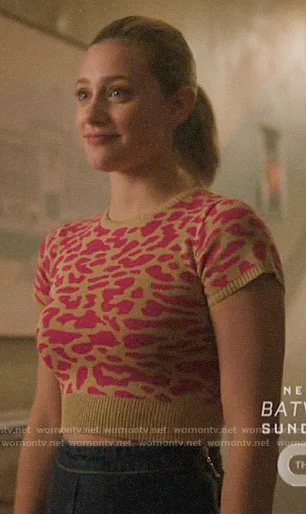 Betty Cooper loved wearing her ribbed cropped tops and so did I!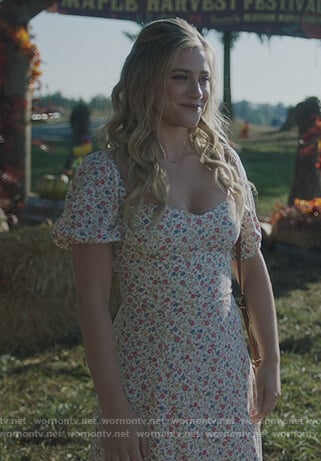 Betty's white floral print dress during this episode was just so pretty! It reminds me of spring and now I'm excited to wear something similar!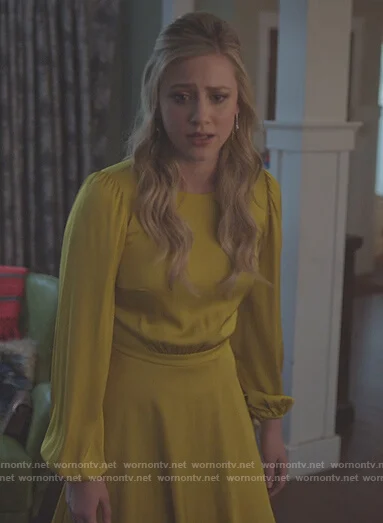 If you have an upcoming formal event and don't know what to wear, take a page from Betty's book, and perhaps this yellow satin dress could work for you?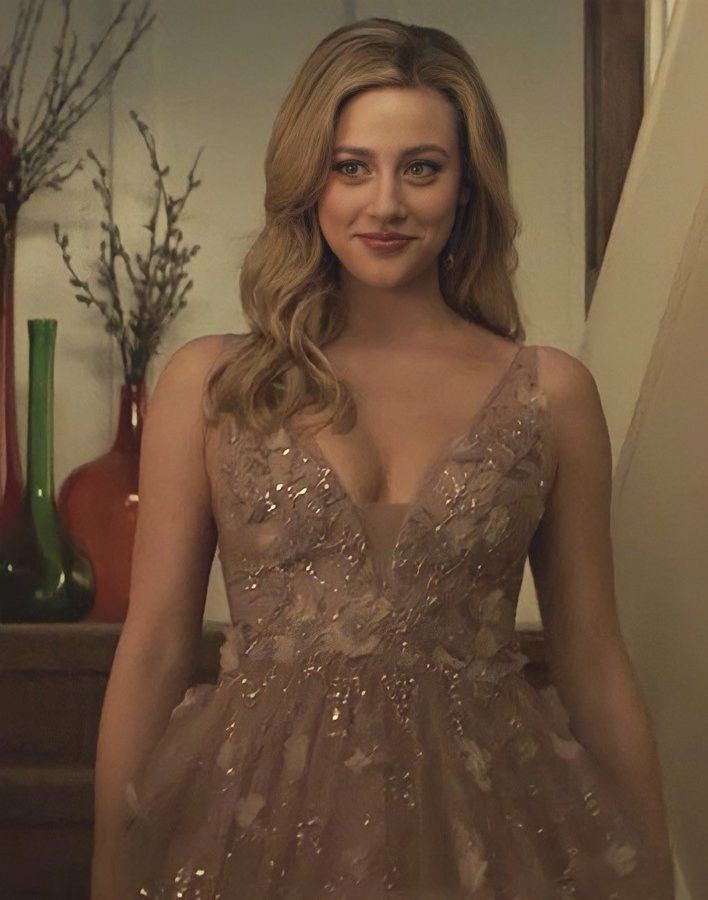 Last but not least on our list, Betty's stunning prom dress is just absolutely a dream! This is one of our absolute favorite Betty Cooper outfits for formal events in the show.
Hopefully, this list of Betty Cooper outfits showed you the times she wore the hottest fits! Enjoy!