Want to thank a trucker for all the miles they log for the long haul? Whether it's their birthday, Christmas, or any old occasion, you can dispatch one of these top gifts for truck drivers and they're sure to love it.
If you want to show a trucker that you're proud of them and grateful for what they do, you can give them a gift from this list, whether it's a gift that makes the rough roads feel smoother and safer or a personal present that makes them feel closer to home when they couldn't be farther away.
Top Gifts For Truckers:
Here are our favorite 42+ gifts for truck drivers. Enjoy!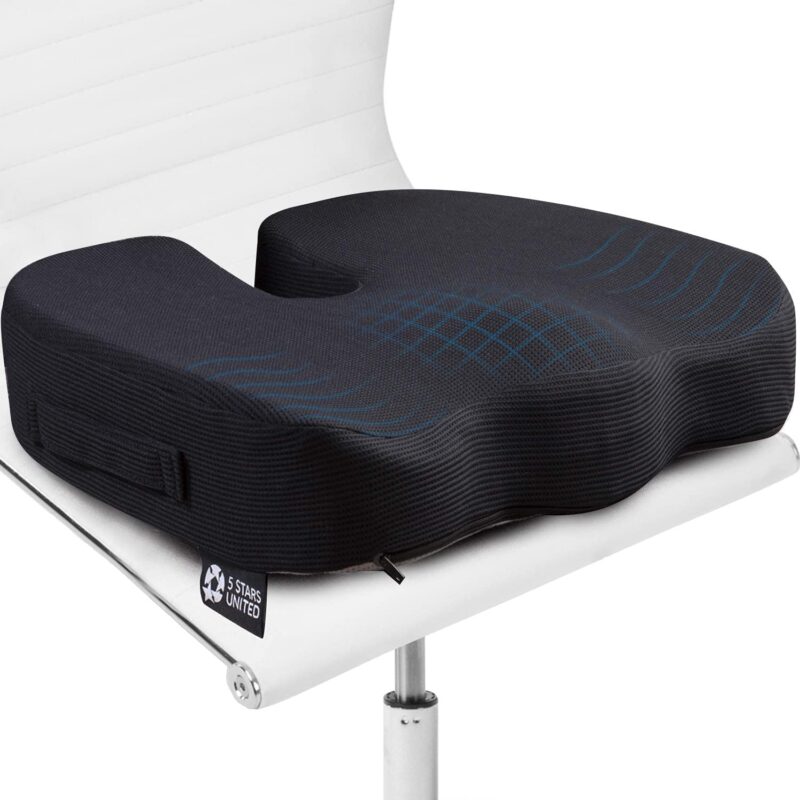 Truck drivers tend to spend most of their working hours sitting down and sometimes this can eventually become uncomfortable and even have an effect on their overall posture. So why not gift them an ergonomic seat cushion that aids in the relief of pressure sores, lower back pain, and sciatic nerve pain?
The seat pillow maintains healthy blood circulation and helps improve one's posture, making it the ideal present for someone who frequently drives long distances in a large vehicle. This is definitely one of our favorite practical gifts for truckers!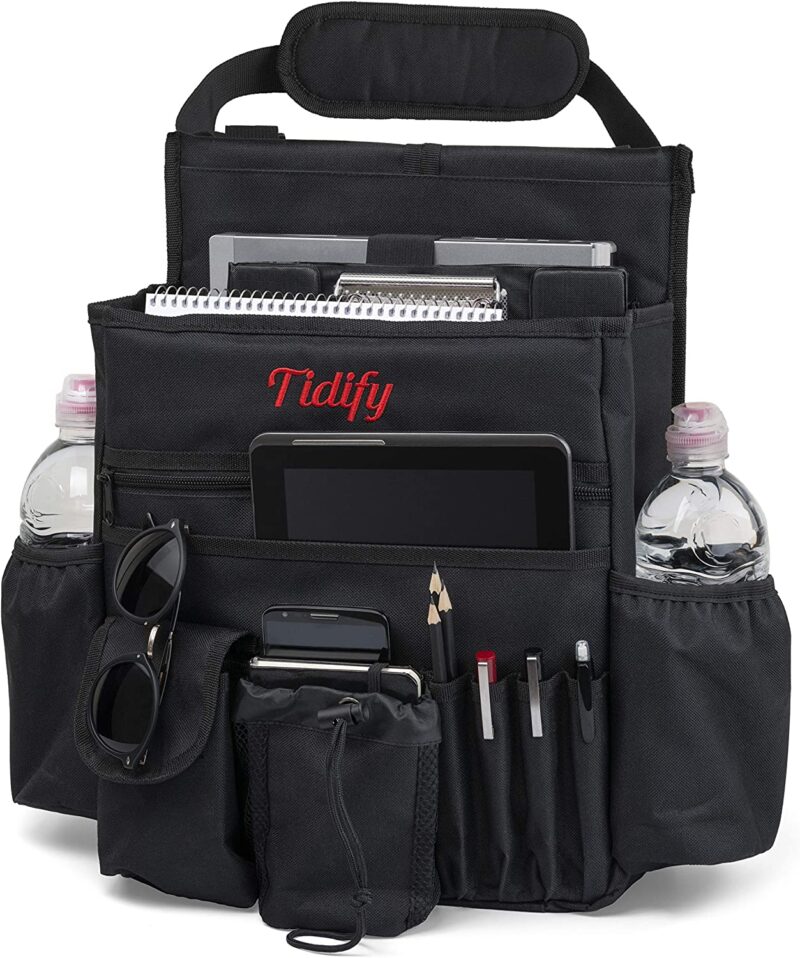 I'm sure many of you are aware of the challenges of maintaining your car tidy and organized. Especially when you're driving, it's never quite easy to find your accessories and equipment inside your vehicle and a truck driver's experiences are no different. So this seat-mounted, multi-pocketed organizer will help them with just that. Now they can have easy access to their tools in one spot.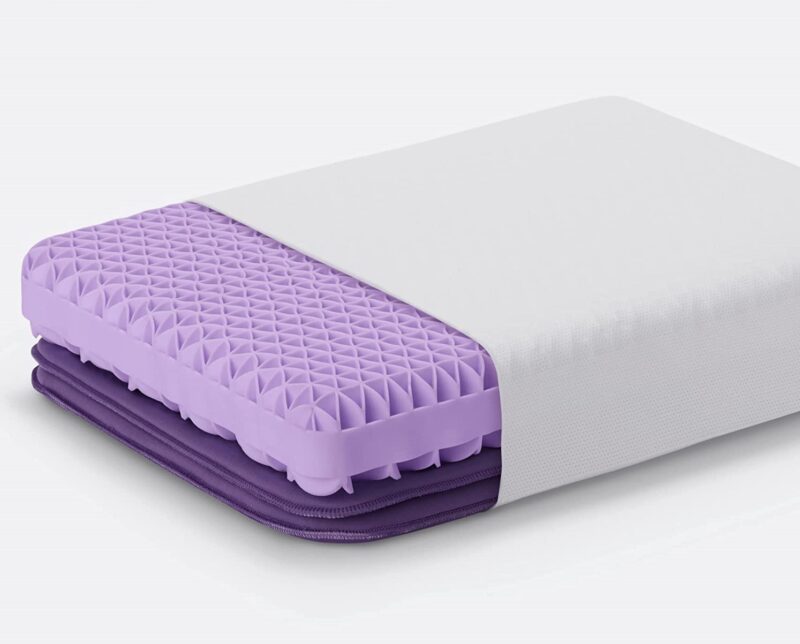 Truck drivers tend to spend very long hours on the road and sometimes it's inevitable that it's where they also sleep. This harmony pillow would be perfect for them as it provides strong support to their heads in all directions through countless support points to relieve the stress for their neck and shoulders.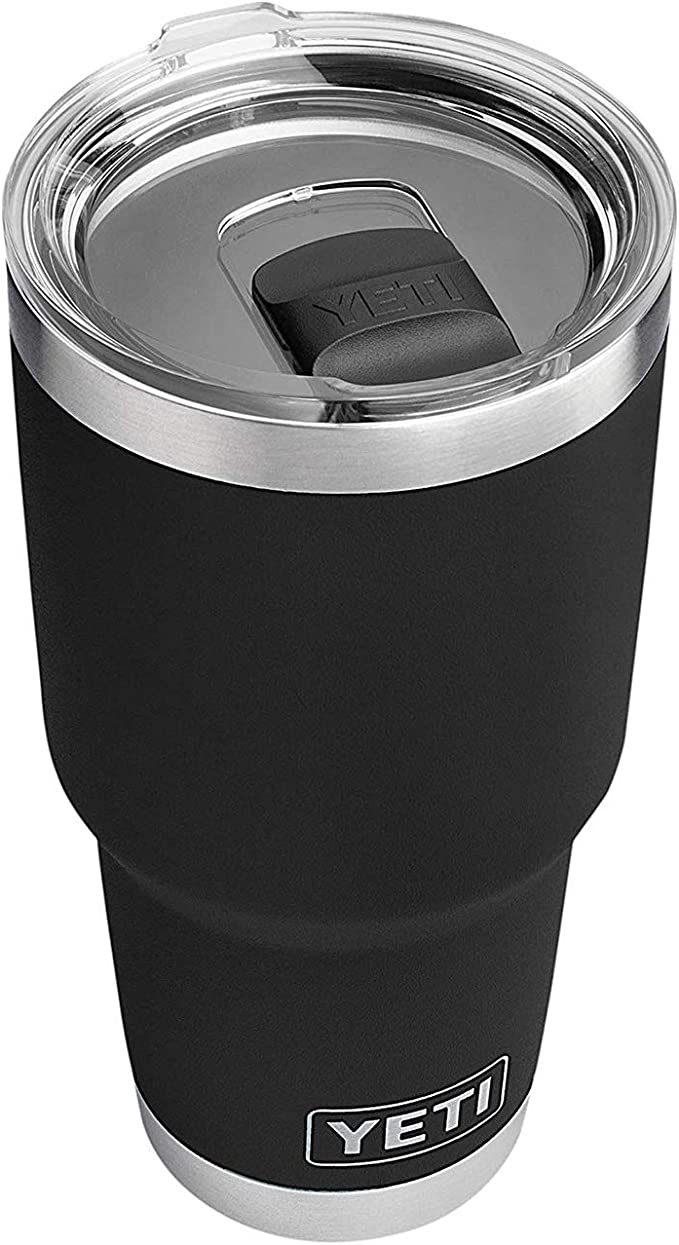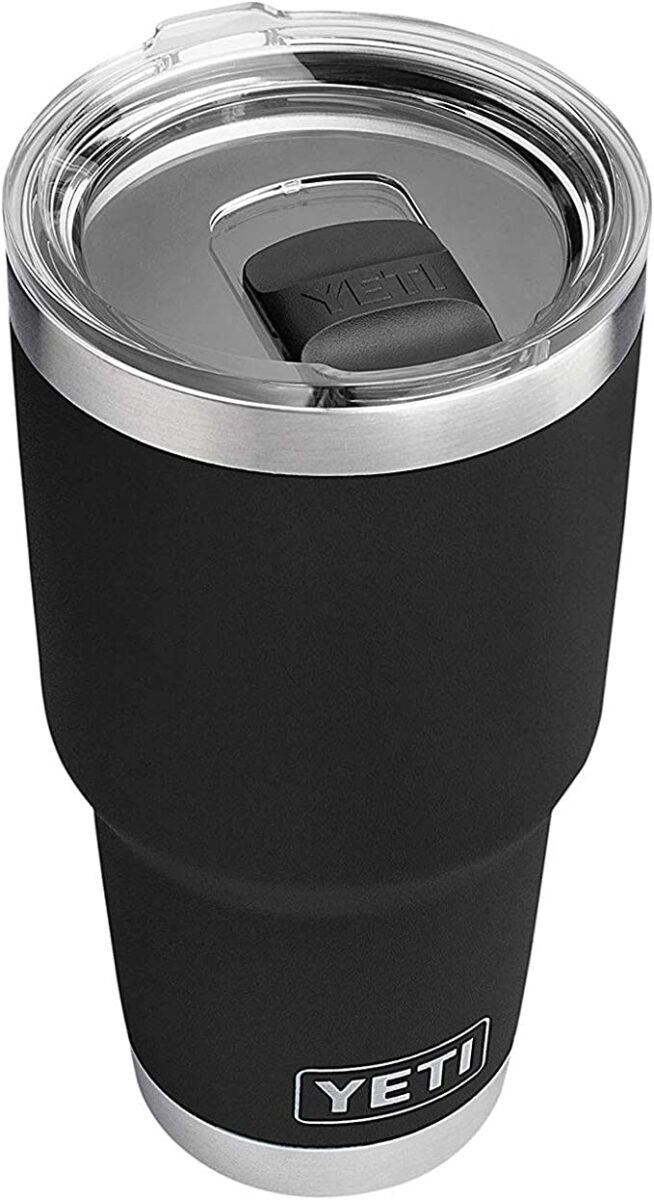 Accidents can happen all the time when you're on the road and sometimes that involves spilling drinks and even breaking tumblers or mugs inside the truck. So to help your truck driver with that aspect, give them a mug that's not only insulated but shatter-proof as well.
This one from Yeti has a rugged structure that's made to stand a beating! As far as gifts for truck drivers go, a Yeti cup is always appreciated.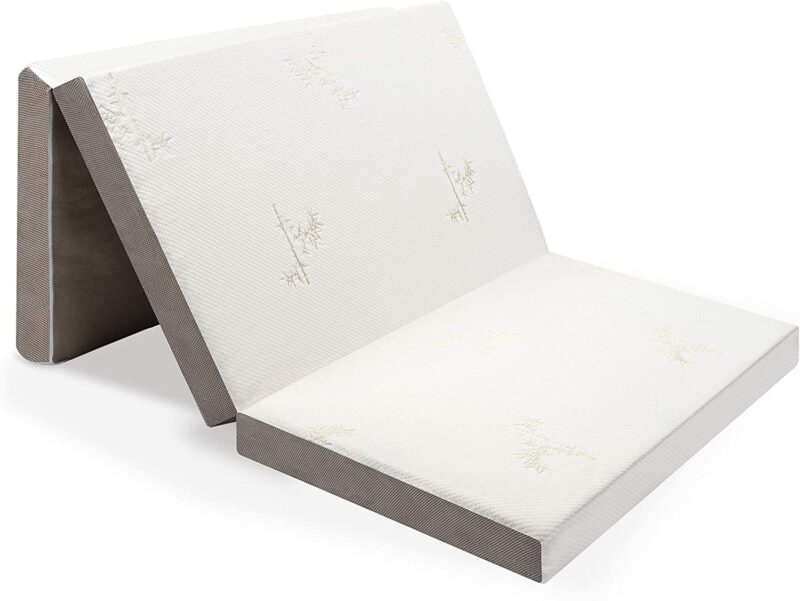 With this tri-folding mattress, you won't ever have to worry whether your truck driver friend is having a comfortable night's rest. This one folds up easily and won't take up too much space inside the vehicle.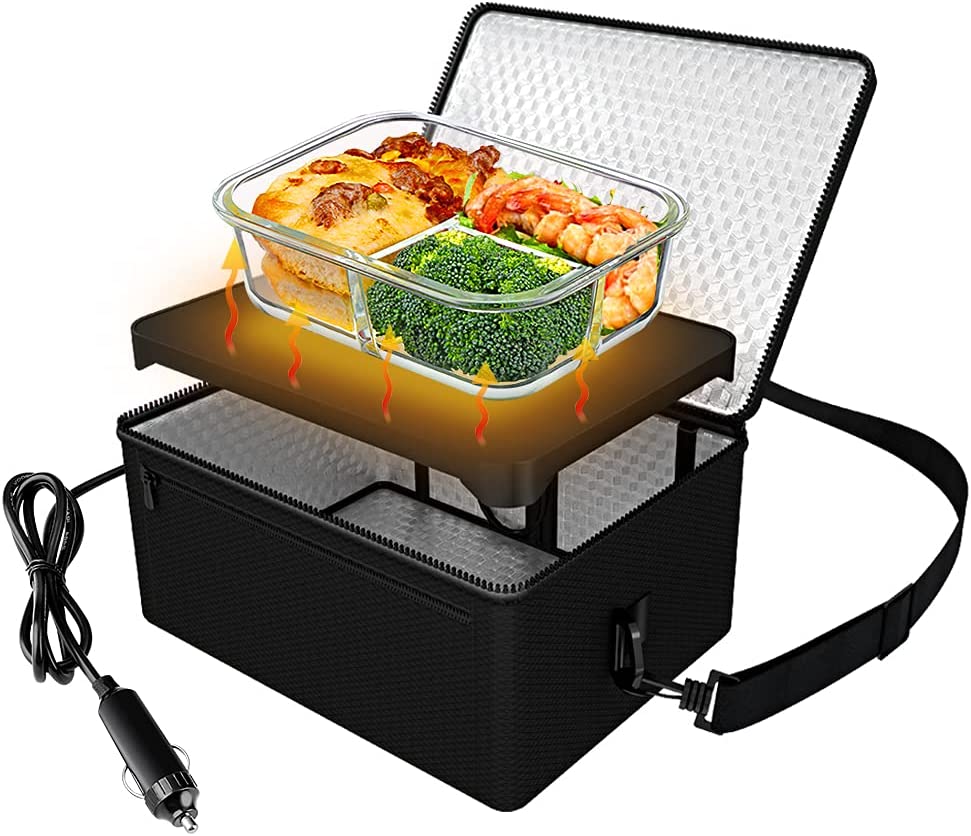 Make sure that your truck driver friend always has a fresh, warm meal to enjoy with this portable oven and food warmer! With this handy little tool, they can maintain a healthy lifestyle, enjoy their favorite dishes, and not worry about their food getting spoiled! If you're looking for useful gifts for truck drivers, put this portable oven at the top of your list.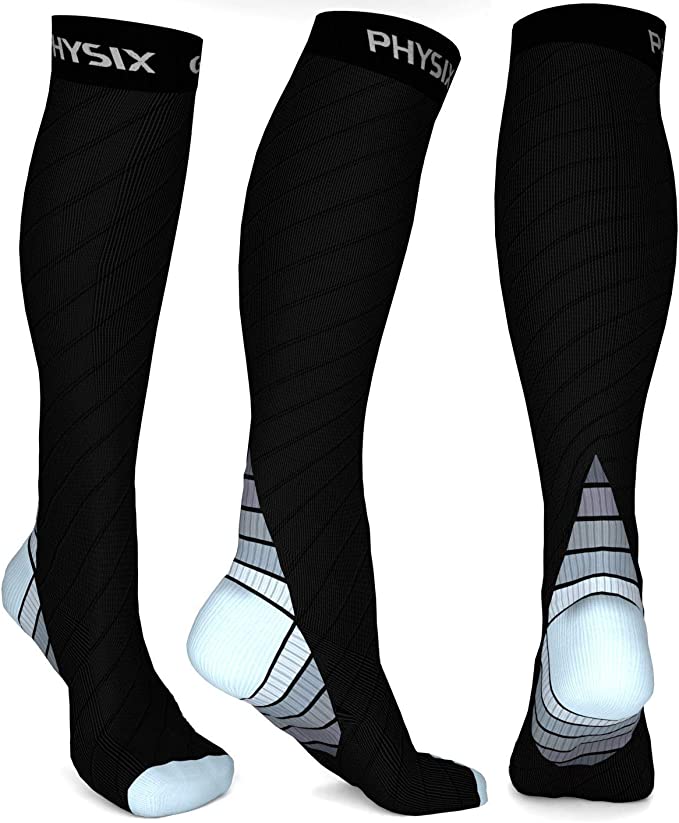 Show your truck driver that you care about their health and overall well-being by giving them a pair of compression socks! Not only do these socks provide a lot of comfort on their feet but the shock absorption effect on these will instantly help reduce fatigue and swelling in their lower legs.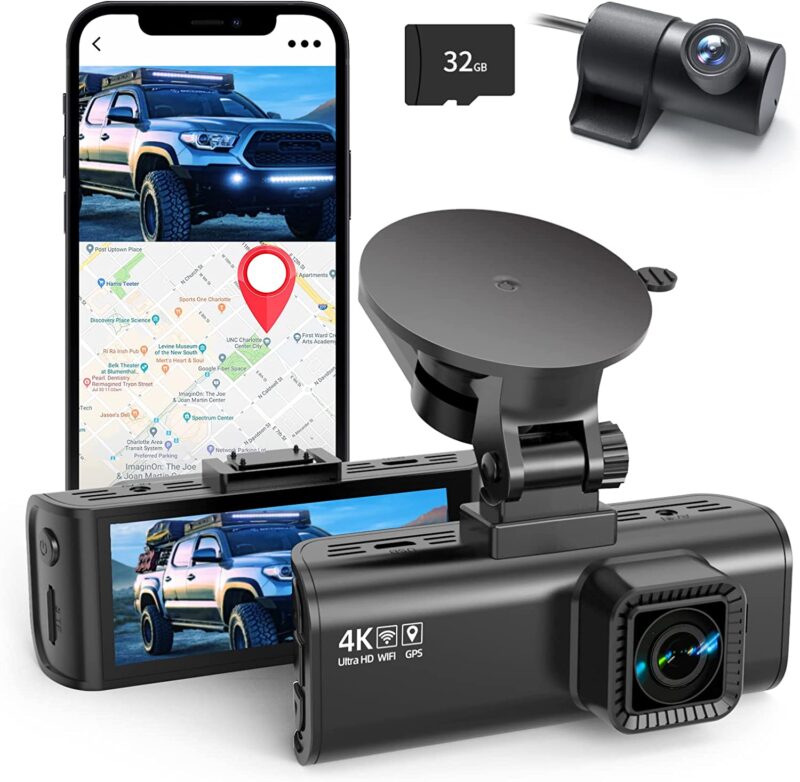 Giving your truck drivers phone mounts can be a pretty handy tool for them so they can stay safe and avoid accidents. This way they won't have to look down or keep their eyes off the road to check the GPS on their phones. Plus, this is one of the most fun gifts for truckers because they can use it for music, too.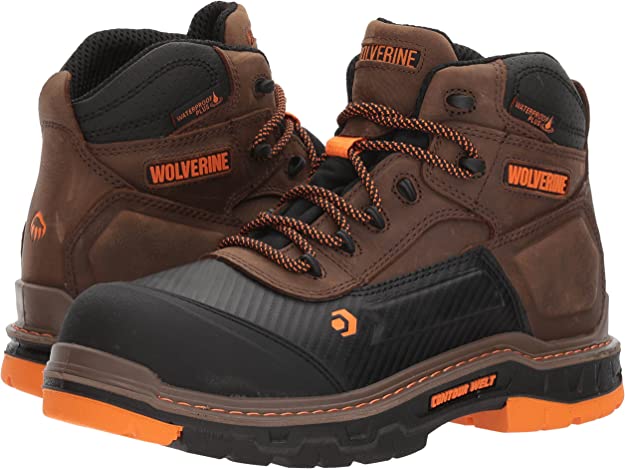 An appropriate and sensible pair of shoes can make a difference in someone's life. When it comes to truck drivers, boots that can withstand rigorous labor, weather, and extremely long hours and miles are essential. So if you want to give your truck driver a pair of boots, find one with rubber soles, a leather shell, and a supportive interior.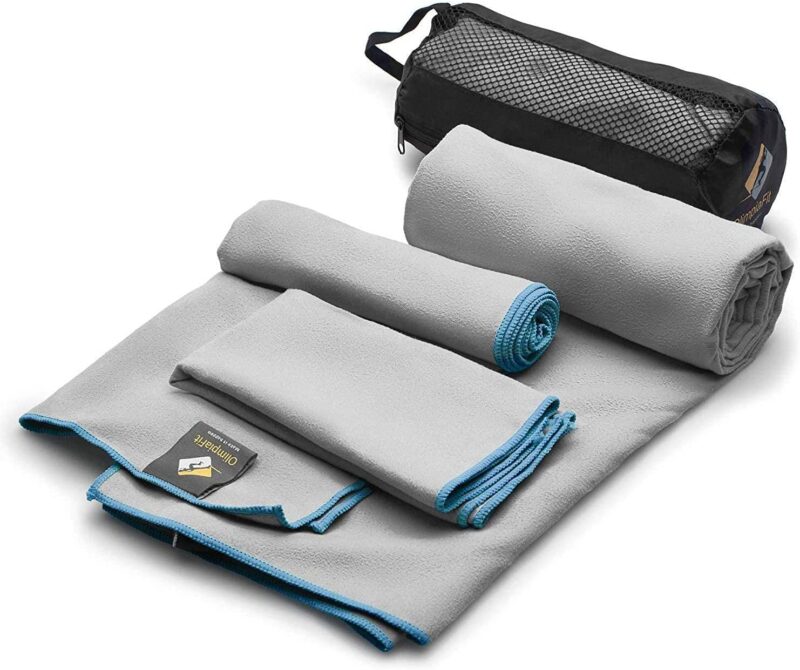 These lightweight microfiber towels are perfect for truck drivers so they can easily clean up their space from spilled drinks and wet windshields. The quick-dry feature of this set will instantly absorb any liquid mess and help your drivers stay clean!

Feeling nature's call is sometimes inevitable and in worst-case scenarios, your truck driver is nowhere near a restroom to do his business. This portable toilet can really help them in those situations!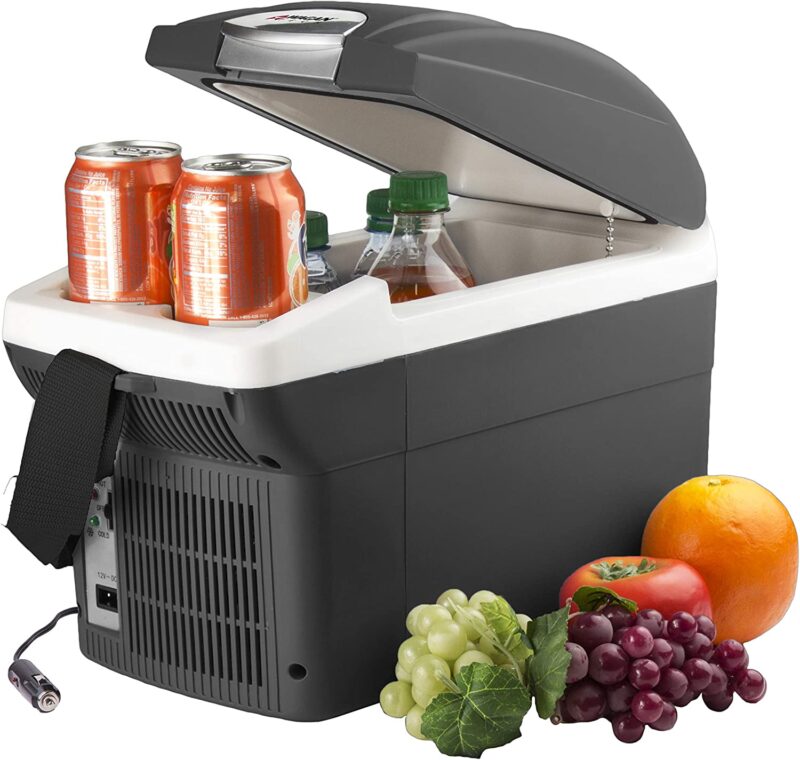 Maybe you're looking for Christmas gifts for truckers that are super useful and unique. Well, warm dishes aren't the only things your truck driver might want to eat. This electric cooler can provide them access to cool and refreshing drinks that will help in keeping them hydrated. This cooler can also keep fruits fresh!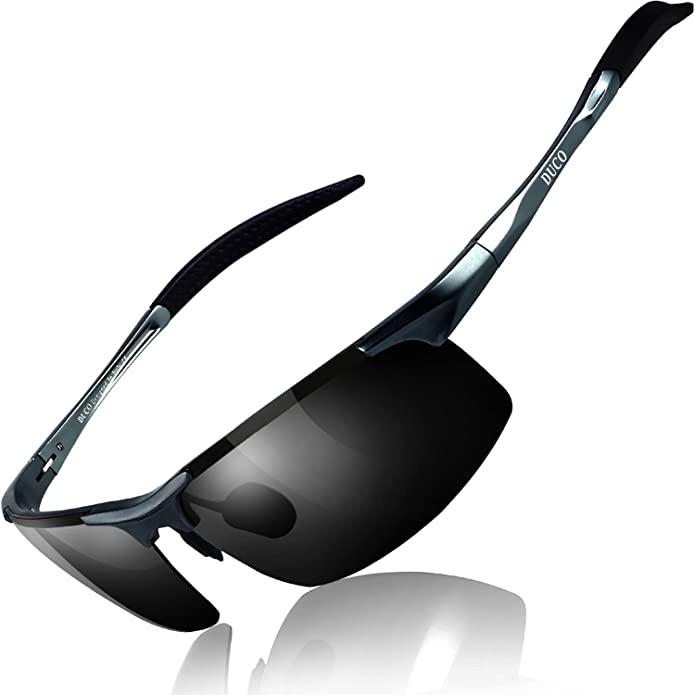 When you drive several hundreds of miles every day, driving while the sun is glaring down on your truck driver happens more often than you think. So when it comes to shielding your driver's eyes and keeping them secure, a good pair of polarized sunglasses can make all the difference.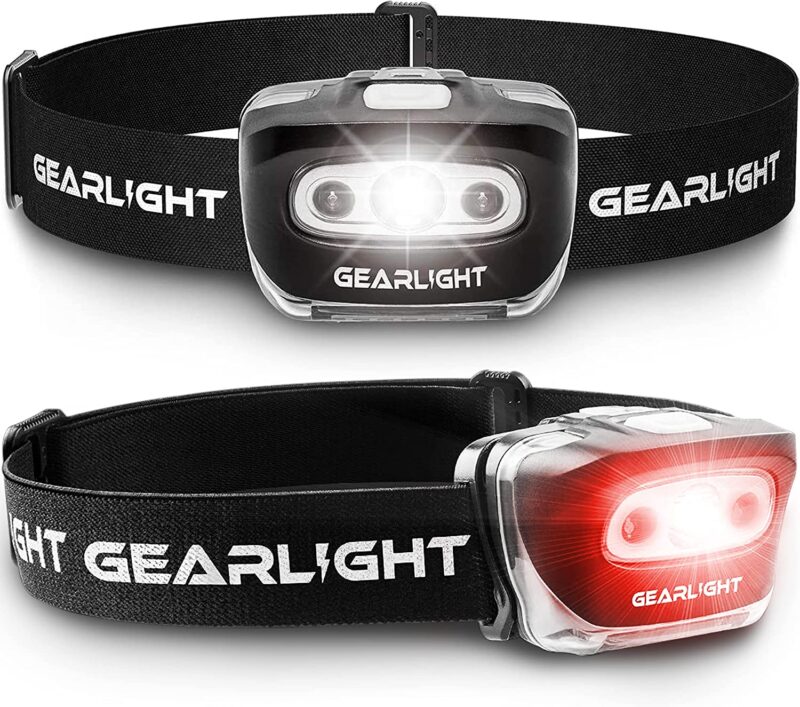 A flashlight is a necessary piece of equipment for truck drivers because they typically perform portions of their duties in low-light environments. These budget-friendly Gearlight headlamps come in a two-pack and can last up to 45 hours on the low light setting and 3 hours on the high light setting.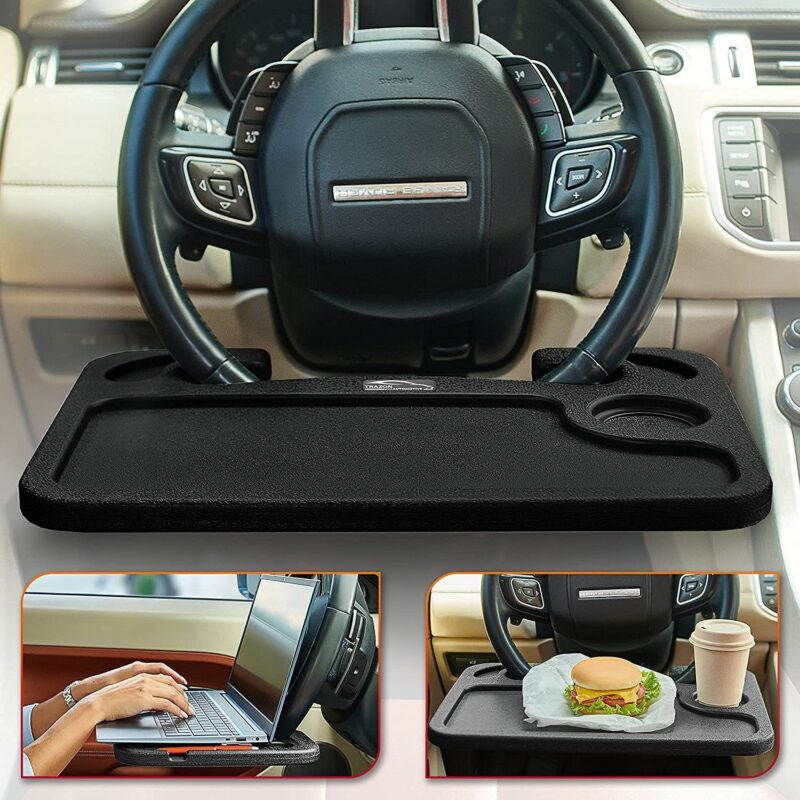 Providing convenience for your truck driver is one way to make them feel appreciated for their hard work. So what better way to show that than by gifting them a car tray table? This will help them be more comfotable eating their lunches and dinners inside their vehicles.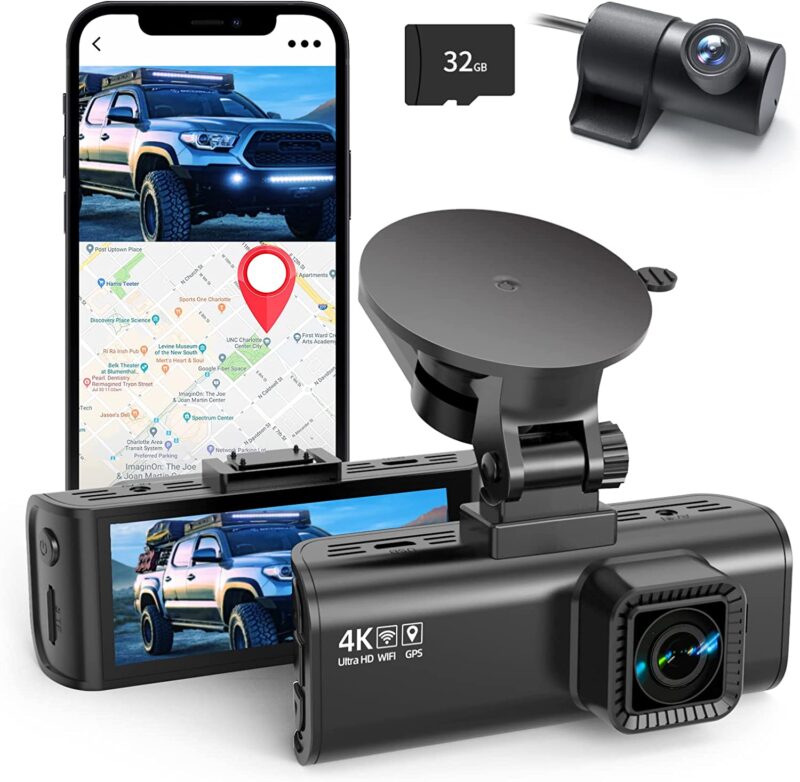 Dash cams are useful tools to have in the event of accidents as they'll most likely record what exactly happened on the road. Keep your truck drivers protected by giving them this accessory.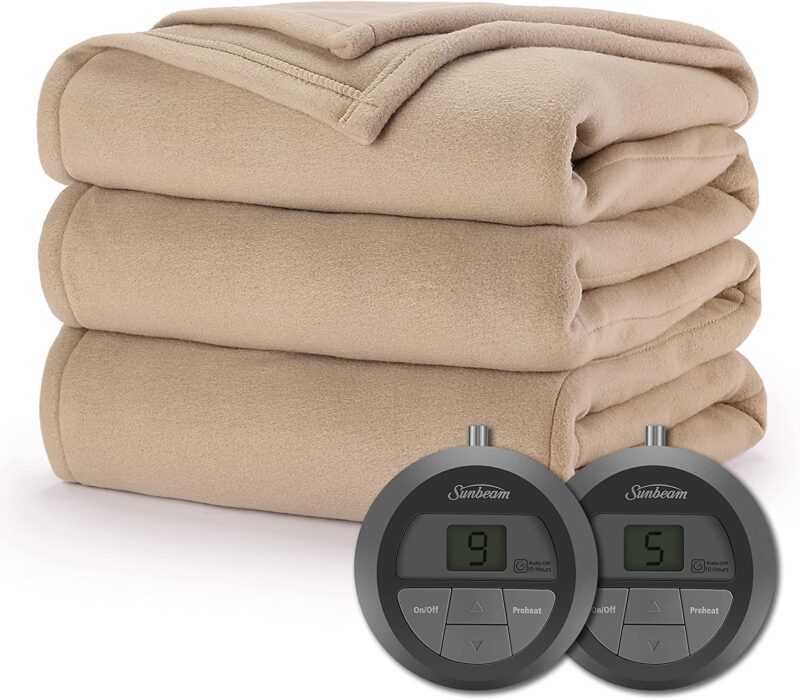 It can get quite cold out there on the road and sometimes, all your trucker needs is something comfortable to keep them warm throughout the night. This electric heated blanket will surely do the trick and help them get that needed rest.
Every now and then your trucker might feel snackish and just want a quick bite to eat between road trips. So gifting them this wide variety of healthy snack box care packages will surely go a long way for them!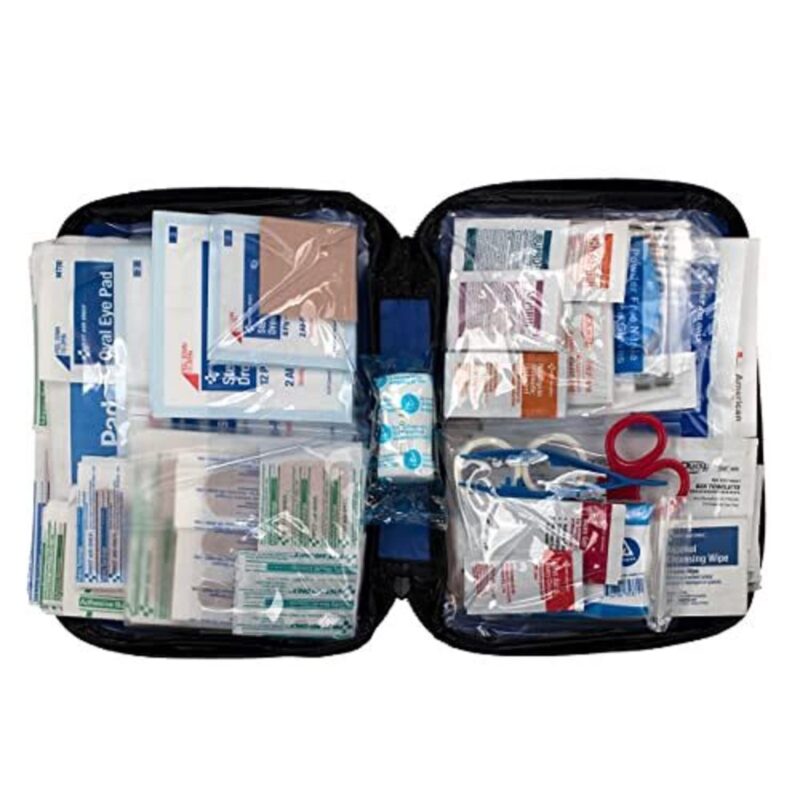 This is one of the best gifts for truck drivers that's ultra-practical. Just as I've previously mentioned, accidents tend to happen on the road. A first aid kit for your truck driver can help in a lot of ways, especially in situations where they might need bandaids or tend to small cuts and wounds.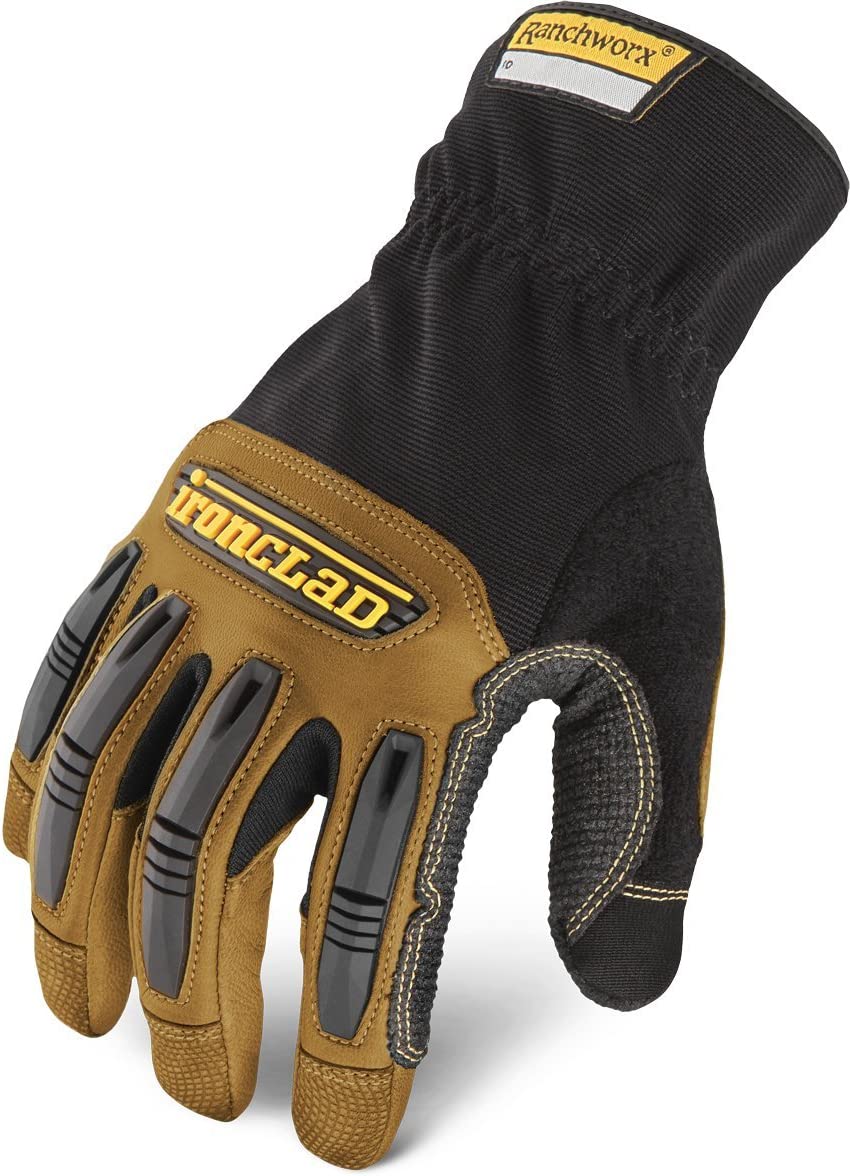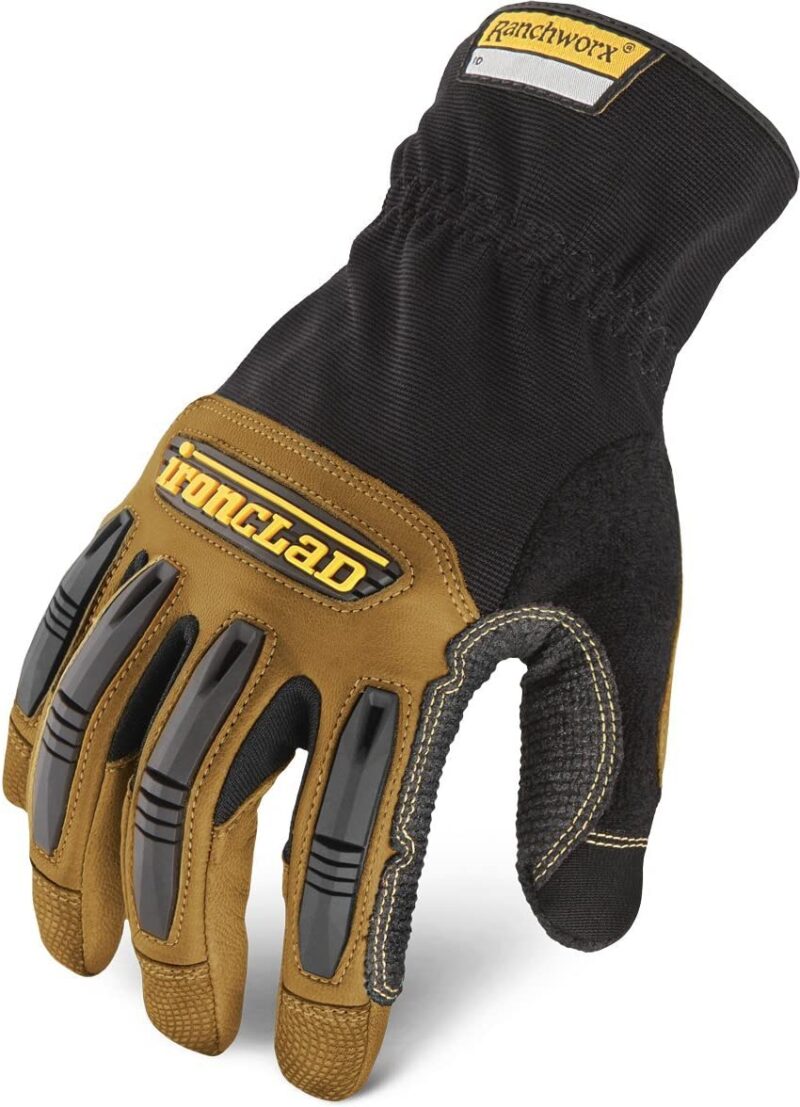 After hours of nonstop driving, I'm sure that a lot of truck drivers experience hand fatigue and sweaty palms every now and then. A set of leather gloves can help in this situation. They are made to alleviate hand strain, withstand extreme weather temperatures, absorb road vibrations, and enhance steering wheel grip.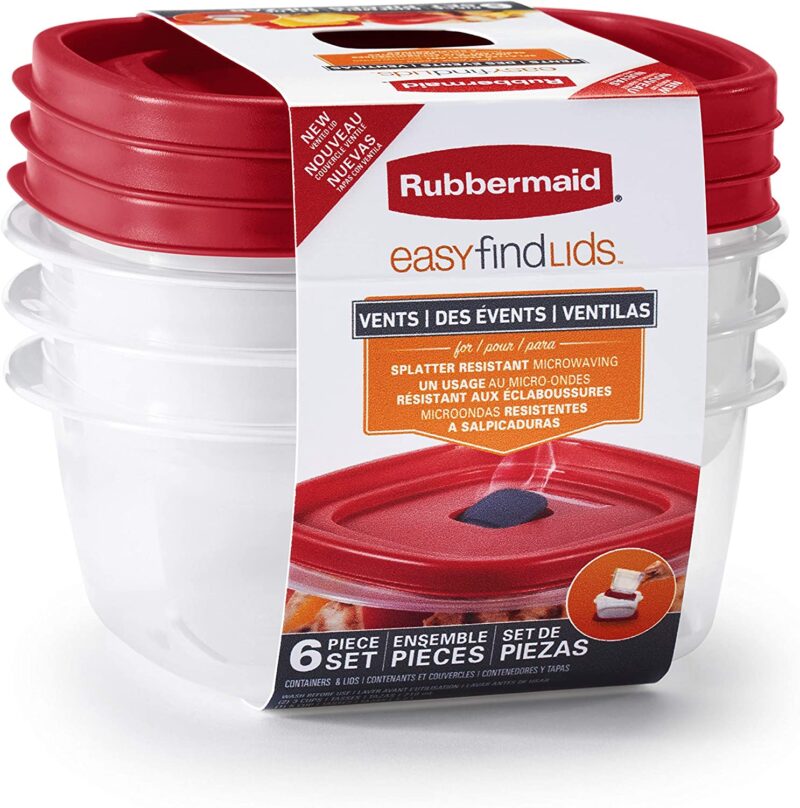 Food storage and containers are a great way to conveniently pack lunches for truck drivers in a neat and organized way. They will surely love eating out of these!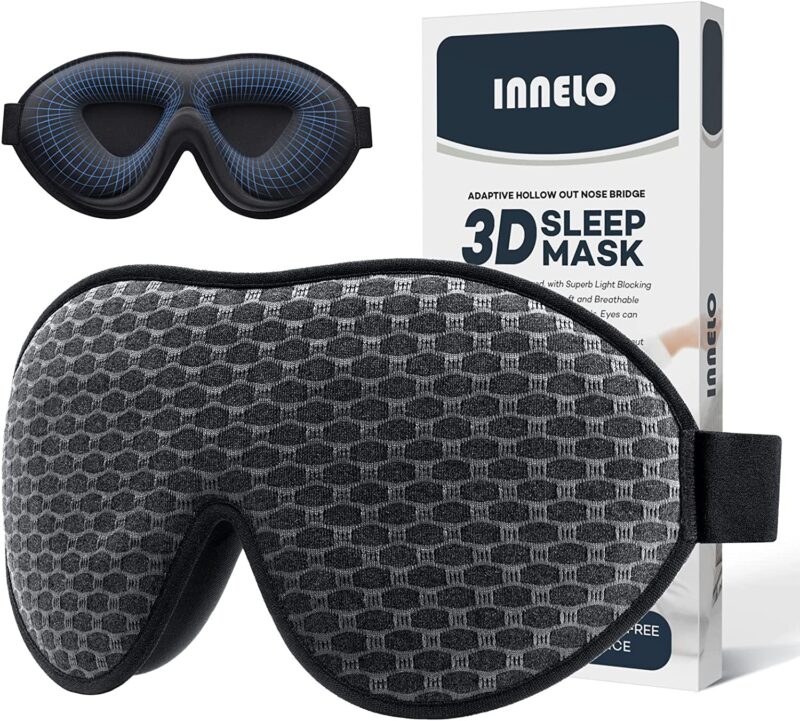 Sleeping is one of the most important things a truck driver should get especially when their days are long and they have hundreds of miles to cover. Giving them light-blocking eye masks will surely improve their good night's sleep.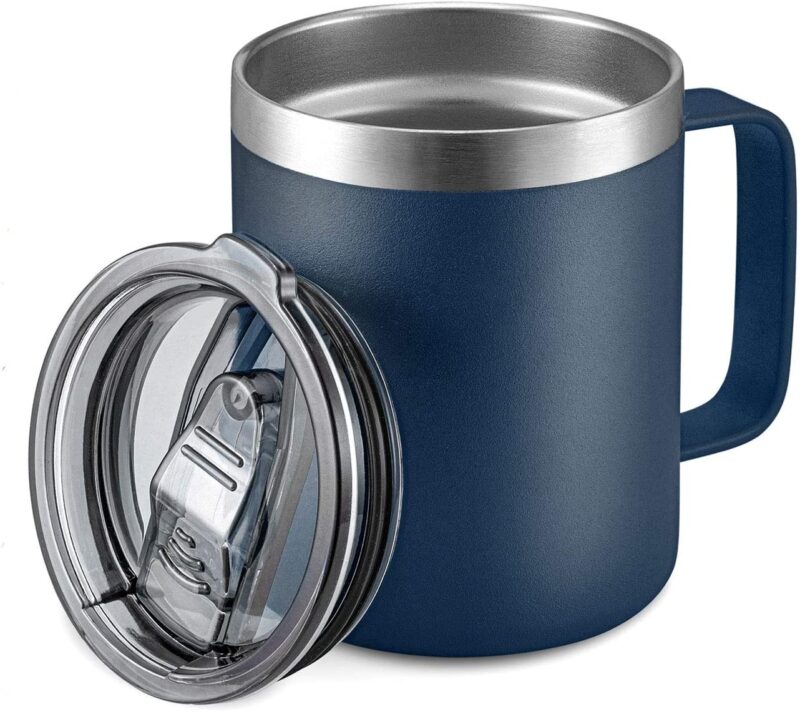 Looking for Christmas gifts for truckers that are a little more indulgent? An insulated mug is a must-have for just about anyone. Truckers will be able to enjoy their drinks, regardless if they like them hot or cold.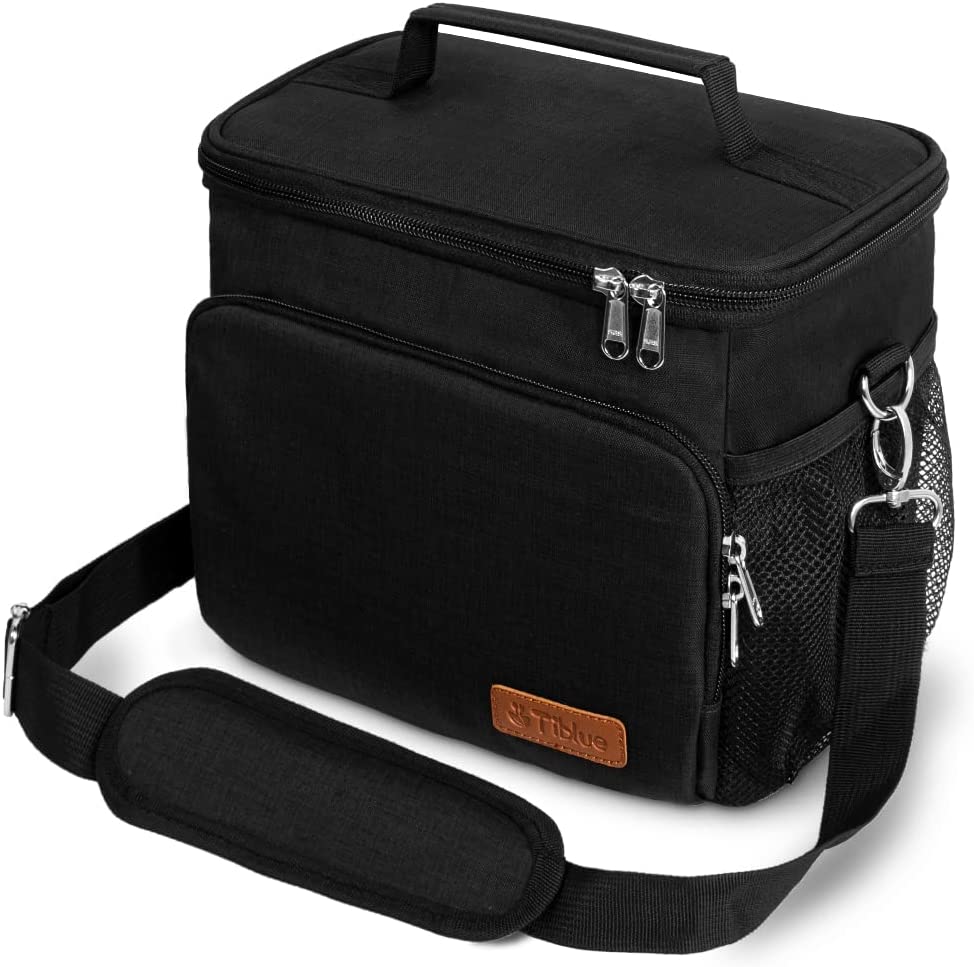 Let your truck driver enjoy their ready-made meals with an insulated lunch bag! These bags will help keep their food warm and unspoiled!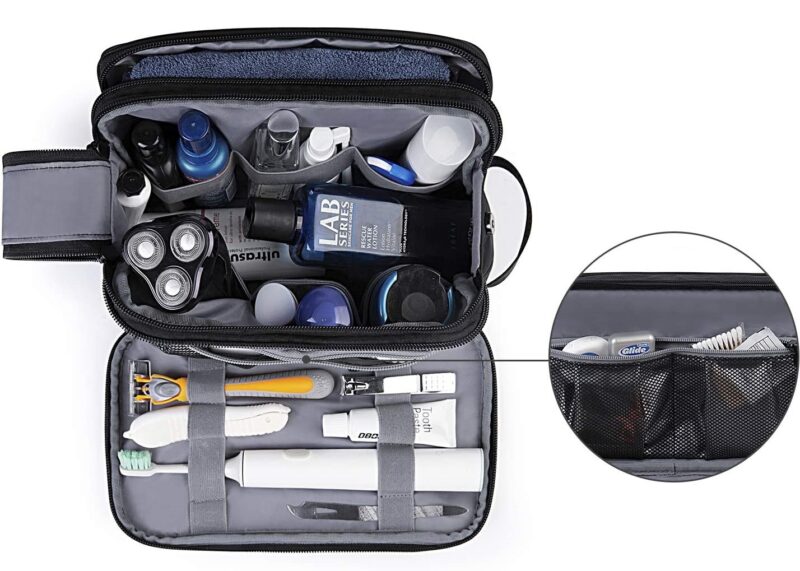 A toiletry organizer bag is not only for organizing their essentials but also a timesaver! Your truck driver will have a fuss-free shower experience because all their products are already packed in one bag!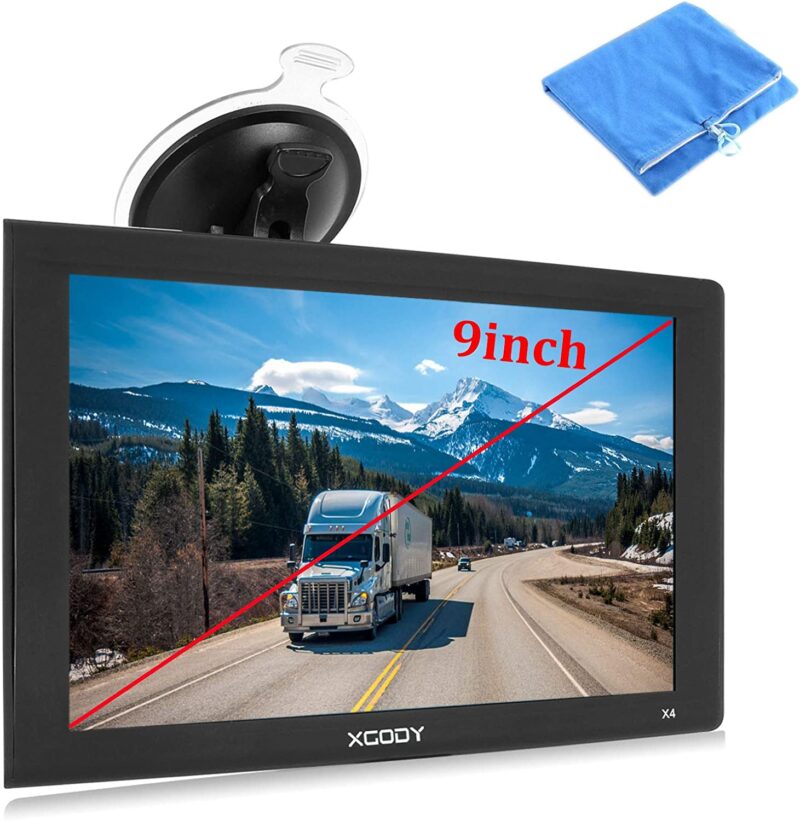 Out on the road, it can happen sometimes when your truck driver is unsure of which way to go. To help them avoid these situations, they will surely appreciate a GPS navigation screen they can install into their truck to keep on the right path.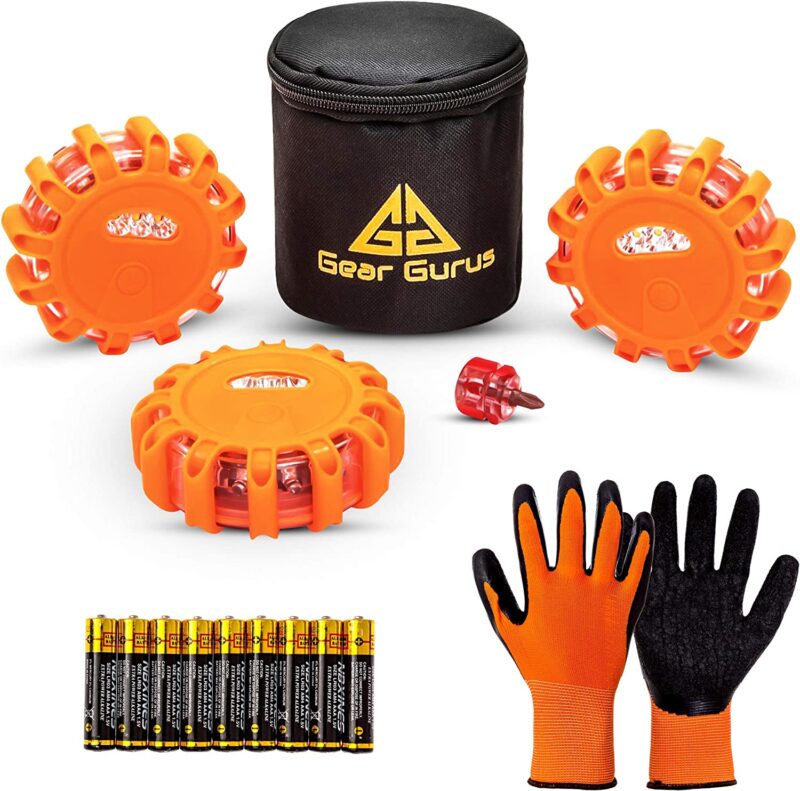 Accidents happen all the time and they're inevitable. The best way to make sure that your trucker is well-equipped in these situations is by giving them a LED road flares kit. This way they can catch the attention of any potential help.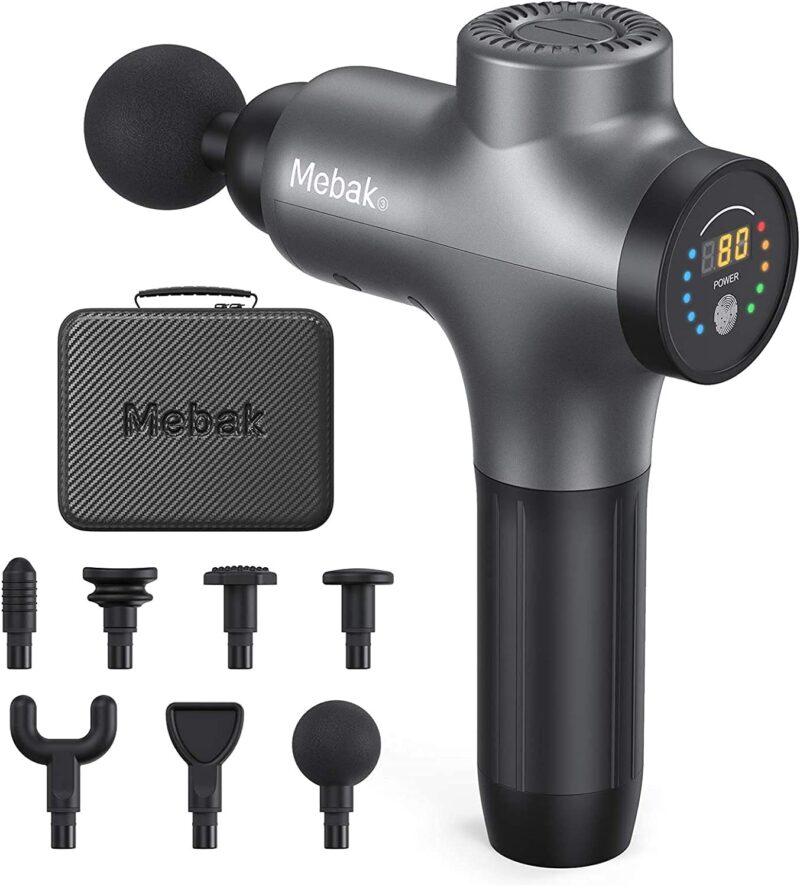 After spending several hours and miles on the road, most truckers tend to get muscle soreness. To provide relief, I strongly suggest giving them a deep-tissue massage gun that will help alleviate any body pain they're experiencing.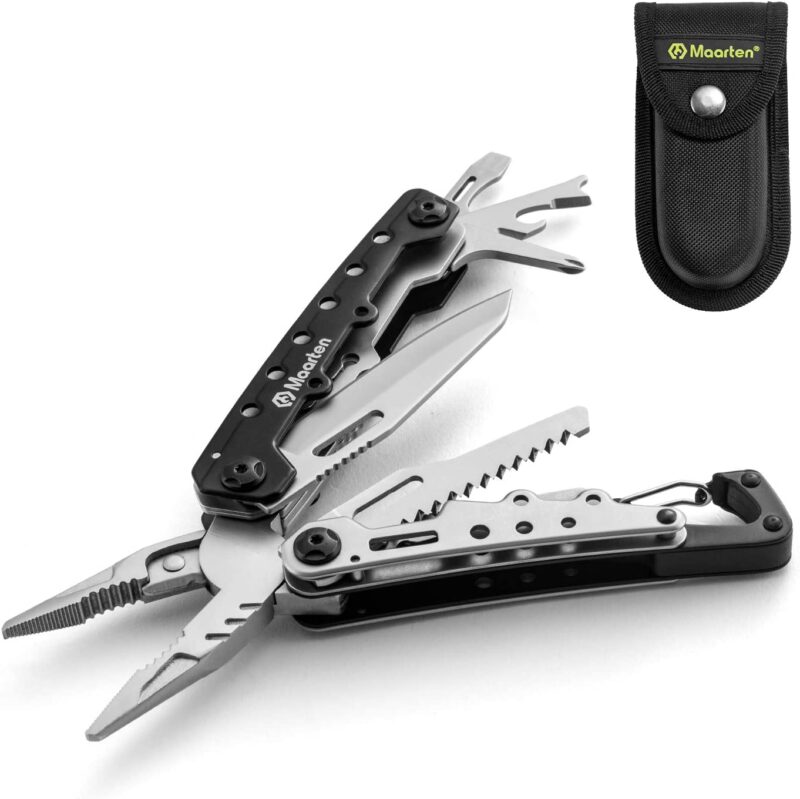 This multi-tool is exactly what it is. It's a tool your truck driver can use for a multitude of purposes, which can be quite handy since there's not a lot of space inside the vehicle for a full-sized toolbox.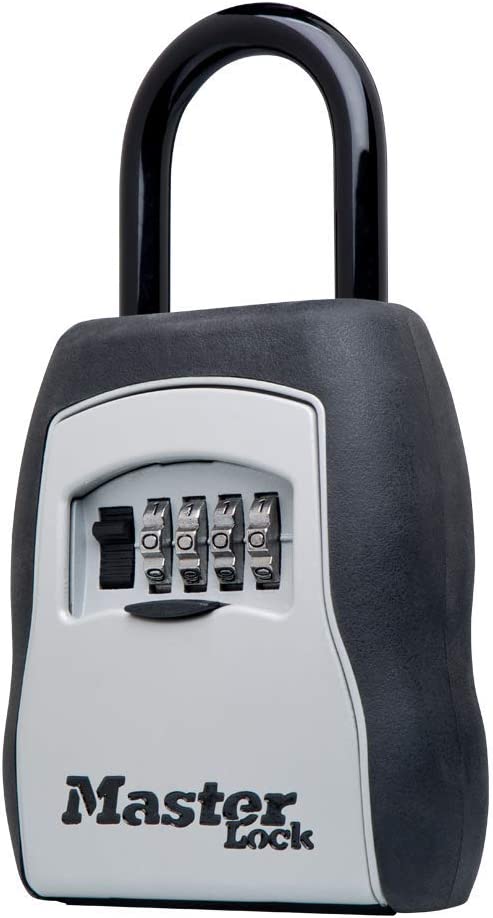 A lockbox comes can be very helpful to a truck driver in certain circumstances. This can help protect their possessions, including cash, a cell phone for emergencies, and other items that could be easily stolen on the road.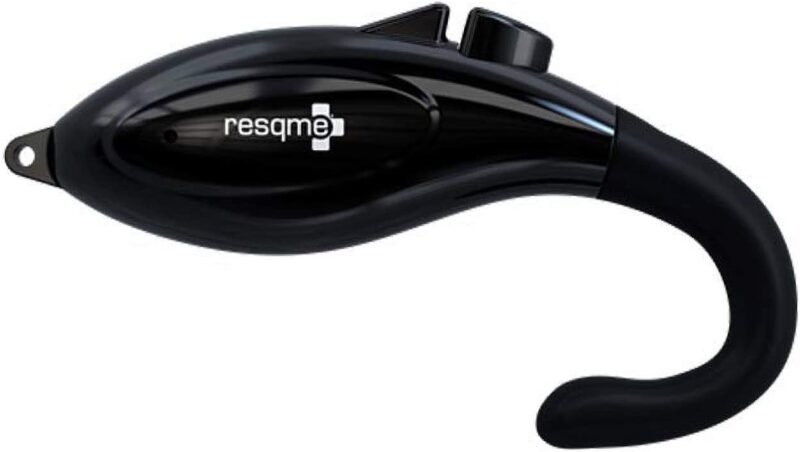 The possibility of falling asleep while driving is among the most dangerous aspects of being a truck driver. To prevent your trucker from getting into such accidents, I suggest giving them an anti-fatigue alarm. Once it detects drowsiness, the alarm sounds an alert to tell the driver that it might be time to take a break.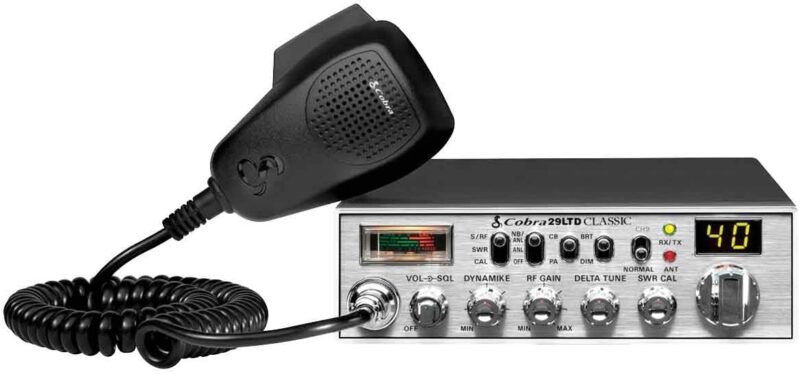 It can get pretty lonely out on the road. Having a radio inside his vehicle will surely give your truck driver some good company.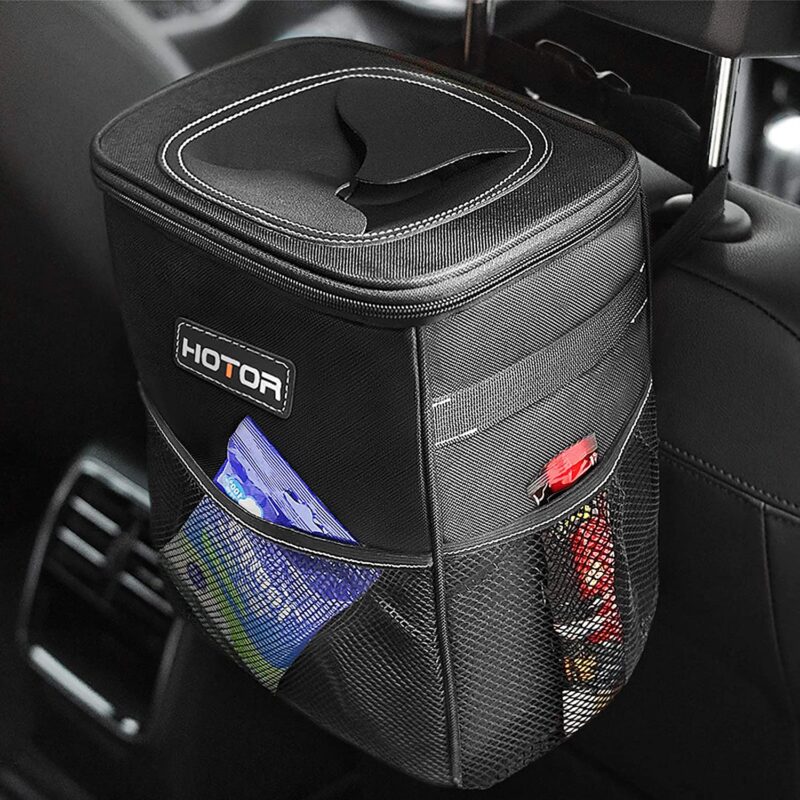 Avoid messy trucks and vehicles by giving your truck driver a portable trash can. This way their space will stay clean and organized!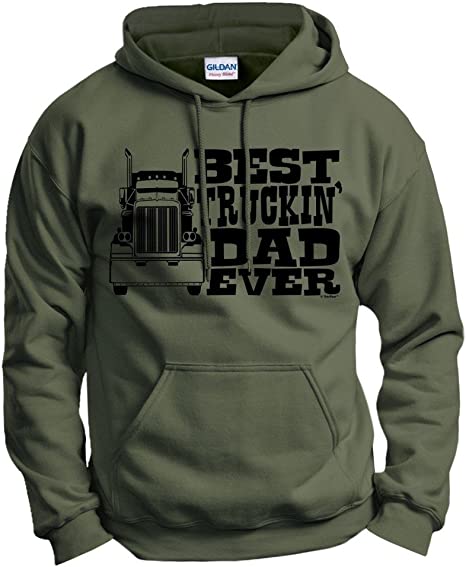 Humorous hoodies like this one is a simple yet effective way to show your appreciation toward your truck driver. This one is sure to put a smile on their face!

An adjustable drink holder would be a fine addition to your trucker's arsenal. More often than not, drink spillage happens because cup holders are not the right size. But because this one's adjustable, you can easily fit any cup or mug in this handy tool!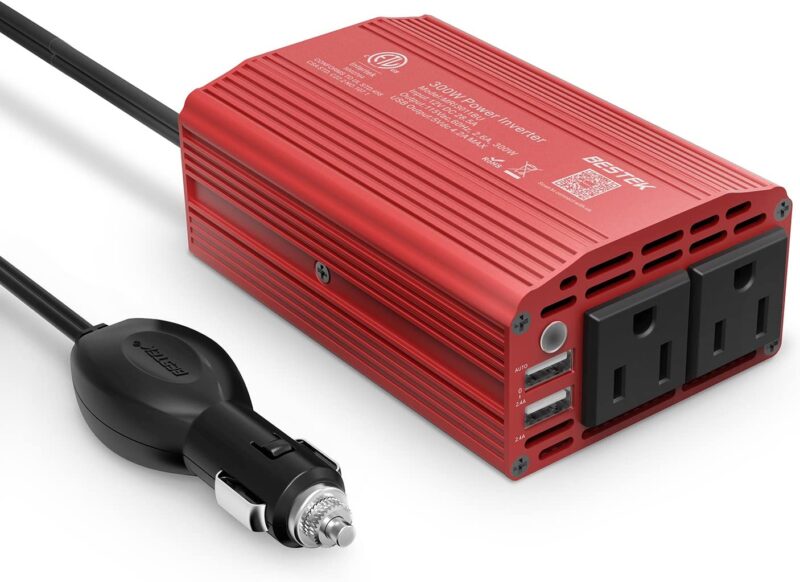 A 110-volt AC outlet is necessary for the operation of some electronic devices, including laptops, microwaves, portable air conditioners, and coffee makers. If so, a truck driver will require a power inverter to change the direct current to an alternating current.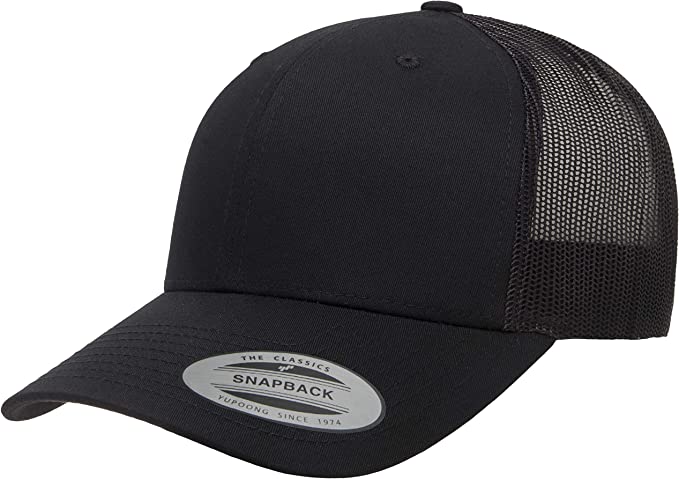 Looking for simple and useful Christmas gifts for truck drivers? Your gift to your favorite trucker doesn't have to be anything fussy or expensive. Something simple like a trucker cap is more than enough to show them that they are an important part of your life.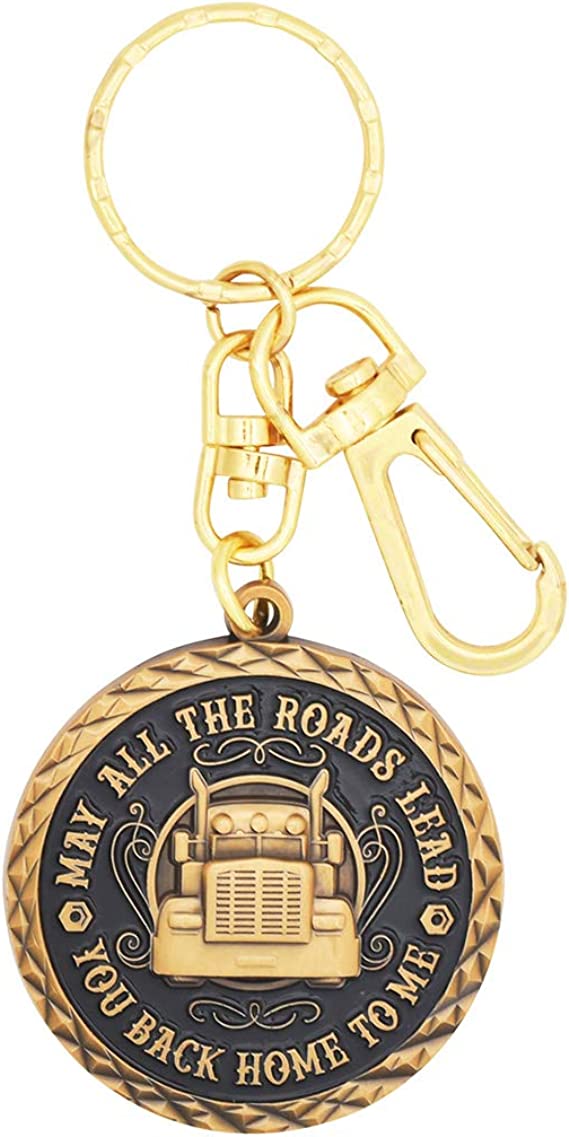 A sentimental keychain with a heartfelt message can go a long way with your truck driver. They will surely know that someone is out there who cares for them. This is one of the best sentimental Christmas gifts for truckers that every truck driver will love.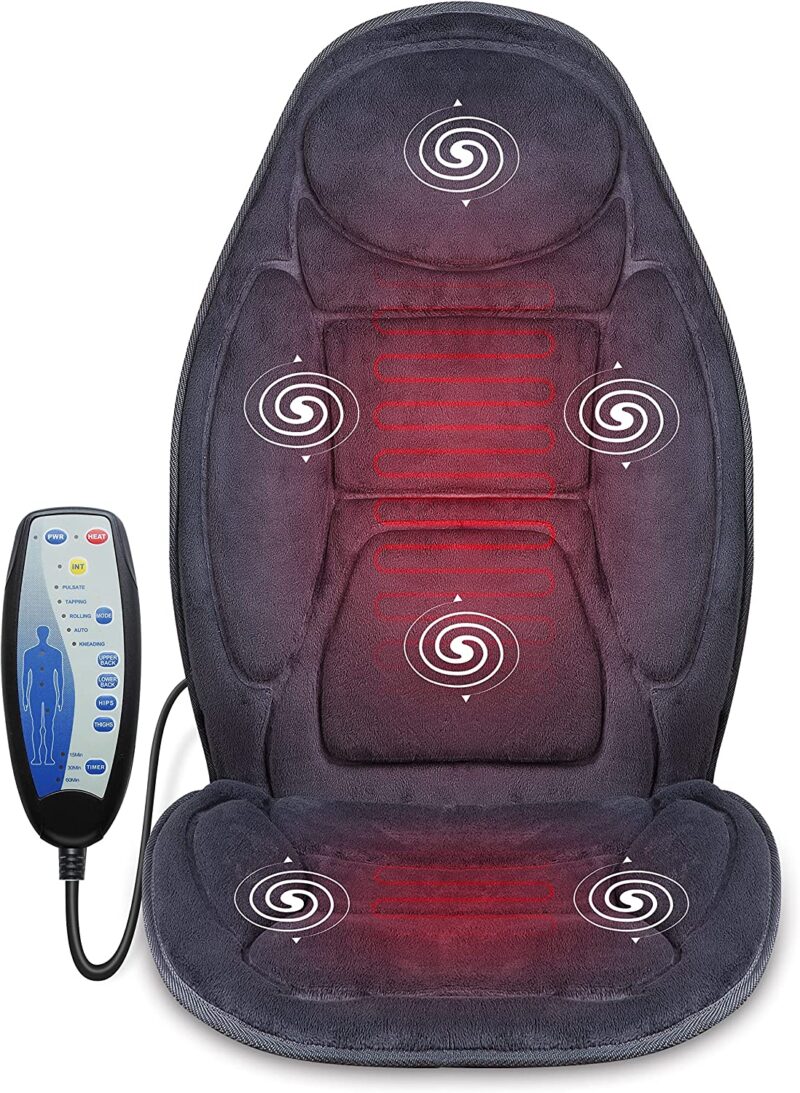 Help your truck driver avoid any kind of back pain by giving them this comfy vibrating seat massager cushion!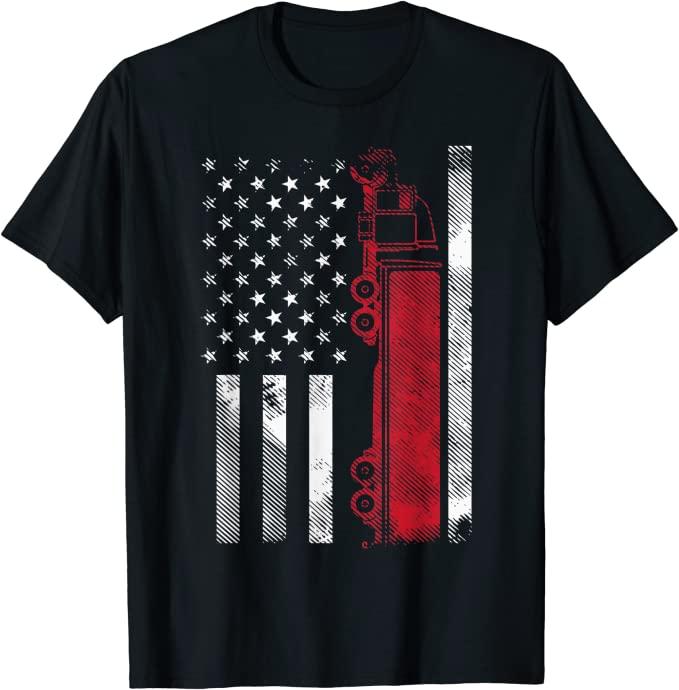 This US American Flag Semi-Trucker shirt will surely make your truck driver proud of their line of work!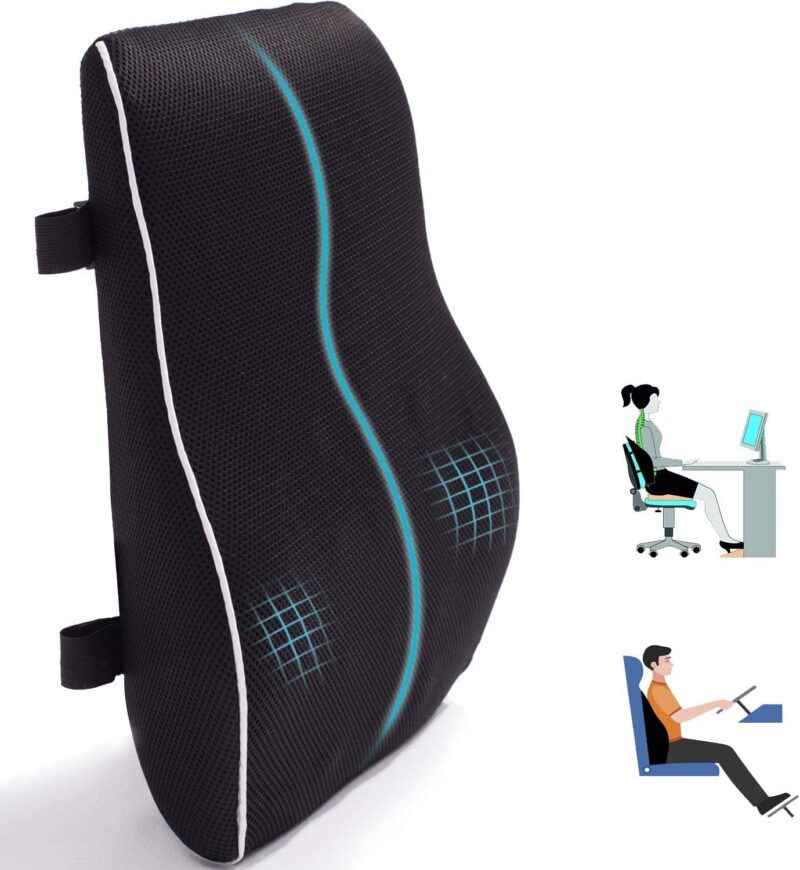 This ergonomic memory foam back cushion will ensure that your truck driver stays comfortable even after hours of sitting and driving, making it one of the best Christmas gifts for truck drivers who are often on the road. It's designed to relieve upper, mid, and lower back pain and back tightness while providing support to achieve a healthy posture and help maintain the natural curve of the spine.
Hopefully, this list gave you lots of ideas for birthday and Christmas gifts for truck drivers!