The fun doesn't have to stop at the dinner table this year. We're bringing you the best Thanksgiving crafts that are sure to give you and your family tons of fun-filled activities around the house!
Thanksgiving is an occasion usually celebrated with food and being with family. But for those who enjoy crafts, it's also a great time to start doing some DIY projects.
That's why for today, I'll be listing down a wide array of Thanksgiving crafts to do this year that you should have on hand for when you've run out of activities and need to occupy yourself and the kids!
Plus, these Thanksgiving crafts can also assist you in saving money on seasonal decor in addition to being a fun and peaceful way to spend your leisure time. So what are you waiting for? Tap into your DIY skills and let's get crafting!
Best Thanksgiving Crafts To Do
Here are some of the best Thanksgiving crafts to do this year with your family!
Garlands aren't just for Christmas, they can make great decorations during Thanksgiving too! So why not try making pumpkin garlands this year?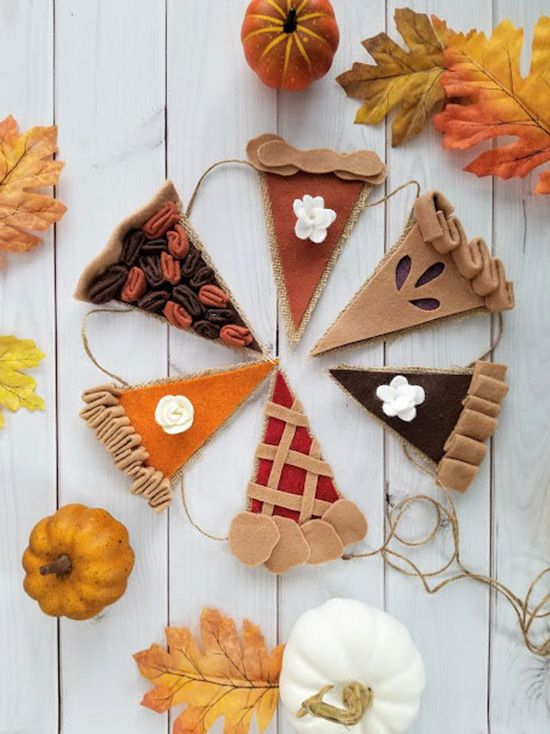 These DIY pie slices are just absolutely adorable and will surely make you crave pie right away!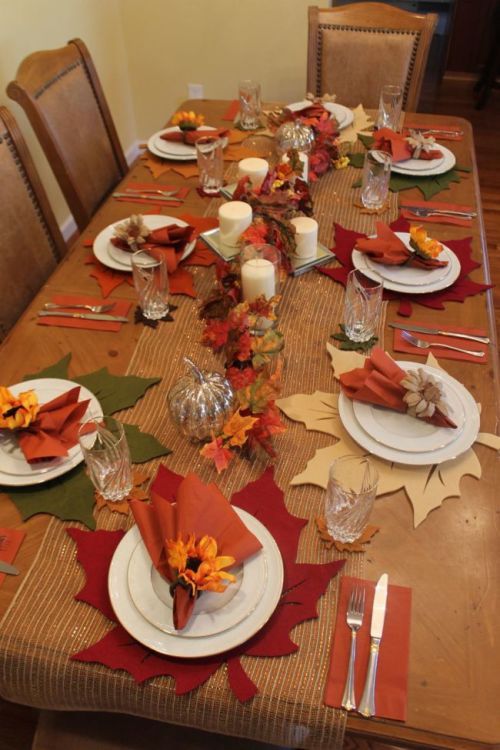 These fall-themed table settings are just the perfect decor for your Thanksgiving dinner!
Make your own turkeys this Thanksgiving with some pinecones and hot glue! This is one of our favorite Thanksgiving crafts right now!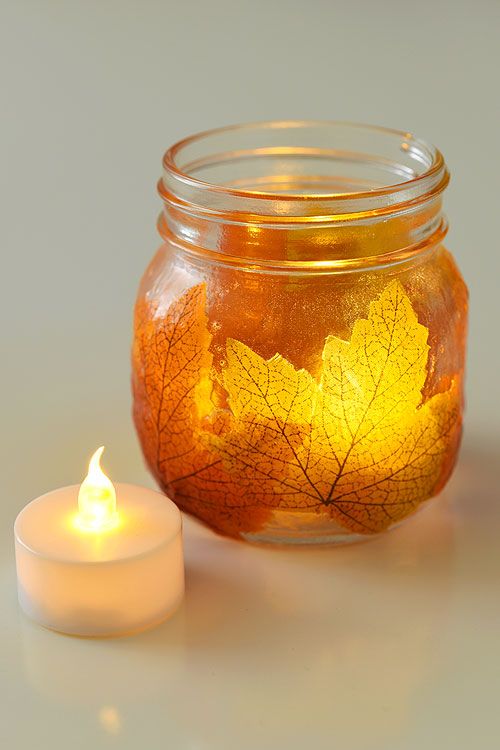 Recycle empty mason jars in your household and create these beautiful leaf lanterns!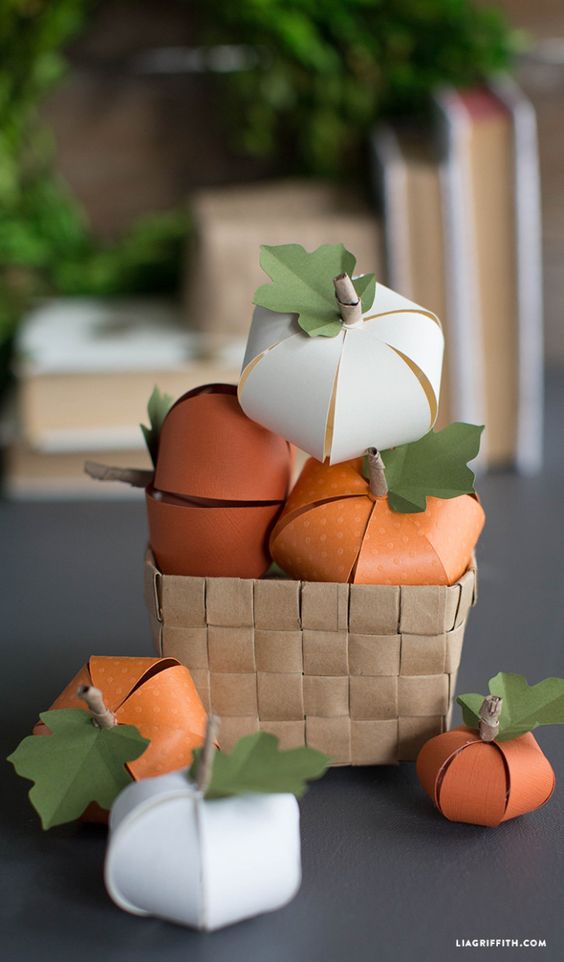 Craft your own paper pumpkins this upcoming Thanksgiving to add to your fall decor!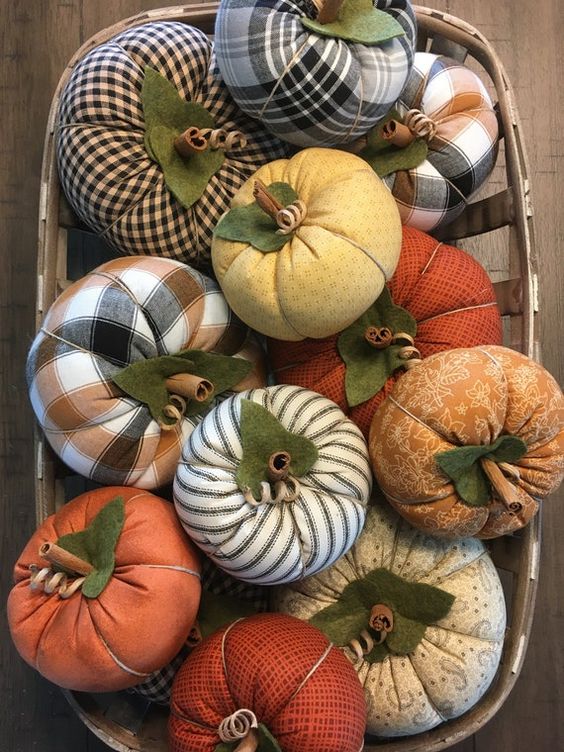 Pumpkins may be a little cliche for fall but these fabric pumpkins are just too cute to not display around the house!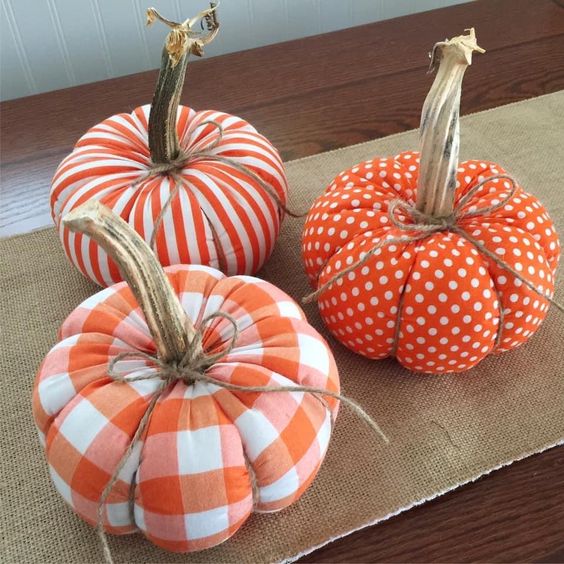 Here's another design for the fabric pumpkins because you can never have too many ideas!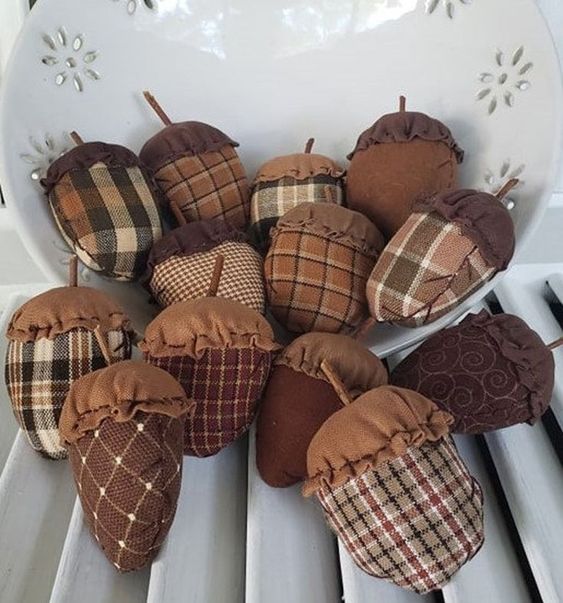 If you want to get into some stitching for your Thanksgiving crafts, these acorn bowl fillers with different fall-themed patterns and prints are just perfect for that!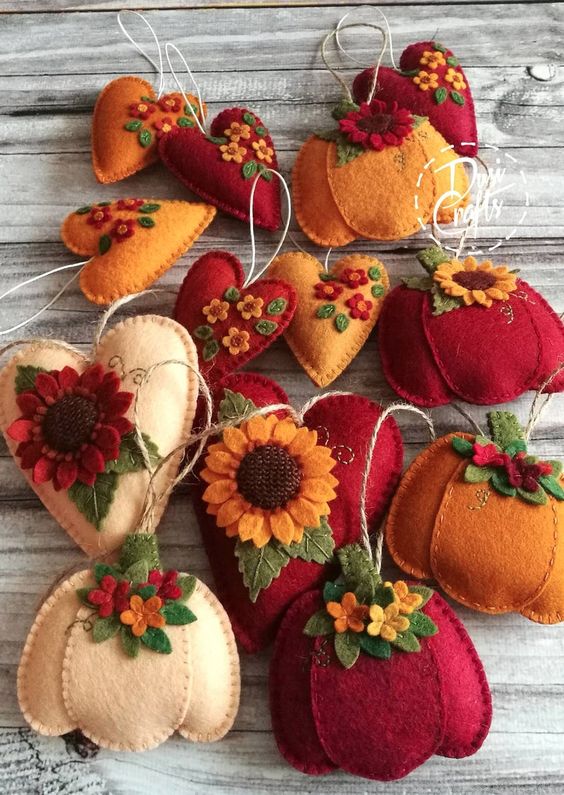 These floral ornaments have the perfect fall colors to decorate your house with!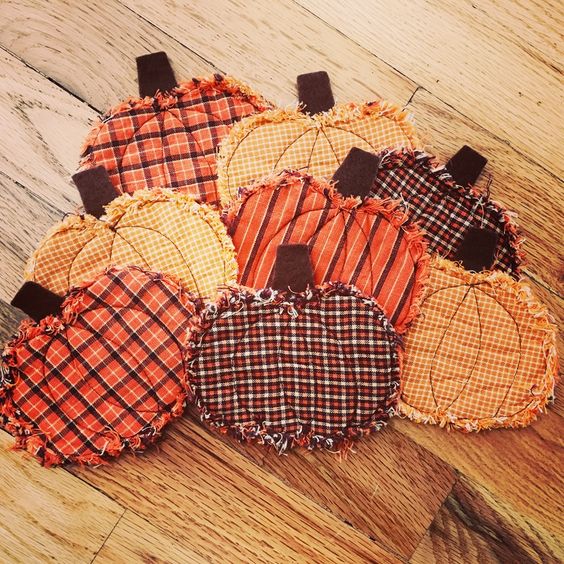 These quilted pumpkin coasters are a sure treat for whenever you decide to have some drinks with your friends and family!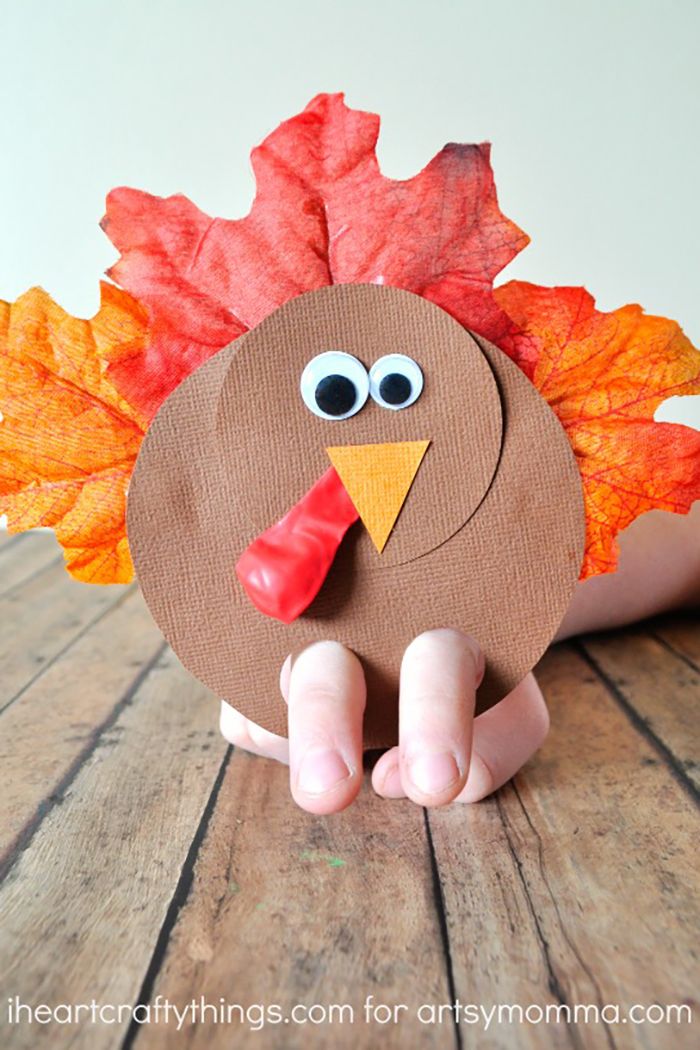 Your kids will surely love playing with these turkey paper cutouts!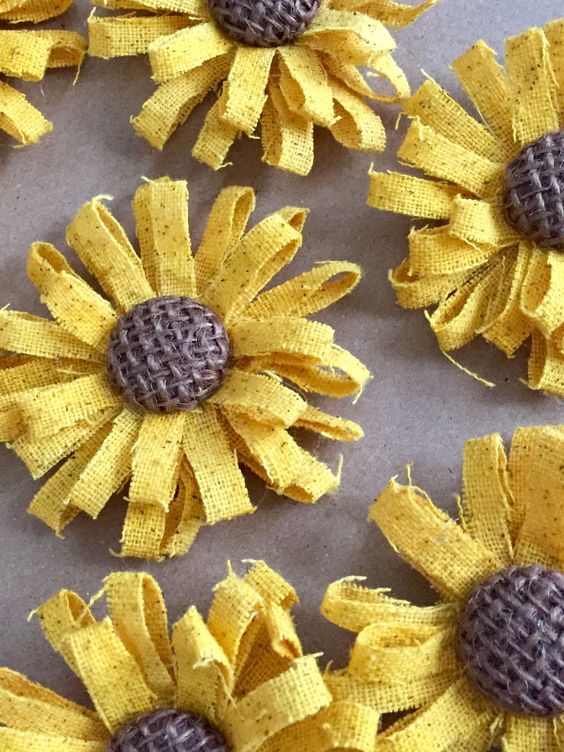 Love florals? Well, these sunflowers made of burlap might just be what you need to add to your Thanksgiving crafts!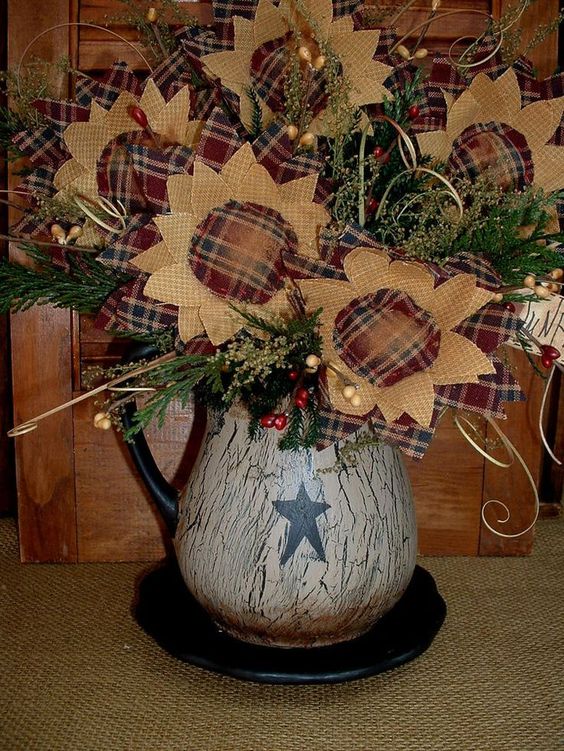 If you got some empty, old pitchers around, you can try recycling them with some handmade sunflowers made out of yellow and plaid fabrics!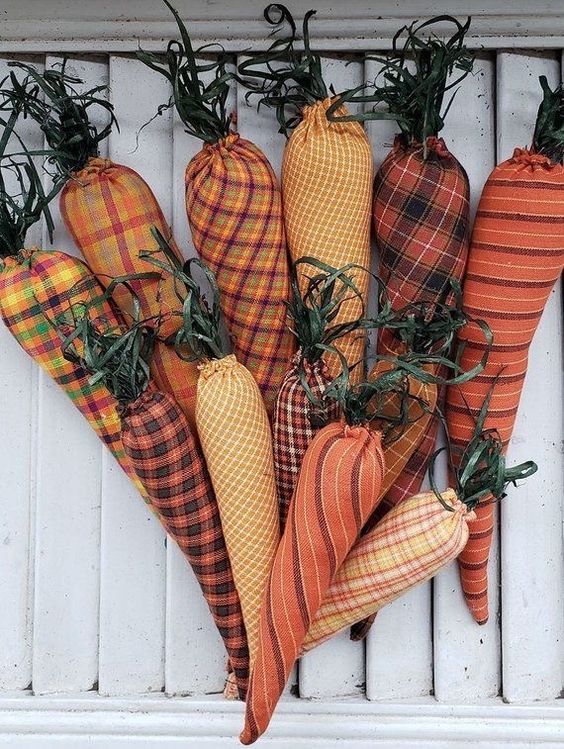 Even if you don't have a green thumb or don't have any crops to harvest this fall, these DIY carrots can be a great replacement. Plus, you won't have to worry about them ever going bad!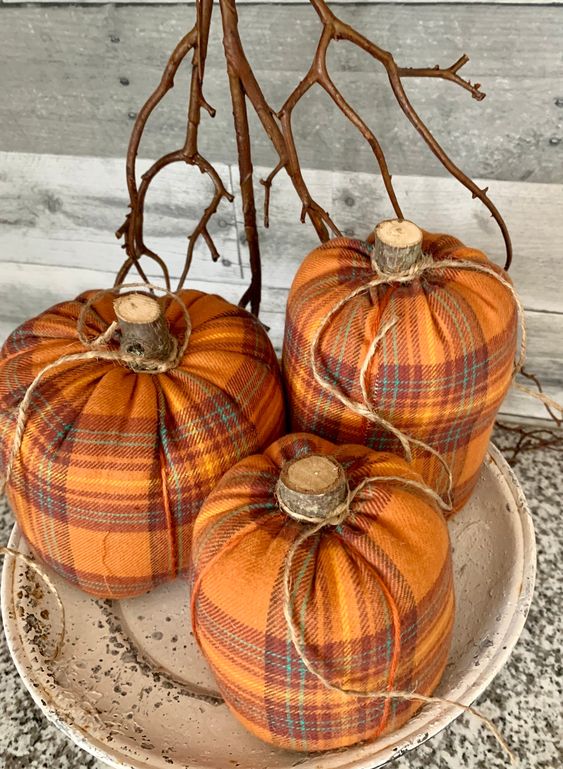 These pumpkins are made of flannel fabrics that you can stuff and pair with some wood and twine to give your home that Thanksgiving vibe.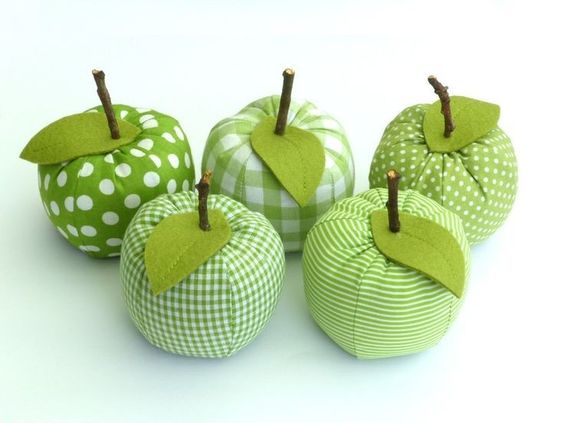 If you've seen enough pumpkins for fall, why not try a different fruit like granny smith apples?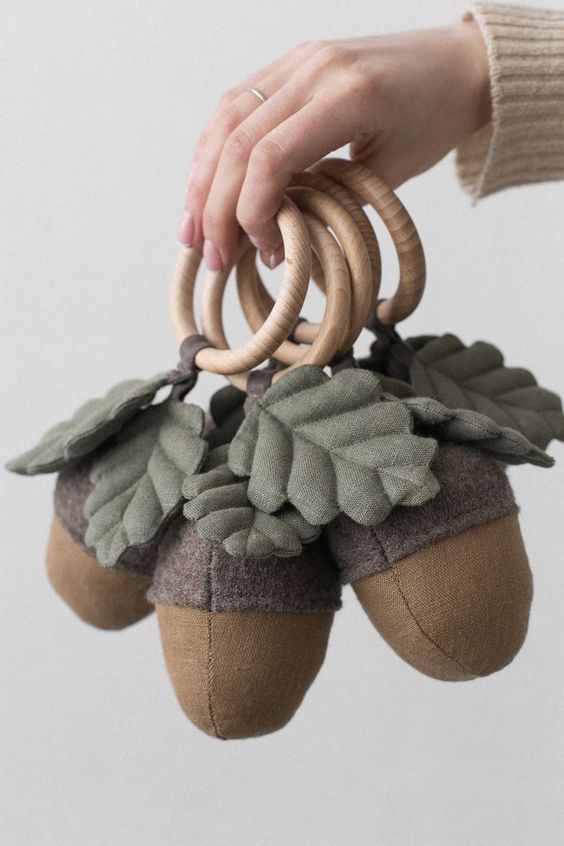 These handmade acorns are the perfect decorations to hang around the house during your Thanksgiving celebrations!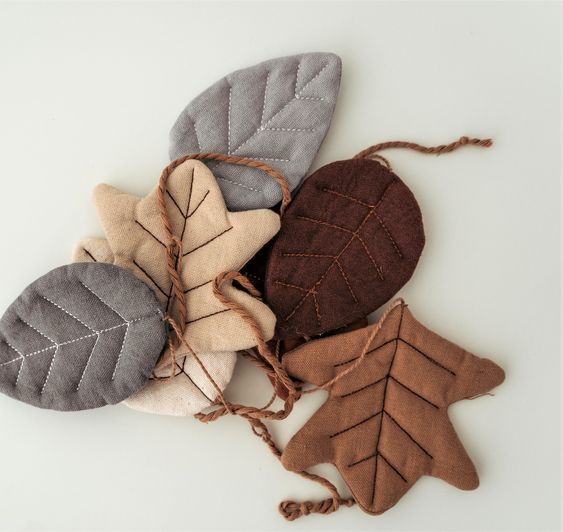 Create your own quilted cotton leaf garlands to dazzle up your home with that Thanksgiving mood!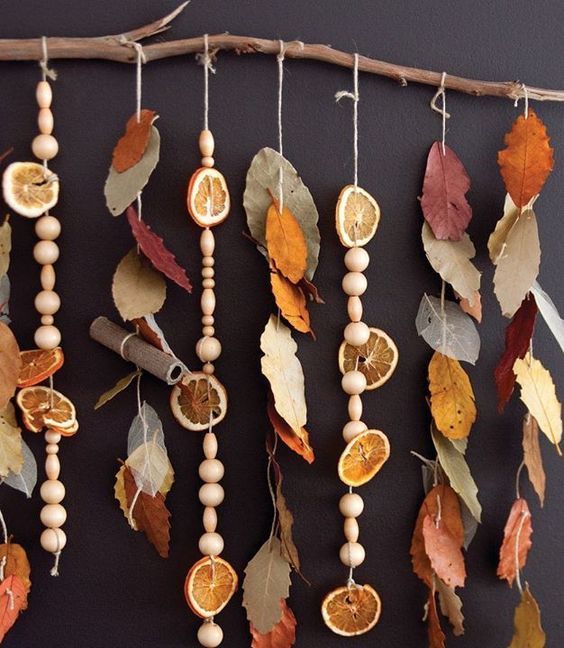 Dried fruits can be a great holiday decor for Thanksgiving. They're chic and perfect if you're looking for something boho-themed.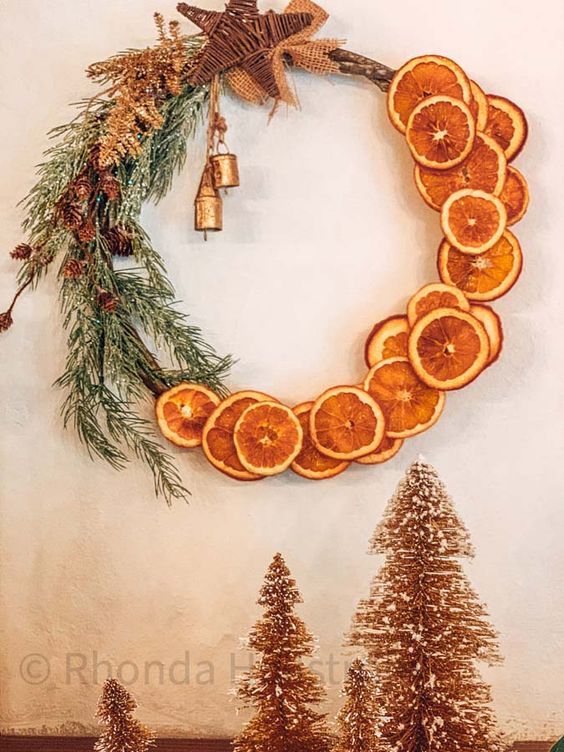 This dried orange wreath may take some effort on your part to DIY but it's totally worth it! It can also serve as a Christmas wreath after Thanksgiving is over.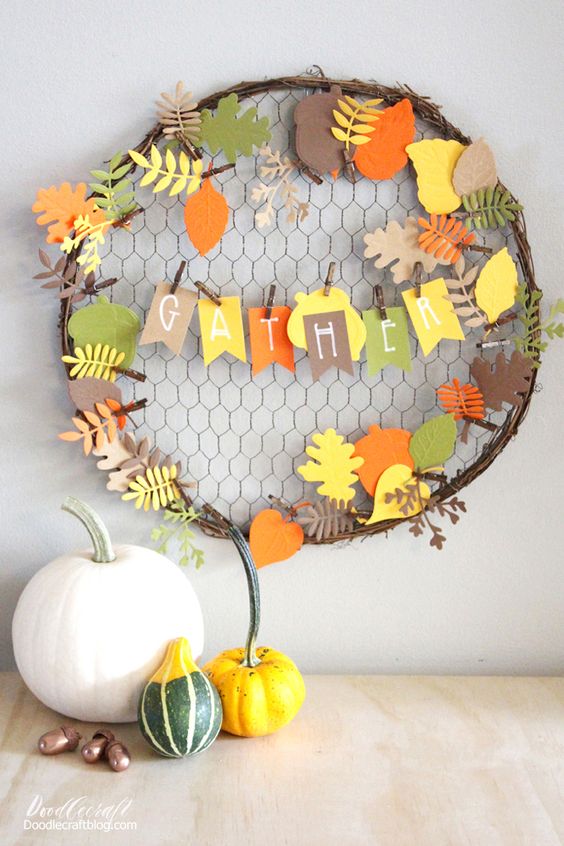 If you're looking for an easier wreath to whip up in time for Thanksgiving, why not try something that has paper cutouts of autumn leaves?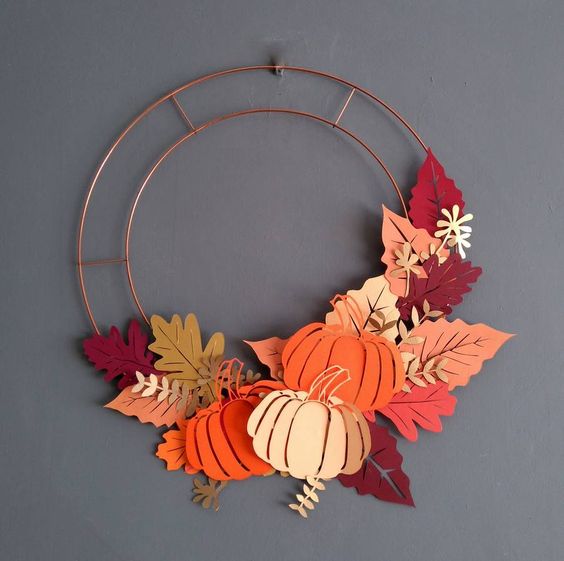 If you want to incorporate bold and vivid colors into your Thanksgiving wreath, this one has the perfect design to get inspiration from!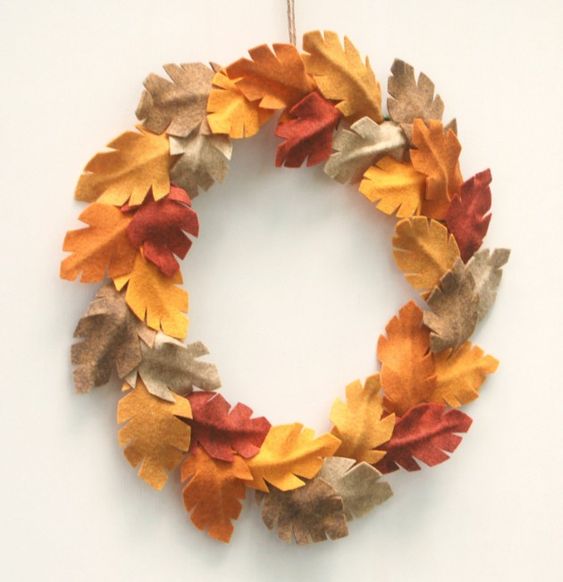 Here's another wreath to DIY this Thanksgiving inspired by the fall season!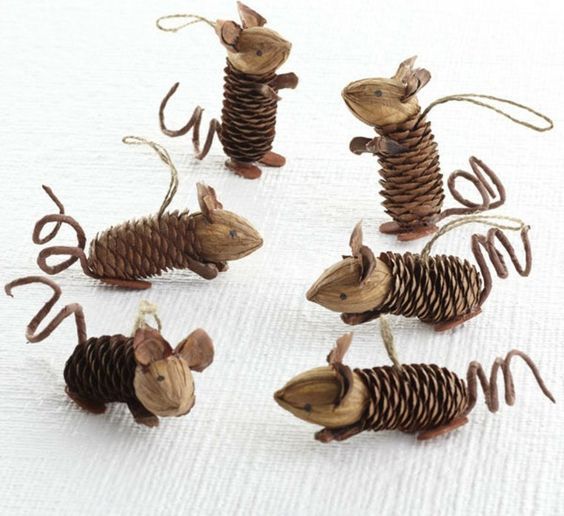 Get creative with pinecones this year by crafting your own cute, little mice!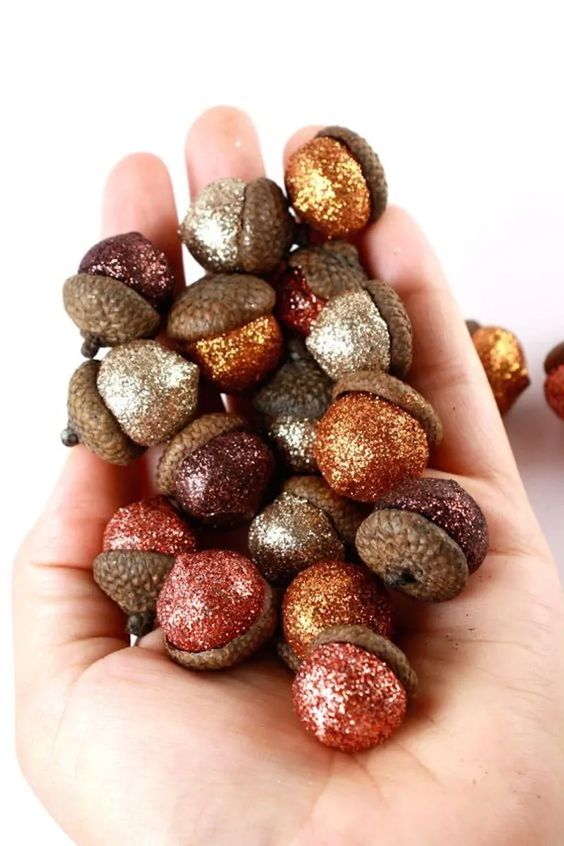 If you want to do something fairly easy to do for your Thanksgiving crafts, painting acorns with glittering colors is a simple way to get into that Thanksgiving spirit!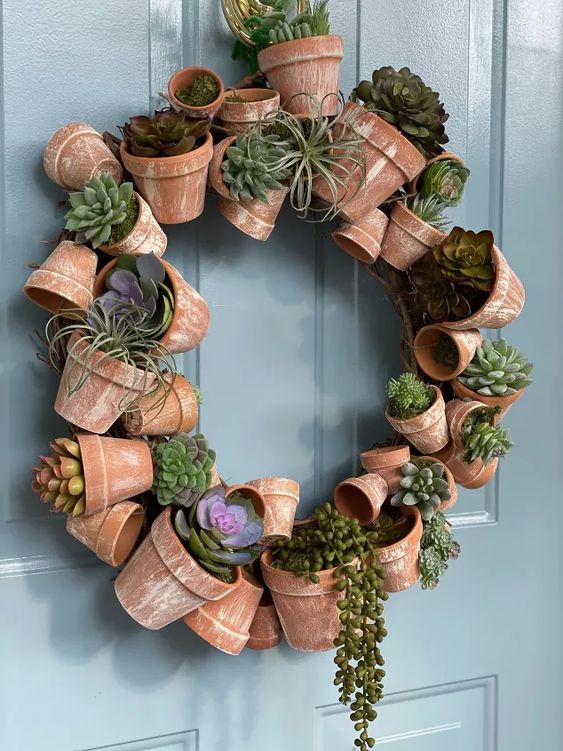 Make use of your faux plants and succulents by creating your own Thanksgiving wreath! This one will look so good hanging by your front door!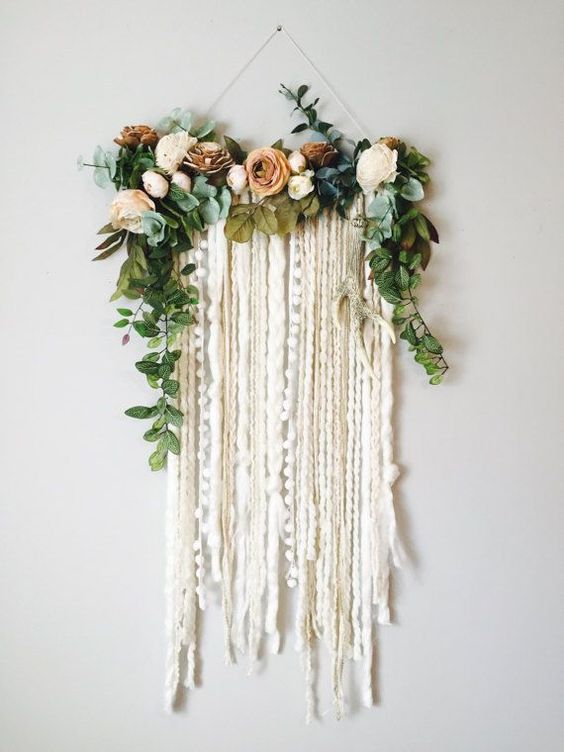 These hanging florals would be such a beautiful piece to hang by your walls around the house.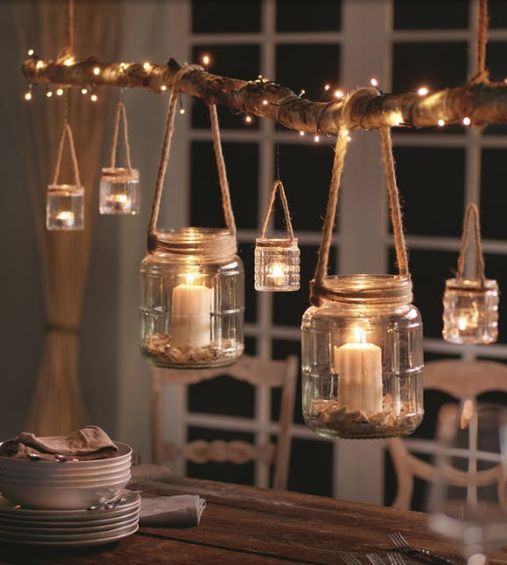 If you have some empty jars, some rope, and some candles lying around, you can easily create your own beautiful candlelit dinner during Thanksgiving.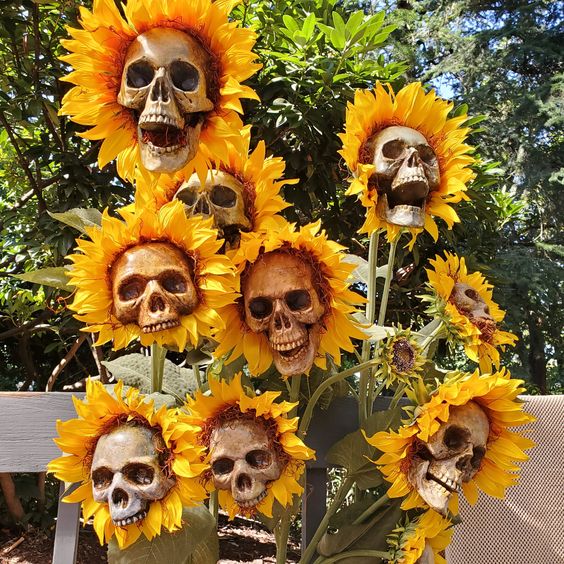 While Halloween may be over by the time Thanksgiving is here, you can still create spooky decorations and mix them with elements relating to fall like these sunflowers and skulls.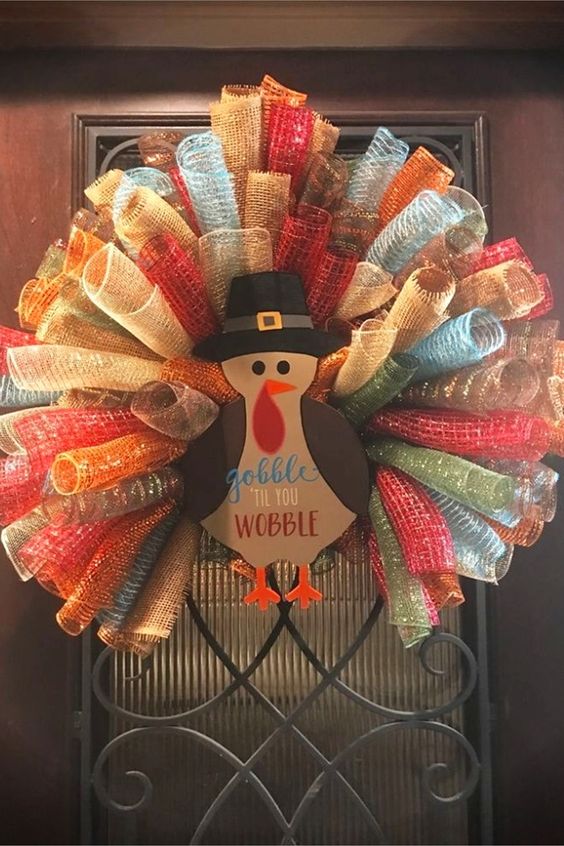 Thanksgiving is not complete without turkey, so why not make this iconic bird your Thanksgiving wreath this year?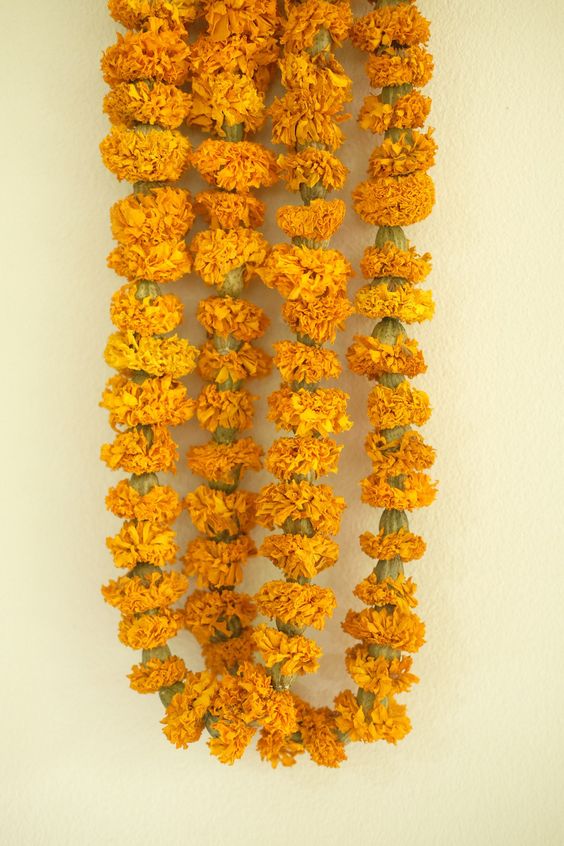 If you don't want to be too on the nose with your Thanksgiving decorations, try creating these beautiful marigold garlands.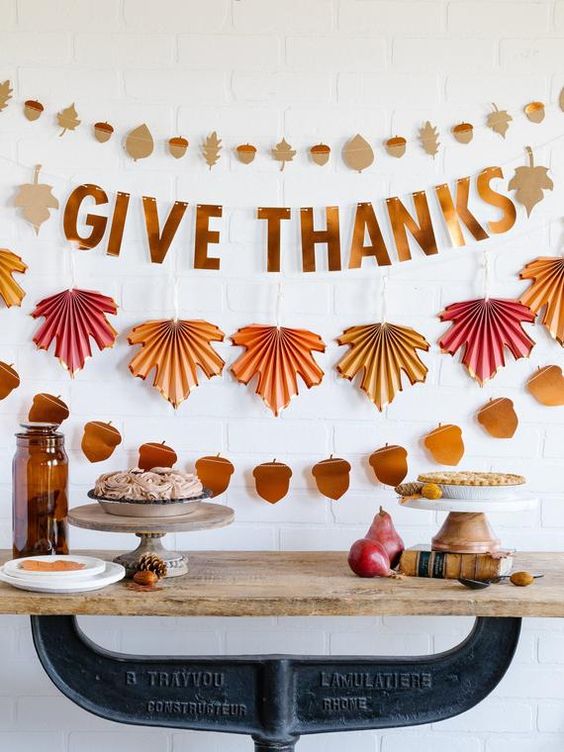 Simple and effective, making your own Thanksgiving banner is something your family and friends will surely appreciate once they come over during this holiday.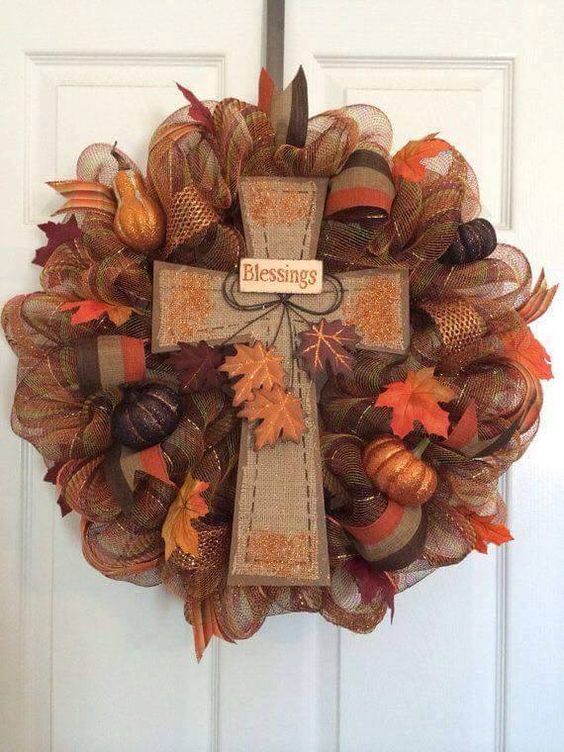 I know I have already included a lot of Thanksgiving wreaths here but this one looks so good it deserved a spot here for inspiration!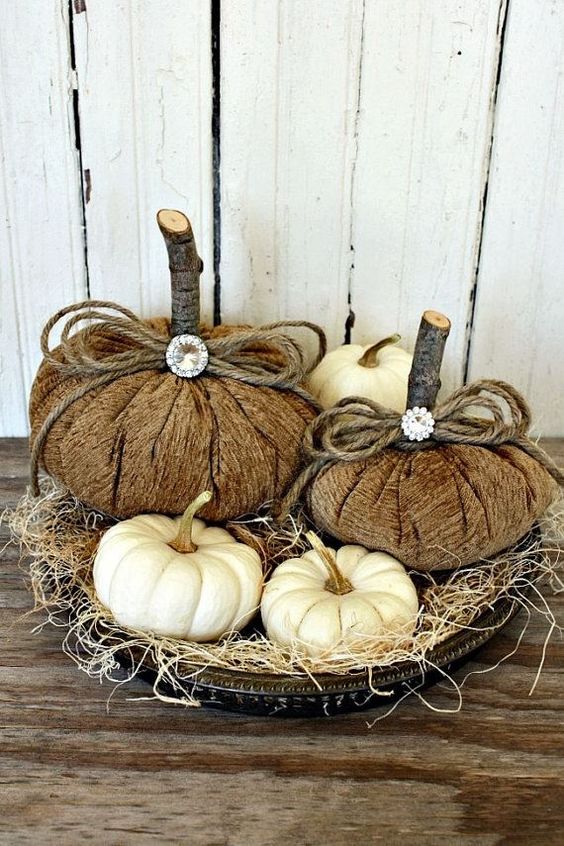 Burlap is a great material to do some crafts with, so why not try using this to make your own pumpkins this Thanksgiving?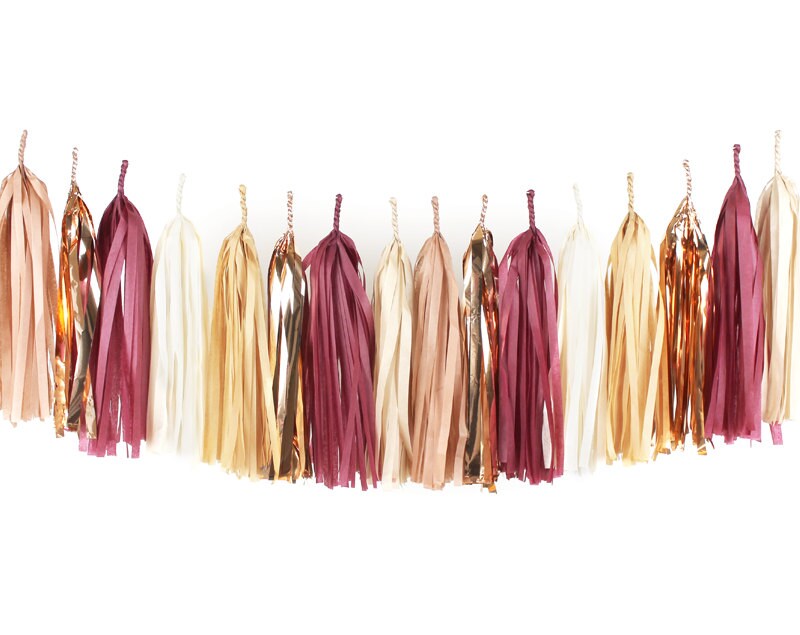 These paper tassels are easy to make for your upcoming Thanksgiving dinner. Just gather different types of colored and metallic paper and you're all set!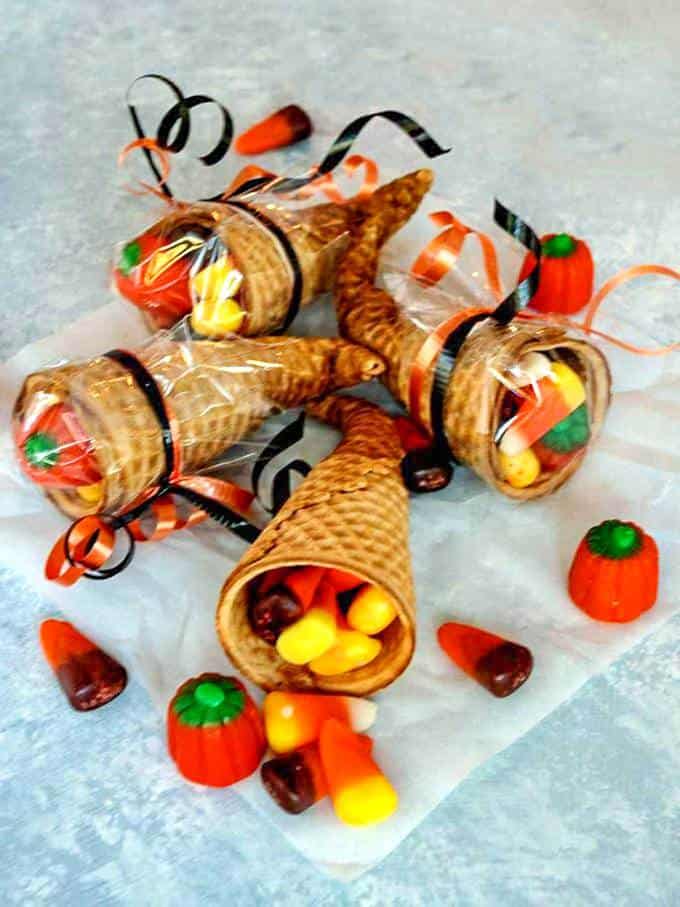 If you want to create something edible for your Thanksgiving crafts, this candy cornucopia is the perfect thing to make!
These sweater pumpkins can instantly give your household a cozy feel. If you're on a budget, you can even opt to make these out of old socks!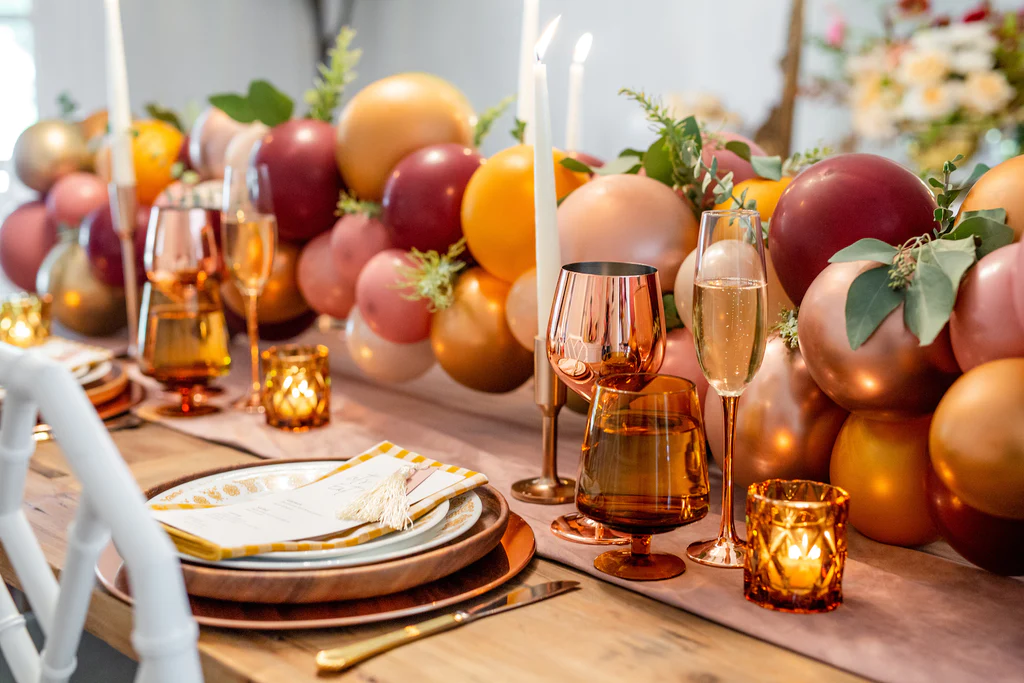 It's totally okay if you're not the craftiest person. Sometimes all you need is to pump your own fall-themed balloons to spice up your Thanksgiving decorations.
One way to make use of your crafting talents is to make your very own corn centerpiece for your upcoming Thanksgiving dinner. This way, your decorations would feel personal, original, and intimate.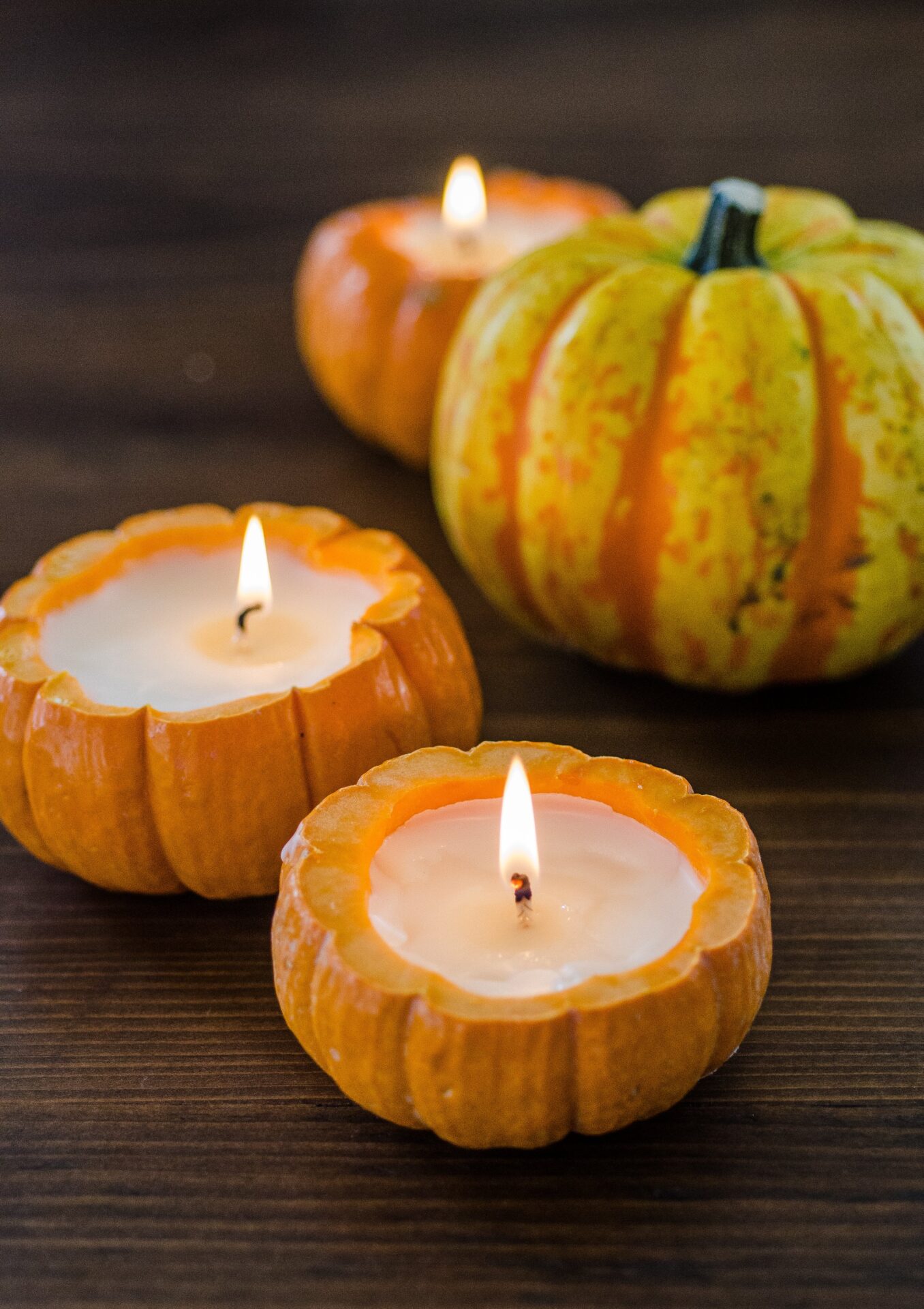 If you still have some leftover pumpkins from Halloween and want to make use of them, why not try making candles out of them? This will not only brighten up your house but also make it smell good!