Looking for affordable and on-brand Y2K clothing? Today we're sharing our favorite Y2K fashion brands to shop!
It's no secret that fashion is cyclical. Trends from the past often find their way back into the present, appearing on the runway and in stores years (or even decades) after they first appeared. The early 2000s were no different, with low-rise jeans, crop tops, tracksuits, and velour coming back in recent years. And if there's one thing we know about fashion, it's that what goes around, comes around. So it should be no surprise that Y2K fashion is having a moment.
Y2K fashion is characterized by its focus on extravagant and flashy clothing. The goal of Y2K clothing was to stand out and be noticed. This style was popular among young people who wanted to express their individuality. Y2K clothing has been making a comeback as people nostalgically embrace this iconic style.
Y2K clothing can be found in vintage stores or online retailers specializing in this retro style. Whether you're looking for a statement piece or complete Y2K outfits, plenty of options are available to help you bring this iconic style into your wardrobe. In this post, we'll list our favorite 12+ brands where you can shop for a throwback look.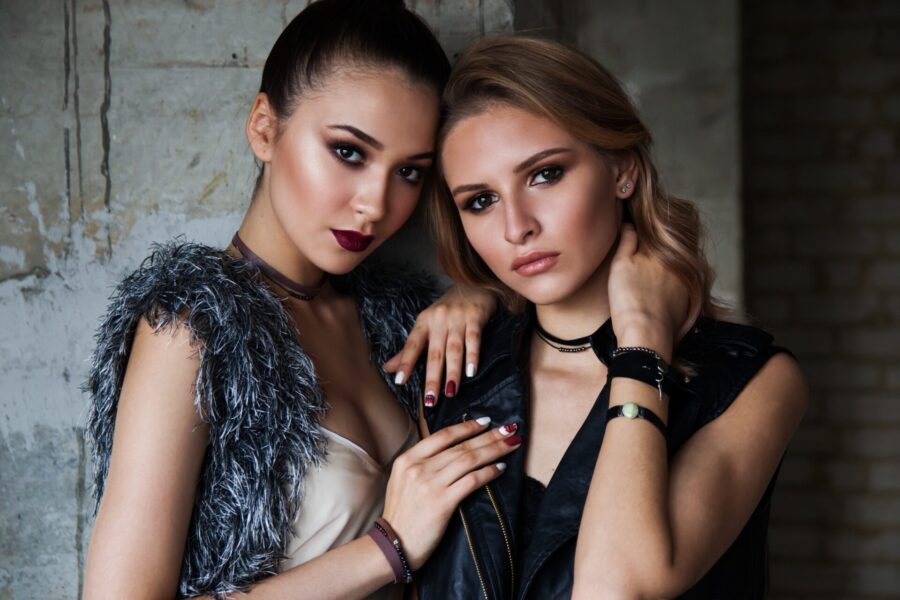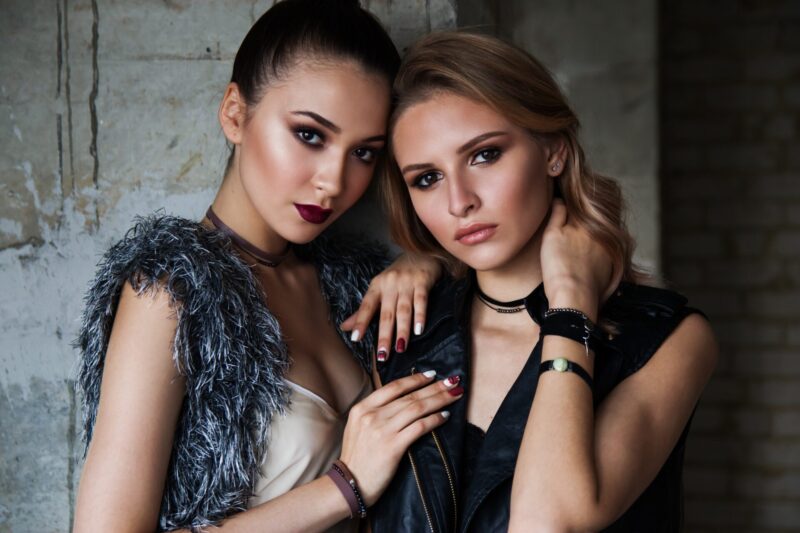 A Refresher on Y2K Fashion
For those who need a refresher, Y2K fashion was all about glitter, sequins, and anything that sparkled. It was also about taking risks and being bold with your style. While some may say that Y2K fashion is tacky, we say it's all about having fun with your clothes and expressing yourself. Here's a look at some of the most iconic Y2K fashion trends.
Sparkly Dresses
One of the most iconic Y2K fashion trends was the sparkly dress. Whether covered in sequins or bedazzled with beads, the better the dress, the sparklier. You donned a sparkly dress if you were going out clubbing or to a big party. These dresses were about making a statement and letting your personality shine through.
Teddy Coats
Teddy coats were another popular Y2K clothing trend. These furry coats came in various colors and styles and added a touch of fun and playfulness to any outfit. While they may not be as popular now as they were back then, teddy coats are still a great way to add some personality to your outfit.
Low-Rise Jeans
Low-rise jeans were all the rage in the early 2000s, and for a good reason. They accentuated curves in all the right ways and were incredibly flattering on just about everyone. While low-rise jeans have made a comeback in the latest fashion trend, they'll always be associated with Y2K style.
Belly Button Rings
Belly button rings were another must-have accessory in the early 2000s. While they may not be as popular now as they were, belly button rings are still a great way to add a chic look to your outfit and show off your midriff.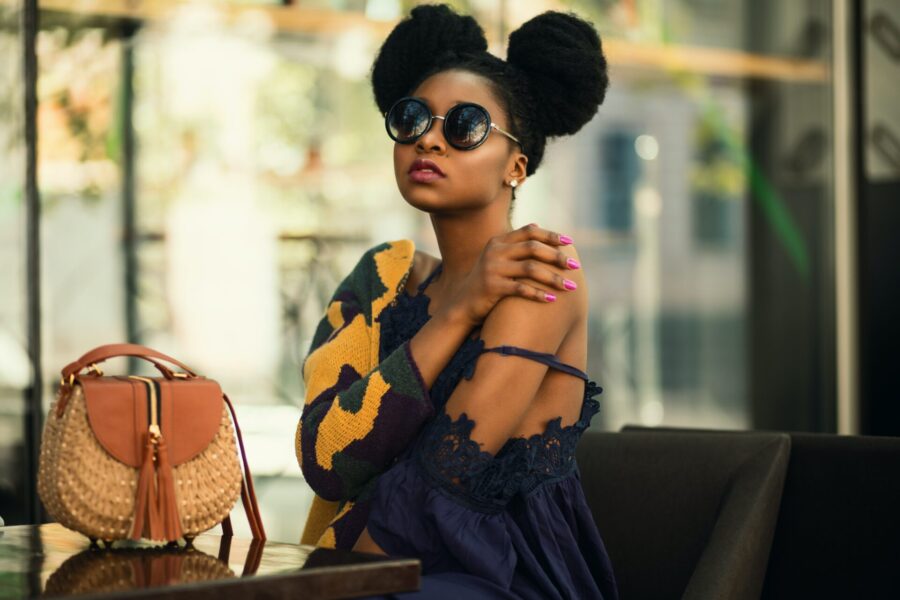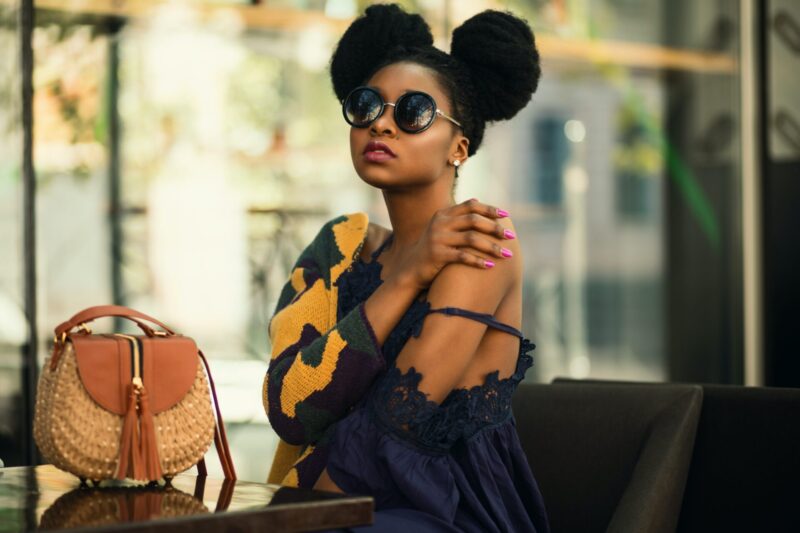 The Comeback of Y2K Style
It's hard to believe that it's been over 20 years since we said goodbye to the 1990s and ushered in a new millennium. Along with the new millennium came a new fashion trend: Y2K style. For those who don't remember (or weren't alive), Y2K clothing was all about glitz, glam, and skin-tight. Fast-forward two decades, and we're seeing this iconic fashion style resurgence. Here's a look at why Y2K clothing is making a comeback.
The Early 2000s Were a Simpler Time
For many of us, the early 2000s were a simpler time. We didn't have to worry about things like global pandemics or economic recession; we were just kids living our best lives. And what better way to reflect on those carefree days than by bringing back the fashion trends of that era? Y2K style is the perfect way to add some nostalgia to your wardrobe.
Y2K Fashion is Timeless
Another reason Y2K style is making a comeback is that many trends from that era are still stylish today. For example, crop tops, low-rise jeans, and bodycon dresses are all pieces you can easily find at any store. And let's not forget about those iconic status symbols: Juicy Couture tracksuits and Von Dutch trucker hats. While these items may be more challenging to find (they are 20 years old, after all), they are worth the search if you're looking to channel your inner 2000s child.
You Can't Go Wrong with Comfort
Lastly, let's be honest; it has been a tough year for all of us. We're all spending more time at home, which means comfort is key. And what's more comfortable than a pair of low-rise jeans or a Juicy Couture tracksuit? Nothing, that's what. So if you're looking for some cozy pieces to add to your wardrobe, look no further than Y2K clothing. You won't regret it.
Y2K Fashion Brands You Wouldn't Want to Miss
If you're looking for some Y2K-inspired fashion, here are a few brands you'll want to check out.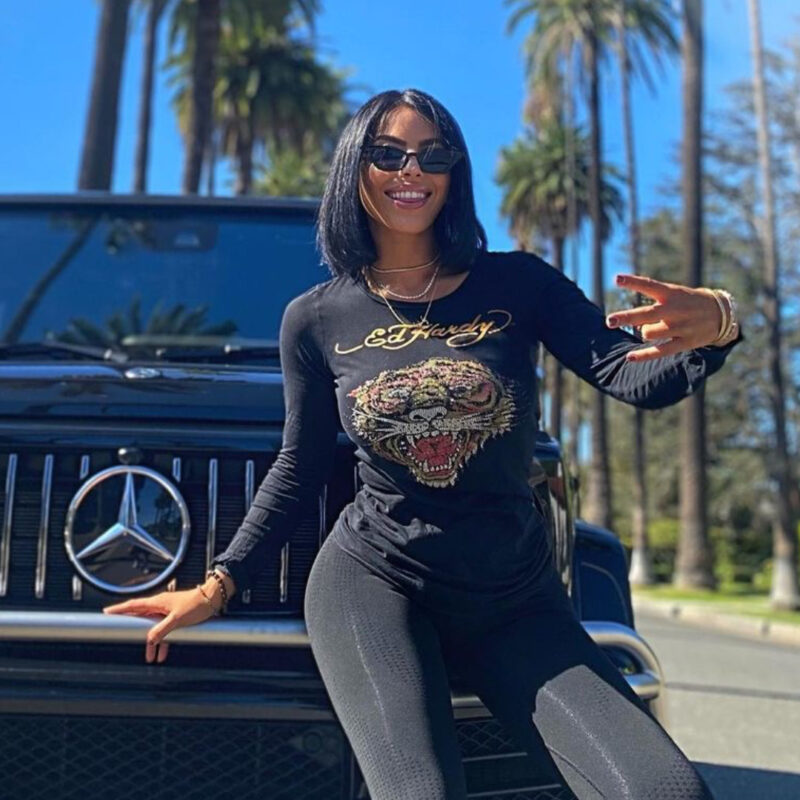 Since Y2K fashion is making a comeback, Ed Hardy is one of the brands at the forefront of the trend's revival. The clothing brand was known for its trucker caps and graphic t-shirts emblazoned with tattoo-inspired artwork by the late Don Ed Hardy. The brand is gaining popularity with longtime fans and a new generation of followers thanks to a resurgence in Y2K fashion.
Y2K clothing was all about being flashy and over-the-top, and Ed Hardy's designs perfectly embody that aesthetic. Ed Hardy's clothes are sure to make a statement. And with Y2K style on the trend, there's never been a better time to rock an Ed Hardy Original.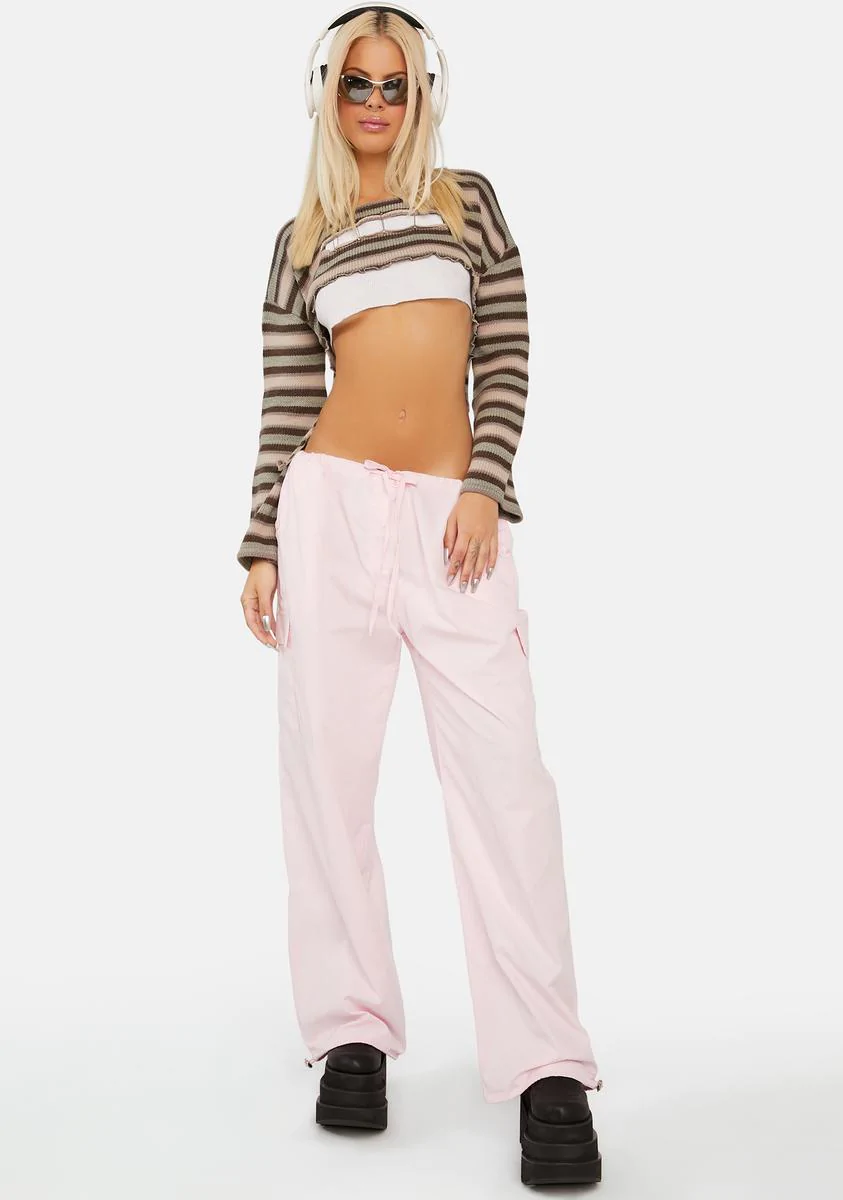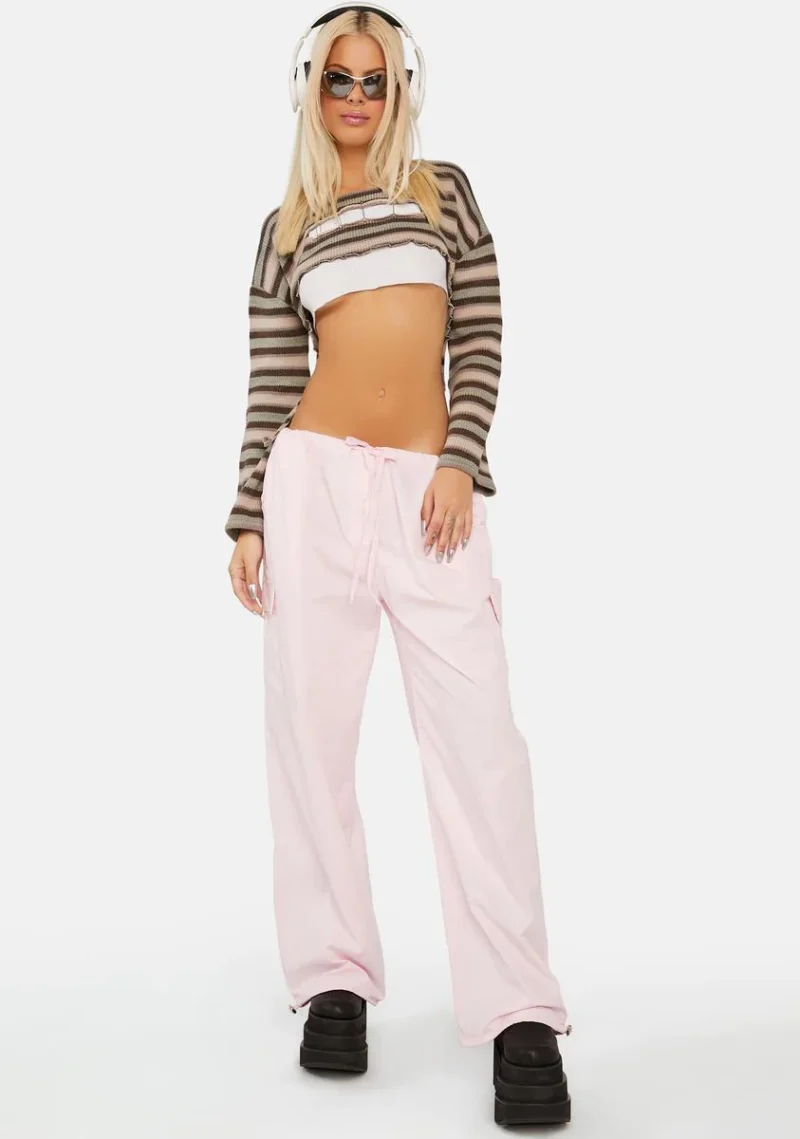 Dolls Kill is a Y2K fashion brand that offers a wide range of styles for those who like to stand out. Their styles are inspired by Japanese streetwear, gothic fashion, punk rock, and sexy streetwear. They have a variety of Y2K clothing and Y2K style options for everyone.
Whether looking for Y2K outfits for your next music festival or Y2K clothes for your everyday style, Dolls Kill has something for you. With their unique designs and rebellious attitude, Dolls Kill is a Y2K fashion brand you don't want to miss out on!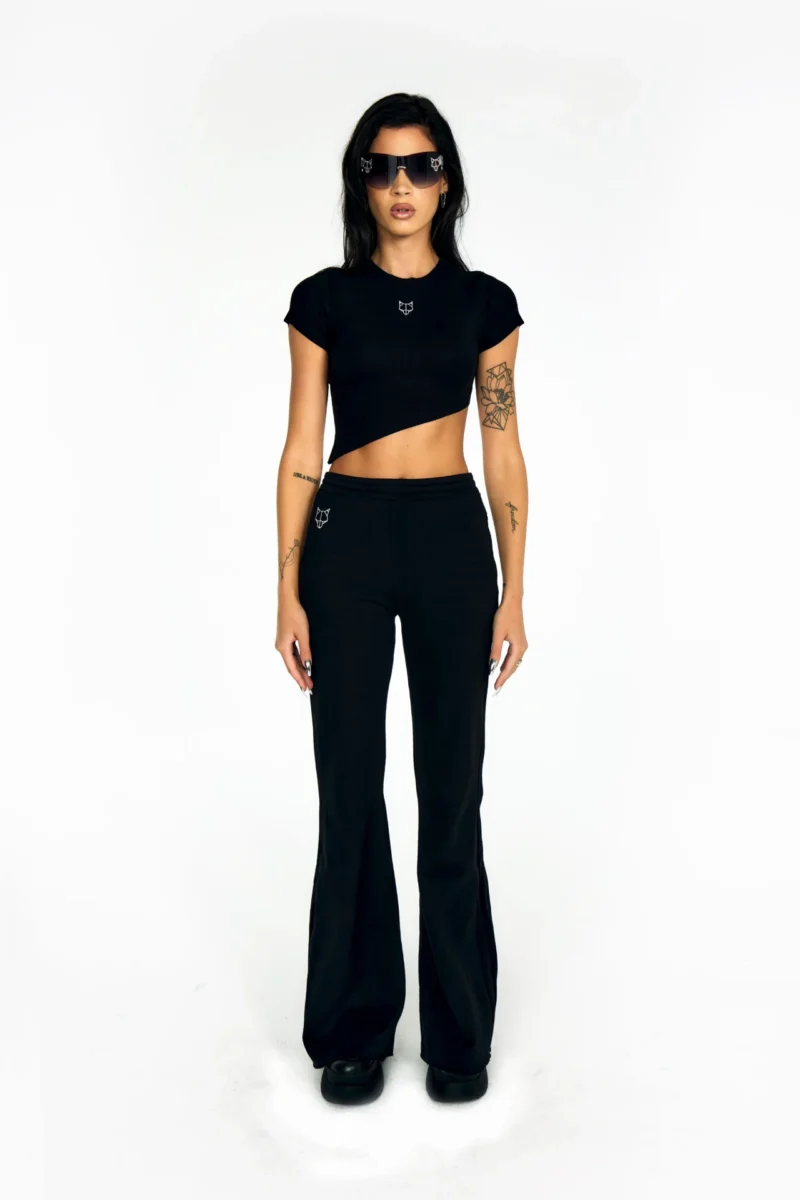 Y2K fashion is having a significant moment, and Naked Wolfe is one of the hottest brands leading the charge. Their chunky flatform shoes, boots, and sneakers have a very Y2K Bratz Doll vibe and have been spotted on celebrities like Olivia Rodrigo, Ariana Grande, and Bella Hadid.
In addition to their shoes, they also offer Y2K-approved tops and bottoms that are perfect for creating coordinating Y2K outfits. Their crop tops, bodysuits, and bodycon dresses are all super stylish and would look great with a pair of low-waisted jeans or denim shorts. If you're looking to get in on the Y2K fashion trend, Naked Wolfe is definitely a brand worth checking out!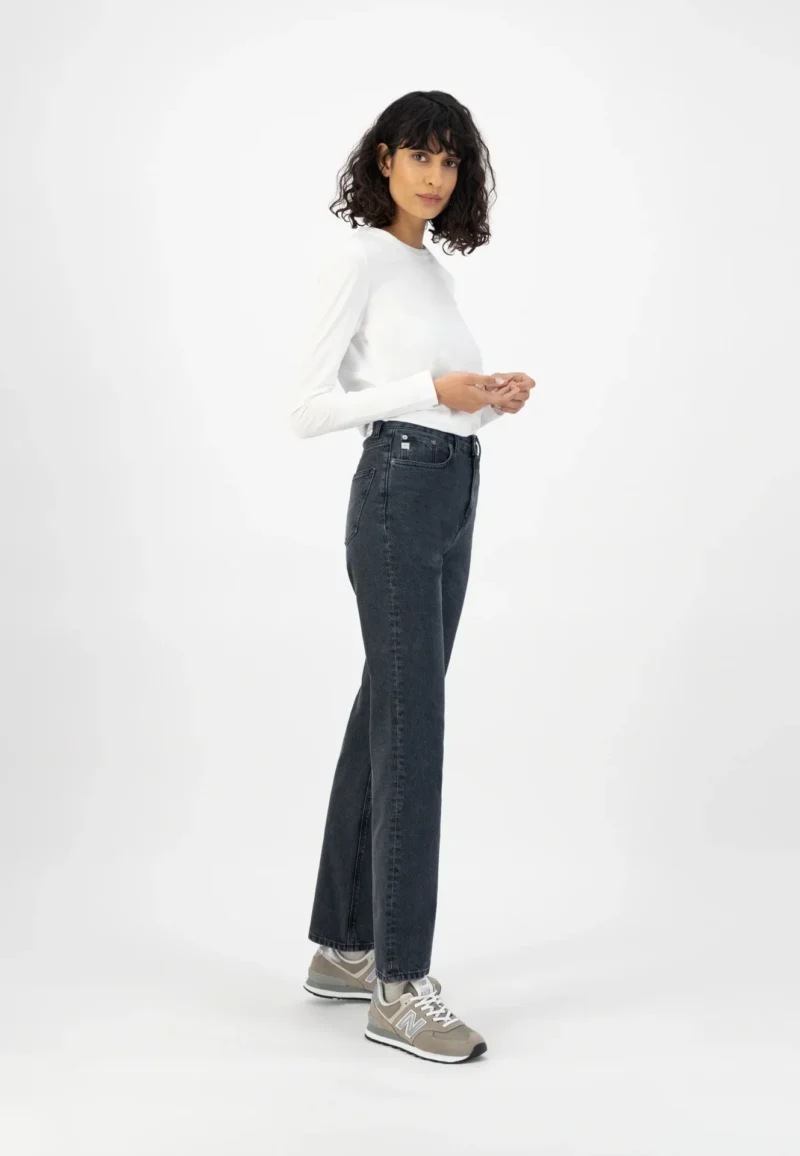 Y2K was a moment in time when fashion and culture were colliding. The Y2K aesthetic is about futuristic and exaggerated style, making a comeback today. If you're looking for Y2K-inspired clothing, look no further than MUD Jeans. This sustainable Dutch company offers Y2K-style clothing that is both environmentally friendly and stylish.
From GOTS-certified organic cotton jeans to recycled cotton flares, MUD Jeans has the perfect Y2K outfit for you. And if you're looking for something extra special, the company also offers jean rental services. So whether you're looking for a one-time Y2K outfit or a sustainable wardrobe, MUD Jeans is the perfect place to shop.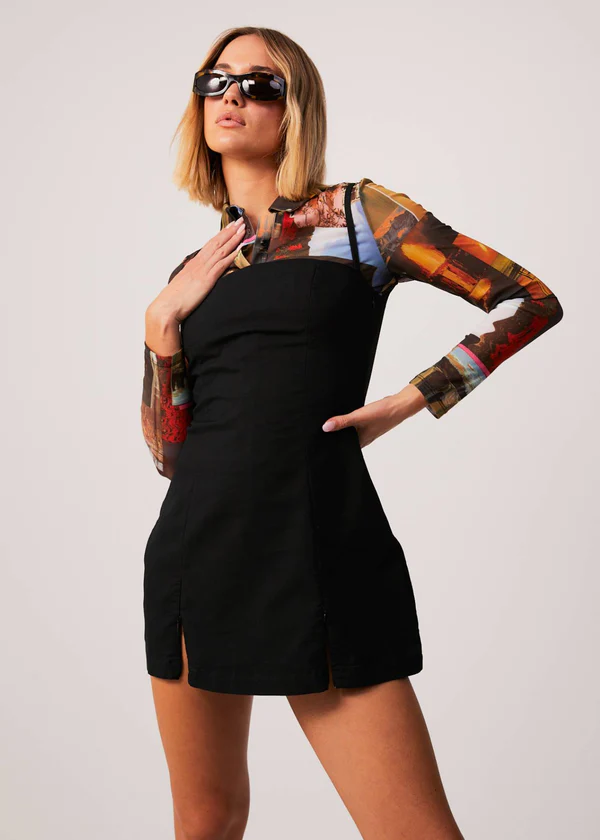 Y2k fashion is having a moment, and Afends is here to stay. With Y2k clothing styles that range from layerable basic tanks to '90s dresses, this Byron Bay boutique has something for everyone. But what sets Afends apart from other Y2k fashion retailers is their commitment to sustainability.
They use renewable energy and organic and environmentally friendly products to minimize the environmental impact. And the whole selection is available in sizes XS to XL. So whether you're looking for Y2k style clothes that are sustainable or just fashionable, Afends is the place for you. Their Y2K-inspired clothing is trendy, stylish, and sure to turn heads when you wear it out in public. So go ahead, check out Afend's website and start shopping for your new Y2K wardrobe!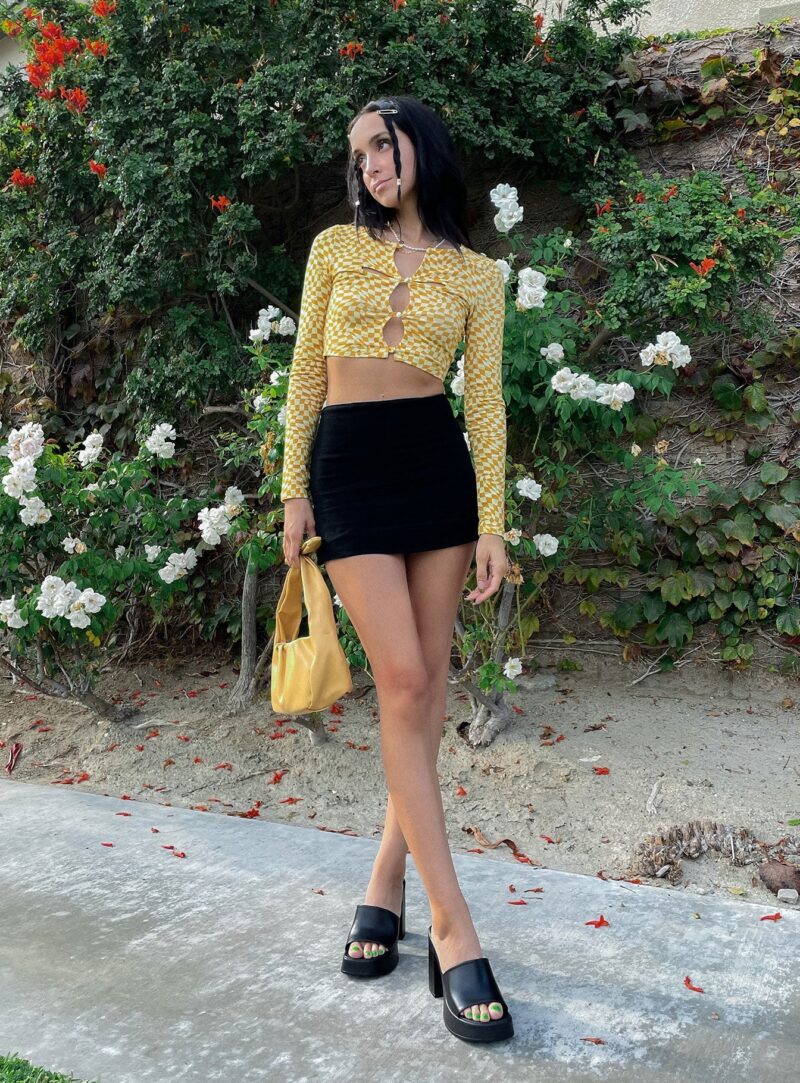 Y2K style is all about embracing your femininity. At Princess Polly, you'll find Y2K clothing styles that range from dresses and tops to bottoms and accessories. Whether you're looking for a Y2K outfit for a special occasion or just want to add a touch of Y2K style to your everyday look, you'll find everything you need at Princess Polly.
With Princess Polly's focus on street style and pop culture, you can be sure that you're always up-to-date on the latest trends. So if you're looking for Y2K style inspiration, Princess Polly is the go-to place. You'll find everything from delicate lace dresses to edgy denim pieces and everything in between. So what are you waiting for? Shop Princess Polly today and embrace your inner Y2K queen!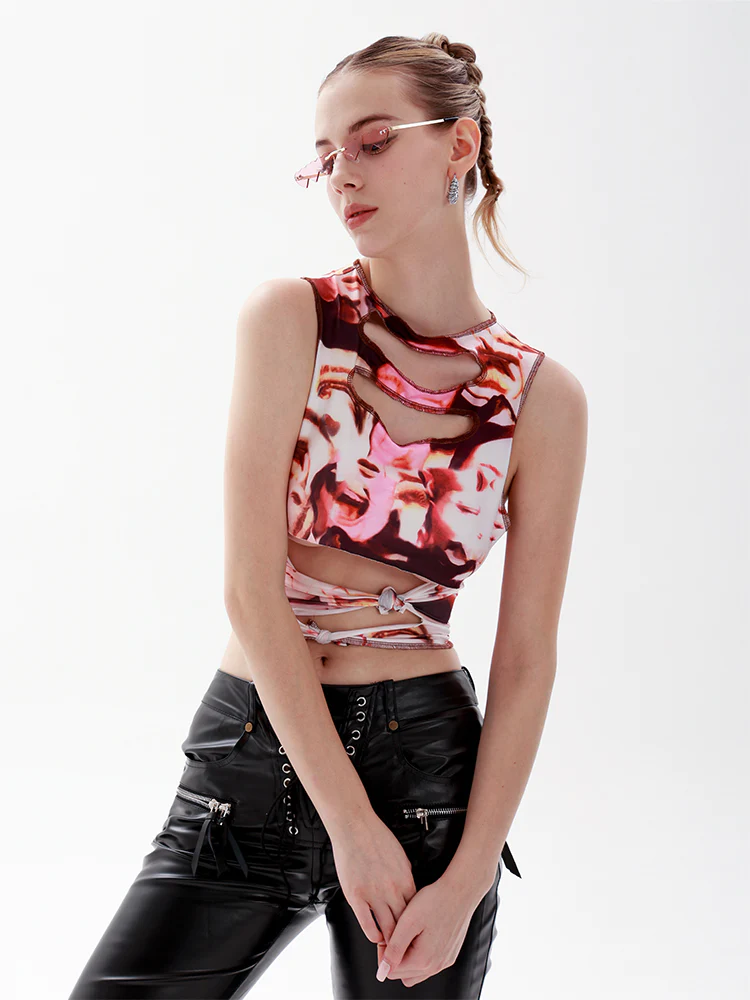 Y2K clothing is all about taking style cues from the early 2000s and updating them for the present day. And there's no one doing it better than Cape Clique. Their Y2K-inspired clothing is both trendy and unique, and they only use high-quality, eco-friendly fabric.
So whether you're looking for a Y2K top, dress, or shoes, you'll find it at Cape Clique. And with their affordable prices, you can build an entire Y2K wardrobe without breaking the bank! Plus, their clothing is ethically made, so you can feel good about your purchase.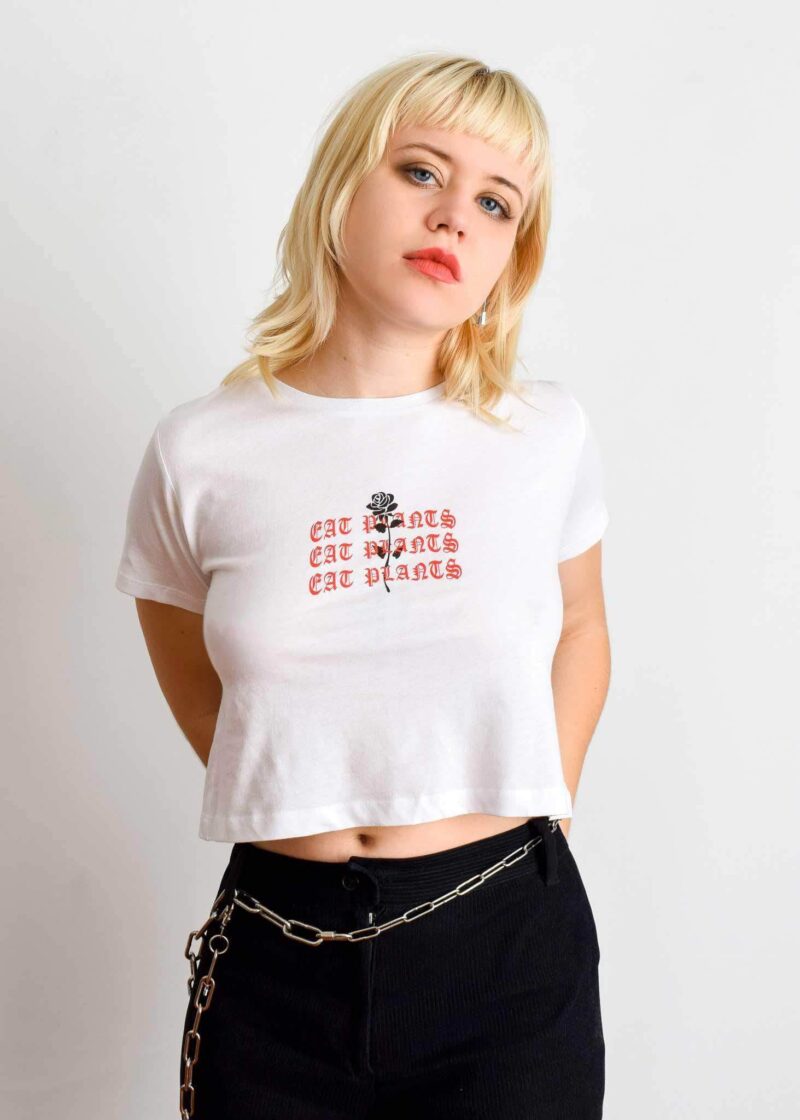 Y2K fashion is about being unique and standing out from the rest. Plant Faced Clothing offers Y2K style clothing that is ethical, eco-friendly, and 100% plant-based. This means that their clothing is made without sweatshops and is cruelty-free. Their bold prints and streetwear-inspired designs are sure to turn heads, and their sizes range from XS to 2XL.
If you're looking for Y2K fashion that is both stylish and sustainable, be sure to check out Plant Faced Clothing. You'll find a range of Y2K clothing items, including shirts, pants, jackets, accessories, and more. So whatever your Y2K outfit needs might be, Plant Faced Clothing has got you covered.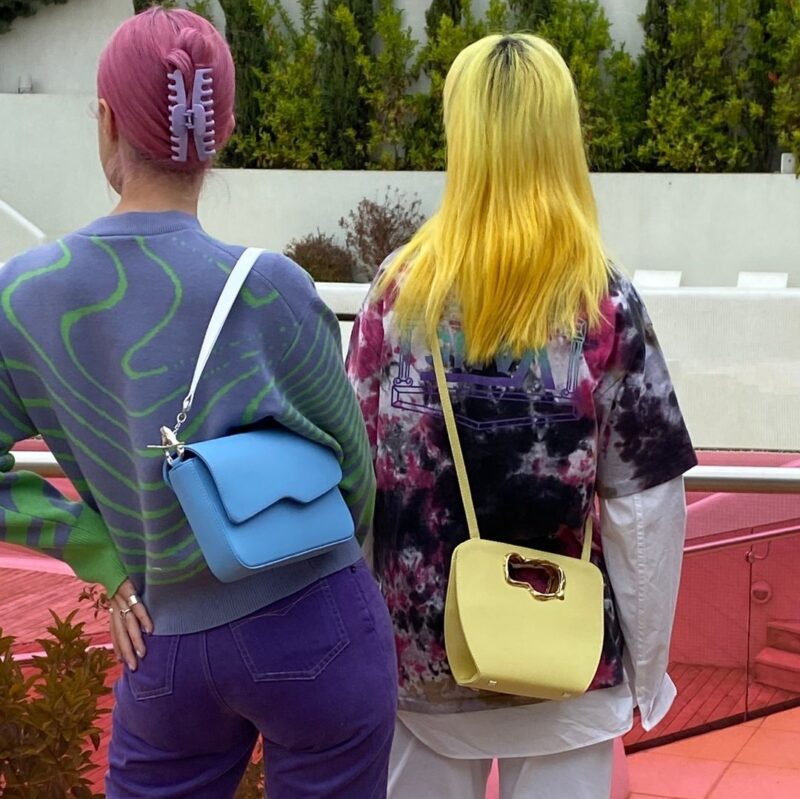 Y2k fashion is all about being unique and stylish, and Mashu handbags definitely fit that bill. Their bags are Y2k style accessory must-haves, thanks to their contemporary design and traditional artisan craftsmanship. Plus, their use of sustainable and recyclable materials makes them eco-friendly and sustainable, two more essential traits in Y2k fashion.
So if you're looking for a Y2k clothing item that's both trendy and sustainable, Mashu handbags are a perfect choice. Their wide variety of styles means you're sure to find one that fits your Y2k outfit perfectly, whether you're going for a laid-back look or something more glam. Don't wait; grab a Mashu handbag and up your Y2k fashion game today.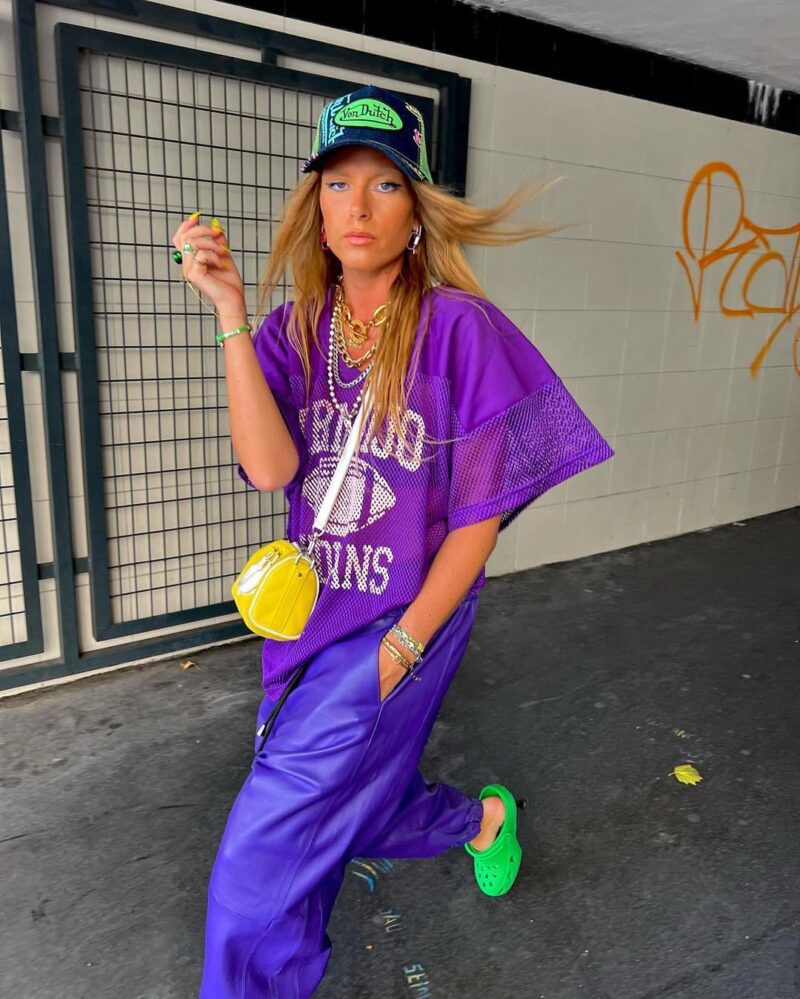 Y2K fashion is making a comeback, and trucker hats are leading the latest trend. In the early 2000s, cool kids wore Von Dutch trucker hats, but after 2003, they stopped. Y2K style is back in a big way, with Y2K clothing spotted all over TikTok and on celebrities like Bella Hadid, Rihanna, and Gwen Stefani.
To take advantage of the revival, Von Dutch has released many of its Y2K original styles. Along with its recognizable trucker hats, the company sells its distinguishing bowling bags and t-shirts. Y2K fashion is all about fun, bold colors, and patterns, so get creative with your Y2K outfits and let your personality shine.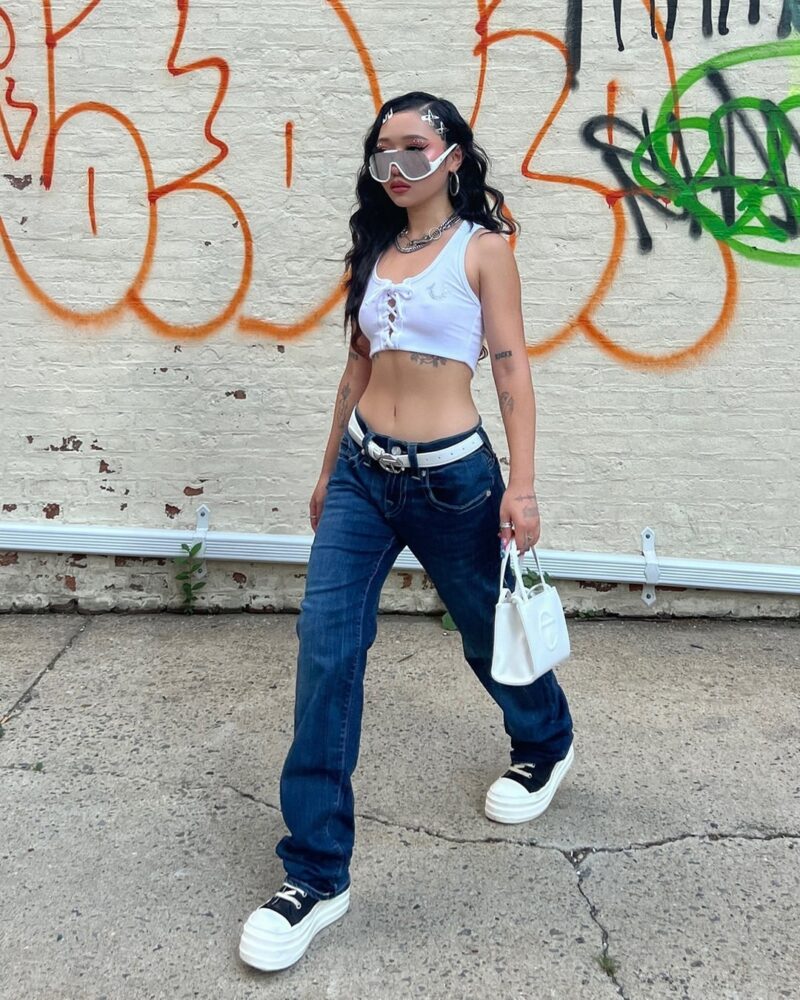 It's been over 20 years since Y2K fashion first hit the scene. At the turn of the millennium, low-rise jeans and crop tops were all the rage, and True Religion was one of the most popular denim brands. The brand gained even more exposure thanks to a catchy song by the Black Eyed Peas.
But as quickly as True Religion rose to fame, it fell just as rapidly. In 2013, the brand was purchased by TowerBrook Capital. By 2017, True Religion had filed for bankruptcy. However, the brand made an impressive bounceback in 2020, thanks partly to a collaboration with streetwear brand Supreme. For Y2K kids who grew up wearing True Religion jeans, it's heartening to see the brand make a comeback. Here's hoping that its resurgence is here to stay.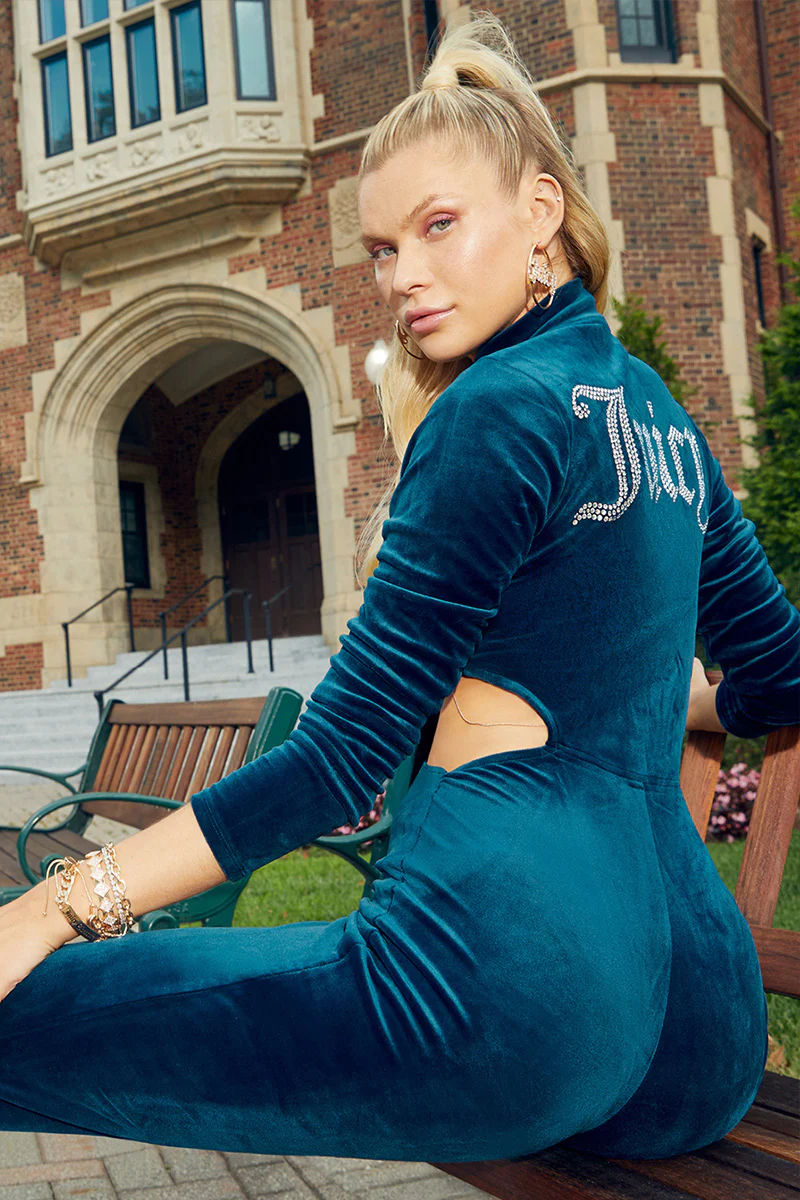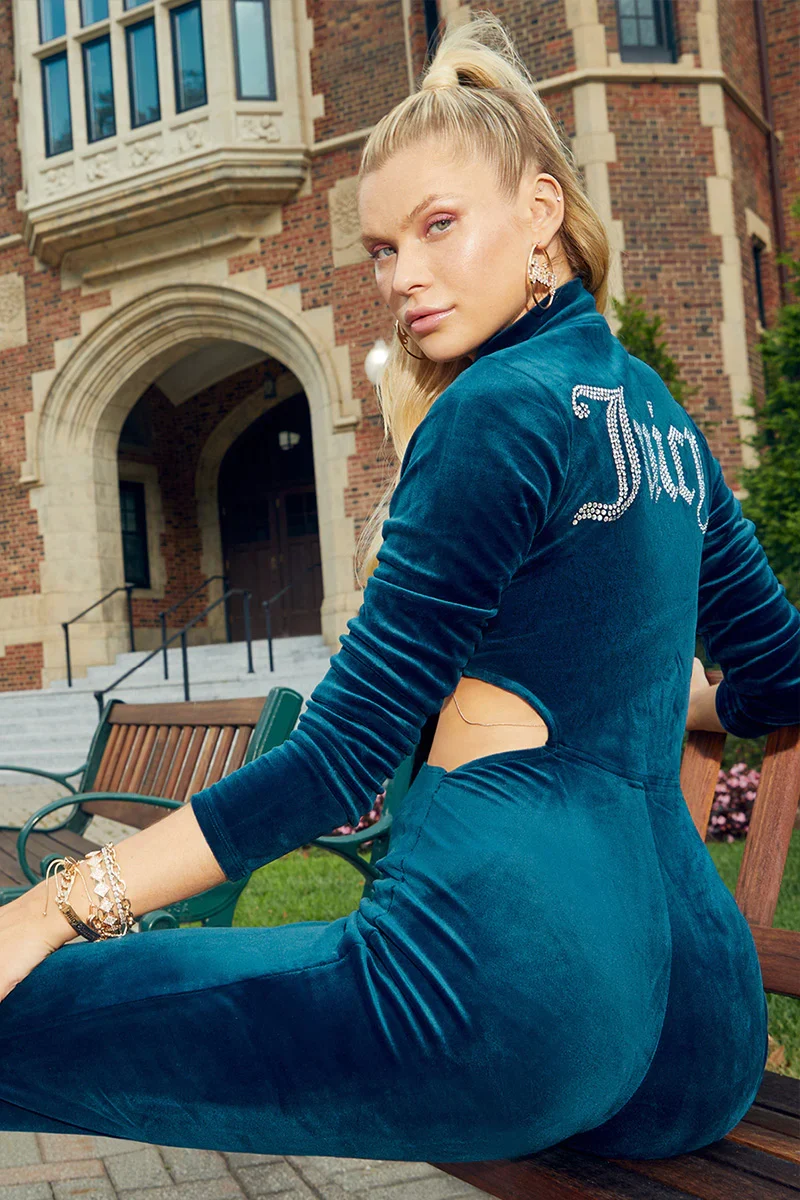 Y2K was a time of big fashion and even bigger personalities. Juicy Couture was one of the most iconic Y2K brands, known for their velour tracksuits, oversized tees, and bling-bling rhinestone accessories. If you're looking to channel your inner Paris Hilton or Britney Spears, then Juicy Couture is the brand for you. While Y2K fashion might not be everyone's cup of tea, there's no denying that Juicy Couture made a huge impact on fashion during that era.
Everyone wanted to get their hands on Juicy's ultra-trendy Y2K clothing, from celebrities to everyday people. Even today, the brand is still going strong, with a loyal following of fans who love sporting those Y2K style outfits. So if you're feeling nostalgic for the early 2000s or just want to have fun with fashion, Juicy Couture is worth checking out.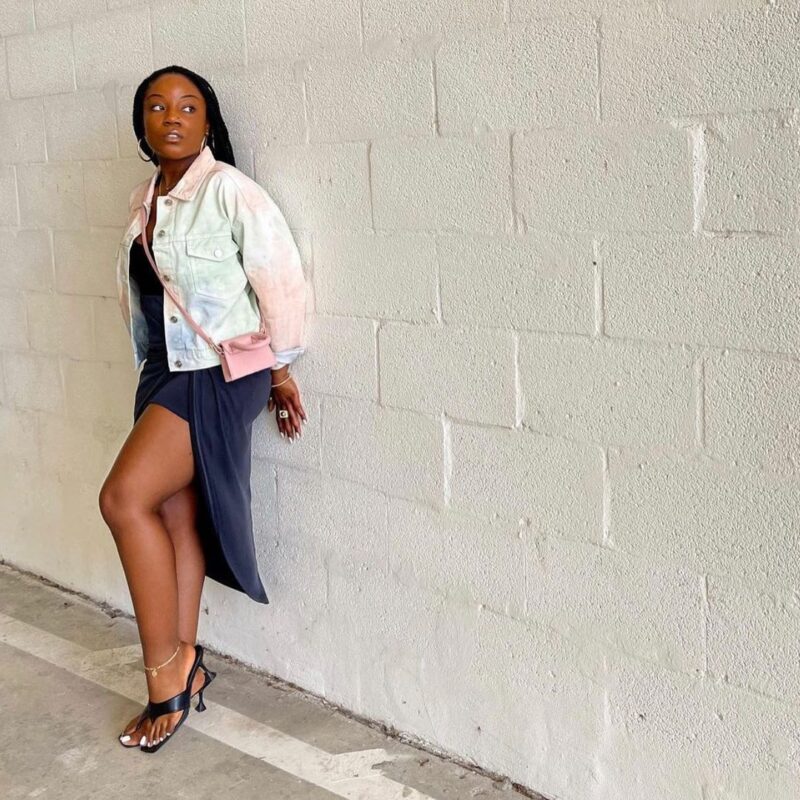 Y2K fashion was all about standing out from the crowd, and Wet Seal was one of the best places to find Y2K-inspired clothing on a budget. The store specialized in items like skinny jeans and crop tops long before they became mainstream, so if you were looking for something that would help you stand out from the rest, Wet Seal was definitely worth a browse.
Y2K style was about being unique, and Wet Seal's selection of Y2K-inspired clothing helped Y2K fashionistas do just that. Whether looking for a new outfit for a night out or just some everyday Y2K-inspired clothing, Wet Seal was definitely the place to go. Thanks to its affordable prices and trendy selection, Wet Seal quickly became one of the most popular Y2K fashion destinations.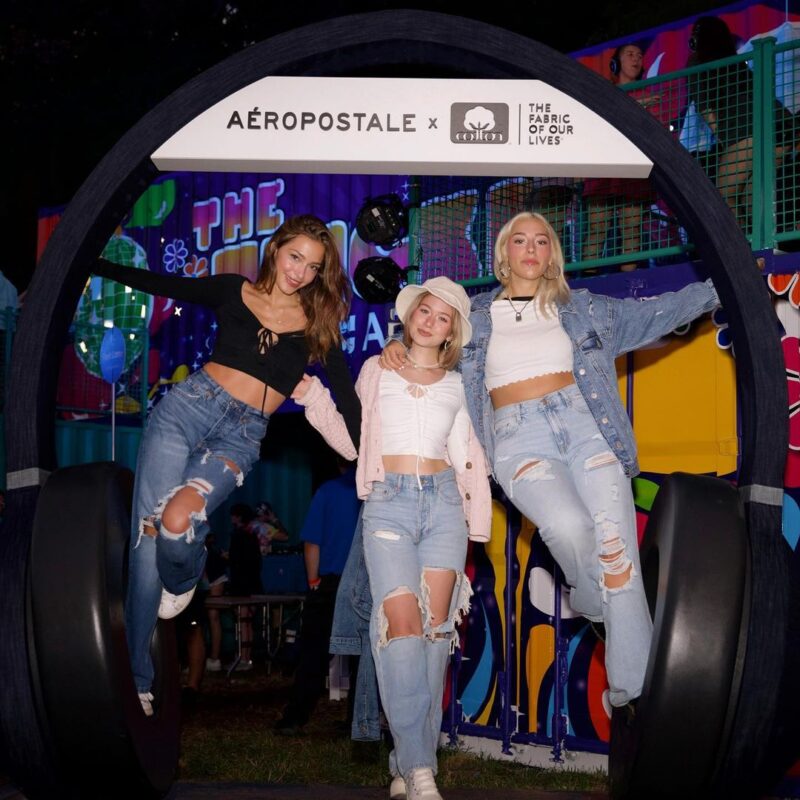 If you were a teen in the early 2000s, you did some shopping at Aeropostale. The brand was known for its Y2K fashion—many gender-neutral colors and oversized fits. And since clothing was always affordable, it was easy to stock up on the latest trends.
Aeropostale was also one of the few teen retailers that offered a wide range of sizes, making it a go-to spot for plus-size shoppers. Though the brand filed for bankruptcy in 2016, it was revived shortly after that and continues to operate stores today. You can even find Aeropostale clothing at some major retailers like Macy's and JCPenney. So if you're feeling nostalgic for the early 2000s, grab your wallet and head to your nearest mall!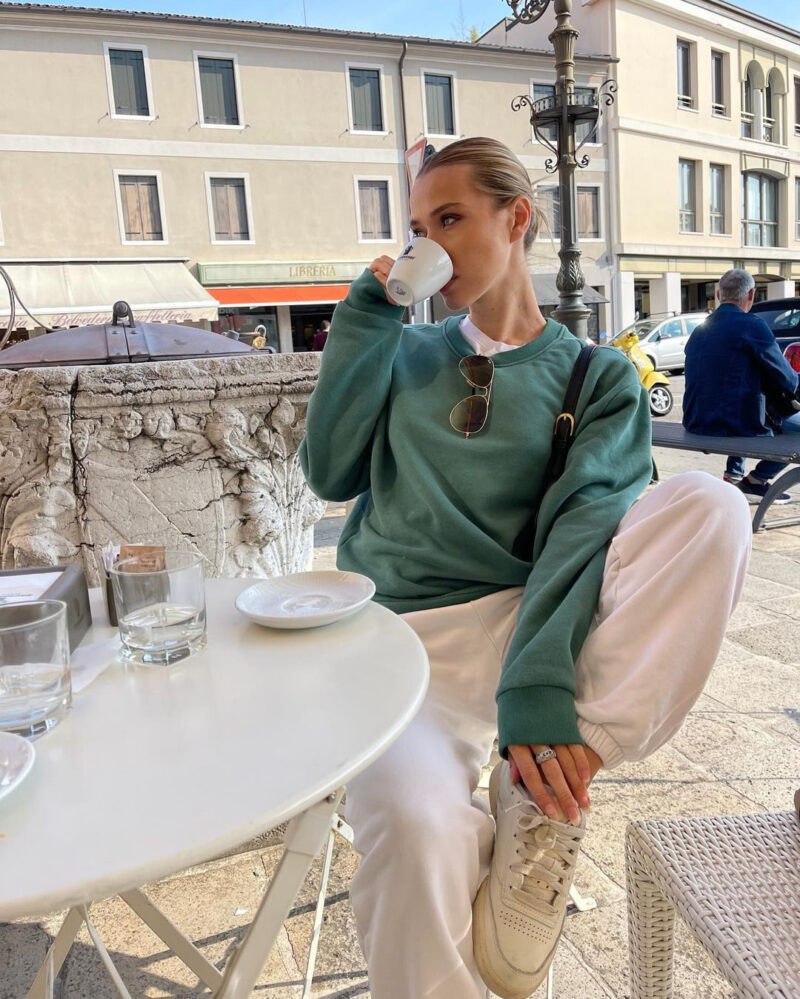 Y2K fashion was all about being cool and laid-back, and there was no cooler store to shop at than Hollister Co. Hollister was the younger sibling of Abercrombie & Fitch. Shopping there was considered a rite of passage for many teenage girls in the early 2000s. The brand was famous for its California-inspired aesthetic, and its Y2K clothing was the epitome of cool.
These days, Hollister is still one of the most popular stores among Y2K fashion lovers. And just like Abercrombie, Hollister has been working on rebranding itself in recent years with more inclusive sizing and diverse product offerings. Hollister Co. is worth visiting if you're looking for Y2K style inspiration or want to relive the good old days.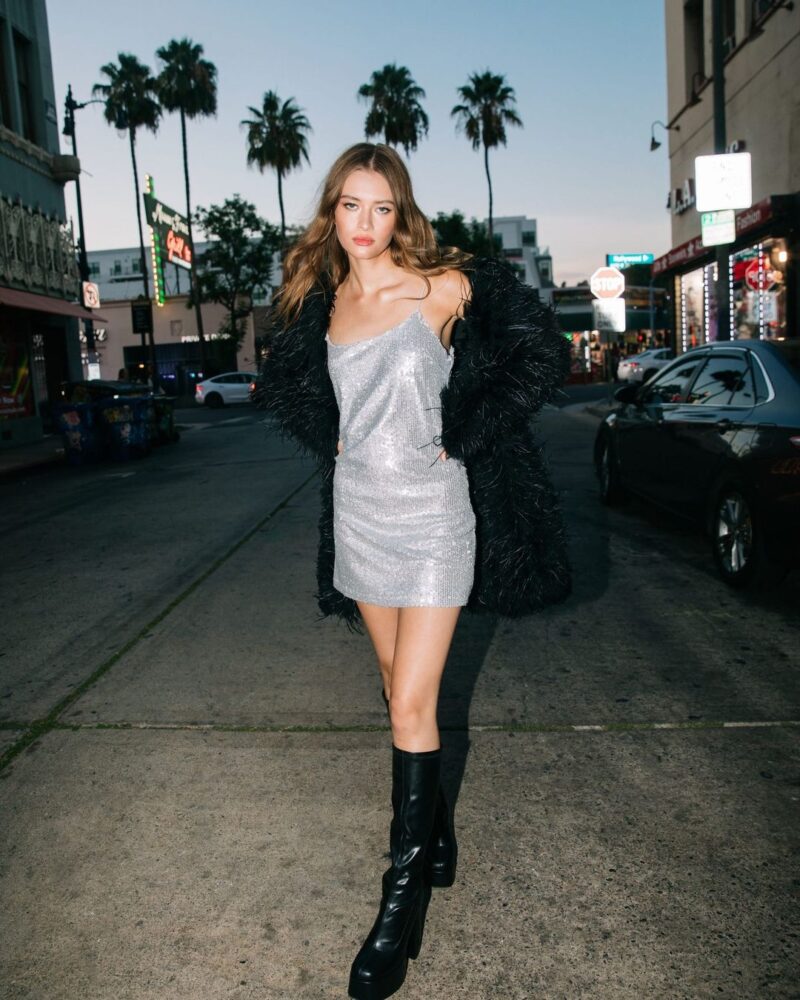 With Y2K fashion returning to the fashion trends, Nasty Gal has one of the best Y2K looks around. This brand is about the "girl in progress" ever-evolving. Their styles are unique and wearable. So, if you're looking for Y2K clothing that's trendy and unique, then you need to check out this brand.
They also have a dedicated section on their website for Y2K fashion, making it easy to find the perfect Y2K outfit. Whether looking for Y2K style staples like denim overalls, cargo pants, or something more unique like a sequin mini dress, Nasty Gal has you covered.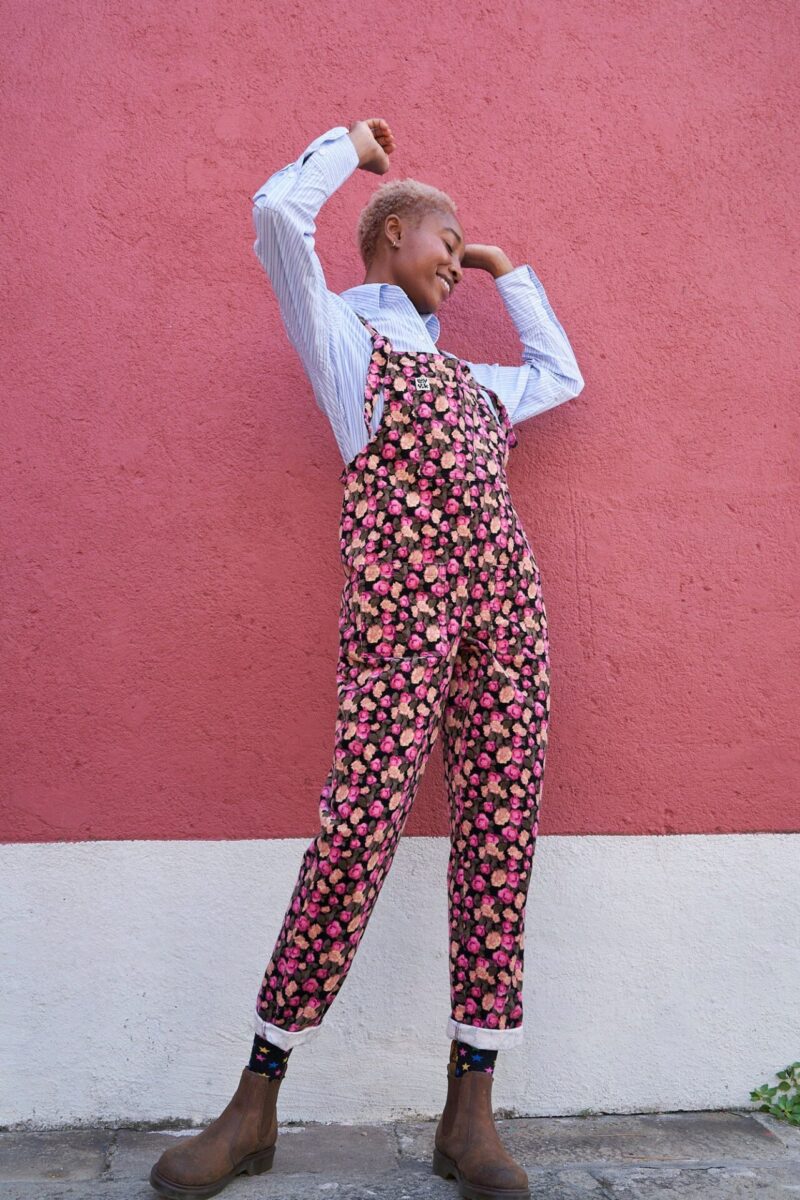 Y2K fashion is all about having fun with your personal style. Whether you're opting for a more retro-inspired look or something more contemporary, Y2K outfits are all about self-expression. And what better way to express your unique style than with some Y2K-inspired accessories?
Lucy & Yak is a UK-based brand that offers a range of handmade Y2K-inspired accessories, perfect for adding a pop of personality to any outfit. Their collection includes everything from hair clips and headbands to phone cases and jewelry, all in a range of bold and vibrant colors. With sizes XS-3XL available, there's something for everyone. So if you're looking for some Y2K-inspired accessories to add to your wardrobe, be sure to check out Lucy & Yak!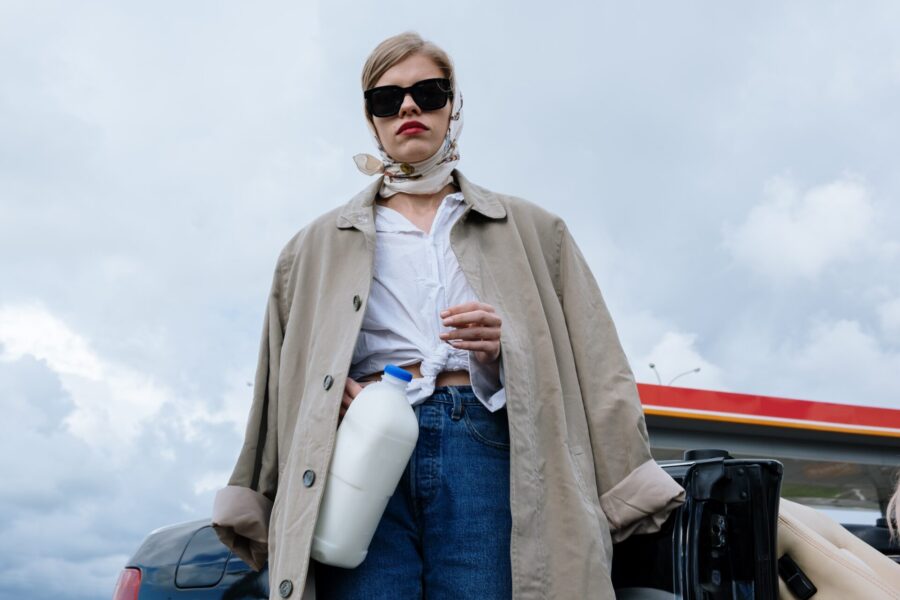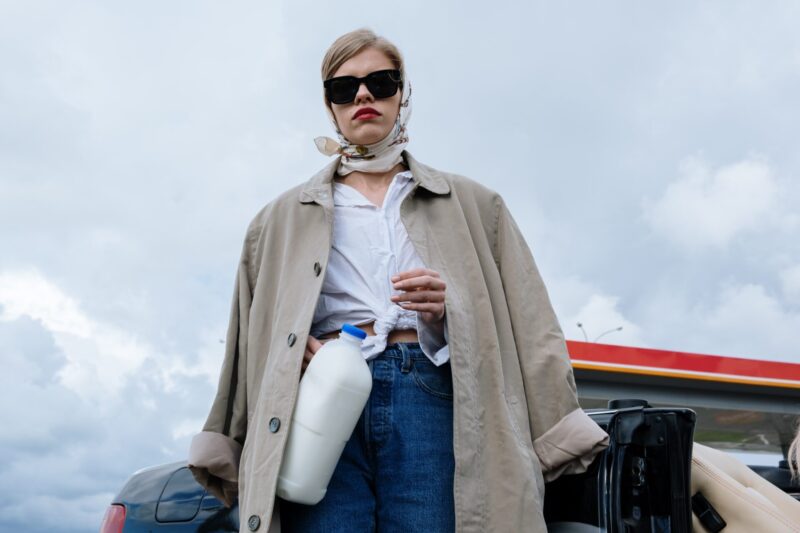 What's There to Obsessed With Y2K Fashion?
Y2K fashion is having a moment—but why? The answer is twofold, nostalgia and timeless trend.
Part of what makes Y2K fashion so appealing is the nostalgia factor. If you grew up in the 2000s, chances are you have fond memories of some trends that are making a comeback now. From low-rise jeans to hip-hop pantsuits (yes, those are making a comeback, too), there's no denying the appeal of revisiting trends from our youth.
But even if you didn't grow up in the early 2000s, something about these trends feels fun and fresh. Maybe it's the intrusive capitalization, or perhaps it's just because they haven't been seen in a while, but either way, there's no denying that Y2K fashion has mass appeal.
Another reason Y2K fashion is having a moment is that many of the trends from that era can be worn today without looking dated. This is in contrast to other throwback fashion moments (looking at you, the 80s), where the resurgence of certain styles can feel costume-y or overdone.
But with Y2K fashion, there's a fine line between feeling nostalgic and feeling like you're wearing your mom's clothes. That's because many of the silhouettes and fabrications from that era were ahead of their time and still look modern today. Just think of how often you see Kendall Jenner wearing a cropped top or Bella Hadid rocking slim-fit denim—two style staples that made their debut in the early 2000s.
So, if you're looking for a blast from the past (or simply want to try out some new trends), look no further than Y2K fashion. Designers are looking back to the early 2000s for inspiration, and many stores are stocked with items reminiscent of that era. So whether you grew up in the 2000s or not, there's something for everyone when it comes to Y2K fashion. Who knows—you might just find your new favorite trend!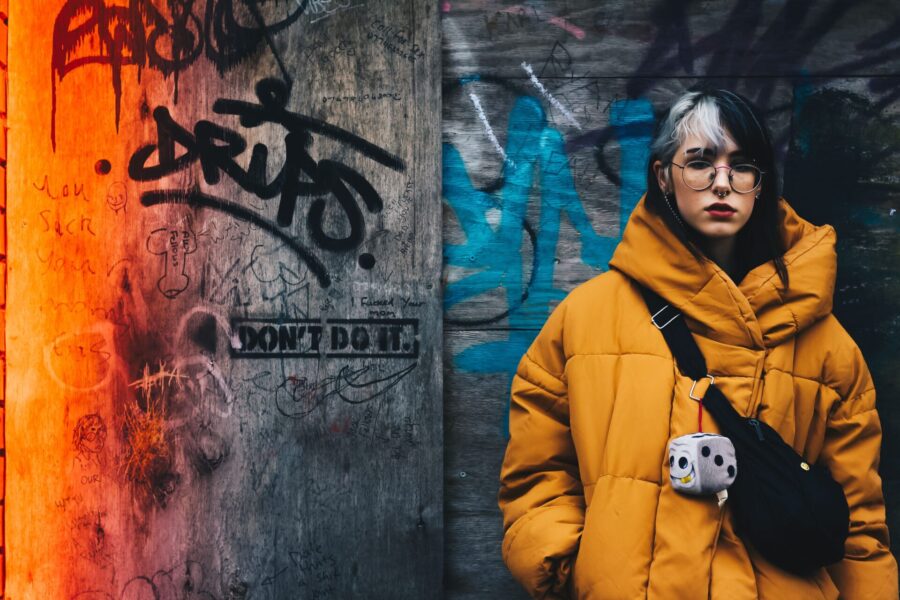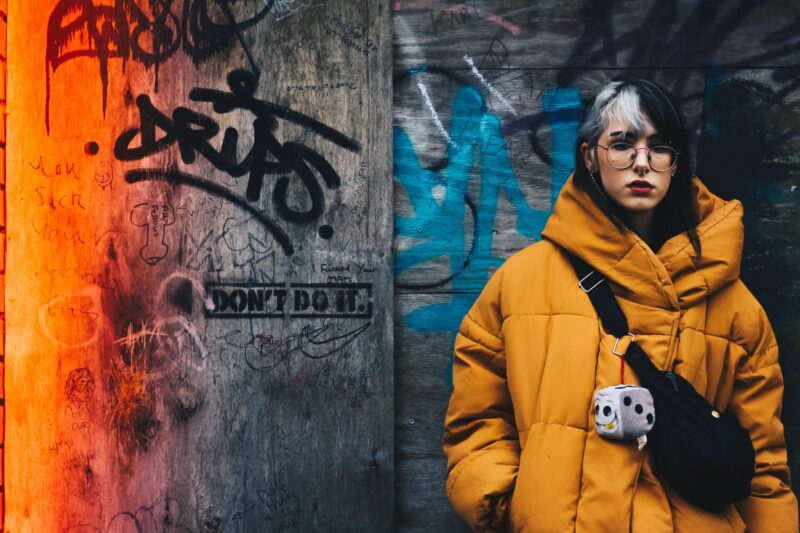 Y2K Style Tips for 2022
Hit the Thrift Store – One of the best things about Y2K style is that it doesn't have to cost a fortune to achieve. In fact, part of the fun is in putting together looks with unique pieces that you might find at a thrift store or vintage shop. To get that authentic Y2K feel, look for items with bold prints, PVC materials, and lots of lace-up details. You can also try to start scouring eBay for some statement pieces from iconic '00s brands. Just make sure you're prepared to do some digging; these items are sure to be in high demand!
Streamline your wardrobe – In recent years, there has been a shift towards minimalism in fashion. This trend will only continue this year until 2023, so start streamlining your wardrobe now. Get rid of anything you don't wear regularly, and focus on building a capsule collection of versatile pieces you can mix and match to create different looks.
Layer Up – One key element of Y2K style is layering. To get this look in 2022, try pairing a slip dress with a turtleneck or a cropped tank top with a pair of high-waisted pants. Have fun mixing and matching different textures and silhouettes to create an outfit that shows your personality. And don't be afraid to pile on the accessories! Chunky necklaces, multiple rings, and stackable bracelets are all welcome here.
Dare to Be Bold – When it comes to makeup, more is more in the world of Y2K fashion. Heavily lined eyes, dark lips, and sculpted cheeks were all part of the look back in the day, so don't be afraid to go dramatic with your makeup choices. If you're unsure where to start, YouTube tutorials are your friend! Plenty of excellent guides can help you recreate iconic looks from celebrities like Christina Aguilera and Britney Spears. Just make sure you have plenty of time (and patience!) before your big night out; these looks take some great skill to perfect!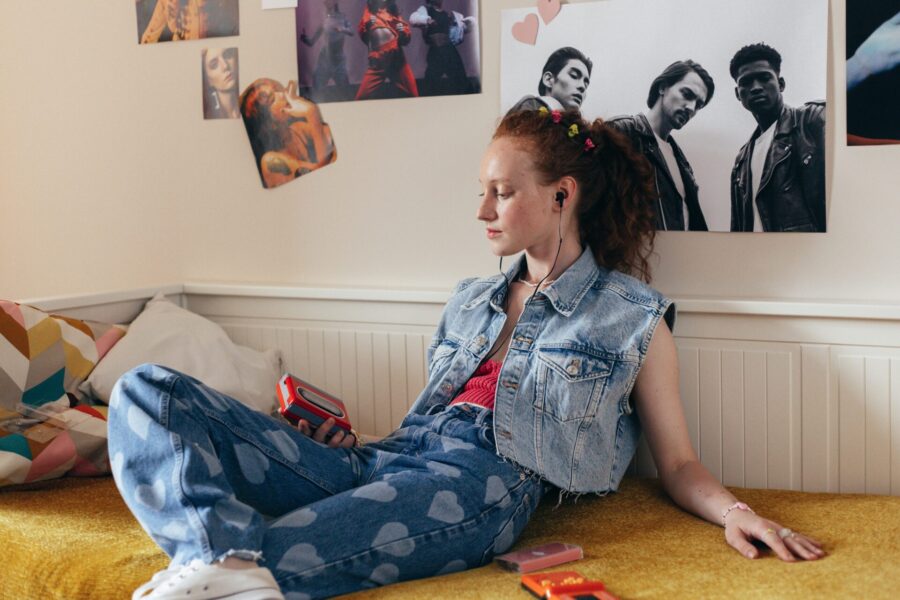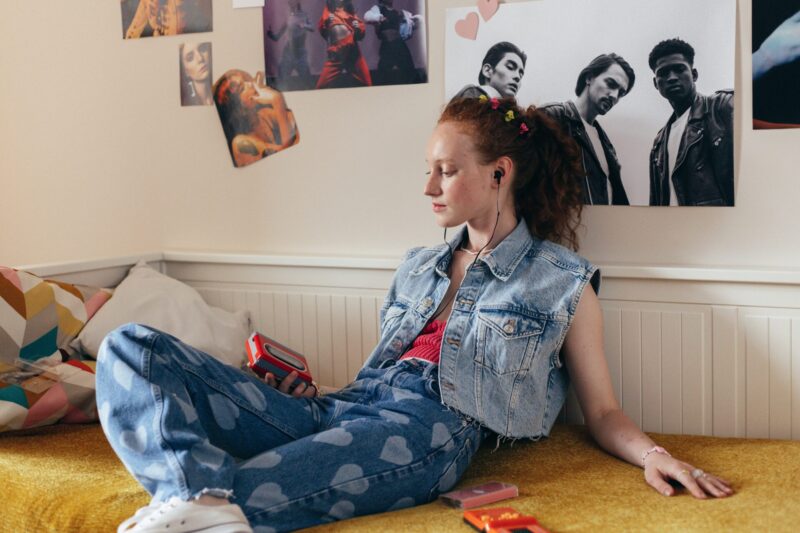 How to Style Y2K Fashion
The style of the early 2000s is back, and it's better than ever. If you're wondering how to get the look, don't worry, we've got you covered. Here are some ways to achieve the perfect Y2K style for 2022.
1. Start with a great base. A great pair of low-rise jeans are the foundation of any good Y2K outfits. You want them to be tight but not too skin-tight. Think Britney Spears circa 2002. Once you've got the perfect pair of jeans, it's time to move on to the next item on our list.
2. Add a crop top. The midriff-baring trend was all the rage in the early 2000s, and it's making a comeback in a big way. If you want the perfect Y2K outfits, you'll need to find a cropped tee or tank that hits just the right spot.
3. Throw on a denim jacket. No Y2K outfits are complete without a denim jacket. It's the perfect way to add an edgy touch to your look. And don't be afraid to go for an oversized fit—the bigger, the better.
4. Accessorize! The final step in achieving perfect Y2K outfits is adding fun and flashy accessories. Think chunky hoop earrings, rhinestone-encrusted belts, and over-the-top sunglasses. Go wild and have fun with it!
5. Embrace your inner diva. The most important thing to remember when styling Y2K fashion is to have fun with it. This trend is about being bold and daring, so don't be afraid to experiment. Be confident and own your look!