Red nails have always been a little sassy and scandalous in a good way. I love red nail colors for the holidays (whether it's Christmas or Valentine's Day) but really enjoy bright red nails any time of the year.
I found so many gorgeous red nail colors and nail designs that I had to share!
Some of these can be easily done at home while some will need a professional hand, but they're all absolutely beautiful.
Trendy Red Nail Designs Right Now:
Every year, I see nail designs get more and more detailed. However, classic one-shade nails are always good, too! I included lots of regular red nail shades below, so browse through and see what red colors you like.
When it comes to designs, there are a few things that are super popular right now.
Reverse French Nails: Red tips are ultra-trendy, and while the manicure is classy (because French nails are always a classic look), I feel like red tips give your nails a little extra oomph.
Geometric/Abstract: The abstract look is still really popular. I included lots of geometric and abstract designs below, from super simple (red on half the nail) to more complicated swirl designs.
Classic Almond Shape: The almond shape is super popular right now, so you can't go wrong with almond nails, whether you do just one shade of red or add on a design. I like to do acrylic almond nails, but you can also do dip nails with gel tips if your nails aren't long enough naturally.
Red Accent Nails: If you're not a fan of the full-on red manicure, try doing a few accent nails and some nude nails. You can also paint designs on the nails if you really feel like getting fancy. I love the accent nail manicure because it's simple and classy but still feels trendy.
Choosing A Red Nail Color Shade:
While it might seem pretty obvious that you want red, you'll know if you've ever been to a nail salon just how many red shades exist.
Not only are different shades of red popular during different seasons, but there are also various tones that are better for certain events.
For example, a bright cherry red is great for Christmas, while a maroon red color works well for formal Christmas events or for the winter months after the holidays are over.
Browse through these various red shades! I sectioned off the photos according to where they fall in the "red scale."
Regardless of the design you choose, make sure to check in with your nail technician ahead of time to ensure that they can accomplish the look you want.
If you opt for press-on nails, you can always cut and file them yourself to fit the current nail shape trend. I like to buy press-on nails on Etsy, but I use this glue to get them to stick for a good long while.
In fact, Etsy has some really trendy nail options right now for red nail designs.
Red Nail Designs
Here are my favorite red nail colors and red nail designs!
Feel free to save any of these photos (just hold the picture down and click save to camera roll) if you want to show your nail technician the inspiration at your next nail appointment.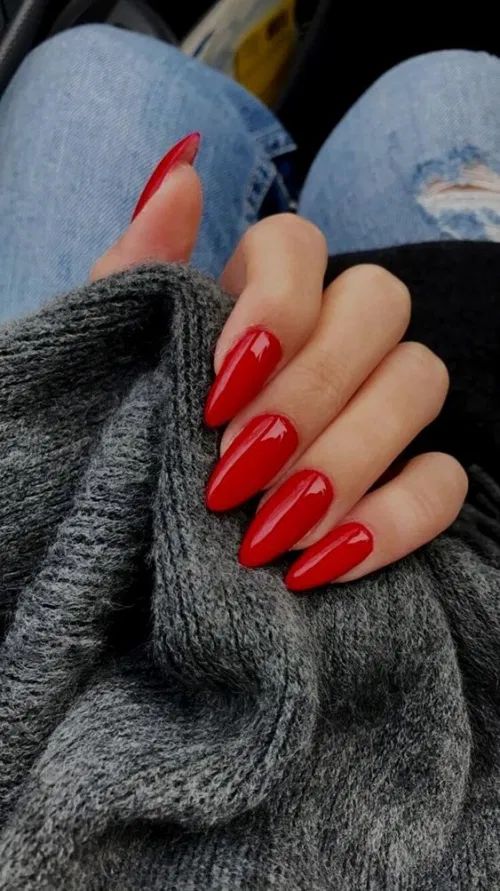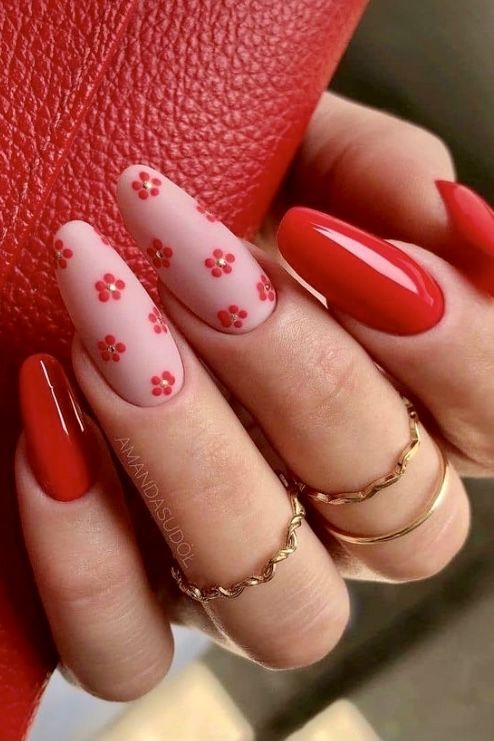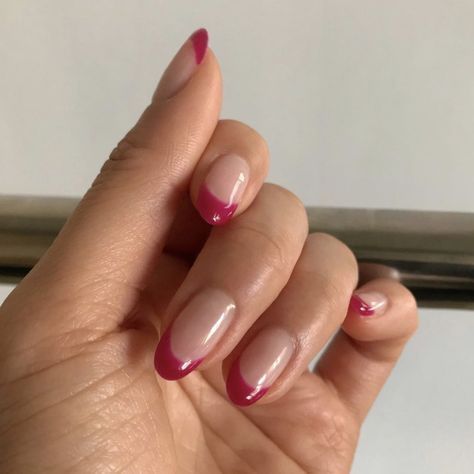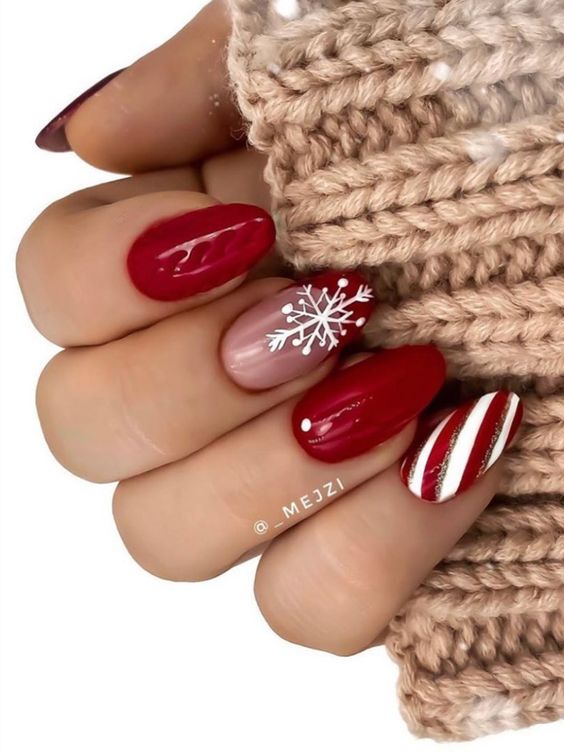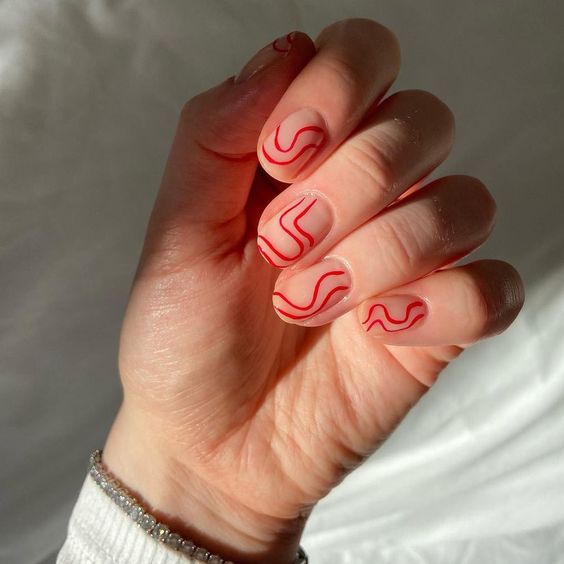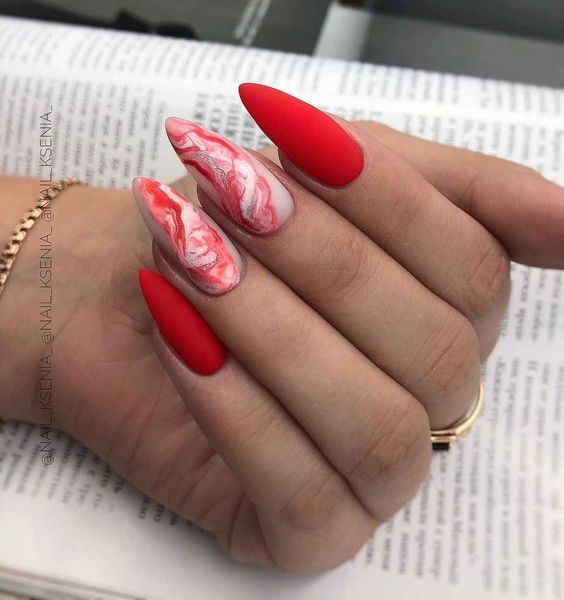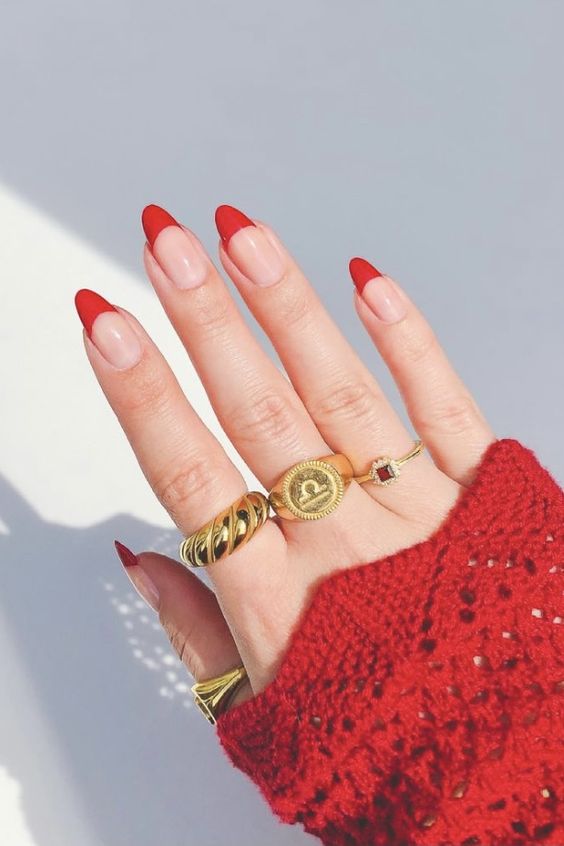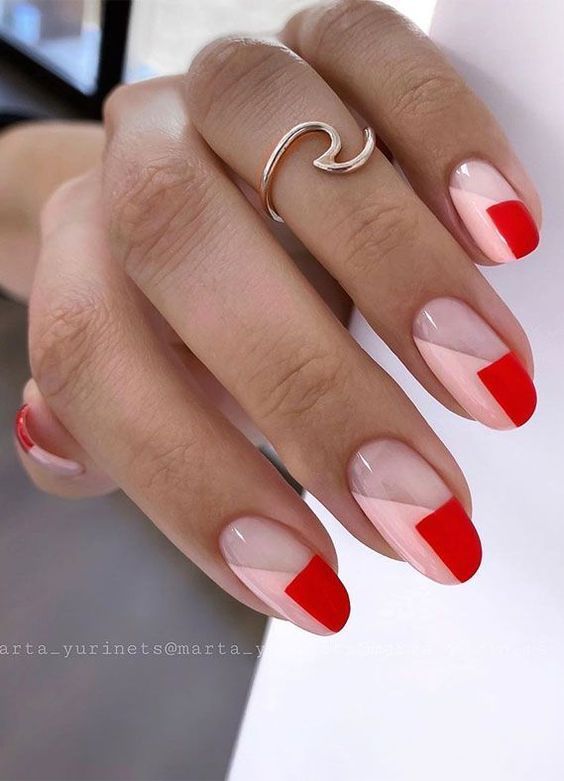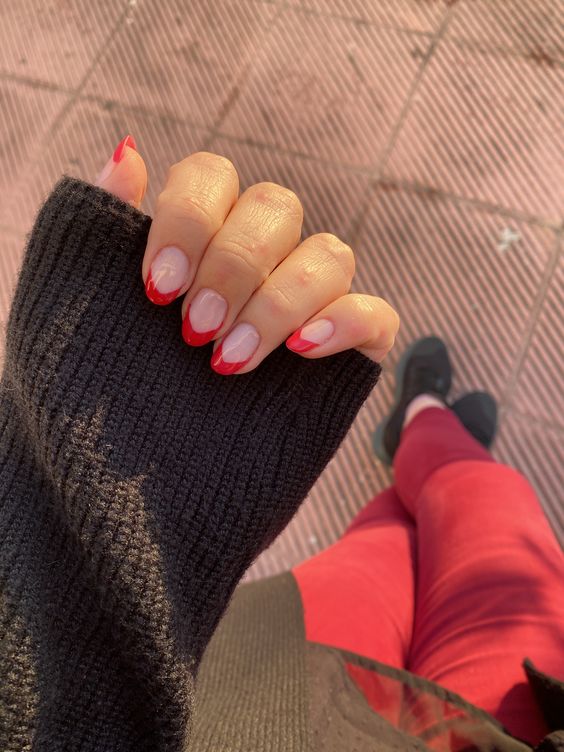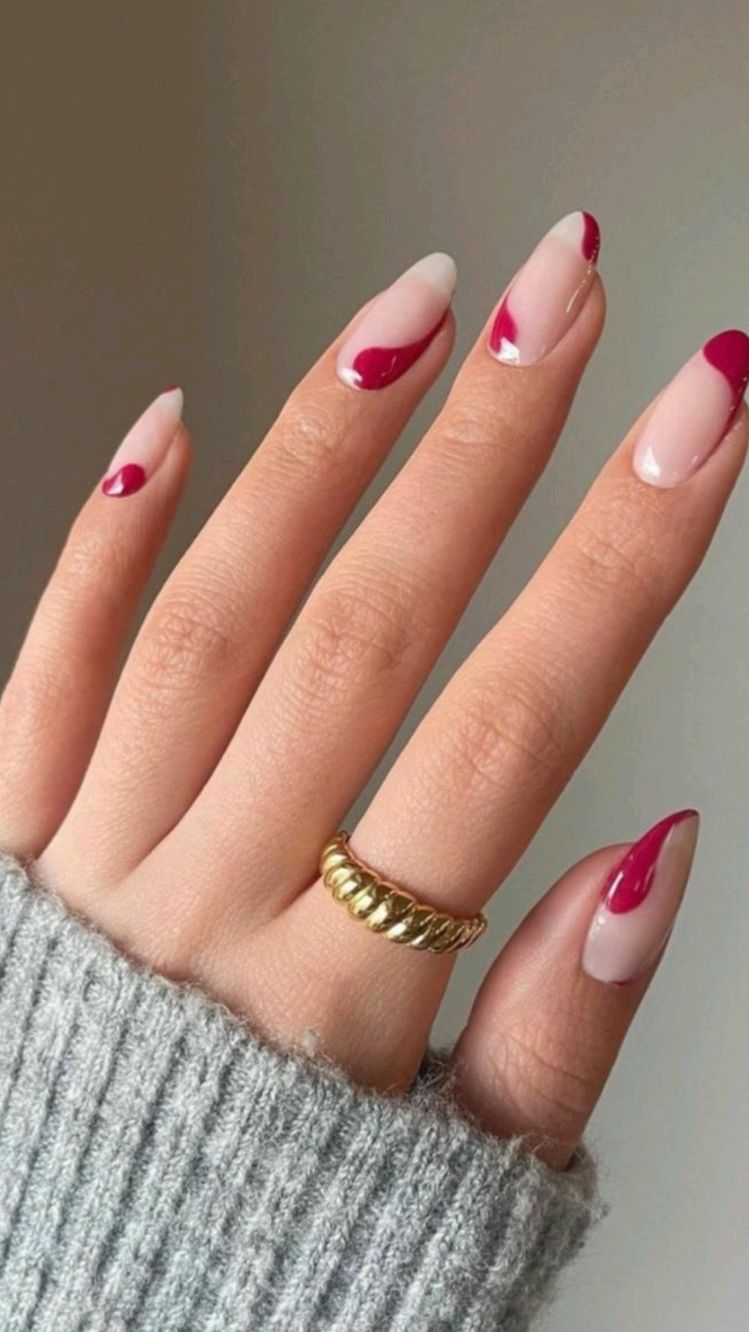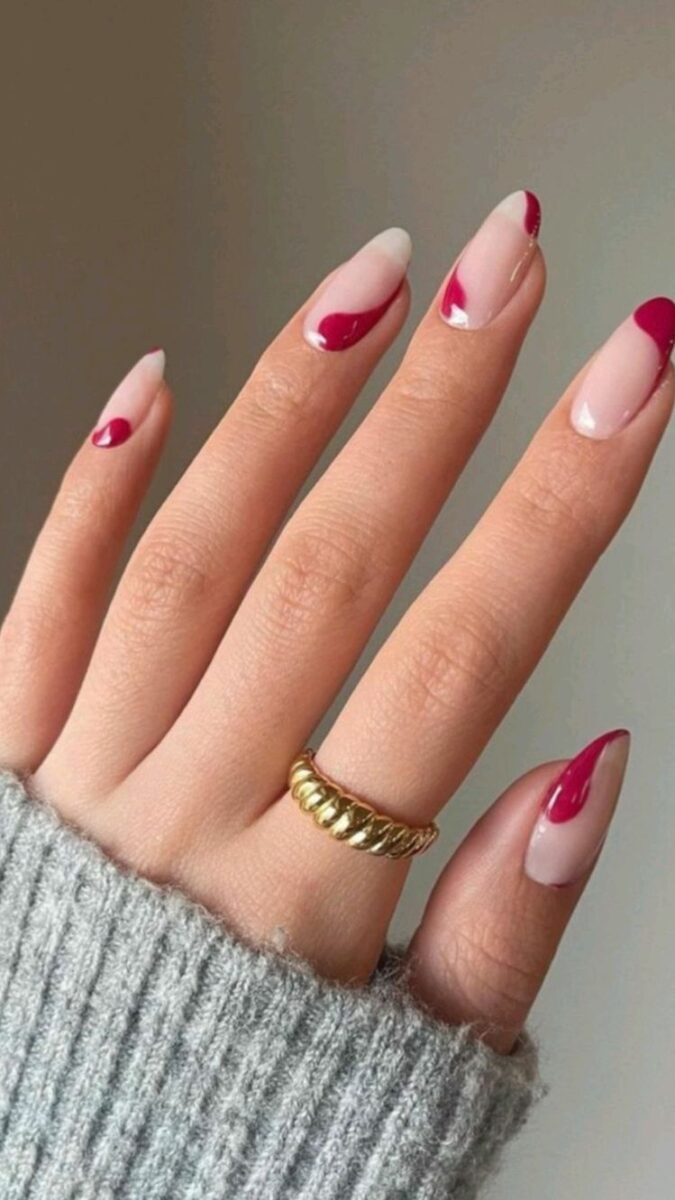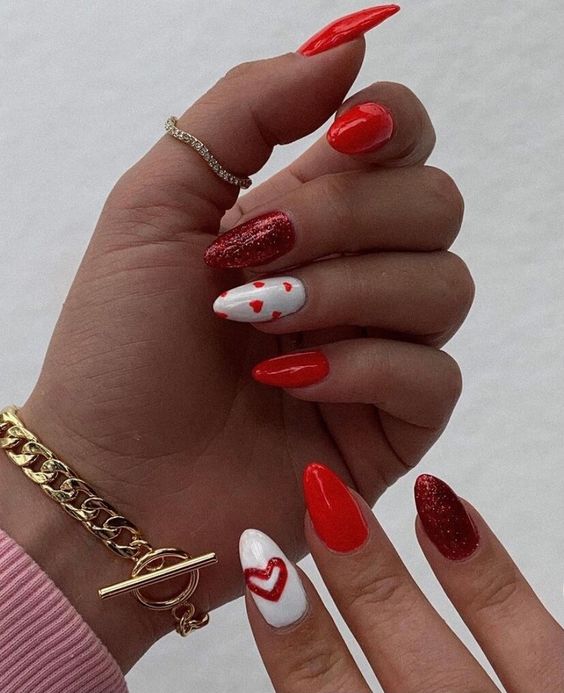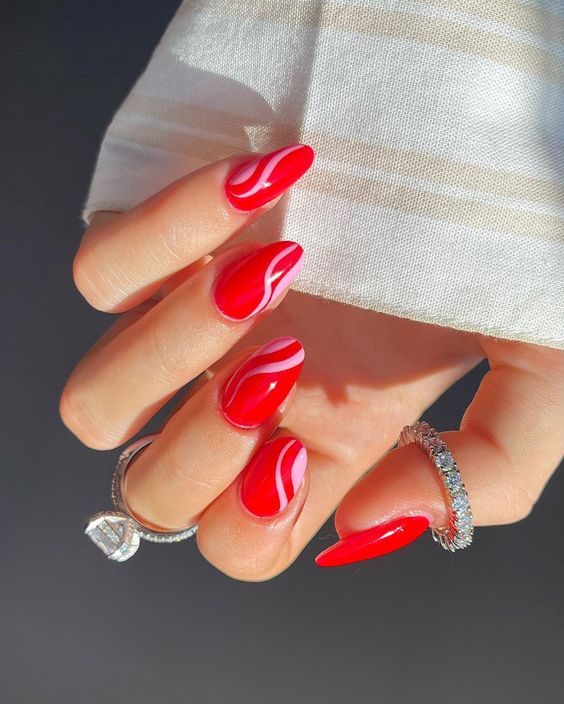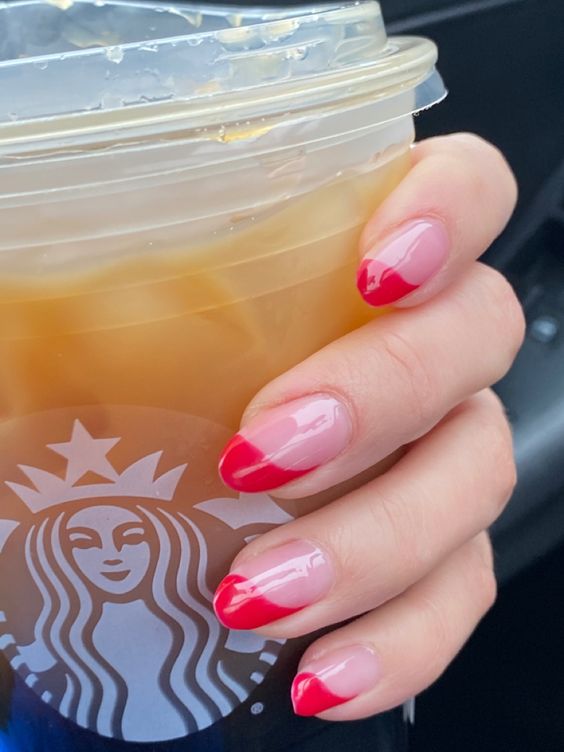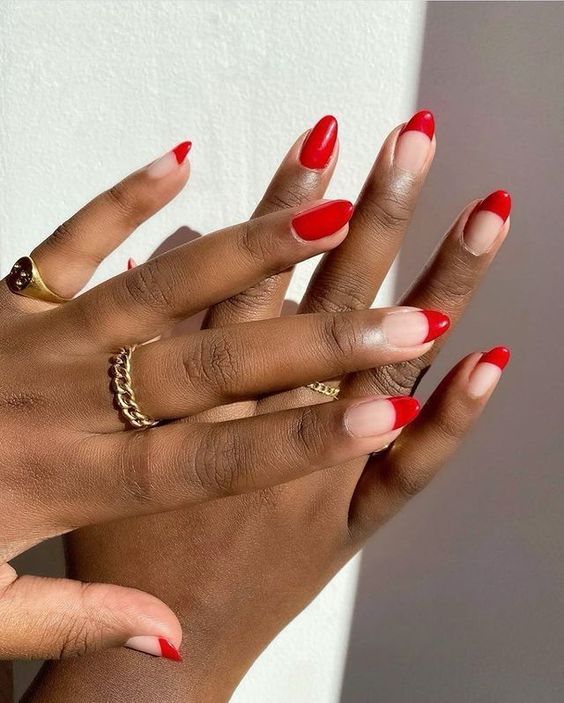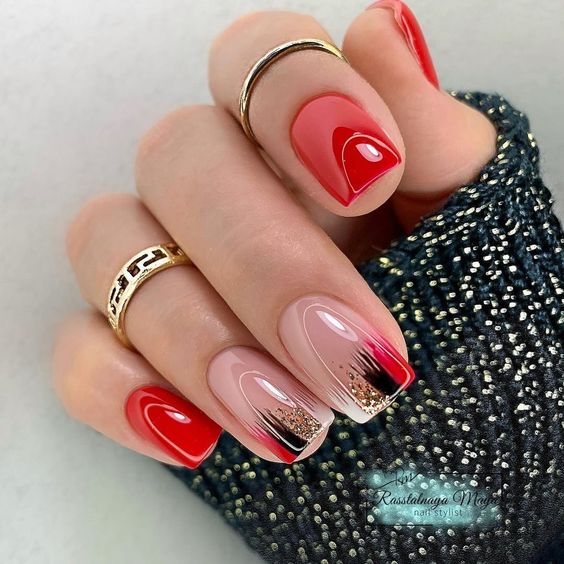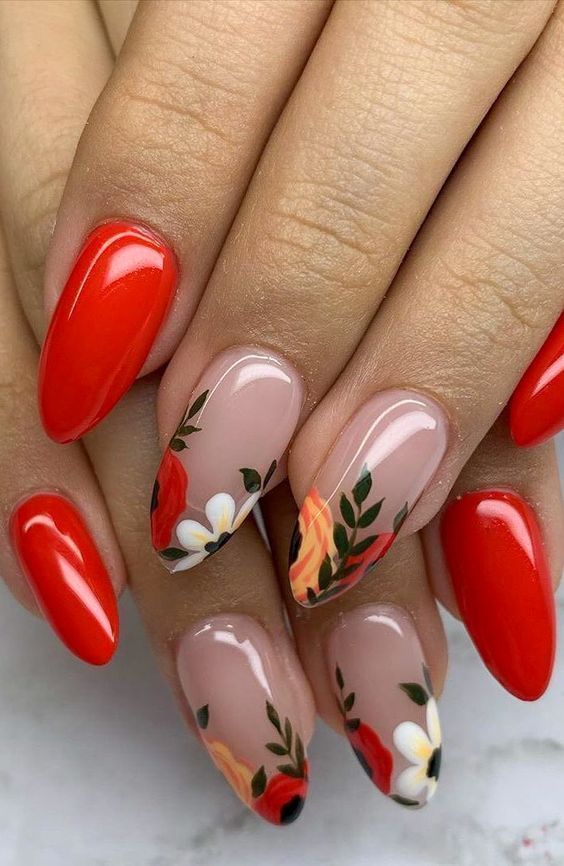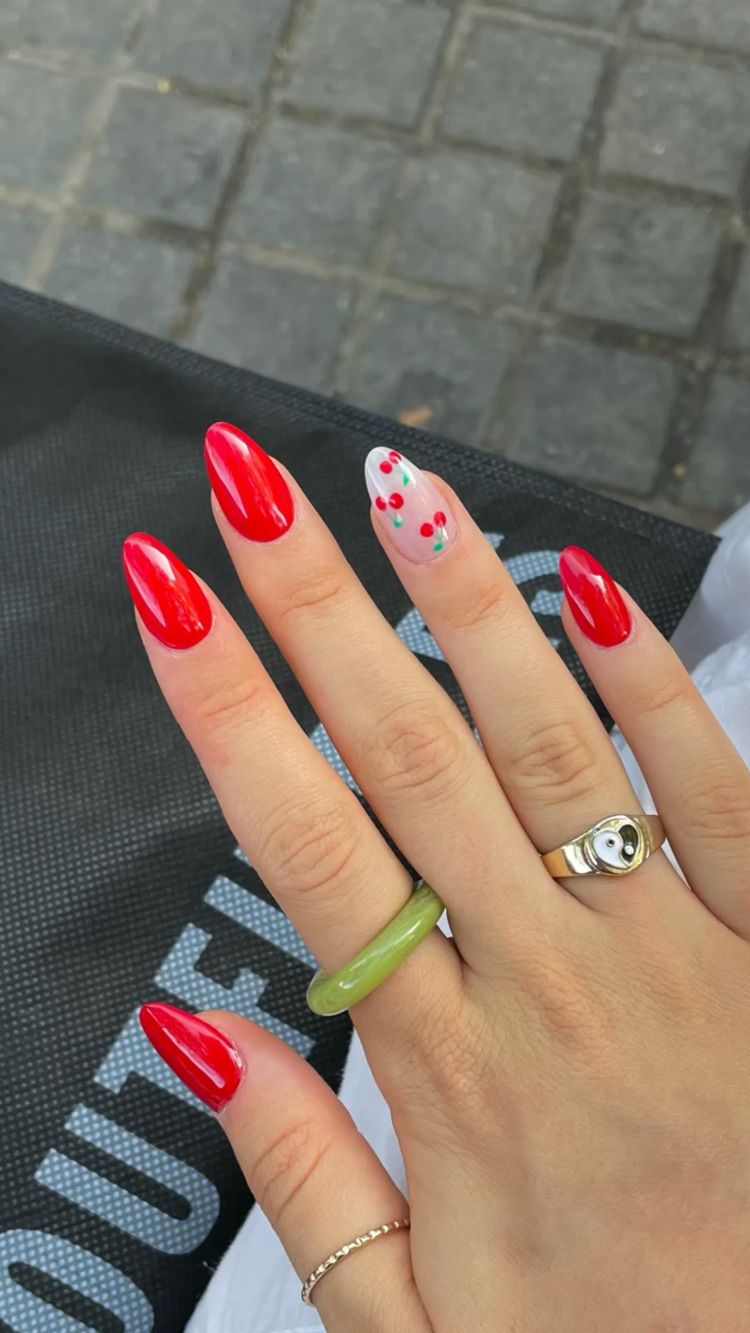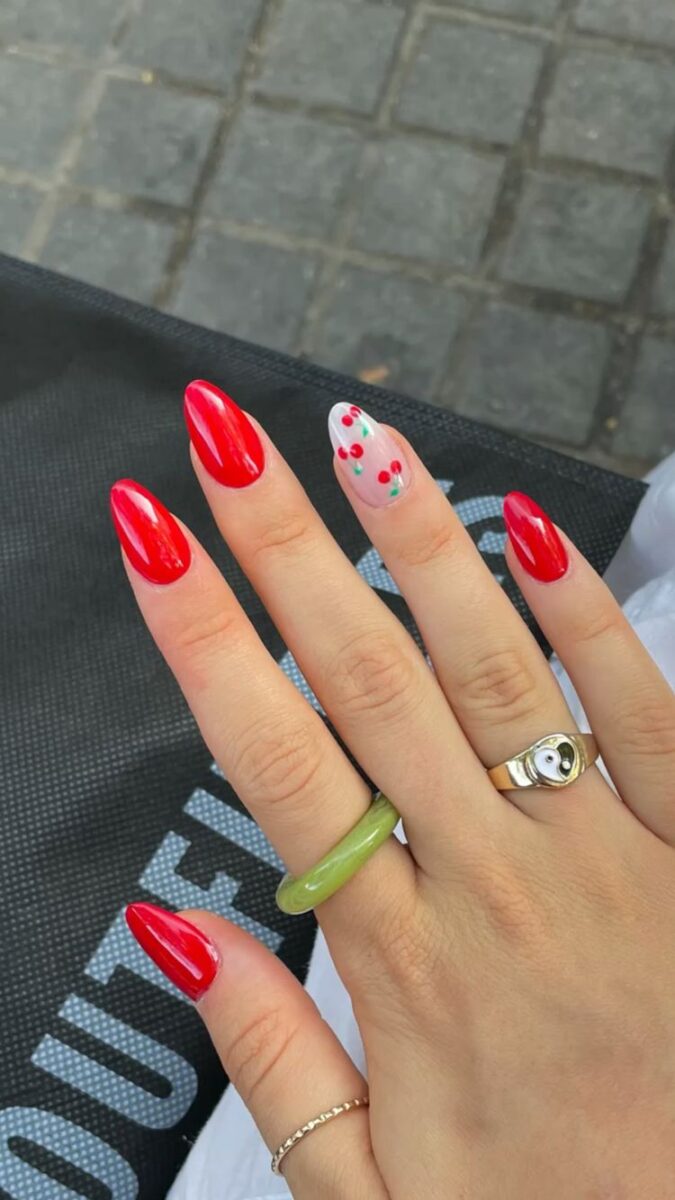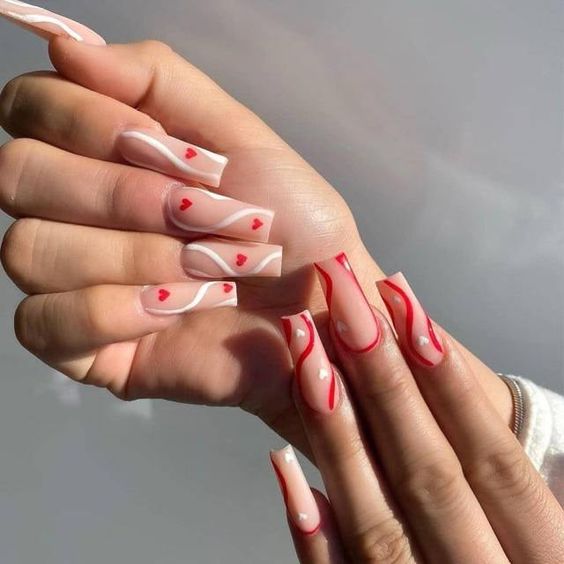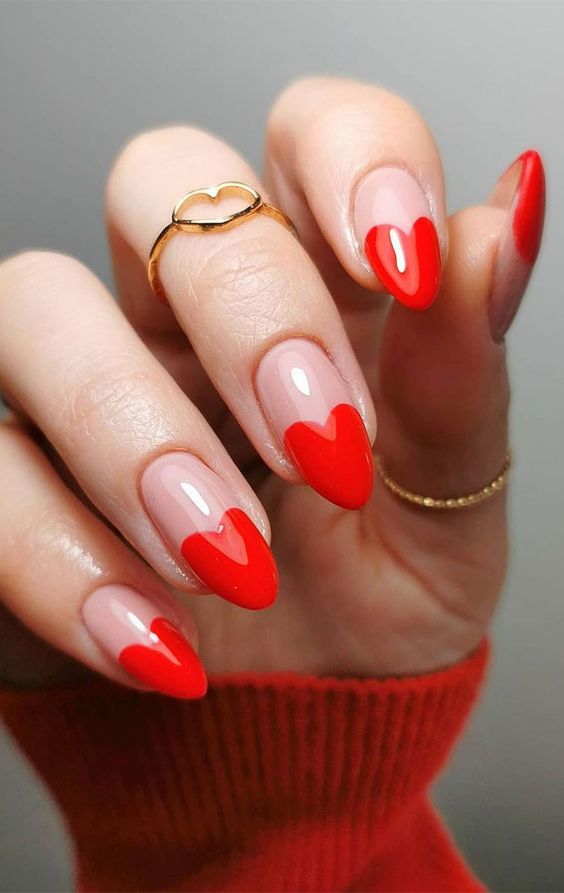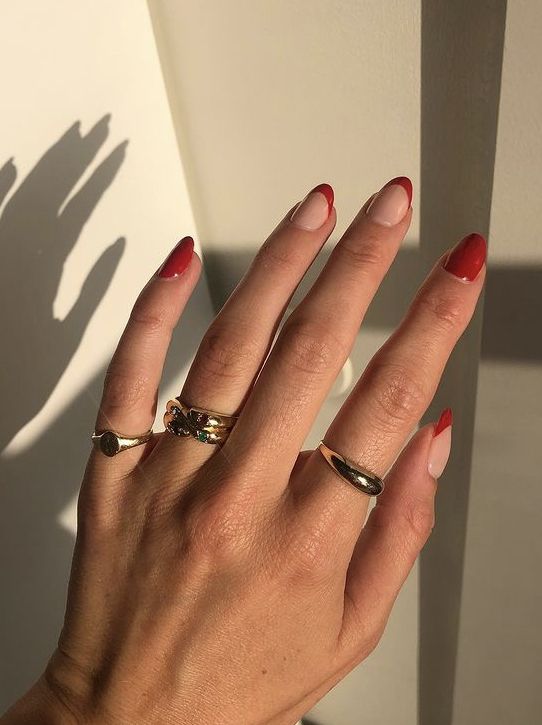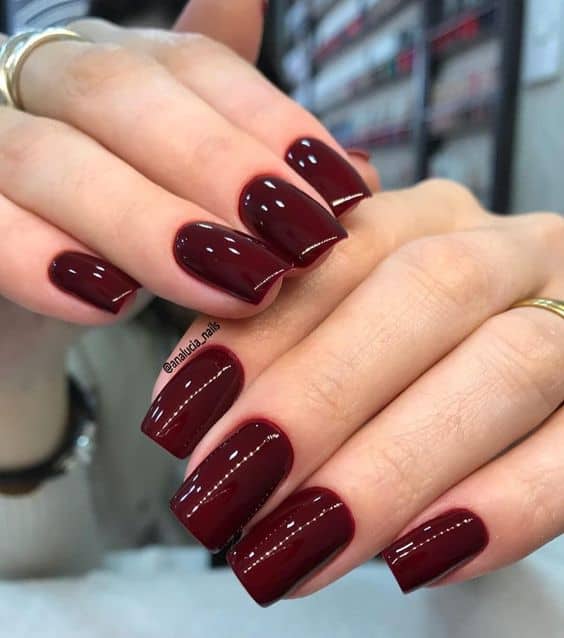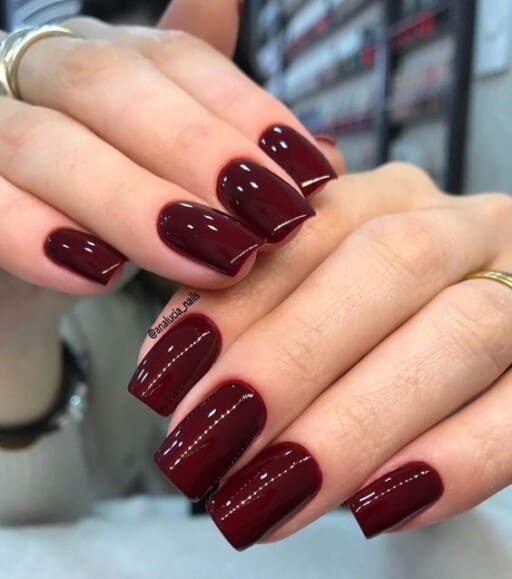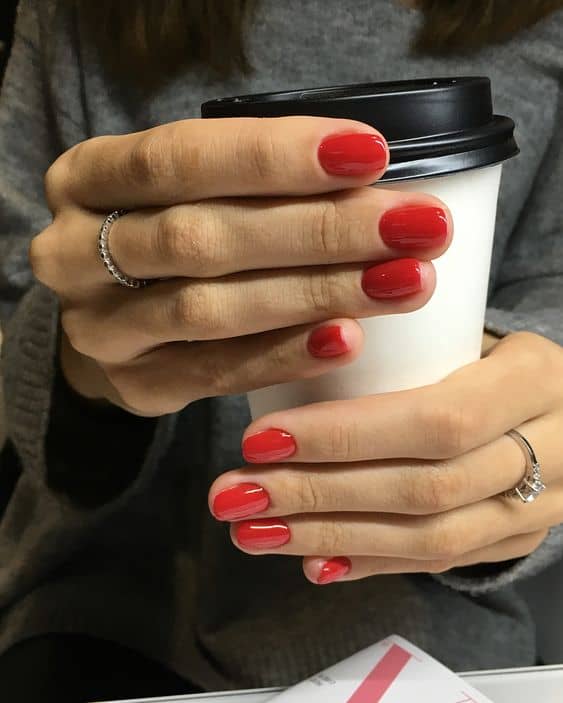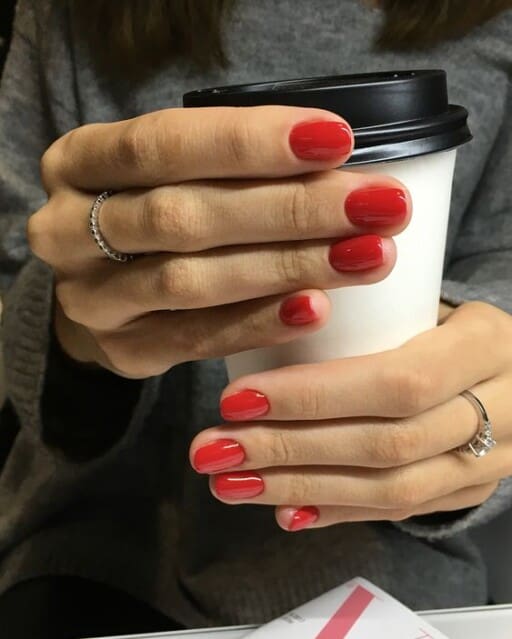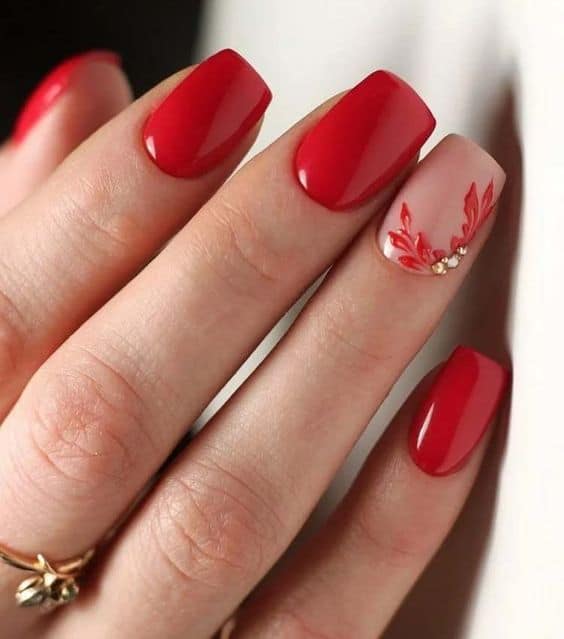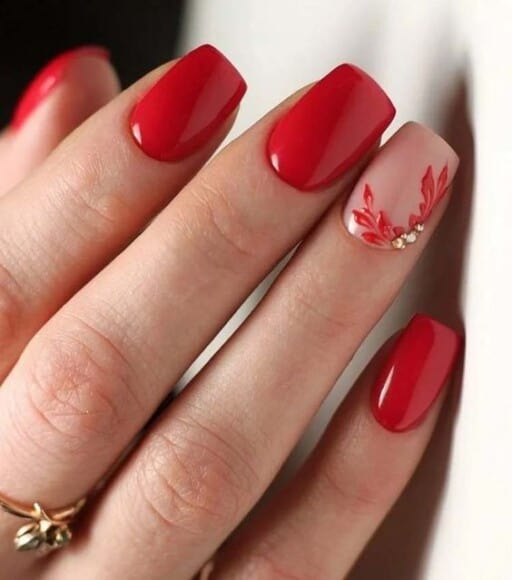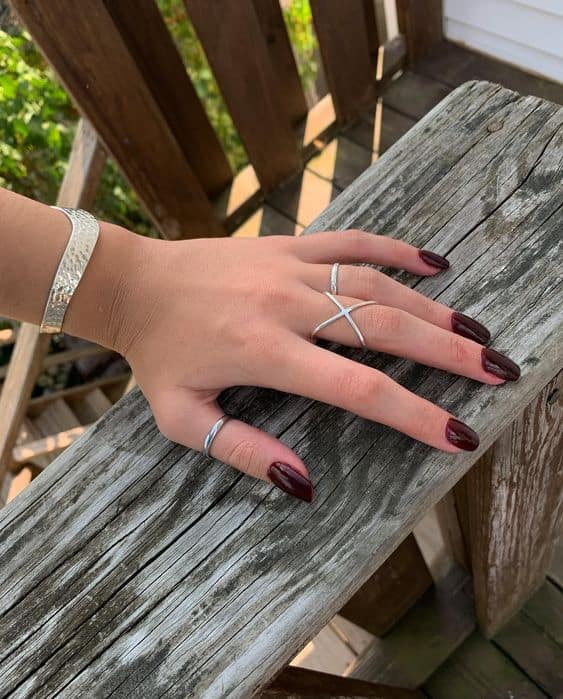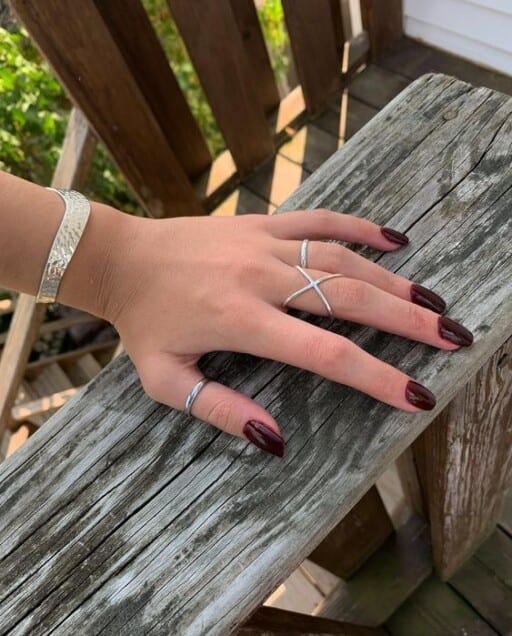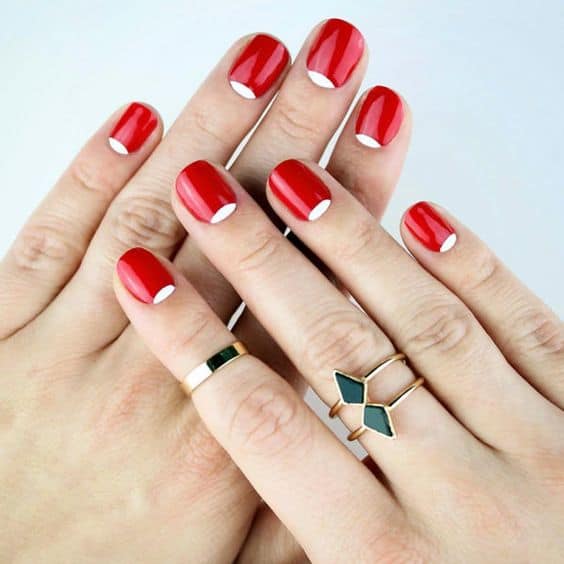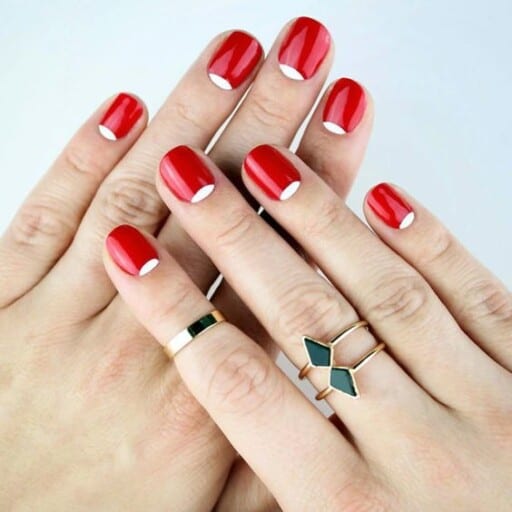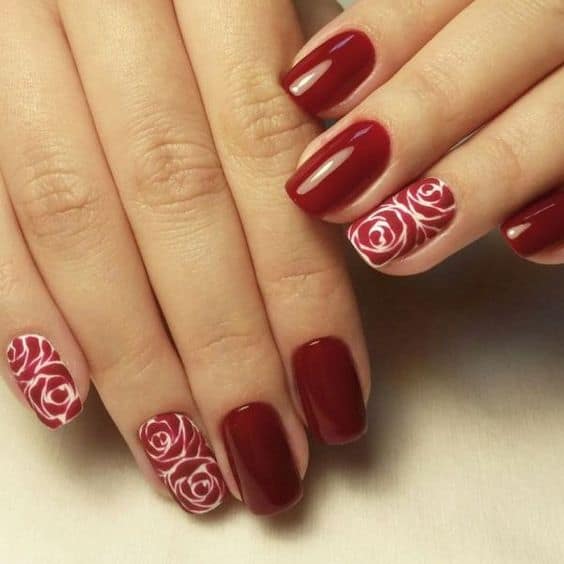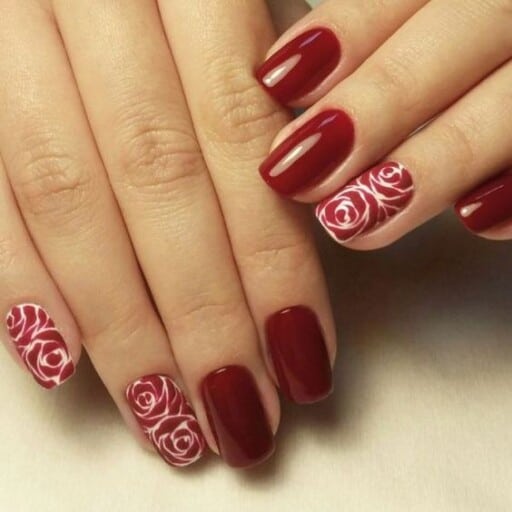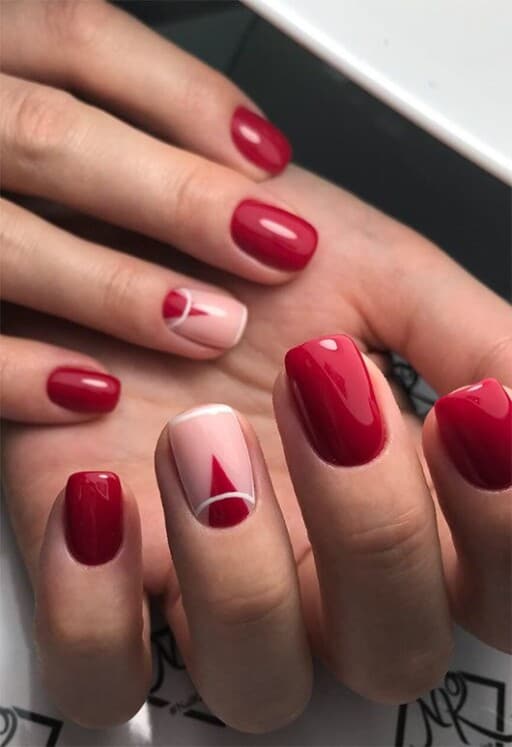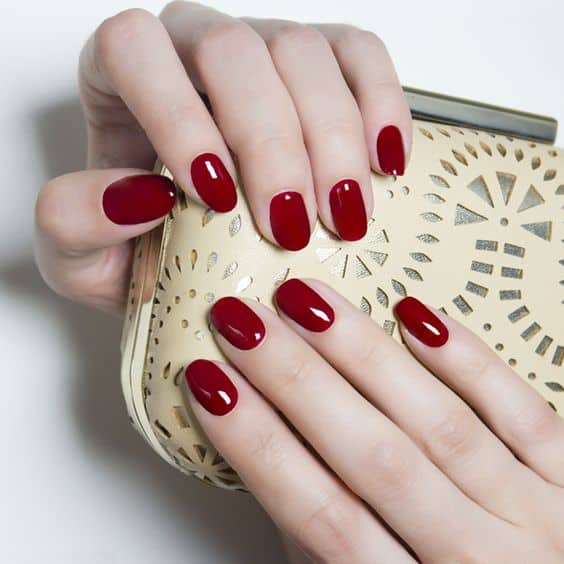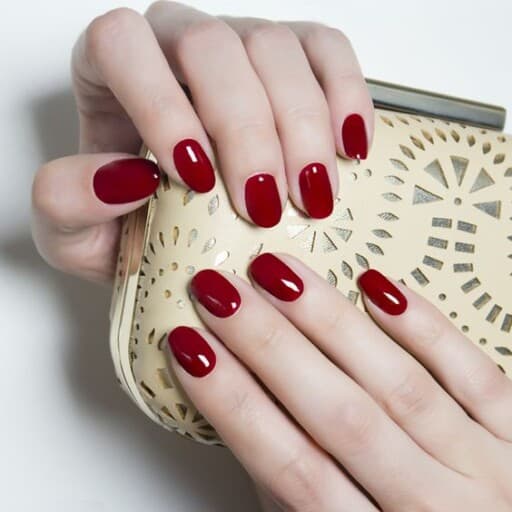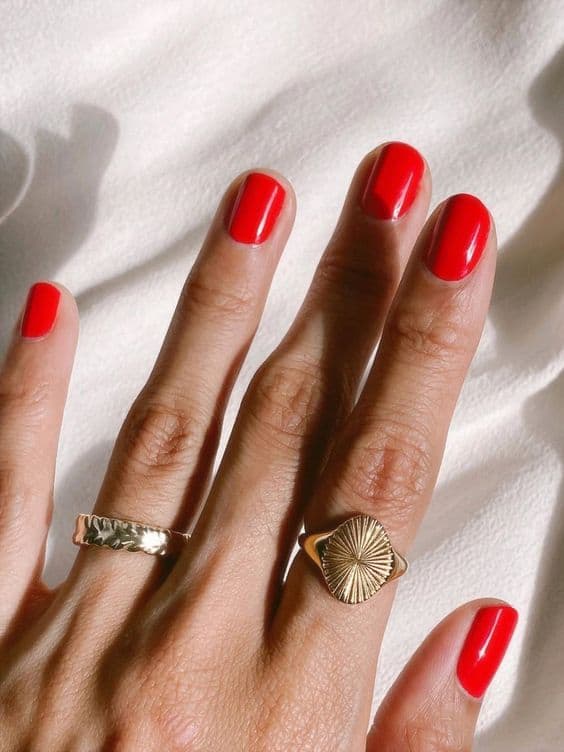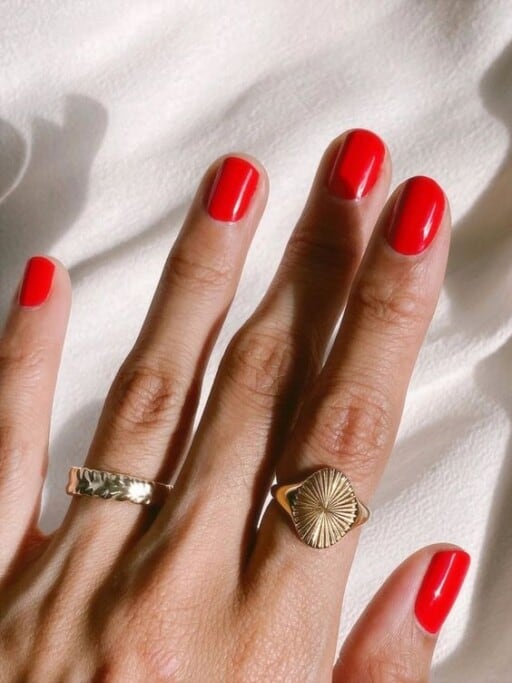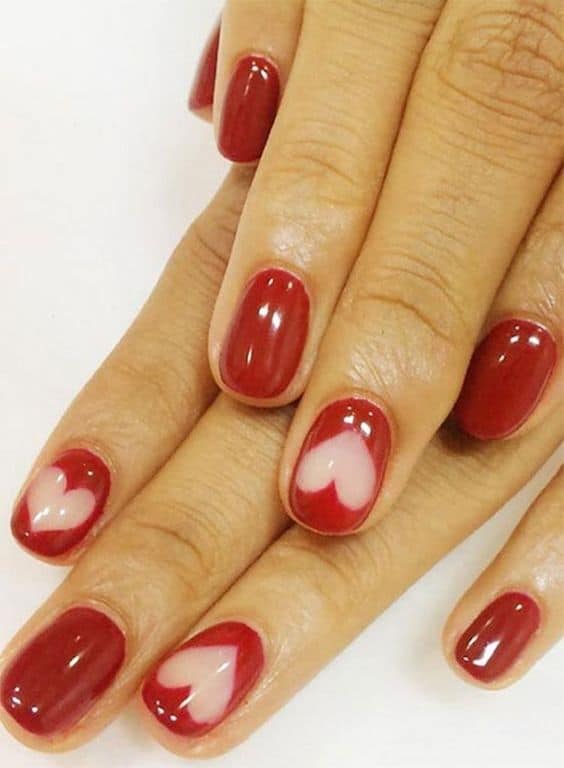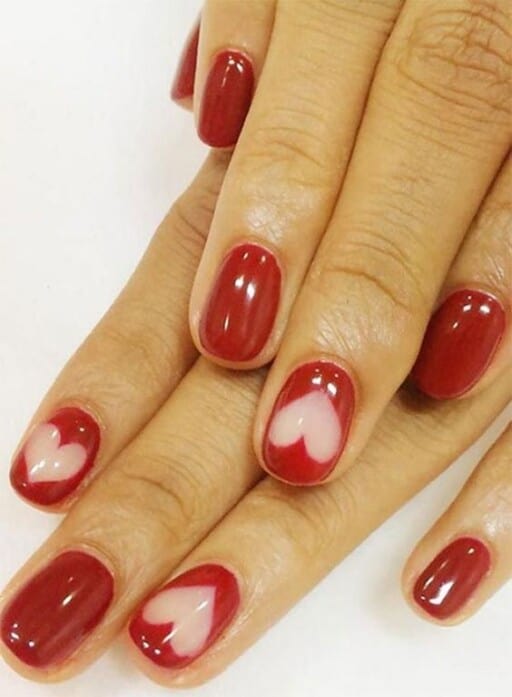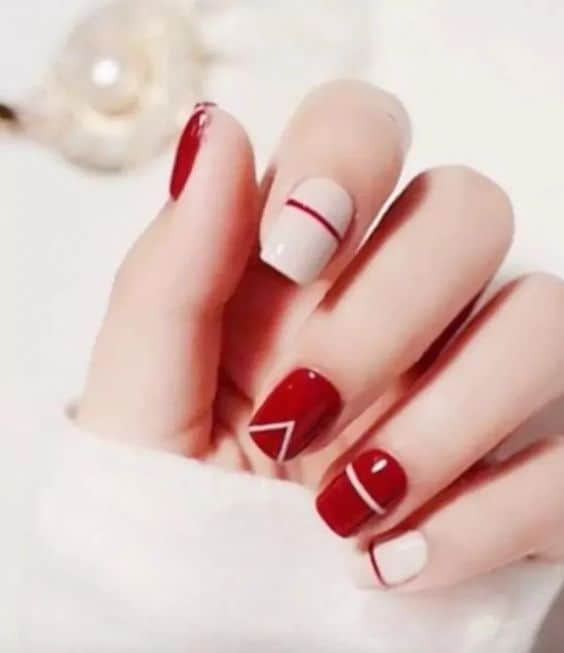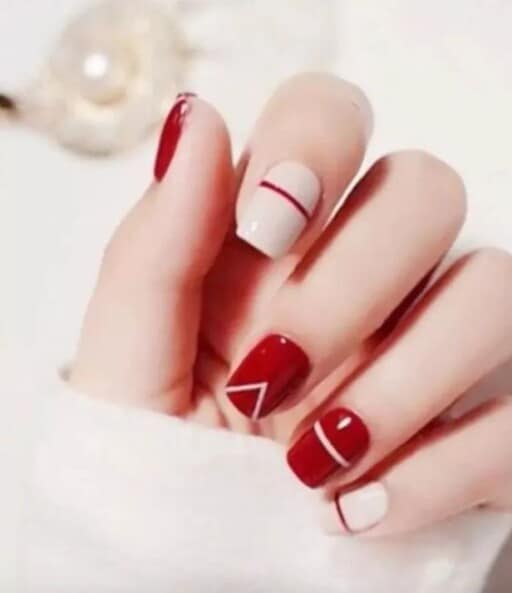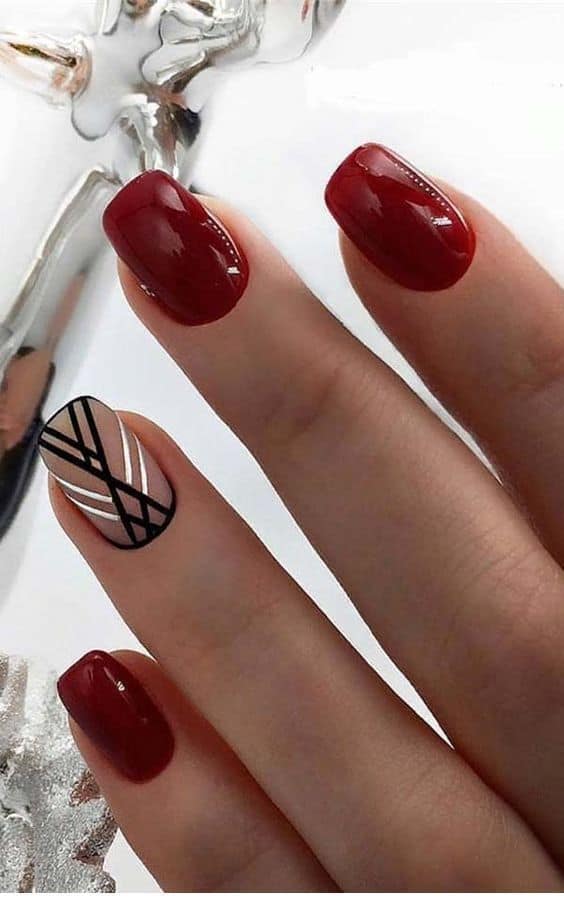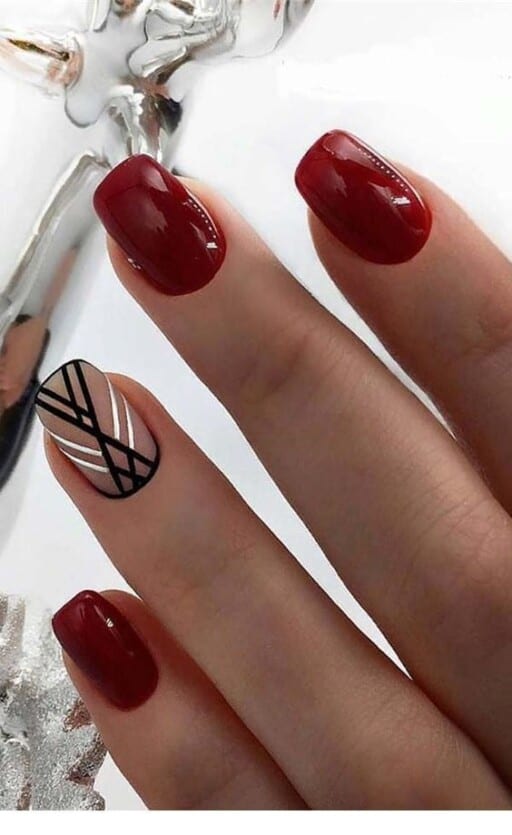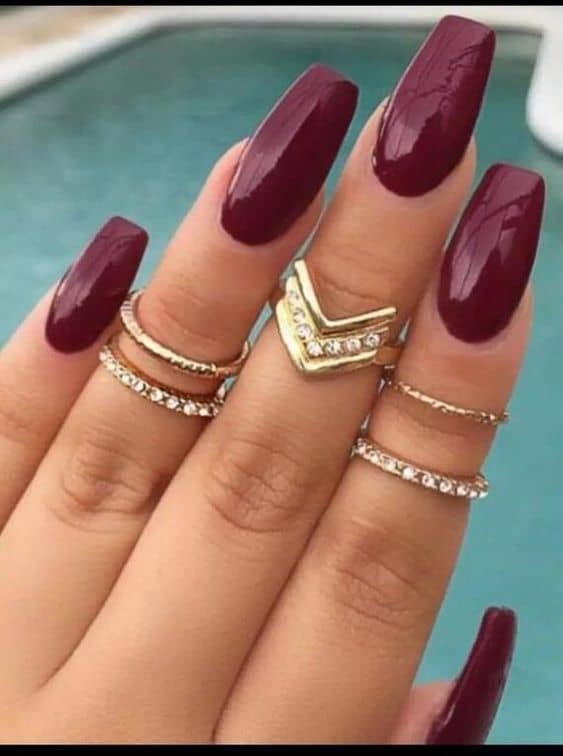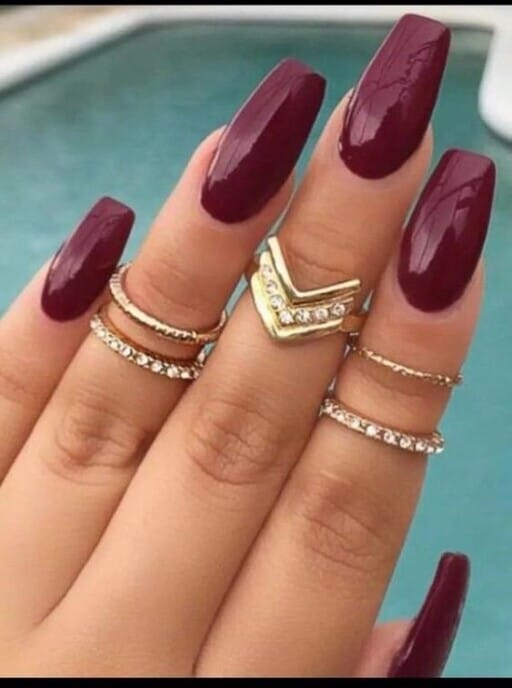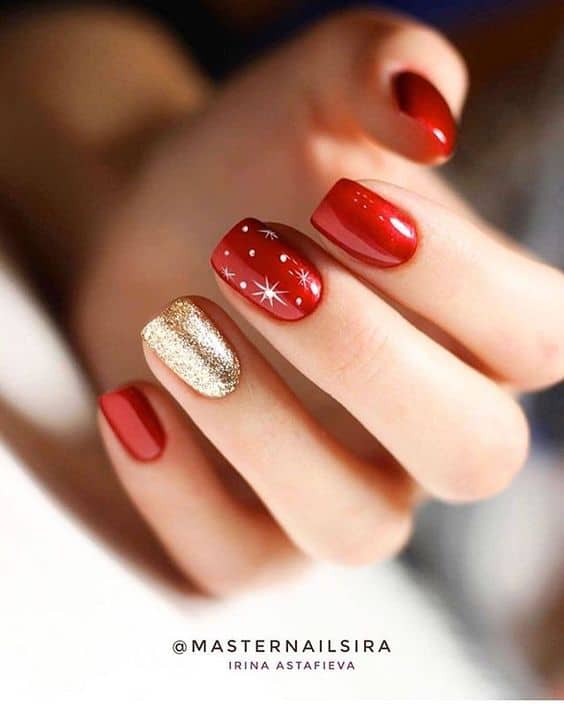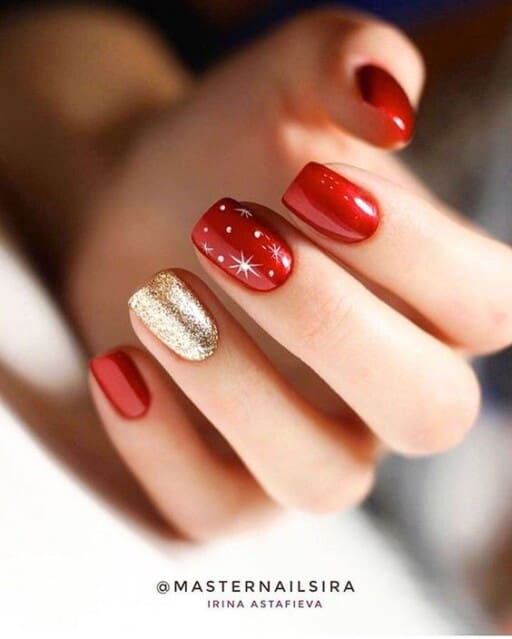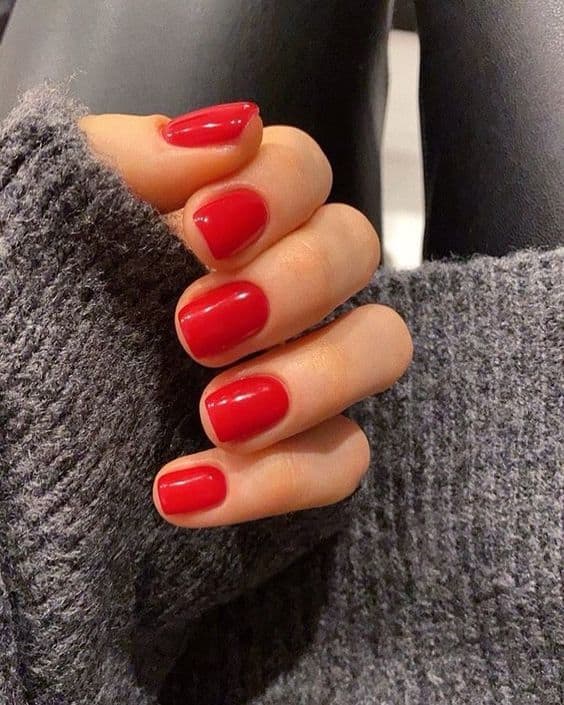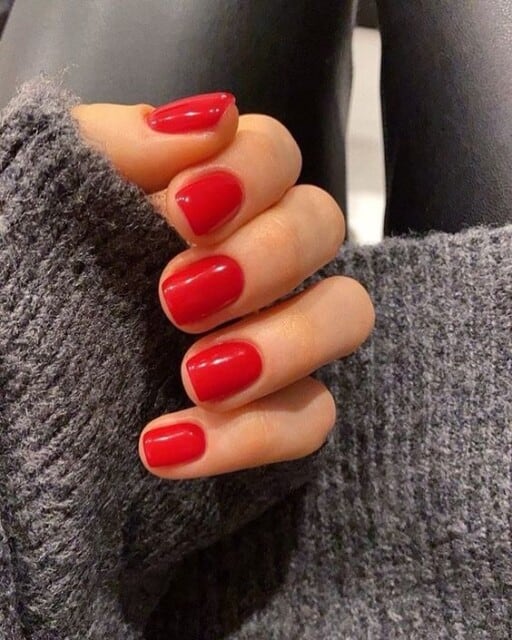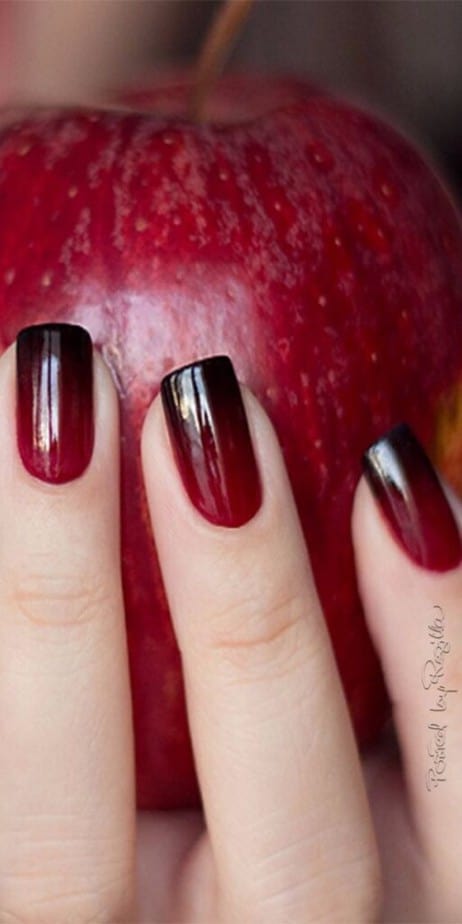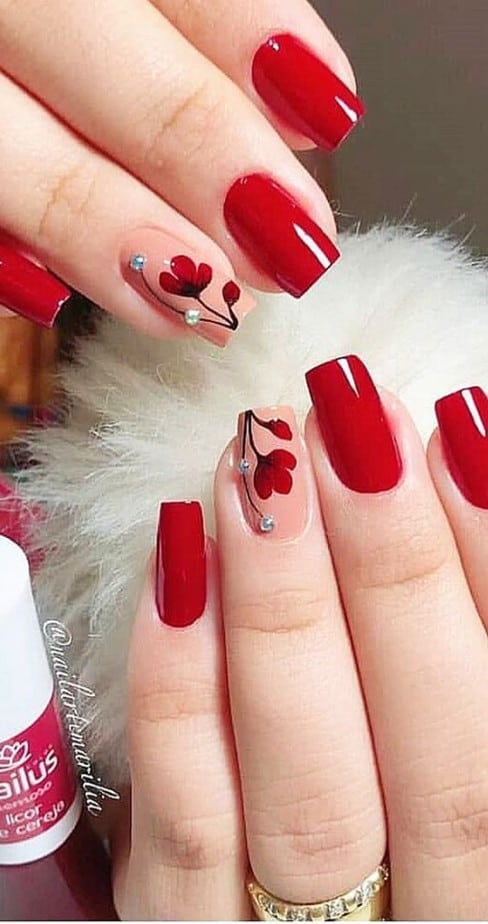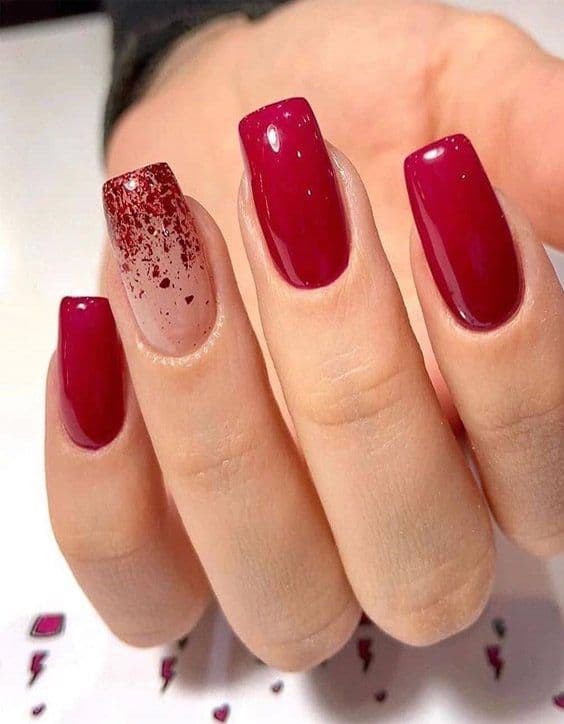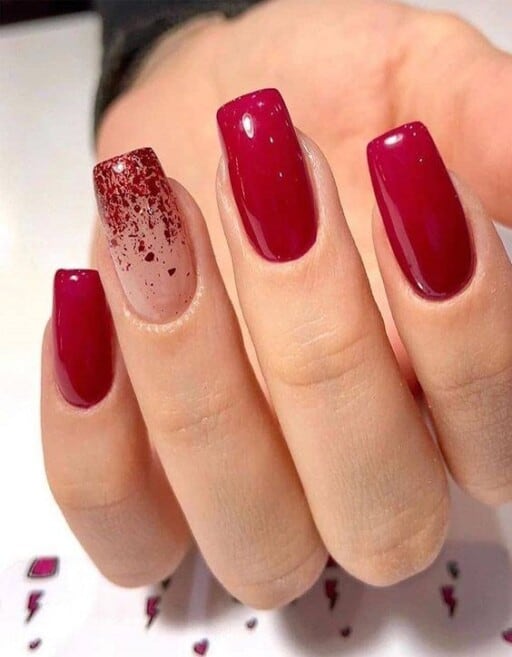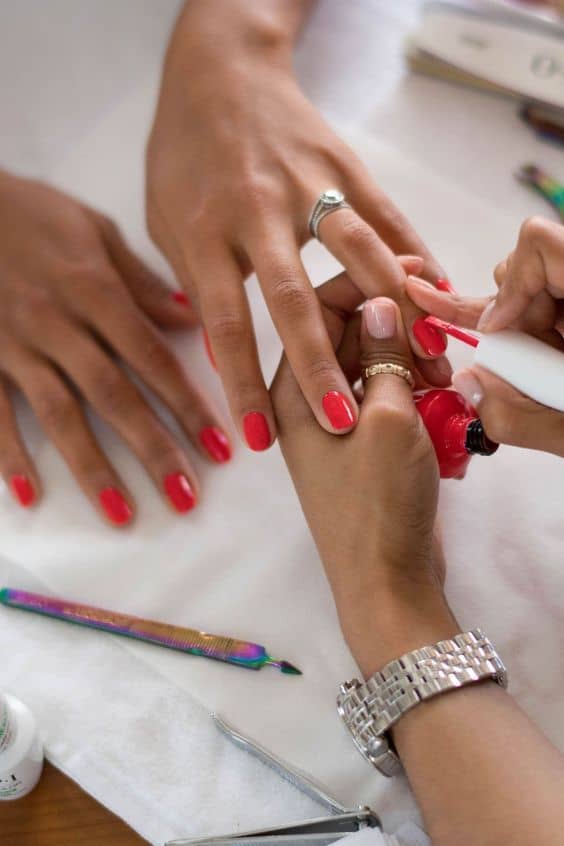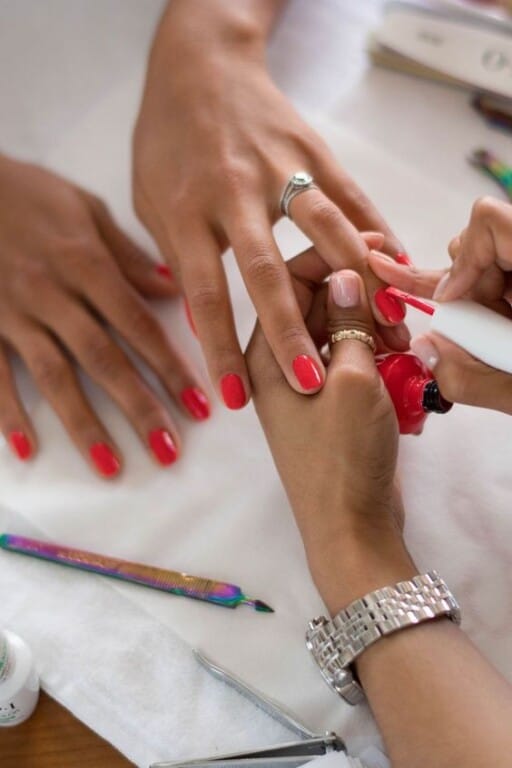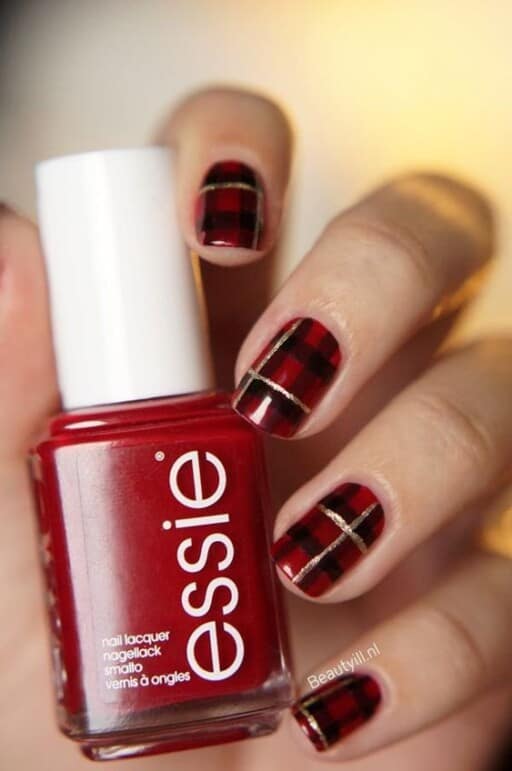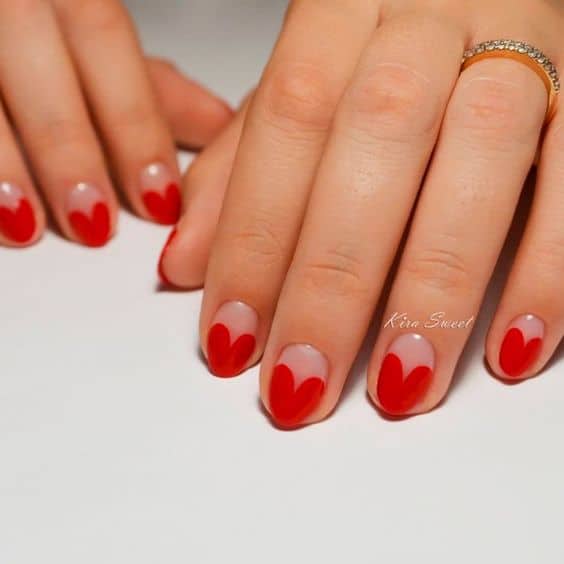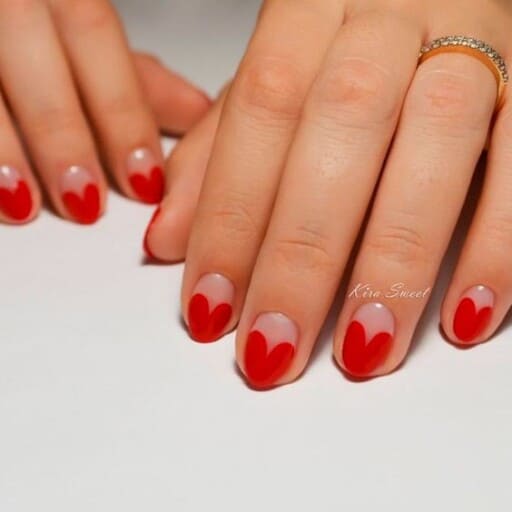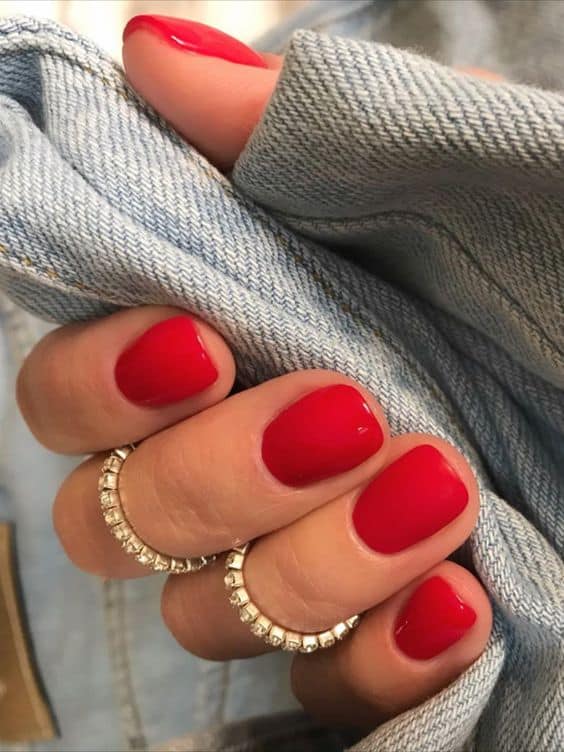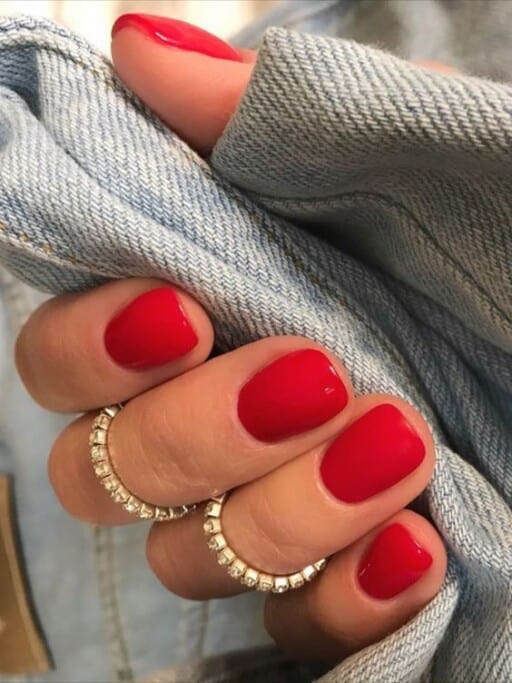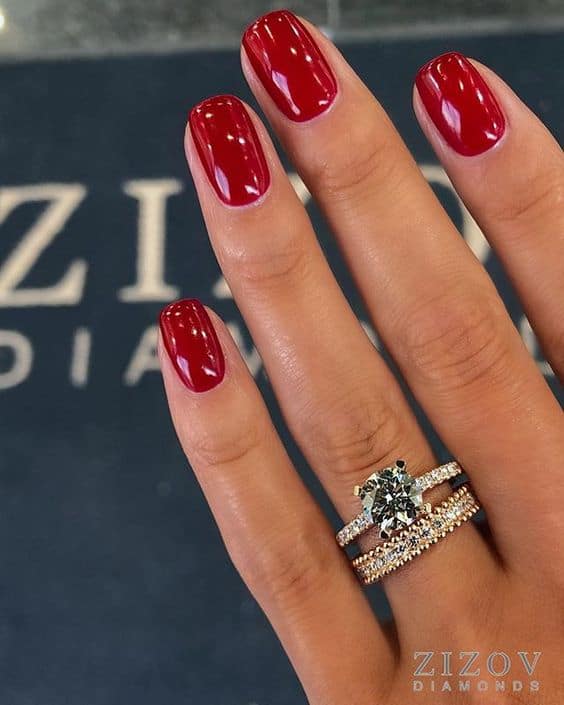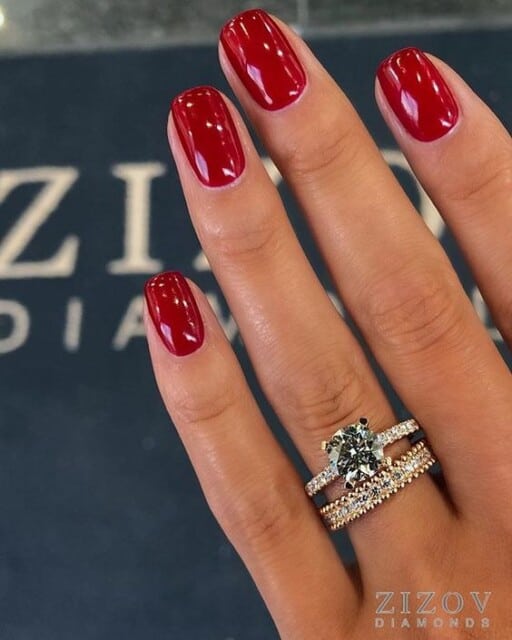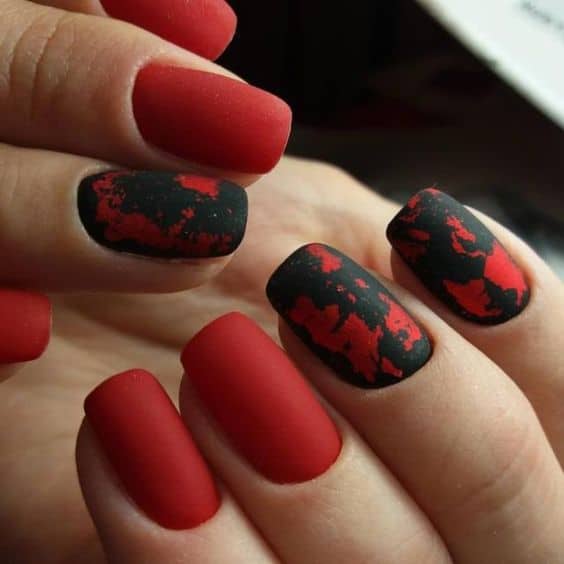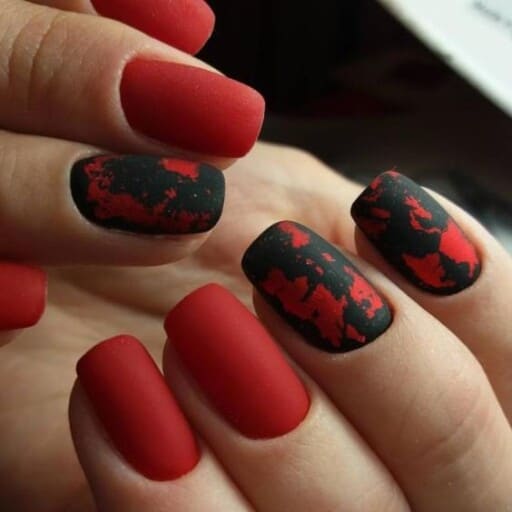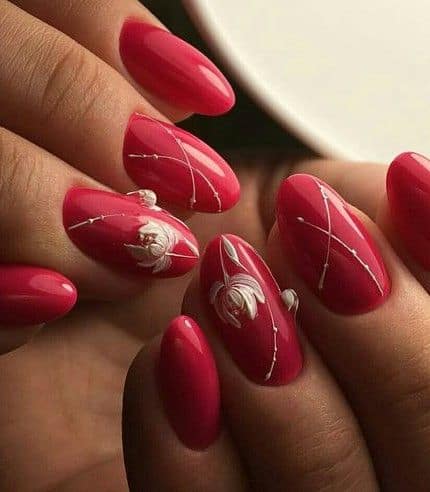 Gold & Red Sparkle: