Red nails have always been a little sassy and scandalous in a good way. I love red nail colors for the holidays (whether it's Christmas or Valentine's Day) but really enjoy bright red nails any time of the year.
I found so many gorgeous red nail colors and nail designs that I had to share!
Some of these can be easily done at home while some will need a professional hand, but they're all absolutely beautiful.
Base + Top Coats: Matte or Shiny?
Whether you're using gel or regular nail polish, a base coat and top coat are both really important. They'll determine not only how long your manicure lasts, but how shiny it is.
Some of the photos below showcase shiny nails while others are matte. Regardless, I've linked one gel color and one regular color for each.
I recommend that you purchase a specific type of top coat depending on the level of shine that you're looking for.
As far as gel polish, I really like Gellish: I find that it lasts way longer than other polish brands.
If you're looking for info on how to do a gel manicure at home for super cheap (while making sure it lasts for a while), check out my blog post here to see exactly what I use.
Choosing A Red Nail Color Shade:
While it might seem pretty obvious that you want red, you'll know if you've ever been to a nail salon just how many red shades exist.
Not only are different shades of red popular during different seasons, but there are also various tones that are better for certain events.
For example, a bright cherry red is great for Christmas, while a maroon red color works well for formal Christmas events or for the winter months after the holidays are over.
Browse through these various red shades! I sectioned off the photos according to where they fall in the "red scale."
Red Nail Colors:
Here are my favorite red nail colors and red nail designs!
Feel free to save any of these photos (just hold the picture down and click save to camera roll) if you want to show your nail technician the inspiration at your next nail appointment.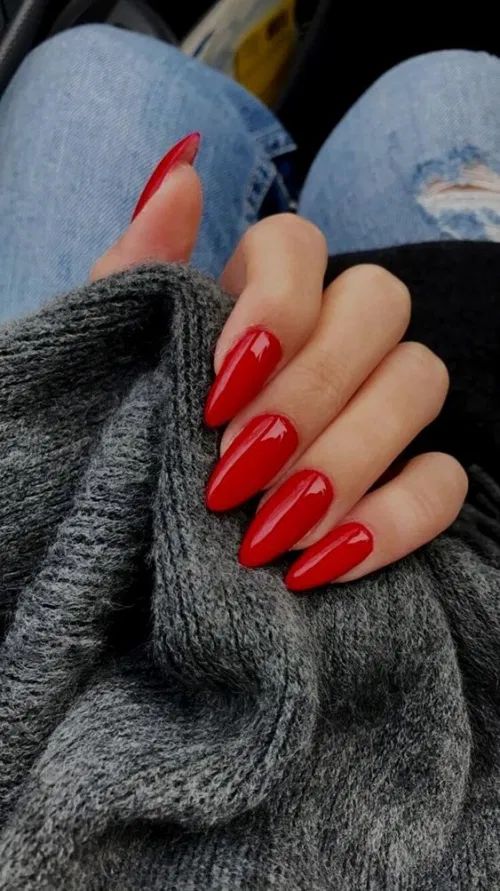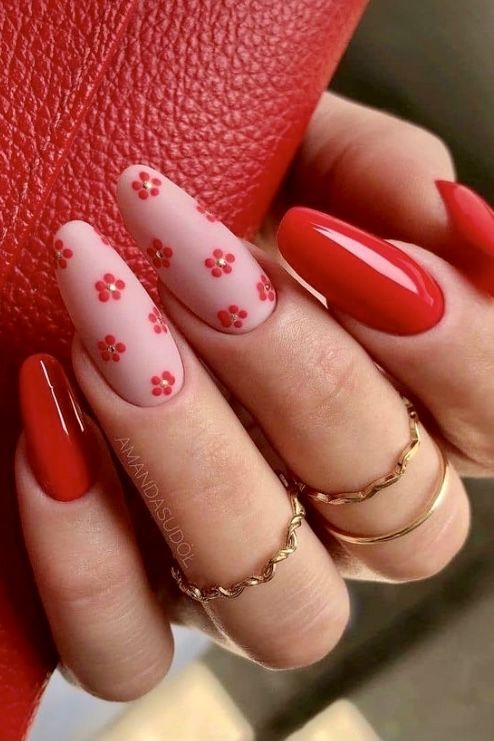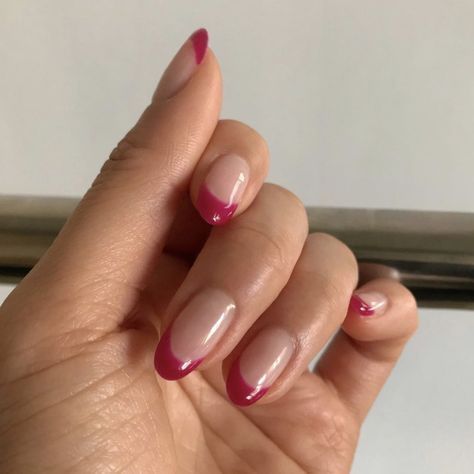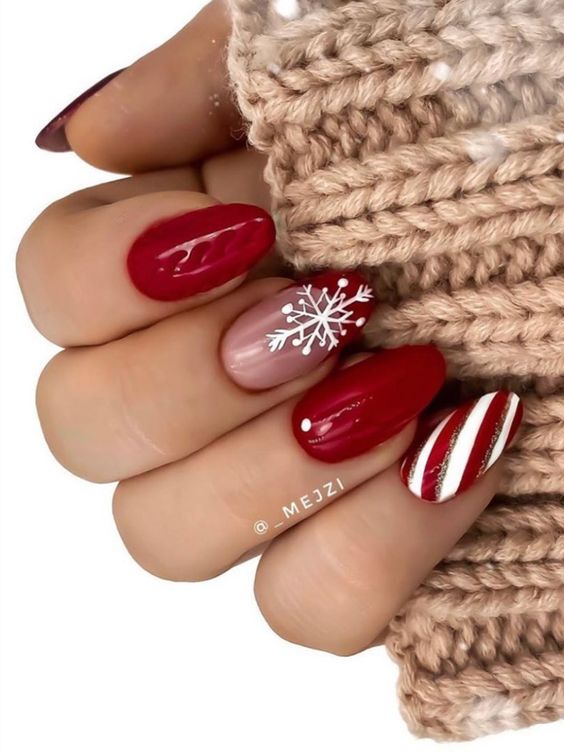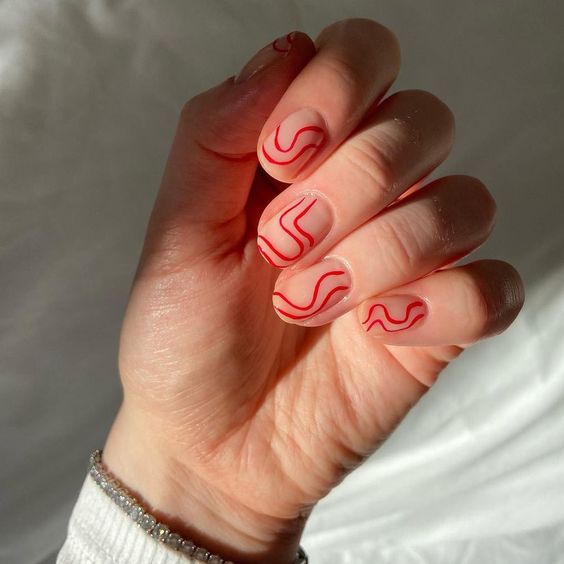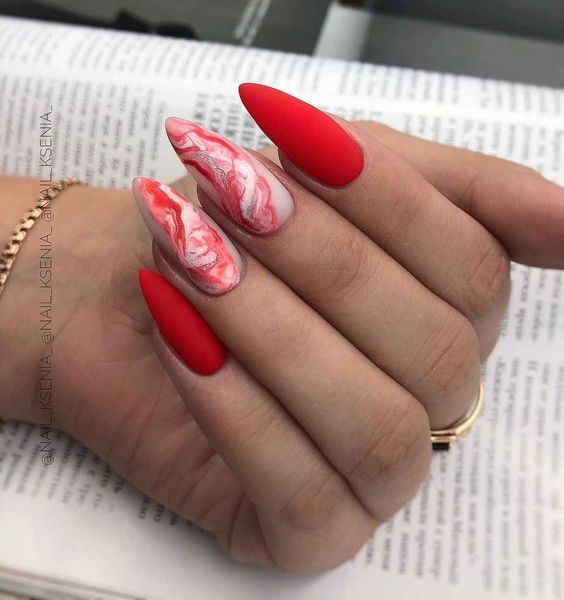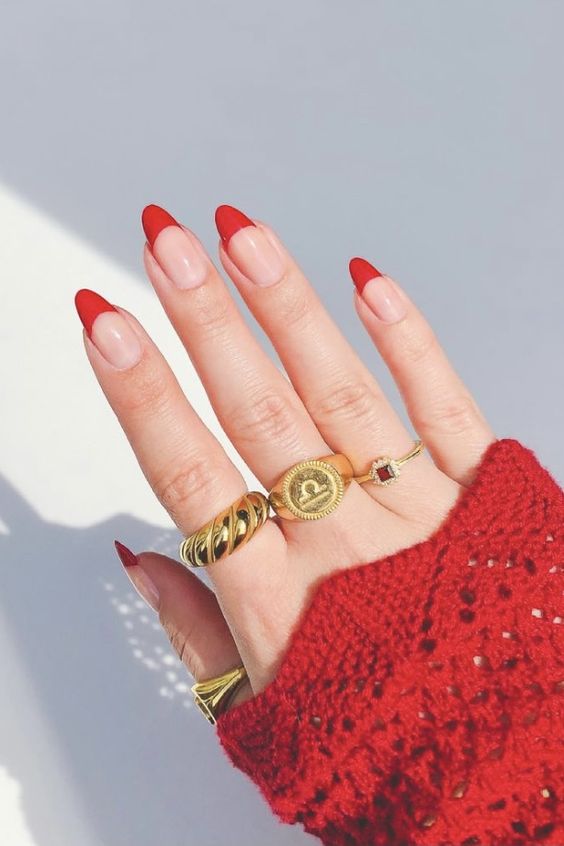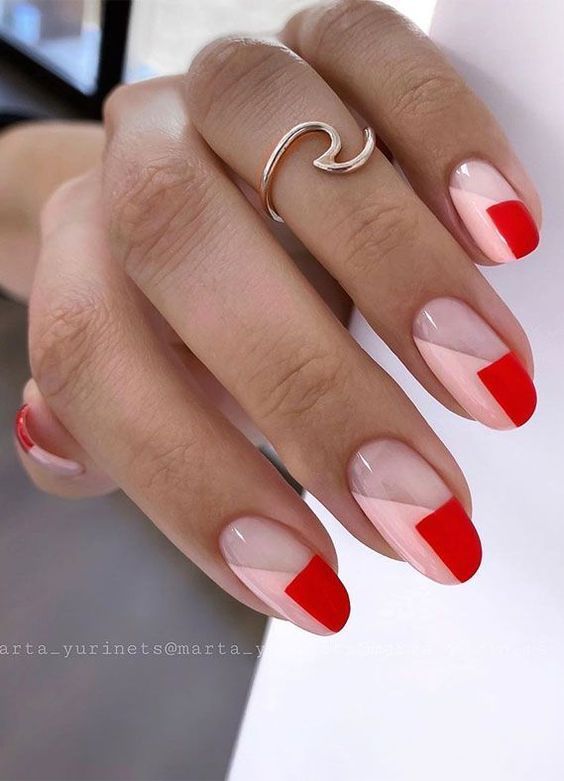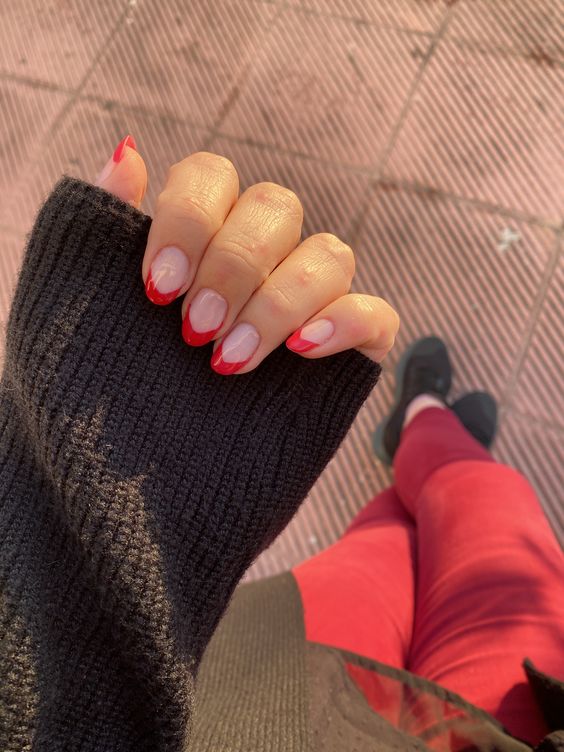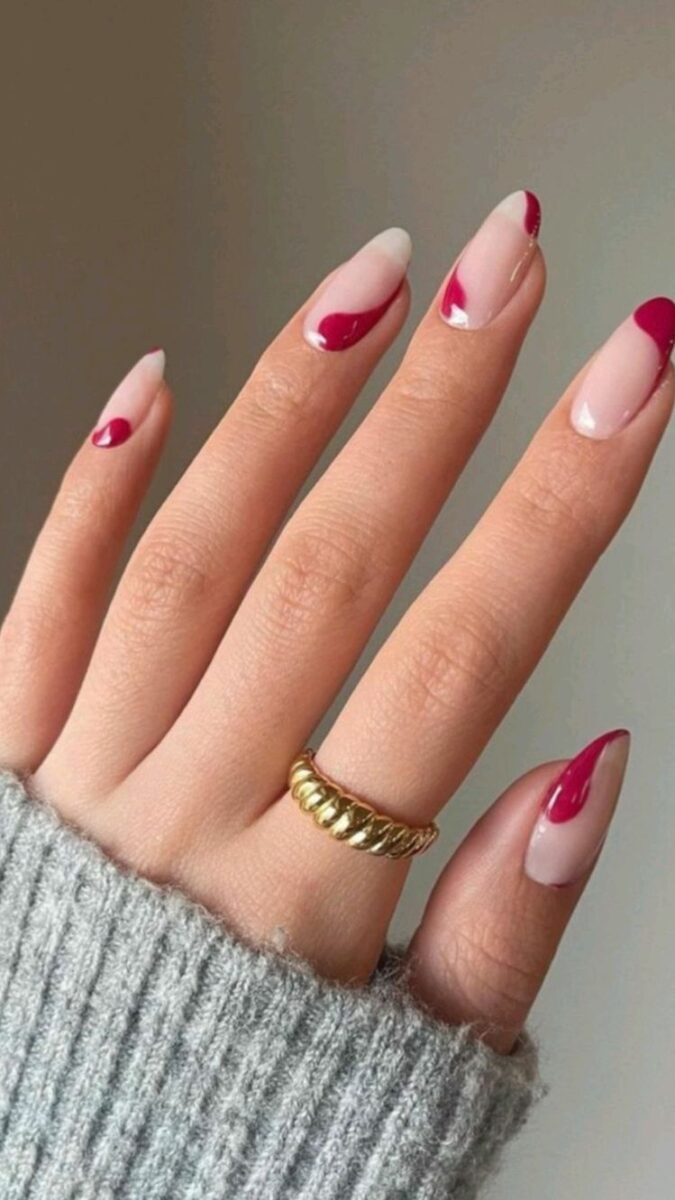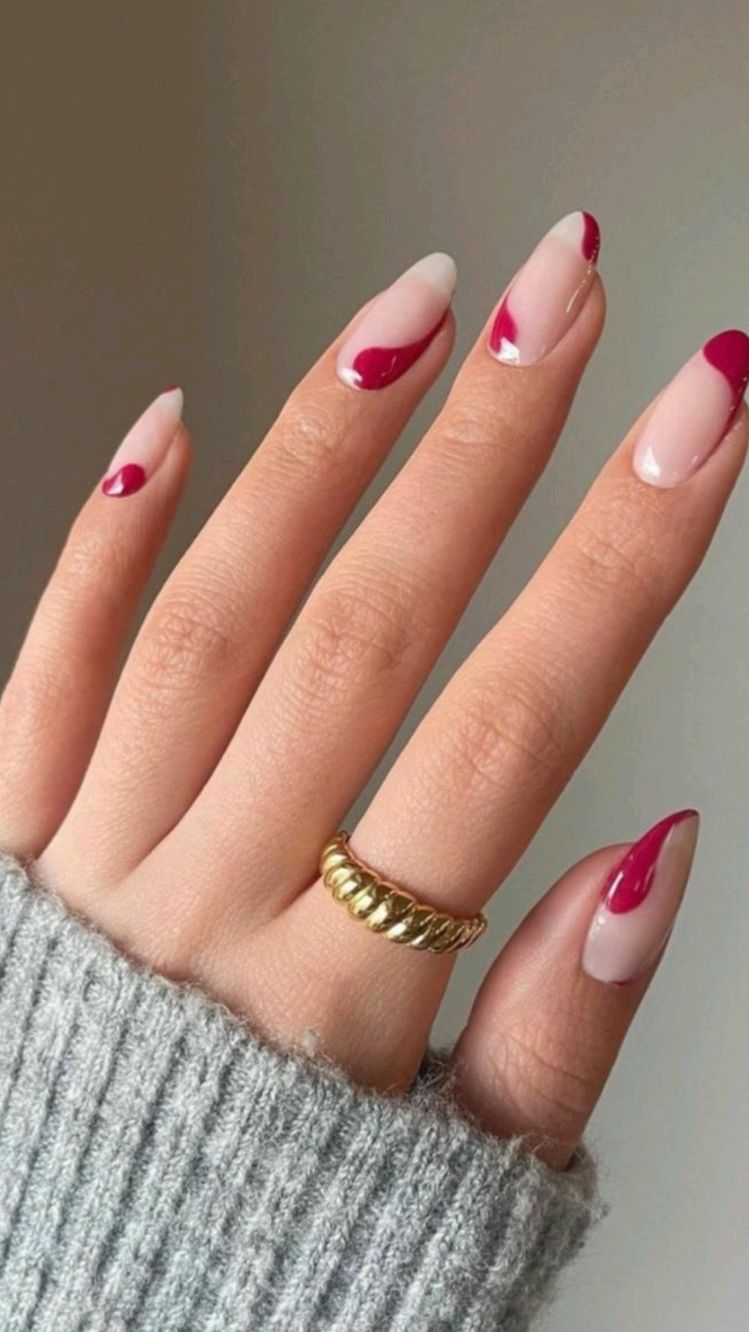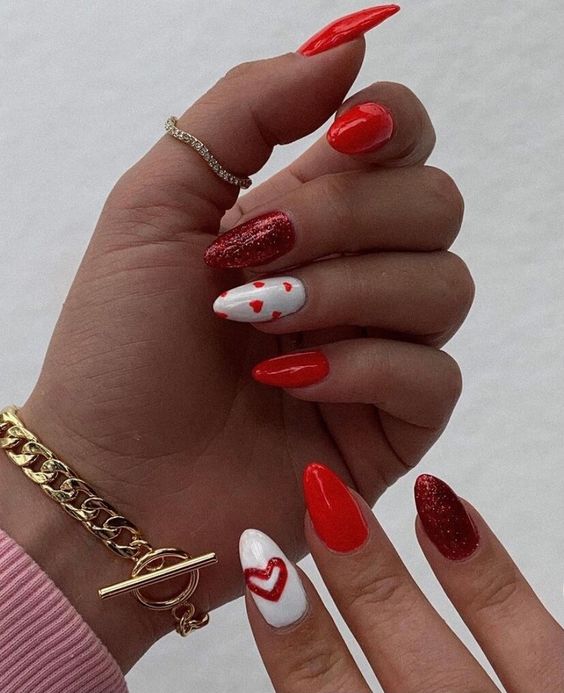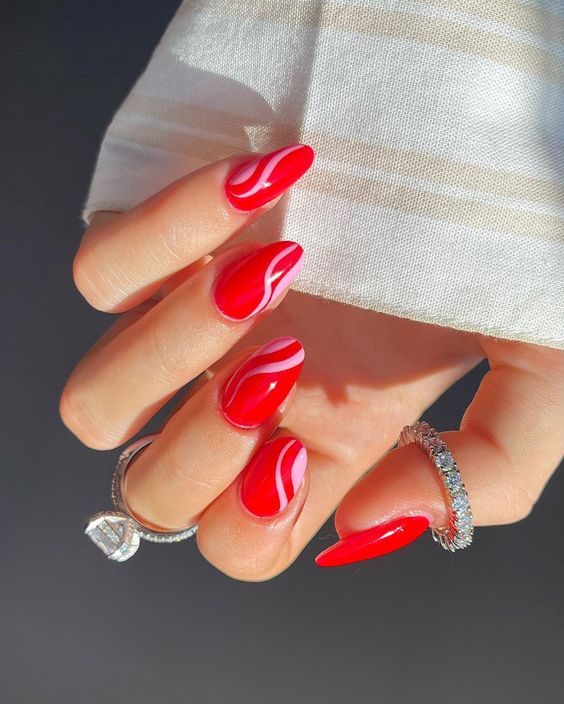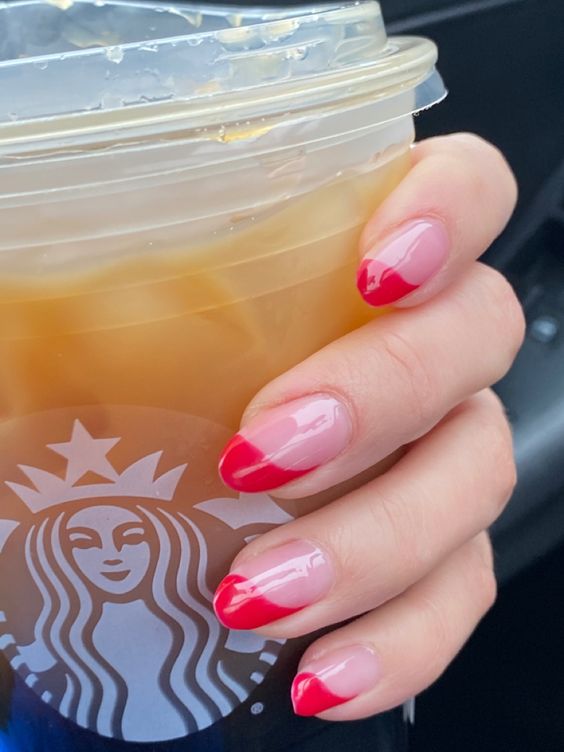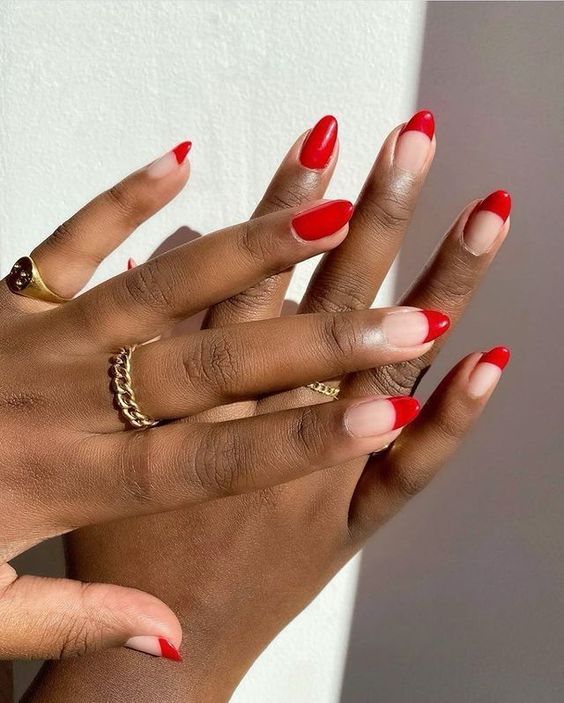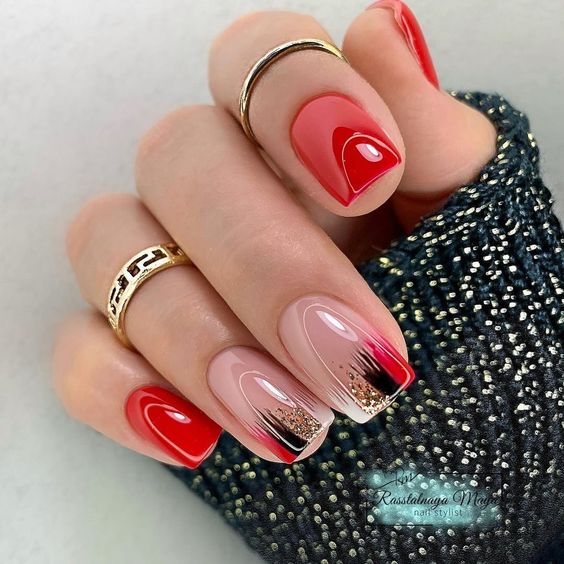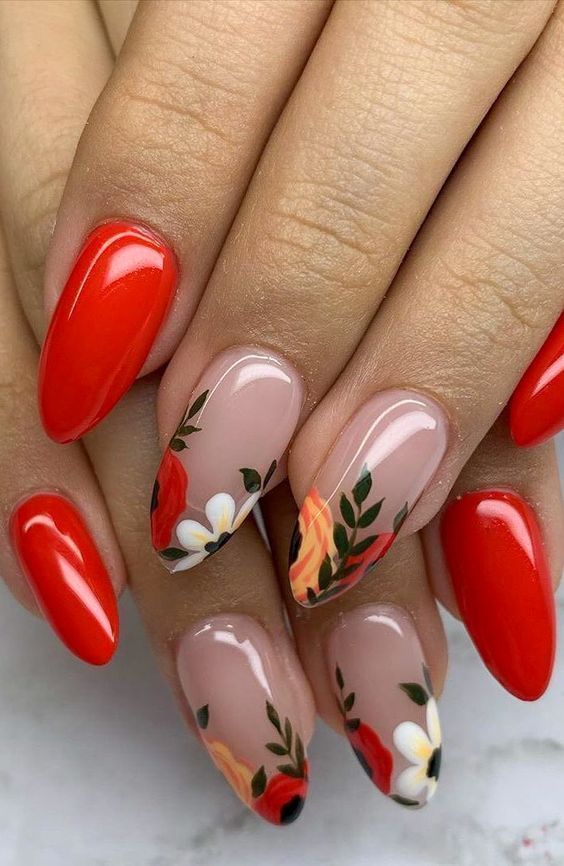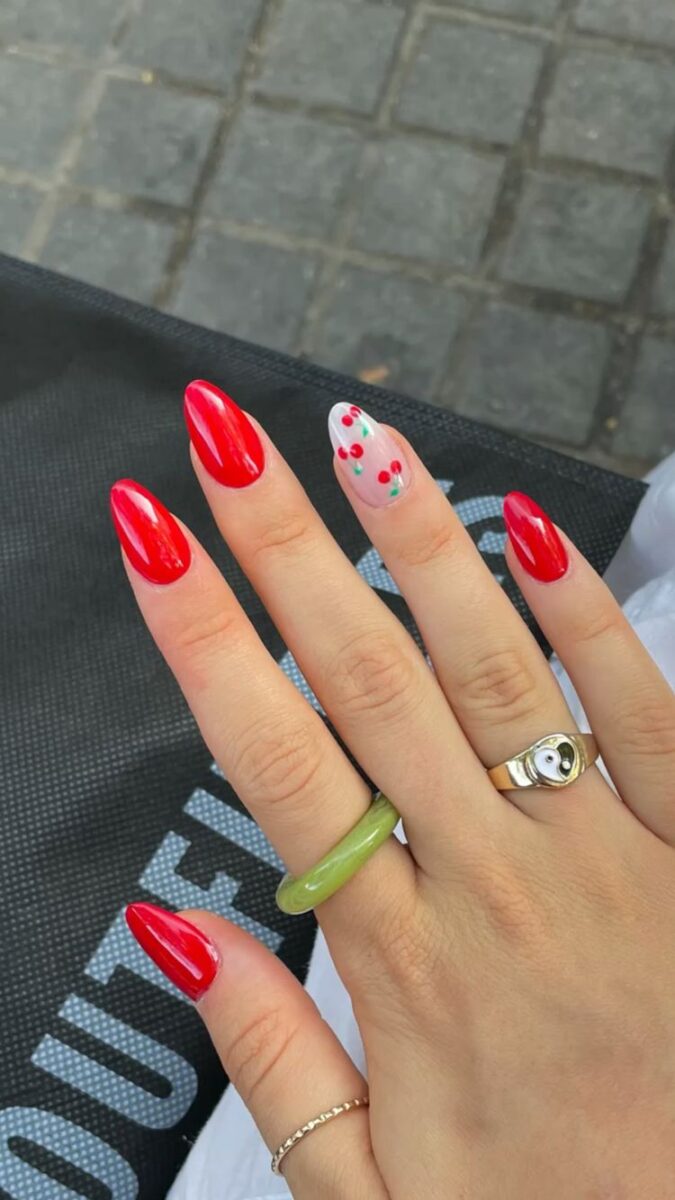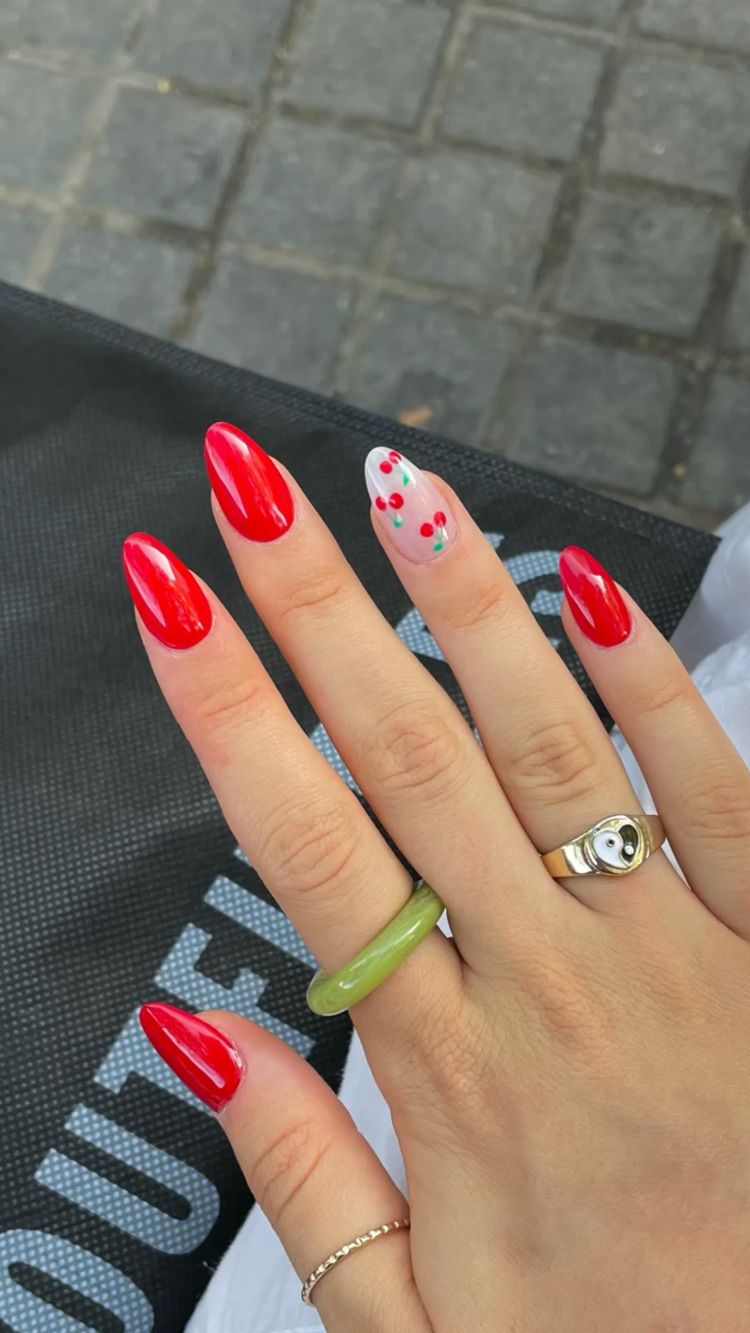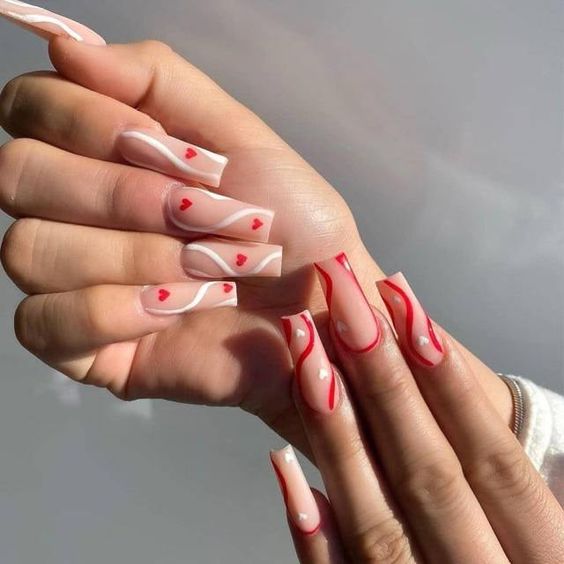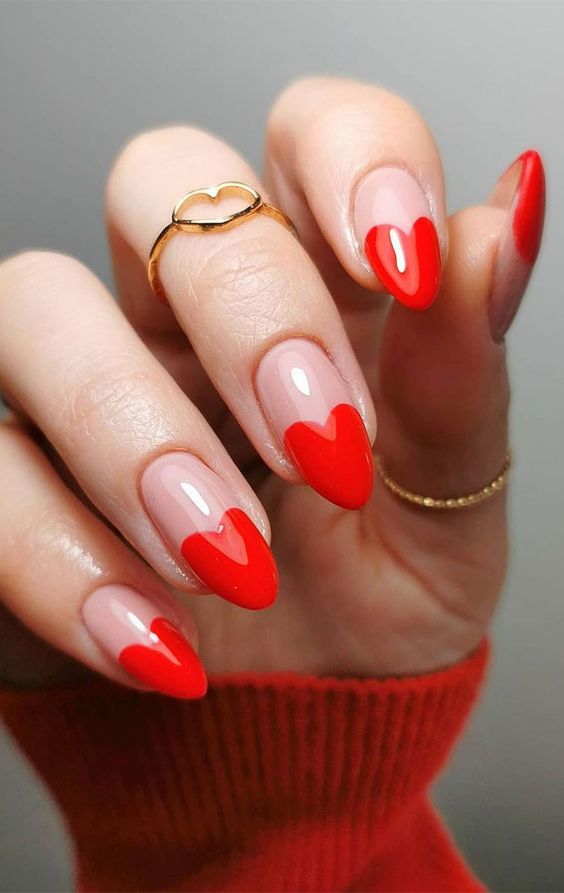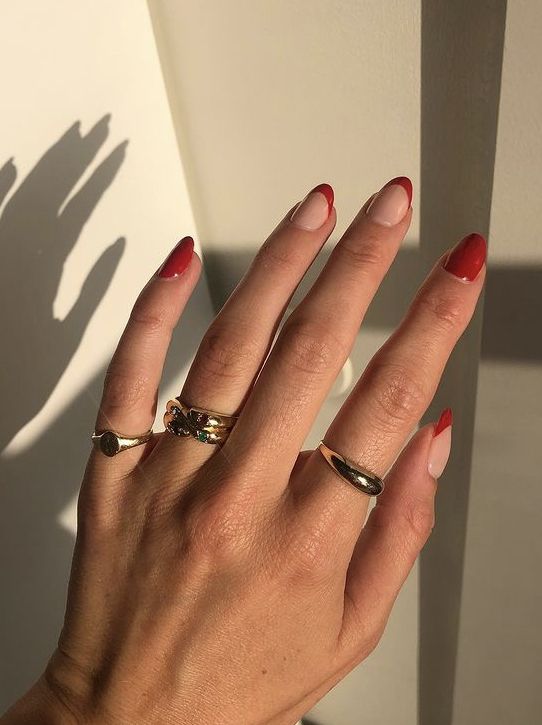 Dark Red Shiny: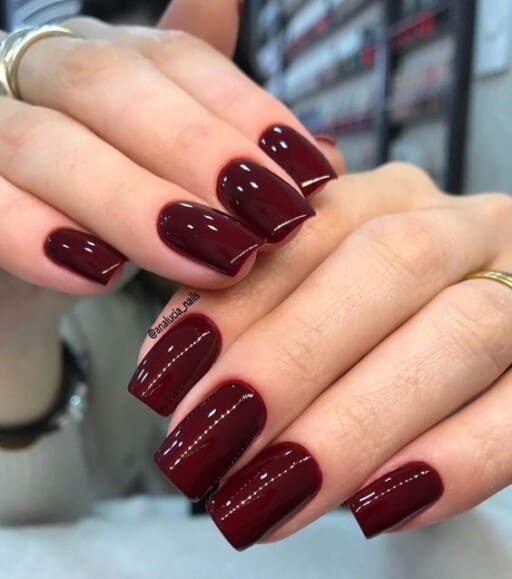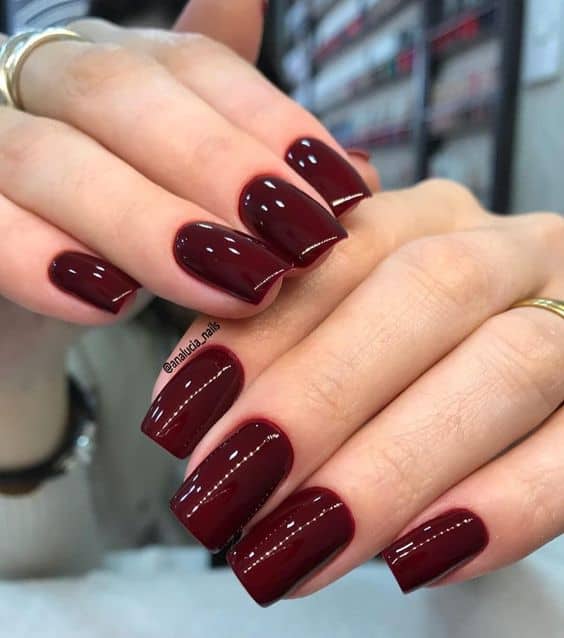 Related: 40+ Beautiful Purple Nails Inspiration Photos + Trends
Bright Red Shiny: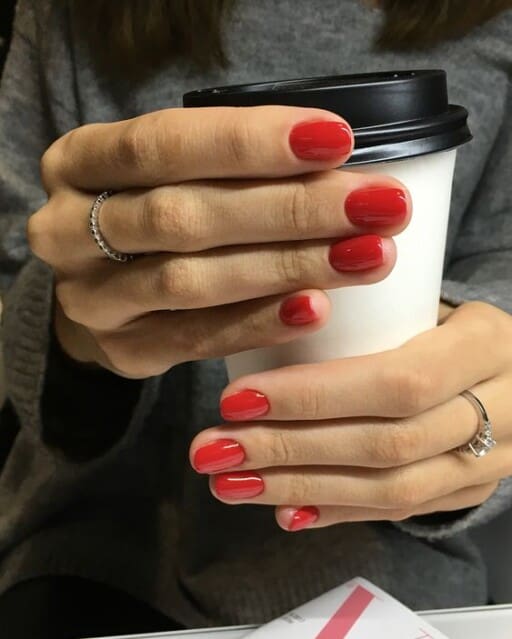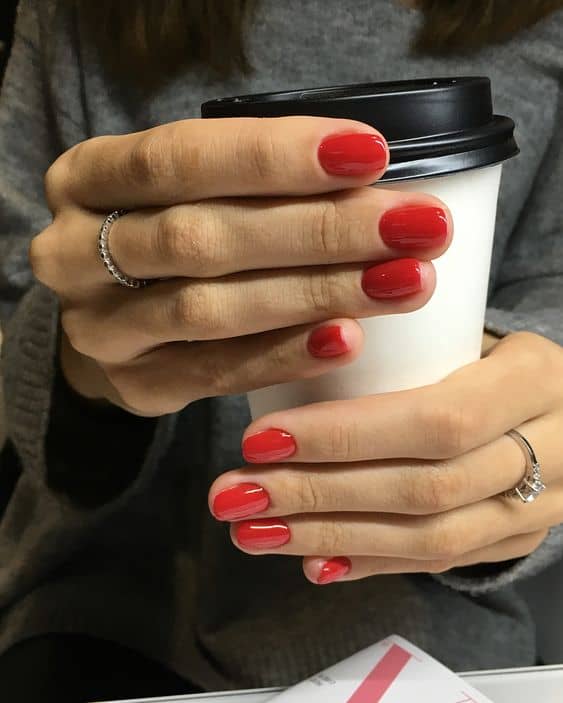 Bright Red Design: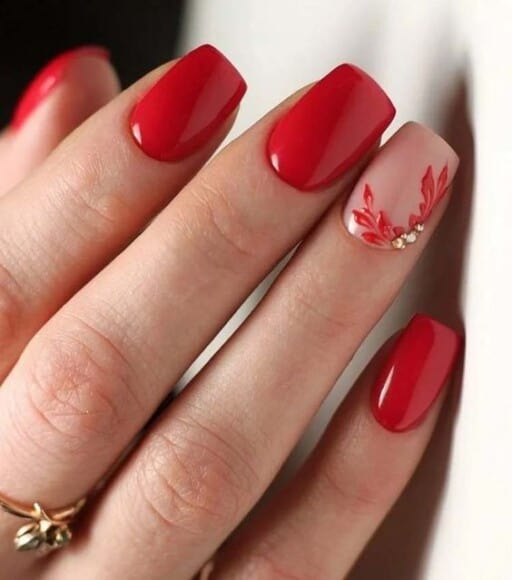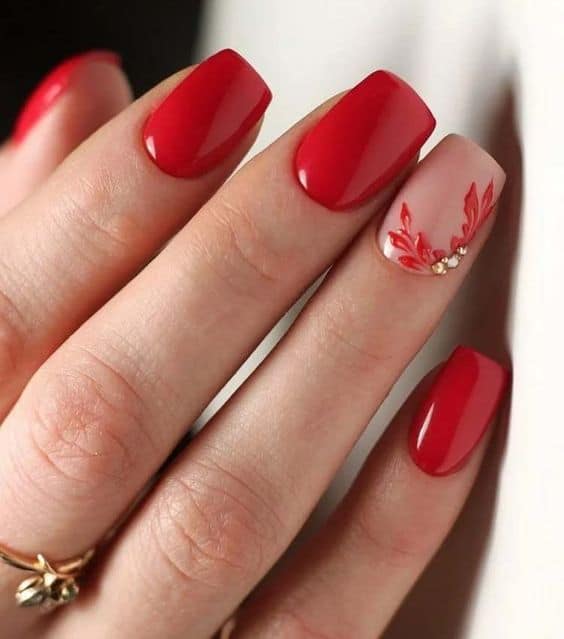 Related: A Guide to Neutral Nail Colors: 25+ Neutral Colors and How to Choose
Cherry Black: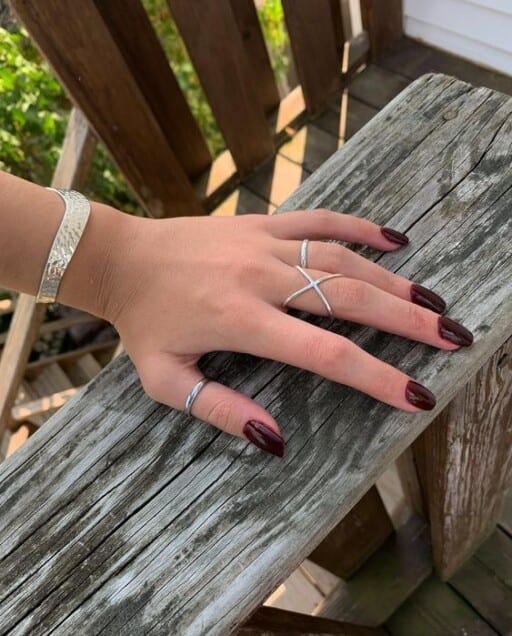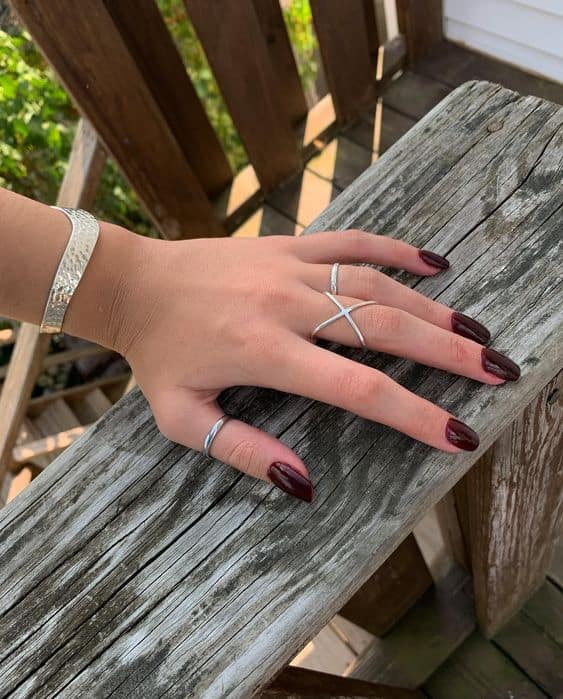 Red And White: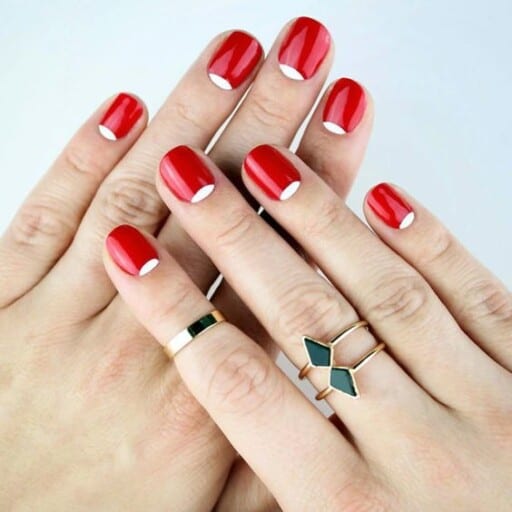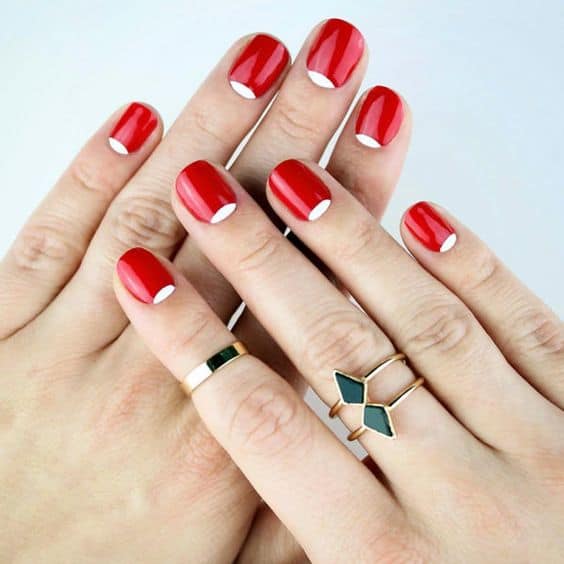 Related: White Nail Colors & Inspiration For All 4 Seasons
Red Swirl Design: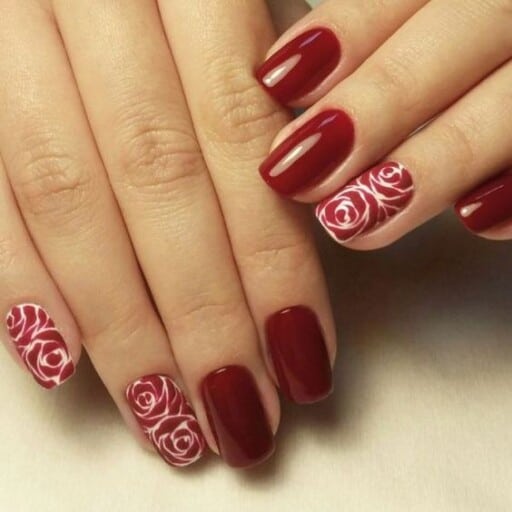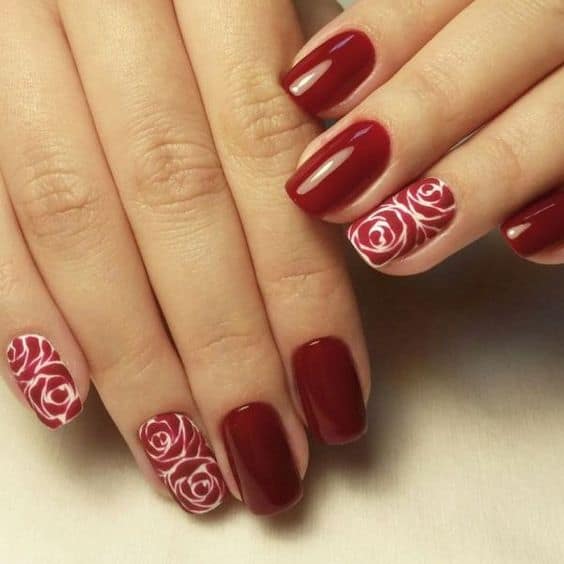 Triangle Red Design: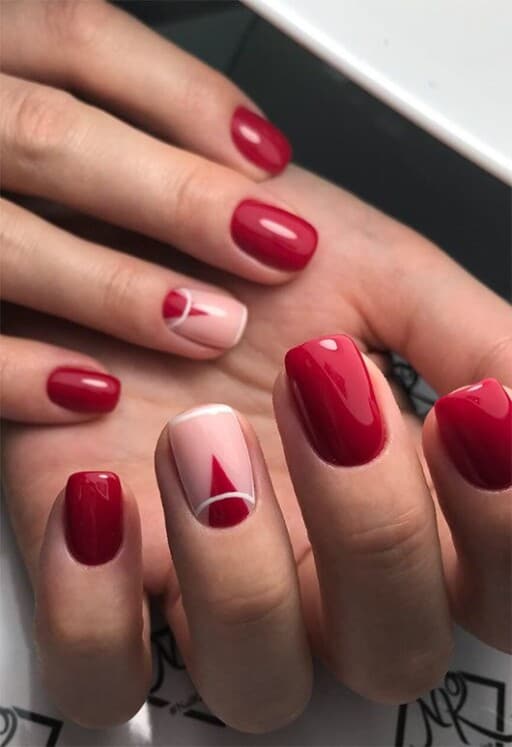 Deep Red Shiny: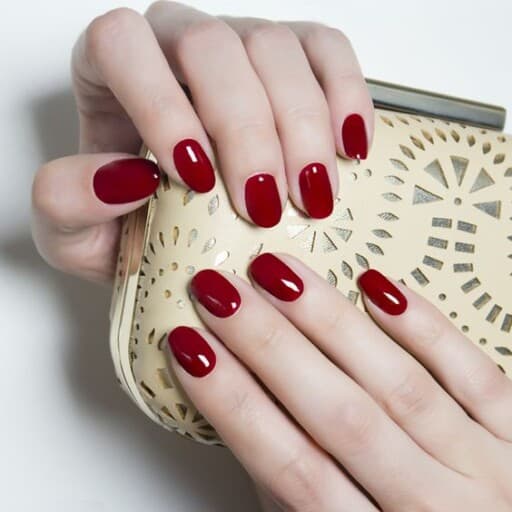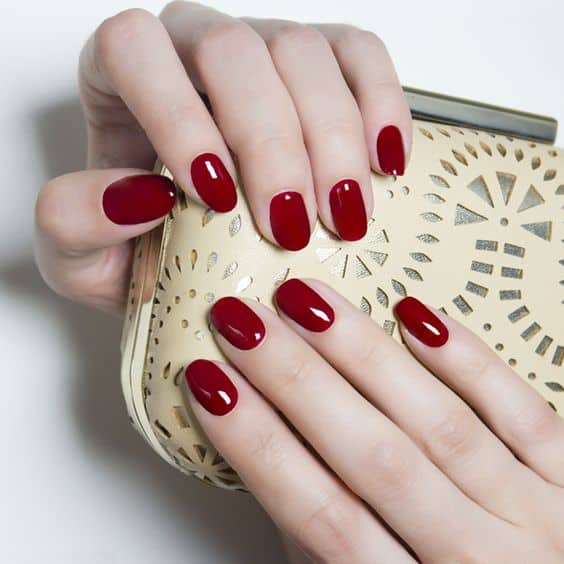 Light Red Shiny: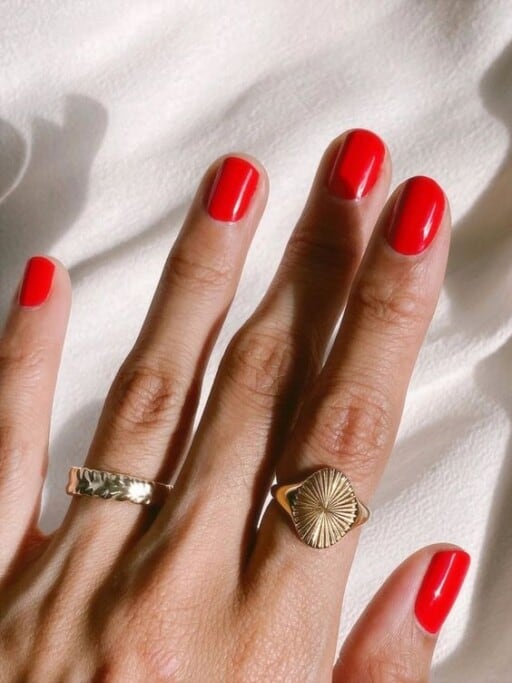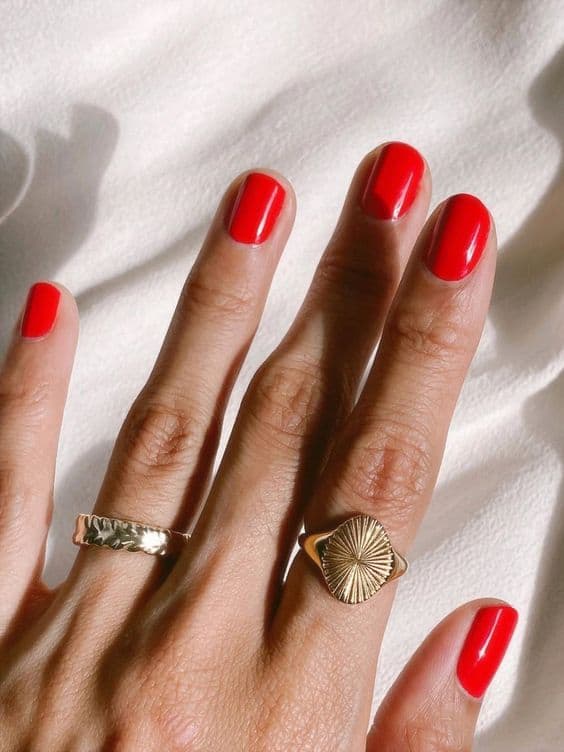 Muted Heart Red: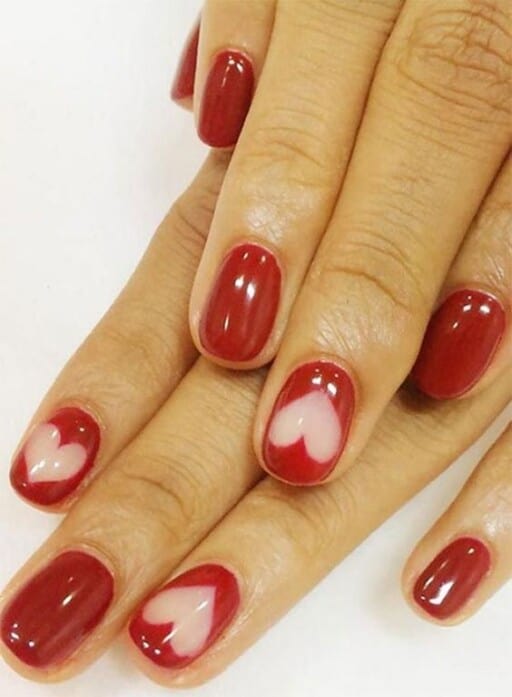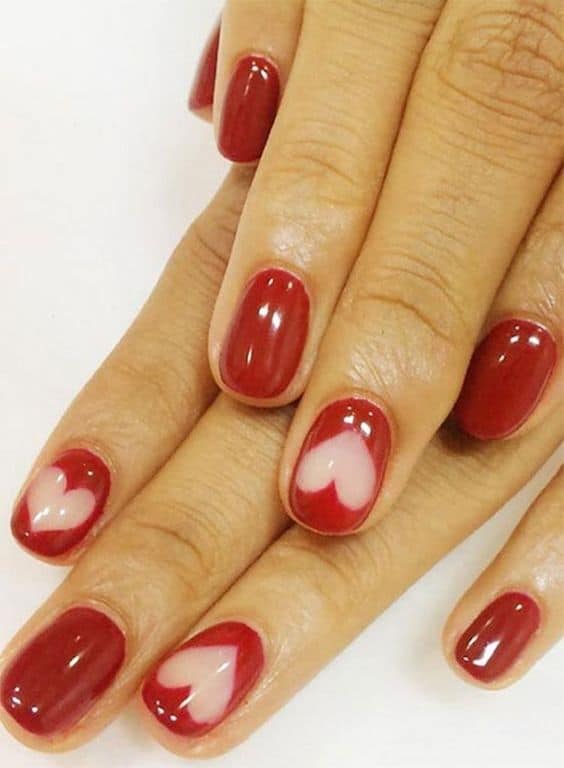 Geometric Red & Nude: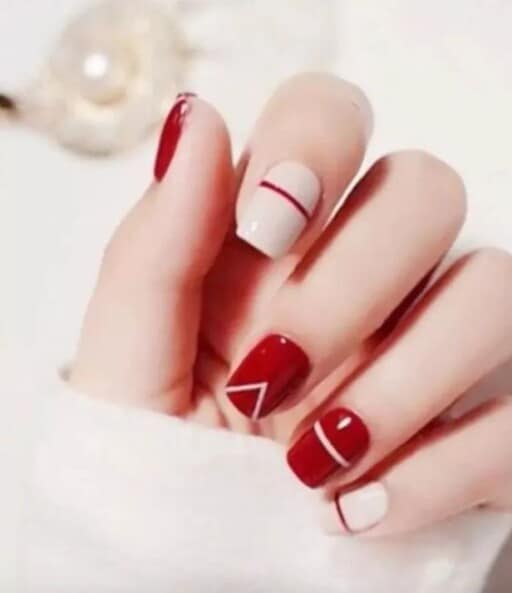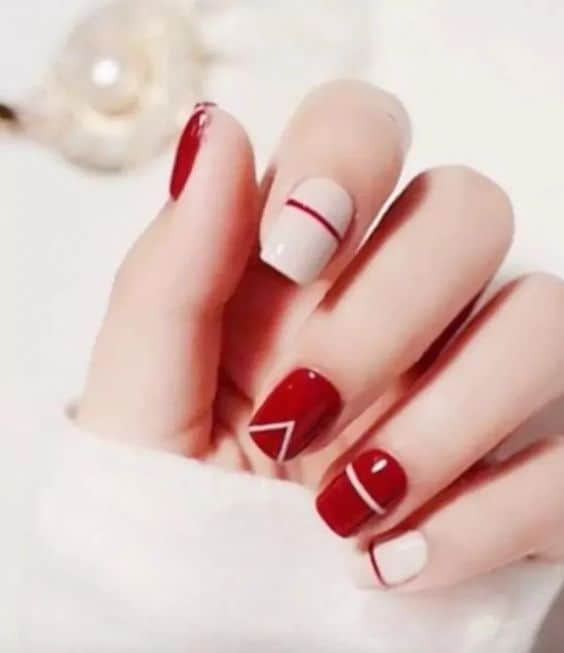 Red Swatch Design: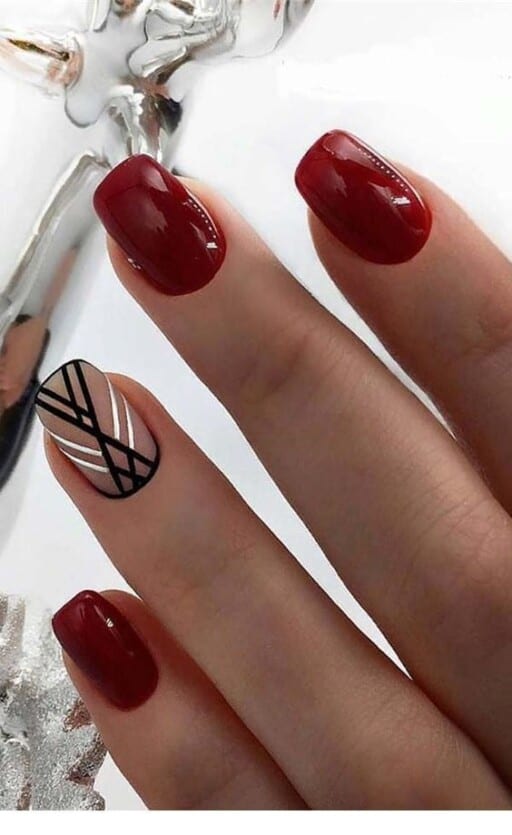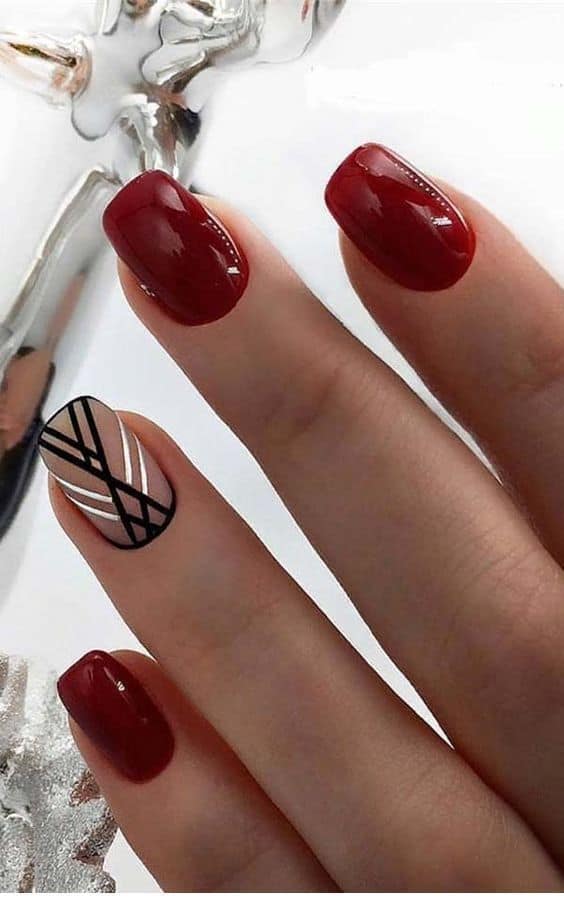 Coffin Maroon: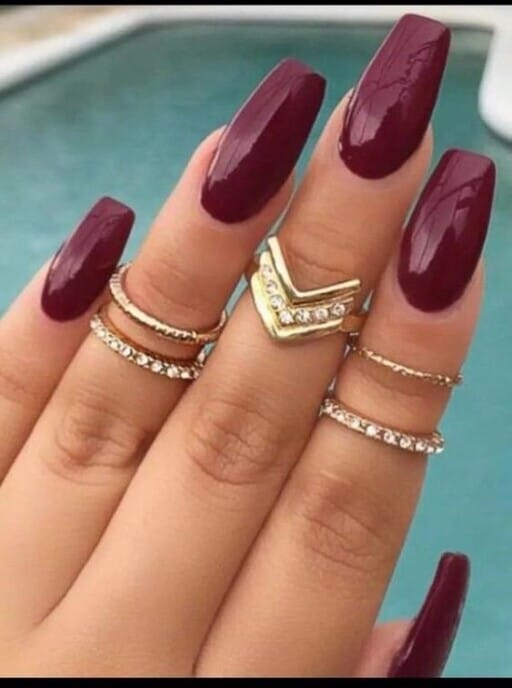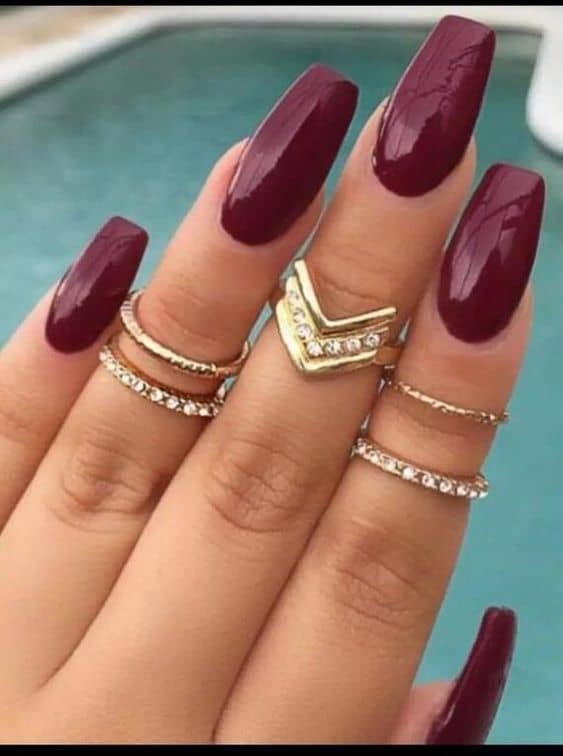 Red Sparkle Star Design: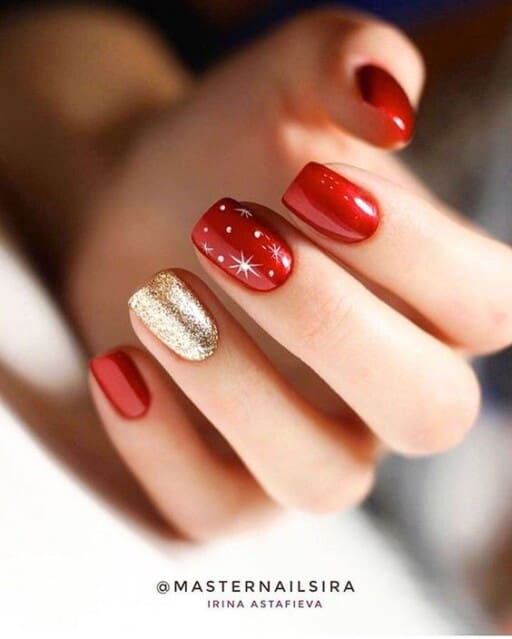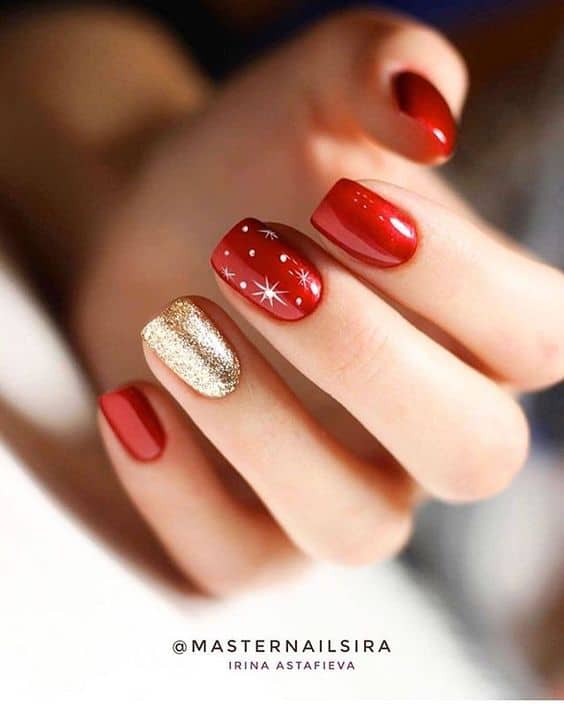 Light Red Short: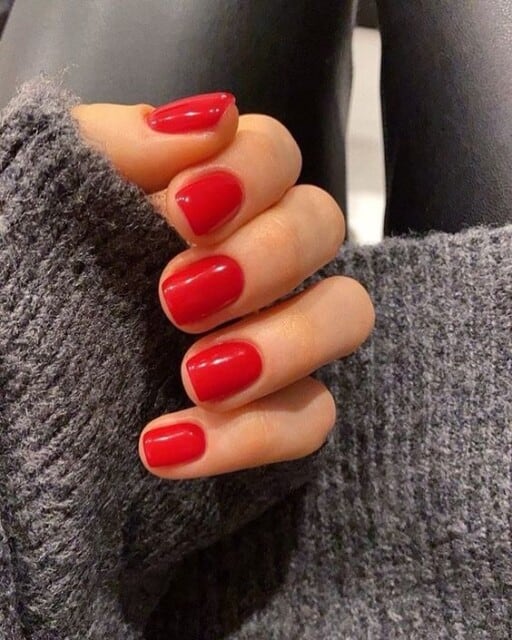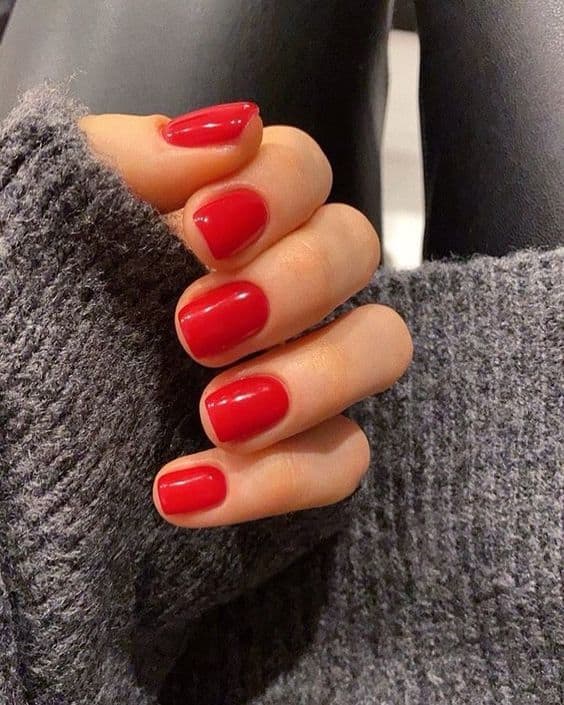 Apple Red Ombre: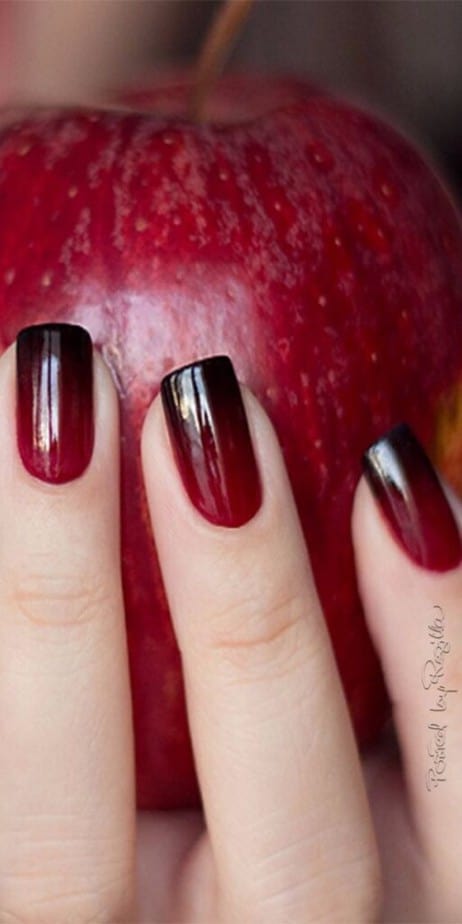 Red & Nude Flower Design: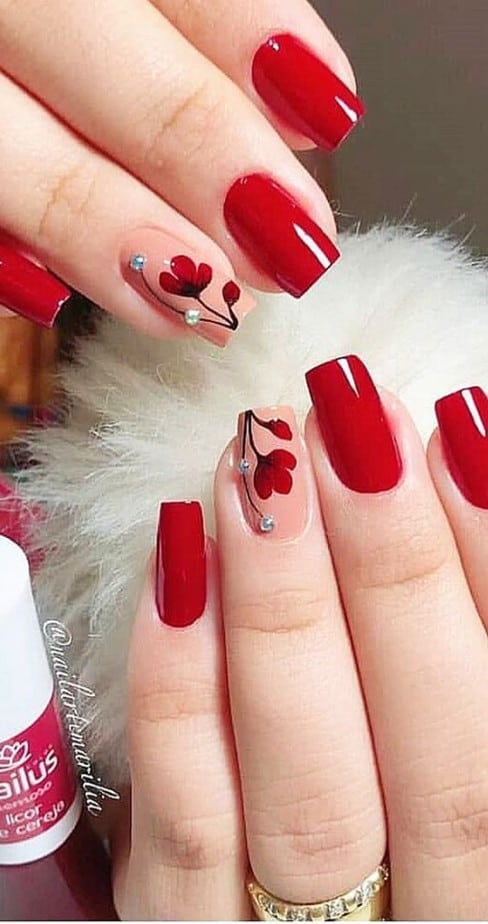 Red Splatter Design: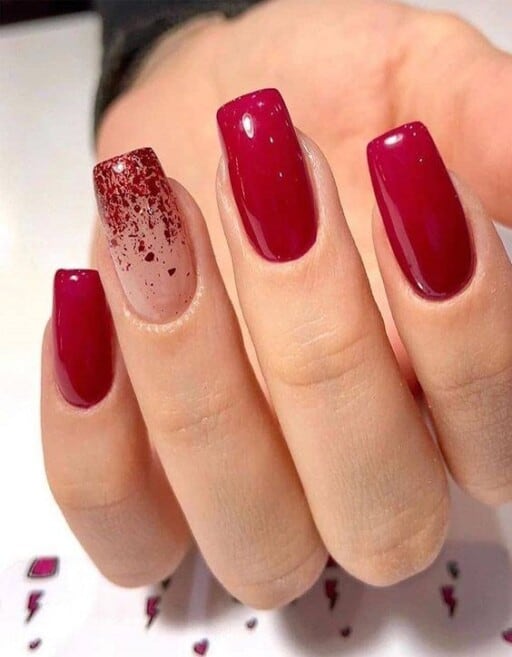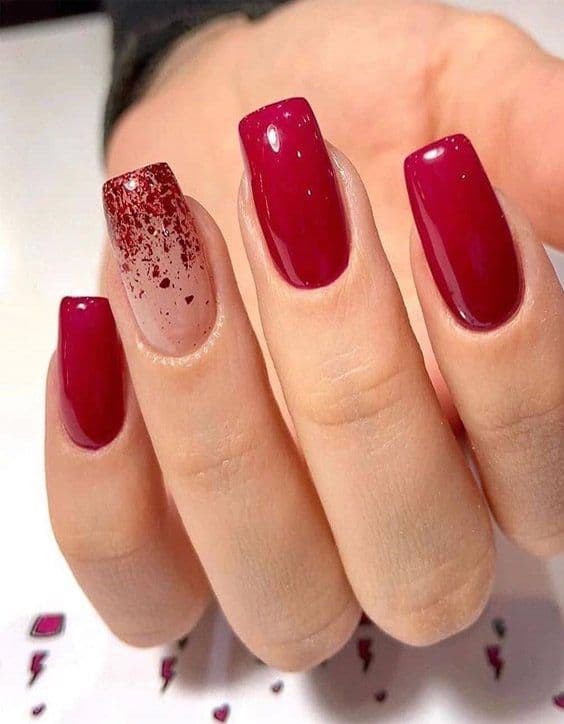 Pink Red: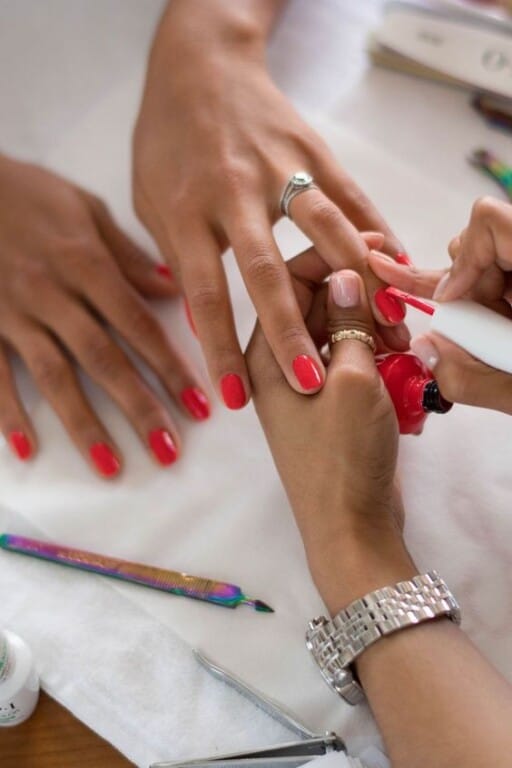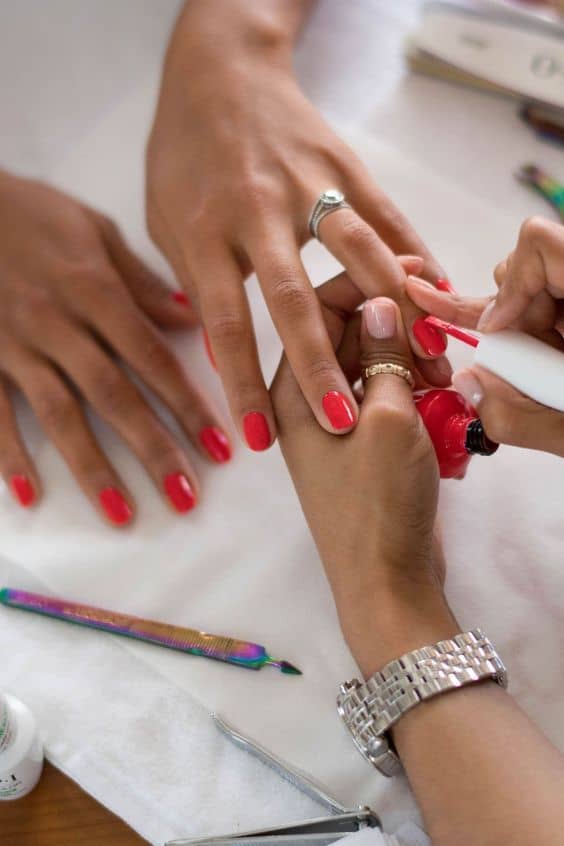 Deep Plaid: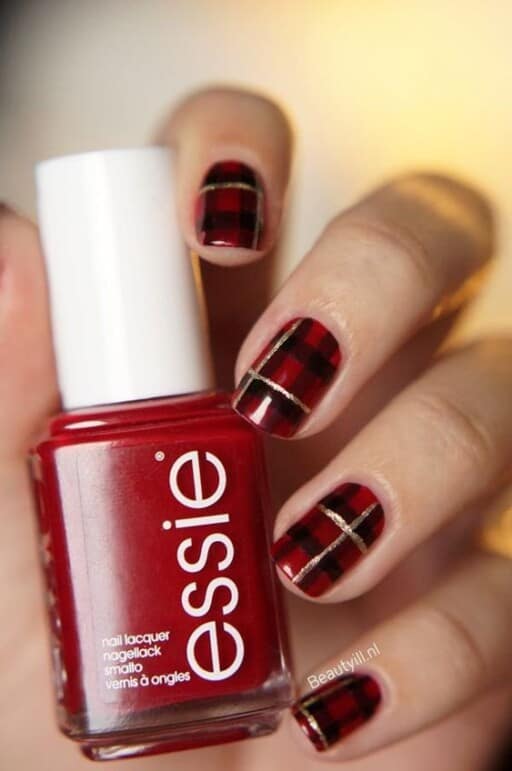 Half Hearts: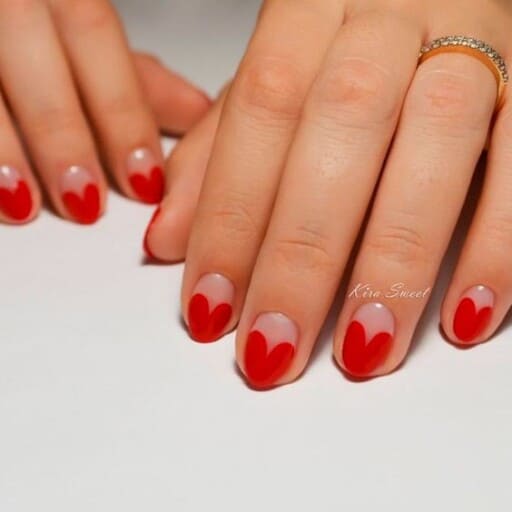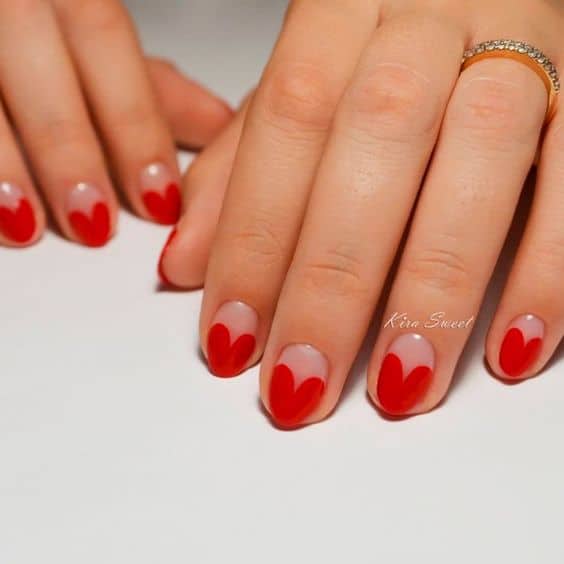 Everyday Red: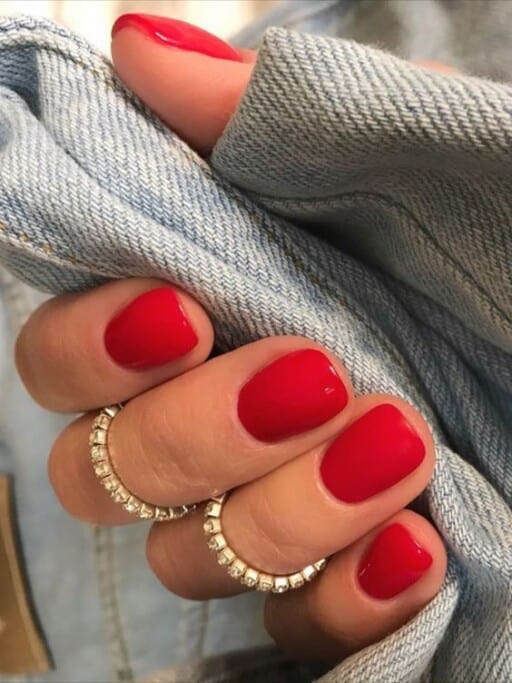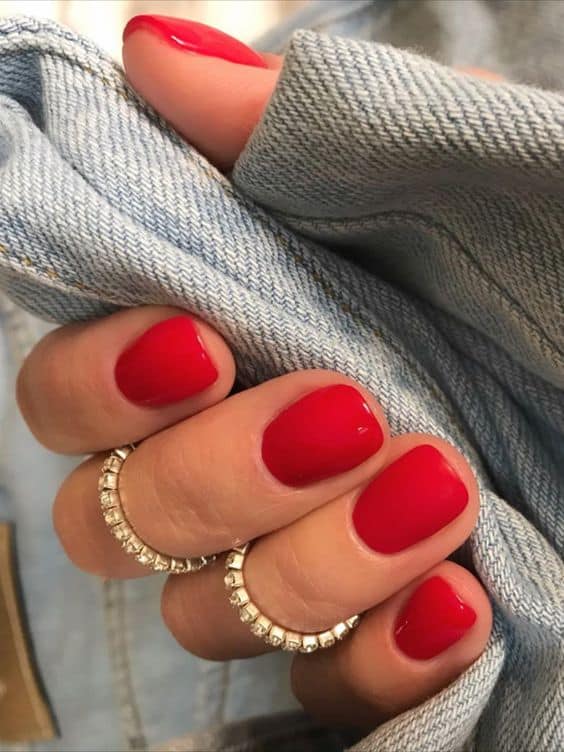 Classic Winter Red: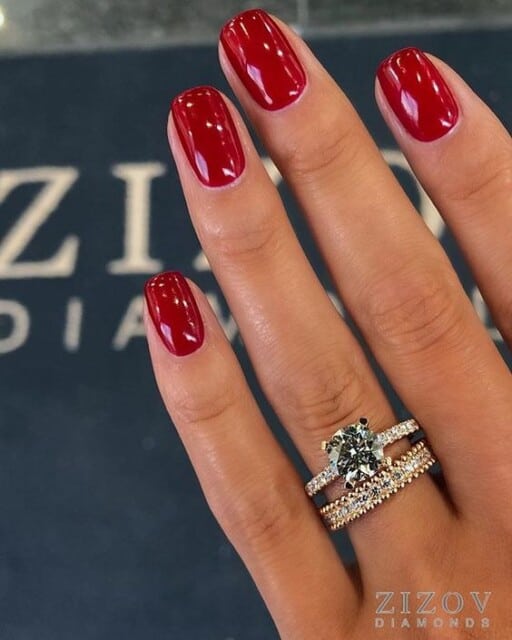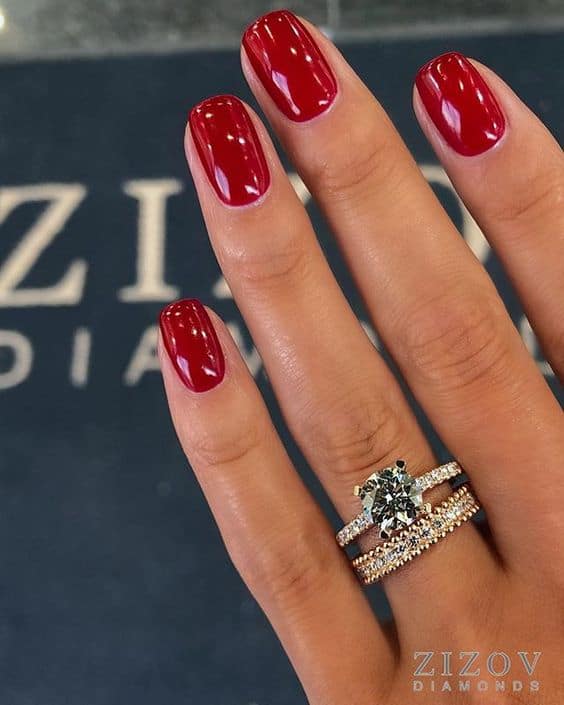 Matte Red & Black: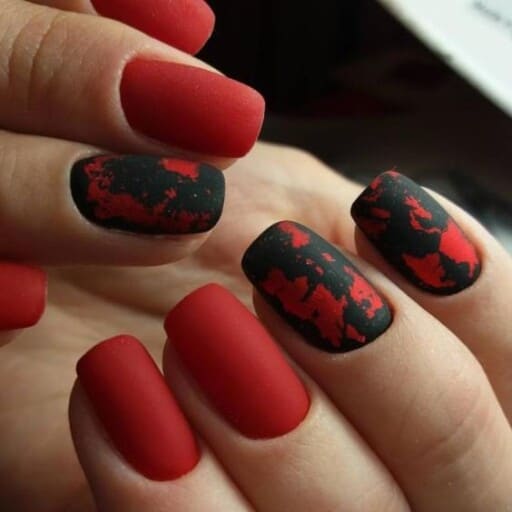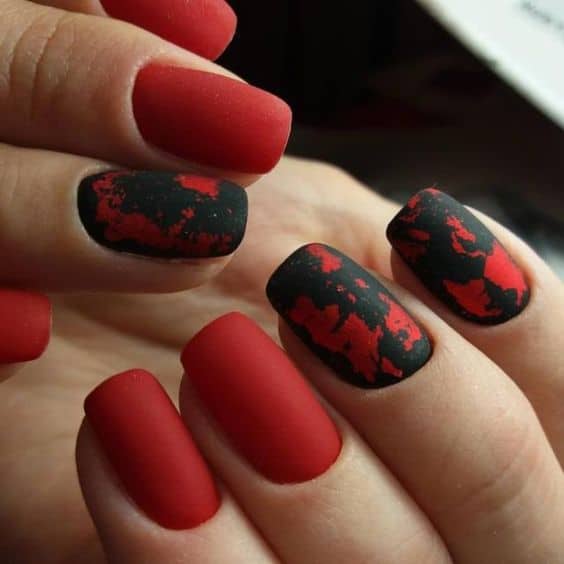 Delicate Red Design: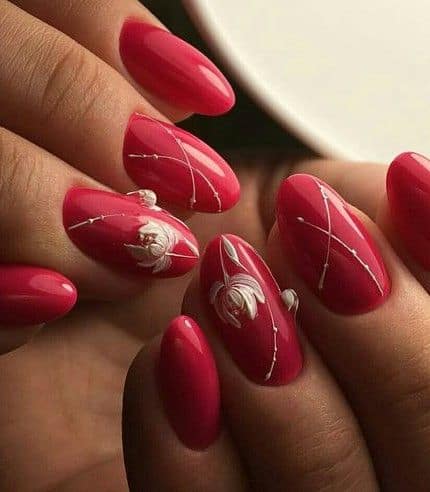 Gold & Red Sparkle: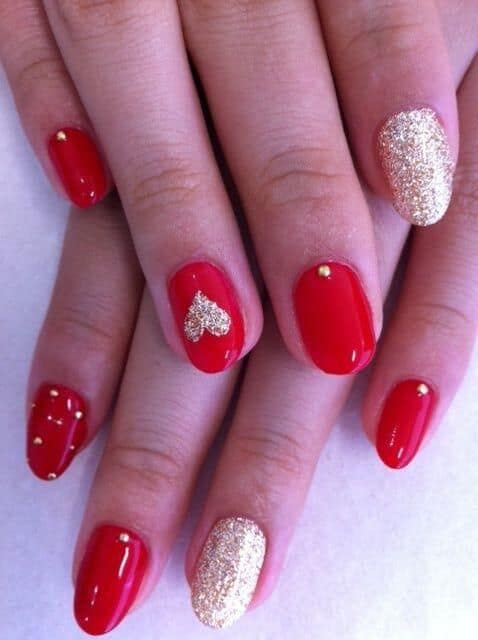 Brown Tinted Red: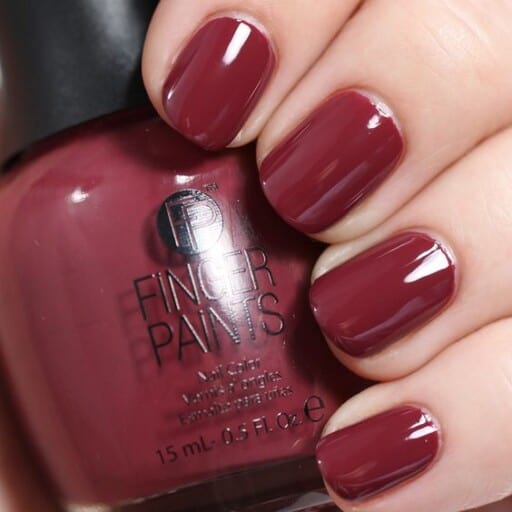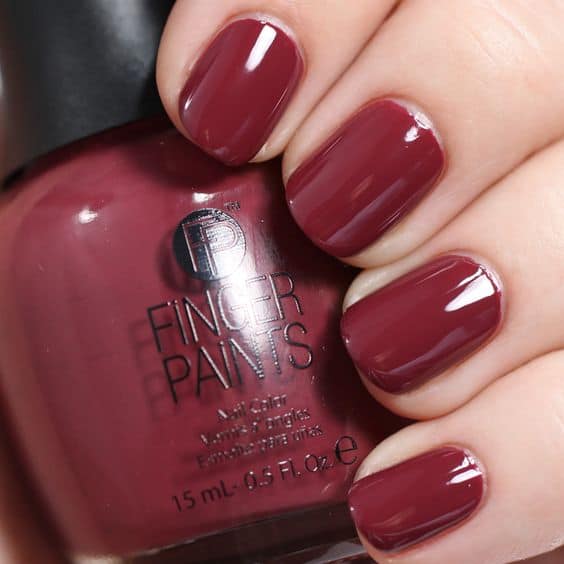 Dark/Muted Pink Red: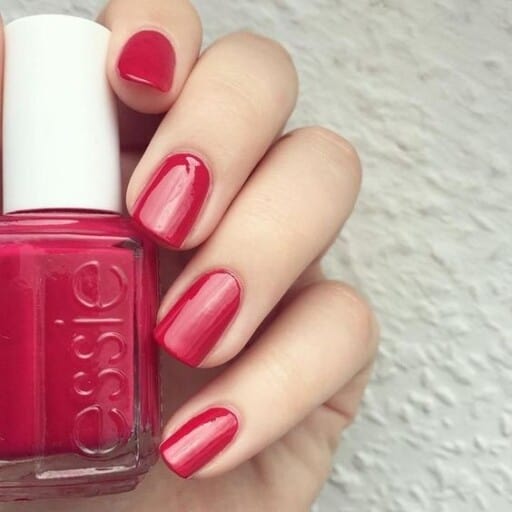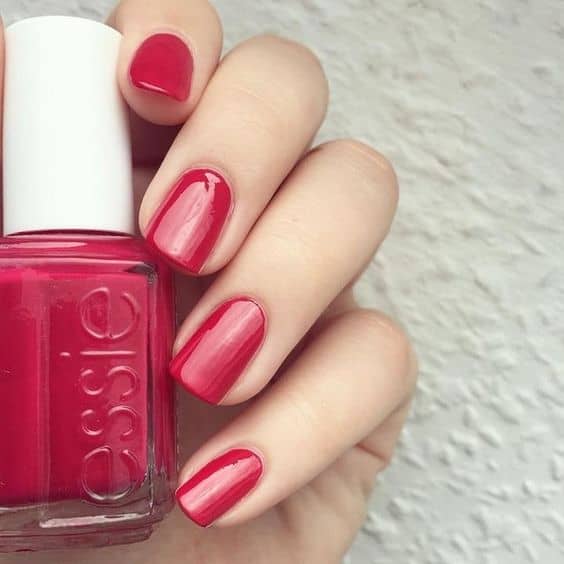 Brown/Red Coloring: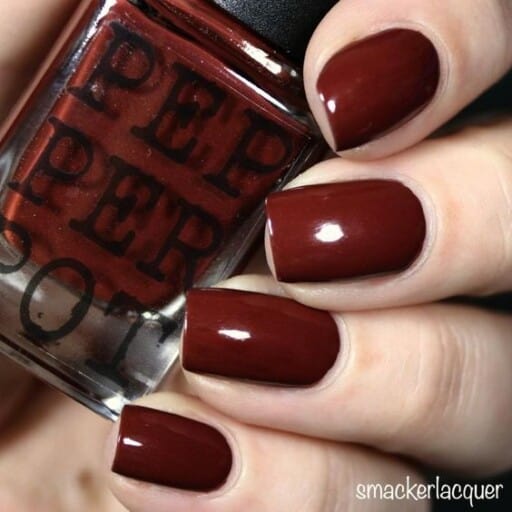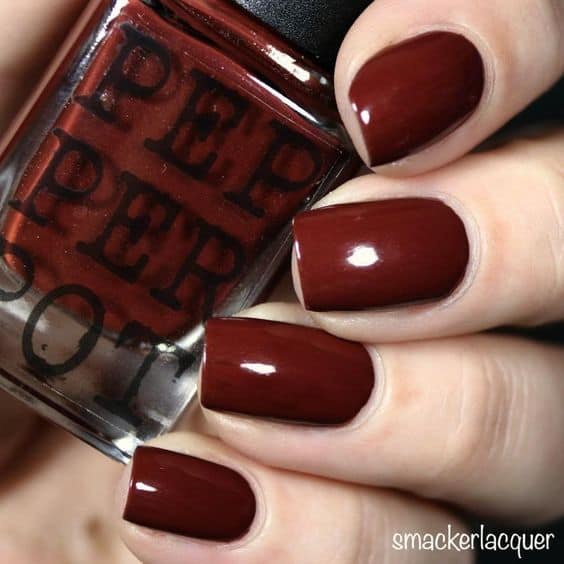 Cherry Black Sparkle: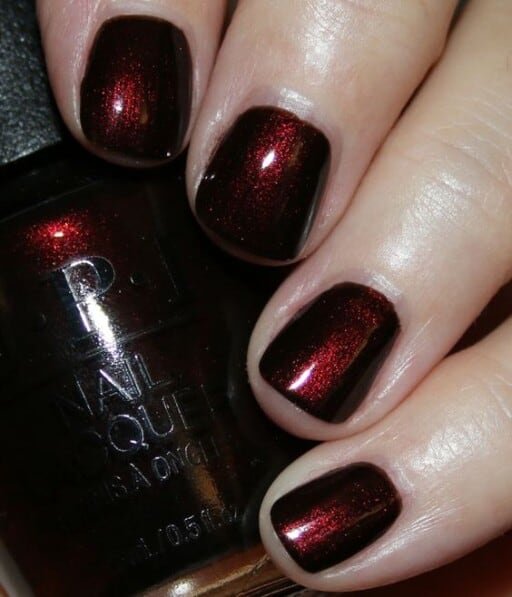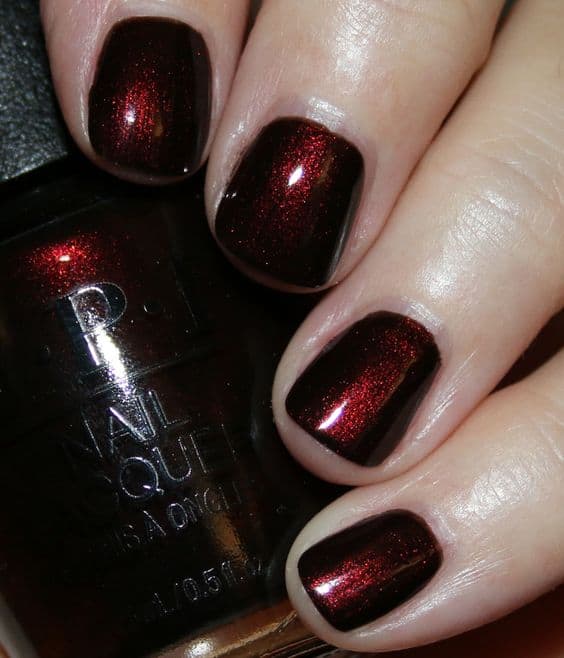 Dark Red: