Looking for really fabulous birthday or Christmas gifts for hairdressers that your hair stylist will actually love? You've come to the right place!
Your hair stylist is someone important in your life – you probably spend way more time than you realize getting your hair done just right! So whether it's your hairdresser's birthday or the holiday season, you'll want to gift your hairdresser with something they'll actually enjoy.
Today we're sharing 42+ of our favorite gifts for hair stylists, from practical to super fun! There's something on this list for everyone.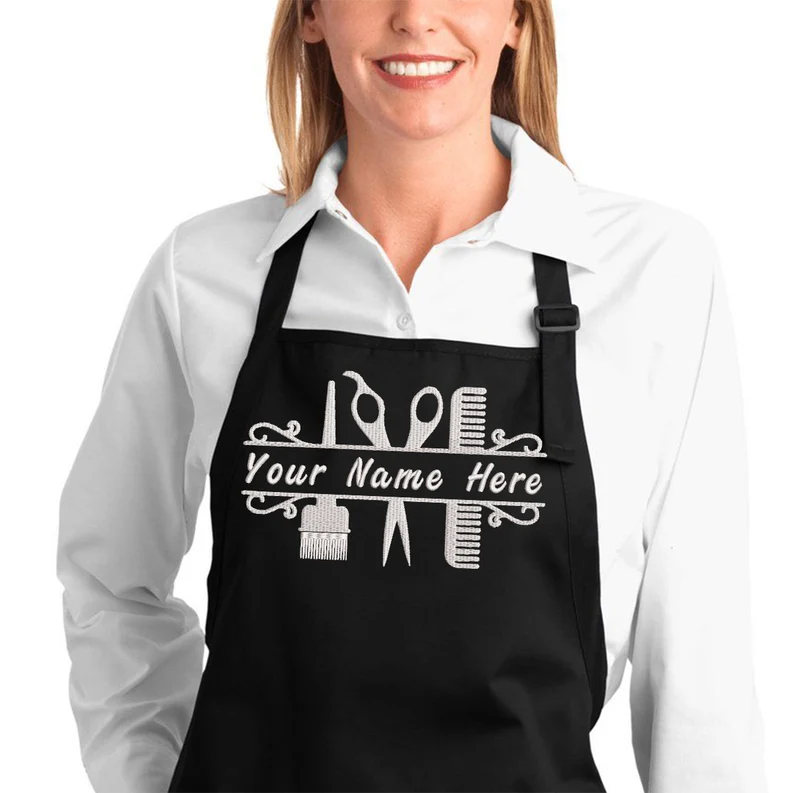 Every stylist needs the right gear in order to protect their clothes from getting stains whenever they do work on your hair. Every time they stand at the wash station, hairdressers need to protect their clothing from bleach, hair color, and from just getting wet.
So what better way to do this than by gifting them a personalized apron? You can pick something that expresses their personality, whether it is a simple name embroidered or a witty statement that'll put a smile on everyone's face. Also, make sure that it is made of a long-lasting and simple fabric to clean. This is definitely one of the more useful gifts for hairdressers that your stylist will love!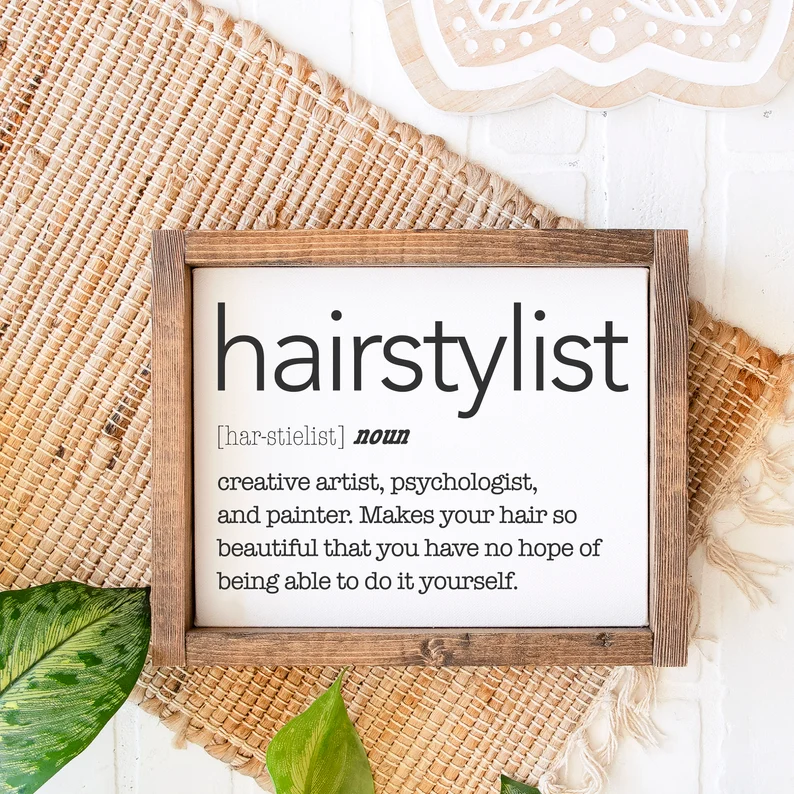 With the help of this humorous and witty wall sign, you can express your gratitude to your hairdresser. They serve as your stylist, your buddy, and your therapist in many ways, and they always have your back and your hair! One glance at these words is all they need to boost their self-esteem and spark their creative juices after a long and stressful day at work.
This is one of our favorite Christmas gifts for hairdressers that they can use as part of their shop's decor.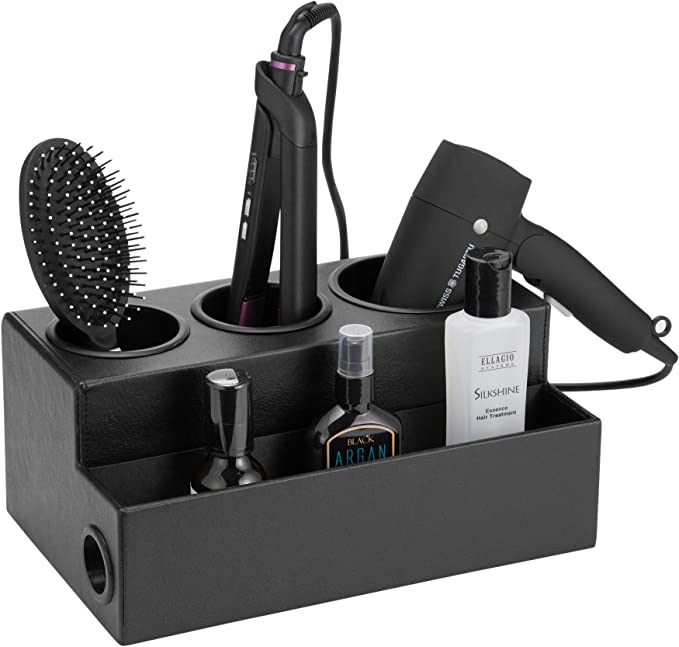 Looking for useful Christmas gifts for hairdressers? If your favorite hairstylist is constantly having a hard time with not being able to find the appropriate tools when they're needed, why not try helping them stay organized?
One of the most well-liked gift sets for hairdressers is a holder rack so they can neatly and safely keep their scissors and other salon tools in one space. Not only will this help them stay organized but it will also help in making your next appointment go a lot smoother!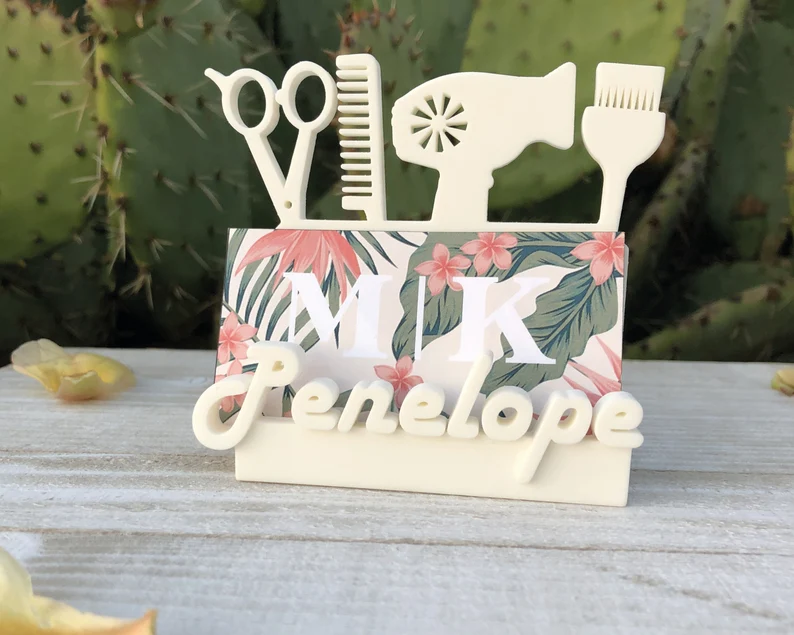 Just like with the rack holder, a business card holder for your hairstylist can also help them in staying organized and keep their essential tools and belongings in one place. This way, your hairstylist knows where she can easily pull up her business card to give to a new client.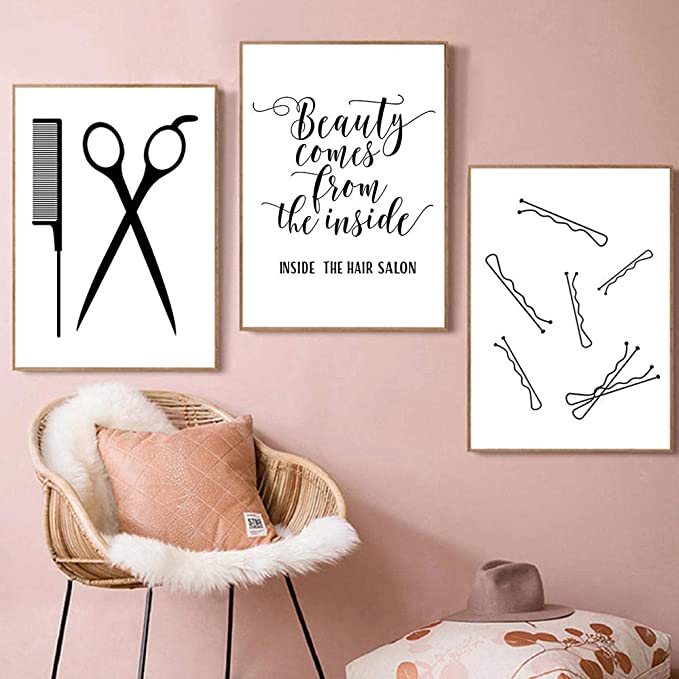 Nothing would be more appreciated by your favorite hairdresser than a present that puts a smile on their customers whenever they come in for an appointment. This cute yet understated gift is certain to lift their spirits once the day begins. These wall décor prints can either have funny or inspiring slogans to infuse their workspaces with some personality!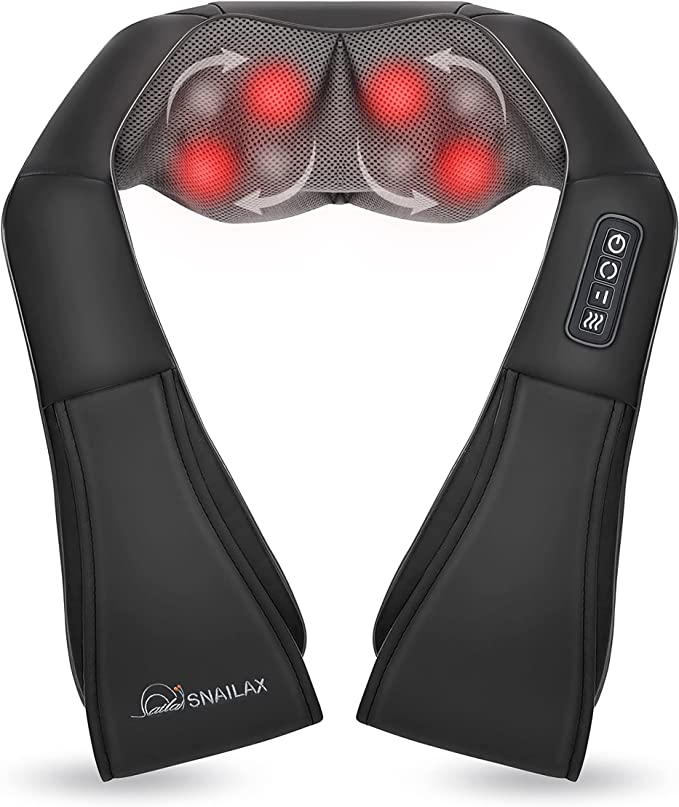 Long days of standing up and tending to every client's hair can be quite exhausting for any hairstylist. So I have no doubts that they will truly appreciate it when you gift them this Shiatsu Back, Shoulder, & Neck Massager to help soothe any body pains after a tiring shift.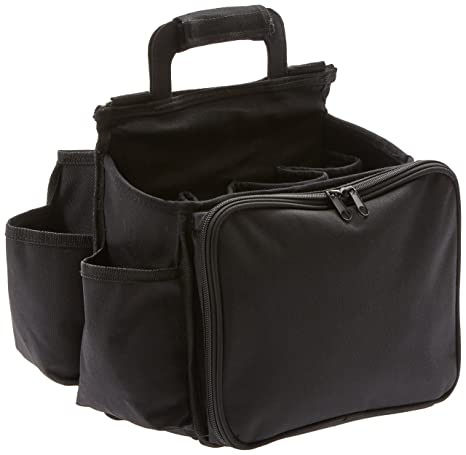 Looking for Christmas gifts for hairdressers that your stylist can use while traveling? A handy tool bag for your hairstylist is absolutely perfect for any hair professional on the go. You can pick one with plenty of pockets, sections, and a sleek but simple black design so it doesn't stain or get dirty easily!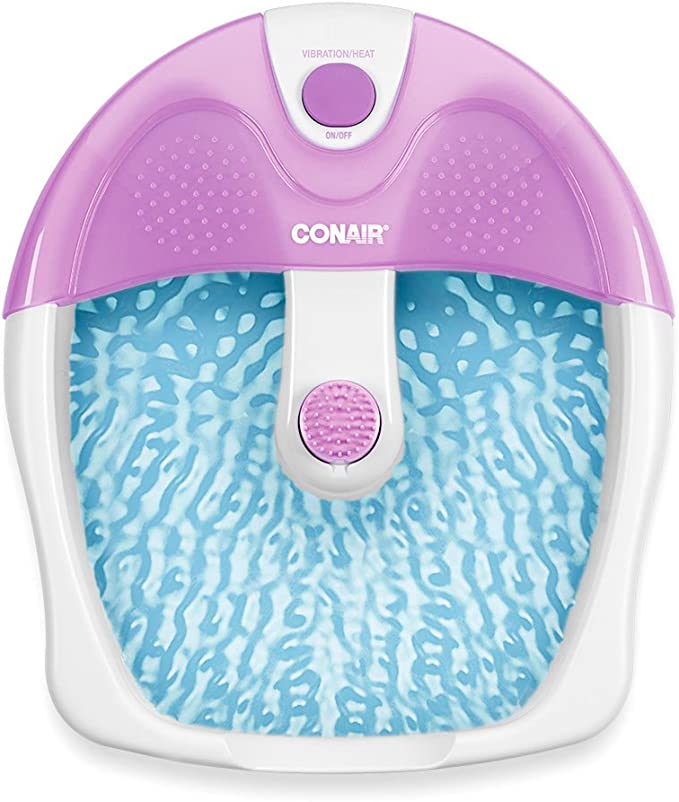 Being a hairstylist can sometimes be grueling work. Long hours of being on your feet and styling every client's hair can be hard on anyone. So choose gifts for hairdressers that are a bit more indulgent – give your hairstylist a treat by gifting them a foot spa bath massager! I'm sure they will totally appreciate the gesture and would be enjoying every minute of their time off using this little machine to refresh their soles!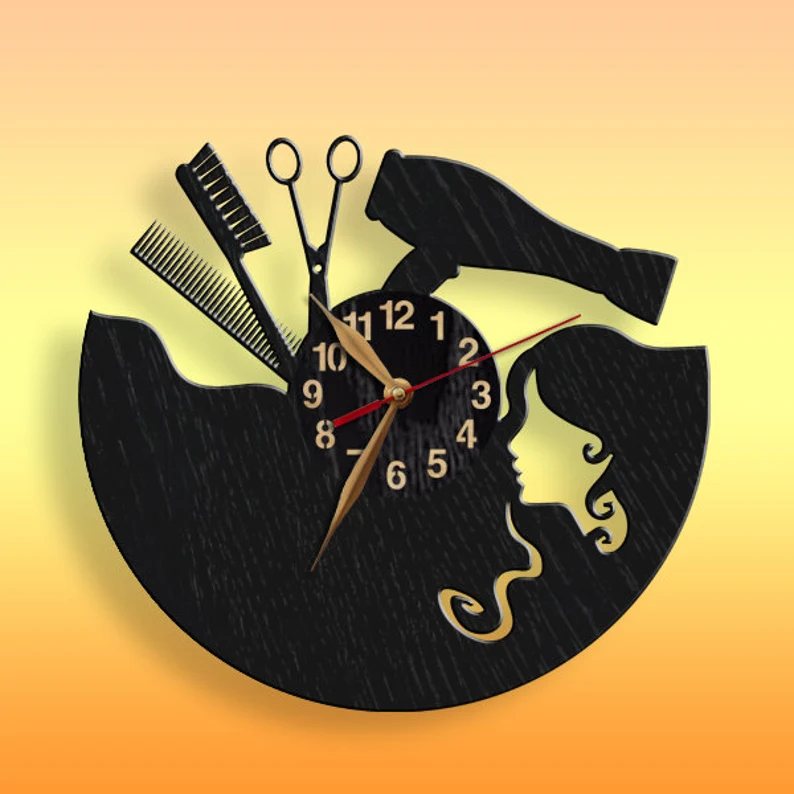 Looking for fun and quirky Christmas gifts for hairdressers? A wall clock can help your hairdresser stay on top of their timeframes and important appointments while complementing the interior of their salon.
This particular timepiece has a handy push-button for setting the time as well as a lighted LCD. It operates on two AA batteries (not included) and has a detachable, adjustable hook for attaching a string or ribbon.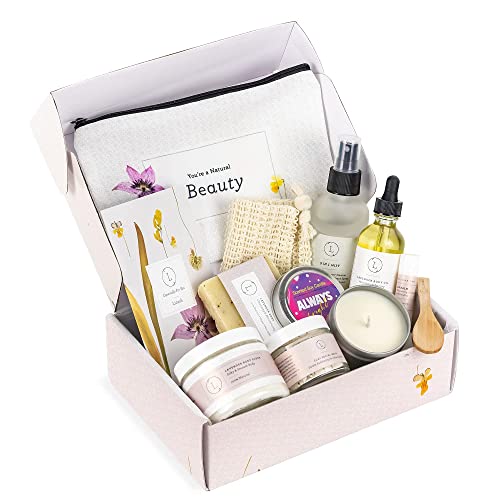 Almost anyone I know enjoys self-care days where you can just treat yourself to a relaxing bath, or a refreshing facial, along with some great-smelling aromas from scented candles to really add to that soothing vibe. And I'm sure your hairdresser isn't any different! They will surely appreciate being the one pampered this time around!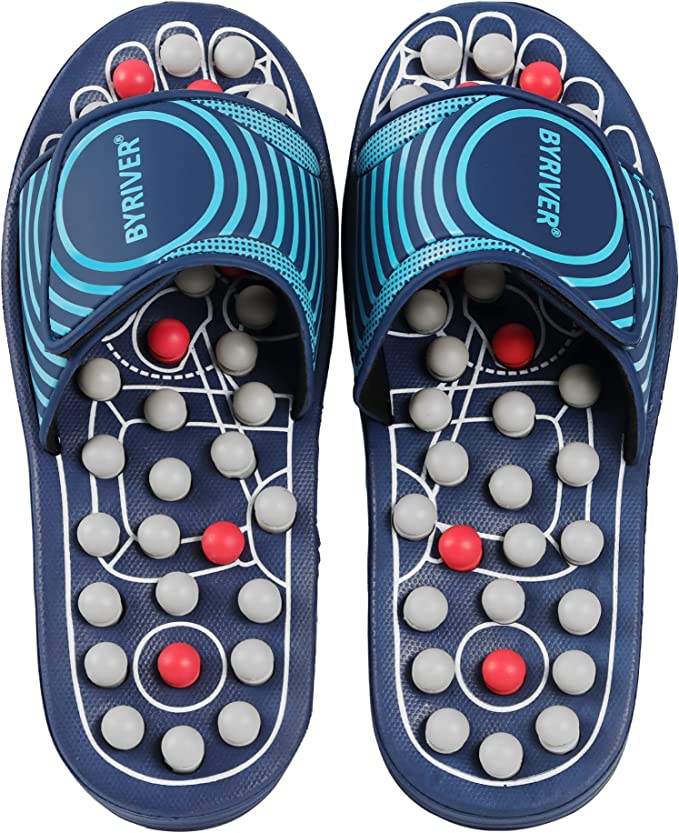 Your hair stylist likely spends long periods of time standing and walking around their salons taking care of everyone's hair. So why not give them a pair of slippers that can aid blood circulation, lower back pain relief, migraines, and foot pain? They will undoubtedly be appreciative of your consideration for their well-being!
This is definitely one of the more indulgent gifts for hairdressers.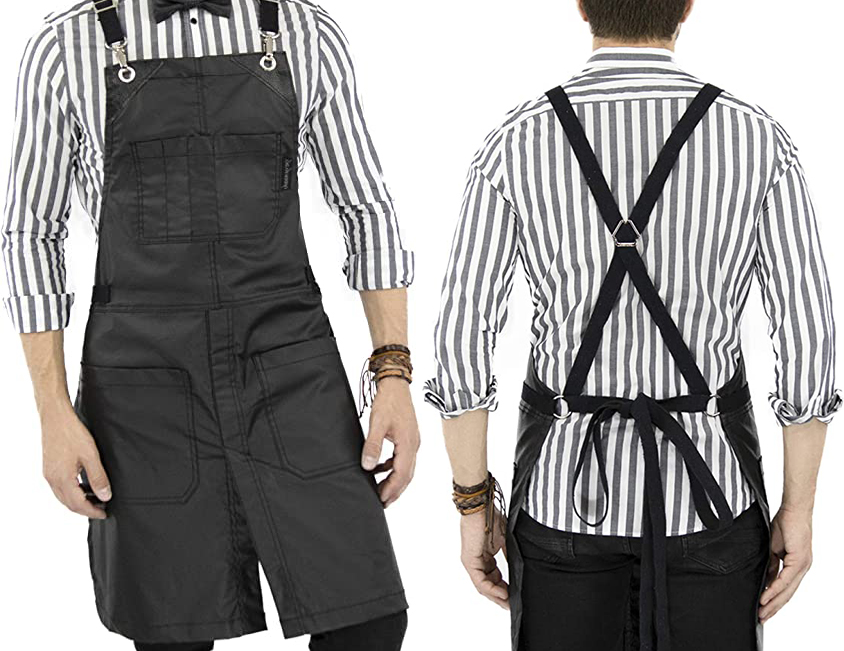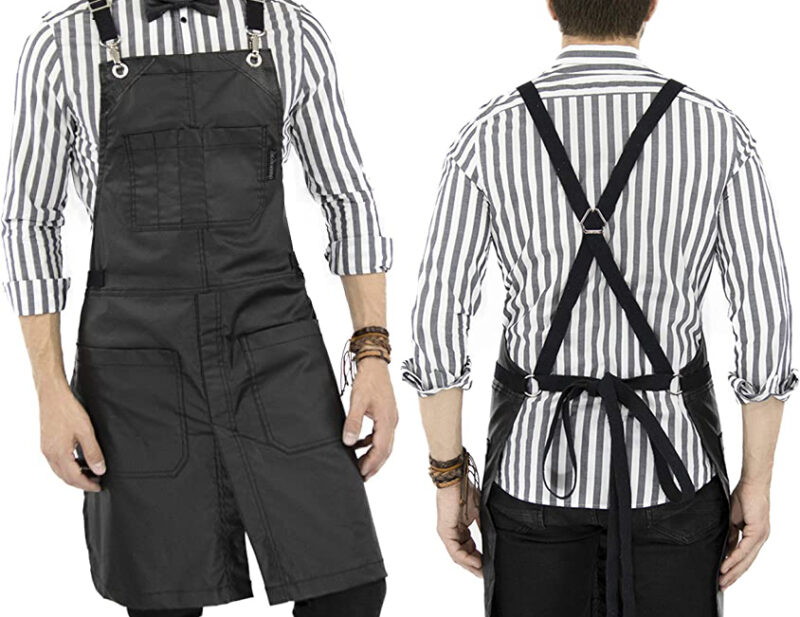 Surprising your hairdresser with an apron that can help protect them from hair dye stains and getting wet is a simple yet sweet gesture that I'm sure they will love. This is another one of our favorite practical Christmas gifts for hairdressers.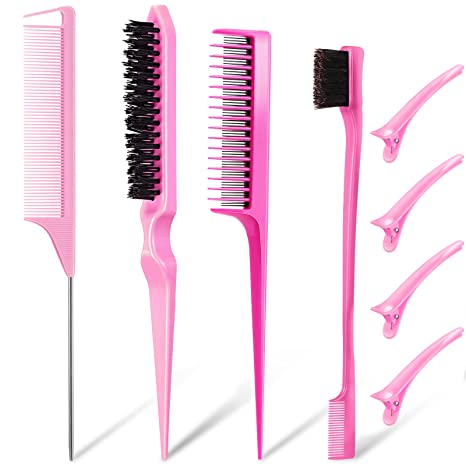 Looking for fun and upbeat gifts for hair stylists that they can truly use? I can't imagine how many combs and brushes stylists have to go through regularly with the number of clients they have. So this small gesture is a great way to show your appreciation for the efforts they make with your hair!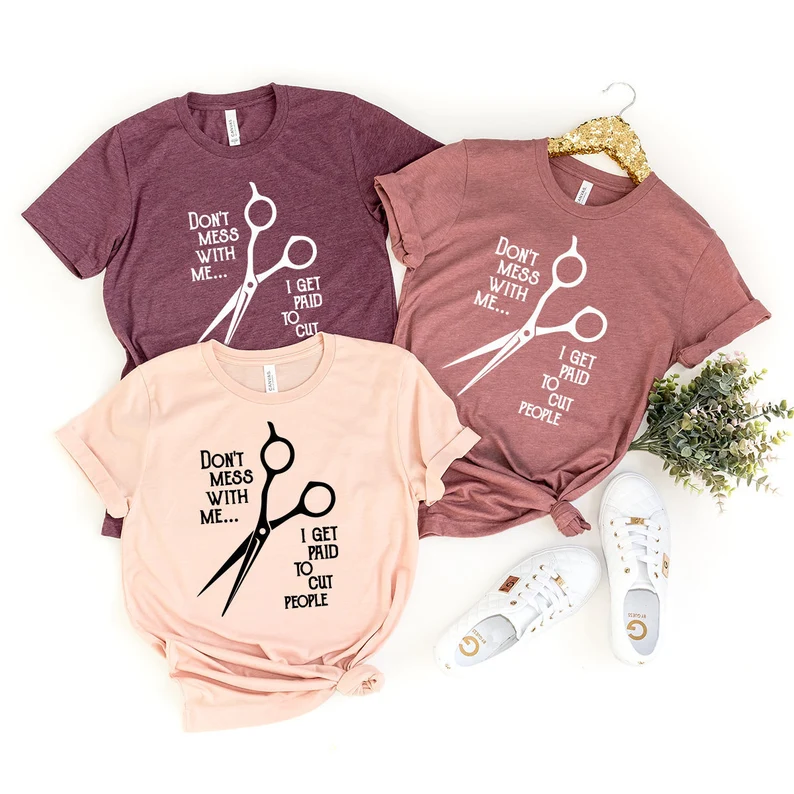 Many Christmas gifts for hairdressers are overly practical, but this gift is more fun and can be worn at work. Your hairstylist's and their clients' smiles are guaranteed thanks to this witty and sassy t-shirt. This tee has a stylish aspect in addition to its minimalistic flare, and the clever slogan it bears is sure to make an impression on anyone that reads it!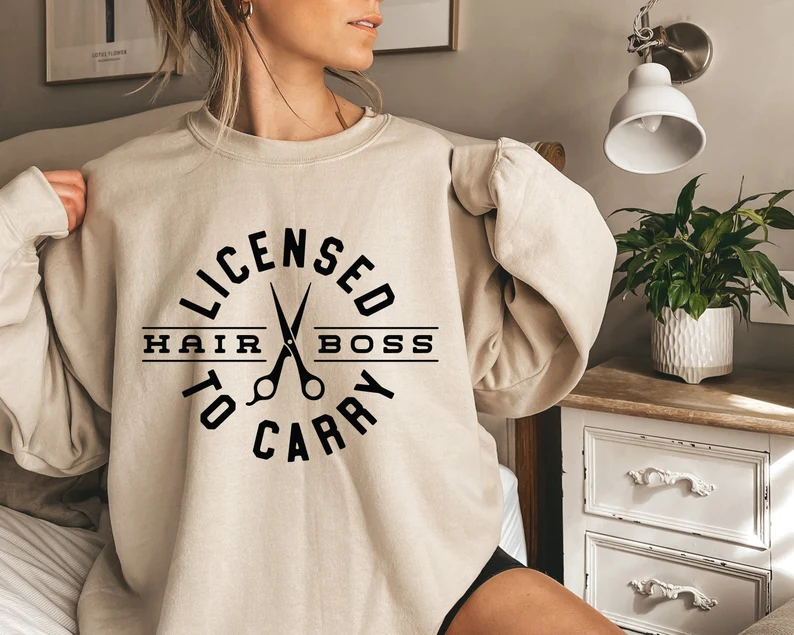 You can also show your appreciation to your hairstylist by giving them a humorous sweatshirt for Christmas. The winter season can be quite cold and this will surely keep them warm and cozy for the incoming colder days.
Make your hairstylist feel appreciated by gifting them a tub of moisturizing lotion! This way, they'll never forget a self-care day!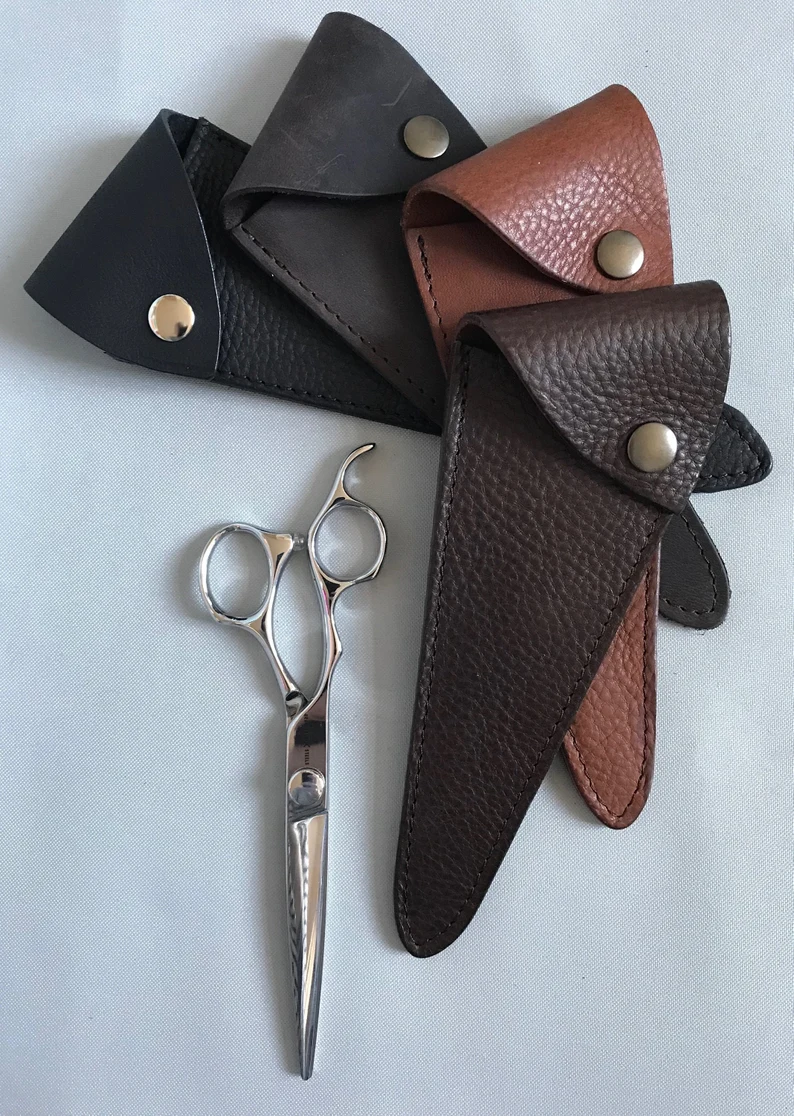 The very first pair of scissors your hairdresser ever used to cut someone's hair may be something they want to keep for sentimental value. By being kept in this sturdy leather case even after they have lost their usability, they can still be treasured as a form of memento. This is one of our favorite high-end gifts for hairdressers because it's super unique but also incredibly usable!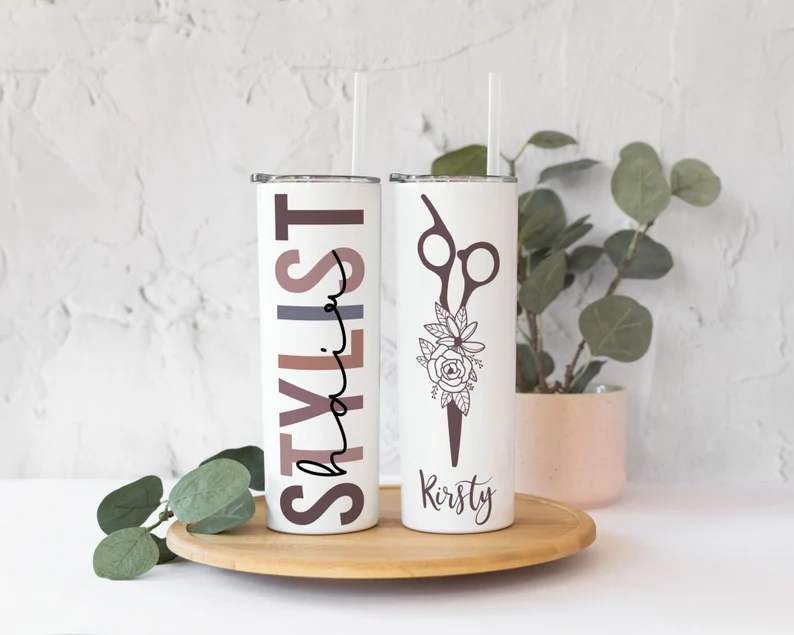 Whether your hairdresser is a coffee addict or someone you just want to help stay hydrated, a personalized tumbler is a perfect gift to give them! After all, one can easily forget to drink their water when they're too busy hopping from shower sink to shower sink. This is one of the cutest gifts for hair stylists that every hair stylist is sure to love.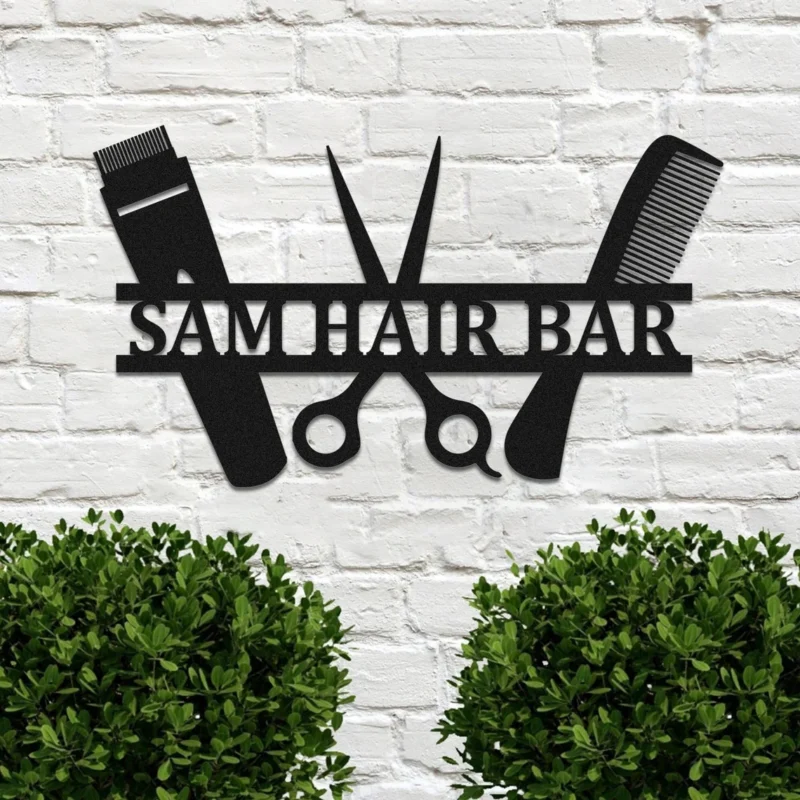 Help your favorite hairdresser get their name out by giving them a custom business metal sign for their salon! Your hairstylist will surely appreciate this gesture and be grateful for you promoting them.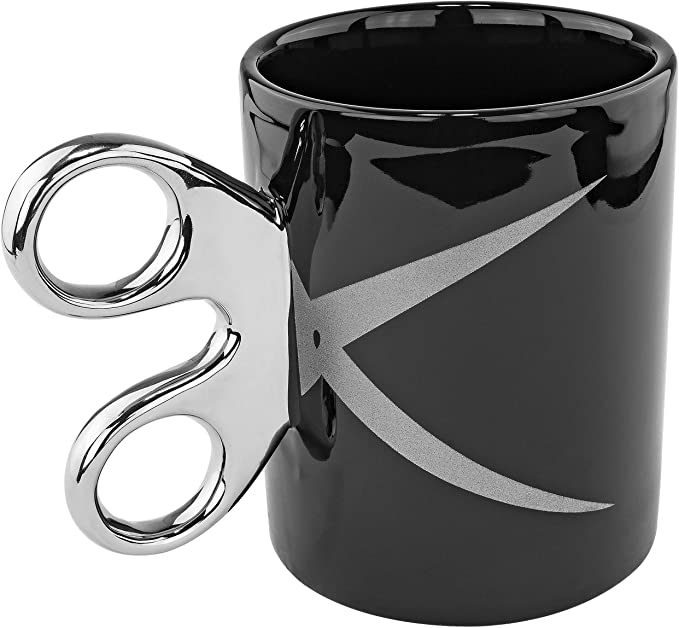 This mug is totally ideal for any hairdresser who enjoys a cup of coffee. This unique mug presents an unusual concept that fits their line of work perfectly, which has a handle resembling a scissor.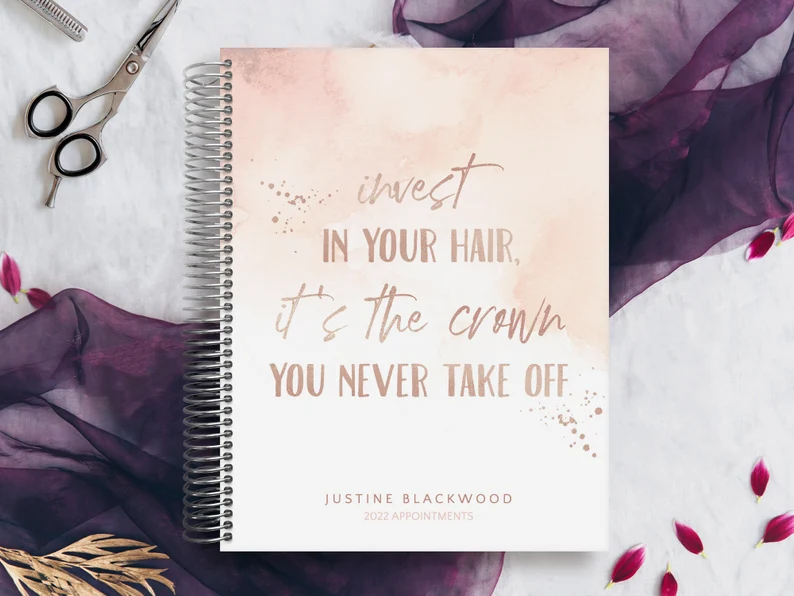 Gifts for hair stylists that are practical and cute are always a hit. Never let your hairdresser miss or double book an appointment by giving them a planner! This will surely help them stay on top of every appointment.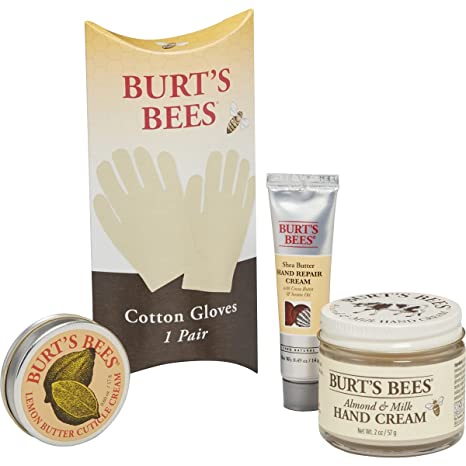 Hairdressing is hard work, especially on their hands. To show your appreciation to them, why not gift your hairstylist a hand repair kit so that they can keep their hands soft and supple. Every hairdresser will love this gift!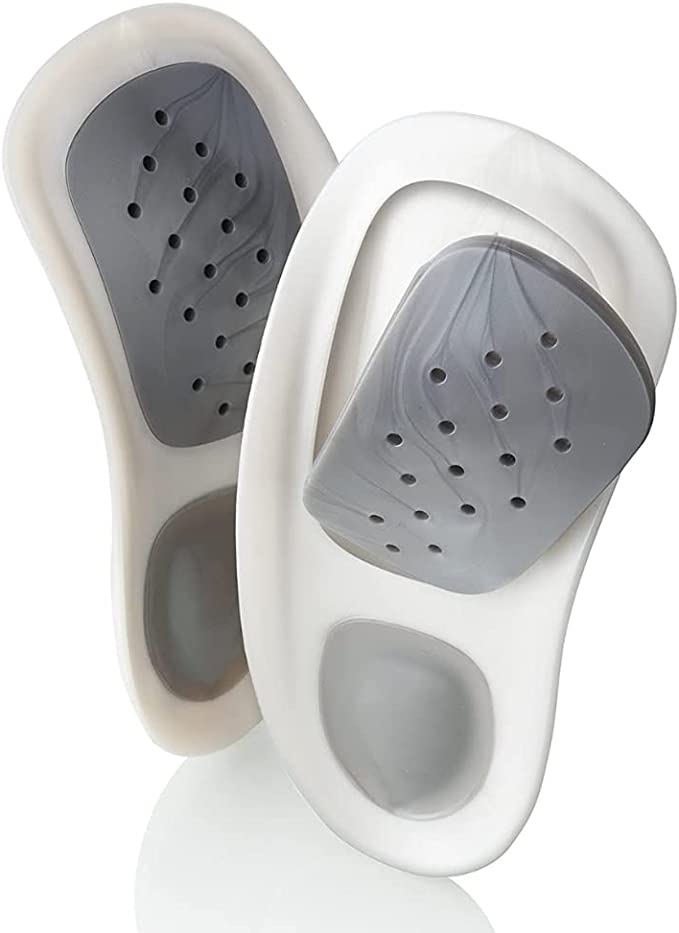 Even if your hairstylist is standing on the comfiest mats, their feet are bound to hurt at some point after standing for long hours throughout the day. So giving them orthotic arch support insoles can help soothe any foot, sole, or ankle pain they might be experiencing.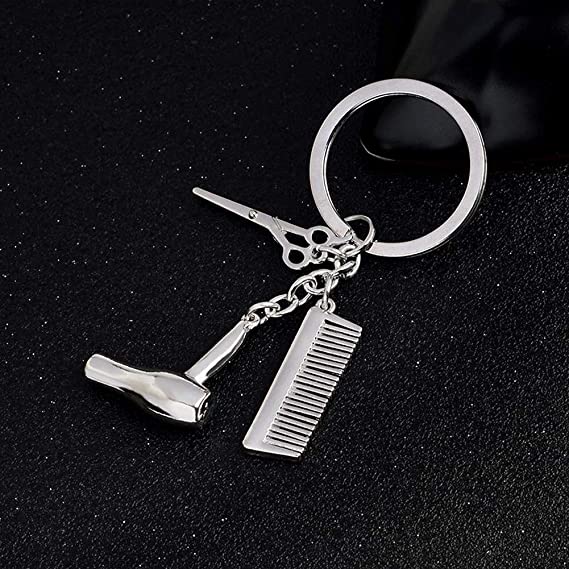 A keychain inspired by your hairstylist's line of work is a subtle yet endearing way to show your hairdresser your appreciation for their hard work.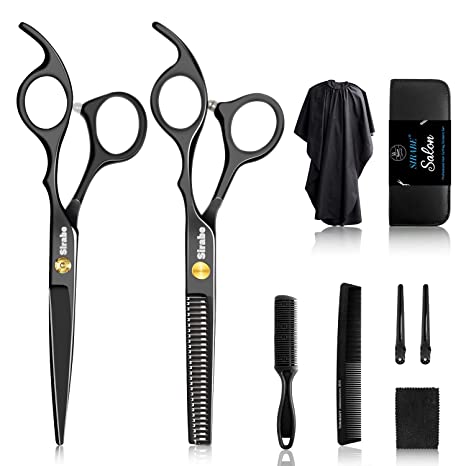 Hairdressers have a lot of responsibilities and being one is no easy feat. They go through months of training and the smallest of mistakes can make or break their reputation. That's why I recommend getting your hairdresser friend some small gifts every now and then, like this set of black hairdressing shears.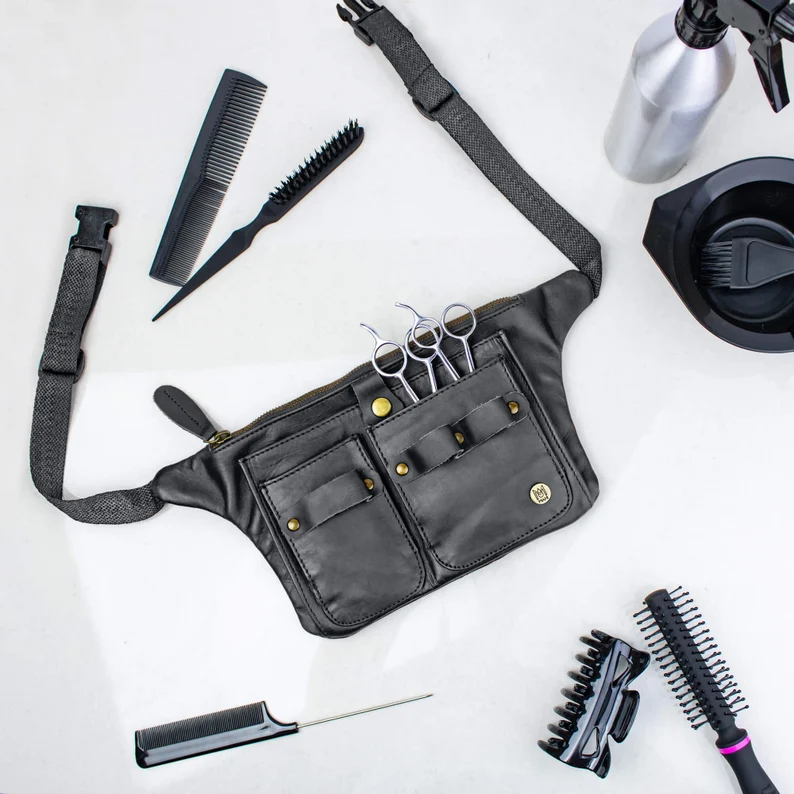 Giving your hairstylist a leather belt that is holstered around their waist at all times is a delightful way to help keep all their equipment in one go. This saves them from having to wheel around a cart every time they have to switch stations.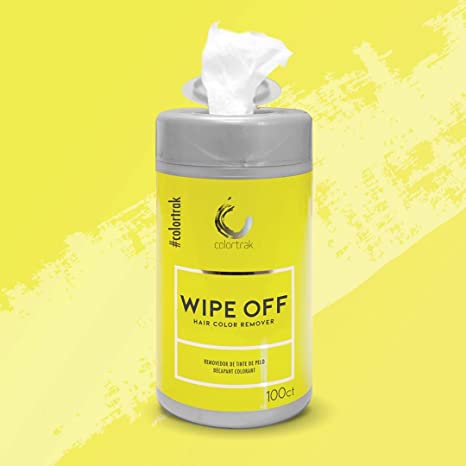 Hairstyling can be a messy affair, especially if the client is asking for a massive dye job. Giving your hairdresser friend some hair color removal wipes can help them stay clean and keep their clients' faces free of any hair dye stains.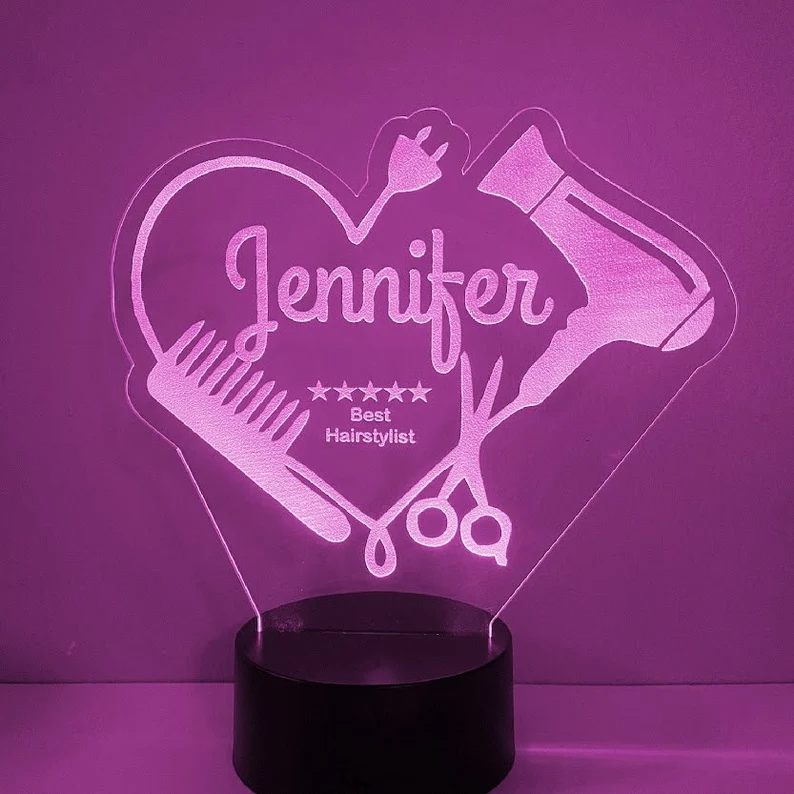 Remind your favorite hairdresser to have a good night's sleep by gifting them this cute and quirky night light!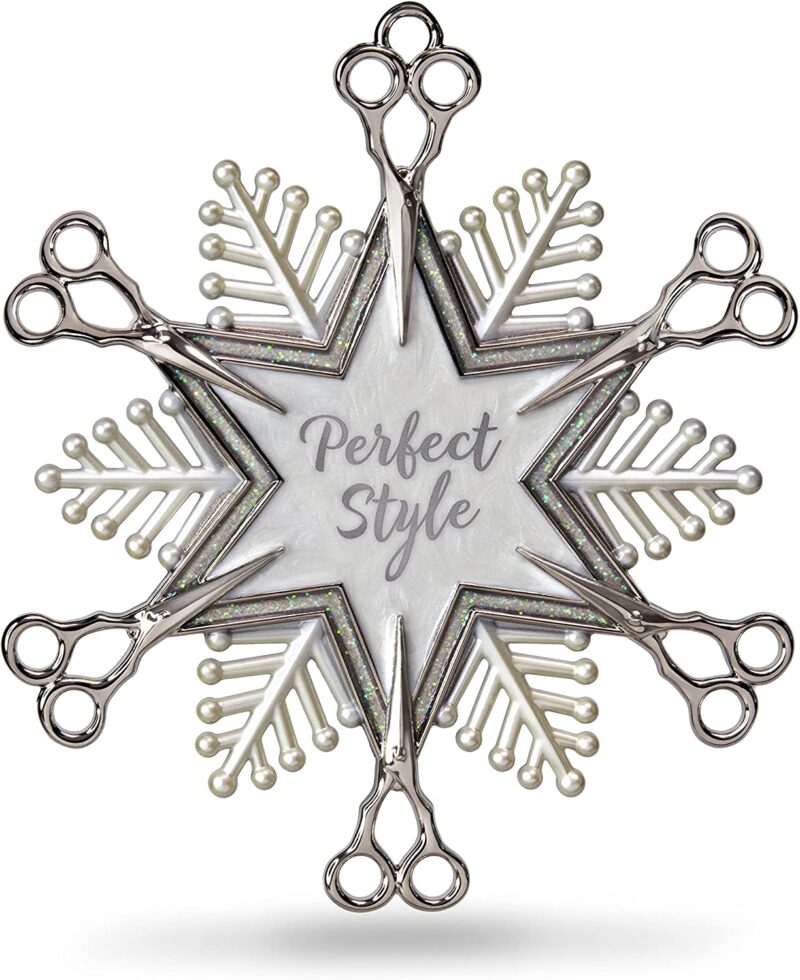 Going Christmas shopping anytime soon? Why not add your favorite hairdresser to the list of people you'll be buying gifts for and give them a small trinket like this keepsake ornament? It's a great way to show how much you appreciate them!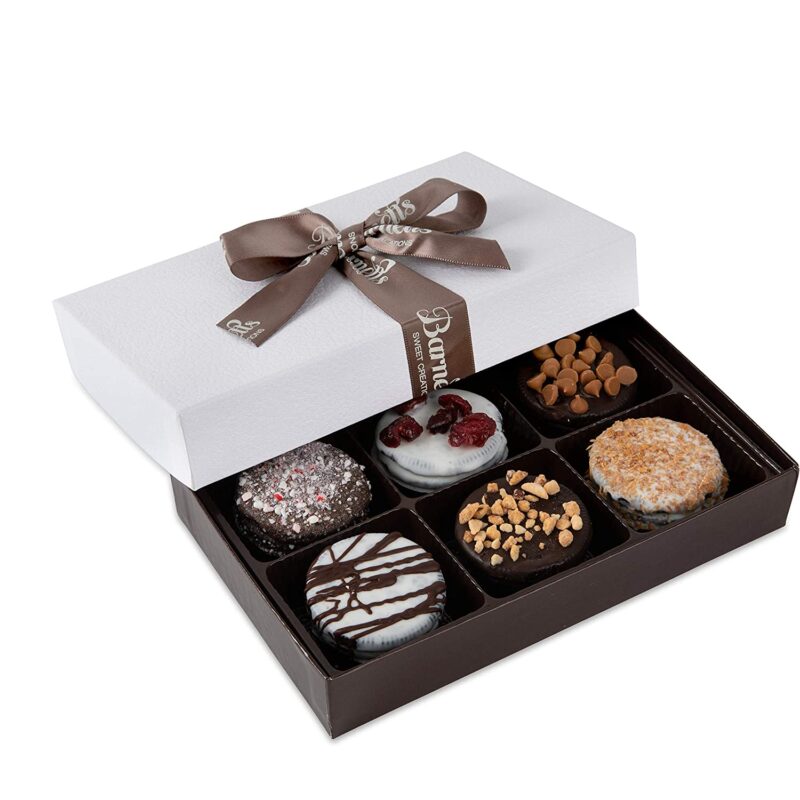 Another way to let your hairstylist know that you're grateful for them is by giving them a box of gourmet chocolates! Bonus points if your hairdresser has a sweet tooth!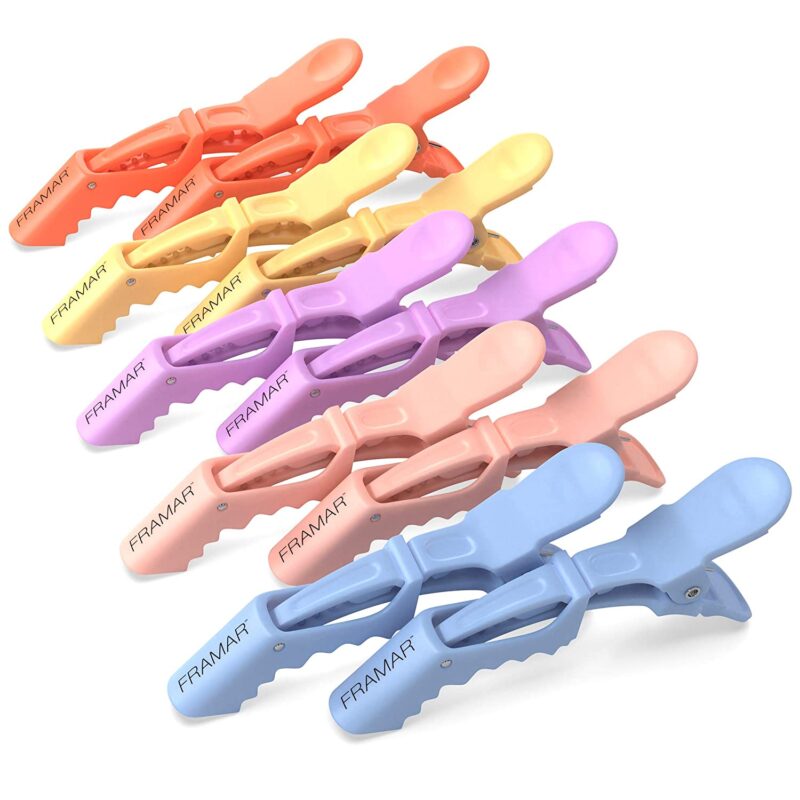 It's easy to lose a lot of things as a hairdresser, so giving them an extra set of professional alligator clips will surely be something they will be appreciative of!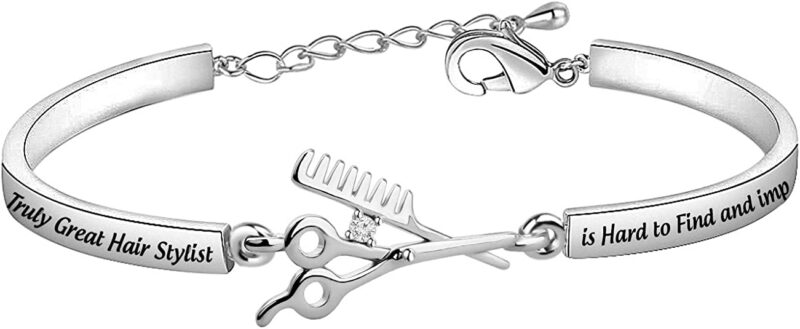 Surprise your hairdresser with some bling and a thoughtful message with this dainty, silver bracelet!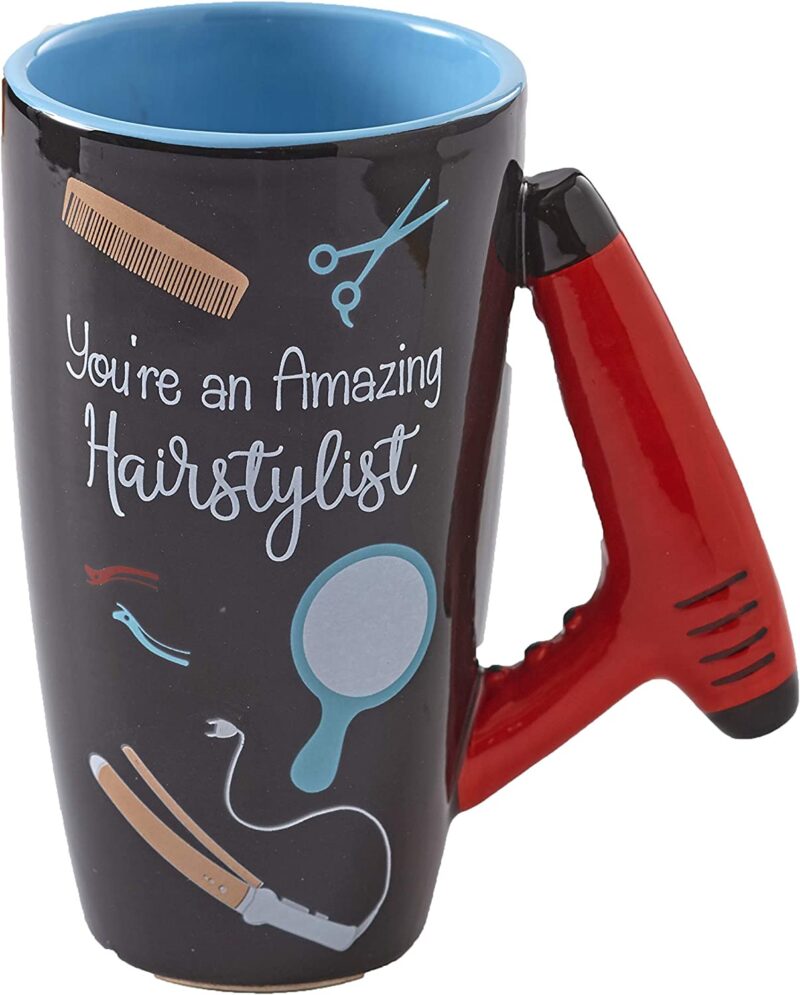 Does your hairdresser love caffeine? Then they will surely love this fun and quirky coffee mug!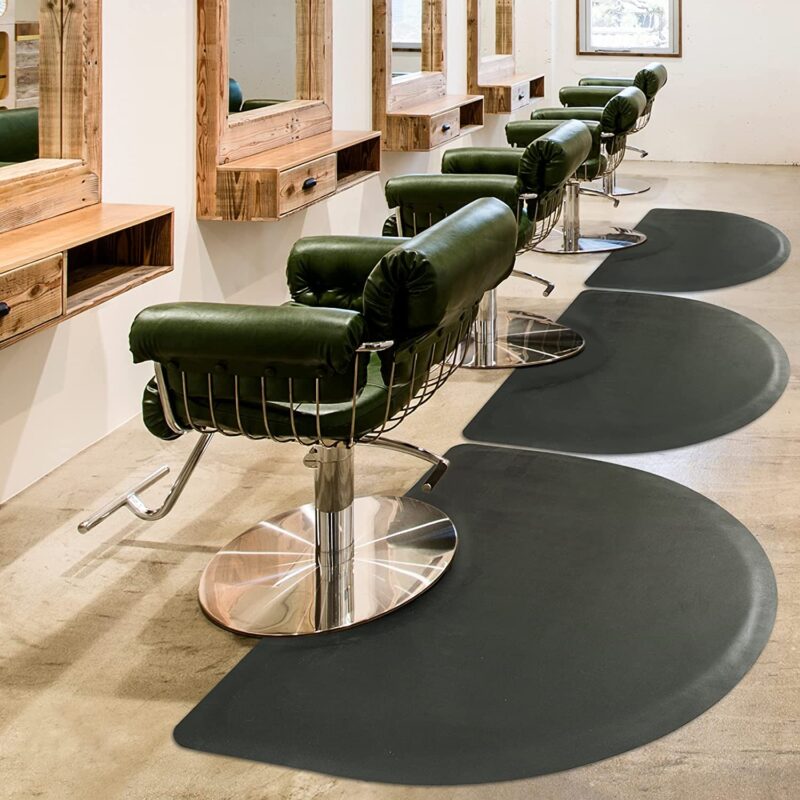 Help your stylist have a cushy working day with this anti-fatigue mat. It is made of a sturdy foam that is fluffy as a cloud and fluffs back up after being trodden on to give your hairdresser a comfortable working day.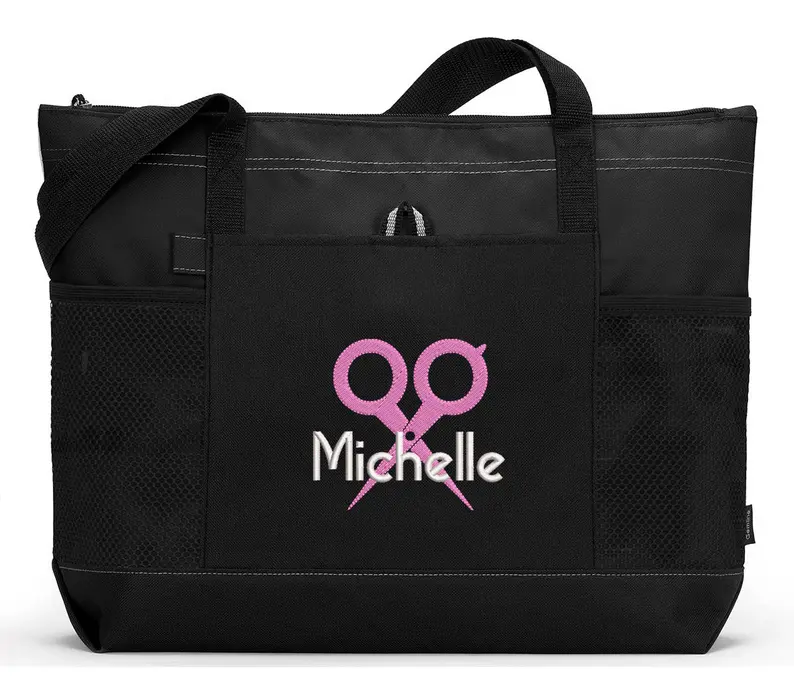 This personalized embroidered tote bag would be so perfect for any hairstylist on the go! So if your hairdresser friend does a lot of house calls, they will surely love having a bag that can easily carry a lot of their equipment.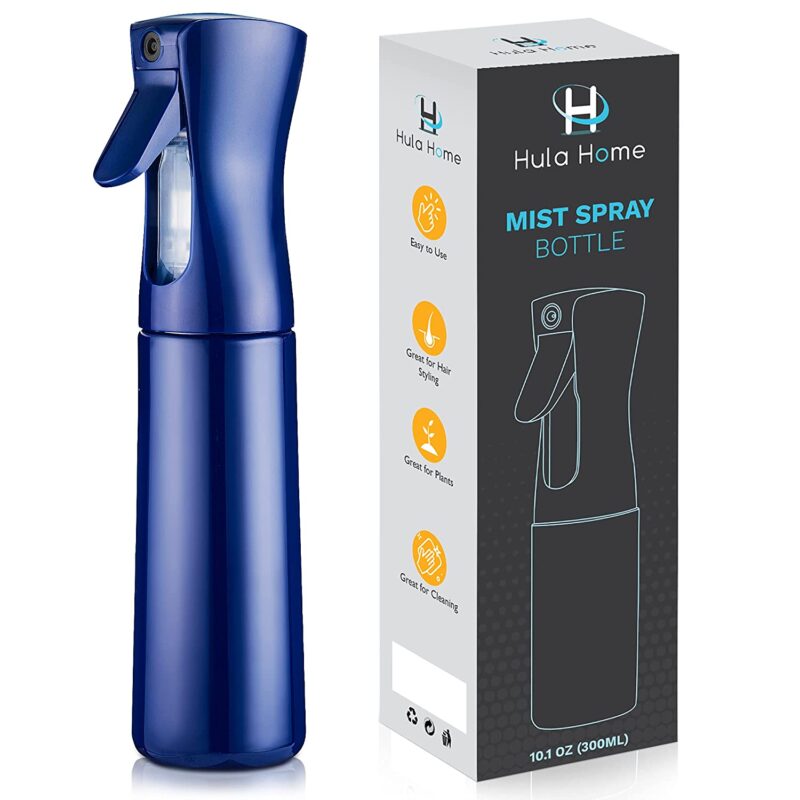 Gifting your hairdresser tools that they use on a day-to-day basis can be a simple and inexpensive way to show them that you appreciate their efforts and hard work. For example, this hair spray bottle.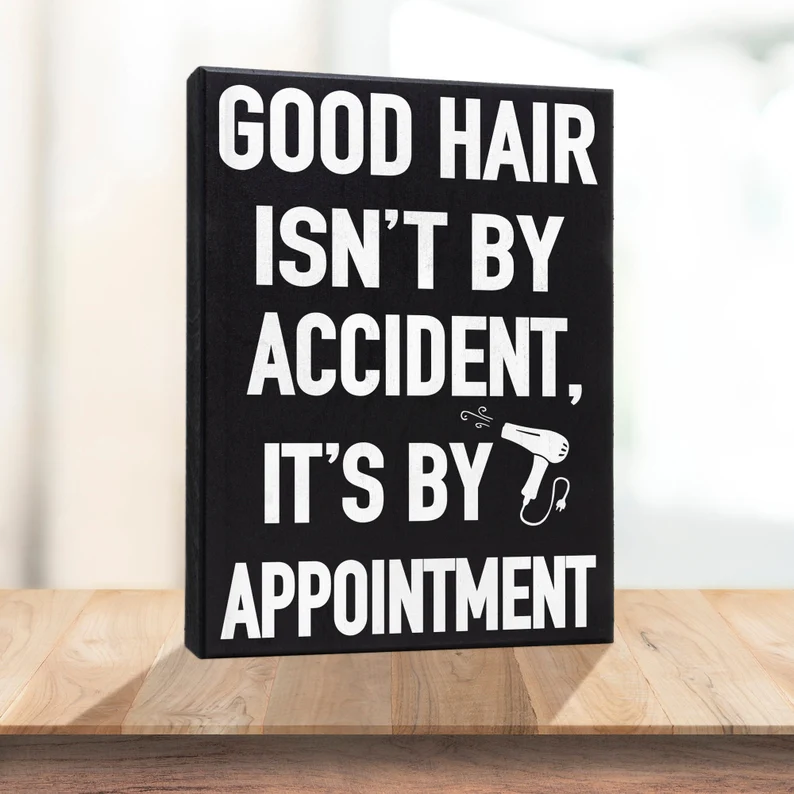 Make your hairdresser smile by giving her a funny and witty wood sign for her salon!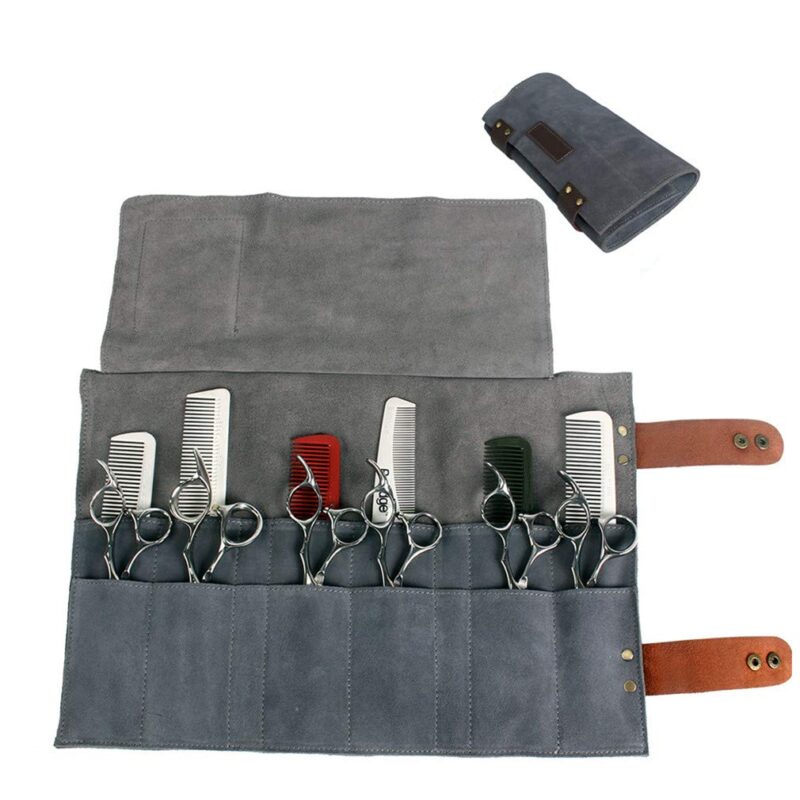 As a hairdresser, finding the right pouches and bags to hold their tools is an important thing to have. Without the right materials, her tools have the risk of breaking as she travels from client to client. But there is plenty of room to keep everything in this sturdy roll-up kit without having to worry about her equipment rubbing against one another and tearing the fabric.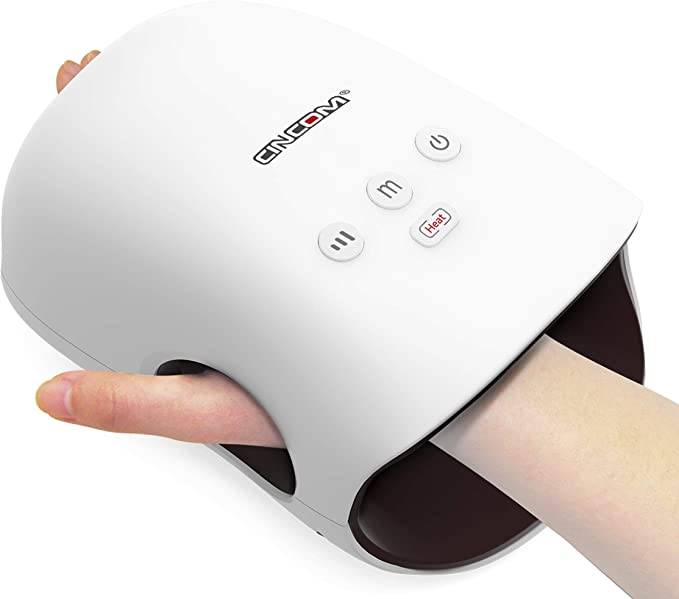 Looking for Christmas gifts for hairdressers that feel a bit more indulgent? It's important for a hairdresser to take good care of her hands because they are literally their money makers and the source of their magic. Giving them this hand massager as a present will provide them a lot of comfort and heat that they require to feel as though their hands are brand new.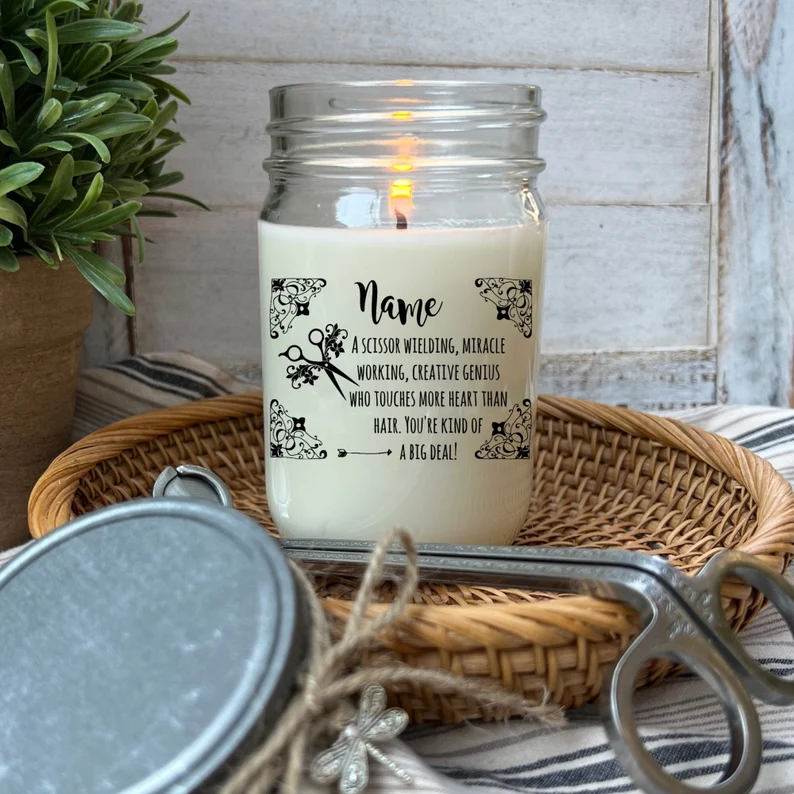 Have your hairdresser's home or salon smell like a spa by gifting them a personalized gift candle!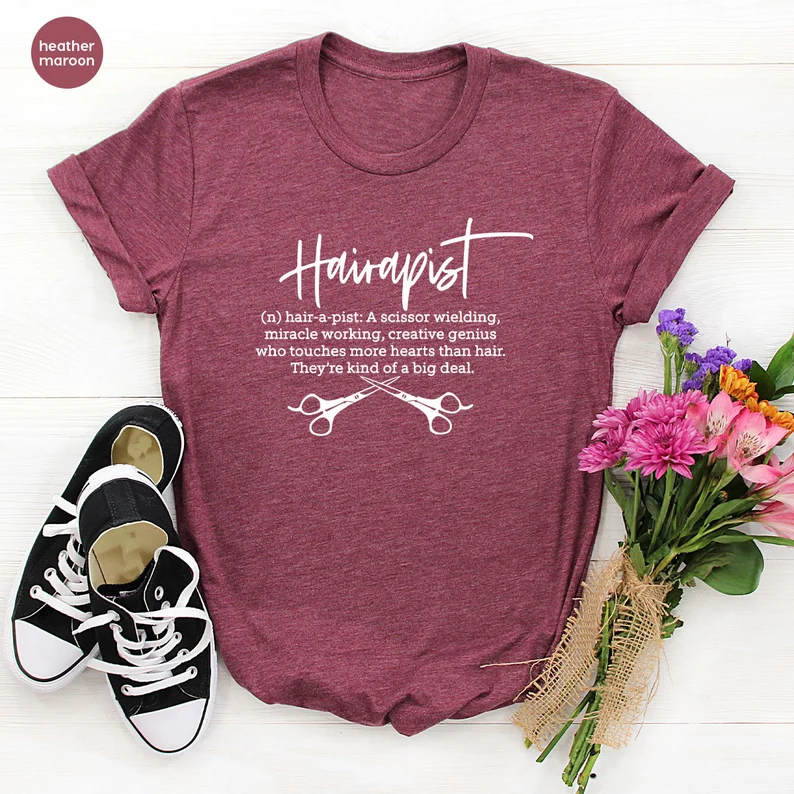 Let's face it, our hairdressers also double as a therapist. They're always there to listen to our worries and life stories whenever we sit down in their chairs. So show some love to them with this clever little tee!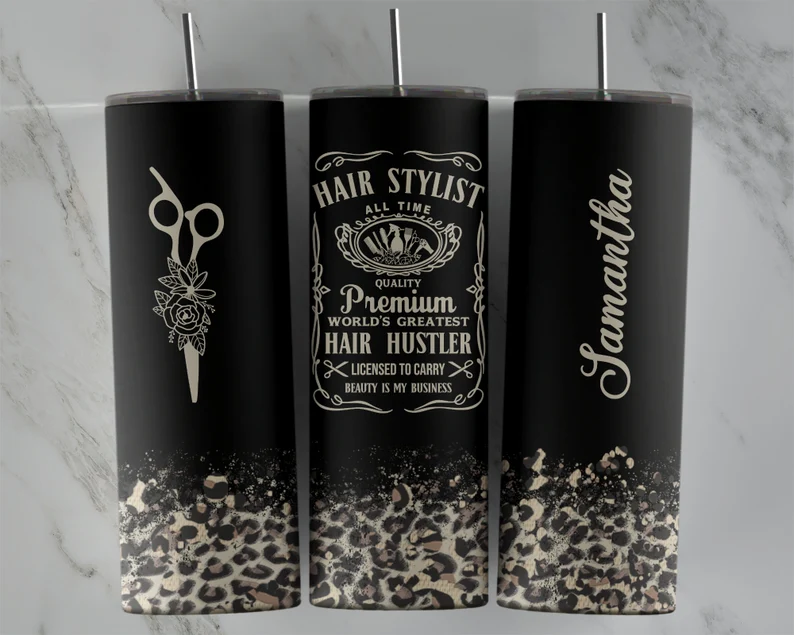 This sleek, personalized tumbler is a perfect way to make sure that your hairdresser stays hydrated and healthy! This is one of our favorite fun gifts for hair stylists that your hairdresser is sure to love.