As we get into Barbie fever this summer, why not make your iPhone wallpapers match the current trends? Check out these fun Barbie wallpaper backgrounds curated just for you!
With the much-anticipated Barbie movie already showing in theaters worldwide, I couldn't be more excited to dive into the fabulous world of Barbiecore aesthetics! What better way to celebrate our love for Barbie than by adorning our iPhones with fun Barbie wallpaper as we dress up in our best pink ensembles for this iconic film? Let's amp up the nostalgia, show off our hyper-femininity, and get our iPhones all dolled up for the occasion!
Drawing inspiration from the latest Barbie trends and capturing the essence of timeless allure, these wallpapers perfectly complement the excitement building up for the movie. Now, imagine the thrill of unlocking your iPhone and being greeted by a dazzling Barbie wallpaper that resonates with the enchanting world of this much-anticipated movie. It's like having a piece of the Barbie magic right in the palm of your hand!
And don't fret if you're not sure which Barbie wallpaper suits your vibe best. We've got you covered with a curated collection of over 60 options! Ranging from delicate floral patterns reminiscent of Barbie's idyllic scenes to sparkling designs that echo the movie's glamorous moments.
Embrace your inner Barbie and find the perfect Barbie wallpaper that speaks to your heart!
How To Save These Barbie Wallpapers On Your Phone
Press and hold the photo that you want and click save to iPhone. This should work on Androids as well! Once you've saved your desired photos to your camera roll, you can go into settings and change your current background into your chosen Barbie wallpaper.
Note: You can use any of these Barbie backgrounds for either your home screen, lock screen, or even both. Your iPhone gives you the option to use a different wallpaper for each screen, which is a fun way to incorporate more photos.
I like to use a bolder wallpaper as my lock screen and I choose a more muted wallpaper for my home screen. For me, this makes it easier to see my apps over my home screen's wallpaper, but this is a personal preference and will depend on your phone's aesthetic.
If you really love a particular Barbiecore wallpaper but are having trouble using it on your home screen, try using an editing app (I love Tezza and Canva for this) to add a muted overlay over the photo. This should make it easier to use under your apps!
Barbie Wallpaper For Your iPhone
With the Barbie movie setting the stage for an extraordinary cinematic experience, let's ensure our iPhones are equally fabulous with these Barbie wallpaper backgrounds.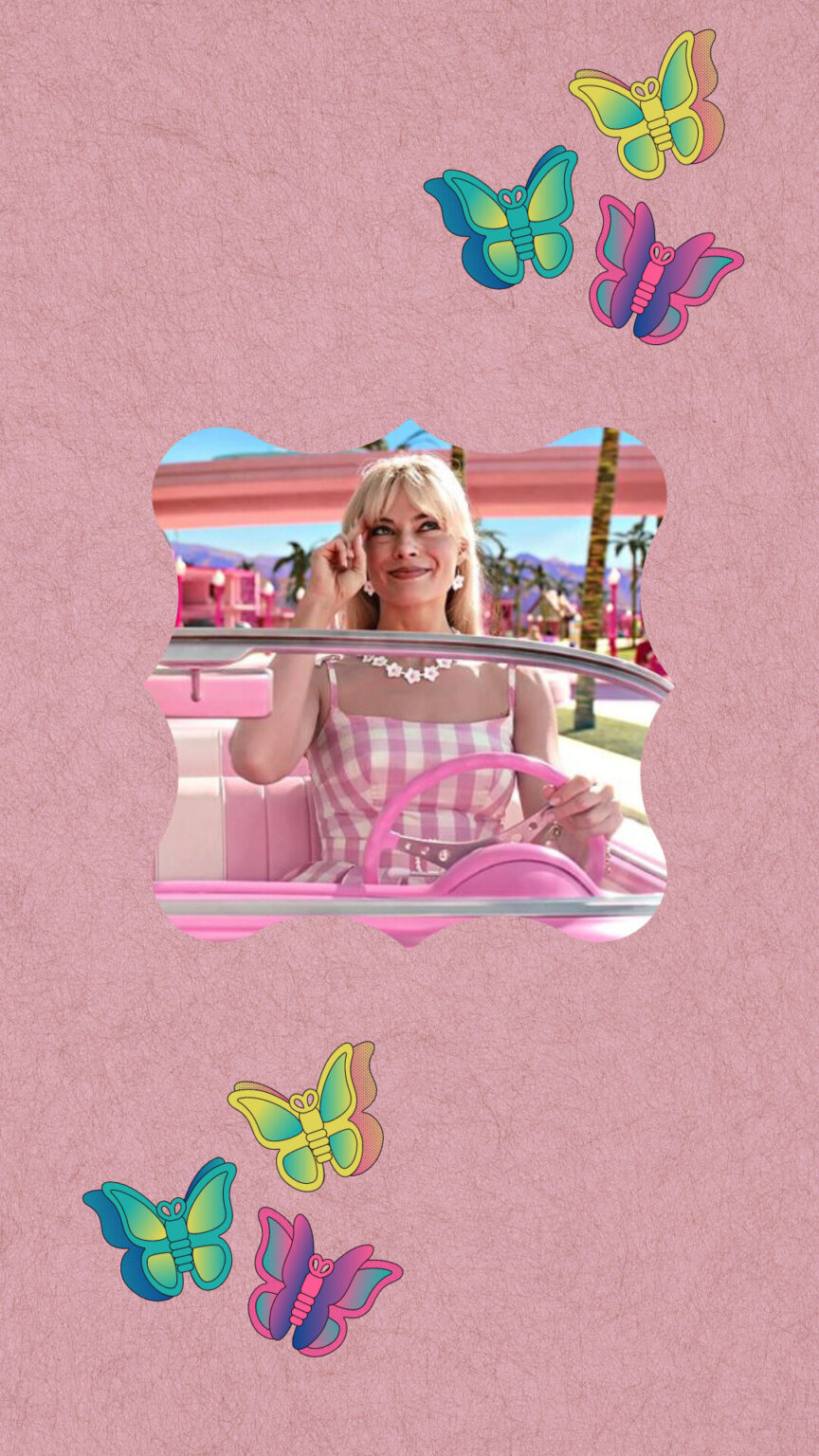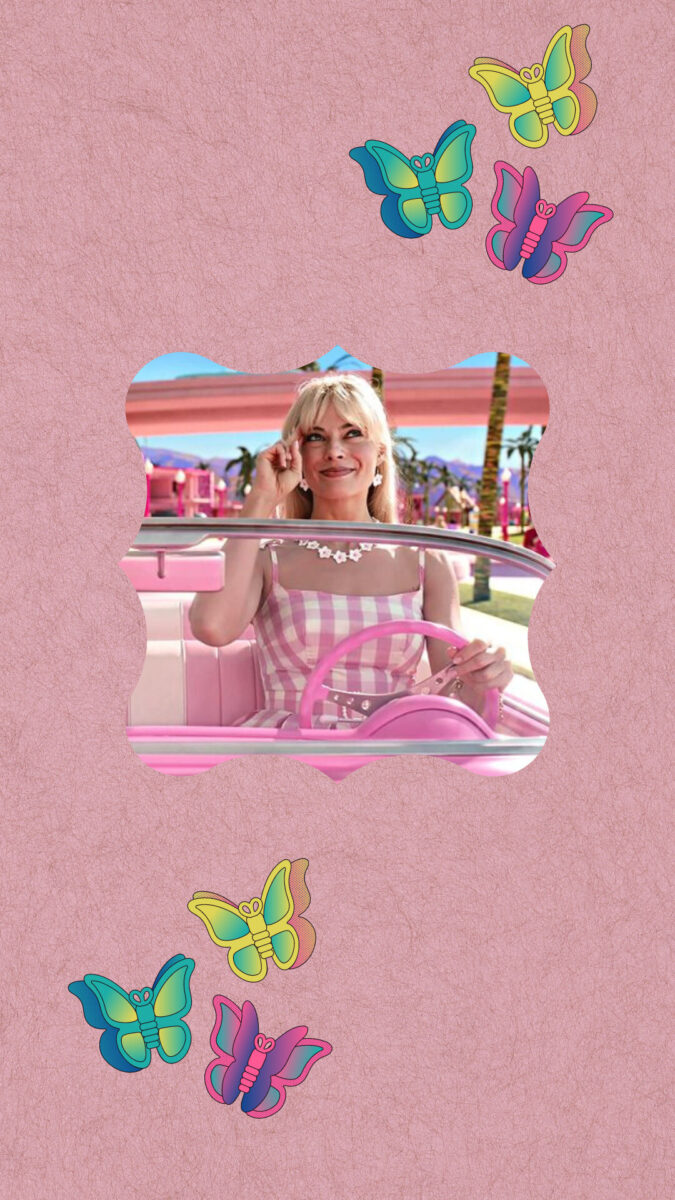 Margot Robbie truly is the perfect Barbie casting for this movie. So why not show your love for her with this adorable Barbie wallpaper for iPhone?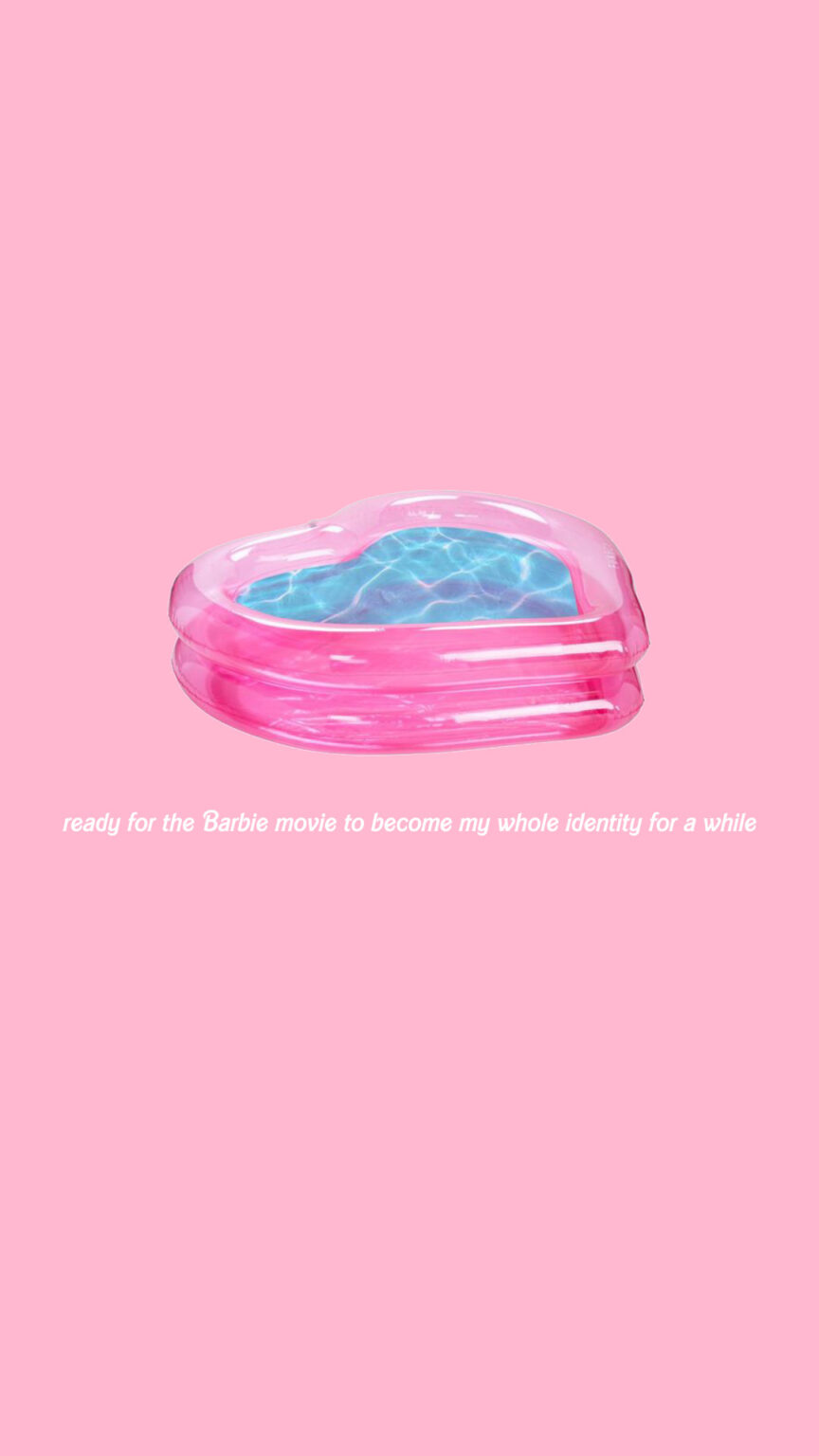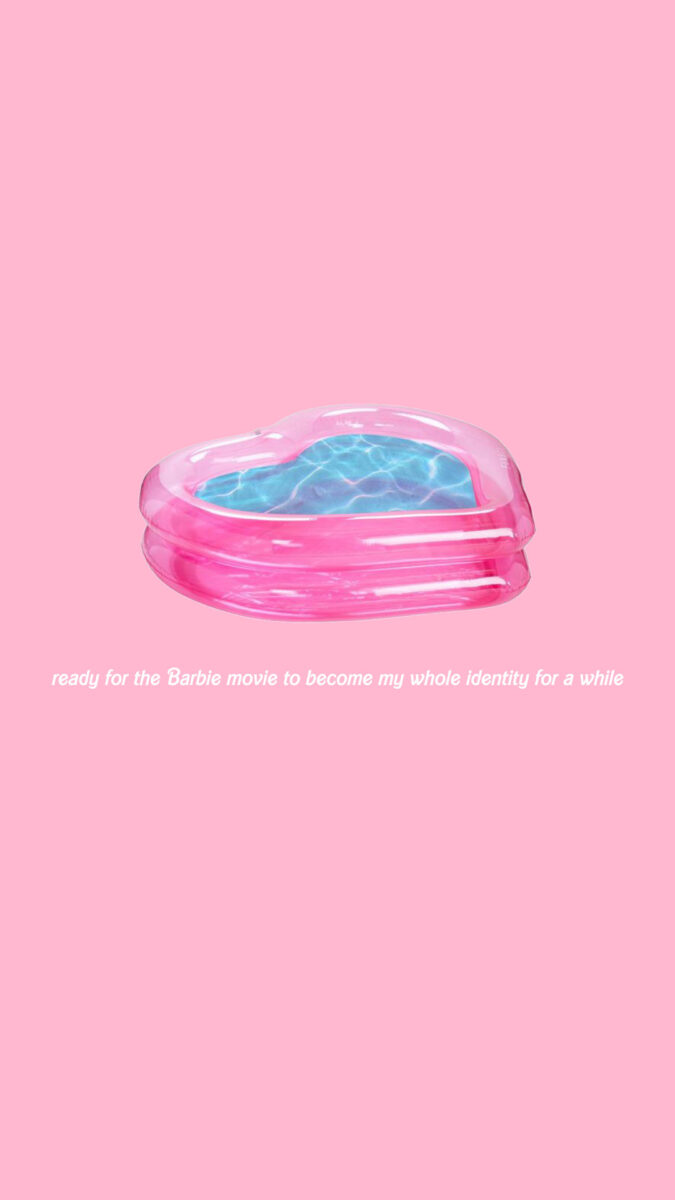 To the girls who use media to shape their personalities, this wallpaper is for you! It's funny and just like anyone else, I can totally relate!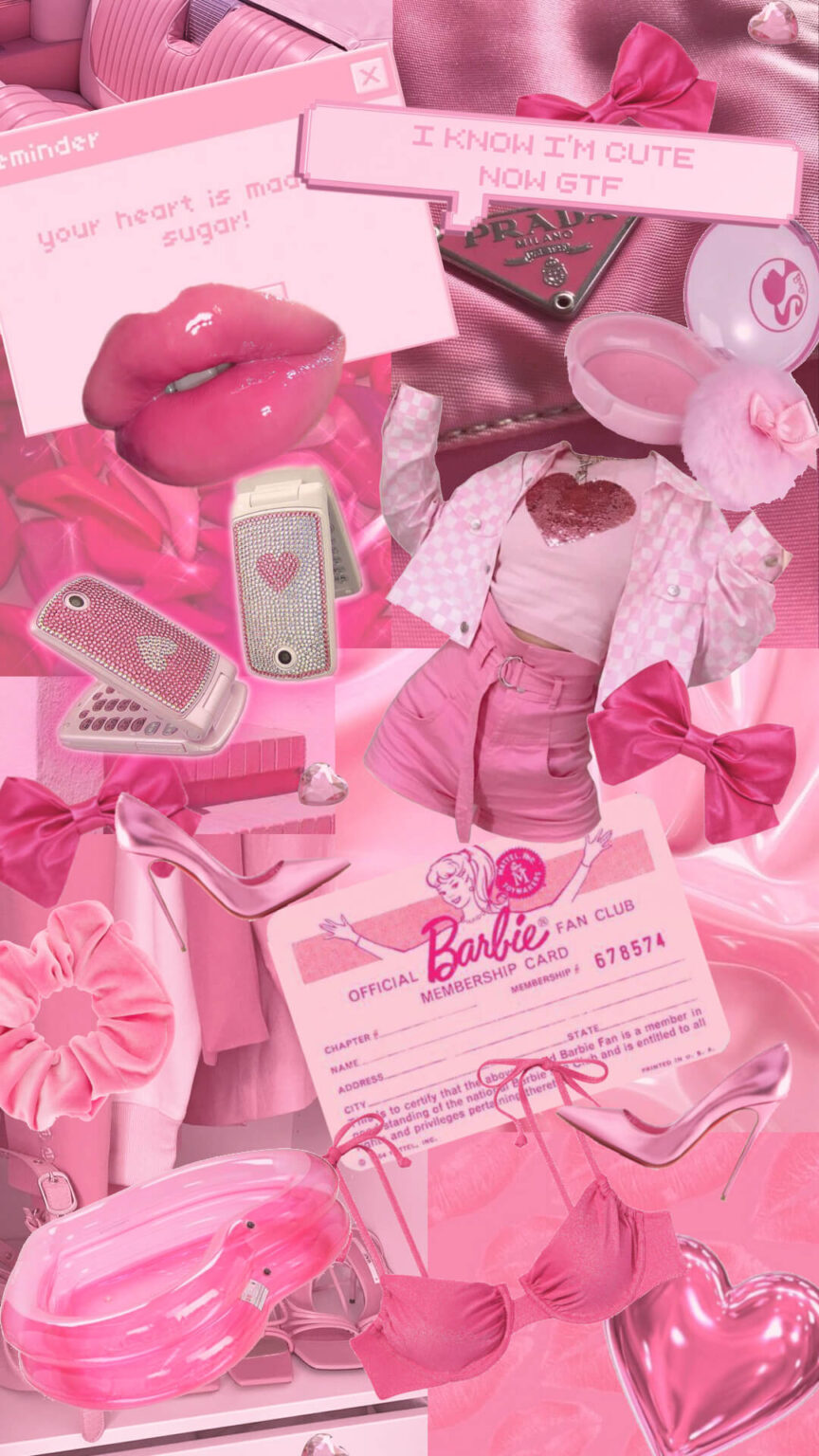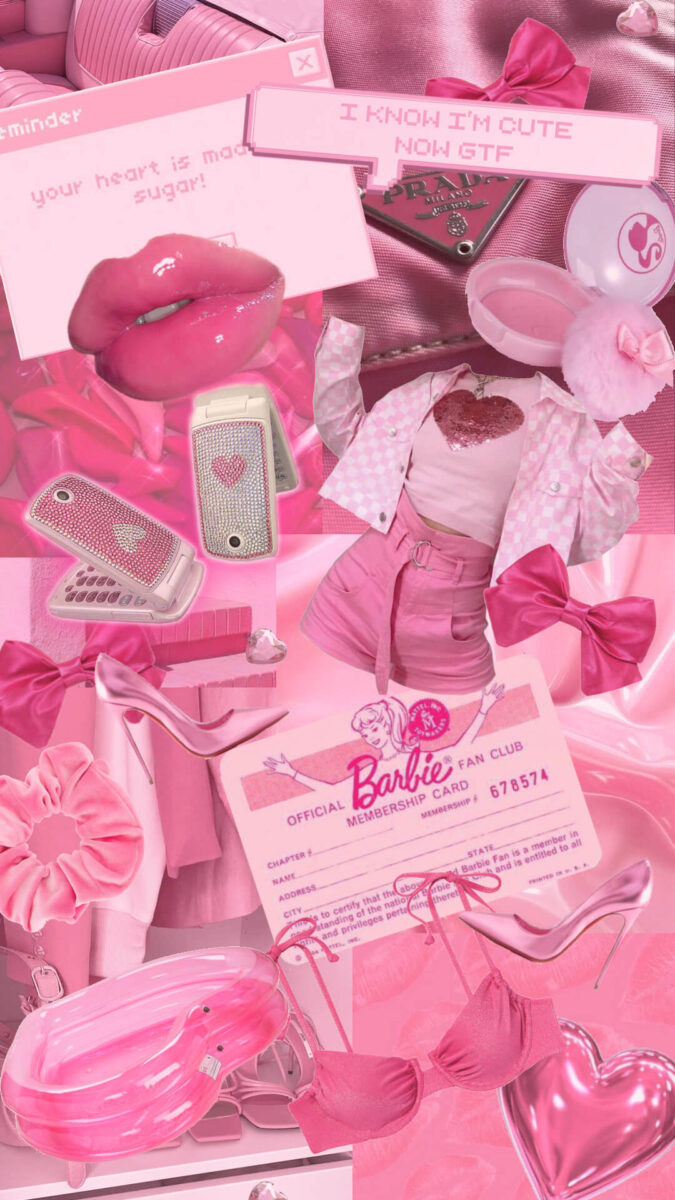 These collage Barbie wallpaper backgrounds are so cute! Honestly, I wish I have the creativity to compile Barbiecore aesthetics like this!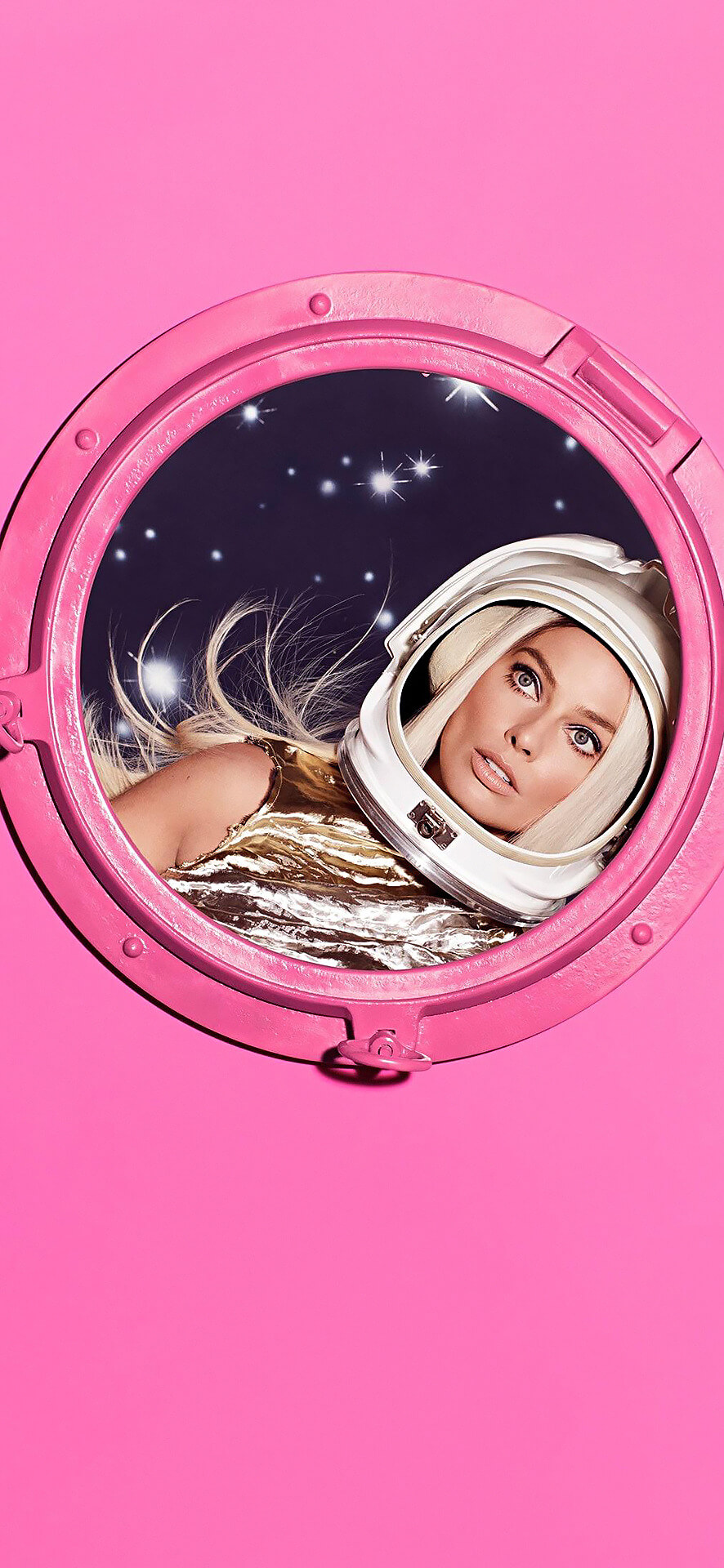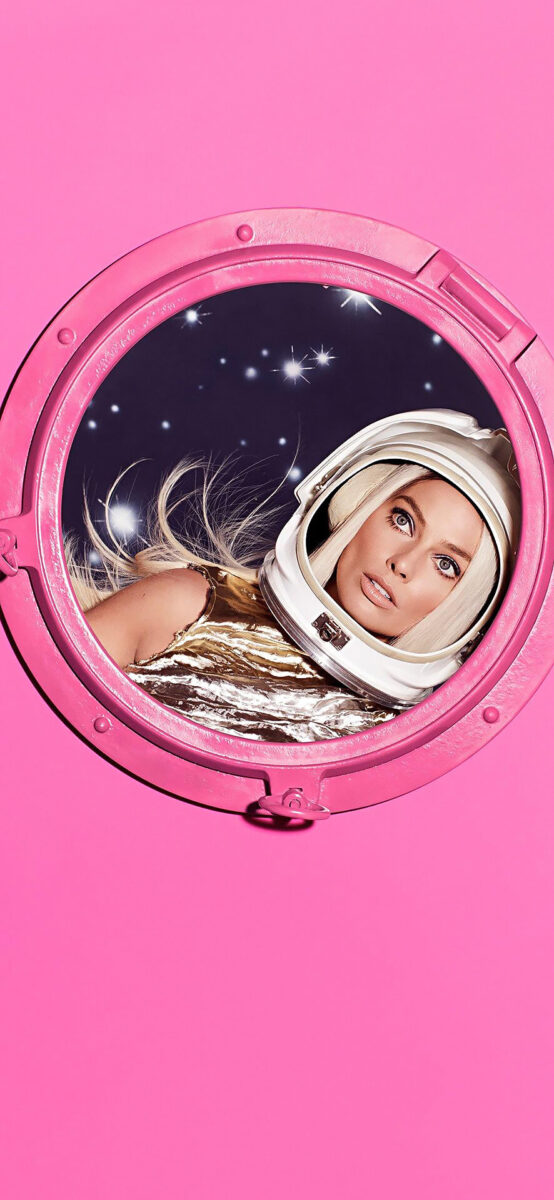 This has got to be one of my favorite photoshoots of Margot Robbie while promoting her Barbie movie. Plus, this could be such a fun, astronaut-themed Barbiecore wallpaper!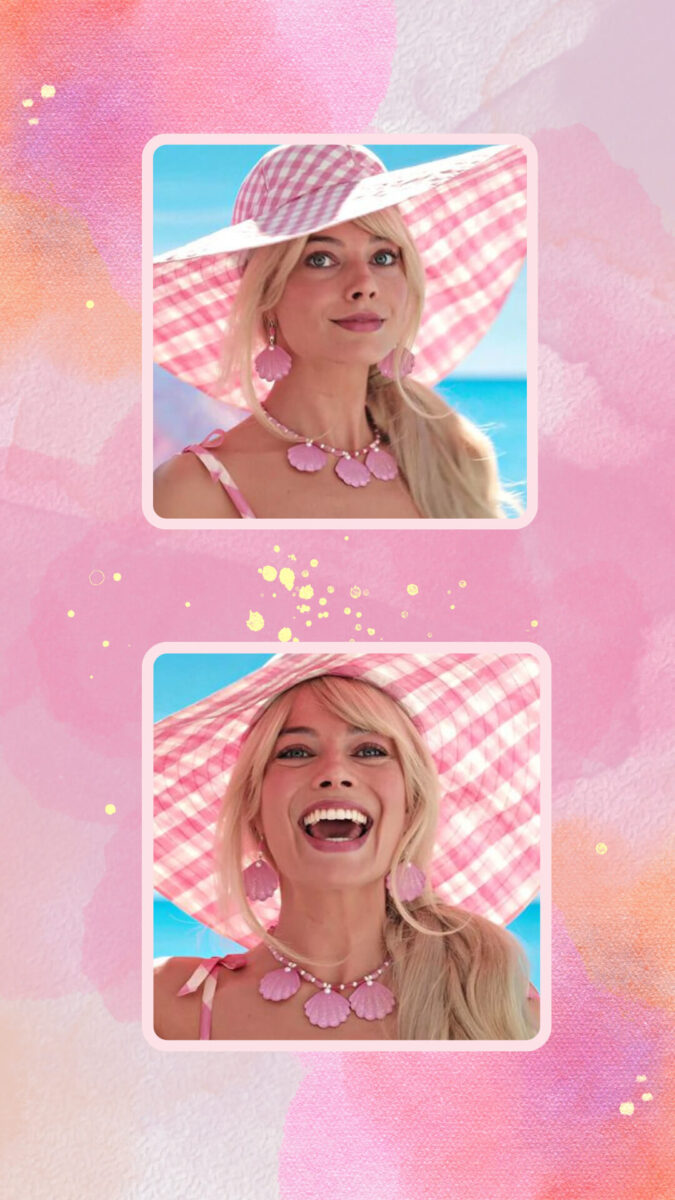 I honestly can't get enough of Margot Robbie as Barbie. Her expressions are so perfect and quintessential Barbie.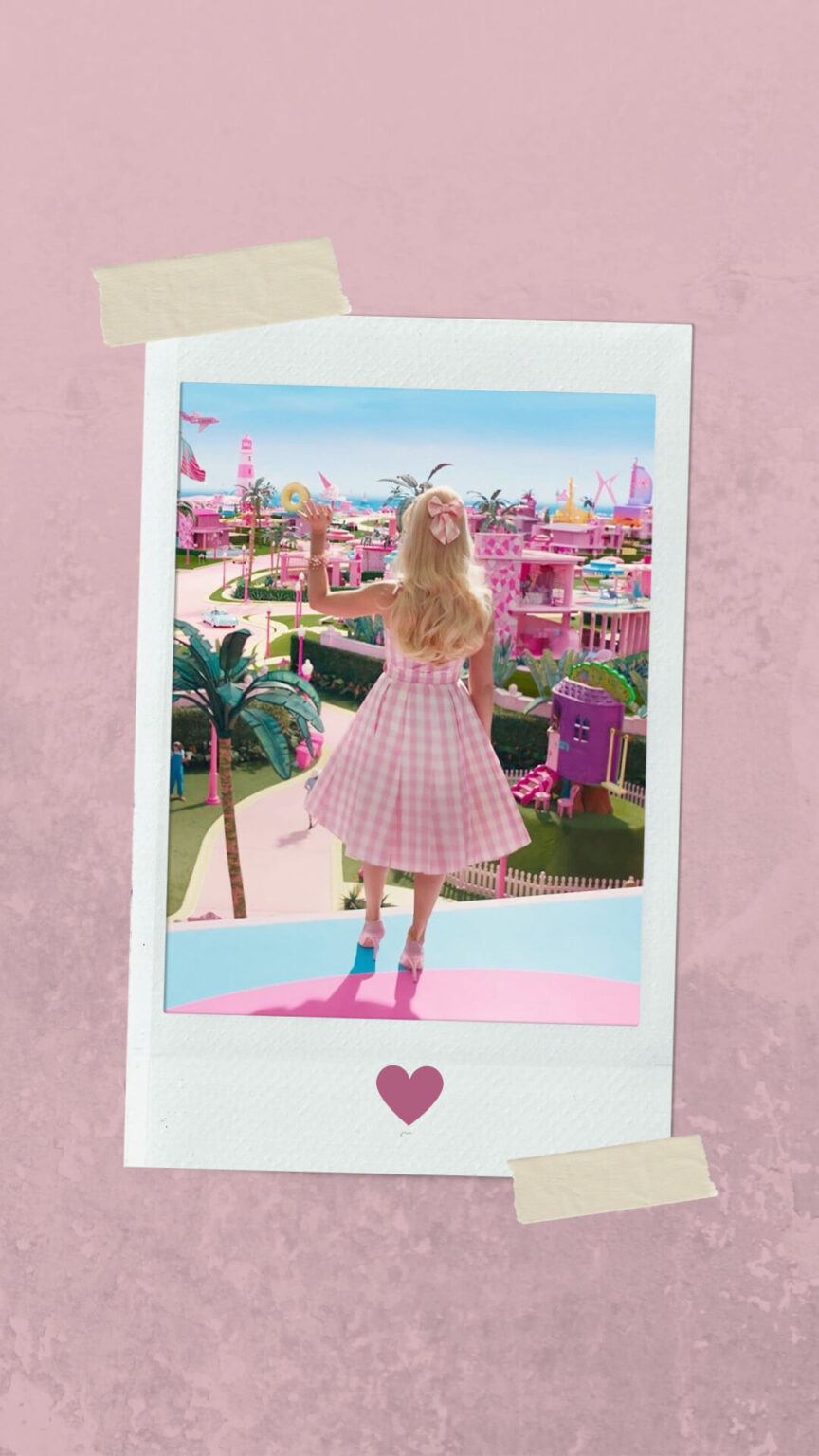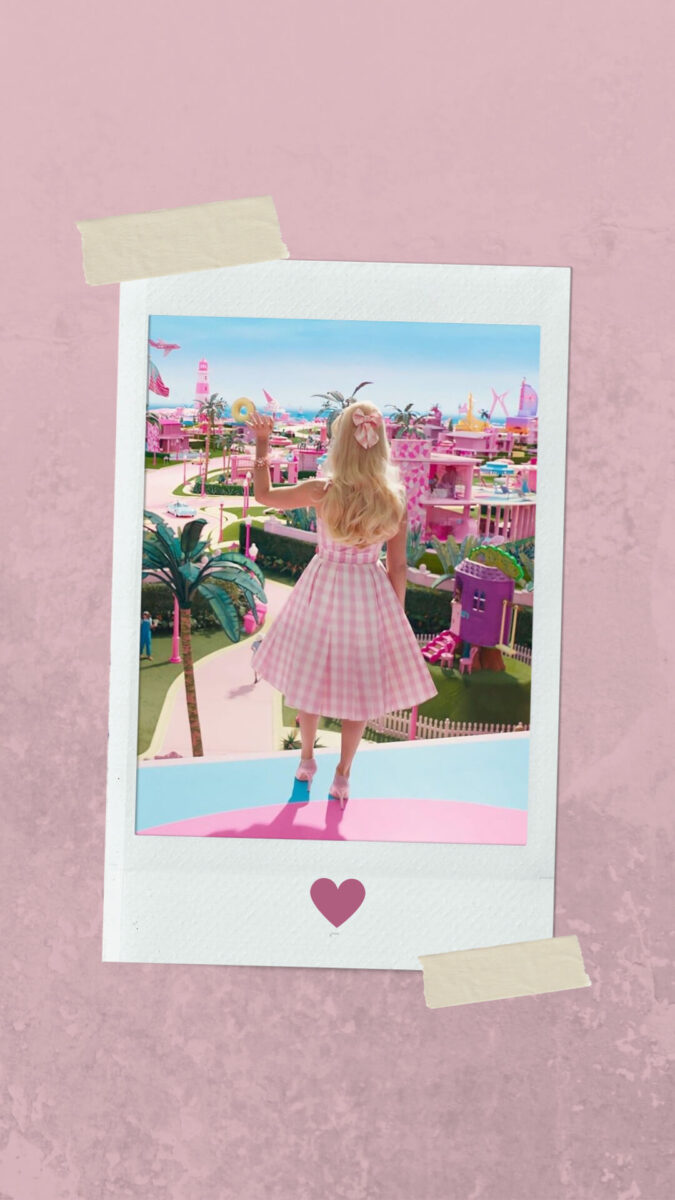 If you want your Barbiecore wallpaper to be more of a subtle nod to the live-action movie, then this one might just be for you.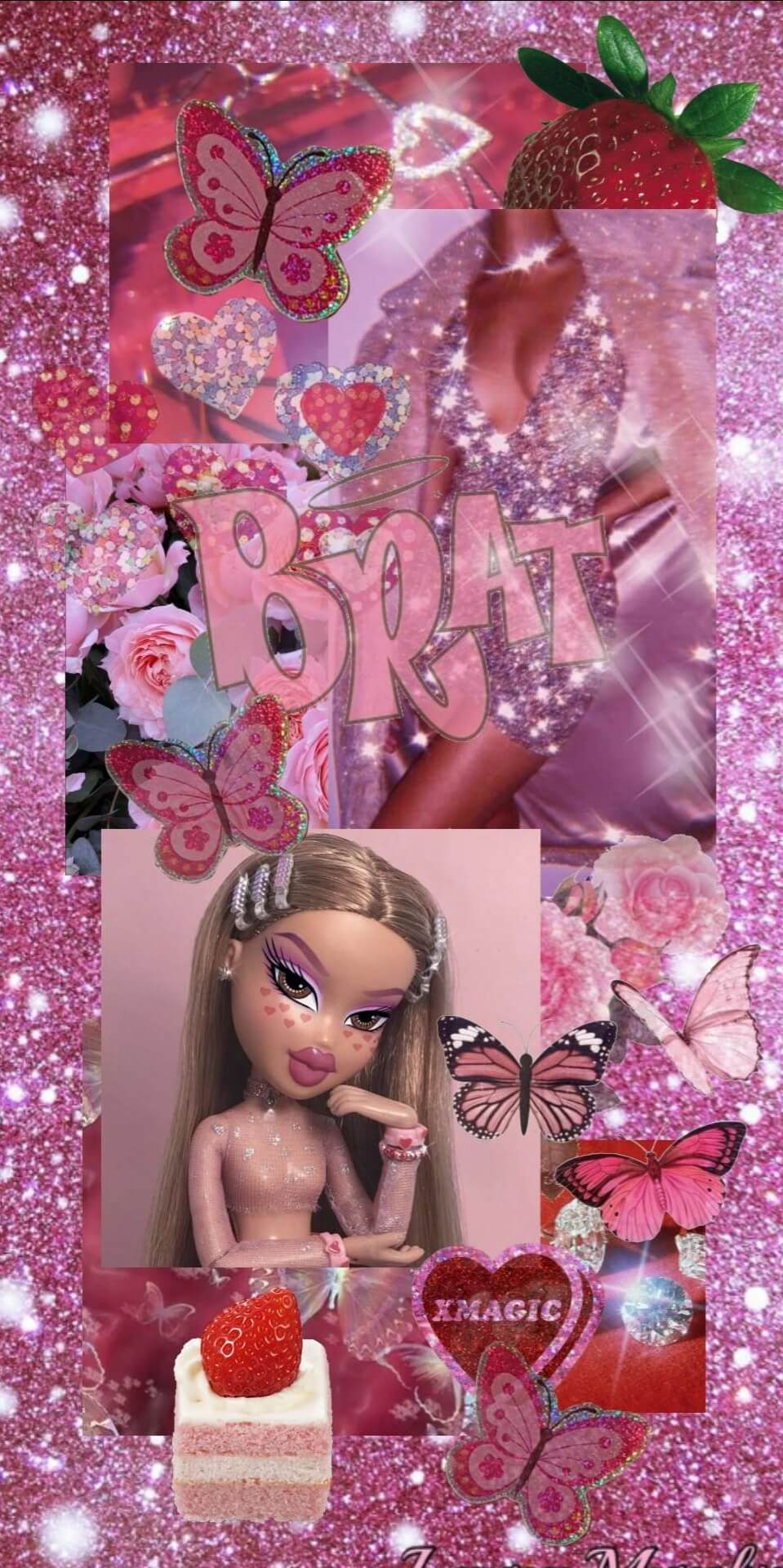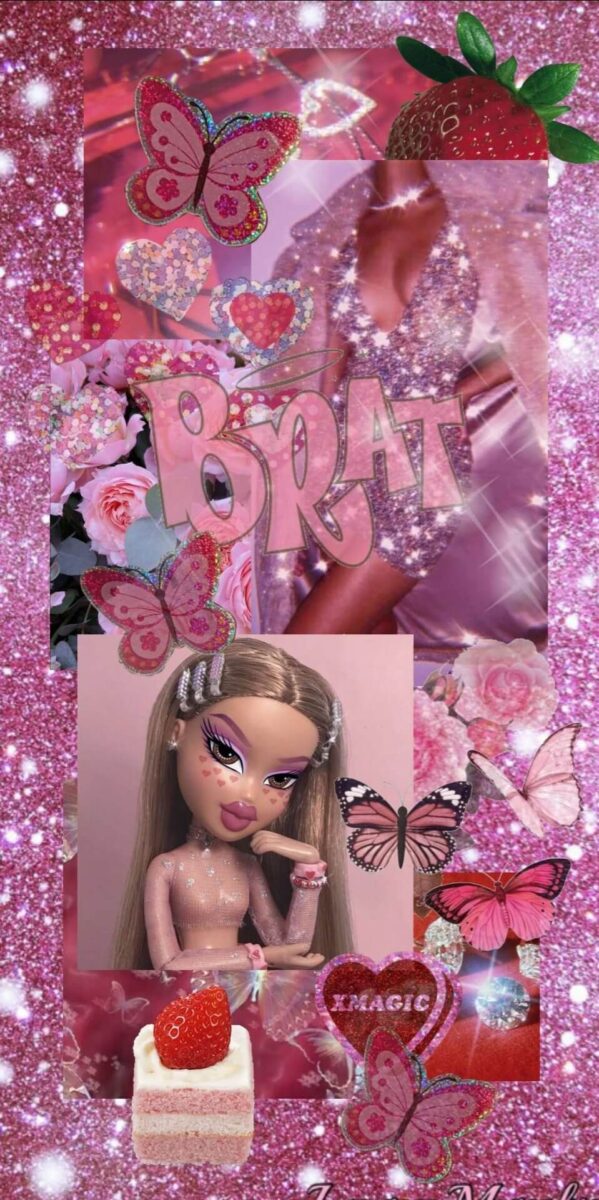 As someone who played with dolls as a kid, I also really enjoyed playing with Bratz dolls. So if you're like me, why not combine these two gorgeous icons into one wallpaper?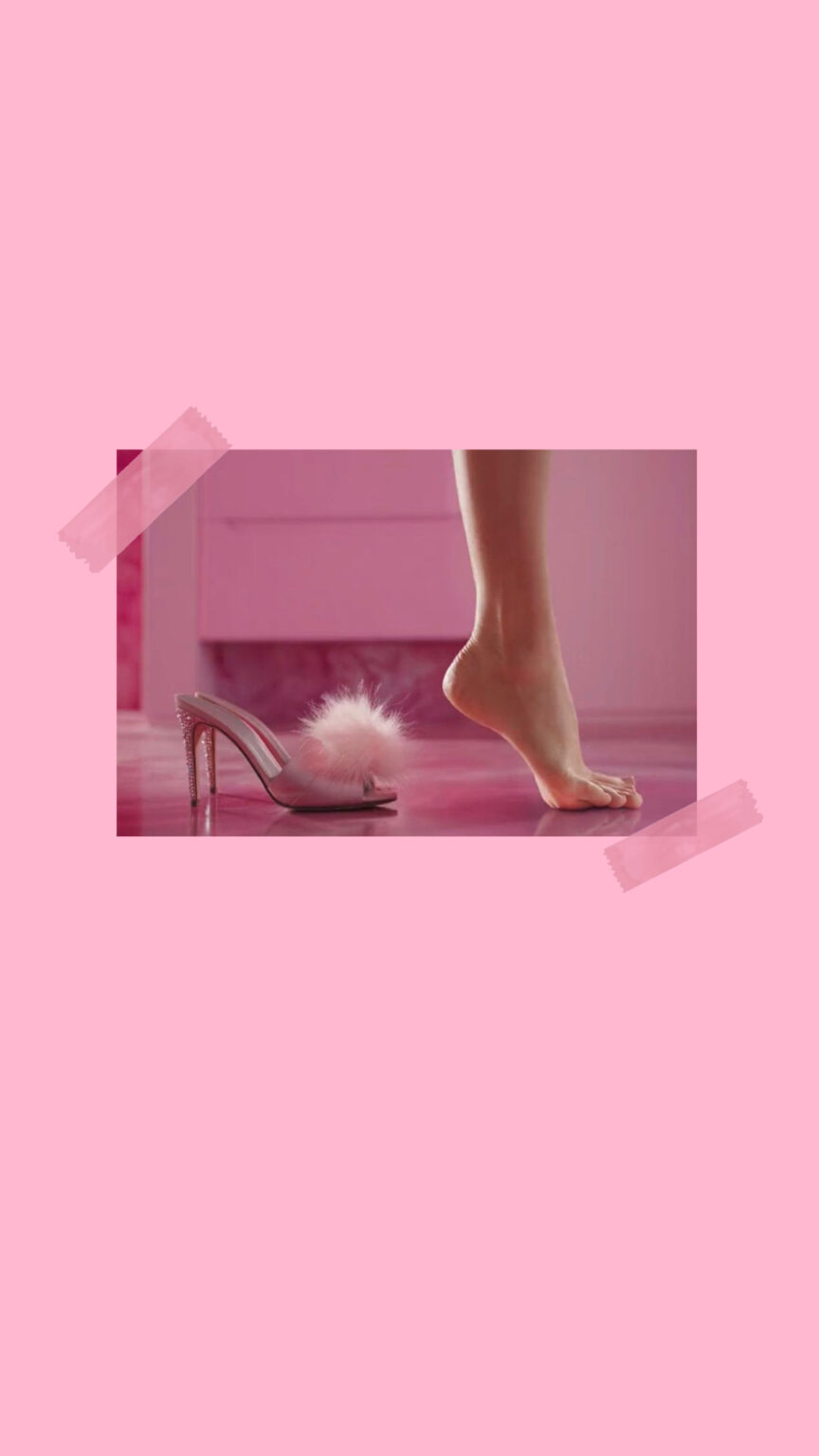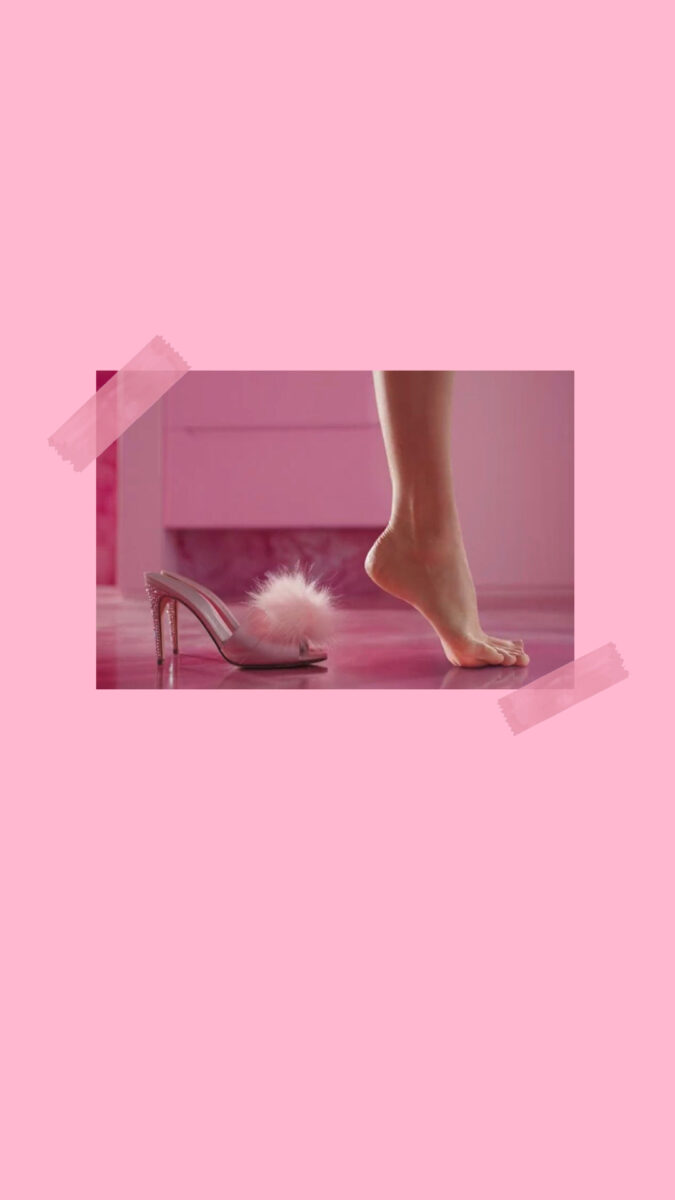 I can't tell you enough how excited everyone was the moment this iconic scene was shown in the Barbie trailers. It's such an effective way to get everyone so hyped!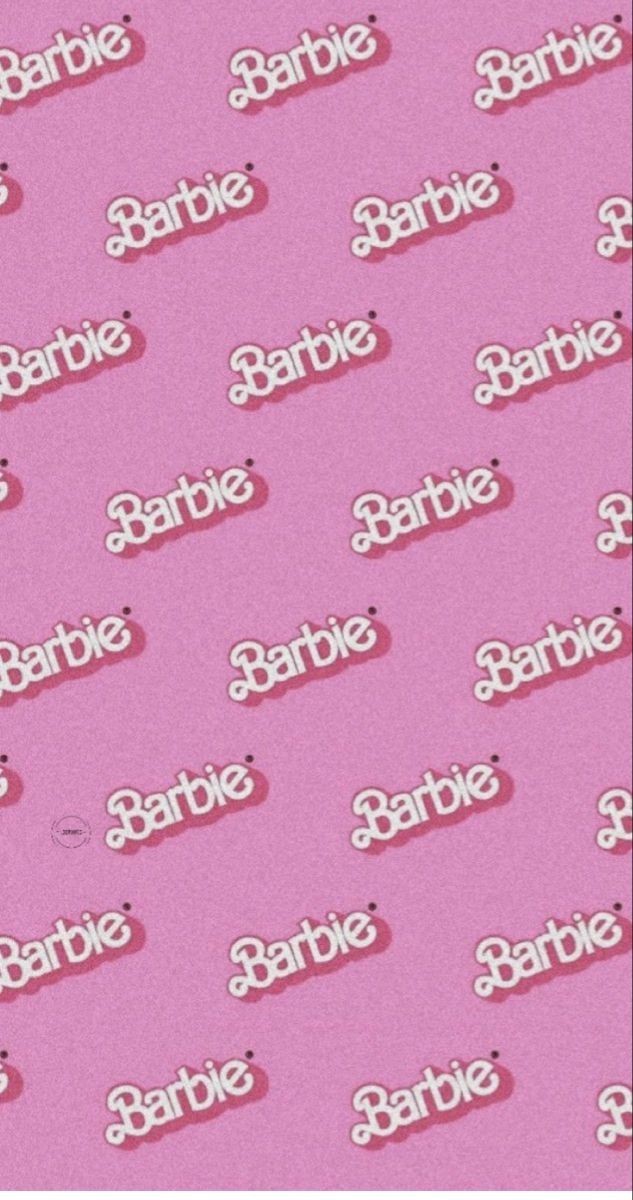 If you're looking for something simple for your Barbiecore wallpaper, this Barbie pattern with the iconic logo could be what you're searching for!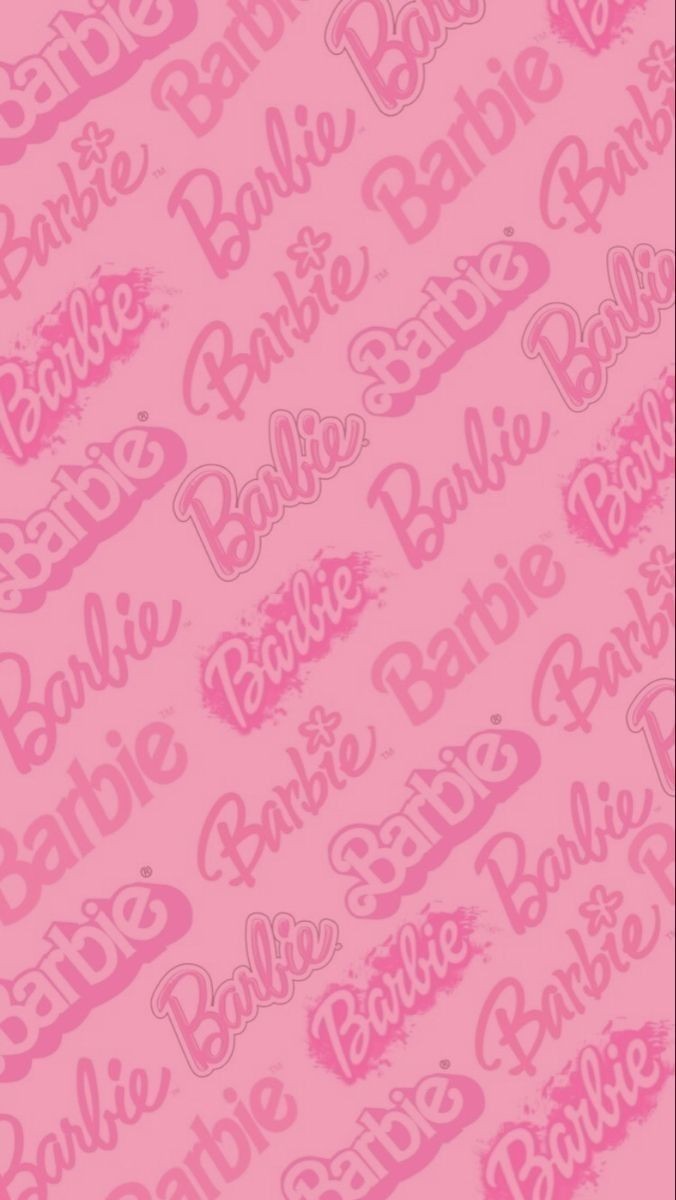 This has practically the same concept as the previous wallpaper, but this one offers a variety of iconic Barbie logos and styles!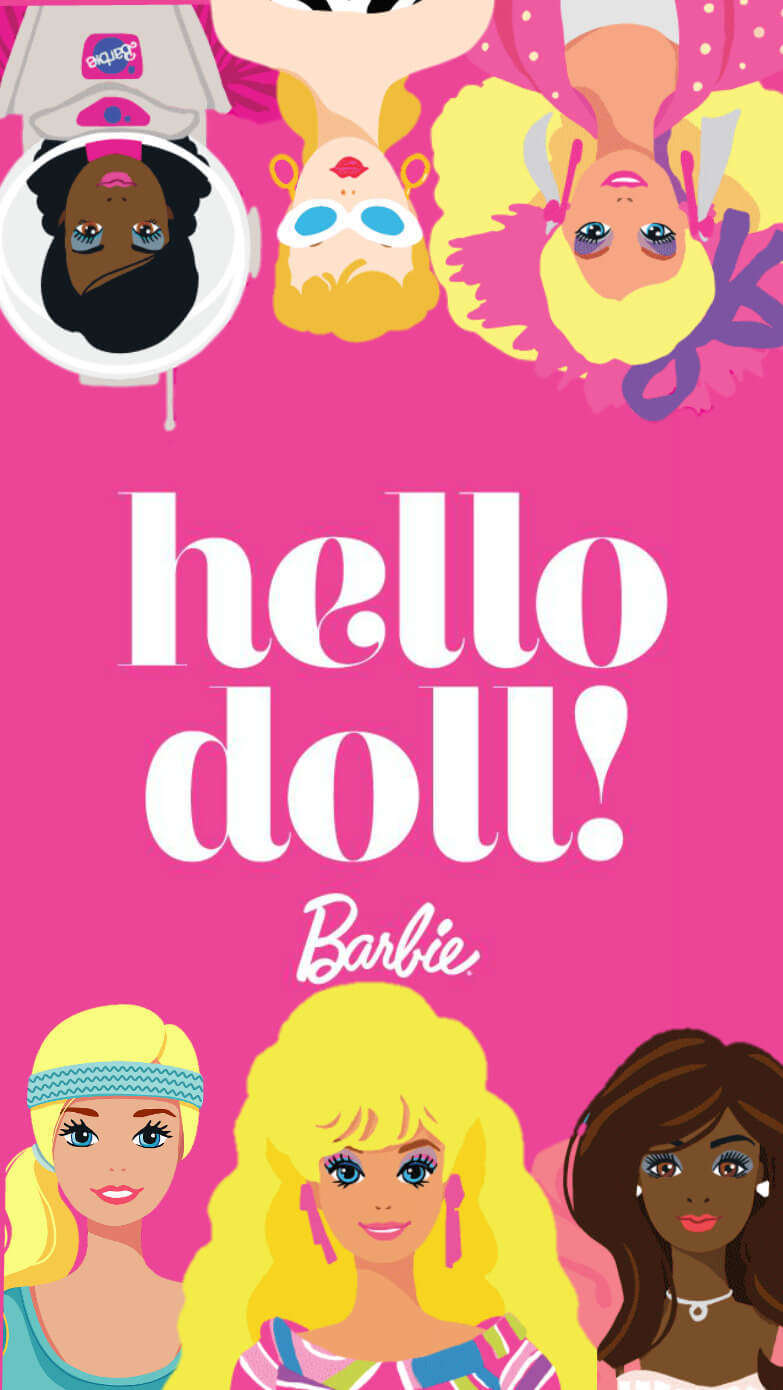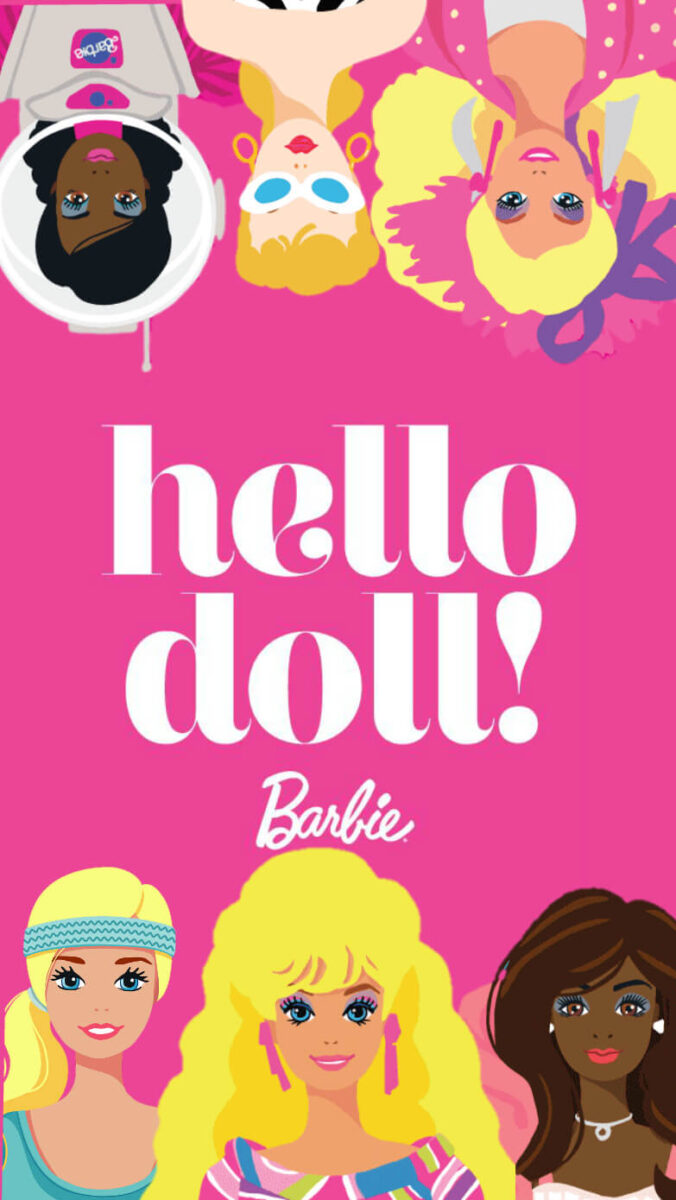 This Barbiecore wallpaper is such a huge throwback to the animated films from the past. They make me feel nostalgic and even more excited!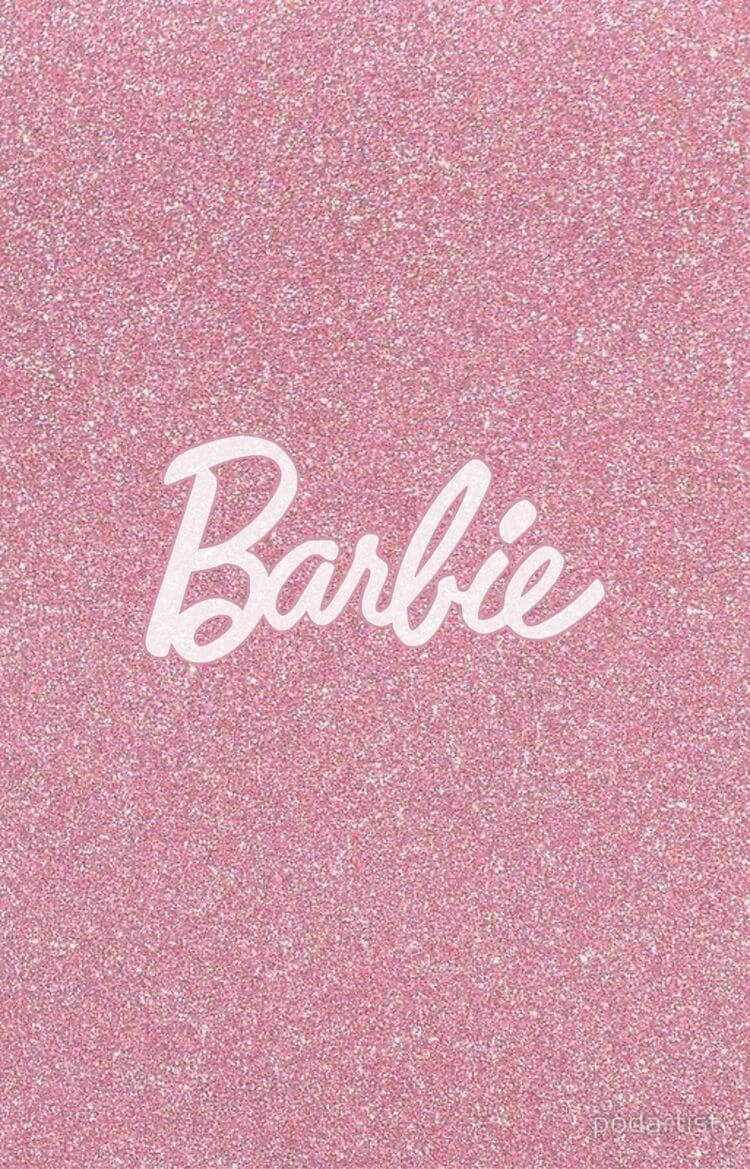 If you want something that sparkles and shimmers, this Barbie logo wallpaper is the perfect fit!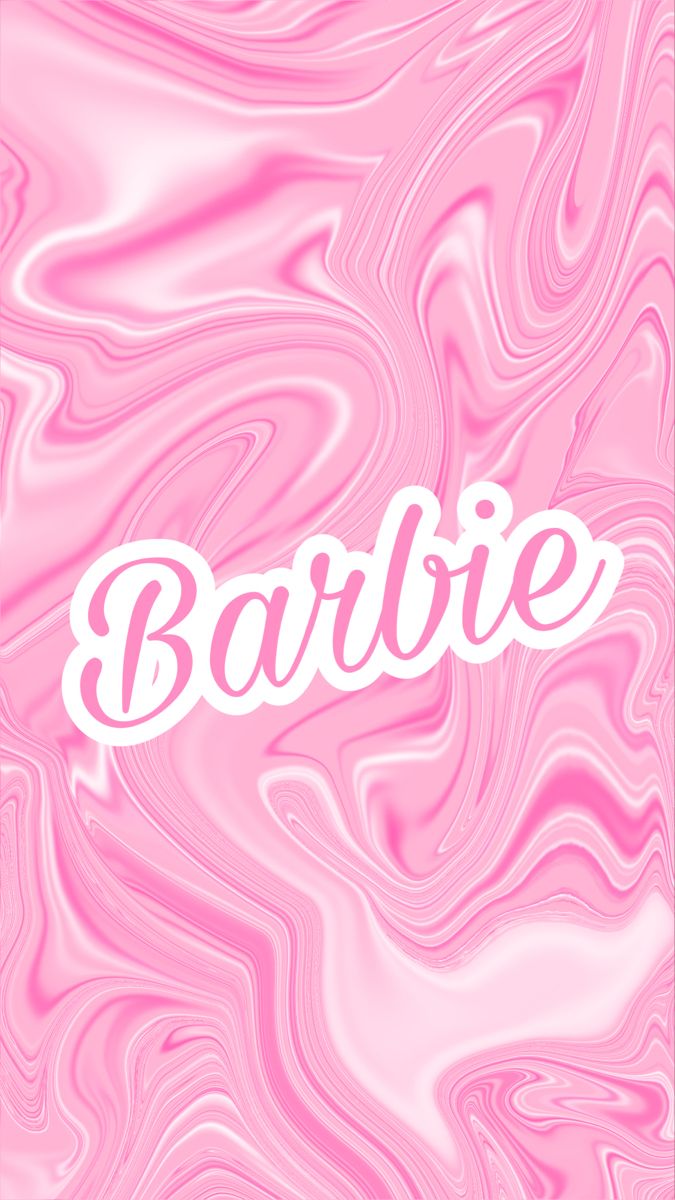 But if you want a Barbiecore wallpaper that has that hyperfeminine, psychedelic effect, this is for you!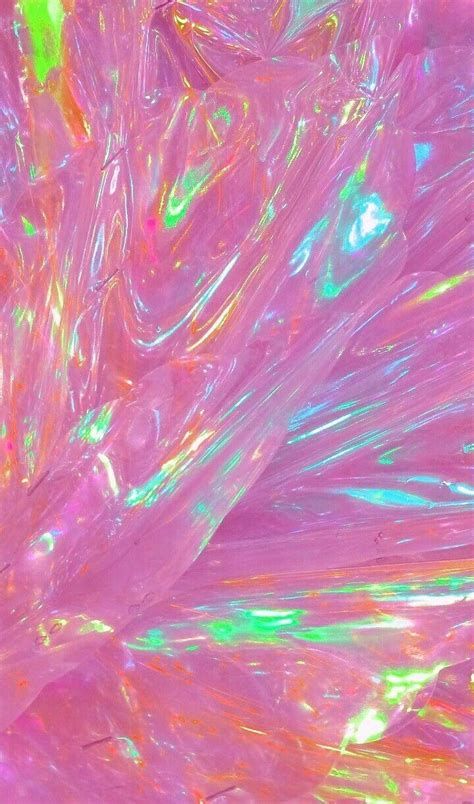 Do you prefer to get those Barbie vibes without putting the logos and dolls right on your wallpaper? Then you might love this for your iPhone homescreen instead!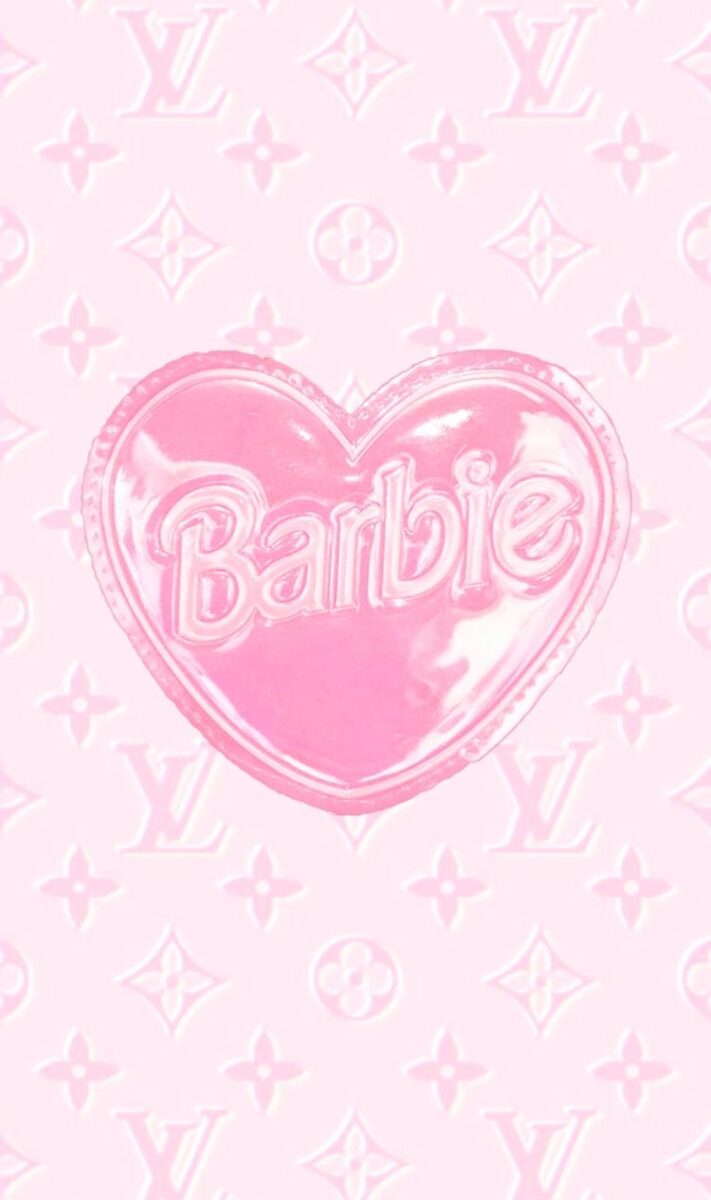 Combine luxury aesthetics with Barbie and this is what you get! Who knew pink can be such a high-end color, right?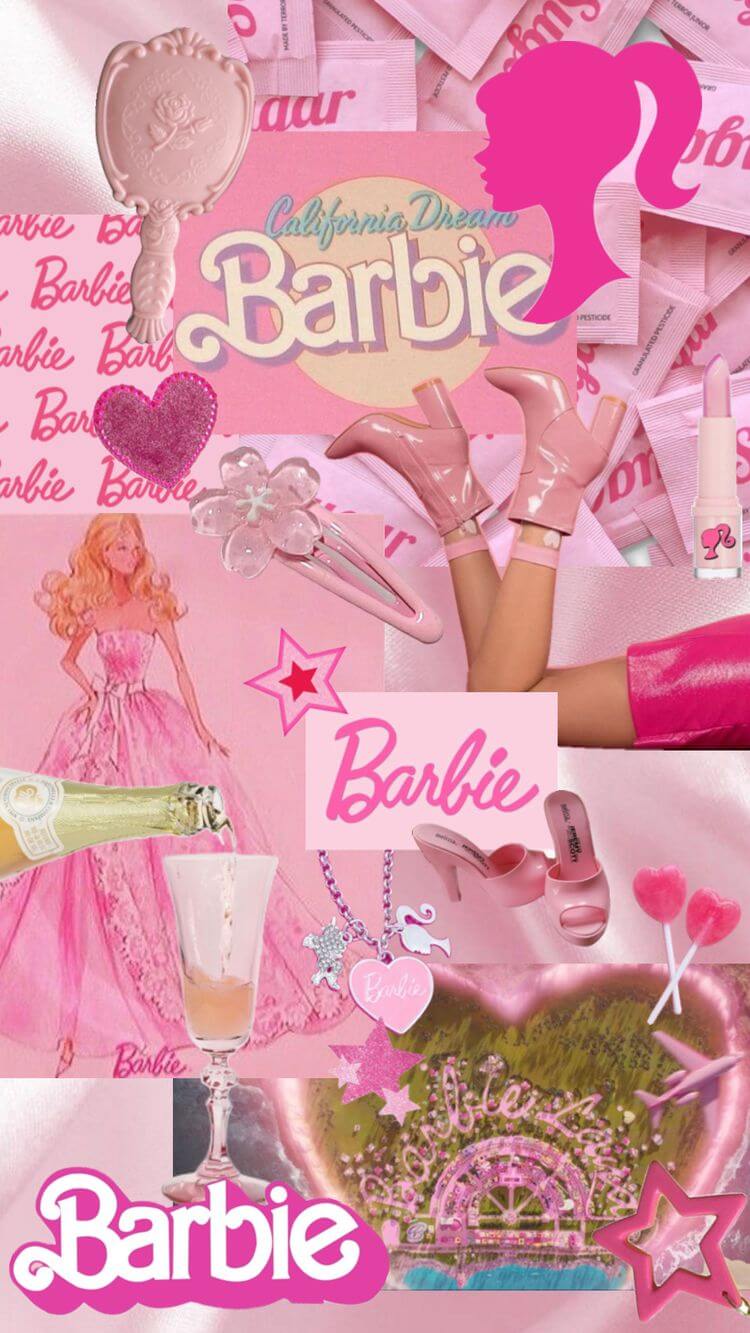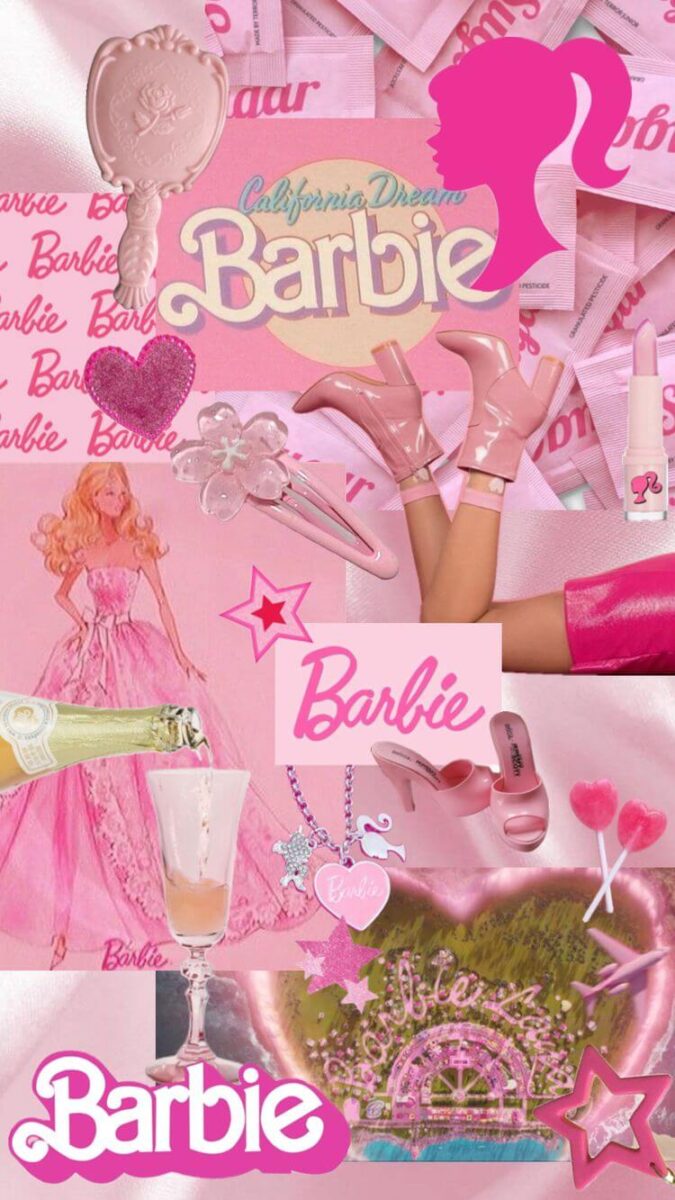 These Barbiecore collages are so much fun to look at. It shows you all the cute concepts that perfectly fit Barbie's aesthetics.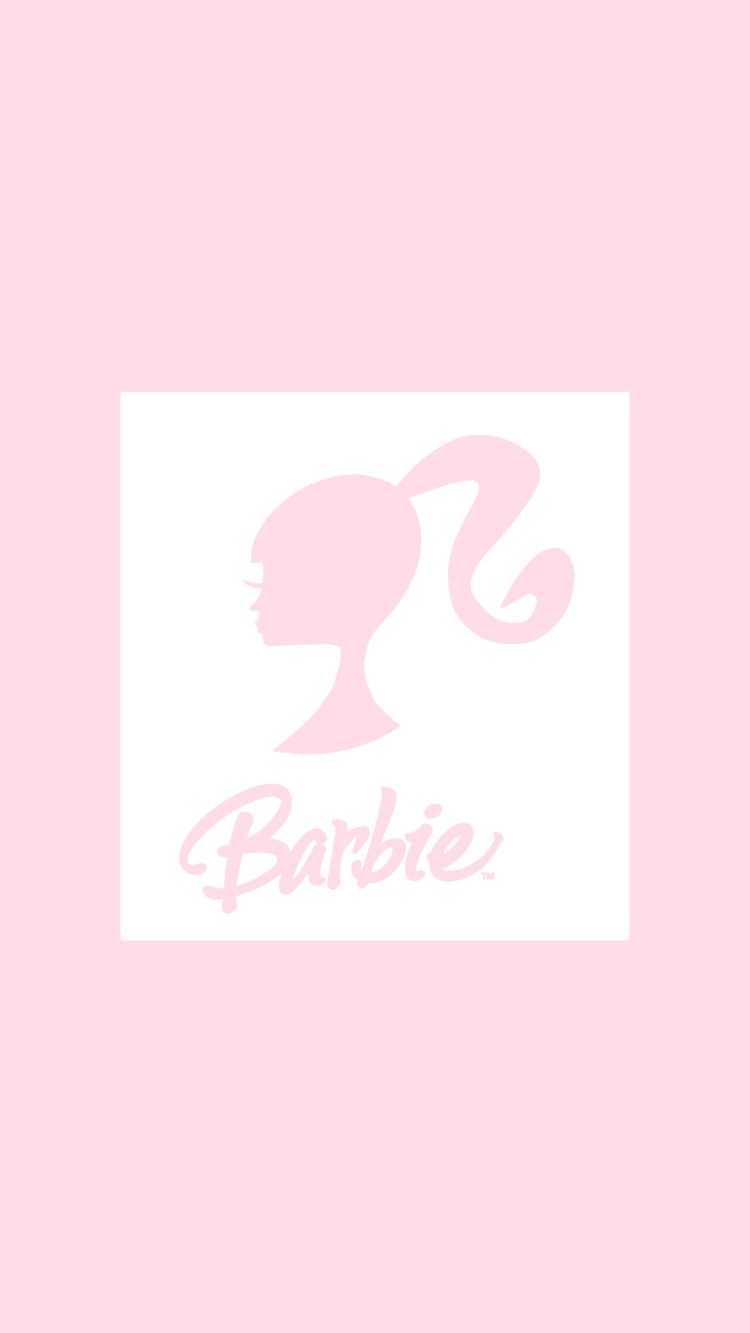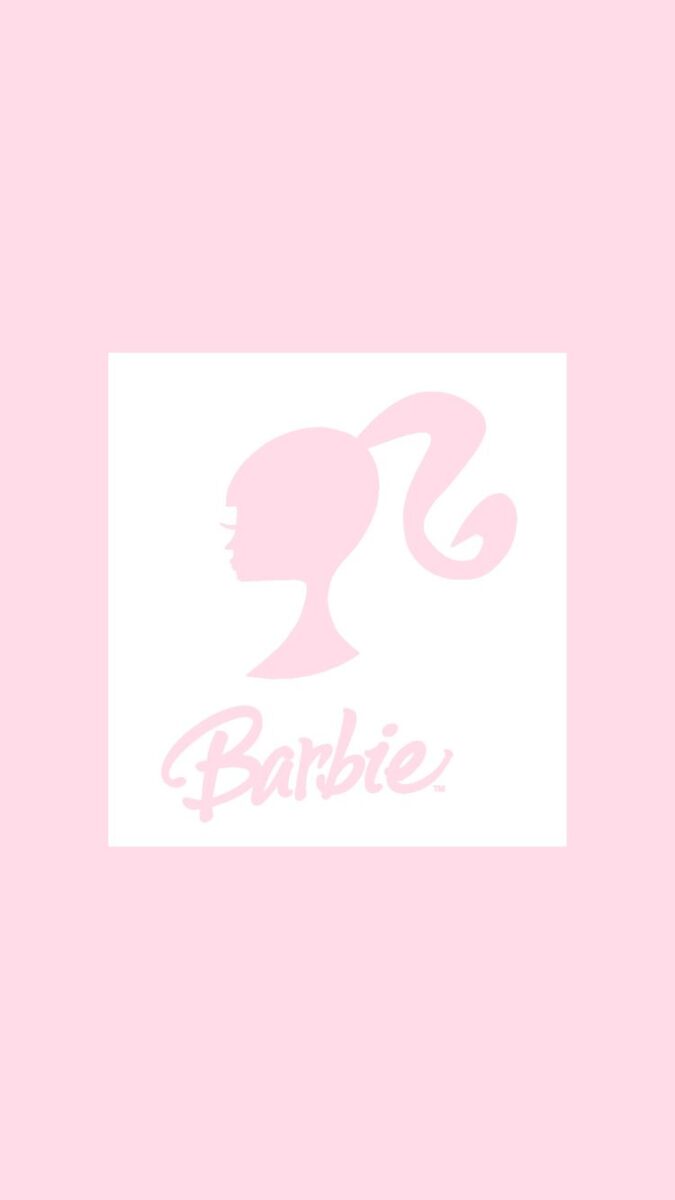 For a minimalistic yet still iconic Barbie wallpaper, you can't get any better than this popular icon of Barbie!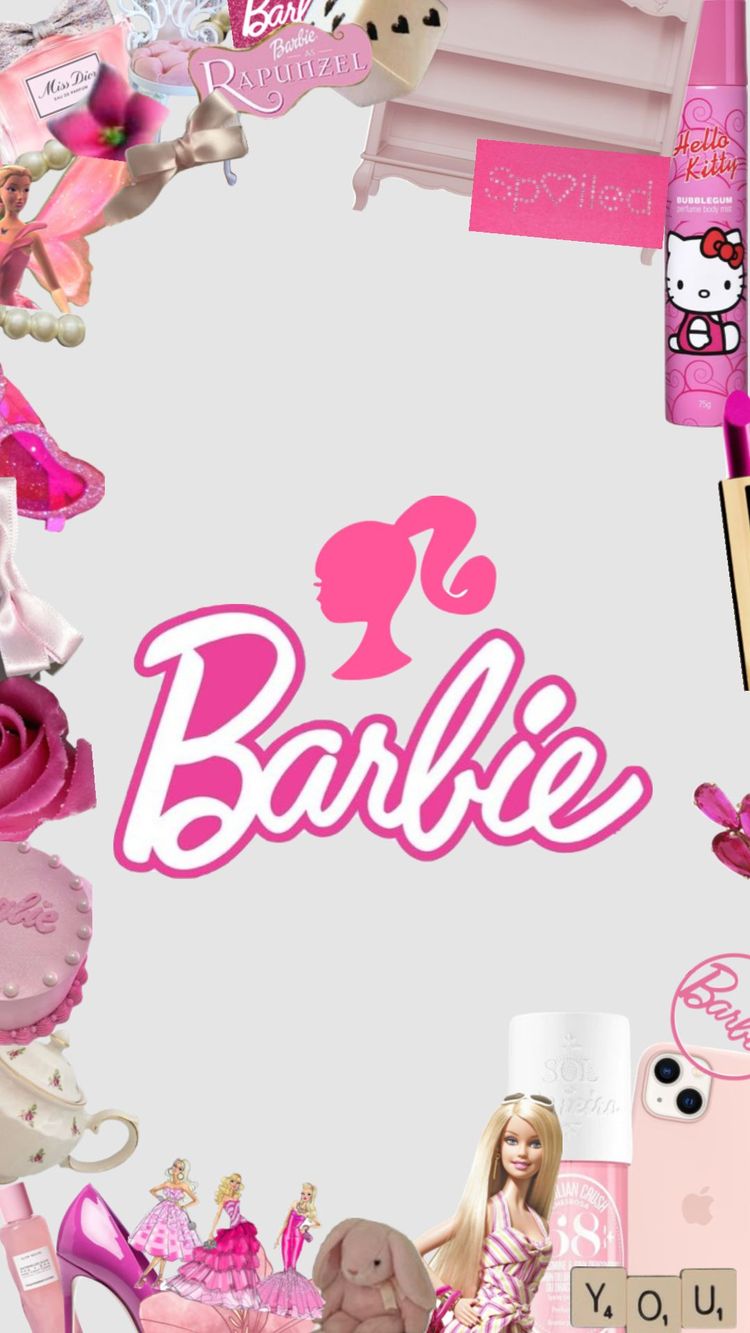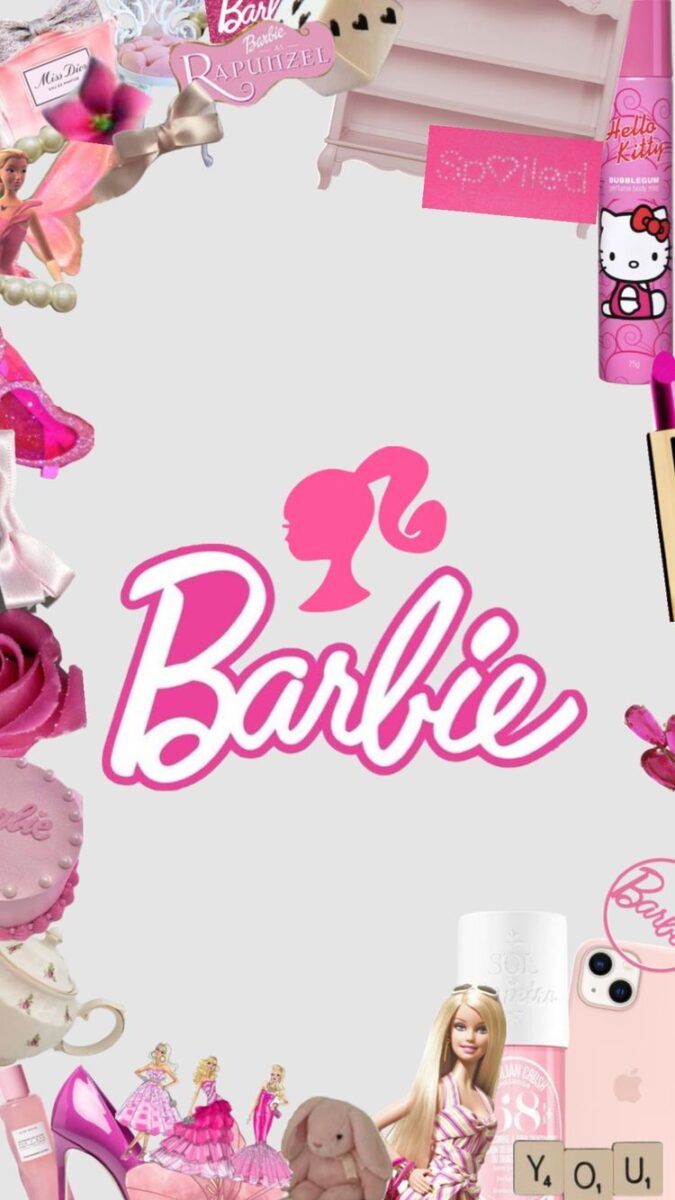 If you're worried about Barbiecore wallpapers being too distracting for your phone, this one has lots of space so your apps don't clash with your Barbie background.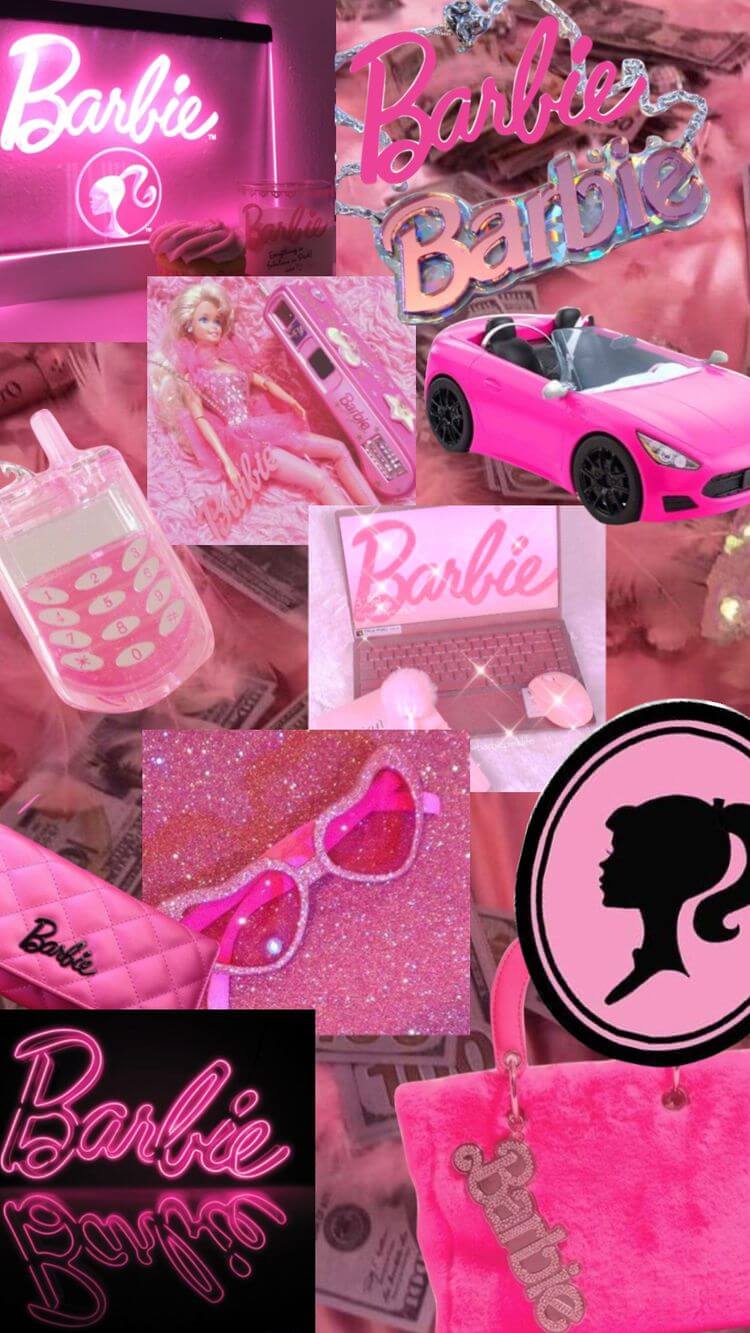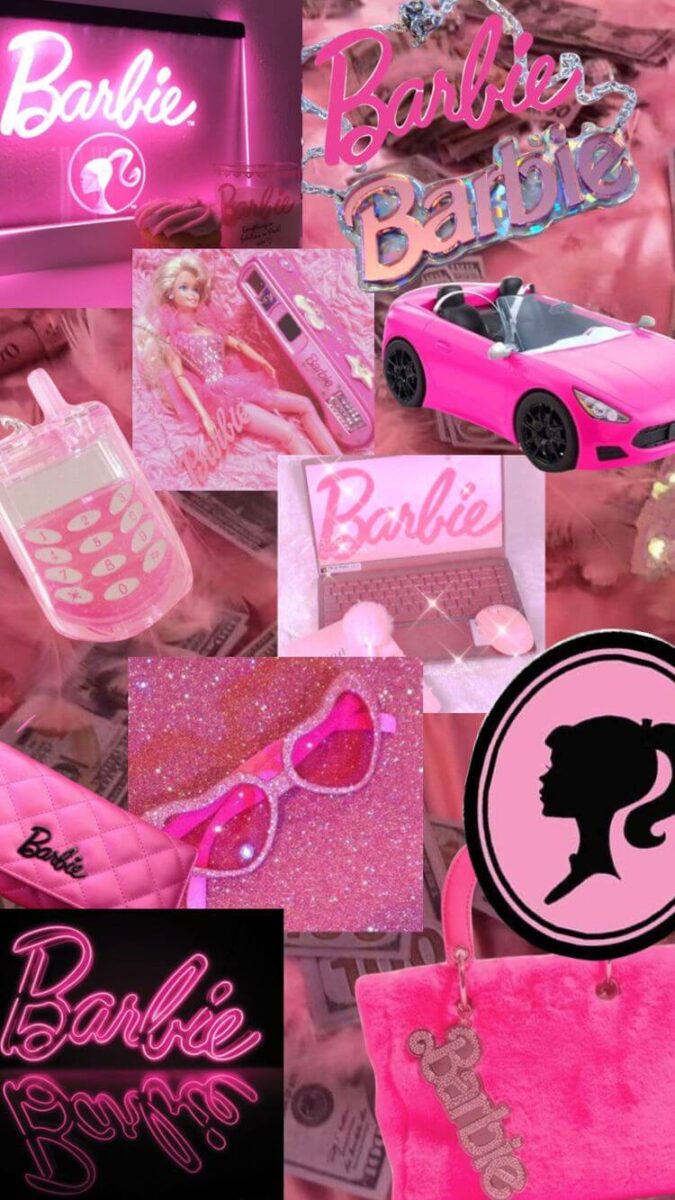 Here's another quirky Barbiecore collage you should definitely try out! It's so cute!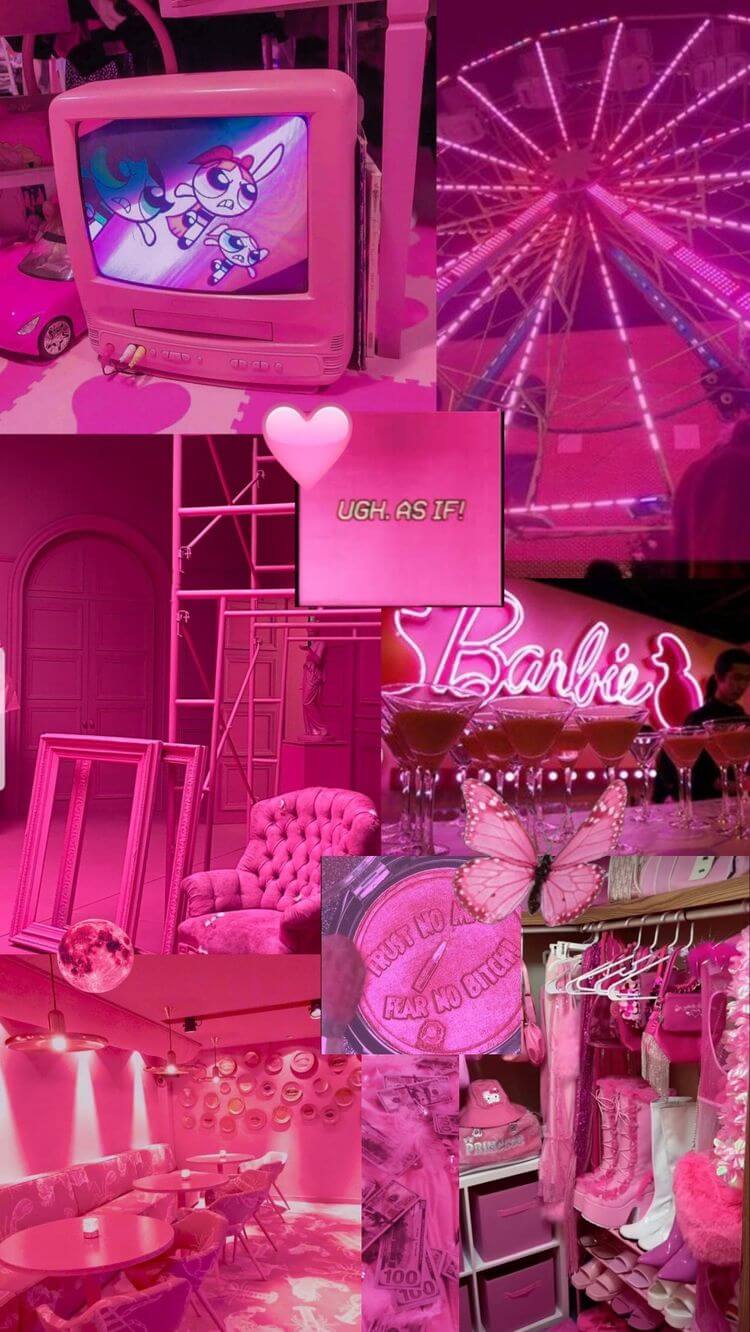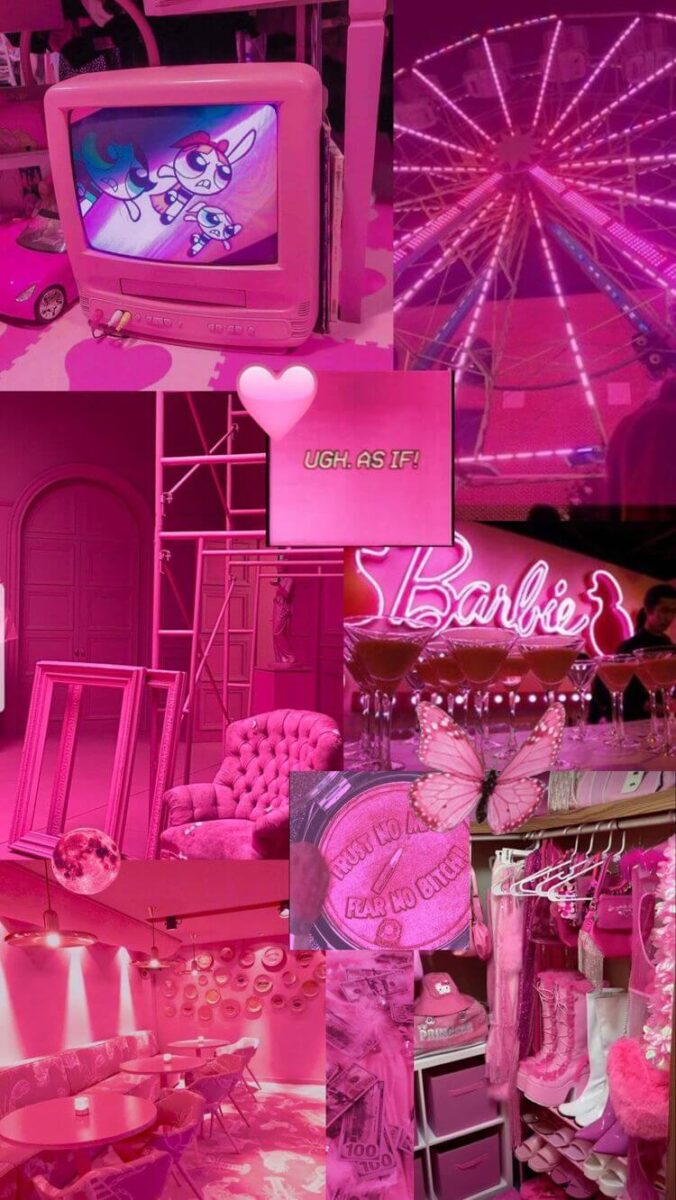 Looking for more Barbiecore collages? You surely won't run out of them on this list! The hot pink and neon pink accents really make this a cohesive Barbie background for your iPhone.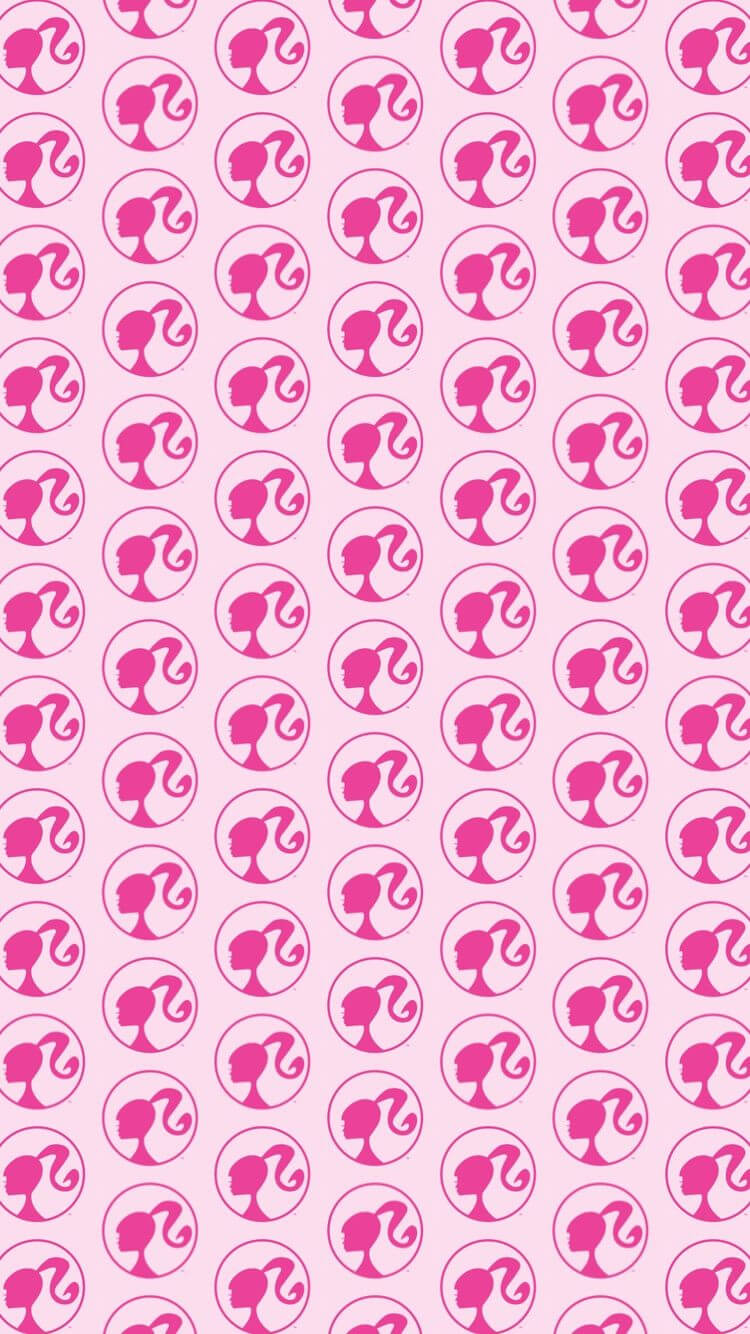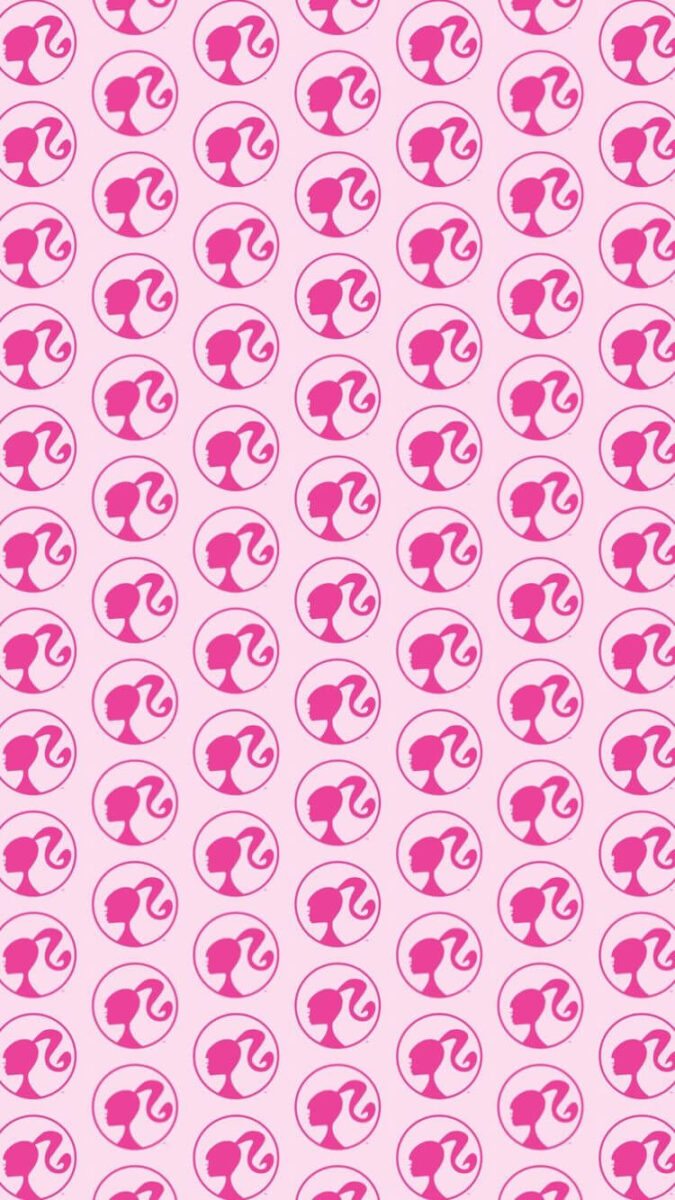 These iconic Barbie logos would really make such great lockscreens for your iPhone! You can also dim this photo down a little bit if you want to use it as your homescreen as well.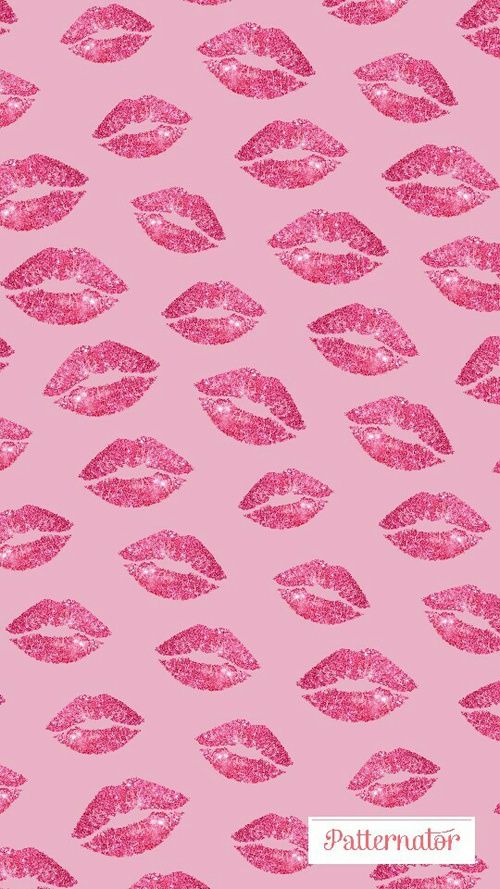 These kiss mark patterns would suit any occasion! Whether you're going for a Barbiecore aesthetic or just something a little flirty.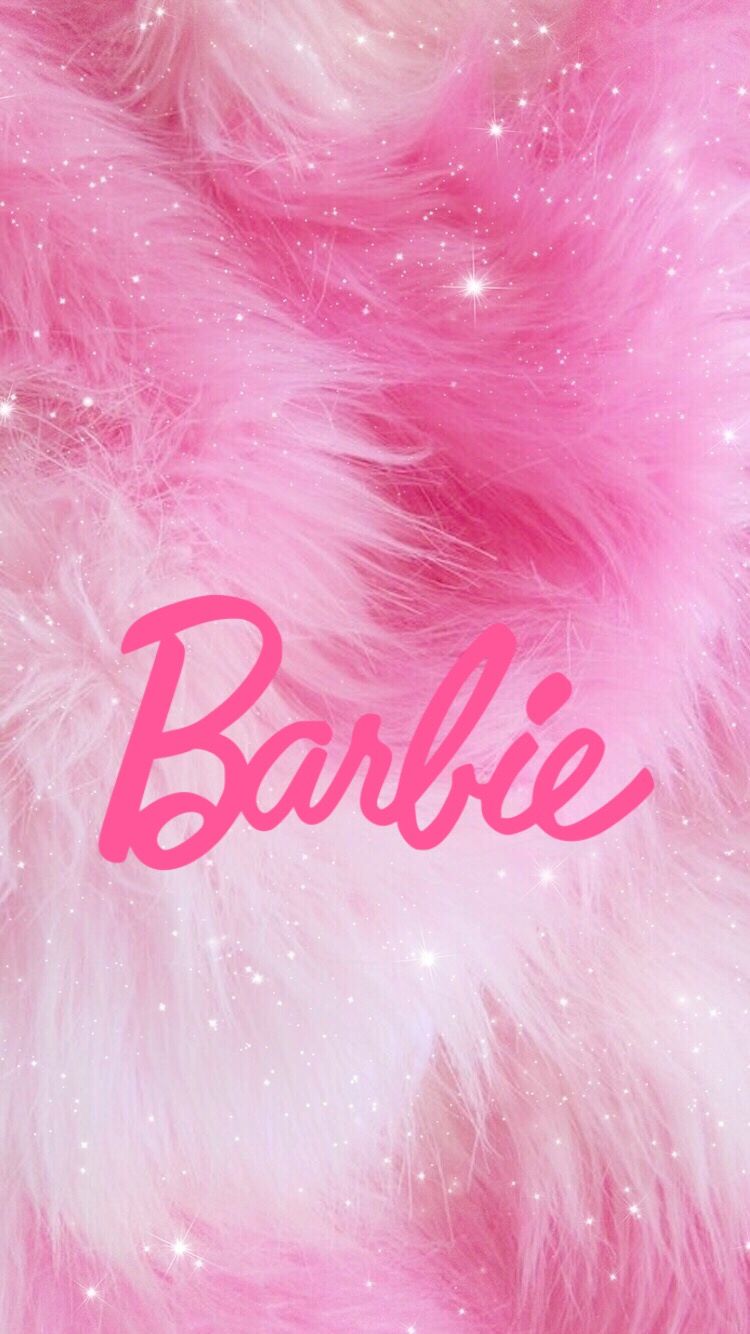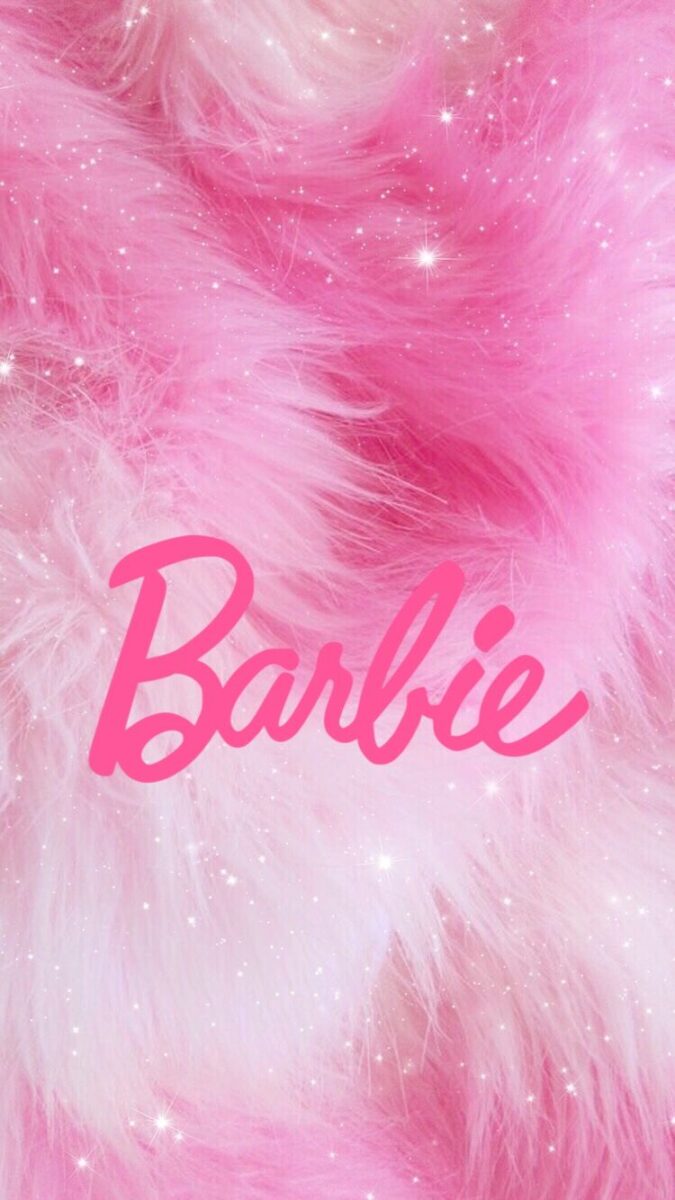 I'm loving the fur texture of this wallpaper for your iPhone! It looks so luxurious and the subtle shimmers make this even better!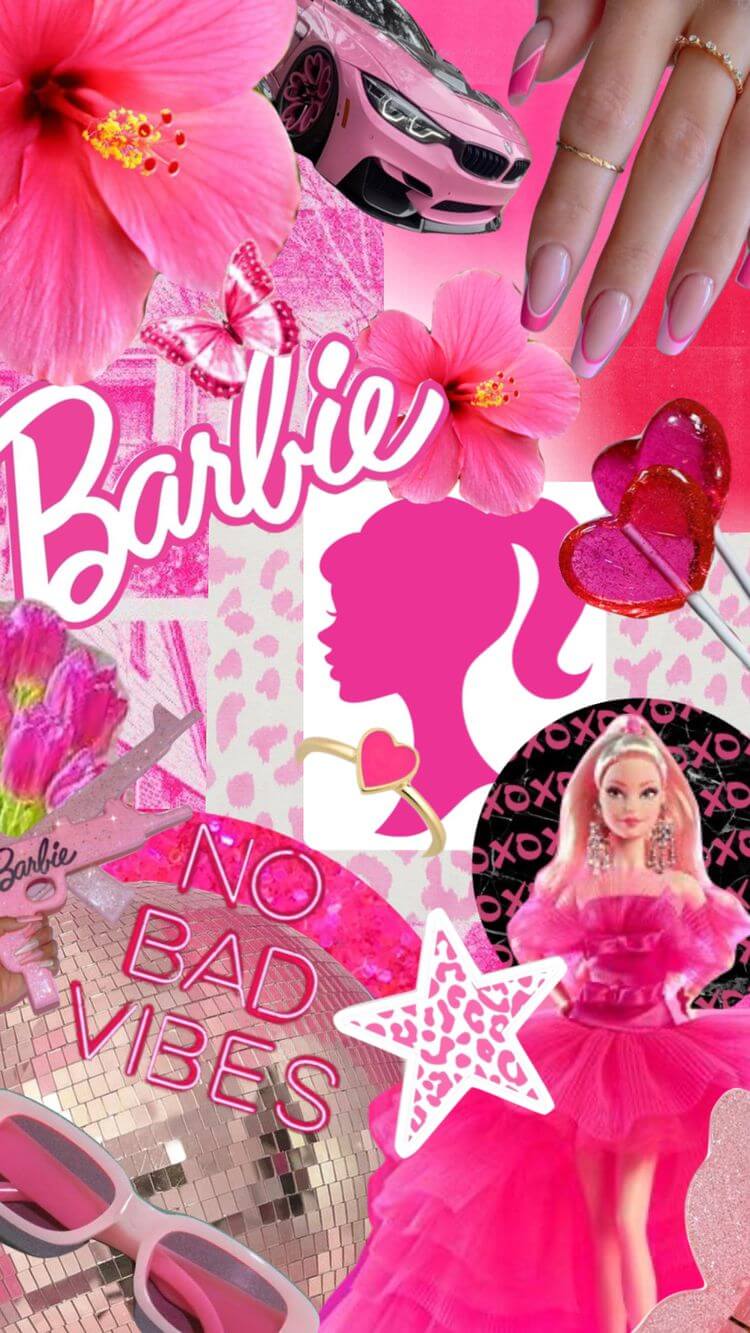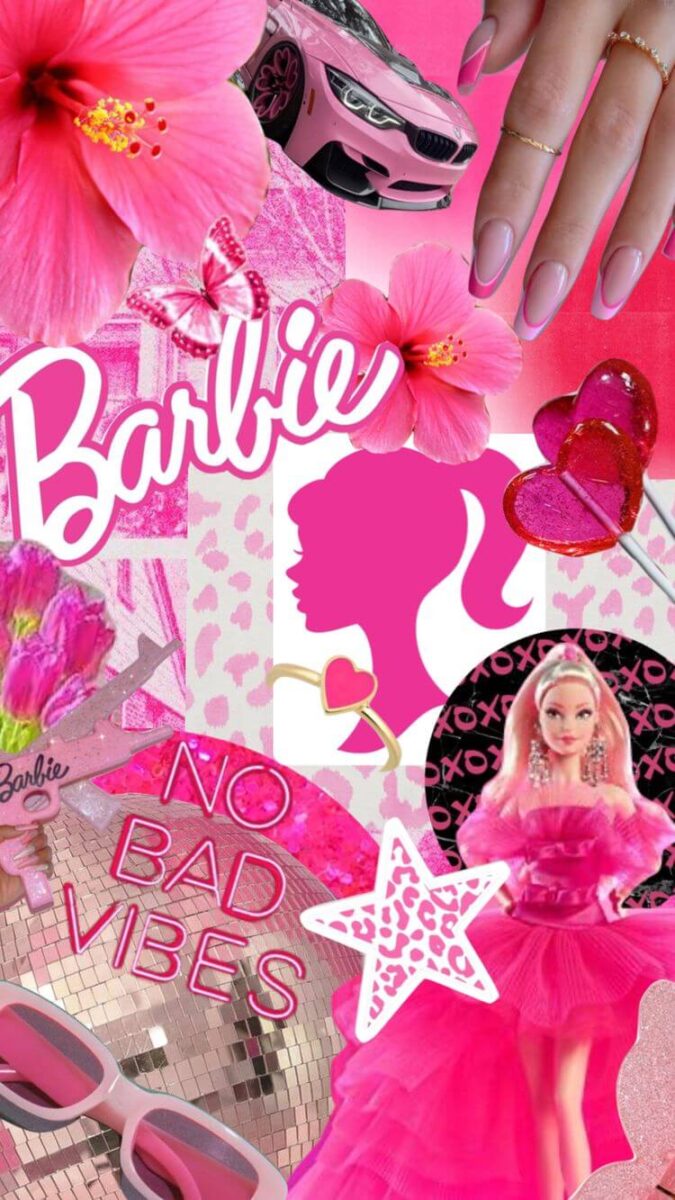 This Barbiecore collage wallpaper is giving me such vintage disco vibes. This would totally suit Dua Lipa's soundtrack from the Barbie movie!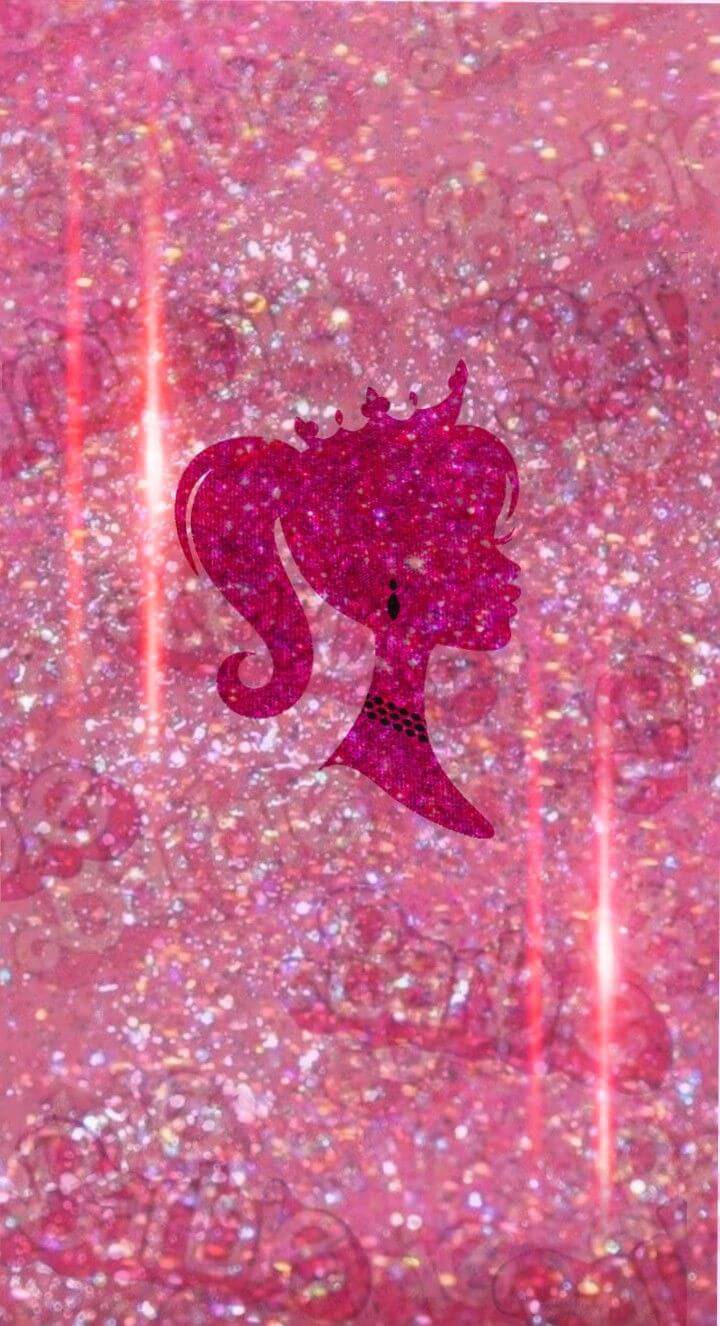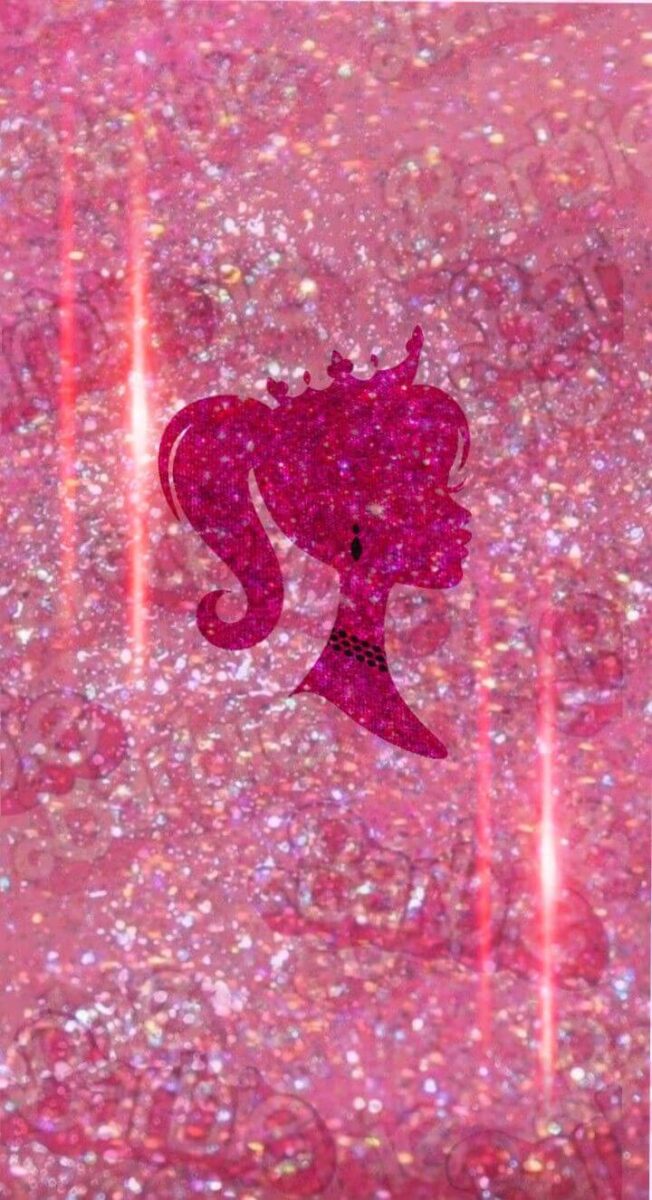 I'm loving the glittery and shimmery aesthetics of this particular Bartbiecore wallpaper! The dainty black accents that accessorize the Barbie logo make it even better too!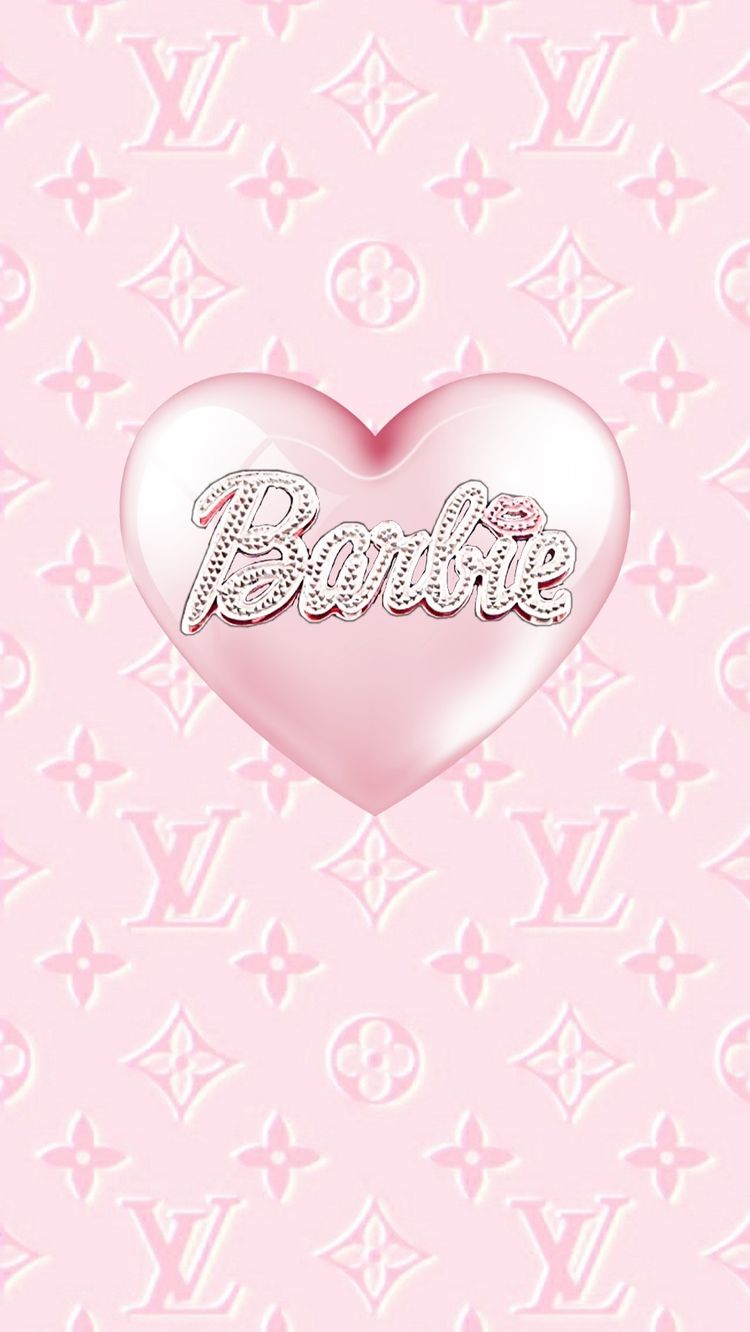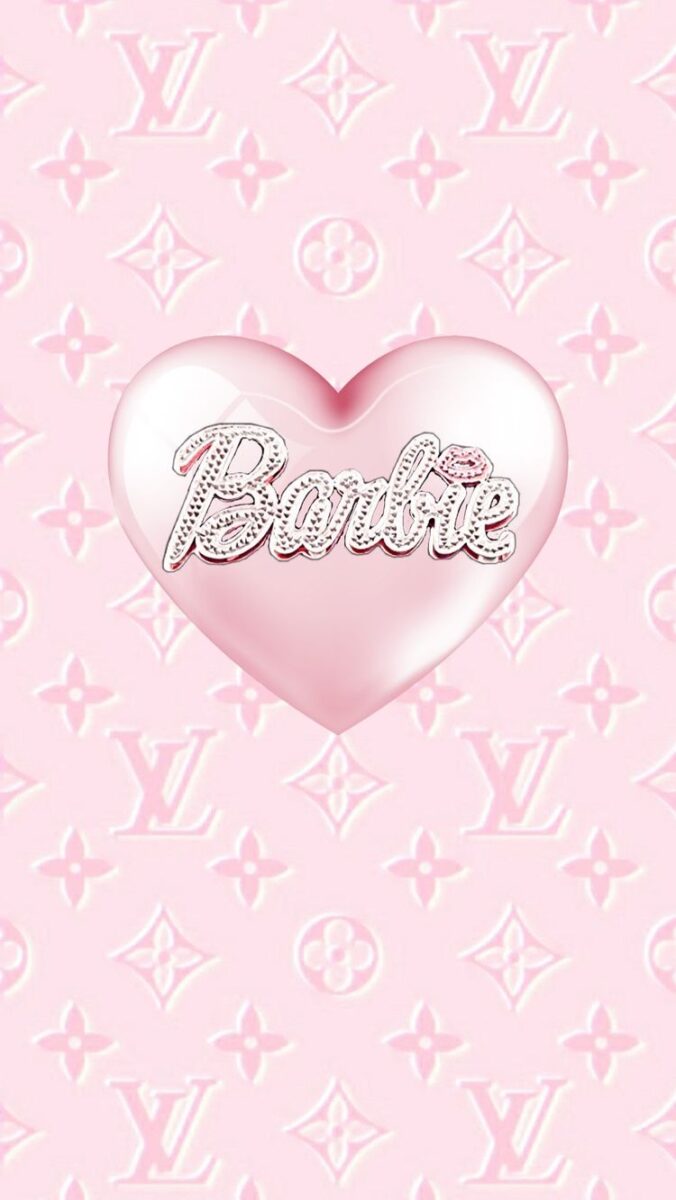 I am obsessed with this redesign of the Barbie logo. It looks so dainty, feminine, and sophisticated!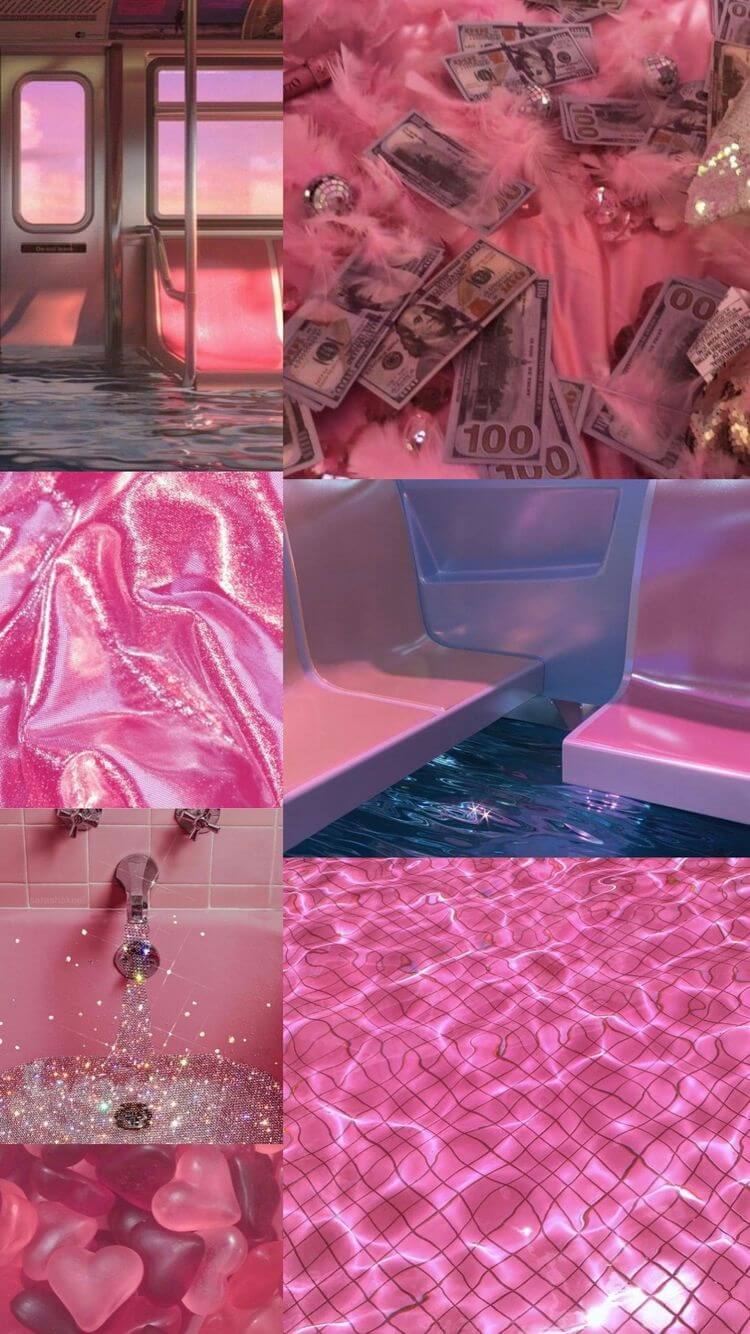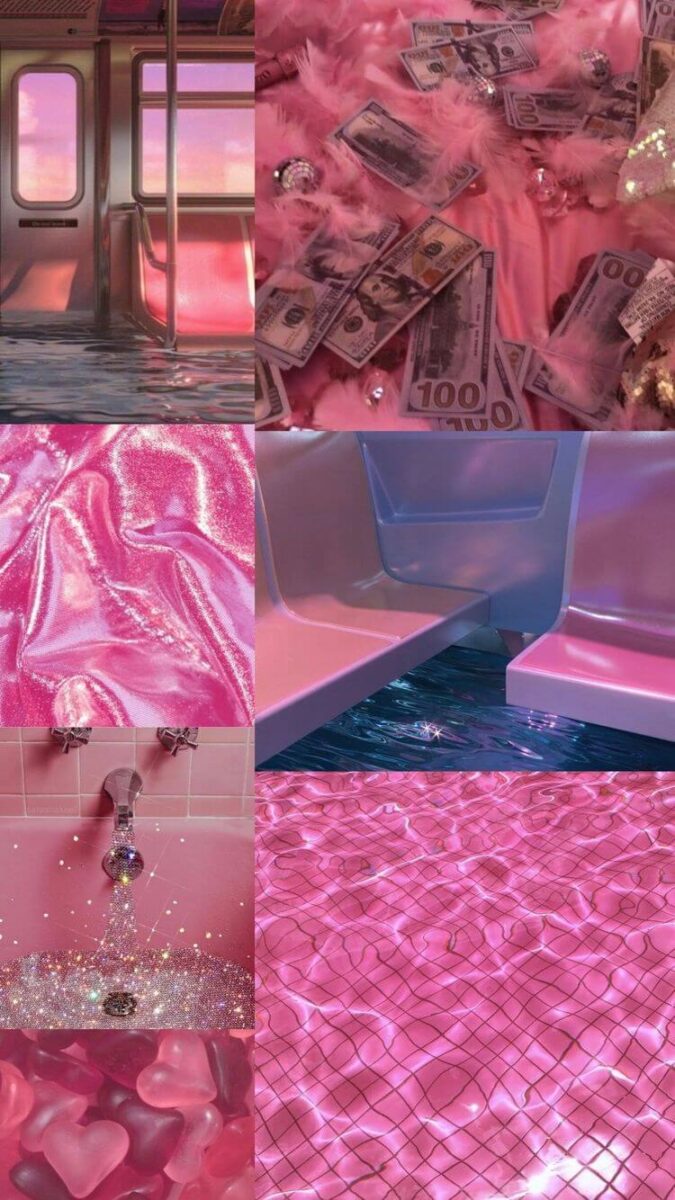 Sometimes, when going for a Barbie background, you don't have to take it literally. All you need is to capture the fun, hyperfeminine vibe of Barbie just like this wallpaper!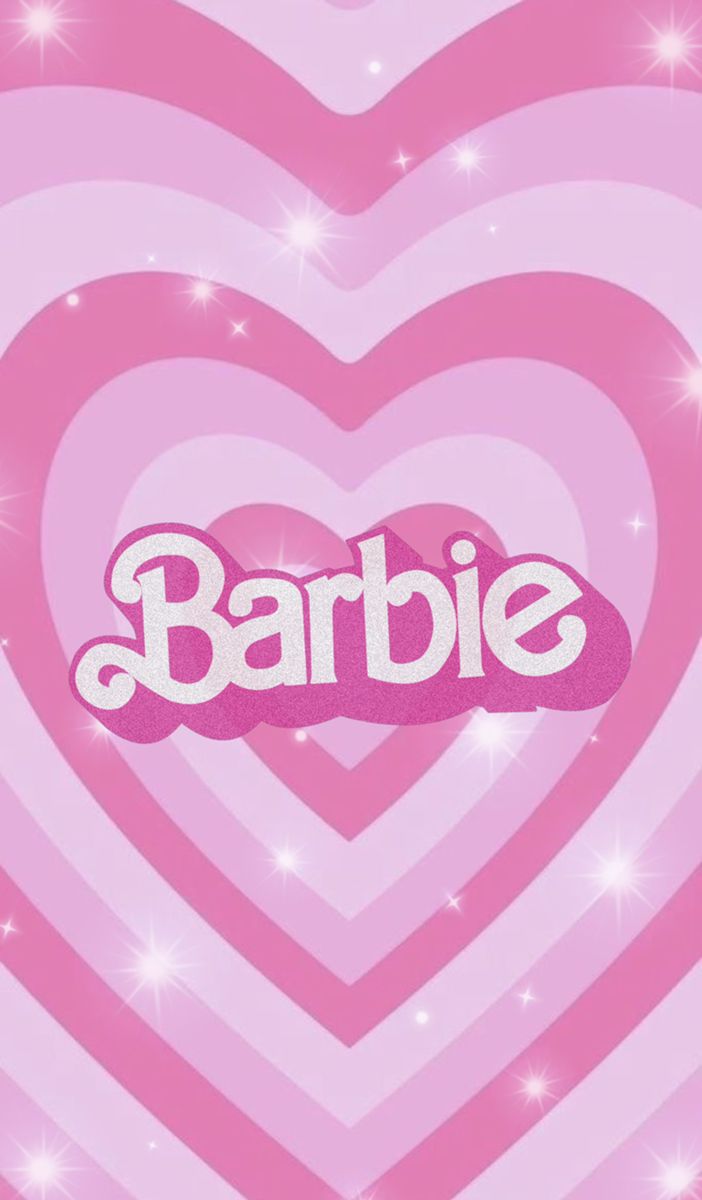 This Barbie logo sort of reminds me of the Powerpuff Girls' end credits after each episode. Such a cute combination!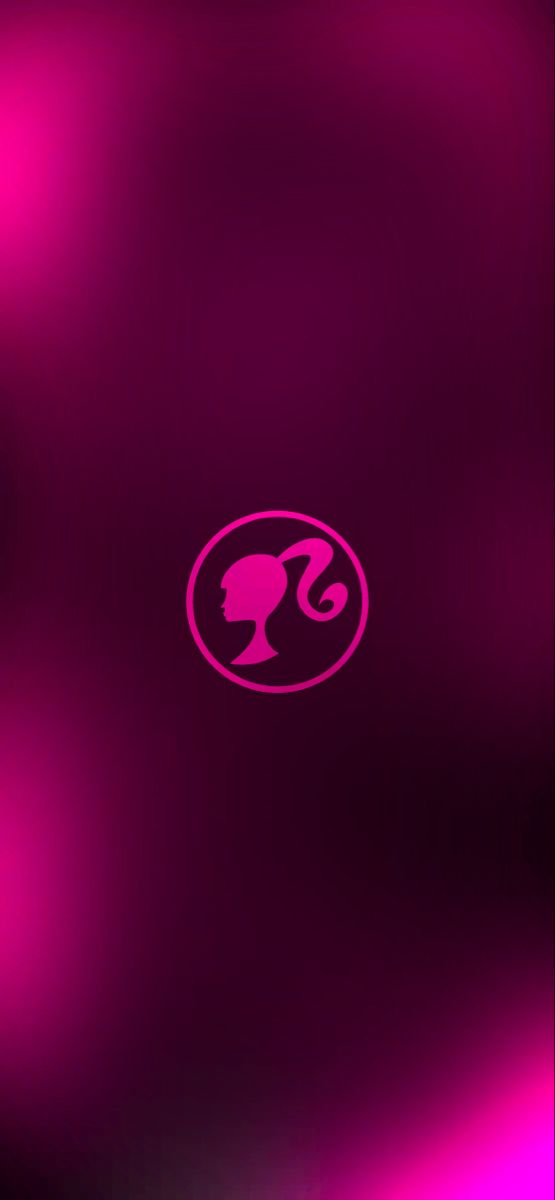 I love the subtle edginess of this deep pink Barbie wallpaper! It's so cute and the logo stands out well against the darker Barbie background.
This Barbiecore wallpaper is giving me serious y2k vibes for me. It's a whole mood as you get into the Barbie hype!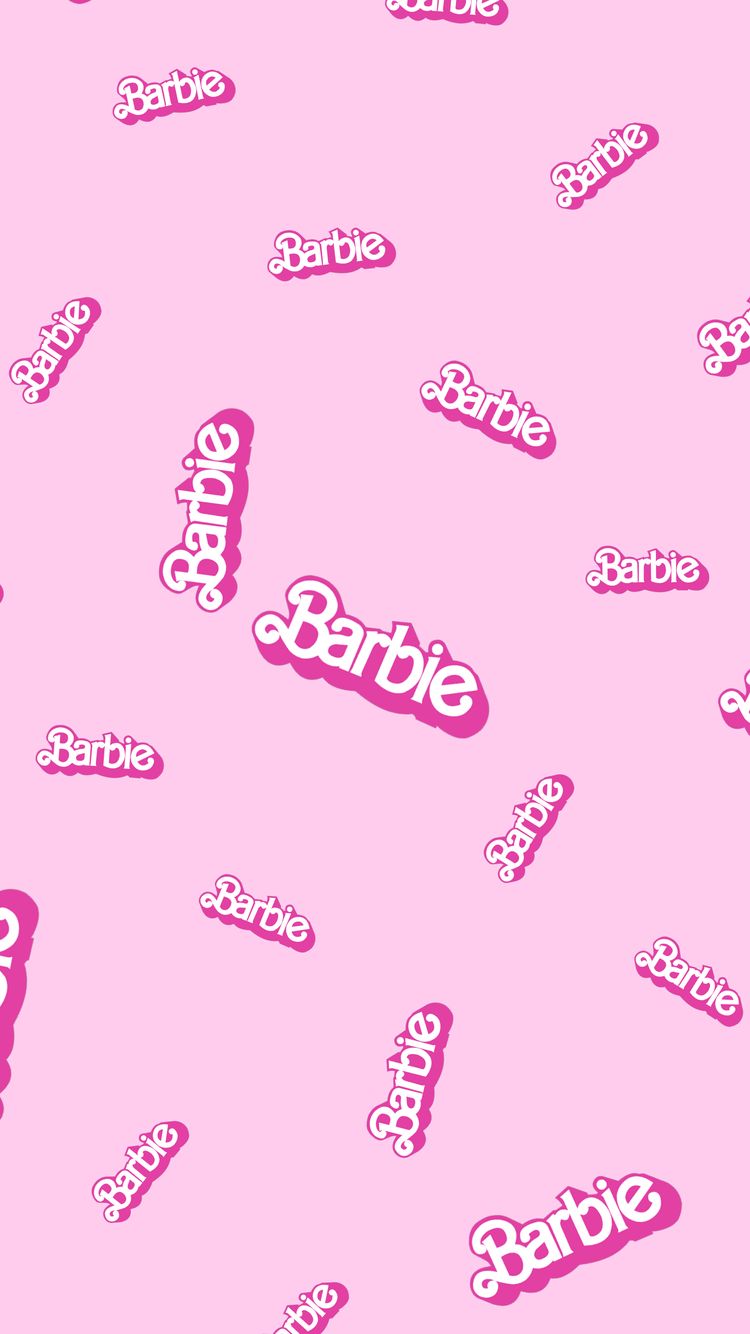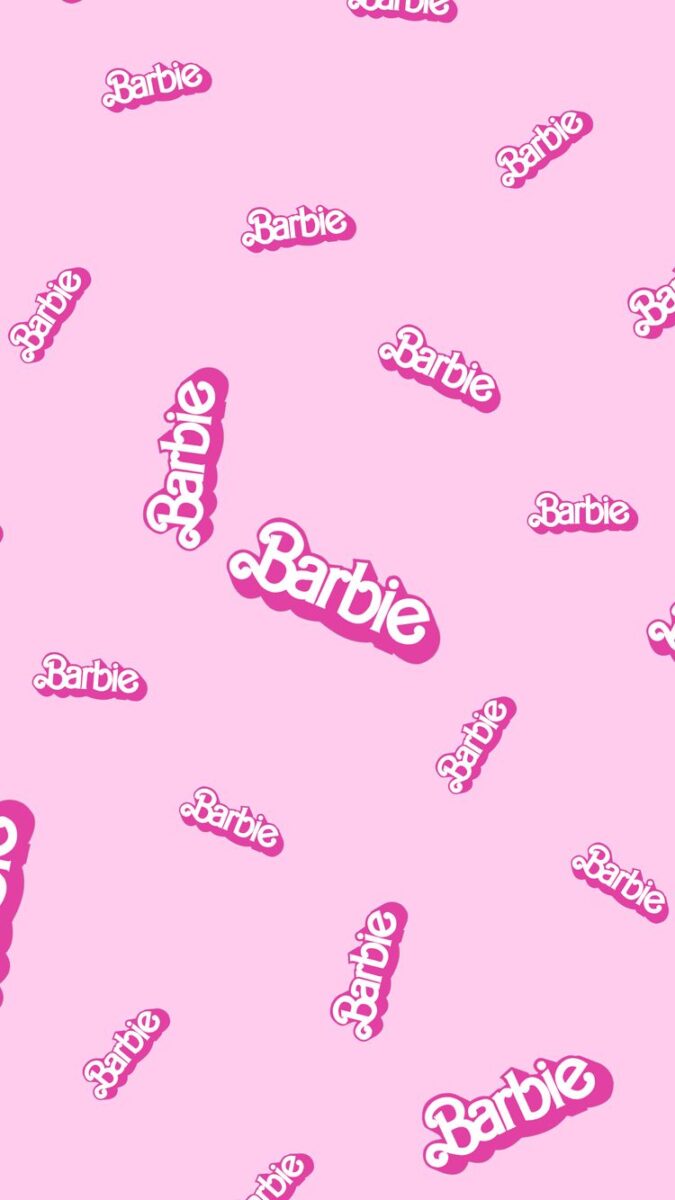 I love the simple yet quirky vibe of this Barbie wallpaper! The iconic logo patterns will surely give your phone that Barbie touch!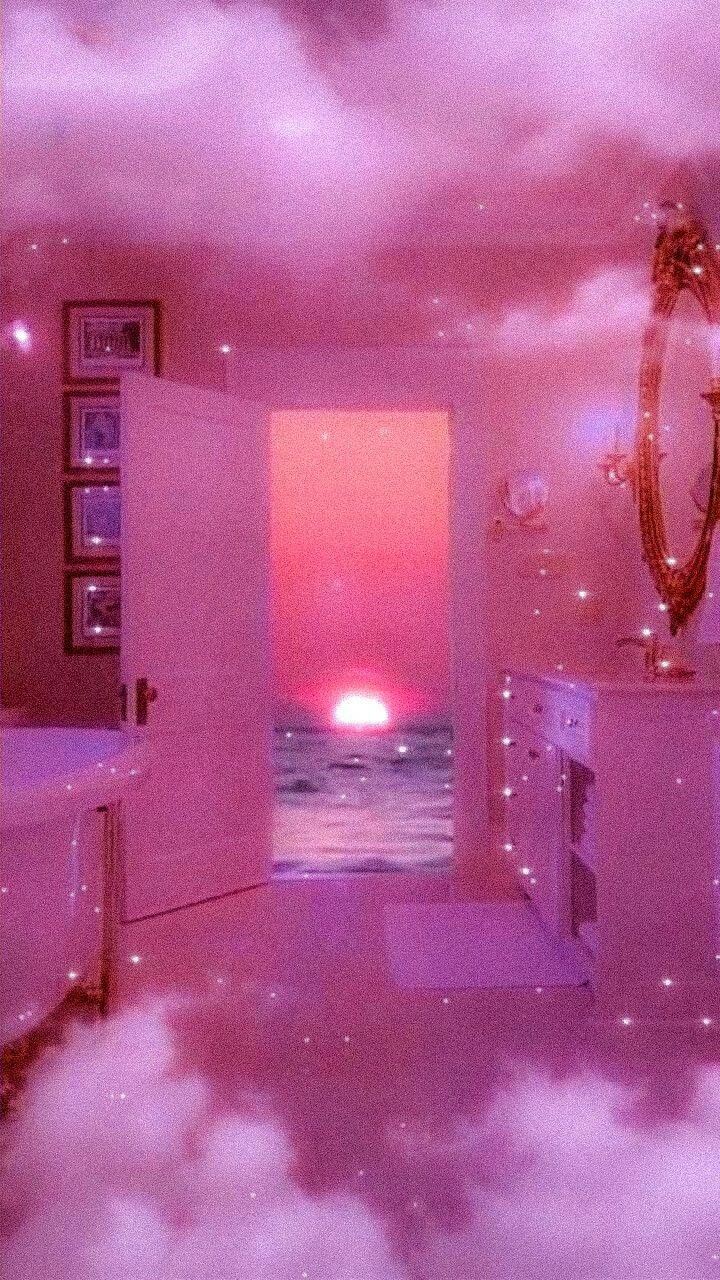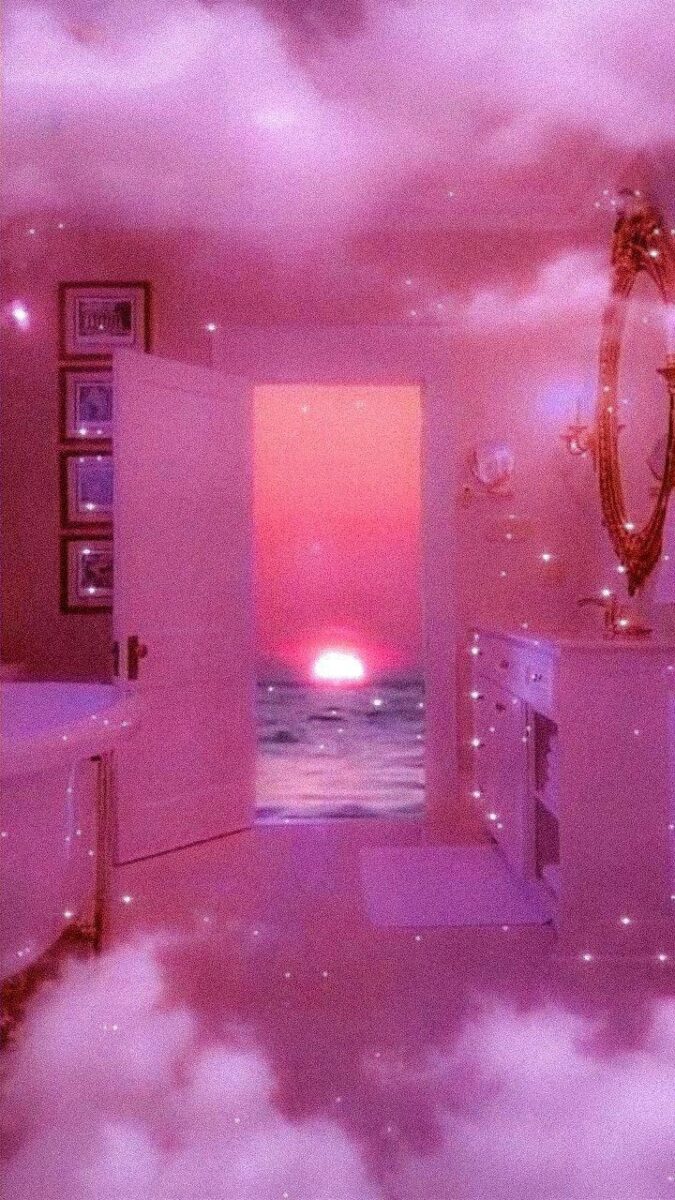 There's something about this wallpaper that looks like you're literally about to step into Barbie's world each time you unlock your phone. So cute!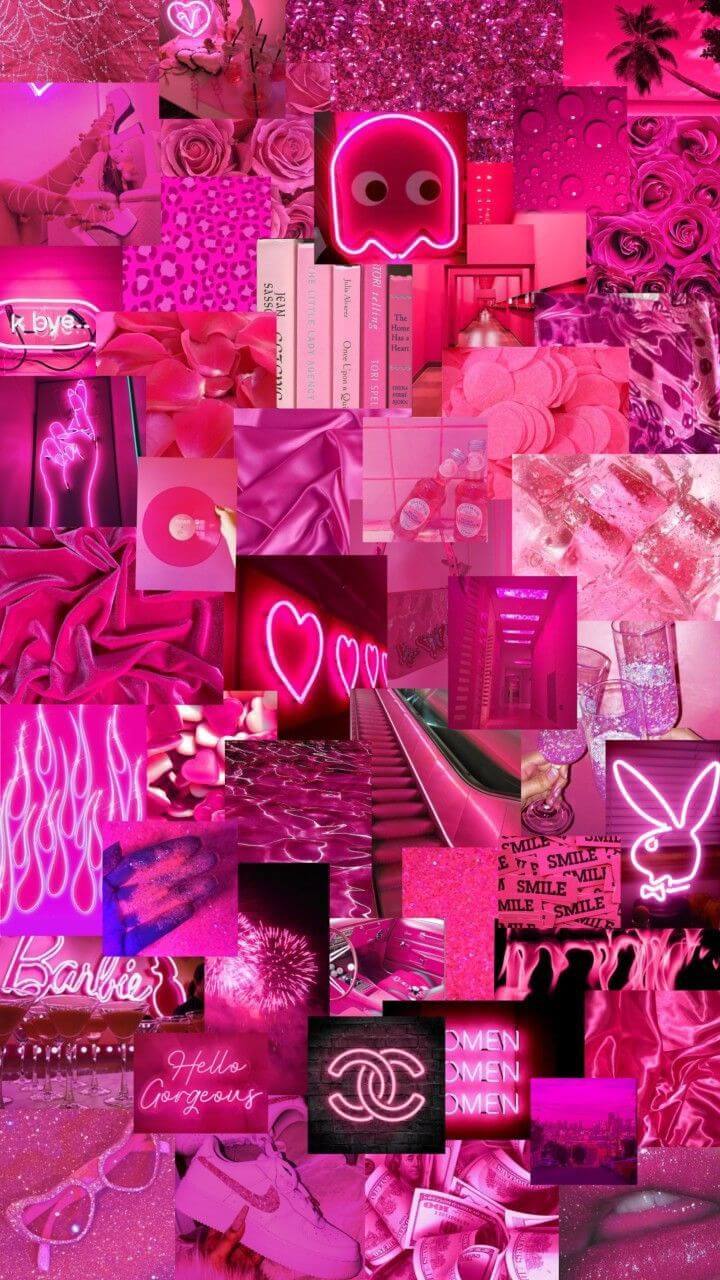 Here are more Barbiecore collages you can use for your next iPhone background. This one is also not just exclusively "Barbie" too, so you can use it for a whole lot of other themes and aesthetics.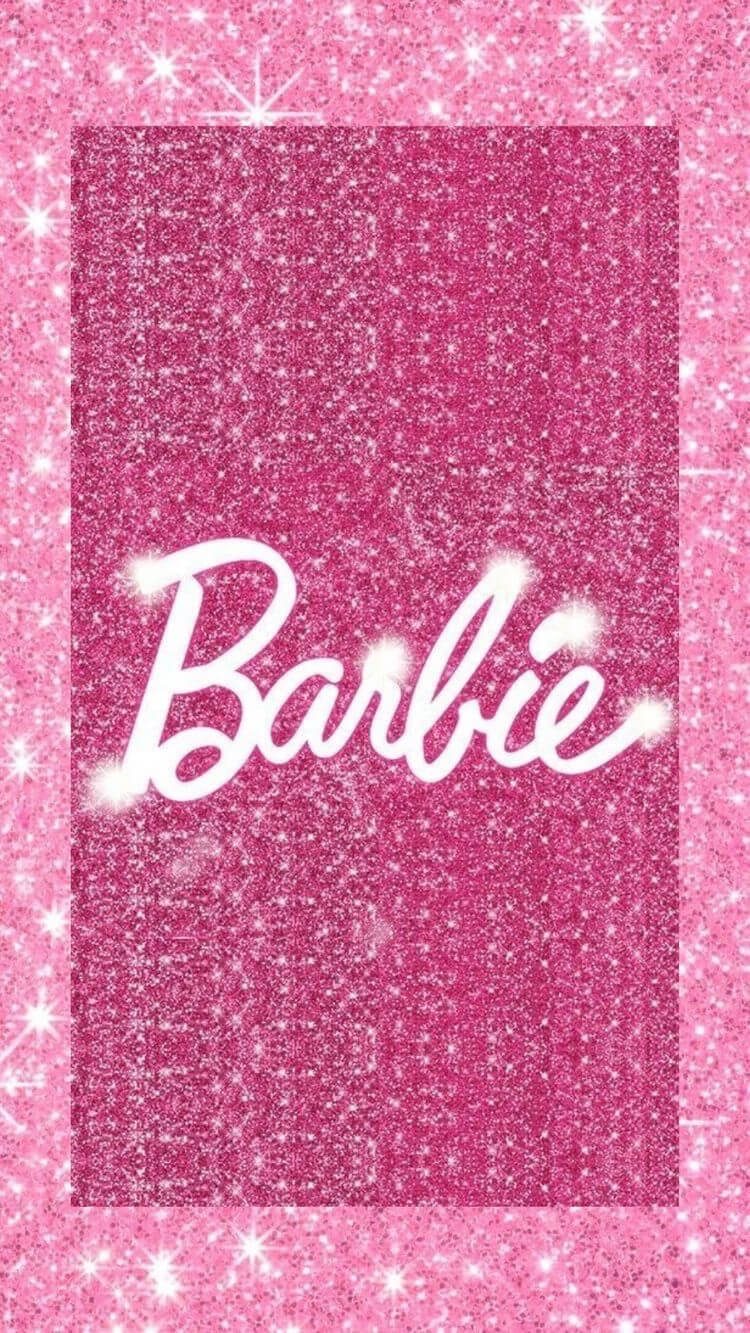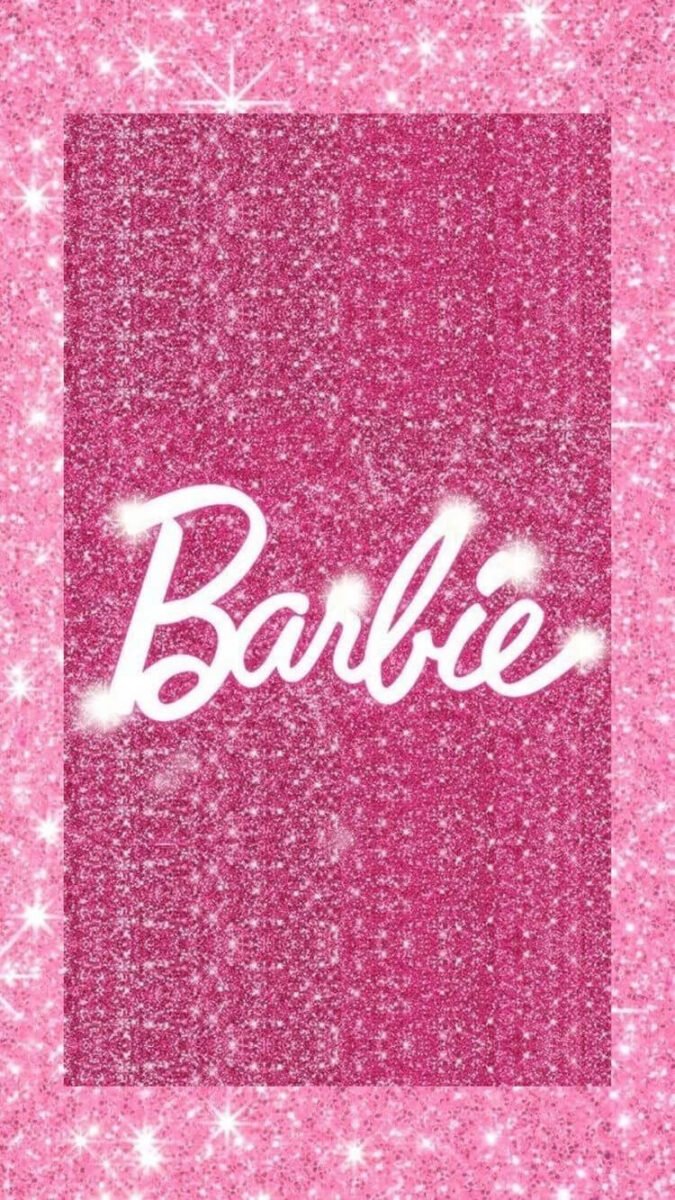 This sparkly Barbie wallpaper is just so glamorous! Something about it looks so exciting and instantly lifts up my mood.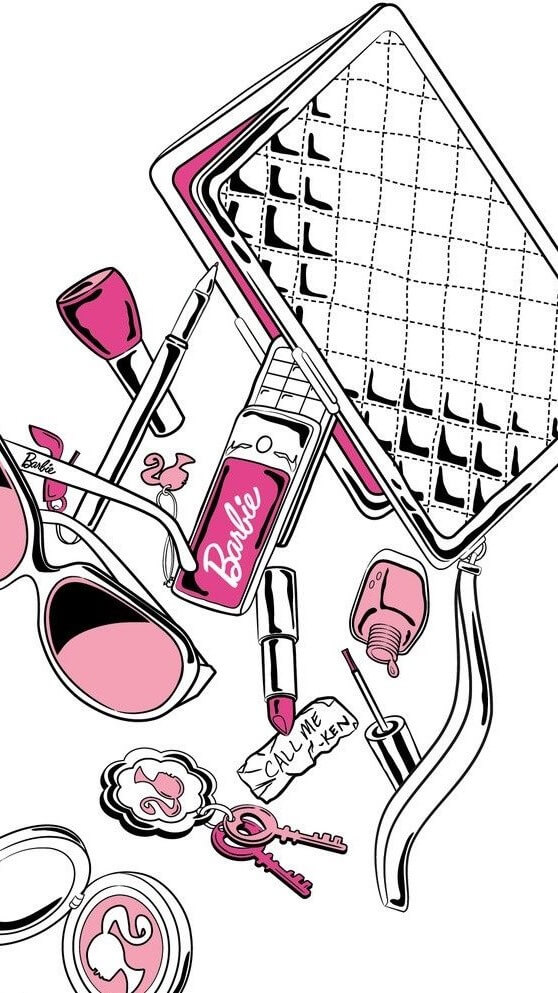 For a more vintage vibe, you might love this understated monochrome Barbie wallpaper! It has those iconic pink accents to make your Barbie background pop!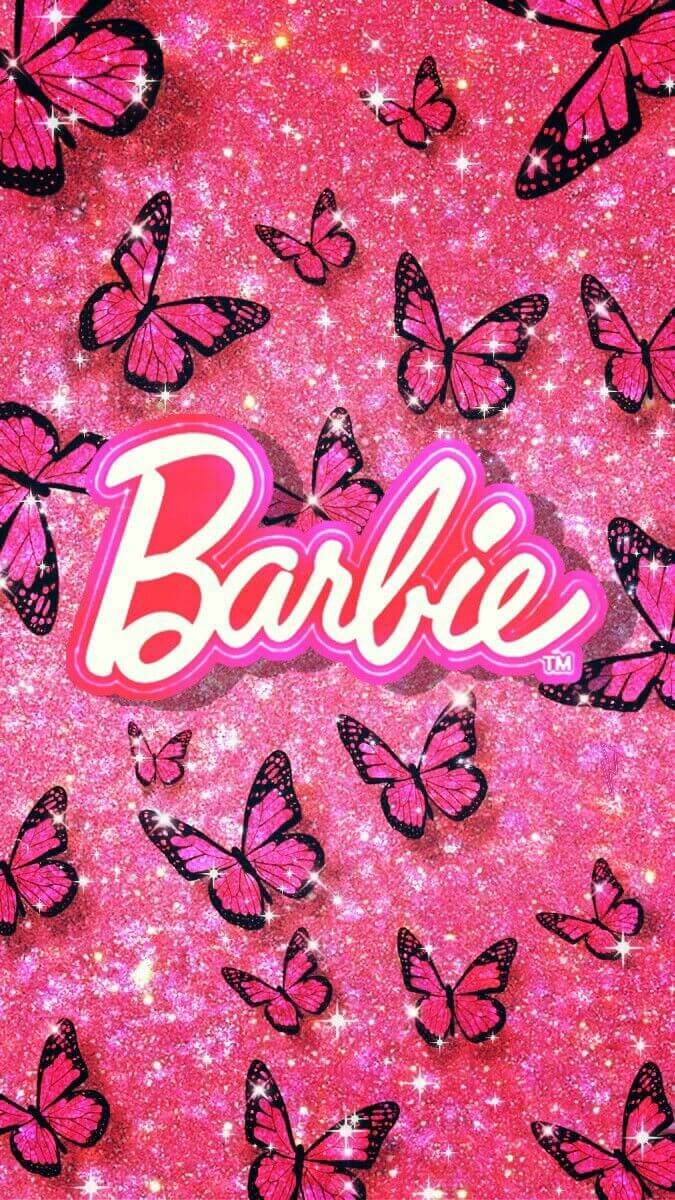 These butterflies added in this Barbiecore wallpaper give this aesthetic a more springtime and summertime vibe!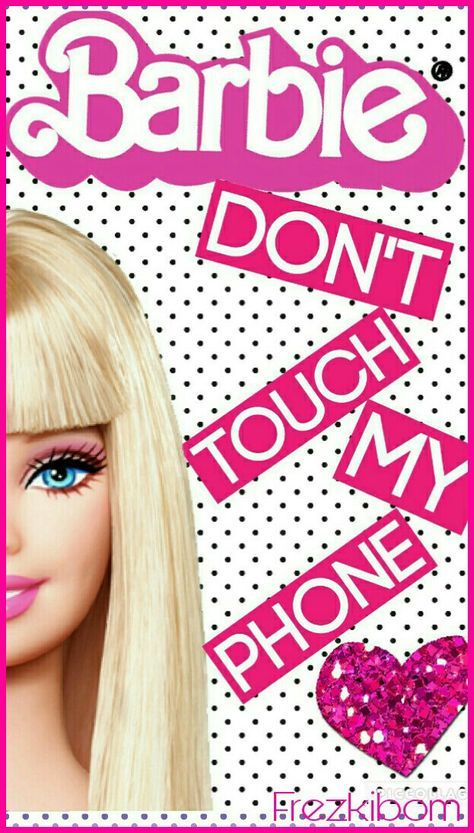 If you happen to have nosy friends or guests, this is a really fun yet sassy way to tell them that your phone is off-limits!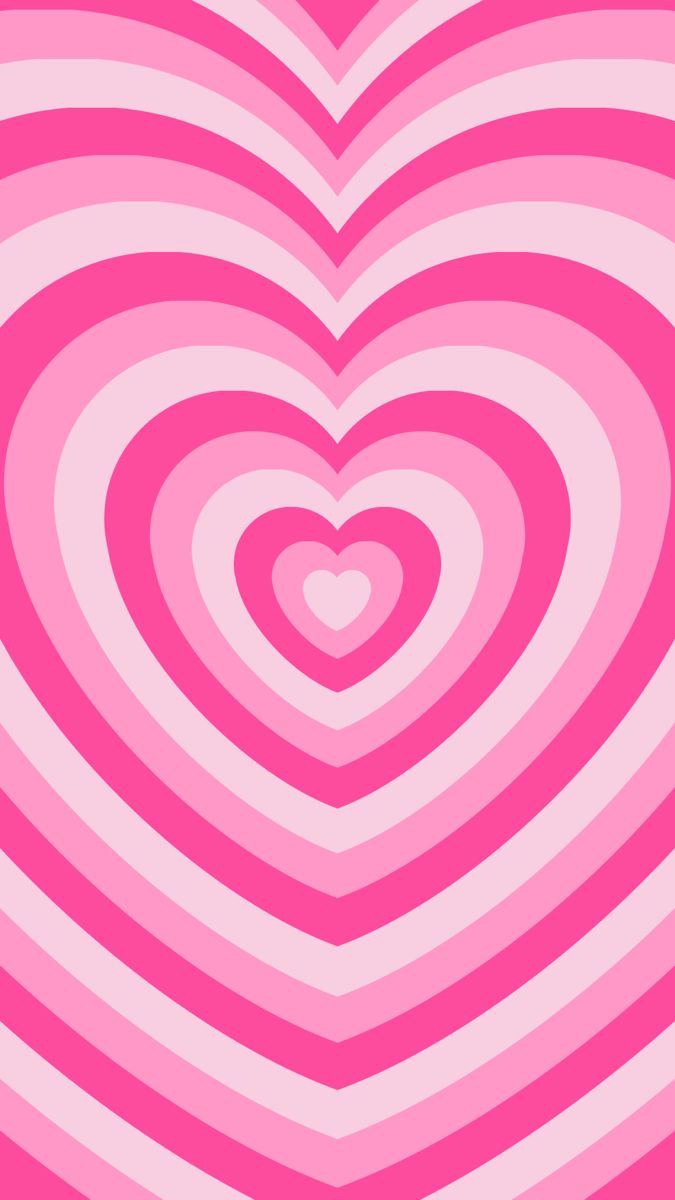 This particular wallpaper is giving such trippy Barbie vibes if you look at it long enough! Totally hypnotizing!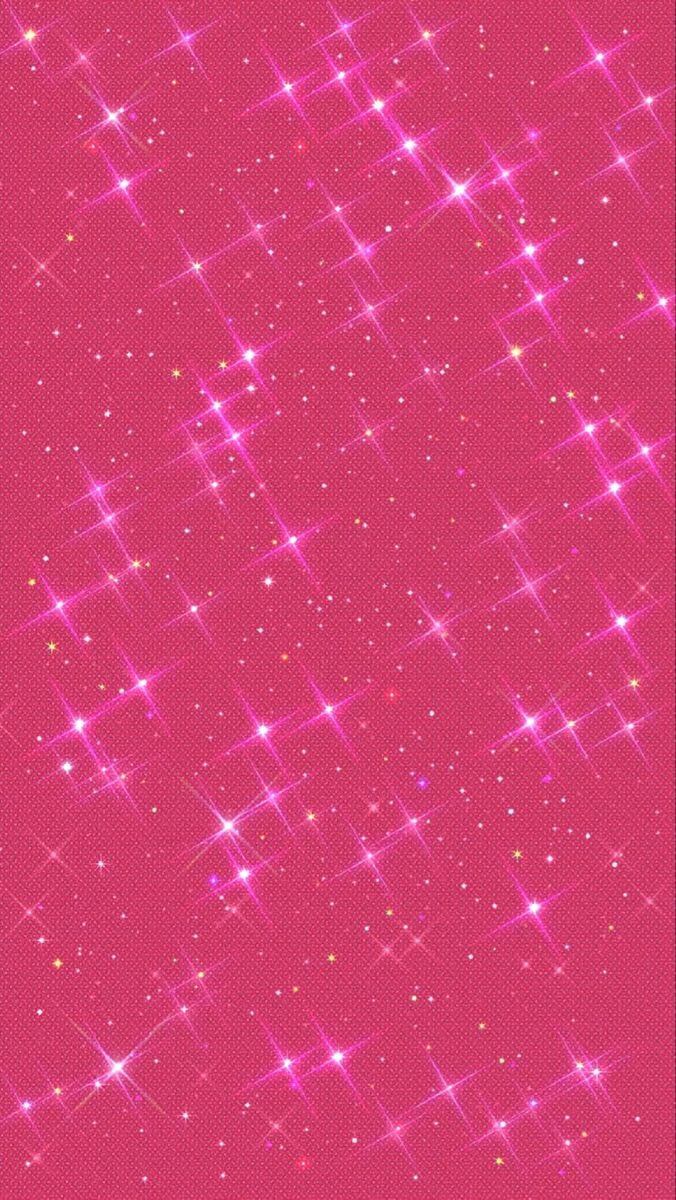 Here's a pretty subtle Barbiecore wallpaper you might love. It's reminding me of disco Barbie vibes with all those sparkles!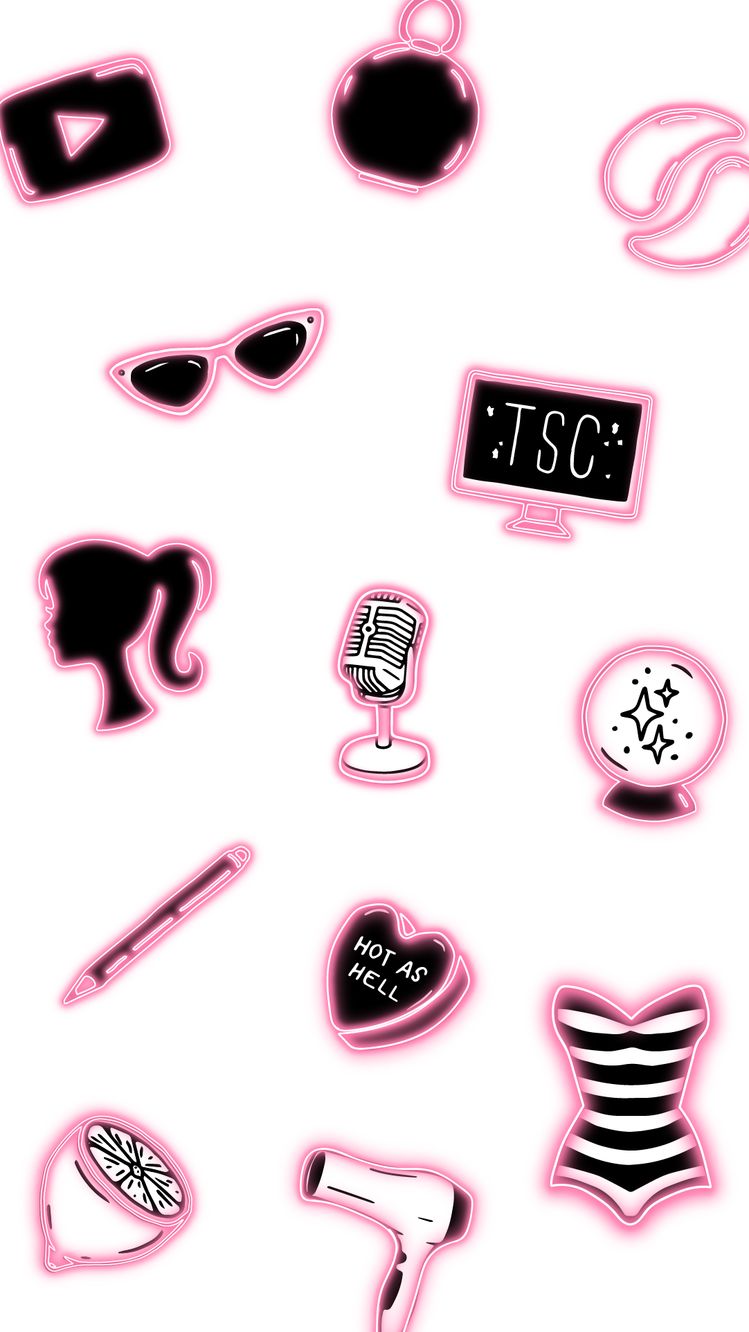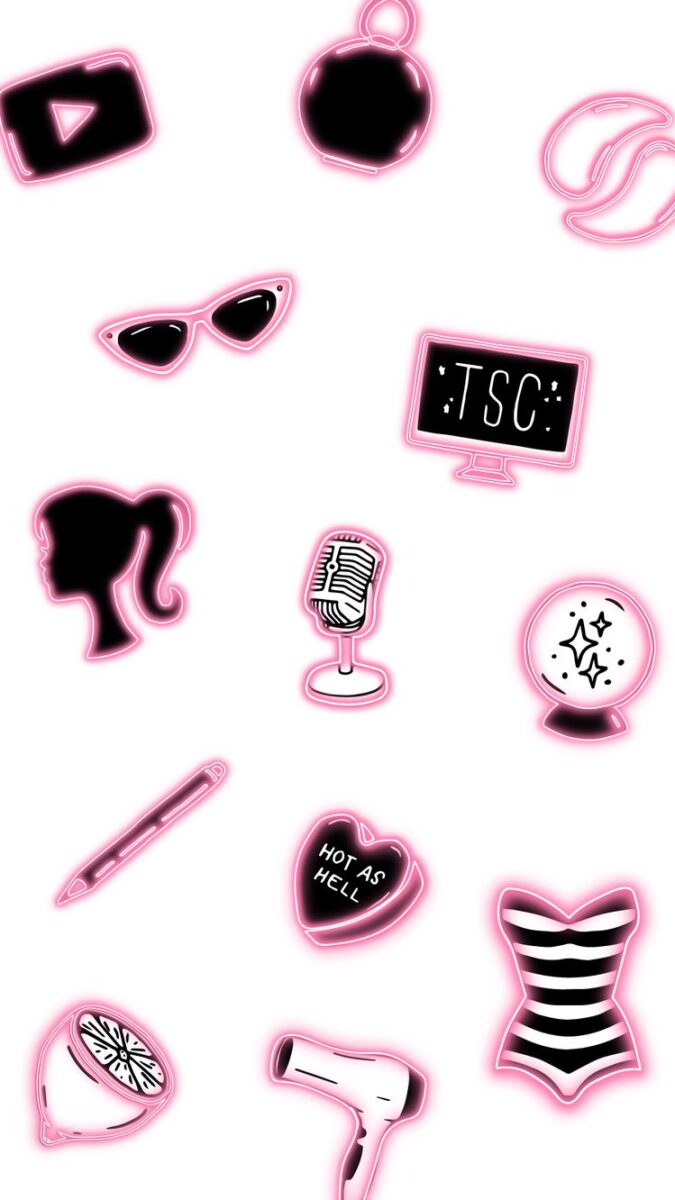 I love the usage of negative space for this Barbiecore wallpaper! It really makes each detail stand out!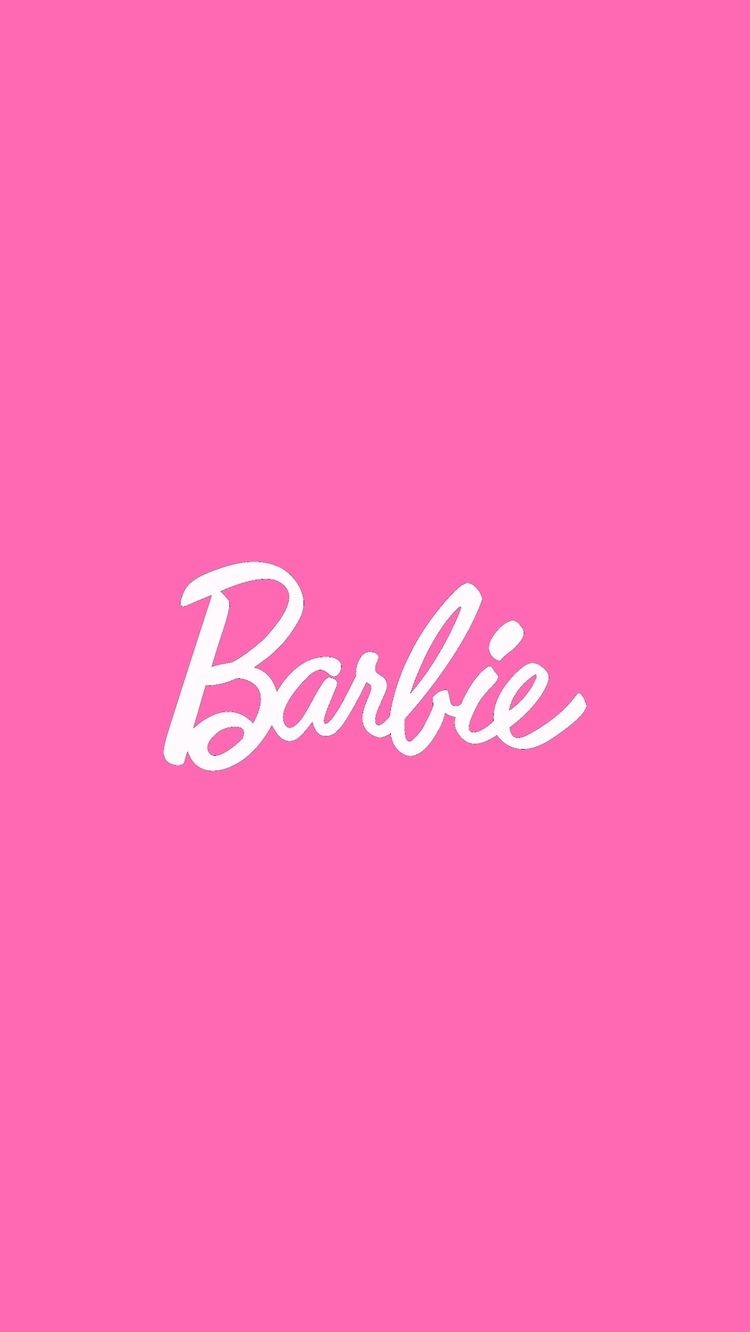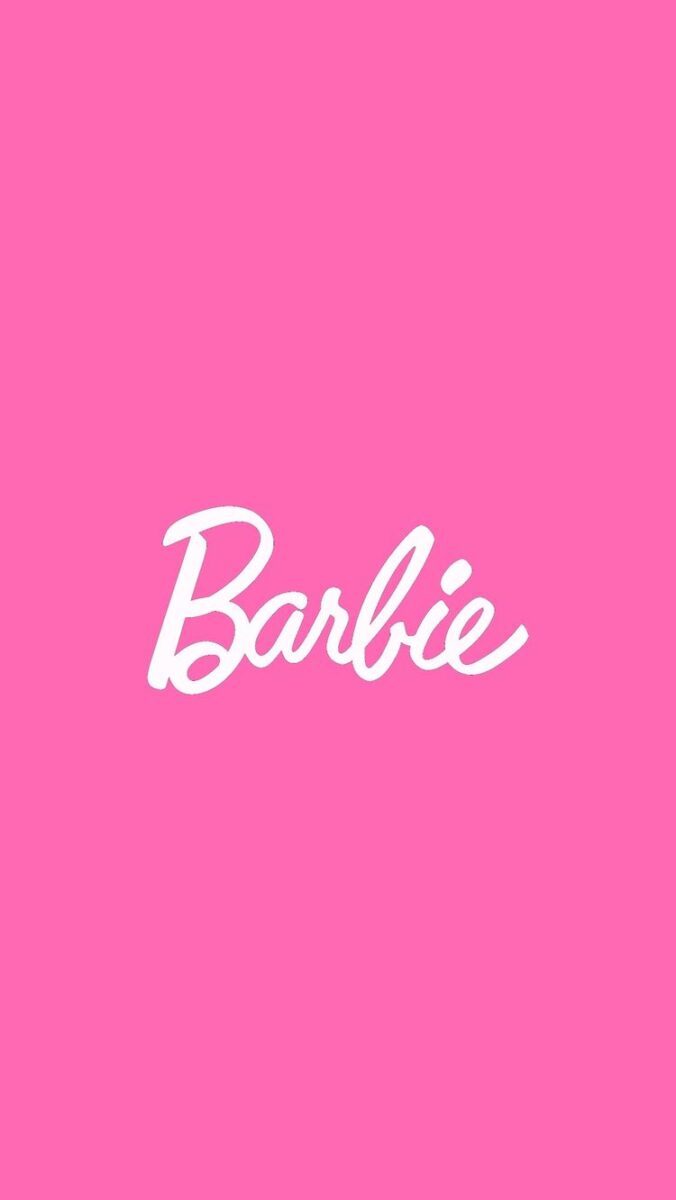 For a classic, quintessential Barbie wallpaper, this iconic and timeless logo would be so perfect for it!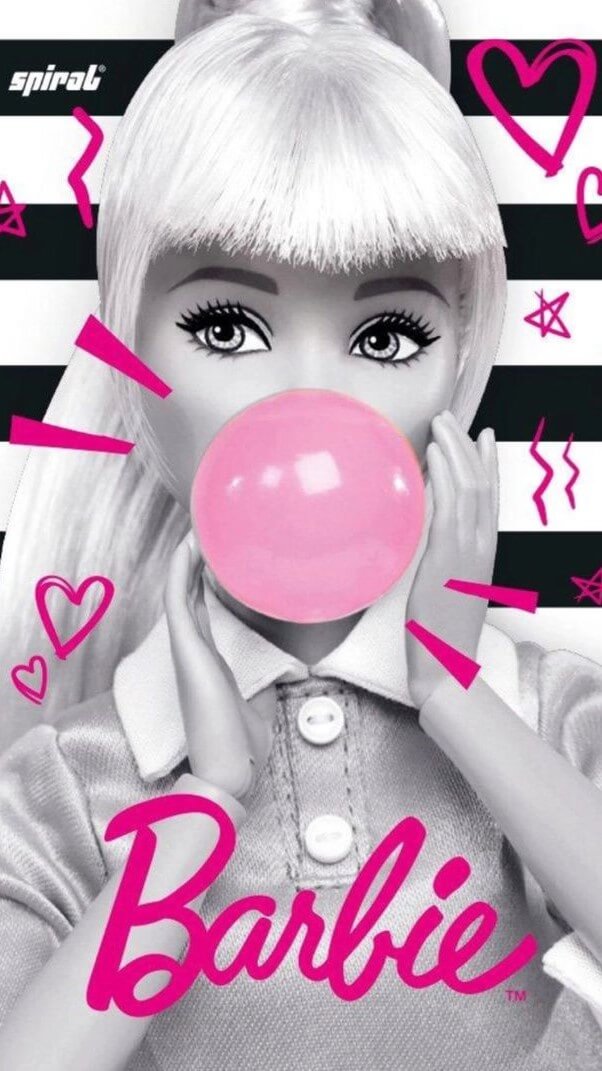 I'm loving the timeless and vintage aesthetic of this black-and-white Barbie-themed wallpaper! It's such a classy yet understated wallpaper!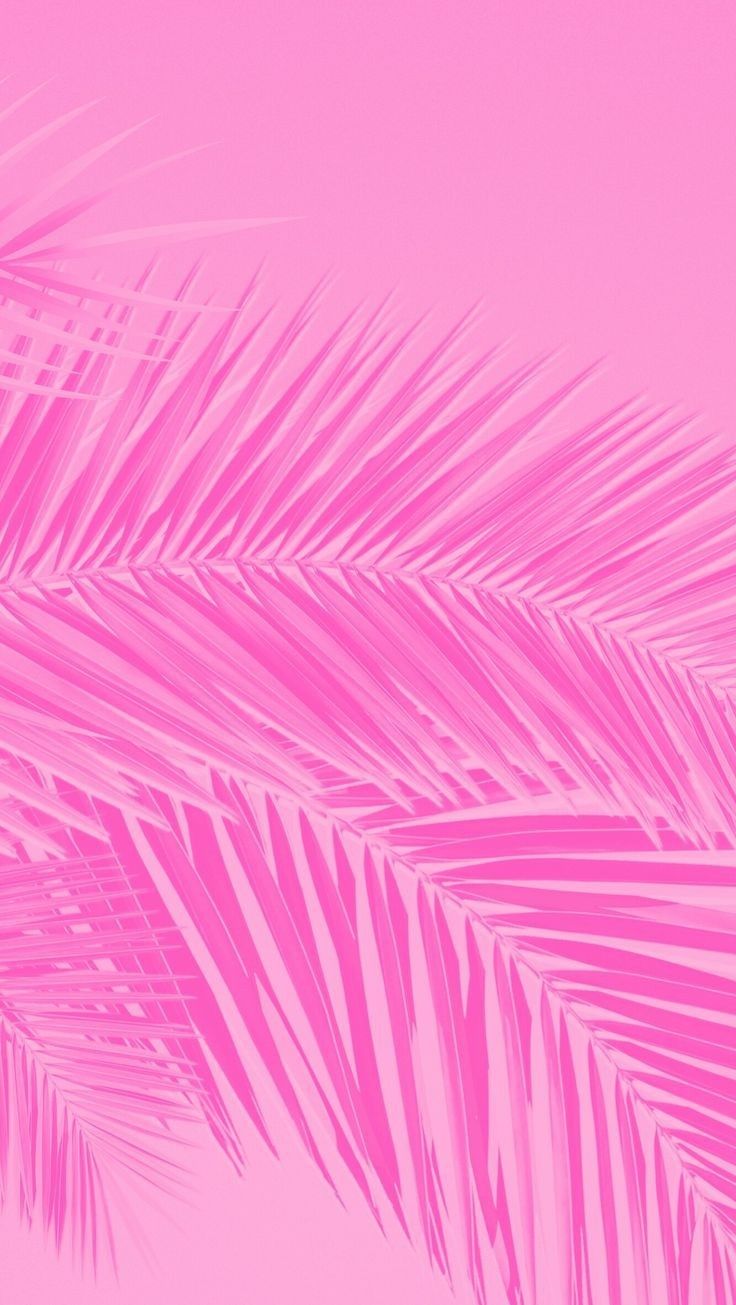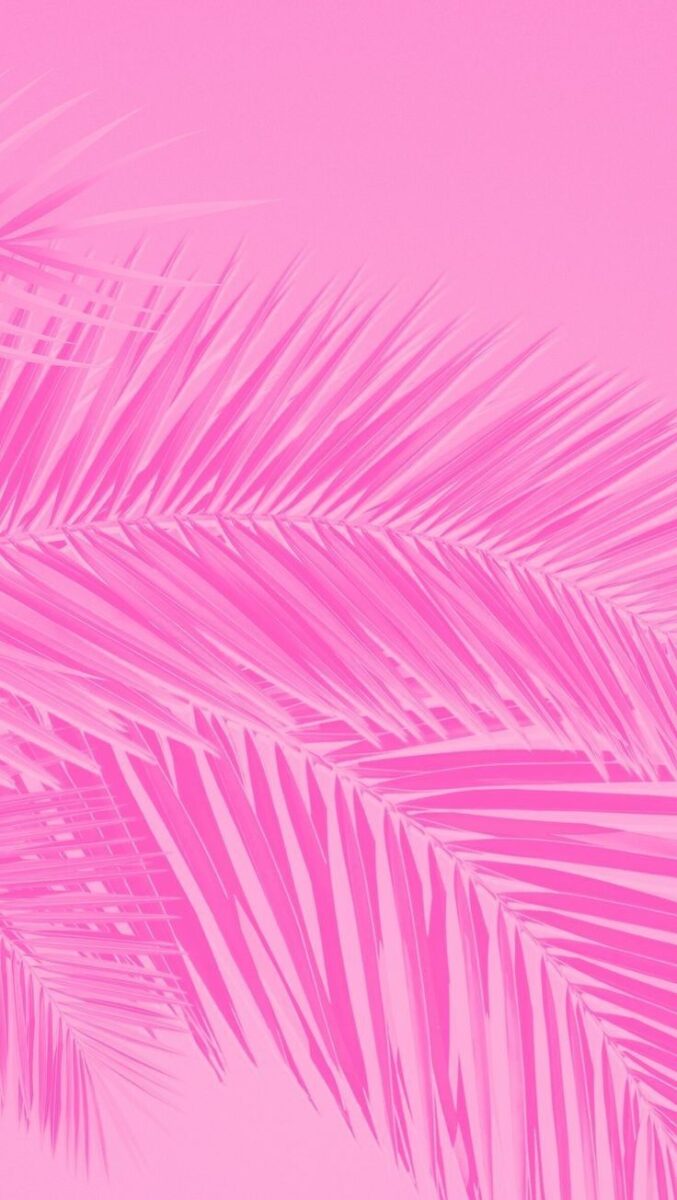 For that ideal summery Barbie wallpaper, why not opt for these cute designs of pine leaves?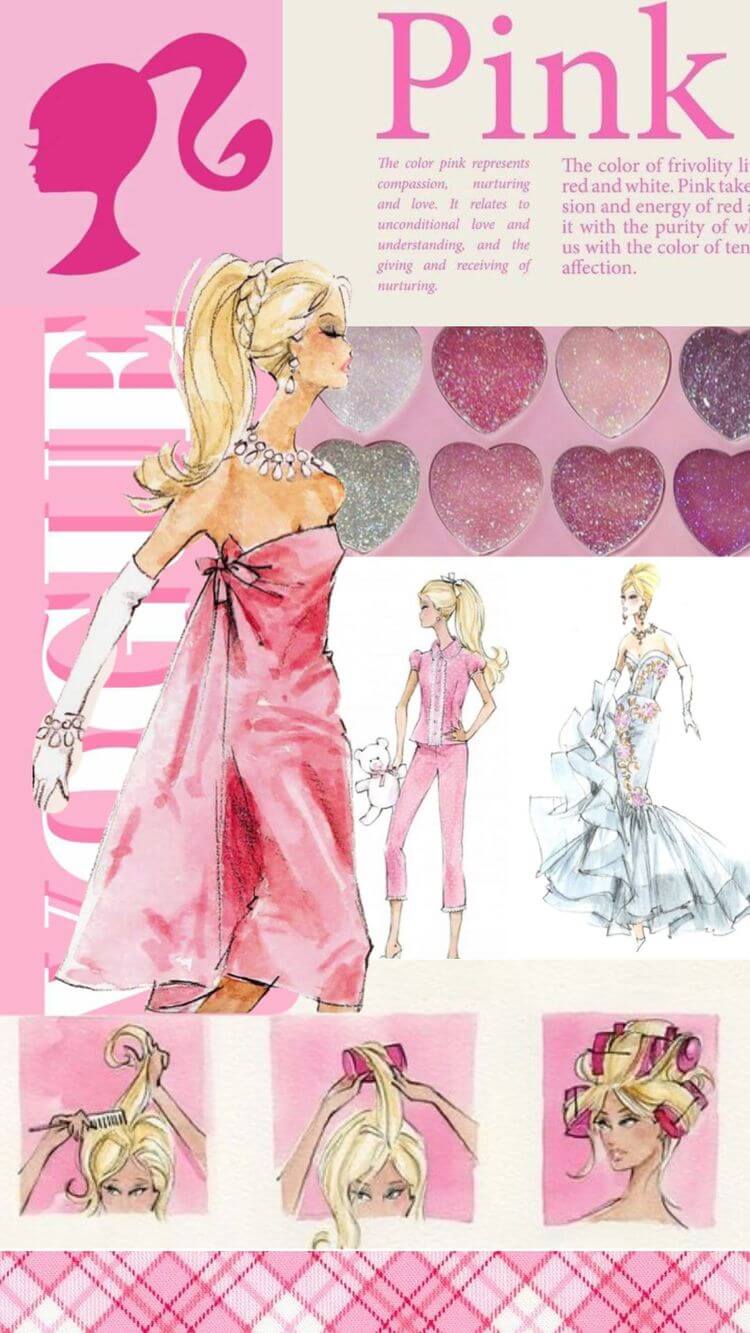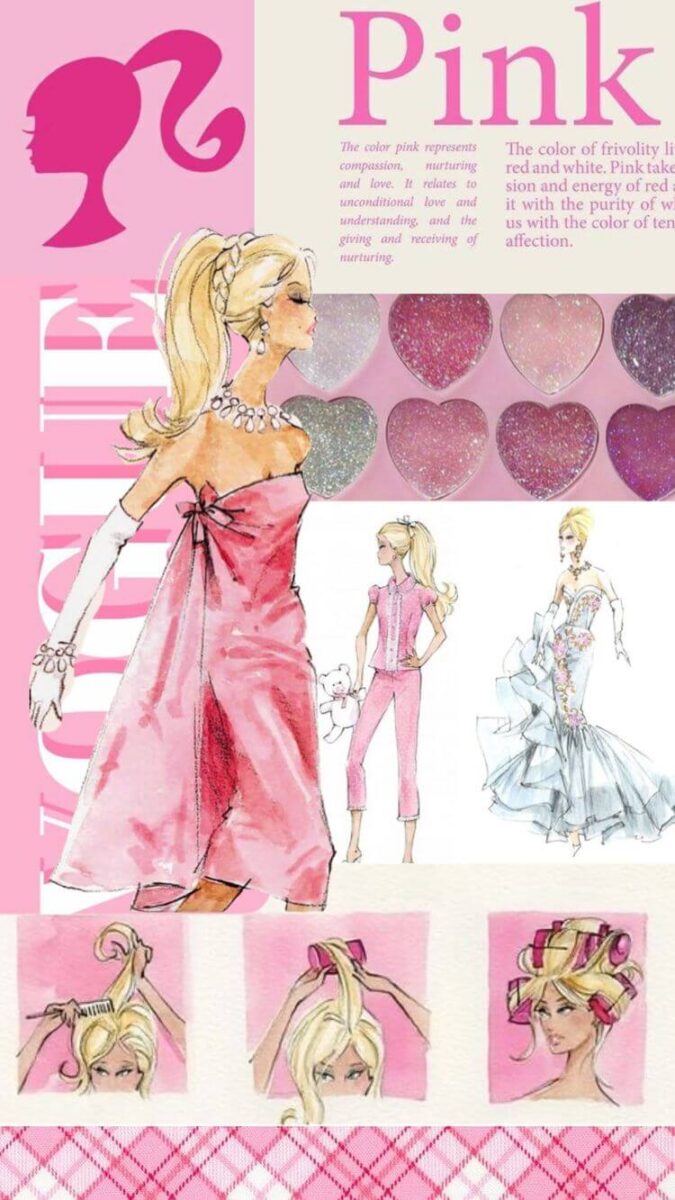 This Barbie moldboard is a total mood! Get it? Corny puns aside, vintage art styles of Barbie are certainly one of my favorites on this list.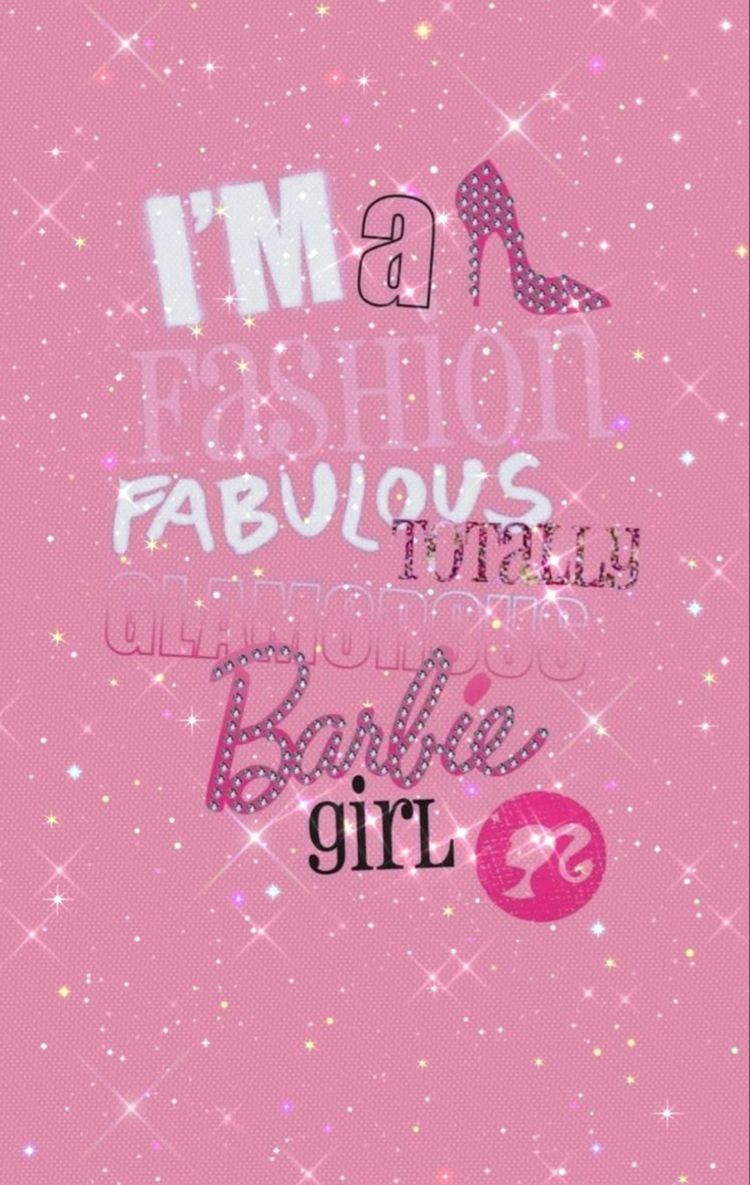 This cute Barbie wallpaper is going to give you all words of affirmation you need as a true Barbie girl!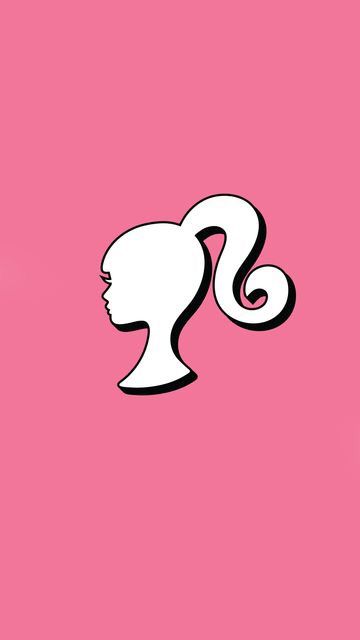 Here's one of my favorite Barbie wallpapers on this list. It's understated and classic, and won't definitely clash with my phone apps!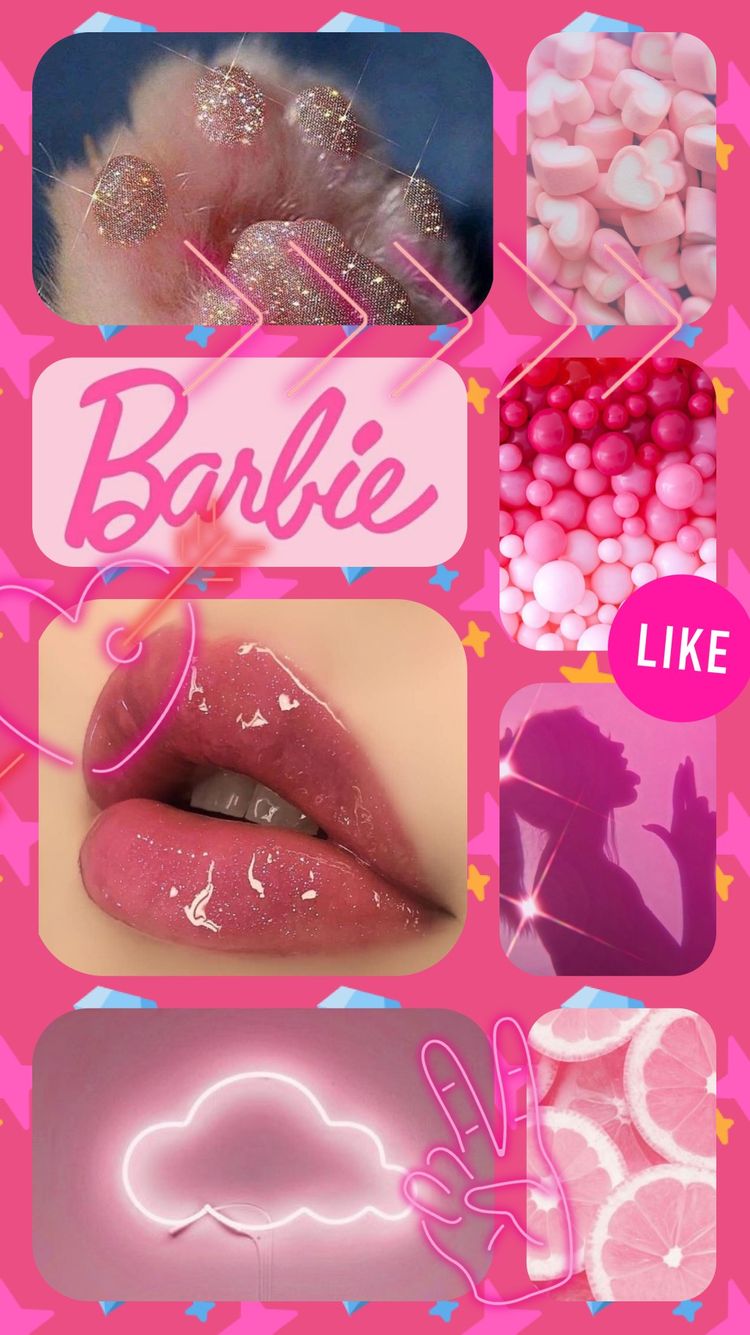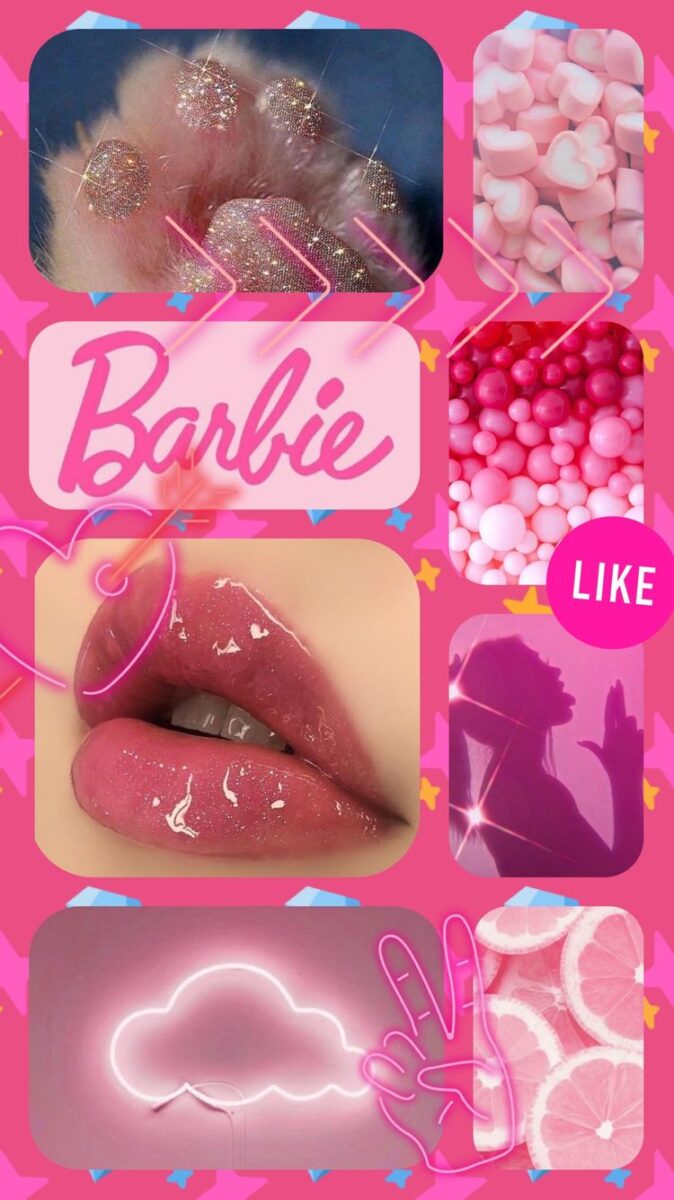 This Barbie collage is so quirky and lots of fun! If you know your war around photo editing tools, you can even recreate one just like this!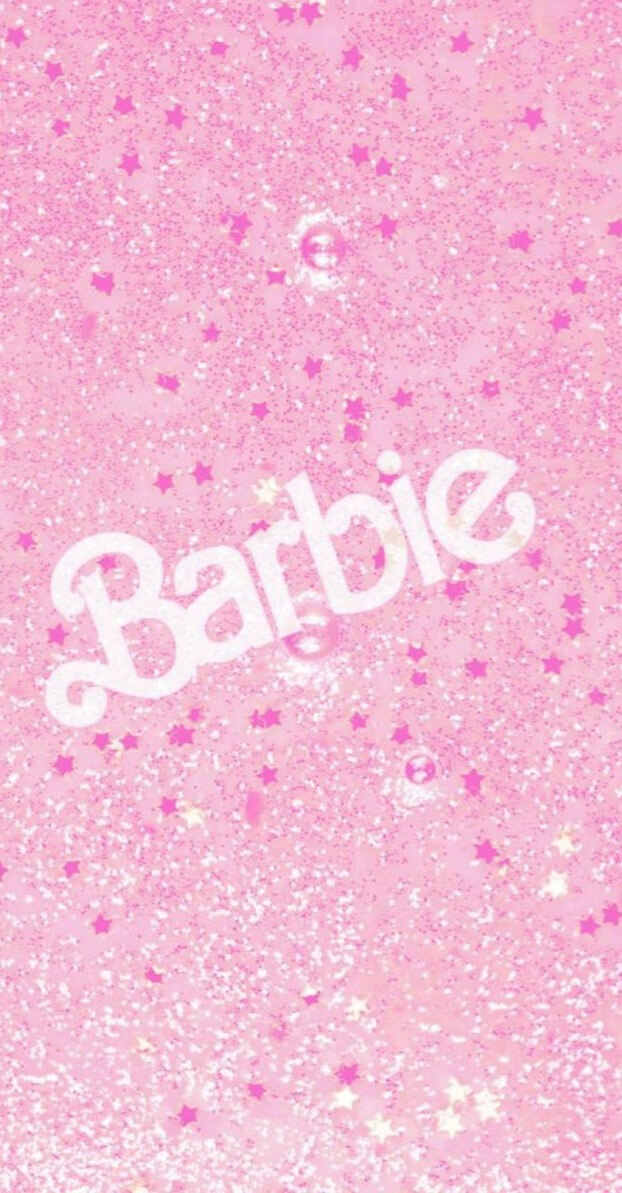 I love all the glitter and sparkle this Barbie wallpaper has! So perfect when it comes to celebrating the Barbie movie.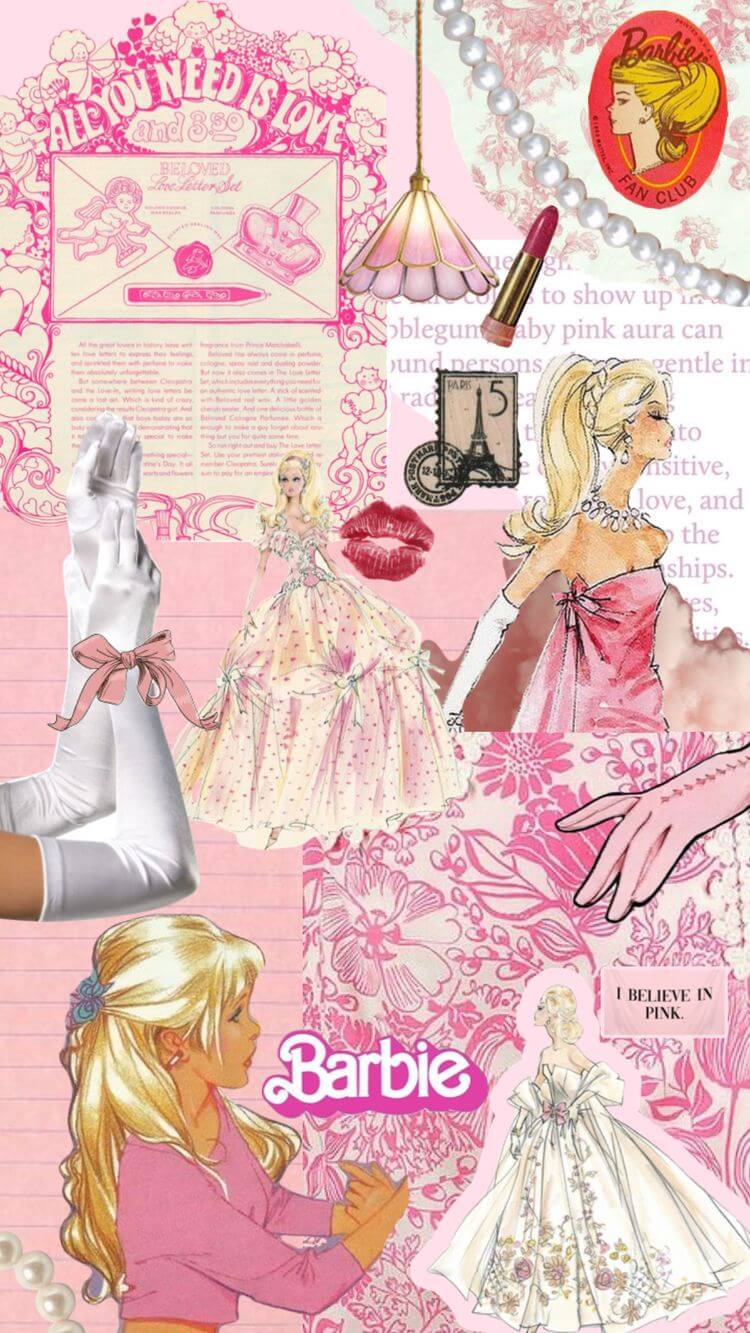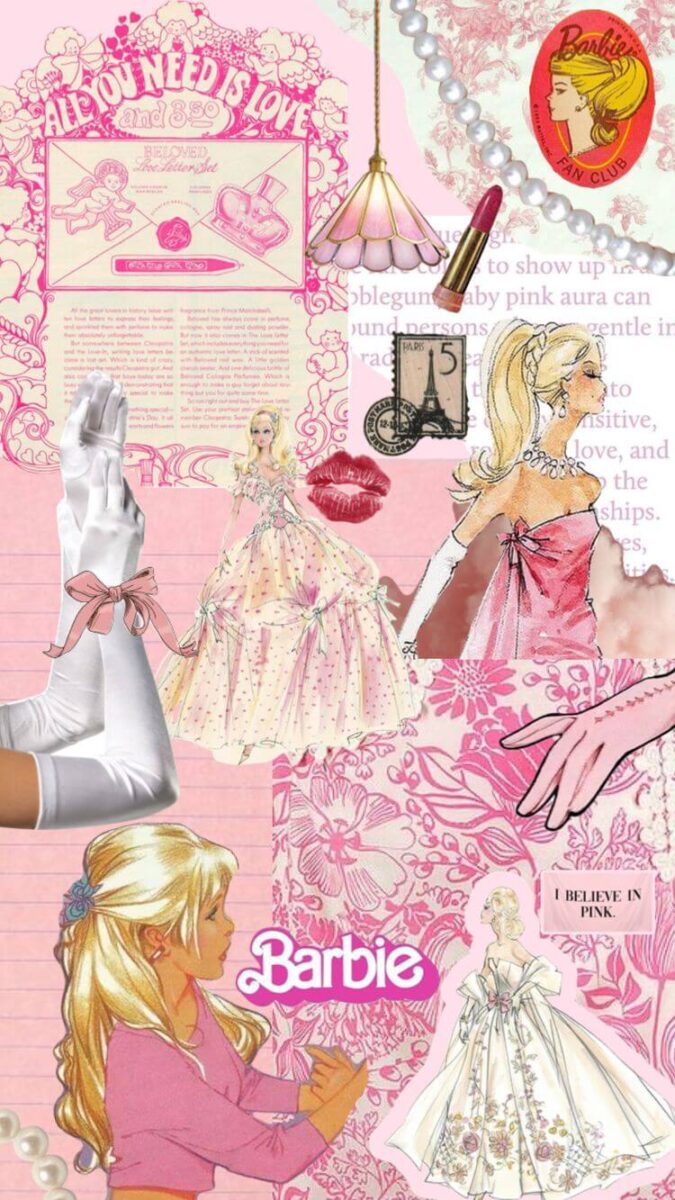 This is probably one of my favorite Barbie collages on this list. I'm obsessed with how this features a variety of Barbie styles throughout time.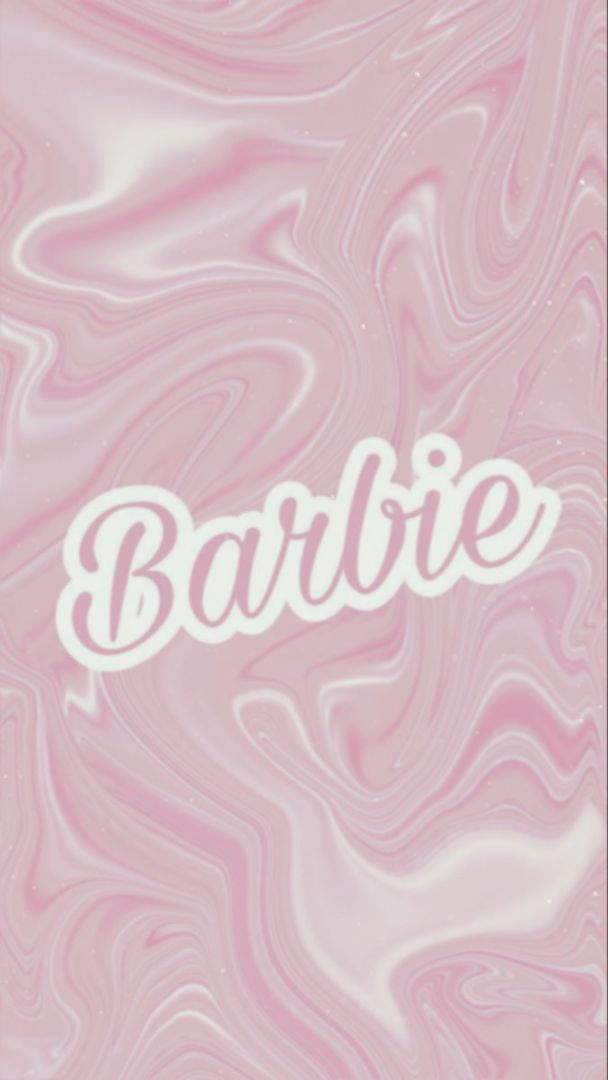 If you're a little overwhelmed by the array of bold pink colors as a Barbie wallpaper, then maybe you'll prefer this muted, pastel pink instead?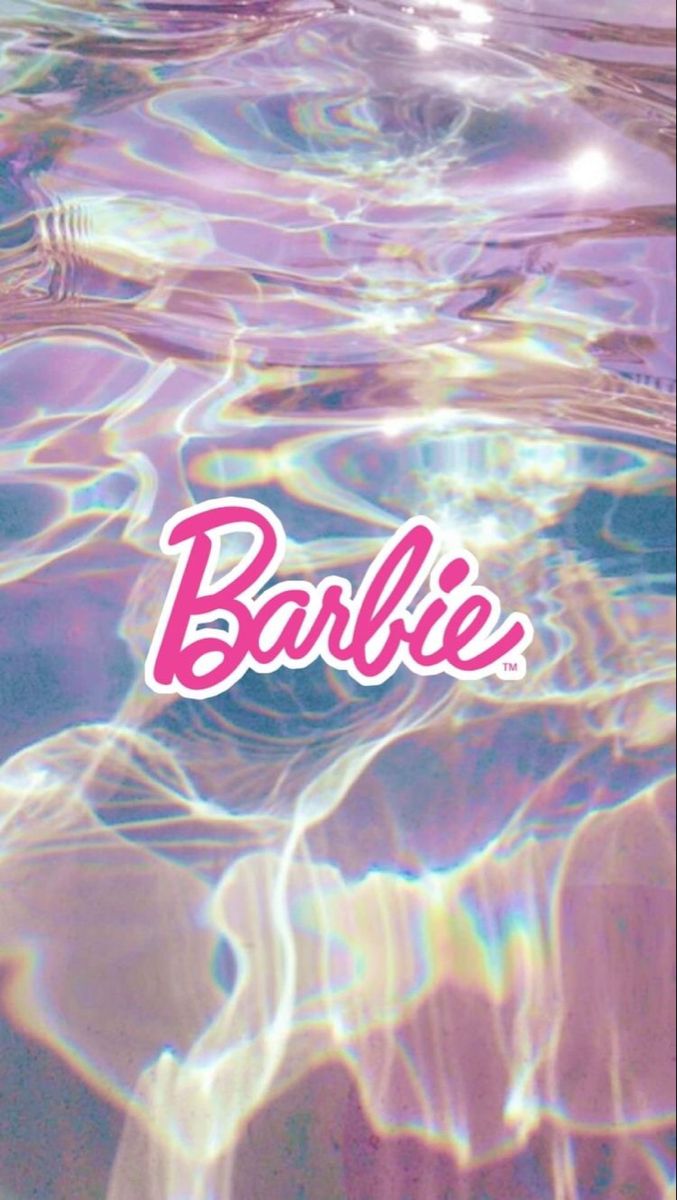 This iridescent Barbie wallpaper is giving me serious summertime vibes. It actually looks like a pool surface when the light hits it, or is it just me?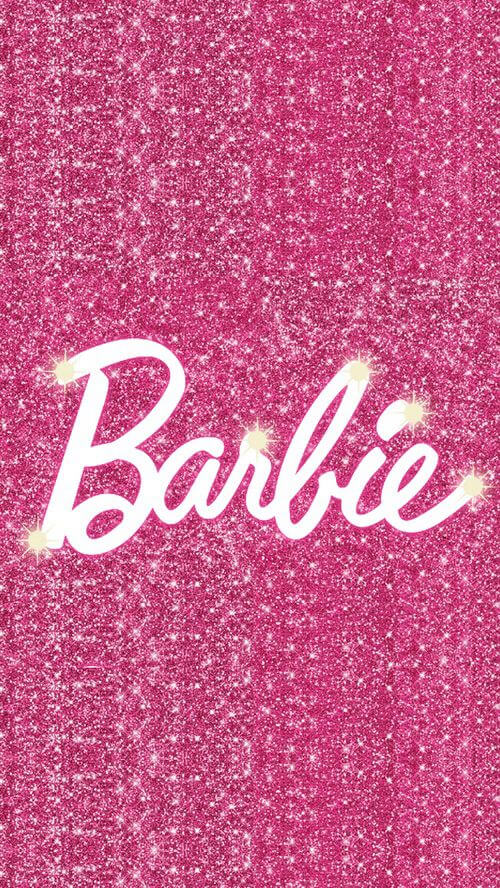 For a simple, fun Barbie wallpaper that'll get you totally excited for the movie, this pink glittery one is such a classic!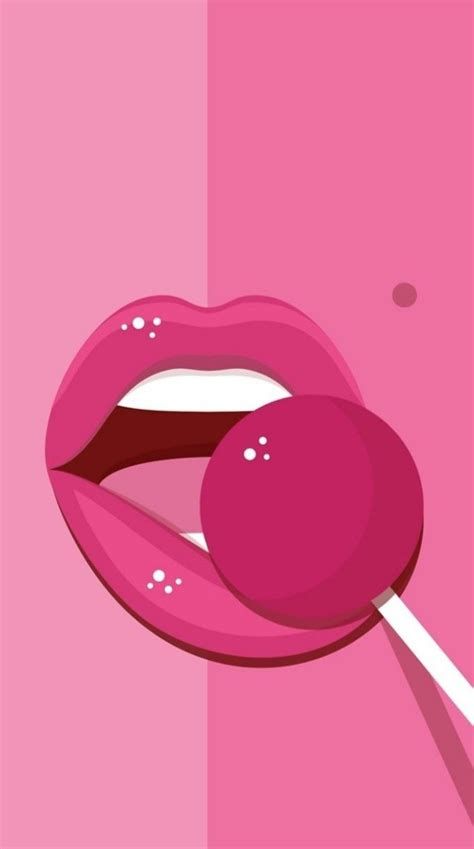 This flirty, subtle Barbiecore wallpaper is so cute and gives the perfect summer vibe.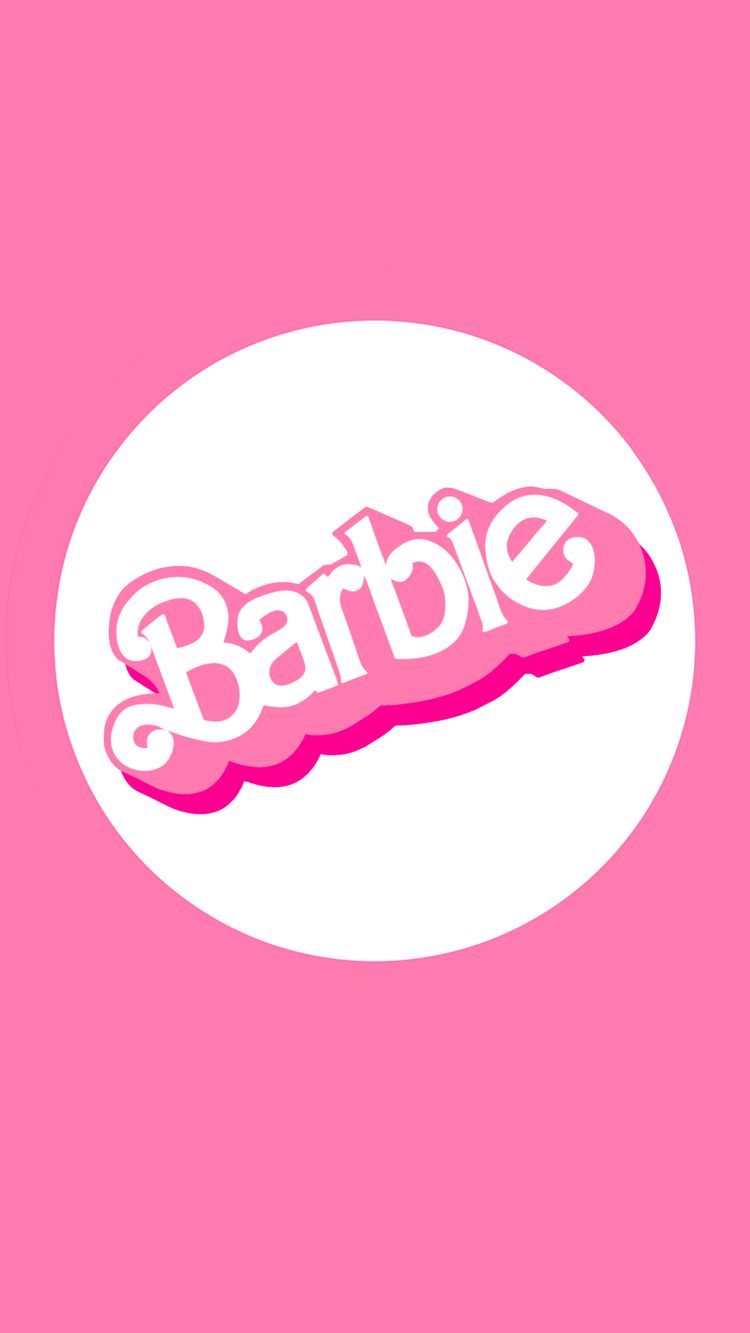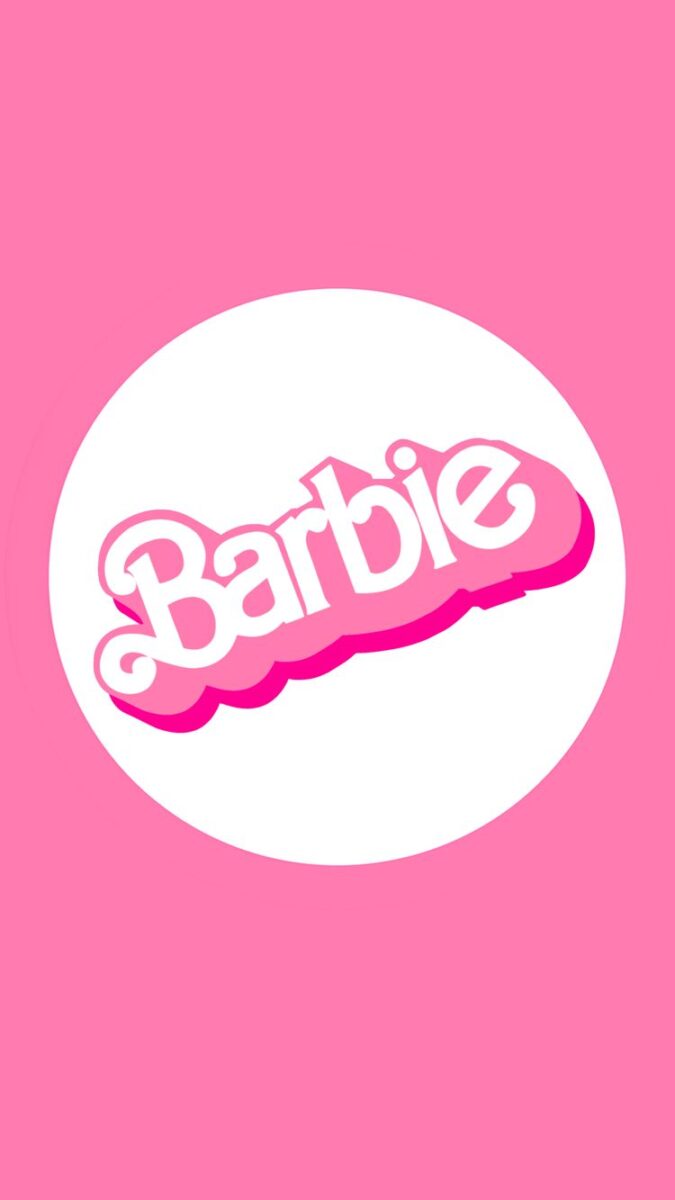 Put a spotlight on your Barbiecore wallpaper with this cute iPhone background! I can totally see this as everyone's homescreen.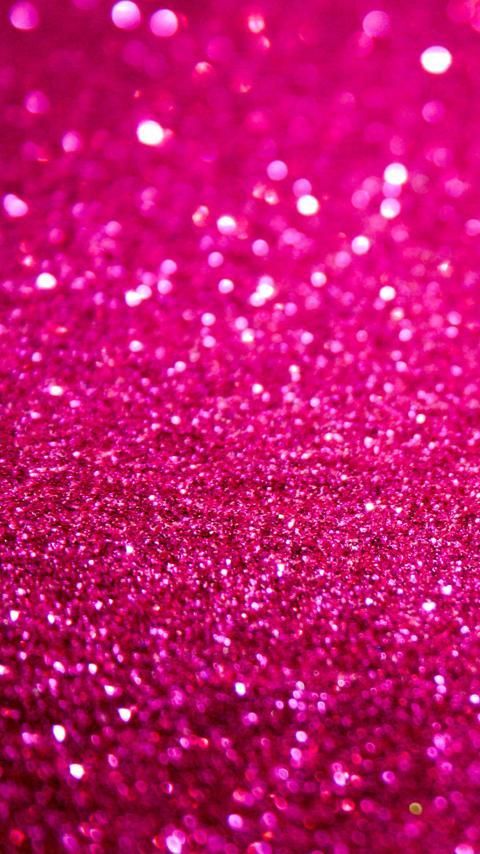 If you're looking for a hot pink, glittery wallpaper that will suit all the Barbie festivities as well as other occasions, this one is for you!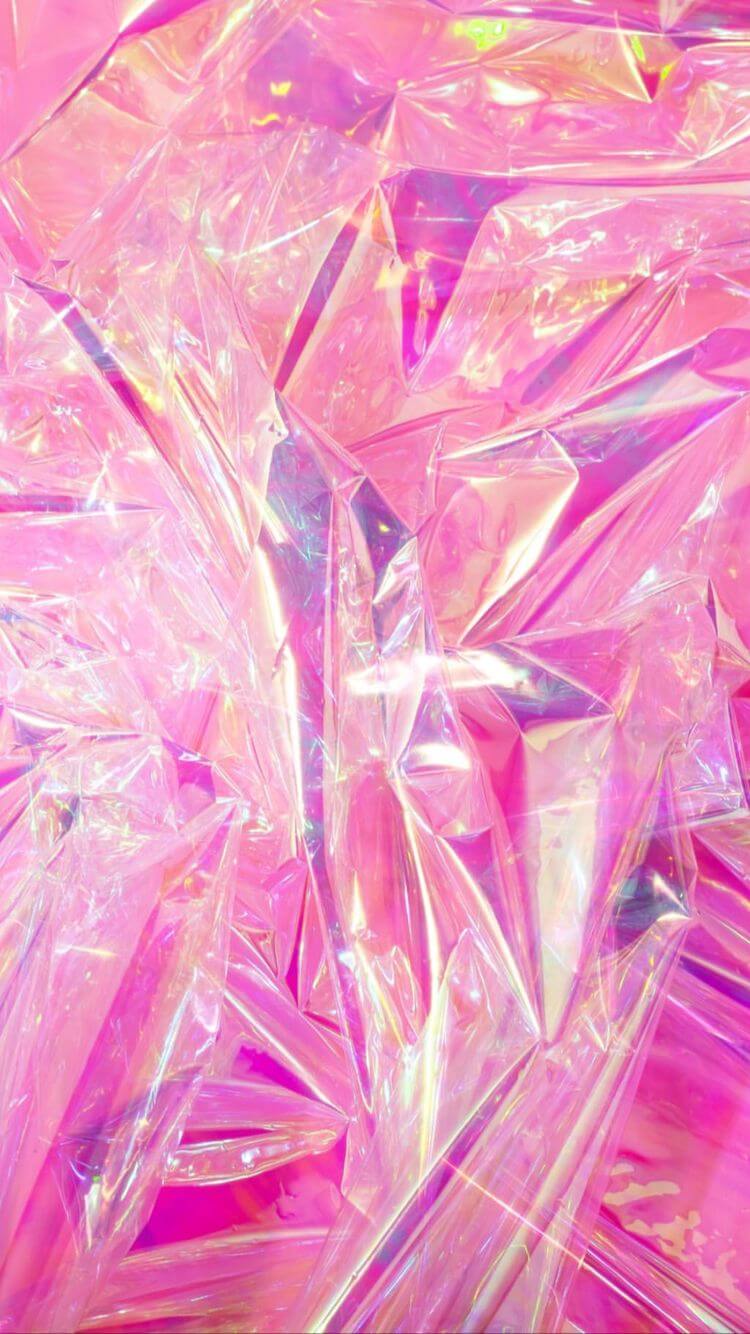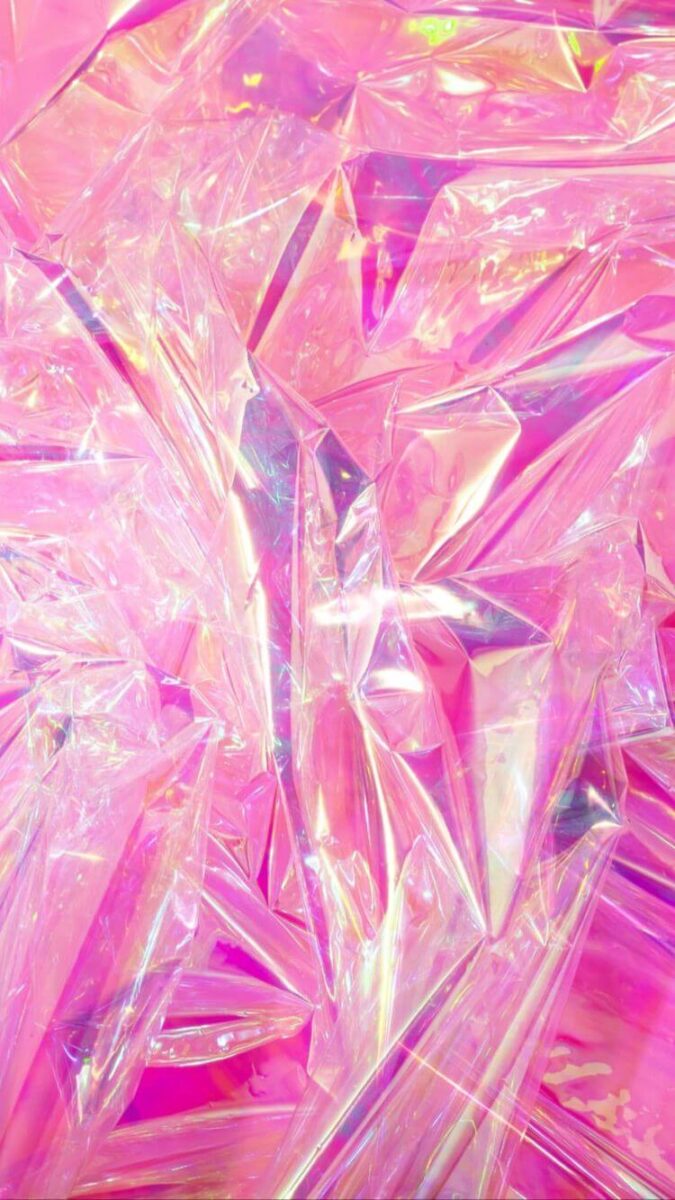 Sometimes, Barbie isn't a look. It can simply be a whole vibe! Just like this abstract wallpaper!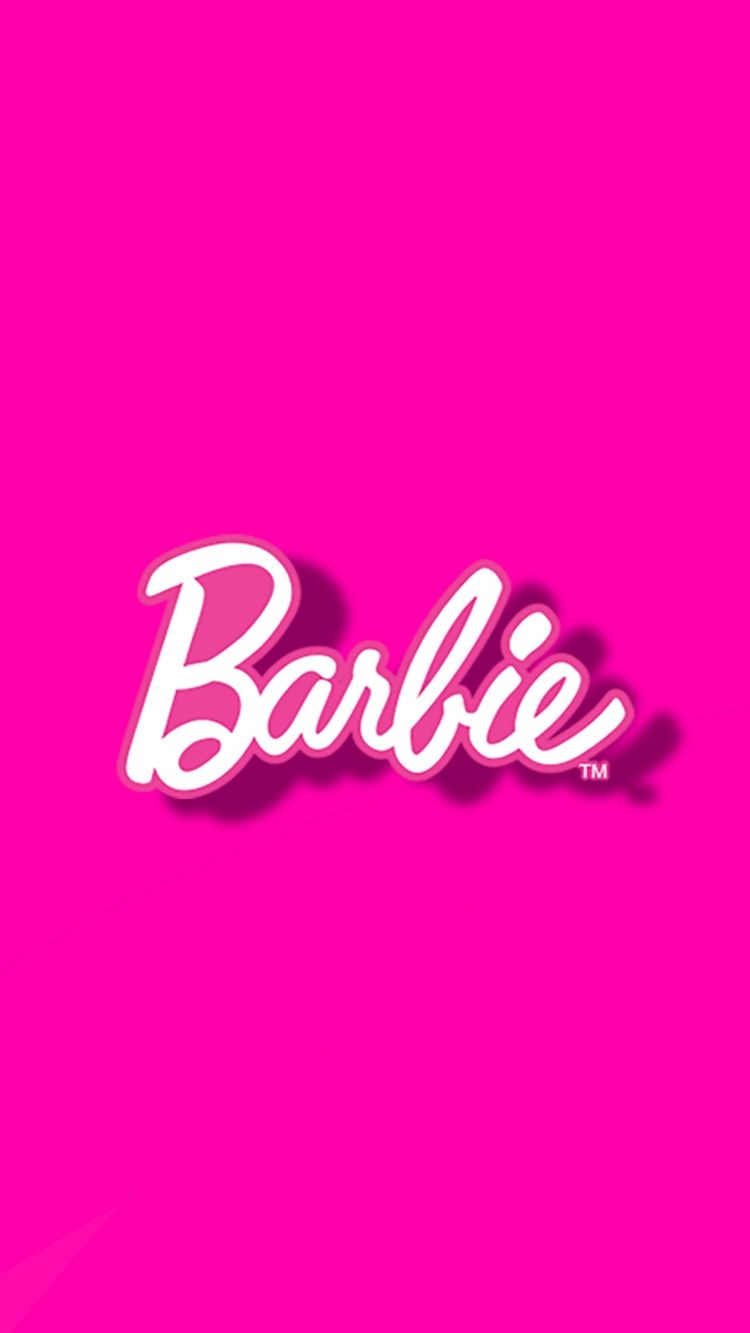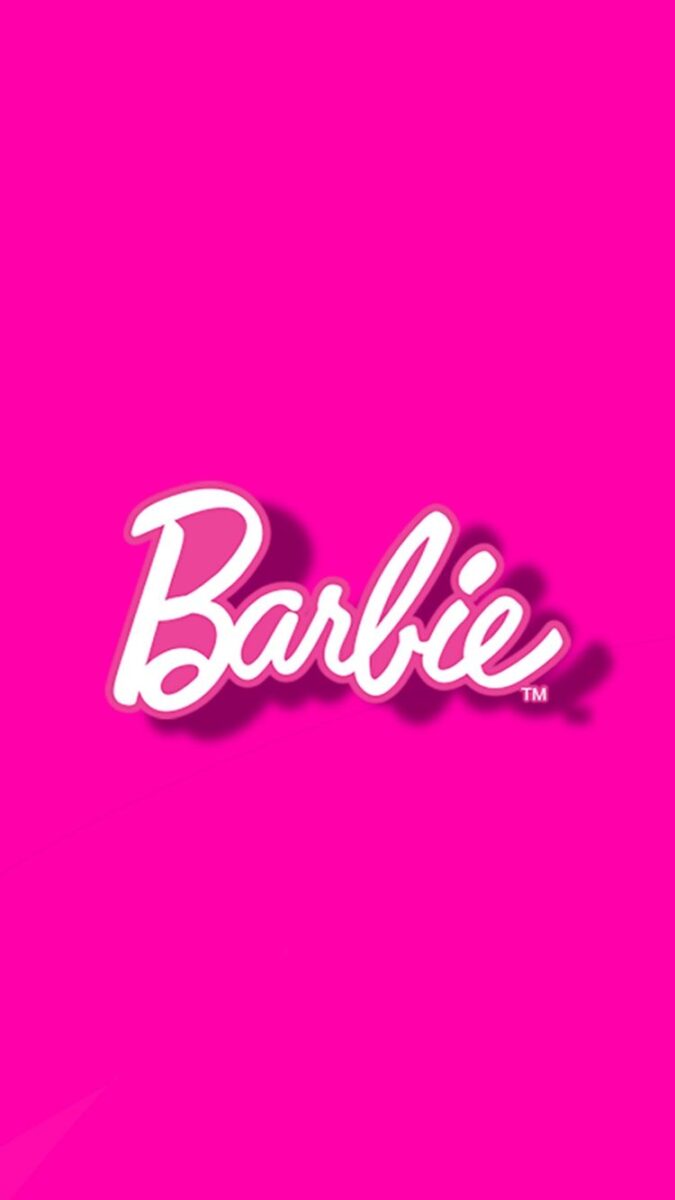 This classic Barbie logo makes such a beautiful wallpaper for your iPhone! Not to mention, it'll look so good as both a lockscreen and a homescreen!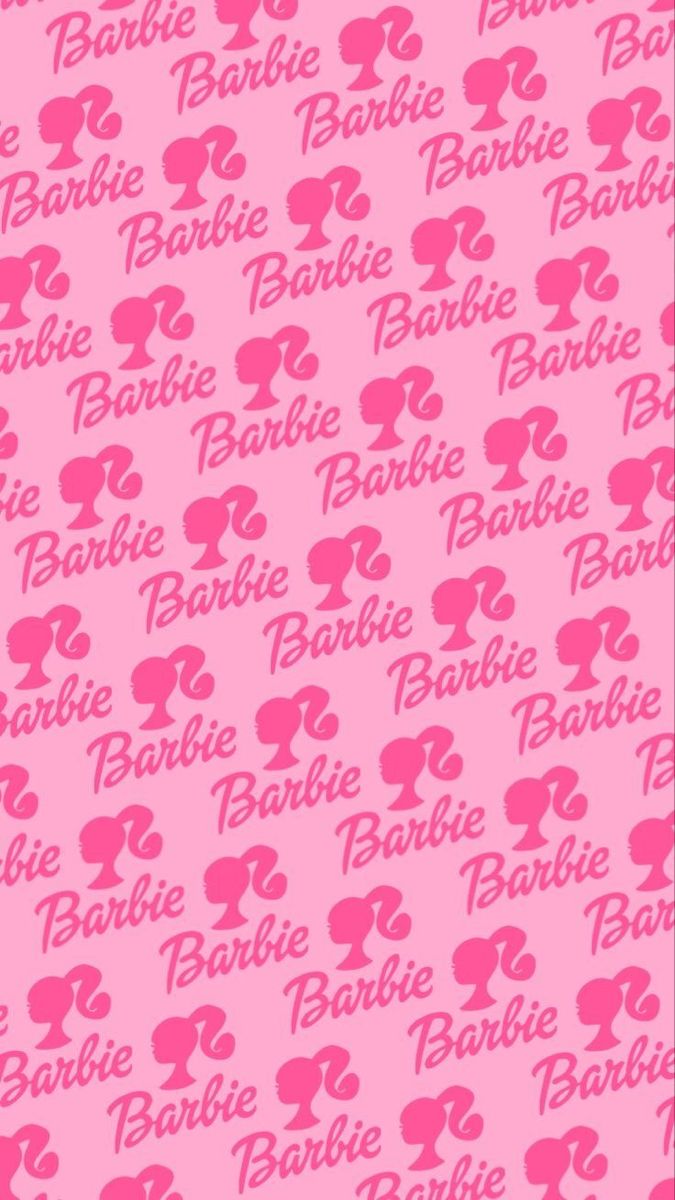 If you can't get enough of Barbie patterns as a wallpaper, then you might want to set your eyes on this one!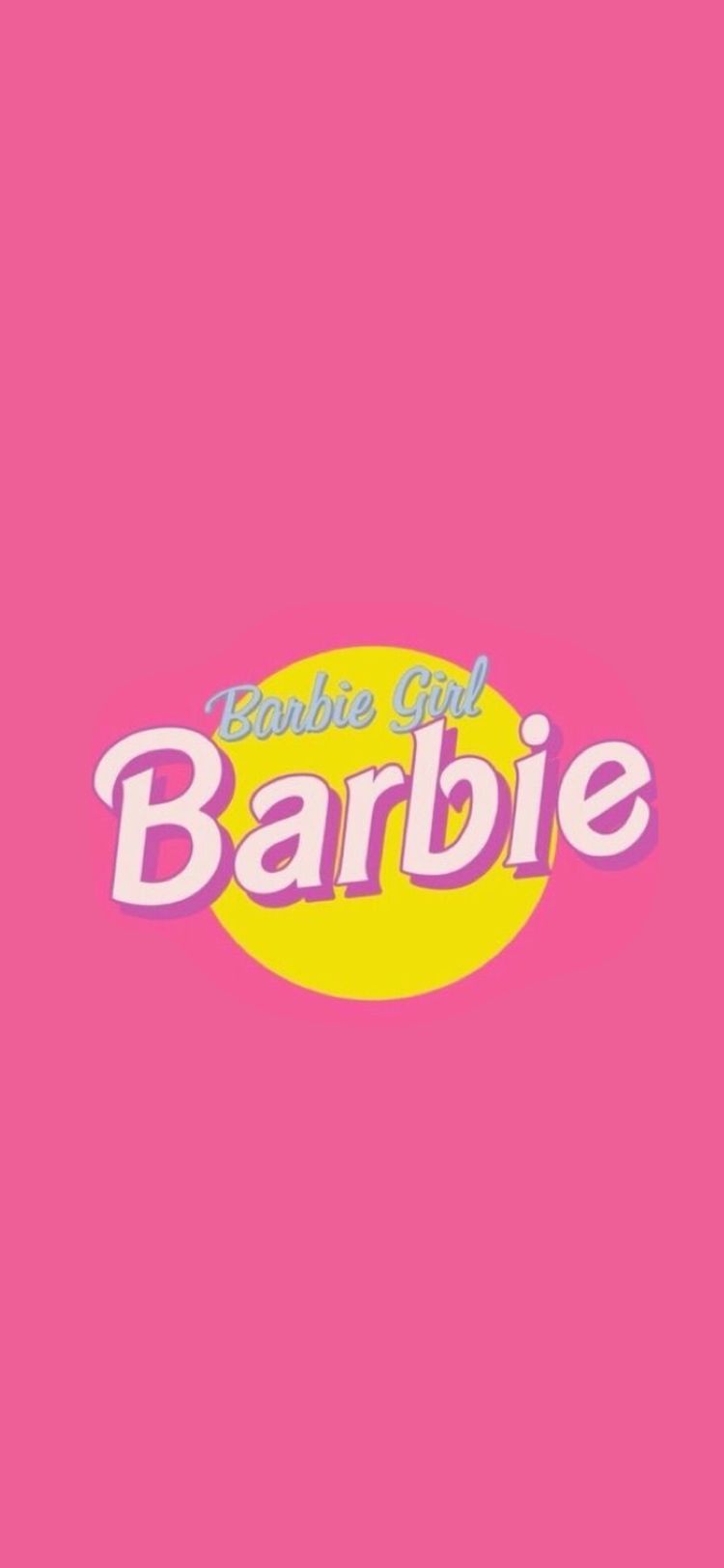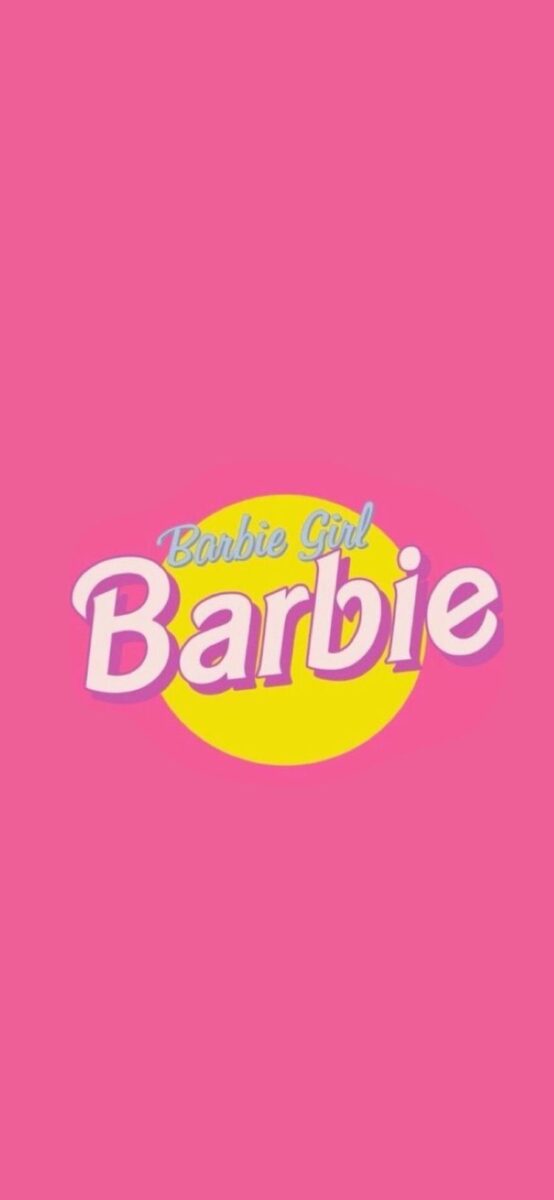 Pink and yellow create the perfect summer colors. So if you're looking for your wallpaper for the summertime, this might just be it!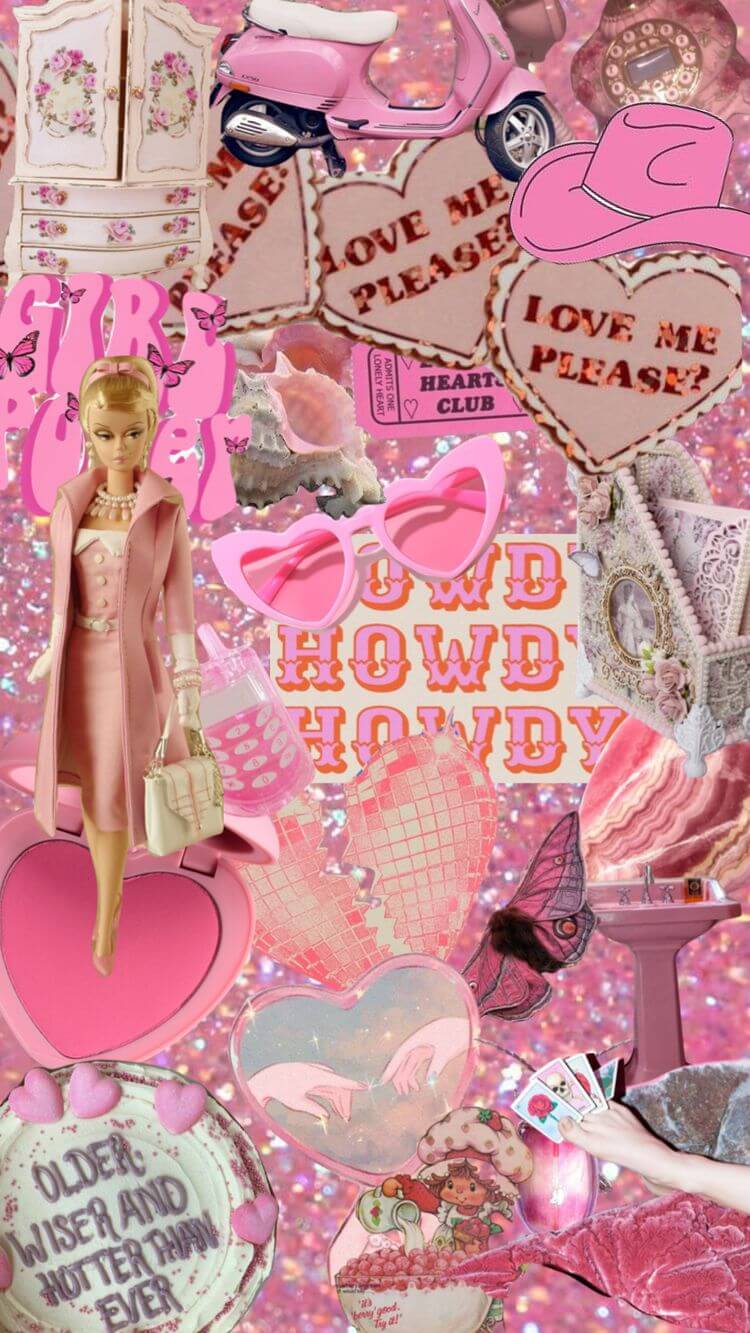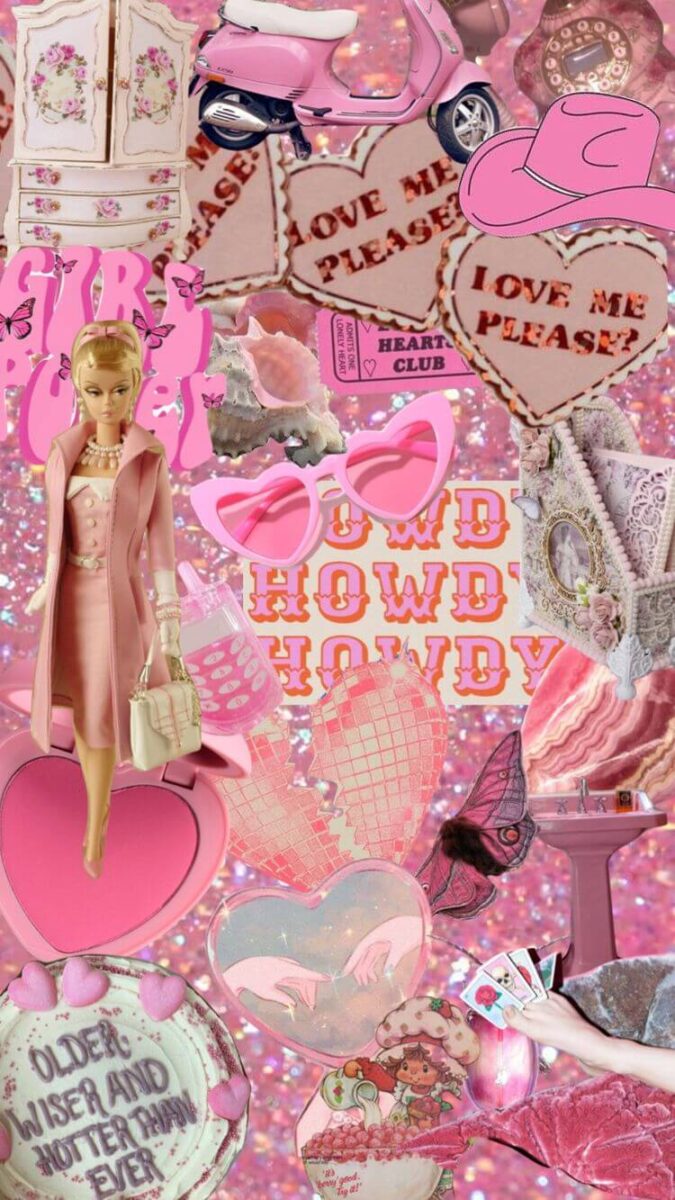 Just how cute the eclectic vibe of this Barbie collage? It even features other dolls that totally fit the Barbie aesthetic!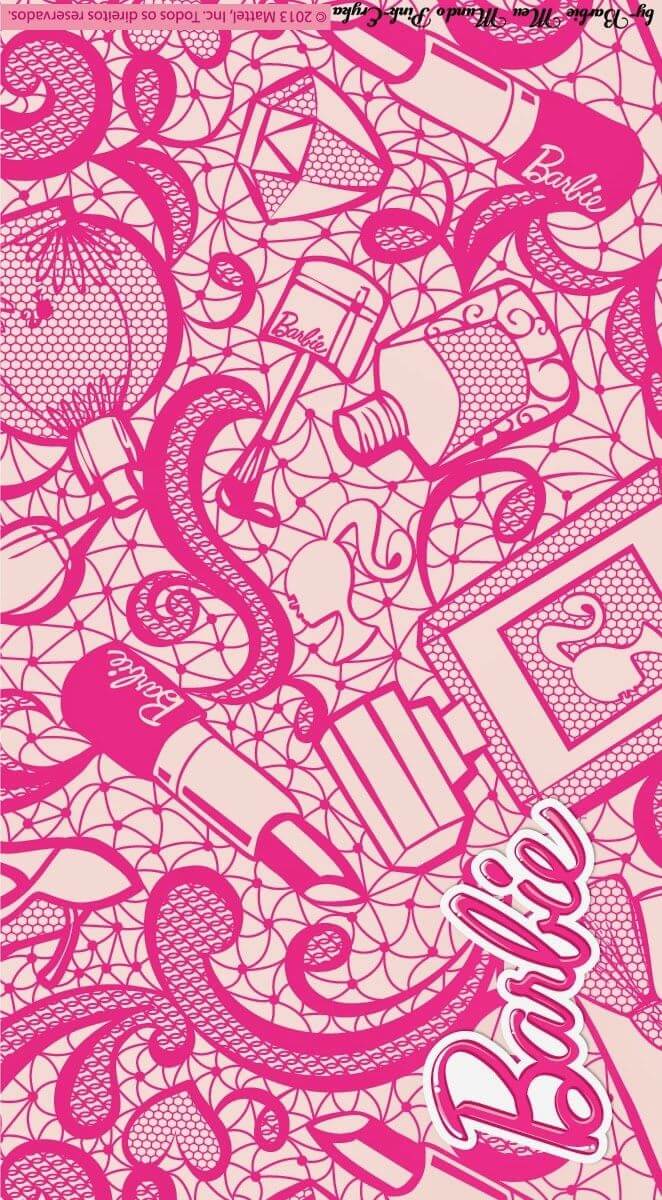 For those who want an animated Barbie wallpaper, then you might want to consider this one!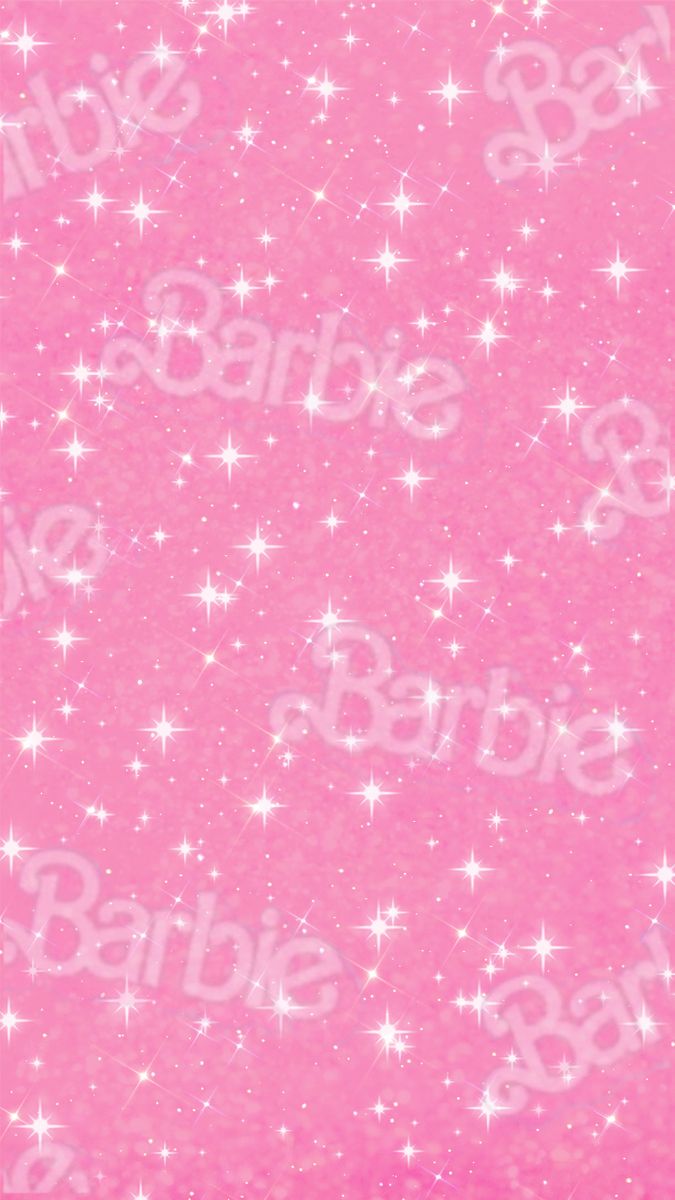 Aren't glitters and sparkles just so pretty? What's more, they perfectly fit the Barbiecore aesthetic!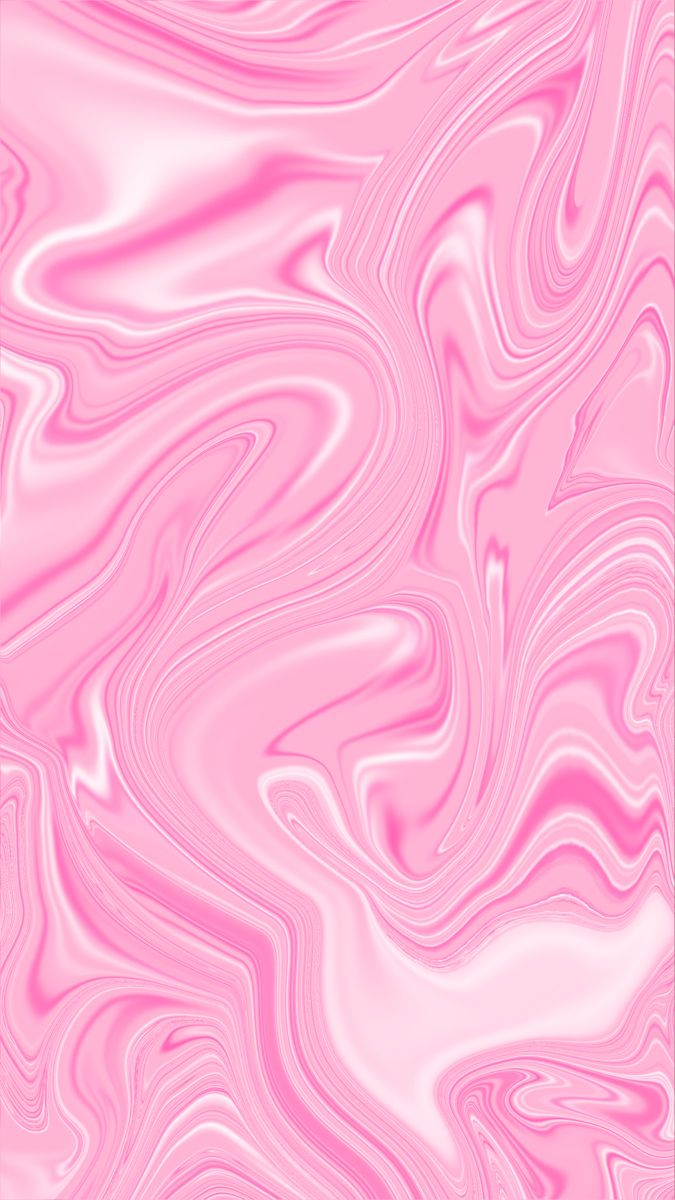 If you're looking for something more abstract and subtle with its Barbie themes, this particular Barbie background might be what you have in mind!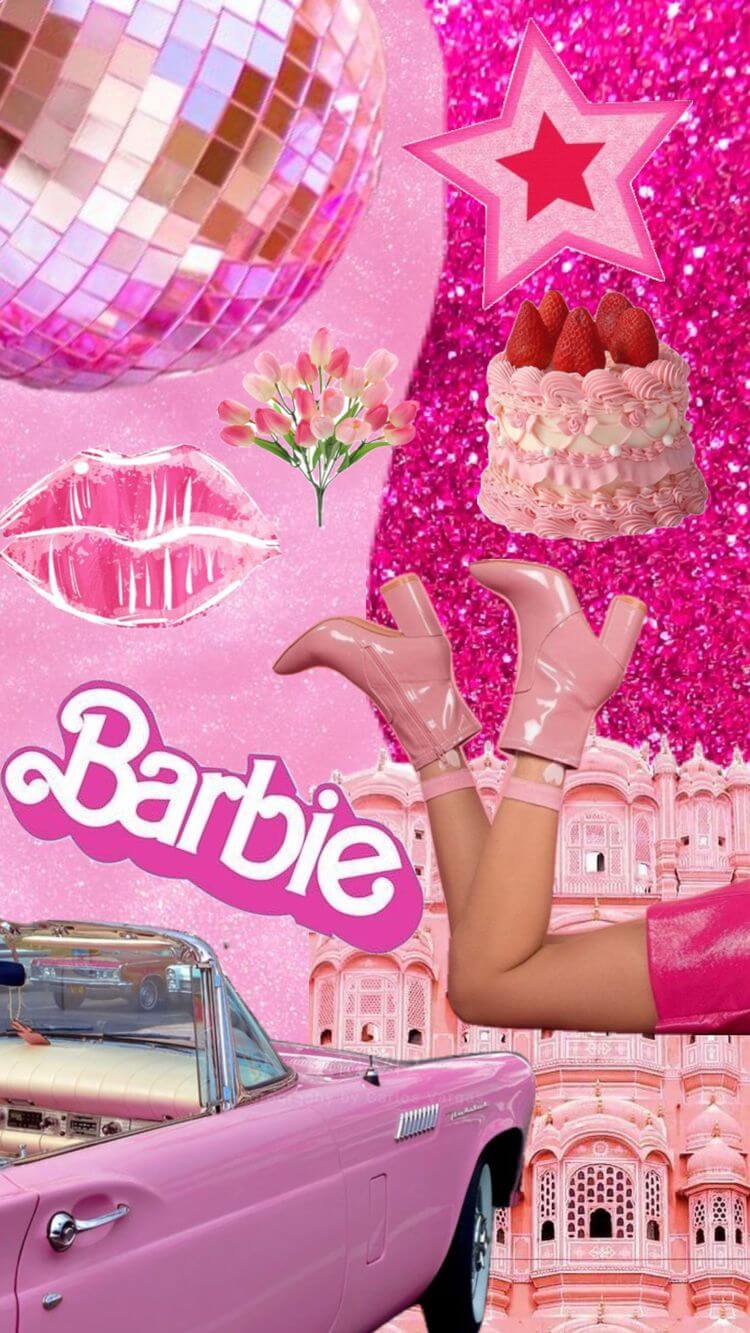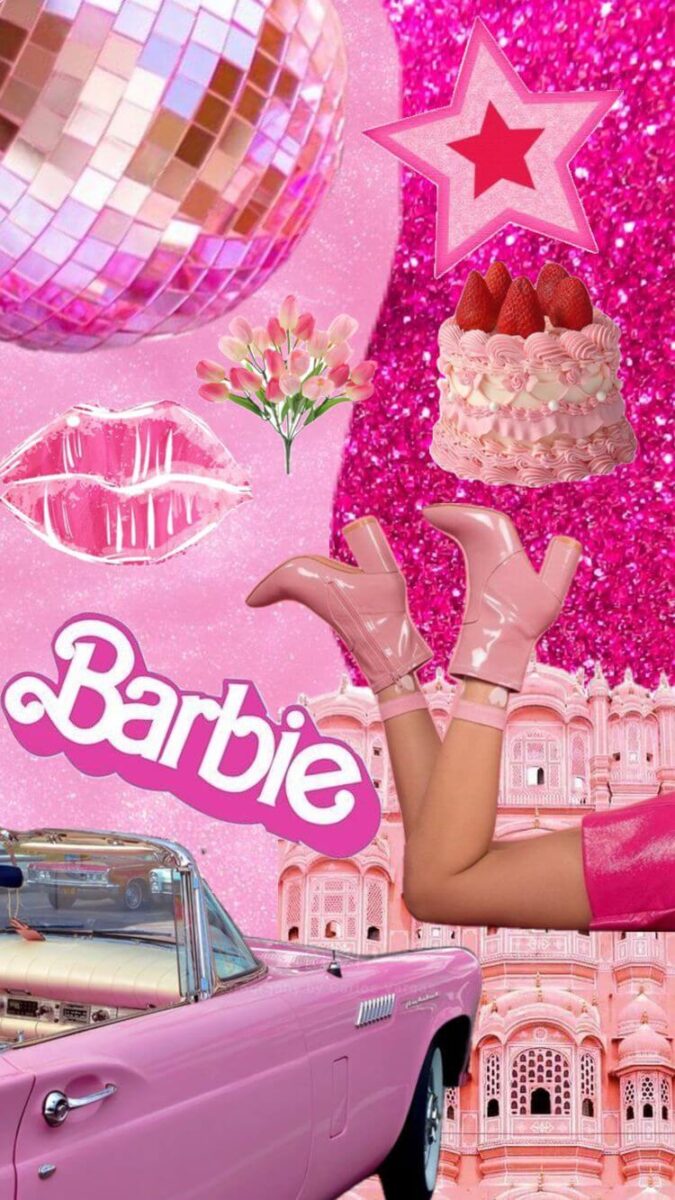 This Barbiecore collage has so much humor and appeal in it. If you're looking for a wallpaper that is as chaotic as your vibe, then you should totally check this one out!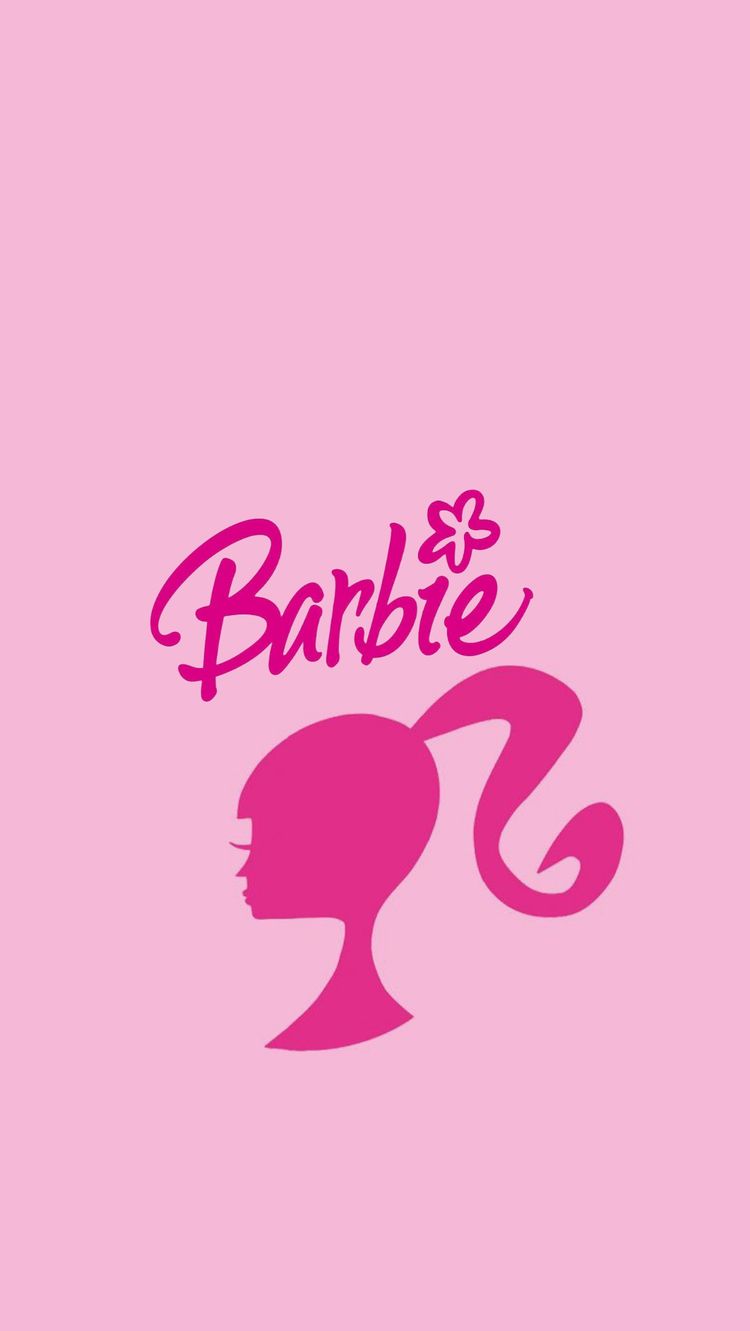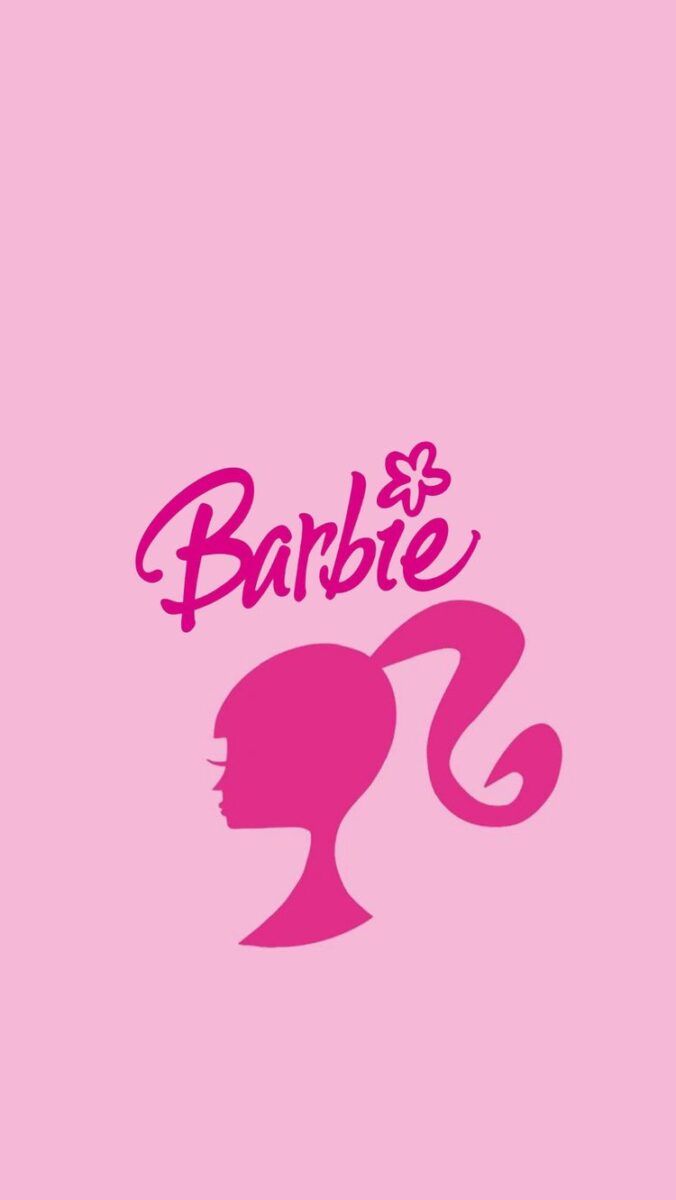 Iconic and timeless, this wallpaper of Barbie's silhouette won't do you wrong! When in doubt, stick with the classics, right?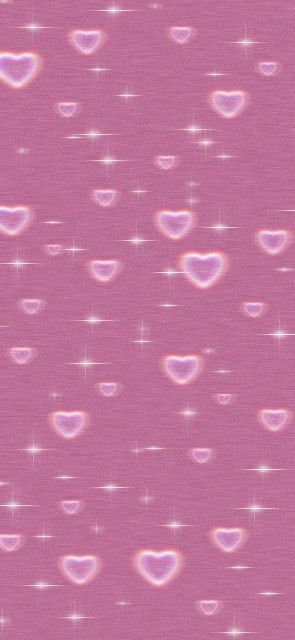 If you want a typical Y2K aesthetic for your Barbiecore wallpaper, this hazy hearts theme might be for you!