Looking for the best luggage brands to invest in new suitcases that are chic and timeless? Whether you're interested in affordable travel luggage brands or vintage luxury, you'll find what you're looking for here.
Are you ready for a vacation? We're sure you've heard it said that there's never a bad time to get away. But whether you're planning a weekend getaway or a cross-country trip, you need luggage. And we want to help you find the perfect one.
What if we told you that there are so many options out there? We're talking about hundreds of luggage brands and styles with unique touches and benefits. And we want to help you find yours.
We've compiled this list of 18+ luggage brands to help you narrow down the field and determine which is right. The only thing left to do? Decide when you want to go!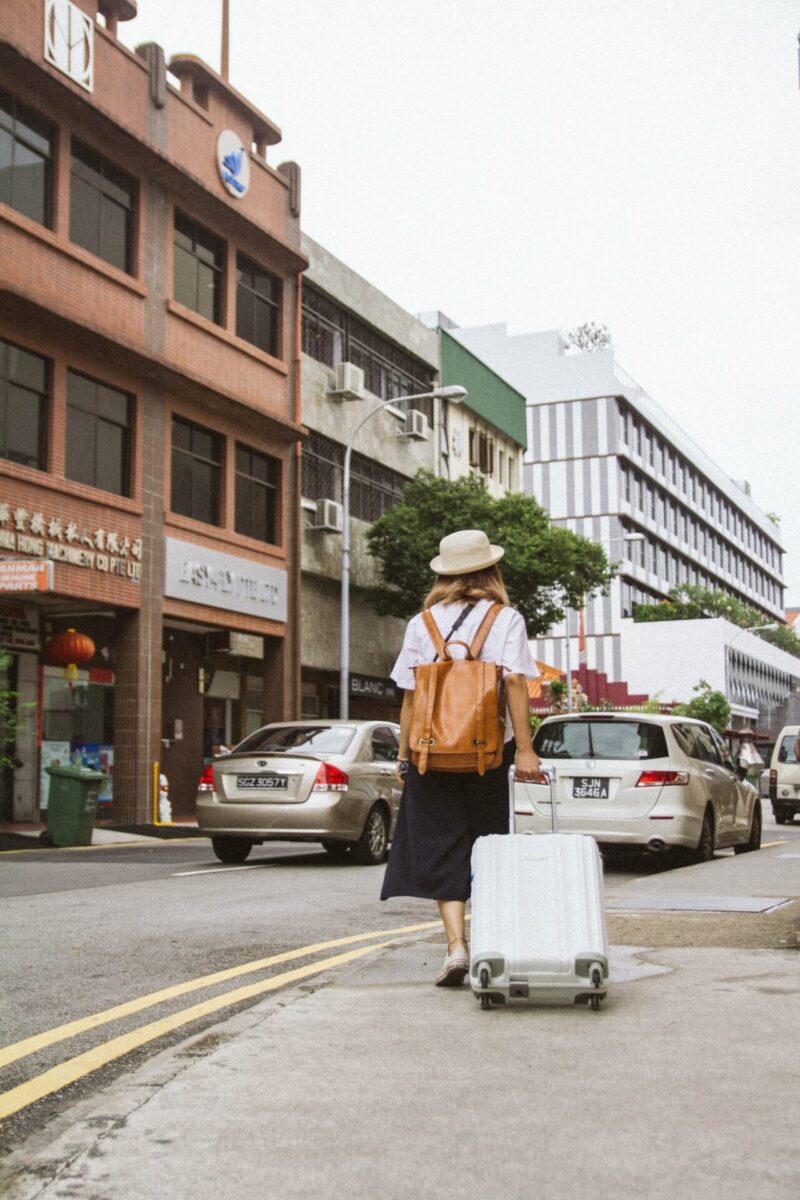 Soft vs. Hardside Luggage
If you're going on a trip, one of the most important things to think about is what kind of bag you want to bring. There are many different types of luggage and suitcases, and they all have advantages and disadvantages.
You've also probably come across some confusing terms when looking for luggage: "soft side" and "hard side." What's the difference? And which one should you choose?
If you are a frequent traveler and want the convenience of soft-sided luggage, then this is for you. Soft-sided luggage is lightweight, easy to pack, and can fit in the overhead compartment of most airlines without a problem. It also takes up less room than hard-side luggage. Soft-sided luggage is also better for you if you will just have them stored in an overhead compartment. If you're someone who only brings carry-on luggage, then look at the best travel luggage brands for soft-side luggage specifically.
Hard-sided suitcases are sturdier and more durable than soft-sided suitcases. Because they don't have weak spots like seams or zippers, they can hold up against heavy use over time without falling apart or losing their shape. They're also much less likely to get dented or scratched than soft-sided suitcases. If you're planning on lugging your bag around a lot, whether on an airplane or in the trunk of a car, a hard-sided luggage might be best for you. Look at the best luggage brands for hard-sided luggage if you check your bag more often than not.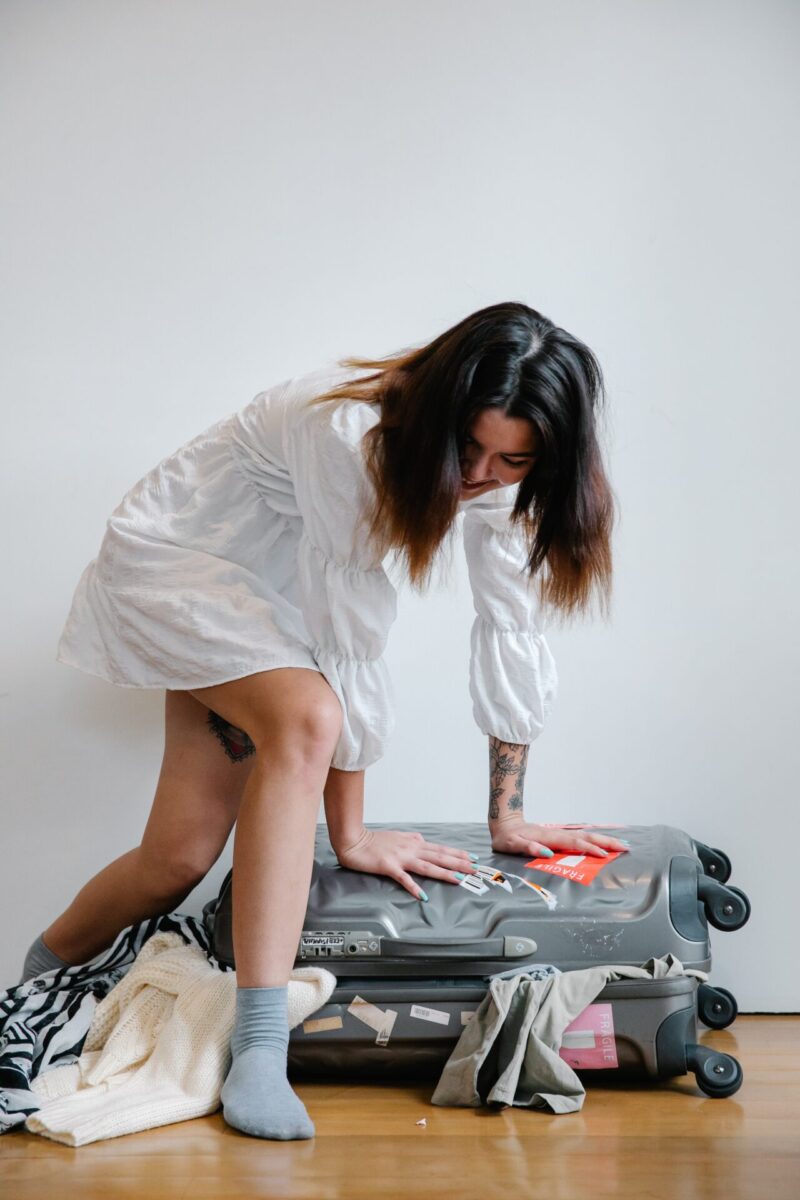 Tips on How to Pick the Best Luggage
We've all been there: you're at the airport, and your suitcase is broken. Or it needs to be bigger for all the things you need to pack for your trip. You don't want to spend a fortune on luggage. You also want to avoid buying a piece of junk that will break before leaving the baggage claim.
So how do you find the perfect luggage? Here are some tips for buying the best luggage:
1. Consider the size of your traveling party. If you're traveling with a partner or friend, consider purchasing a large suitcase that can fit all of your kinds of stuff. However, a smaller piece will suffice if you're traveling solo and only need one piece of luggage.
2. Make sure it fits in the car. Once you know what size fits you, make sure it fits in the car! If it doesn't fit, then don't buy it! You can always return it later if needed. It's better to spend time trying out different options first instead of rushing into a purchase without thinking about it.
3. When buying online, look at the reviews. Make sure that there are reviews or videos of other people using the product so that you can see what it's like in "real life." Look at customer reviews on sites like Amazon or Walmart to get an idea of how other people feel about a particular product before buying it yourself!
4. Check out the best luggage brands before buying them in person. If you're going shopping in person at a store like Target or Walmart, check out brands' websites first so that you know what kind of quality they offer before making any purchases at their stores! Plus, the sites have a larger selection than you see in-store.
Best Luggage Brands To Shop
Here are the best travel luggage brands to shop right now. Whether you're looking for modern and sleek, vintage, luxury, or affordable luggage brands, you're sure to find something on this list.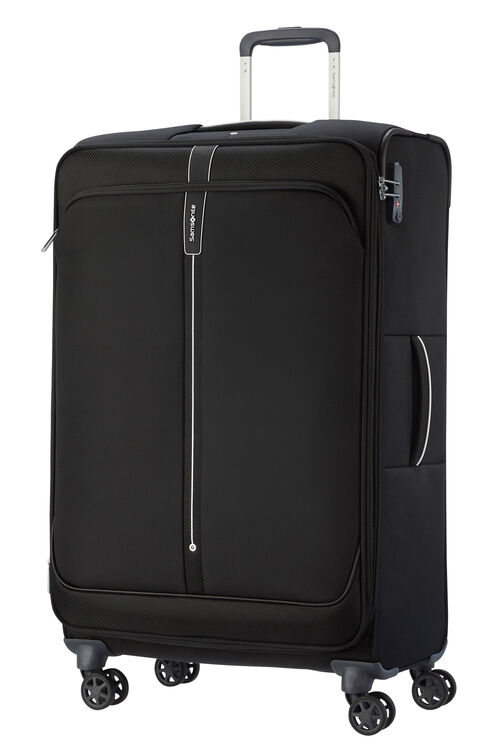 If you're looking for the best luggage brand, it's hard to beat Samsonite. They've been around for over 100 years and have built their reputation on quality construction and innovative design. Their suitcases are lightweight and sturdy, with easy-to-use features like TSA locks and hidden compartments.
Samsonite makes a variety of sizes and styles of luggage, so you can choose what works best for your needs. You can buy carry-ons that are perfect for short trips or larger pieces that will hold all your stuff on longer adventures. They also make great duffel bags that are perfect for keeping all your gear organized while traveling by plane or train.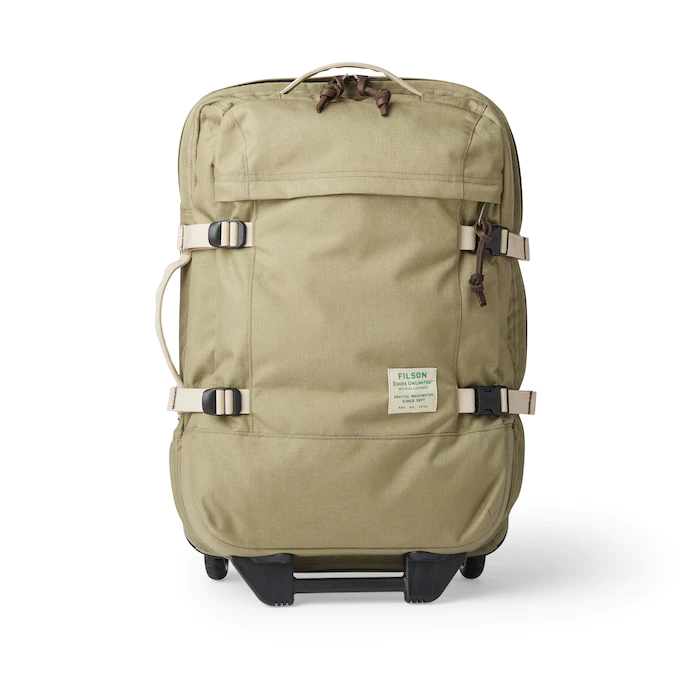 Filson is a classic American brand that's been around since Seattle was a small town. They've been making quality luggage since 1897. If you're looking for a bag that can go from work to play, Filson is the way to go. They have all the bags you need for your next trip: weekenders, everyday bags, and more. Their bags are made of high-quality materials like waxed canvas, leather, and twill.
Their bags also come in different colors to match any outfit or style. We particularly love their ruggedness and durability. They're the kind of bags that will last you through thick and thin. If you want to spend less time worrying about what your bag might look like after an international trip, check out Filson's line of durable luggage and weekenders!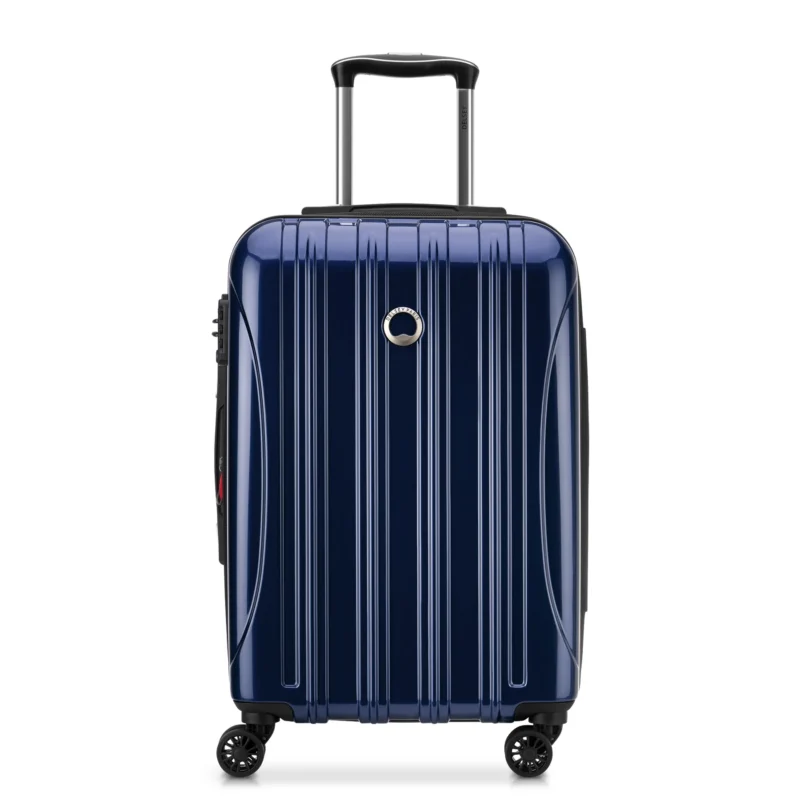 Delsey Paris has almost 70 years of experience in the industry. Thus, in addition to having an iconic appearance, its baggage also has a charming retro appeal. Their designs naturally support that vintage look, supplemented with modern needs like a polycarbonate shell and TSA-approved locks.
The luggage brand is known for its attention to detail and quality craftsmanship. This is the reason why it's been around for so long. Many companies have come and gone in this industry over the years. On the other hand, Delsey Paris has remained steadfast in their commitment to high-quality products that last. The company offers a wide range of products, from suitcases to duffle bags, so you can find what works best for your needs.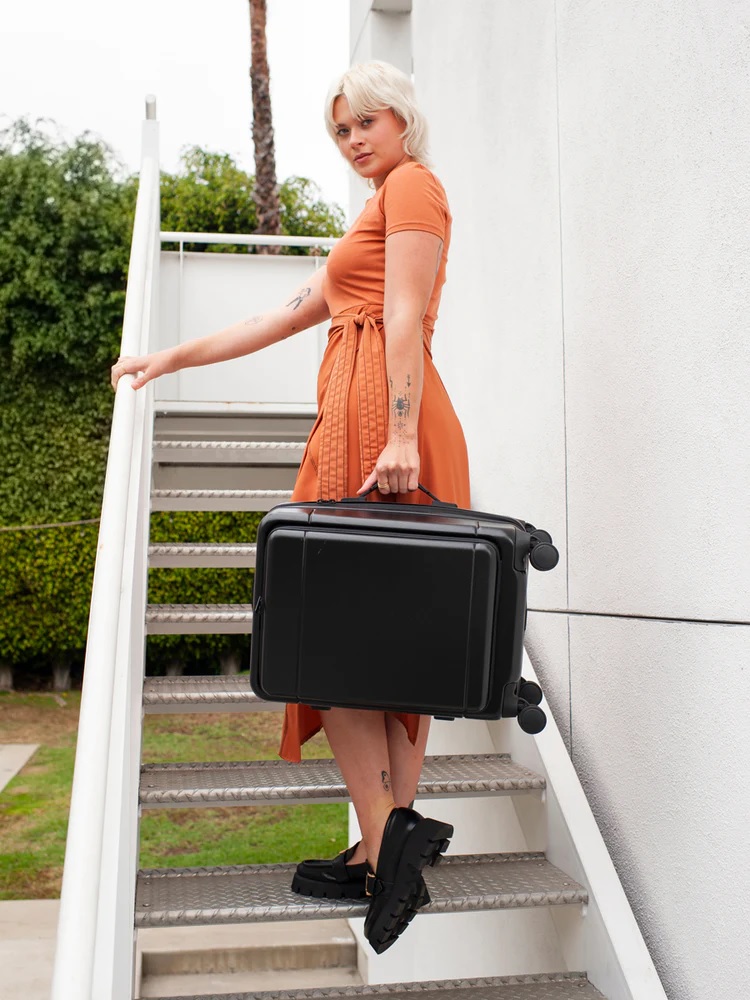 Since its inception in 1989, Calpak has been committed to offering affordable travel essentials. Calpak luggage is perfect for frequent fliers who want their things organized without sacrificing style or function. Its most popular Hue carry-on has a front pocket so you can swiftly and conveniently access your laptop, passport, and anything else you might need.
Calpak's line of luggage is designed for easy packing and simple organization. It's all about the details. Their luggage is made from lightweight yet durable materials that will last for years. The brand also features handles that are easy to grip and sturdy wheels to take on any terrain or cobblestone streets. Plus, they have just about every color under the sun!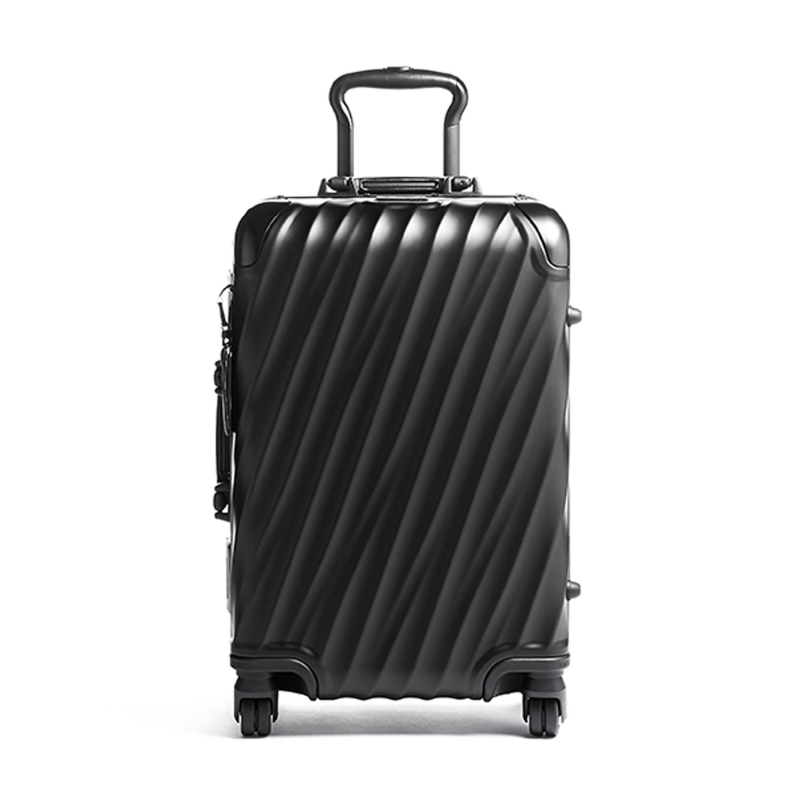 For business travelers, nothing is more traditional than Tumi luggage. The brand offers a wide range of alternatives. Their bags feature polycarbonate hardshell cases with an expanded area that can hold all the extra items you picked up while traveling.
Tumi has been around for almost 50 years. They have built its reputation on quality products that are both durable and easy to use. The brand is known for high-end luggage that can be used for any travel situation. From business trips to family vacations, Tumi has always been at the forefront of innovation in travel accessories and technology.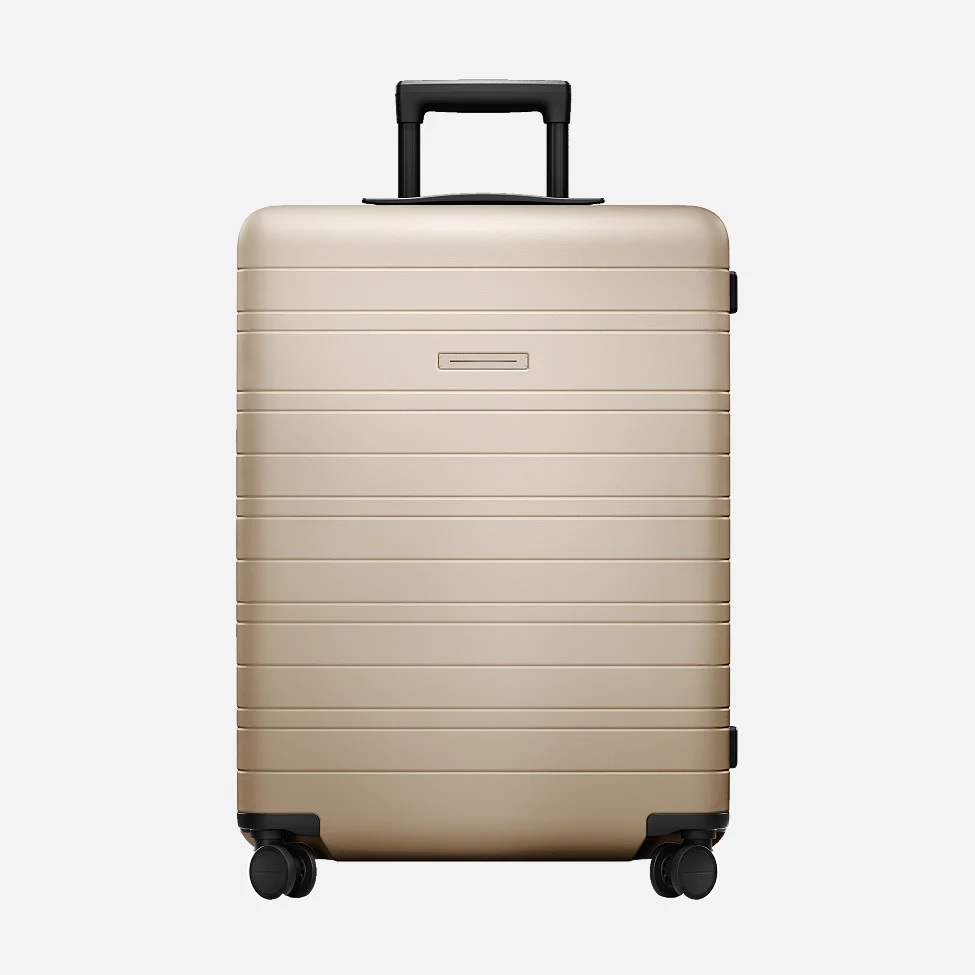 Horizn Studios was founded in Berlin, Germany, in 2015 by Rolf Schumacher and Maria Loy. The founders were inspired by the need for durable, stylish, high-quality luggage. Since their debut, they've worked with BMW Germany and other partners on several projects.
Their bags are sleek, modern, streamlined, and incredibly functional. They have smart internal organization systems that make it easy to find what you need quickly. They're also made from high-quality polycarbonate material built to last. And they come with whisper-quiet wheels that make it easy to maneuver around airports or train stations without waking up anyone else nearby!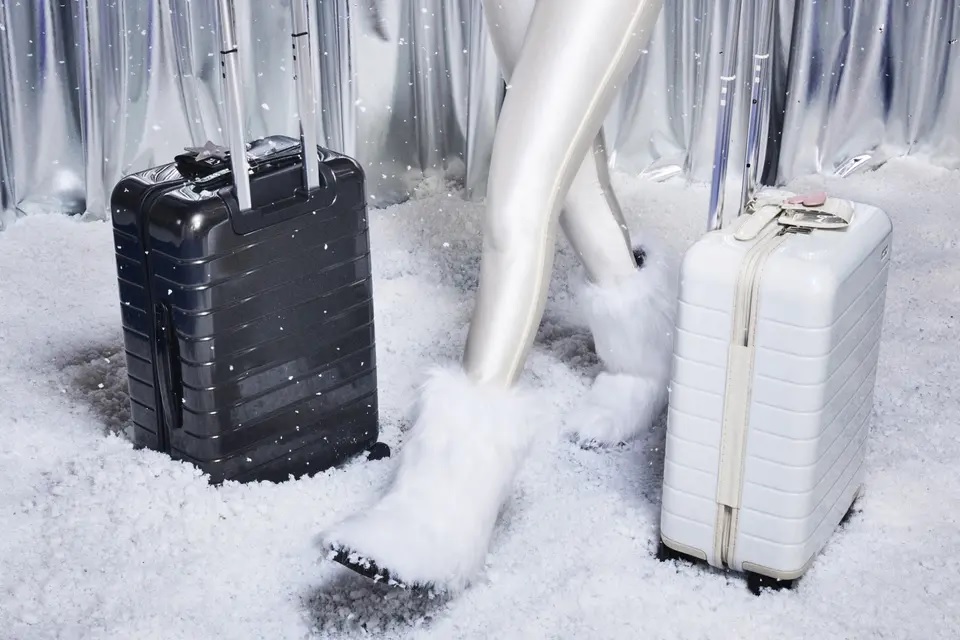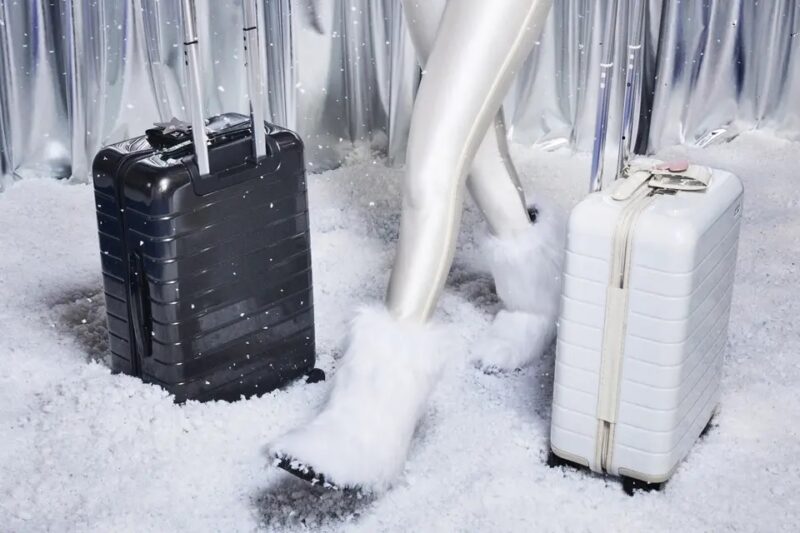 Away aims to make air travel easier, more fun, and less stressful. They do this by providing functional, smartly designed luggage that works seamlessly. The company was founded in 2015 by two former Warby Parker employees passionate about travel. They wanted to create a luggage line to help people get through their trips without worrying about their bags being lost or damaged.
The brand offers a selection of bags in different sizes and colors, so there is one for everyone. They are straightforward, well-made, and easy to use. This means less time digging in your bag to find what you need. Their bag's design also includes an external pocket for your laptop. You can have more time enjoying your trip without worrying about your luggage!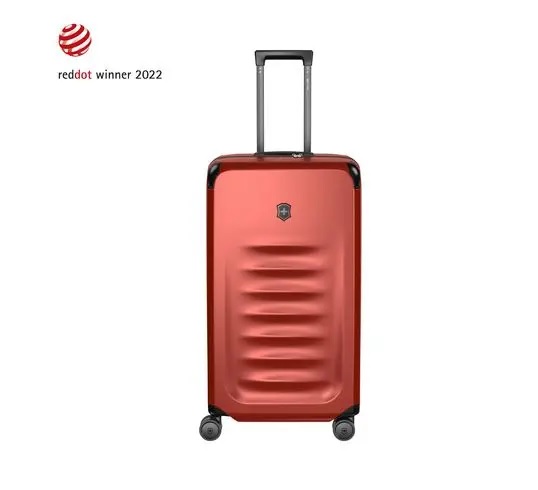 When you're traveling, you want to know that your luggage is going to be tough and up for the challenge. And if you're a fellow traveler who also happens to be a fan of the Swiss Army Knife, there's no better way to get your luggage than from Victorinox.
Many people don't know this about Victorinox. They are the creators of the famed Swiss Army Knife! So it should be no surprise that the firm that created such an iconic tool is also knowledgeable about robust and adaptable luggage. The bags from Victorinox are made of break- and scratch-resistant polycarbonate, so you don't need to panic when you pass them over to the bag checkers. They will undoubtedly beat the hell out of it.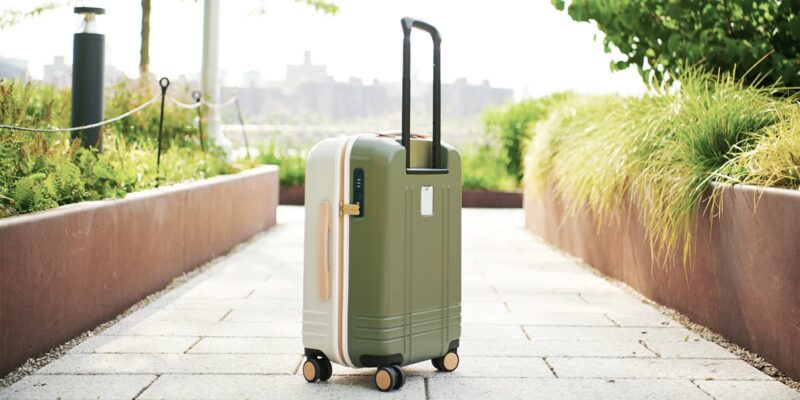 Roam is one of the best brands for luggage. They offer a wide selection of color options and a variety of sizes, from carry-on to oversize. The brand's collection is lightweight and has a reliable locking mechanism. Despite appearing small, their bags have an impressive amount of room.
The suitcase is available in several colors. You can mix and match your preferences, even the color of the zipper! You'll never have to wonder whether or not a suitcase is yours at the baggage claim when you travel with Roam.
In addition to their sleek design, Roam bags are ergonomic and durable. The material used on these suitcases is lightweight yet strong enough to withstand constant use without breaking down into pieces. They also feature a lock system that keeps your belongings safe from theft or damage while in transit.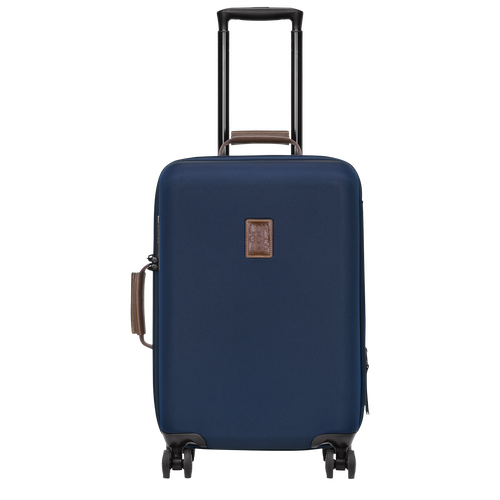 If you're looking for a suitcase that can travel the world and still look good, then we've got just the brand for you. Longchamp has been making their classic Le Pliage suitcase with four wheels since the 1990s. They've also made it in various colors.
The bags are made of canvas and come in enough sizes to cover all your traveling needs. They offer the best durable luggage to suit your need for weekend getaways to international business trips. If you need more space, there are larger options available as well. The best part? These bags are built to last. You'll be able to use them over and over again. You don't have to worry about breaking them down or having them fall apart on you!
Longchamp is definitely one of the best luxury luggage brands on this list but is surprisingly affordable!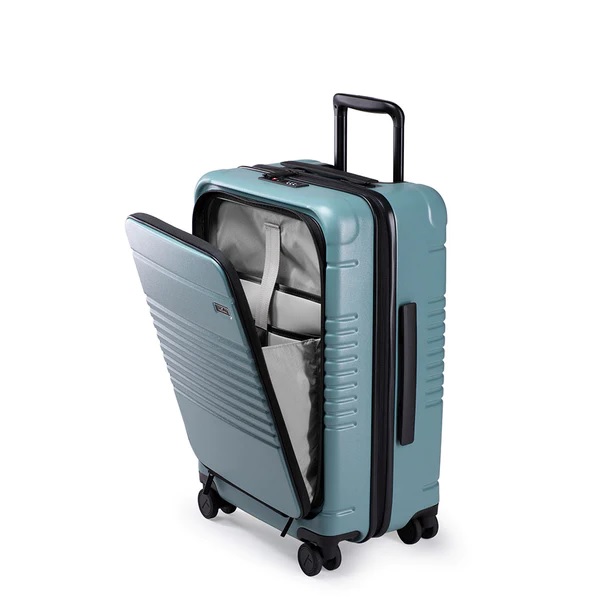 Arlo Skye is a company that makes suitcases of the highest quality and design. The suitcases have a little piping, making them stand out on the conveyer belt. They are made of sturdy polycarbonate material, so they won't get too damaged in transit. Their bags also feature an extra-protected corner which is a big plus.
The brand has become well known for its sleek, innovative designs and high-quality materials. The suitcases come in different colors and sizes to fit your needs. You'll always find one that is more stylish than functional.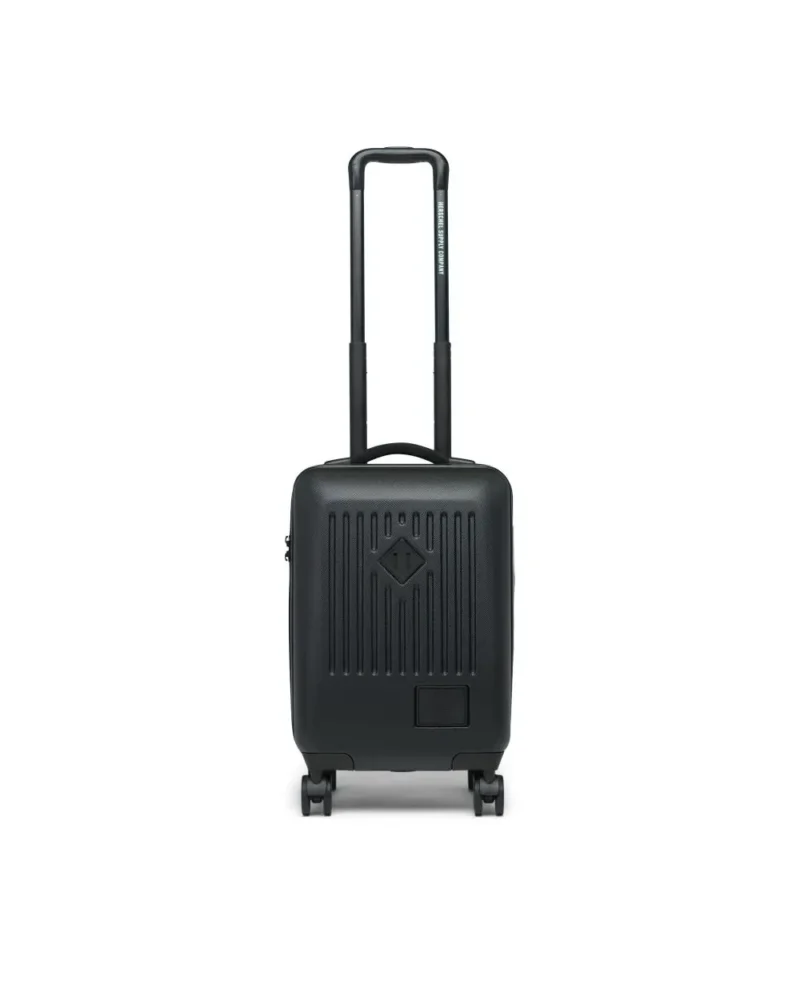 Herschel Supply Co. is a company that makes both duffles and suitcases. They know that you already own their duffles, and we know that you love them. But they also want to ensure you have the best experience possible when traveling with your duffle bag—and maybe even when you're not.
That's why they created their line of suitcases: to give you the same great experience but in a slightly different form factor. A suitcase has a similar feel to the duffles in terms of being casual and sporty, but it doesn't require a shoulder to lean (or hang) on.
So, you've been thinking about getting yourself a new piece of luggage. Or you've been looking for an excuse to buy another one of those Herschel duffles we know you love so much? Then it's time for us to take a trip down memory lane together!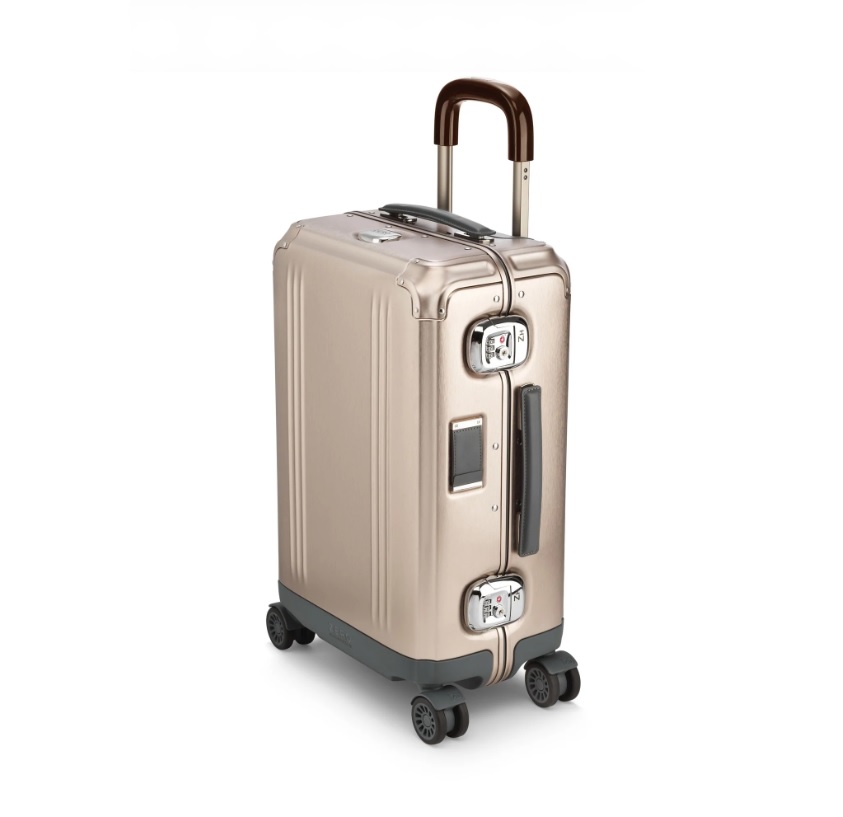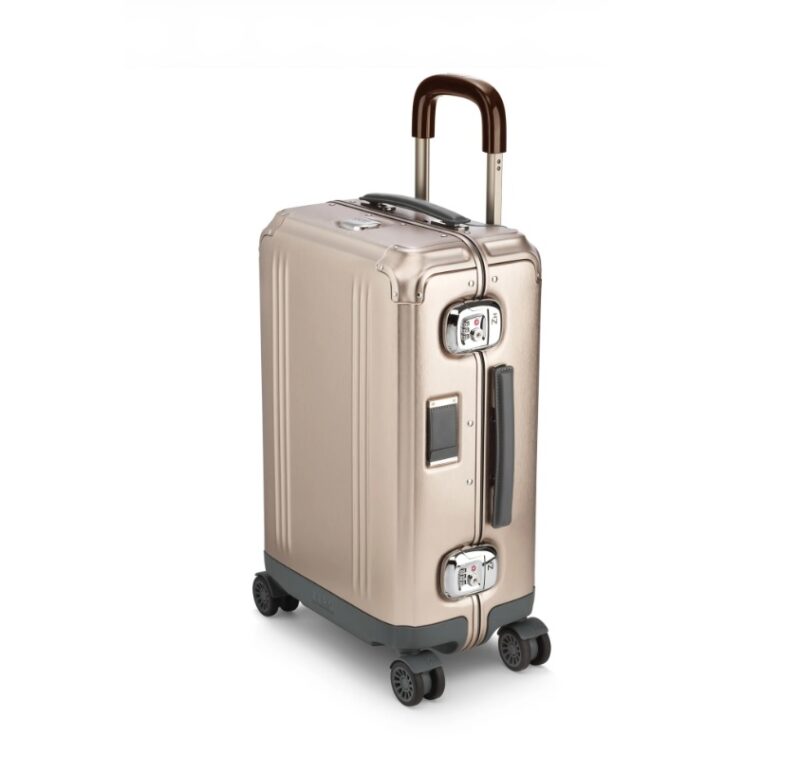 The company that created the most recognizable metal briefcases also produces some exceptionally top-notch baggage. Their bags feature concave edges that help prevent dents and protect against damage by absorbing shocks. This brand can promise you durability. Even though a little bit of travel wear is excellent, a busted suitcase is not.
Additionally, Zero Halliburton has got you covered if you're looking for something that will go from airport to office in style. They have everything from carry-on to suitcases that will easily take care of all your business trips and getaways. And if you're starting on your travels with your family, they even have a few pieces of luggage explicitly designed for kids!
Even if you're not jetting off on an adventure right now, Zero Halliburton makes it easy to stay organized no matter where you are. The brand also offers stylish wallets and briefcases that fit any space or budget and come in tons of colors too. This is one of the best travel luggage brands for those who need to stay organized.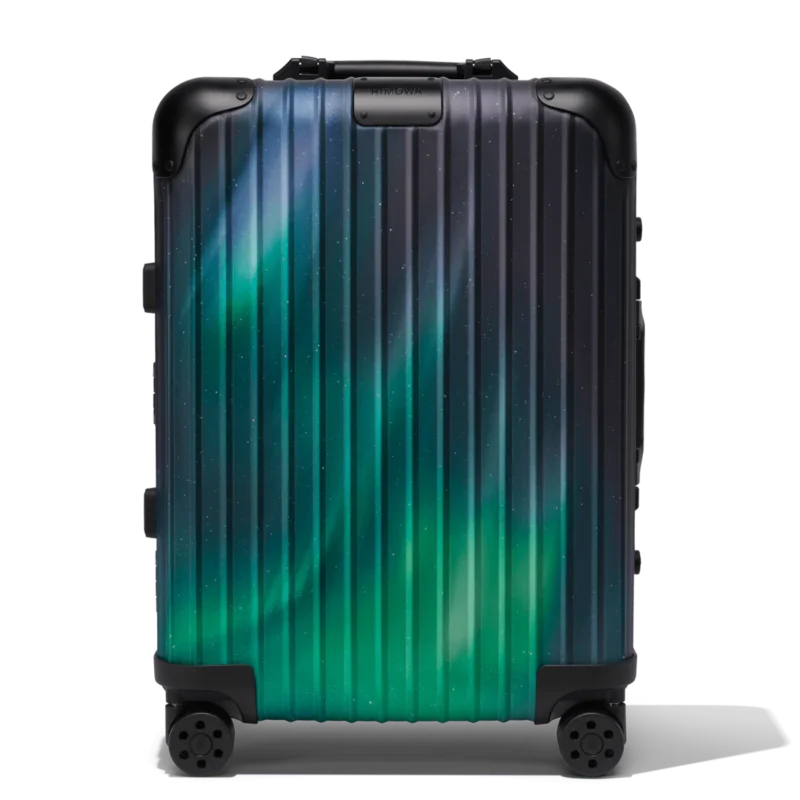 Whether you're the kind of person who likes their luggage to be a statement or wants something that will last through the years, Rimowa is the brand for you. The handmade leather handles won't let you down mid-trip. The distinctive silver aluminum is a standout on one of their best-selling styles. And feel free to stick some stickers on it, and don't worry about the occasional dent or scrape.
Rimowa's luggage is recognizable by its sleek, futuristic design, which has become an icon in the industry. It's been around since 1898, and they're still making high-quality suitcases designed to last forever. This is definitely one of the more modern best luggage brands on this list.
You can get one of their suitcases in various sizes and colors. So whether you're on a long trip or need something small for overnight stays, there's something for everyone here.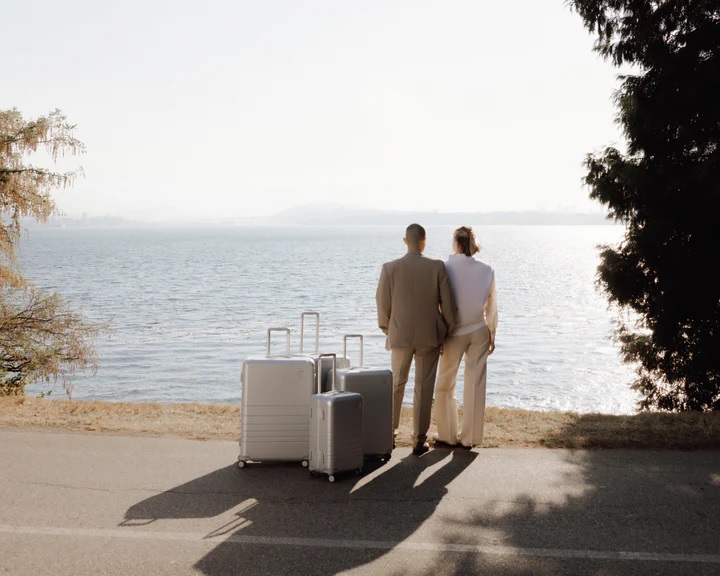 We know that when you're looking for a new piece of luggage, there are many options. And with so many manufacturers competing for your business, it can take time to know where to start. That's we love Monos.
Monos may not be the most well-known best luggage brands in the luggage industry. Yet, the young and talented company still creates a line of carry-on and checked-in suitcases that strike a familiar balance between functionality and luxury in terms of appearance and build quality.
Their Carry-On Pro is a modern take on those classic styles. It features a built-in front compartment for easy access to your travel necessities. In addition, the brand is equipped with a super-strong, super-light polycarbonate shell as a precaution.
Monos has been around since 2018 and has been steadily growing. Their products are made from high-quality materials built to last—not only because they're durable but also because they're practical!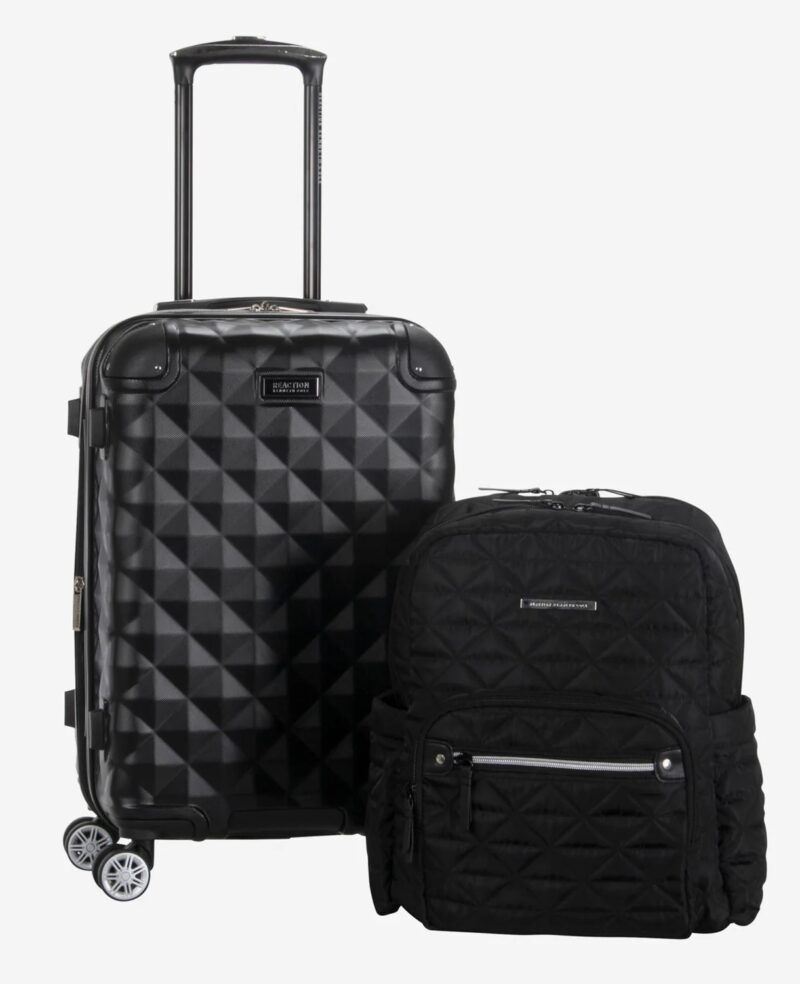 Kenneth Cole is a brand known for stylish clothing, but did you know they make fantastic luggage? Well, they do. Their luggage is incredibly attractive and reasonably priced. It's made by Samsonite, which means it will last longer than your grandkid will be alive.
It also has wonderful reviews on Amazon, and that's not just because Kenneth Cole employees write them! Many people have written reviews saying they would never buy anything other than Kenneth Cole bags again, and they love them so much! If you're looking for a new piece of luggage that will last you years and years but won't break the bank, look no further than Kenneth Cole. Kenneth Cole is definitely one of the best luggage brands for affordable but chic luggage that lasts.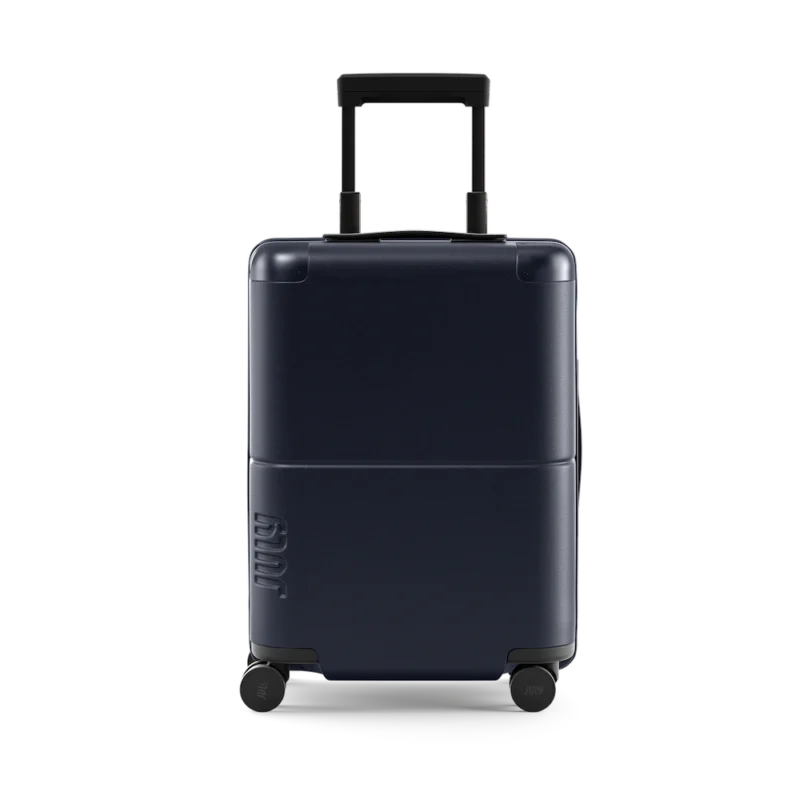 July is a relative newcomer to the luggage game, but it's produced nothing less than sleek and glossy luggage. It is precisely the kind of vibe you want to exude while returning to traveling in style. But the brand is more than just attractive. It's also durable and functional. For example, you can consider one of their bags, the Carry-On Pro. It features an ejectable battery with USB and a retractable sleeve for items like a laptop.
The brand is also well known for designing bags made from ballistic nylon with a removable shoulder strap. This way, you can carry it around independently if you like. Their bags also features front pockets for organizing smaller items like your keys or wallet. Additional features include a built-in TSA lock system to access your belongings easily. This is one of the best travel luggage brands for those who go on business trips often.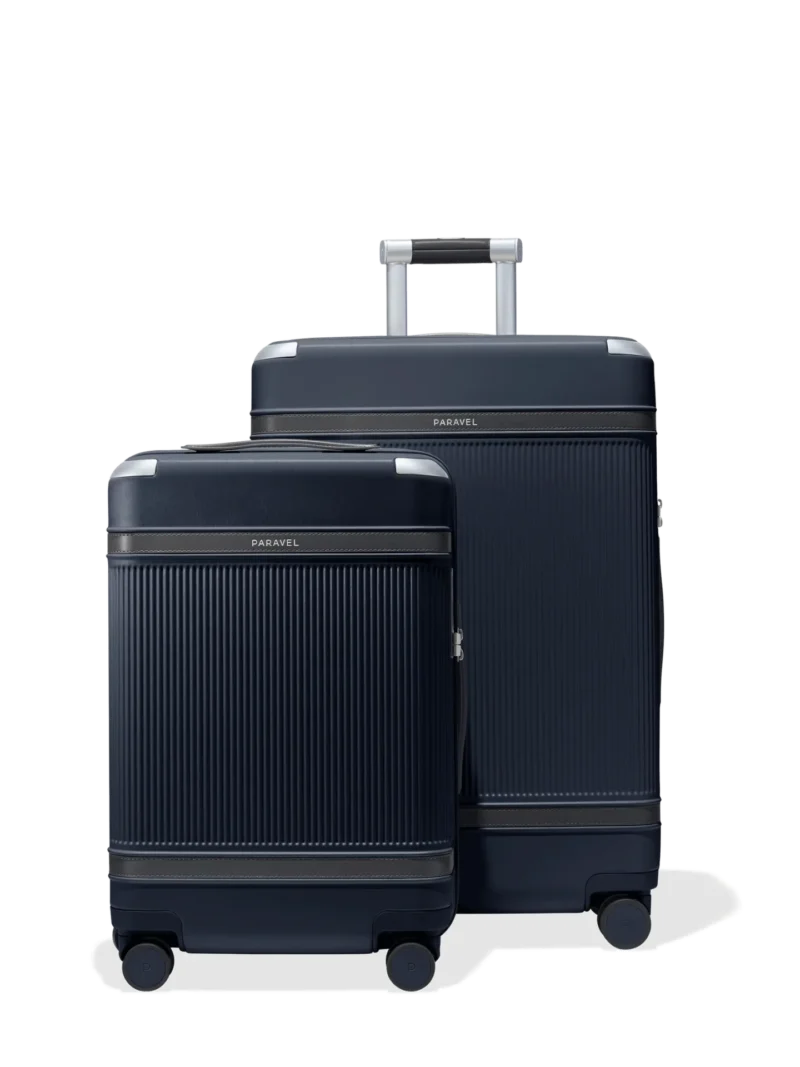 Paravel is a relative newcomer to the luggage industry, but it has already made significant progress by focusing on sustainability in the cutthroat market. The firm was founded by a former employee of Vogue and produced exquisitely designed bags. They also have items of clothing constructed from recycled plastic water bottles. Additionally, it uses Eden Reforestation Projects to plant trees to offset the carbon emissions from shipping.
Paravel's mission is to create beautiful products that are also sustainable. The company's founder, Jessica Hart, believes that every person can make a difference in the world by making small changes in their daily lives. She hopes that Paravel will inspire people to care about how their actions impact the environment and encourage them to adopt more sustainable habits.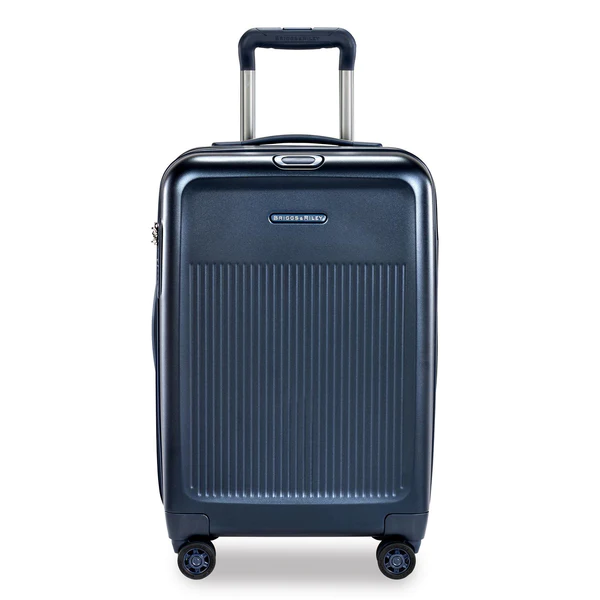 If you're looking for a new luggage brand, look no further than Briggs & Riley. Although they offer a wide range of luggage options, their signature expandable carry-on is especially well-suited for men who have the propensity to overpack. It expands by 25% when packing, then contracts back to its original size for overhead storage.
The result? You'll be able to pack everything you need without having to worry about whether or not your bag will fit in the overhead compartment. And because it's such a high-quality piece of luggage, it'll last you for years—making it well worth the investment! This is one of the best travel luggage brands for carry-on luggage specifically.