For me, the living room walls are always the hardest spot in my home to decorate. It's really difficult to visualize a gallery that works in your specific space!
Plus, you need to buy the items individually if you want the eclectic look, and you usually can't return them by the time you realize that your wall decor just isn't working.
I personally need a lot of inspiration. I'm just not that visual and can't see the finished product in my head.
Today I'm sharing my favorite wall decor inspiration that I save to my private Pinterest boards!
These photos are full of gallery walls, mirrors, eclectic unique wall decor, and more. There's something here for every style, but most of these inspo photos are an eclectic mix of multiple home decor styles (which I personally like better).
Some things to consider if you're struggling to decorate a wall:
Large gold mirrors fit any blank space
A mix of gold, black, and wood works well for a gallery wall
Blank space isn't always bad, if it works
Try painting one wall a different color to make it pop
If your wall looks blank, add more pure black pieces instead of color
Etsy offers downloadable prints, including vintage, abstract, and sayings
If you're still struggling, I recommend putting together a mood board using Canva. This is what I do for every room in my home!
Canva is free for most users. I also use a free background remover online so I can make a collage and see the finished project. It takes a minute to learn but is totally worth it because the planning potential is endless!
Living Room Wall Decor Ideas
Here are my favorite eclectic inspiration photos! Feel free to browse through or check out the original posts on the links below each photo.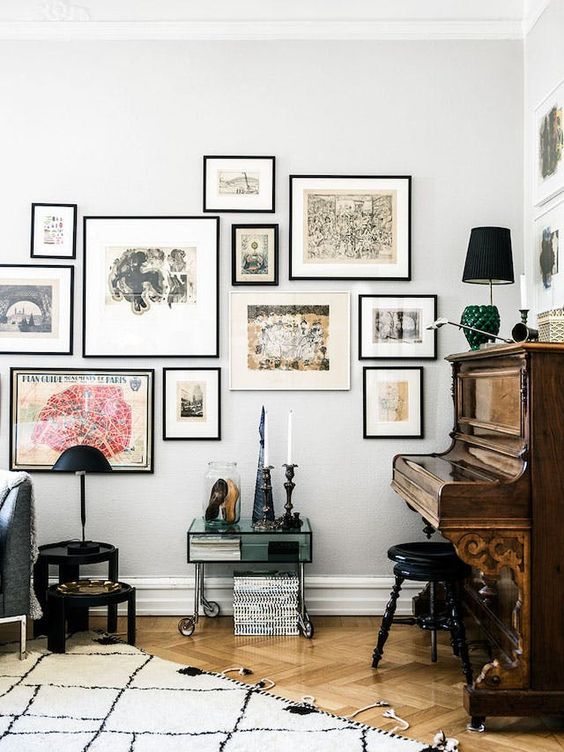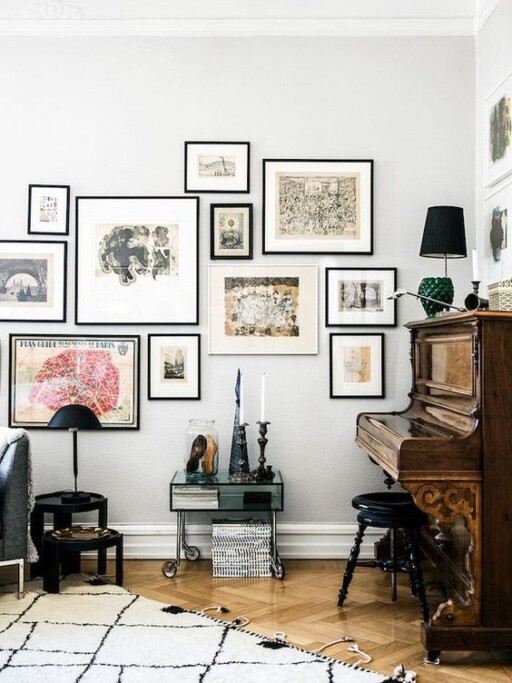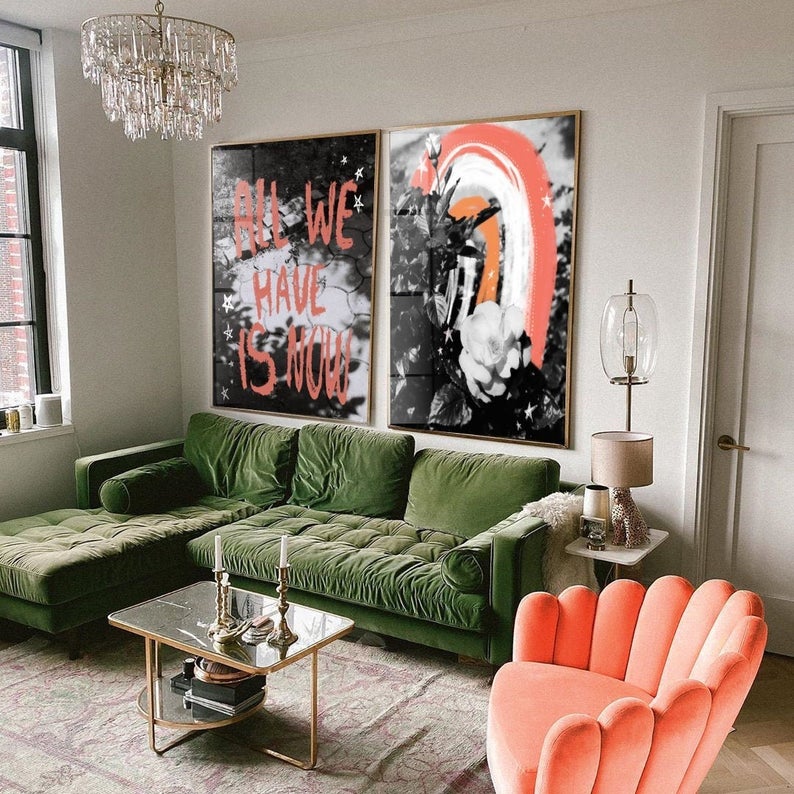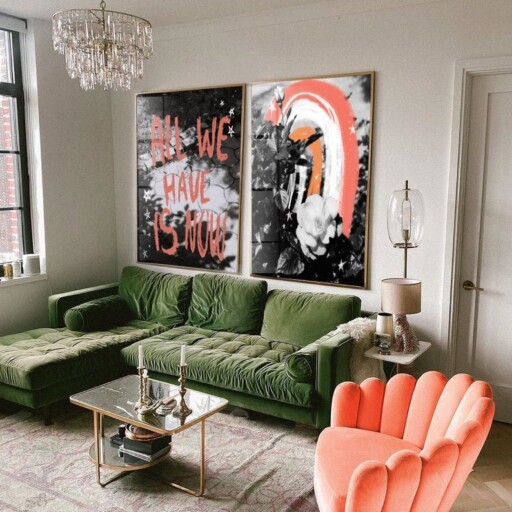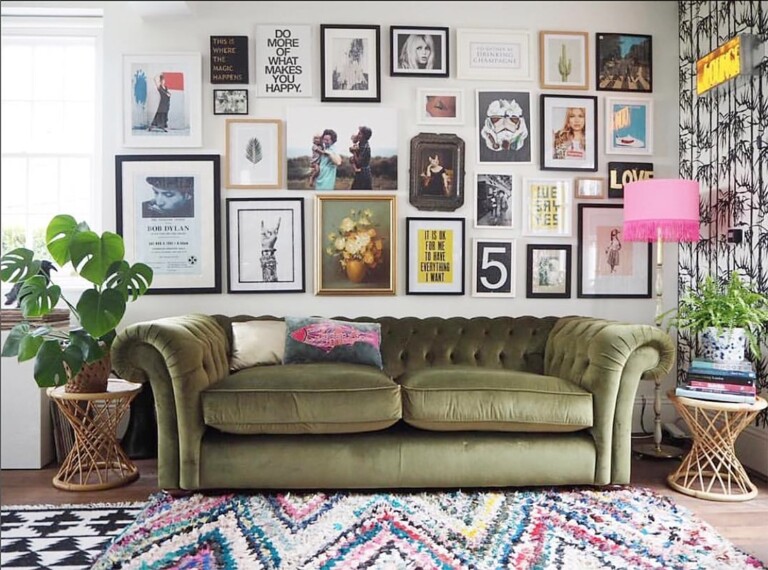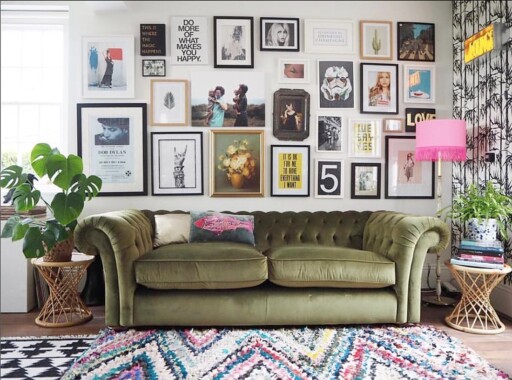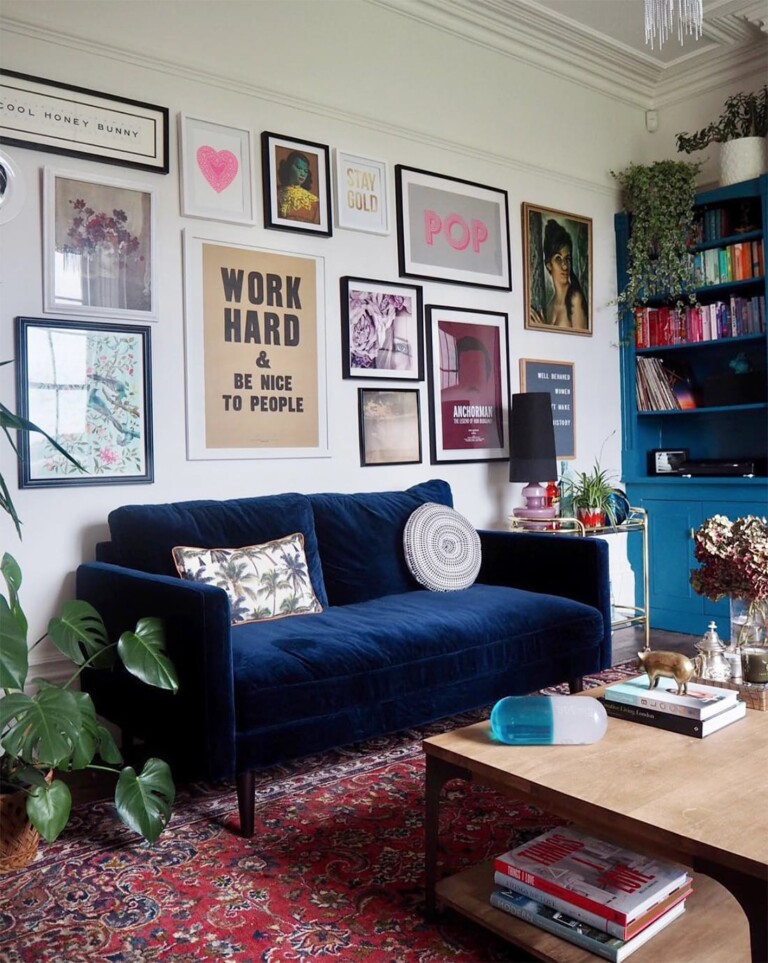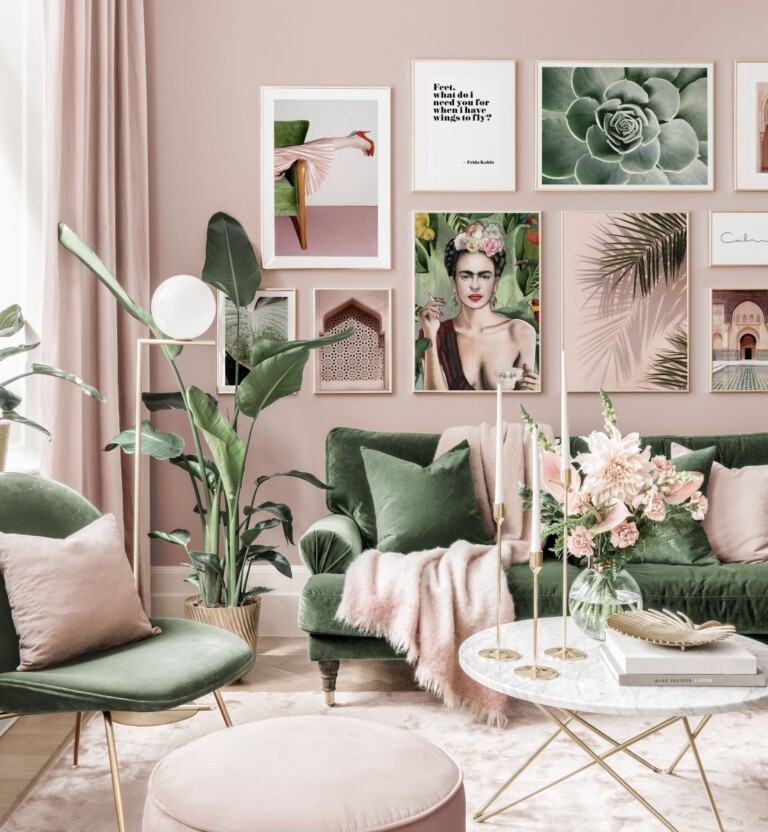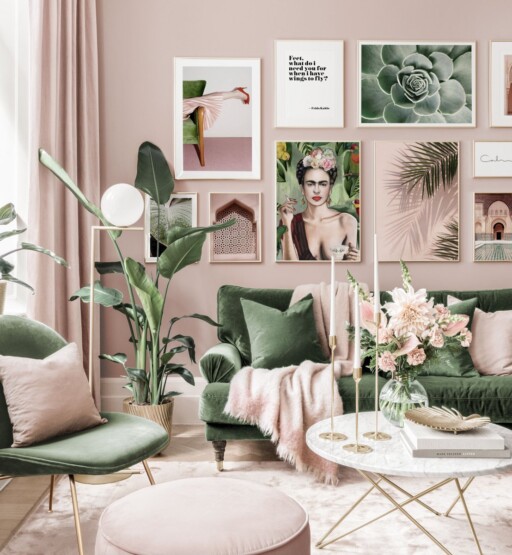 Original Post