Butterfly nails are super cute right now! The trend started on sites like Tumblr and on TikTok, but now we're seeing butterfly nails across locations and ages.
There's a butterfly manicure out there for everyone. Today, I'm compiling my favorite butterfly nails and manicures for inspiration!
Types Of Butterfly Nails:
There are a few different types of butterfly nails!
Generally, you will find that butterfly nails are either confetti or drawn.
Confetti butterfly nails are quite literally little pieces of butterfly confetti that are placed on top of the nail color and sealed with a clear top coat. These create super cute designs that are fun and happy.
Alternatively, you can draw (or have you nail technician draw) larger butterflies onto each nail. These types of butterflies are more difficult to do, but they're really pretty.
Some nail technicians have stencils to create perfect butterflies, but I recommend checking with your nail salon before booking your appointment if you have your heart set on something specific.
Lastly, you can find some really beautiful stick-on butterfly nails on Etsy!
Butterfly Nails Inspiration:
Here are my favorite butterfly manicures of this year. Some of these can be easily done at home on natural nails while others are more difficult or require acrylics.
Feel free to save any of these photos for later! Just press down then click save to camera roll.
Enjoy!
Pink & Clear Butterflies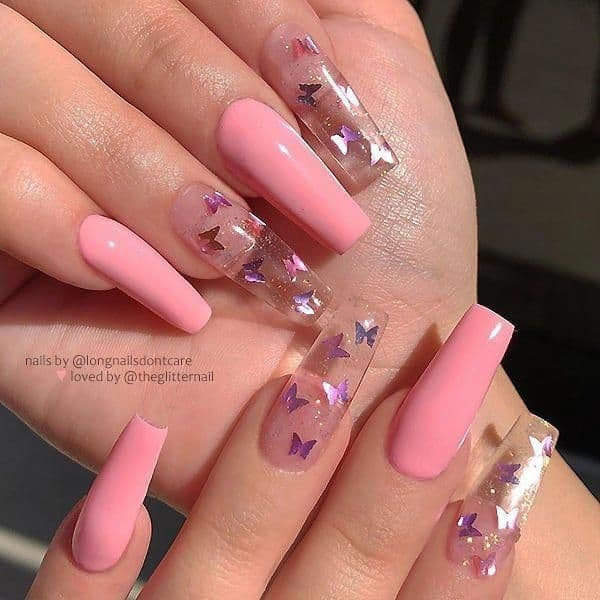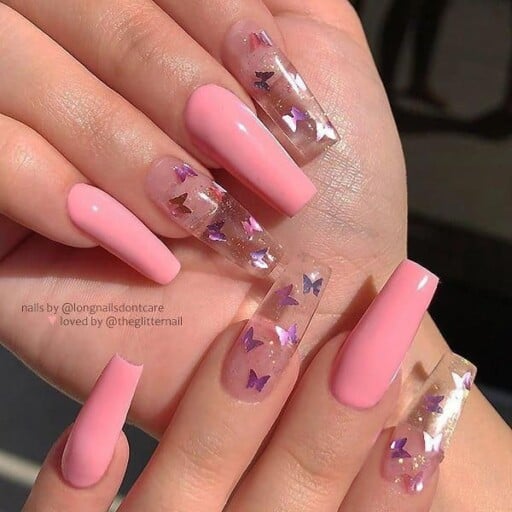 Yellow & Clear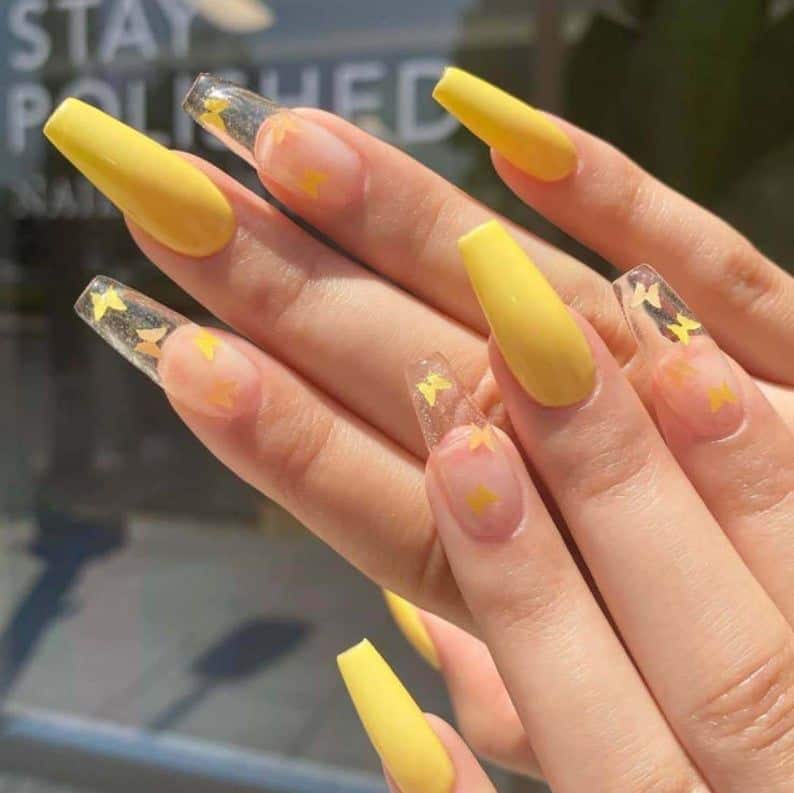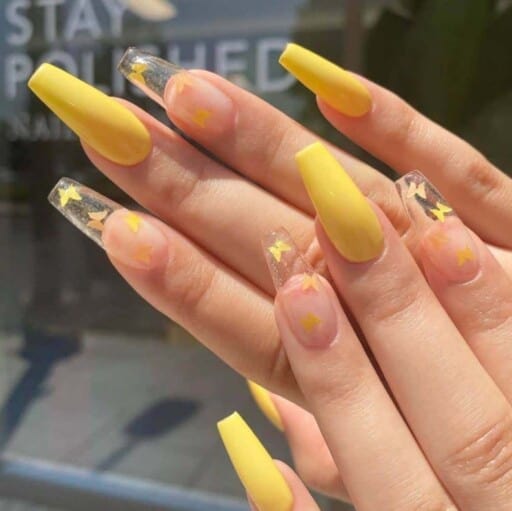 Pink Stacked Butterflies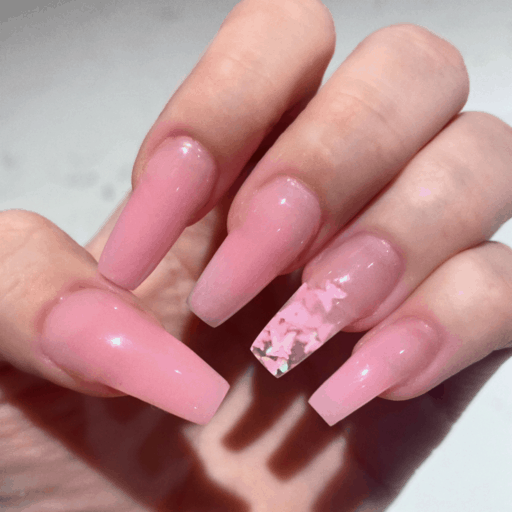 Clear With Outer Butterfly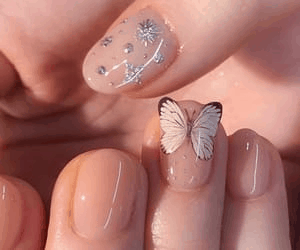 Blue With Sparkles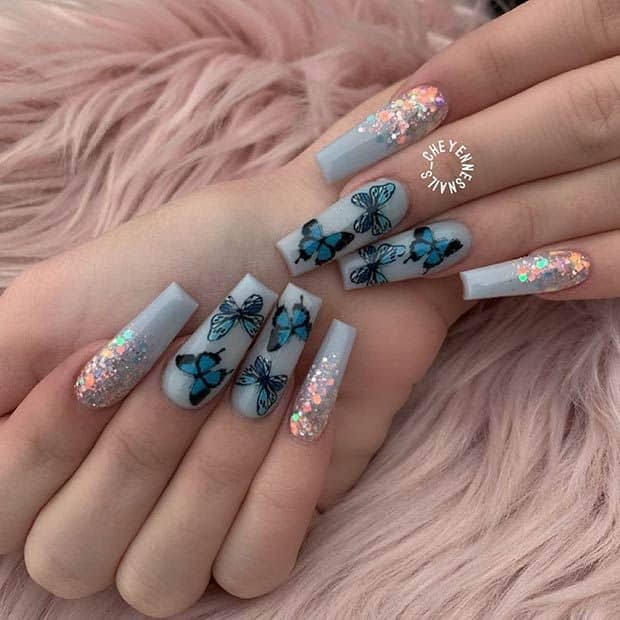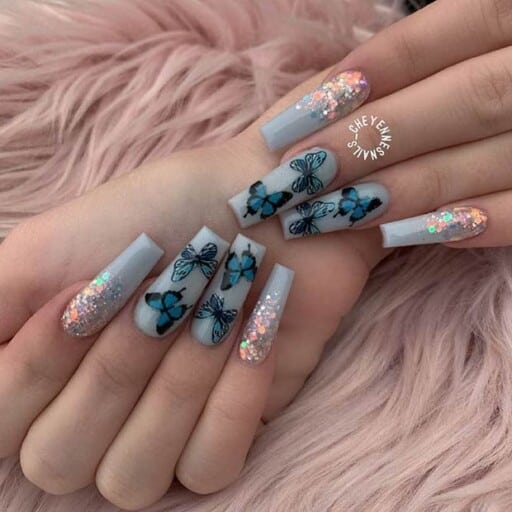 Pink Monarchs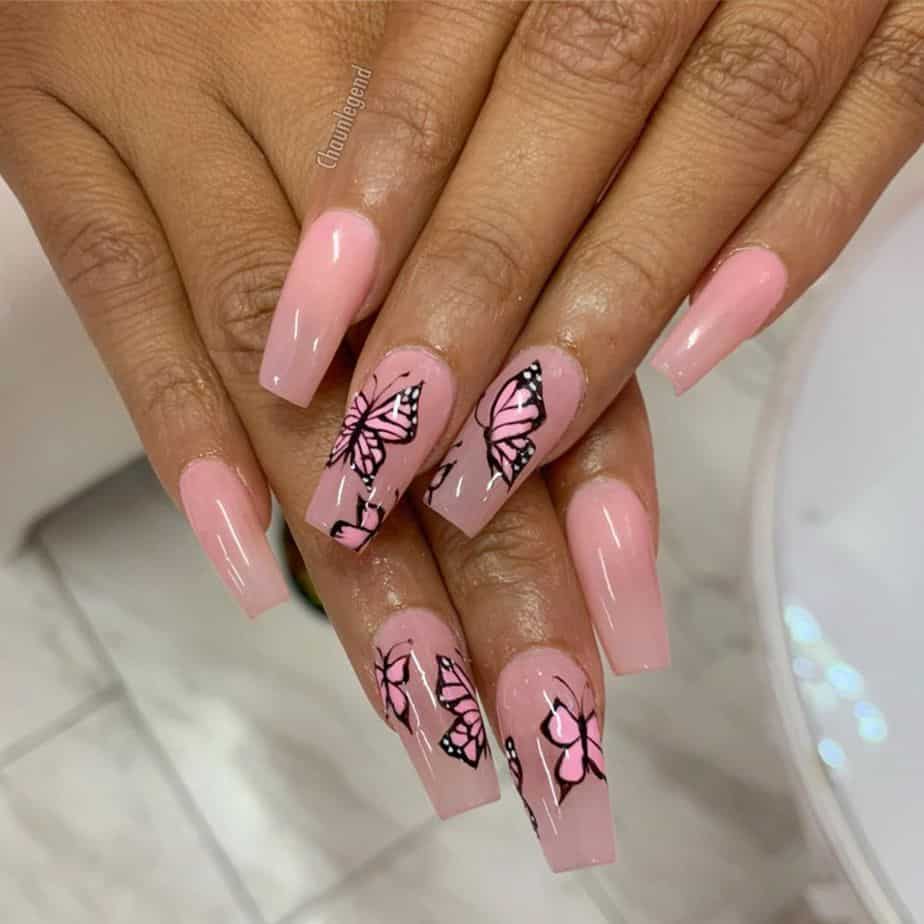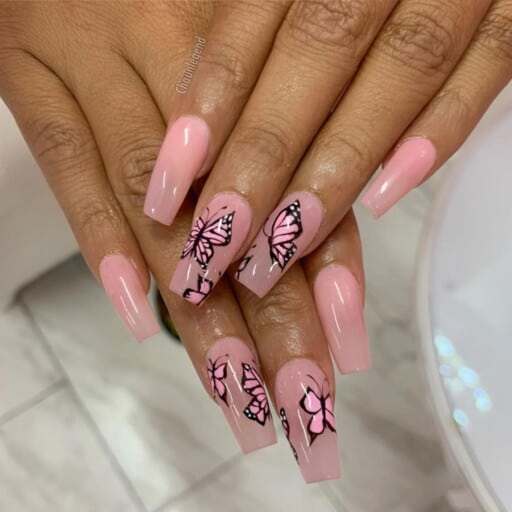 Pink With Blue Butterflies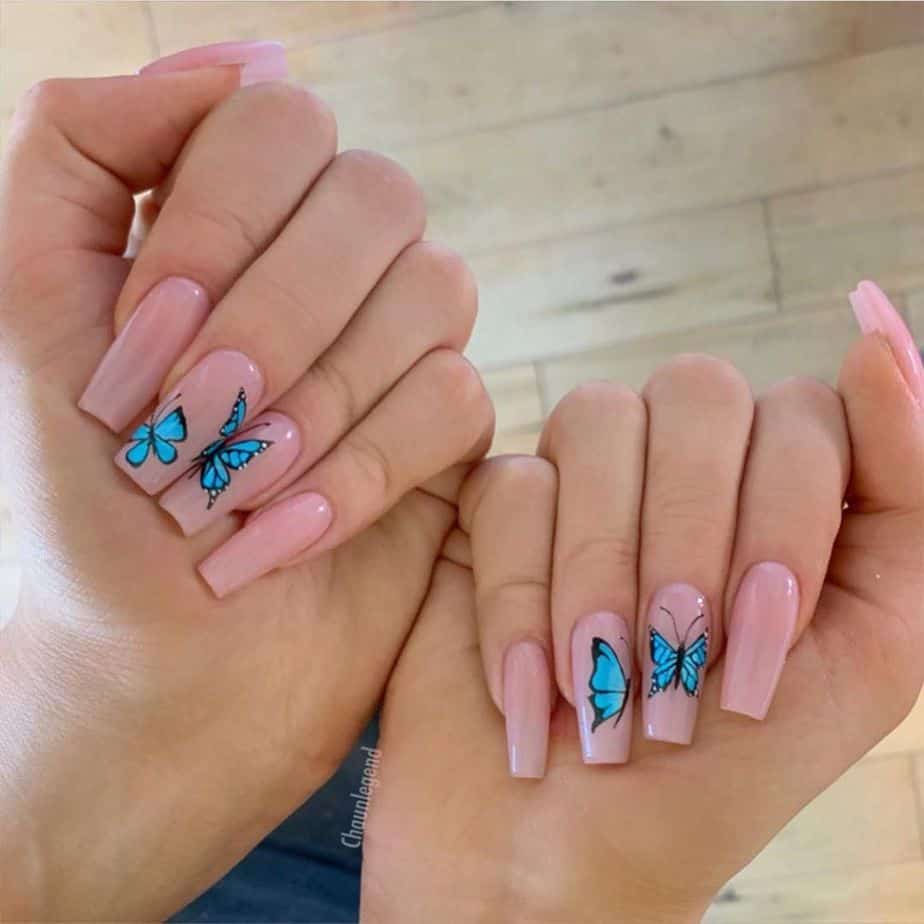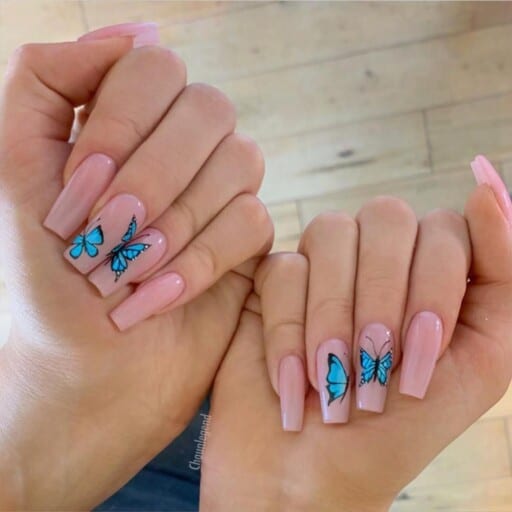 Barbie Pink With Sparkles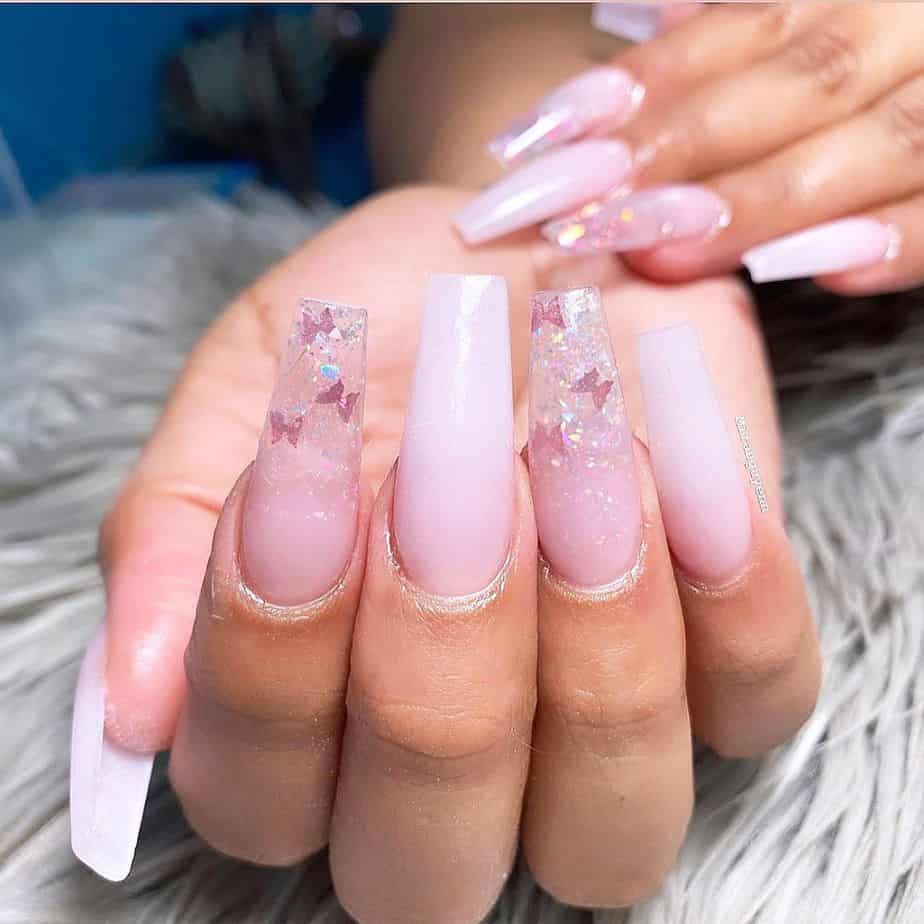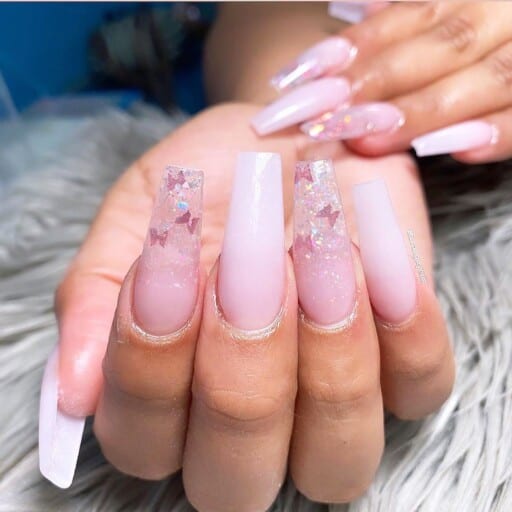 Multi-Colored Butterflies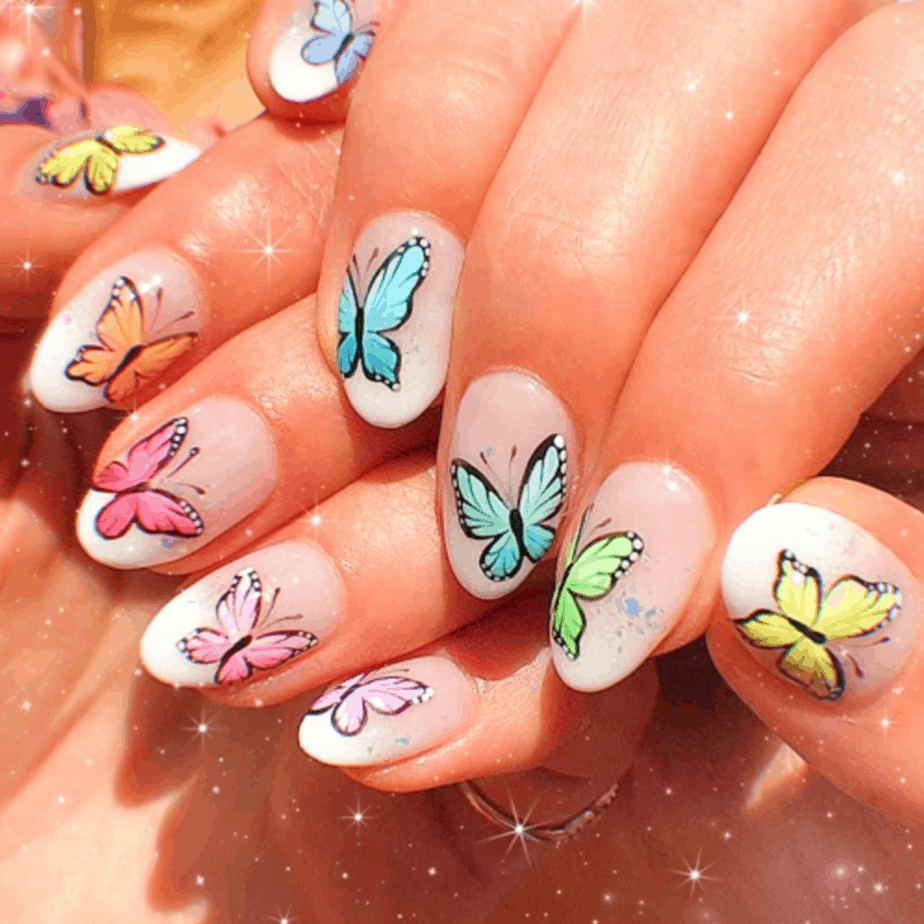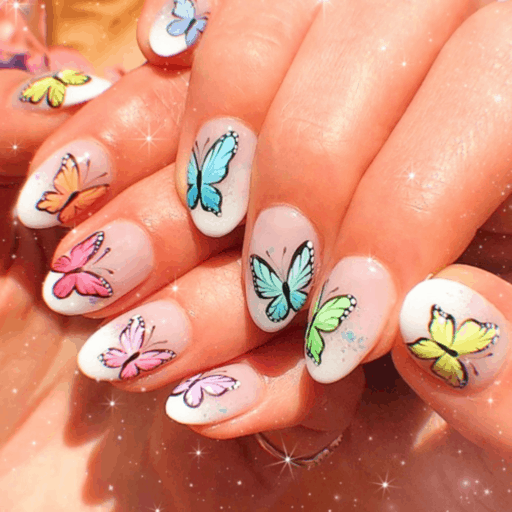 Lime Green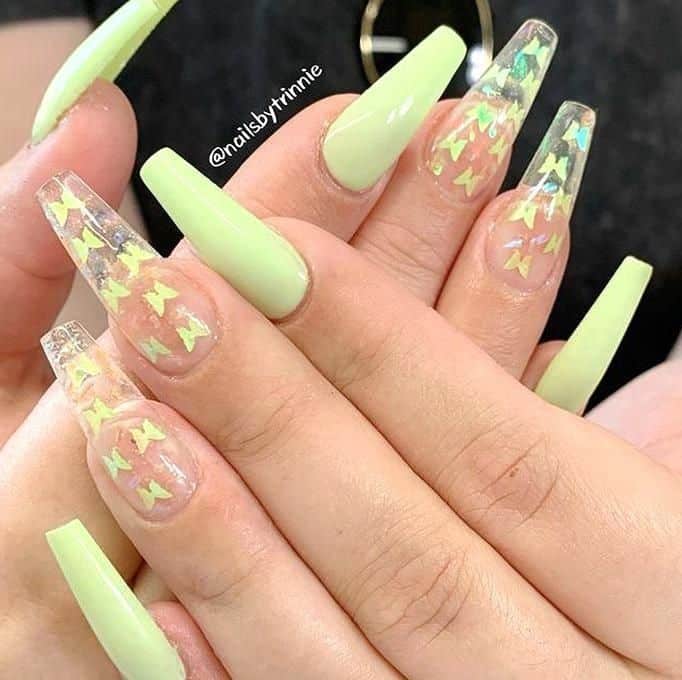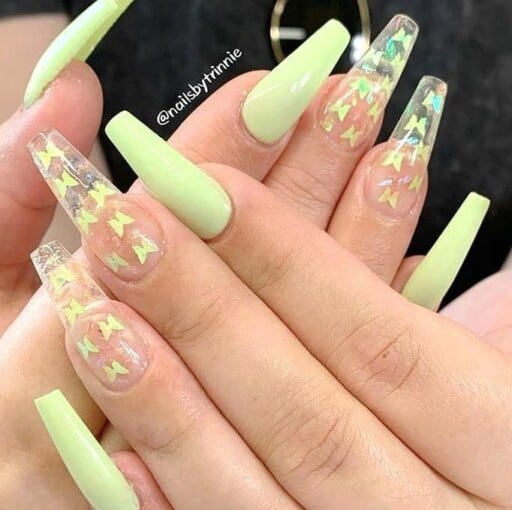 Neutral With Brilliant Butterflies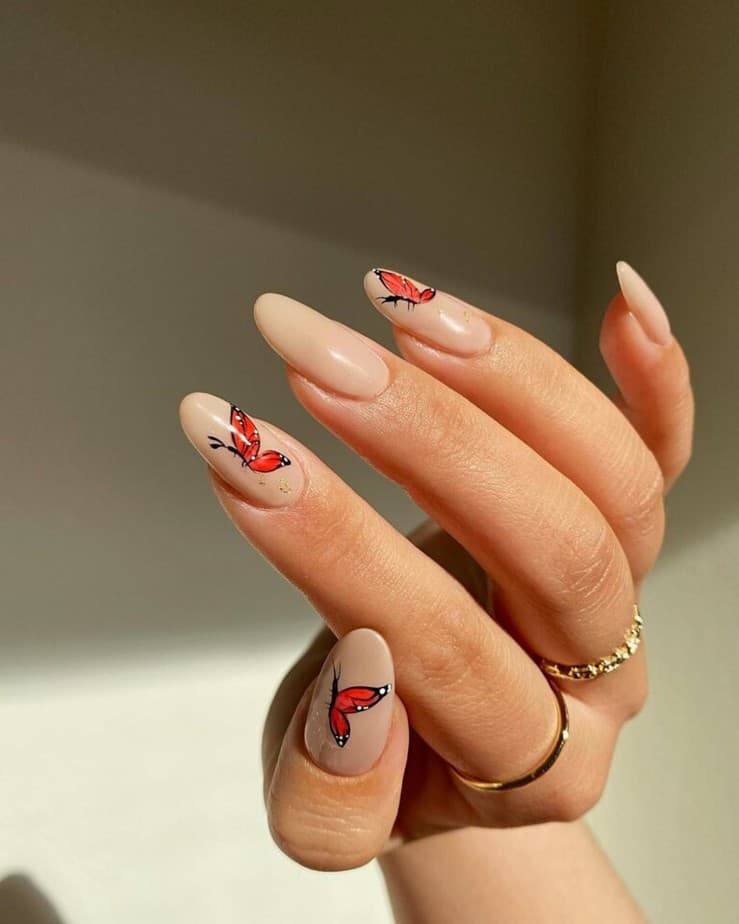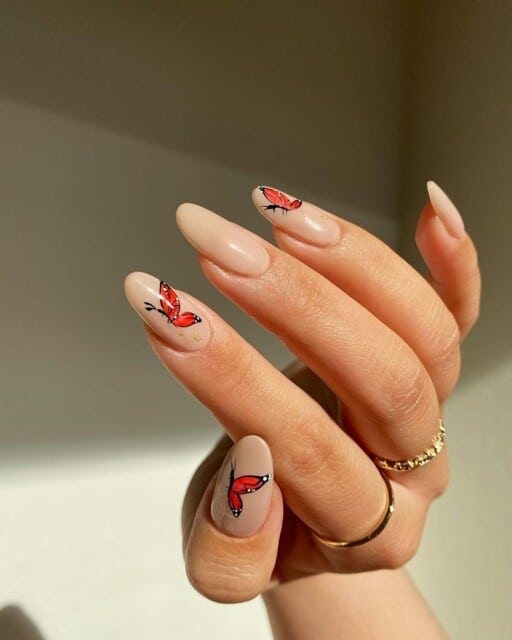 Soft Shimmer With Blue Butterflies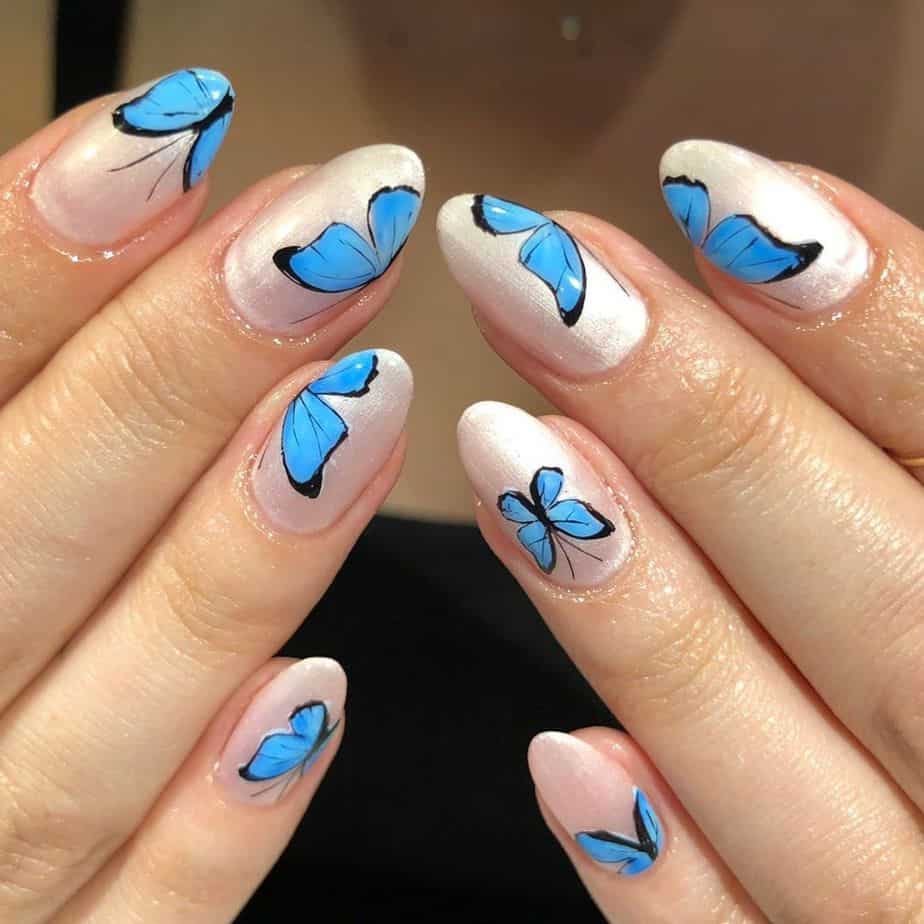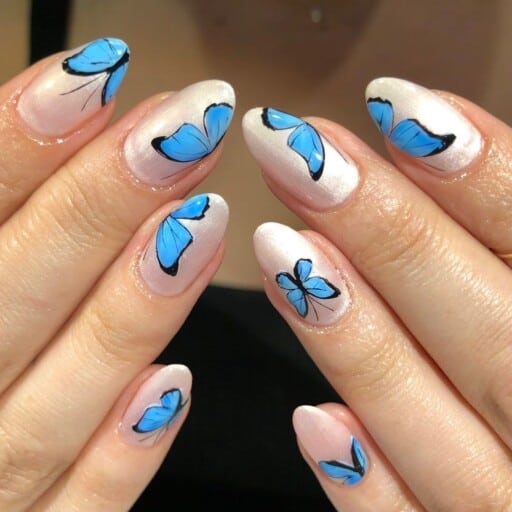 Periwinkle Butterflies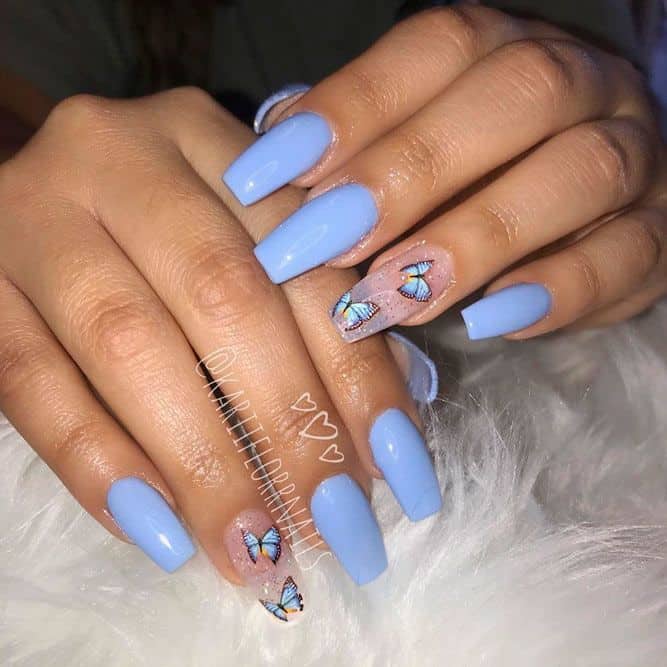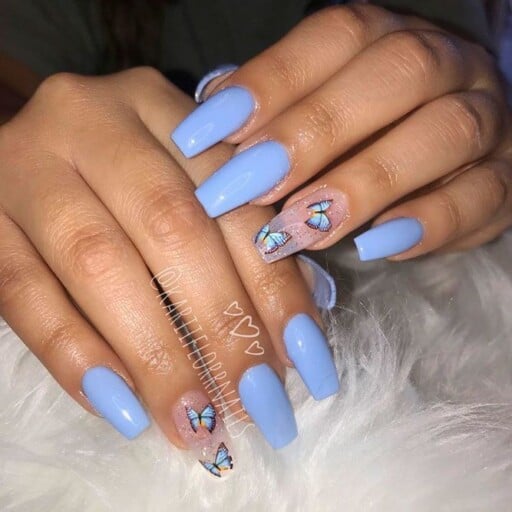 White With Orange Butterflies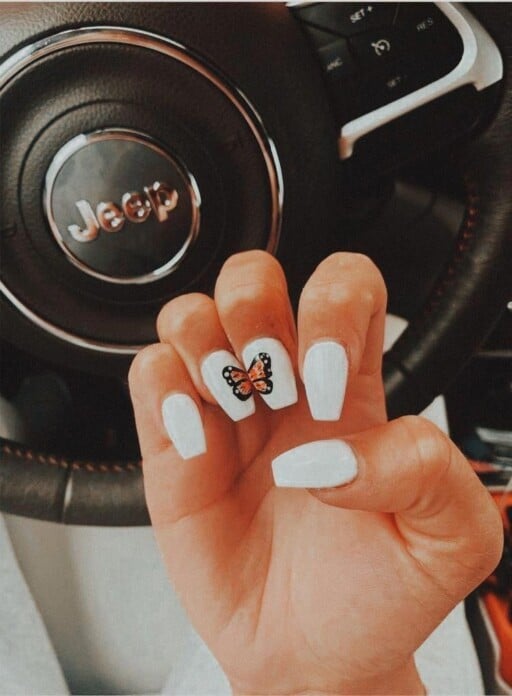 Clear Confetti Butterflies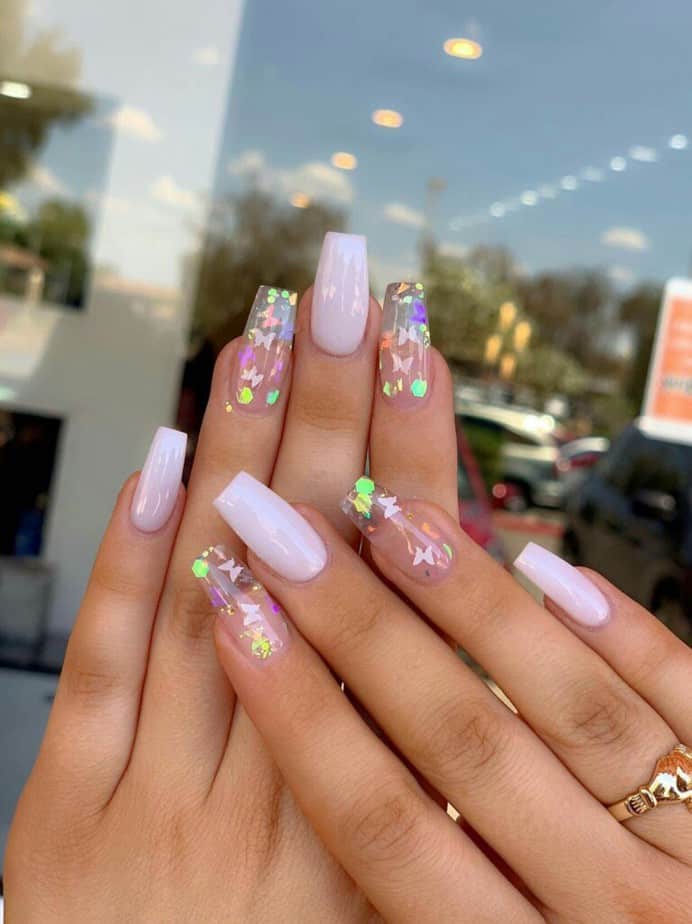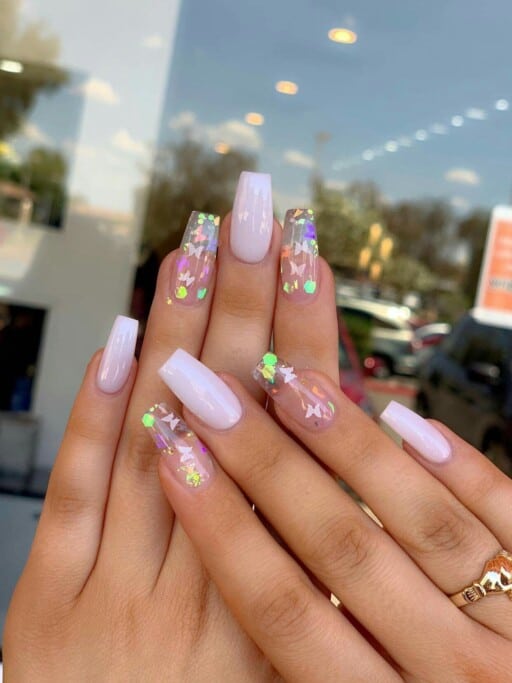 French Tips With Butterflies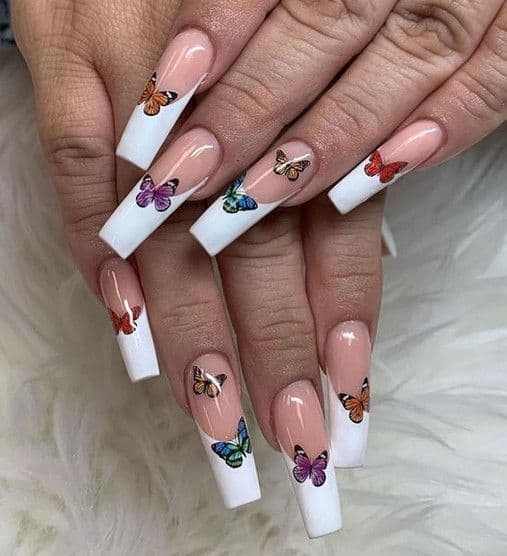 Soft Purple Butterflies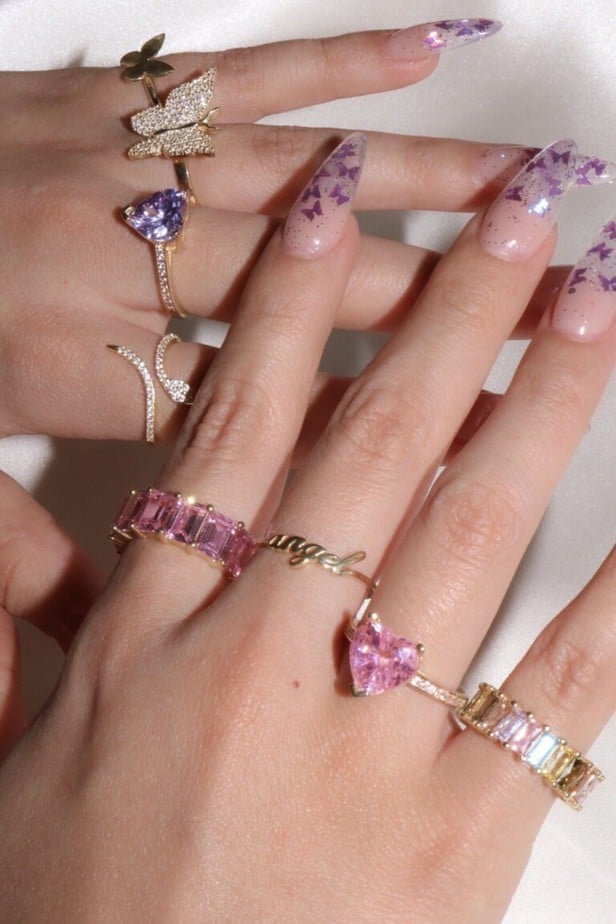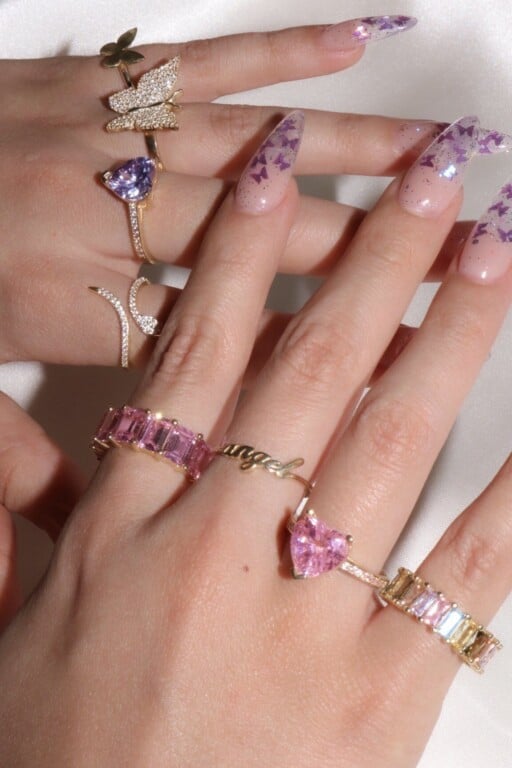 Ombre With Butterflies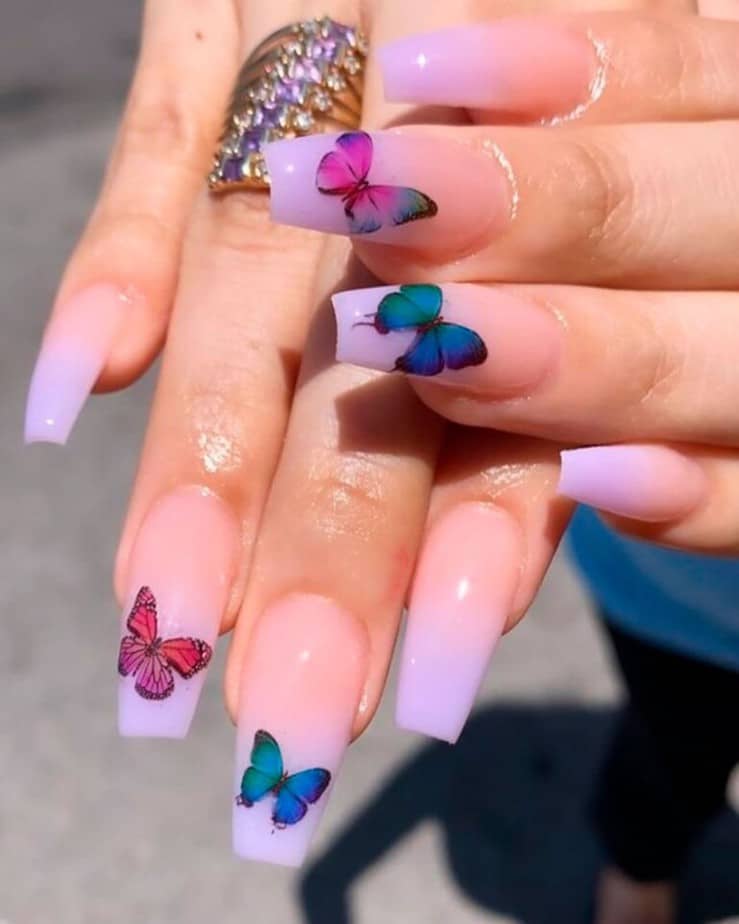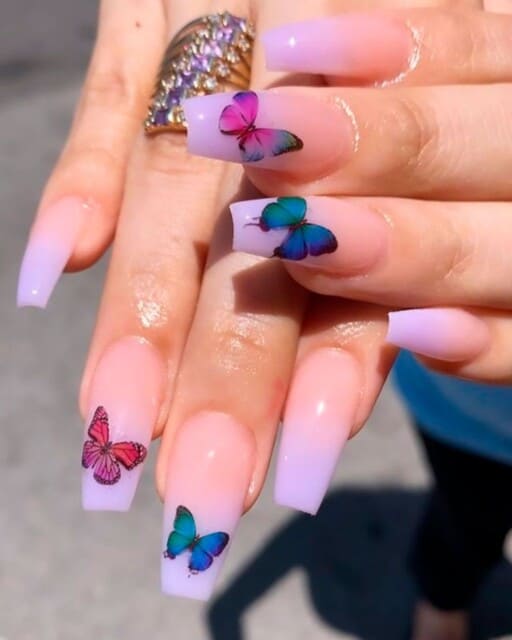 Nude With Butterfly Accent Nail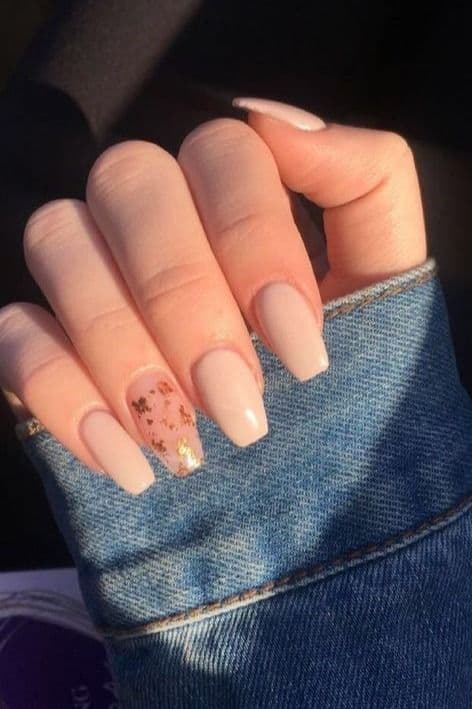 Yellow Tips With Butterflies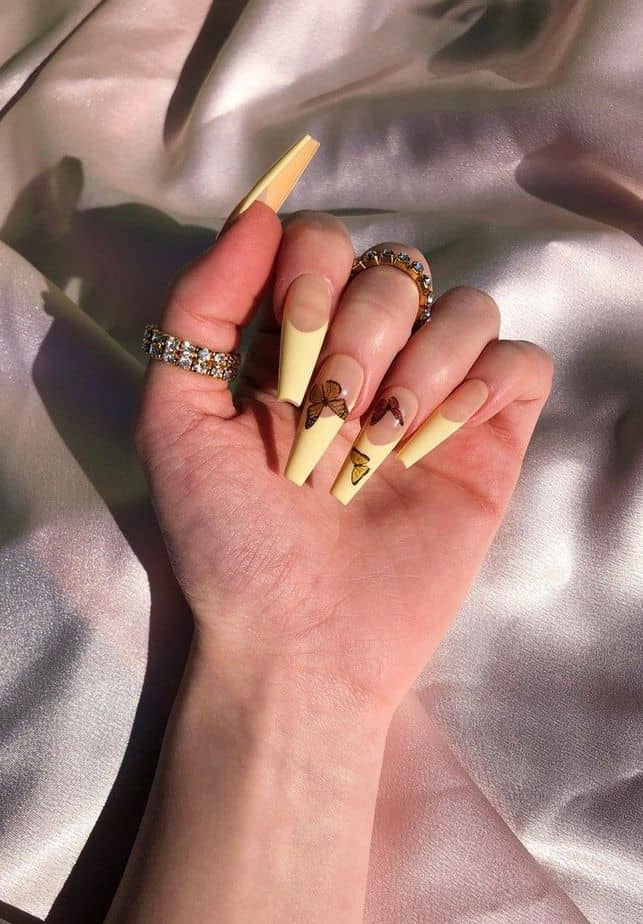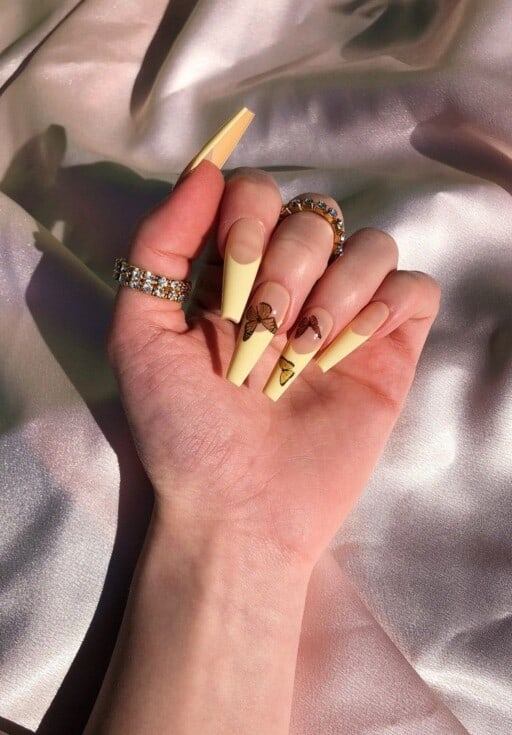 Purple With Butterfly Accents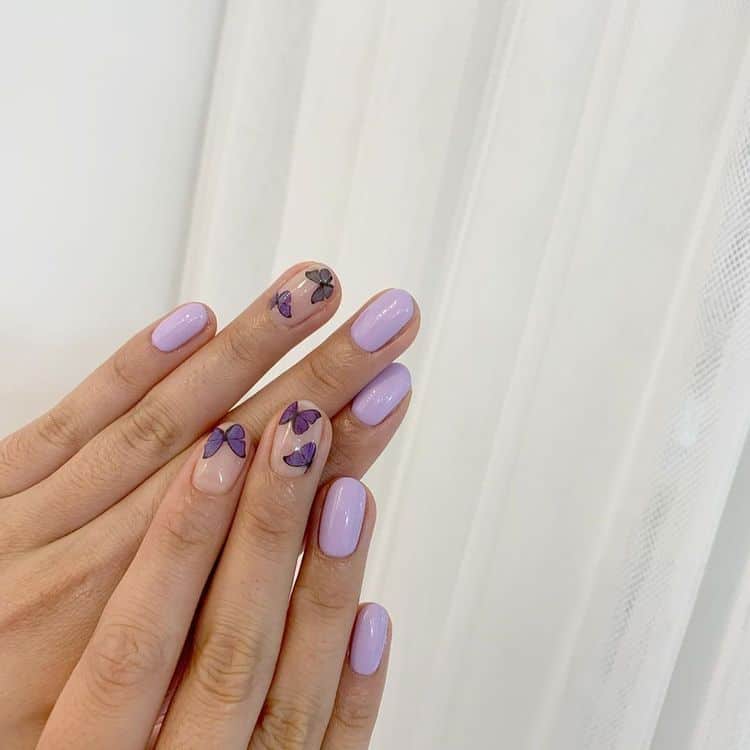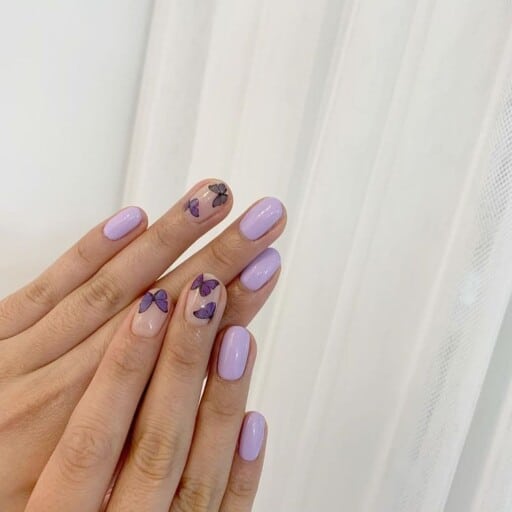 White With Butterfly Accent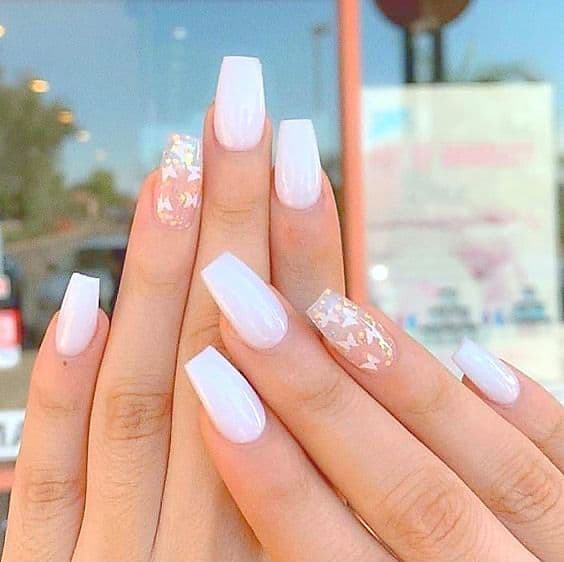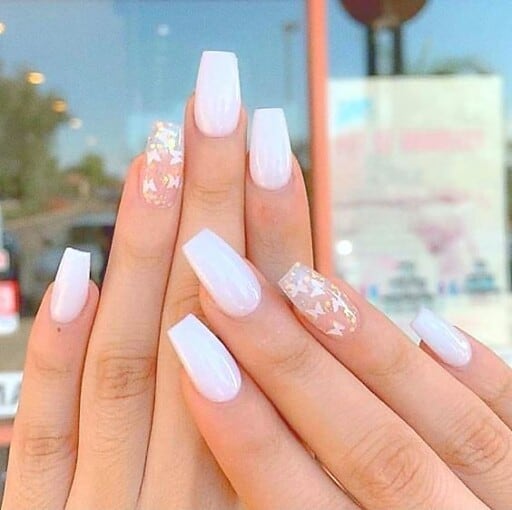 Peach With Butterflies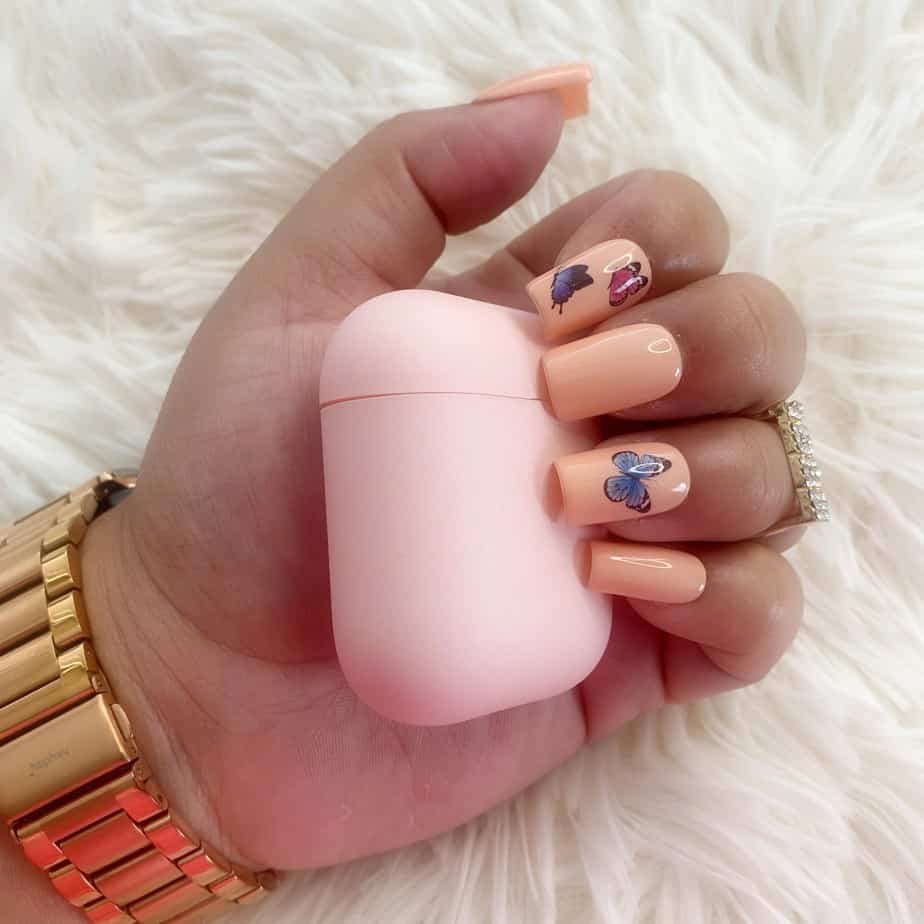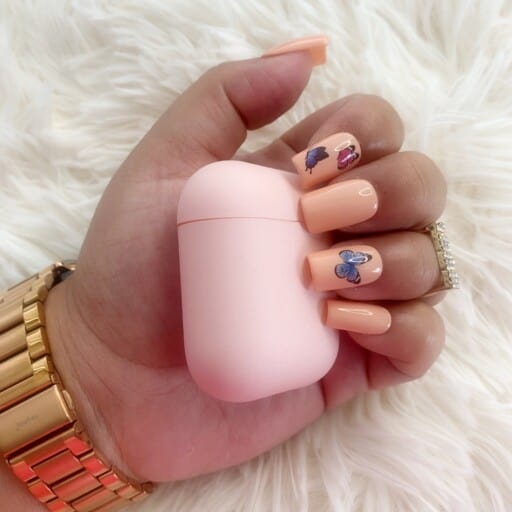 Light Pink With Butterfly Confetti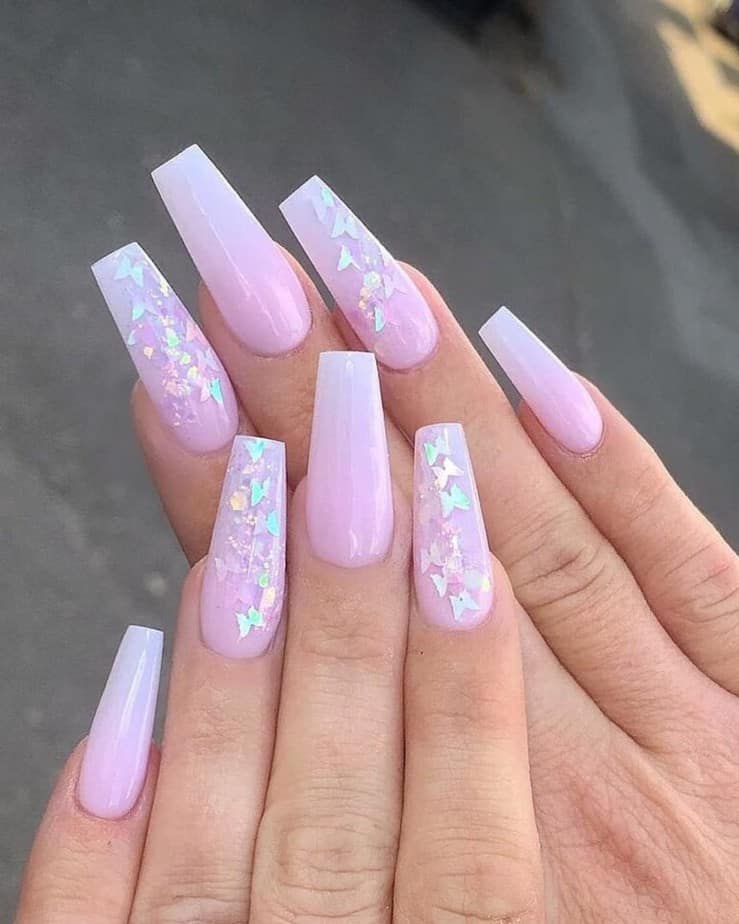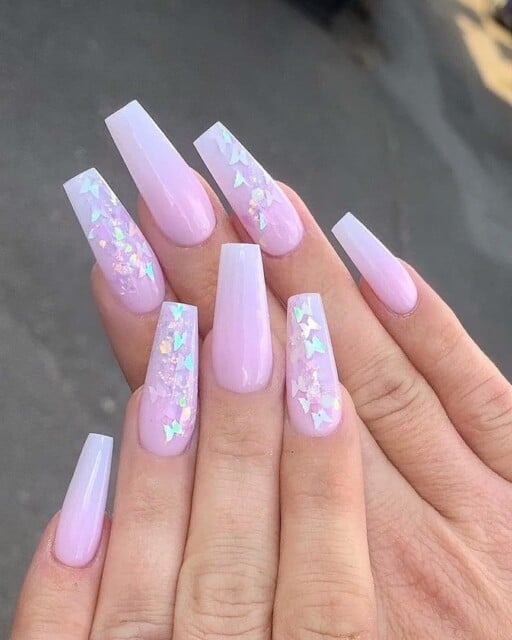 Blue & Clear Alternating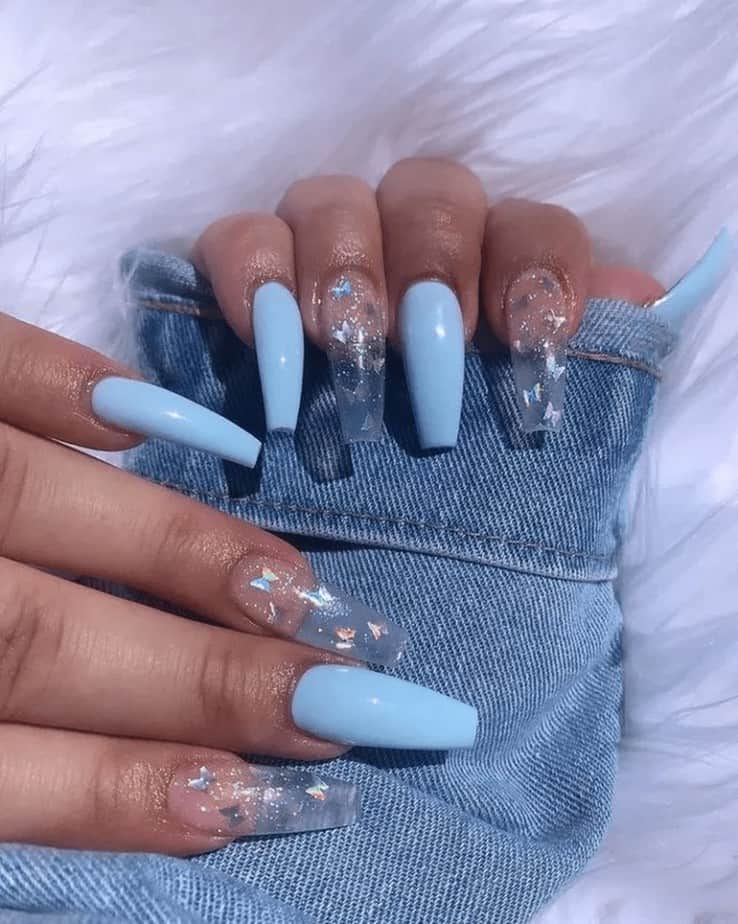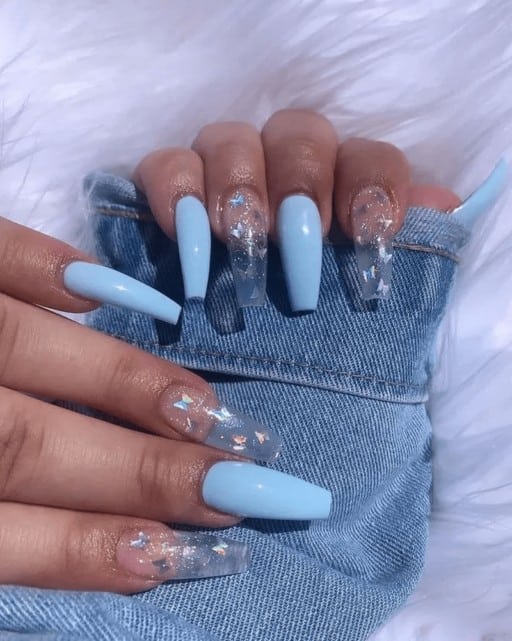 Blue Sparkle & Clear Alternating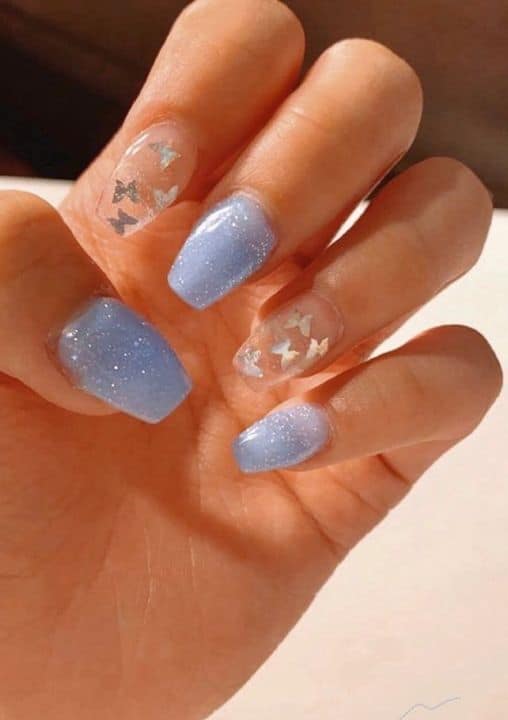 Pink With Blue Butterfly Tips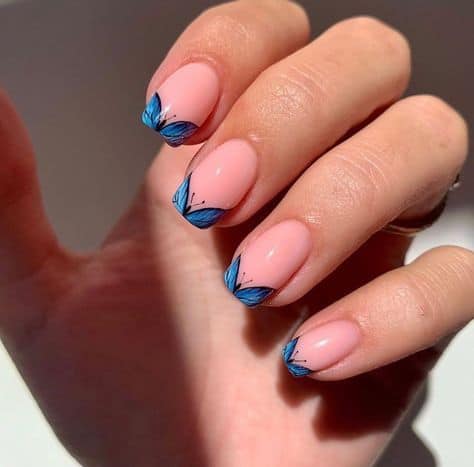 Black With Butterfly Accents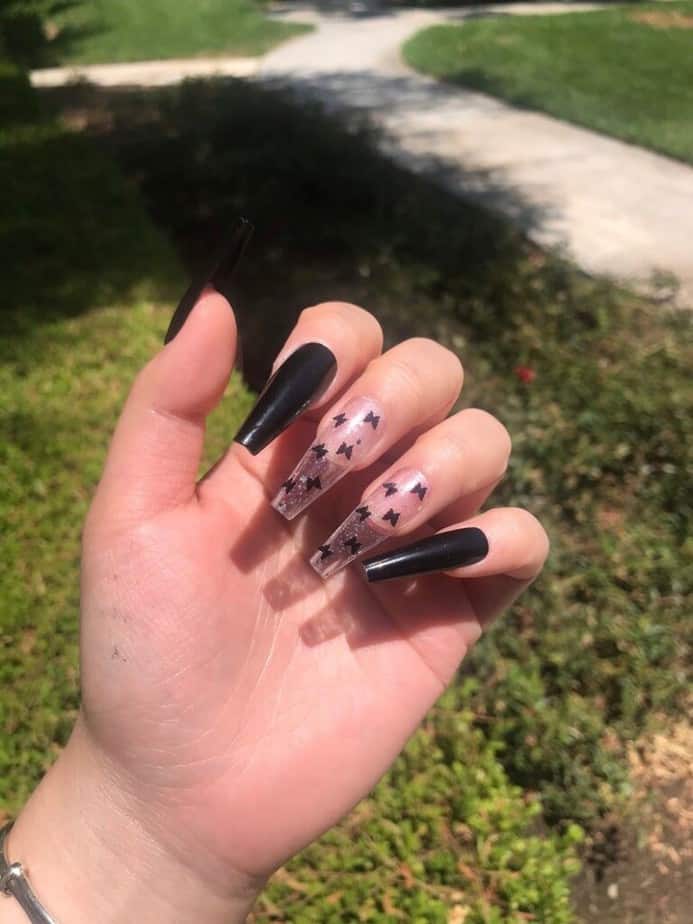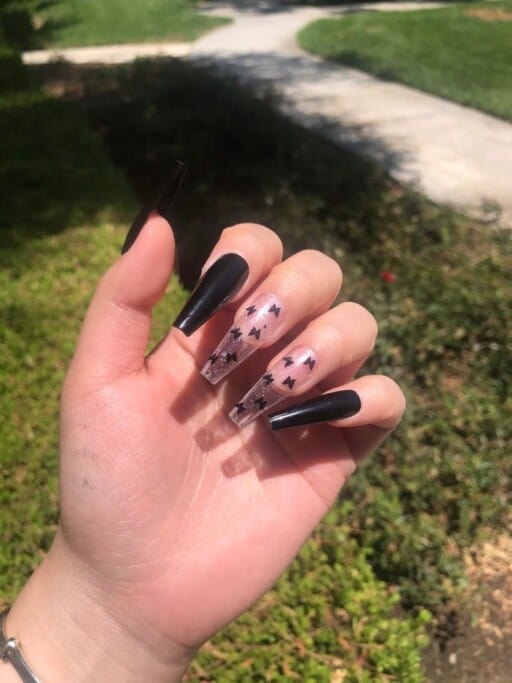 With Ombre With Butterfly Confetti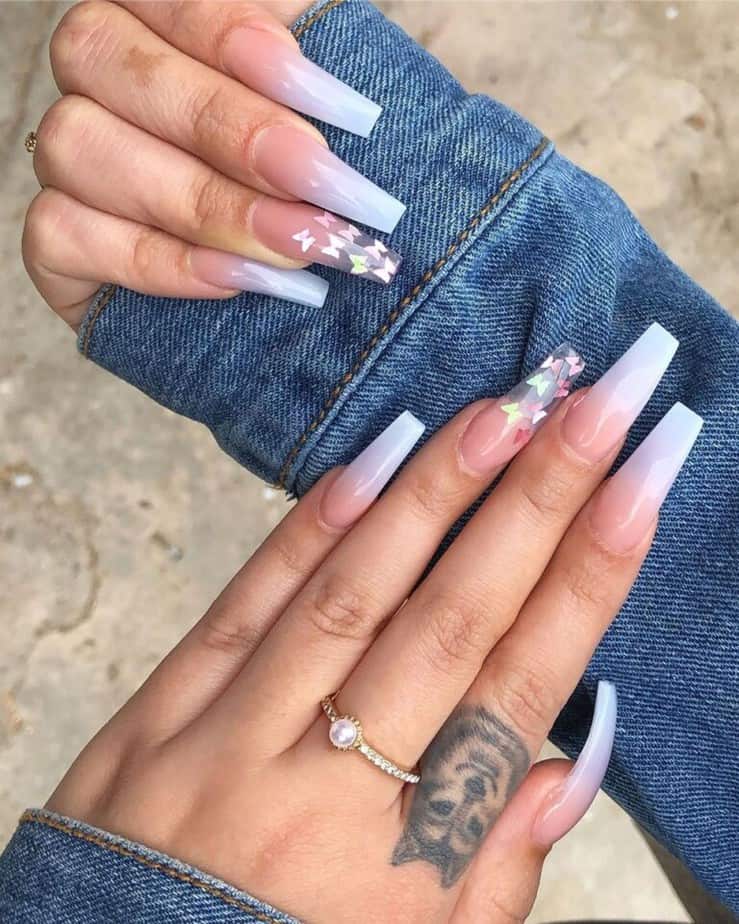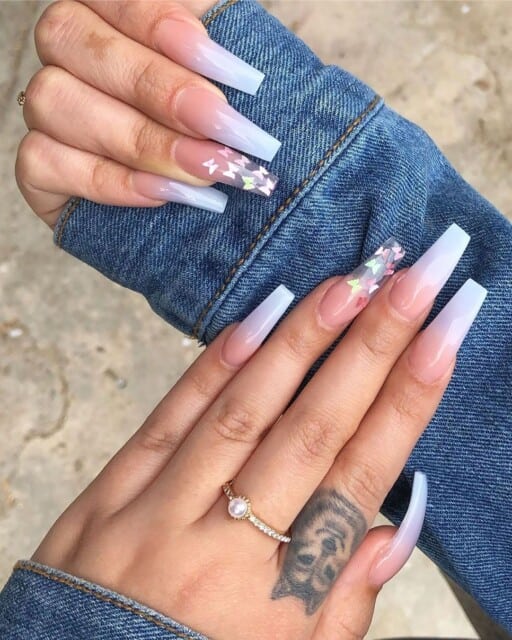 Blue Butterfly Drawings