Dressing for church can be tricky. Despite the common advice to "dress your best", there are still a couple of dress codes that you have to consider before deciding what to wear to church.
Generally, church outfits should be clean, tailored, subtle, and sleek. When choosing church-appropriate clothing, pick tidy fits and avoid clothing that makes you look sloppy. With that in mind, revealing dresses and gym clothes should not be on your list.
Maintaining a church-only wardrobe doesn't have to be creatively limiting or unstylish. In this article, I will introduce a list of outfits, combos, and chic ensembles that you can wear to church with confidence.
Before anything else, I would like to stress that this article refers to the most common Christian practices. Not all beliefs and churches are the same, so it helps to look into your church's own dress code before experimenting with outfits. However, church outfits are generally modest, so this guide should apply at least somewhat to most church atmospheres.
Let's hop in!
What To Wear To Church: Dos and Don'ts
Once upon a time (like 100 years ago), dressing your best for church meant wearing a formal floor-length frock or a tidy dress. Today, with thousands of choices in our hands, it's almost impossible to dissect what it really means to dress your best. Is it okay to wear jeans to church? How about casual blouses?
With a clear list of dos and don'ts, it will be much easier to decide what to wear to church.
Note: I tried my best to link the source of these photos, but some are from really obscure places/I couldn't find the original photographer. Please contact me to add more specific credit or for immediate photo removal.
Don'ts:
Here are the "don'ts" when you're figuring out what to wear to church.
1. Don't wear skin-tight or revealing clothing
As we mentioned above, revealing or skin-tight clothing is generally not advised for the church as the gesture is considered "showing off." Different churches have different reasons why modesty is necessary, but almost every church out there requires some degree of modesty in dressing. So when you're picking out church outfits, choose ultra-modest pieces to be safe.
2. Don't wear shorts or miniskirts
Don't try to "compromise" a modest top with short or mini skirts. They are still considered revealing, so they should be left off the list.
Unlike most other guides in here (where we like to say that you can pair one revealing piece with another covered piece to achieve the right ratio), you'll want to cover up most parts of your body. But don't worry: you can still dress for the seasons by choosing different fabrics and cuts. More on that later!
3. Don't wear anything neon or flashy
Wearing neon clothing can distract other members, so anything over-the-top should be avoided. Solemnity should be maintained at church. Think modest even with your color scheme.
4. Don't wear shirts with vulgar graphics/words
Anything with vulgar graphics and words must be avoided. Obviously, this includes anything extreme, but we like to stay on the side of caution and avoid graphics altogether.
5. Don't wear animal-printed clothing
Wearing animal-printed clothing is considered flashy and wild, especially for church oufits. Save those for evening occasions and go for softer options like floral prints.
Depending on your church you may be able to add a hint of animal print, but we generally just prefer to stay away from it.
6. Don't be sloppy
Appearing frumpy or sloppy to church should be crossed off the list as well. Don't wear what you wouldn't wear to a job interview. Sweats and gym clothes should be avoided in your church outfits.
7. Don't wear sheer clothing (or stockings)
Sheer clothing and stockings are still considered revealing. If stockings are worn under a mini skirt or a short dress, the skirt/dress is still considered revealing.
8. Avoid wearing ripped jeans
Wearing intentionally ripped jeans or fashion cut-out jeans is as casual as a pair of shorts. Wearing ripped jeans for fashion should be avoided. Sometimes you can get away with a few rips, but ultra-ripped jeans are usually a no-no.
Generally, cut-out tops, crop tops, tank tops, graphic tees, logo tees, and fashion ripped jeans should be crossed off the list.
Dos:
Here are the top dos when figuring out what to wear to church.
1. Wear something discreet and modest
Wearing your best to church means showing up in a discreet and modest way. Since the church is a place of worship, you should prioritize taking in the message and not being in the way of others from receiving the word.
2. Dress Comfortably
If you're not comfortable wearing a skirt, you don't have to for your church outfit. This isn't the 19th century – you can wear trousers or pants as you please. If it doesn't go against the dress code, go for it!
3. Bring a shawl or a cardigan for cover-up
If your dress doesn't cover your shoulders, you can still wear it by adding a cardigan or a shawl as a cover-up. If you know the tricks, you no longer have to buy a "church-only" dress that you could not possibly wear outside the holy premises.
4. Wear skirts that are knee-length or below knee-length
Who says midi skirts are out of style? There are so many ways you can wear a flowy skirt or a black midi skirt these days – you just have to be creative with it.
5. Be humble about your wealth
Always maintain subtleness and humility at the church by keeping your jewelry to a minimum. You're not there to impress anyone there, after all.
Note: Be aware of your church's actual dress codes. Check their announcement boards and/or websites (if there are any) to see if they support a semi-formal dress code.
Read More: 50+ Casual Classy Outfits To Copy | How To Dress Classy
Where To Shop For Church Outfits:
Some of our favorite places to shop for modest church outfits that are still super cute include:
Pink Lily: This site has some really cute pieces, including gorgeous dresses and tops that are perfect for church.
Shein: If you're looking for ultra-budget clothing for your church outfits, then I recommend checking out Shein. They have a lot of great midi dresses, skirts, and blouses that are appropriate but still trendy.
Rachel Parcell: One of my favorite places to shop for church outfits is on blogger Rachel Parcell's site. As someone who is pretty religious, she makes most of her beautiful, ultra-feminine dresses and tops with church outfits in mind.
Chicwish: Another great feminine store for midi skirts, floral dresses, and gorgeous tops is Chicwish. Plus, the pricing is super reasonable!
RELATED: A Totally Honest 2022 Chicwish Review + Haul: Is Chicwish Legit?
What To Wear To Church: Outfit Ideas
Here are our favorite church outfits and combinations to give you inspiration.
Cardigan + Summer Dress
A cardigan is the best addition to a floral summer dress. What you can't wear every day can be worn in the church, how surprising is that? Make sure the dress does not show cleavage or has an evident front slit. You can wear this church outfitwith a closed-toe ankle boot or espadrilles (if allowed).
Long-Sleeved Maxi Dress
A long-sleeved maxi dress is super easy to put on, especially if you have a lot of things on your plate. Despite being an effortless outfit, it doesn't look frumpy or sloppy at all. And you can wear a maxi dress for multiple church outfits if you mix up your accessories!
I particularly recommend this to busy moms who have to dress their kids on a Sunday morning and do a lot of work before church.
Eyelet Dress + Close-Toed Flats
An eyelet dress showcases a classic and timeless silhouette. On a modest scale, I would agree that an eyelet dress is 'just right'. There are a lot of designs that you can choose from, too. Eyelet dresses (specifically with sleeves) are an absolute favorite! Plus, you can wear them confidently on other special occasions.
Knee-Length Gingham Dress + Espadrilles
Who doesn't love Gingham? Gingham is chic, feminine, and soft. Outside the church, you can wear them on picnic days or on brunches. For attending church, wear a knee-length Gingham dress with espadrilles to complete the whole "fresh" look. You can also wear close-toed flats if that's your preference.
Dress + Leggings + Denim Jacket (For Autumn/Winter)
Winter can be a tricky season to dress for church. When layering, you must still consider adding a tailored element to your outfit. You can start with leggings for the base, followed by a knee-length dress, and a denim jacket to smooth out the look. If a denim jacket is too casual for your church, you can switch it up with a cropped blazer.
Floral Floor Length Frocks (Maxi Skirt)
A maxi skirt is a no-brainer bottom to wear for worship – especially if it is in black. Dress up your top with a ruffled blouse or a dressy button-down to complete your modest but stylish look. Pair it with a black leather tote bag (no flashy logos!) to finish off.
Sleeved Blouse + White Pants (Casual)
Not into dresses and skirts? You don't have to wear 'em if it's not comfortable. Perhaps, you need to commute or ride a bike to church. A decent-casual look can be achieved by wearing a sleeved blouse or a button-down shirt and a pair of white pants. Just be mindful of where you sit to avoid unwanted stains. White pants can be tough!
White Button-down + Trousers
Keep it minimal and formal by wearing a white button-down and a pair of black trousers. It may be the simplest one on the list, but there's surely a lot of room to experiment. White button-down shirts come in different fabrics, styles, and types that you can choose from.
Long-Sleeved Midi Dress + Ankle Boots
Not into maxi skirts? A nice midi dress is your best friend. Floral, black, pastel, or white – there are so many to choose from! Personally, I would style a long-sleeved midi dress with a pair of ankle boots or close-toed flats. If a sleeveless midi dress is more accessible to you, you can wear a white button-down or a blazer over it.
Black Jeans/Tights + Knit Sweater + Trench Coat (For Winter)
As mentioned earlier, dressing for winter can be really tricky. For this ensemble, pick out a plain knit sweater, black jeans (over tights if possible), and a trench coat/blazer to keep warm. If you're wearing loose pants, feel free to wear thermal tights when needed.
Long-Sleeved Blouse + Pleated Skirt
If you're attending a strictly formal church service, this ensemble is one of the best go-to's to wear. Trust me, a long-sleeved button-down tucked in a pleated skirt is a lot more stylish than you think. The trick is finding items that perfectly fit you. Steer clear of anything too big or too tight.
Knitwear + Pleated Midi Skirt + Tights
The only exempted time to wear tights is under a midi skirt that covers the knees. This ensemble is perfect for winter, especially if you wish to wear a skirt. The tights are optional but are really helpful in keeping your legs warm on a cold winter day. Wear a pair of mary janes or close-toed shoes to finish off the look.
Flowy Blouse + Straight Cut Jeans + Low-Medium Heeled Pumps
Another go-to you can wear to church is a flowy blouse top and straight-cut jeans. Wear a classic undyed pair to maintain the slight formality. For your shoes, wear a pair of low-heeled pumps that are comfortable to sing praise-and-worship with or walk around with.
Formal Pantsuit + Low-Heeled Pumps
If your role requires you to keep a formal look, a formal pantsuit (matching blazer and trouser) ensemble. Pair with low-heeled pumps to finish off. For the church, the best colors are neutrals and pastels.
70's-Inspired Dress + Beige Pumps
70's is considered the golden era of bell sleeves, hippie fashion, and bohemian prints. One of the best casual dresses you can wear to church is a bell-sleeved midi/floor-length frock dress paired with beige pumps or close-toed shoes.
Peplum Top + Ankle Pants
A sleeved peplum top is feminine and flowy — a perfect pair to casual ankle pants. If you don't feel like wearing a dress but want to look like you're wearing one, a peplum top is your best bet. For your shoes, you can wear sandals or close-toed sandals for a chic look.
Ruffled Blouse + A-line Skirt + Open-Toed Shoes
A ruffled blouse is the best alternative to a straightforward white button-down shirt. A ruffled blouse particularly looks good on tailored bottoms like an a-line skirt or trousers because of the layer and depth it adds. Pair with open-toed sandals to balance out the elements. The best kind of fabric for this style is silk and linen.
Wool Blazer + Wool Skirt (Autumn/Winter)
Another one of our favorite church outfits you can wear in cold months is a wool blazer paired with a wool pencil skirt. If necessary, you can wear thermal tights underneath your skirt. A wool blazer can also be exchanged for a wool knit top if that's your preference.
Midi-Length Dress + Knee-High Boots
When in doubt, wear a midi-length dress with knee-high boots! I love wearing my black midi dress with brown suede boots – it's one of my go-to chuch outfits. This ensemble never fails to make me look good with very simple elements. Make sure you're wearing the sleeved type or wear a cover-up!
Cardigan + Halter Top + Pleated A-line Skirt
A halter top is a great base for a layered fit in the spring. To balance the volume on the upper part of your body, slip on a pleated A-line skirt or any flaring bottom. Put on a cardigan to complete your church-friendly outfit. If you're wondering what to wear to church, this is a classic outfit that you can definitely start with.
If your church permits casual looks, you can switch your dress shoes for a pair of clean white sneakers.
More Church Outfit Inspiration:
Still wondering what to wear to church? Check out these church outfits from influencers for inspiration.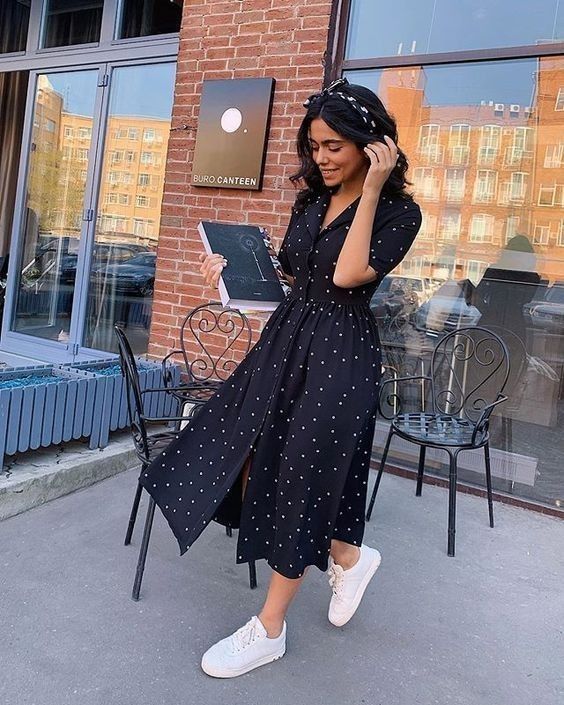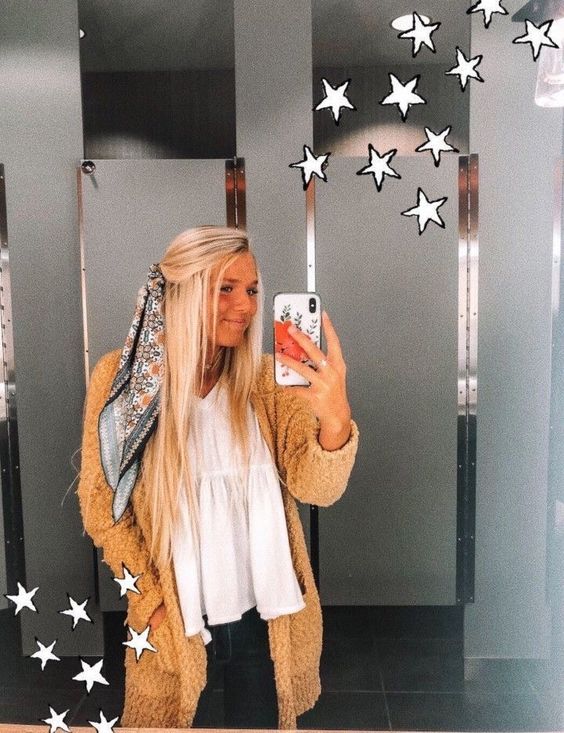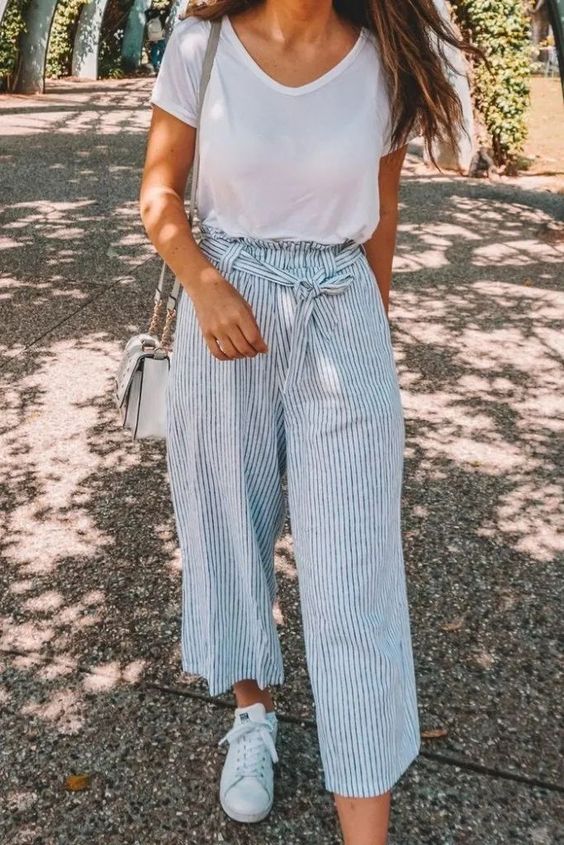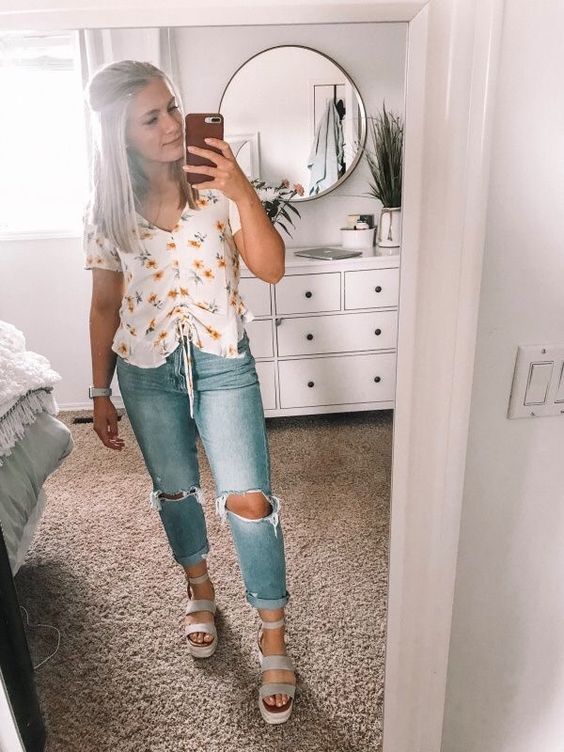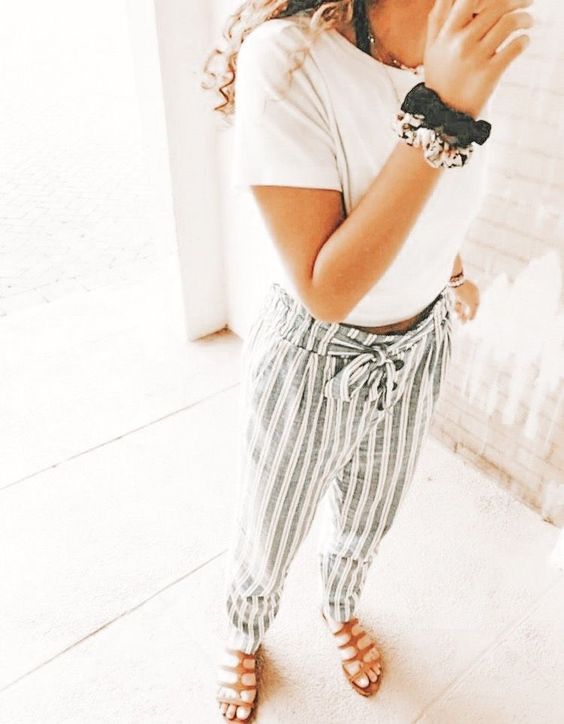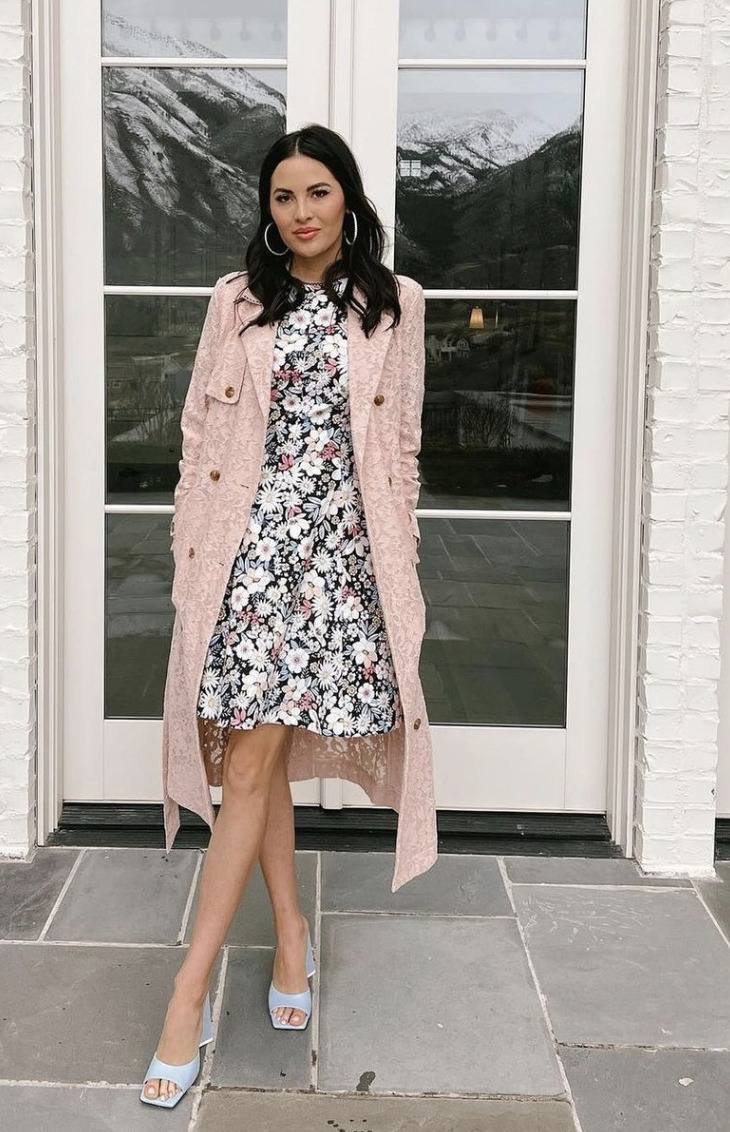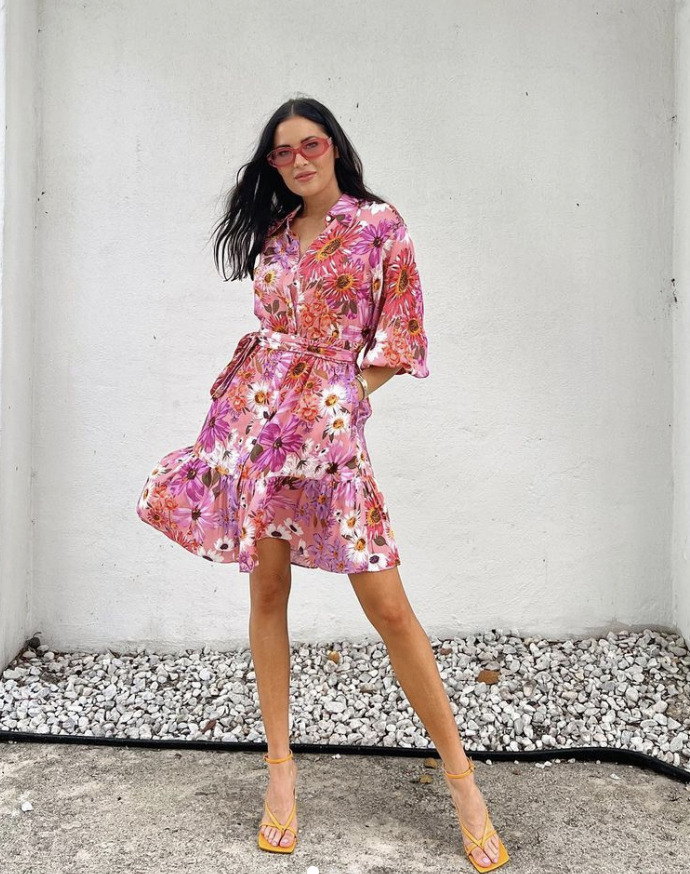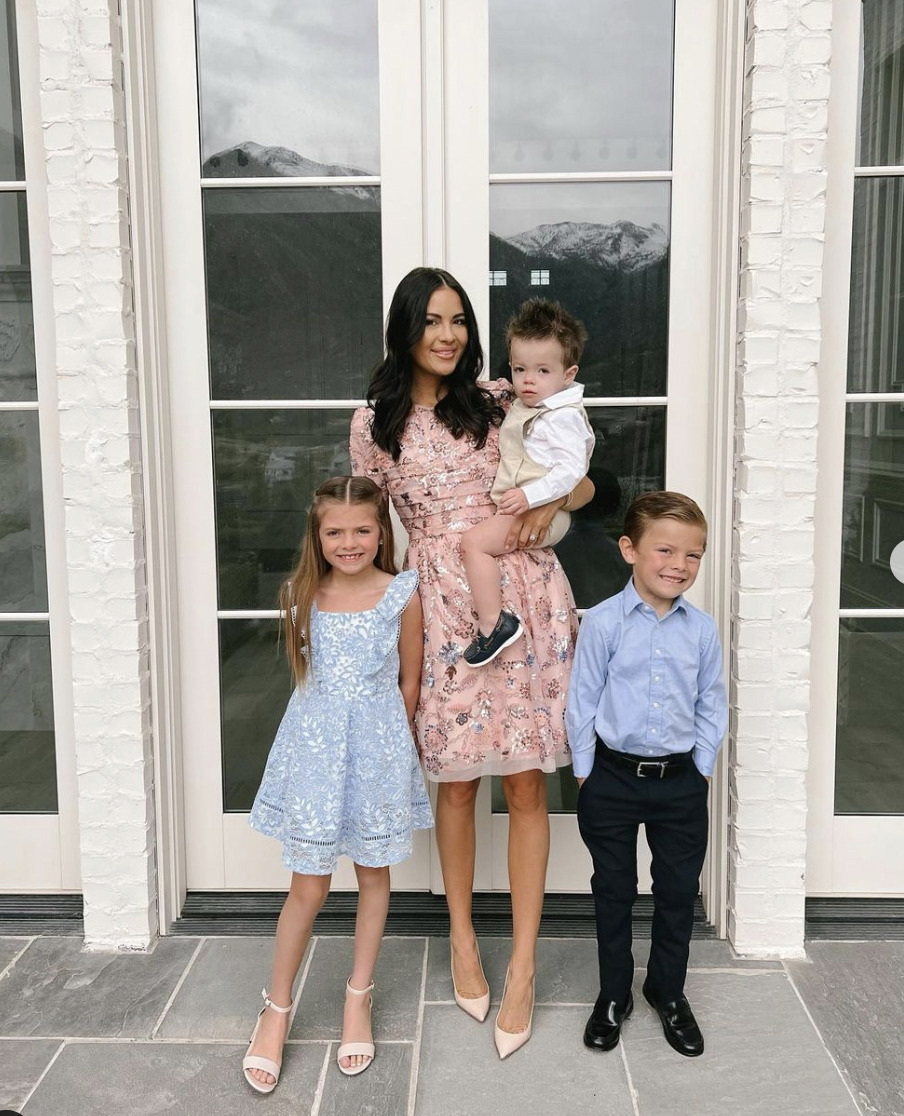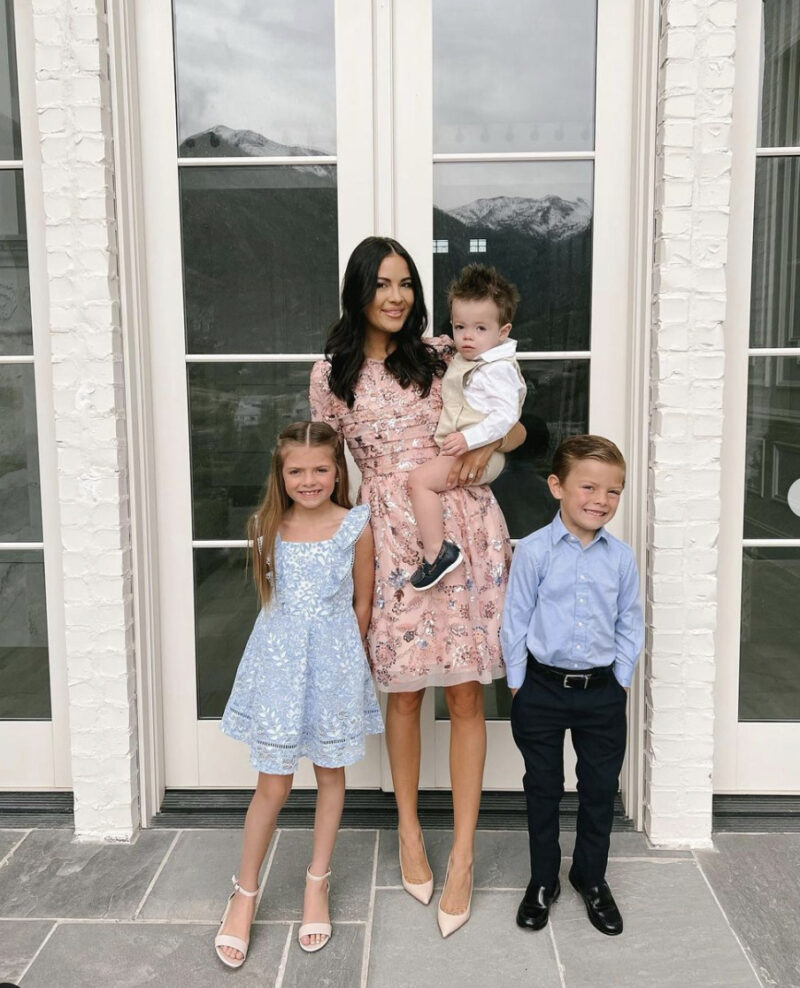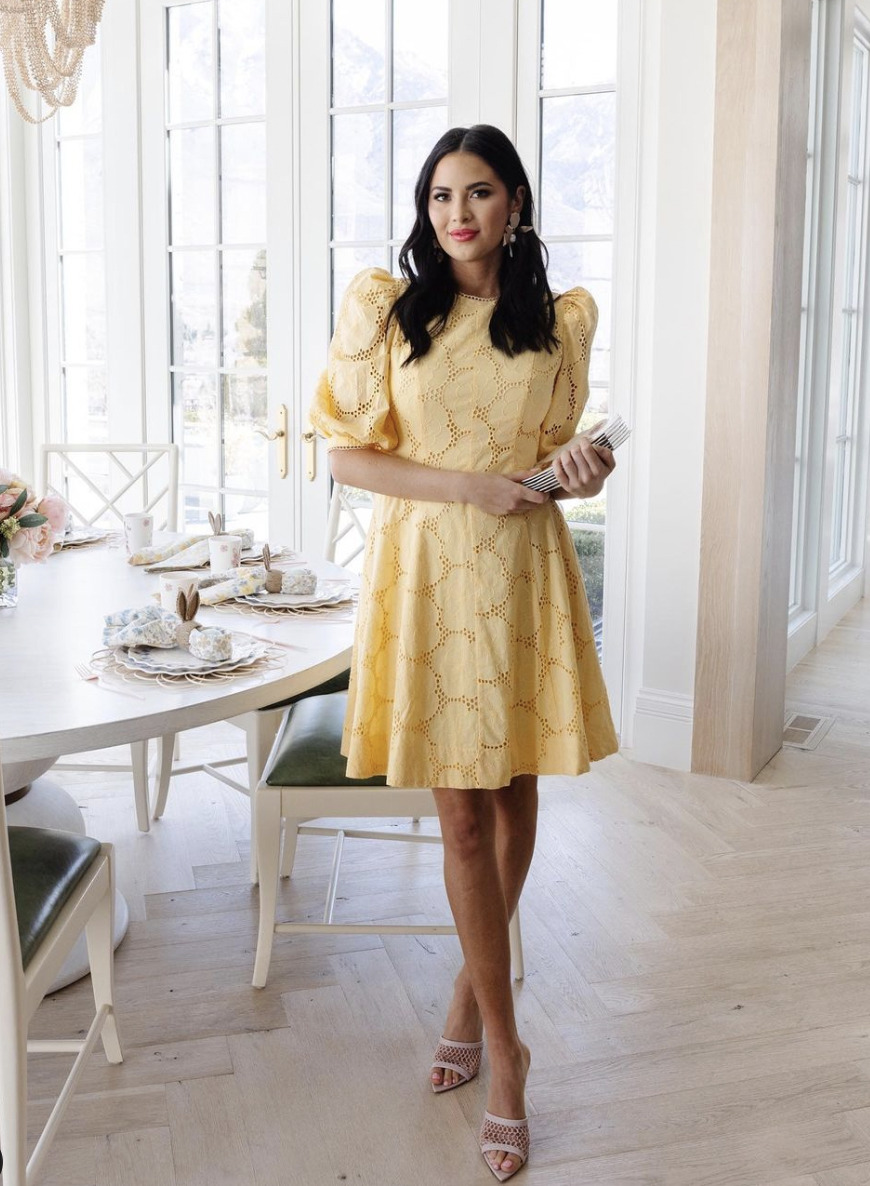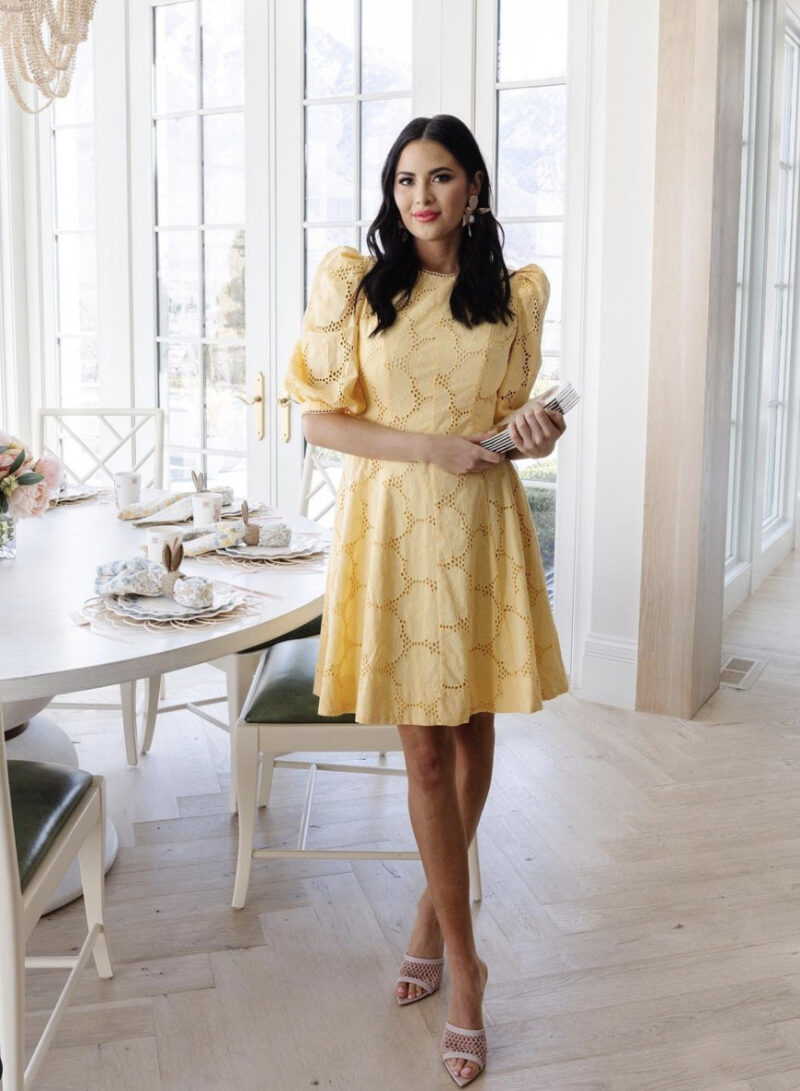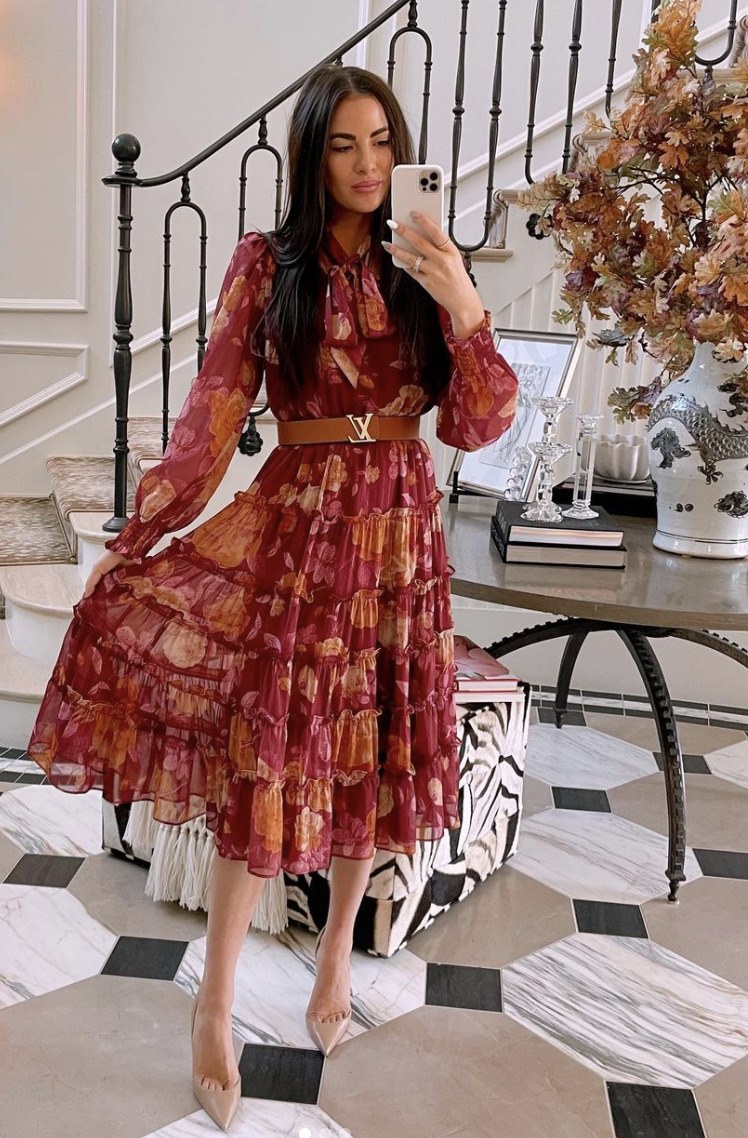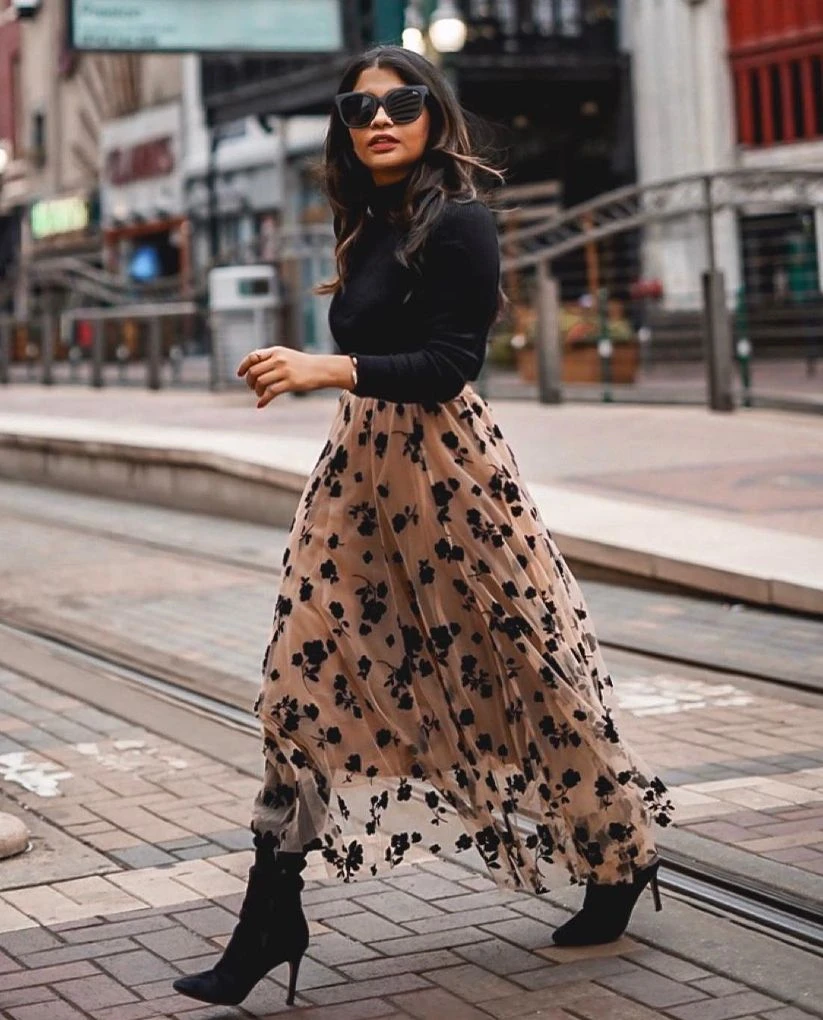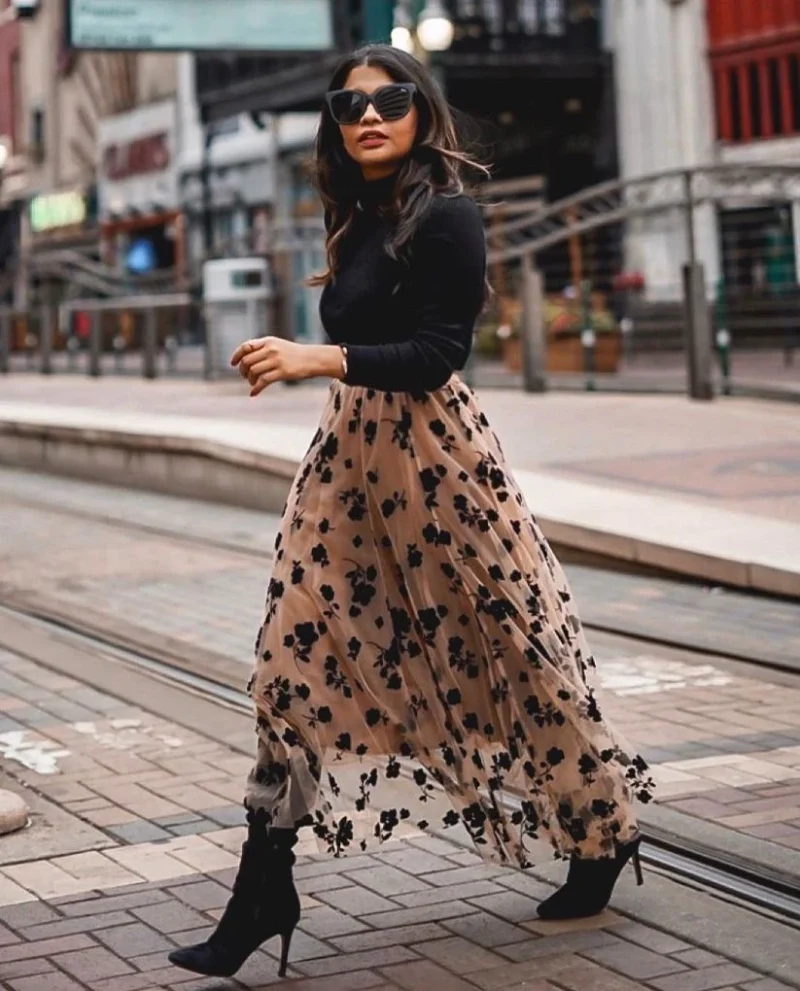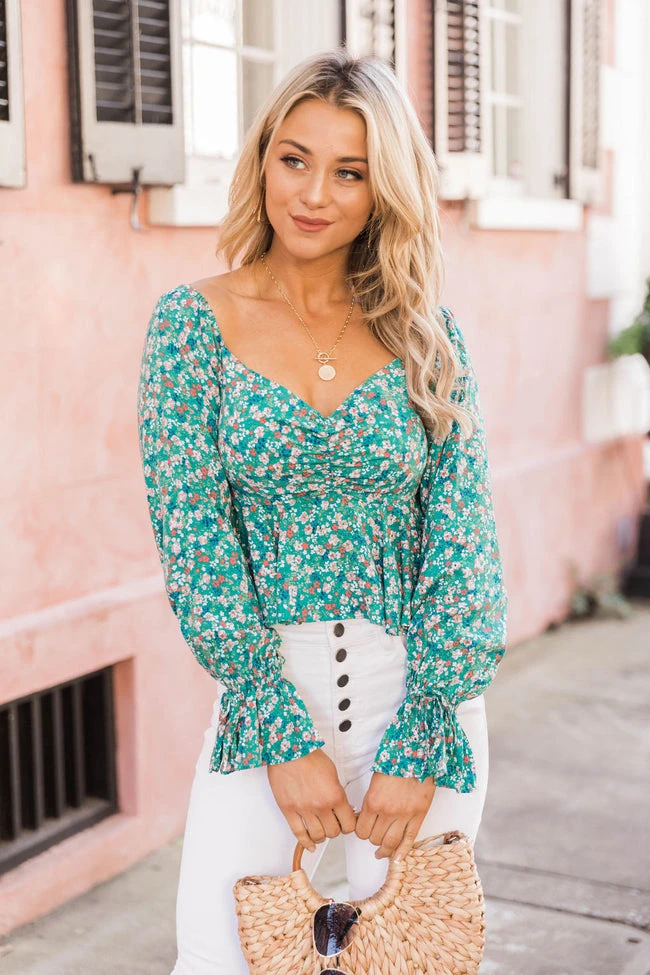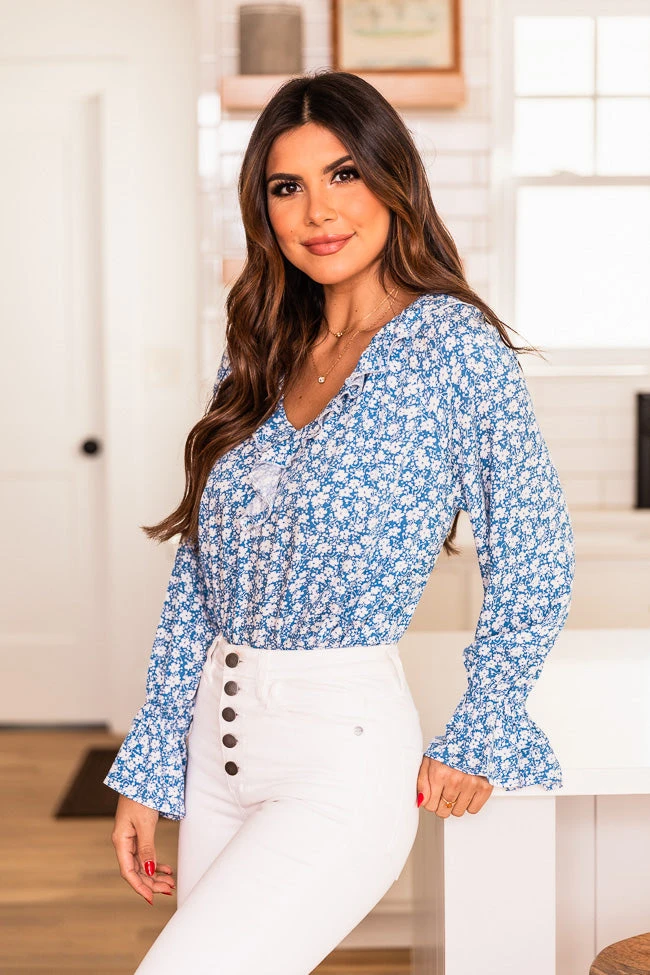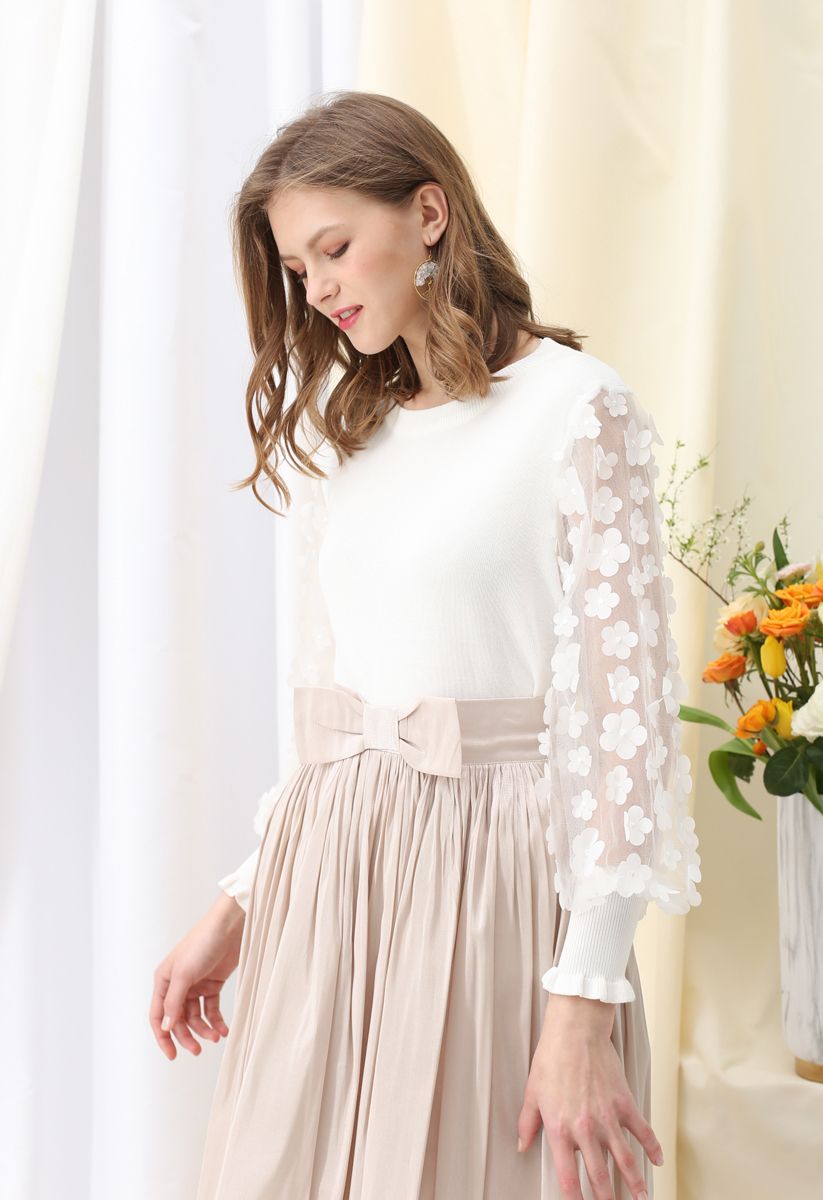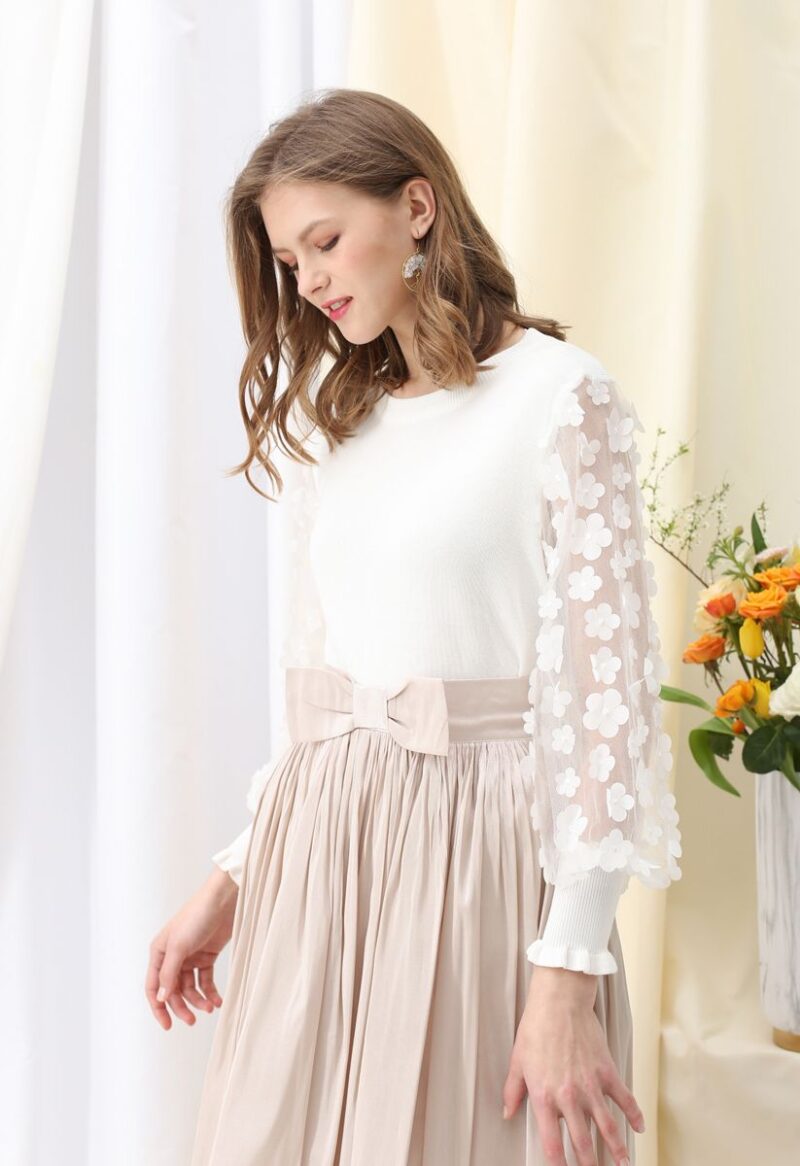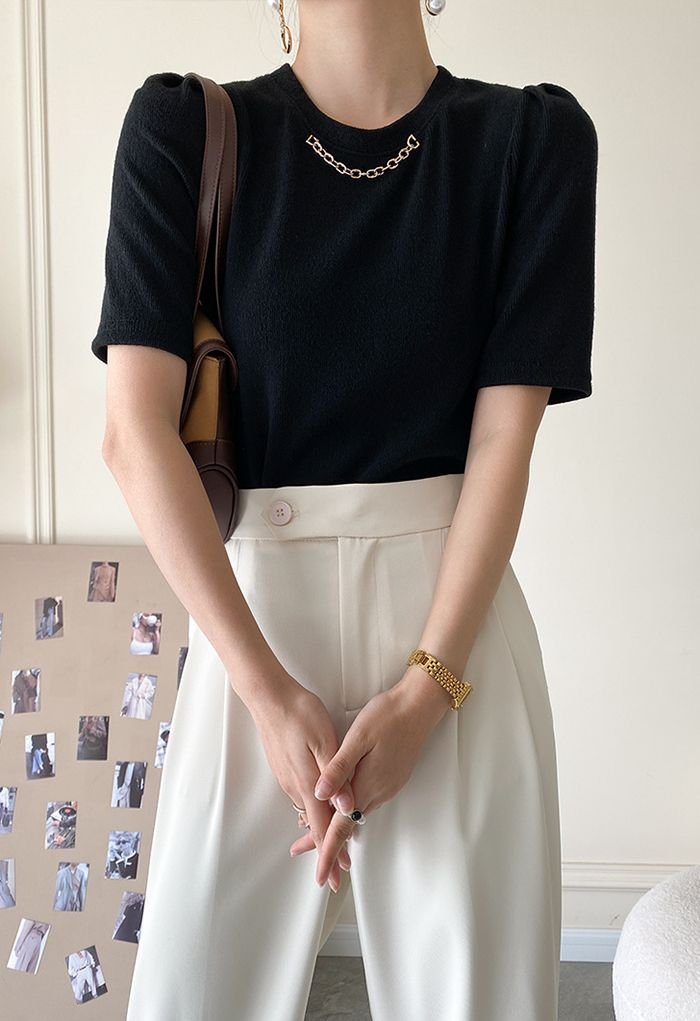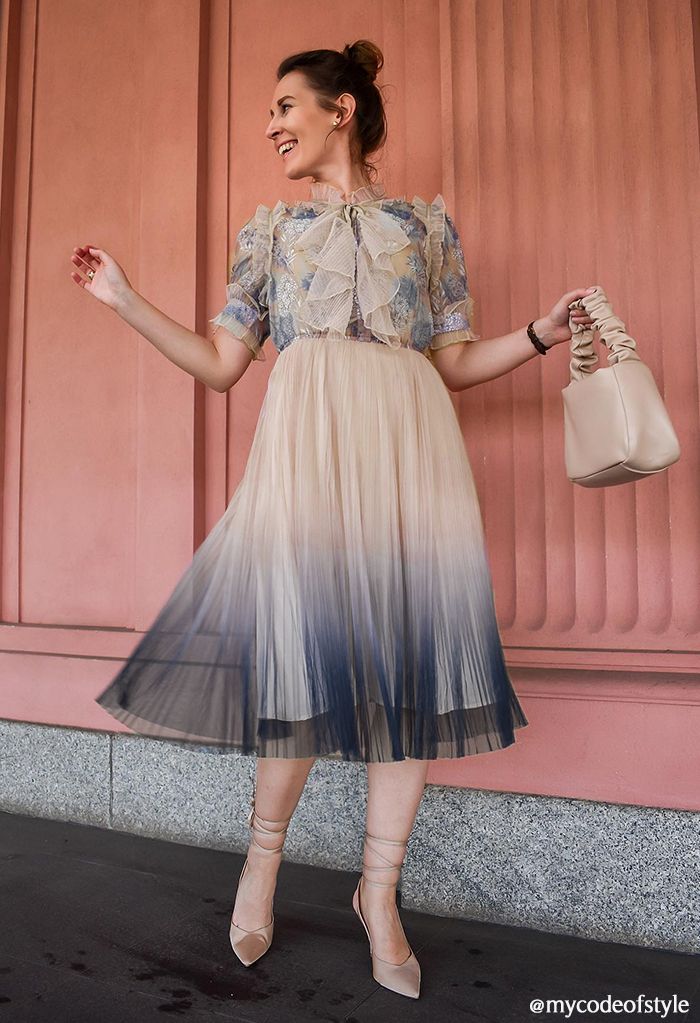 Hopefully, this article helped you figure out what to wear to church. When in doubt, go modest but retain your own individual style!